Weekly Job Roundup – 08/09/2022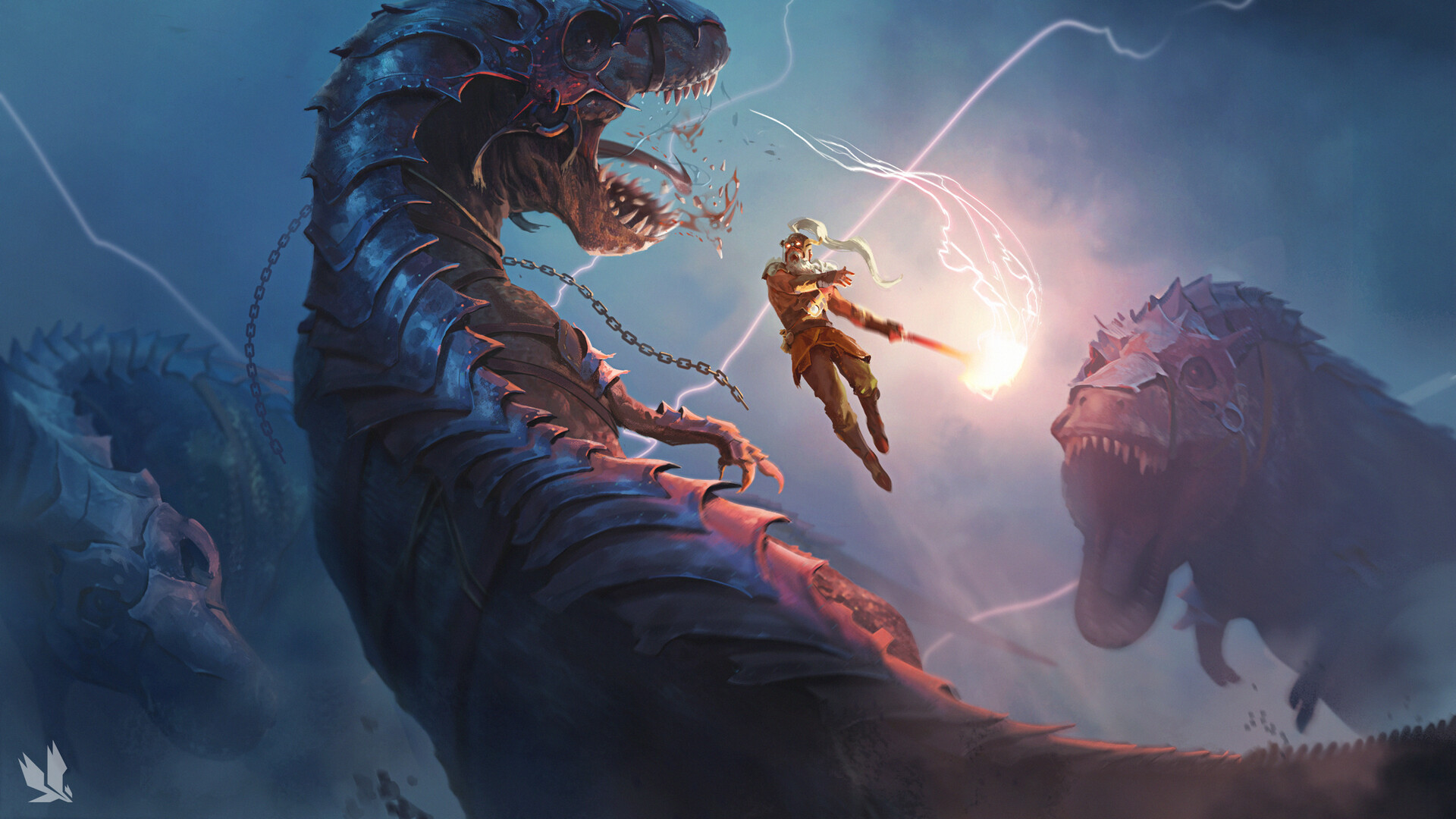 Looking for a job in the industry?
Check out the new jobs some of these companies are hiring for and apply now:
---
Atomhawk is an award winning digital art and design team with studios in the UK and Canada. They work with film studios, games developers, publishers and product designers to help realize their visions and bring ideas to life. Atomhawk creates concept art, marketing art and interactive design for clients including Marvel, Warner Brothers, Microsoft and Costa Coffee and have helped bring to life the worlds of Harry Potter, The Avengers, the DC Universe and Mortal Kombat.
See the 11 job openings at Atomhawk.
---
Best known for blockbuster hits including World of Warcraft® and the Warcraft® , StarCraft®, and Diablo® franchises, Blizzard Entertainment, Inc, a division of Activision Blizzard (NASDAQ: ATVI), is a premier developer and publisher of entertainment software renowned for creating some of the industry's most critically acclaimed games. Blizzard Entertainment's track record includes nineteen #1-selling games* and multiple Game of the Year awards.
See the 6 job openings at Blizzard.
---
Splash Damage was born from competitive online games and we've carried that spirit with us. From three friends coding in a bedroom we're now more than 300 friends creating genre-leading AAA experiences in some of the world's most beloved franchises, along with our own unique creations. Our recent titles include Gears 5, Halo: MCC and Gears: Tactics.
See the 20 job openings at Splash Damage.
---
Formed in 2016, ProbablyMonsters™ is a next generation independent game company that creates long-lasting studios and exceptional games through a people-first culture.
Revolutionizing the way AAA game studios are built, we provide our teams the resources and creative environment needed to foster stable, rewarding, and life-long careers while delivering best-in-class entertainment through a positive people-first culture.
See the 14 job openings at ProbablyMonsters™.
---
Founded in 1996, Treyarch is an award-winning videogame studio, driven to create awesome games for the world to enjoy. It is an approach that has helped make the studio behind the Black Ops series an industry-leading developer. Call of Duty®: Black Ops, Call of Duty®: Black Ops II, Call of Duty®: Black Ops III, Call of Duty®: Black Ops 4, and the studio's most recent release, Call of Duty®: Black Ops Cold War, have all gone on to break industry records. Additionally, Treyarch is the birthplace of fan favorite, Call of Duty's Zombies.
See the 10 job openings at Treyarch.
---
Riot Games was founded in 2006 to develop, publish, and support the most player-focused games in the world. In 2009, we released our debut title, League of Legends, to worldwide acclaim. League has gone on to be the most-played PC game in the world and a key driver of the explosive growth of esports.
As League enters its second decade, we're continuing to evolve the game while delivering new experiences to players with Teamfight Tactics, Legends of Runeterra, VALORANT, League of Legends: Wild Rift, and multiple work-in-progress titles.
See the 9 job openings at Riot Games.
---
Located in the San Francisco Bay Area and Melbourne, Australia – Sledgehammer Games is the video game development team behind Call of Duty®: Modern Warfare 3, Call of Duty®: Advanced Warfare and Call of Duty®: WWII. Since our founding in 2009, our greatest passion has been making AAA games. The strength of our team makes us not only excellent at what we do, but also how we do it. We firmly believe in supporting our talented employees to be the best they can be. Here at Sledgehammer Games, everyone is a game maker.
See the 4 job openings at Sledgehammer Games.
---
Cloud Imperium Games is a new kind of independent studio dedicated to delivering AAA experiences outside the established publisher system, Founded by Chris Roberts, creator of the best selling Wing Commander and Freelancer series, Cloud Imperium is currently developing Star Citizen, a record-shattering crowd funded title that combines classic space sim gameplay with Hollywood-caliber visuals
See the 23 job openings at Cloud Imperium Games.
---
Retro Studios is a wholly owned subsidiary of Nintendo Company, Ltd. Retro is a state-of-the-art game development studio, working in conjunction with Nintendo to bring award-winning games to Nintendo's cutting-edge next-generation platforms. Retro Studios is in beautiful Austin, Texas. With rolling hills, scenic waterways, abundant wildlife, vibrant music and film scenes, and a laid-back cosmopolitan culture, Austin is a dynamic city with an excellent quality of life. Austin's sunny weather also supports a great range of outdoor activities, providing plenty of venues for top-notch game developers to recharge and unwind.
See the 21 job openings at Retro Studios.
---
nDreams is one of the world's leading independent VR developers. You may know us from our recent titles Shooty Fruity and The Assembly, or even as a leading developer back on PlayStation Home and we can't wait to show everyone what we're up to next. Our new VR projects are a leap forward for the studio and we are looking for talented people to help turn them into a reality.
See the 5 job opening at nDreams.
---
Deck Nine Games is an independent game developer dedicated to crafting interactive story games that inspire, transform, and entertain players. Our passion is storytelling games.
Our first narrative game, Life is Strange: Before the Storm is loved by fans and has won multiple awards, including Game of Year and was nominated for both a VGA and a BAFTA. The studio is comprised of nearly 100 people and is located in sunny Westminster, Colorado at the base of the Rocky Mountains. We hope to share more information about our next title with Square Enix as soon as we can.
See the 9 job openings at Deck Nine Games.
---
Imagendary Studios is a next generation AAA development studio. Committed to the development of high-quality animation and AAA games, Imagendary currently leads a global team with two office locations in Irvine, California and Xuhui, Shanghai. Driven by an ambition to break the barriers between traditional films and games, Imagendary is dedicated to deliver the most unique and extraordinary entertainment experiences to gamers and audiences across the world.
See the 14 job openings at Imagendary Studios.
---
See the complete list of jobs on the ArtStation Jobs Page
---