Neo Tokyo: Exponential Reality Challenge Winners & Honourable Mentions
ArtStation's twelfth Community Challenge, Neo Tokyo: Exponential Reality, launched in August 2023 and welcomed over 5,000 artists who took on the challenge to imagine the future of humanity and our reality in the megatropolis of Neo Tokyo. 
Once again, artists delivered truly exceptional entries, making it a tough challenge for our judging panel to narrow down their final selections. Huge thanks to our dedicated hosts Bogna Gawrońska, Rembert Montald, Sang Nguyen, Jeanne Plounevez, Thomas Chamberlain-Keen, Javier Perez, Randall Mackey, Marina Ortega, Elodie Mondoloni, Jason Keyser, David Hall, Yumi Batgerel, Karolina Vieira, Dmitry Parkin, Reinaldo García, Hasan Bajramovic, Karen Stanley, Dorine Laplanche, and esteemed challenge judges Virginie Bourdin, Finnian Macmanus, Yekaterina Bourykina, Raphael Lacoste, Liz Kirby, Donglu Yu, Amy Sharpe, Devon Fay, Tyler Smith, Sandra Duchiewicz, and Suzanne Helmigh.
Congratulations to all artists who challenged themselves and learned something new in the process.  We're thrilled to be able to unveil the results of the challenge and present the 1st, 2nd, and 3rd winners and honourable mentions.
Cover Art: Koi in Starry Night, Donglu Yu
Neo Tokyo: Exponential Reality Challenge – Keyframe Design
1st Place Neo Tokyo Exponential Reality Challenge – Keyframe Design: Thibault Girard
2nd Place Neo Tokyo Exponential Reality Challenge – Keyframe Design: Stas Chervinskiy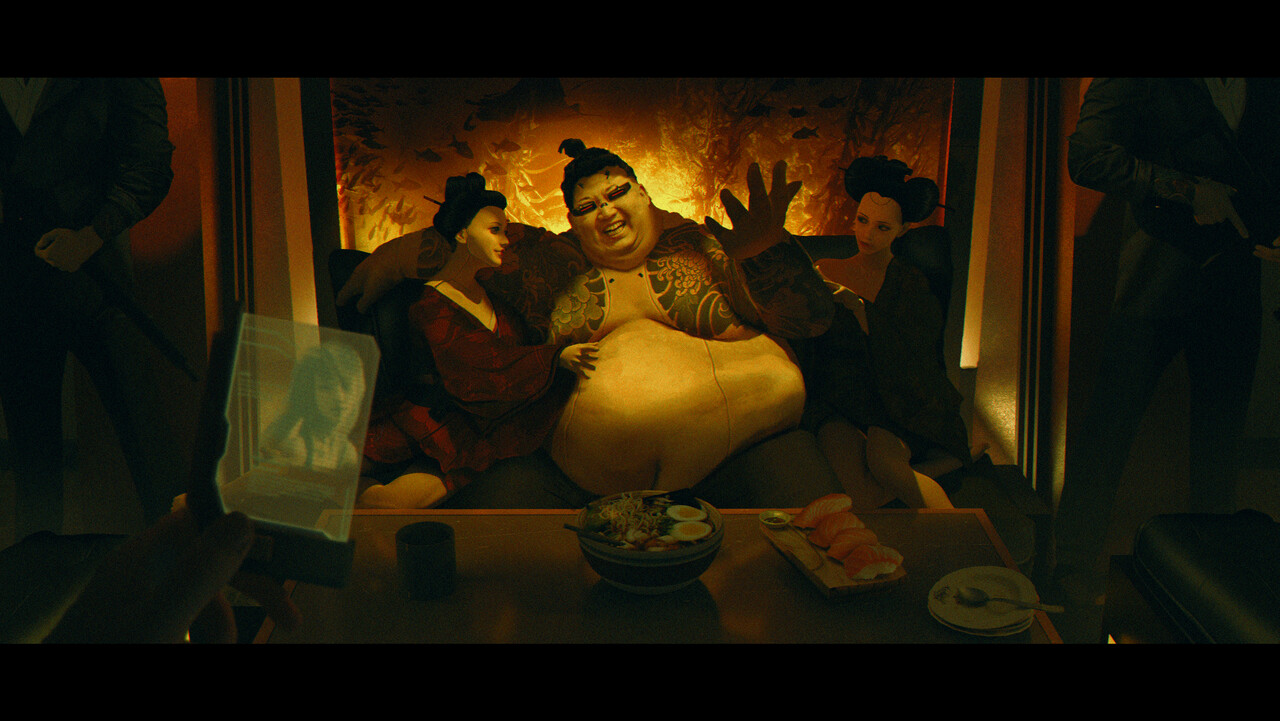 3rd Place Neo Tokyo Exponential Reality Challenge – Keyframe Design: Rafater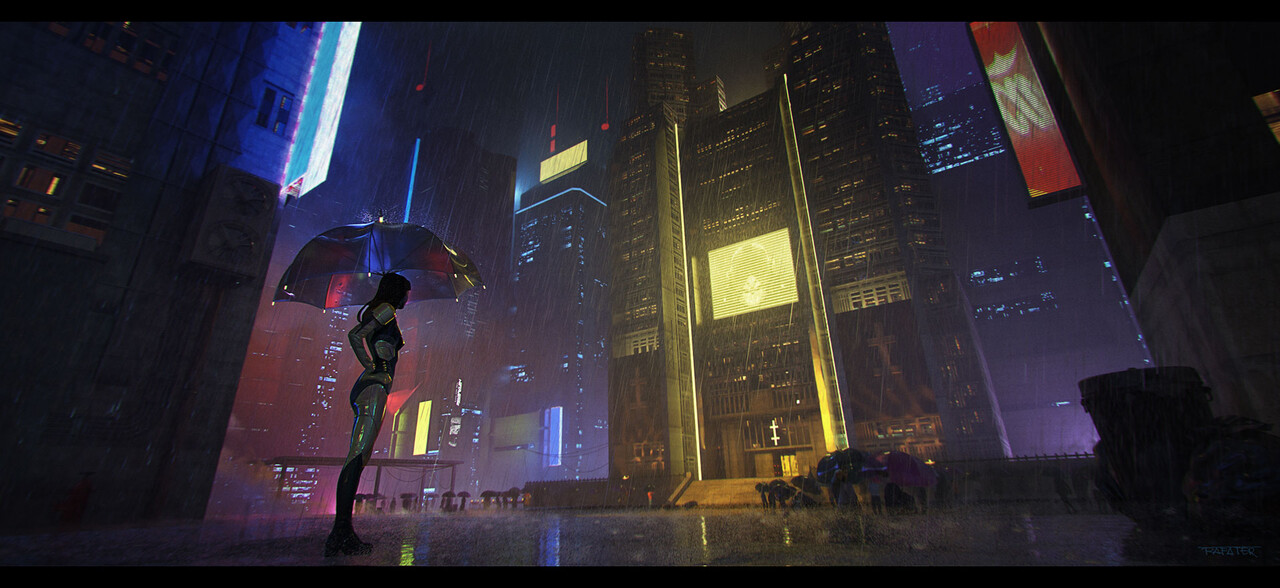 Honourable Mention Neo Tokyo Exponential Reality Challenge – Keyframe Design: Ayrton Perona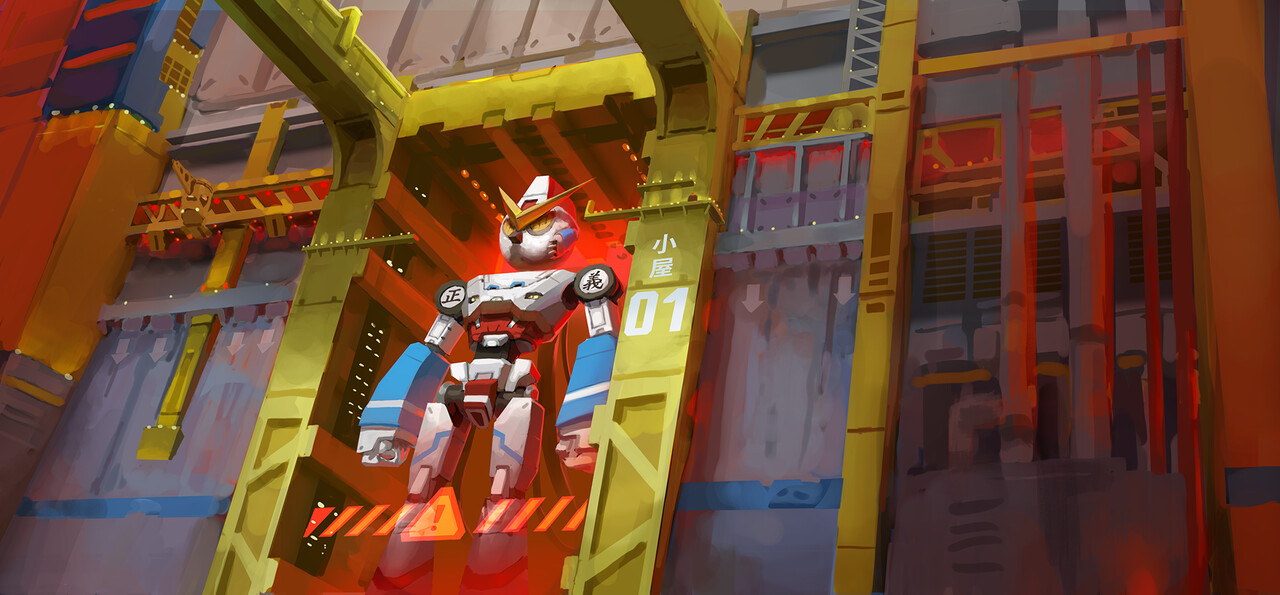 Honourable Mention Neo Tokyo Exponential Reality Challenge – Keyframe Design: Gaia Buggio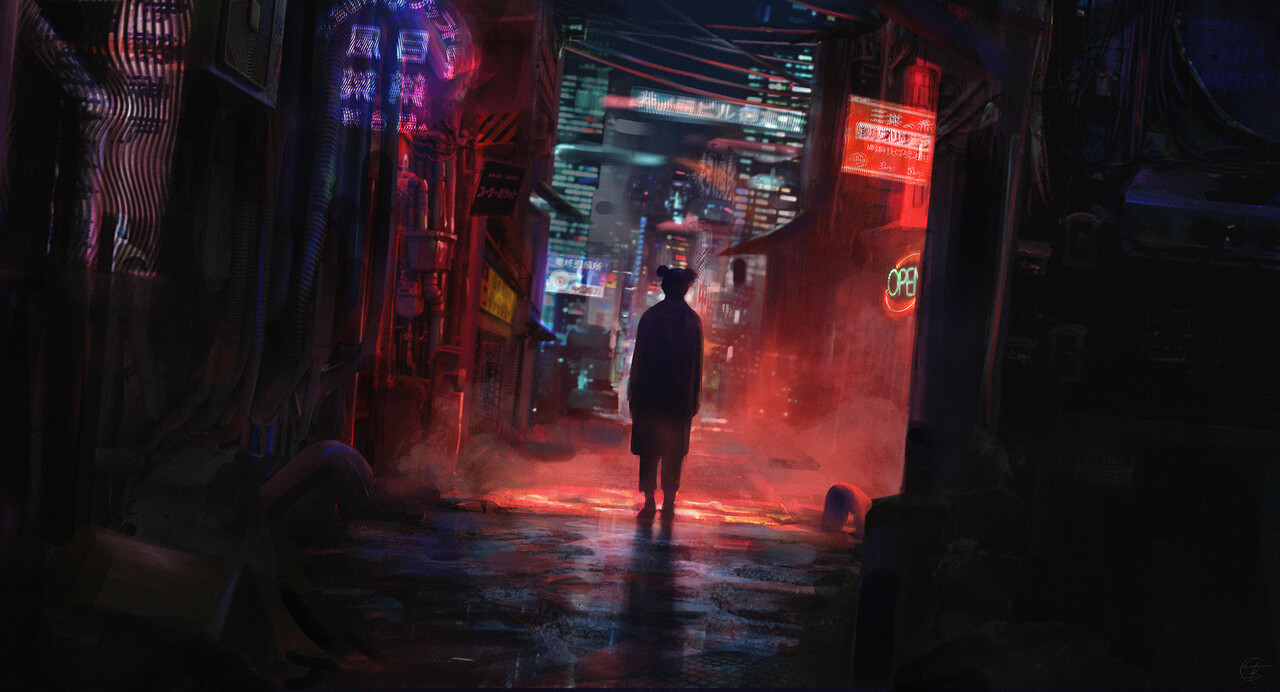 Honourable Mention Neo Tokyo Exponential Reality Challenge – Keyframe Design: Alexandre Le Saux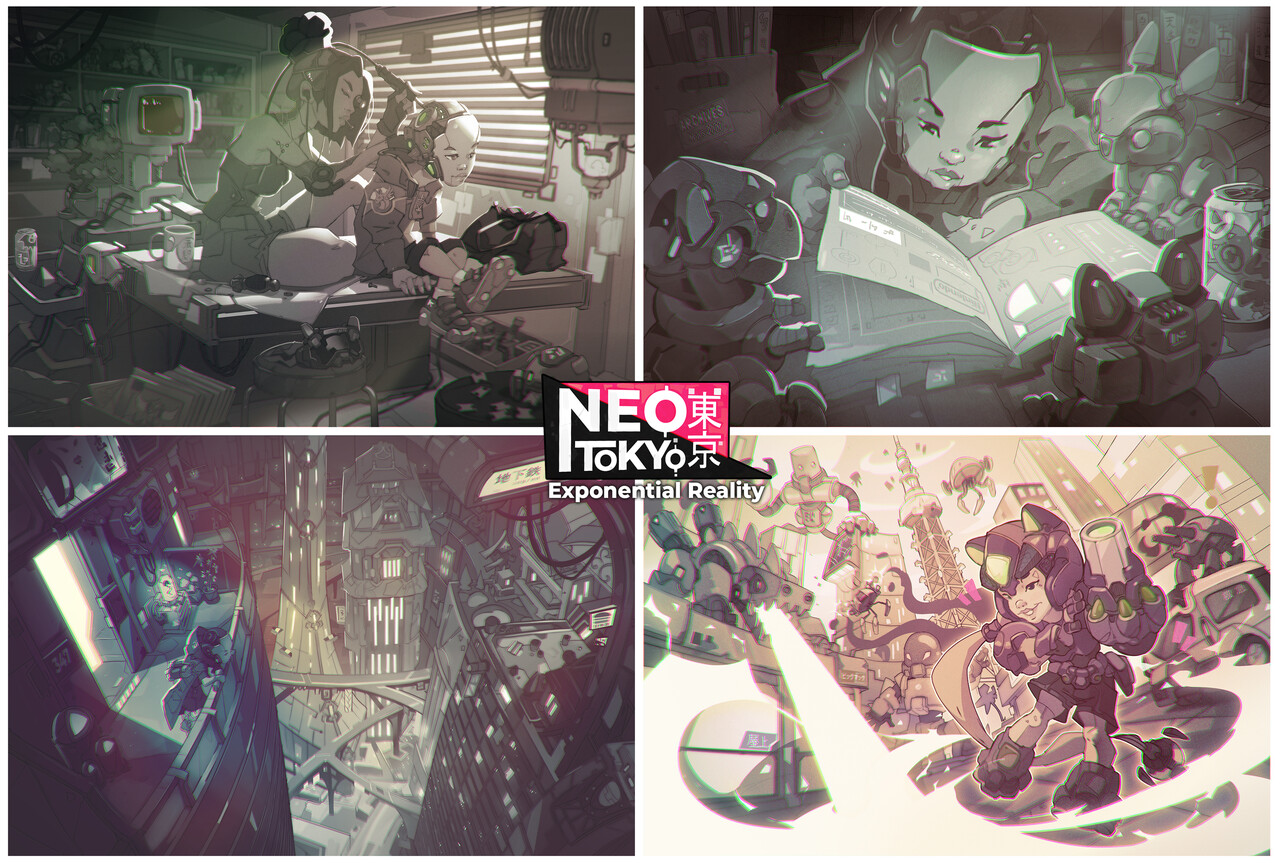 Honourable Mention Neo Tokyo Exponential Reality Challenge – Keyframe Design: Tom Trebuchon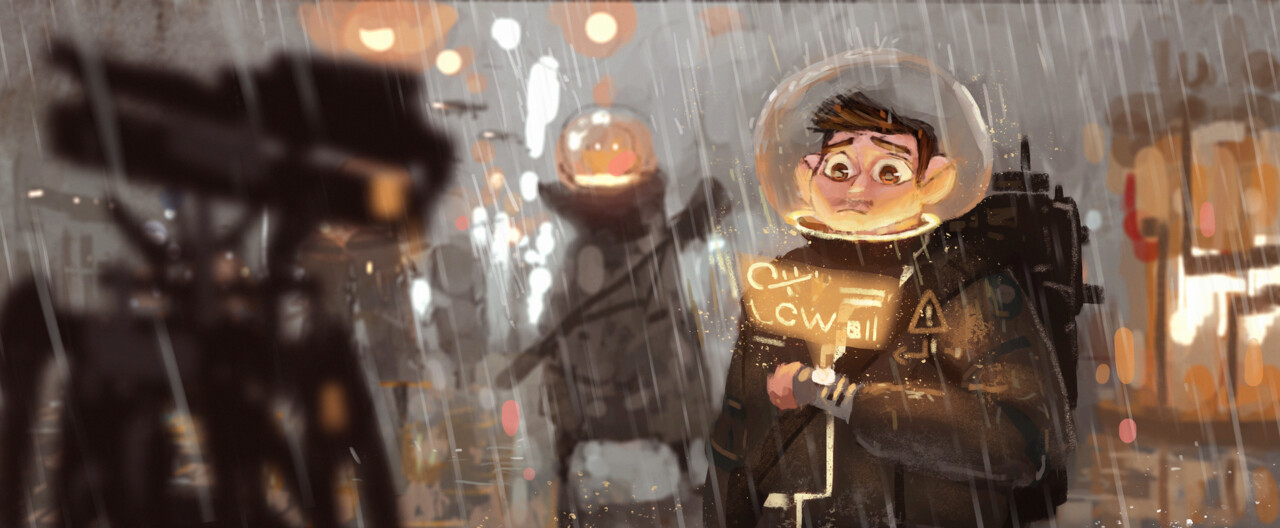 Honourable Mention Neo Tokyo Exponential Reality Challenge – Keyframe Design: Pavel Oleinik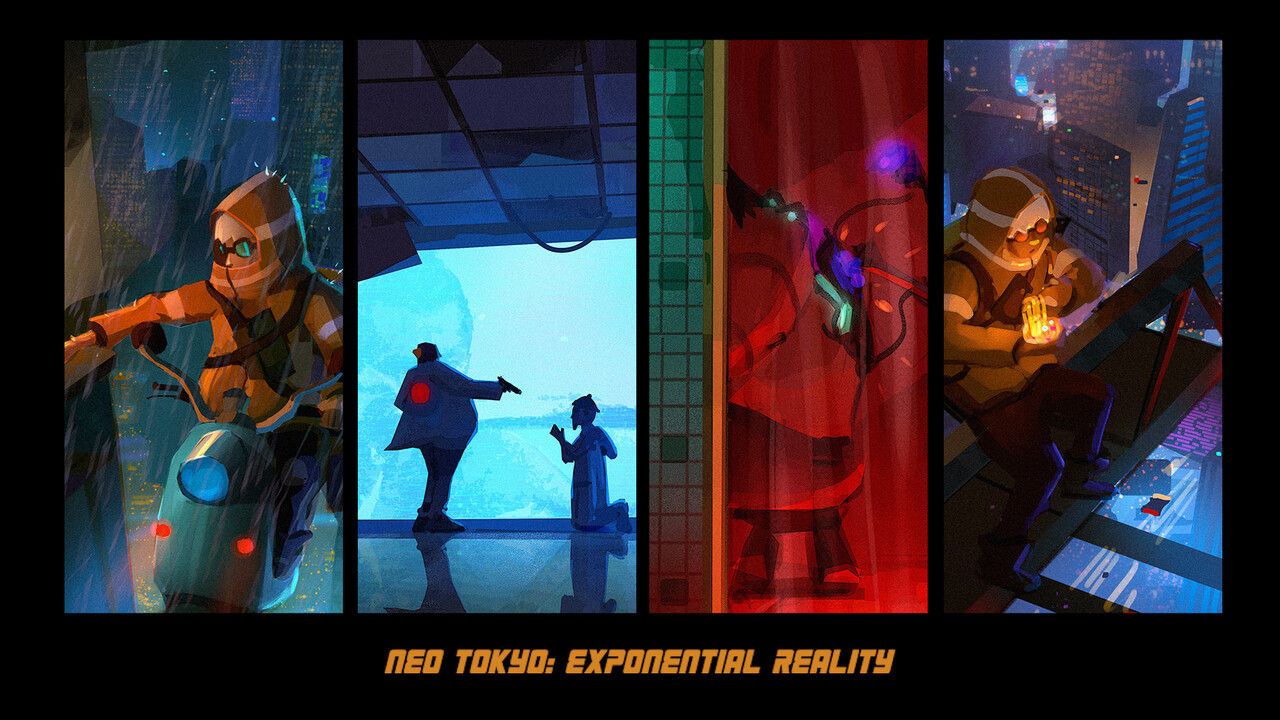 See more Neo Tokyo: Exponential Reality Challenge – Keyframe Design submissions > 
Neo Tokyo: Exponential Reality Challenge – Character Design
1st Place Neo Tokyo Exponential Reality Challenge – Character Design: Camille Peyrebere

2nd Place Neo Tokyo Exponential Reality Challenge – Character Design: kurozaki sakura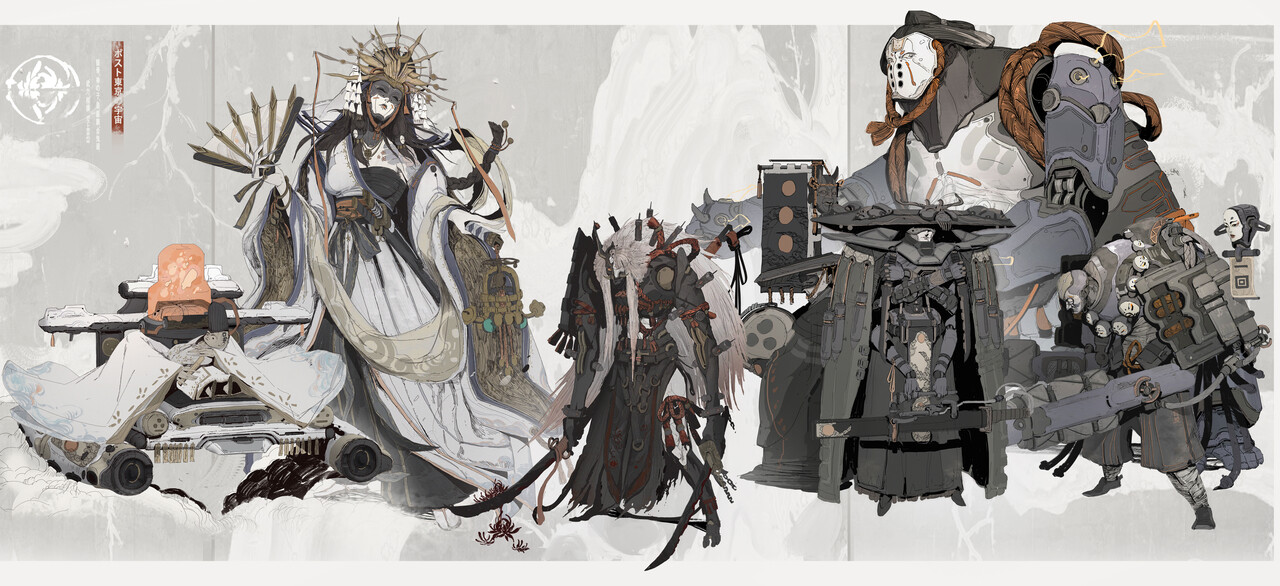 3rd Place Neo Tokyo Exponential Reality Challenge – Character Design: Dmitri Anatolich
Honourable Mention Neo Tokyo Exponential Reality Challenge – Character Design: jiayu chen

Honourable Mention Neo Tokyo Exponential Reality Challenge – Character Design: Jennifer Voigt
Honourable Mention Neo Tokyo Exponential Reality Challenge – Character Design: Fred84

Honourable Mention Neo Tokyo Exponential Reality Challenge – Character Design: Zachary Liao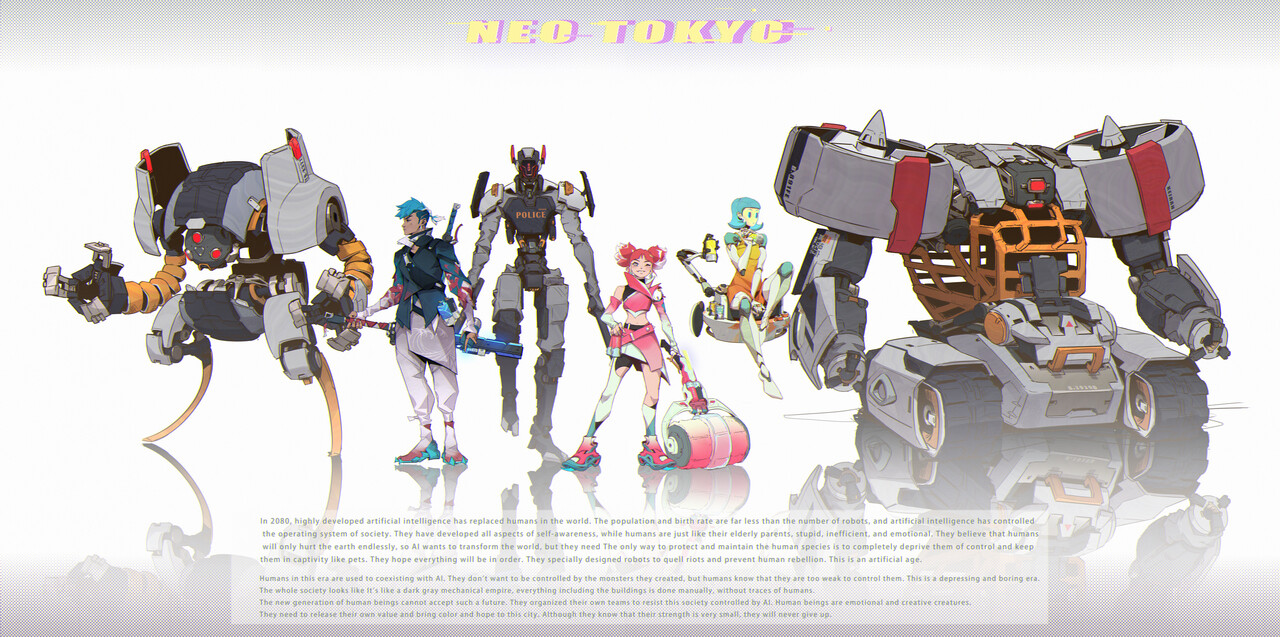 Honourable Mention Neo Tokyo Exponential Reality Challenge – Character Design: Yamamoto dove

See more Neo Tokyo: Exponential Reality Challenge – Character Design submissions >
Neo Tokyo: Exponential Reality Challenge – Environment Design
1st Place Neo Tokyo Exponential Reality Challenge – Environment Design: Pip Loresco
2nd Place Neo Tokyo Exponential Reality Challenge – Environment Design: Yari Lute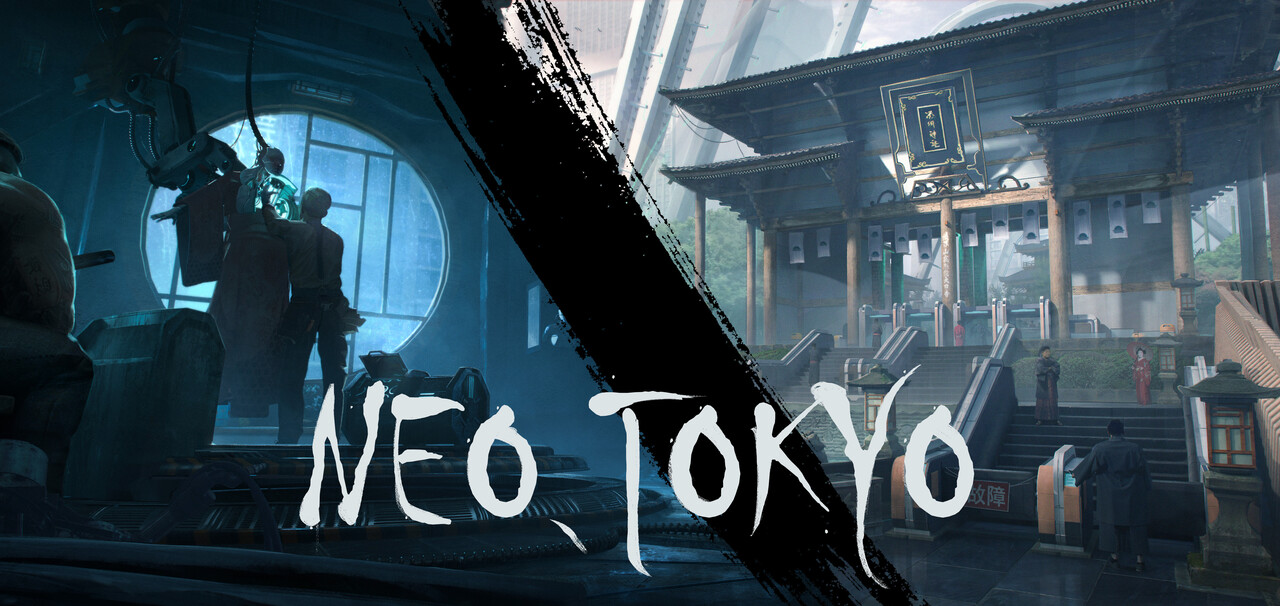 3rd Place Neo Tokyo Exponential Reality Challenge – Environment Design: li moly

Honourable Mention Neo Tokyo Exponential Reality Challenge – Environment Design: Linus Alstergren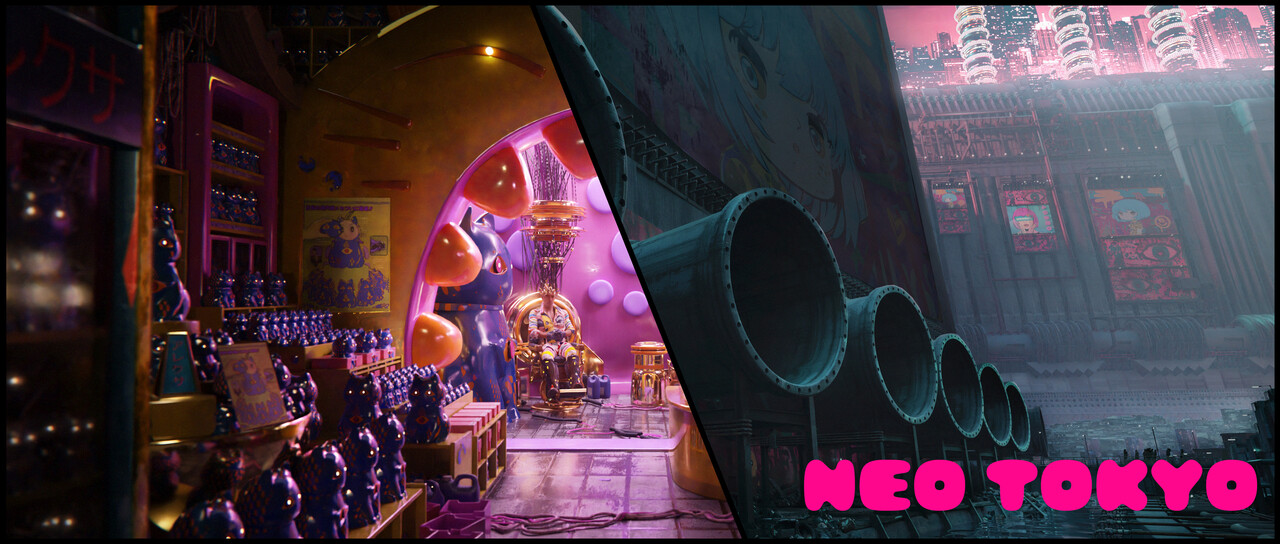 Honourable Mention Neo Tokyo Exponential Reality Challenge – Environment Design: Maélis Levastre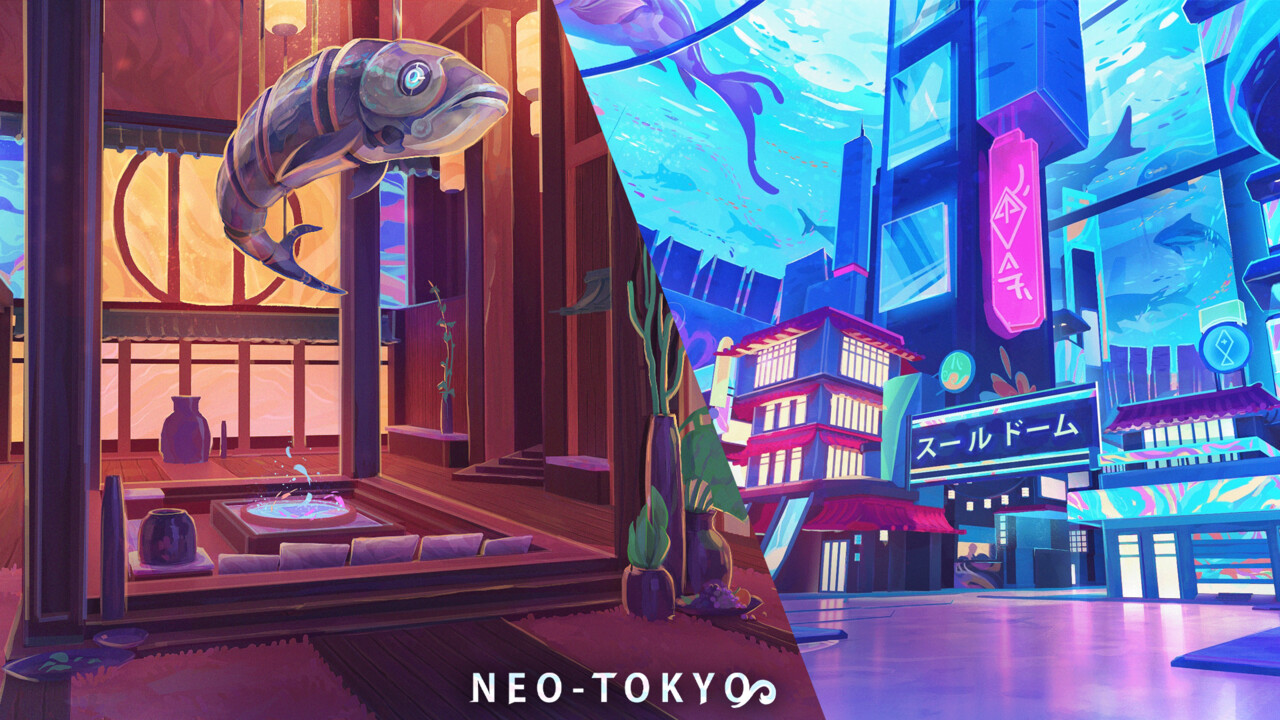 Honourable Mention Neo Tokyo Exponential Reality Challenge – Environment Design: Zana Bamarni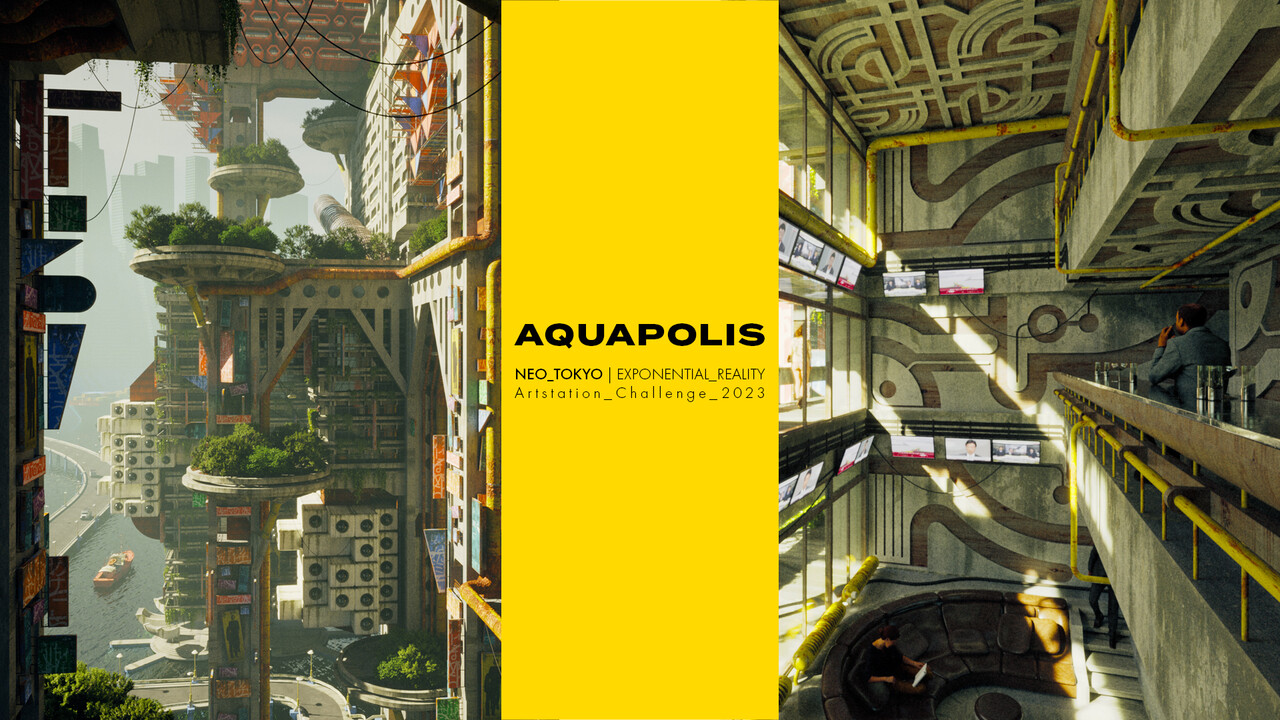 Honourable Mention Neo Tokyo Exponential Reality Challenge – Environment Design: Victor Dufayard
Honourable Mention Neo Tokyo Exponential Reality Challenge – Environment Design: Lester Zawadzki

See more Neo Tokyo: Exponential Reality Challenge – Environment Design submissions >
Neo Tokyo: Exponential Reality Challenge – Prop Design
1st Place Neo Tokyo: Exponential Reality – Prop Design: Himesh Anand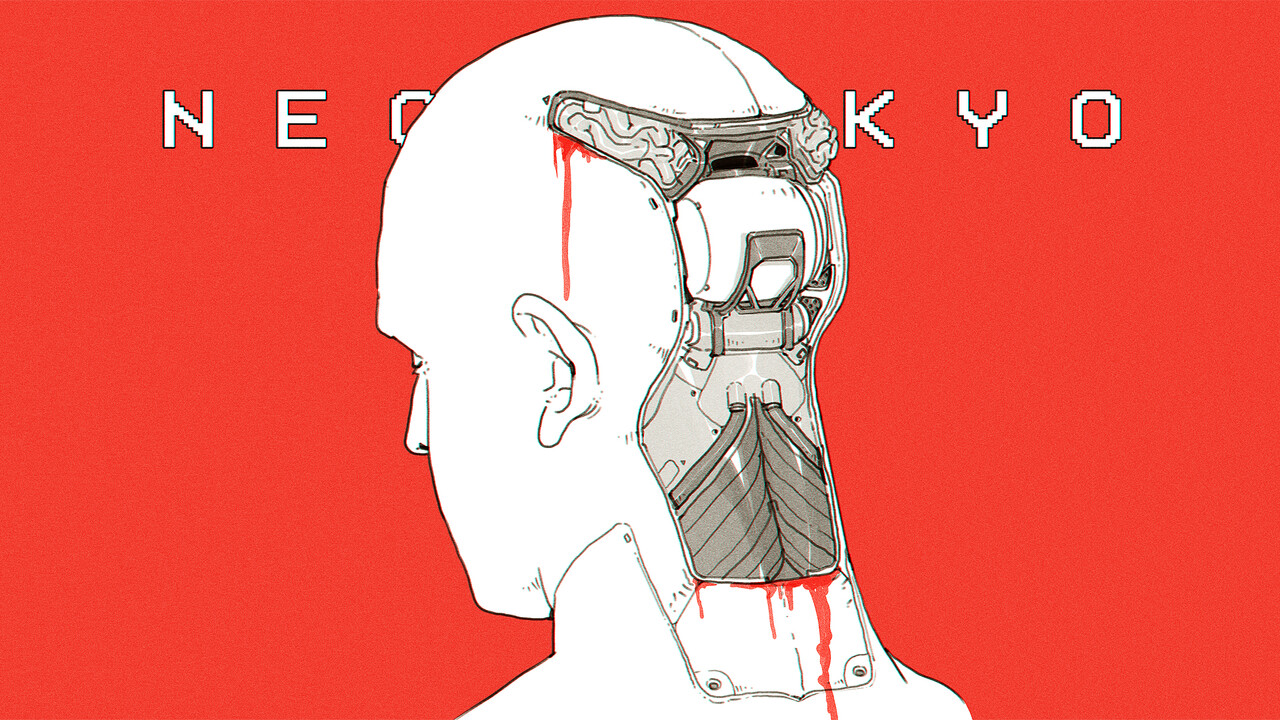 2nd Place Neo Tokyo: Exponential Reality – Prop Design: Snowball Lam
3rd Place Neo Tokyo: Exponential Reality – Prop Design: Jimi Osborne-McNeilly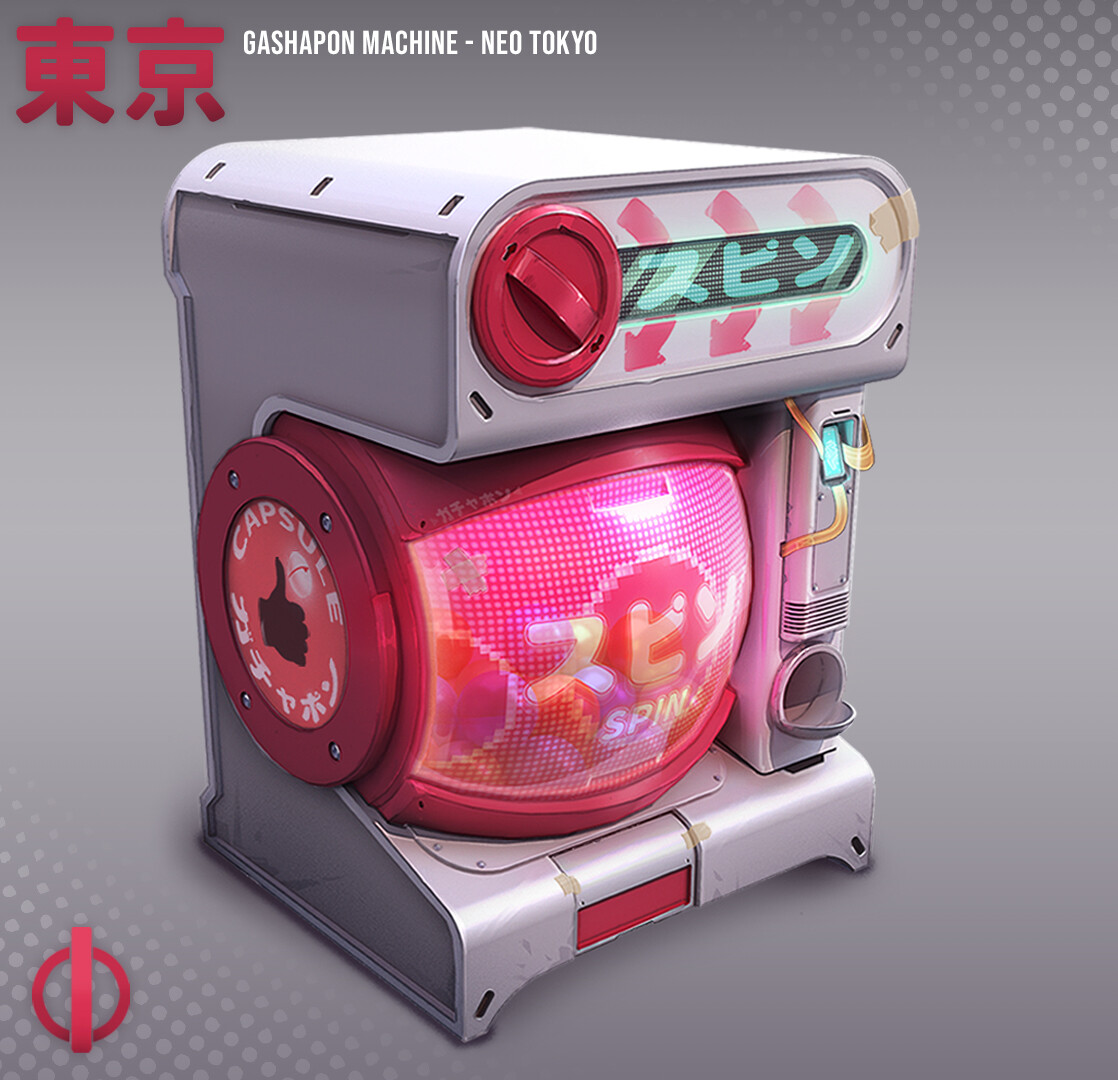 Honourable Mention Neo Tokyo: Exponential Reality – Prop Design: Clive Almeida
Honourable Mention Neo Tokyo: Exponential Reality – Prop Design: Doruk Erdem
Honourable Mention Neo Tokyo: Exponential Reality – Prop Design: Luca Pascal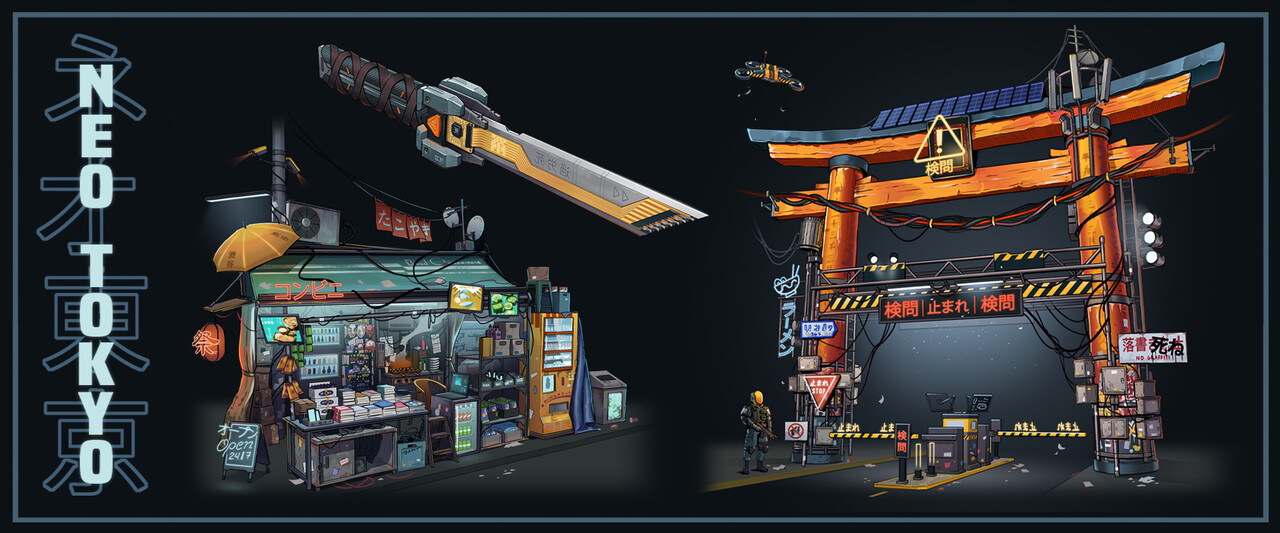 Honourable Mention Neo Tokyo: Exponential Reality – Prop Design: Christian Petrov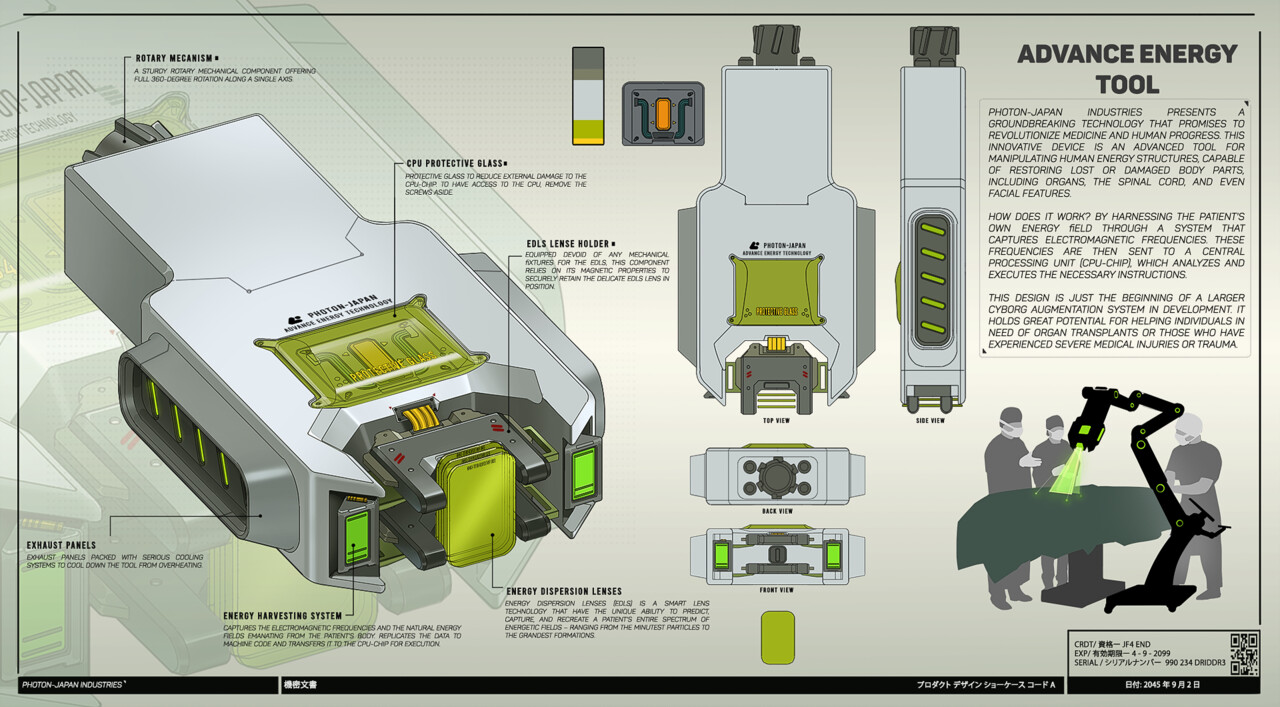 Honourable Mention Neo Tokyo: Exponential Reality – Prop Design: Otis Nyiti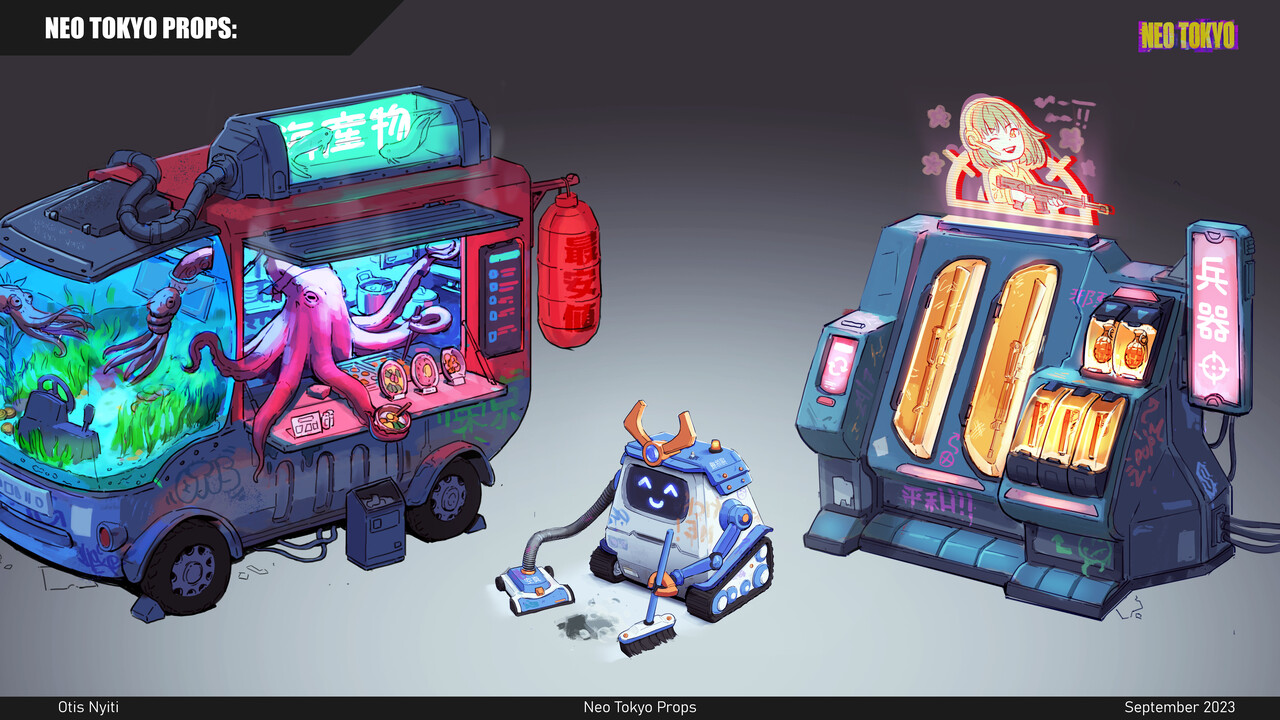 See more Neo Tokyo: Exponential Reality Challenge – Prop Design submissions >
Neo Tokyo: Exponential Reality – VFX Design
1st Place Neo Tokyo: Exponential Reality – VFX Design: Geoffrey Amesse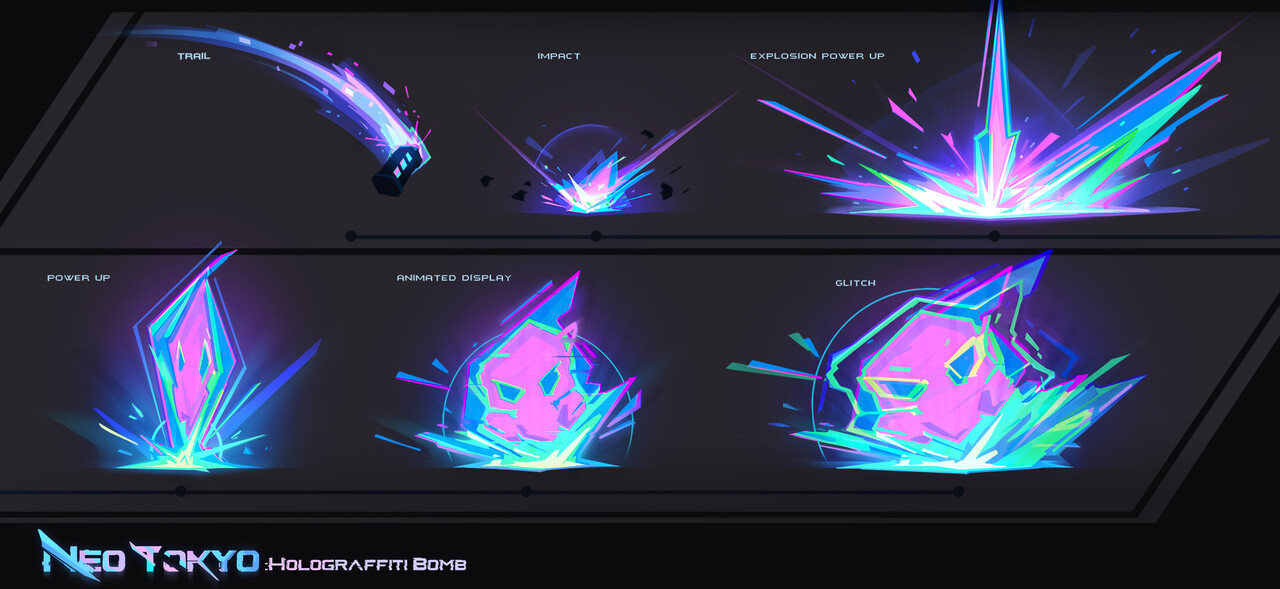 2nd Place Neo Tokyo: Exponential Reality – VFX Design: Tianci Tan
3rd Place Neo Tokyo: Exponential Reality – VFX Design: Natalya Nedashkovskaya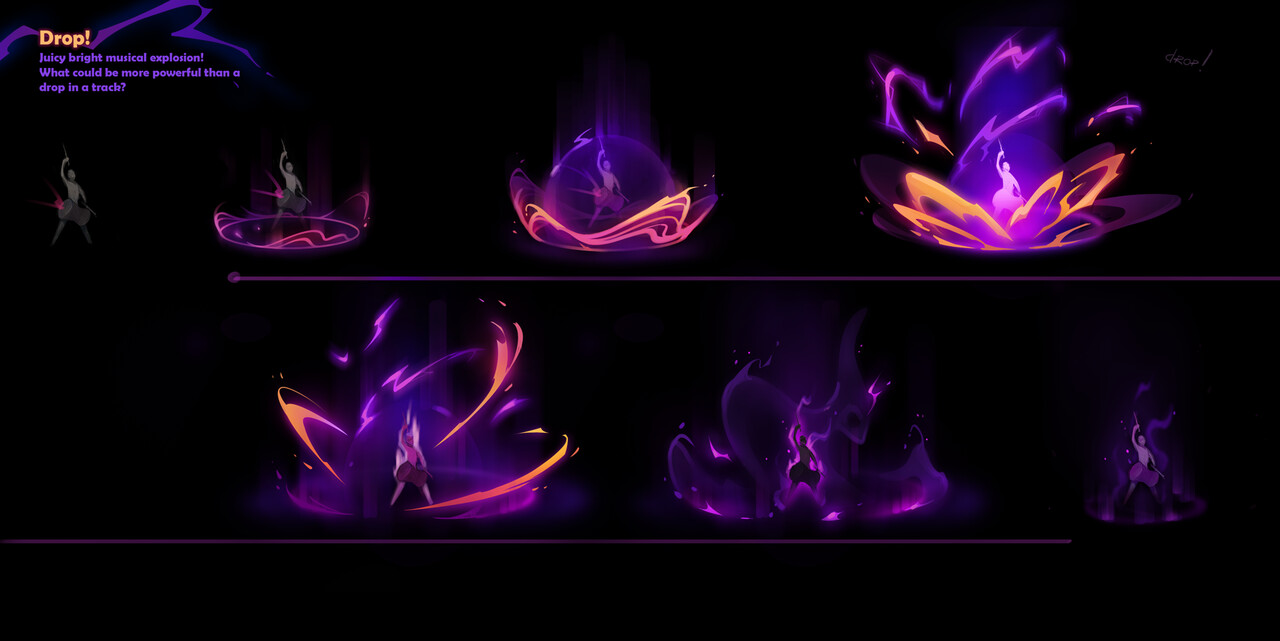 Honourable Mention Neo Tokyo: Exponential Reality – VFX Design: Insert Cat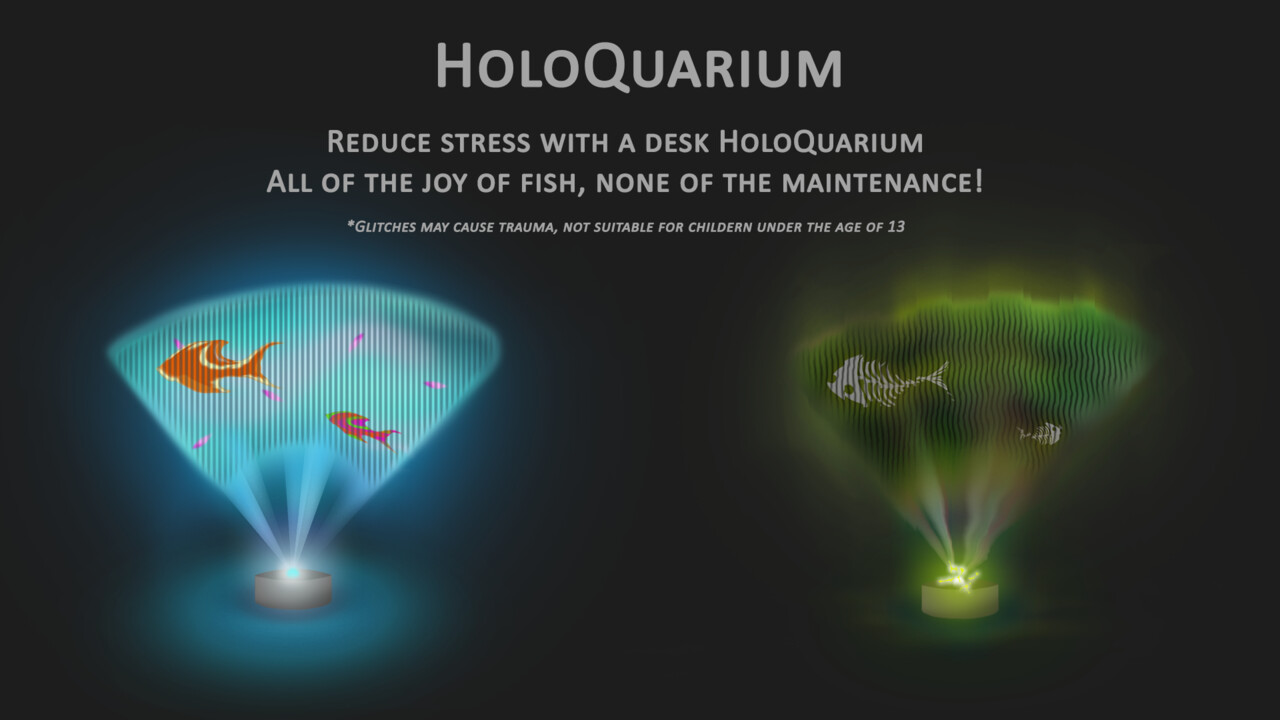 Honourable Mention Neo Tokyo: Exponential Reality – VFX Design: Jake Miller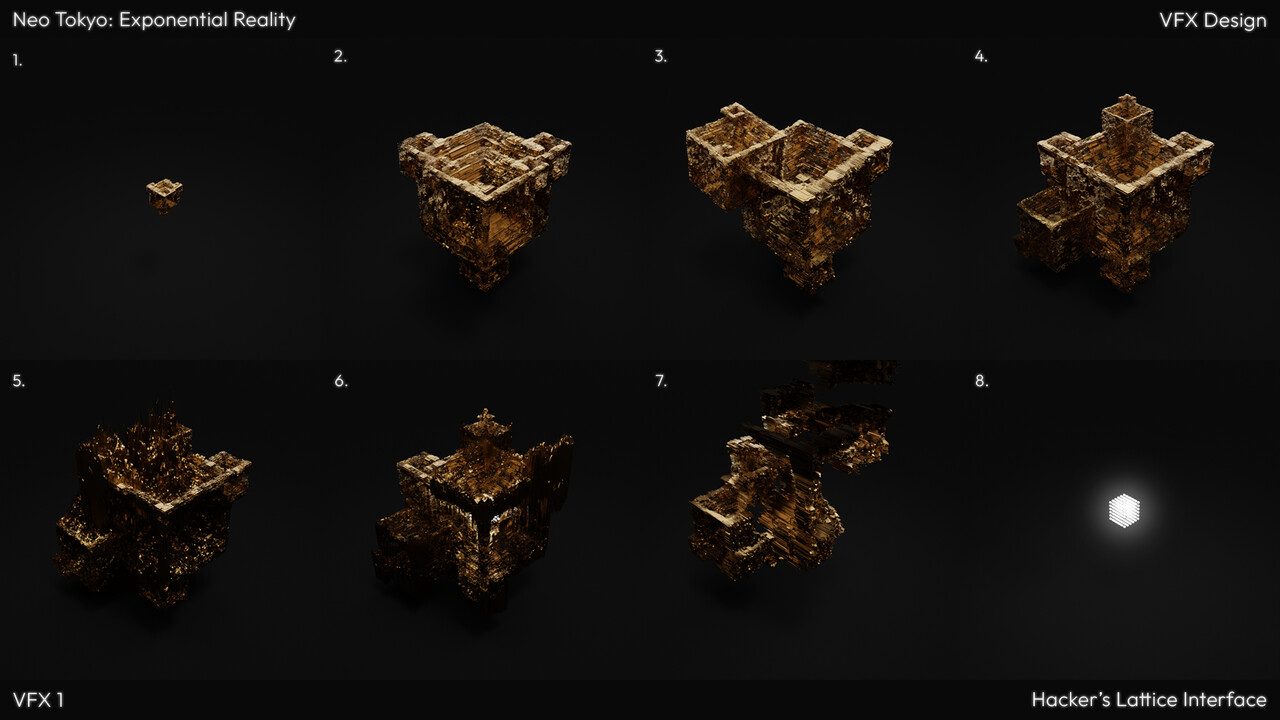 Honourable Mention Neo Tokyo: Exponential Reality – VFX Design: Nick Maarschalkerweerd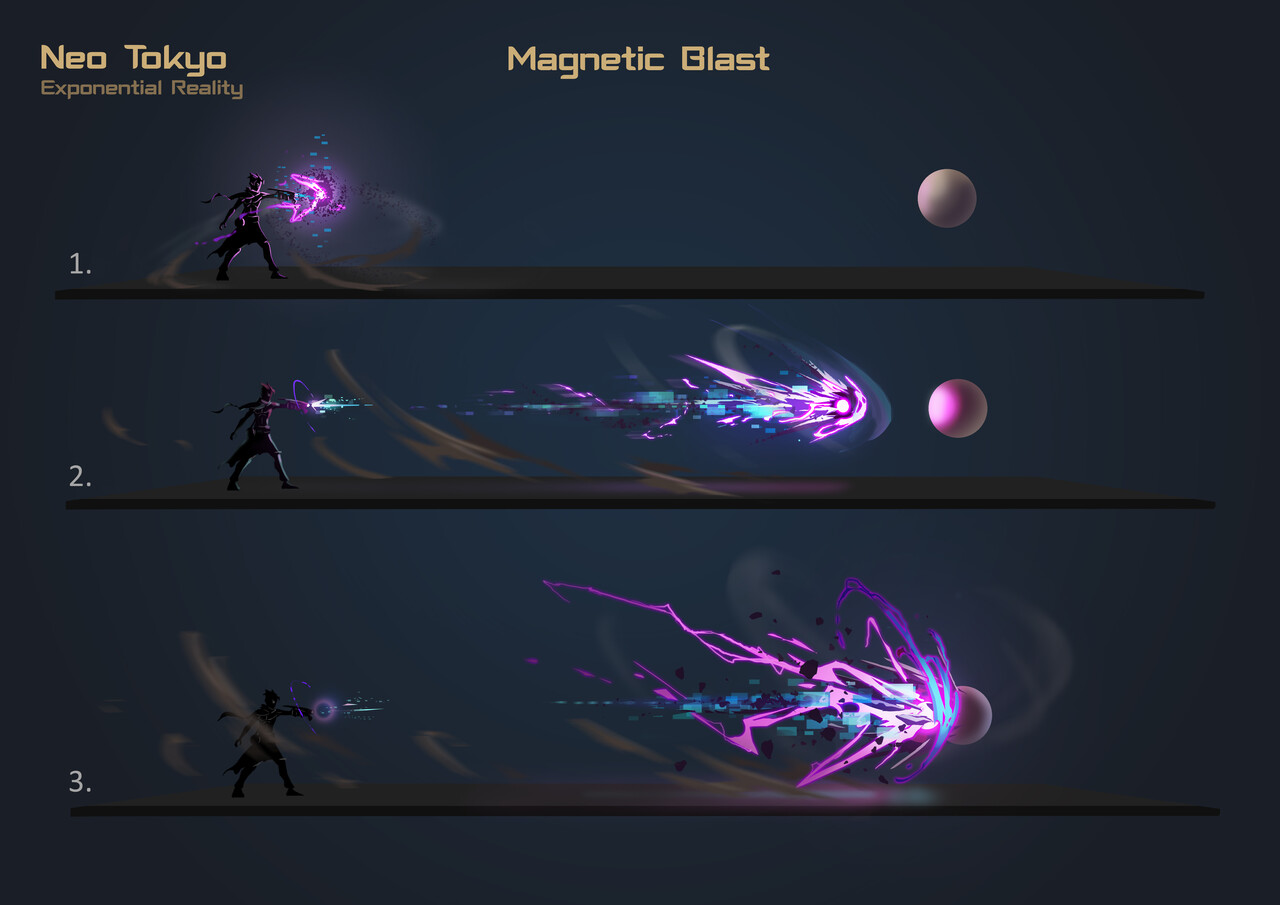 Honourable Mention Neo Tokyo: Exponential Reality – VFX Design: Caleb W. Davidson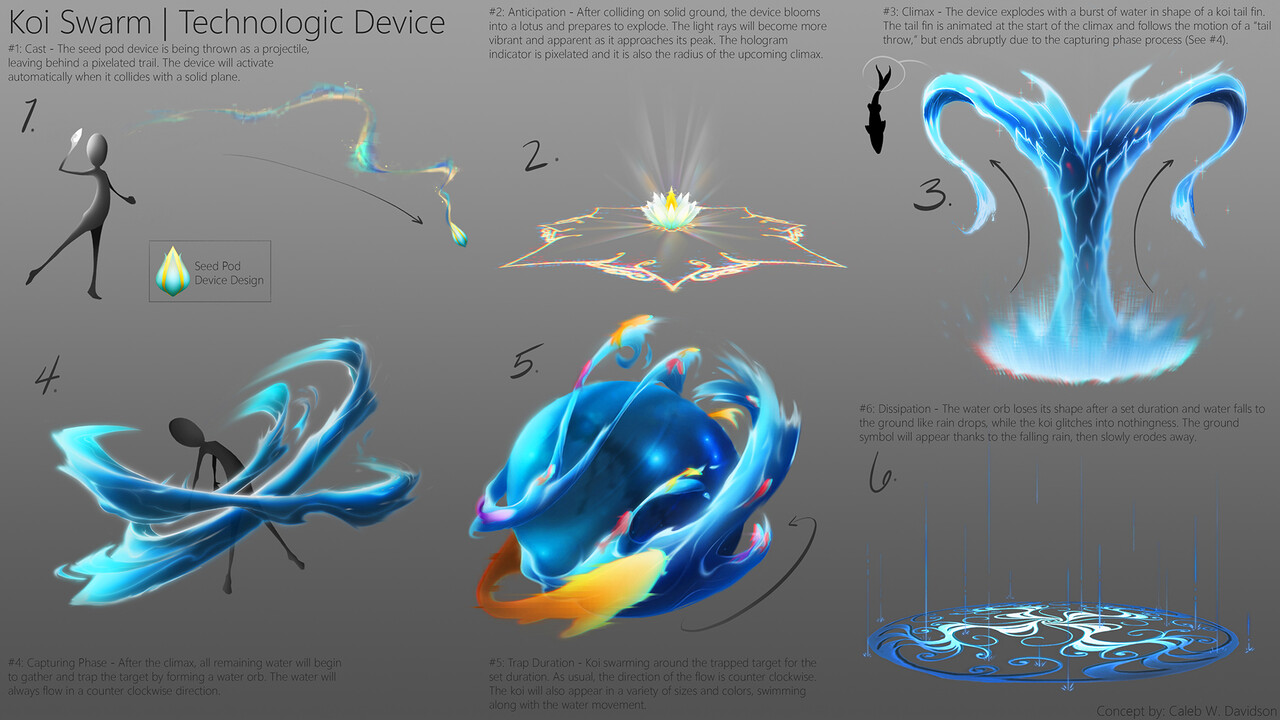 Honourable Mention Neo Tokyo: Exponential Reality – VFX Design: Claudia Hoozemans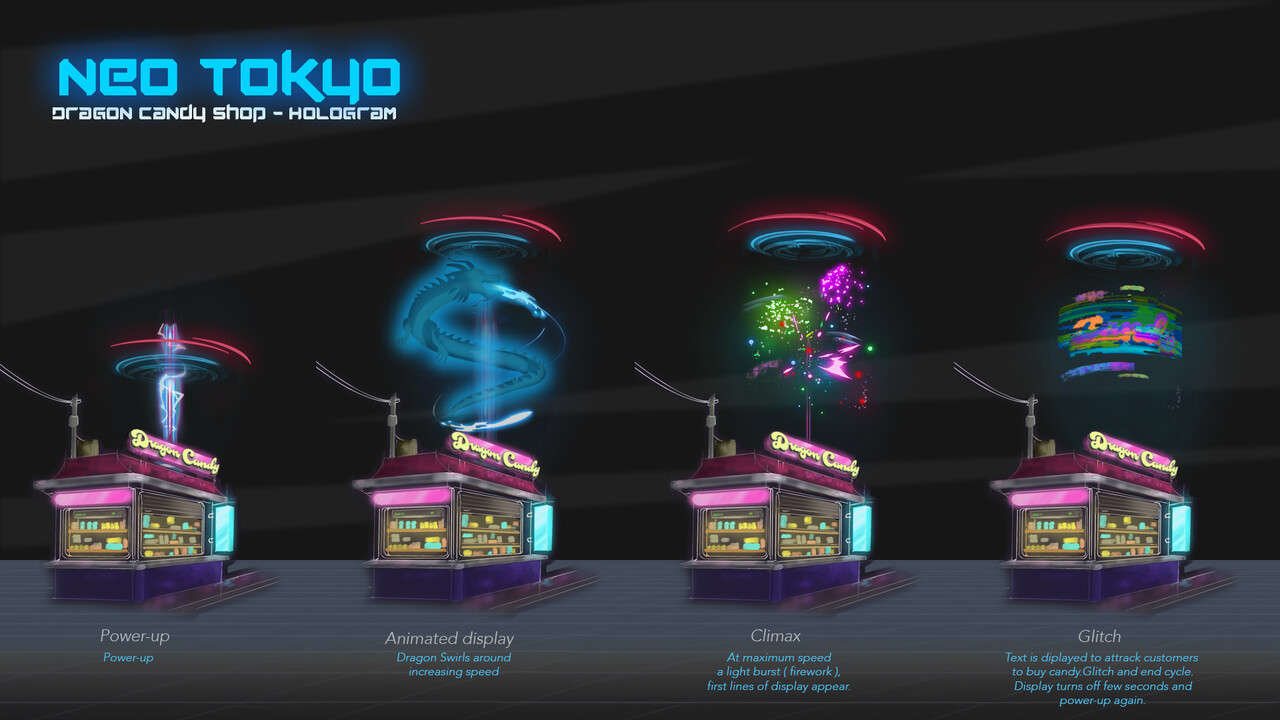 See more Neo Tokyo: Exponential Reality Challenge – VFX Design submissions >
Neo Tokyo: Exponential Reality – Game Environment/Level Art (real-time)
1st Place Neo Tokyo: Exponential Reality – Game Environment/Level Art (real-time): Alexey Kirsanov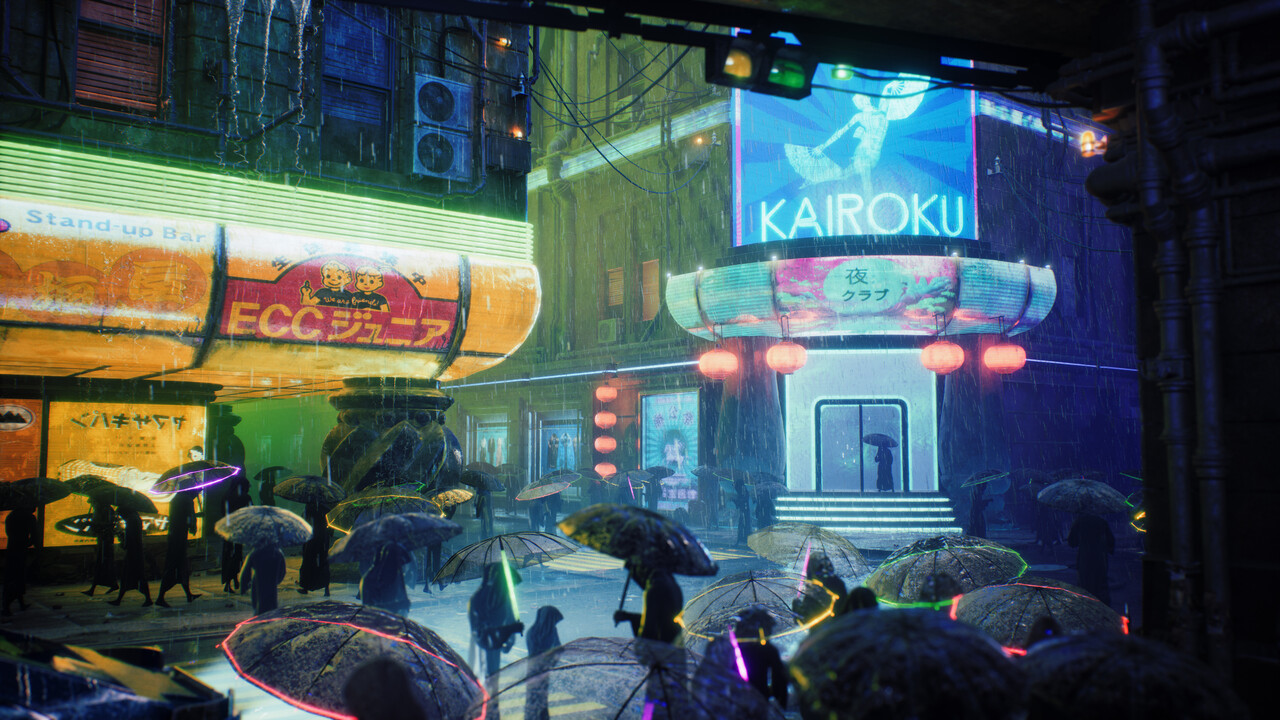 2nd Place Neo Tokyo: Exponential Reality – Game Environment/Level Art (real-time): Jake Guest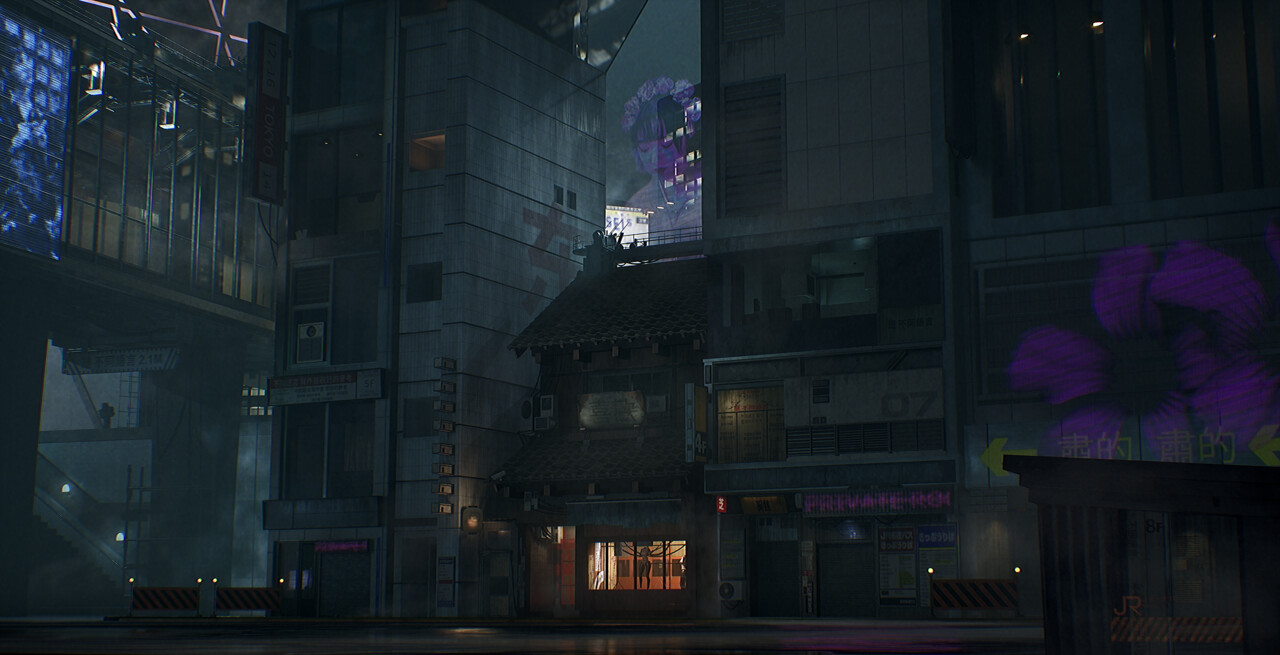 3rd Place Neo Tokyo: Exponential Reality – Game Environment/Level Art (real-time): Thiago Klafke☀️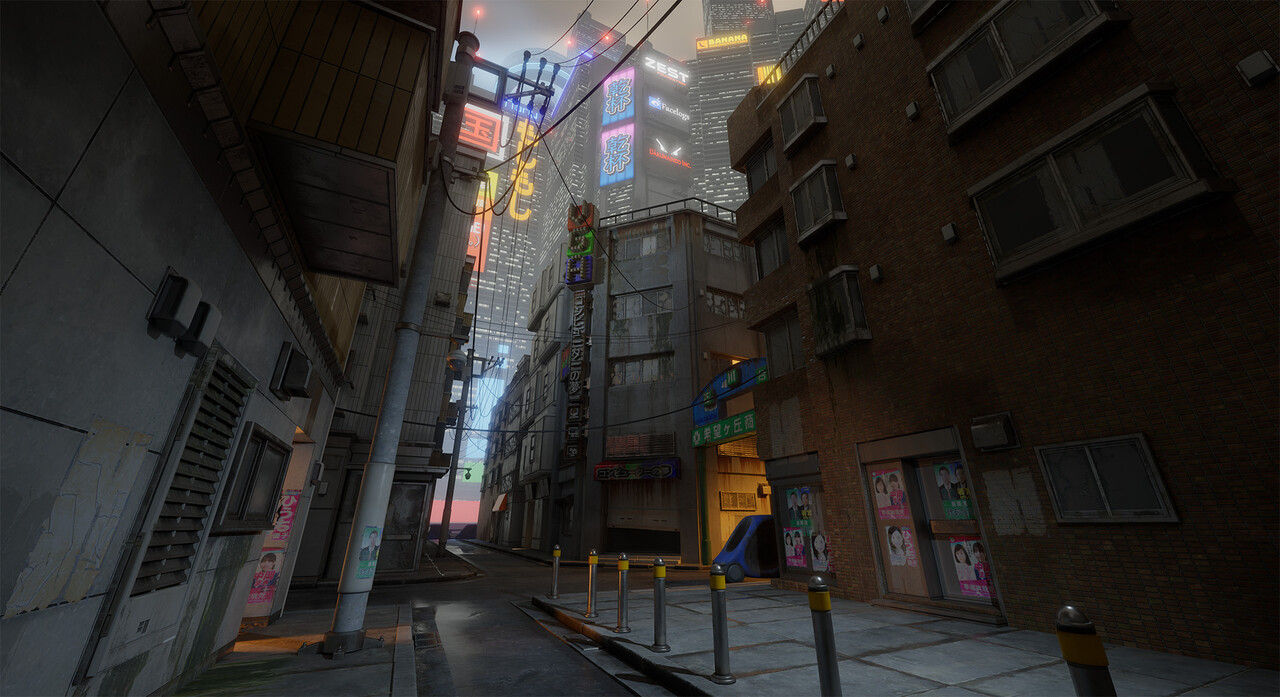 Honourable Mention Neo Tokyo: Exponential Reality – Game Environment/Level Art (real-time): Victor Ullmann
Honourable Mention Neo Tokyo: Exponential Reality – Game Environment/Level Art (real-time): Quentin Go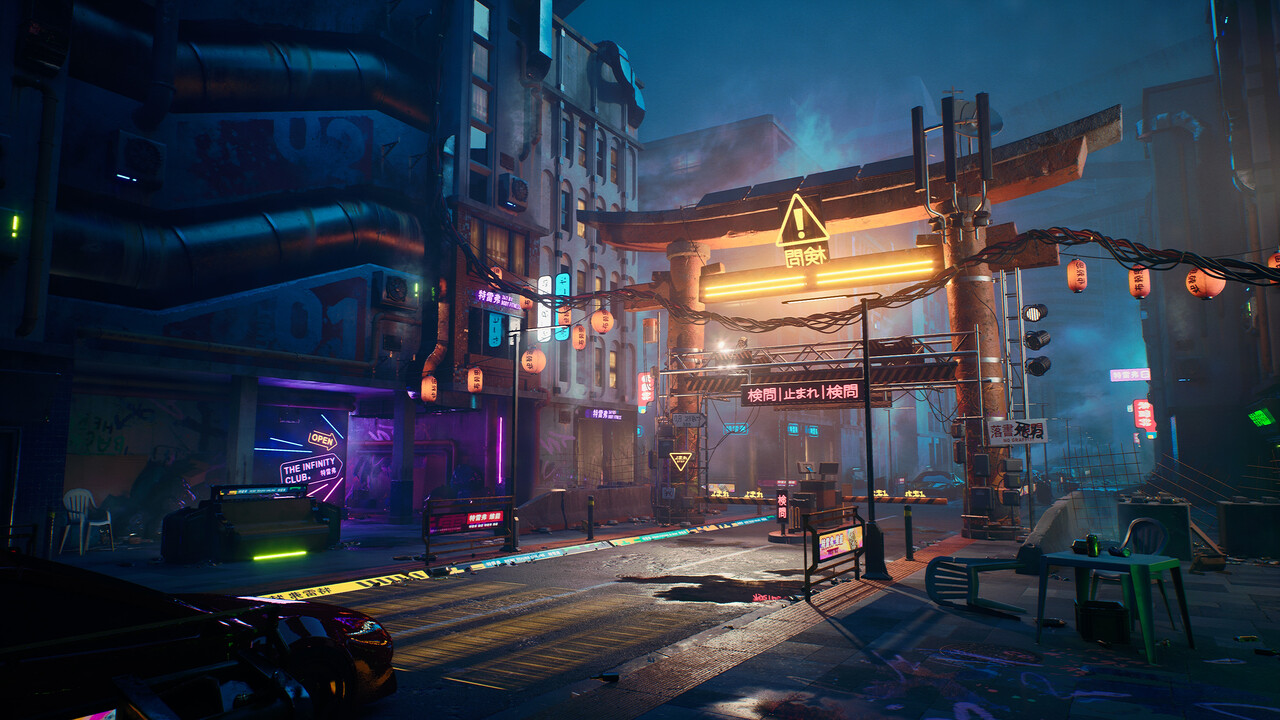 Honourable Mention Neo Tokyo: Exponential Reality – Game Environment/Level Art (real-time): Math Roodhuizen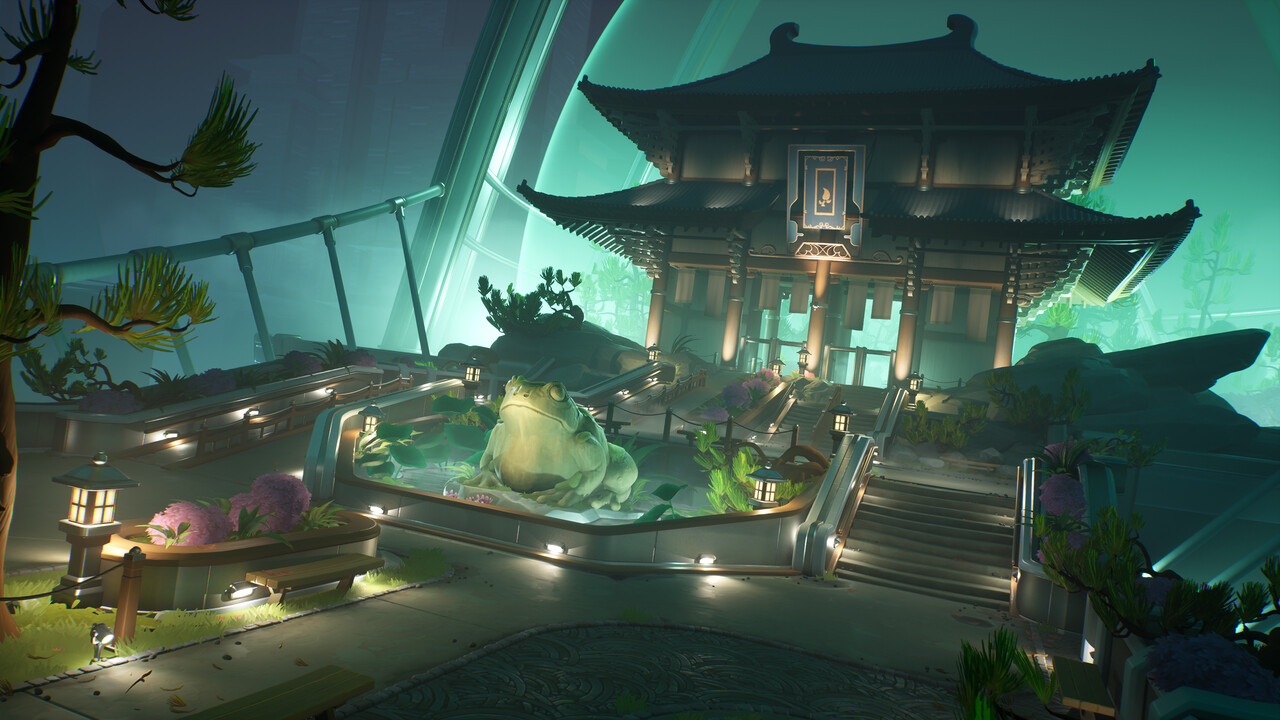 Honourable Mention Neo Tokyo: Exponential Reality – Game Environment/Level Art (real-time): Nina Klos 🐟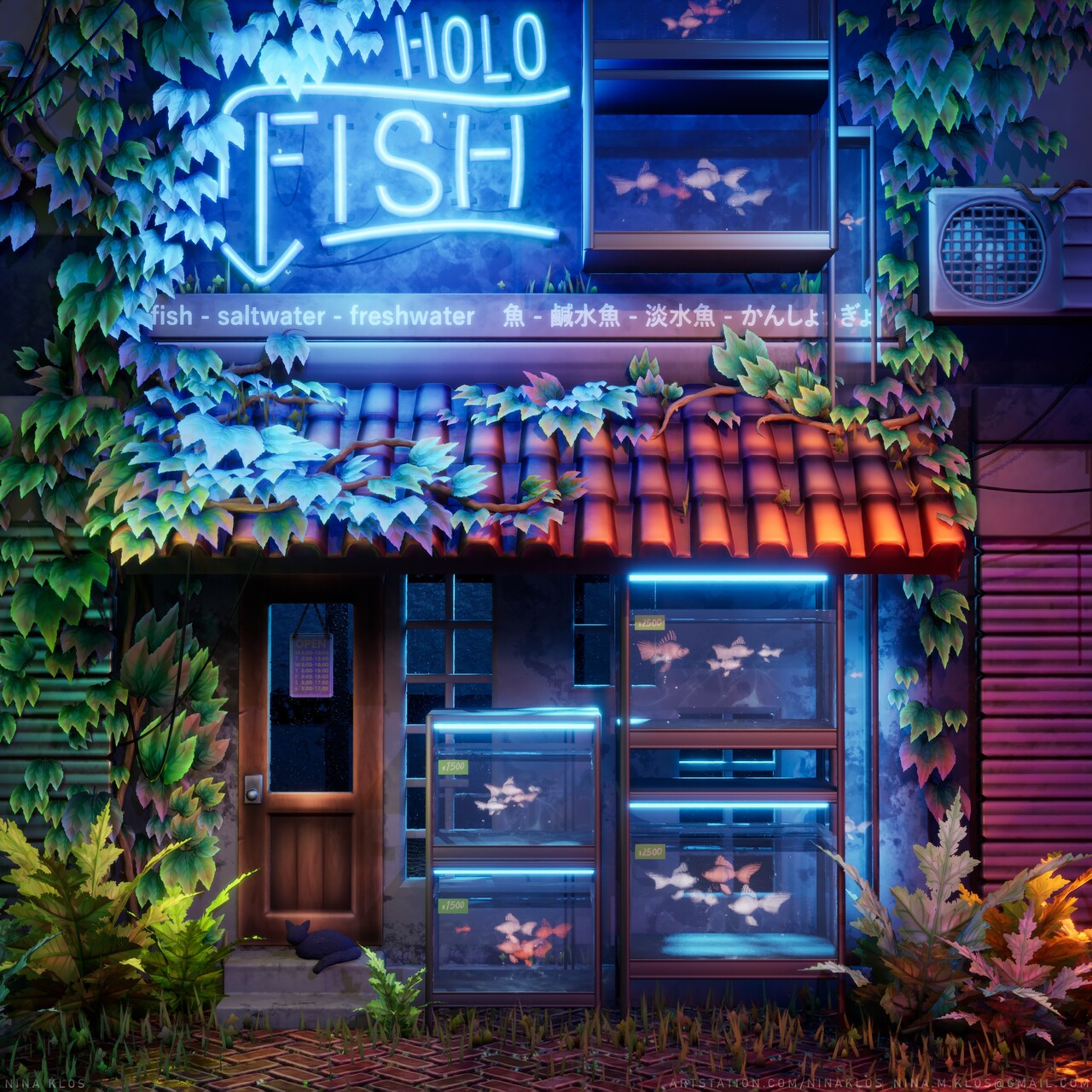 Honourable Mention Neo Tokyo: Exponential Reality – Game Environment/Level Art (real-time): Adam Williams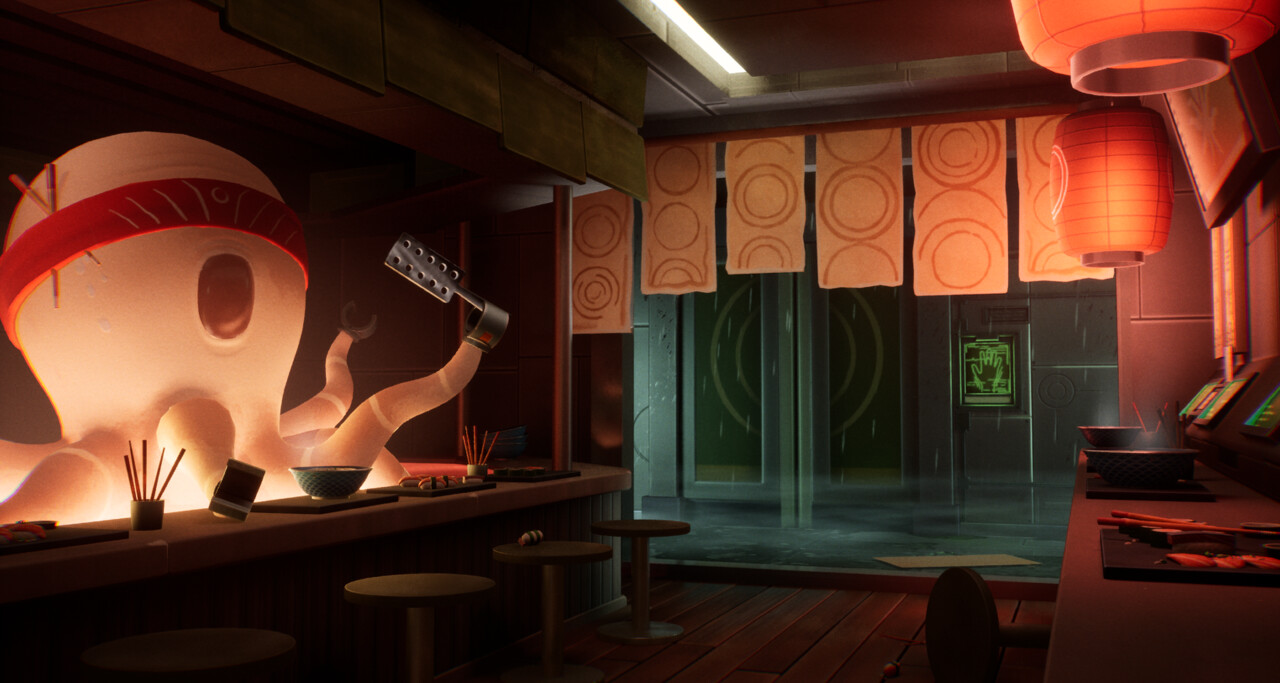 See more Neo Tokyo: Exponential Reality Challenge – Game Environment/Level Art submissions >
Neo Tokyo: Exponential Reality – Game Prop Art (real-time)
1st Place Neo Tokyo: Exponential Reality – Game Prop Art (real-time): Arantxa Minteguiaga López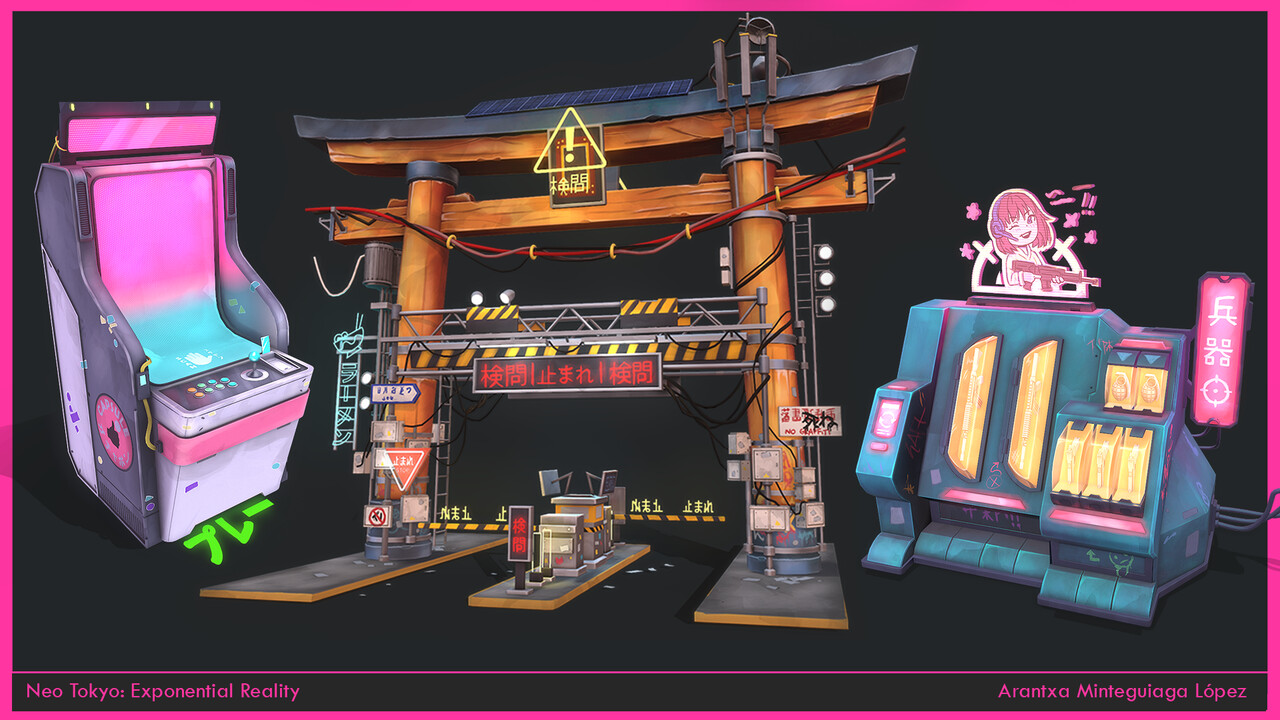 2nd Place Neo Tokyo: Exponential Reality – Game Prop Art (real-time): Robbie Walker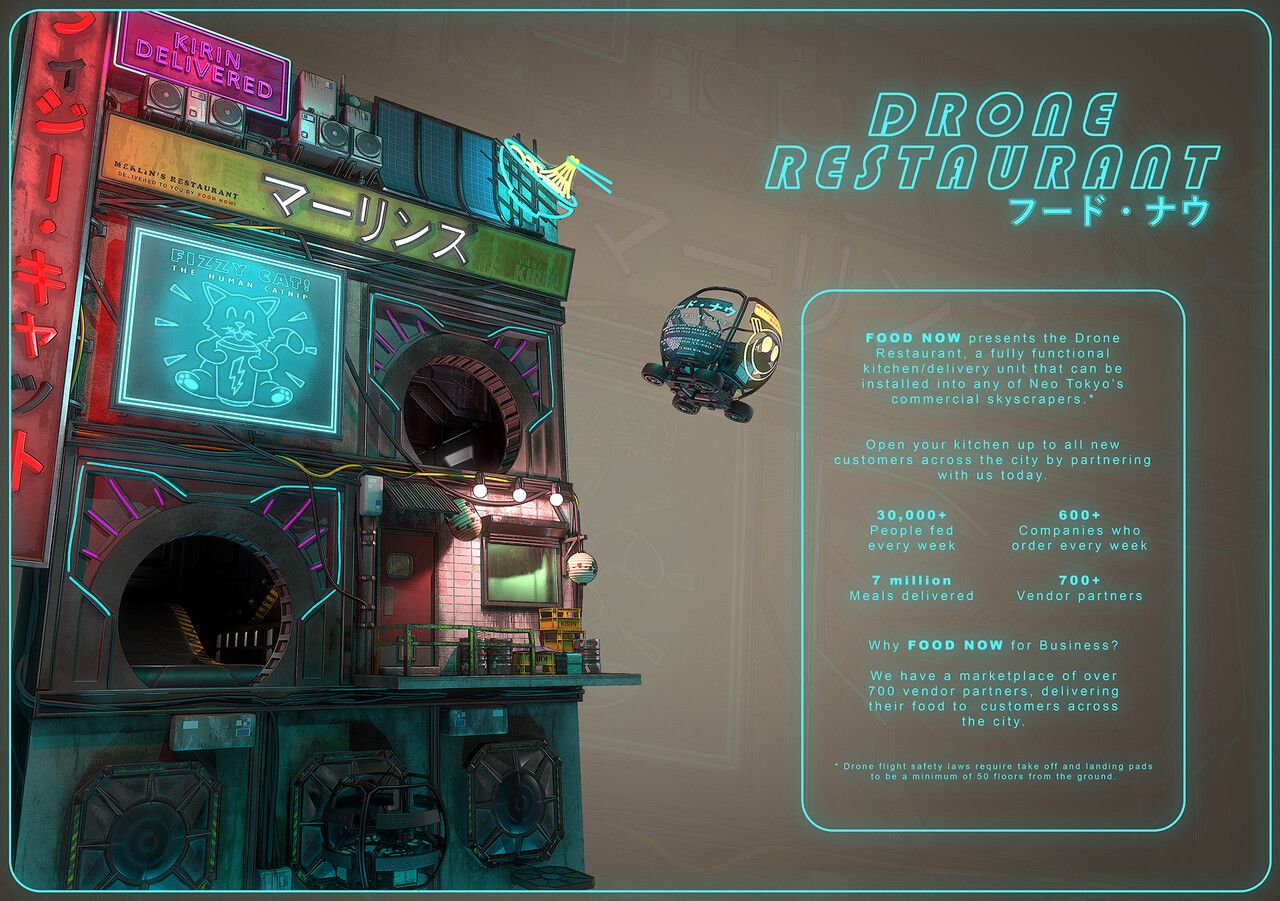 3rd Place Neo Tokyo: Exponential Reality – Game Prop Art (real-time): Javi Skau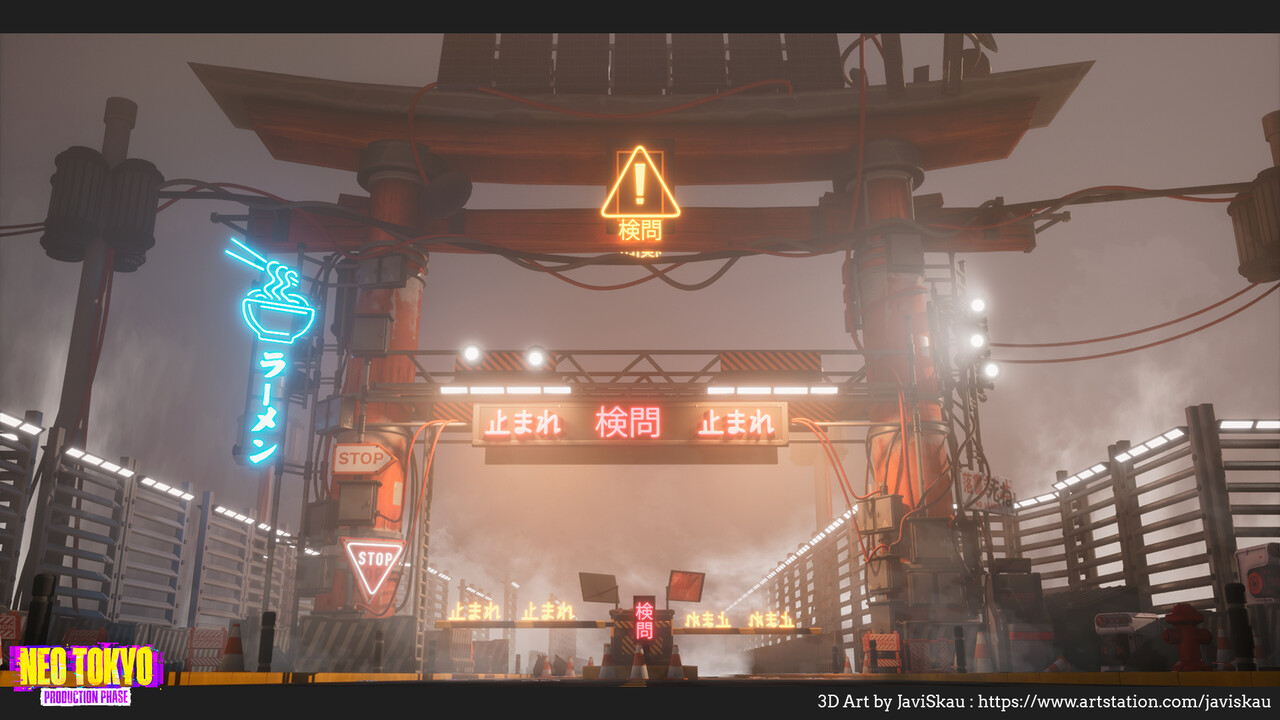 Honourable Mention Neo Tokyo: Exponential Reality – Game Prop Art (real-time): Nadiia Mitina Seisan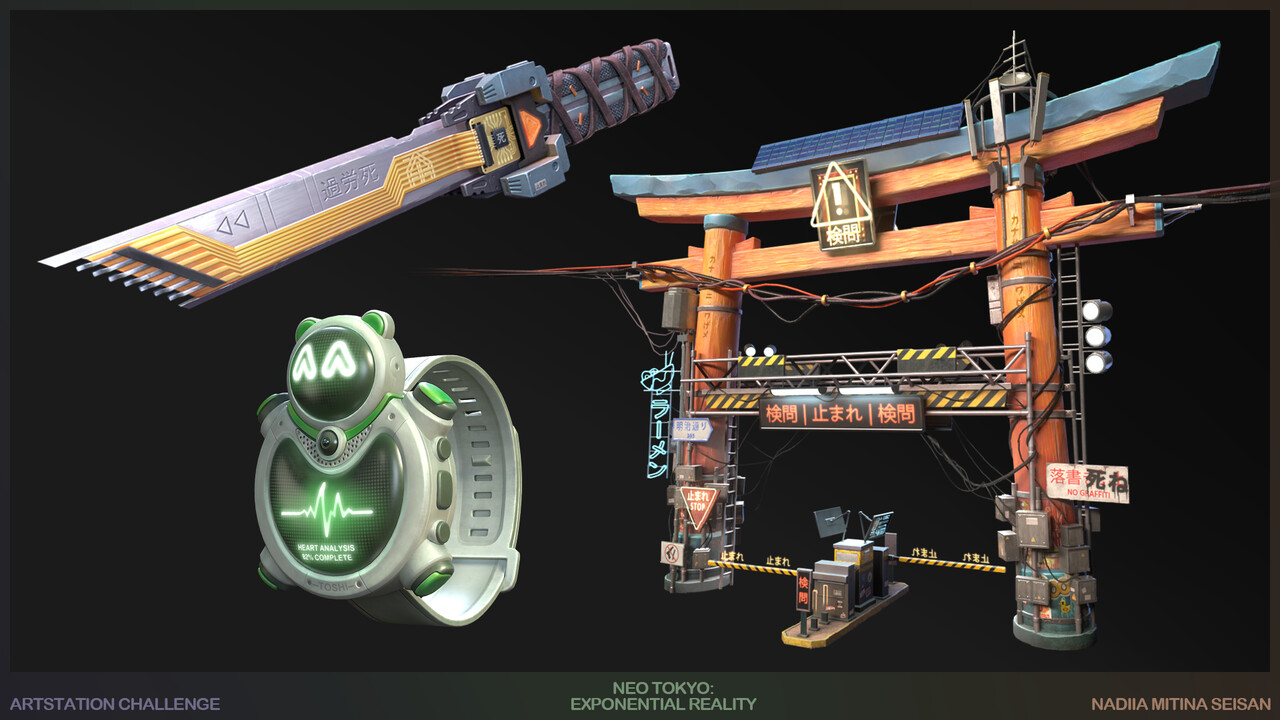 Honourable Mention Neo Tokyo: Exponential Reality – Game Prop Art (real-time): Tyler Hartshorne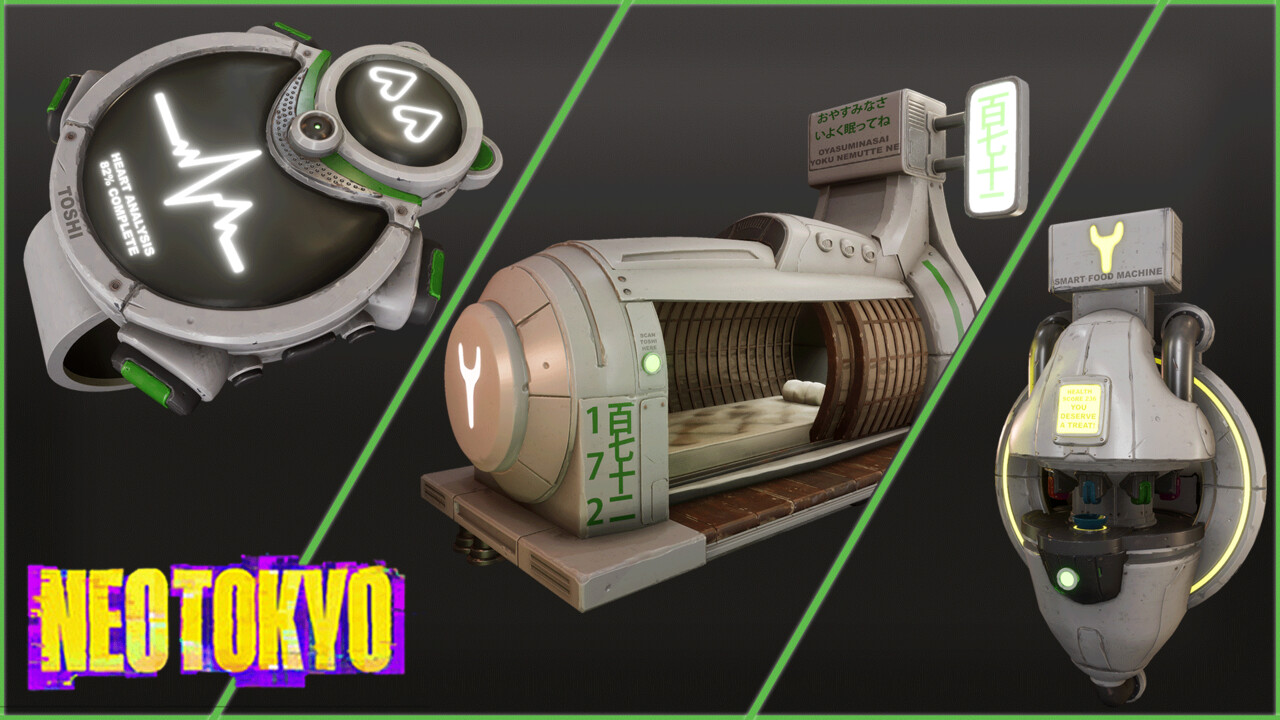 Honourable Mention Neo Tokyo: Exponential Reality – Game Prop Art (real-time): Iker Unanua
Honourable Mention Neo Tokyo: Exponential Reality – Game Prop Art (real-time): Ana Ochoa Varuzza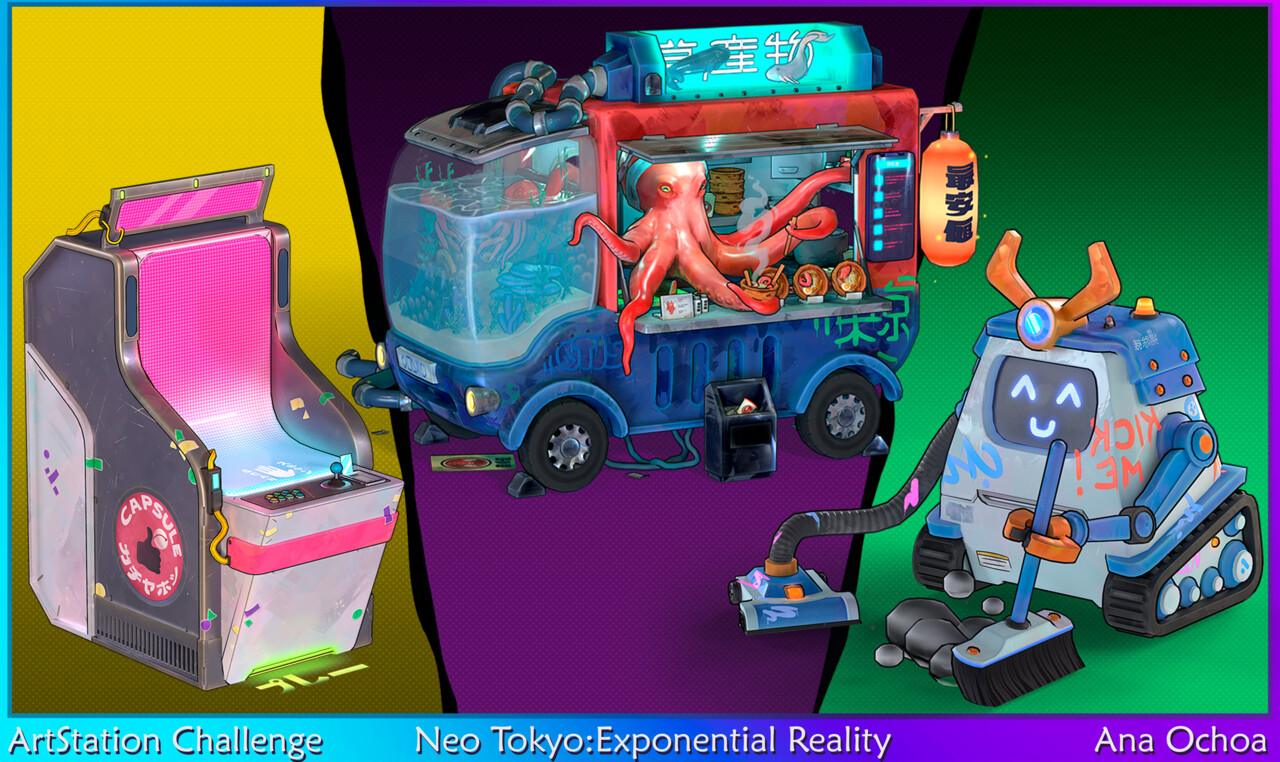 Honourable Mention Neo Tokyo: Exponential Reality – Game Prop Art (real-time): Janrike Berger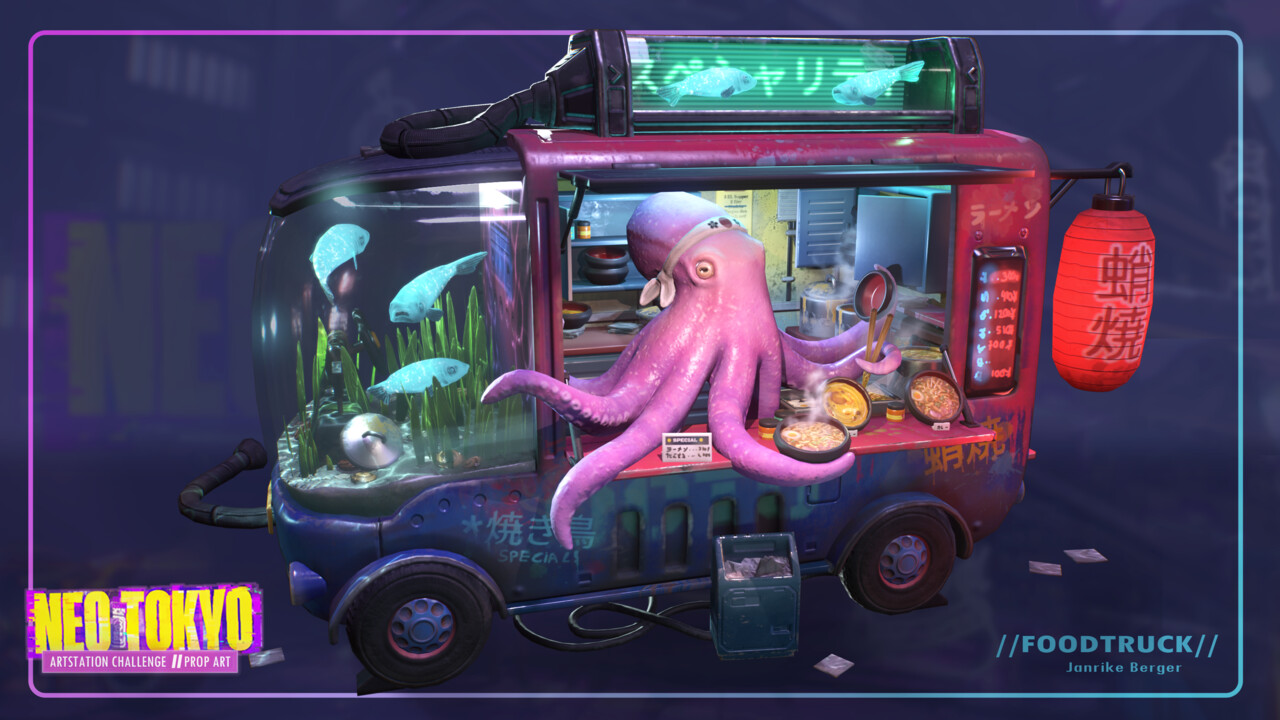 See more Neo Tokyo: Exponential Reality Challenge – Game Prop Art submissions >
Neo Tokyo: Exponential Reality – Film/VFX Character Art (rendered)
1st Place Neo Tokyo: Exponential Reality – Film/VFX Character Art (rendered): Alina Pavlova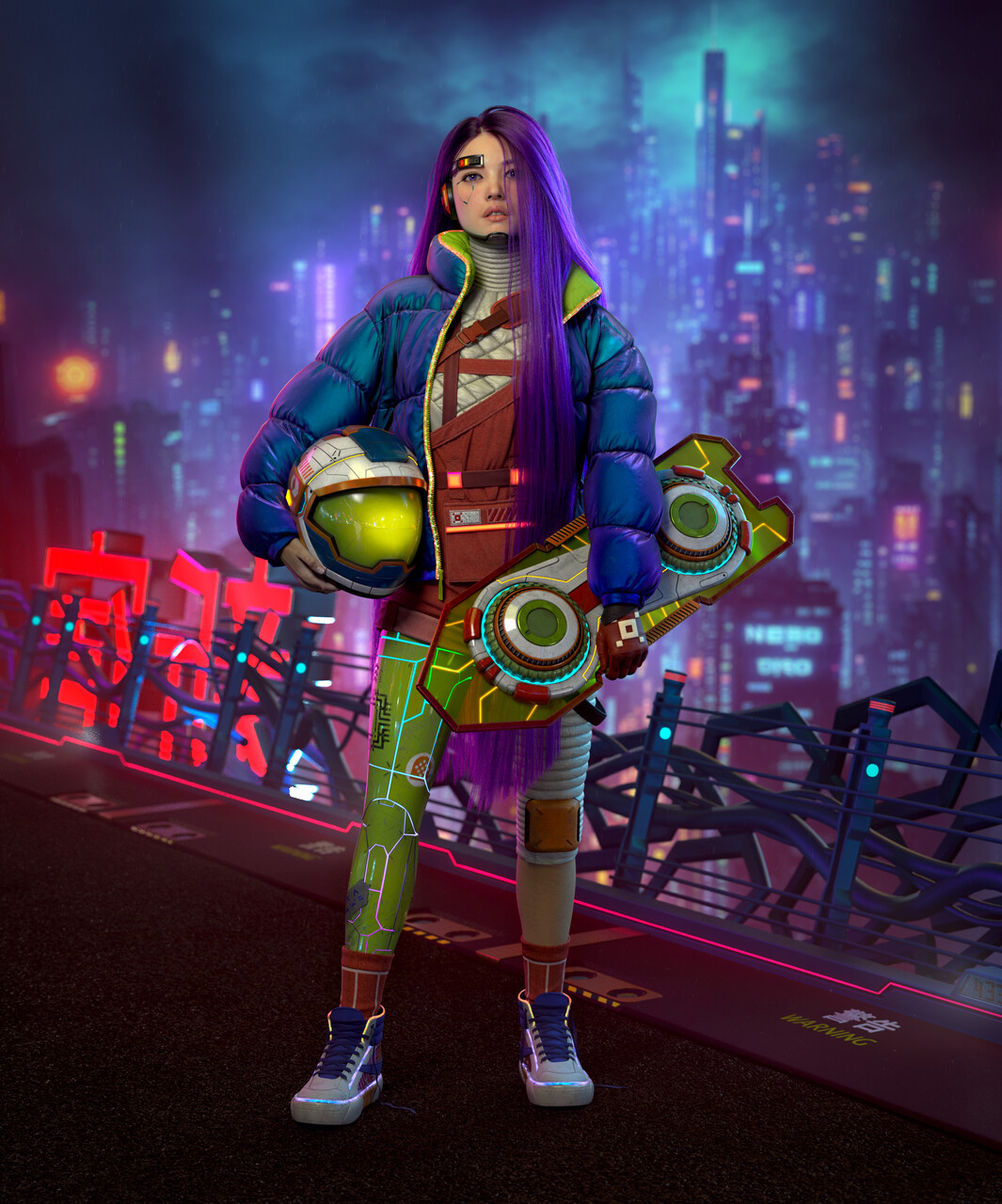 2nd Place Neo Tokyo: Exponential Reality – Film/VFX Character Art (rendered): Ben Emery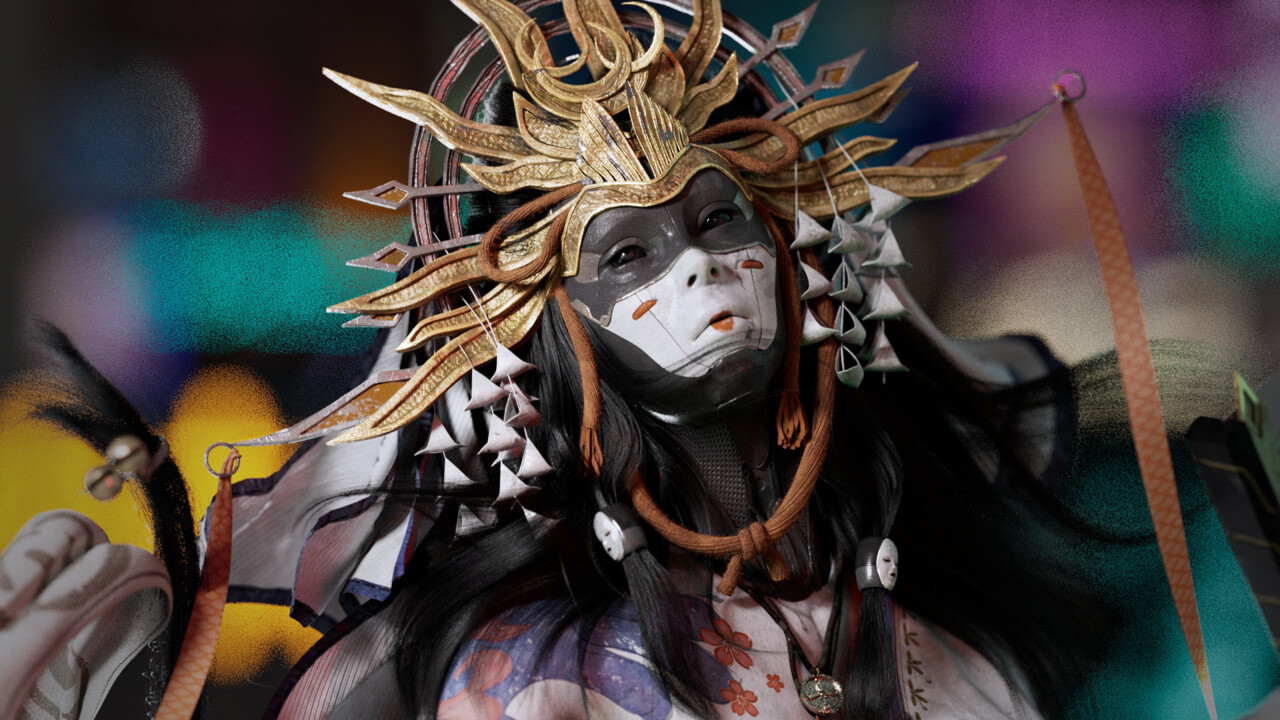 3rd Place Neo Tokyo: Exponential Reality – Film/VFX Character Art (rendered): Aleksandra Shigaeva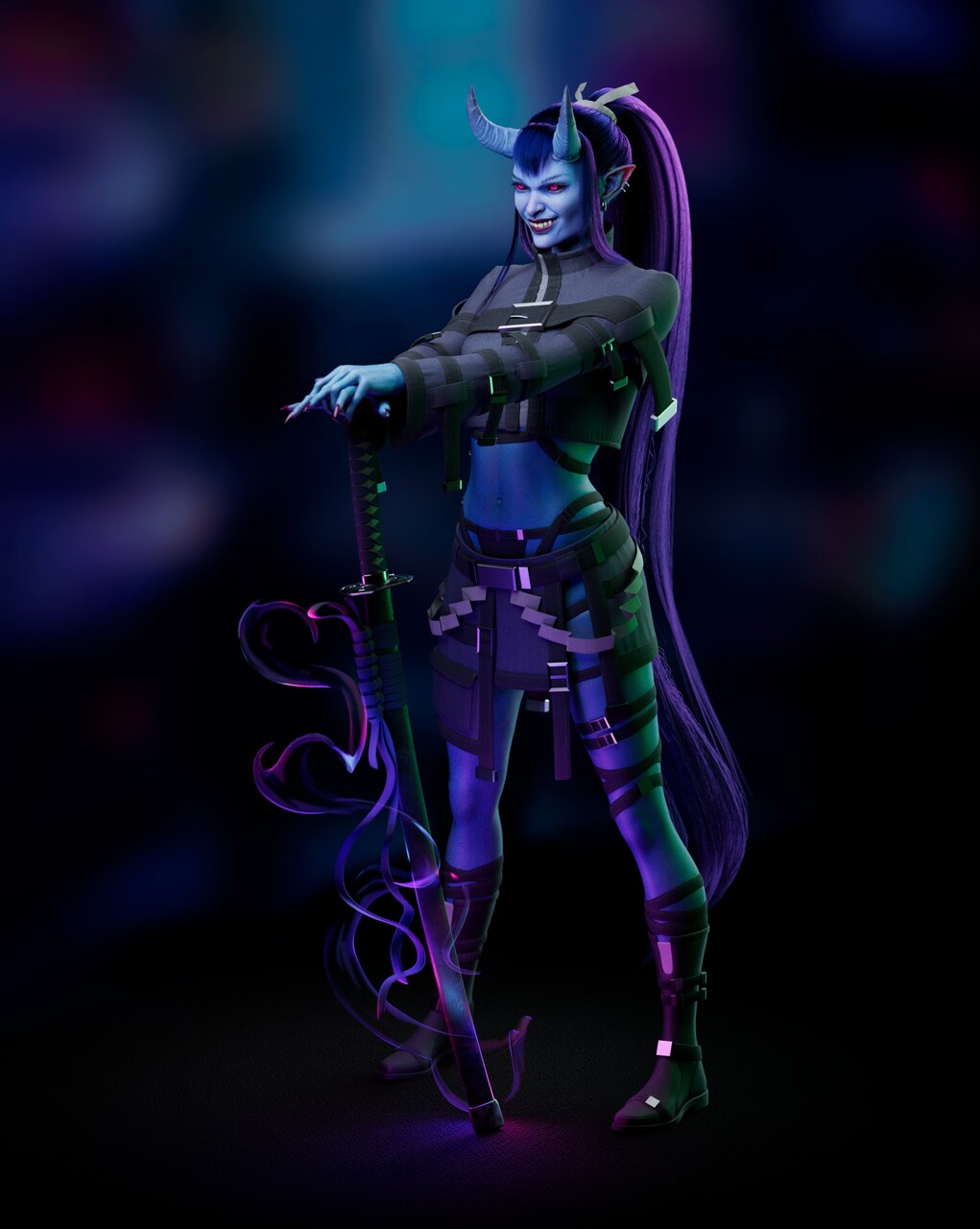 Honourable Mention Neo Tokyo: Exponential Reality – Film/VFX Character Art (rendered): Nadya Potapova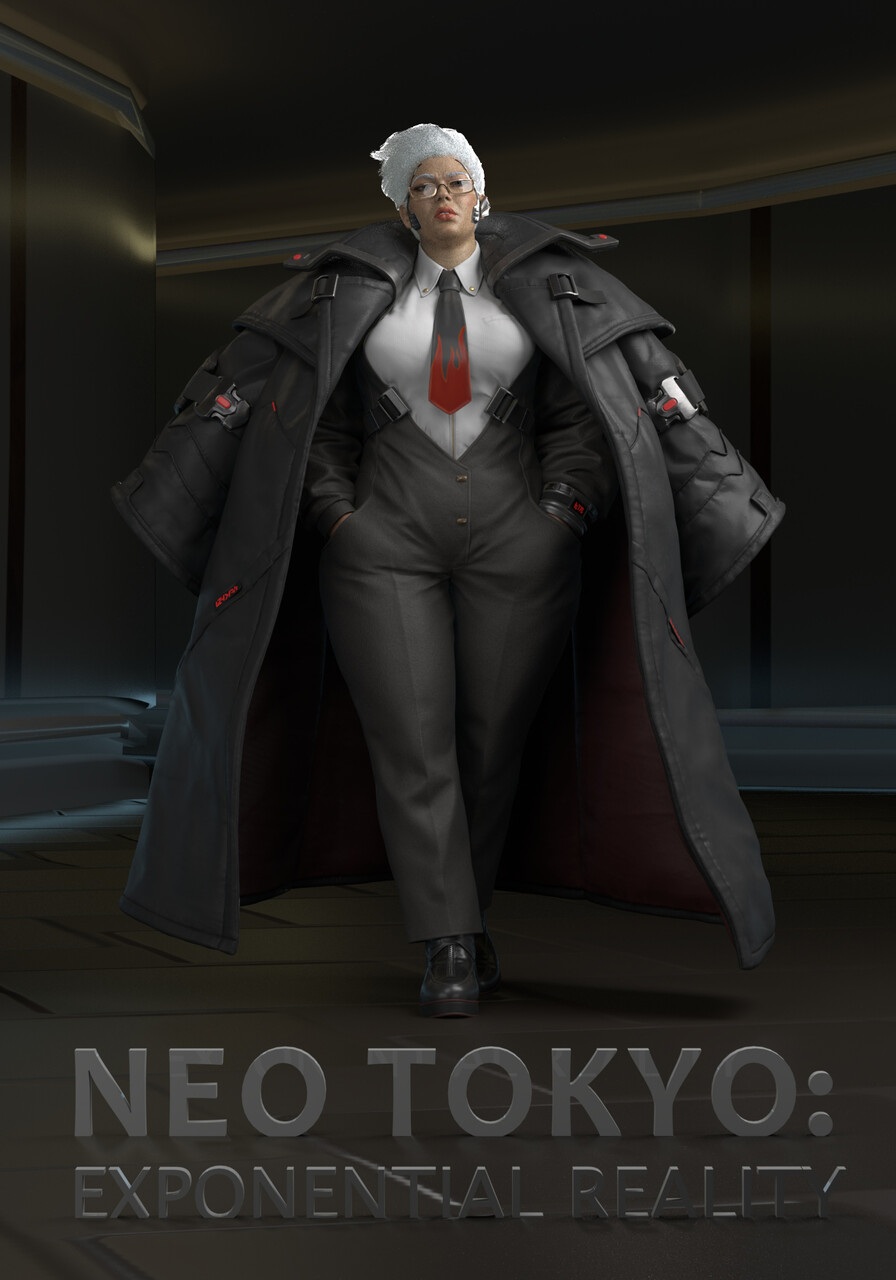 Honourable Mention Neo Tokyo: Exponential Reality – Film/VFX Character Art (rendered): Aleksandr Aksenov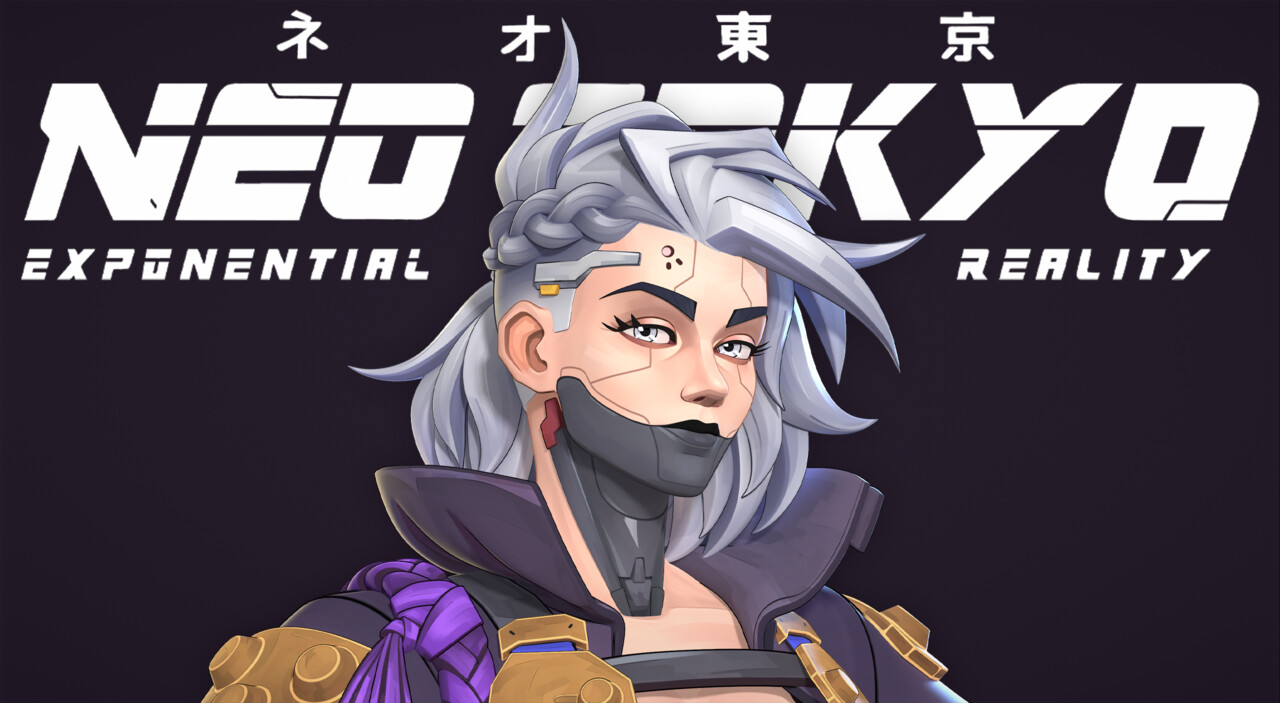 Honourable Mention Neo Tokyo: Exponential Reality – Film/VFX Character Art (rendered): Erfan Abdi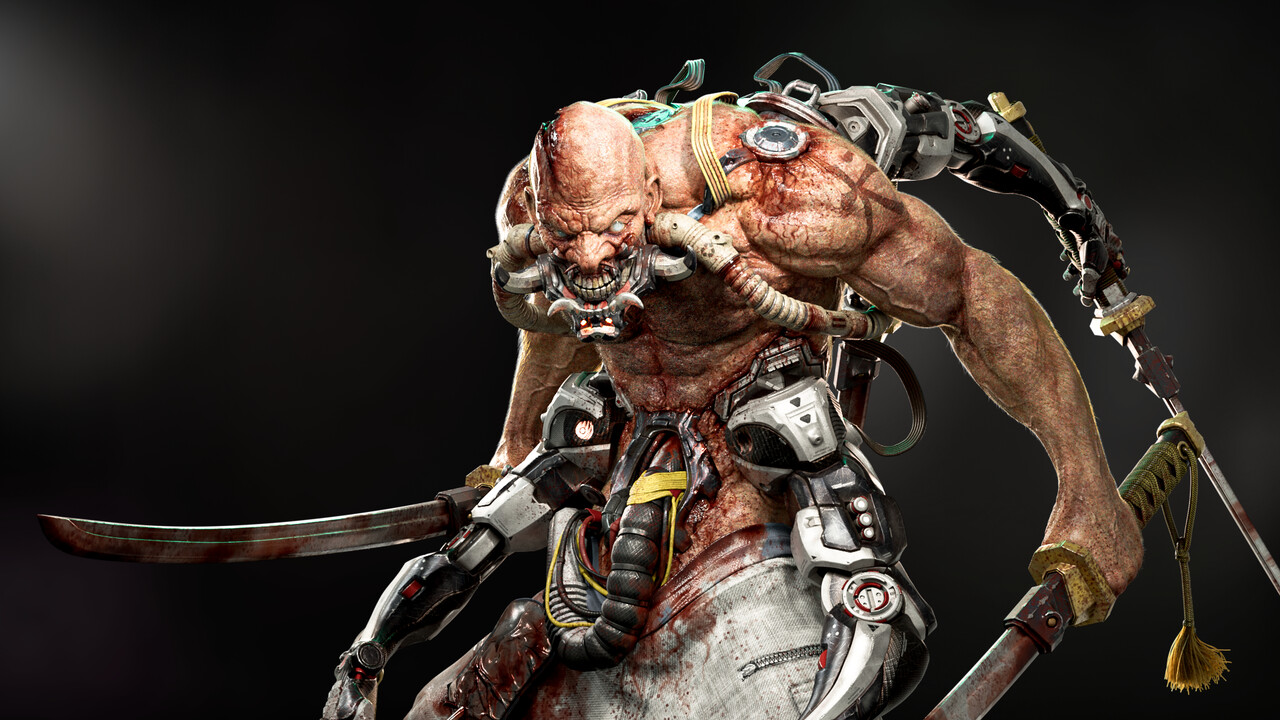 Honourable Mention Neo Tokyo: Exponential Reality – Film/VFX Character Art (rendered): Andreas Tzu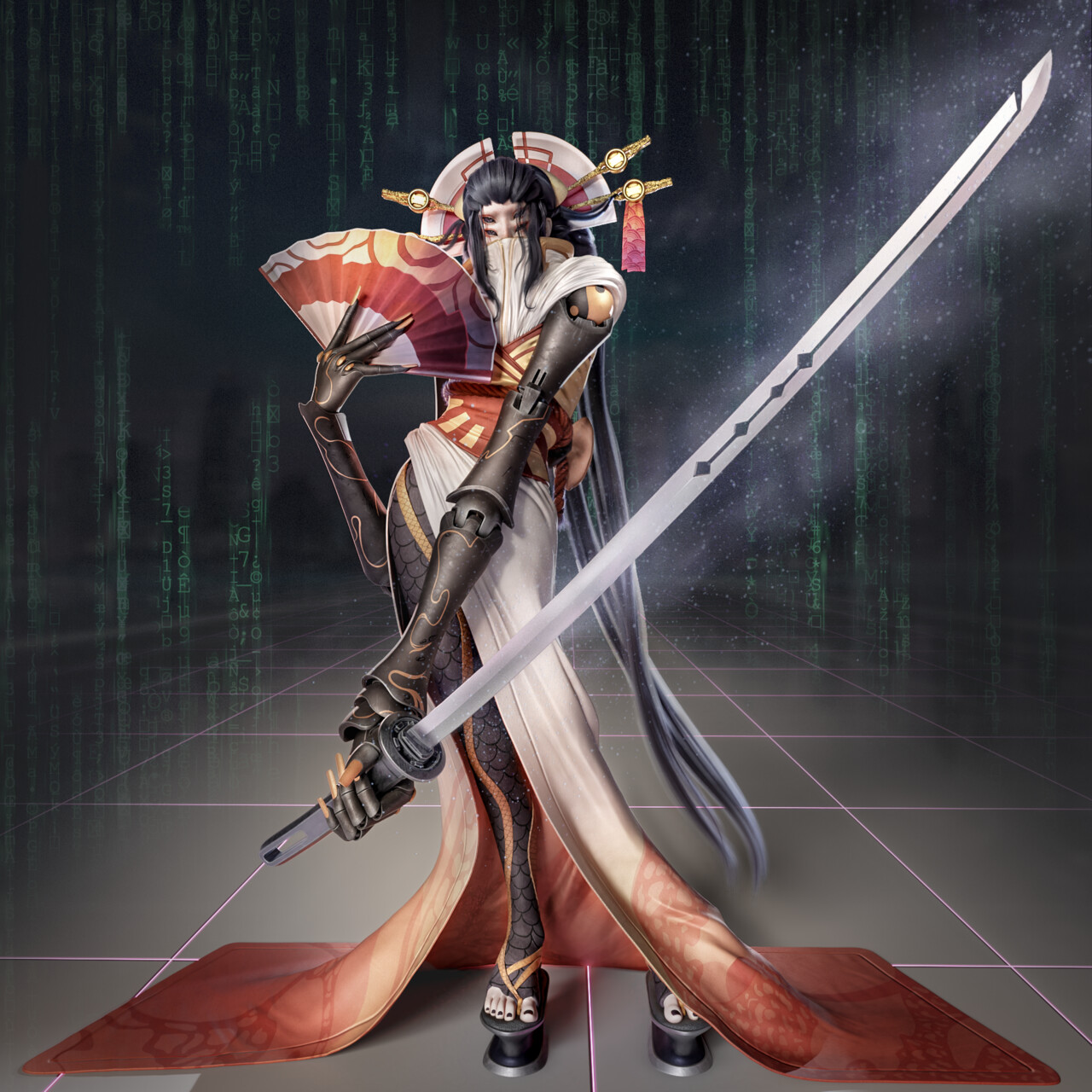 Honourable Mention Neo Tokyo: Exponential Reality – Film/VFX Character Art (rendered): Guzel Baiguskarova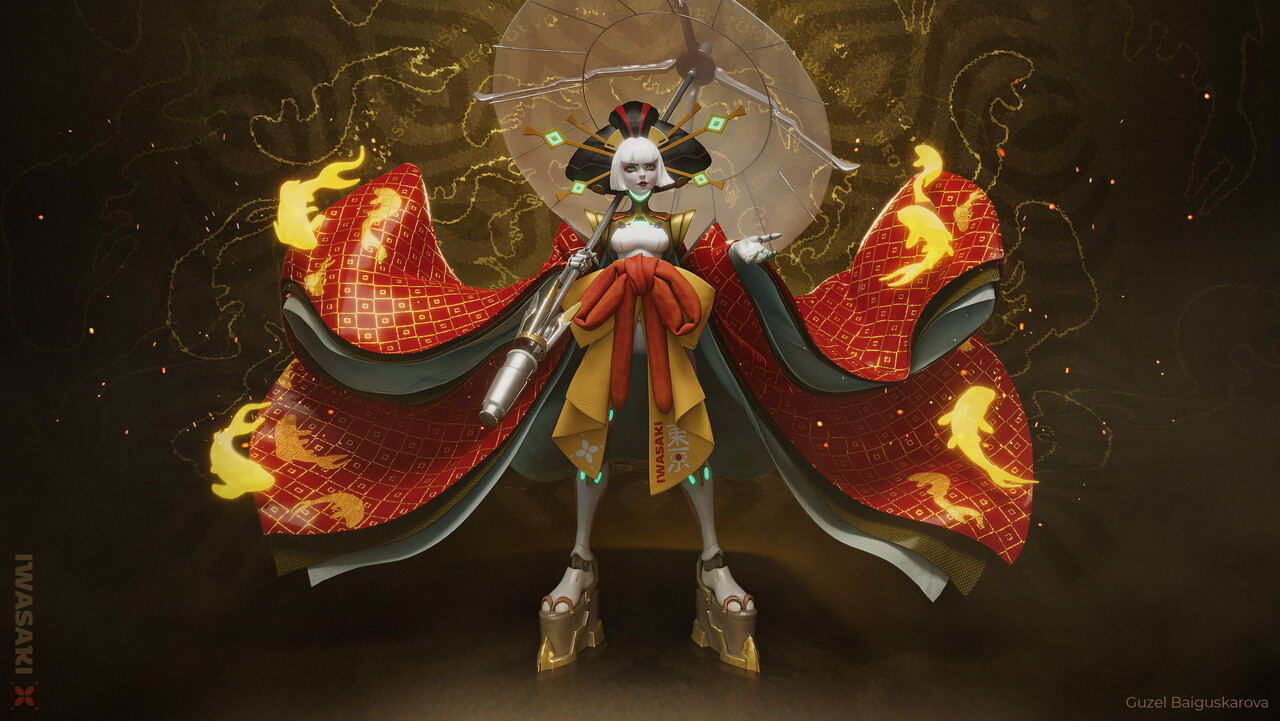 See more Neo Tokyo: Exponential Reality Challenge – Film/VFX Character Art (rendered) submissions >
Neo Tokyo: Exponential Reality – Game Character Art (real-time)
1st Place Neo Tokyo: Exponential Reality – Game Character Art (real-time): Olya Anufrieva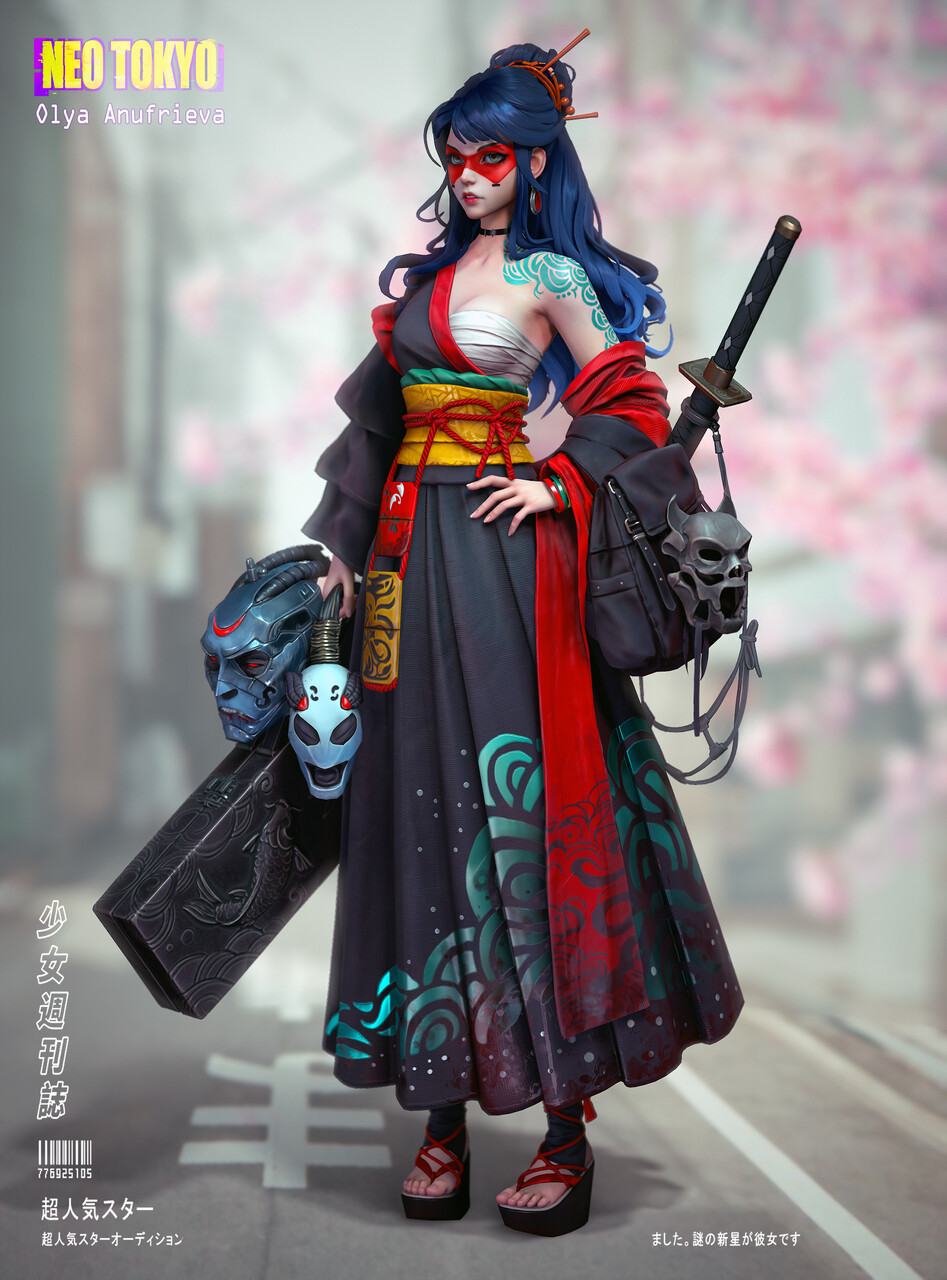 2nd Place Neo Tokyo: Exponential Reality – Game Character Art (real-time): Viacheslav Gedich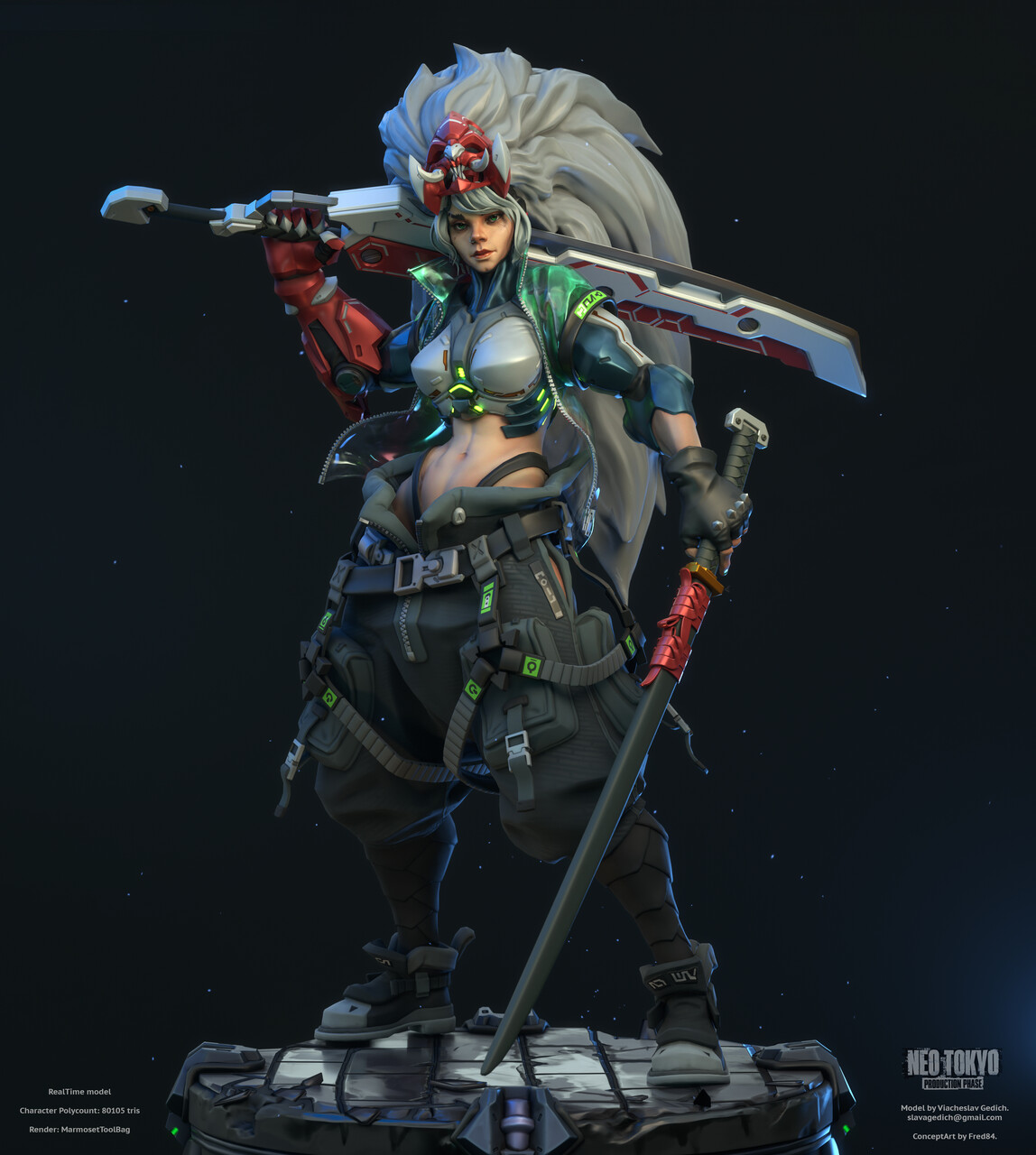 3rd Place Neo Tokyo: Exponential Reality – Game Character Art (real-time): Ekaterina Renvirr
Honourable Mention Neo Tokyo: Exponential Reality – Game Character Art (real-time): Алина Жакаева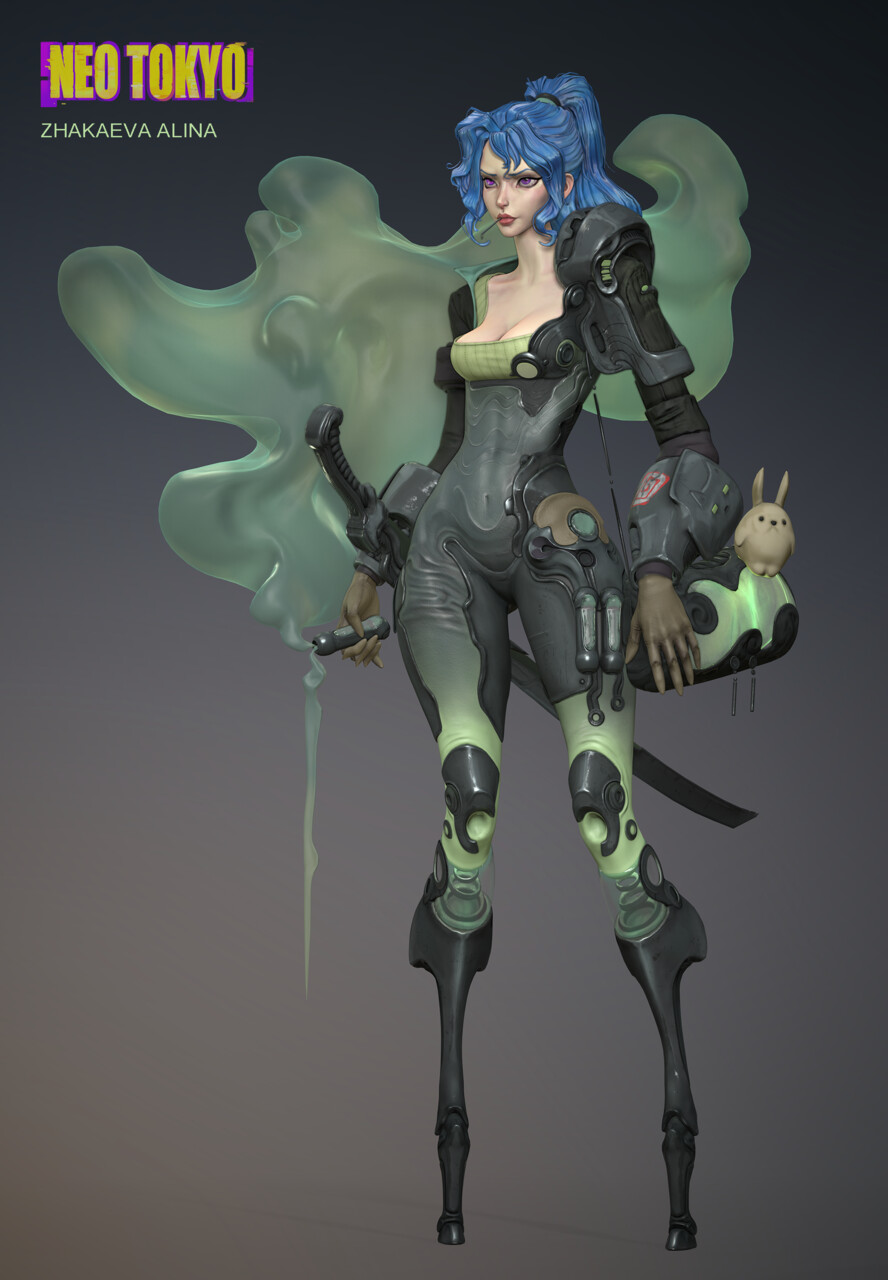 Honourable Mention Neo Tokyo: Exponential Reality – Game Character Art (real-time): Marco Vergantini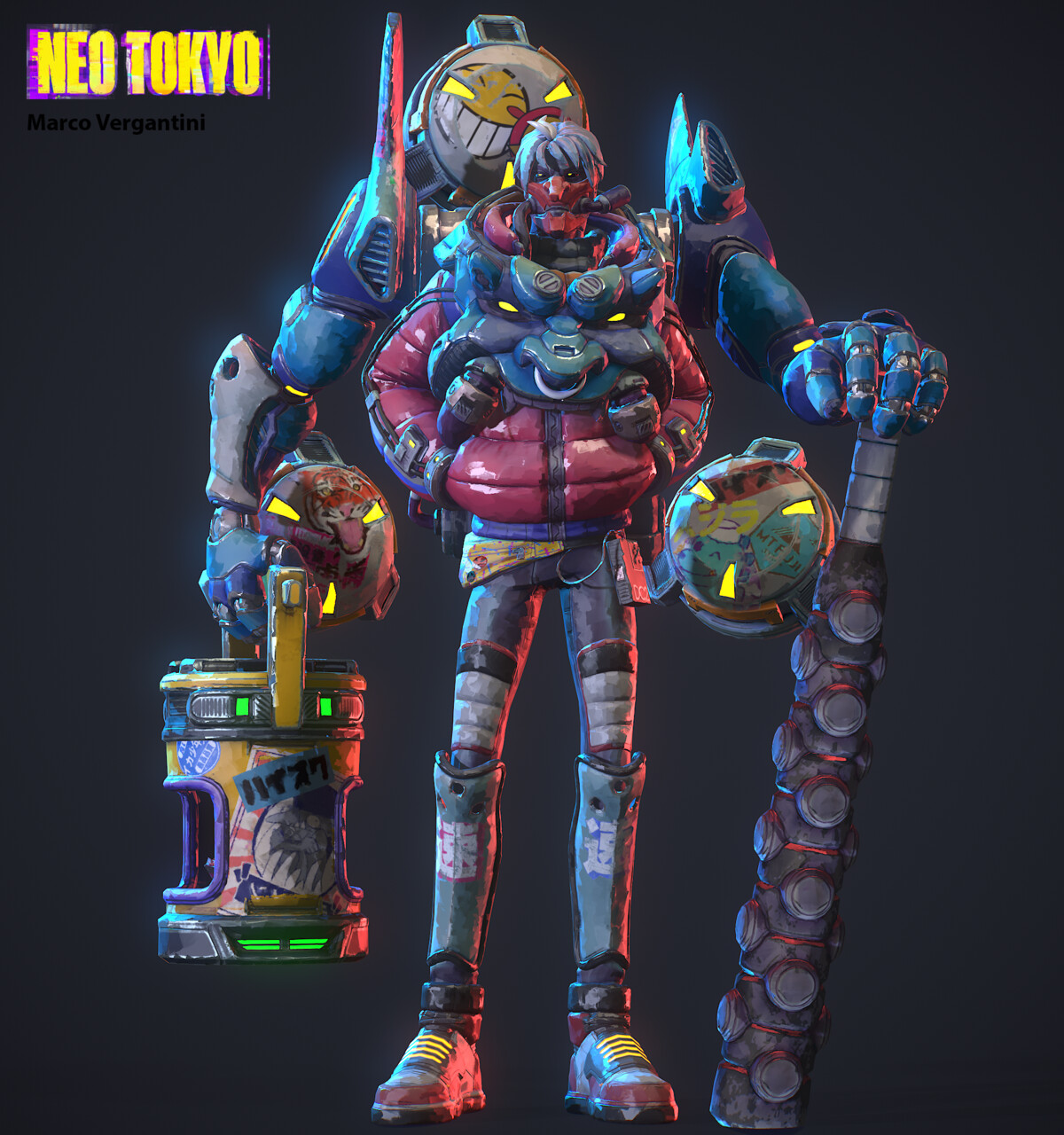 Honourable Mention Neo Tokyo: Exponential Reality – Game Character Art (real-time): Manuel Sitompul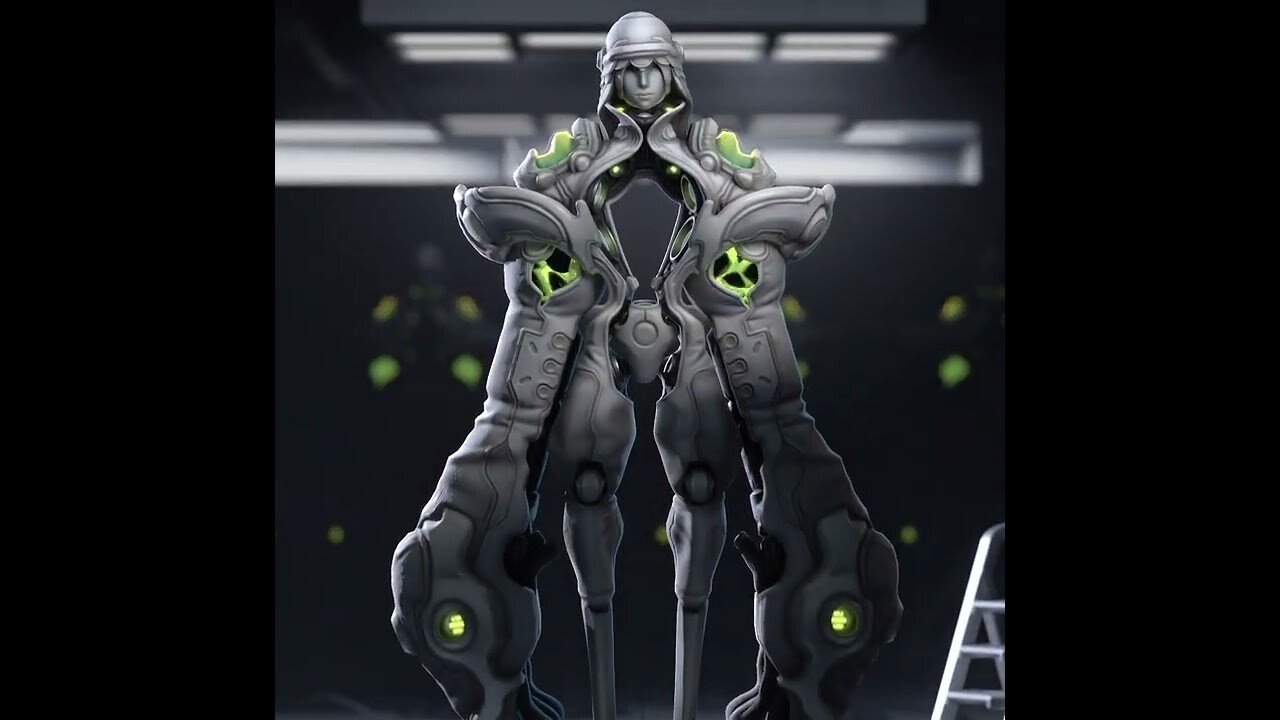 Honourable Mention Neo Tokyo: Exponential Reality – Game Character Art (real-time): J_Kang(郑强)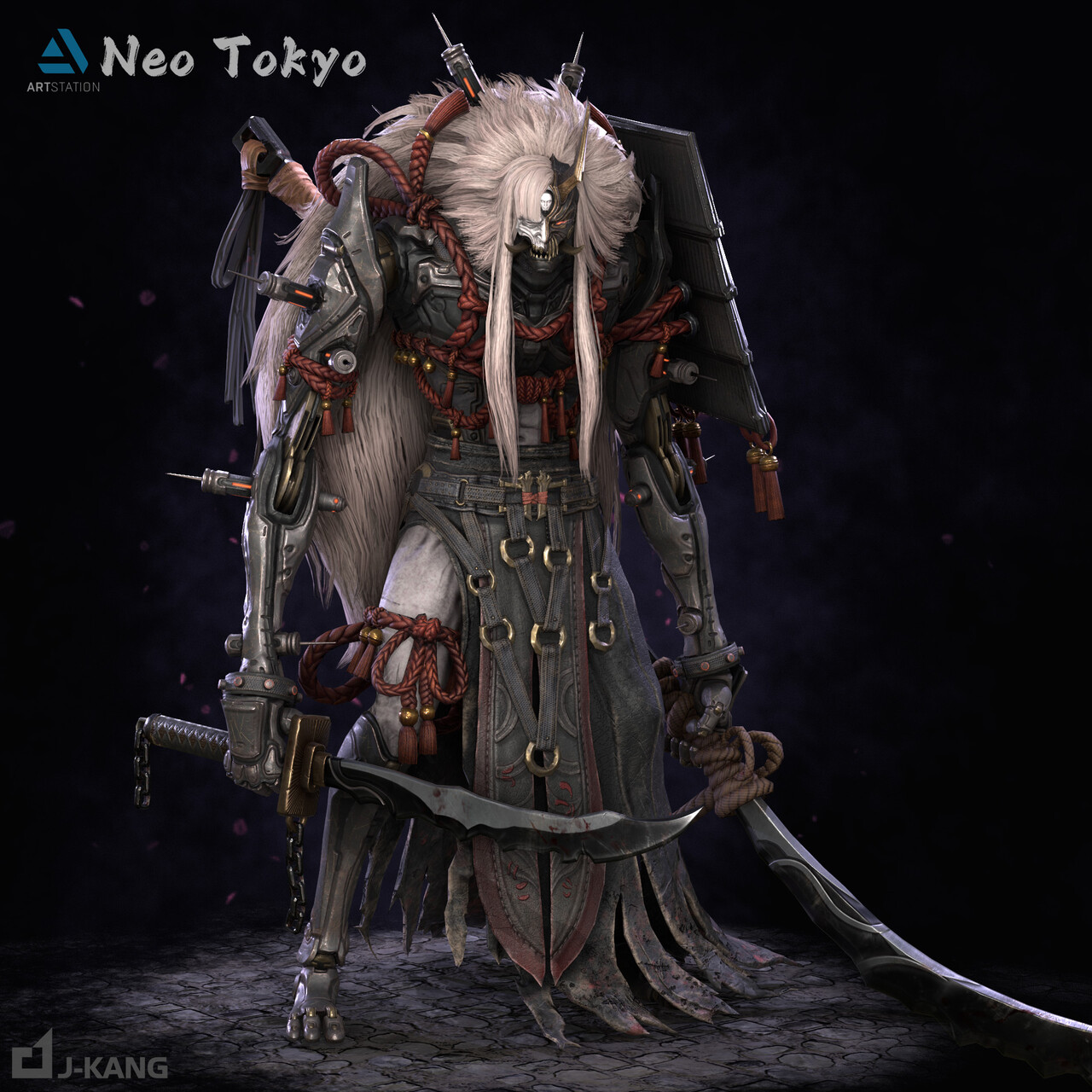 Honourable Mention Neo Tokyo: Exponential Reality – Game Character Art (real-time): Leon Steiner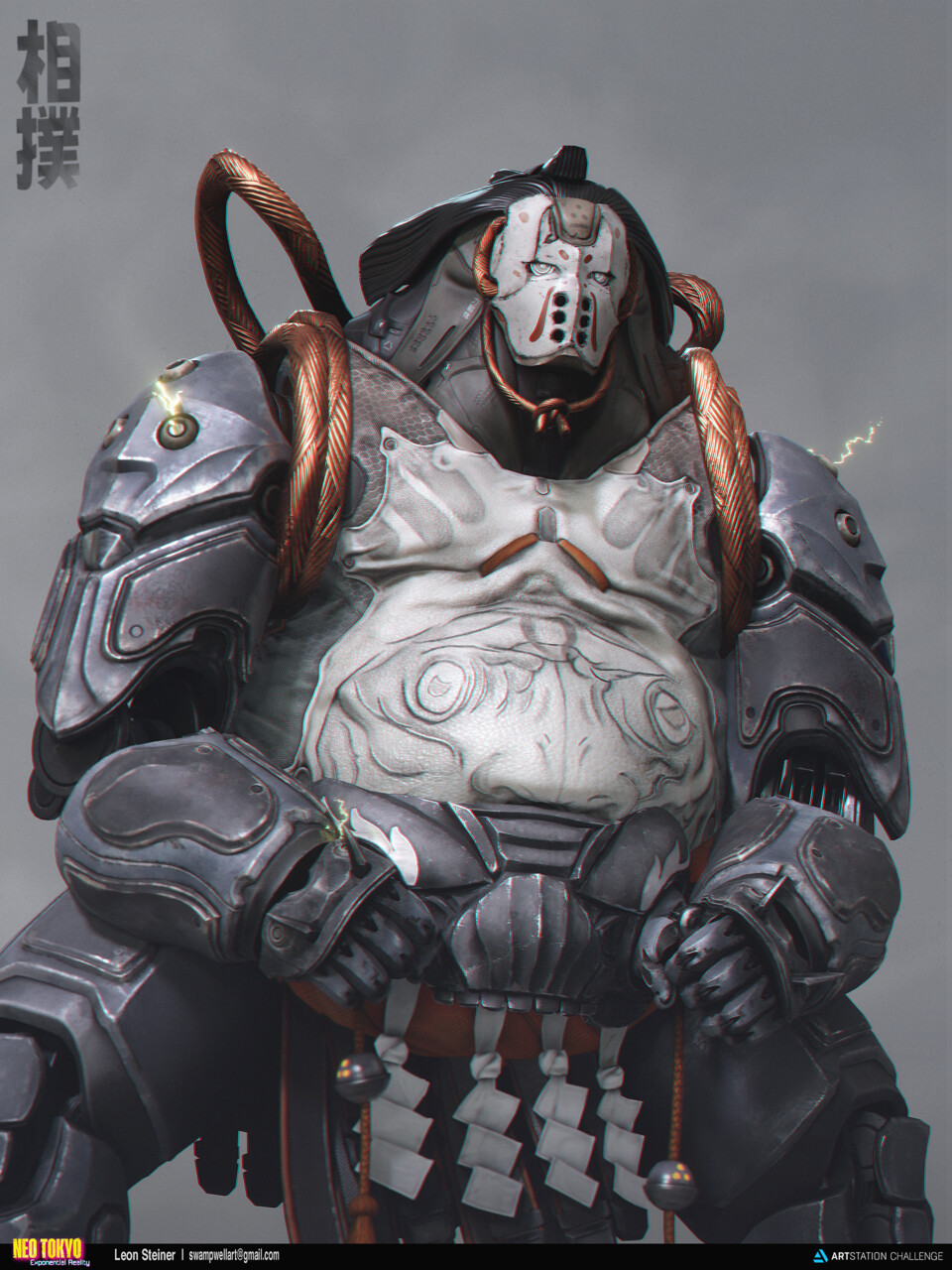 See more Neo Tokyo: Exponential Reality Challenge – Game Character Art (real-time) submissions >
Neo Tokyo: Exponential Reality – VFX Art (real-time)
1st Place Neo Tokyo: Exponential Reality – VFX Art (real-time): Kim Byeong Jin [ HoldimProvae ]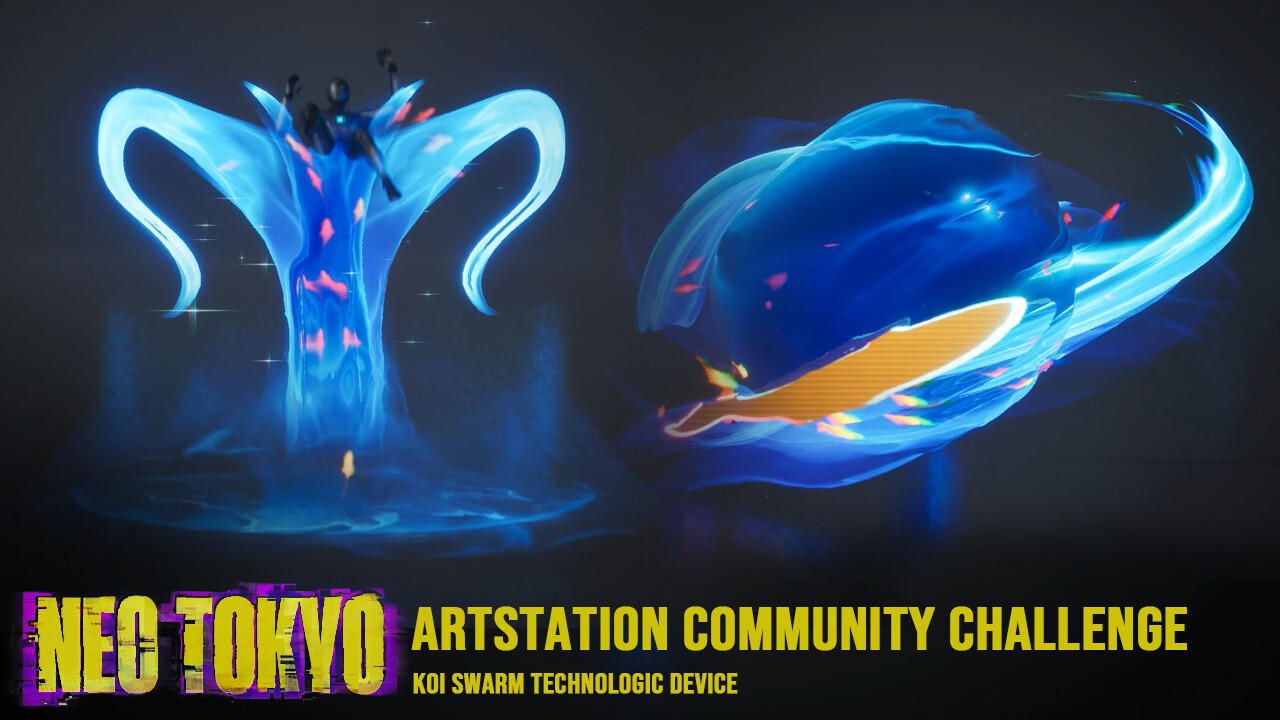 2nd Place Neo Tokyo: Exponential Reality – VFX Art (real-time): Jack Anderson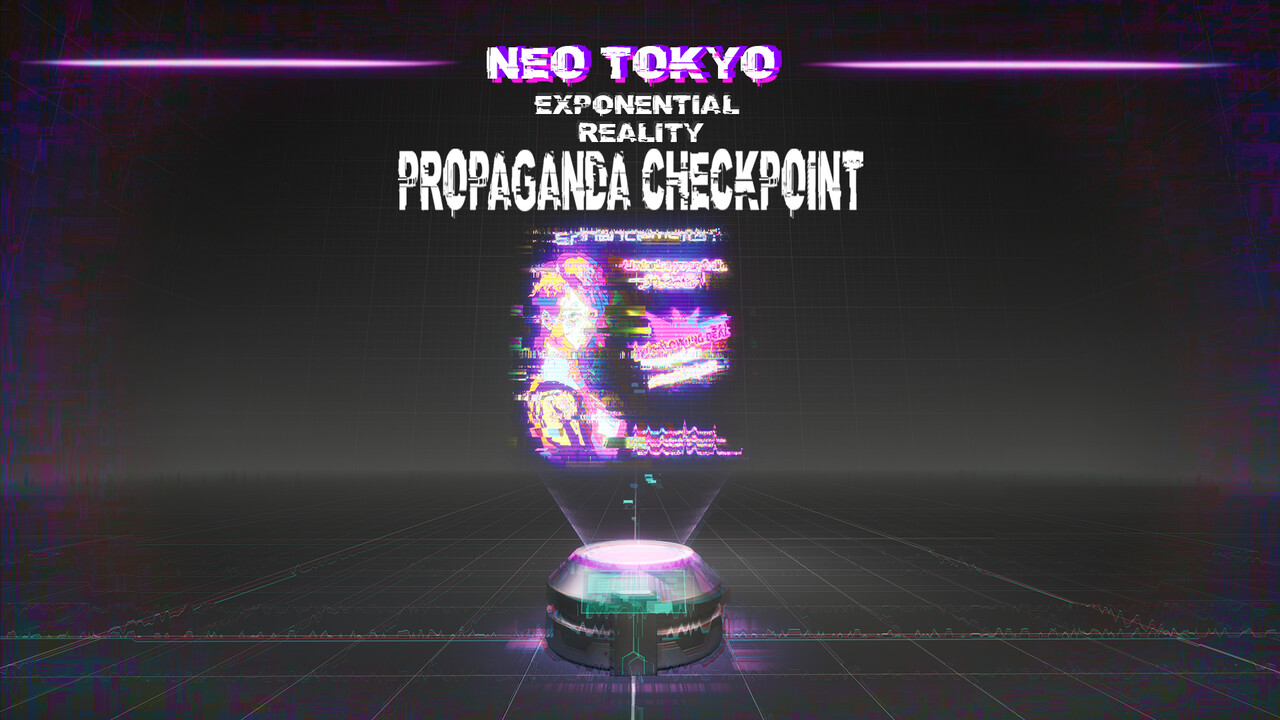 3rd Place Neo Tokyo: Exponential Reality – VFX Art (real-time): Aidan Wade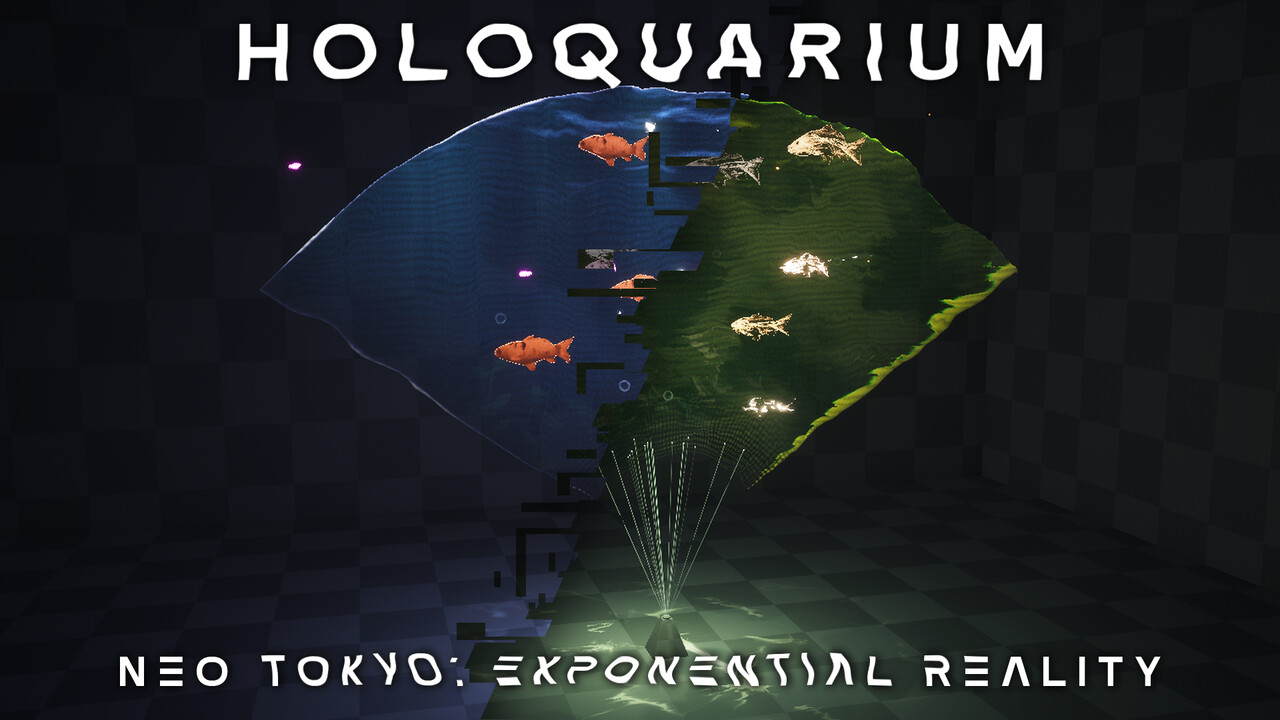 Honourable Mention Neo Tokyo: Exponential Reality – VFX Art (real-time): Aleksei Shcherbina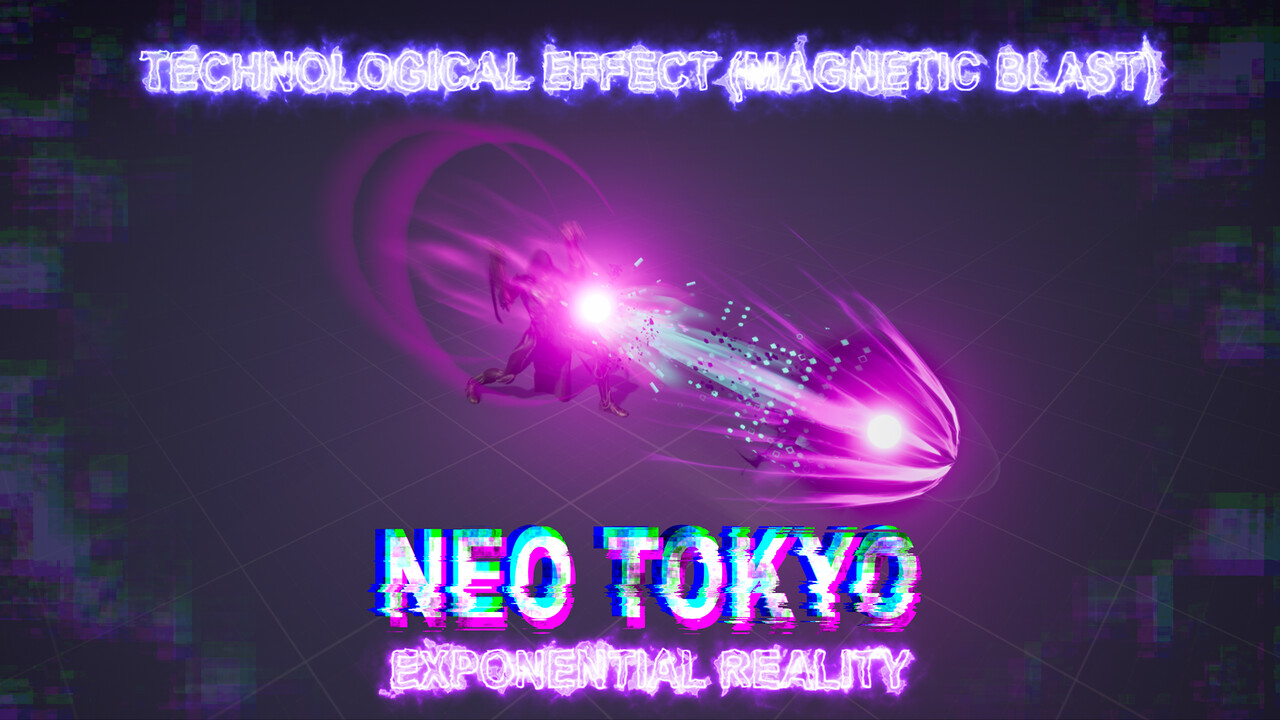 Honourable Mention Neo Tokyo: Exponential Reality – VFX Art (real-time): Raphael Jacovsky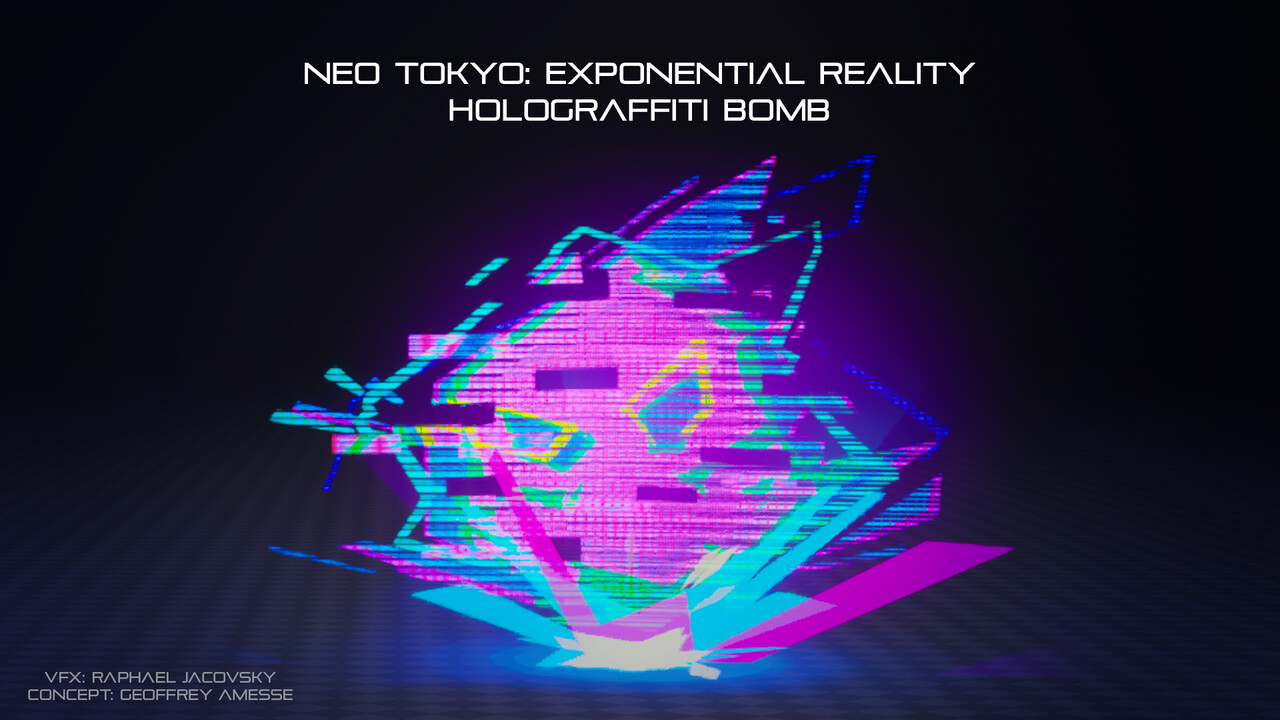 Honourable Mention Neo Tokyo: Exponential Reality – VFX Art (real-time): Amy Jeong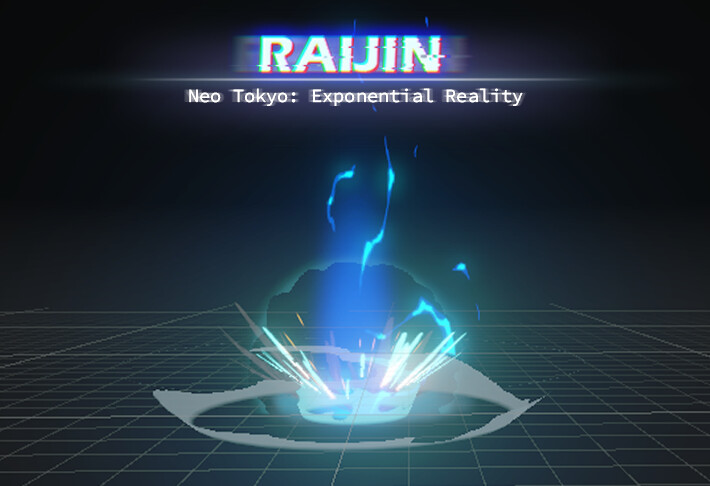 Honourable Mention Neo Tokyo: Exponential Reality – VFX Art (real-time): SsecretPlayerr Alex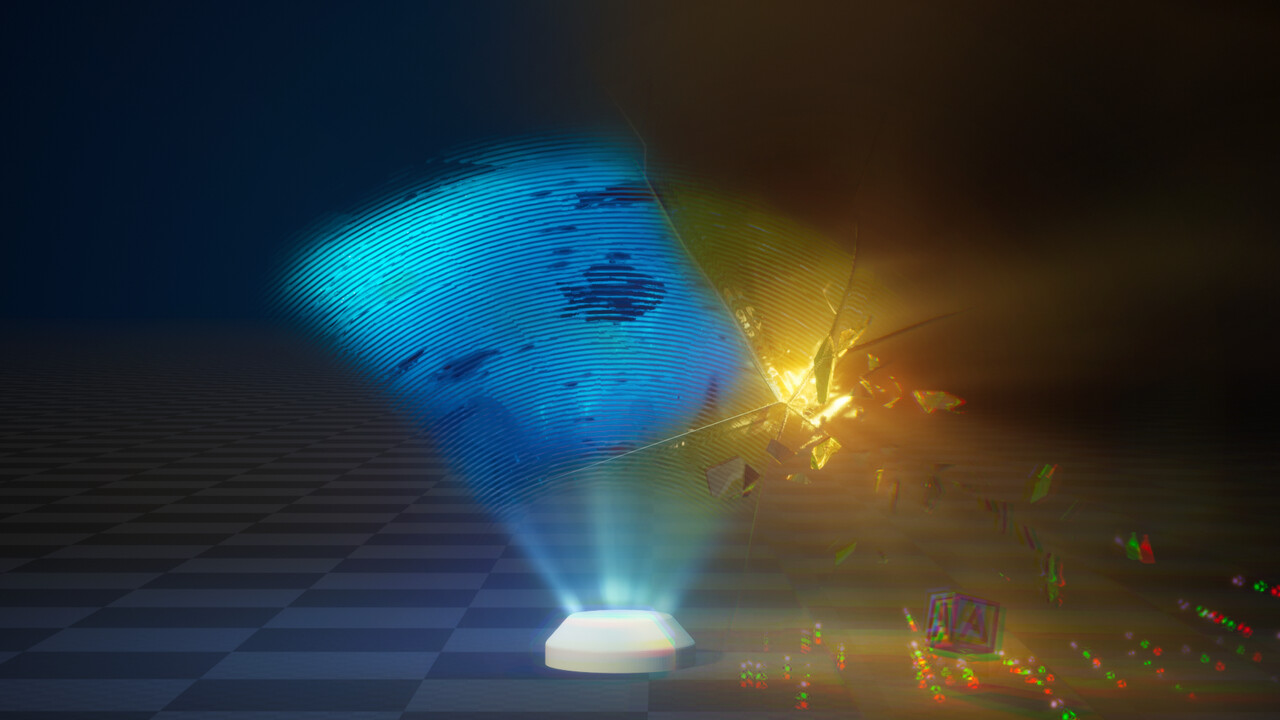 Honourable Mention Neo Tokyo: Exponential Reality – VFX Art (real-time): Maxime Le Chesne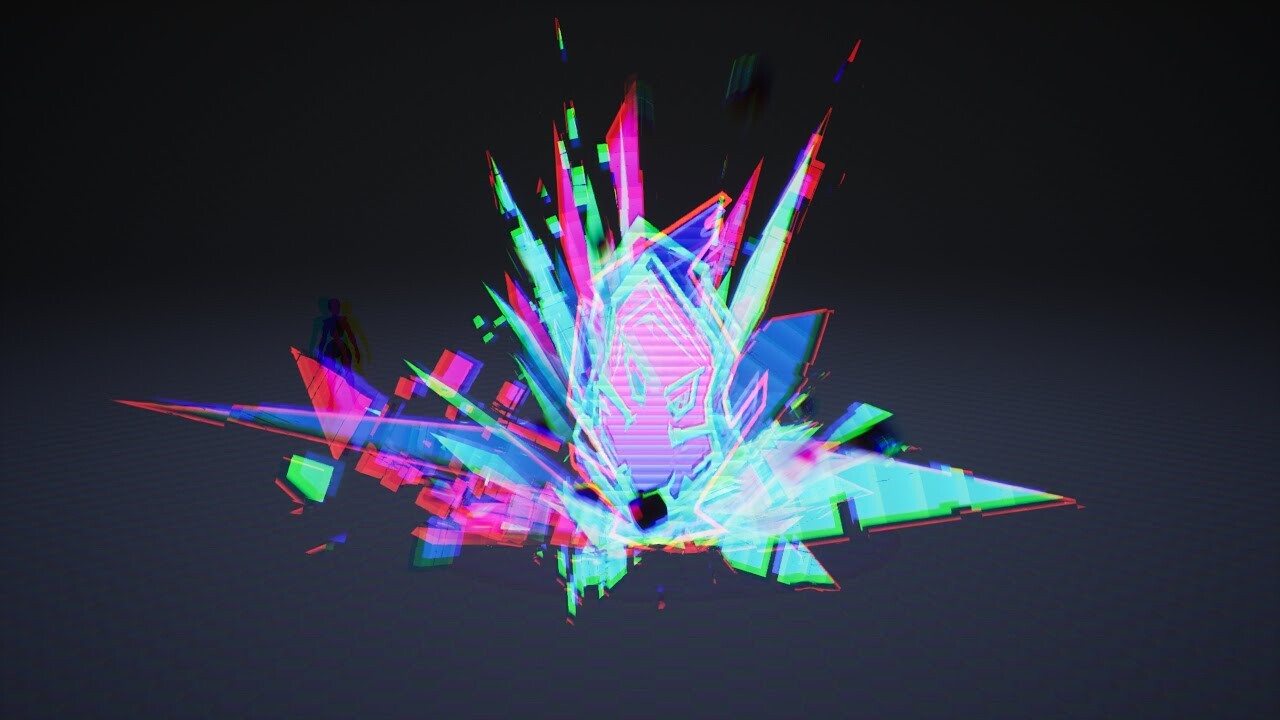 See more Neo Tokyo: Exponential Reality Challenge – VFX Art (real-time) submissions >
---