CI Games Lords of the Fallen Art Blast
Welcome to the Art Blast showcasing the art of Lords of the Fallen, the dark fantasy Action-RPG published by CI Games!
The whole HEXWORKS Art Team is honored to present some of their passionate work on this production.
We were blessed to work with such an incredible art team and partners, taking our collaborative experience from the bloody battles of Miura's Berserk to the cosmic giant skeletons of Beksinski. We wandered in the dark inspirations of our masters, gathering the tools to build our own realm. A world of grotesque creatures, snarling demons and proudly rusted knights.
Our goal was to flesh out the subtle beauty of nightmares, juxtaposing the horrors of a tormented dark fantasy realm with the symbolic poetry of the garden of death. Blood, candles and skulls meet the softness of white flowers and wandering moths, in a macabre ballet of darkness.
Although the complexity of the design of the world of Mournsted represented a great challenge, the team of Environment Artists, Lighting Artists, VFX Artists and Animators assembled by Hexworks, made use of the latest technologies incorporated by Epic in Unreal Engine 5, from Lumen to Nanite, to achieve a high level of visual quality and recreate the artistic direction.
For the entire team and the outsourcing studios that have helped us along the way, working on Lords of the Fallen has been a gift, one of those things that are rarely achieved in life.
Thank you all for giving us a purpose to continue doing what we love everyday.
Alex Chaudret, Art Director, Javier Garcia-Lajara, Studio Art Manager, and Erwan Fagard, Director of Photography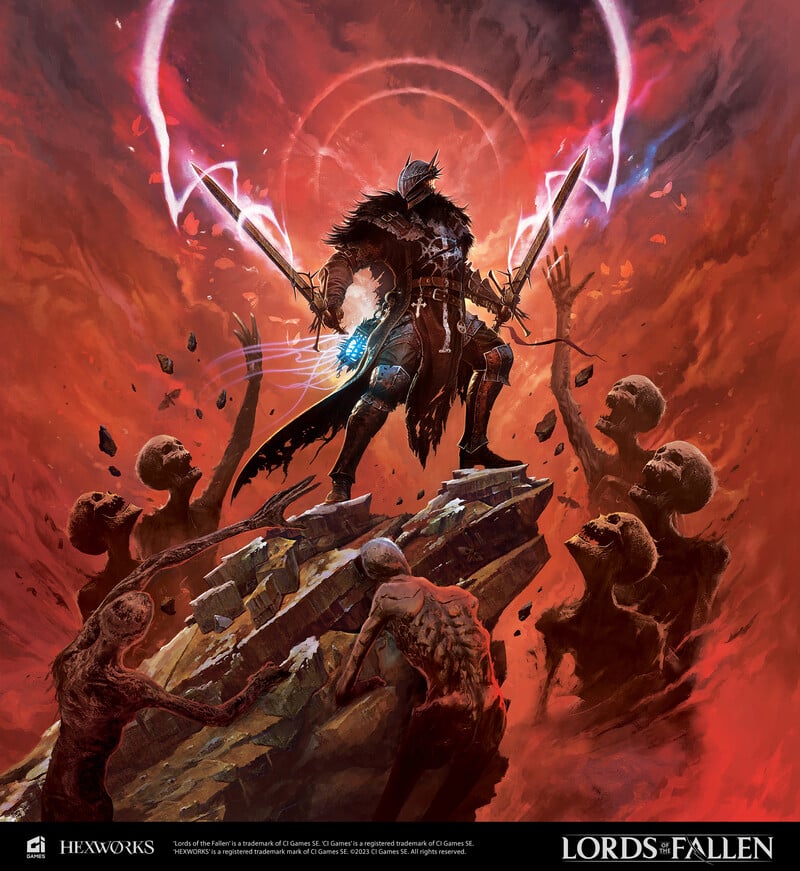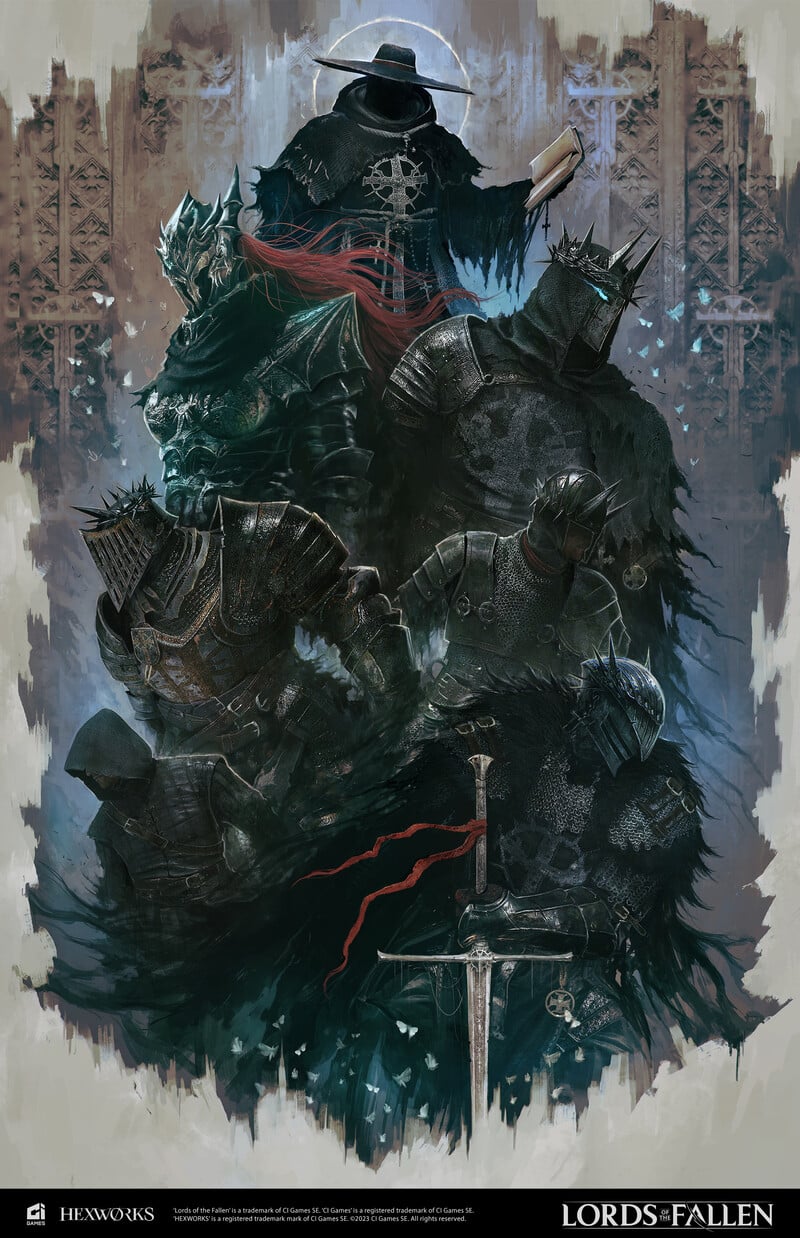 Alexandre Chaudret – Art Director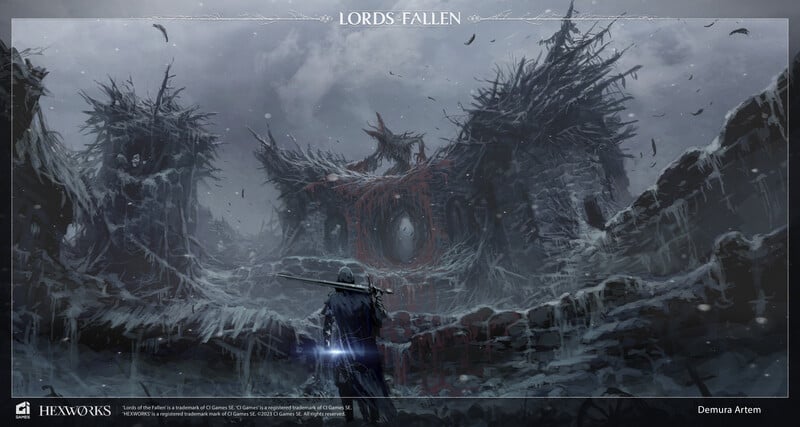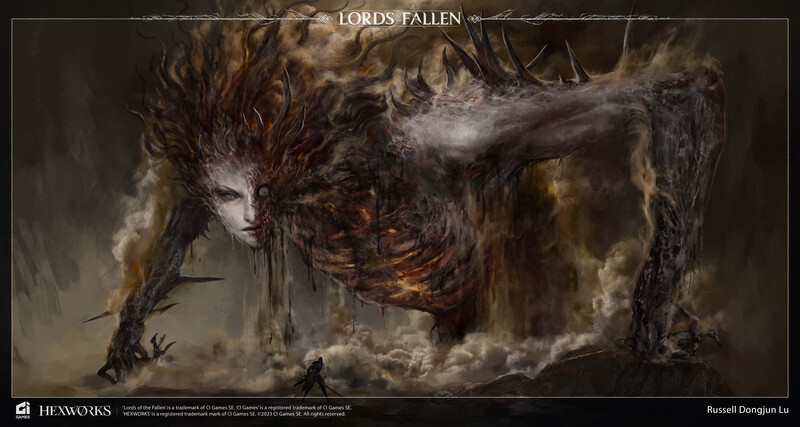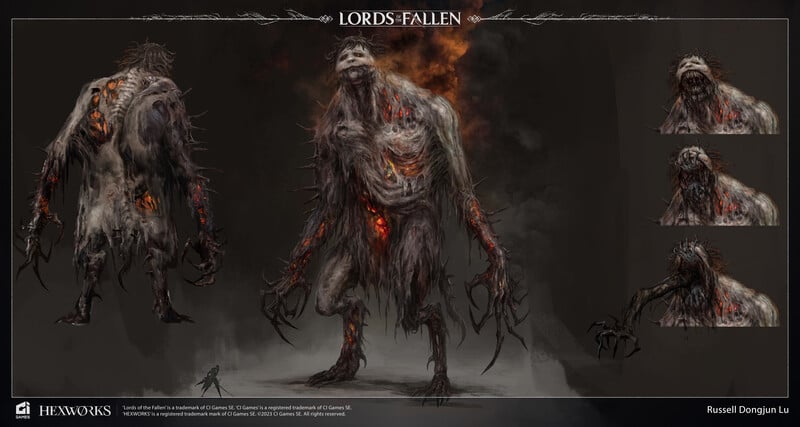 Russell Dongjun Lu – Concept Artist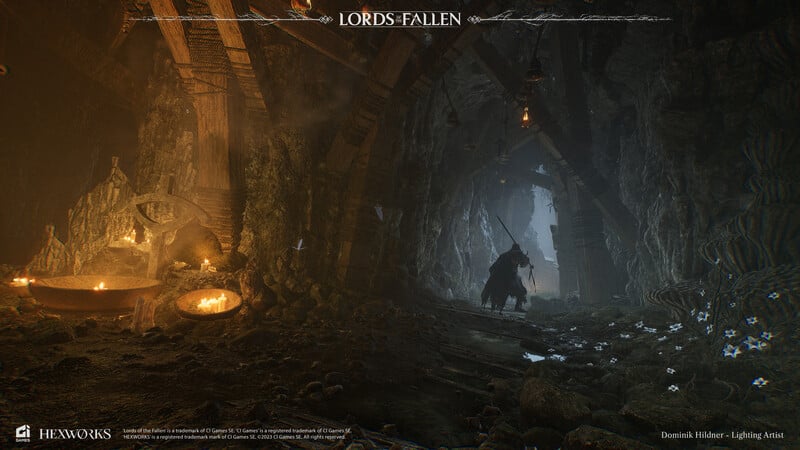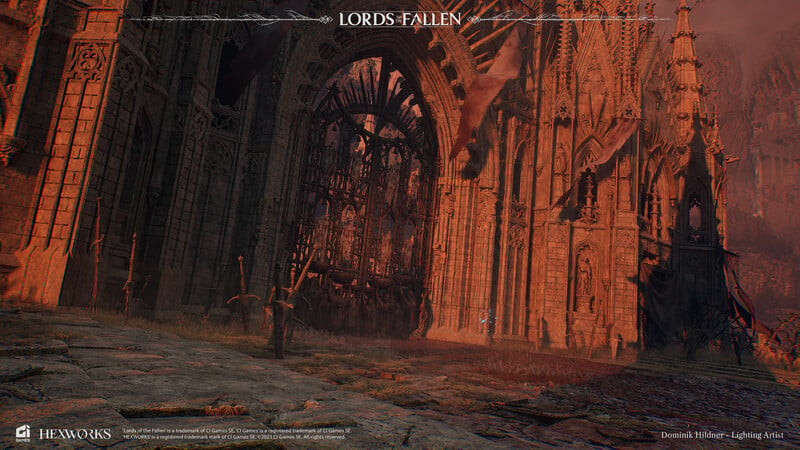 Dominik Hildner – Lighting Artist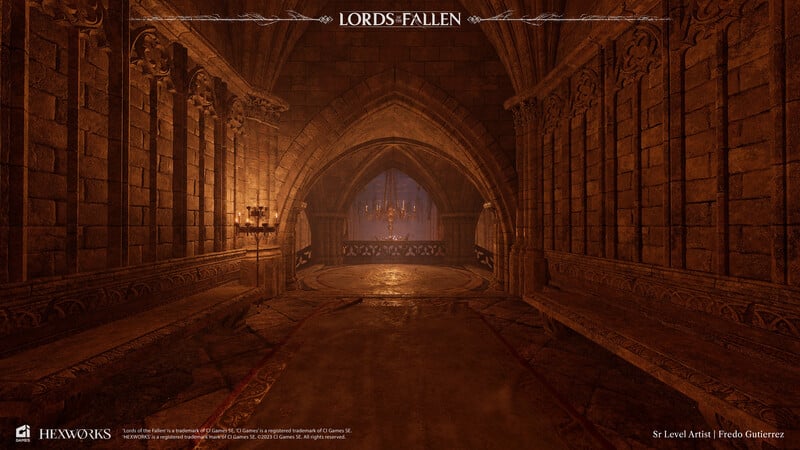 Fredo Gutierrez – Environment Artist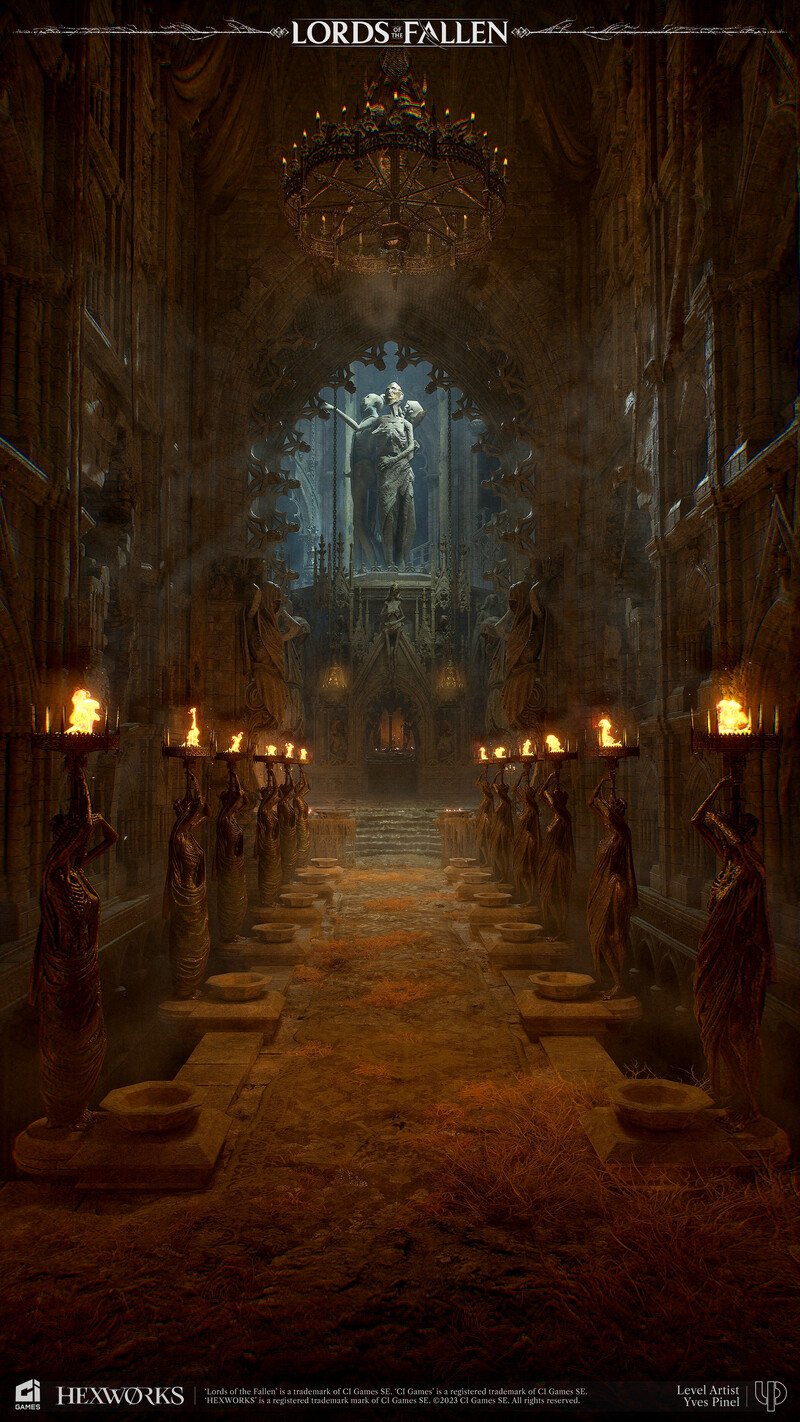 Yves Pinel – Environment Artist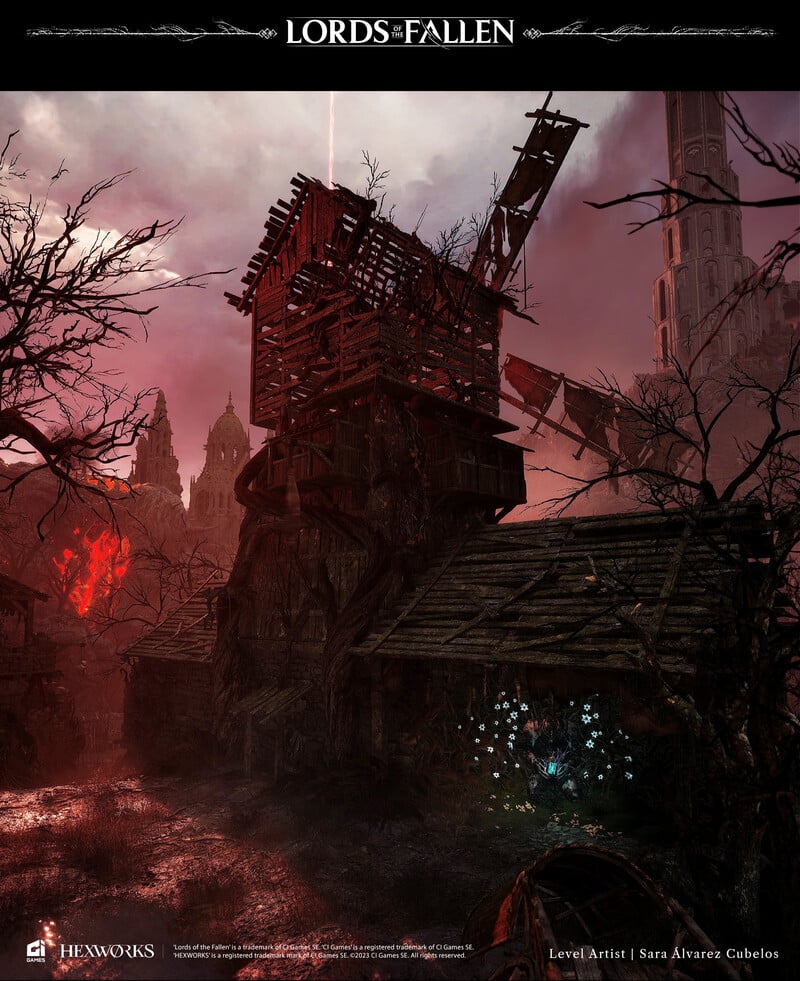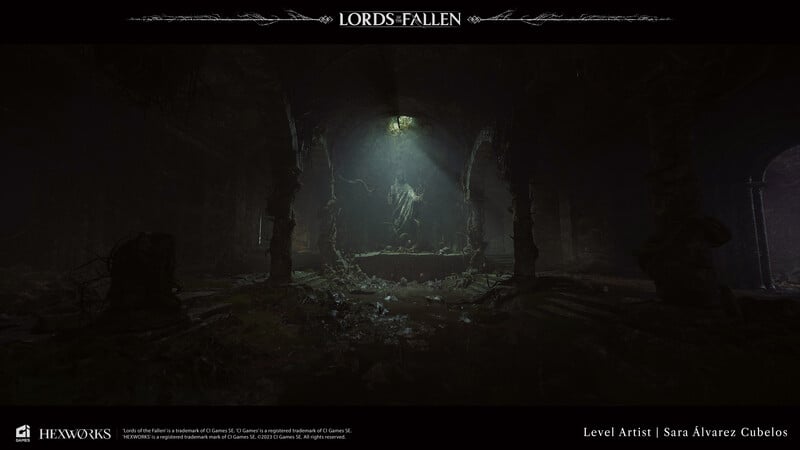 Sara Cubelos – Environment Artist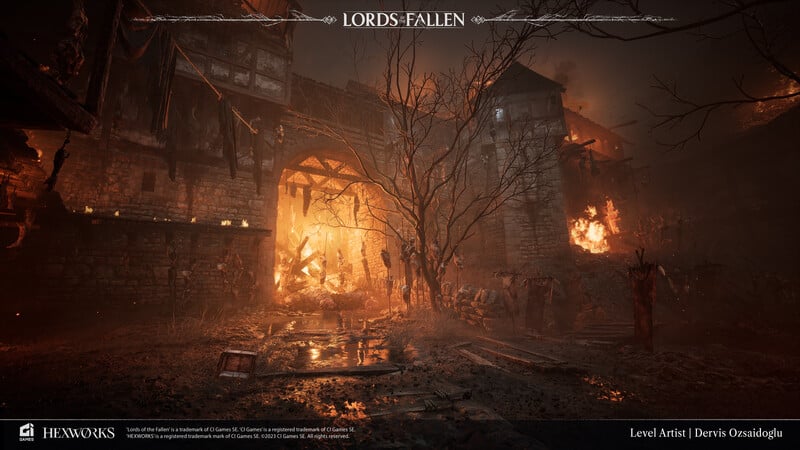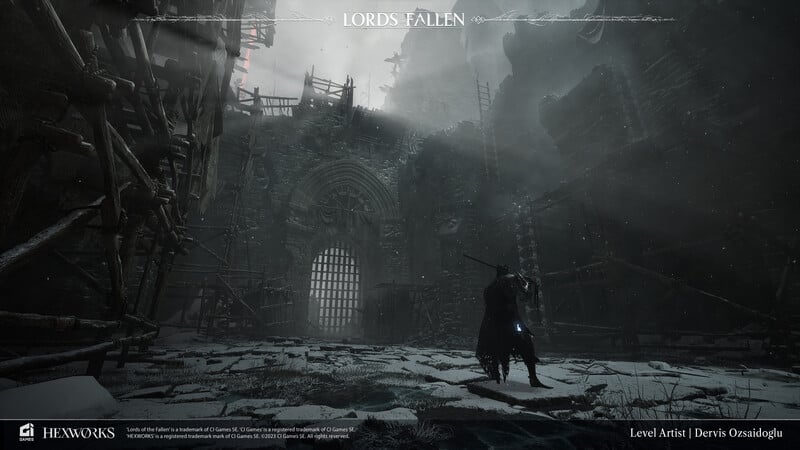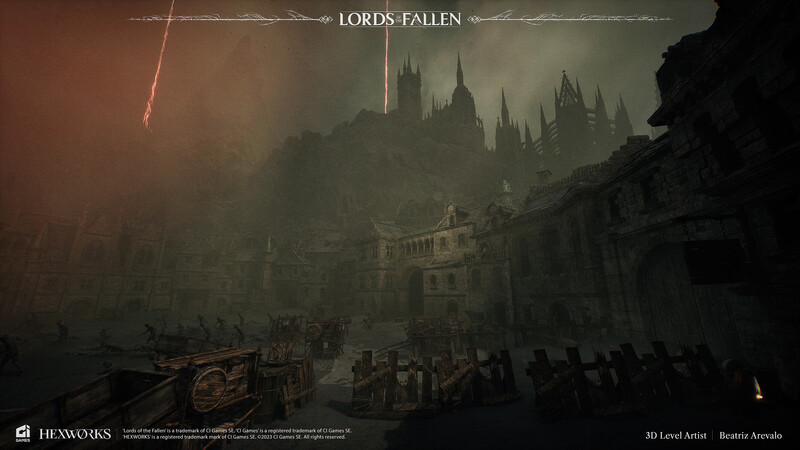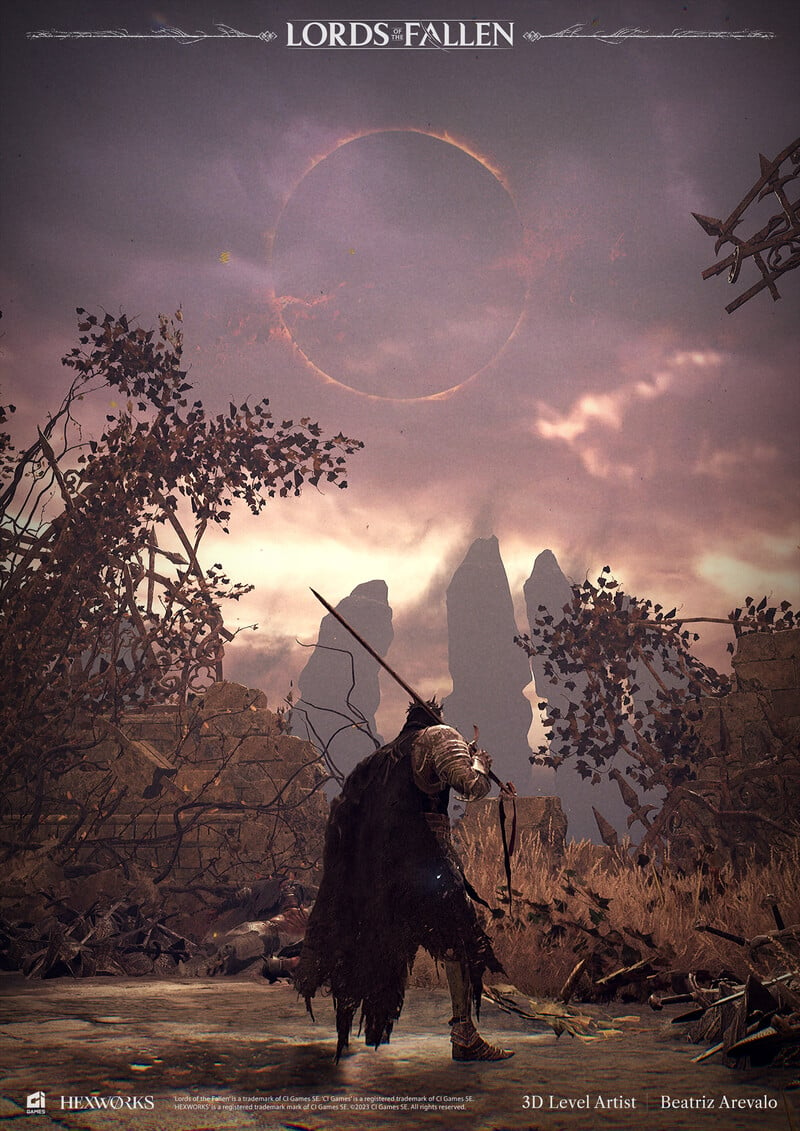 Beatriz Arevalo – Environment Artist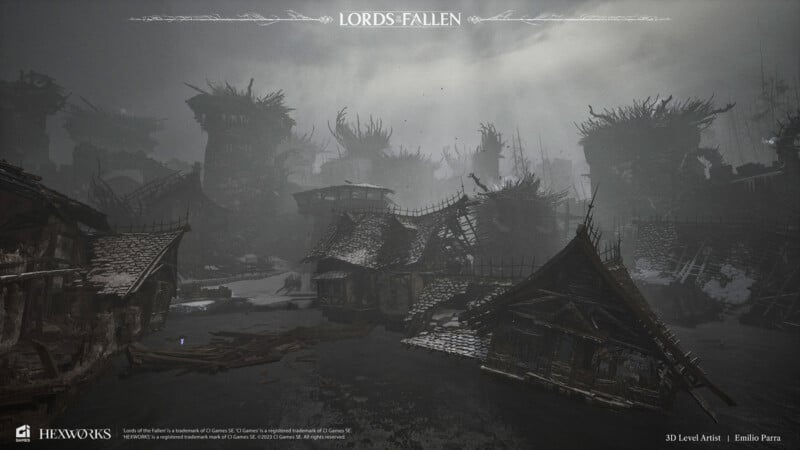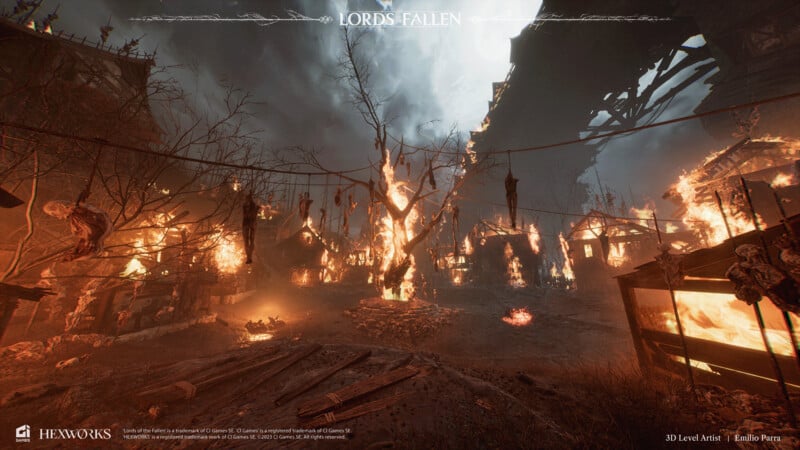 Emilio Parra – Environment Artist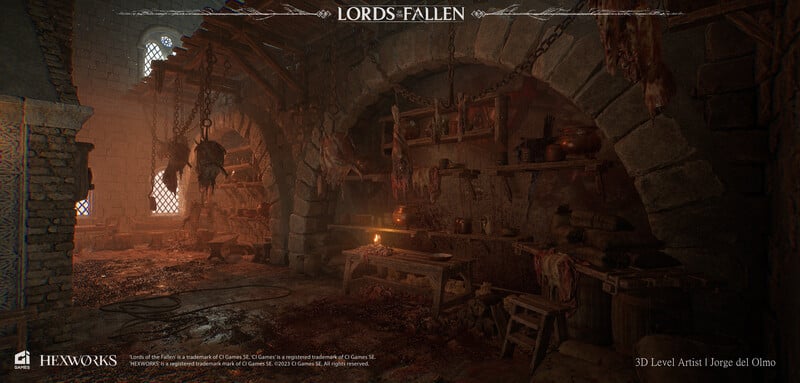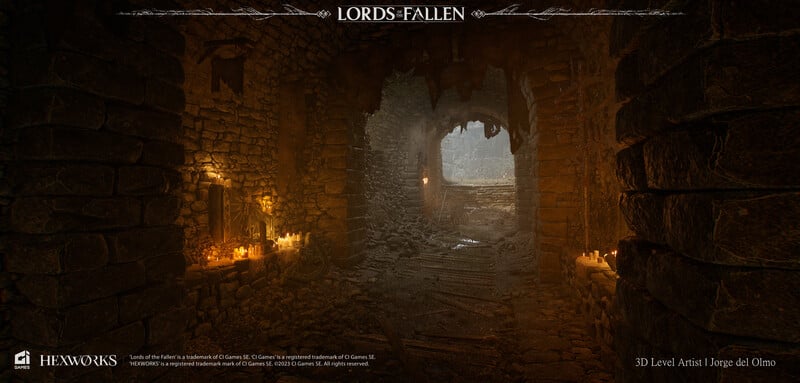 Jorge del Olmo – Environment Artist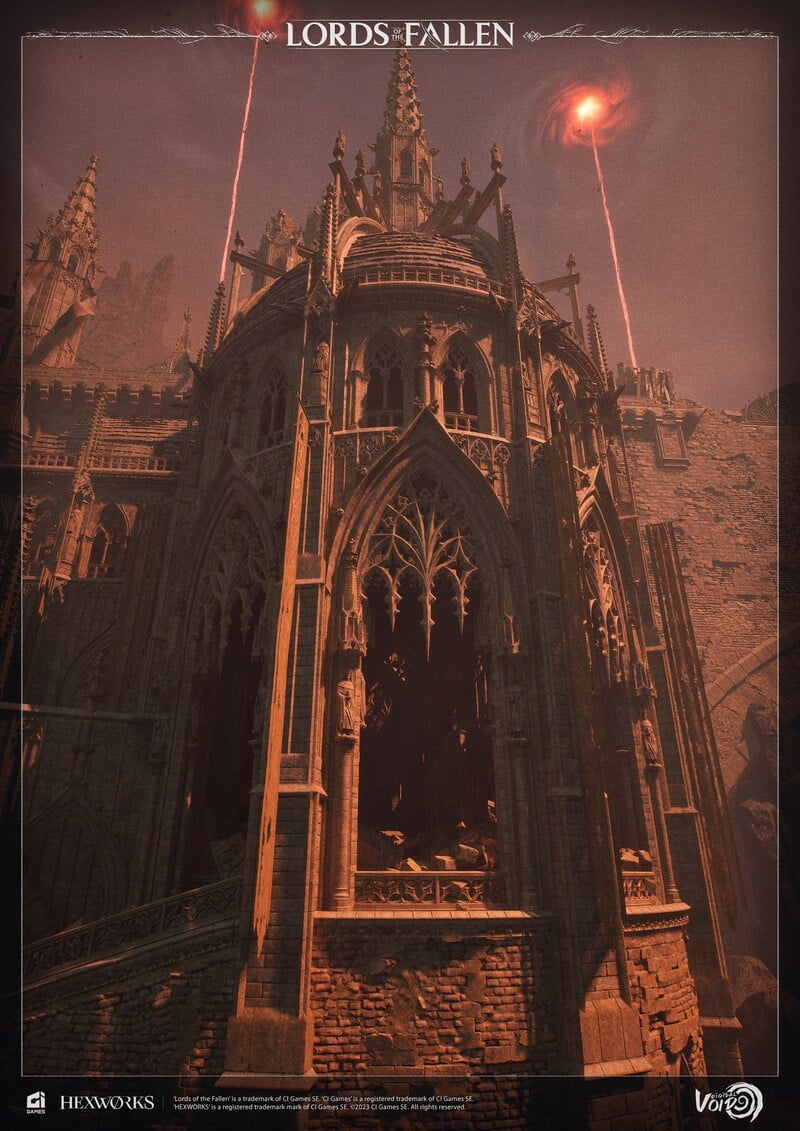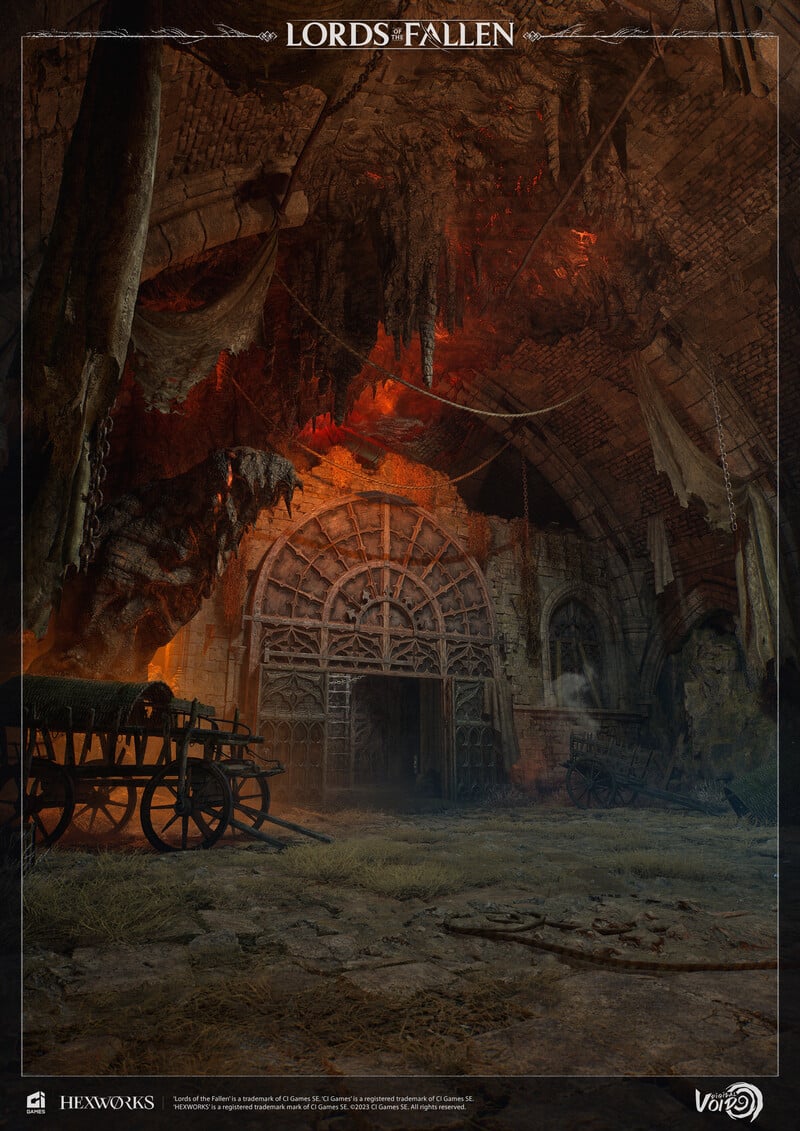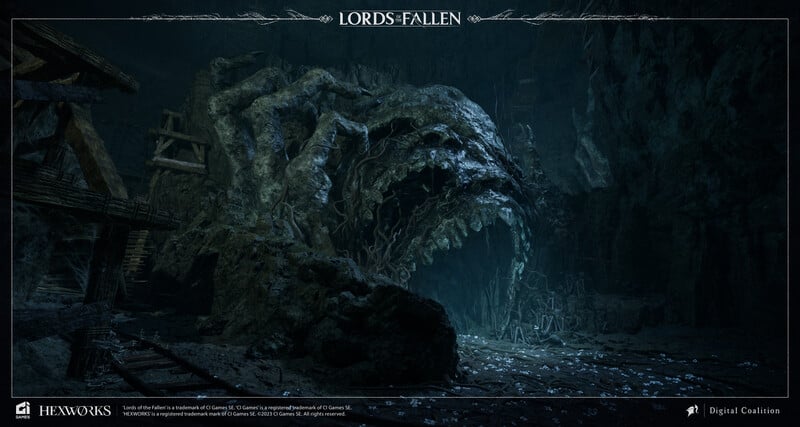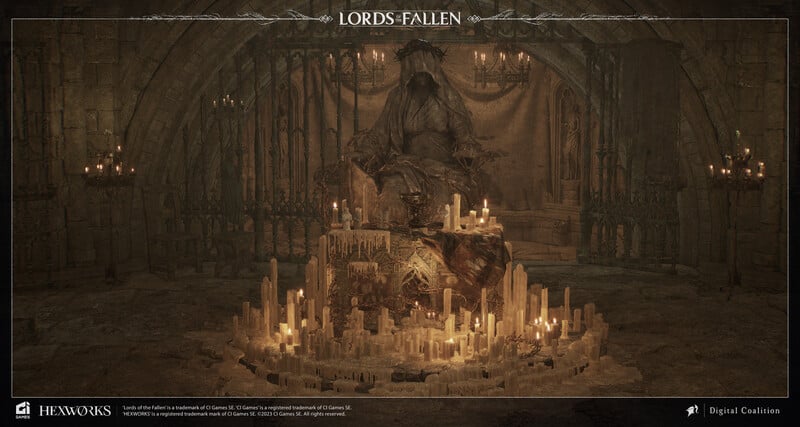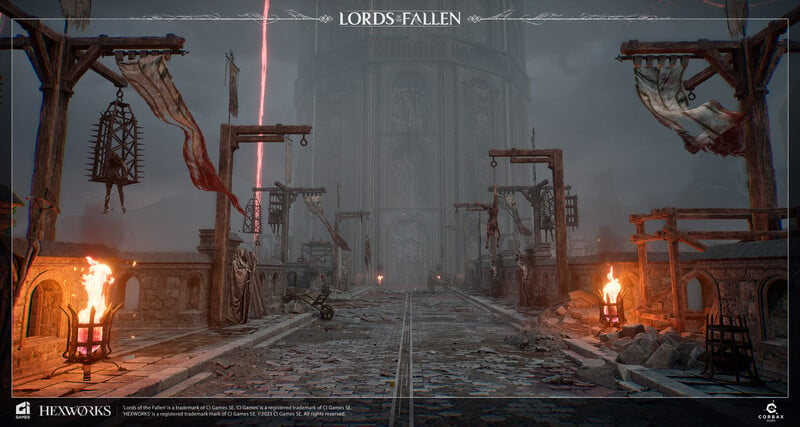 ---