Insomniac Games Marvel's Spider-Man 2 Art Blast
In the ever-evolving landscape of video games, there are titles that stand as milestones, pushing the boundaries of creativity, technology, and storytelling. Marvel's Spider-Man 2, the highly anticipated sequel to the critically acclaimed Marvel's Spider-Man, is undoubtedly one of these titles.
The Art of Marvel's Spider-Man 2 is a celebration of the extraordinary talent that has brought this game to life. I was once asked by a journalist whether we had used AI to build New York City. The answer was an adamant "no". An army of artists working on concepts, graphics, modeling, materials, technical art, lighting, and FX come together to create the meticulously detailed and vibrant city of New York.
Key Artists help us envision the game before it ever leaves the paper pitch and inspire the team as they begin to build the game. Concept artists design unique environments like the Emily May Foundation along with props like Spider-Man's gadgets or Kraven's knife. Graphic artists work on all the graffiti, signs, and images in the game and motion graphic artists work on all the computer monitor graphics.
Individual environment artists are in charge of their own sections of the city and they select what goes into each one from the graffiti on the walls to the buildings on each block. Different neighborhoods need to be researched and edited to recreate them for the game. Environment artists craft every interior like Aunt May's house following concepts and doing their own research to make every space as believable as possible.
Character artists look at Spider-Man suit references from the comics and concepts and must figure out how to translate the 2D images into 3D. Material choices and suit construction and functionality are all things that need to be considered by the character artist. A mastery of human anatomy and sculpting is necessary to create the level of detail that fans enjoy in Photo Mode.
Technical artists help with a wide range of things from destruction, to puddle placement logic and reflections, to unique shaders to replicate characters from Spider-Man: Beyond the Spider-Verse.
Lighters place and bake lights for the city, the missions, and cinematics. Small details like rim lights and eye highlights are tirelessly crafted by individual lighters. Lighting brings the city and its inhabitants to life and can often carry the emotional weight of the moment whether it's a cheerful ray of light coming into Aunt May's house's window or Venom staring in horror at the blood glinting dully on his hands after he does the unthinkable.
FX Artists work on everything from giant set piece moments like the Sandman sandstorm and Lizard's dock destruction to quieter ambient FX like puffs, splashes, and sparks. These details are critical to creating our most unforgettable moments like the symbiote tendrils snaking up Harry's body to create Venom to every moment when Miles gains a new venom ability.
This is just a small attempt to recognize and showcase some of the detail and passion that each artist brings to Marvel's Spider-Man 2 to create a consistent unified world to life and is by no means comprehensive. The work will speak for itself. Please join me in celebrating the work of this extraordinary team.
Jacinda Chew, Senior Art Director
Alex Mangulabnan – VFX Artist – Insomniac Games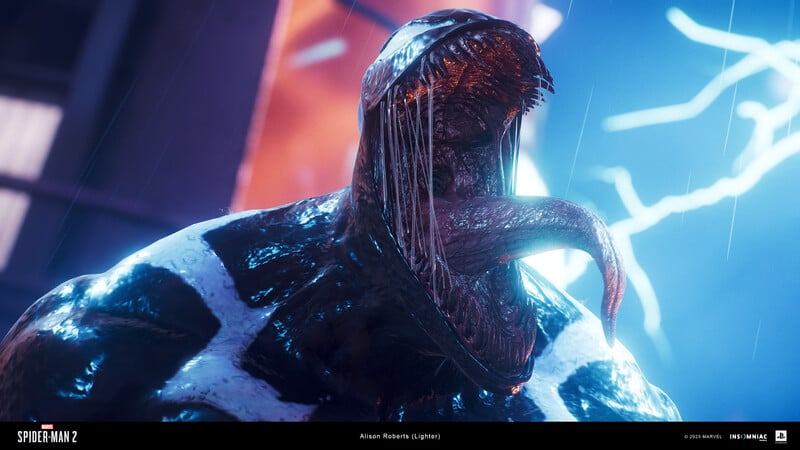 Alison Roberts – Lighting Artist – Insomniac Games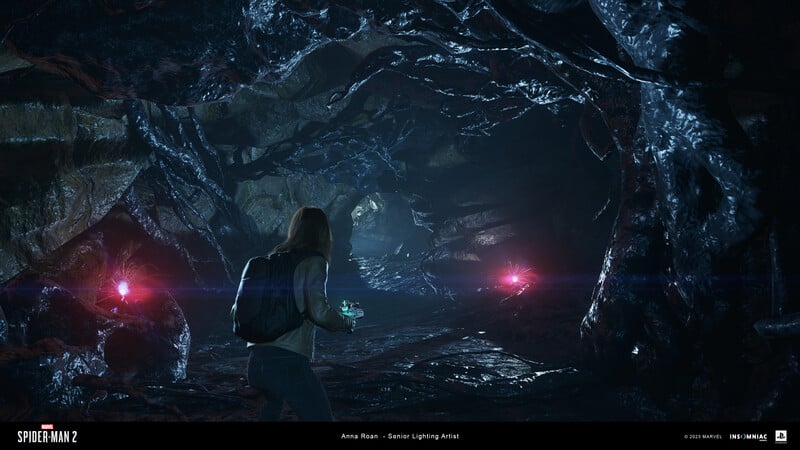 Anna Roan – Senior Lighting Artist – Insomniac Games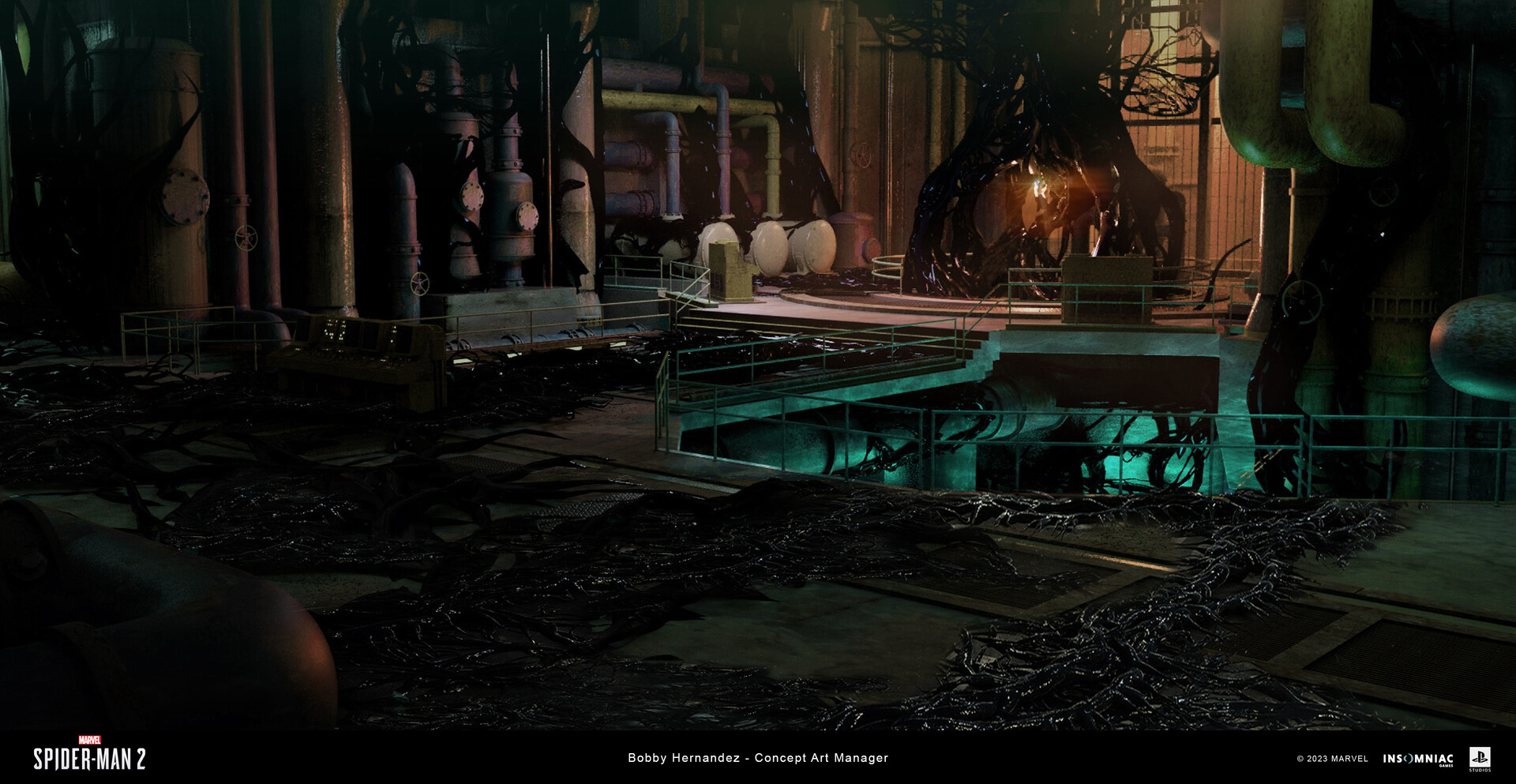 Bobby Hernandez – Concept Art Manager – Insomniac Games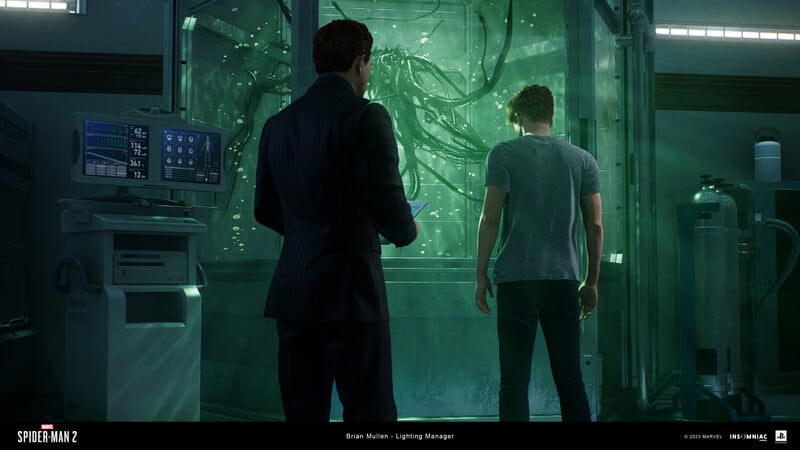 Brian Mullen – Lighting Manager – Insomniac Games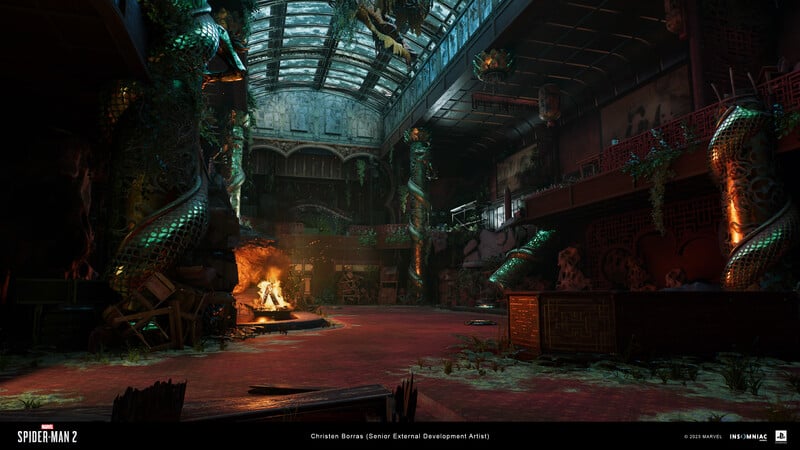 Christen Borras – Senior External Development Artist – Insomniac Games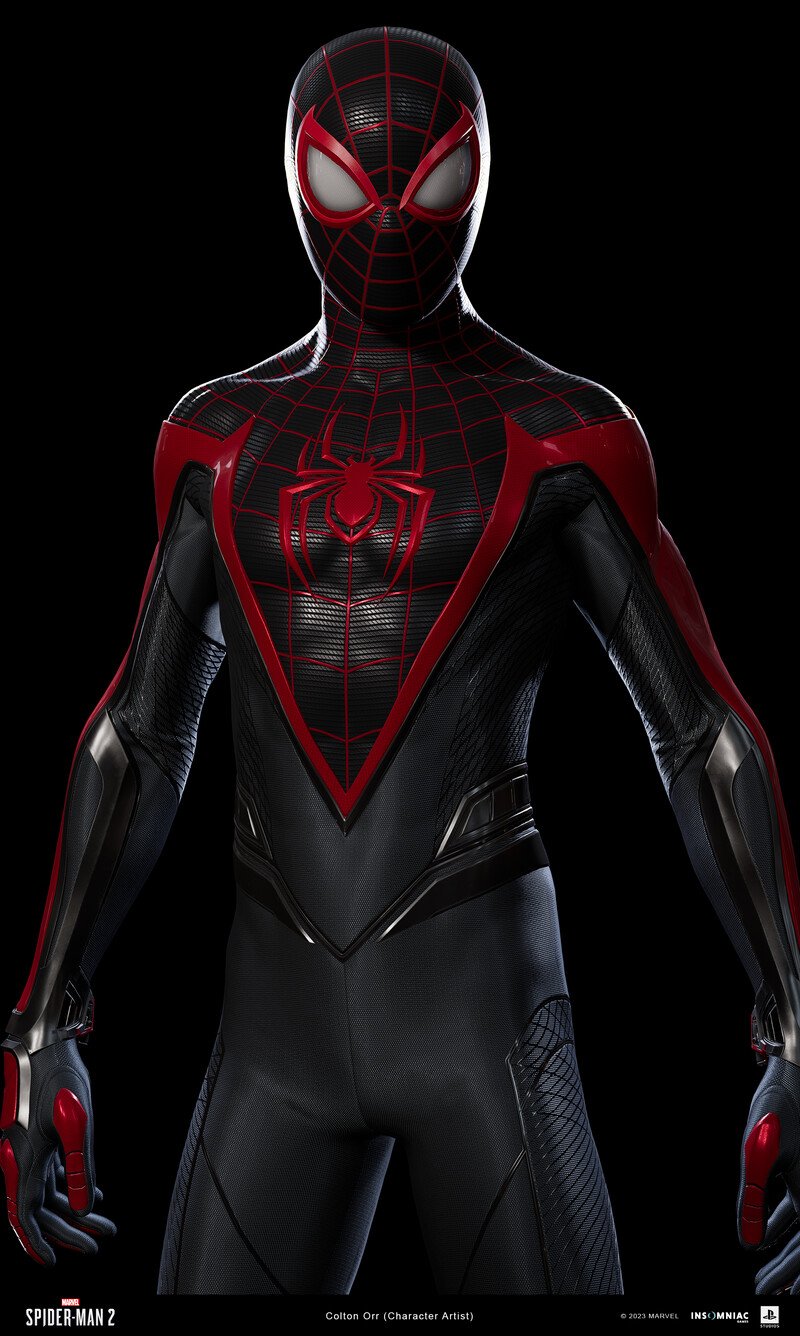 Colton Orr – Character Artist – Insomniac Games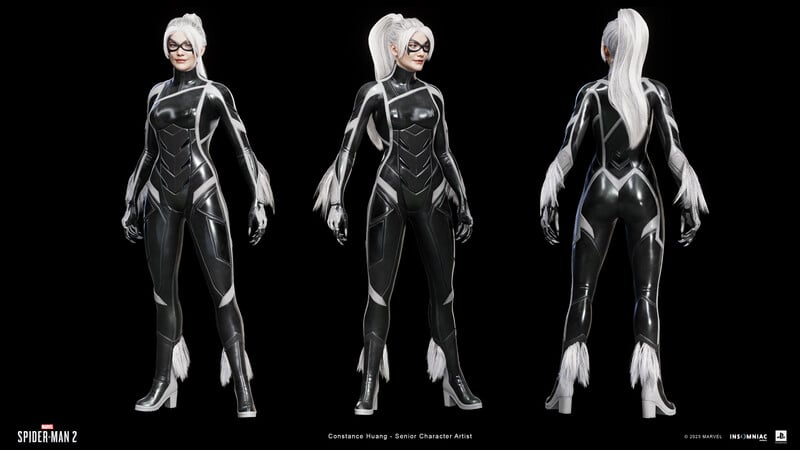 Constance Huang – Senior Character Artist – Insomniac Games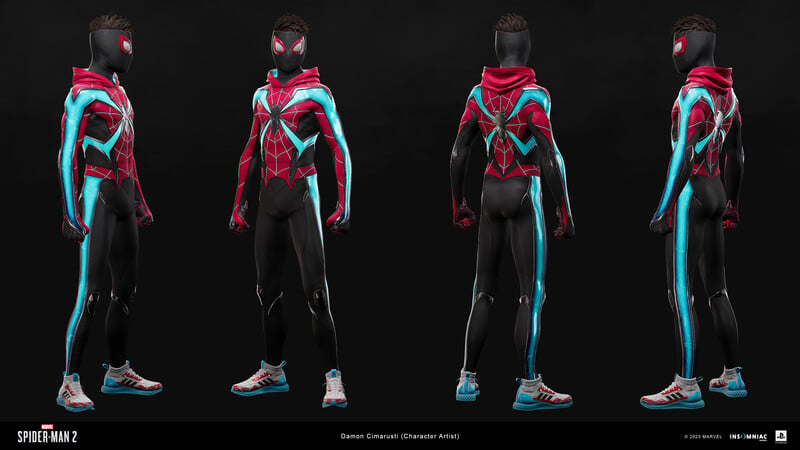 Damon Cimarusti – Character Artist – Insomniac Games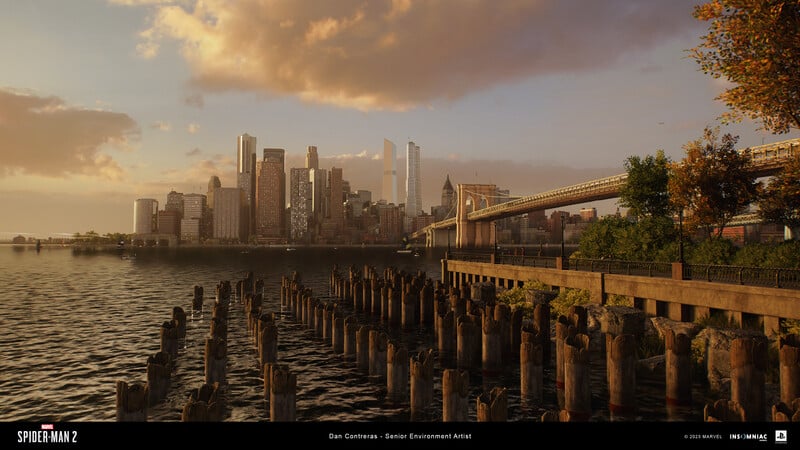 Dan Contreras – Senior Environment Artist – Insomniac Games
Dana Nugumanova – Associate Character Artist – Insomniac Games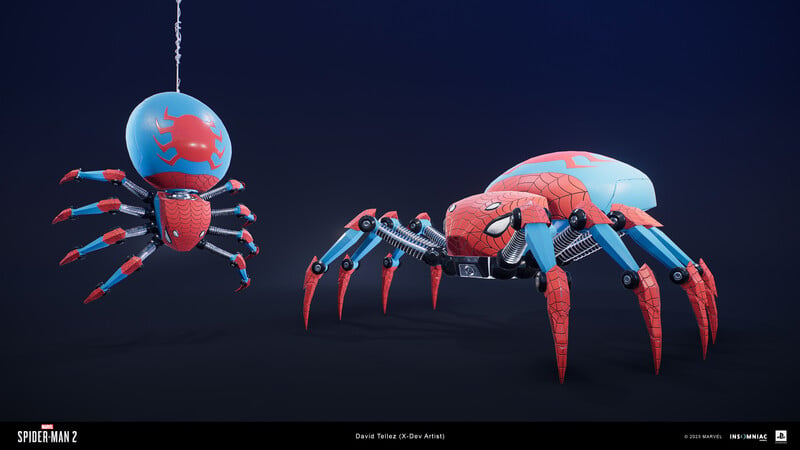 David Tellez – X-Dev Artist – Insomniac Games
Diego Teran – X-Dev Lead – Insomniac Games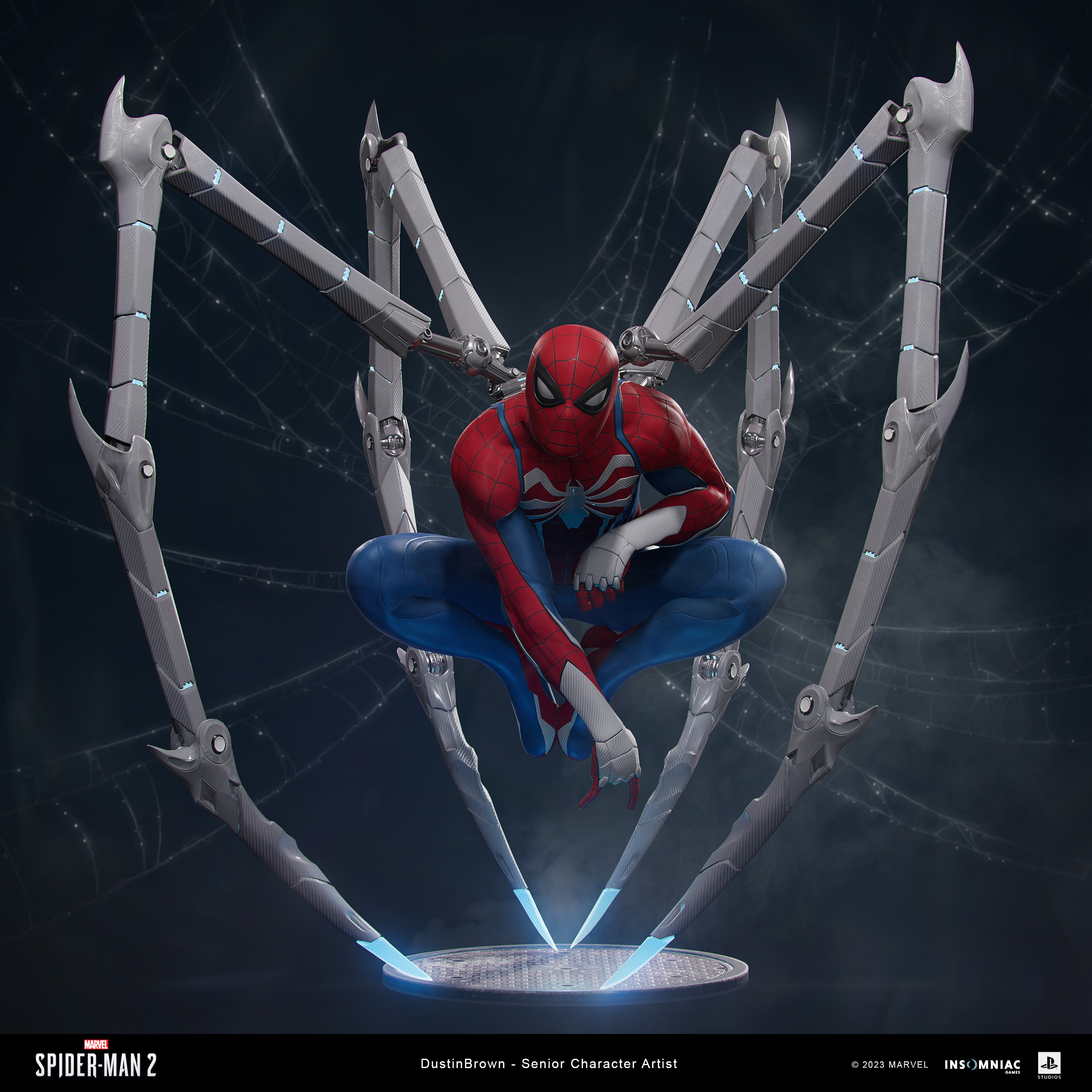 Dustin Brown – Senior Character Artist – Insomniac Games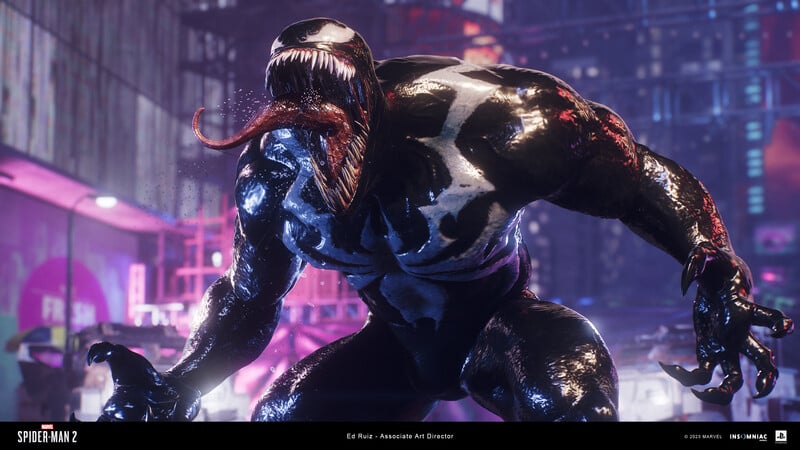 Ed Ruiz – Associate Art Director – Insomniac Games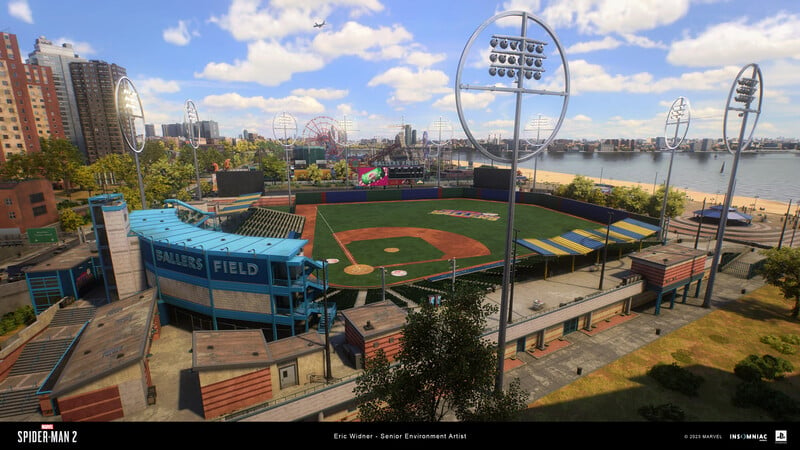 Eric Widner – Senior Environment Artist – Insomniac Games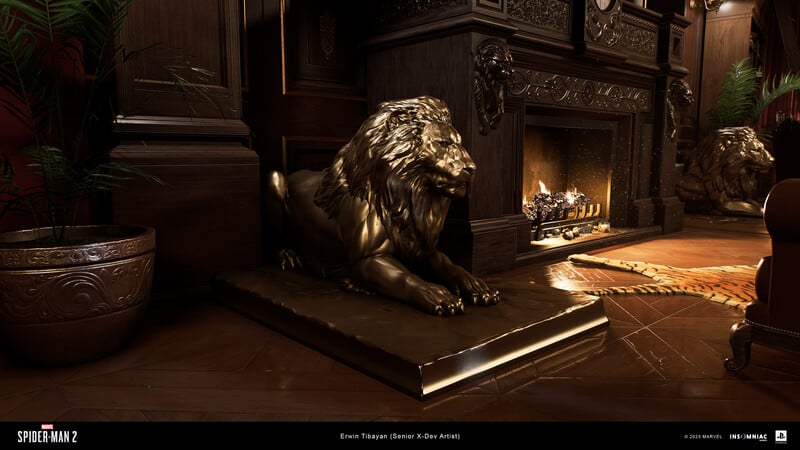 Erwin Tibayan – Senior External Development Artist – Insomniac Games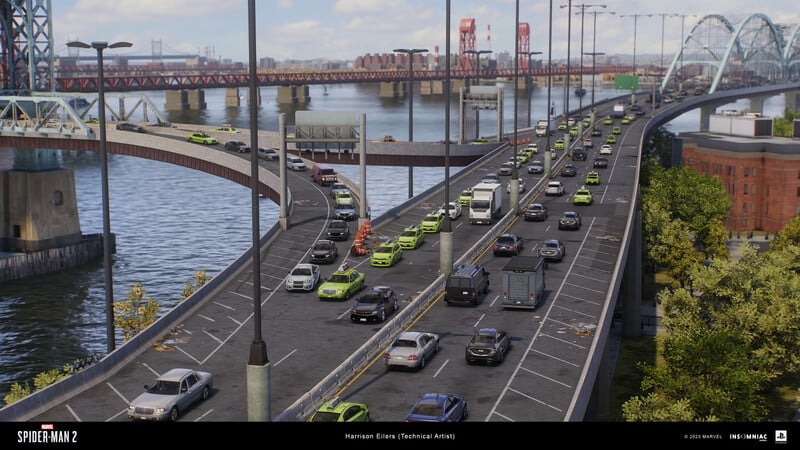 Harrison Eilers – Technical Artist – Insomniac Games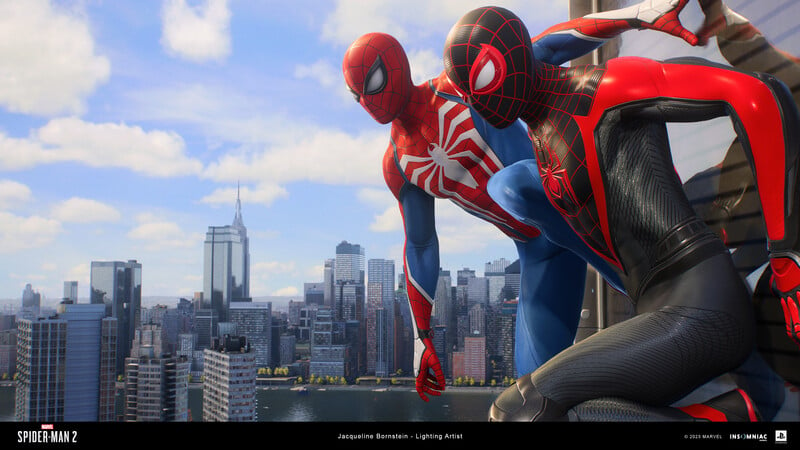 Jackie Bornstein – Lighting Artist – Insomniac Games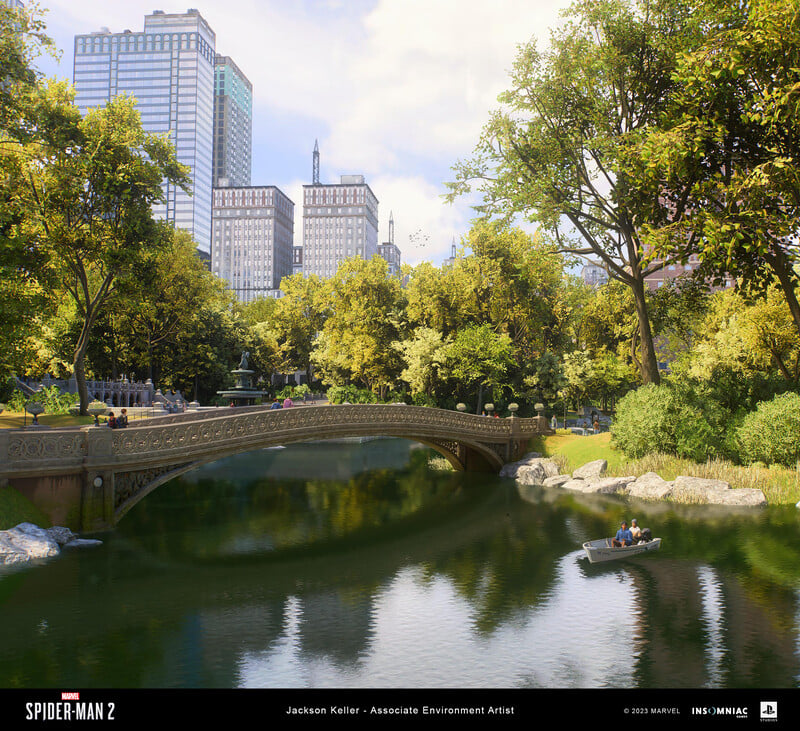 Jackson Keller – Associate Environment Artist – Insomniac Games
Jason Norman – Hard Surface X-Dev Artist – Insomniac Games
Jen Carlin – Advanced Lighting Artist – Insomniac Games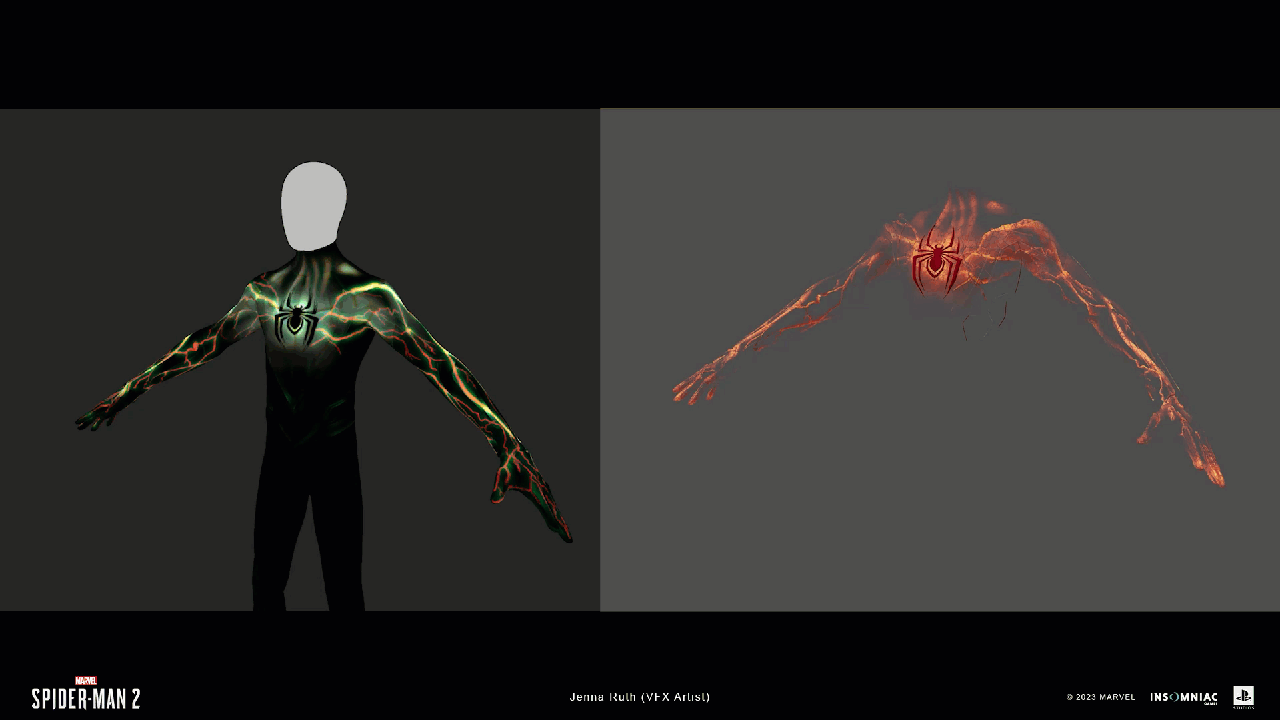 Jenna Ruth – Senior VFX Artist – Insomniac Games
Jessica Teague – Associate VFX Artist – Insomniac Games
Jin Choi – Advanced VFX Artist – Insomniac Games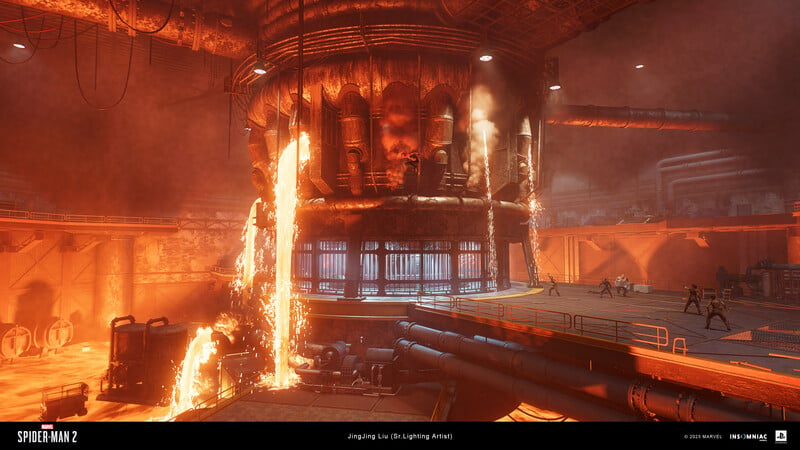 JingJing Liu – Senior Lighting Artist – Insomniac Games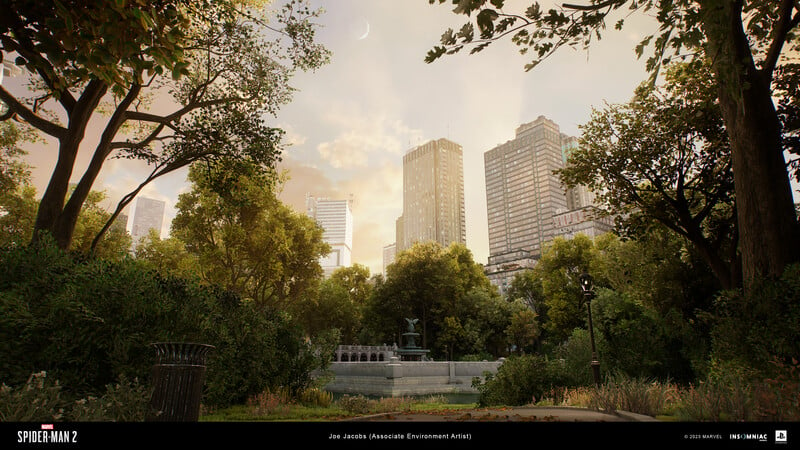 Joe Jacobs – Associate Environment Artist – Insomniac Games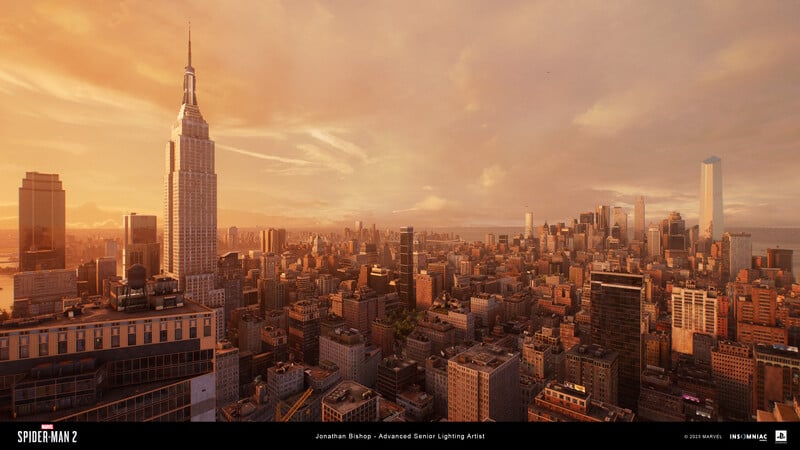 Jonathan Bishop – Advanced Senior Lighting Artist – Insomniac Games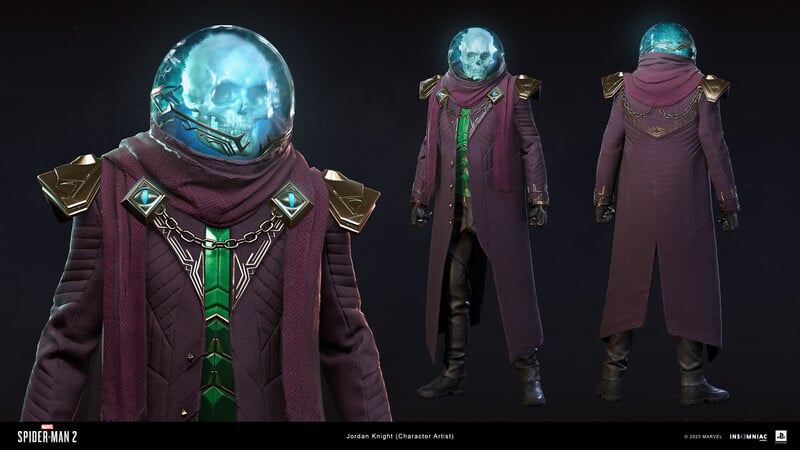 Jordan Knight – Character Artist – Insomniac Games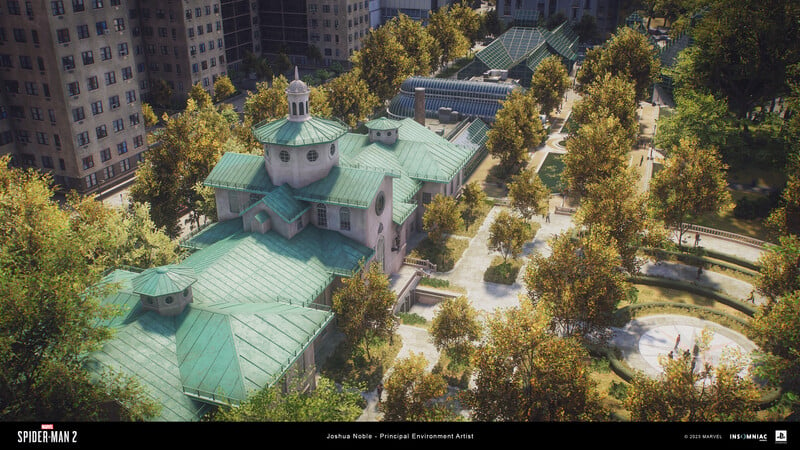 Joshua Noble – Principal Environment Artist – Insomniac Games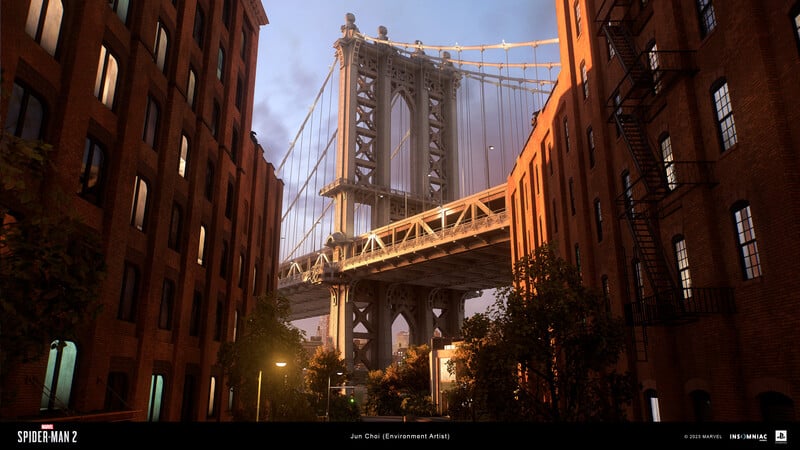 Jun Choi – Environment Artist – Insomniac Games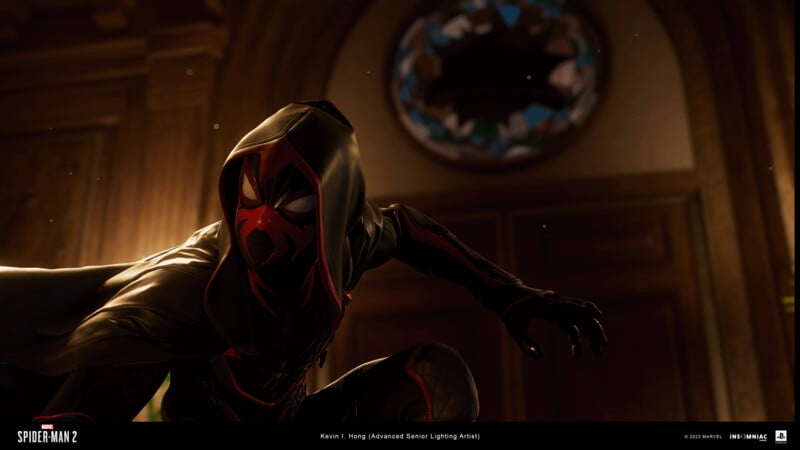 Kevin I. Hong – Advanced Senior Lighting Artist – Insomniac Games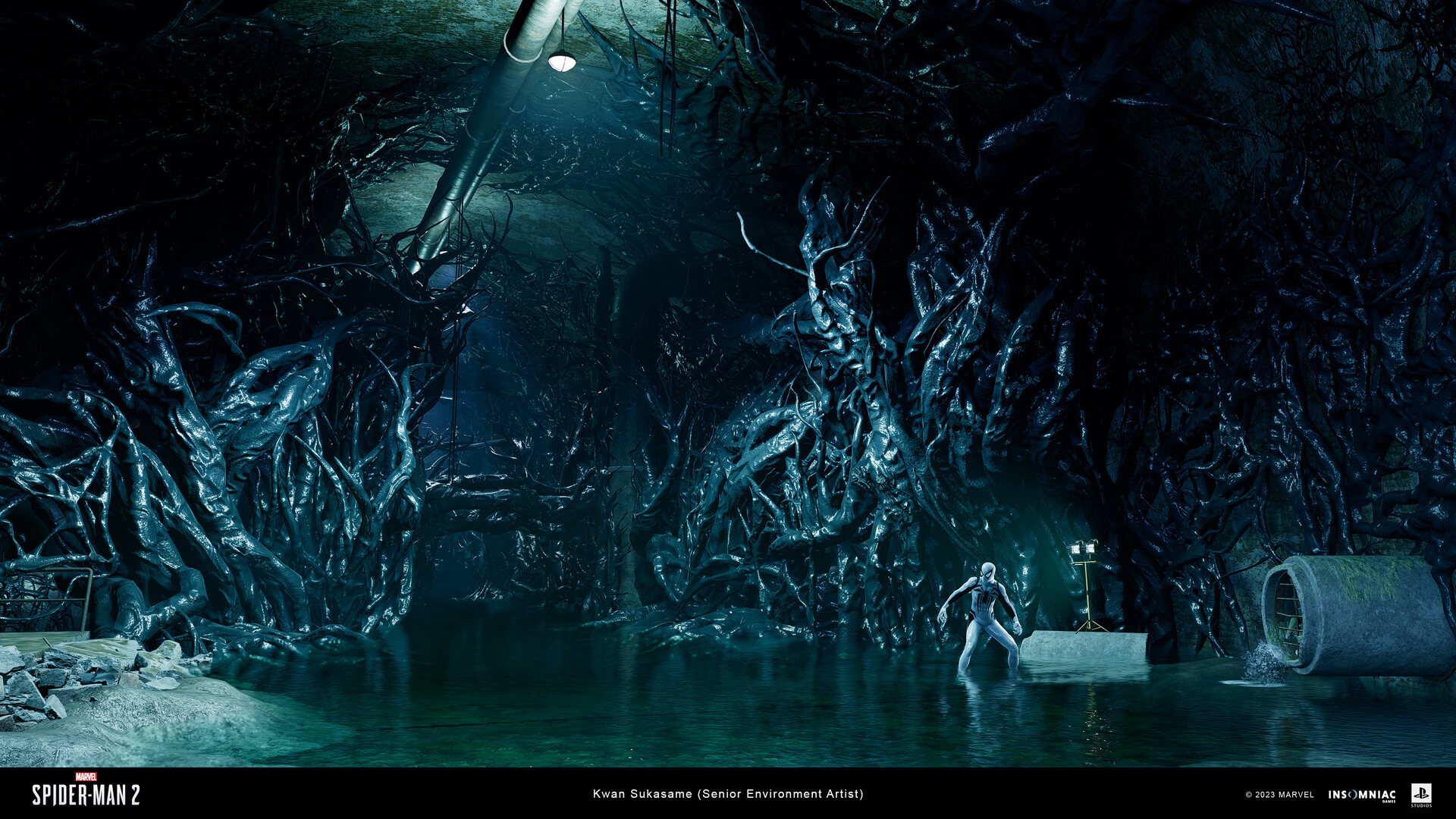 Kwan Sukasame – Senior Environment Artist – Insomniac Games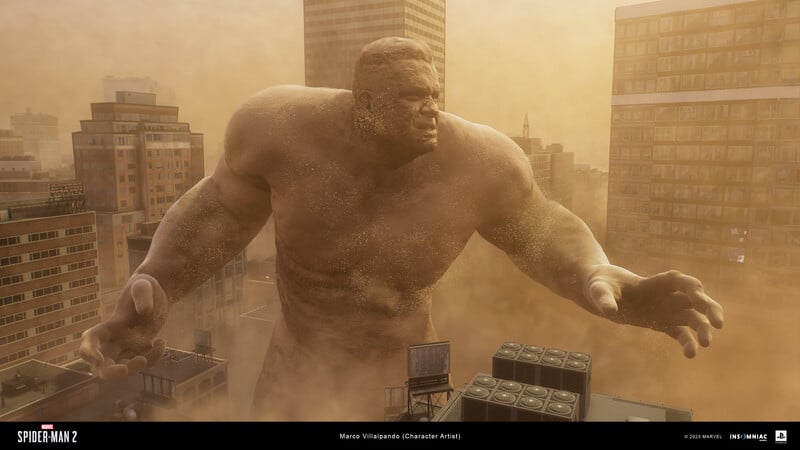 Marco Villalpando – Character Artist – Insomniac Games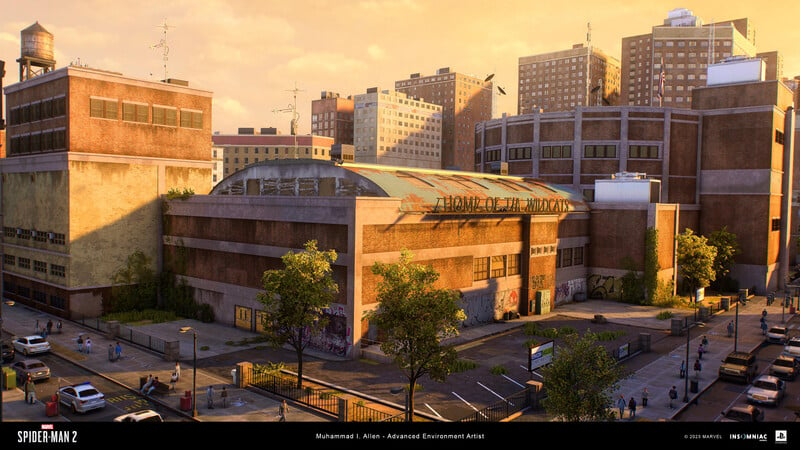 Muhammad Iqbal Allen – Advanced Environment Artist – Insomniac Games
Matthew Bennett – Principal Effects Artist – Insomniac Games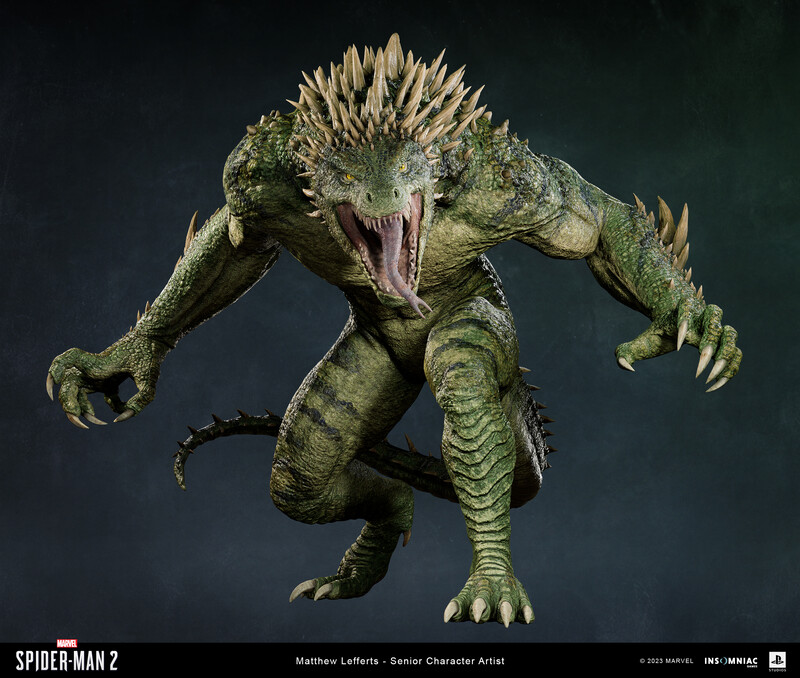 Matthew Lefferts – Seinor Character Artist – Insomniac Games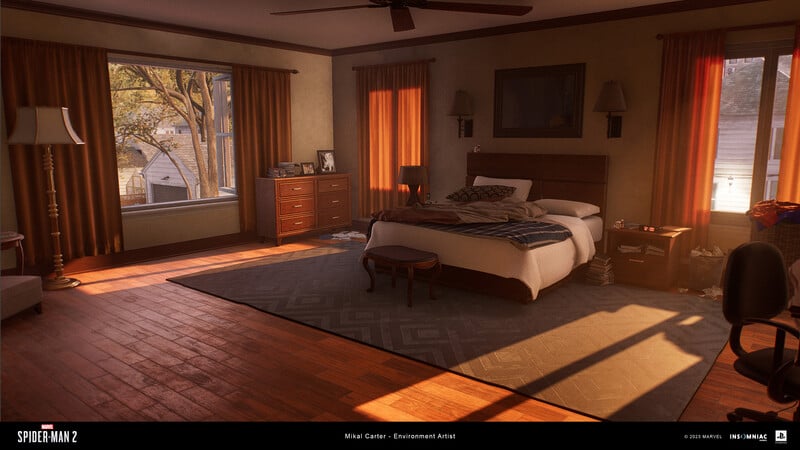 Mikal Carter – Environment Artist – Insomniac Games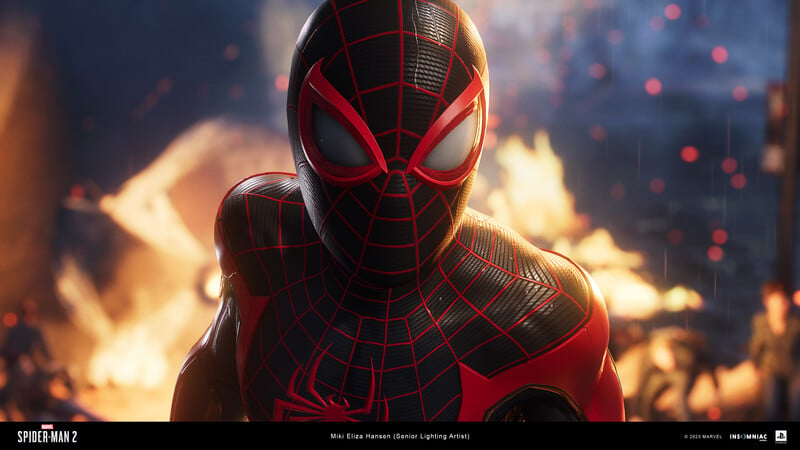 Miki Eliza Hansen – Senior Lighting Artist – Insomniac Games
Natalie Lucht – Advanced VFX Artist – Insomniac Games
Nick Hamilton – Senior Environment Artist – Insomniac Games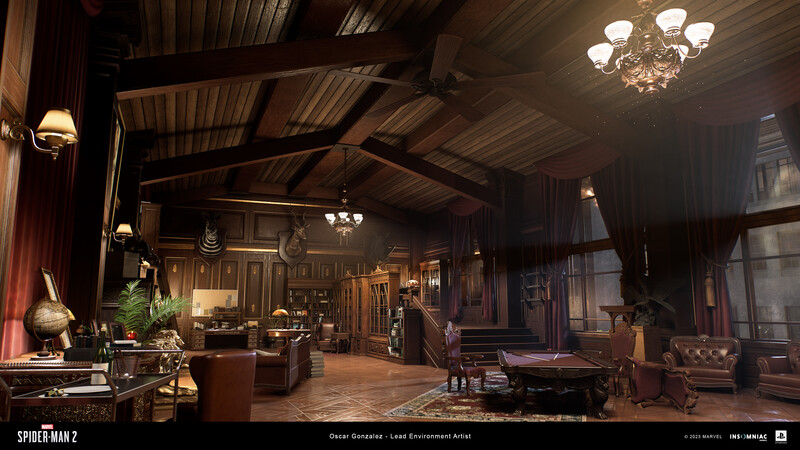 Oscar Gonzalez – Lead Environment Artist – Insomniac Games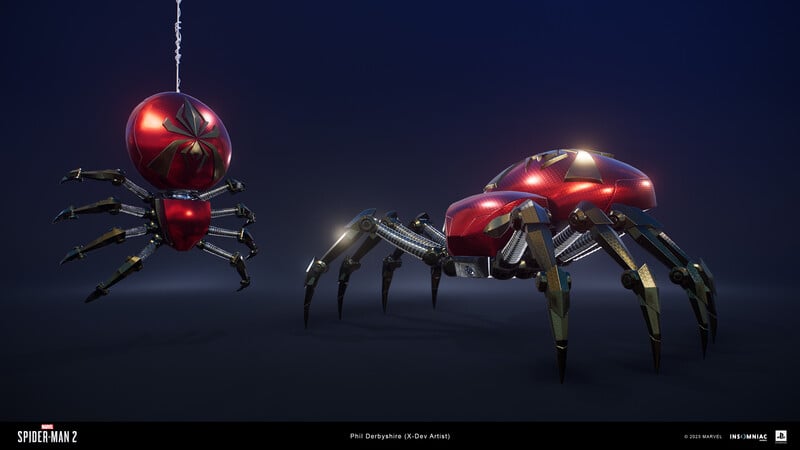 Phil Derbyshire – X-Dev Artist – Insomniac Games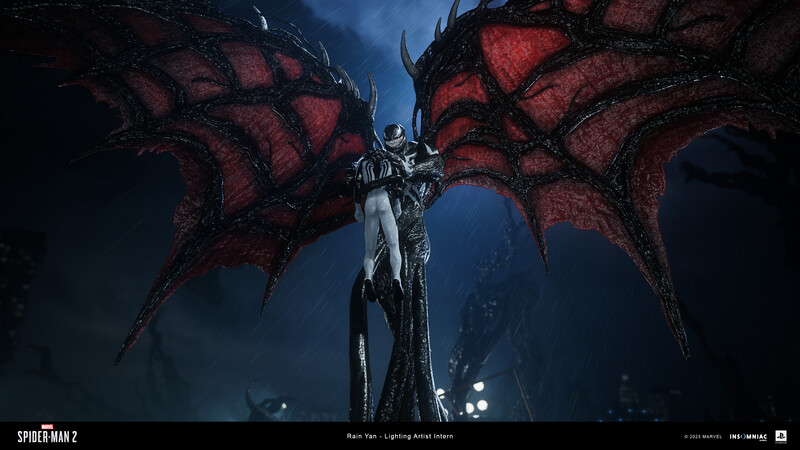 Rain Yan – Lighting Artist Intern – Insomniac Games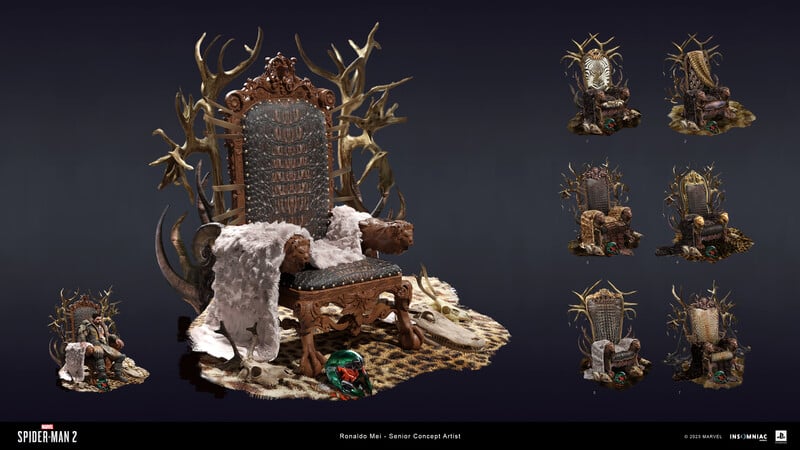 Ronaldo Mei – Senior Concept Artist – Insomniac Games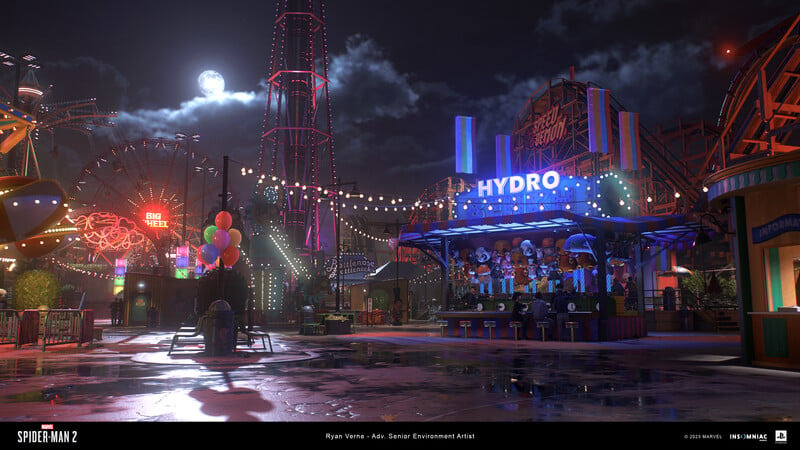 Ryan Verne – Advanced Senior Env. Artist – Insomniac Games
Sabrina Ooi – Lighting Artist – Insomniac Games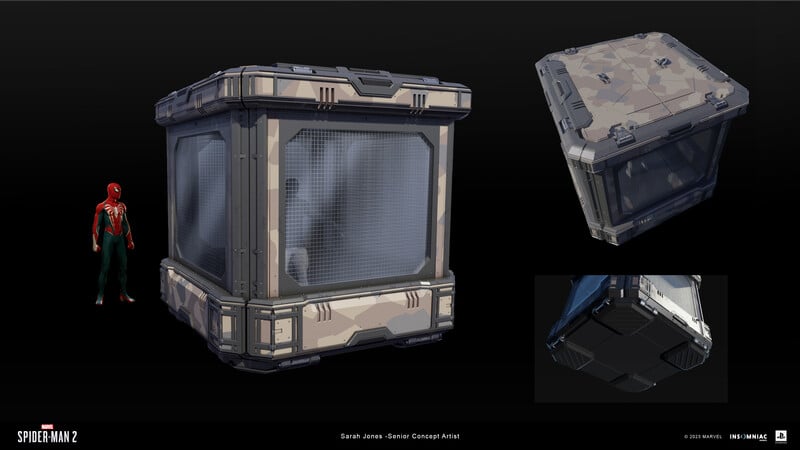 Sarah Jones – Senior Concept Artist – Insomniac Games
Sasan TRUTH – Sr. Visual Effects Artist – Insomniac Games
Sean Applegate – Senior FX Artist – Insomniac Games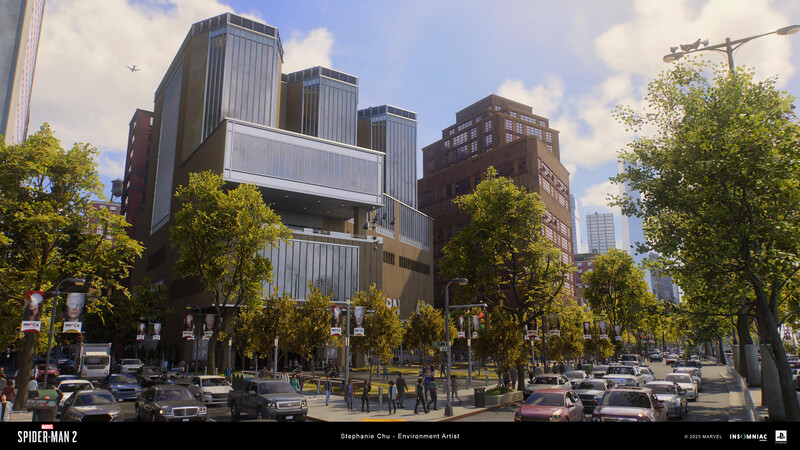 Stephanie Chu – Environment Artist – Insomniac Games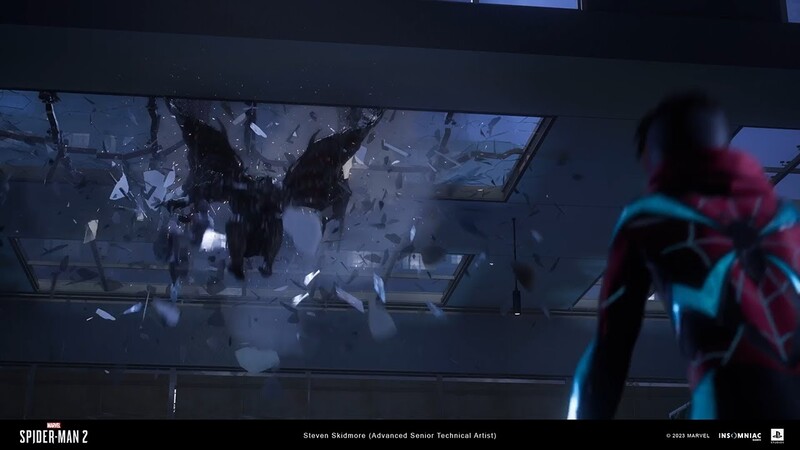 Steven Skidmore – Advanced Senior Technical Artist – Insomniac Games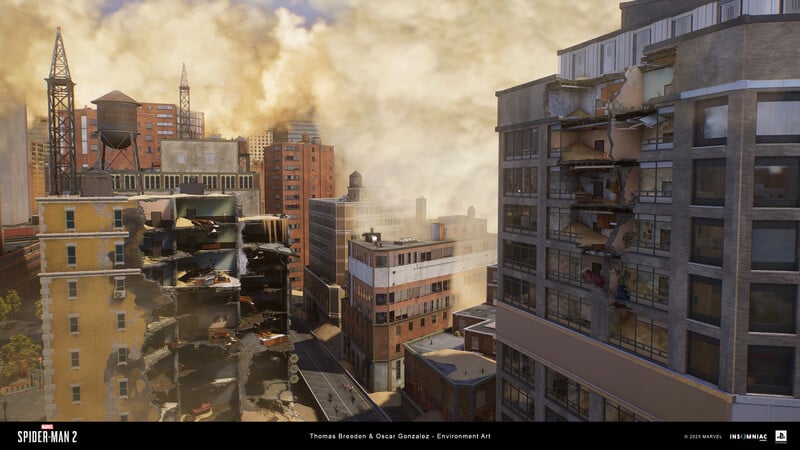 Thomas Breeden – Senior Environment Artist – Insomniac Games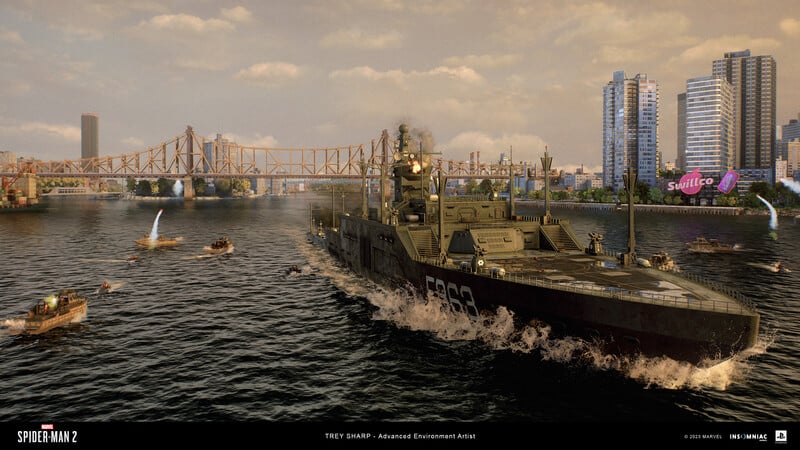 Trey Sharp – Advaned Environment Artist – Insomniac Games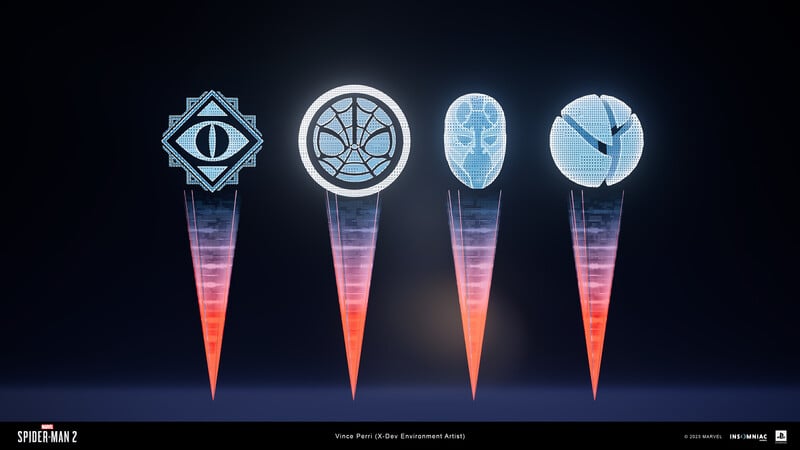 Vince Perri – External Development Artist – Insomniac Games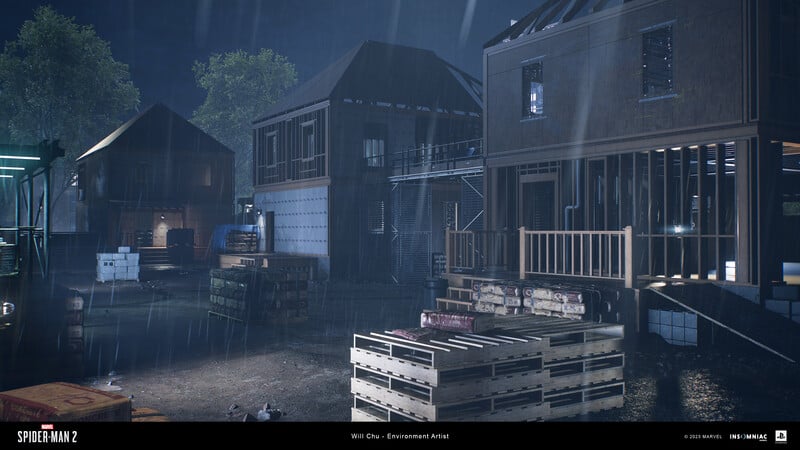 Will Chu – Environment Artist – Insomniac Games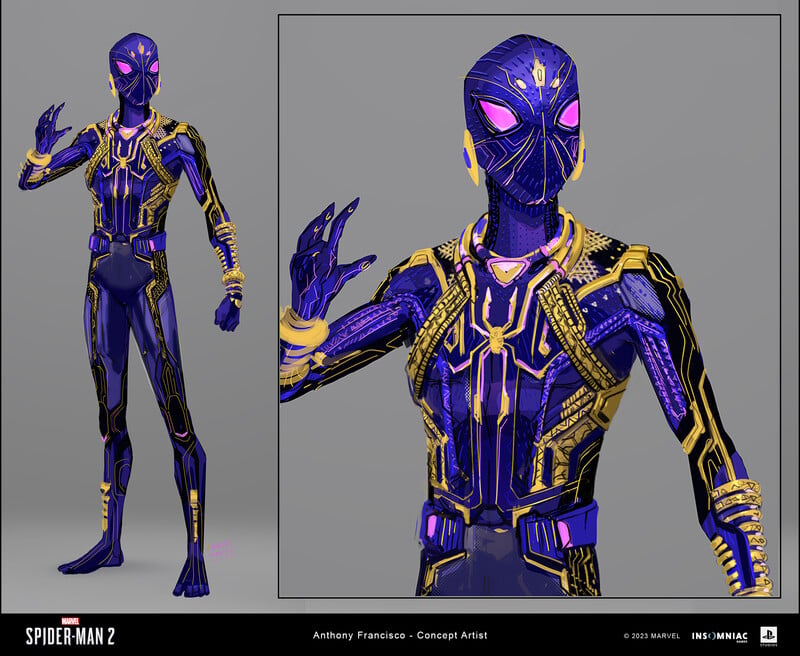 Anthony Francisco – Visual Development Artist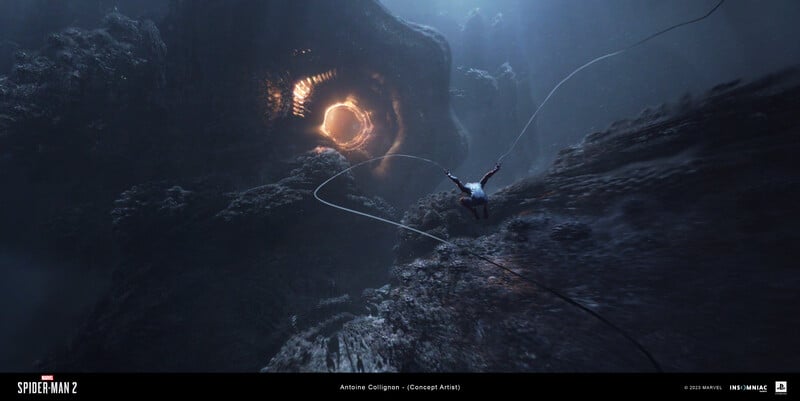 Antoine Collignon – Concept Artist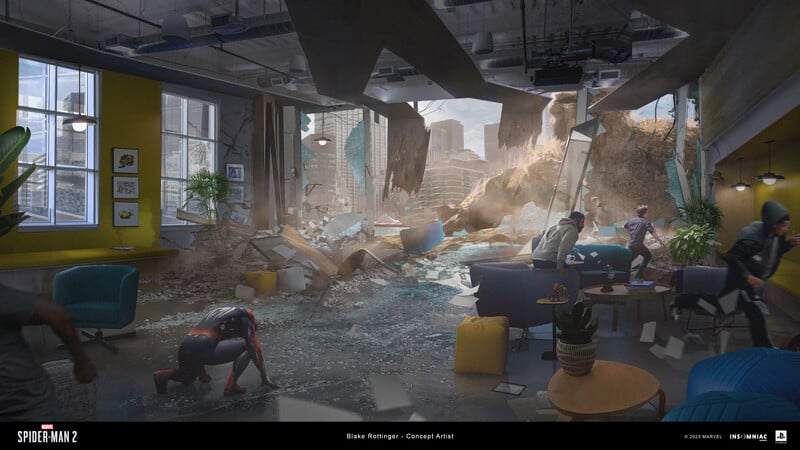 Blake Rottinger – Concept Artist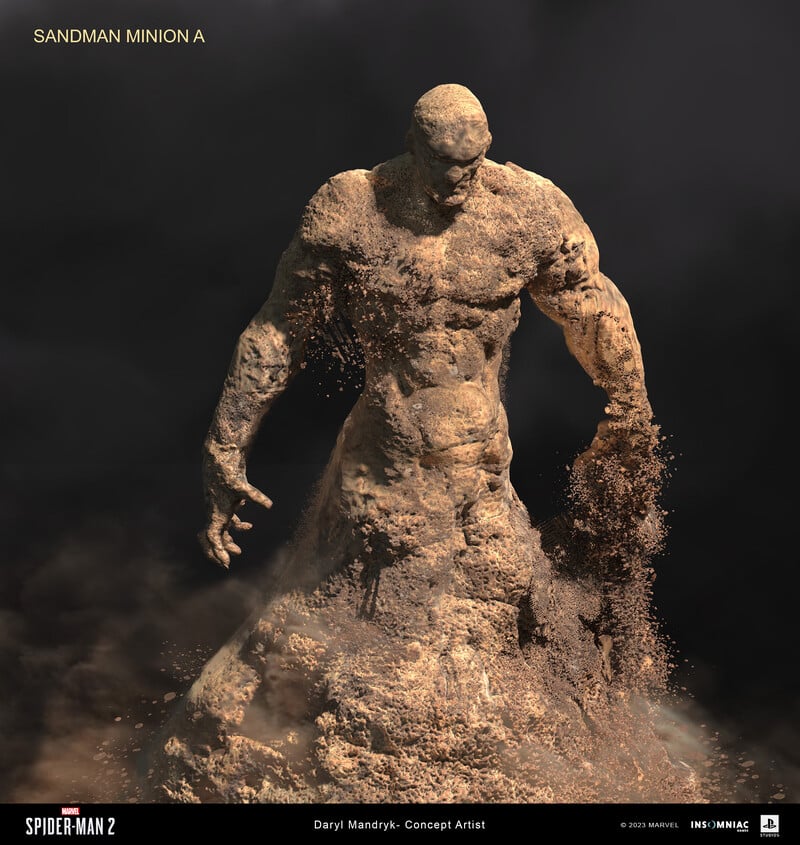 Daryl Mandryk – Freelance Concept Artist – Insomniac Games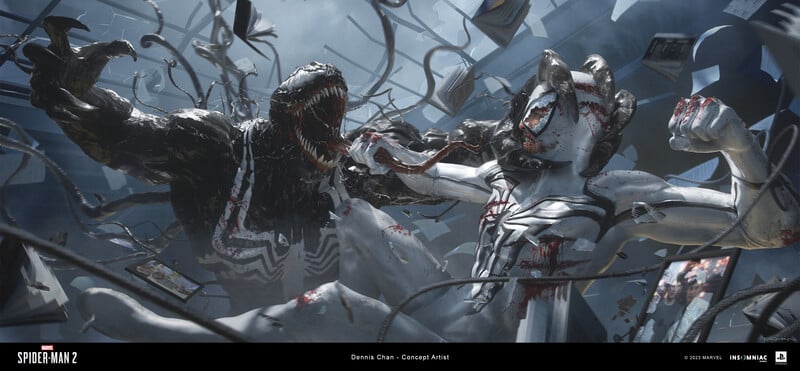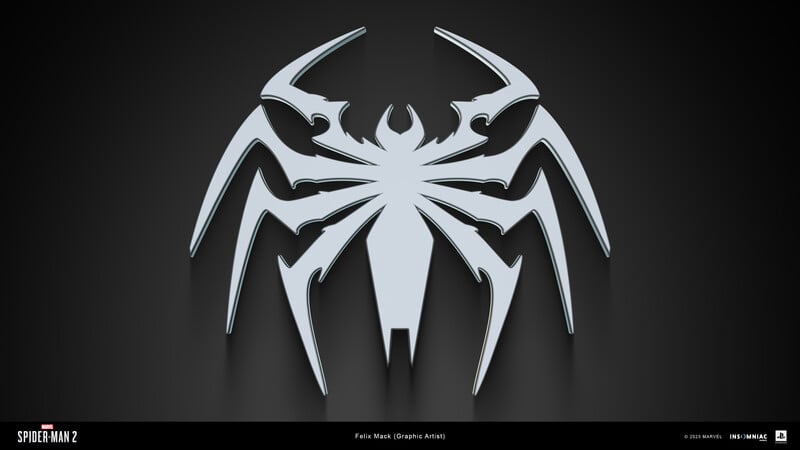 Felix Mack – Partner, Art & Animation Director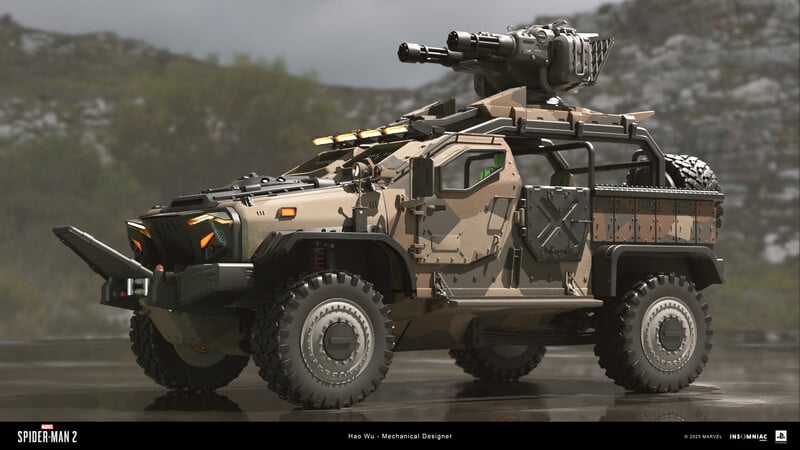 Hao Wu – Mechanical Designer (Consultant) – Insonmniac Games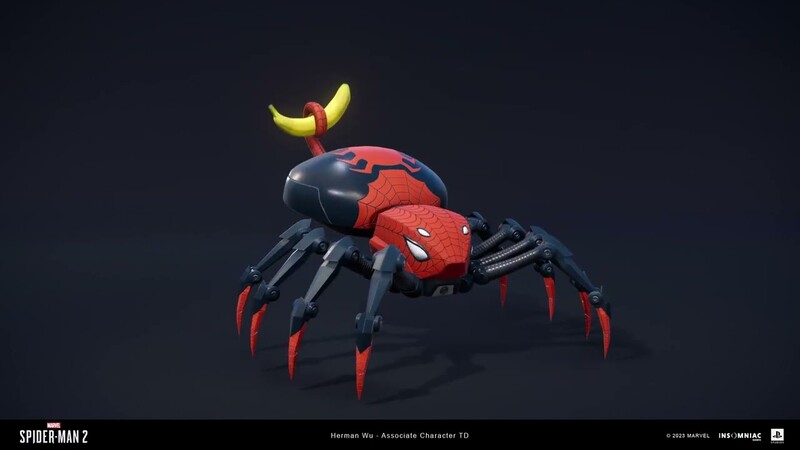 Herman Wu – Associate Character TD – Insomniac Games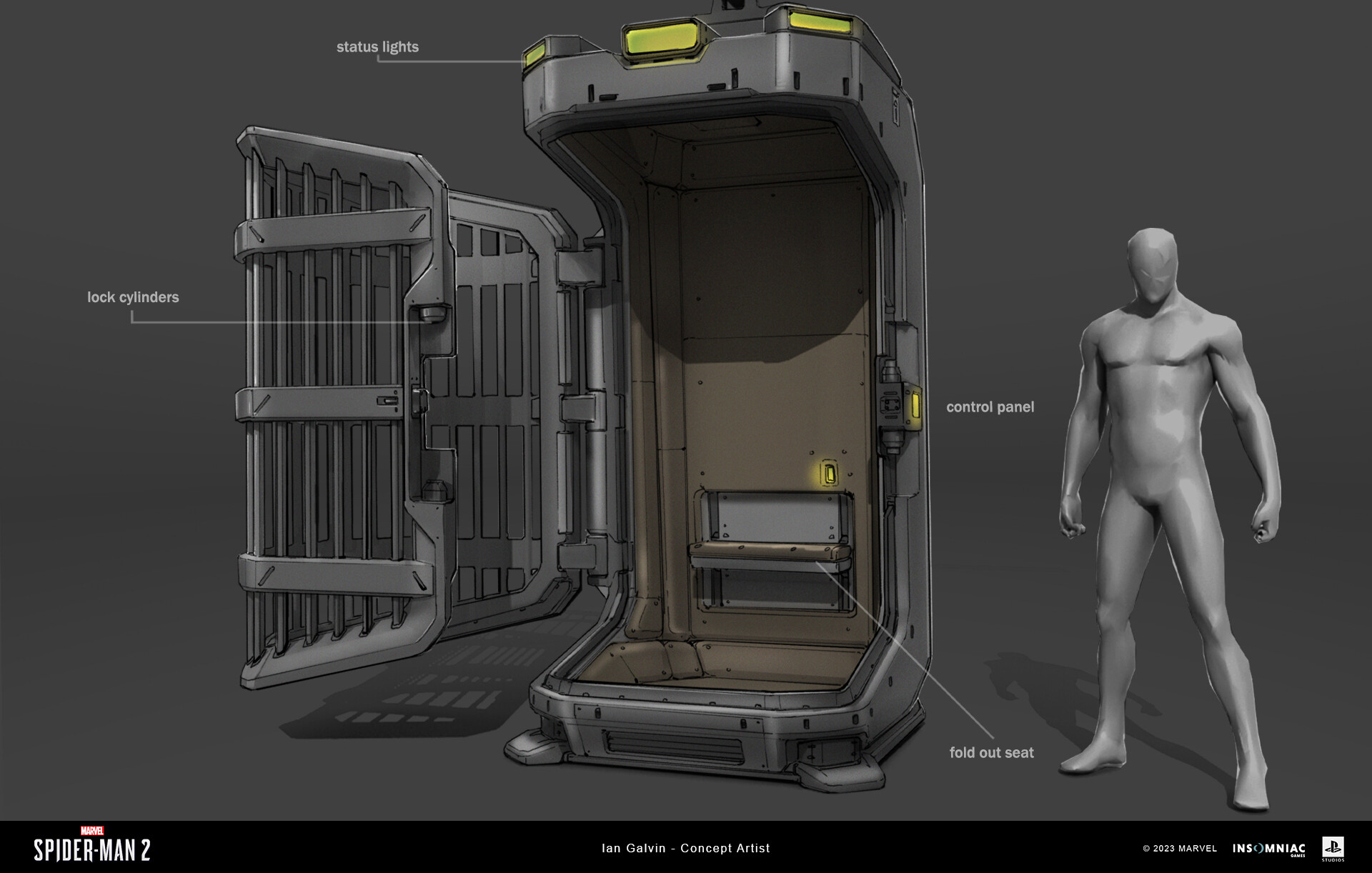 Ian Galvin – Freelance Concept Artist – Insomniac Games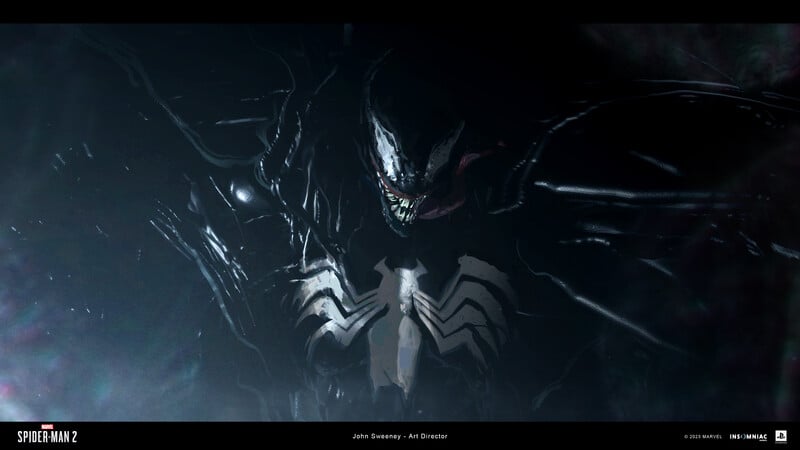 John Sweeney – Art Director – Insomniac Games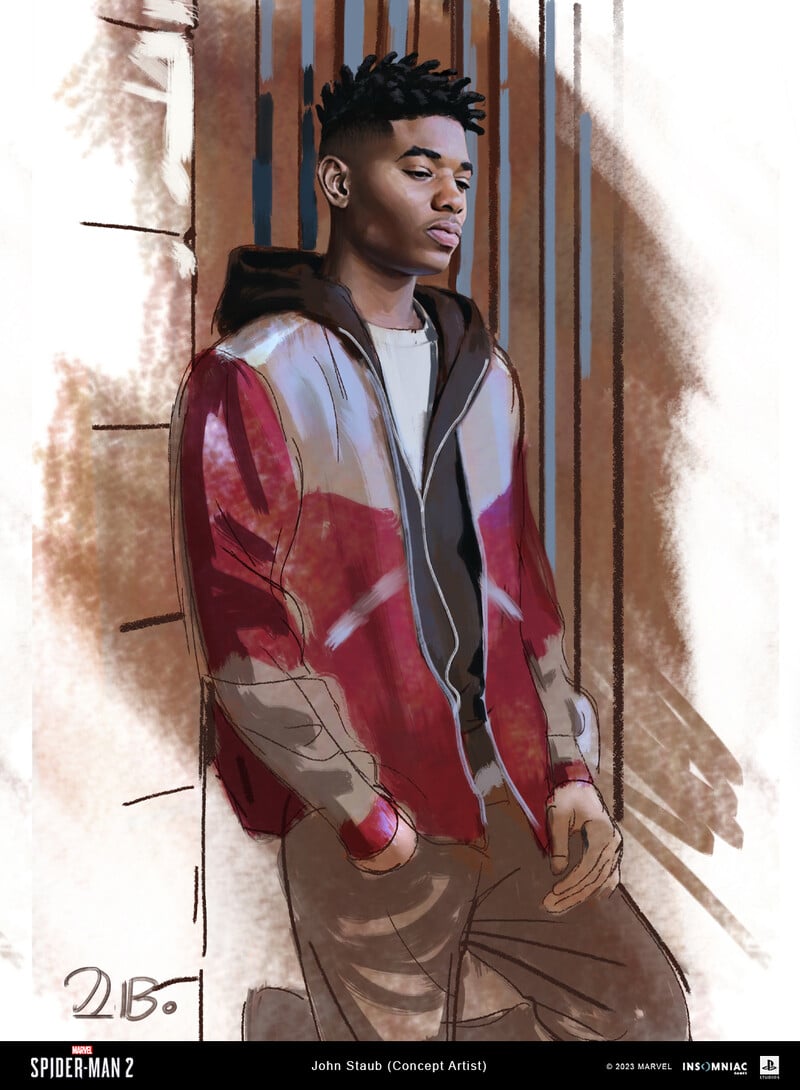 John Staub – Concept Artist – Insomniac games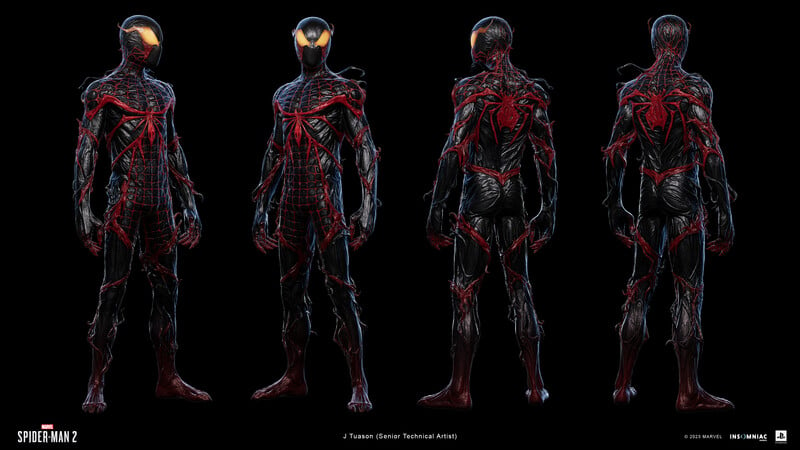 J Tuason – Senior Technical Artist – Insomniac Games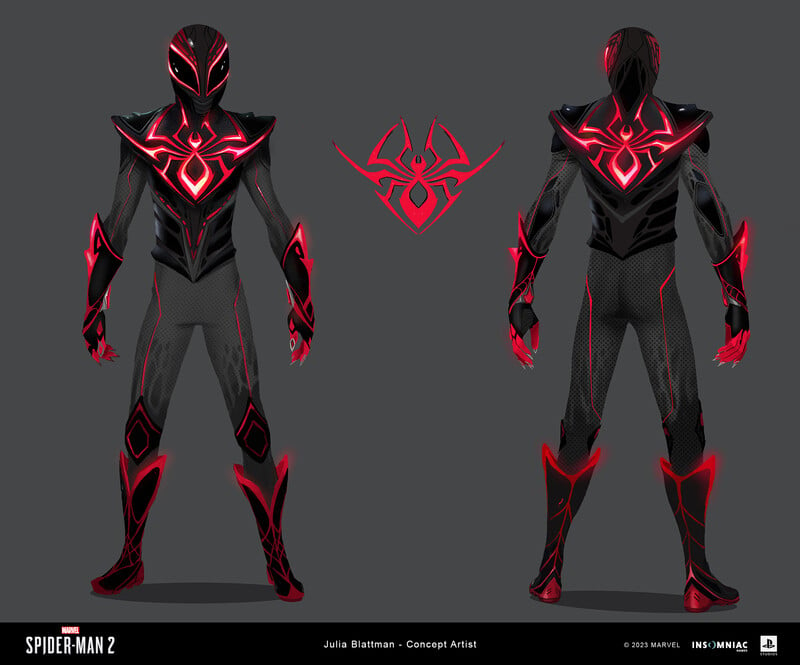 Julia Blattman – Freelance Concept Artist – Insomniac Games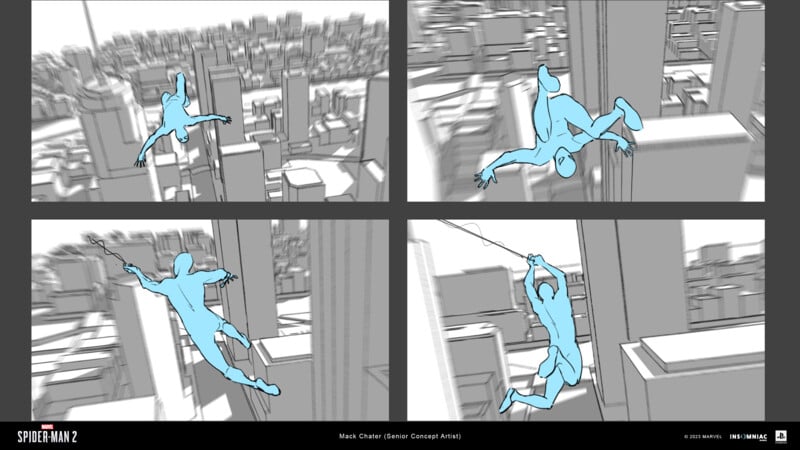 Mack Chater – Senior Concept/Storyboard Artist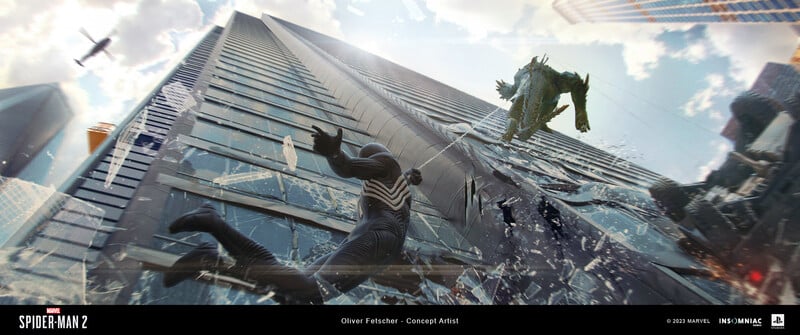 Oliver Fetscher – Concept Artist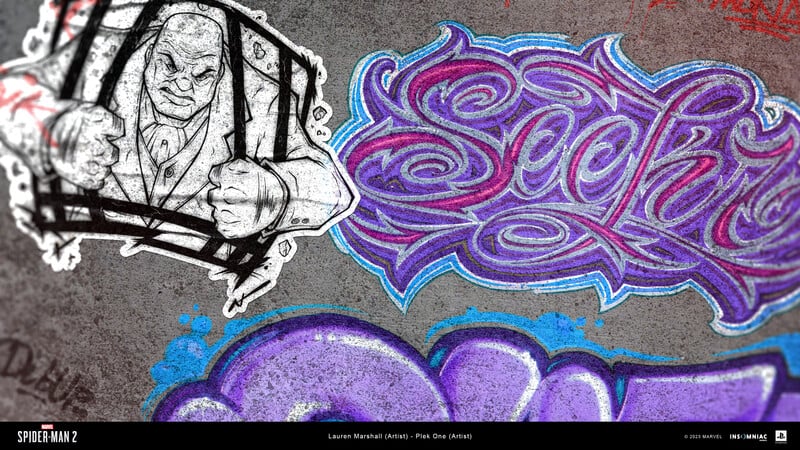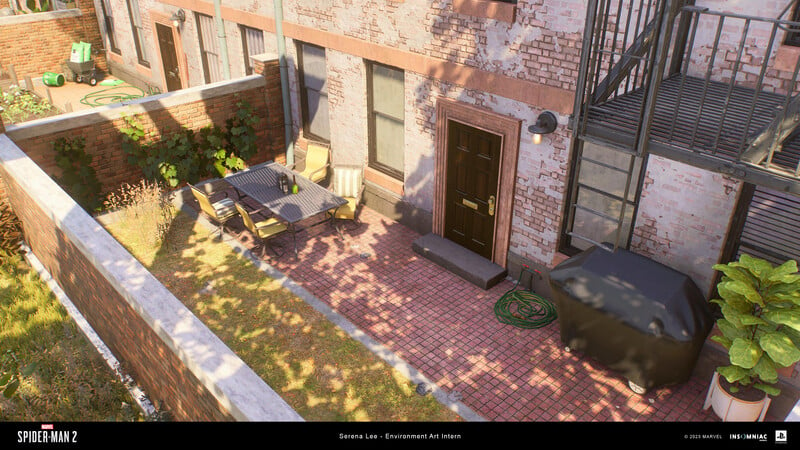 Serena Lee – Environment Art Intern – Insomniac Games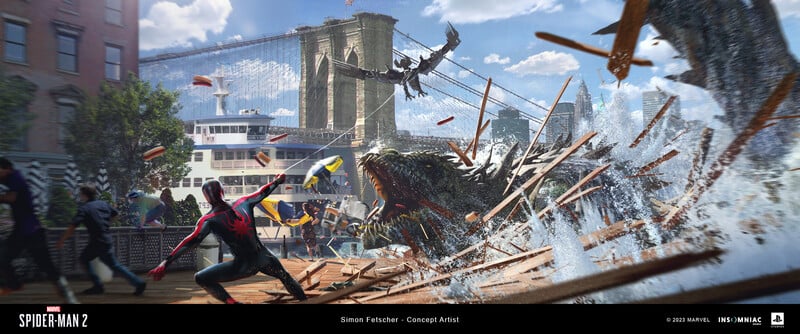 Simon Fetscher – Lead Concept Artist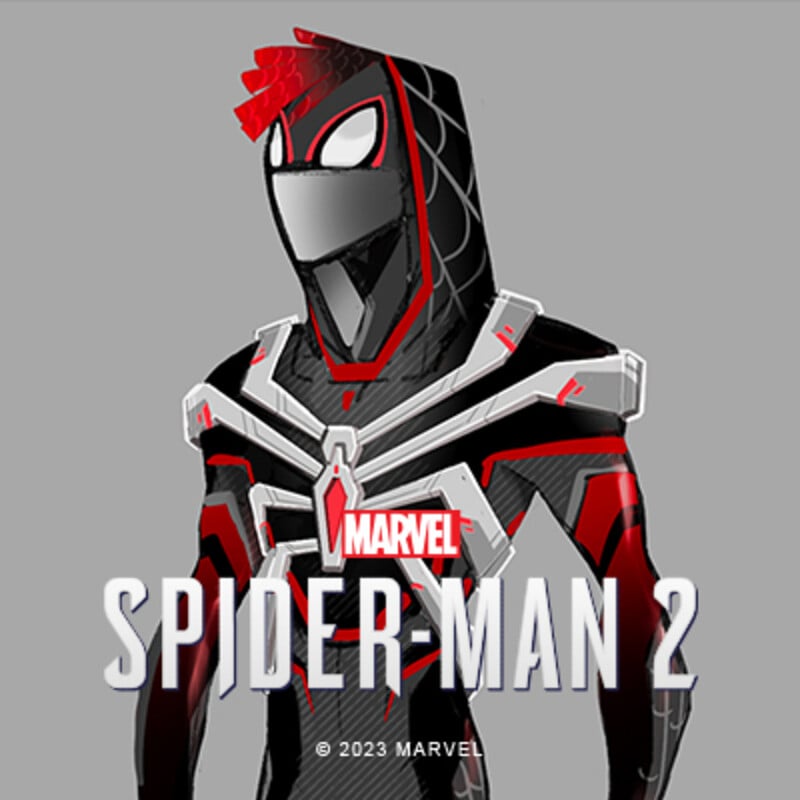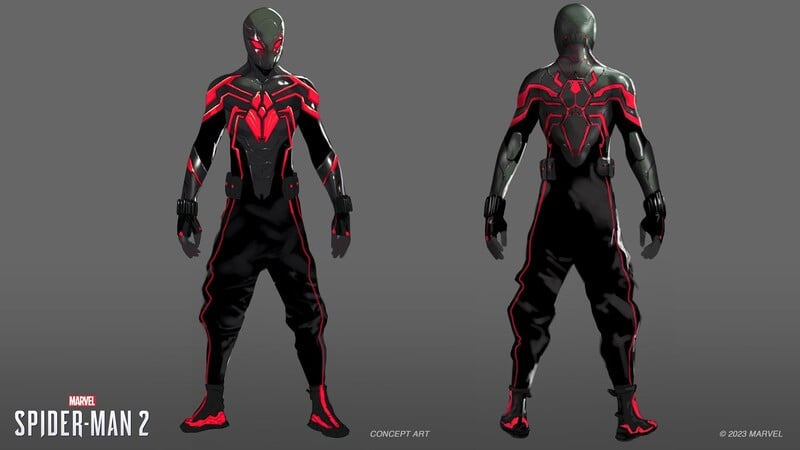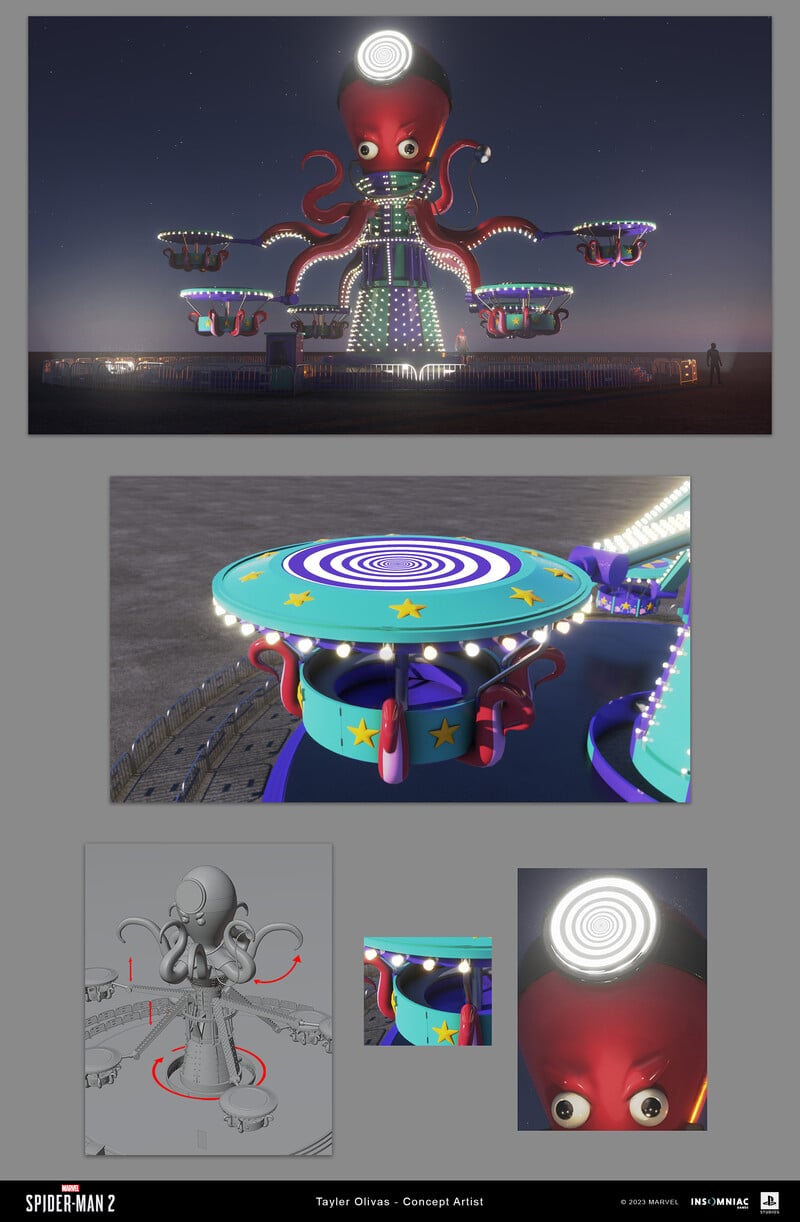 Tayler Olivas – Concept Artist – Insomniac Games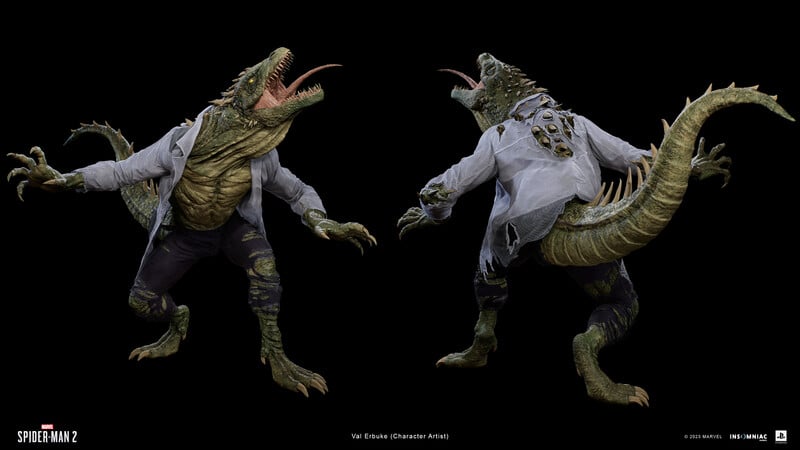 Val Erbuke – Character Artist – Insomniac Games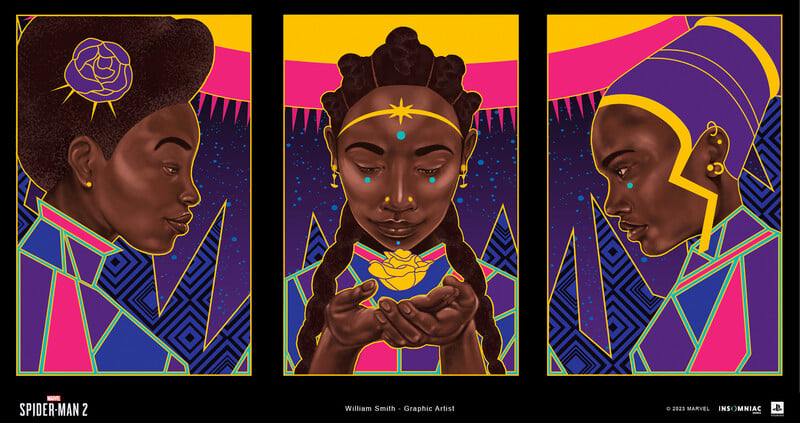 William Smith – Graphic Artist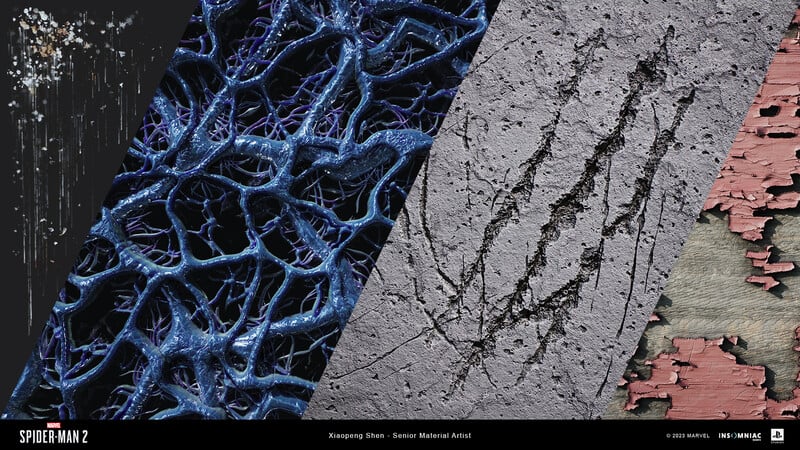 ---