Velan Studios Hot Wheels Rift Rally Art Blast
Hot Wheels Rift Rally is a mixed reality racing game from the incredible team at Velan Studios. Players take control of a physical RC car that we call the Chameleon, which (through the help of an attached camera) virtually transforms the Chameleon into 140 Legendary Hot Wheels cars. Those cars can be taken through a wide variety of activities including a free play stunt mode, head-to-head races, and unique challenges.
The nature of the project demanded incredible amounts of creative thinking and problem solving from the art team as they tackled those challenges head-on. Challenges like finding ways to mask and alter the camera feed for a more pleasant visual experience to finding the right level of detail and style for the Hot Wheels cars in game were varied and fun, and the team did an incredible job finding the right solutions to all of them.
We're excited to share with you some of the artwork that went into this project! Below you'll find some unique project posts from our team to match our unique mixed reality racing game.
Will Pitzer
Lead Artist, Hot Wheels Rift Rally
Concept Artists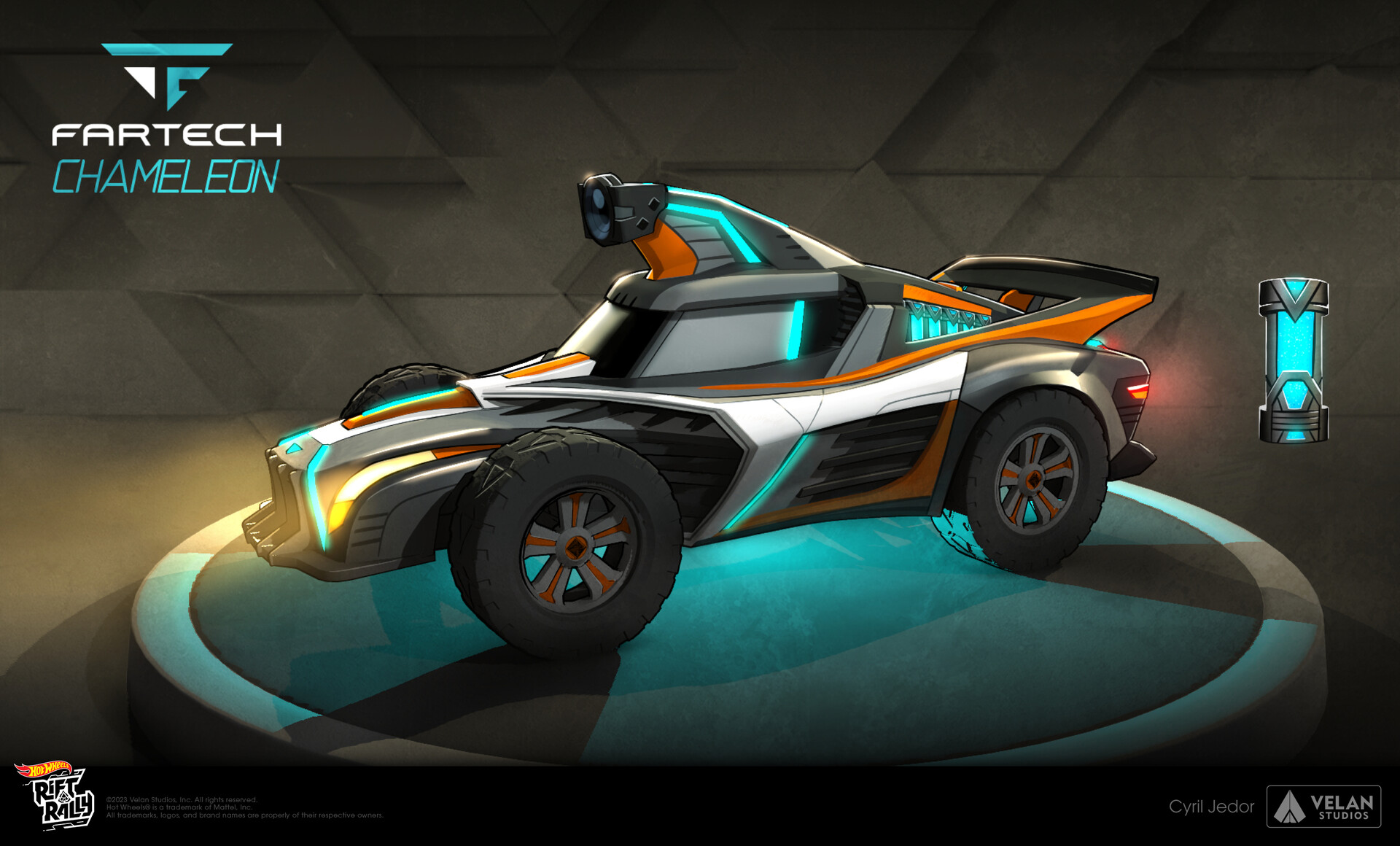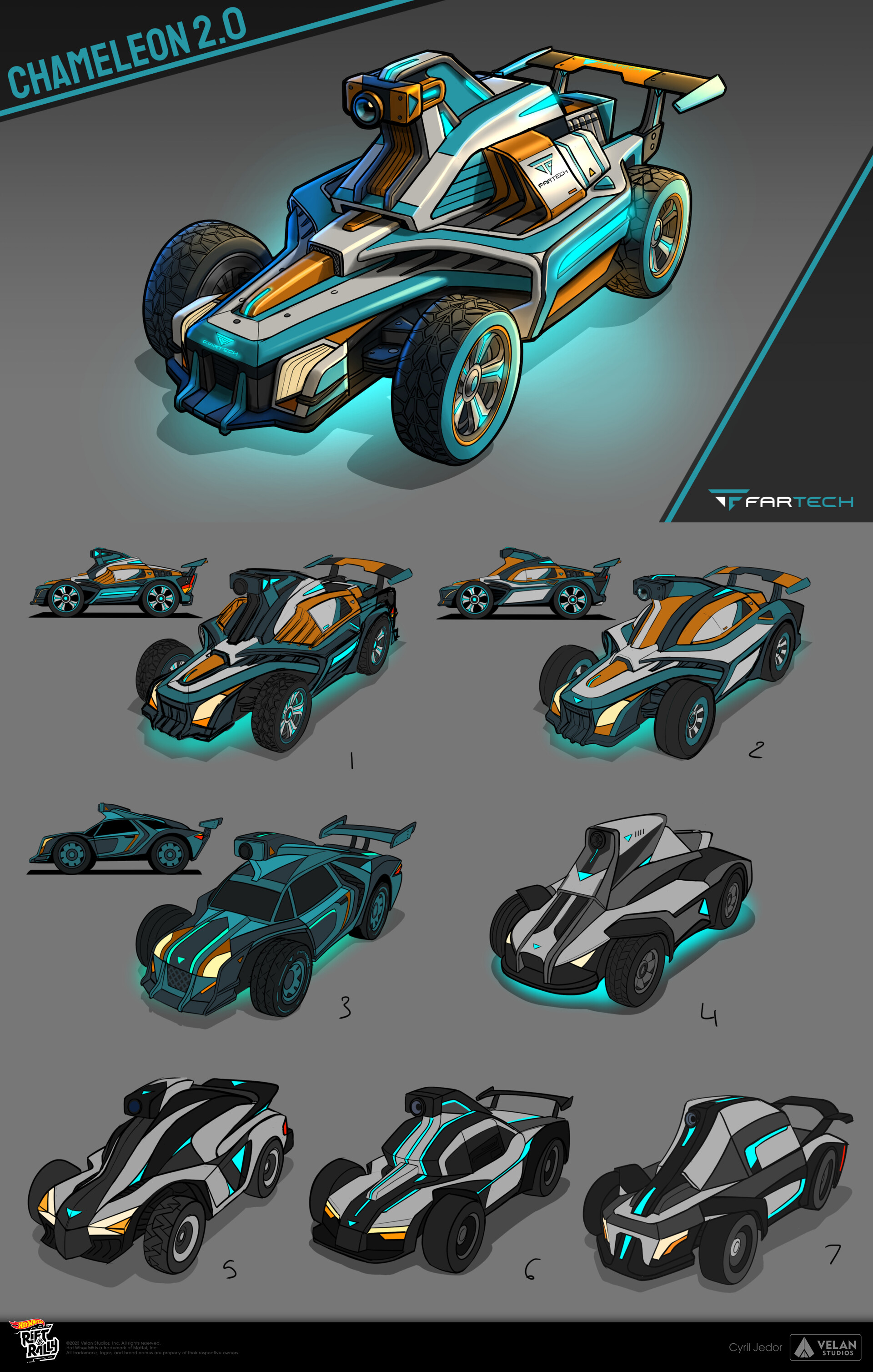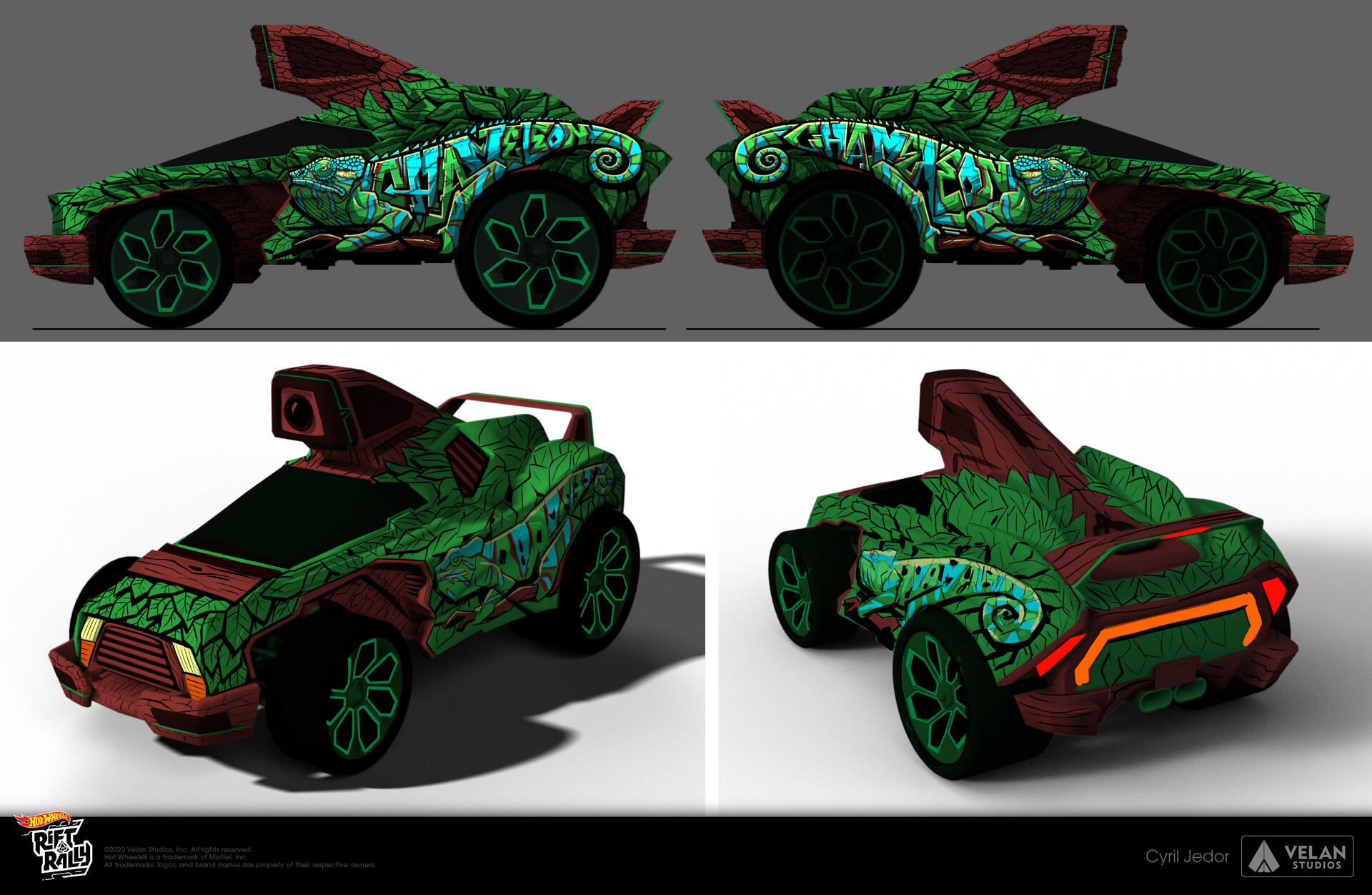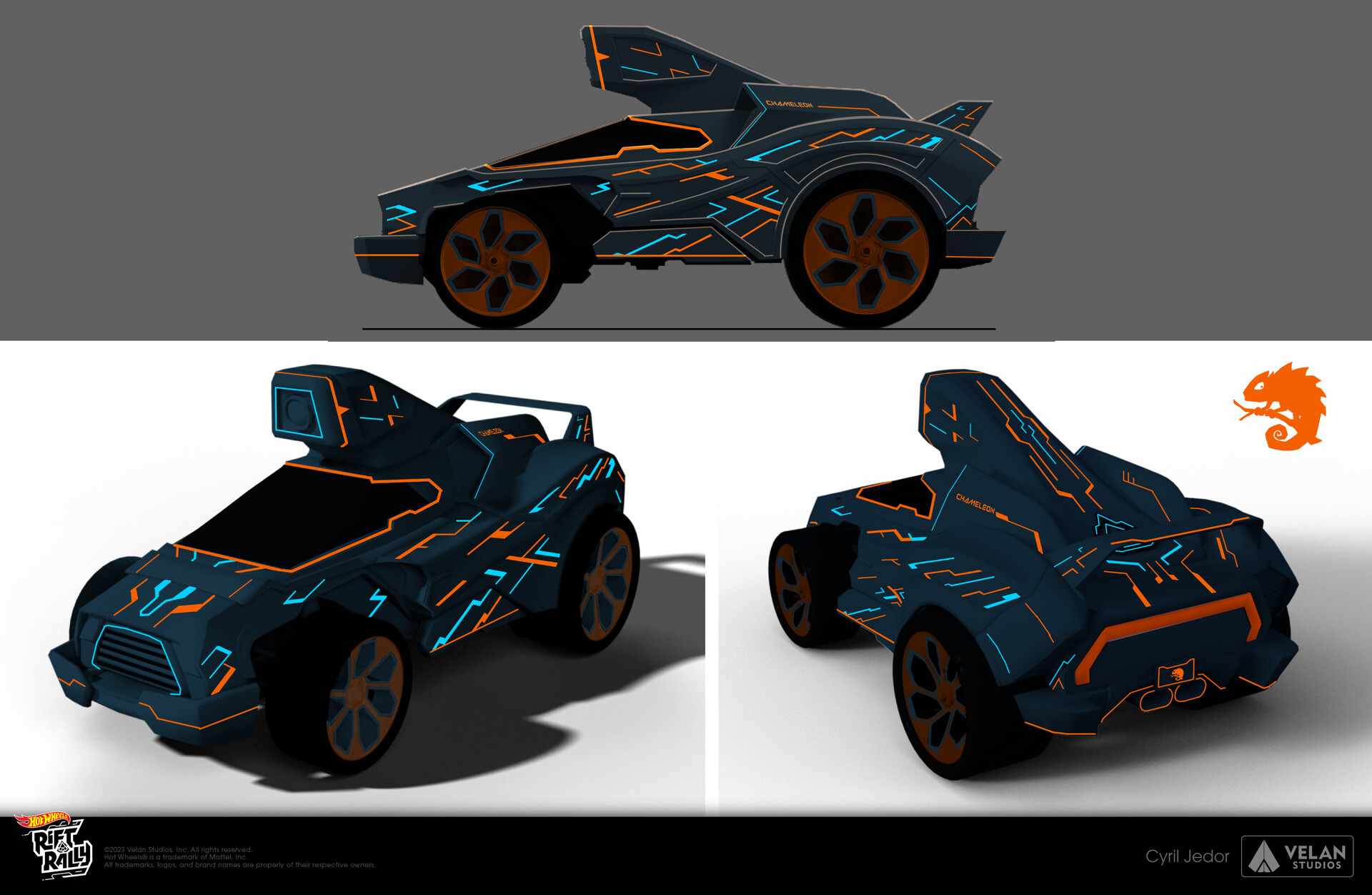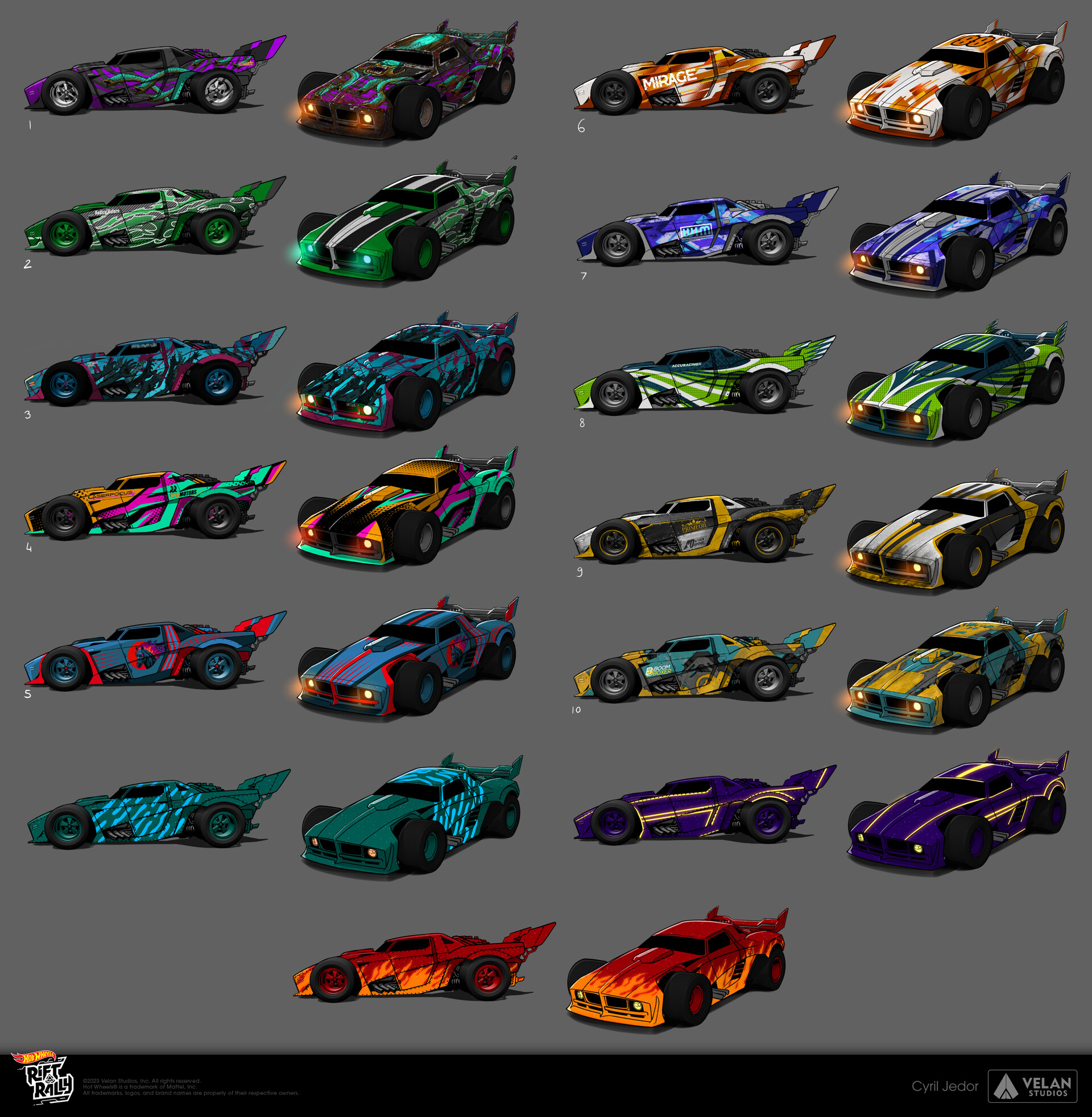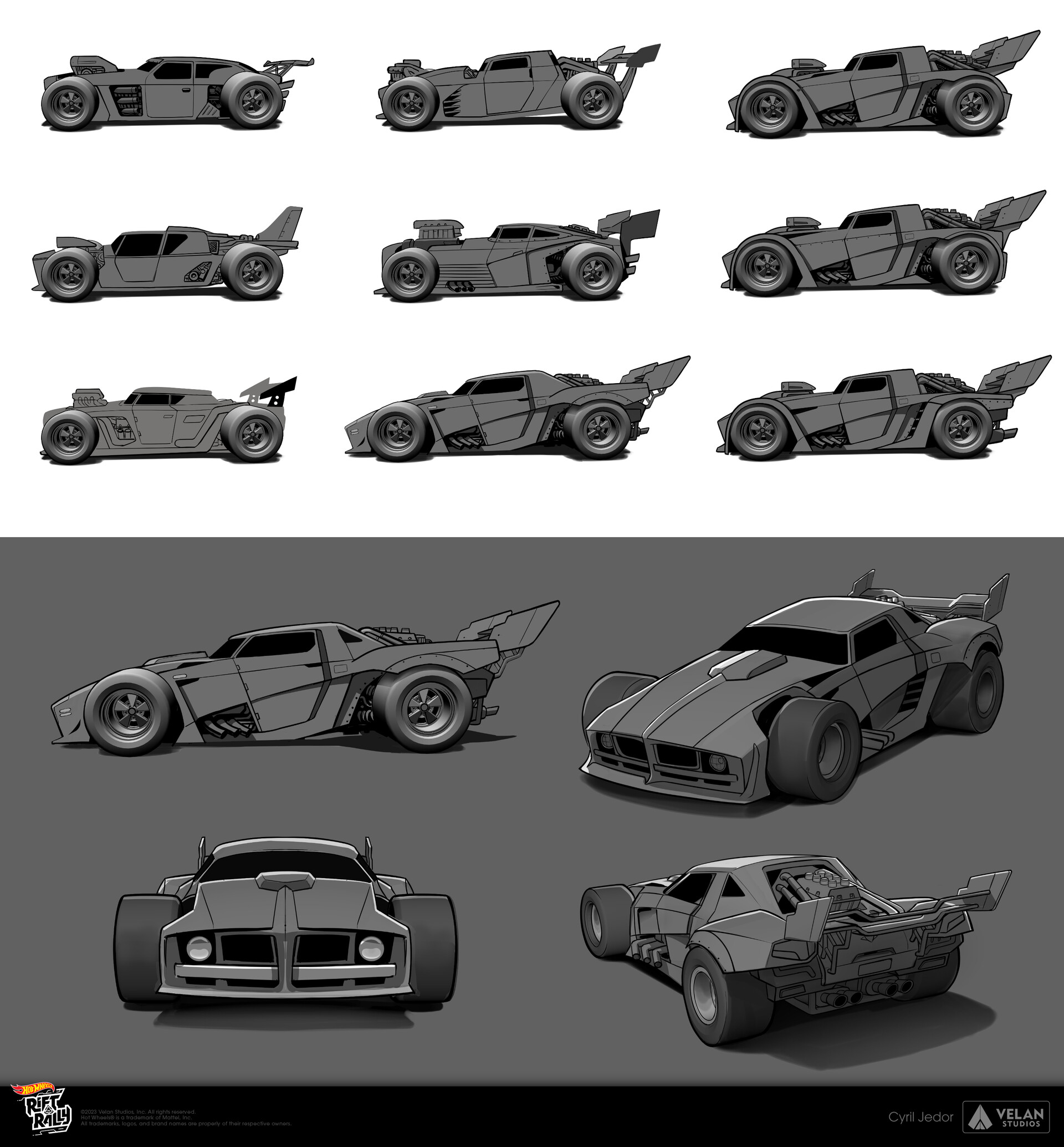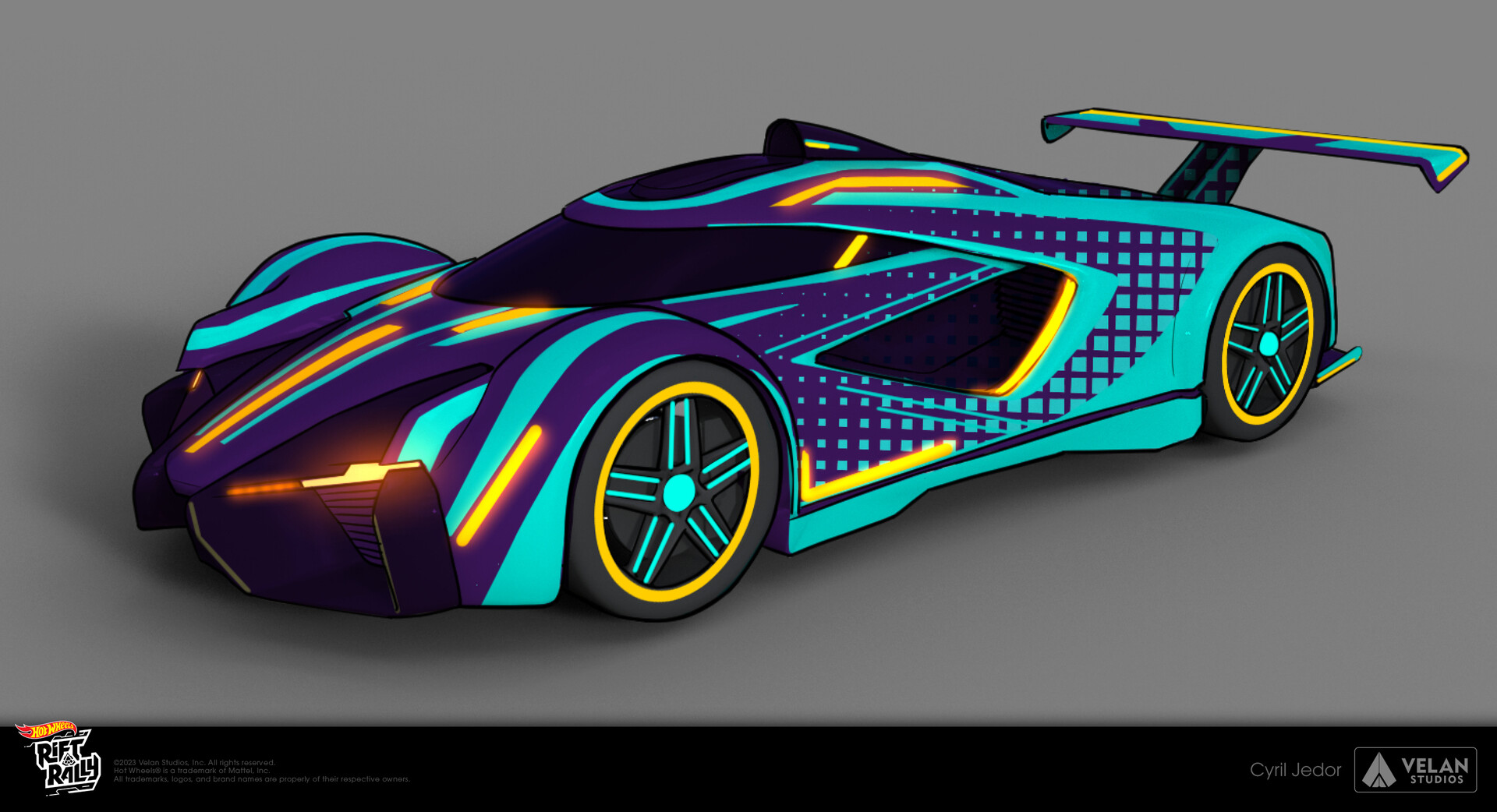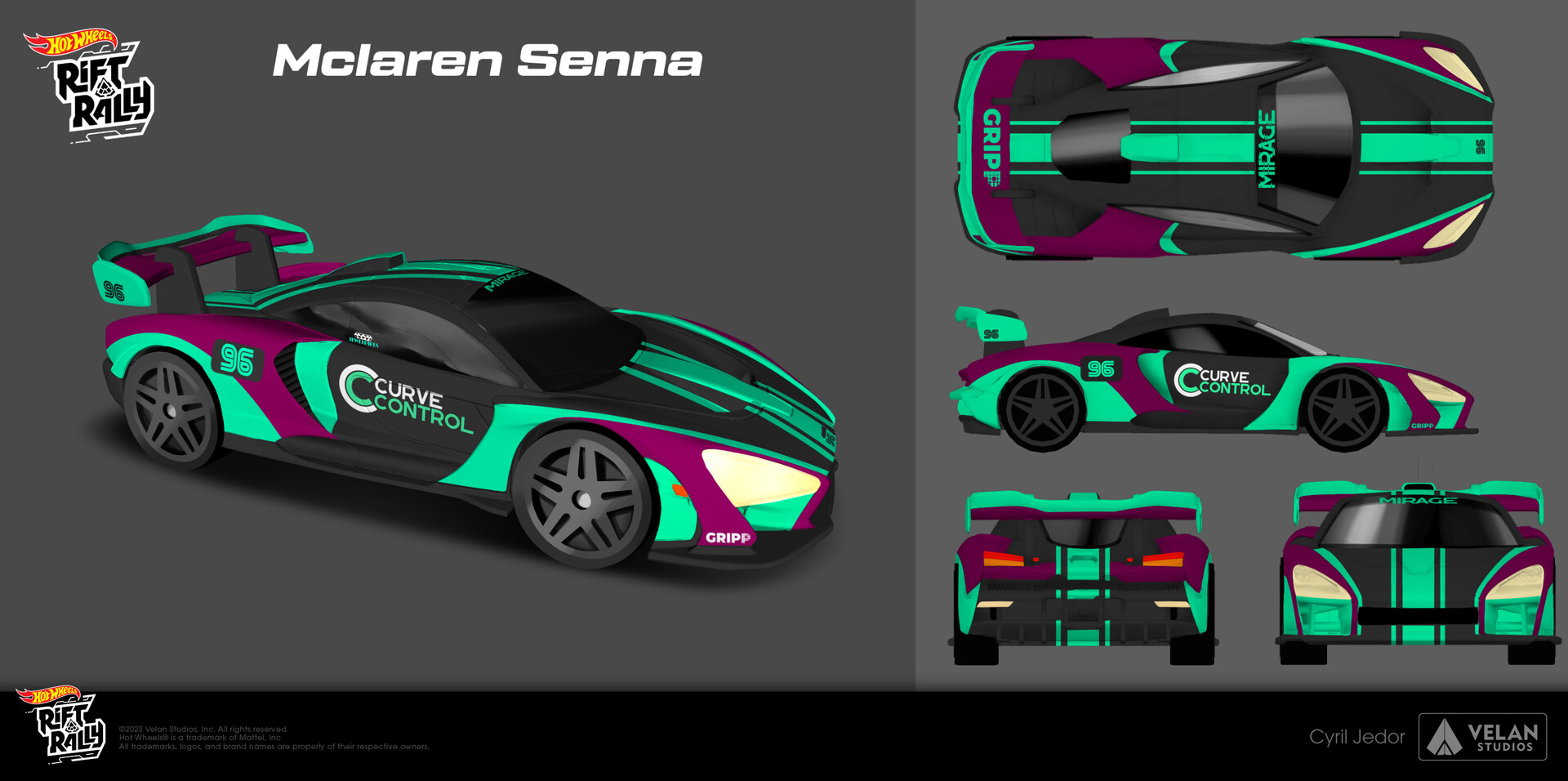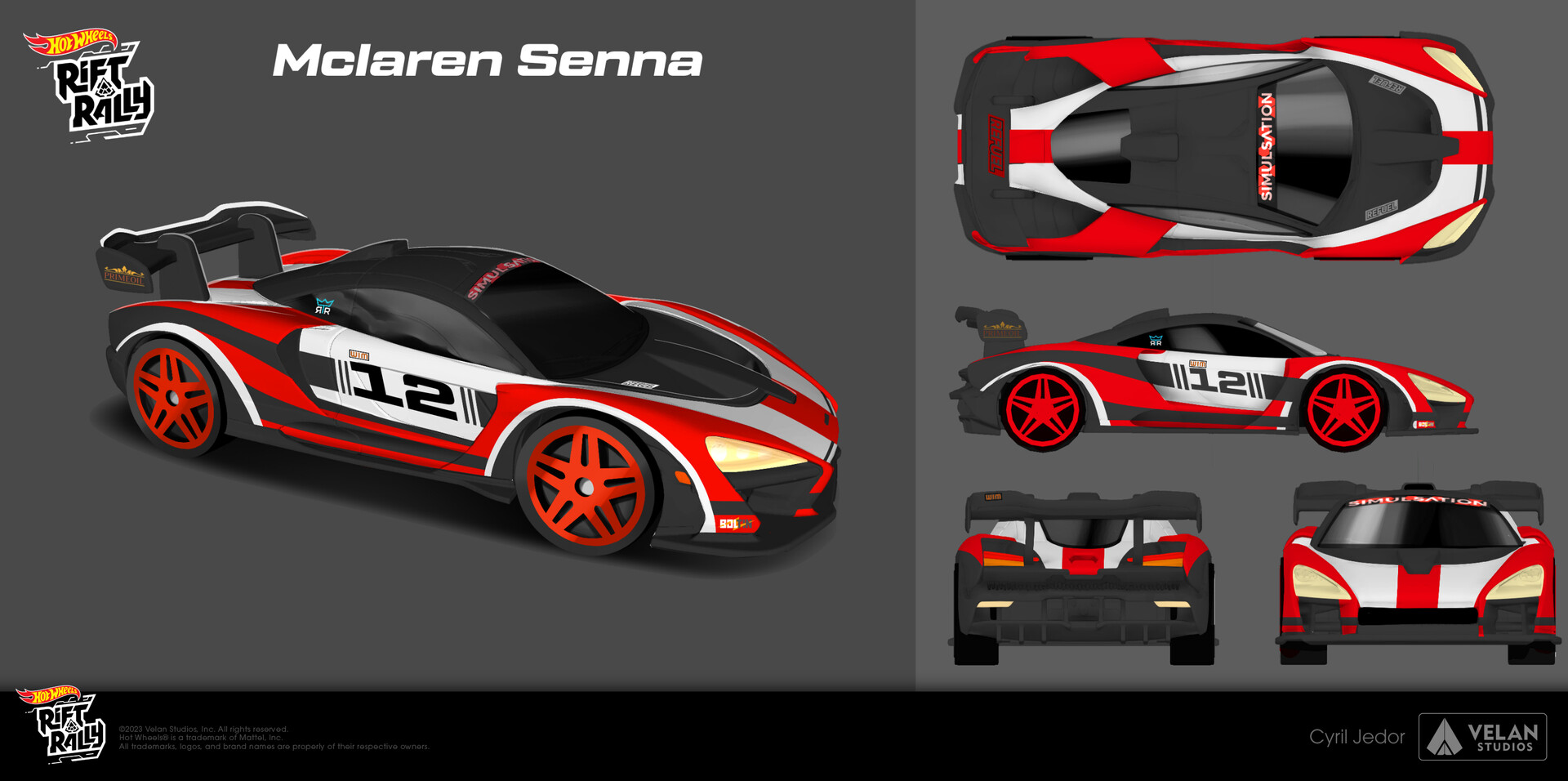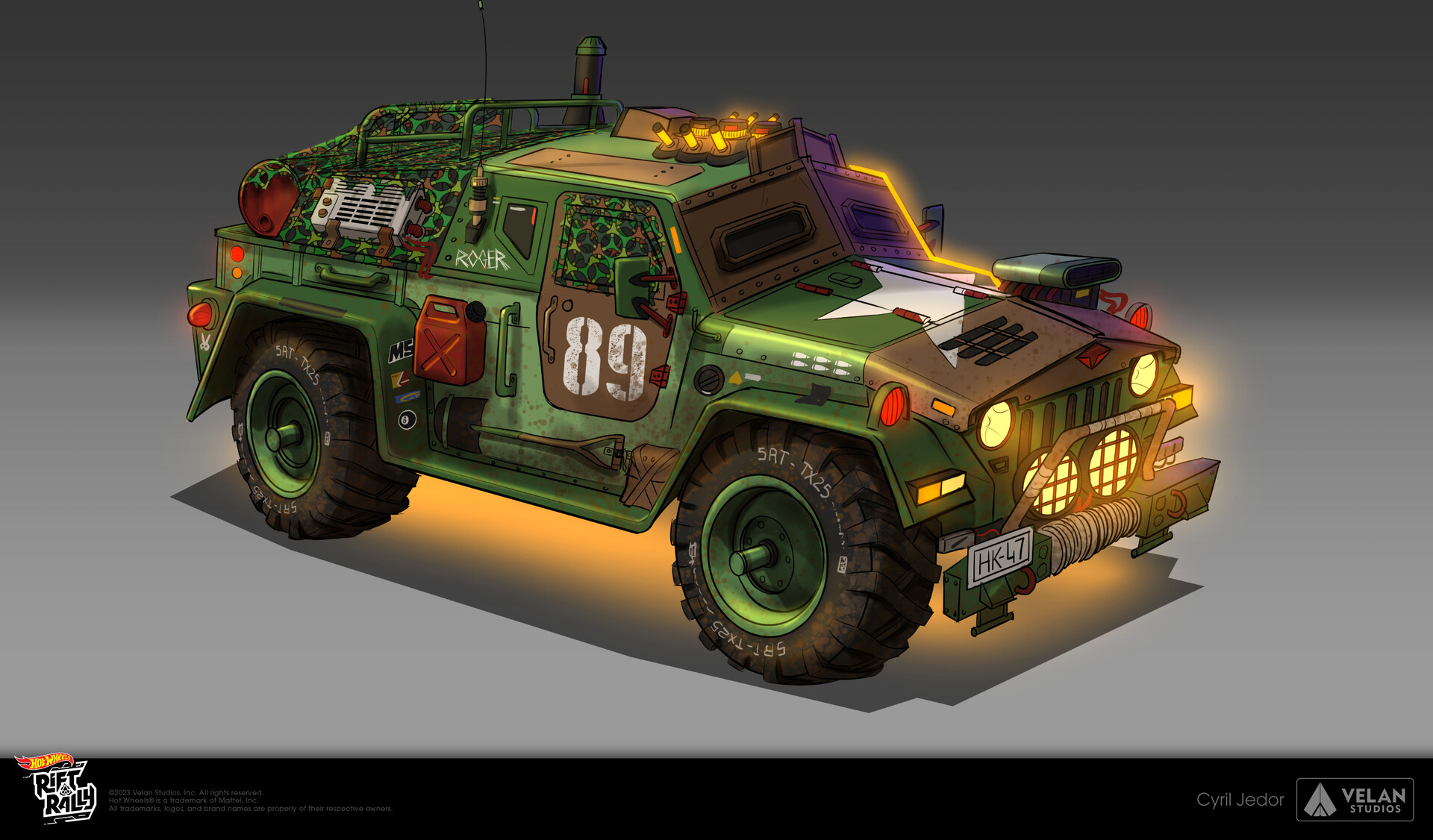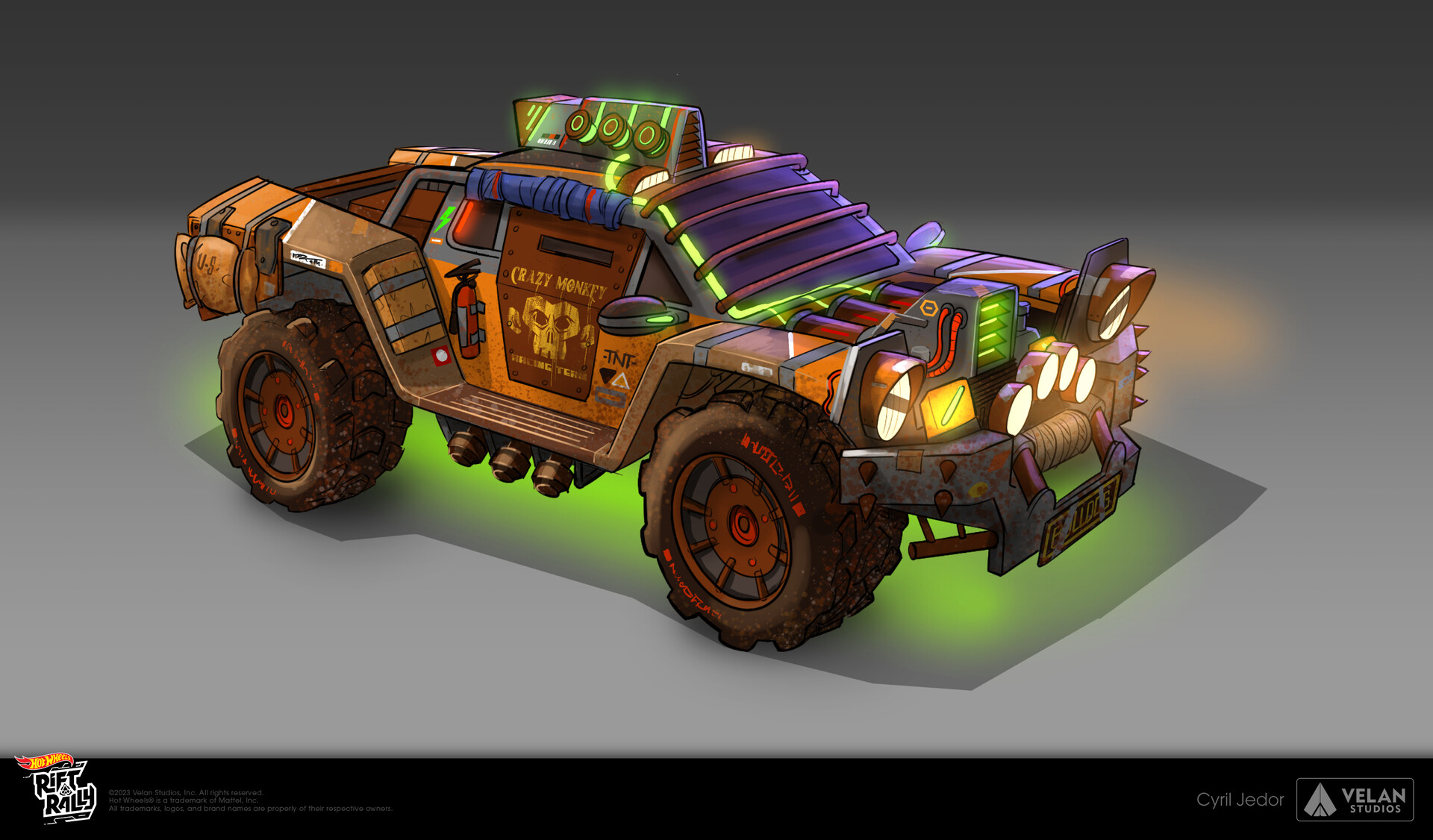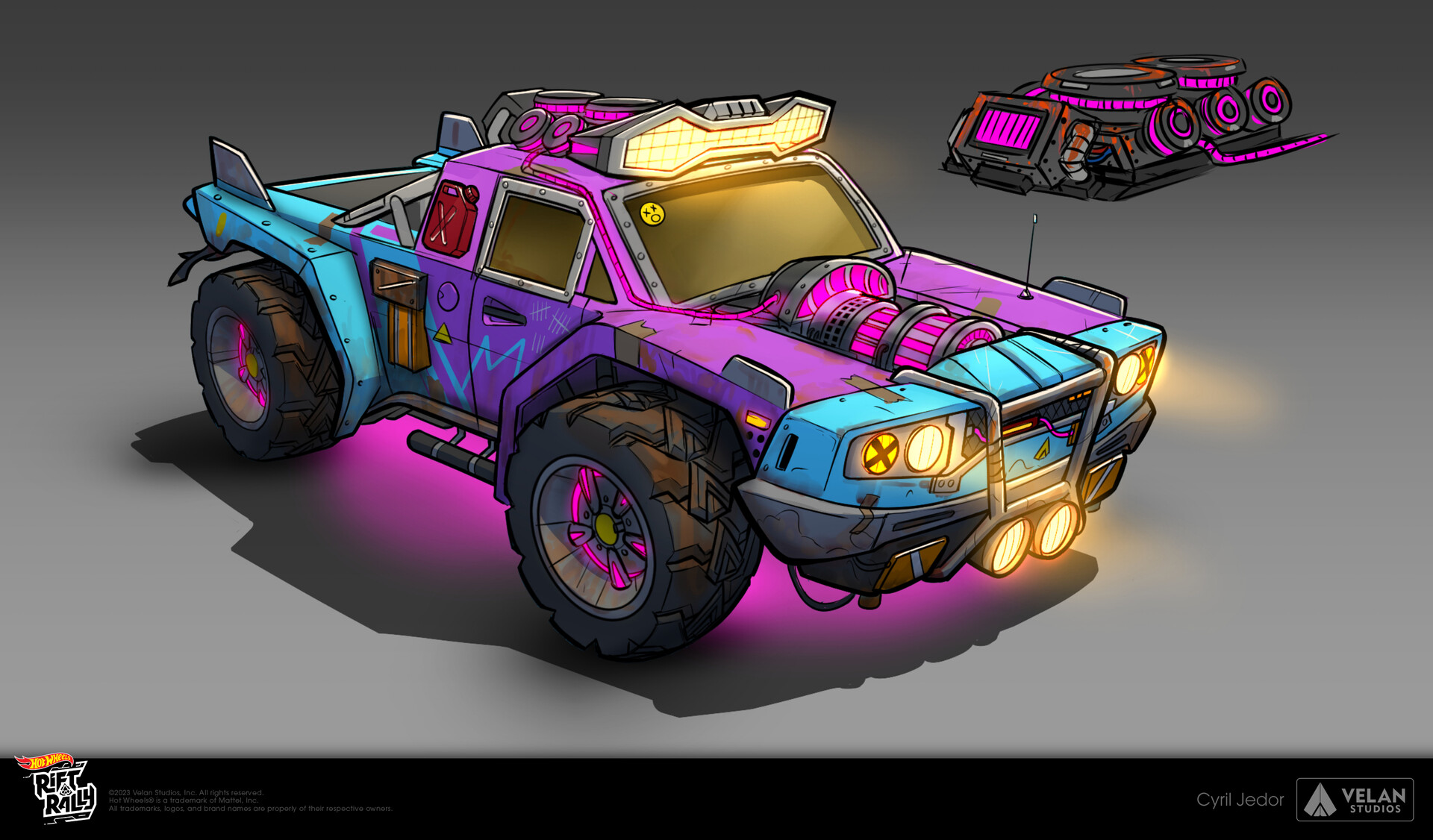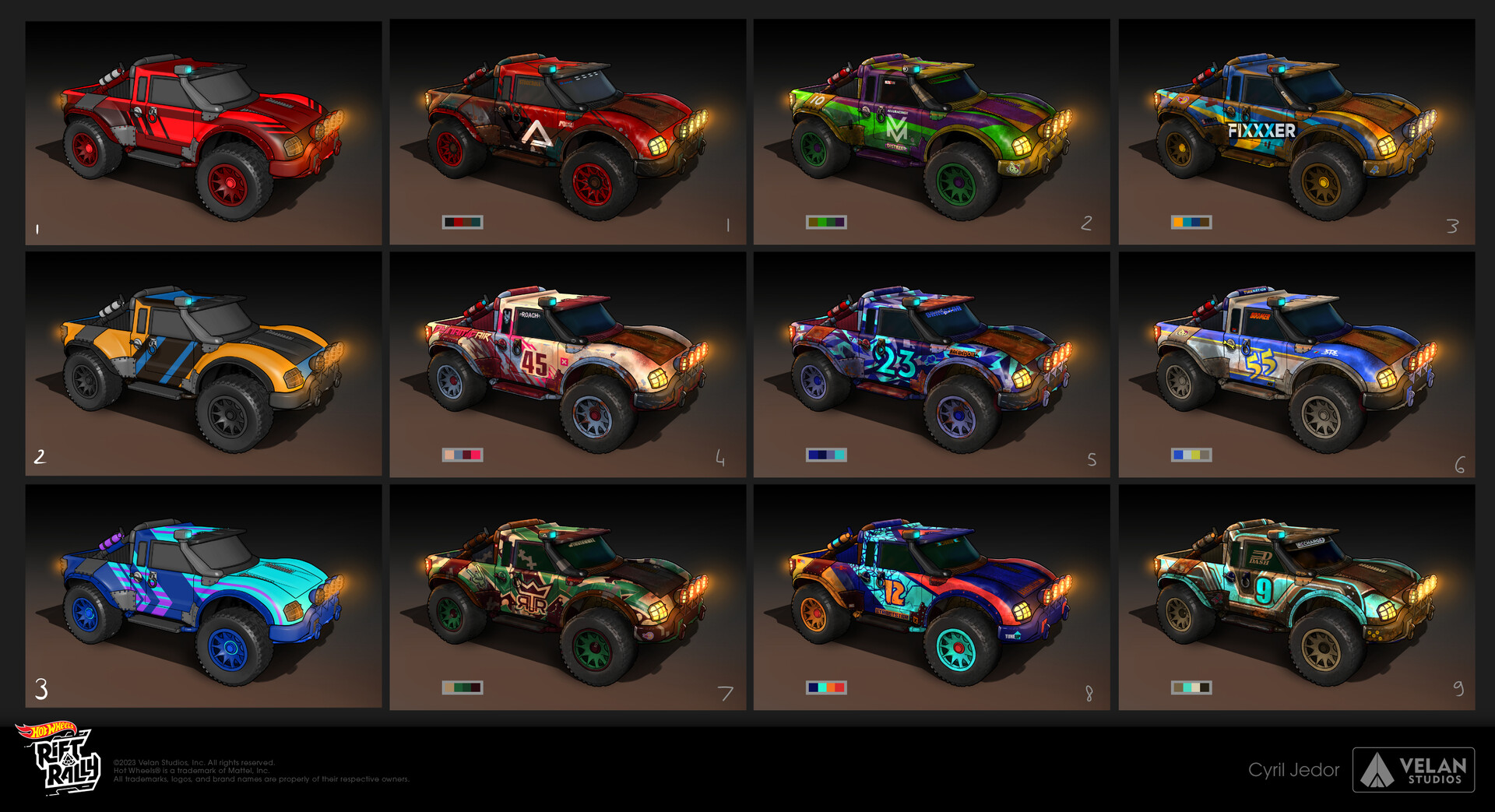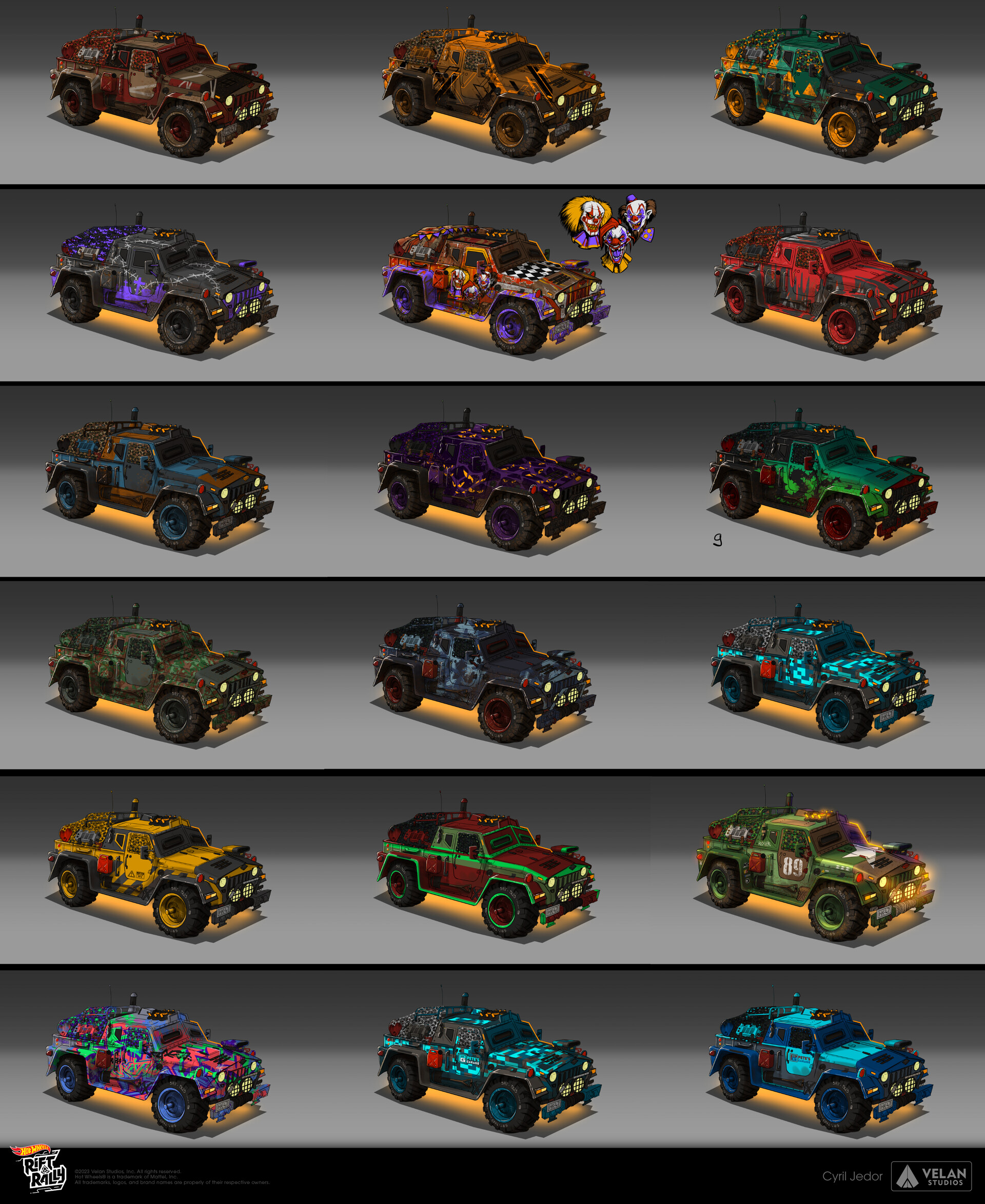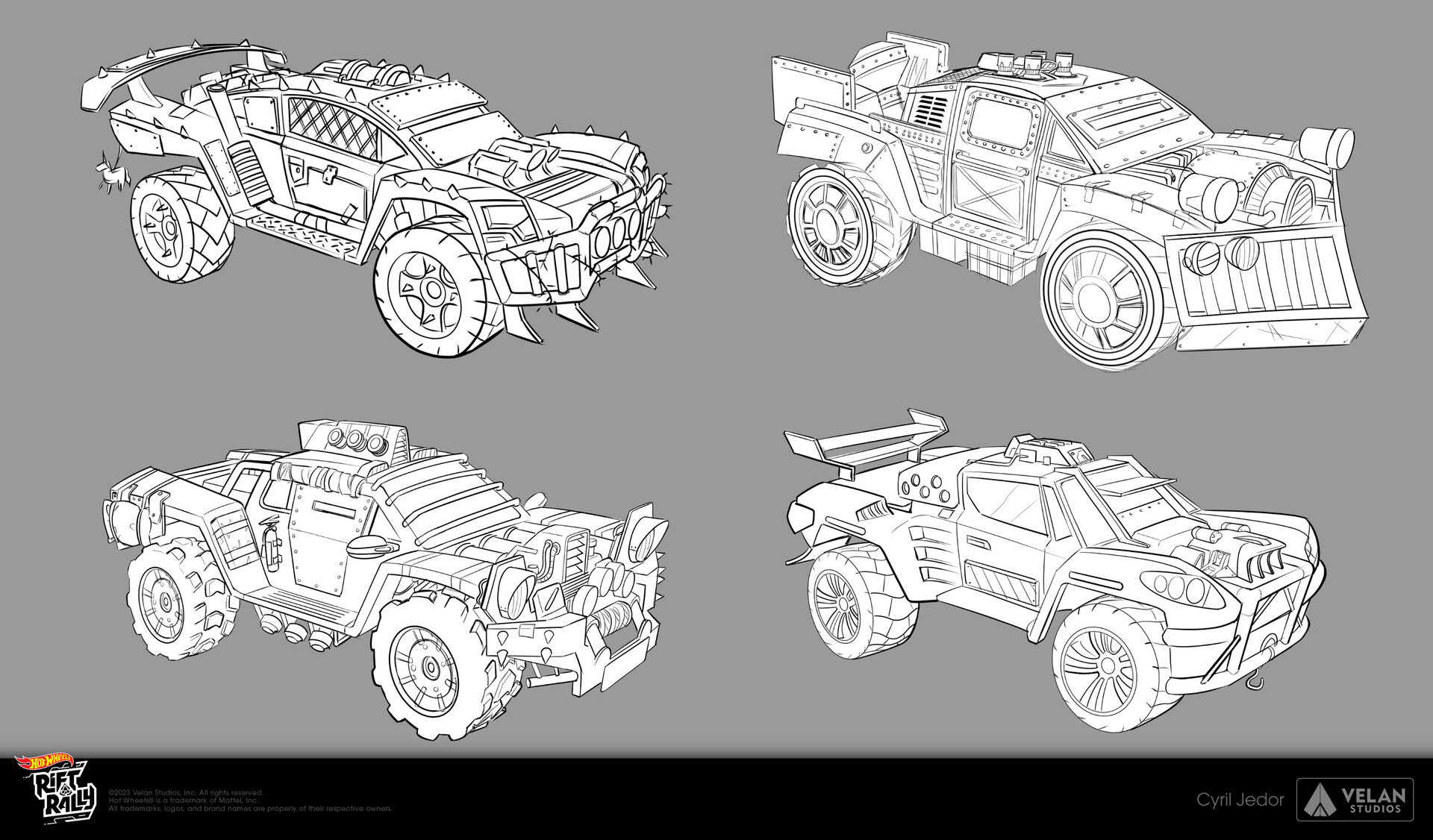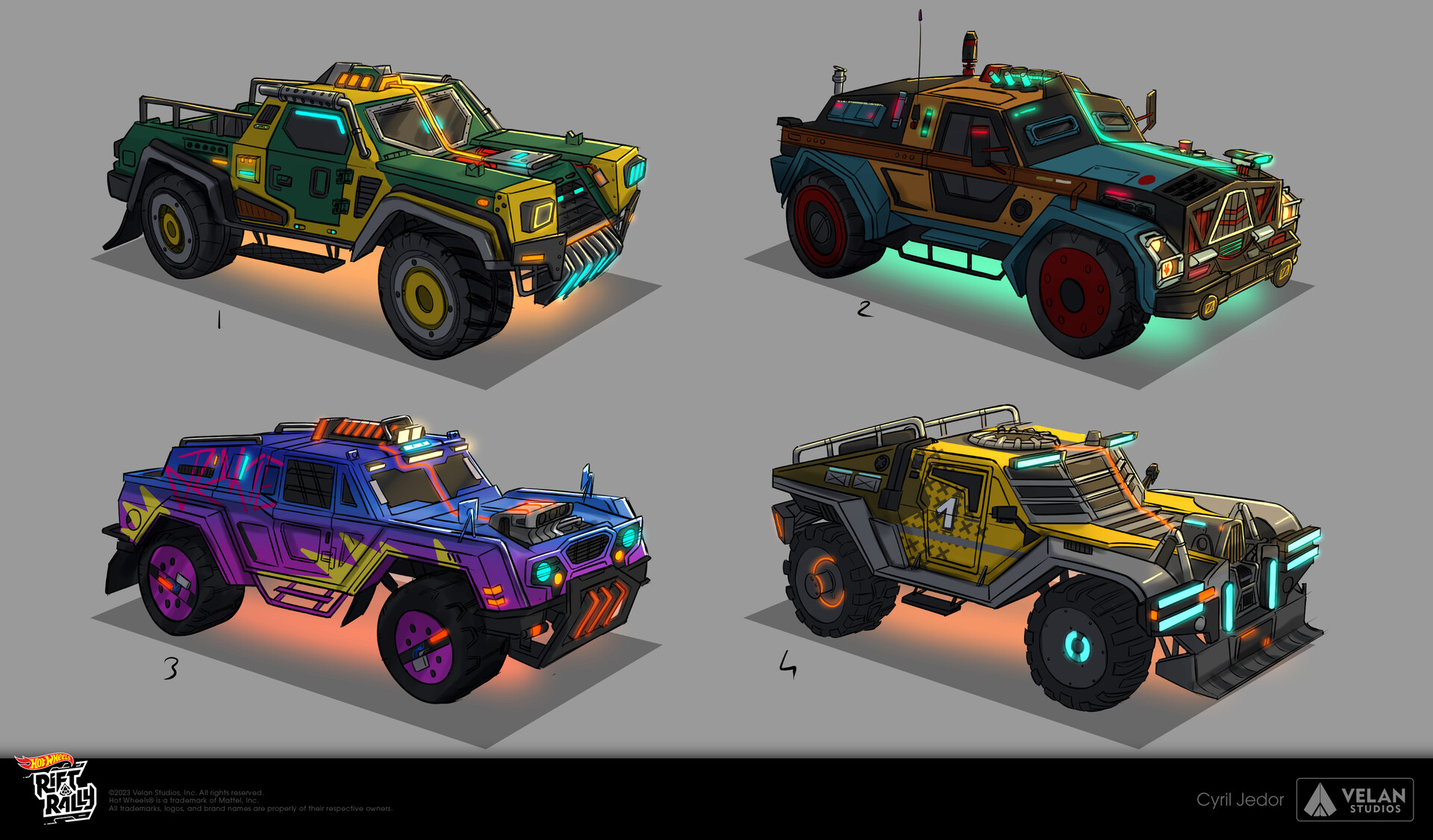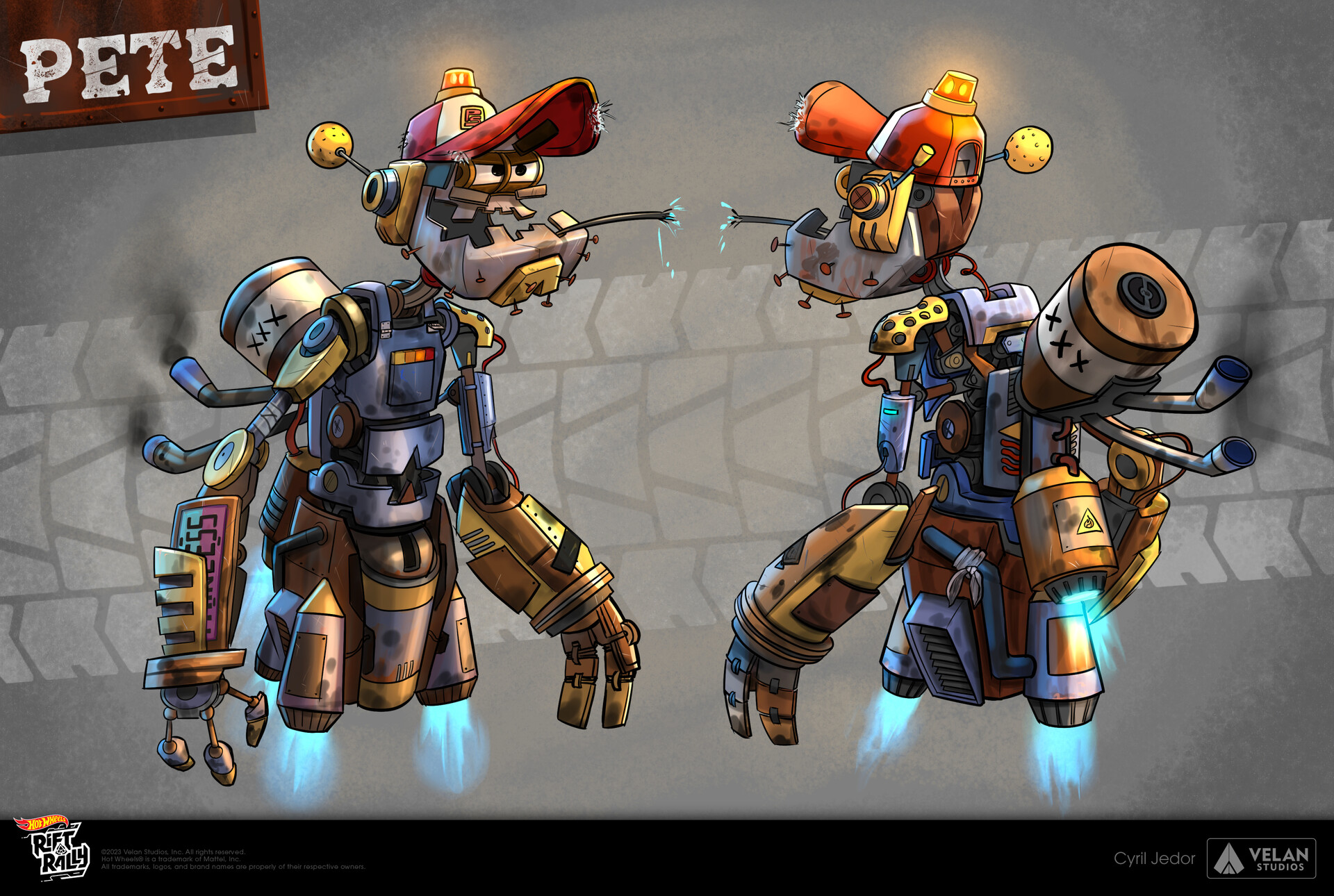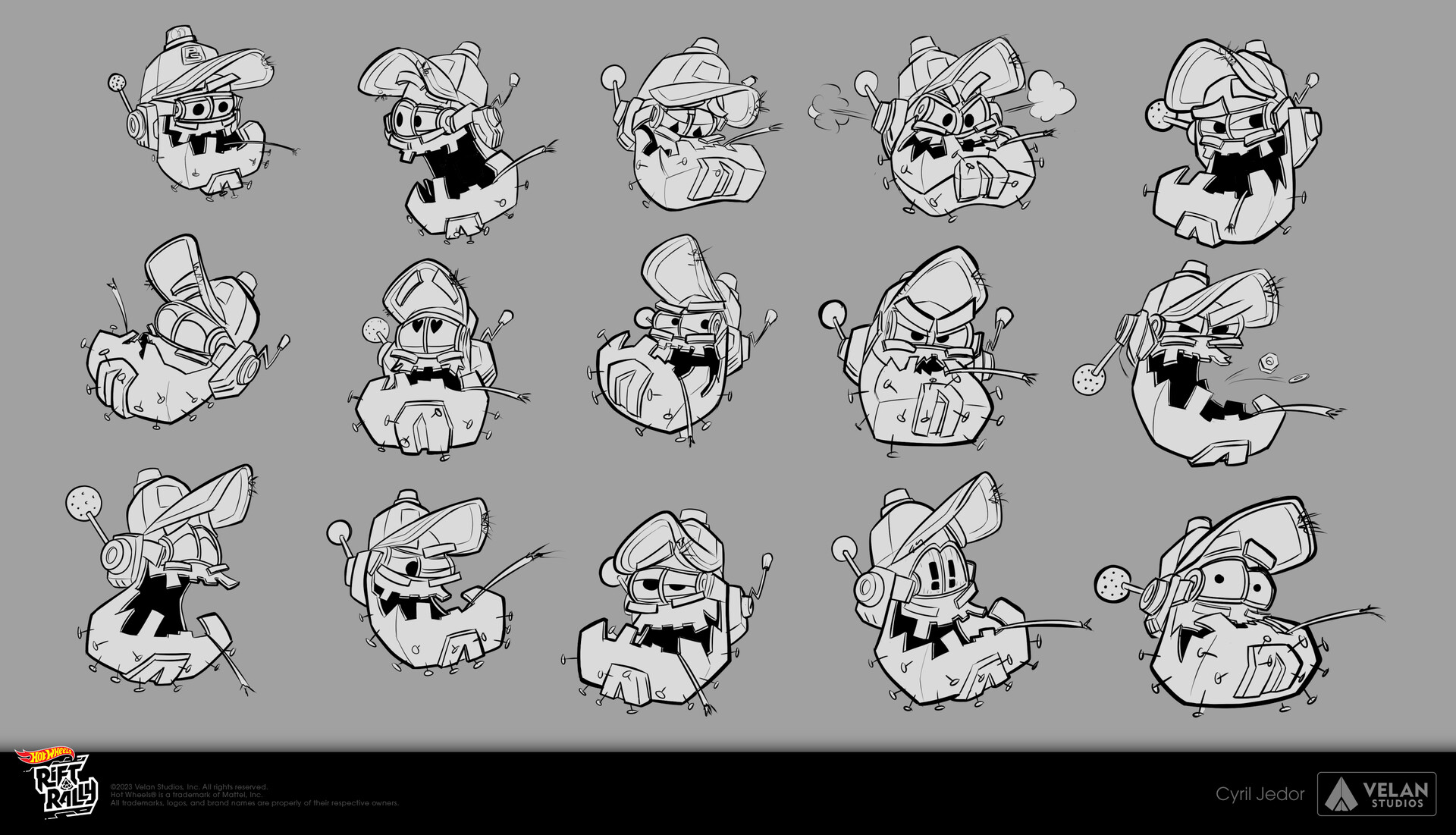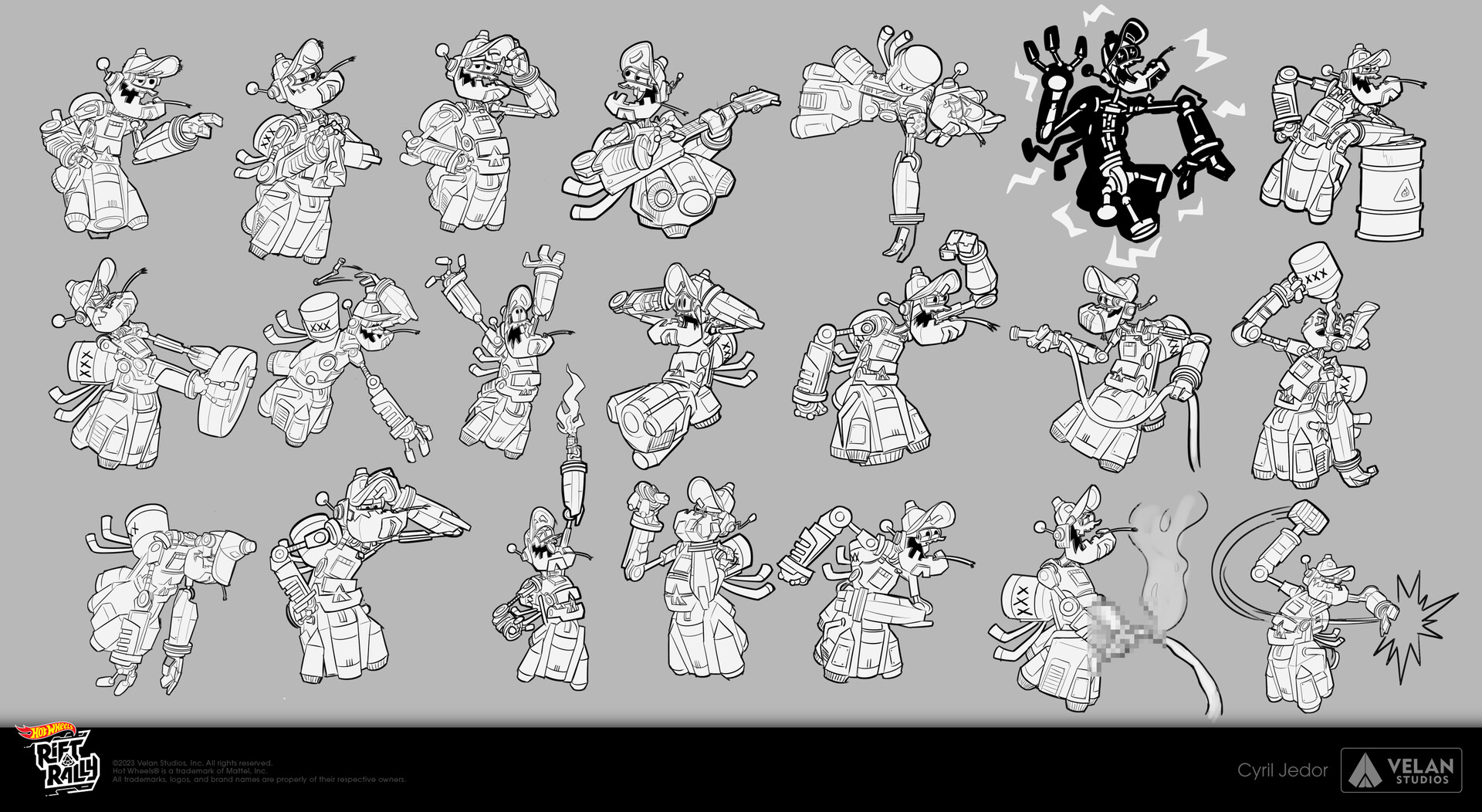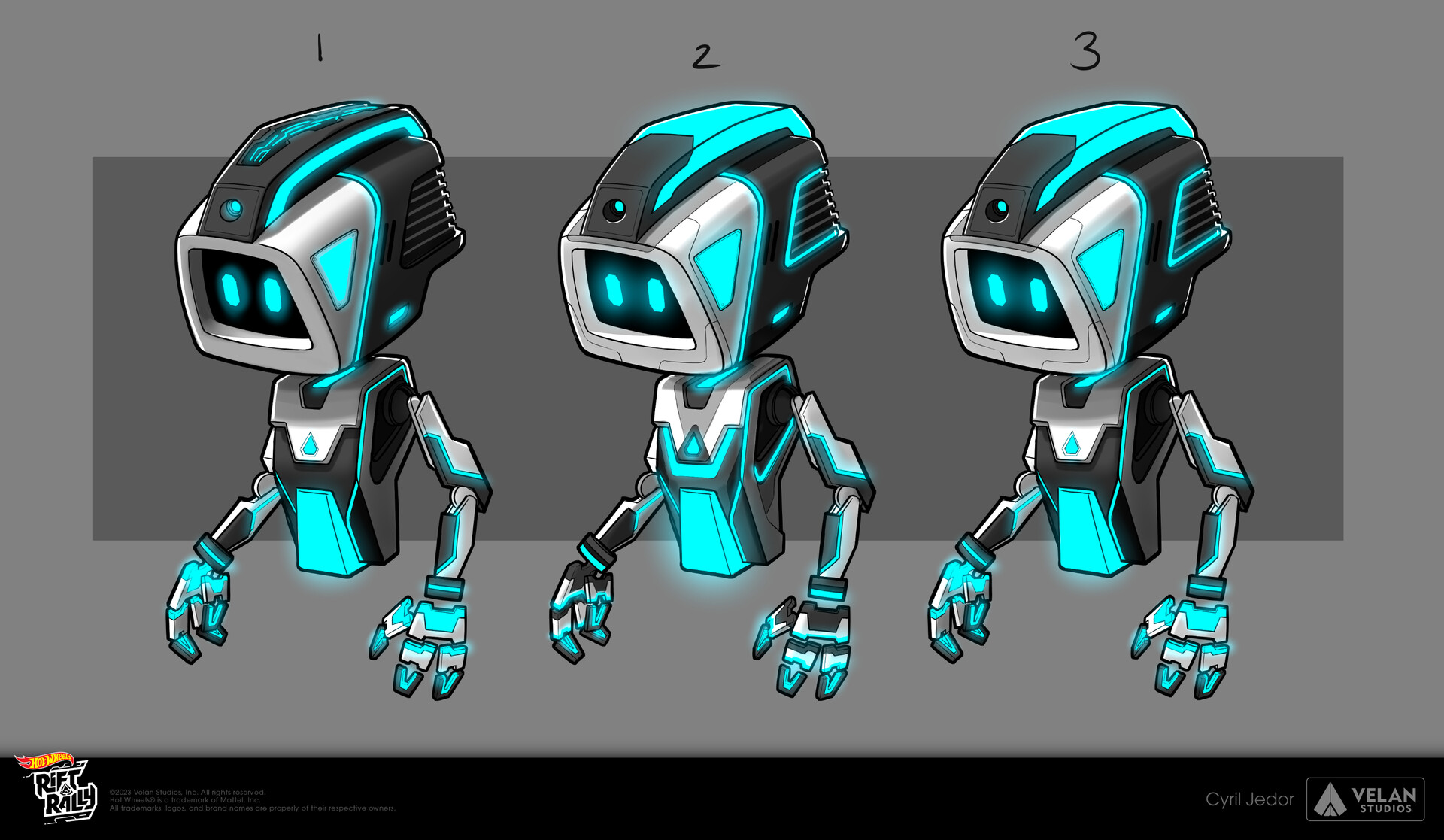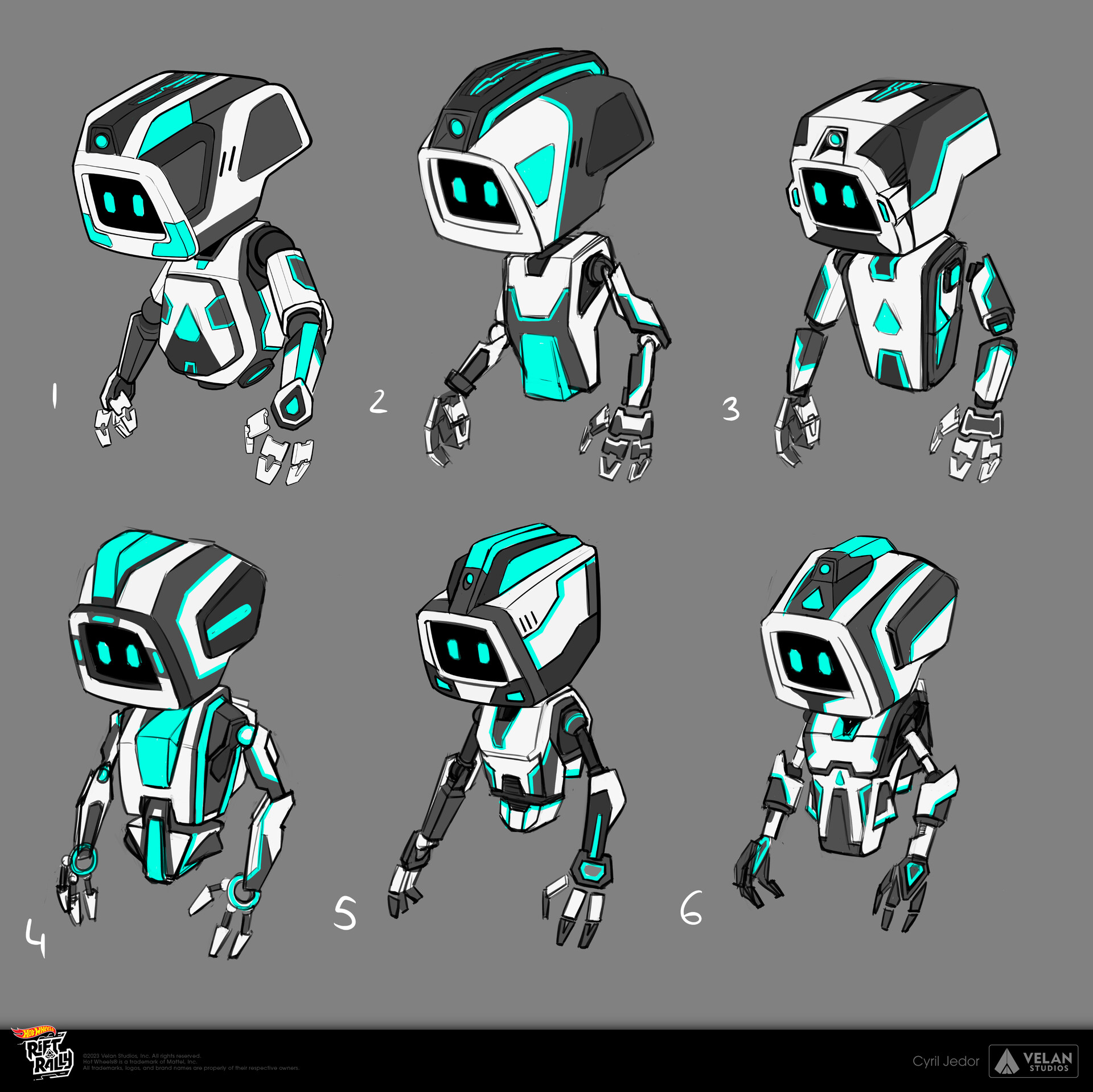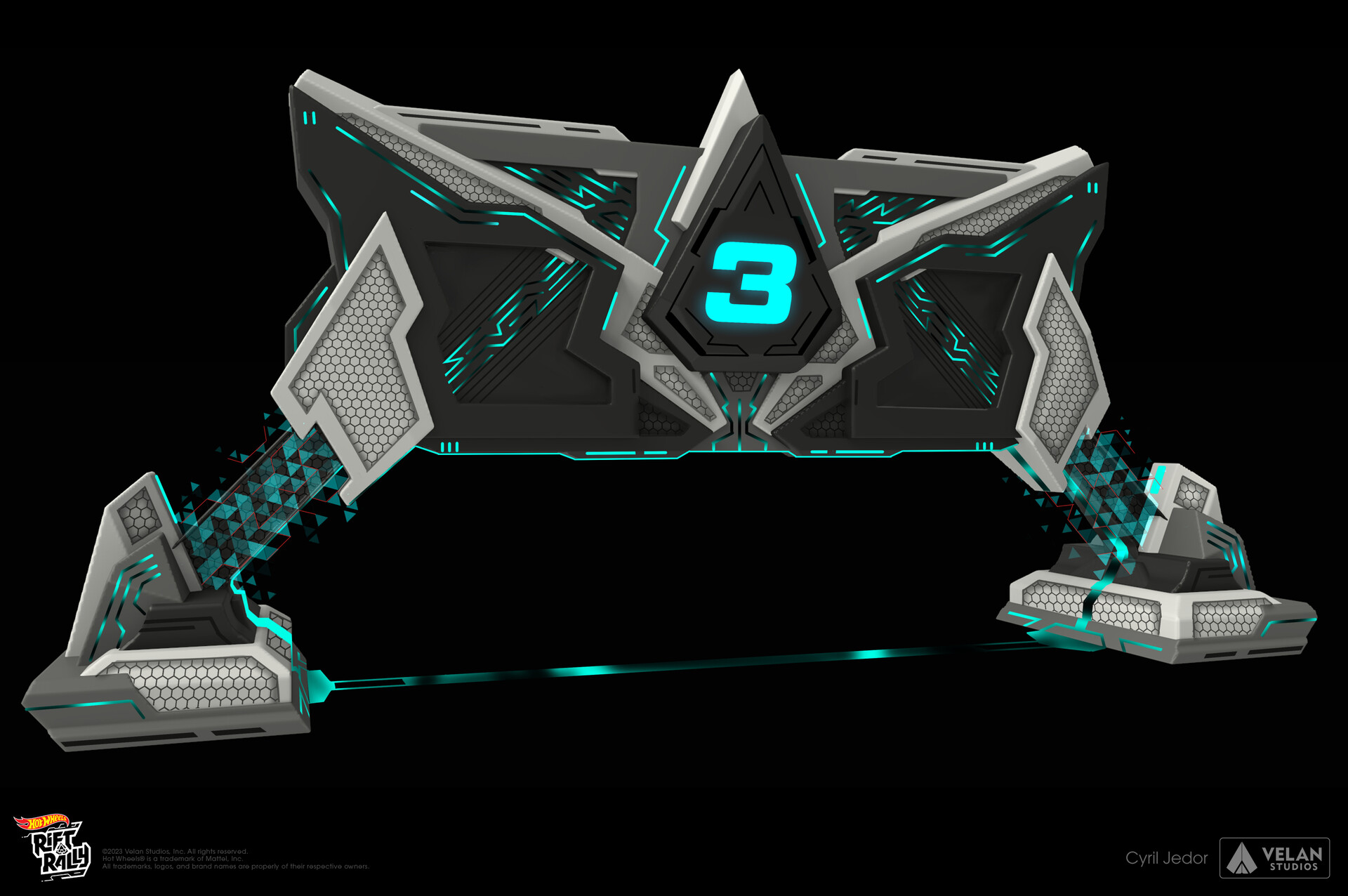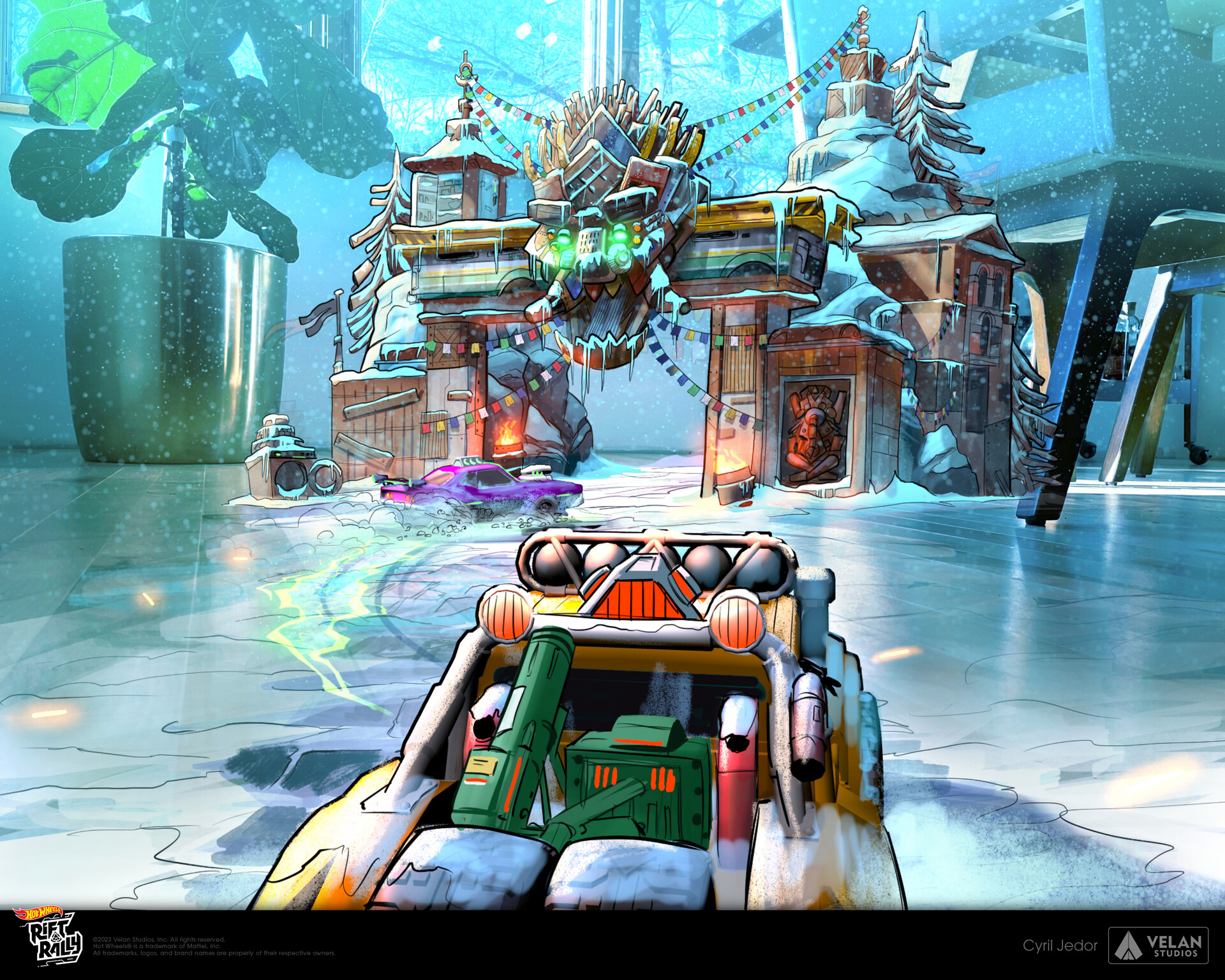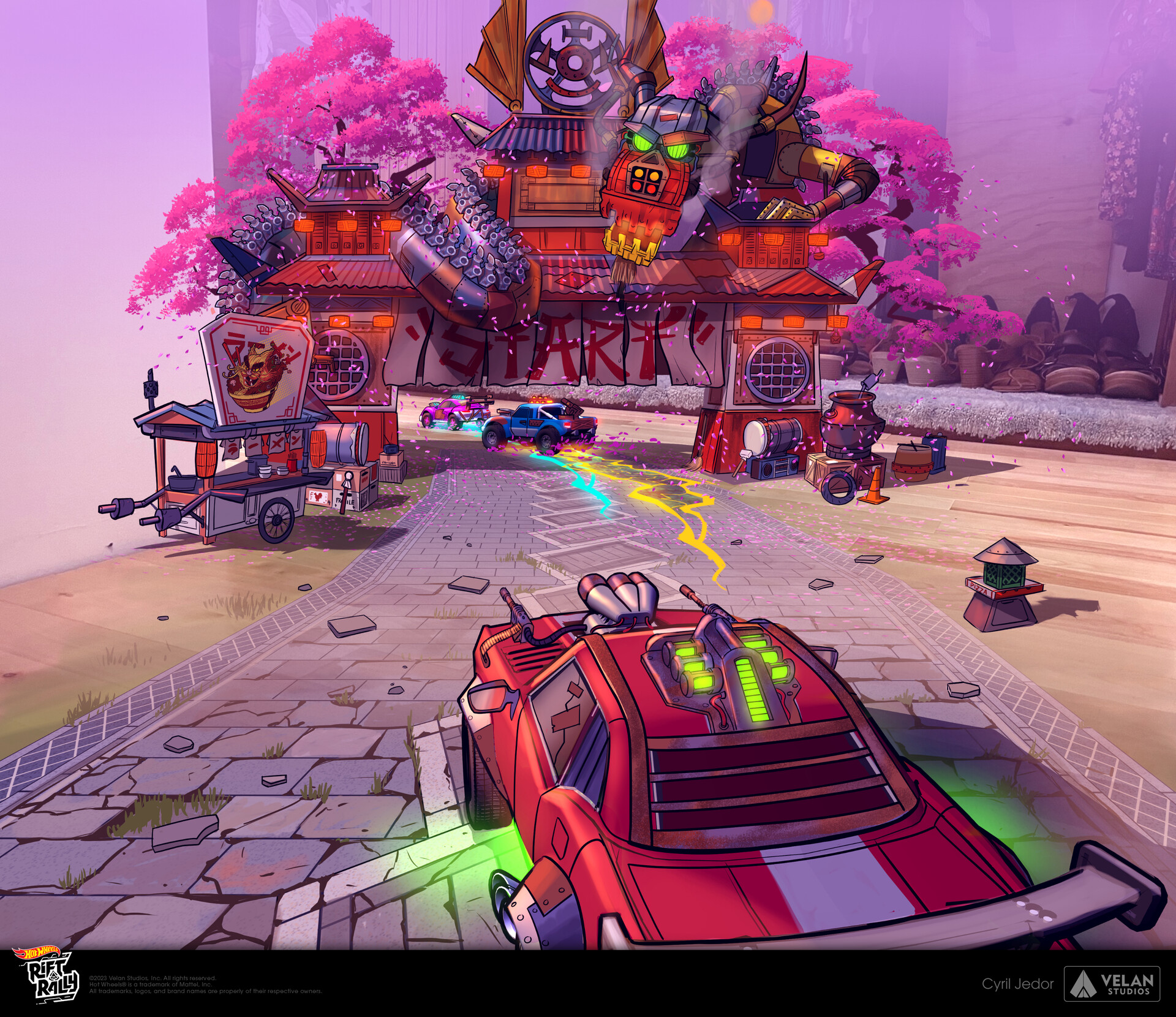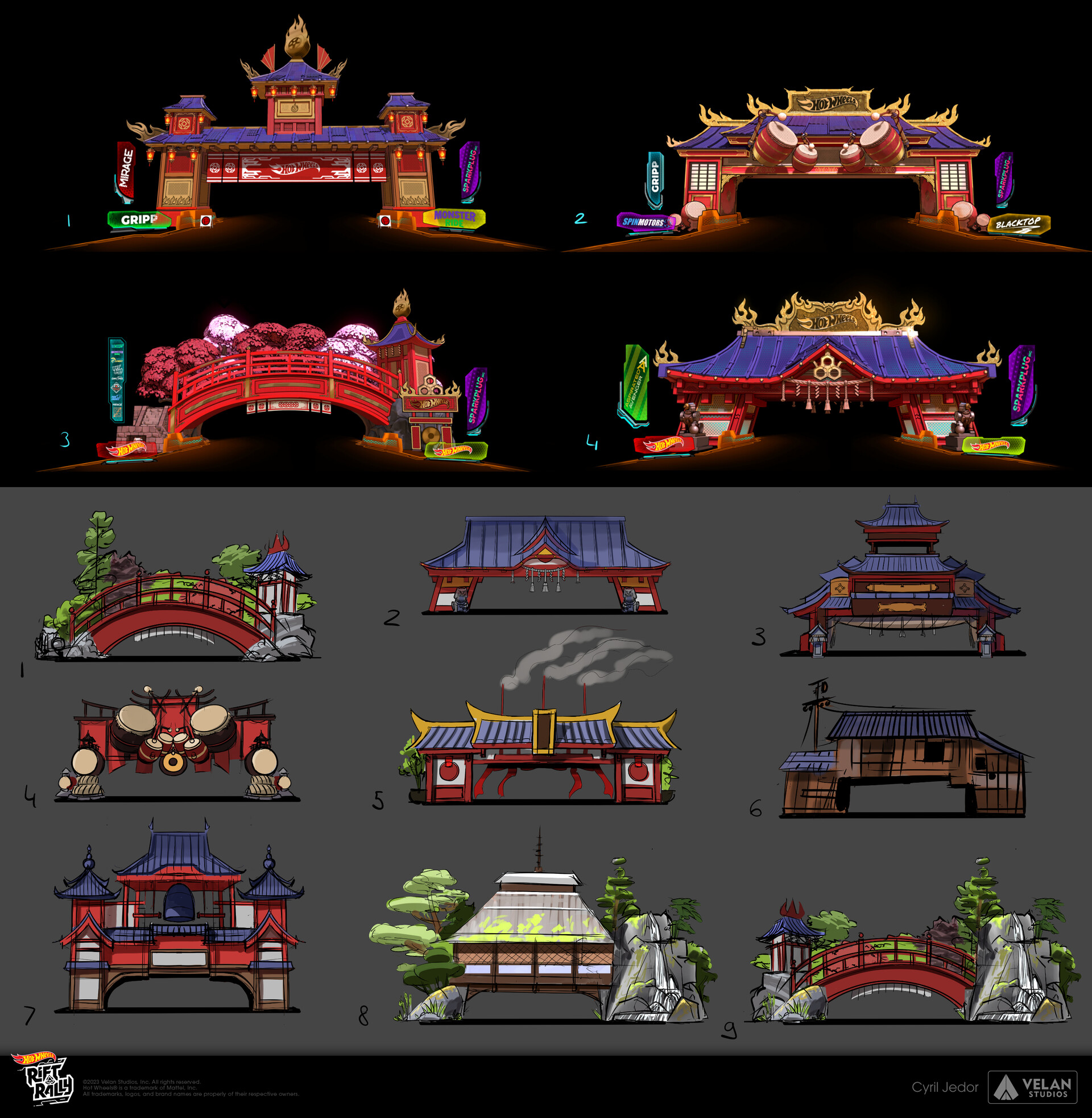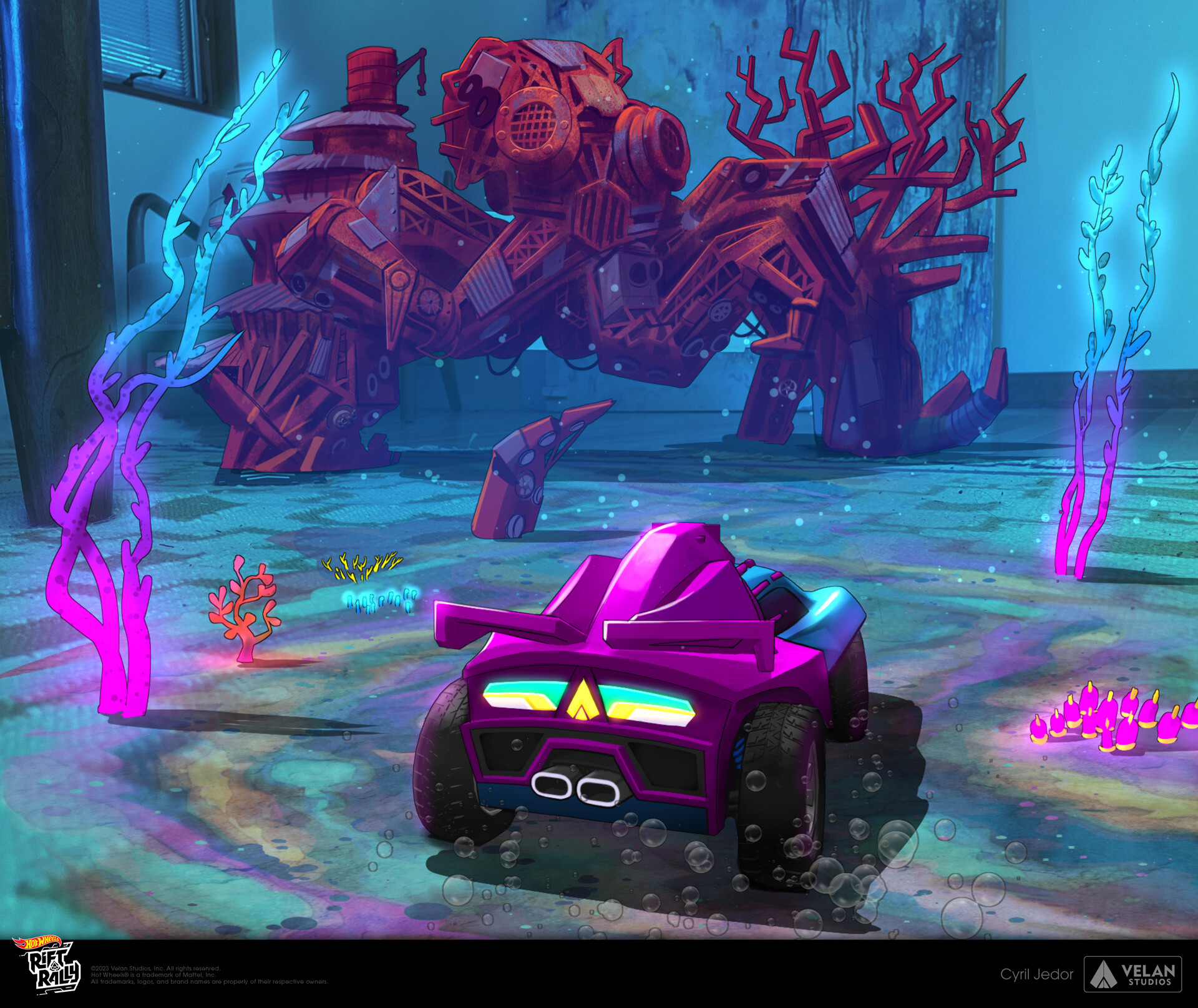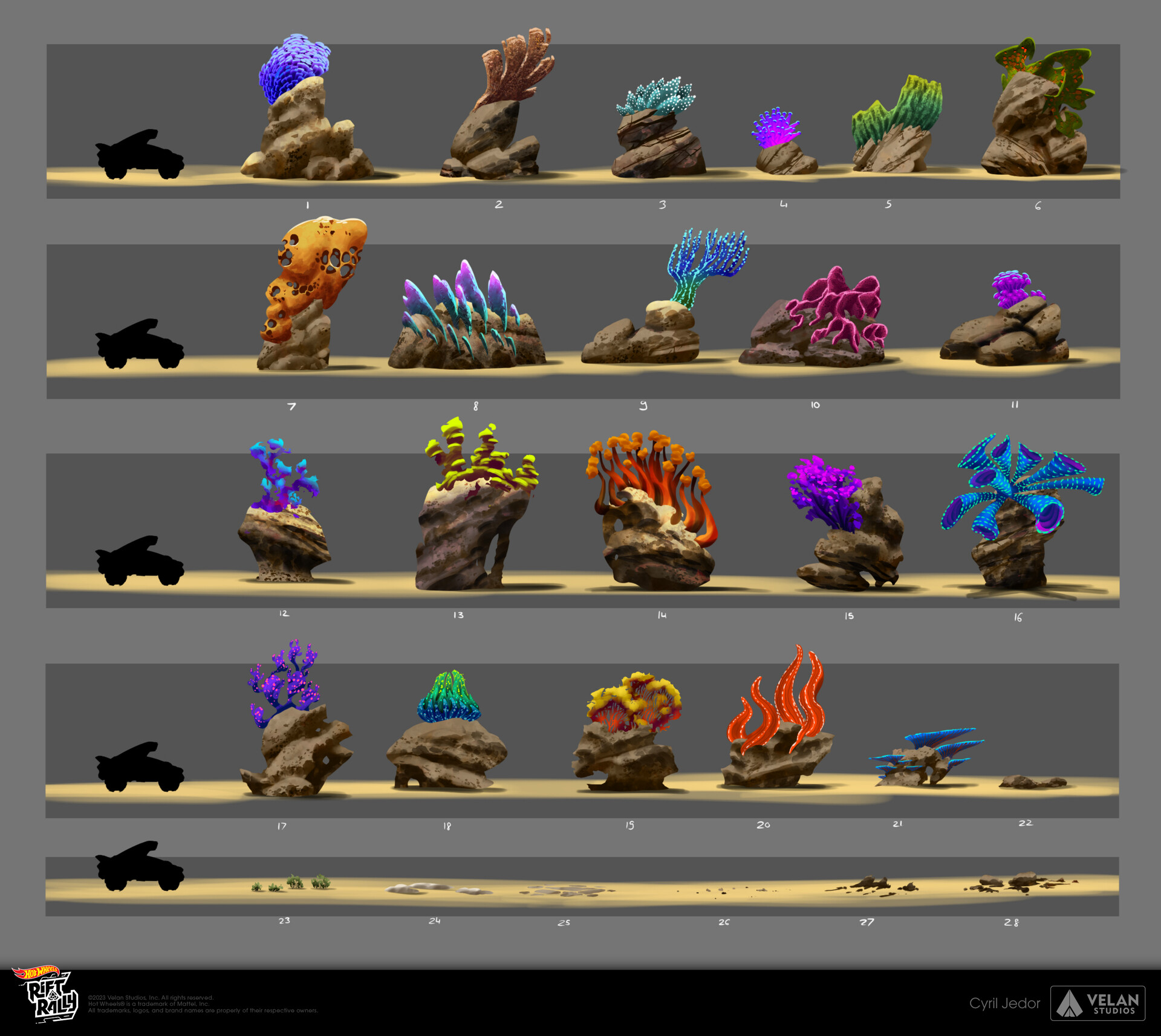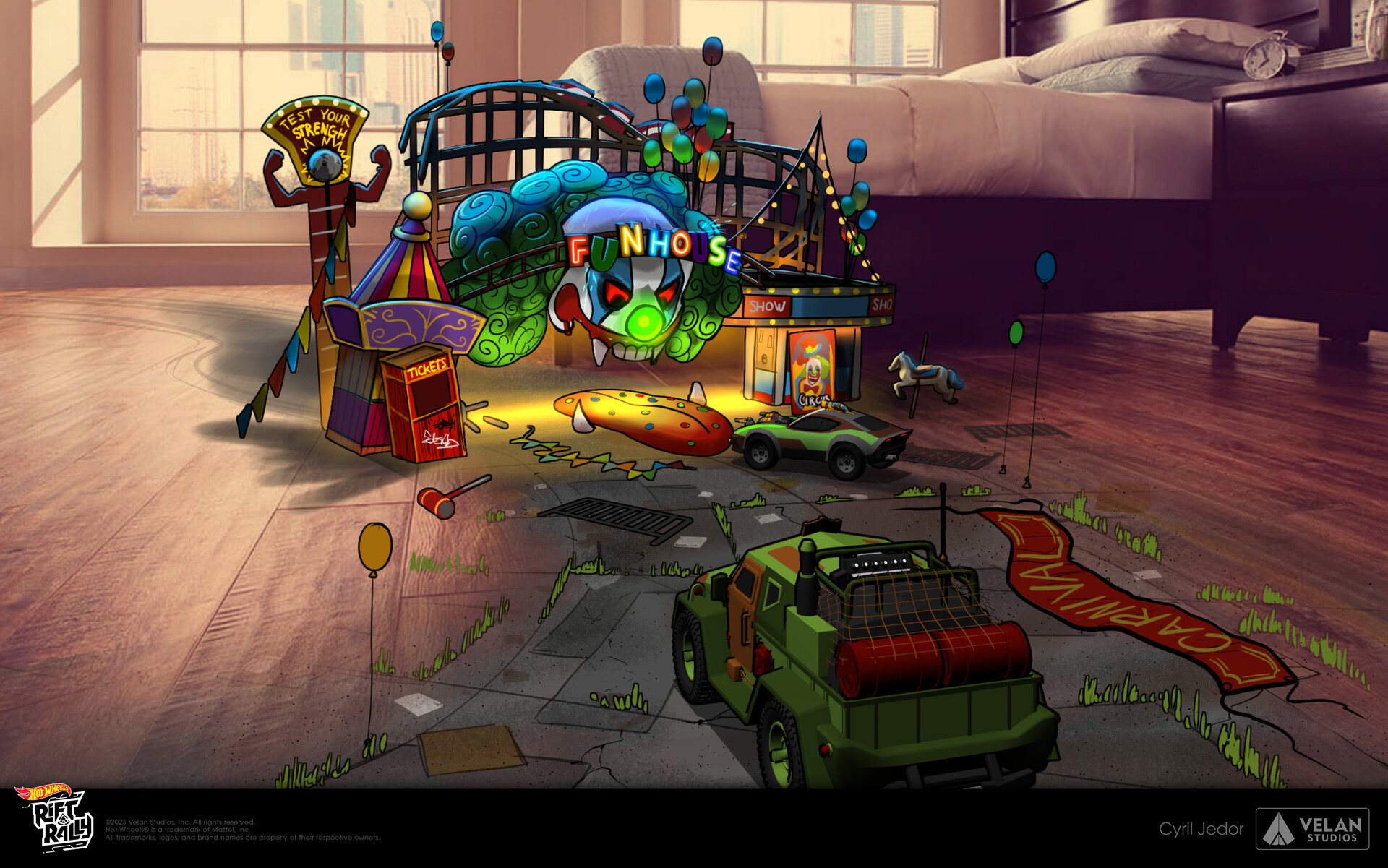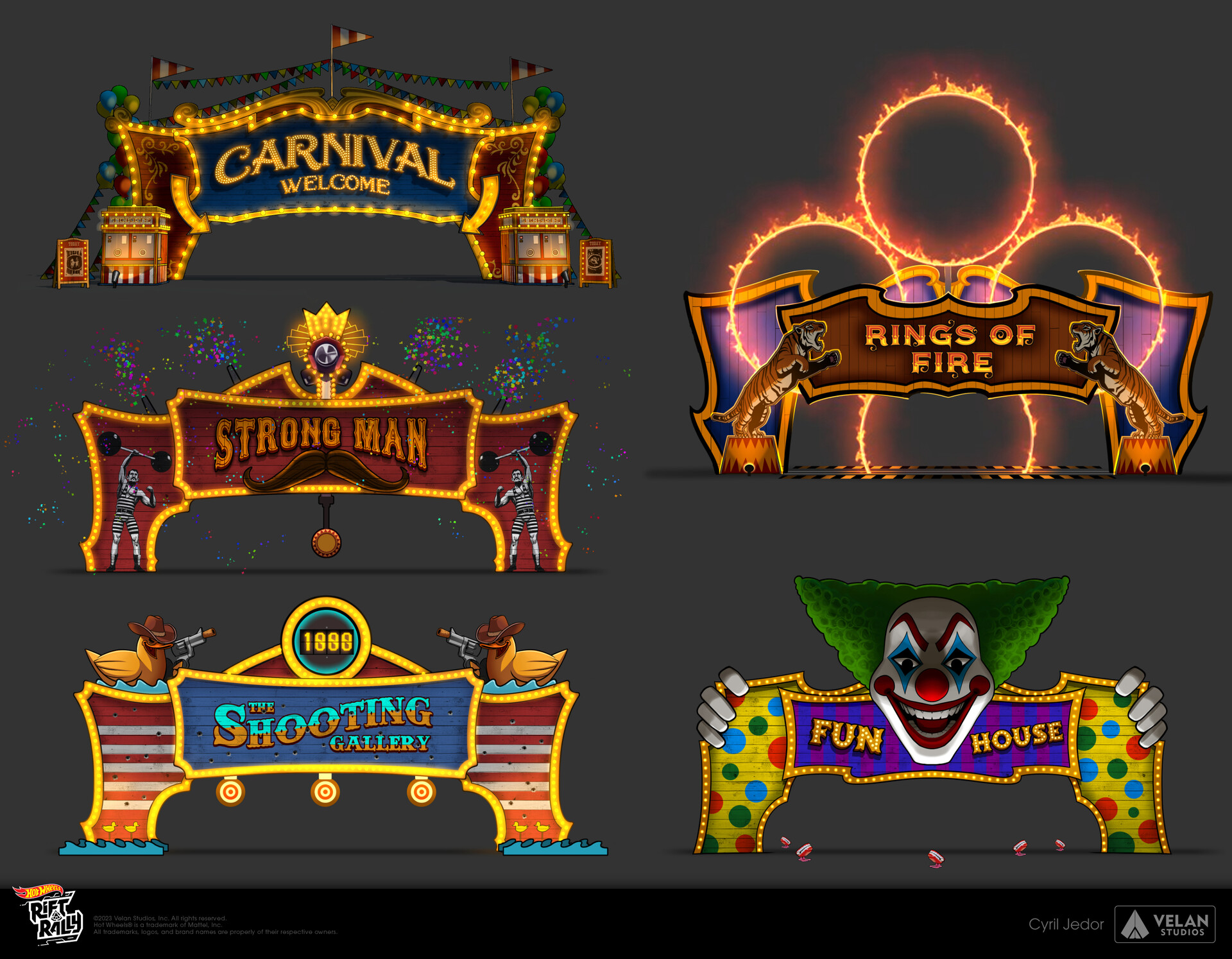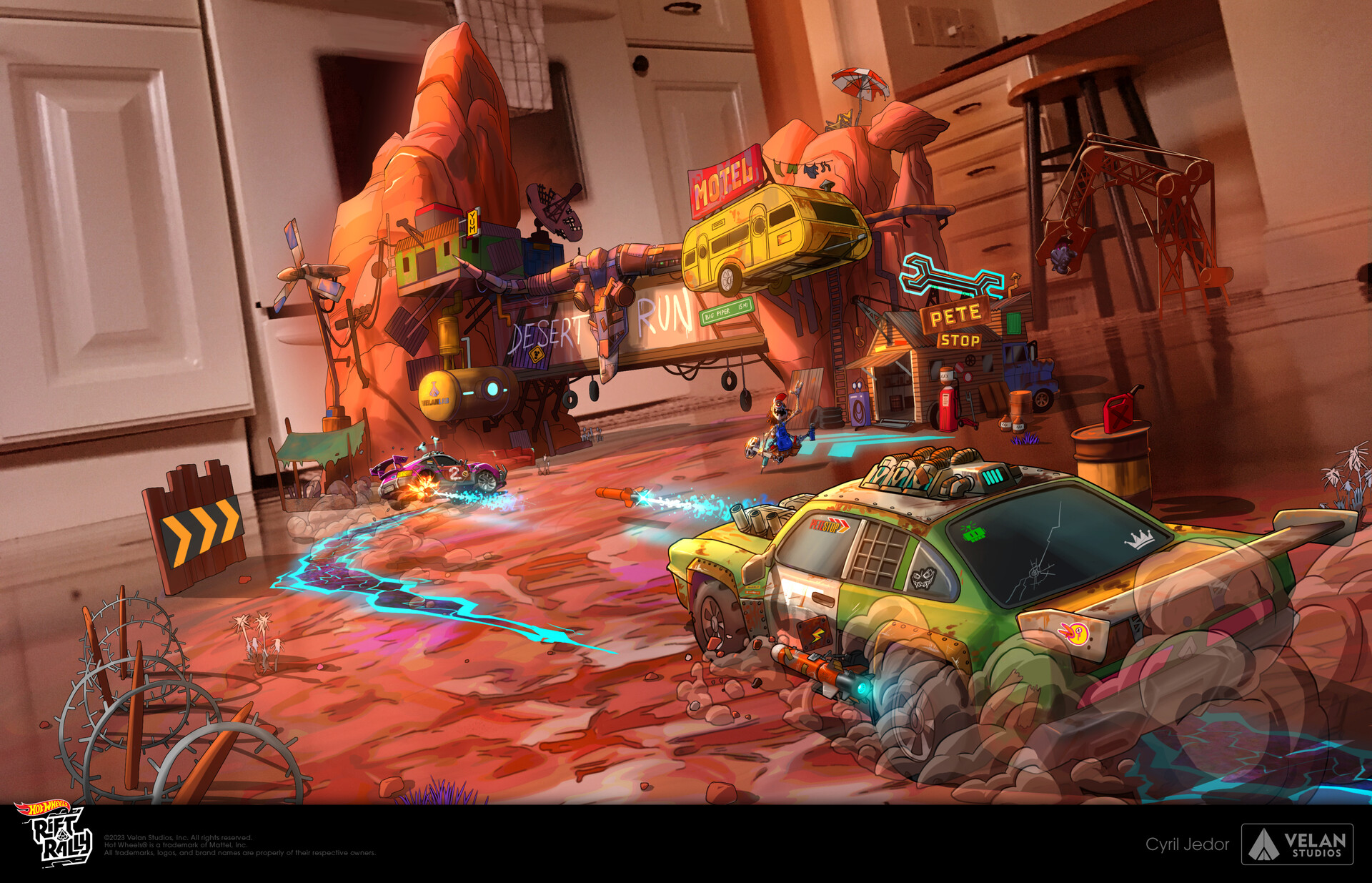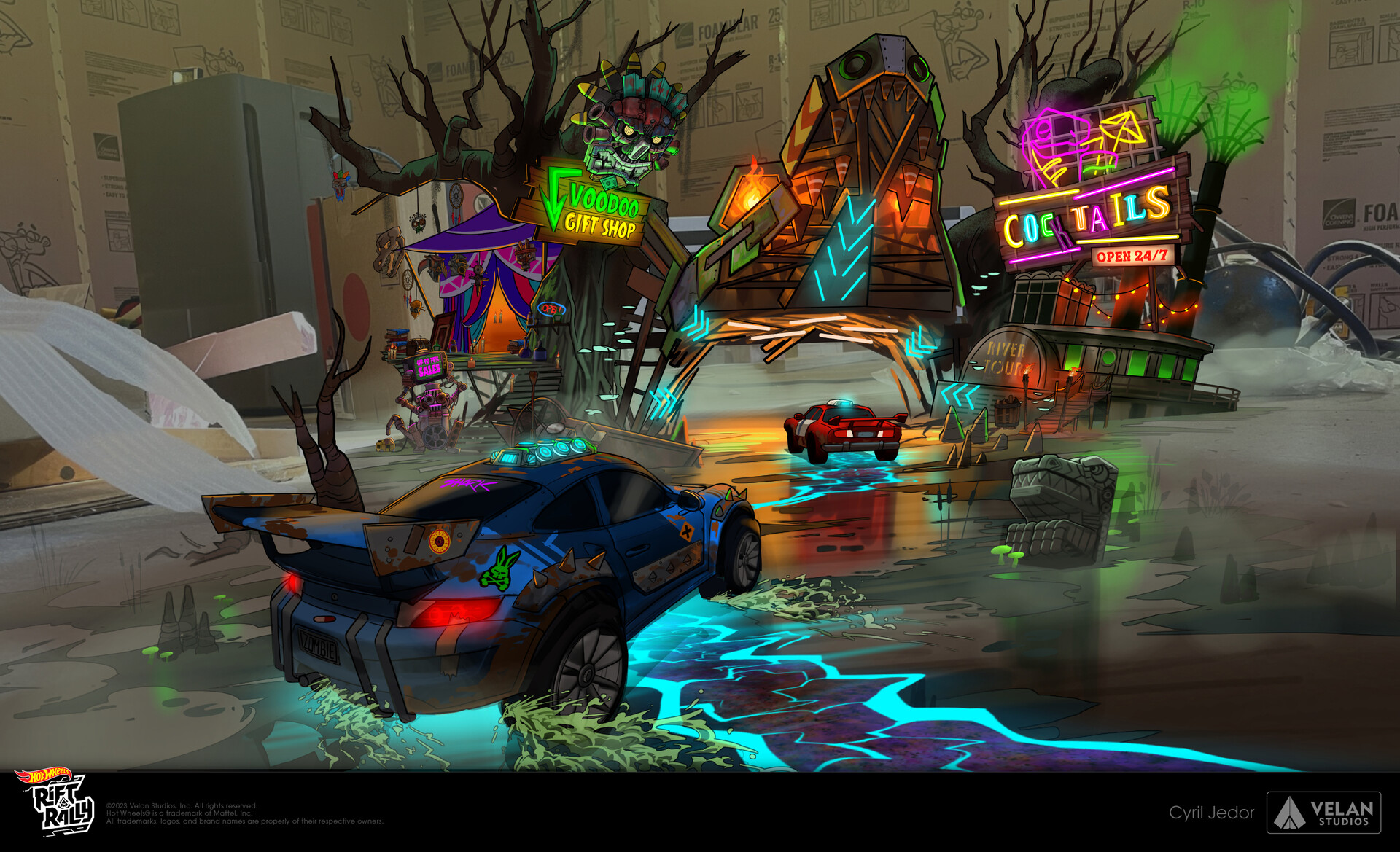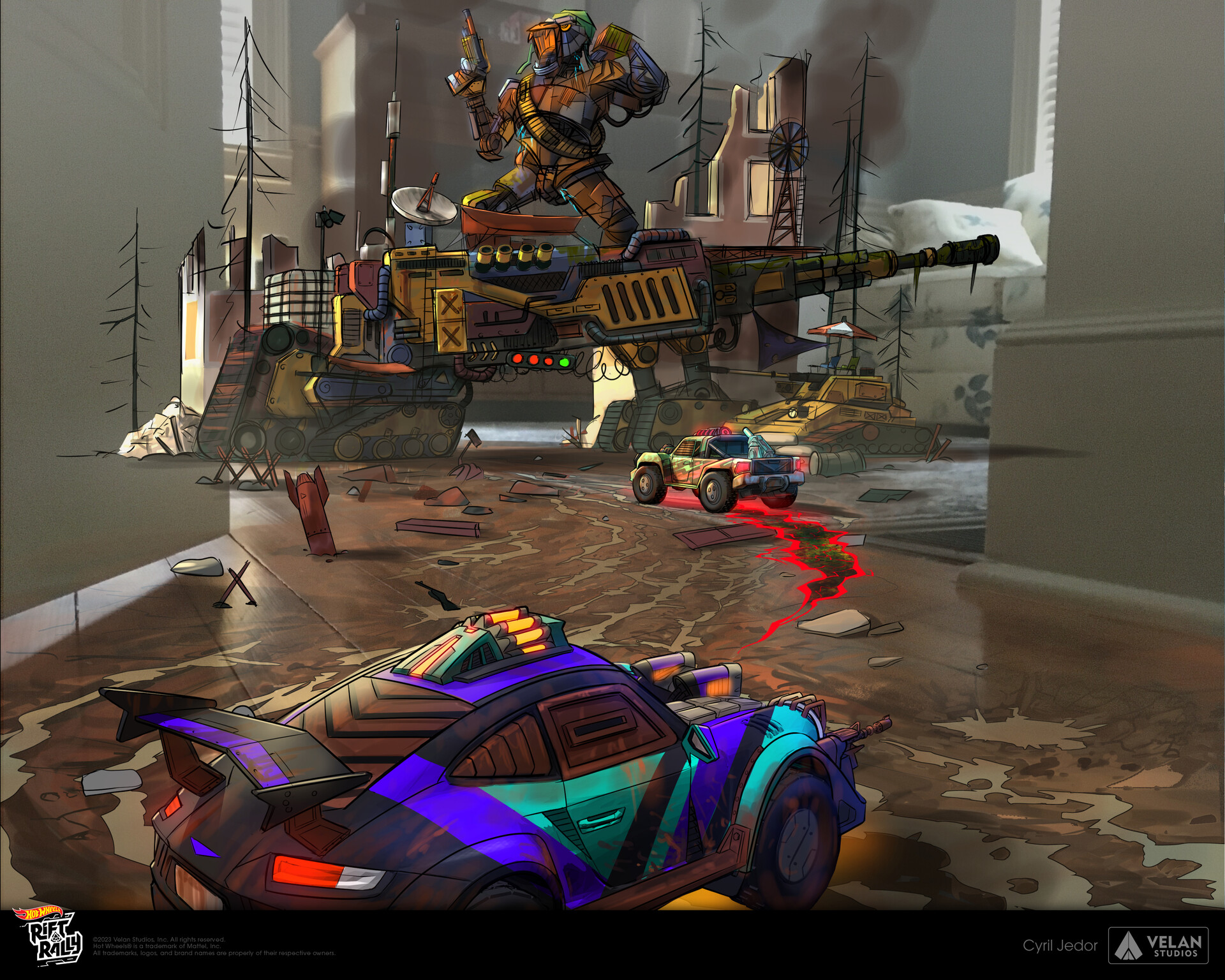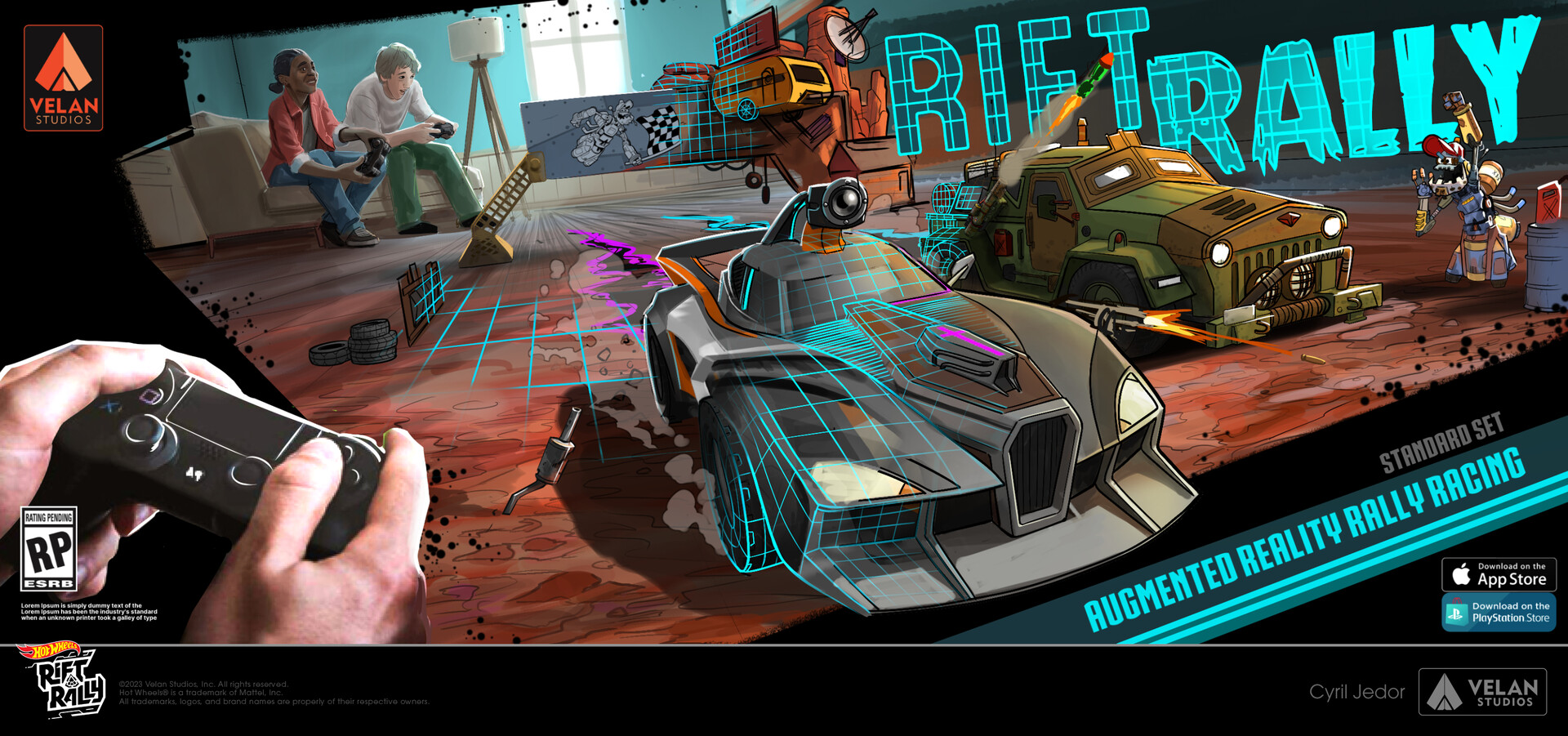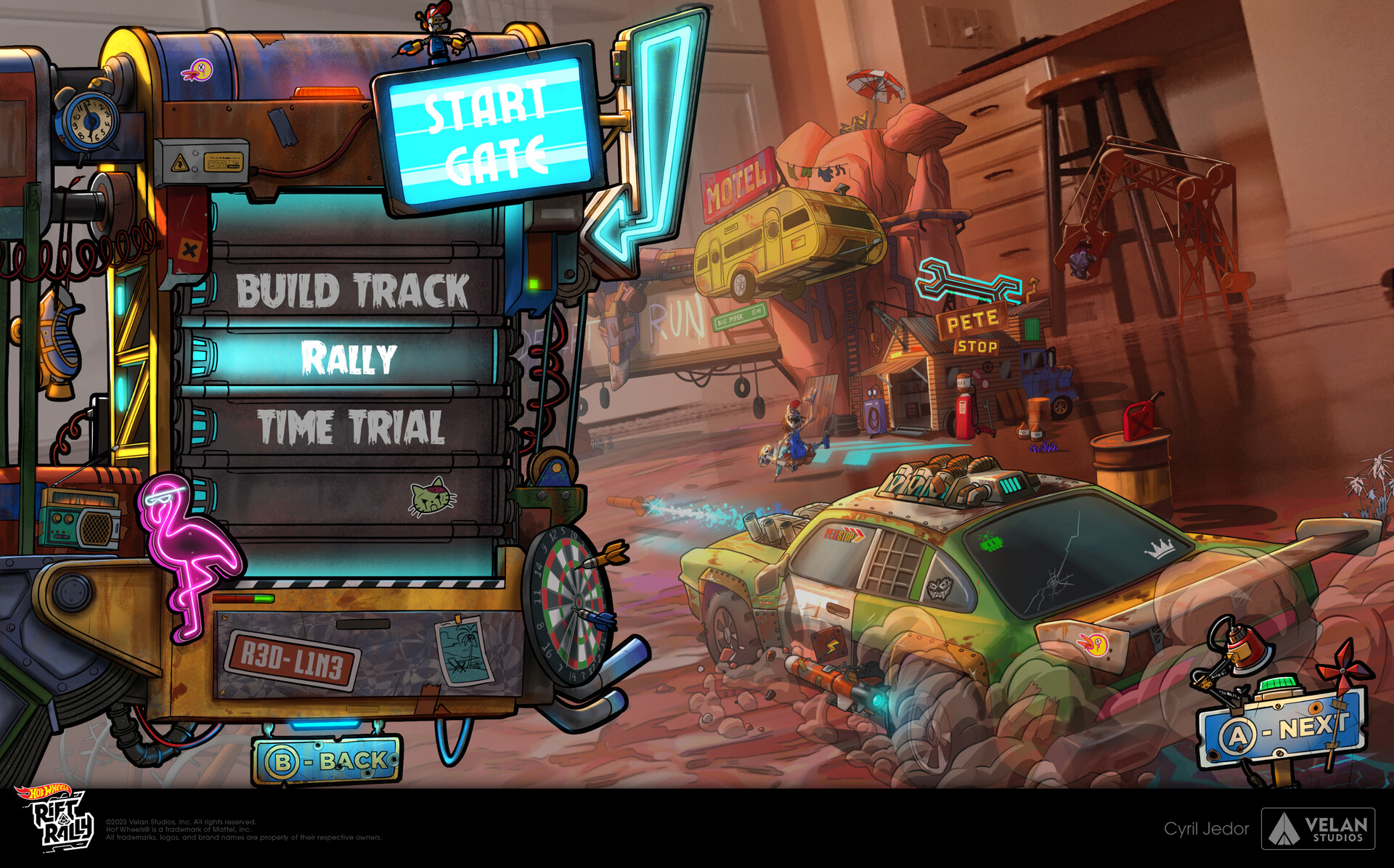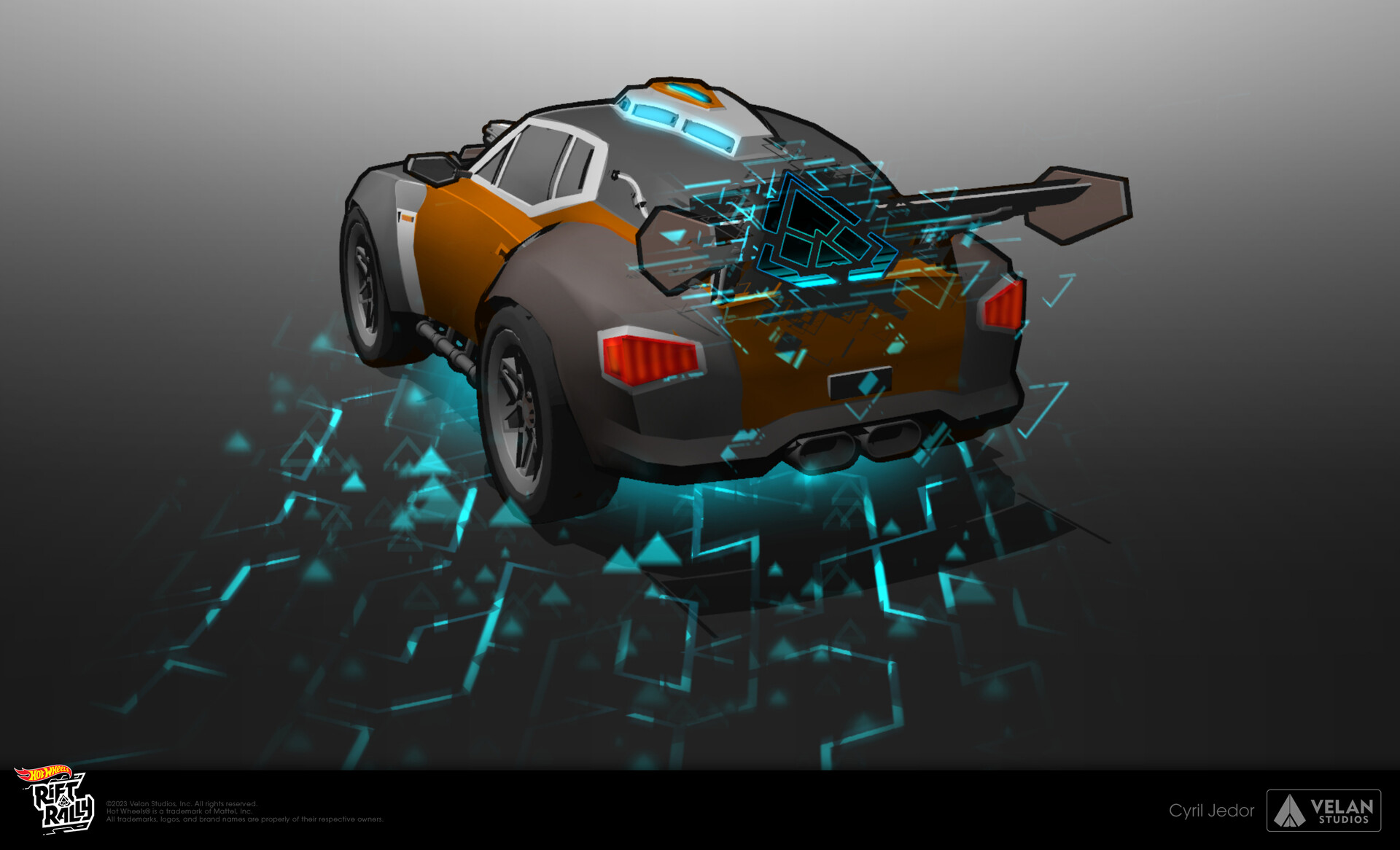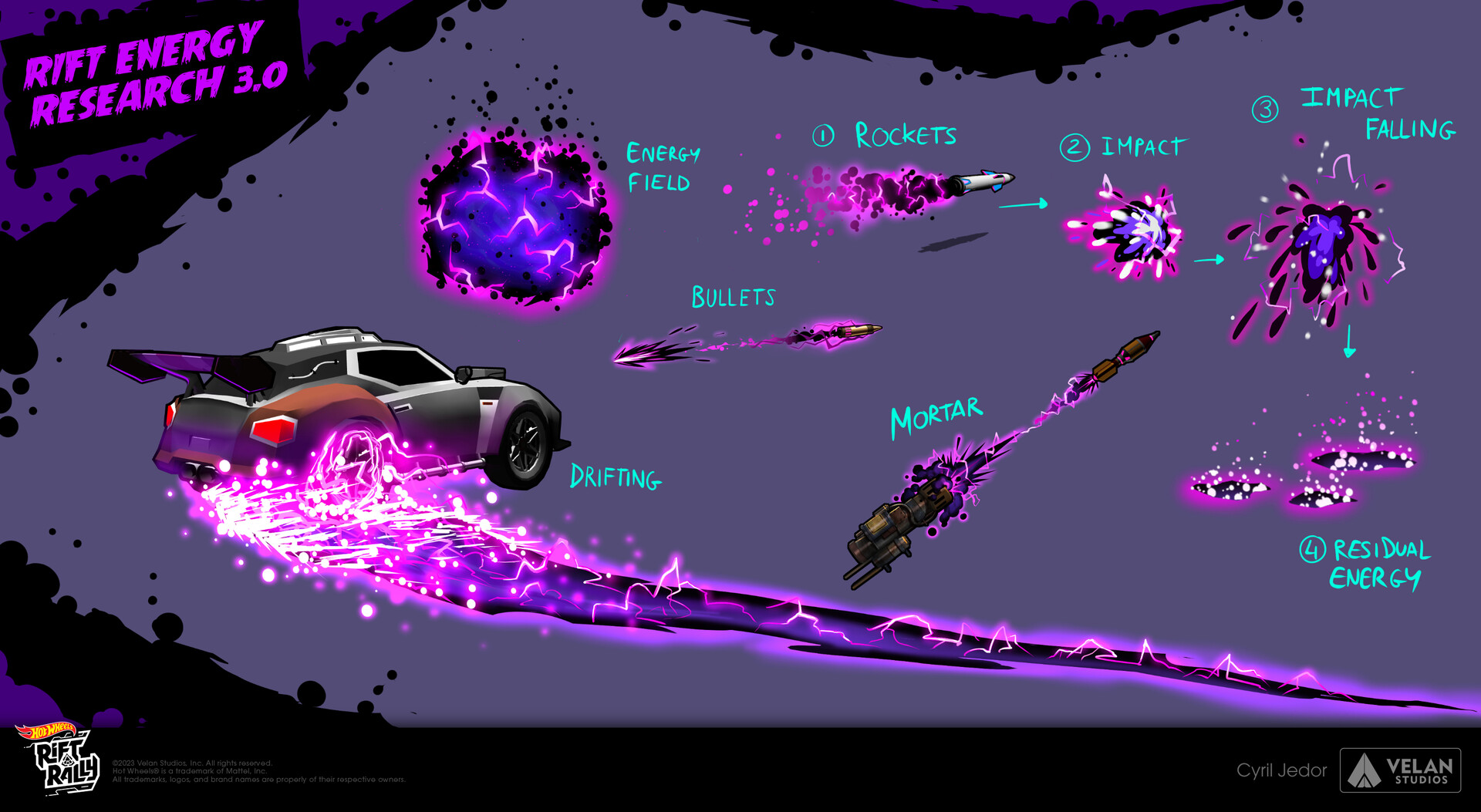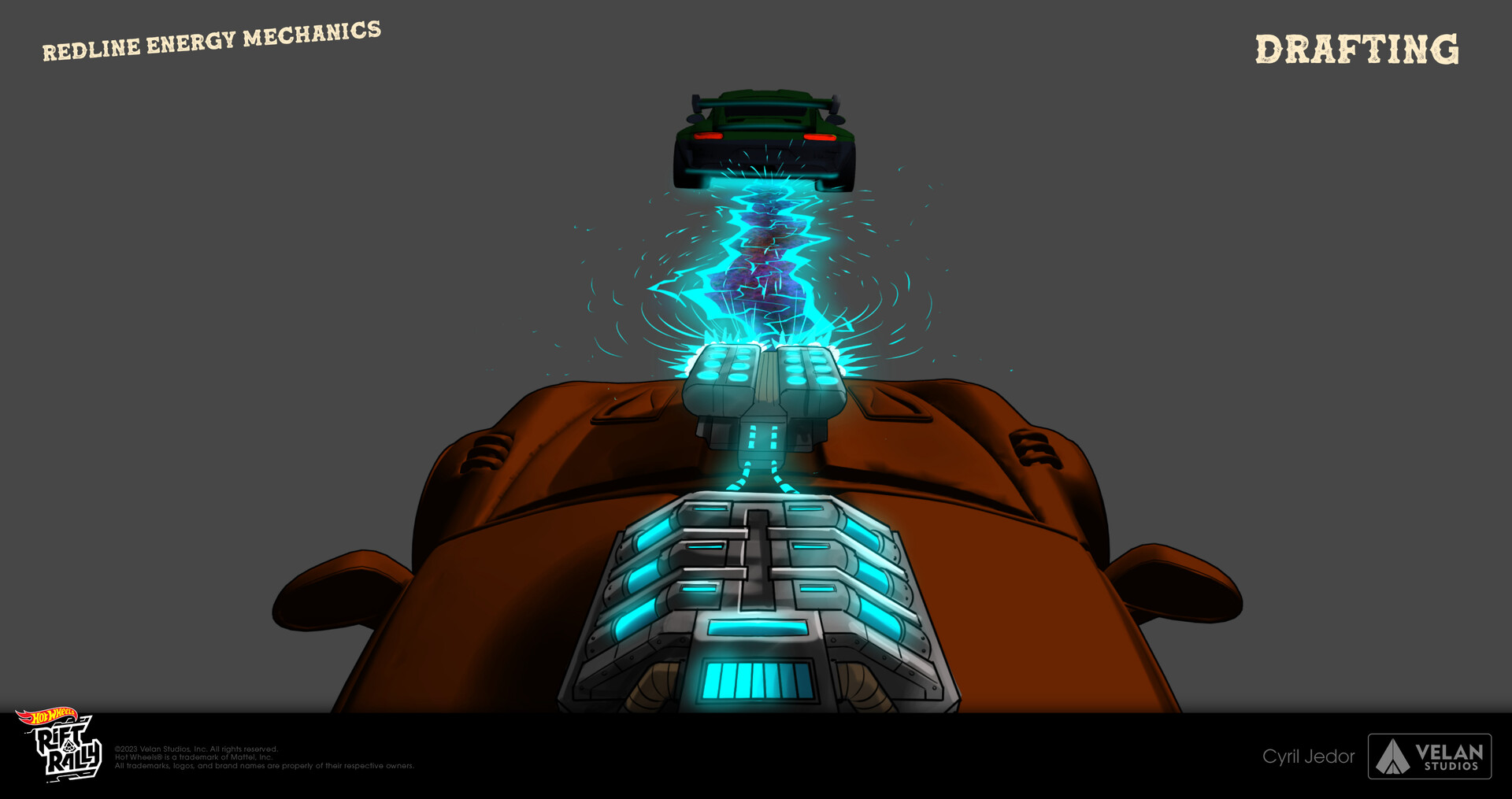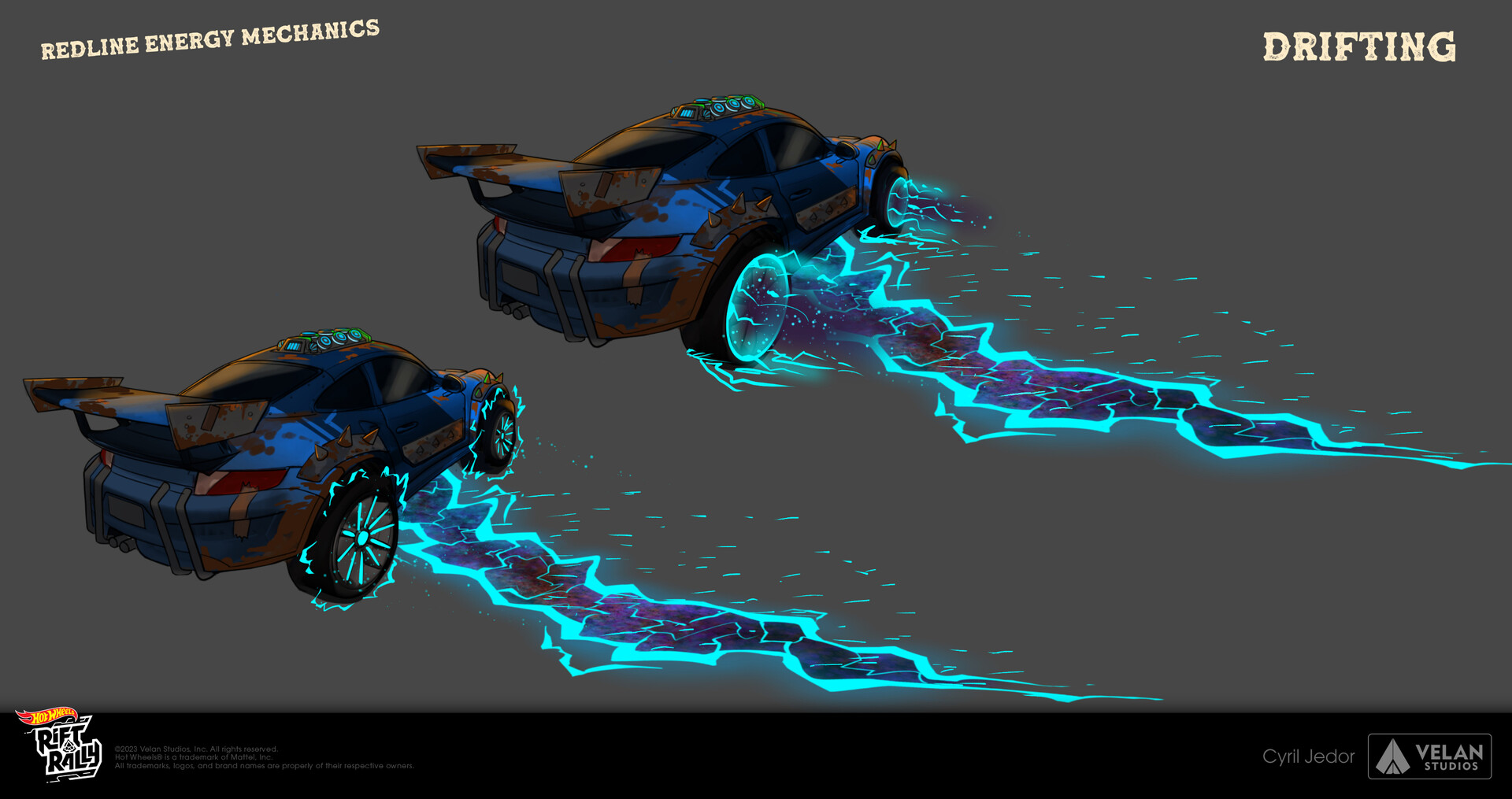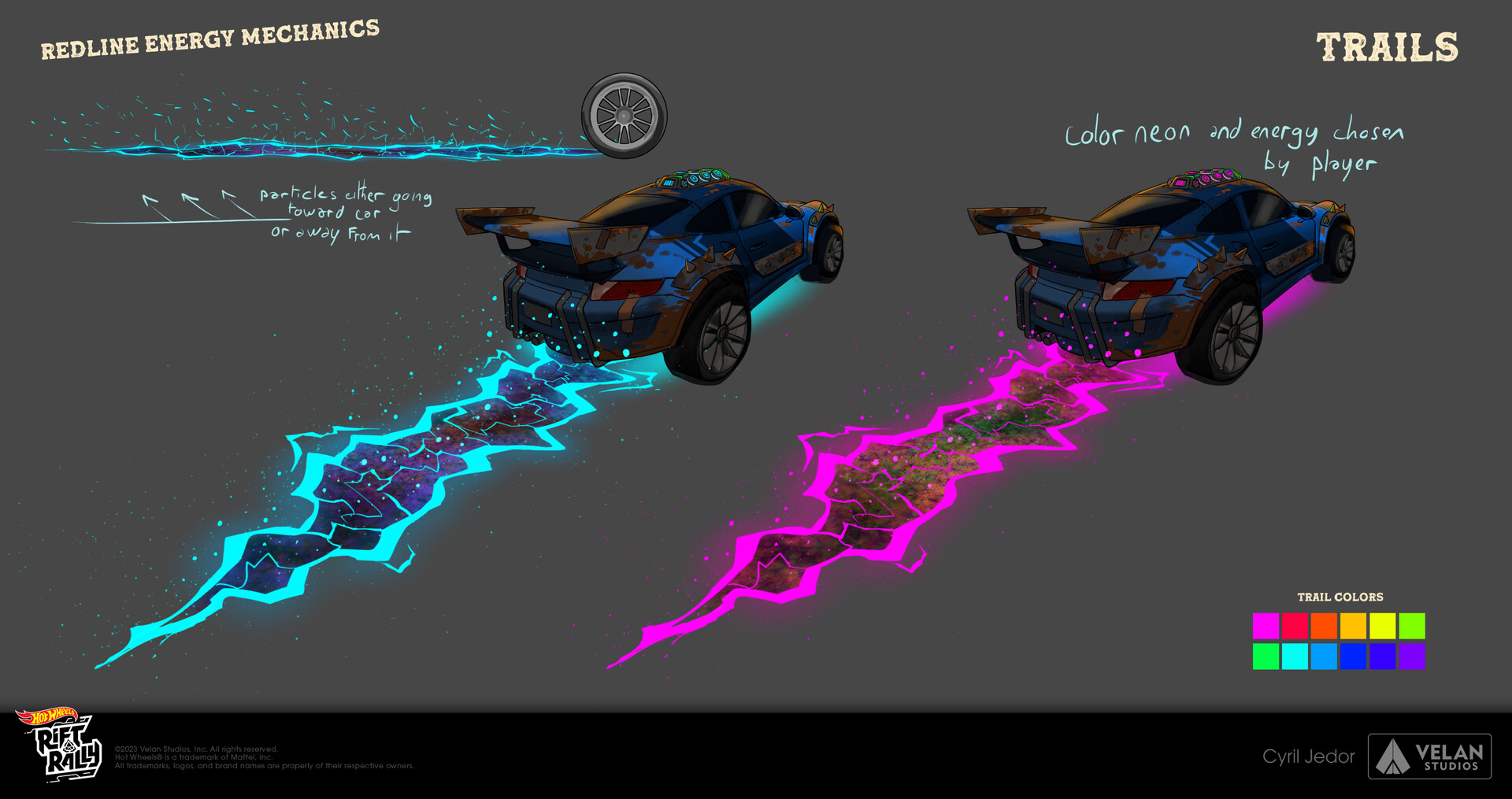 3D Vehicle Artists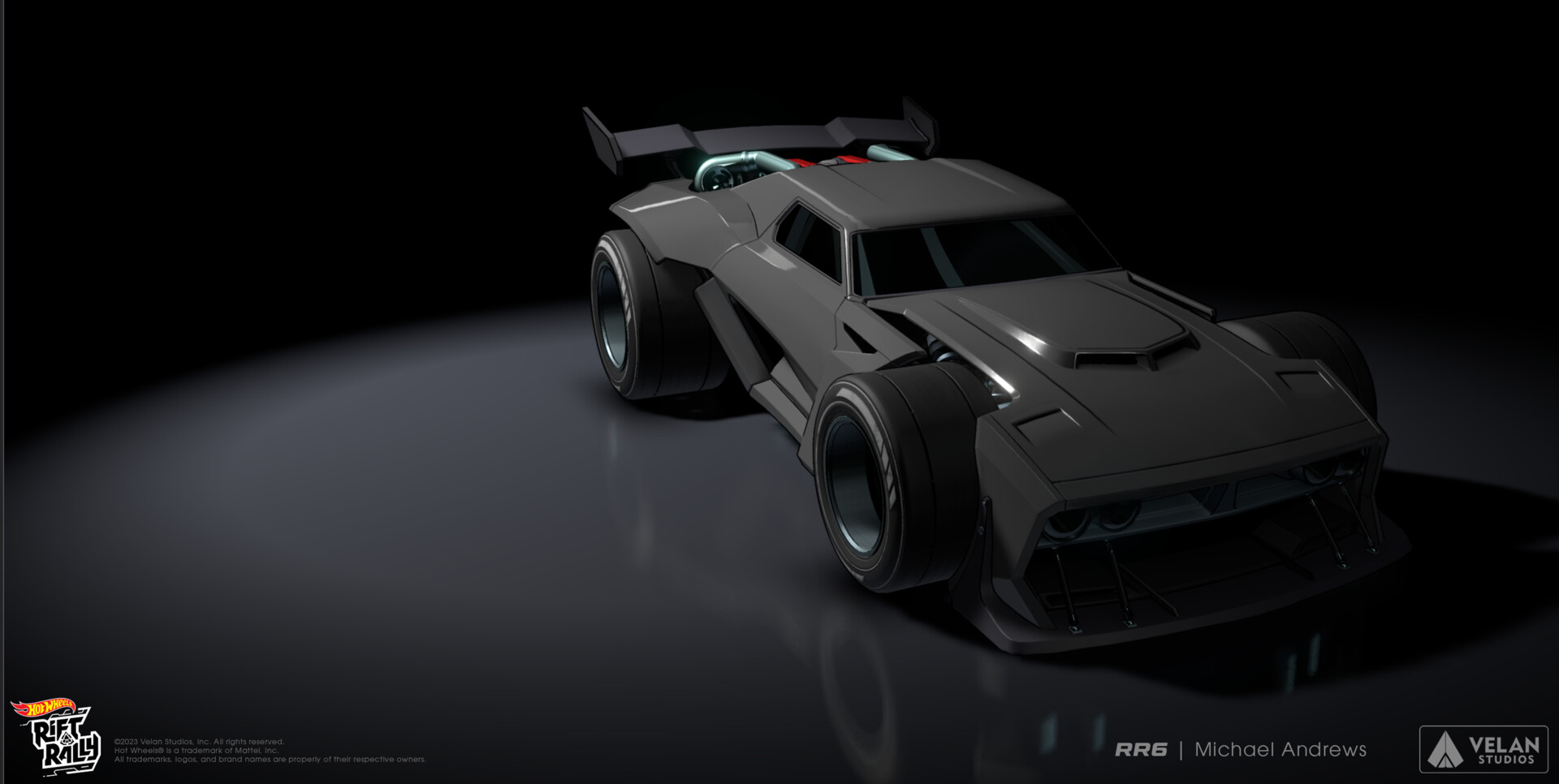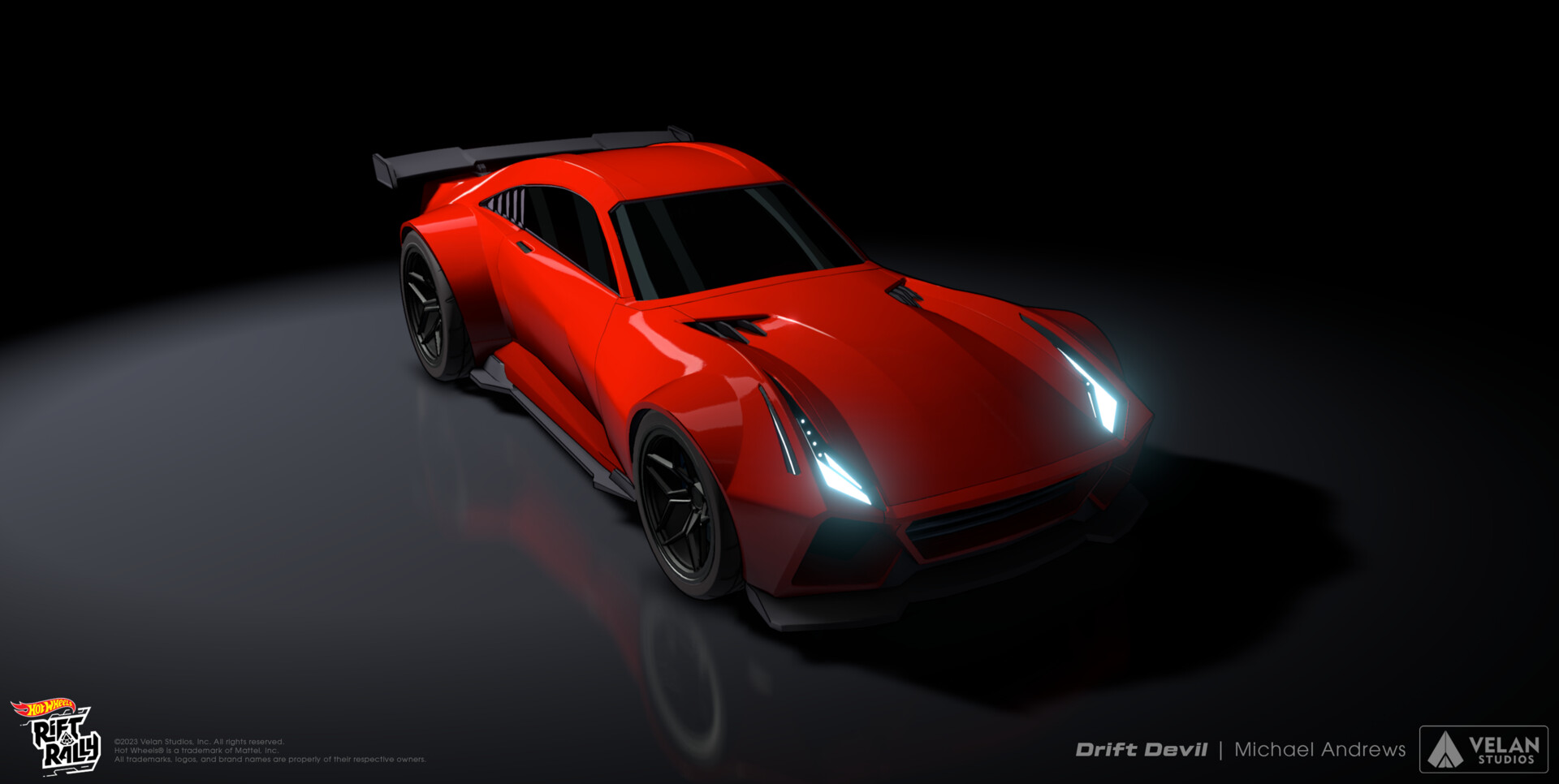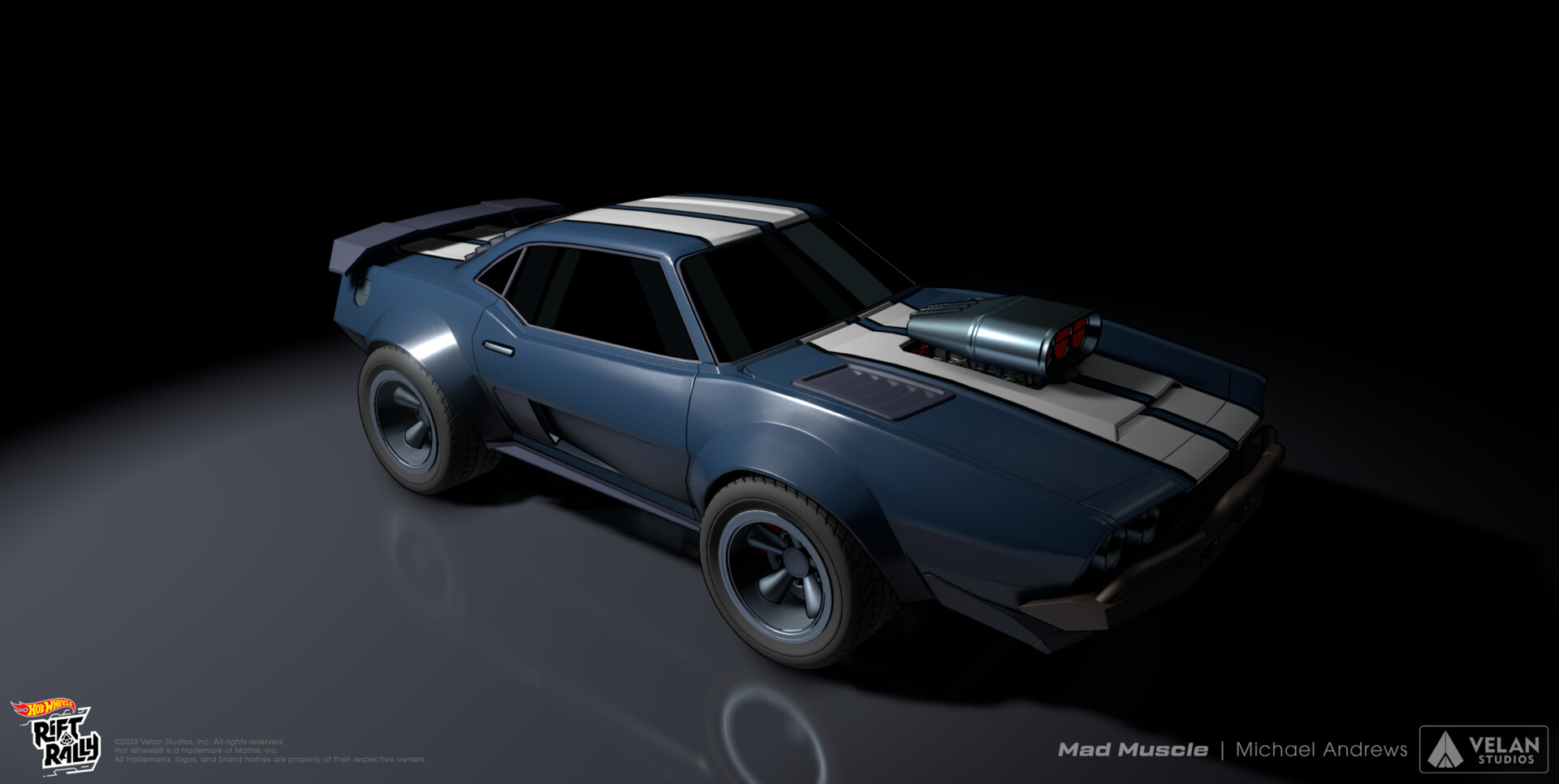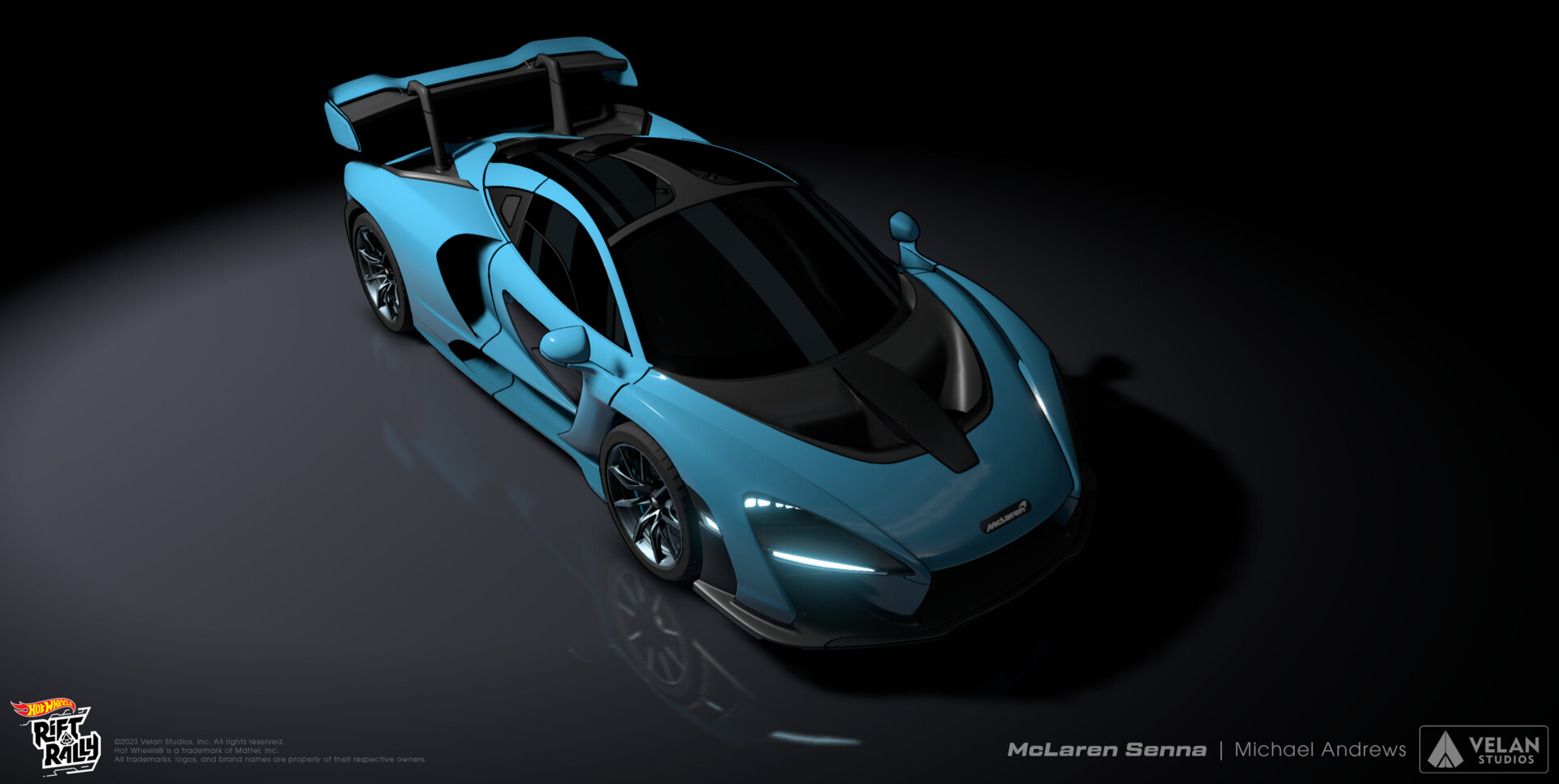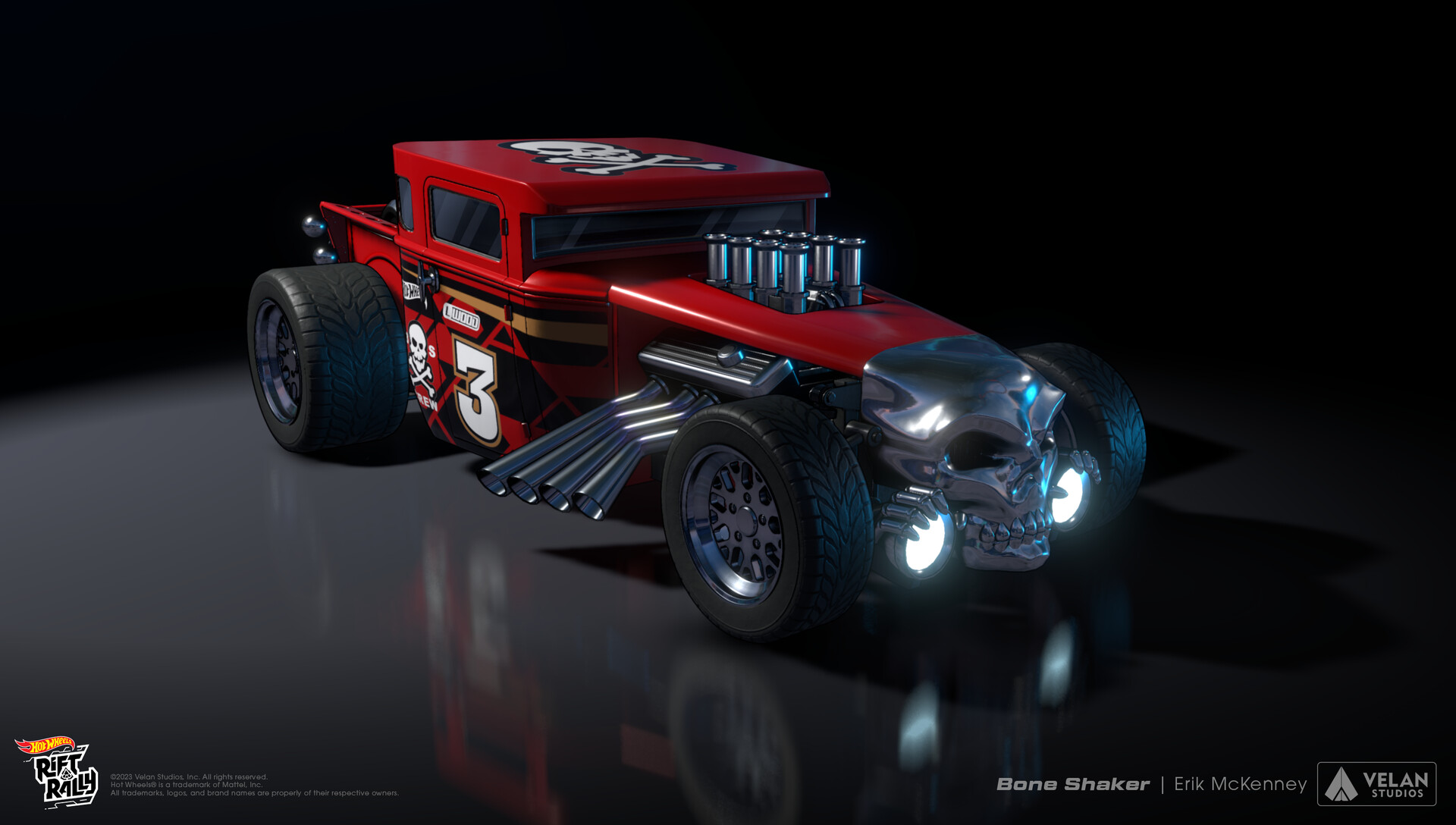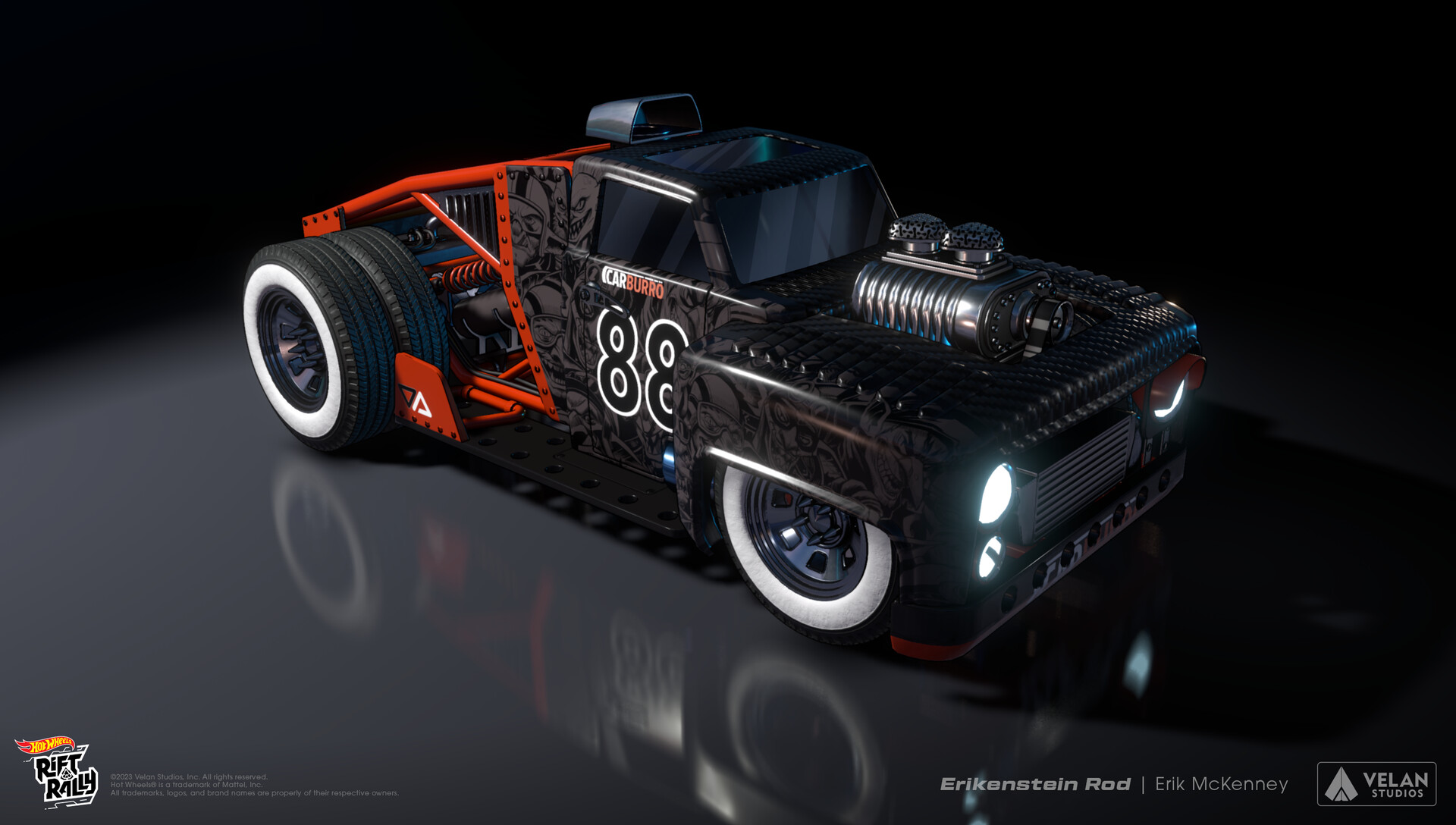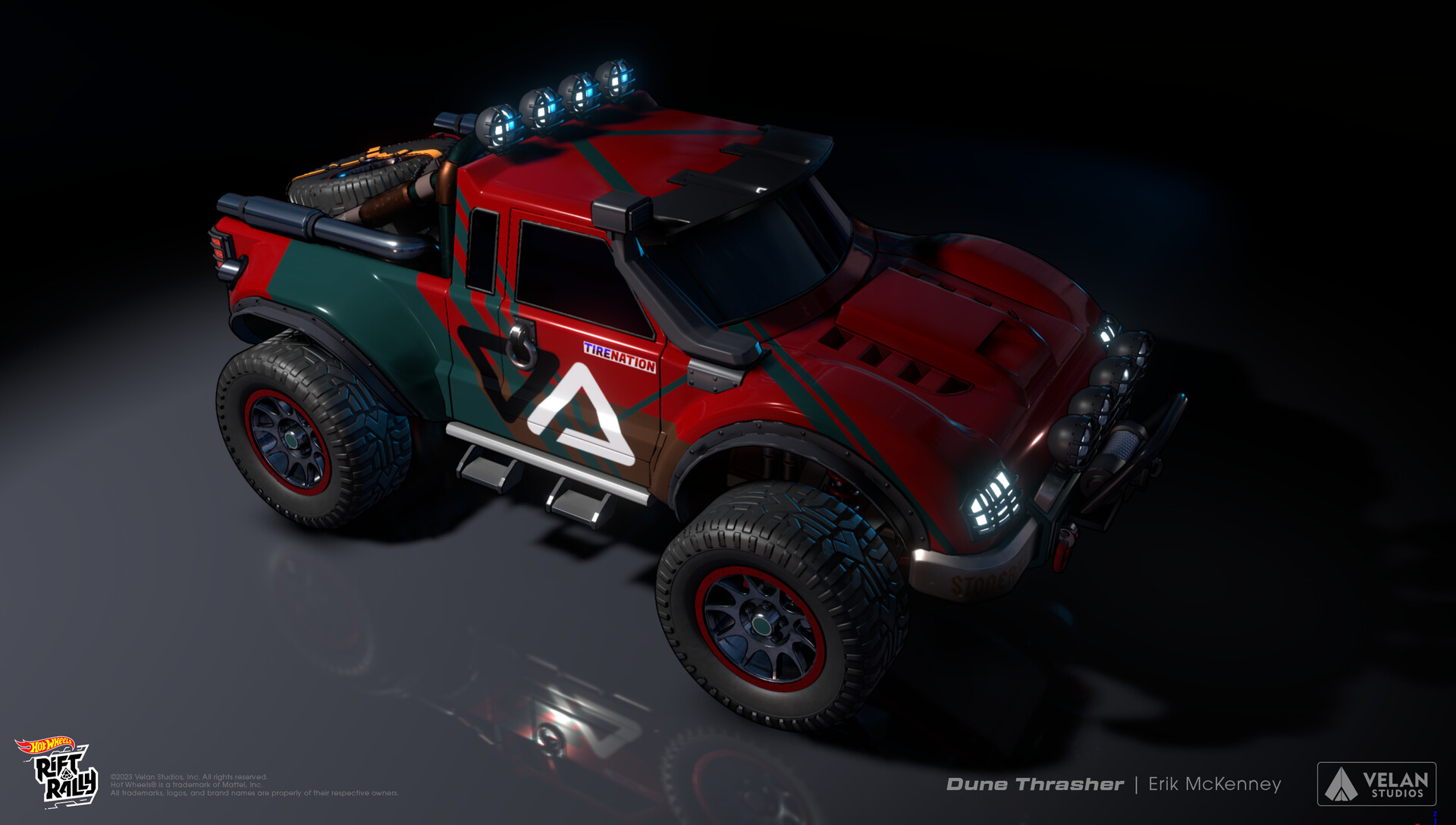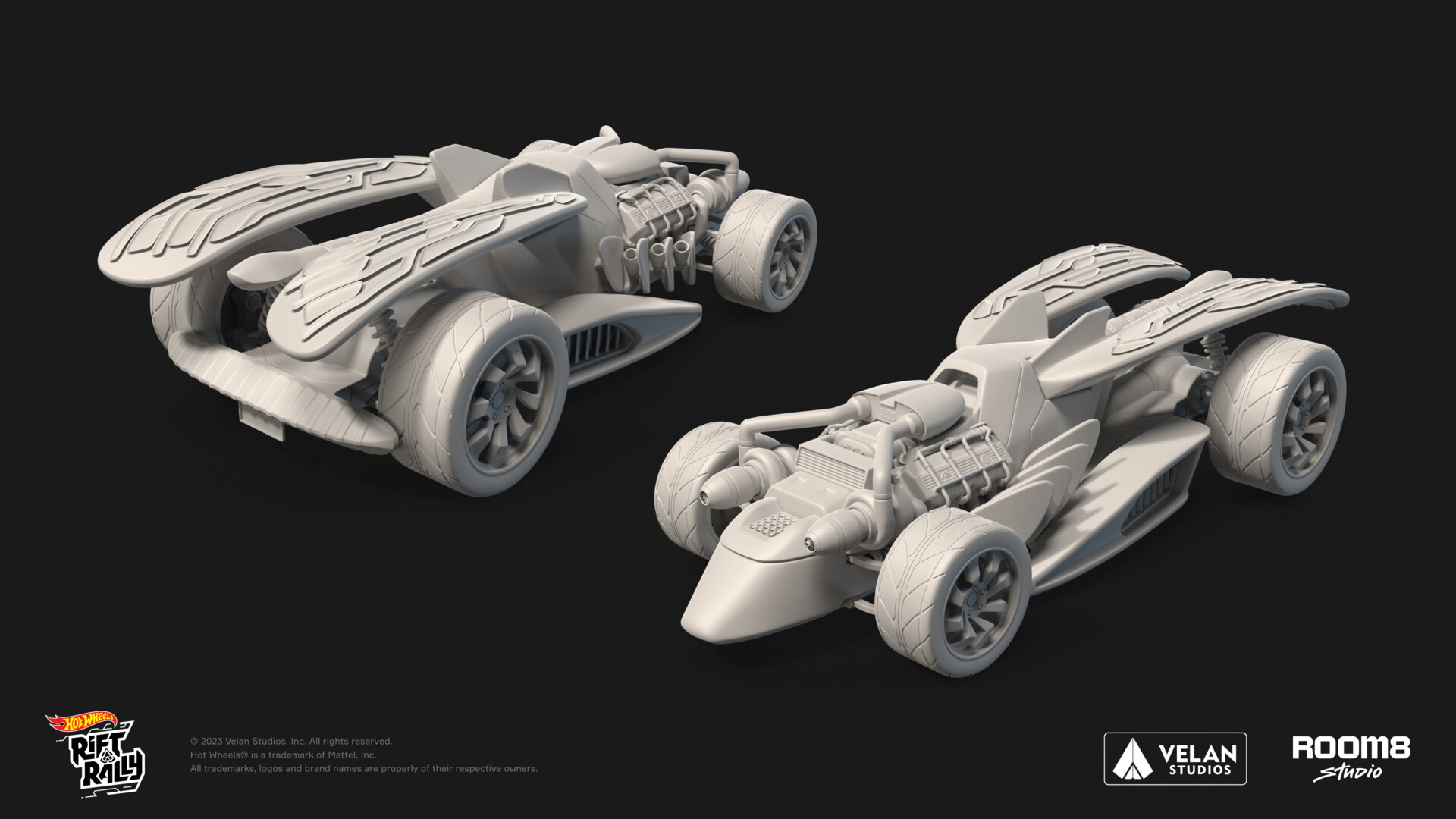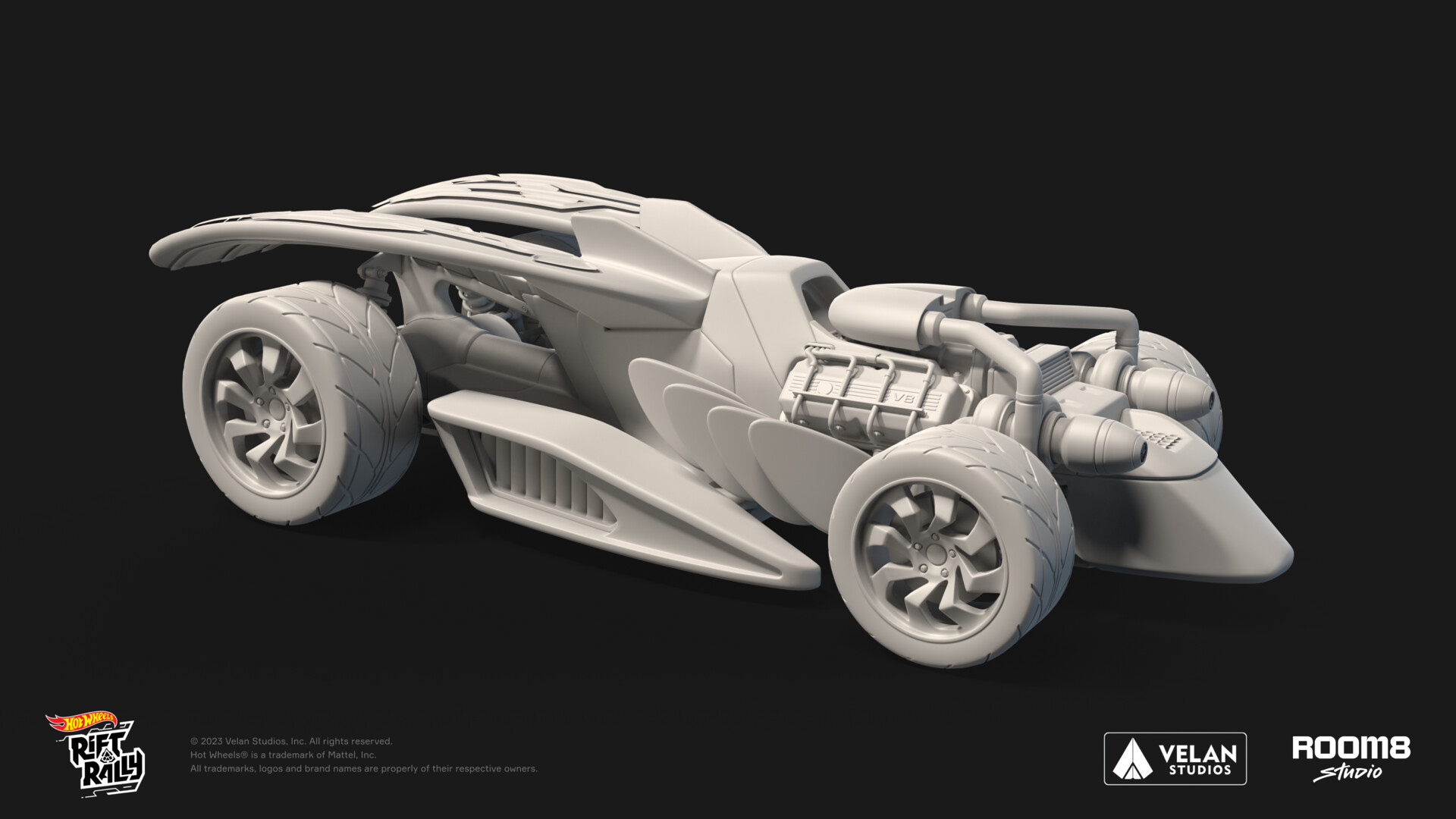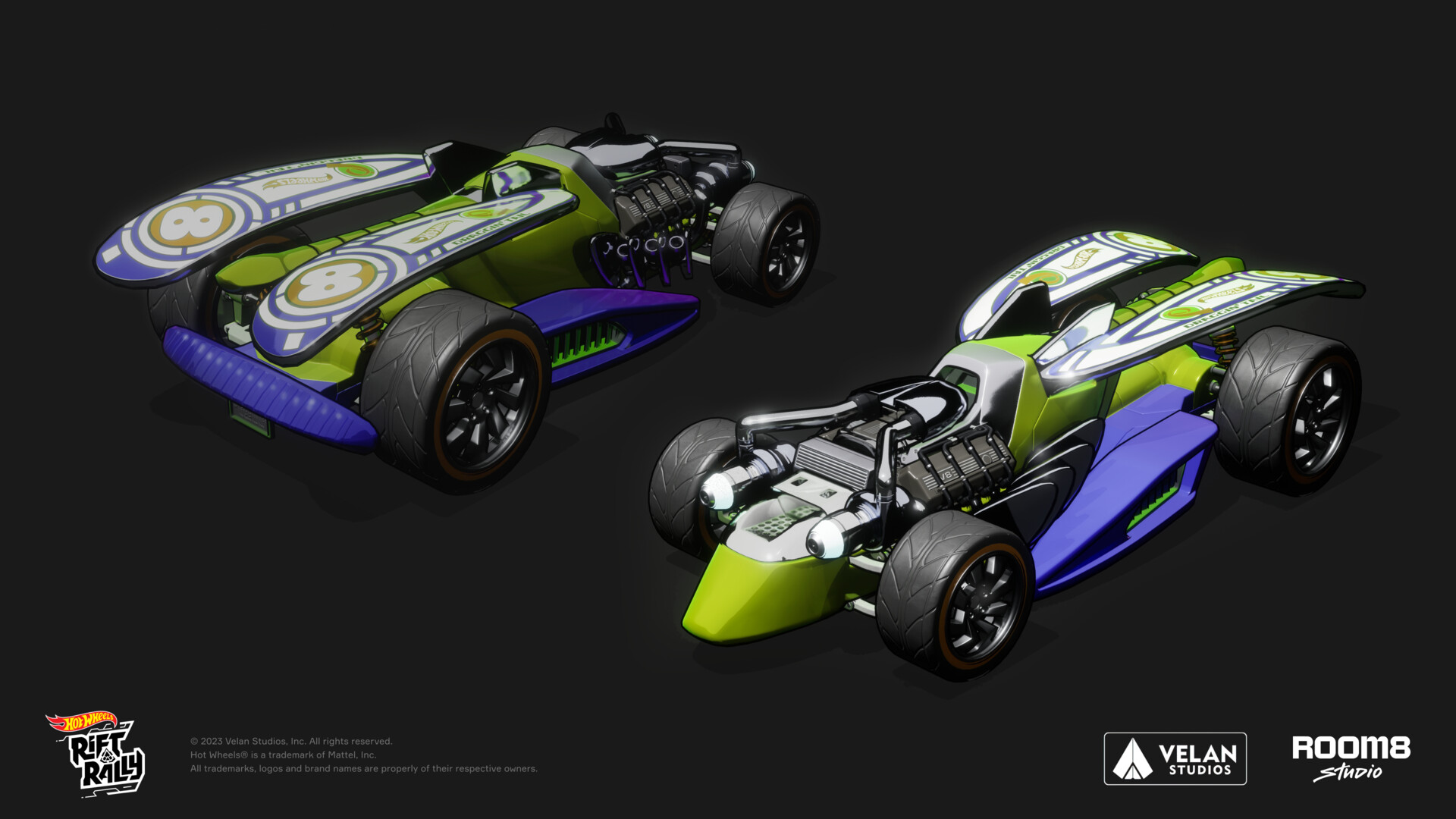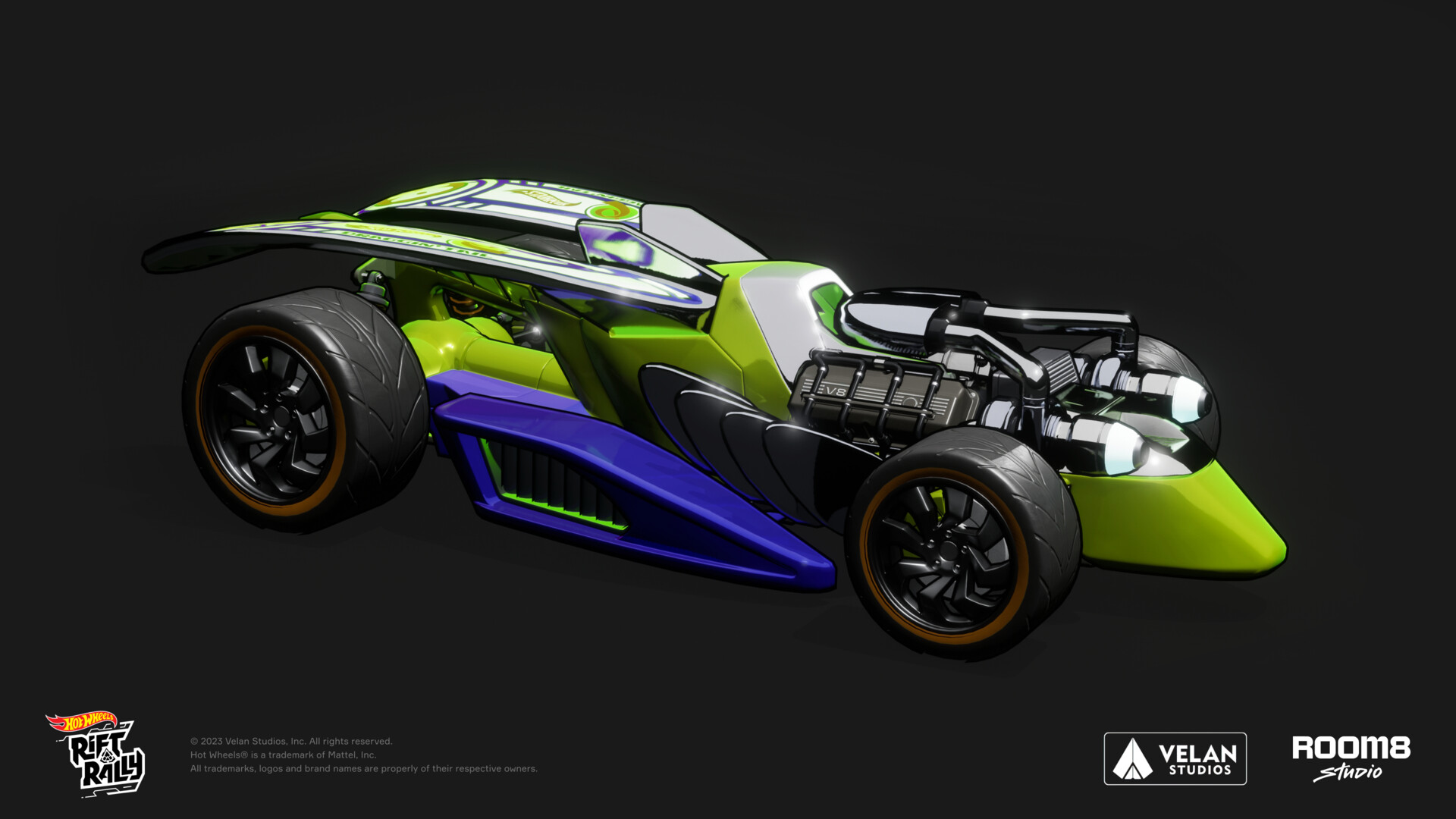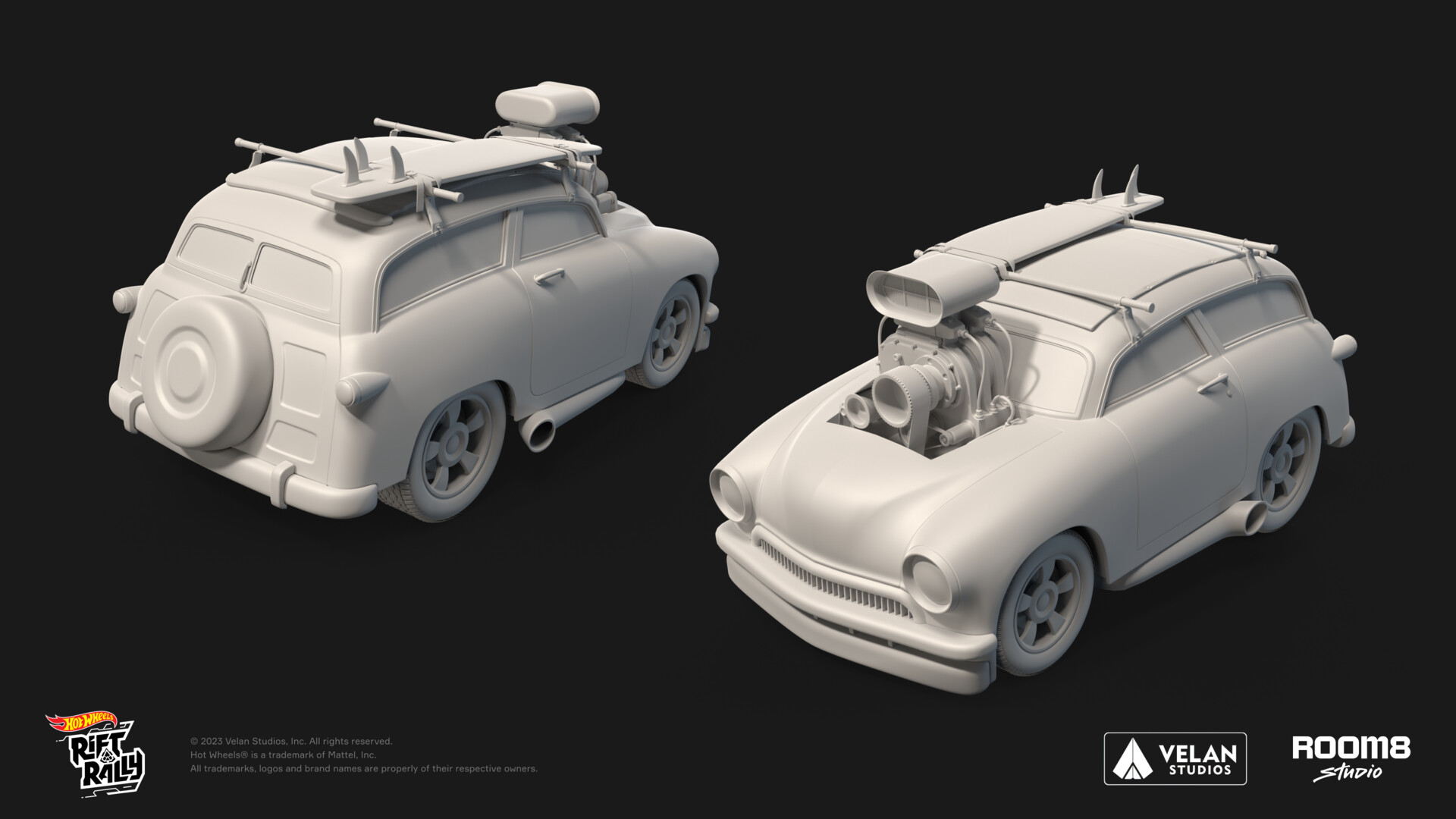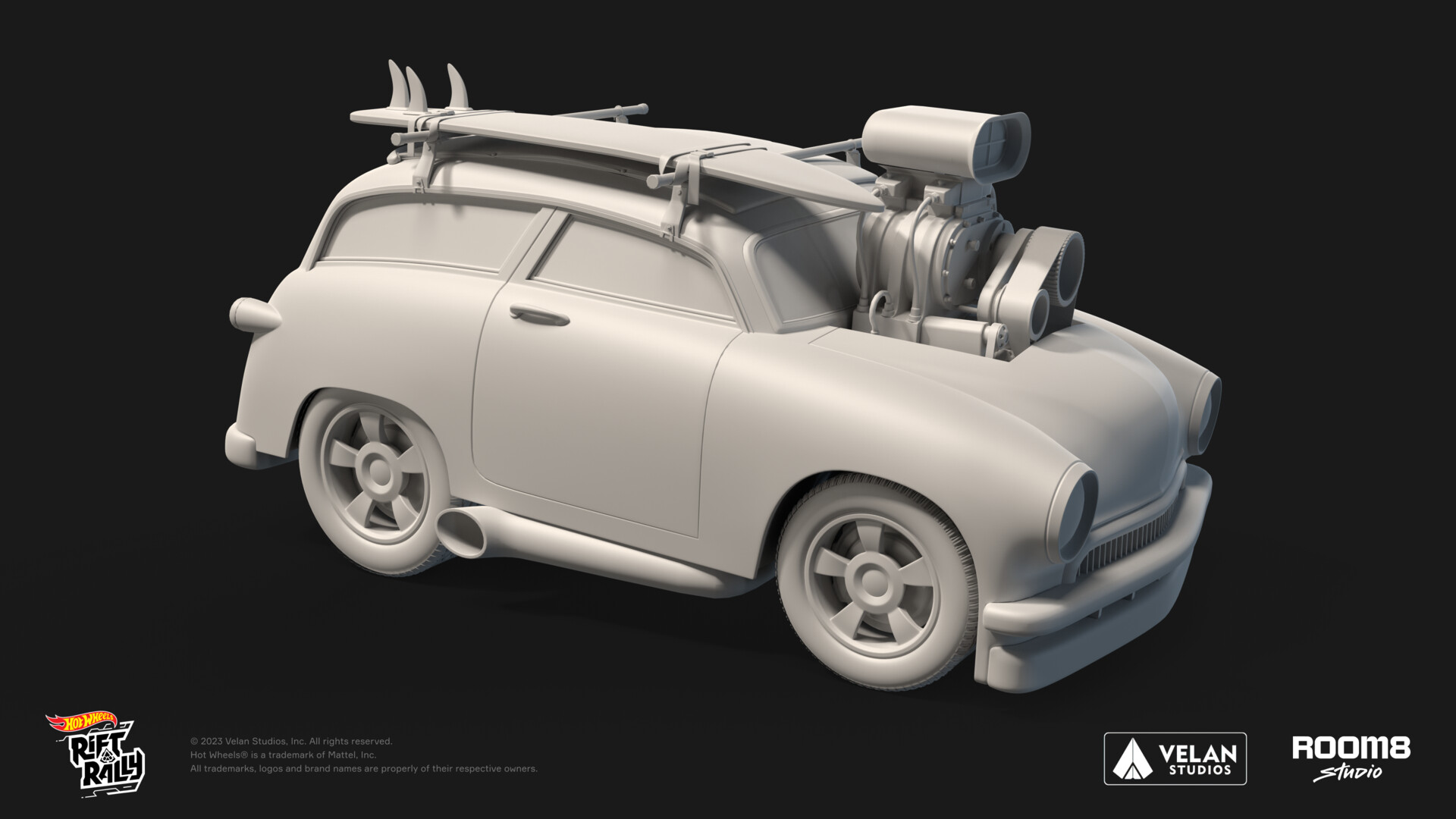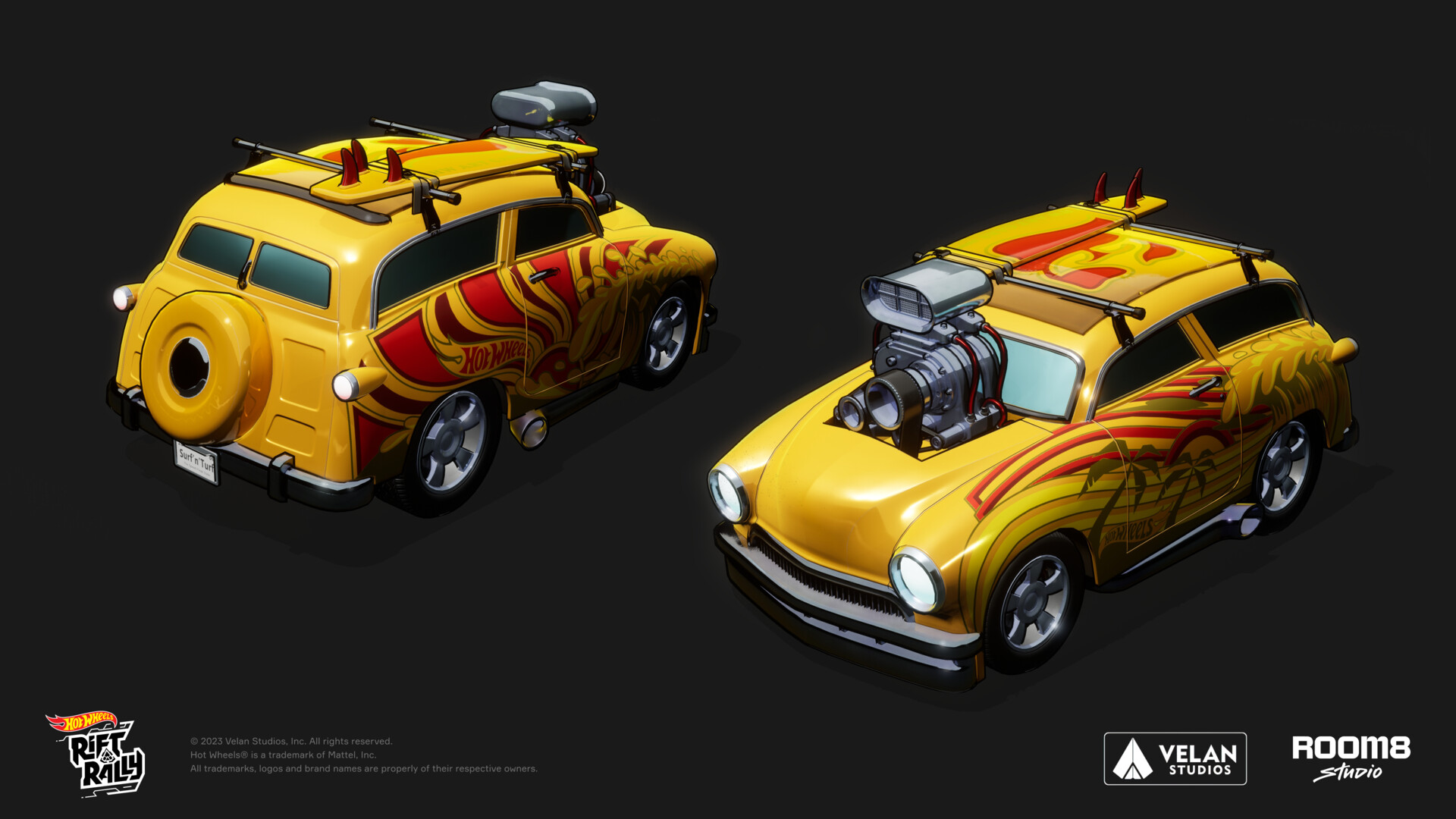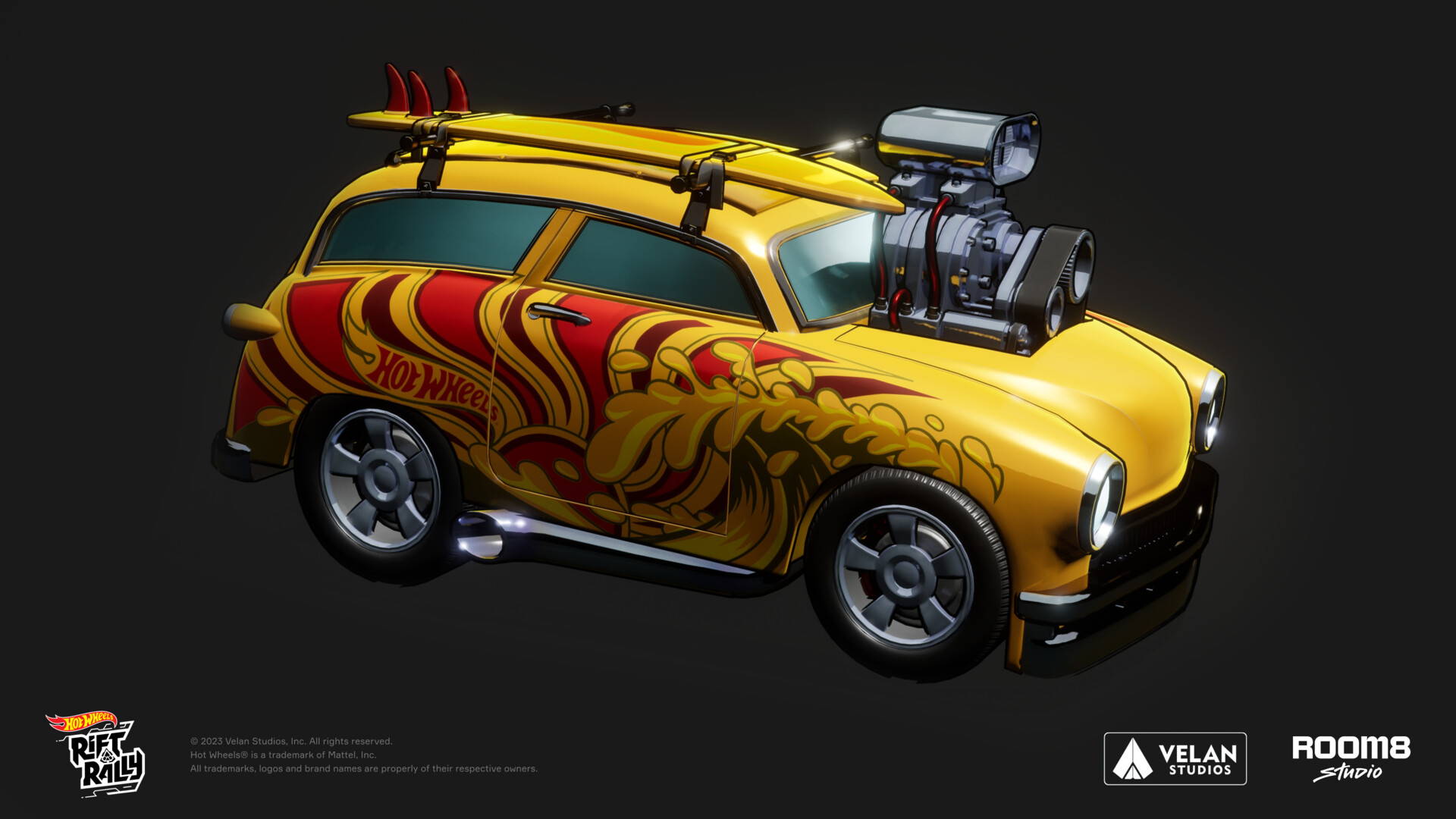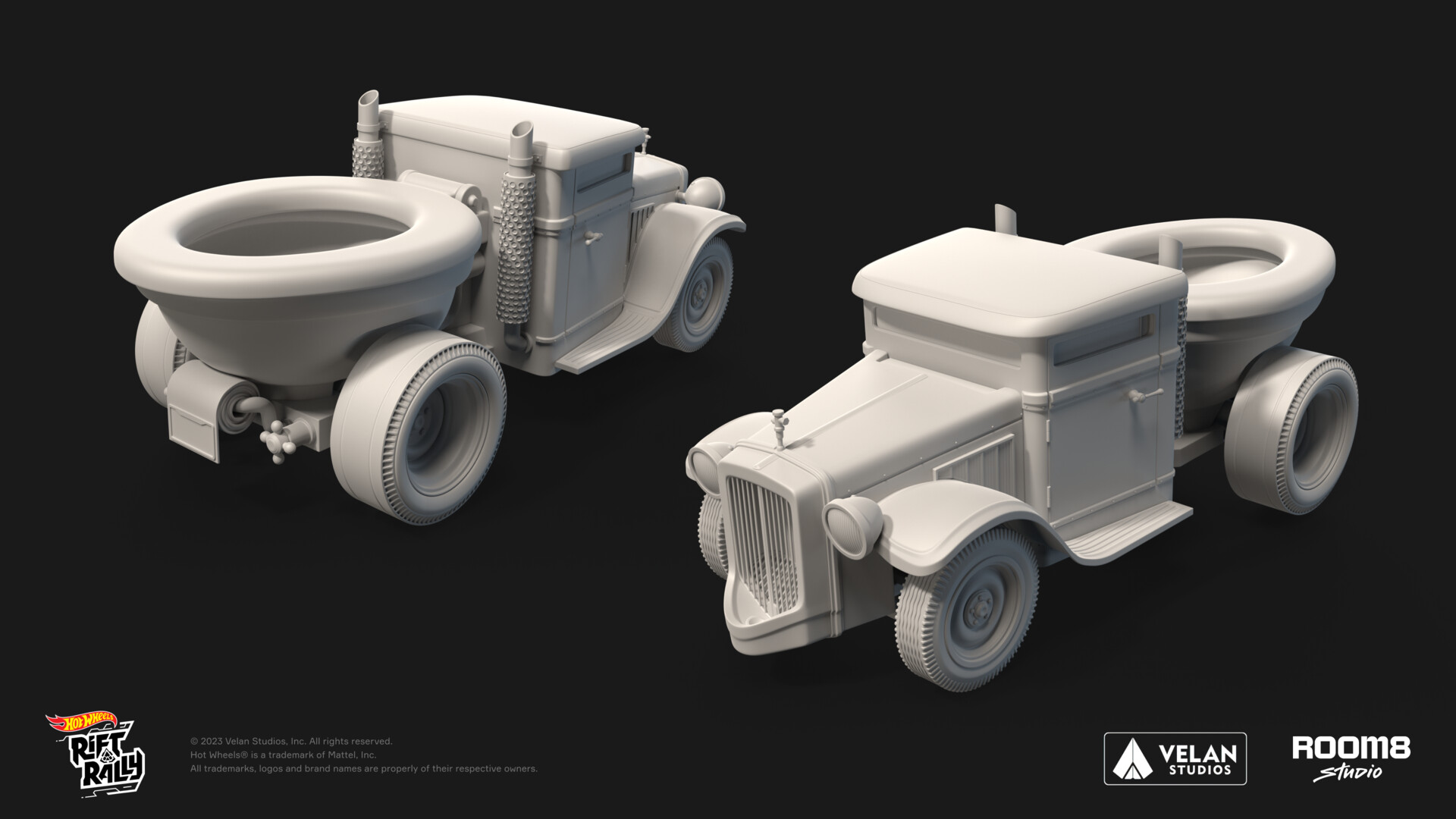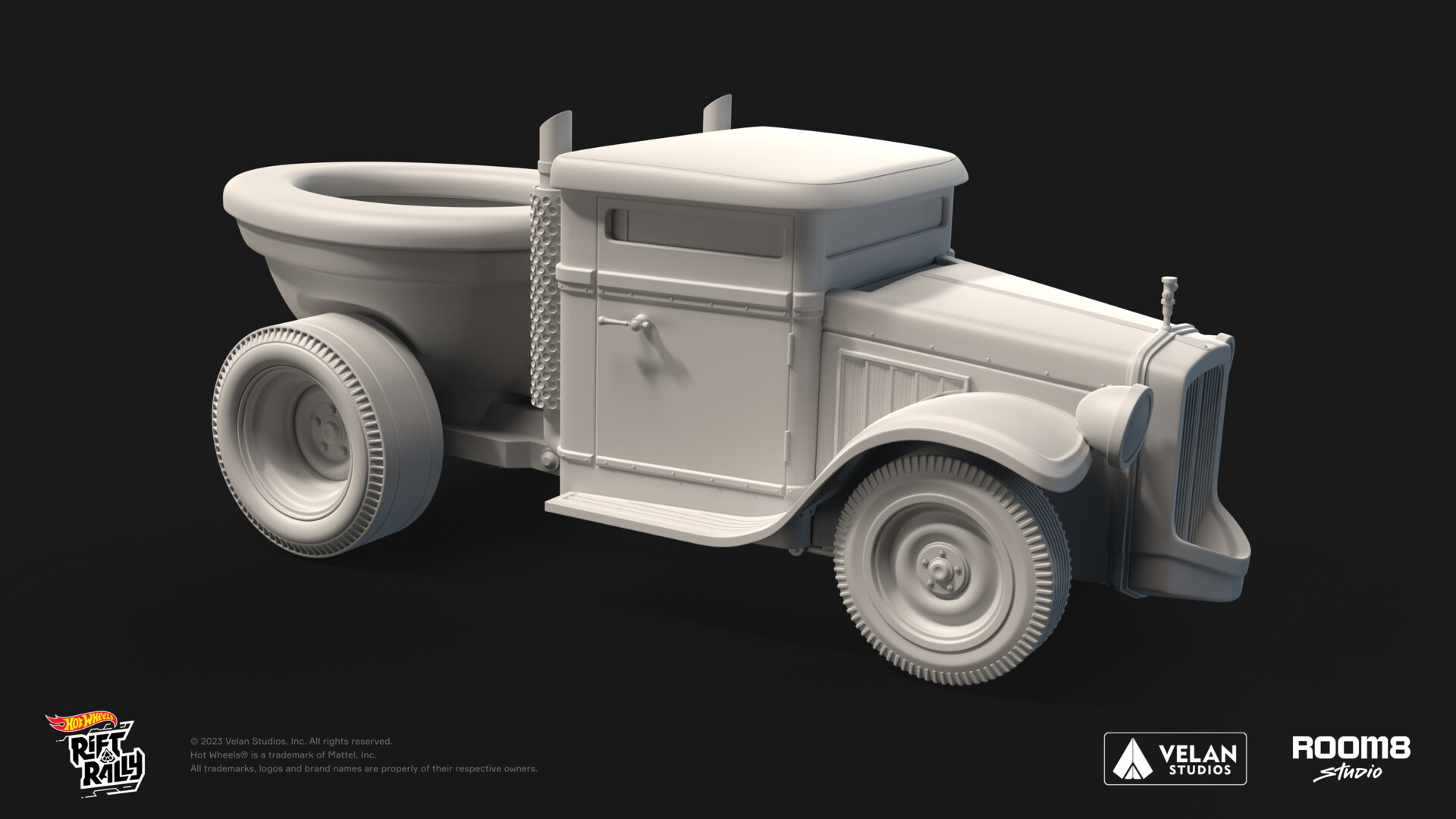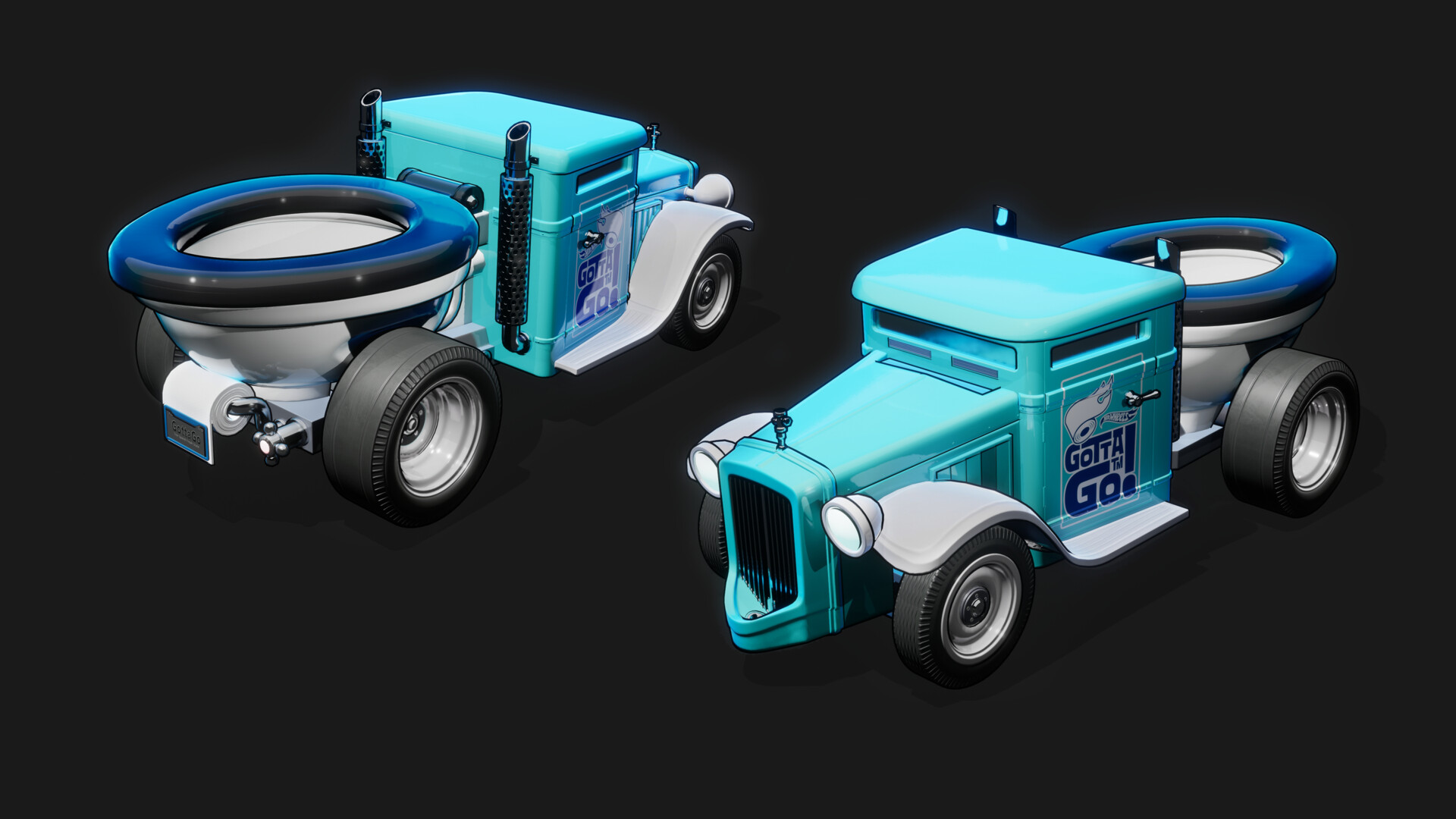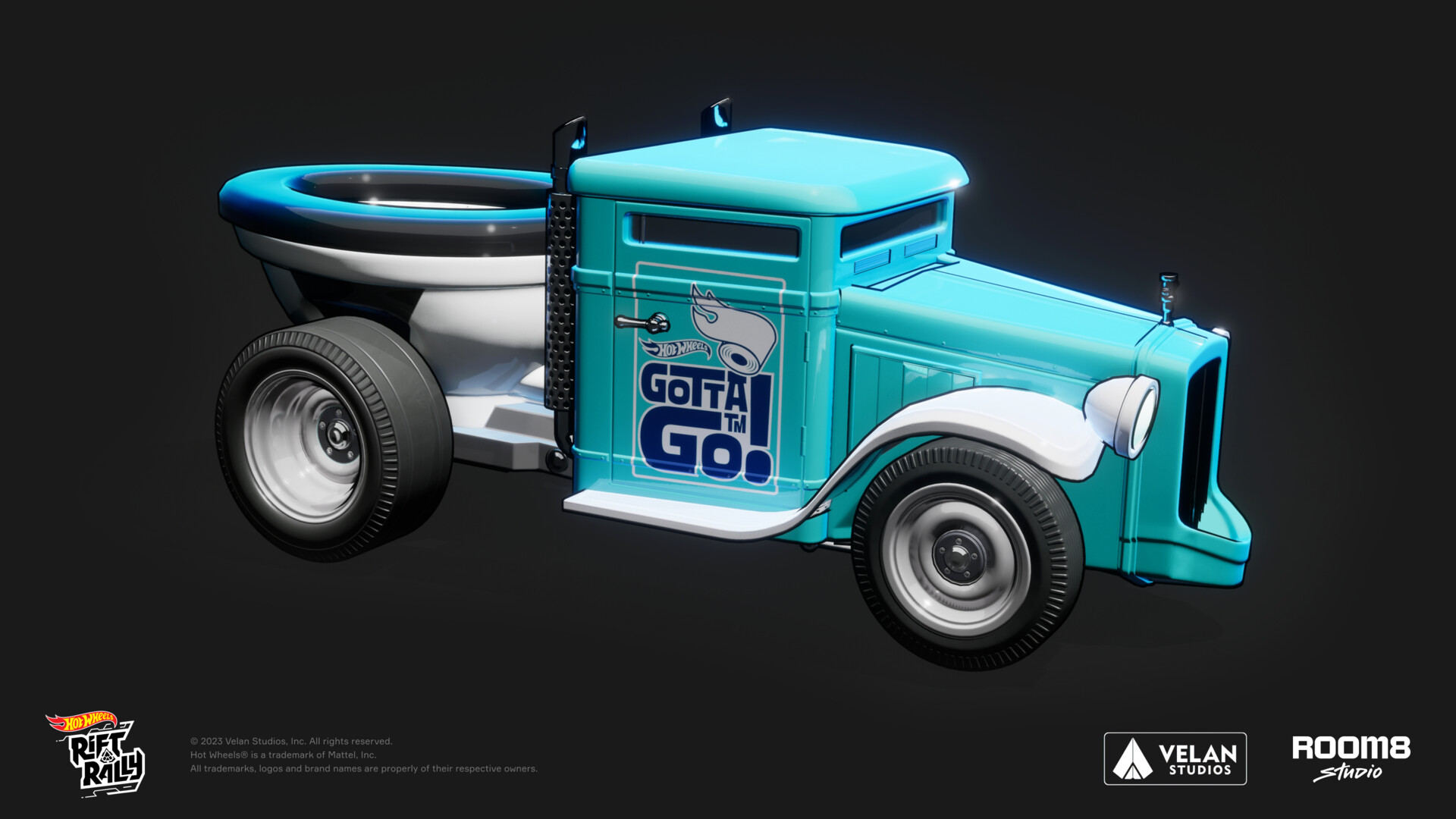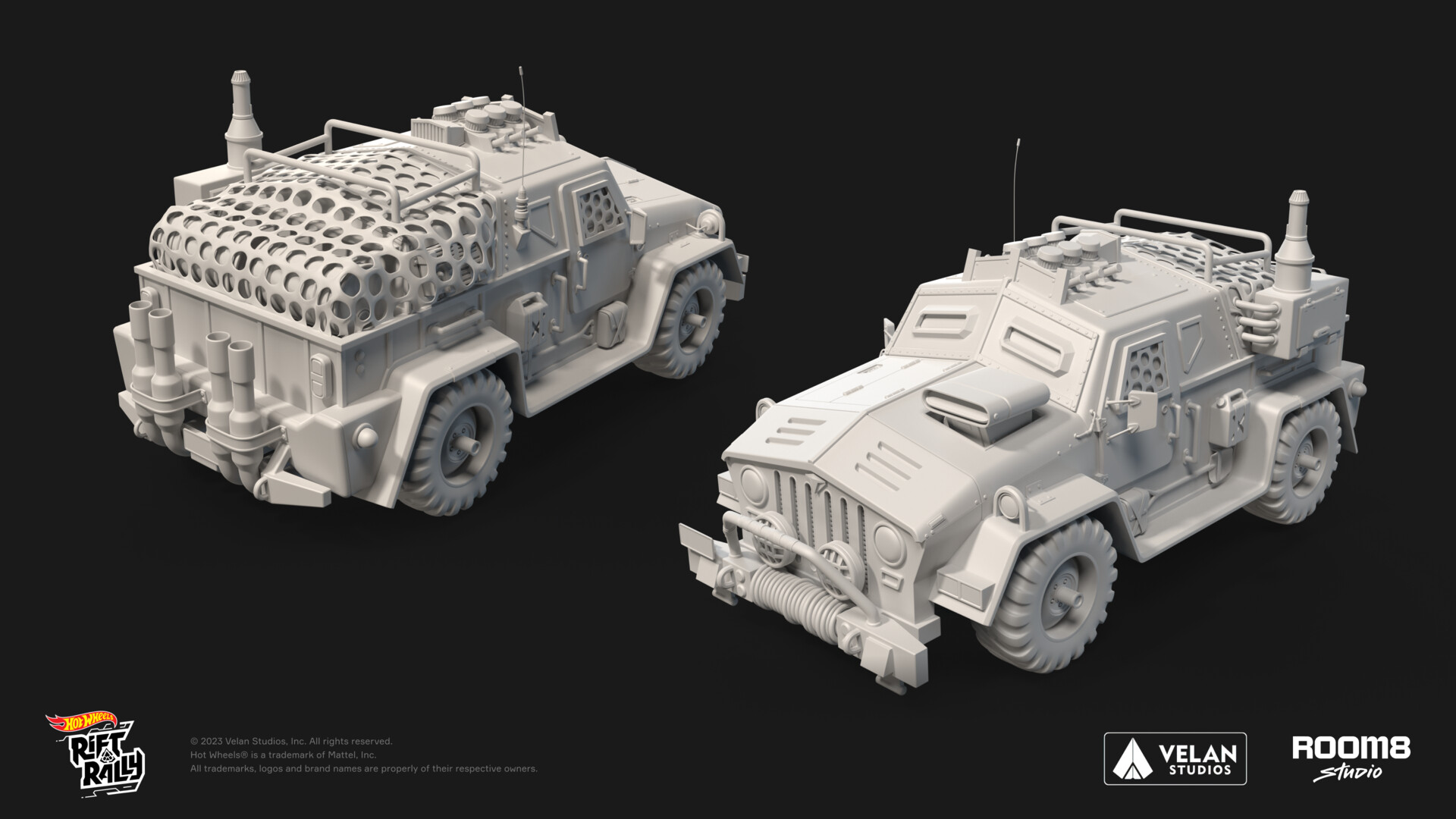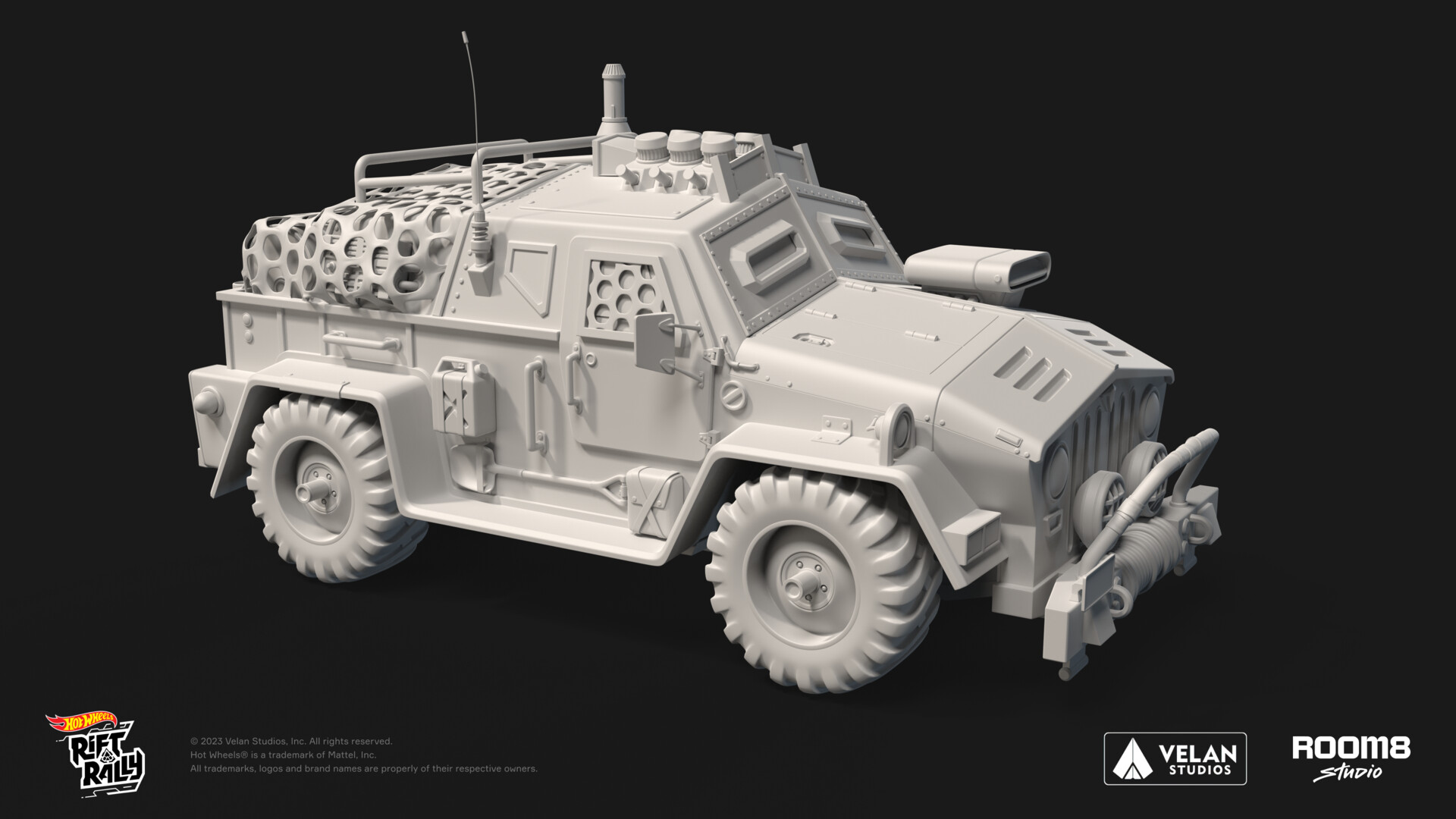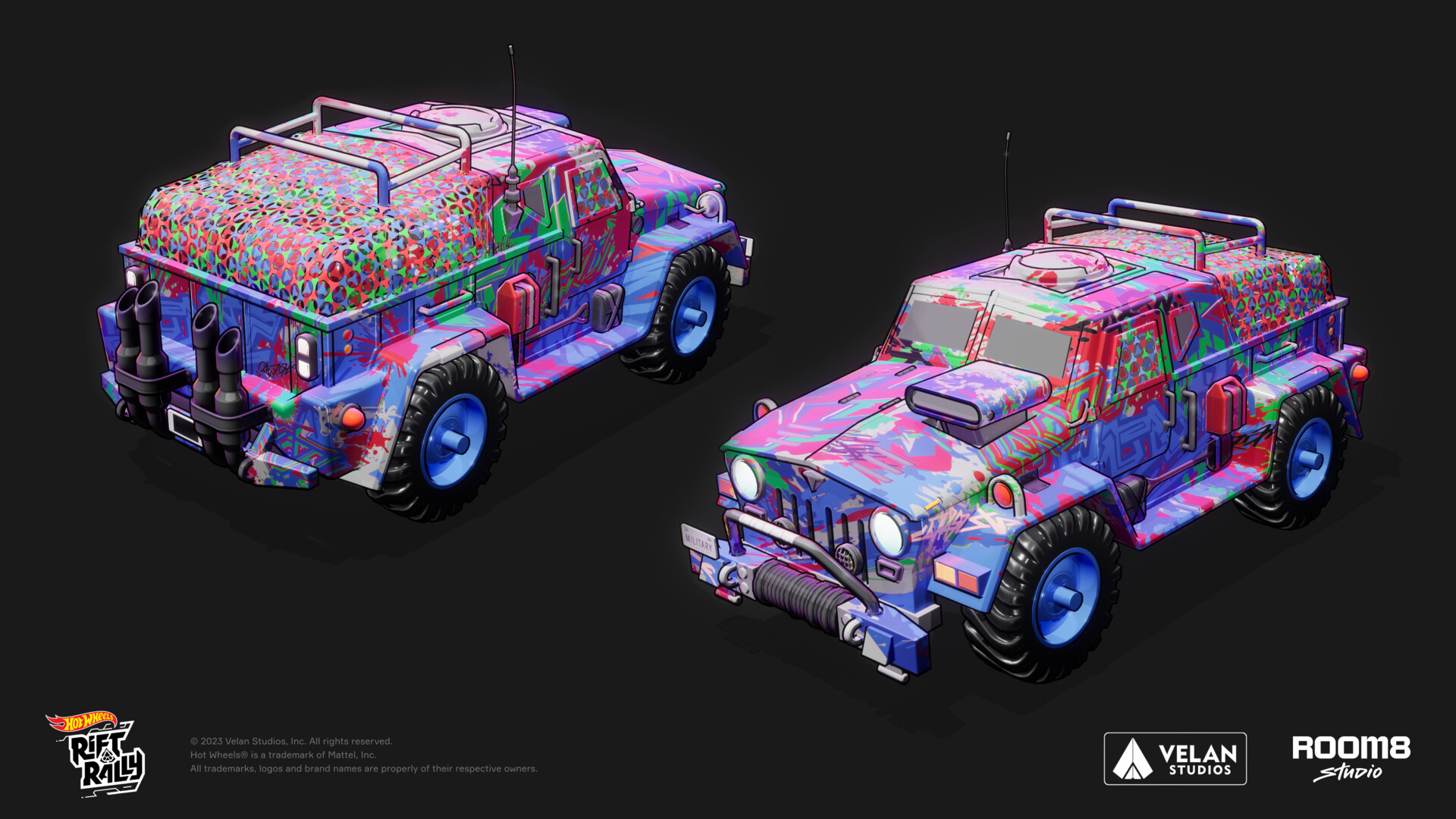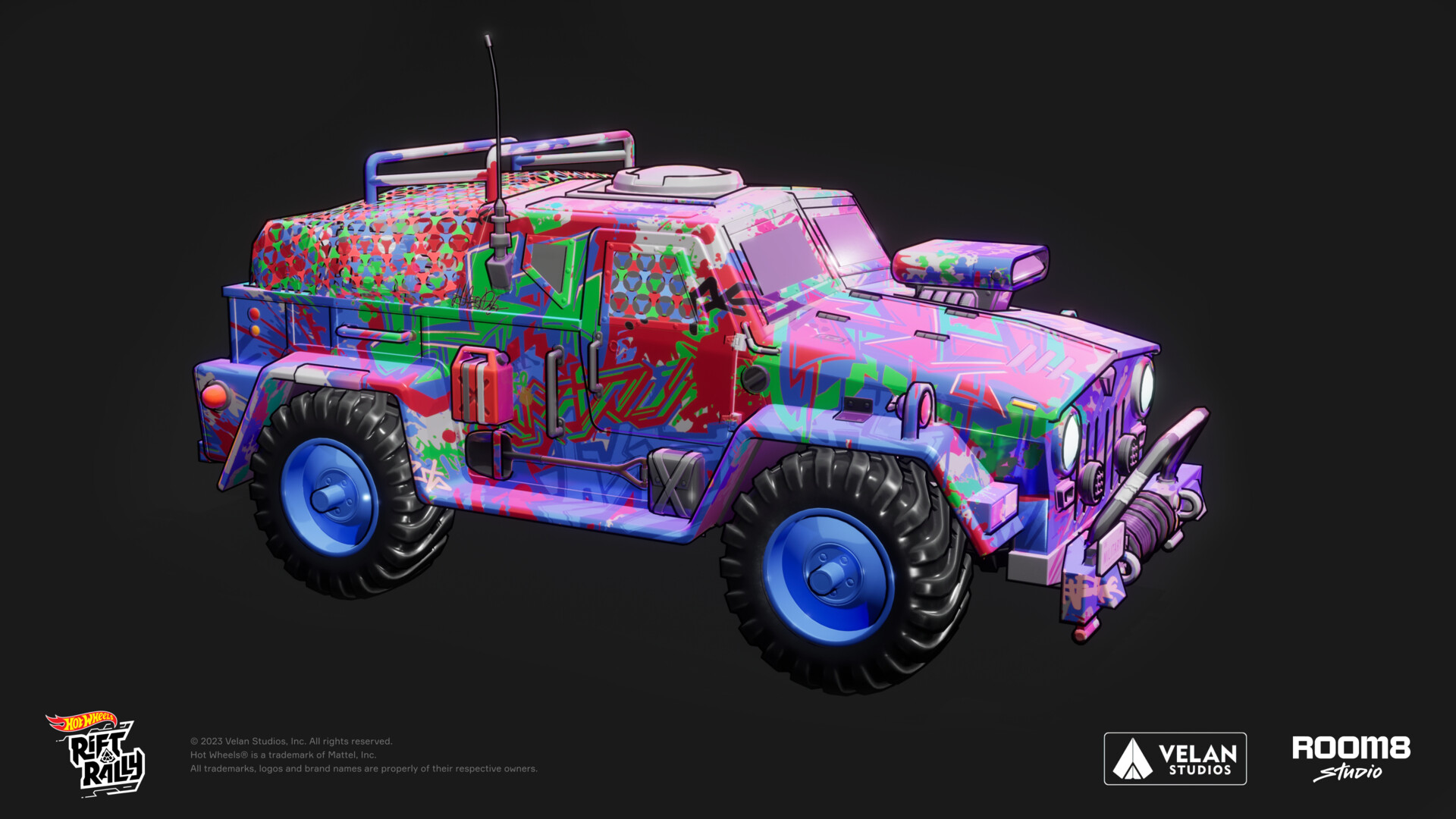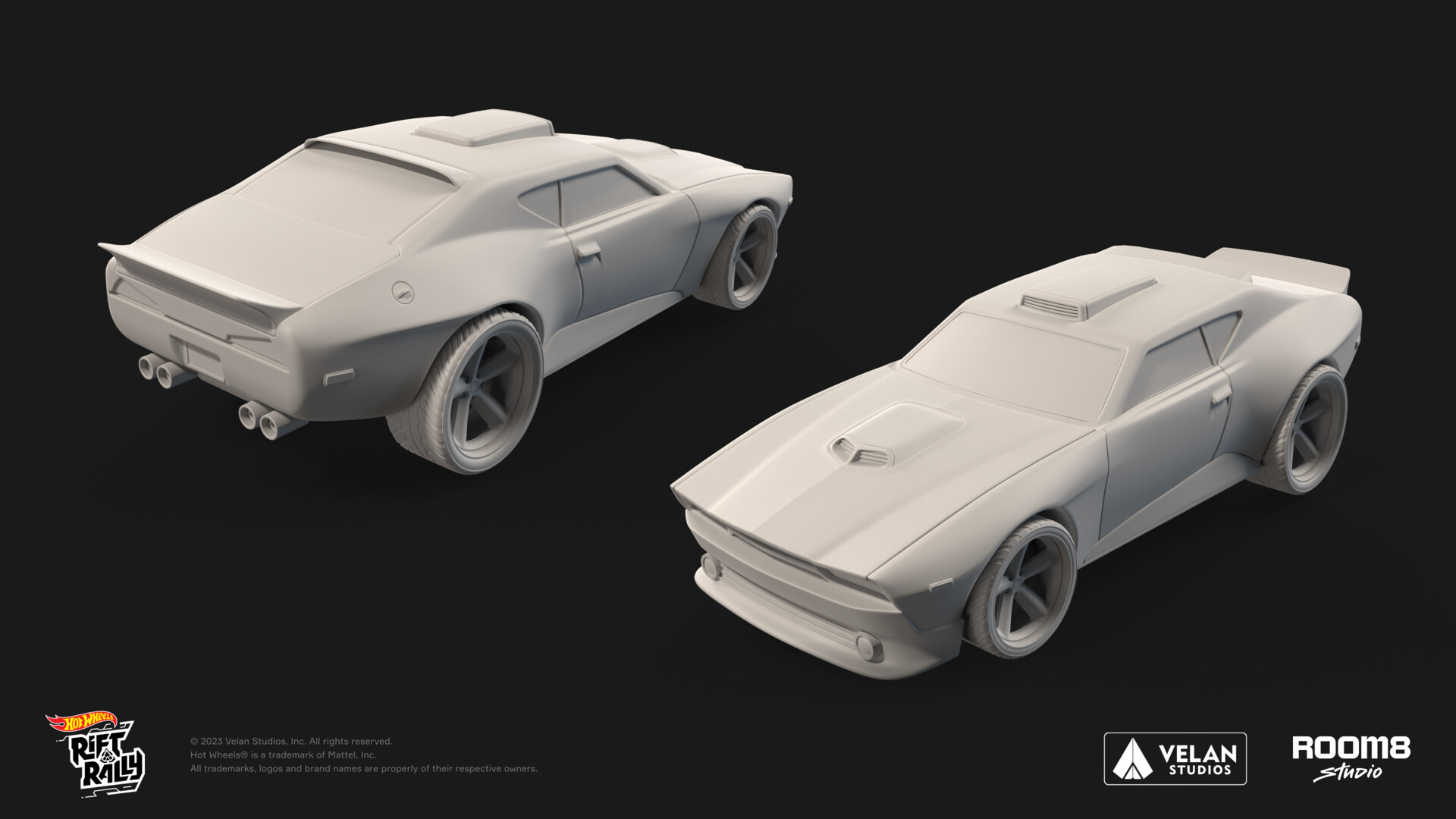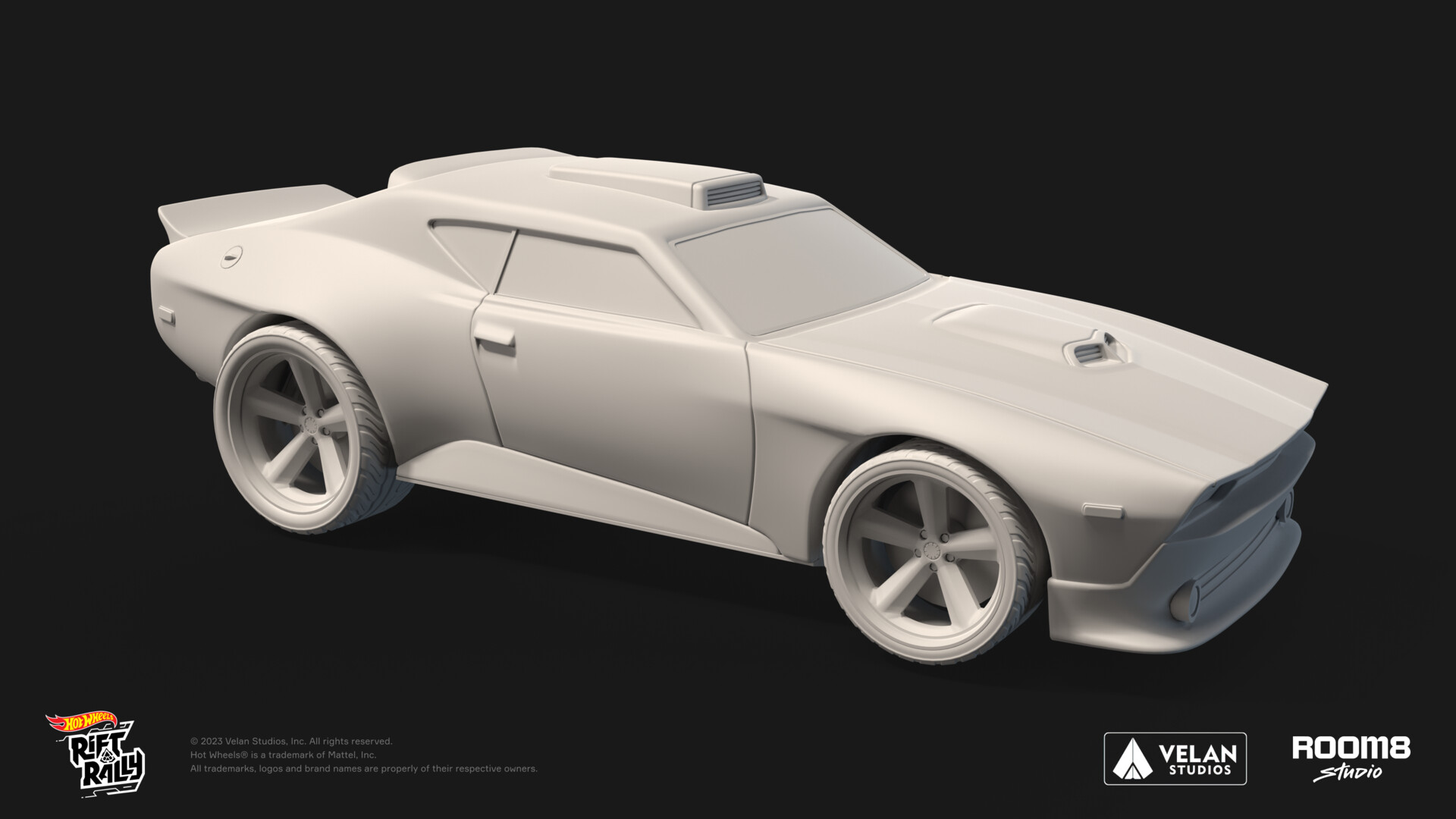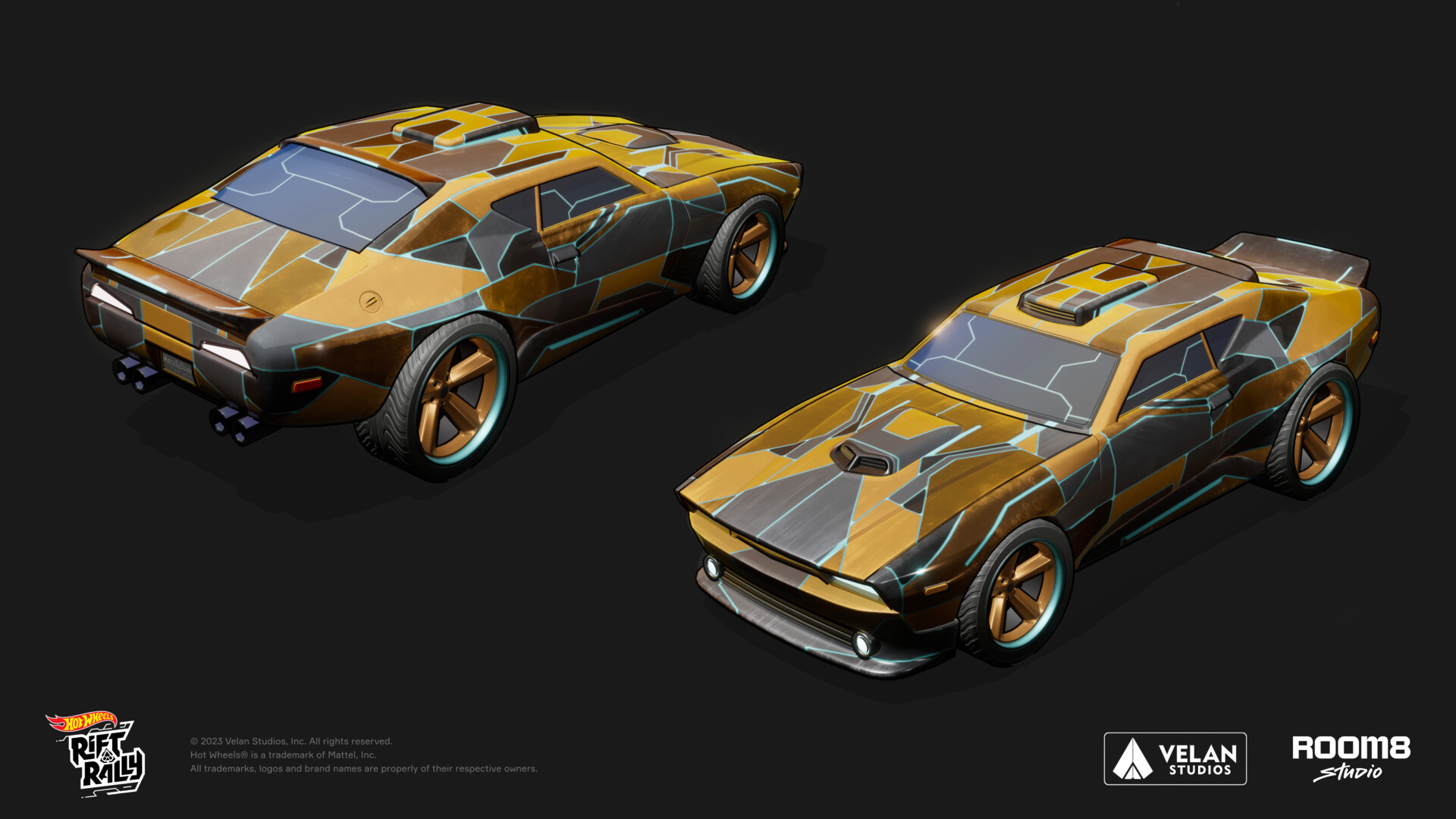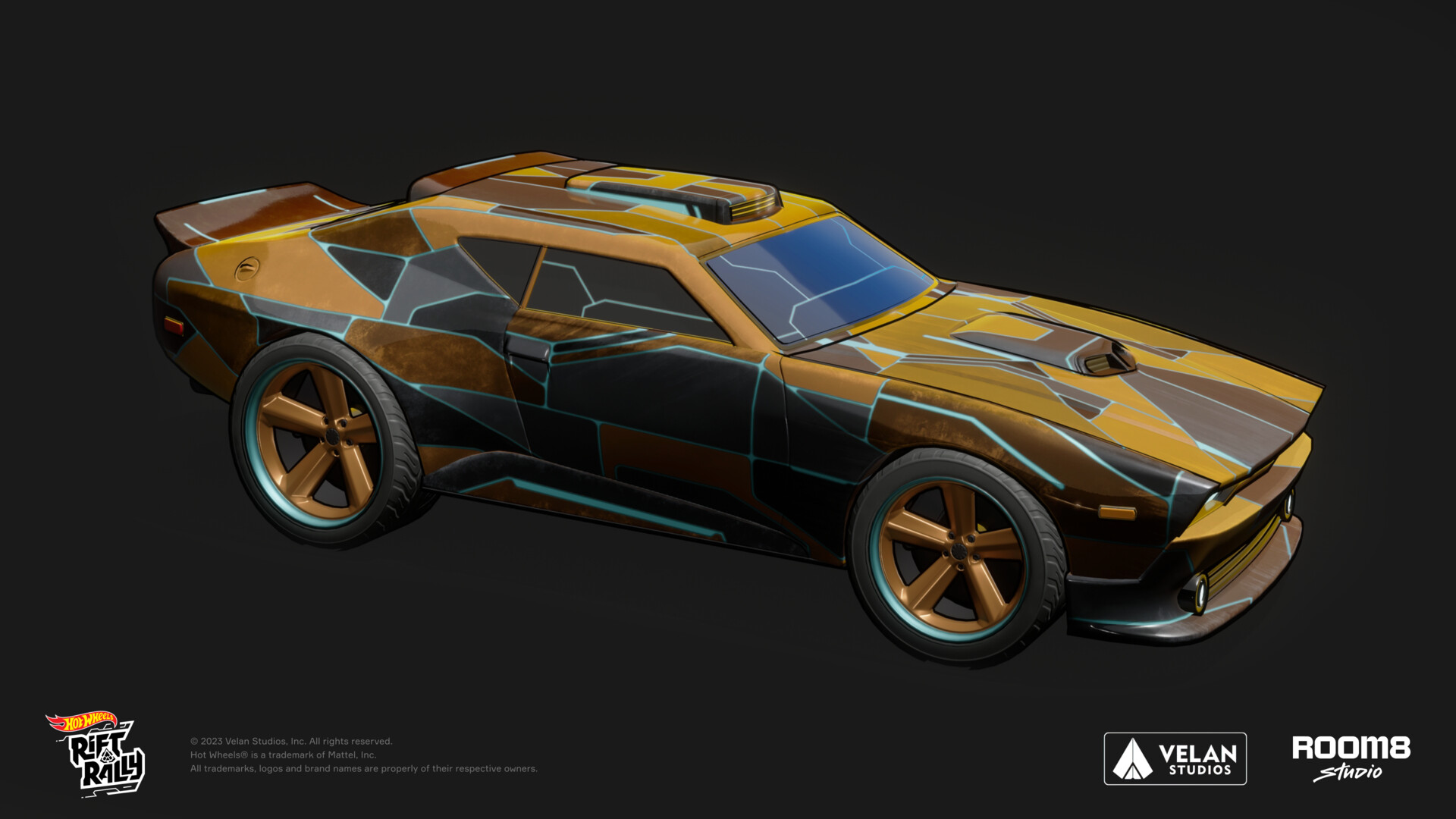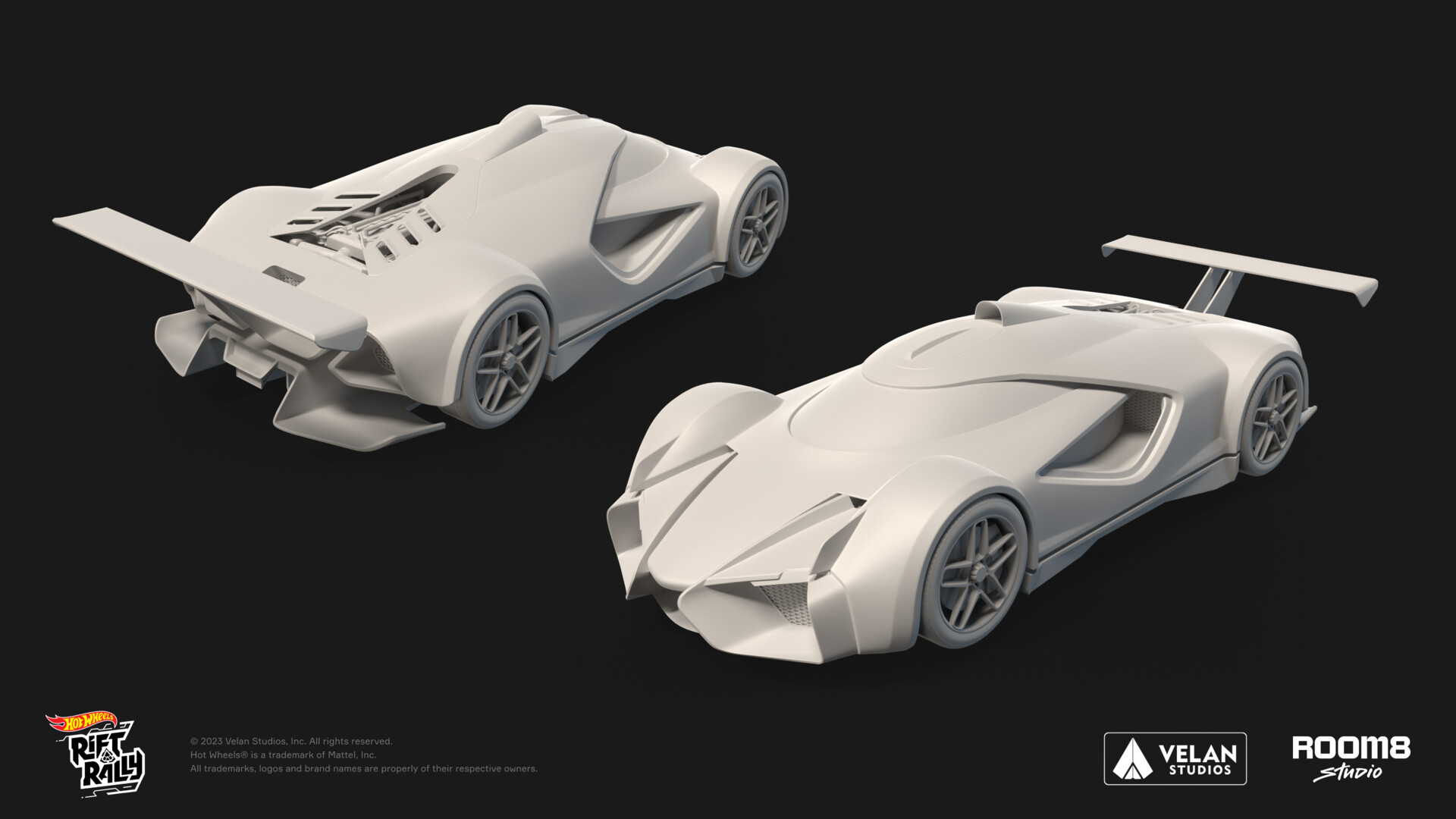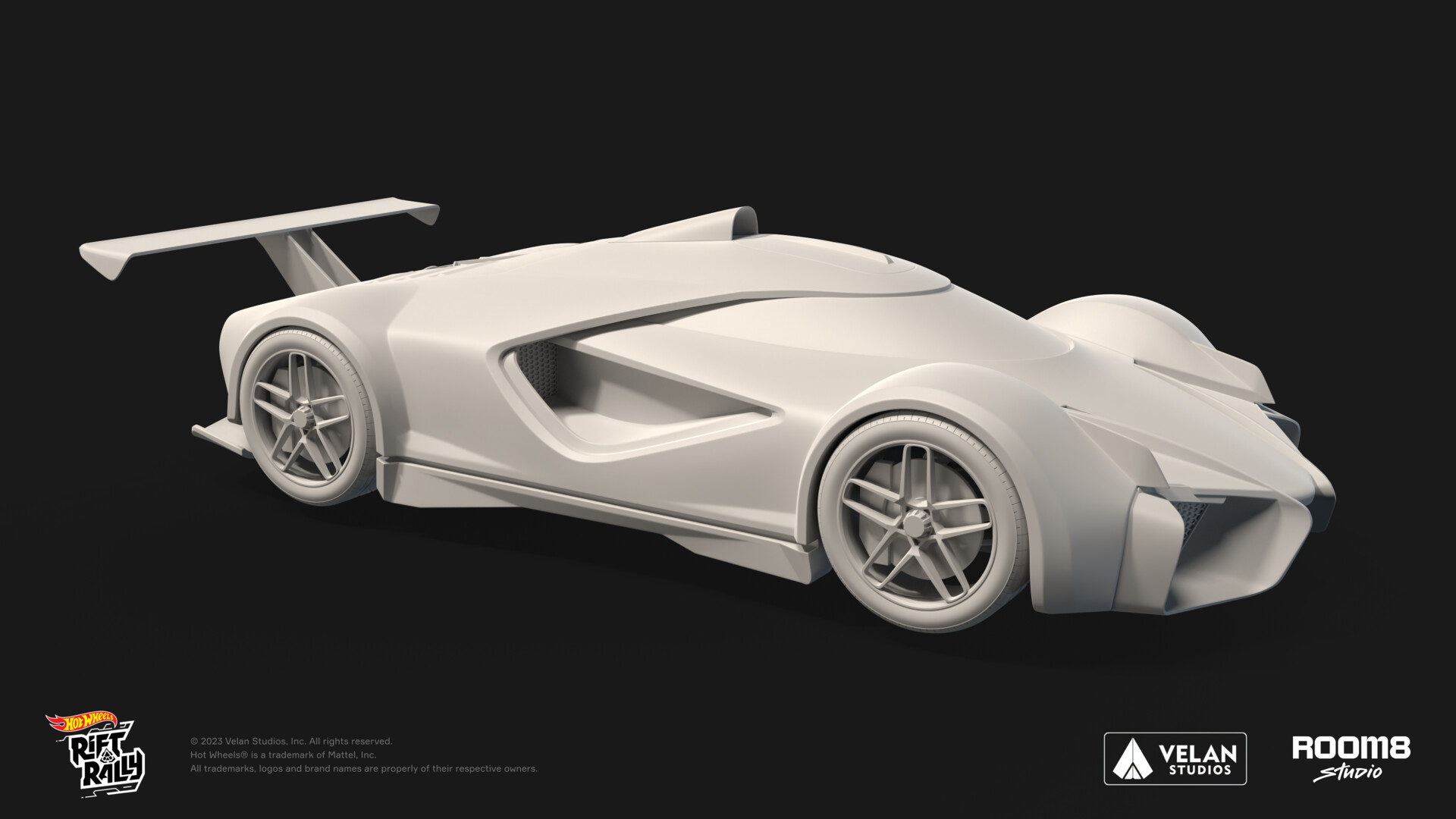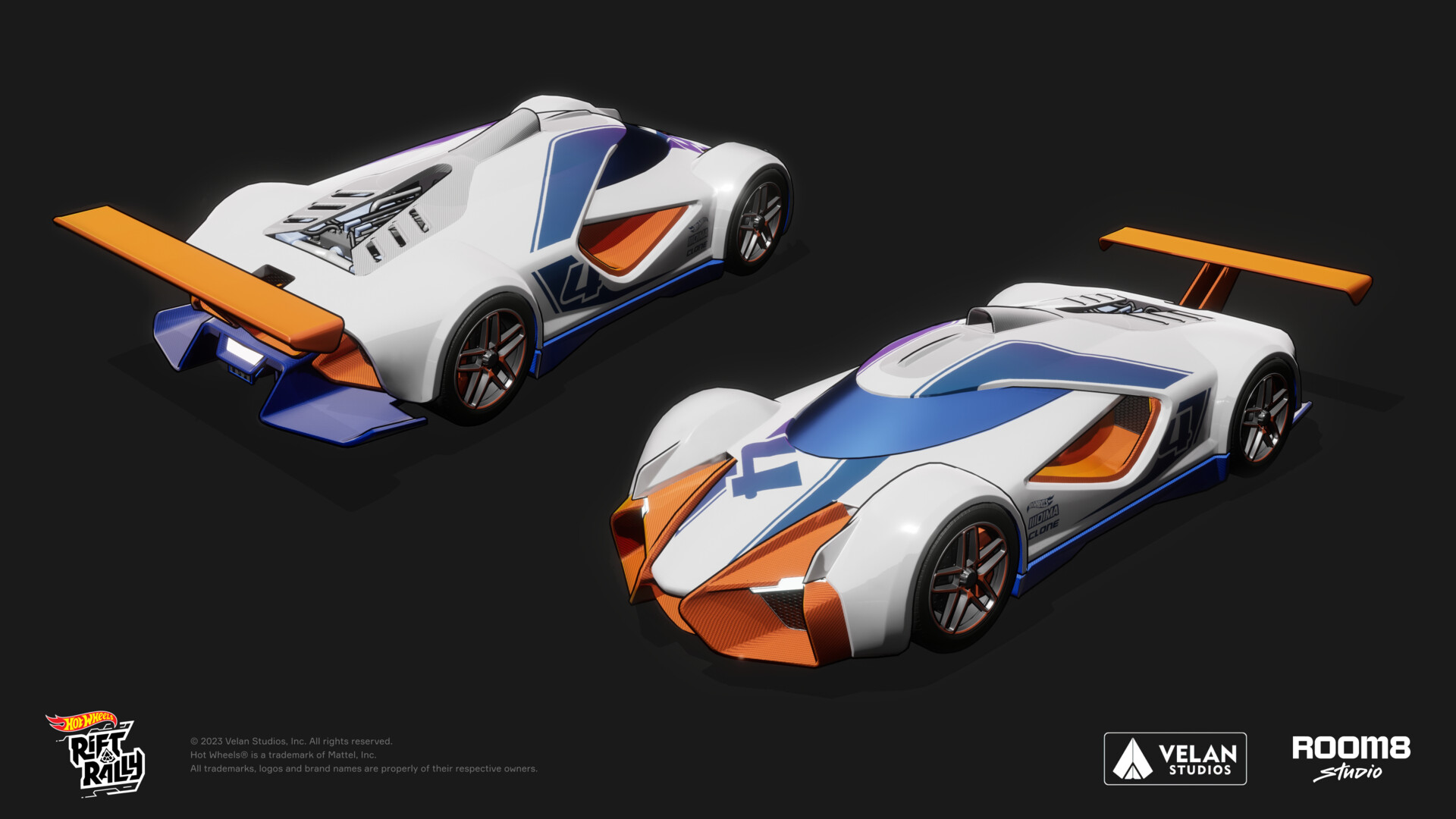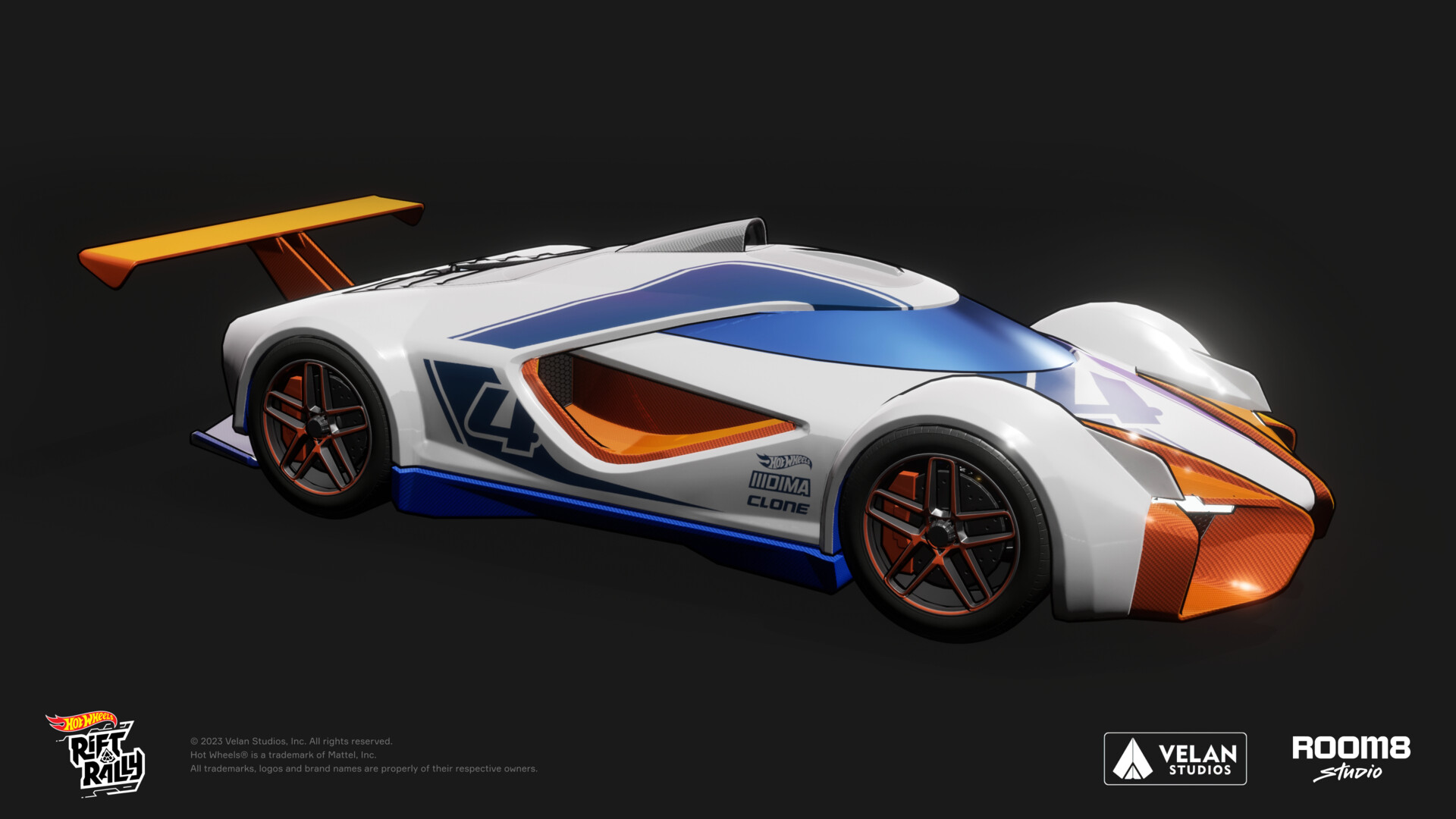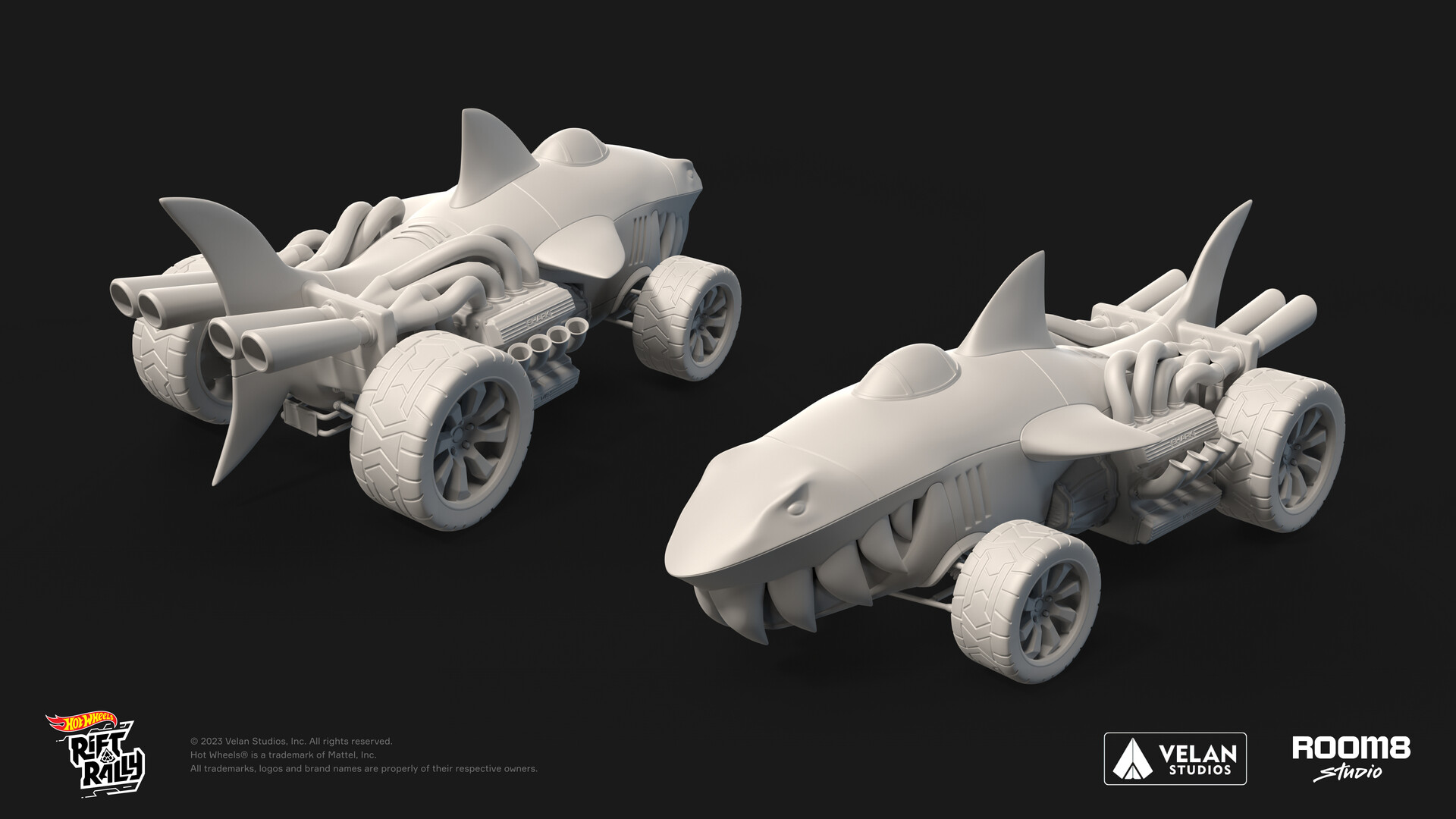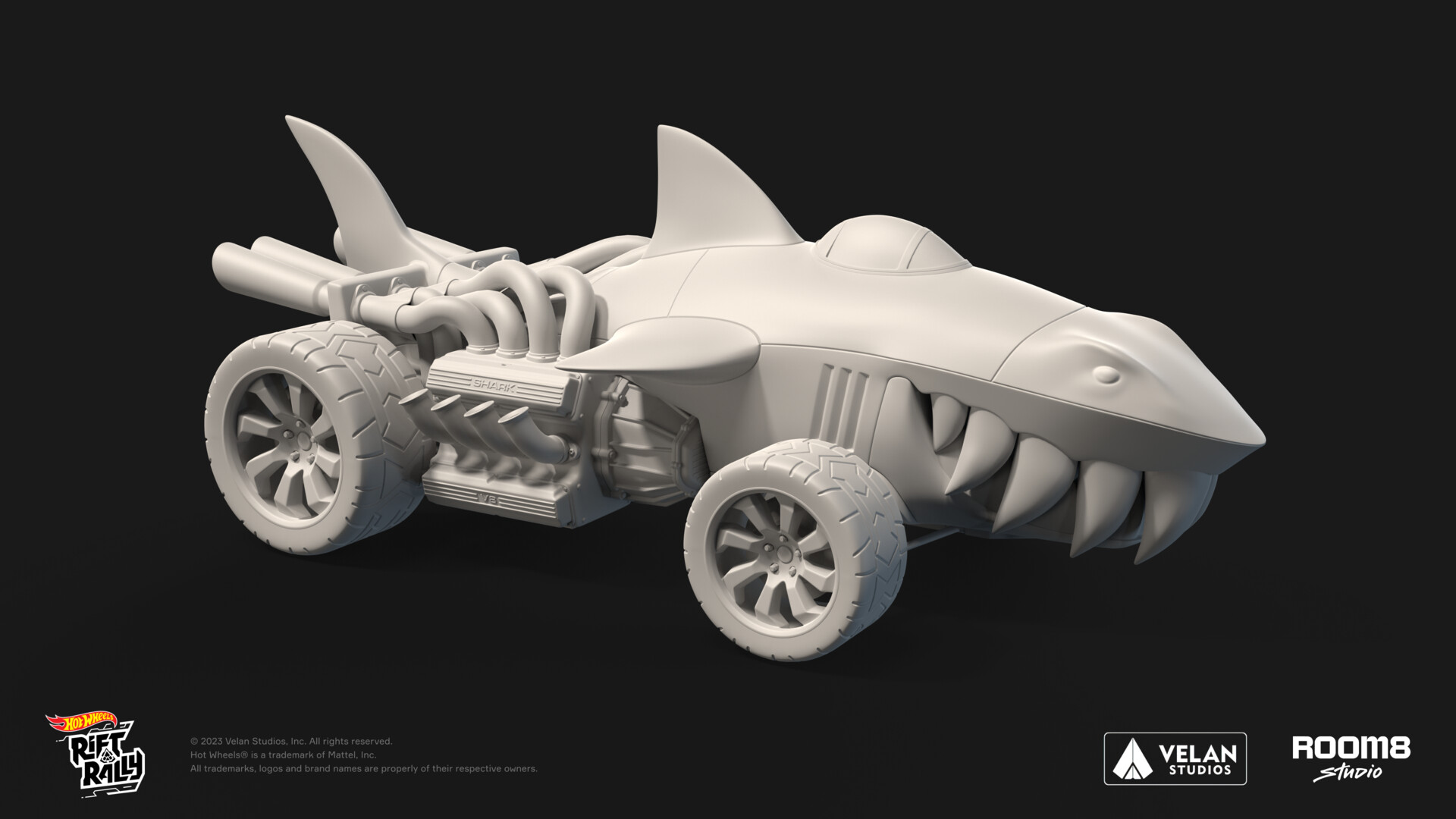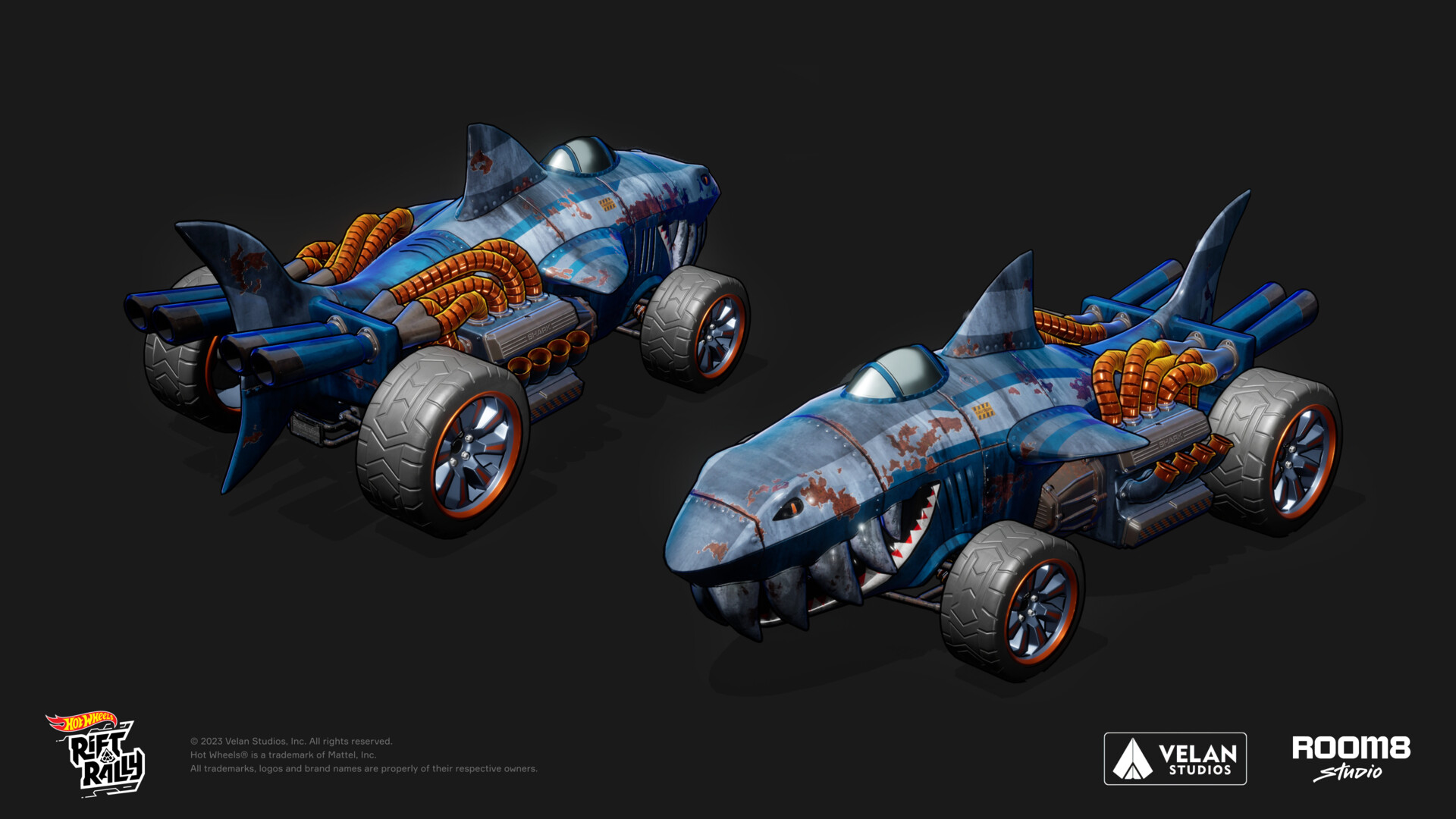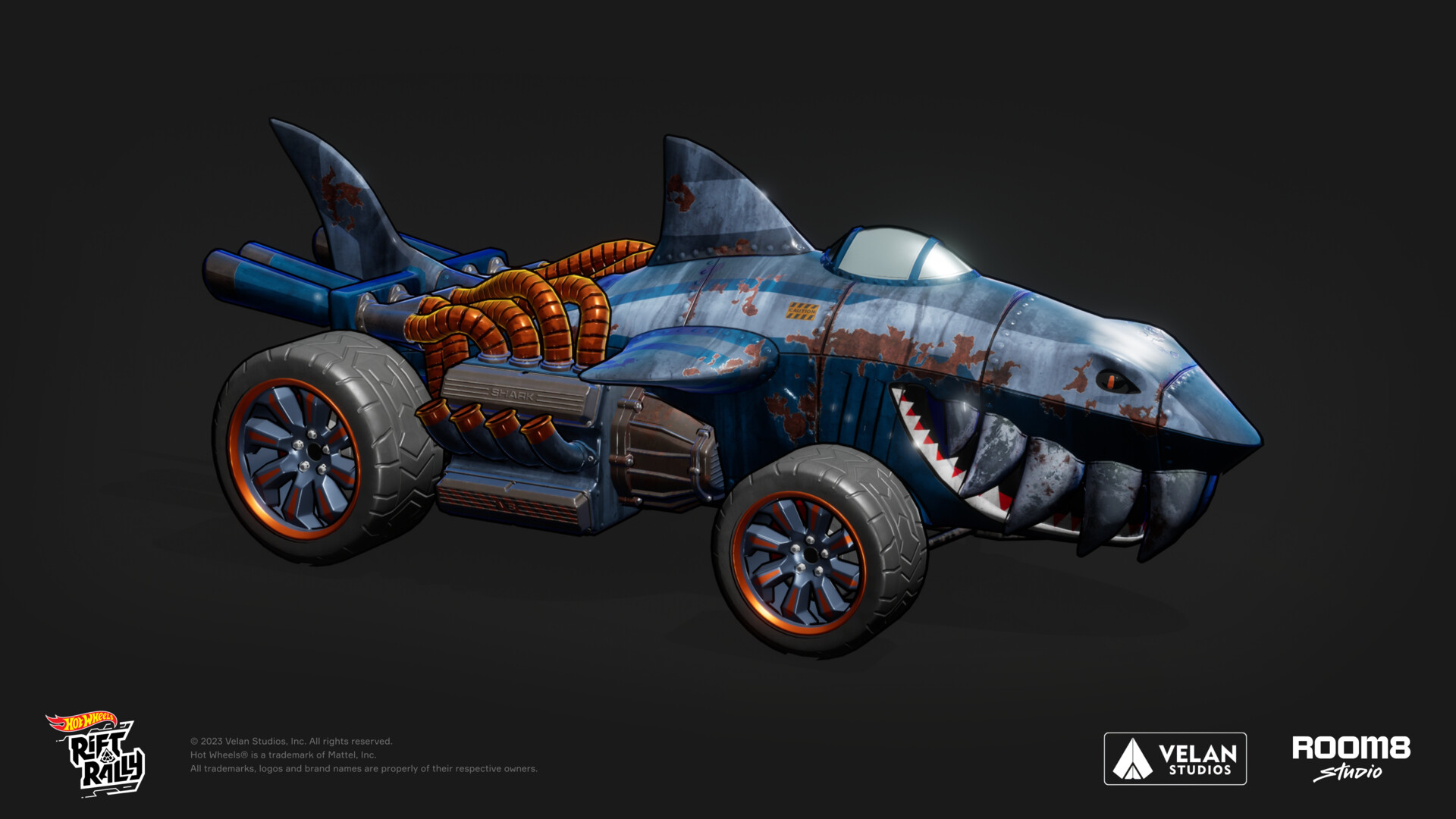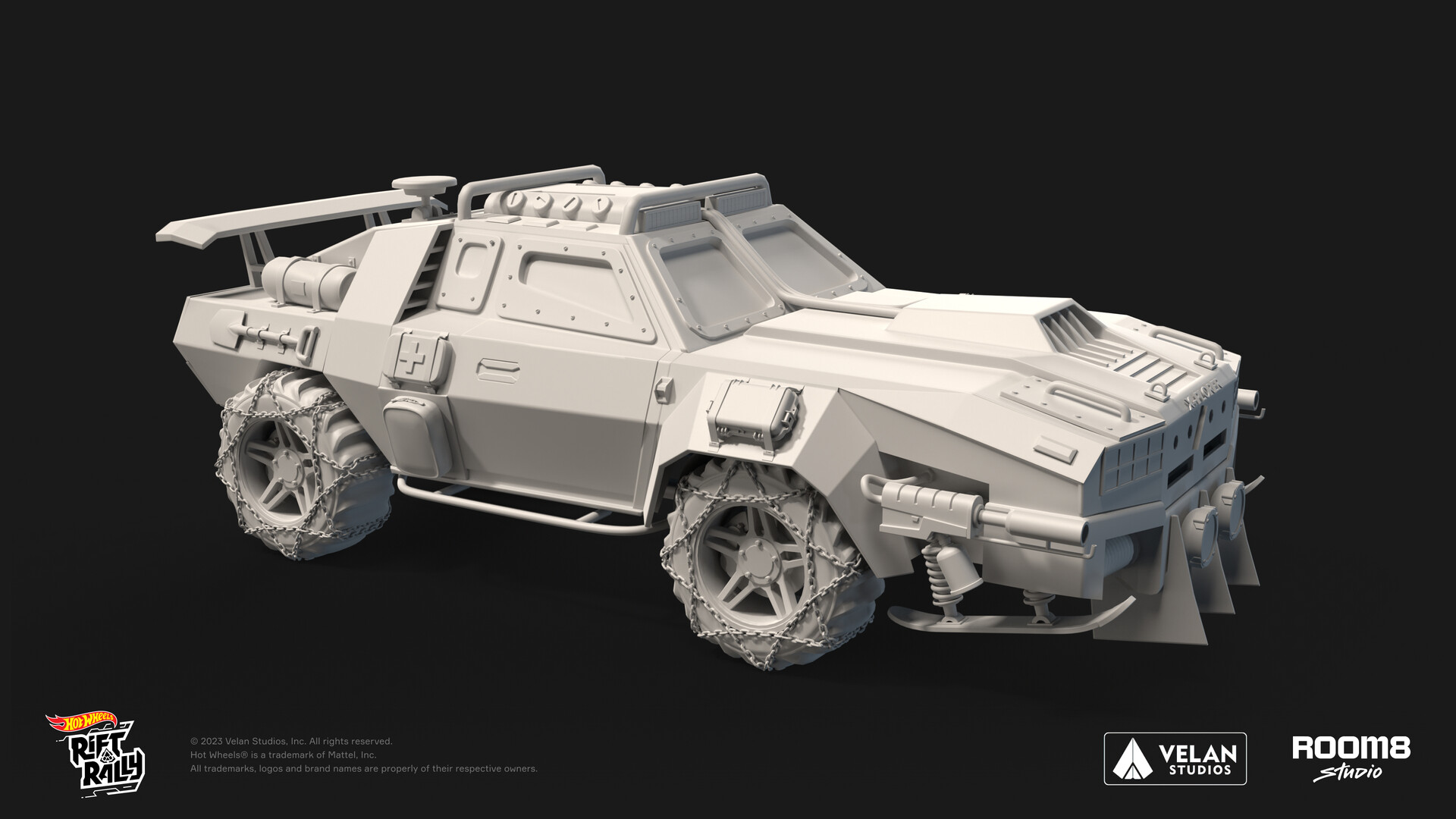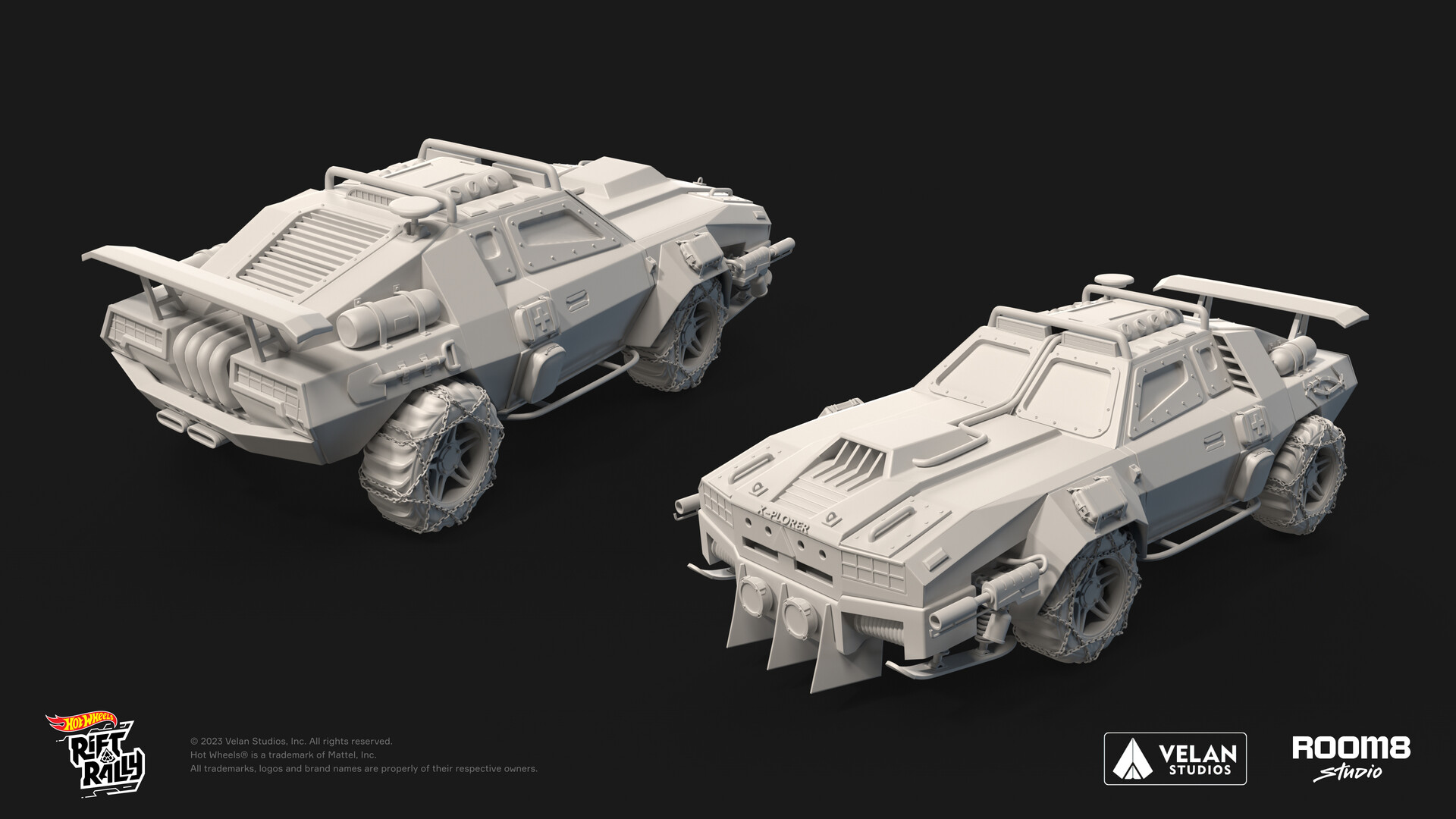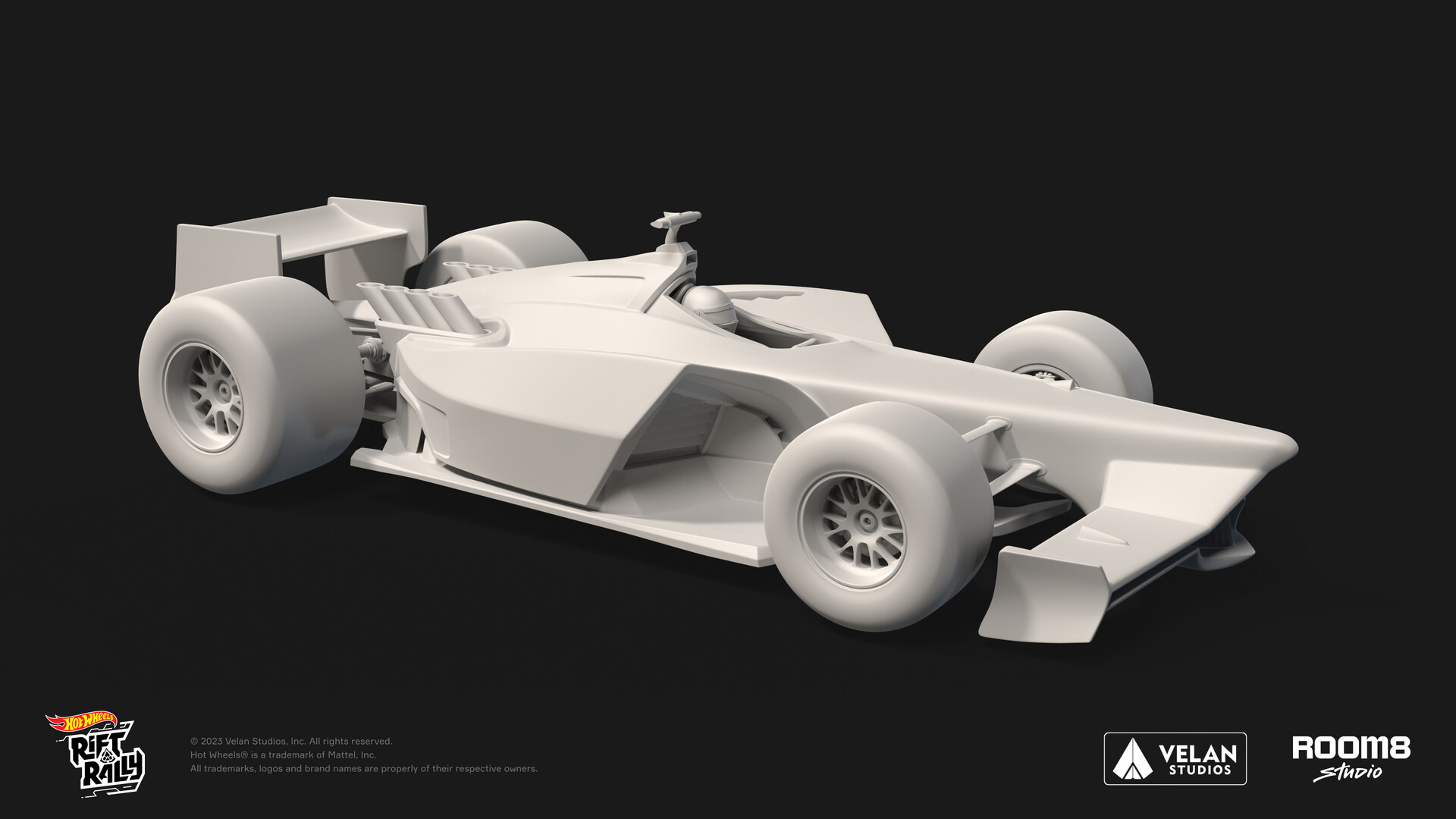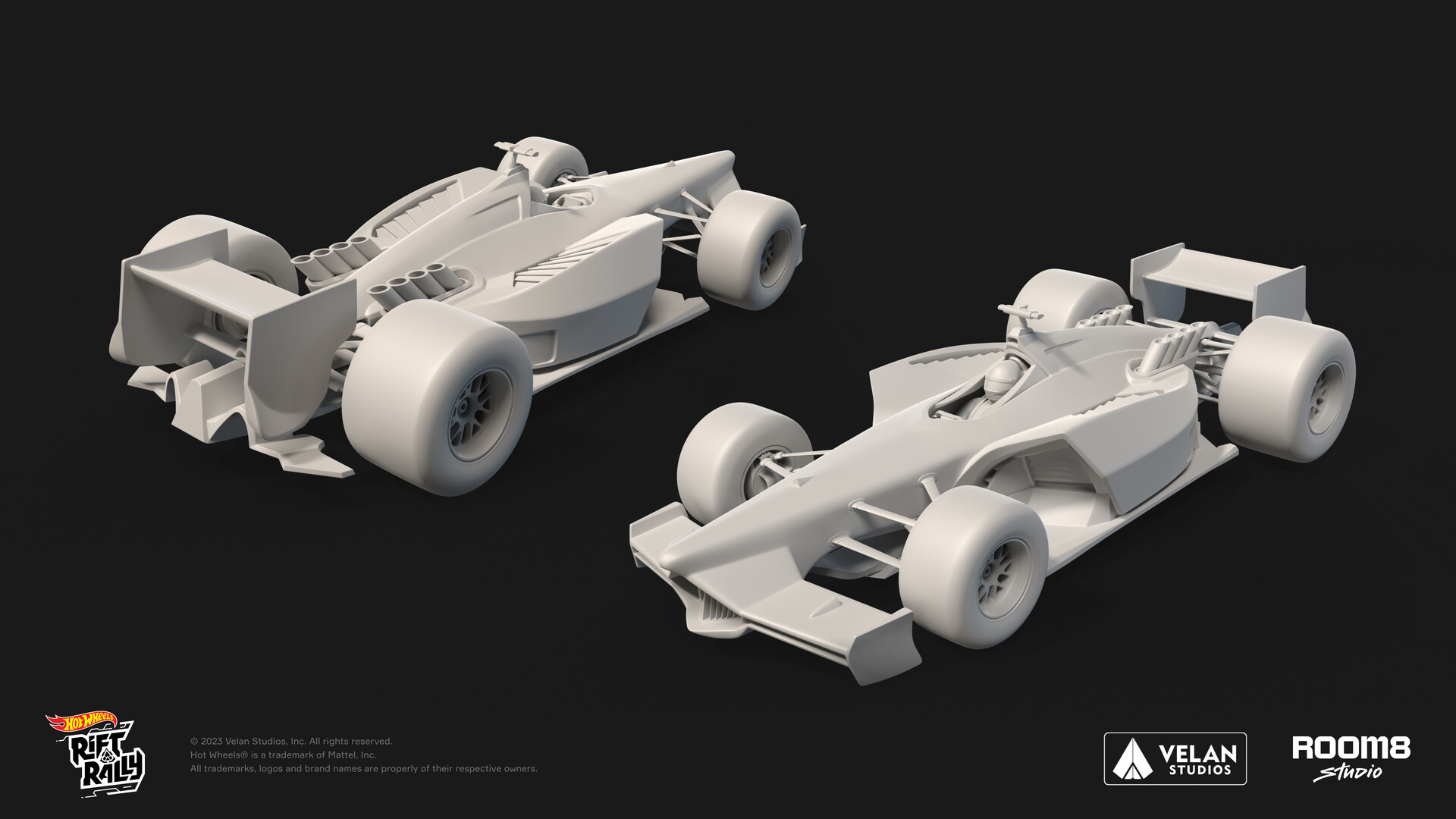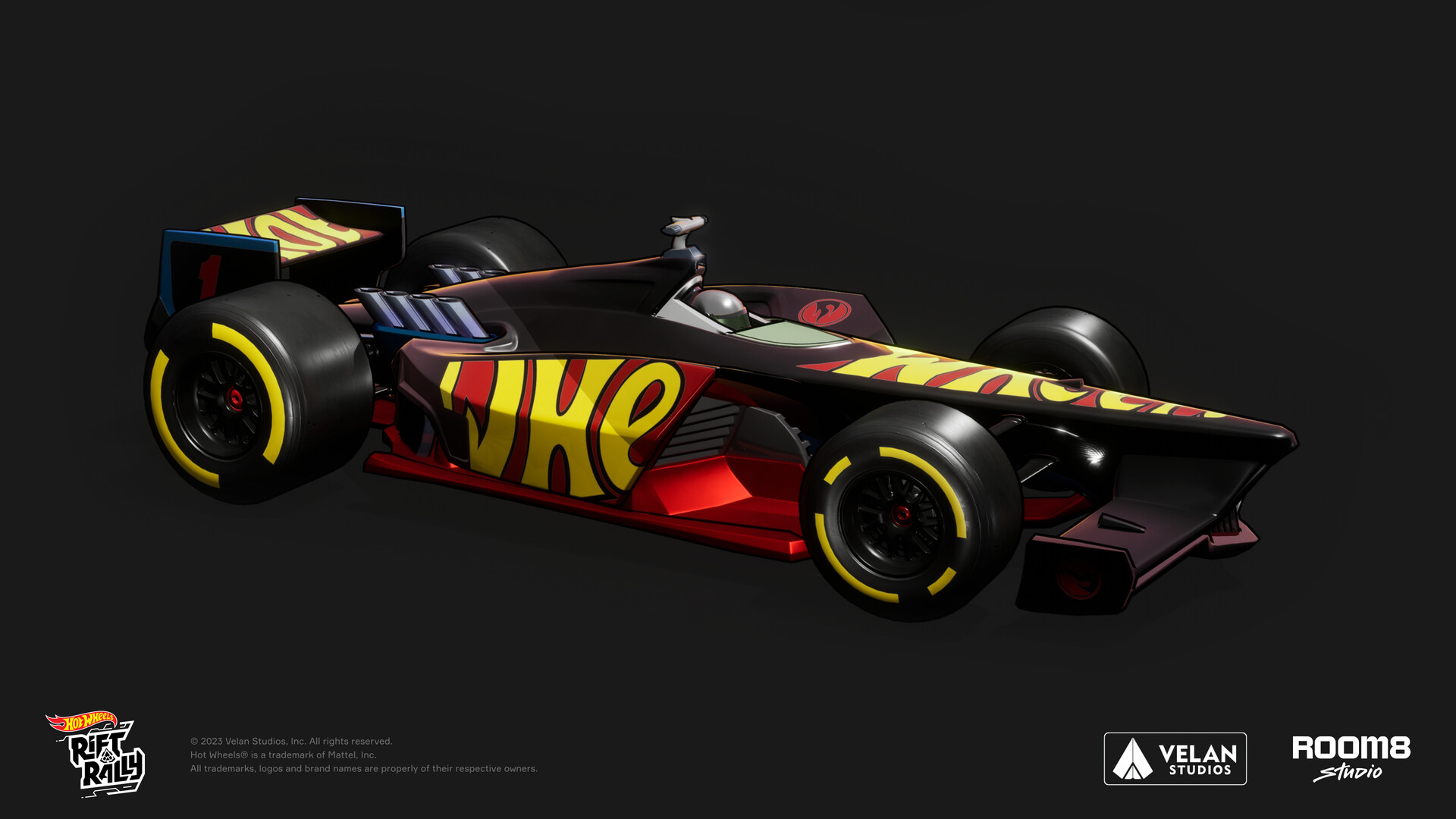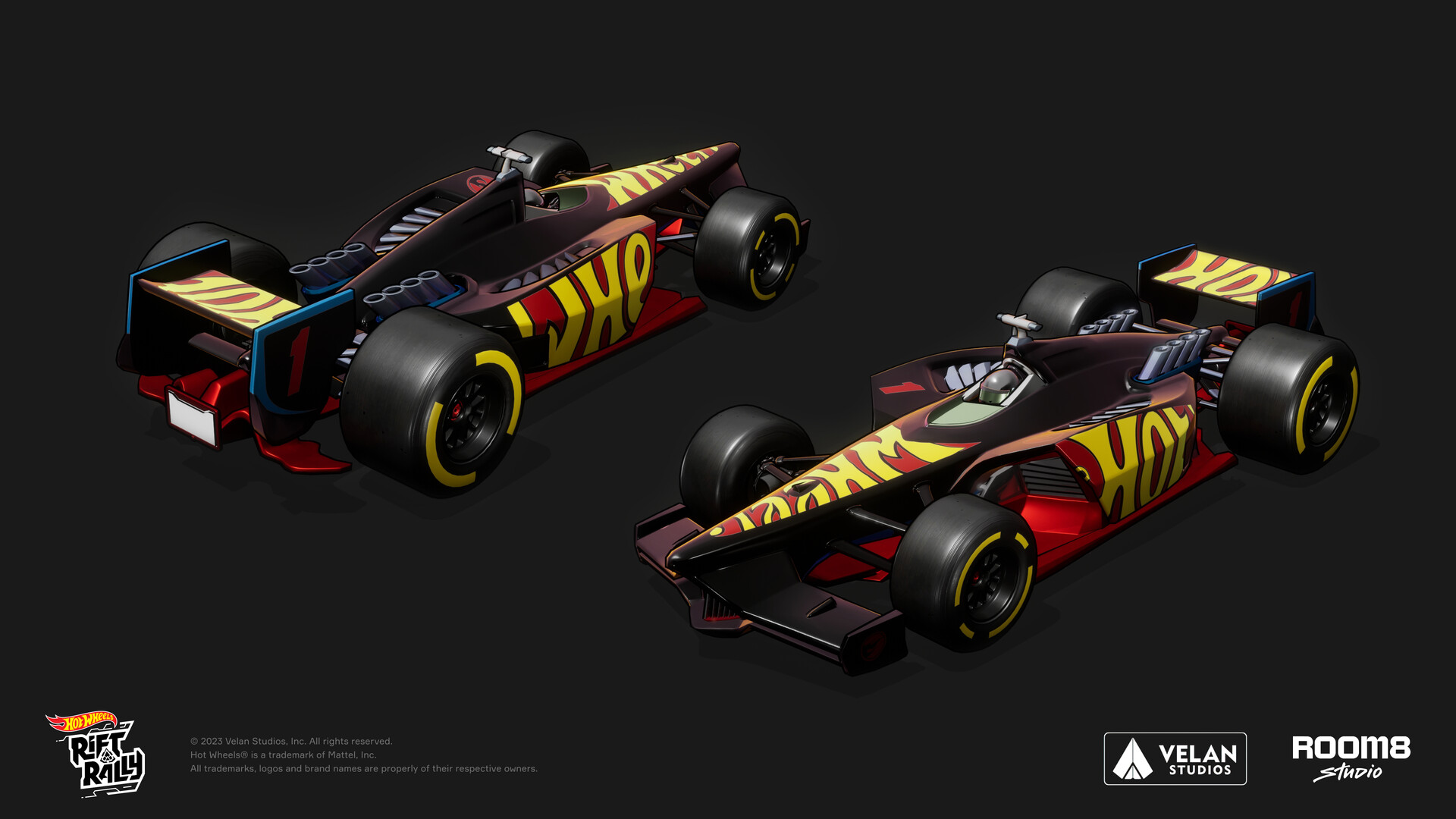 Alla Sapunkova – Lead 3D Stylized Vehicle Artist – Room8 Studio – Hot Wheels Rift Rally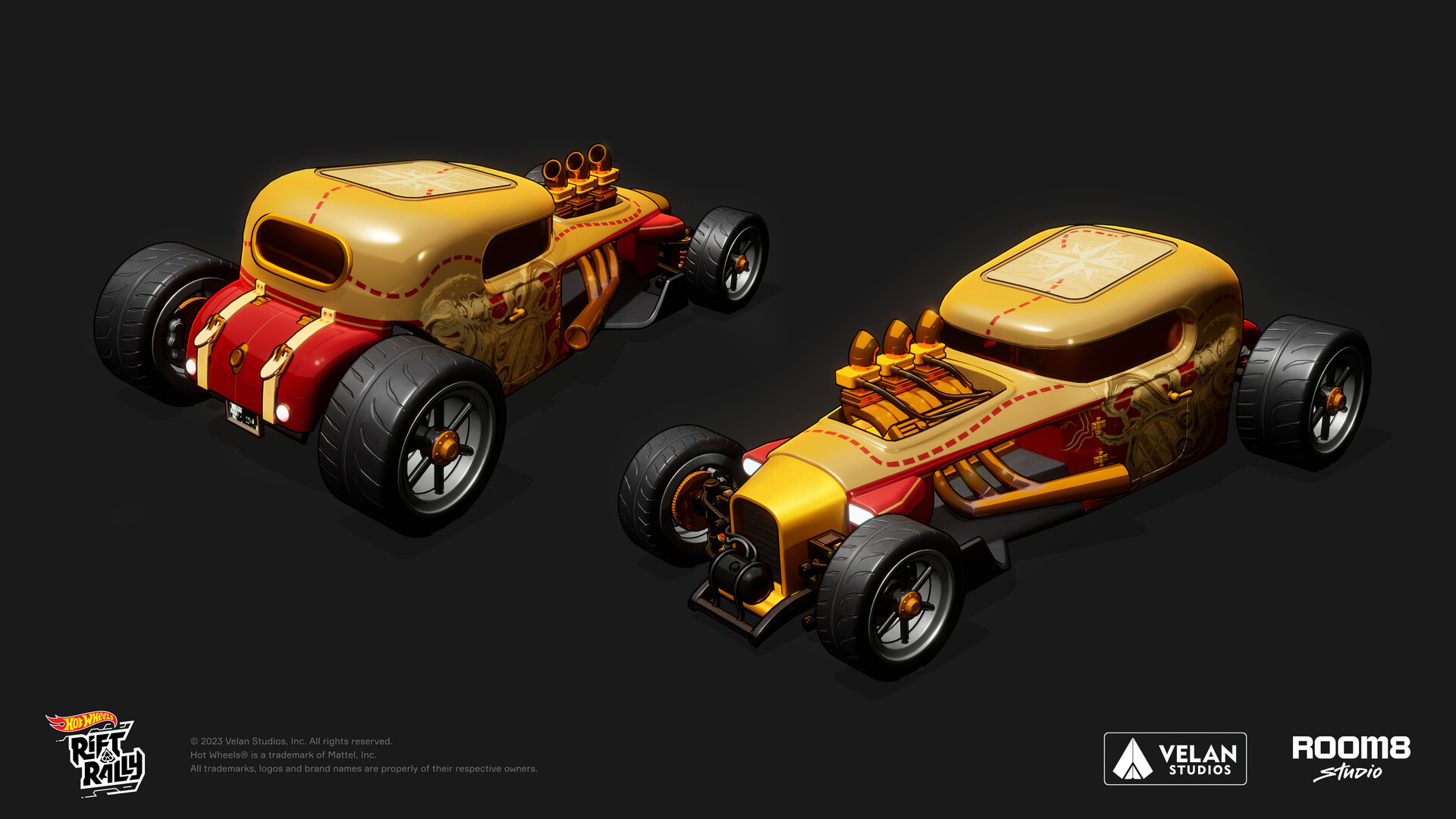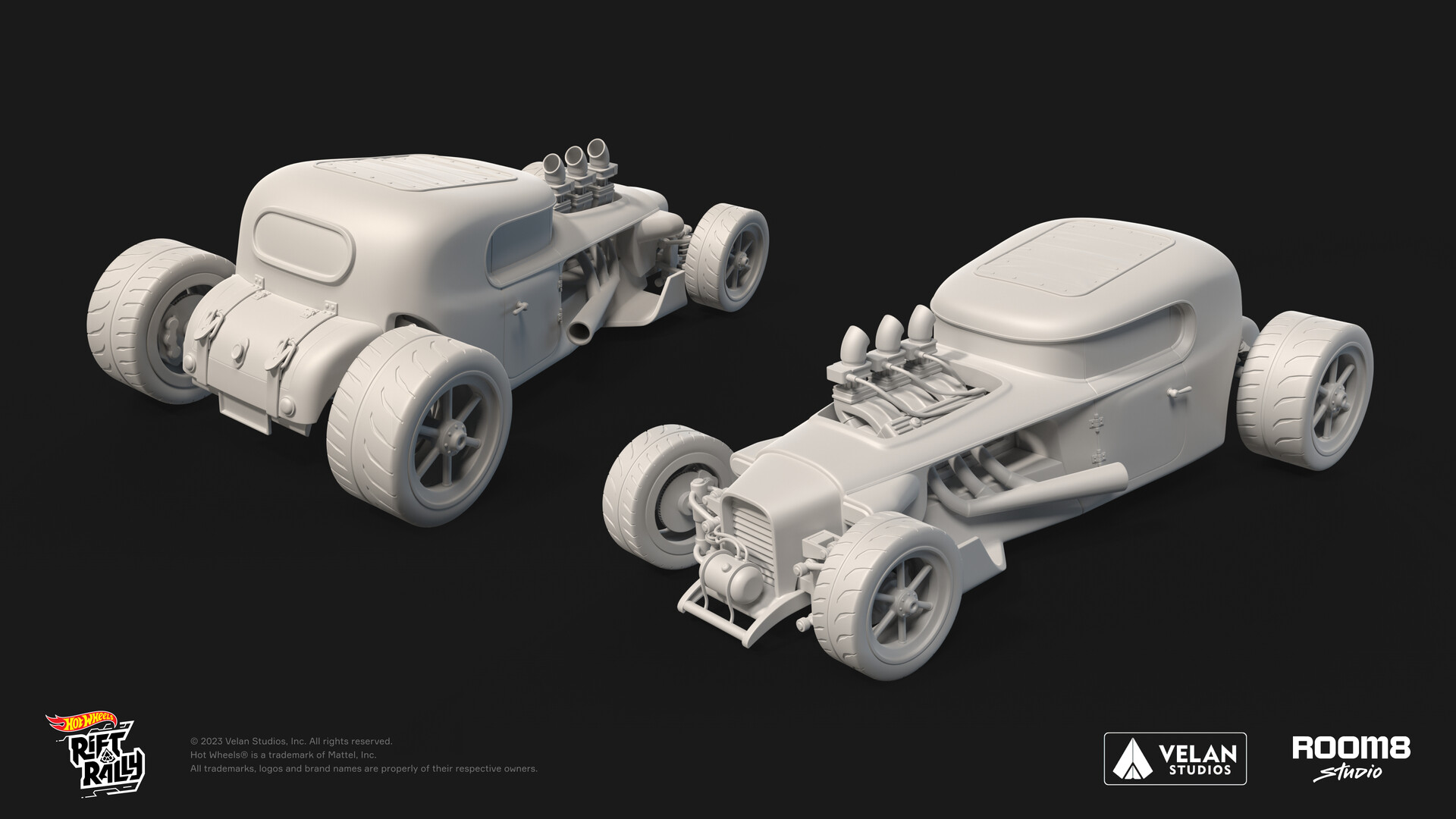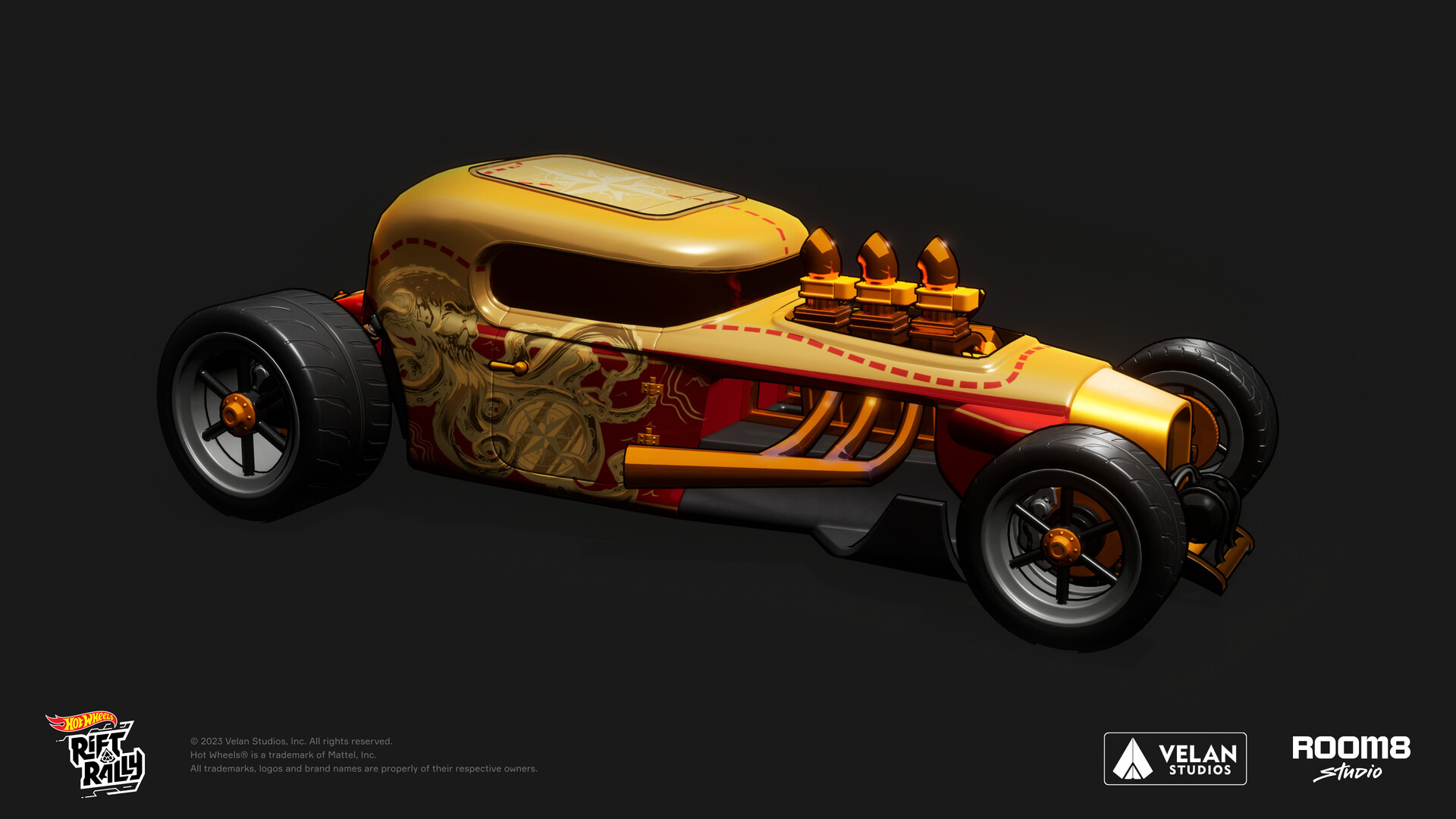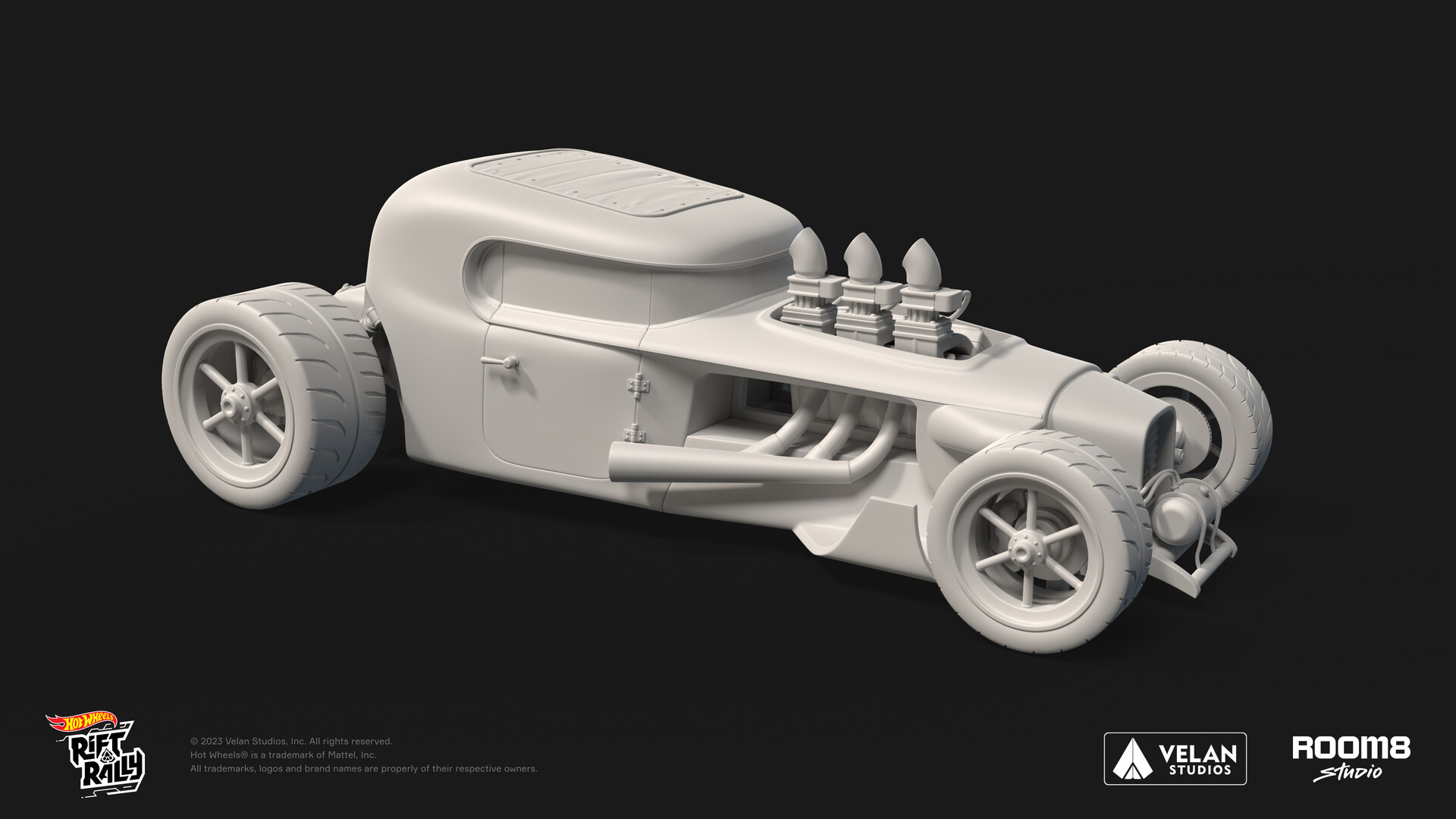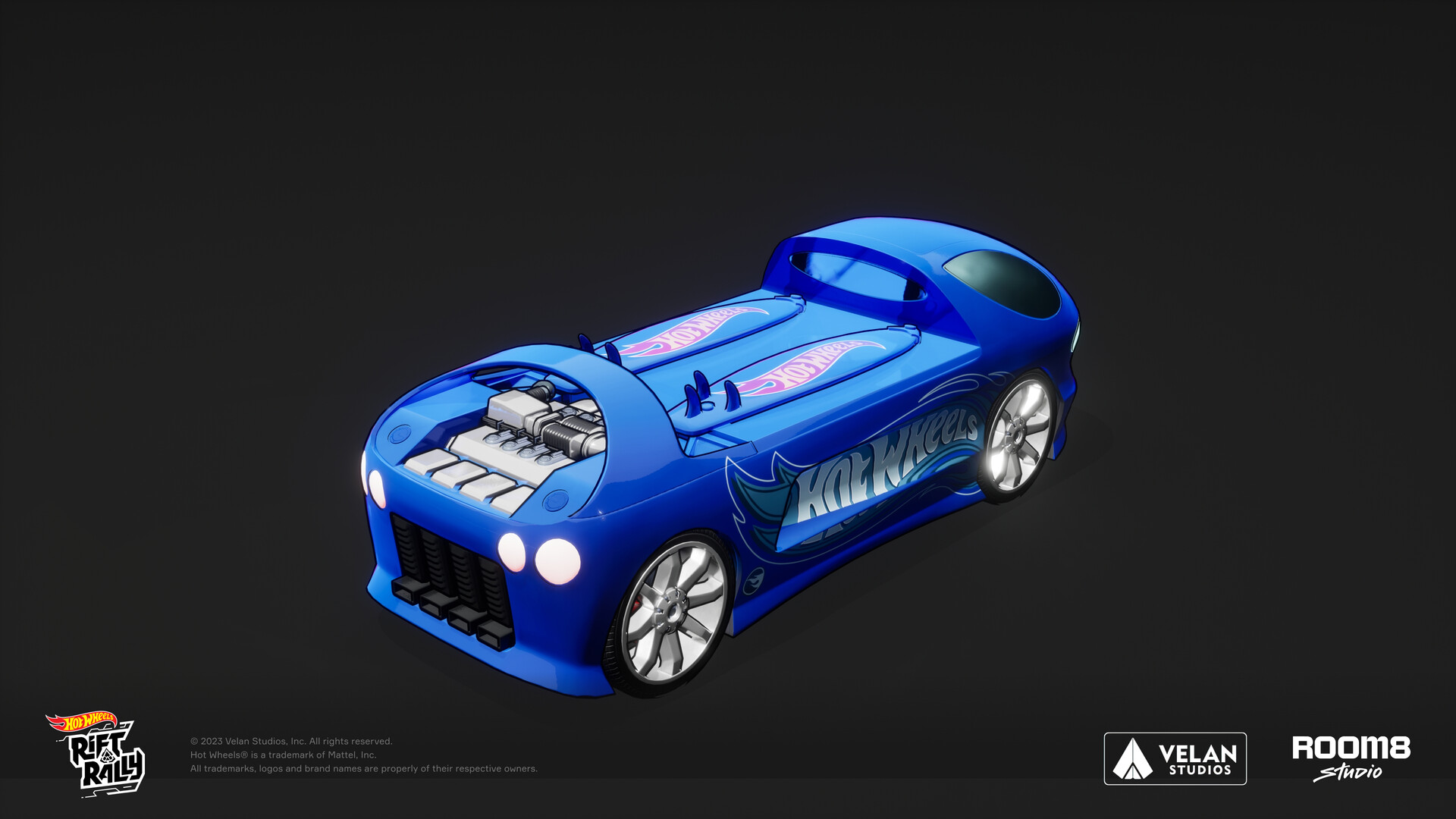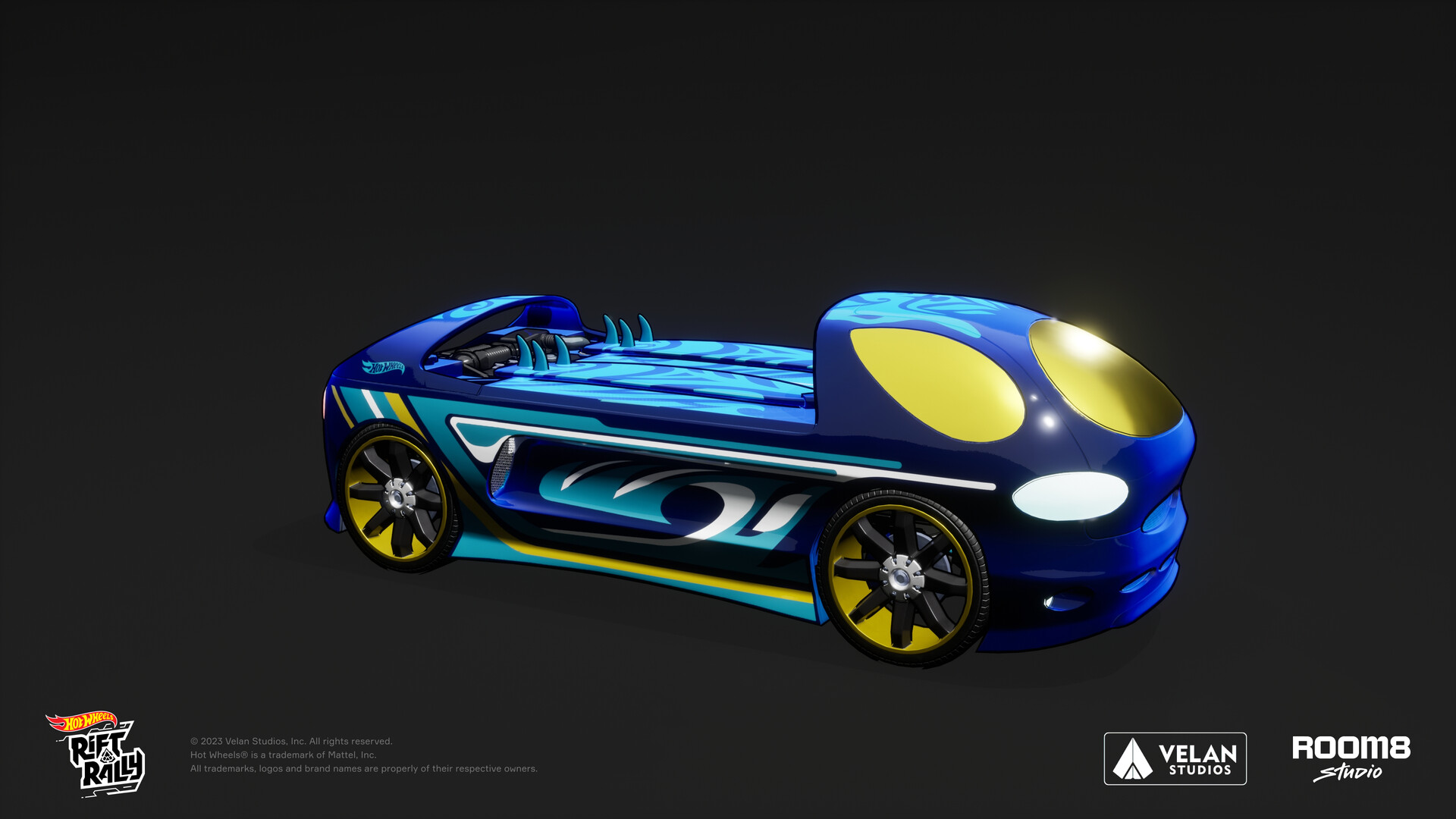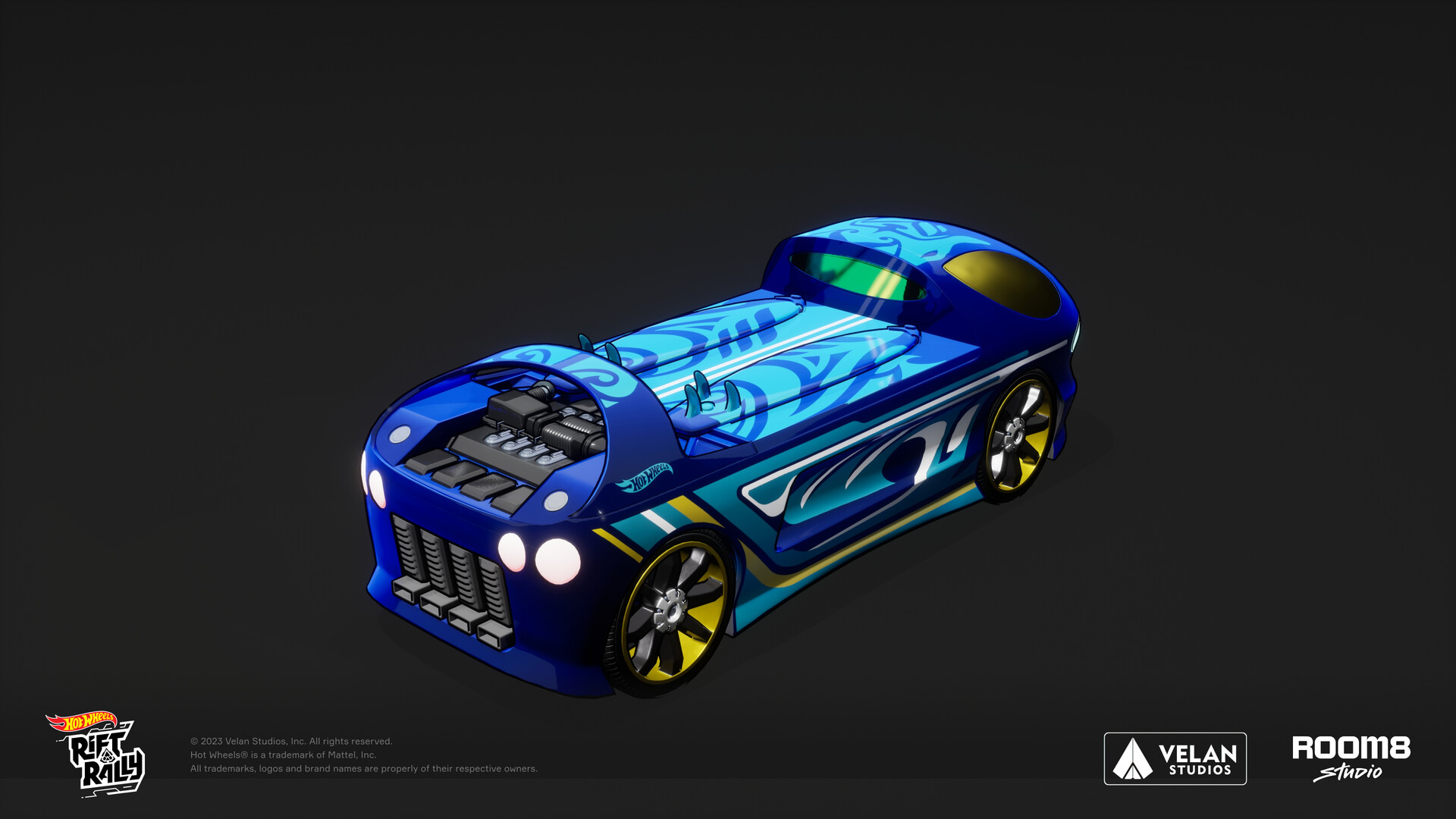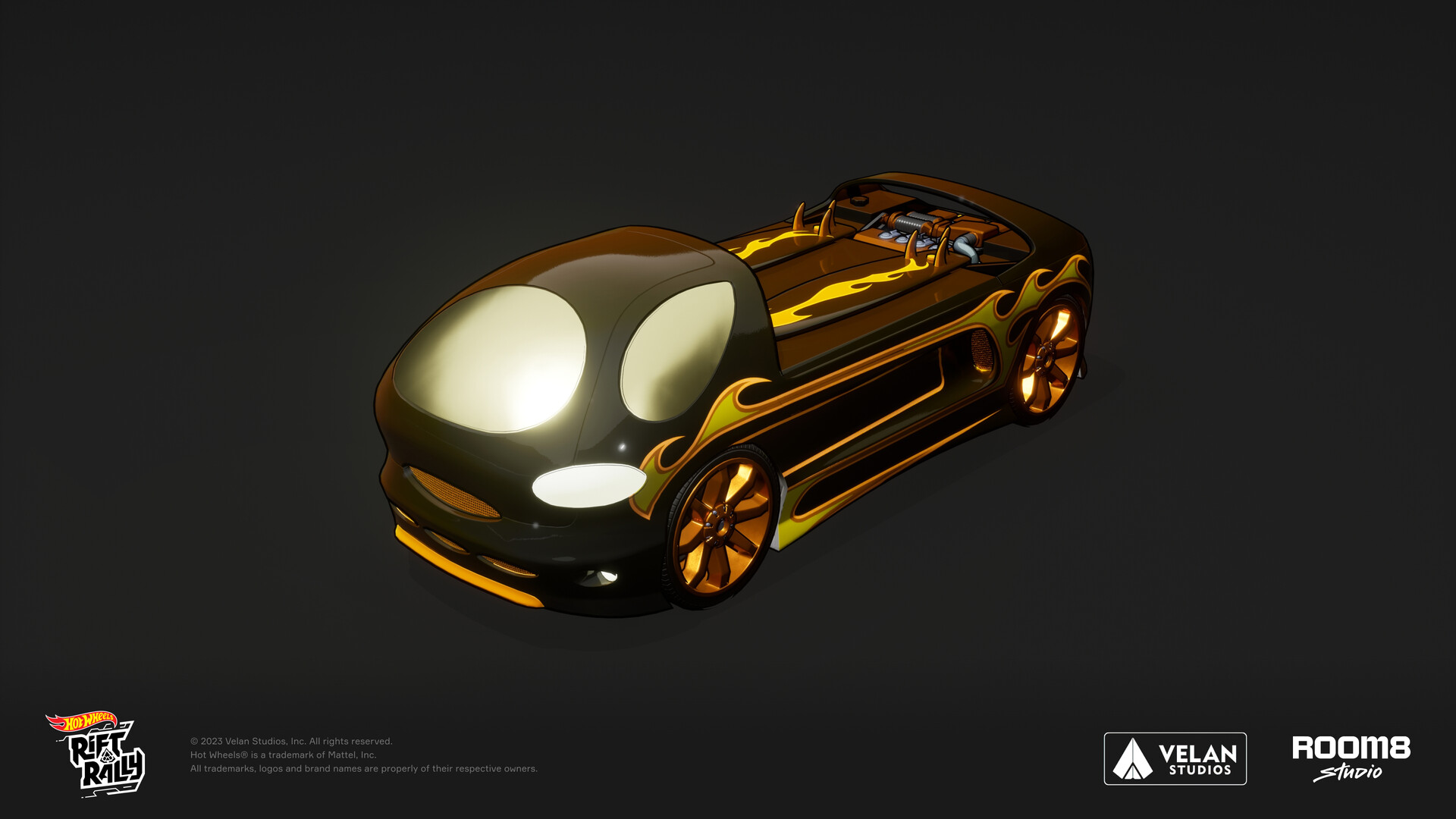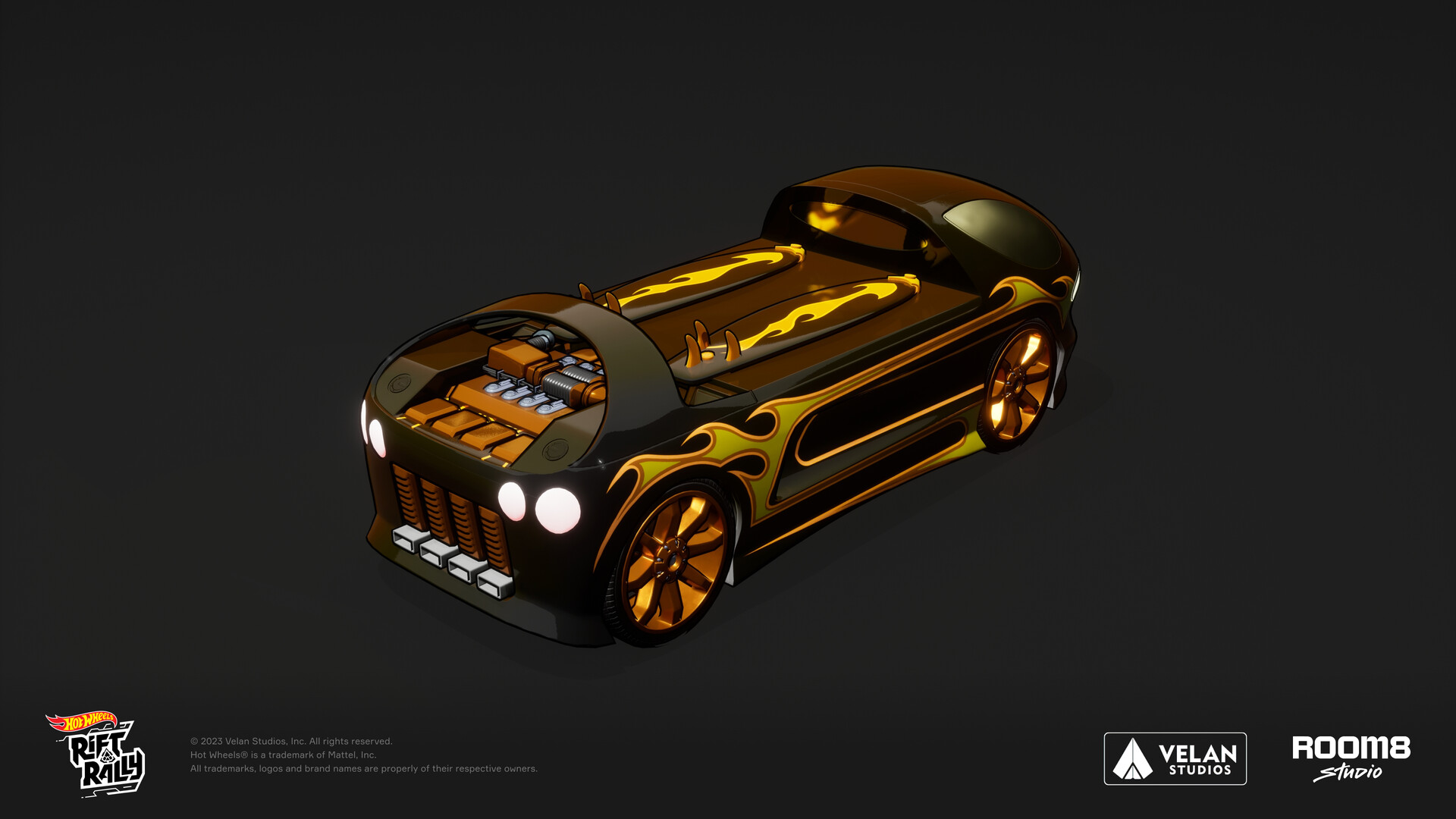 Character Artists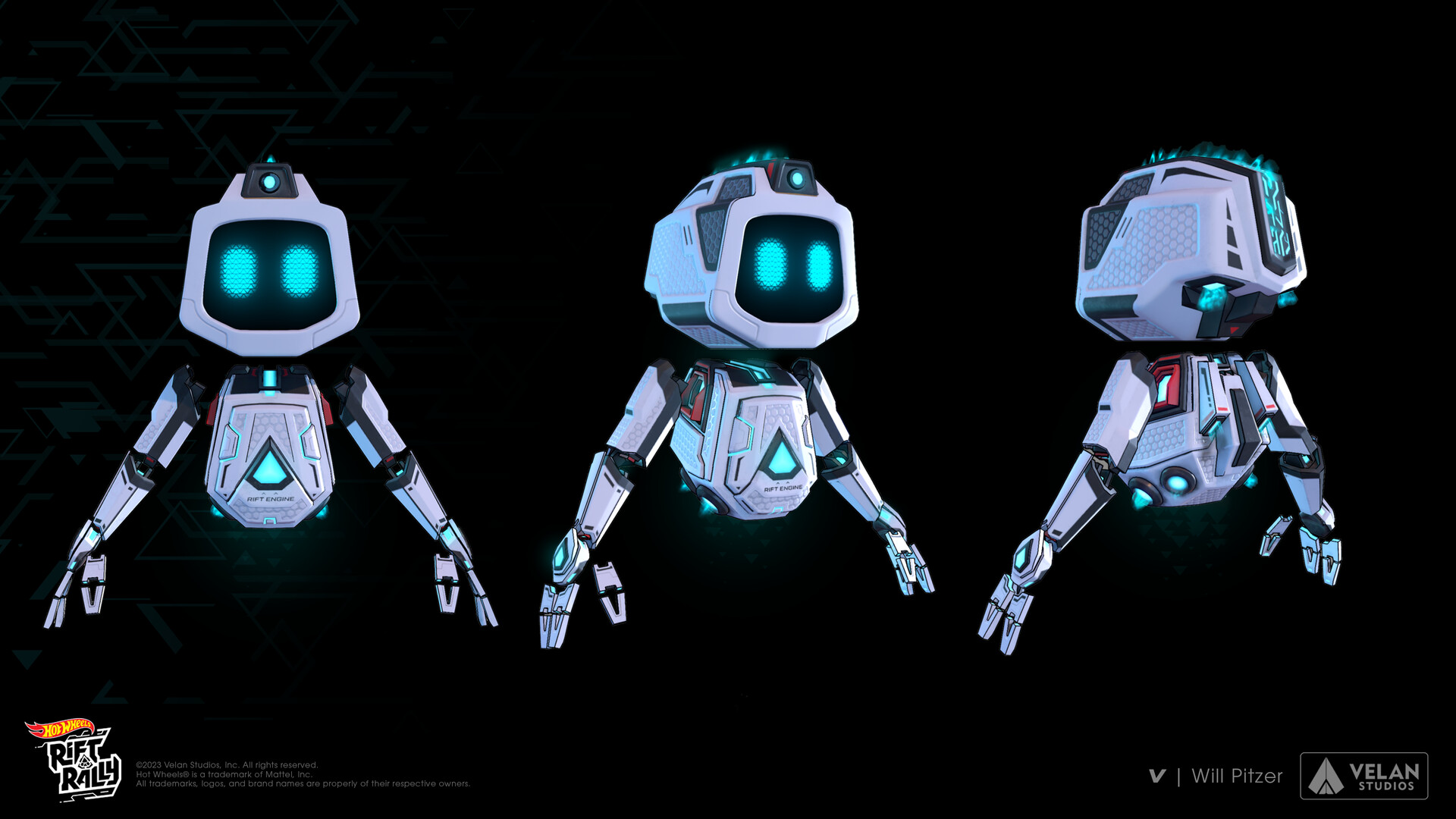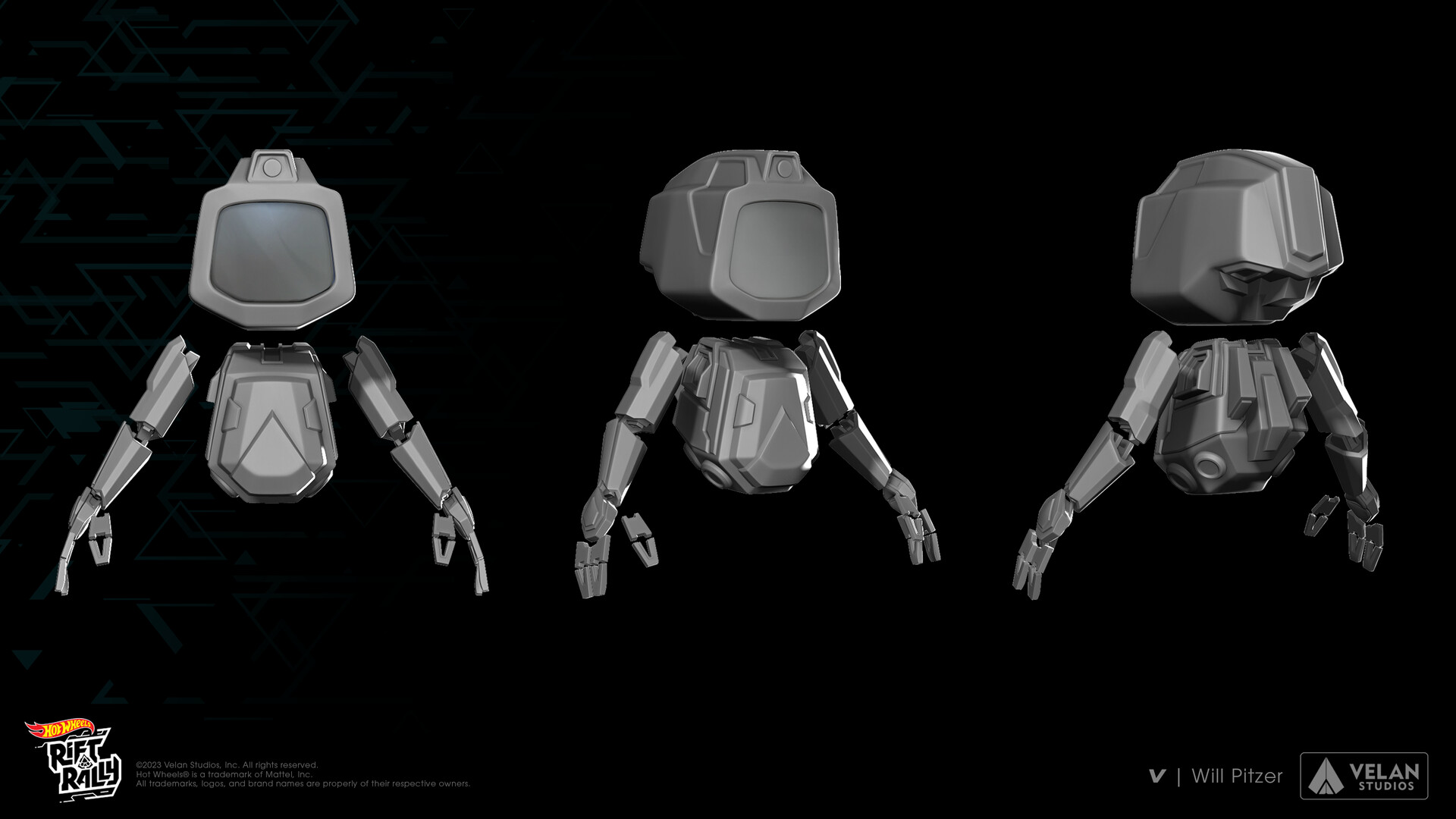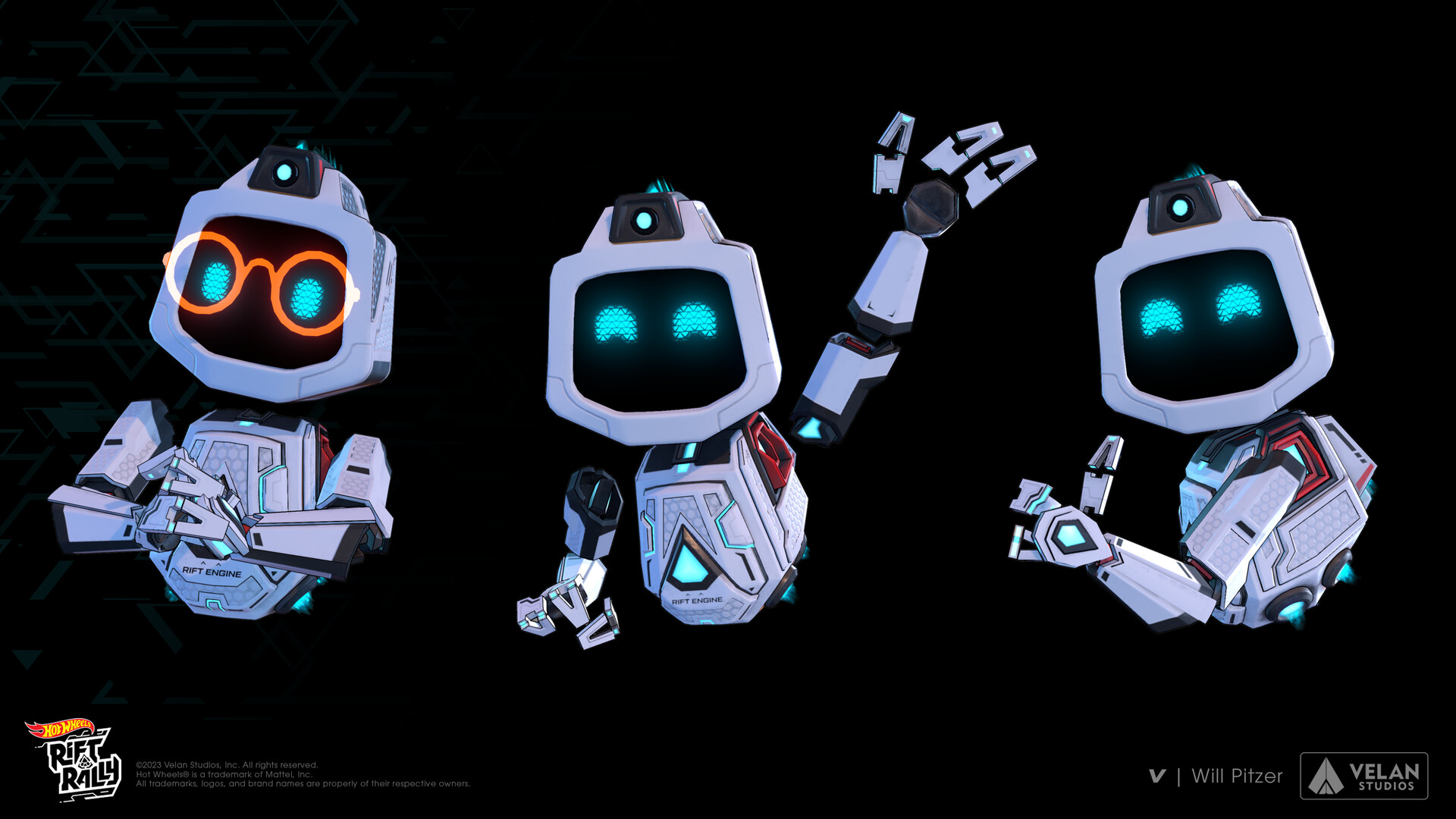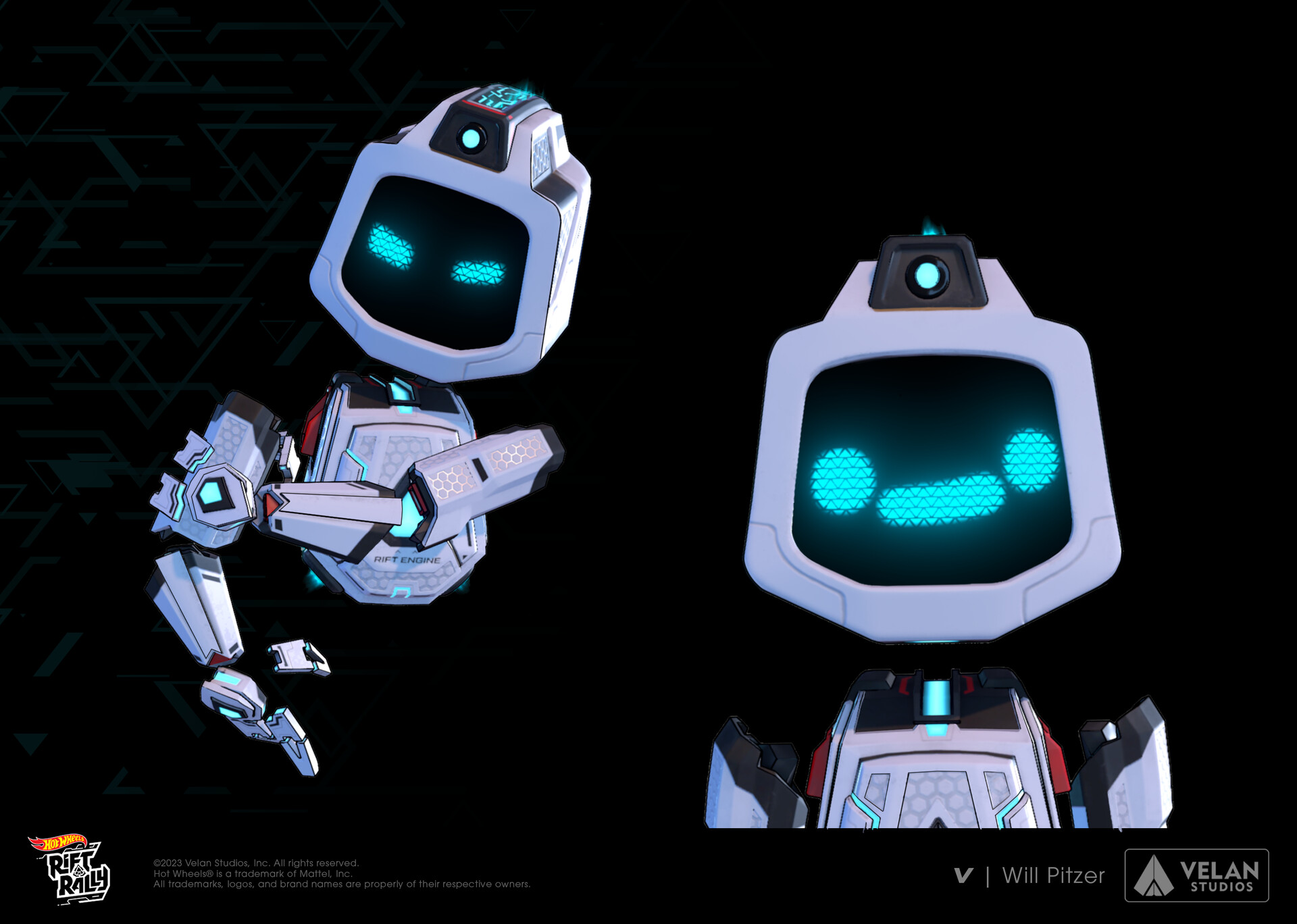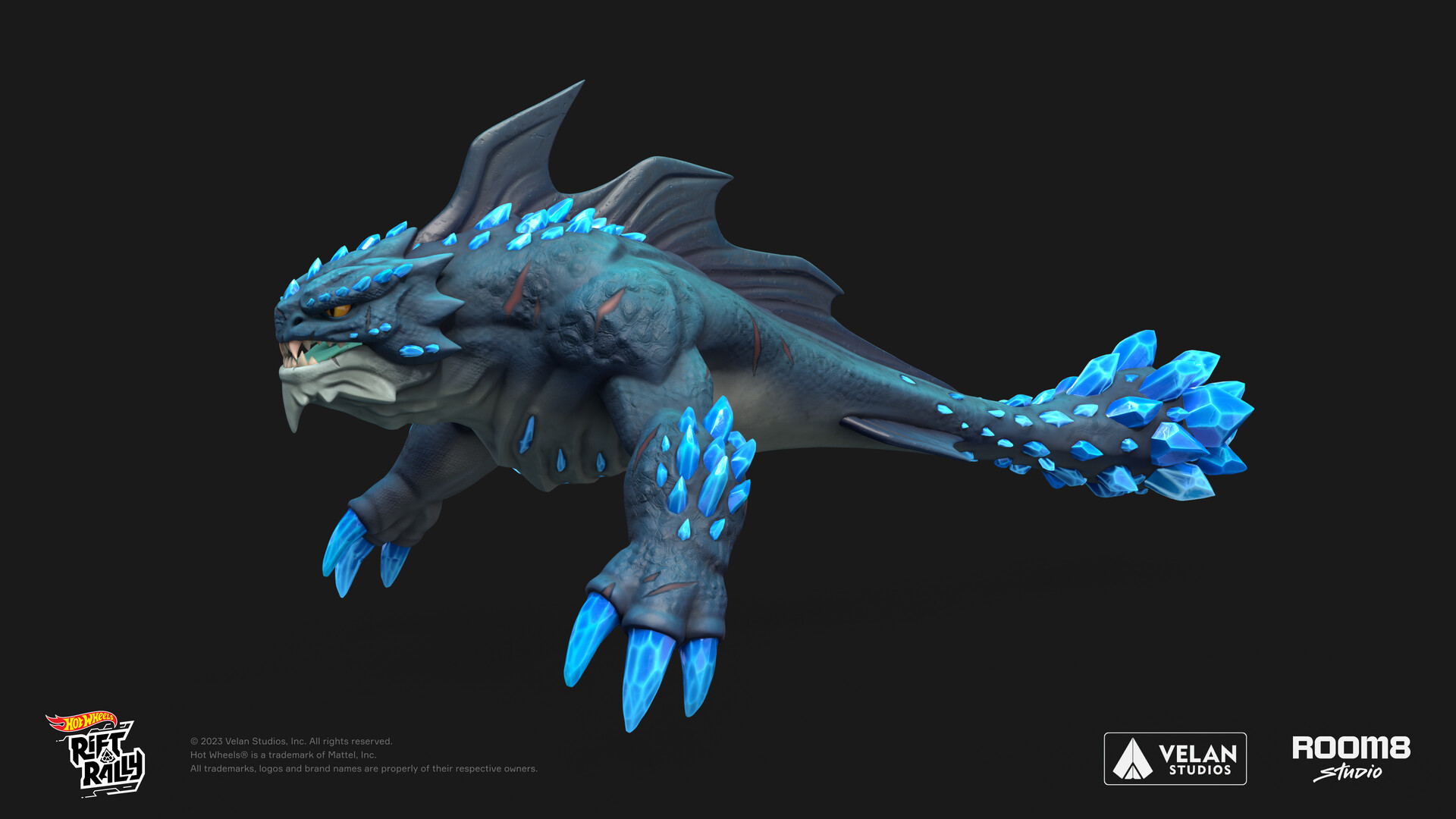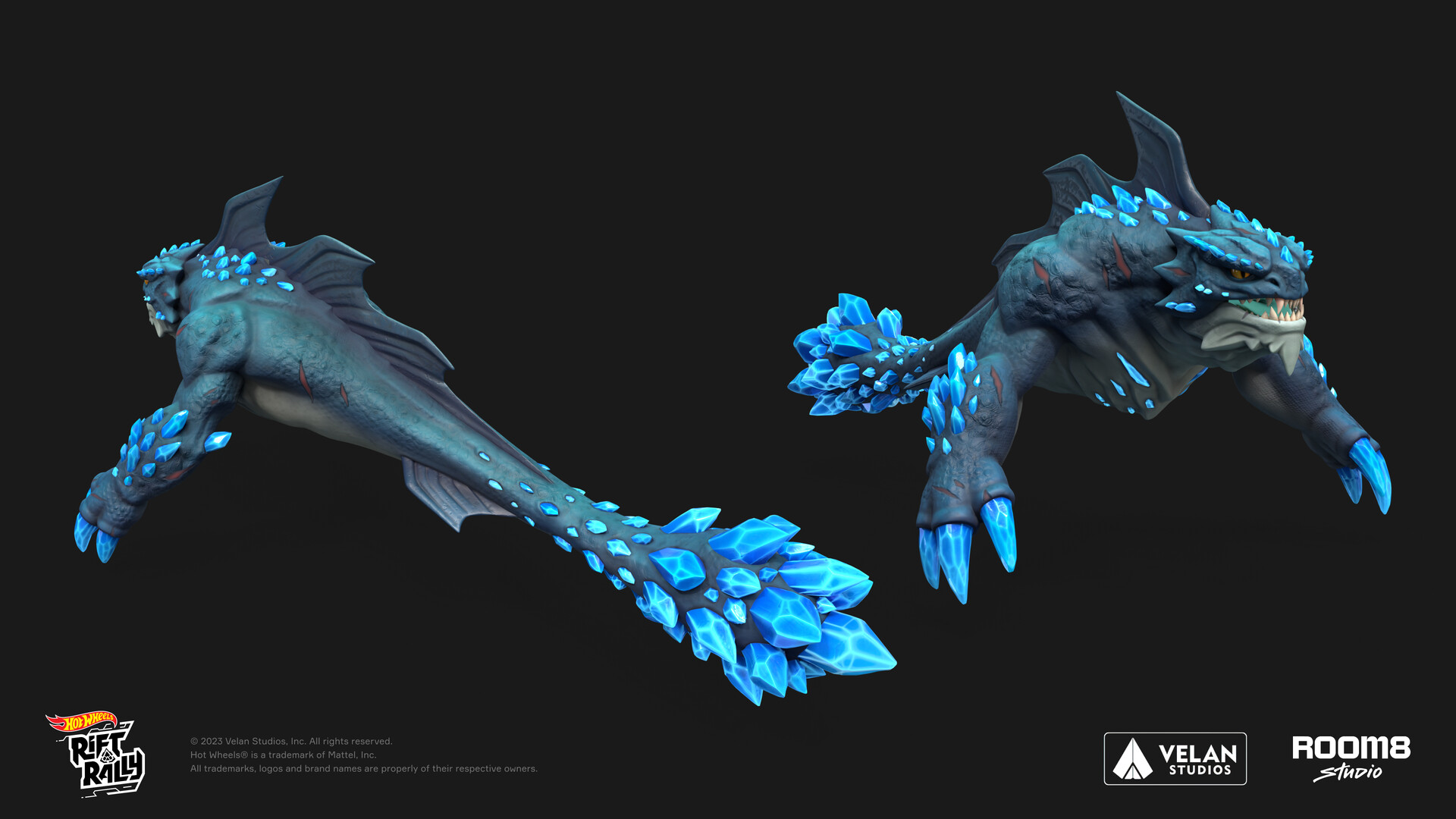 Environment Artists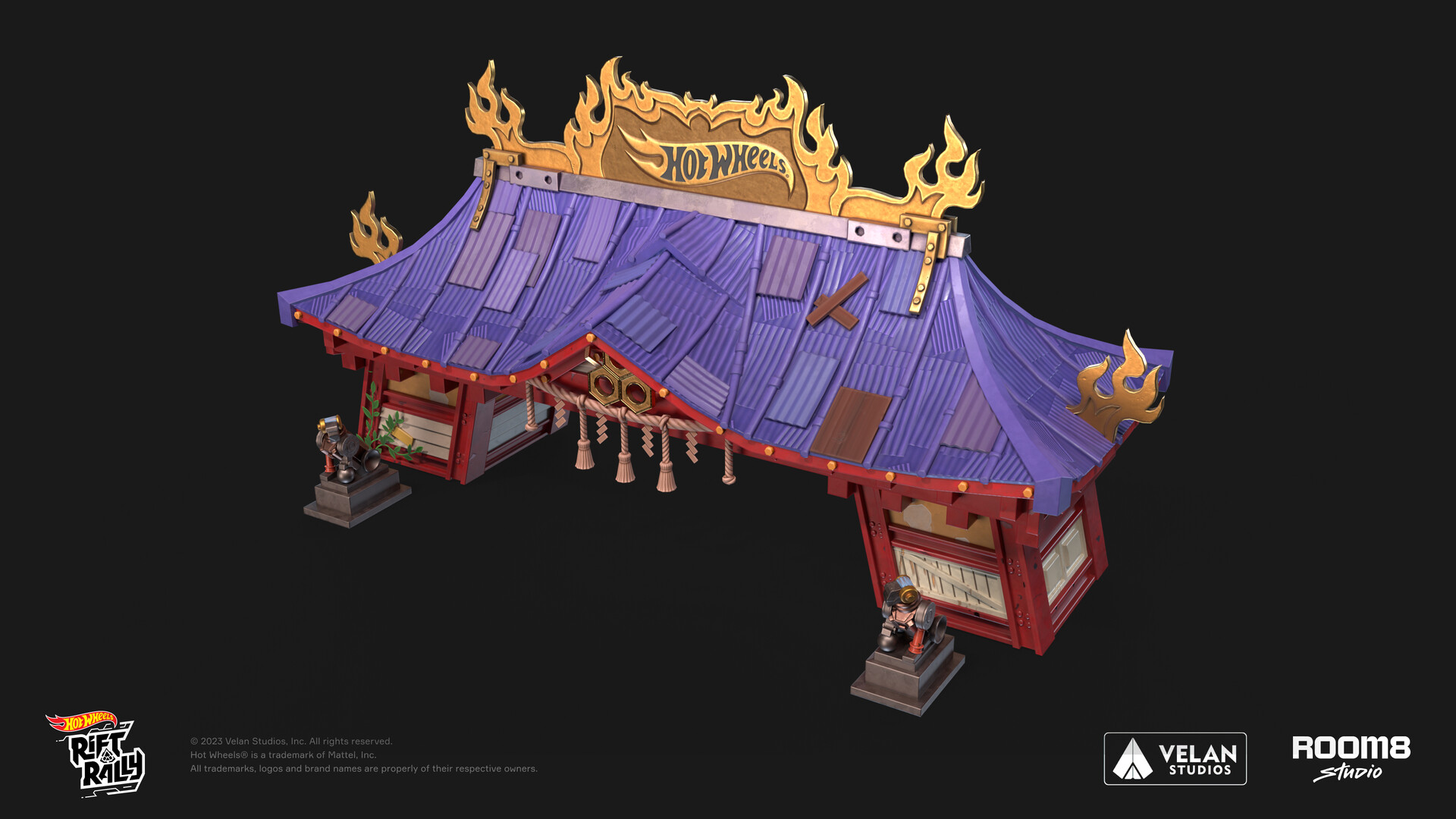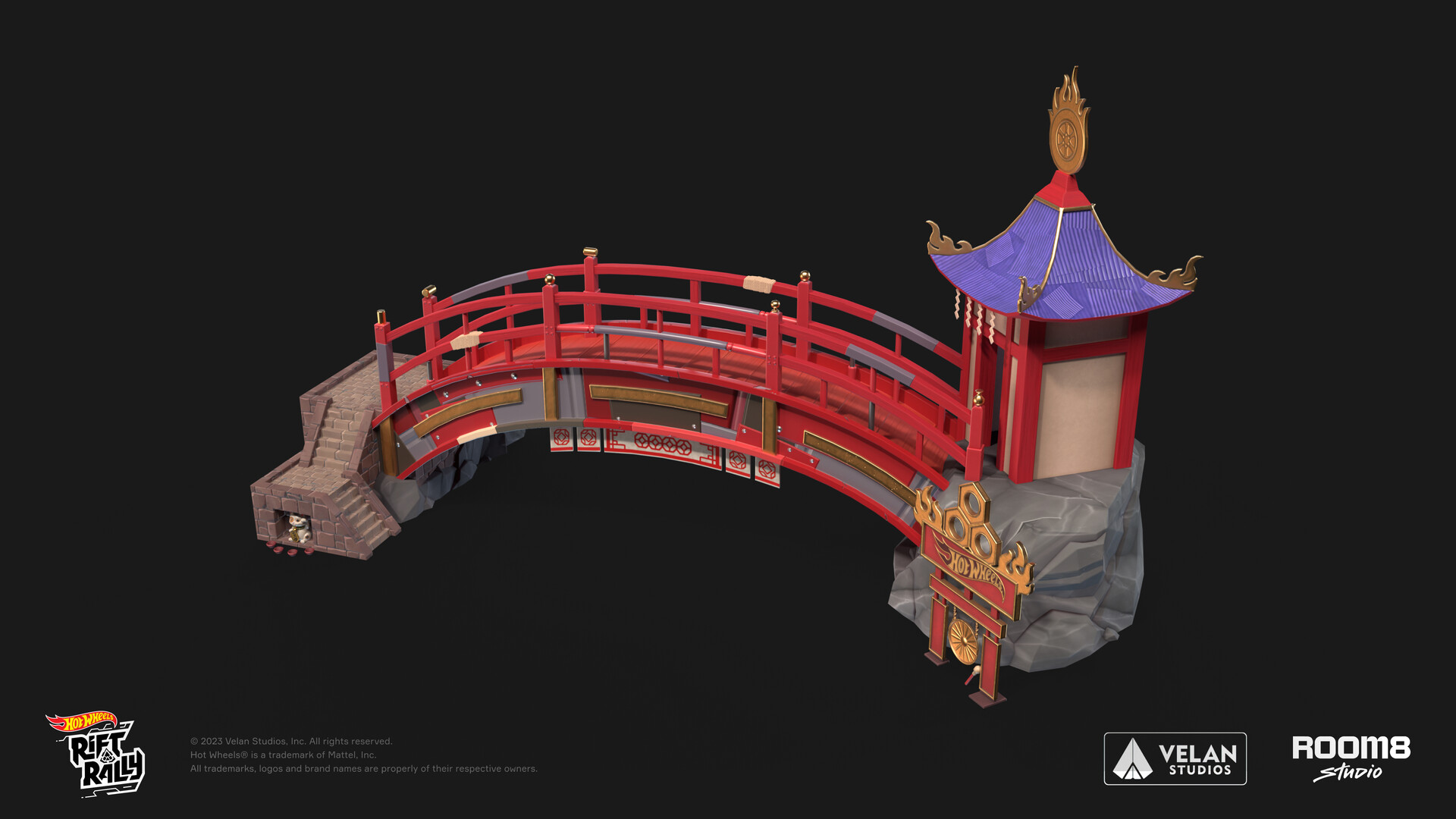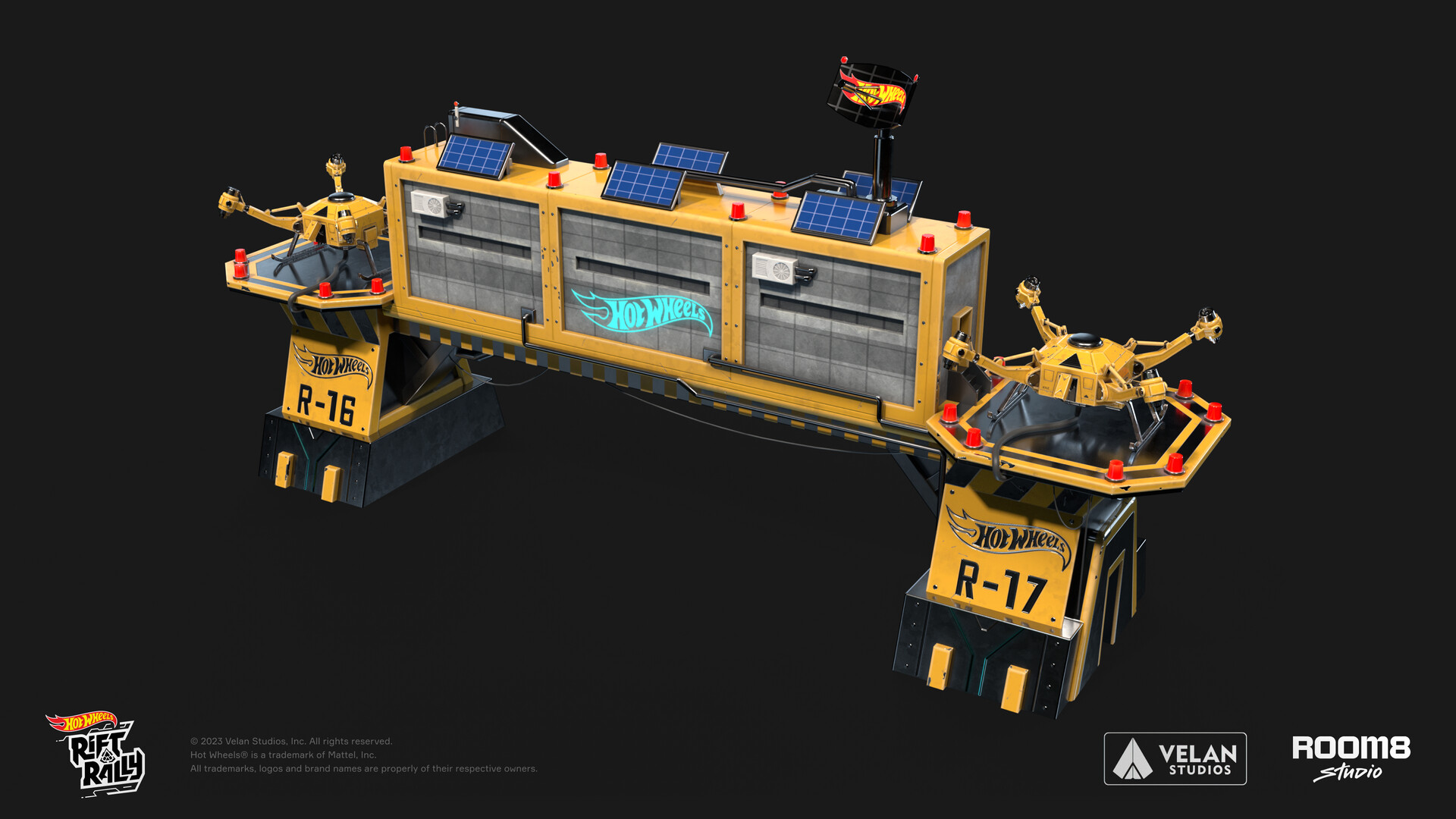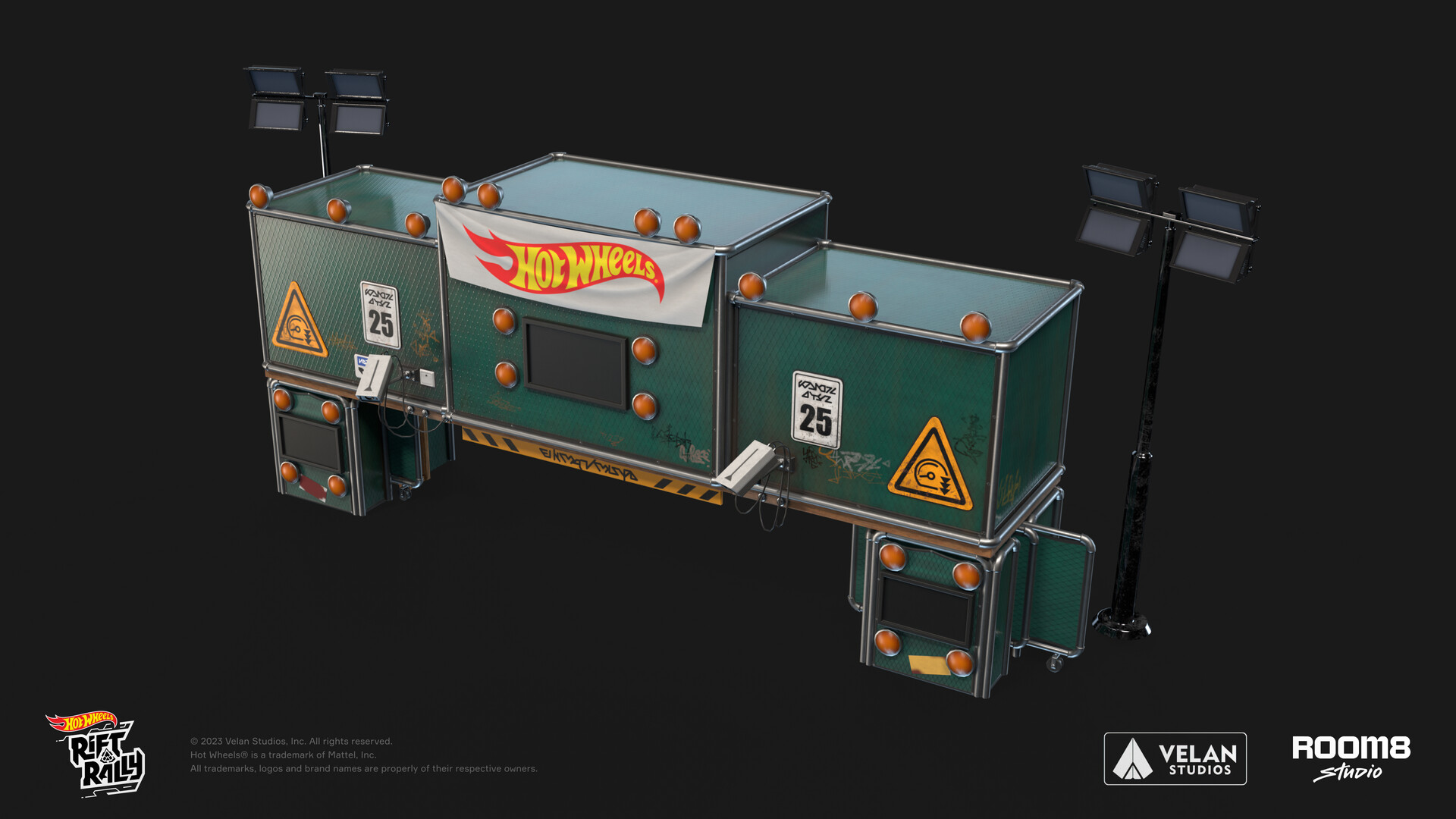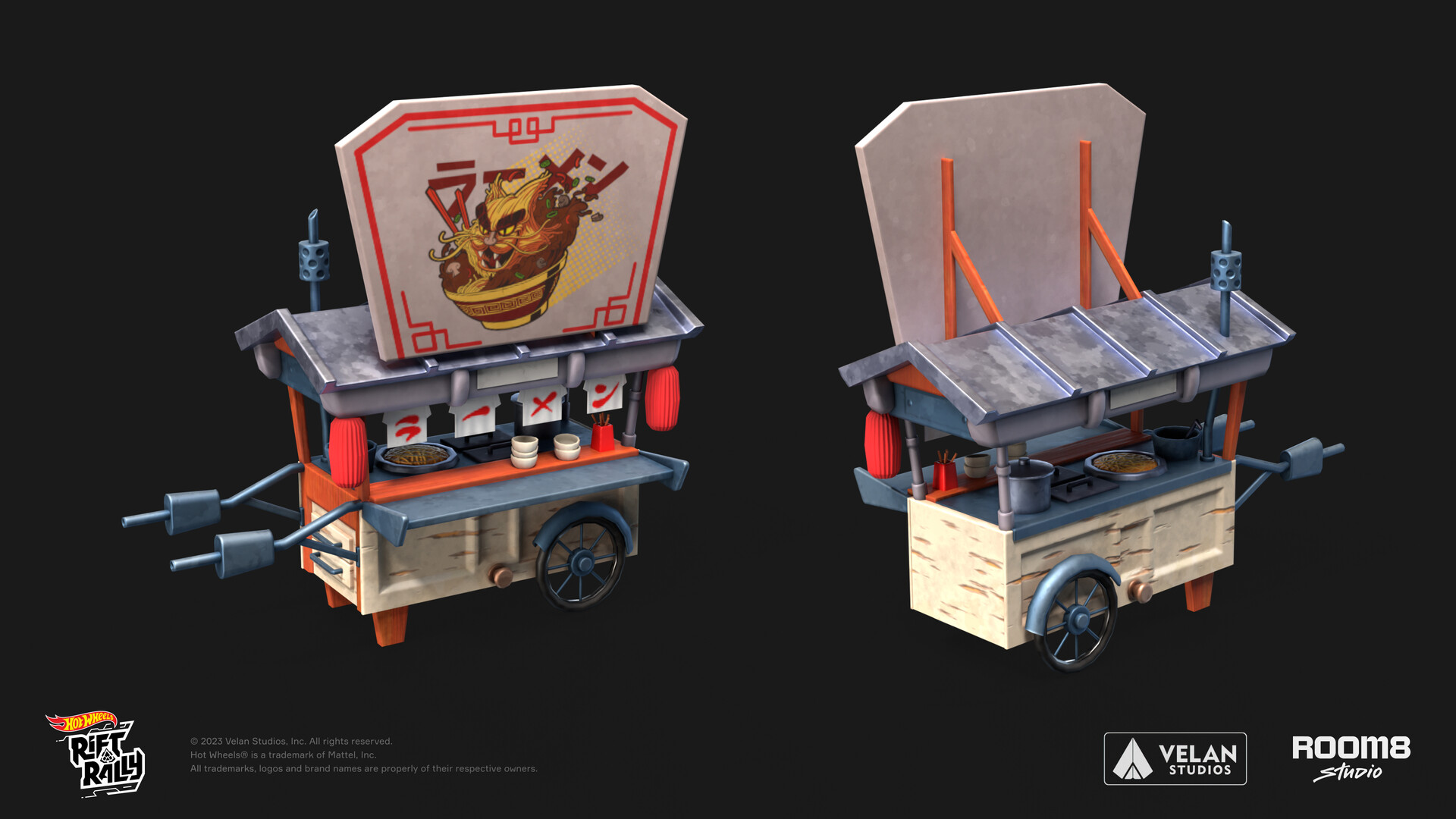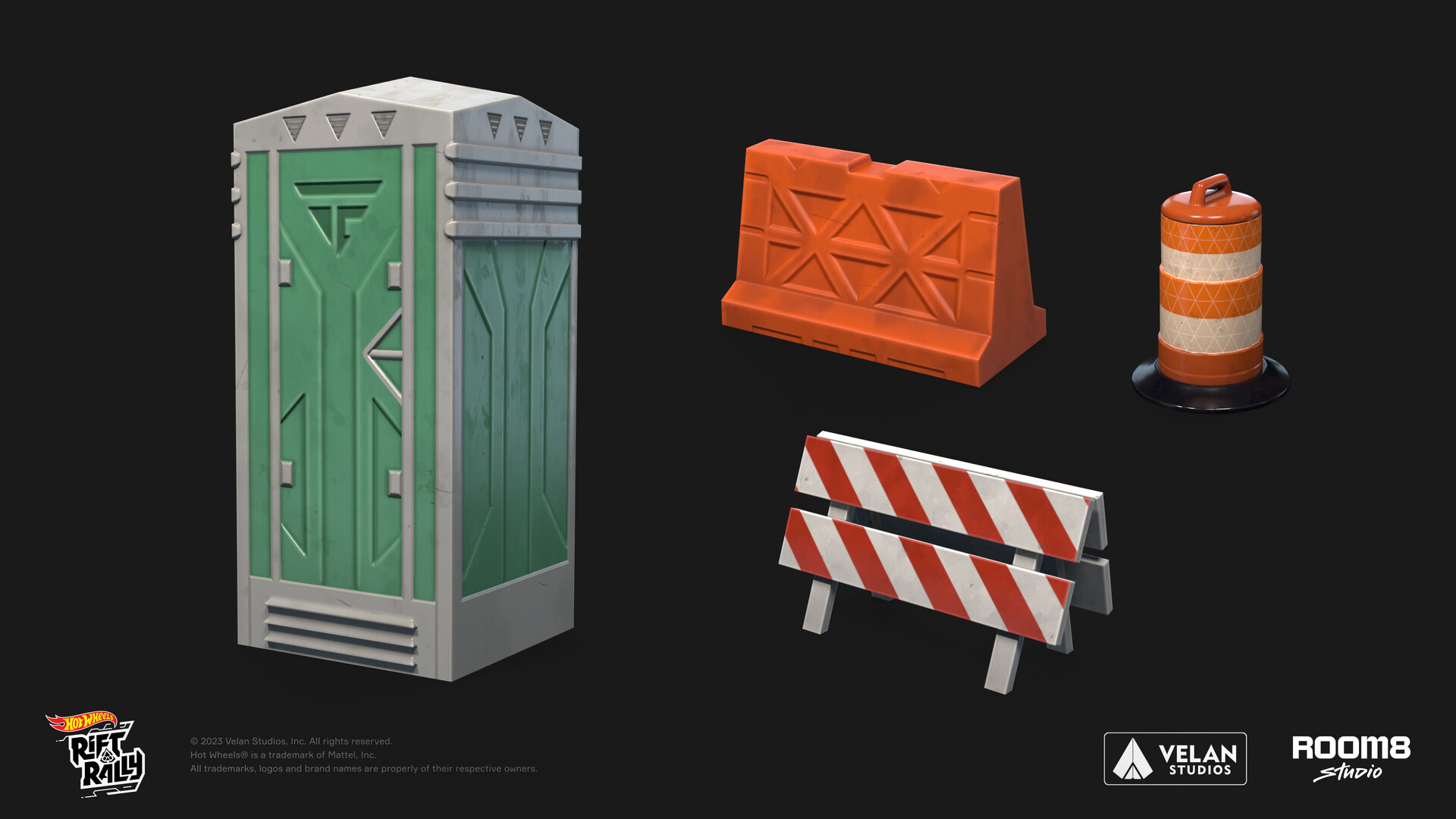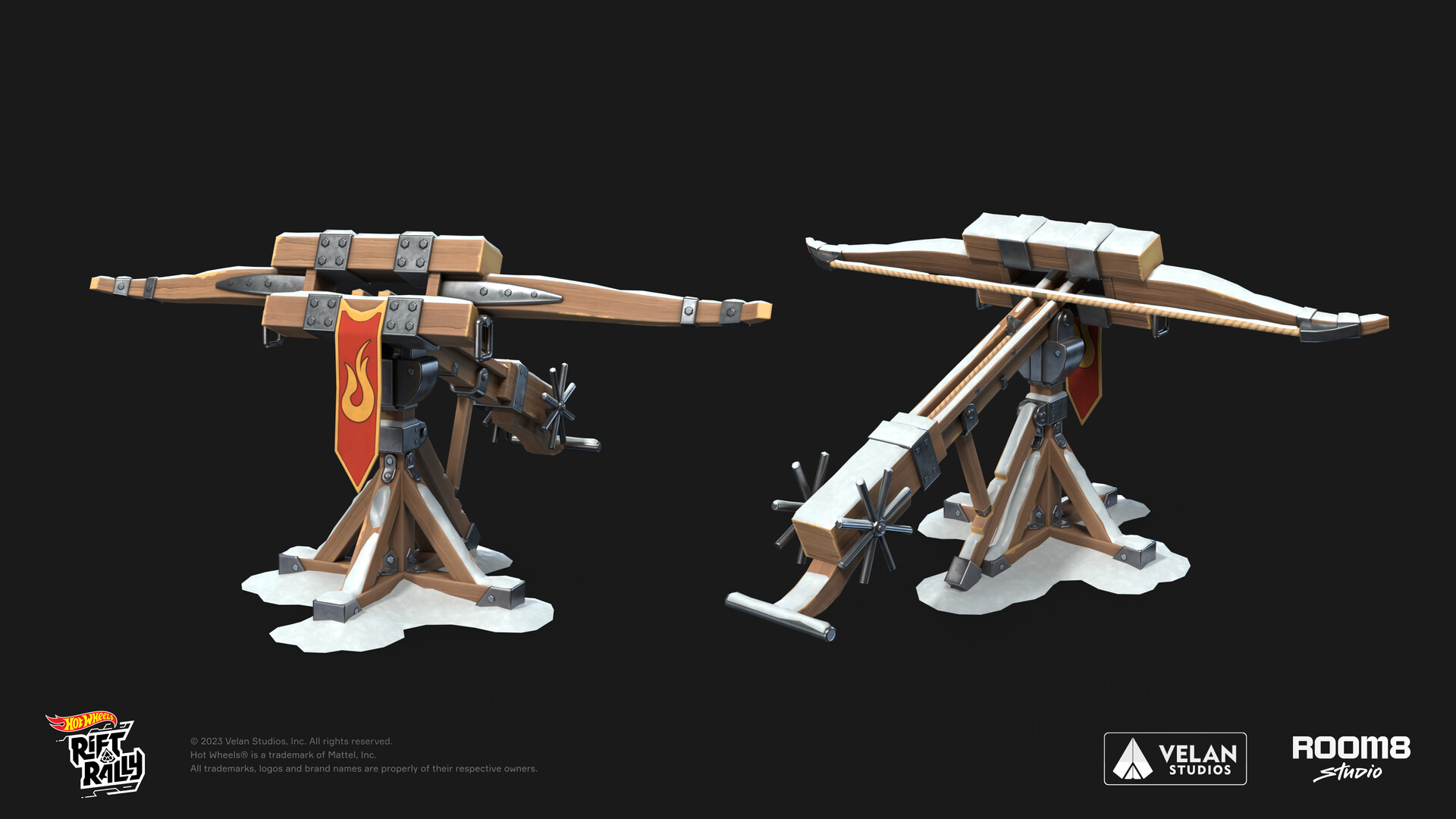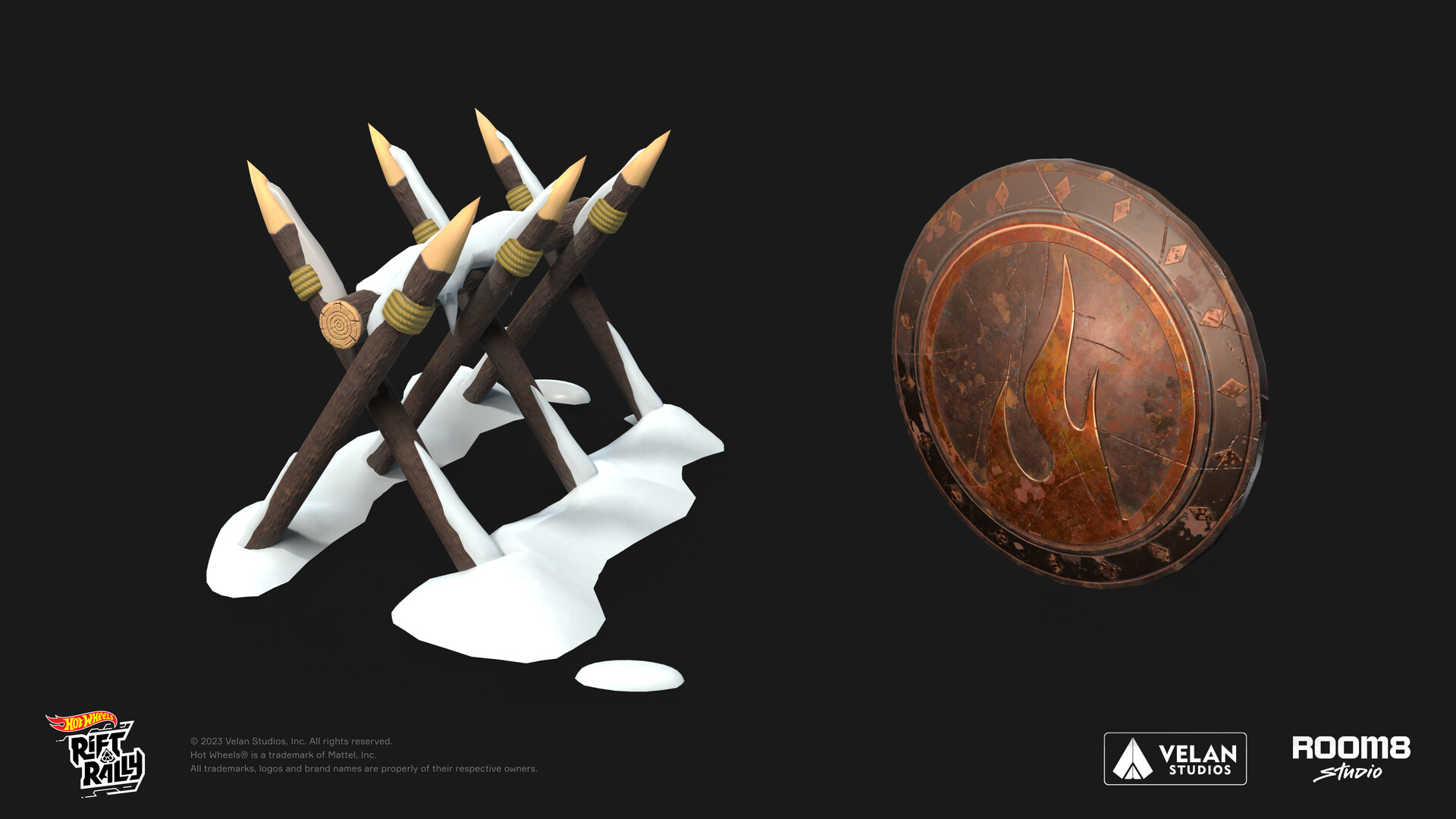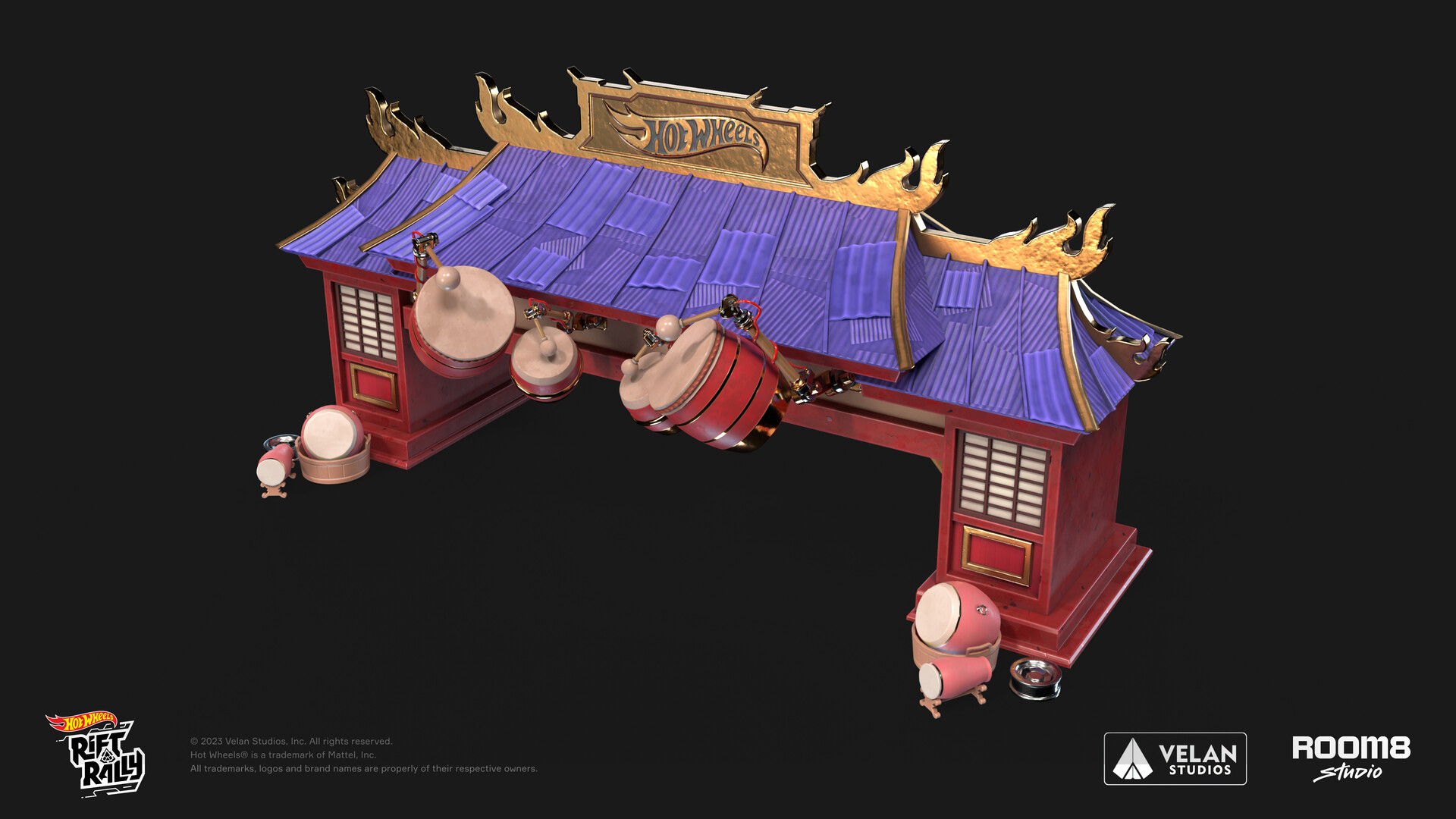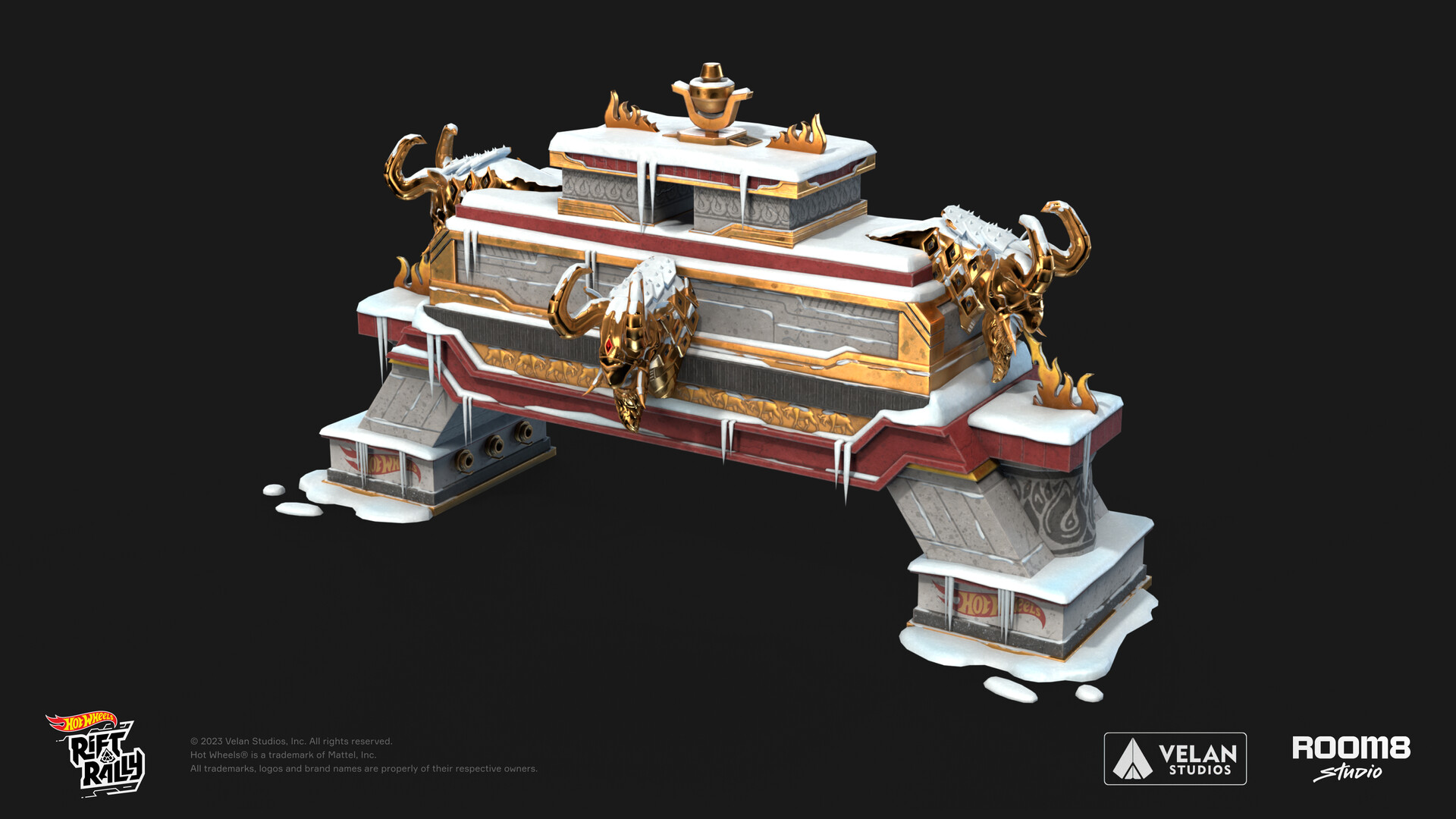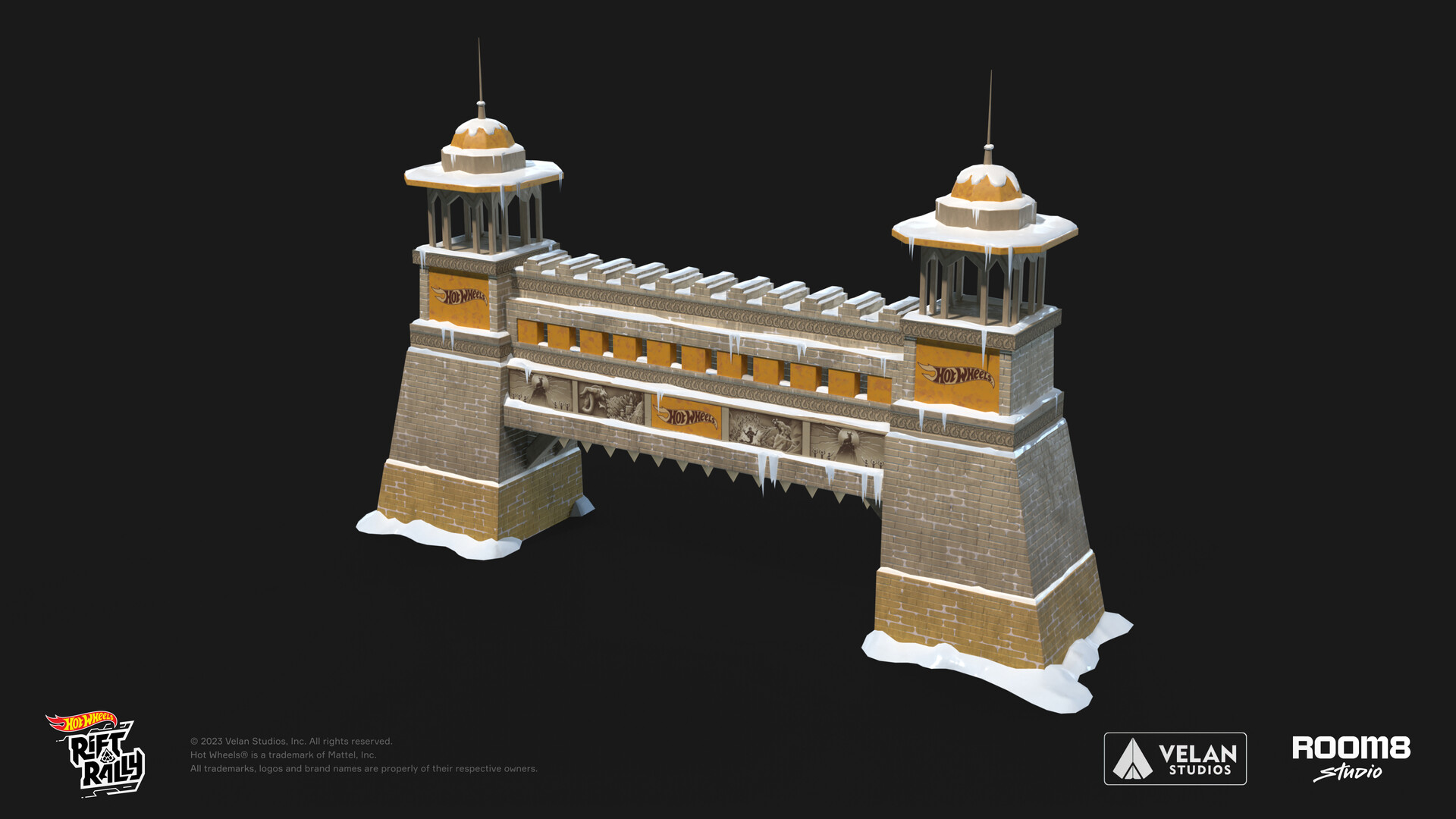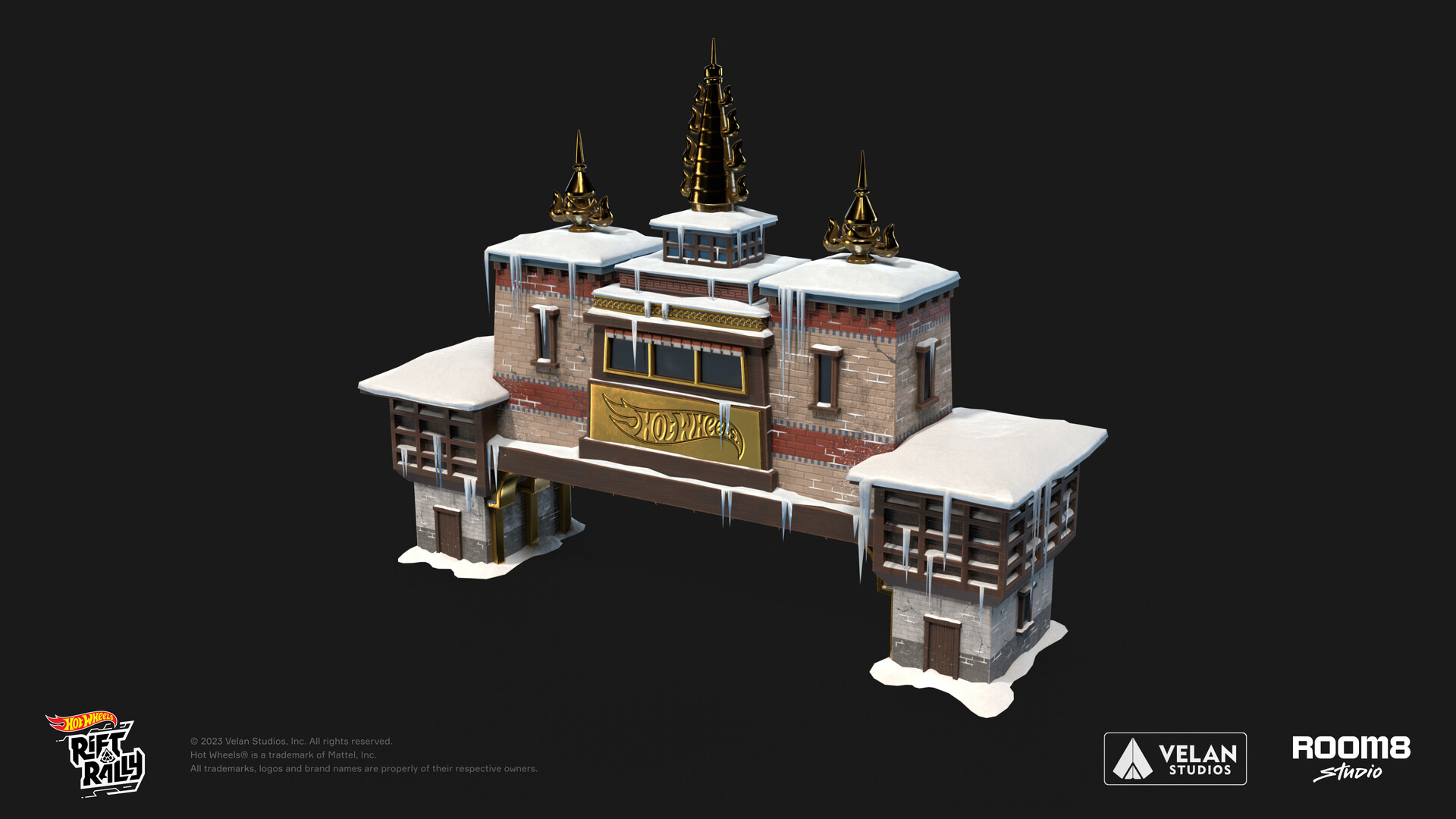 VFX Artists

Brian Hill – Lead VFX Artist / Tech Artist – Velan Studios – Hot Wheels Rift Rally

Brian Hill – Lead VFX Artist / Tech Artist – Velan Studios – Hot Wheels Rift Rally

Brian Hill – Lead VFX Artist / Tech Artist – Velan Studios – Hot Wheels Rift Rally

Brian Hill – Lead VFX Artist / Tech Artist – Velan Studios – Hot Wheels Rift Rally

Michael Catalano VFX Artist – Velan Studios – Hot Wheels Rift Rally

Michael Catalano VFX Artist – Velan Studios – Hot Wheels Rift Rally

Michael Catalano VFX Artist – Velan Studios – Hot Wheels Rift Rally

Michael Catalano VFX Artist – Velan Studios – Hot Wheels Rift Rally
UI/UX Artist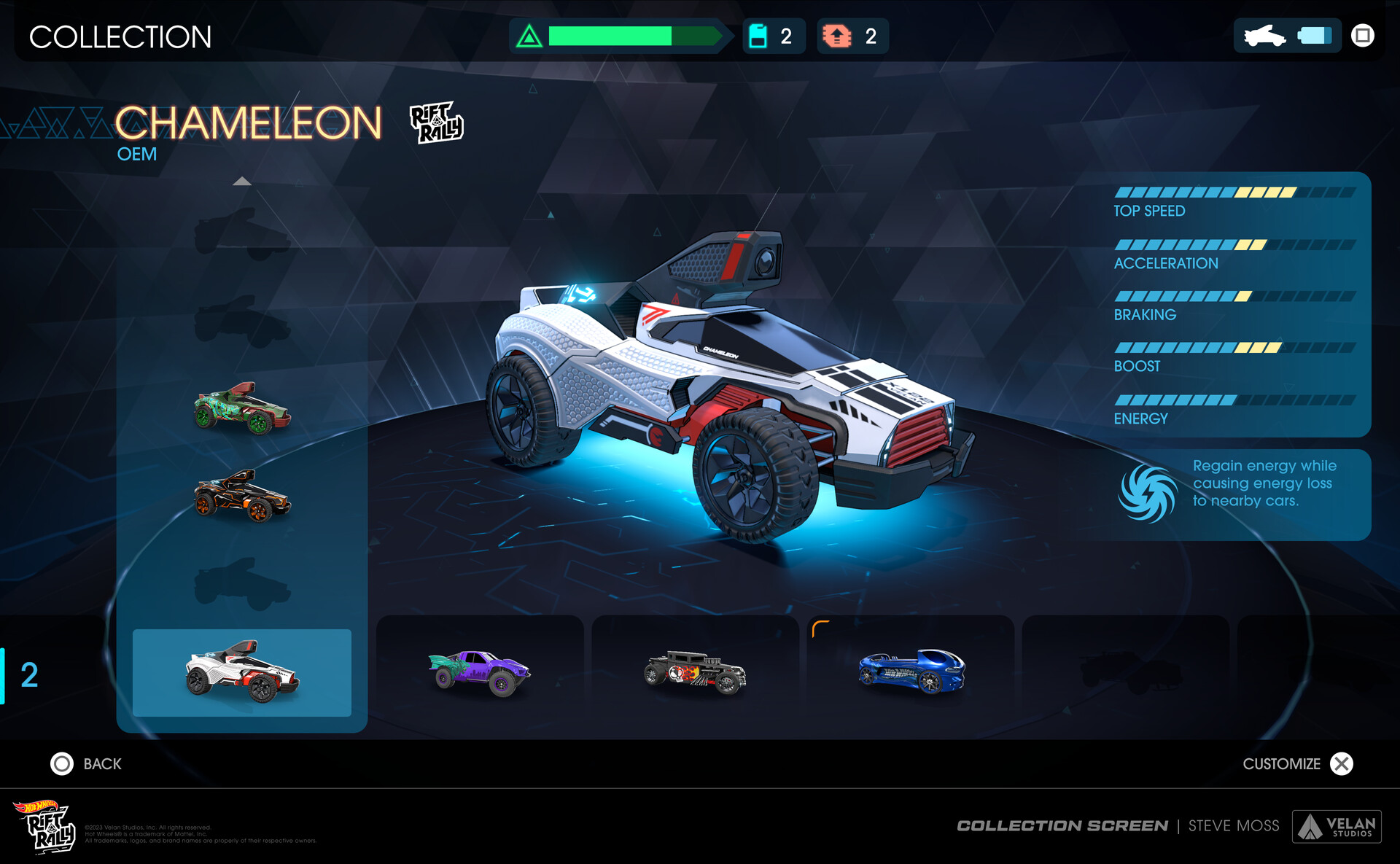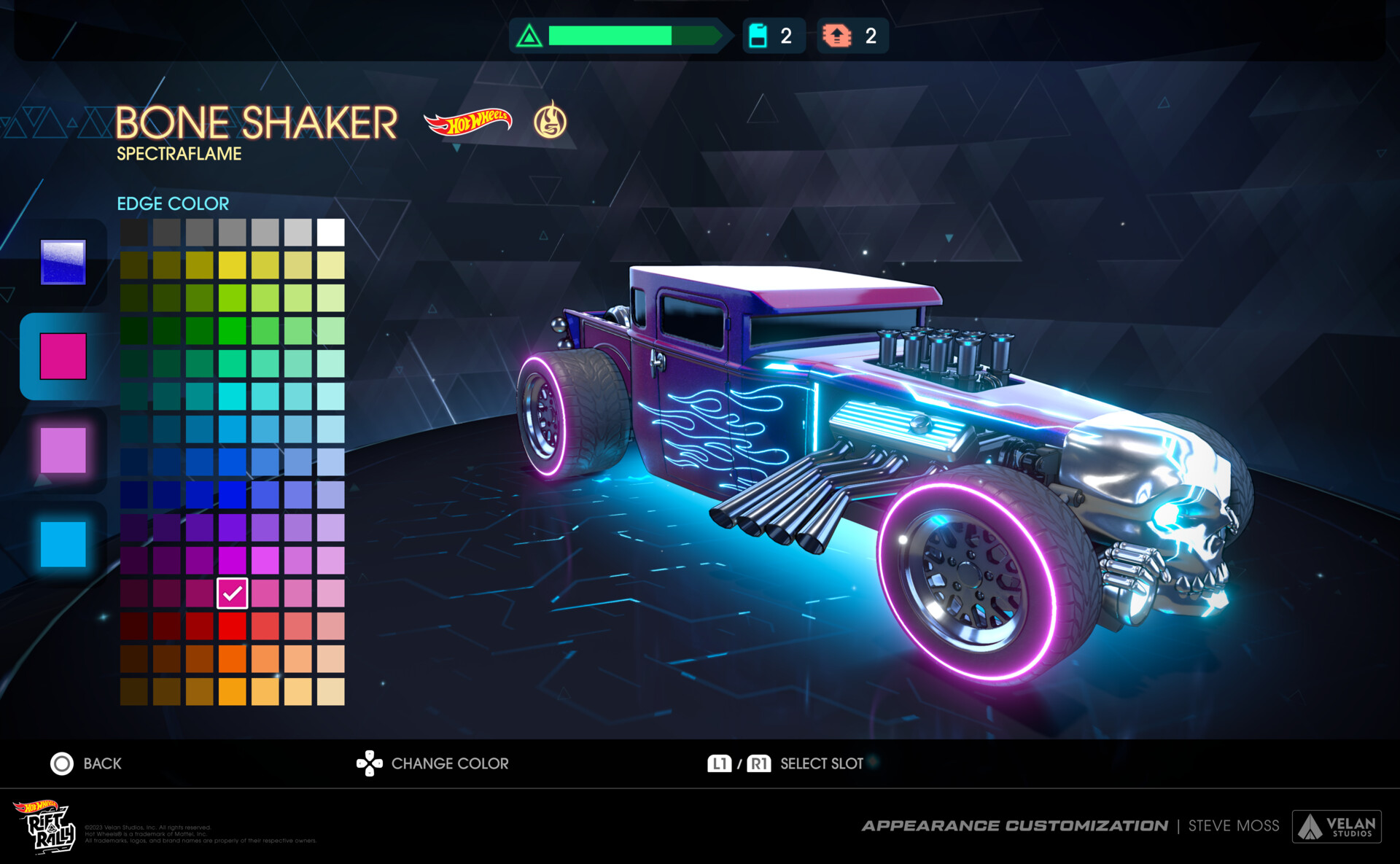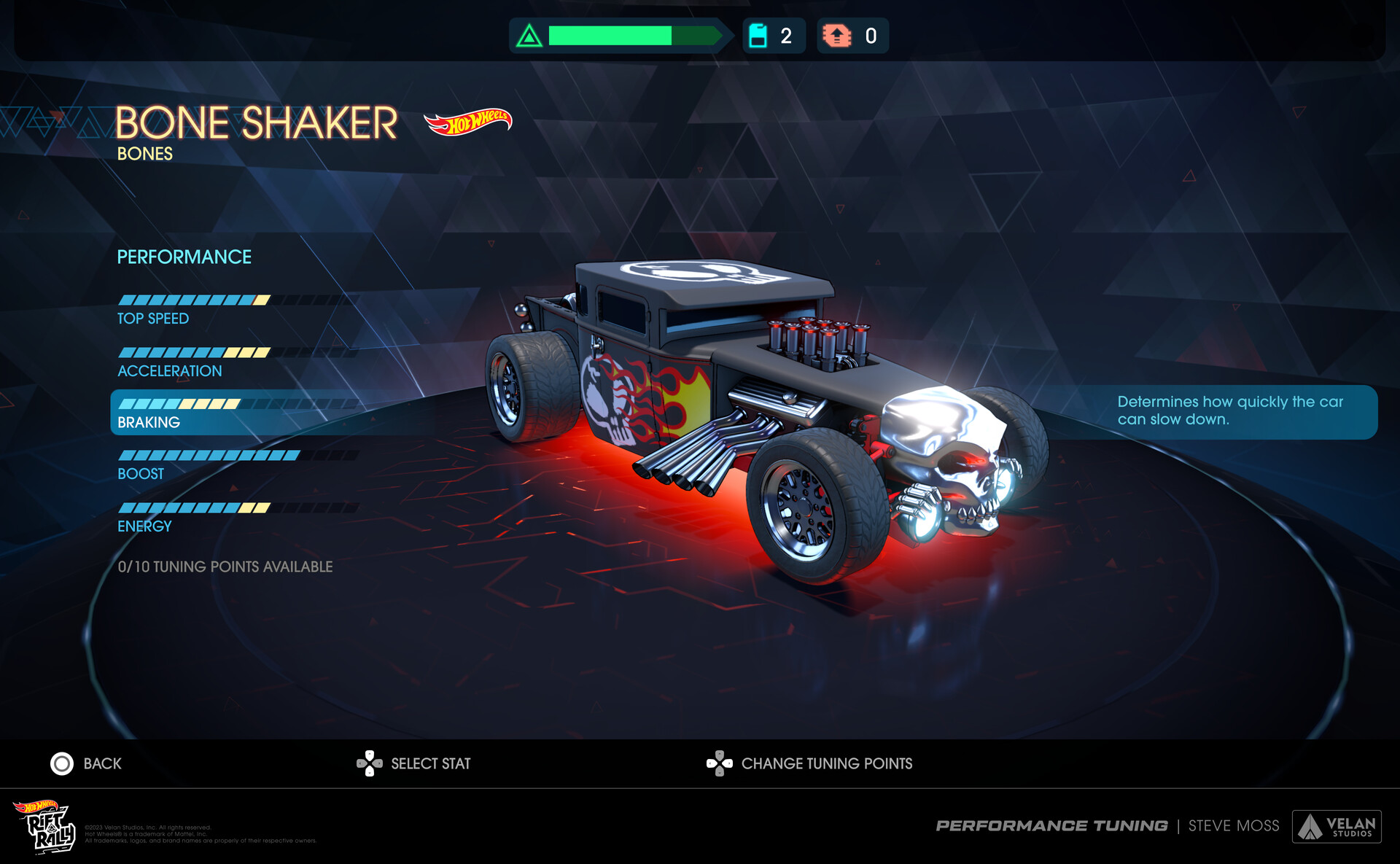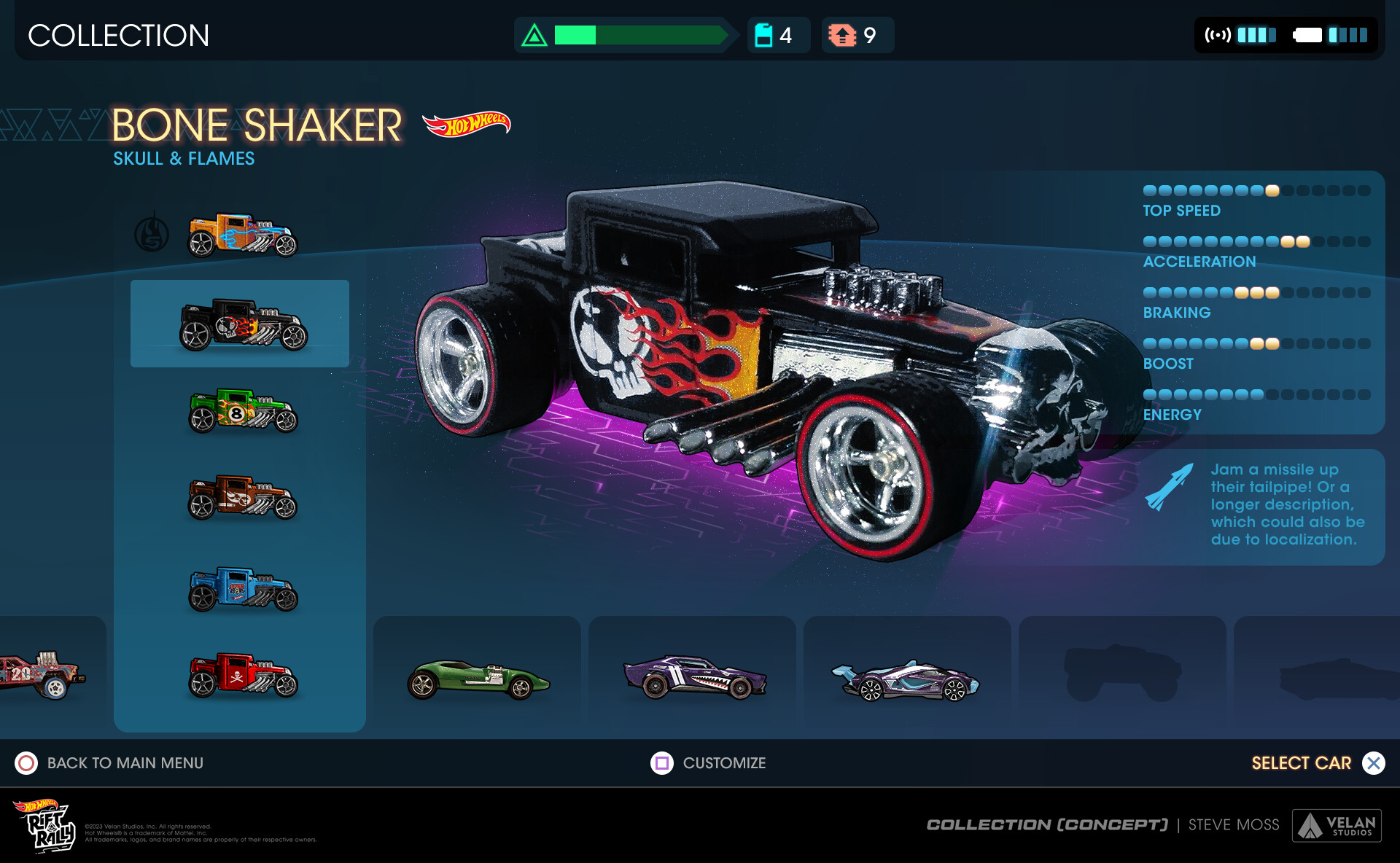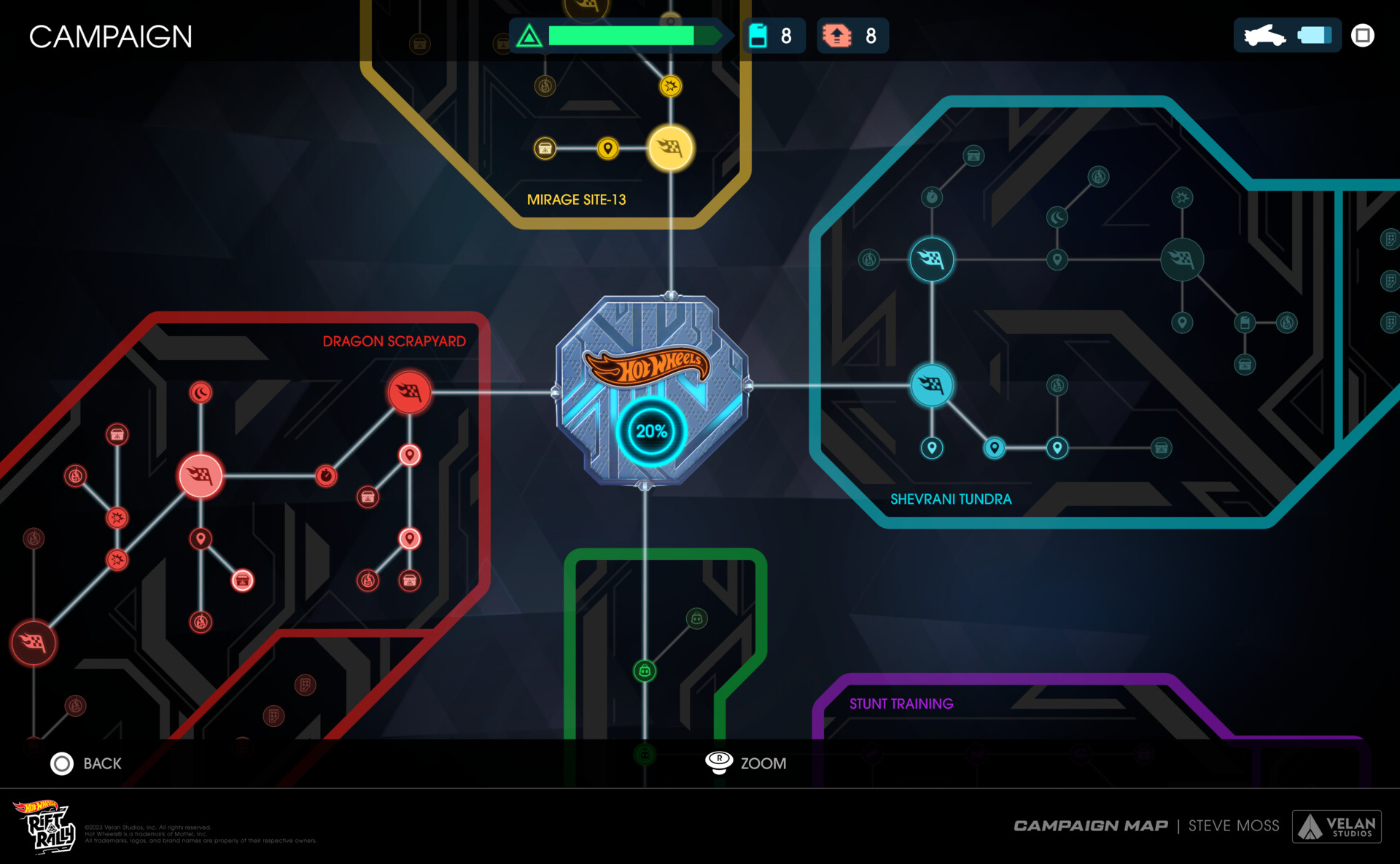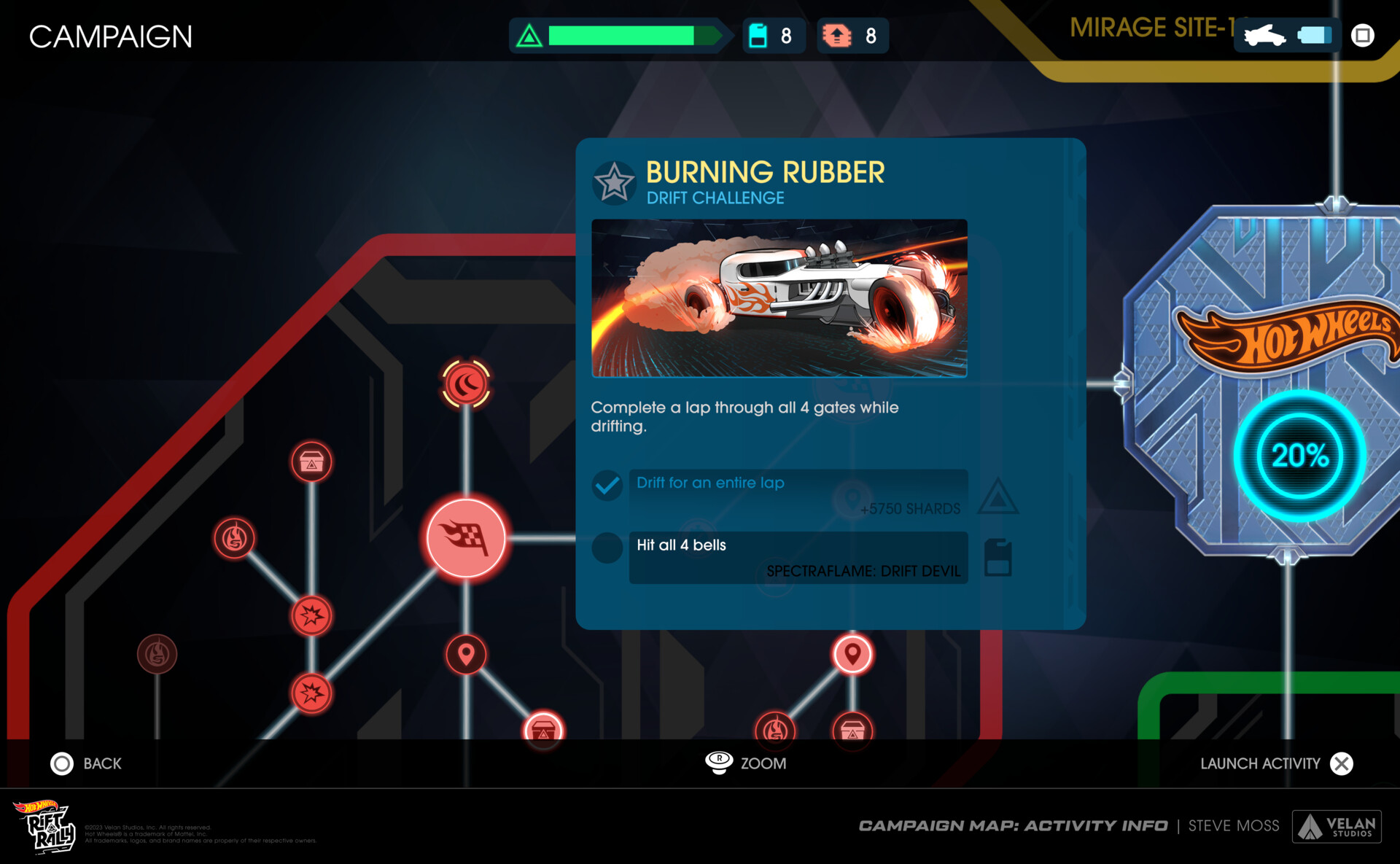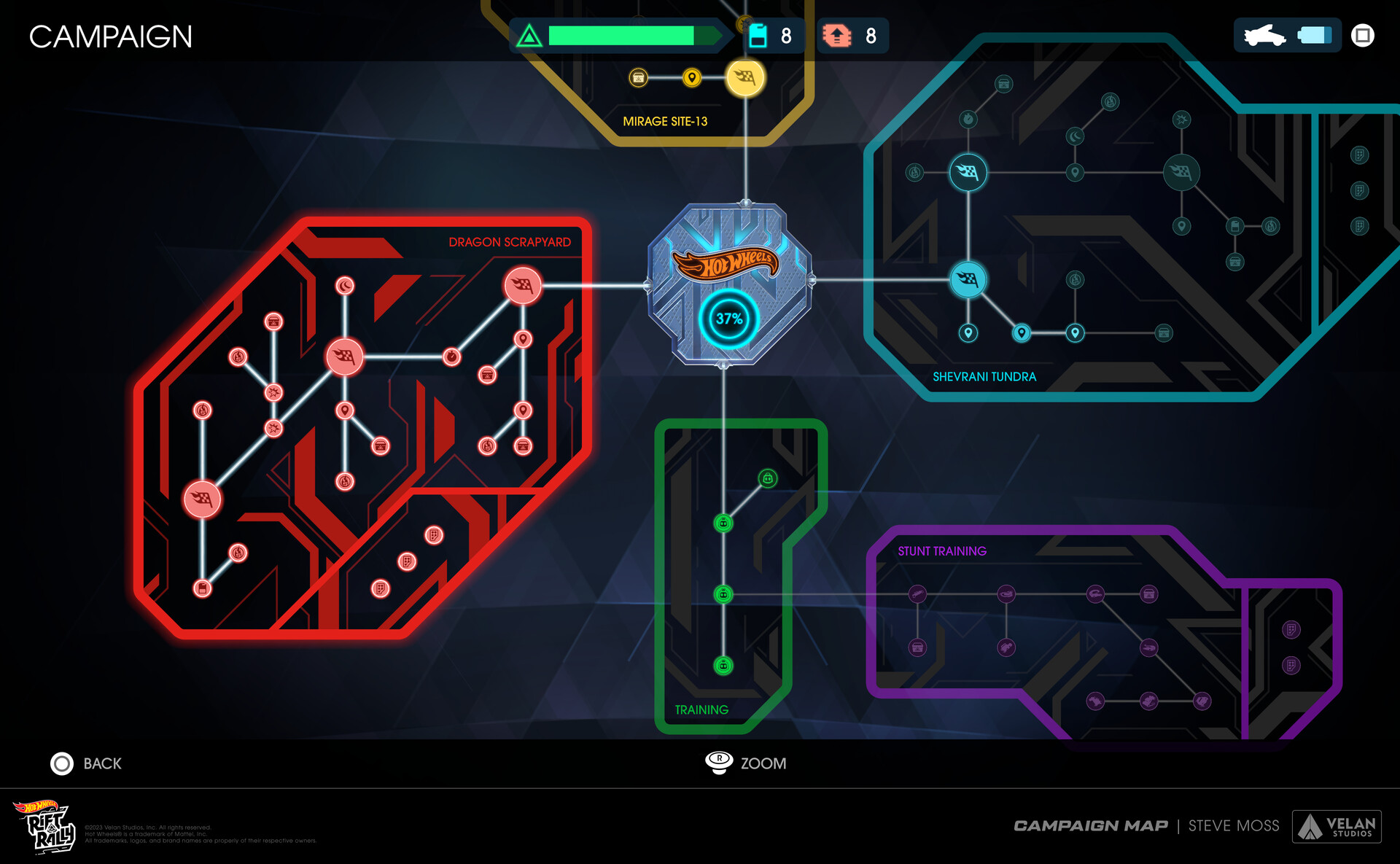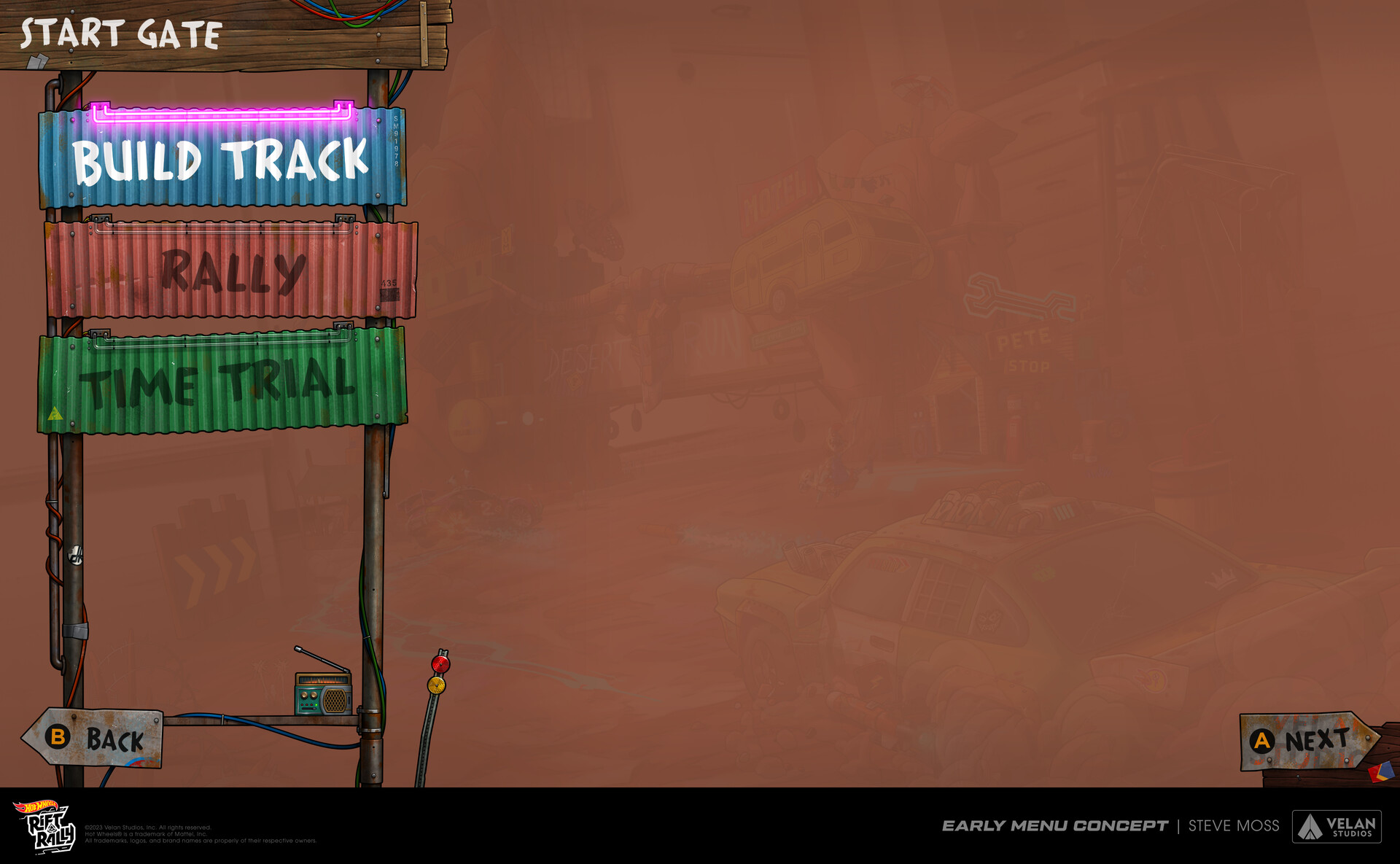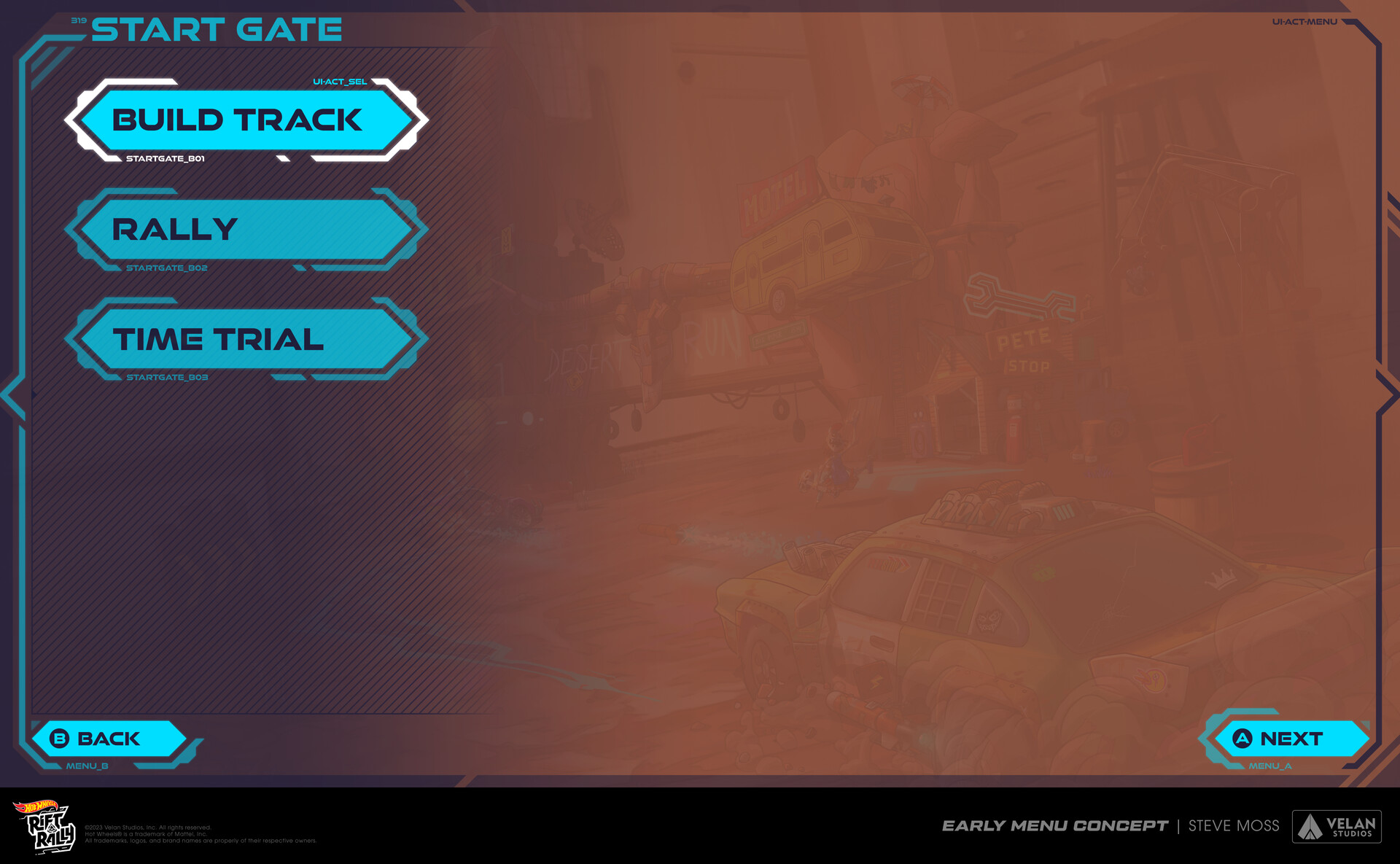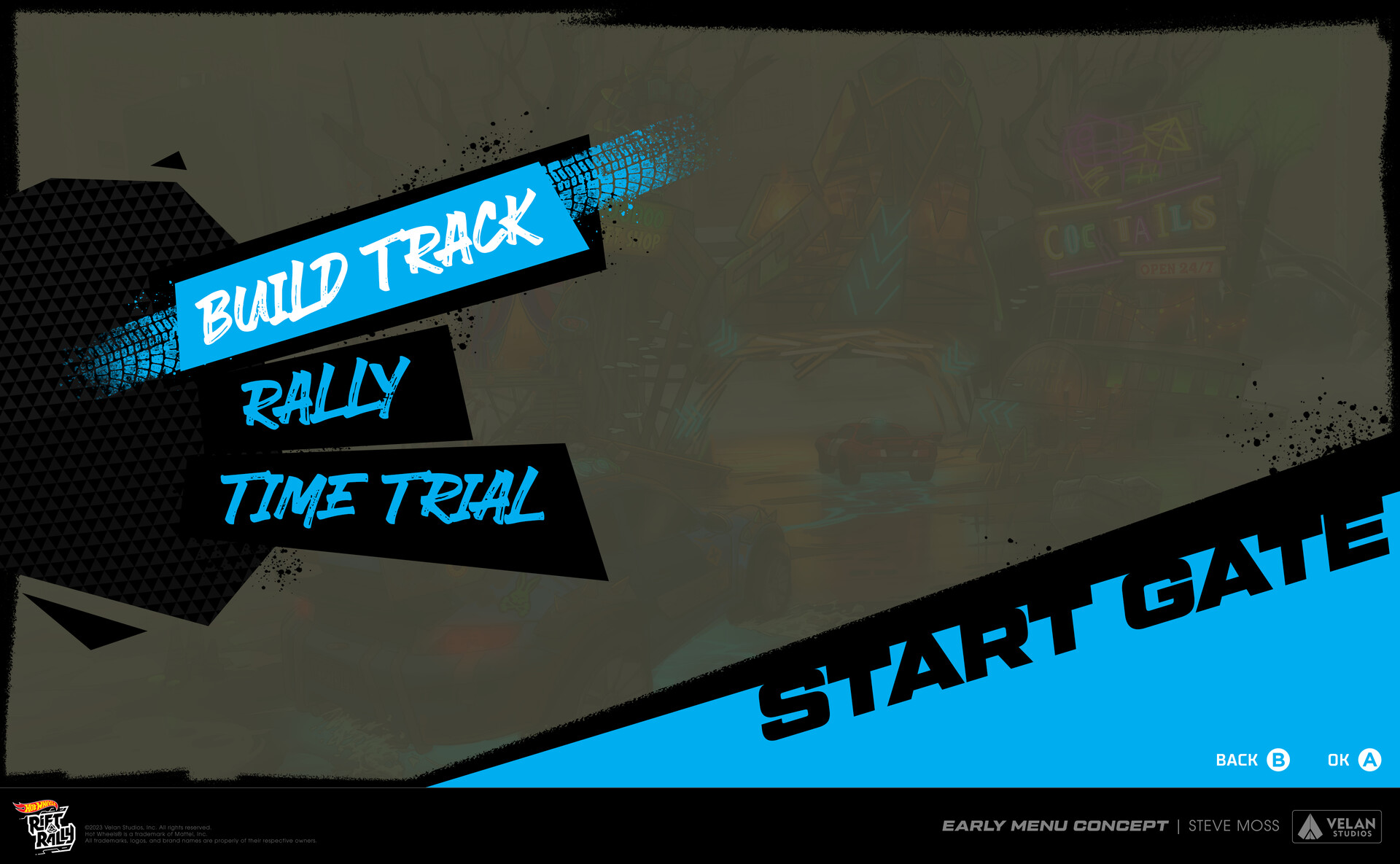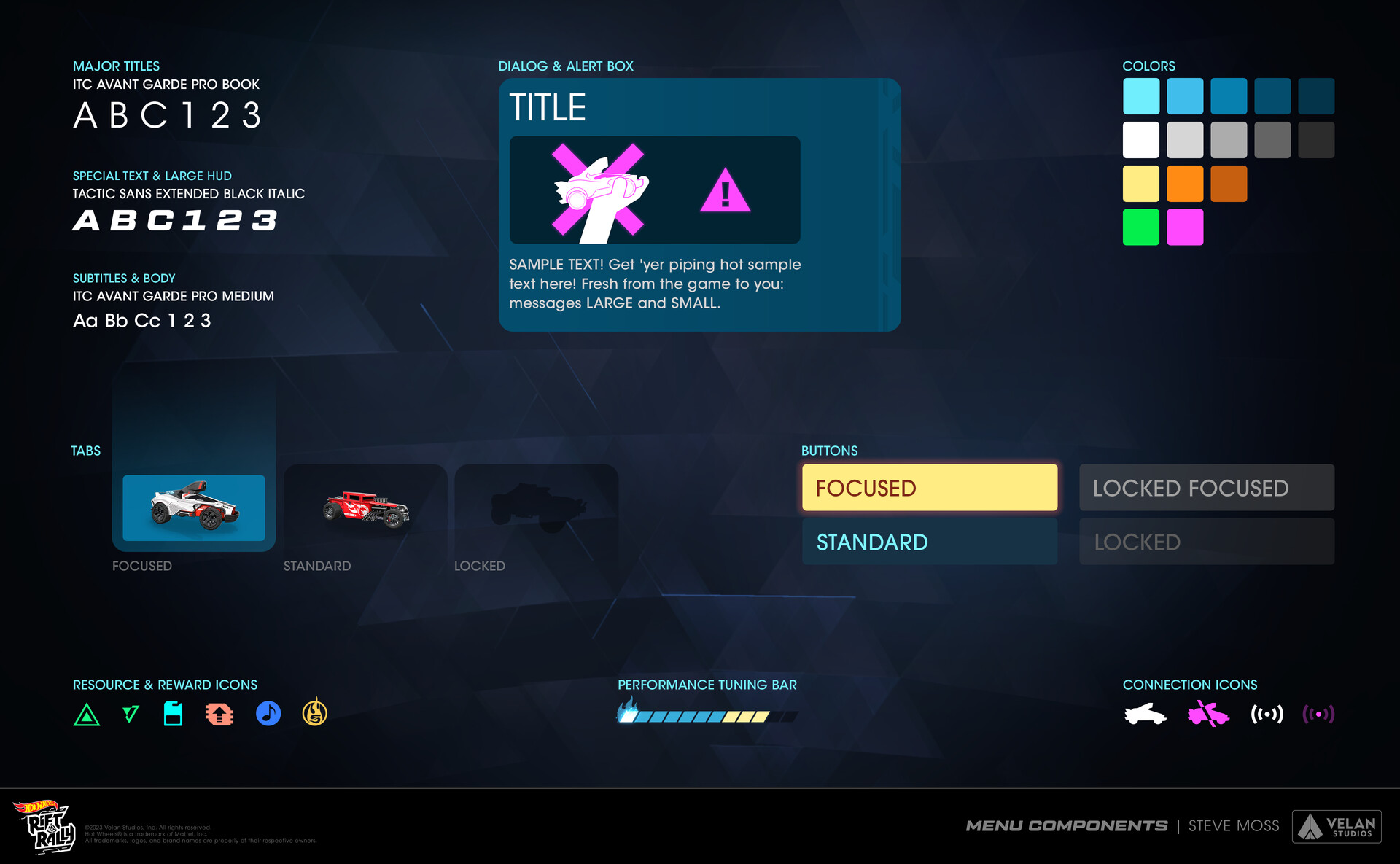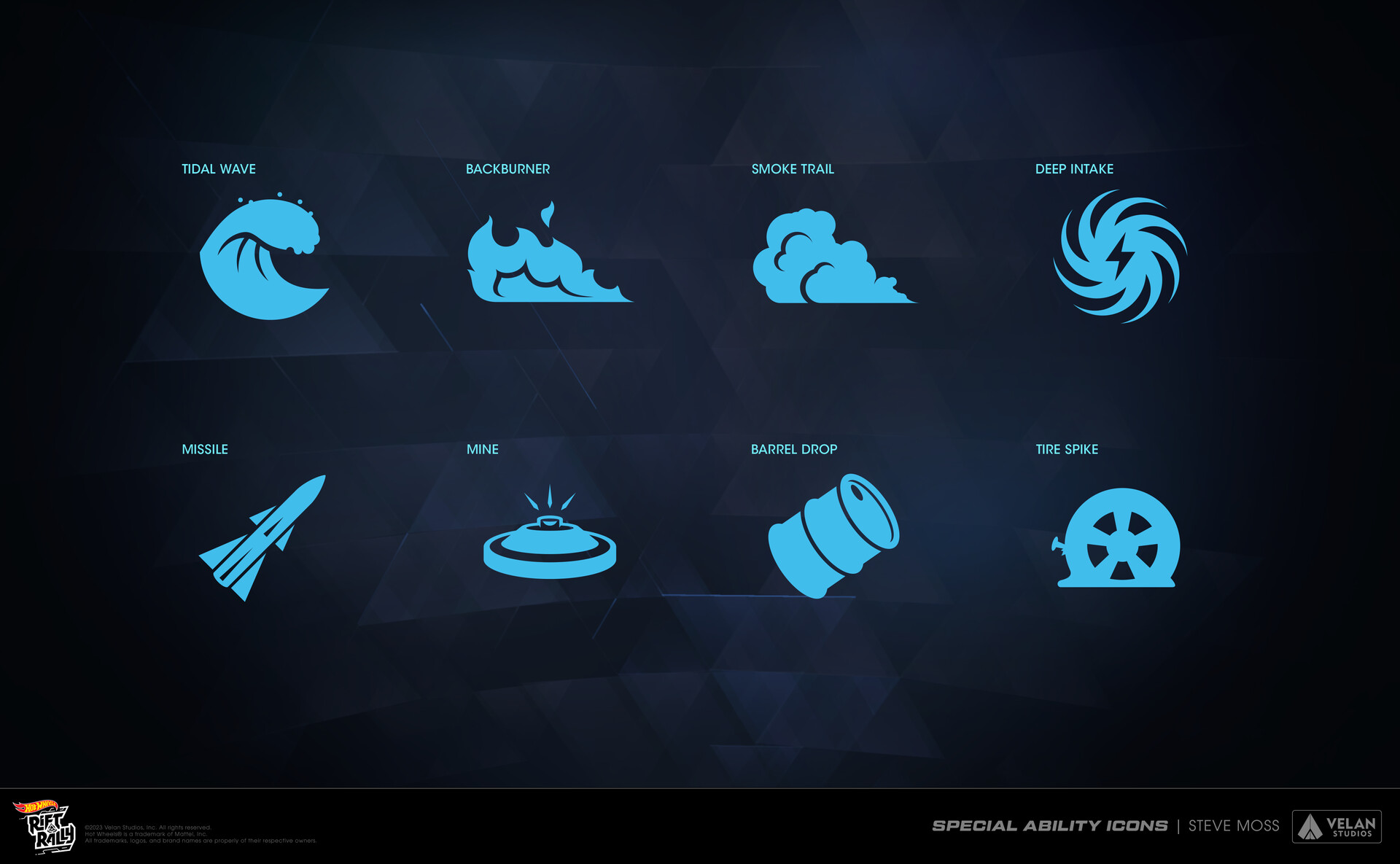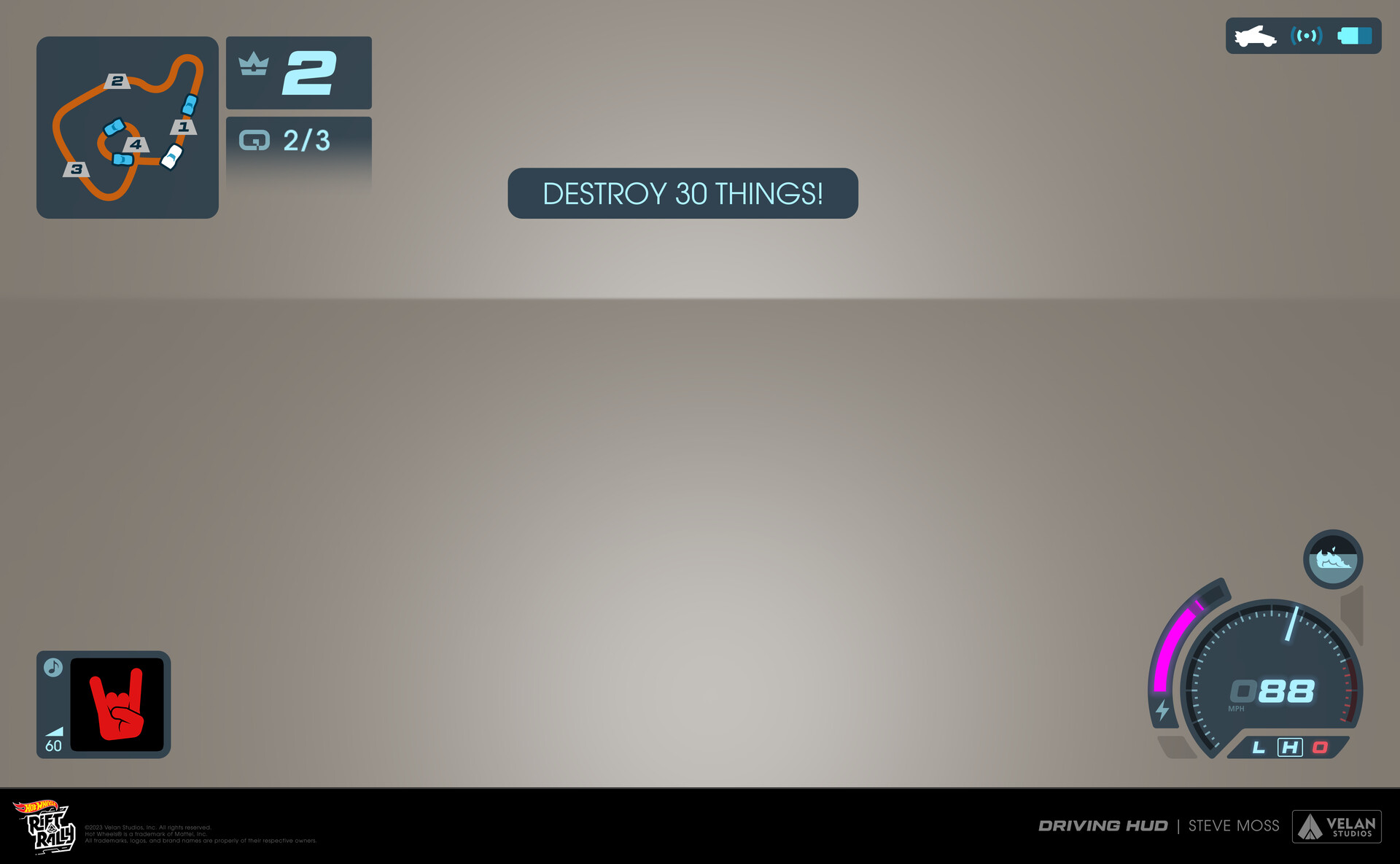 Animators
---