Motive Studio Dead Space Art Blast
Dead Space was a passion project for us at Motive Studio and it was a great honor to be given the opportunity to remake our favorite game.
We would like to take this opportunity to give our gratitude to the talented artists and creators of the original Dead Space, and the Community Council for their feedback and guidance. For many of us who worked on Dead Space 2 in 2009, it was a dream come true to revisit the universe that we were part of many years ago. All throughout the project, it was our commitment to honor the legacy of the original Dead Space, to respect the brand, and to apply the art pillars of Horror, Immersion, and a Lived-In World into everything that we created.
We would like to give thanks to the Dead Space development team at Motive, for their passion and dedication, and to the artists and our external partners that poured their heart and soul into this game. We are very proud of what they accomplished, and we hope that you will enjoy their work.
We hope you love the game as much as we loved making it!
Mike Yazijian, Art Director
Roy Tuazon, Associate Art Director
MOTIVE
Concept Artists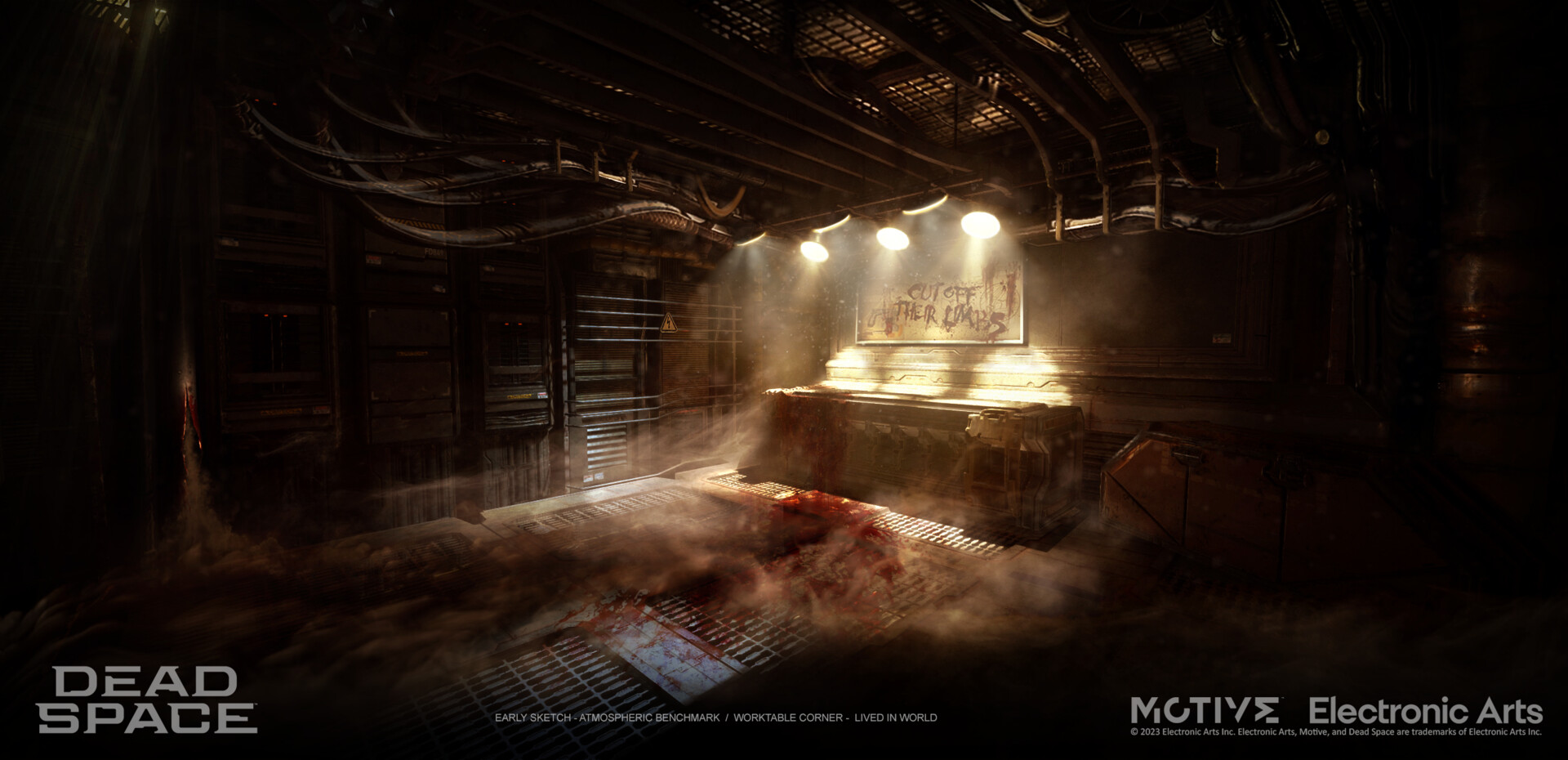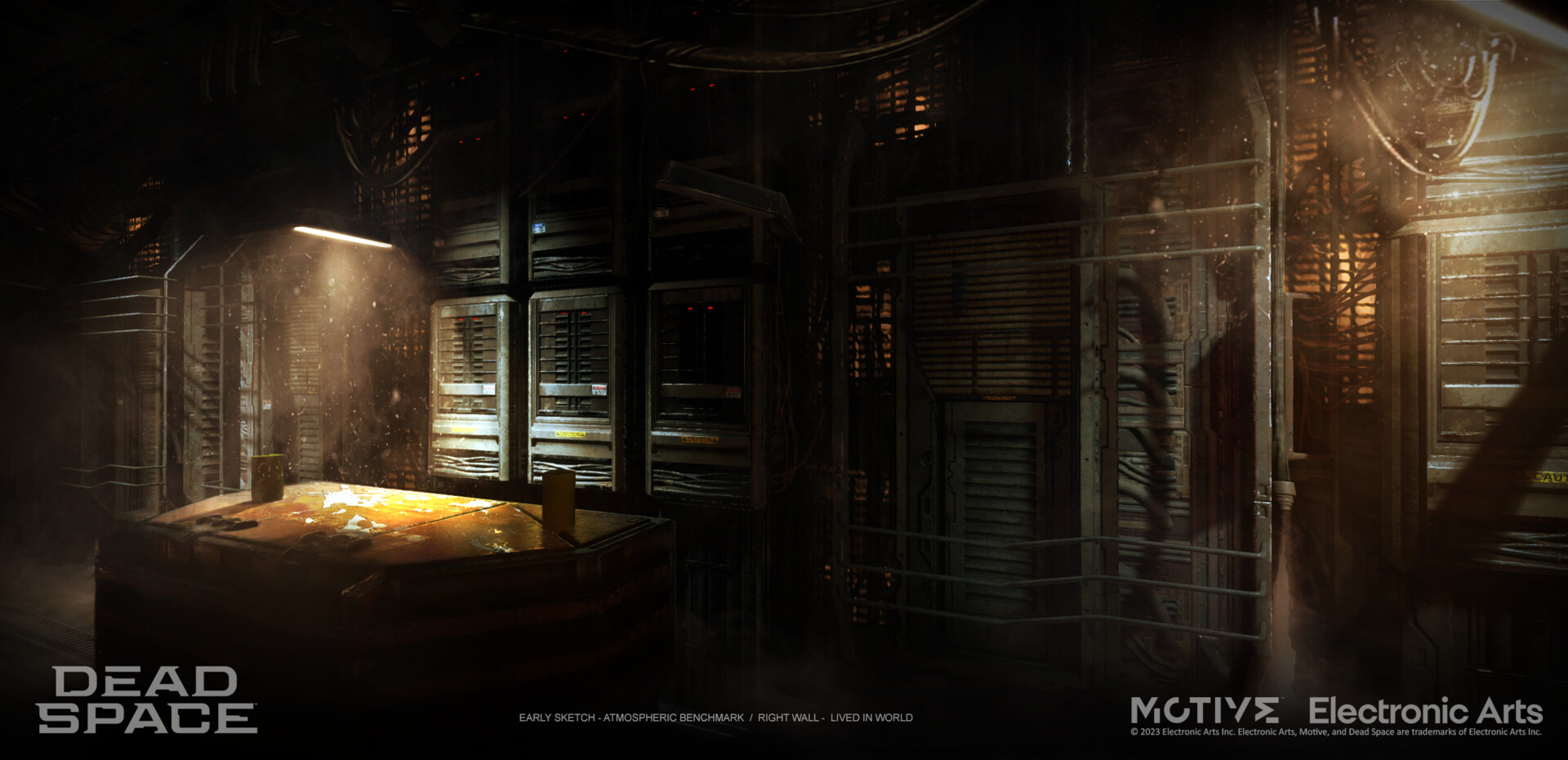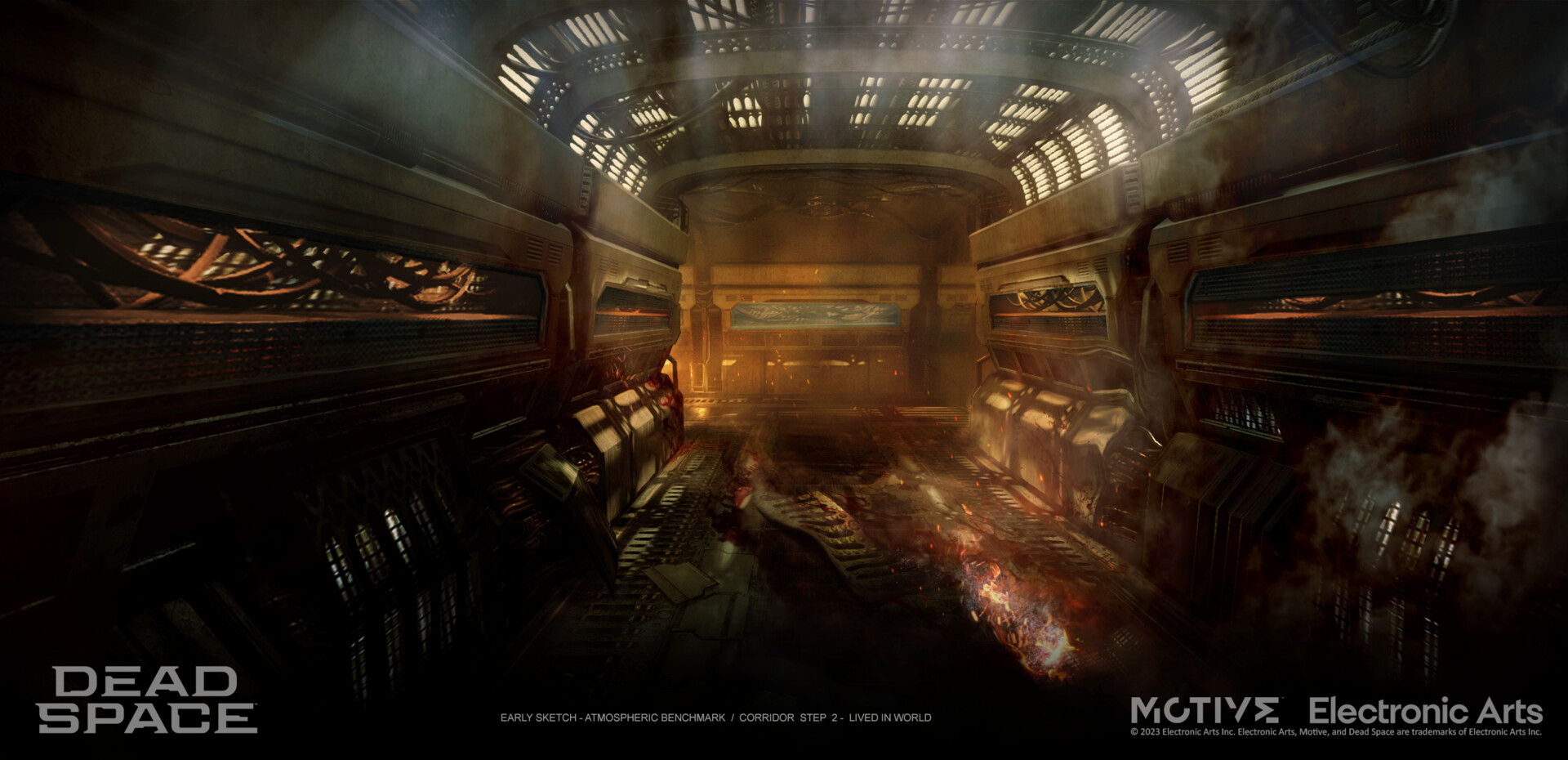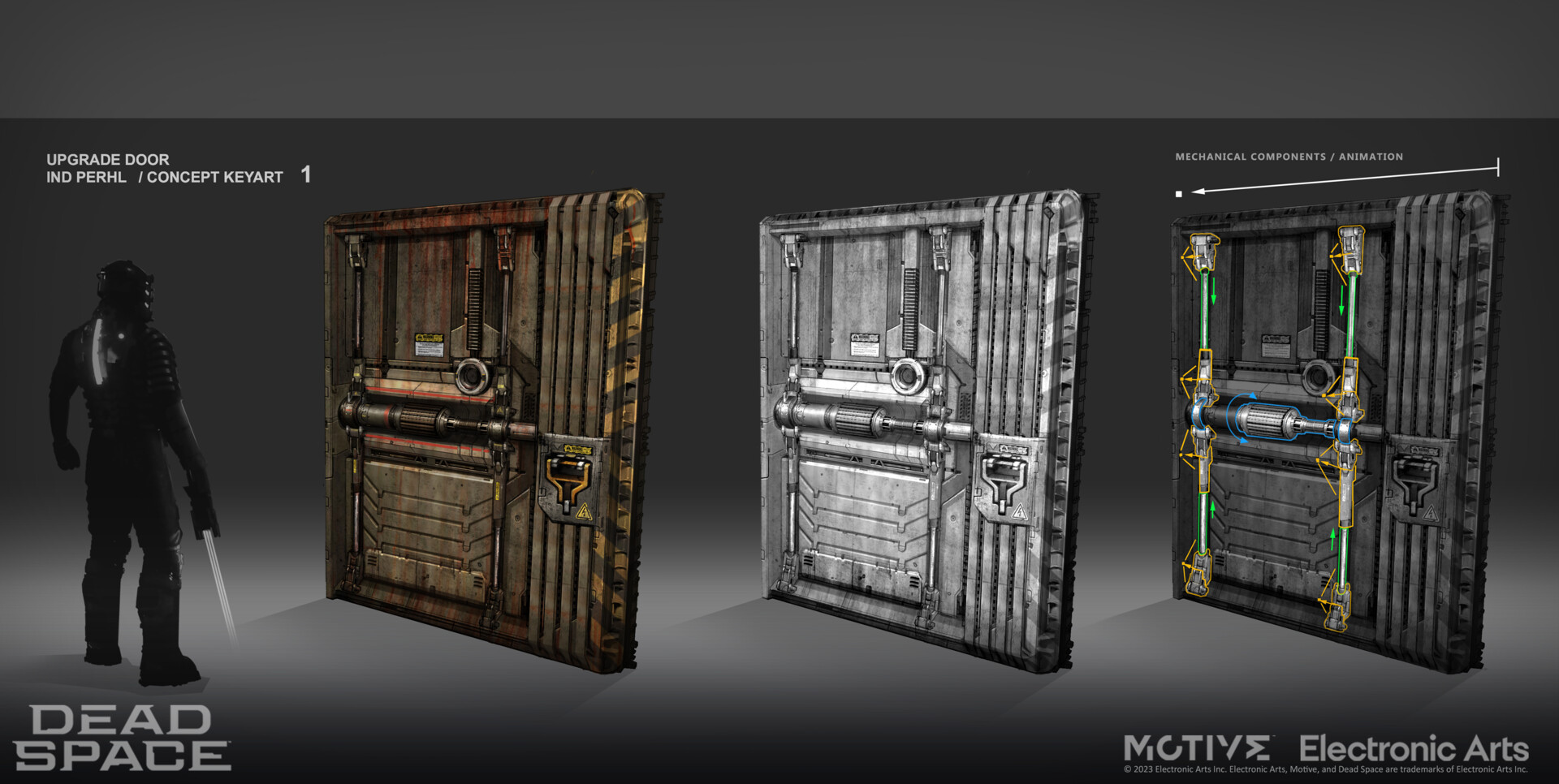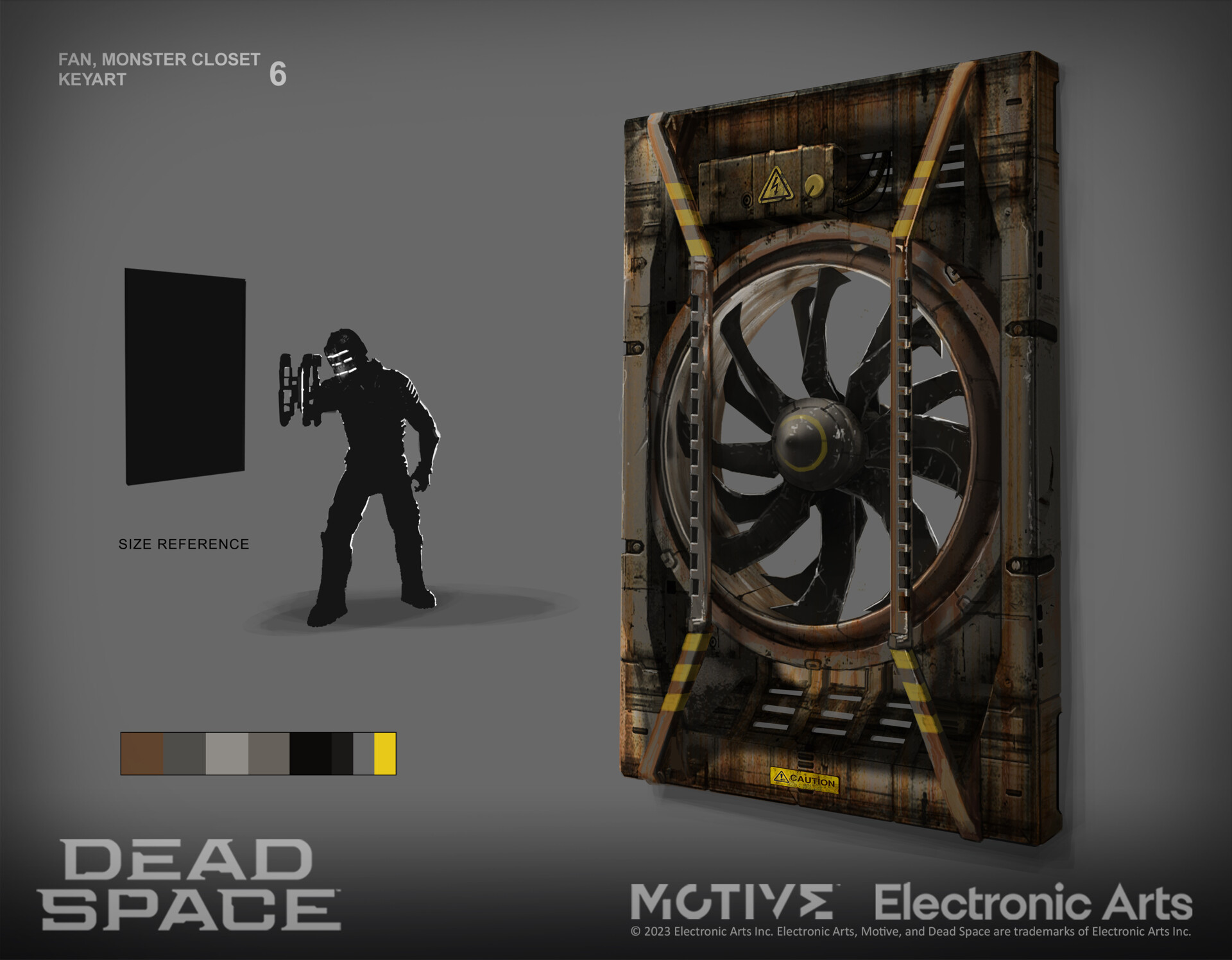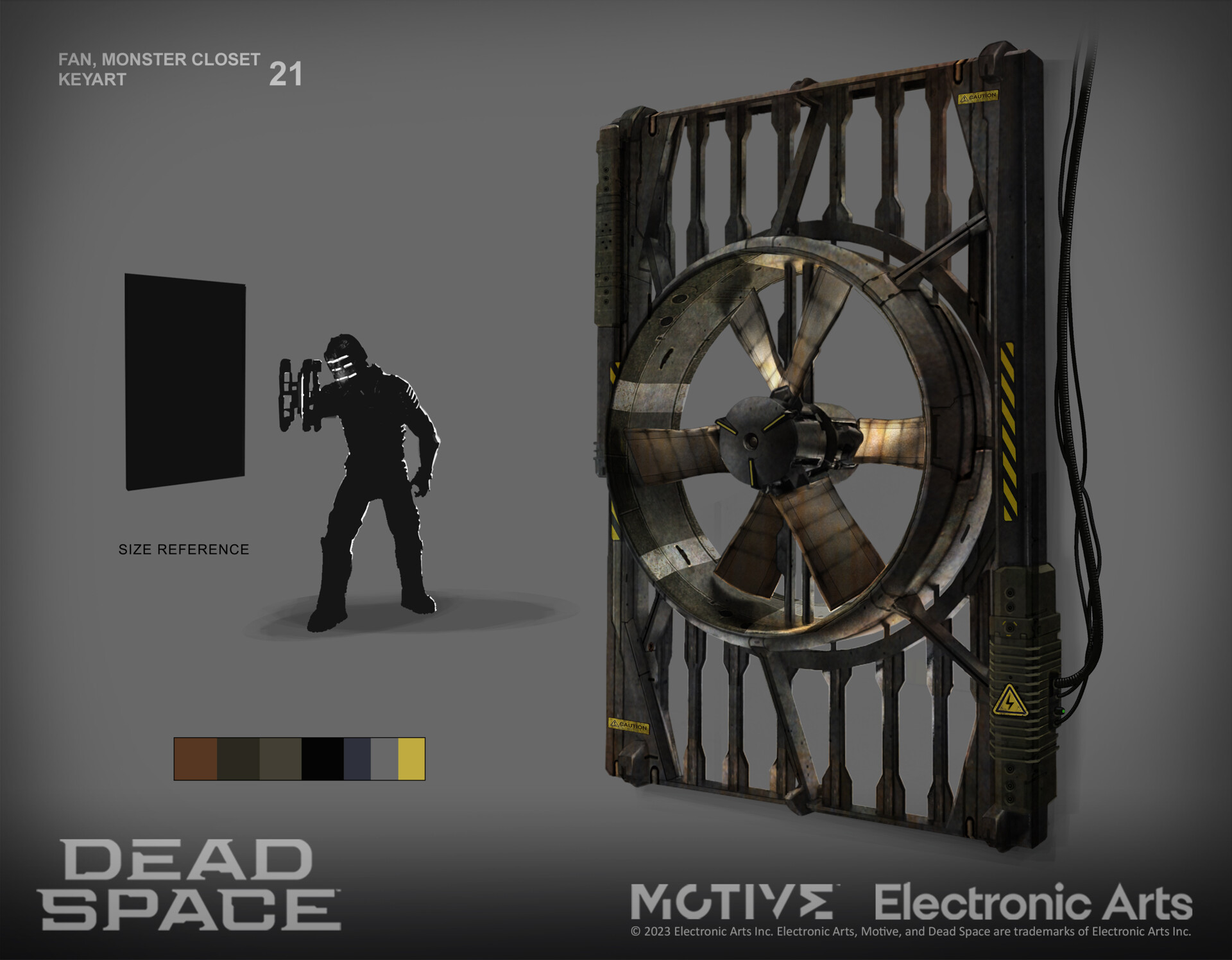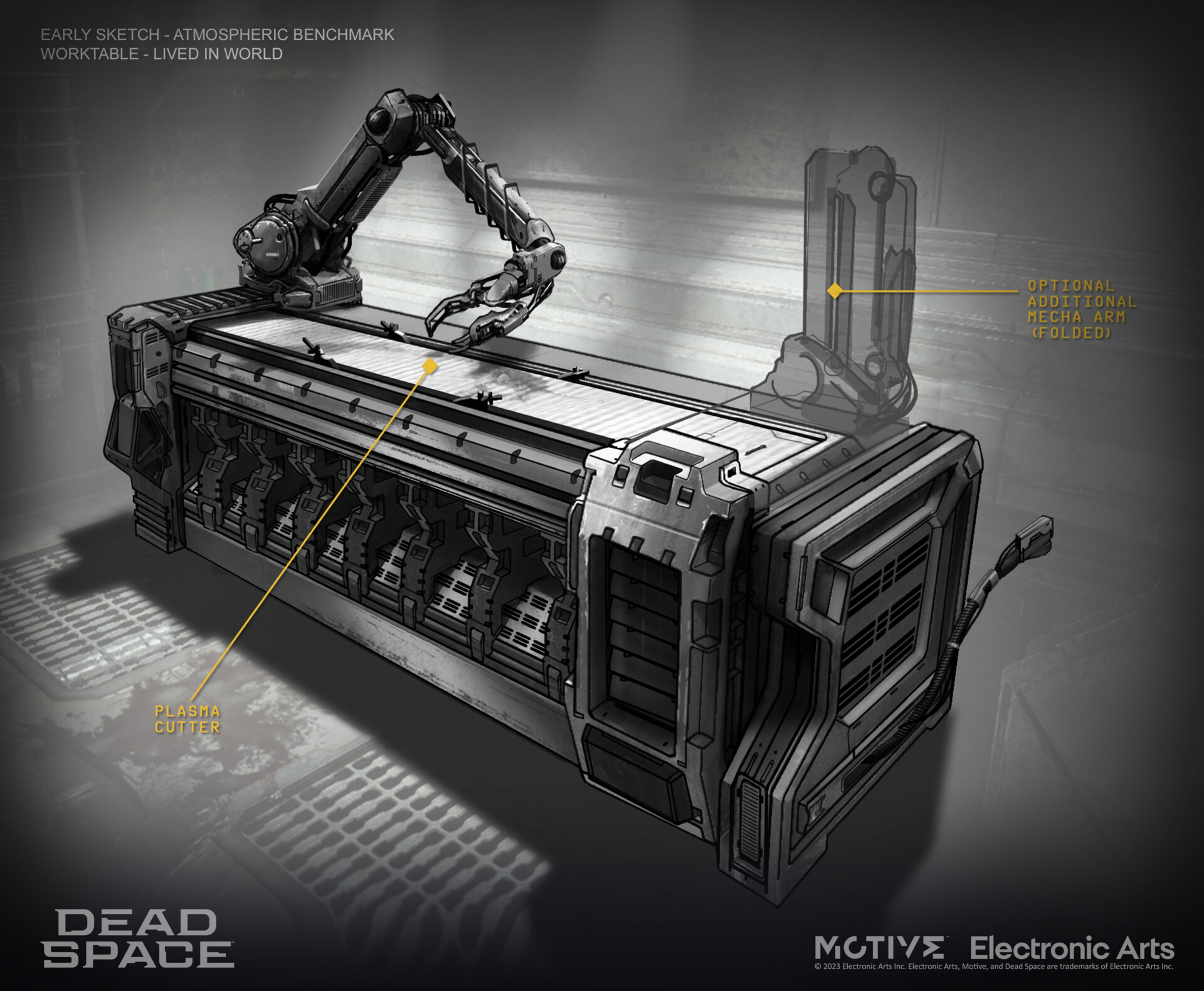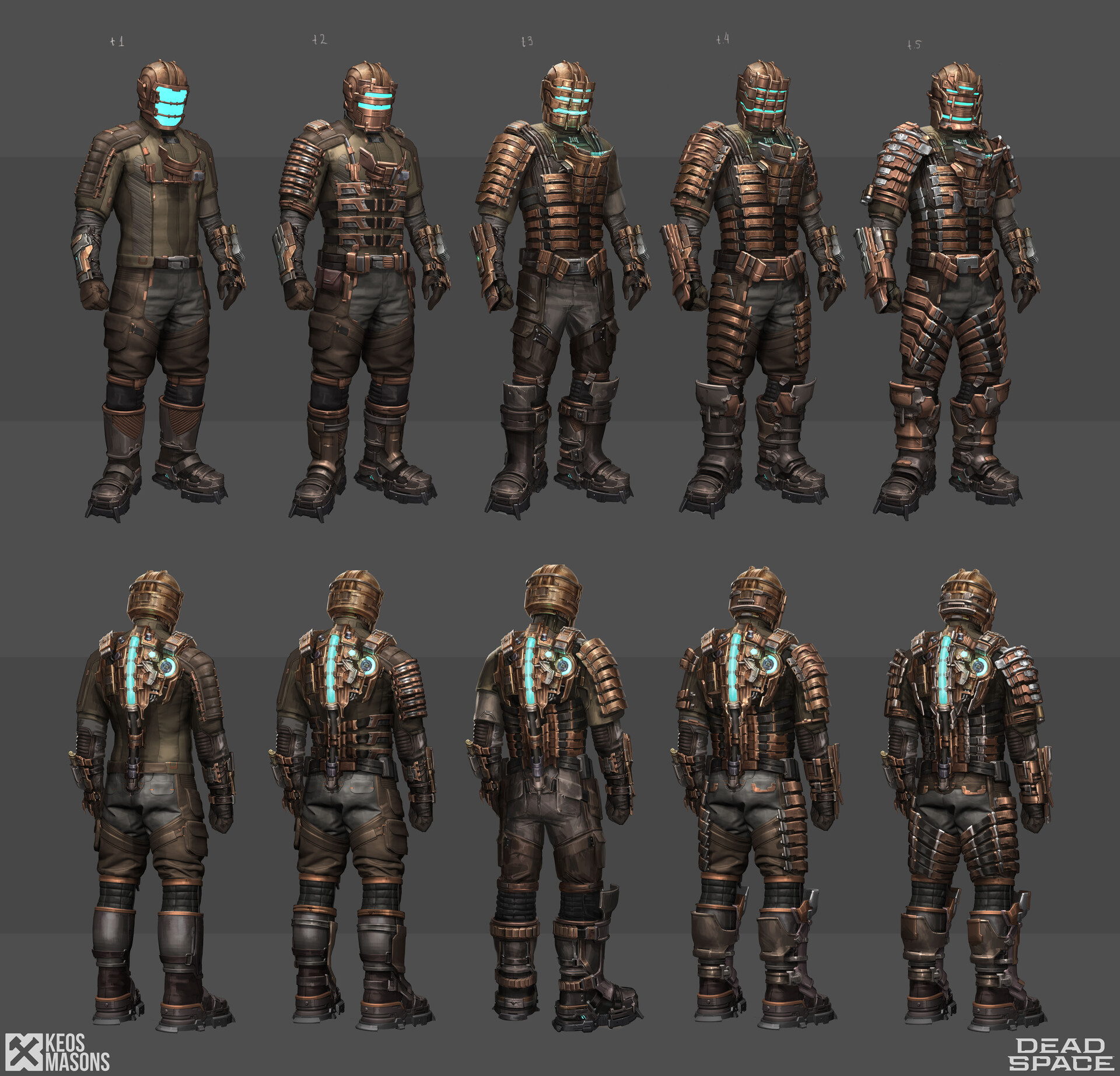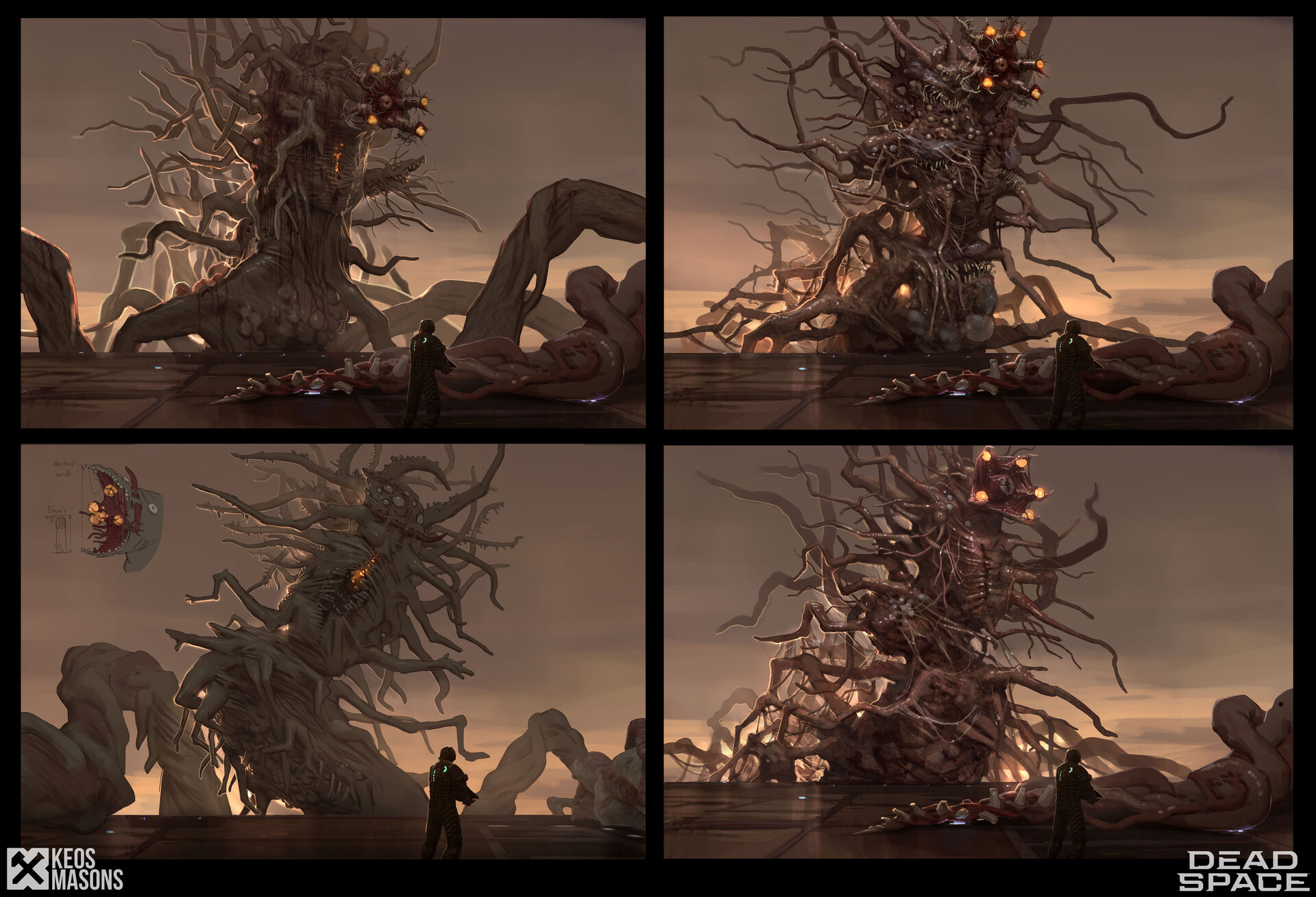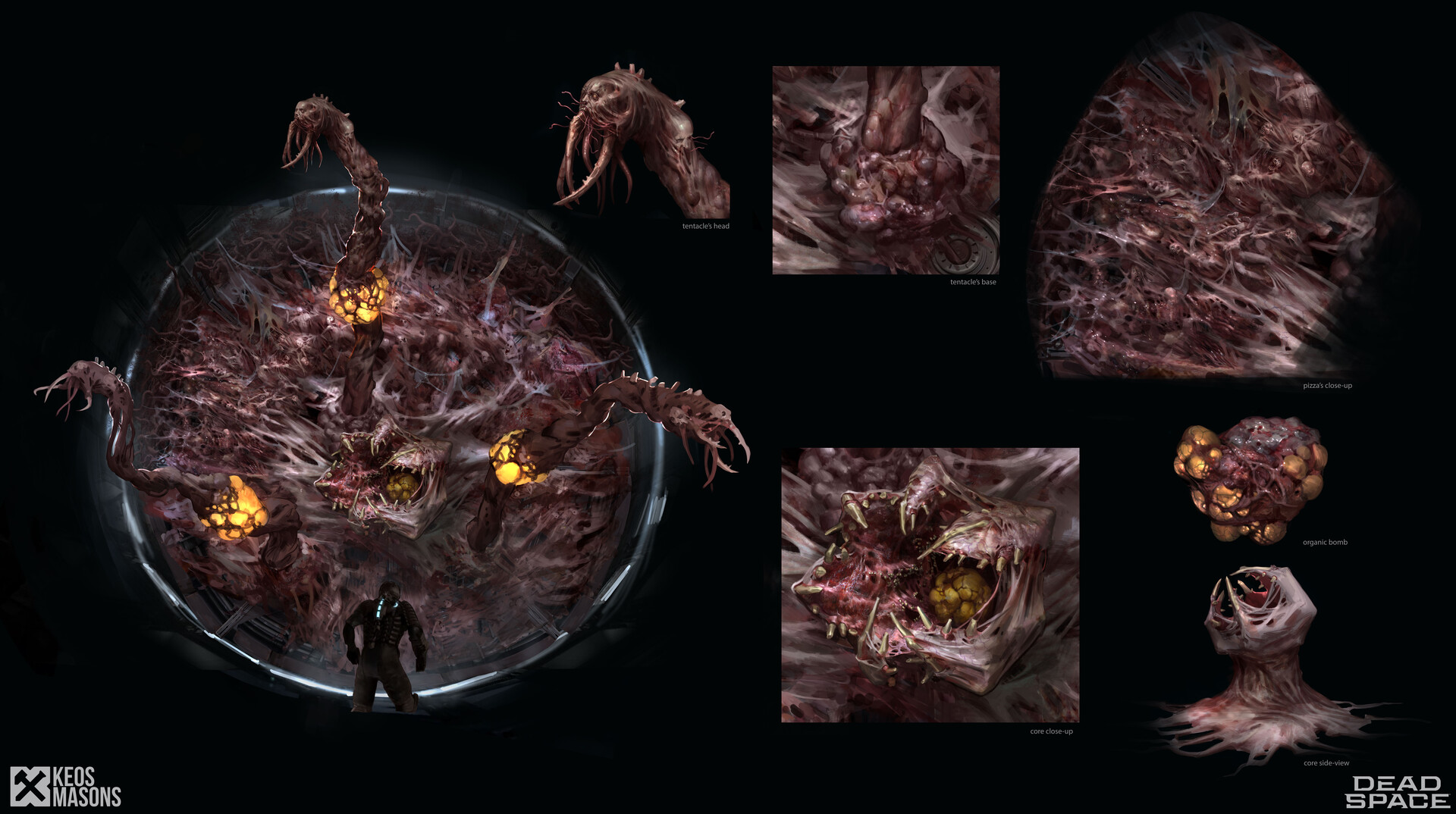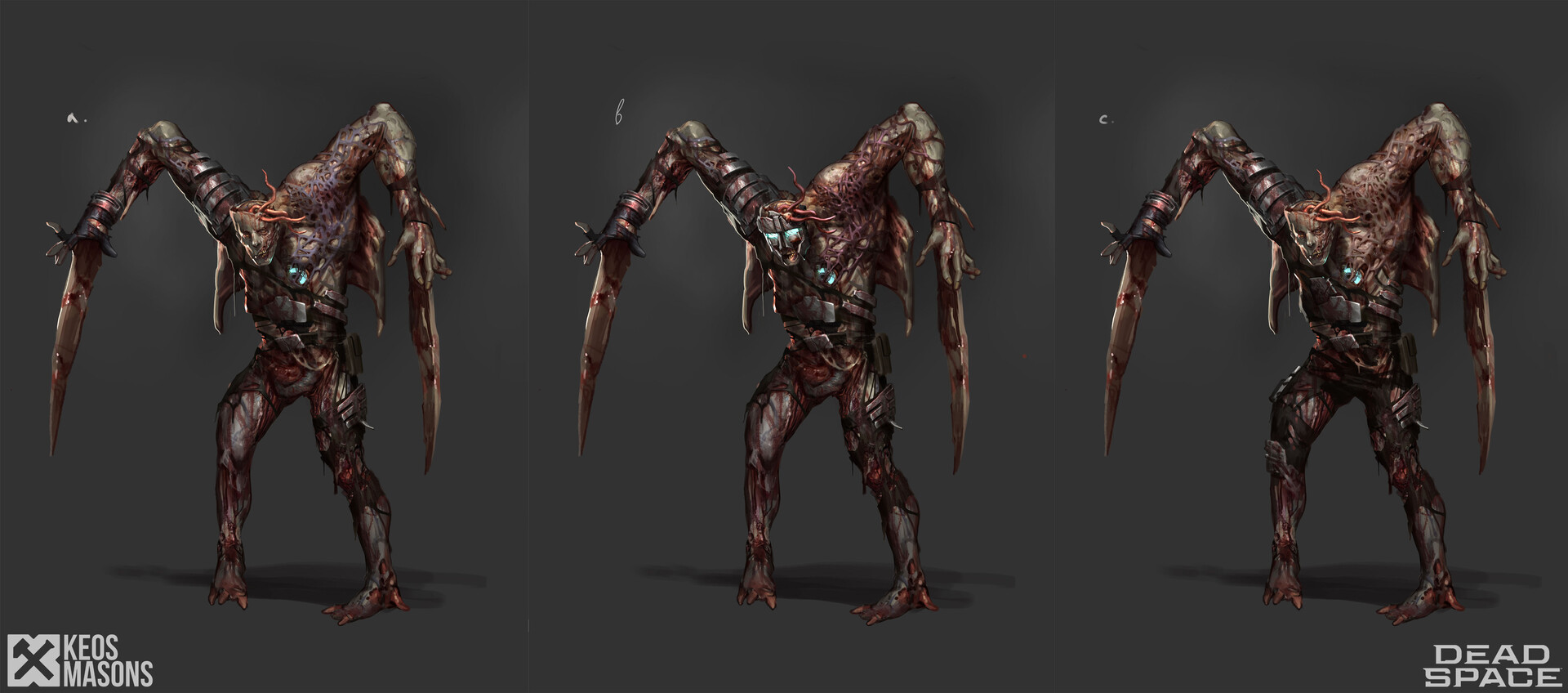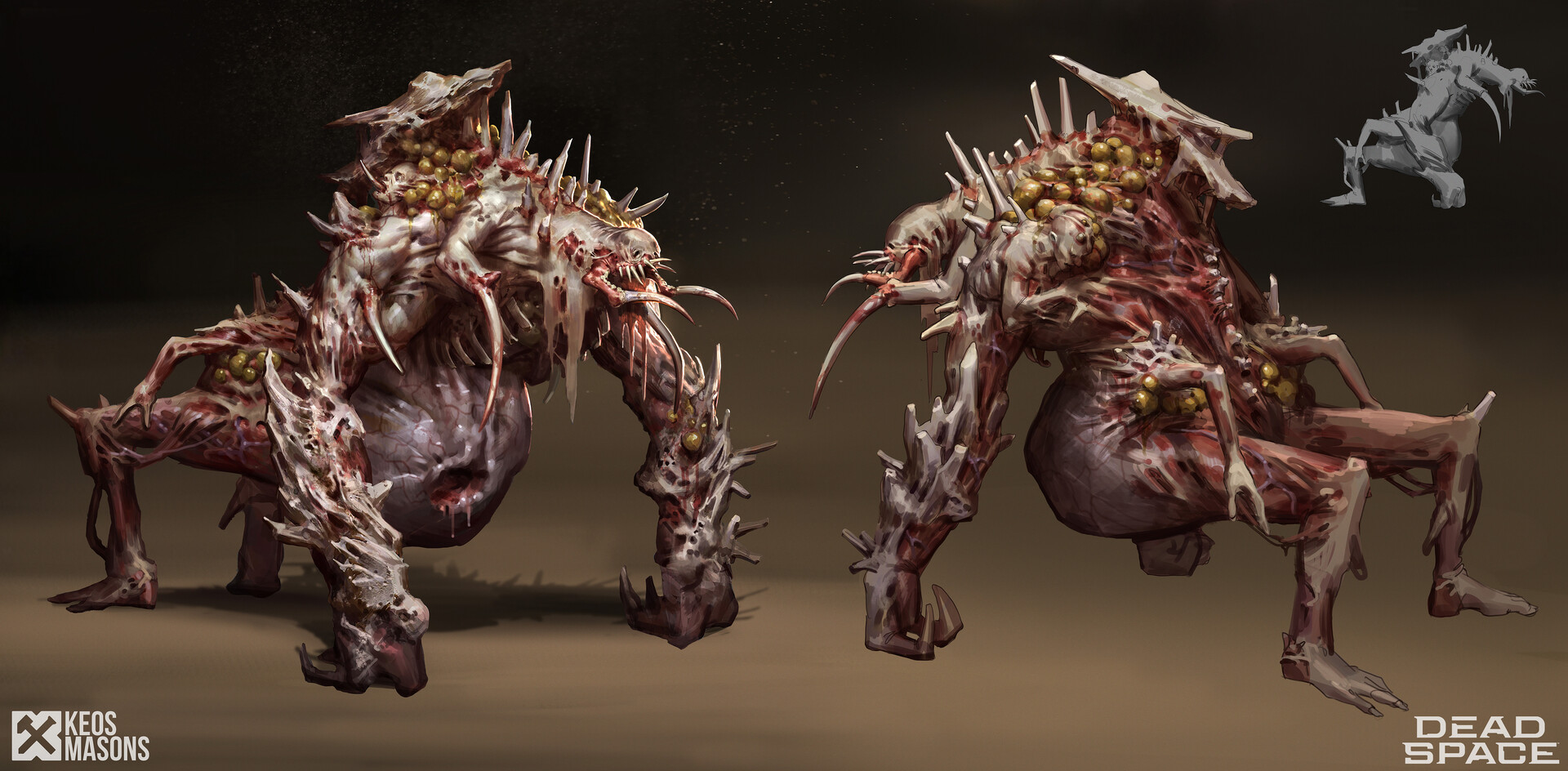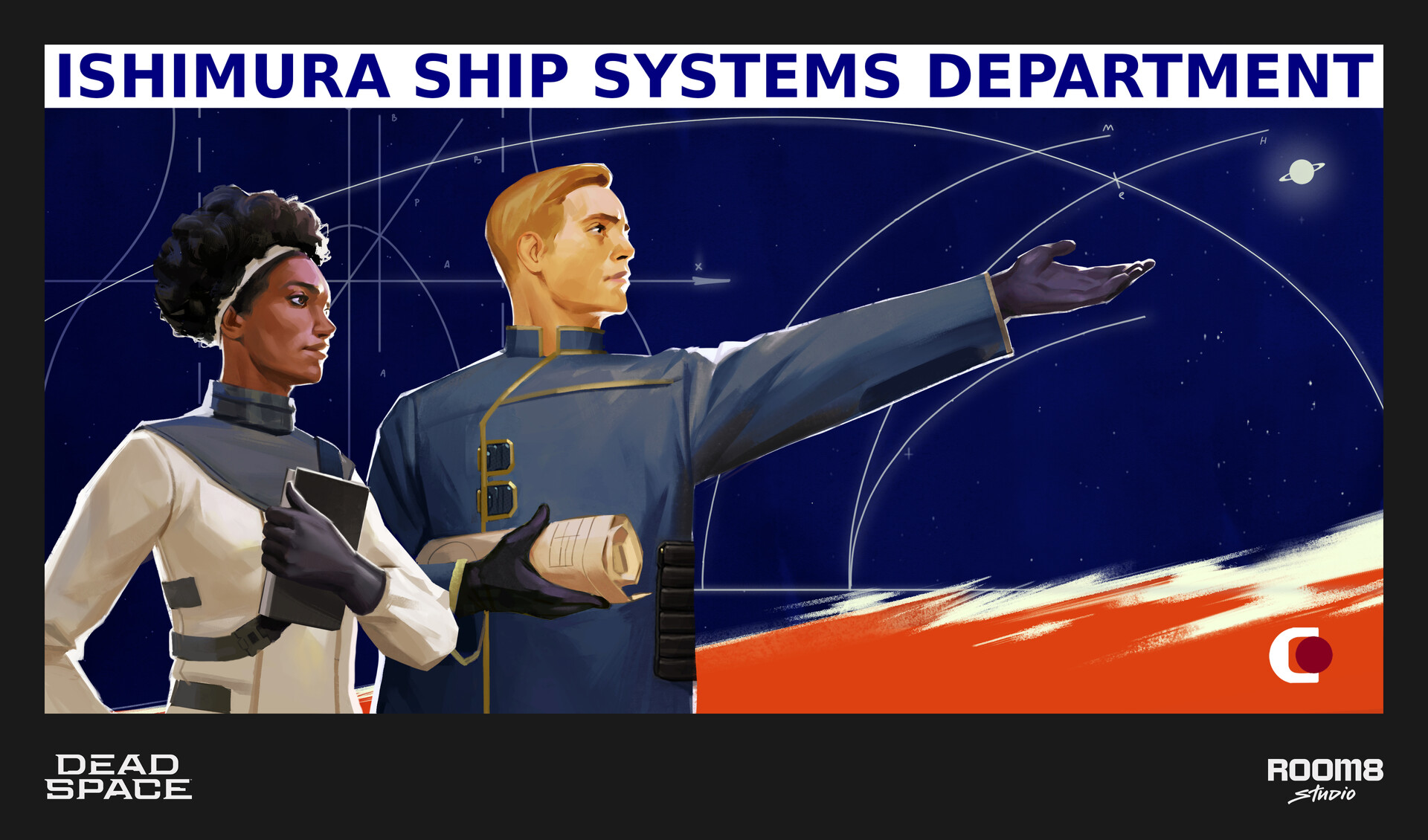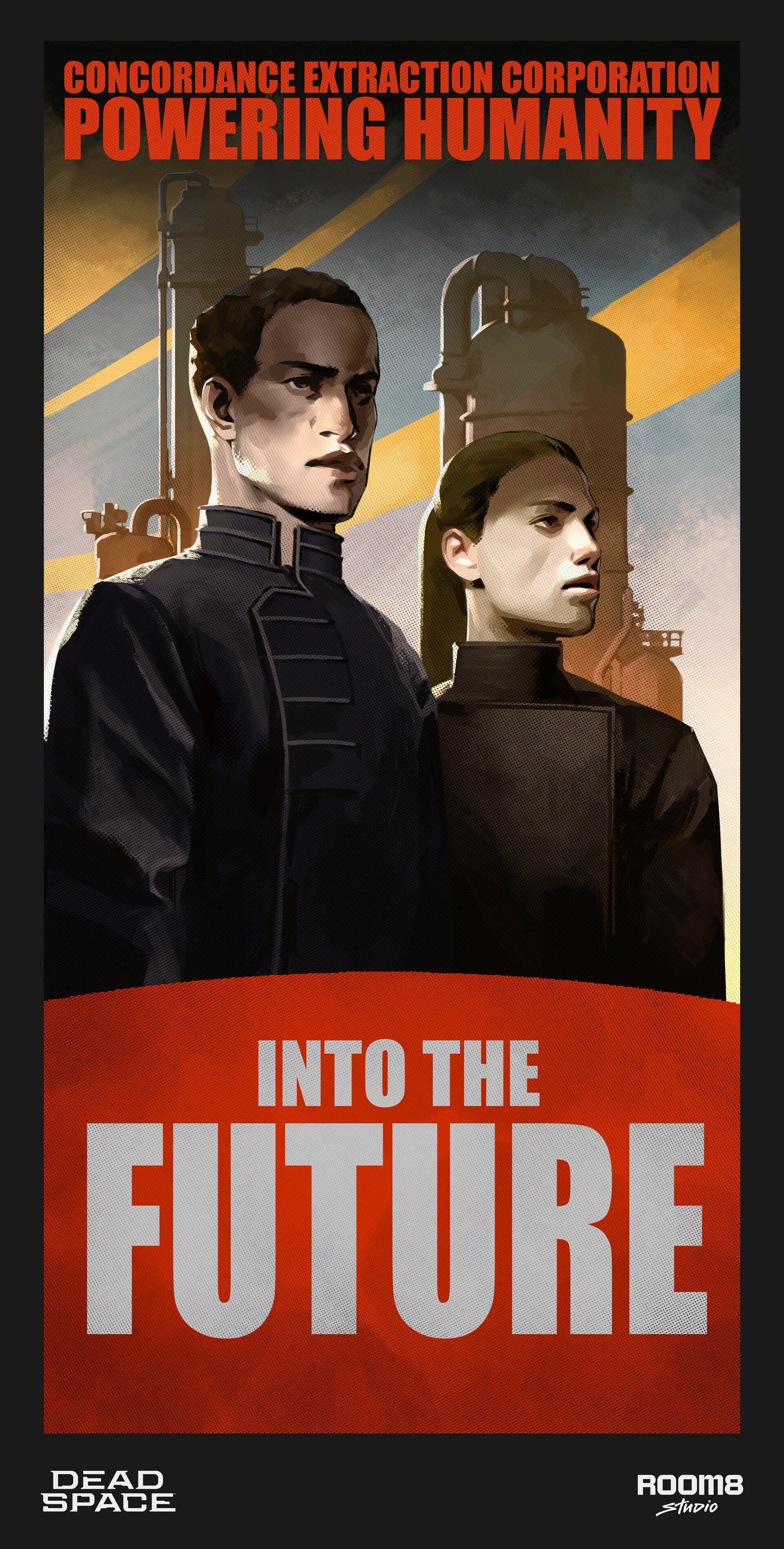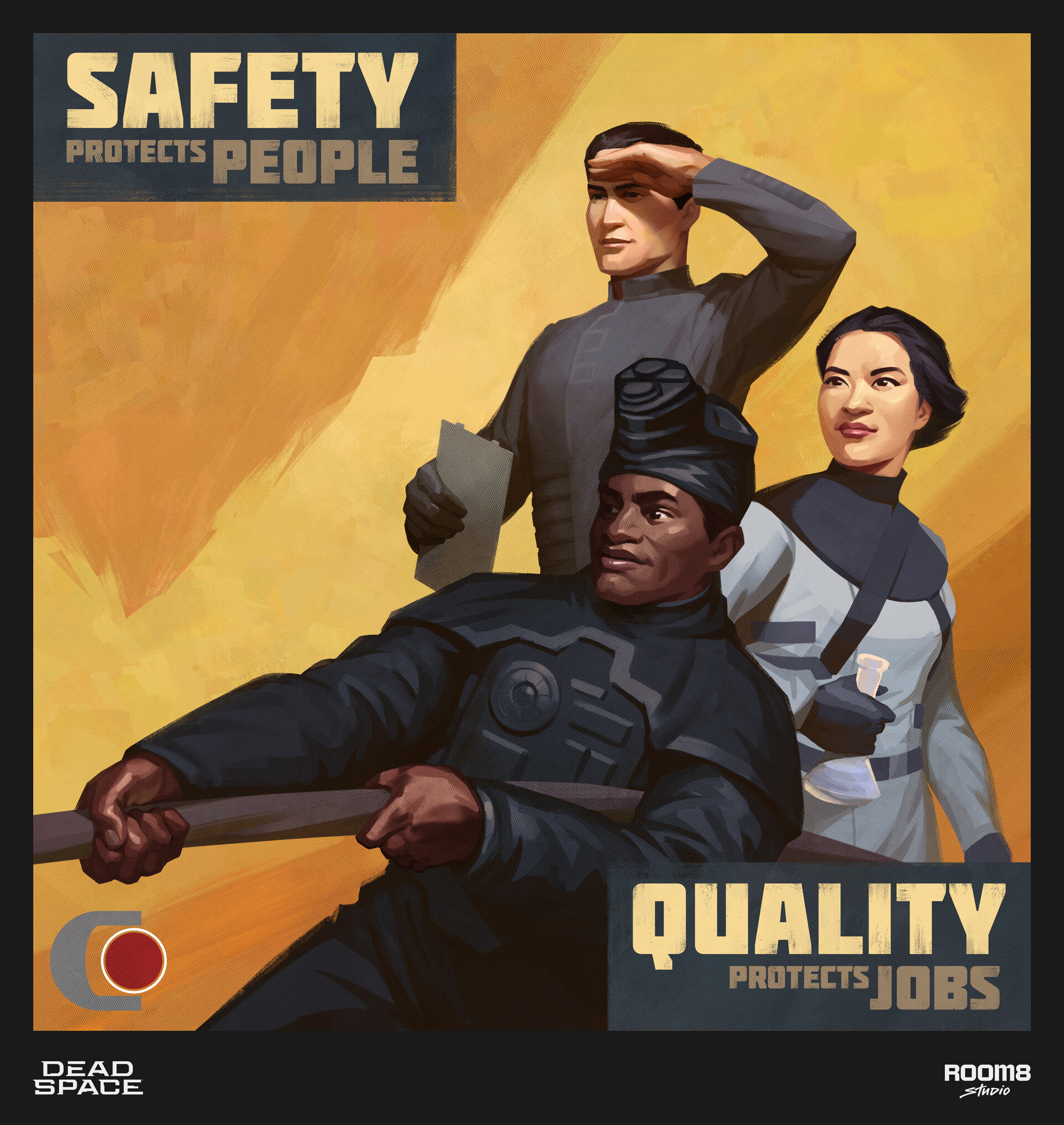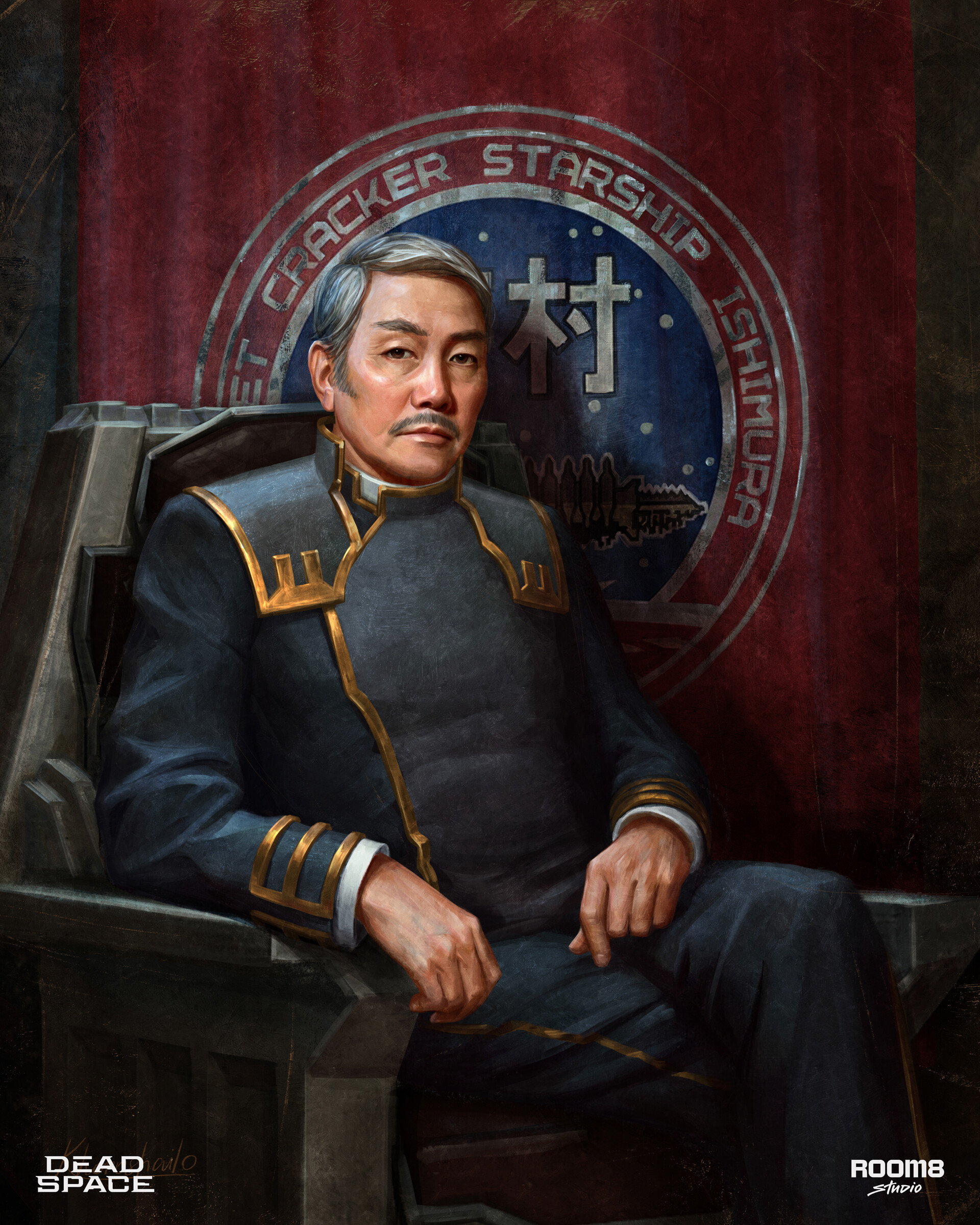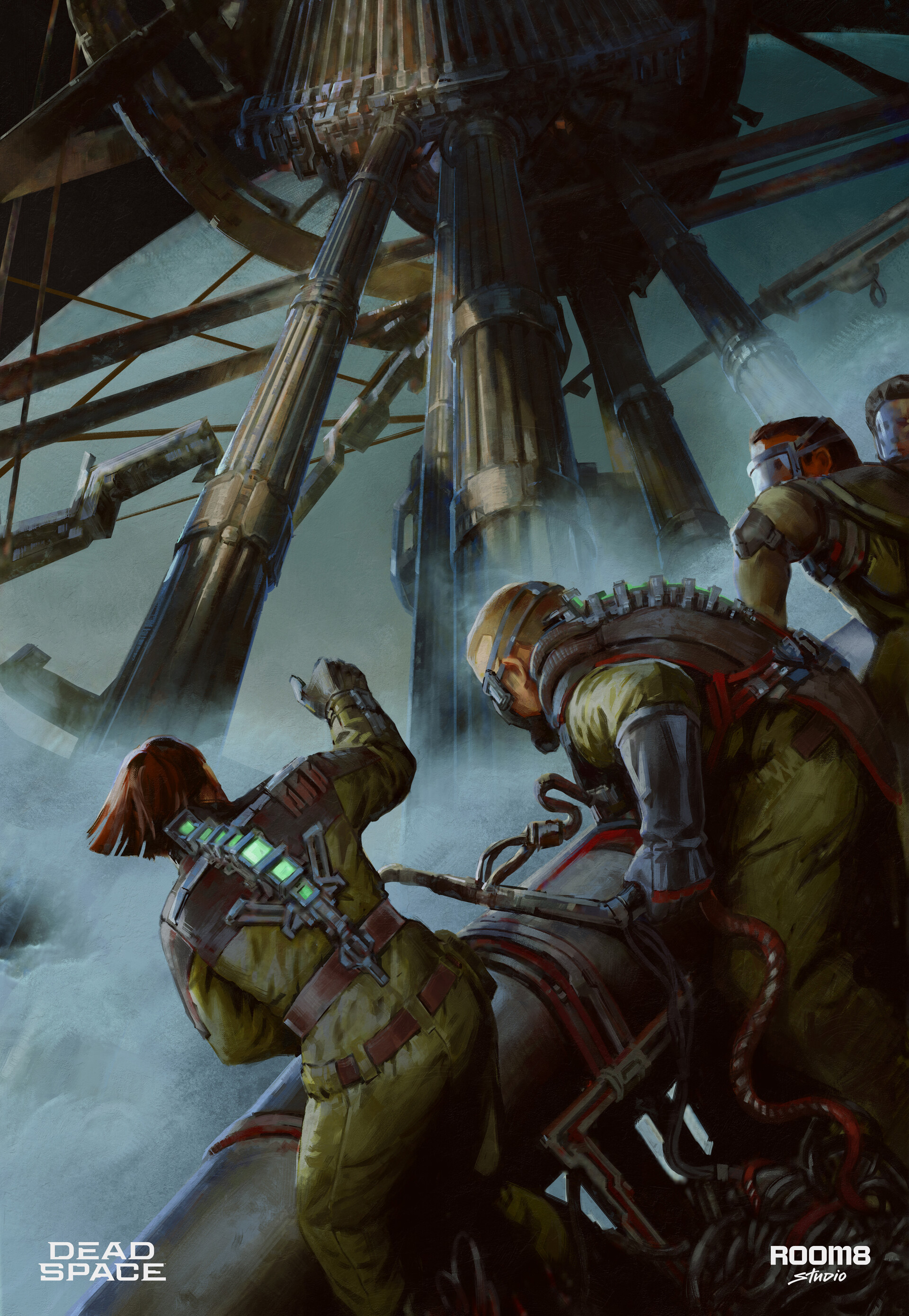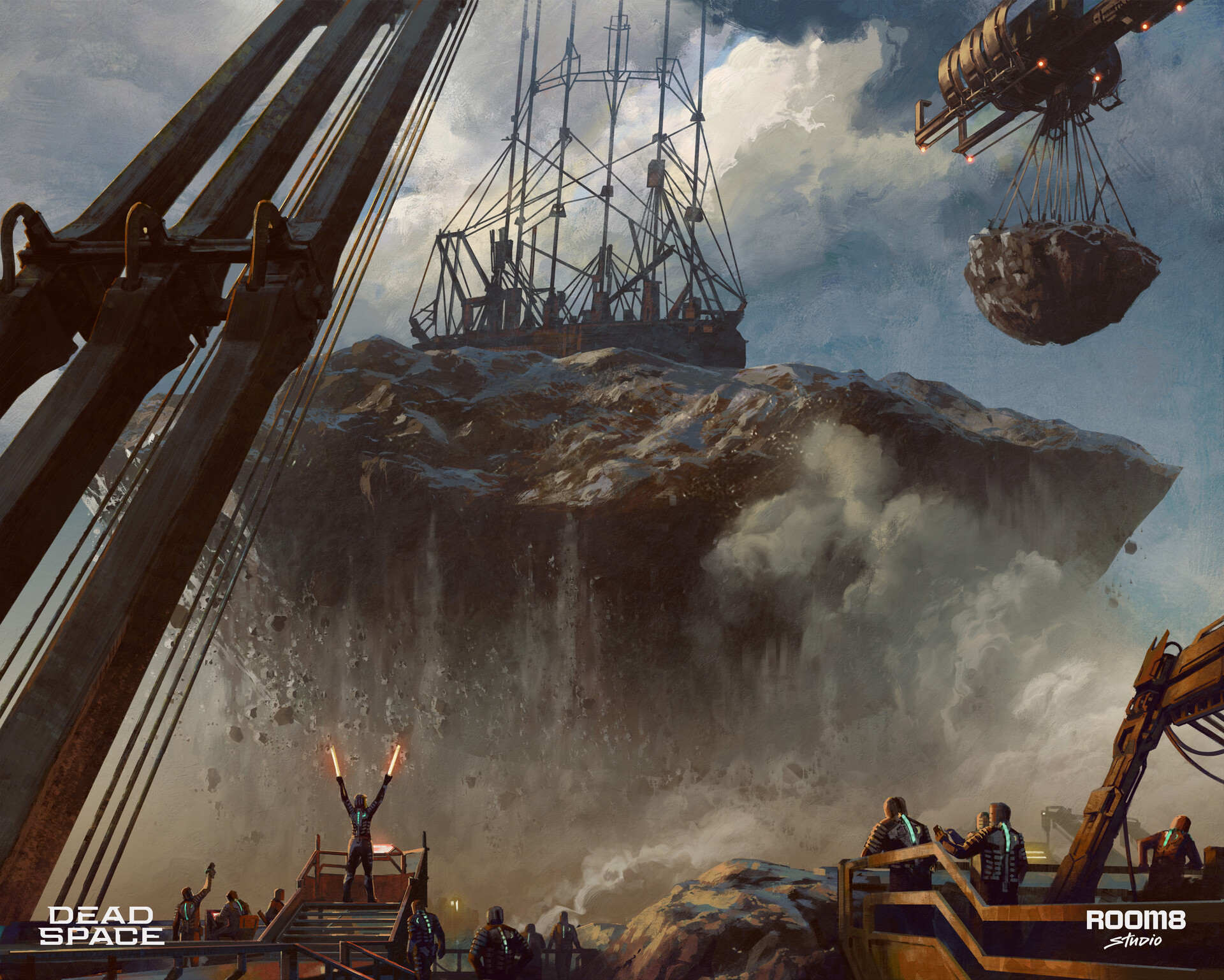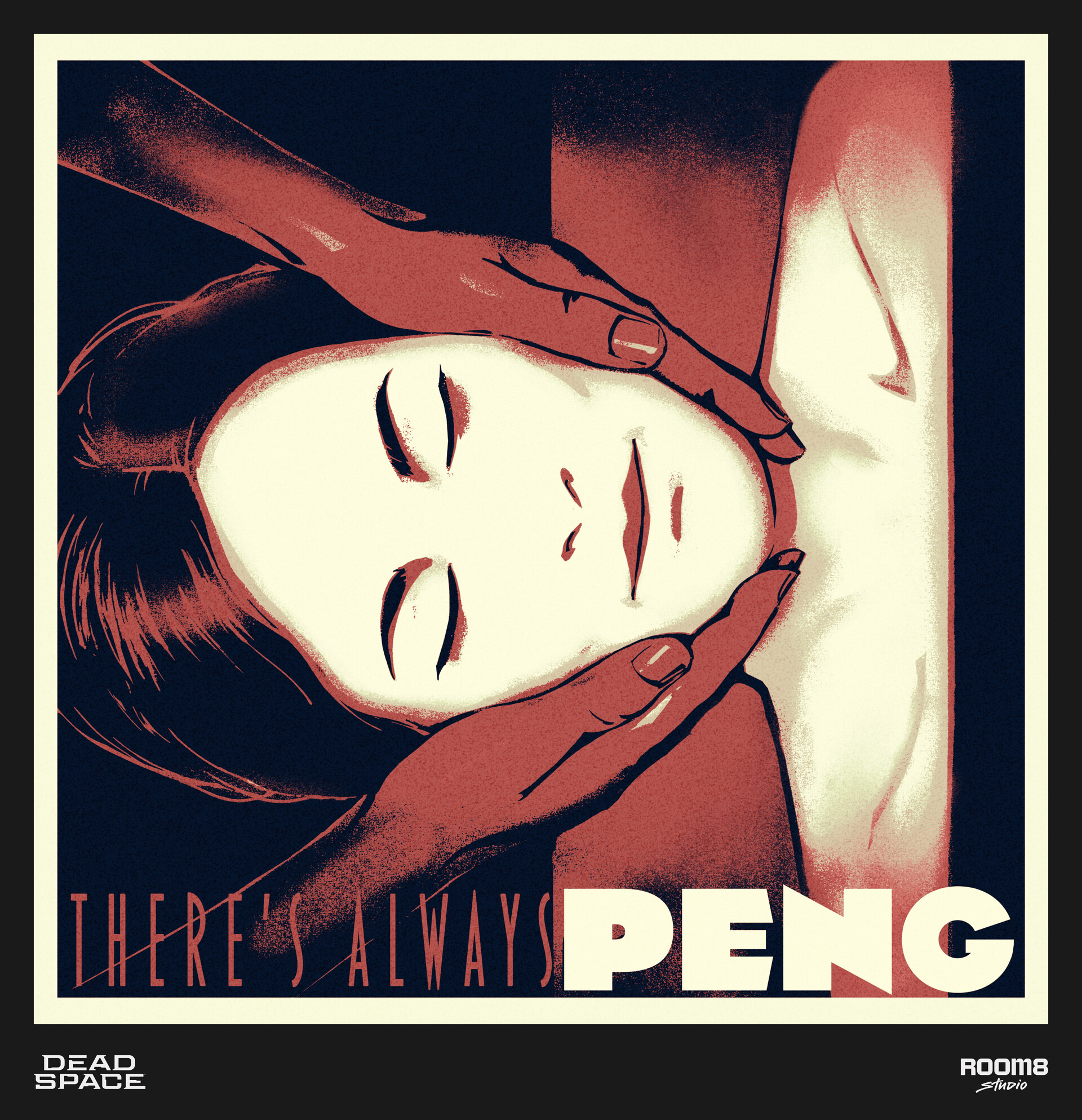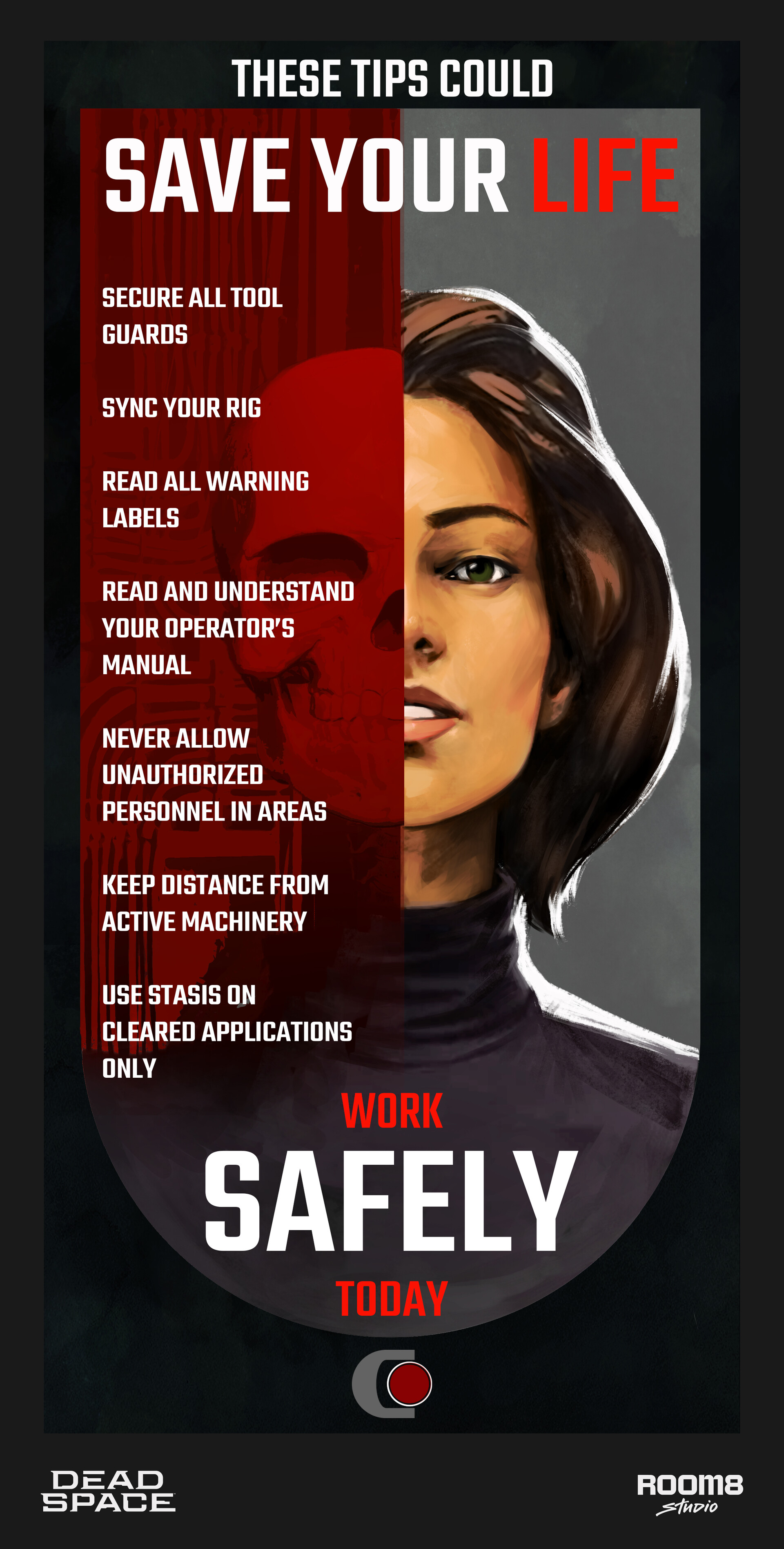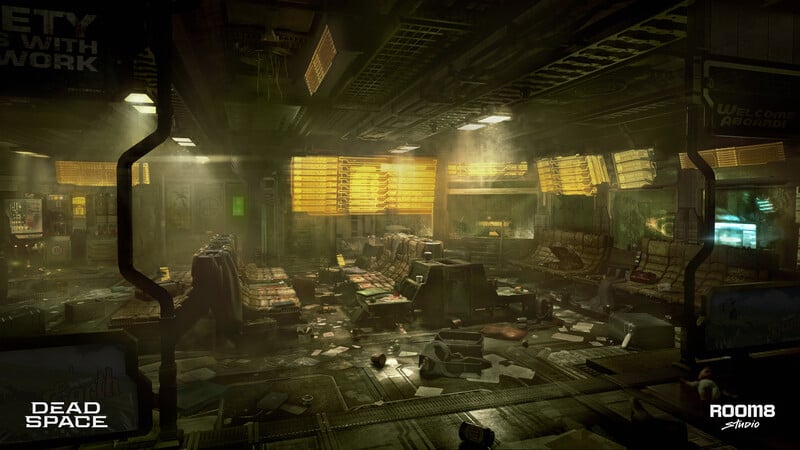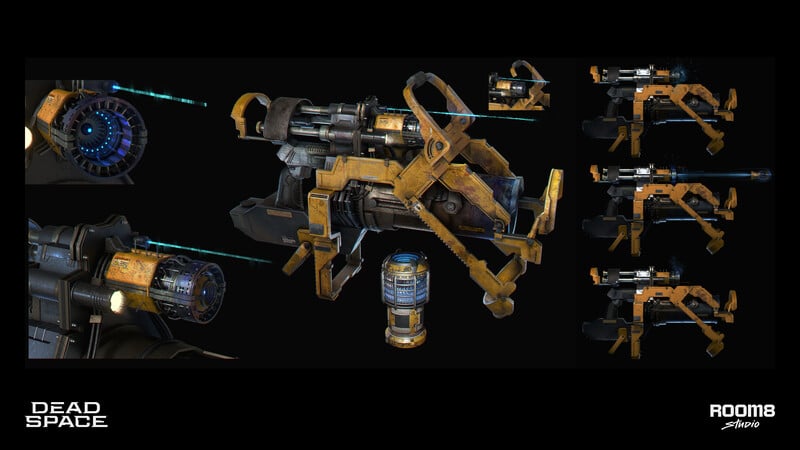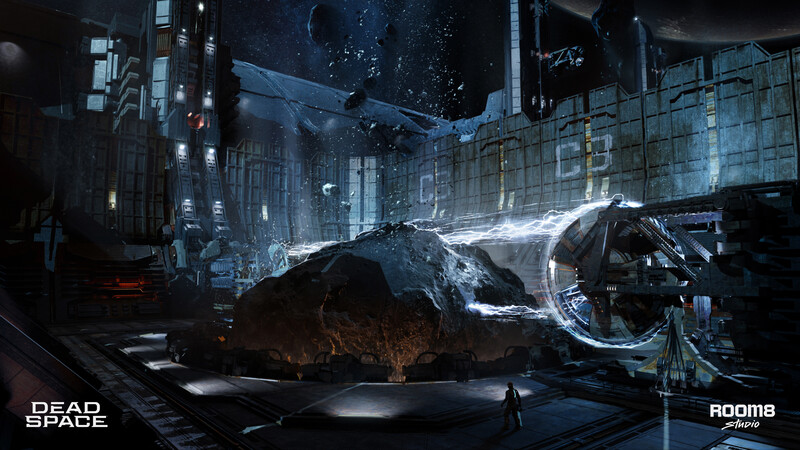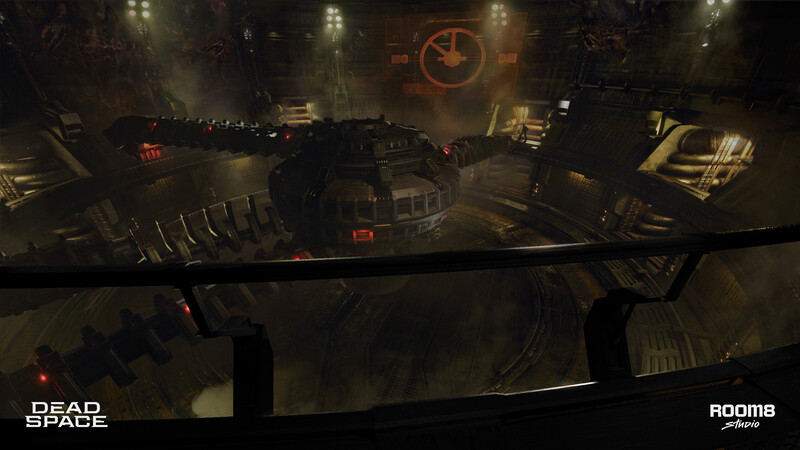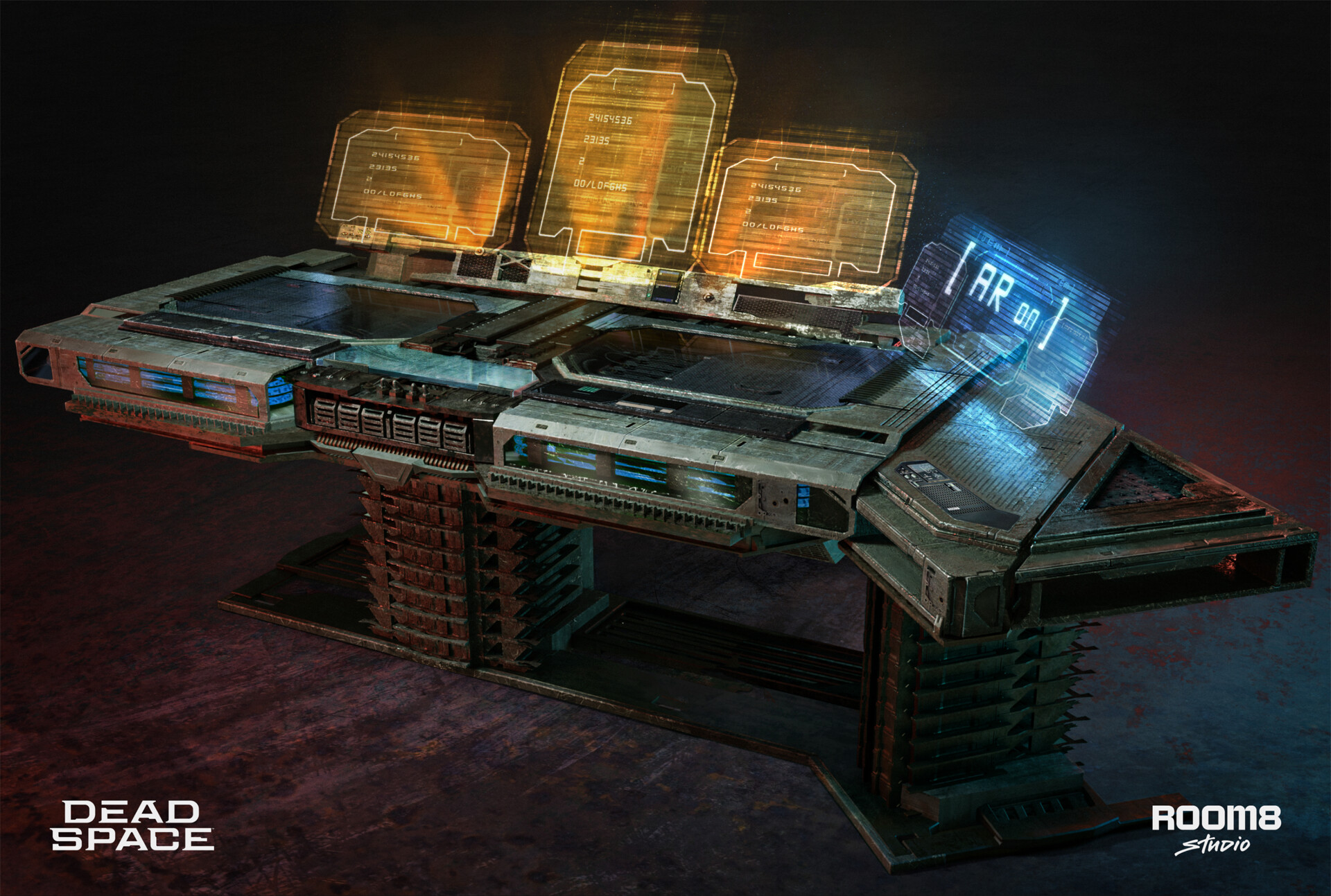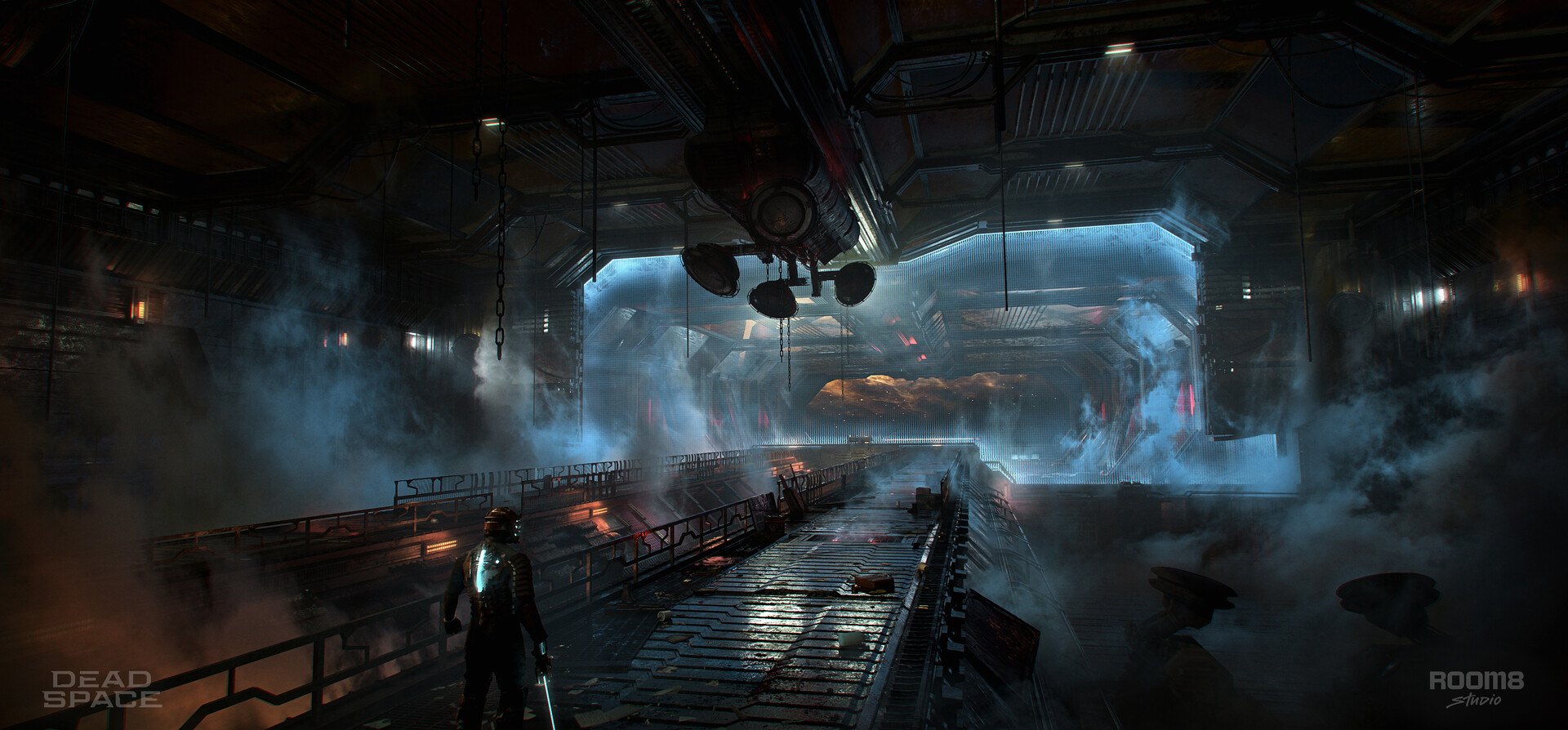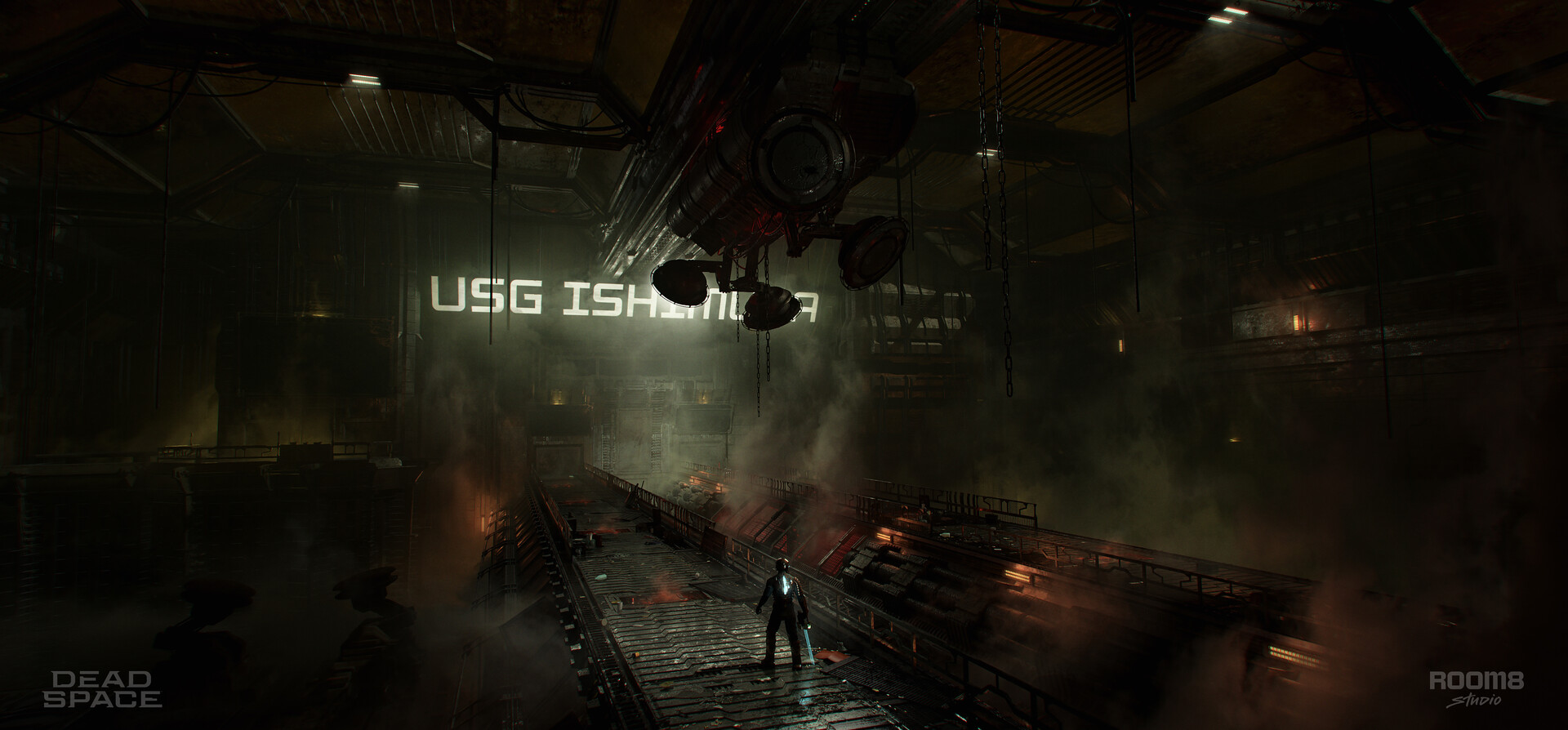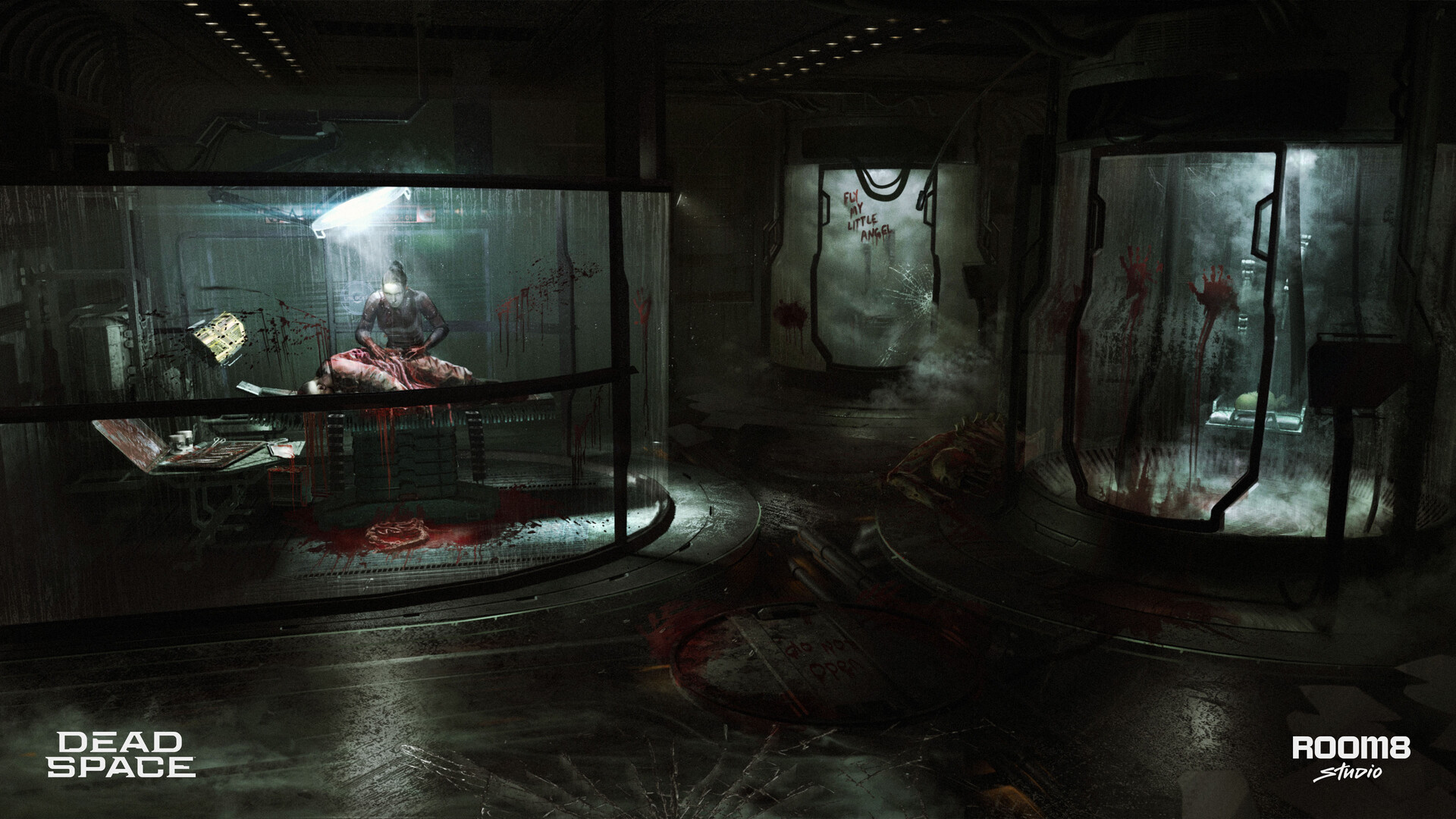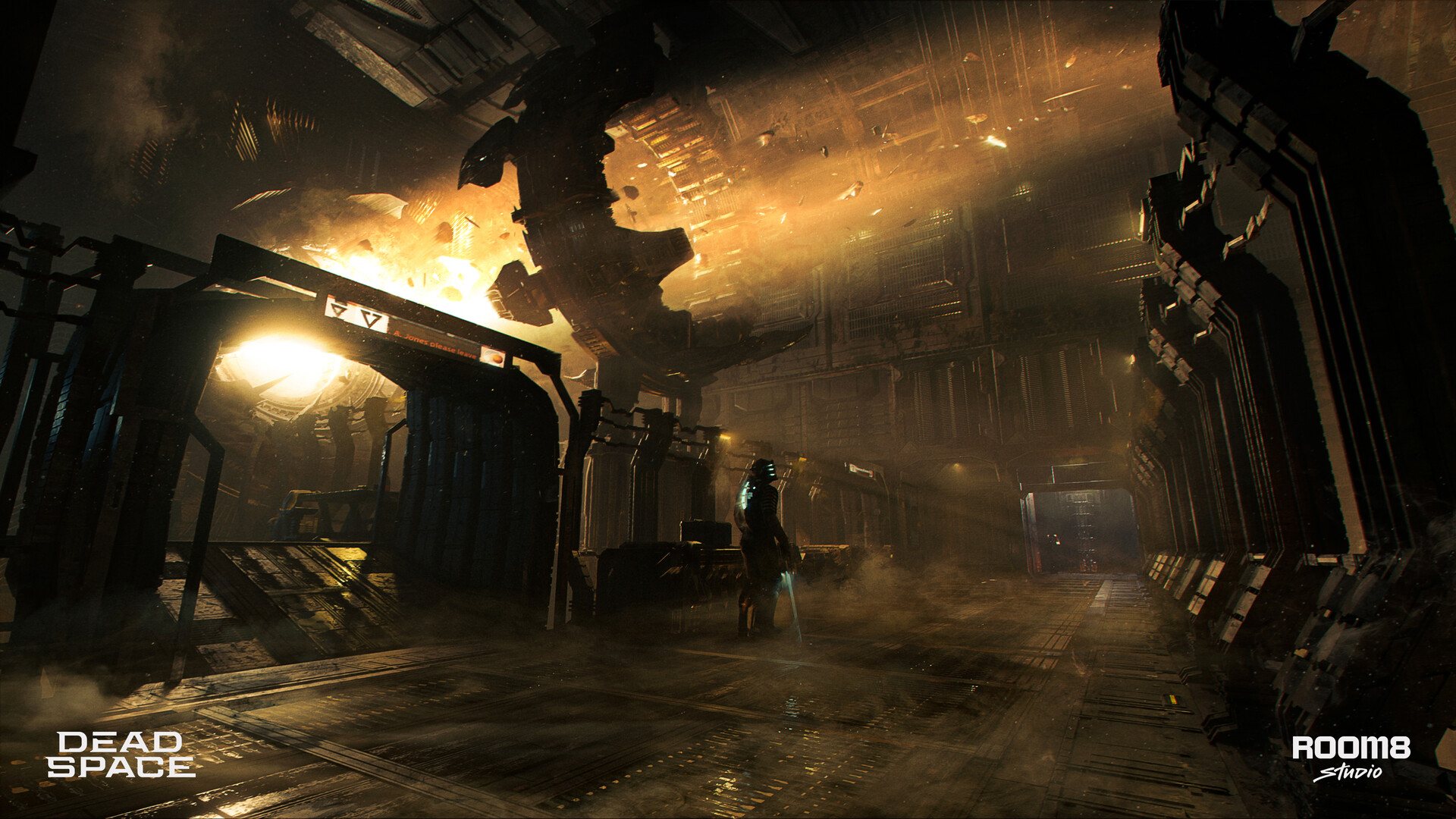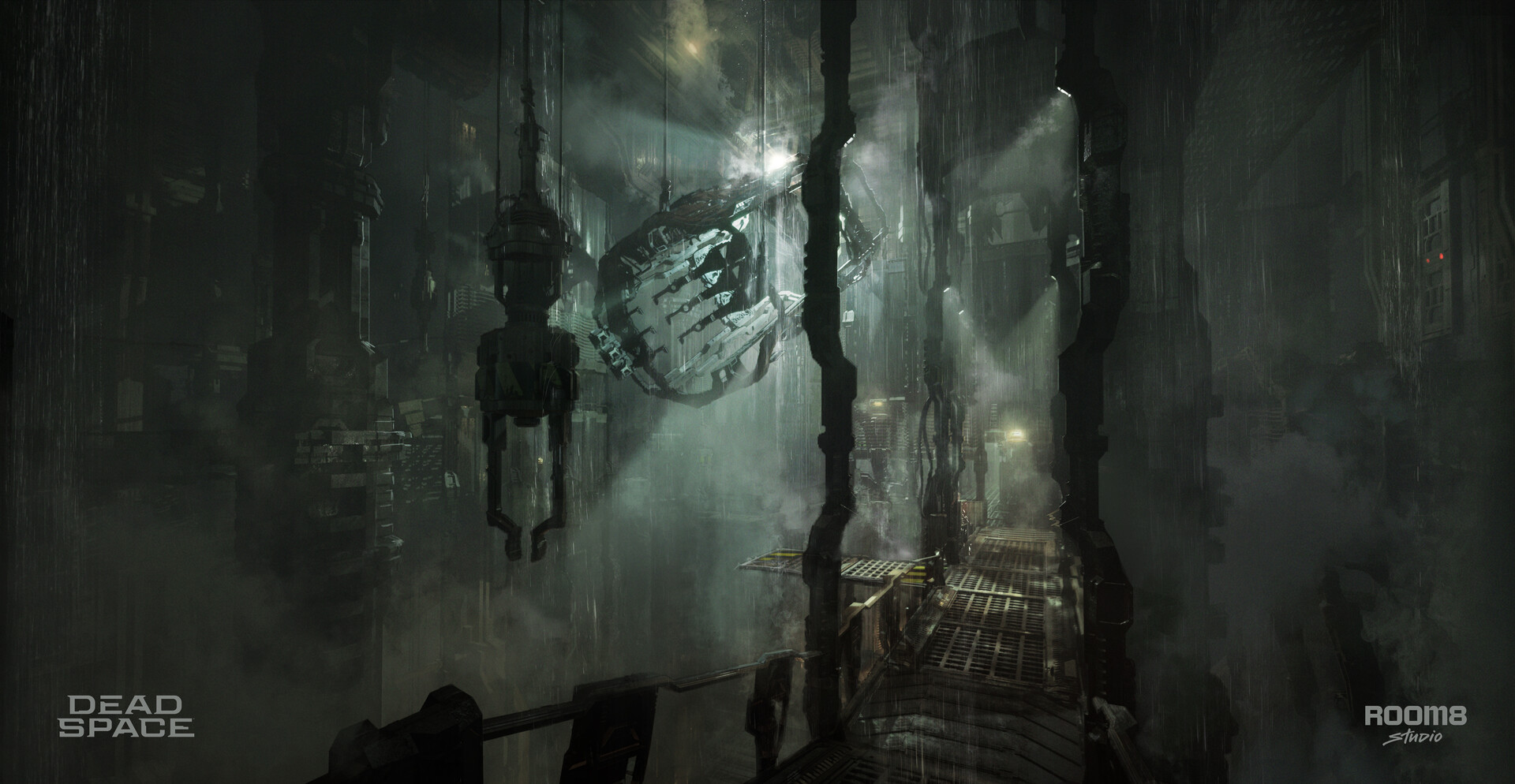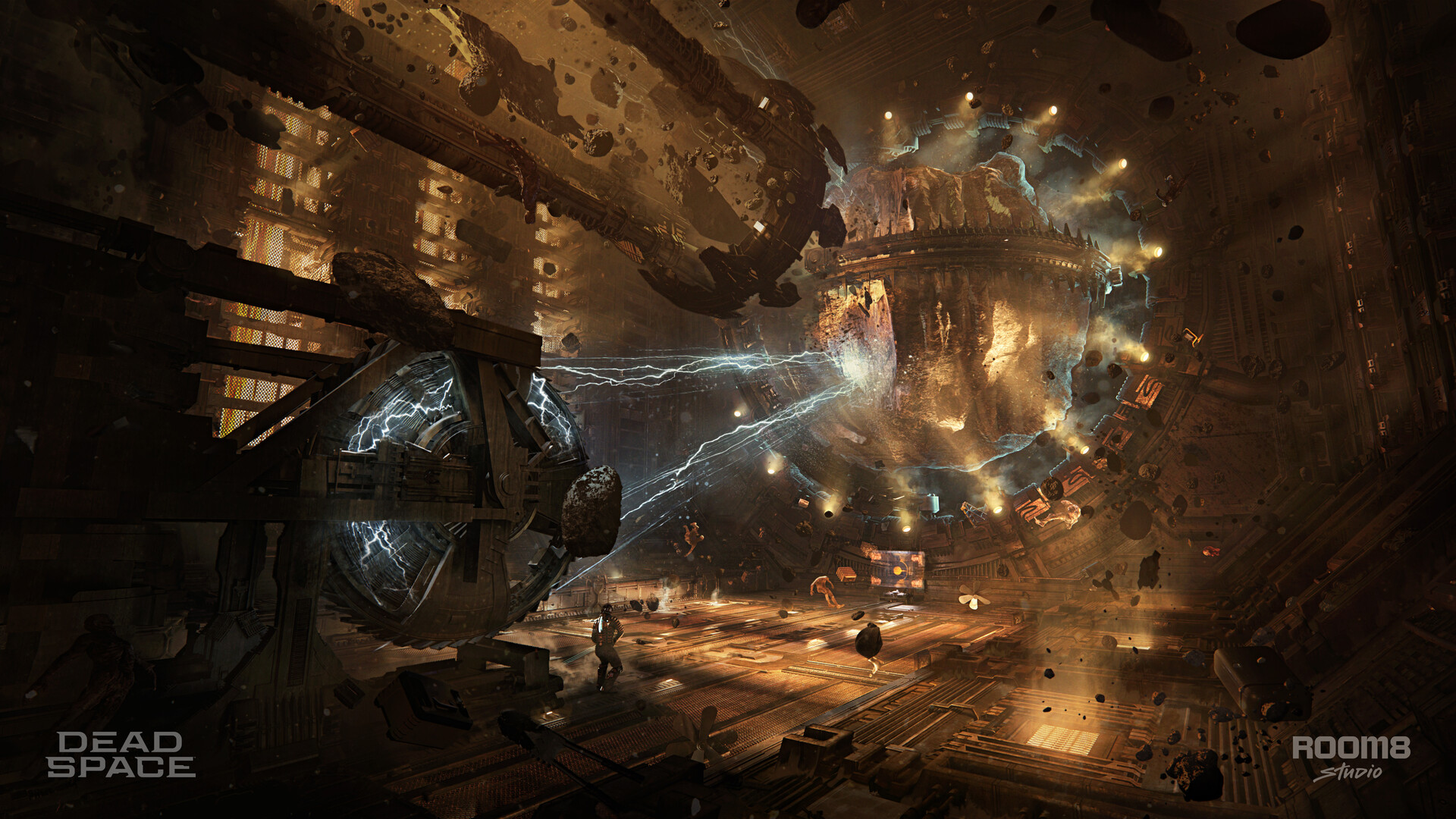 Character Artists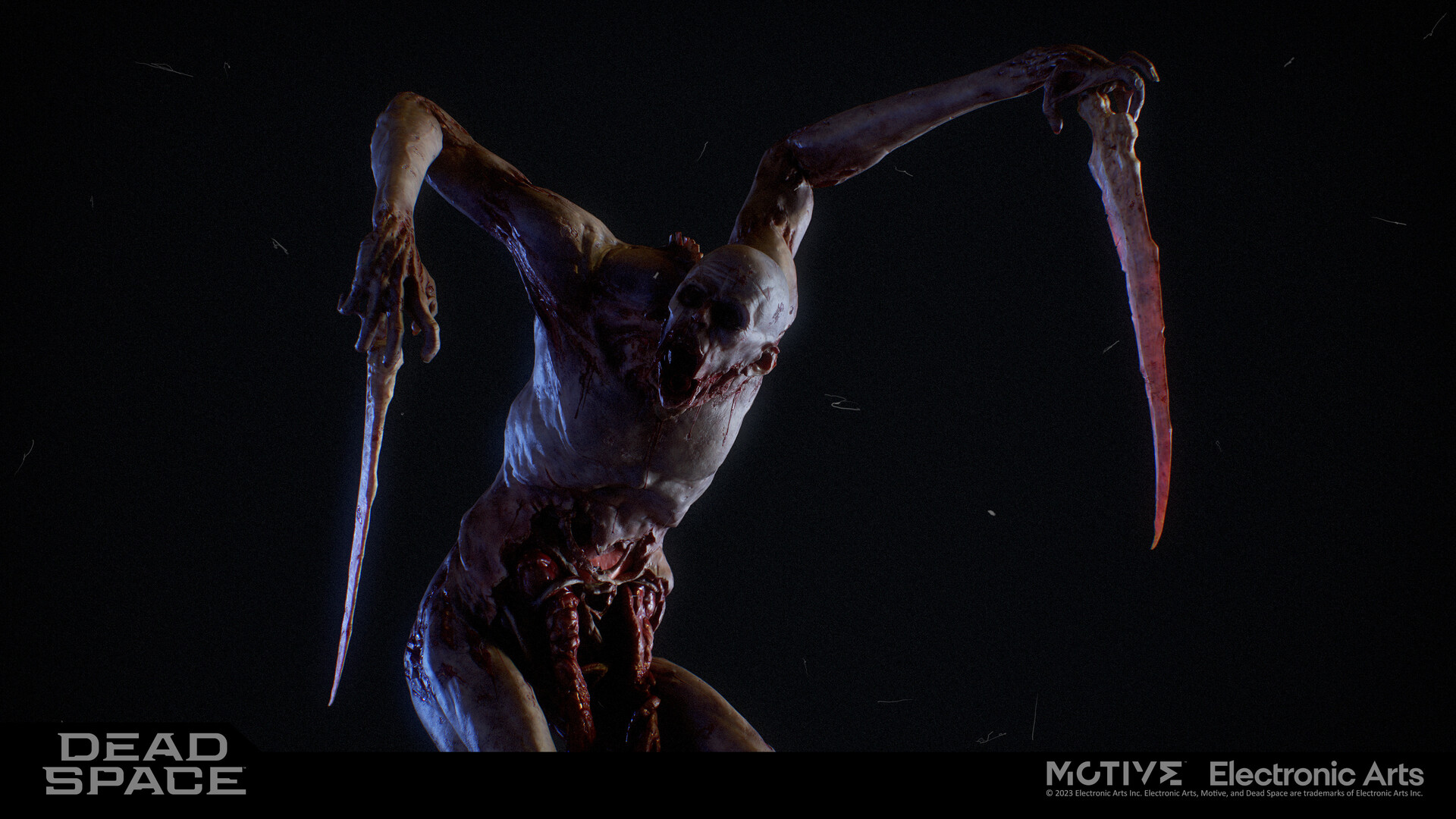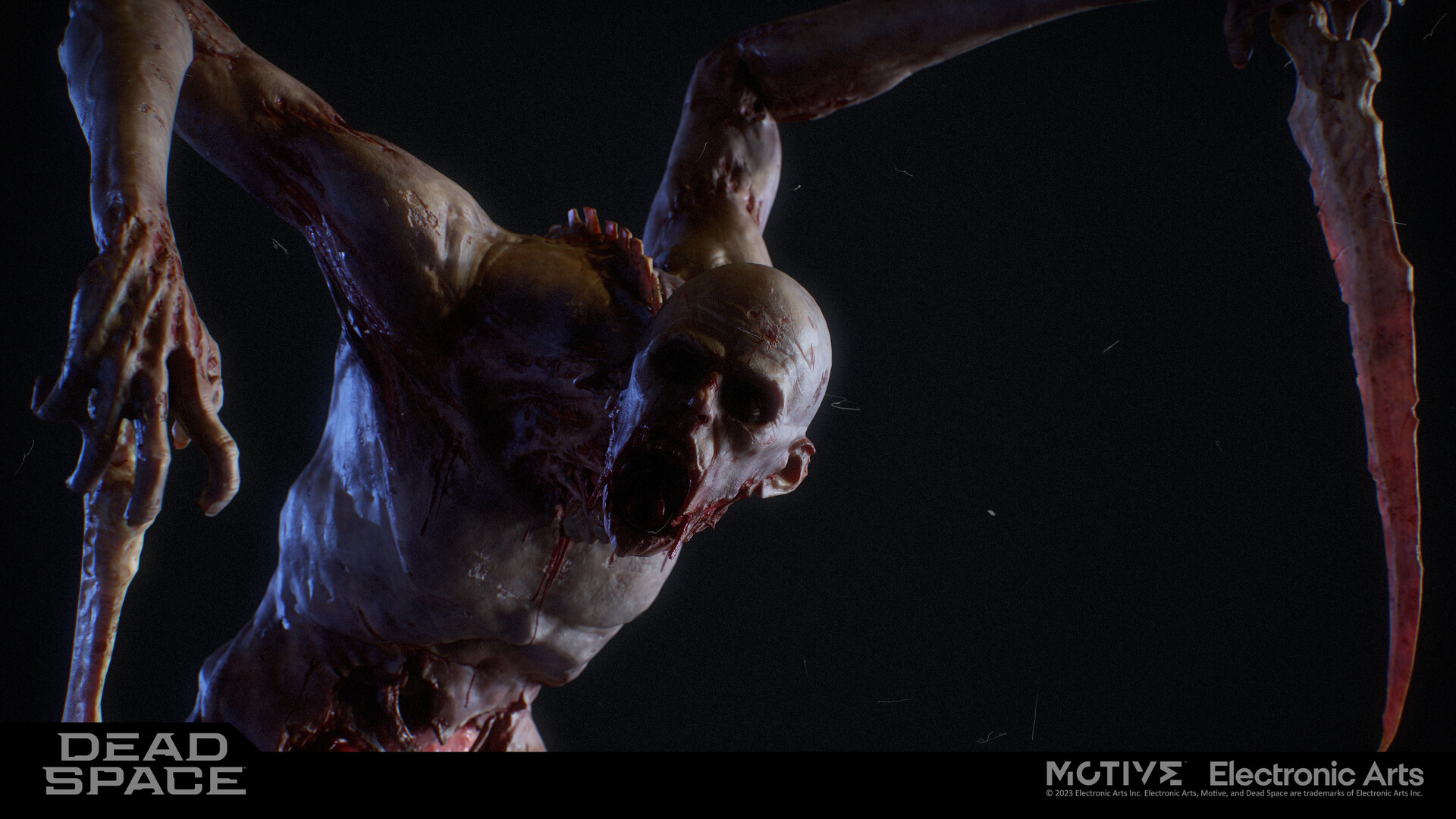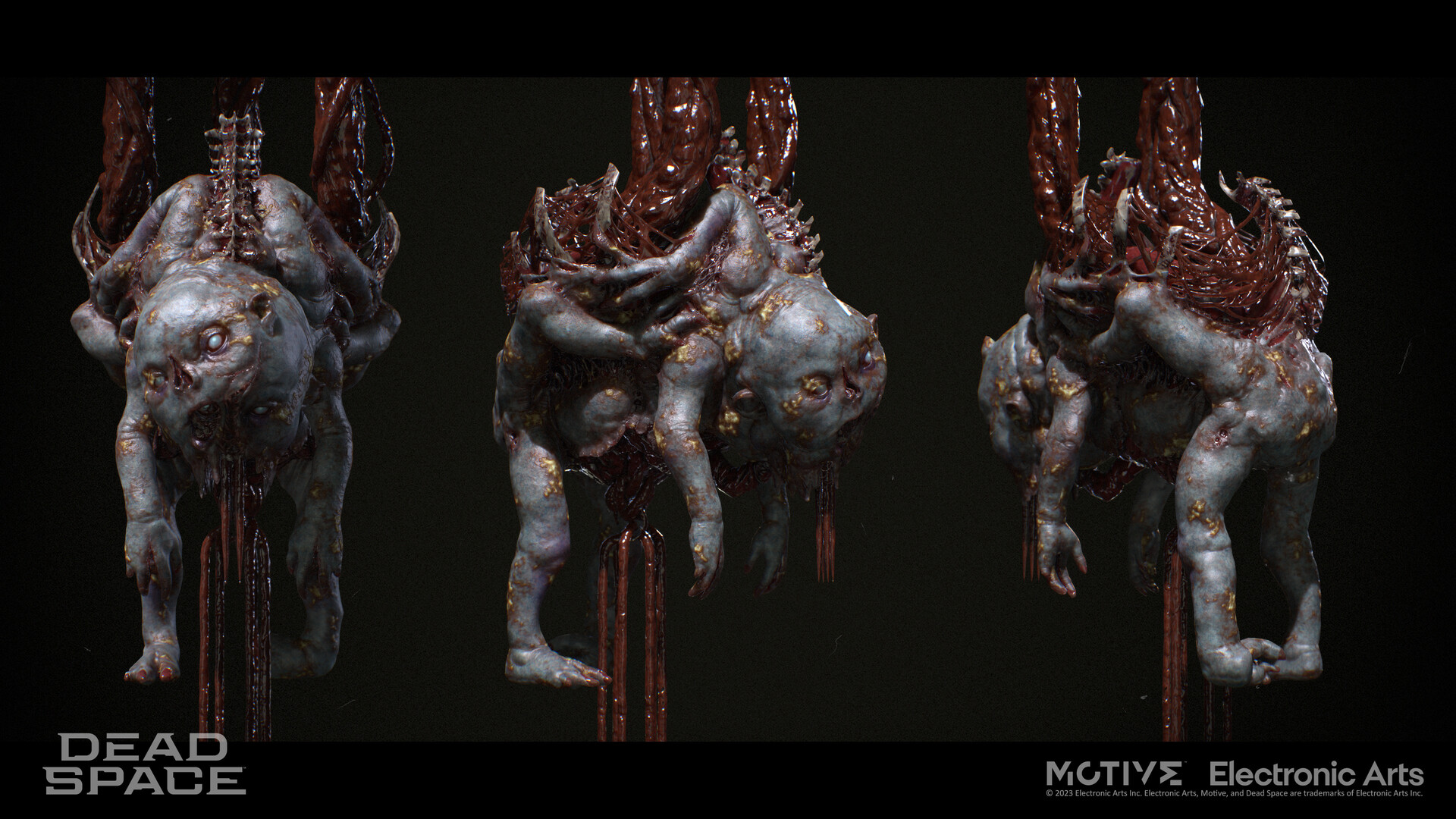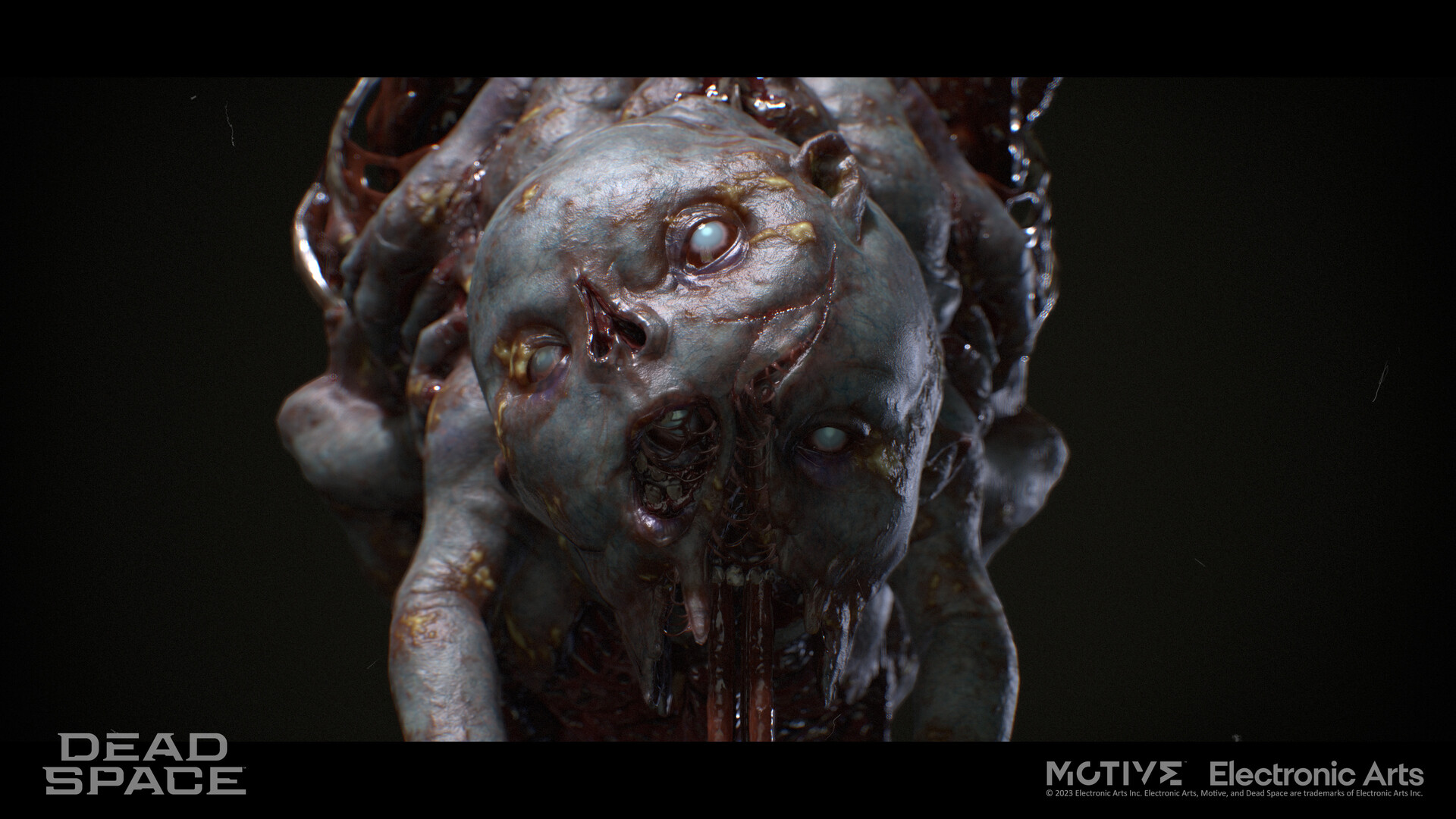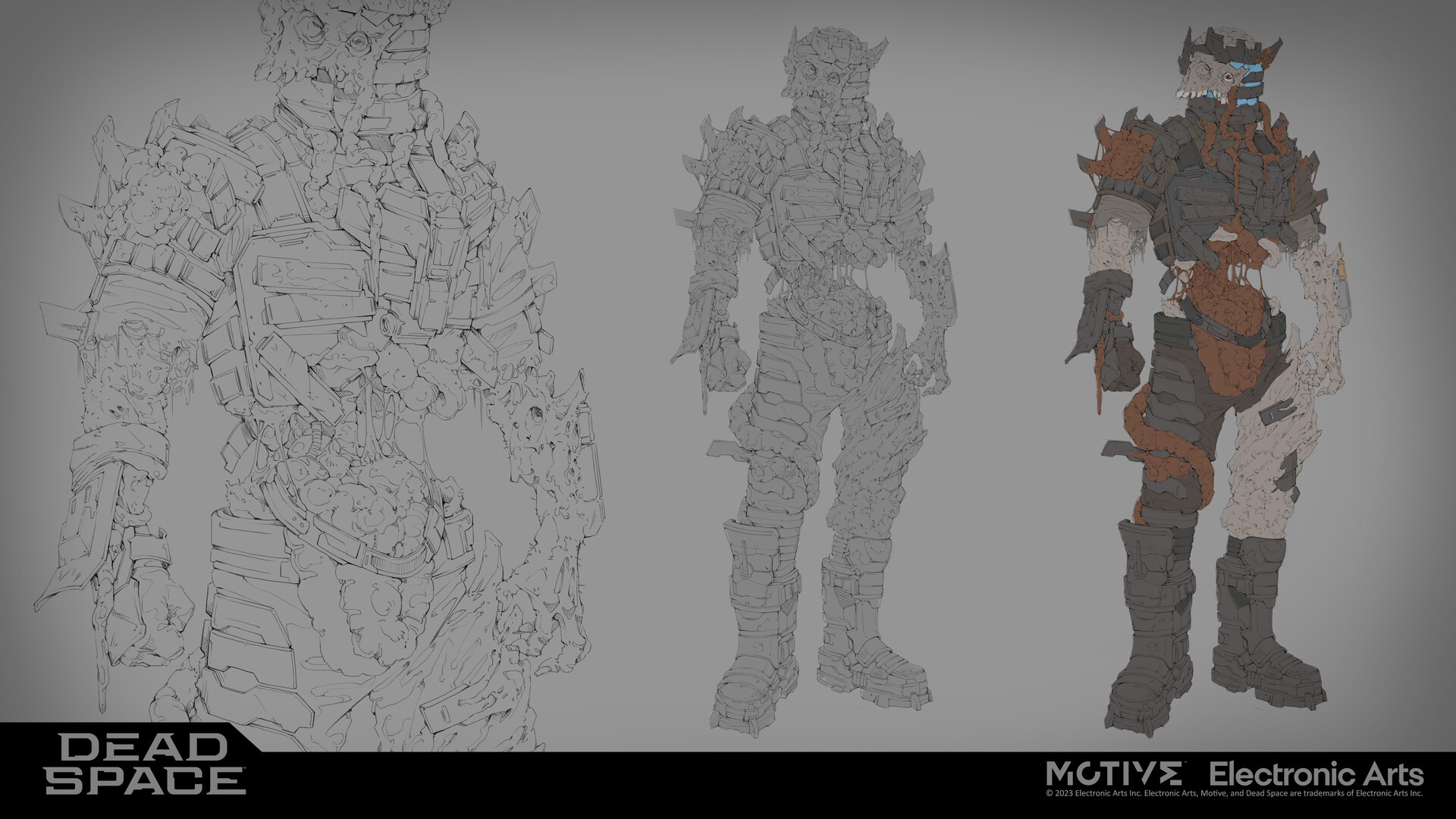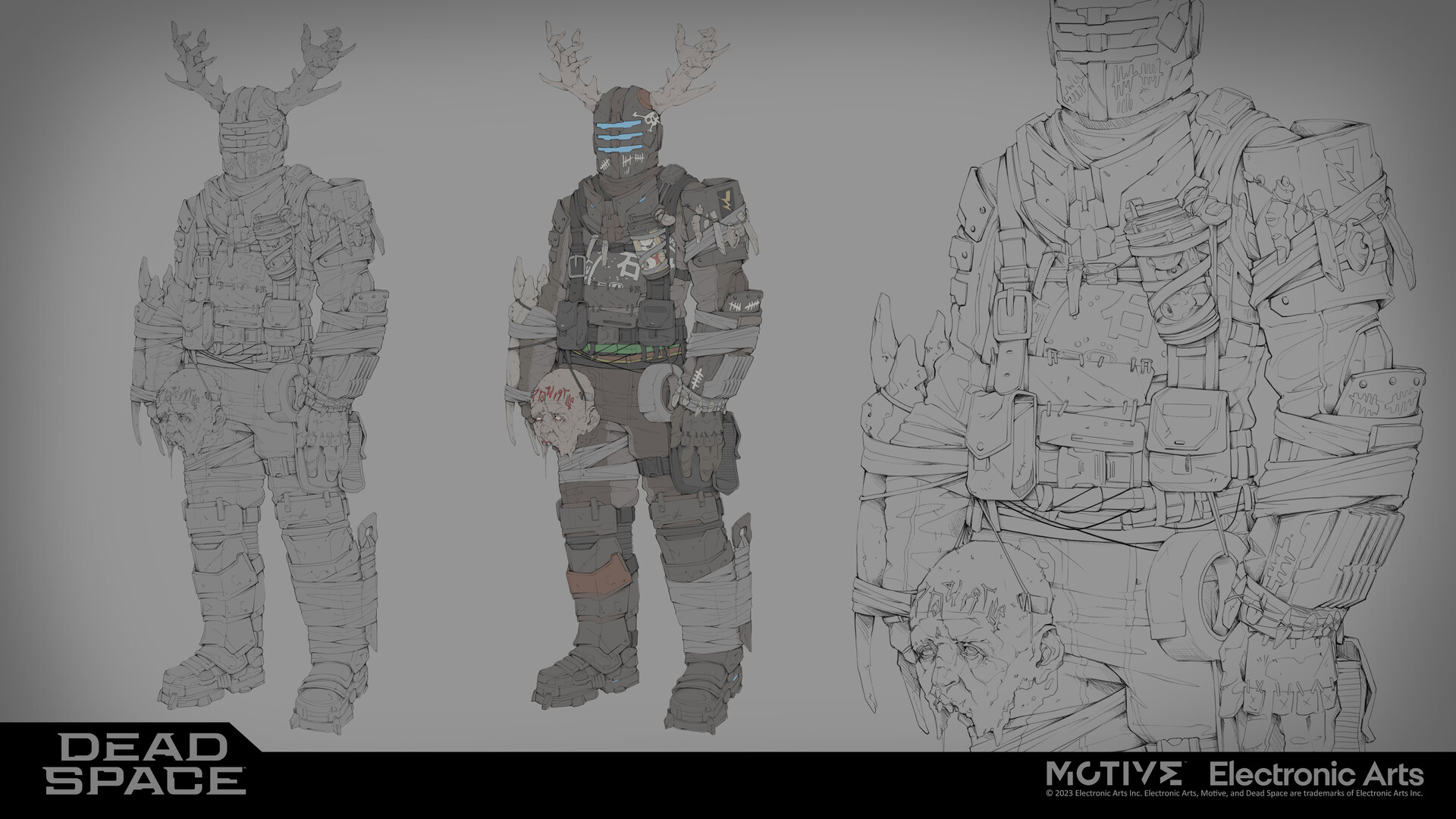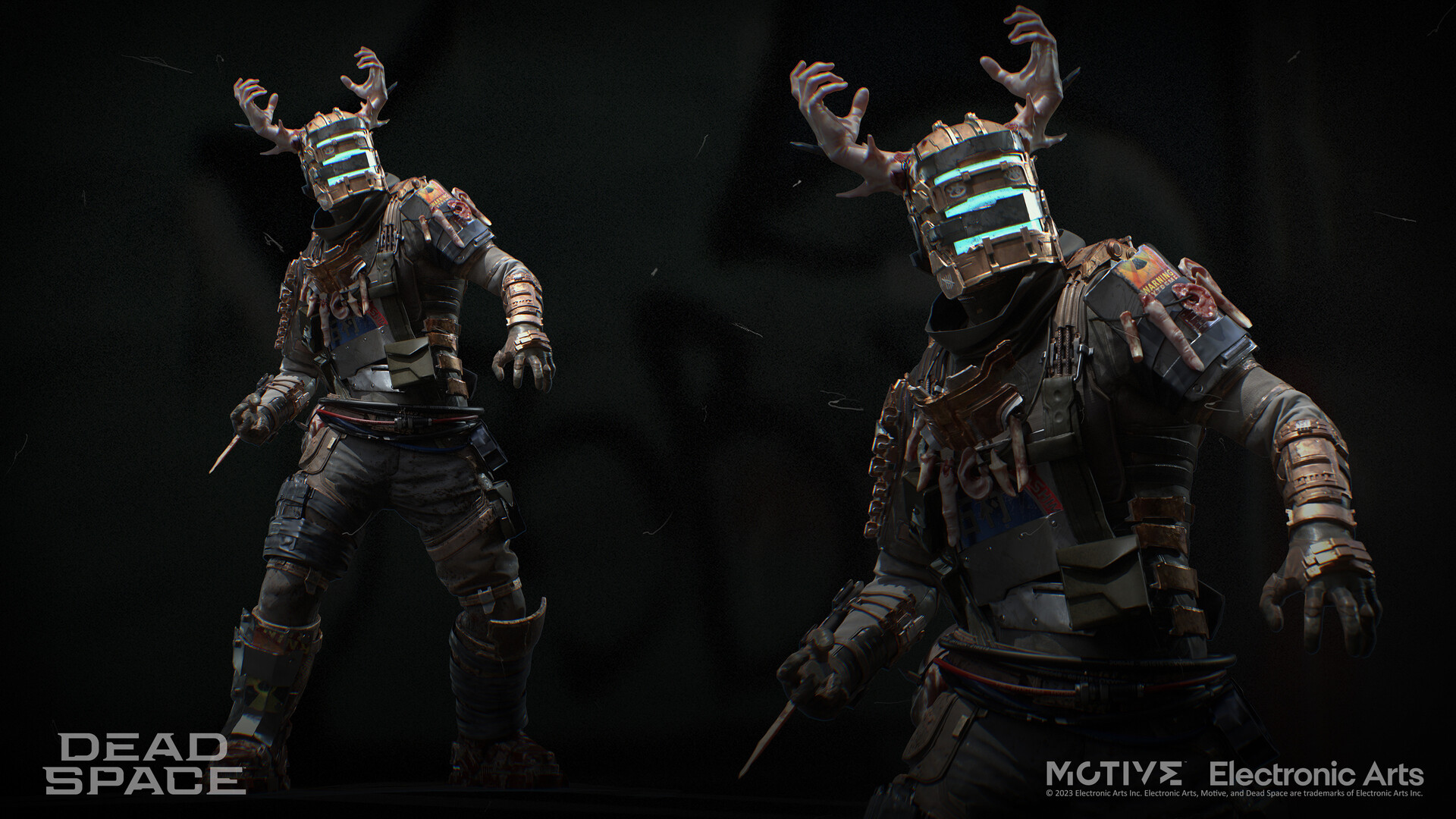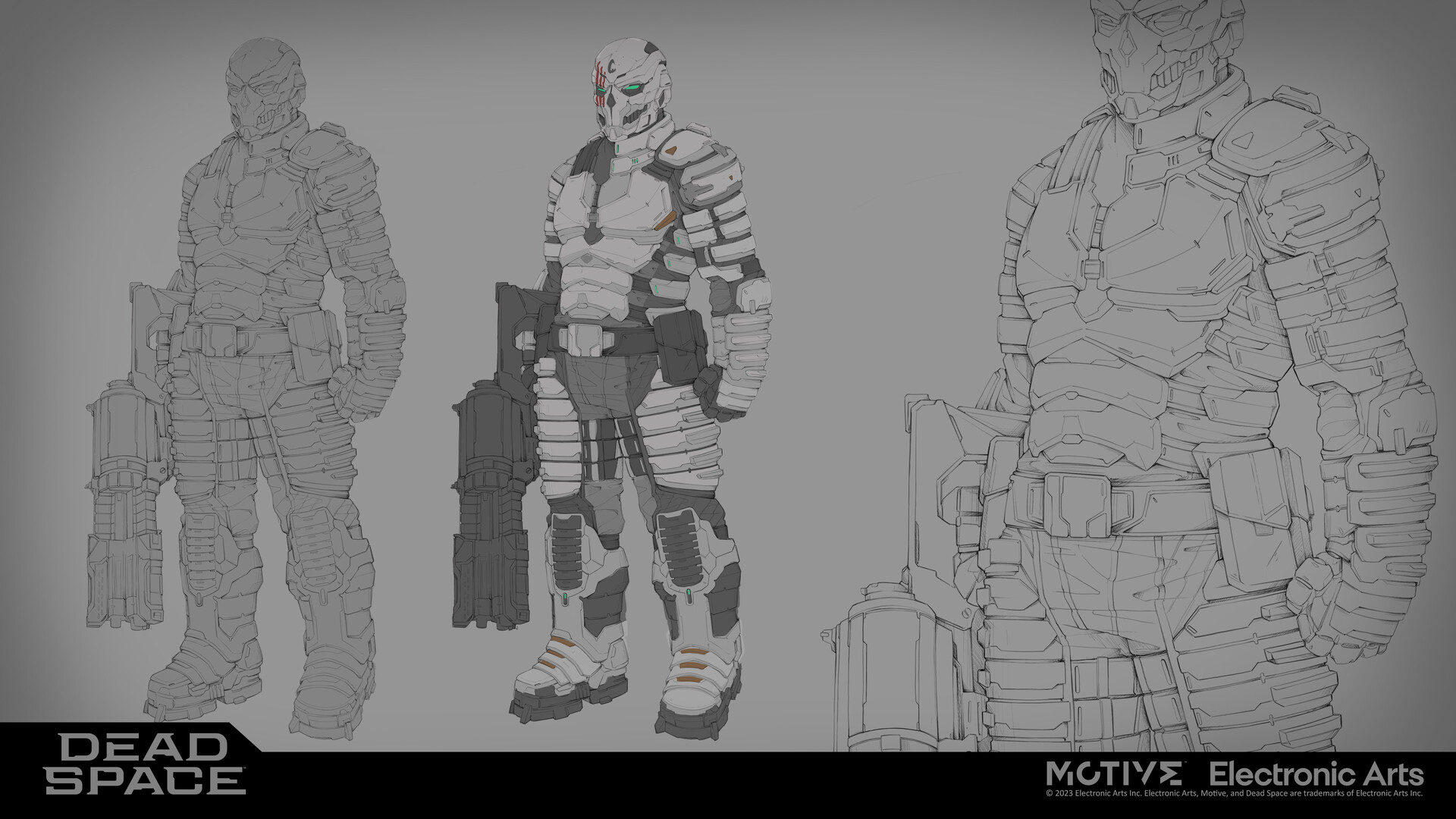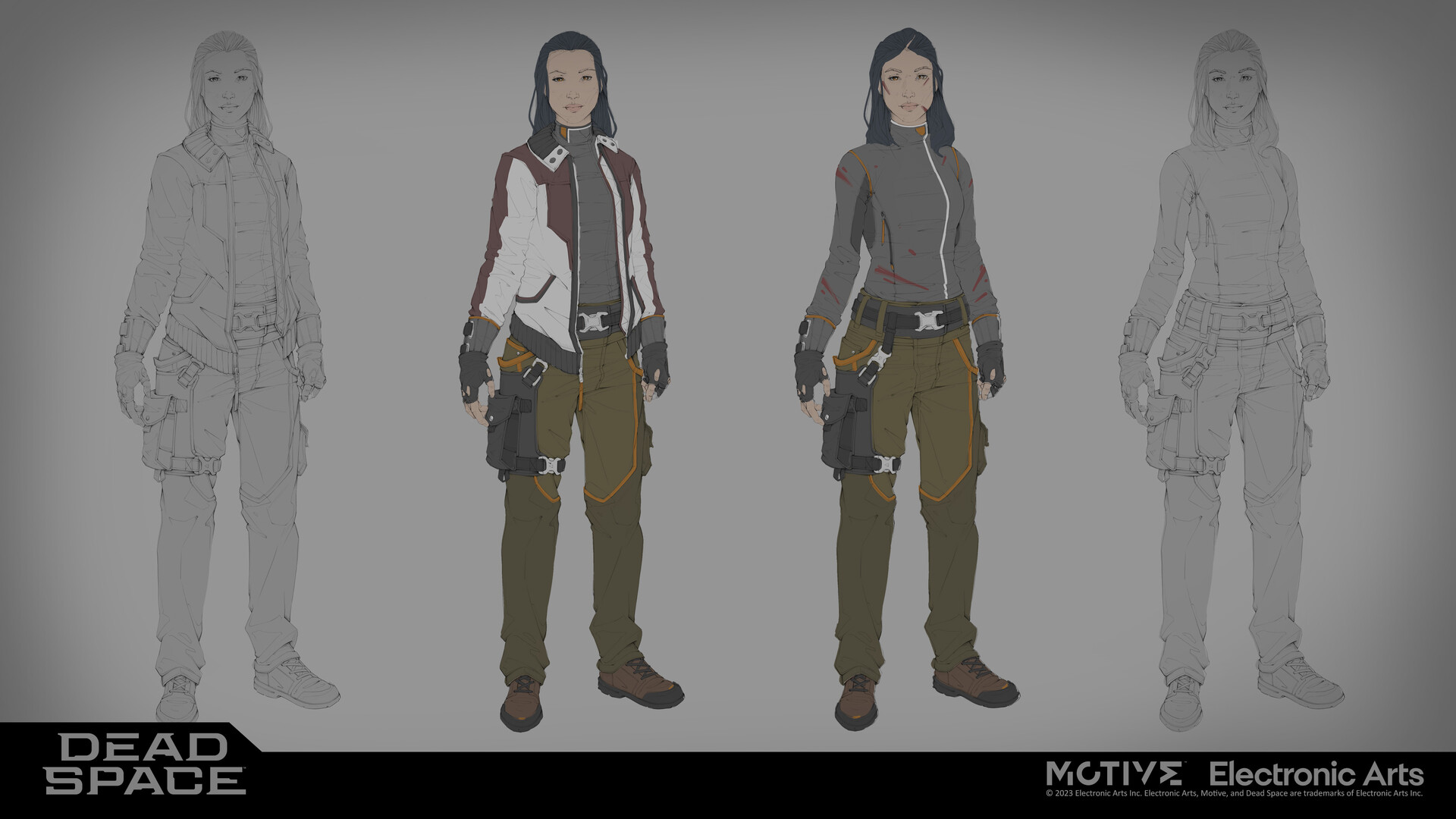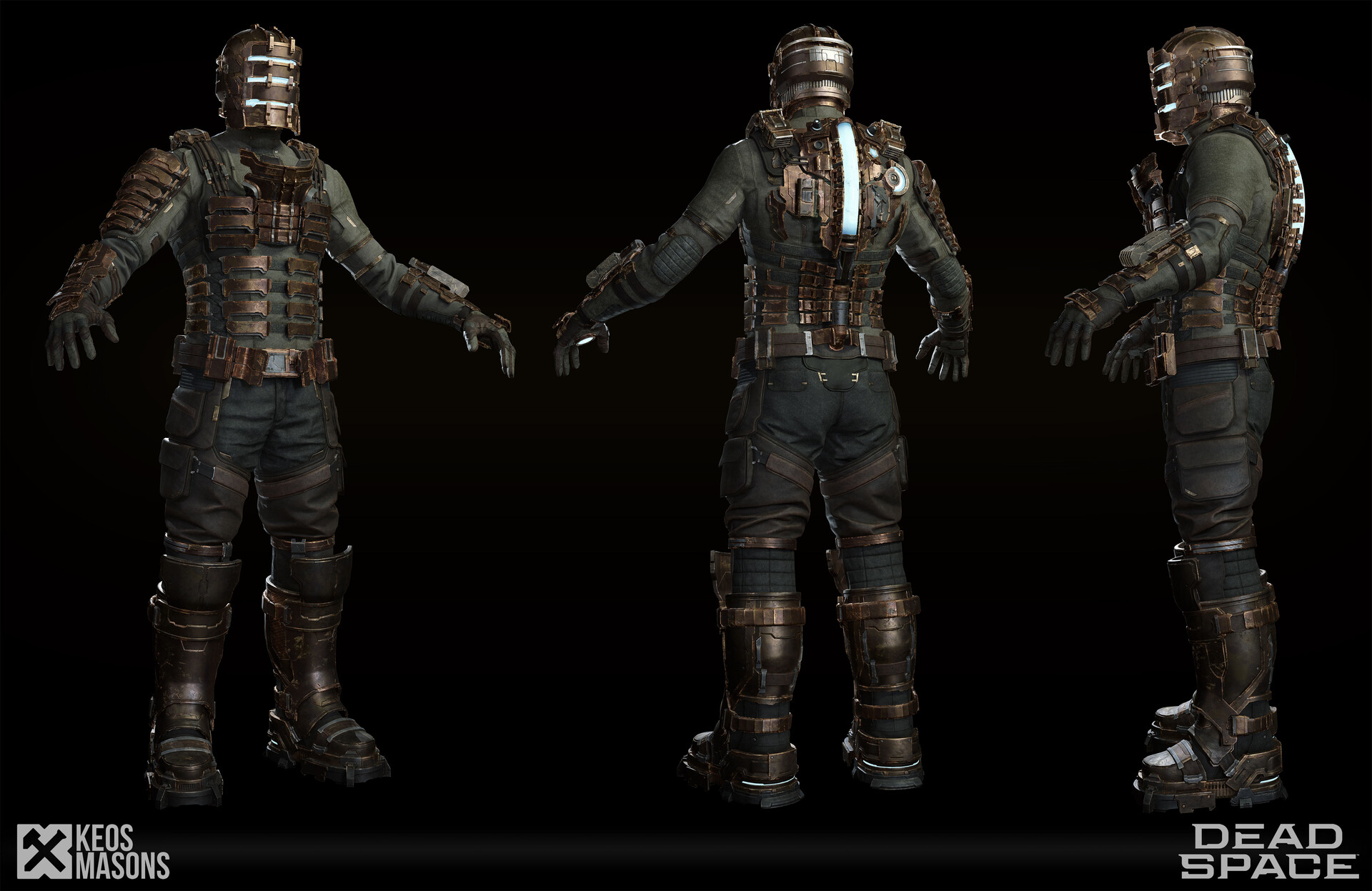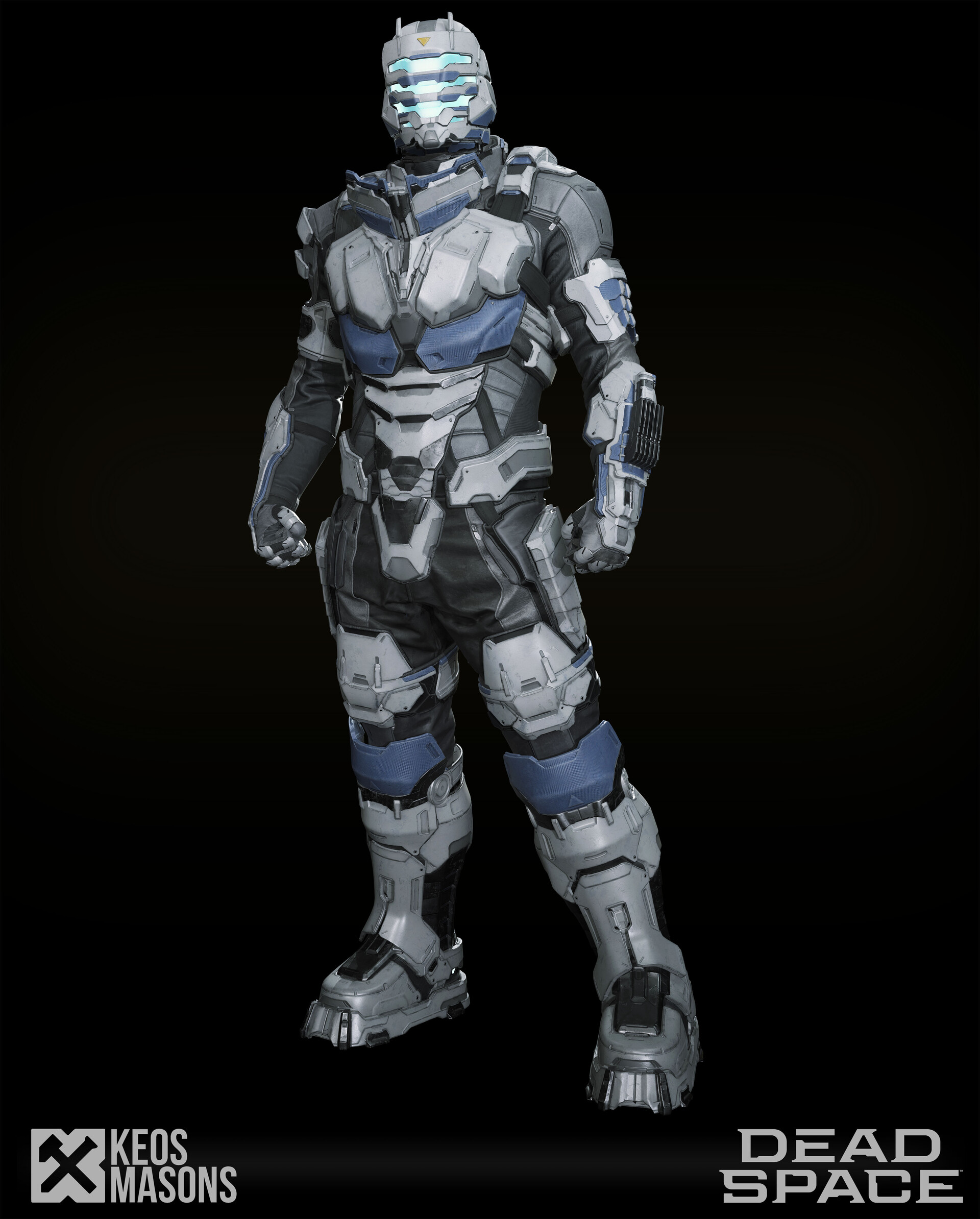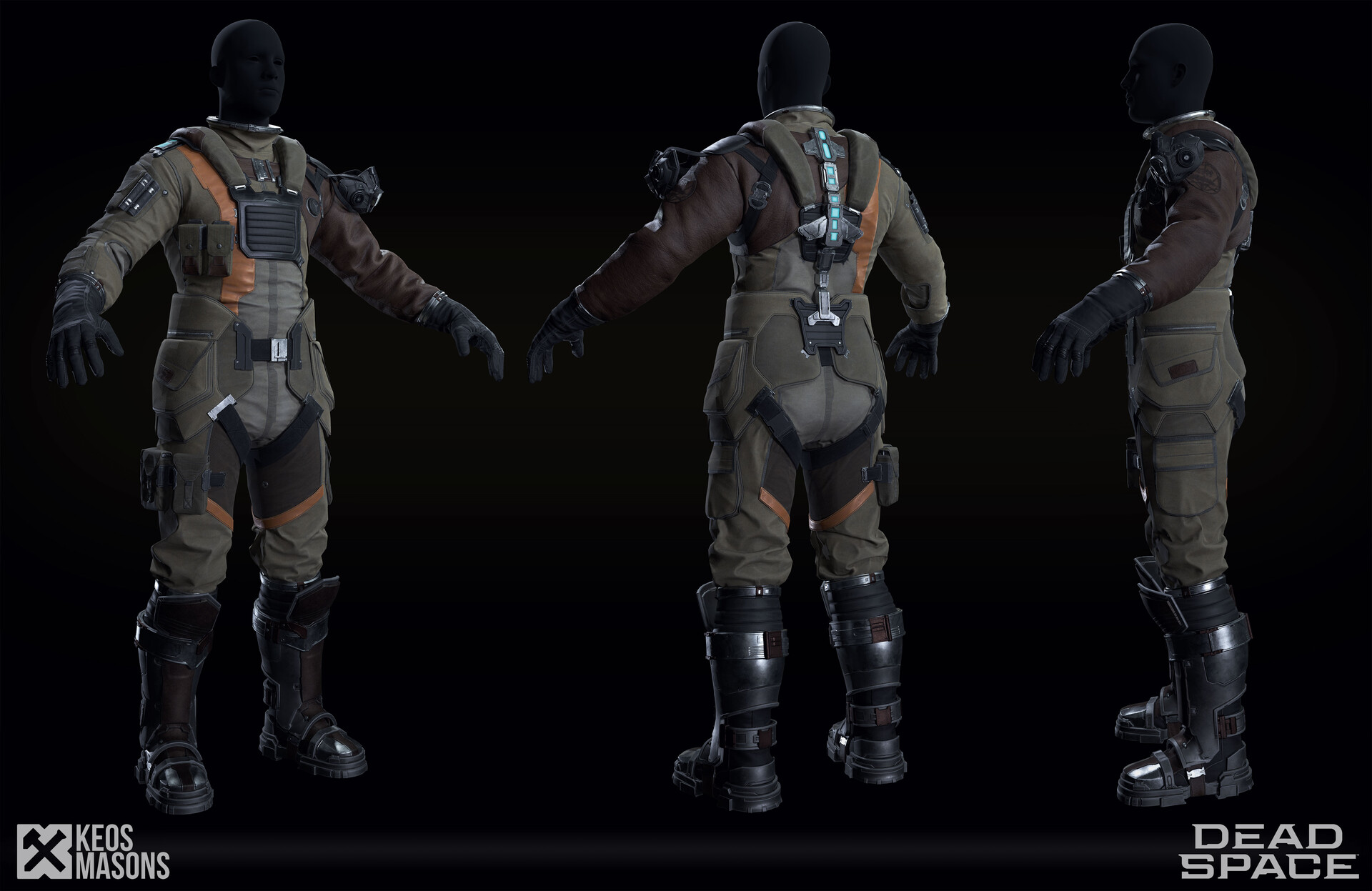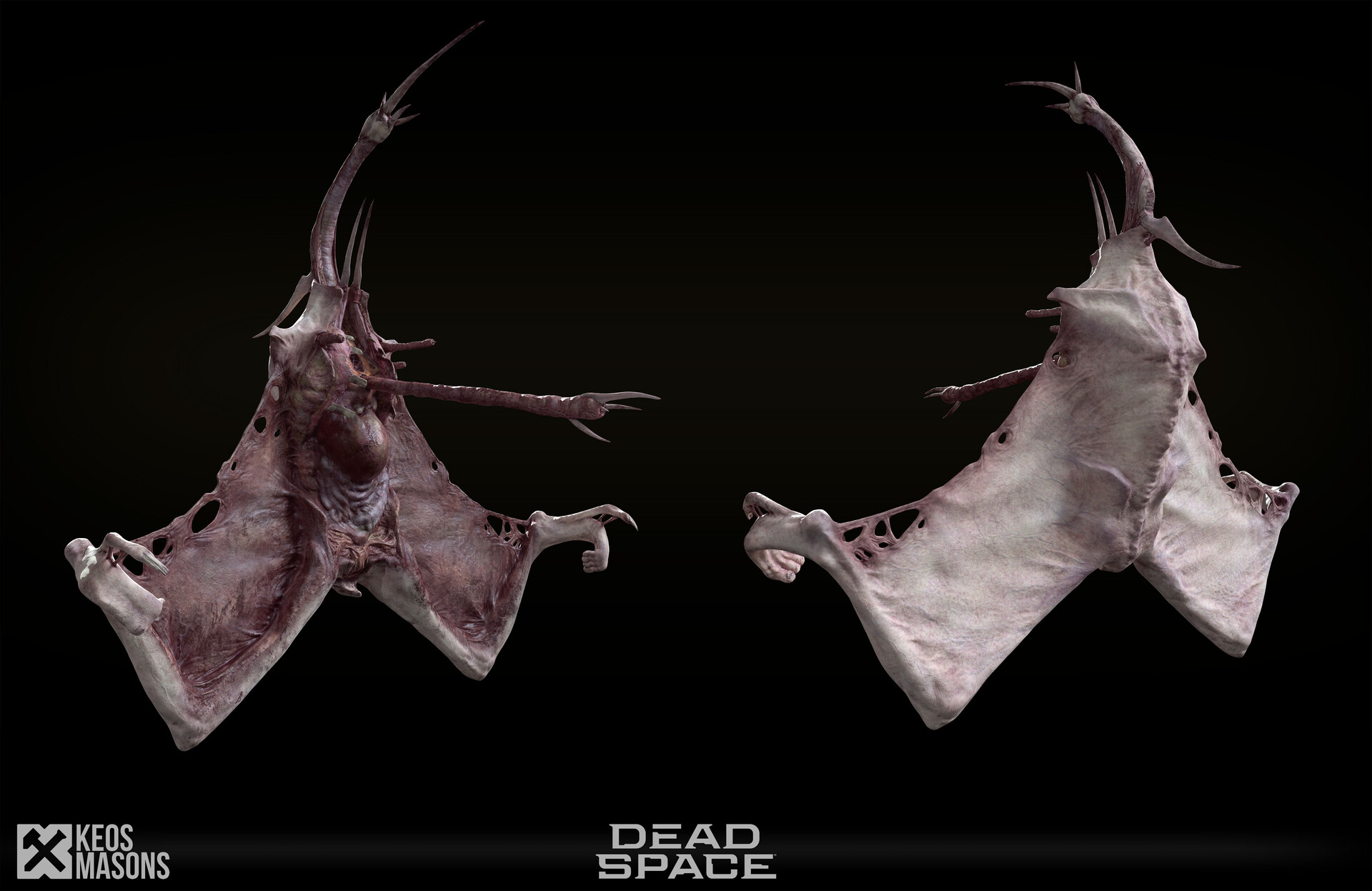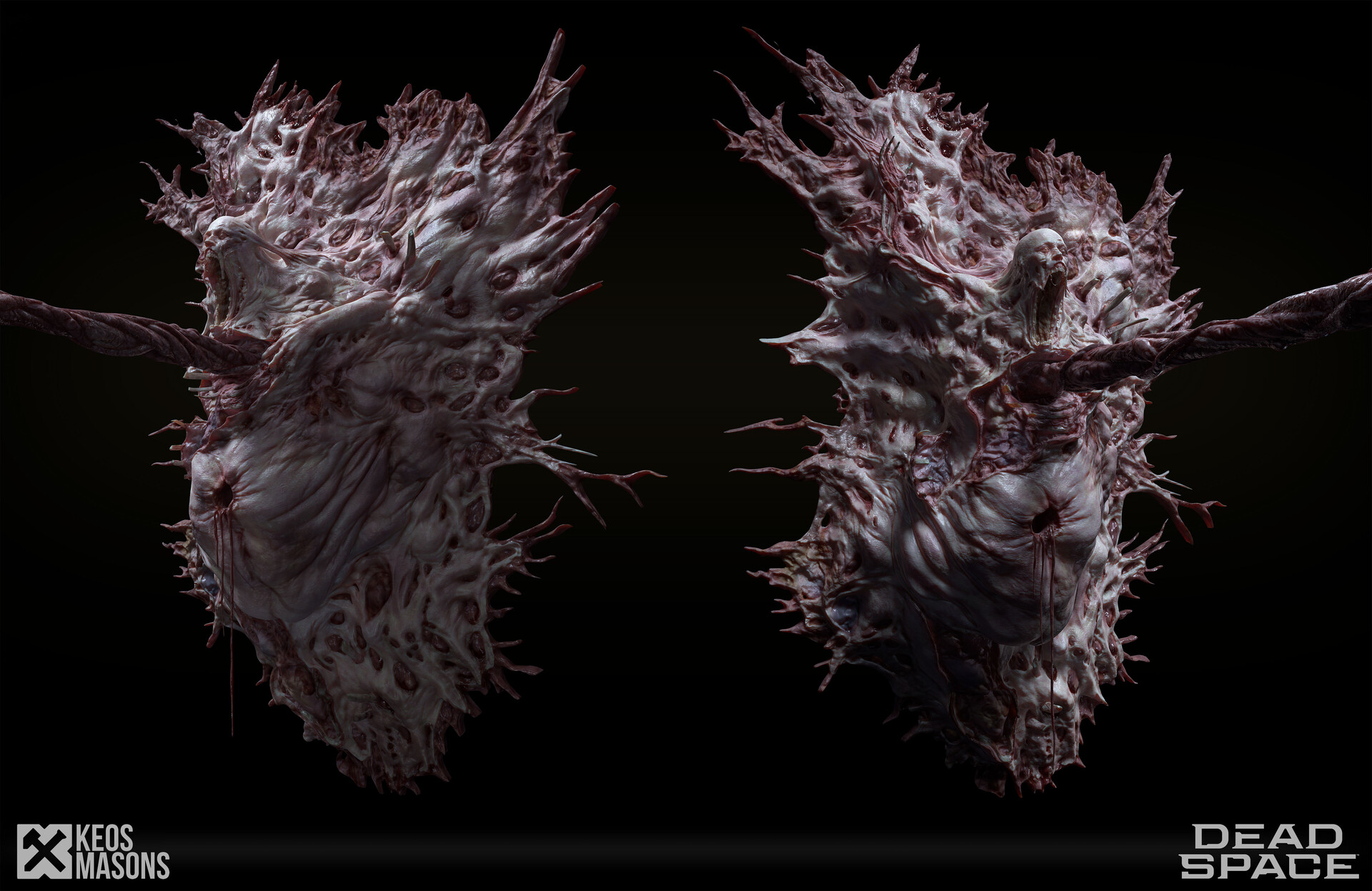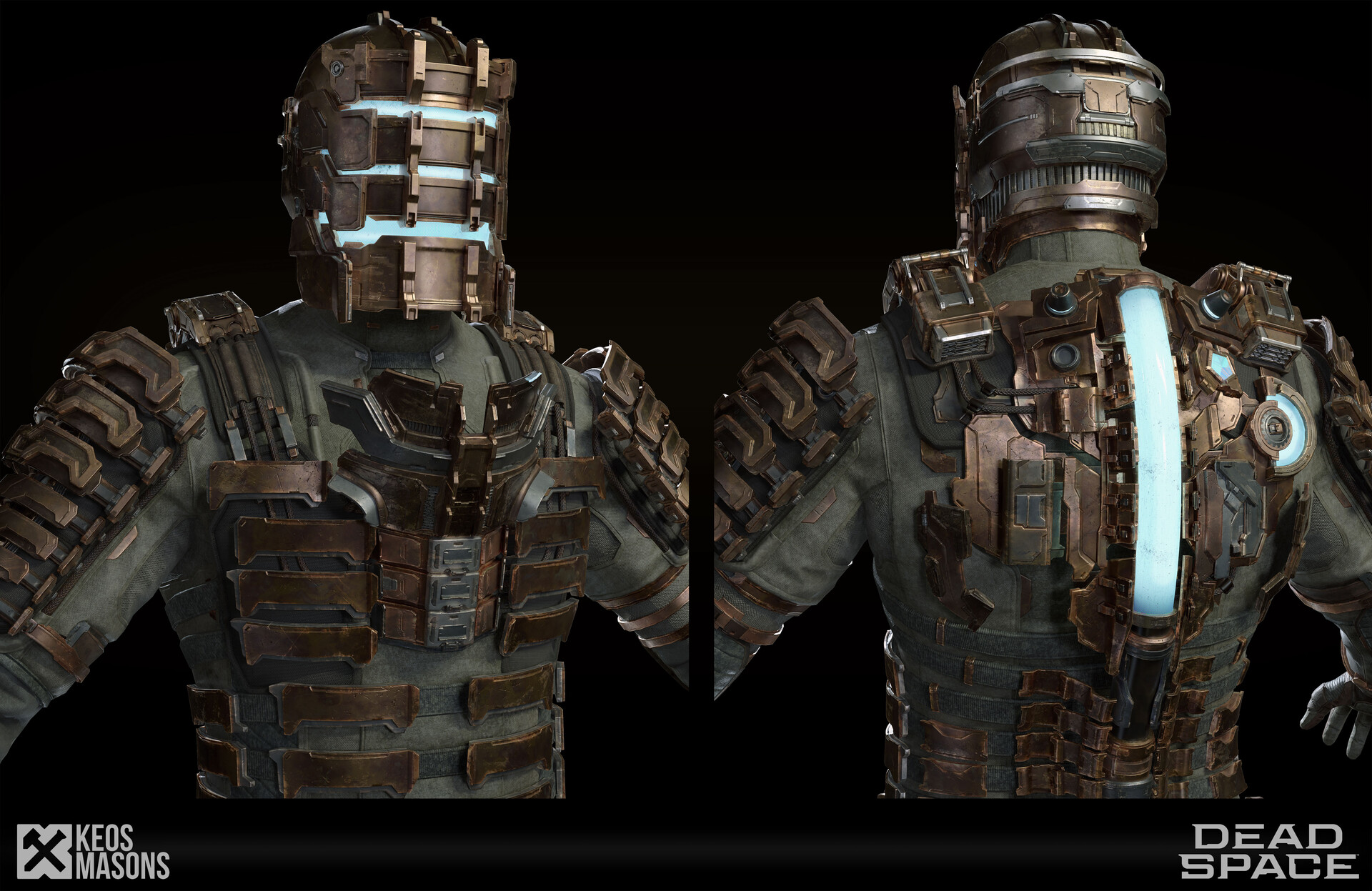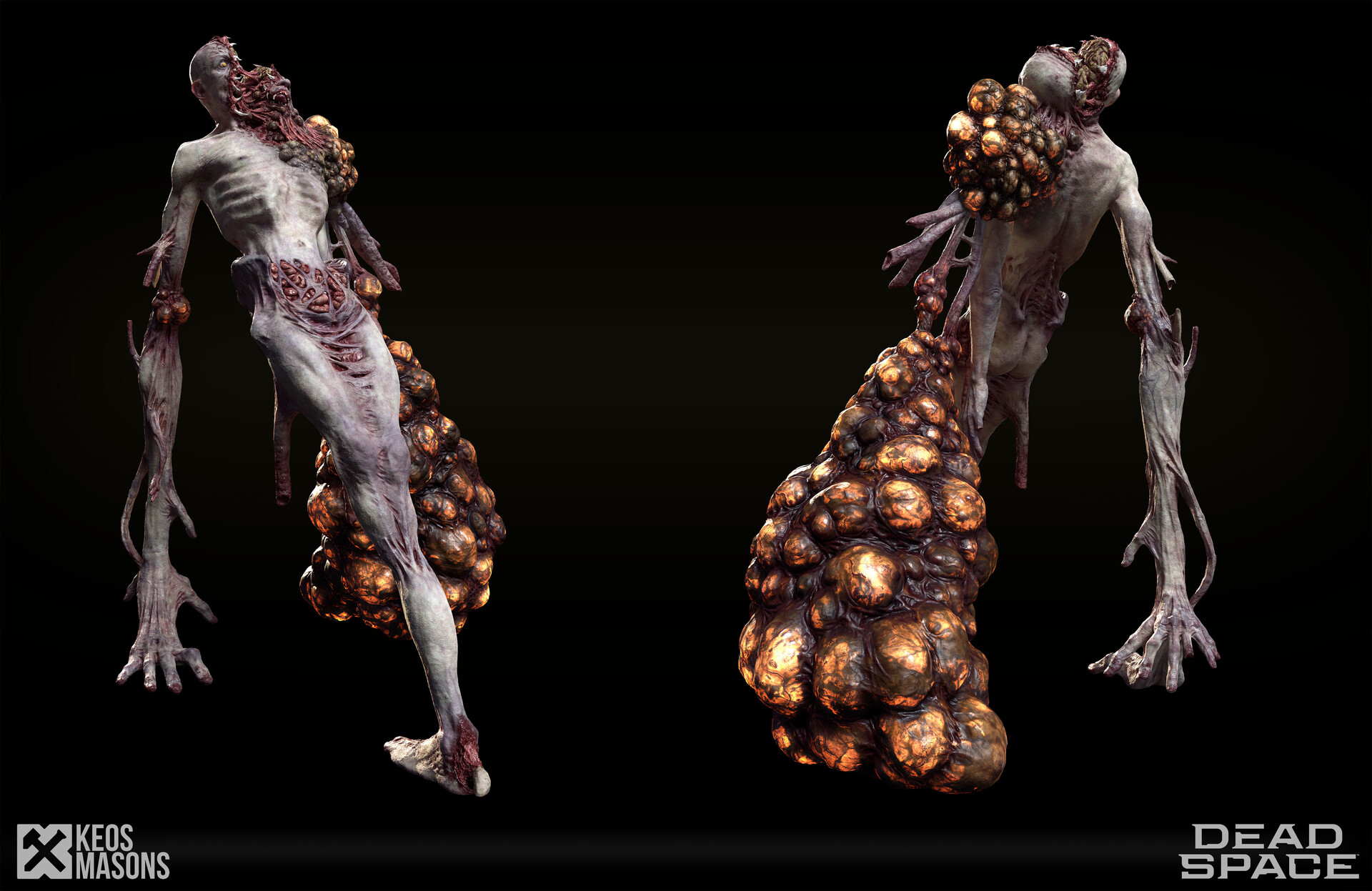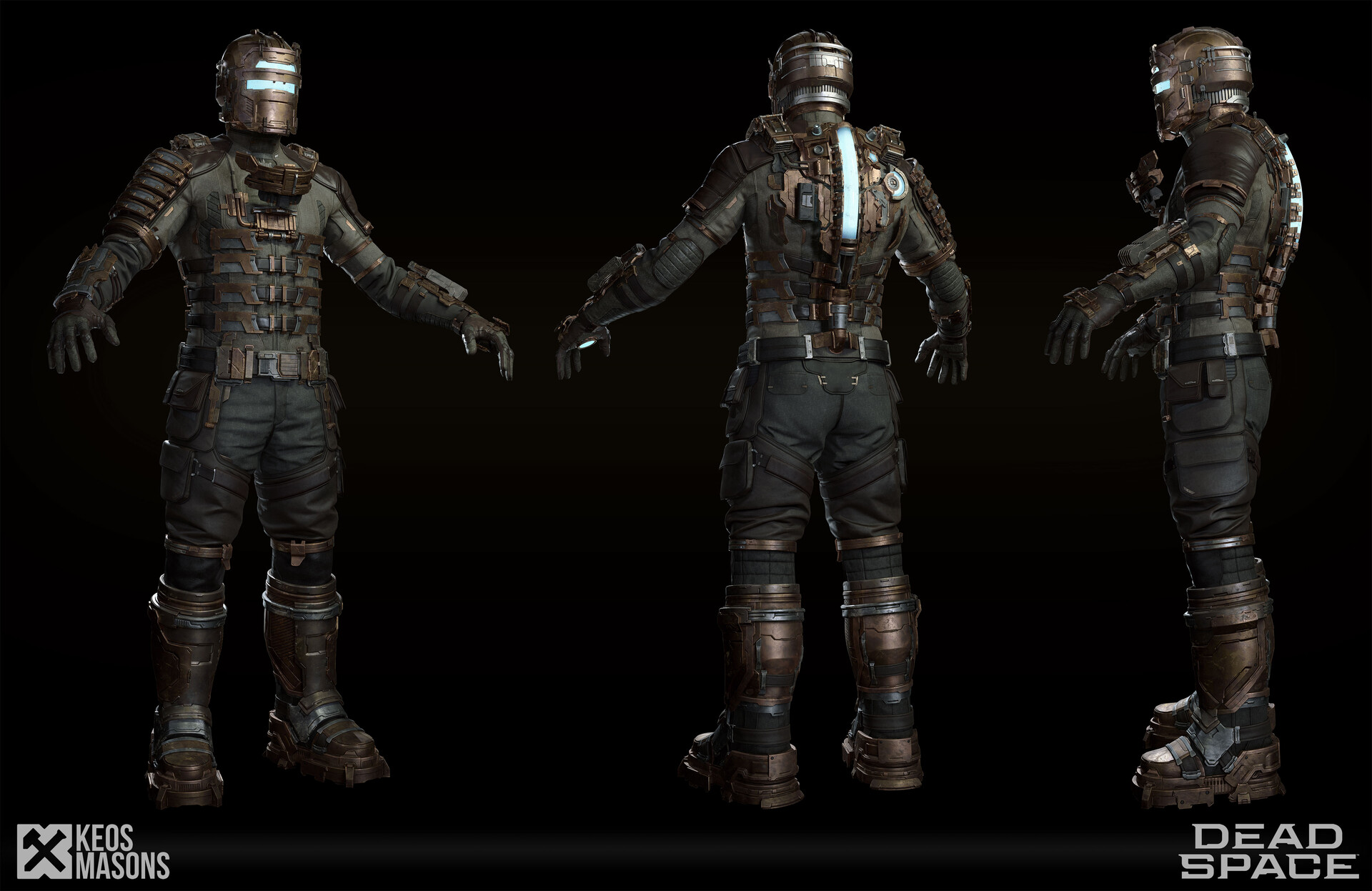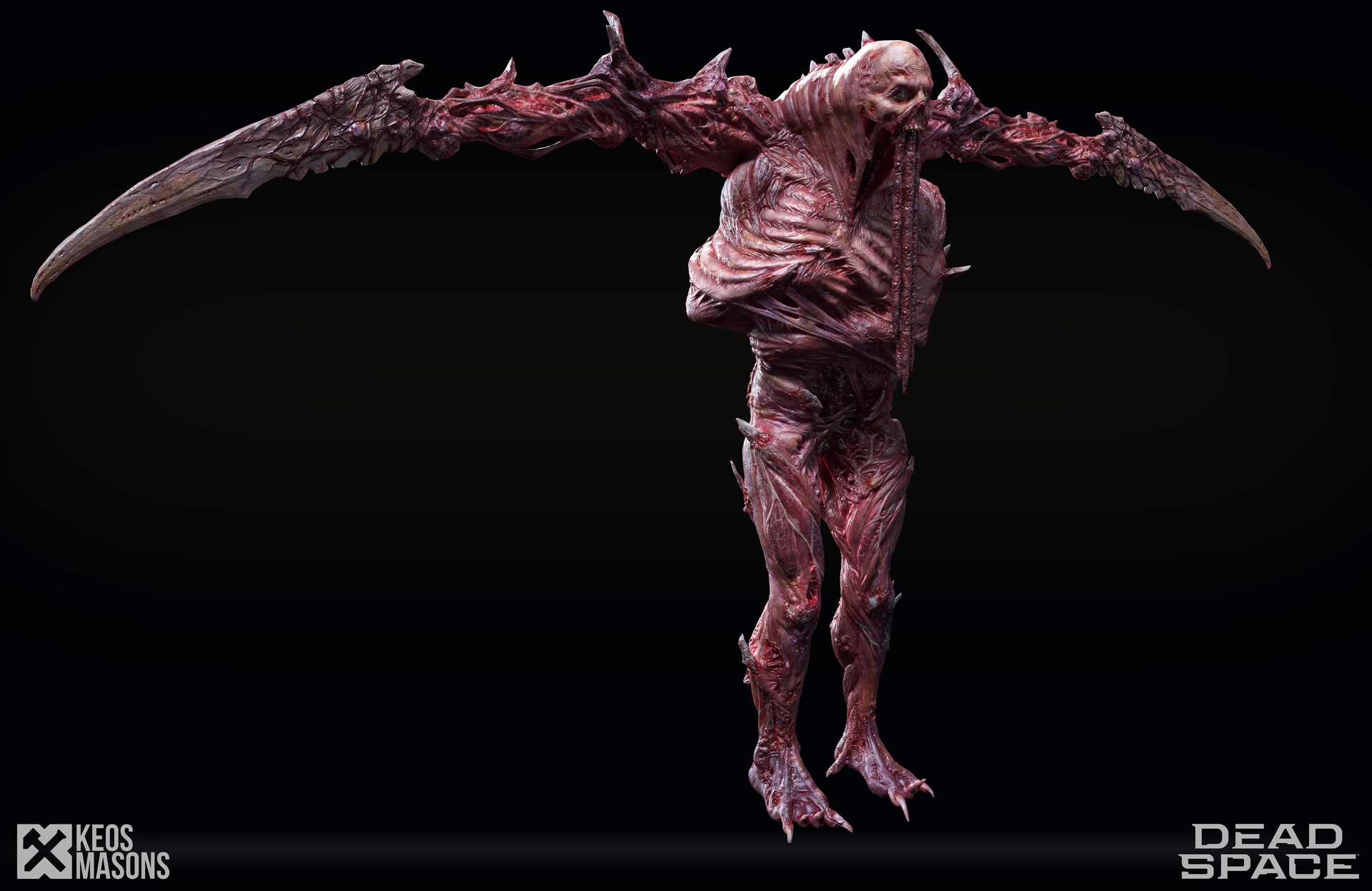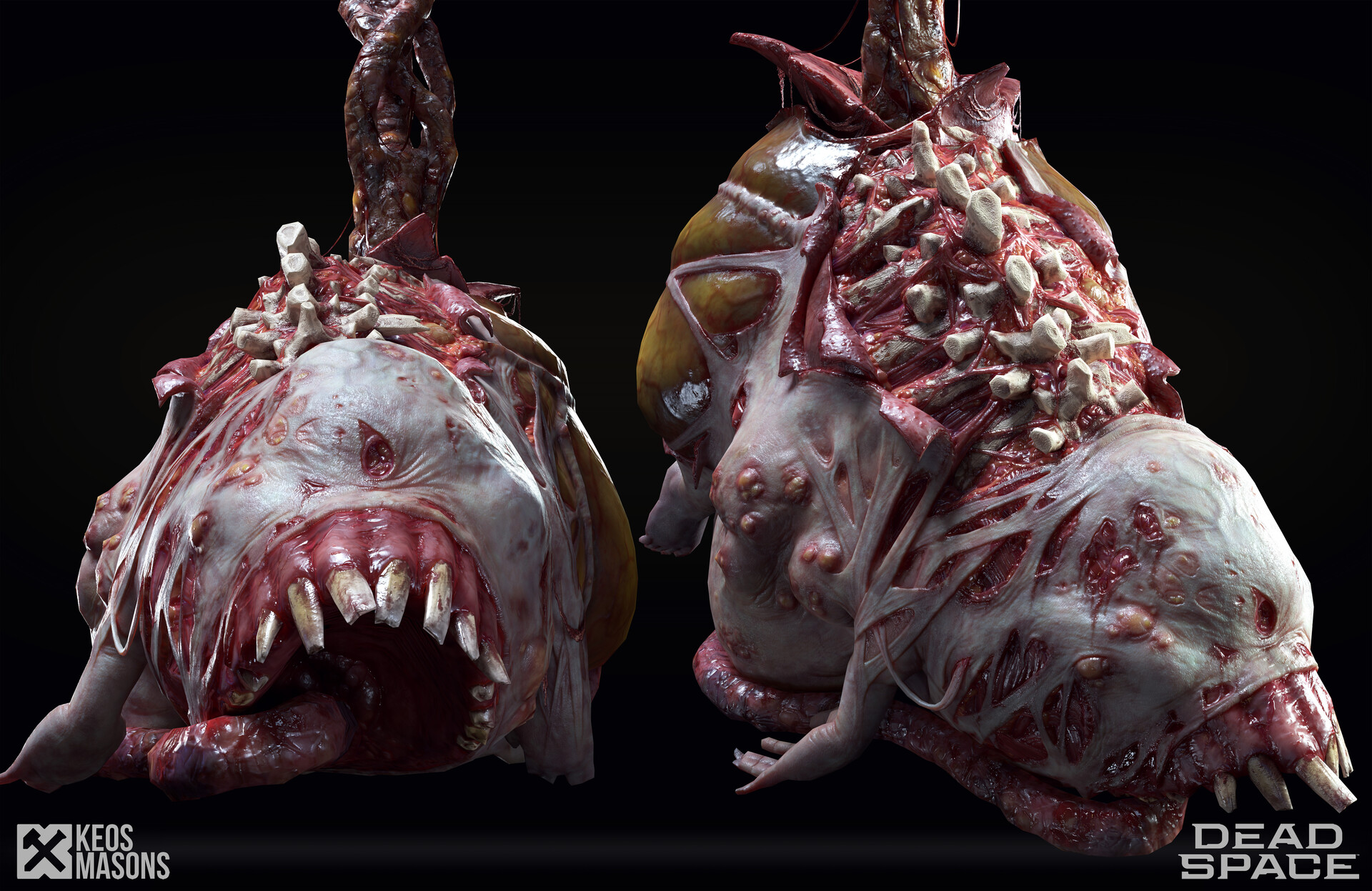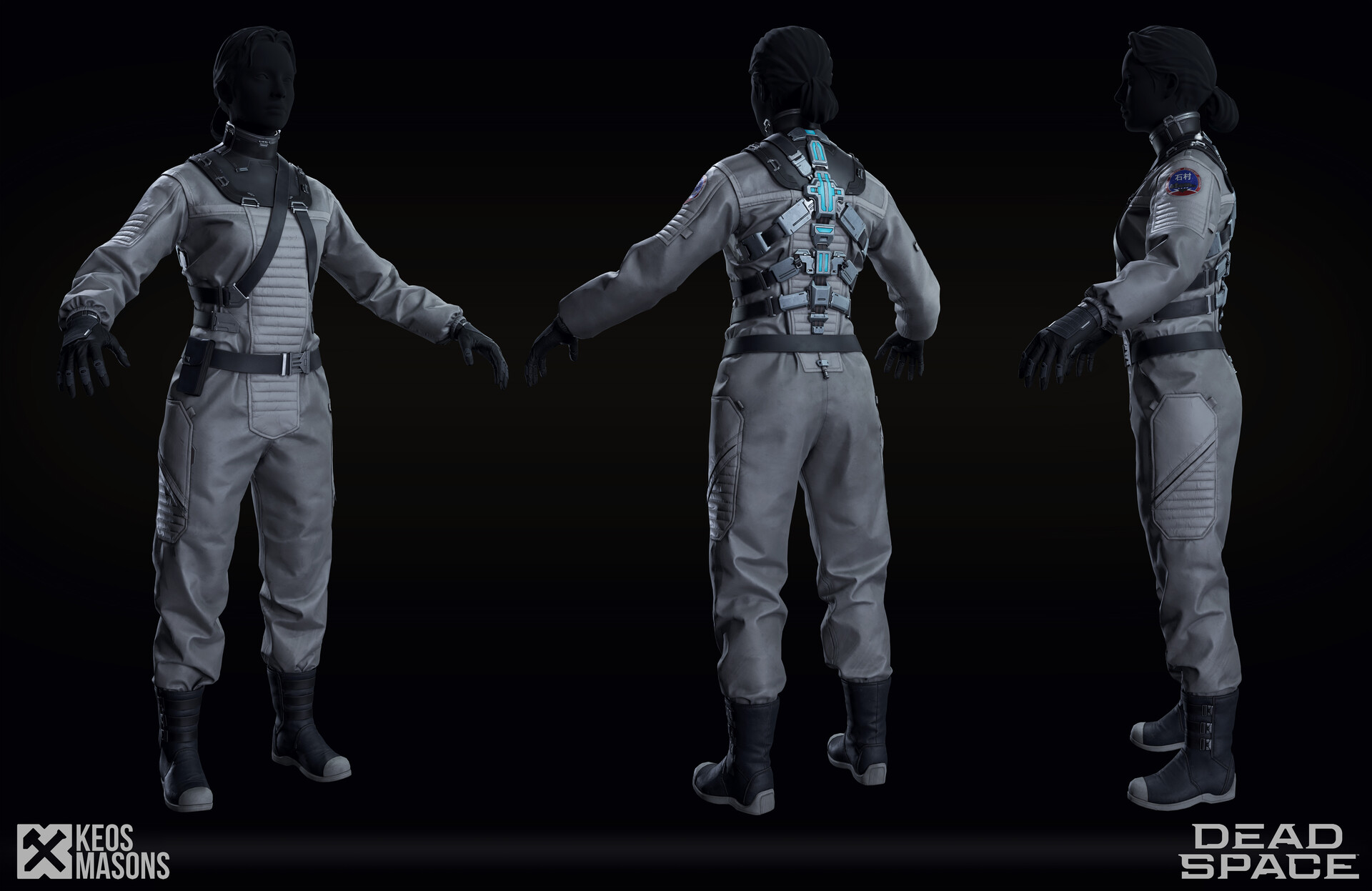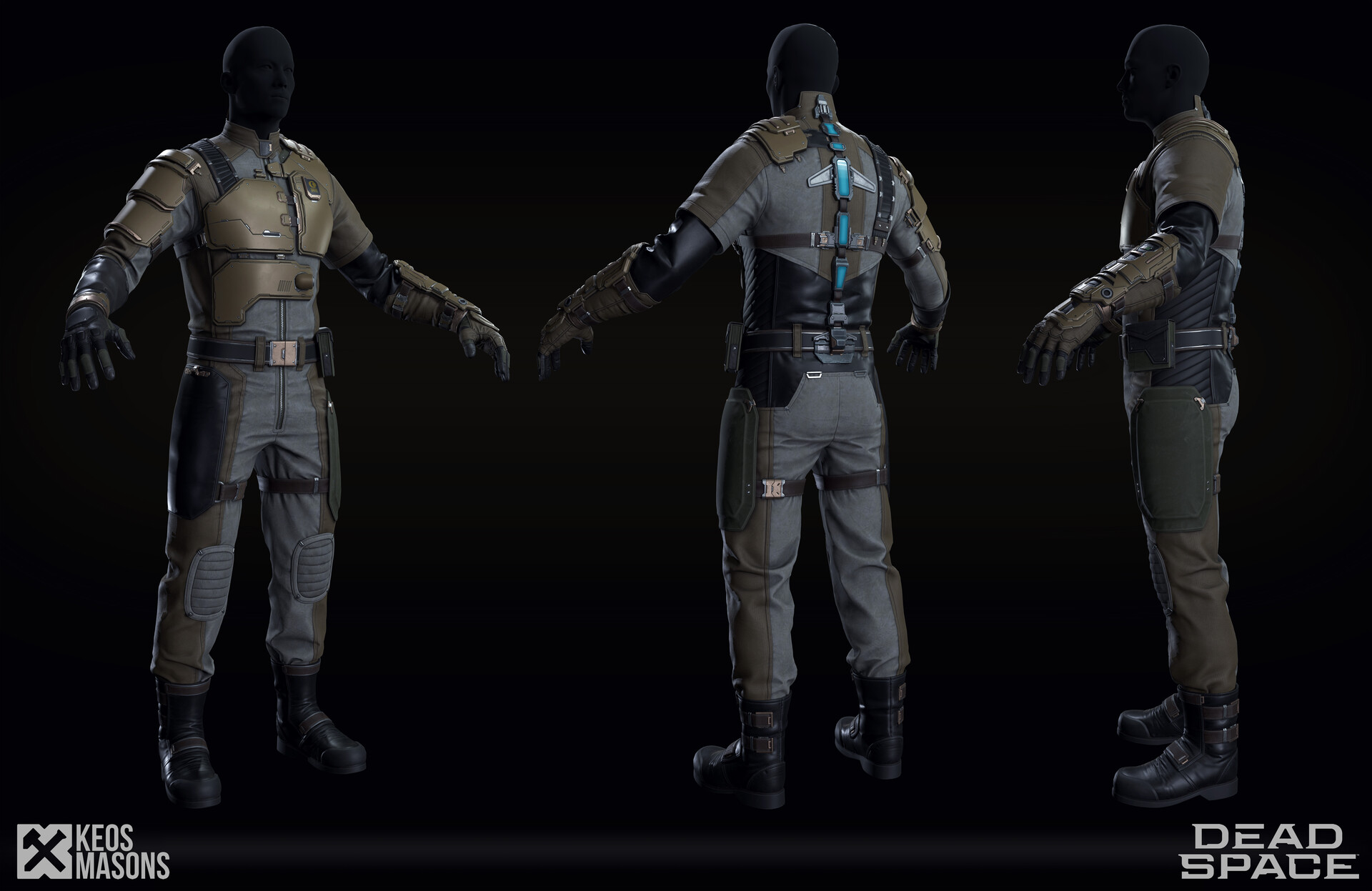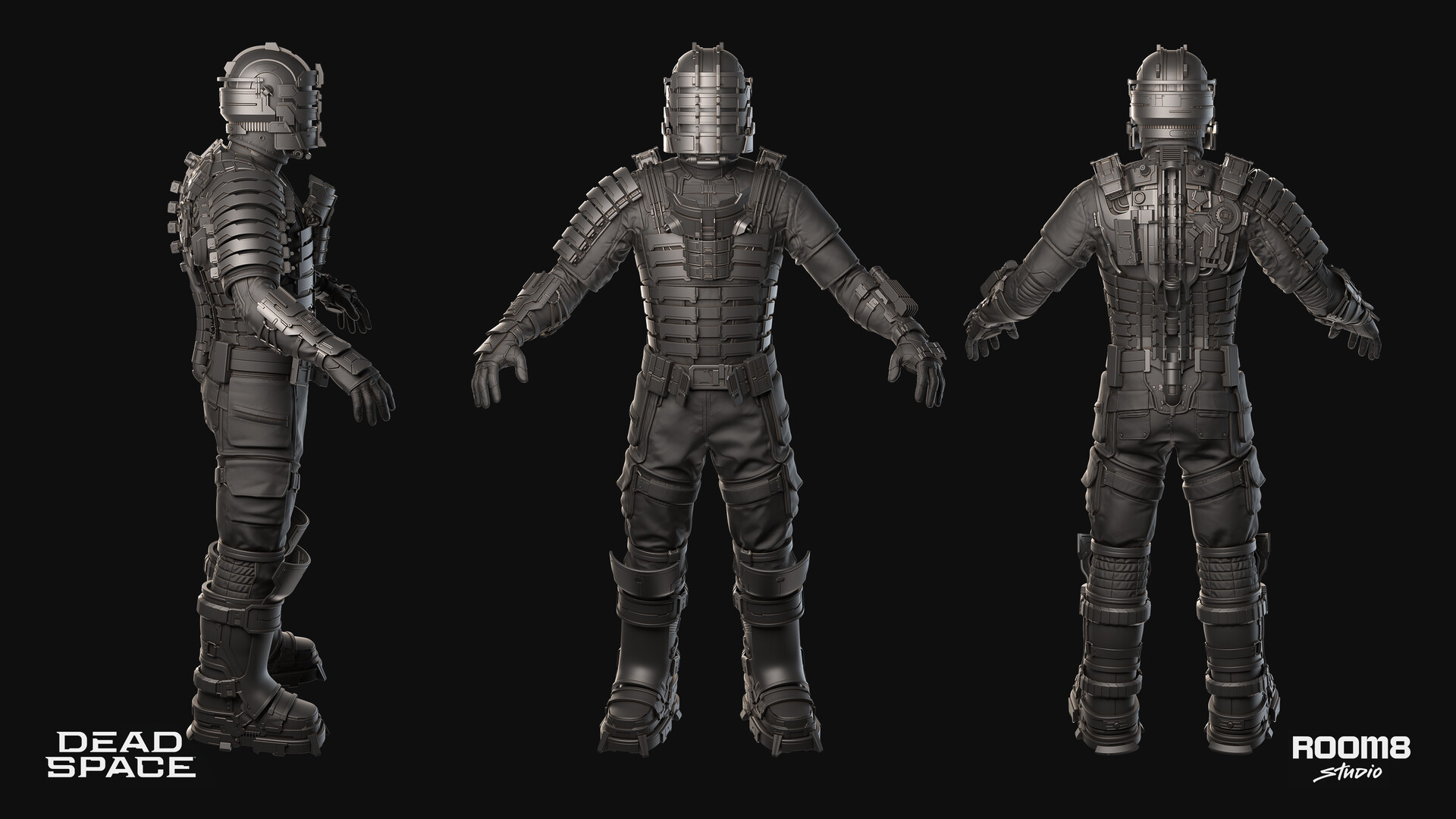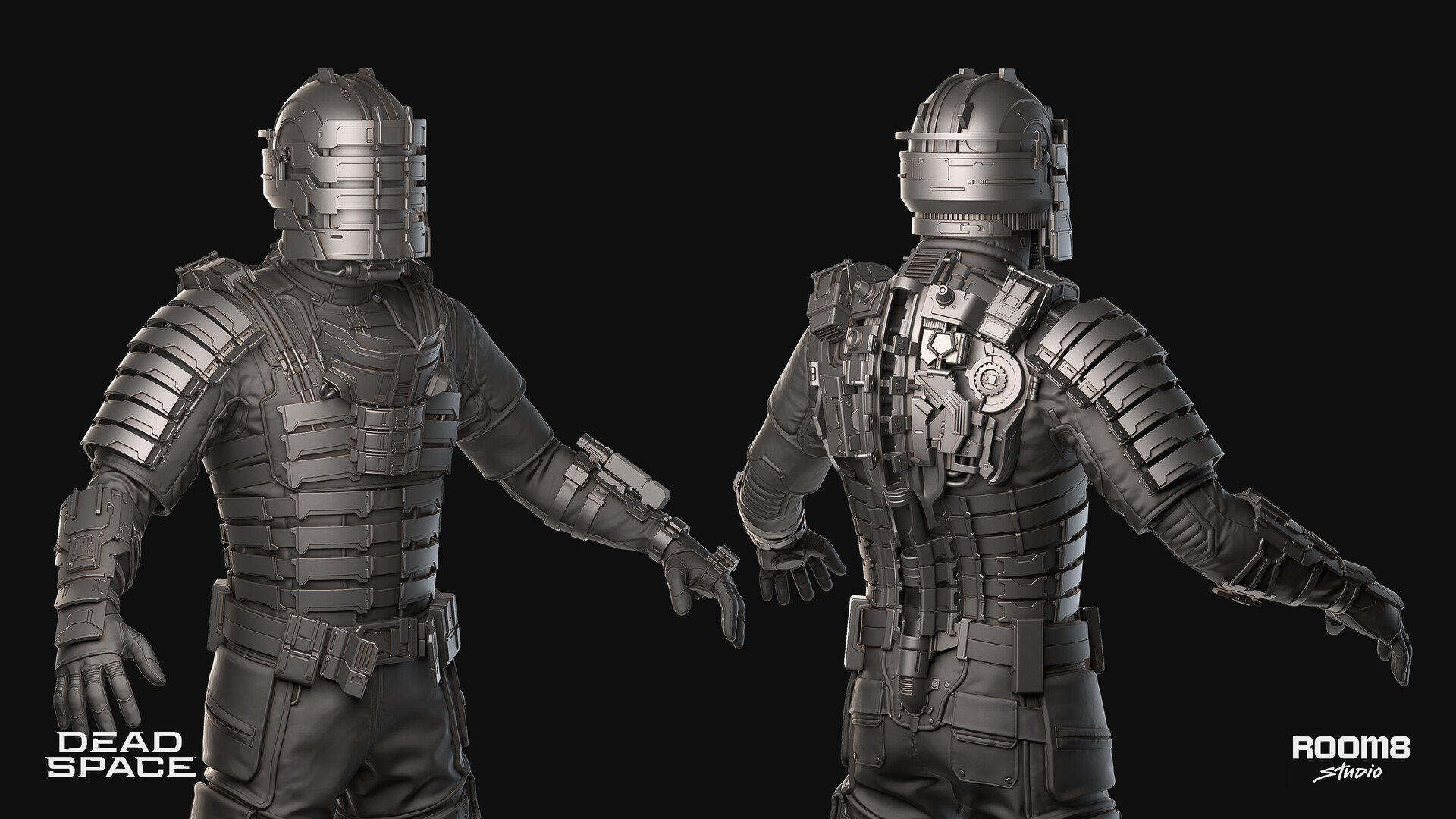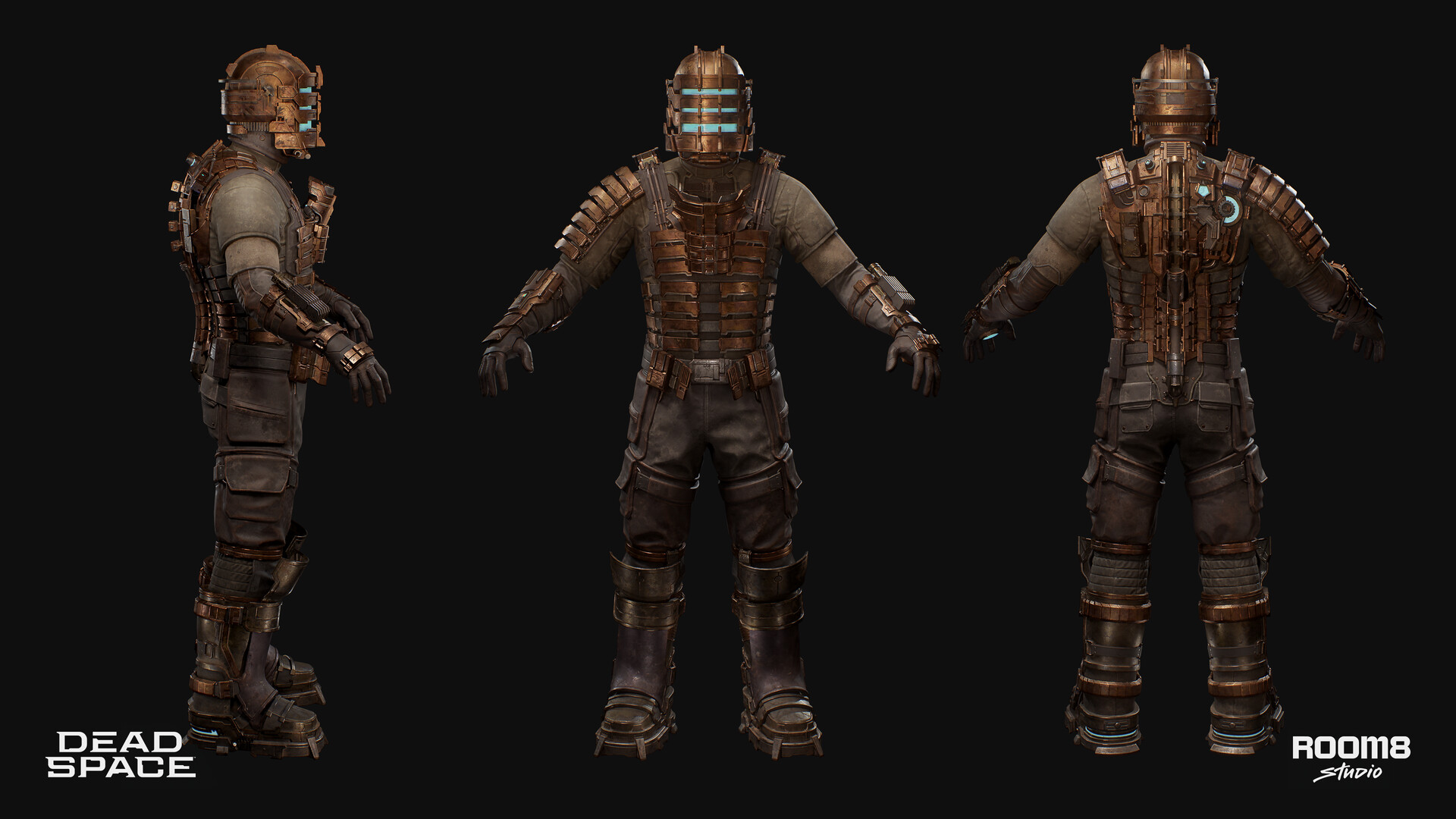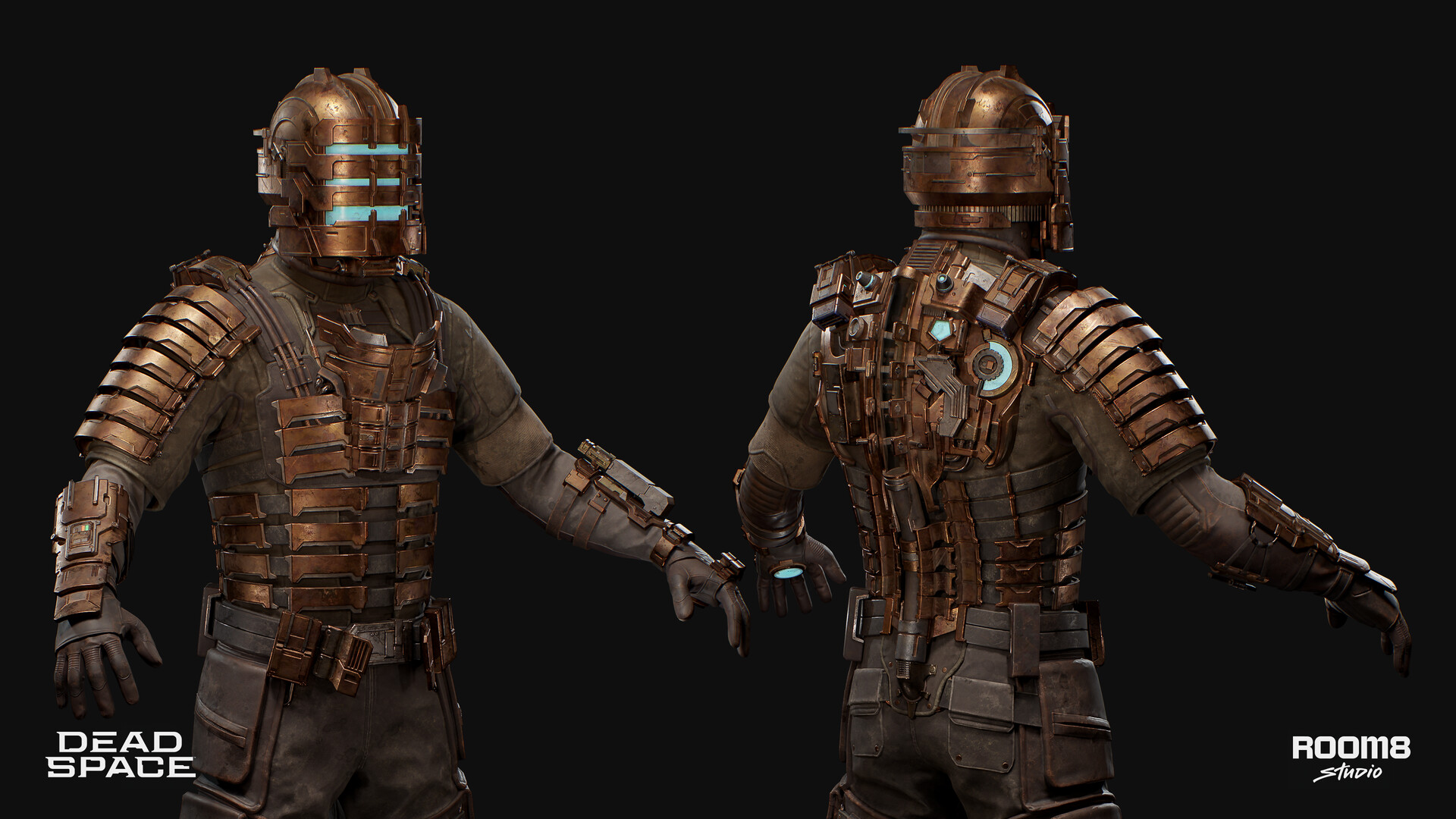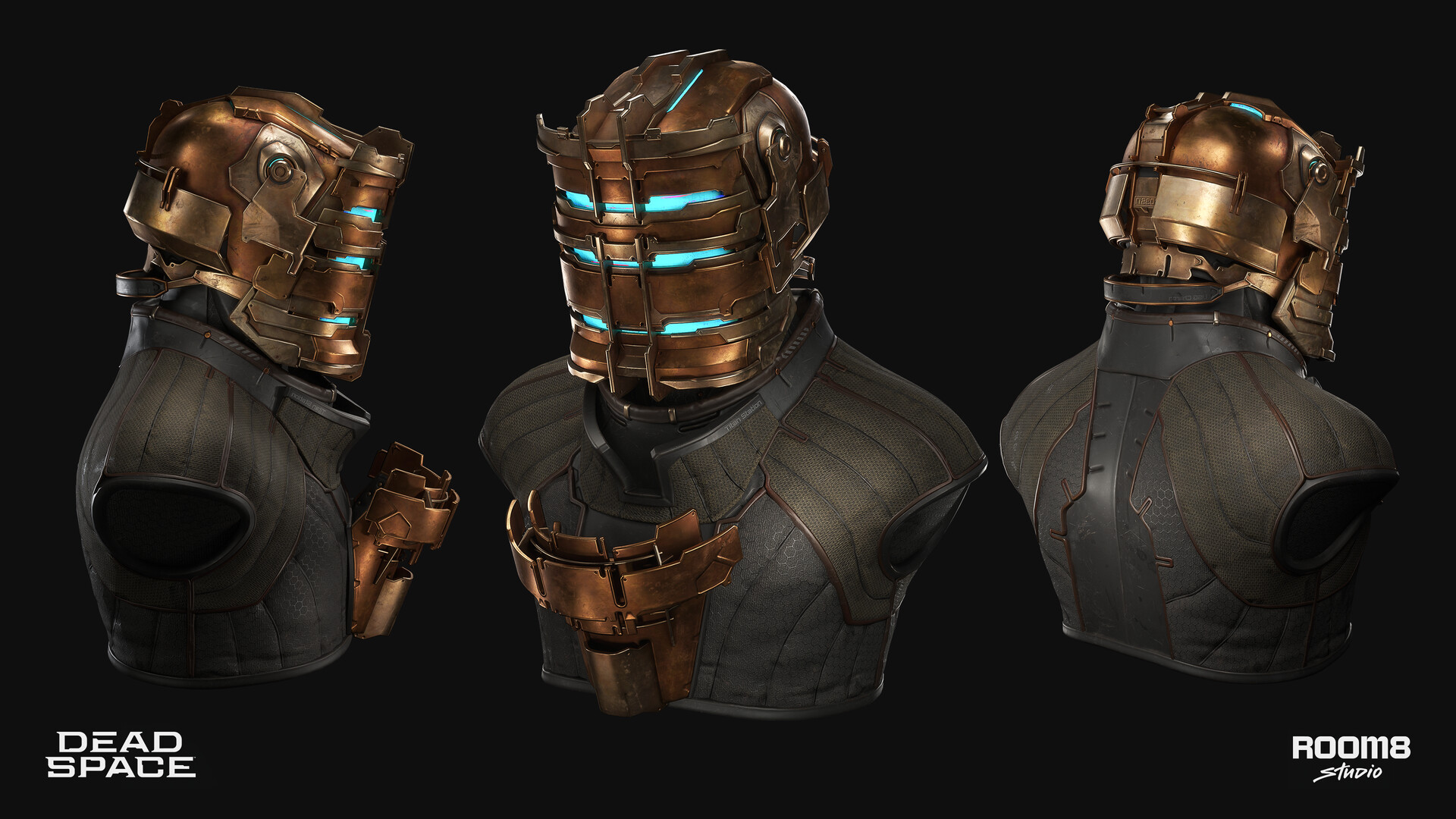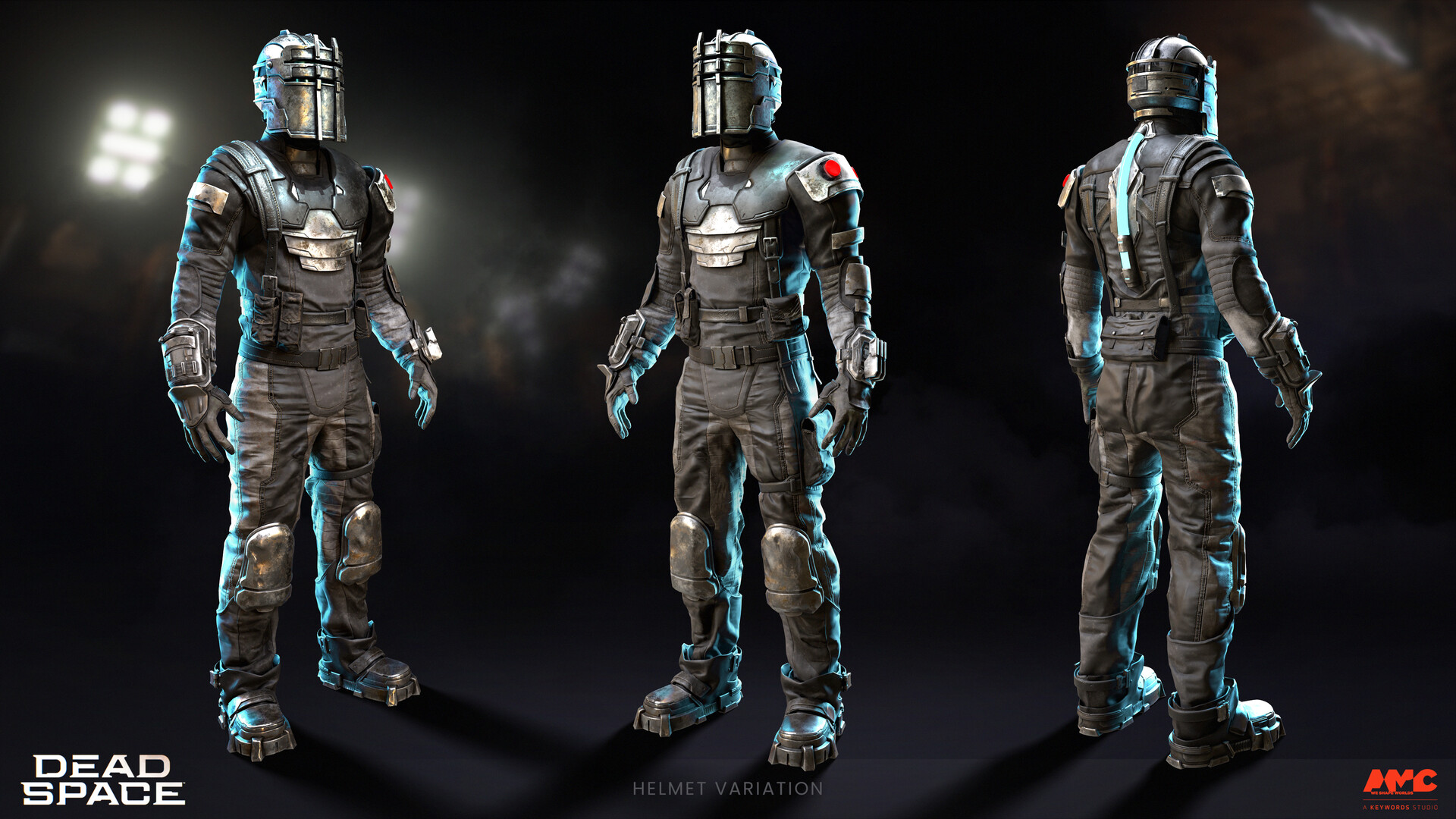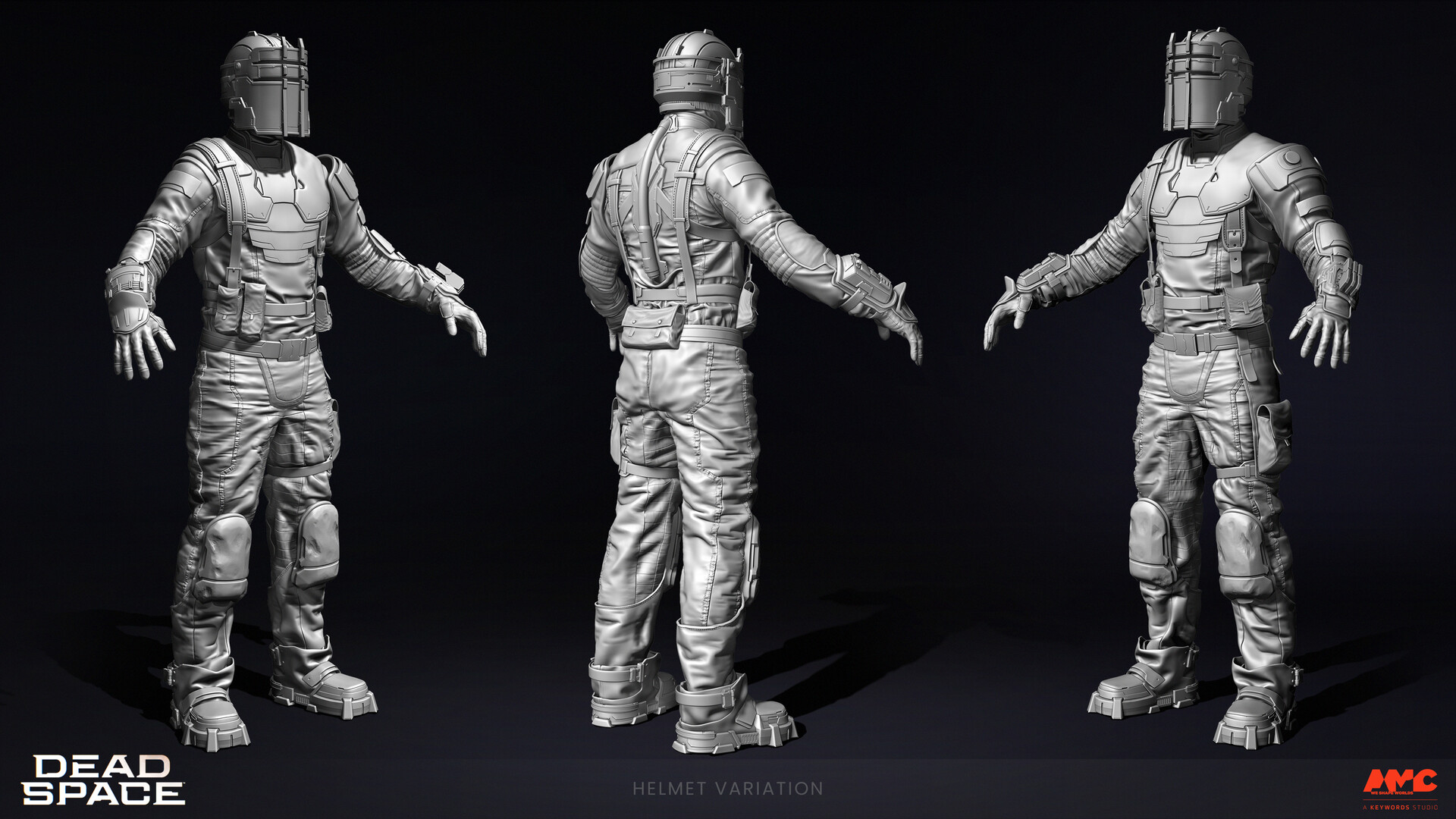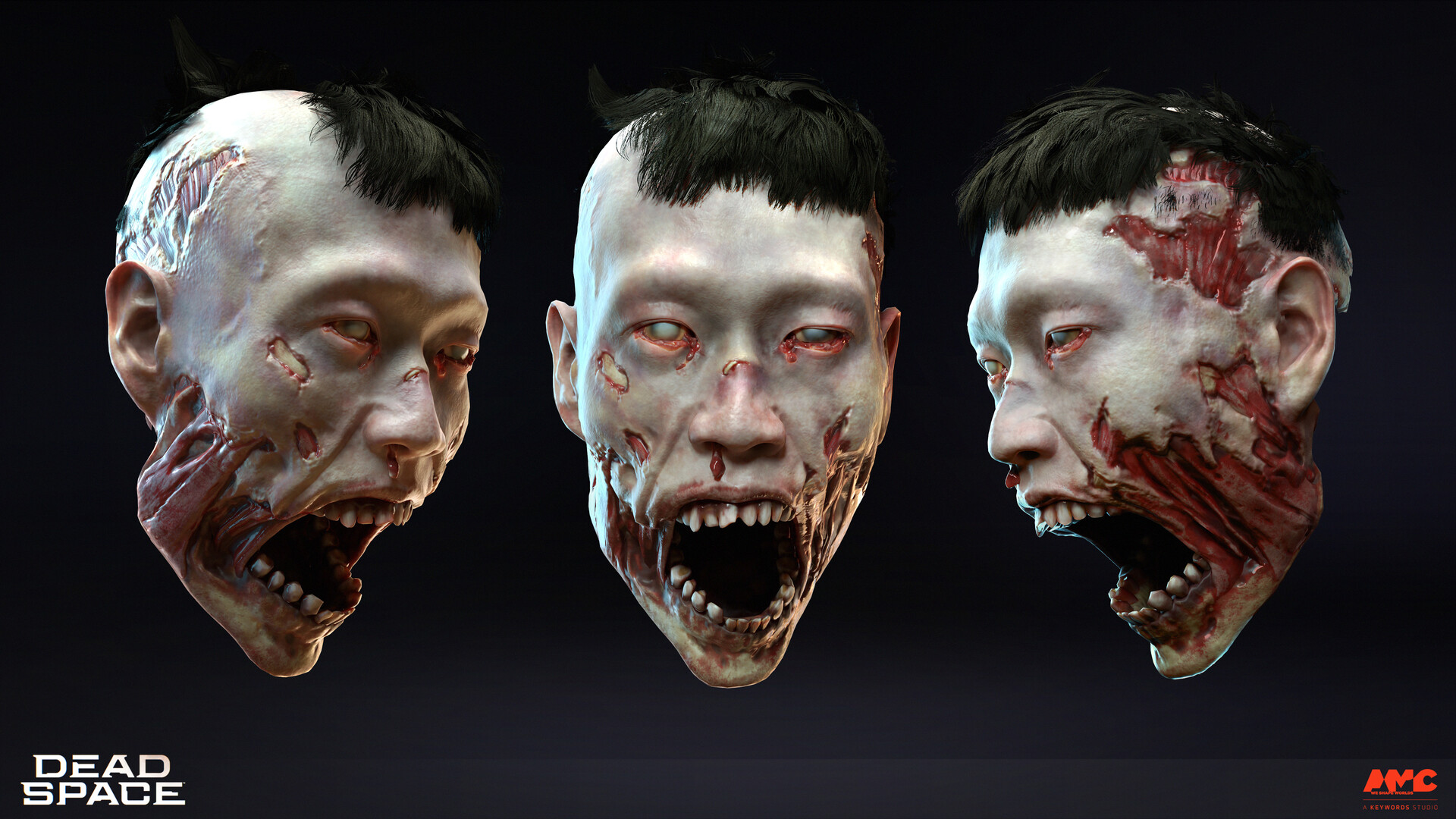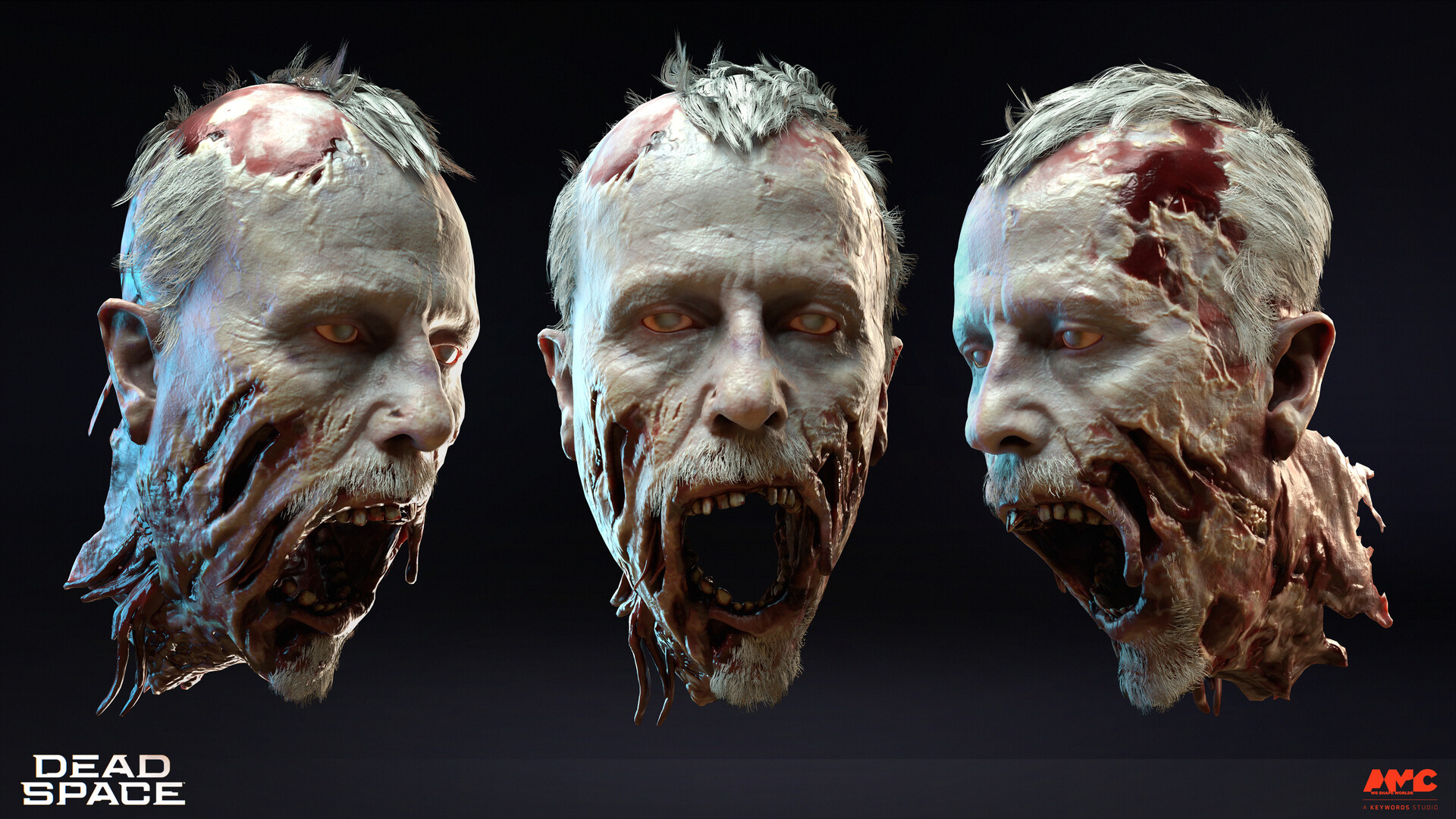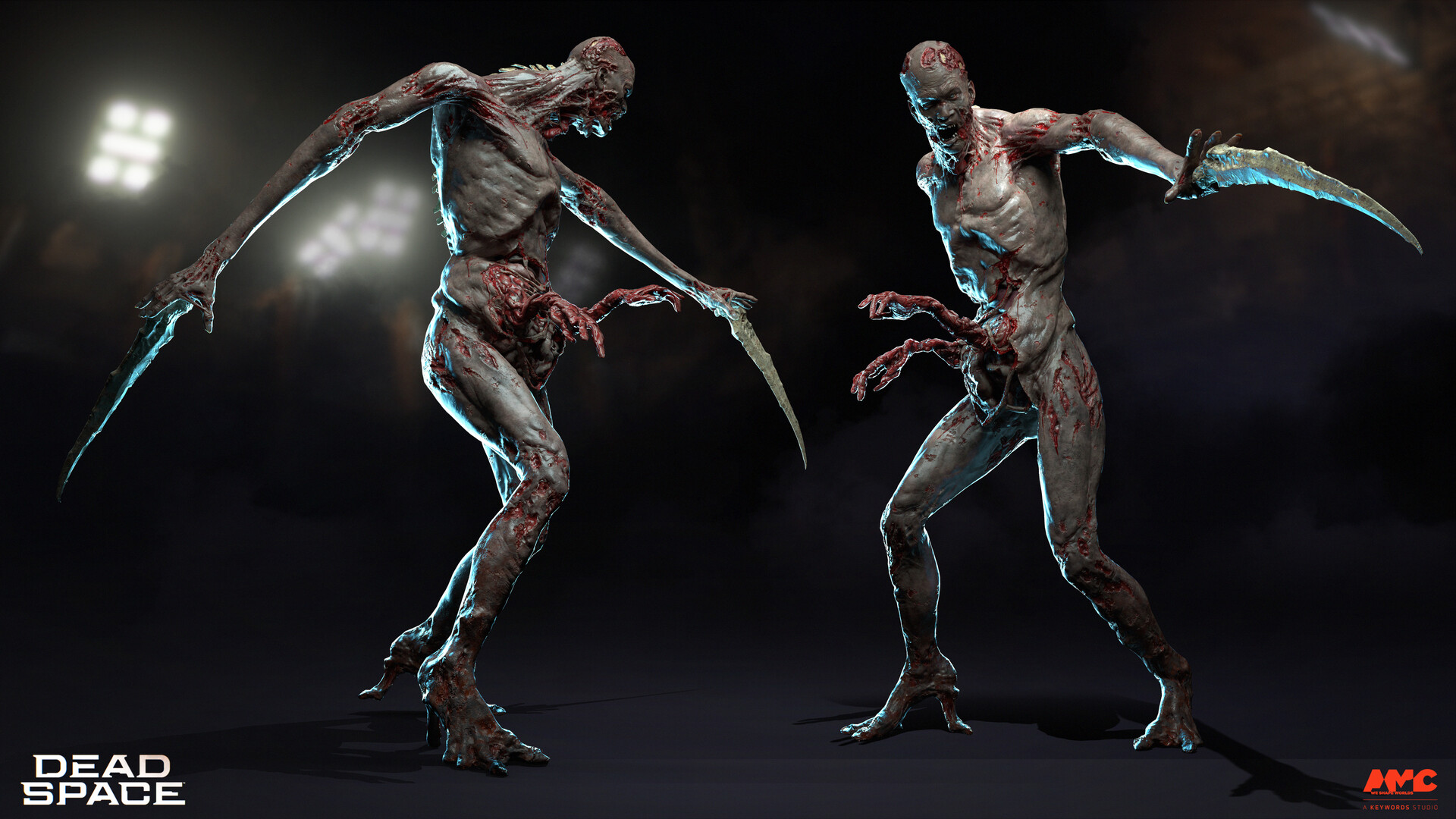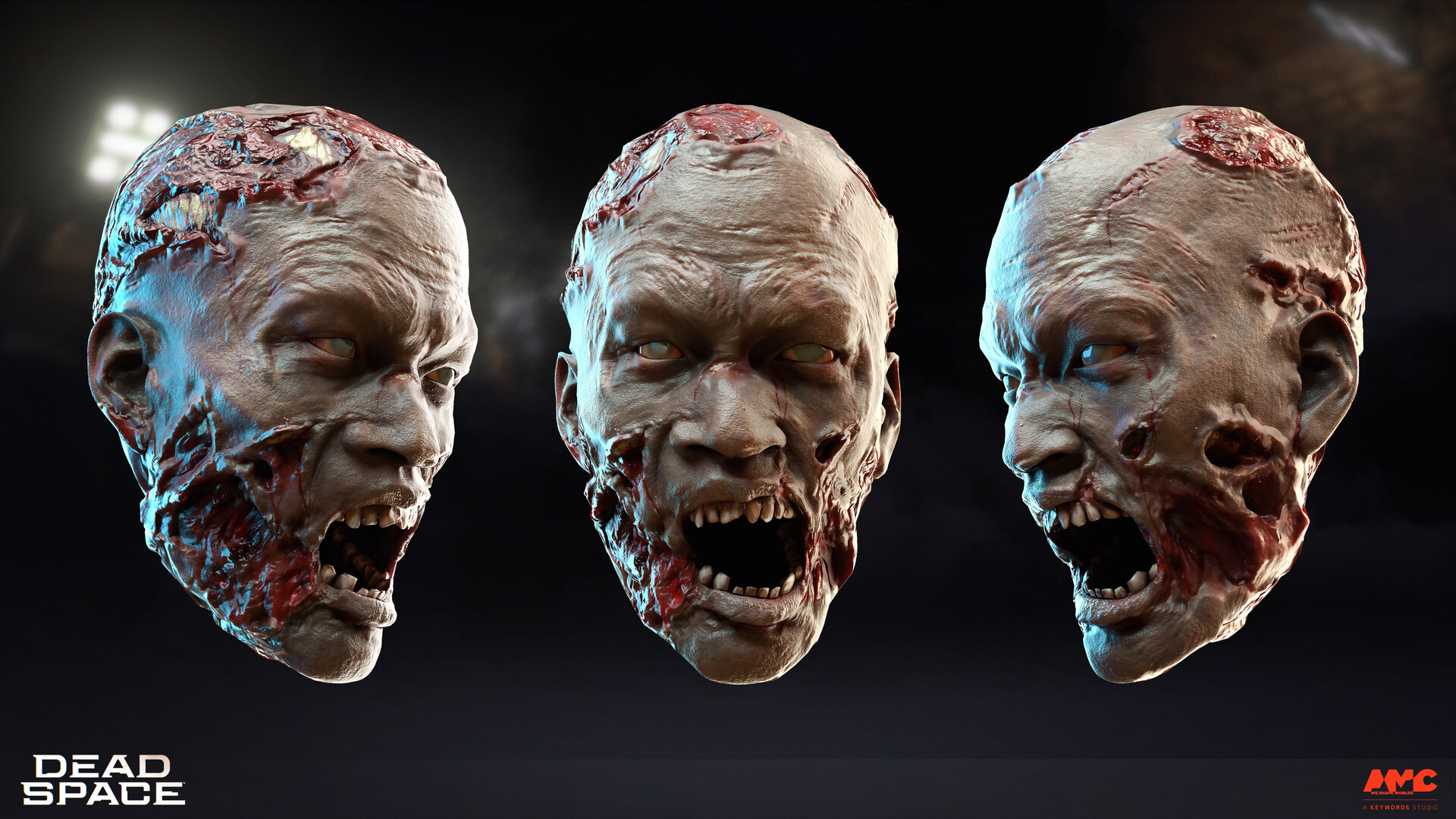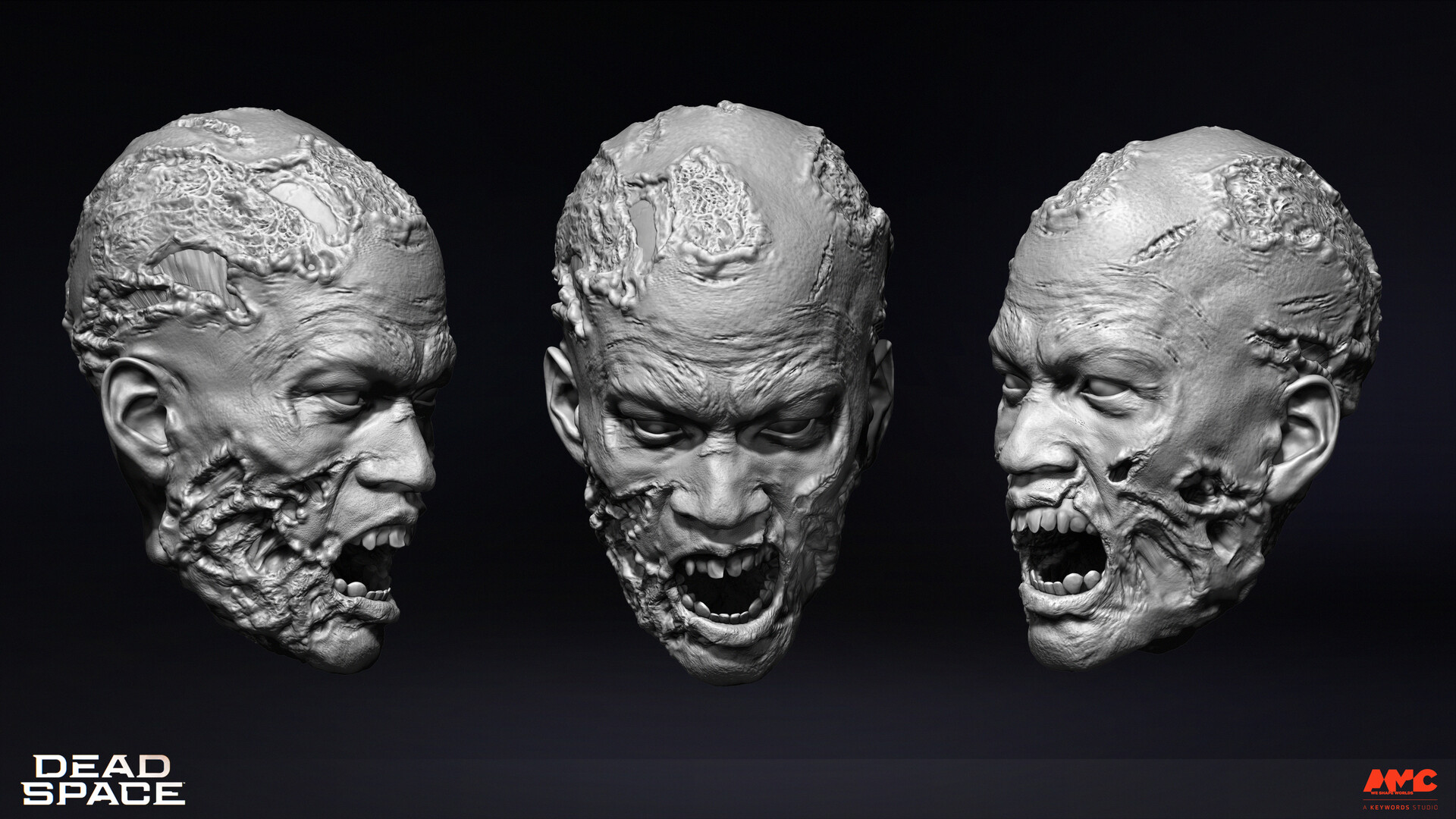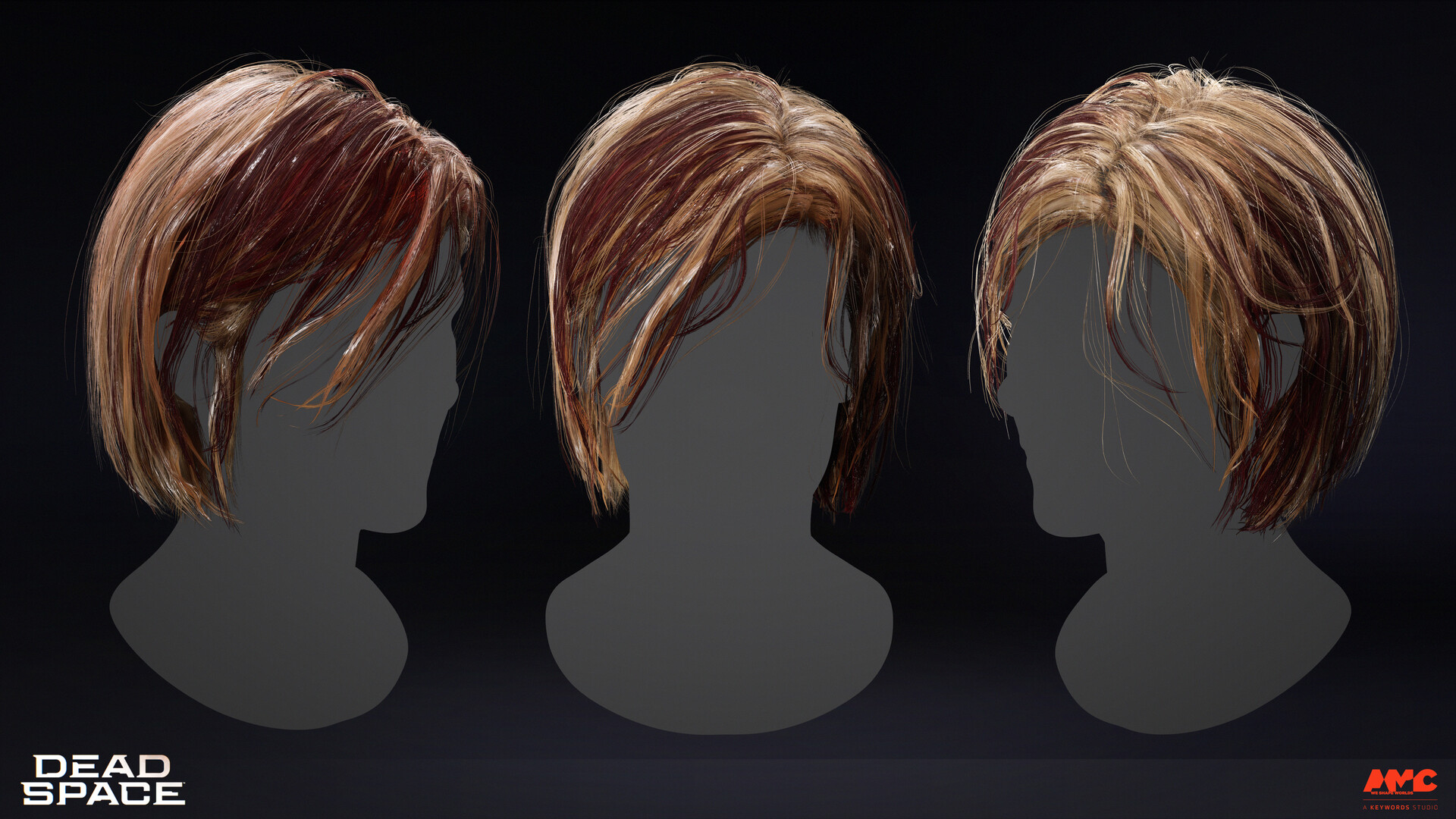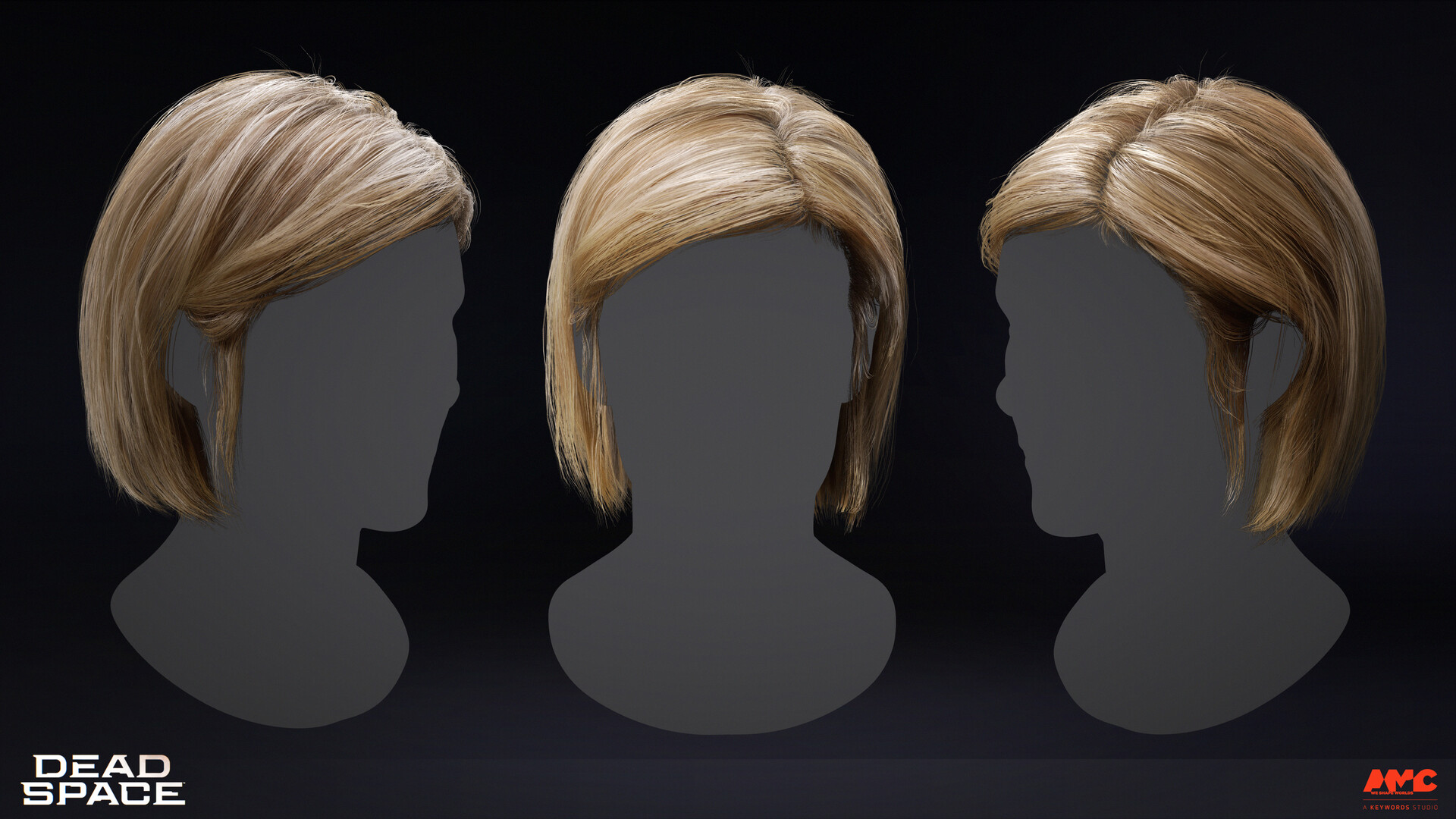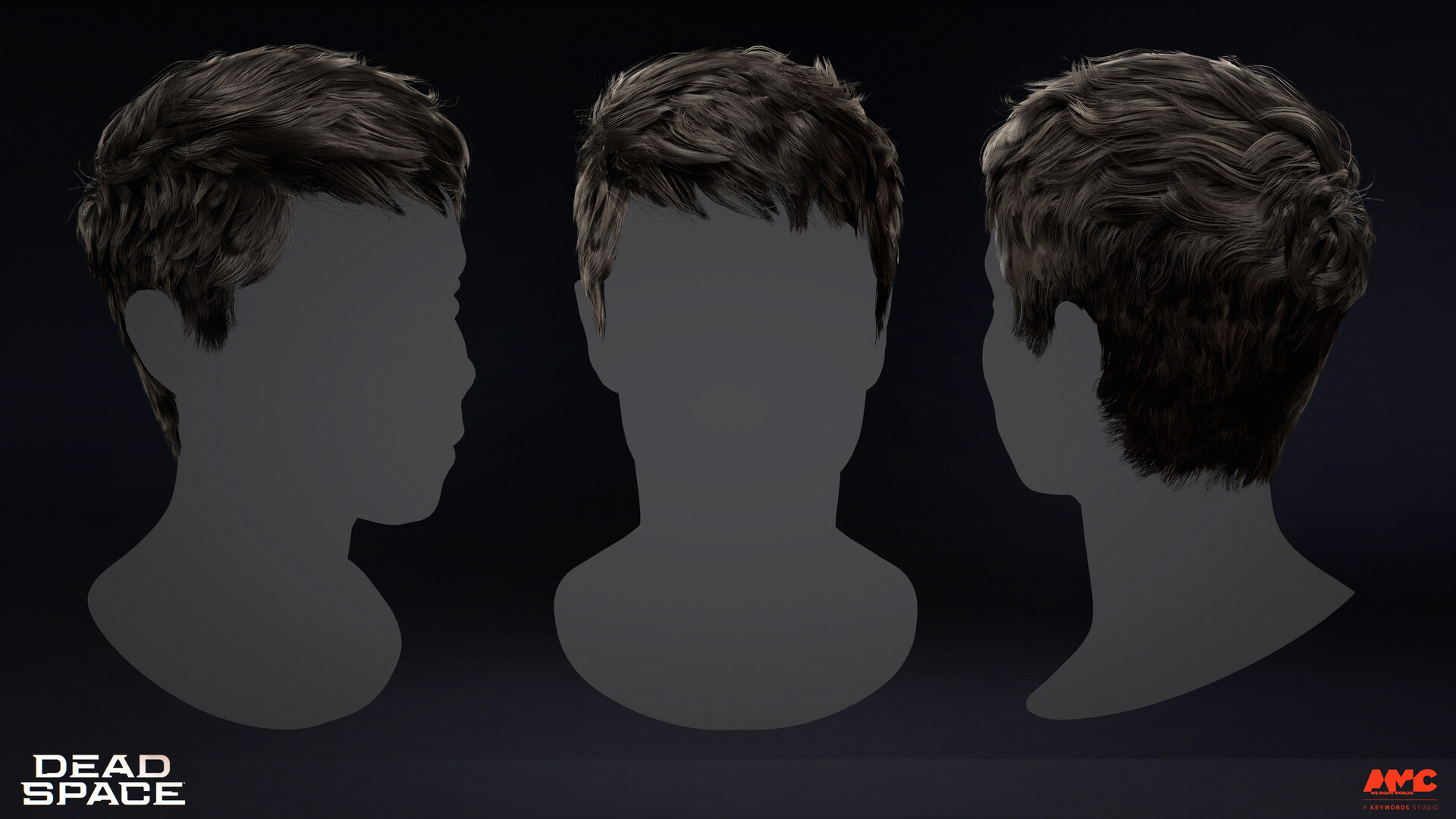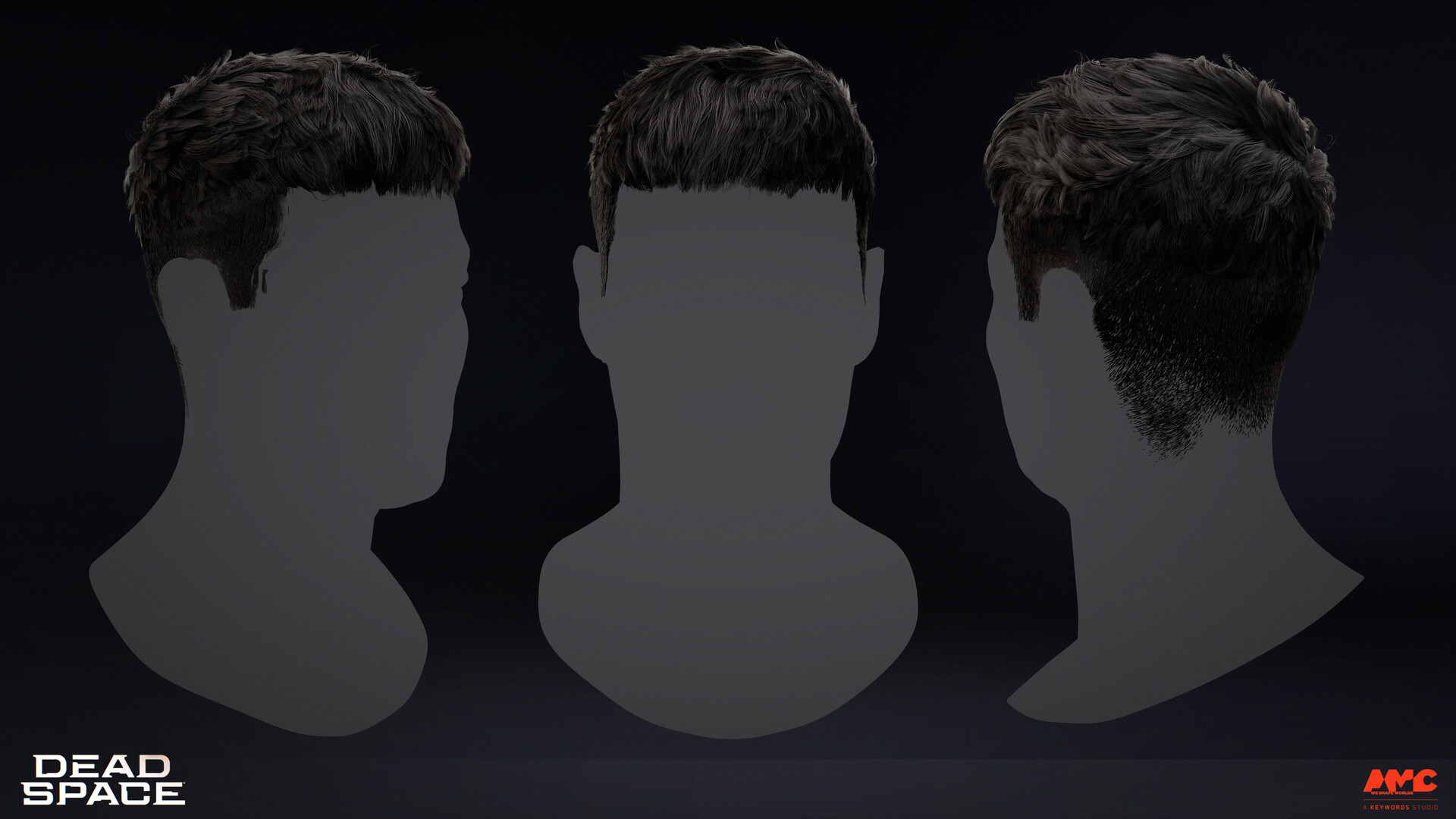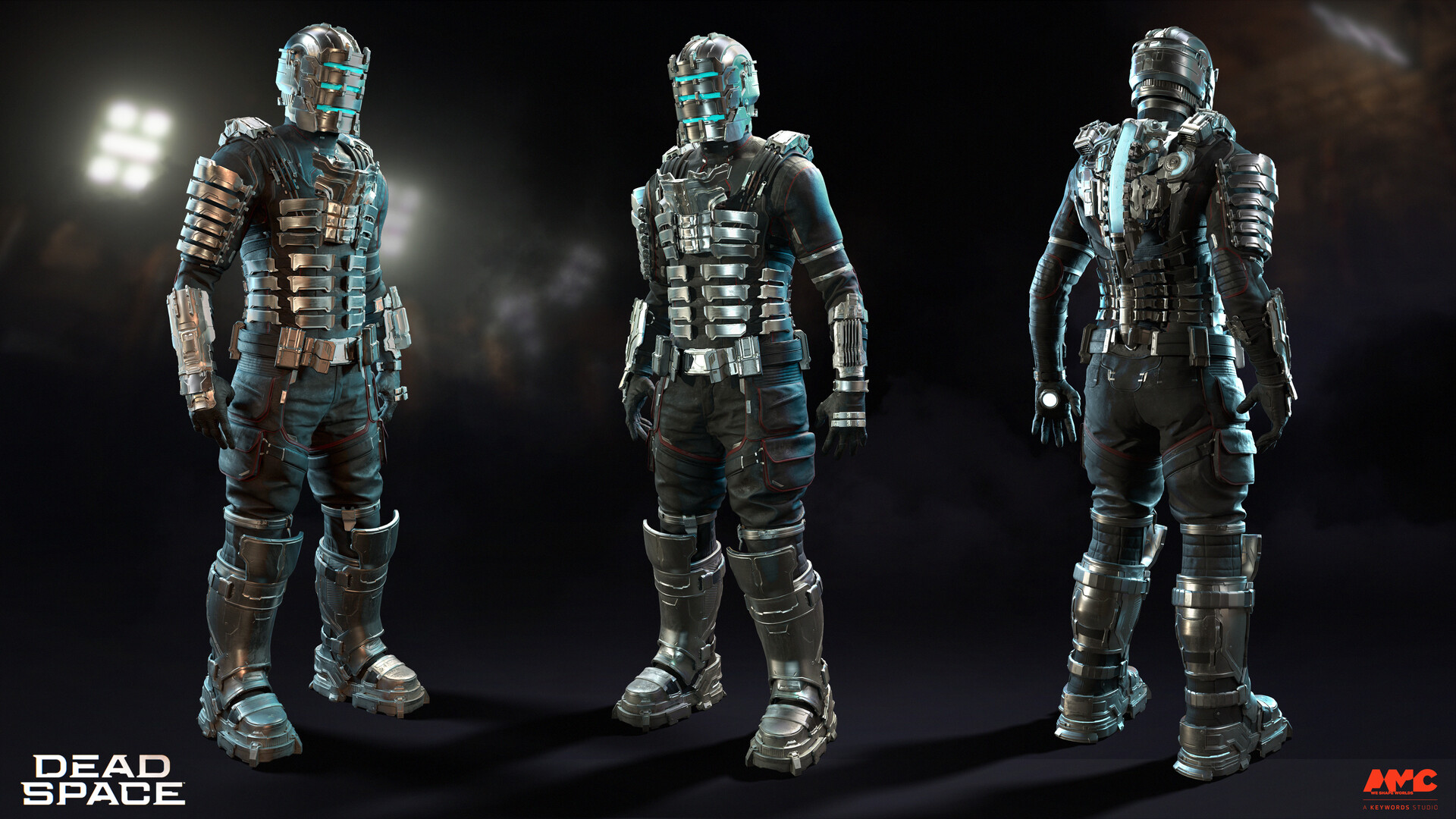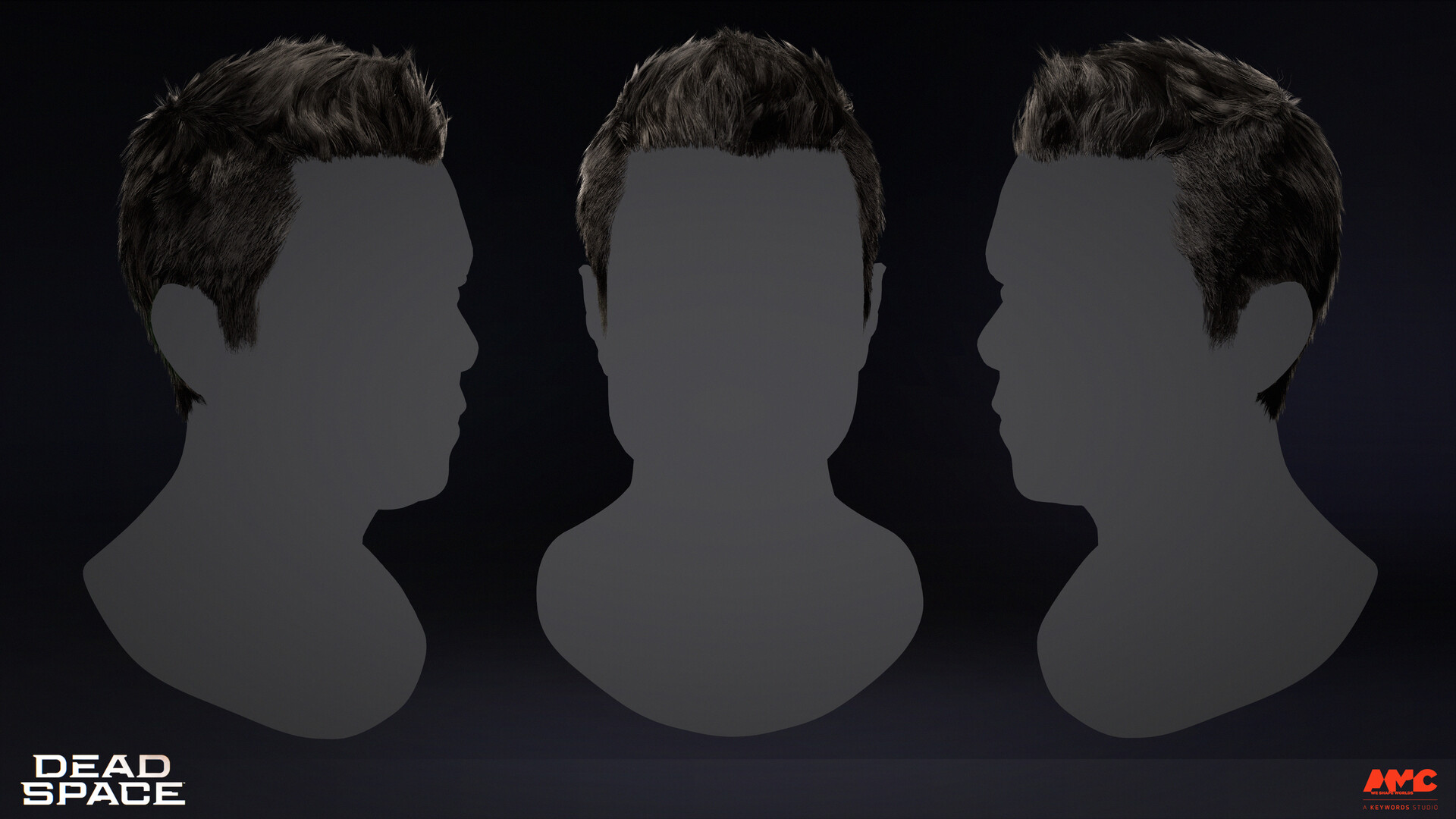 Environment Artists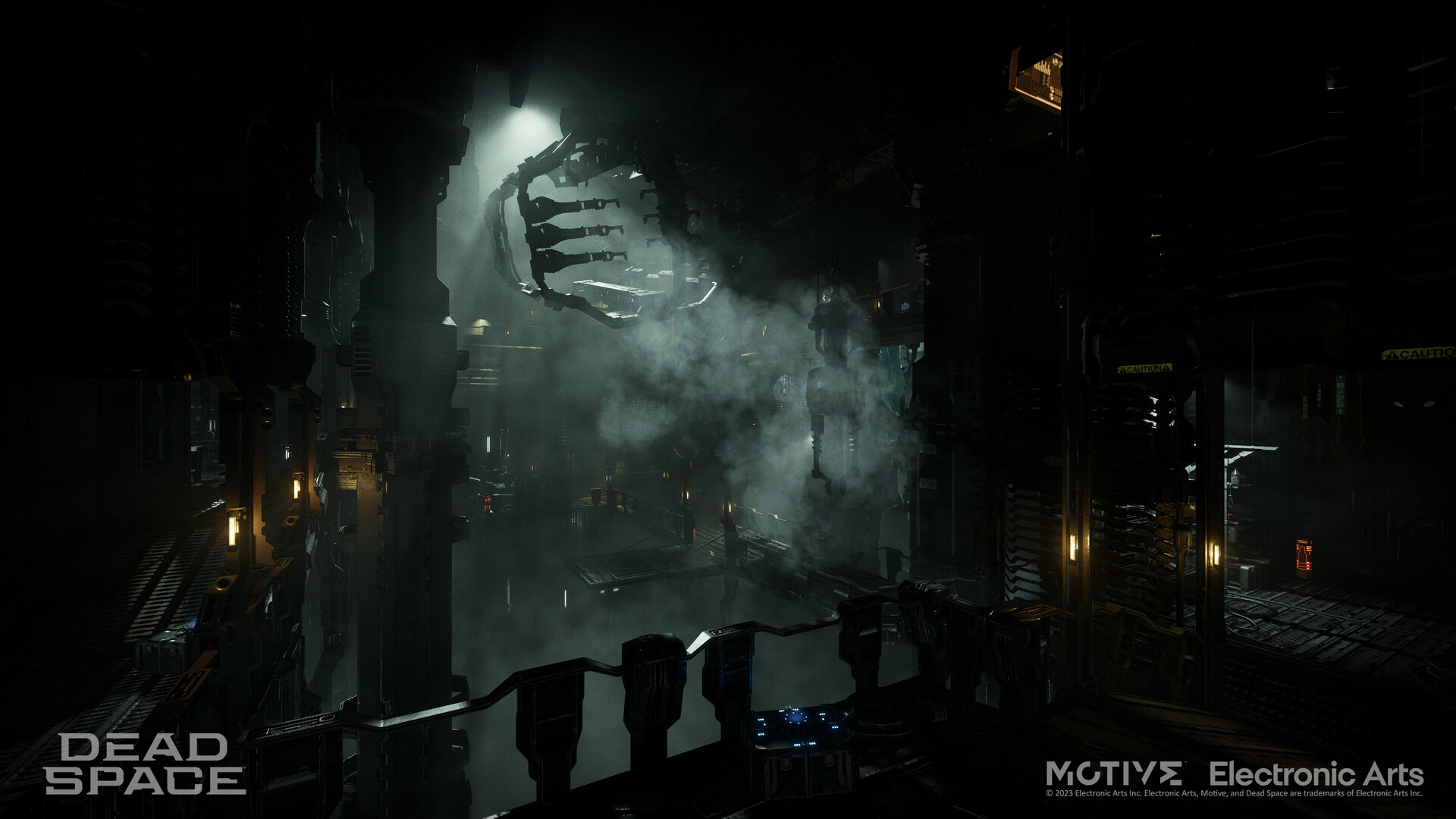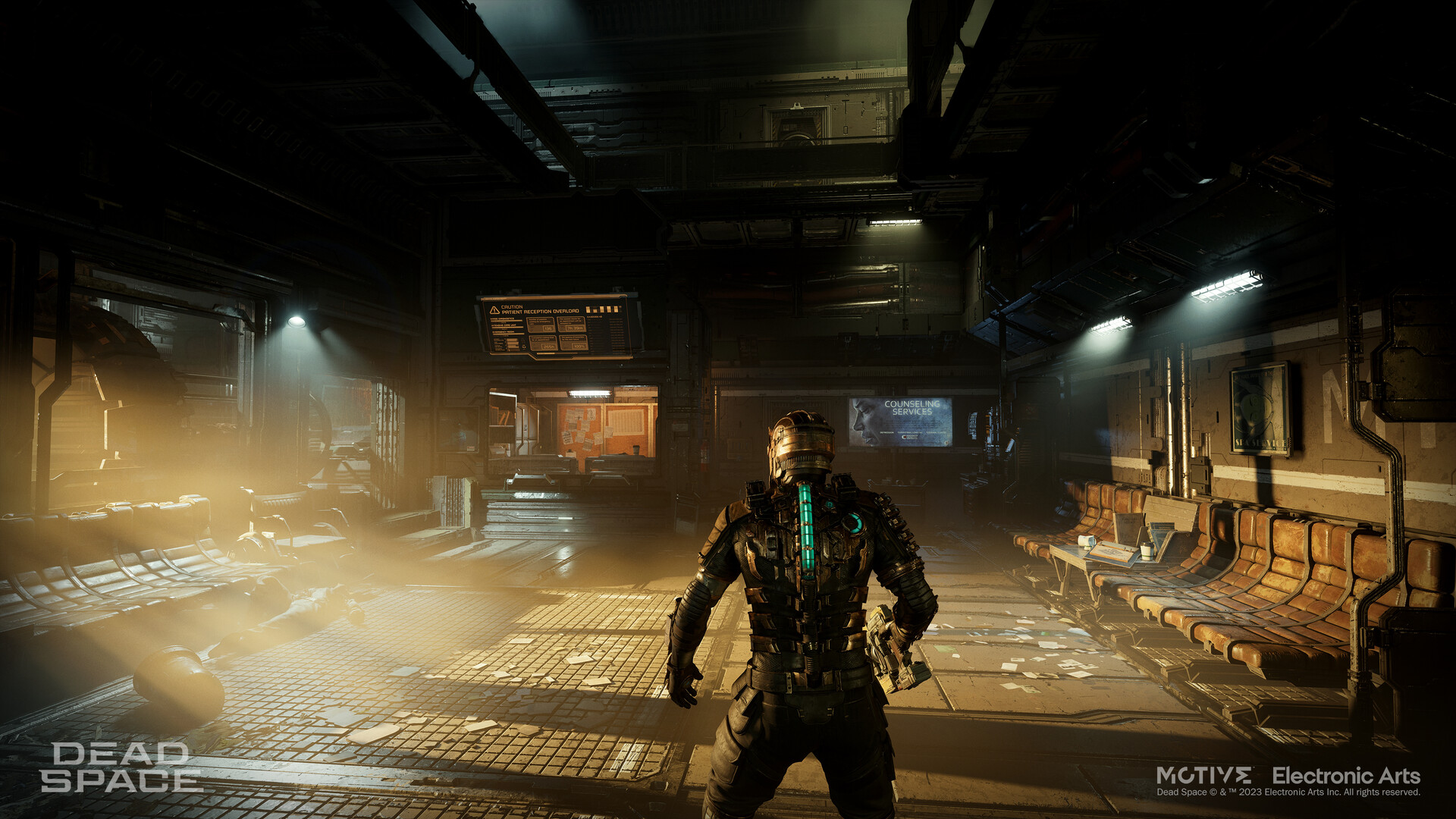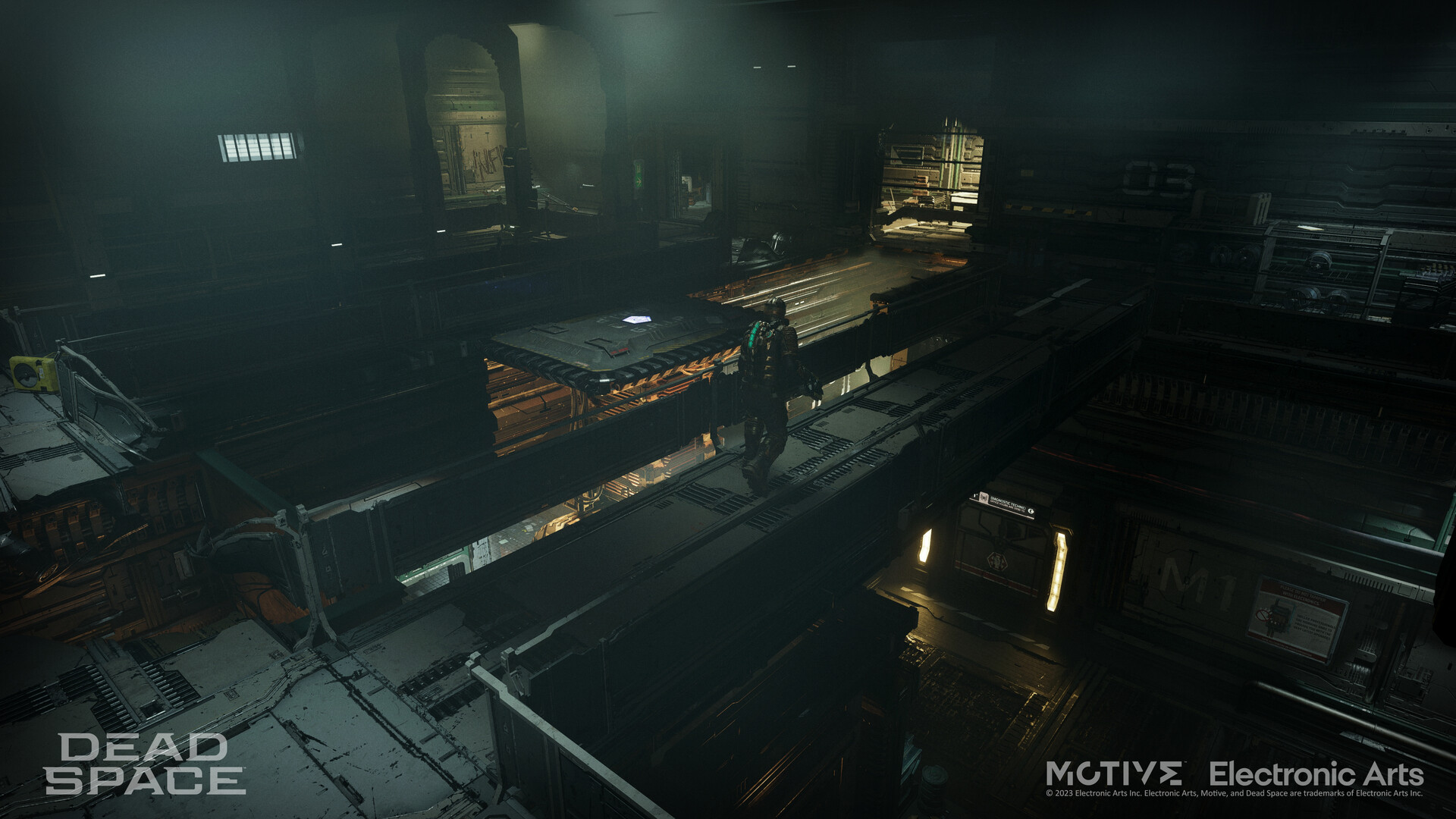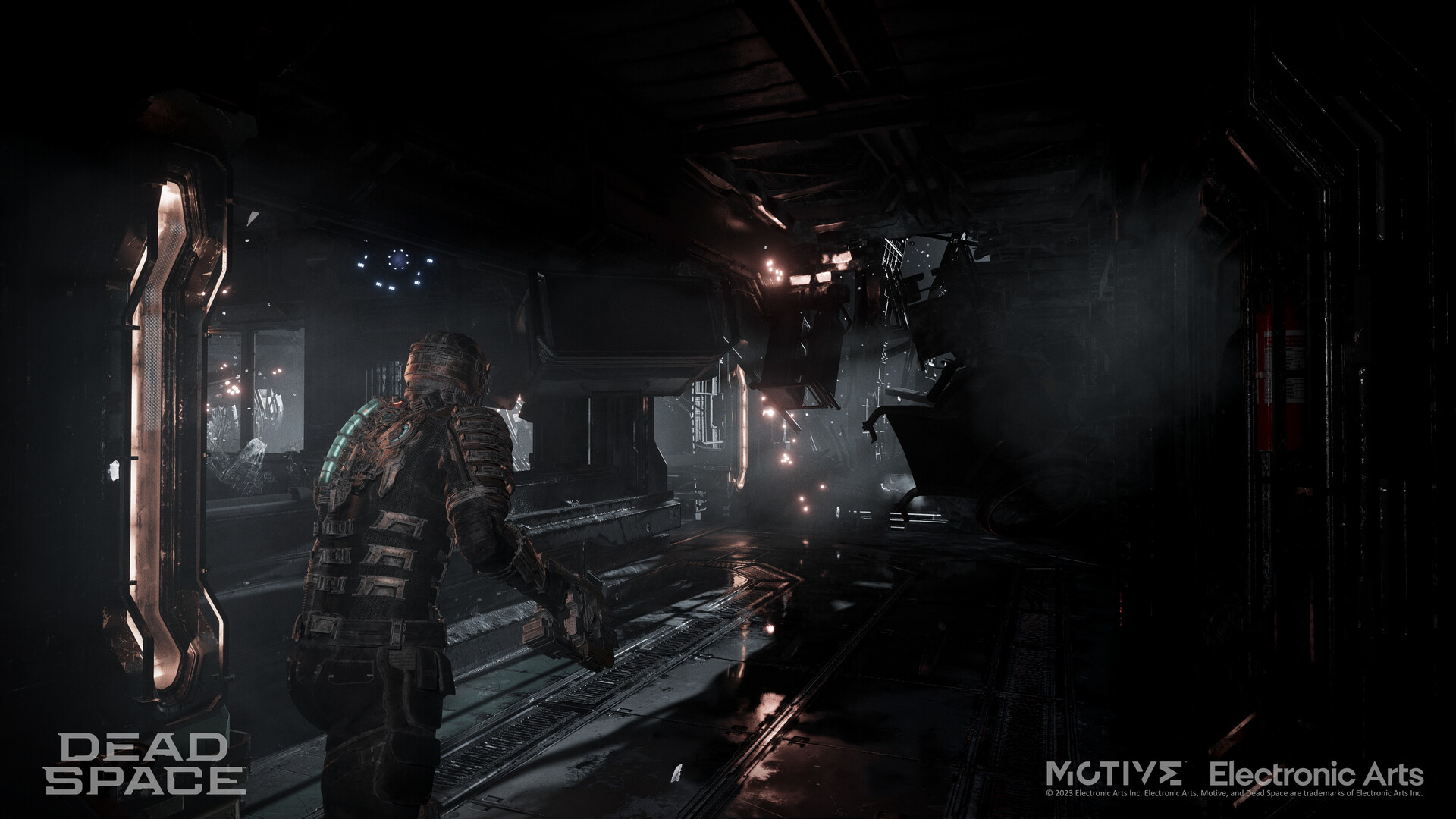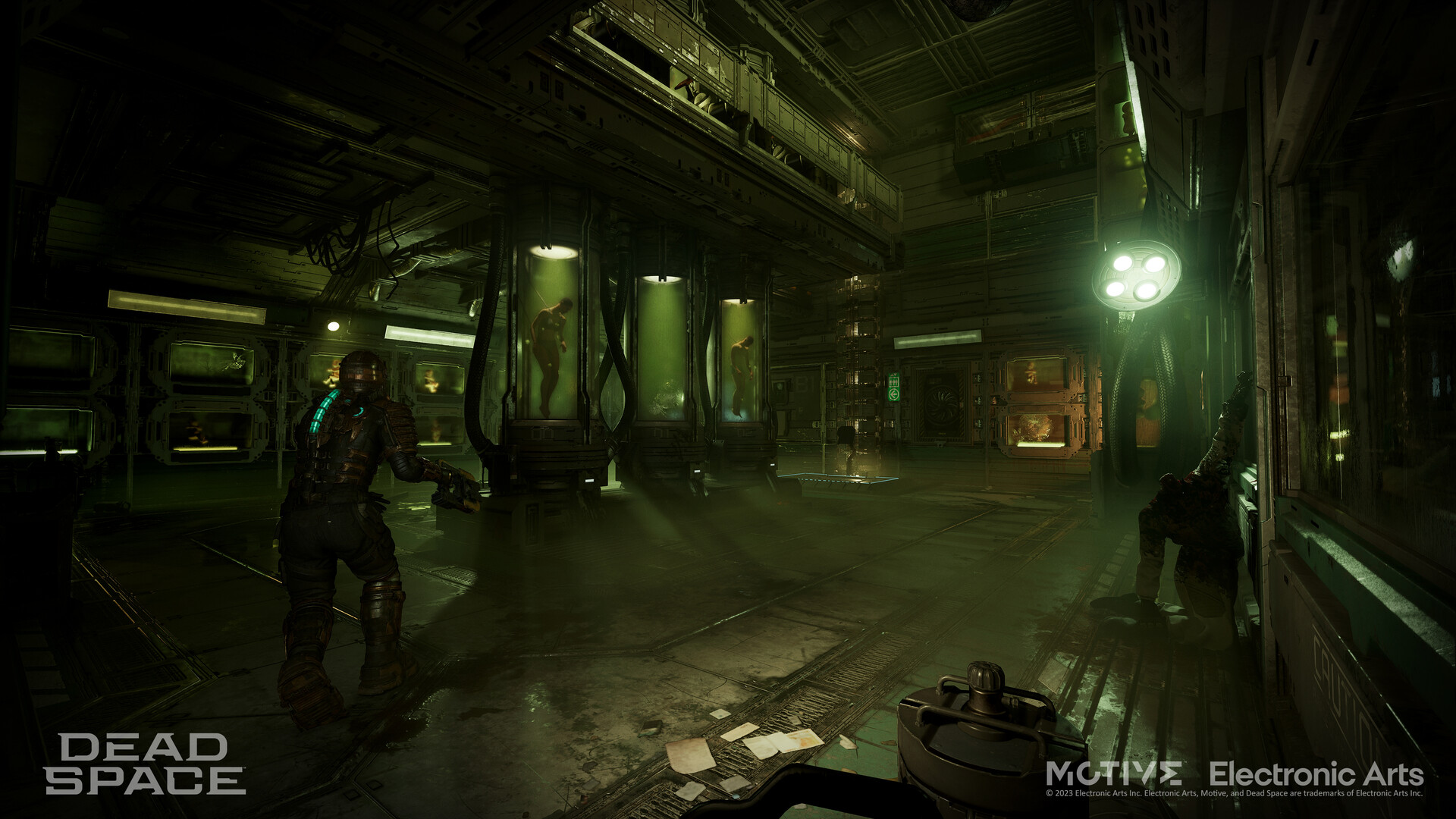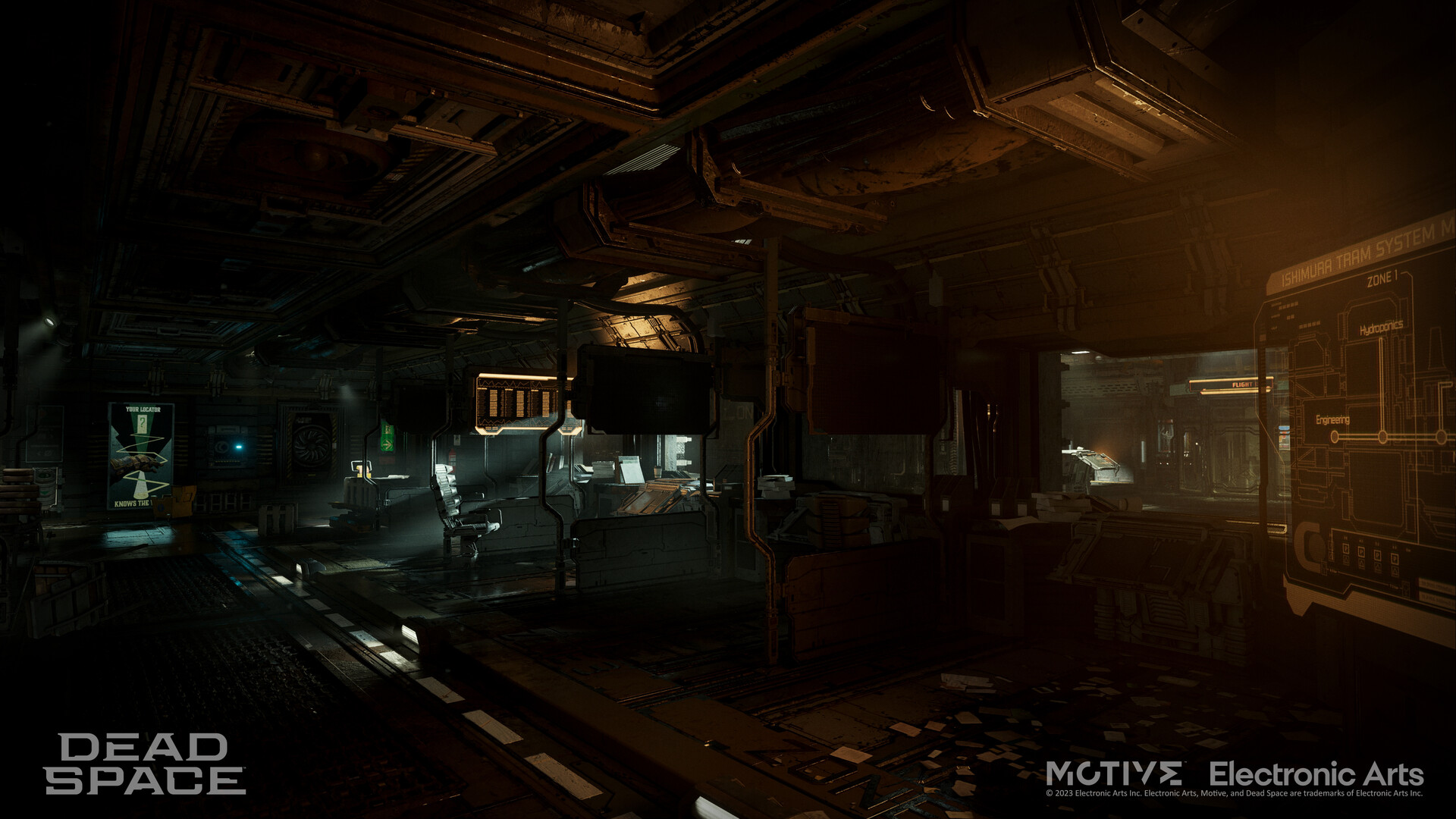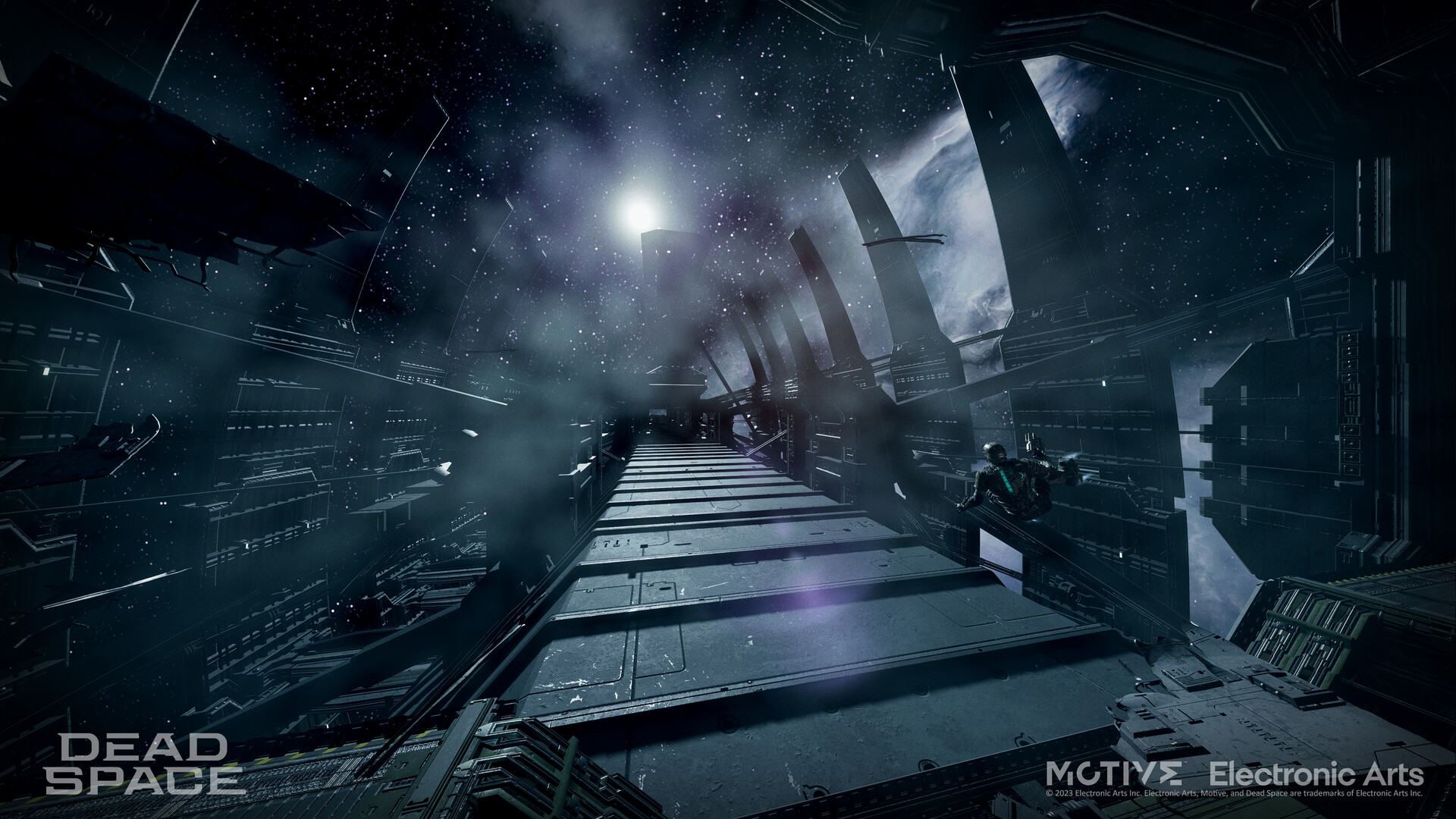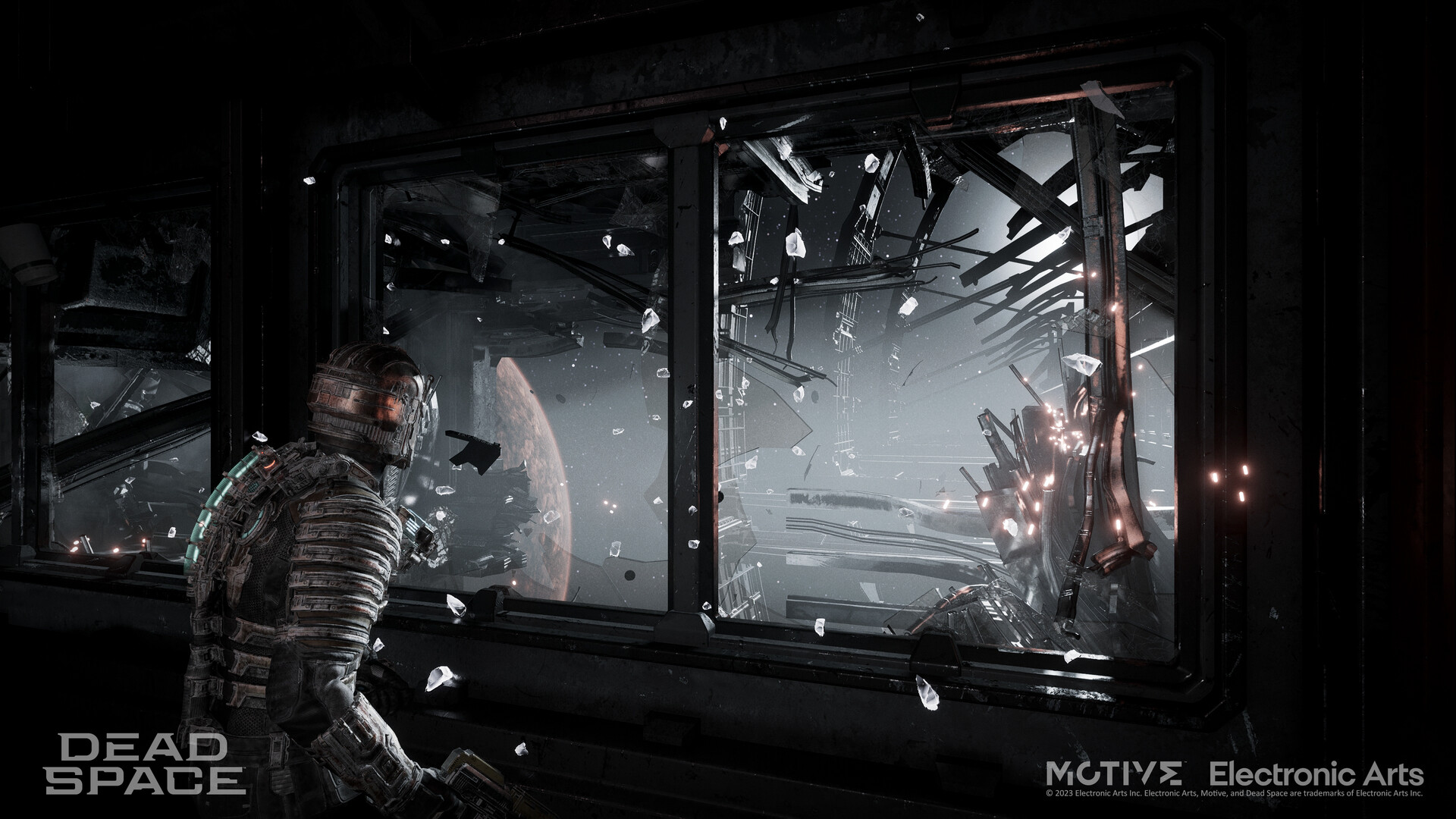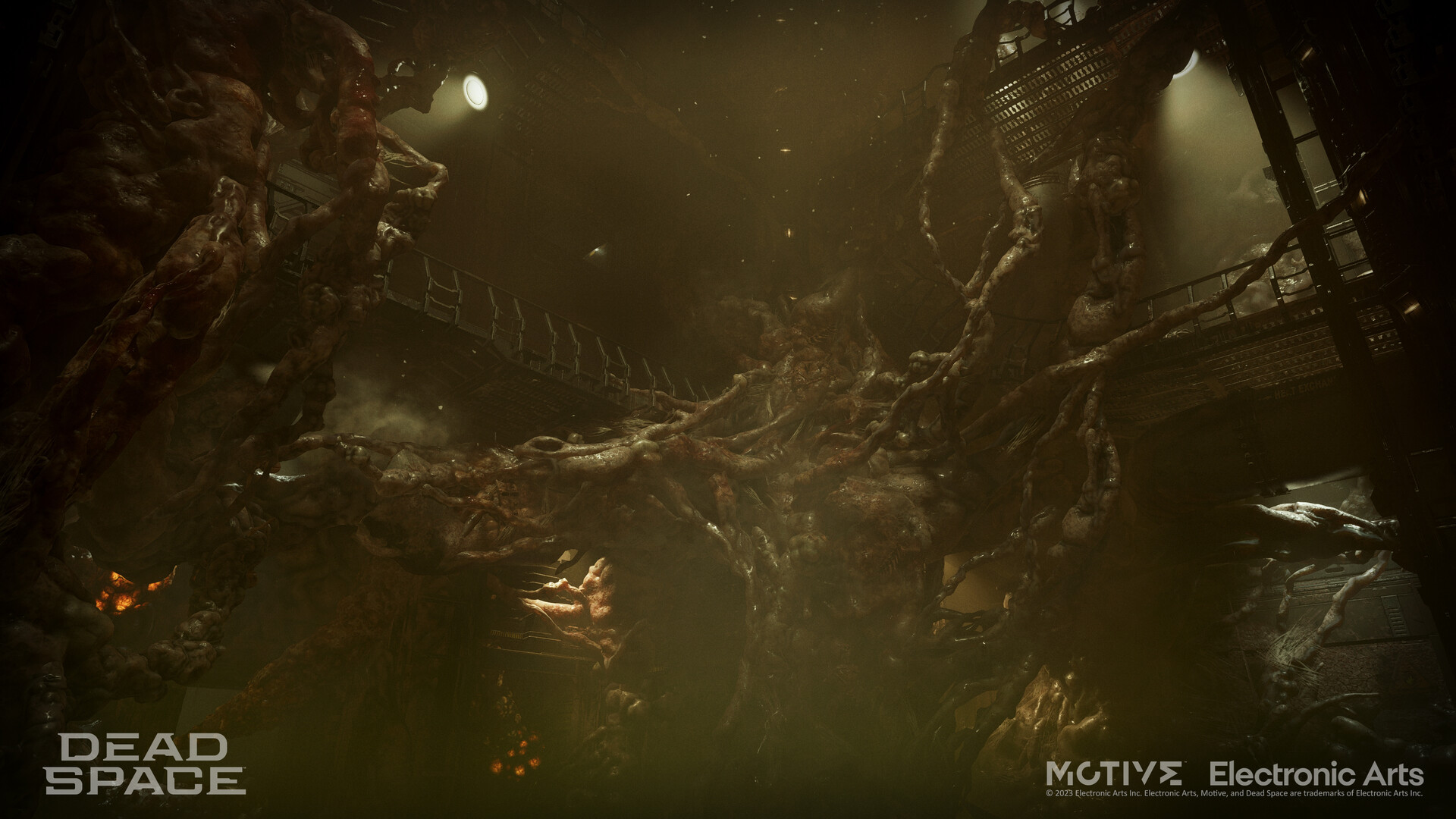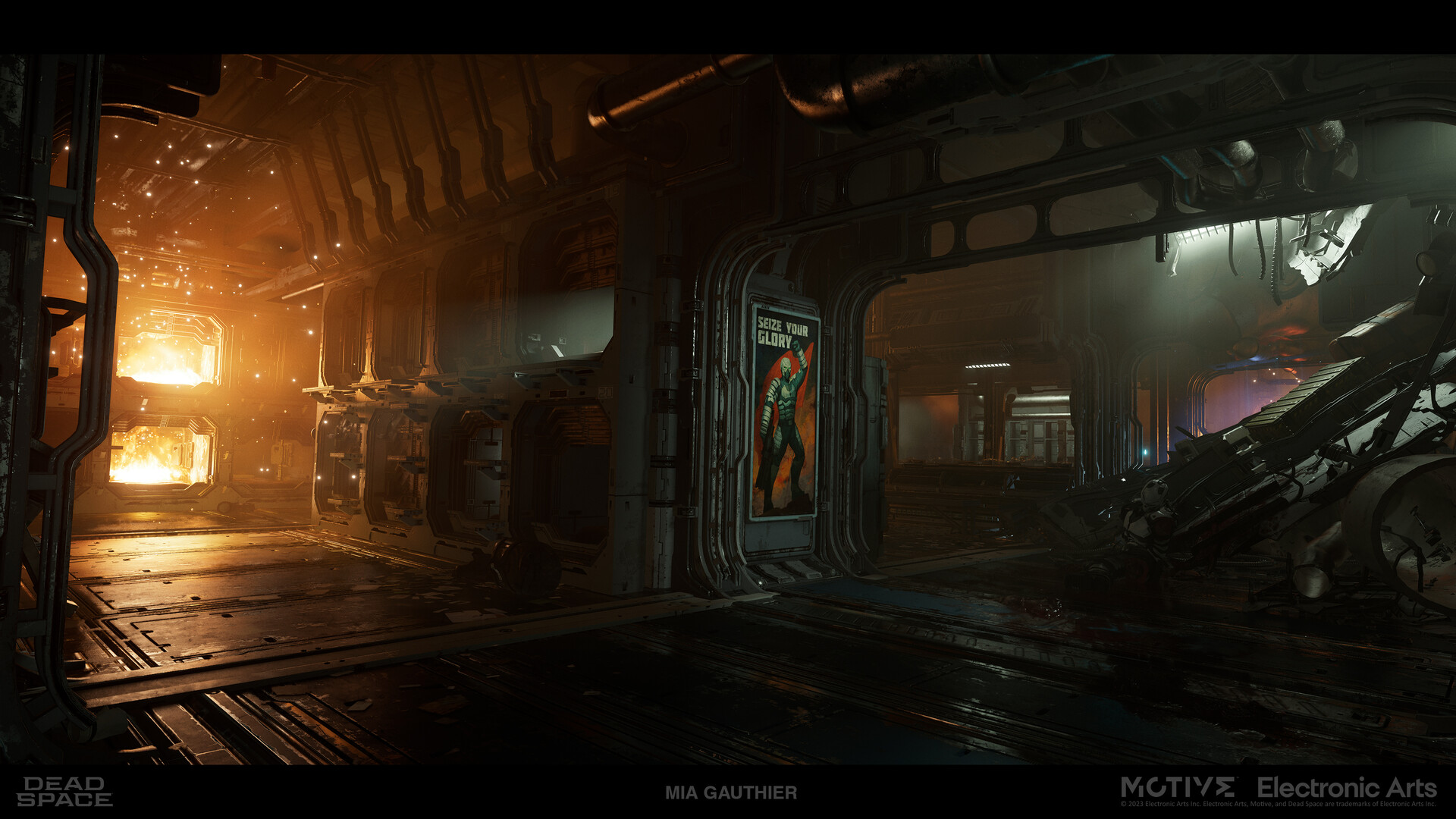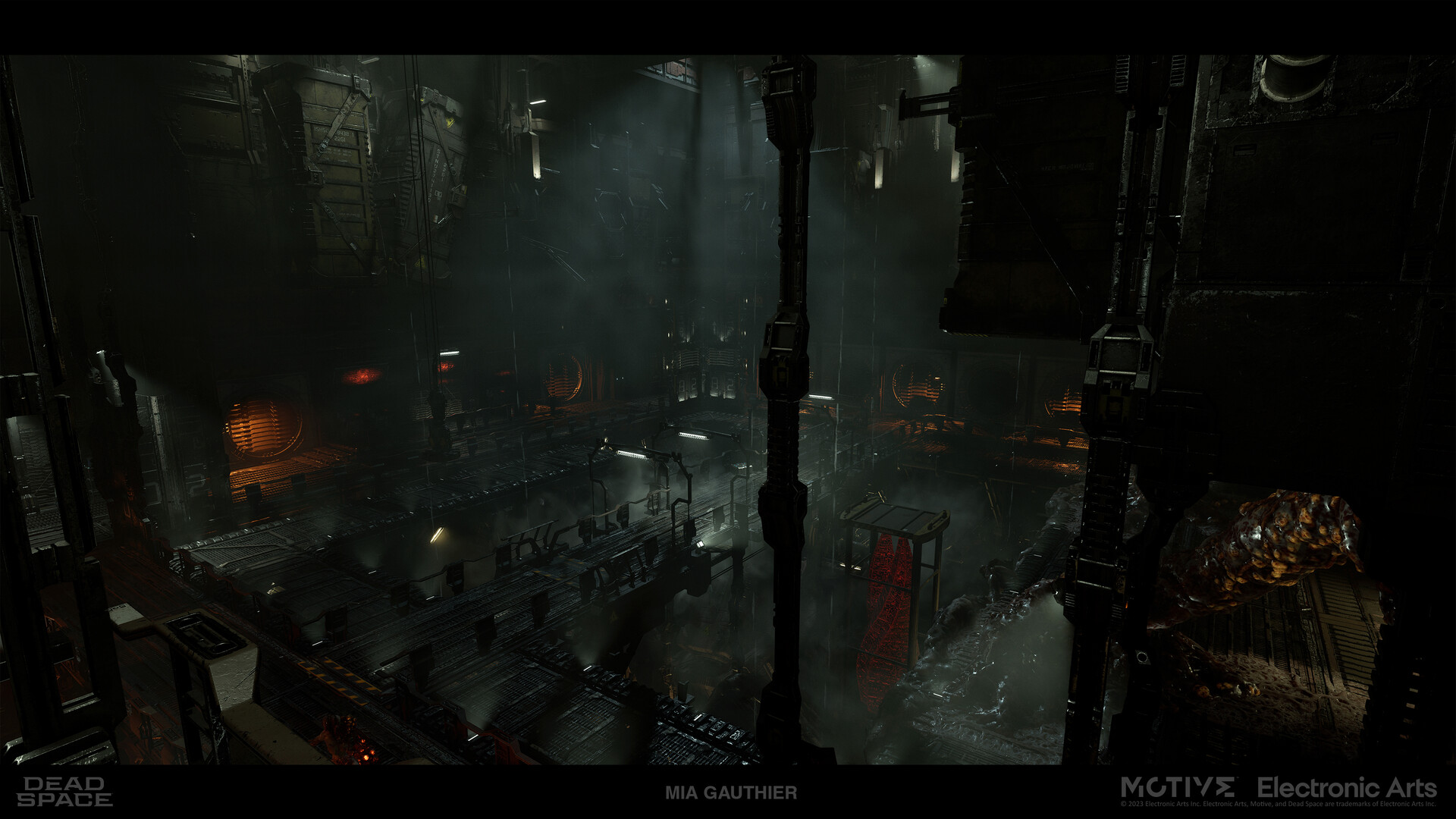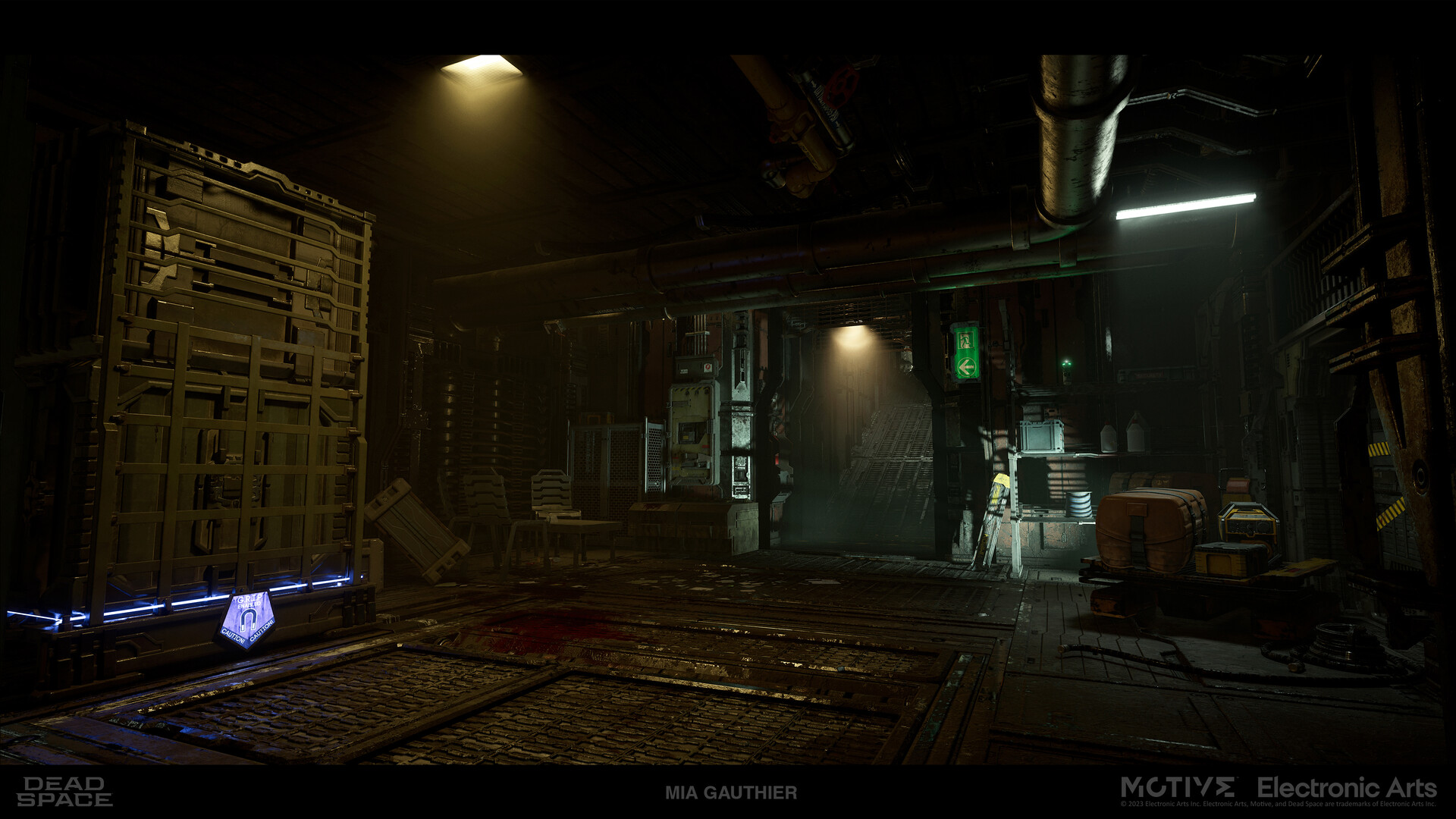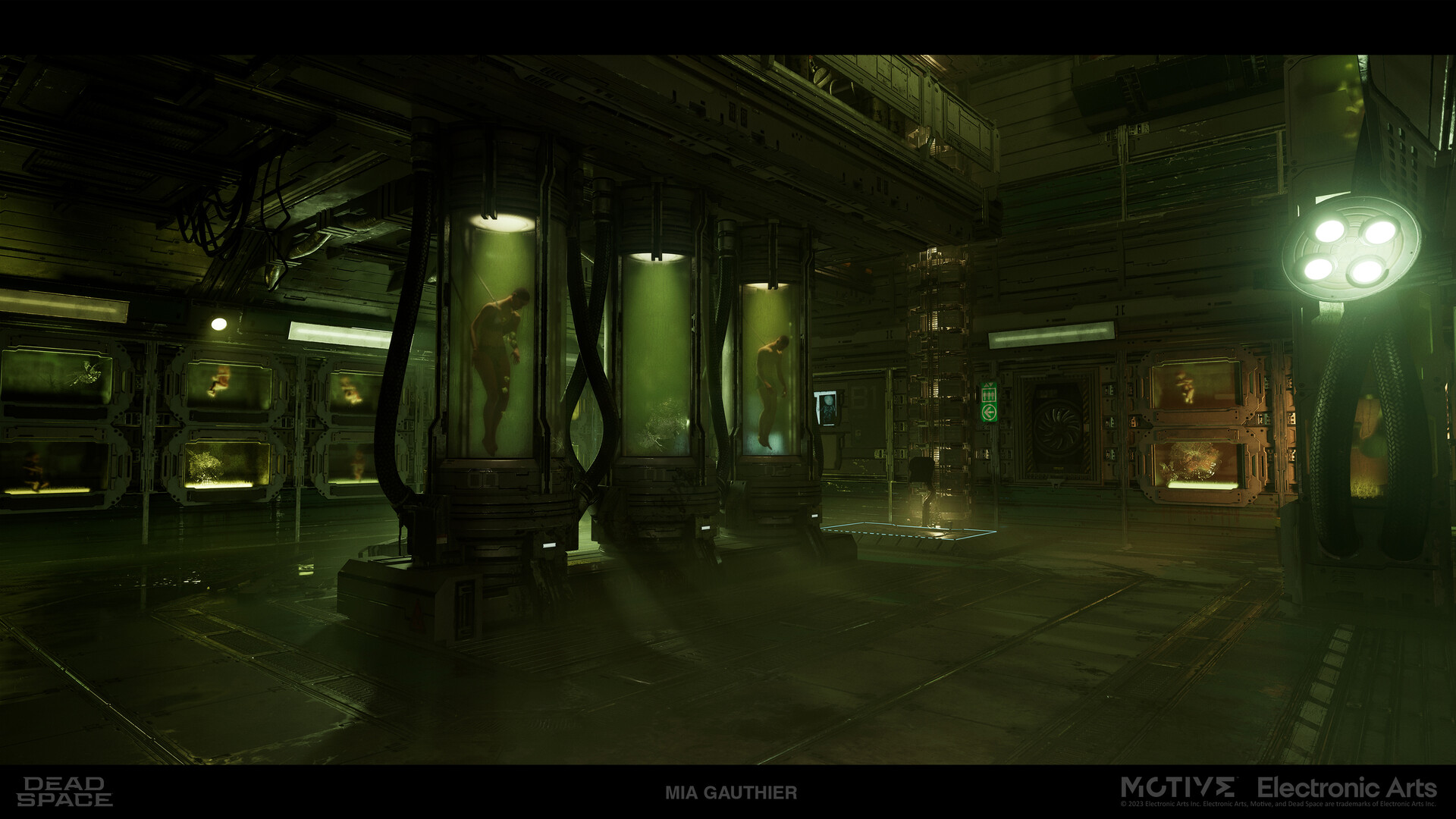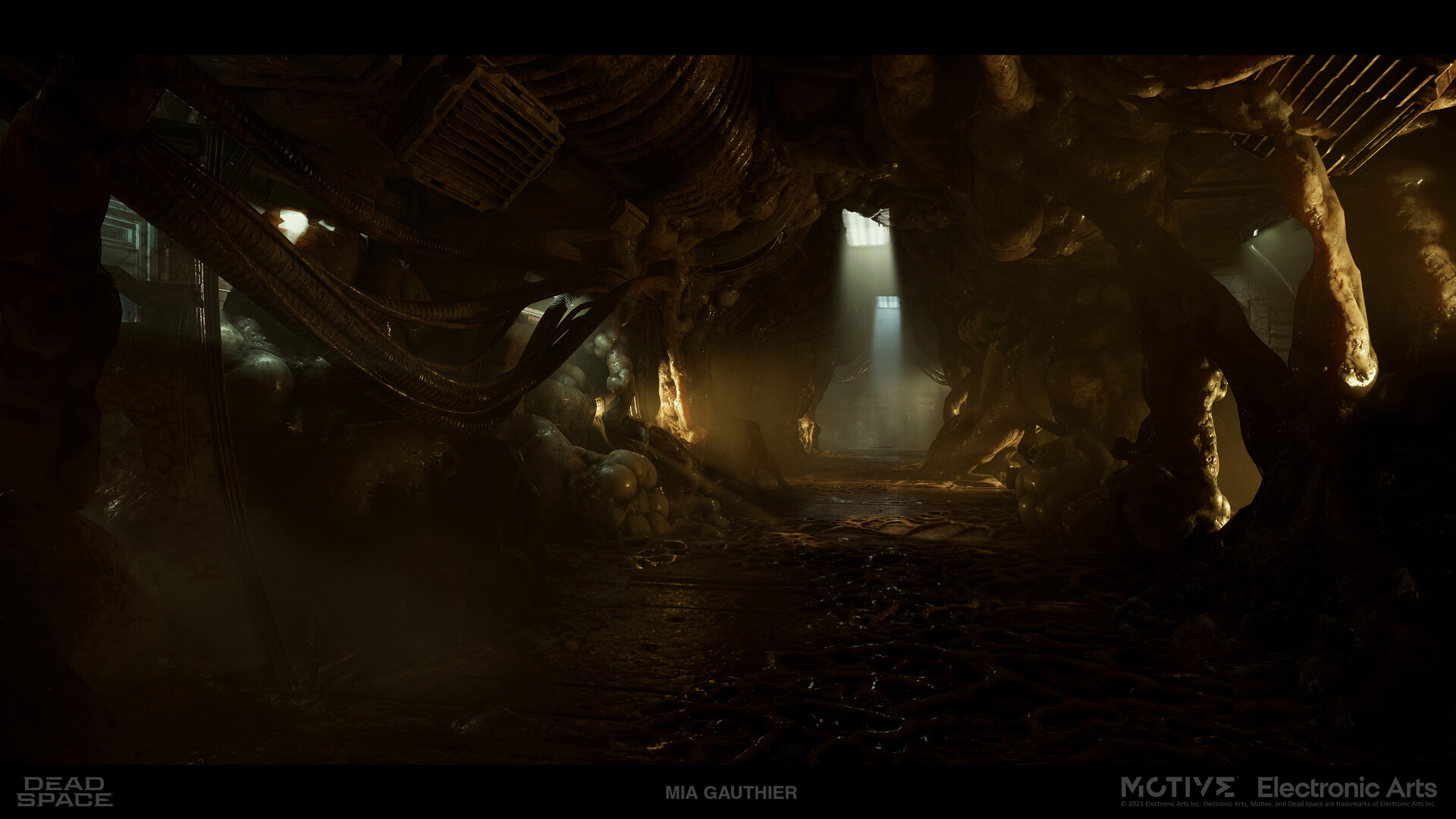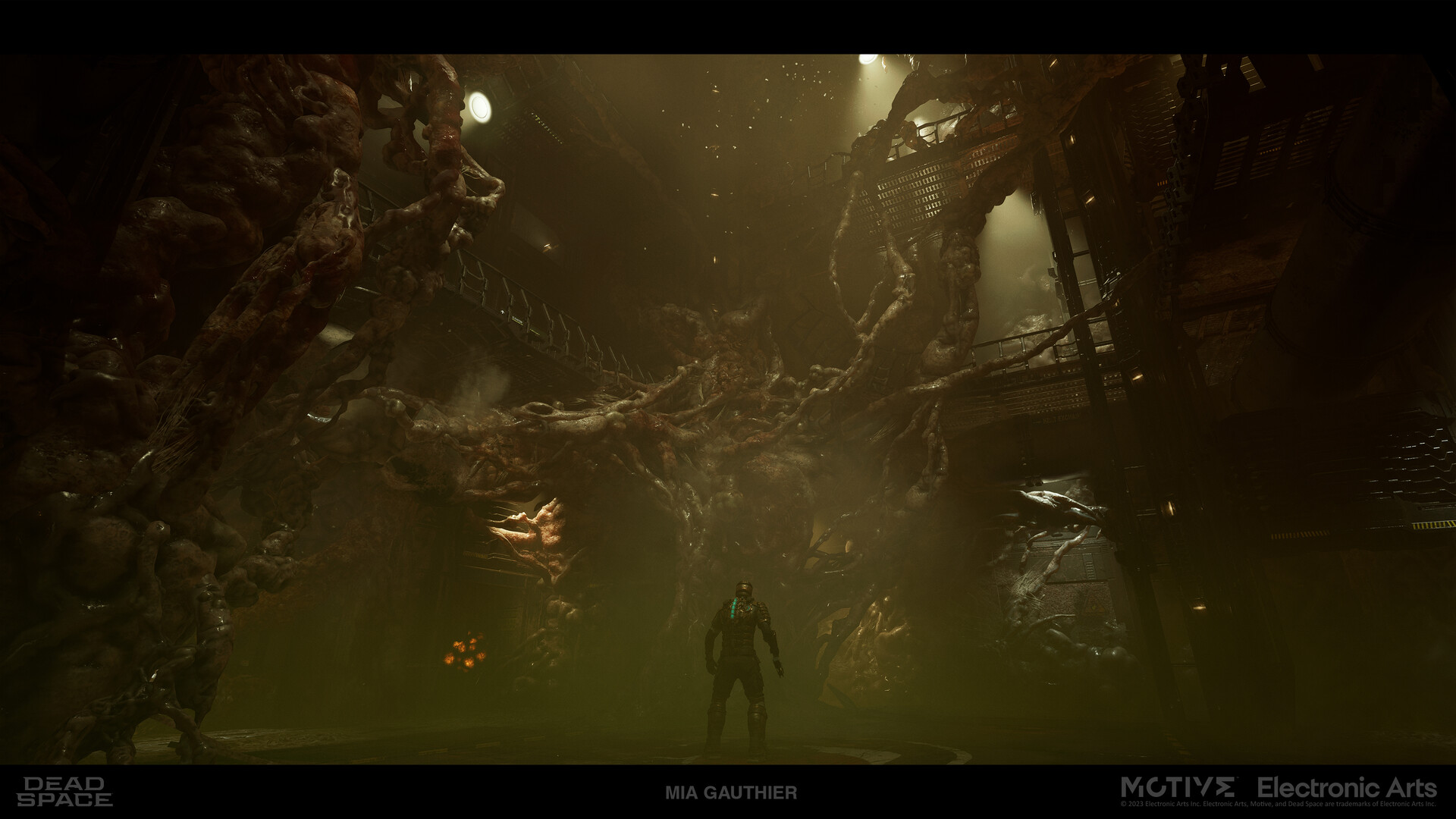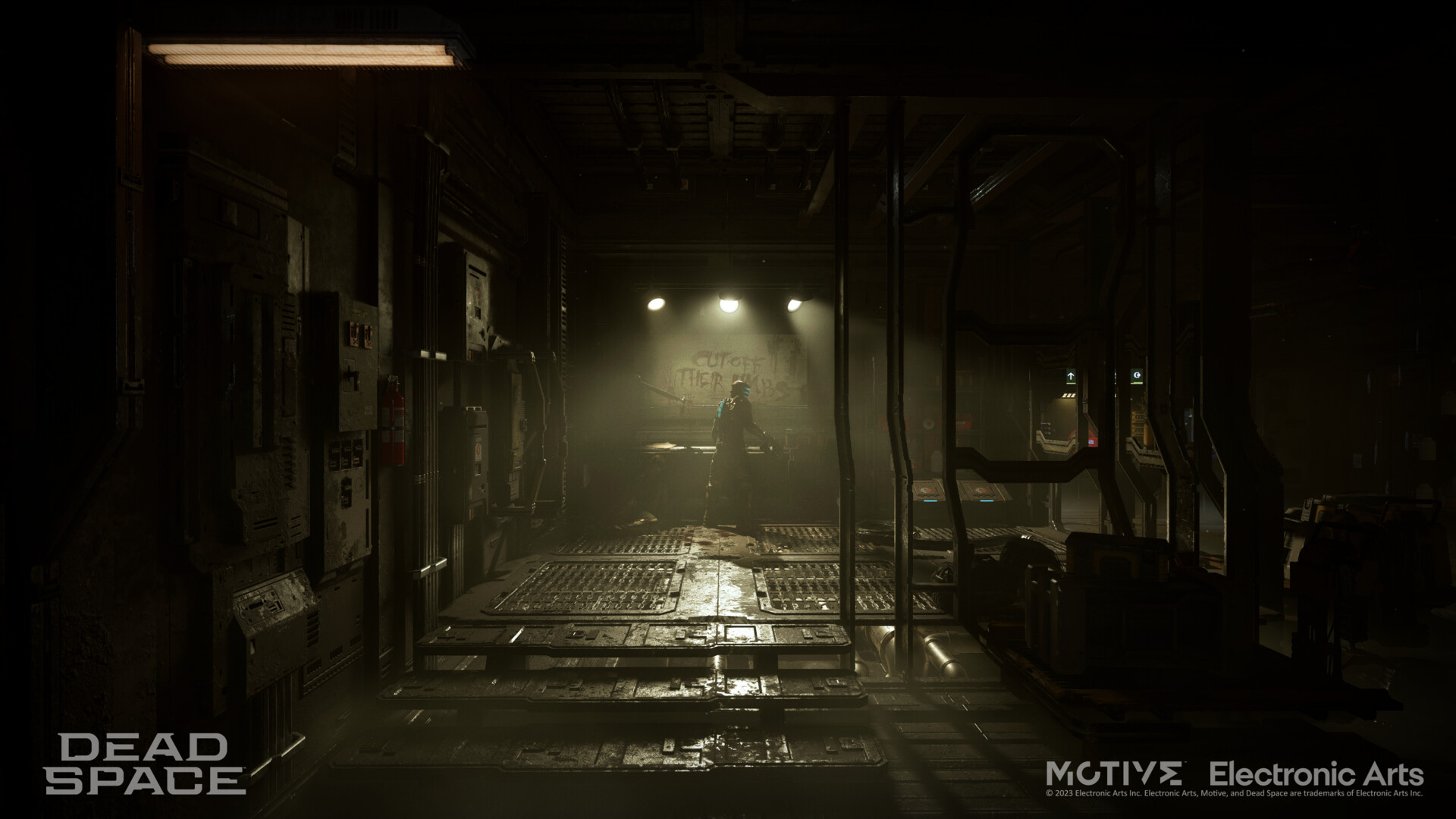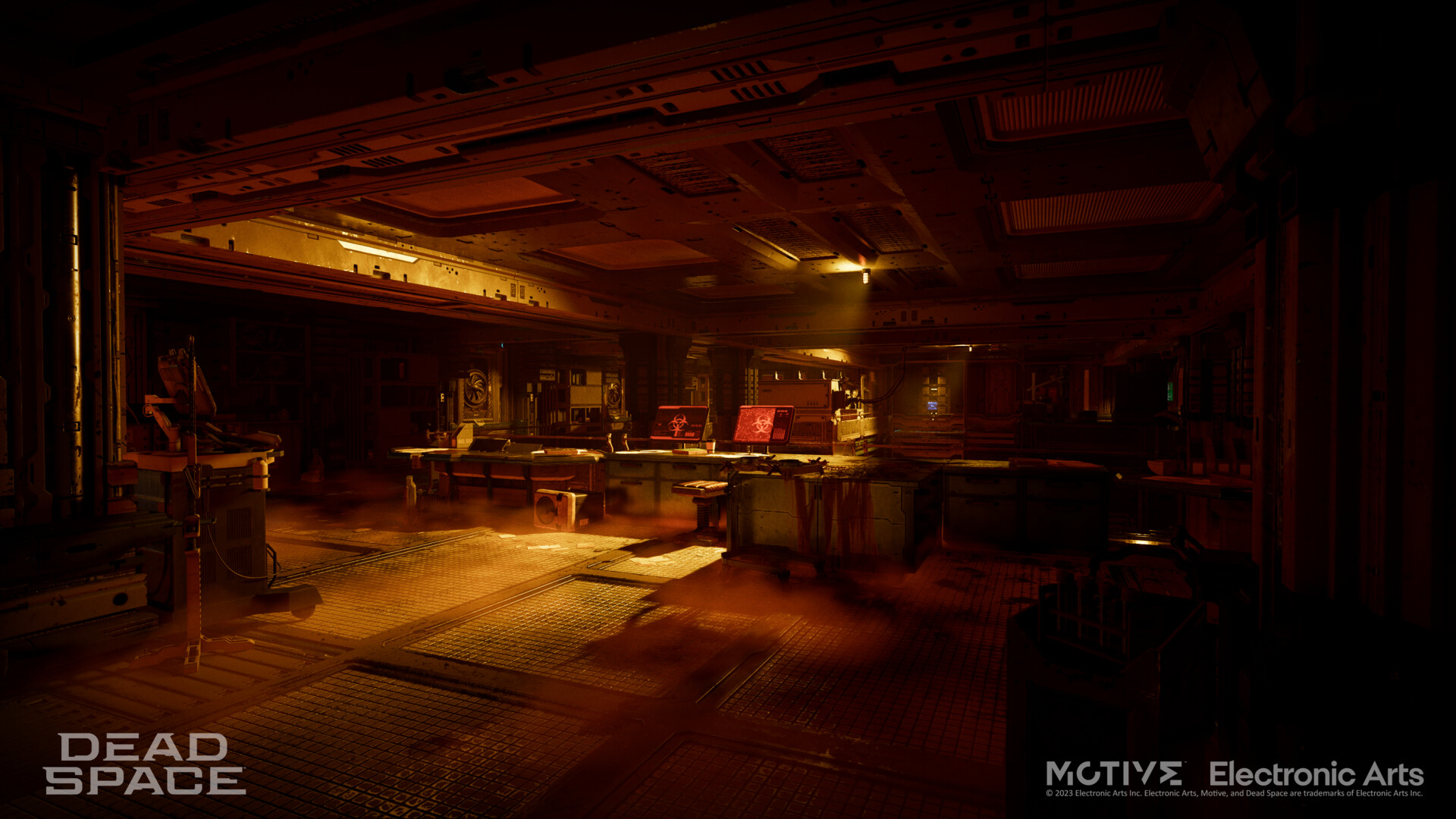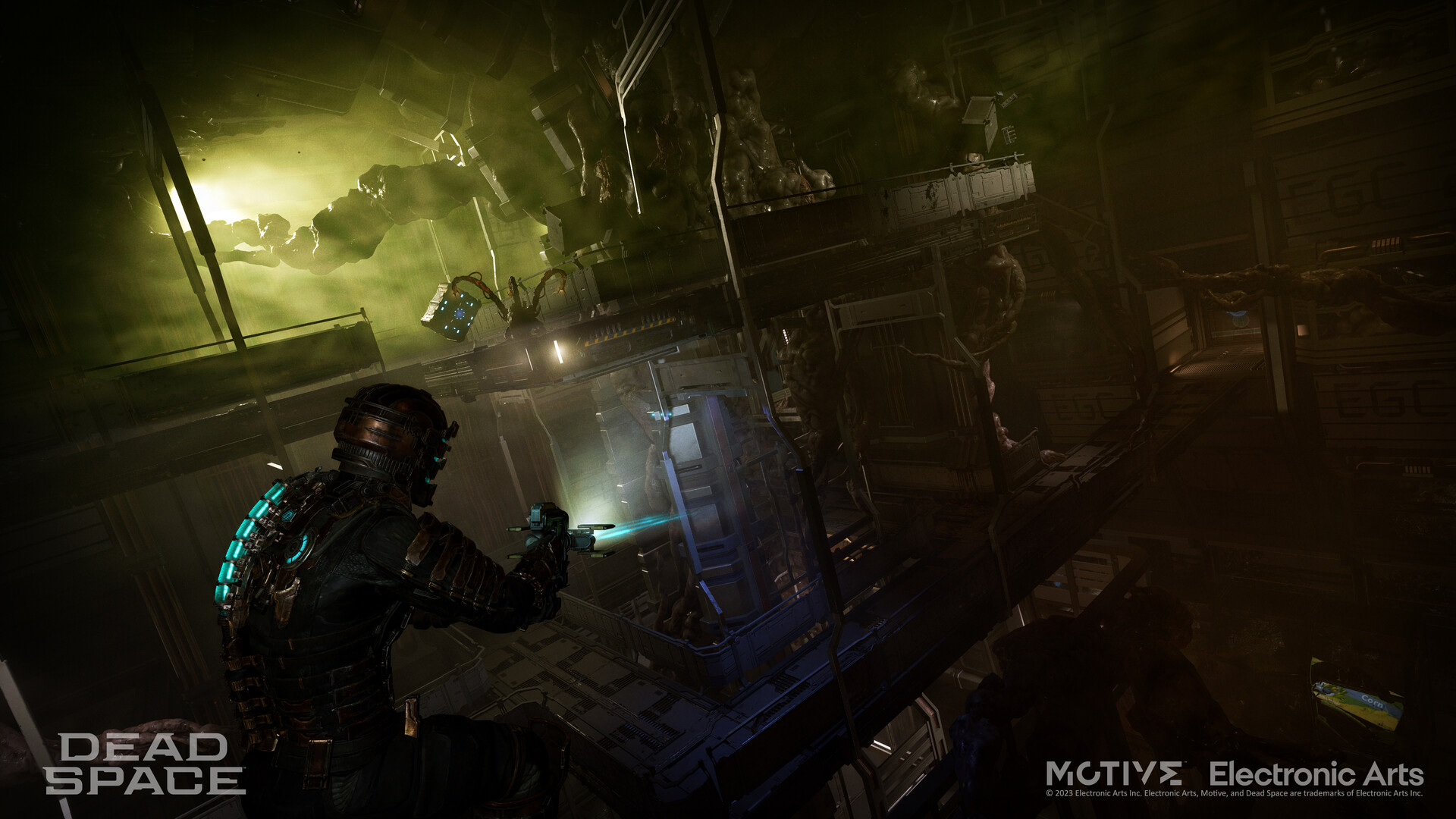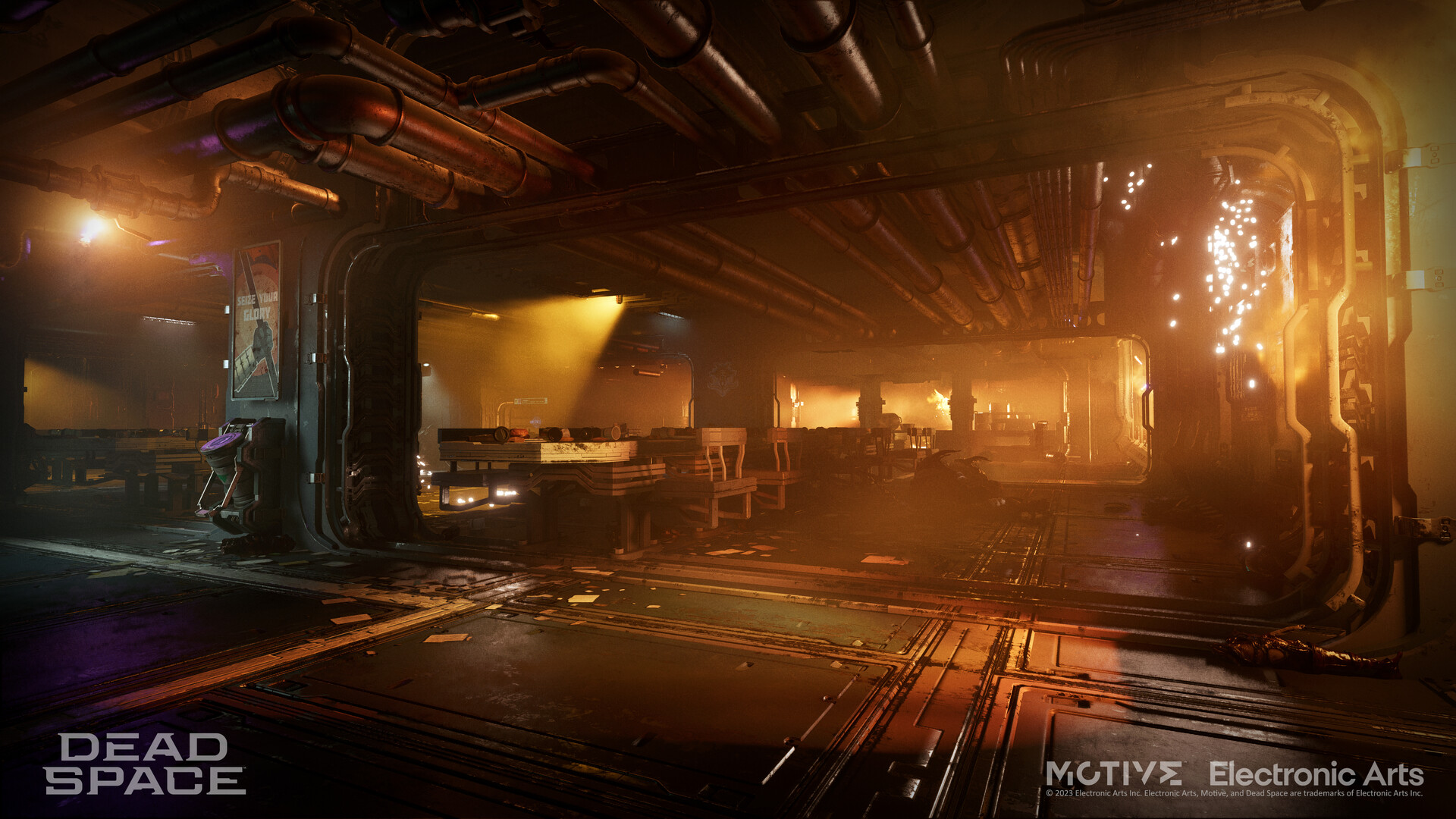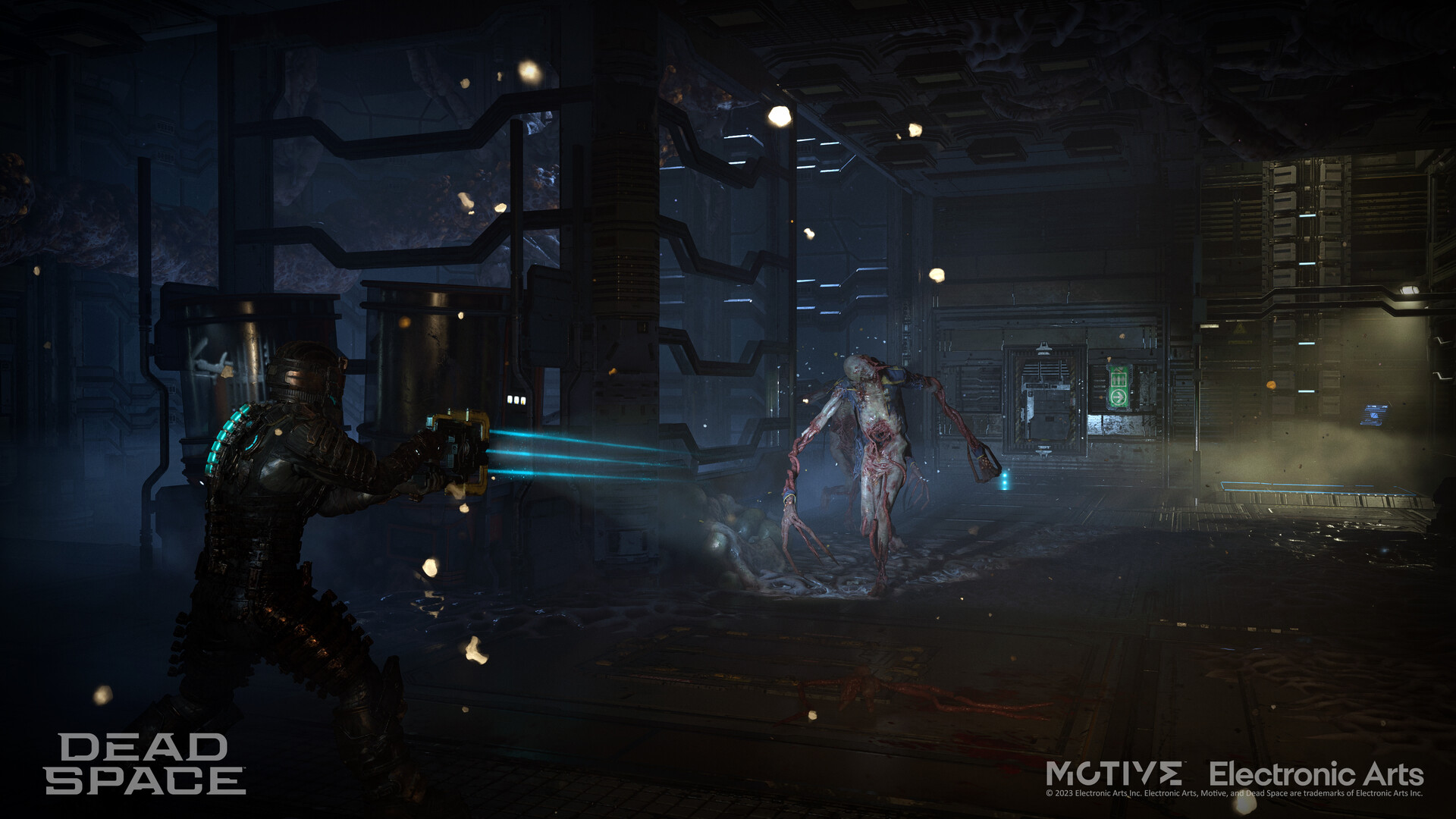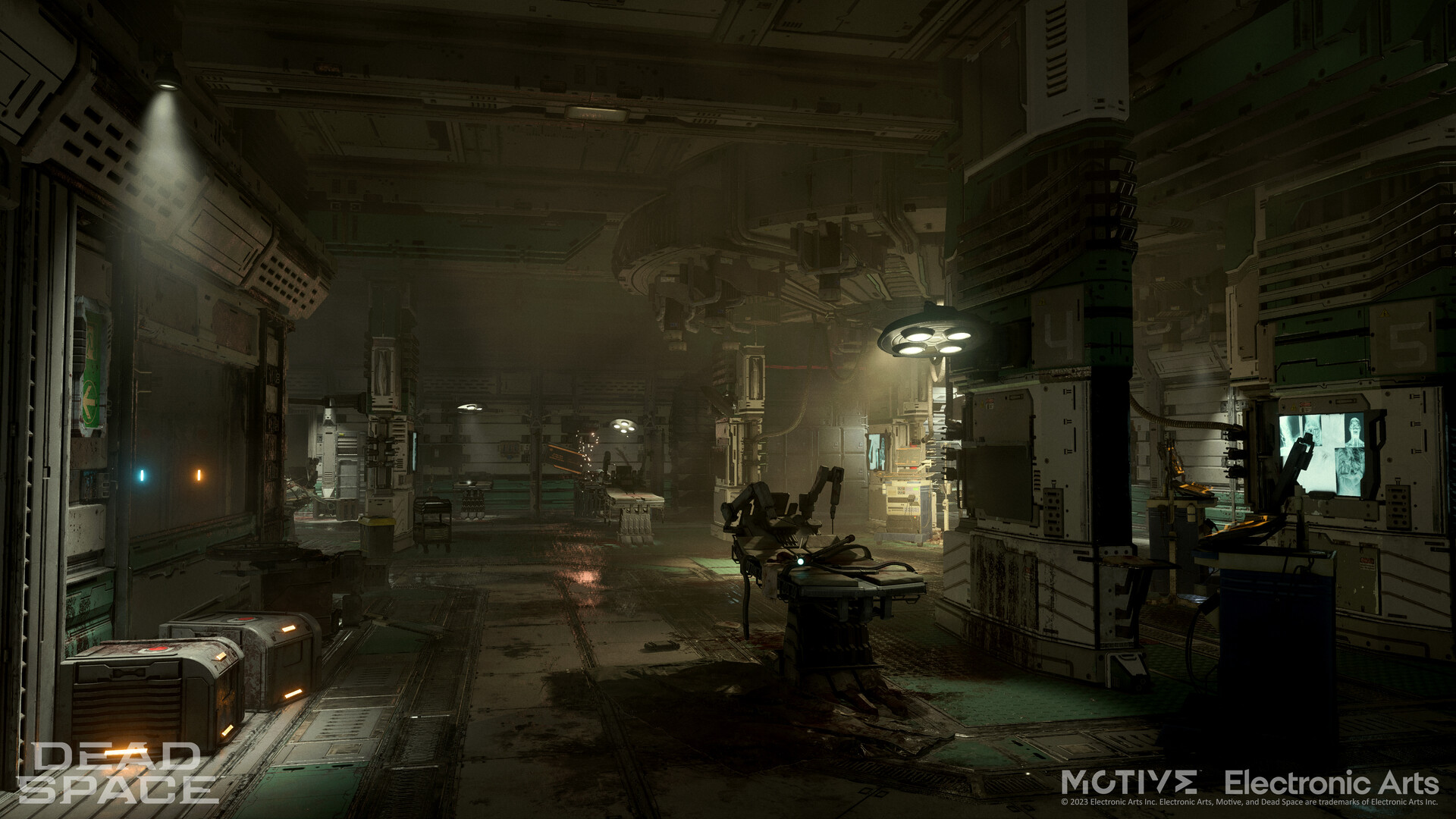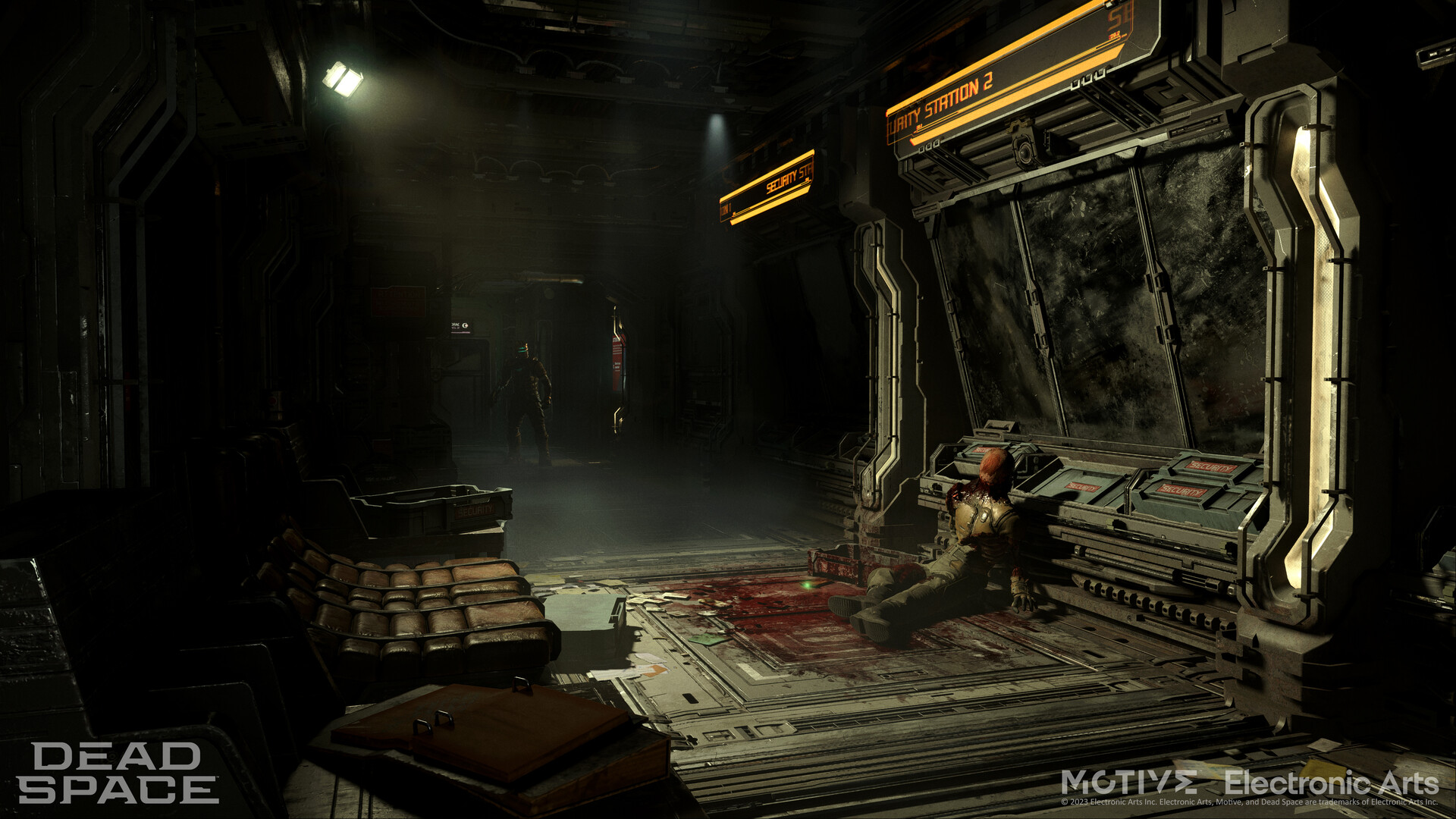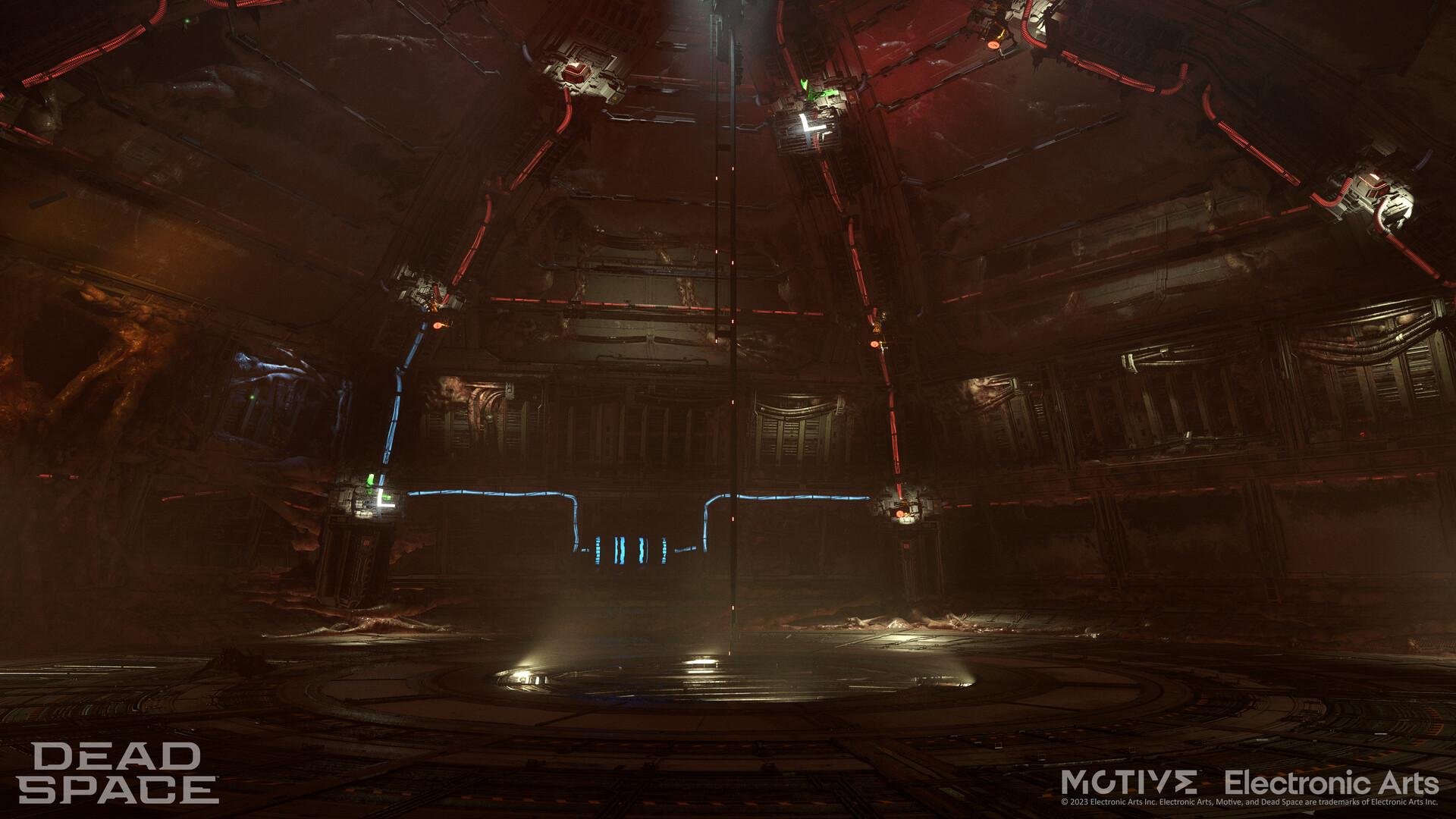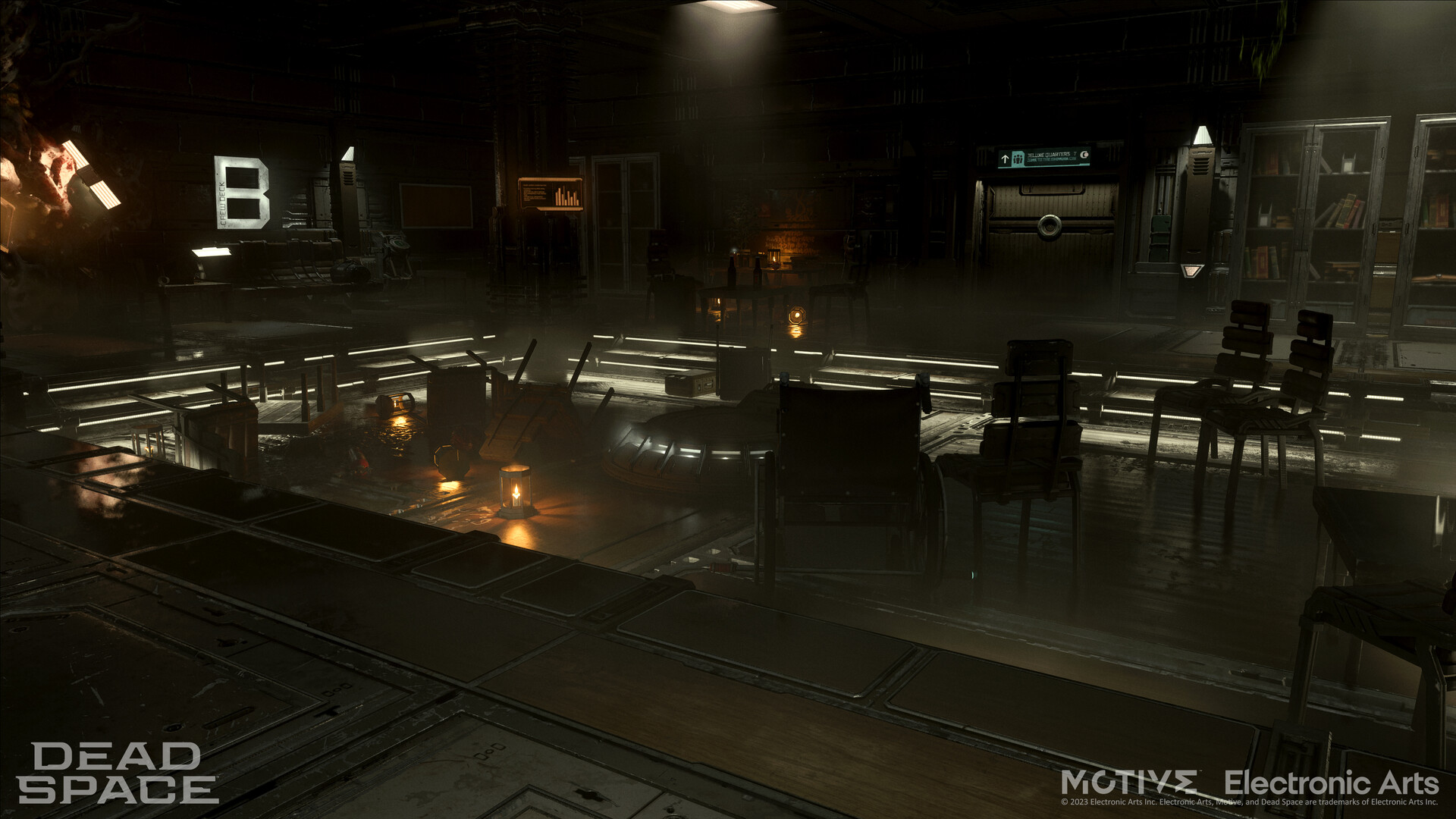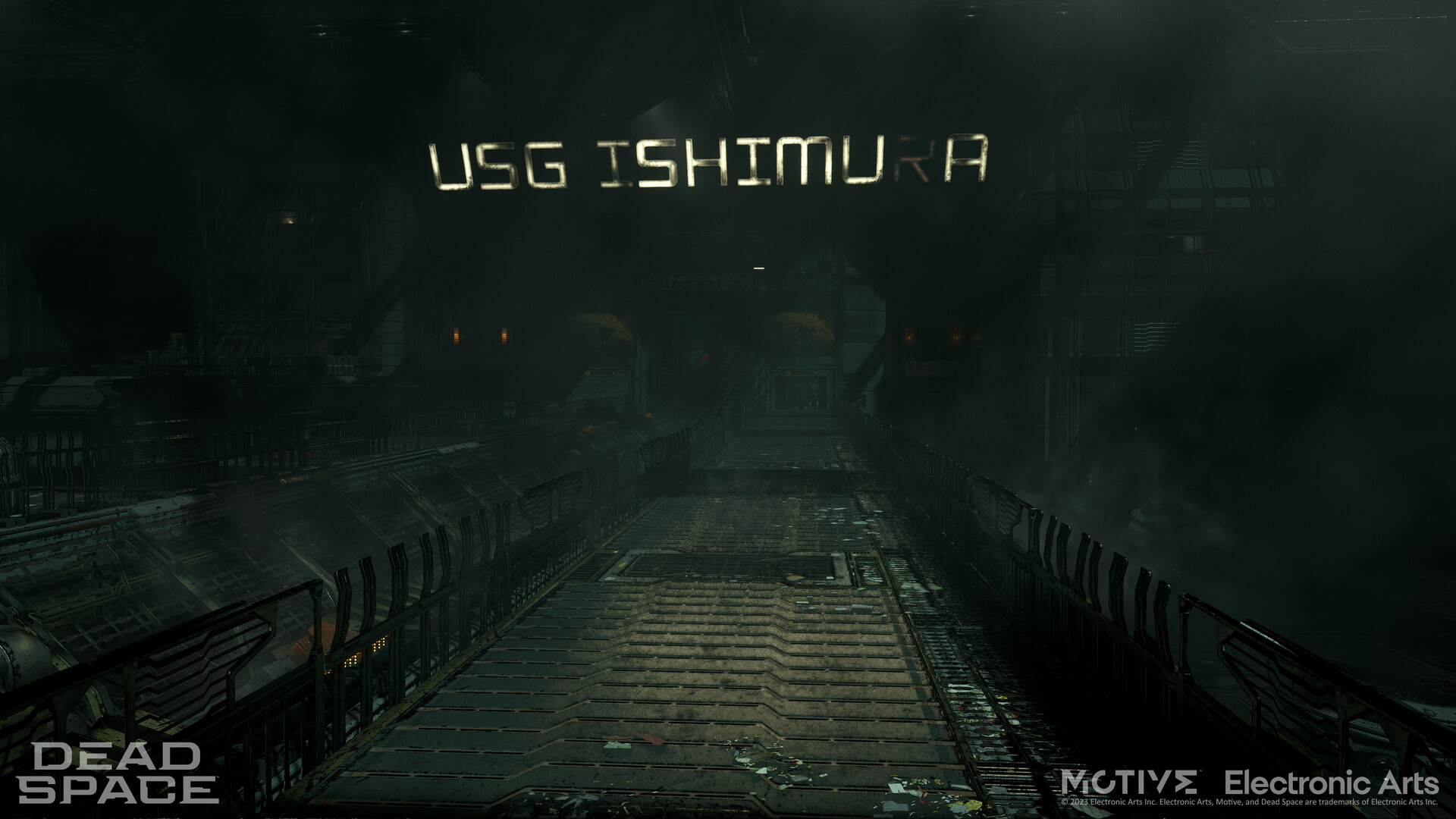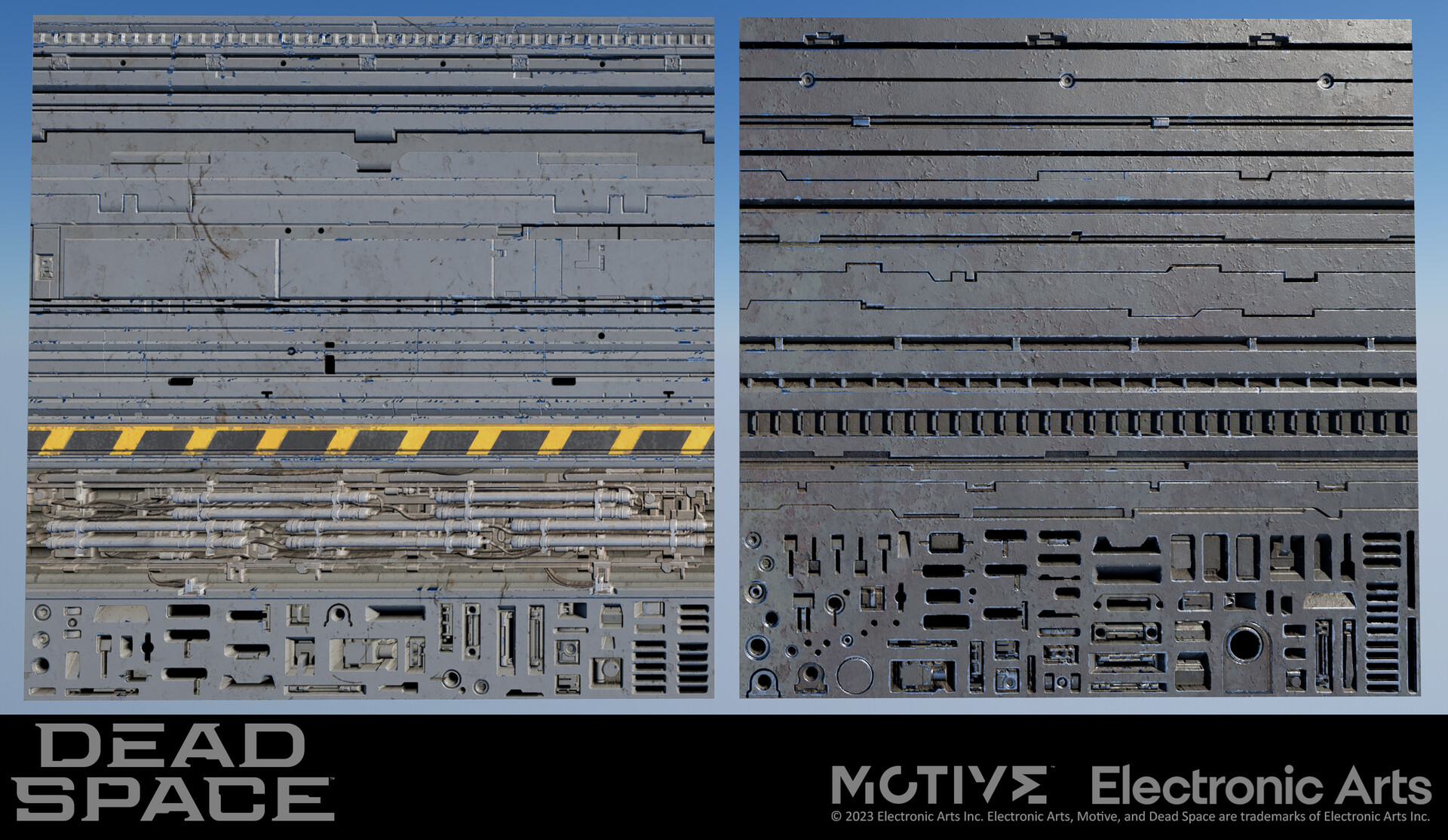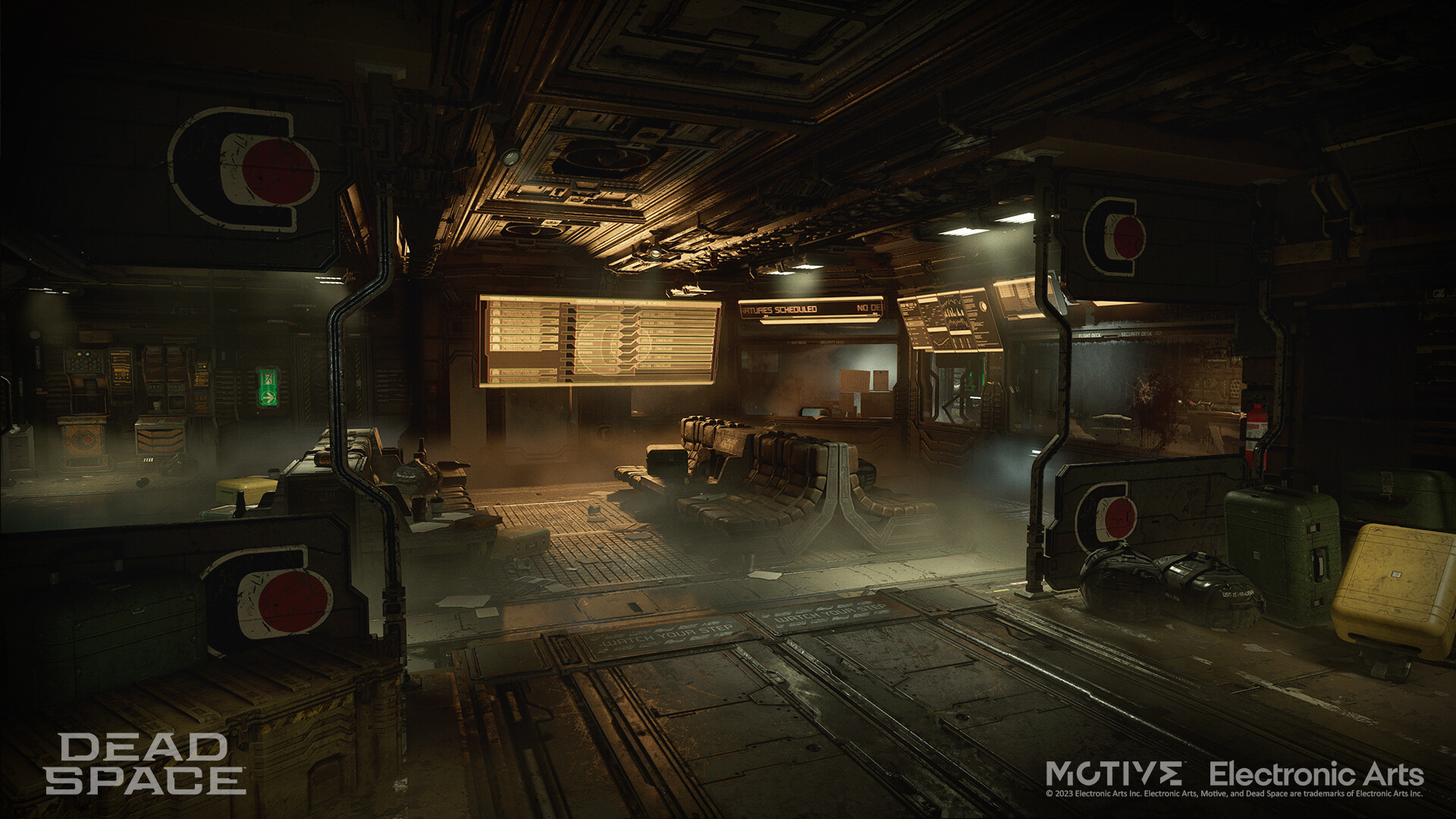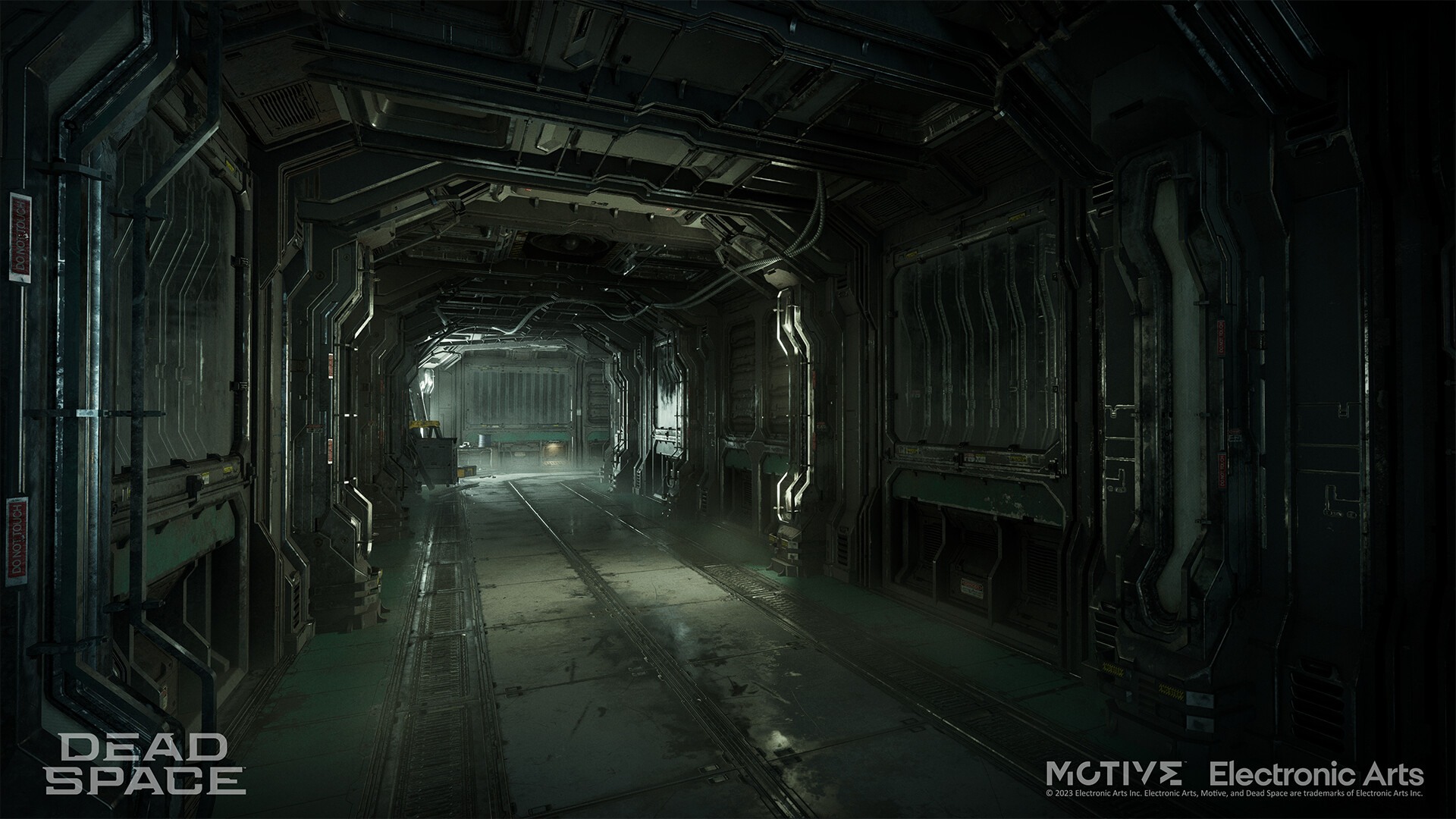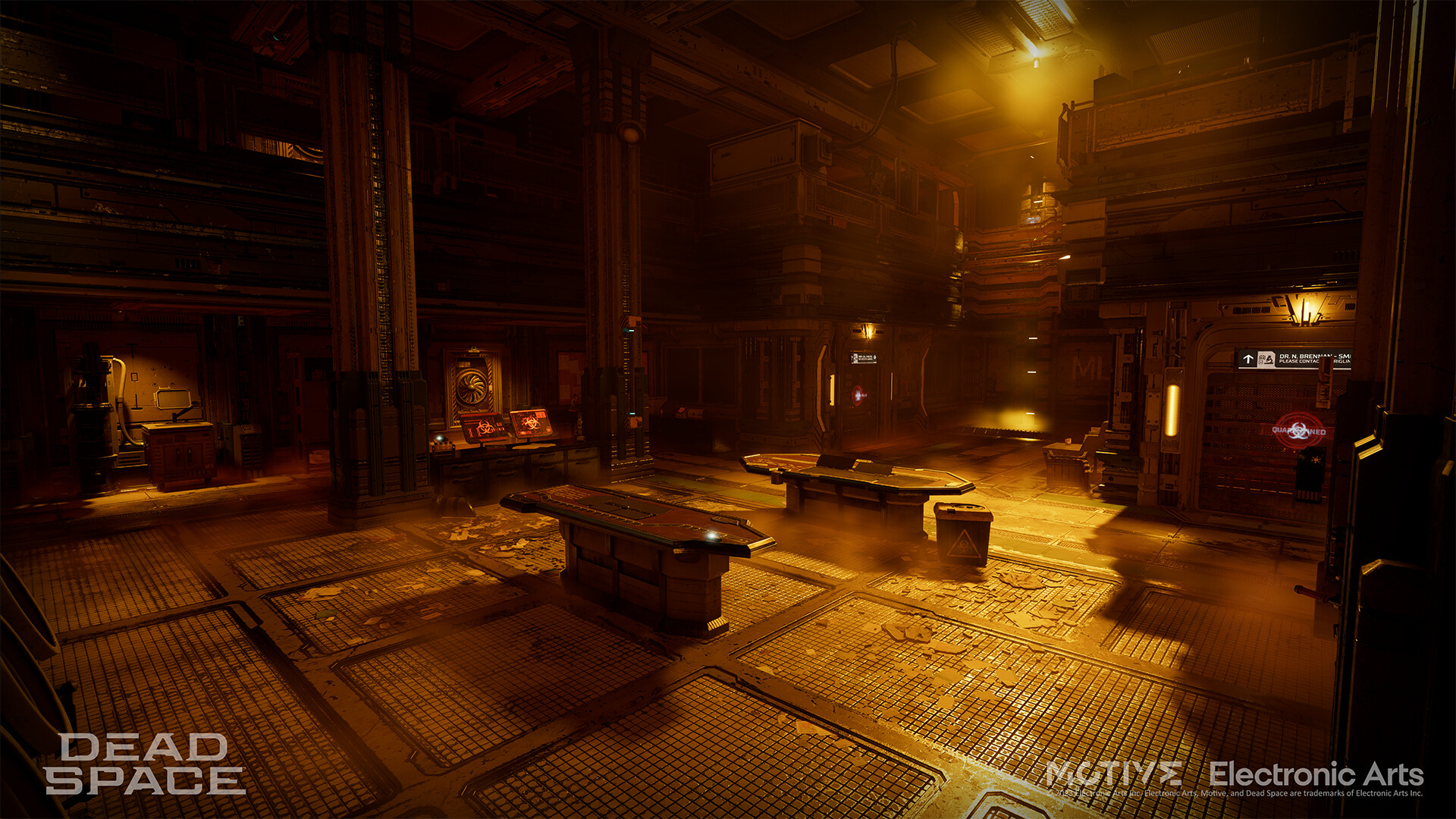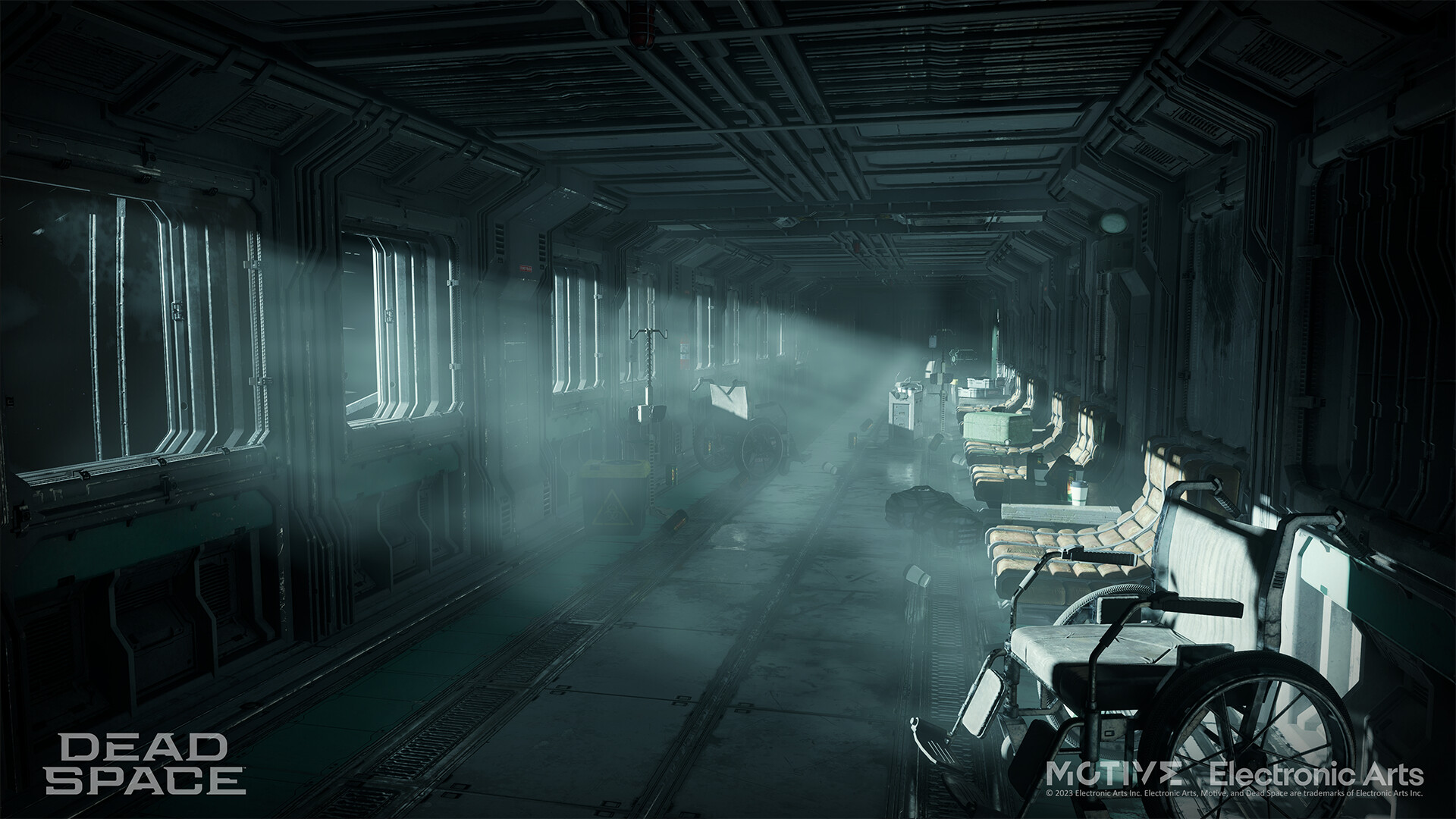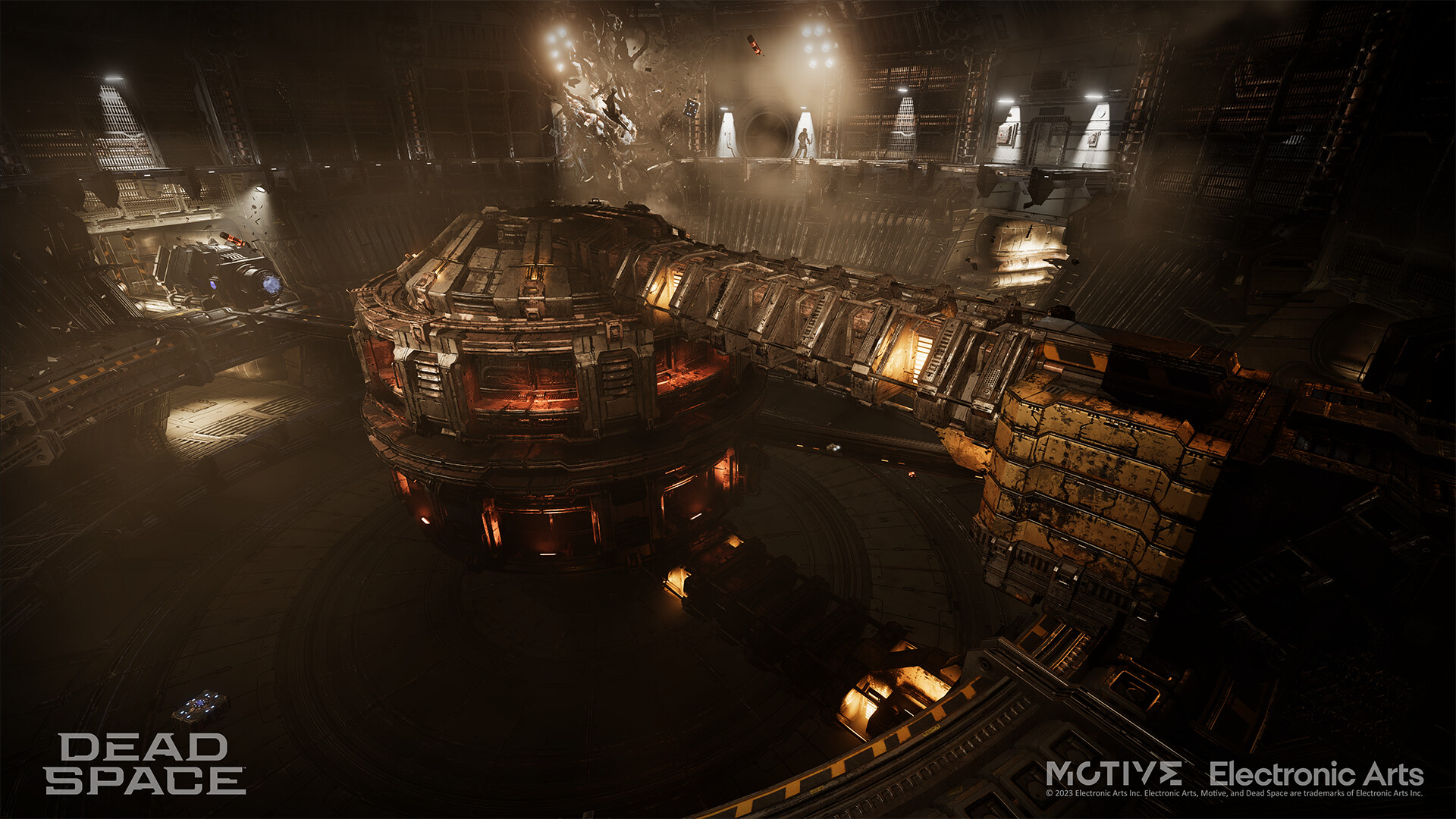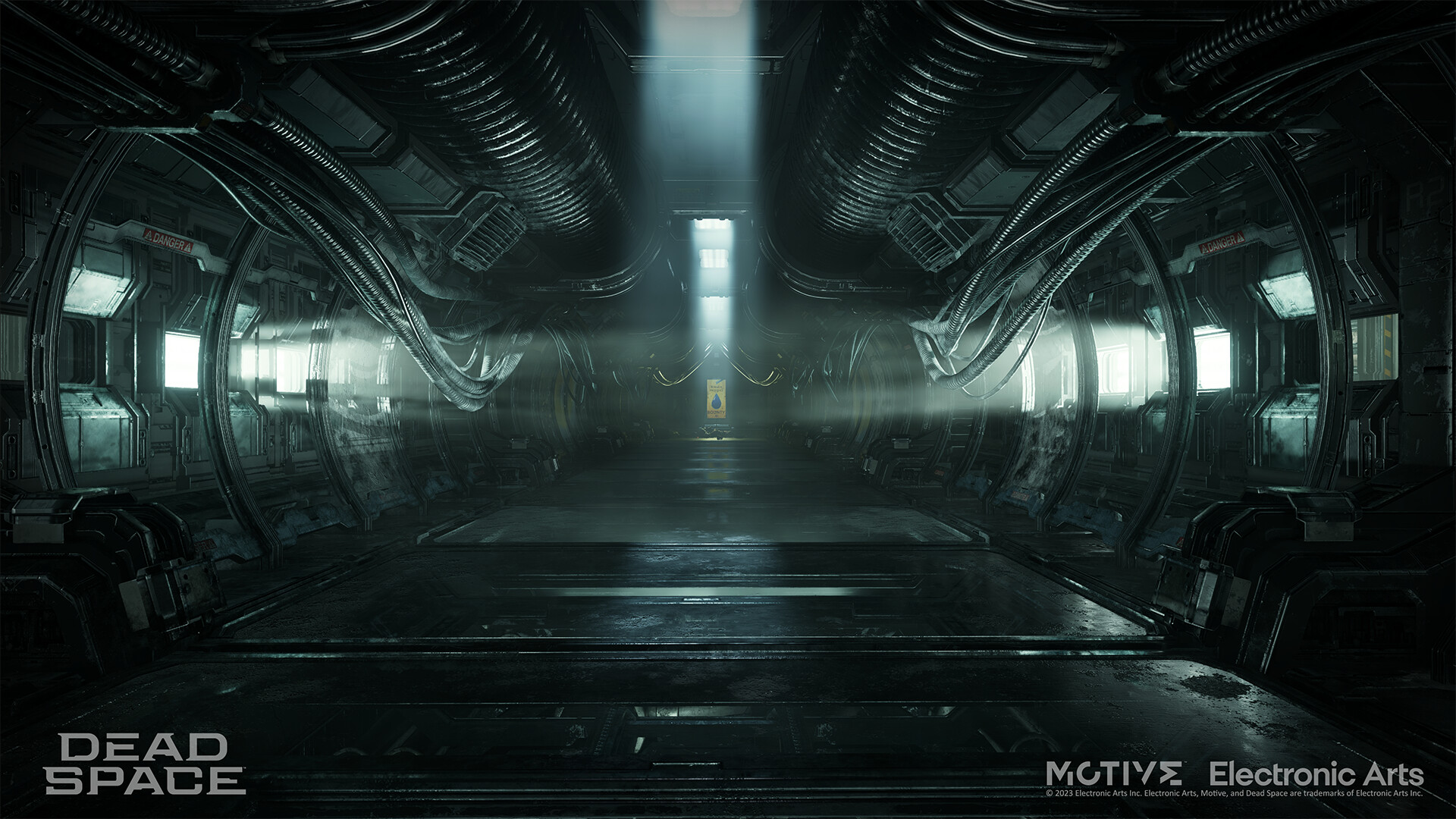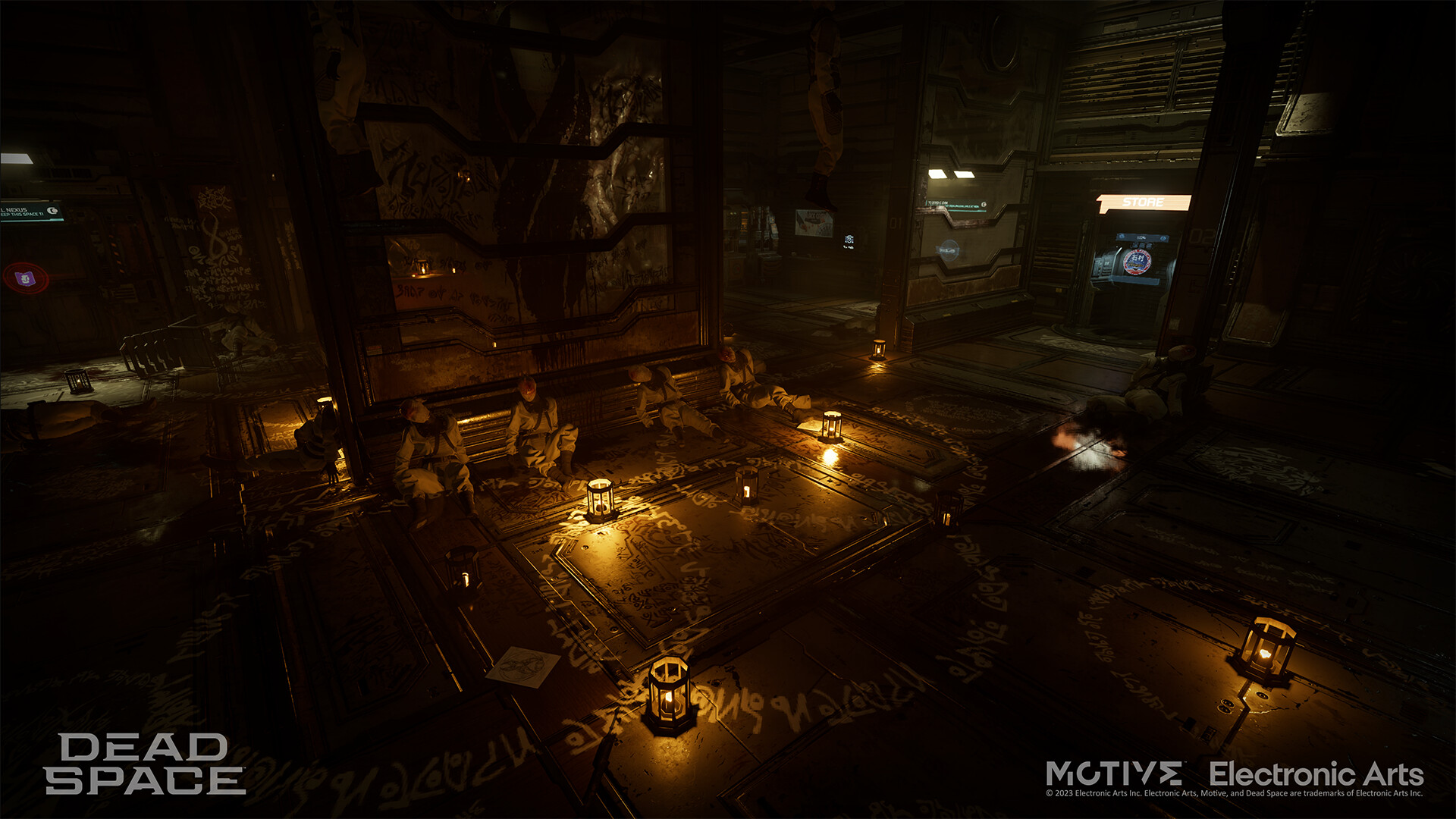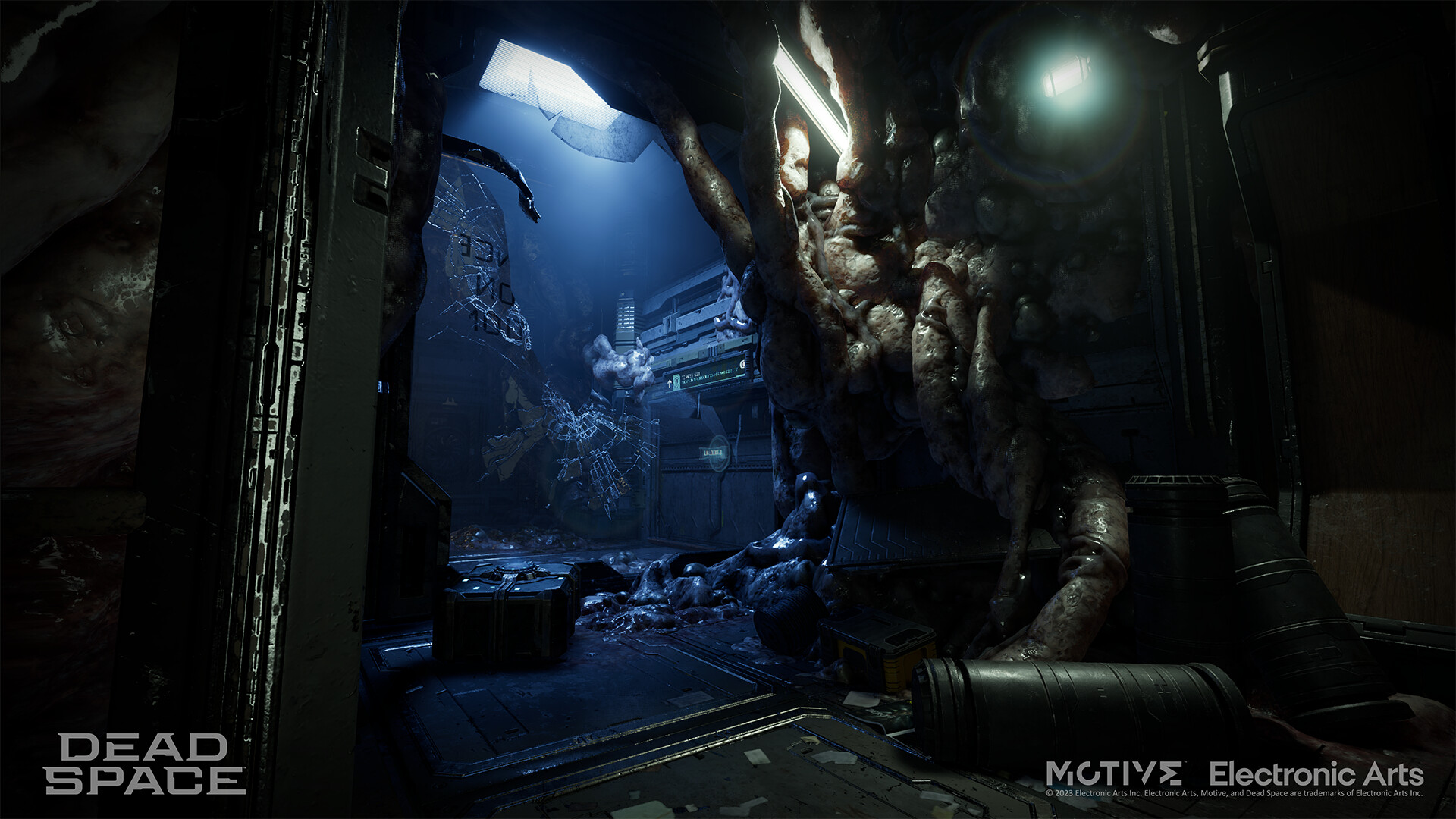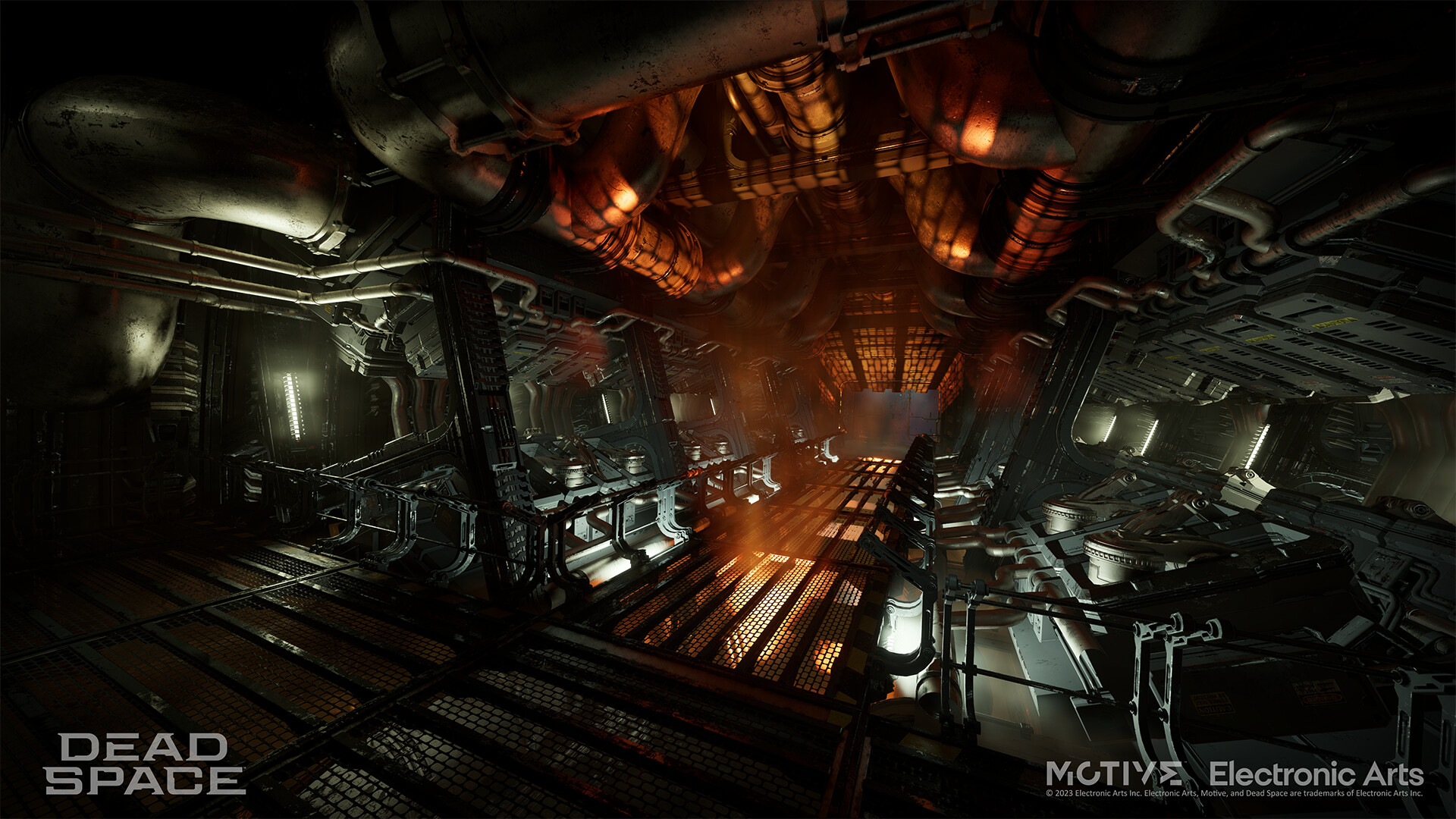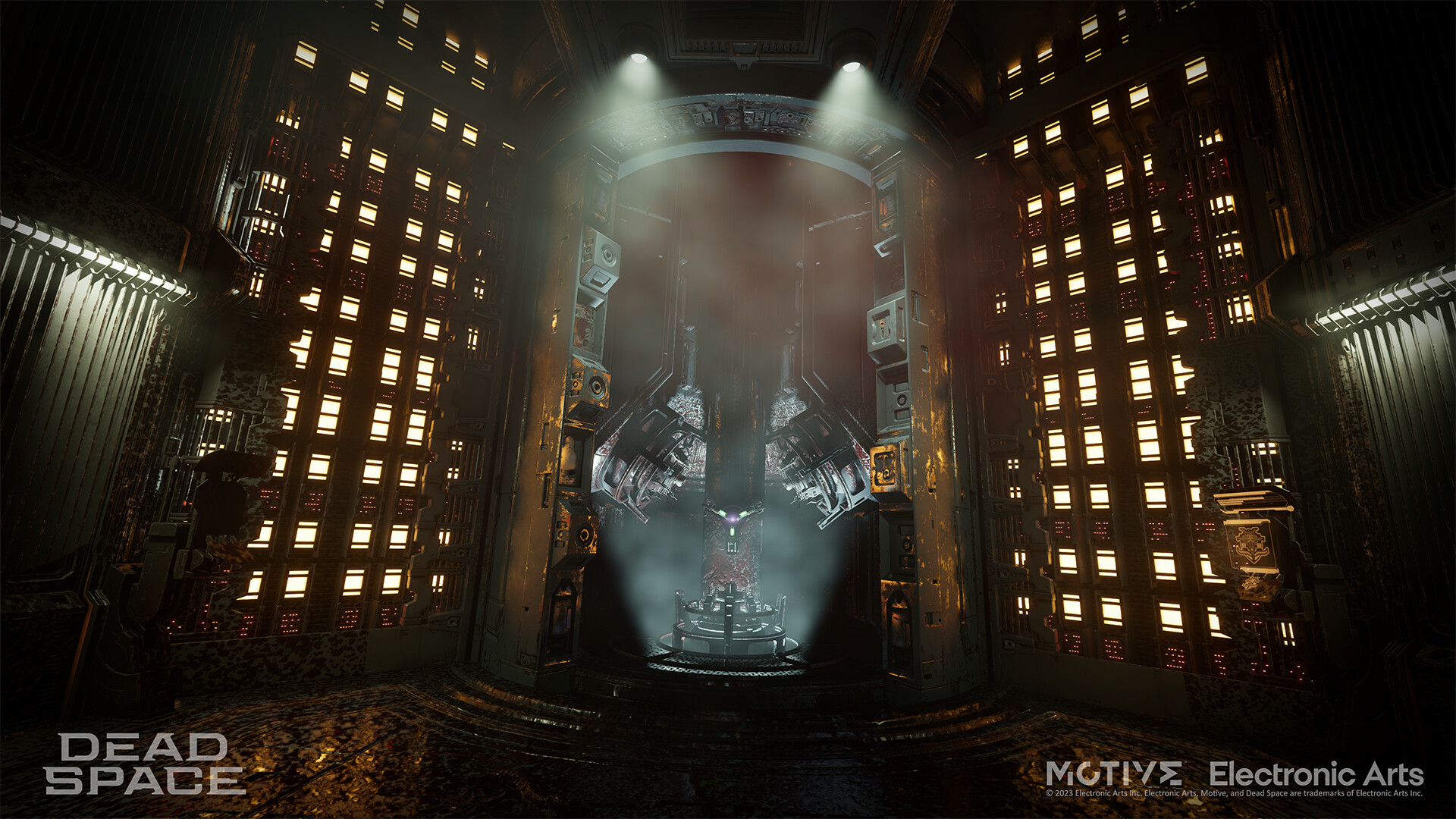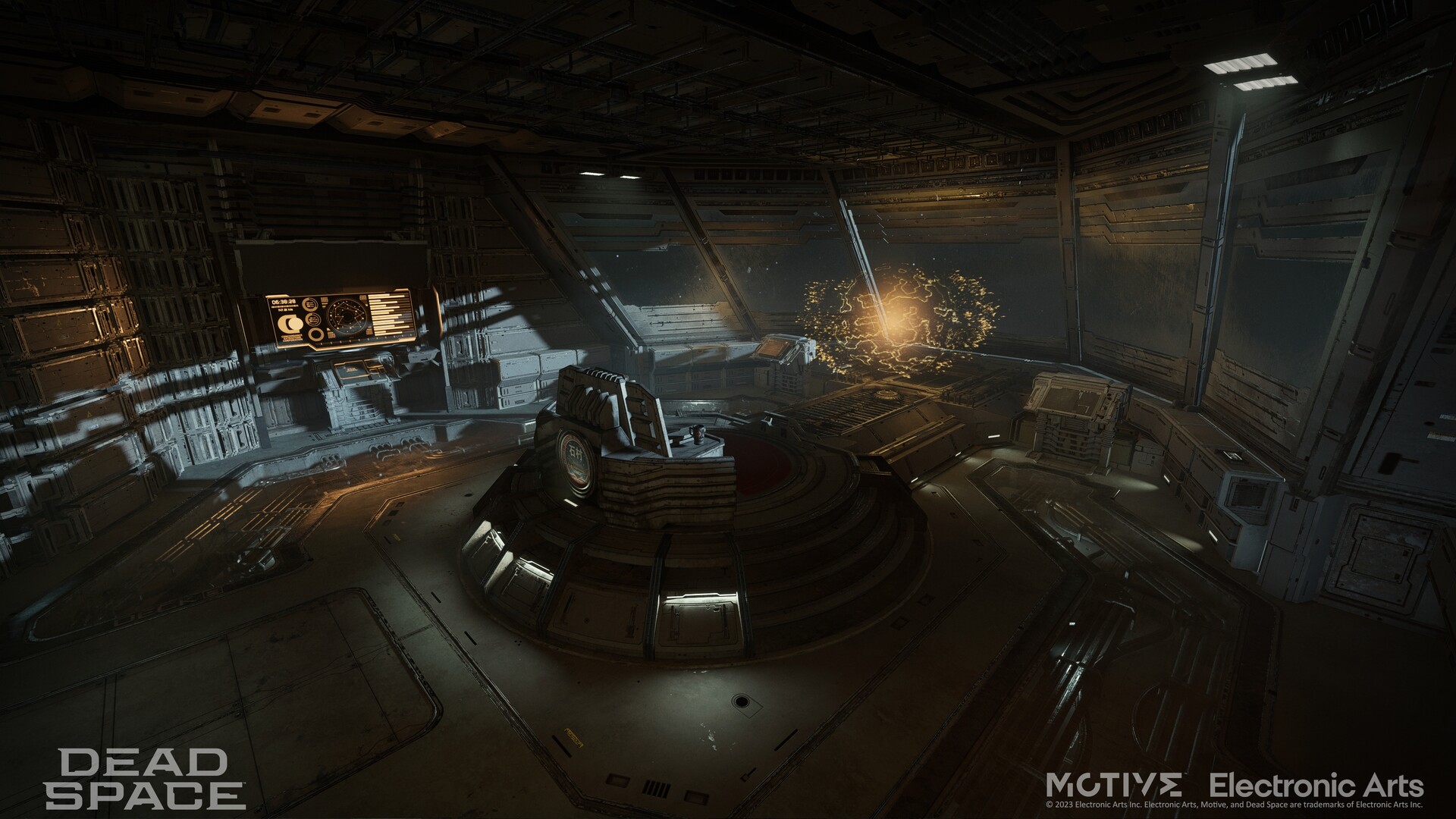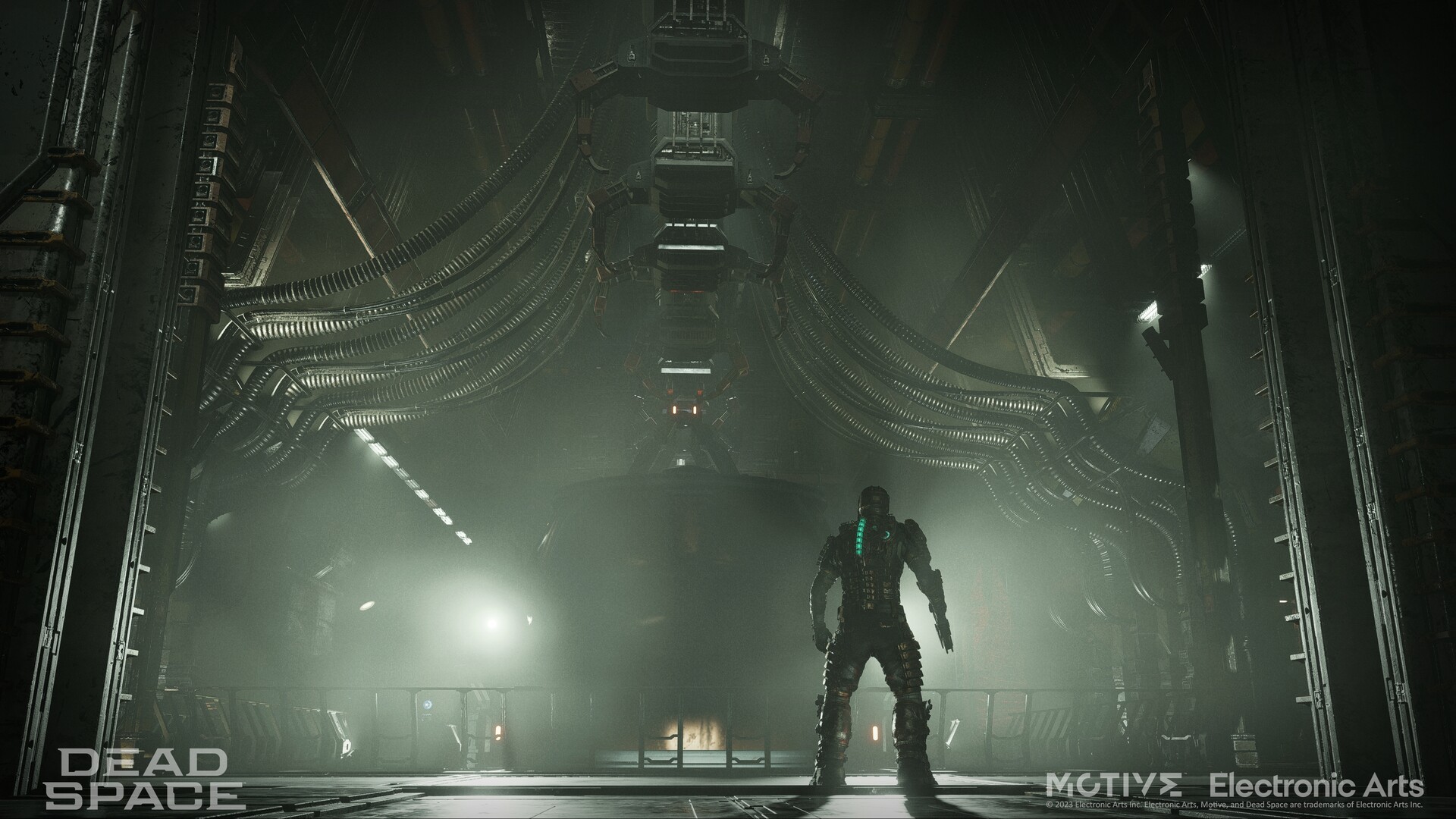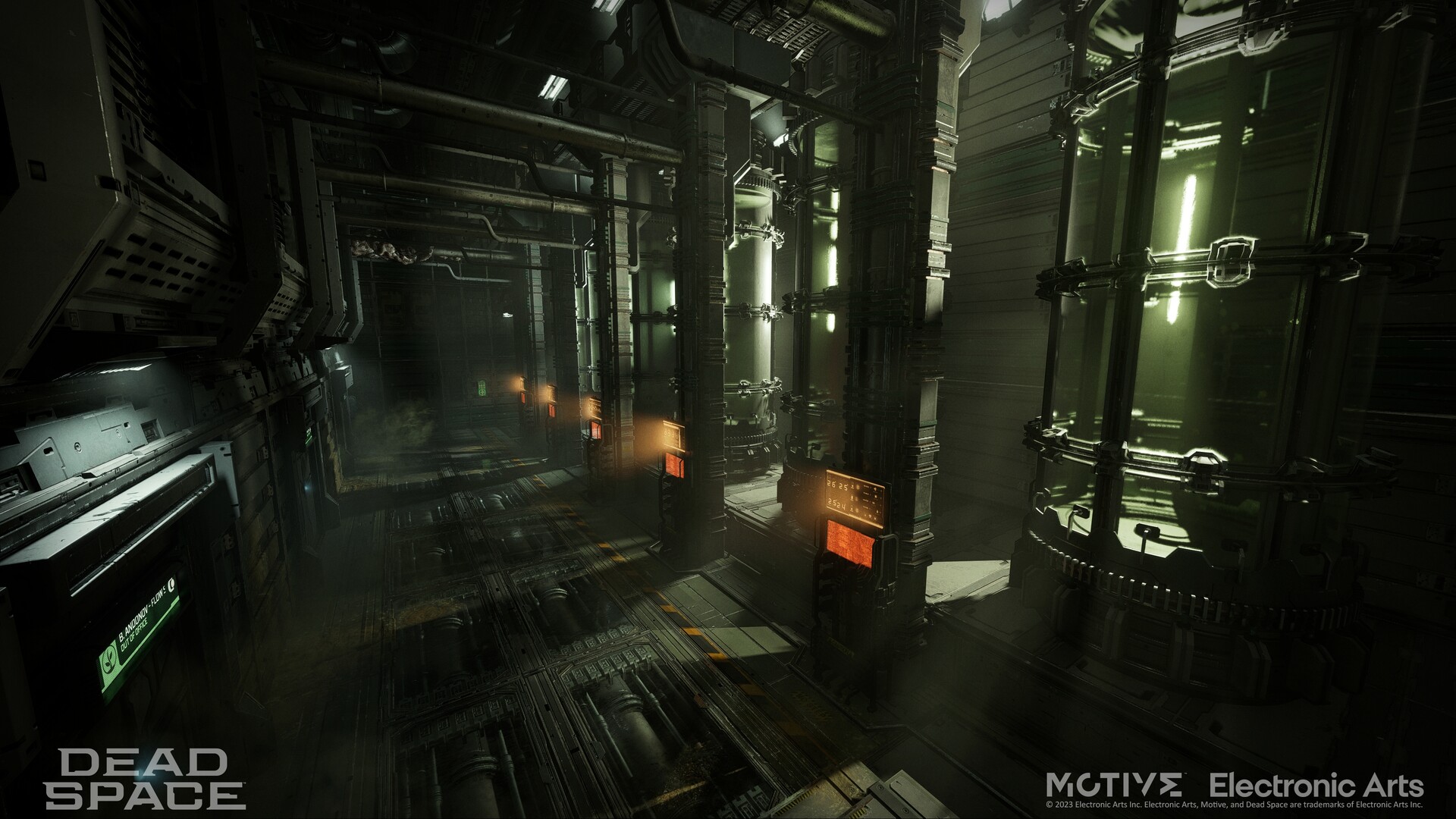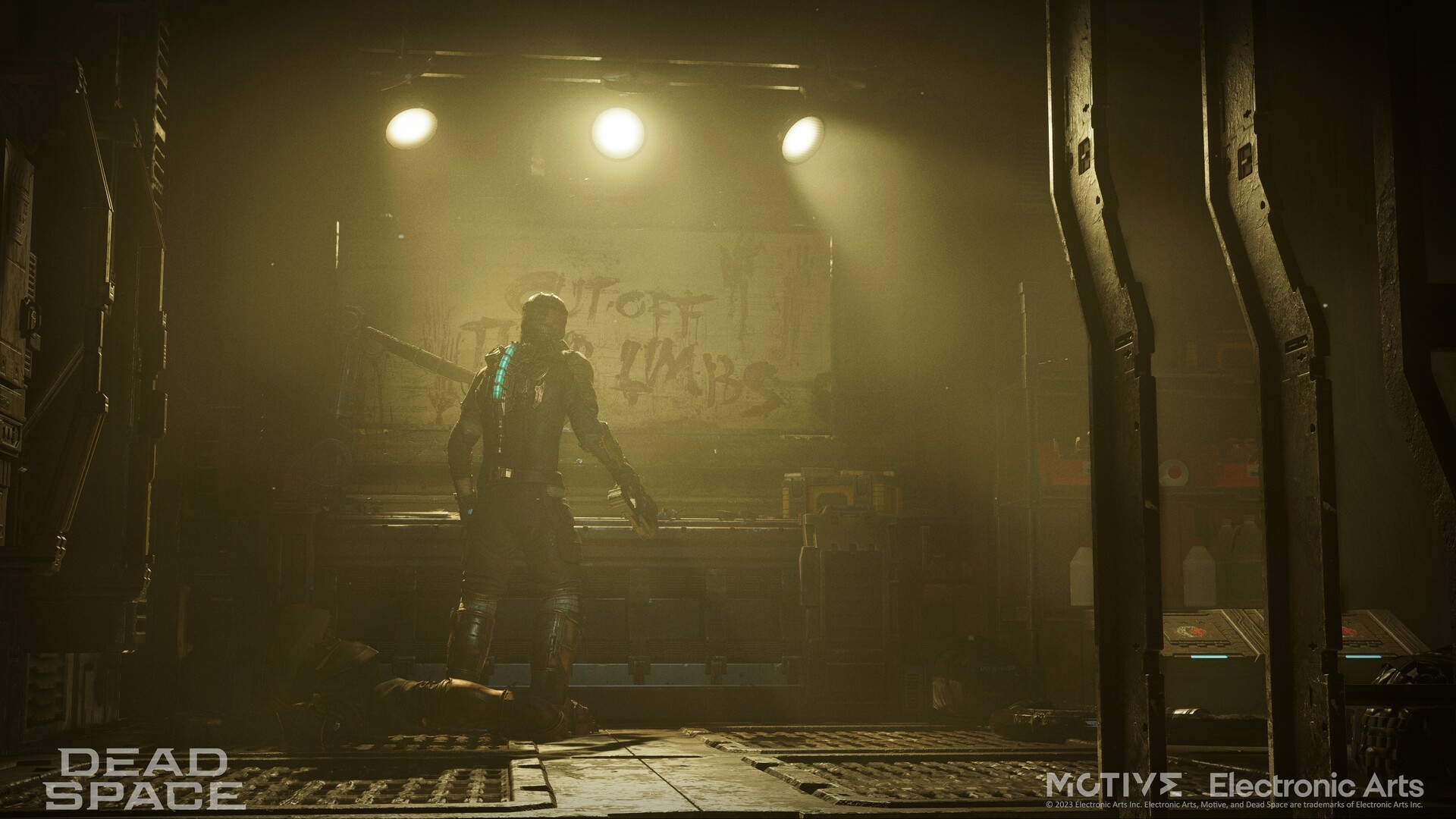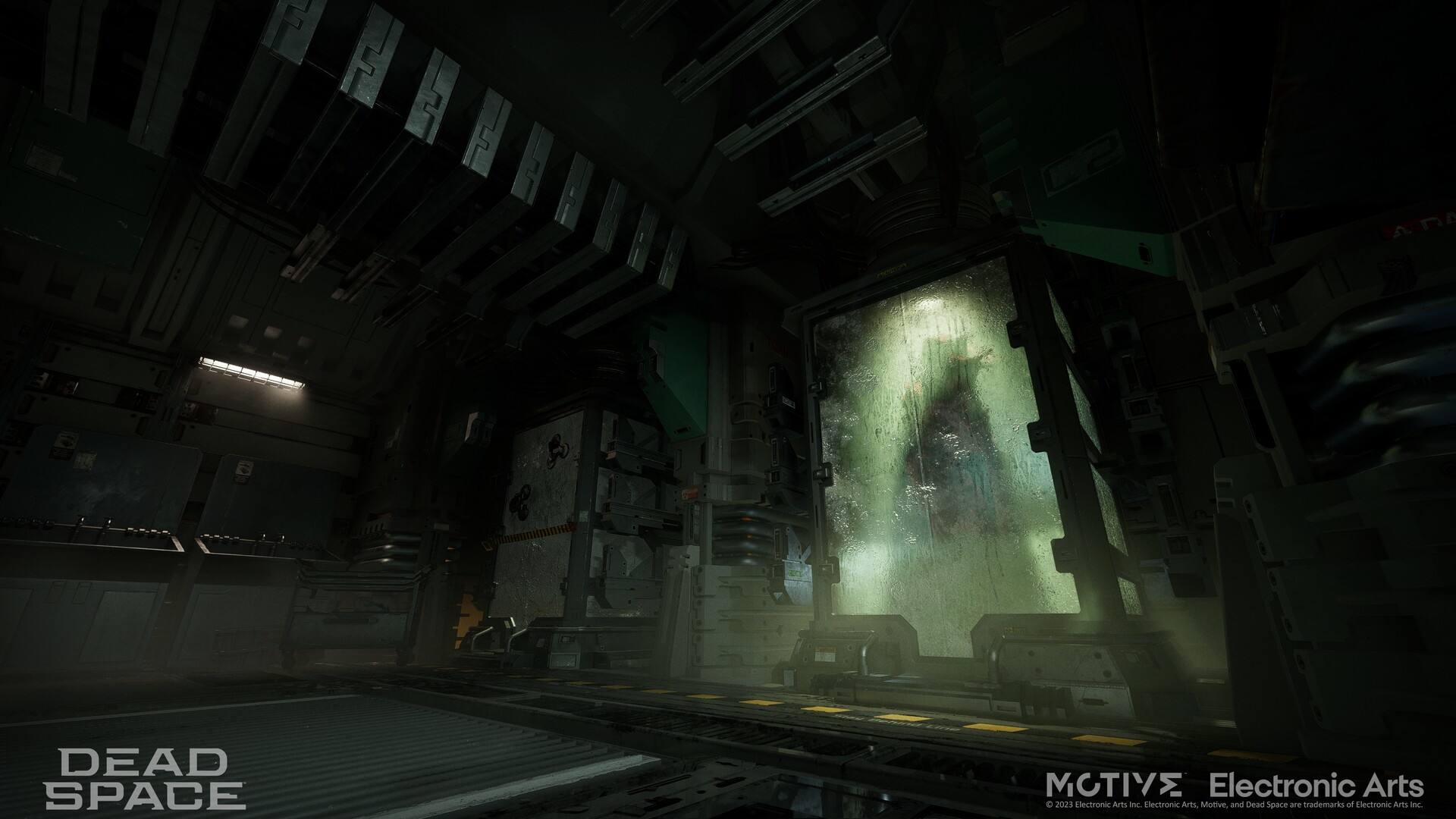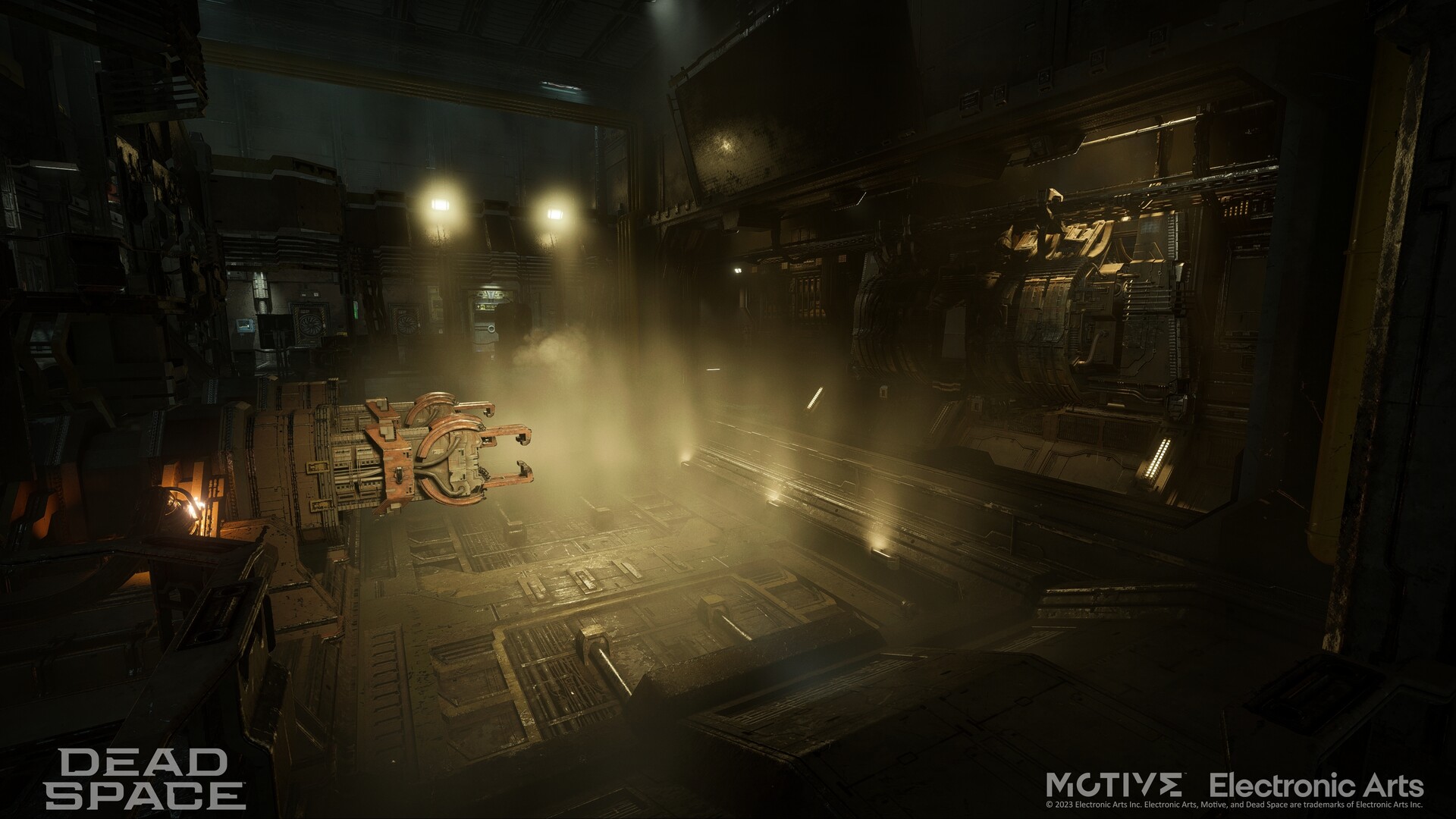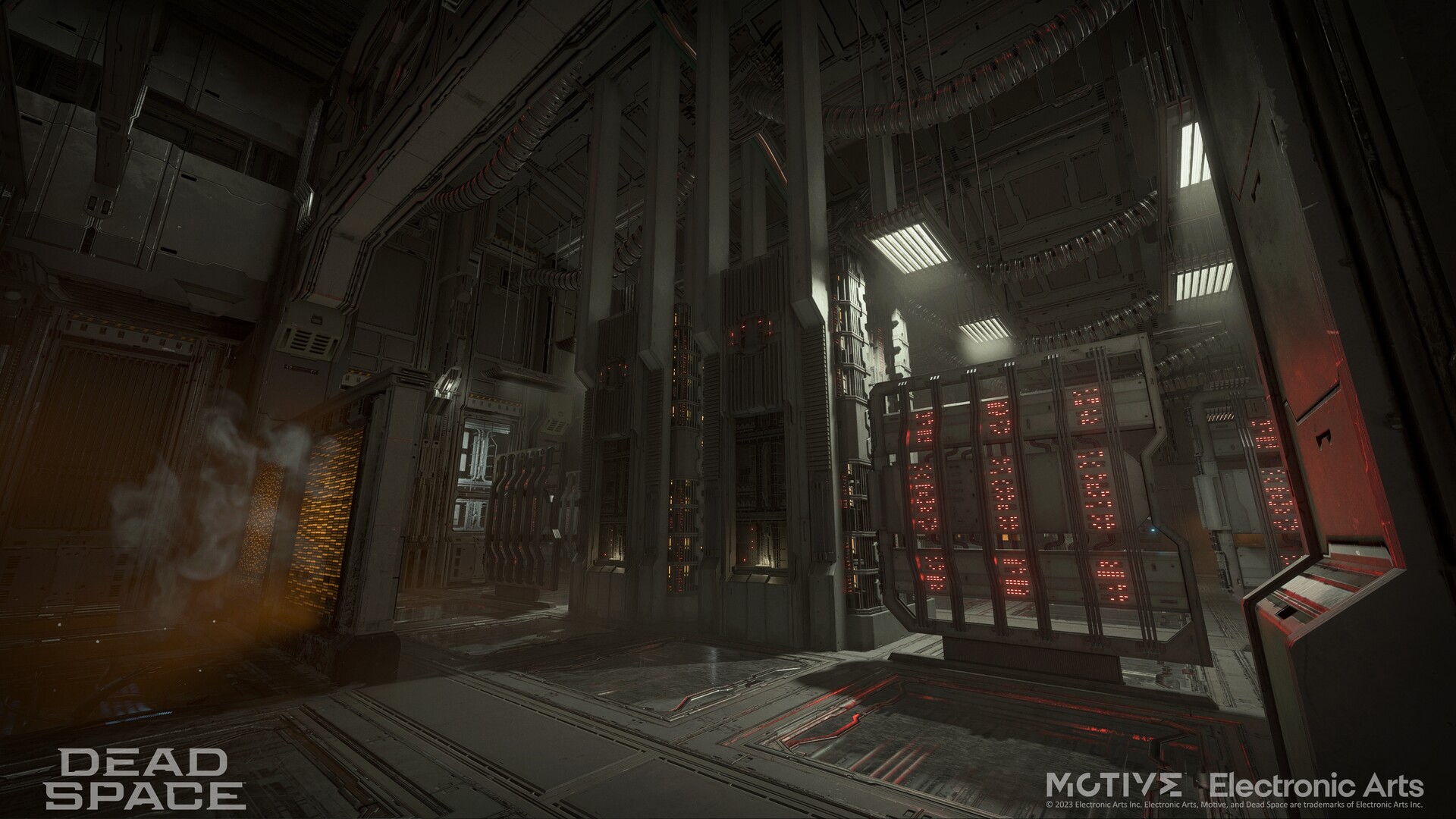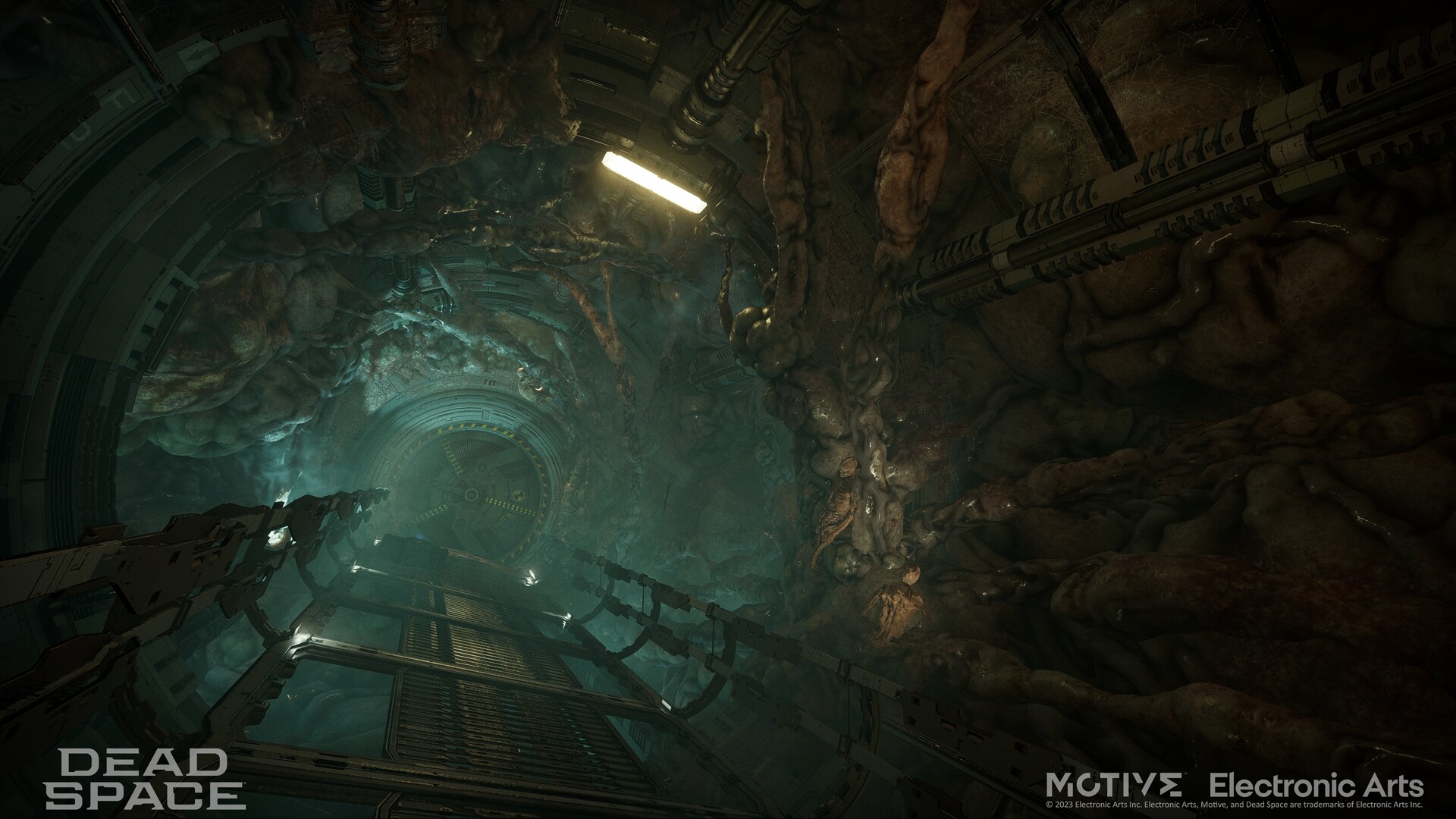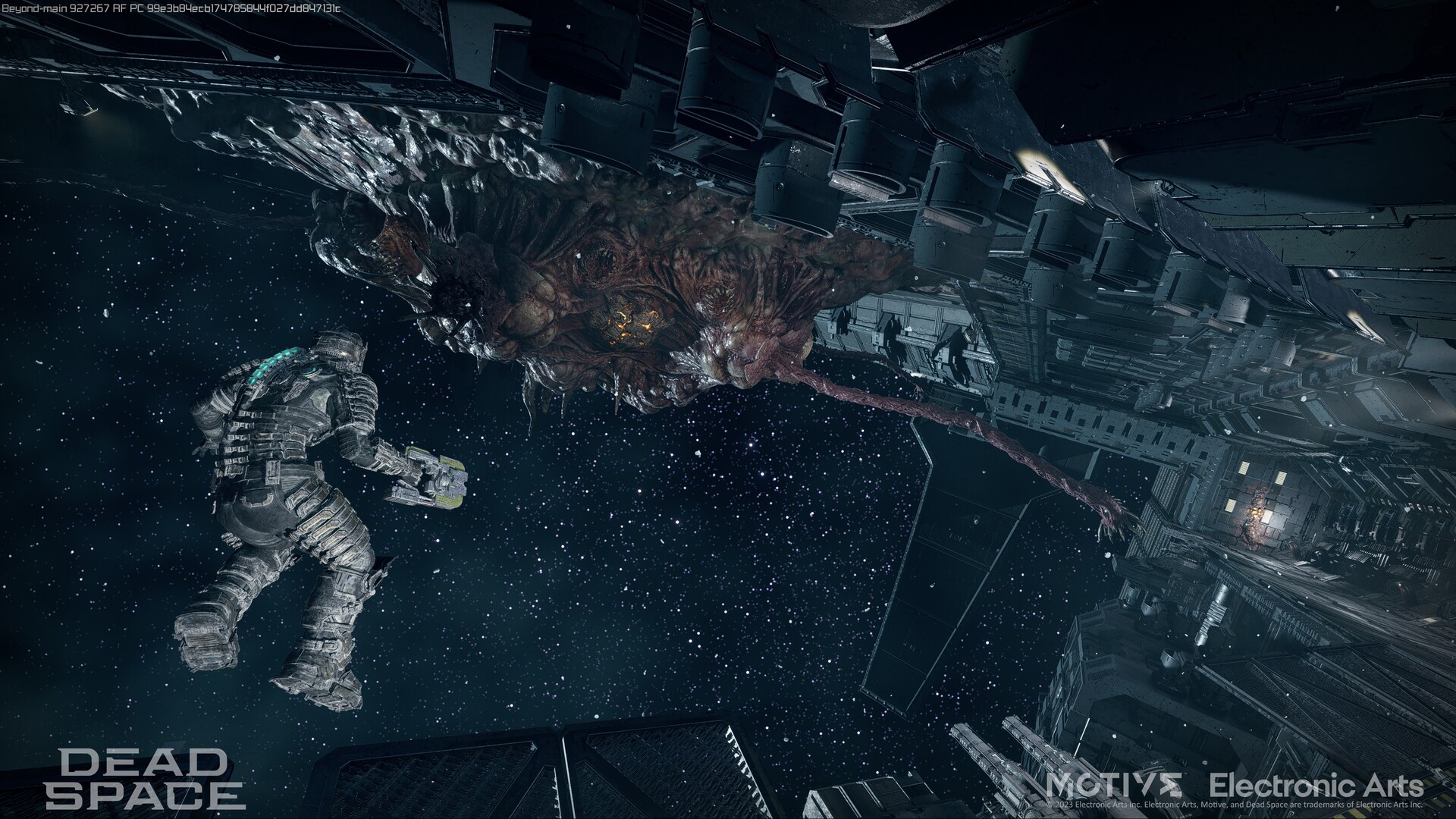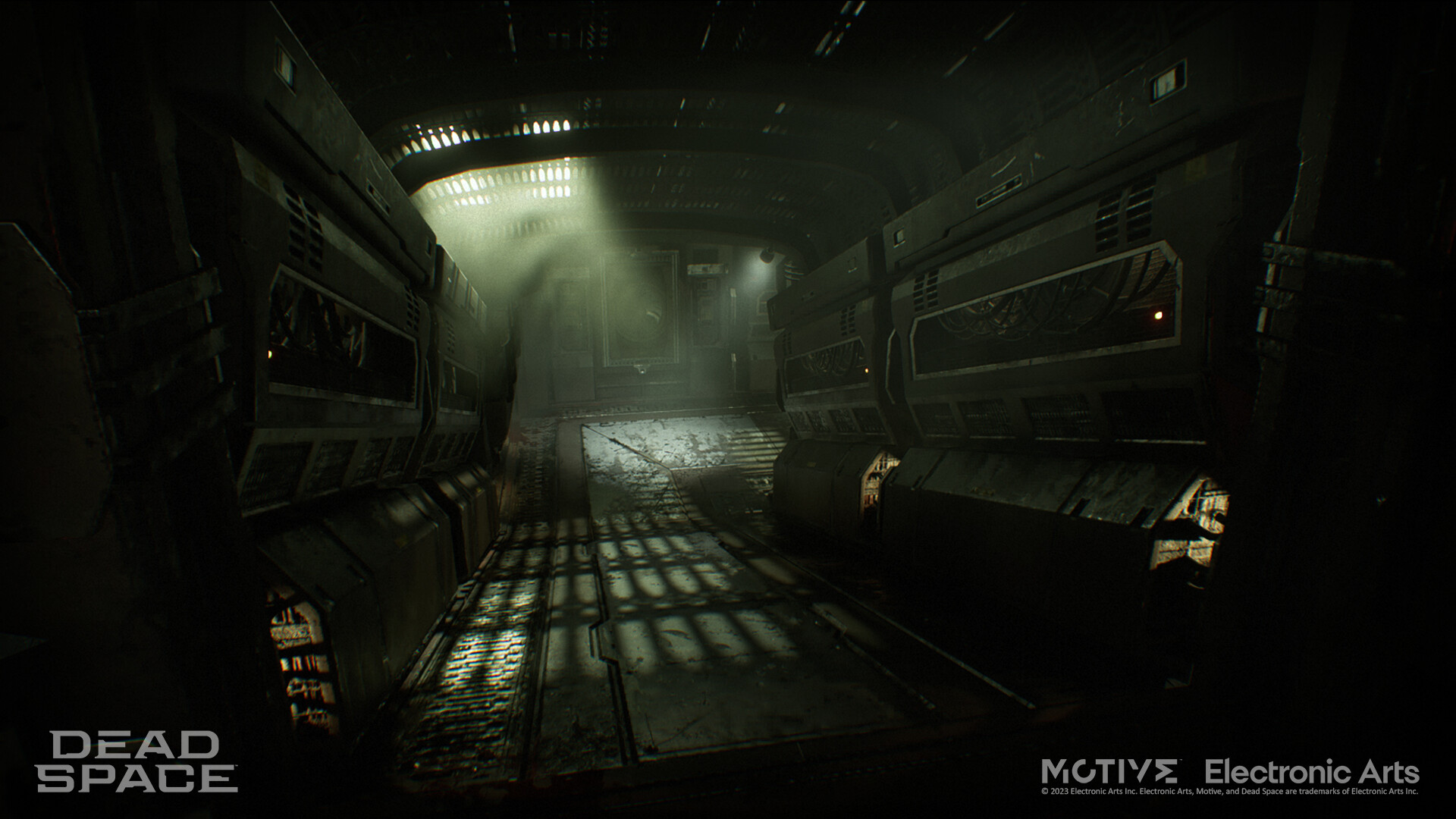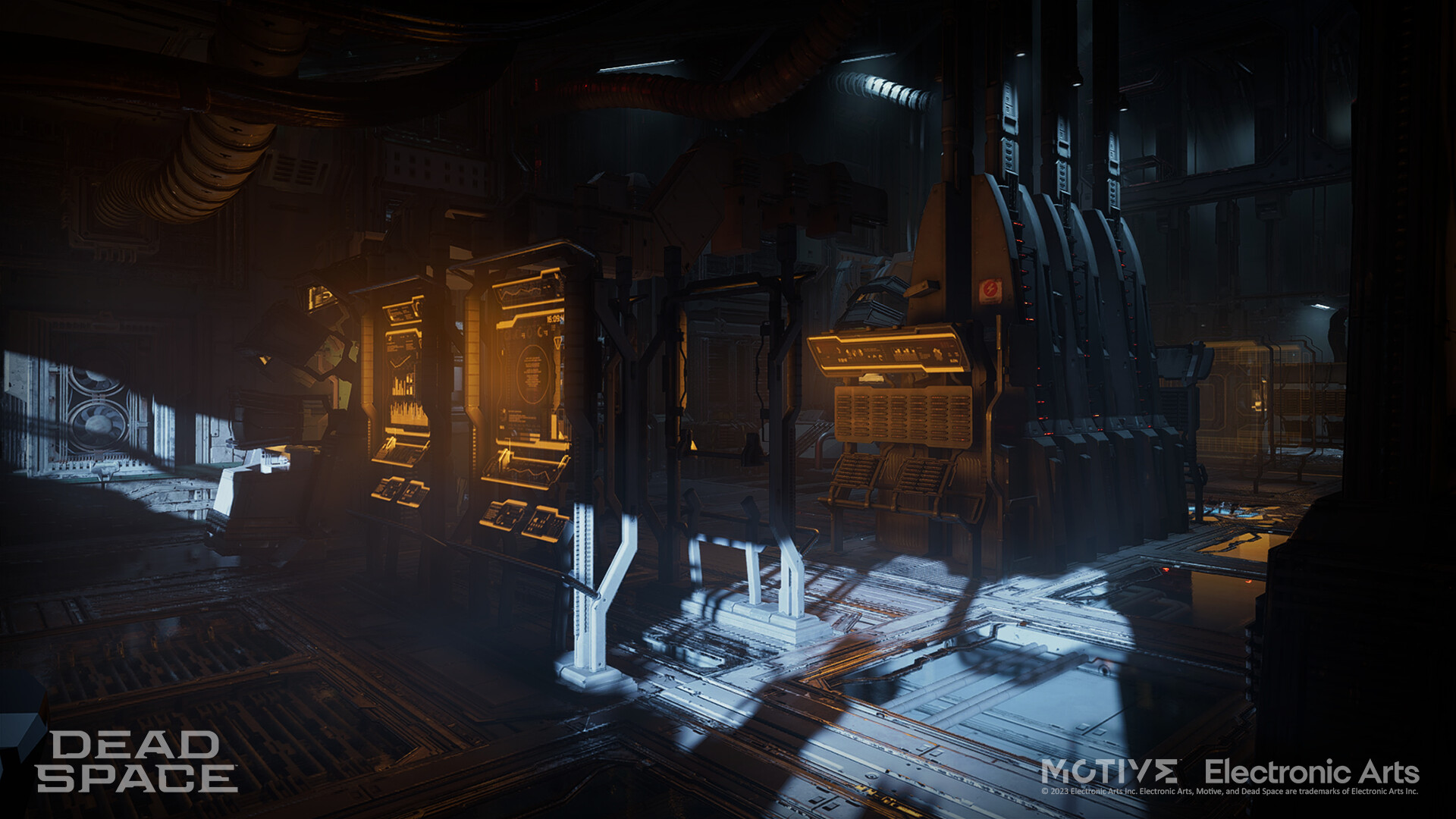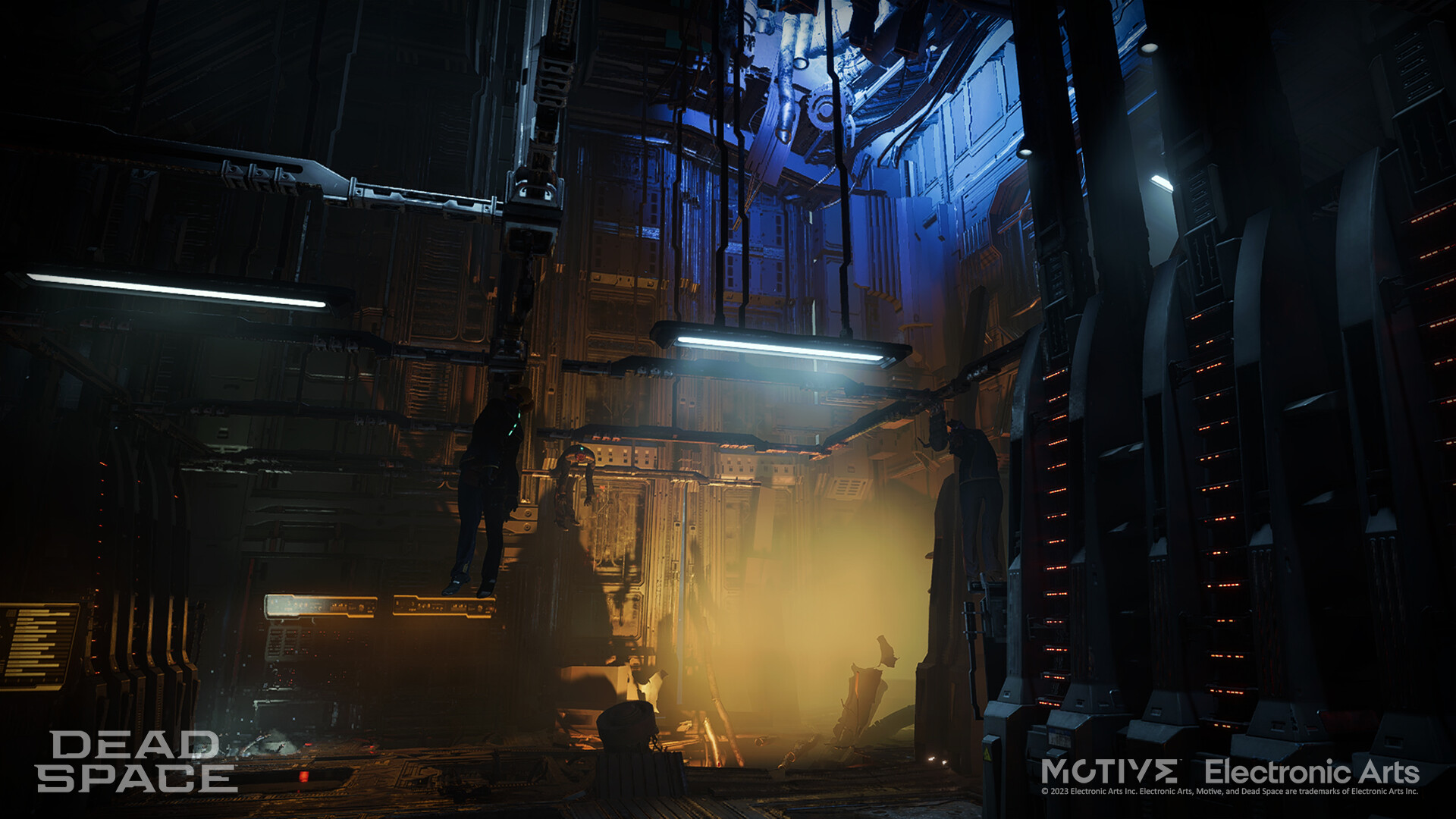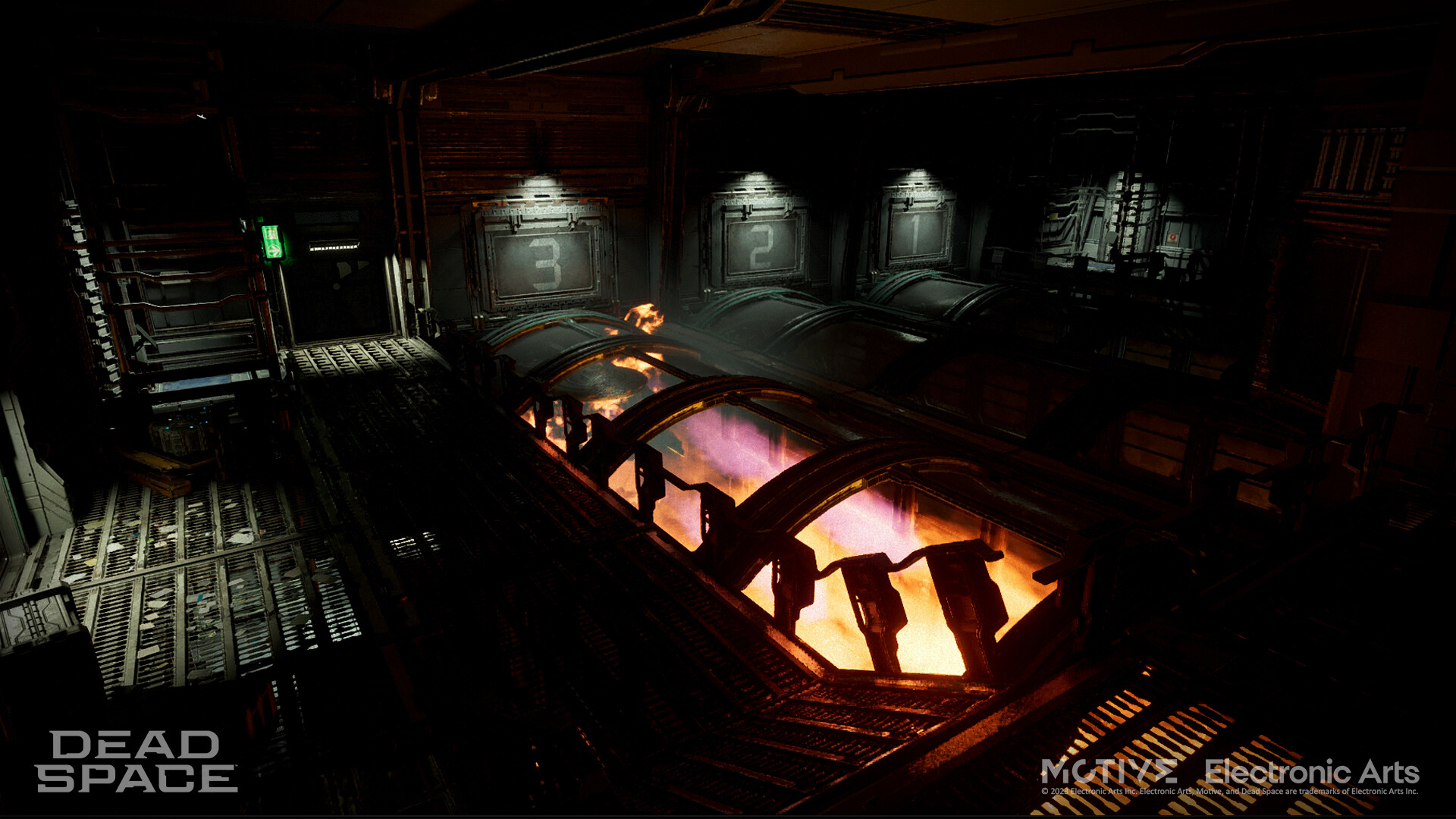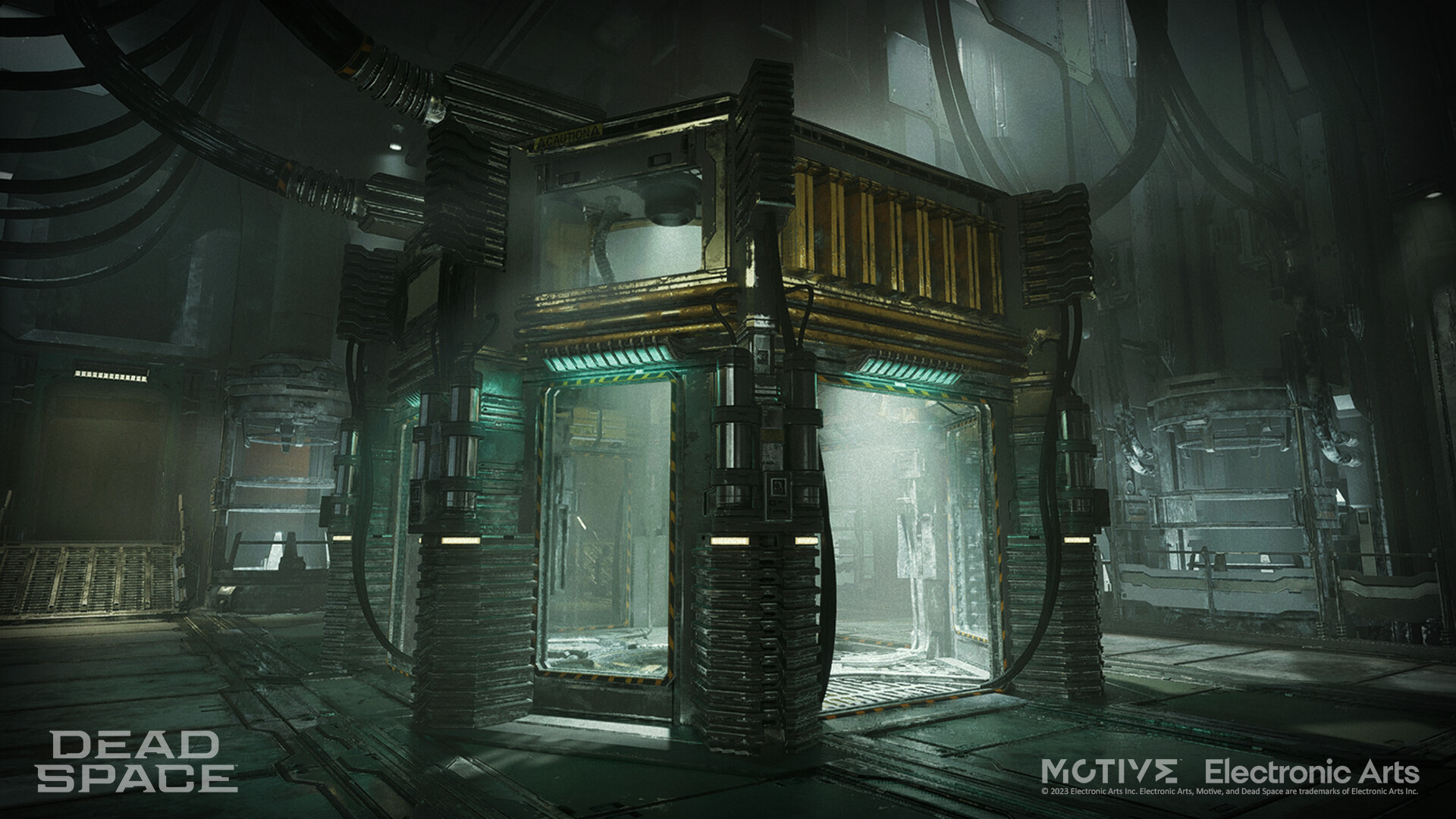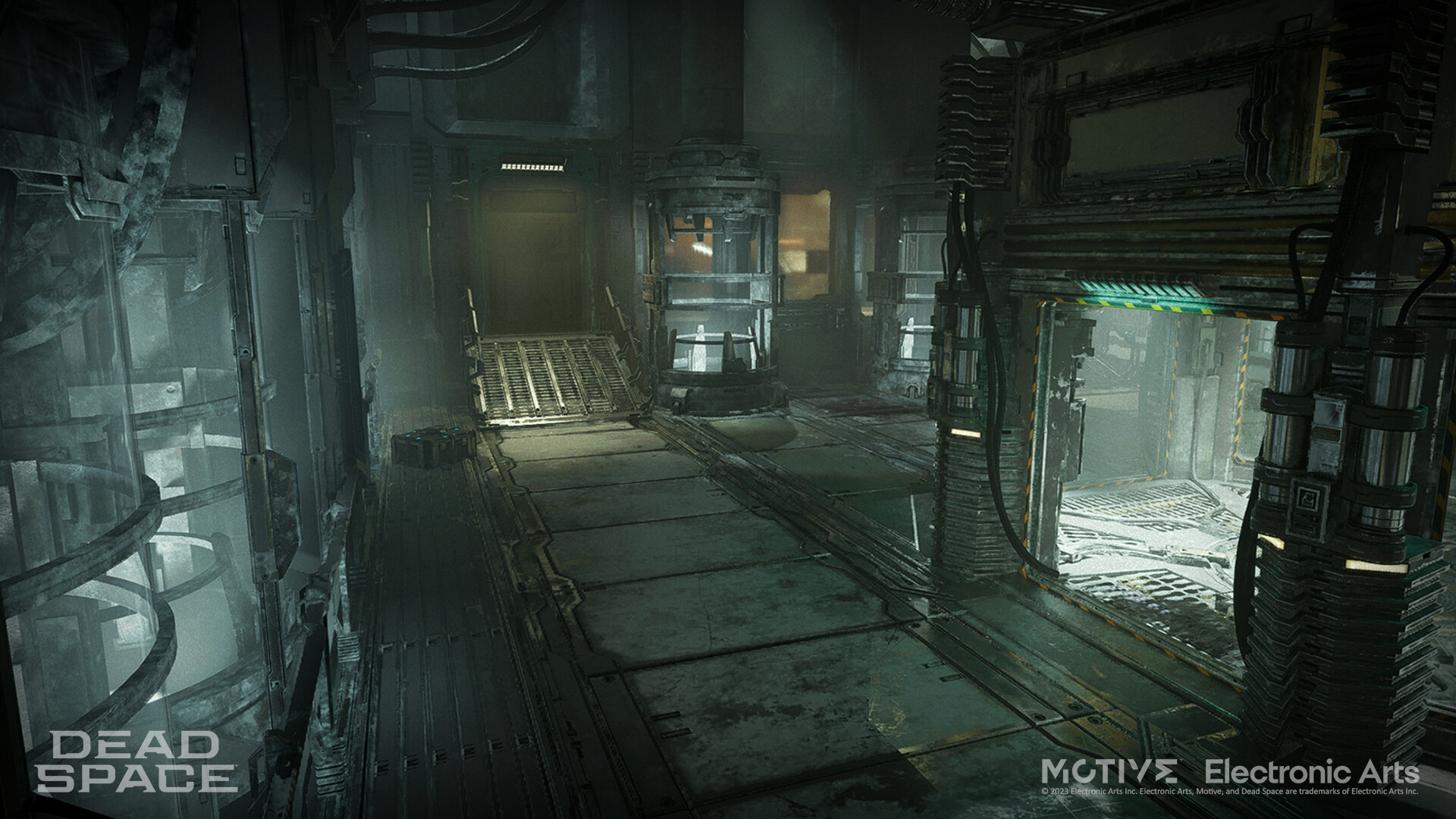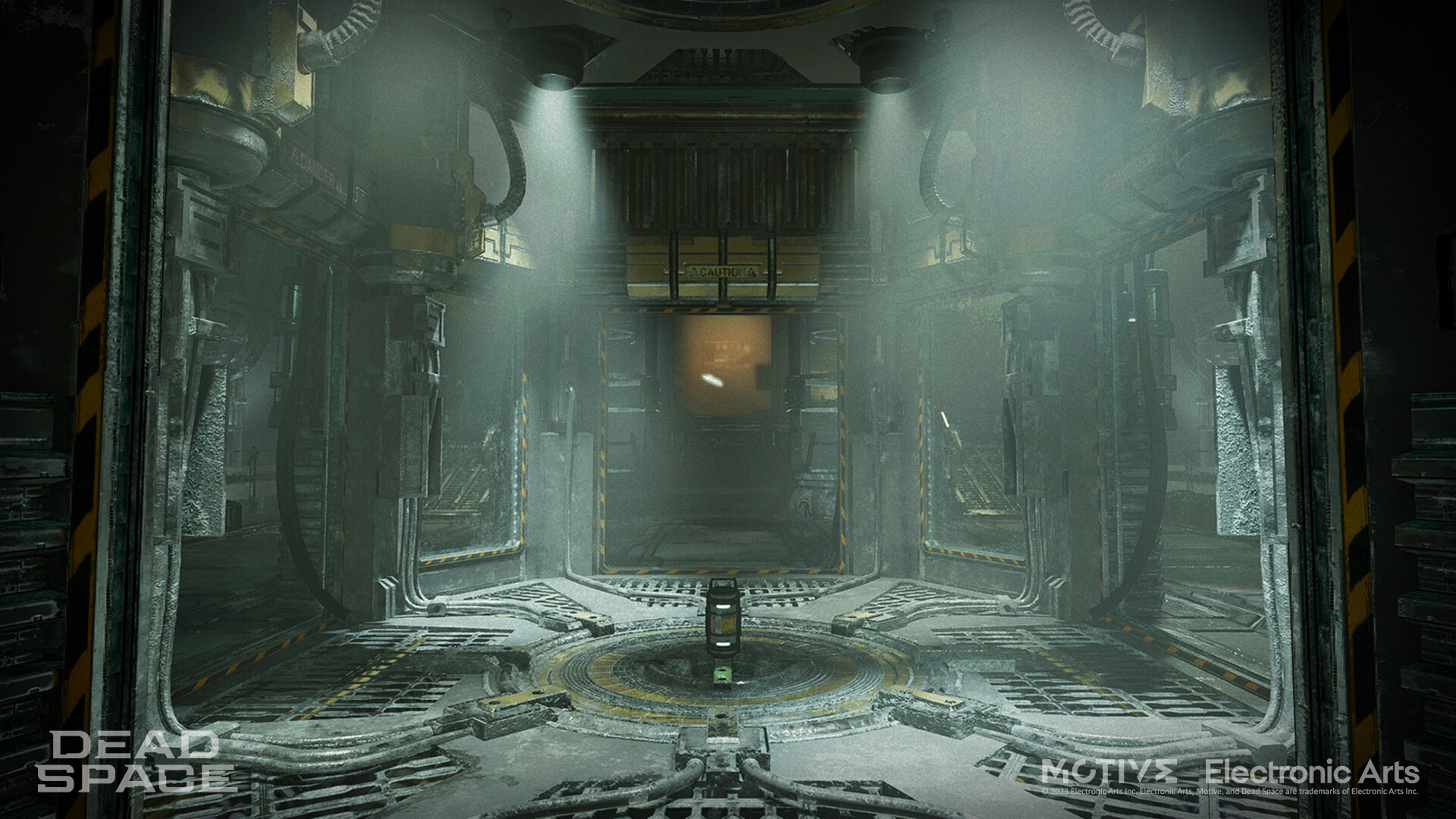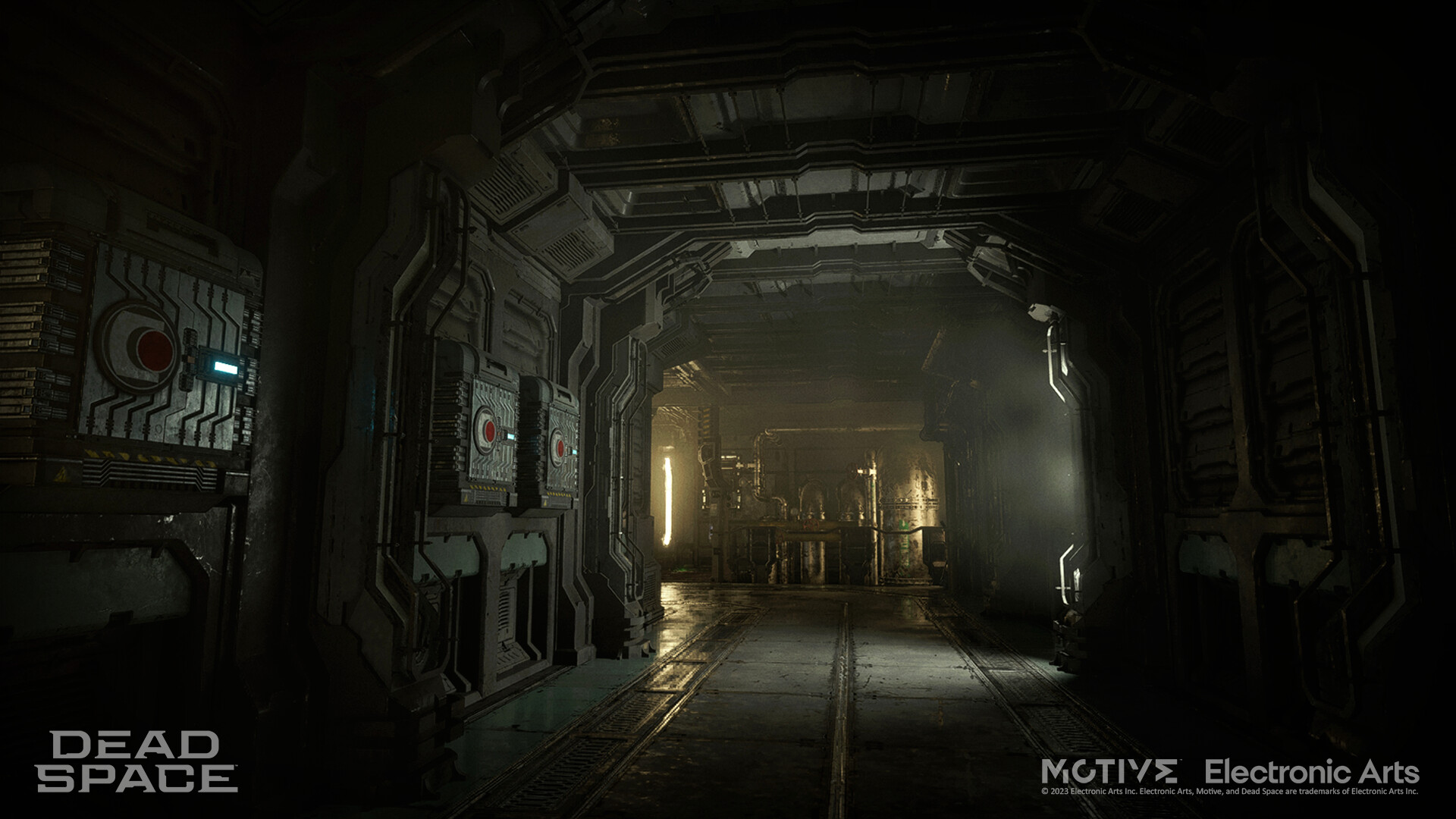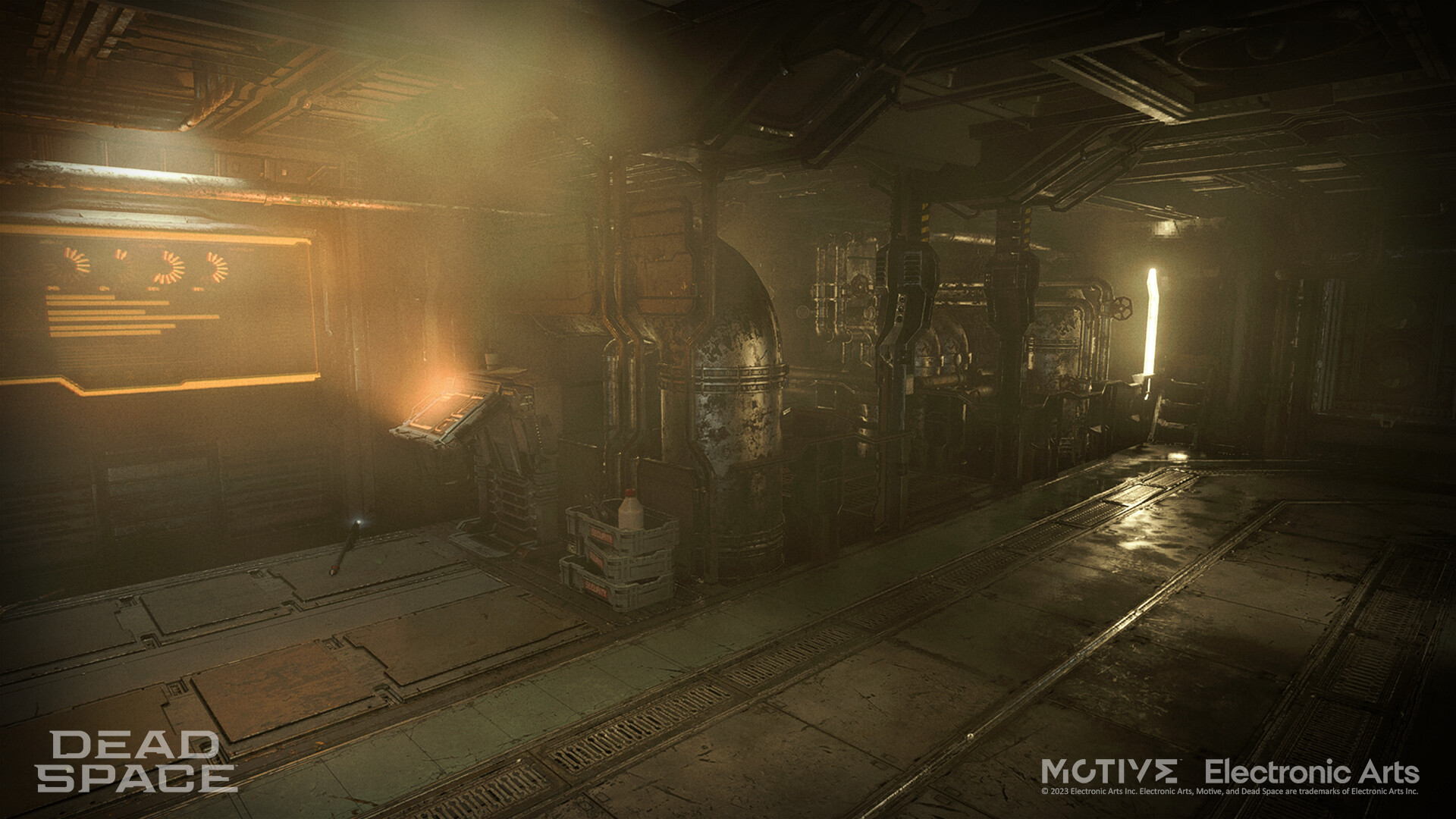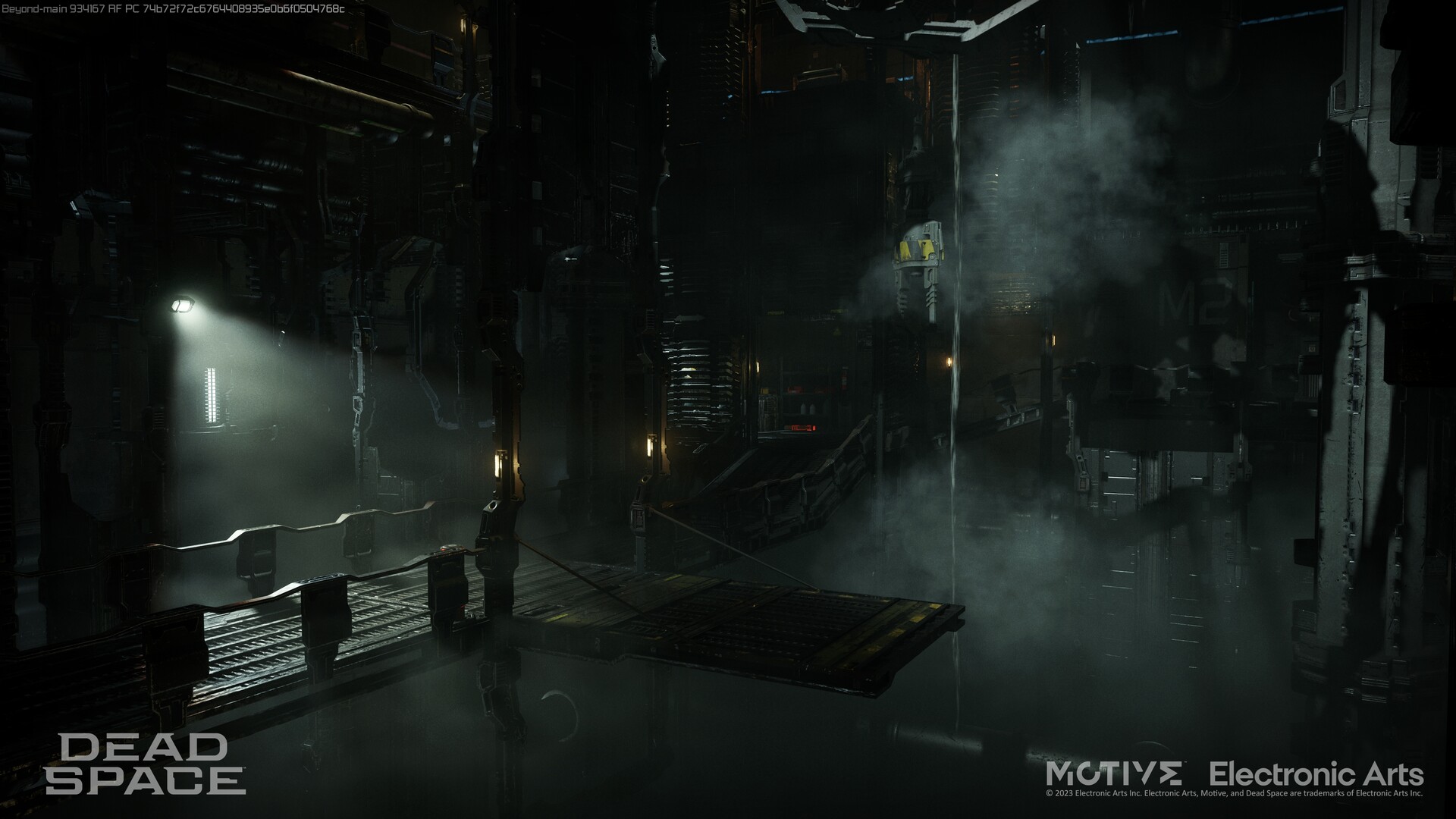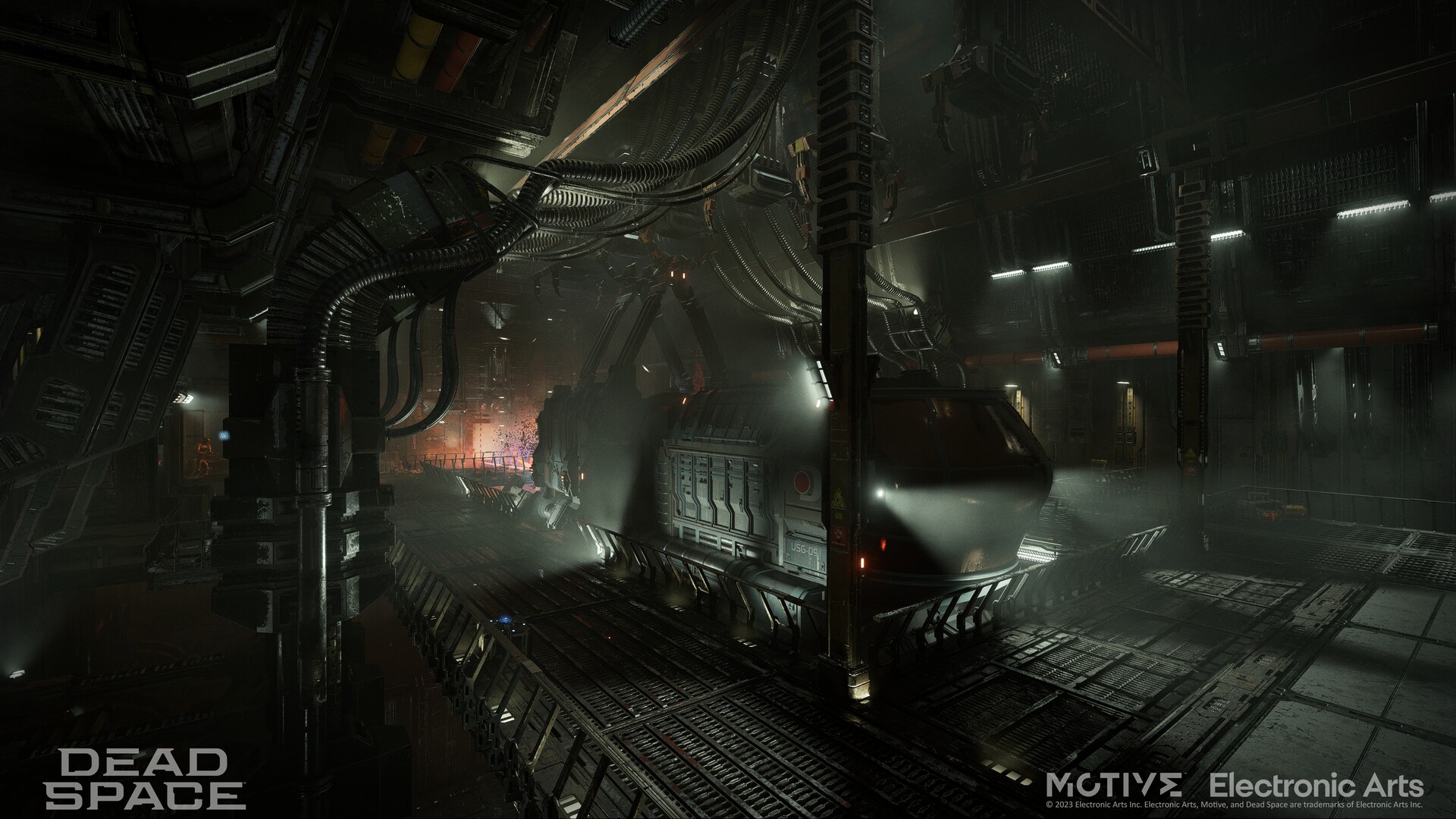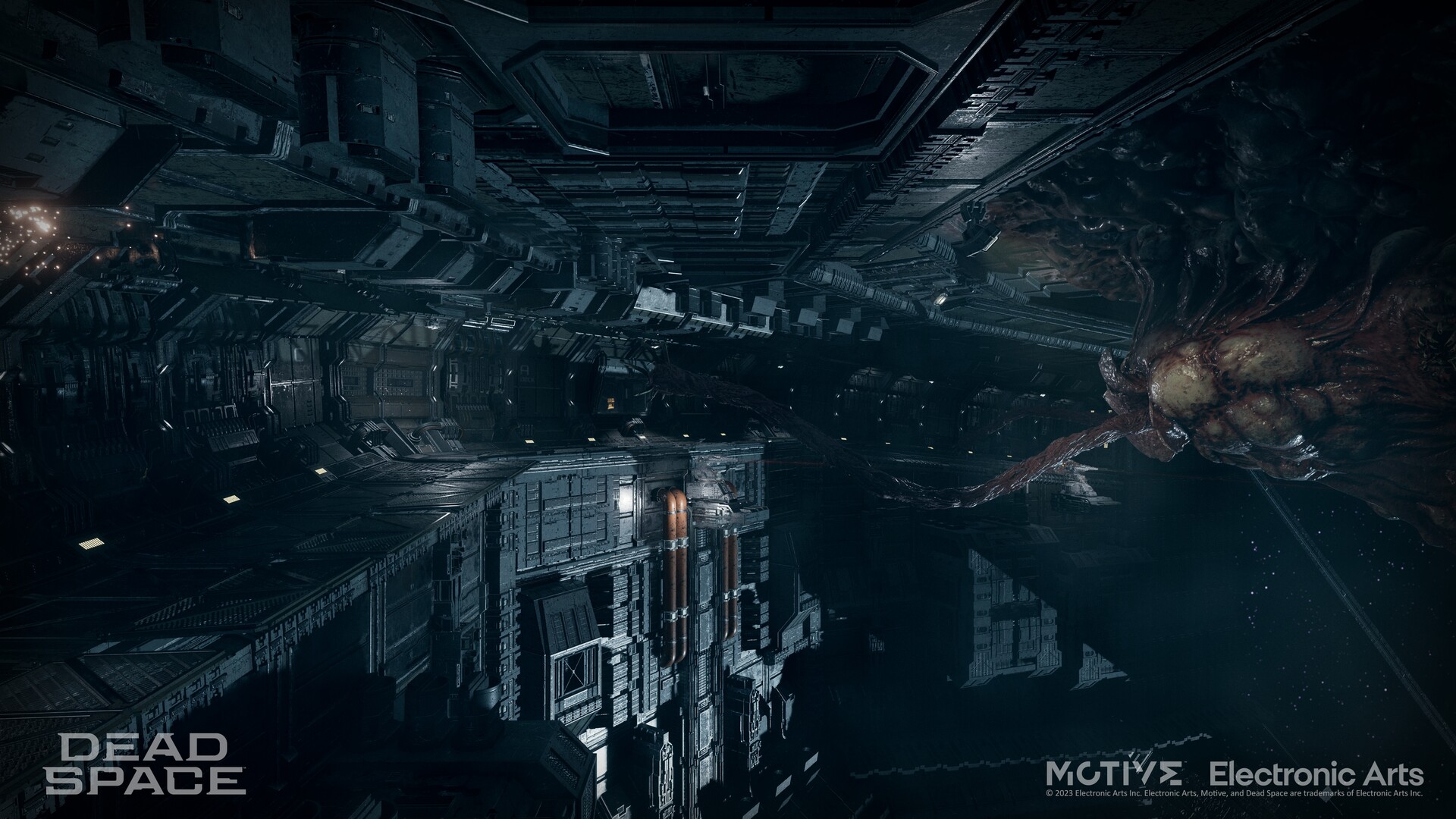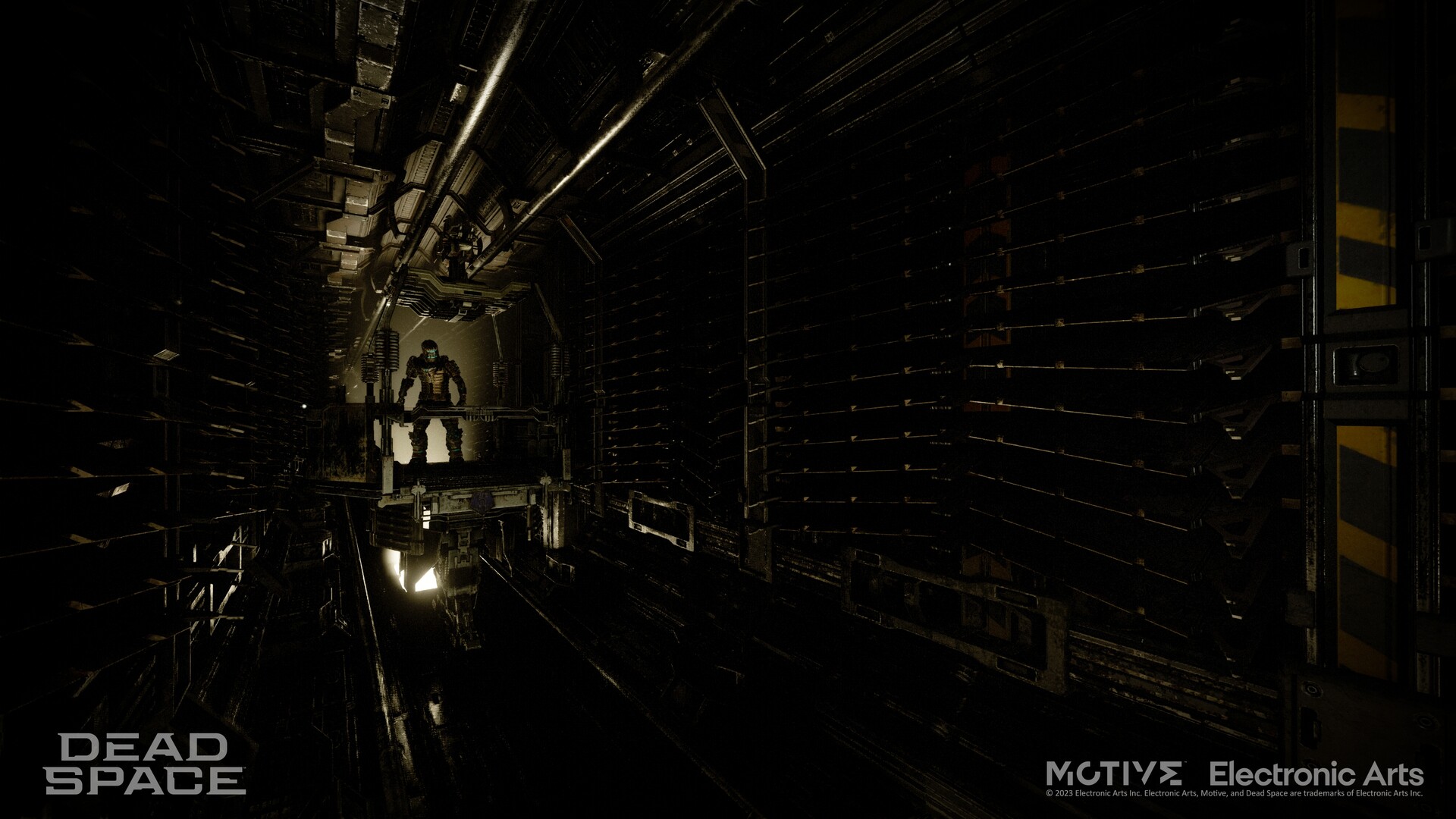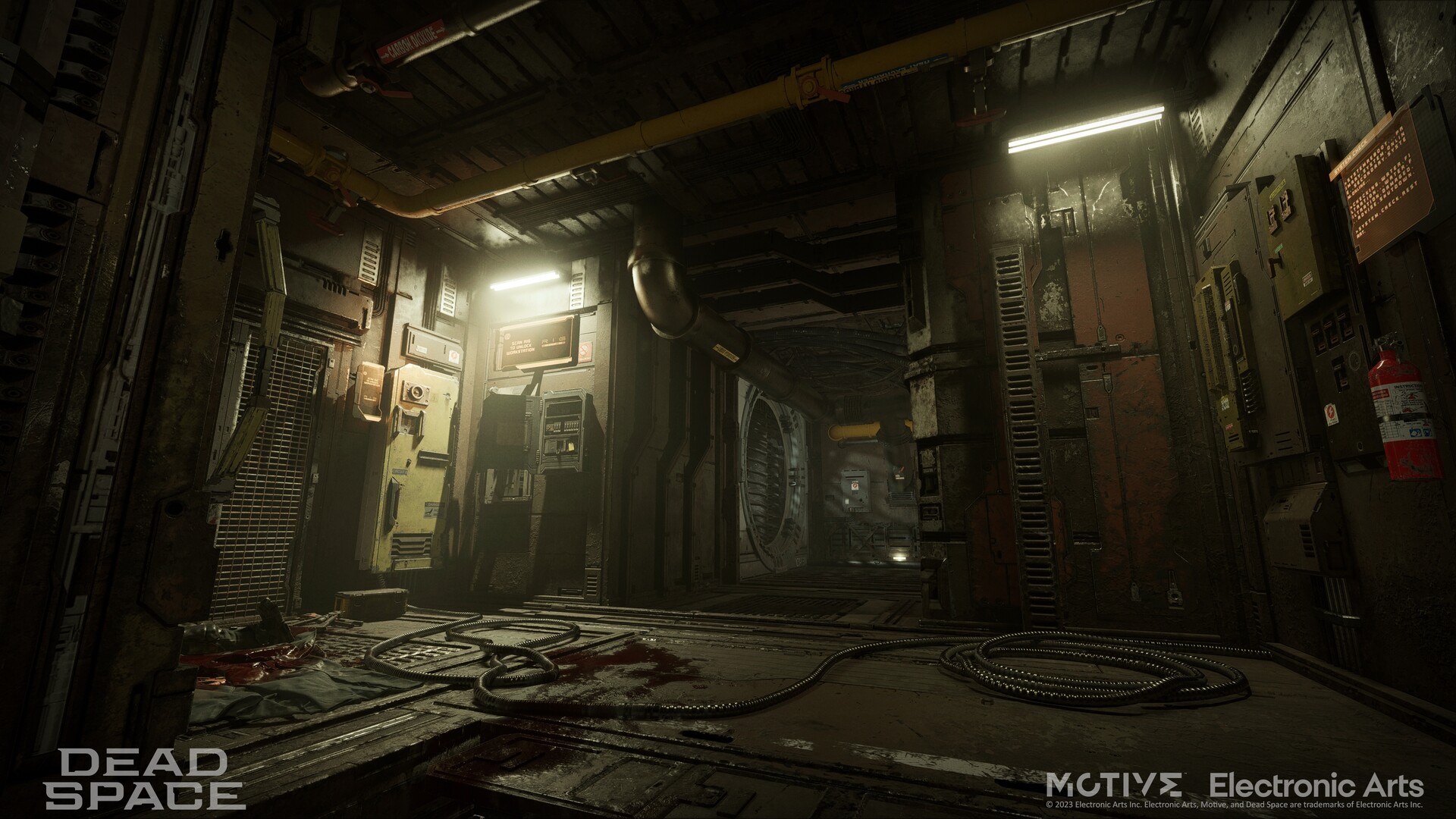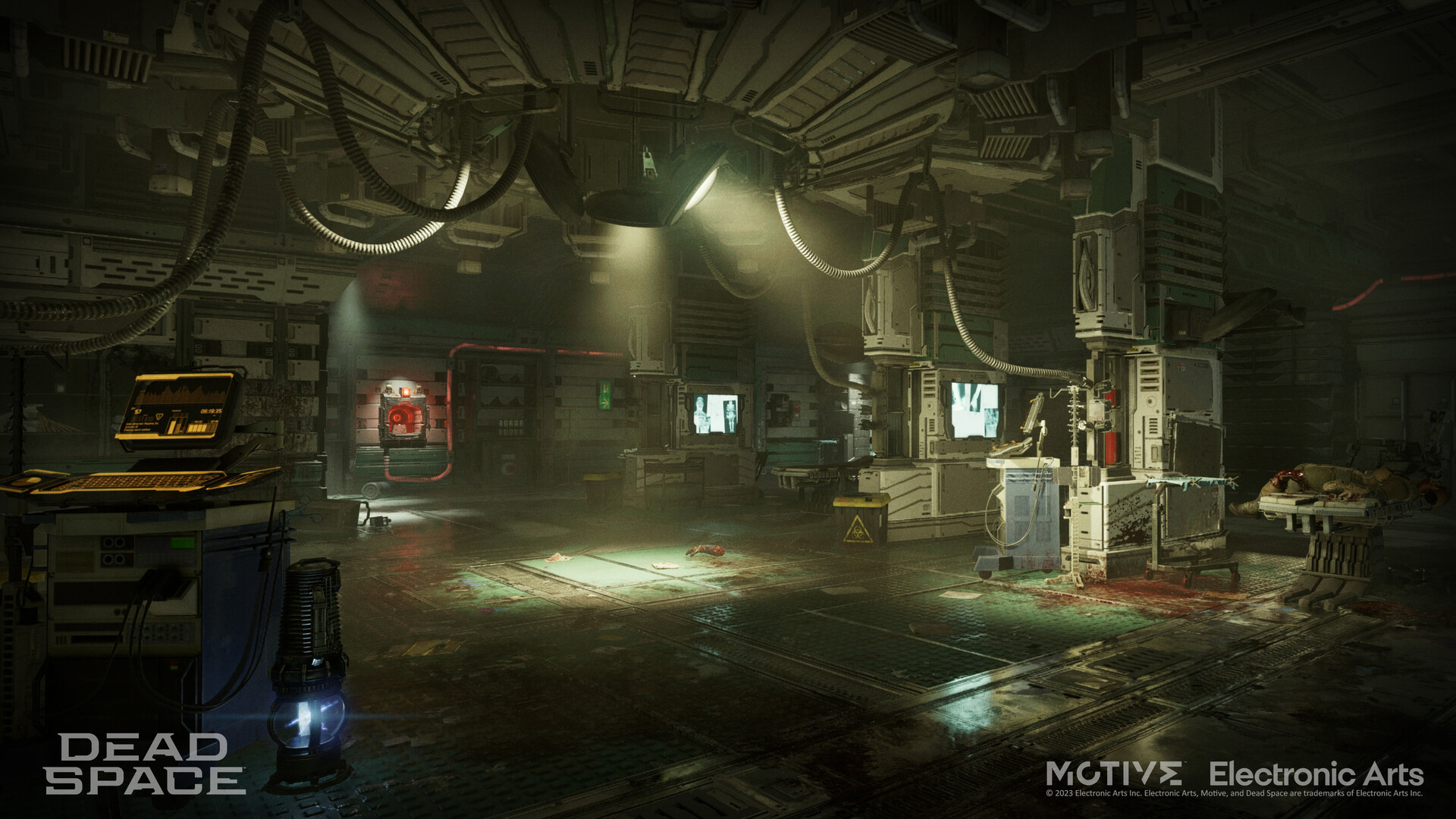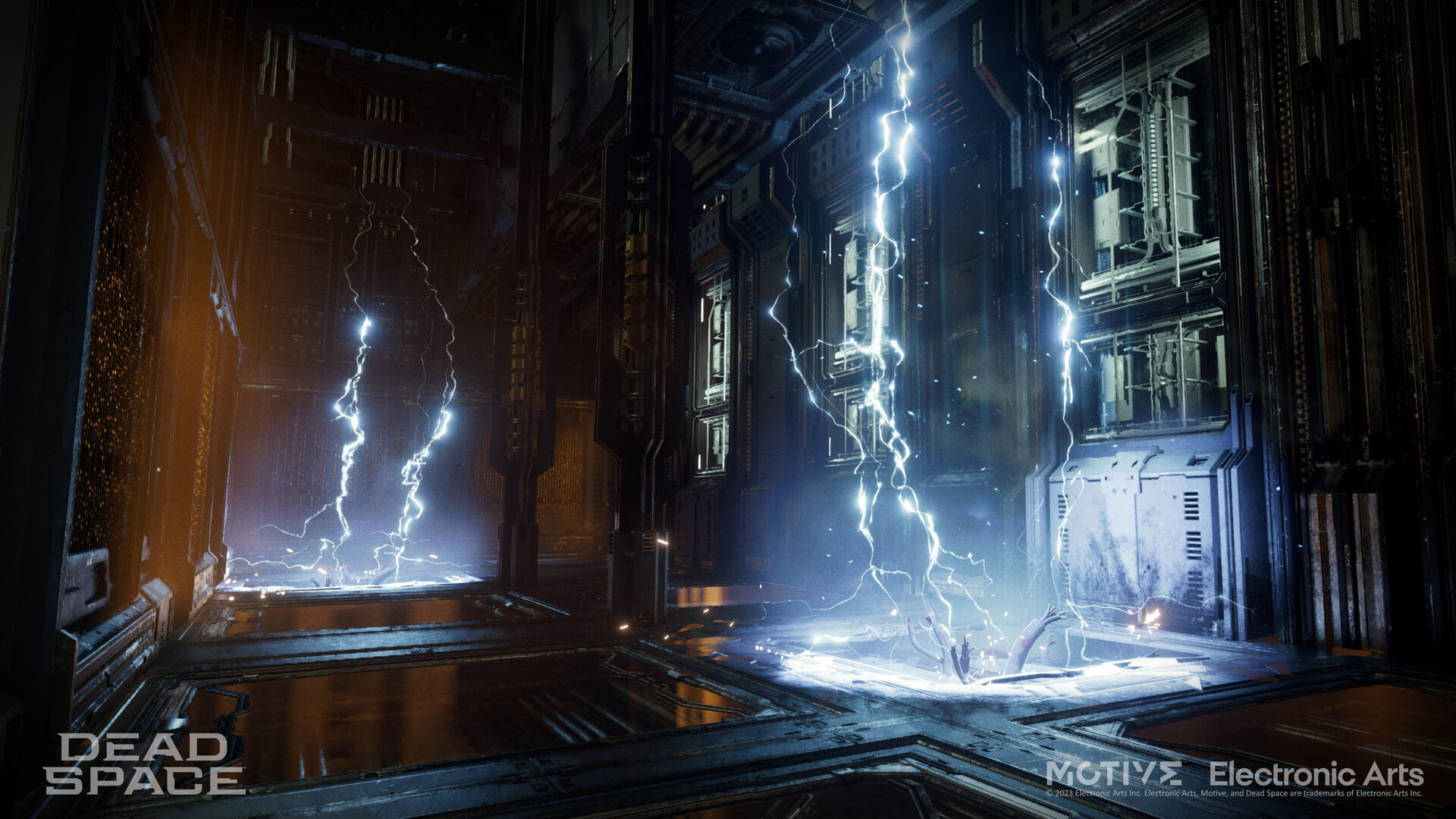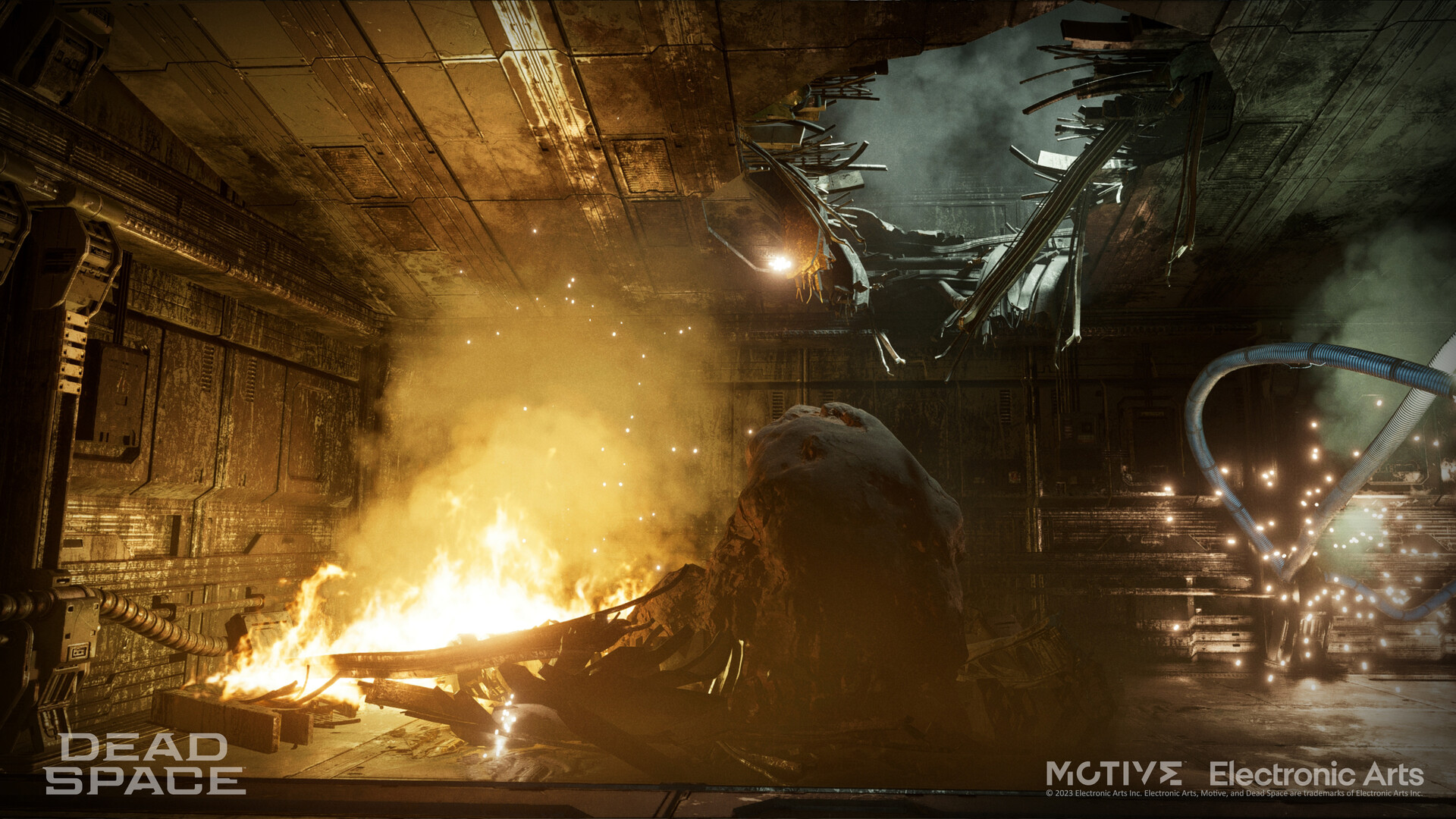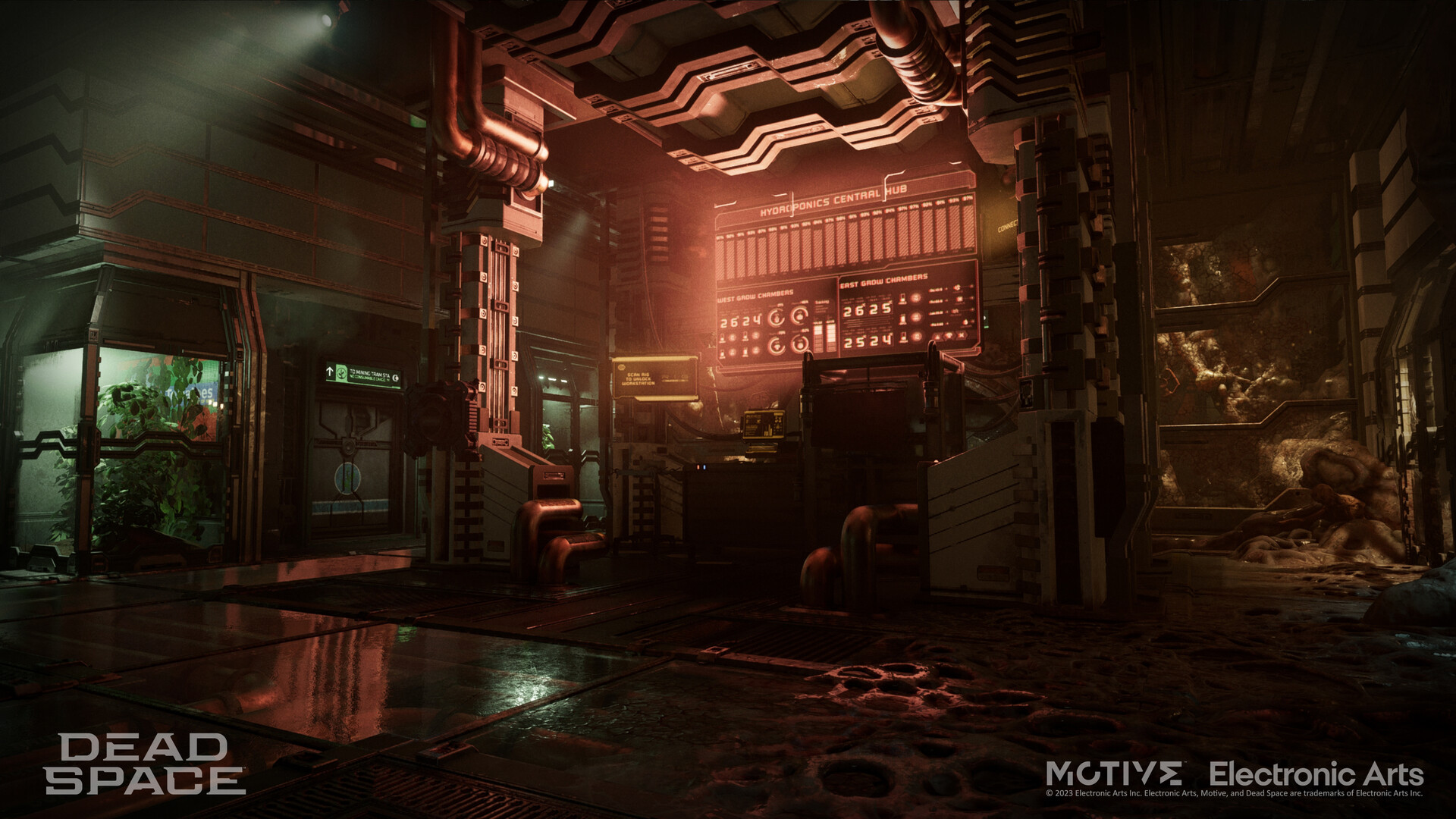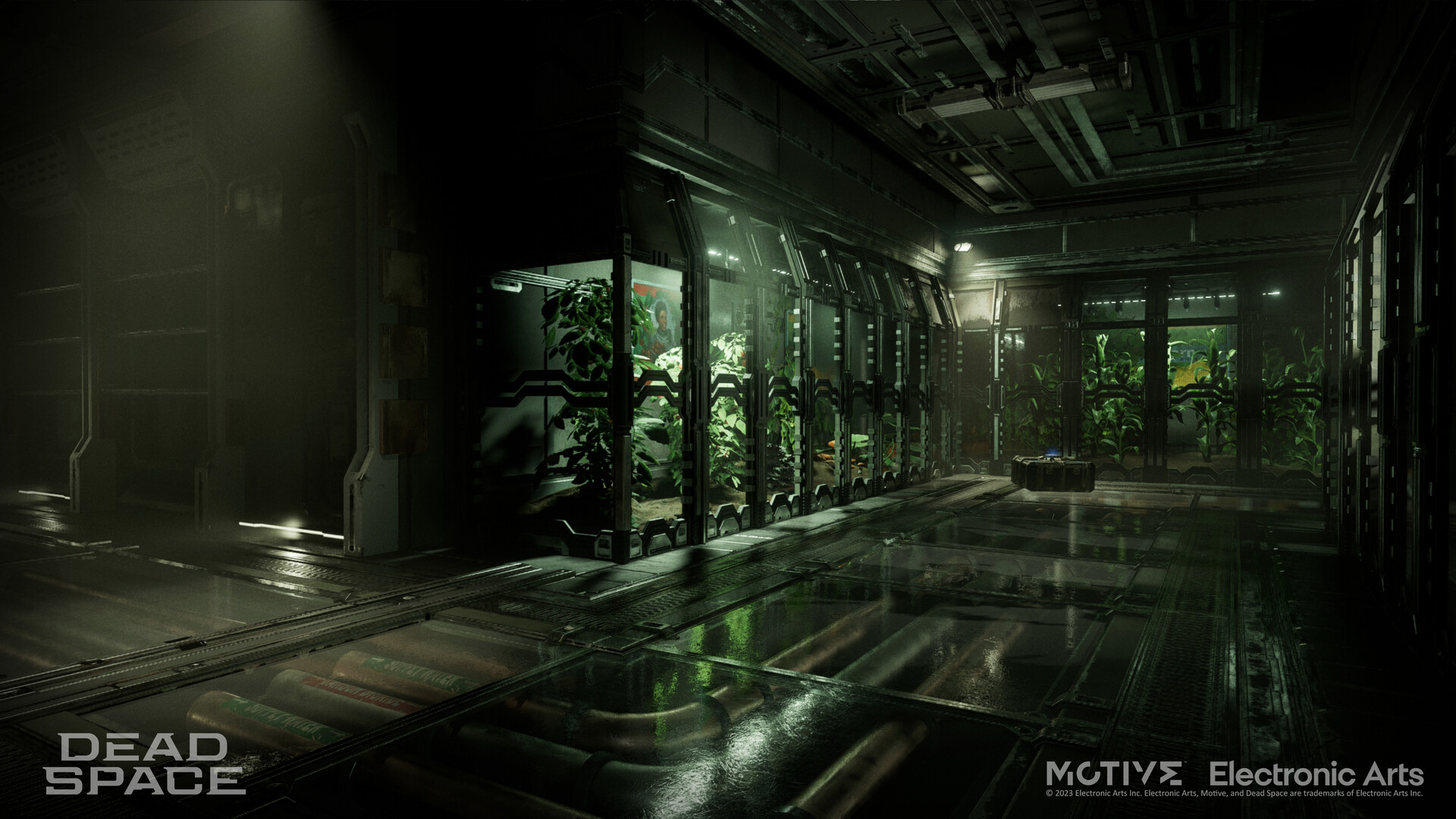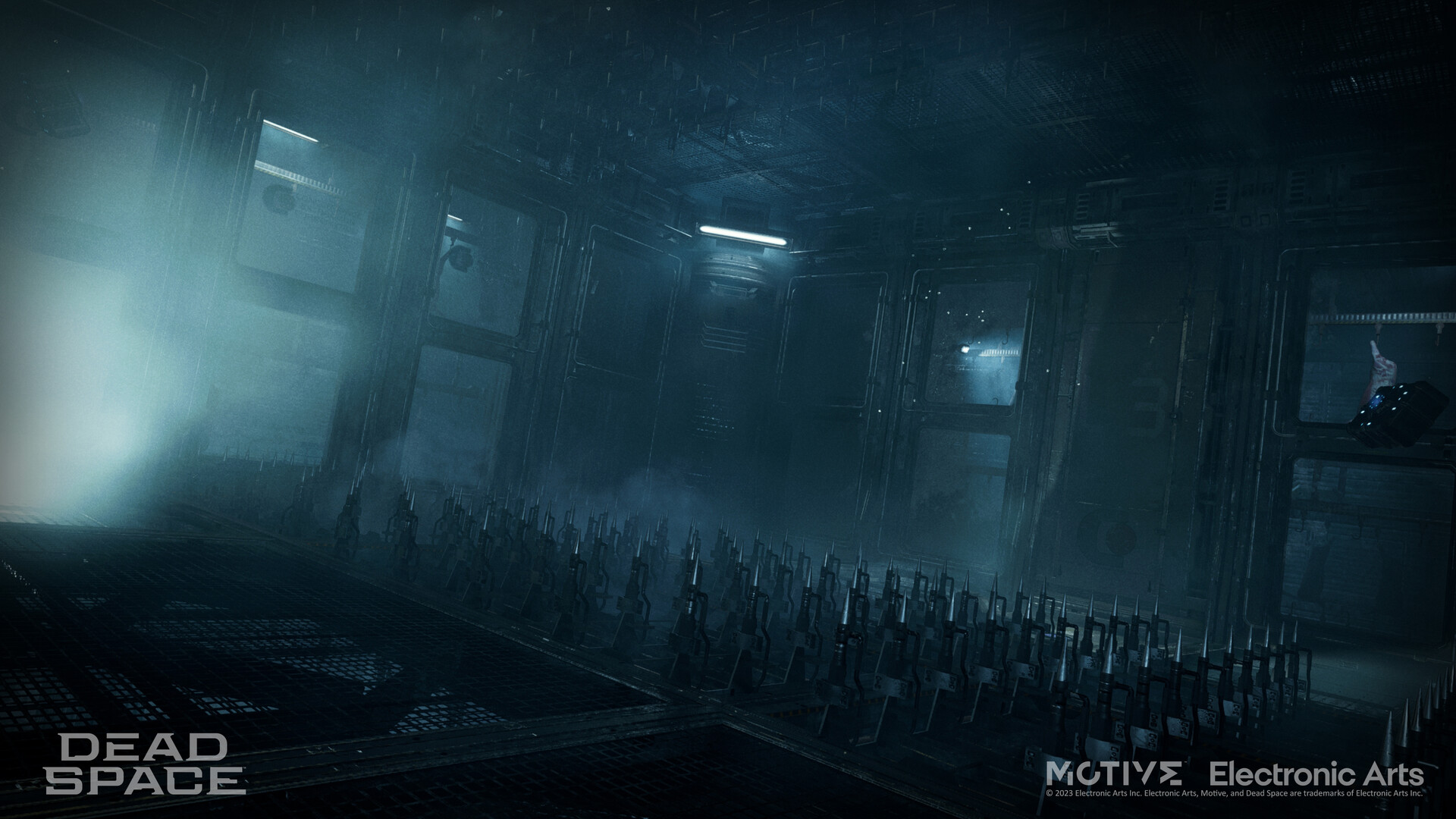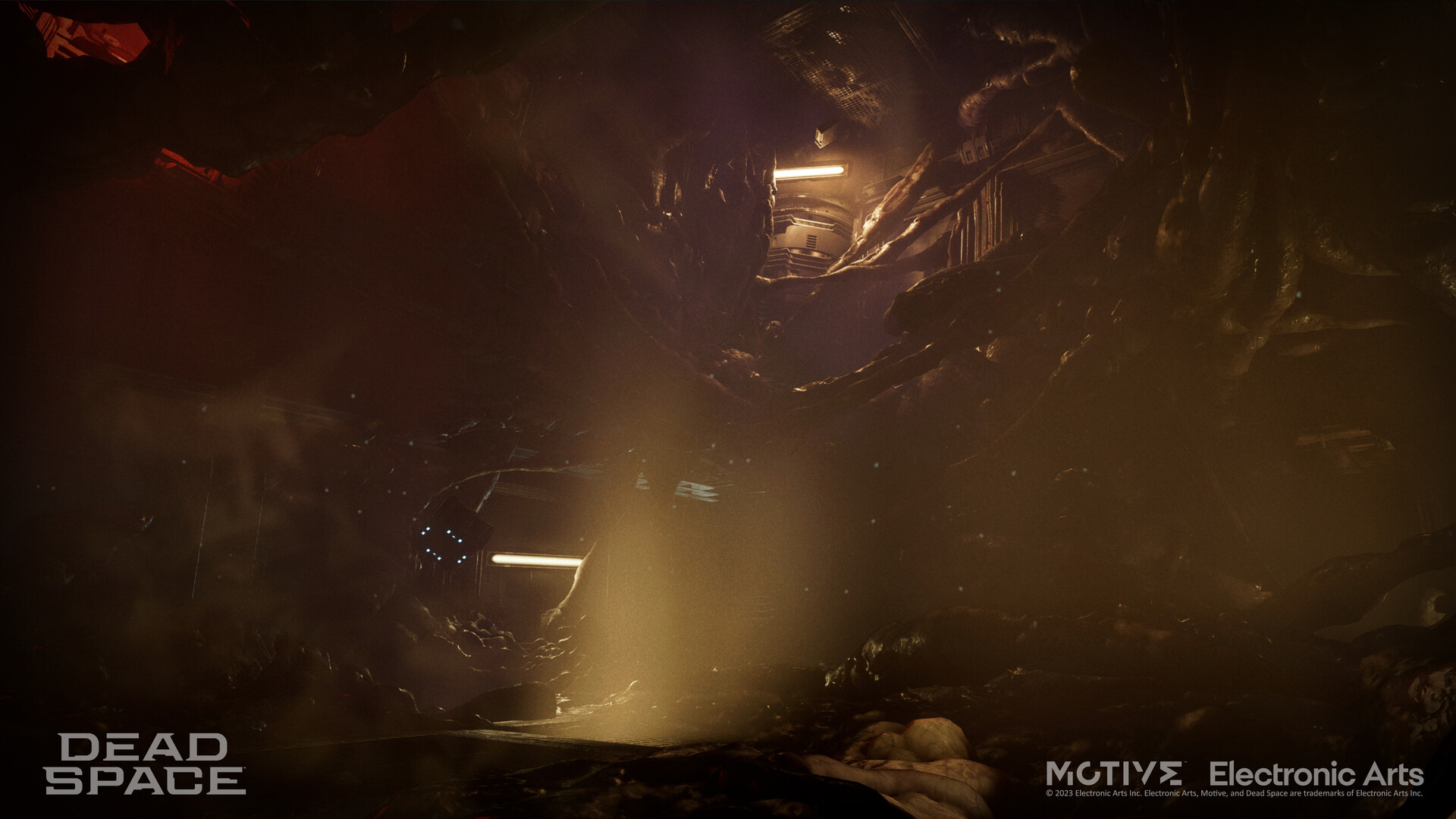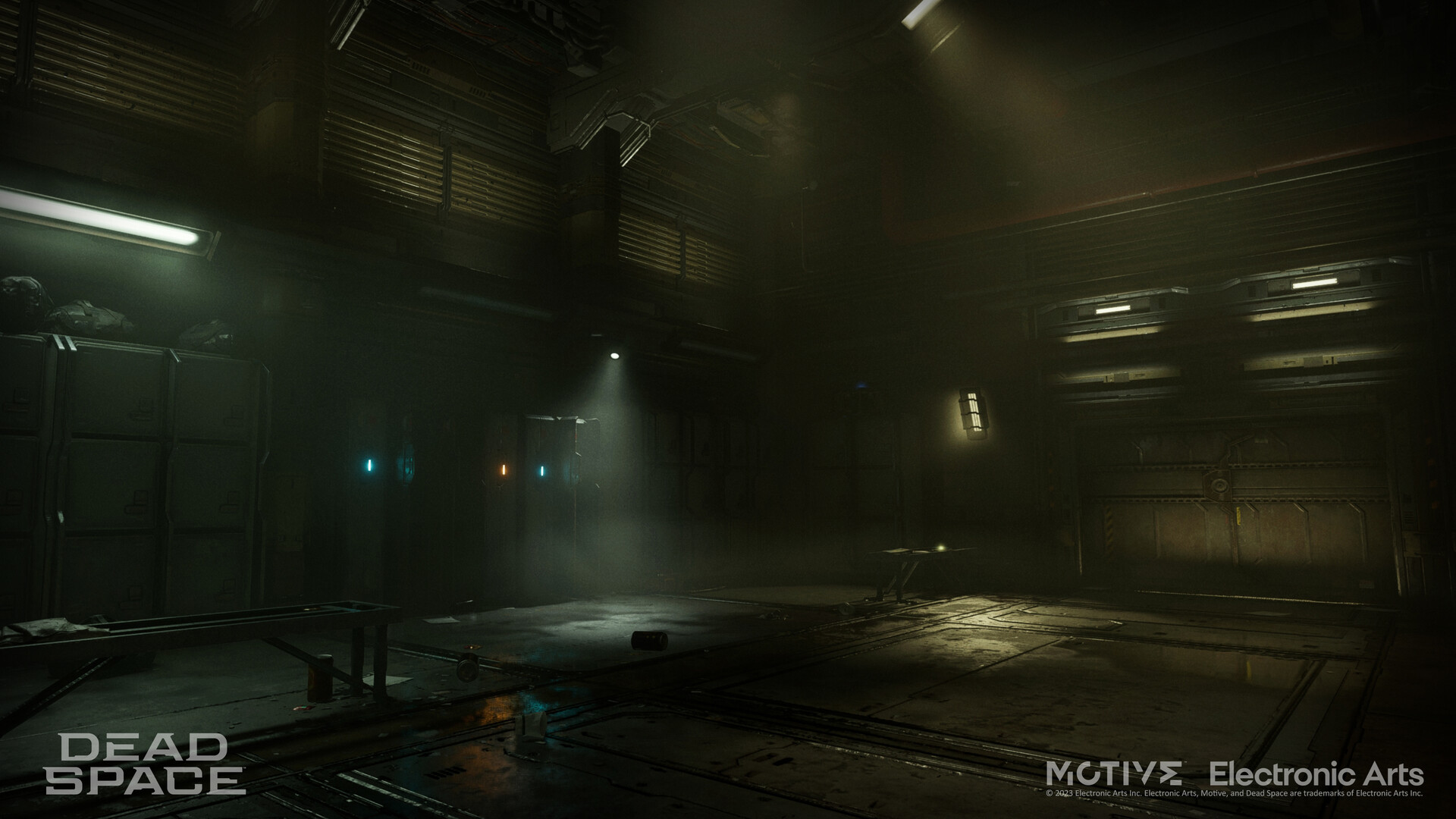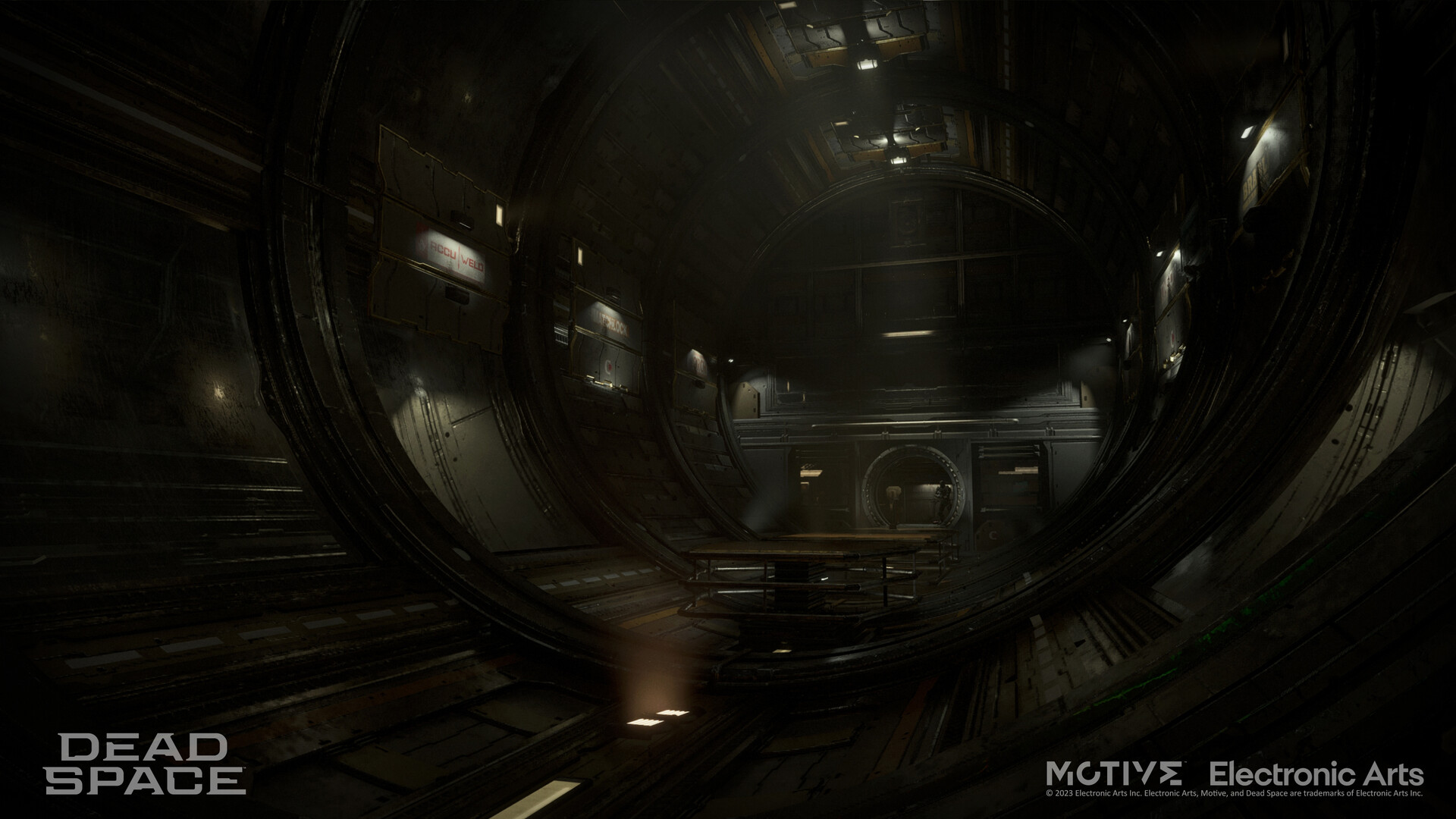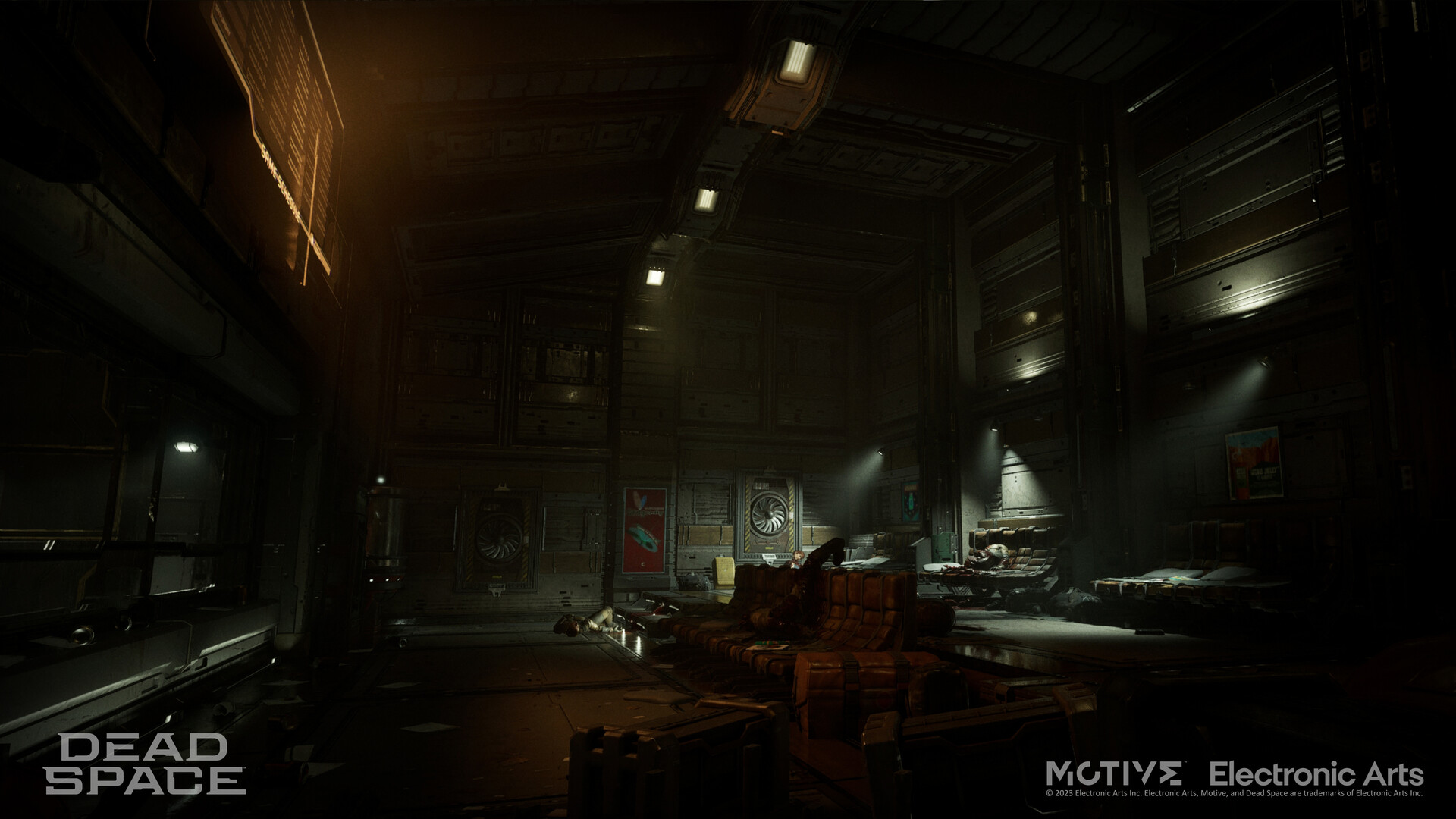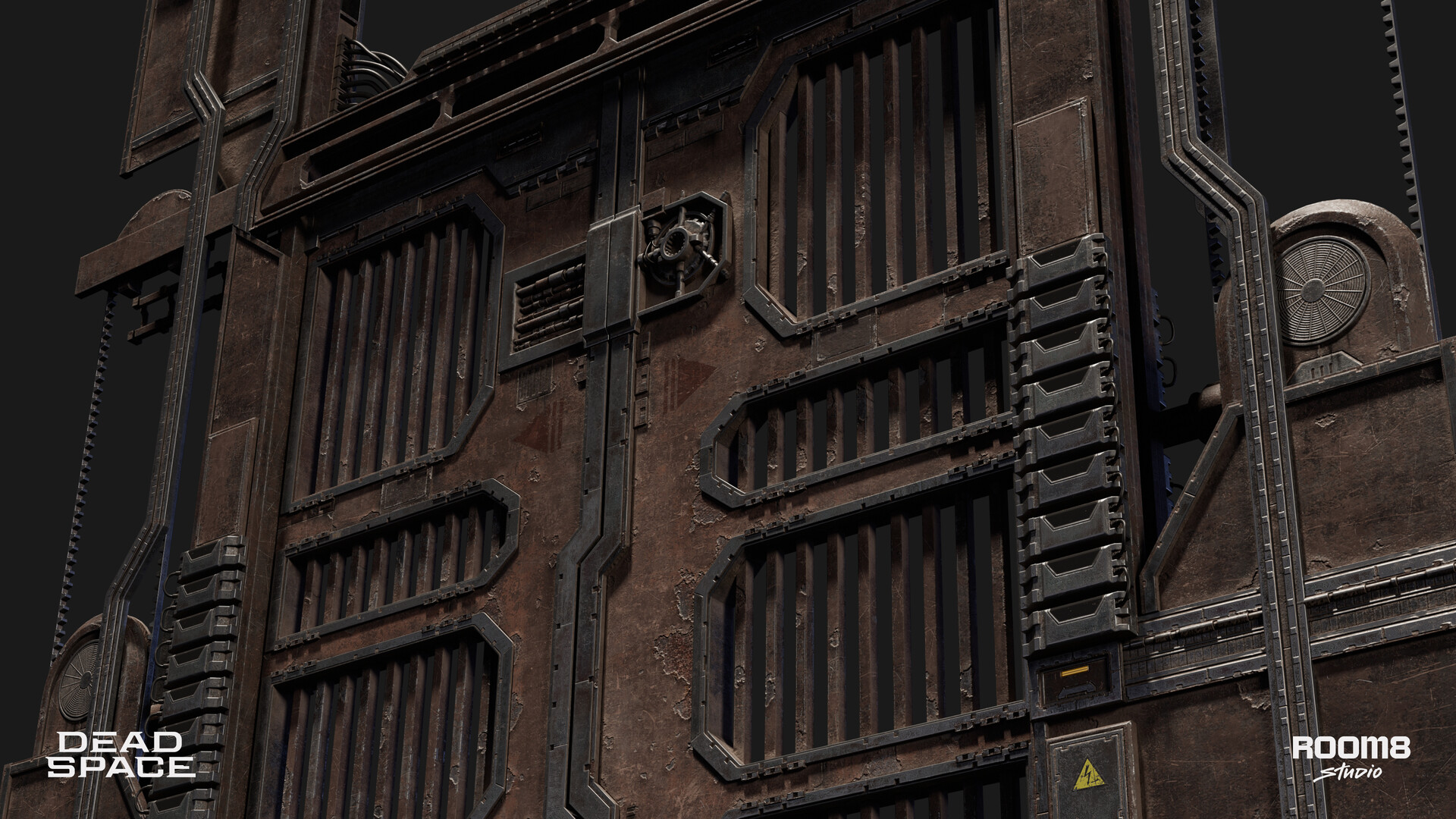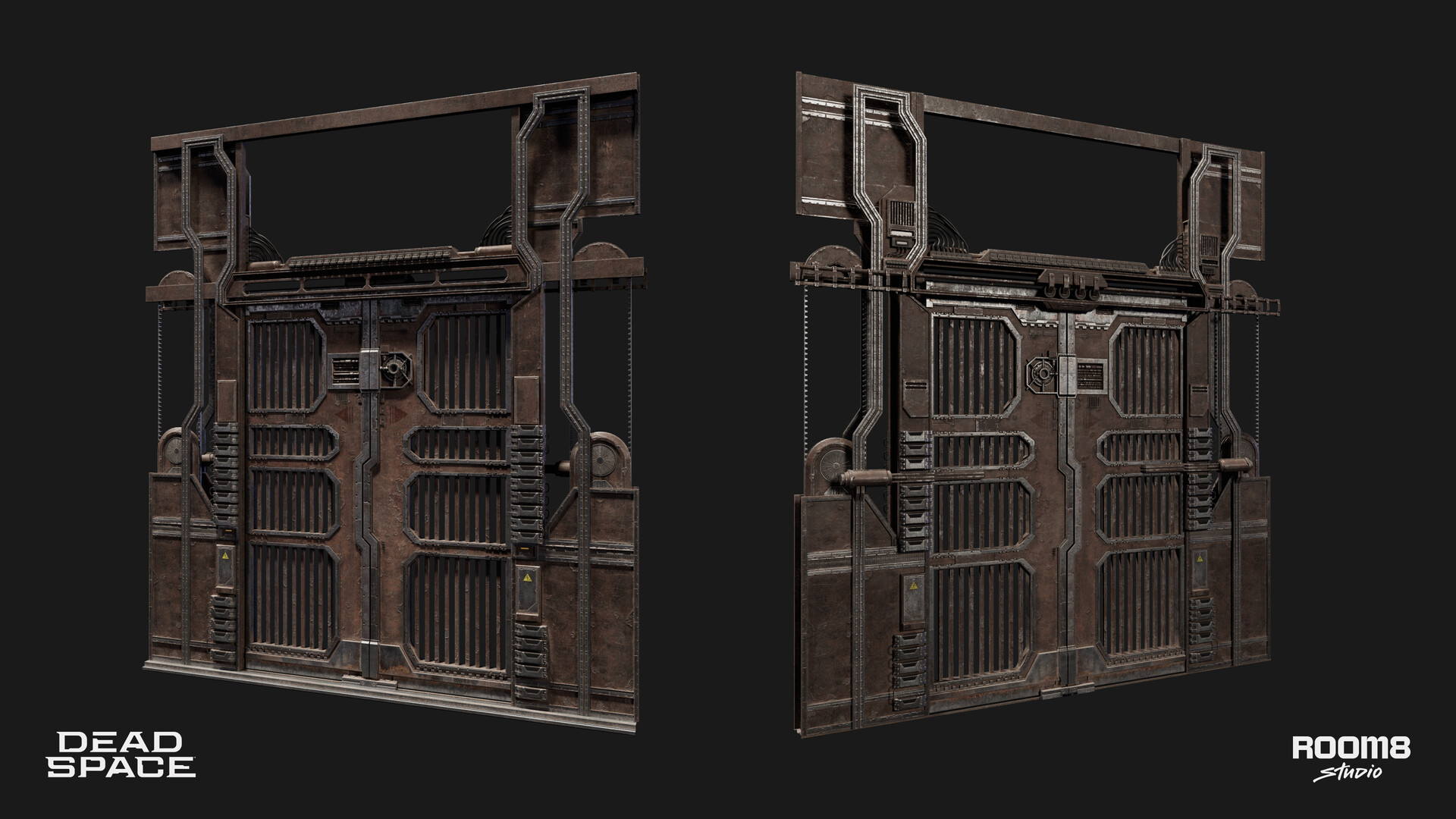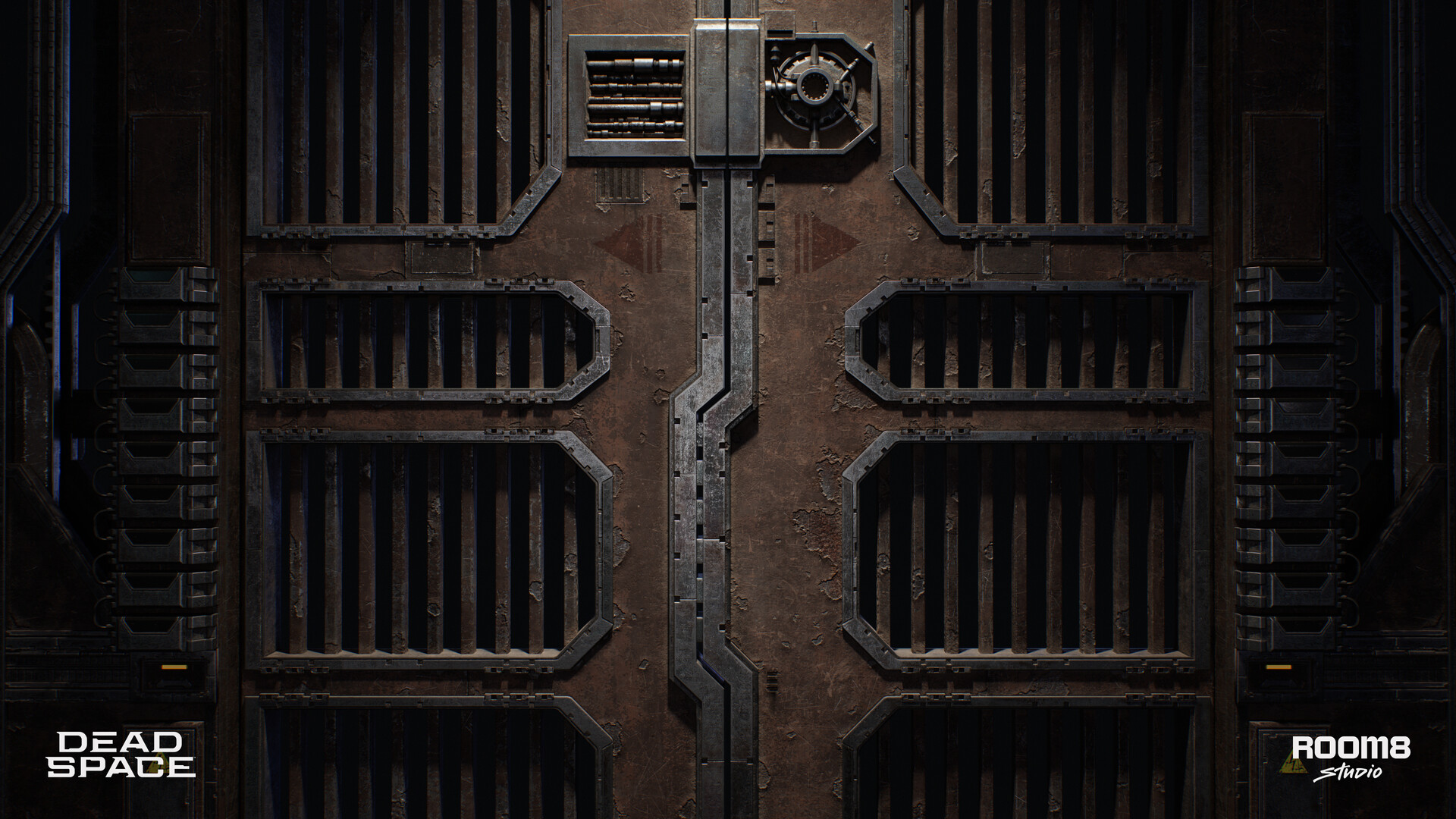 Prop Artists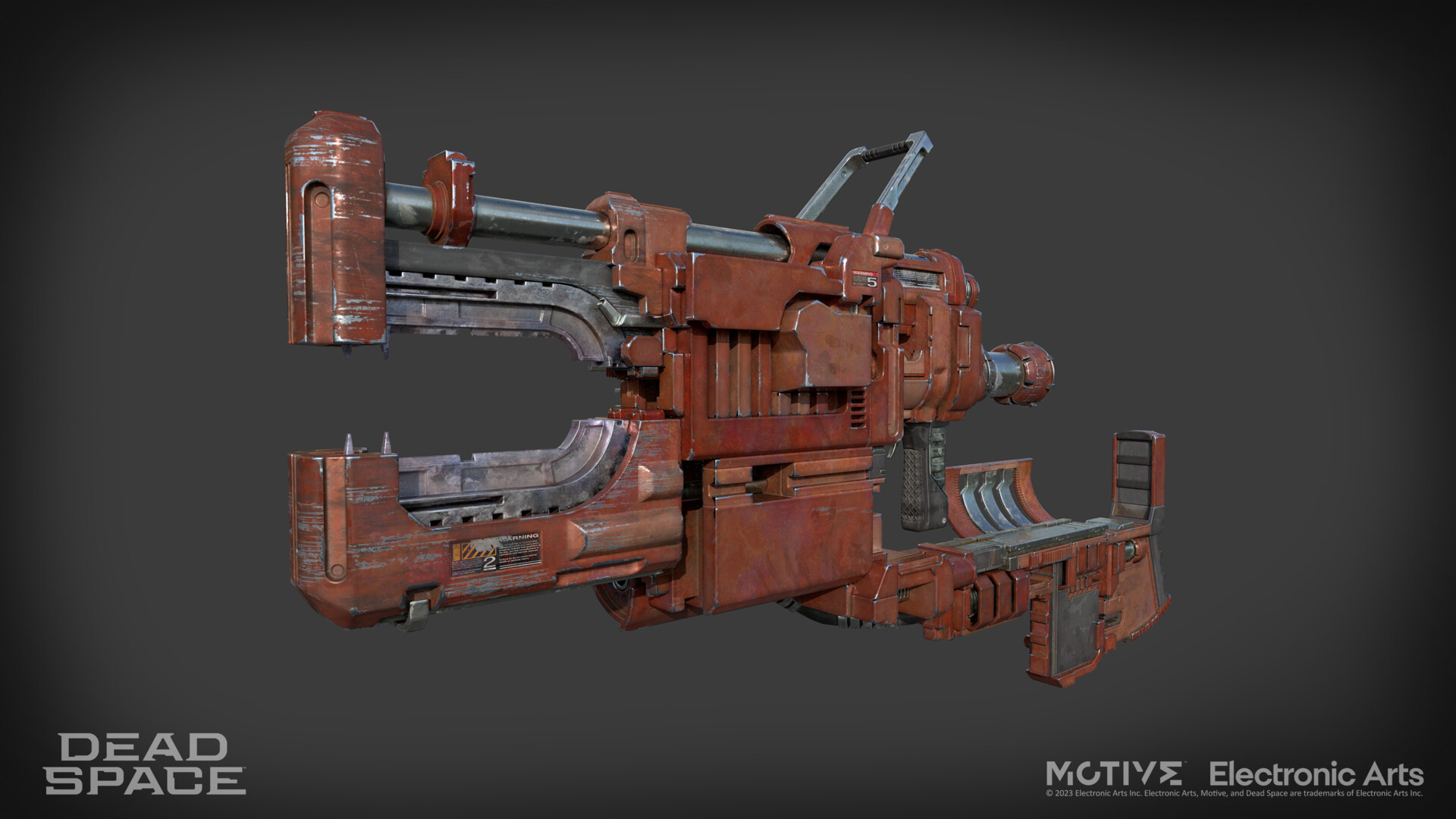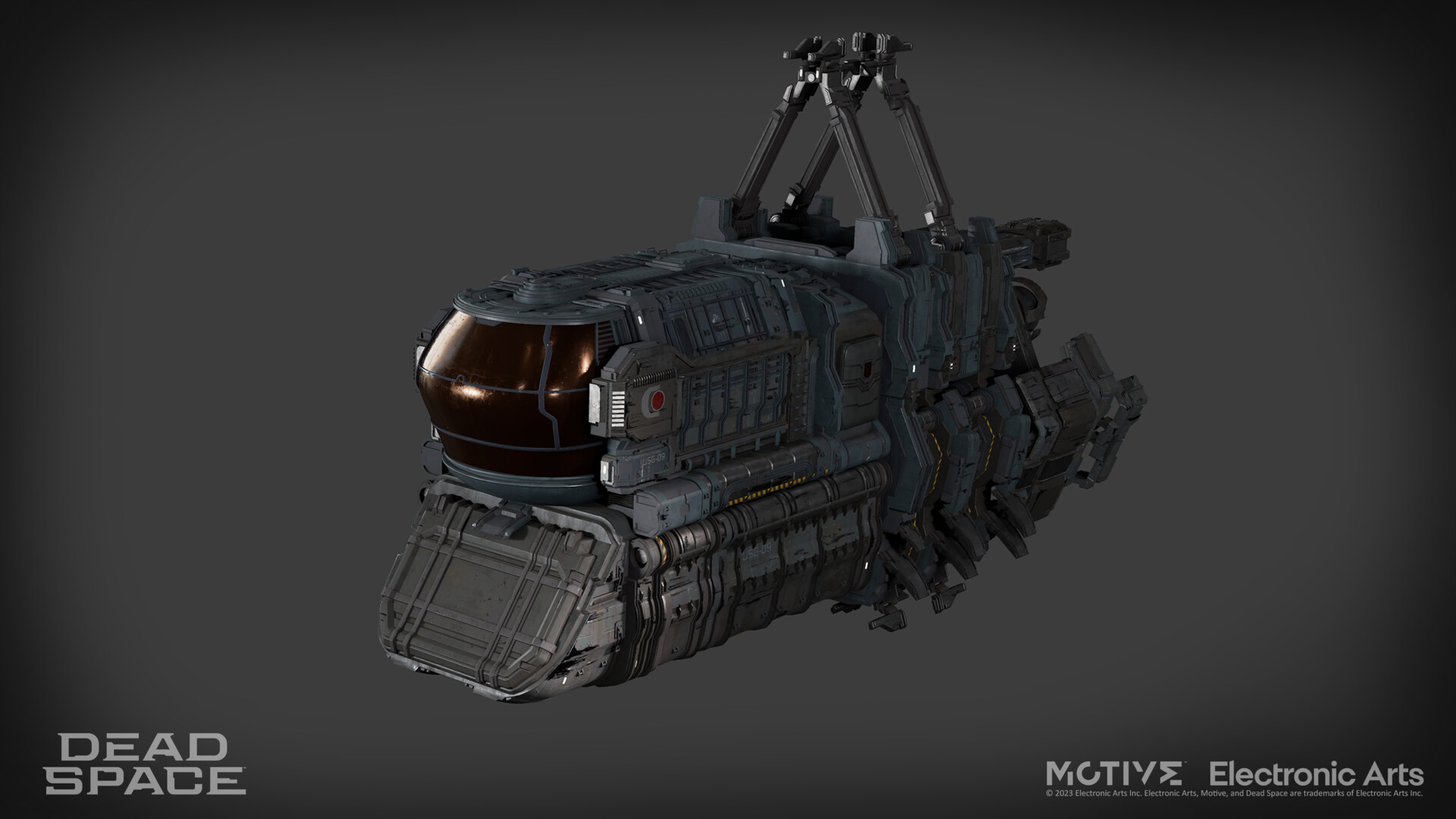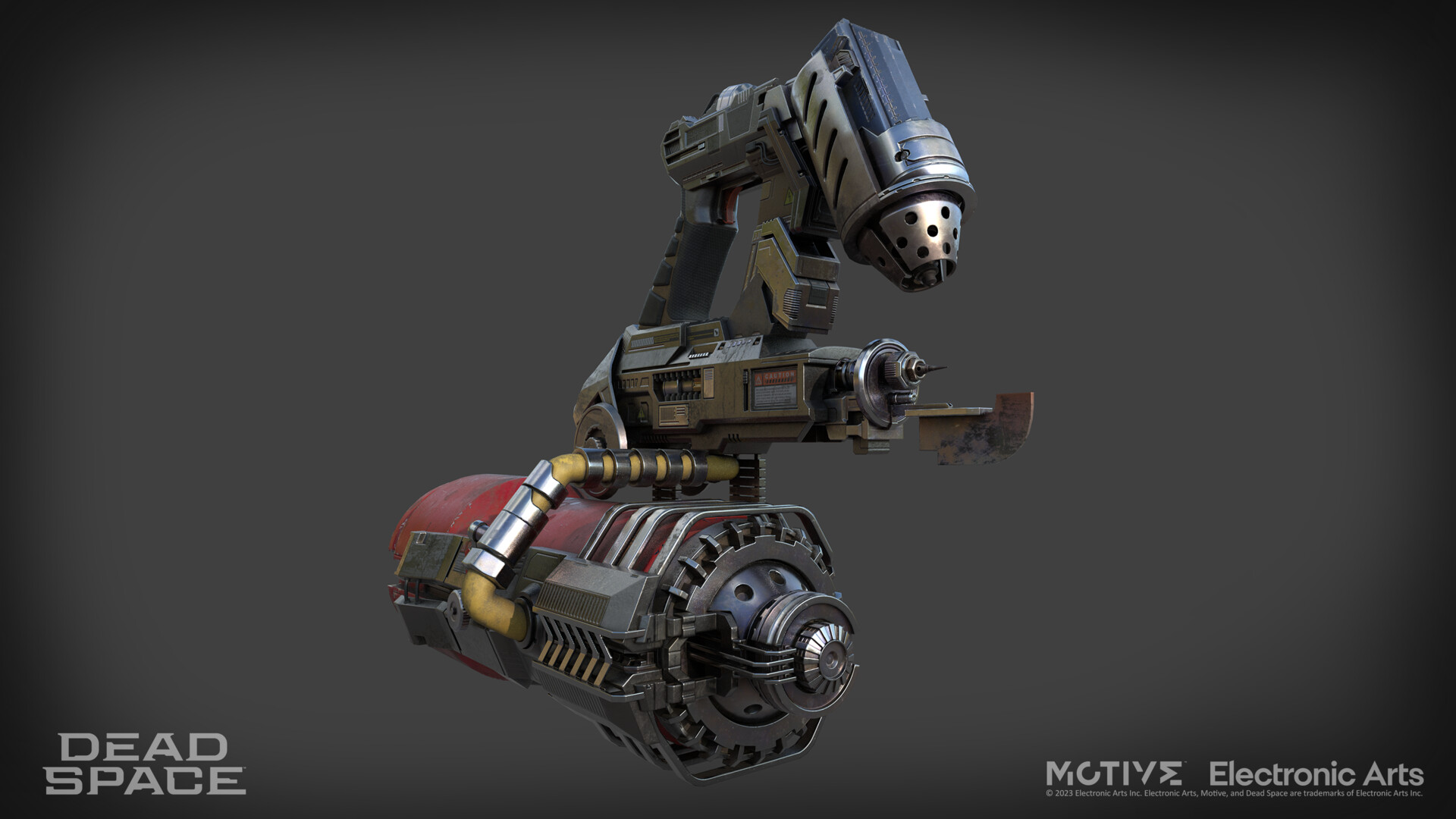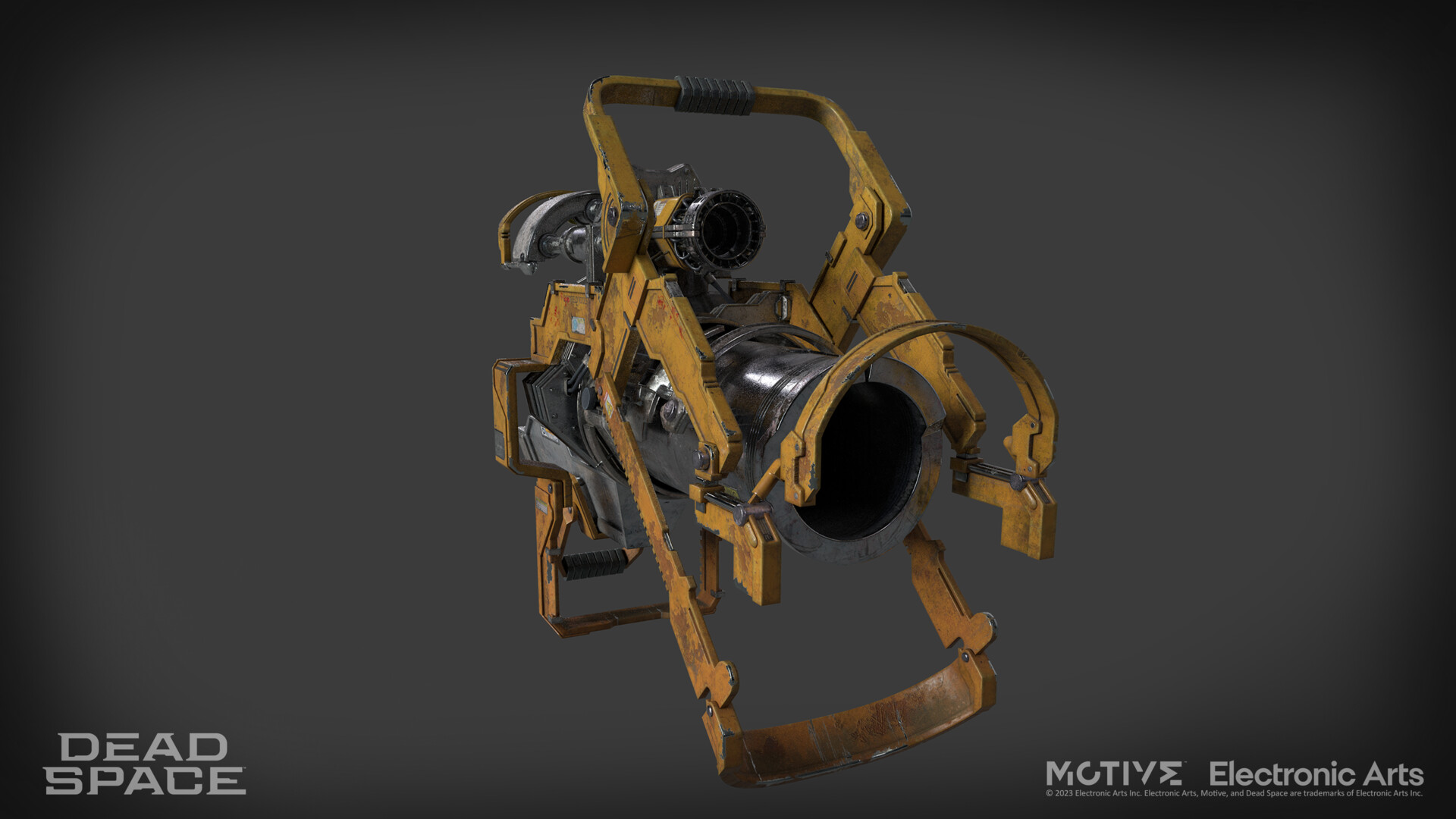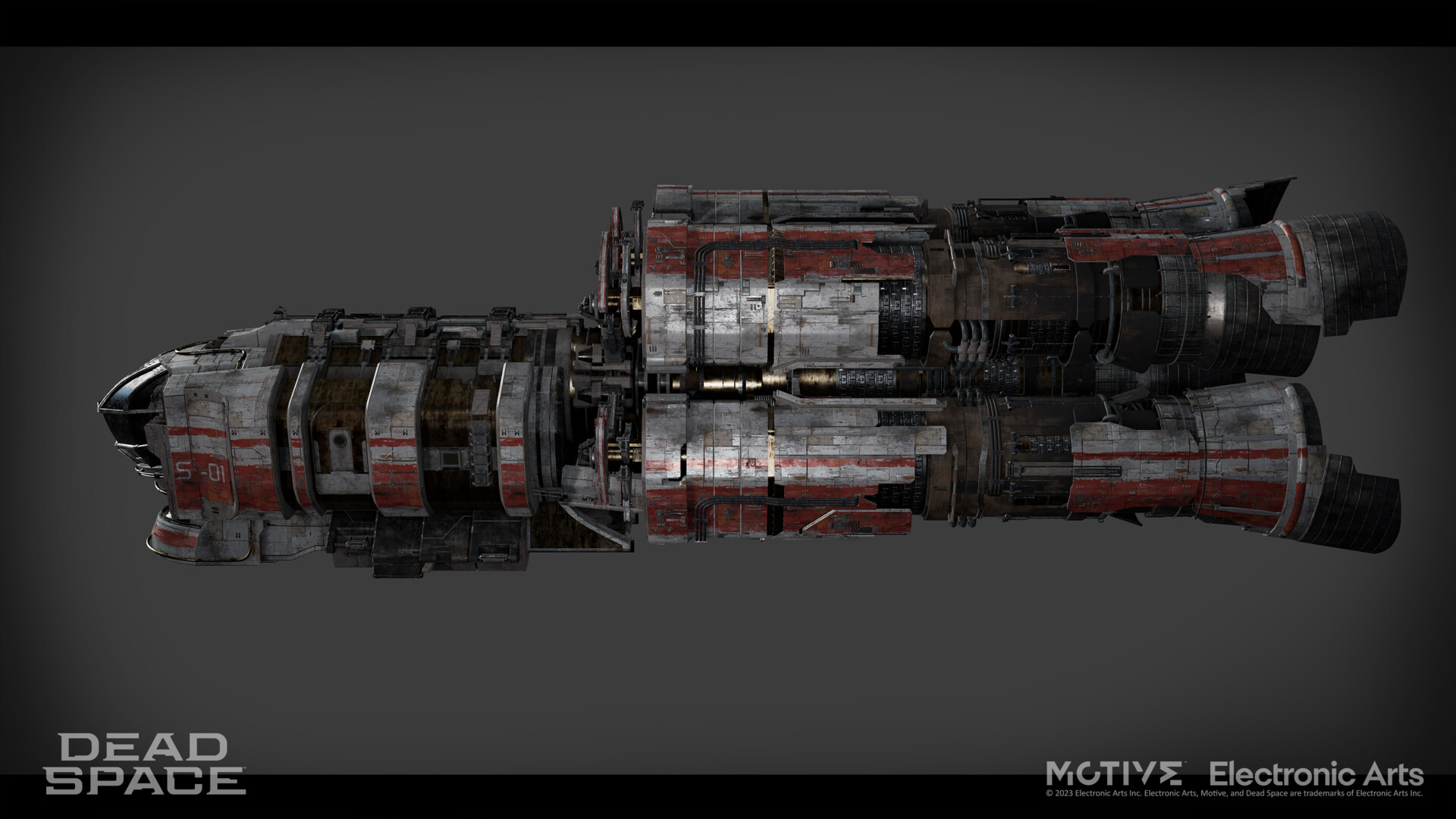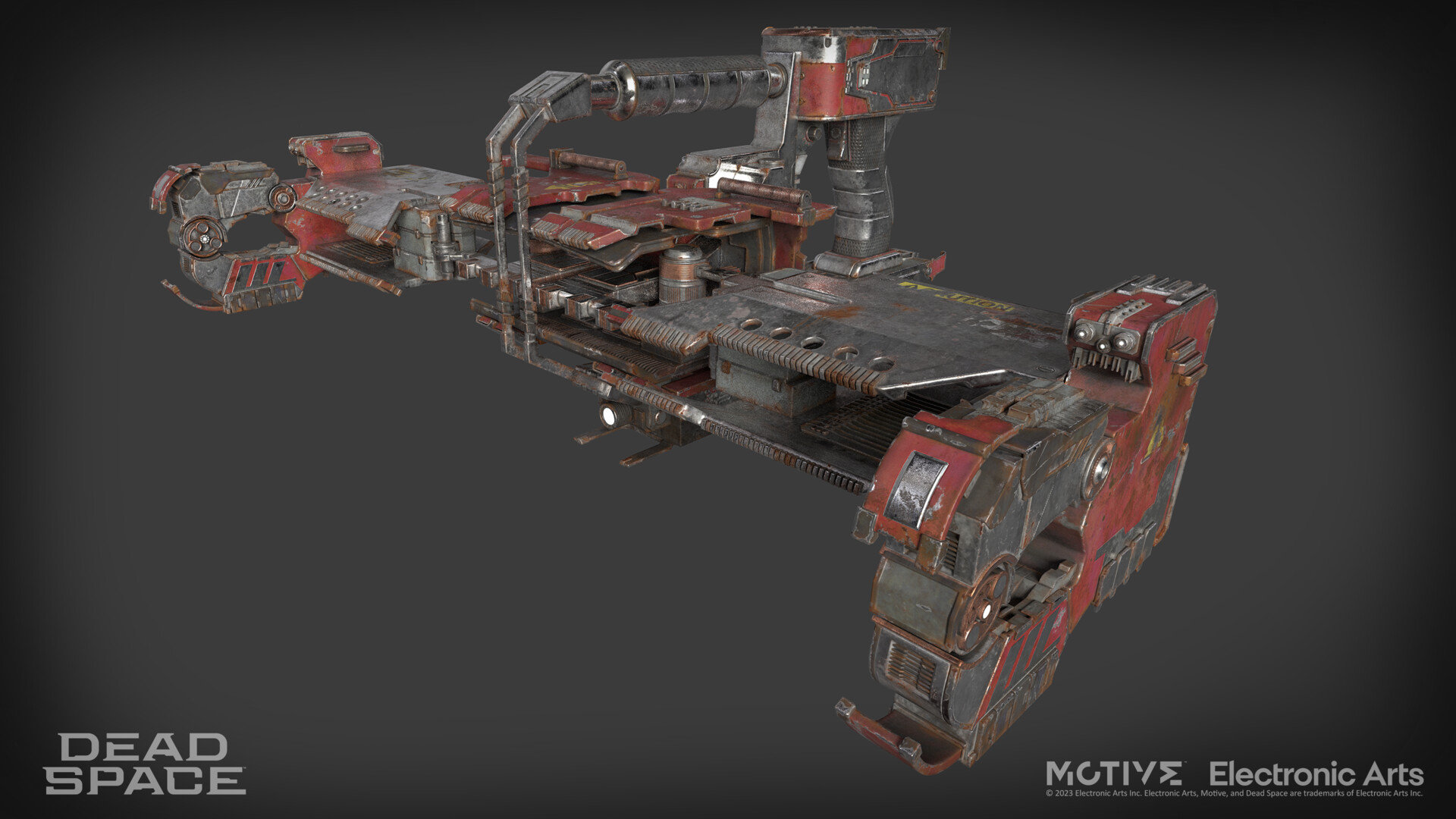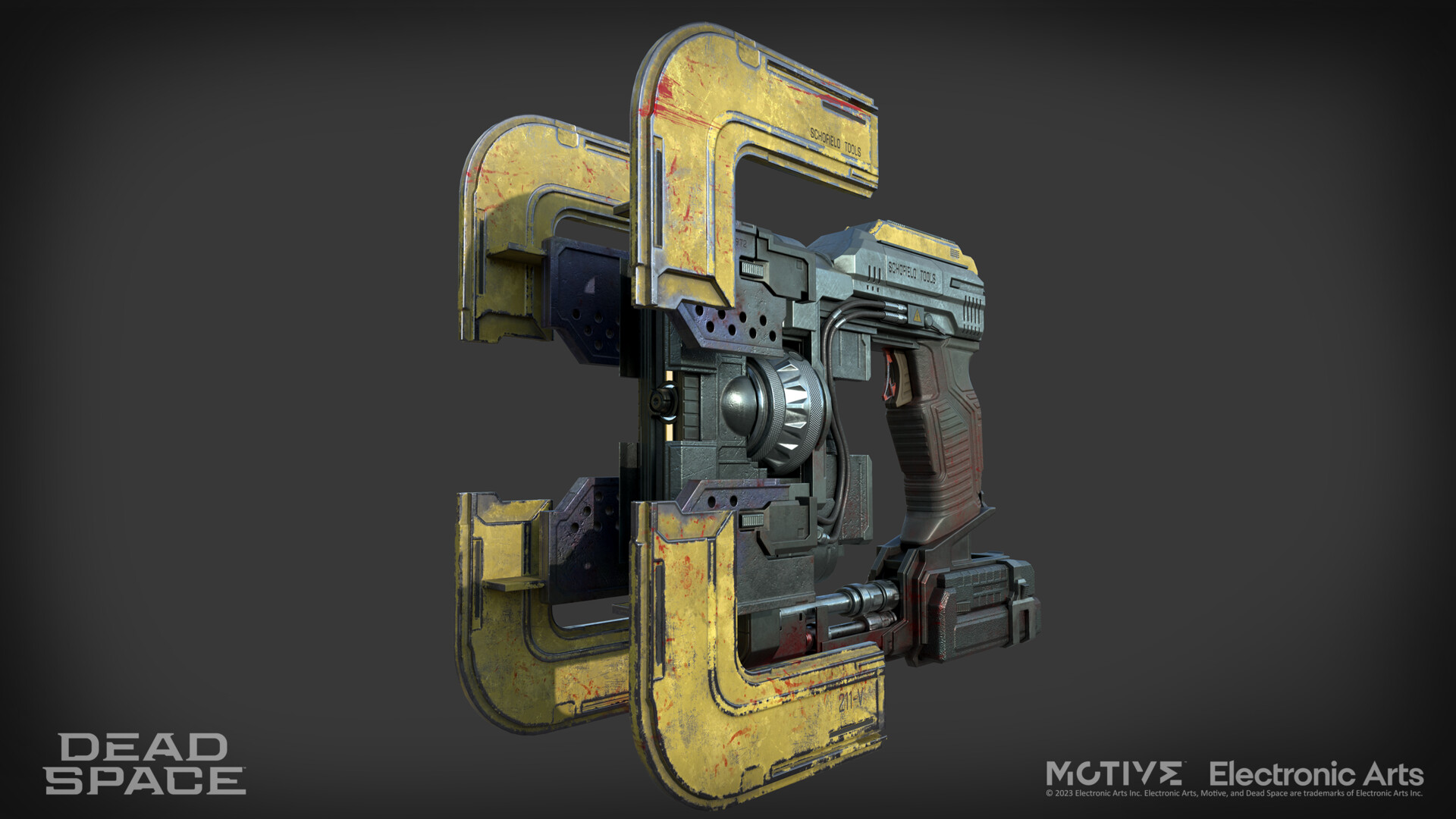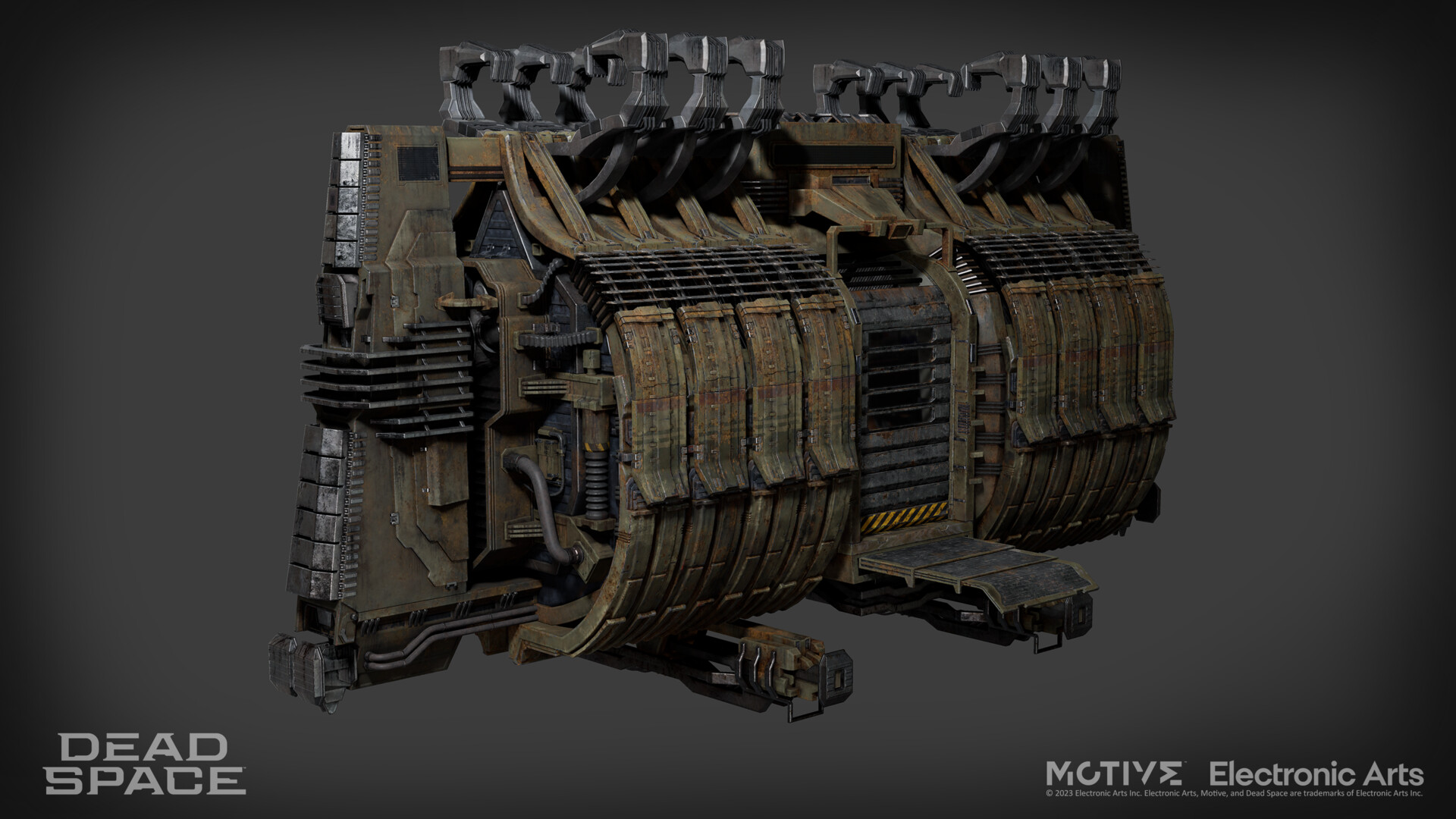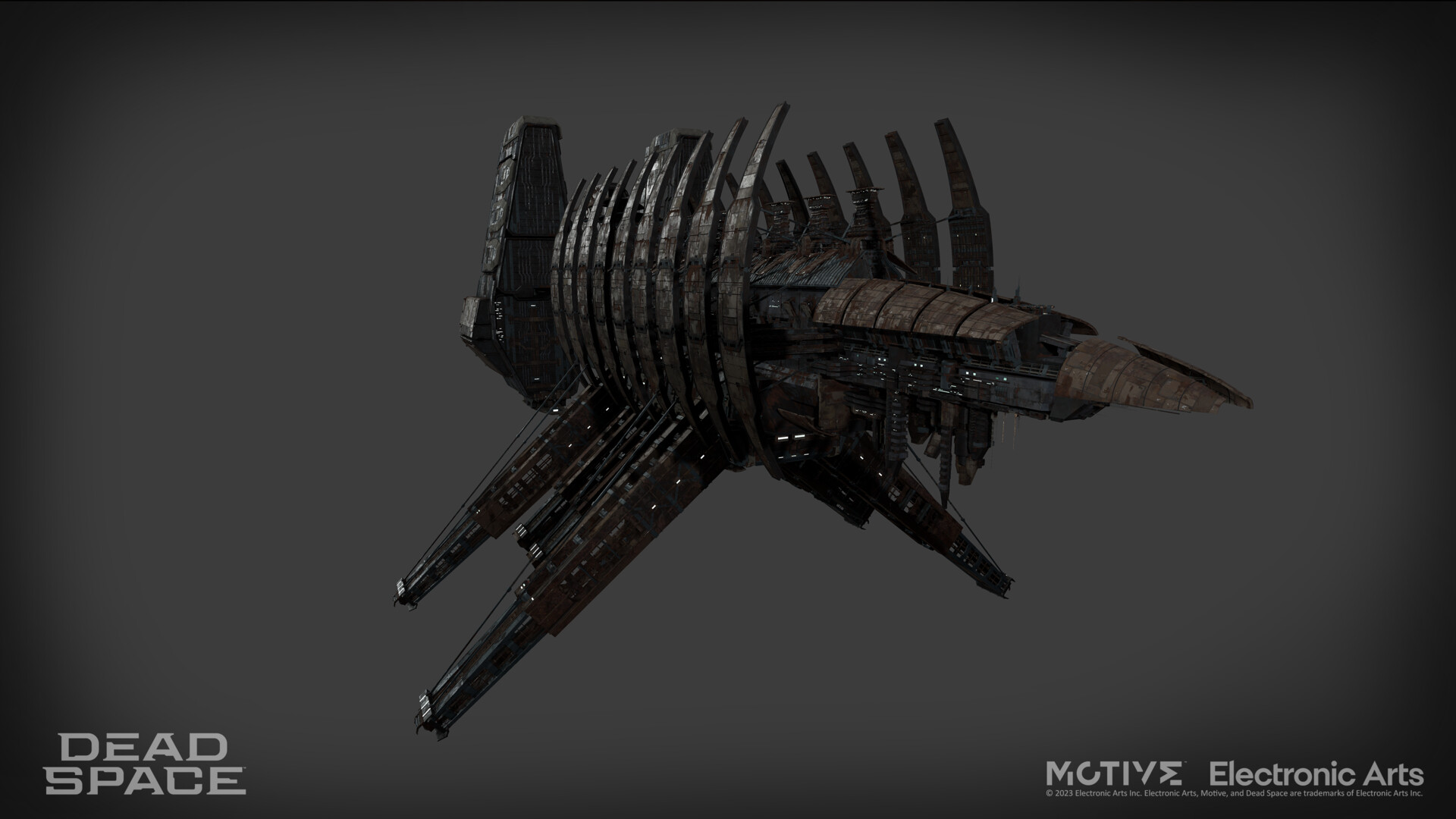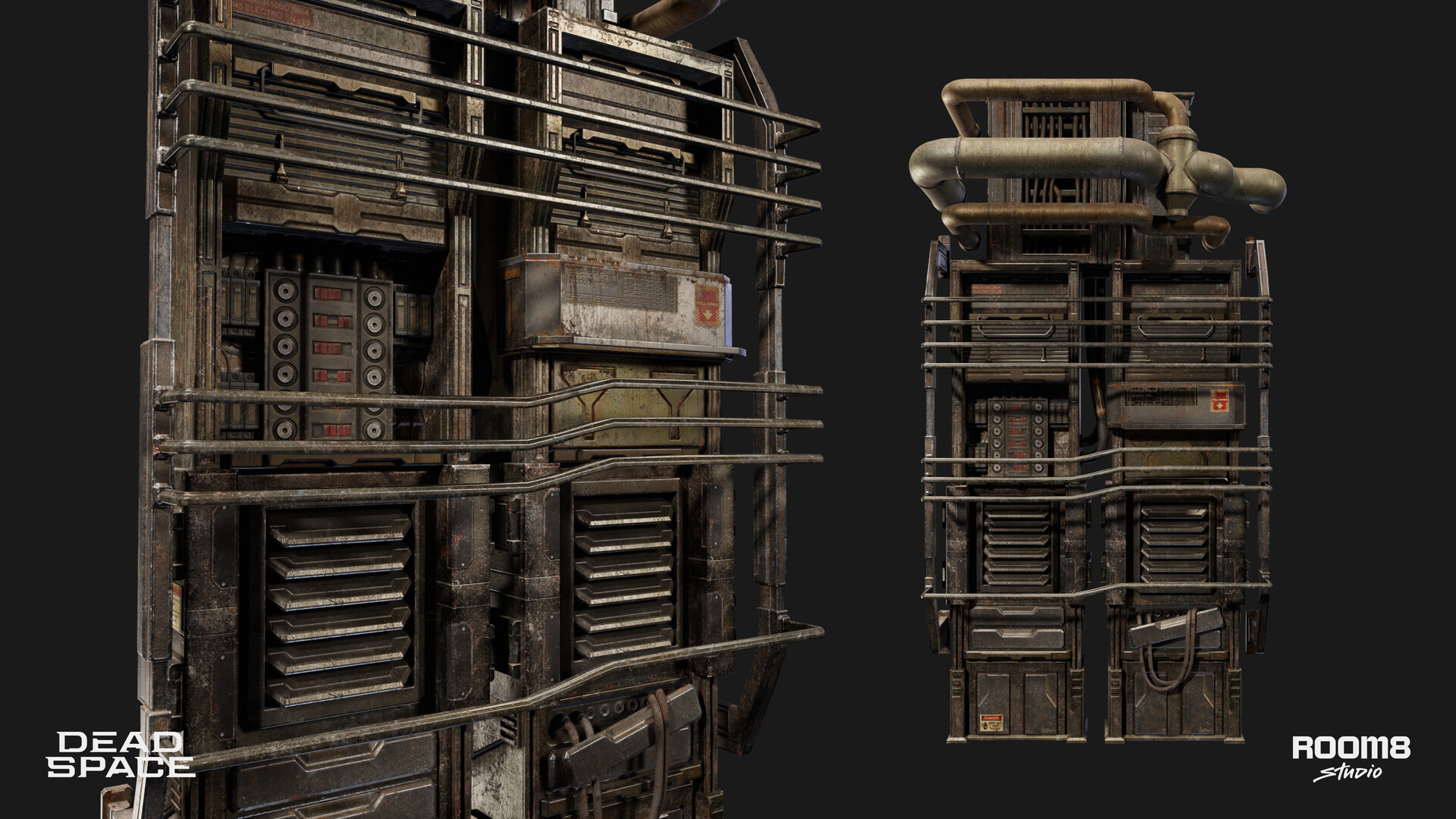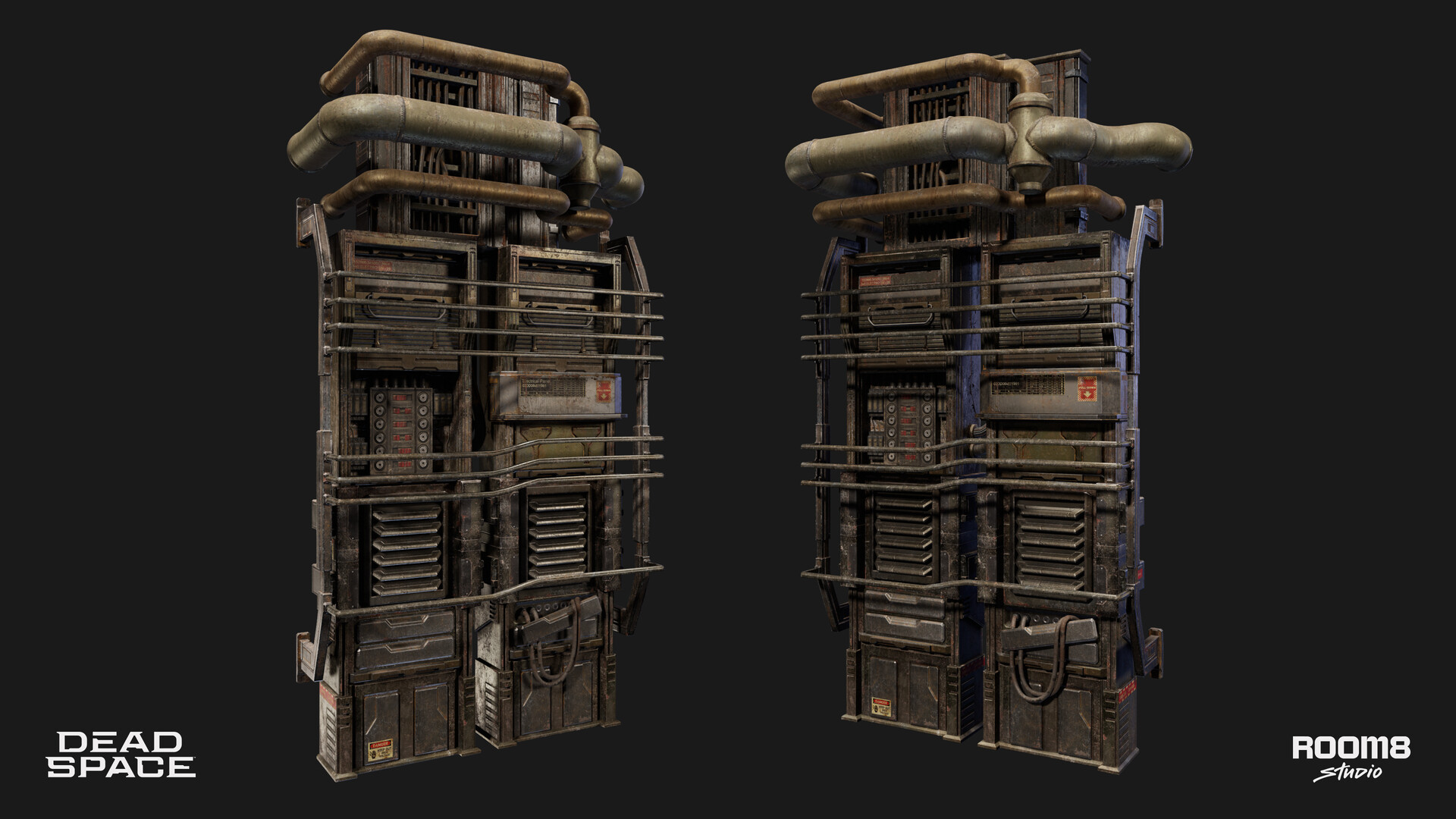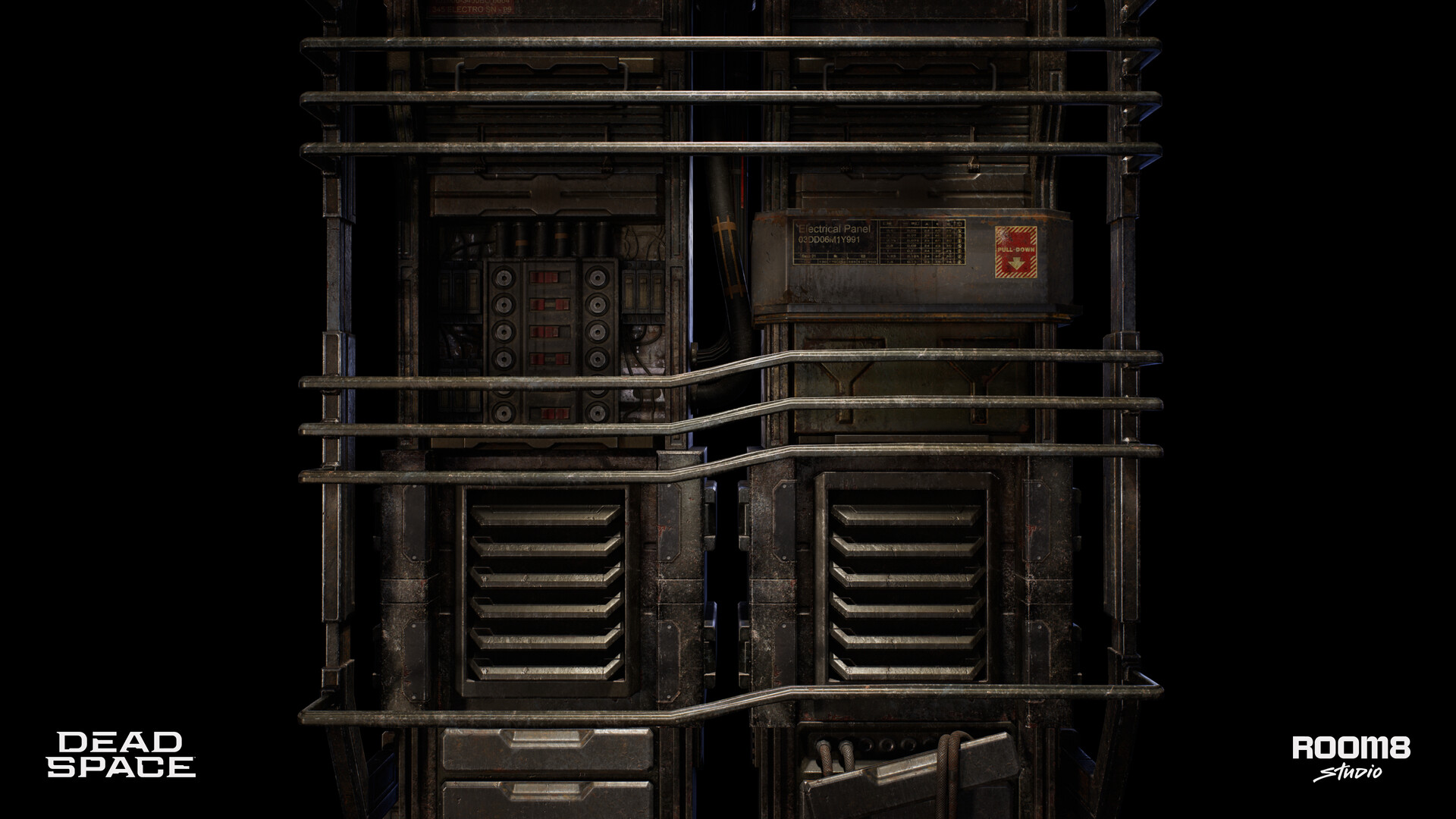 Lighting Artists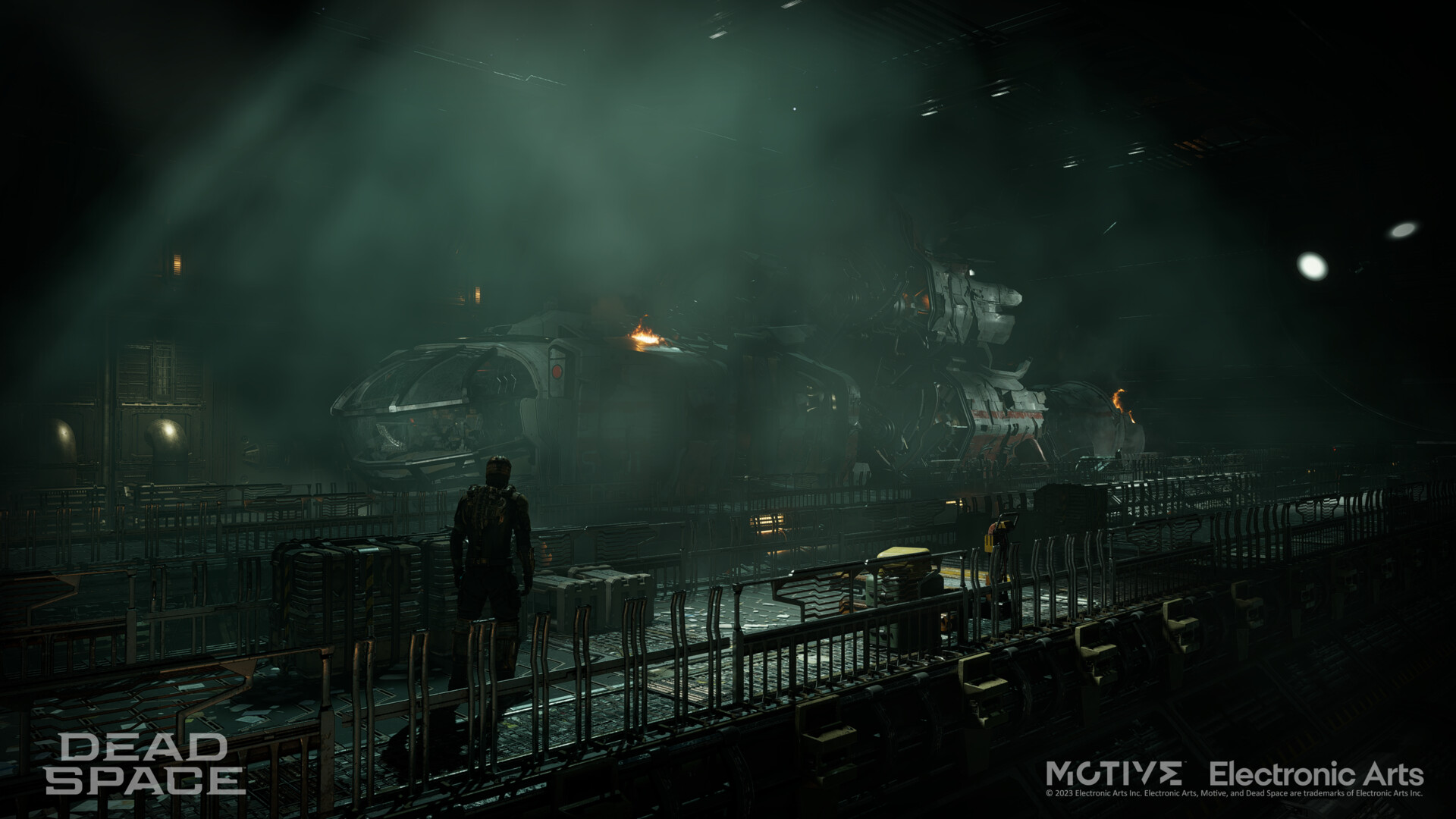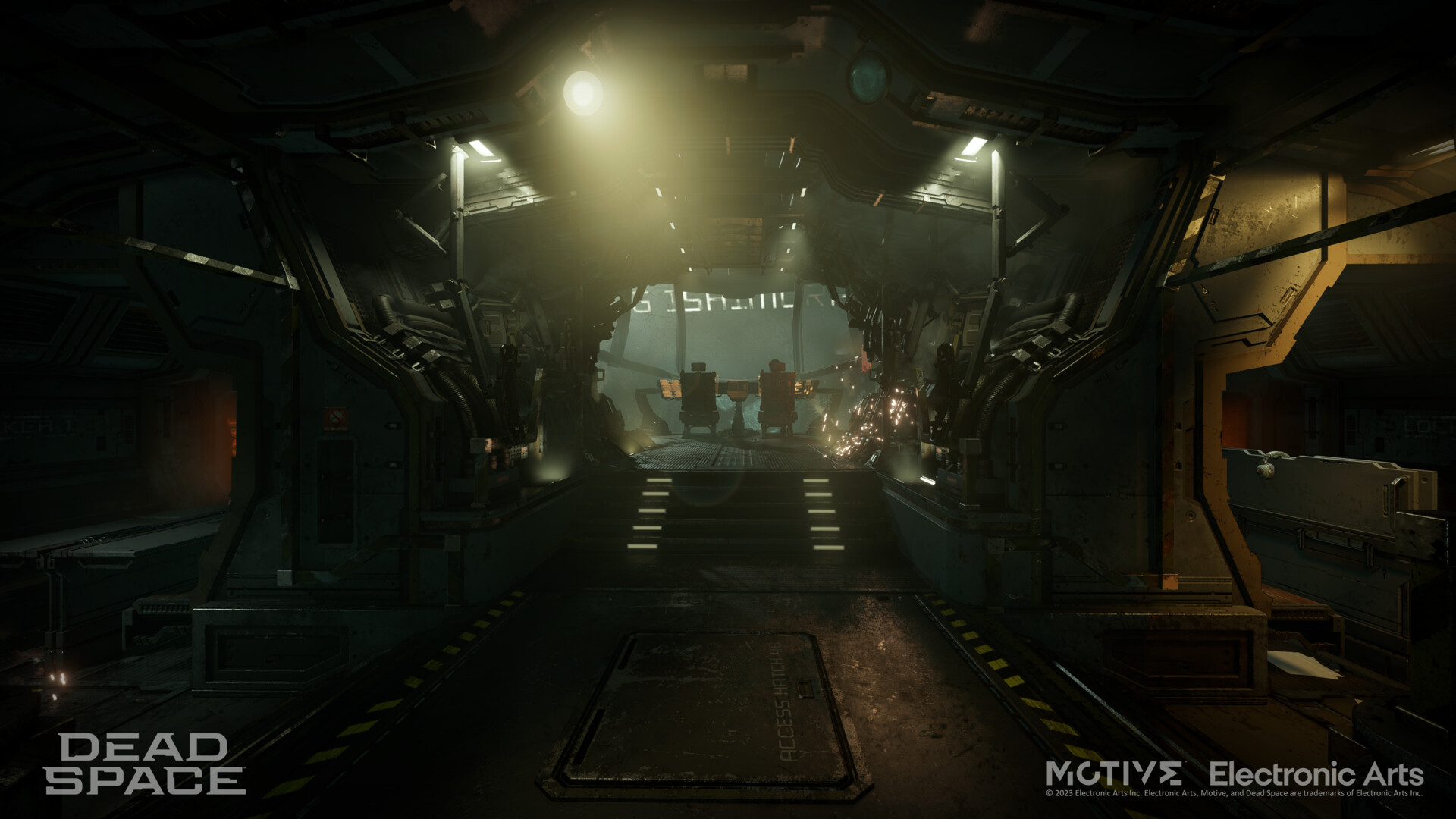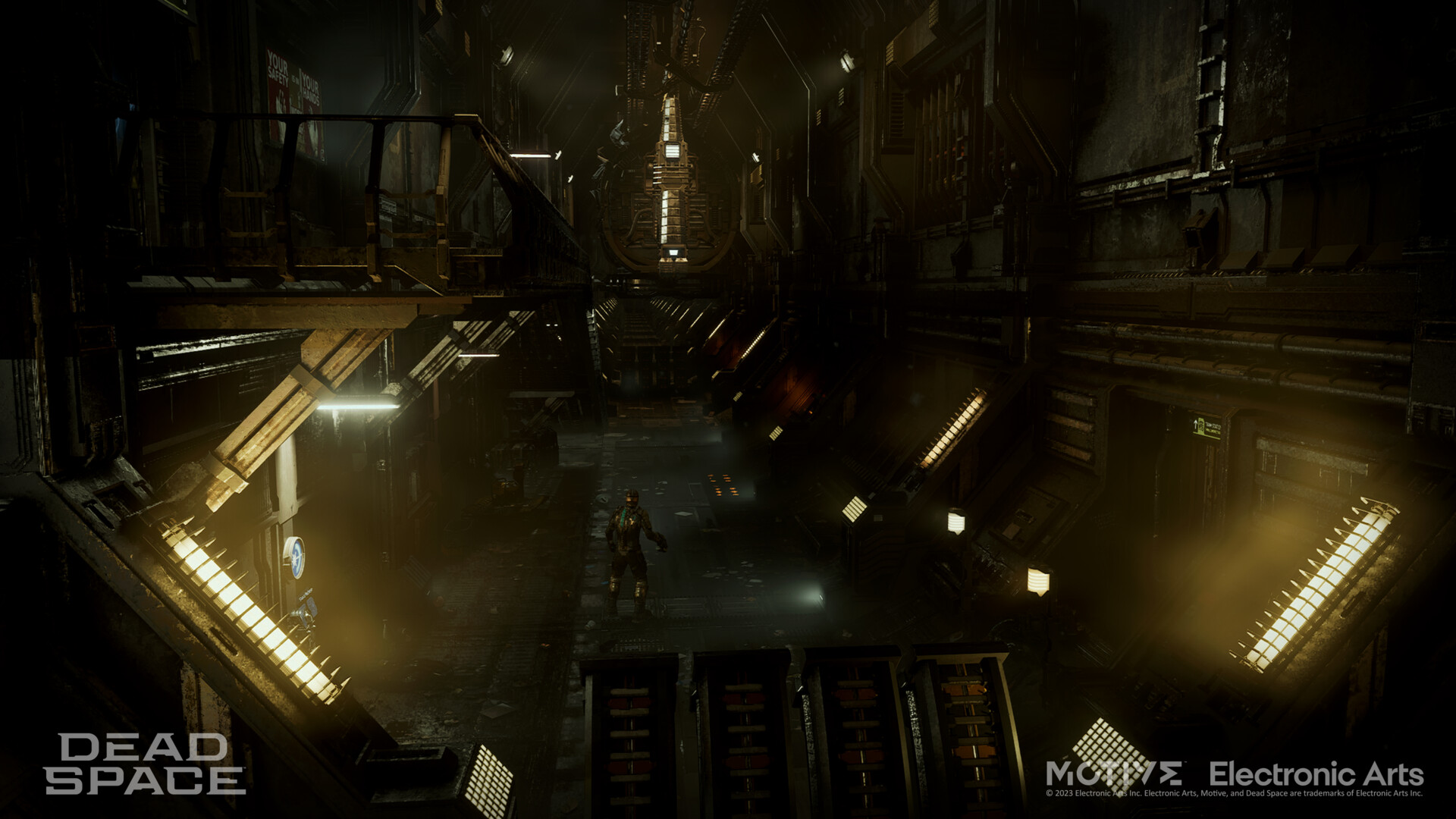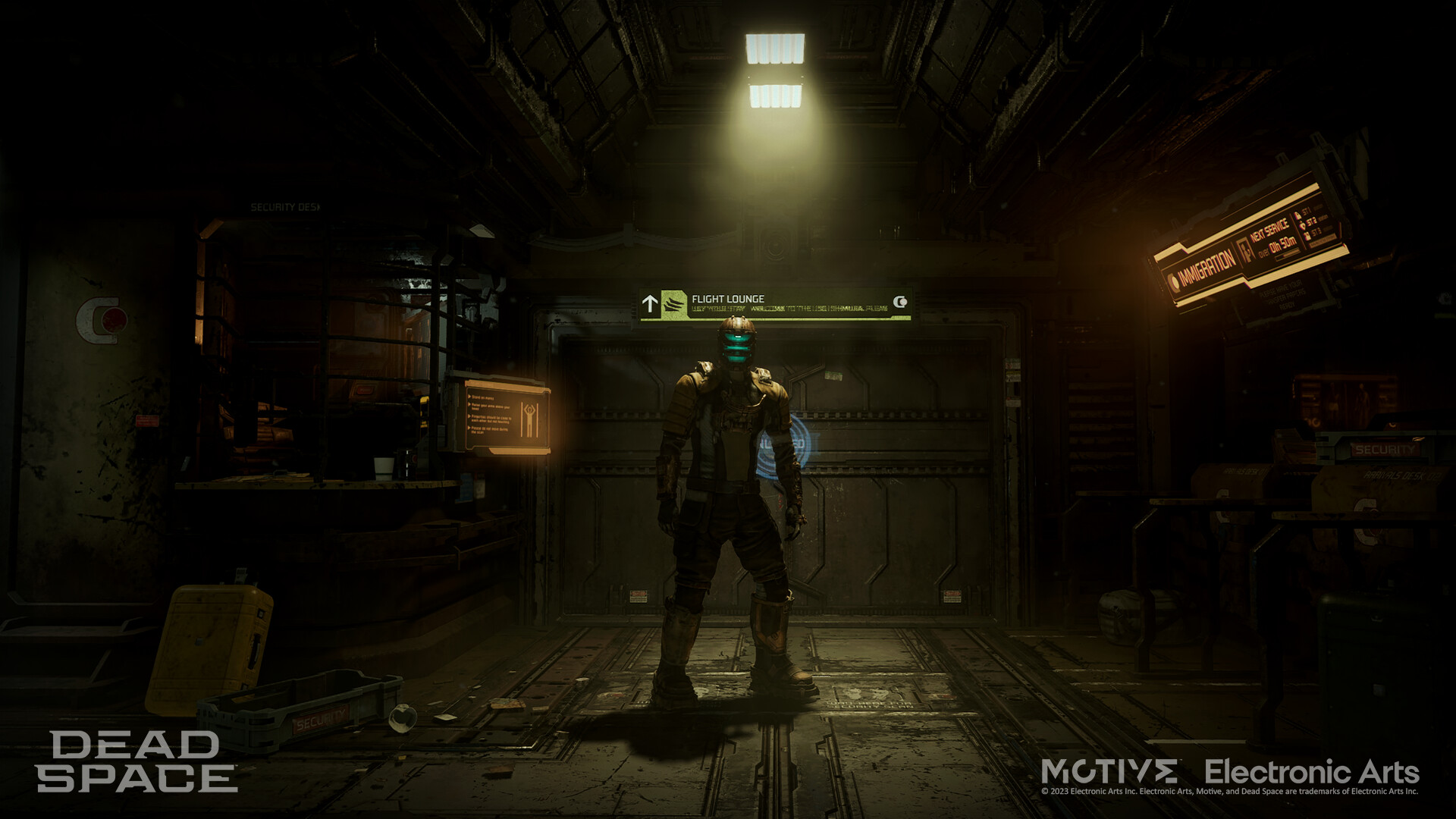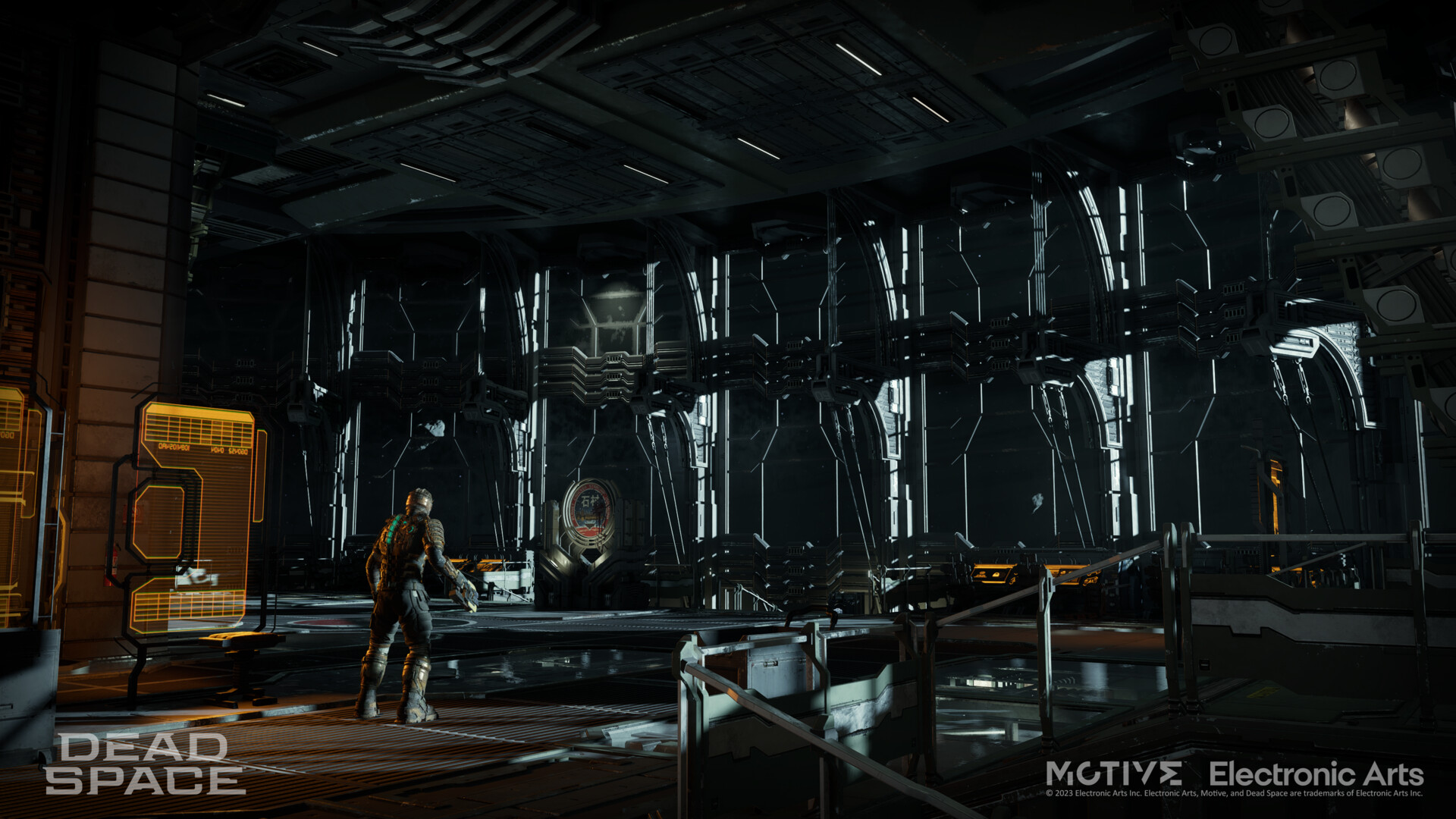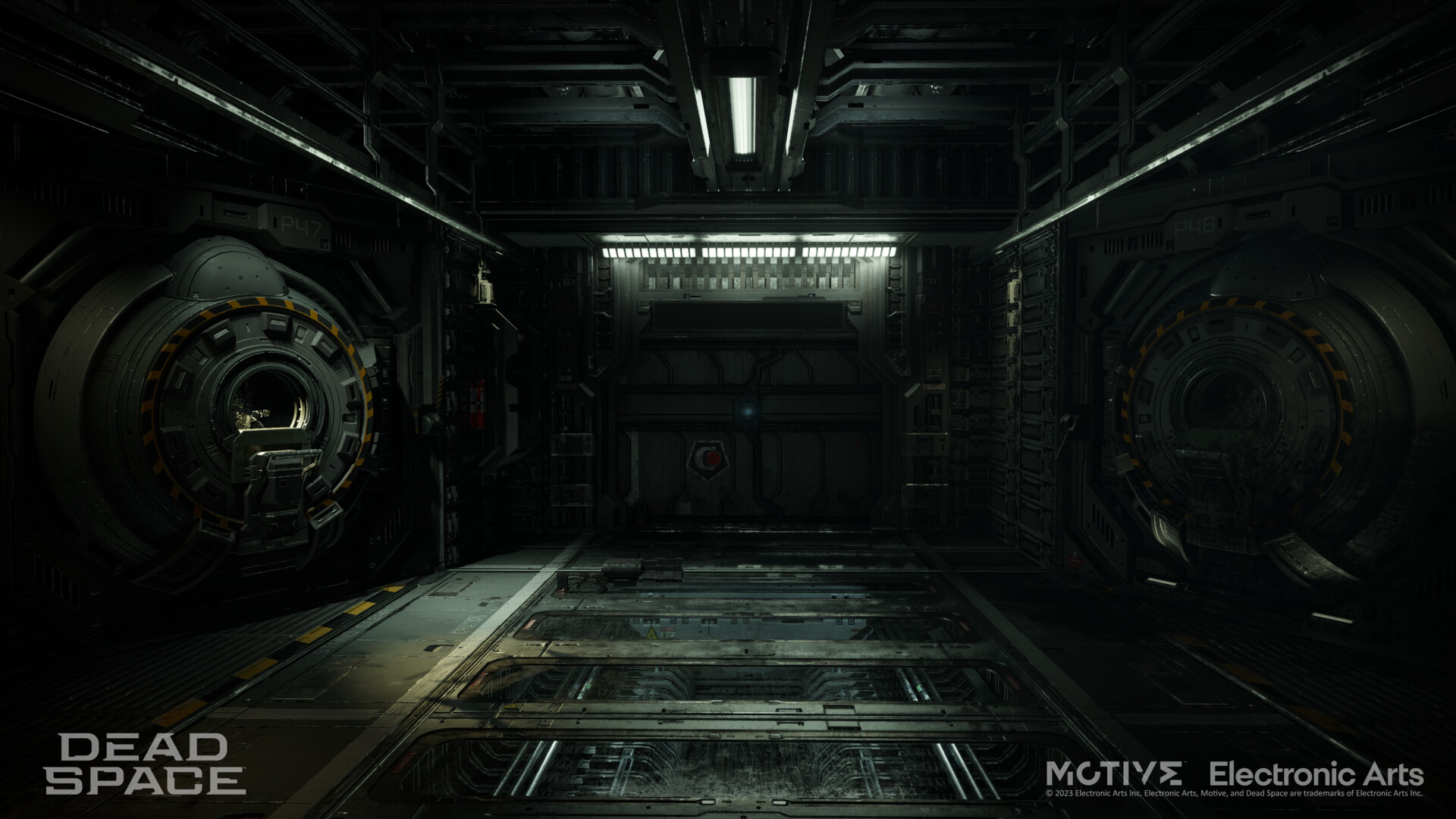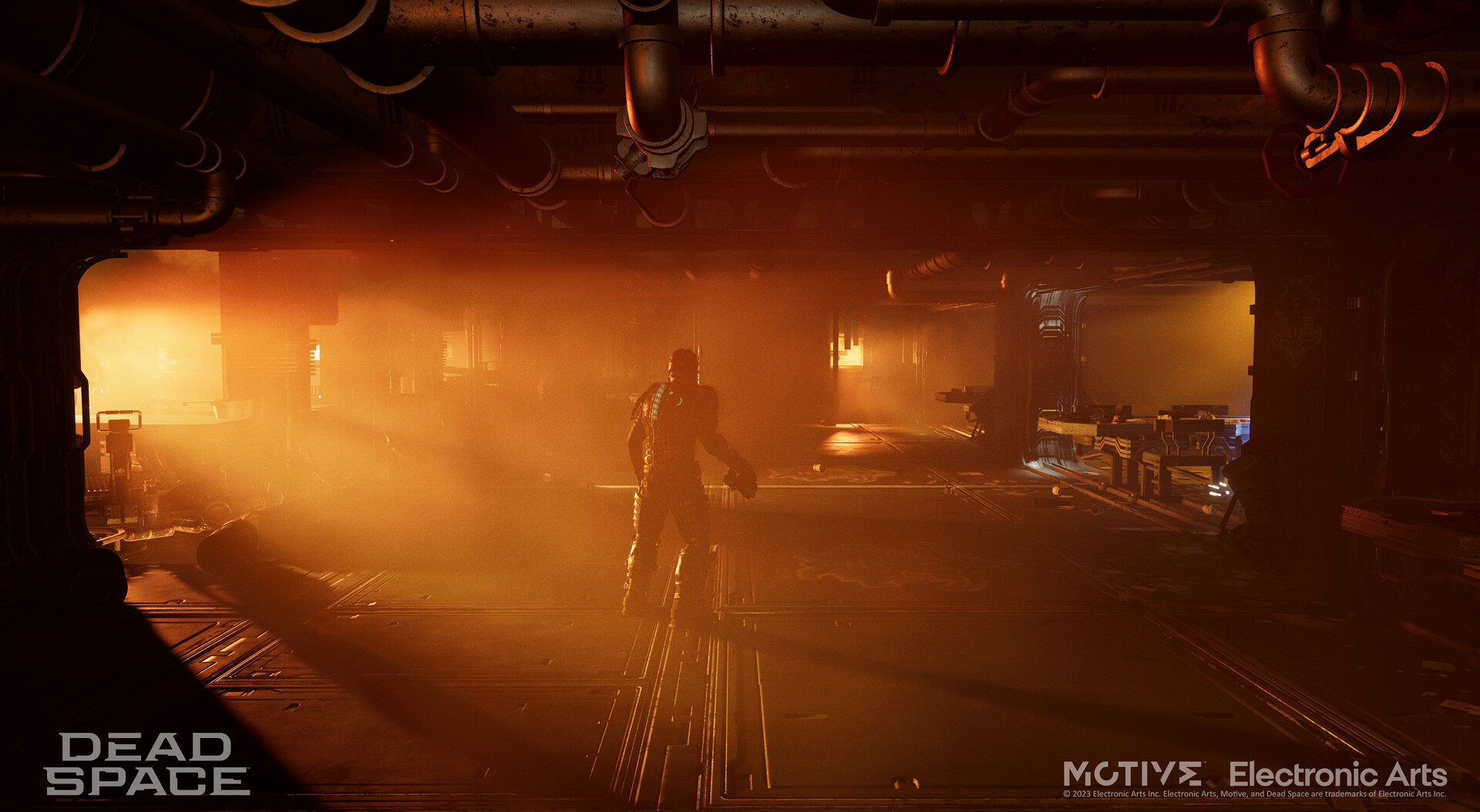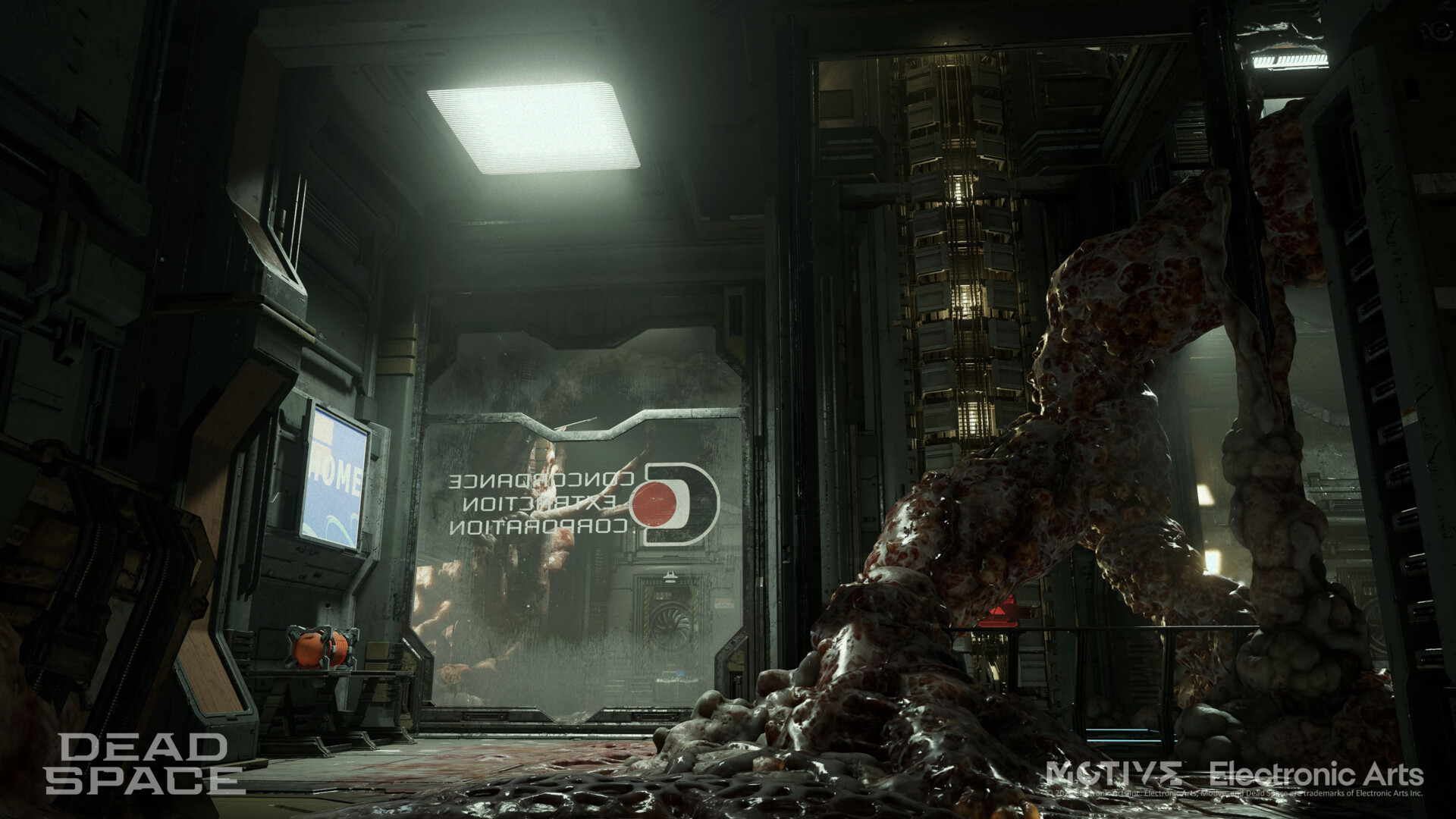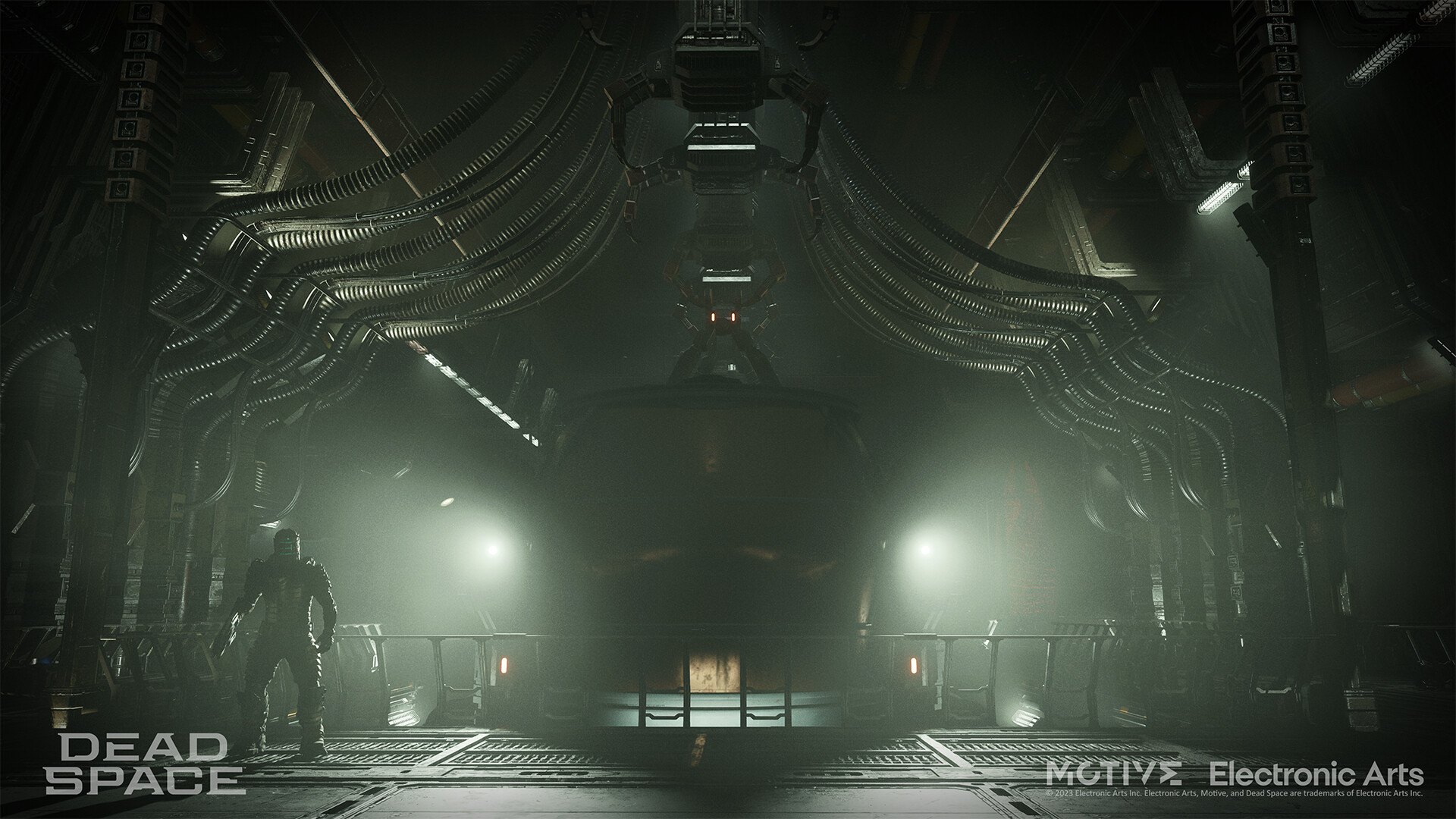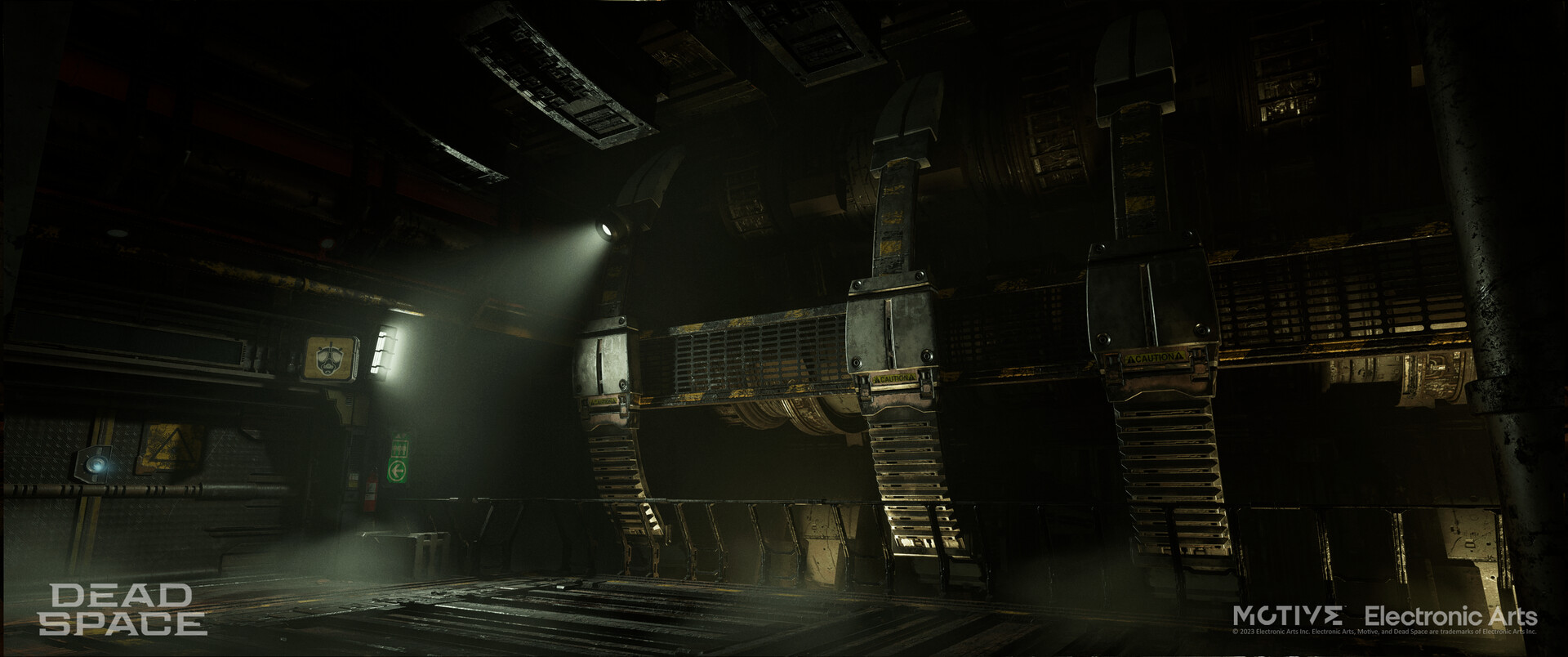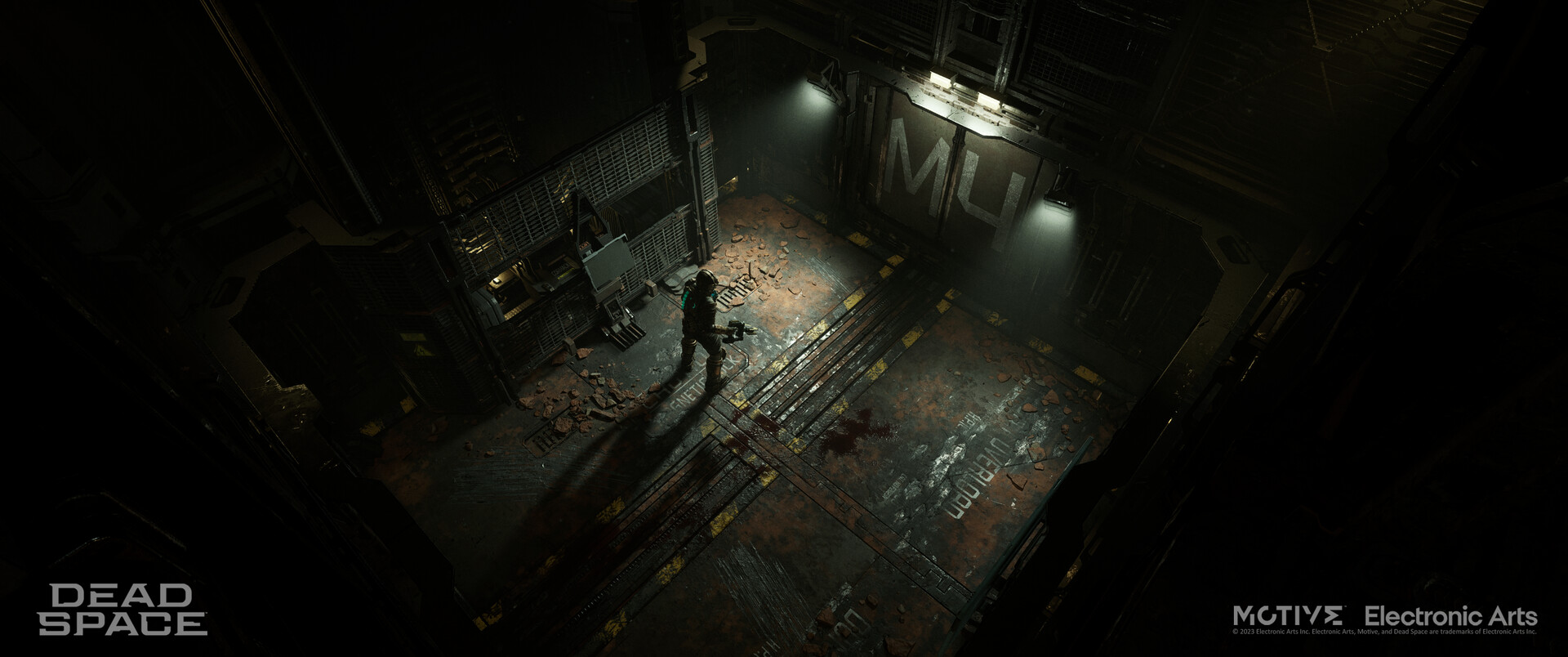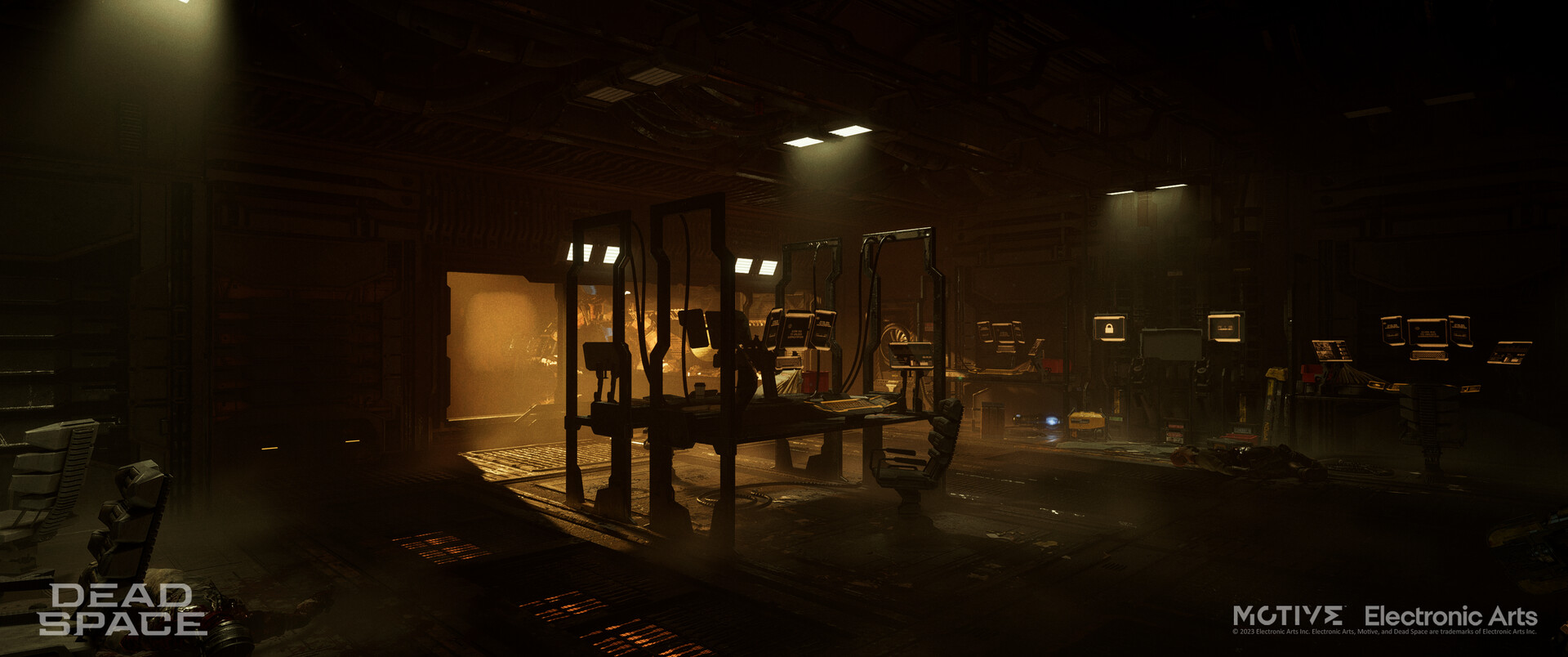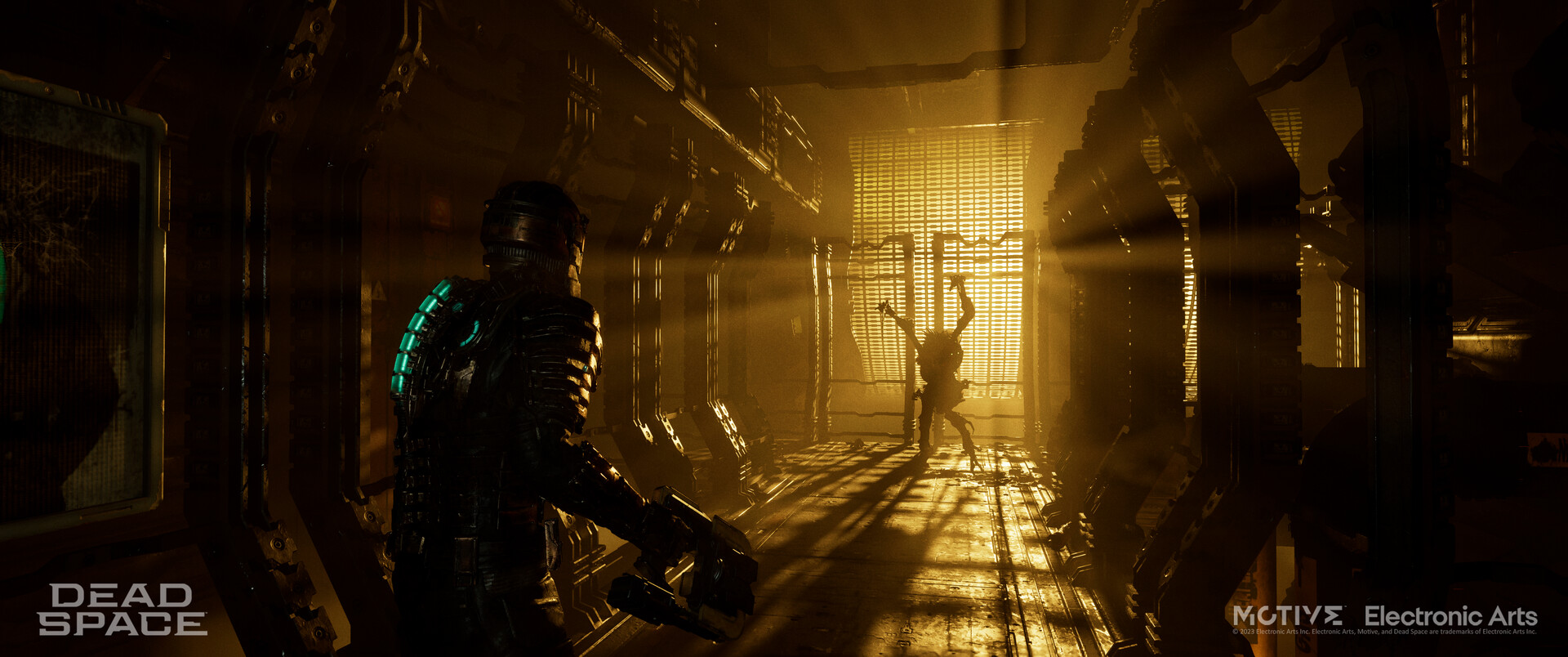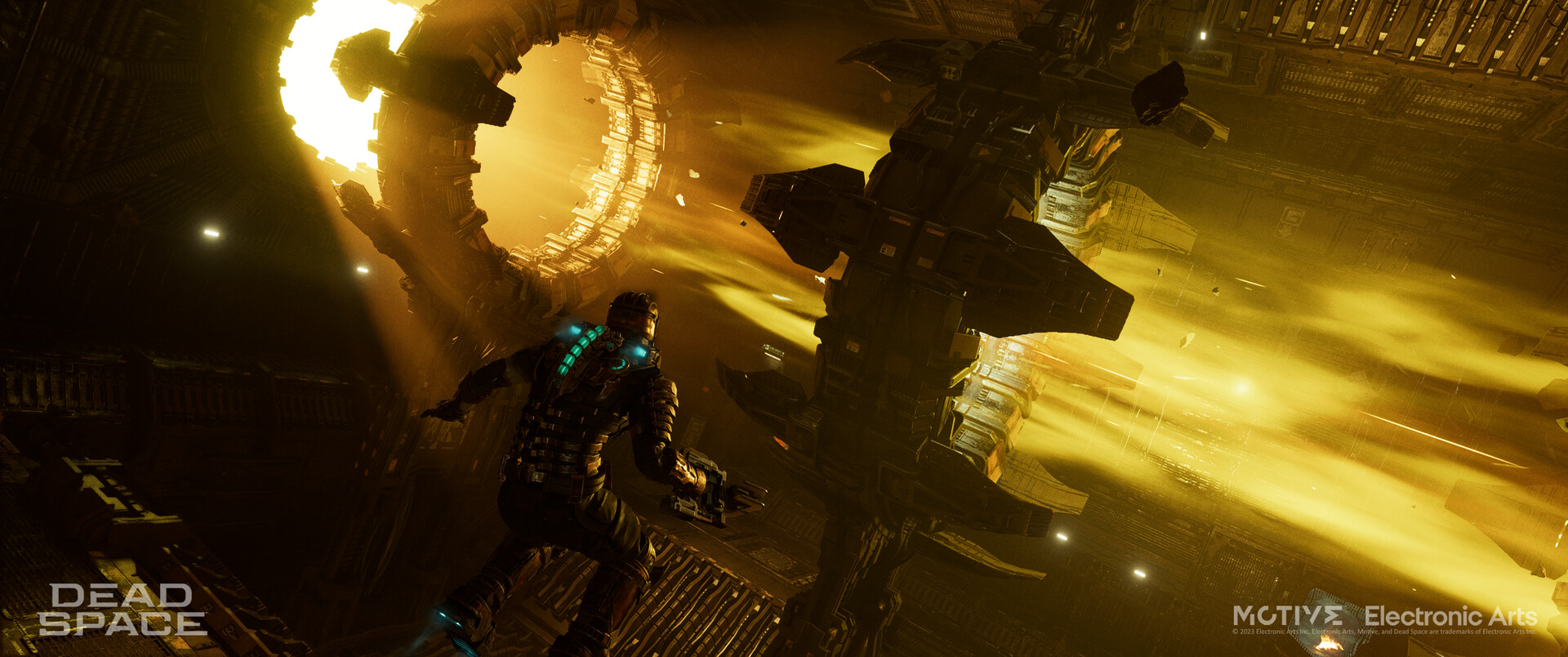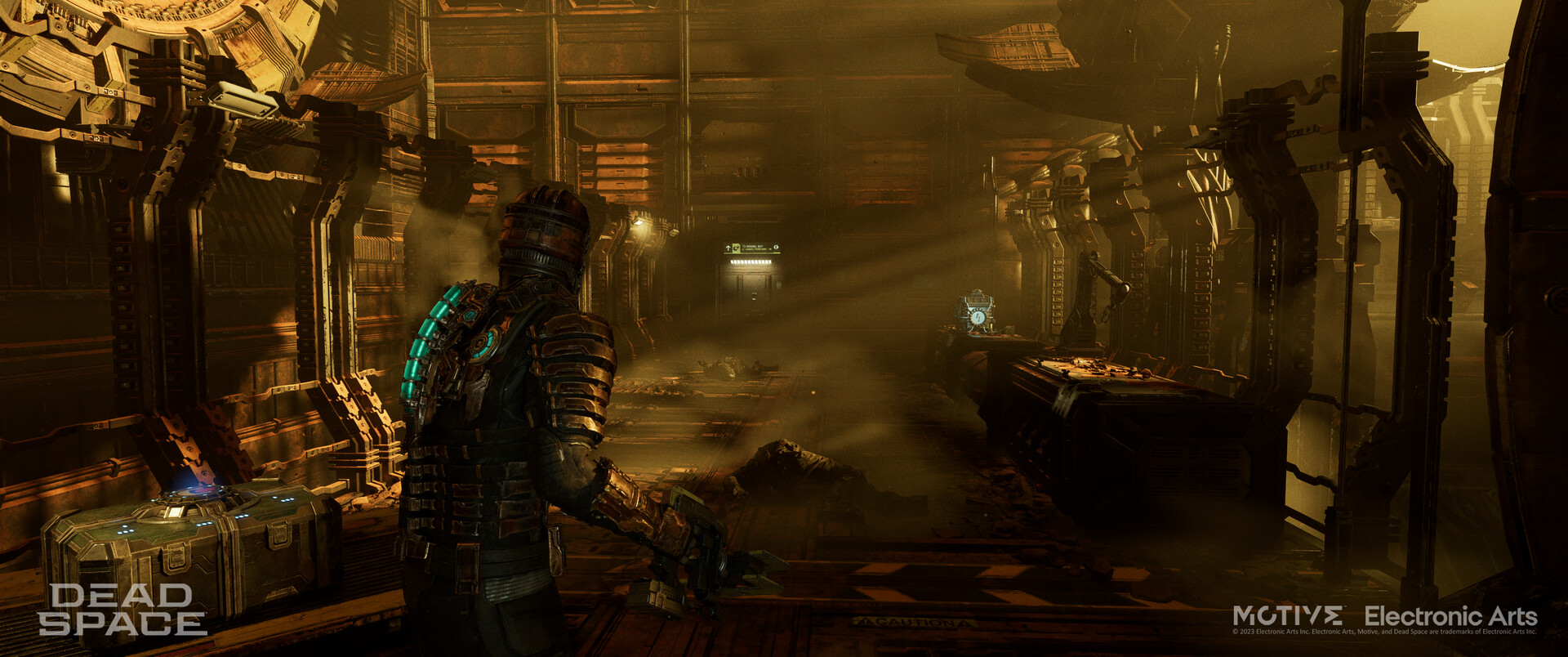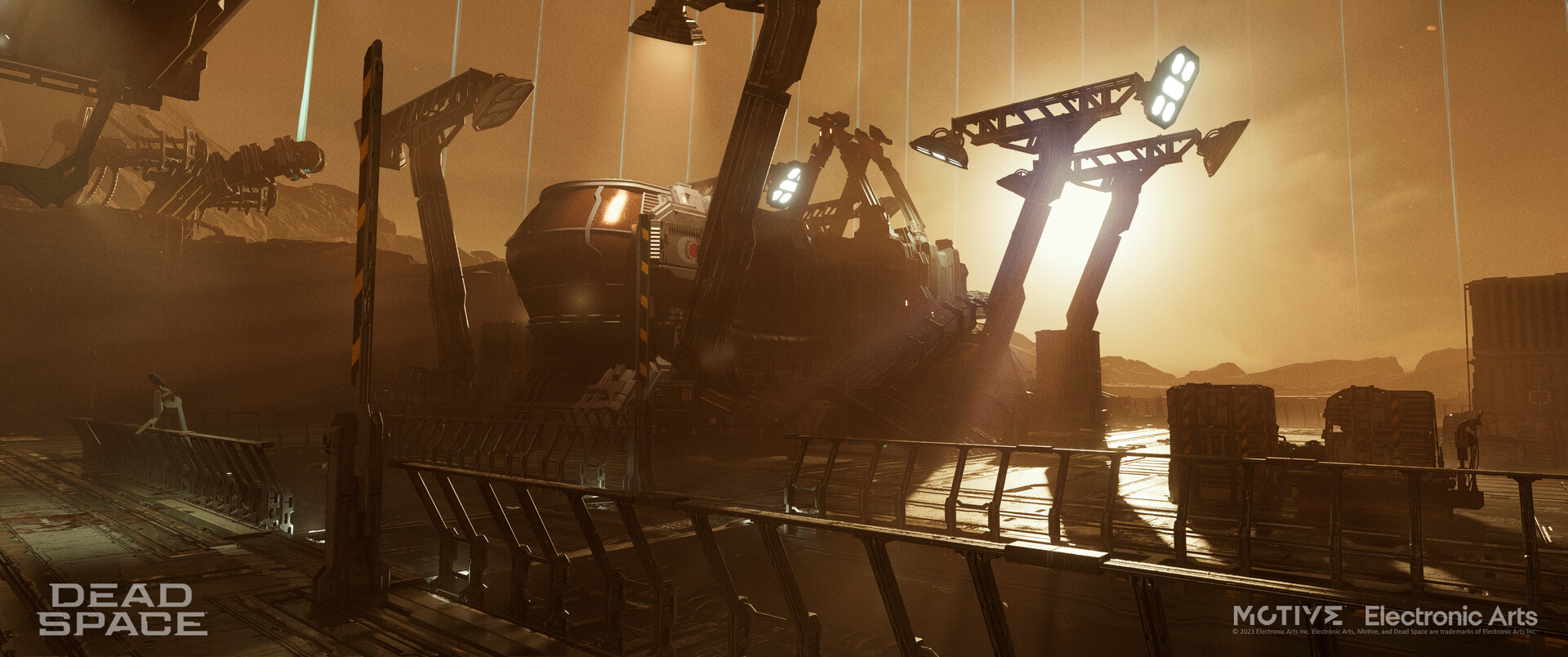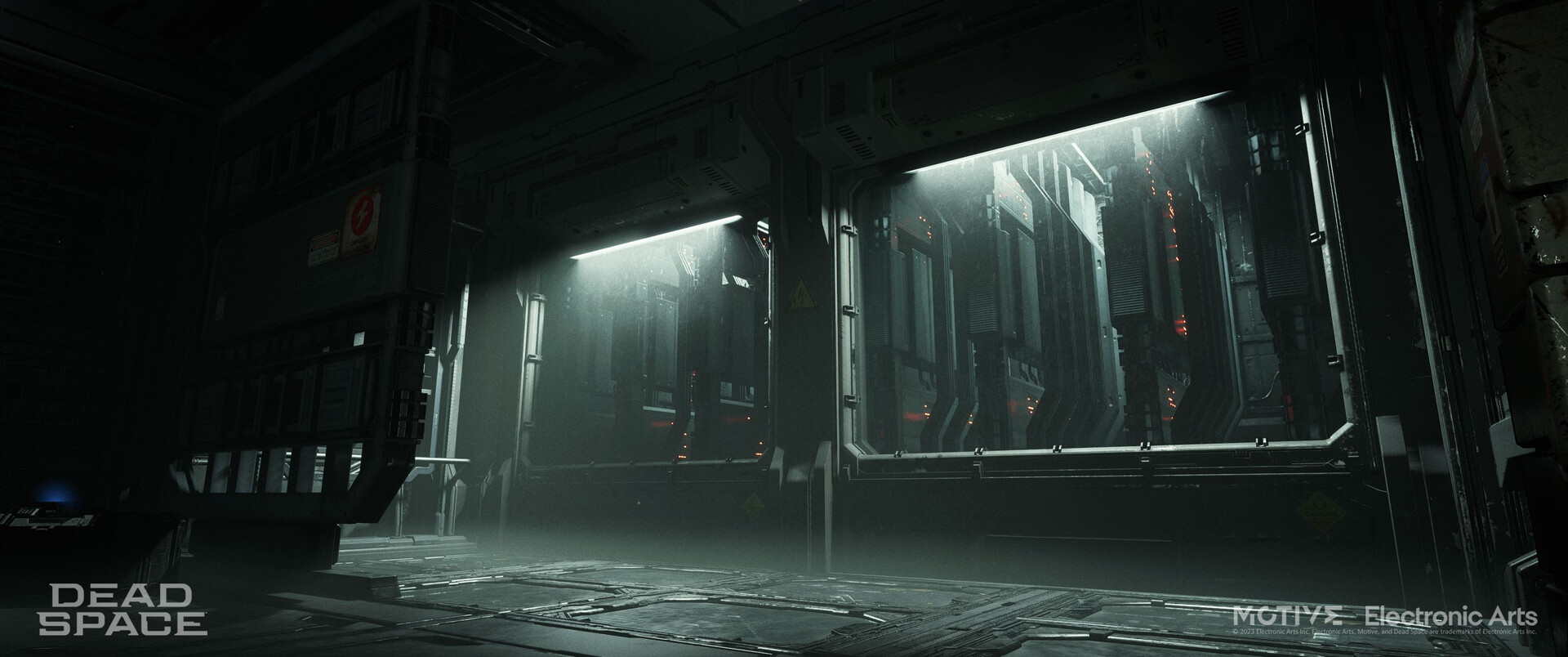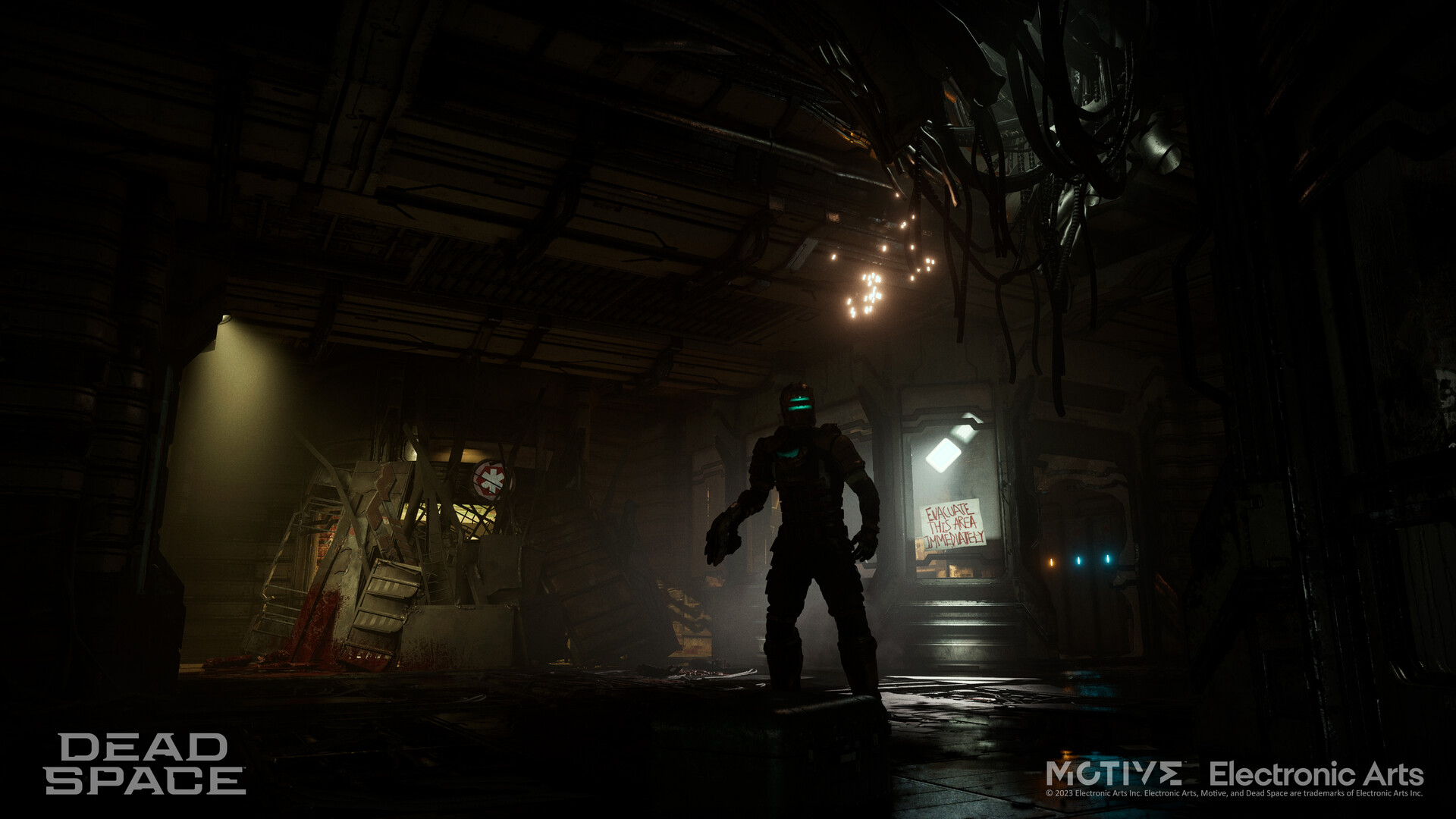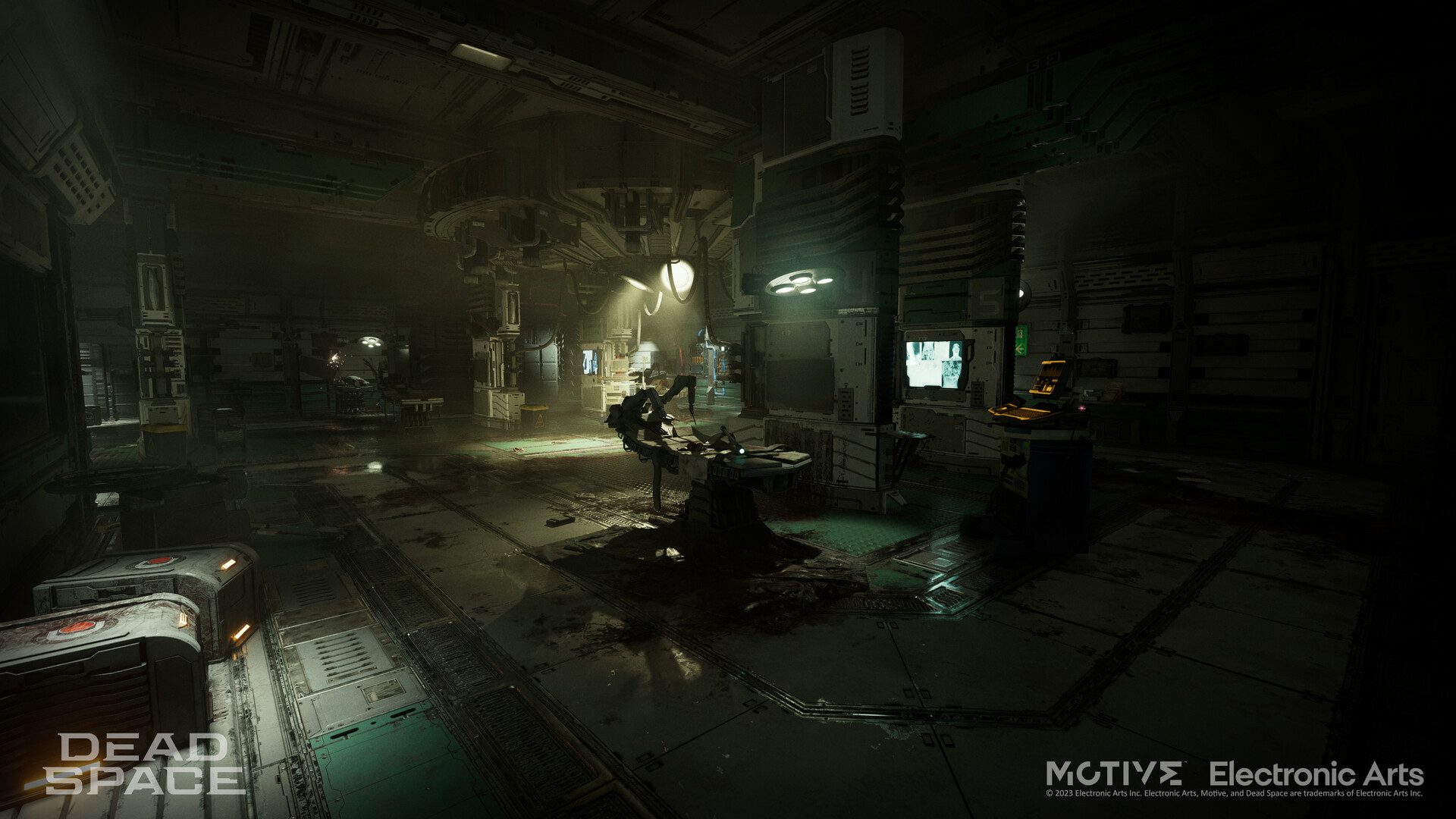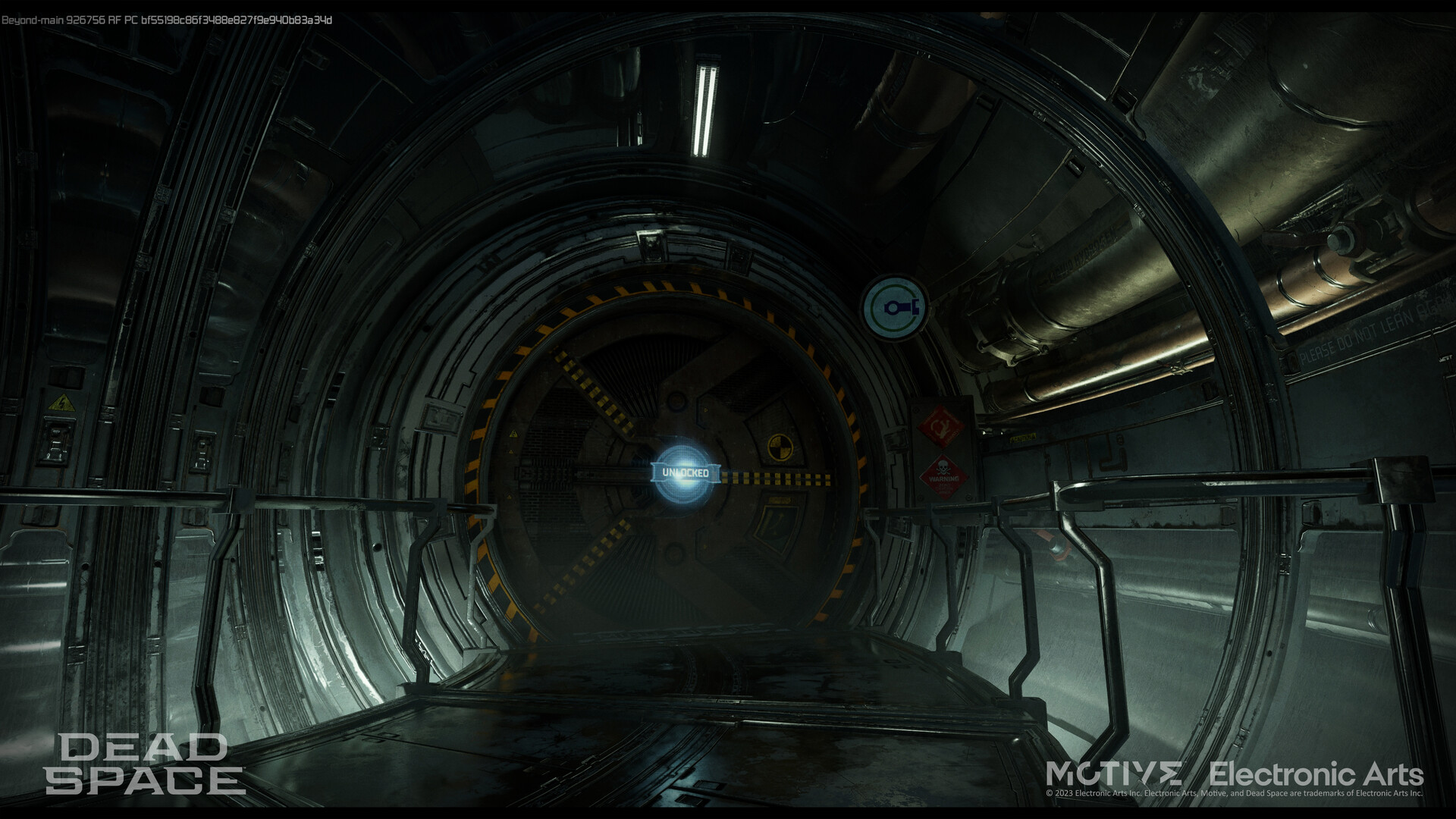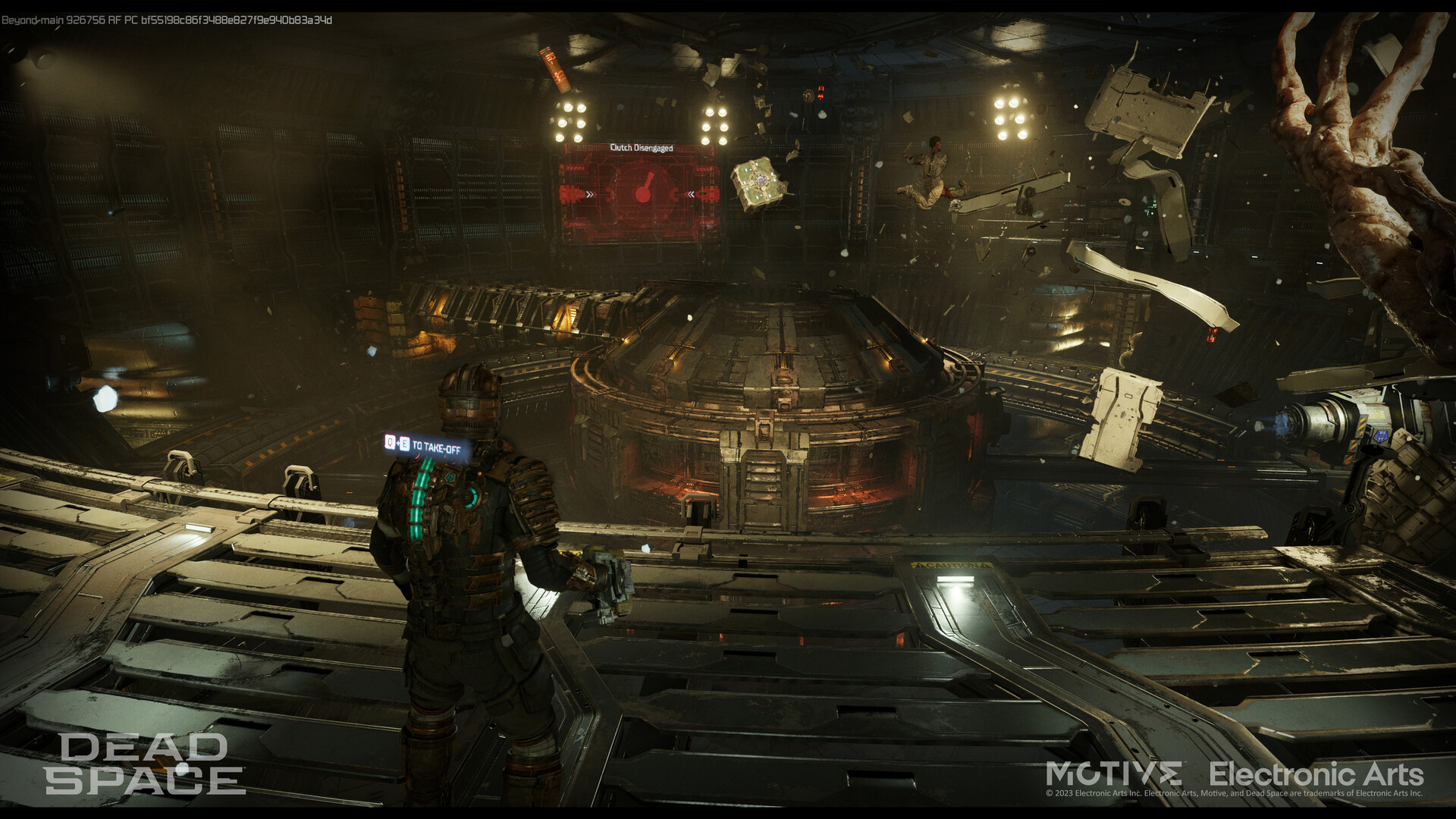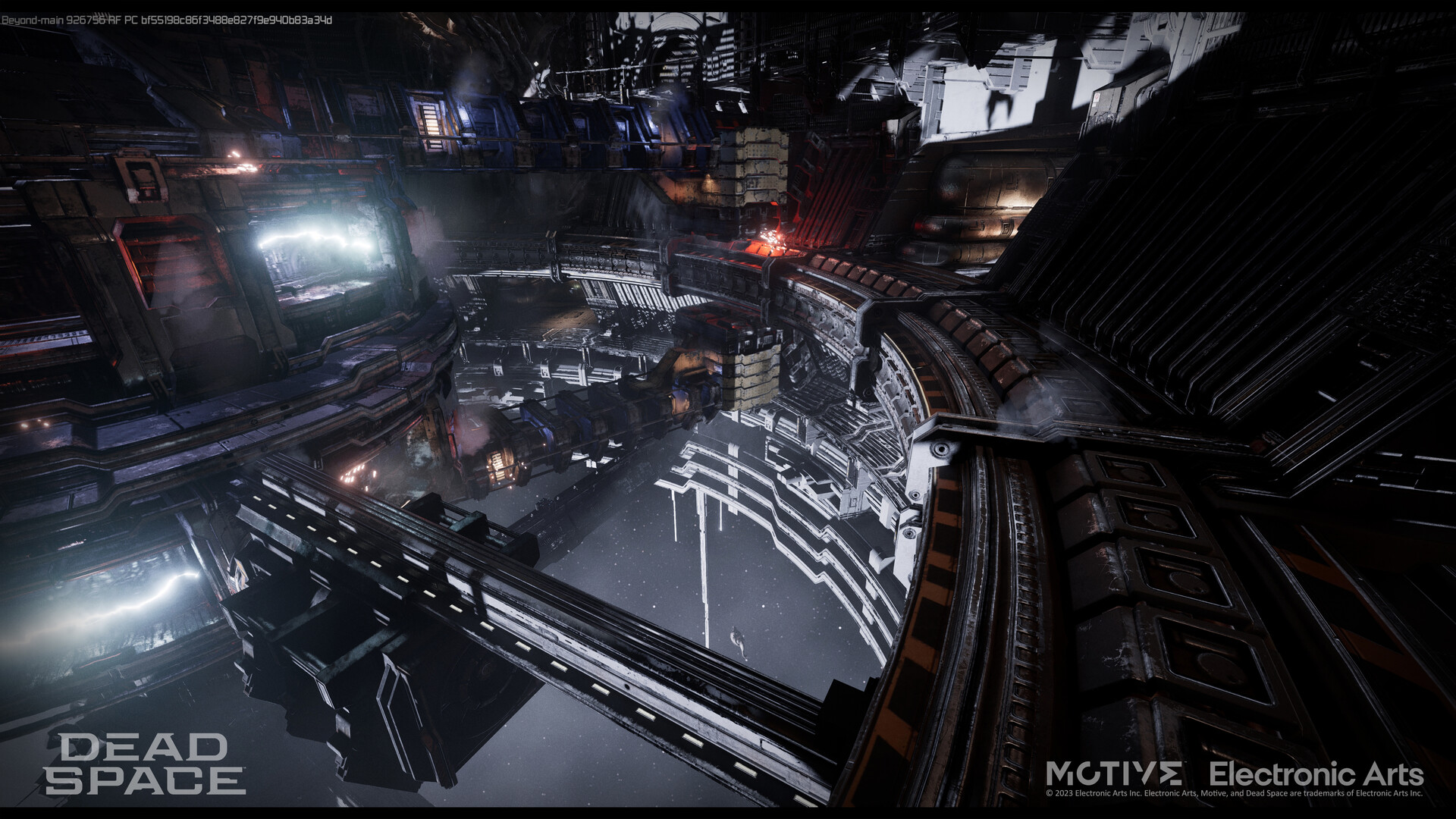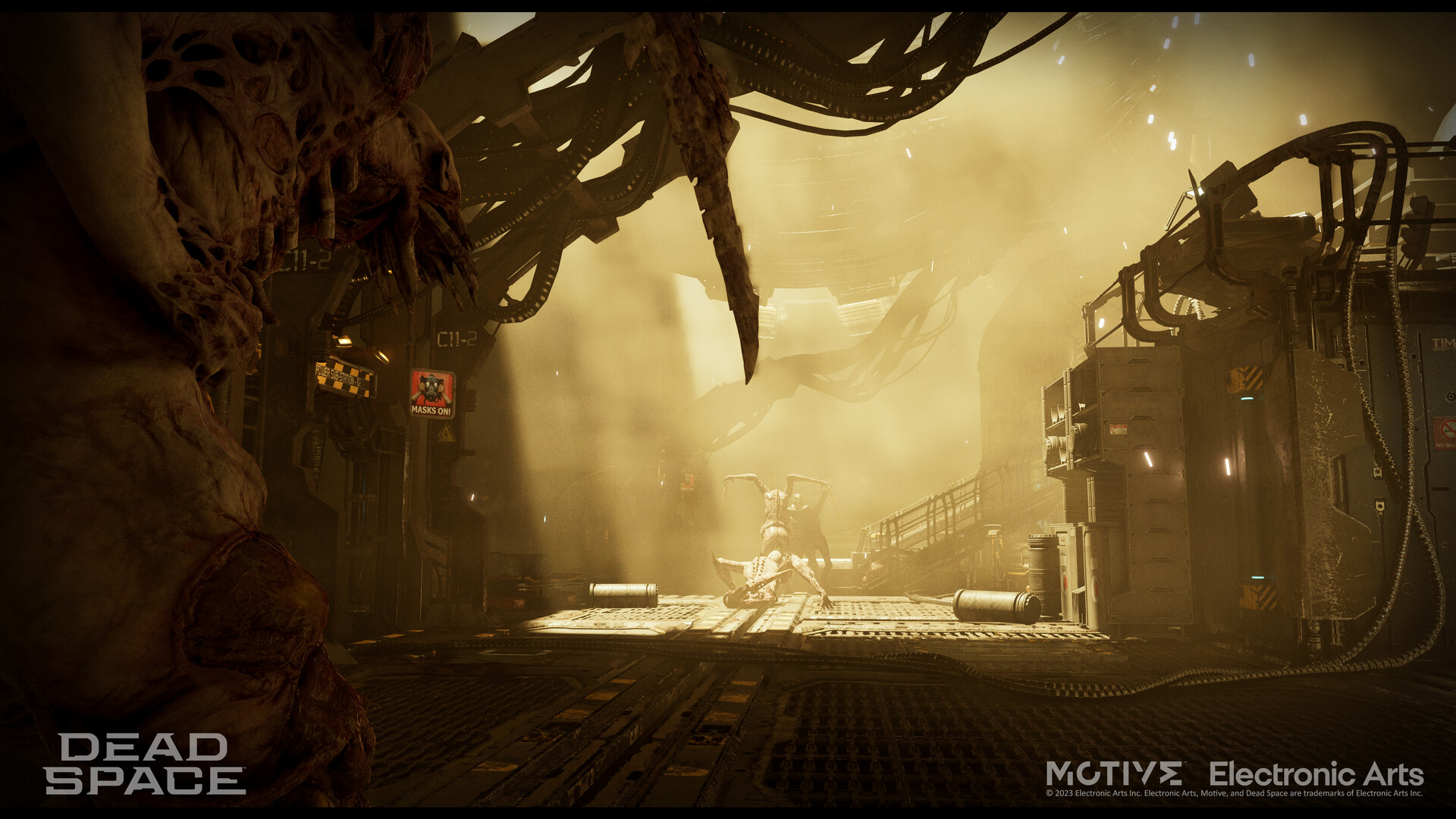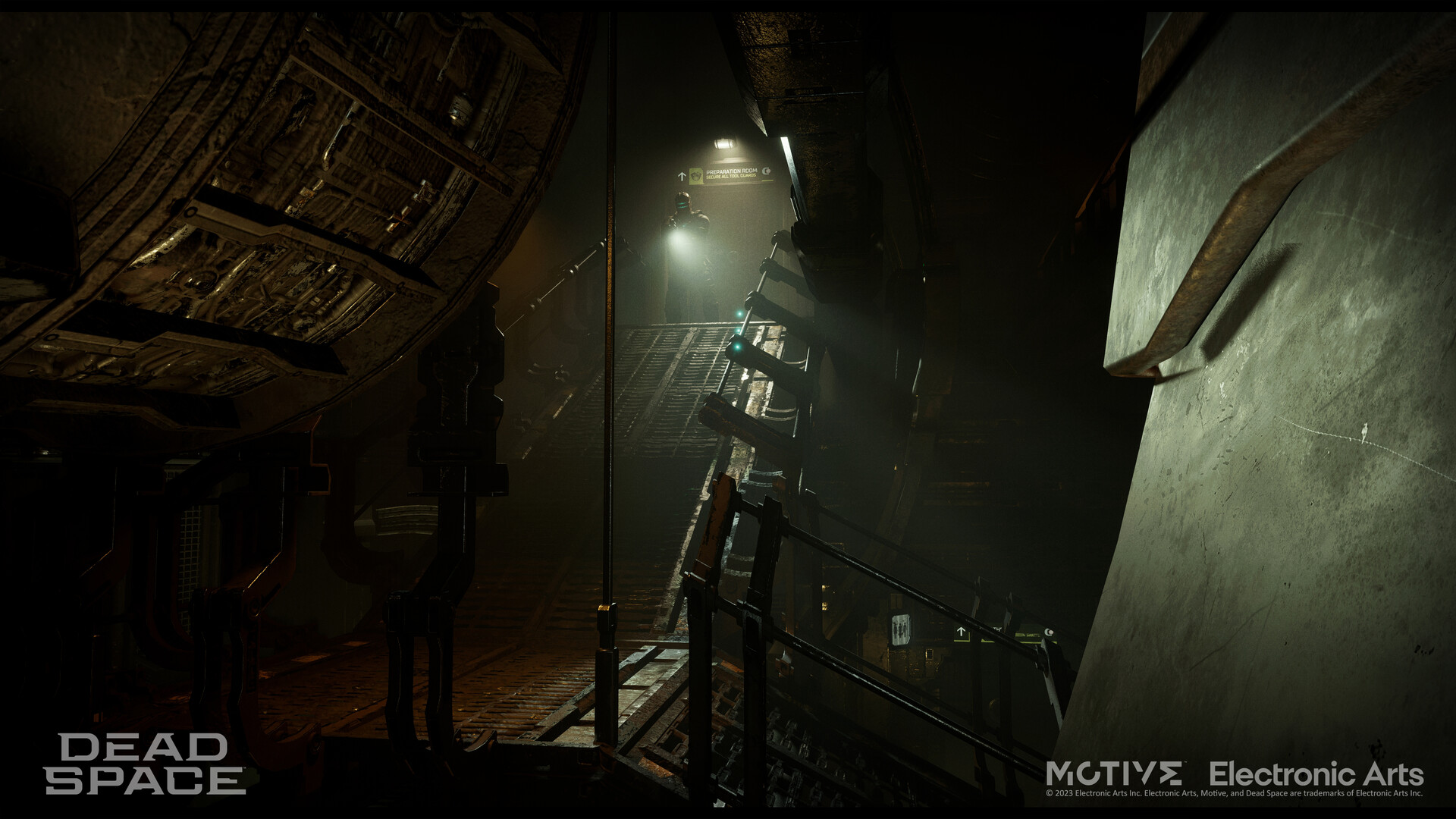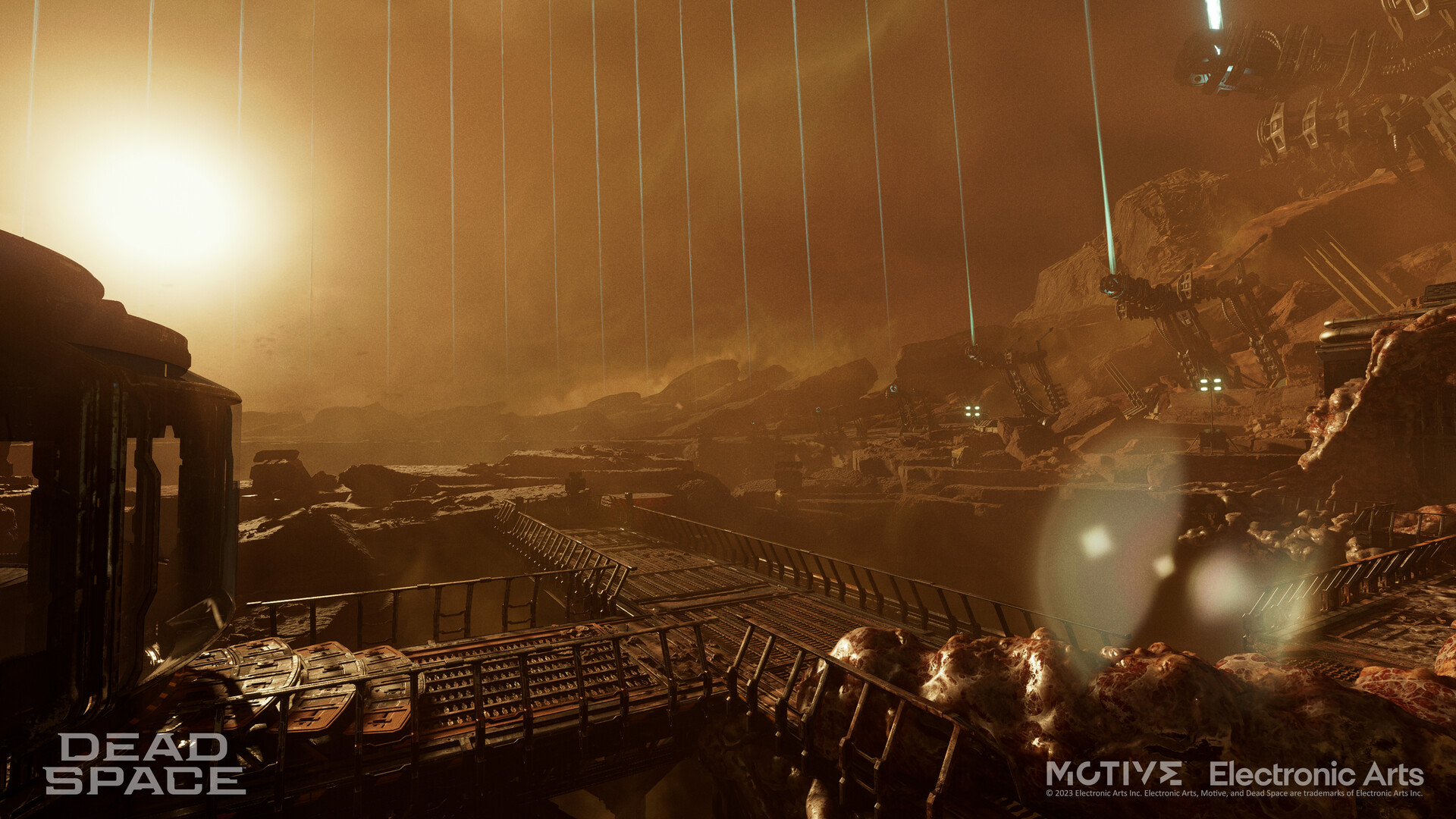 UI/UX Artists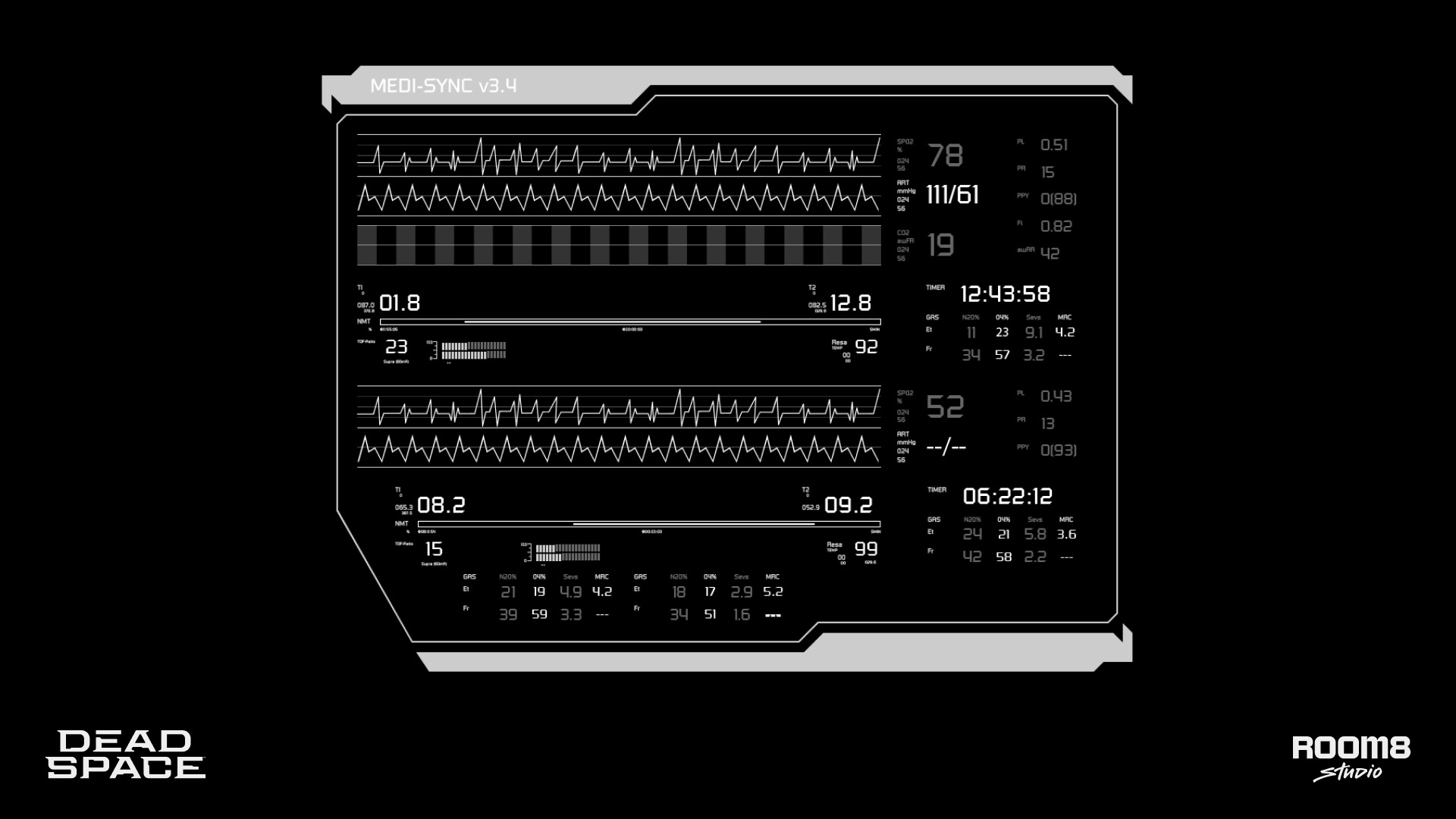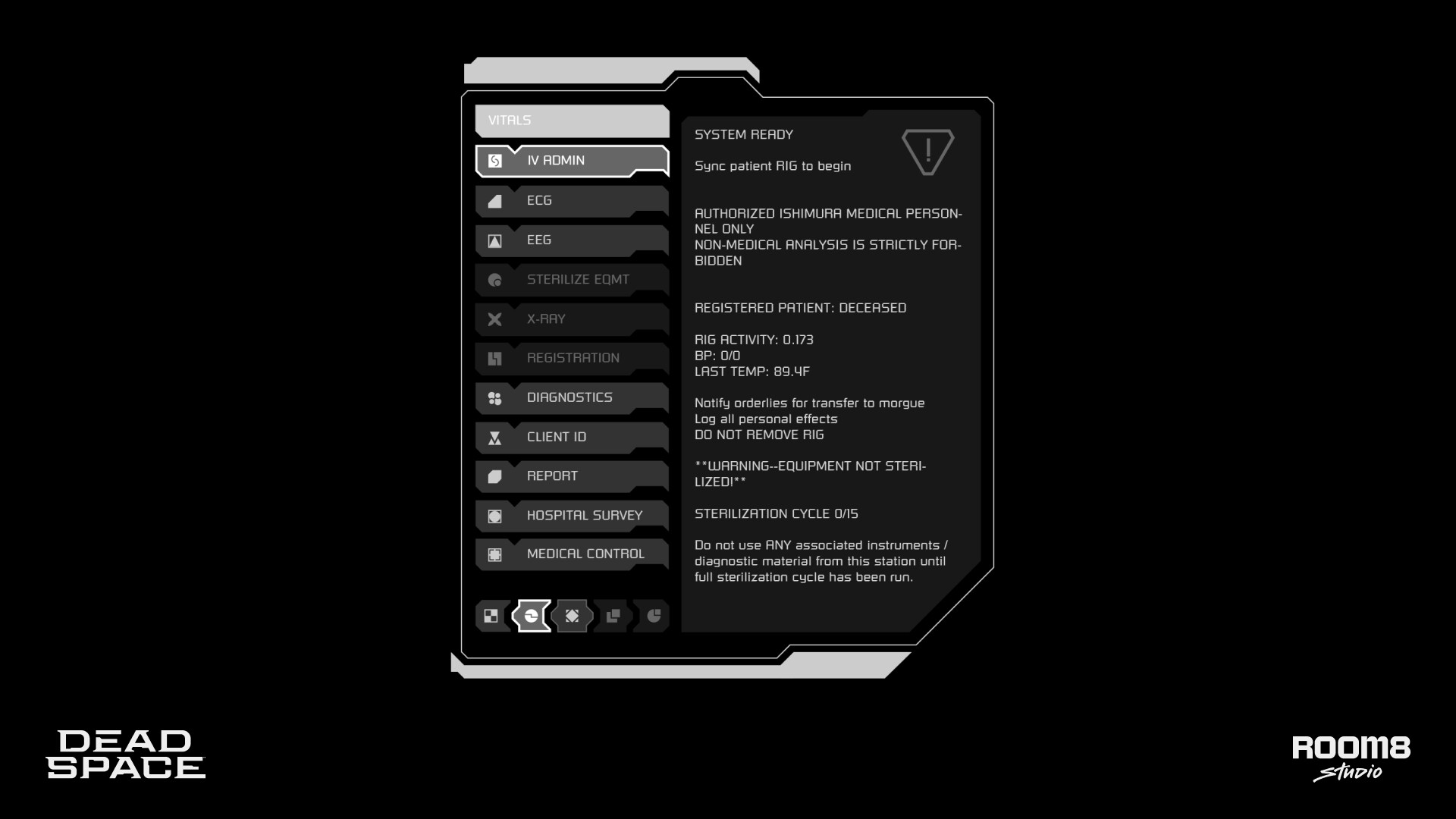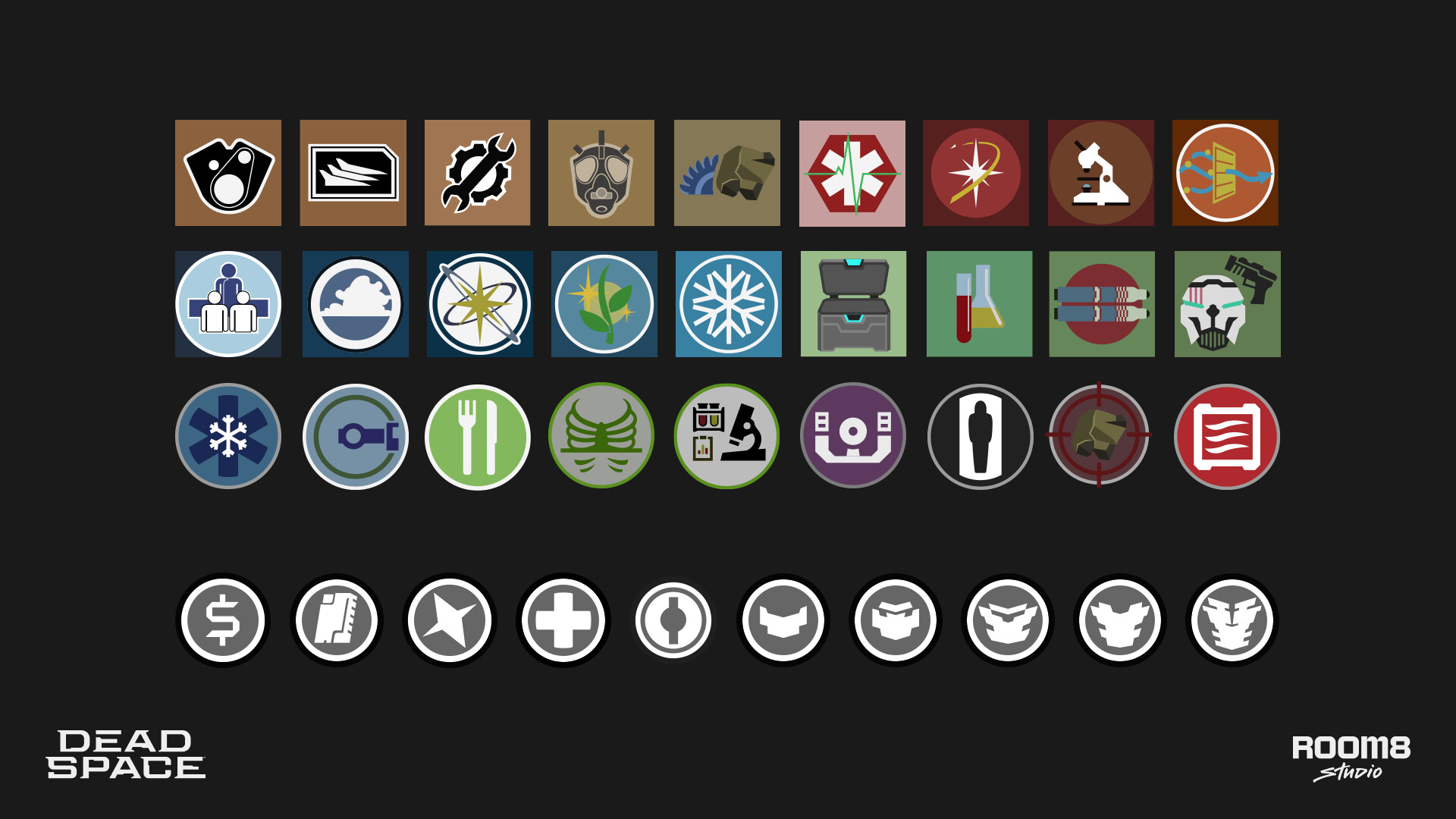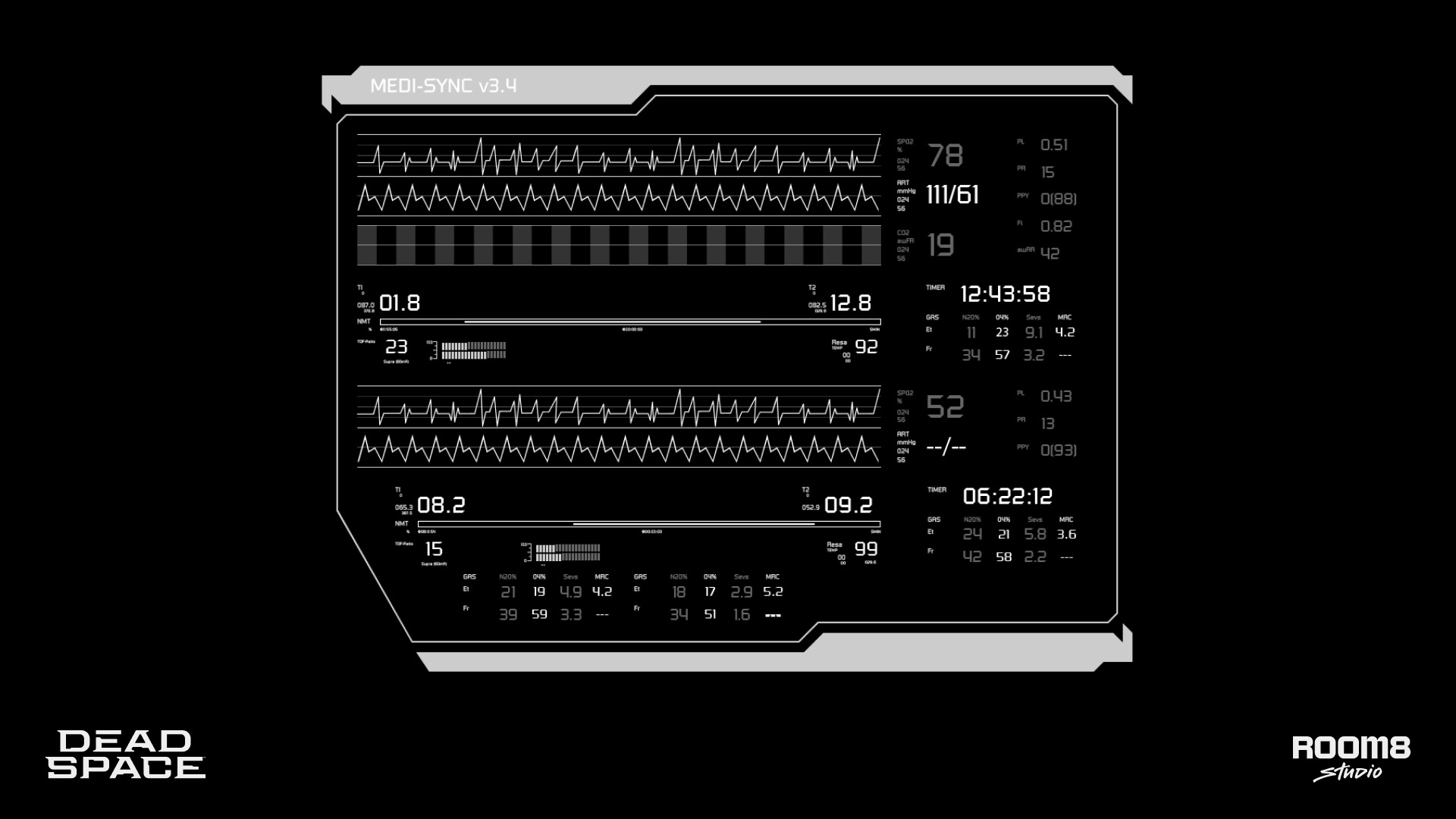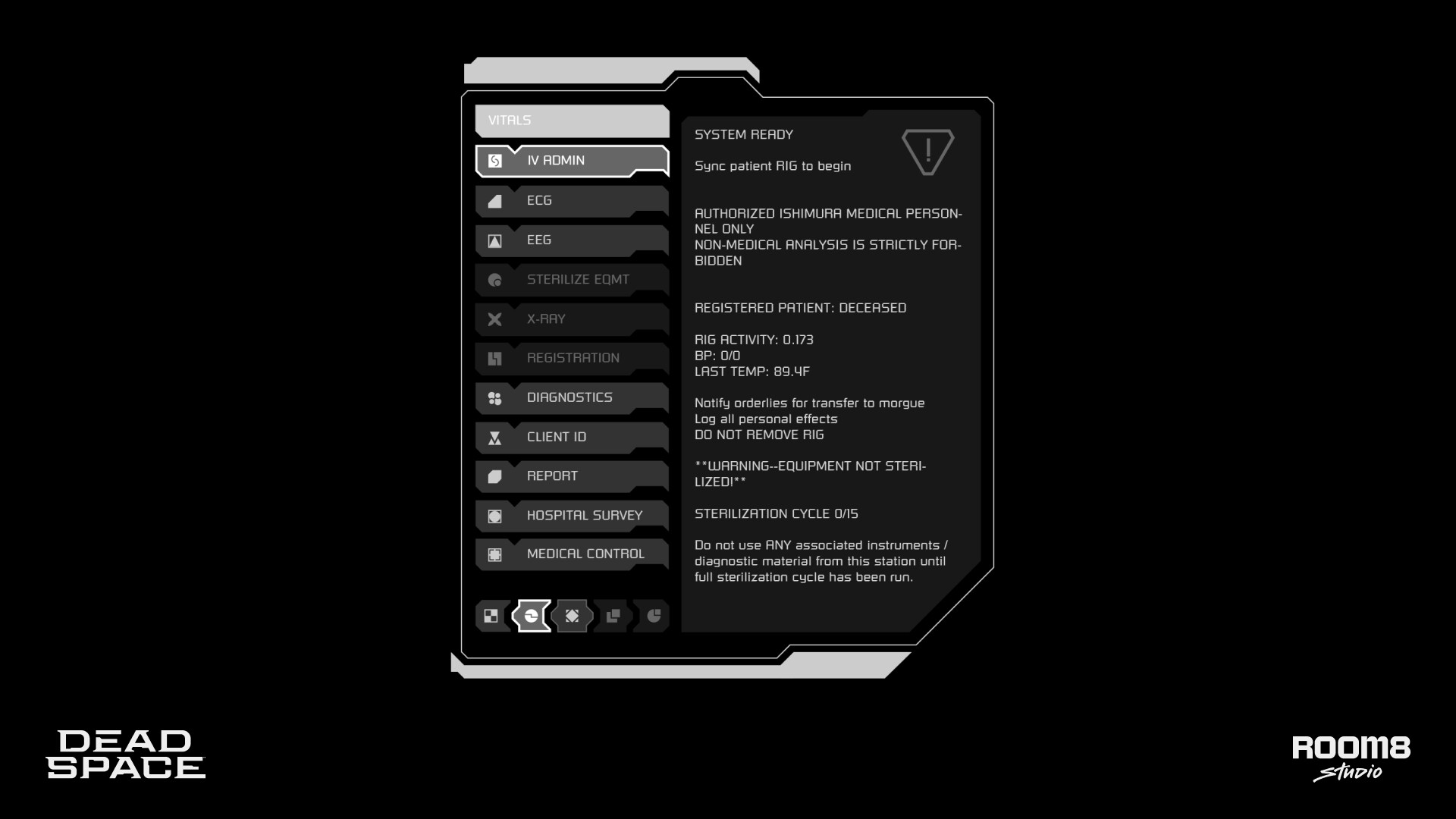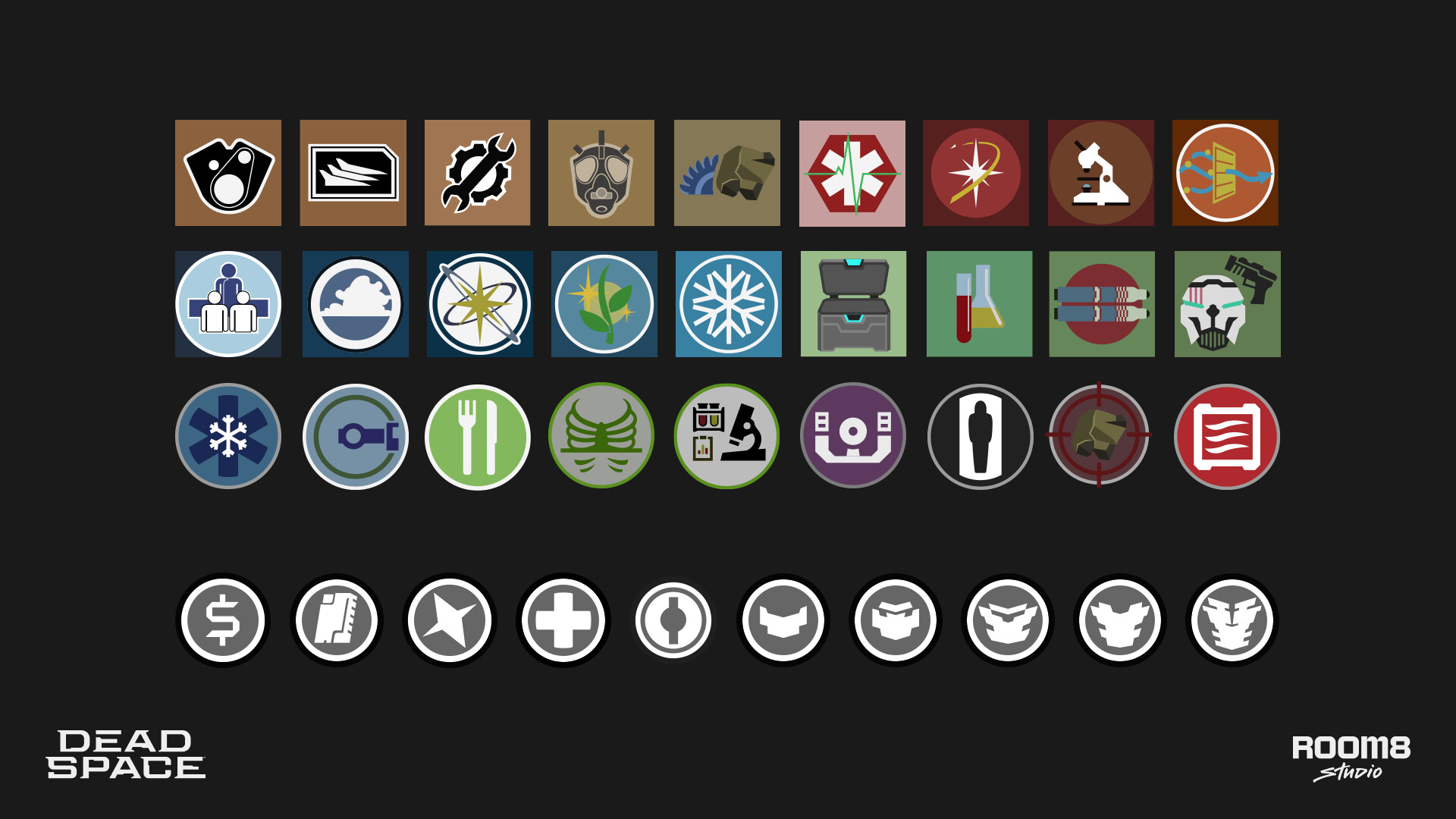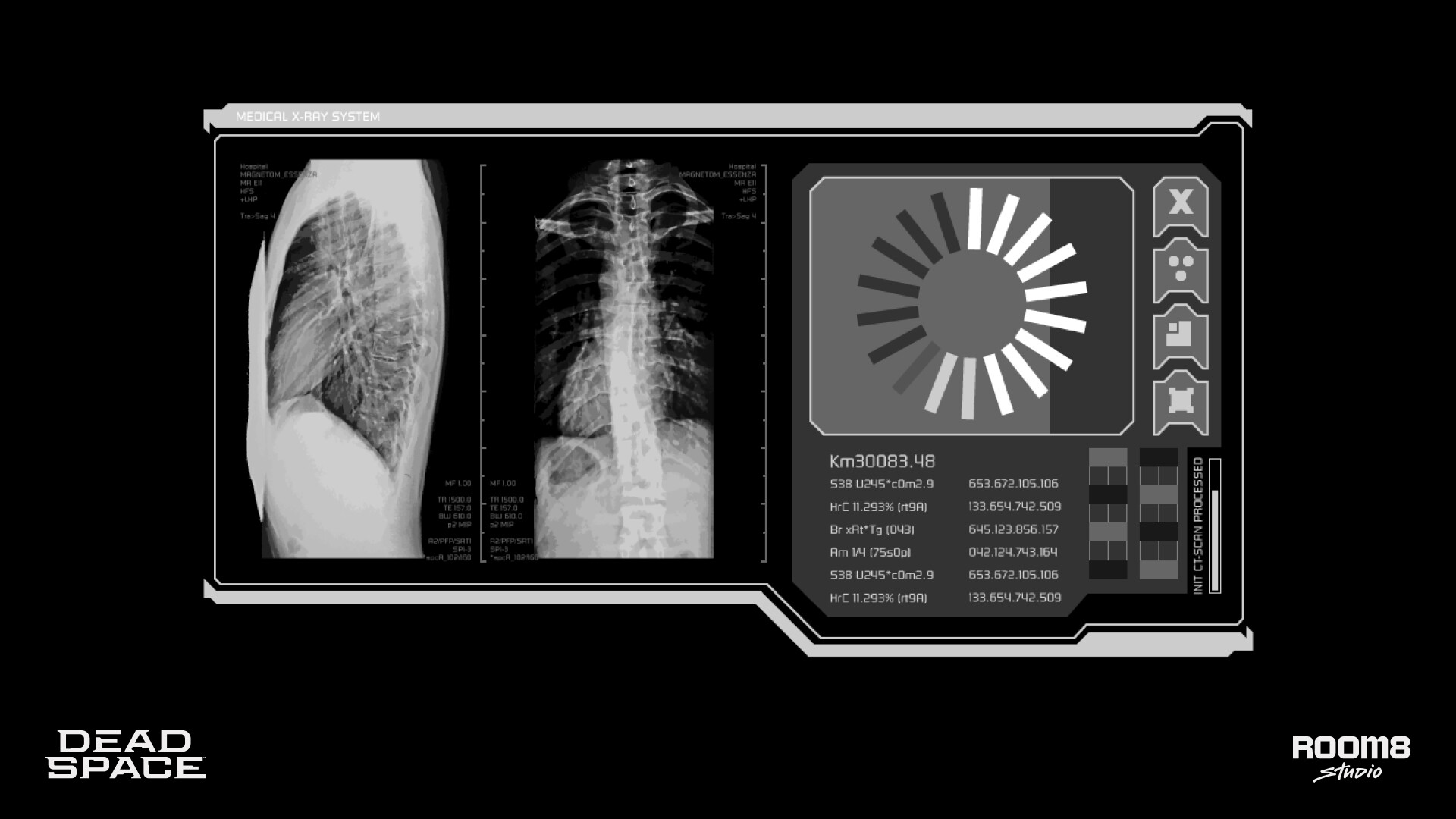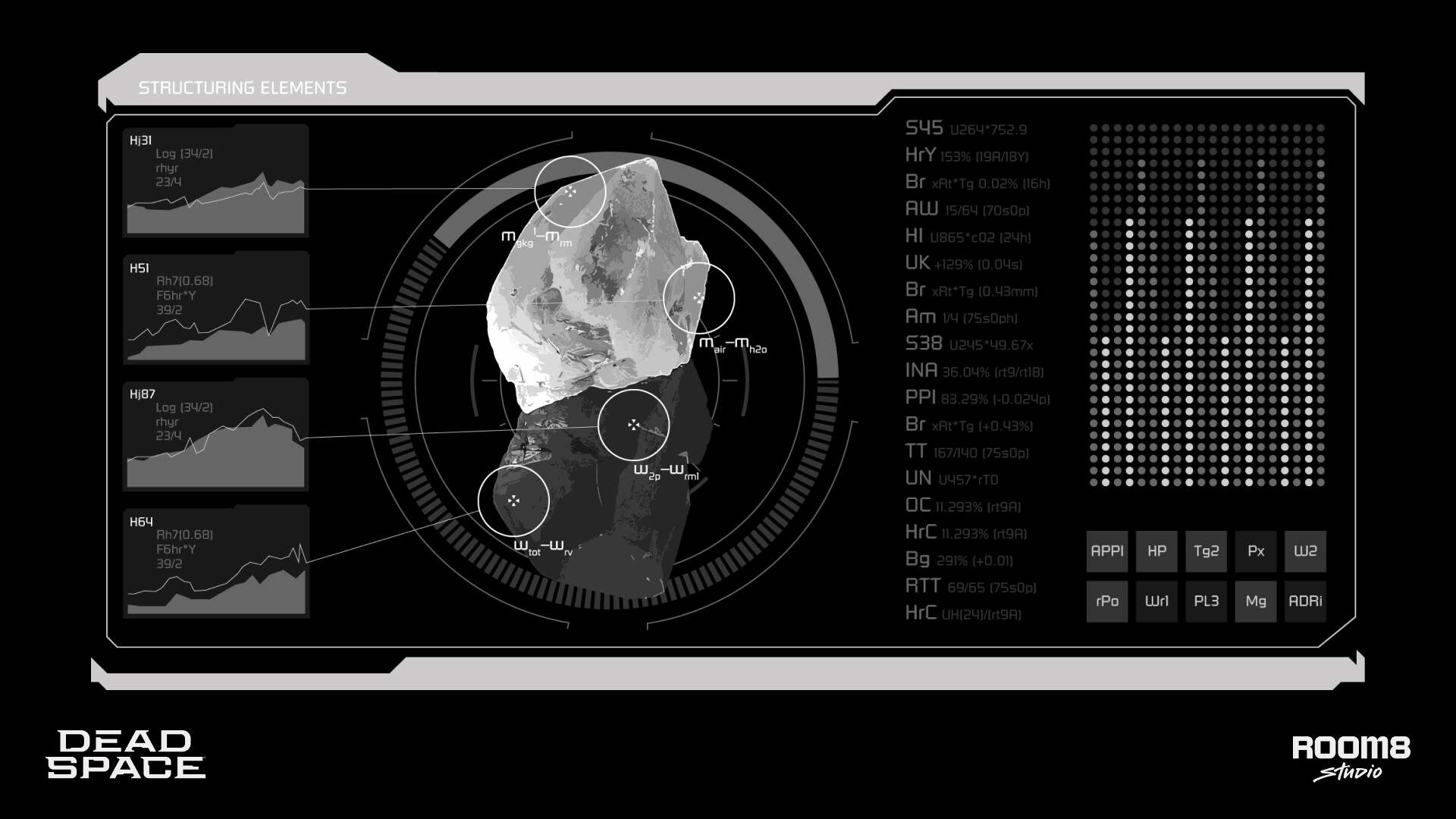 Technical Artist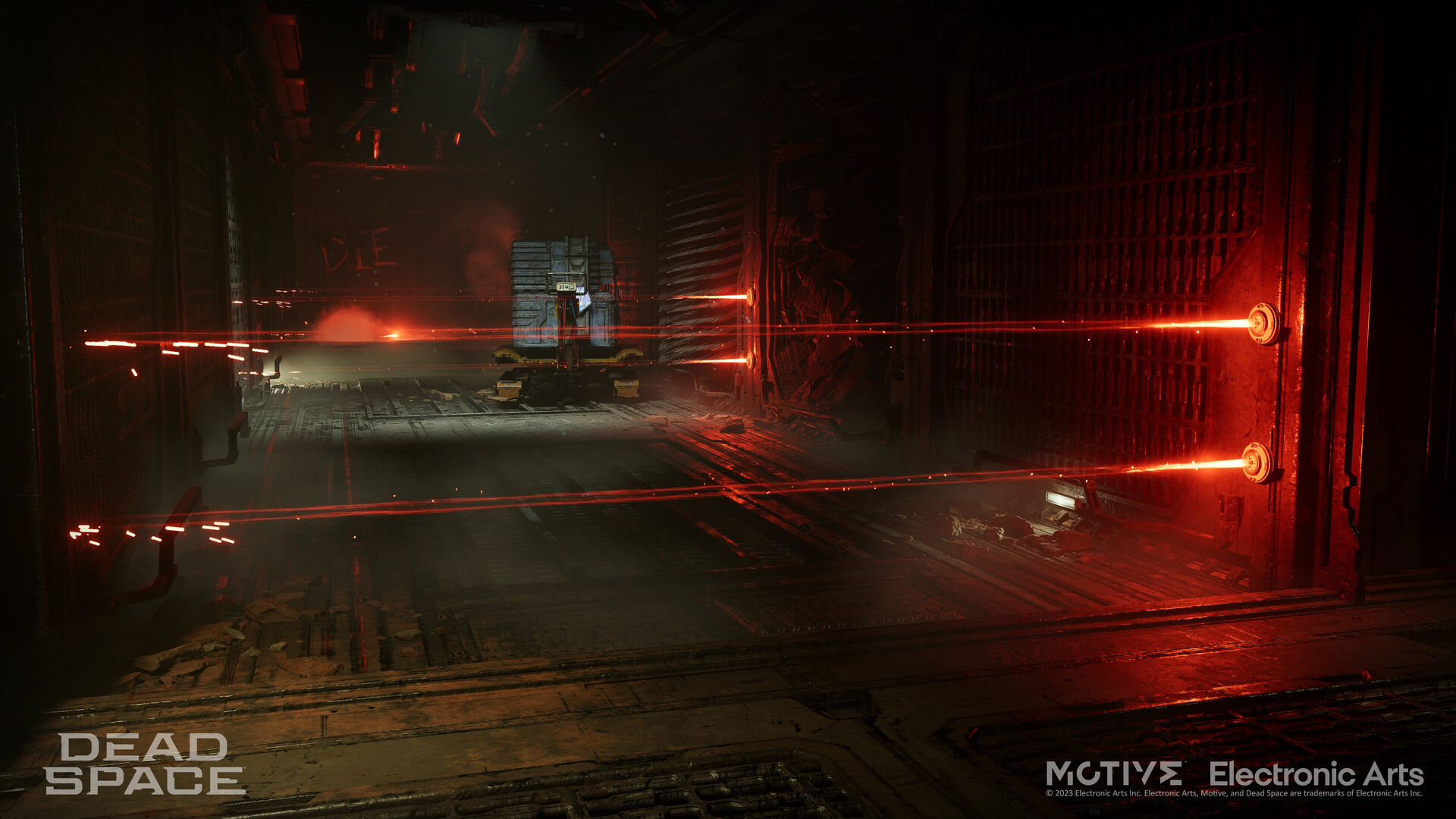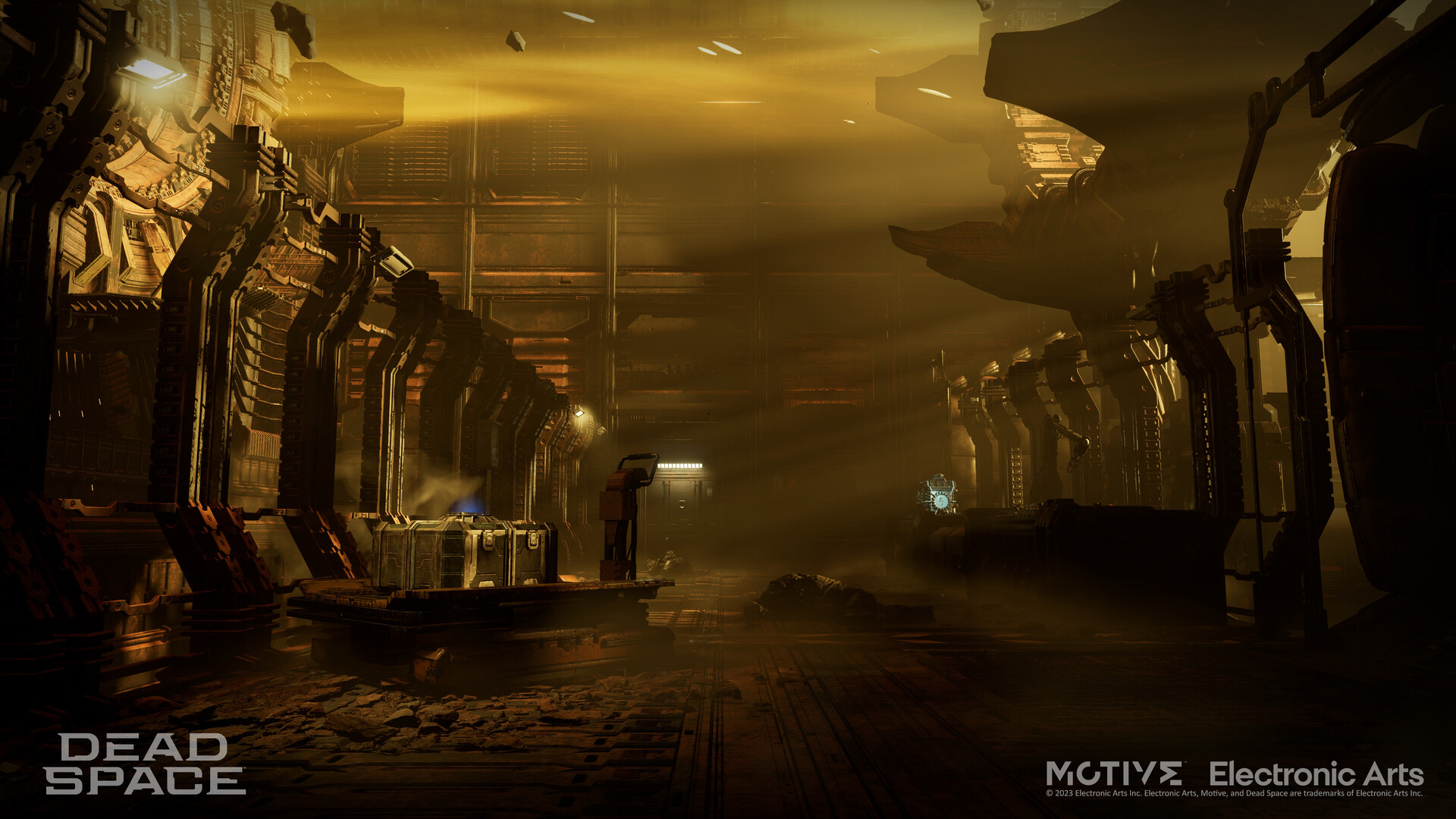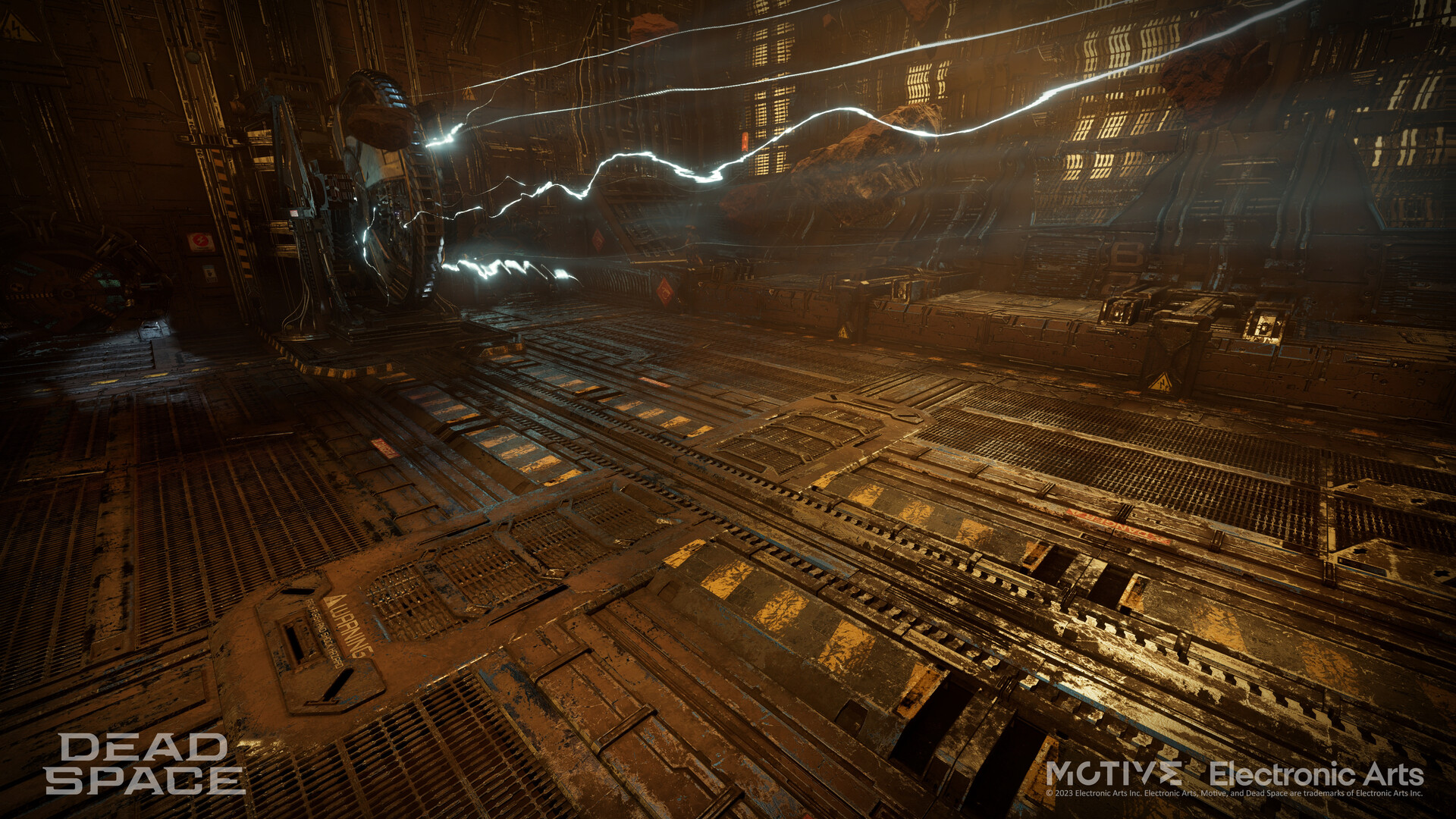 Waqas Iqbal – Technical Artist – Motive Studio – Dead Space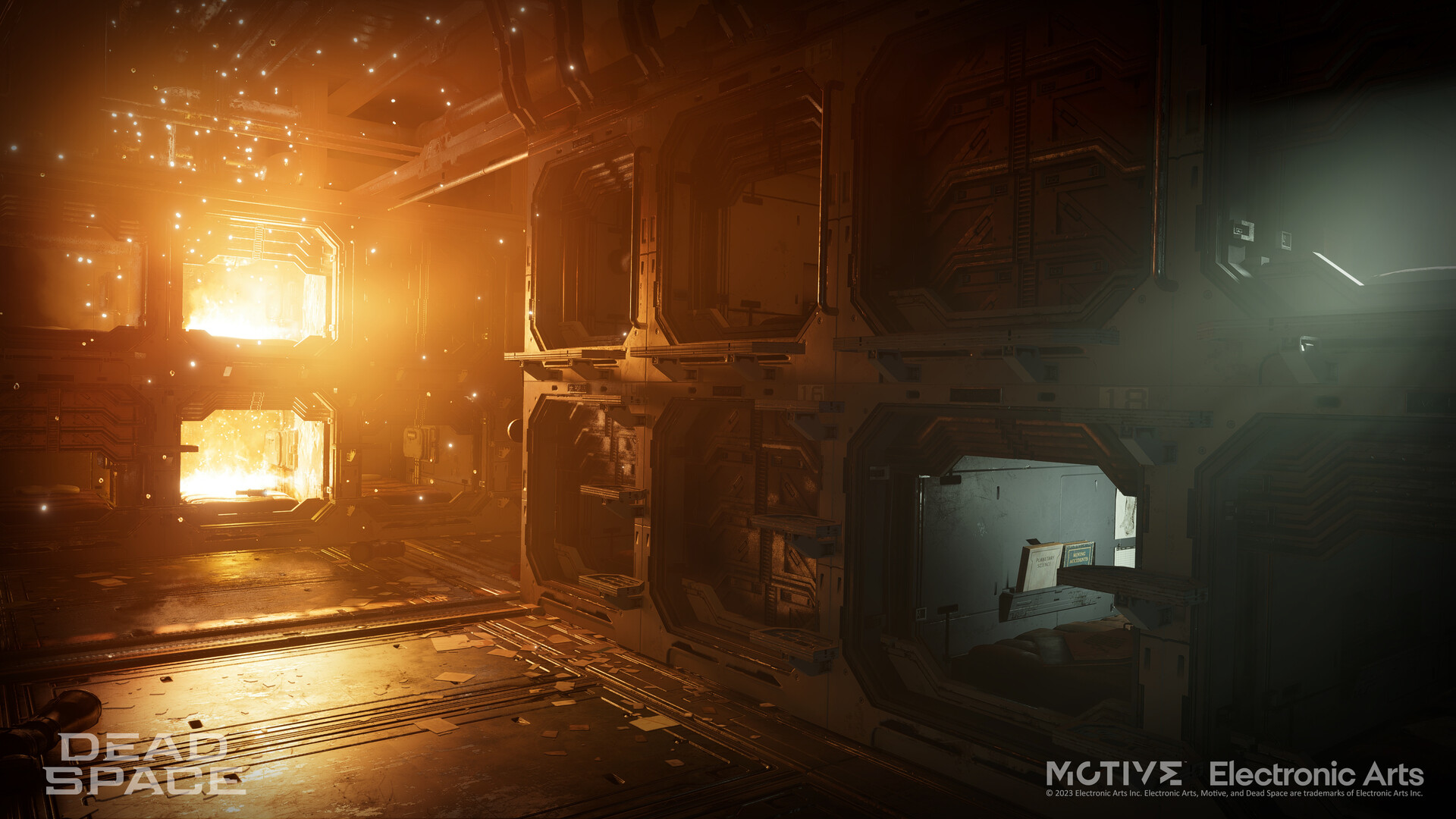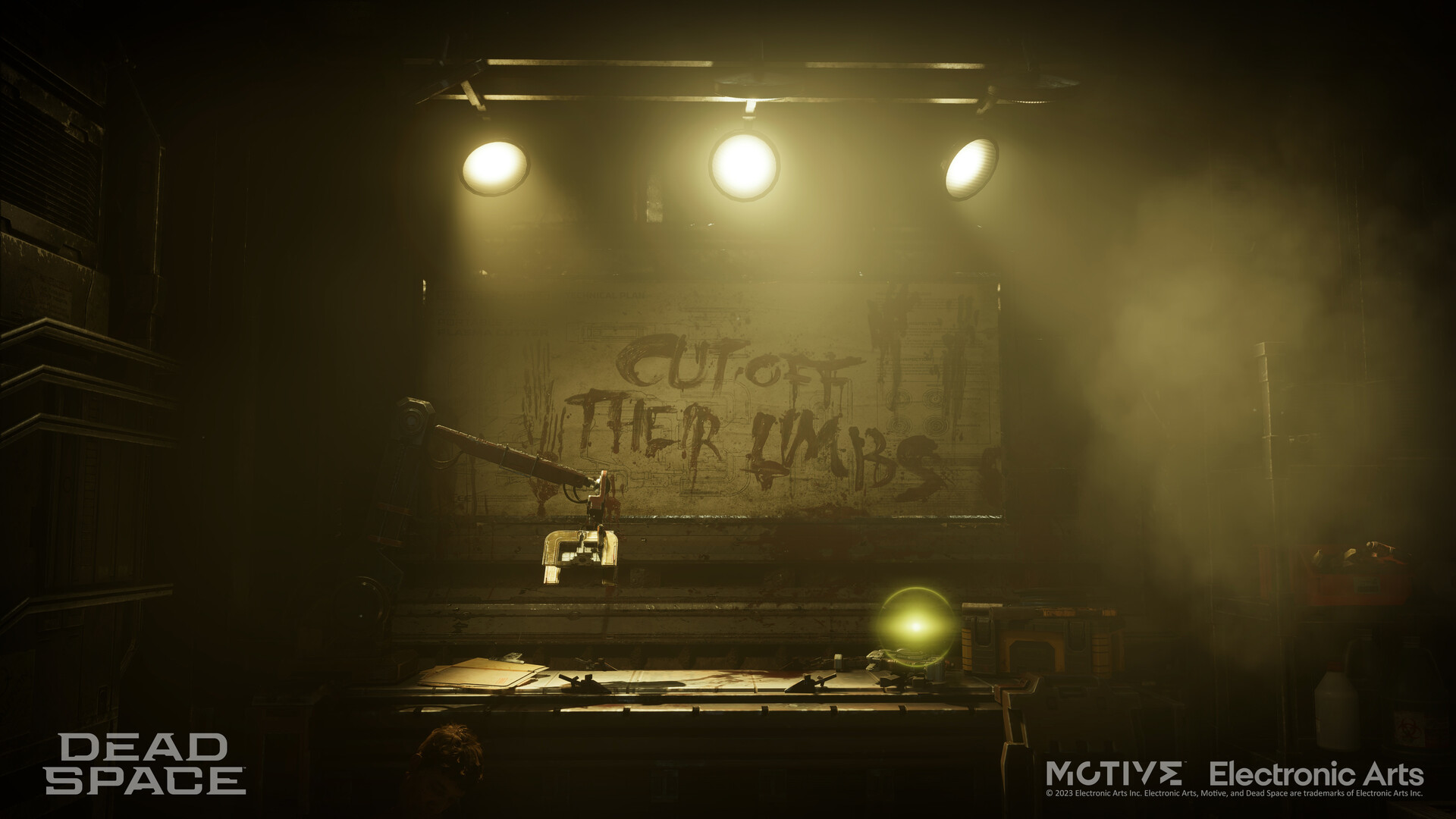 Waqas Iqbal – Technical Artist – Motive Studio – Dead Space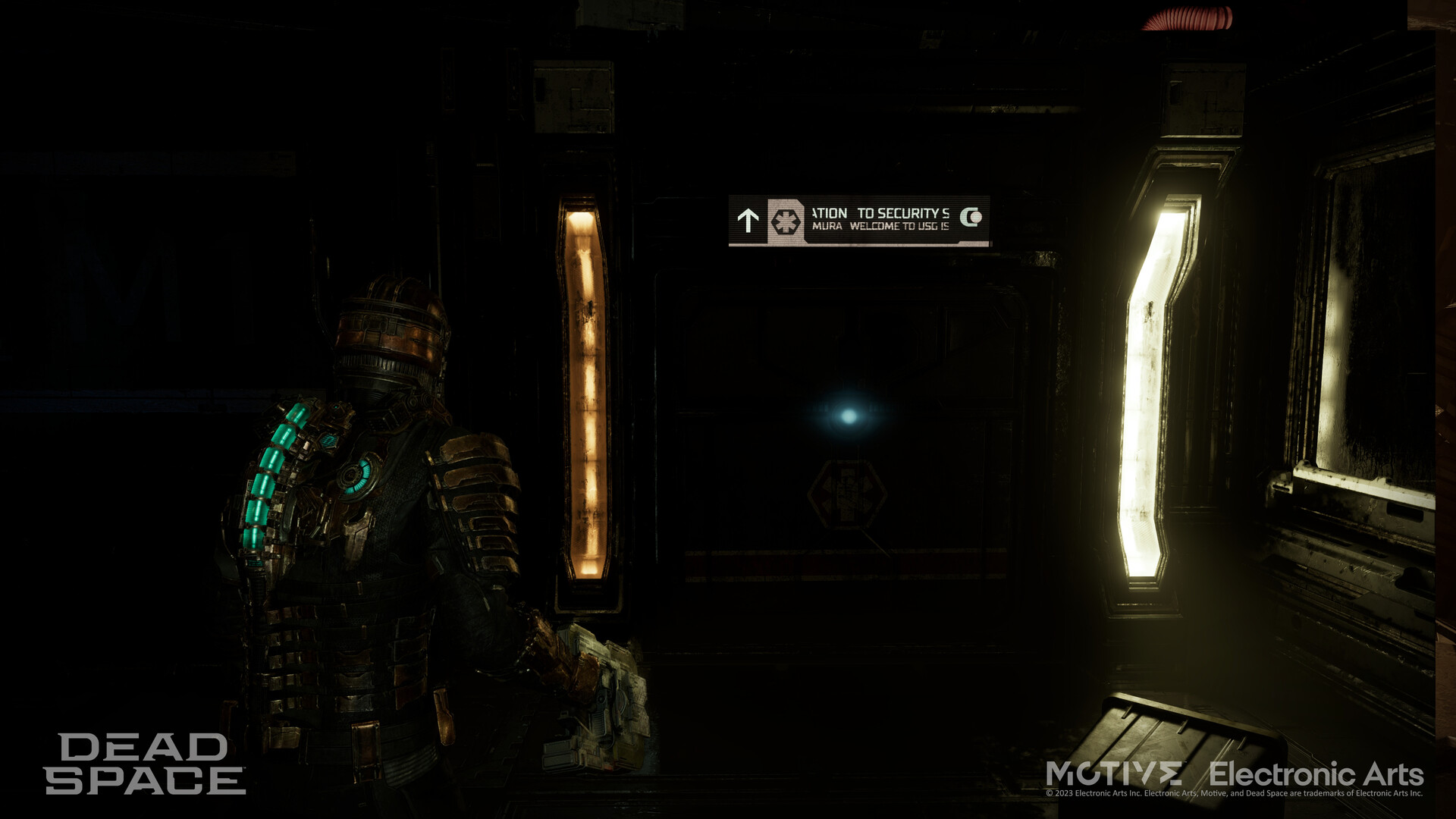 Waqas Iqbal – Technical Artist – Motive Studio – Dead Space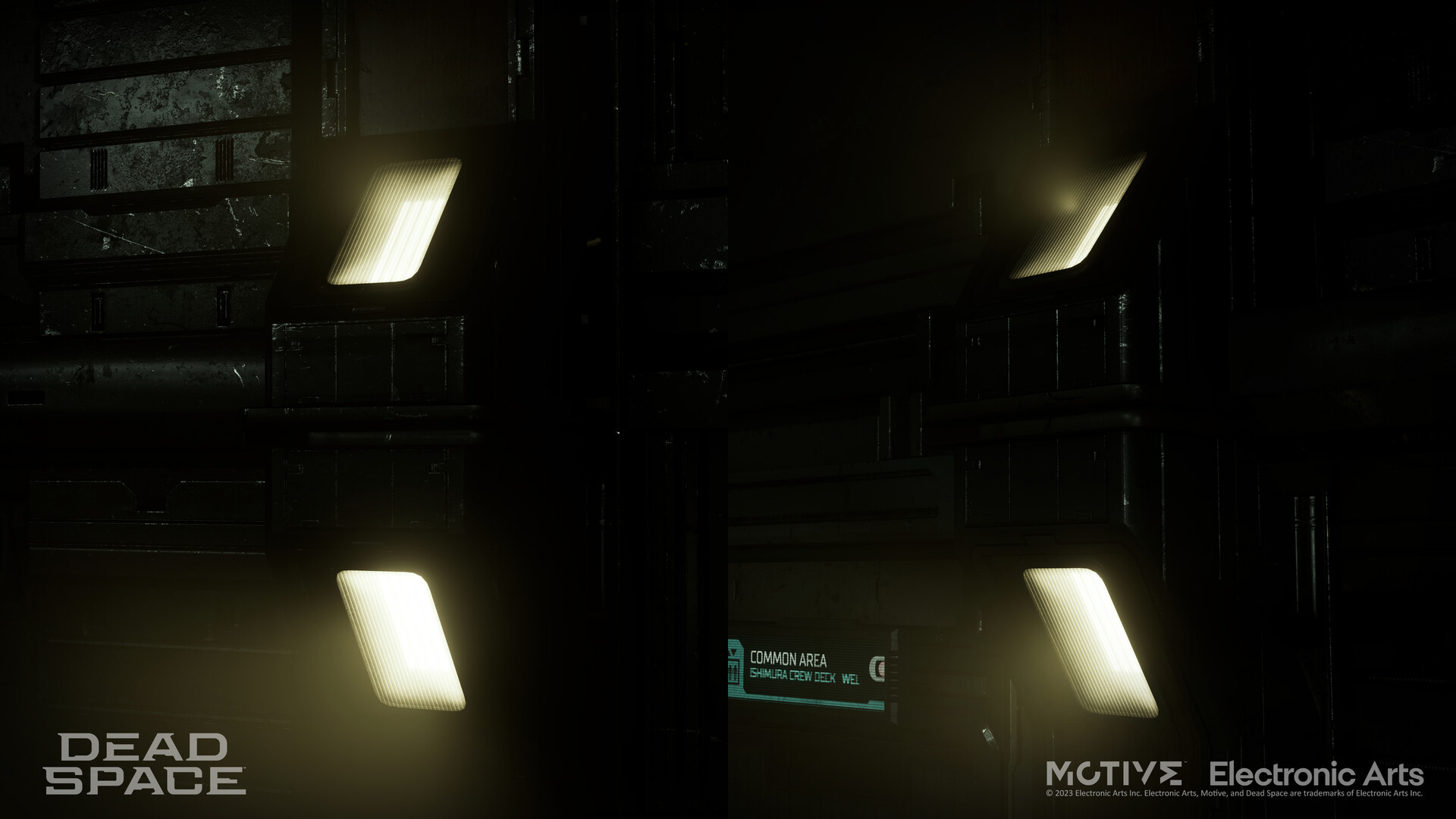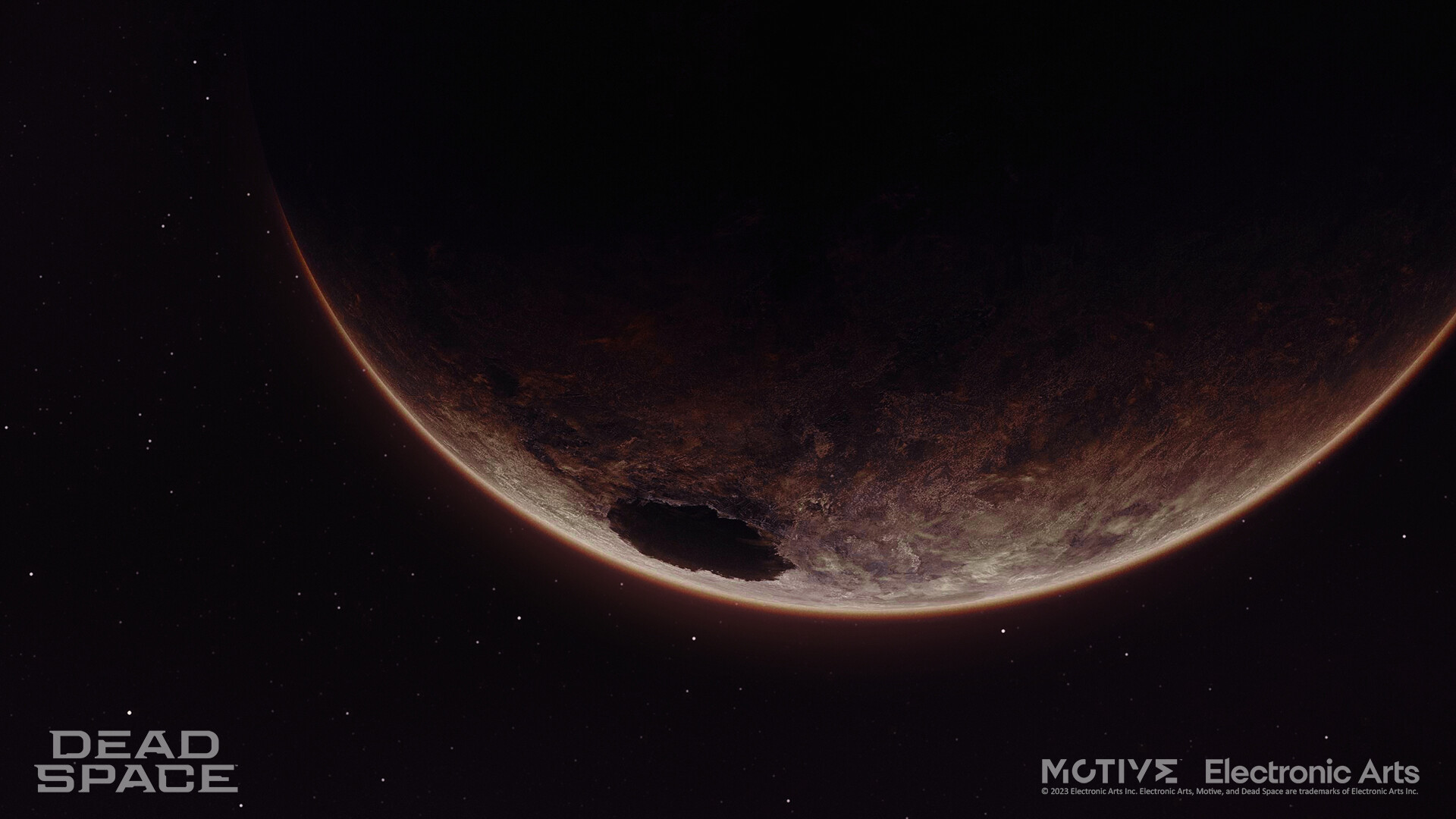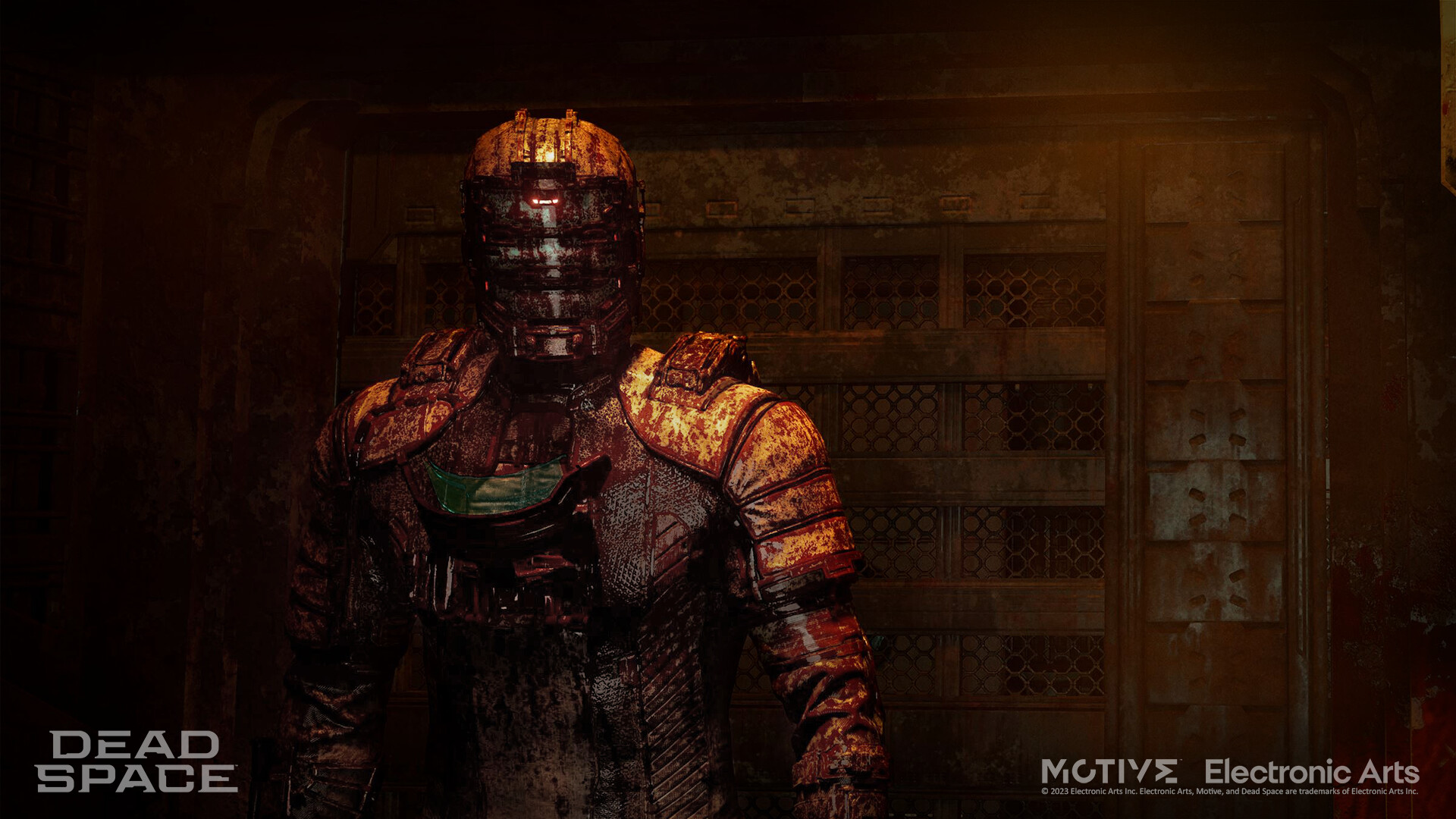 ---