Beneath the Waves: Award Winners and Honourable Mentions
ArtStation's fourth Community Challenge, Beneath the Waves, launched in mid-November 2017 with more industry-based challenge hosts, two new Props categories (championed by new host Alexandre Grynagier), and the very popular option for production category entrants to base their submissions on viz dev categories. Like all of our community challenges, the submission process was entirely open, and 2,799 artists took up the challenge over the holiday break with some artists putting in hundreds of hours into their submissions, and showing great community spirit with their feedback and encouragement.
A dedicated all-star judging panel took on the difficult task to sort through the very strong entries in all categories. Huge thanks to: Te Hu (Industrial Light & Magic), Andrius Balciunas (Fox3D), Joy Lea (Lightstorm Entertainment), Ian Spriggs (Oats Studios), Eddie Bennun (Ubisoft) and Sylvain Sarrailh (Freelance).
The challenge winners each receive a virtual ArtStation Challenge trophy, designed with meticulous attention to detail by industrial designer Ivan Šantić (check out the process of designing the Awards).
We'd also like to recognise the challenge hosts for their dedication to helping entrants every day of the challenge with feedback and encouragement. Thank you to: Rembert Montald (Riot Games), Suzanne Helmigh (Freelance), Randall Mackey (Freelance), Kait Kybar (Goodbye Kansas Studios), Satoshi Arakawa (Amazon Games), Gavin Goulden (Insomniac Games), Mathew O'Halloran (Ubisoft Massive), Karen Stanley (Ubisoft Massive), Frankie DeRosa (Blur), and Alexandre Grynagier (Freelance).
We're very pleased to present to you the 1st, 2nd and 3rd place winners in each of the categories along with the Honourable Mentions. A record 64 amazing artists received awards in the Beneath the Waves challenge!
VIZ DEV CATEGORIES
Beneath the Waves – Keyframe Concept Art
1st Place Keyframe Concept Art: Lap Pun Cheung
2nd Place Keyframe Concept Art: Dominik Mayer
3rd Place Keyframe Concept Art: Daria Rashev
Honourable Mention Keyframe Concept Art: Daniel Correia

Honourable Mention Keyframe Concept Art: Rob Foote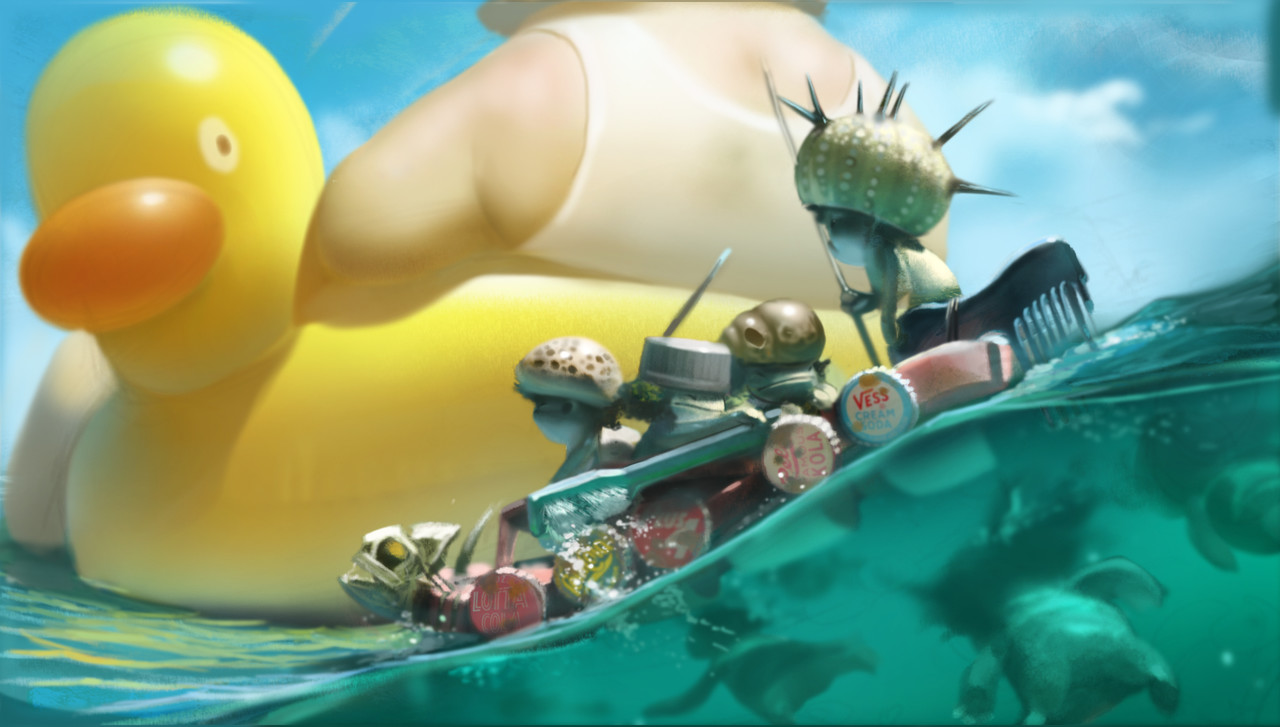 Honourable Mention Keyframe Concept Art: DOFRESH
Honourable Mention Keyframe Concept Art: Vivian Wu
Honourable Mention Keyframe Concept Art: Eduardo Brito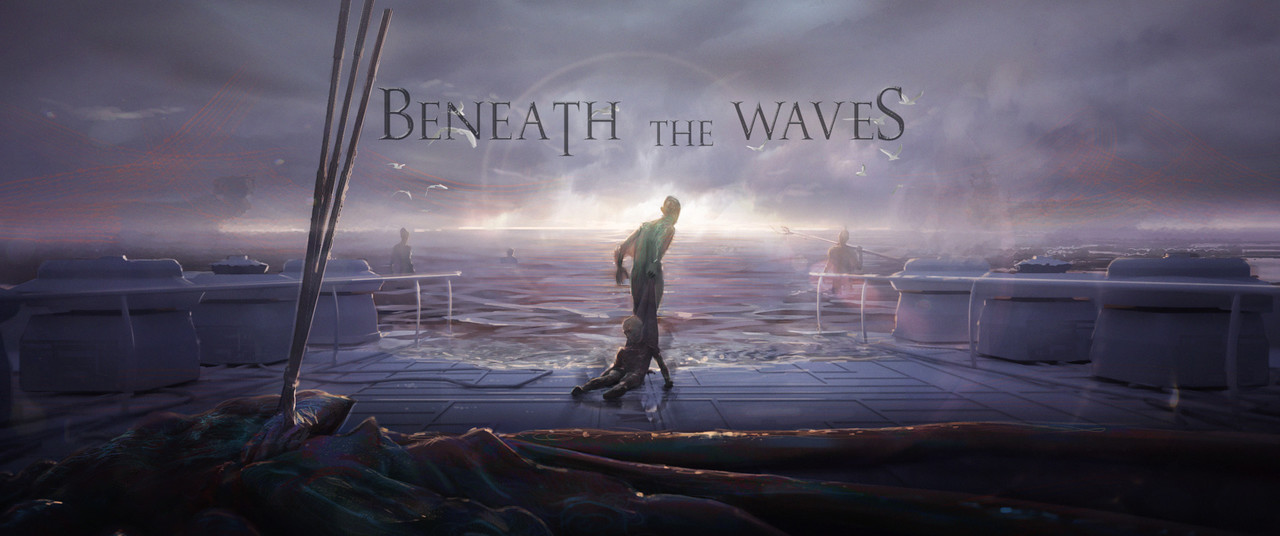 Beneath the Waves – Character/Creature Design
1st Place Character/Creature Design: Giorgio Baroni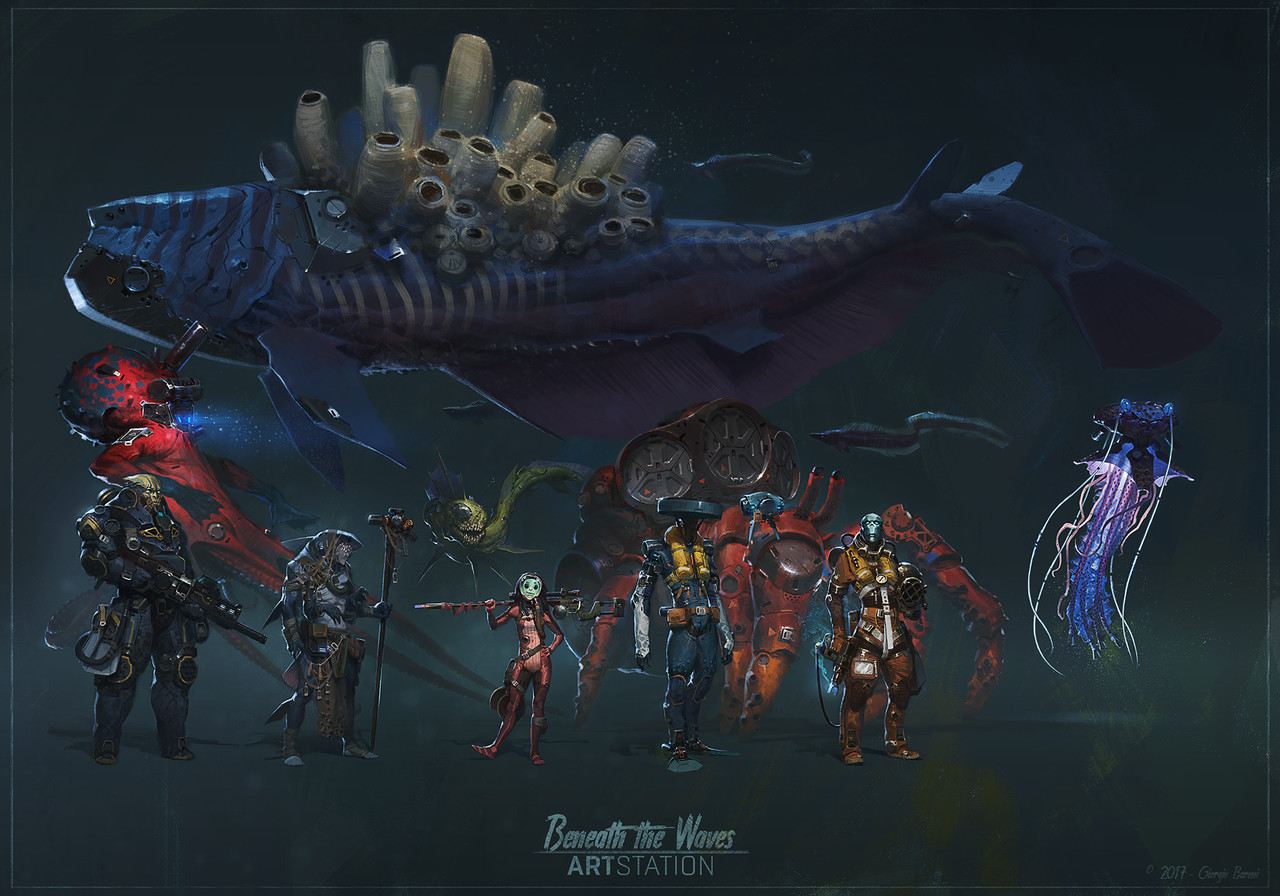 2nd Place Character/Creature Design: Taran Fiddler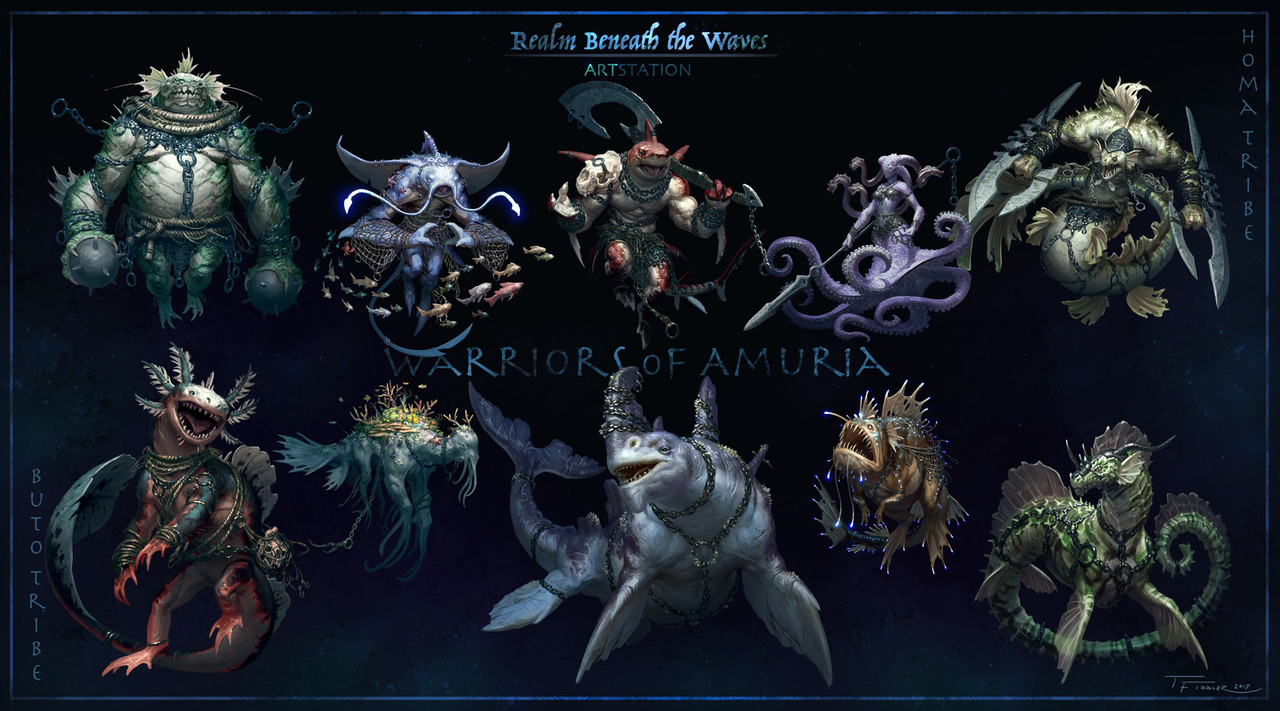 3rd Place Character/Creature Design: Tano Bonfanti
Honourable Mention Character/Creature Design: Jack Hamilton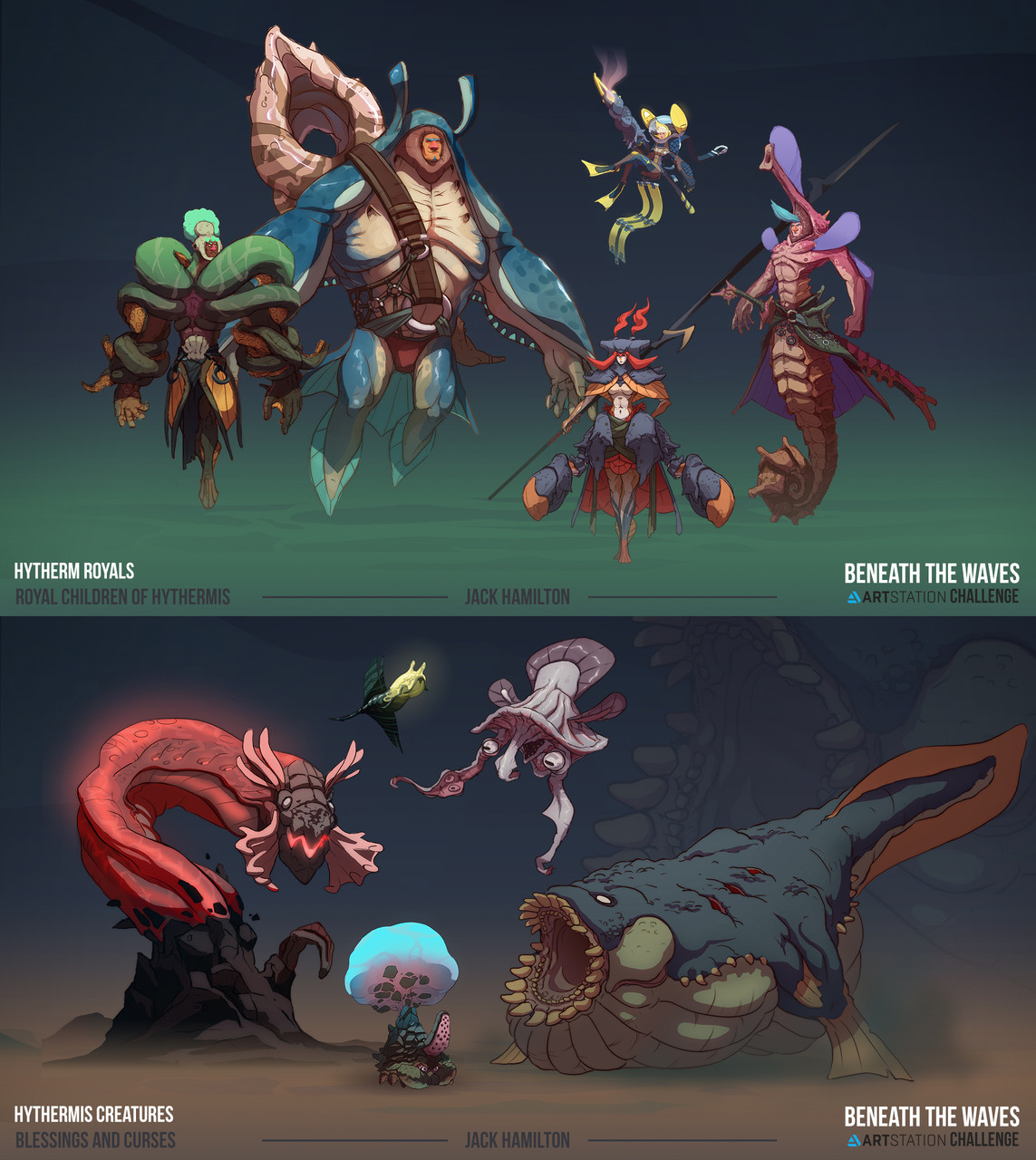 Honourable Mention Character/Creature Design: Zhengyi Wang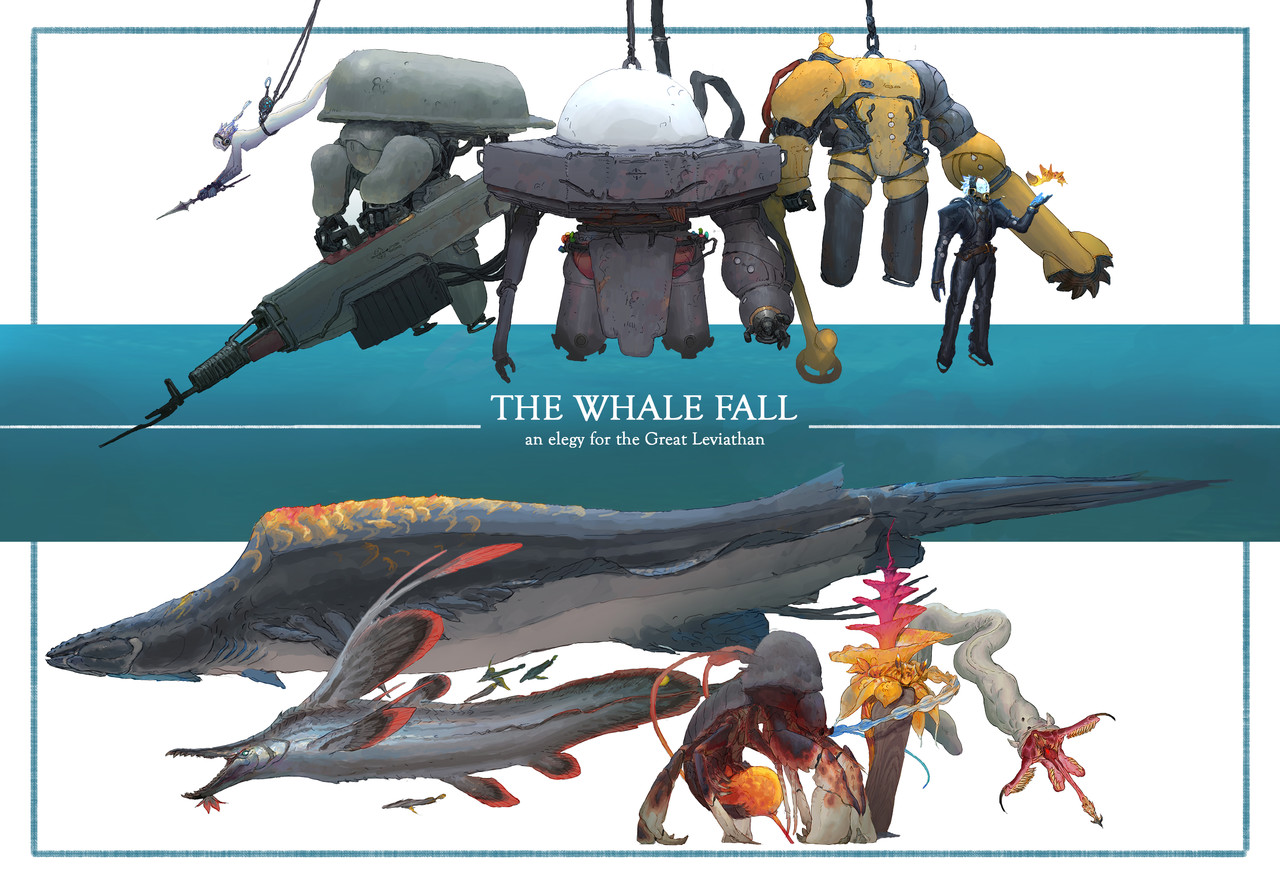 Honourable Mention Character/Creature Design: Inkognit / João Fiuza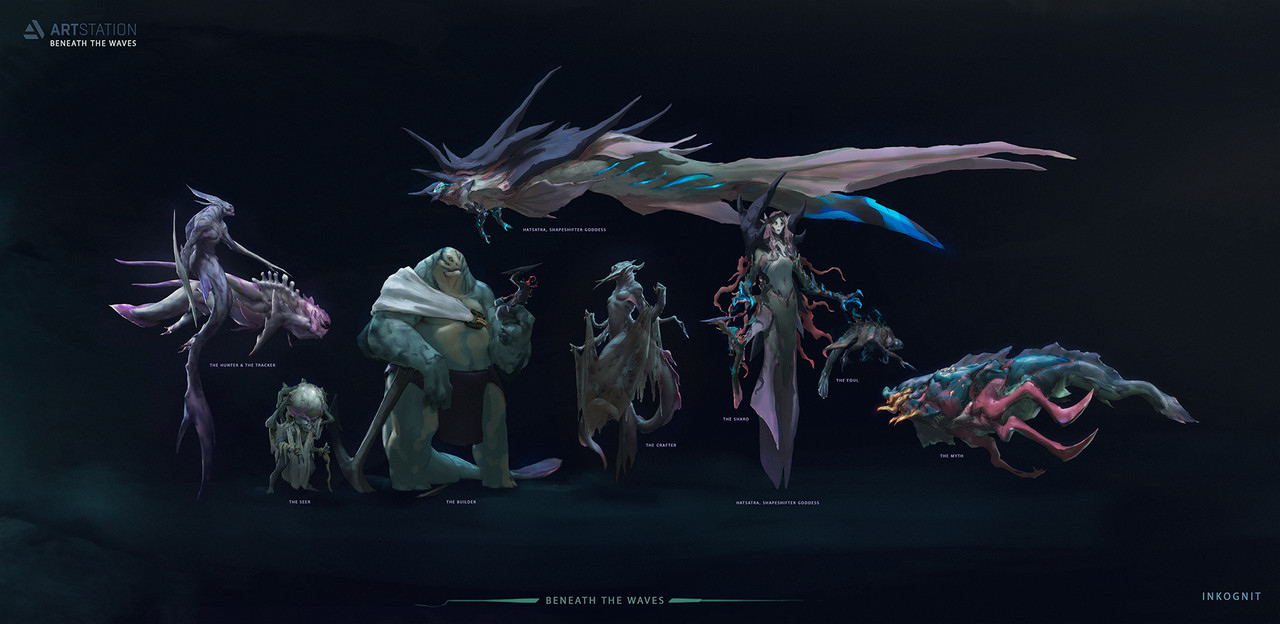 Honourable Mention Character/Creature Design: Esther Smisdom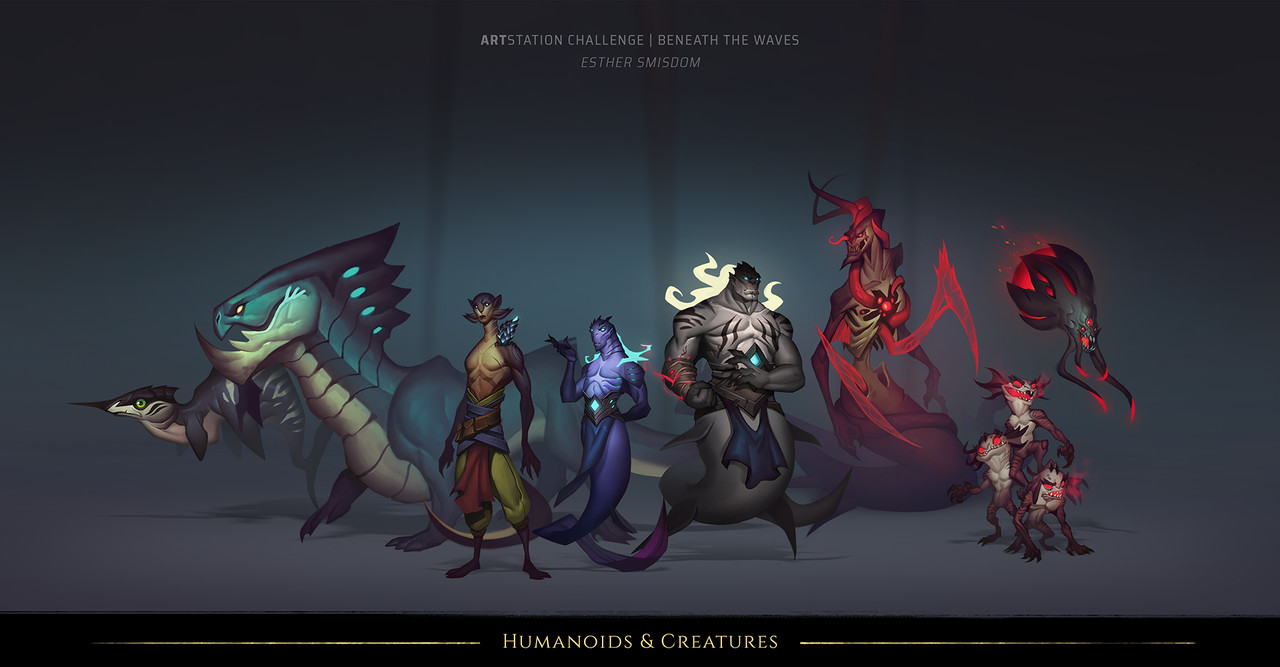 Honourable Mention Character/Creature Design: Mole Wang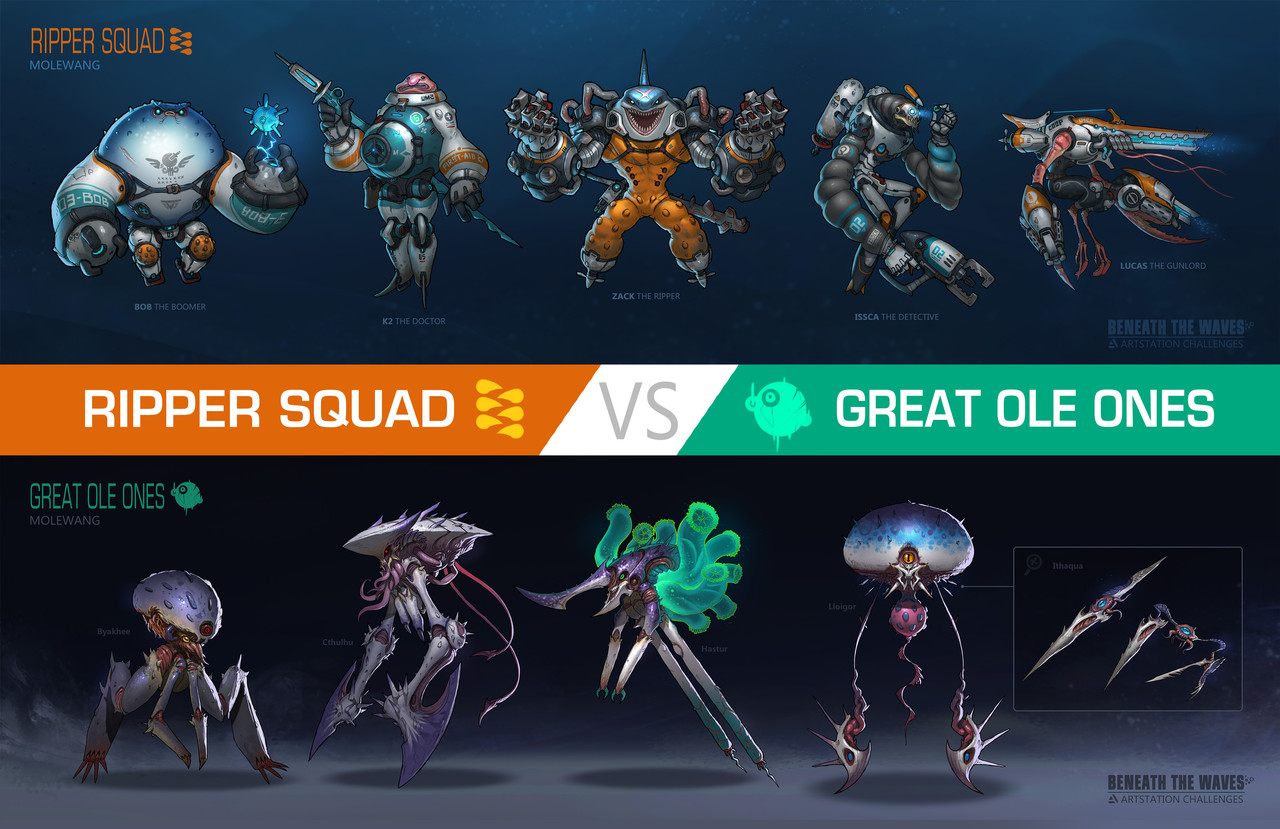 Beneath the Waves – Environment Design
1st Place Environment Design: Grace Liu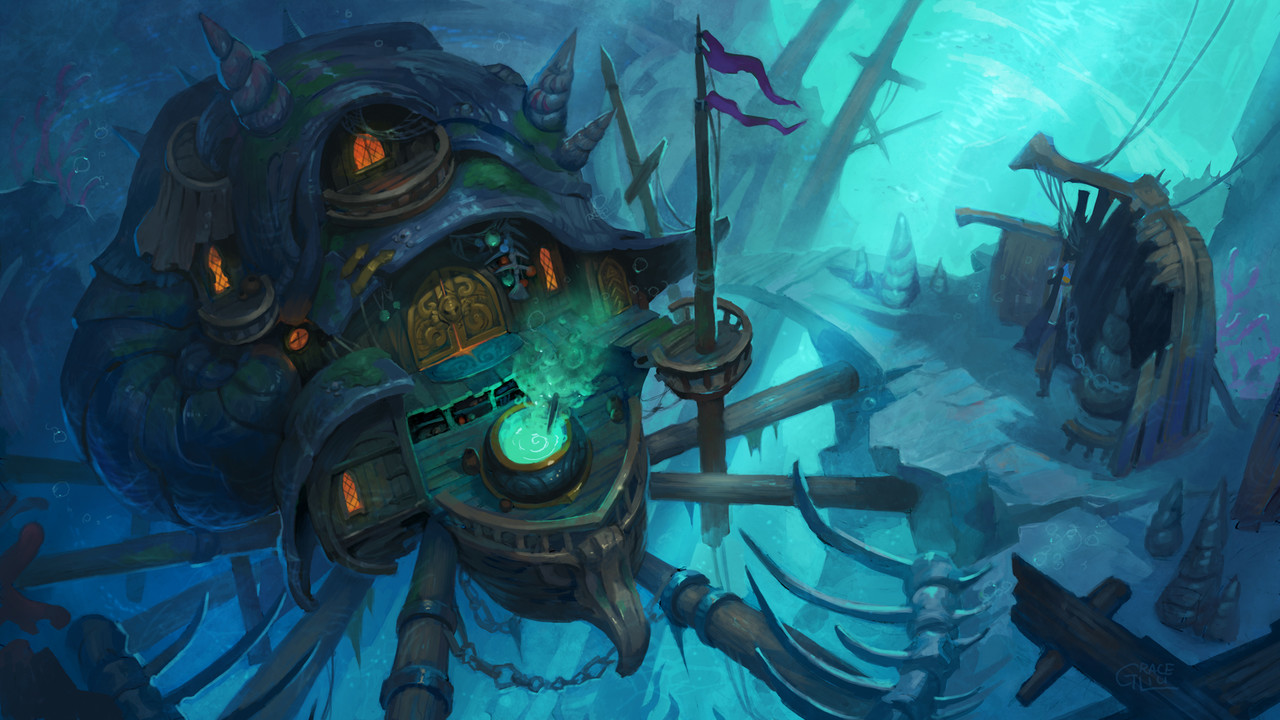 2nd Place Environment Design: Hector Mateo Pino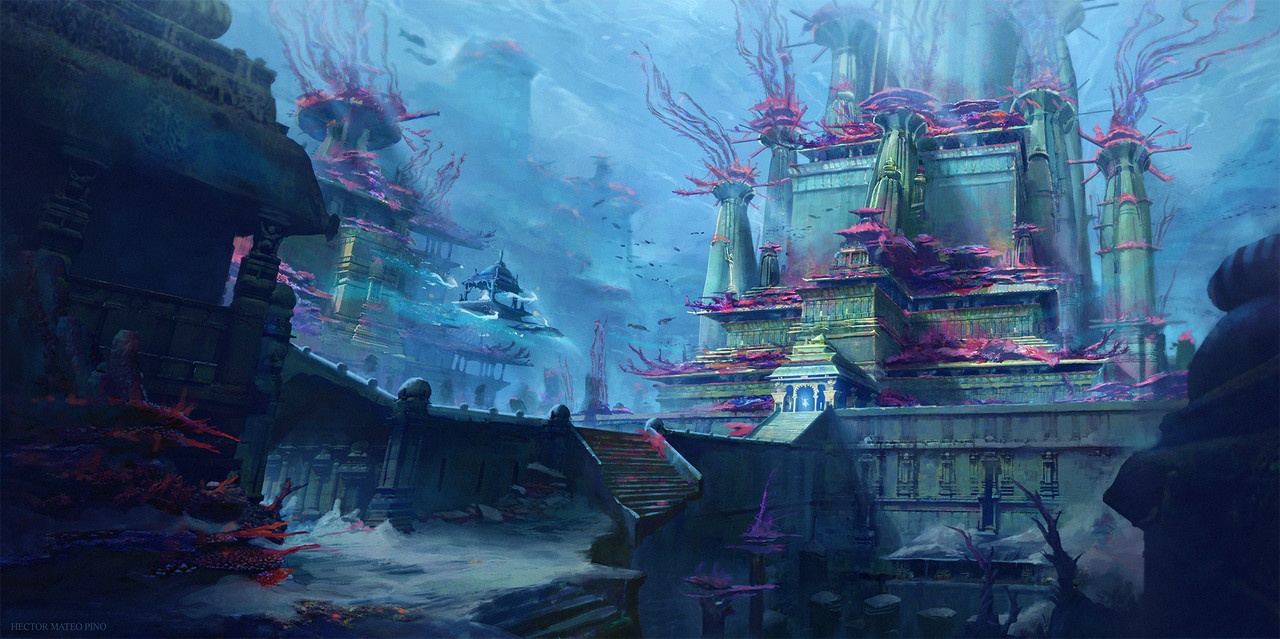 3rd Place Environment Design: Fernanders Sam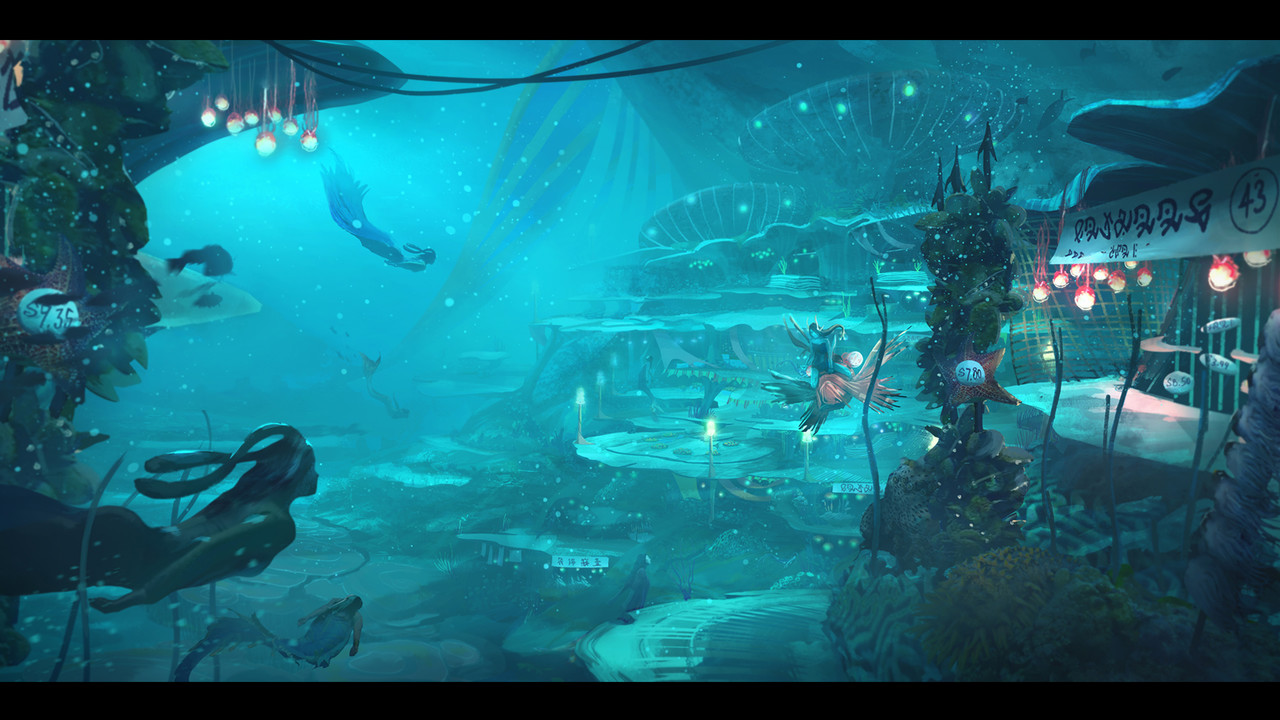 Honourable Mention Environment Design: Aleksei Liakh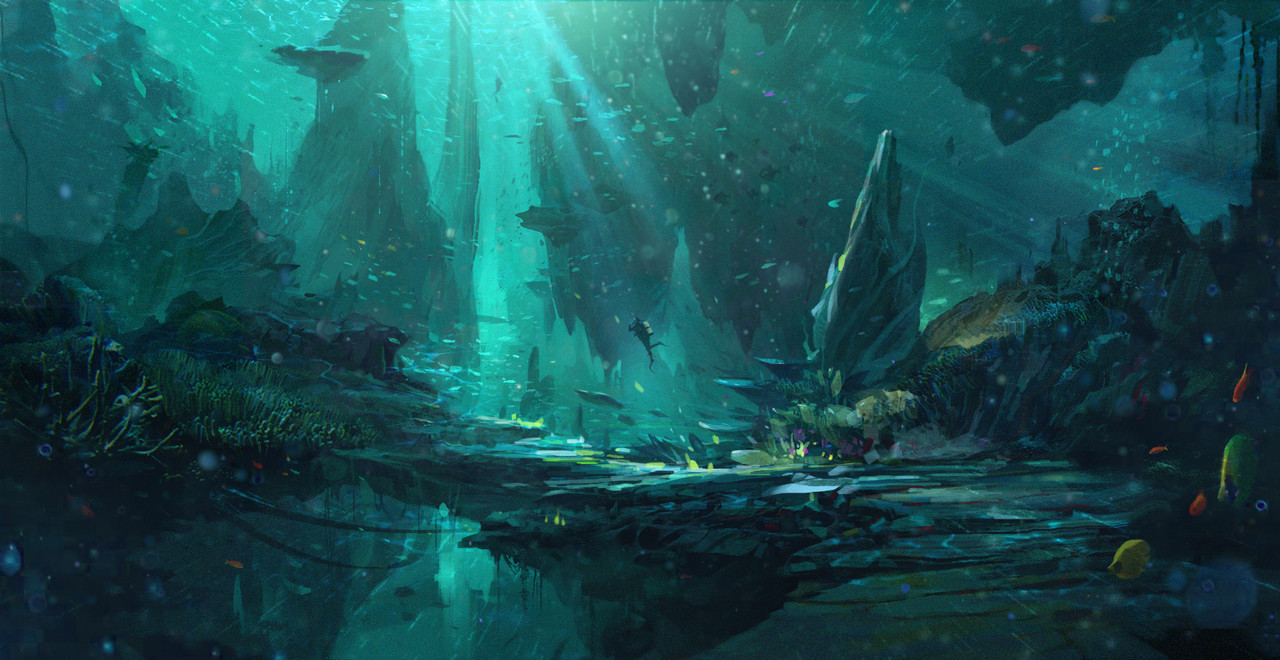 Honourable Mention Environment Design: Suresh Pydikondala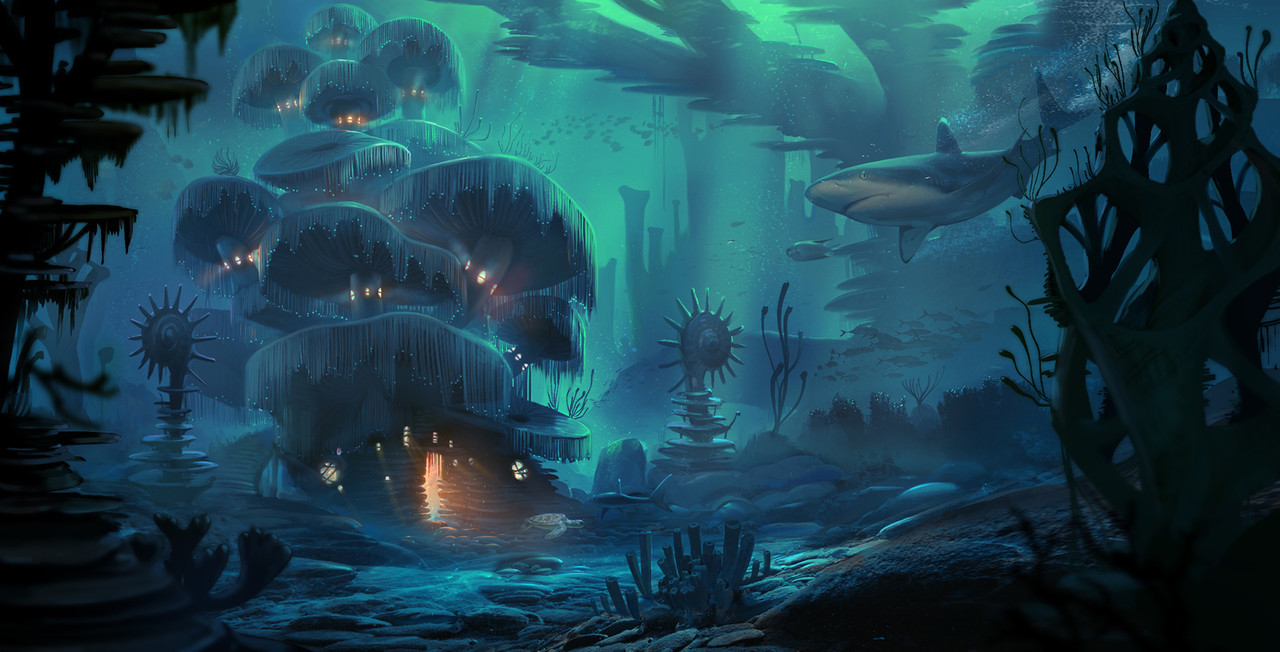 Honourable Mention Environment Design: Olga Orlova
Honourable Mention Environment Design: Paweł Latkowski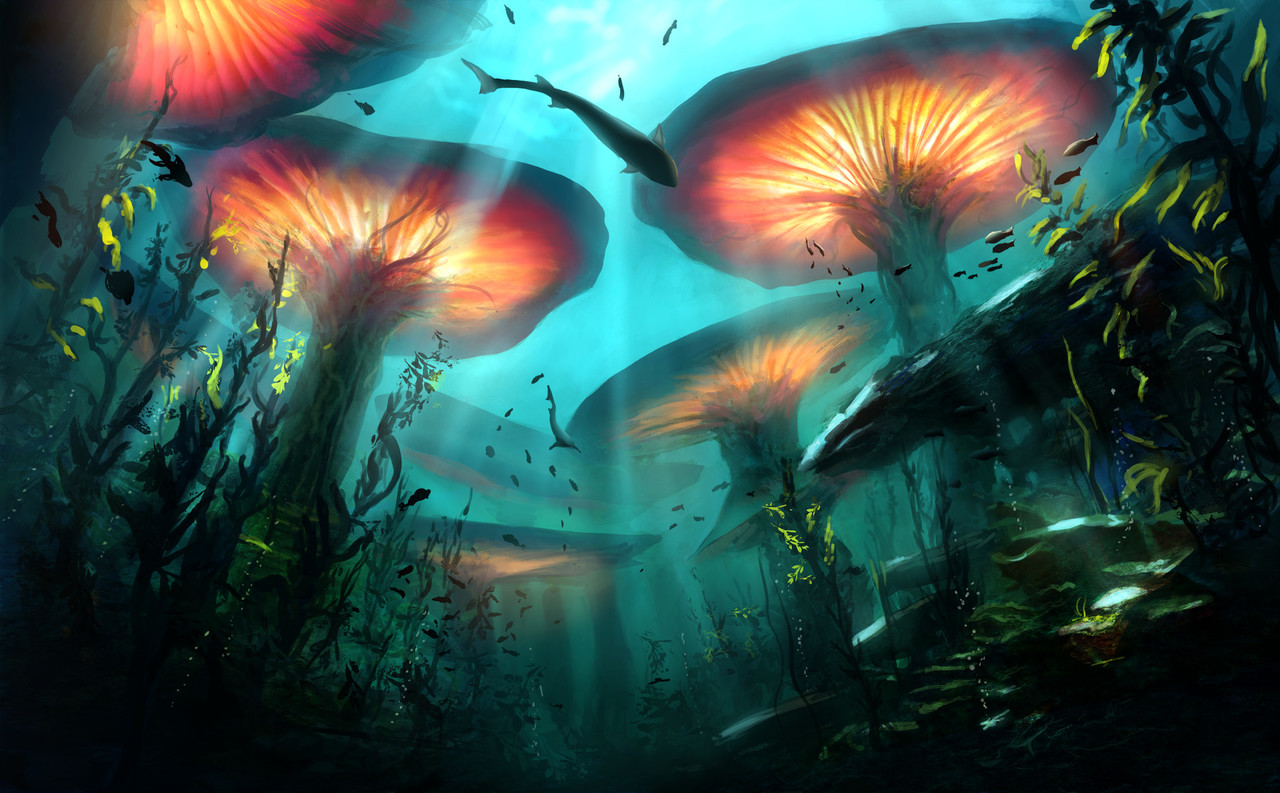 Honourable Mention Environment Design: Jort van Welbergen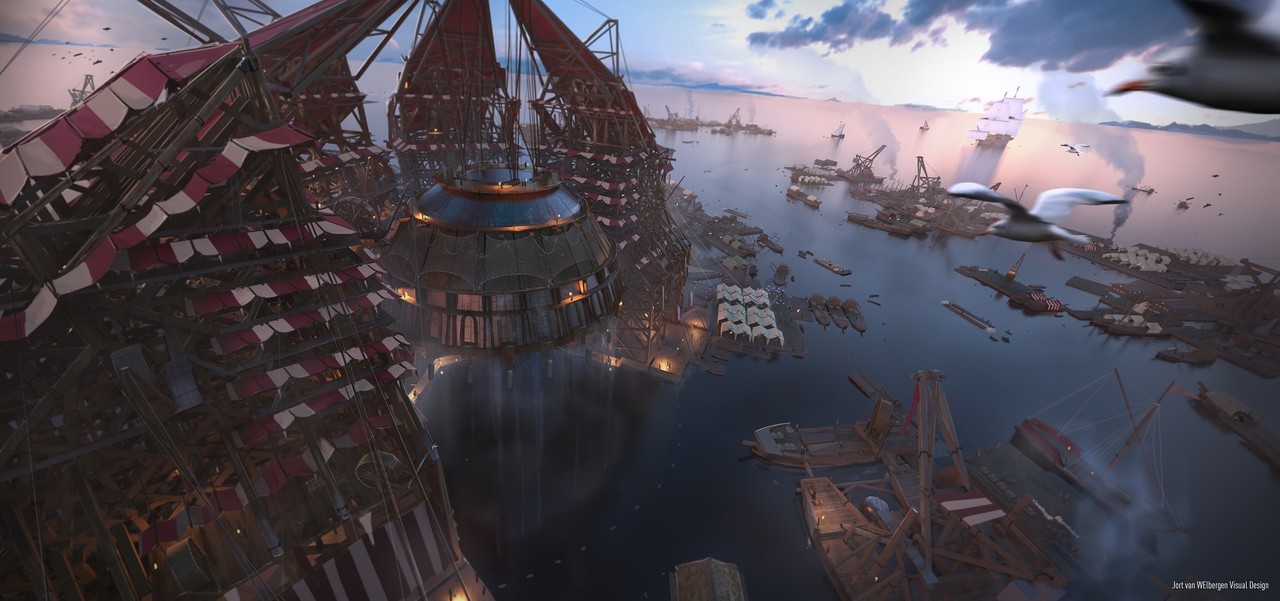 Beneath the Waves – Prop Design
1st Place Prop Design: Tom McDowell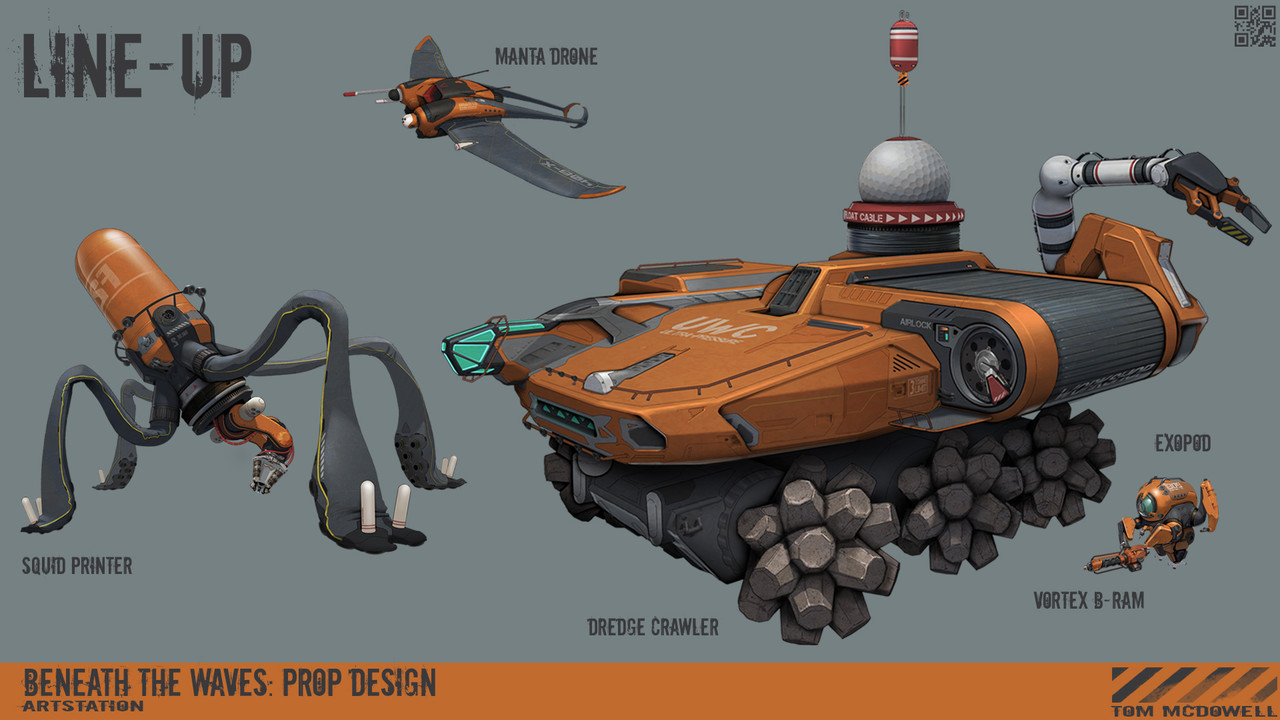 2nd Place Prop Design: Braydan Barrett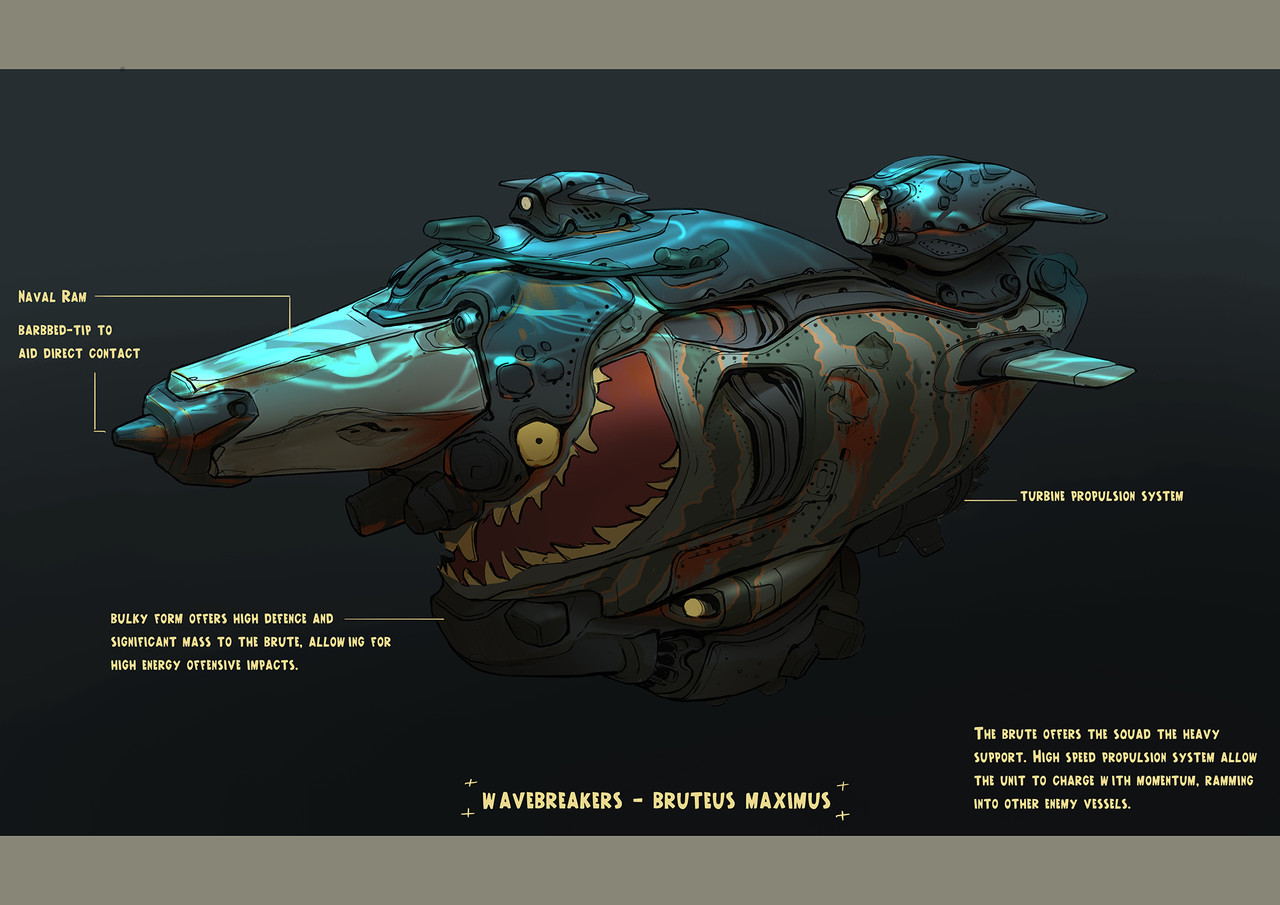 3rd Place Prop Design: Sheng Lam
Honourable Mention Prop Design: Level2048 -Arya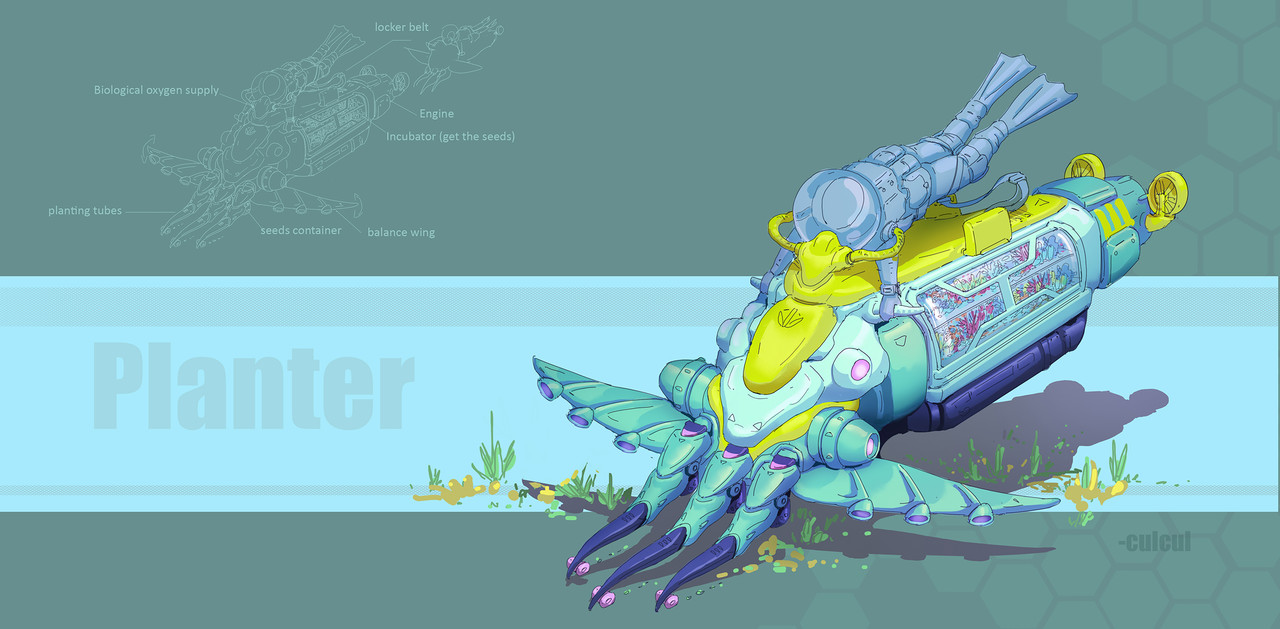 Honourable Mention Prop Design: Gediminas Einikis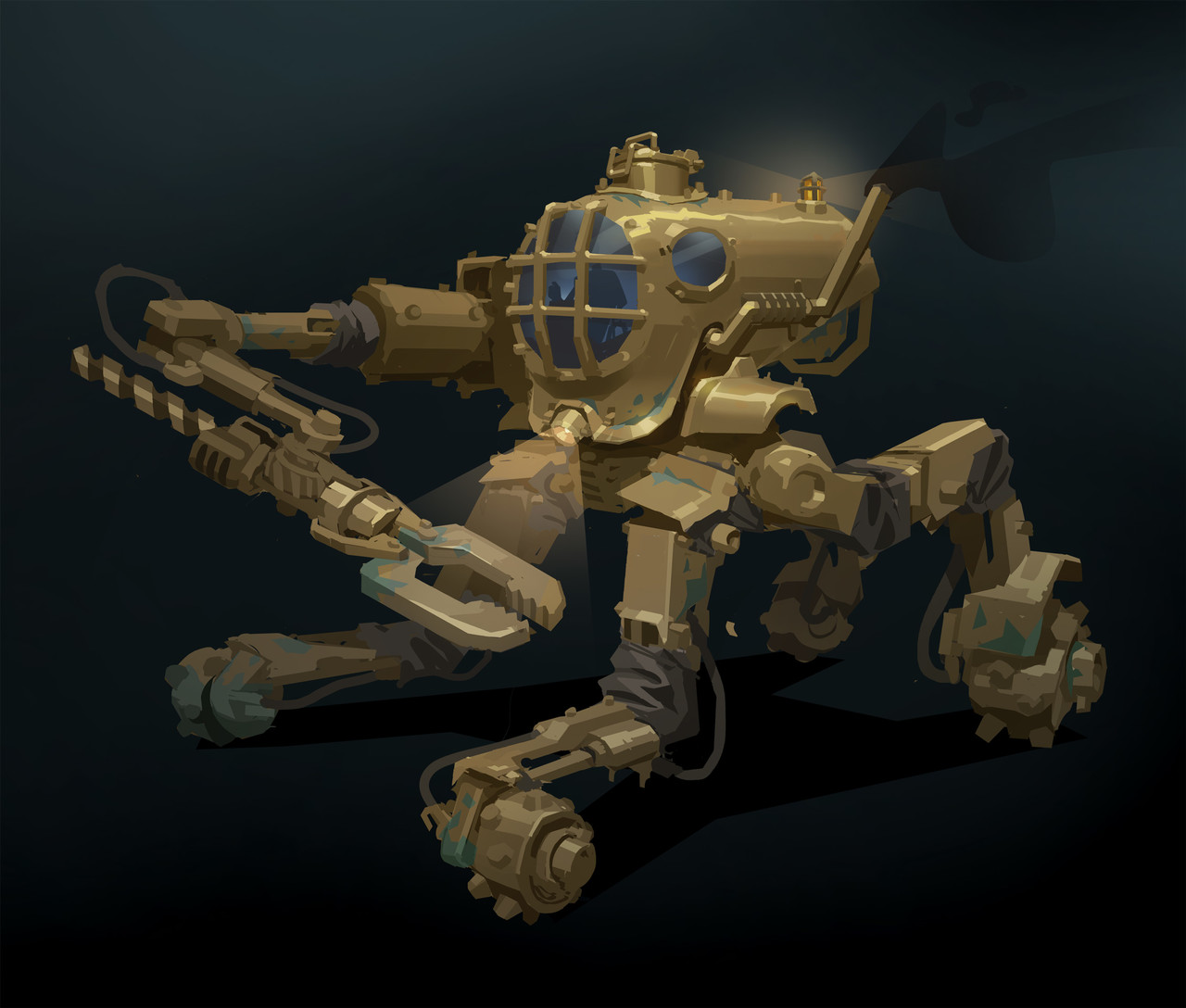 Honourable Mention Prop Design: Gregory Chryssaphes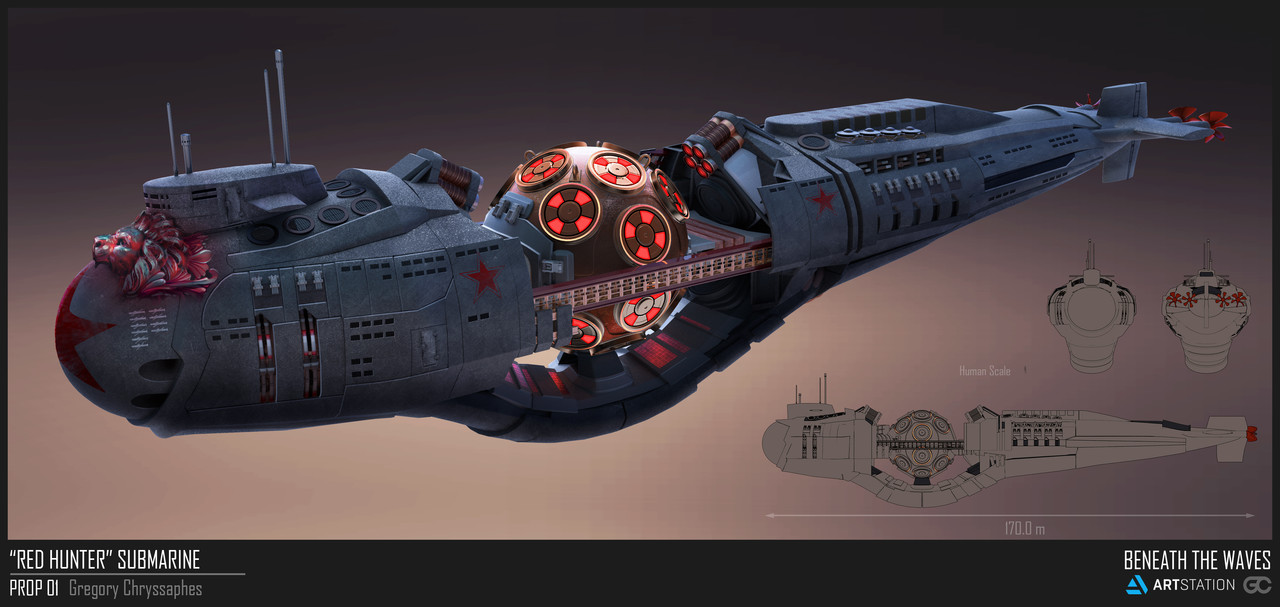 Honourable Mention Prop Design: Joé Lesaffre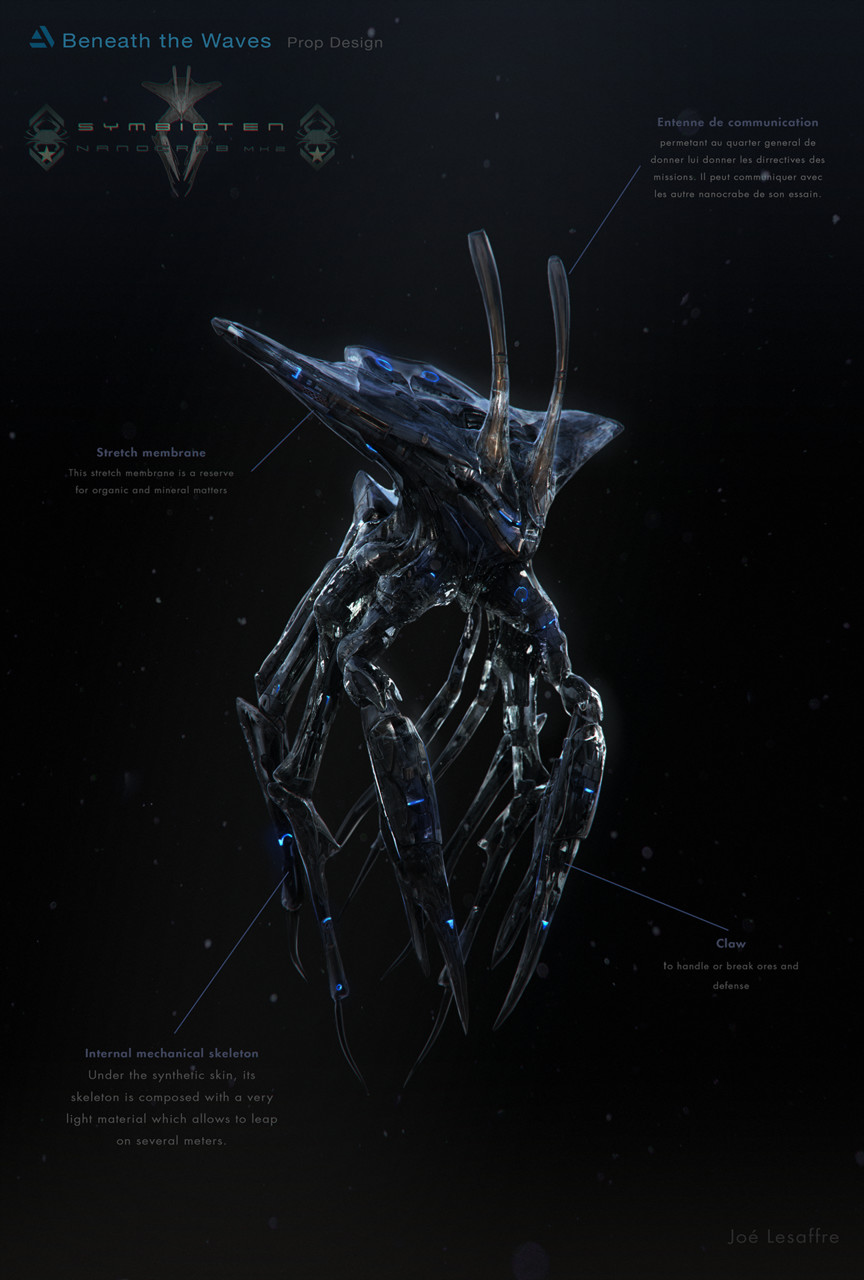 Honourable Mention Prop Design: Andrian Luchian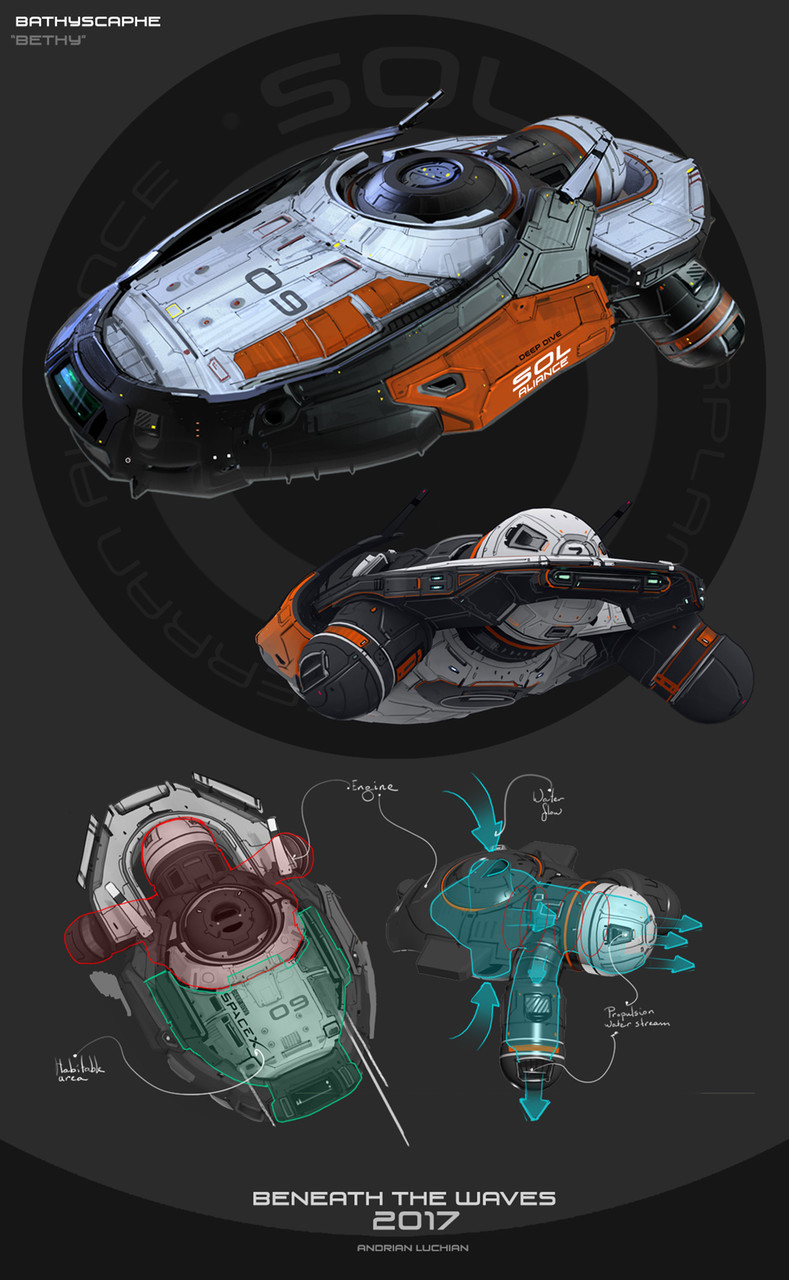 PRODUCTION CATEGORIES
Beneath the Waves – Game Character Art (real-time)
1st Place Game Character Art (real-time): Natalia P. Gutiérrez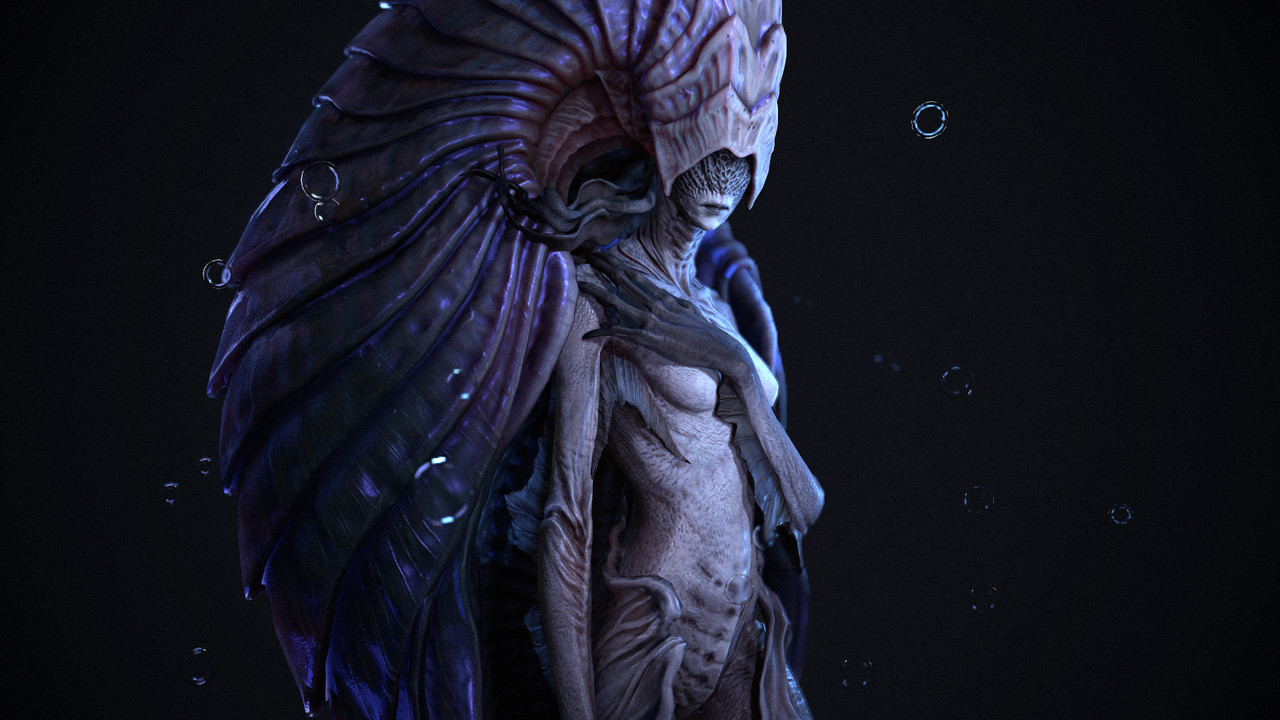 2nd Place Game Character Art (real-time): Joe Tolliday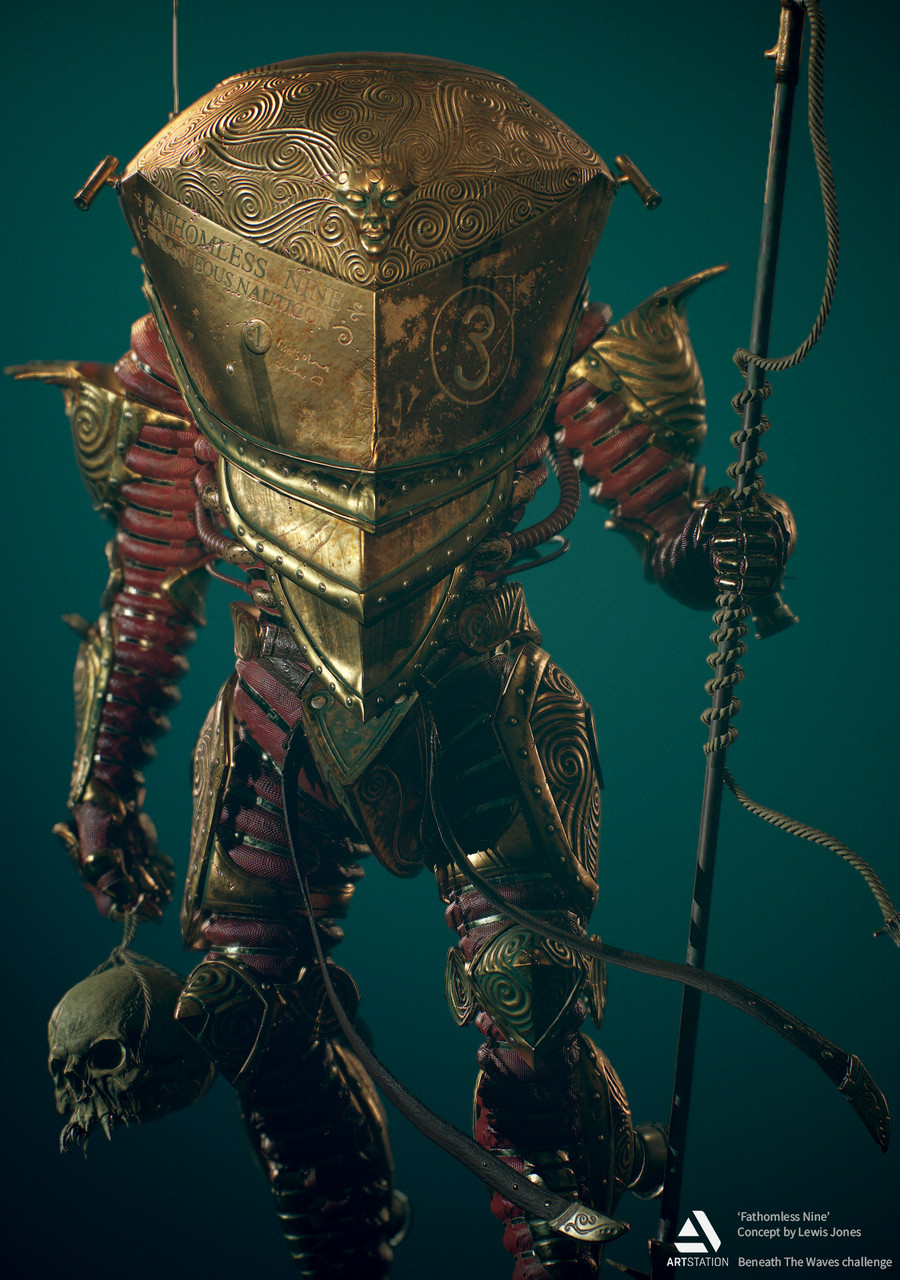 3rd Place Game Character Art (real-time): Benjamin Retter
Honourable Mention Game Character Art (real-time): Juan Novelletto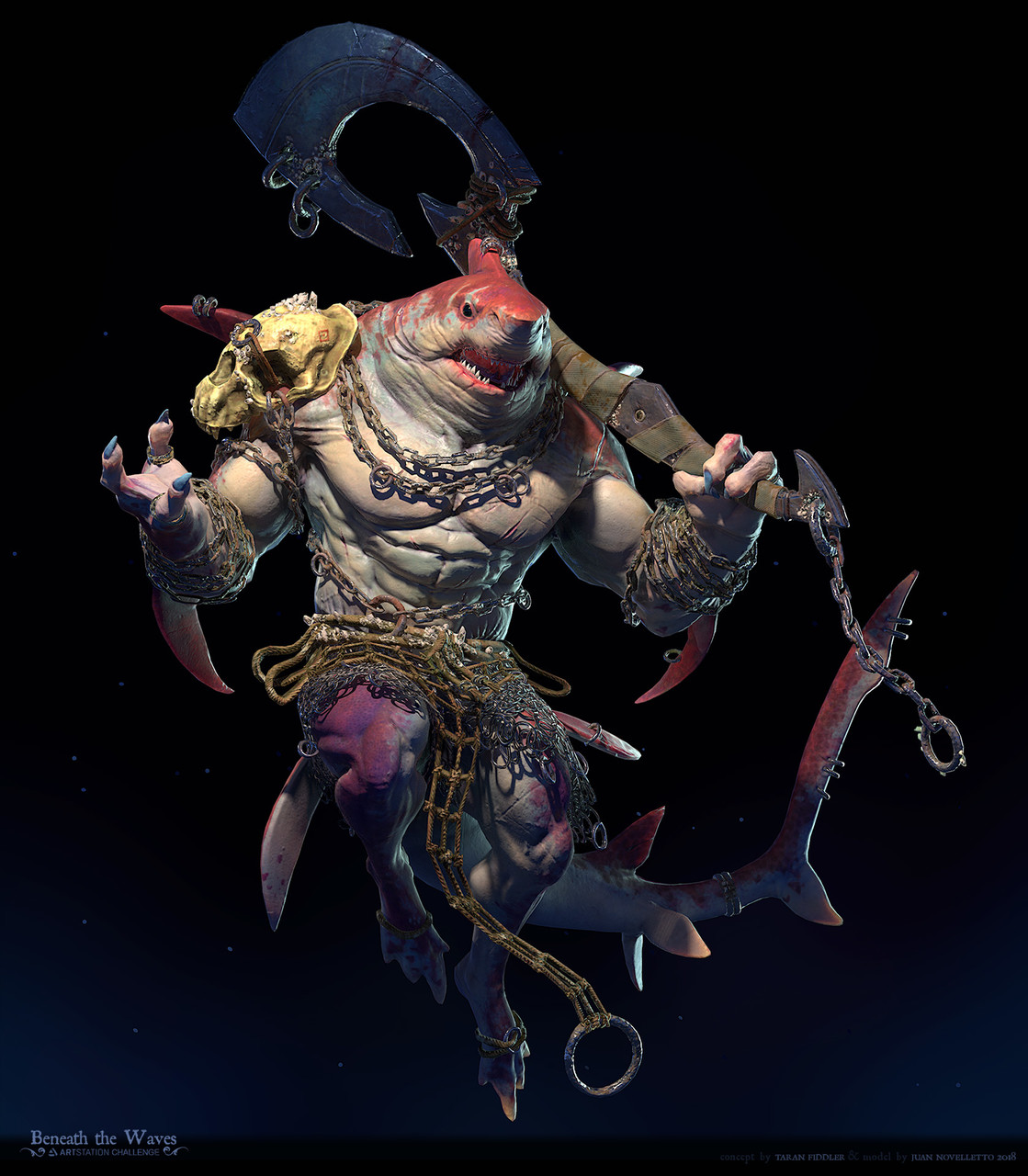 Honourable Mention Game Character Art (real-time): Ilya Gagarin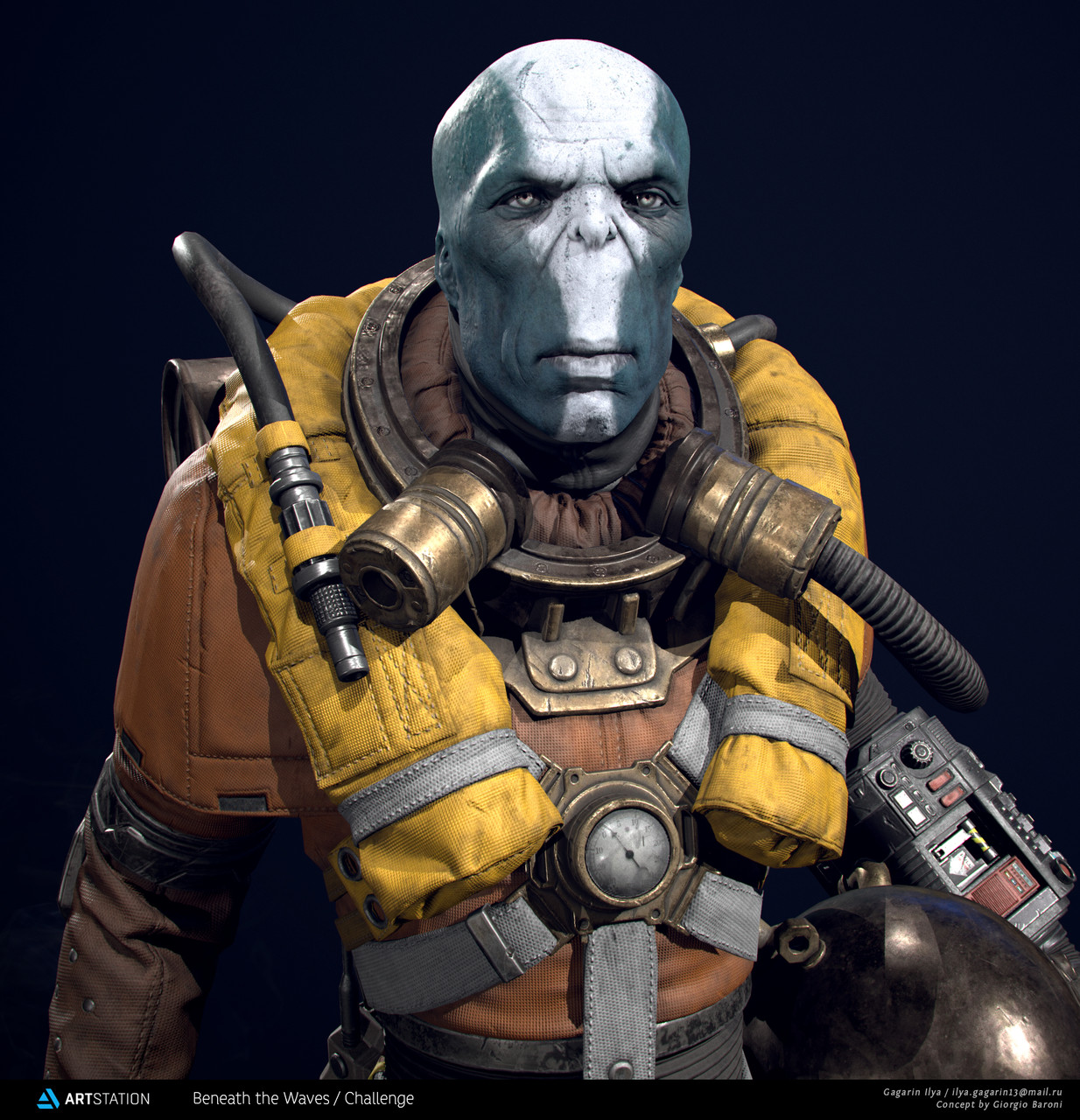 Honourable Mention Game Character Art (real-time): Raul Garcia Latorre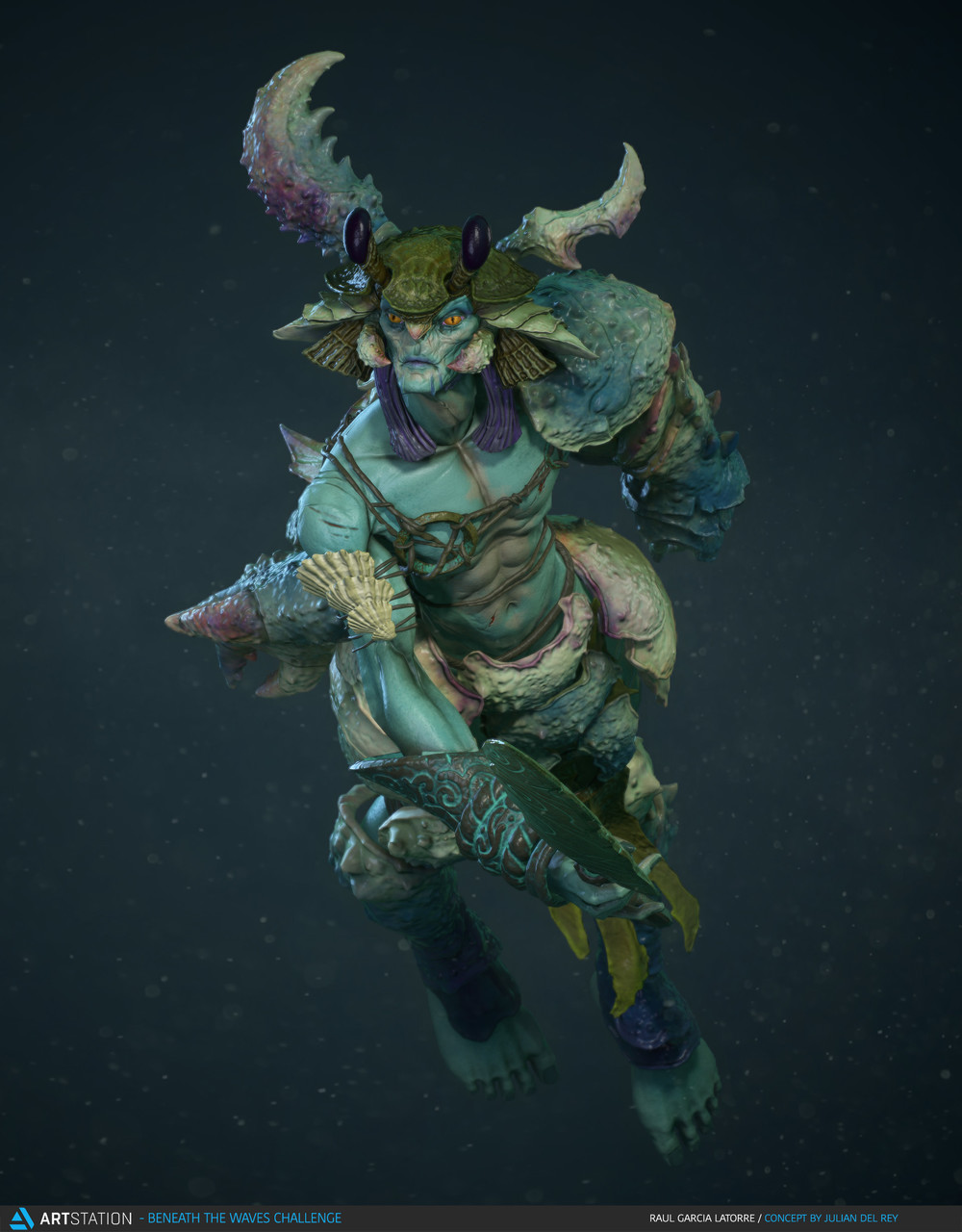 Honourable Mention Game Character Art (real-time): Rodrigo Gonçalves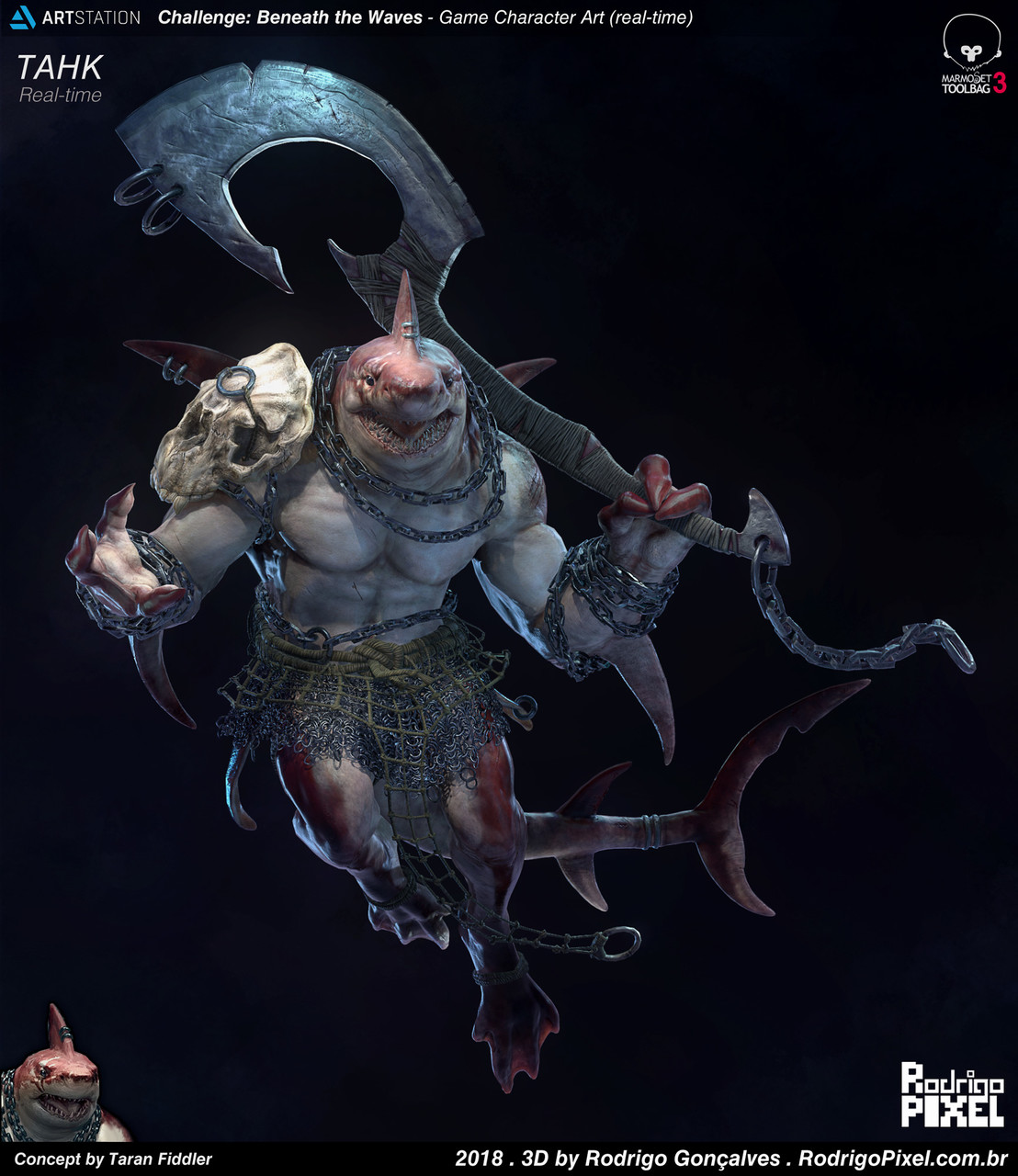 Honourable Mention Game Character Art (real-time): Pavel Protasov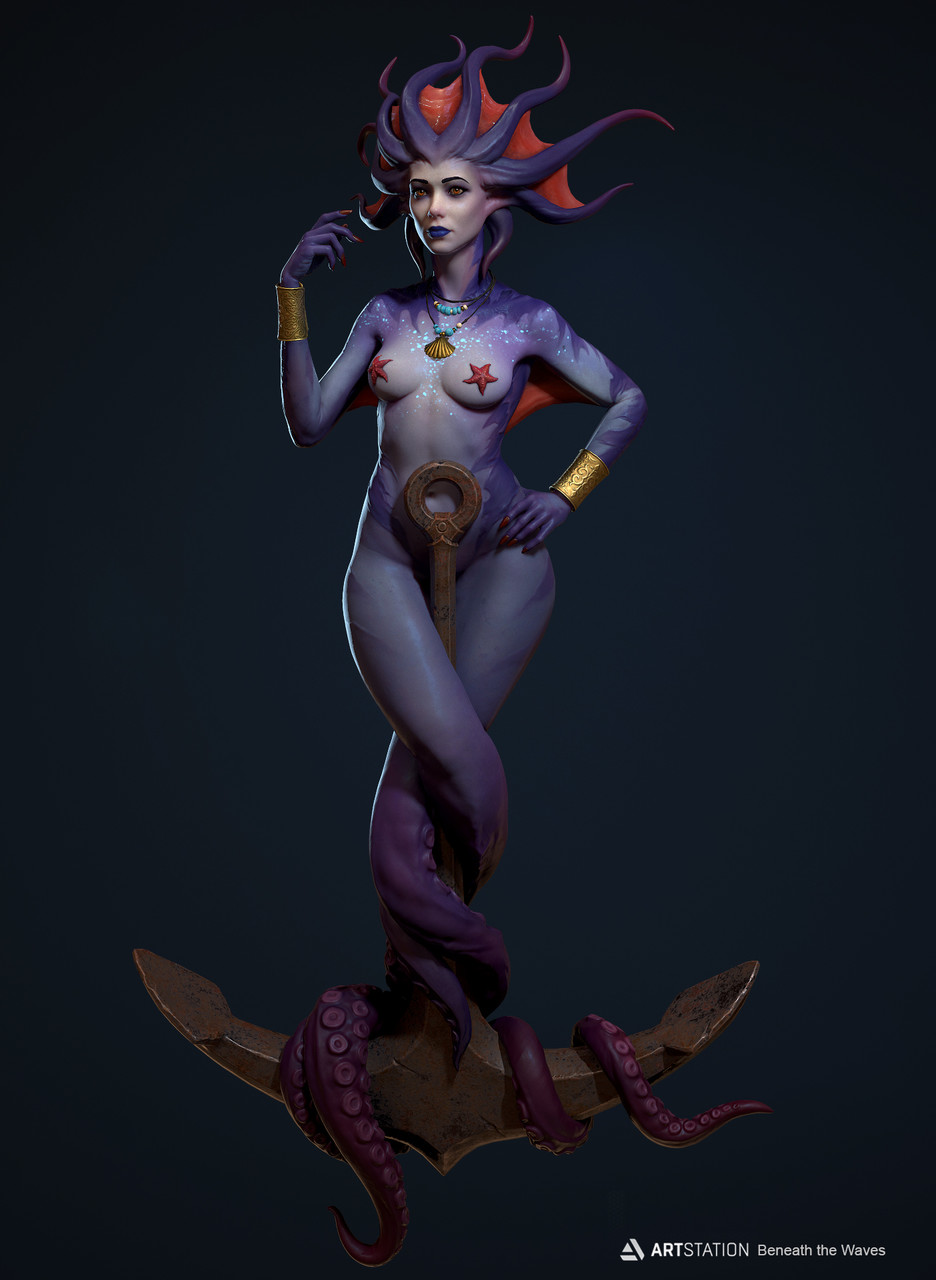 Beneath the Waves – Game Environment/Level Art
1st Place Game Environment/Level Art: Lucas Zilke
2nd Place Game Environment/Level Art: Benjamin Dolo
3rd Place Game Environment/Level Art: Jon Arellano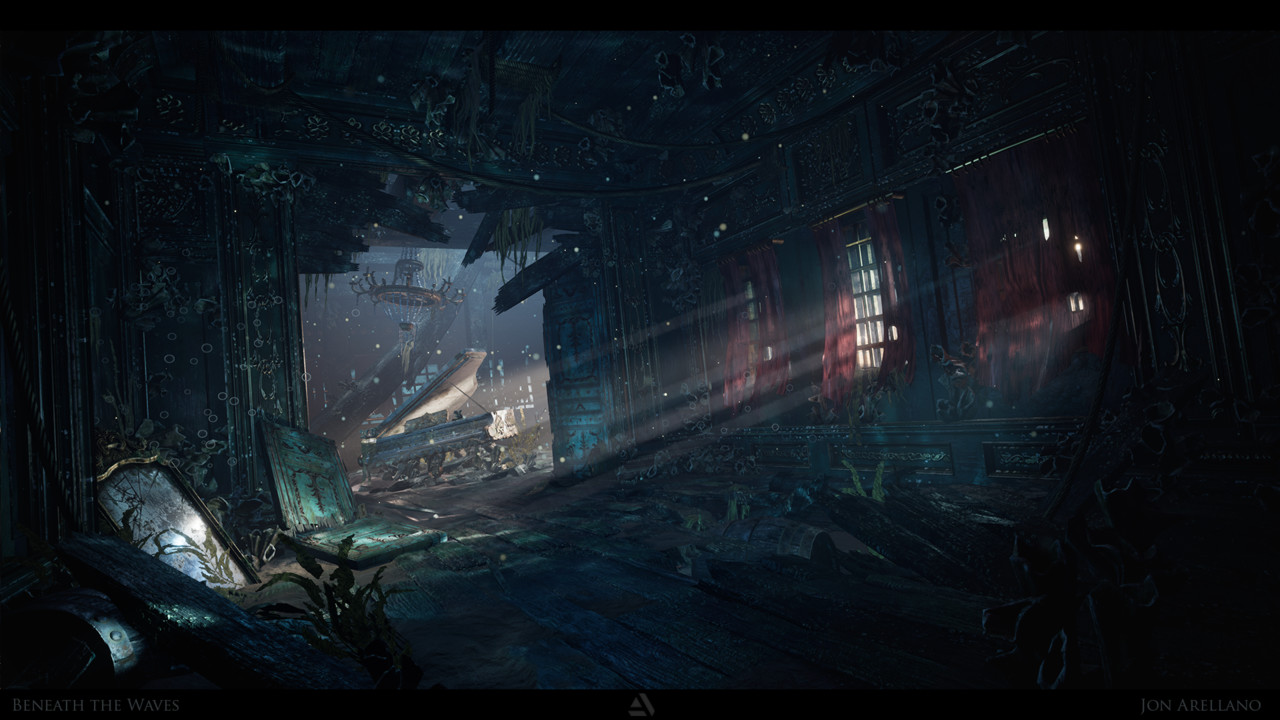 Honourable Mention Game Environment/Level Art: Yeghor Gallagher
Honourable Mention Game Environment/Level Art: Jody Sargent
Honourable Mention Game Environment/Level Art: Anton Antonov Marinov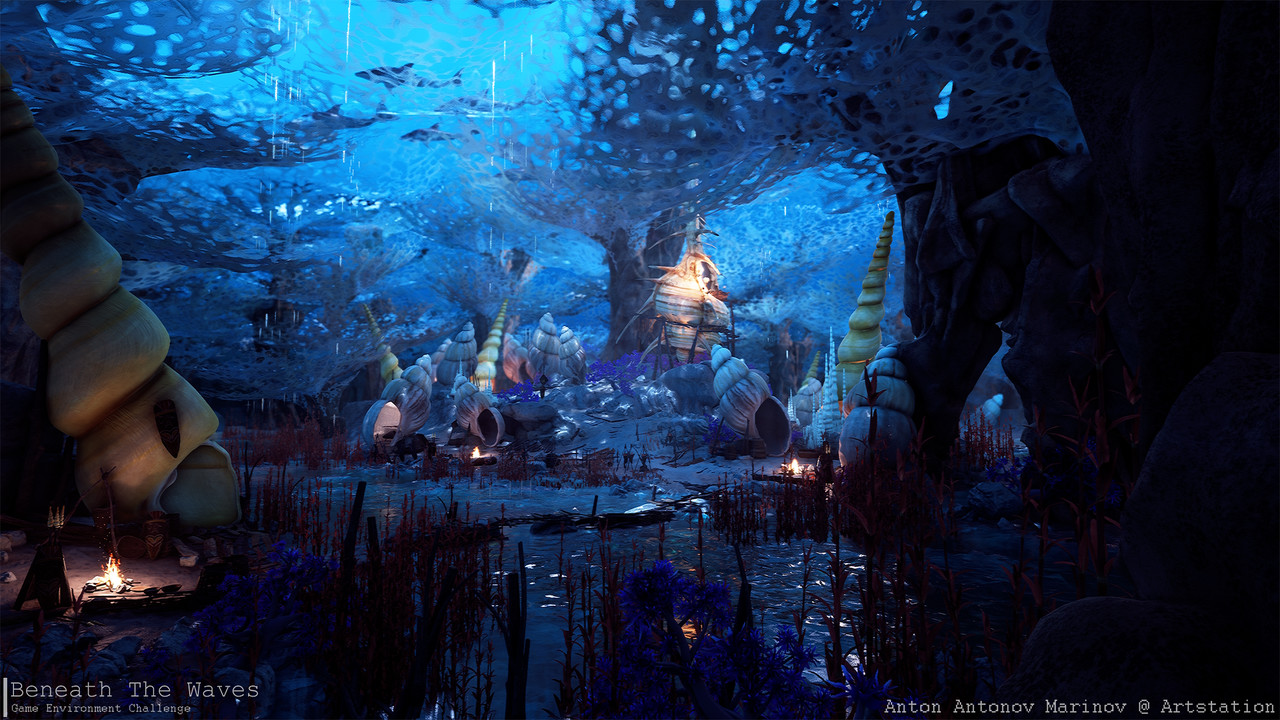 Honourable Mention Game Environment/Level Art: Simon Barle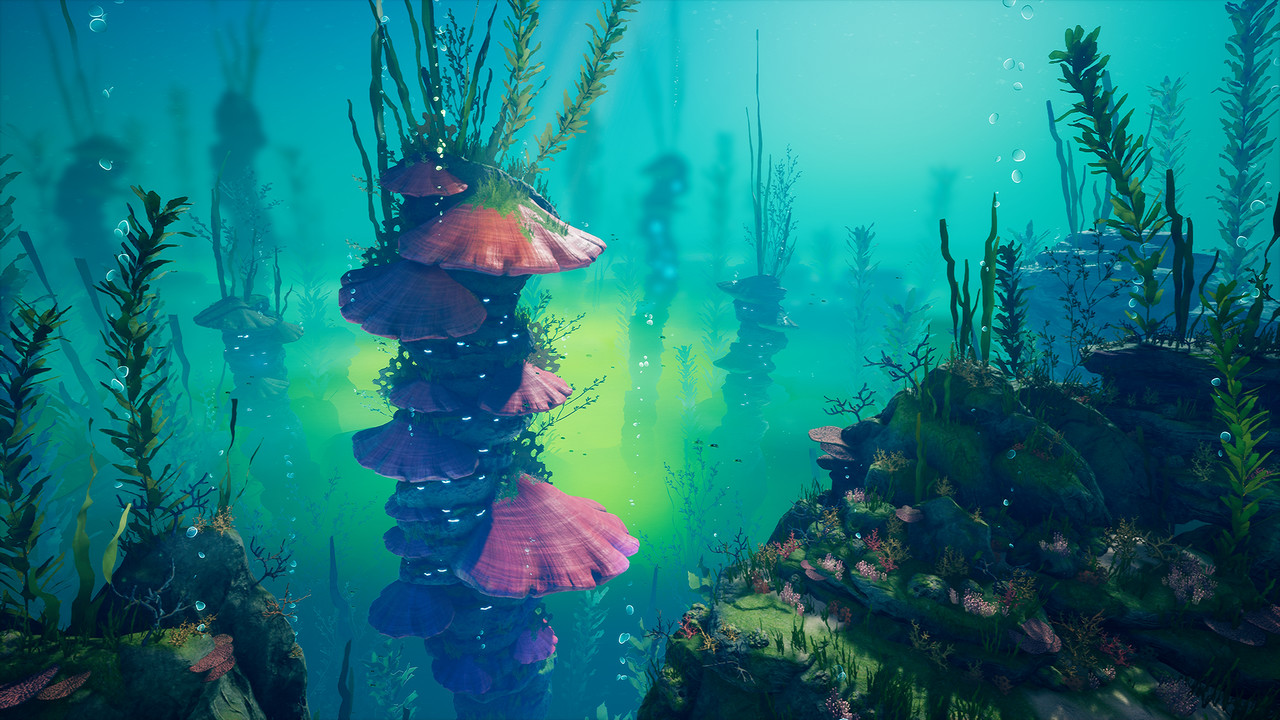 Honourable Mention Game Environment/Level Art: Fernando Quinn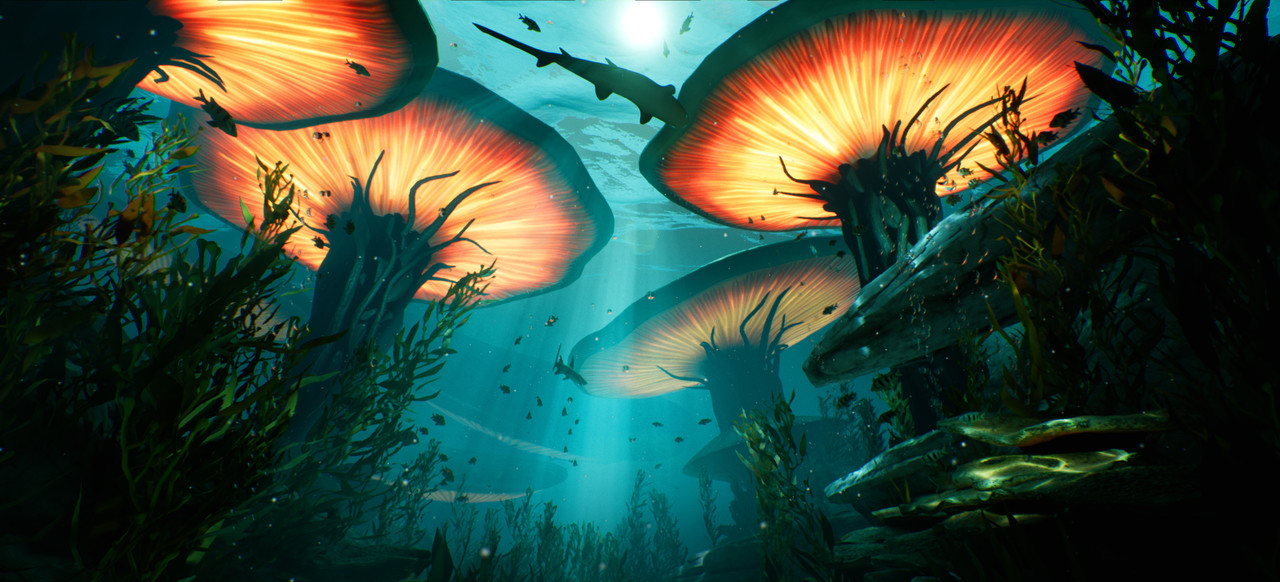 Beneath the Waves – Film/VFX Character Art (rendered)
1st Place Film/VFX Character Art (rendered): Frederic Arsenault
2nd Place Film/VFX Character Art (rendered): Hamish Mitchell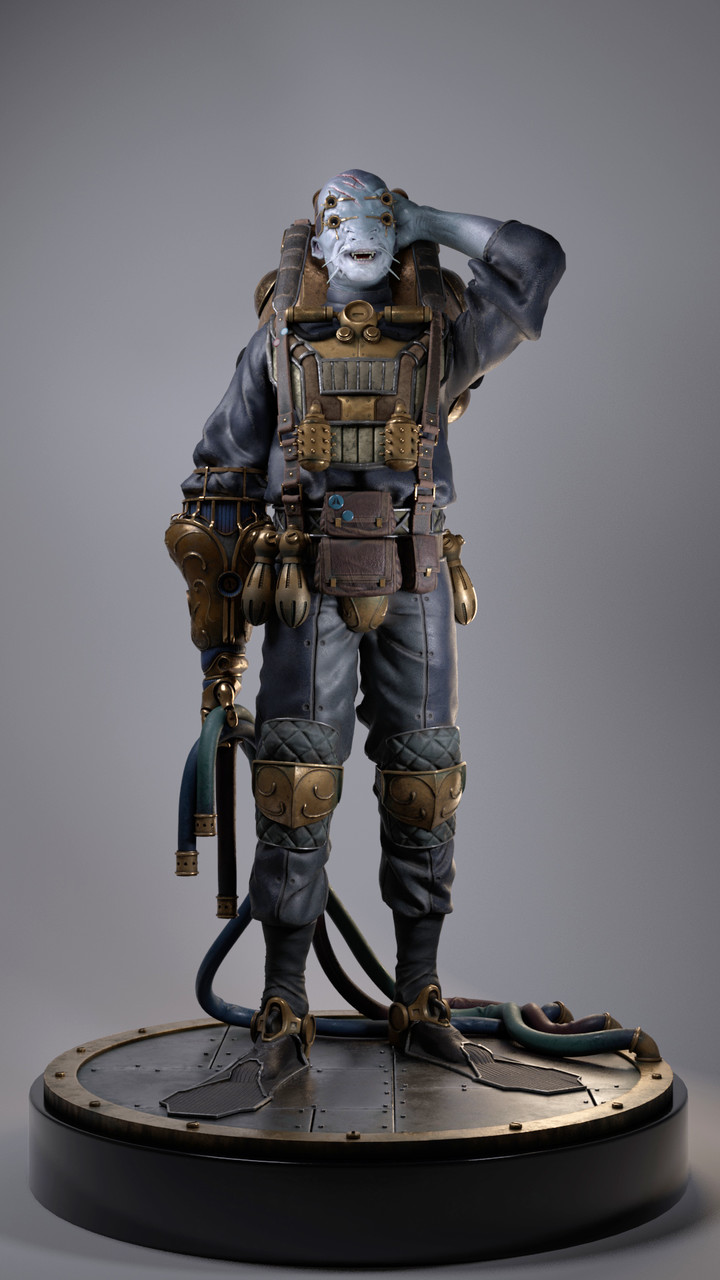 3rd Place Film/VFX Character Art (rendered): Huascar Torales acosta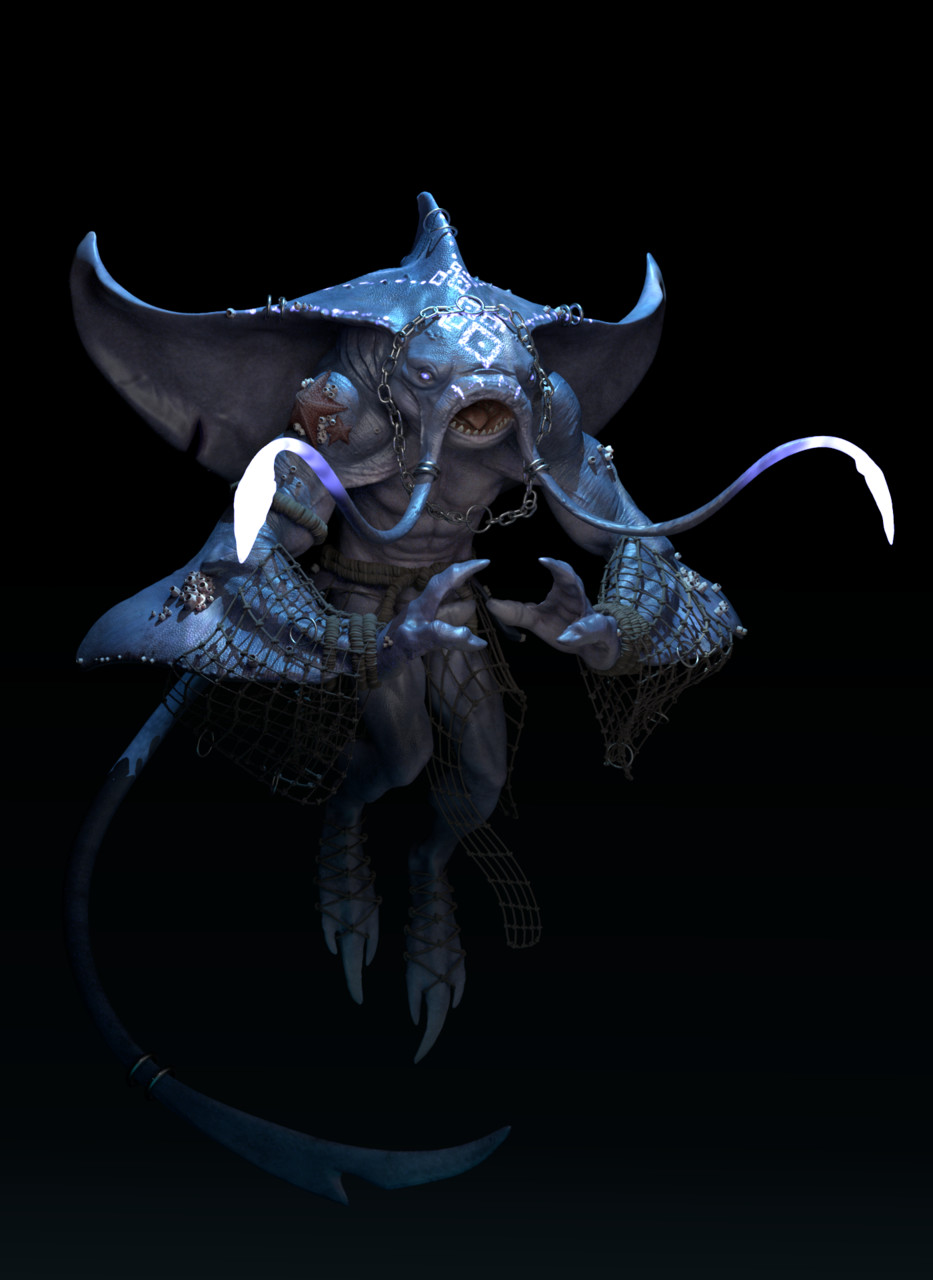 Honourable Mention Film/VFX Character Art (rendered): Crystal Bretz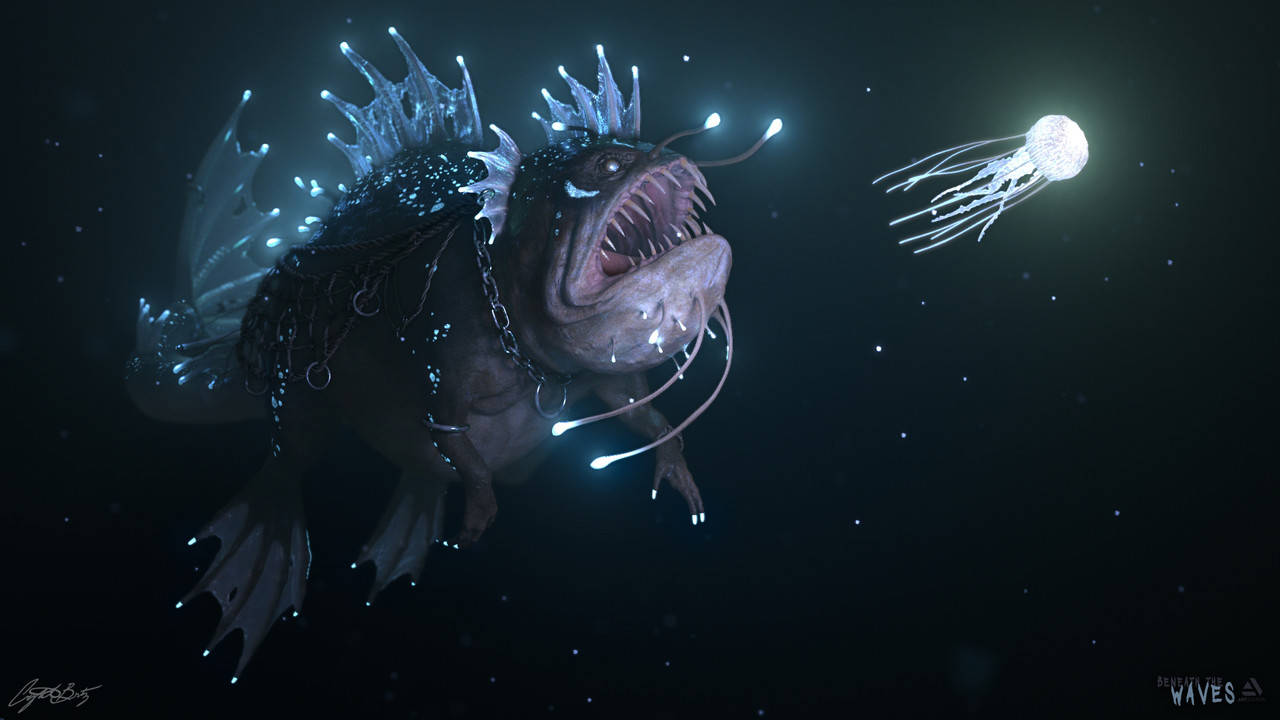 Honourable Mention Film/VFX Character Art (rendered): Quentin Chaillet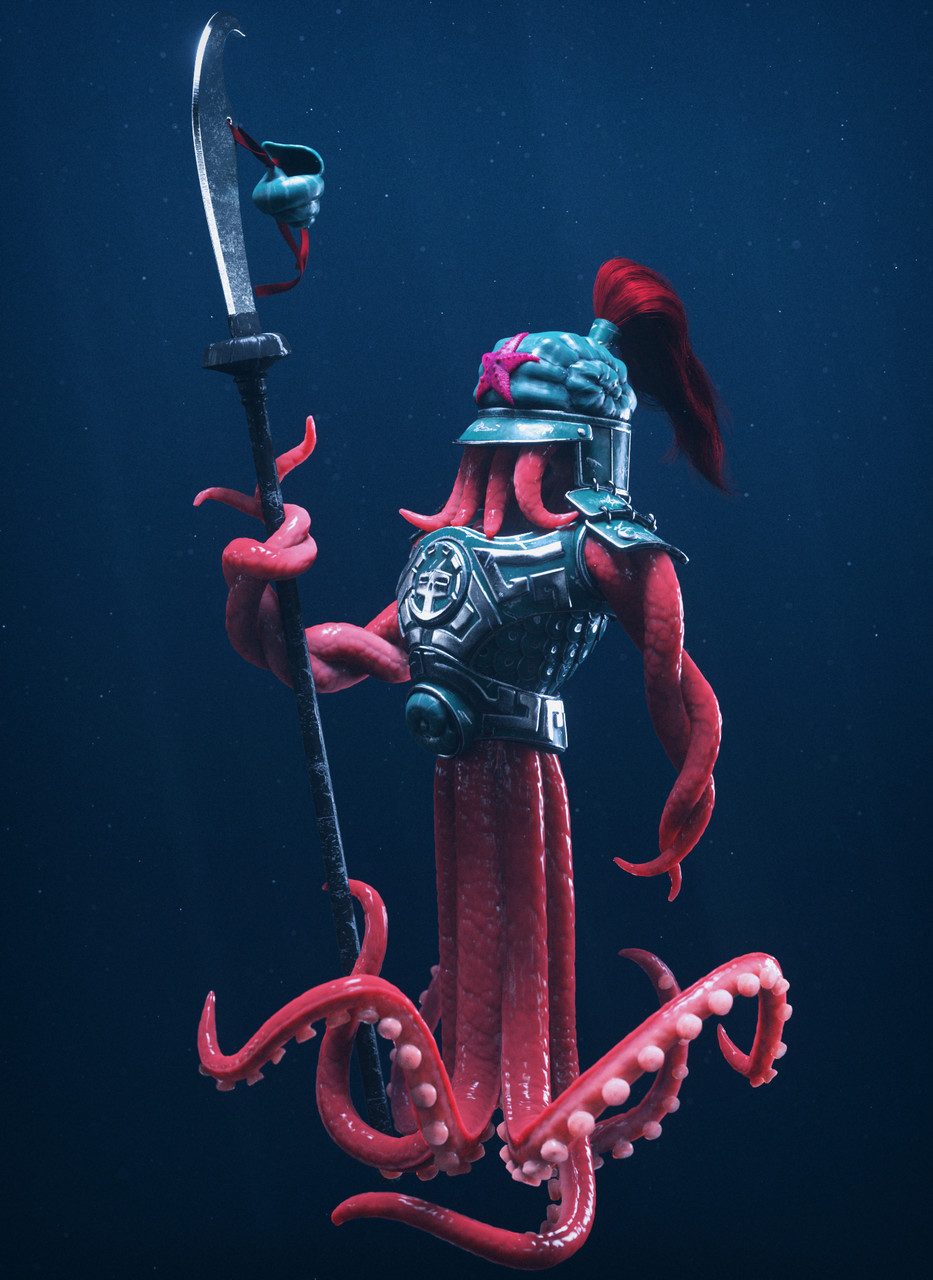 Honourable Mention Film/VFX Character Art (rendered): Marcio Rabelo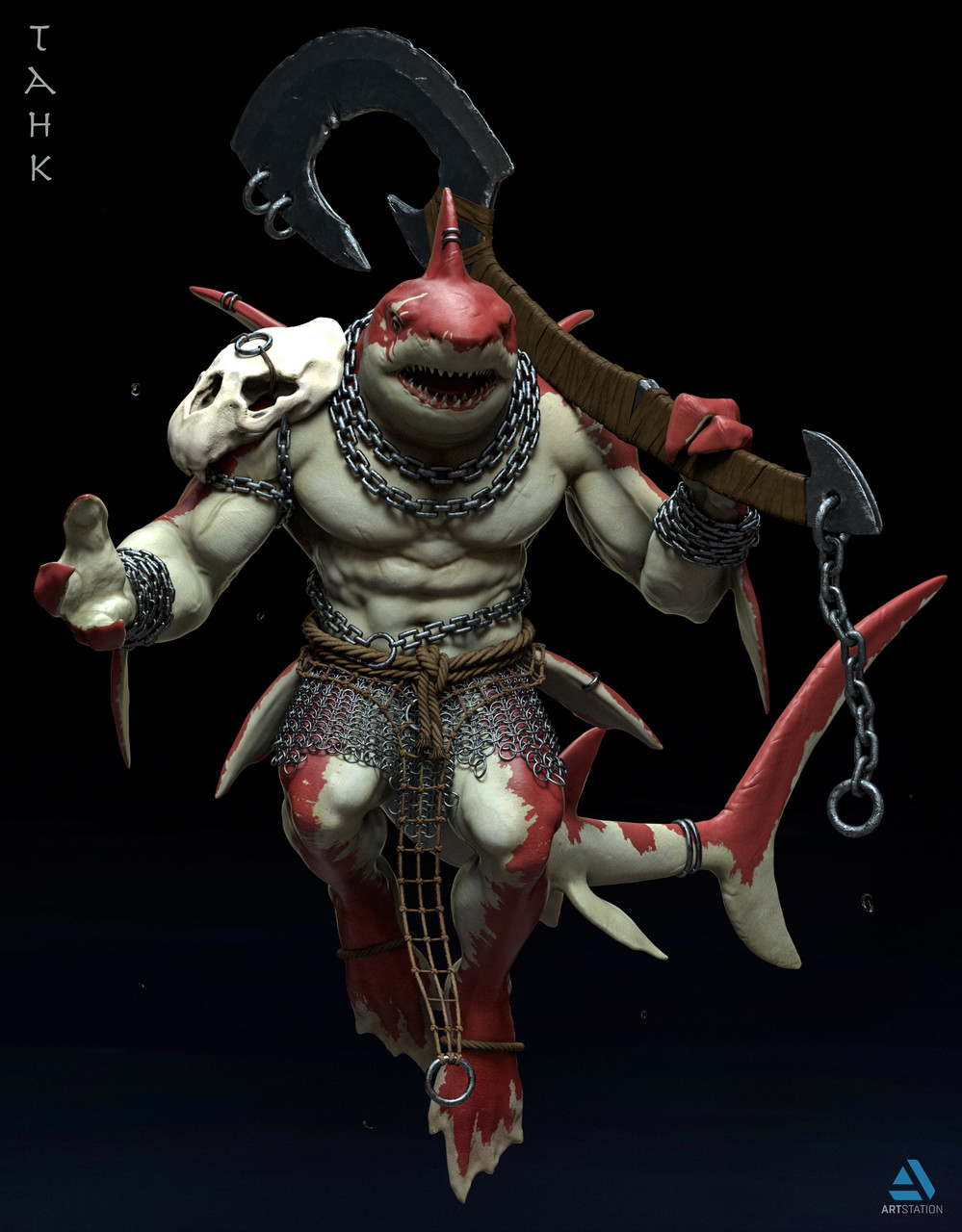 Honourable Mention Film/VFX Character Art (rendered): Julian Santiago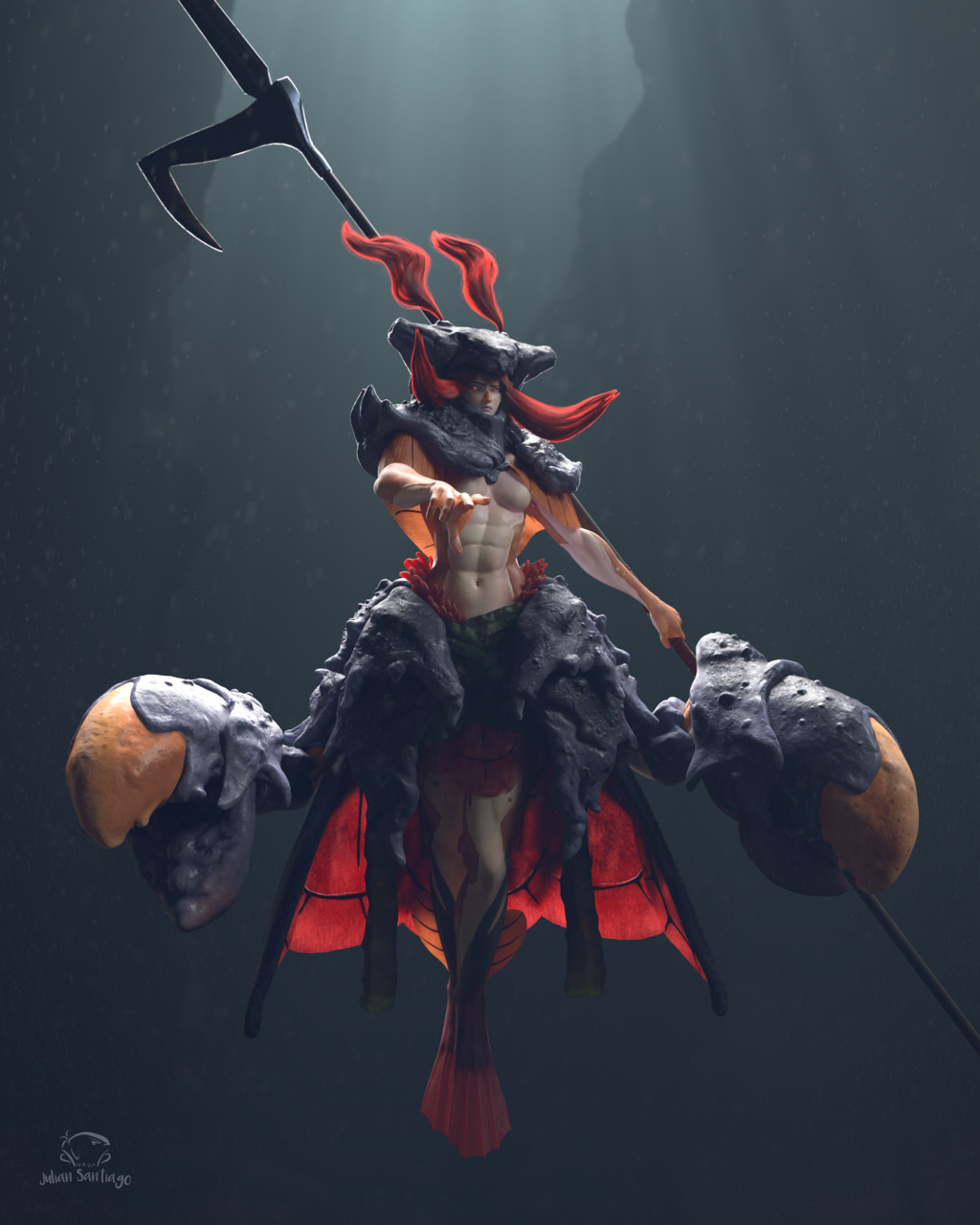 Honourable Mention Film/VFX Character Art (rendered): Giovane Henriques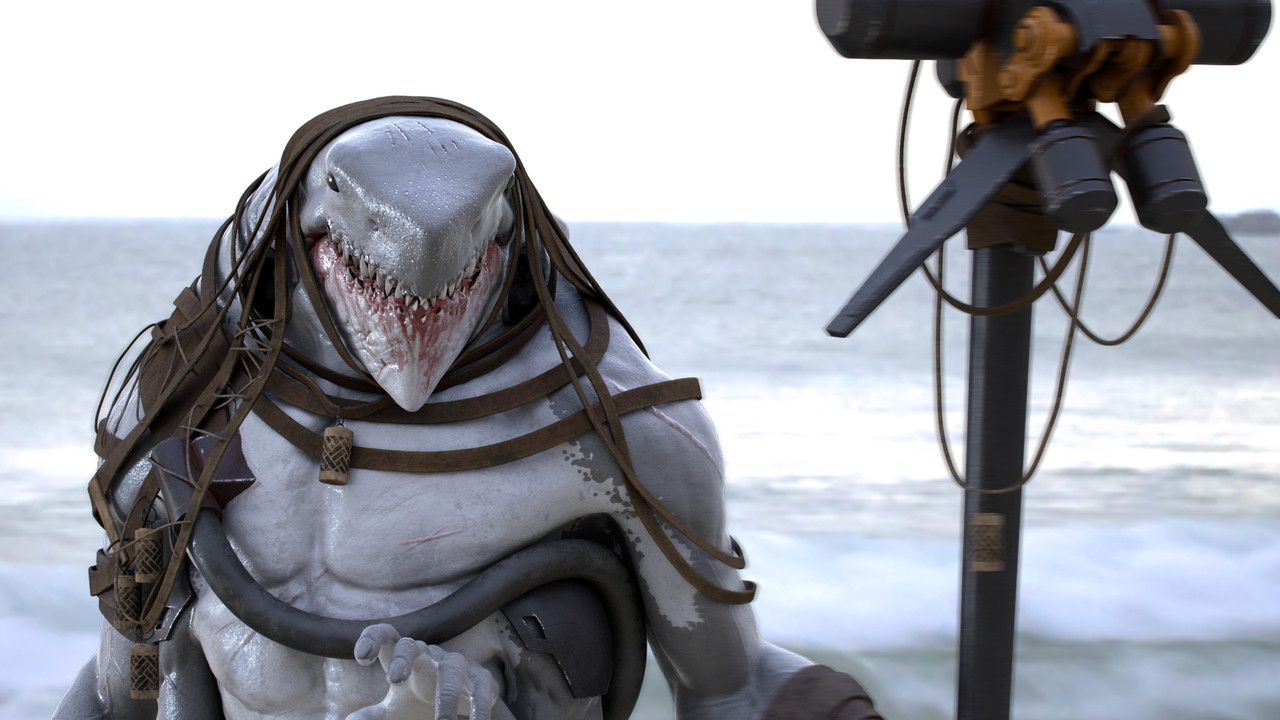 Beneath the Waves – Prop Art (rendered)
1st Place Prop Art (rendered): Javier Perez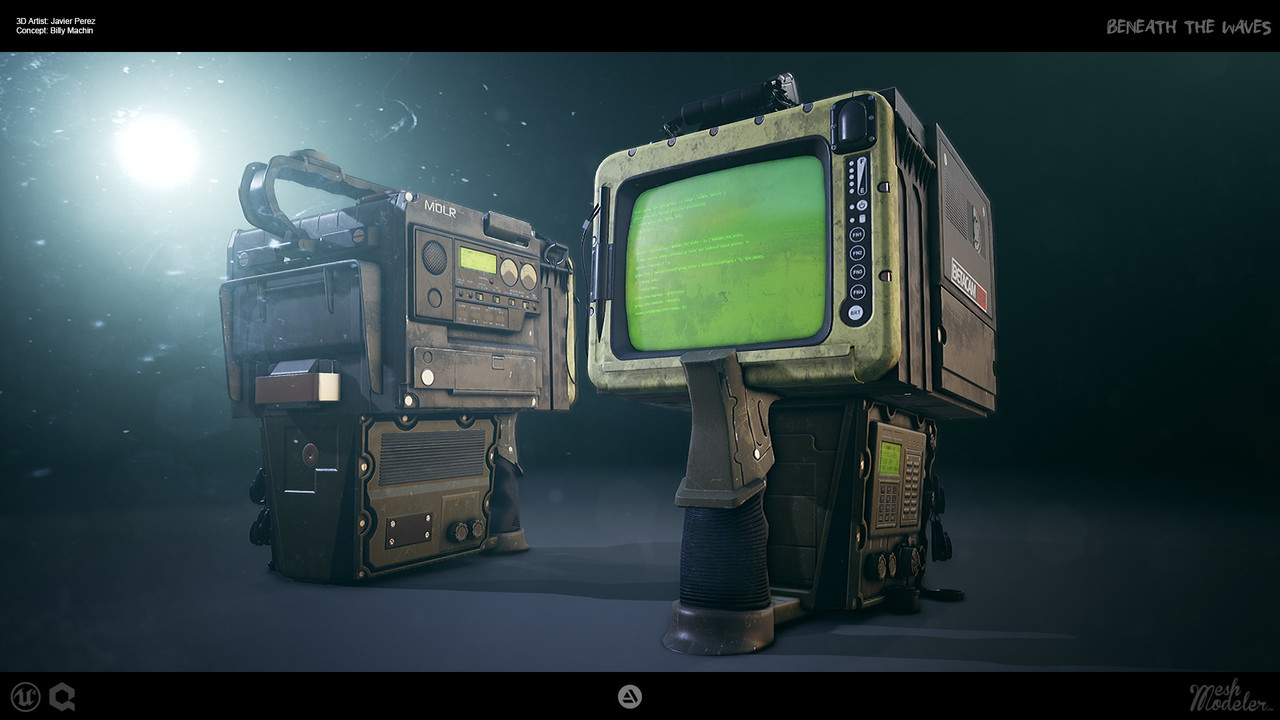 2nd Place Prop Art (rendered): Linus Scheffel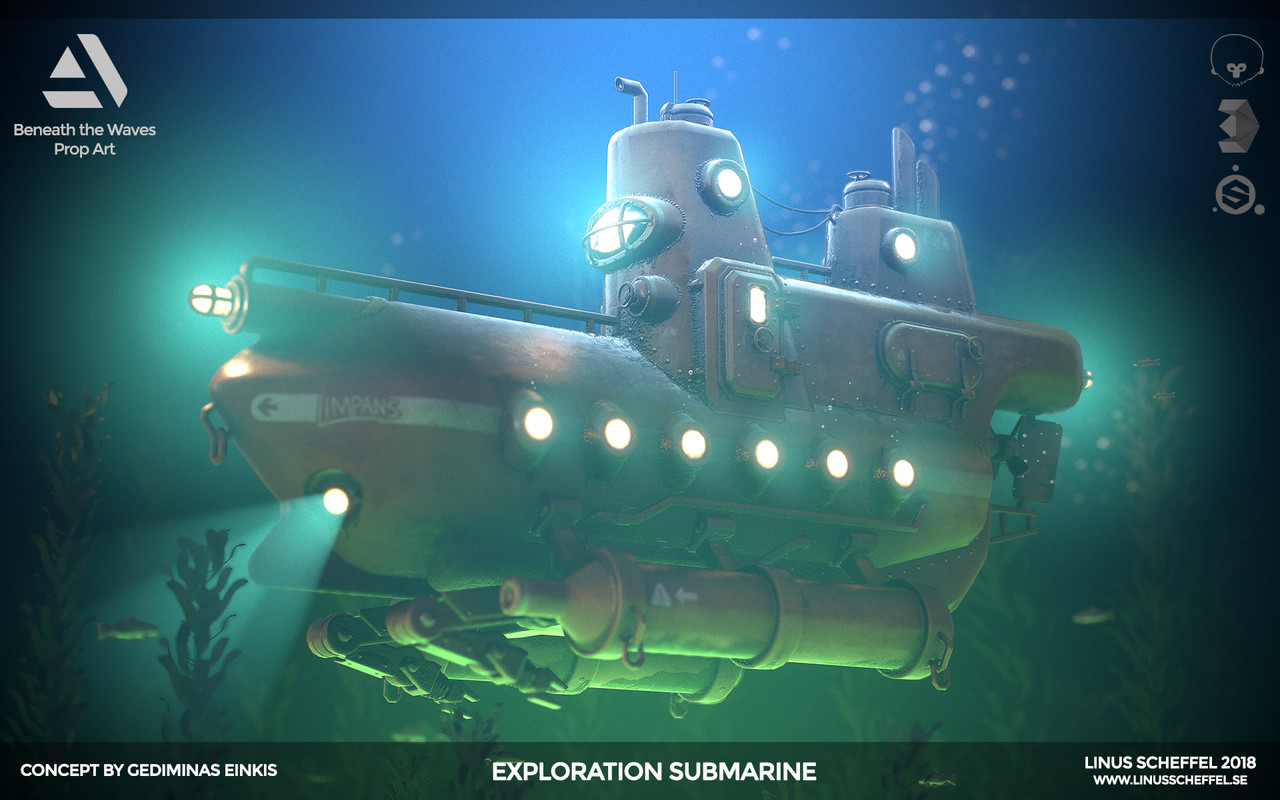 3rd Place Prop Art (rendered): Ilya Zakharovskiy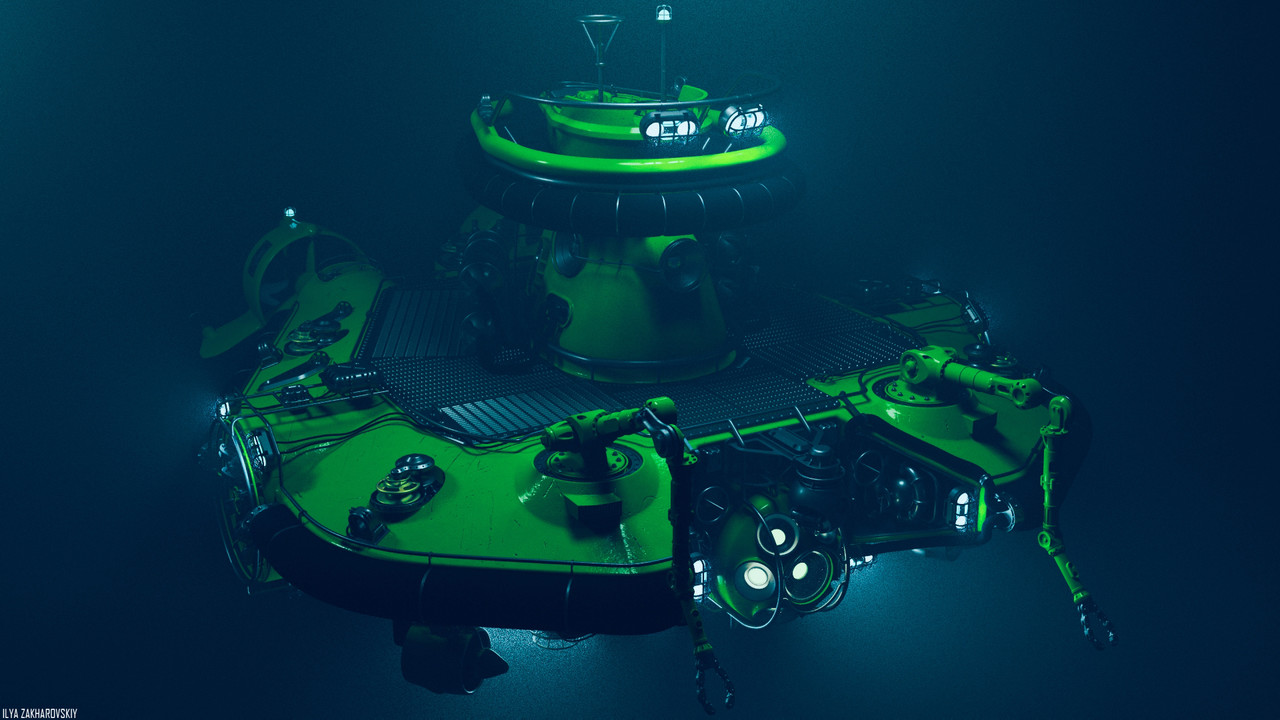 Honourable Mention Prop Art (rendered): Vishakha Gupta

Honourable Mention Prop Art (rendered): Dmitry Danylenko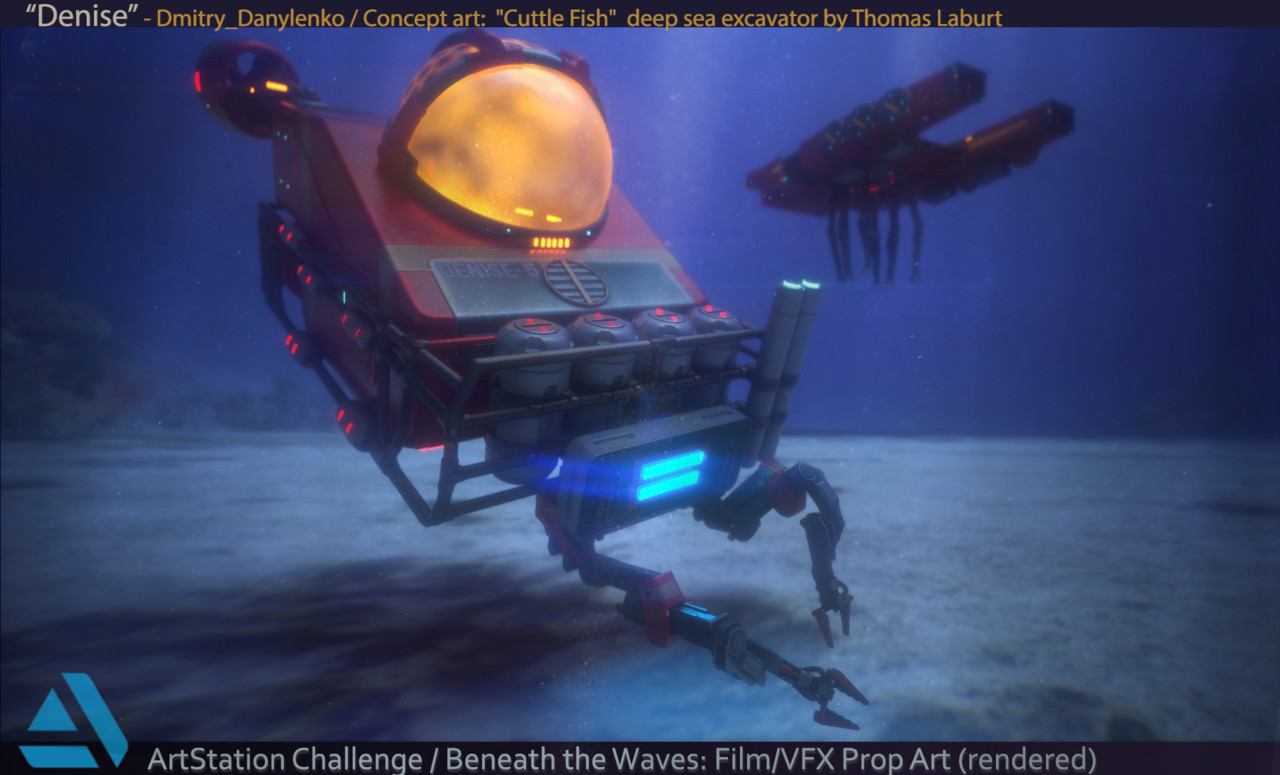 Honourable Mention Prop Art (rendered): Jan Smrž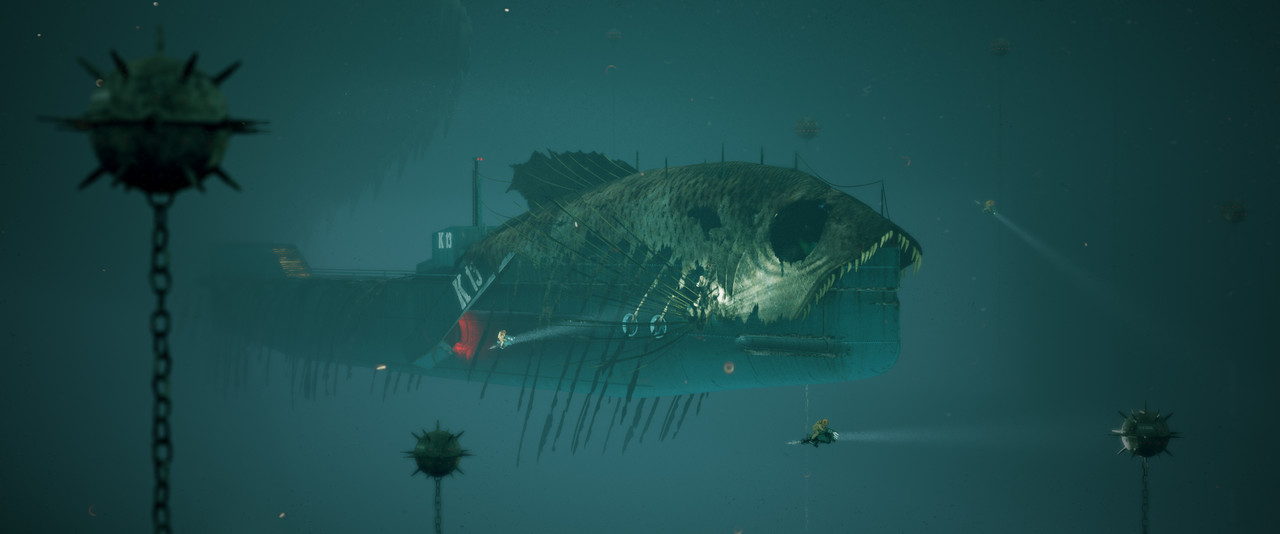 Honourable Mention Prop Art (rendered): Anton Fomenko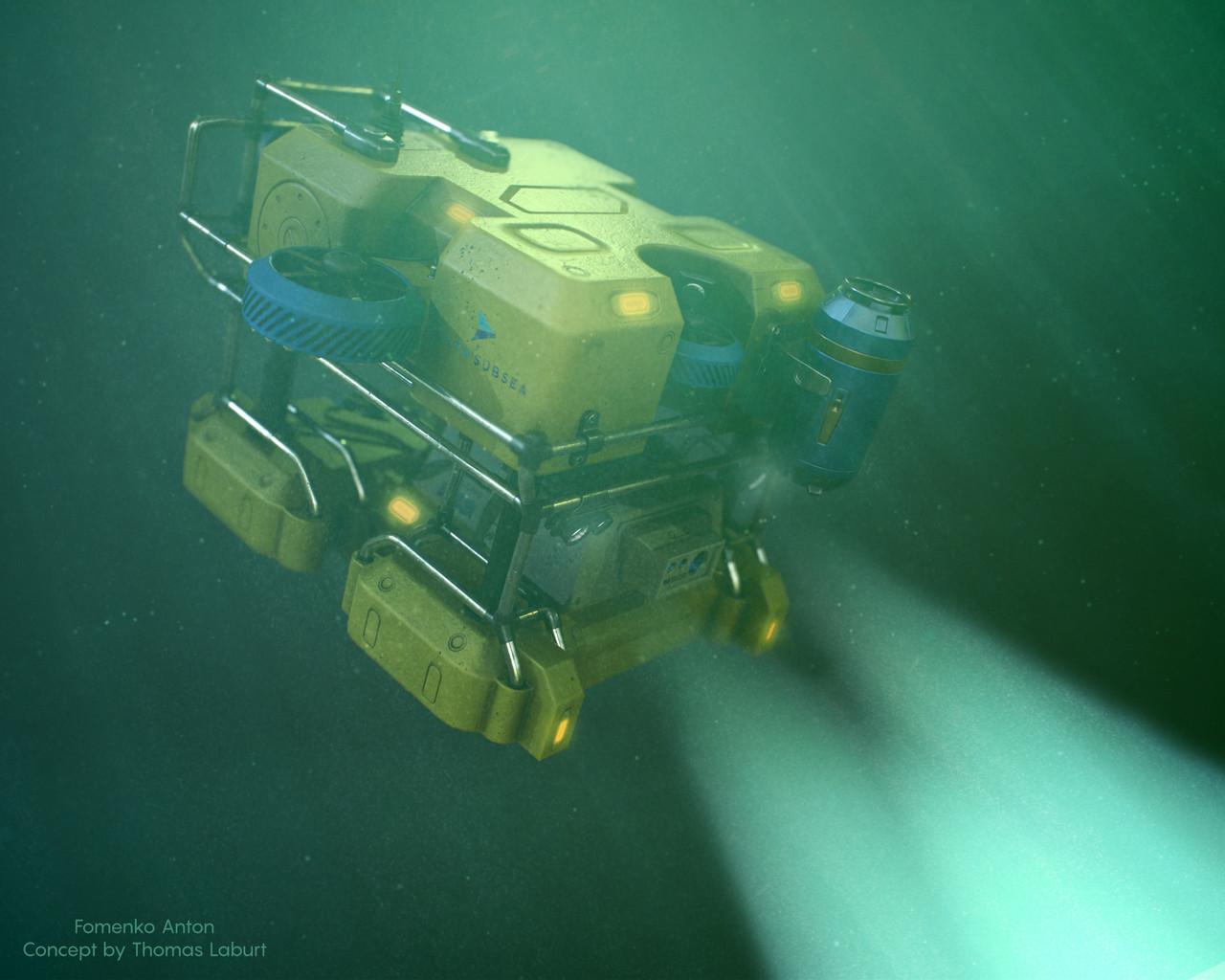 Honourable Mention Prop Art (rendered): Serhan Dereli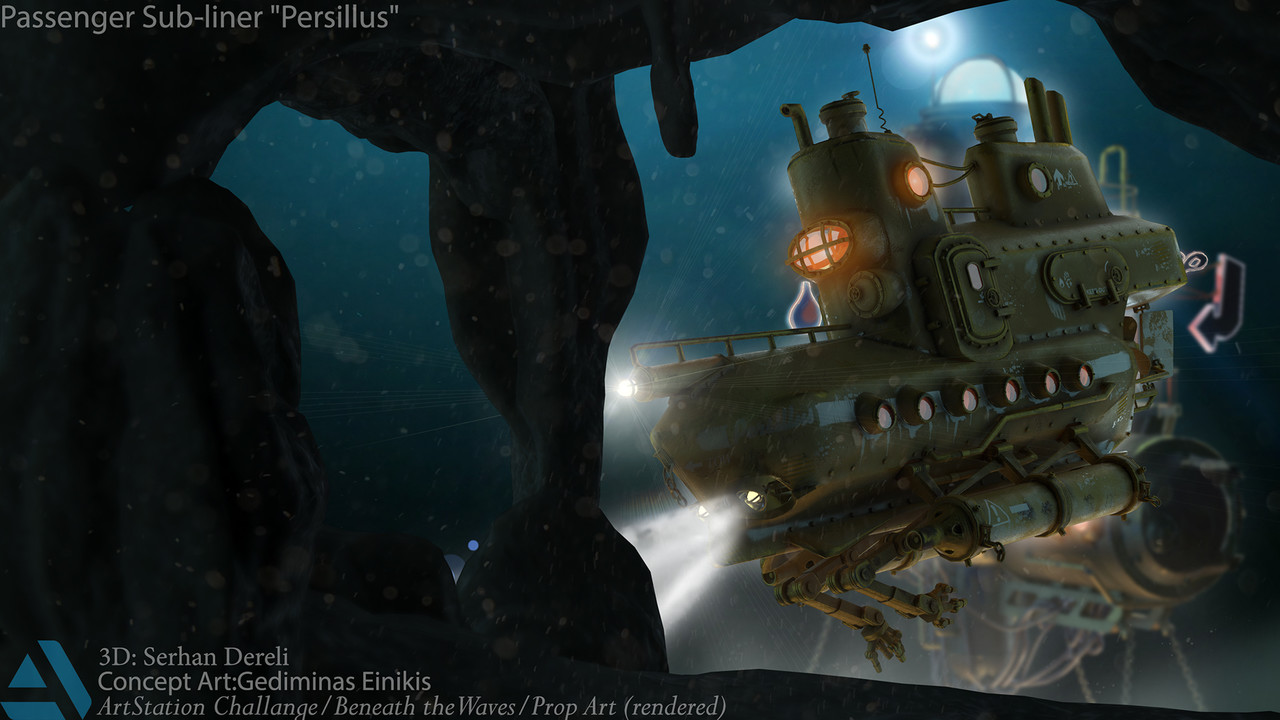 You can see all of the entries for the Beneath the Waves Challenge here:
---