Larian Studios Baldur's Gate 3 Art Blast
Hi ArtStation!
We would like to dedicate our Artblast to all the beginner artists out there. Yes, you! You, who are just starting out, aspiring to get noticed on this huge platform filled with infinite amazingness and thousands of hours of sweat and tears from the best talent in the world. Not that long ago we were where you are, and, to tell you the truth, not that much has changed since then.
It is in the artists' nature to doubt ourselves, to constantly ask if we are good enough, struggle and get upset that our art is still not quite there. Well, we have good advice for you – don't go it alone. Most of the art that you will see in Baldur's Gate 3 Art Blast is a collaboration. It's the teamwork and constant help from others that got us here. There were a lot of successes and failures along the way and the art you are about to see is the result of 6 years of hard work. We listened to feedback, gave artists creative freedom to express themselves, we kept improving and kept iterating. You need to hit the wall just the right amount of times to make a crack, and looking back, we are forever grateful we didn't give up and pushed through to make the game look as amazing as we could.
Baldur's Gate 3 will always have a special place in our hearts. Continuing the legacy of previous Baldur's Gate games we embarked on an incredible adventure of bringing the beloved tabletop Dungeon and Dragons experience as a next generation RPG game. We tried to capture the feeling of playing D&D with your friends and mesmerize you with fantastical creatures, heroic adventurers and breathtaking locations. With our art we bring you the ultimate fantasy of being anyone you want and creating your own story.
Alena Dubrovina
Lead Character Artist @ Larian
Concept Artists | Character Artists | Environment Artists | Animators | VFX Artists
Concept Artists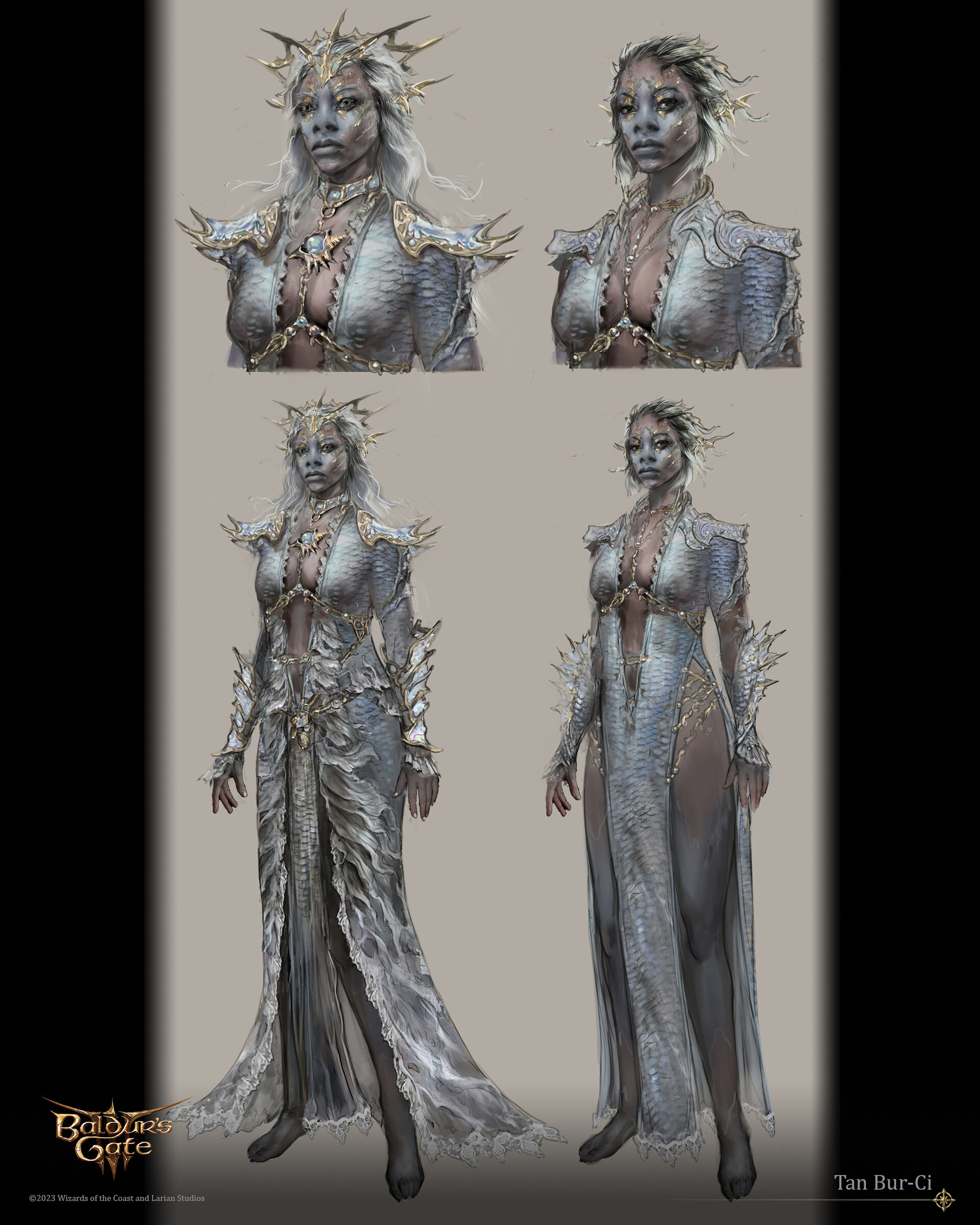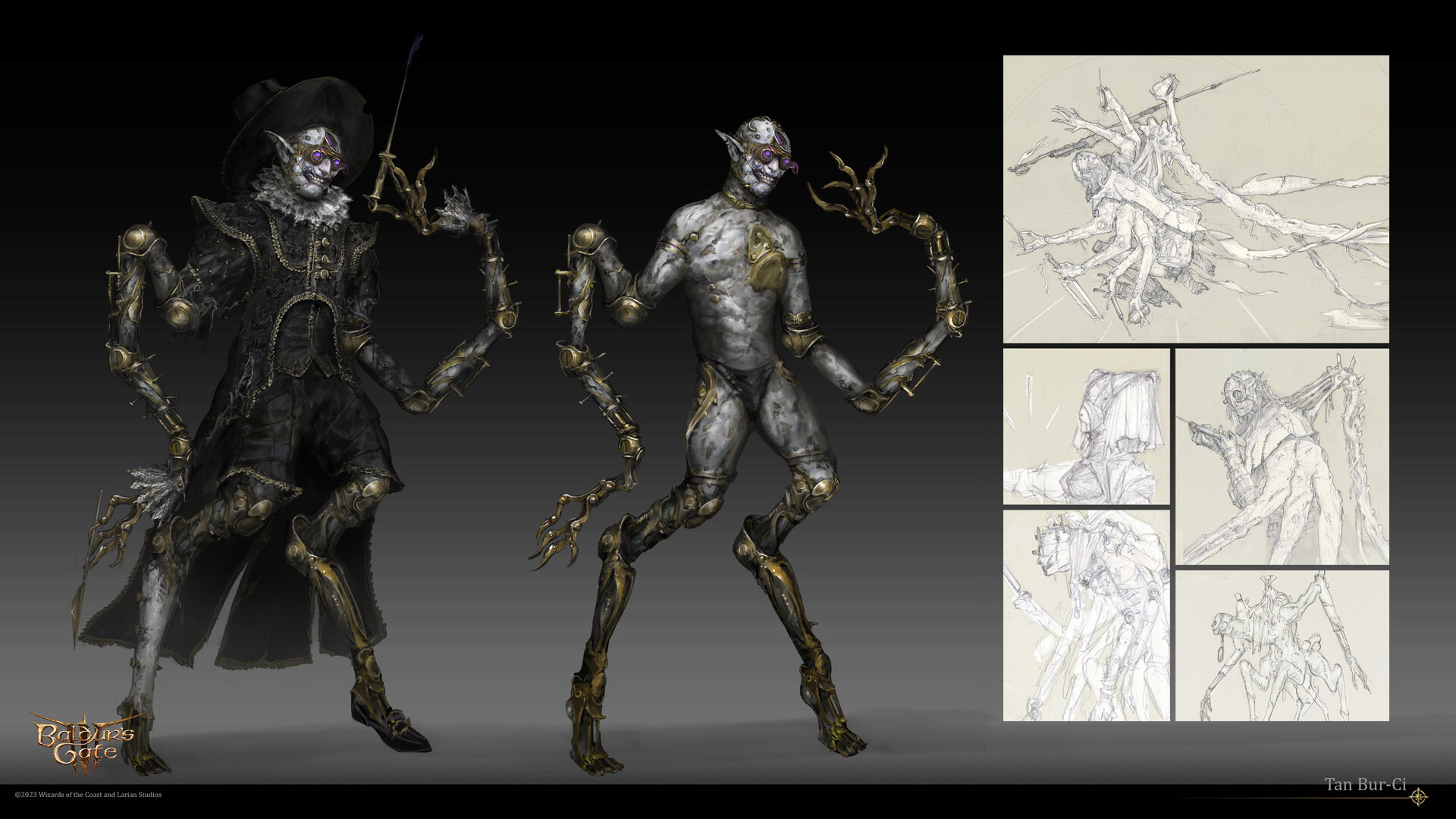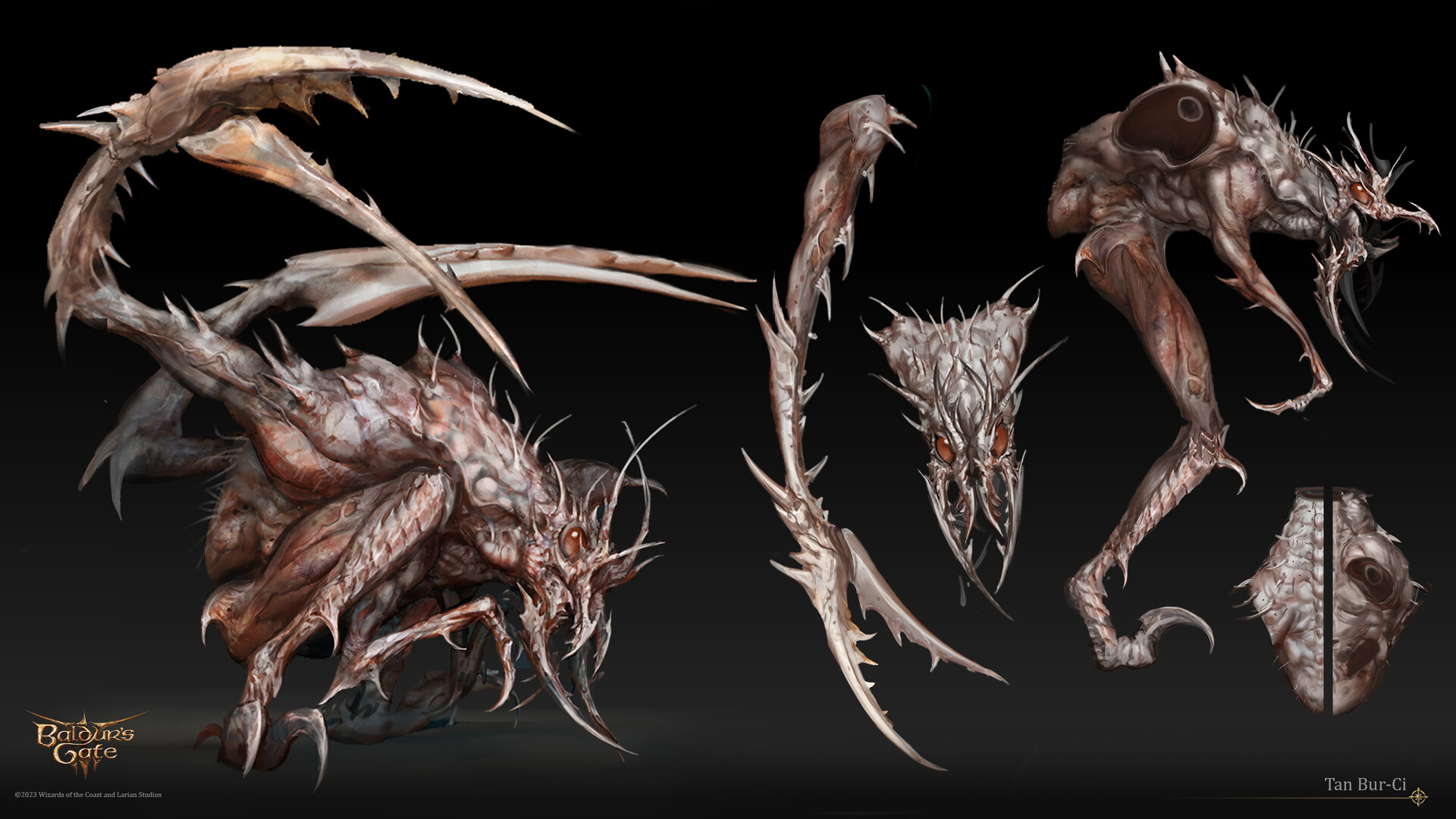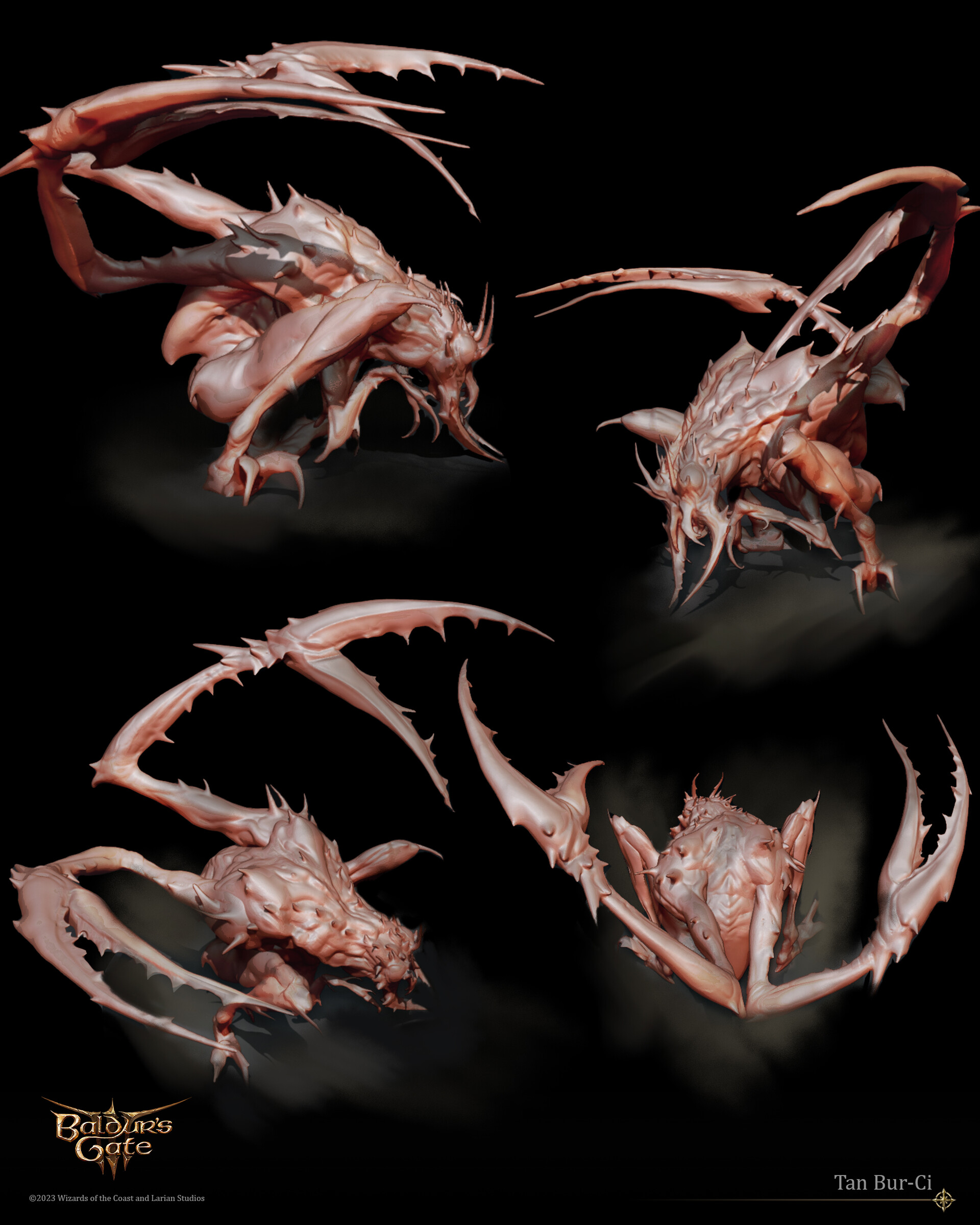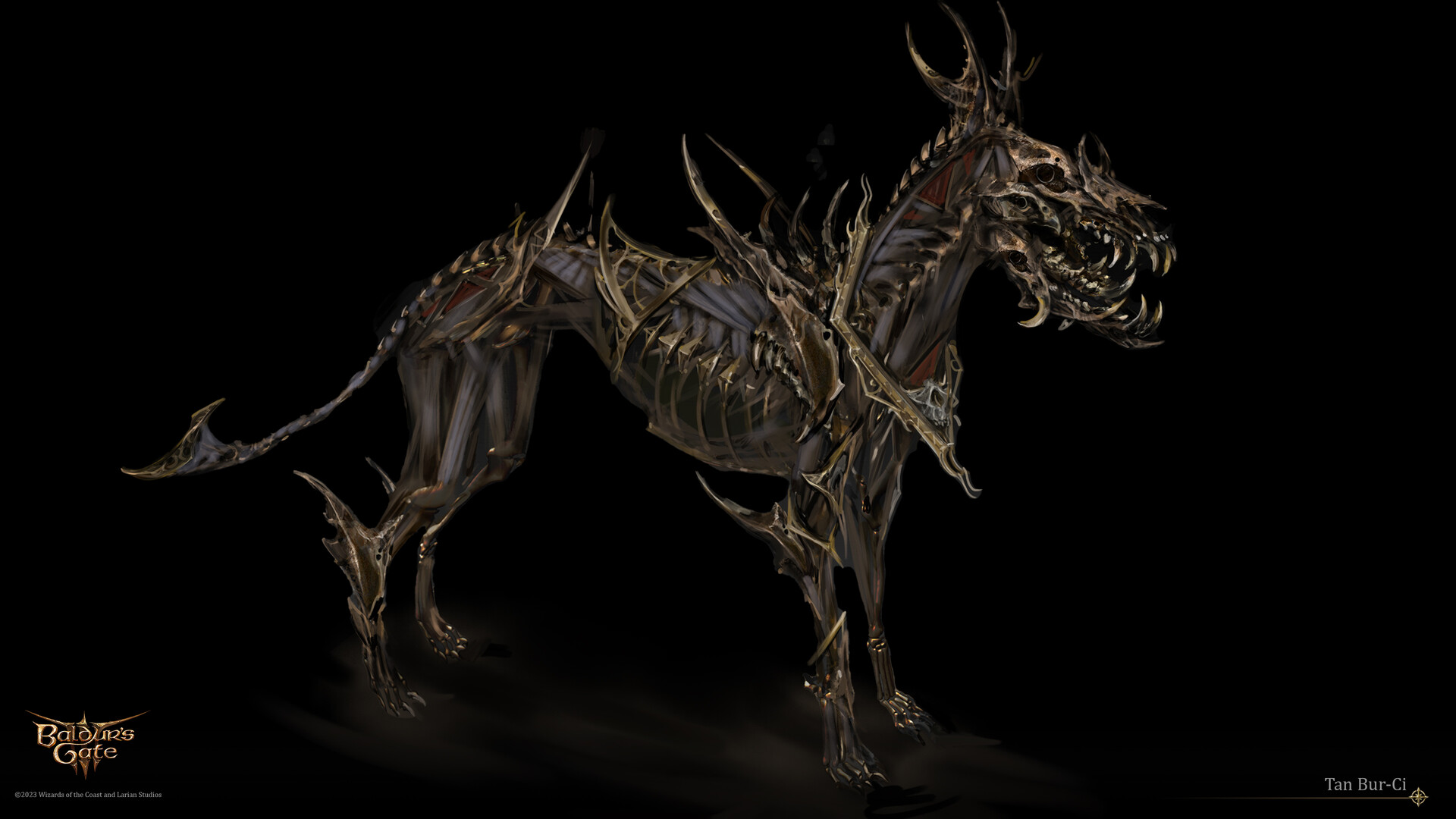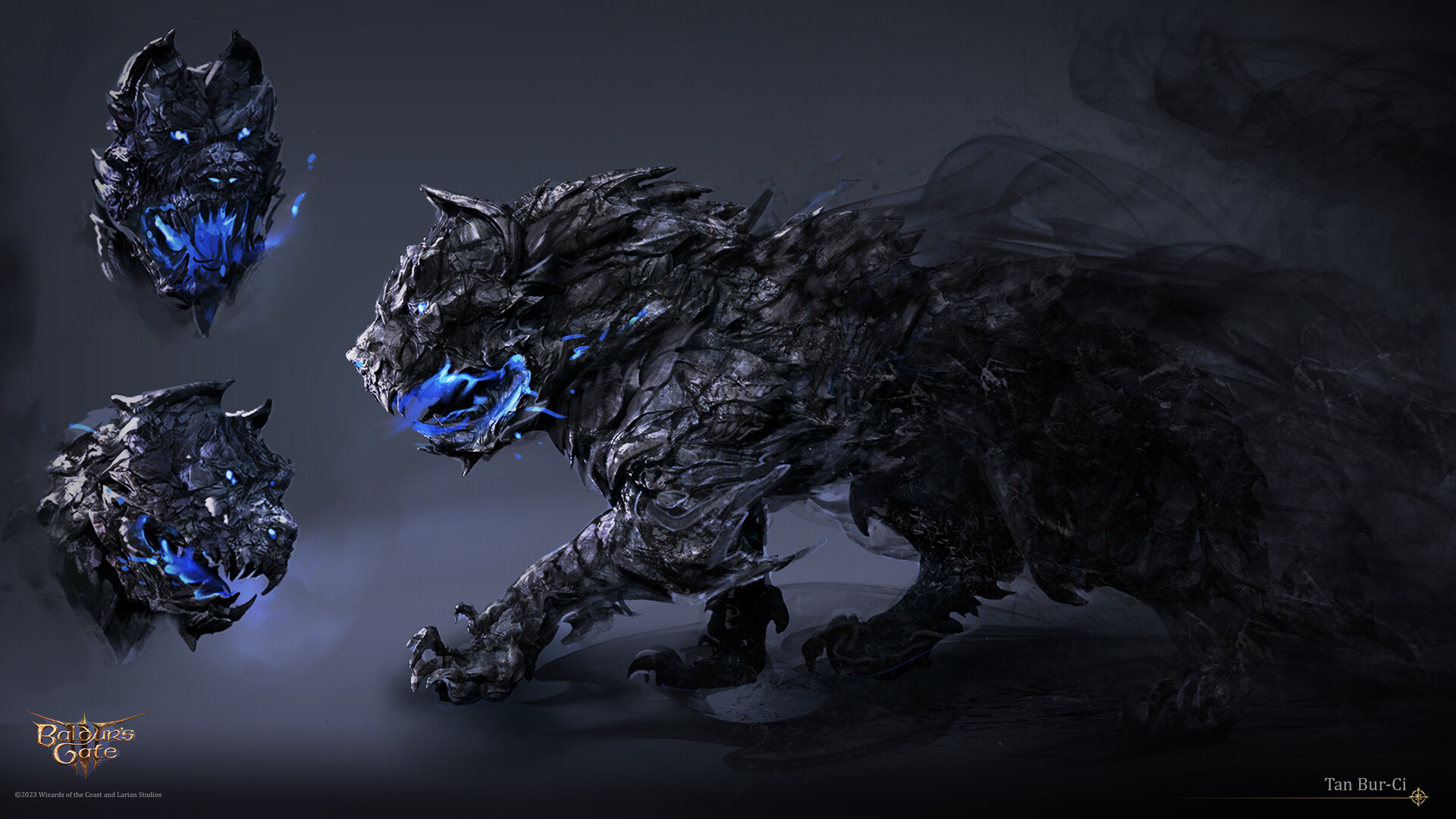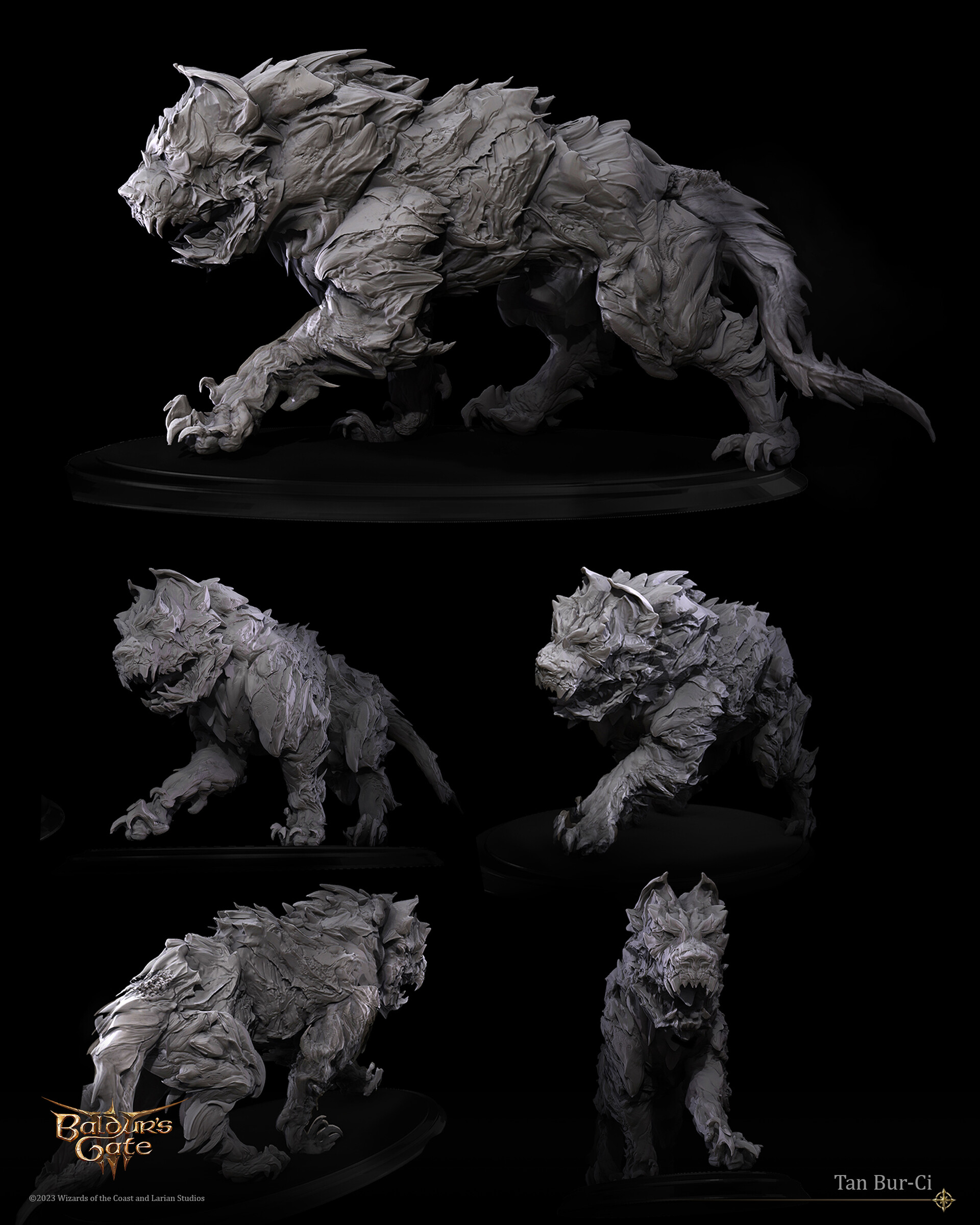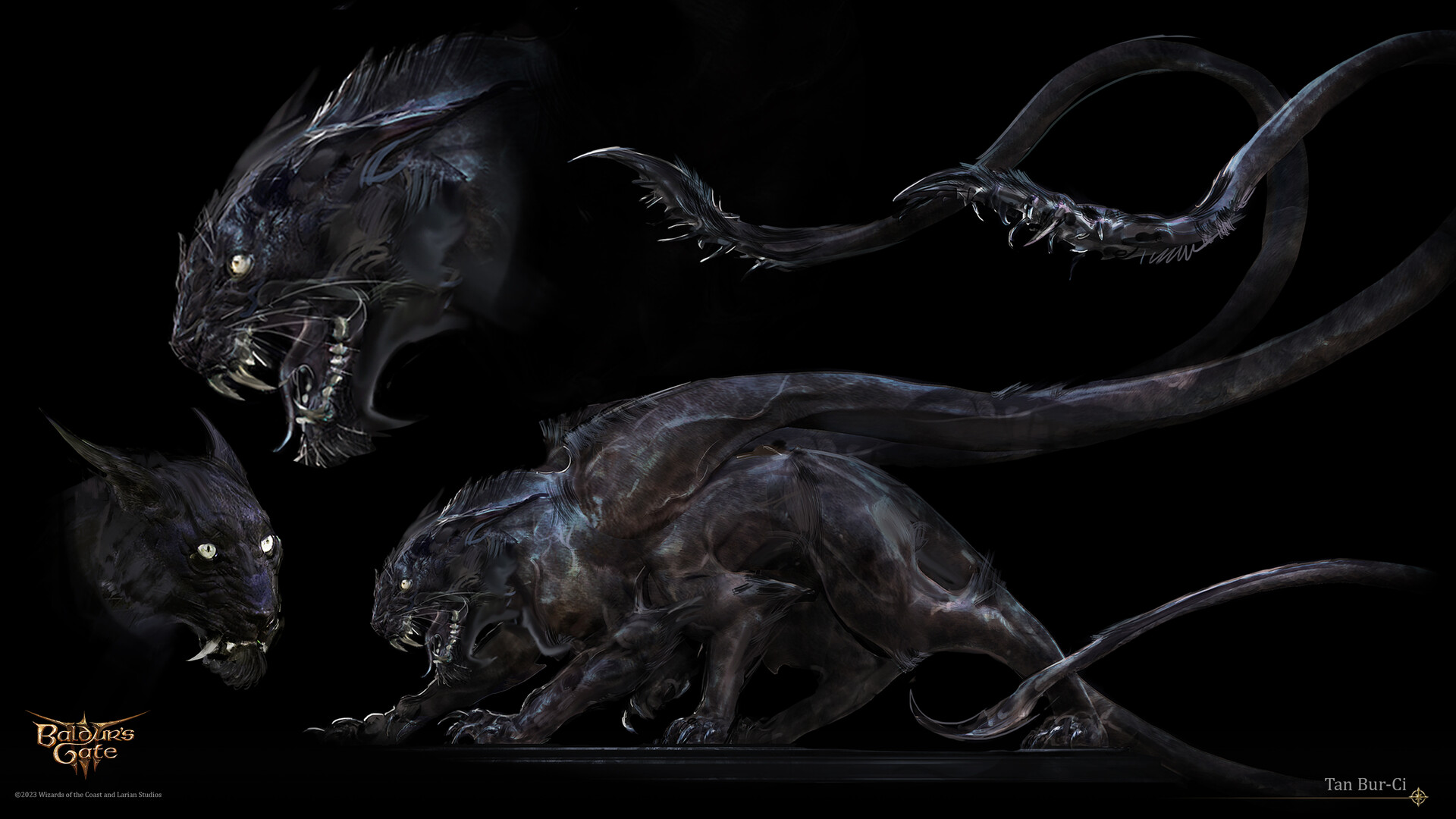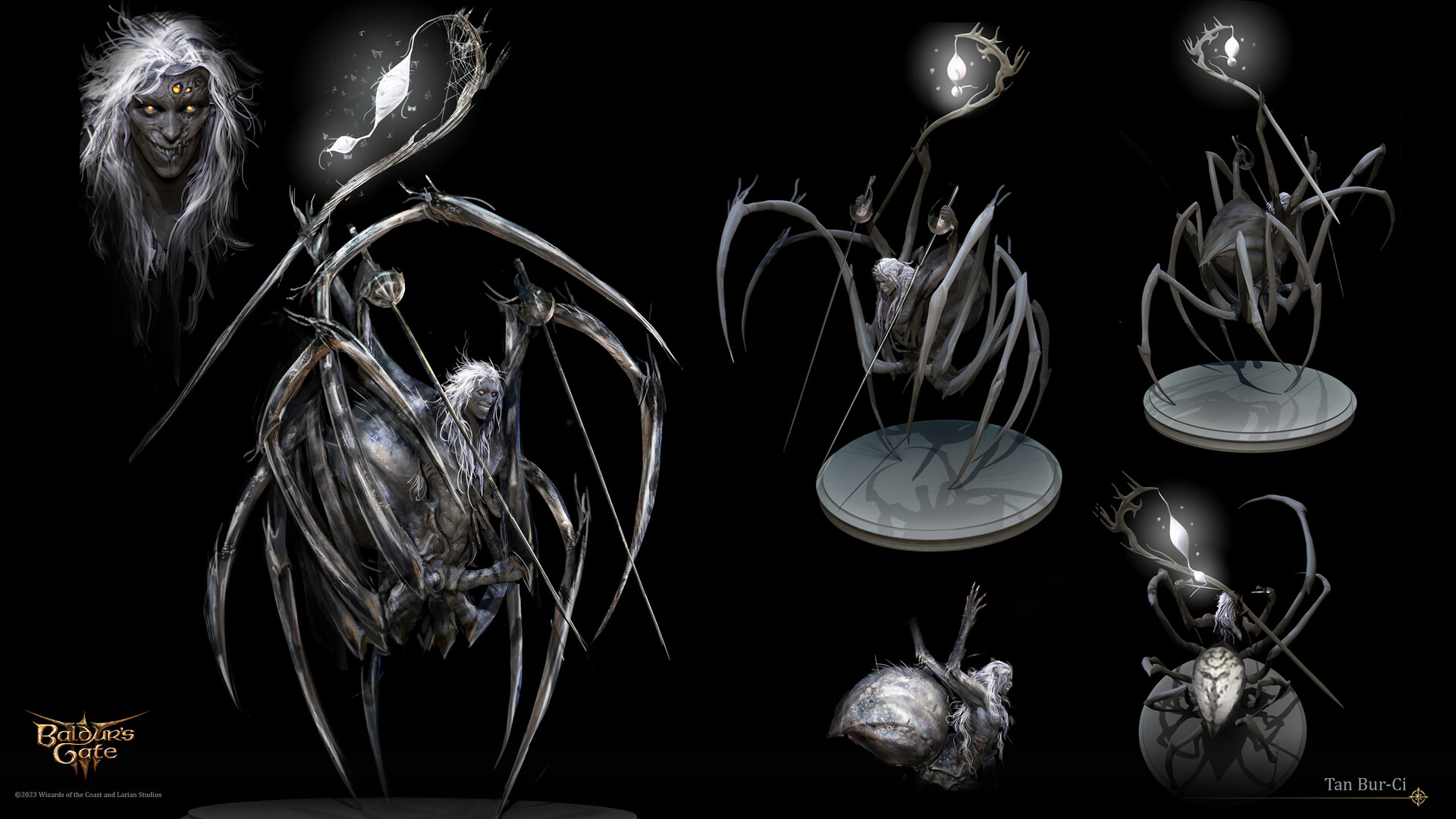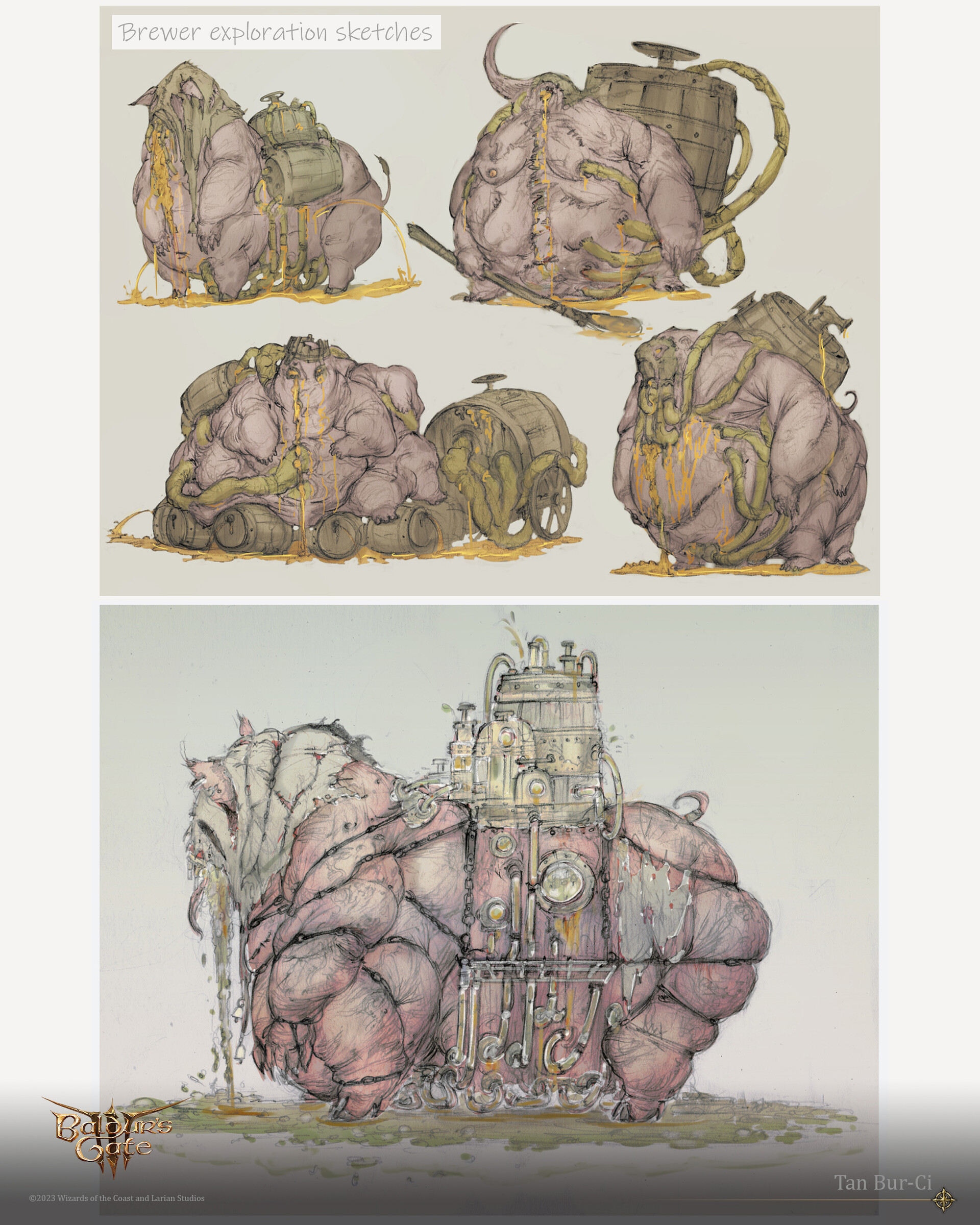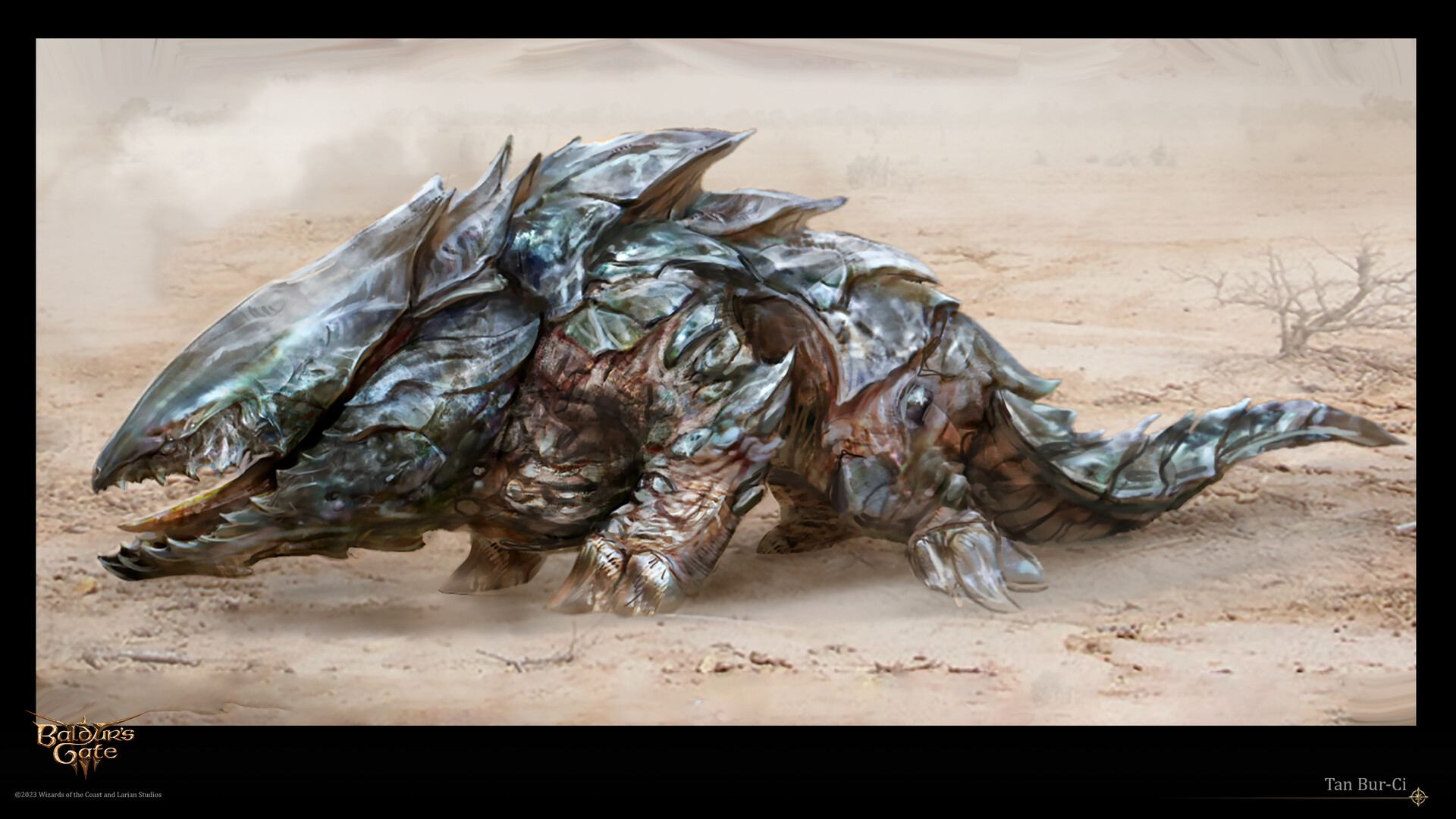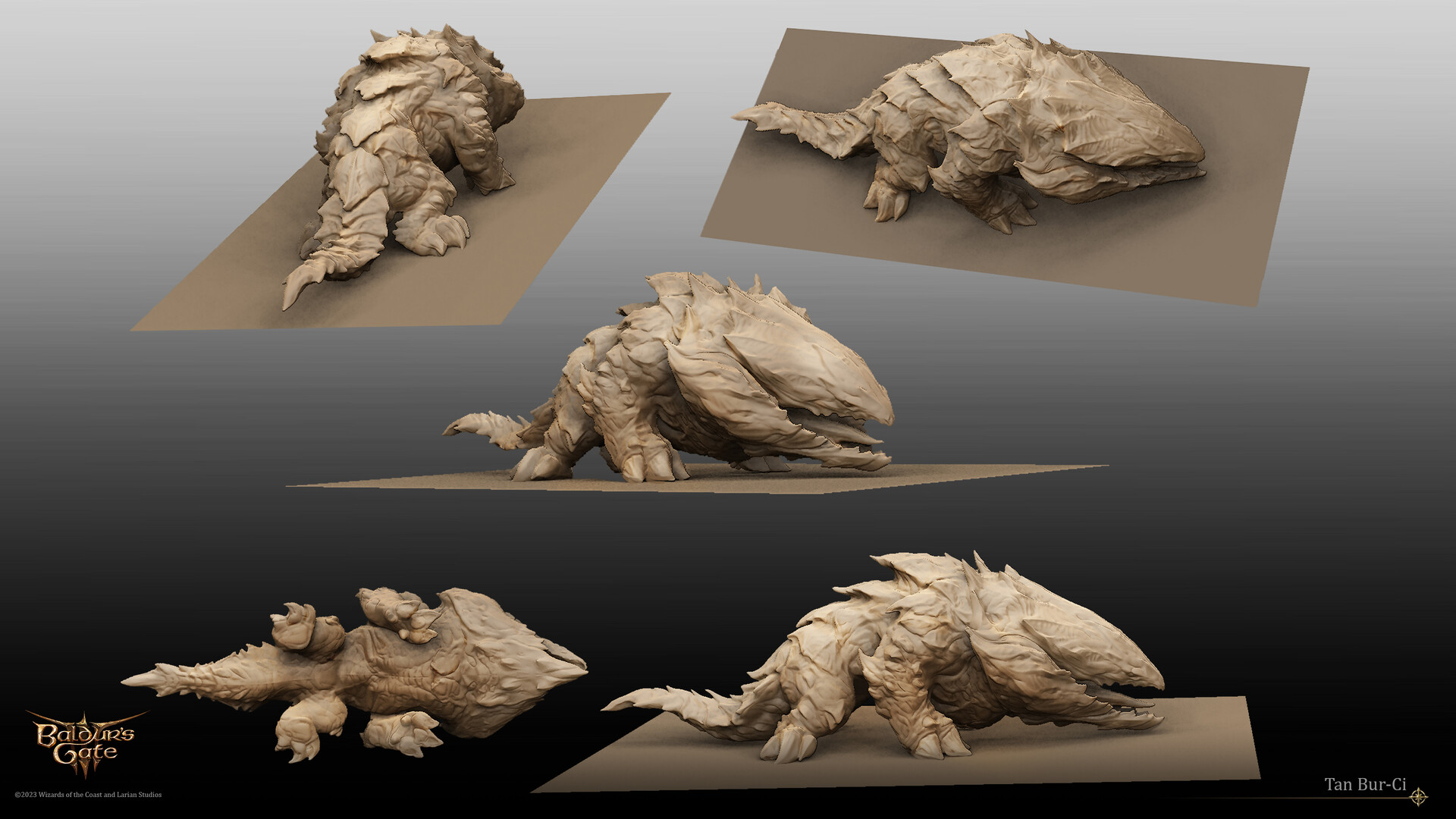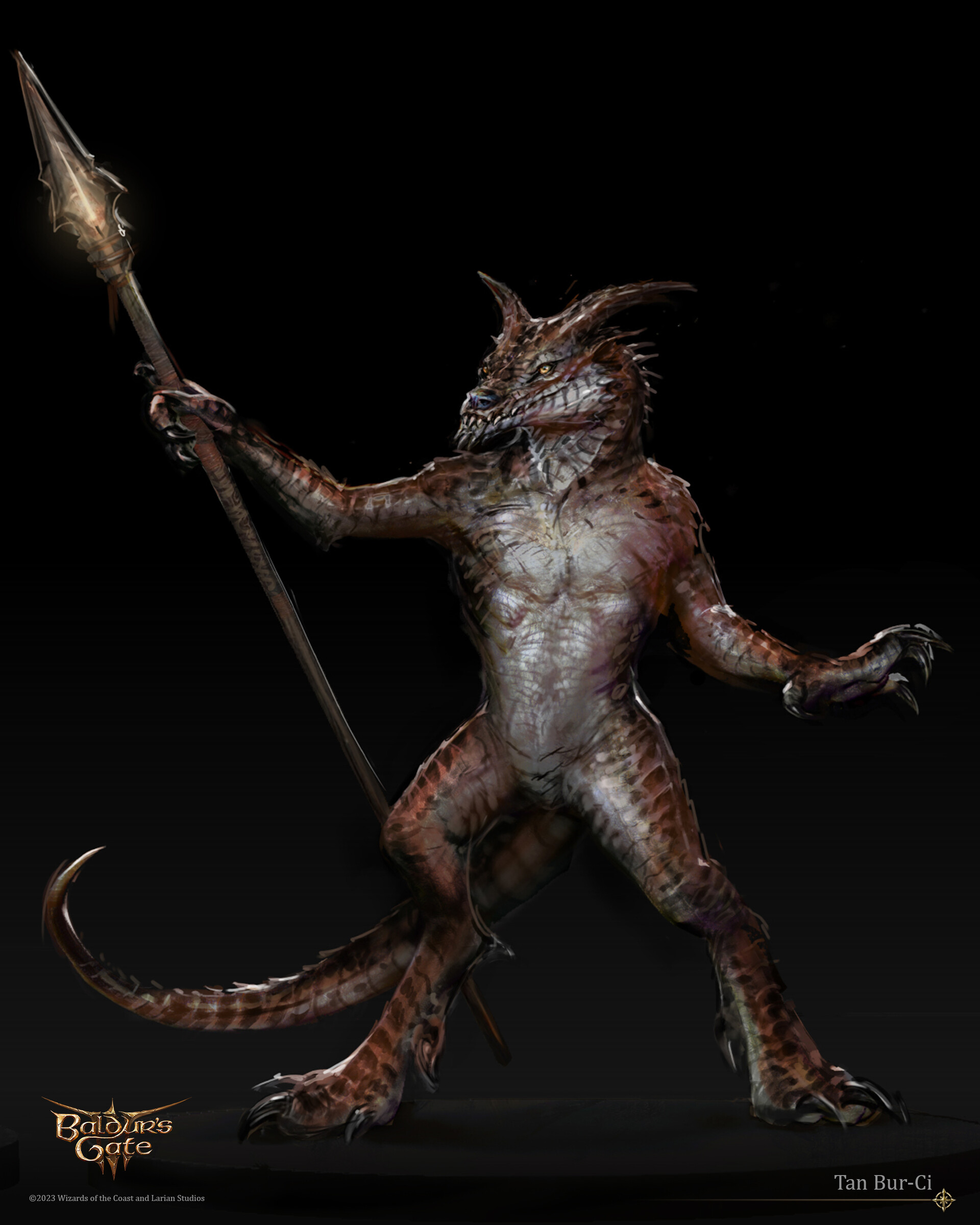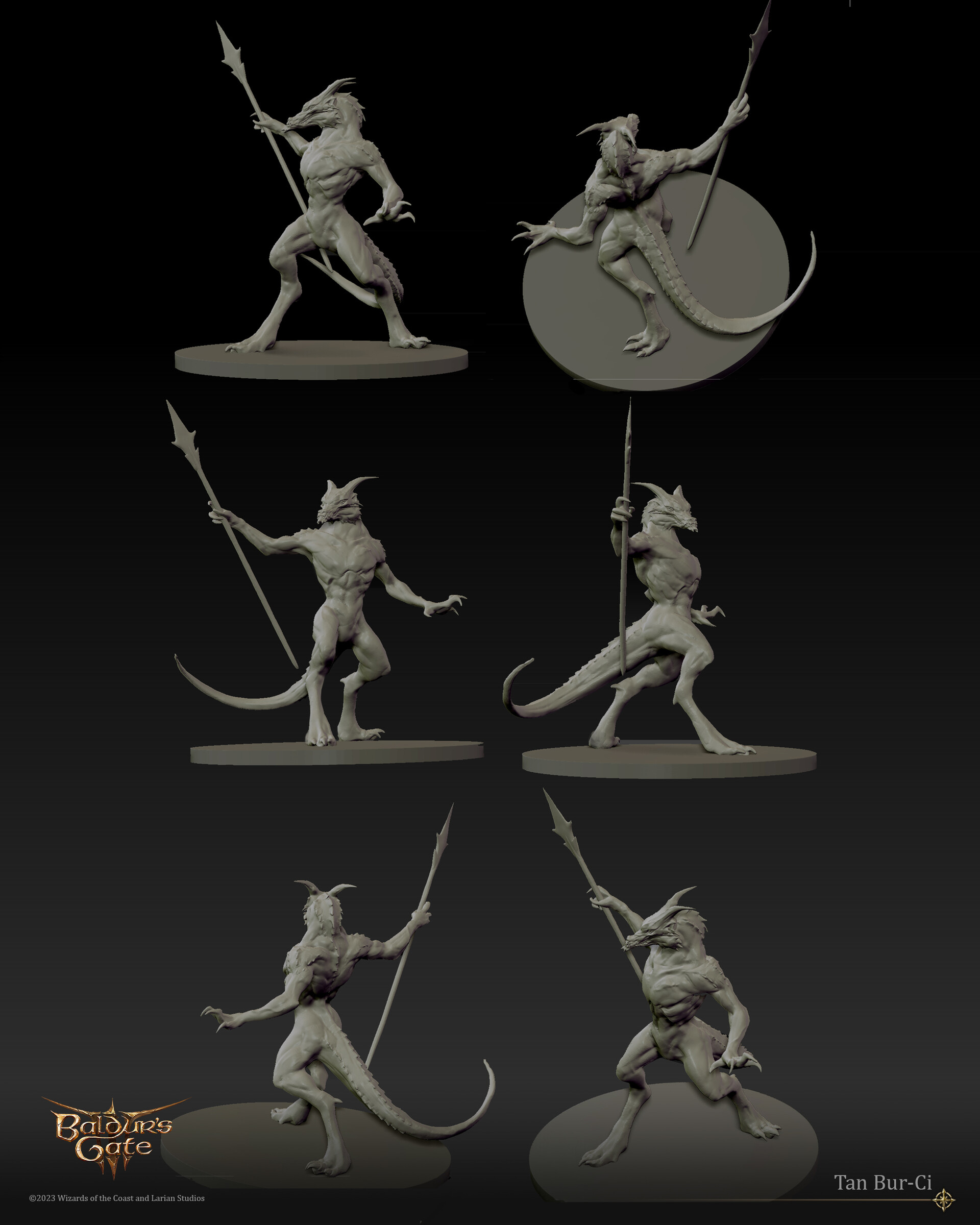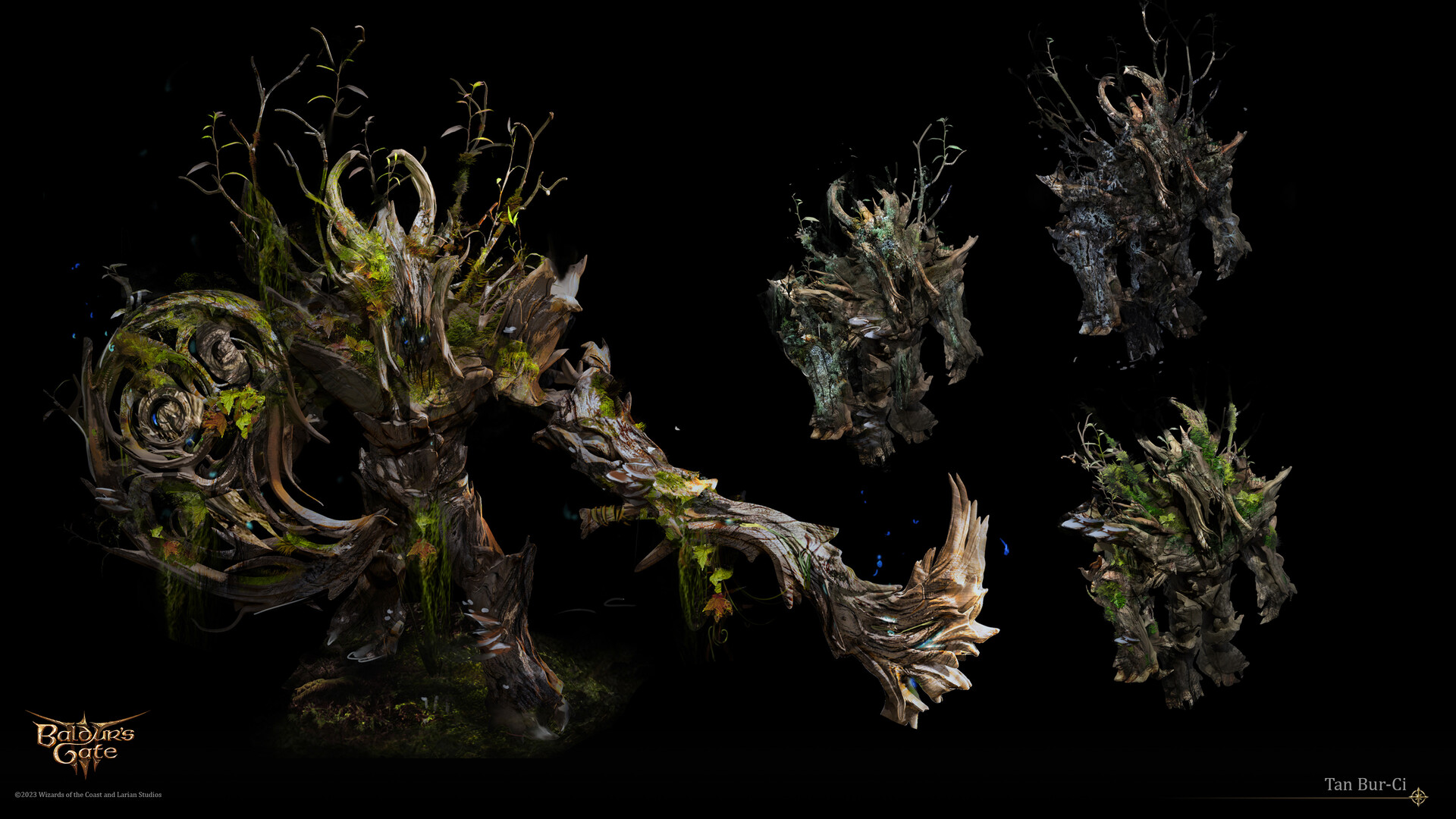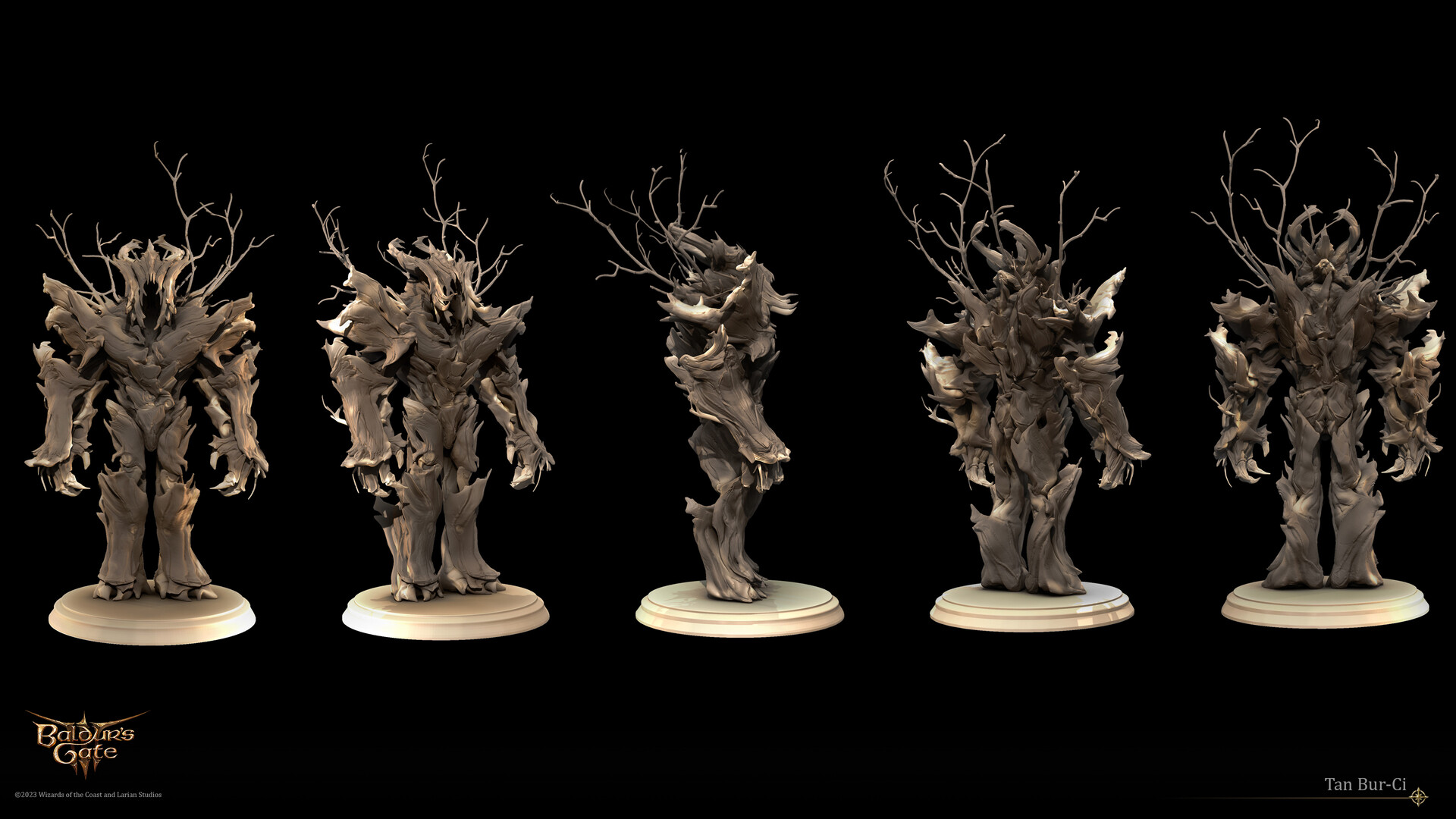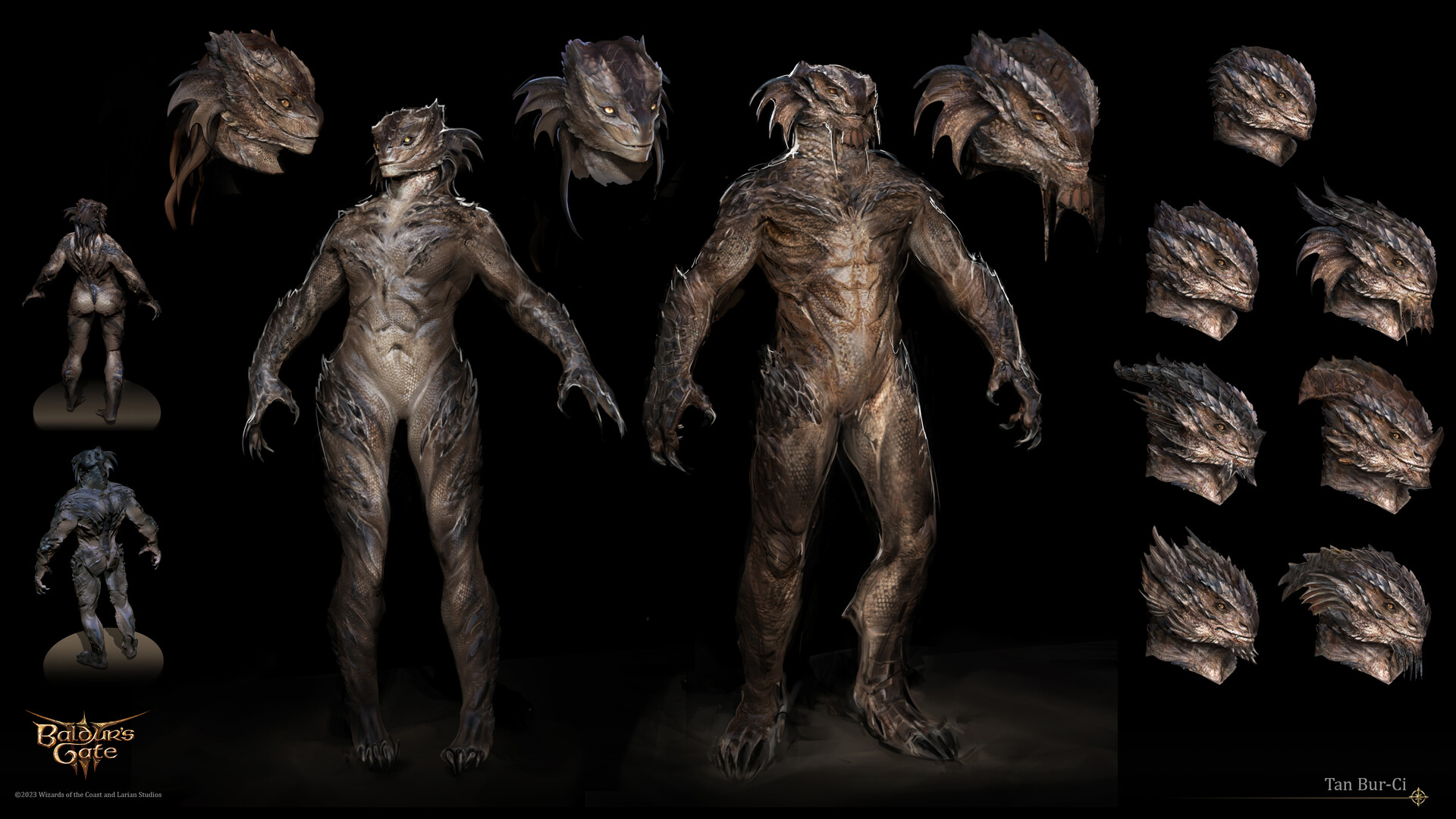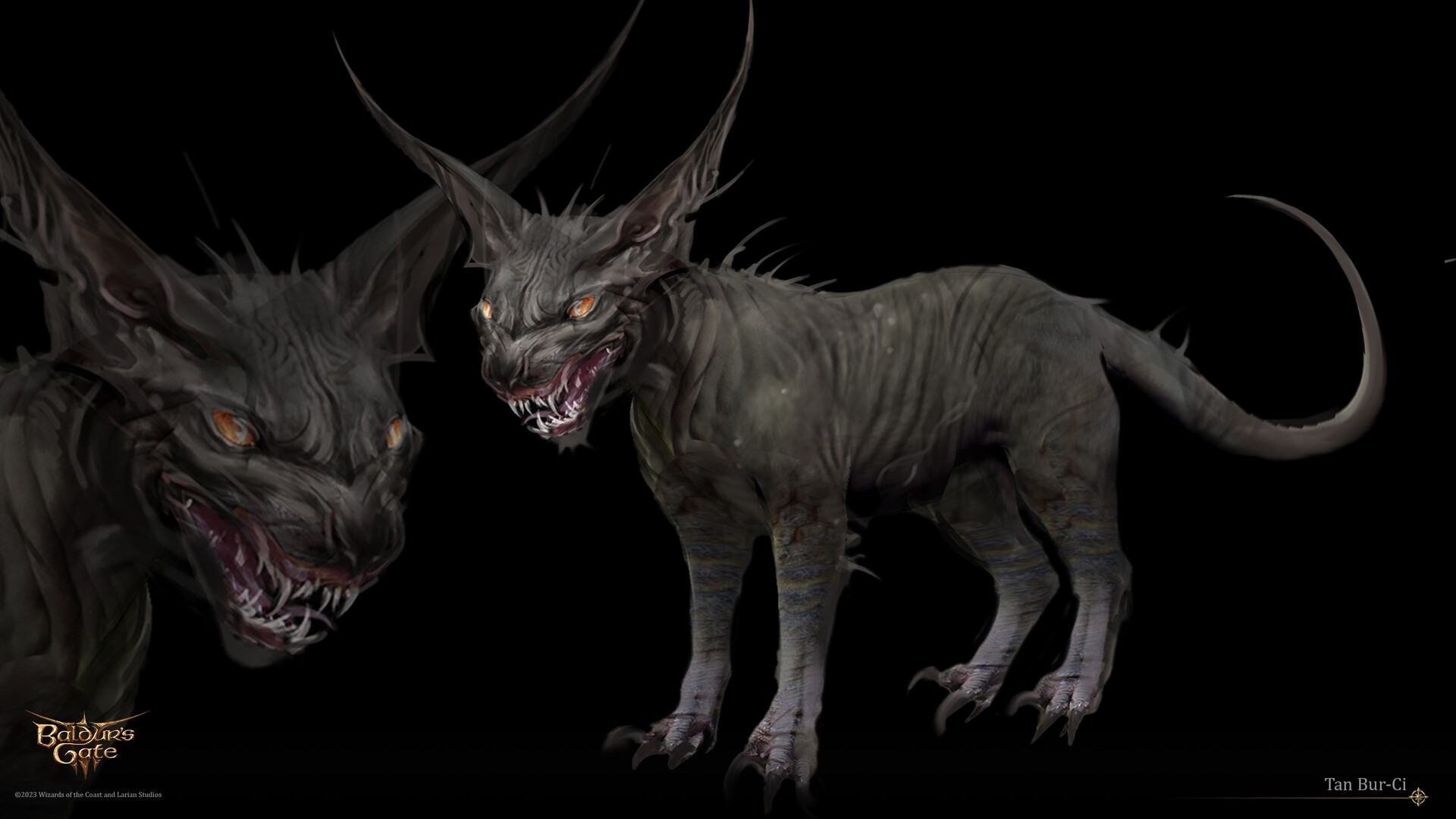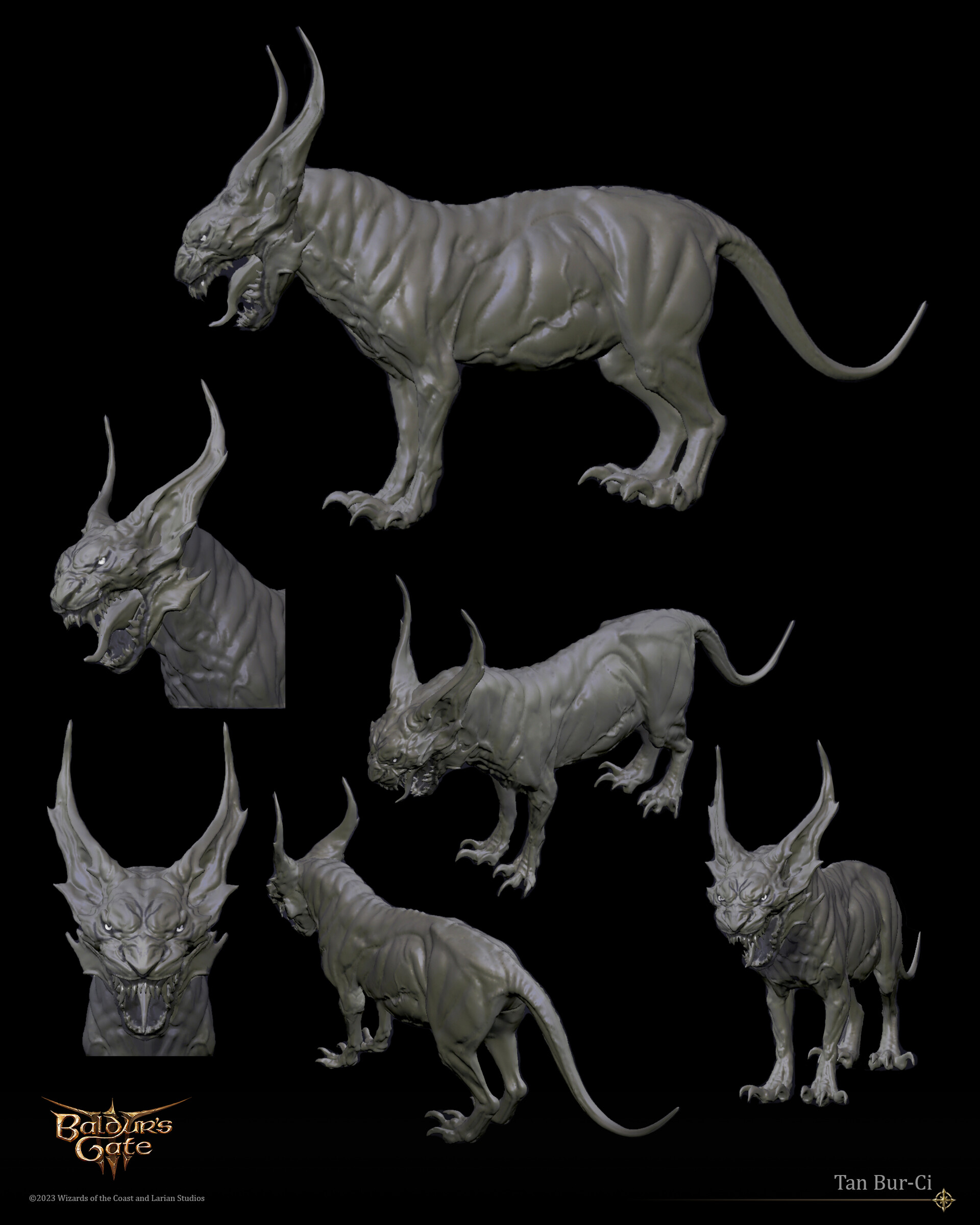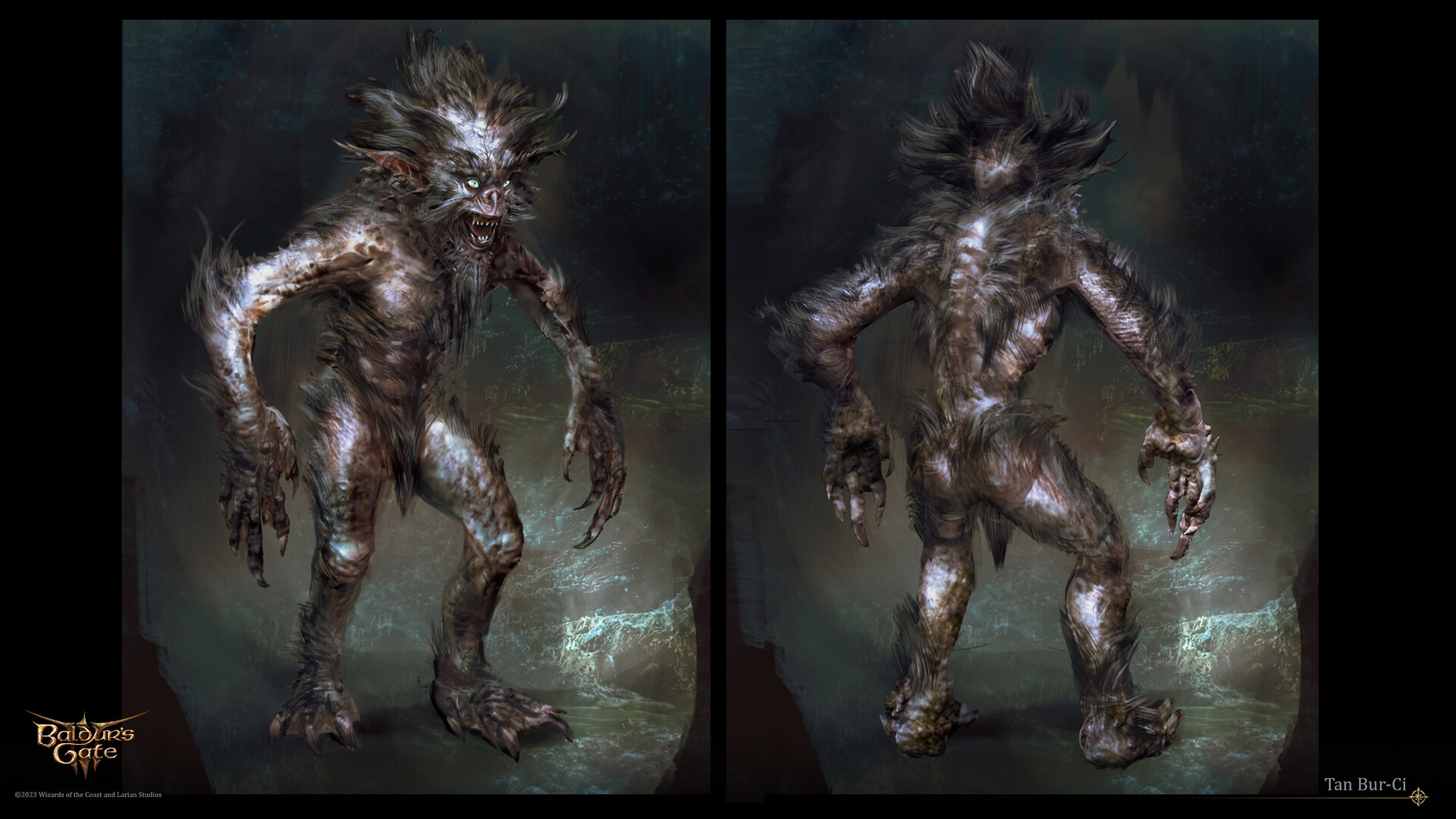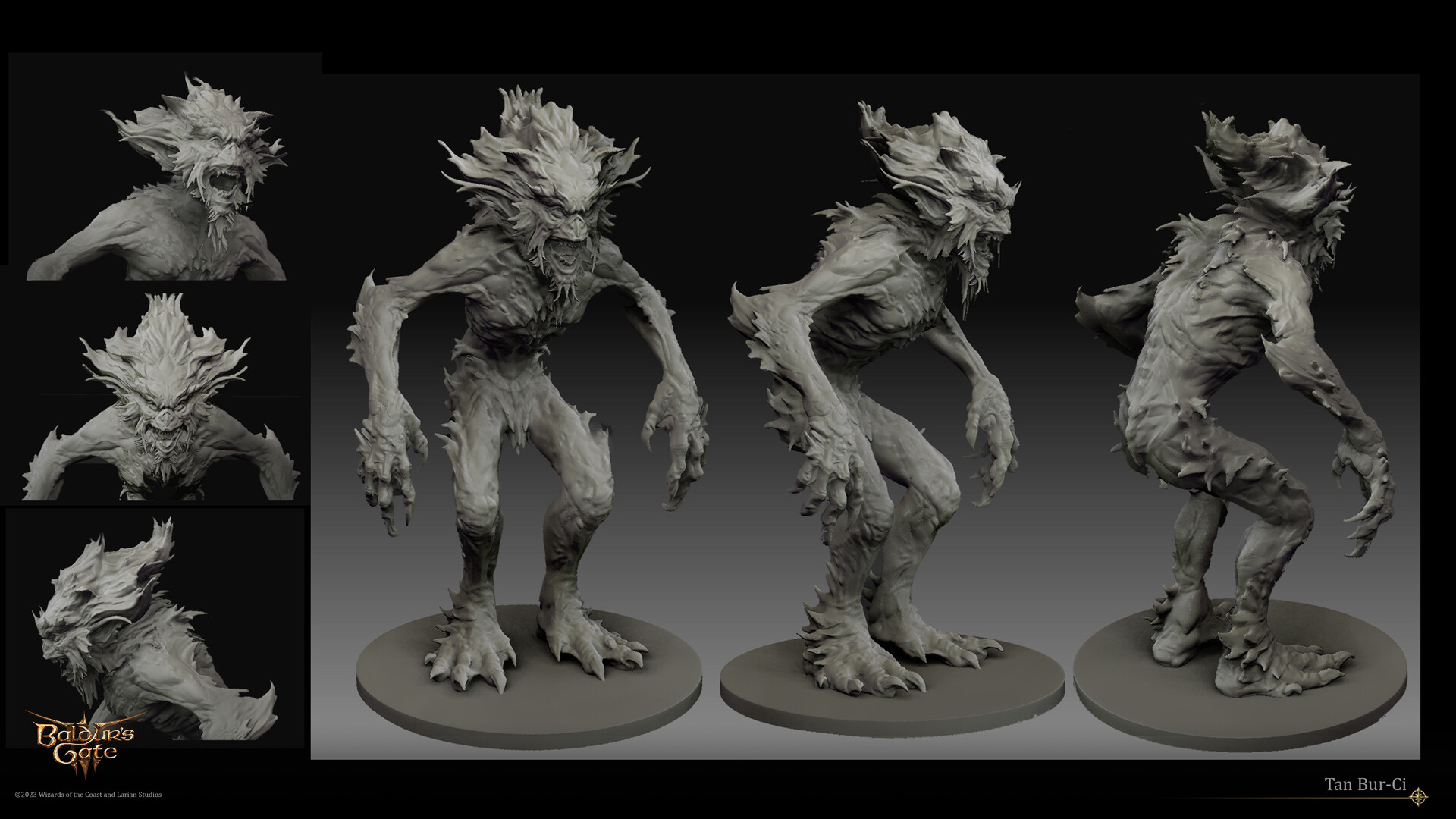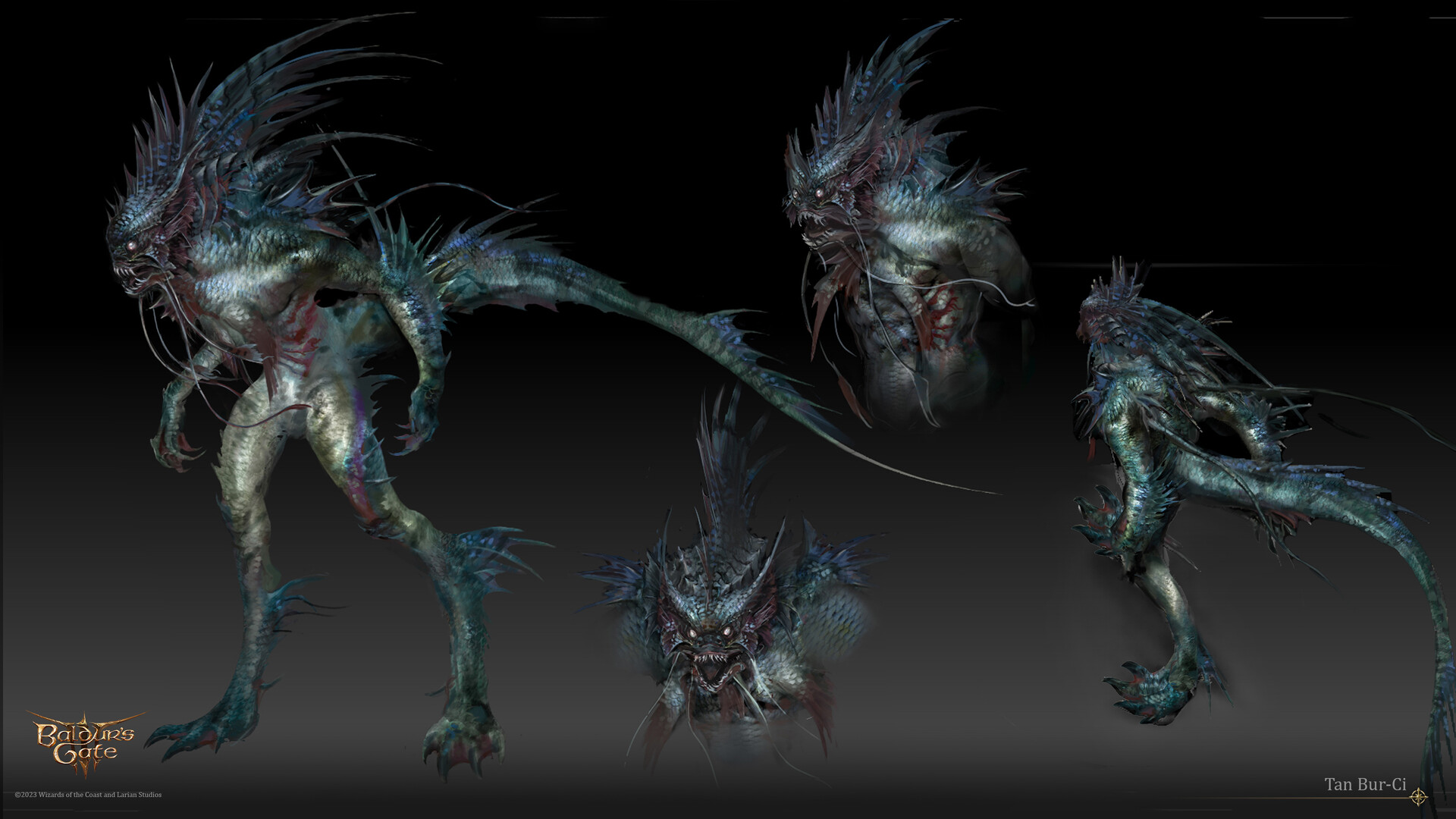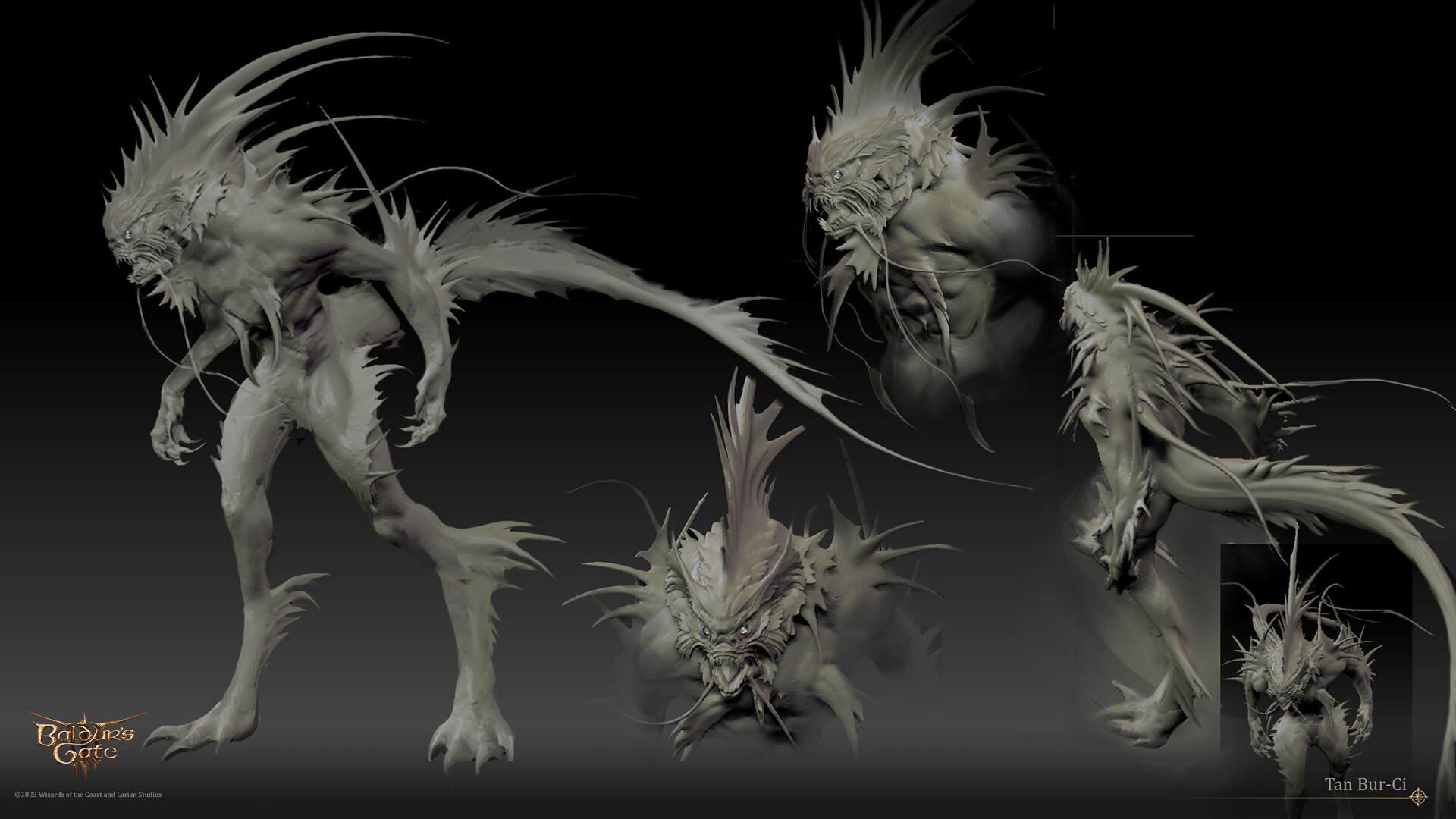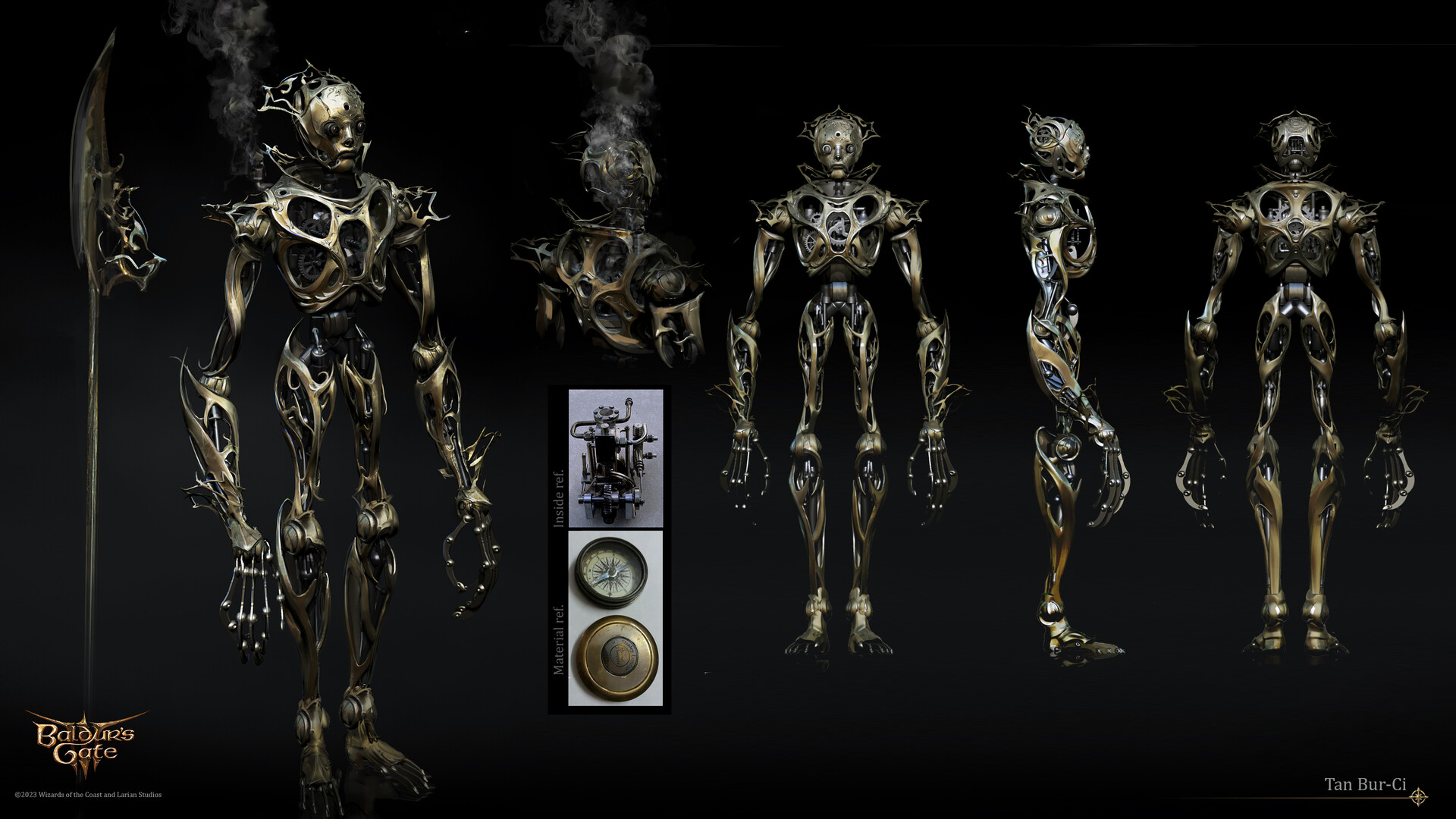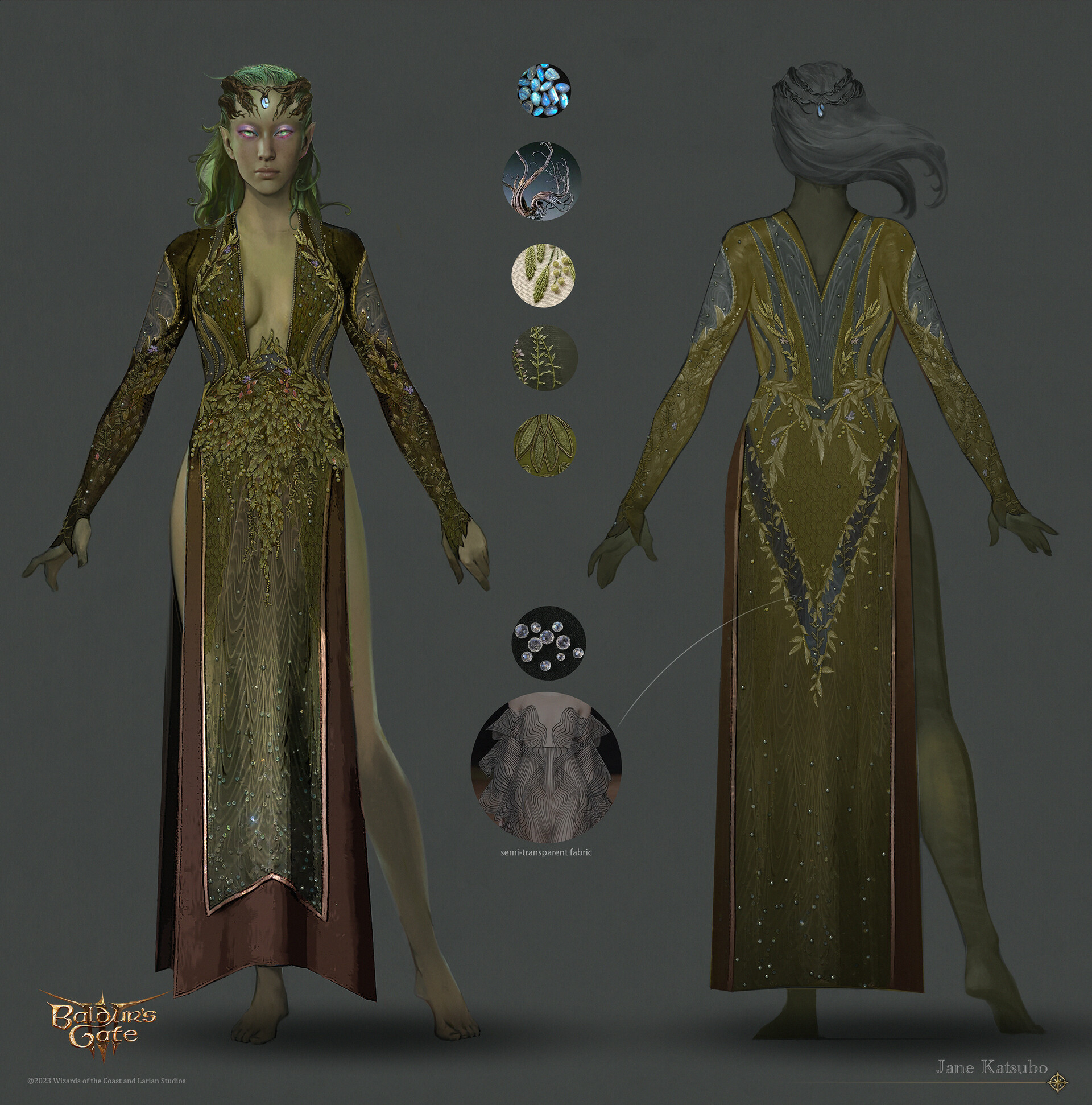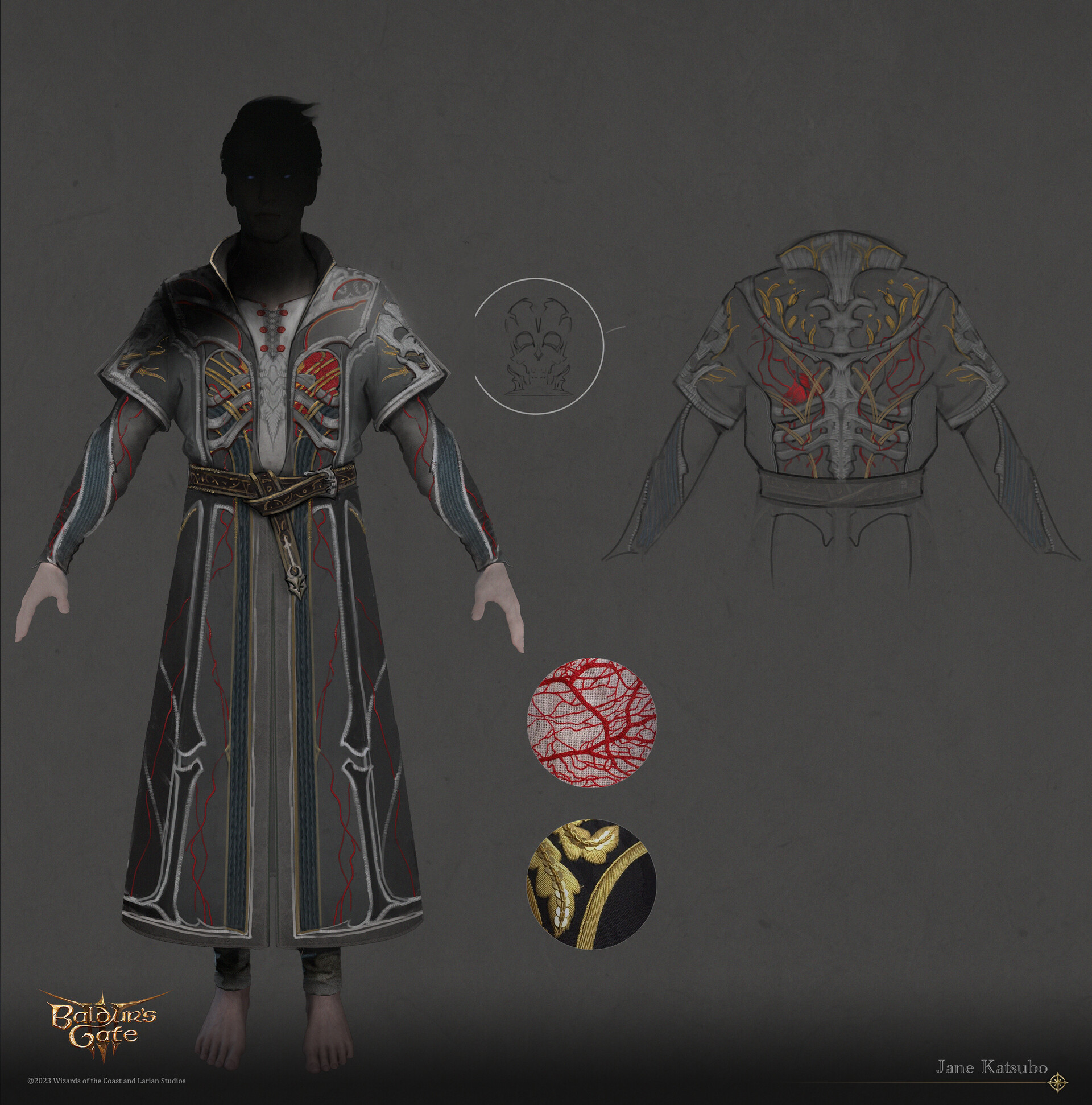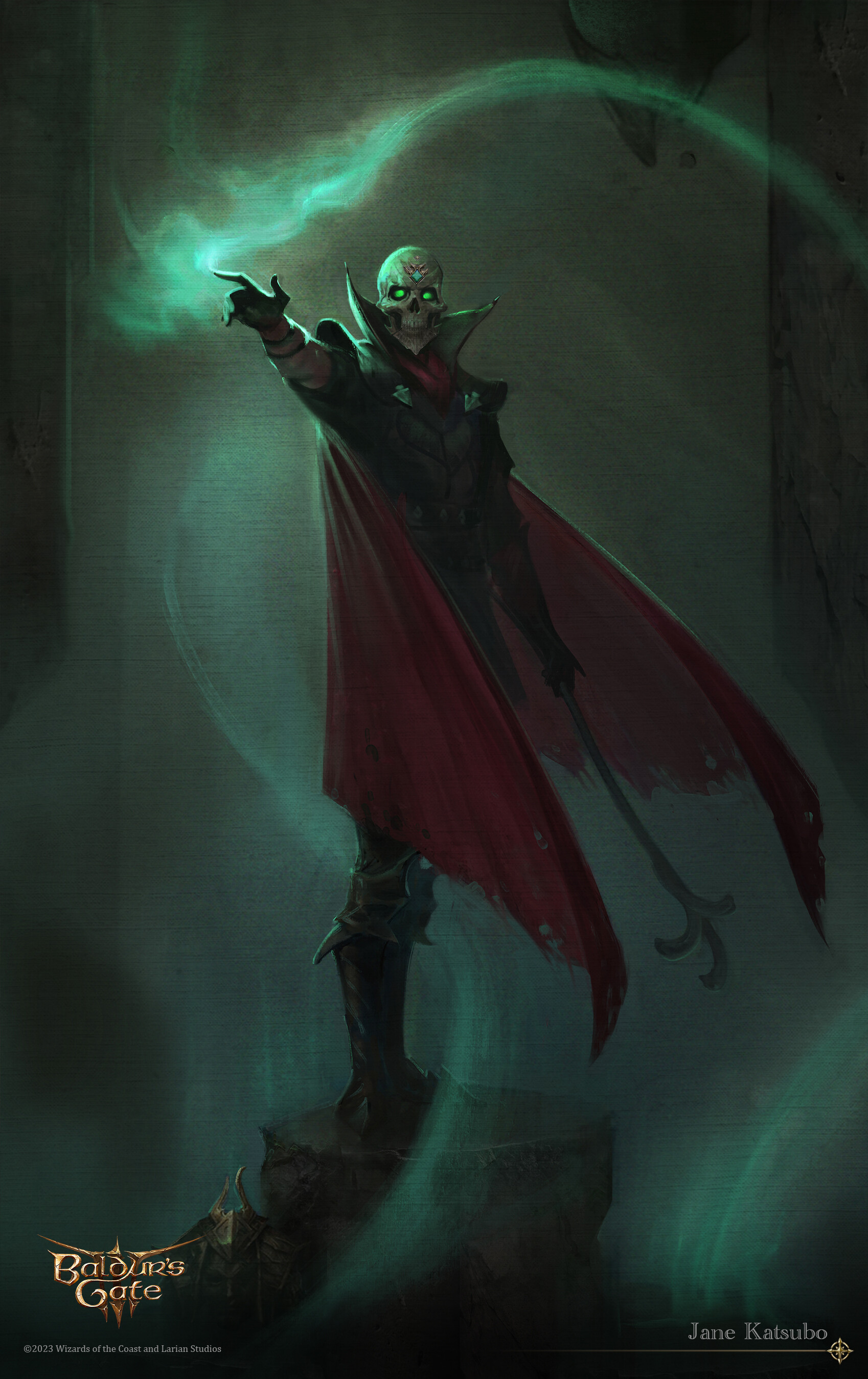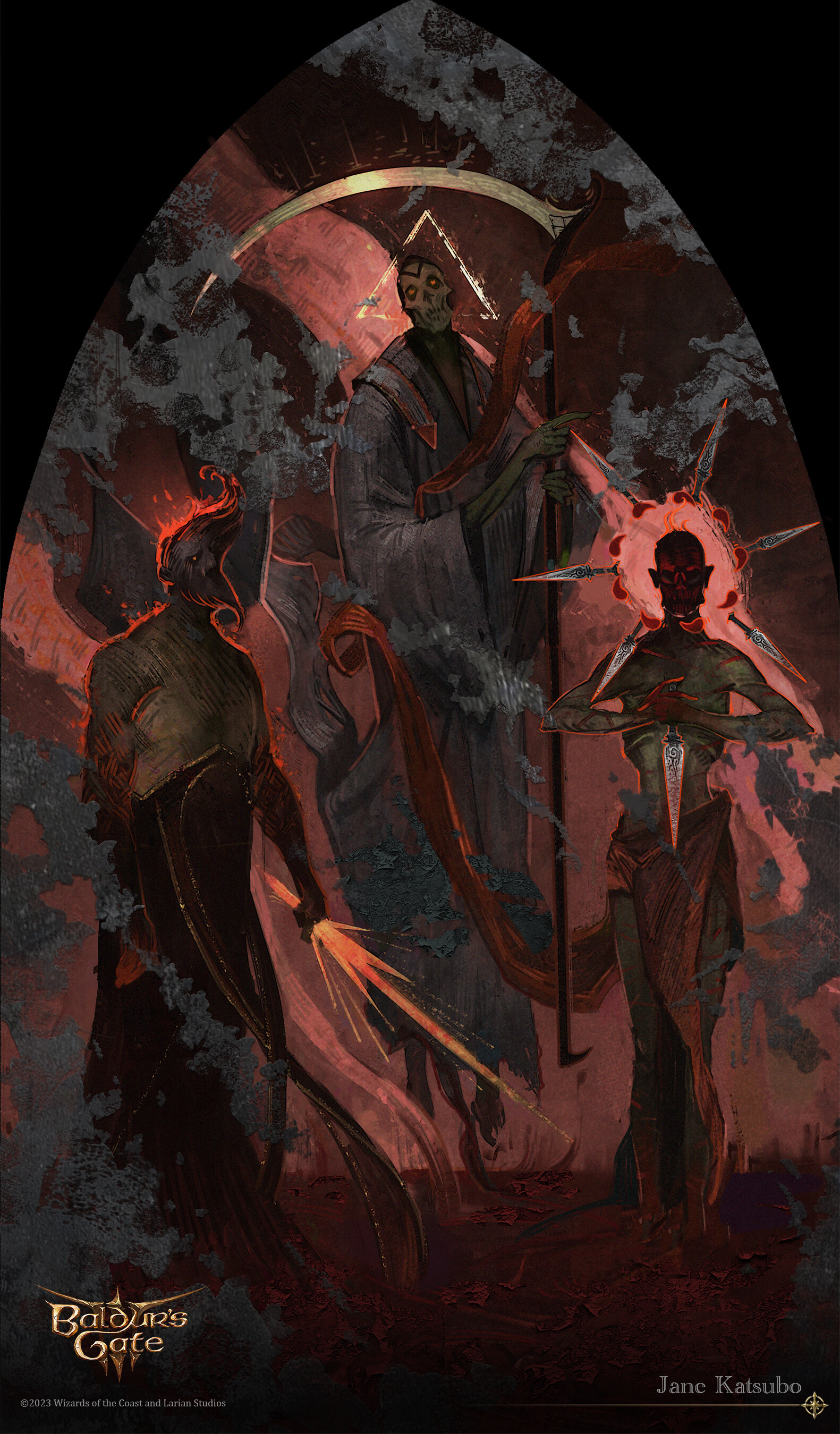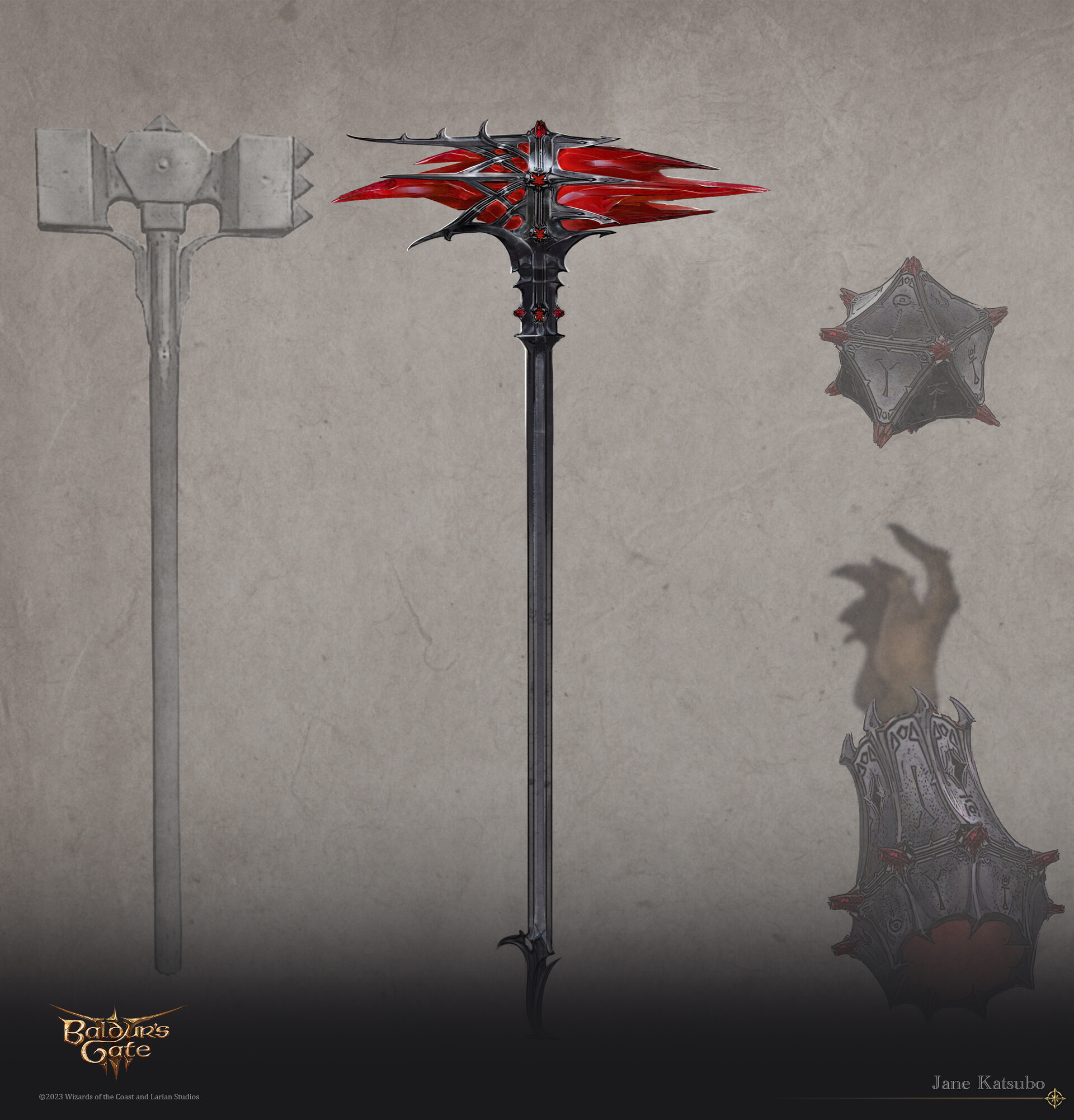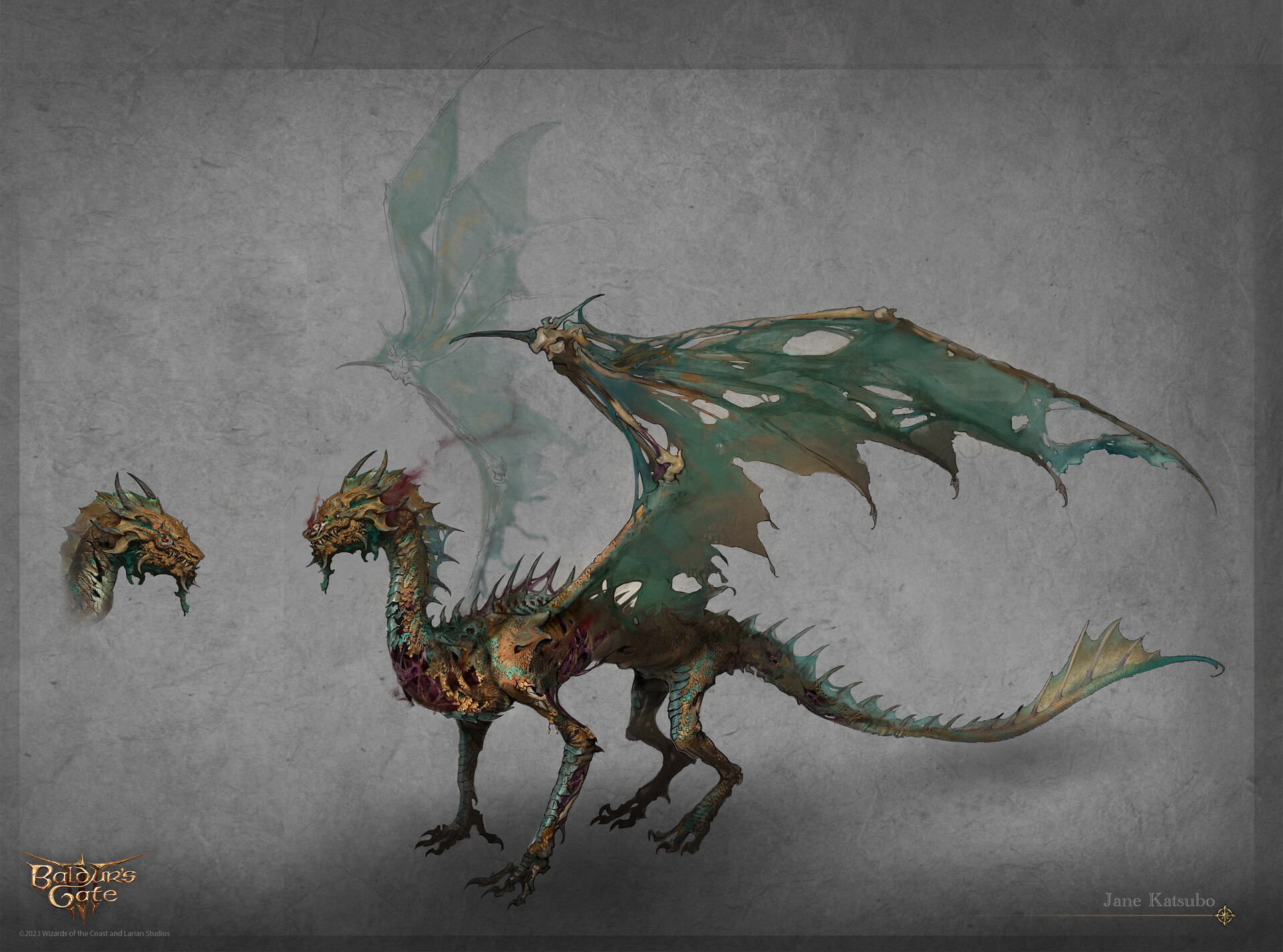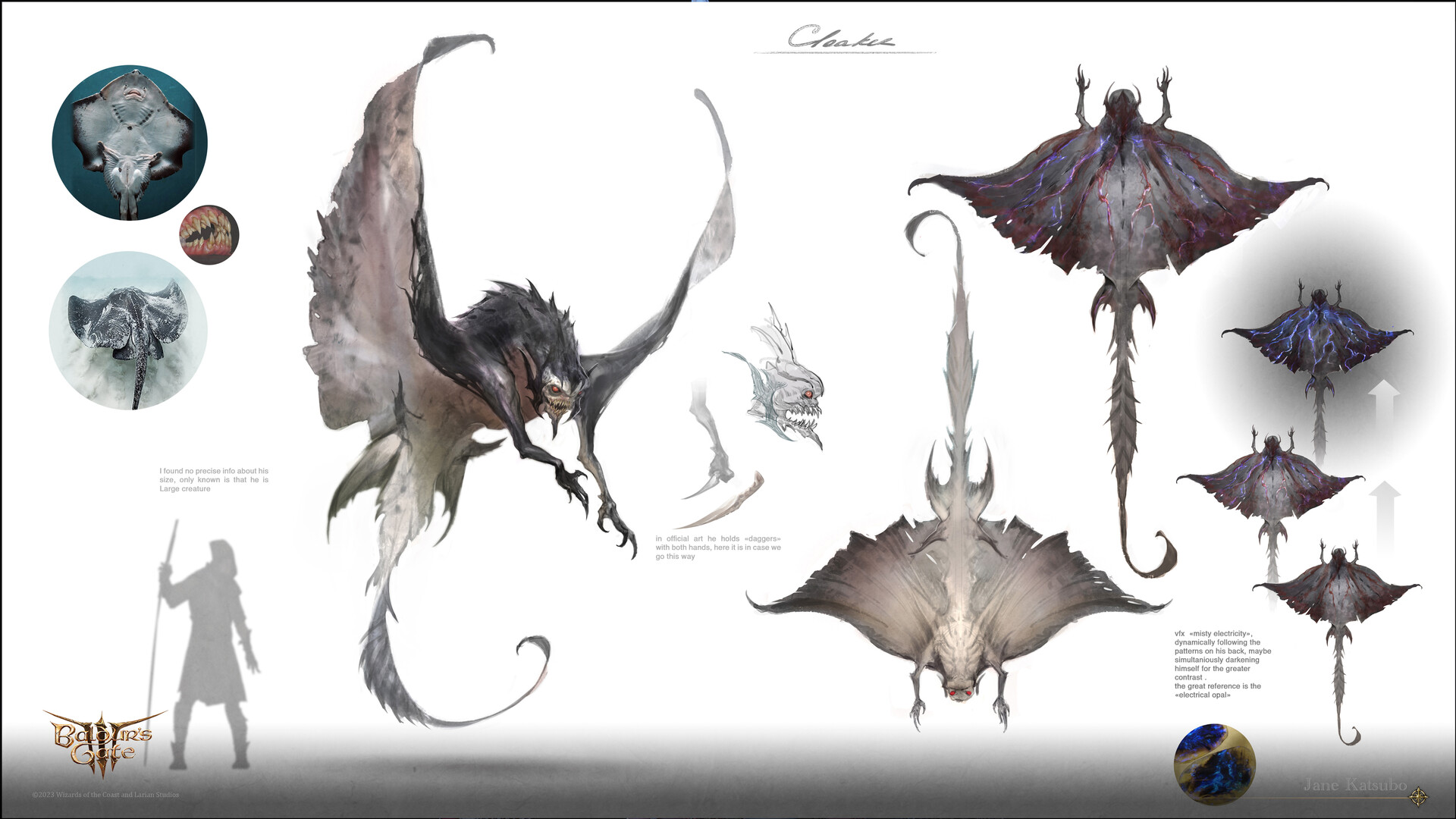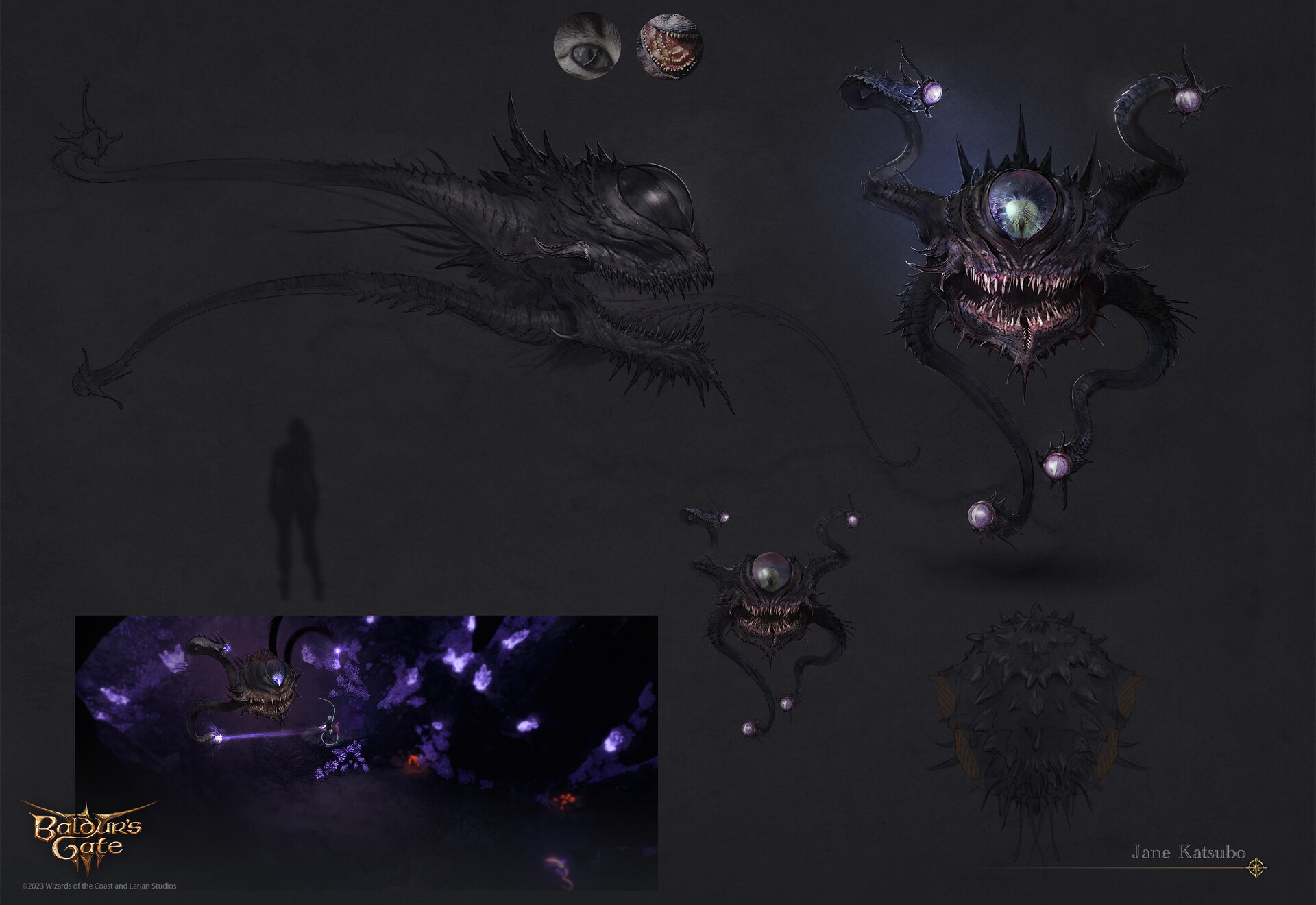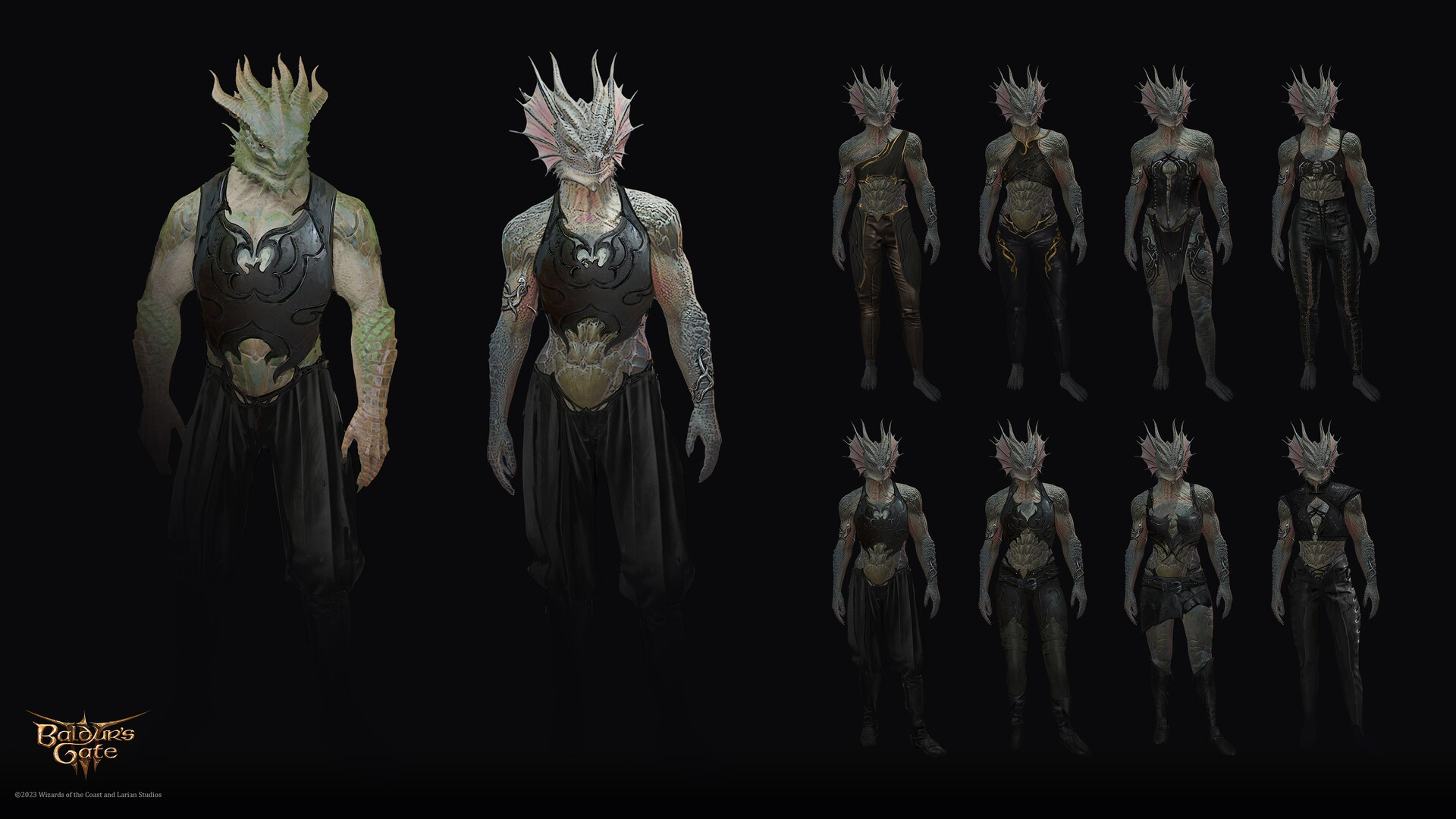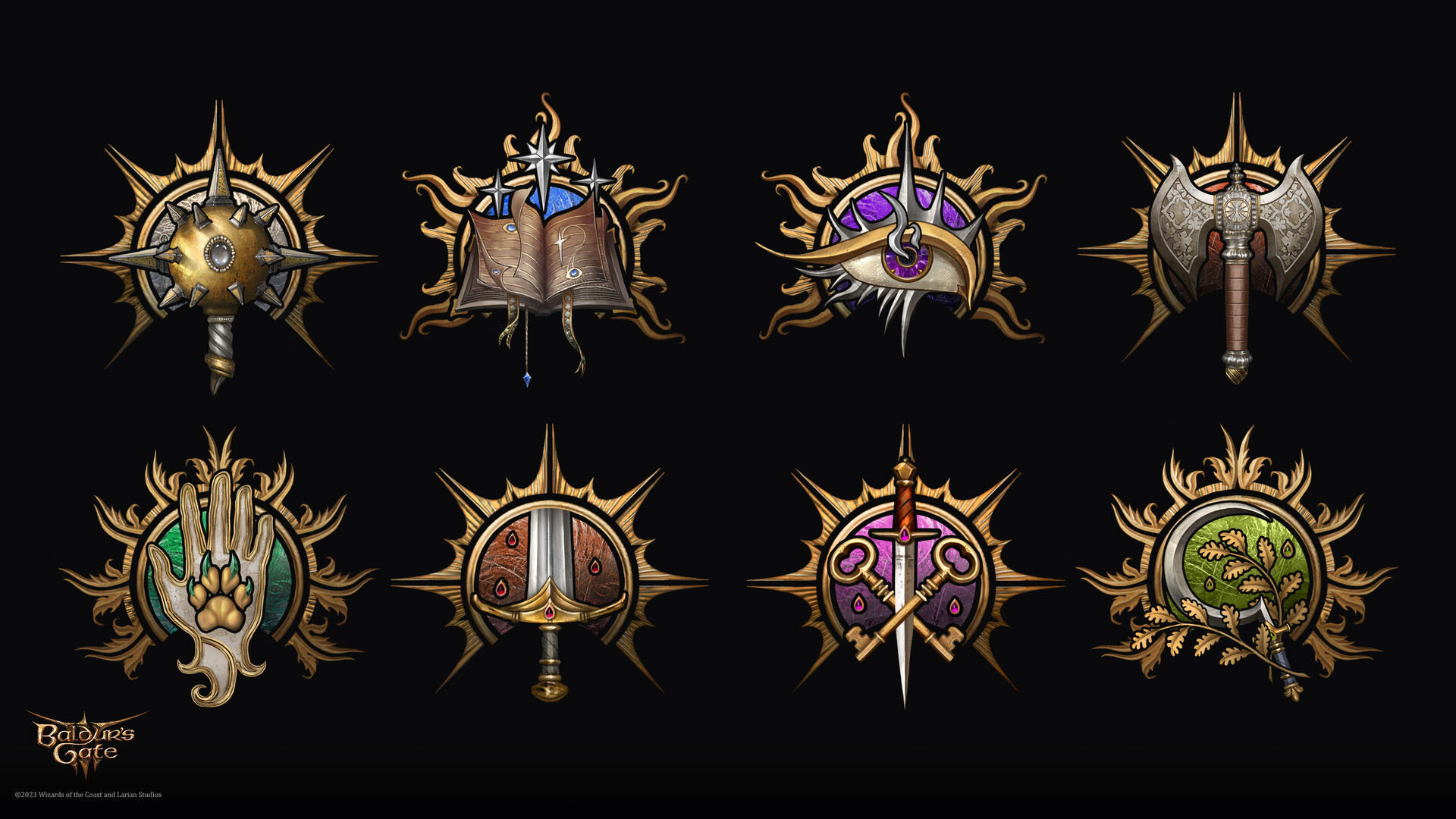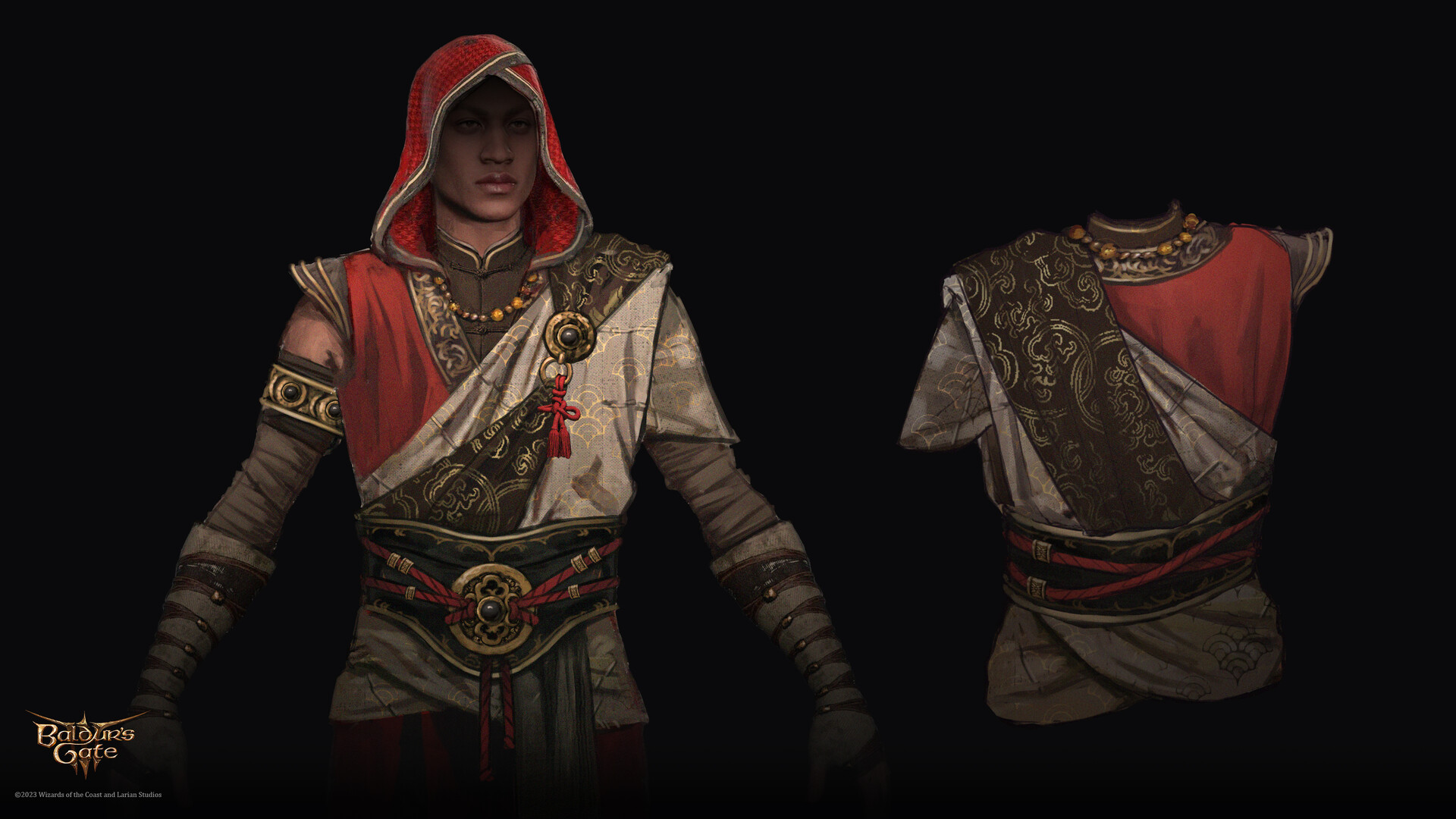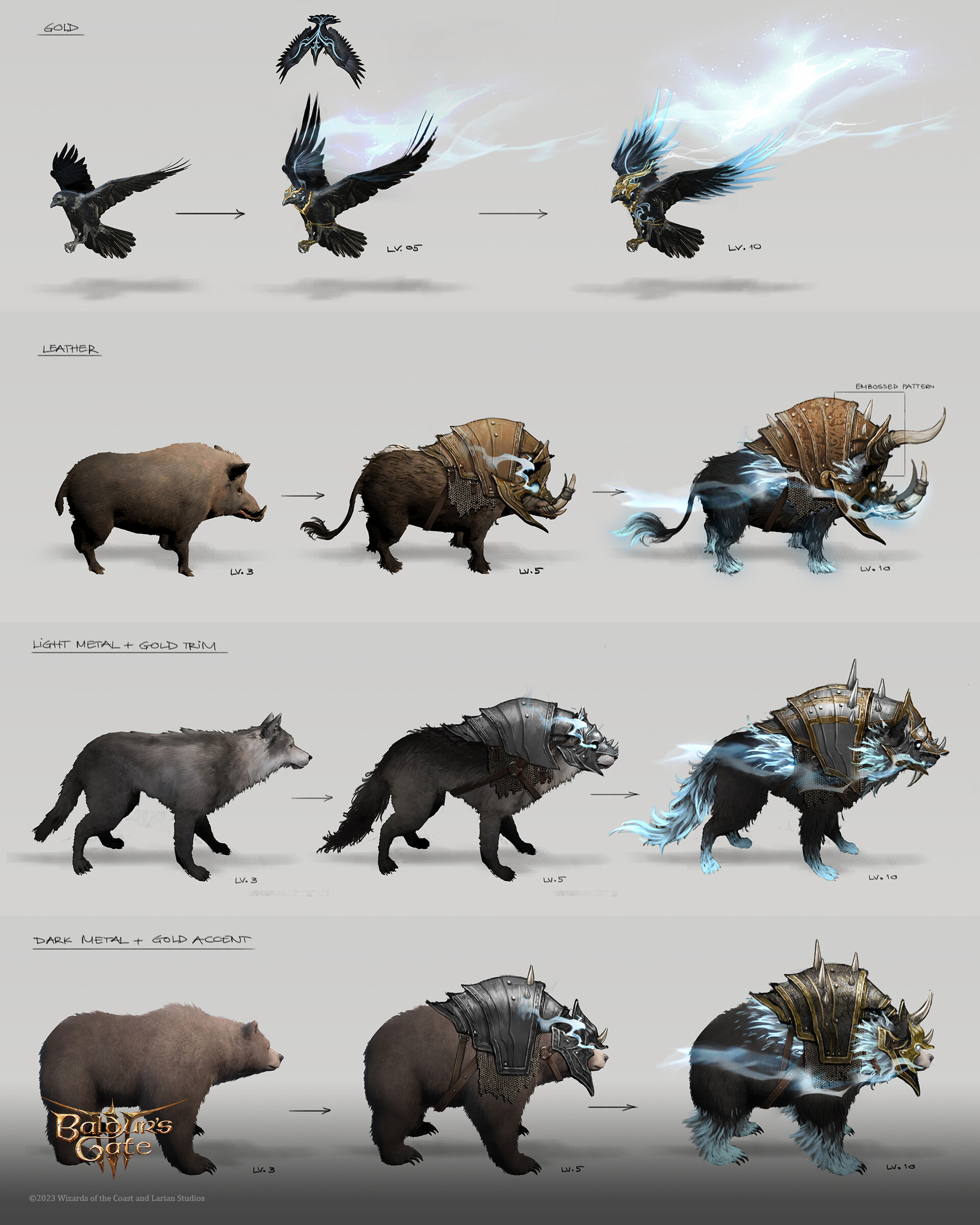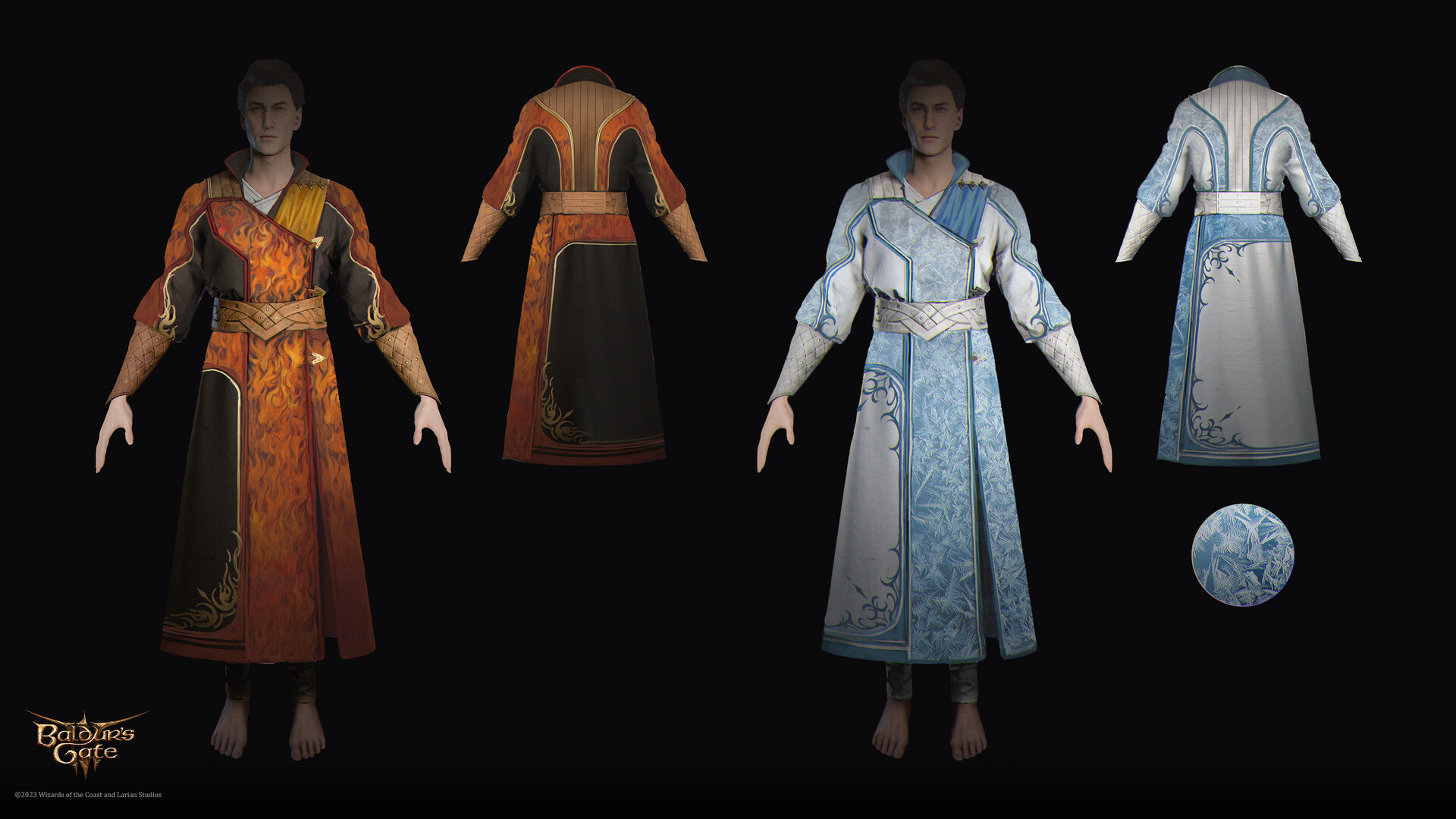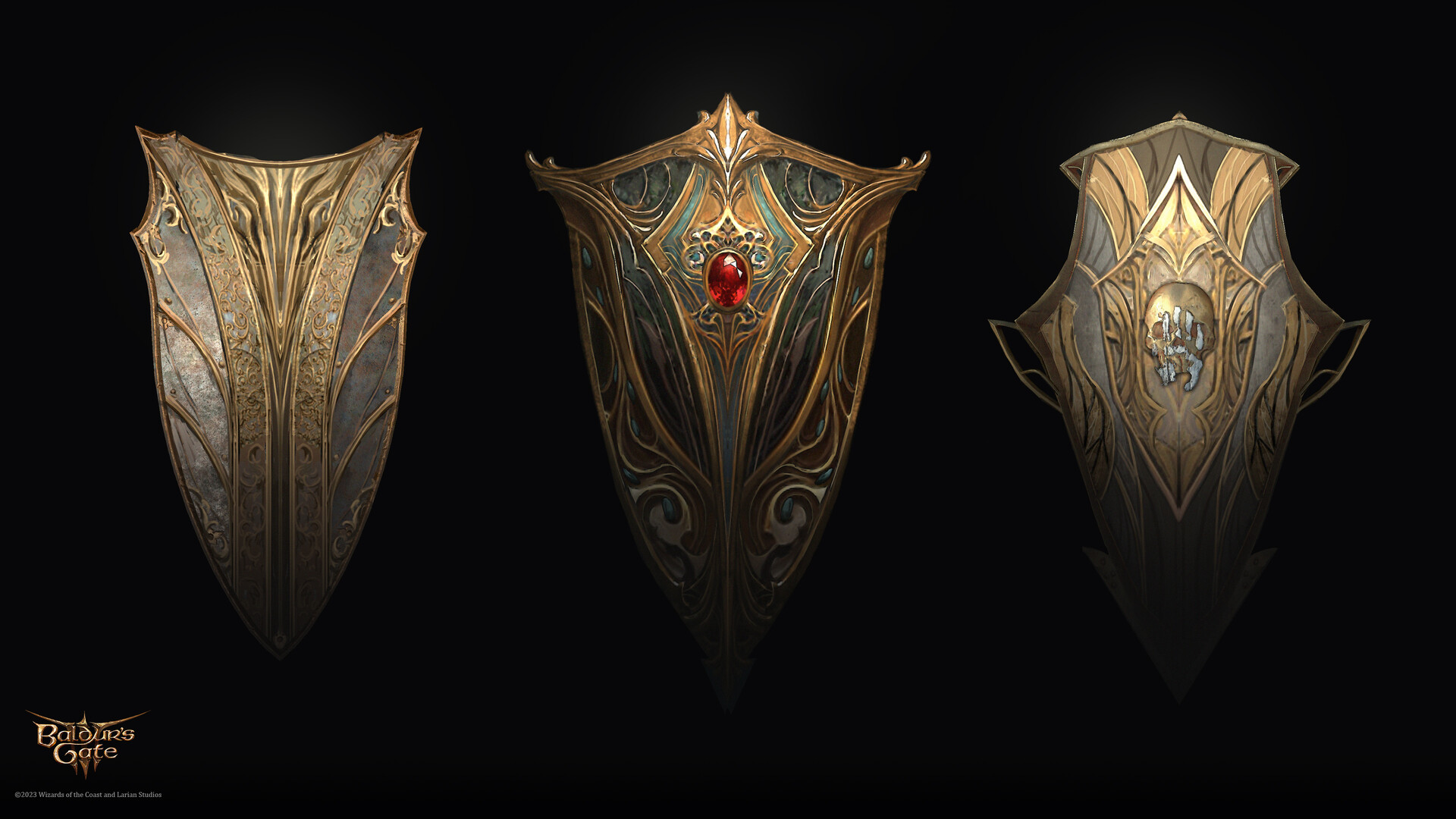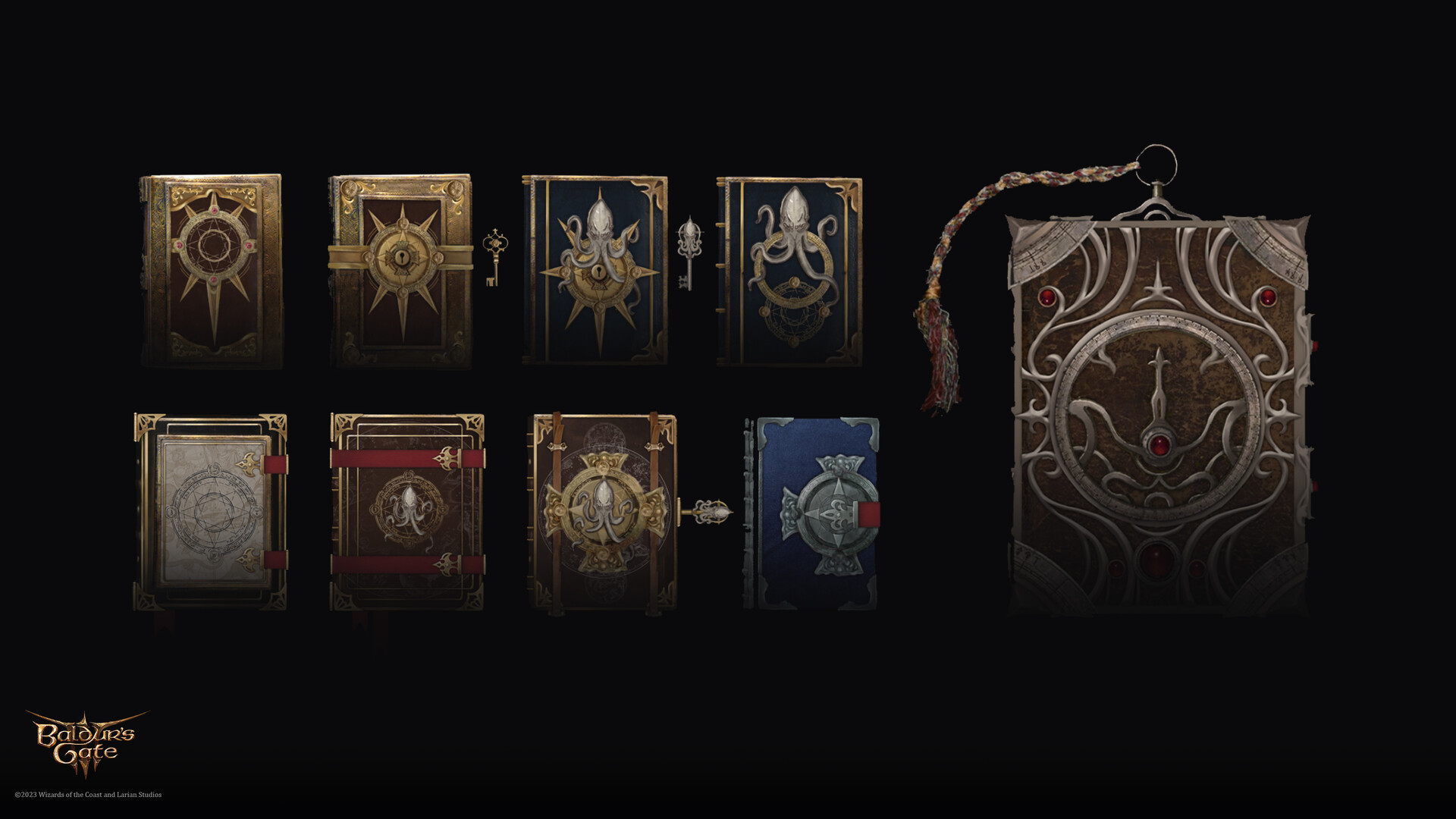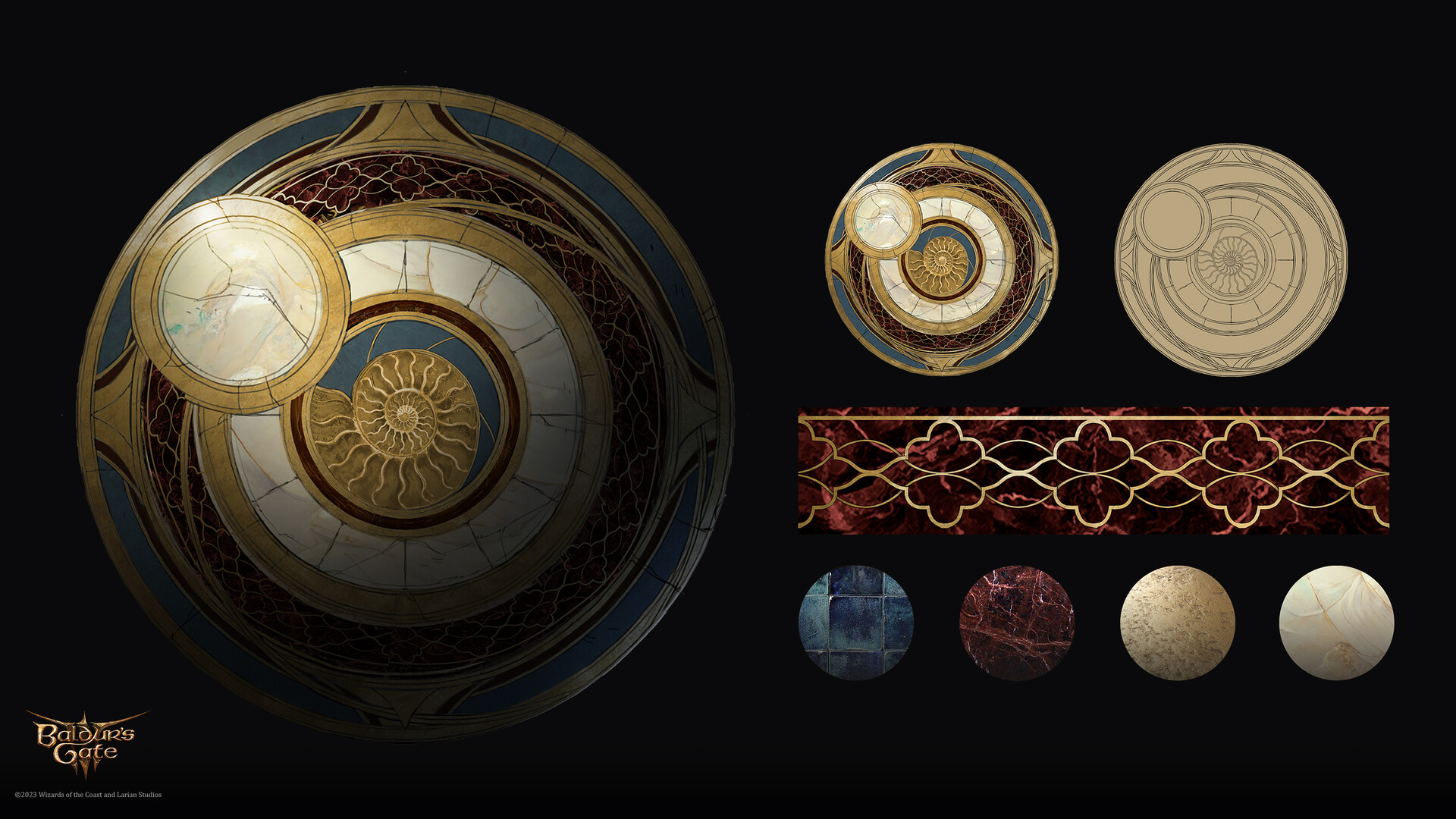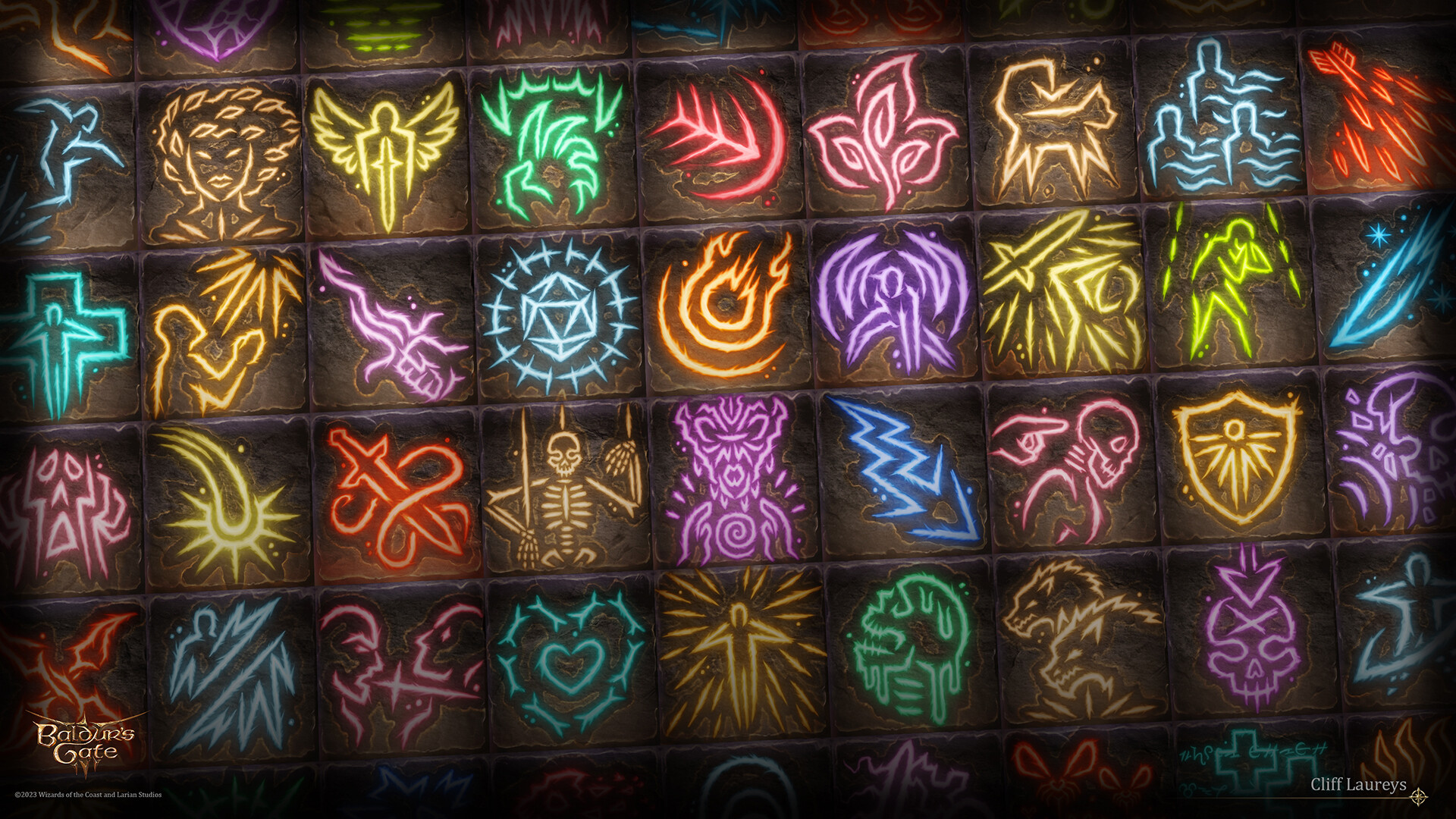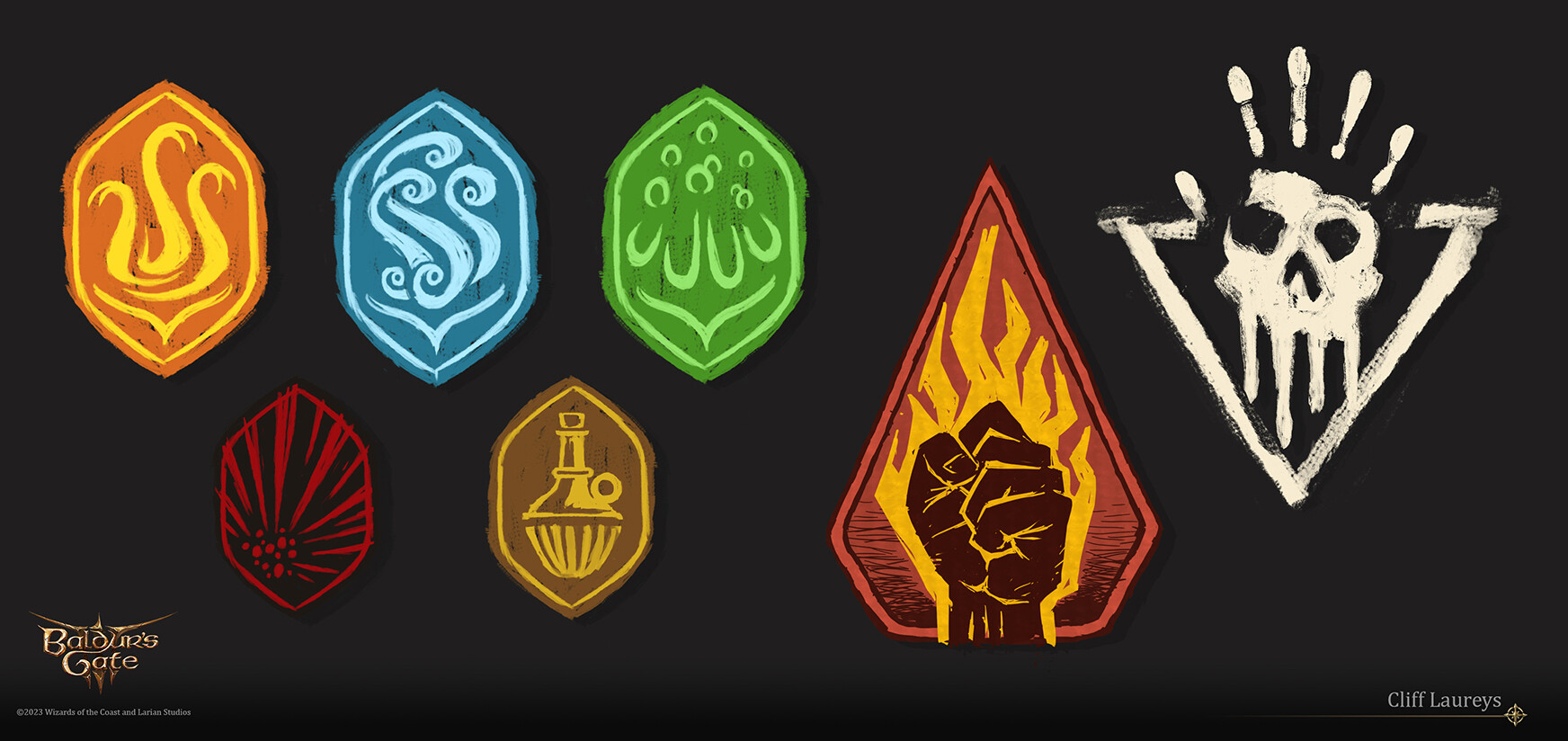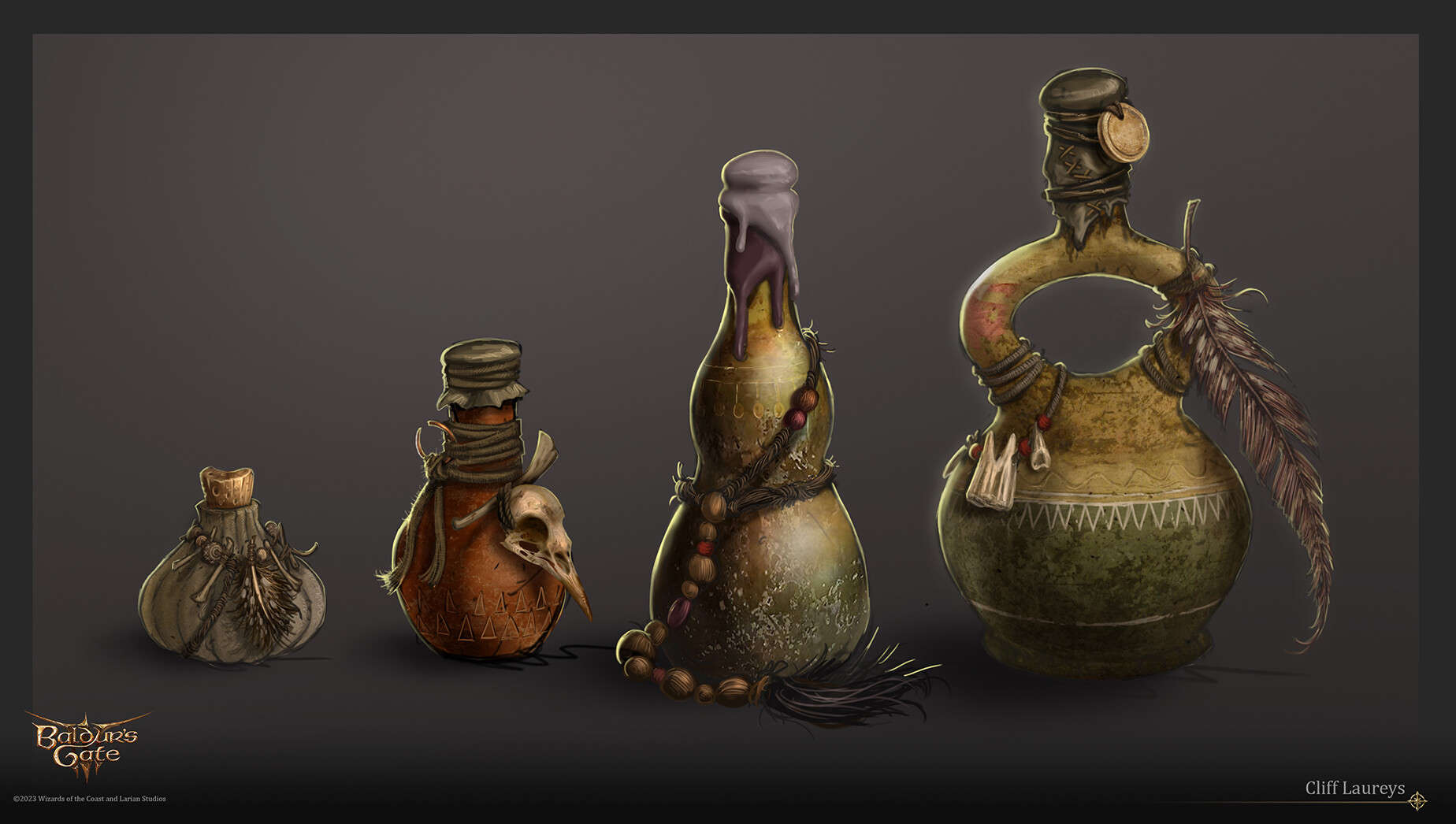 Character Artists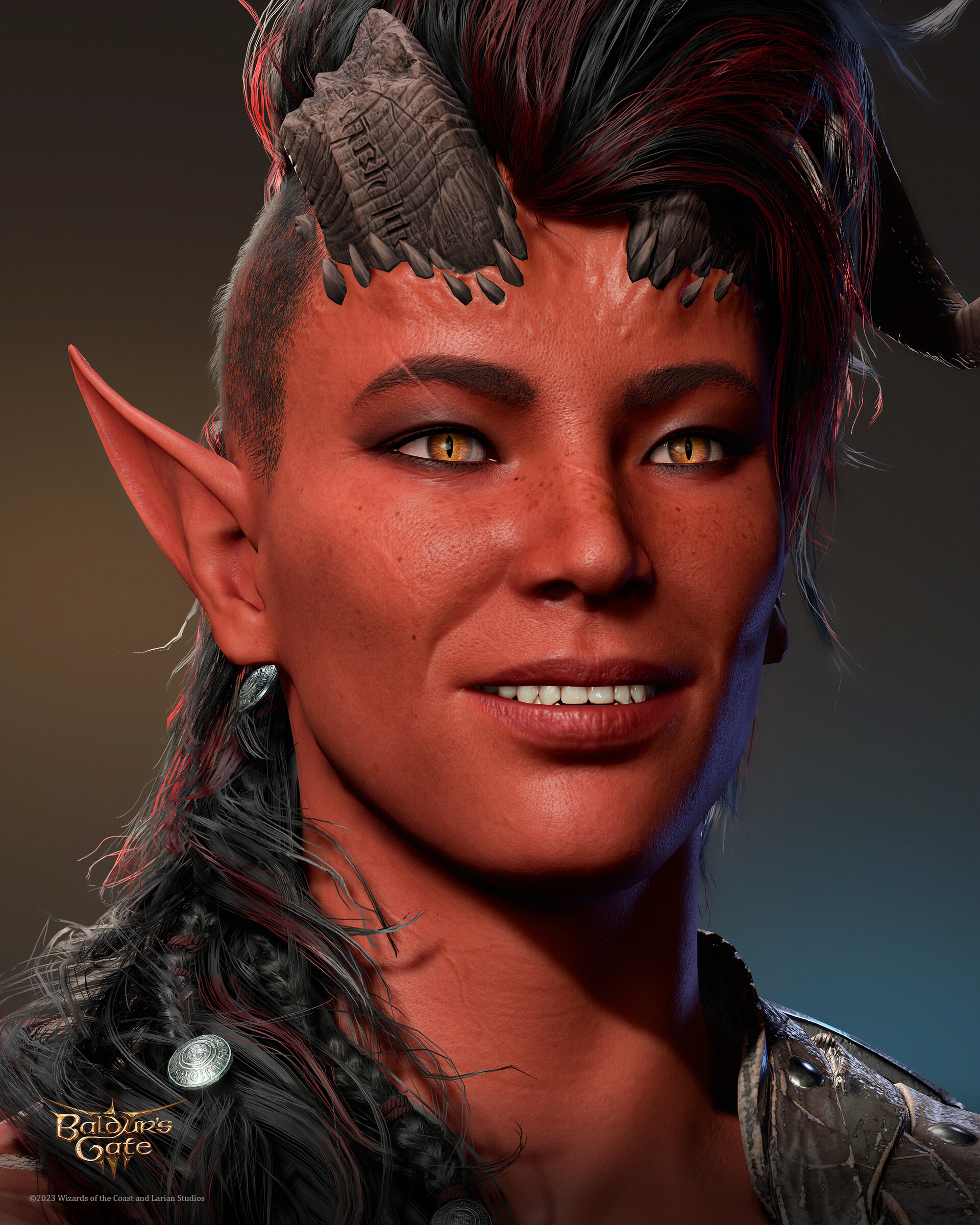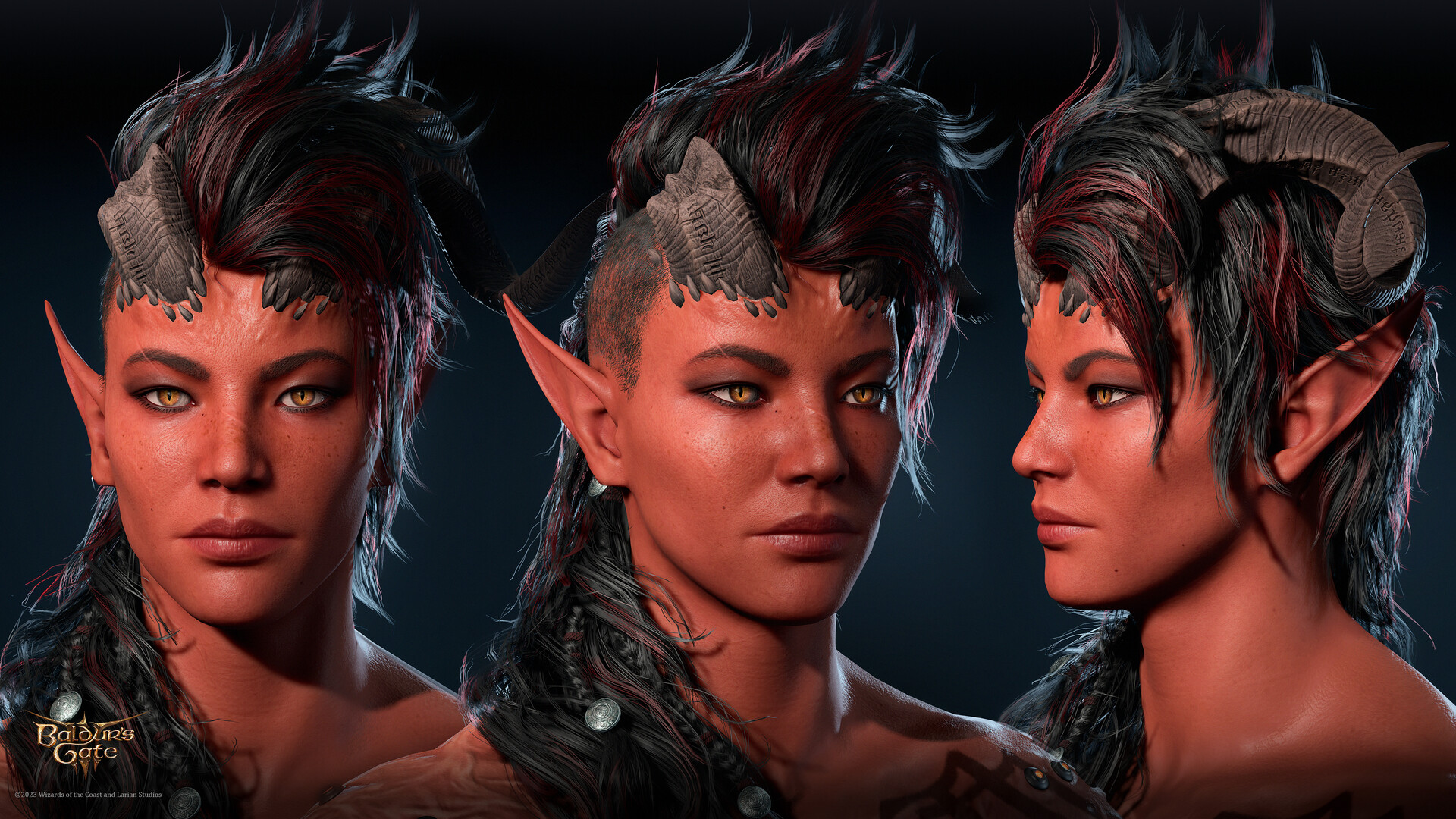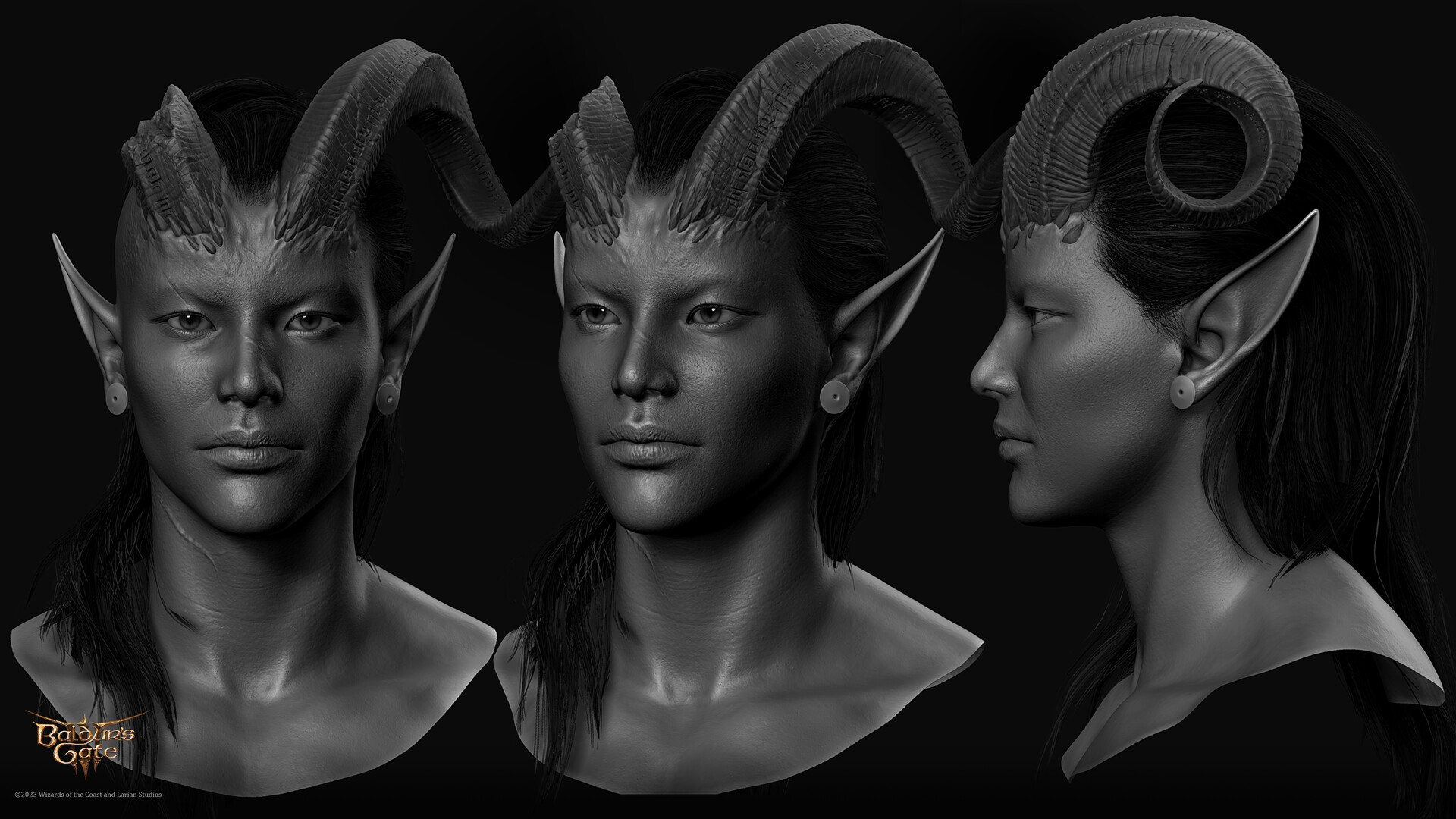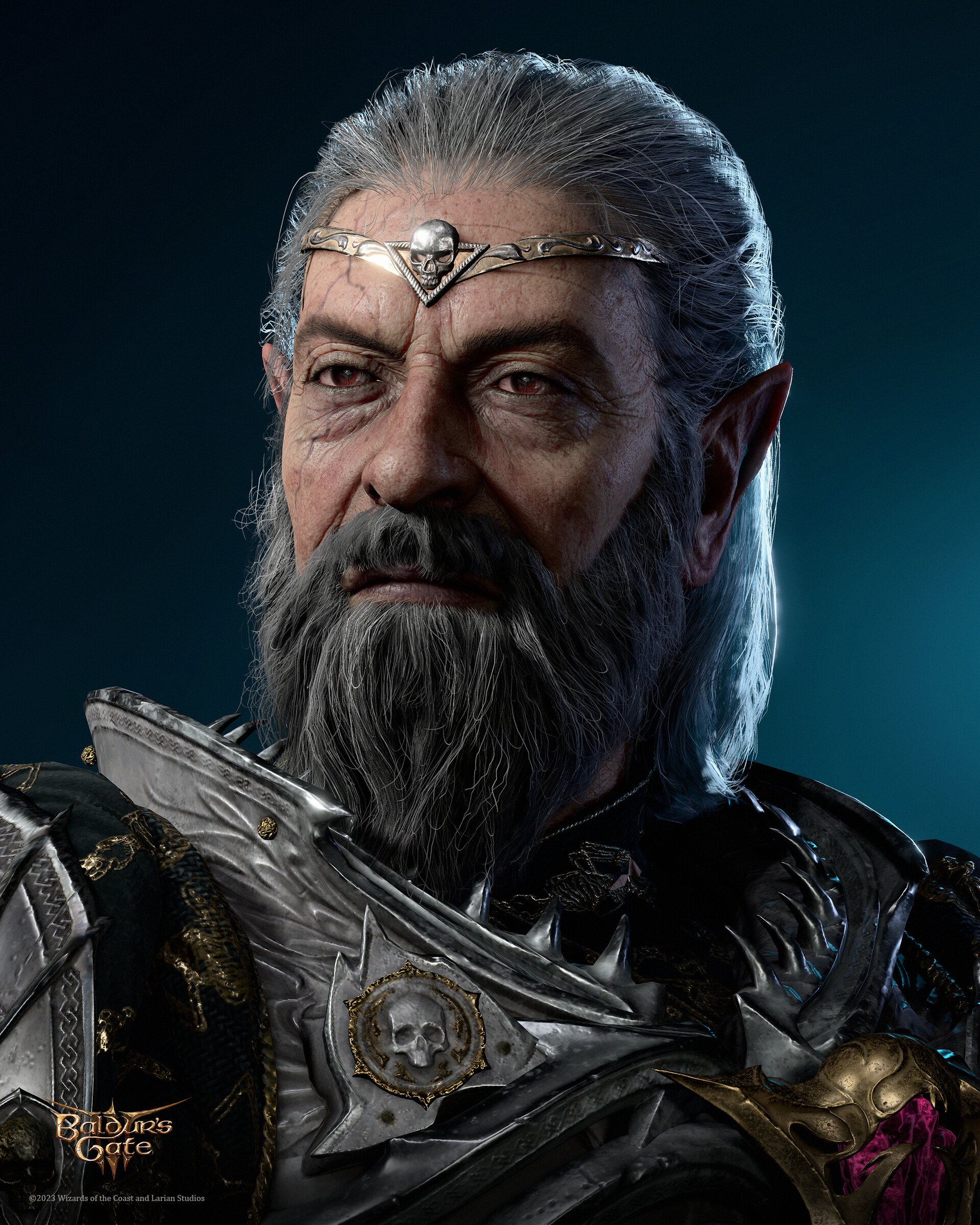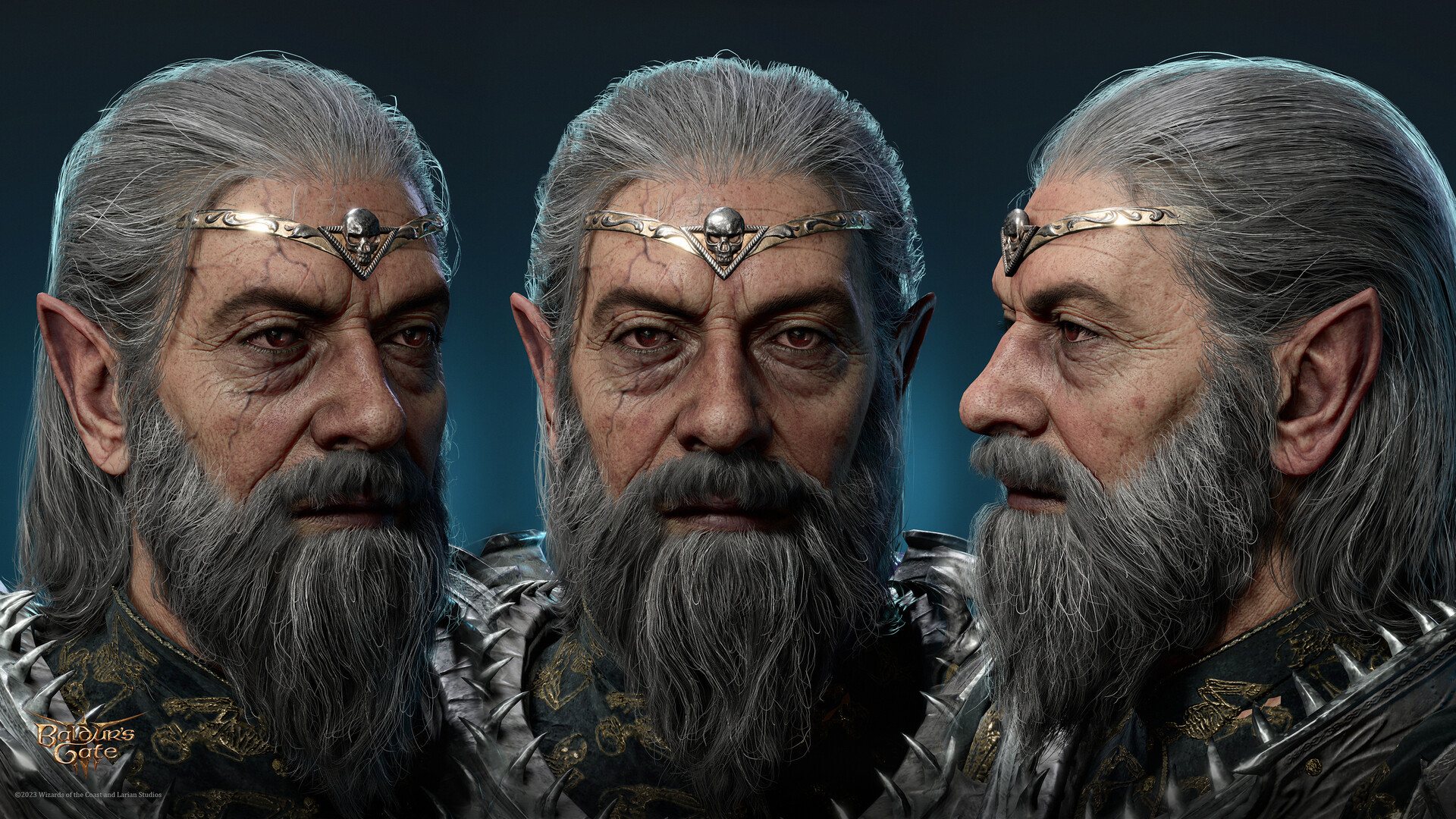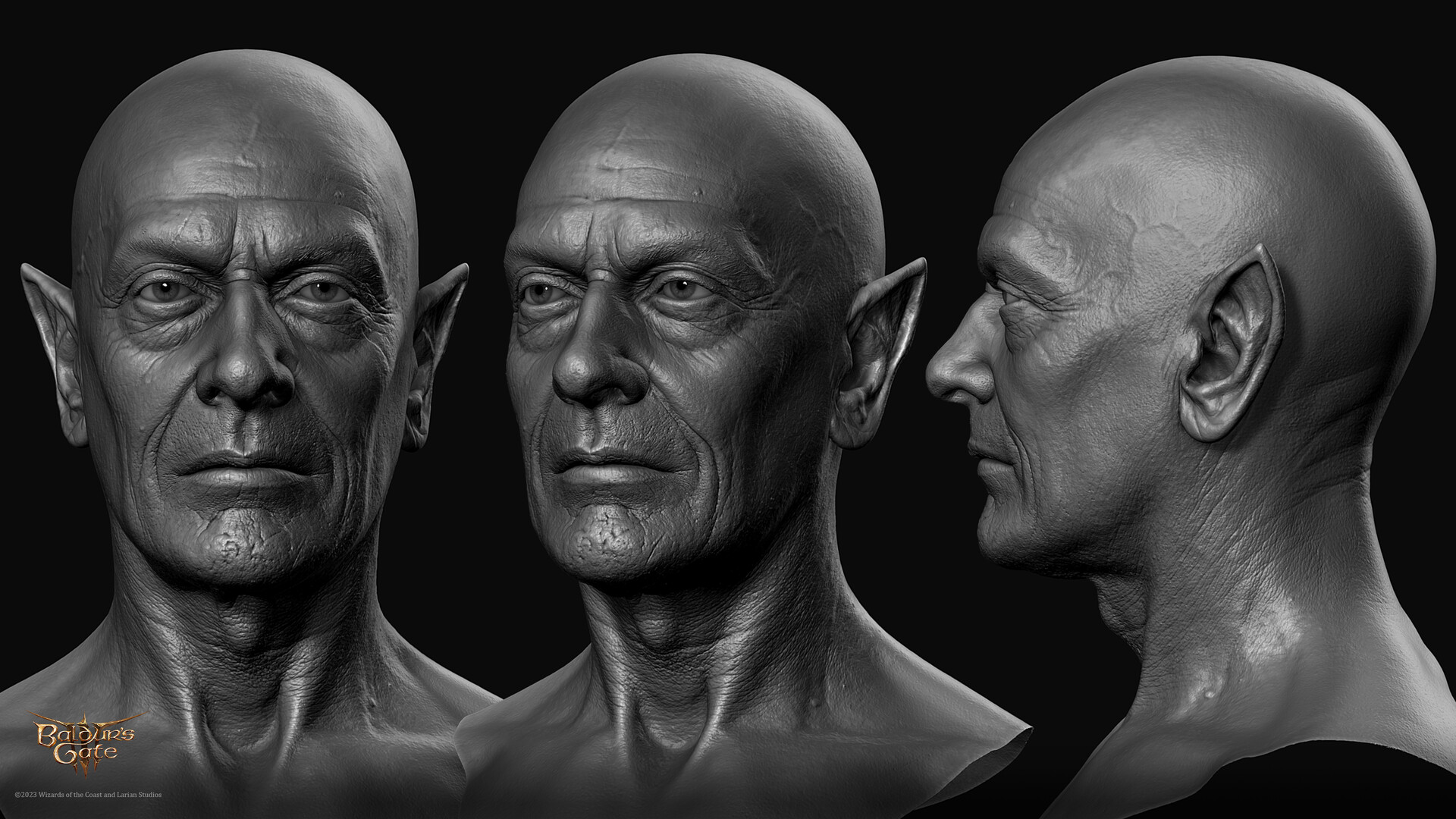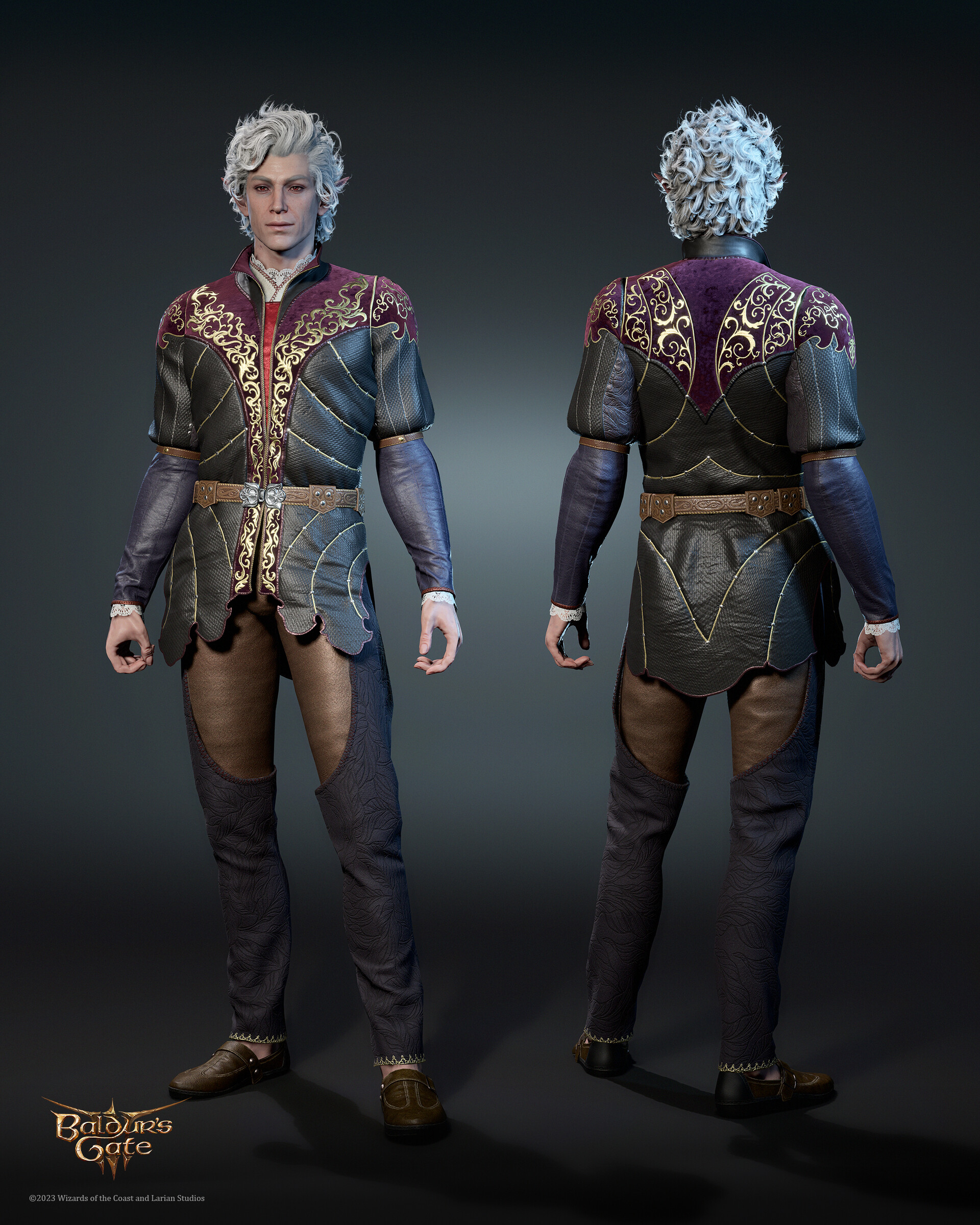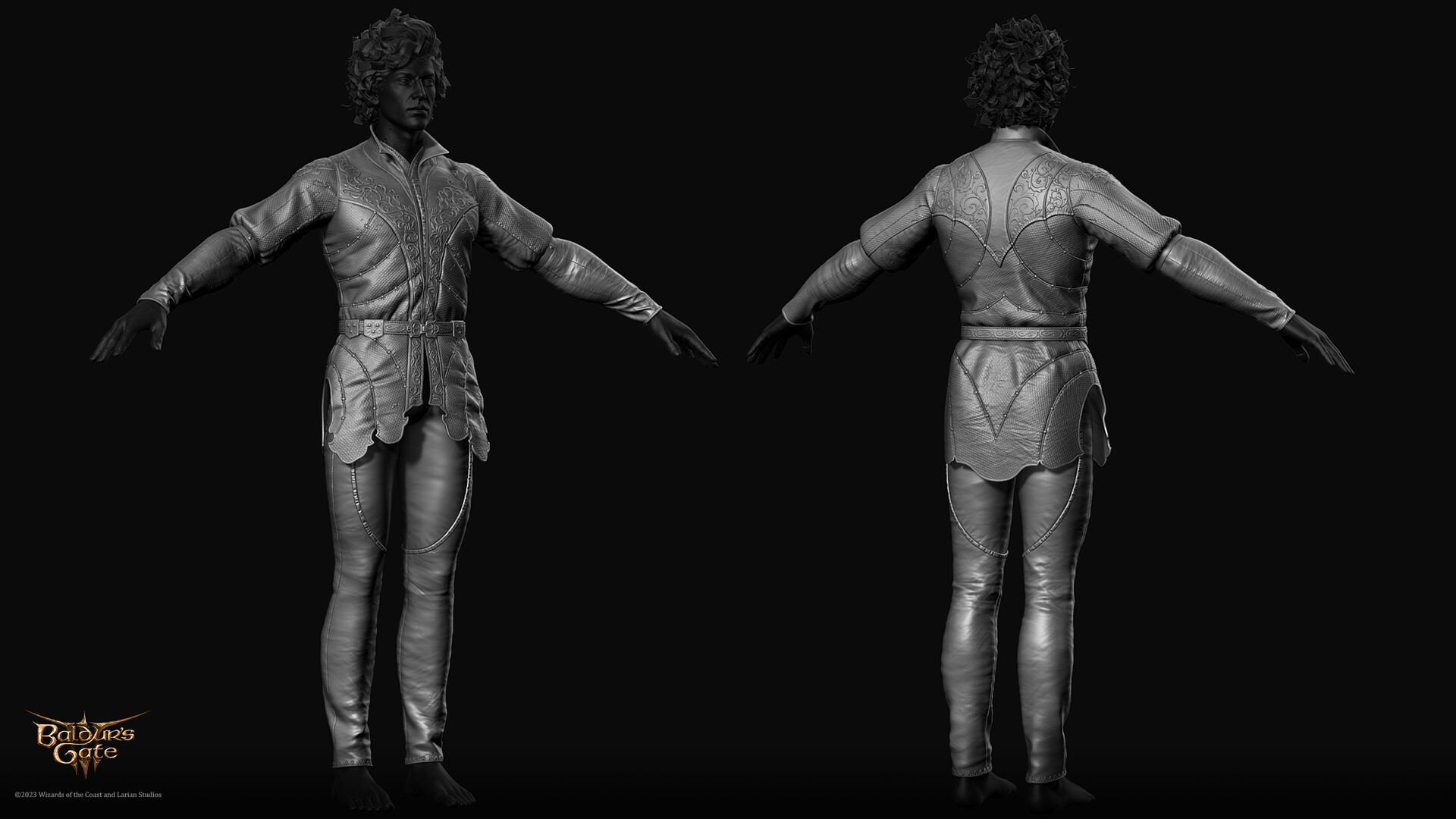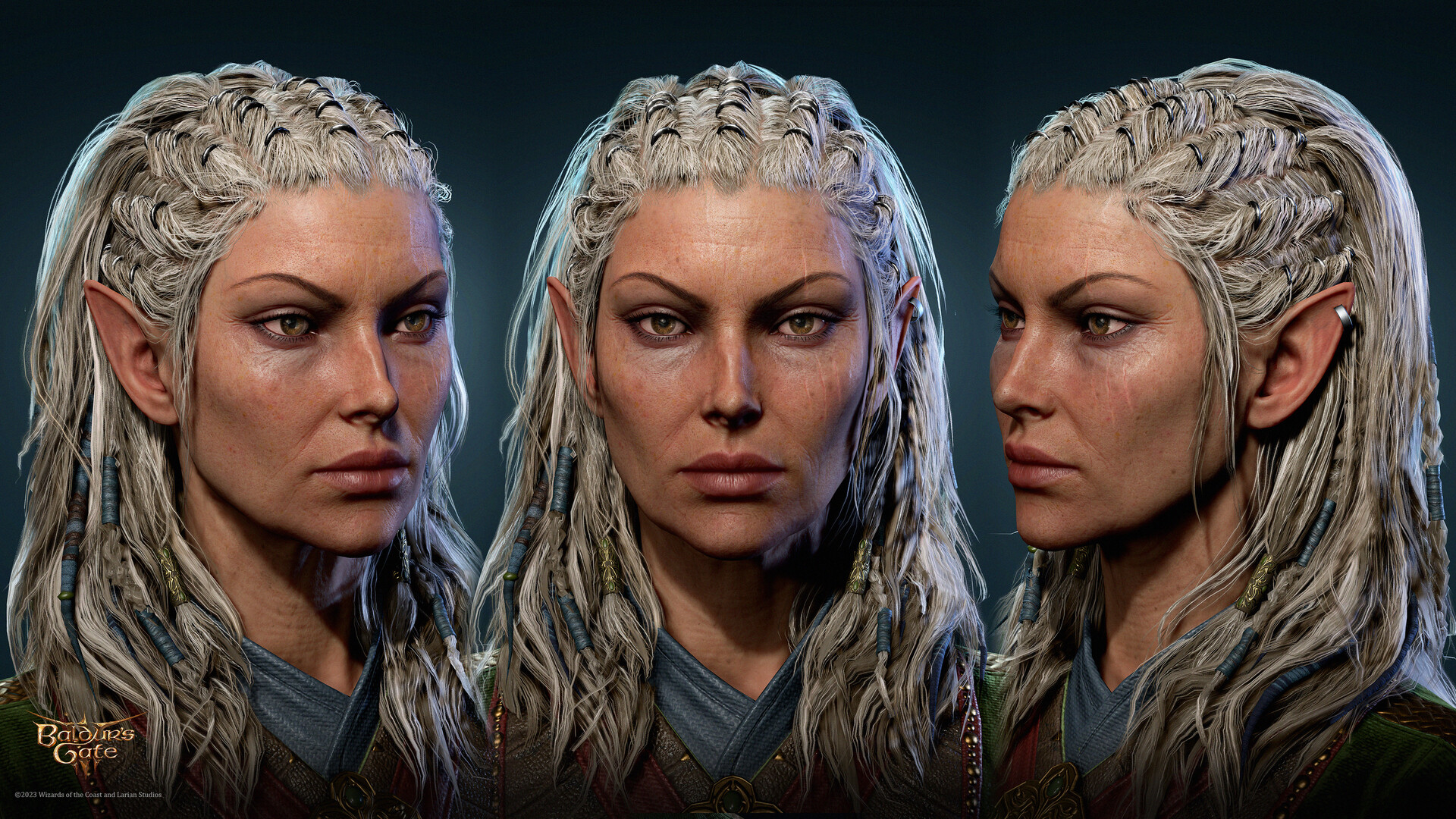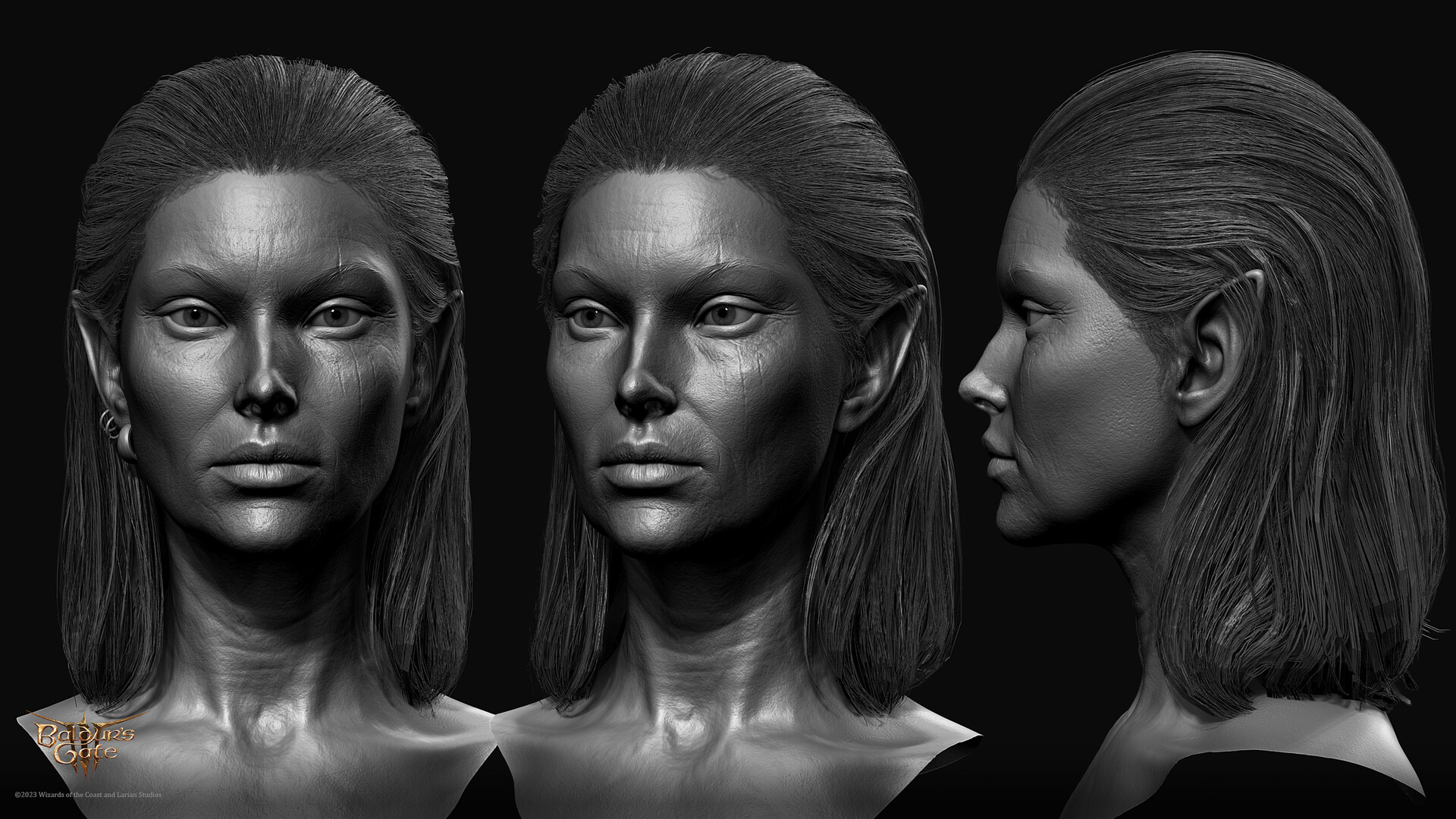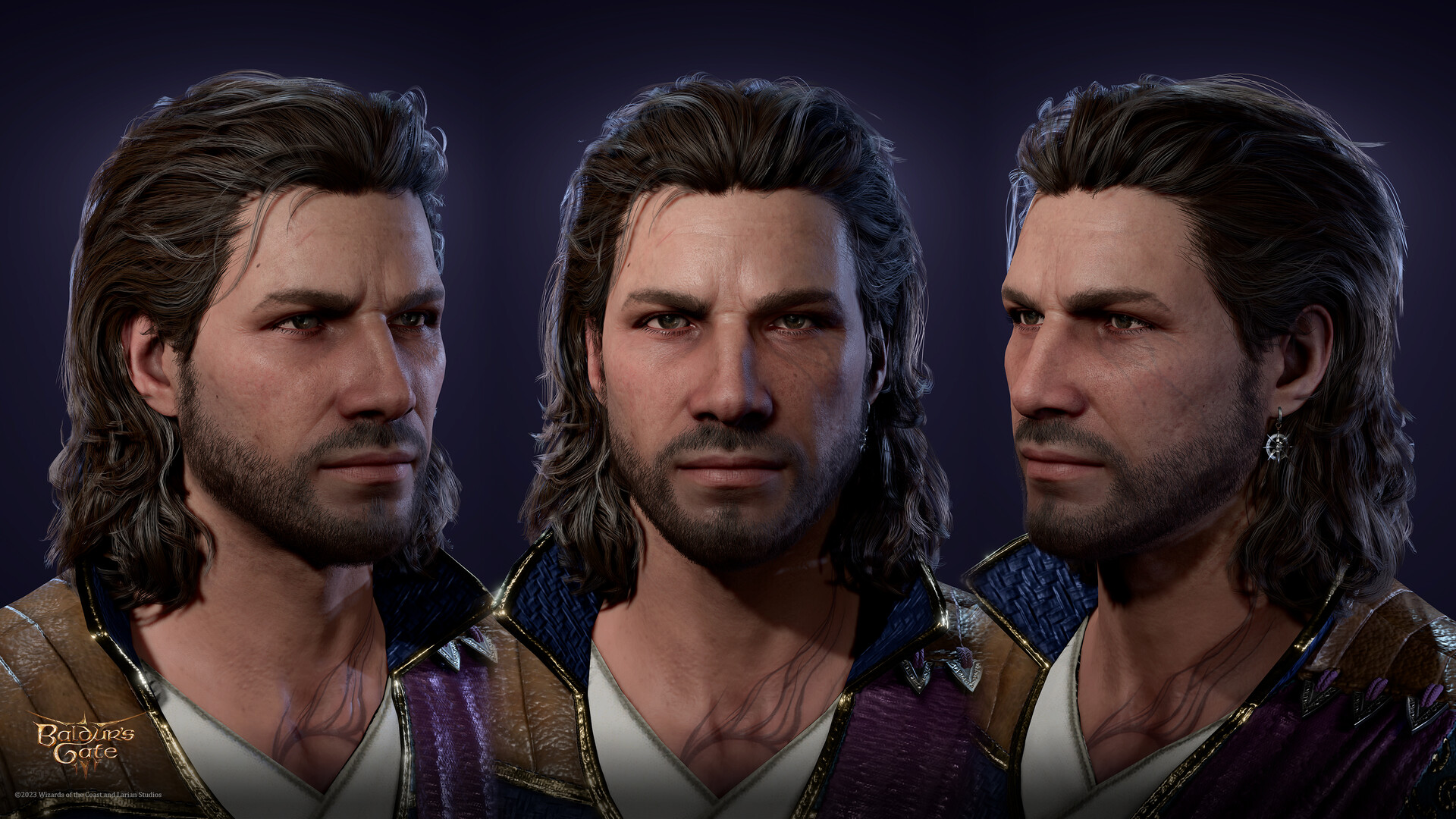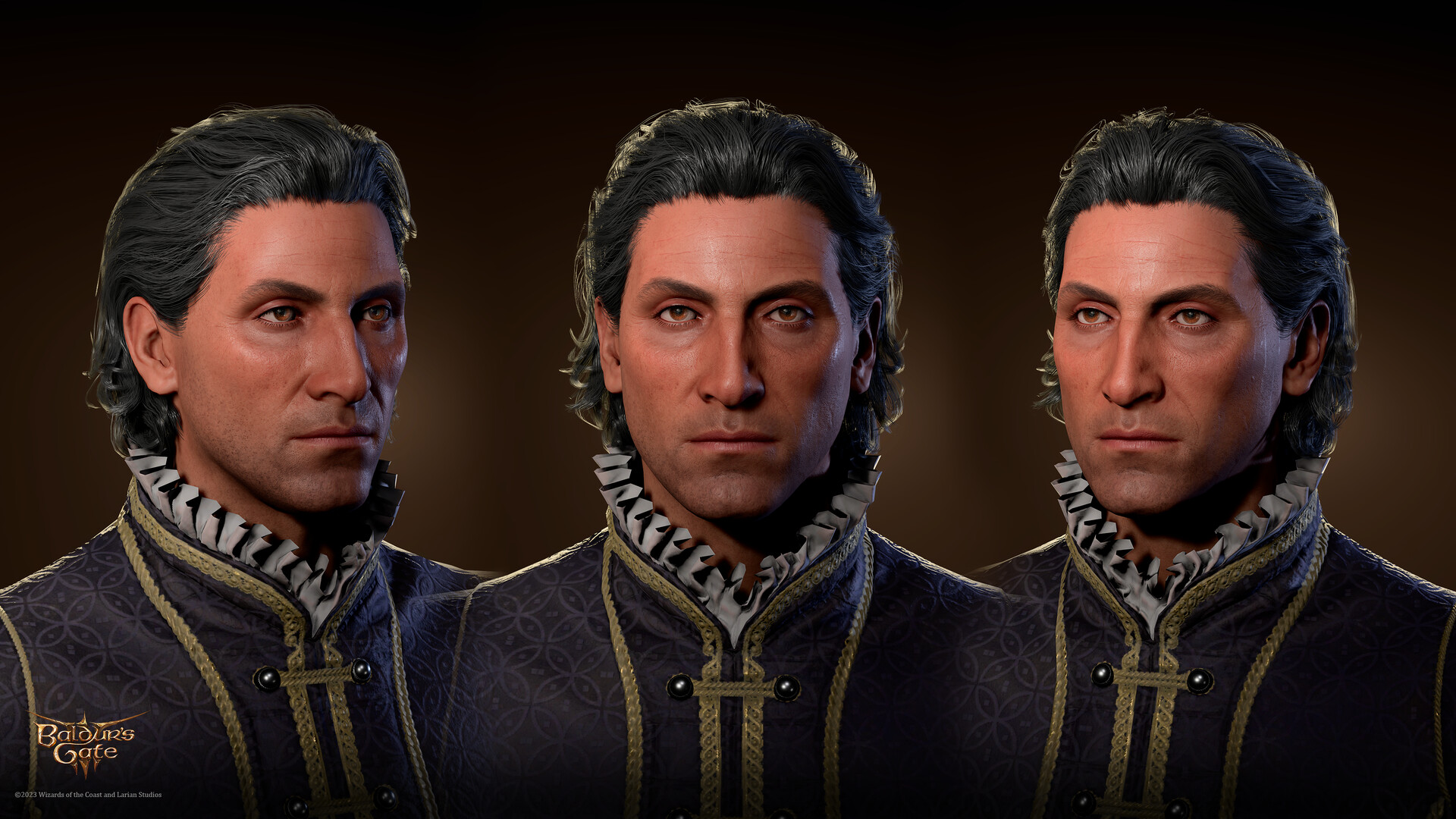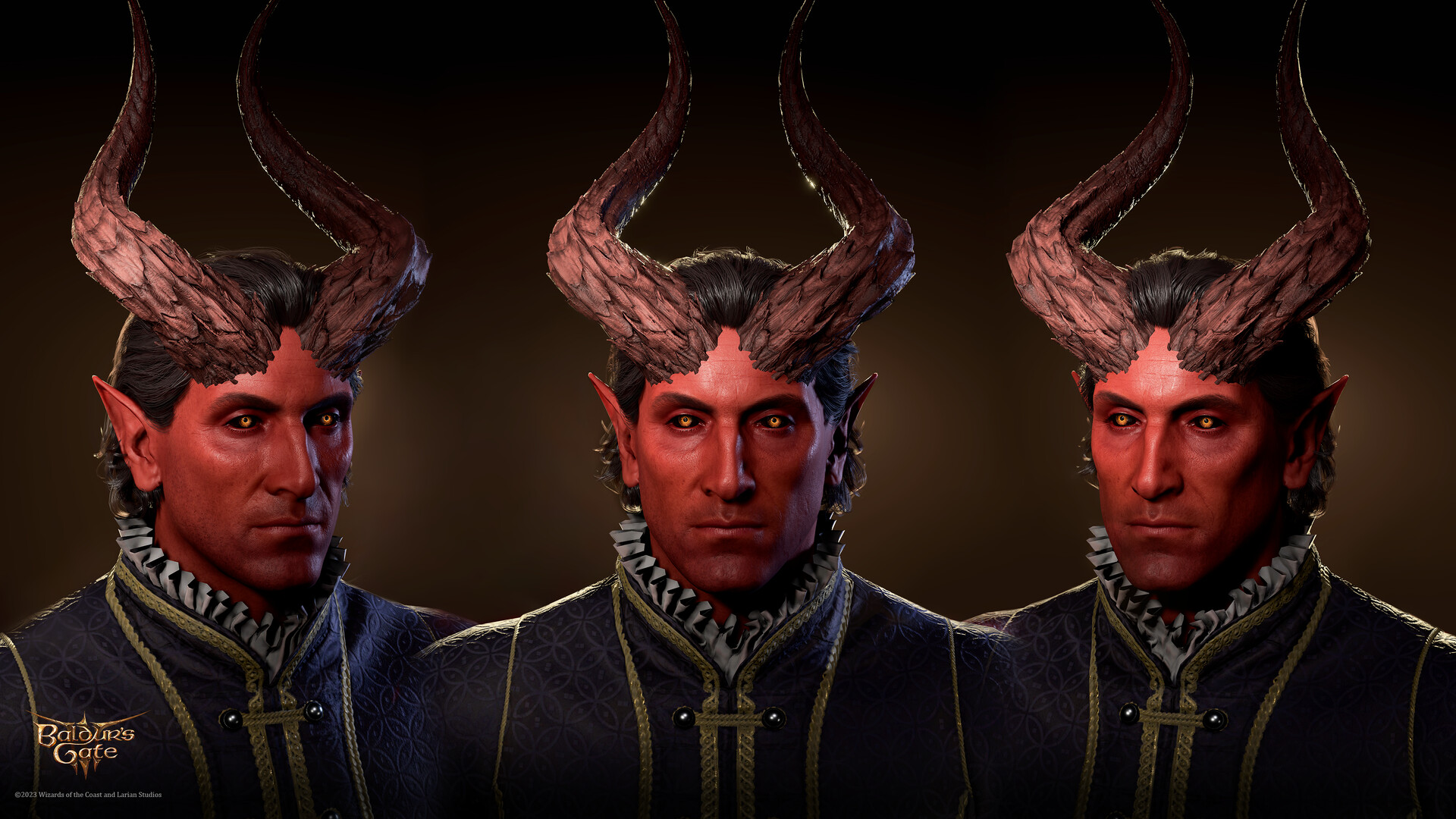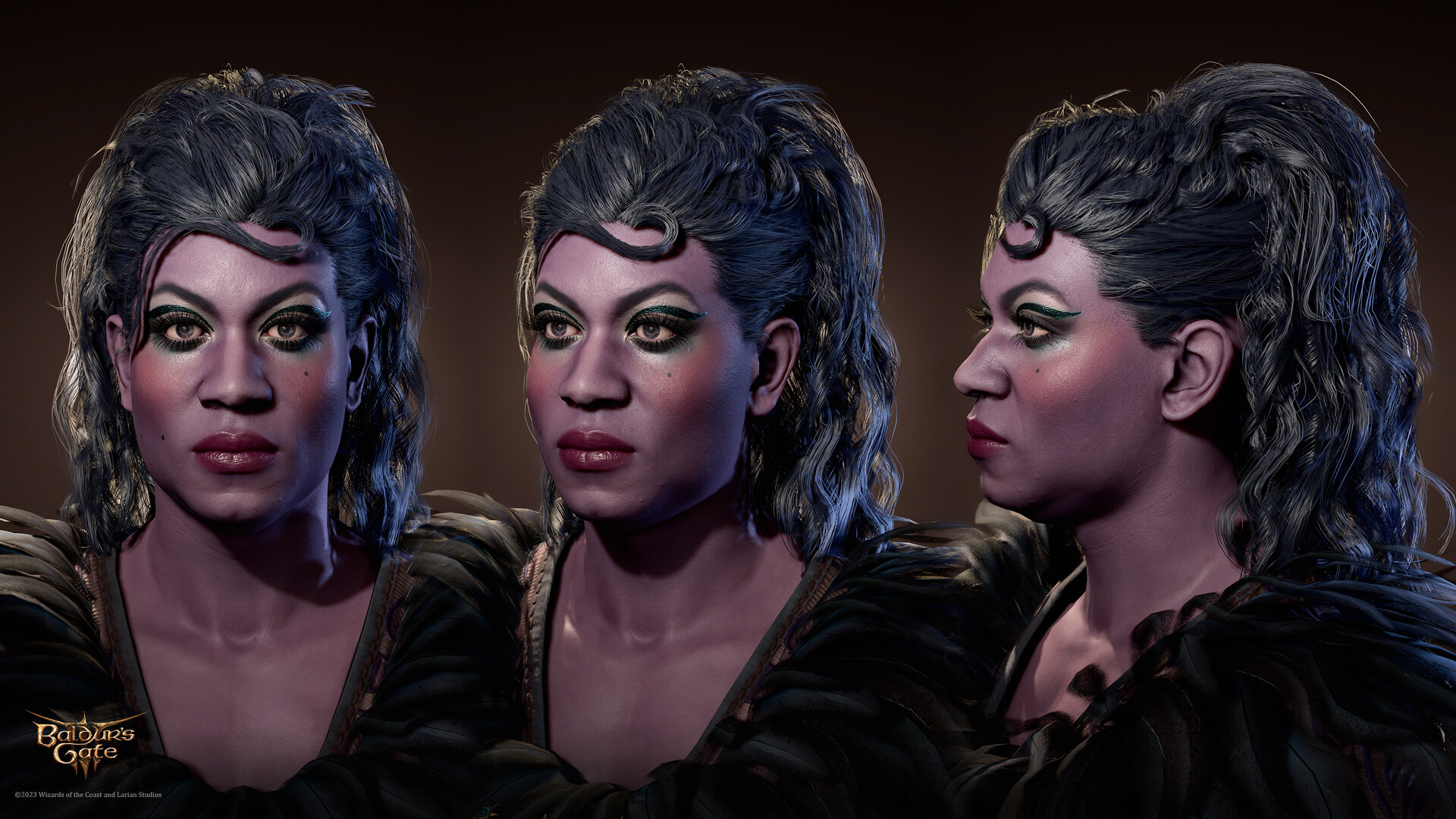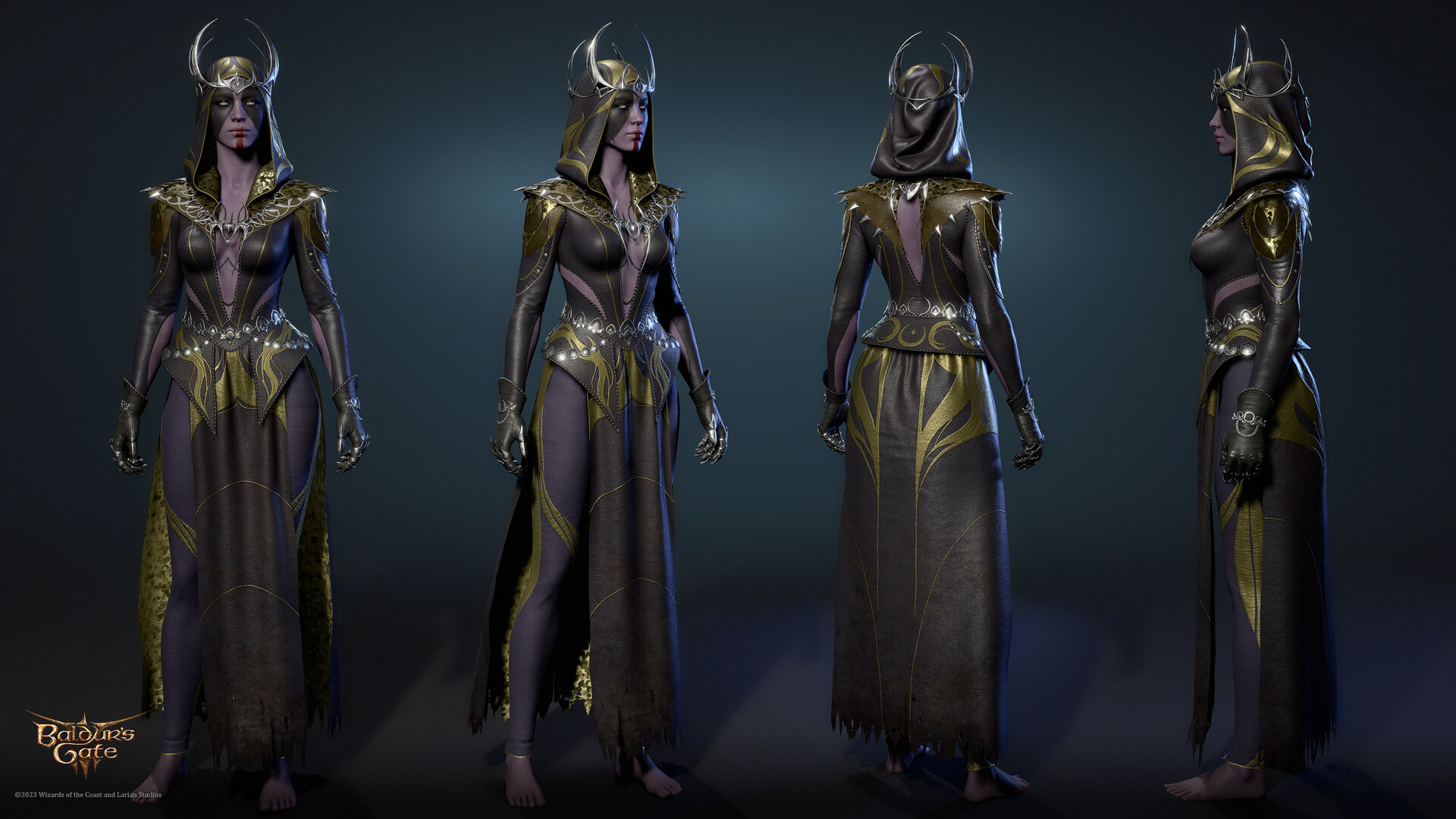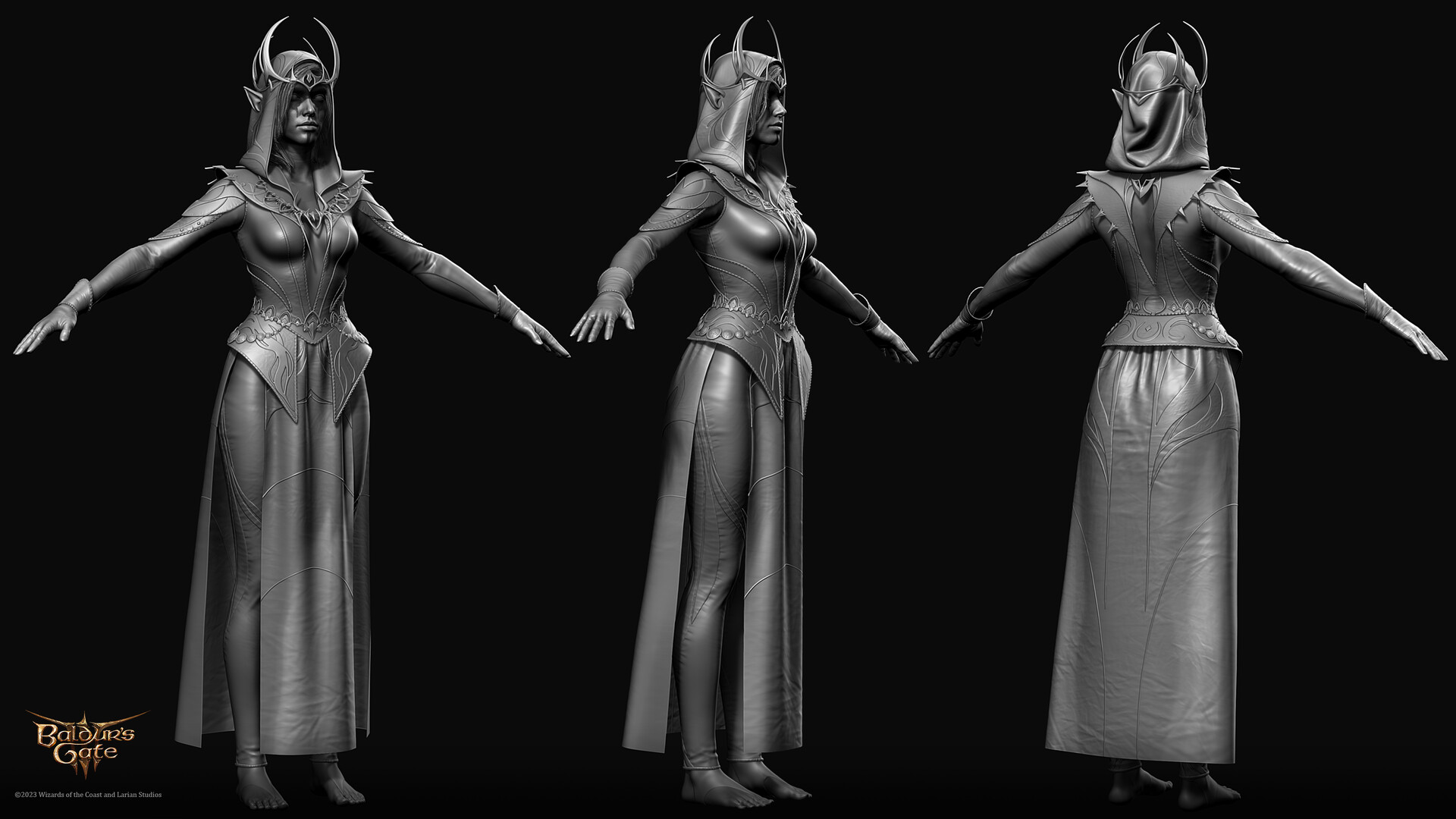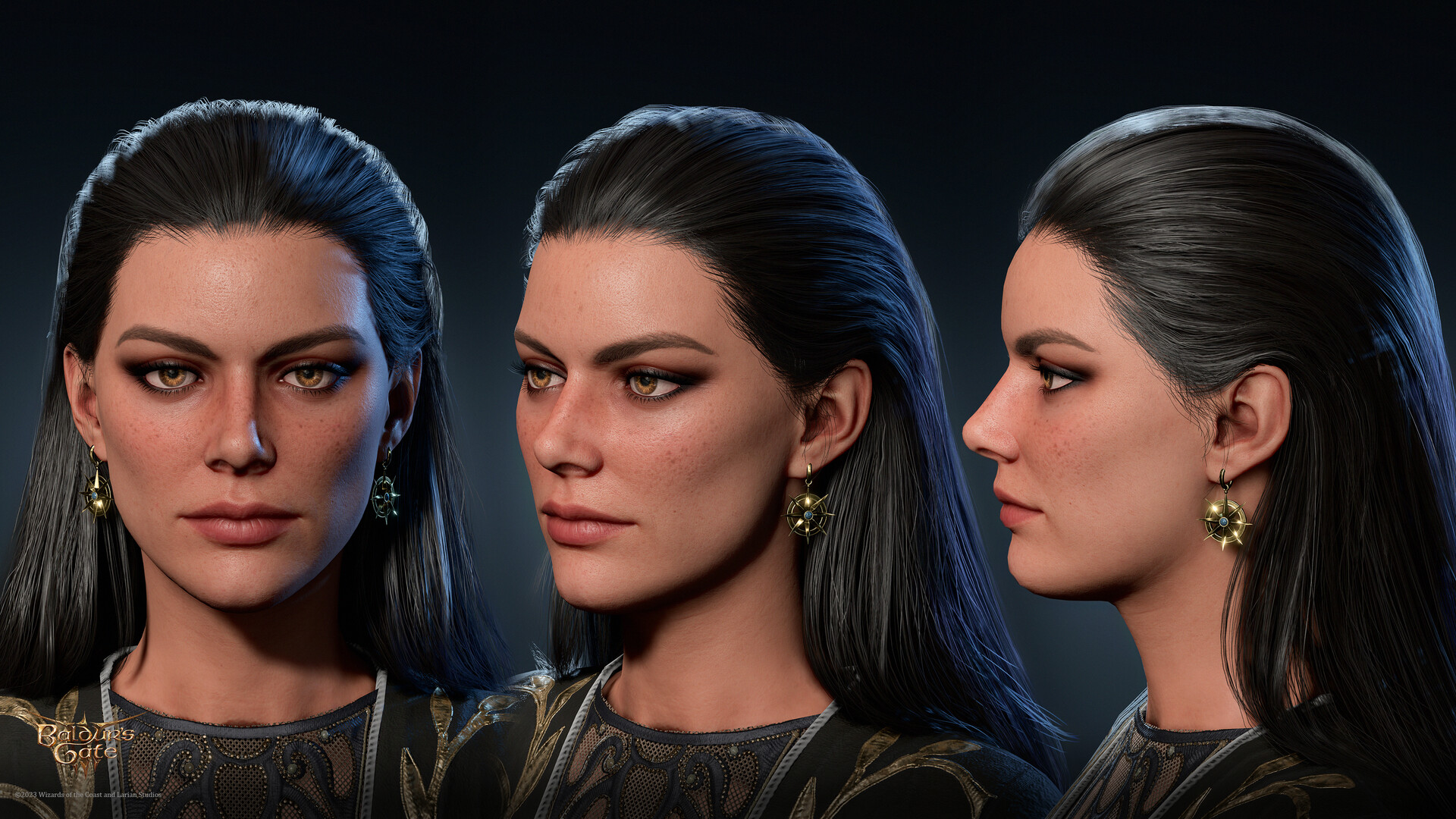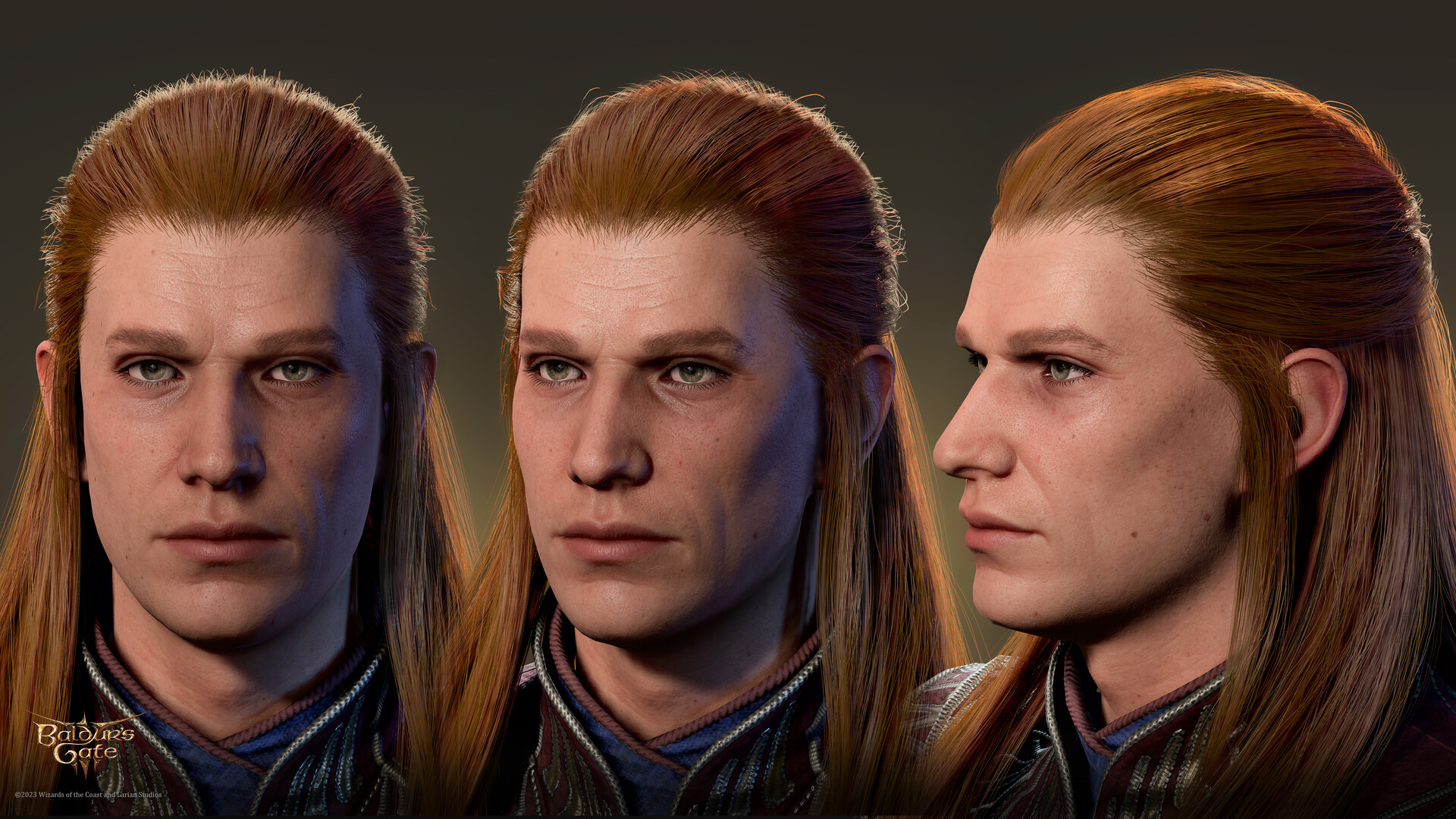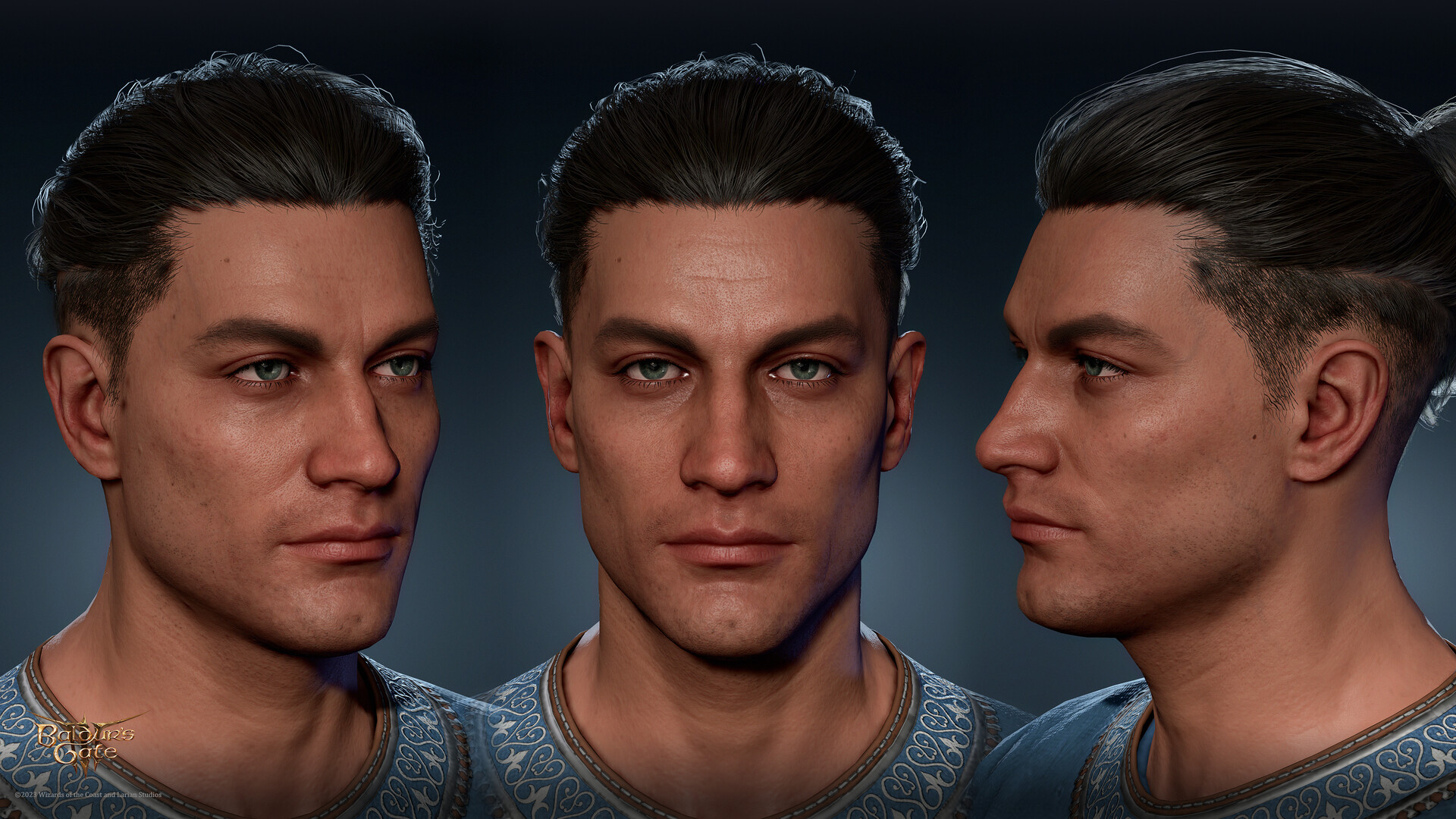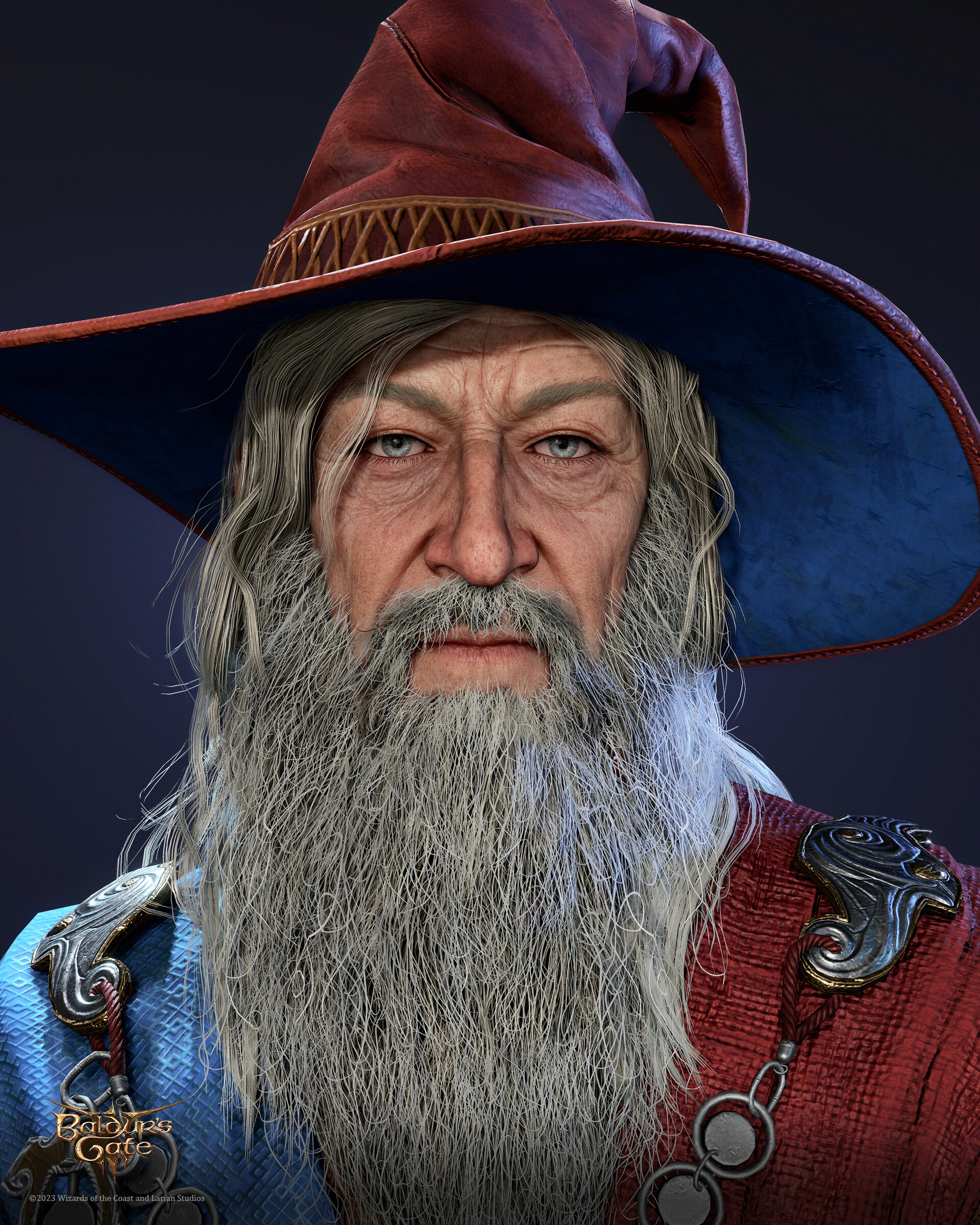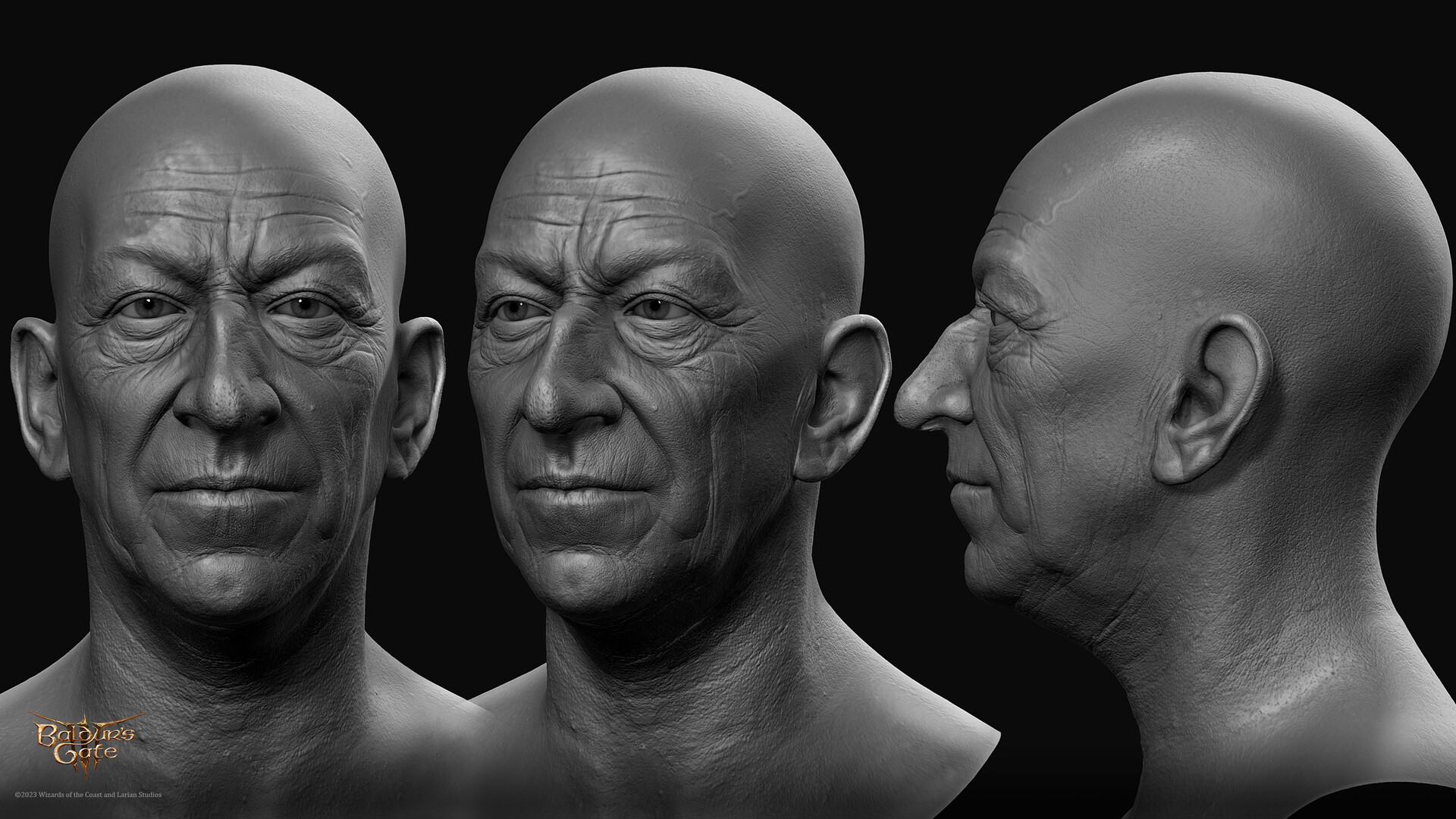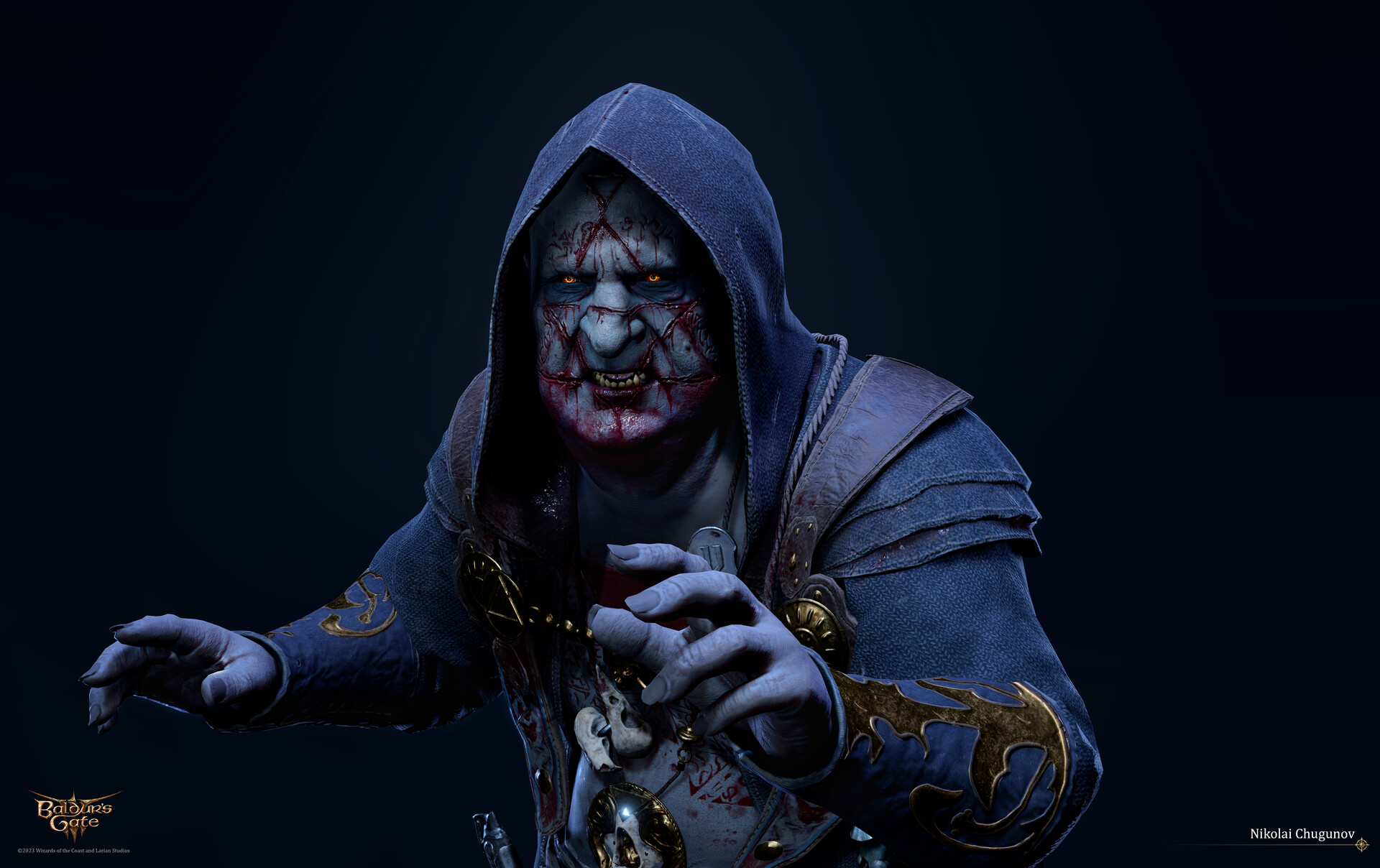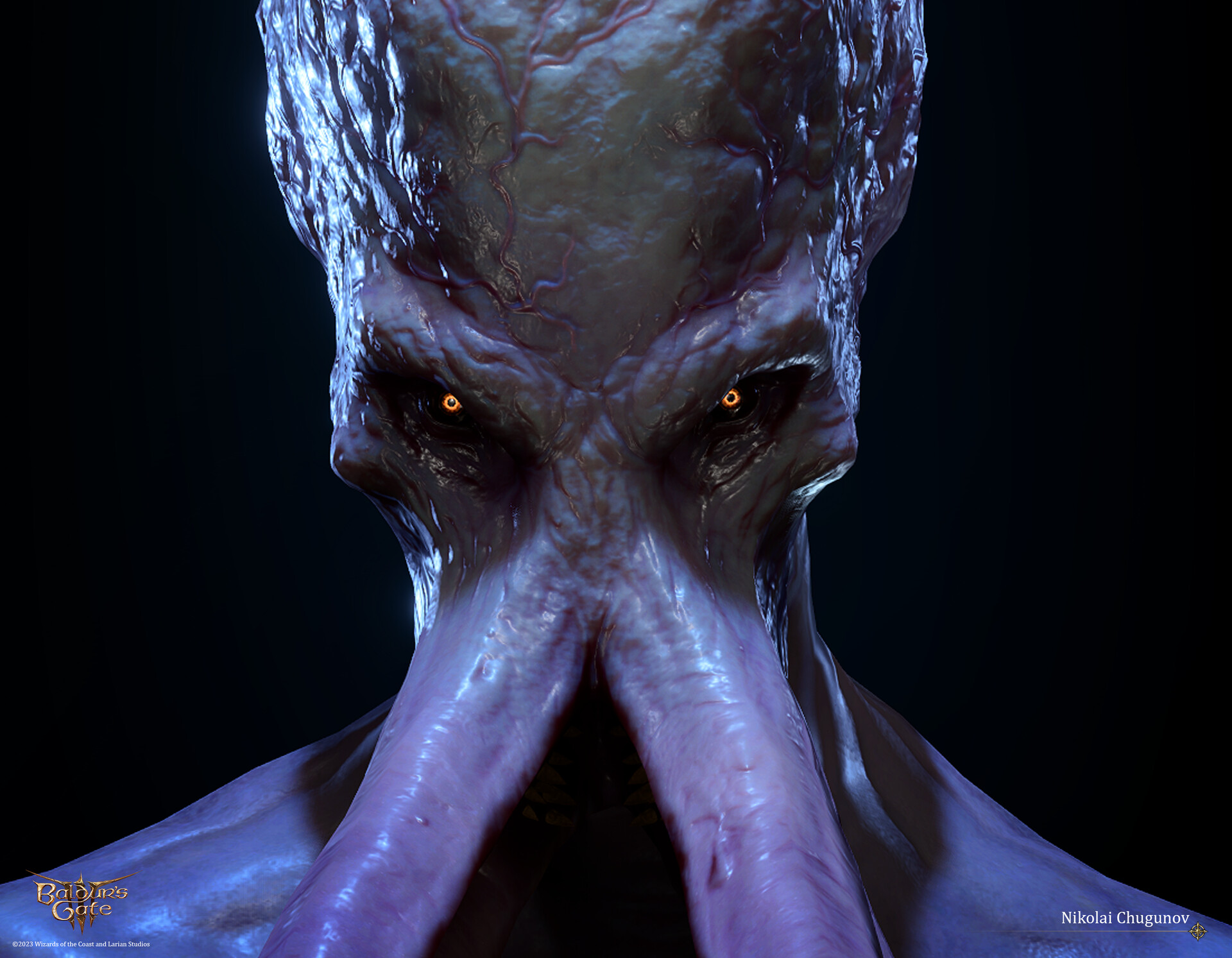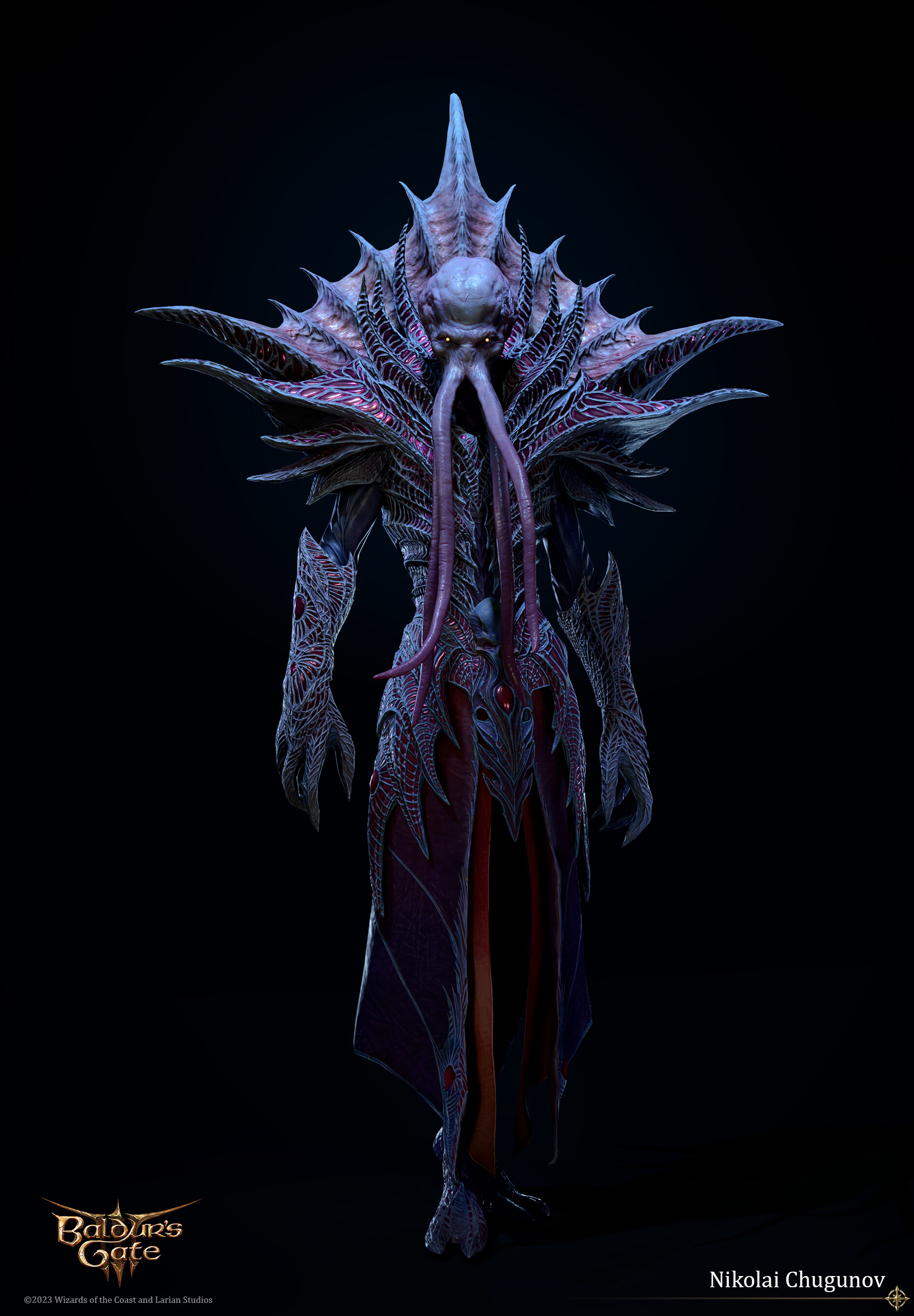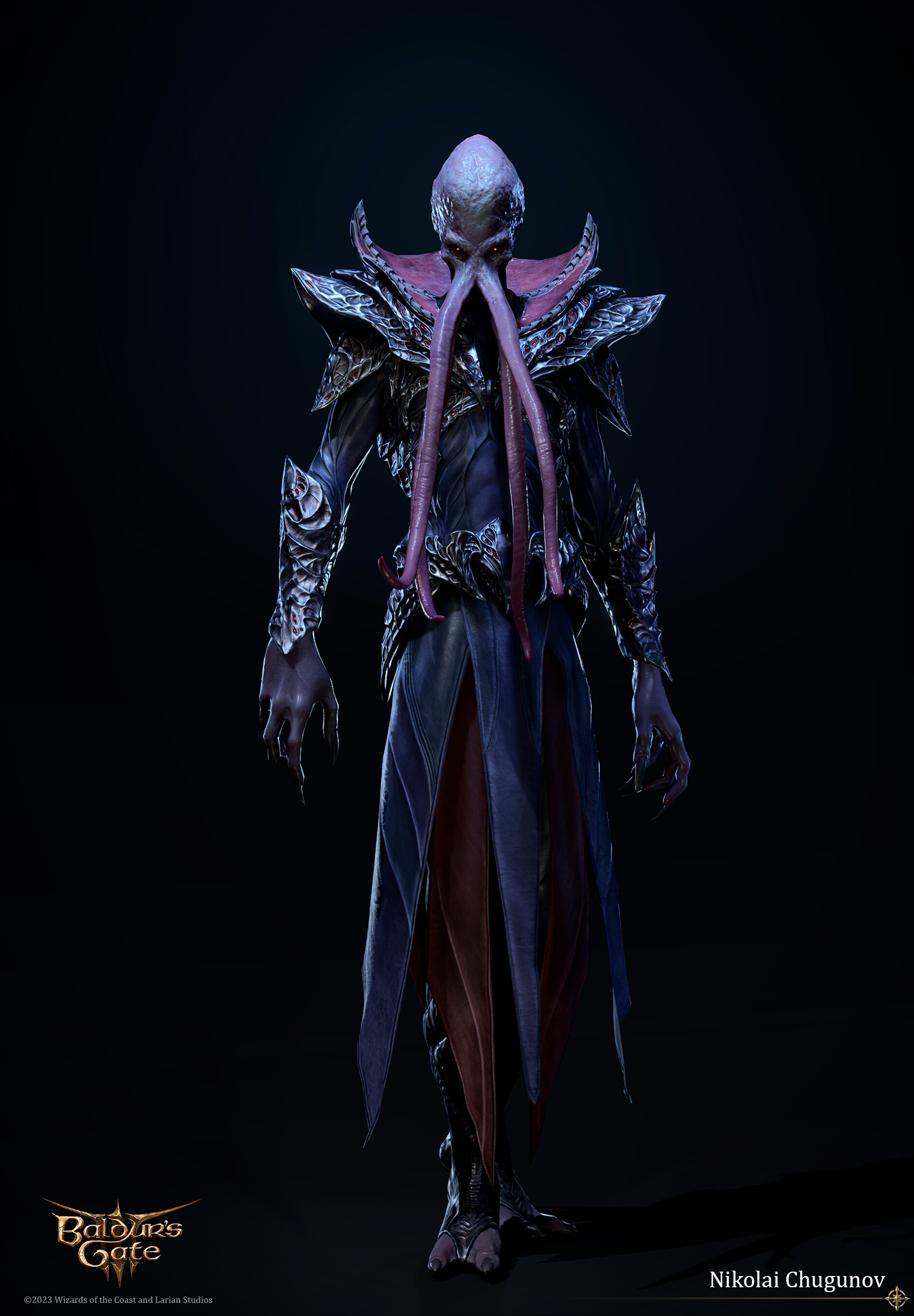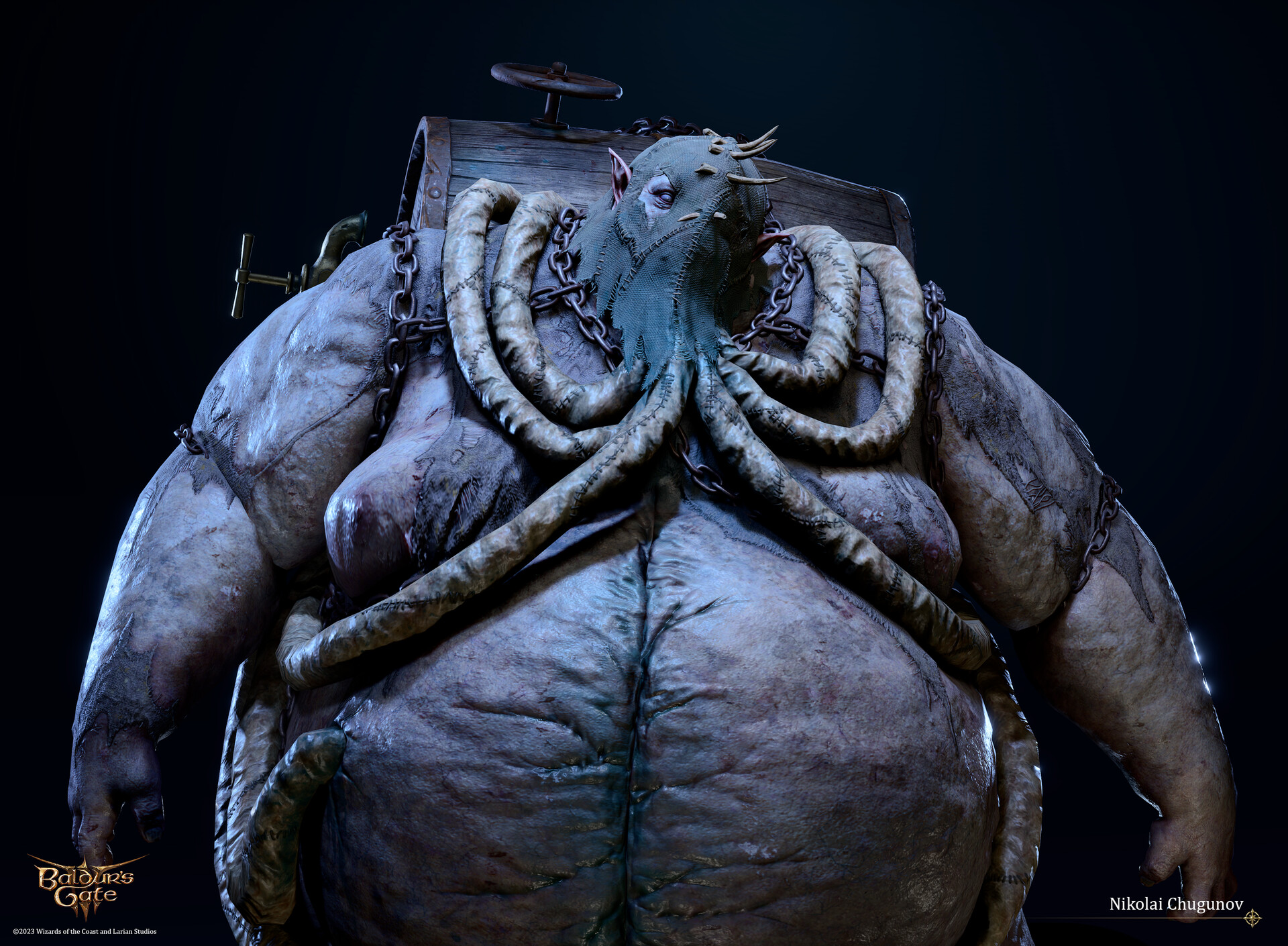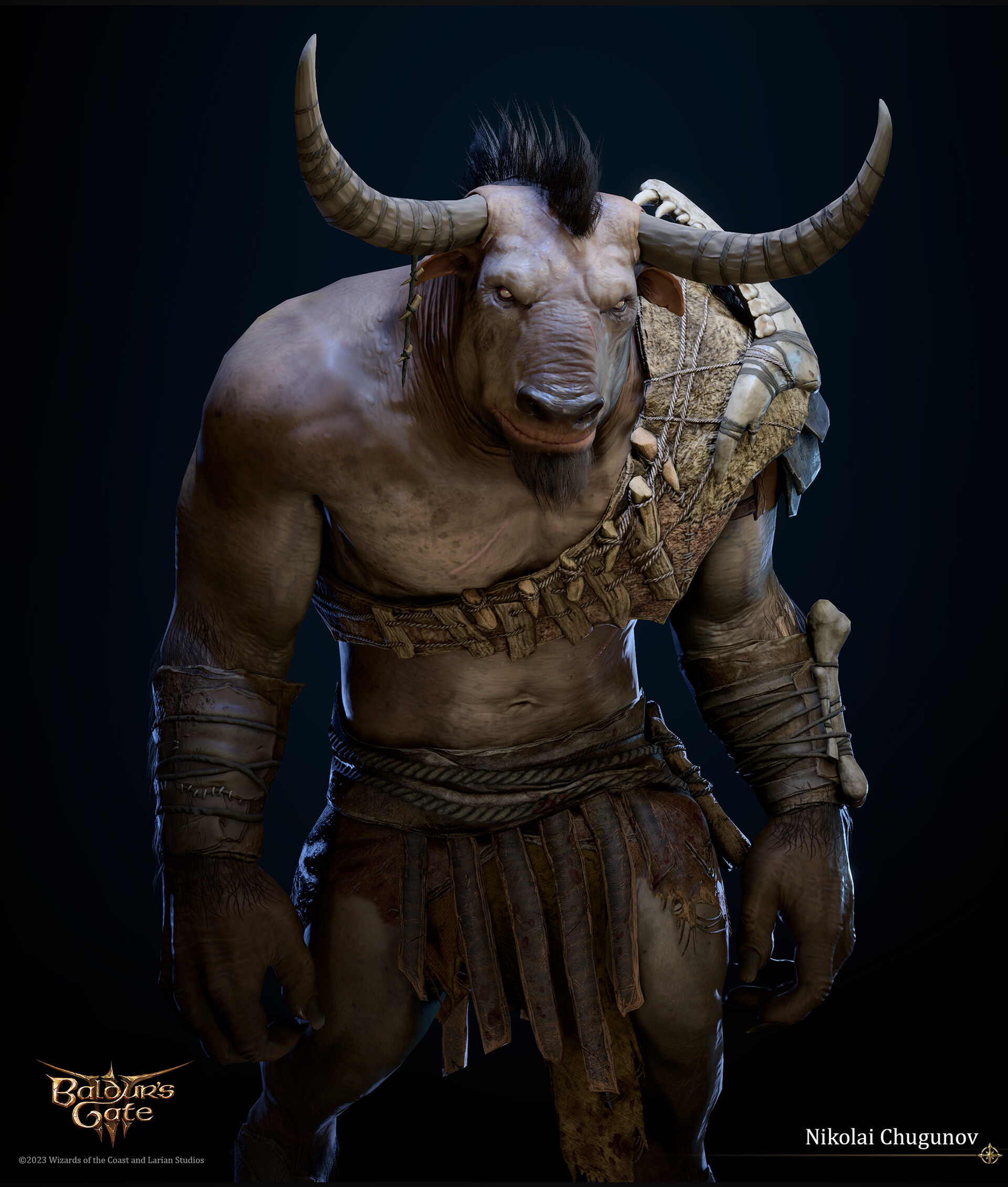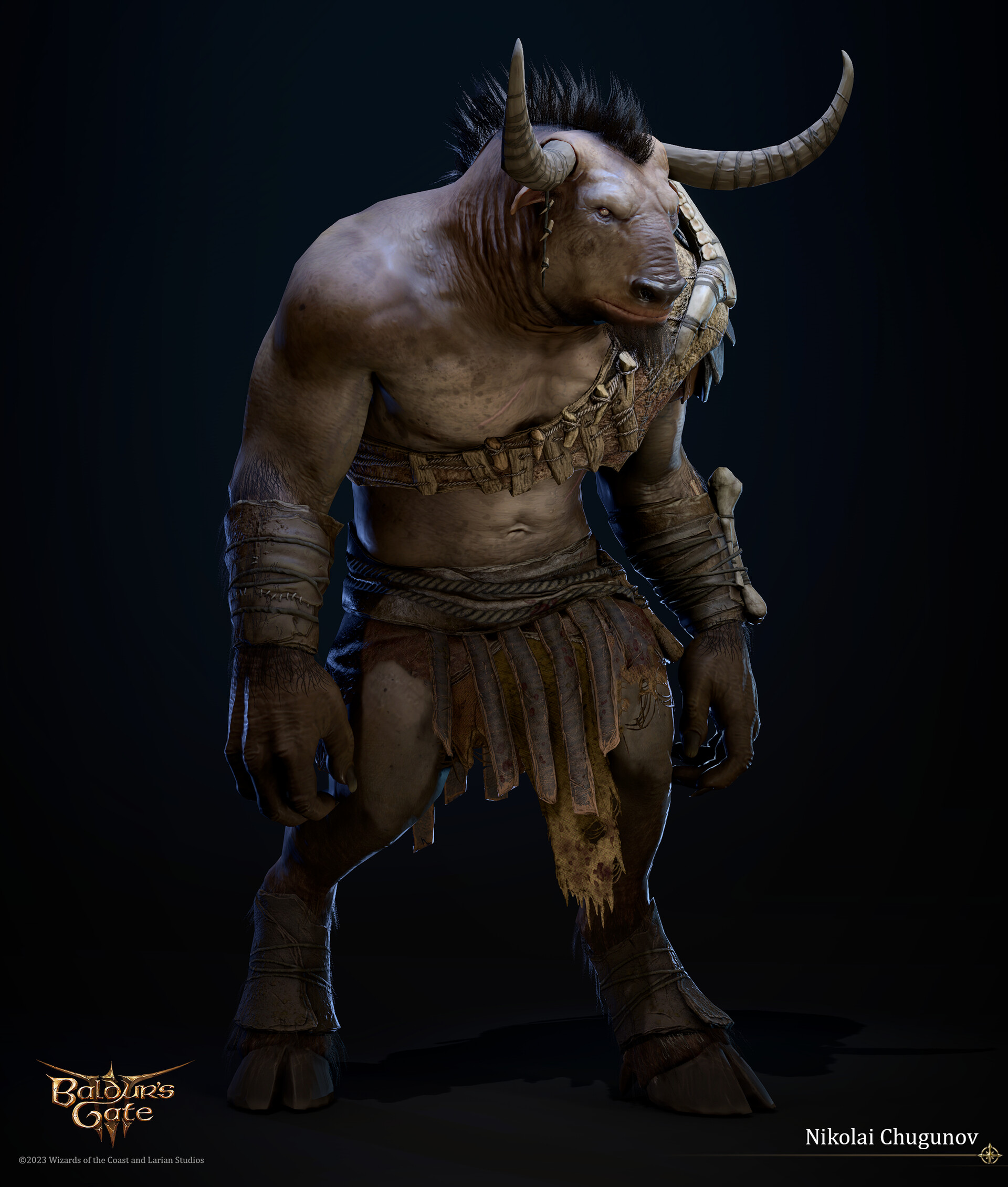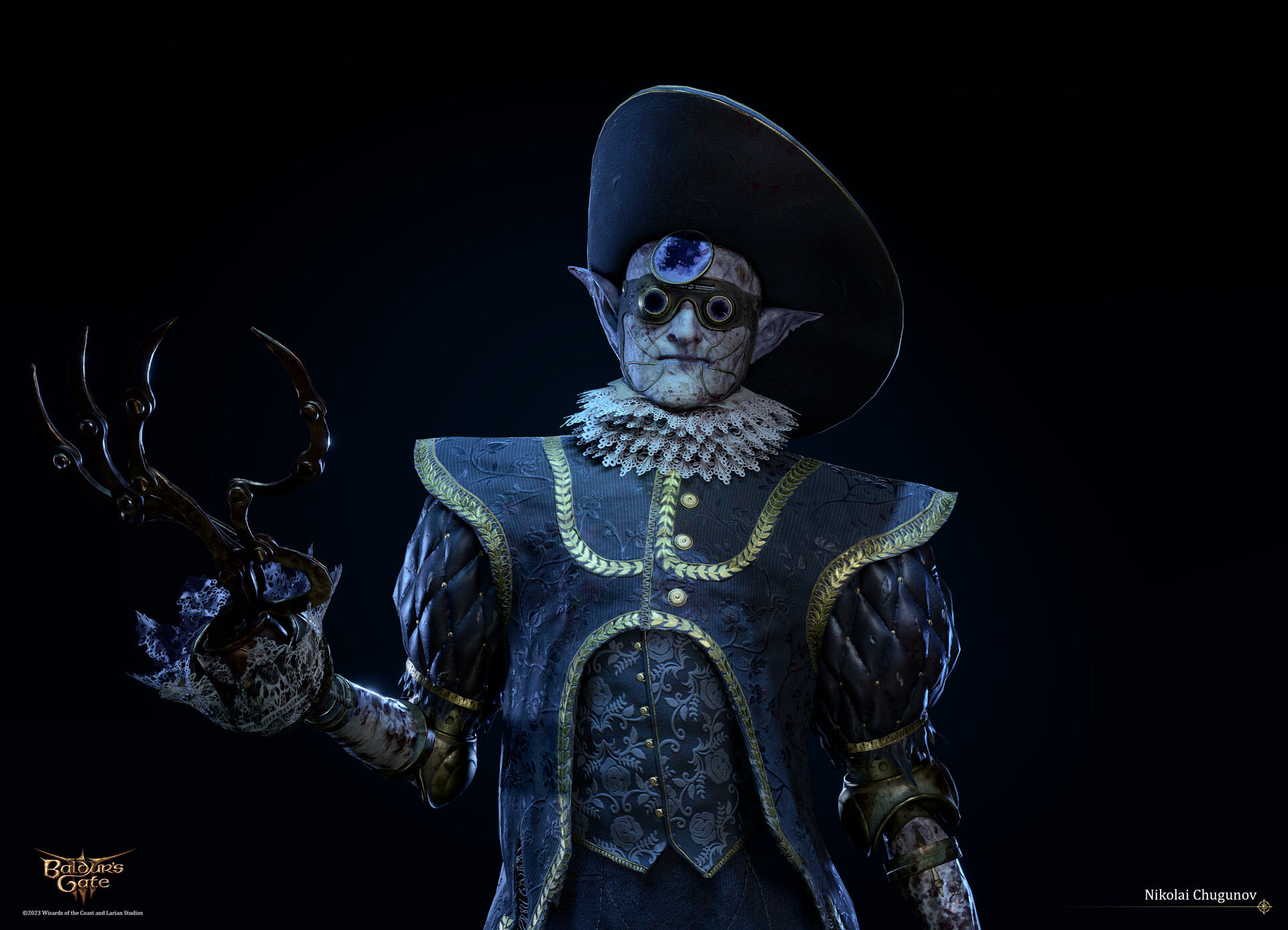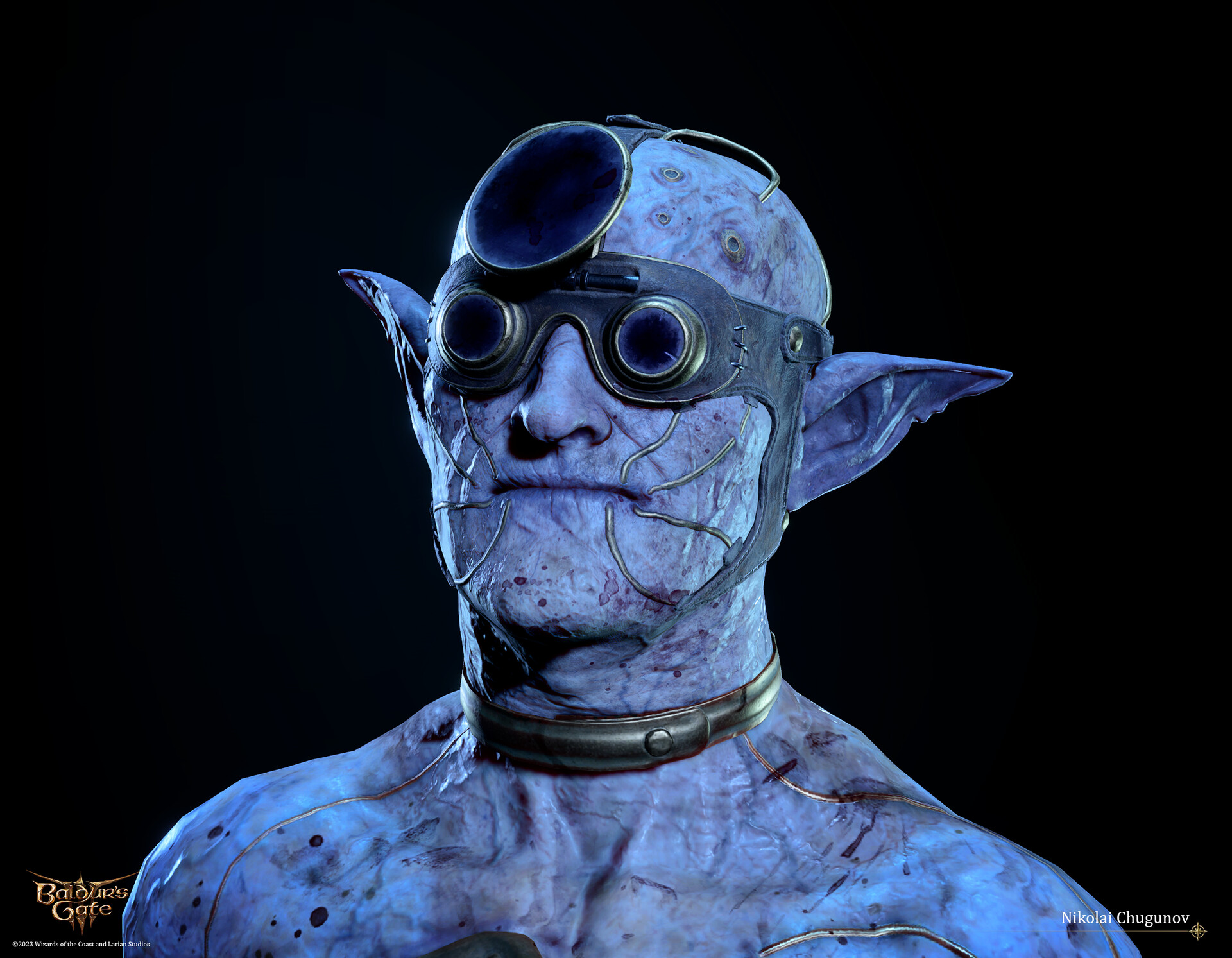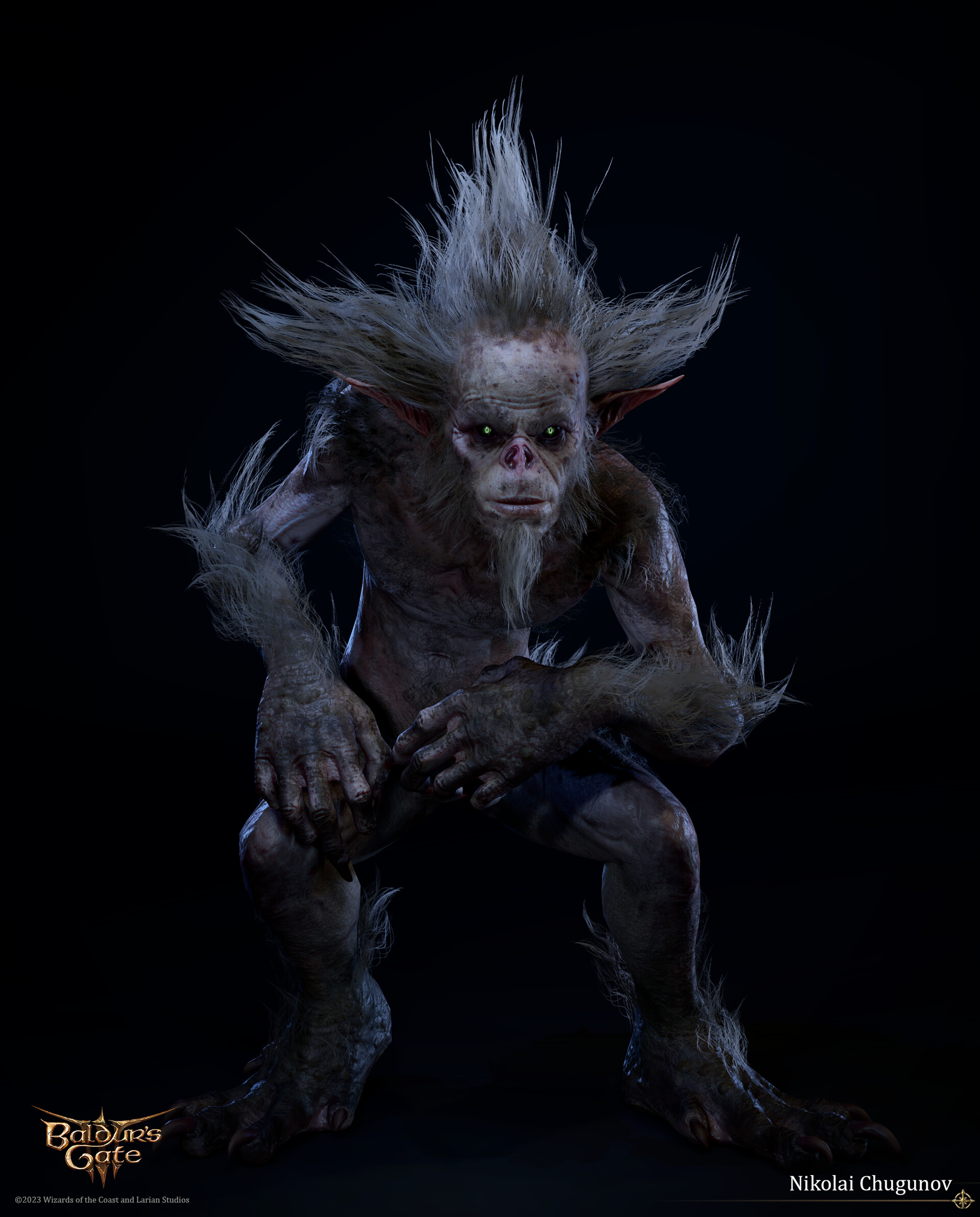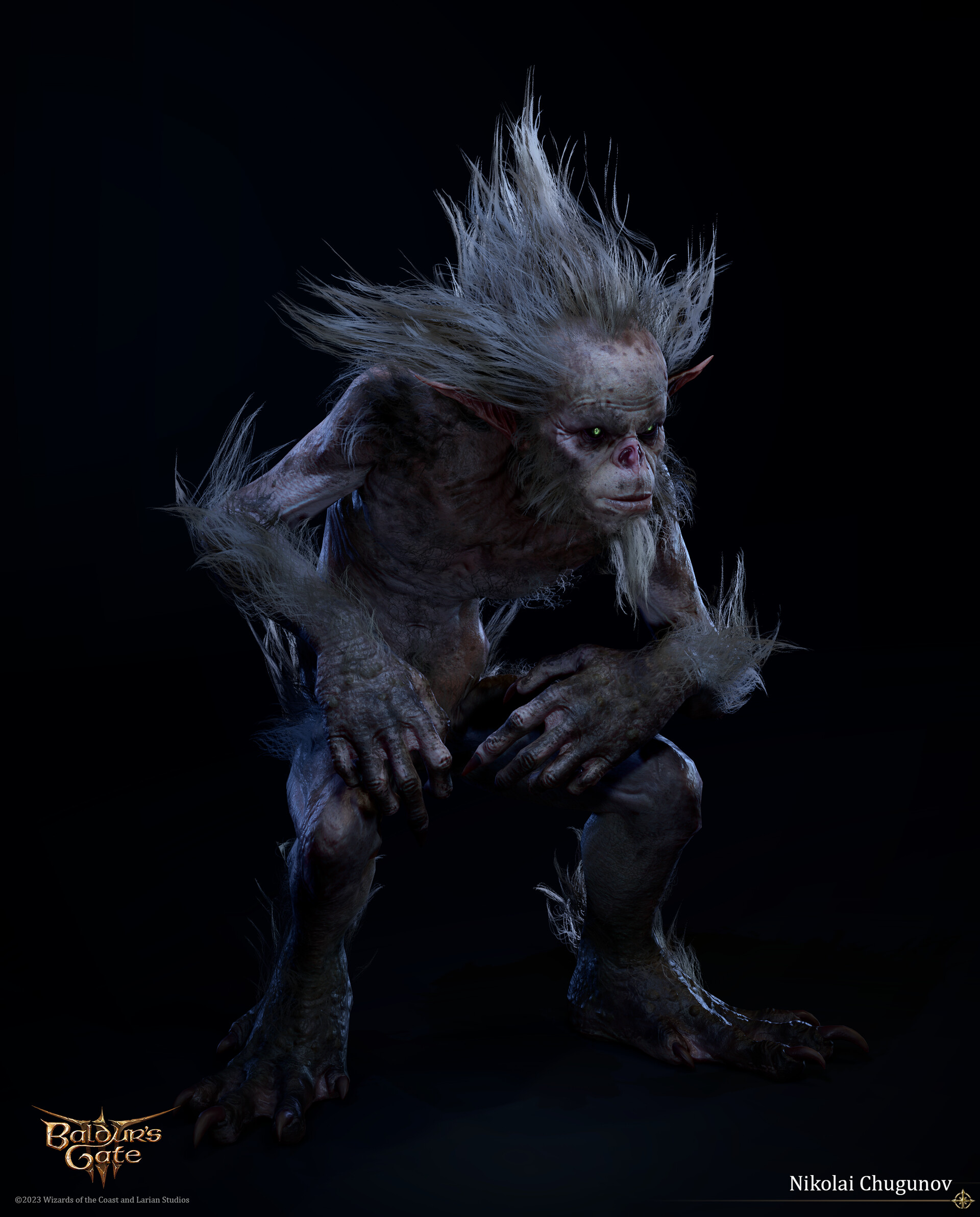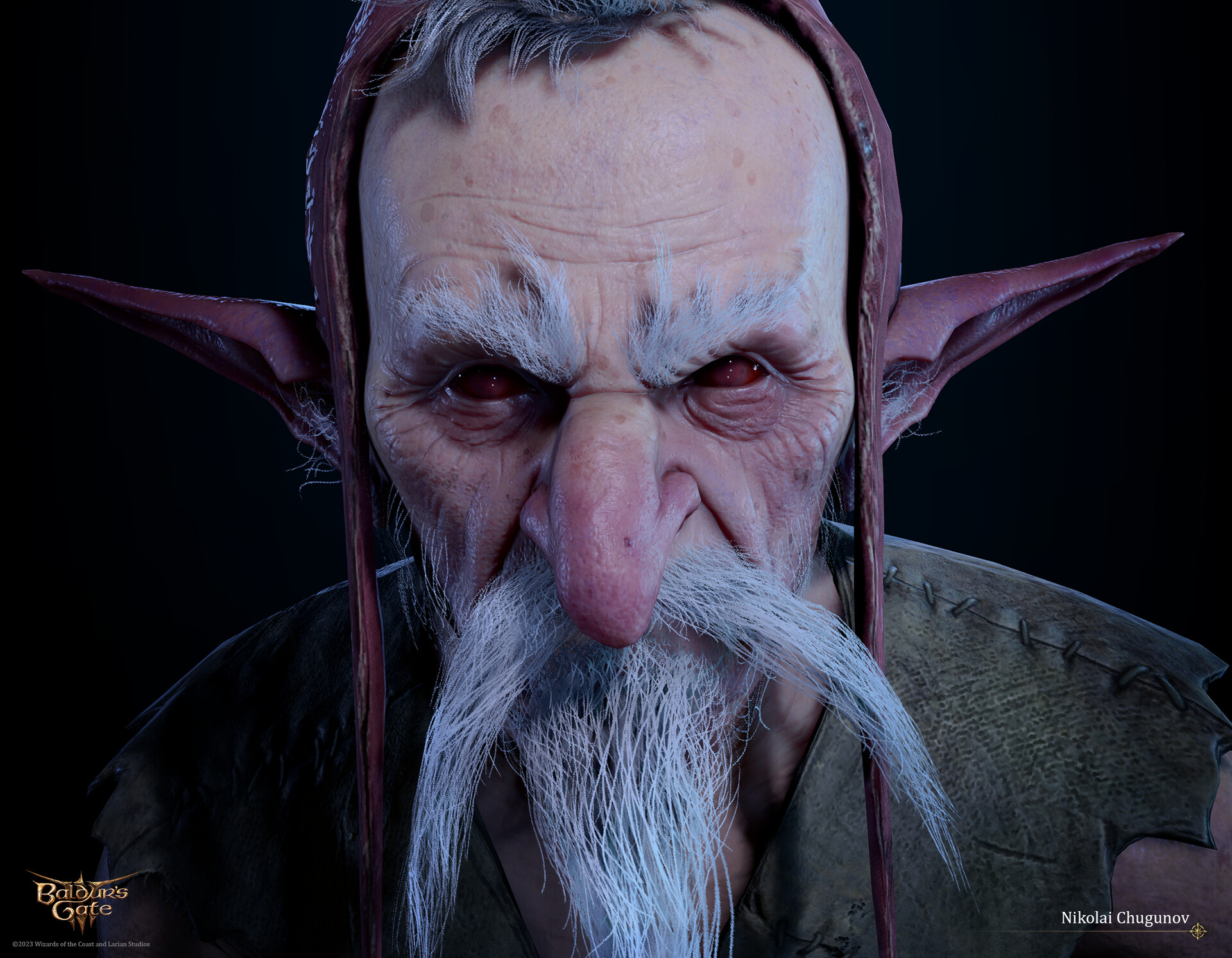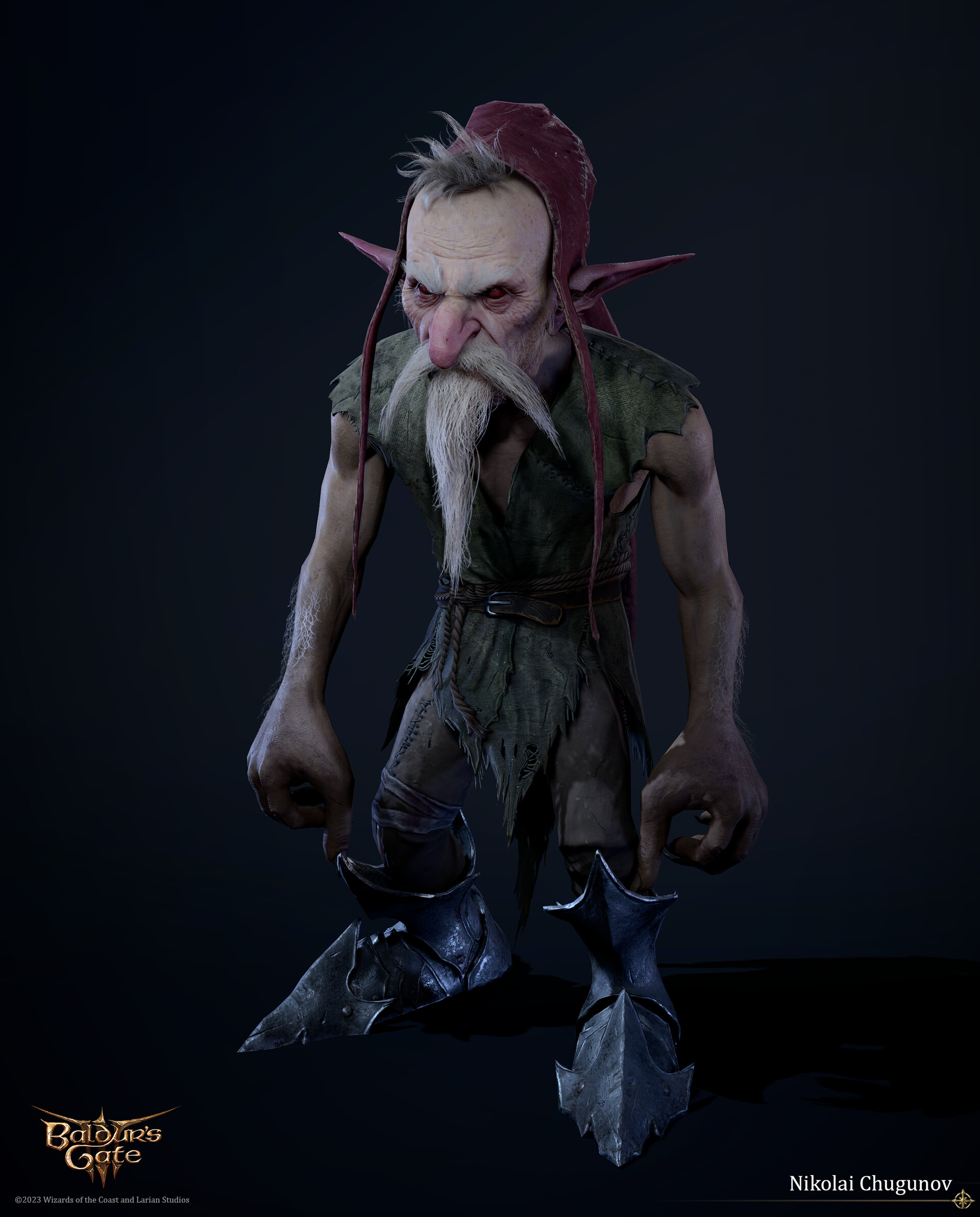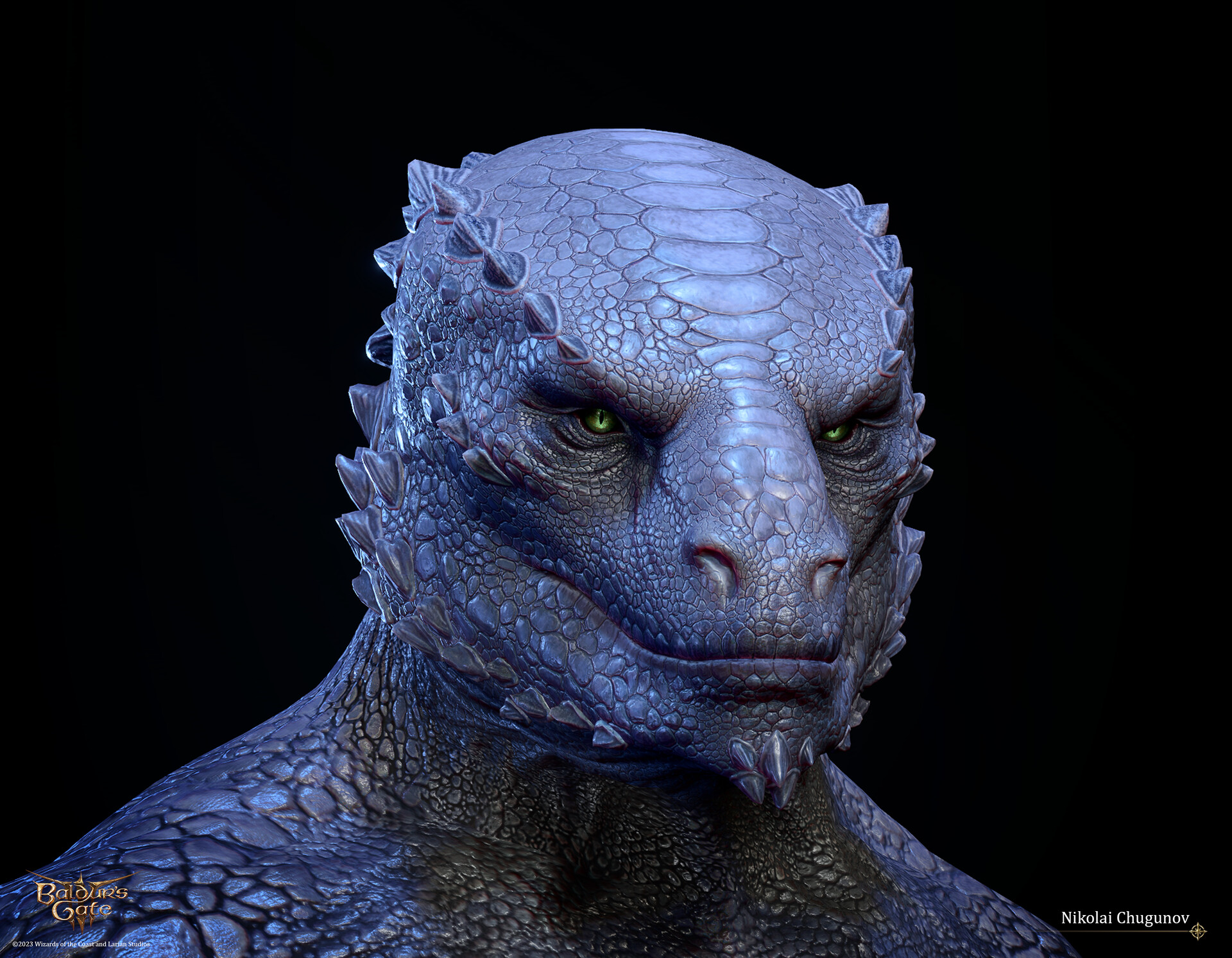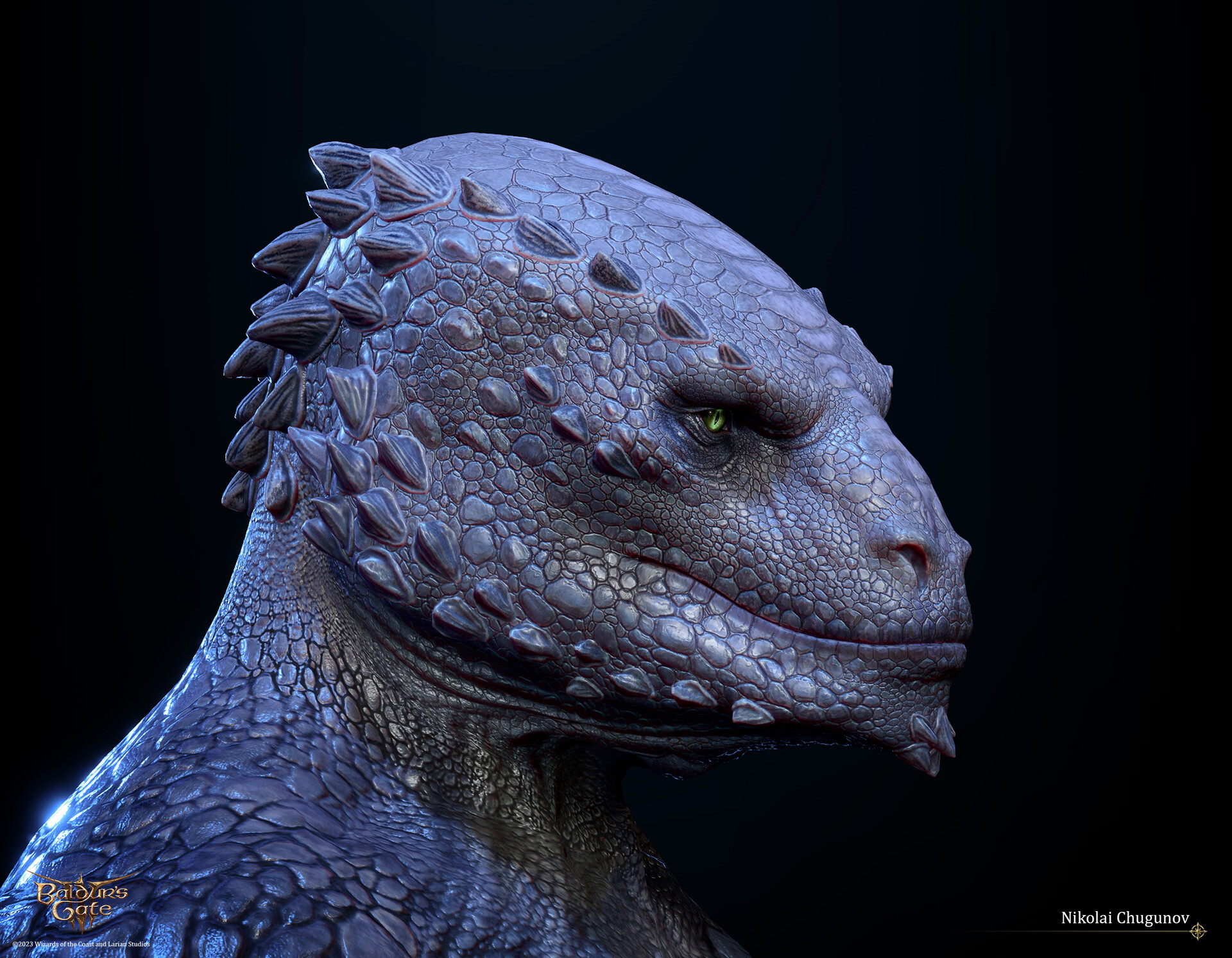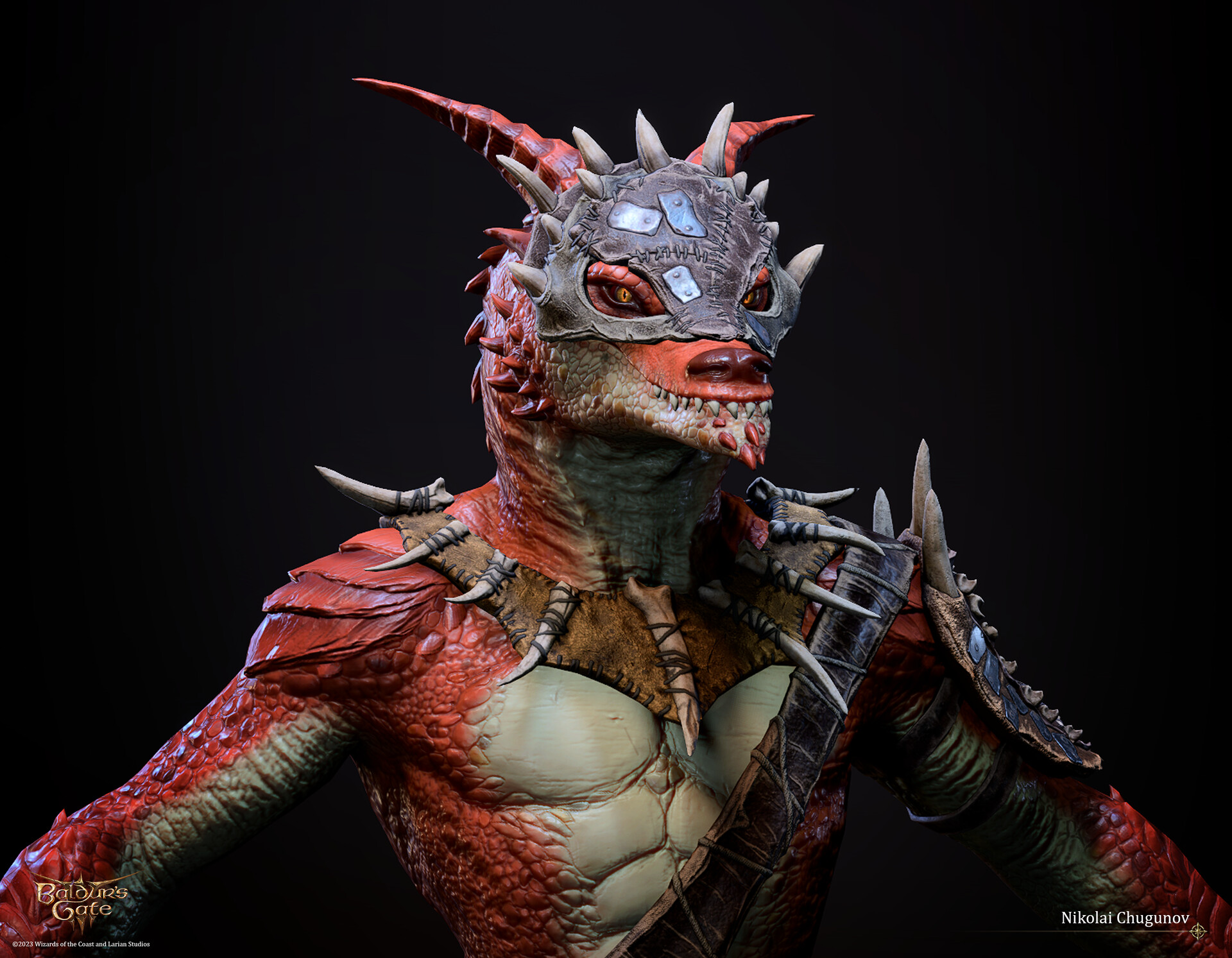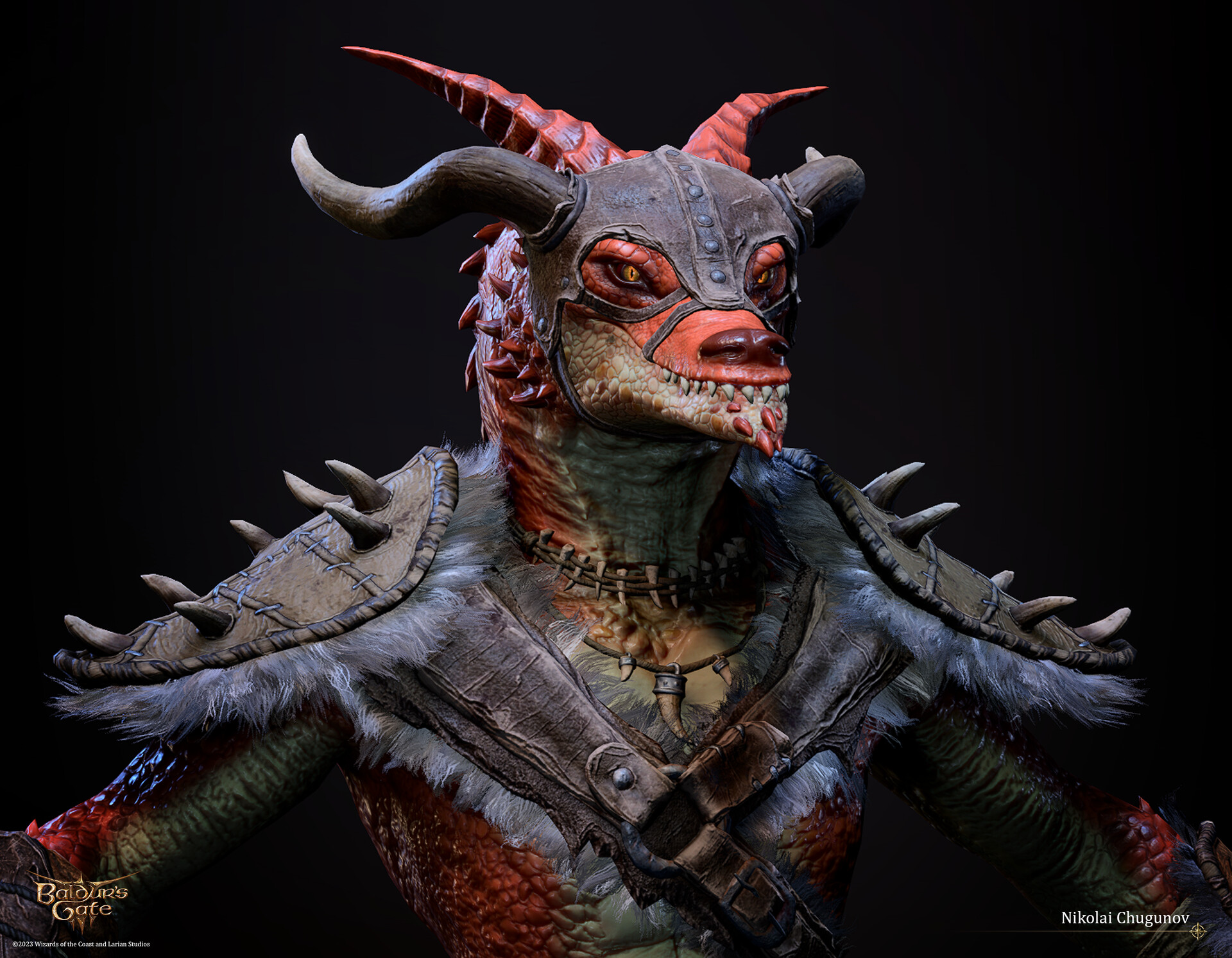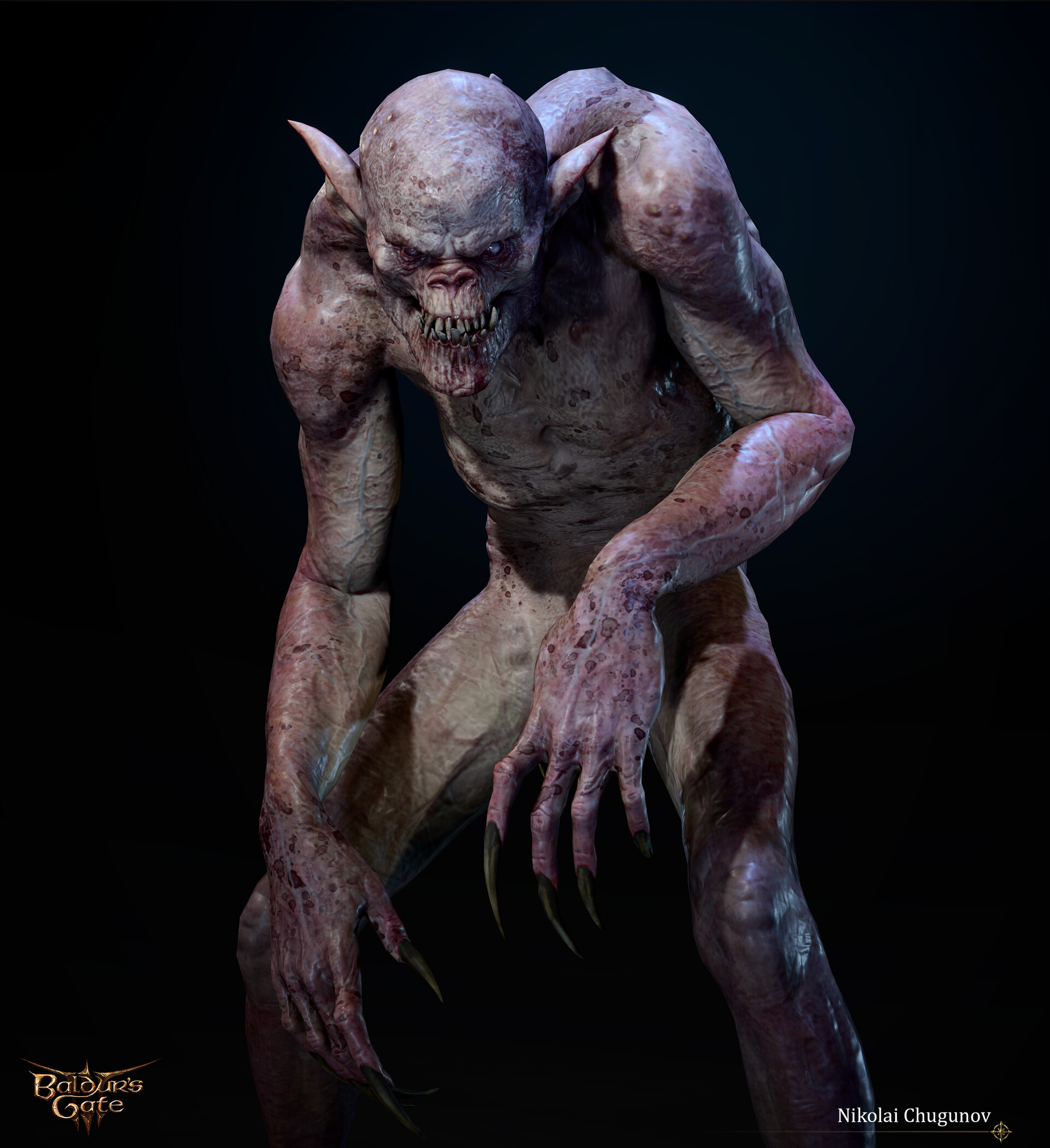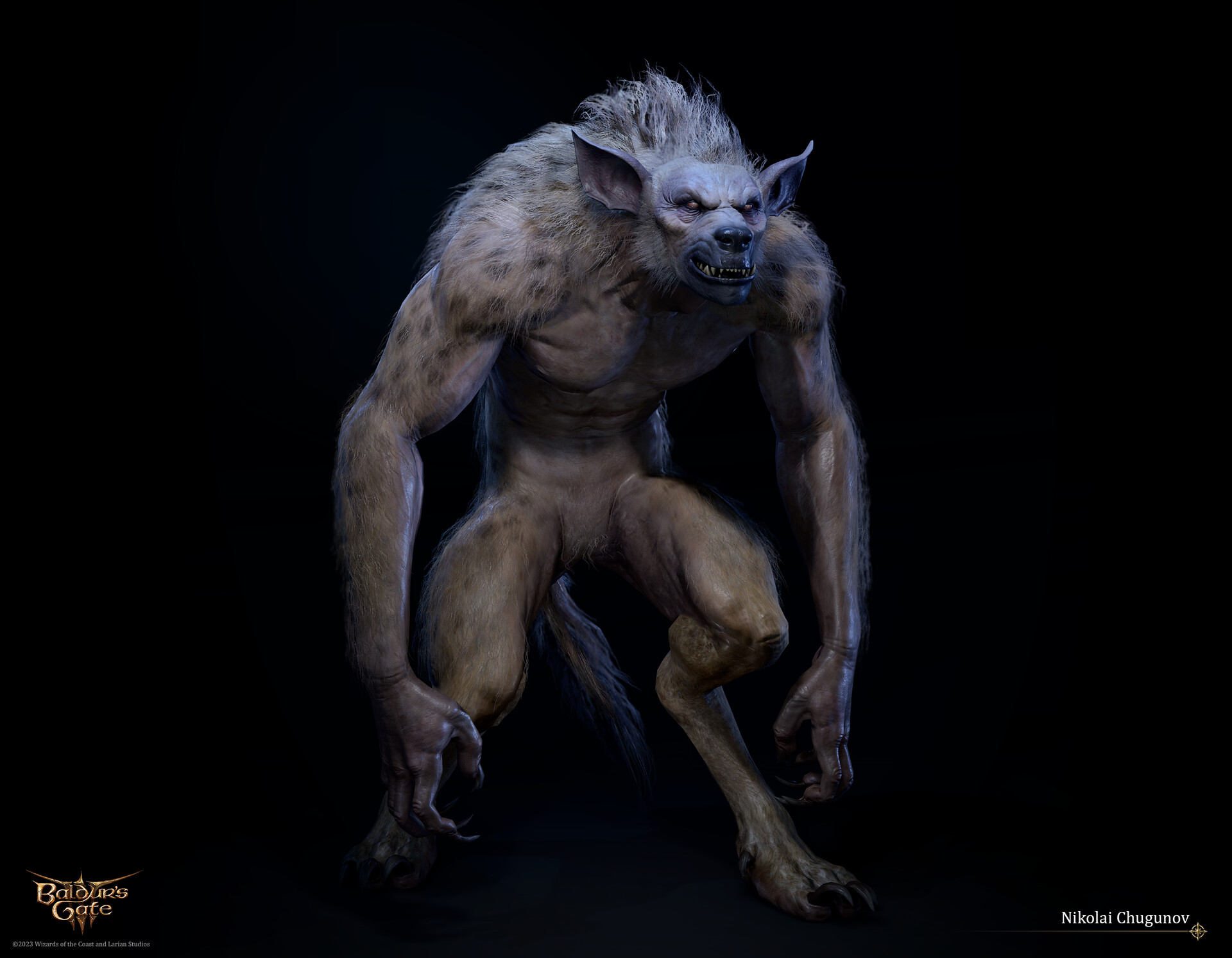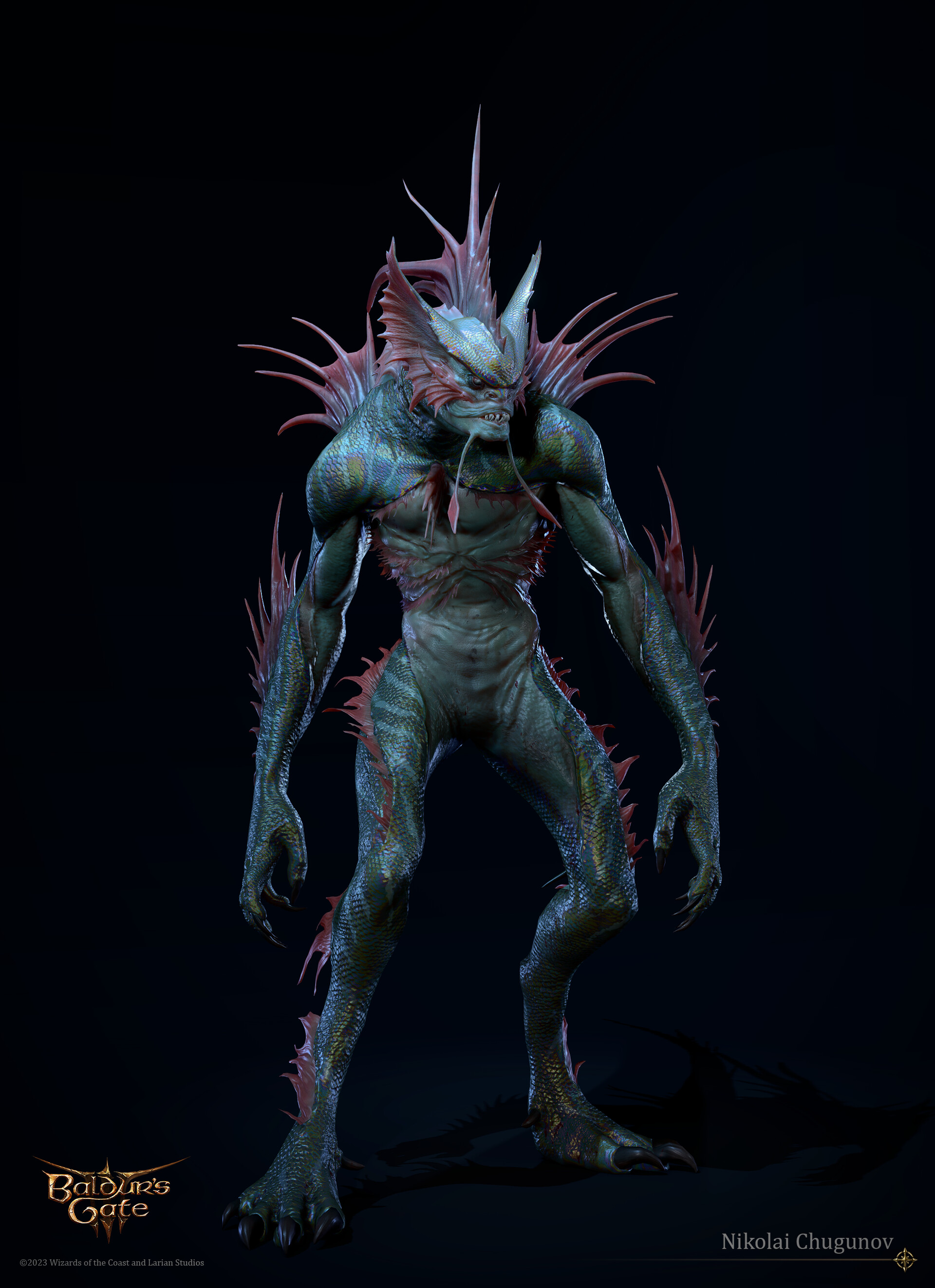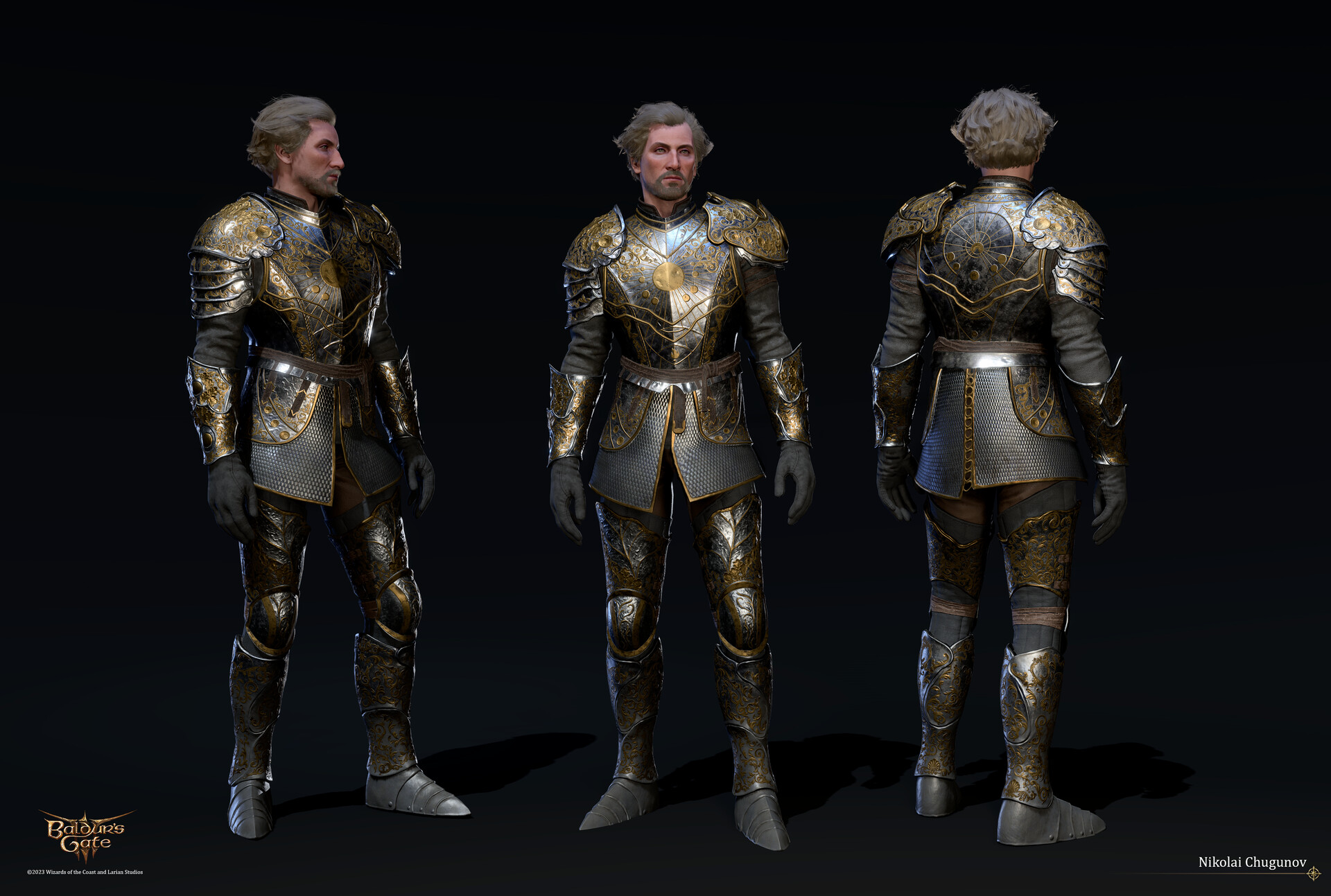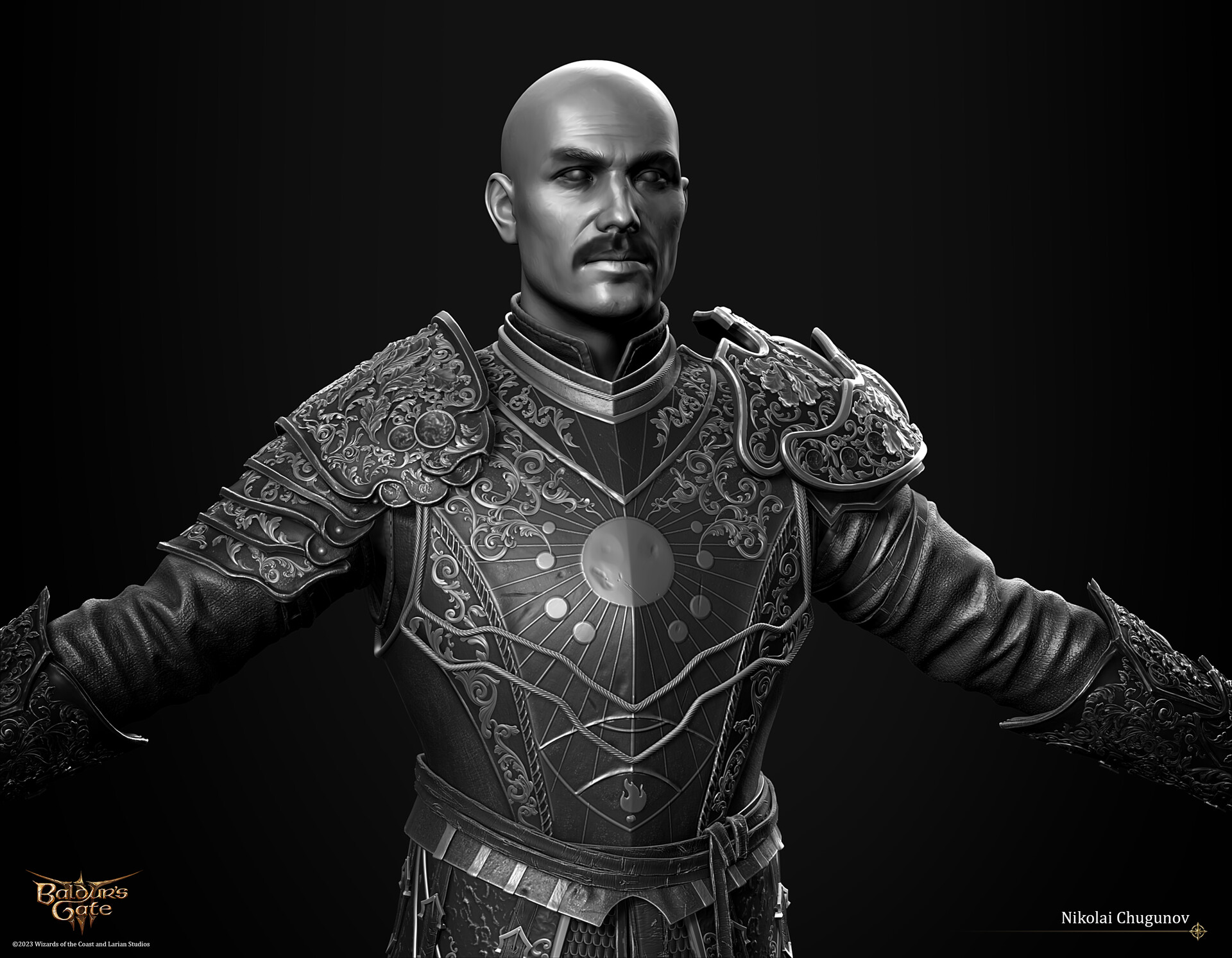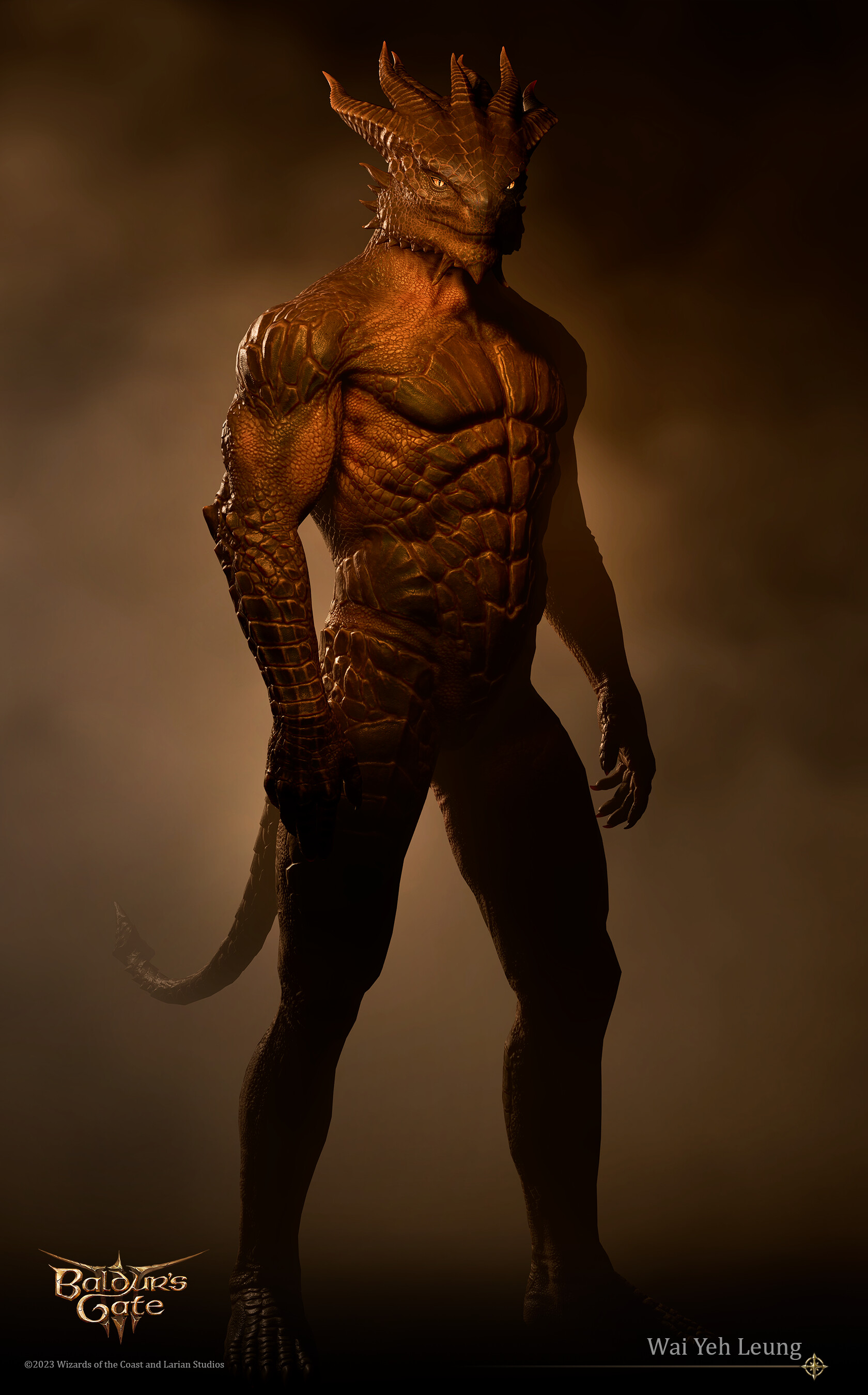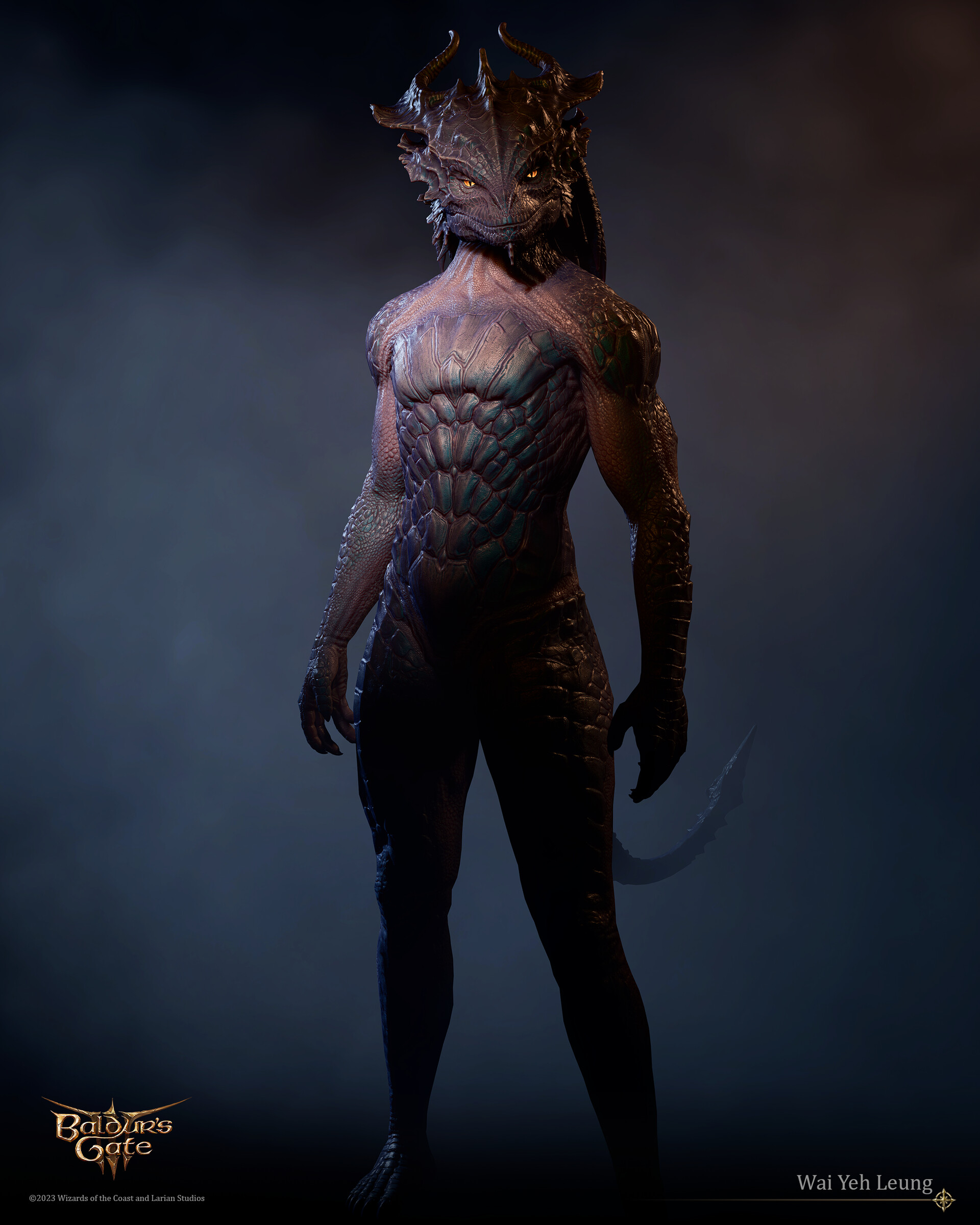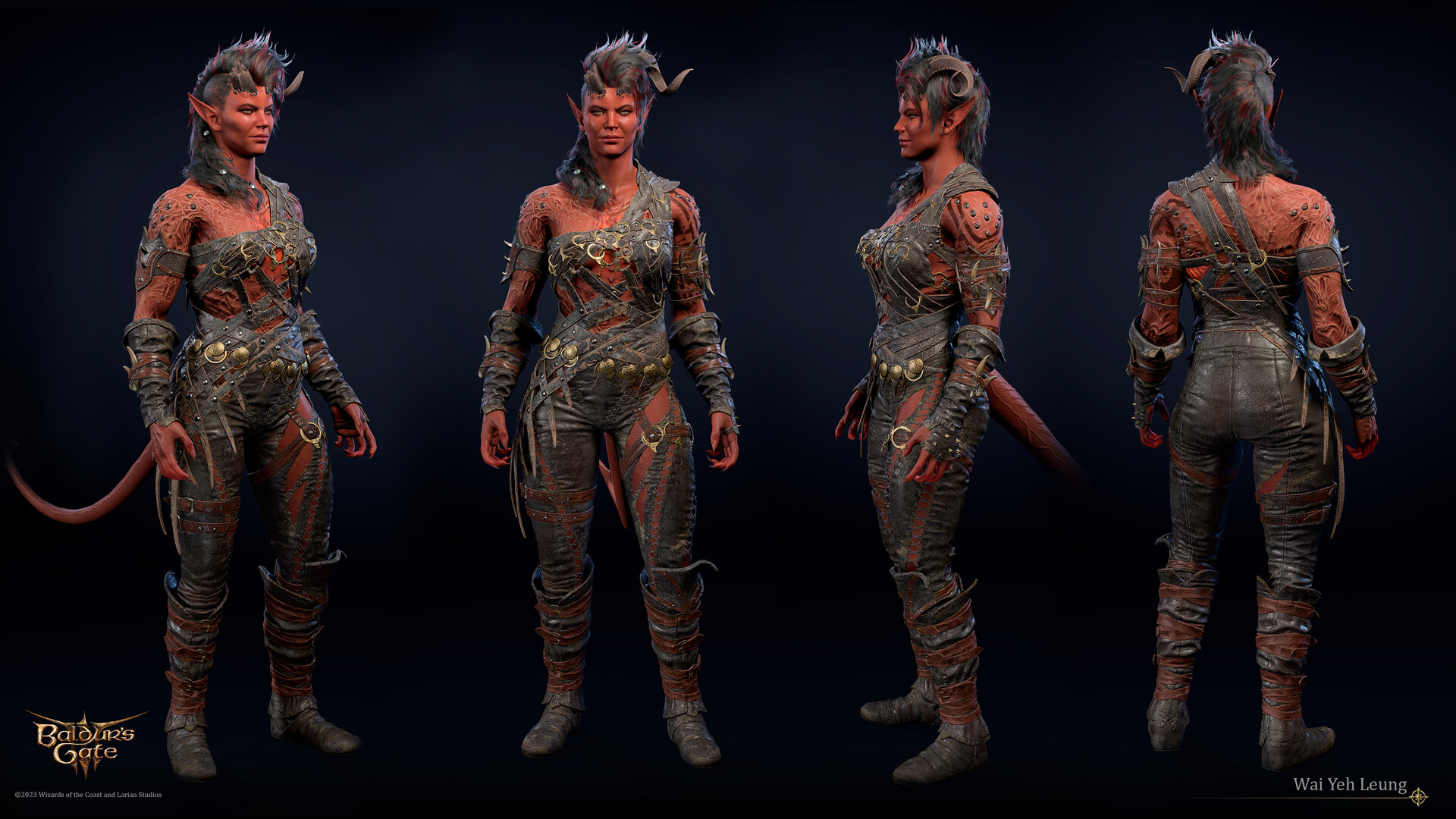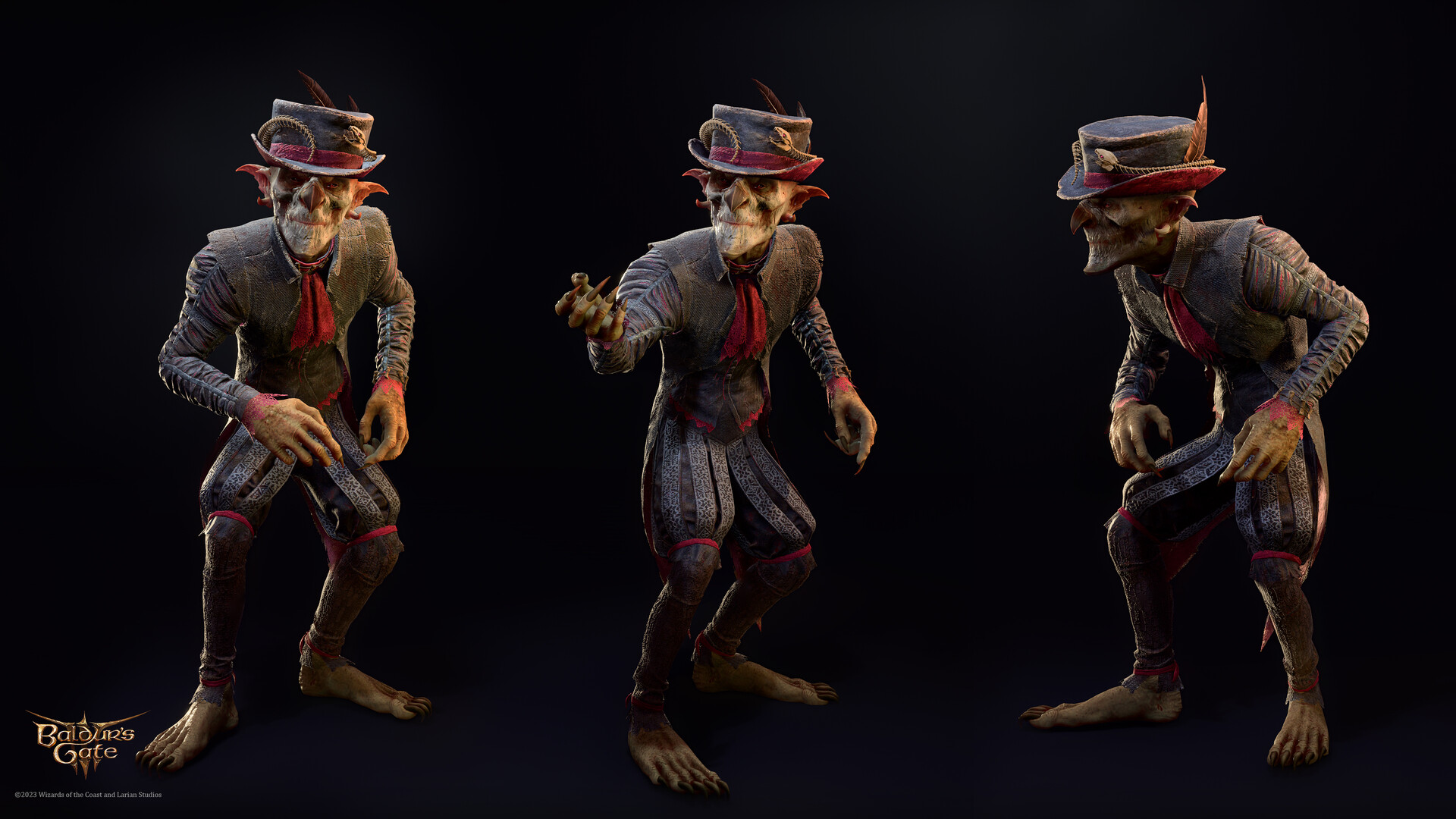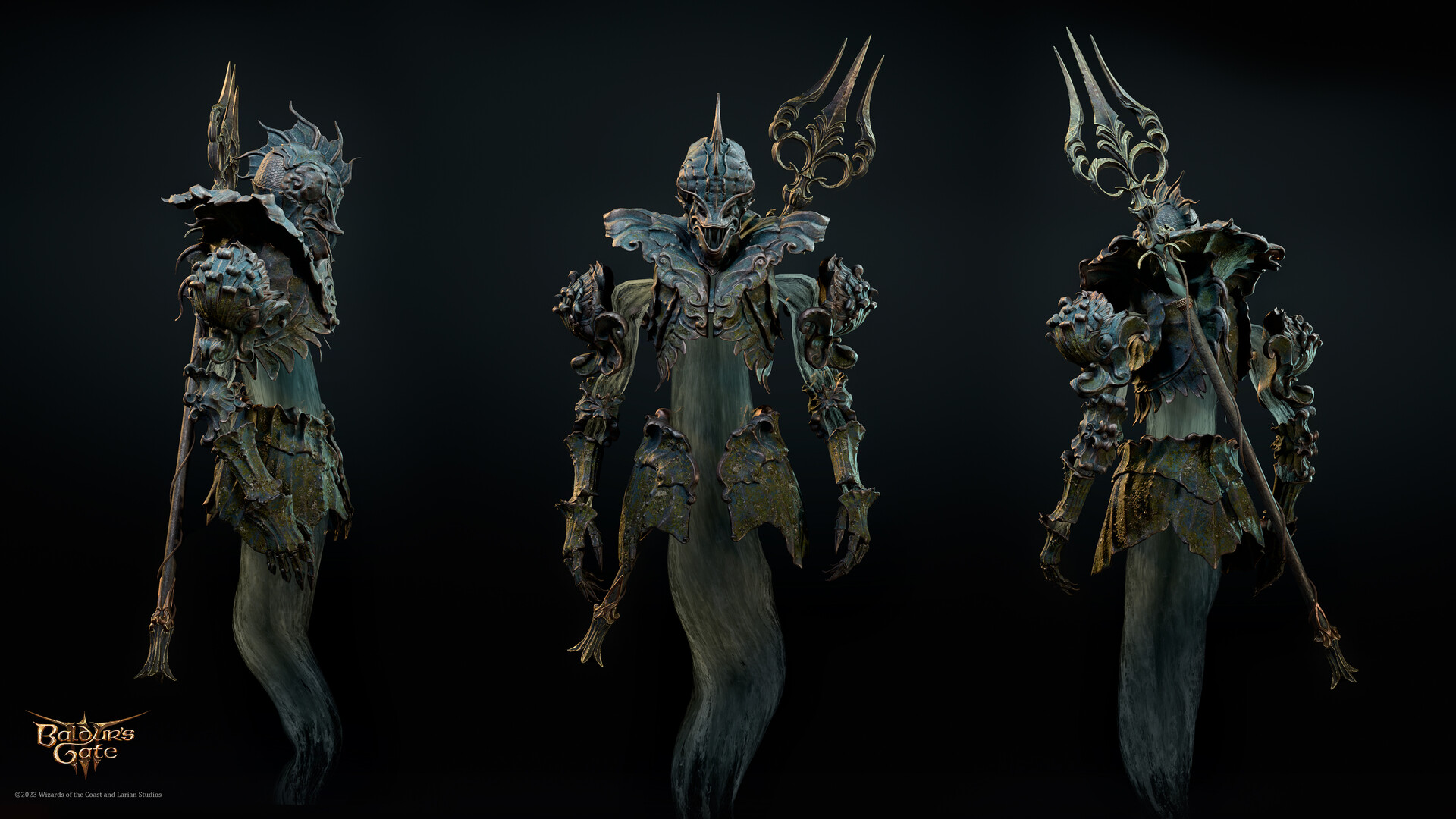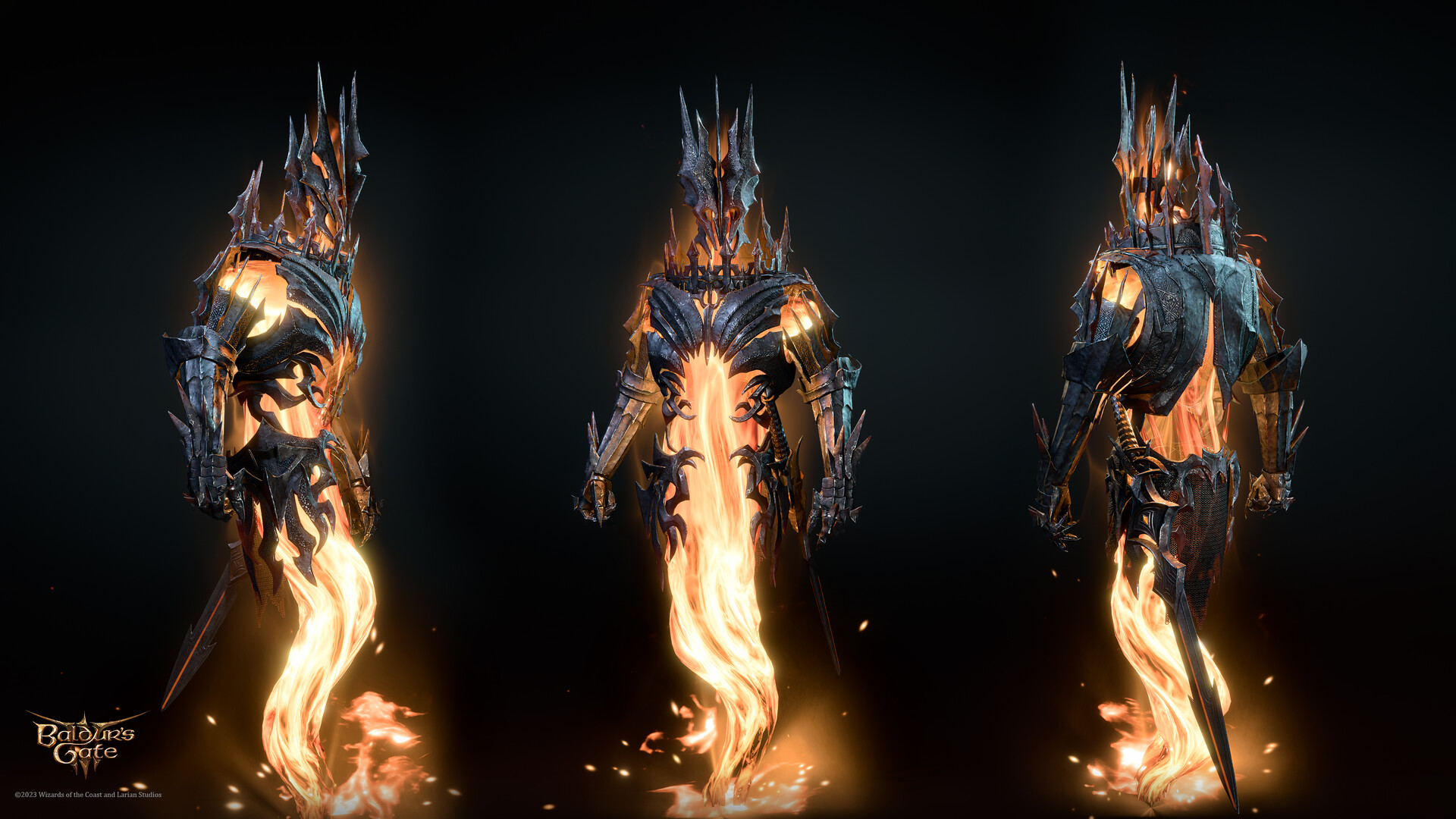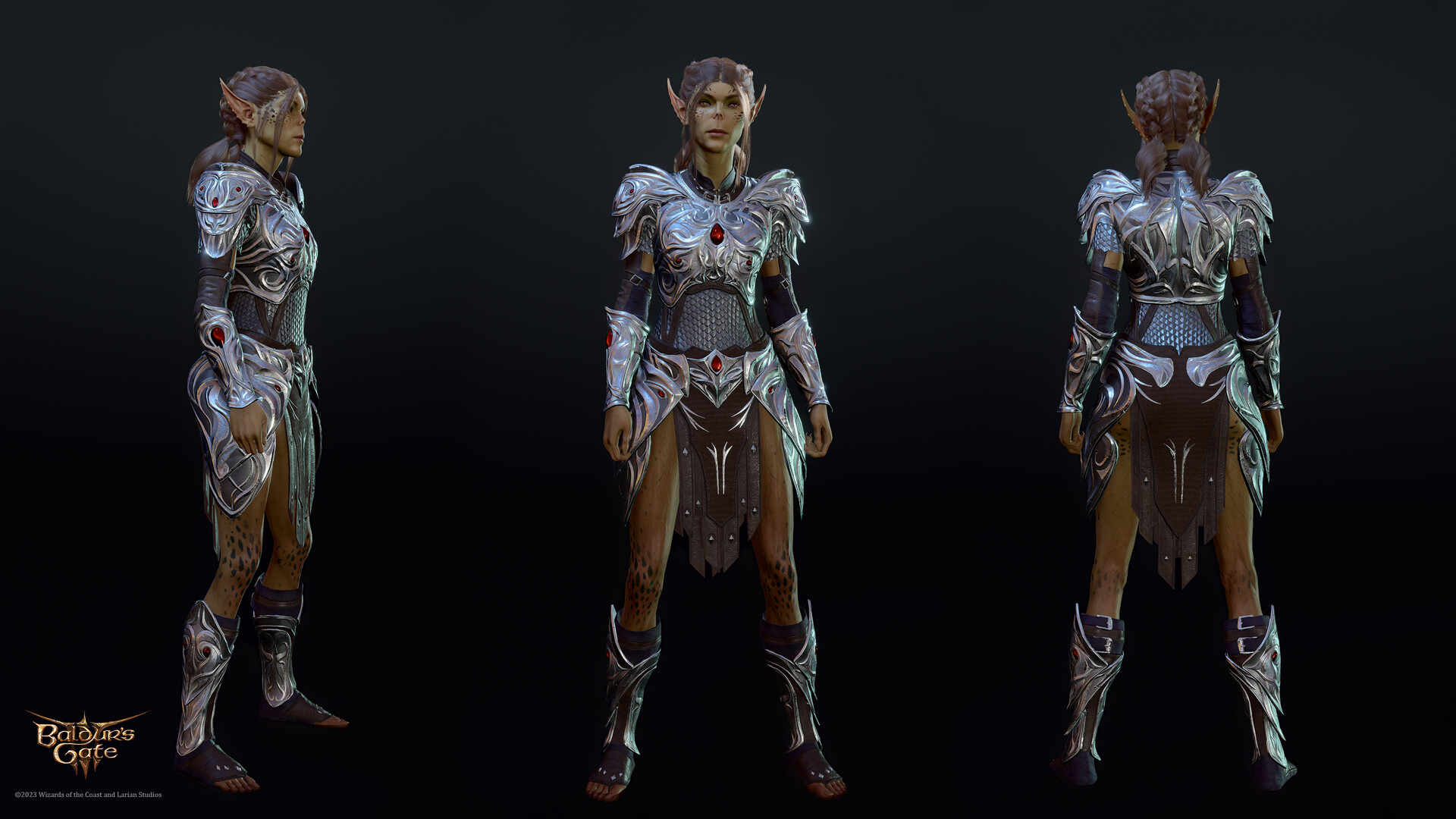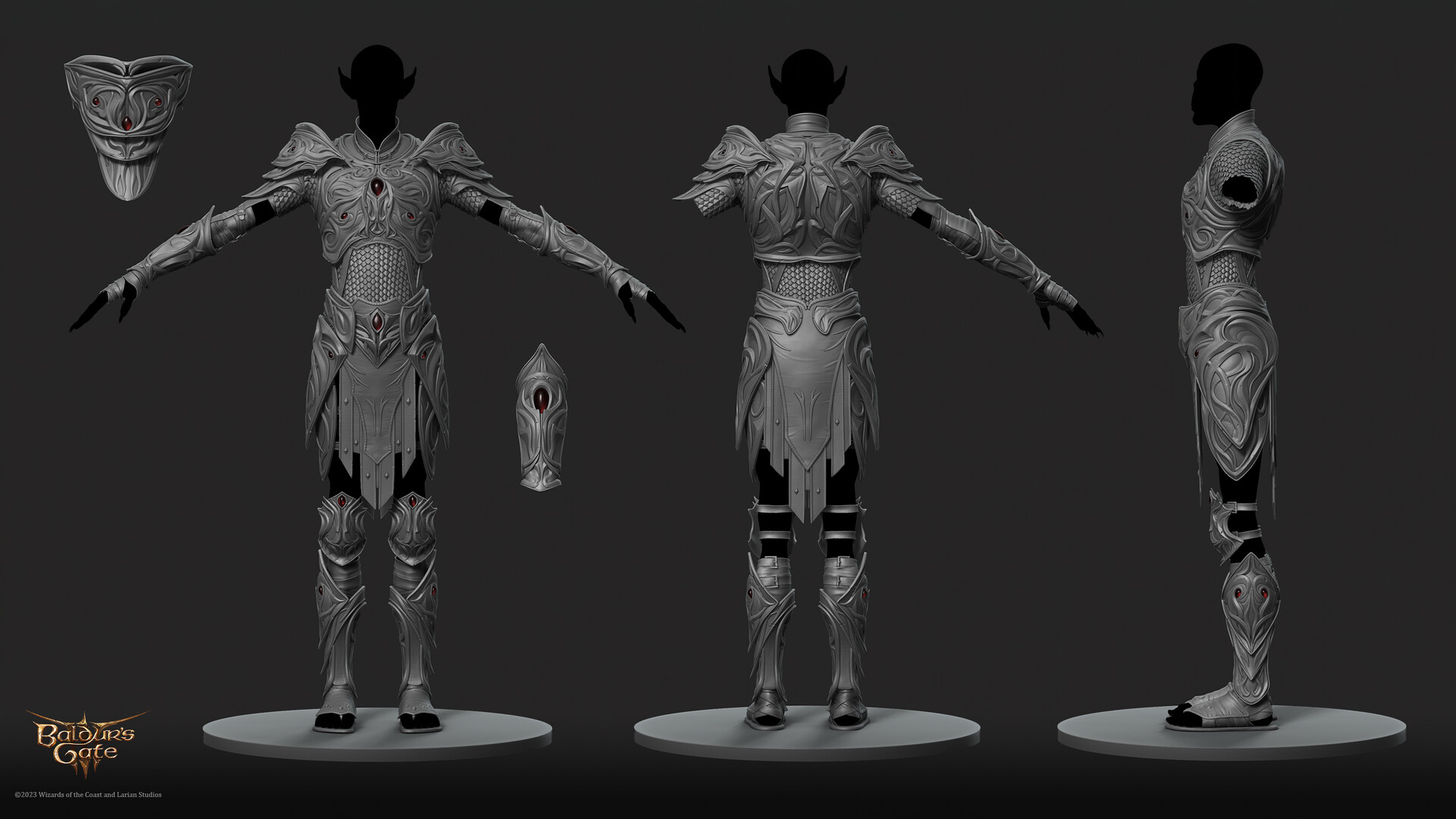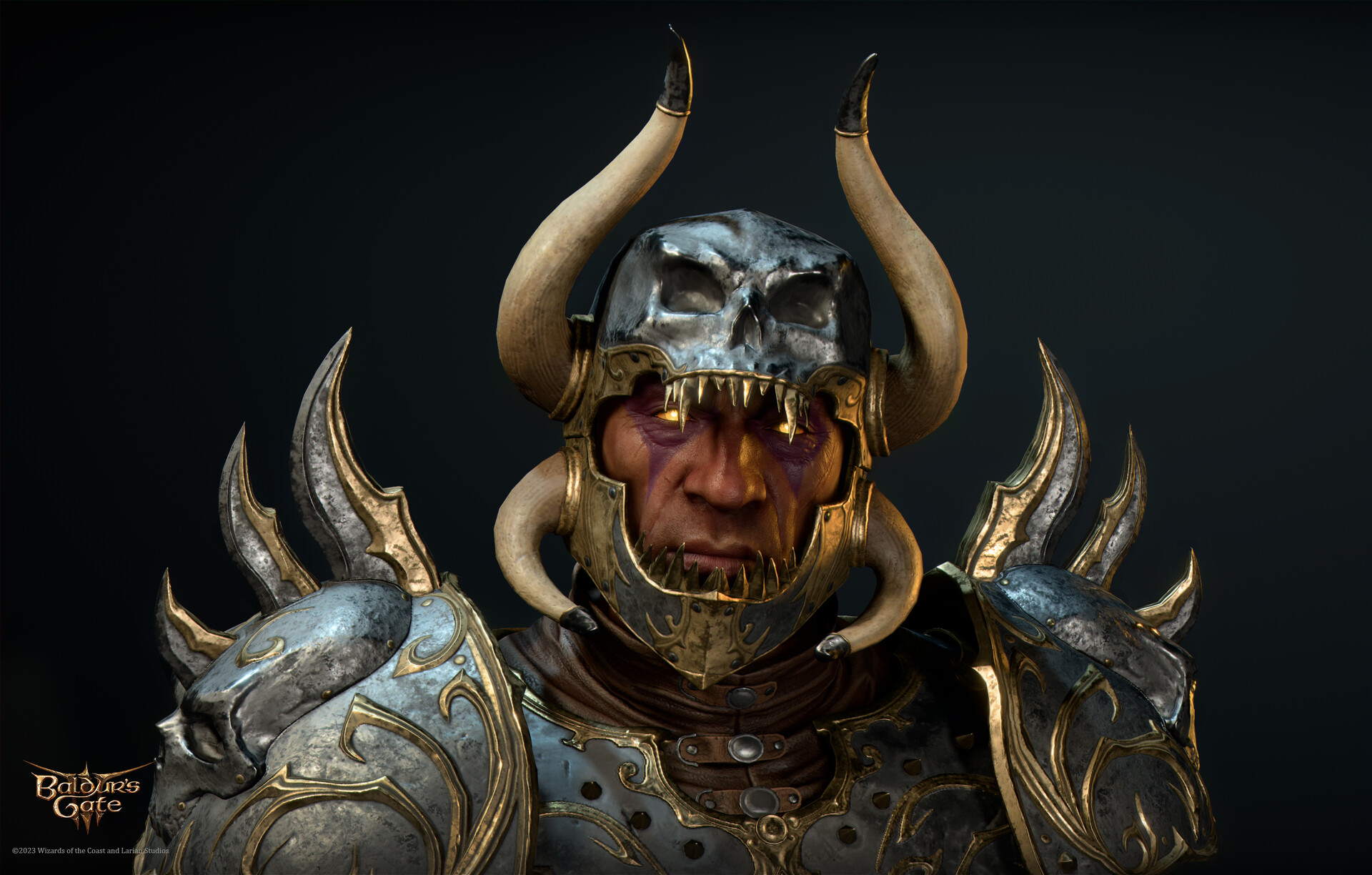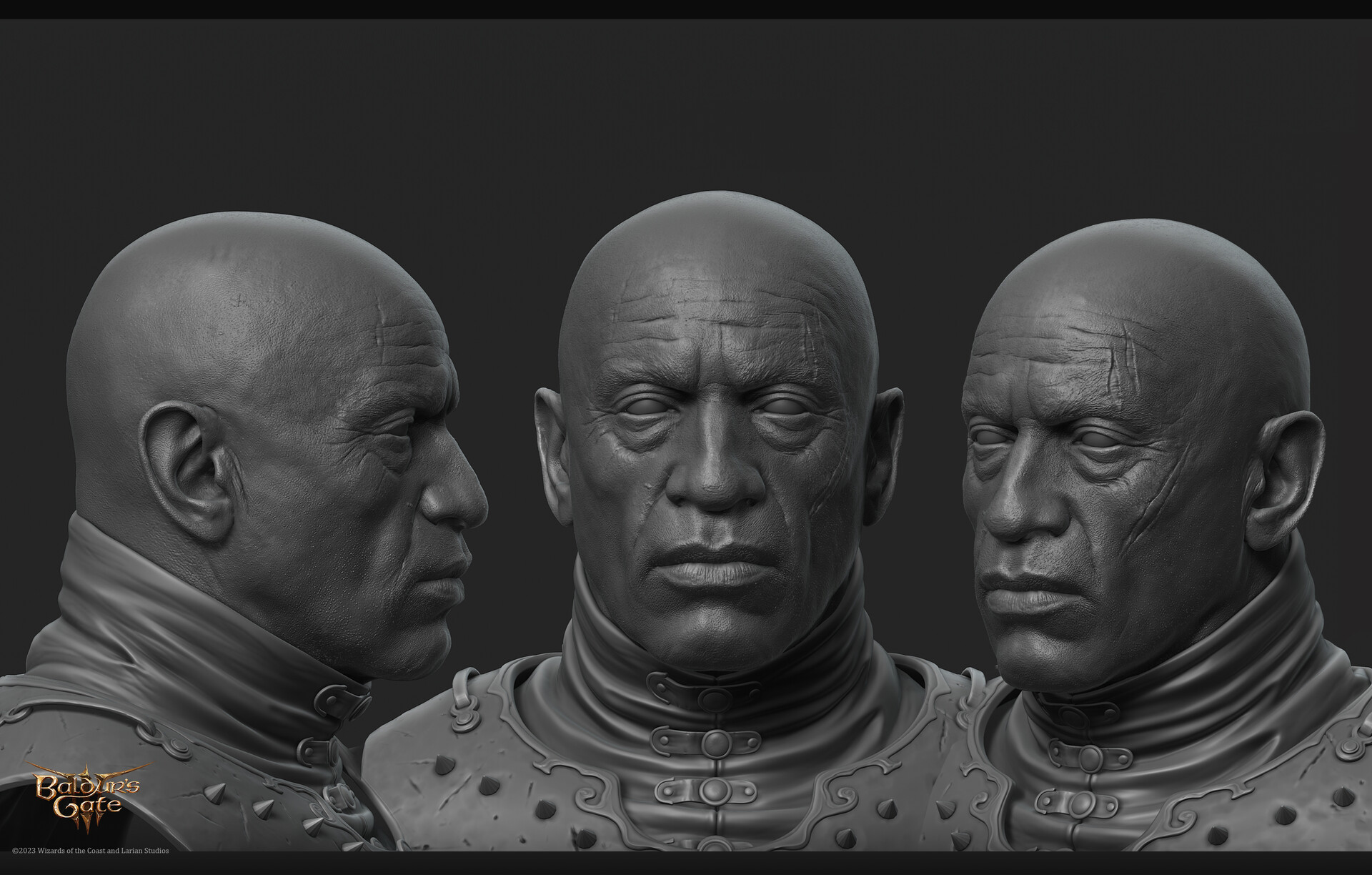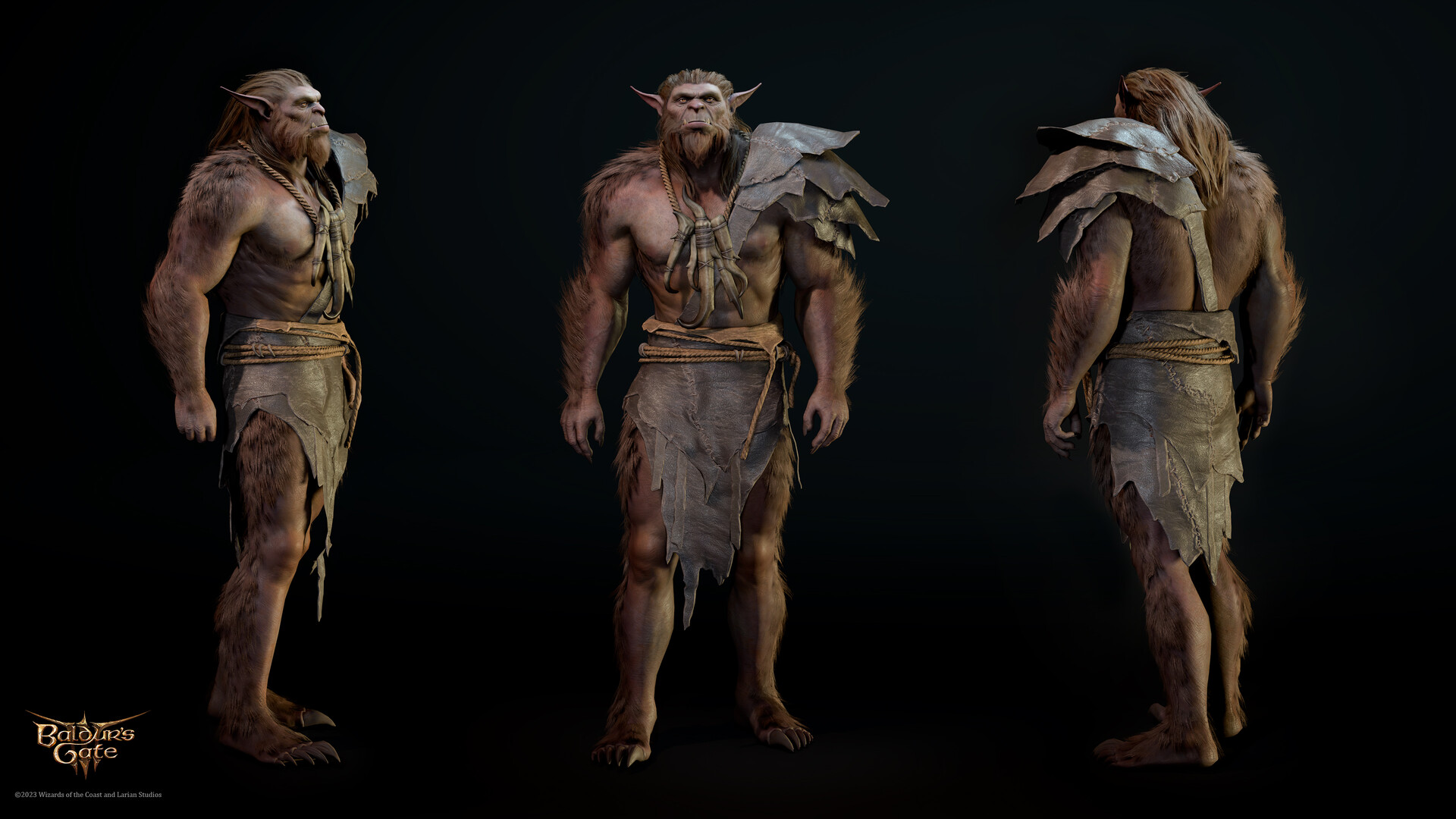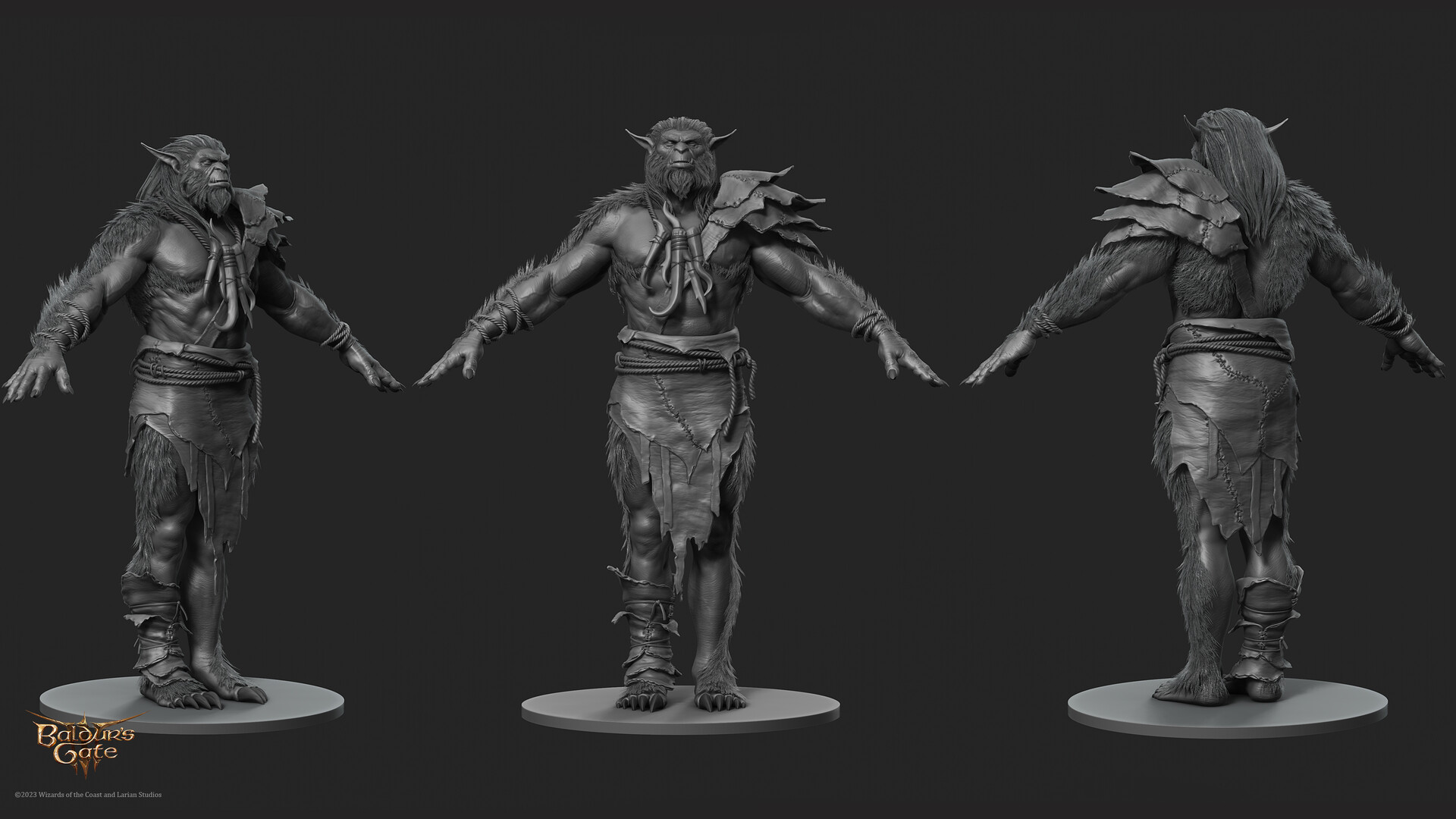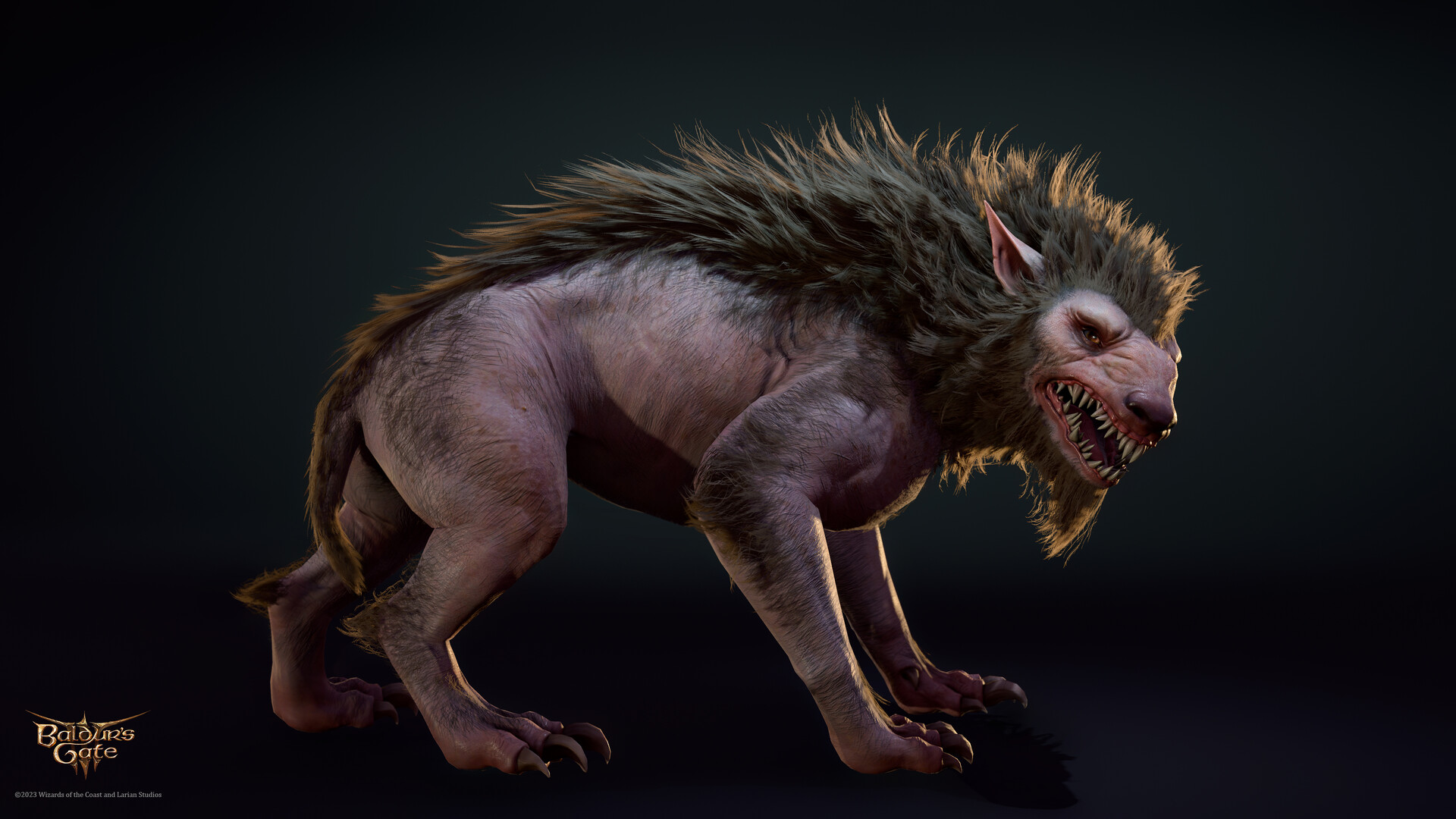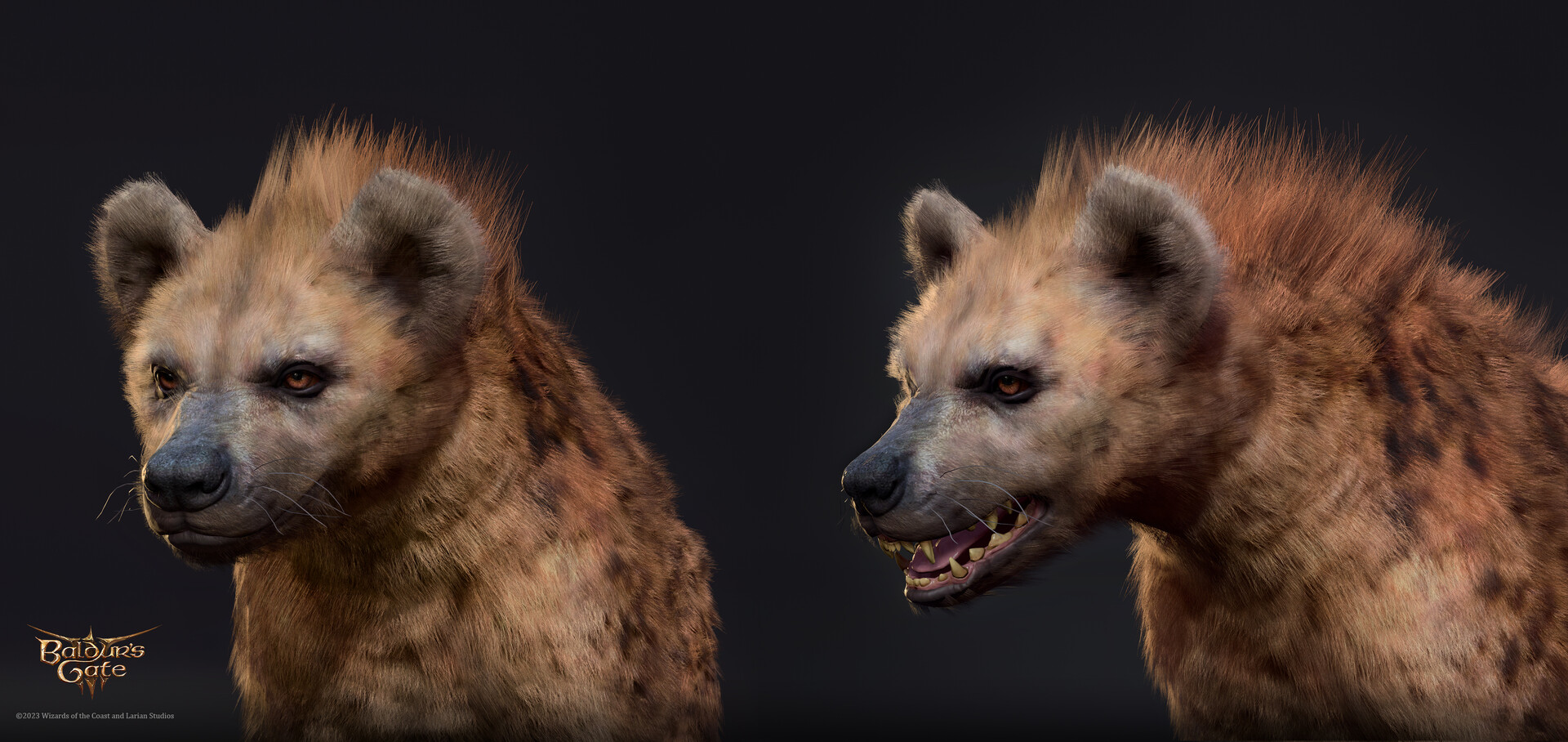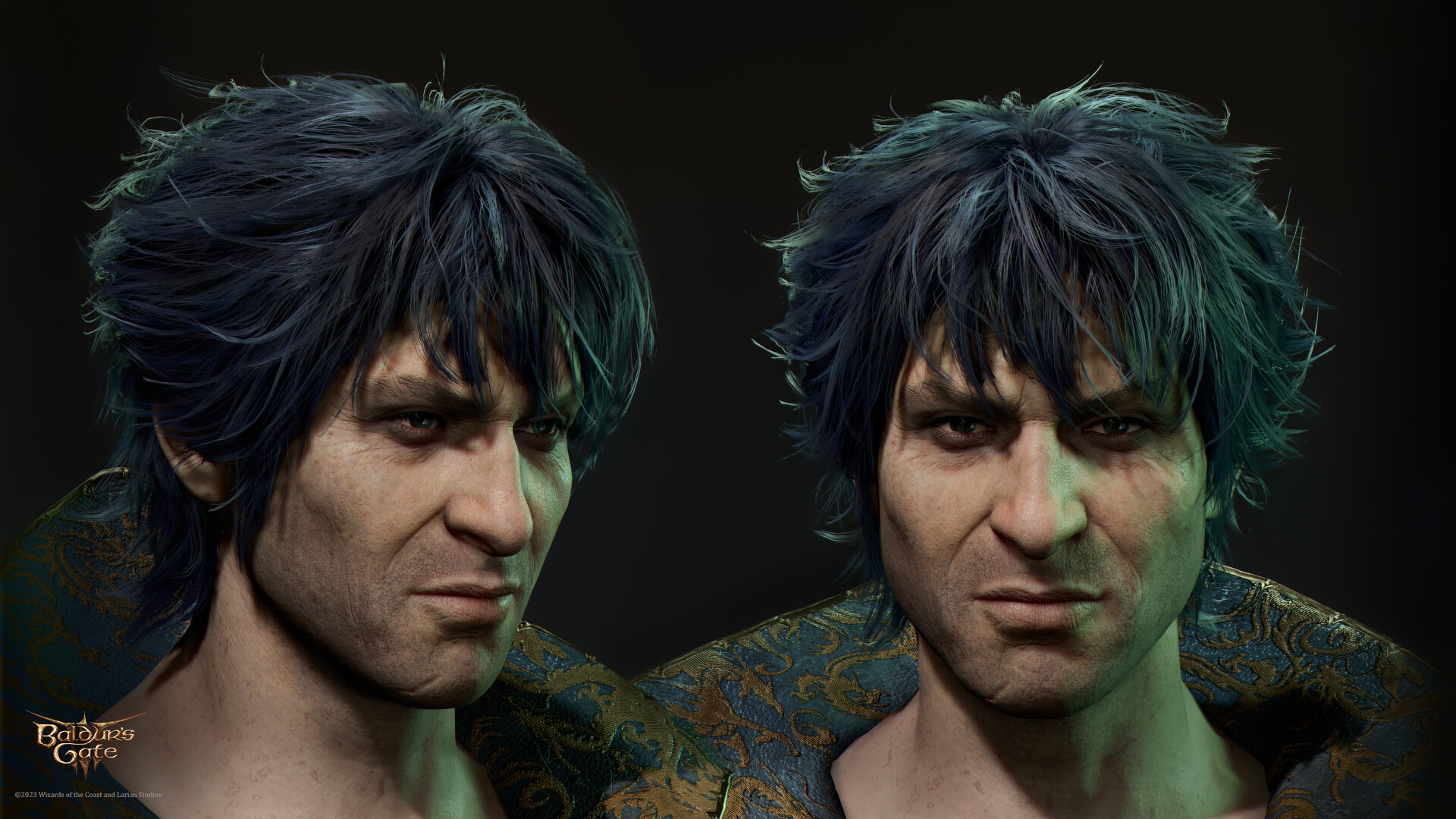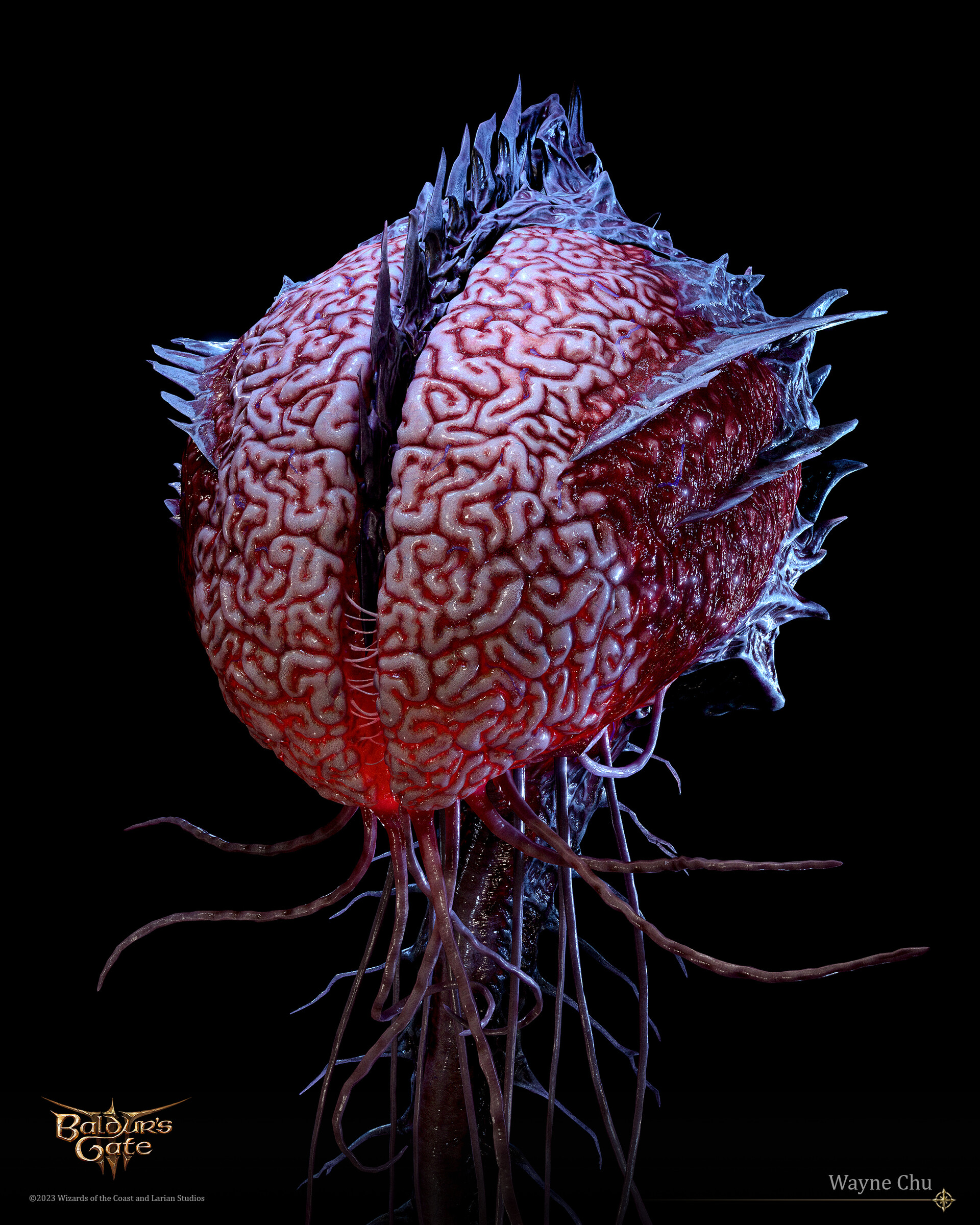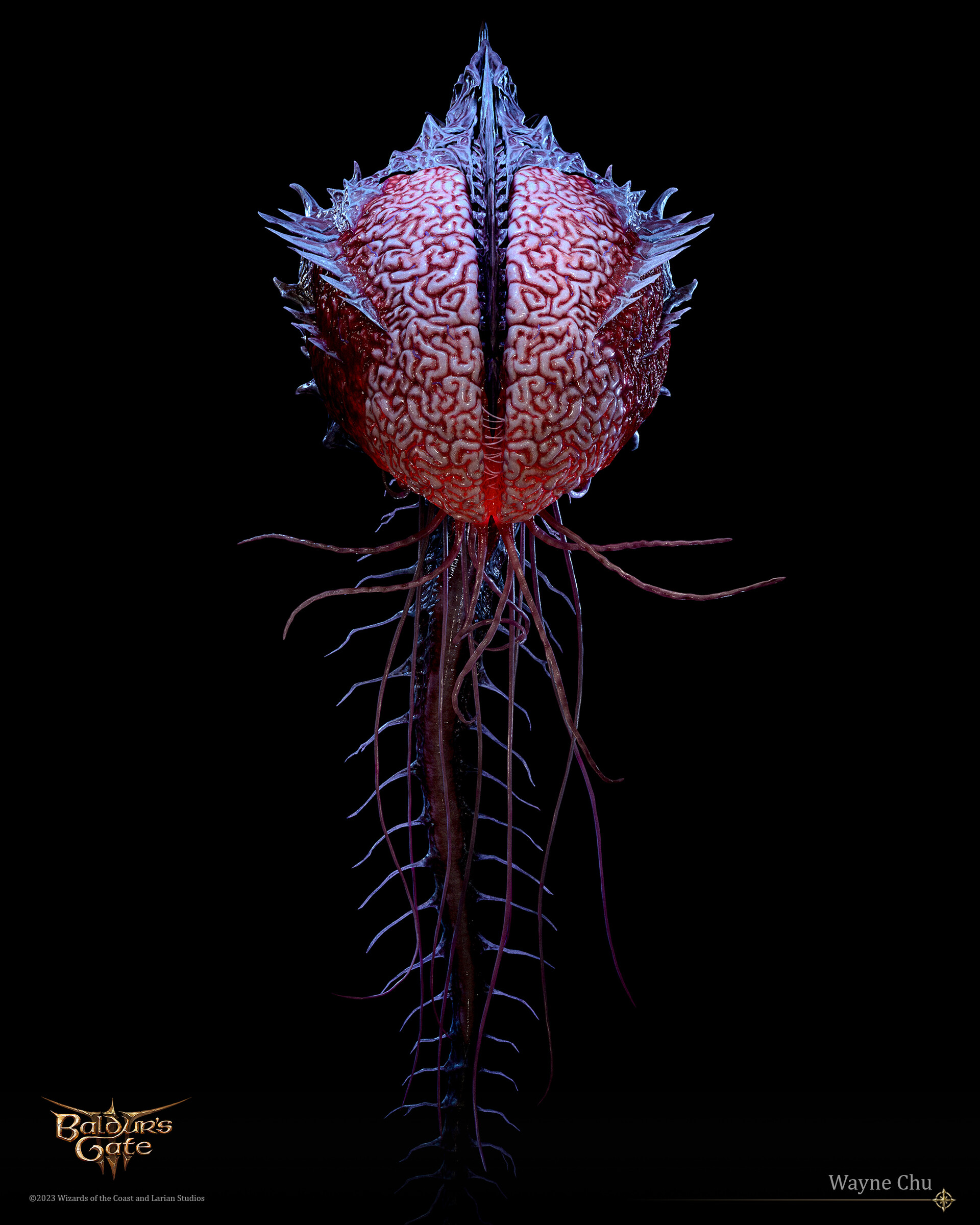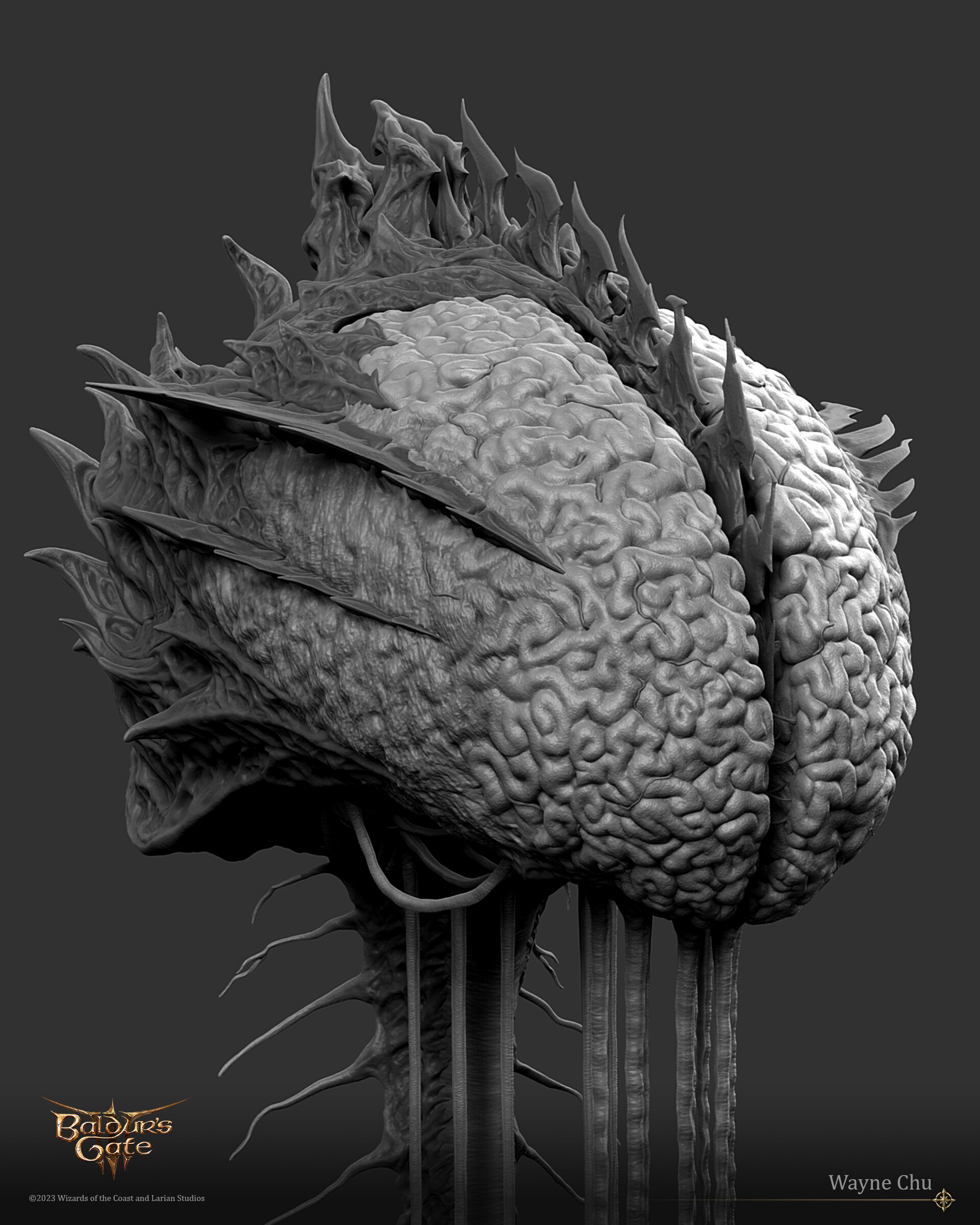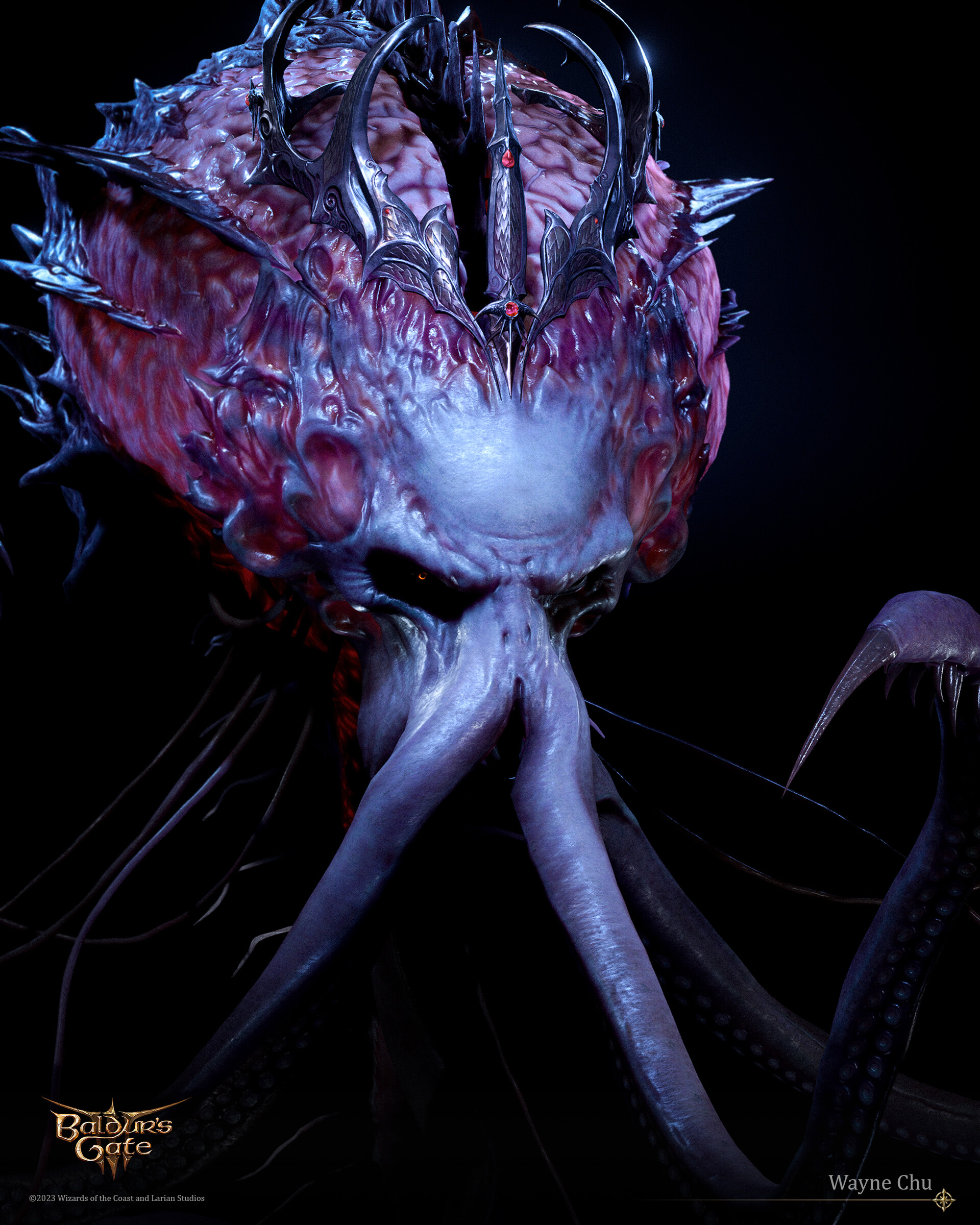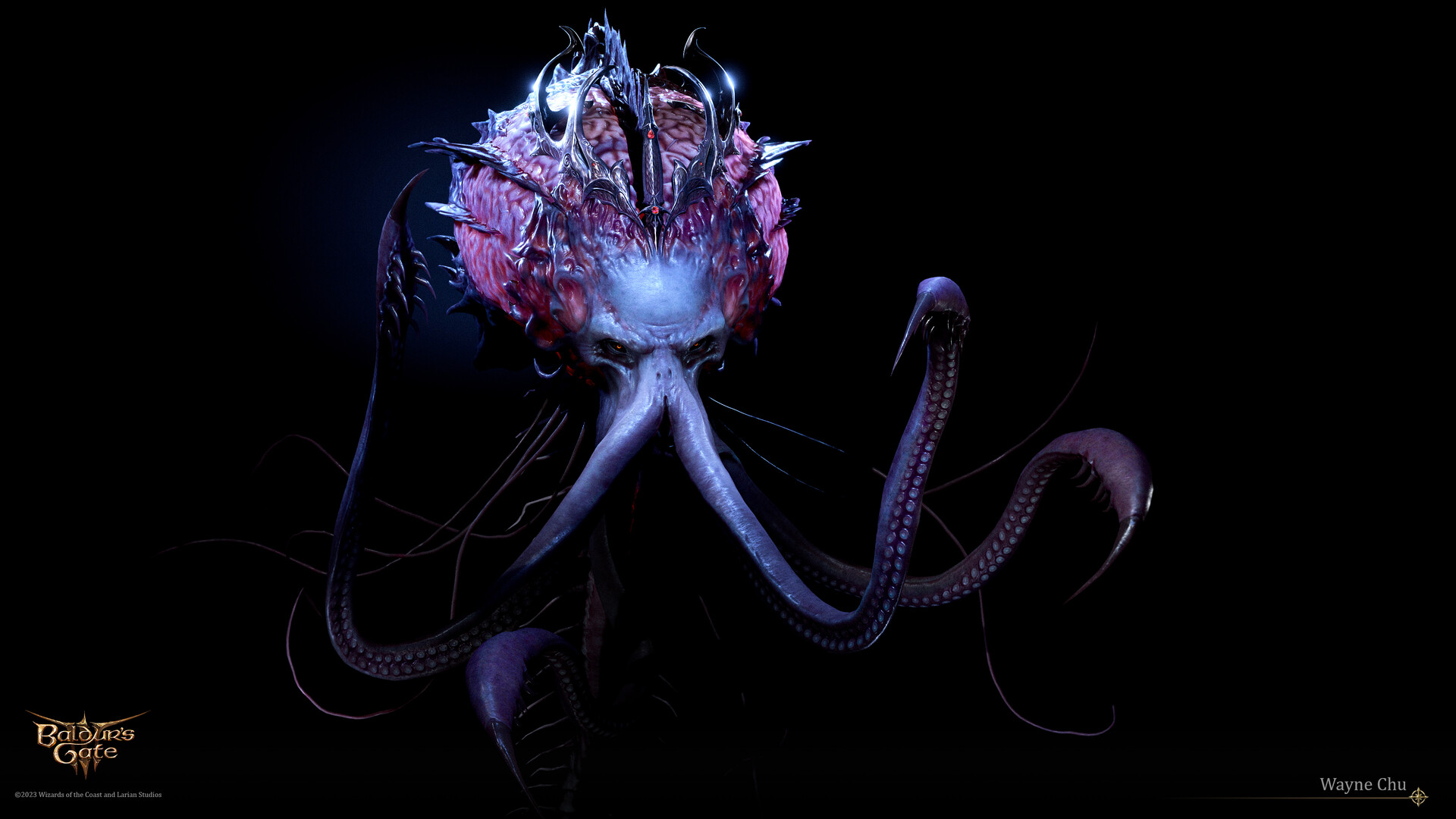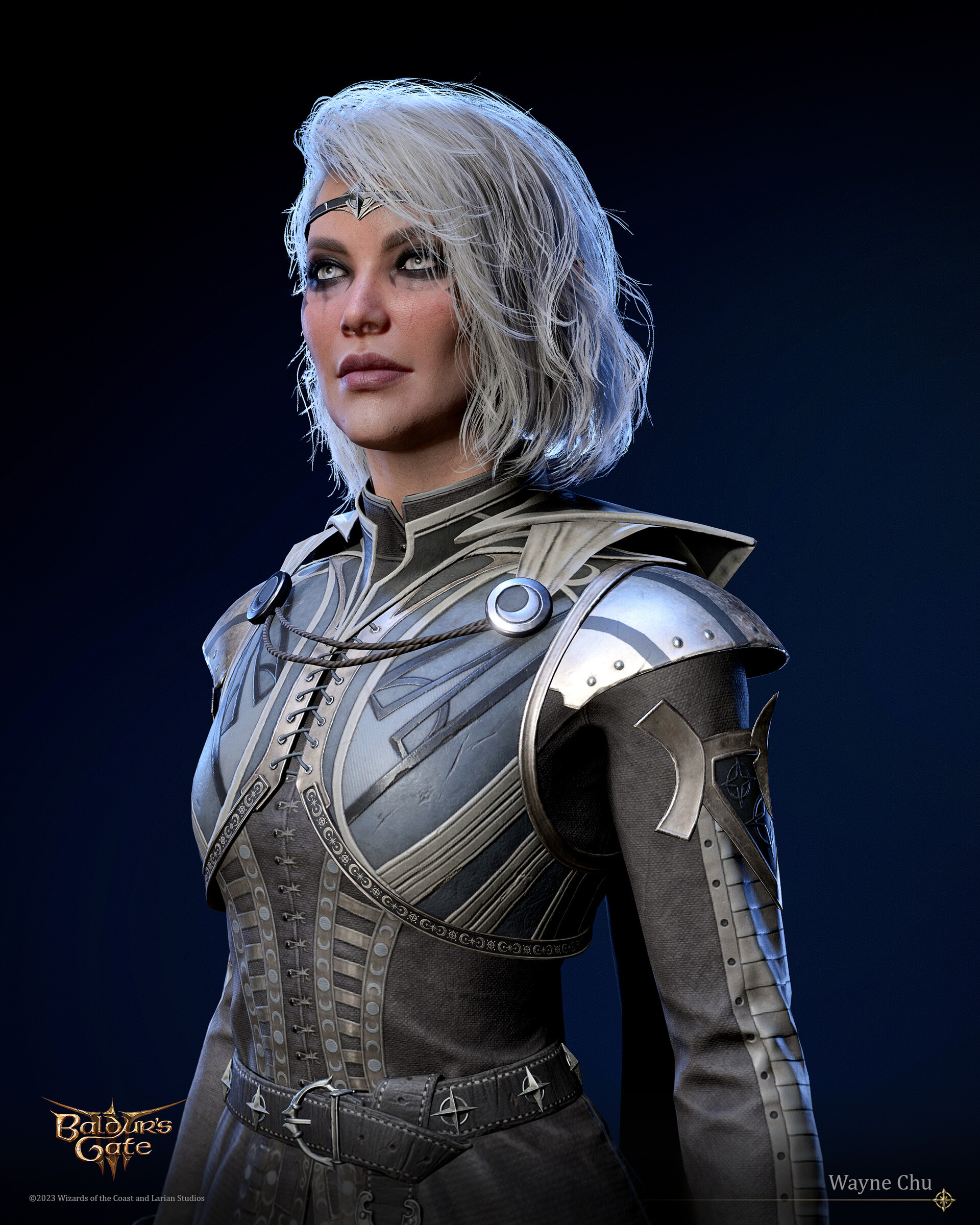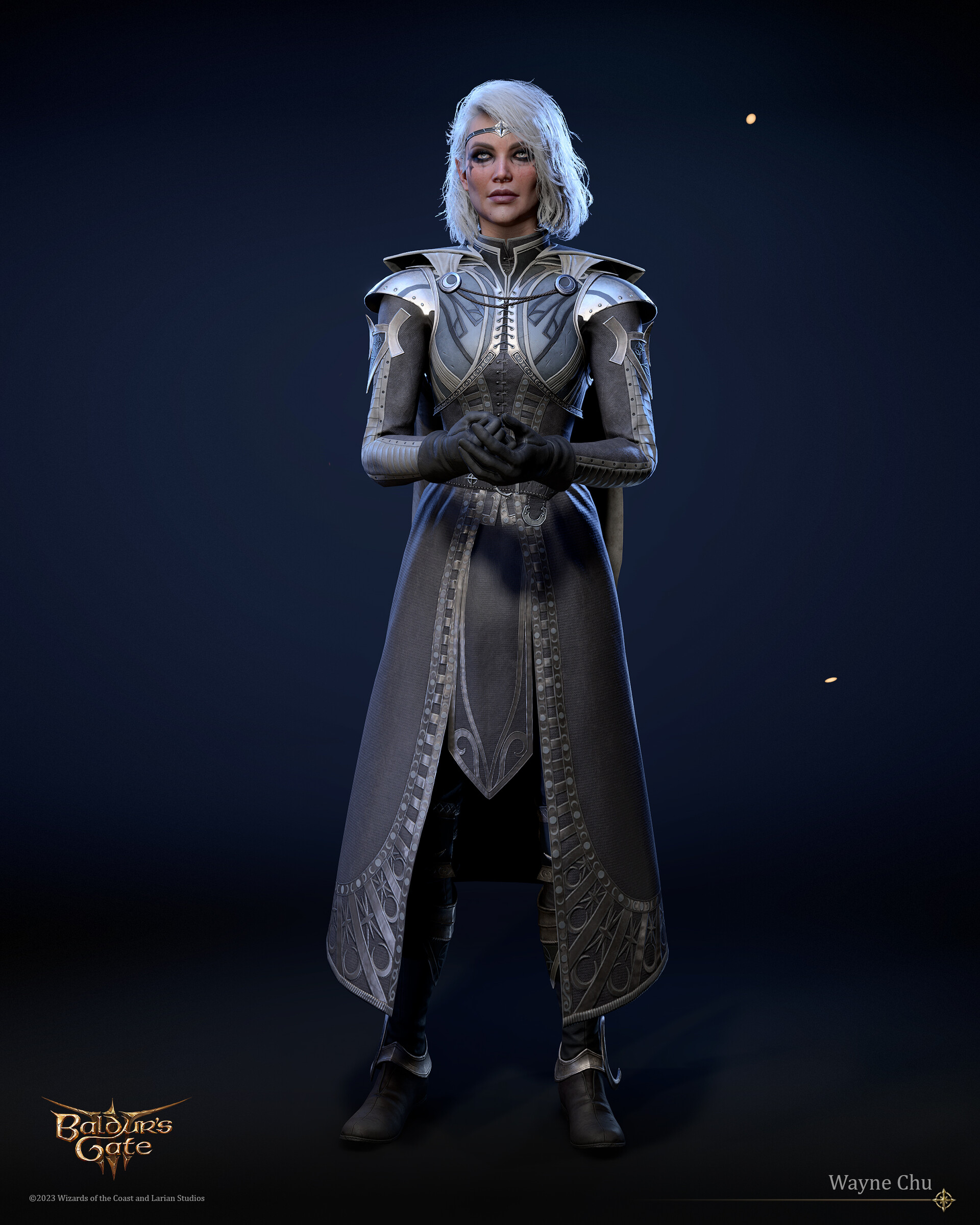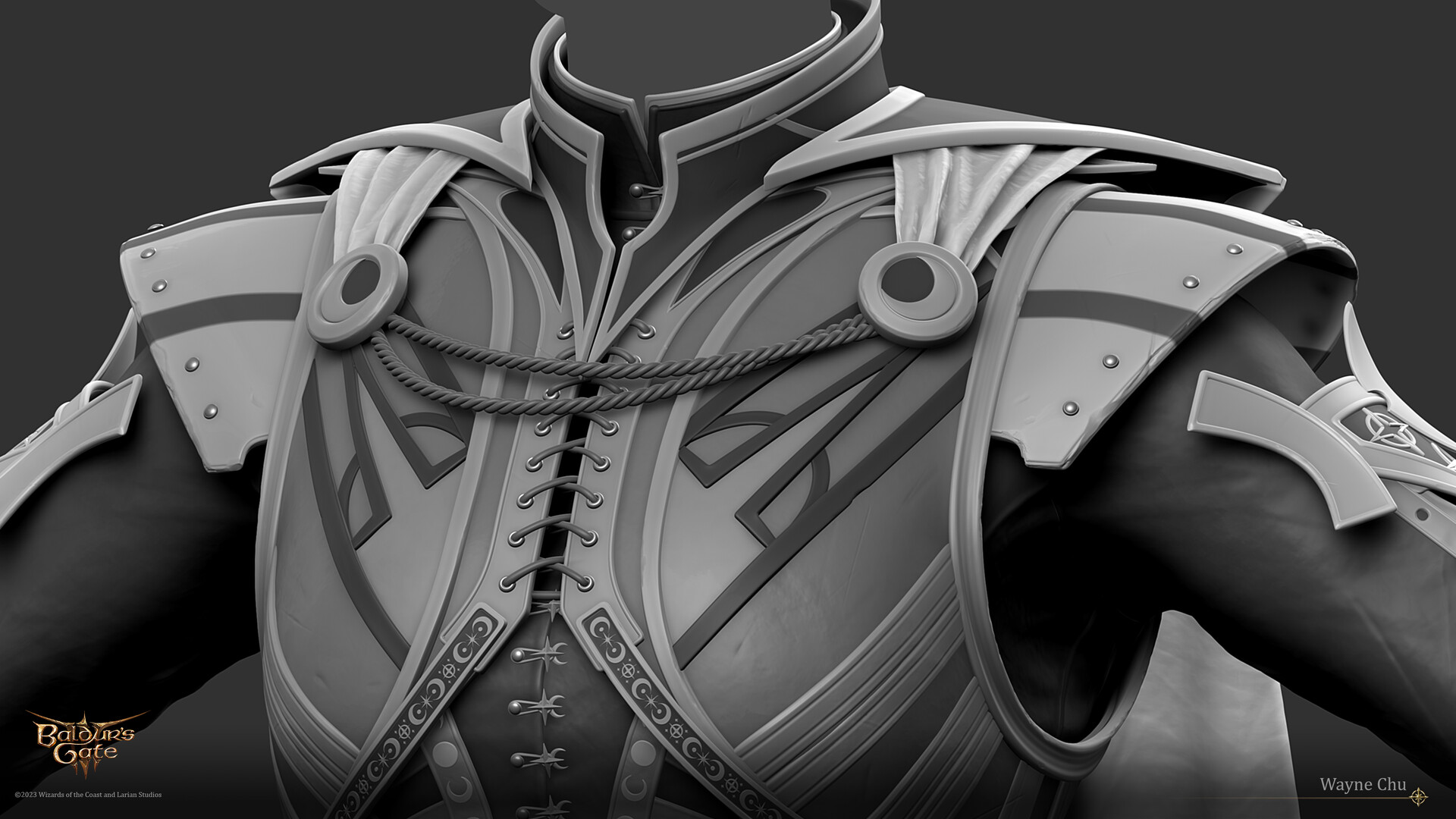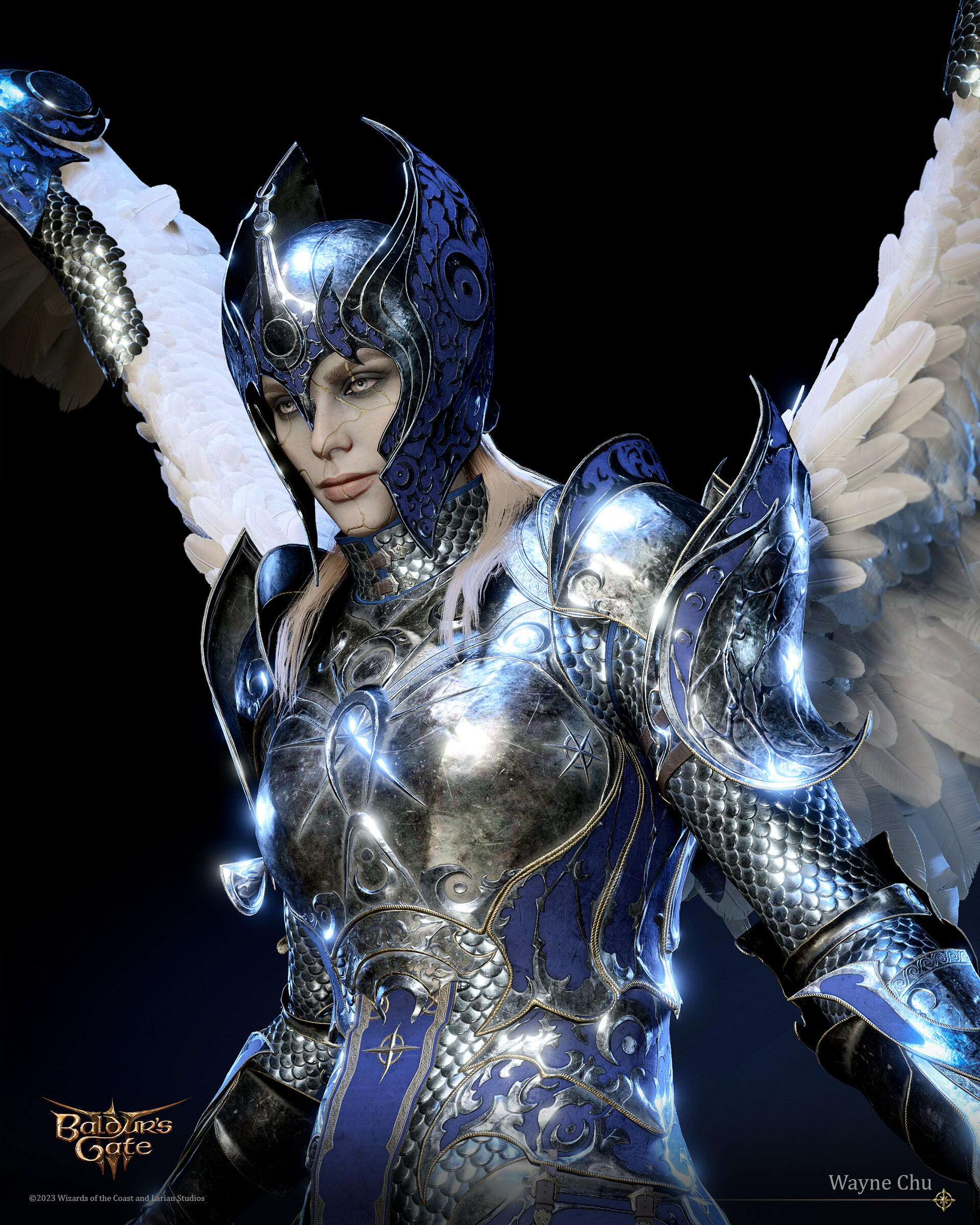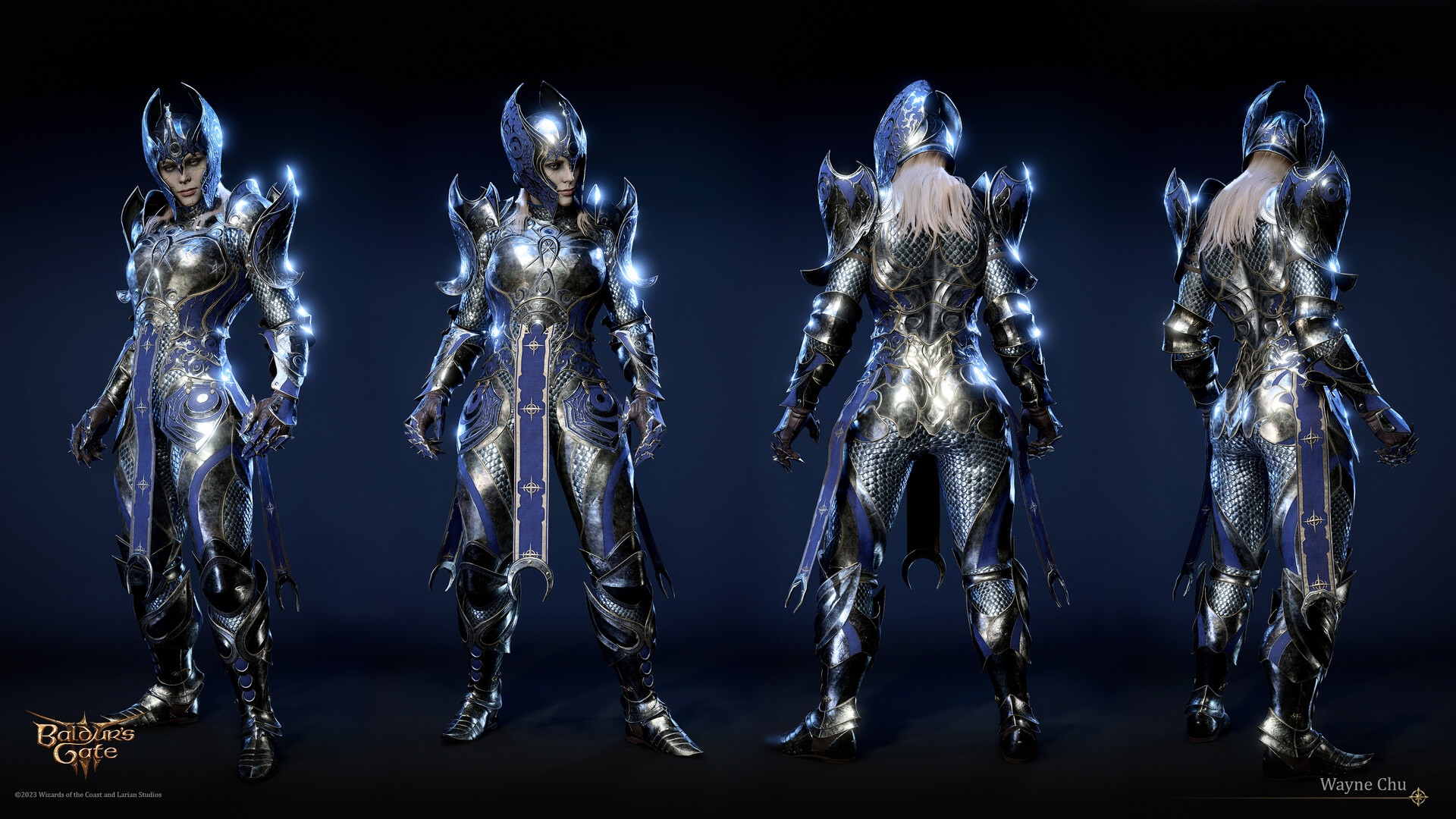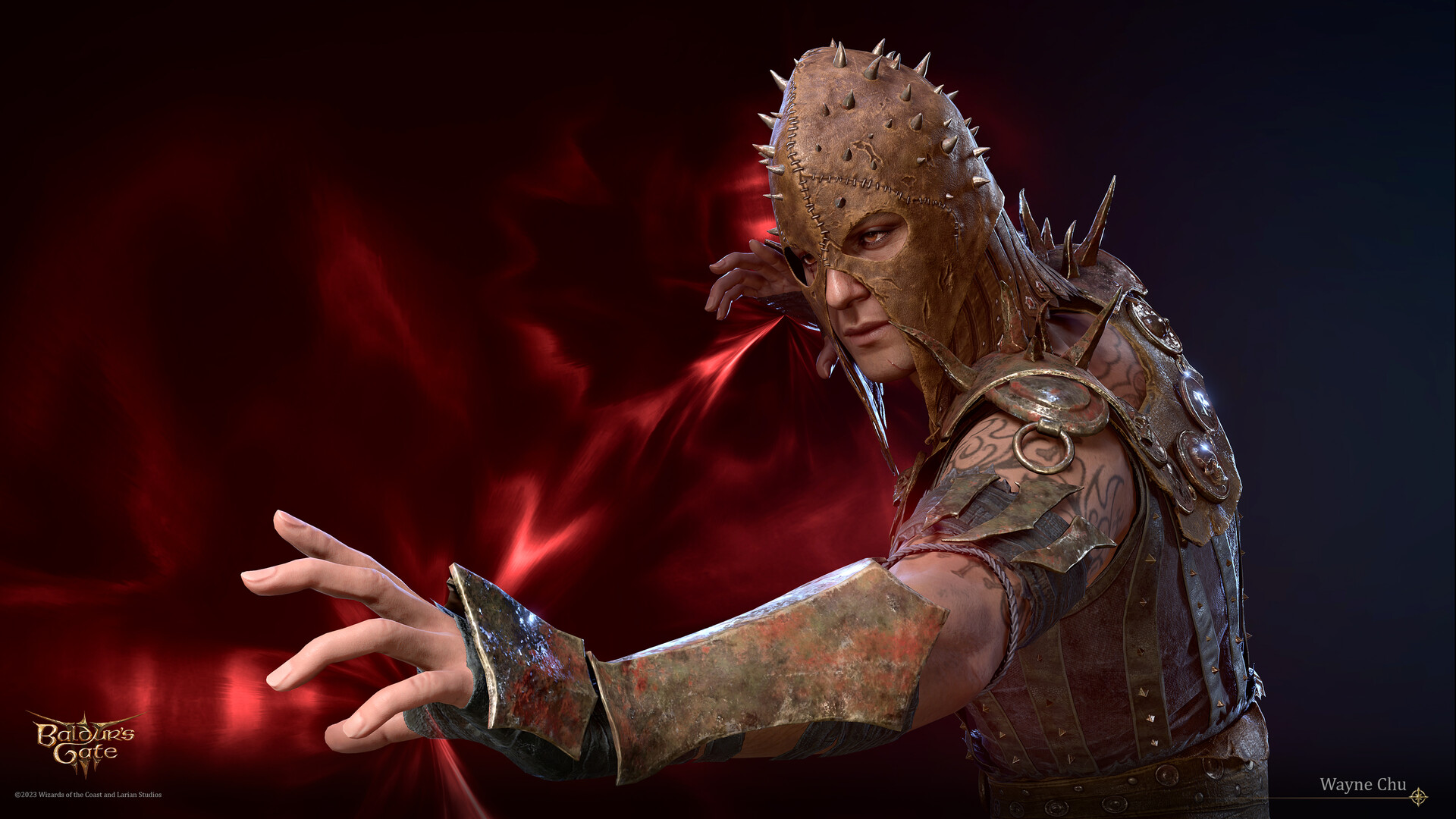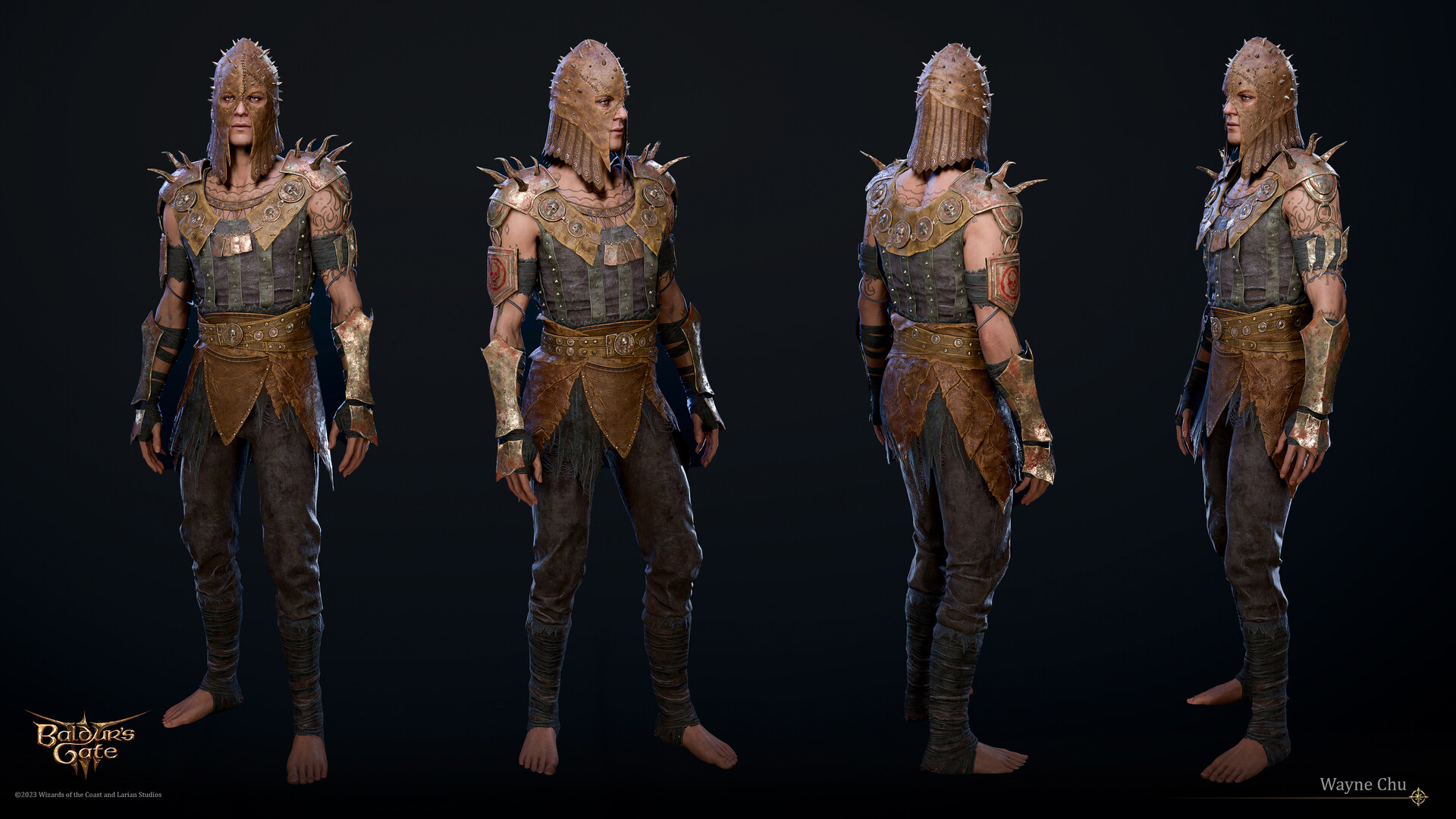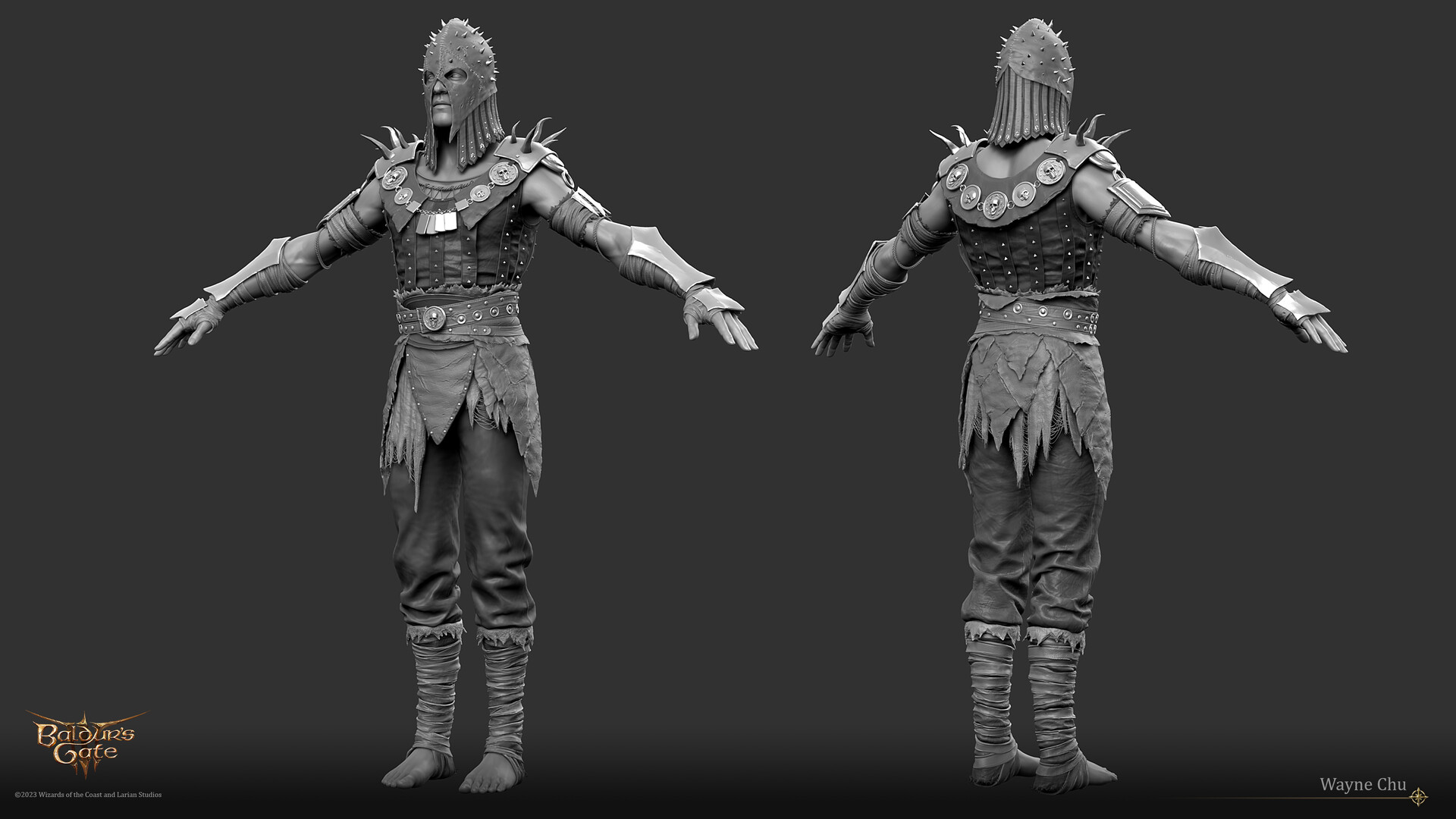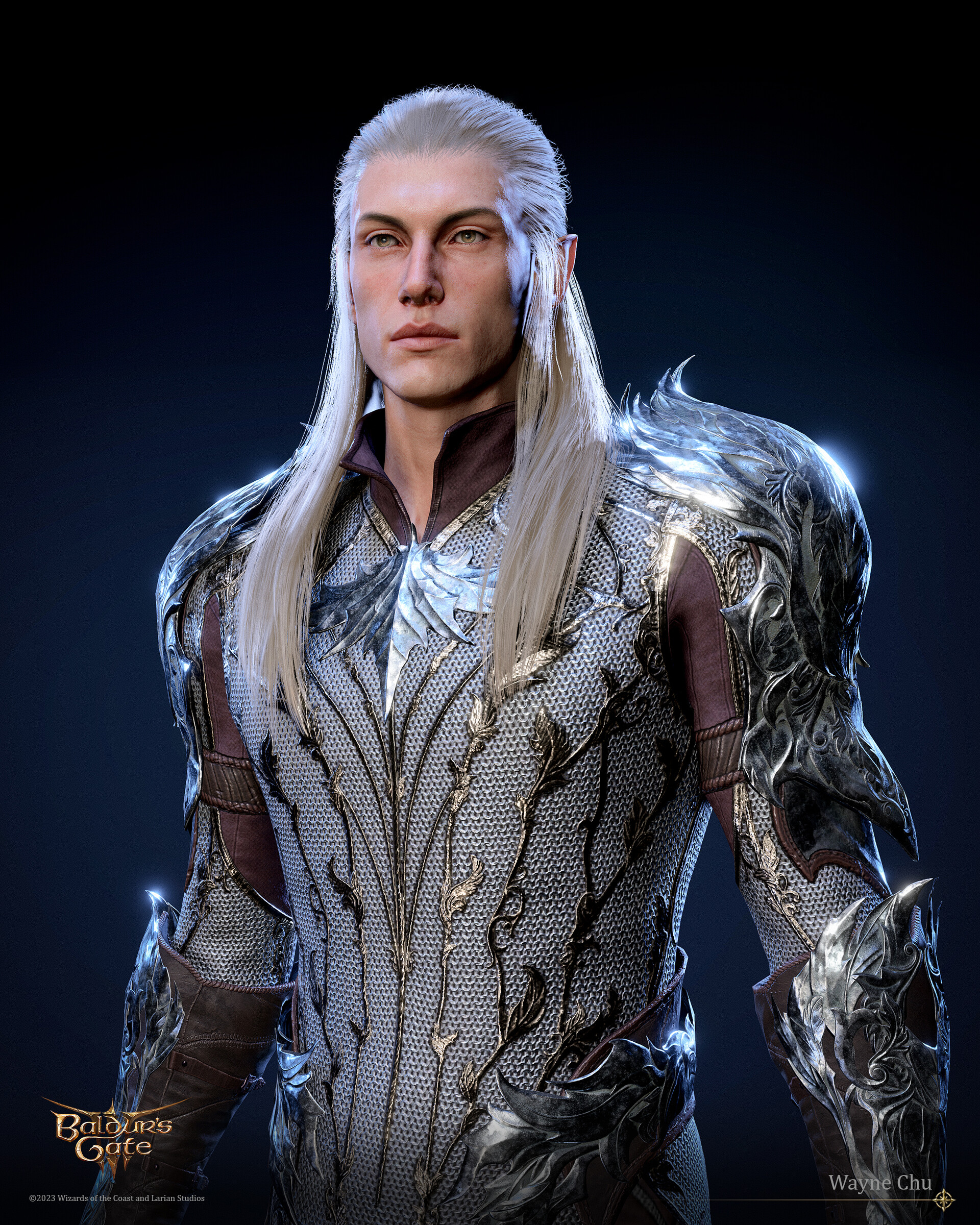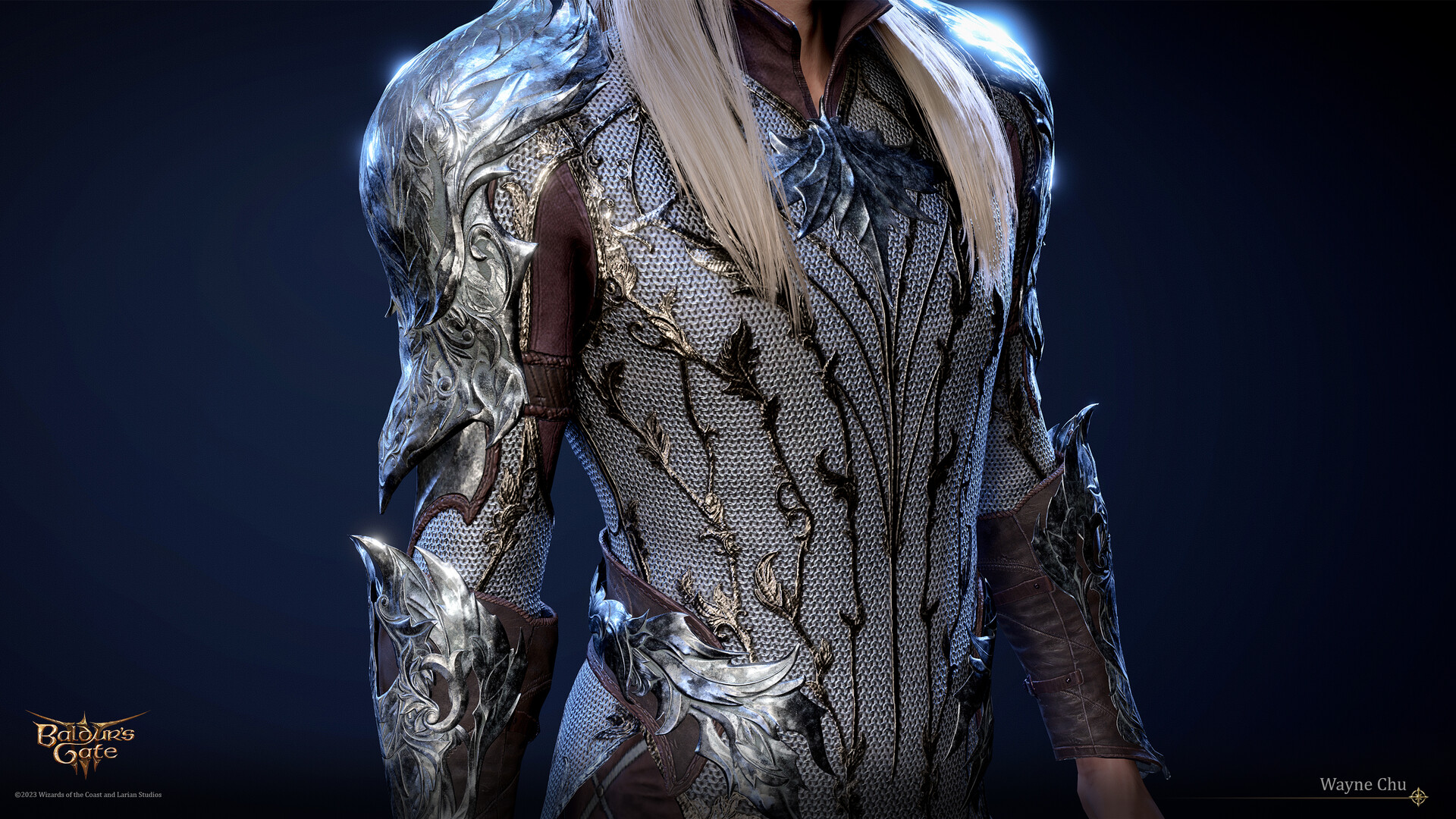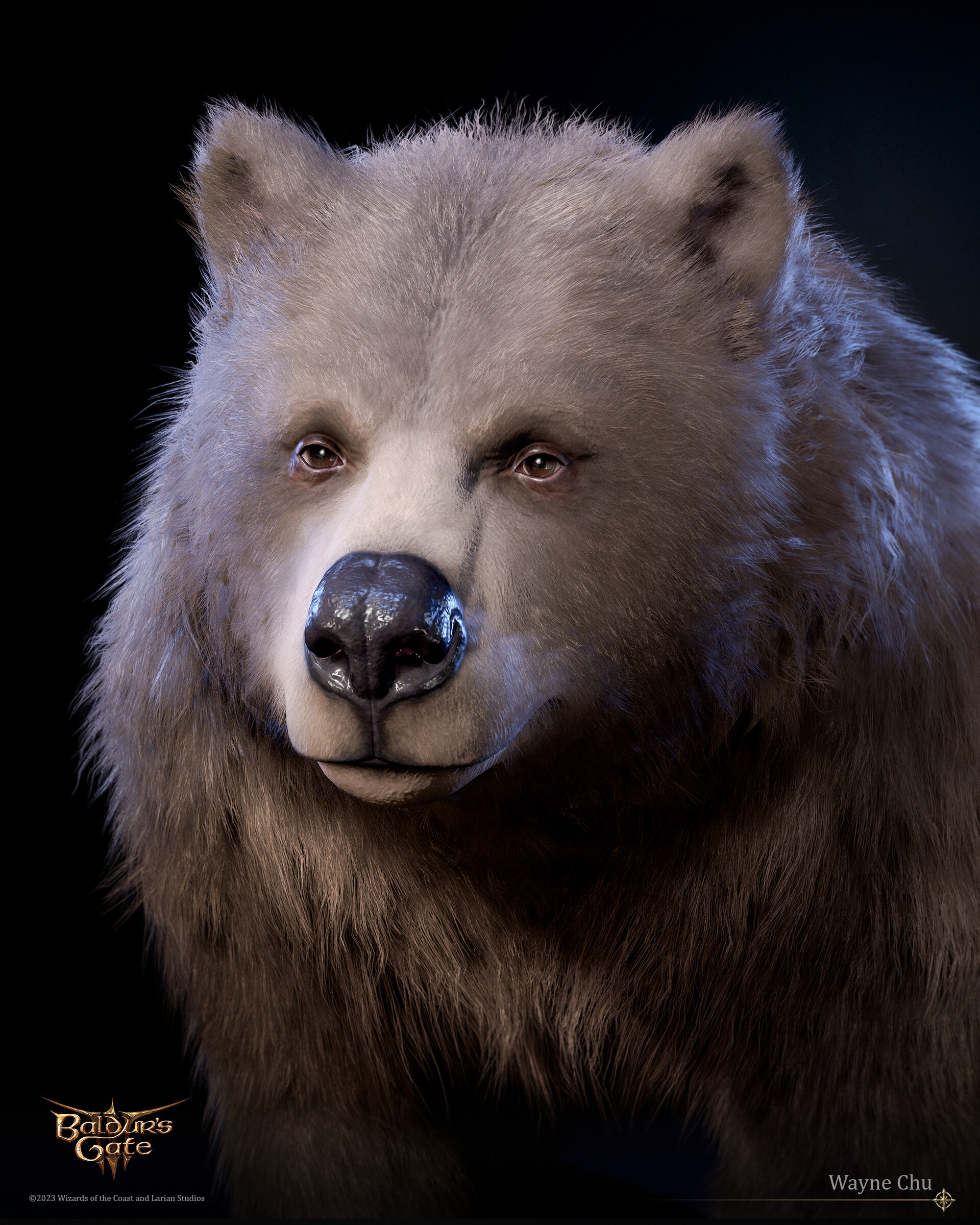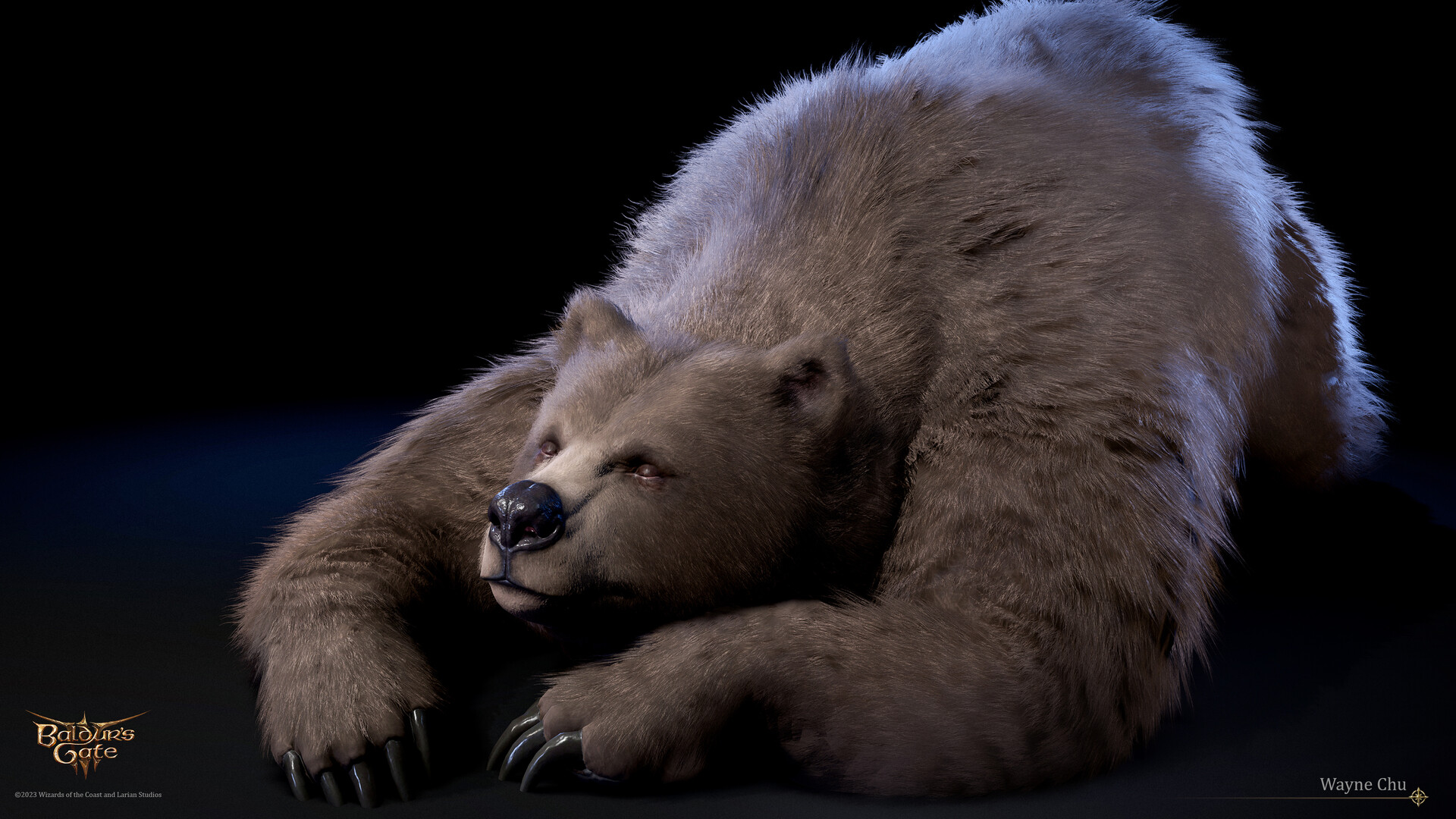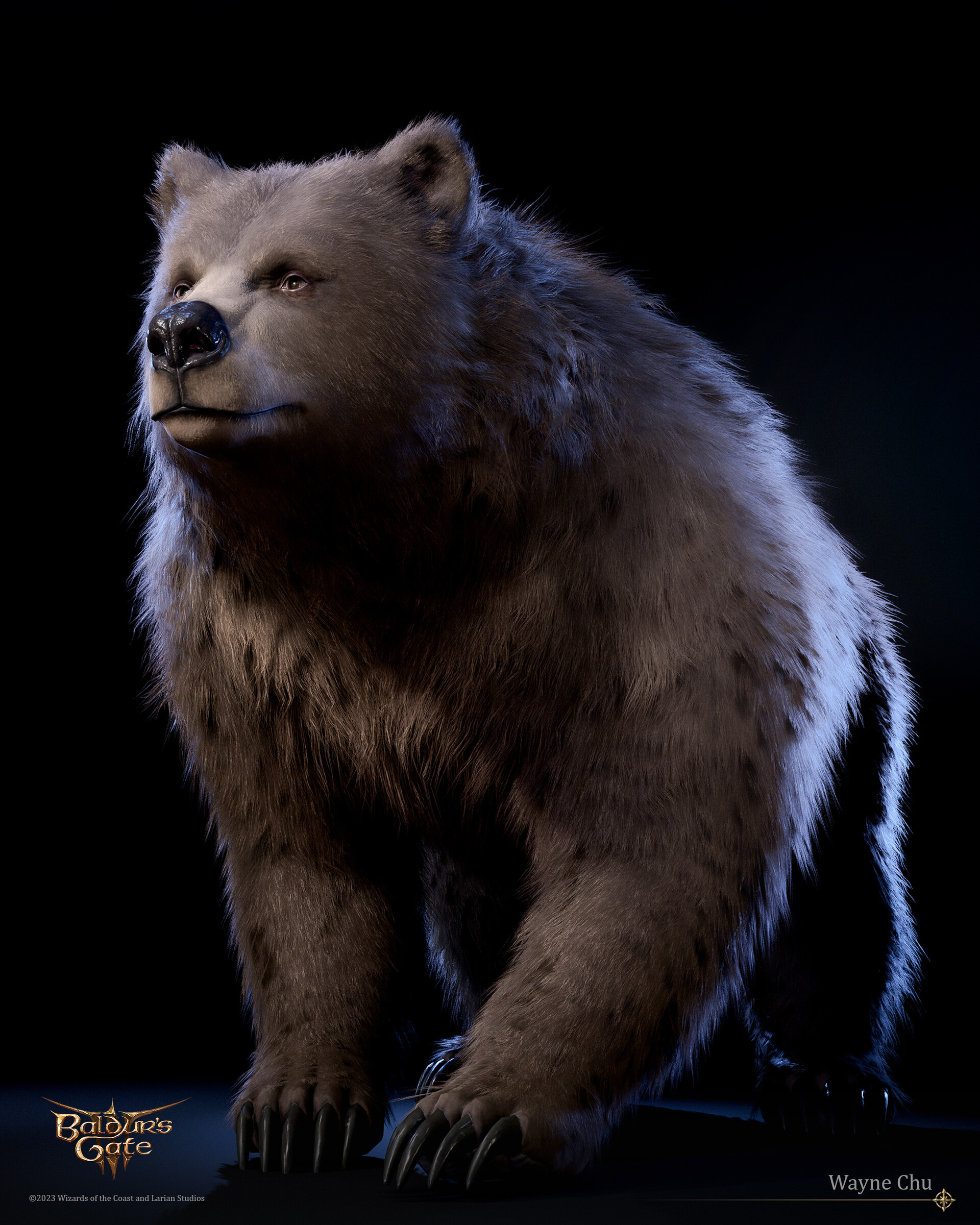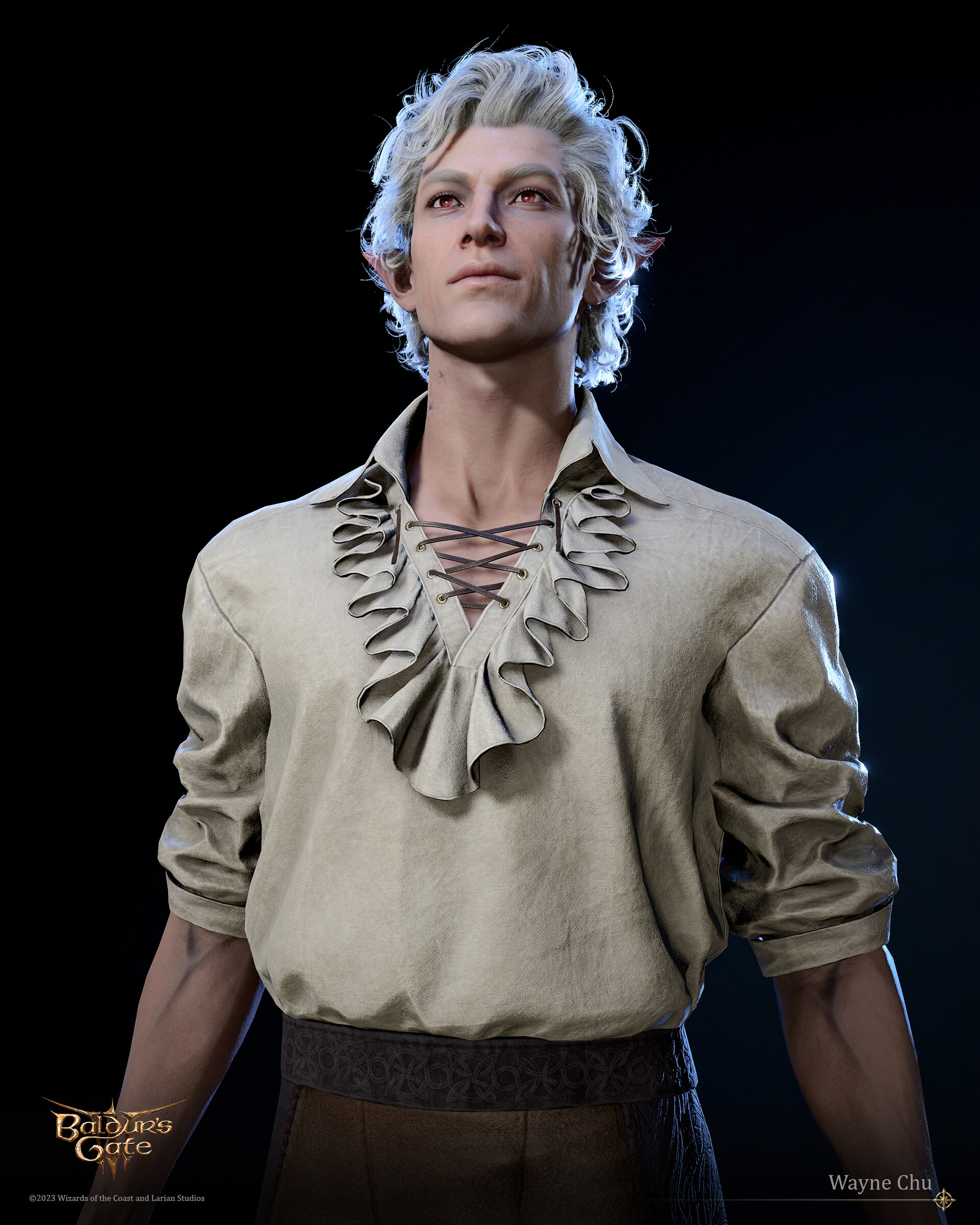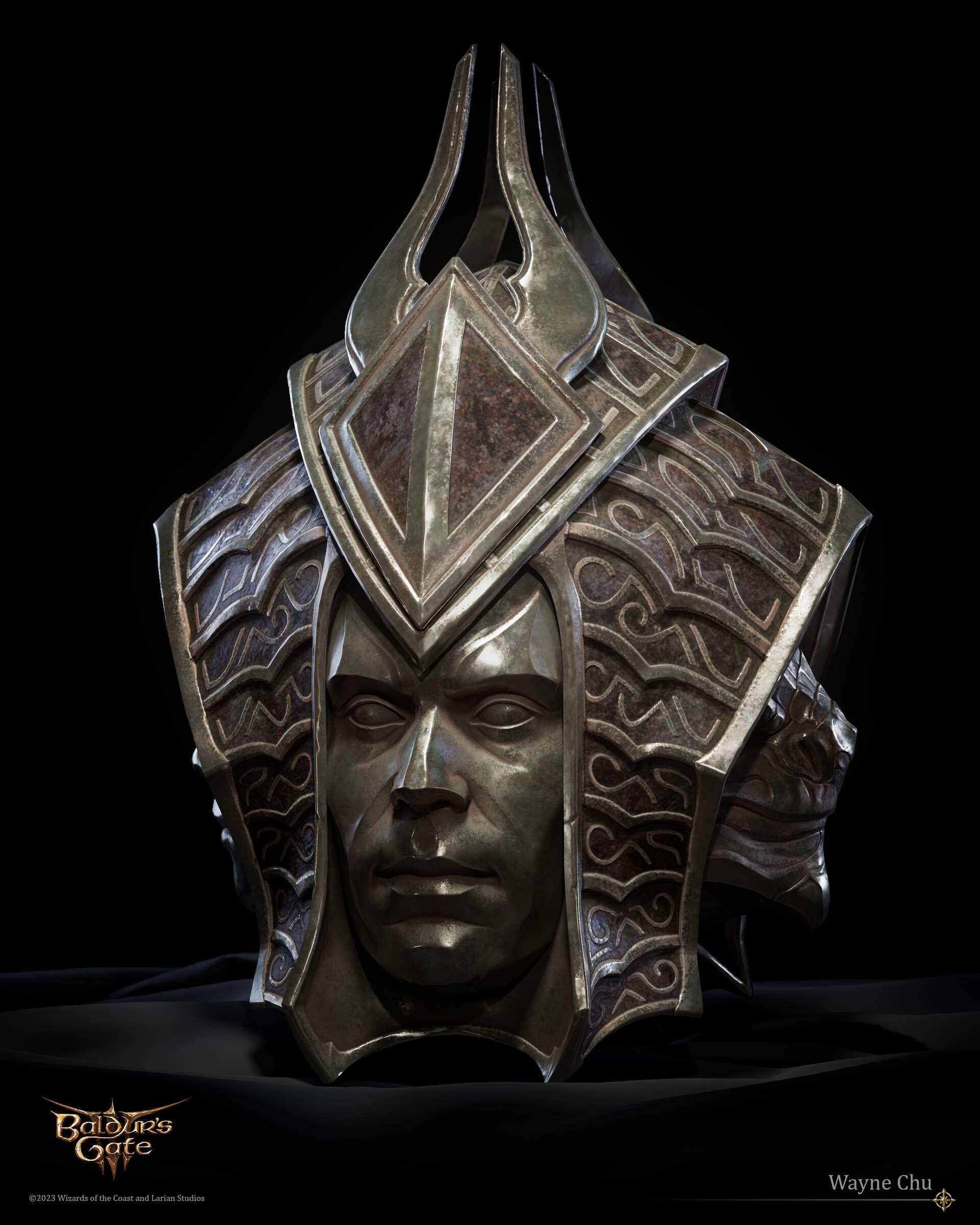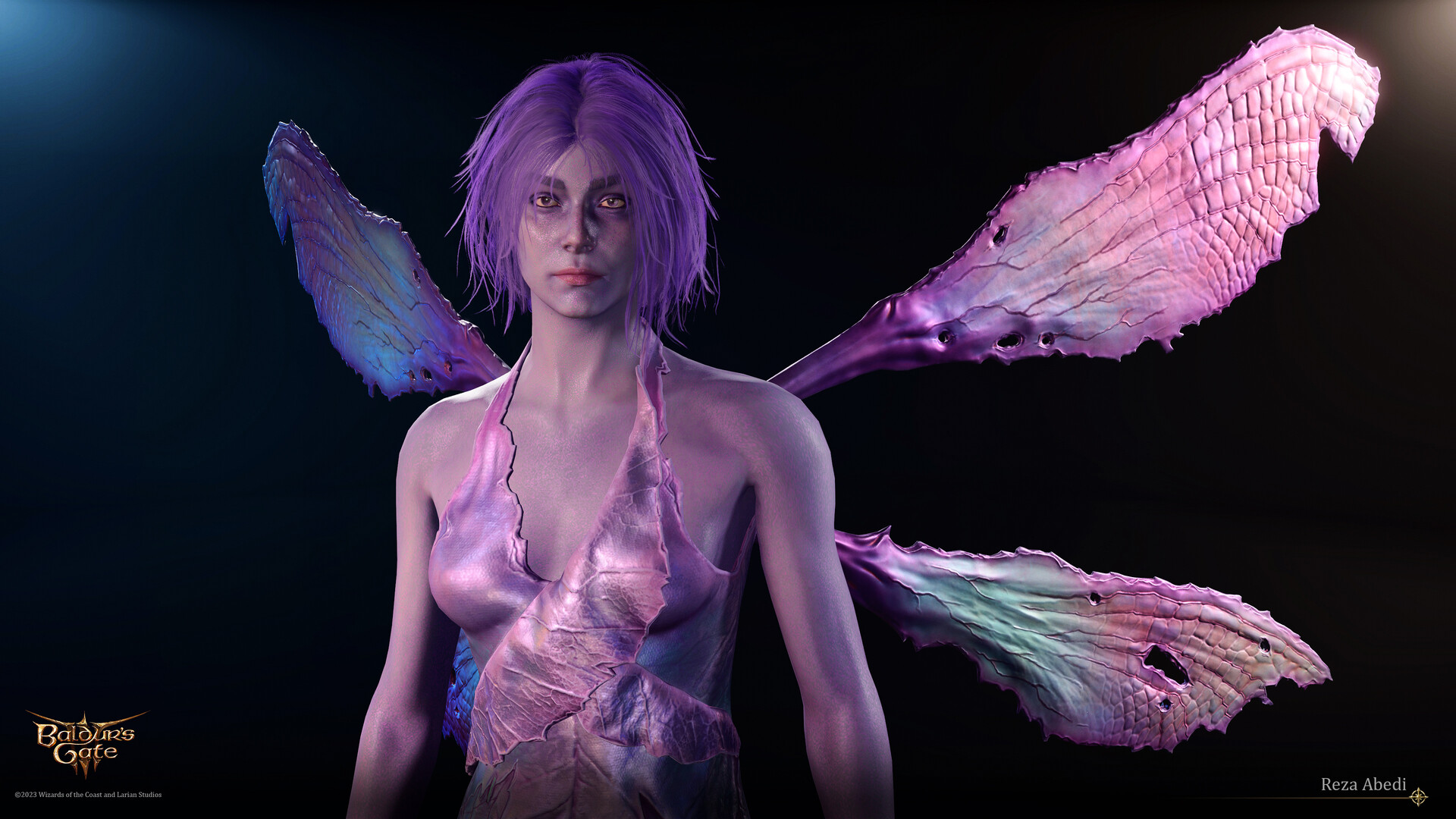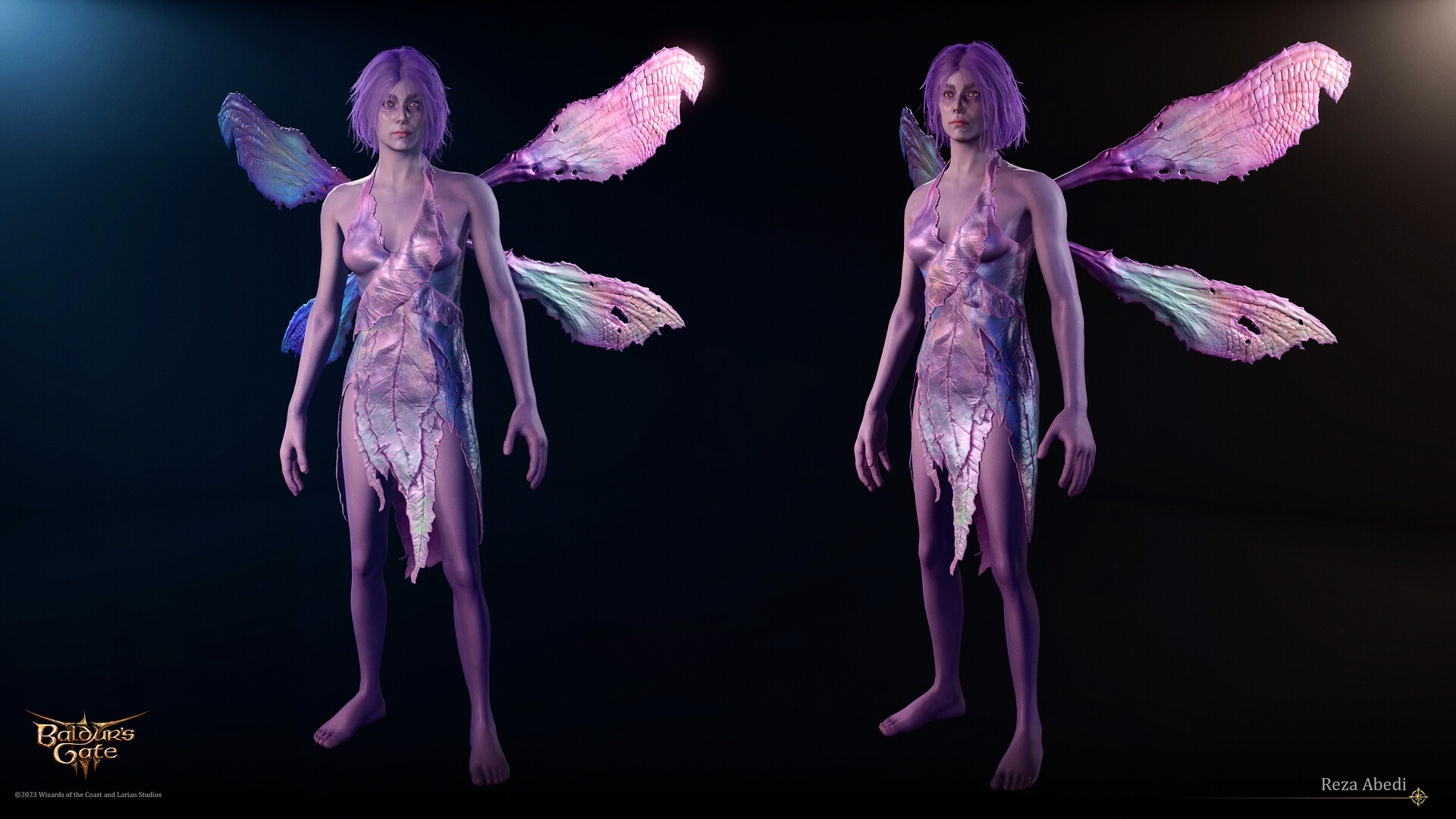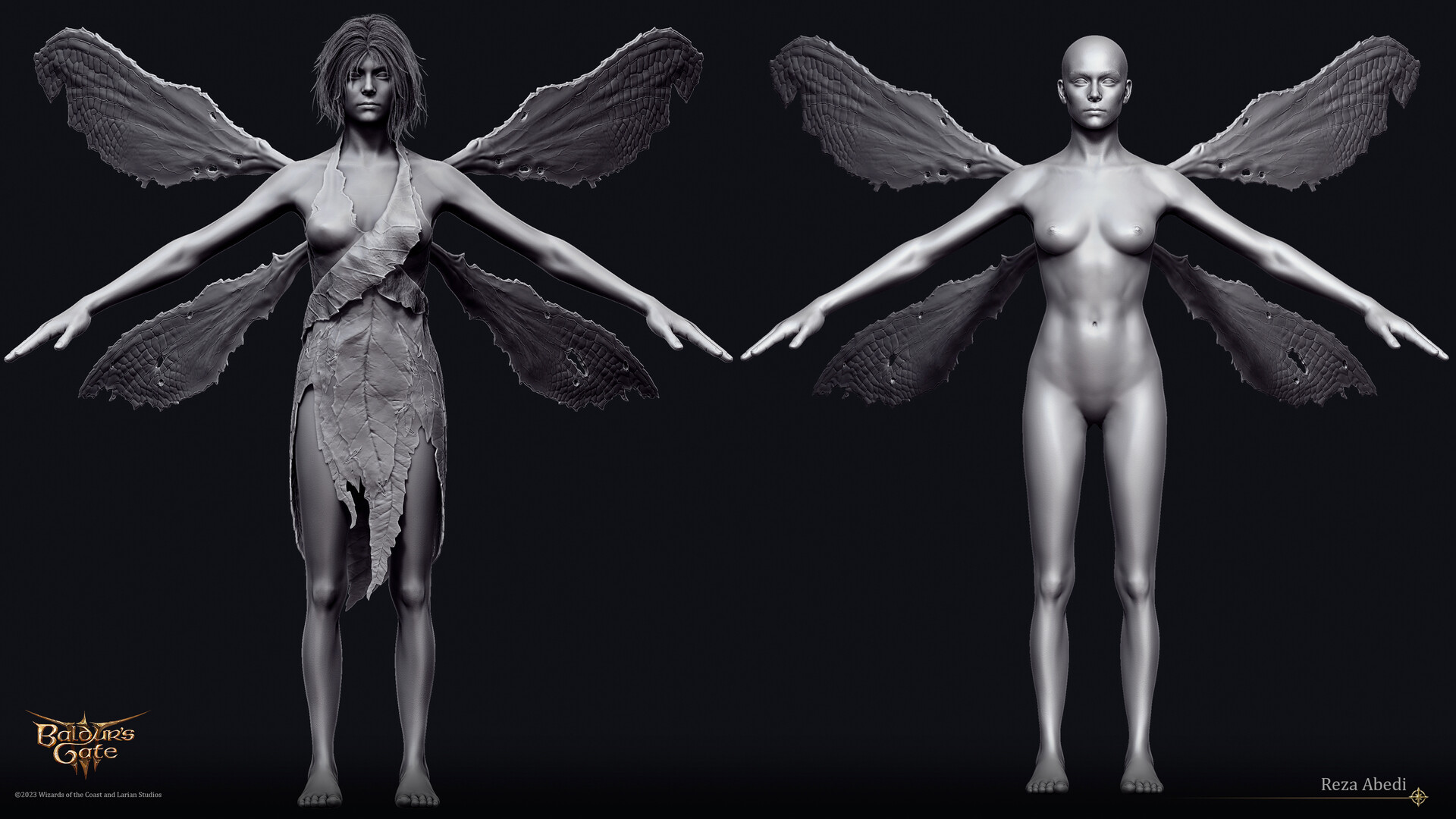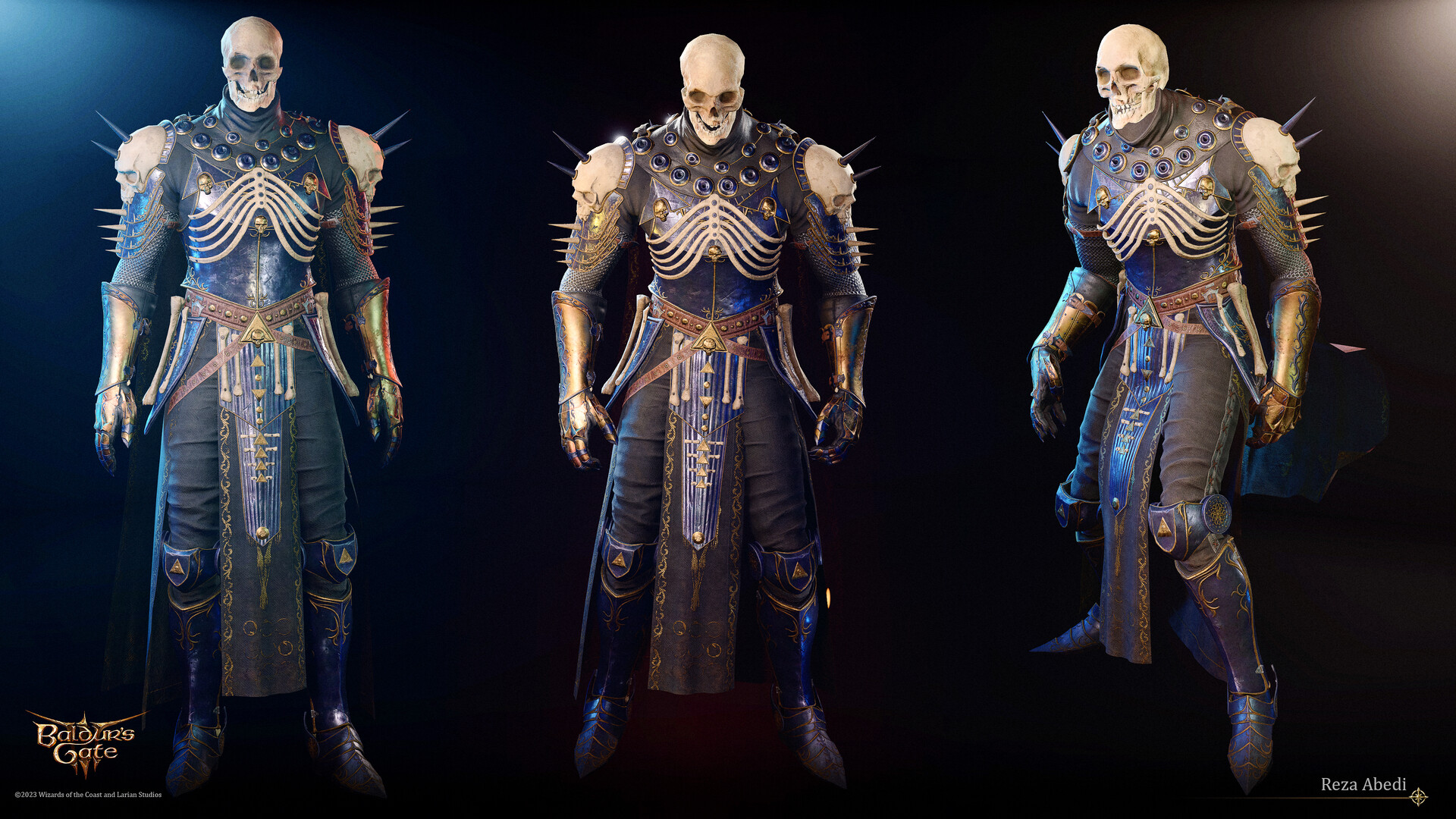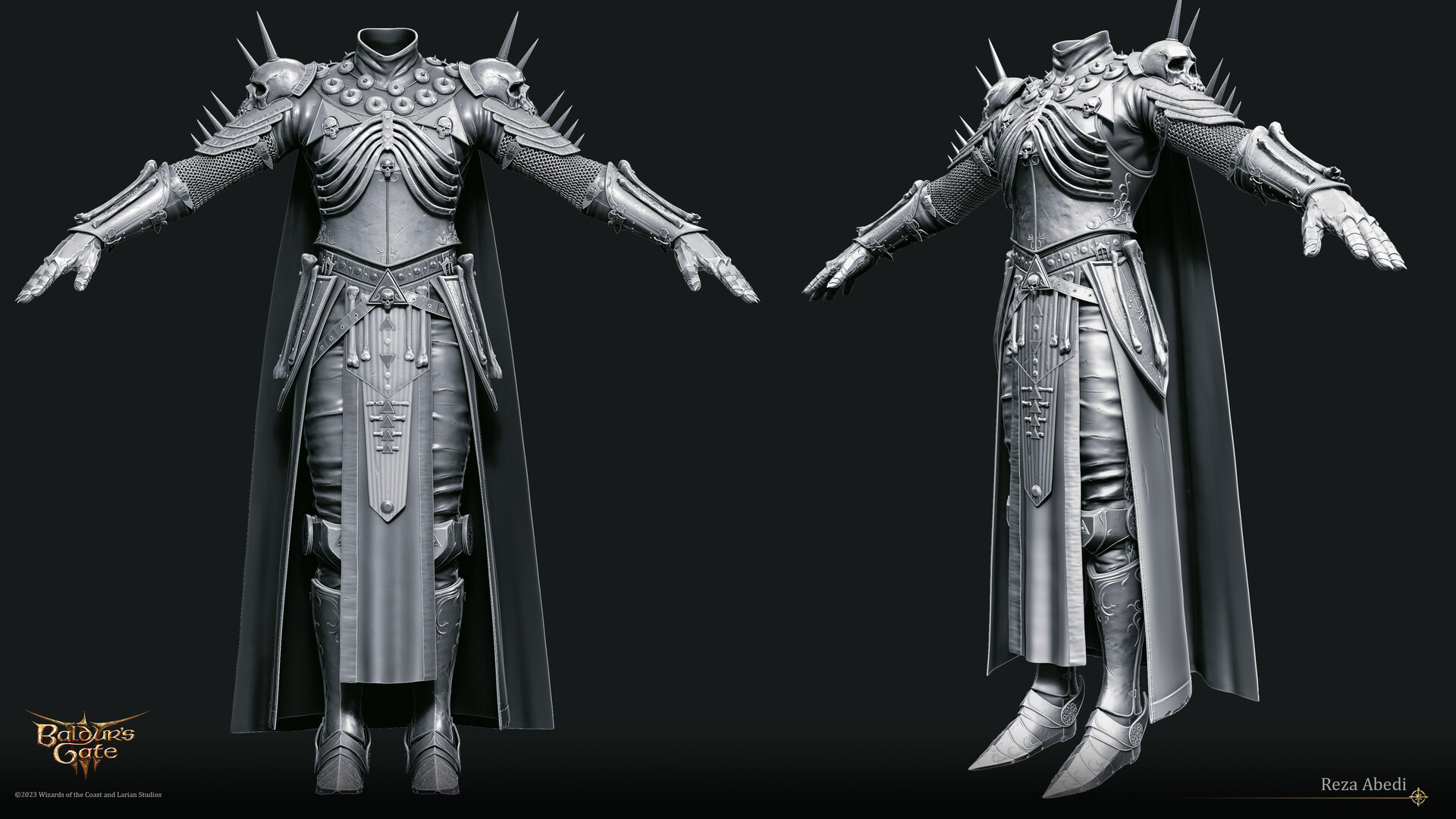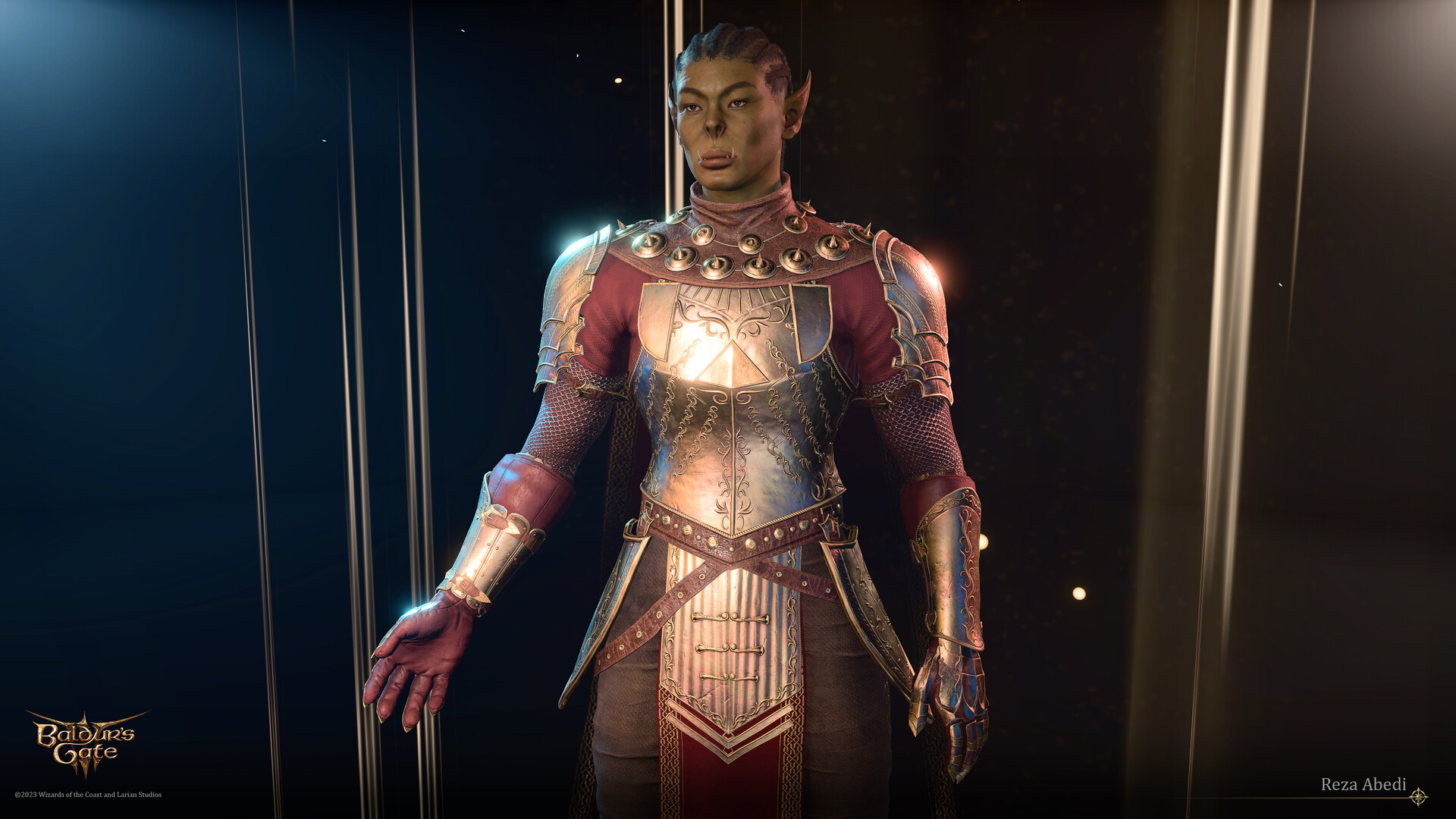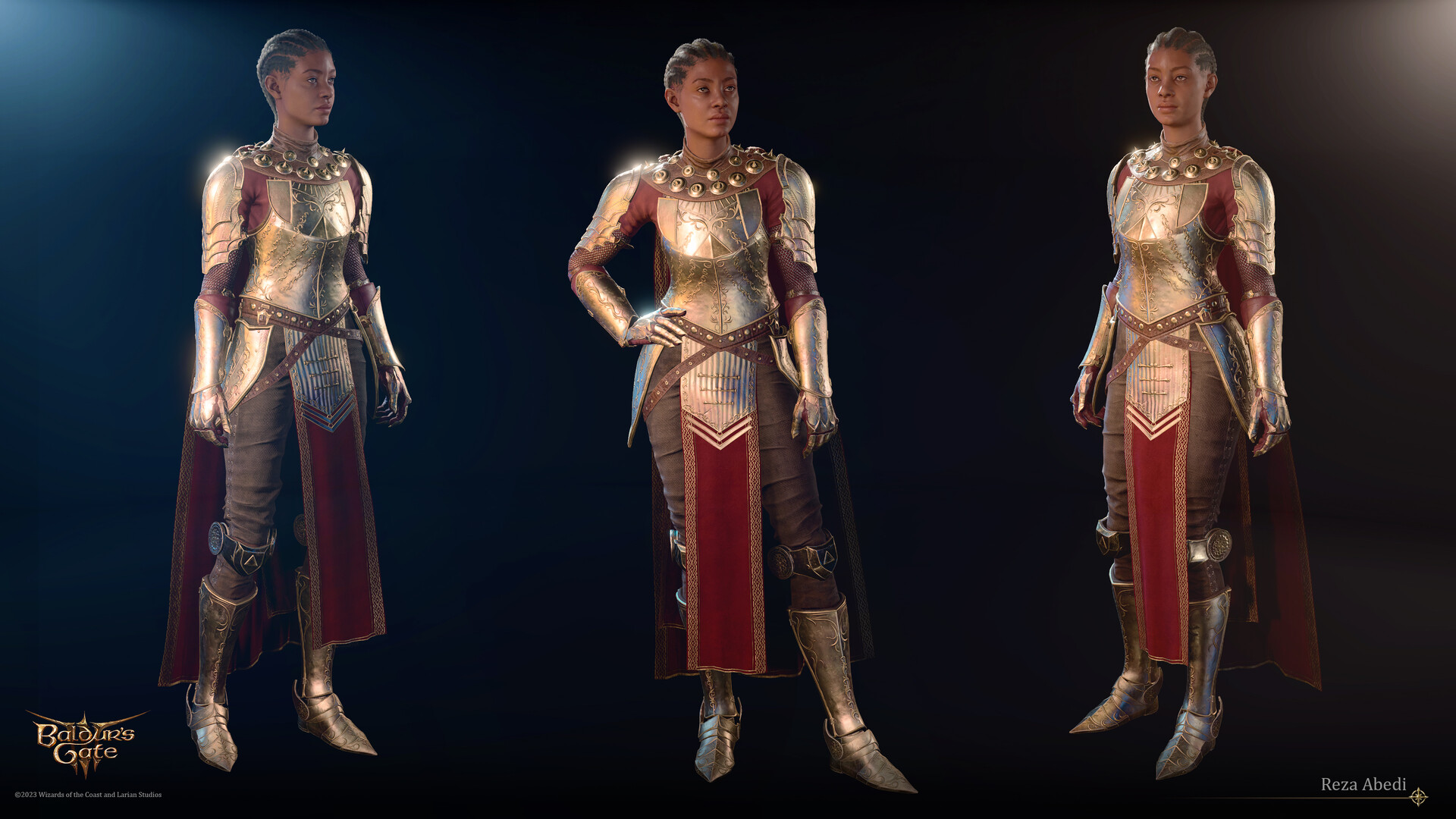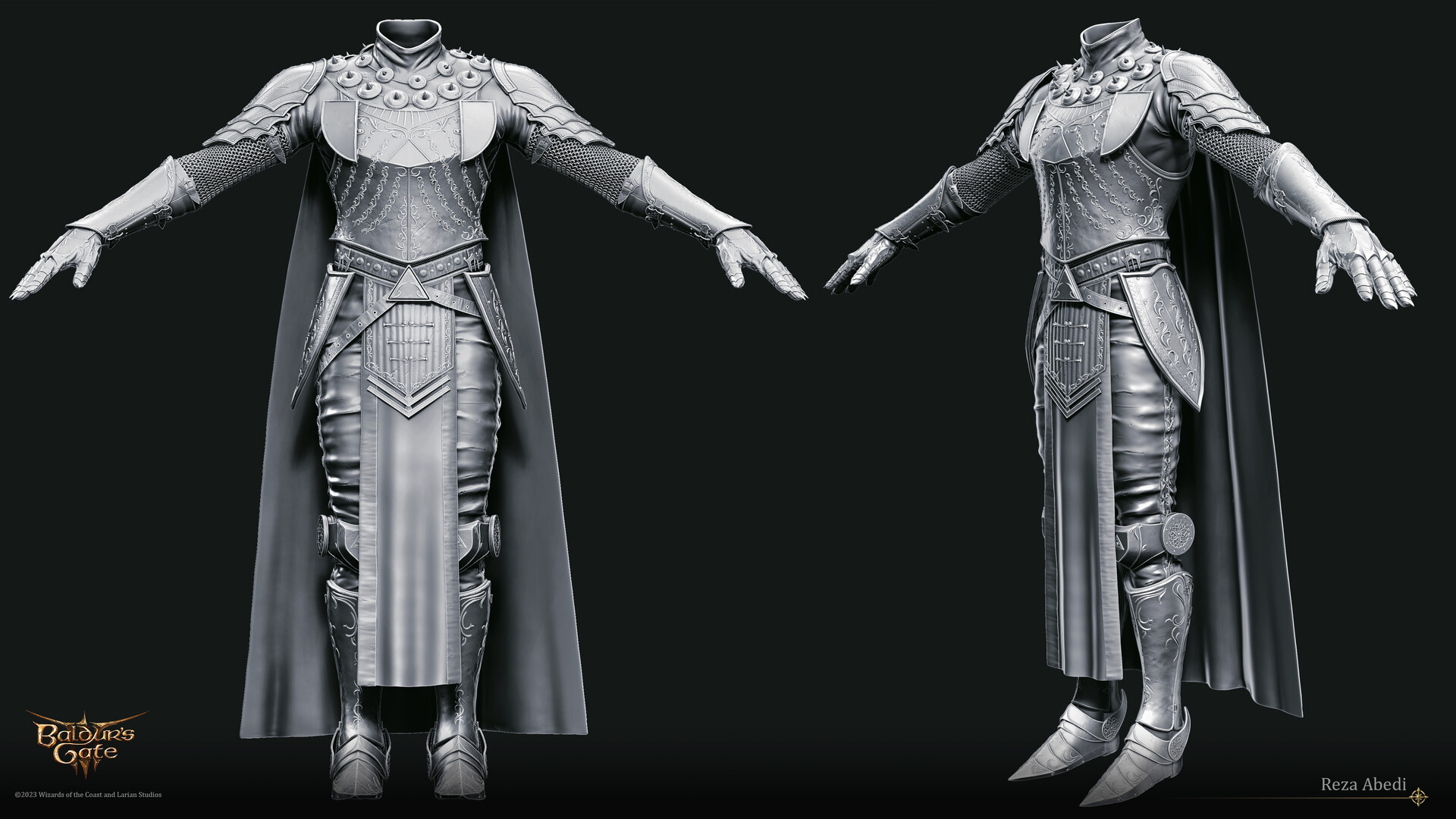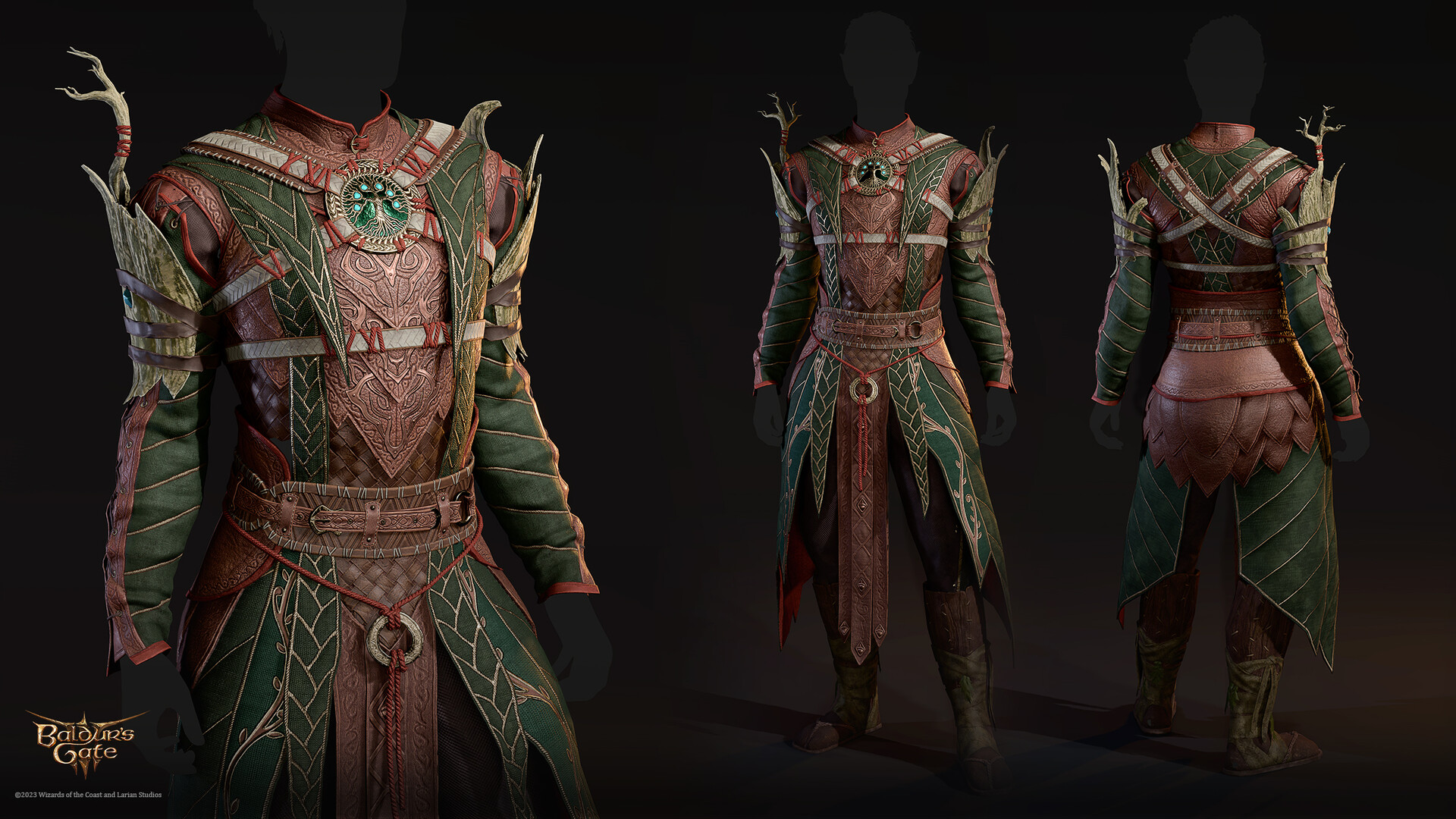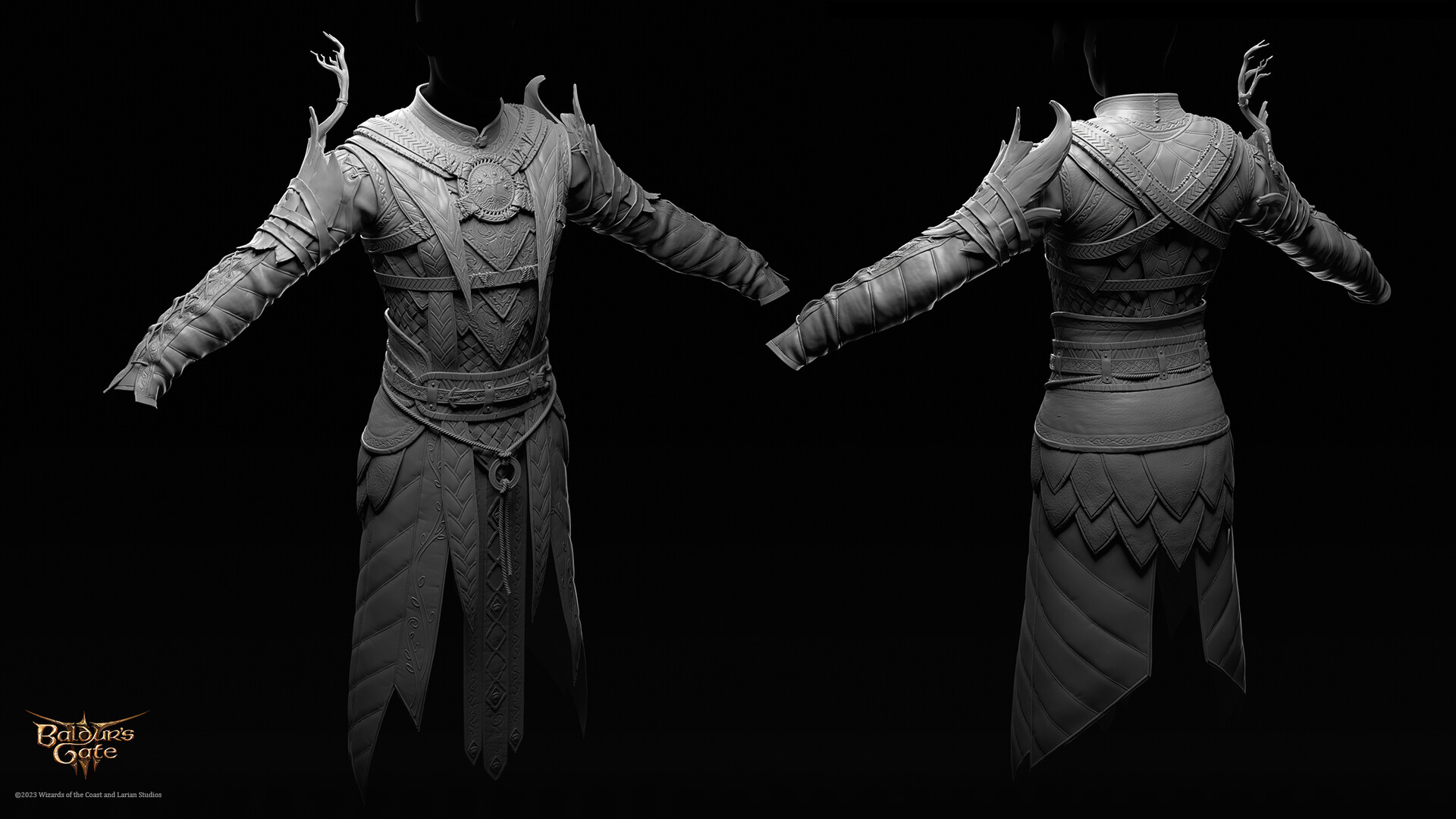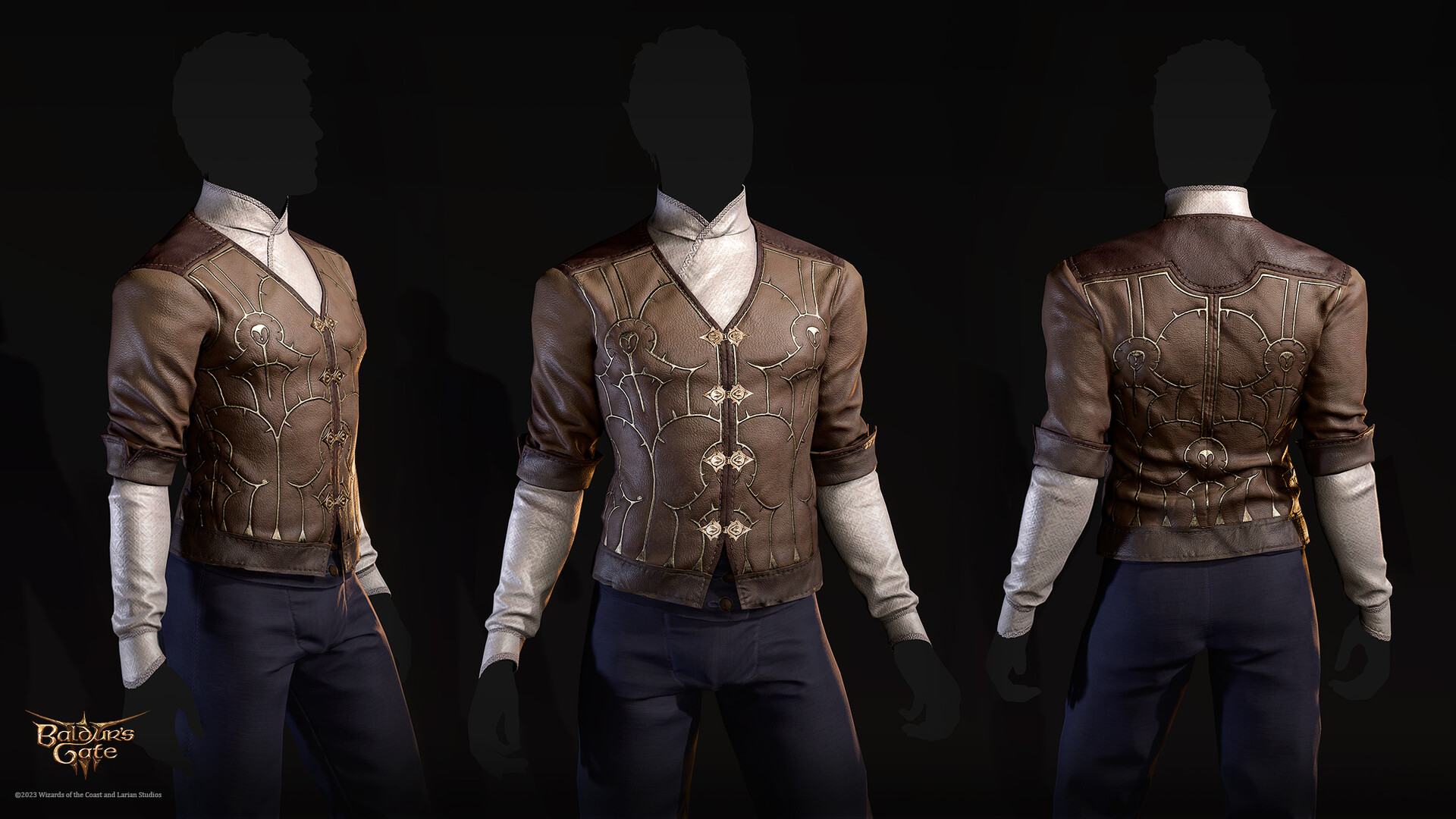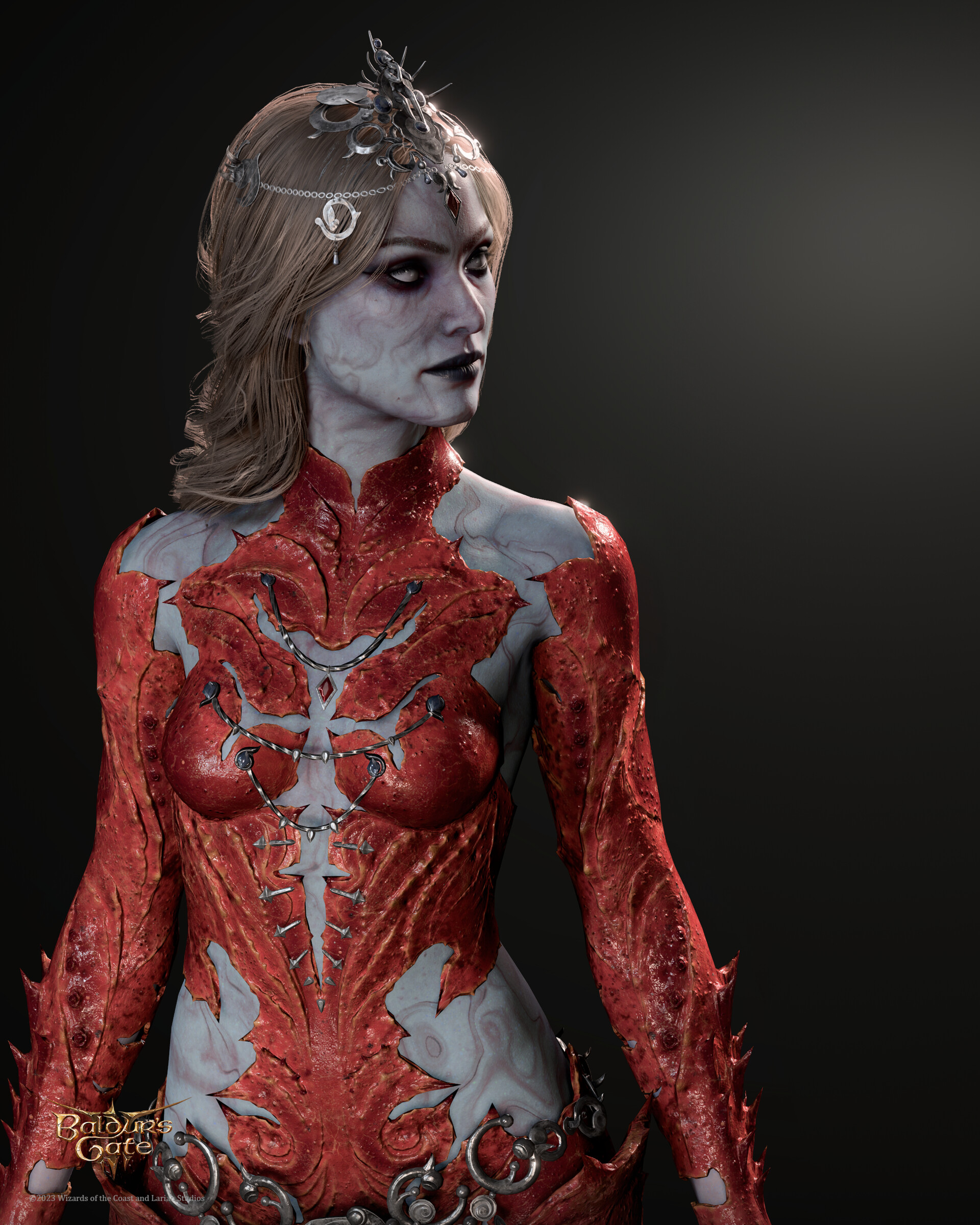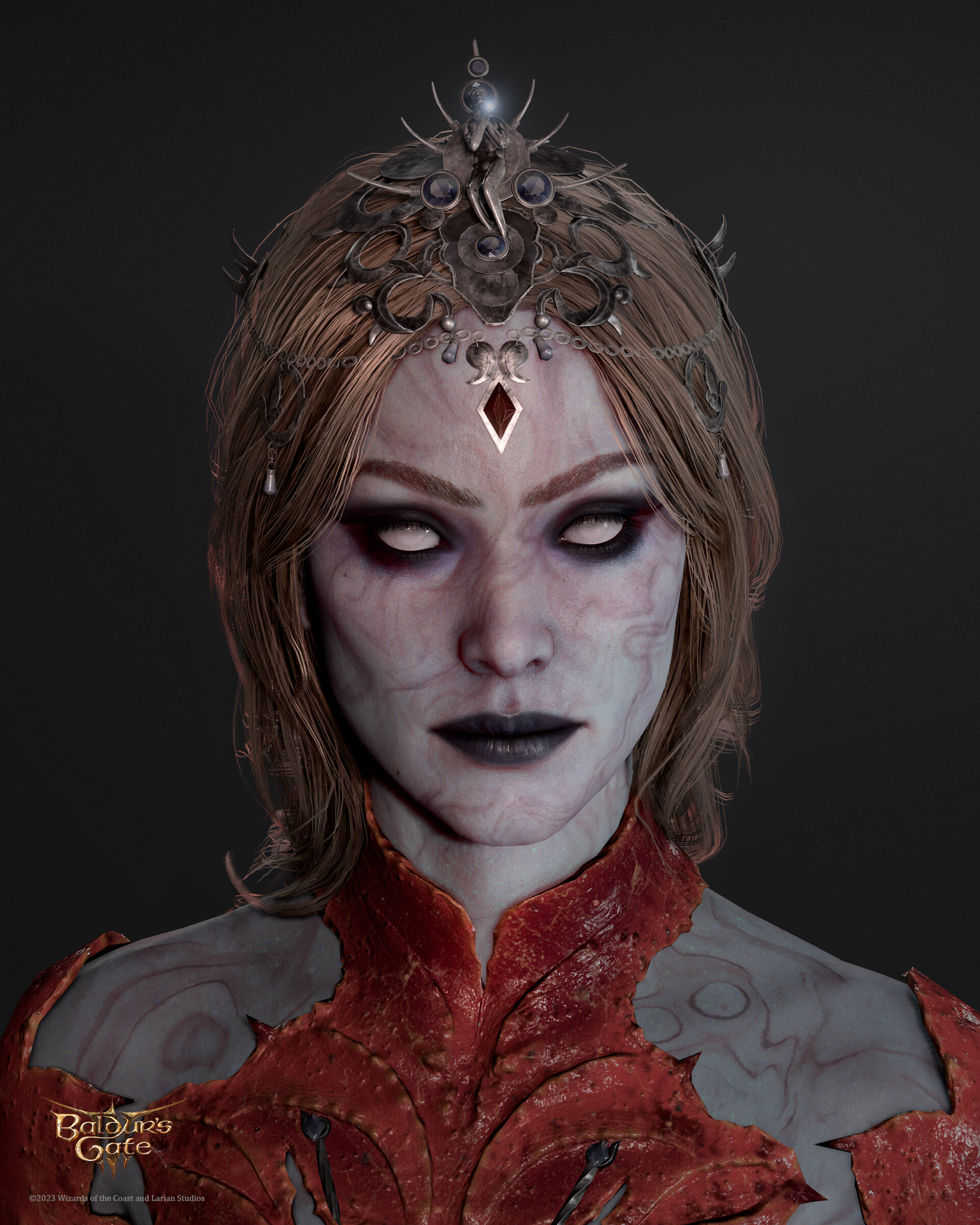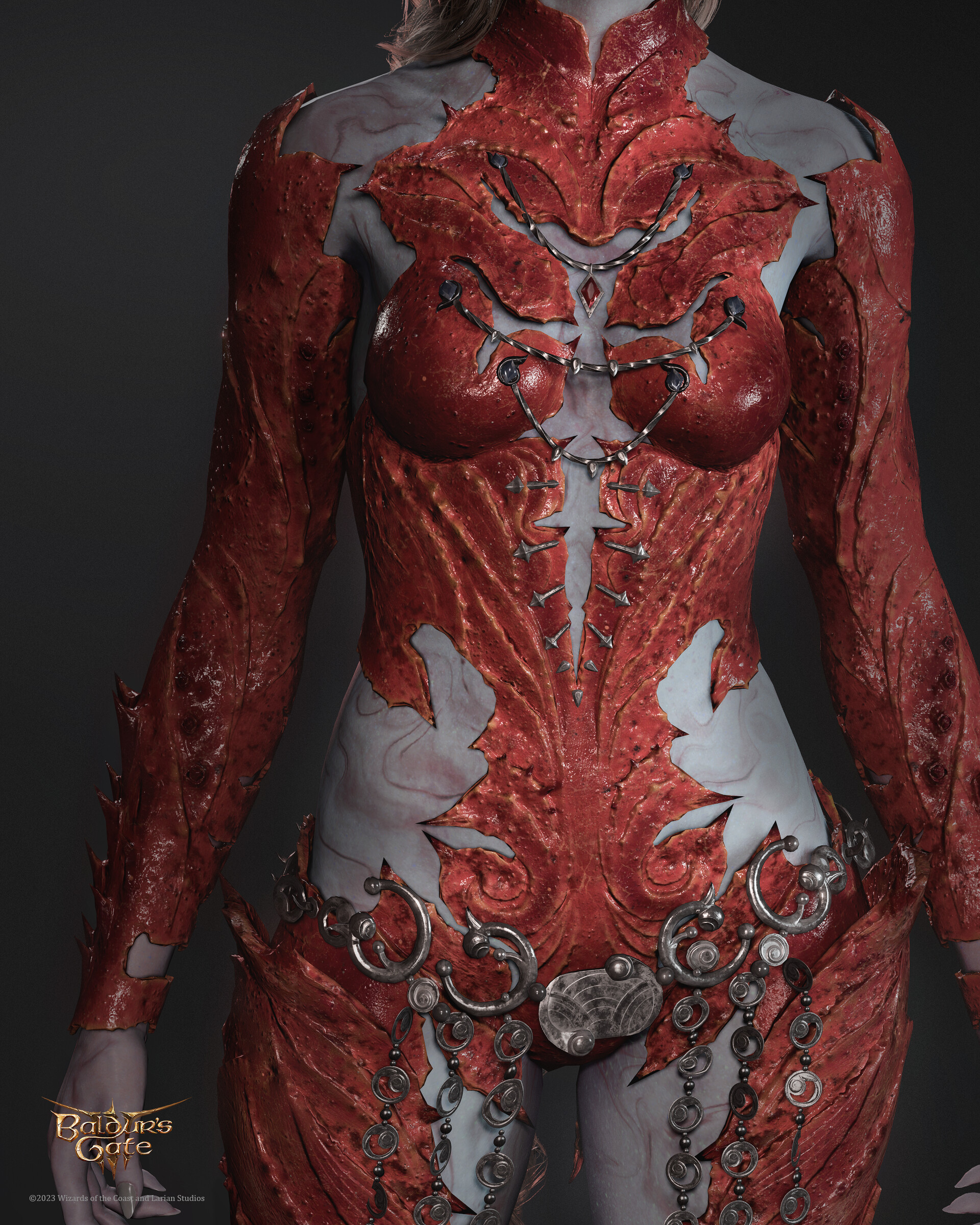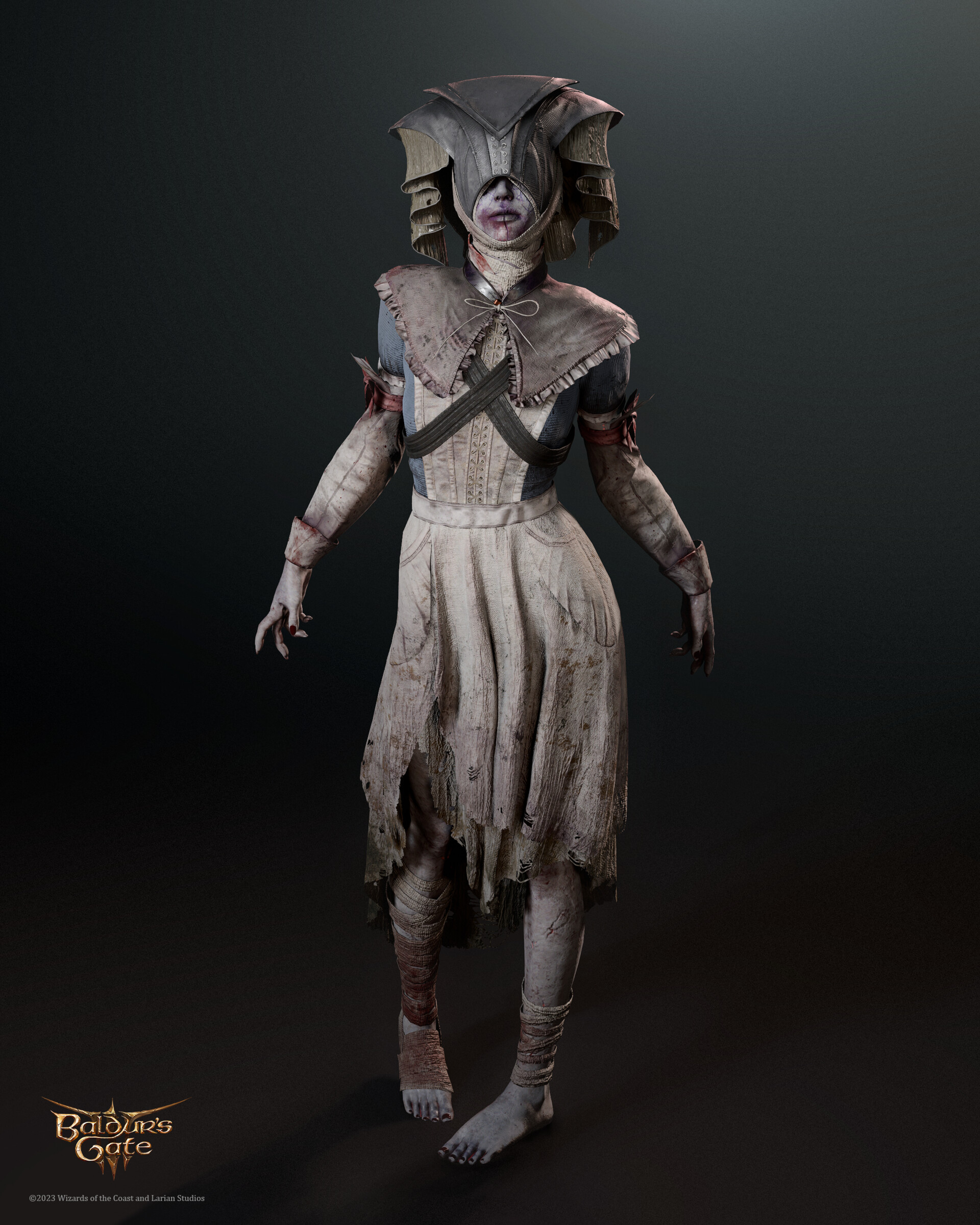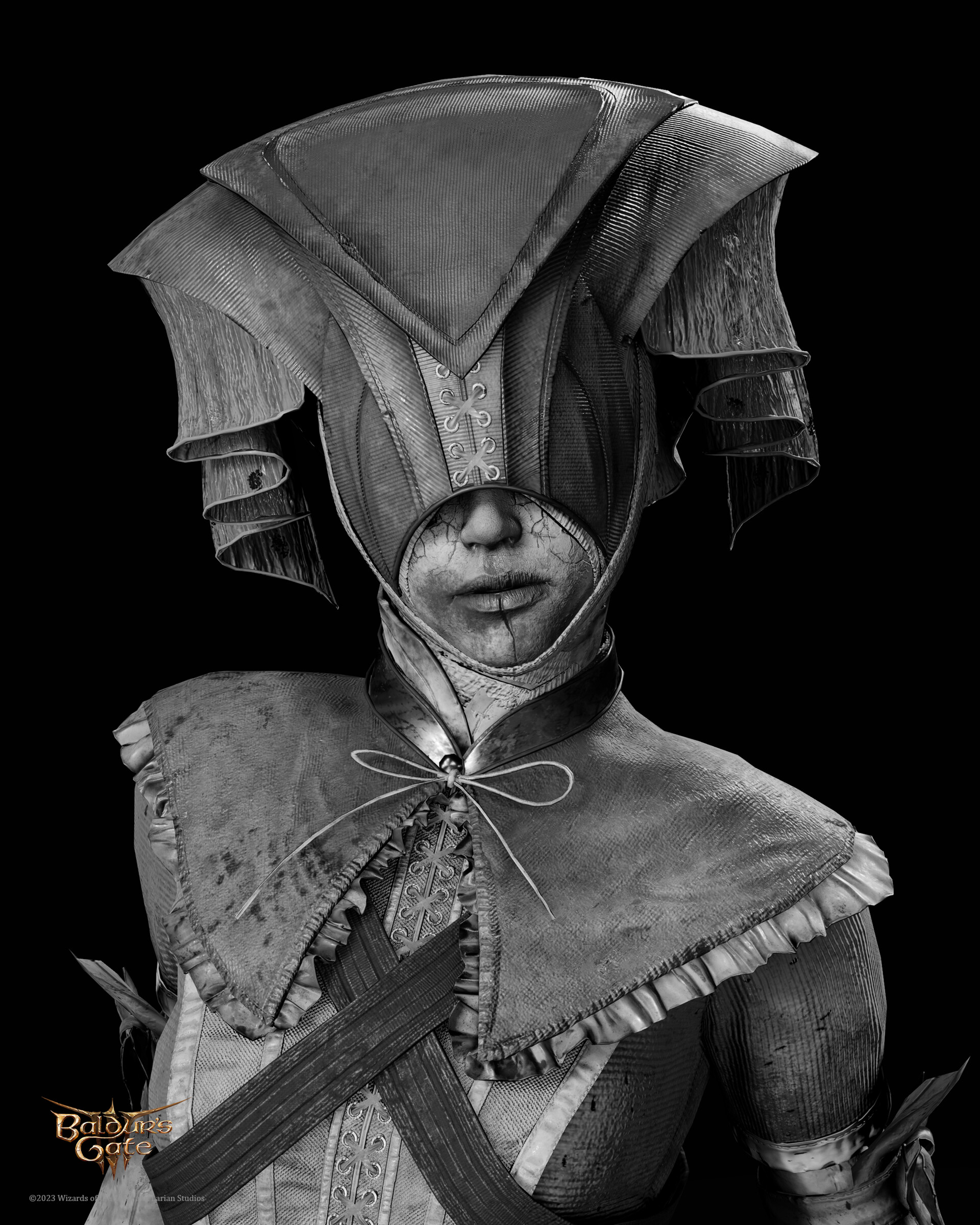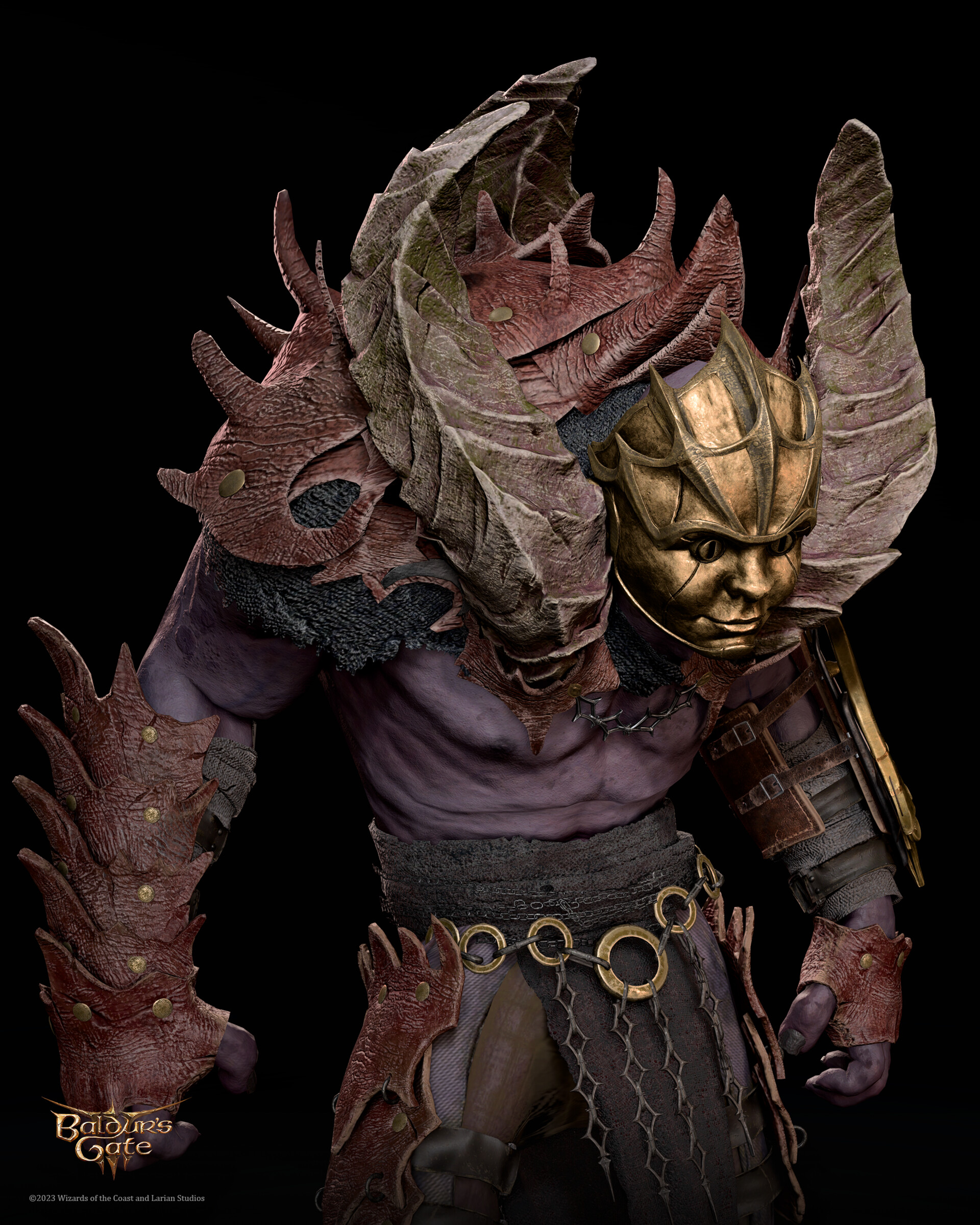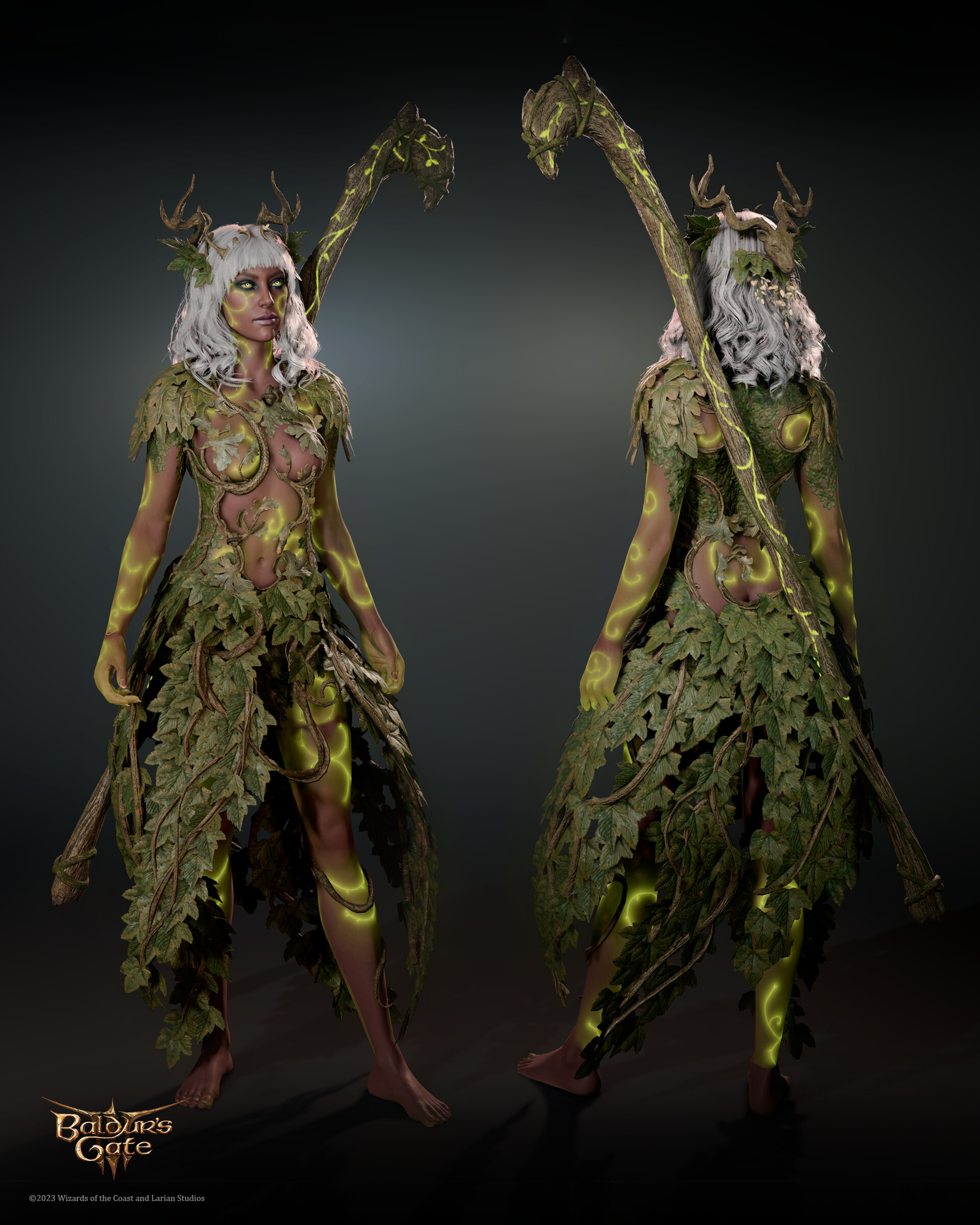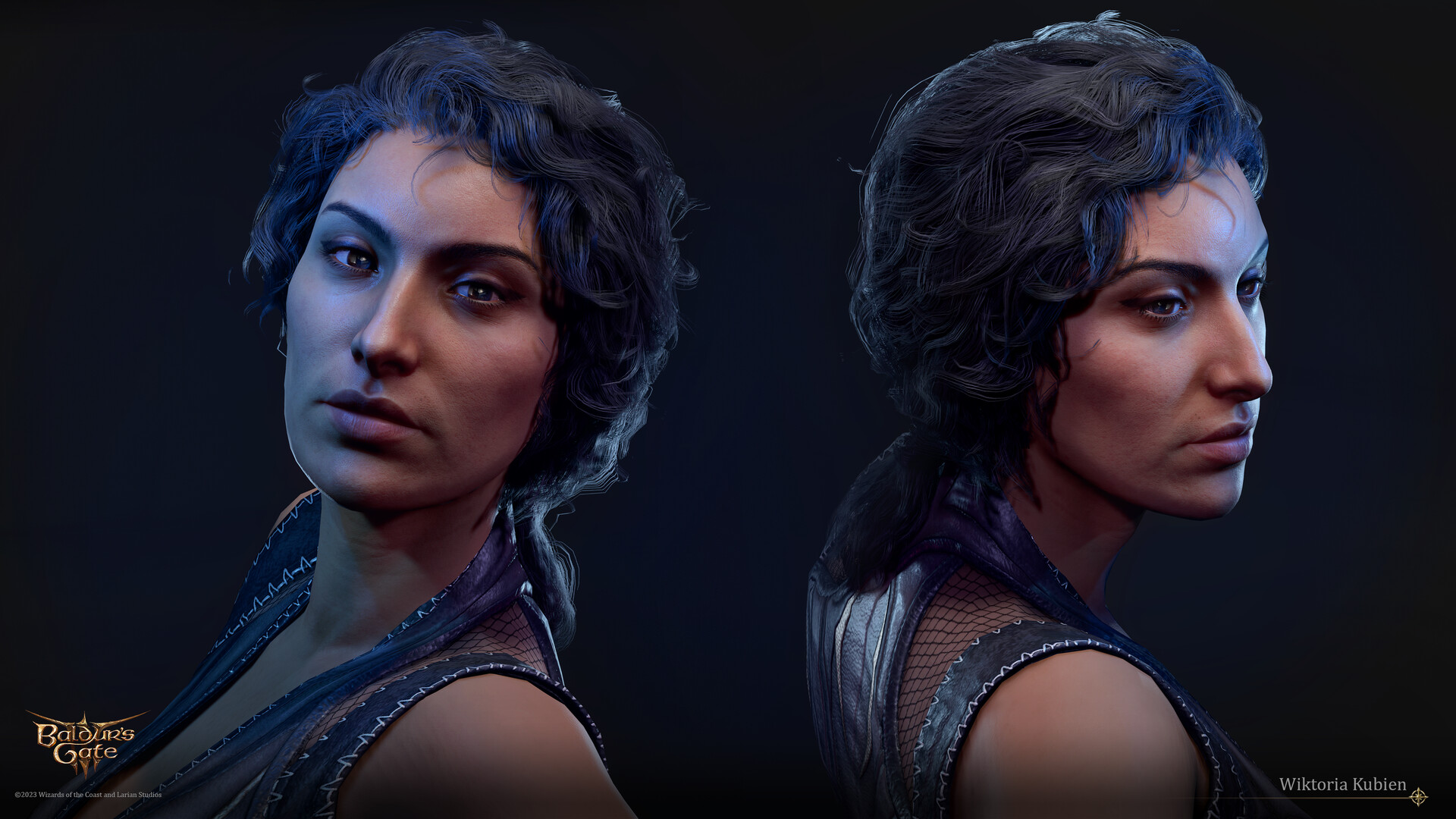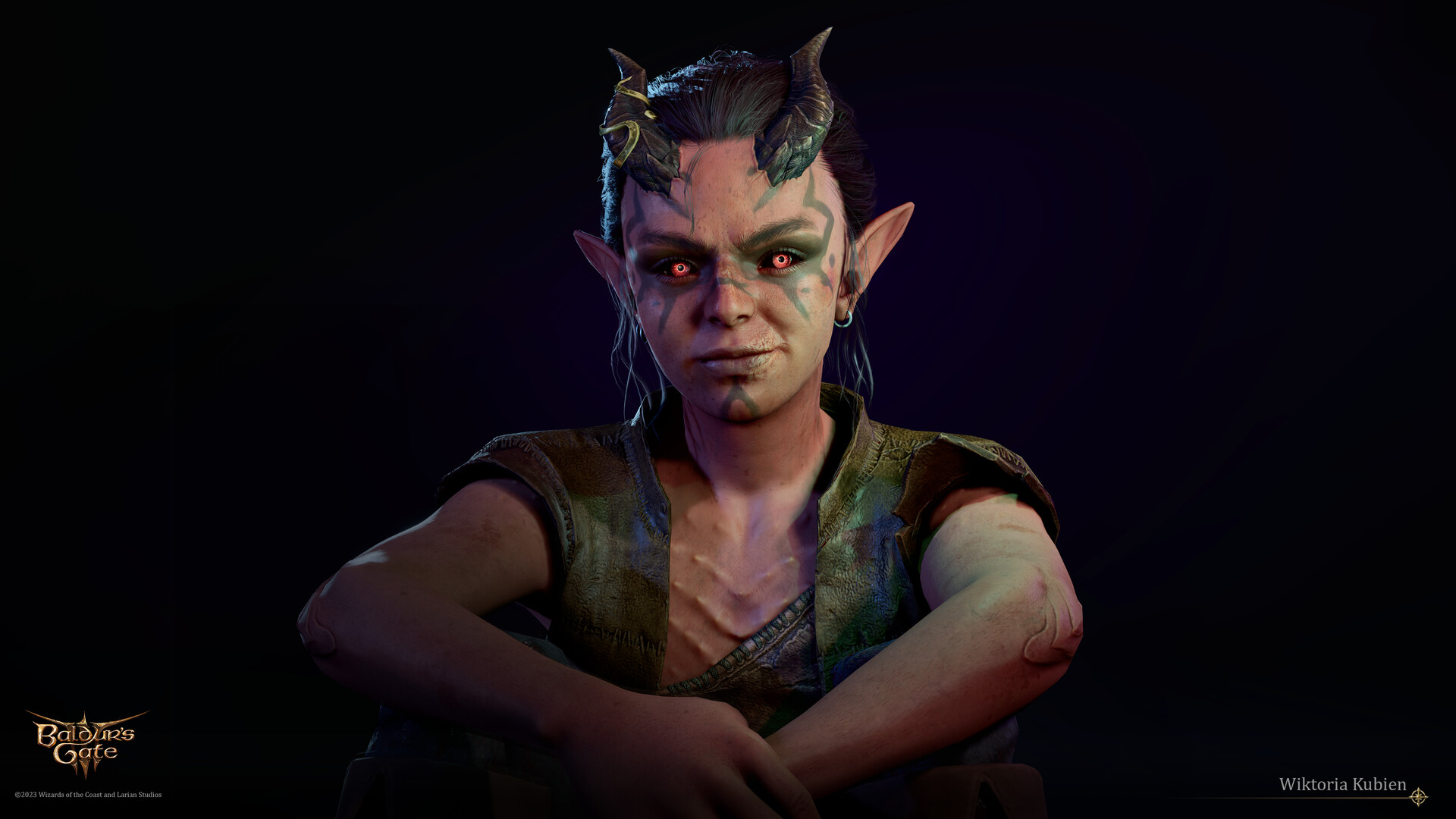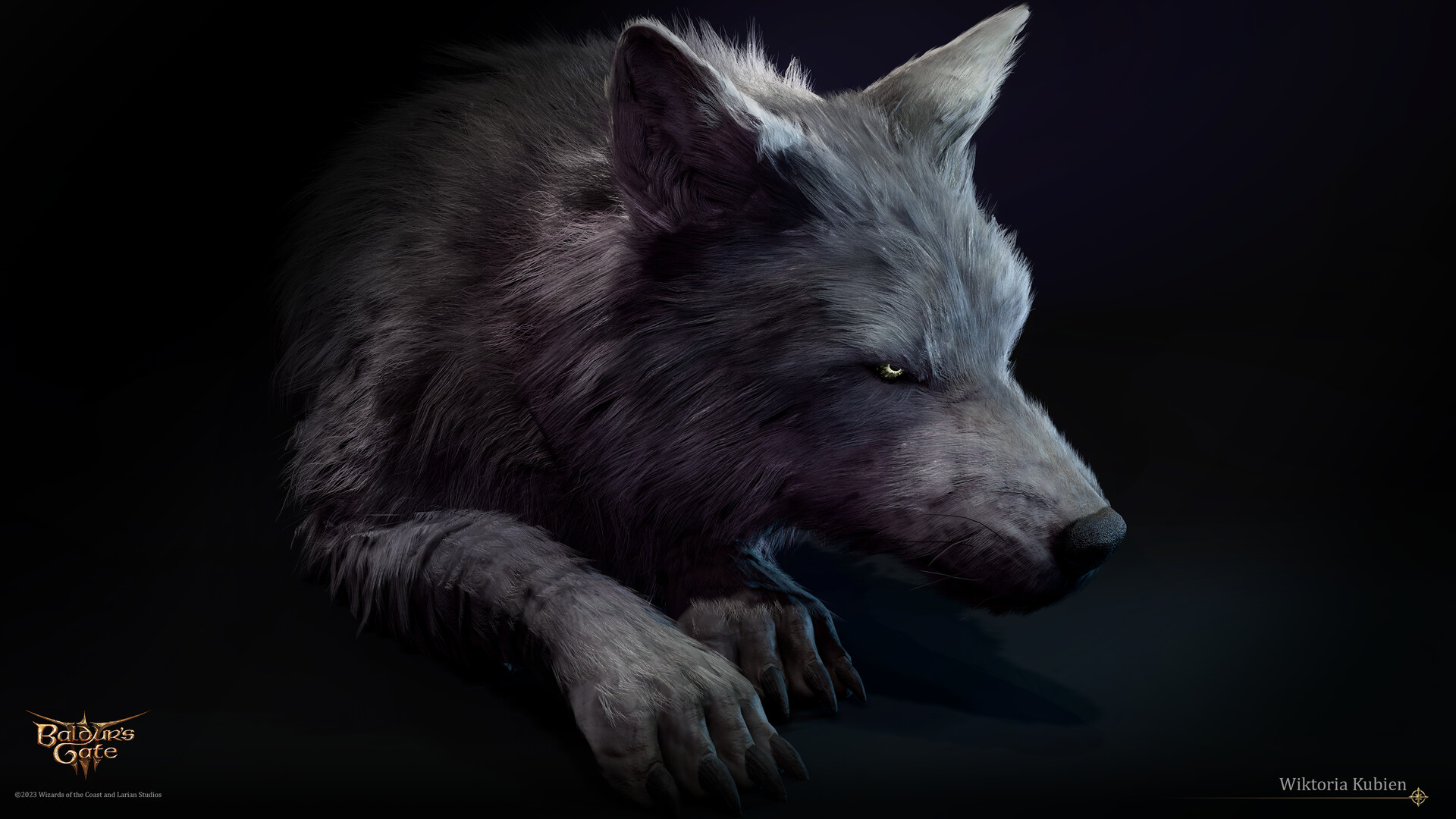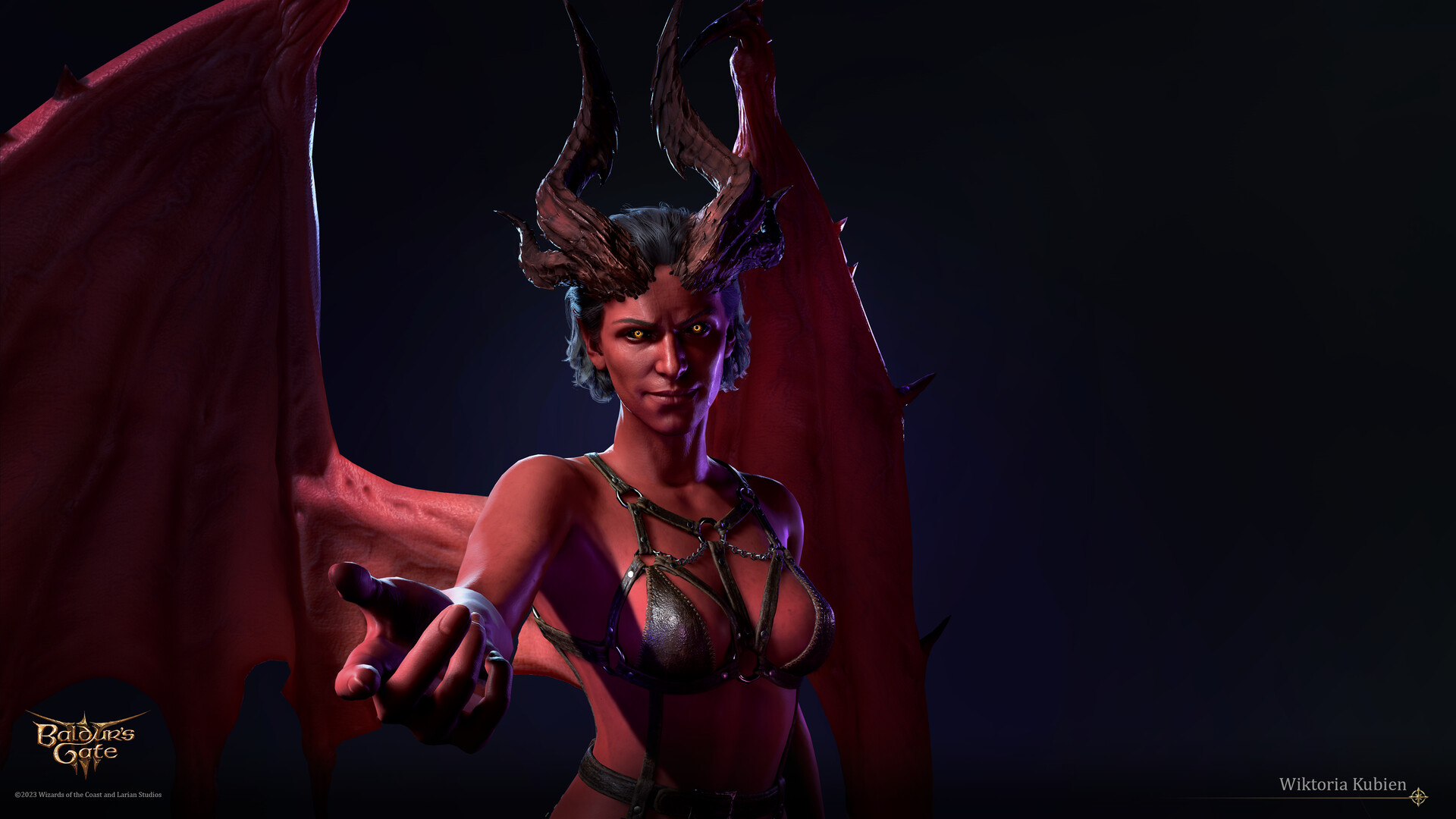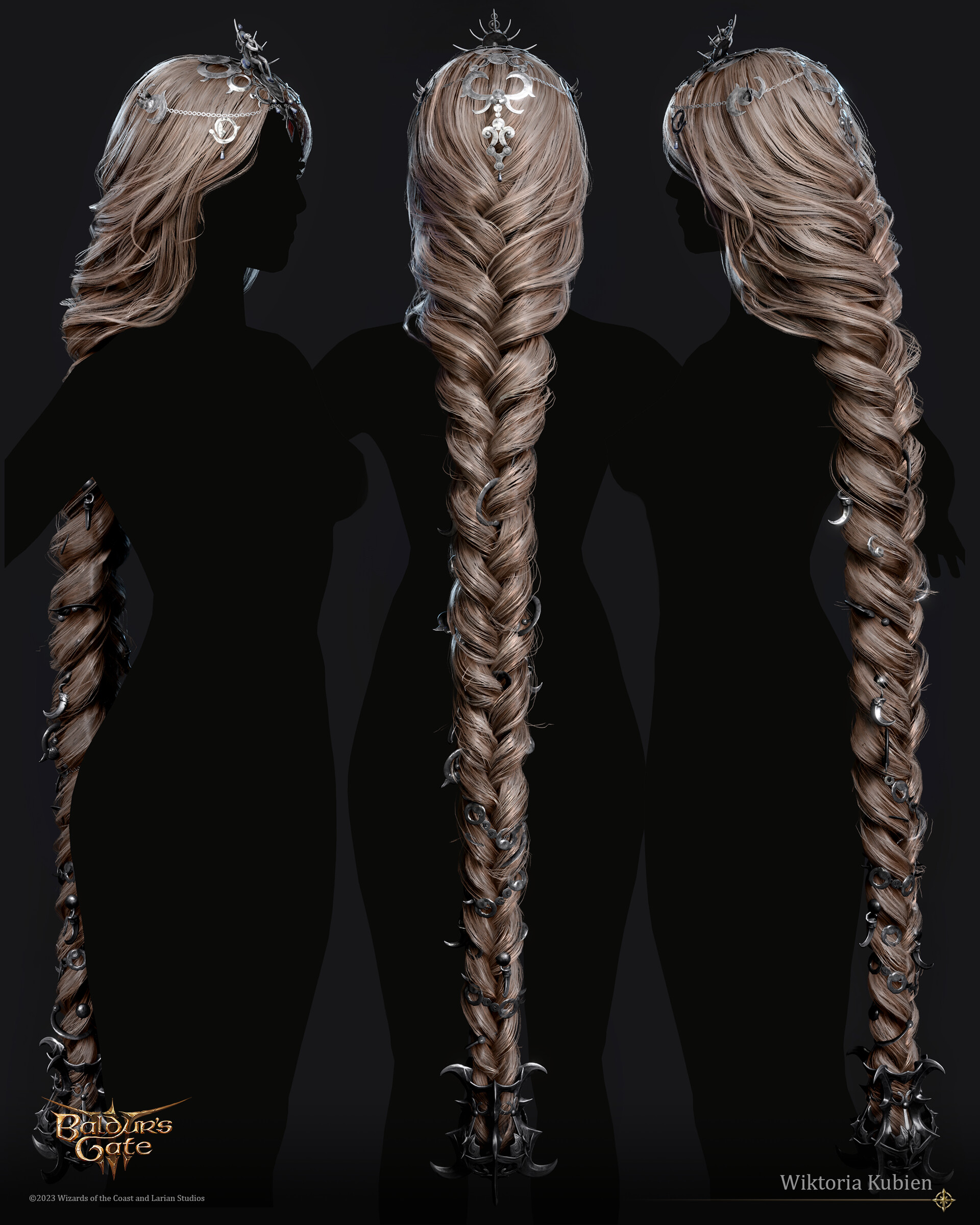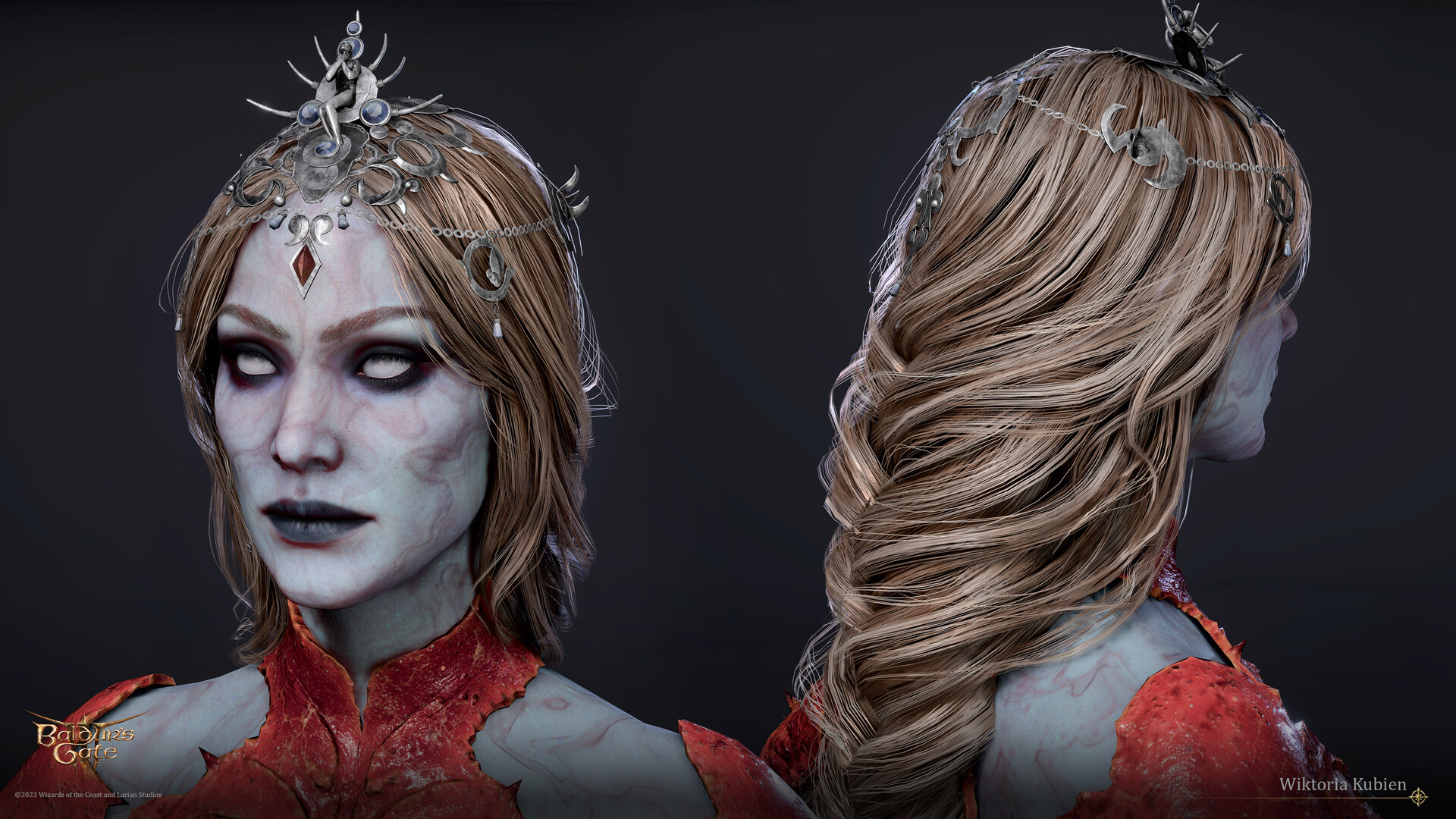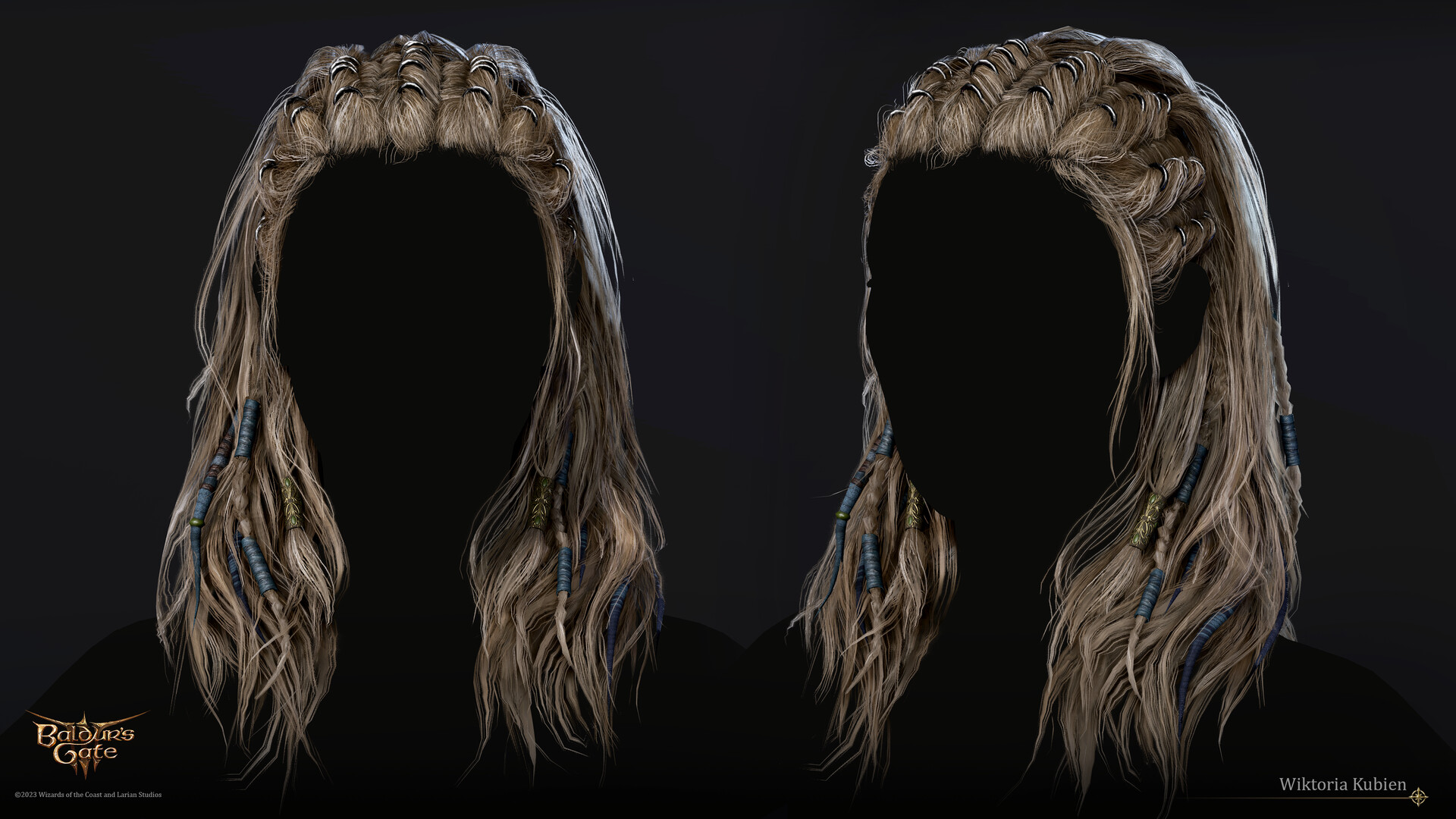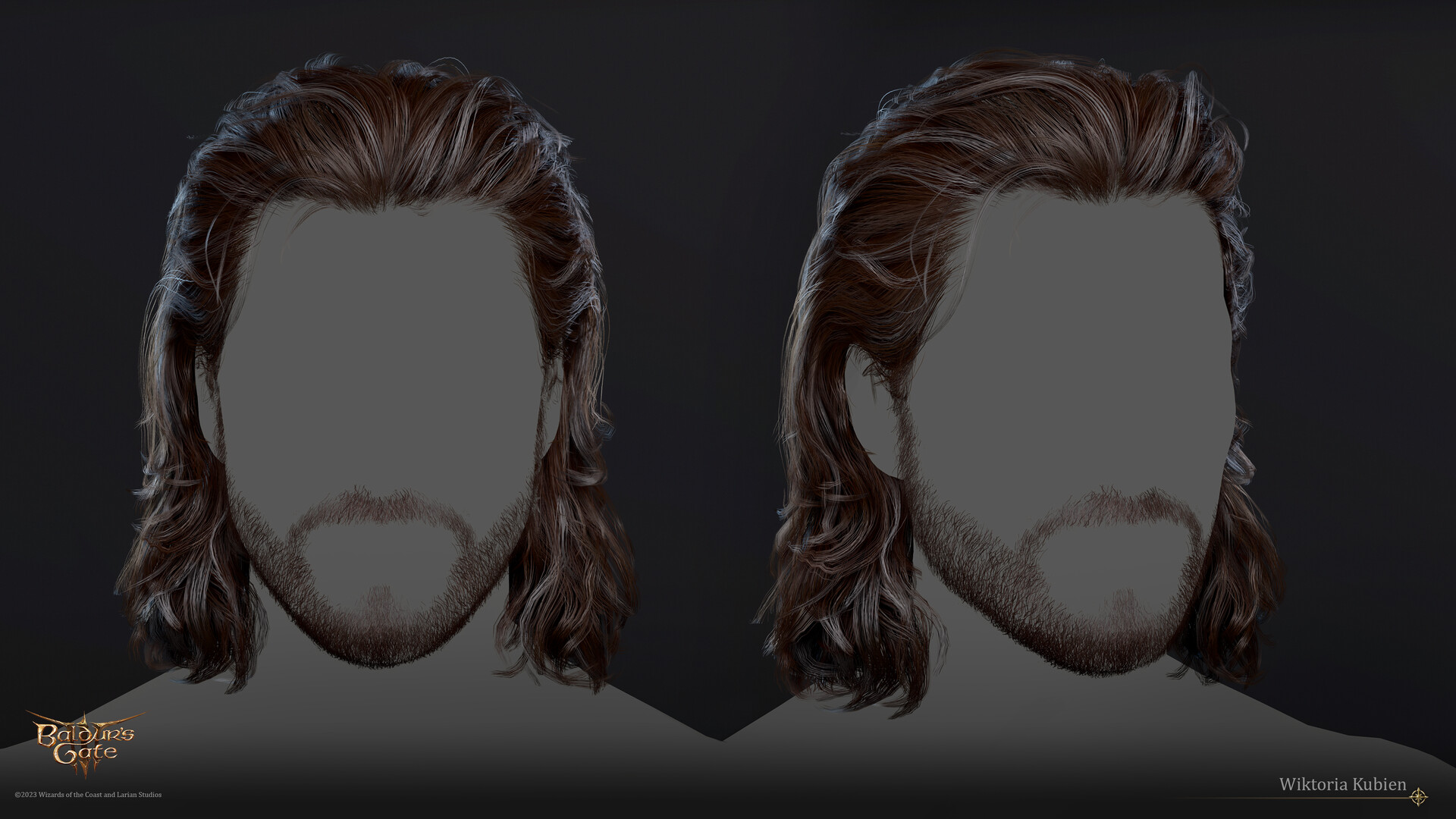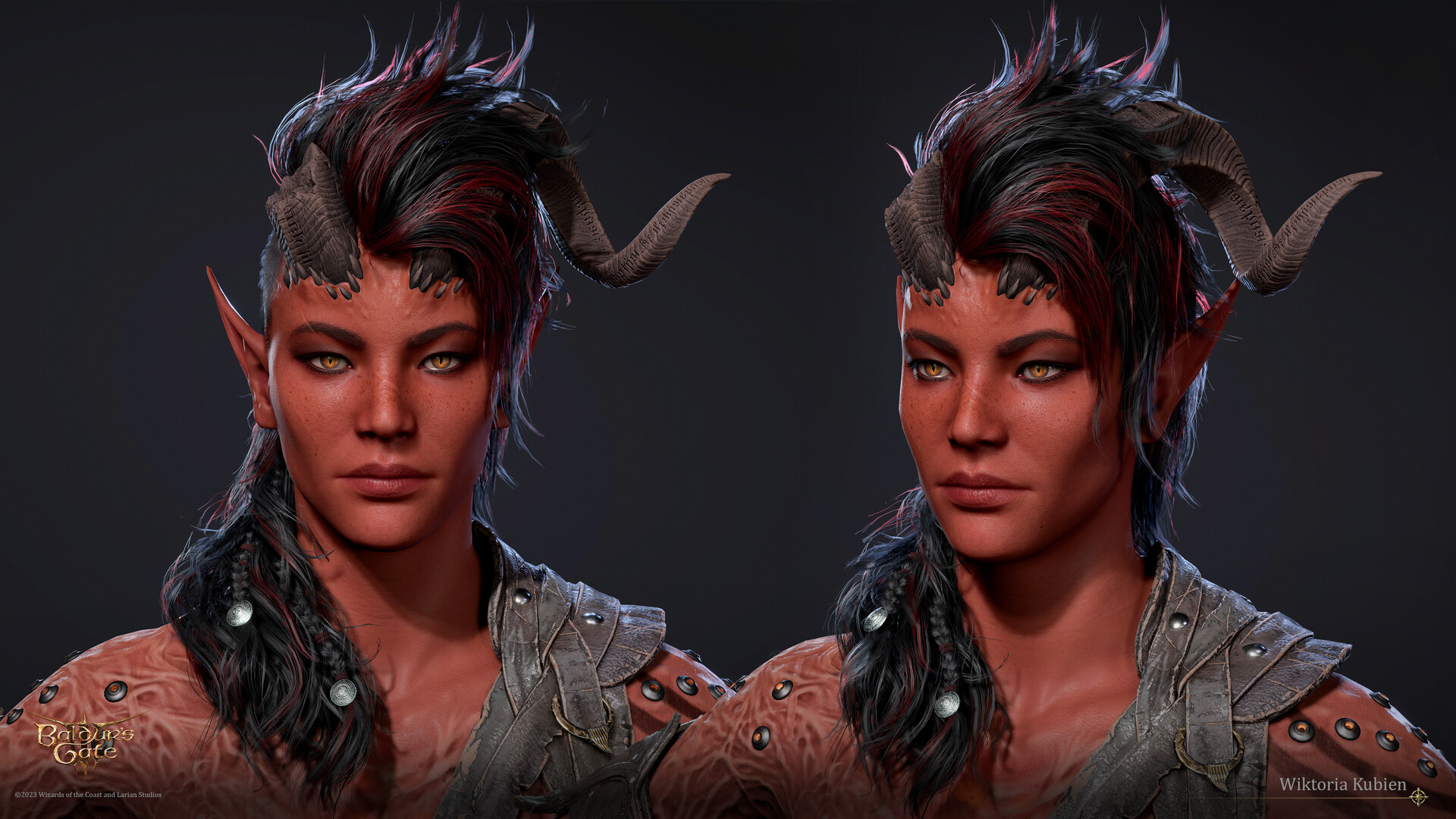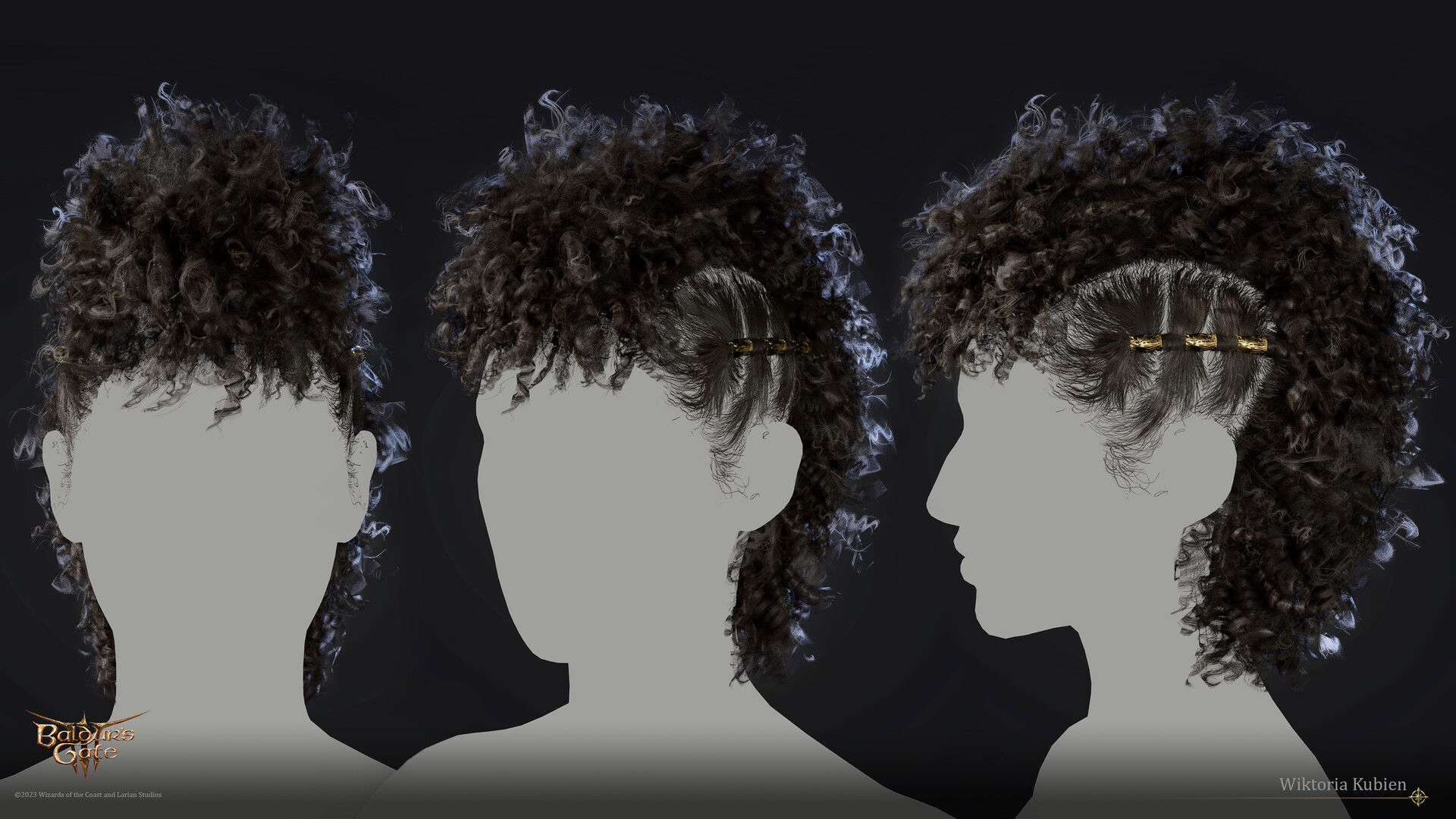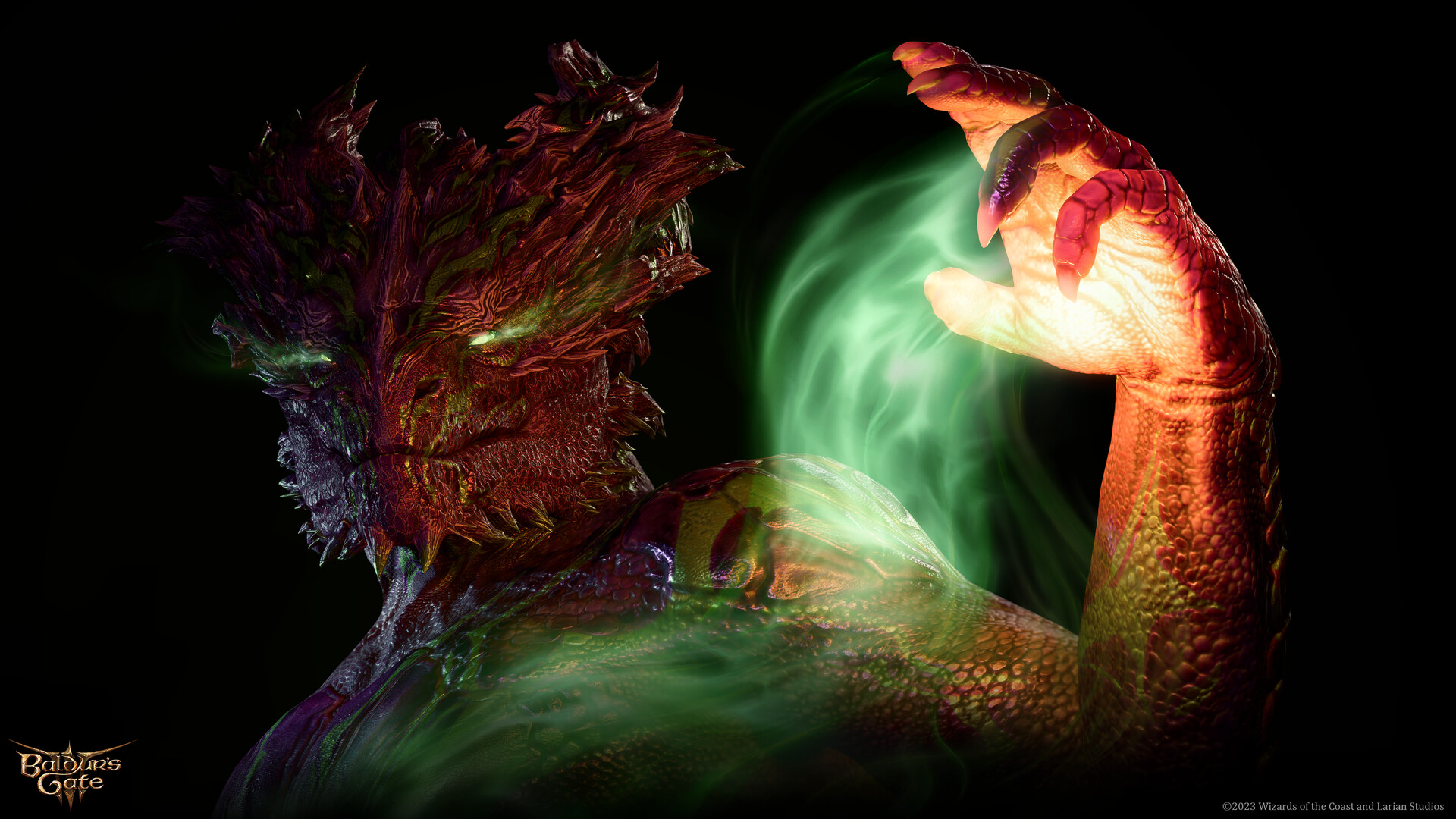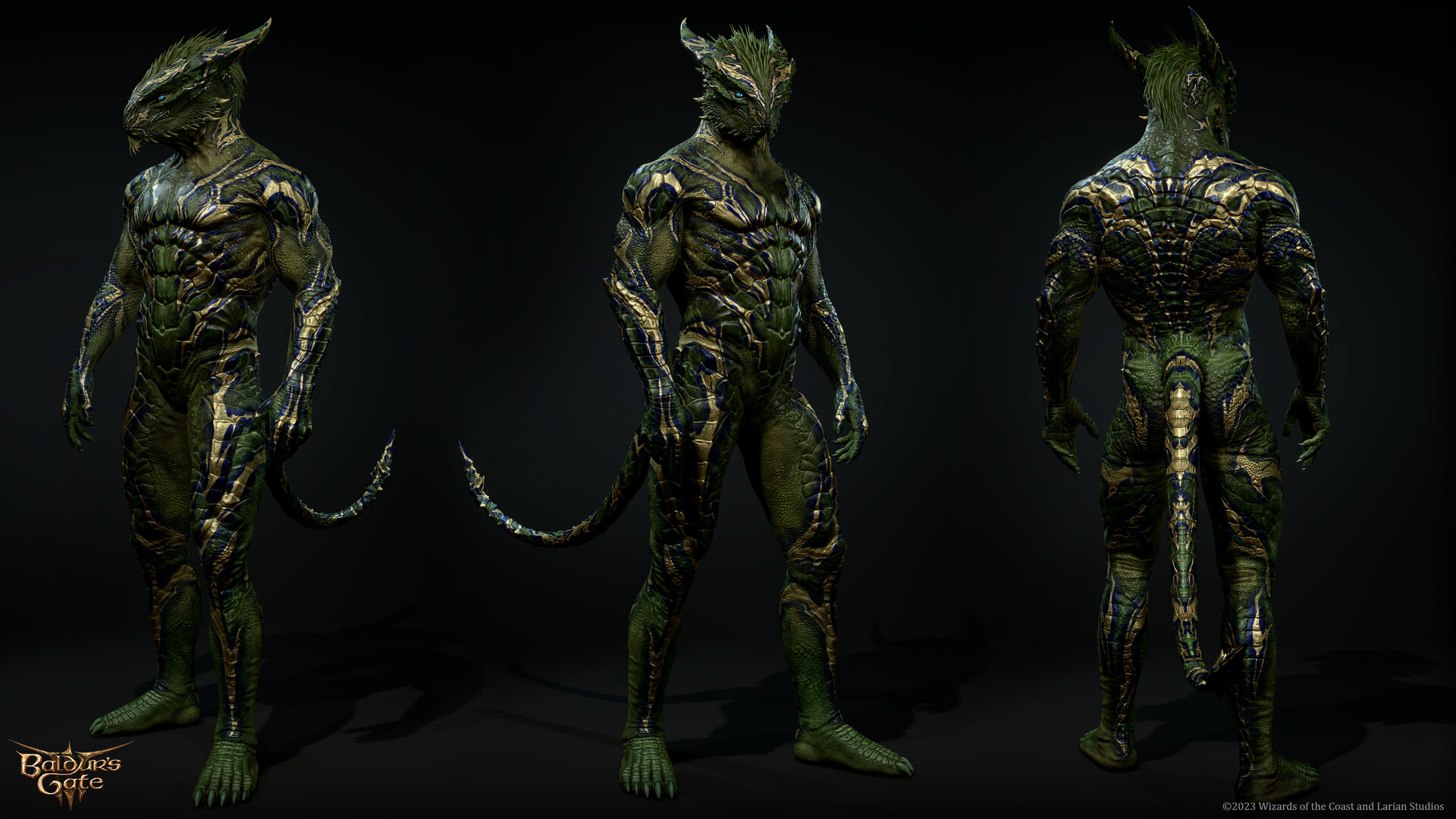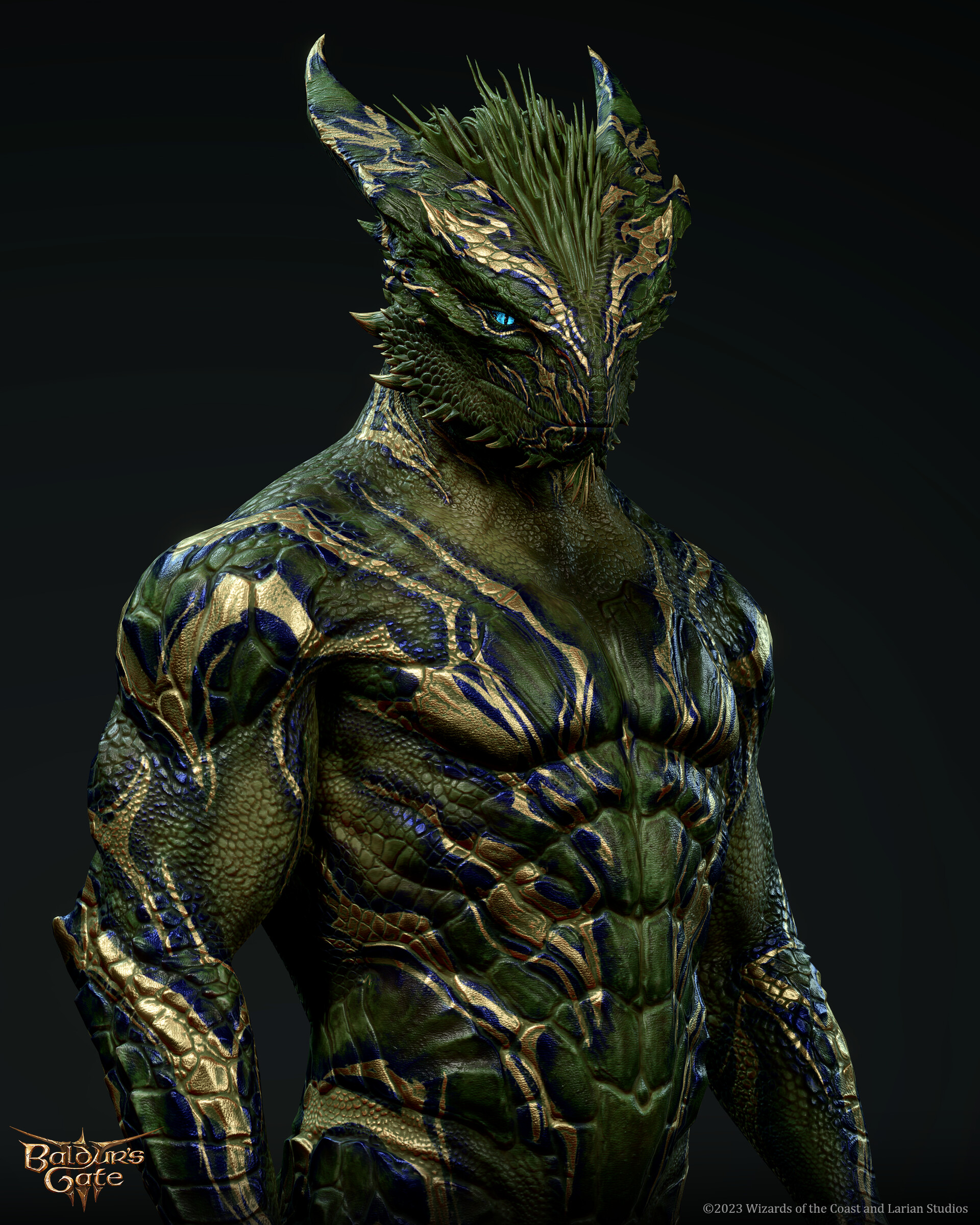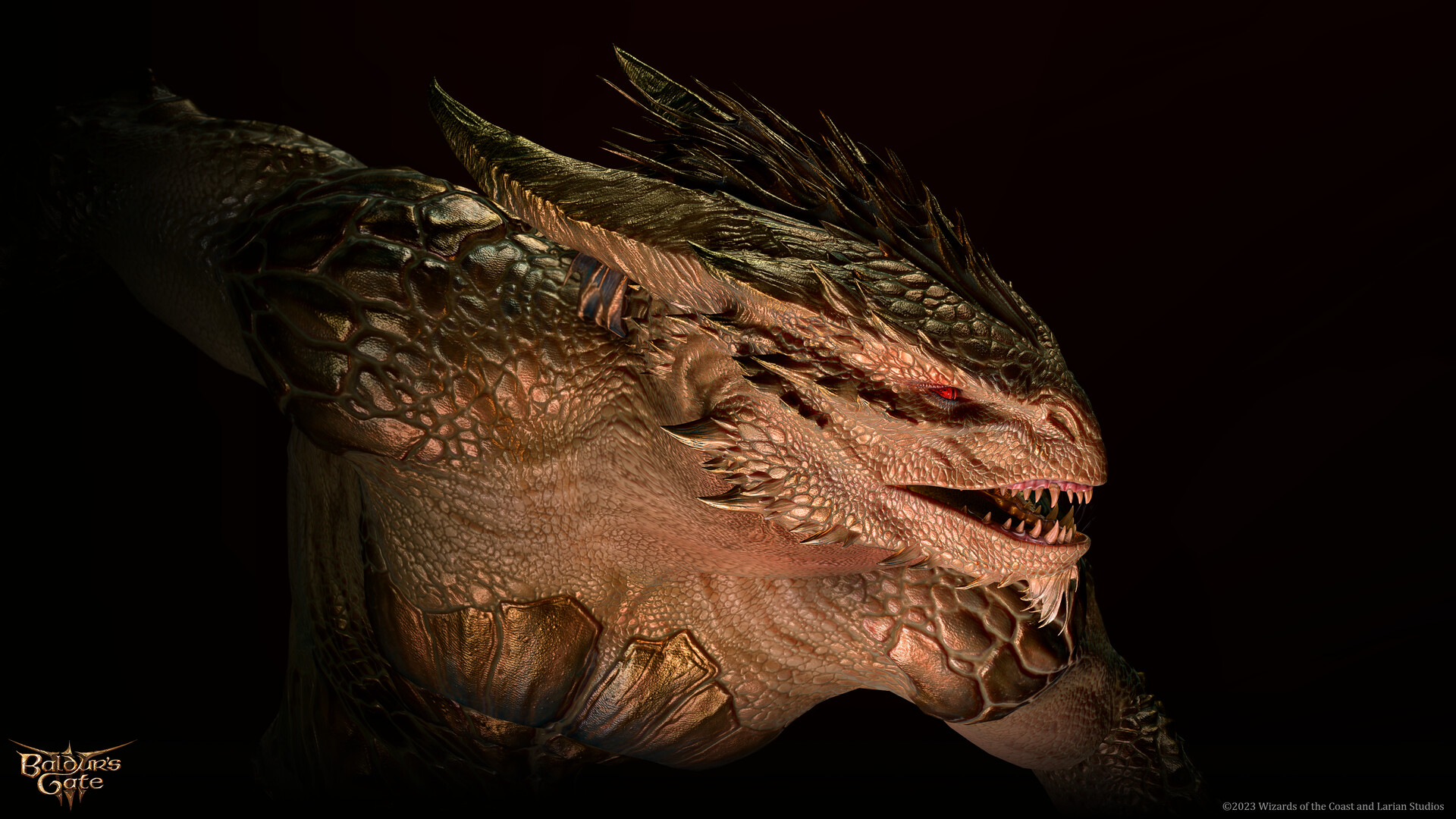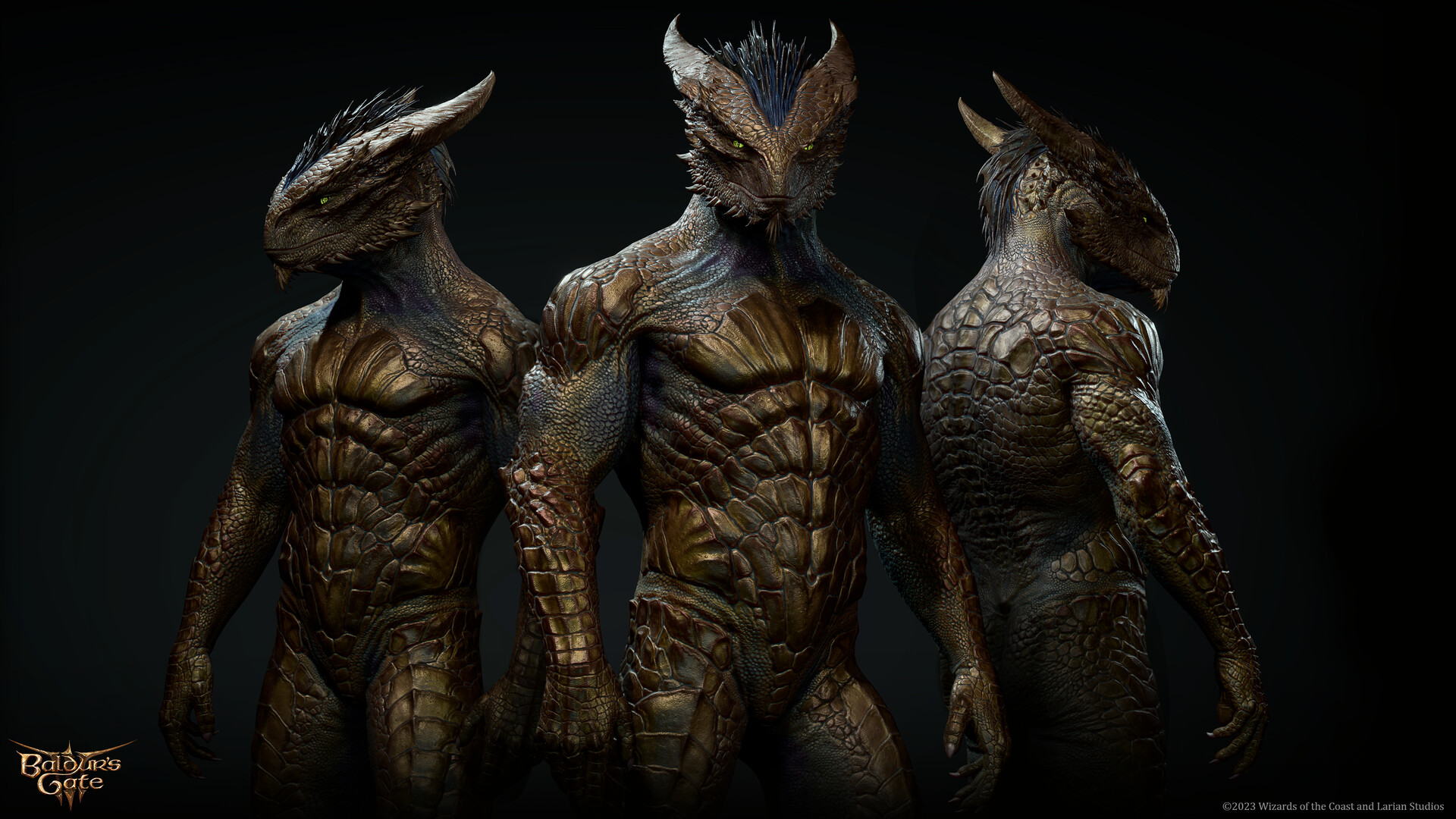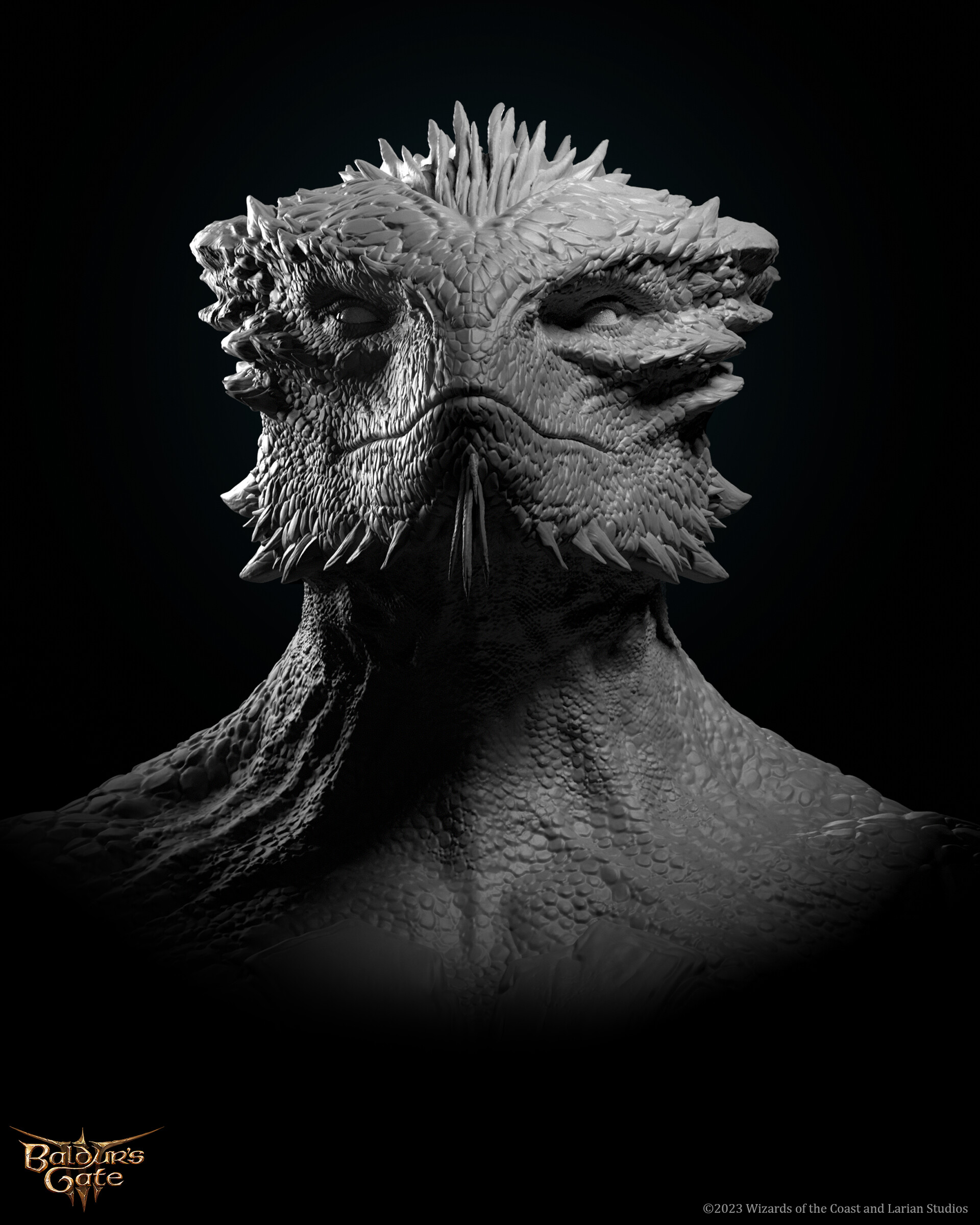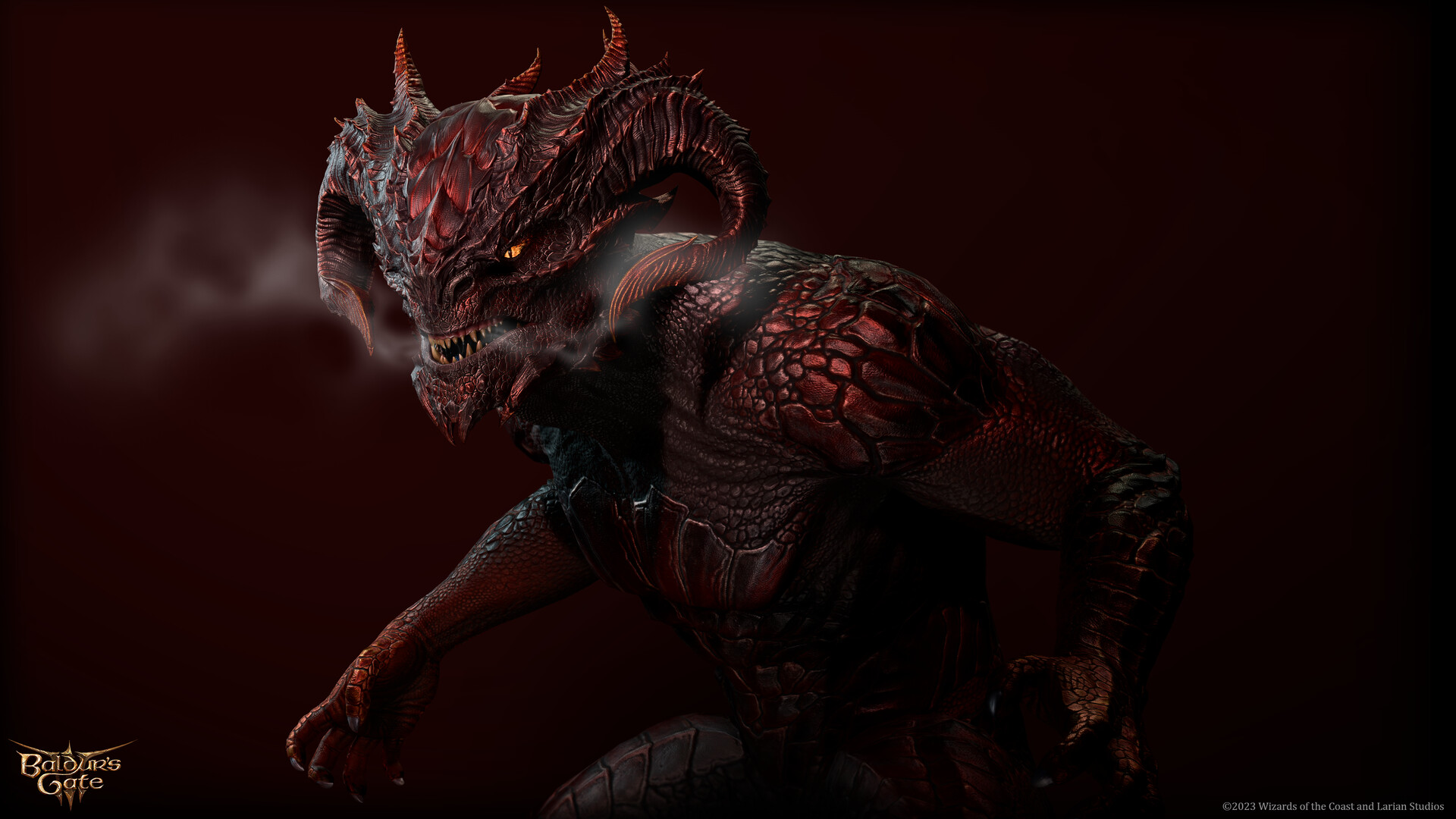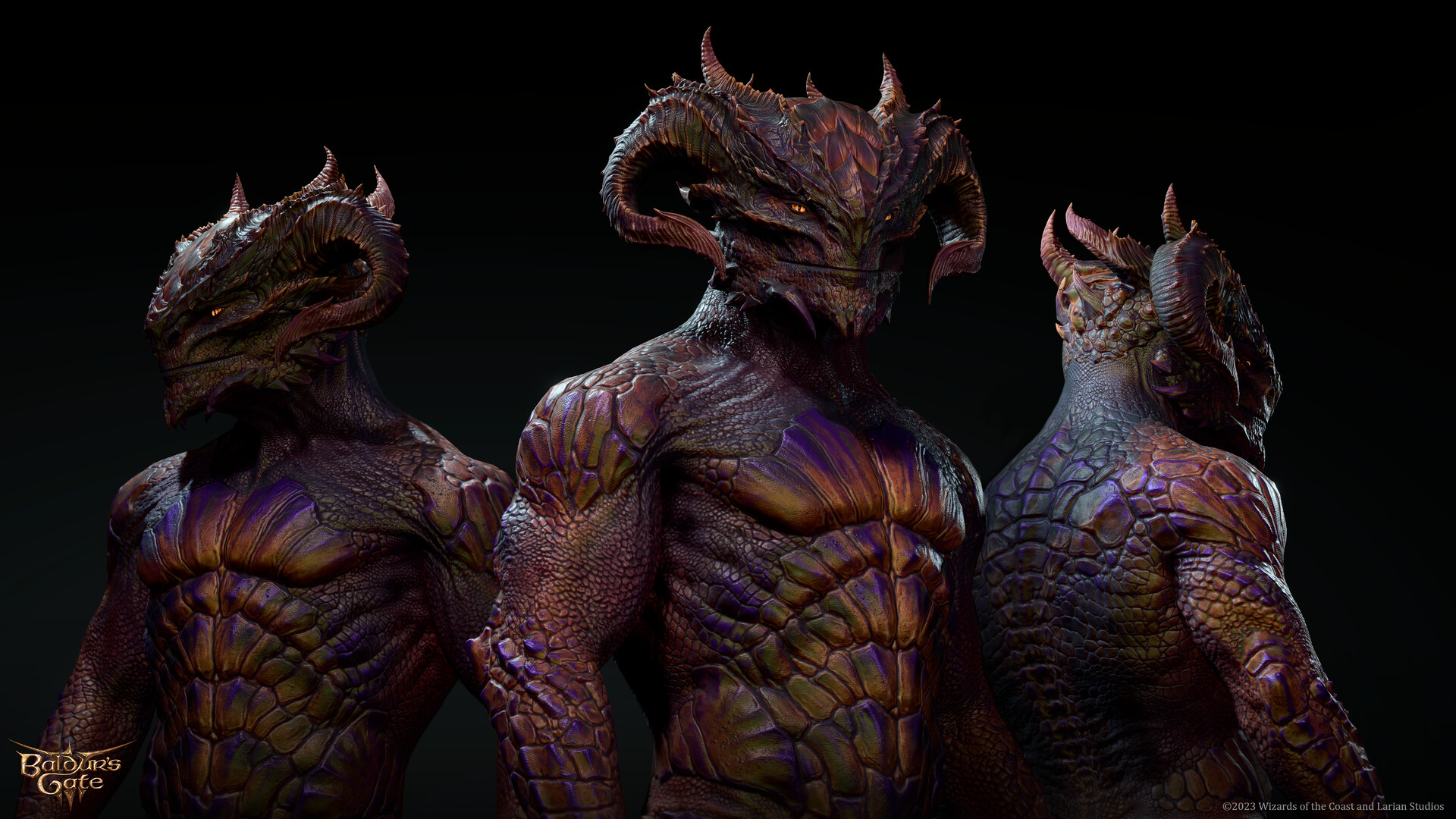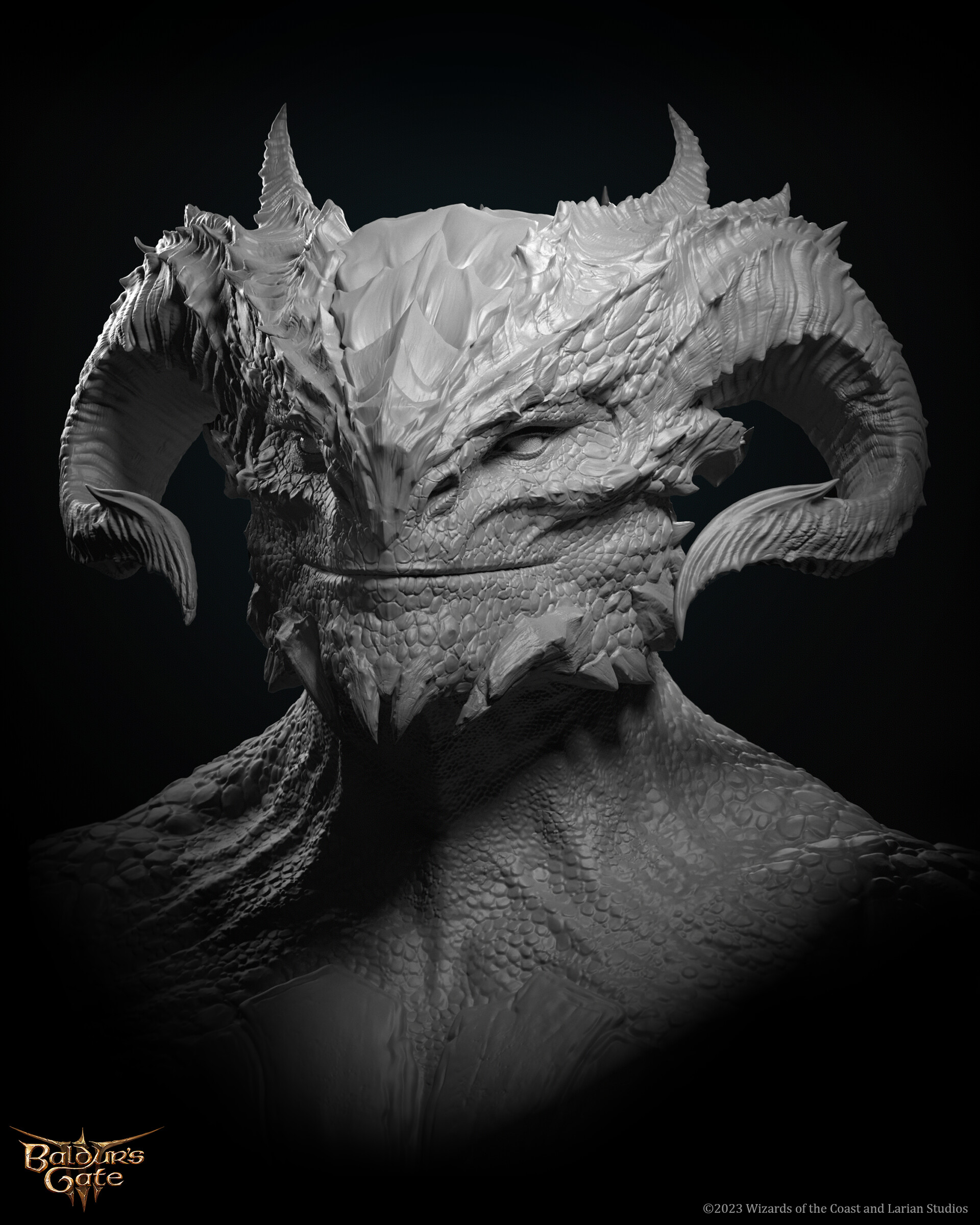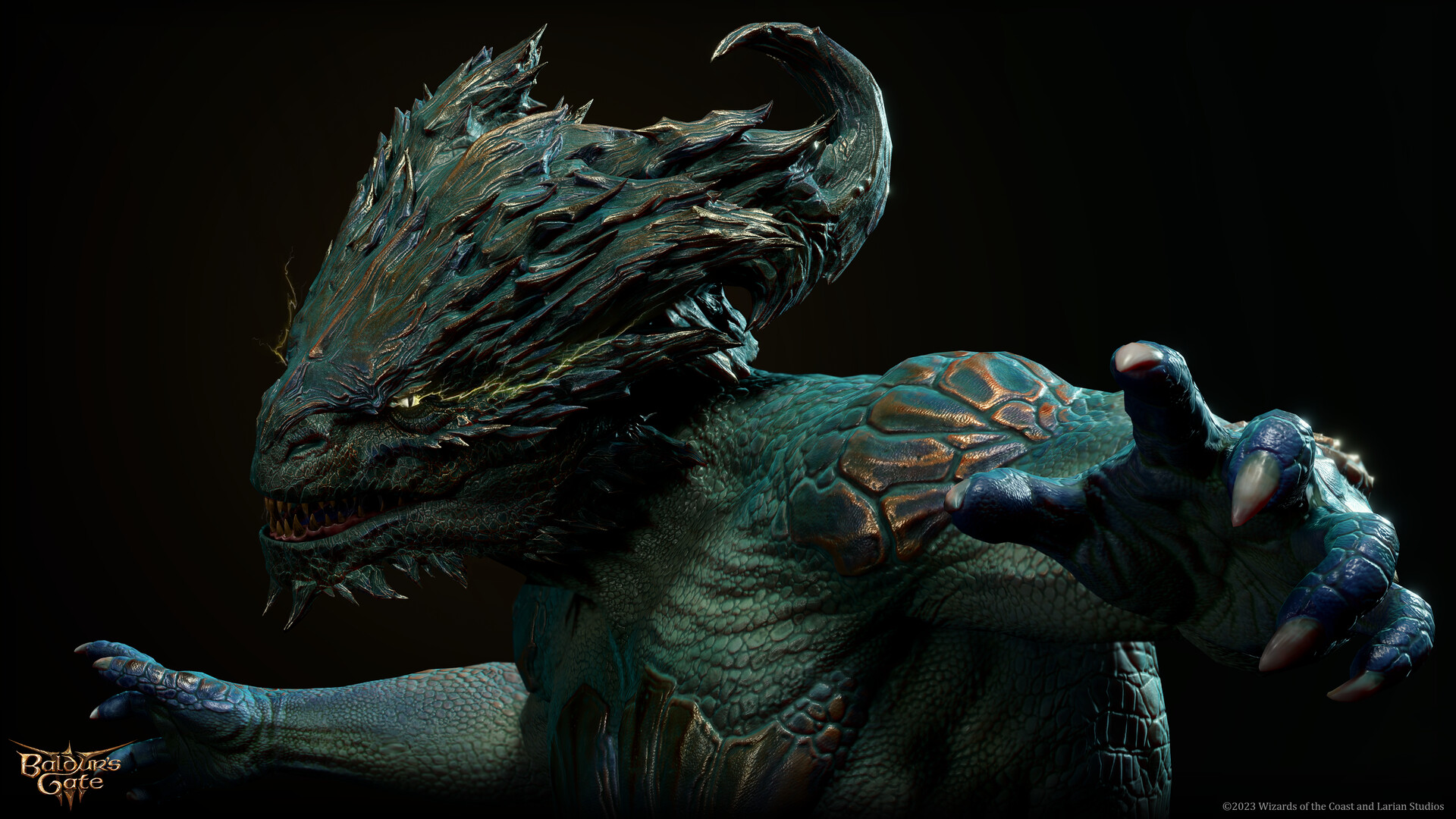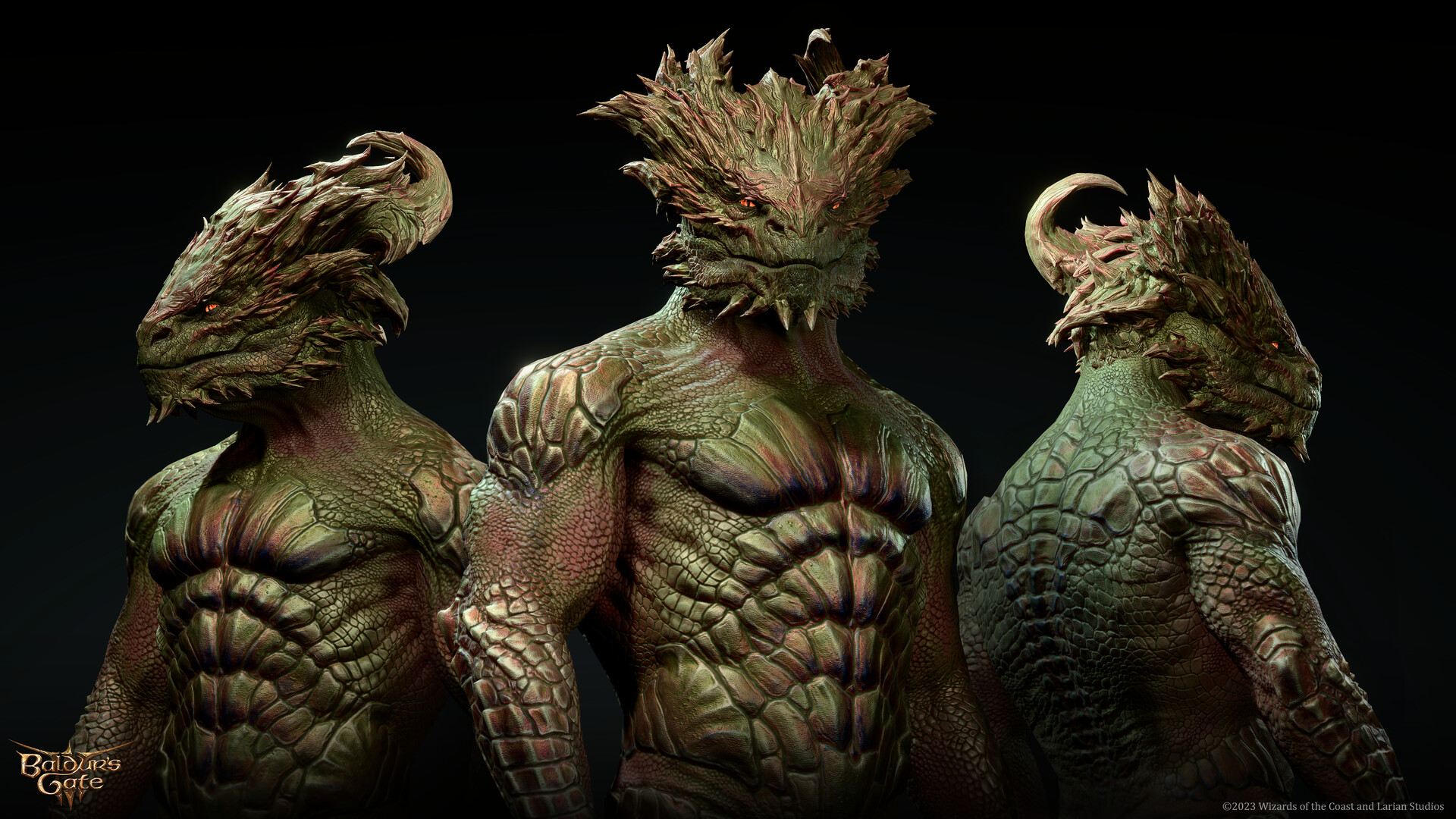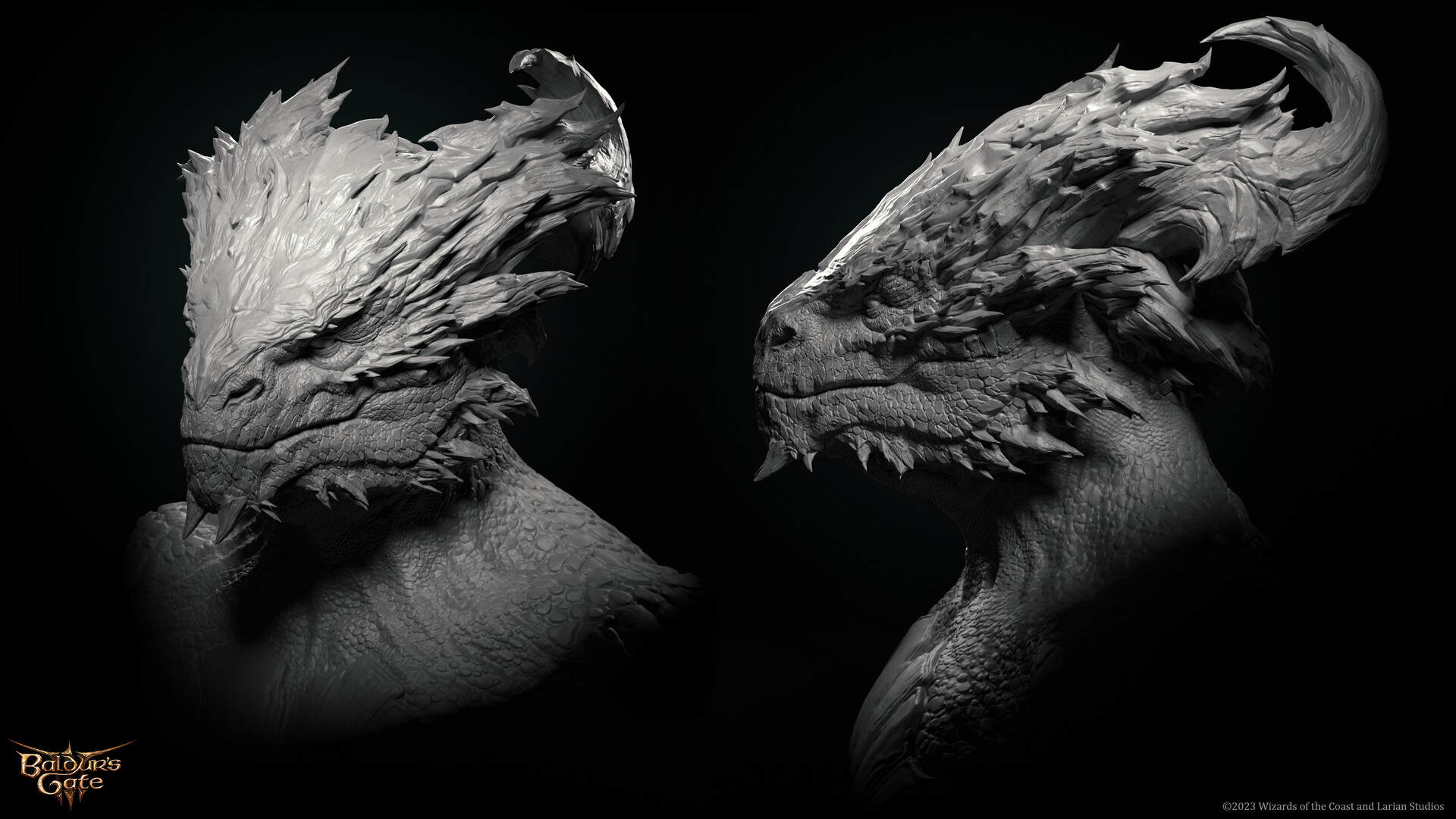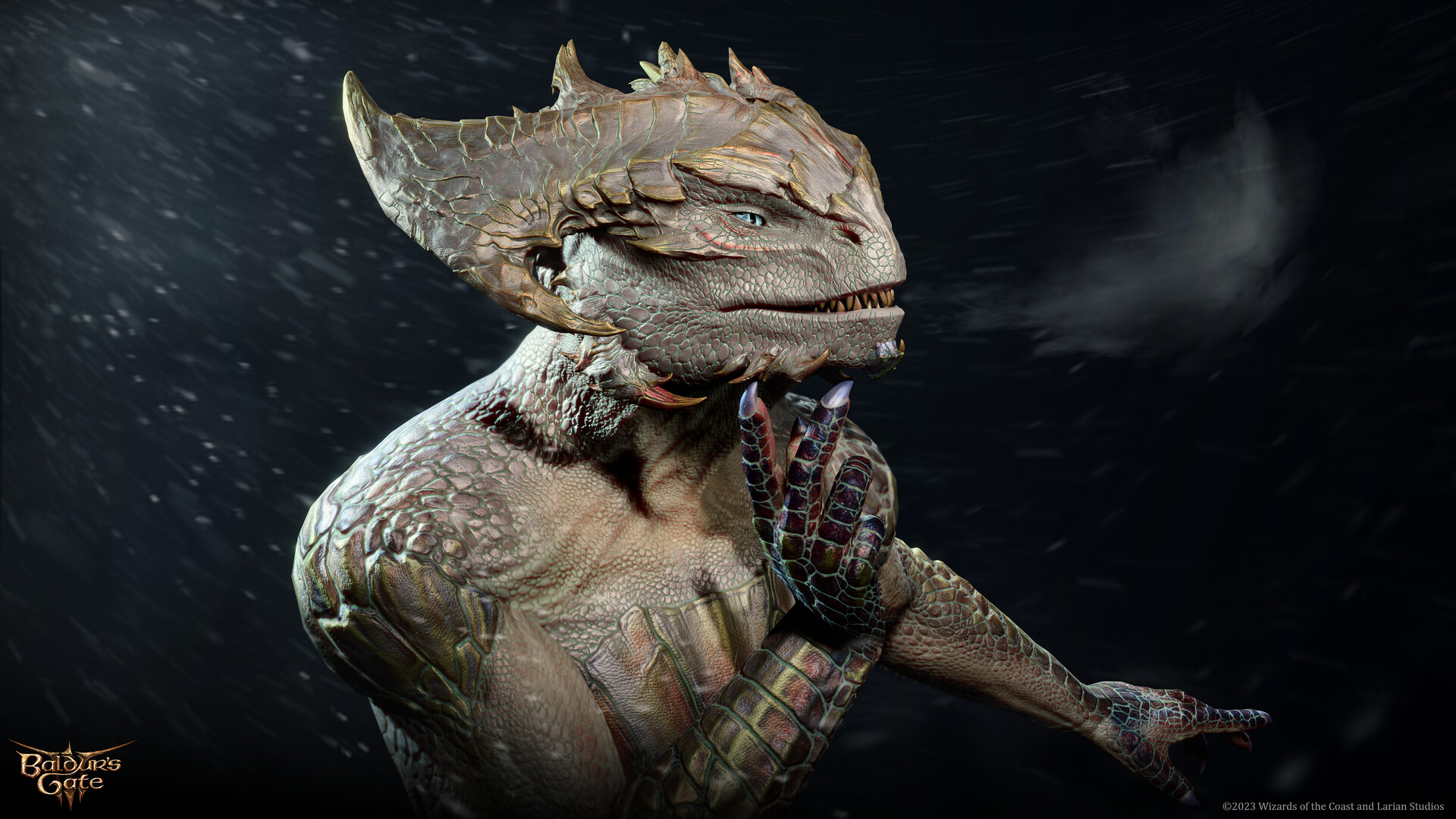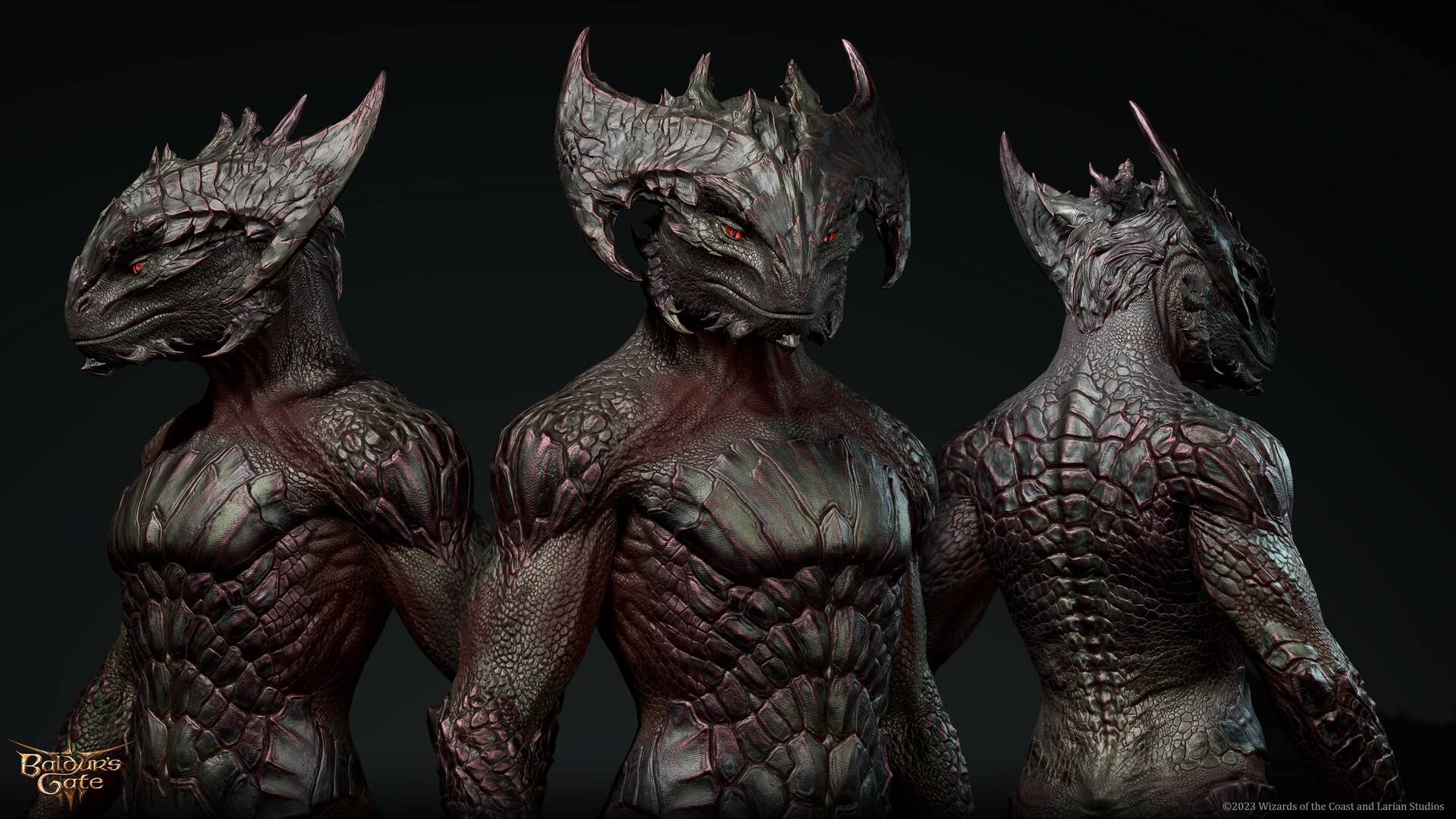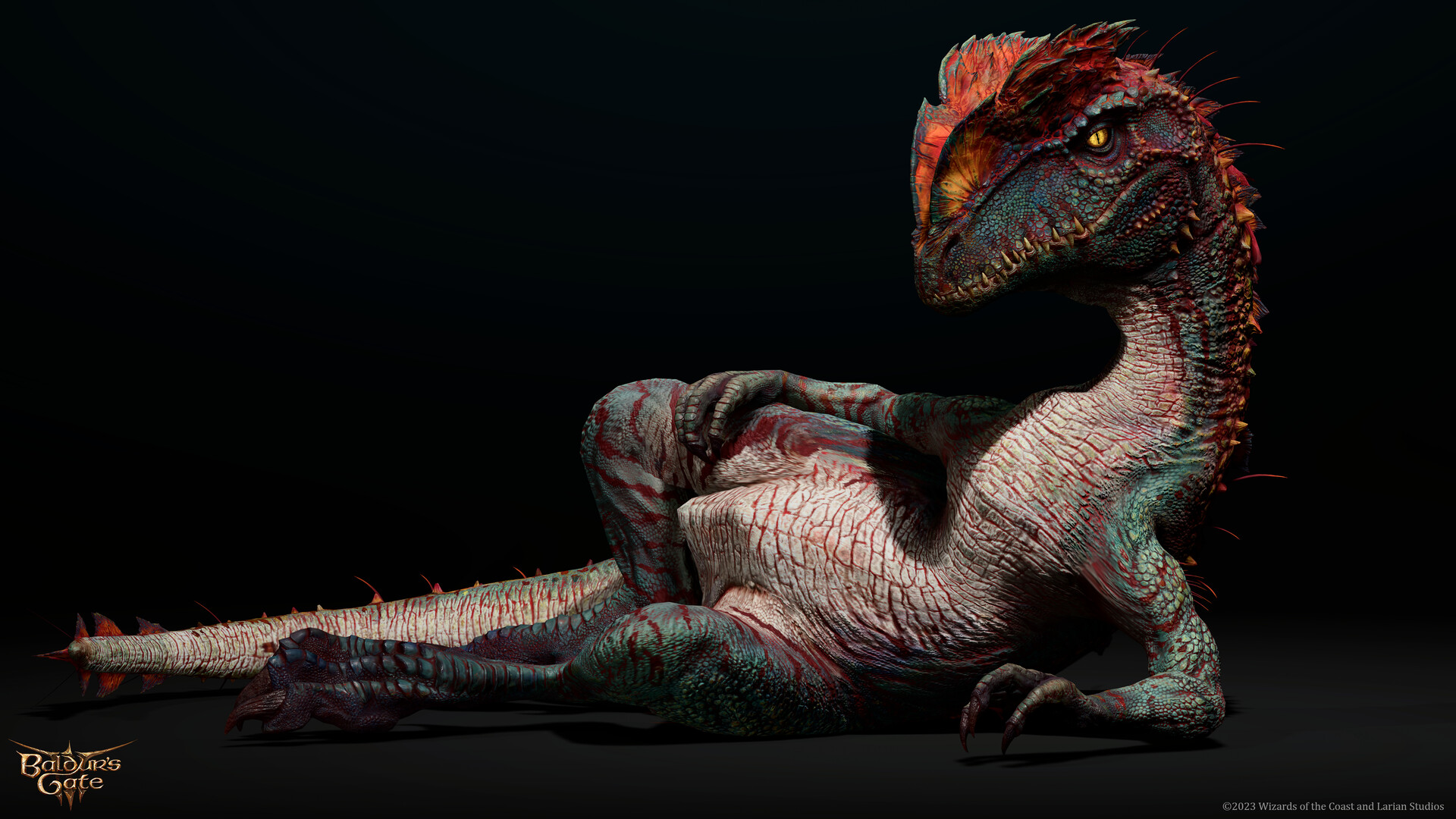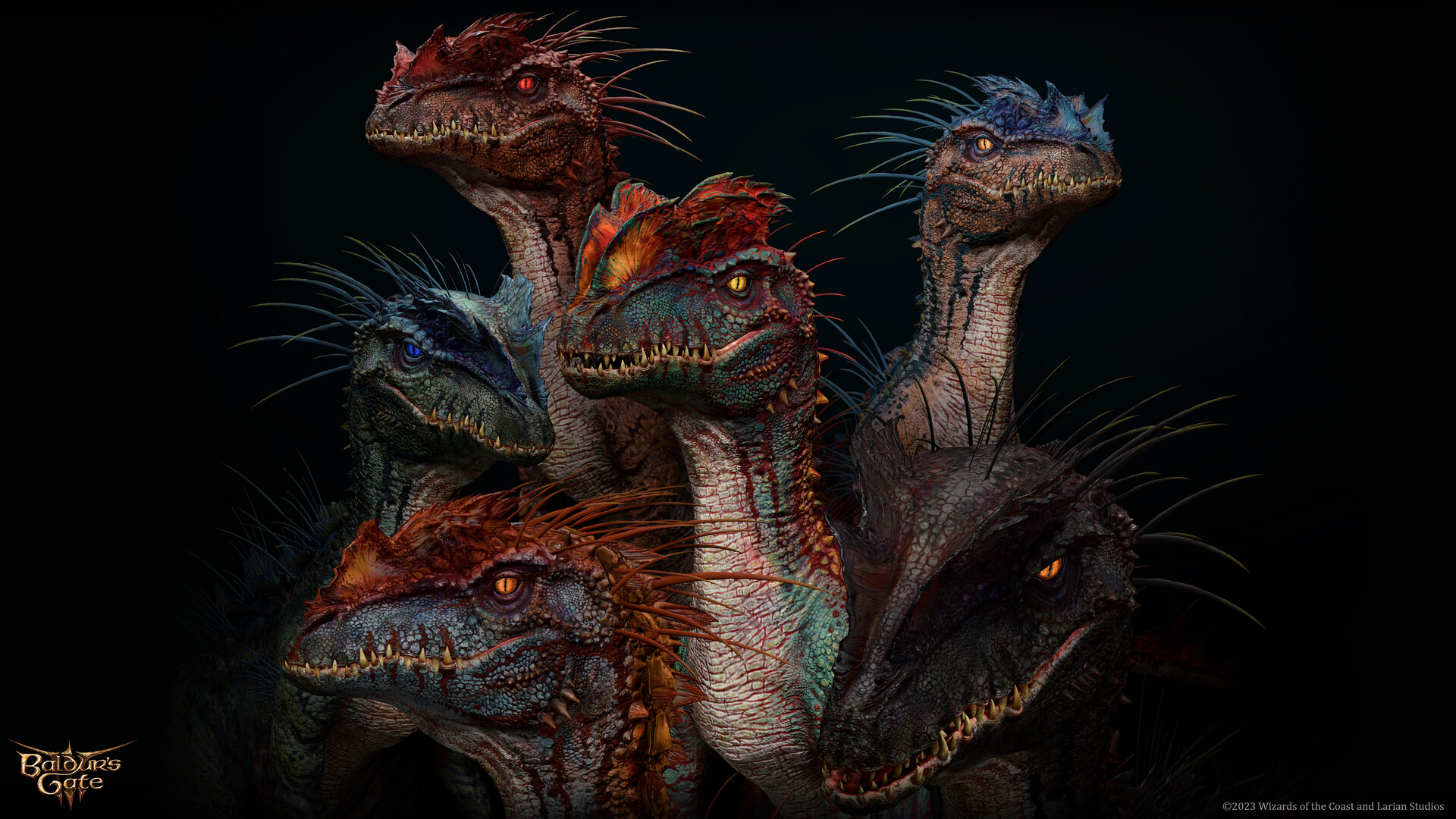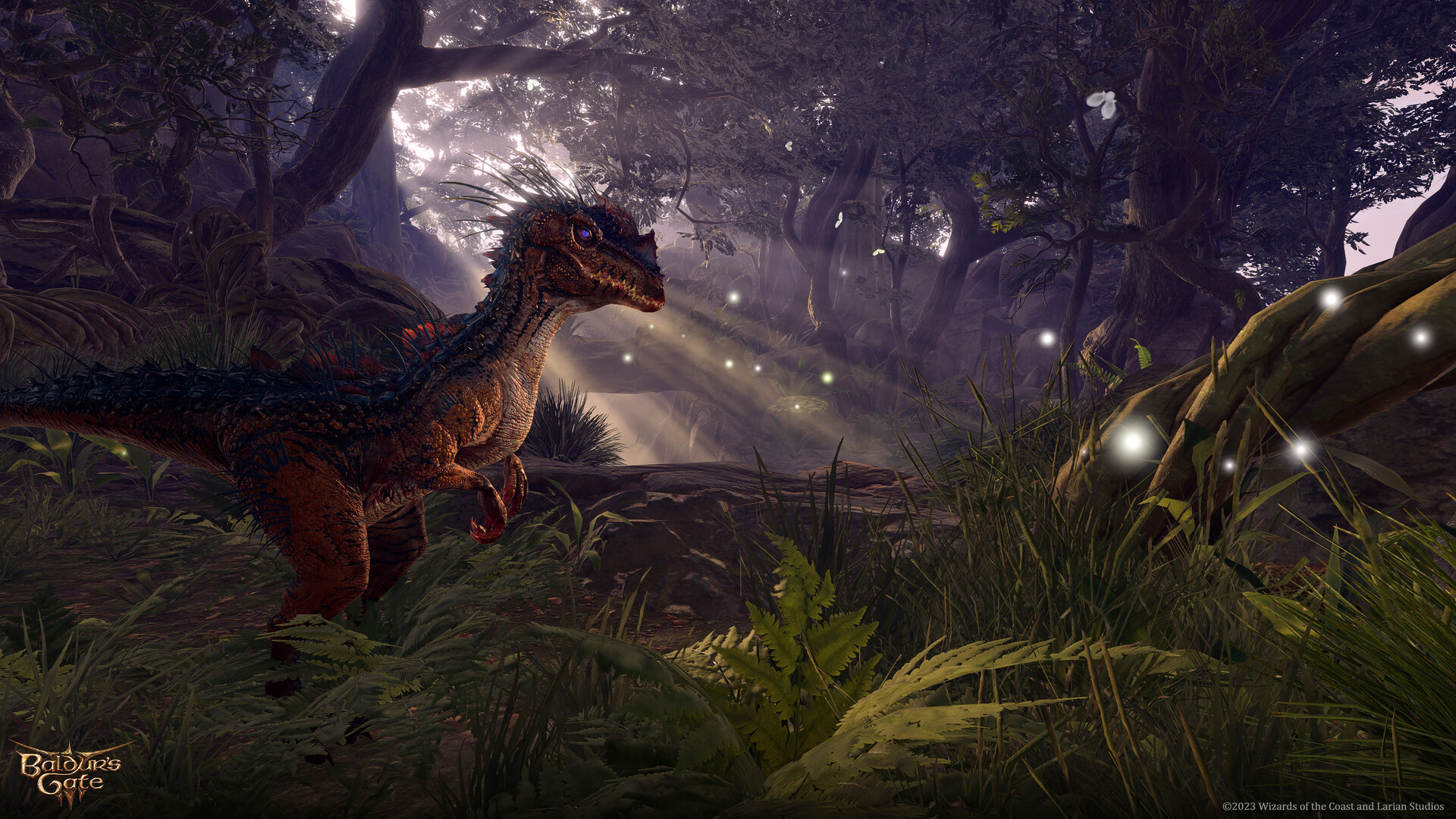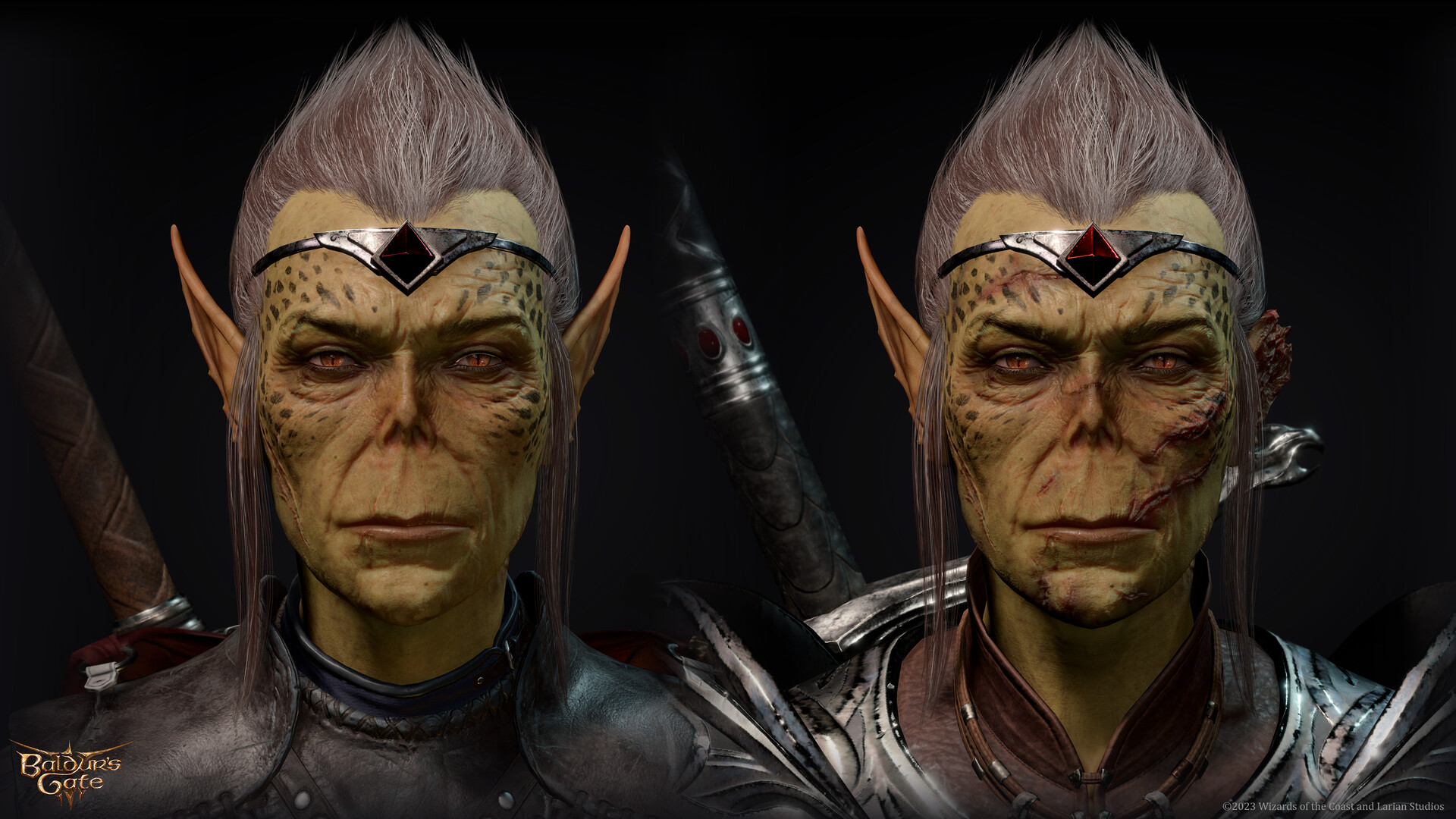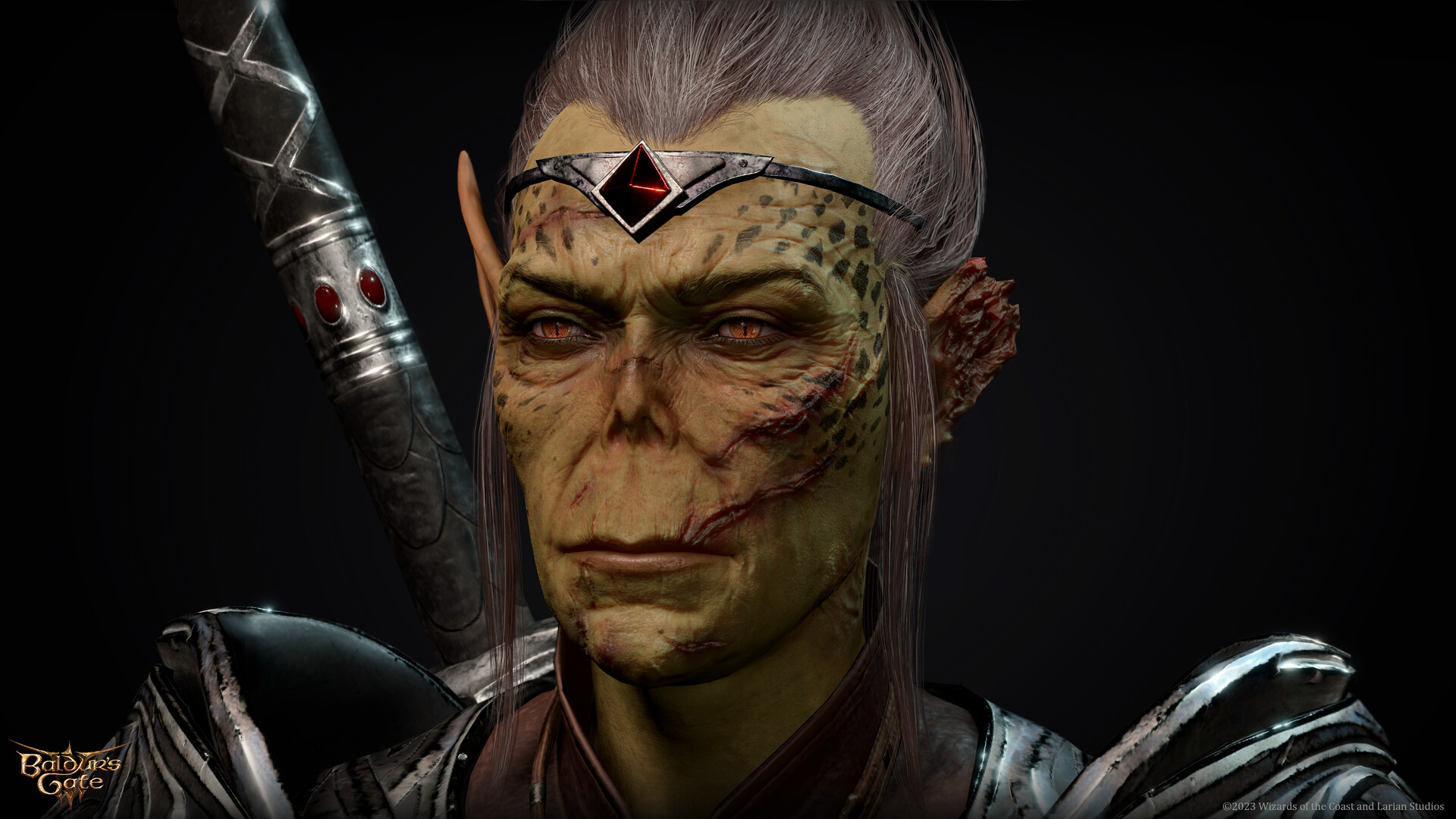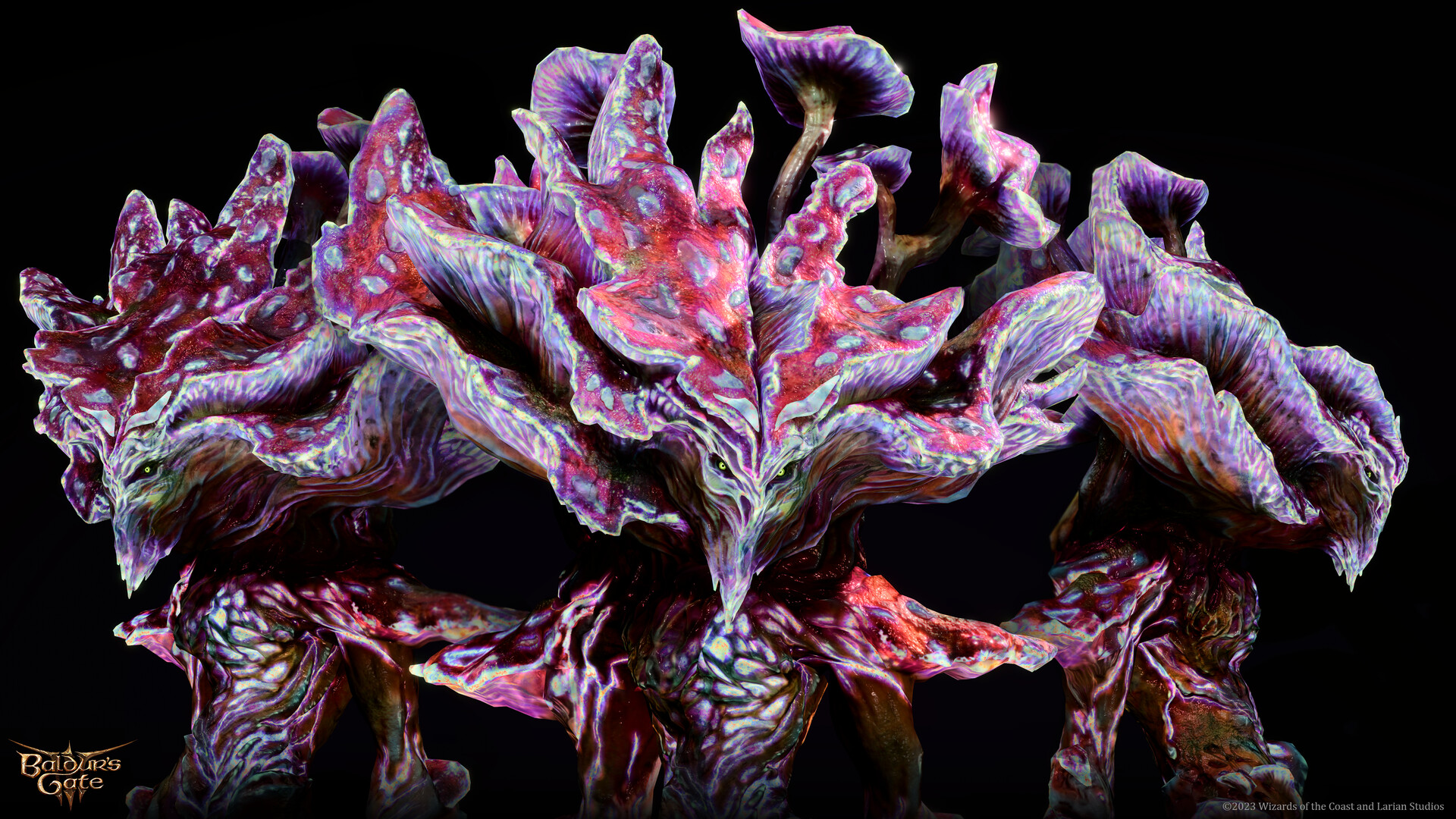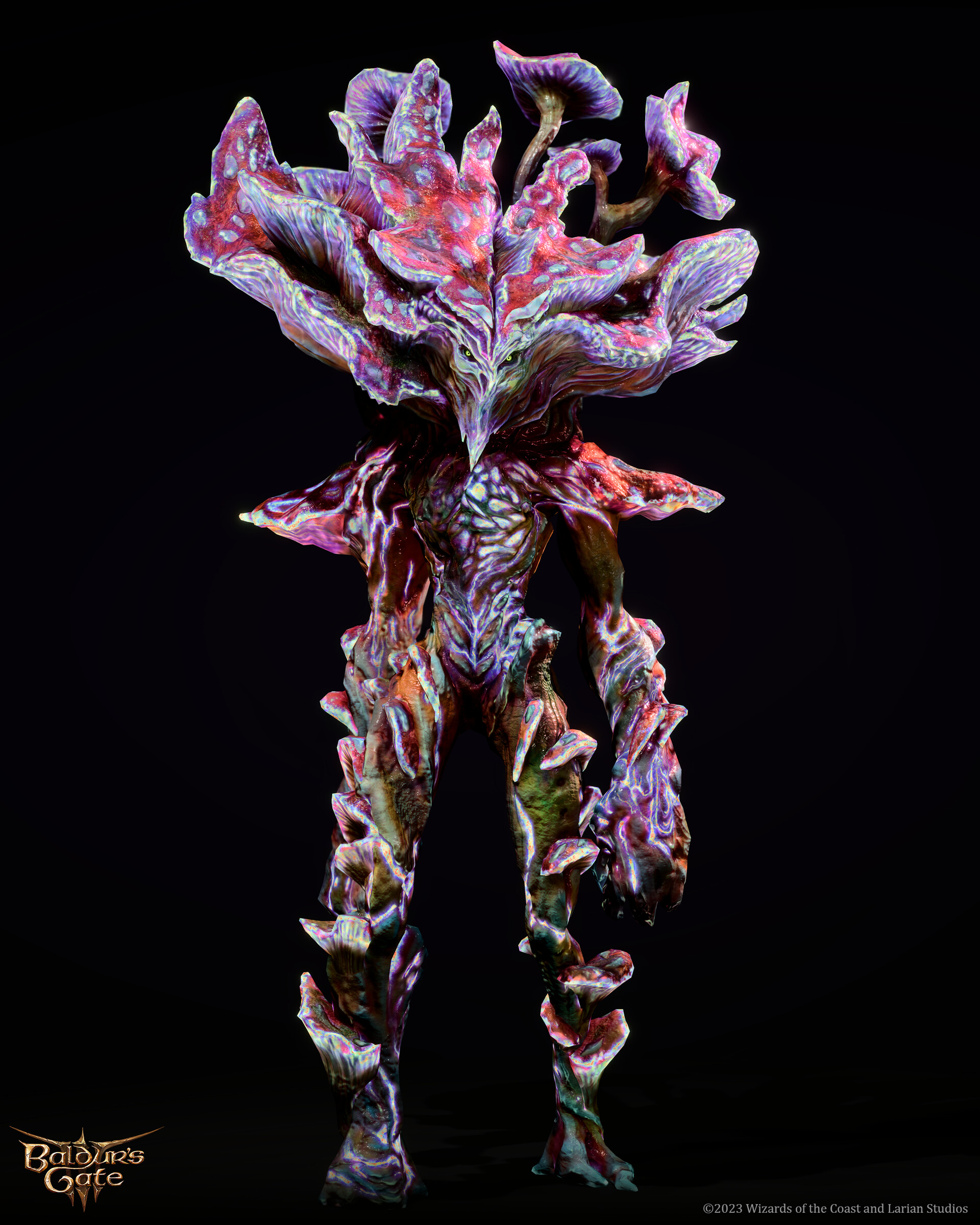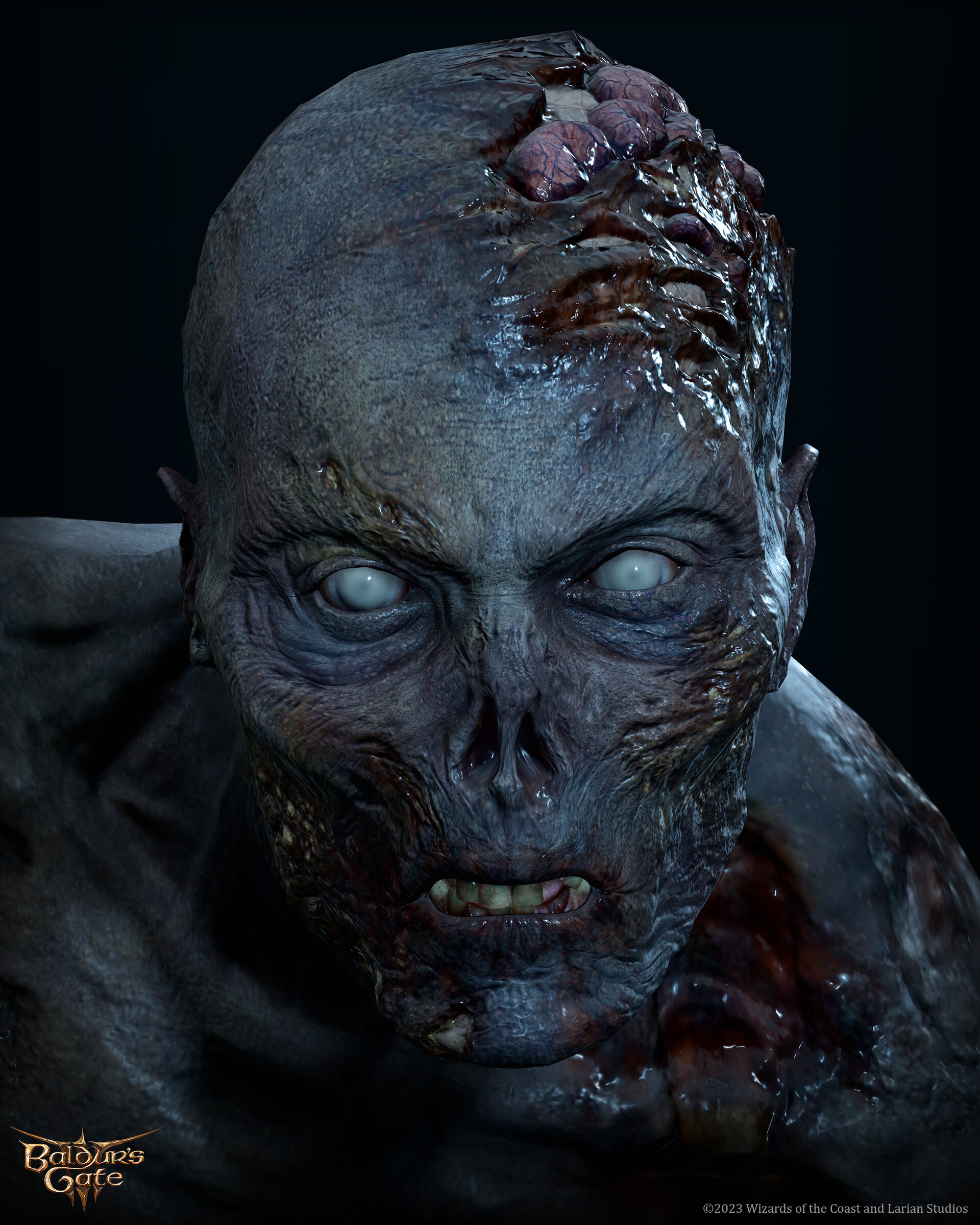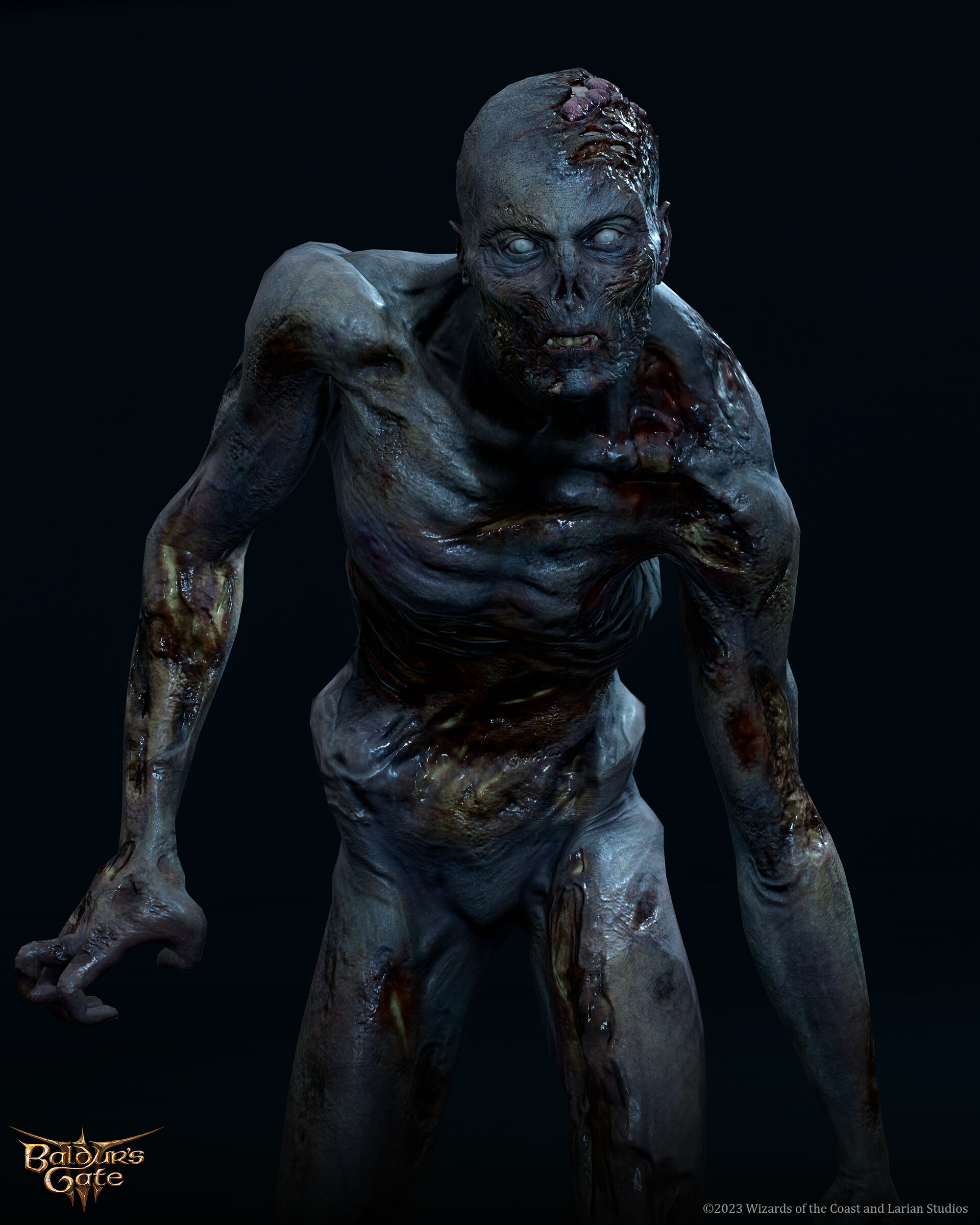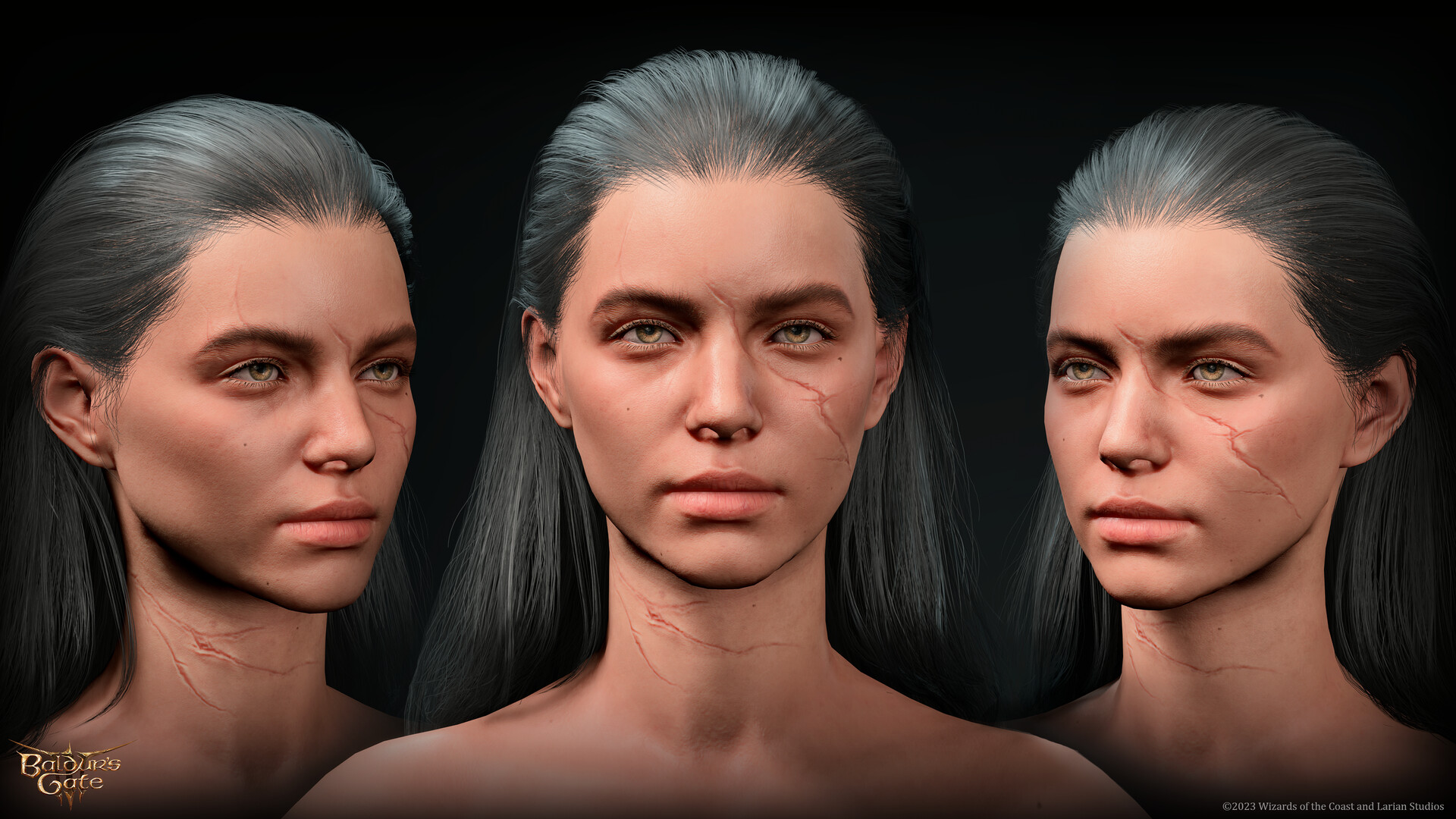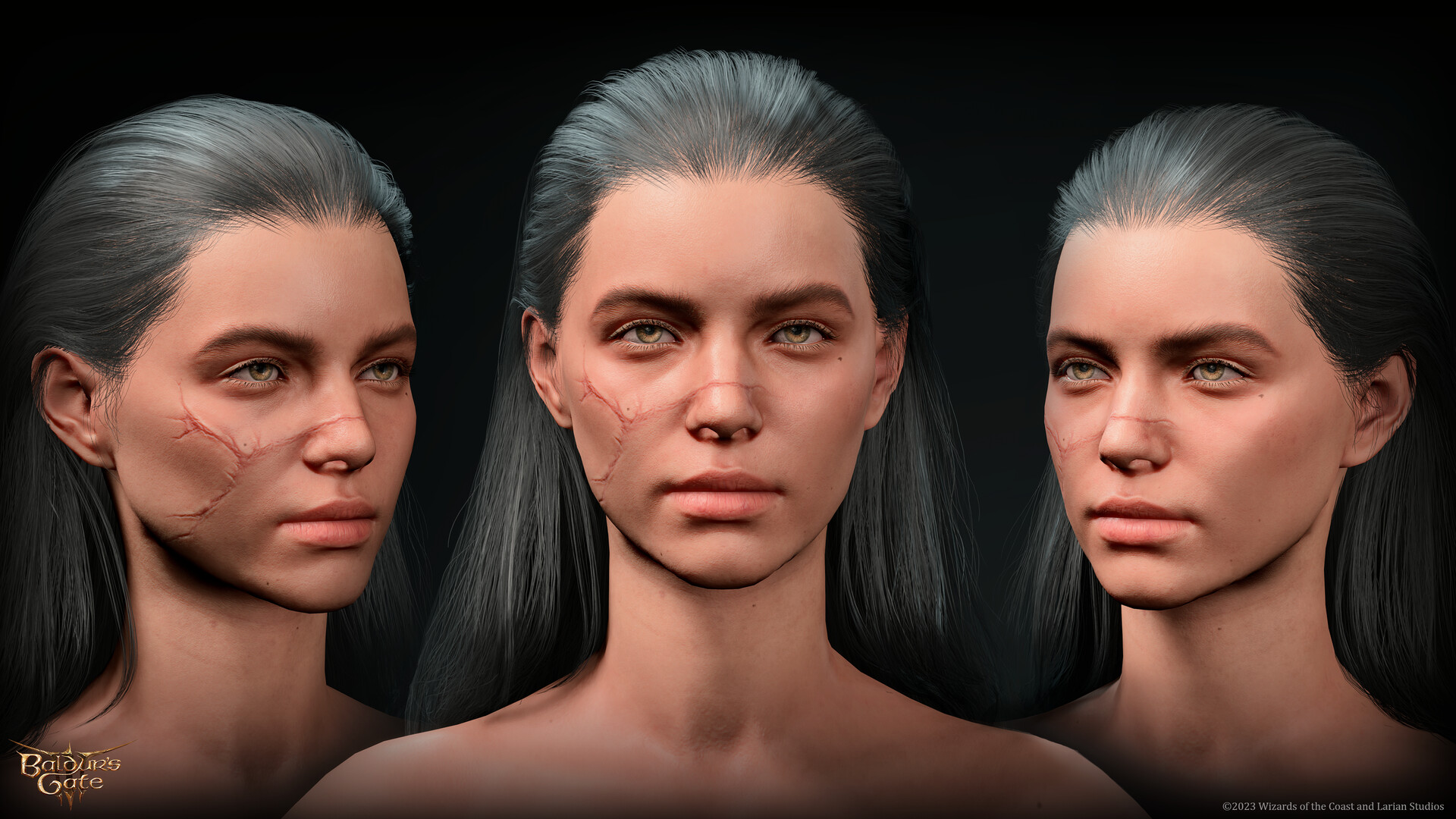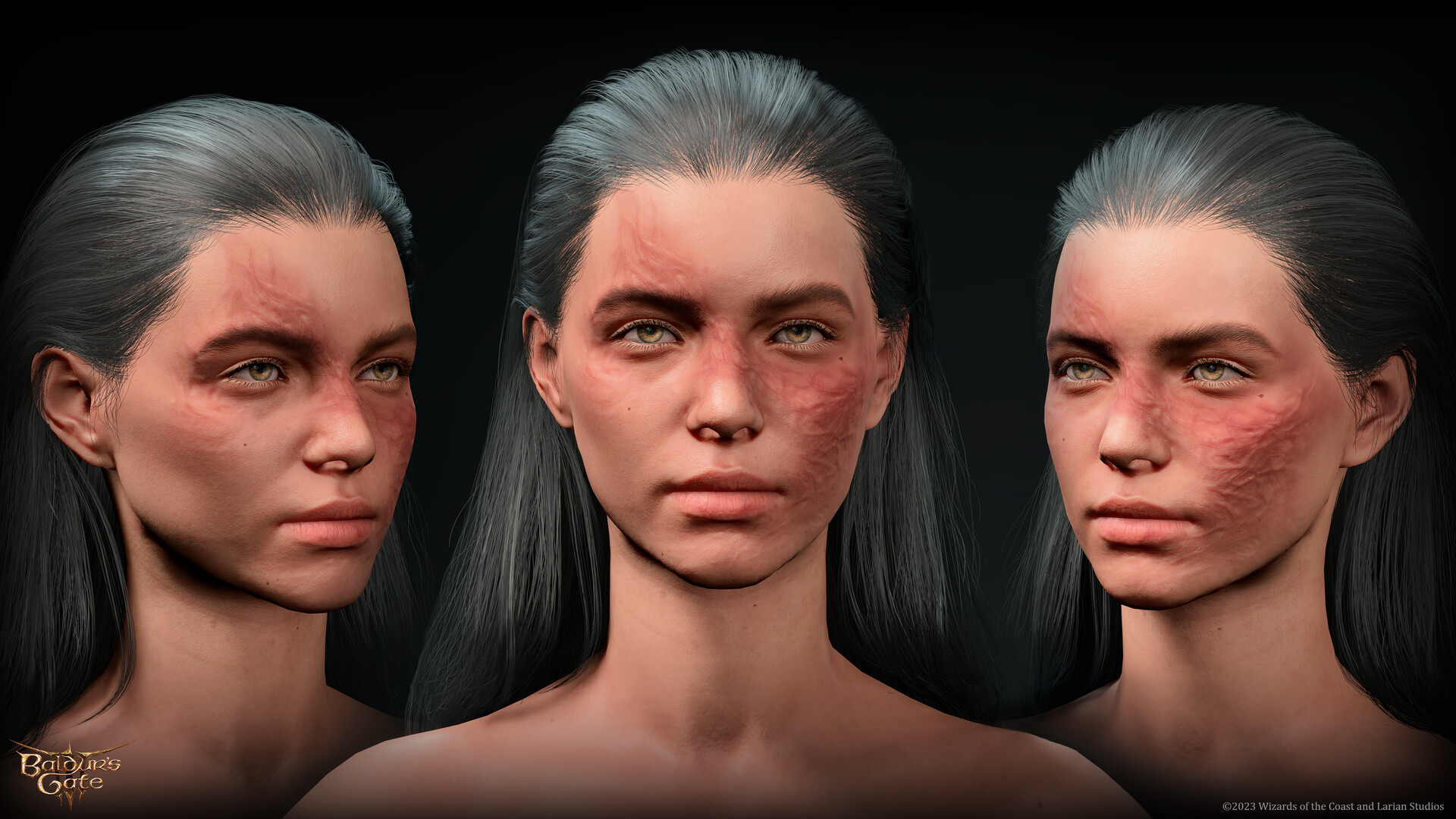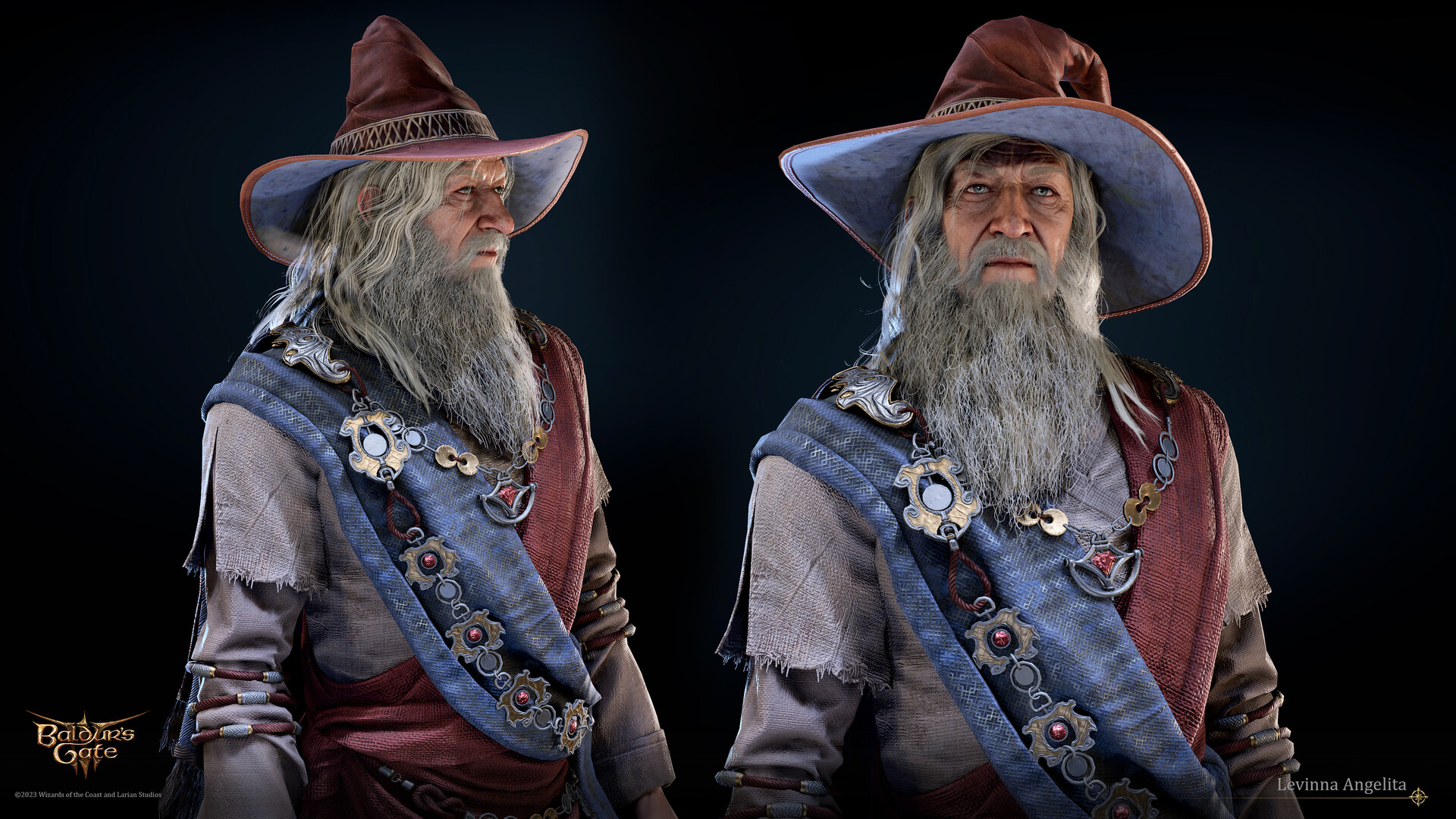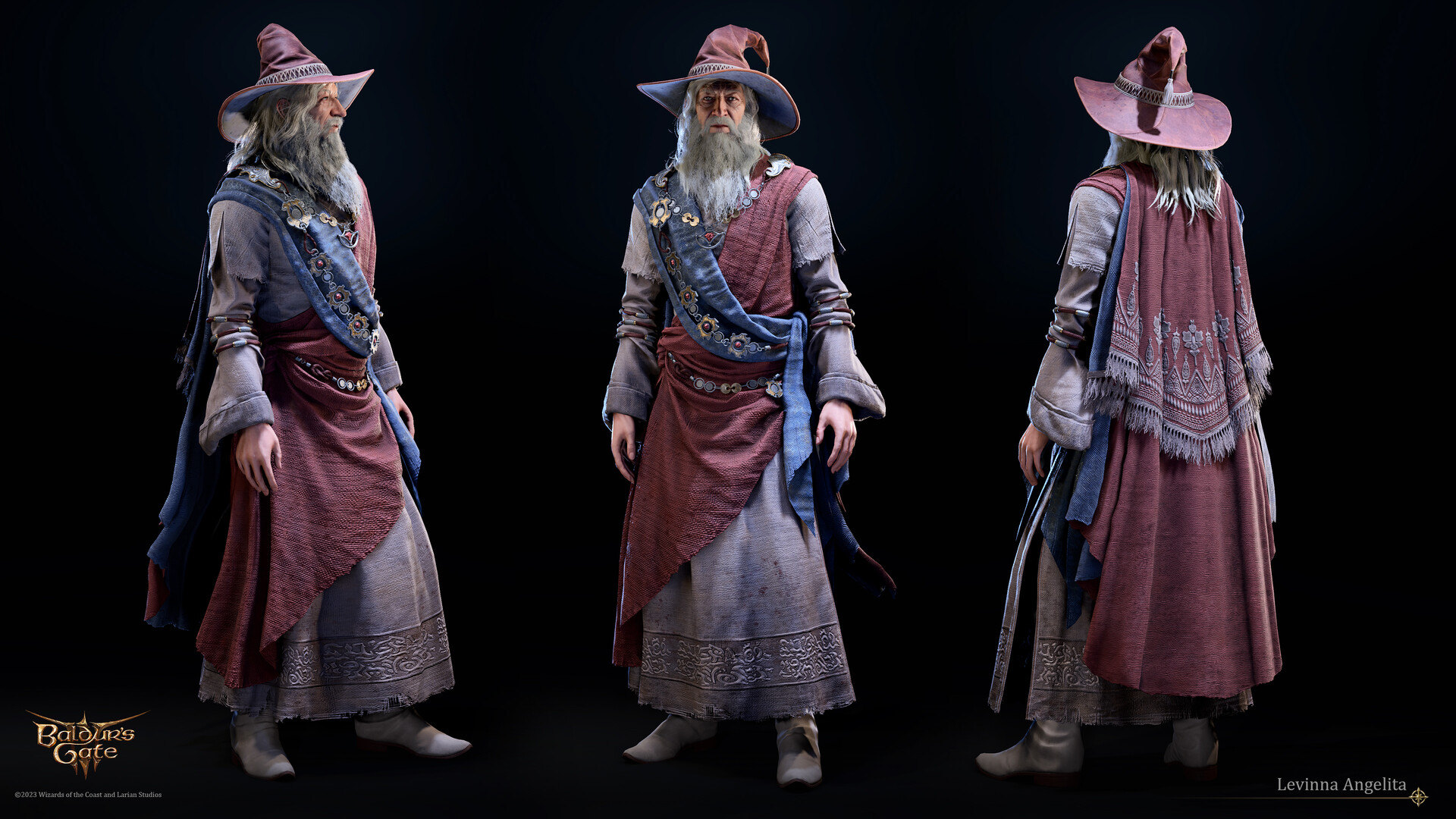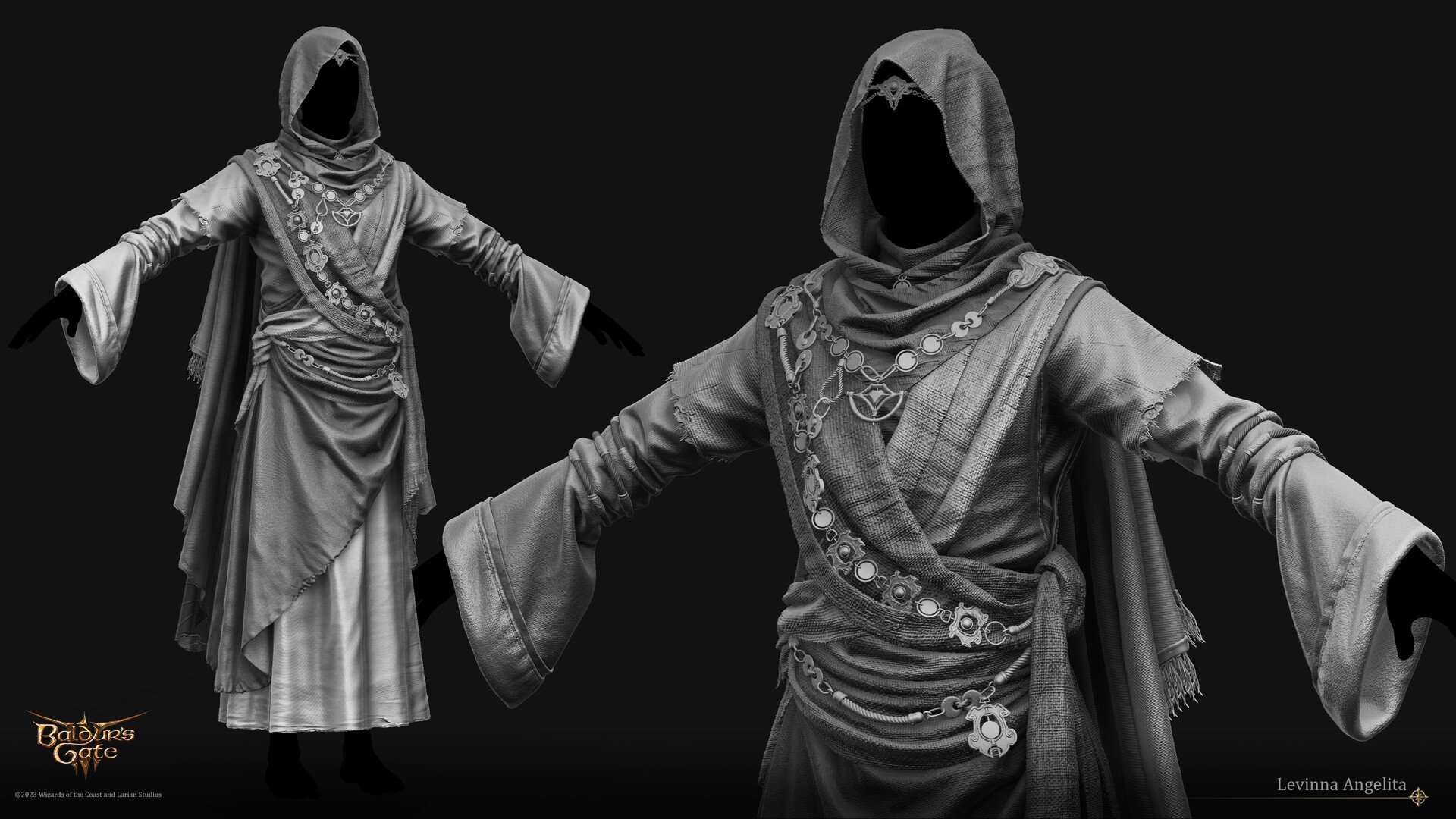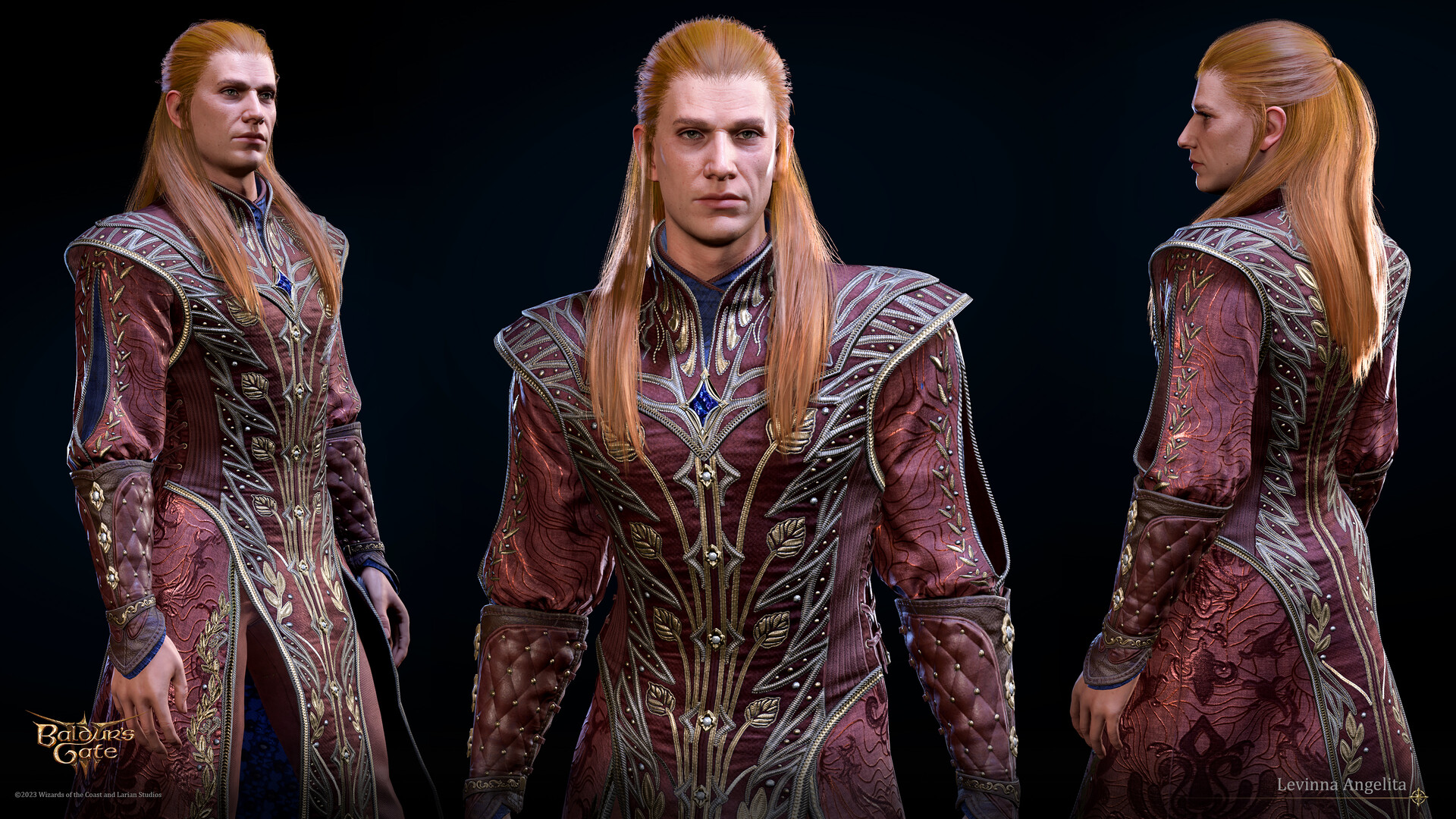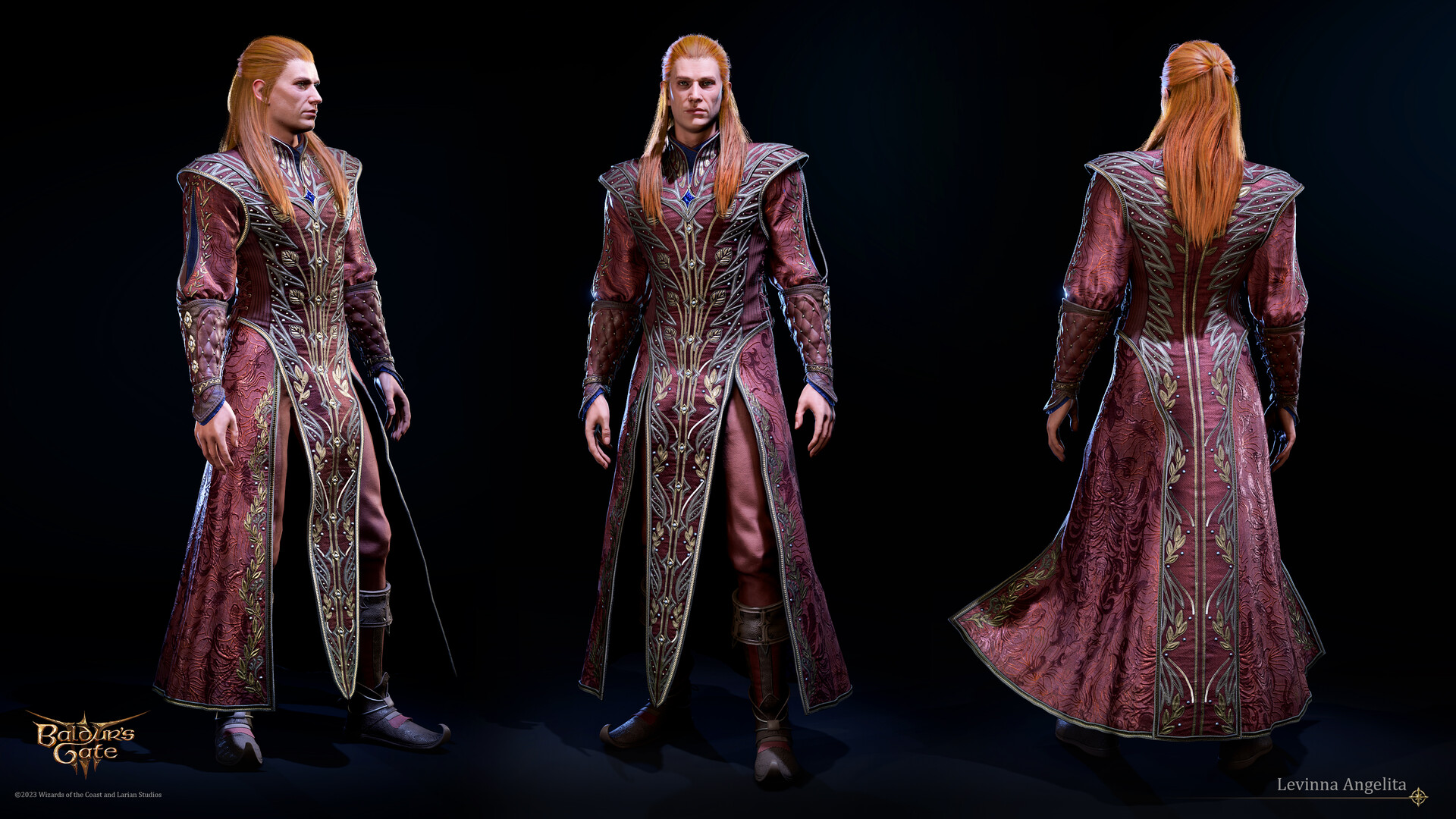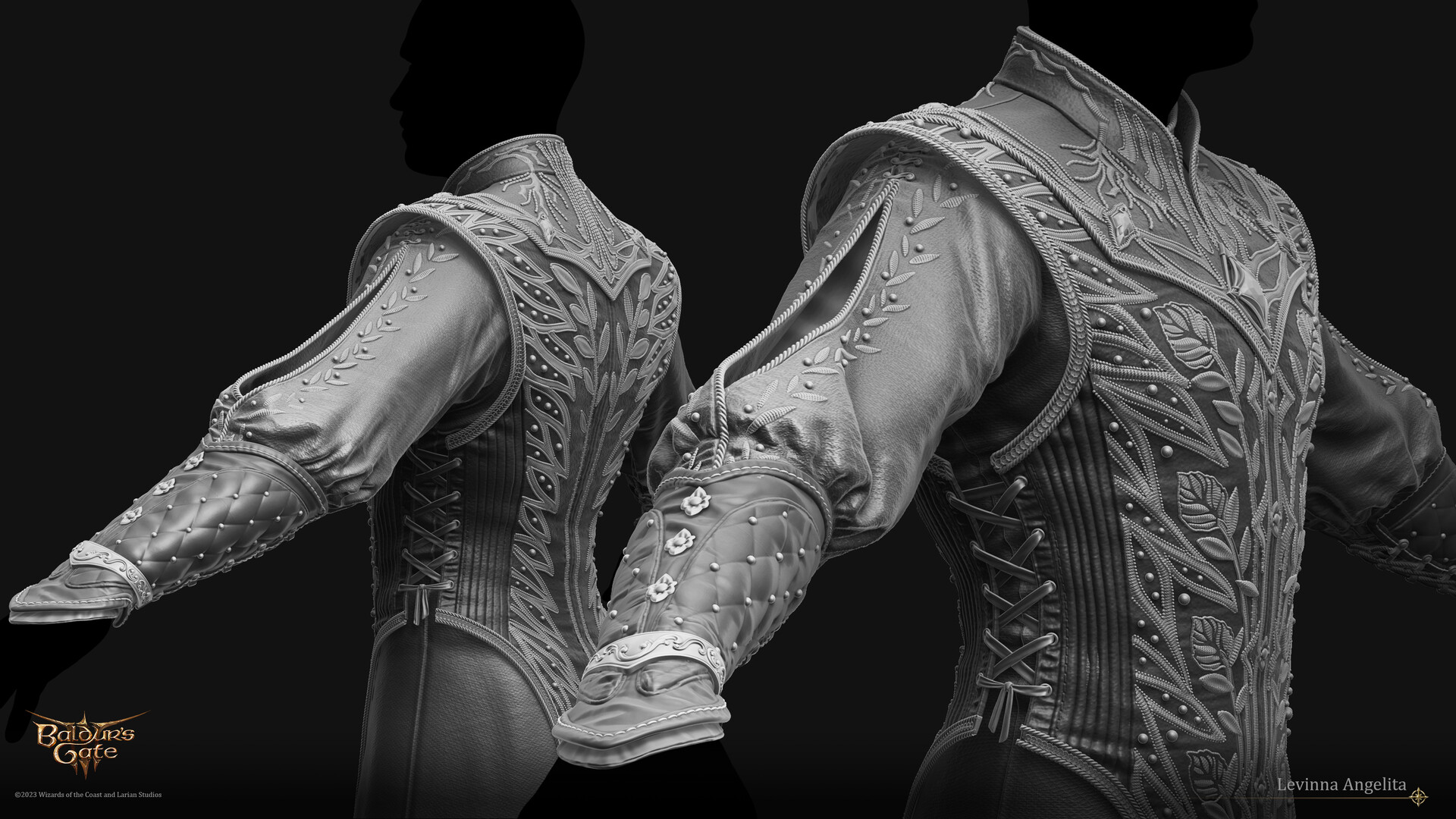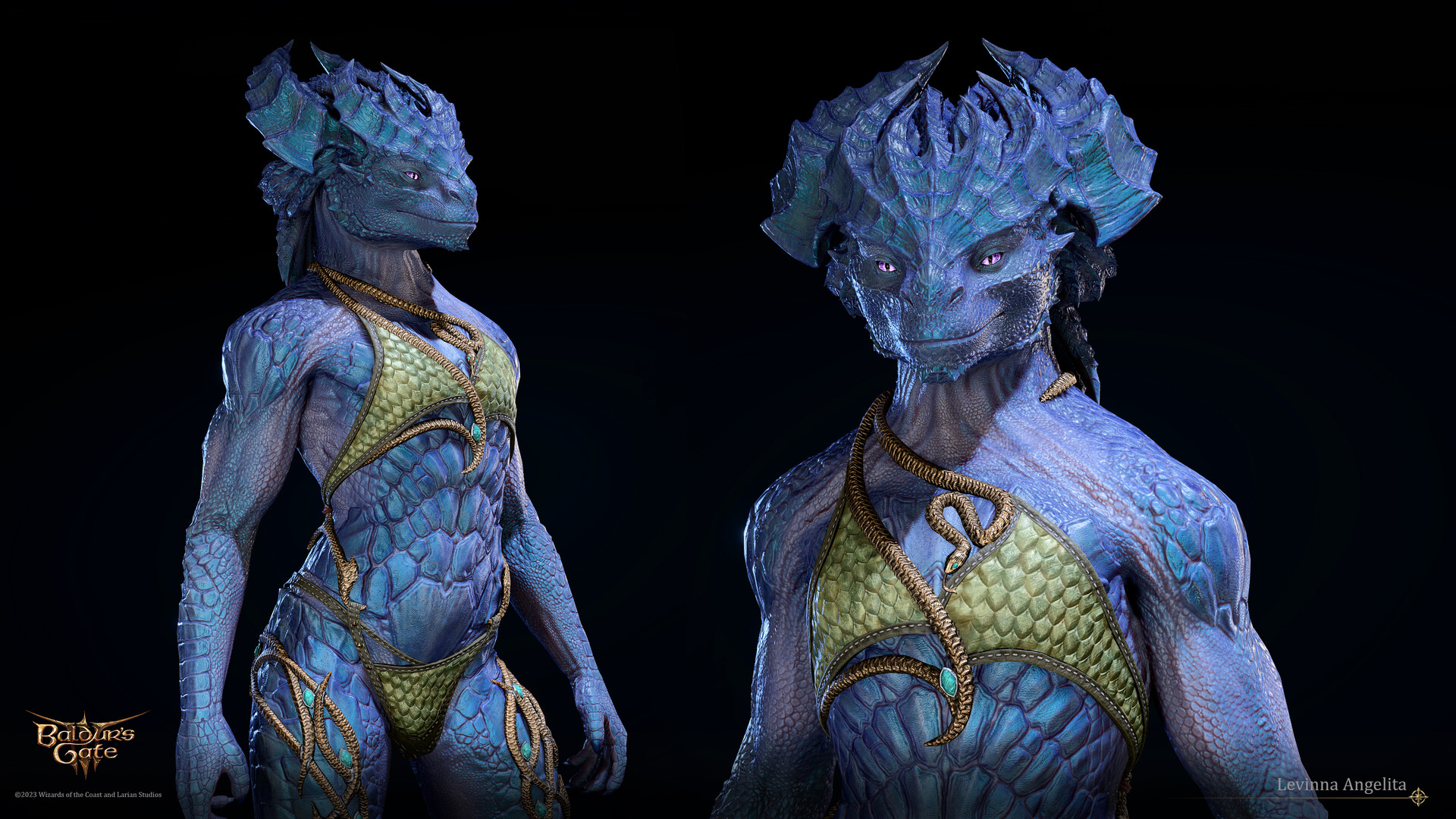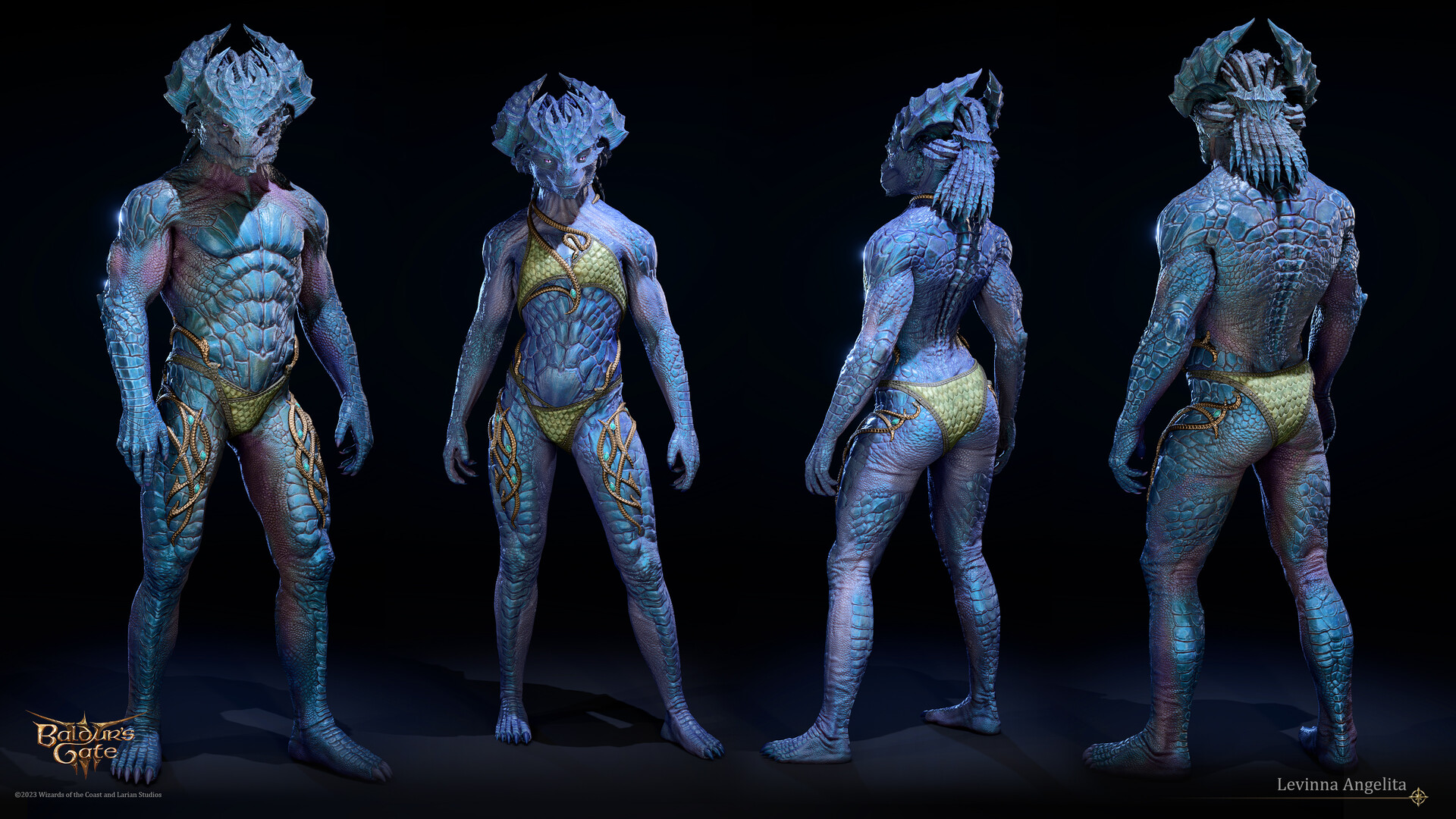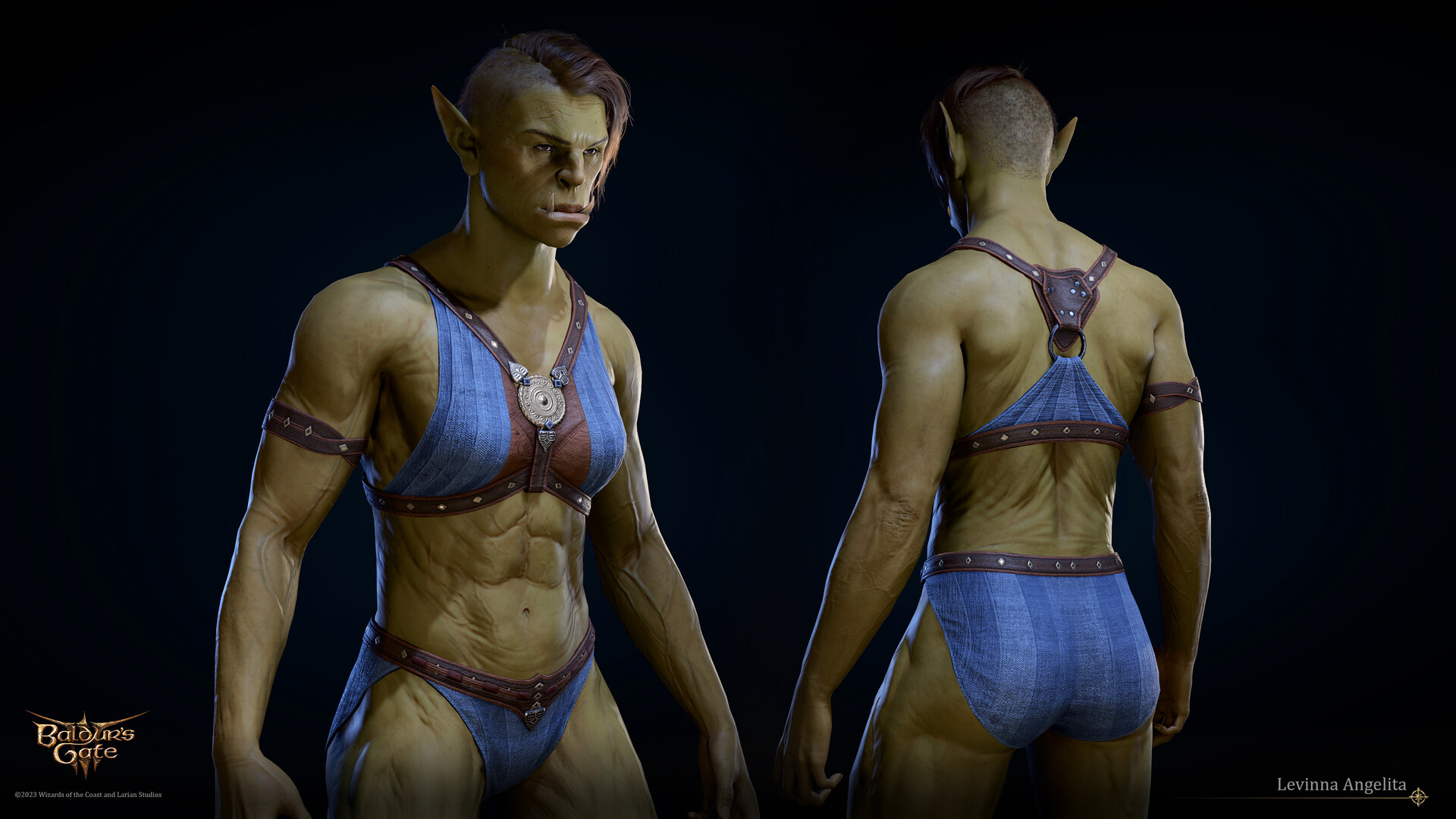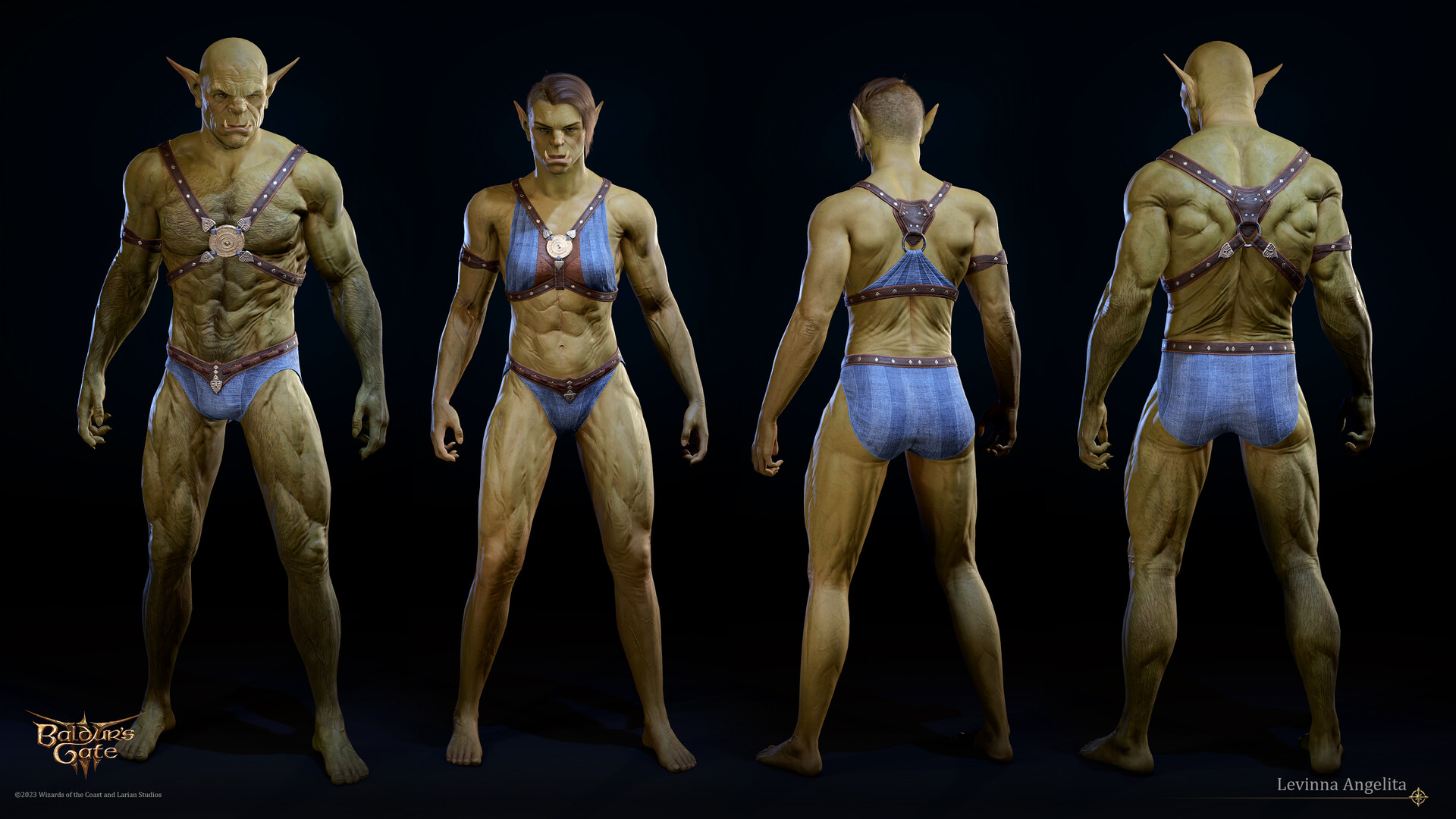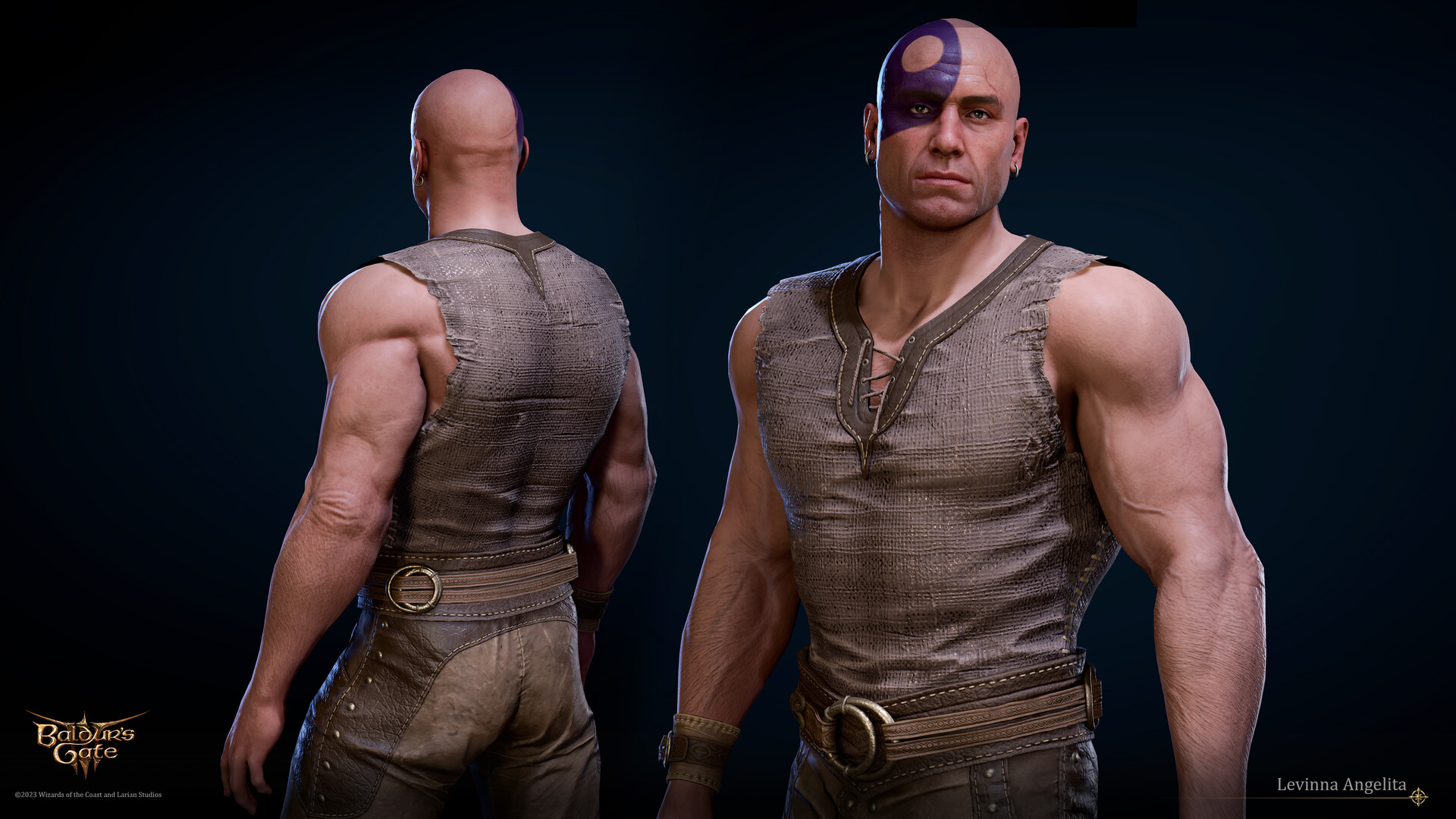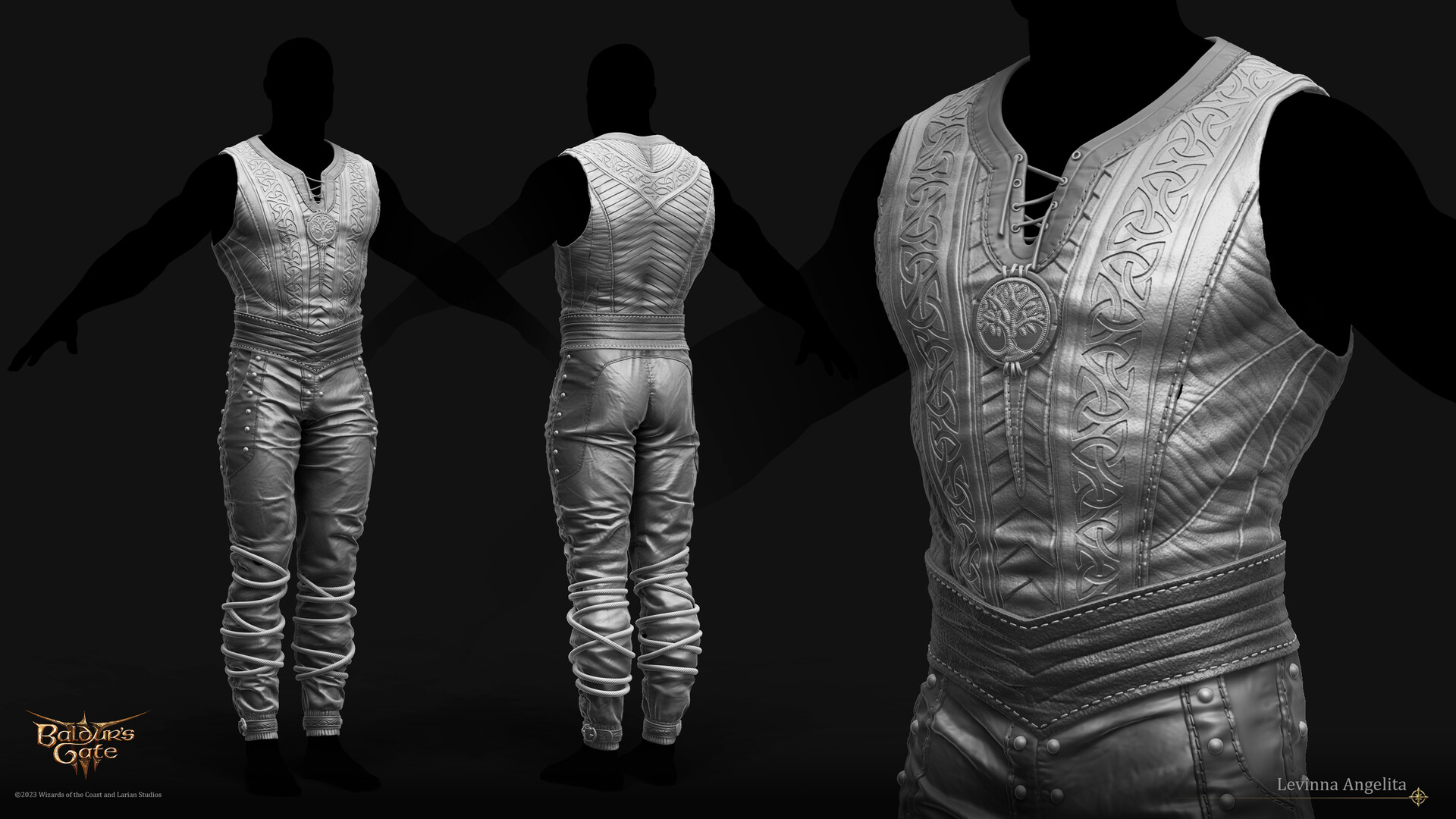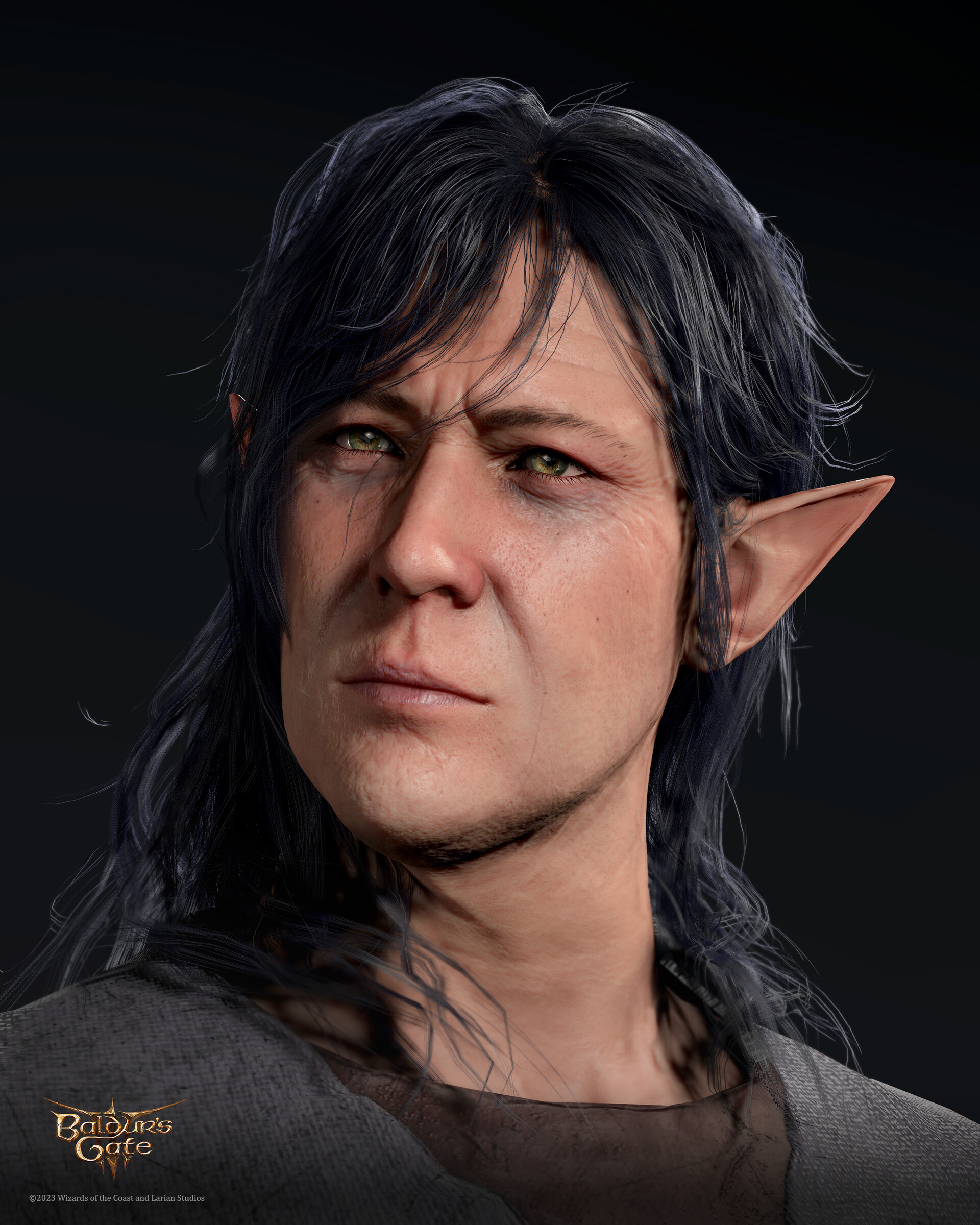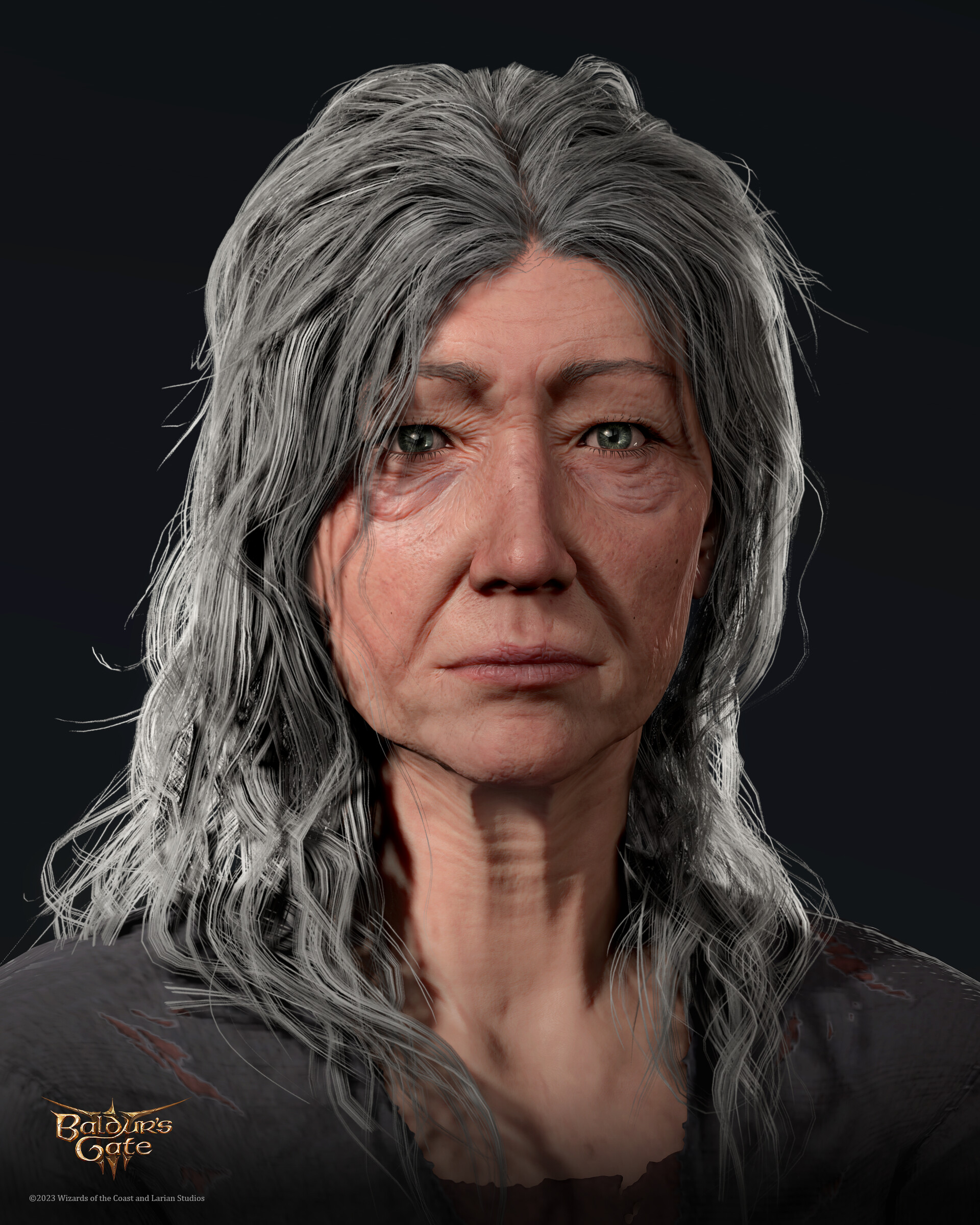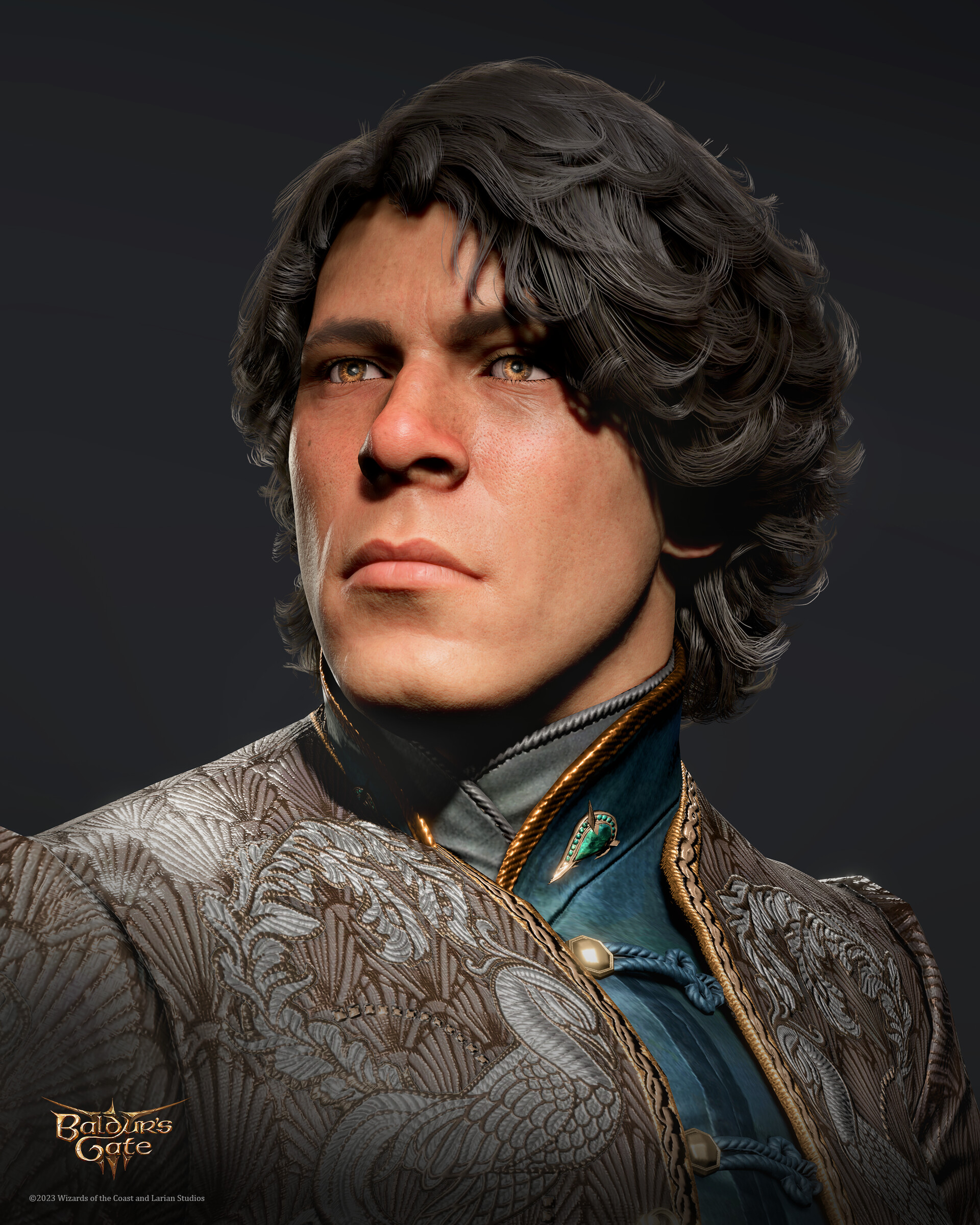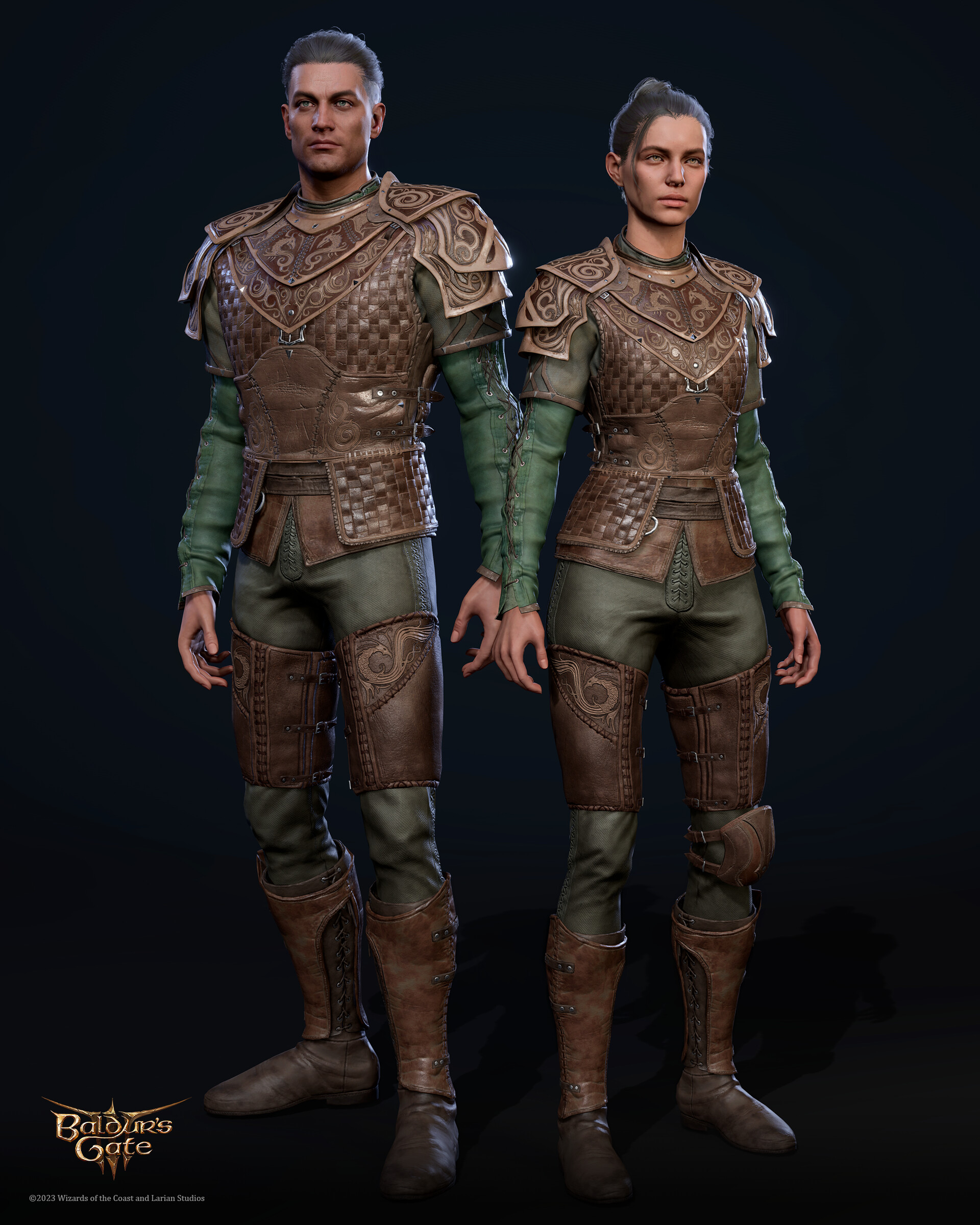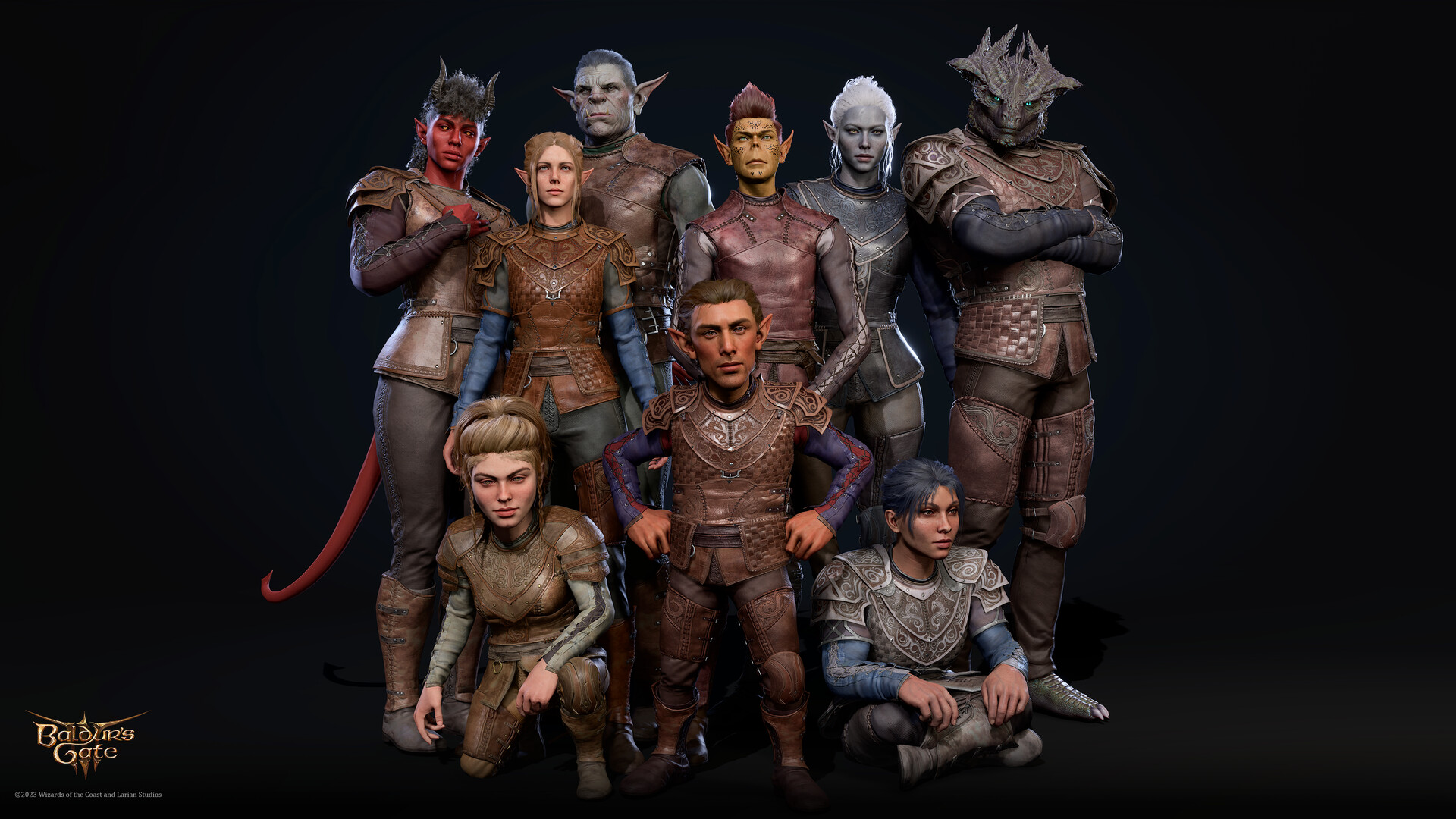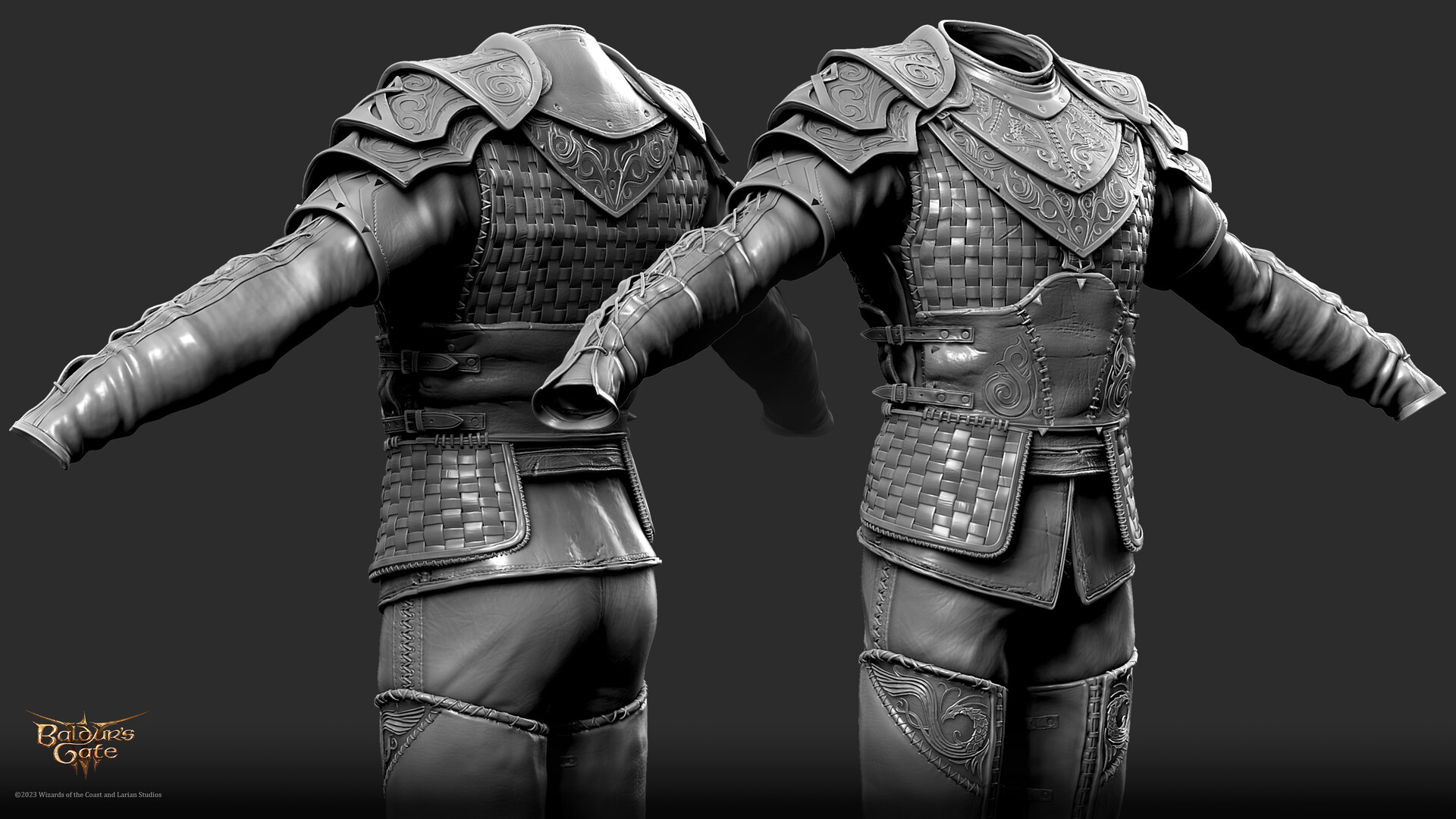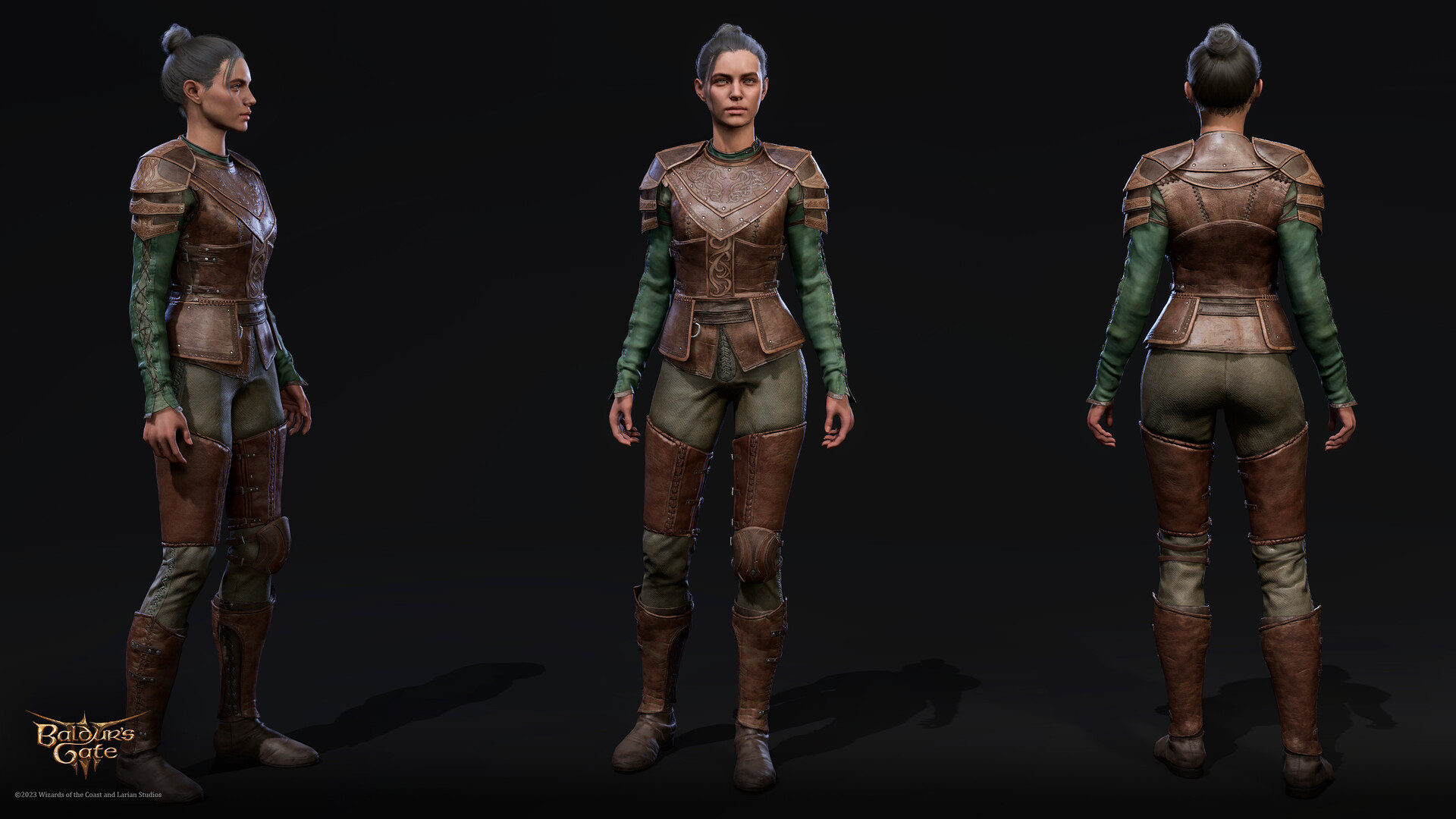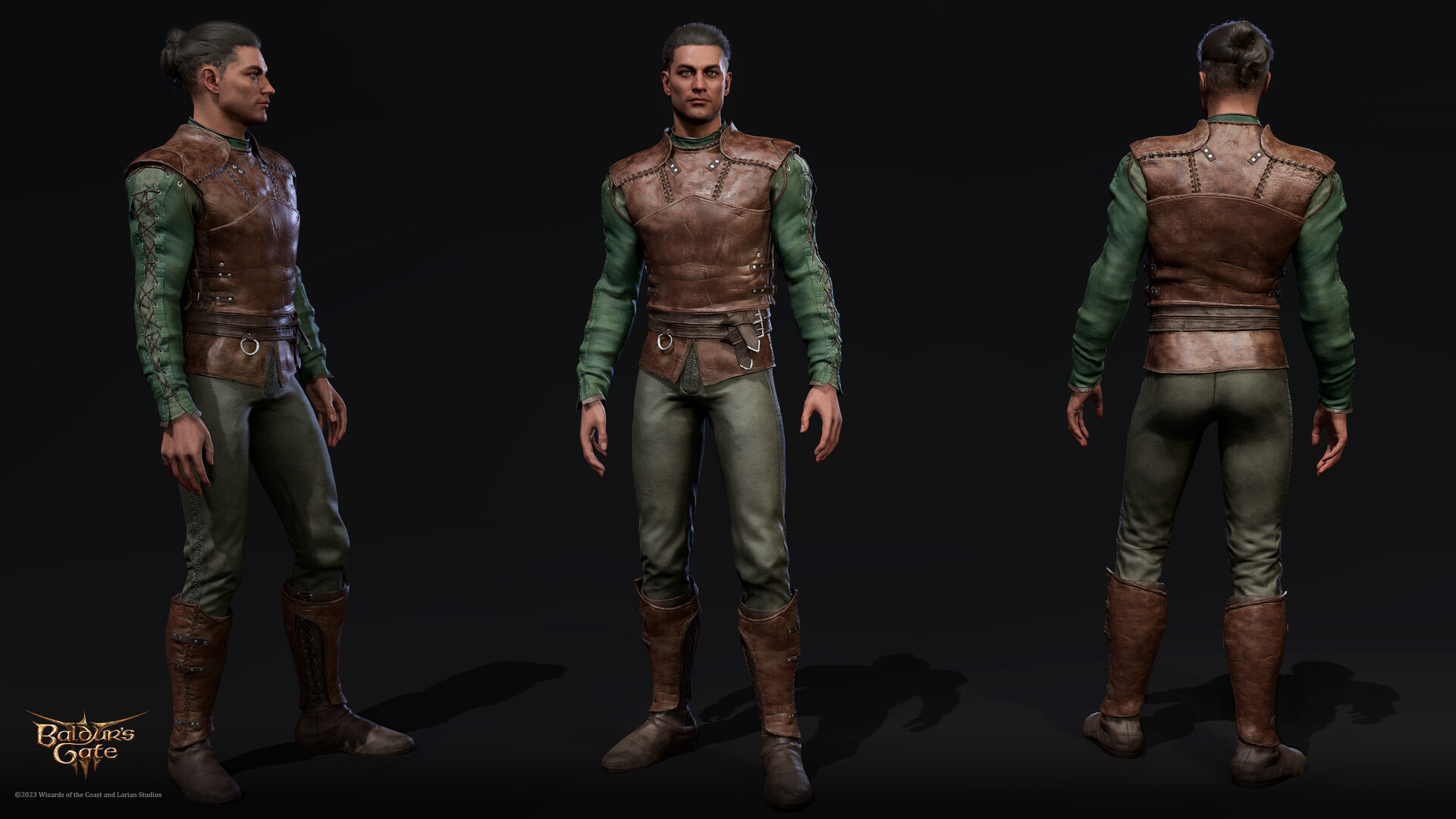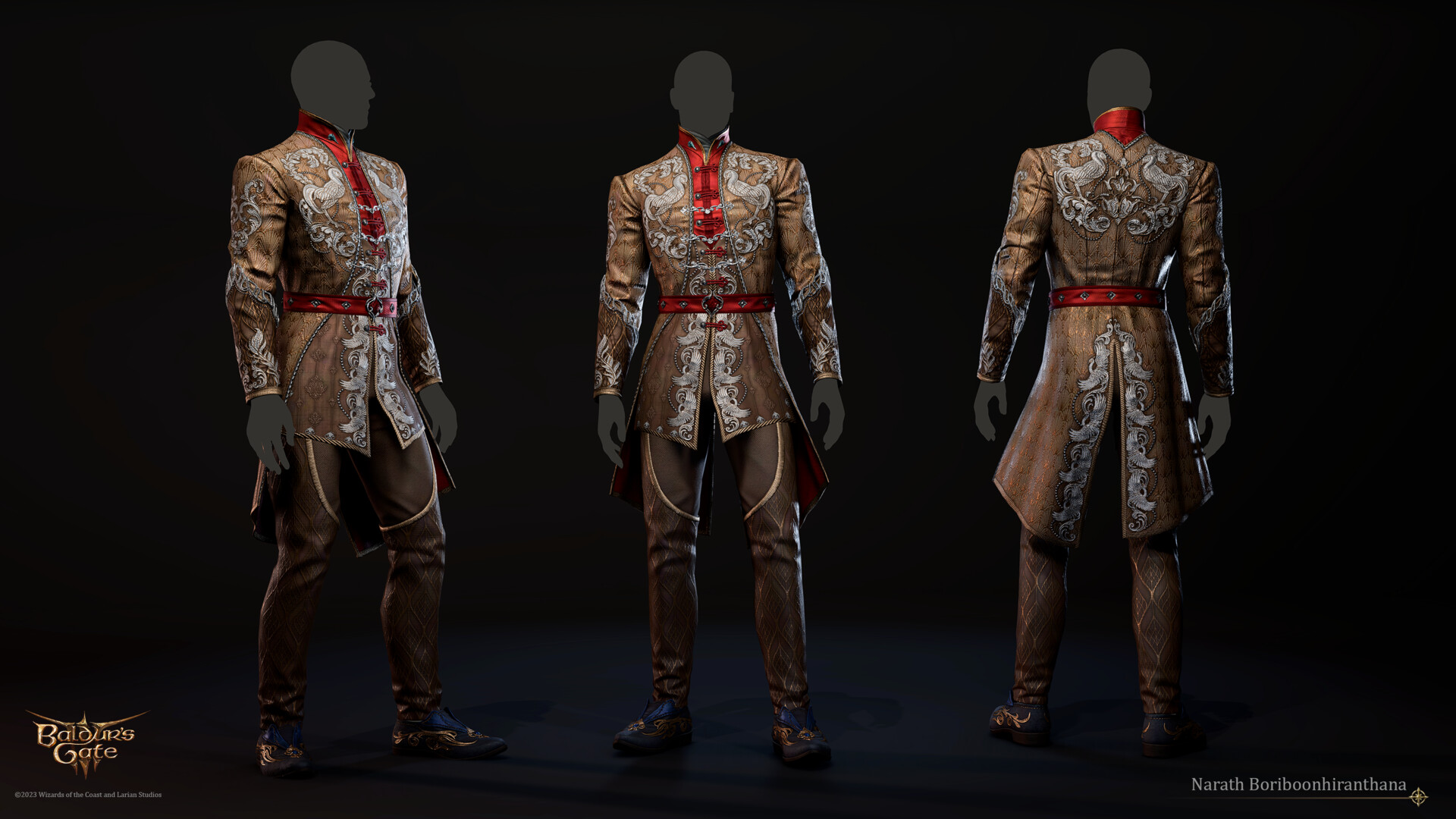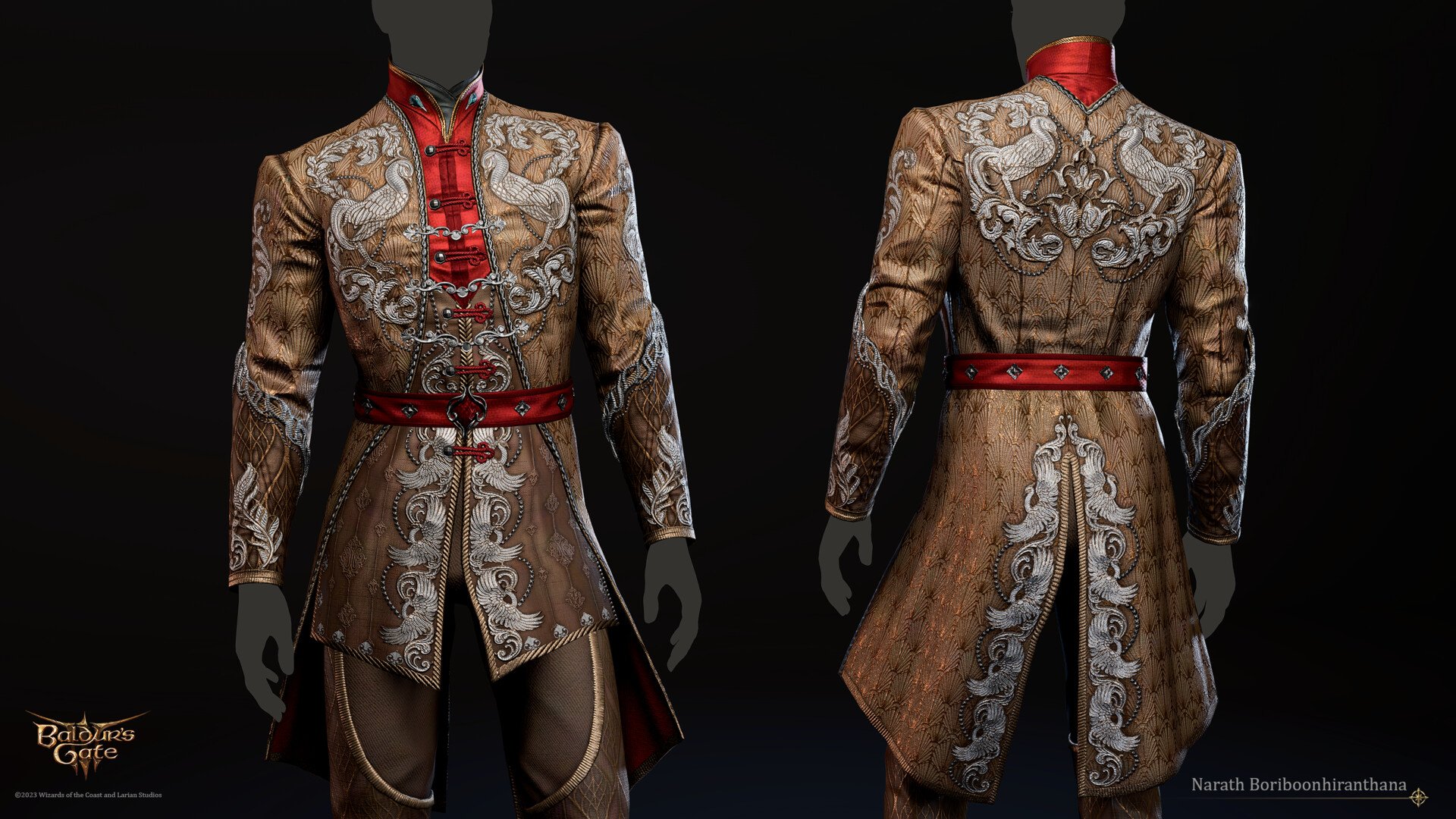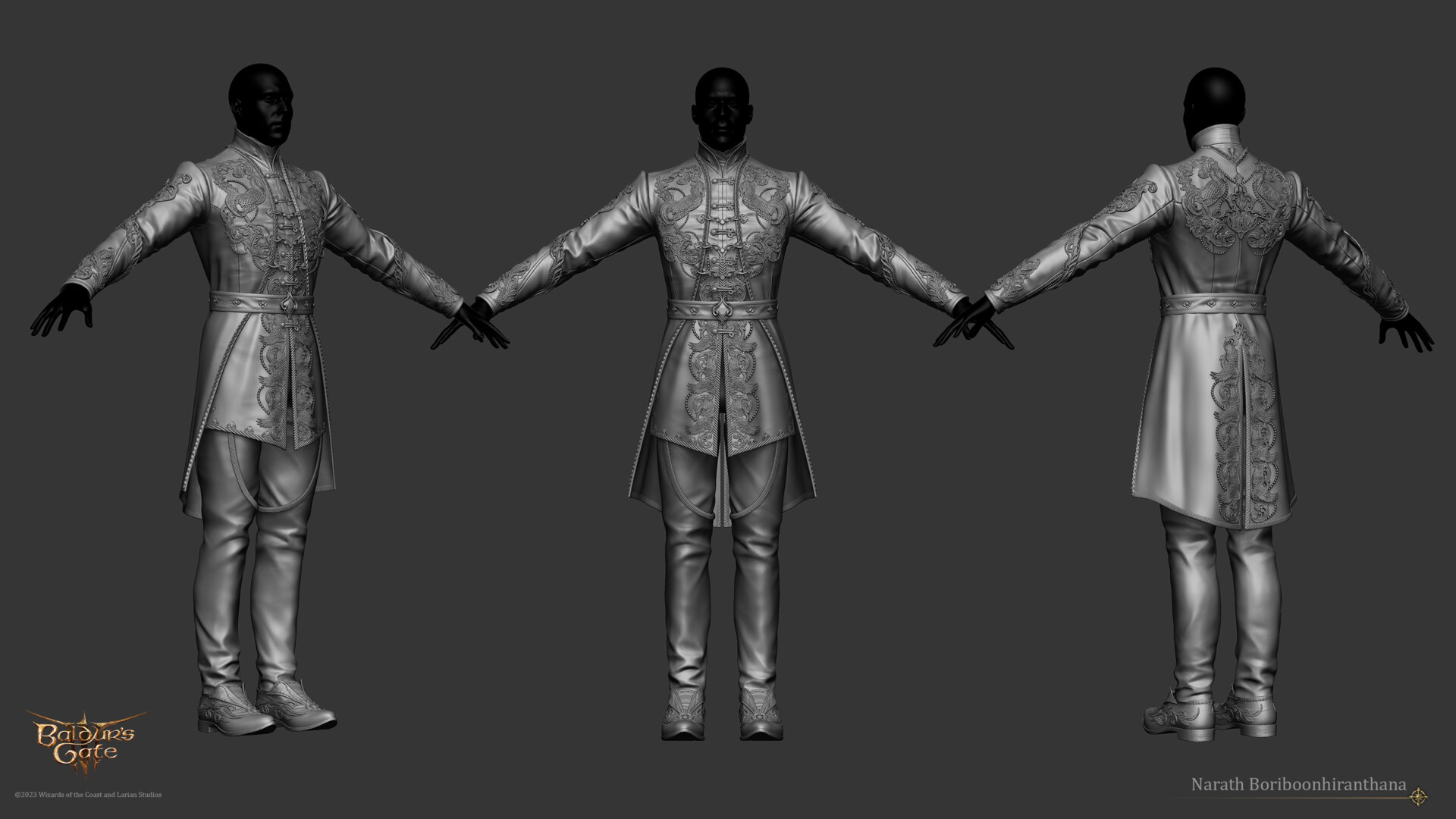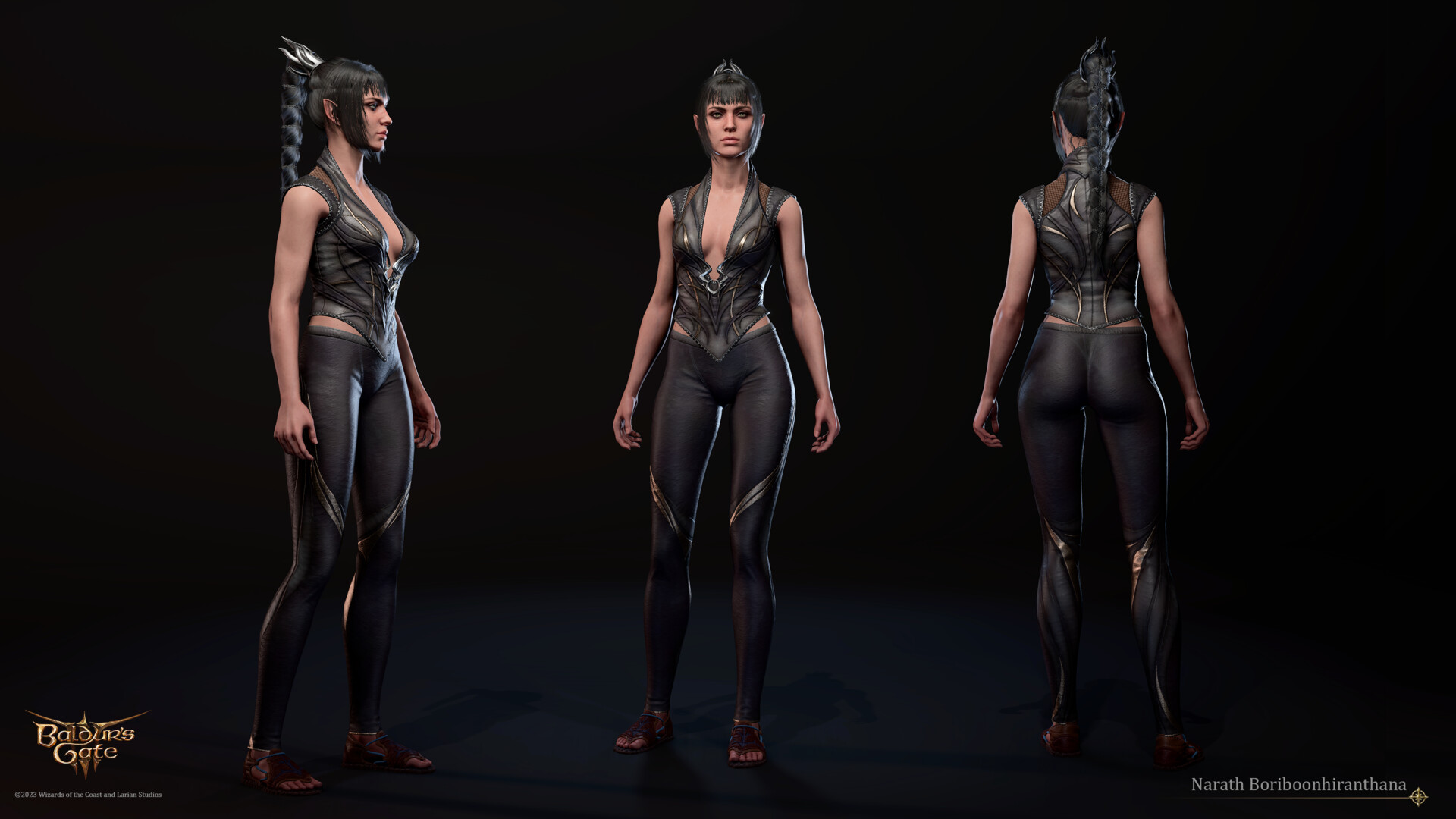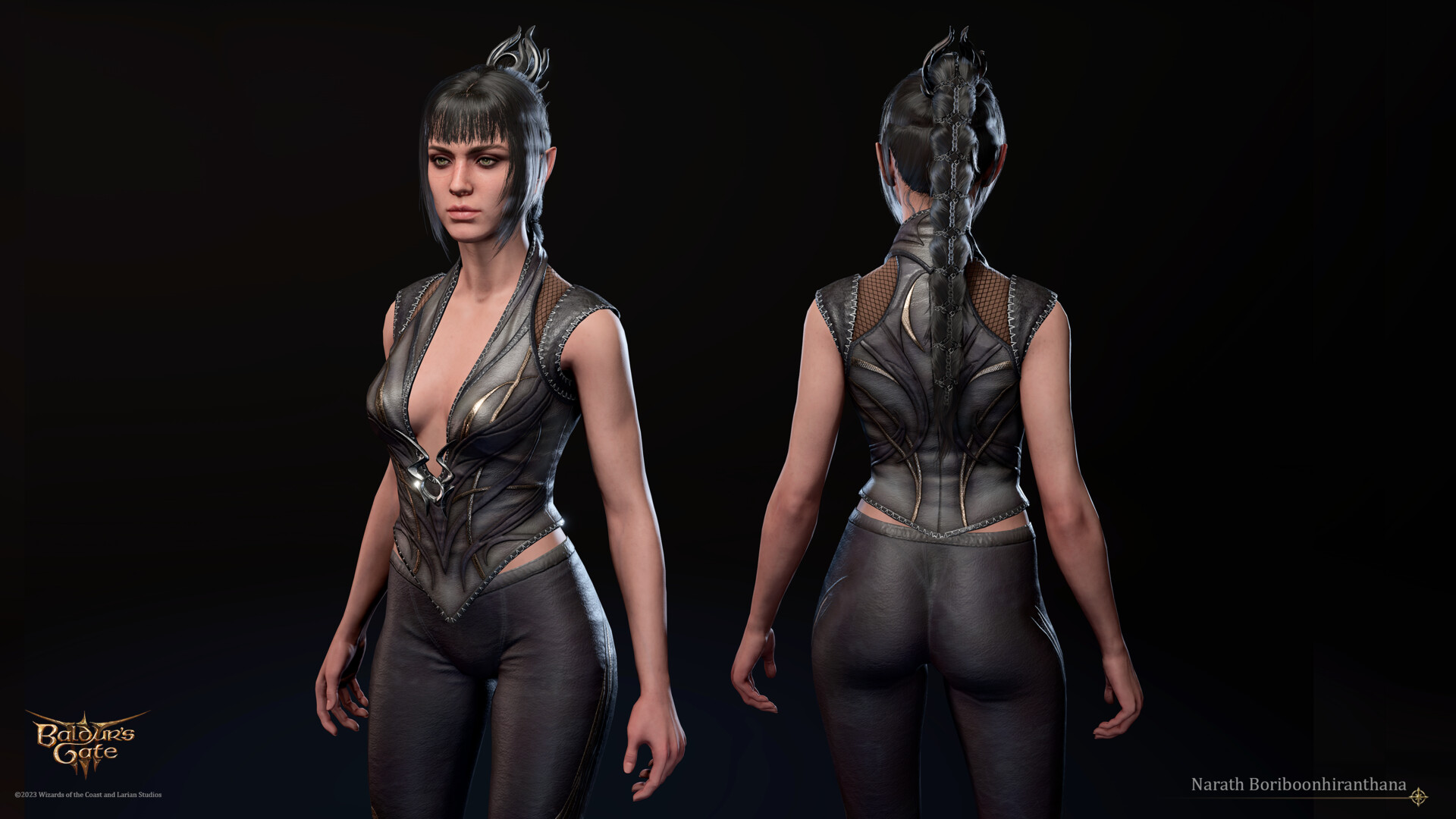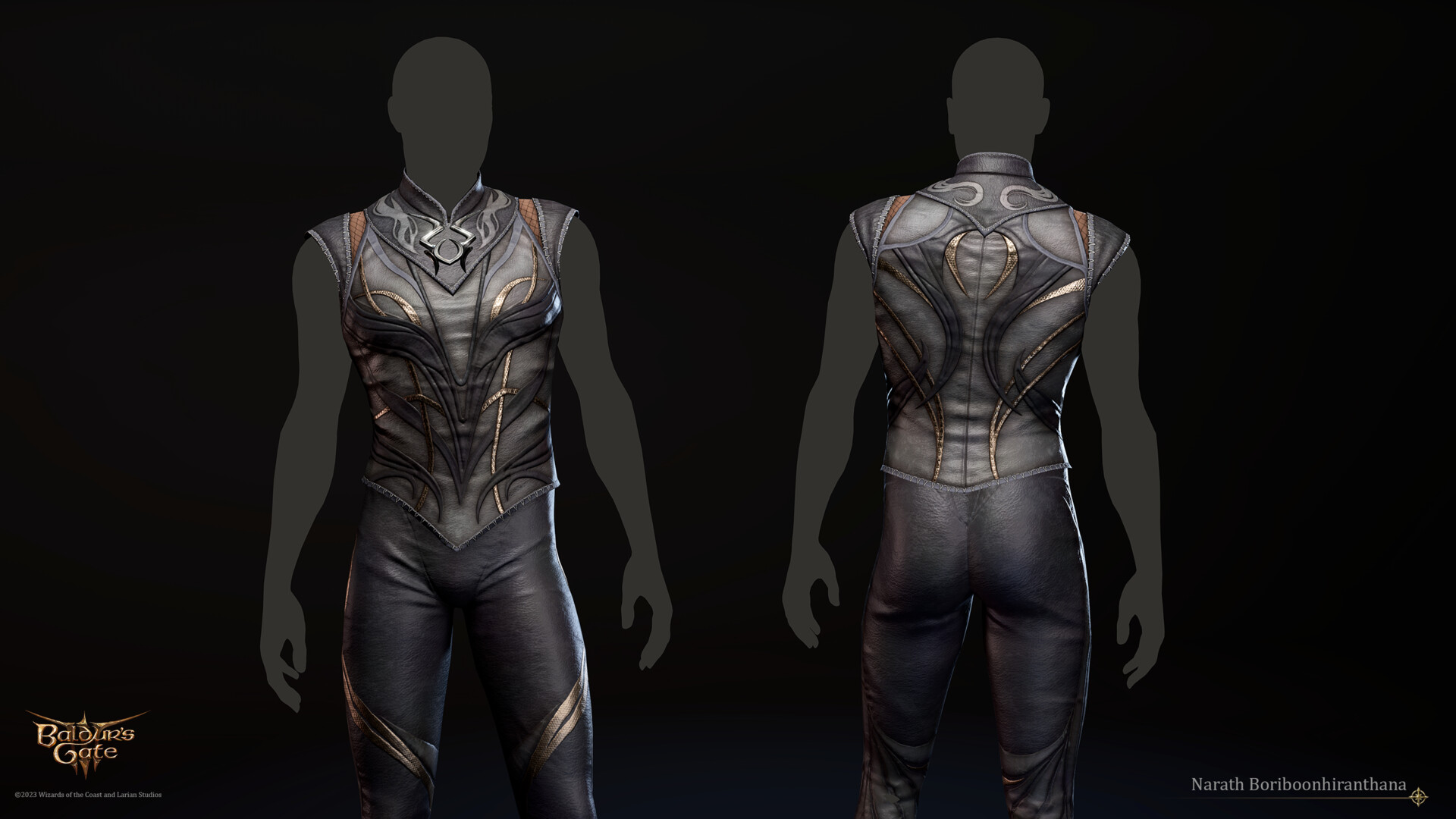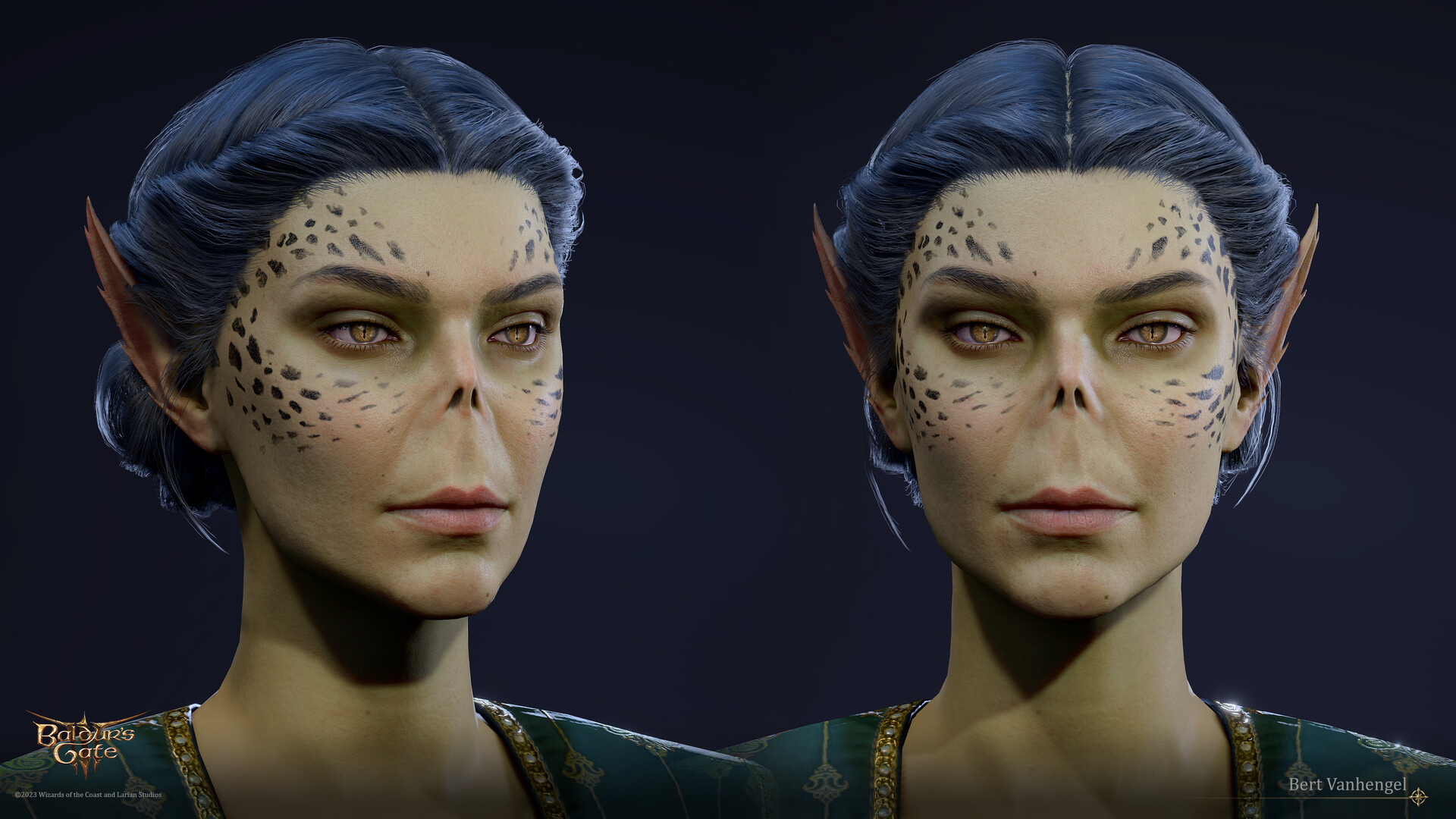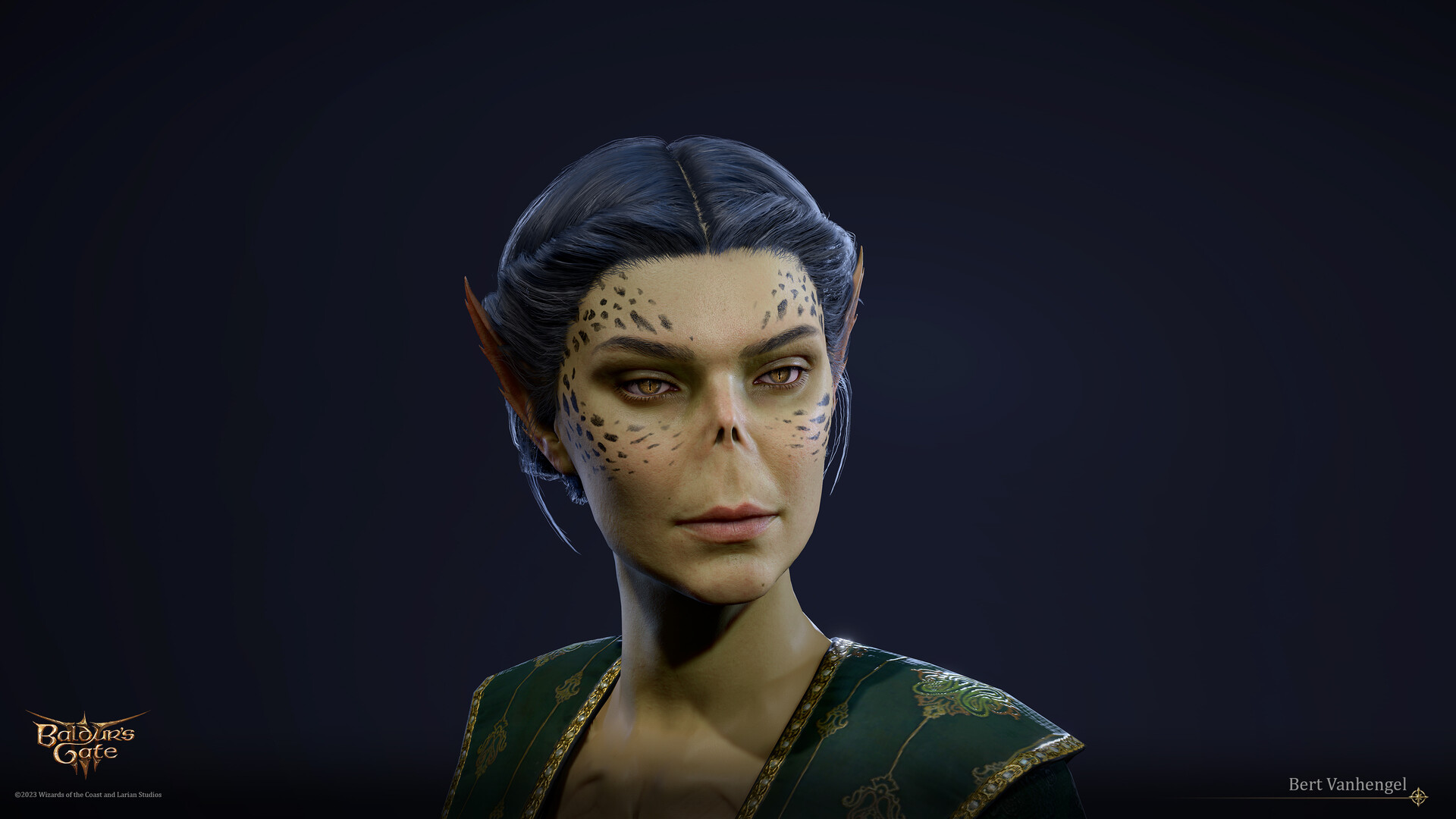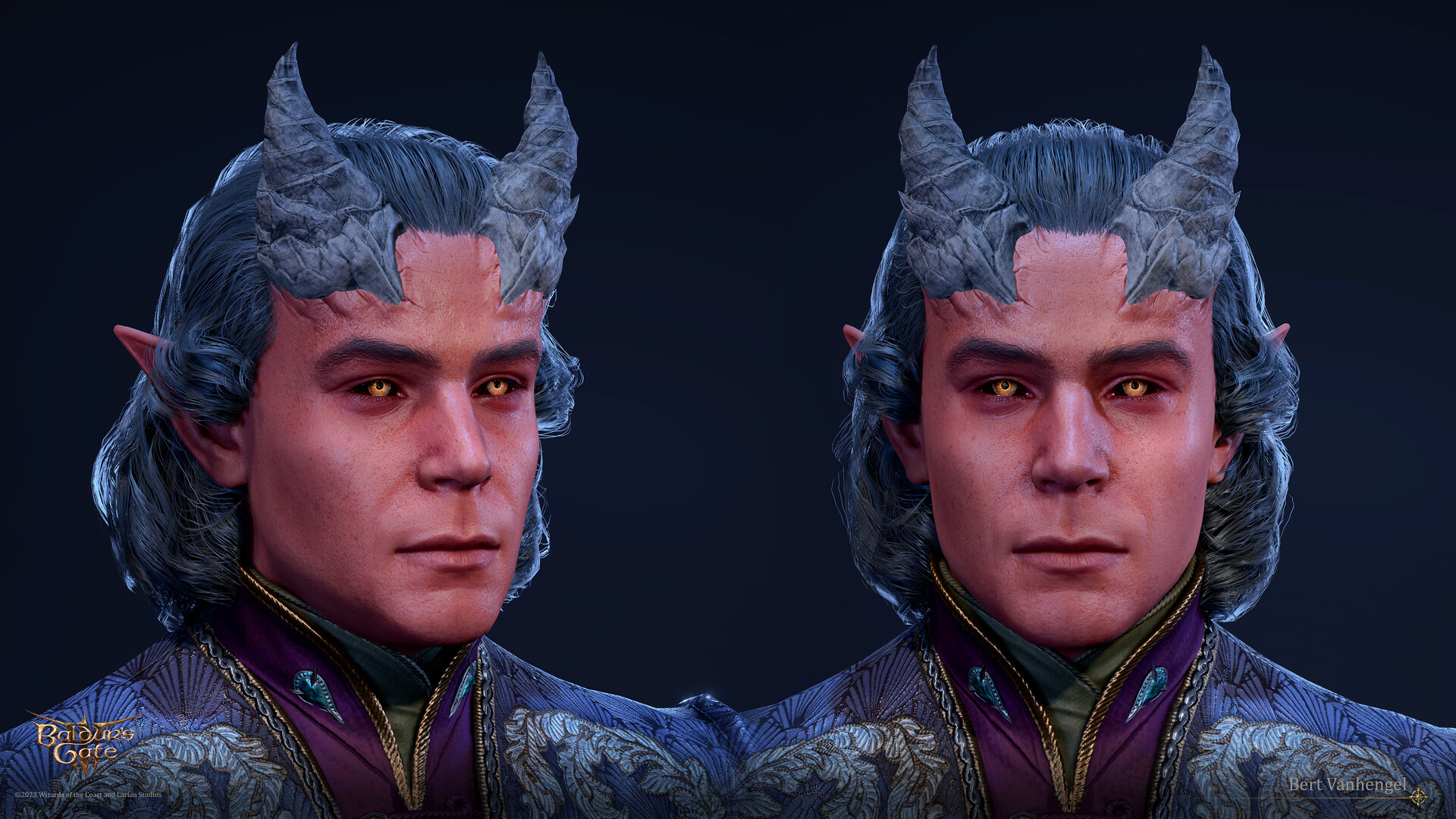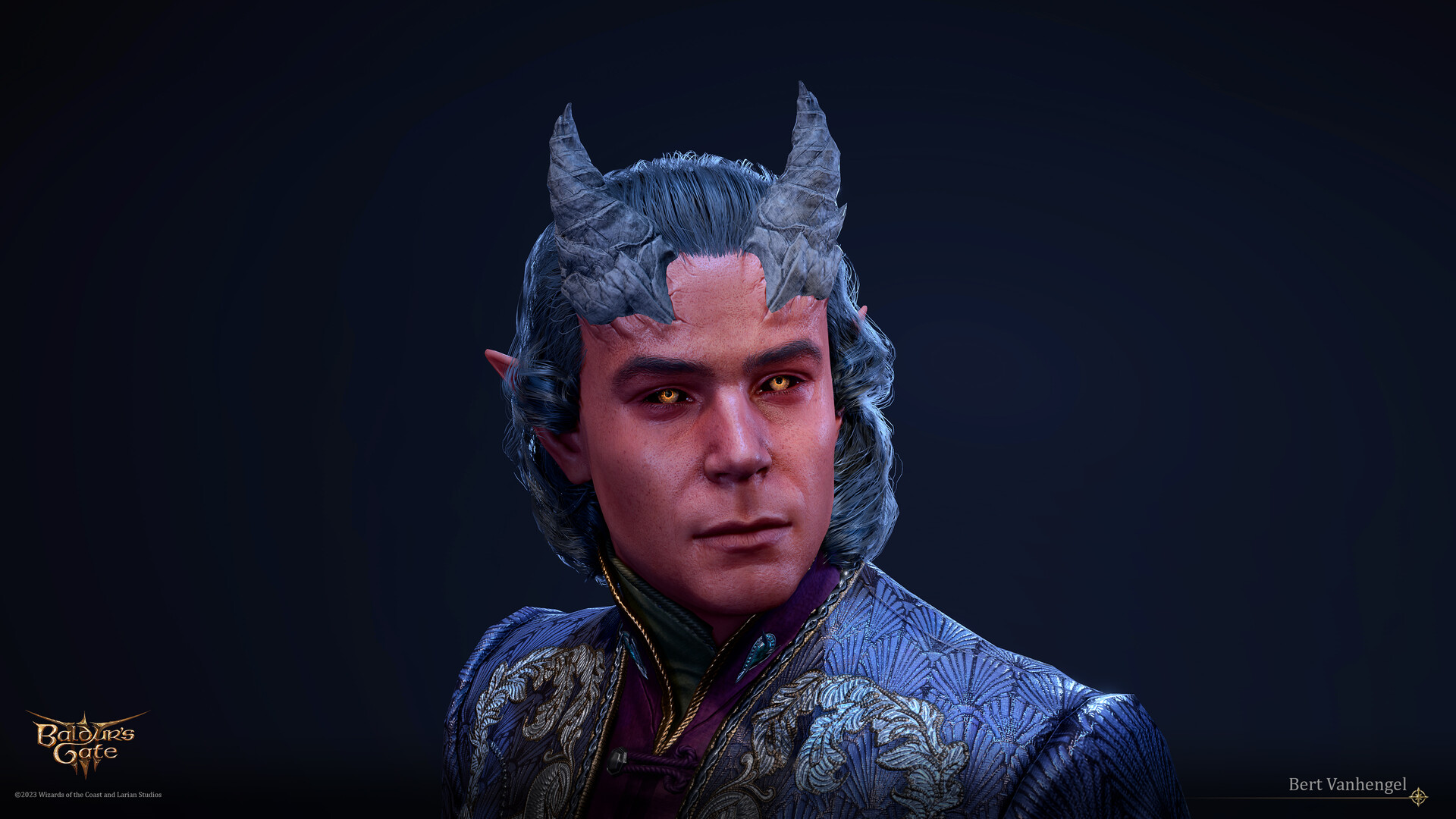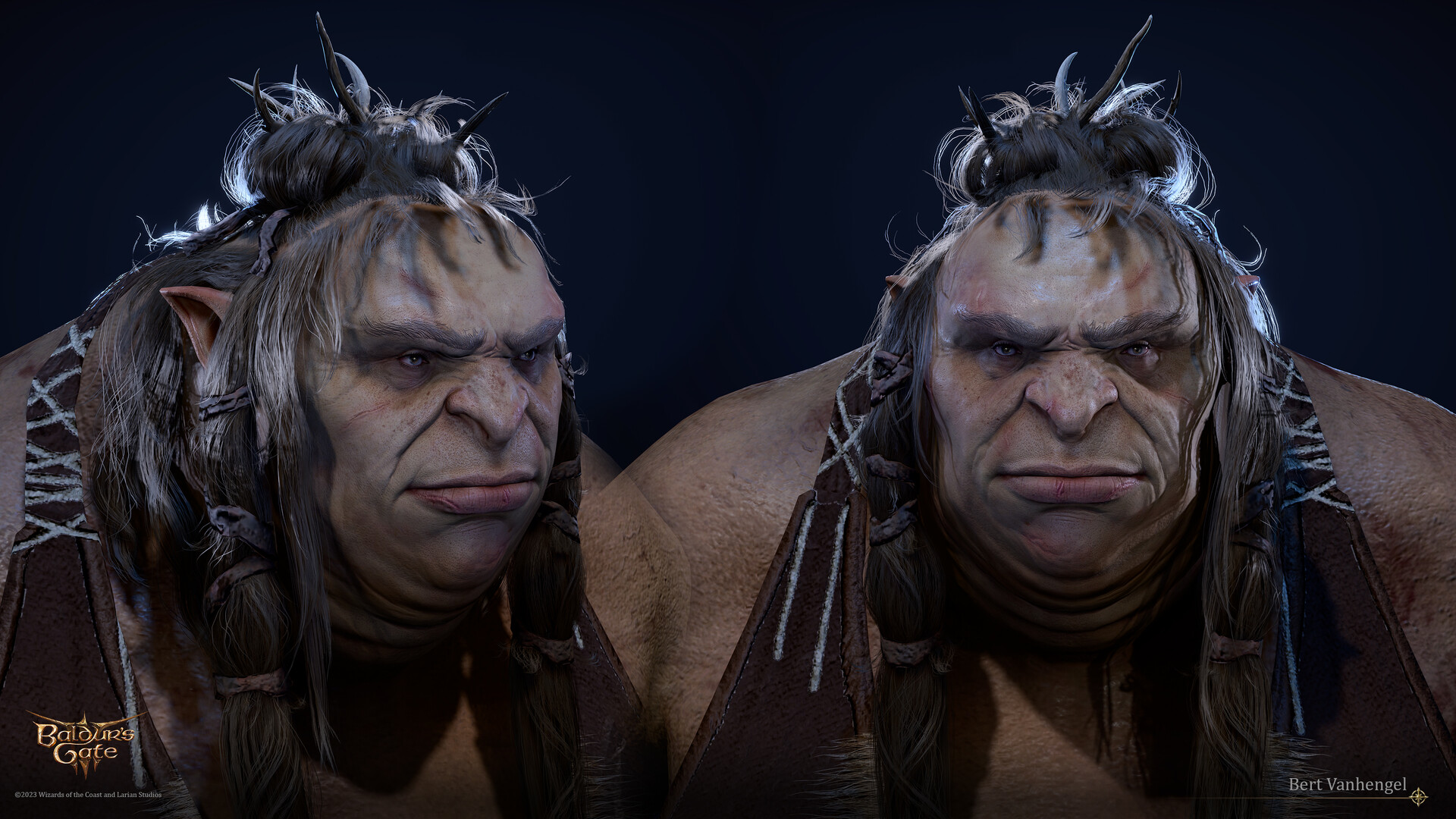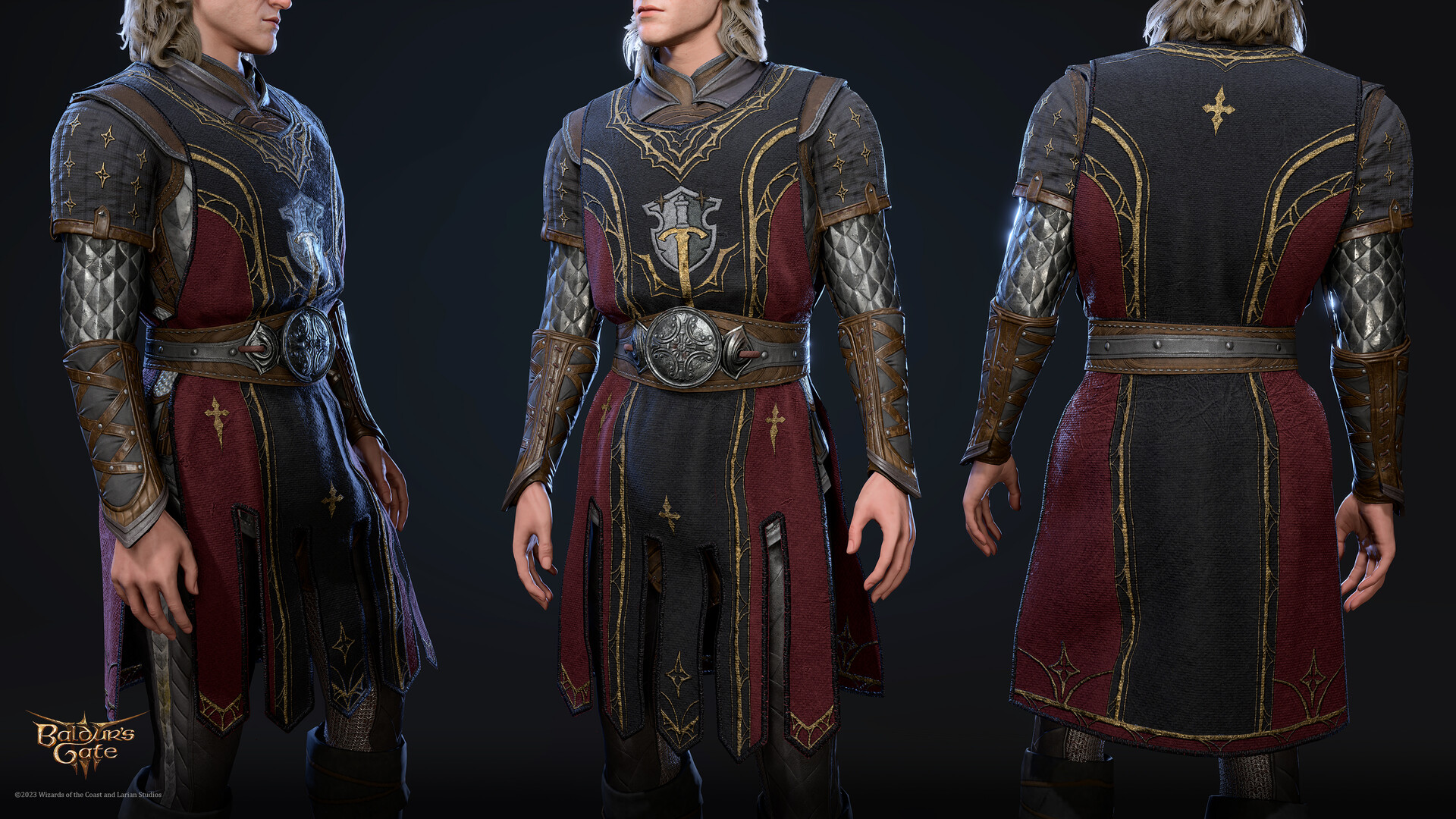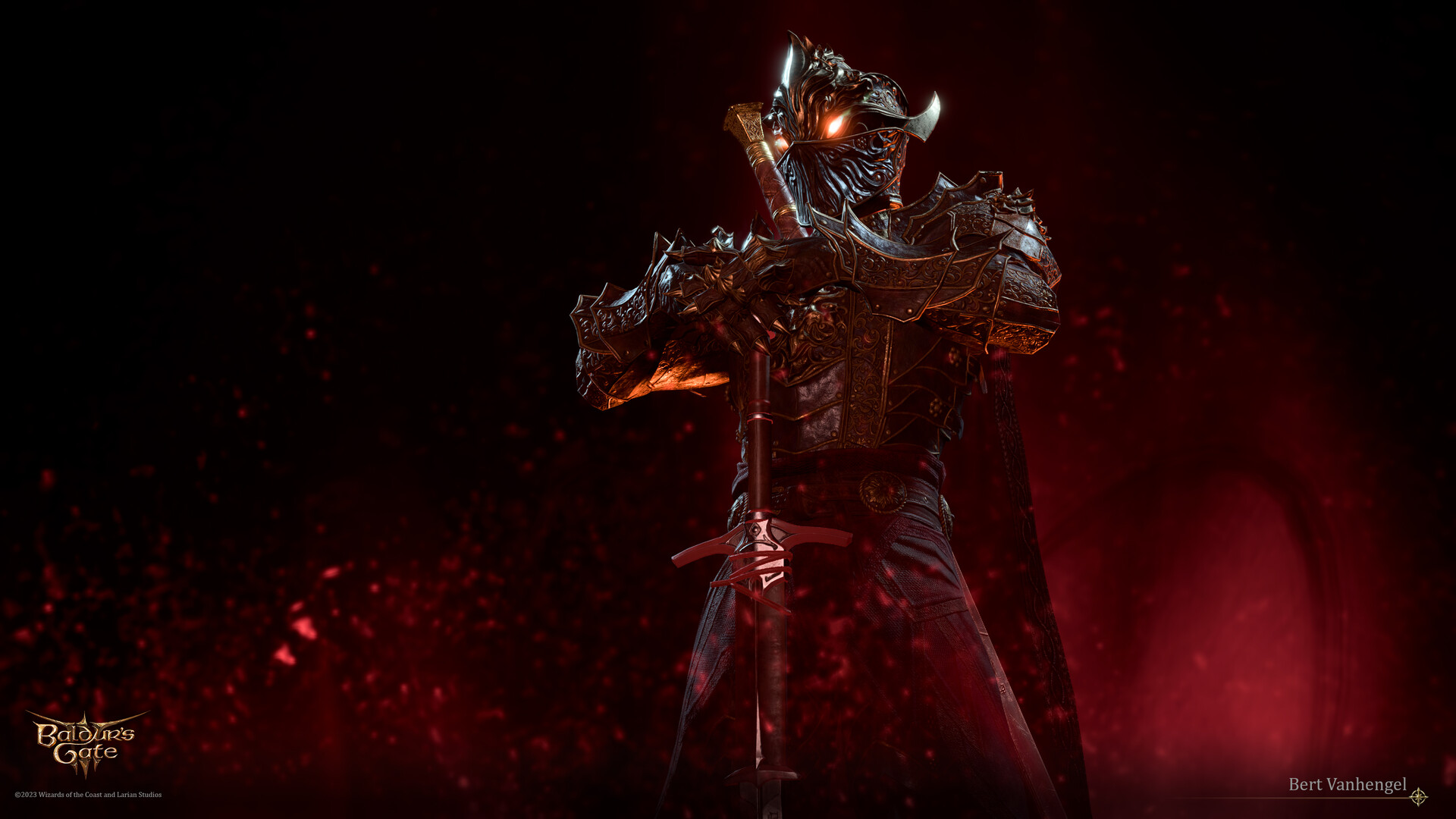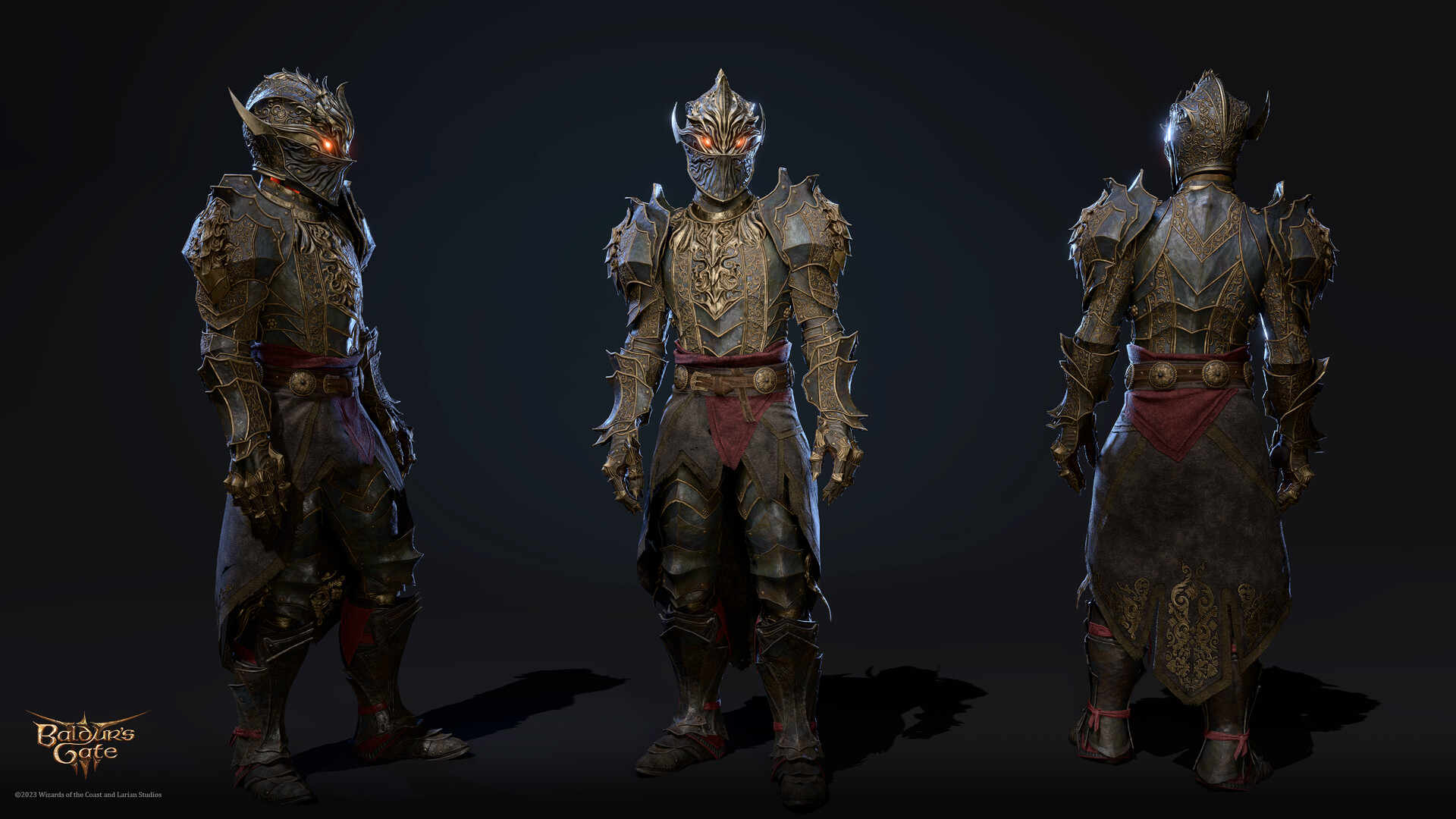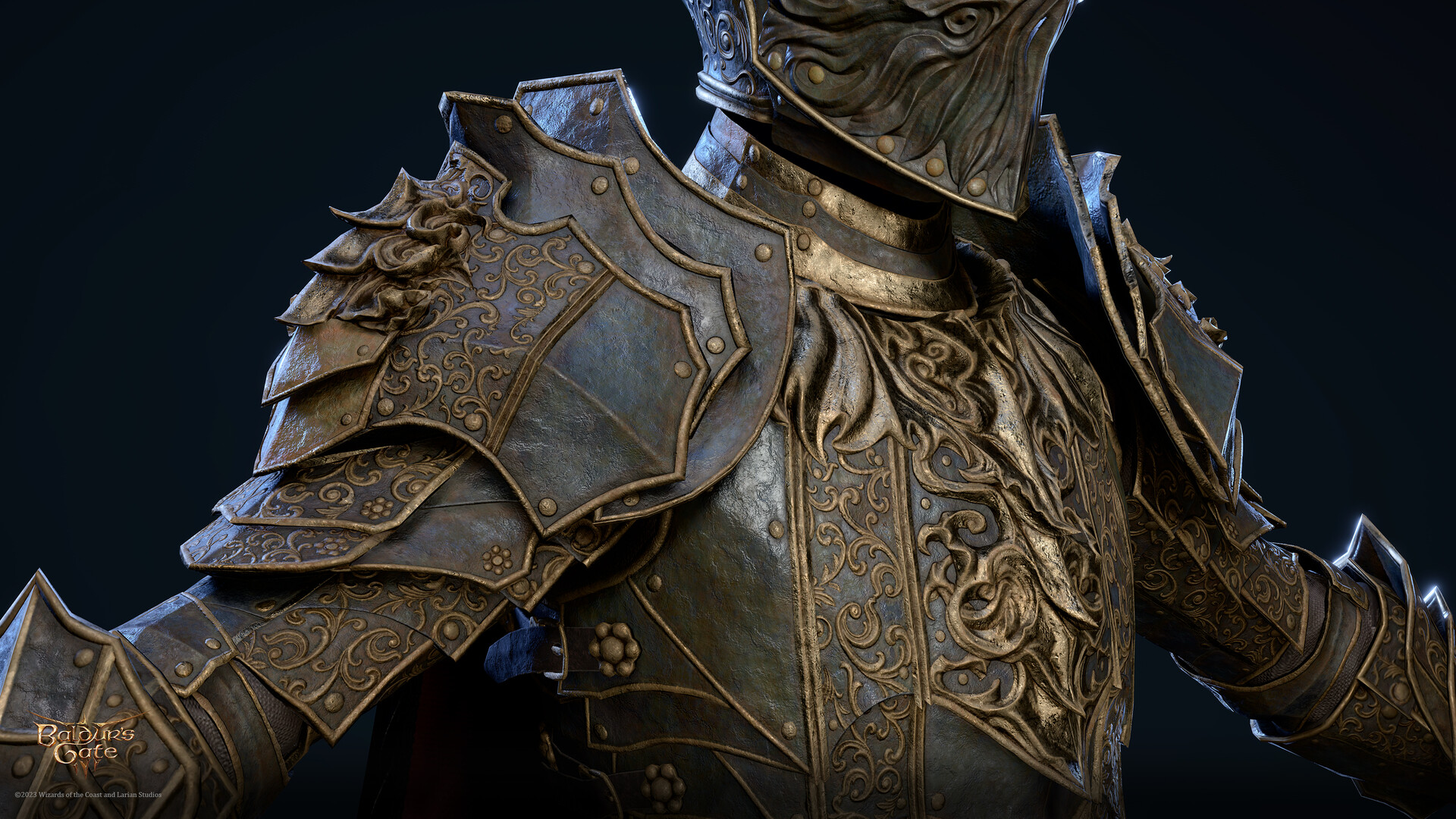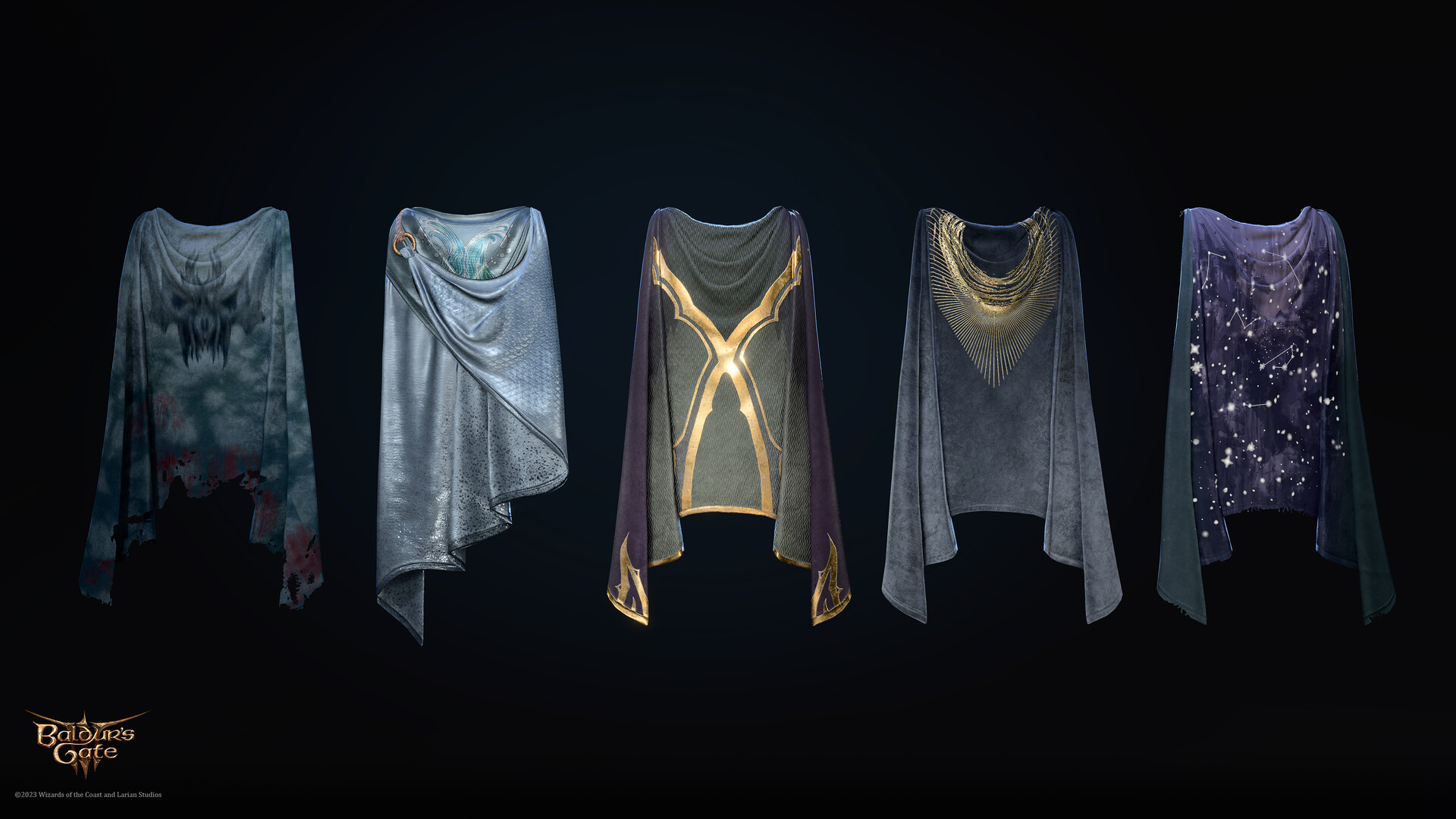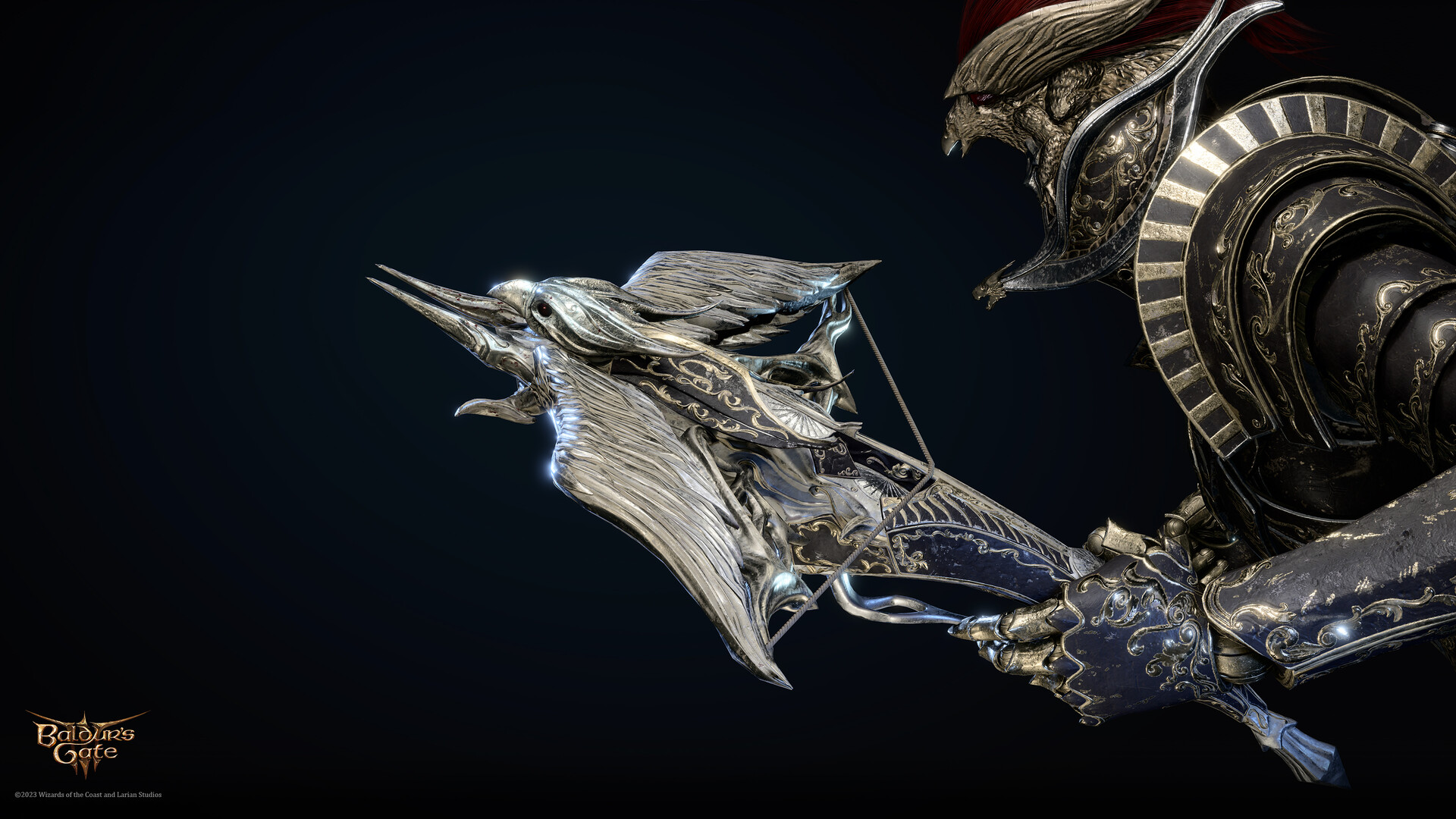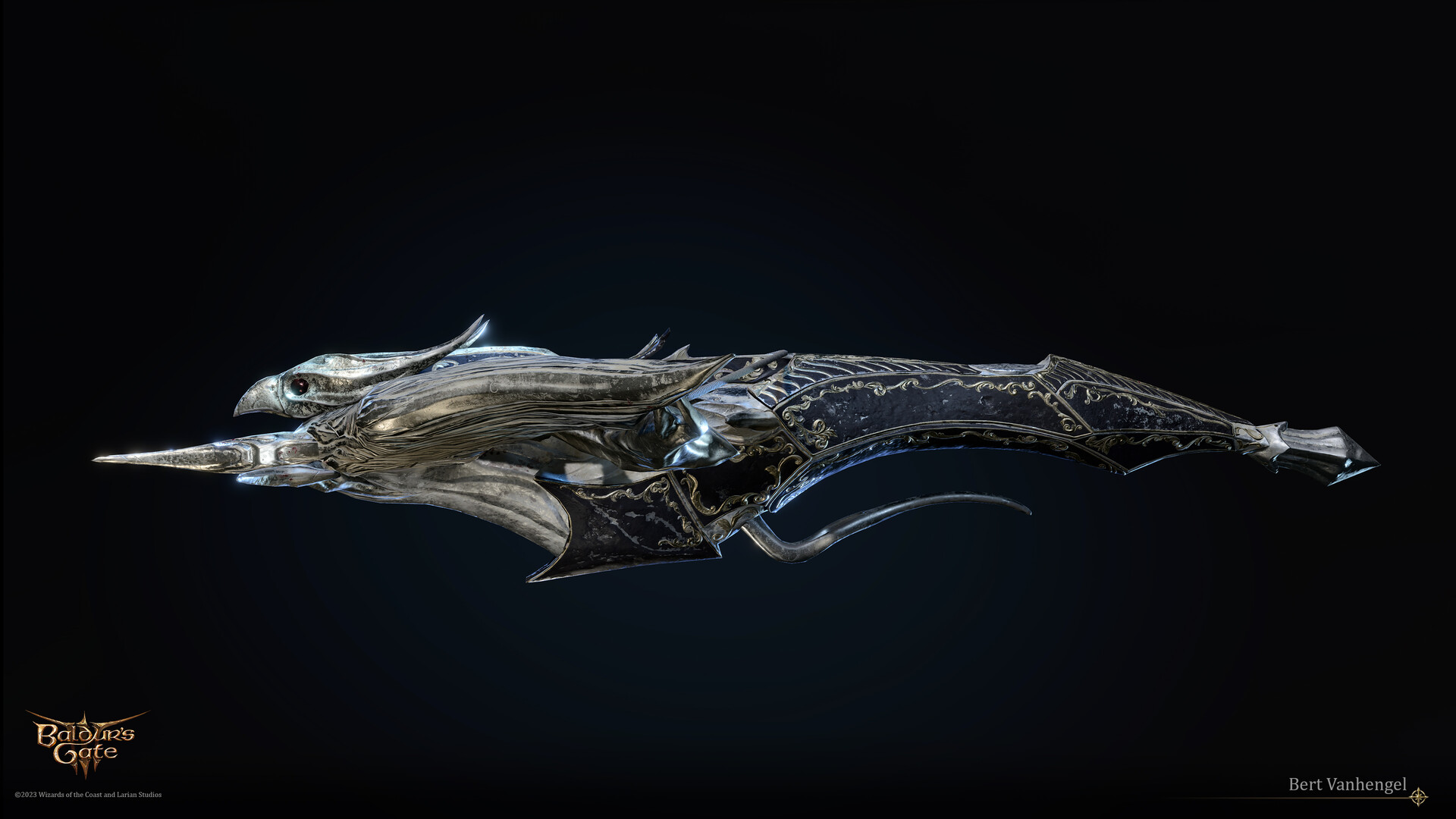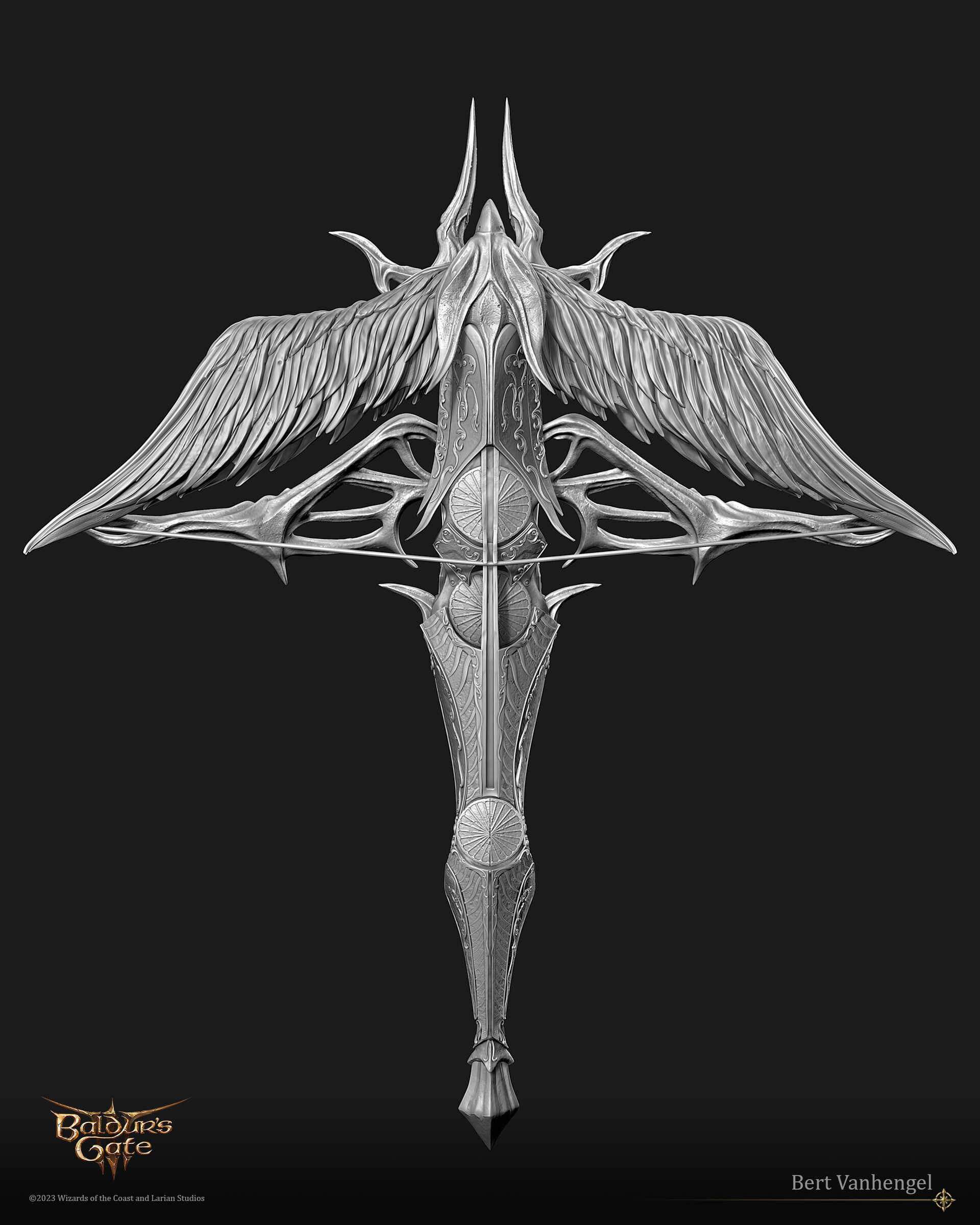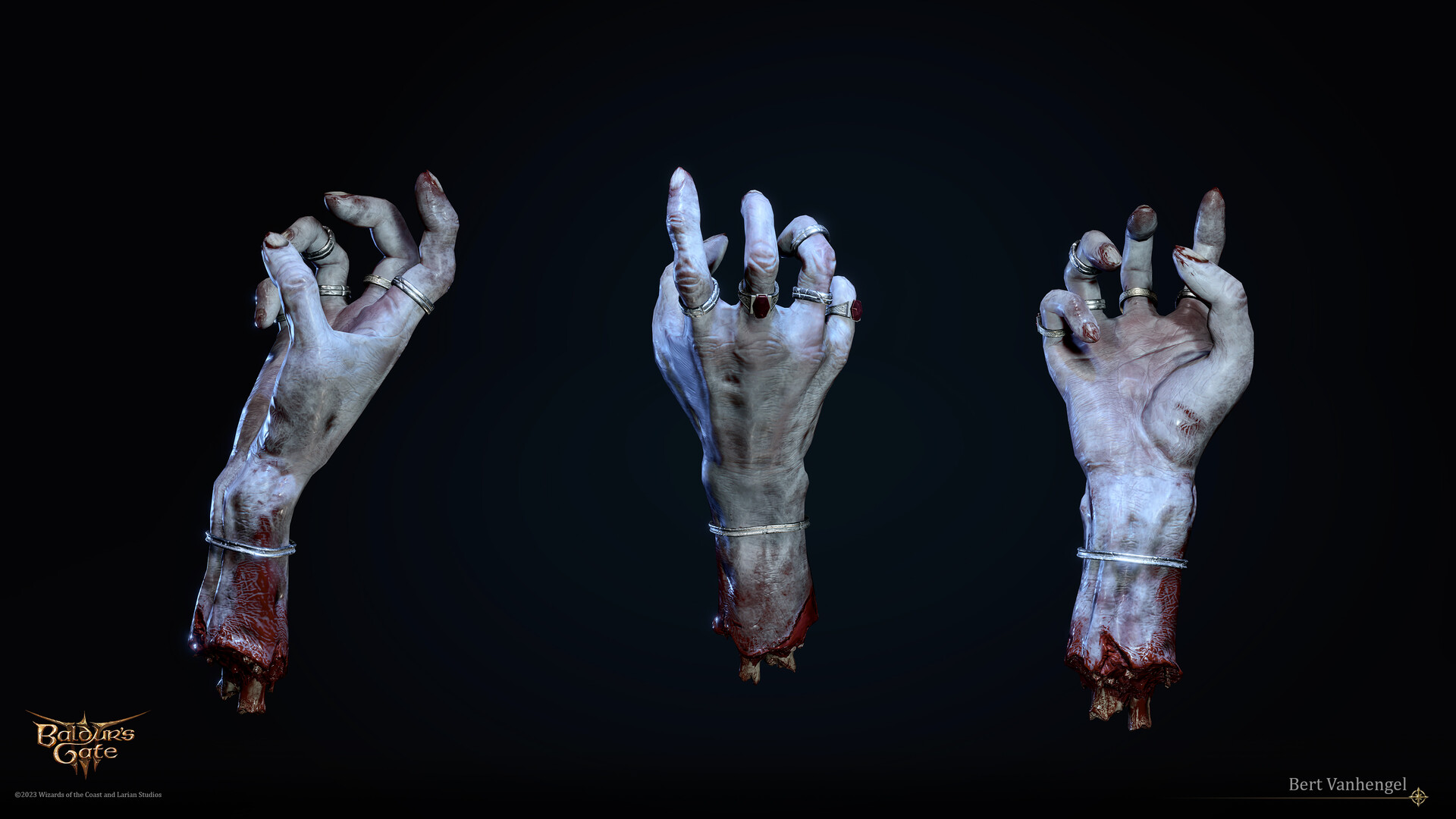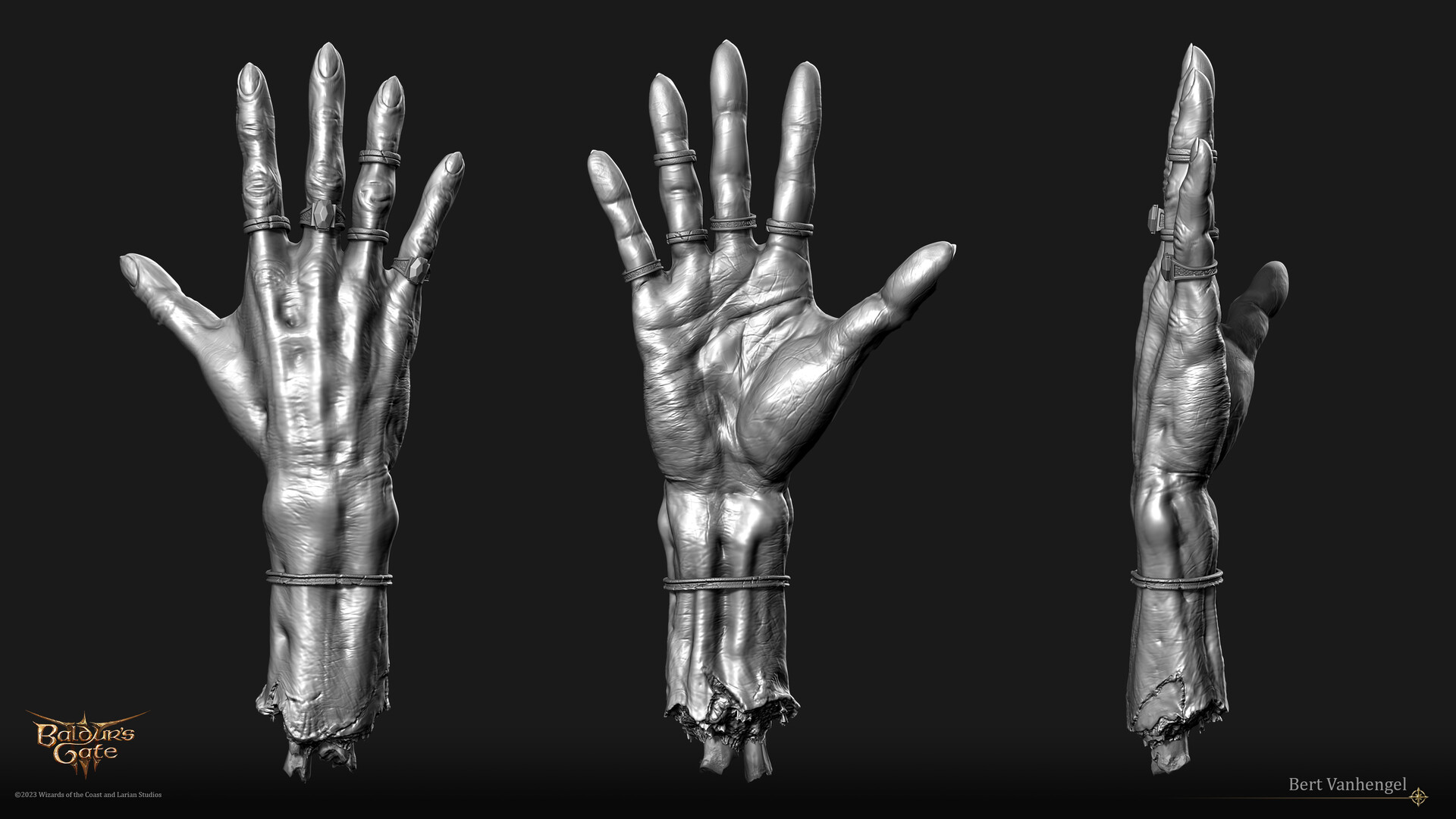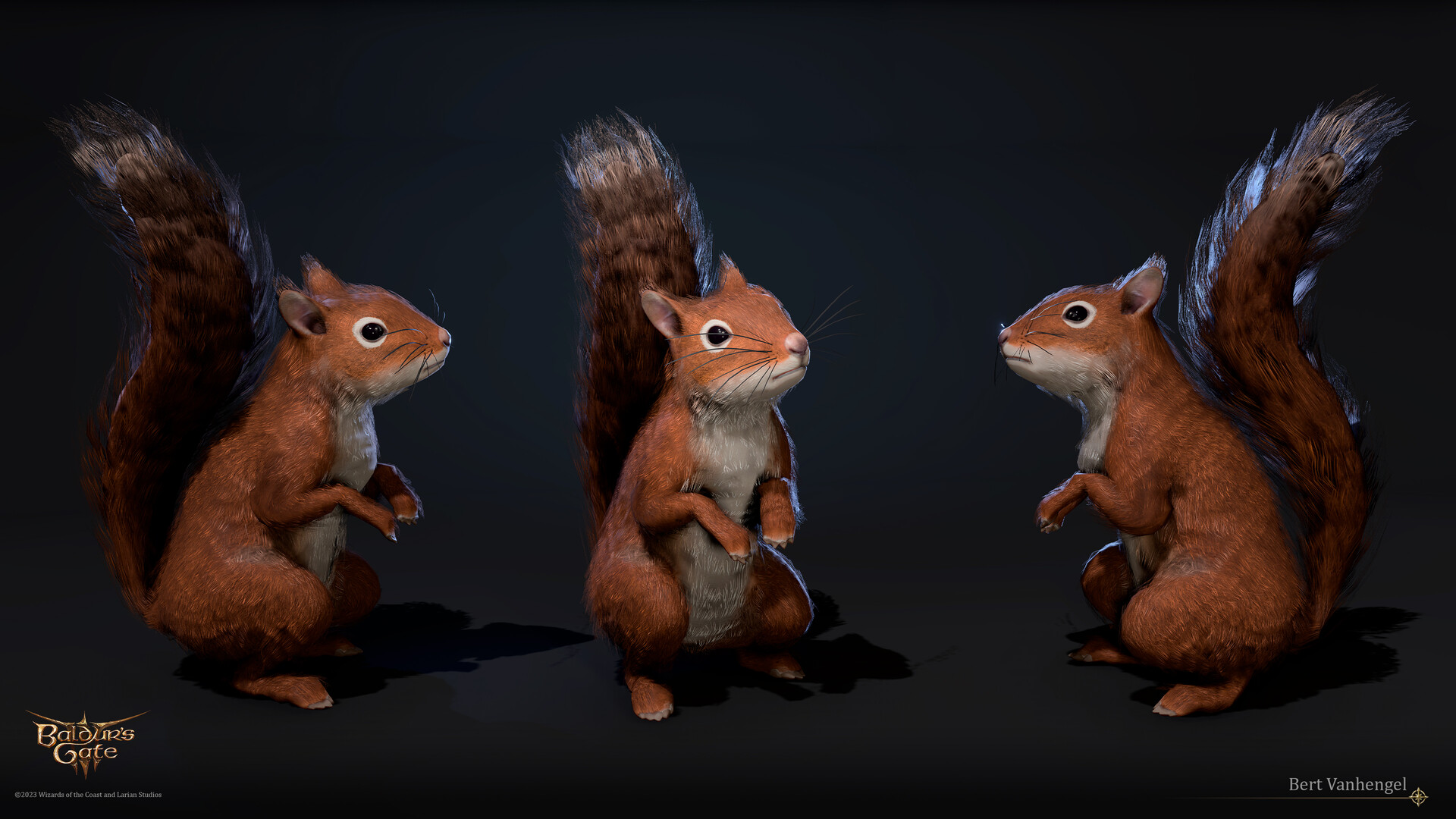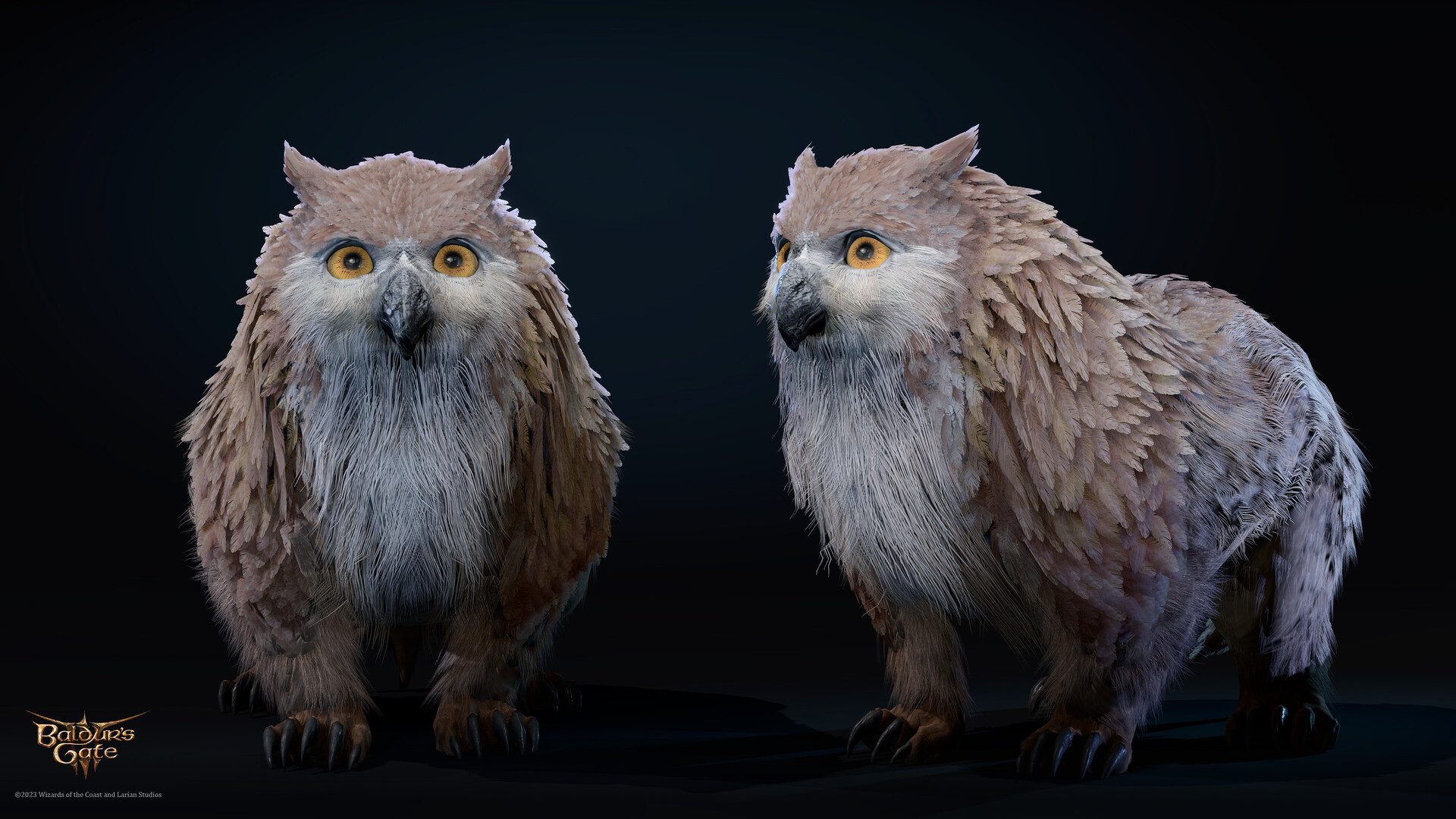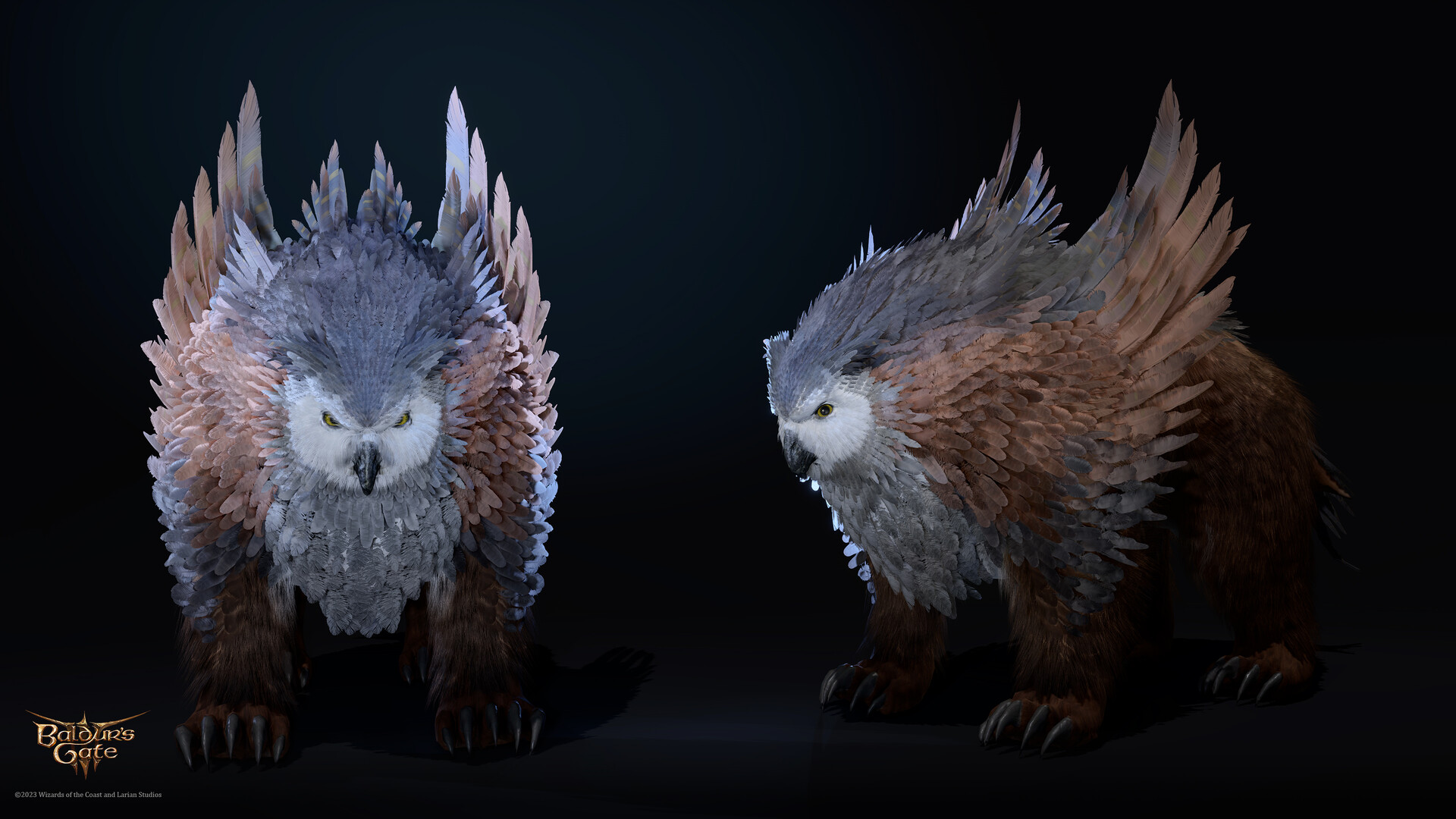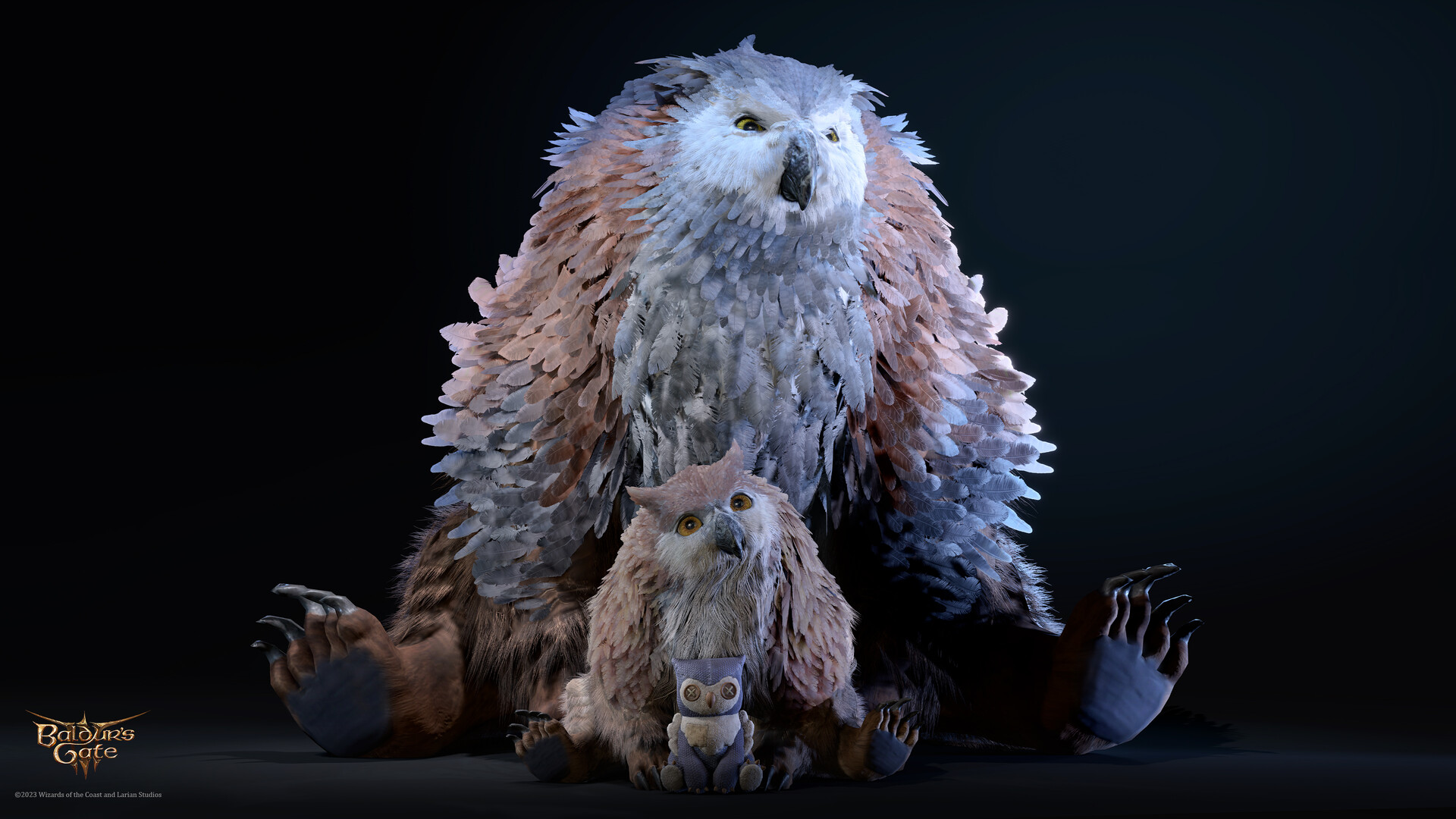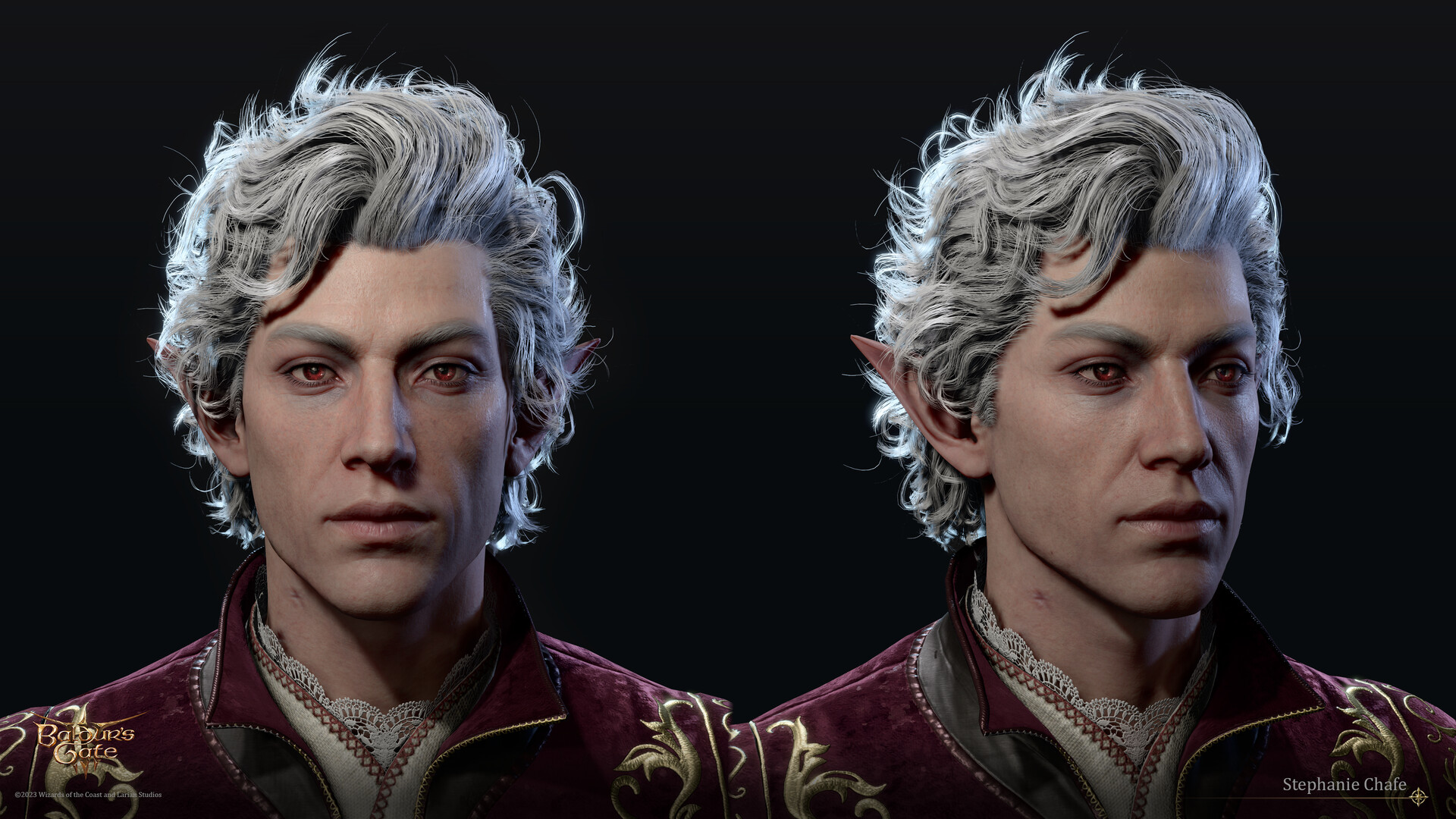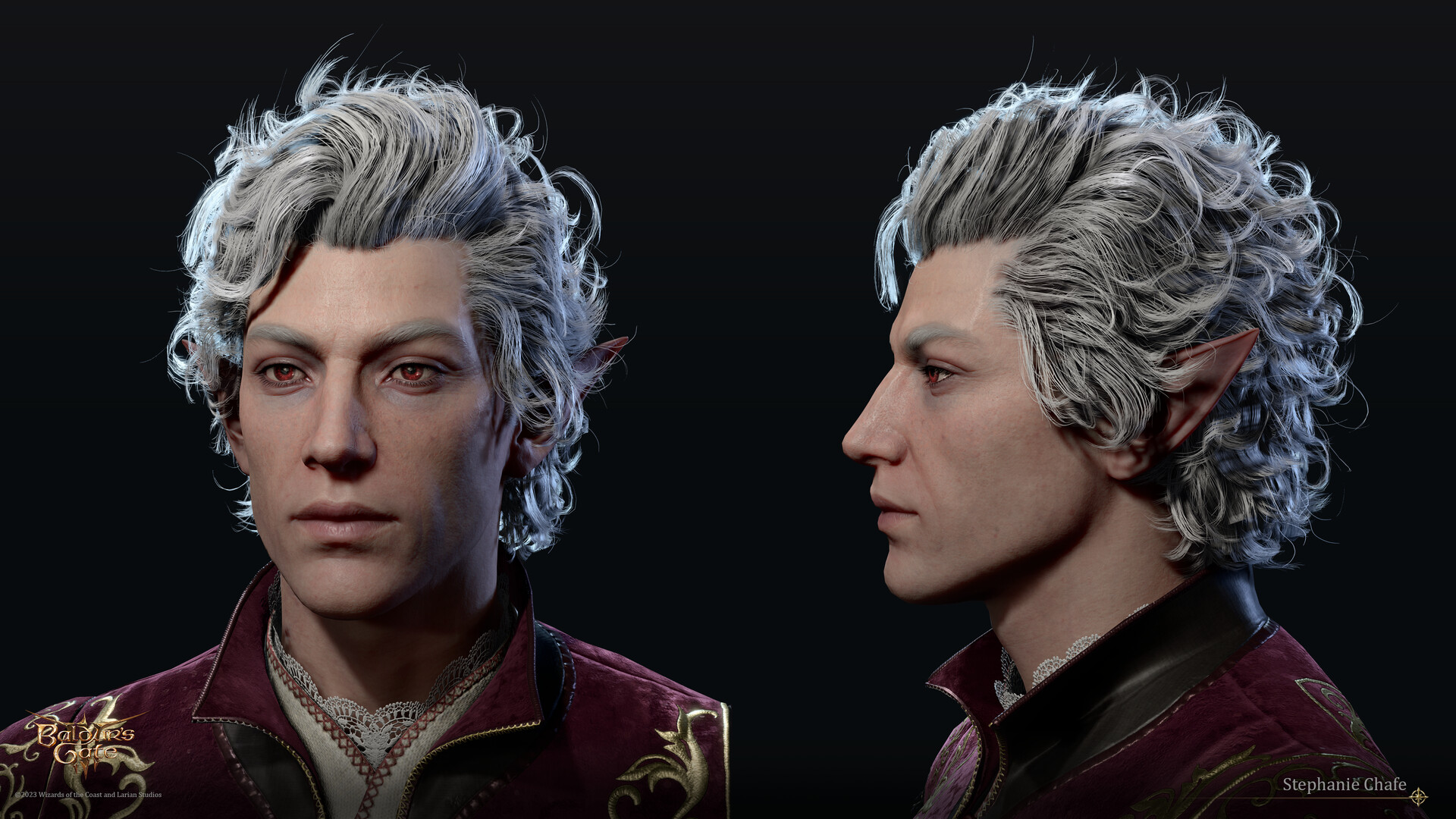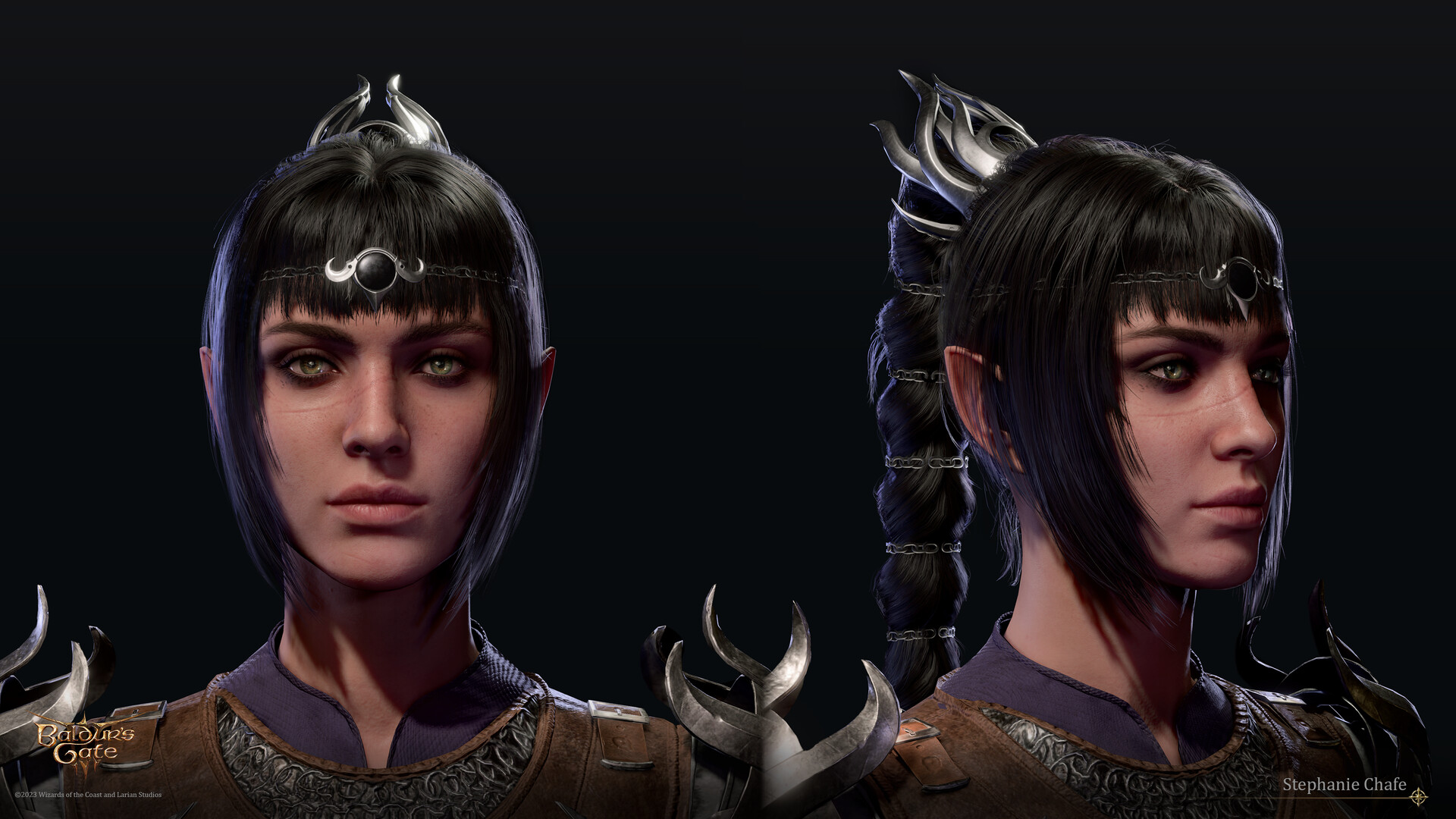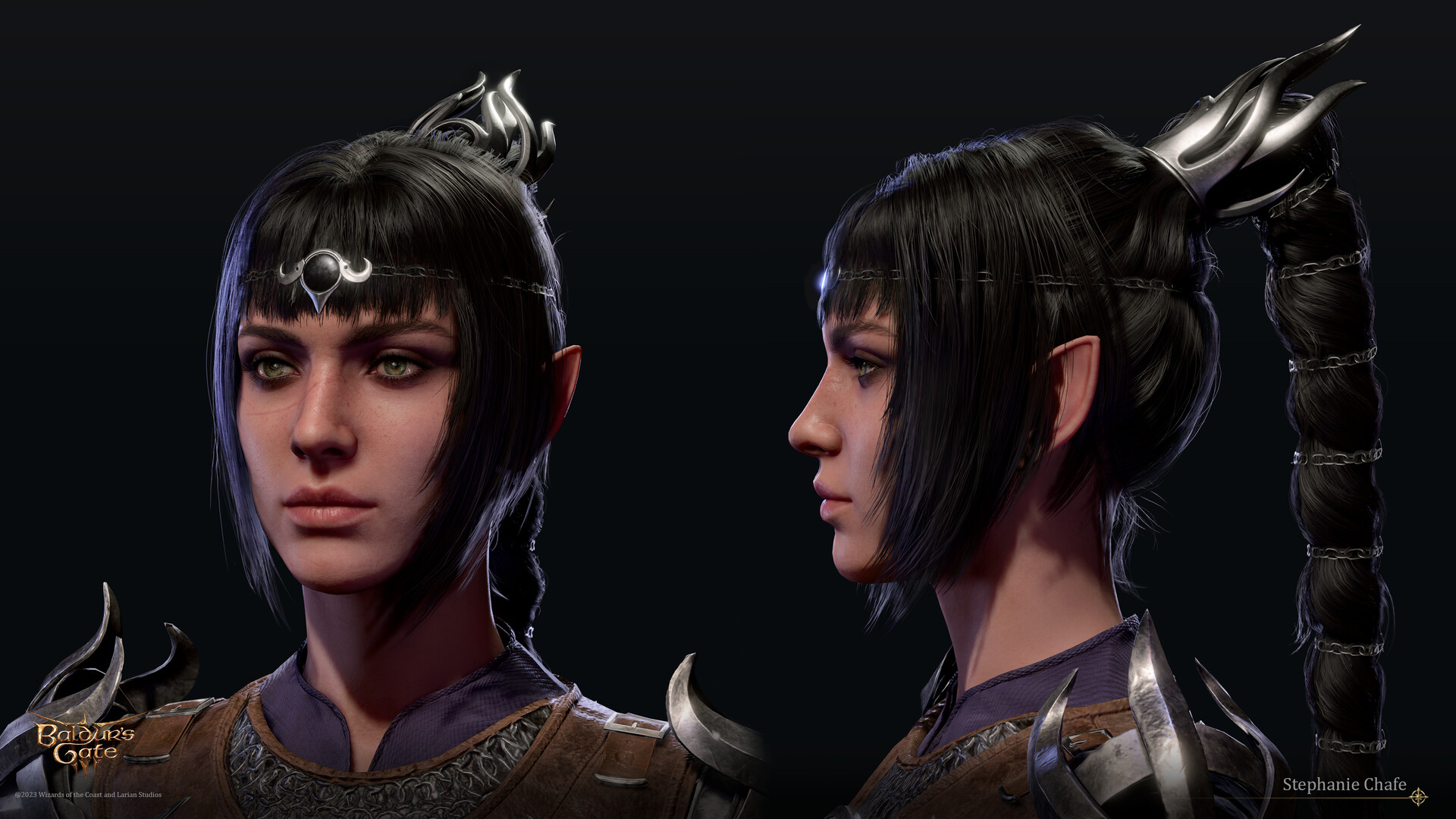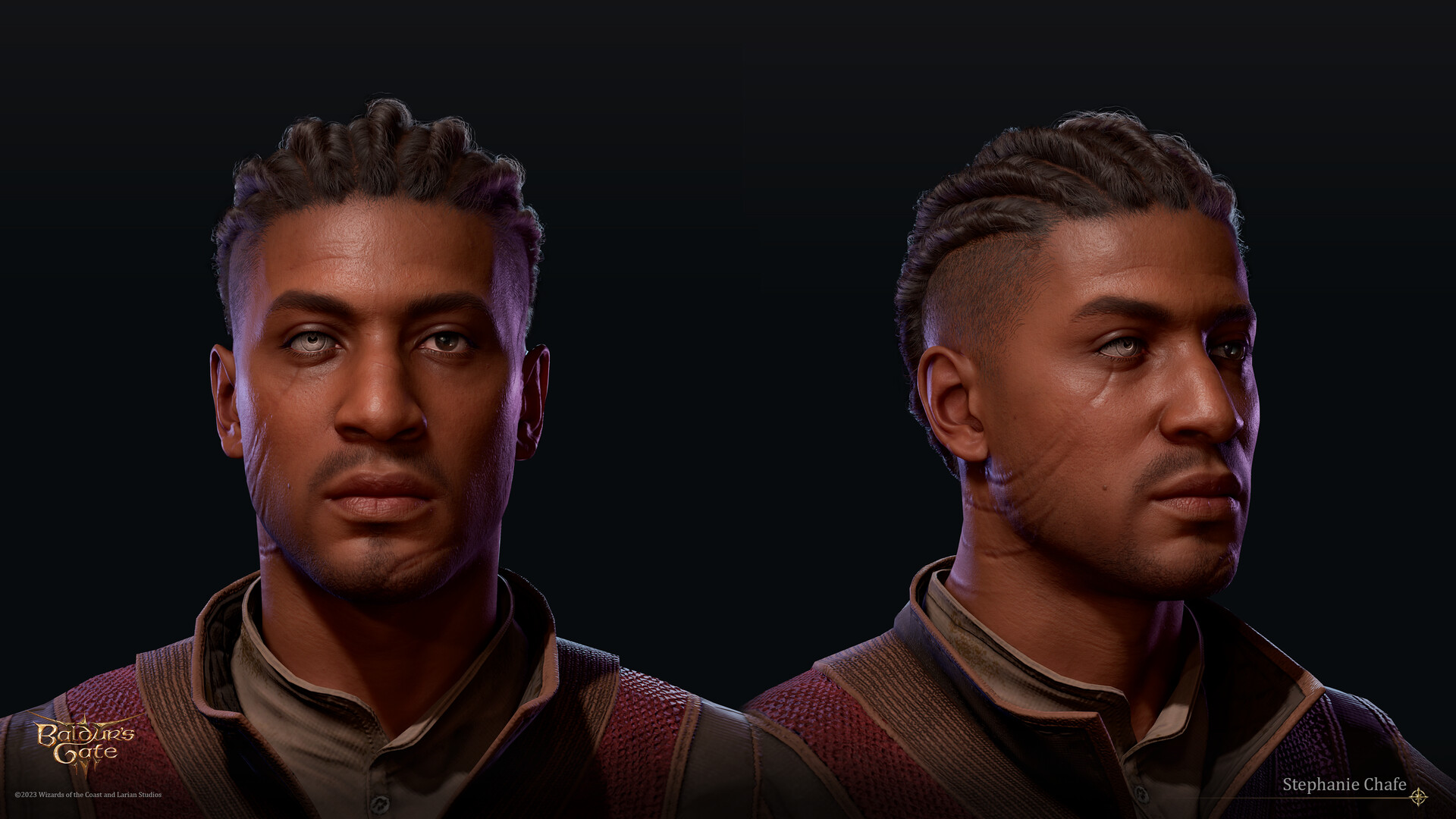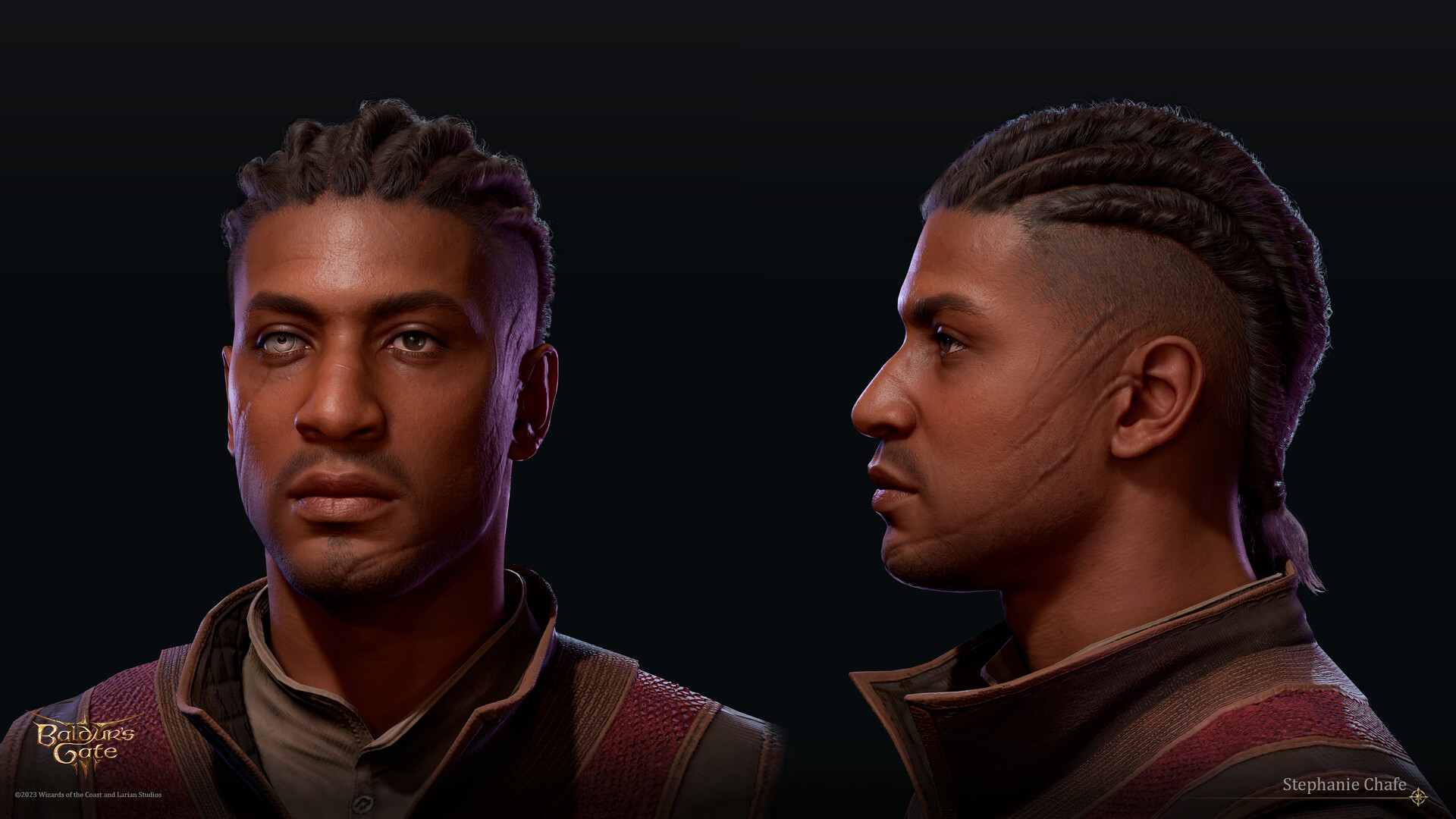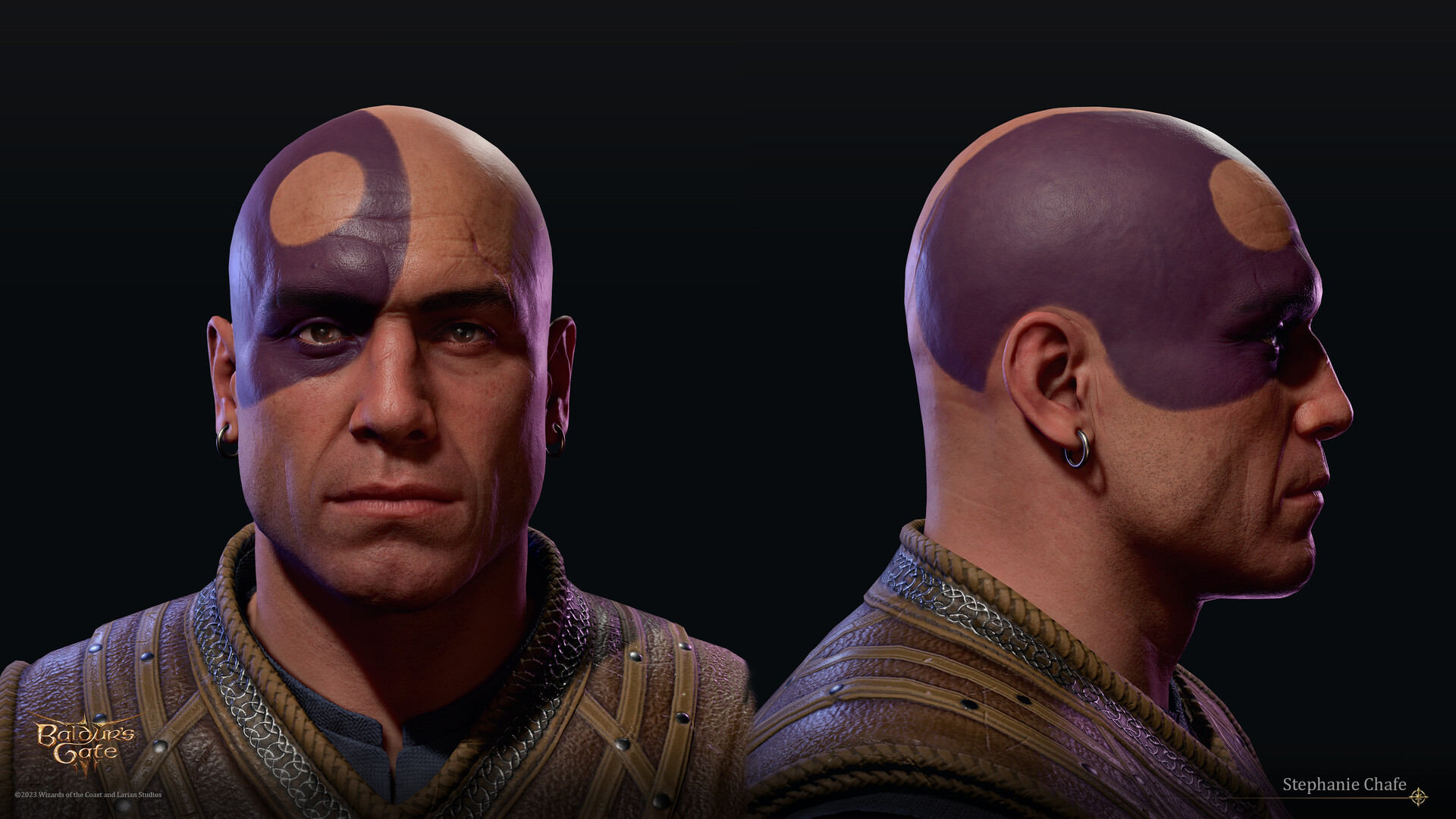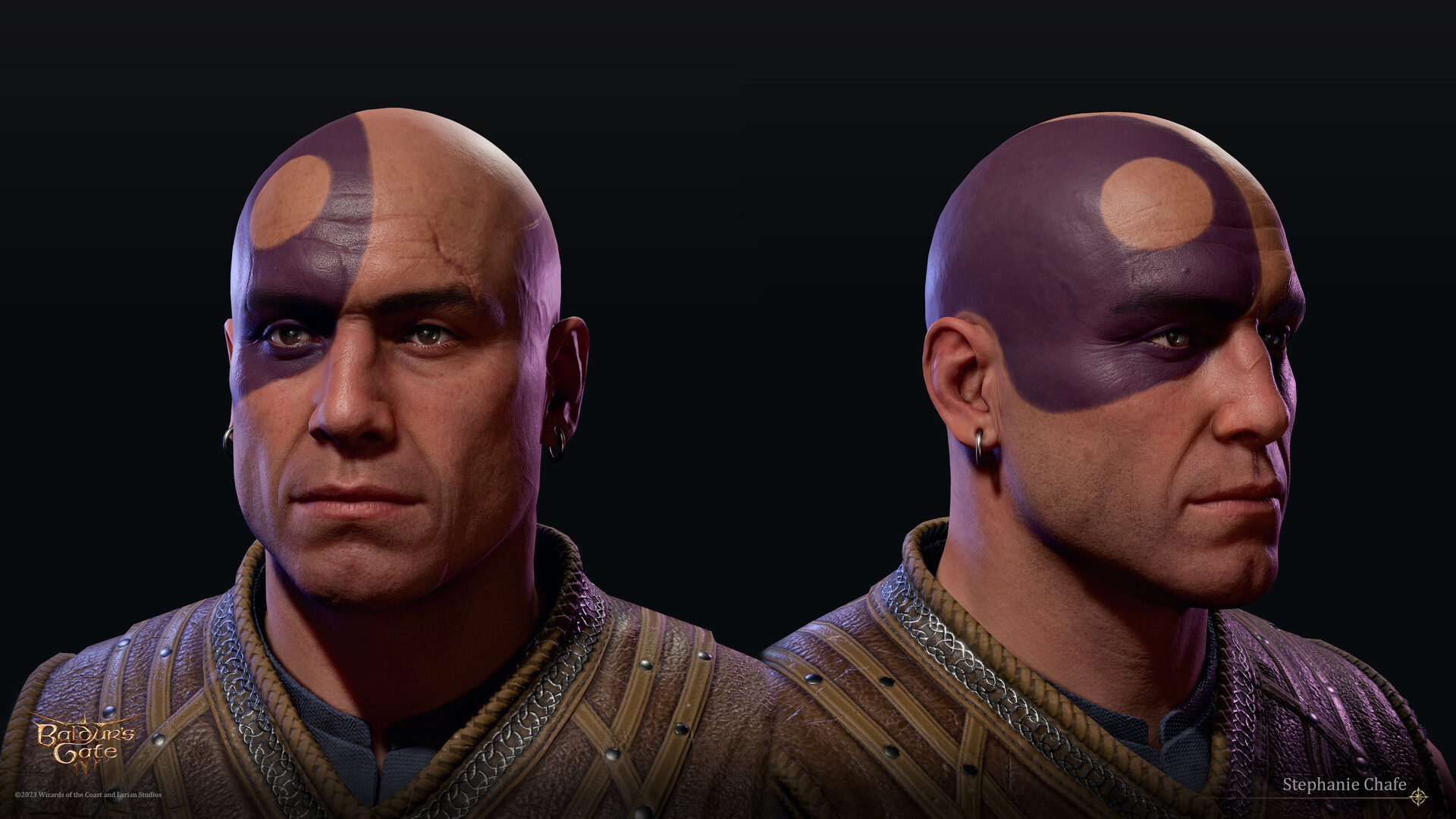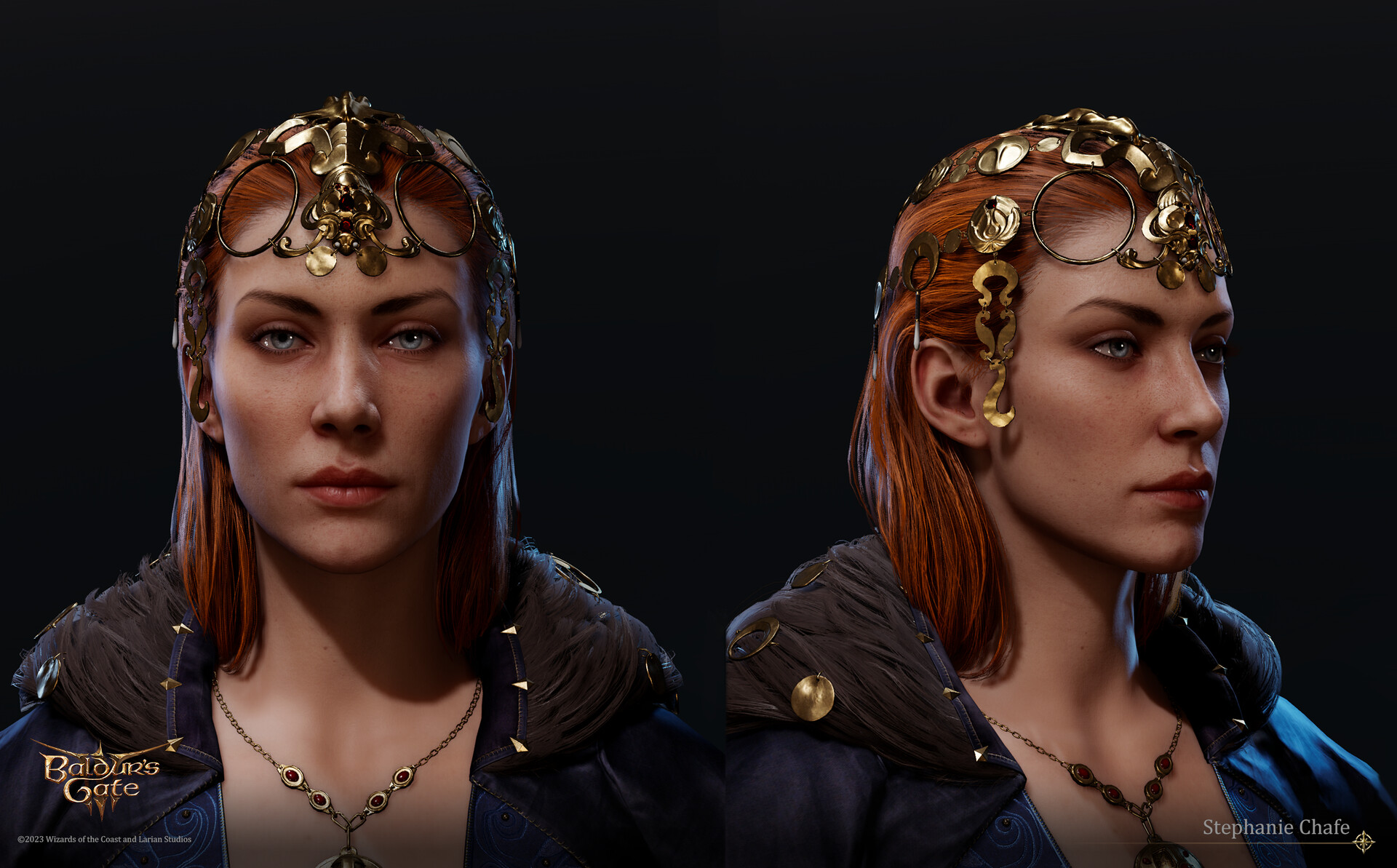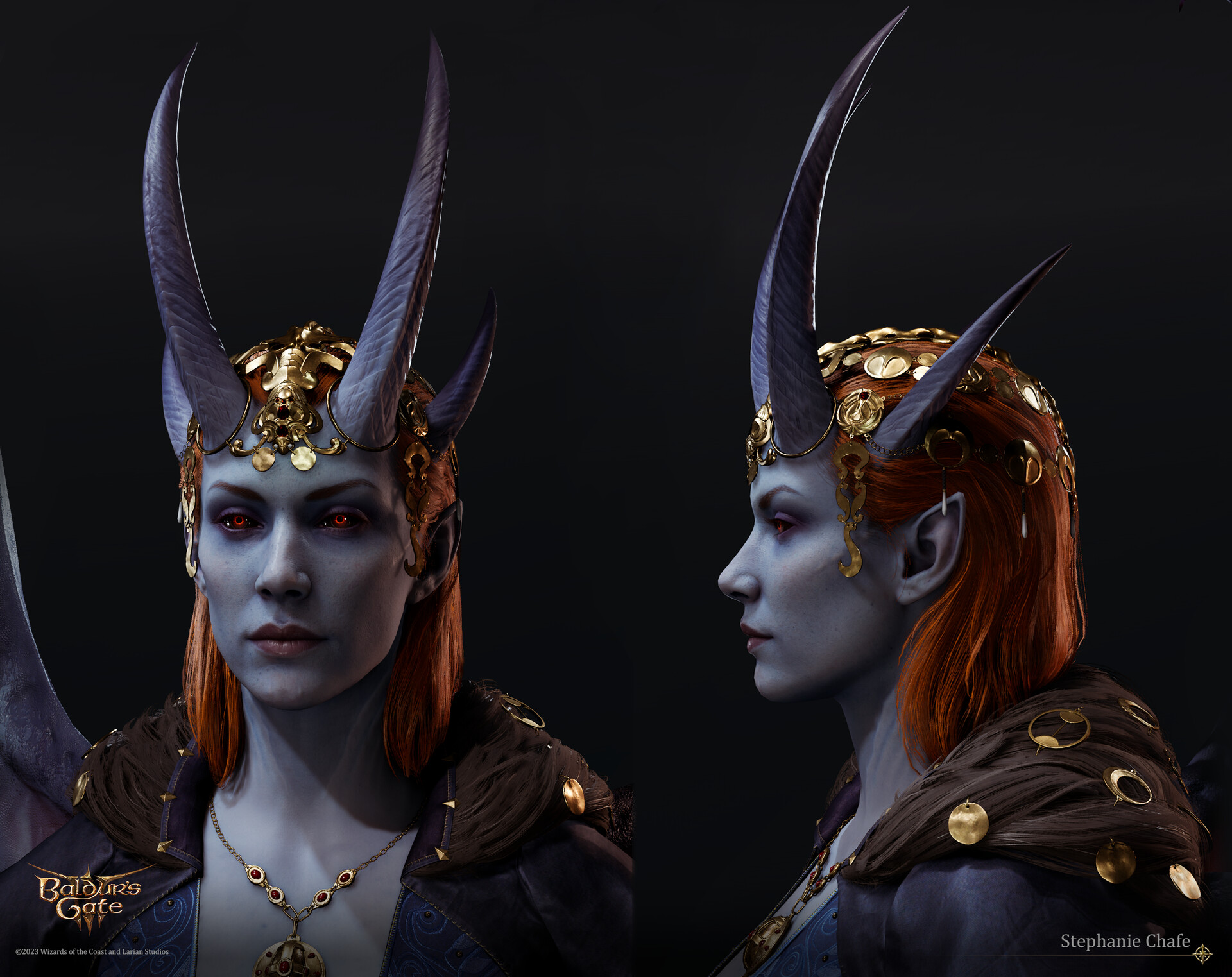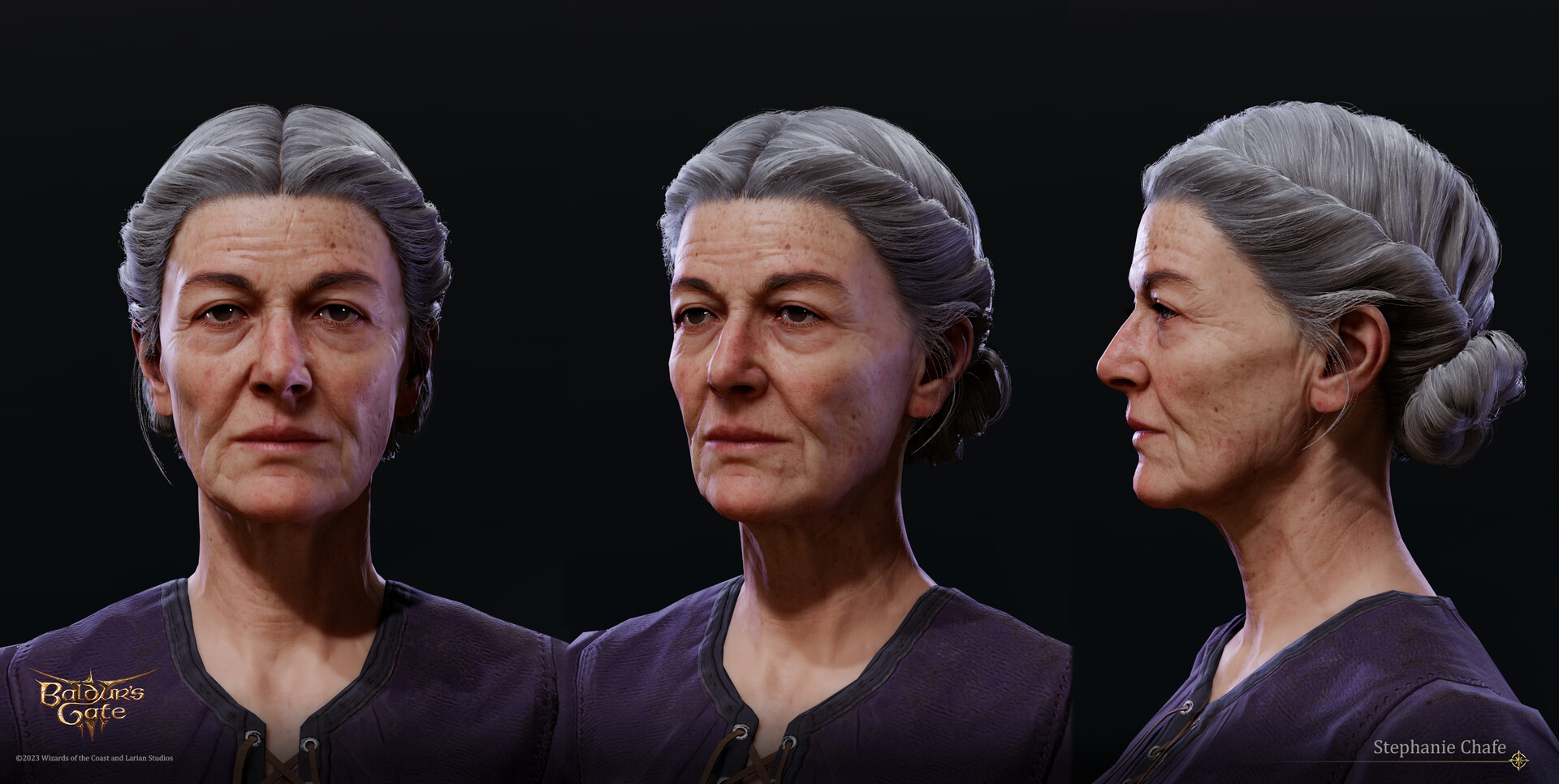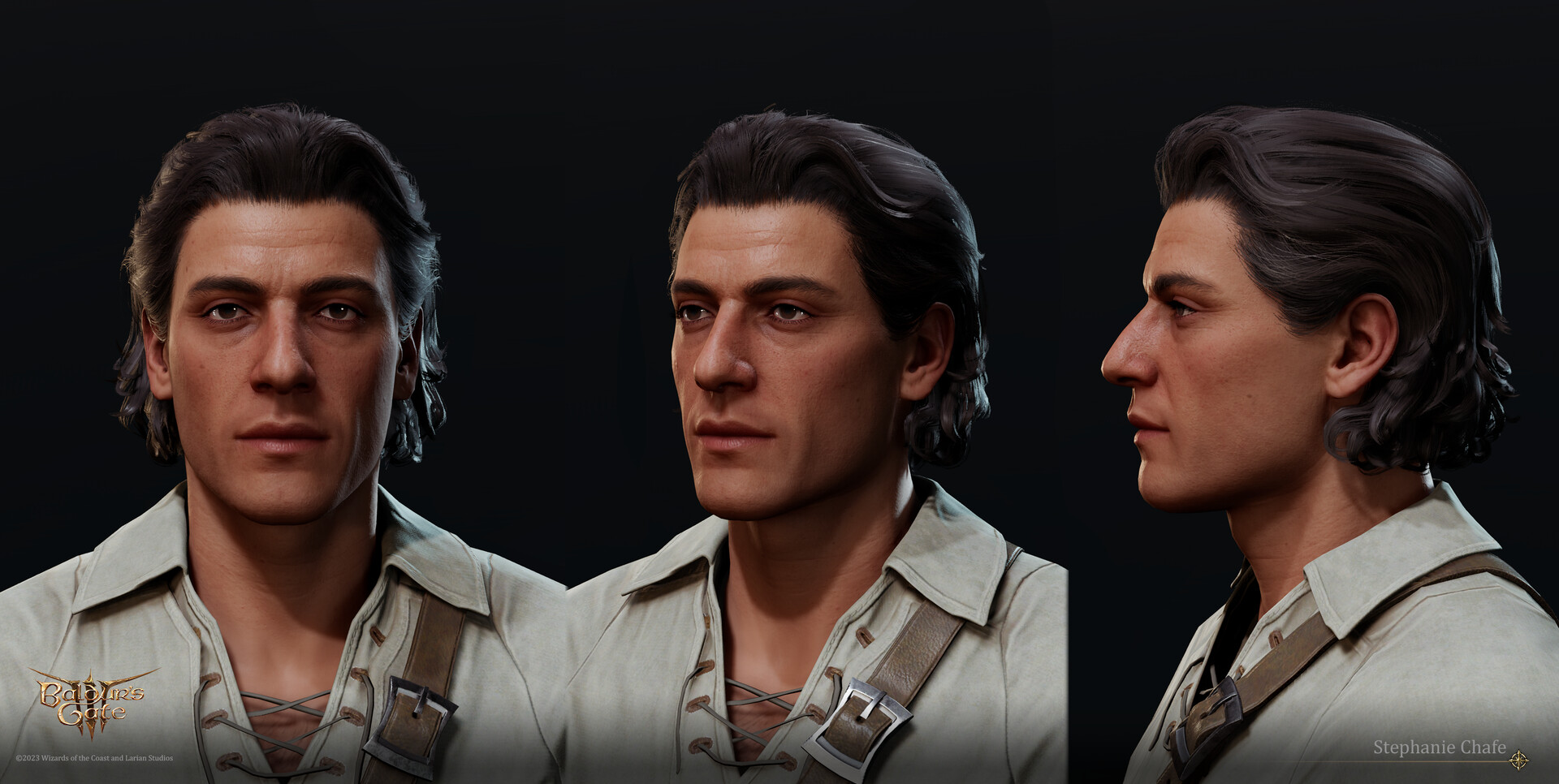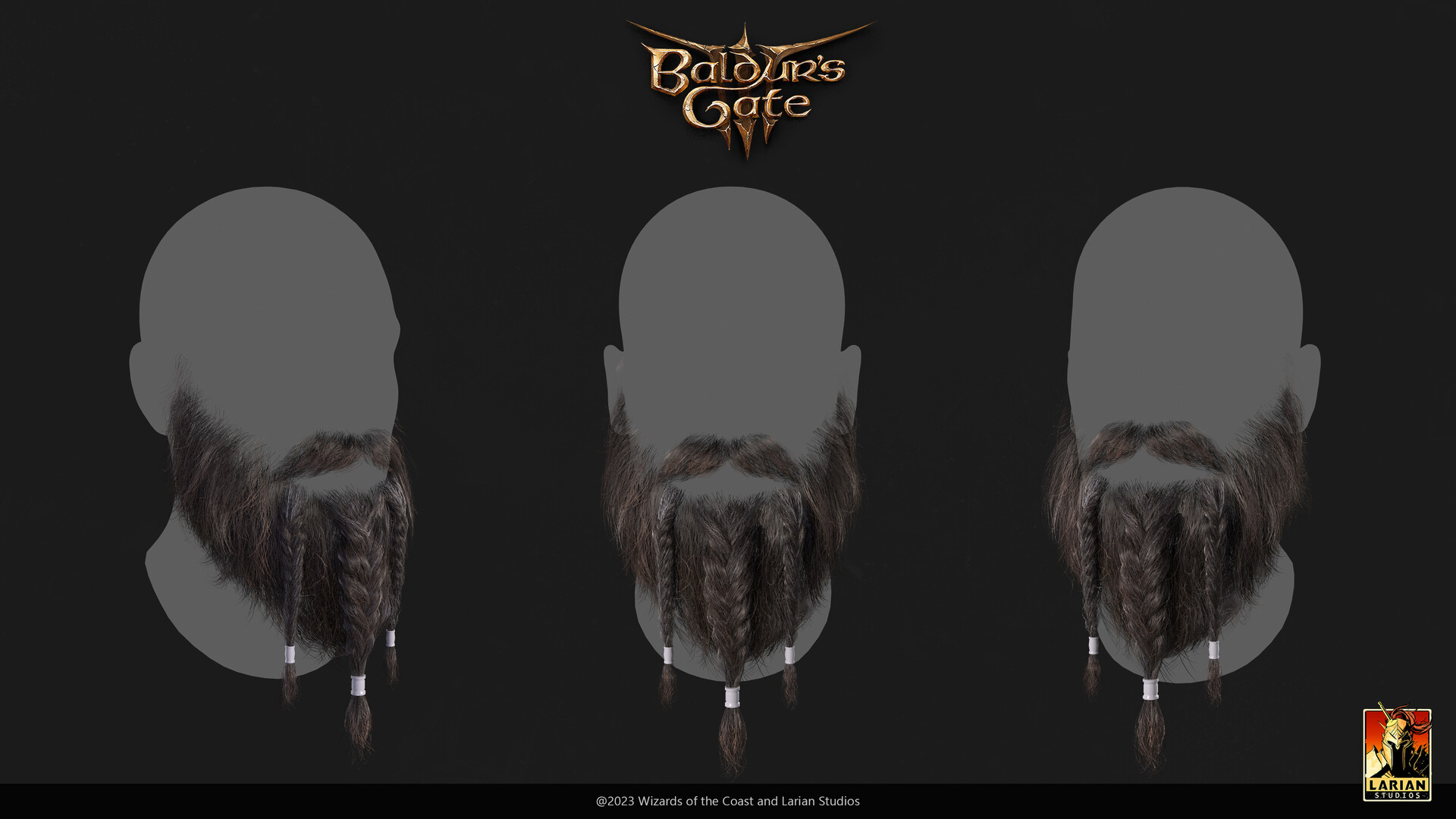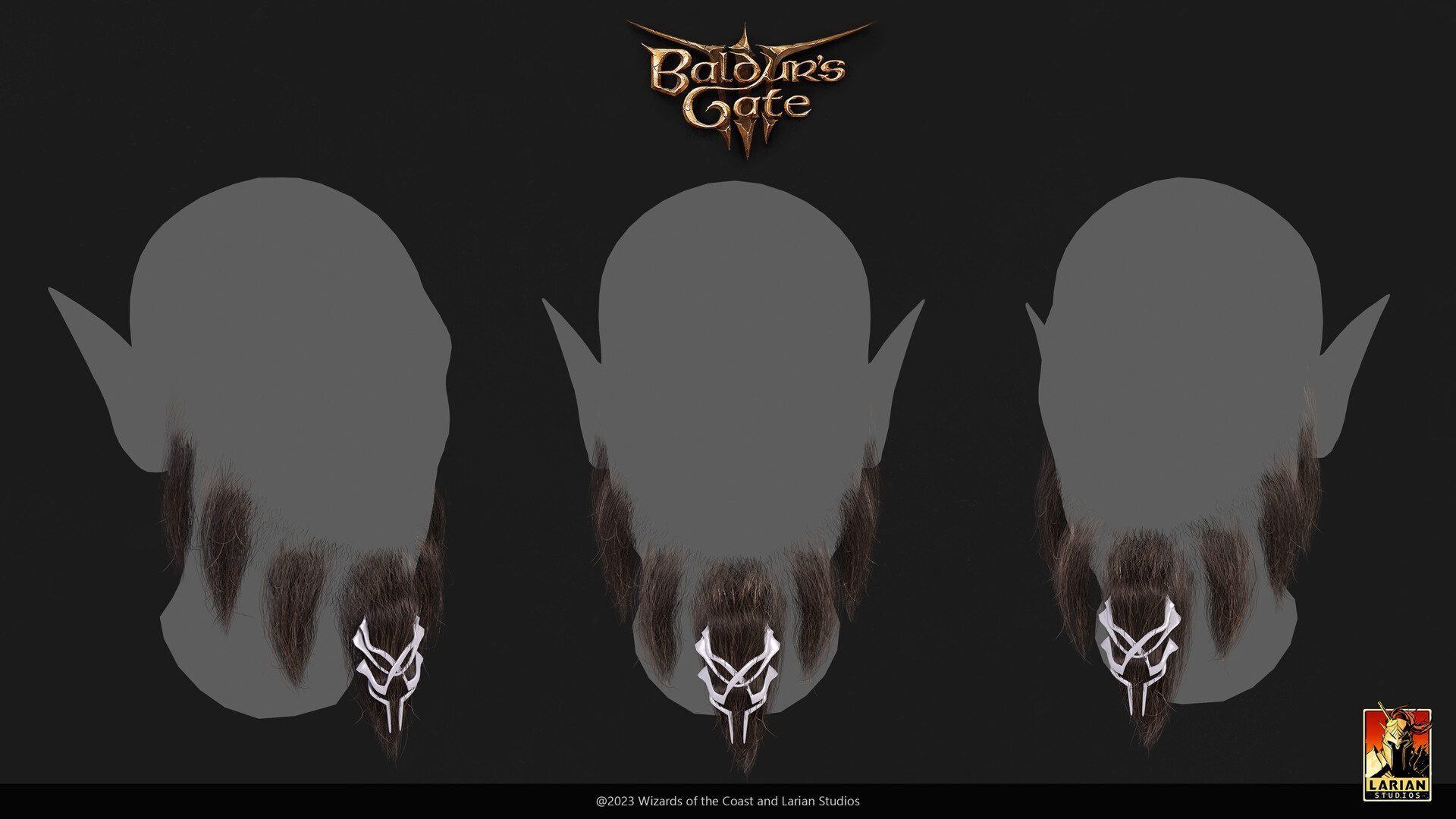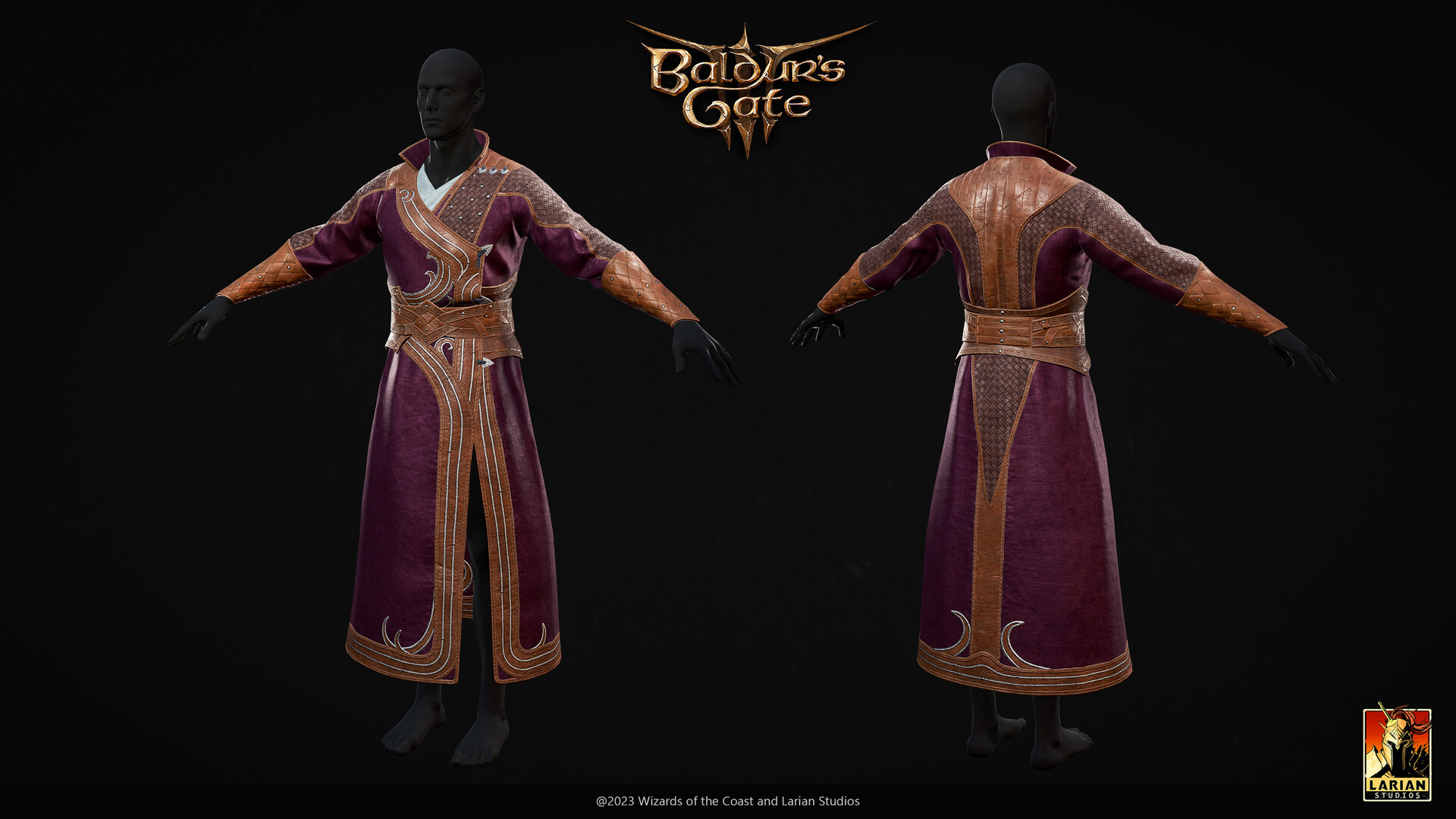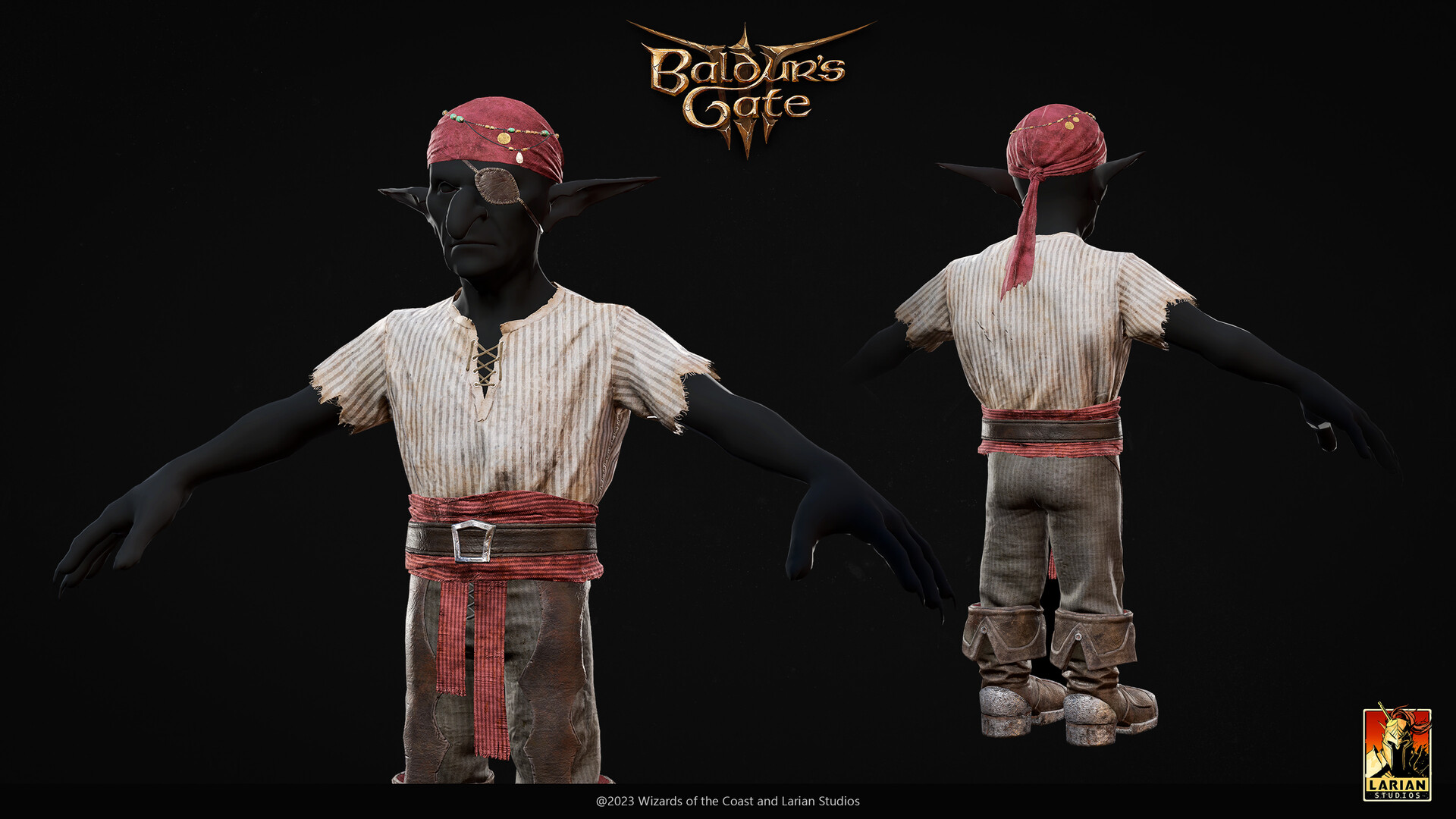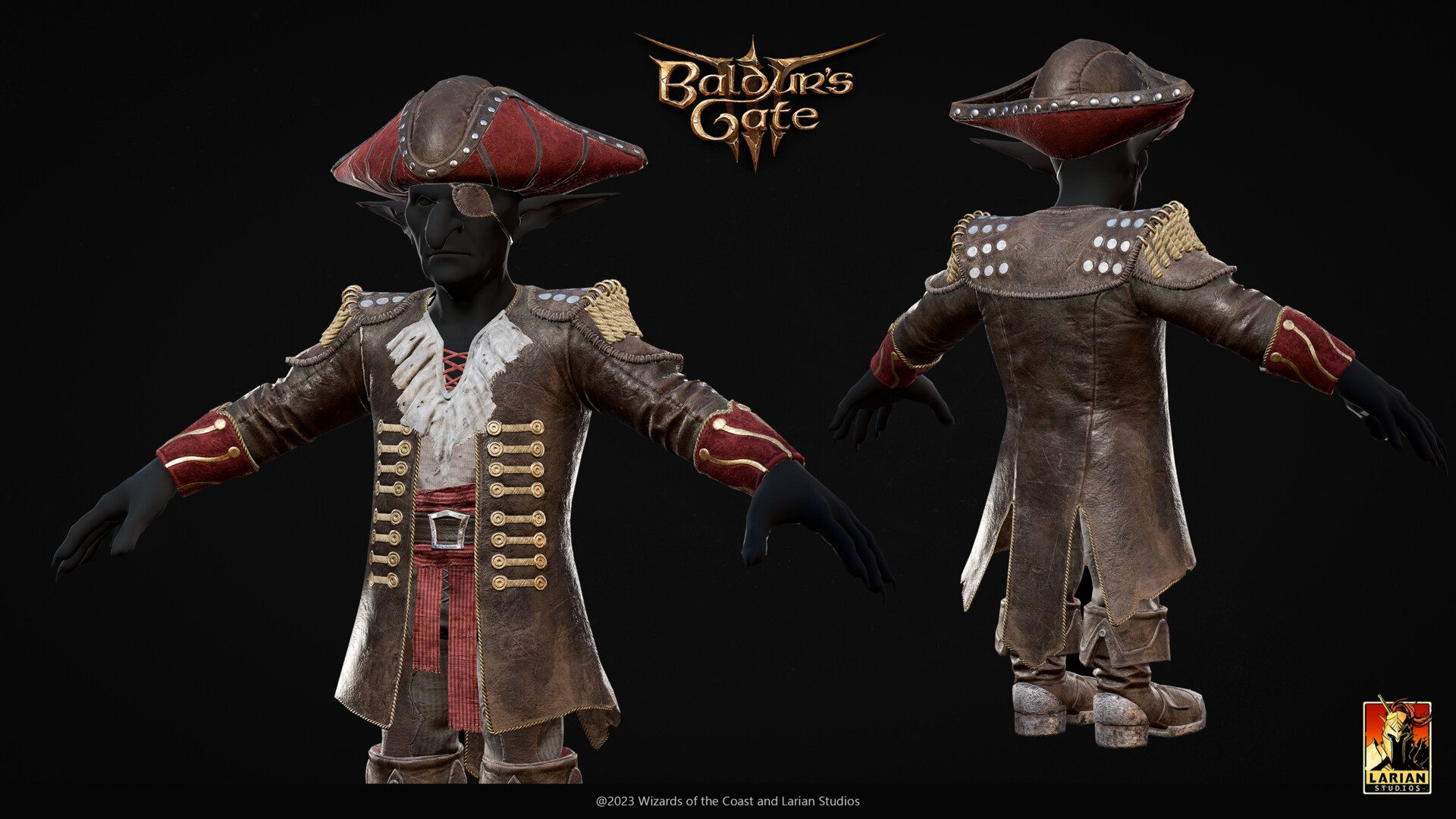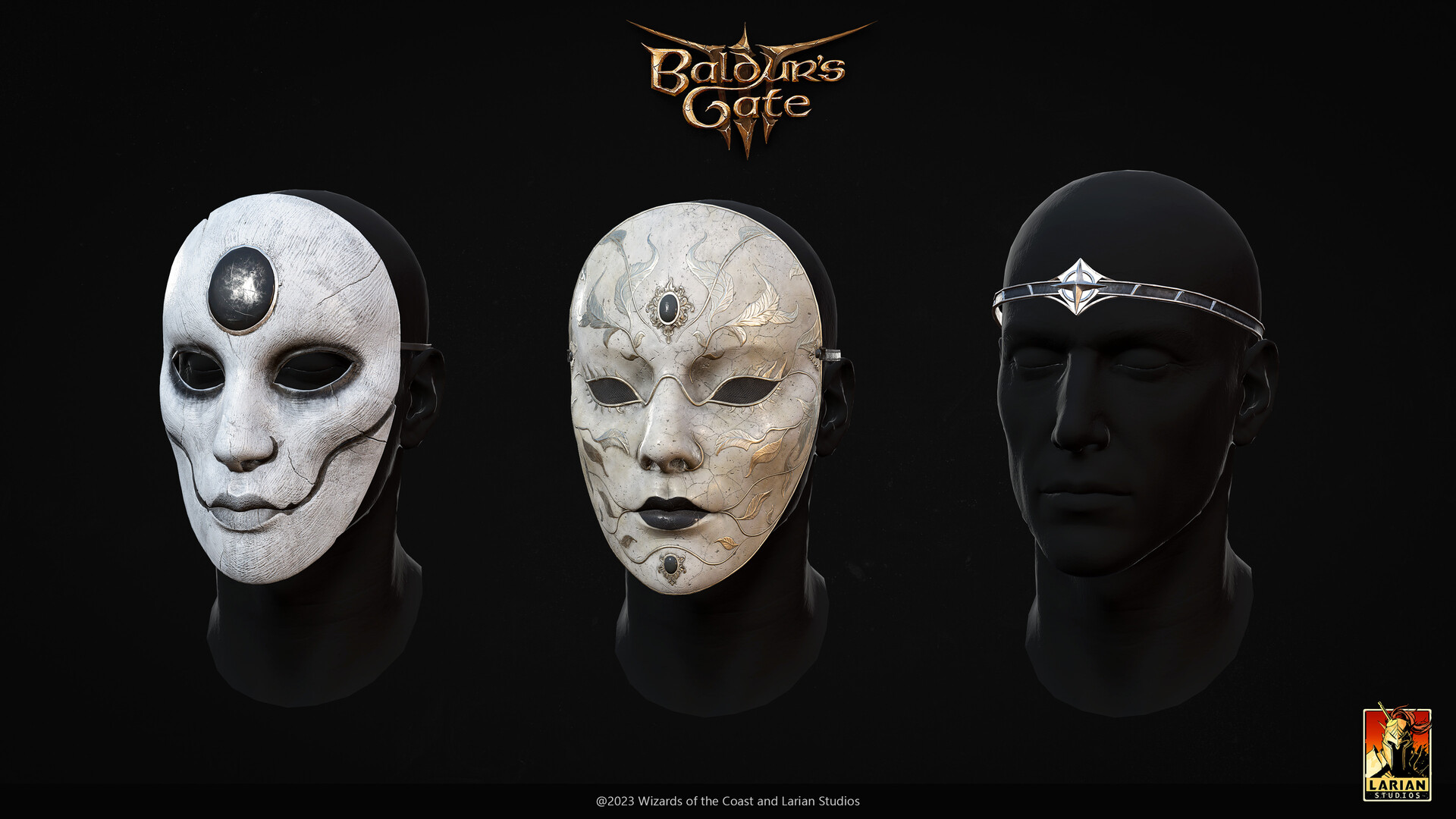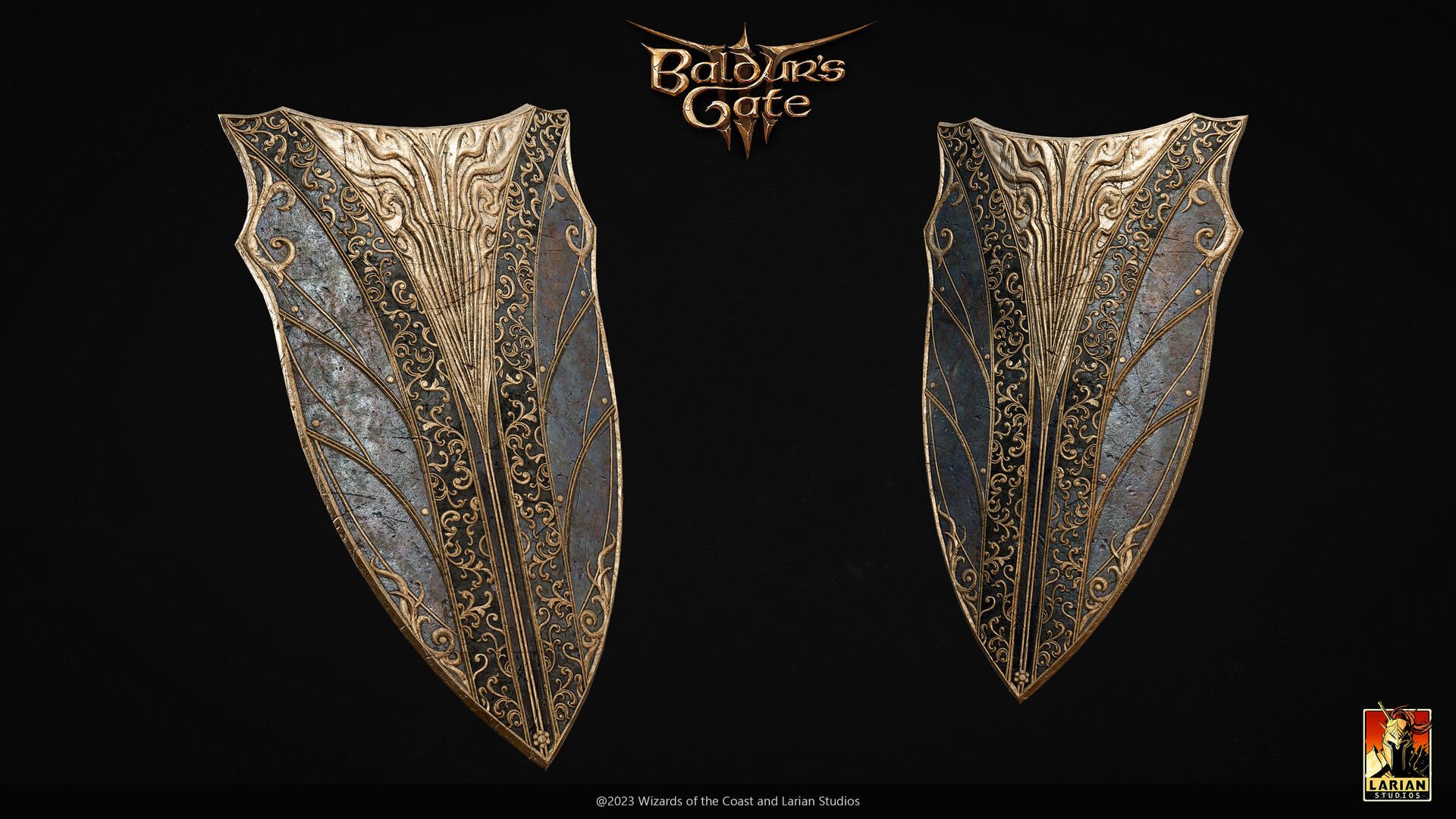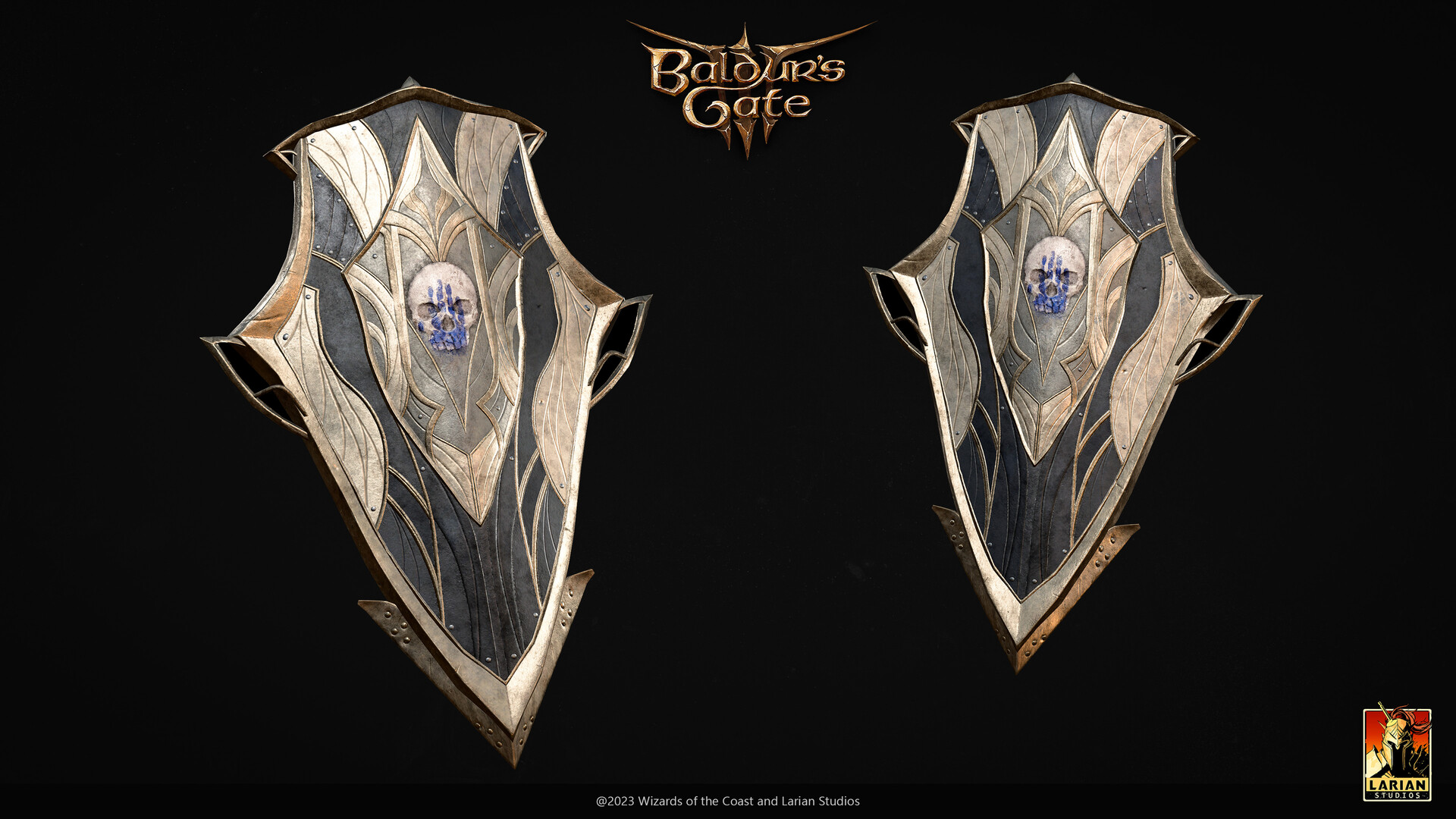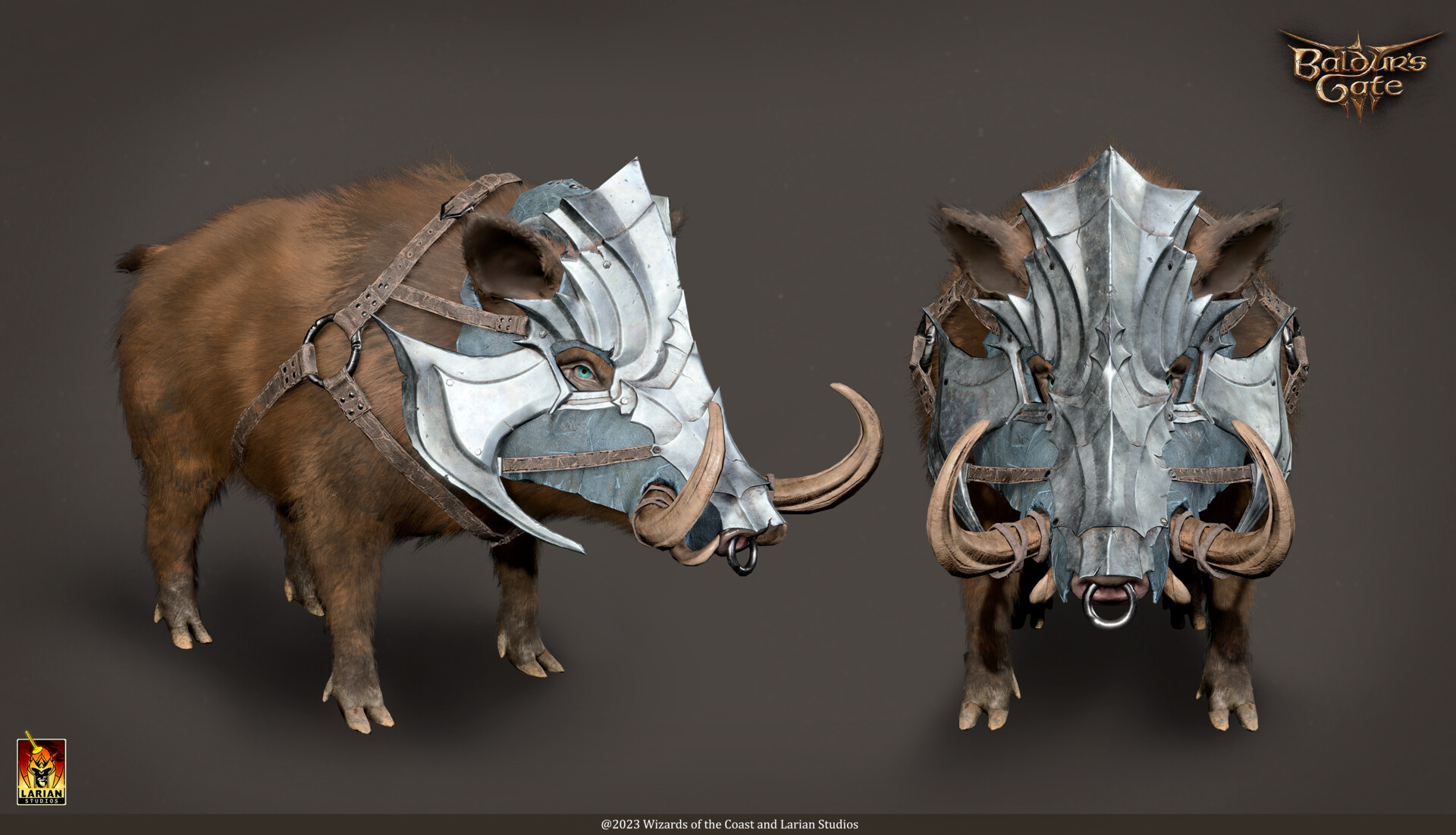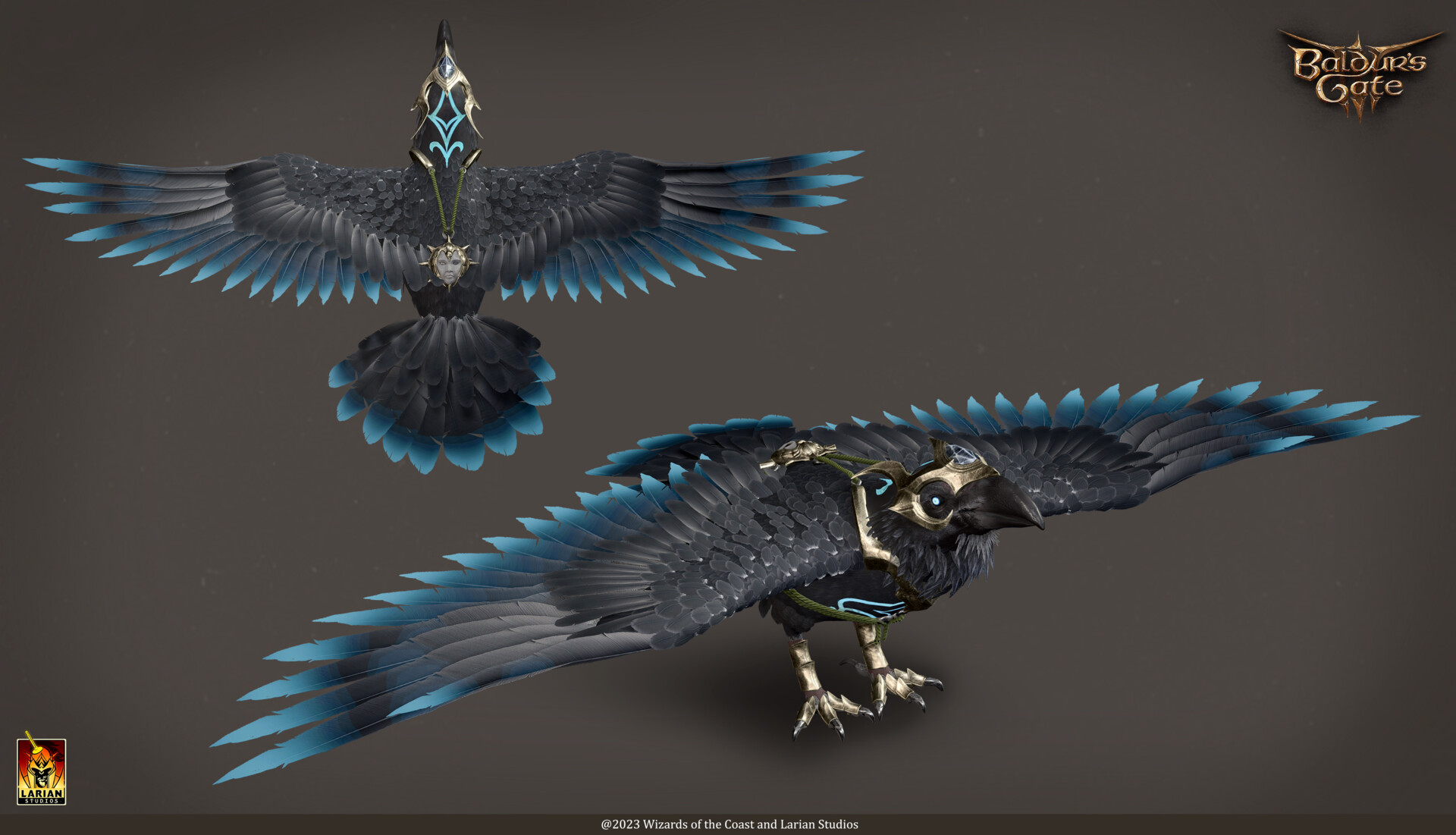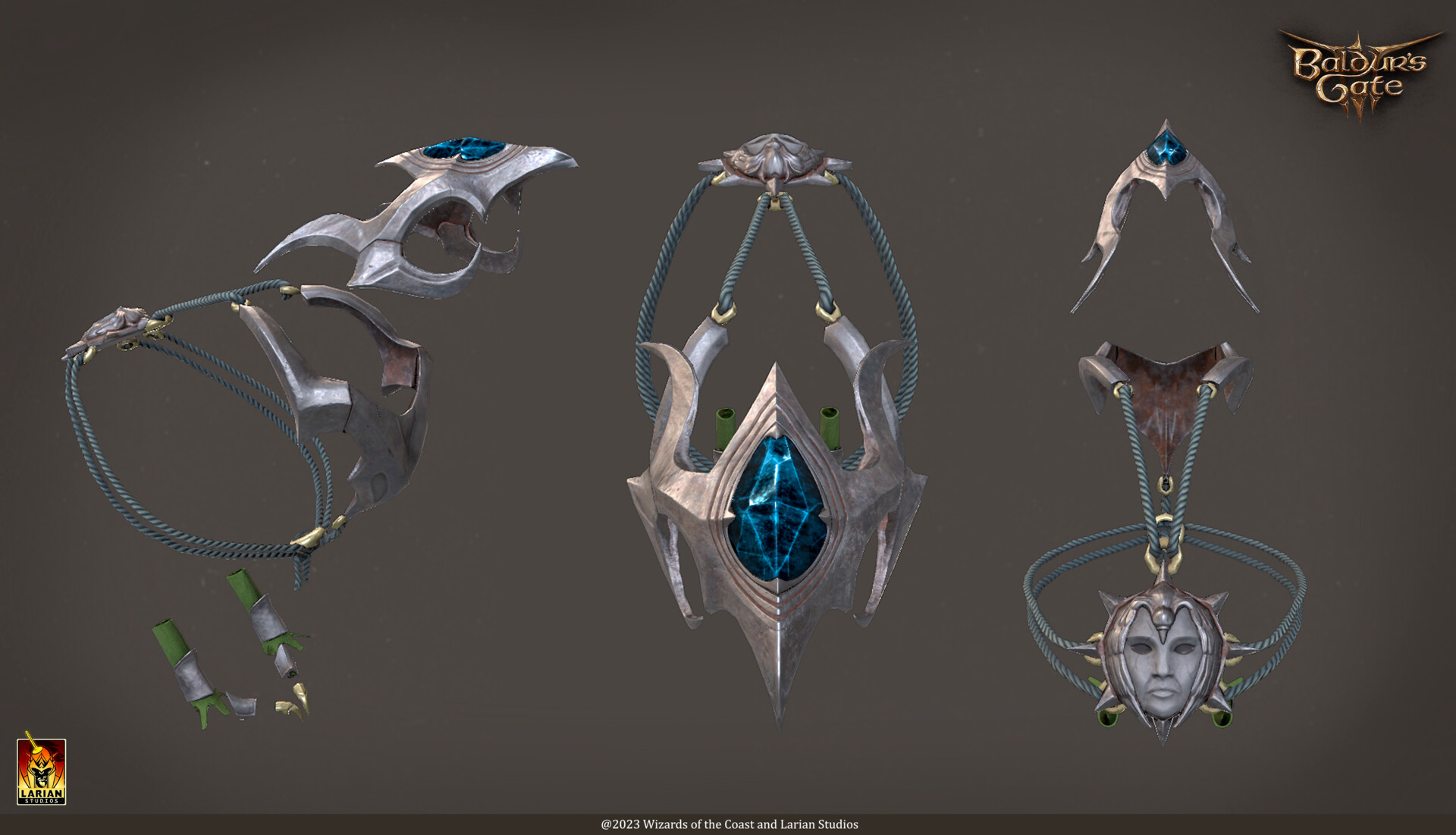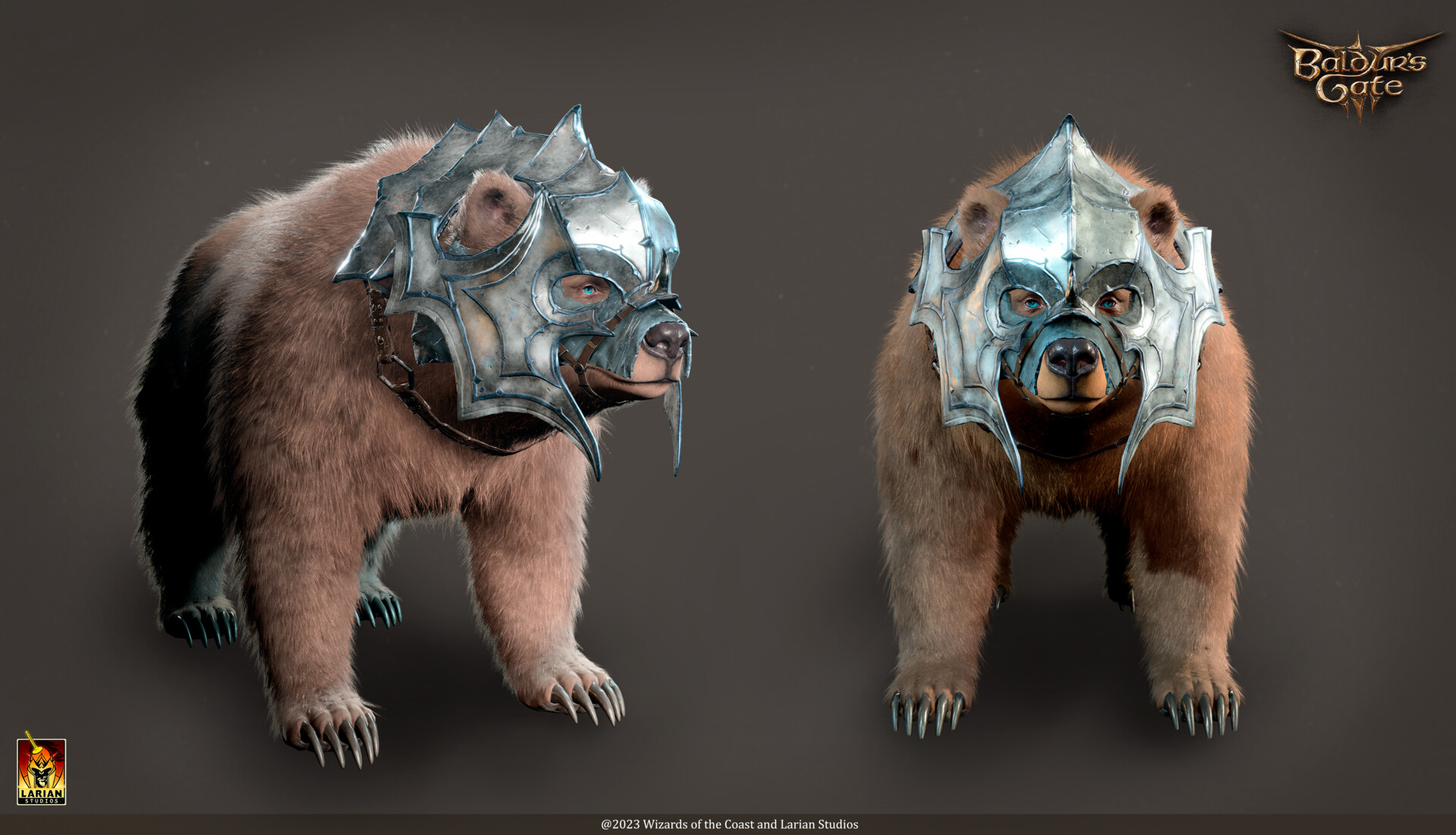 Environment Artists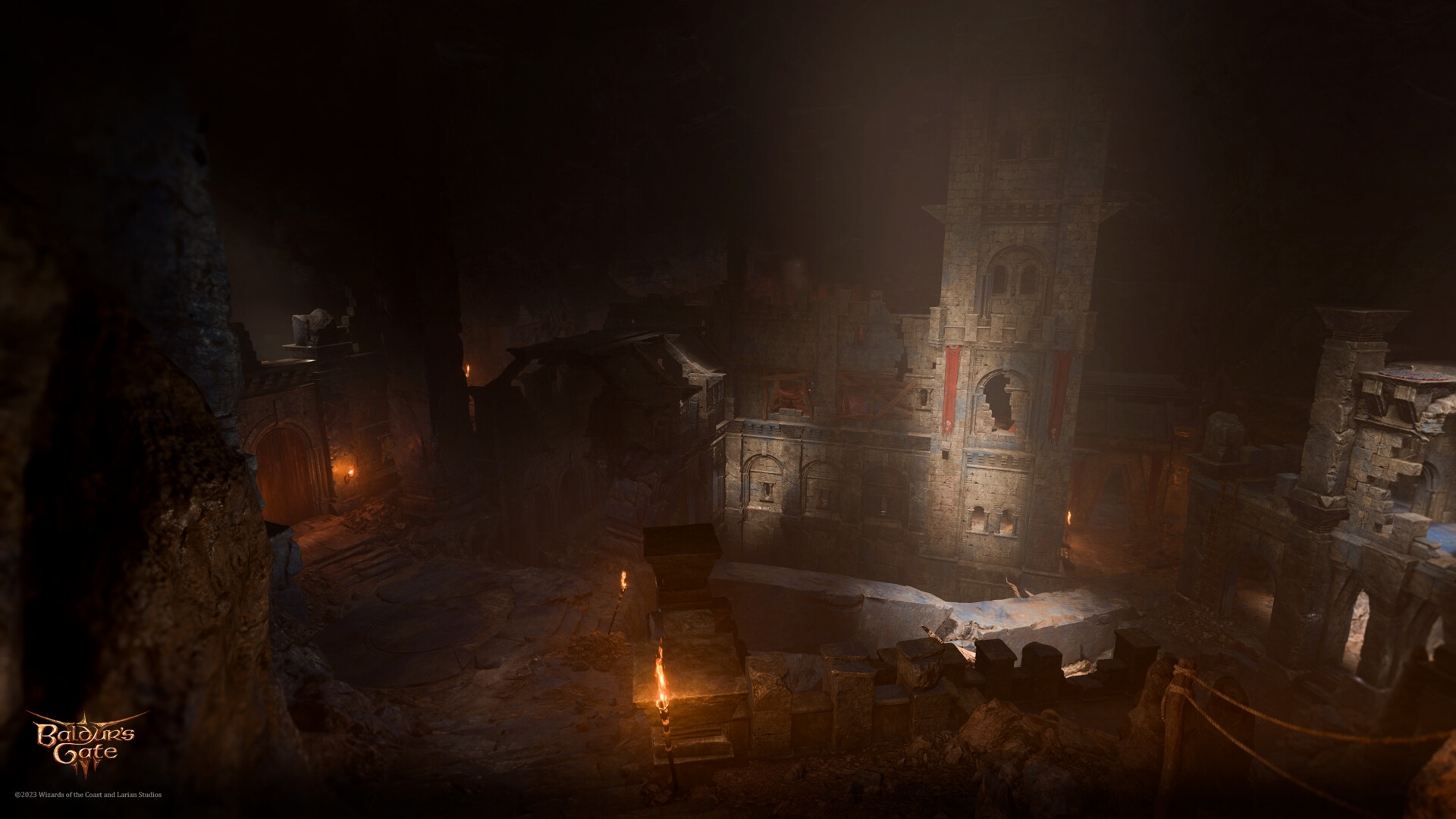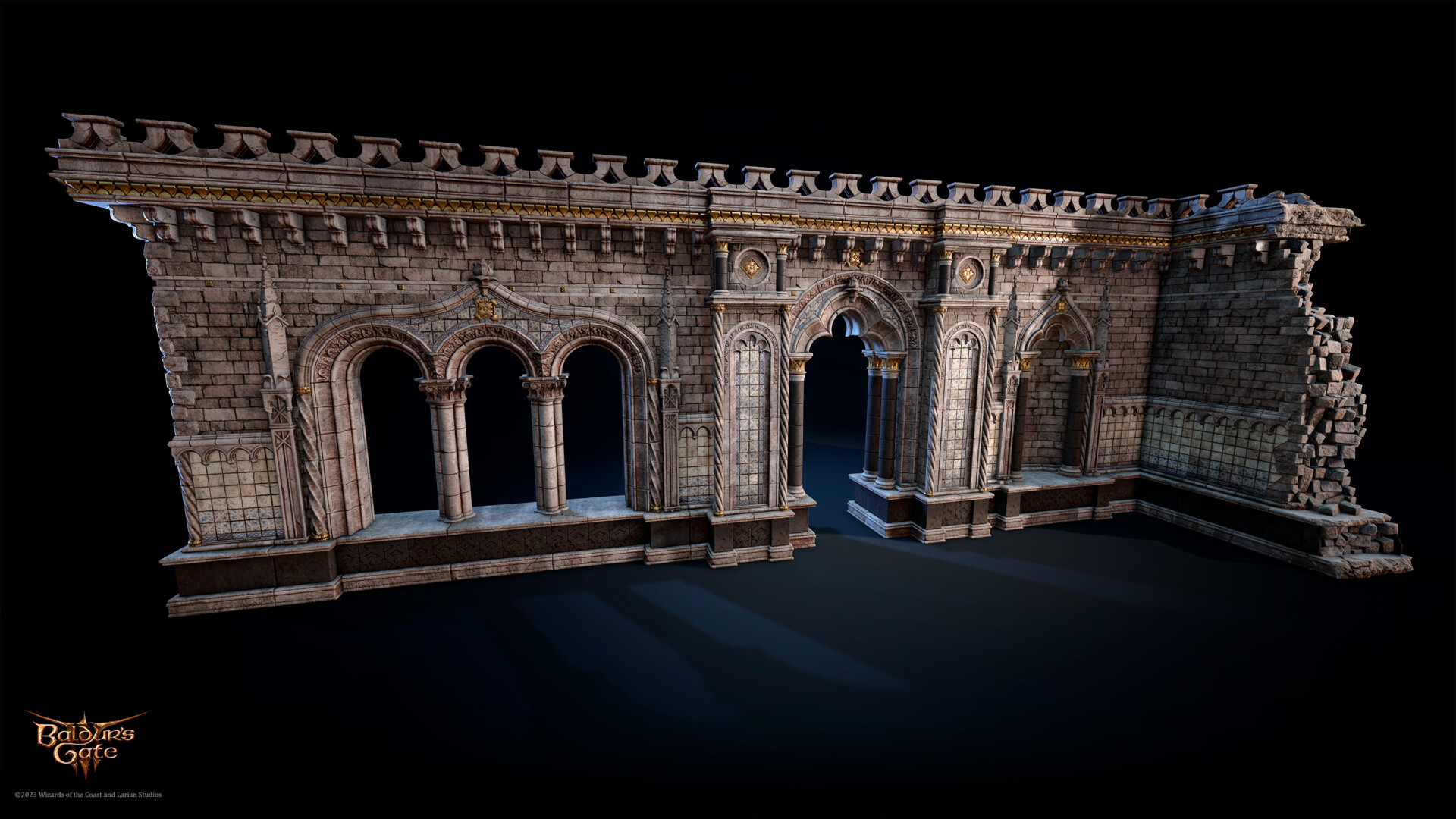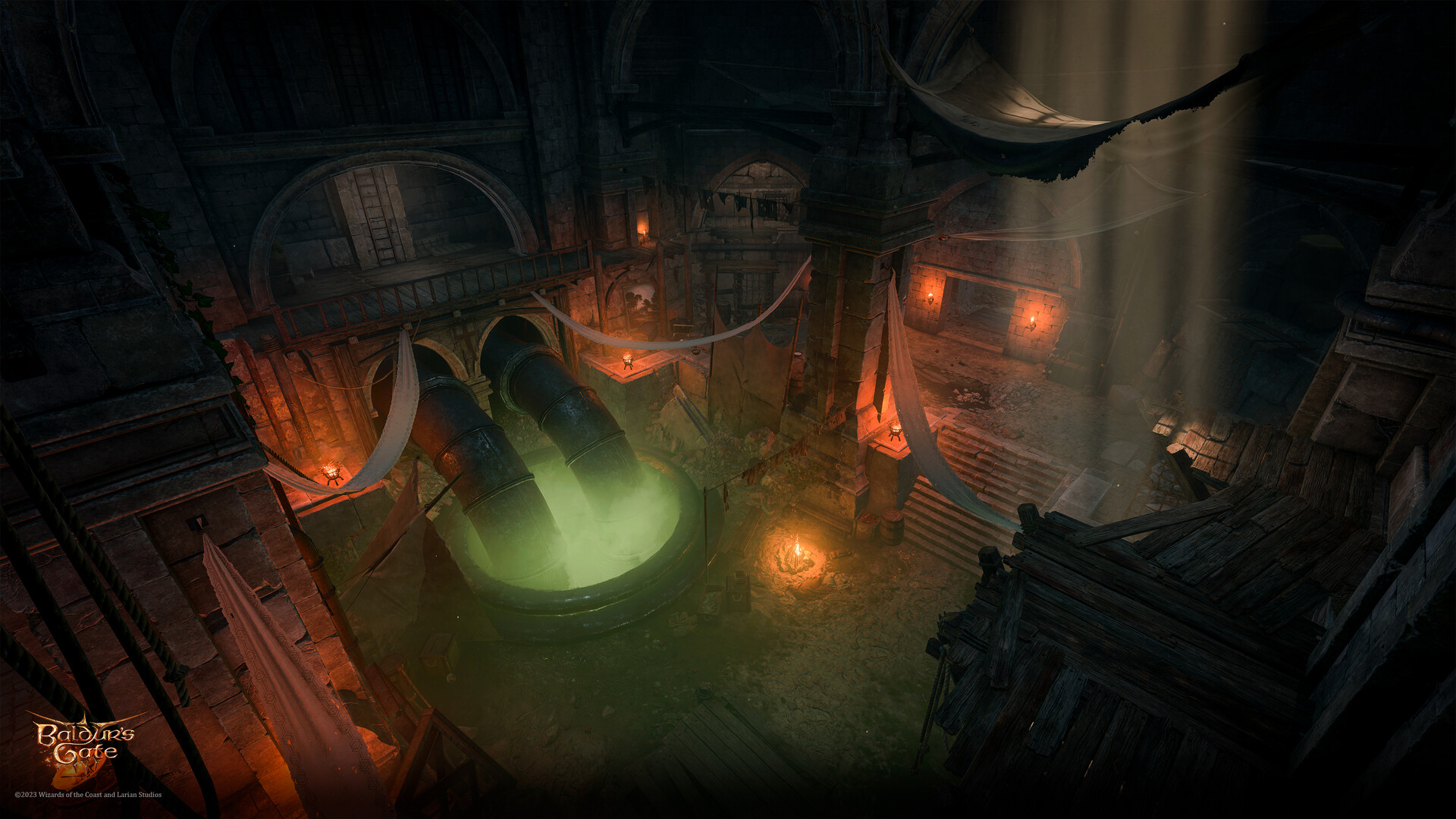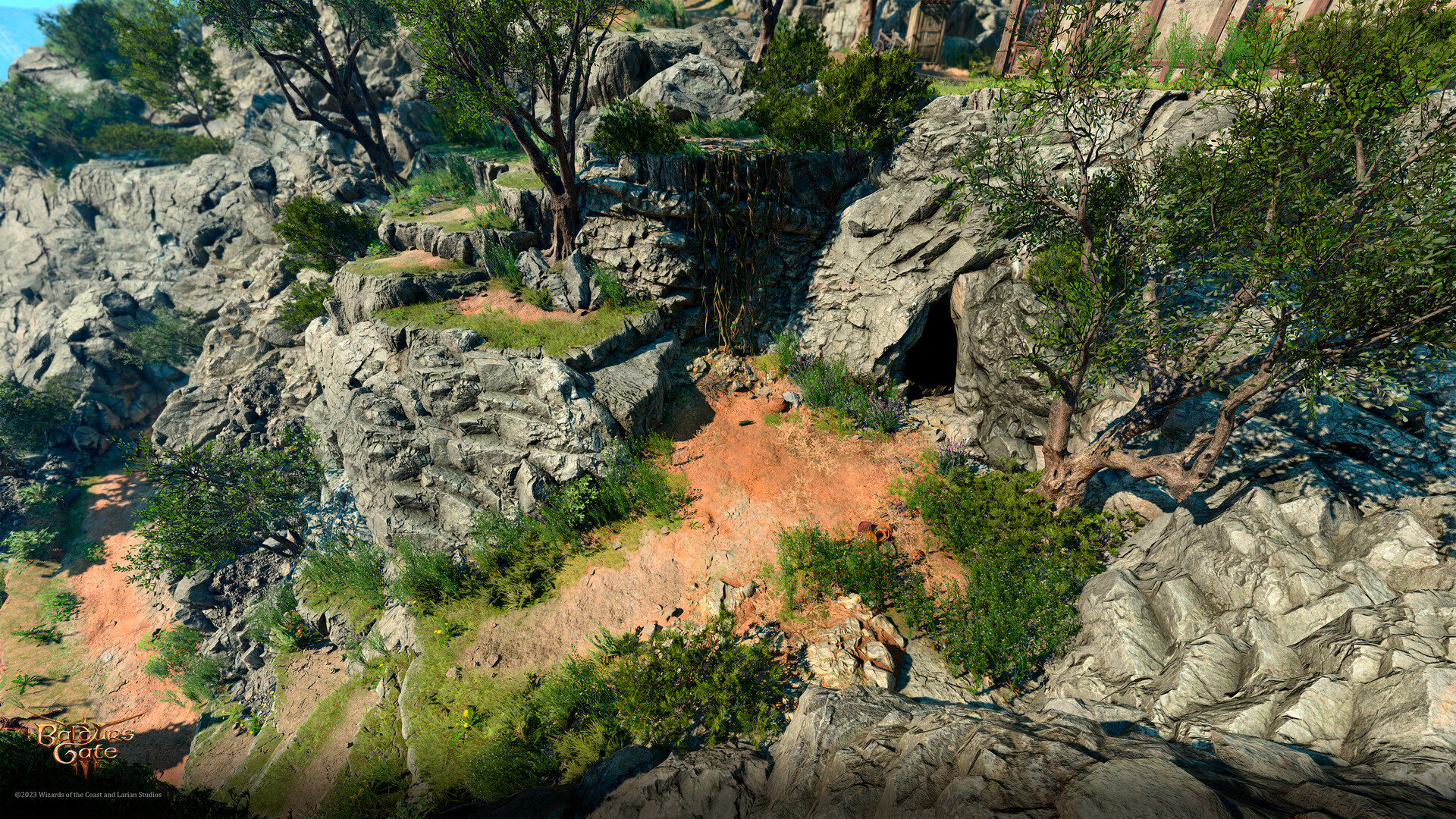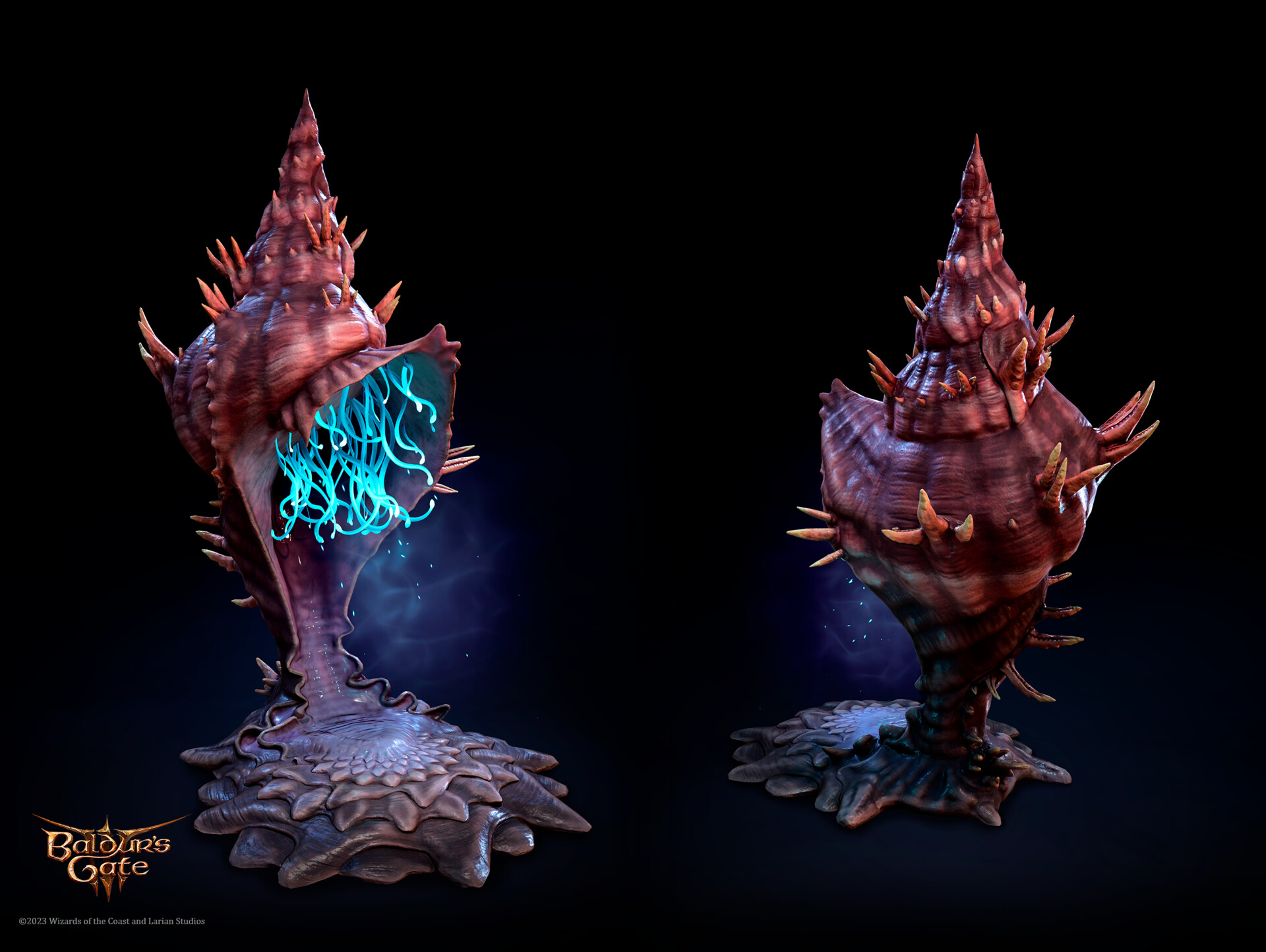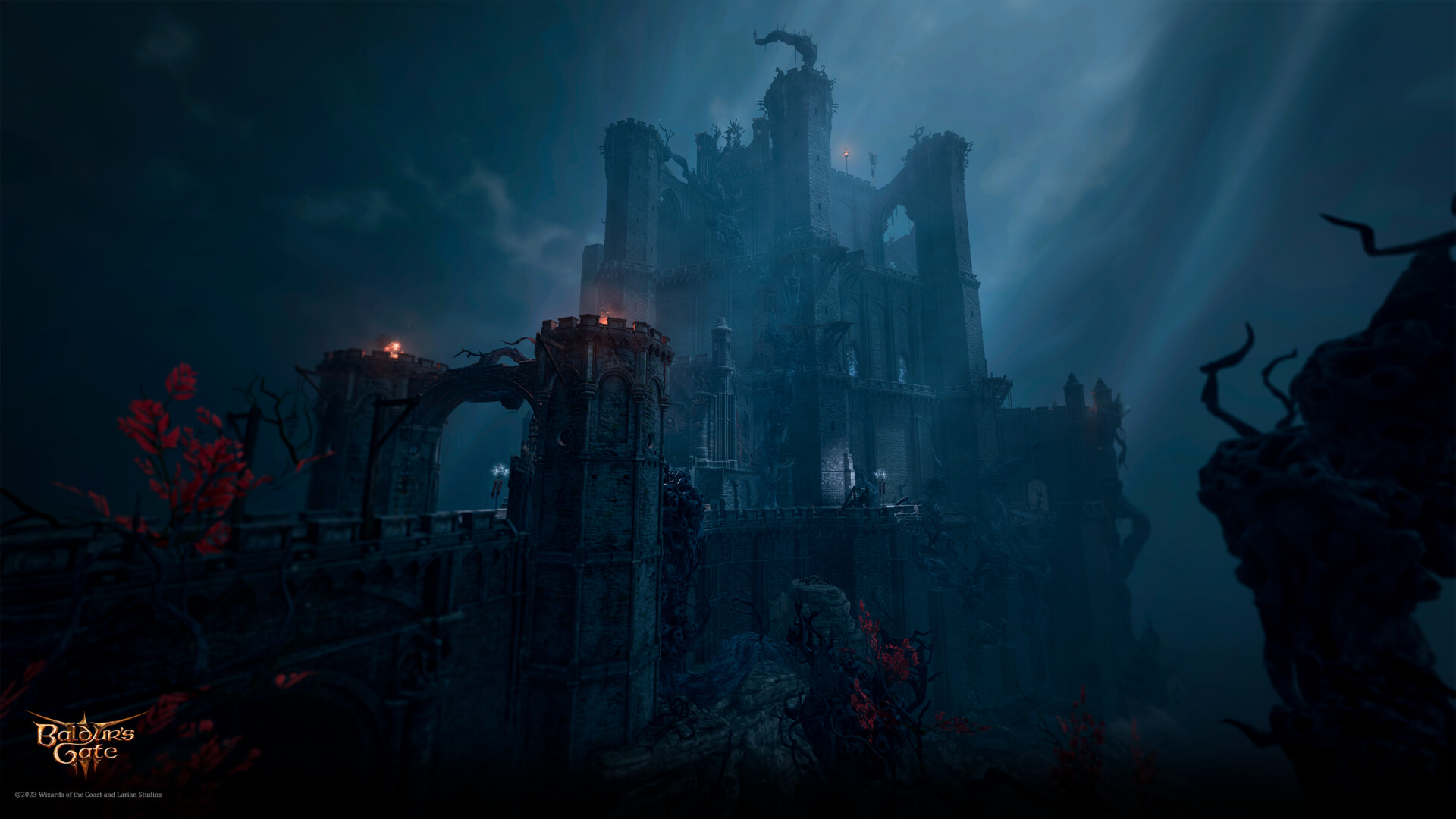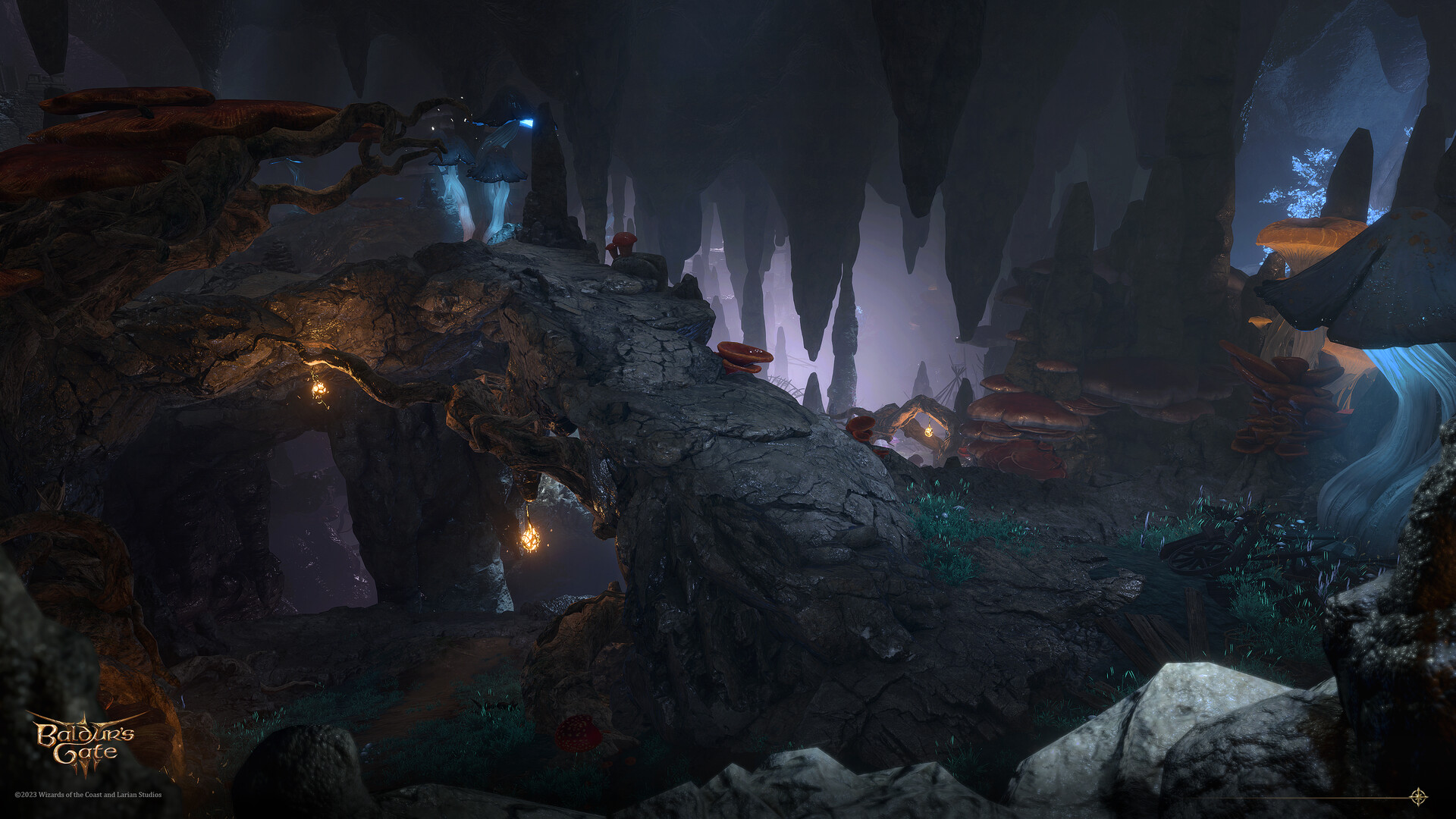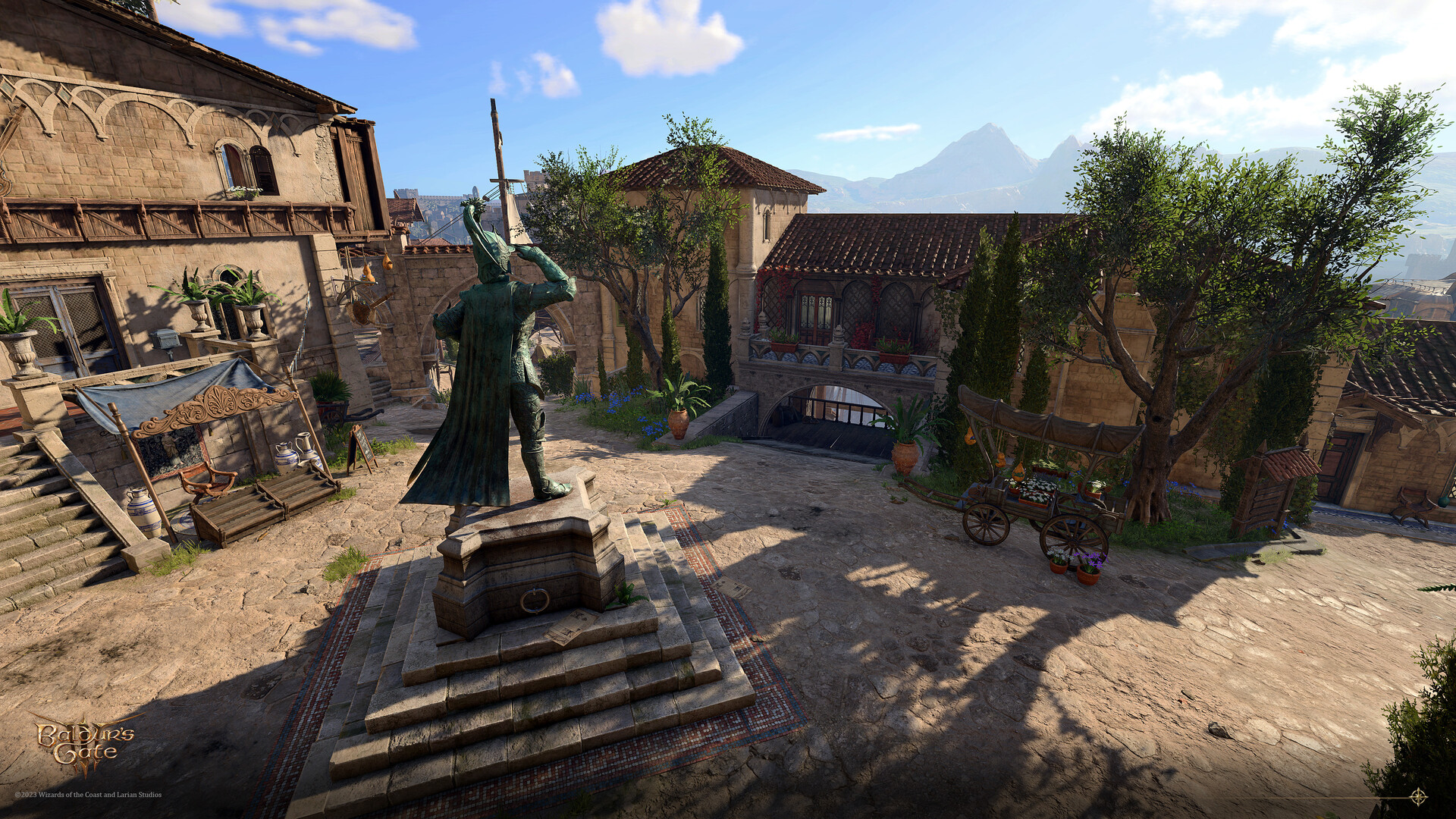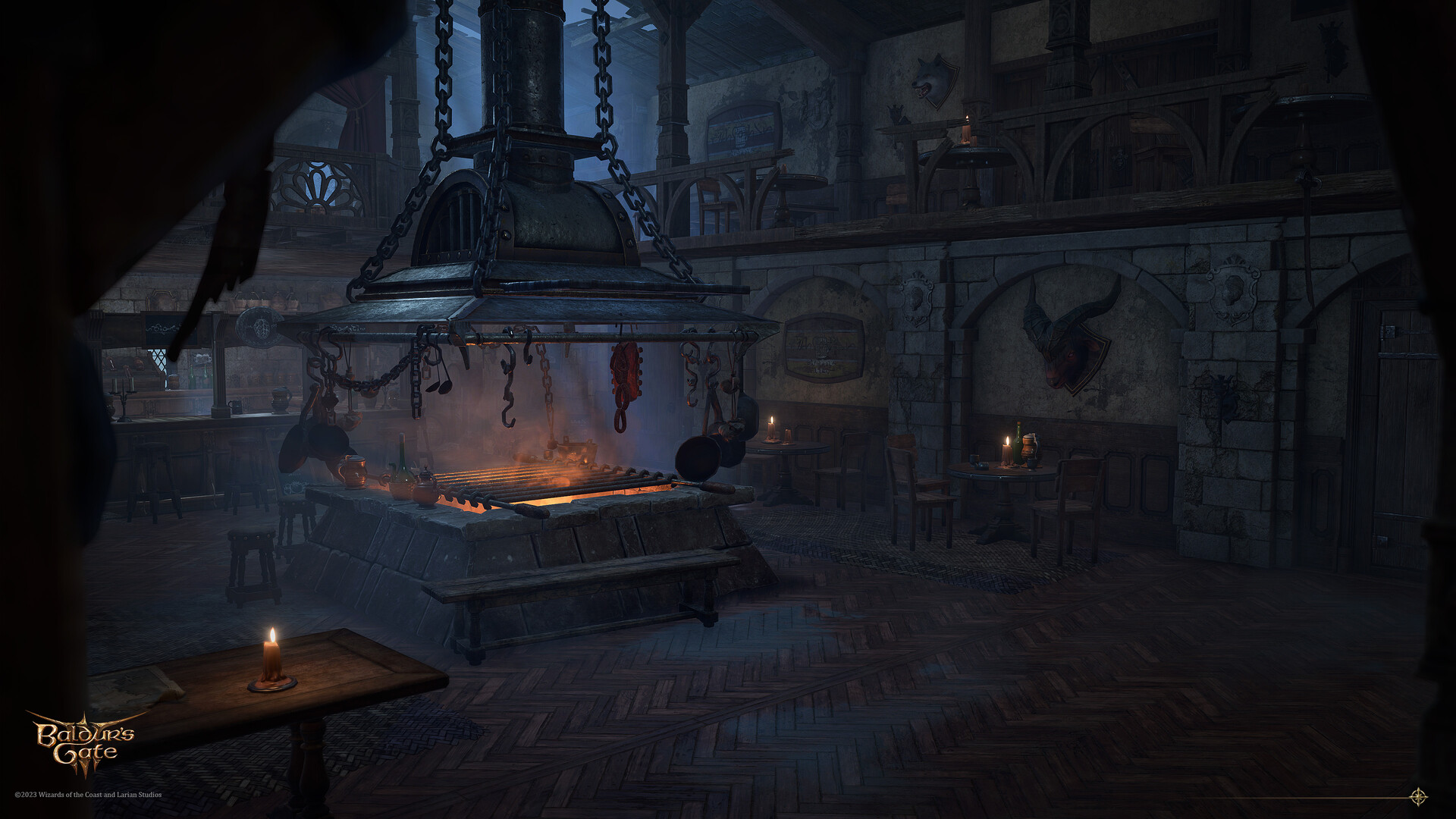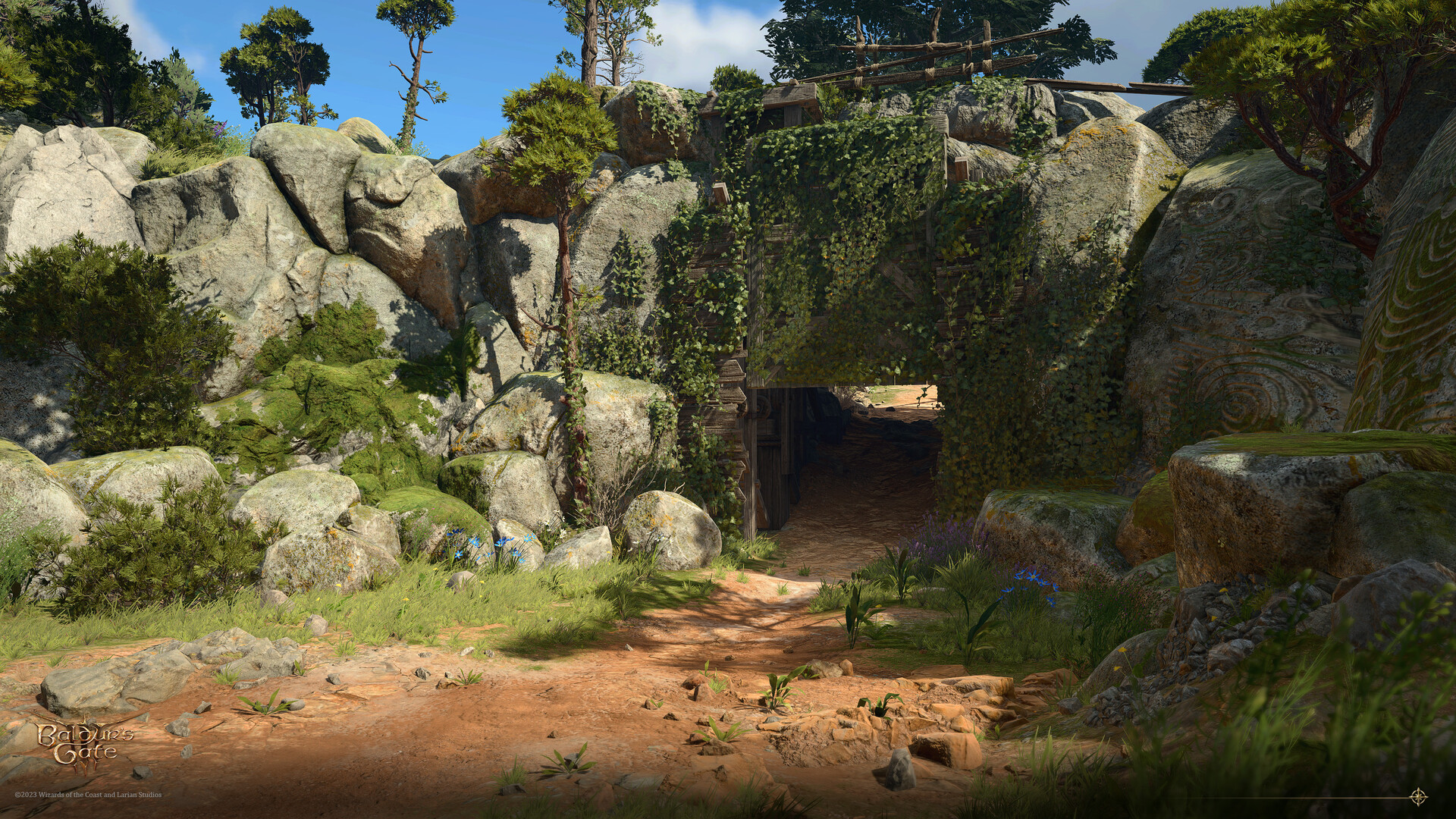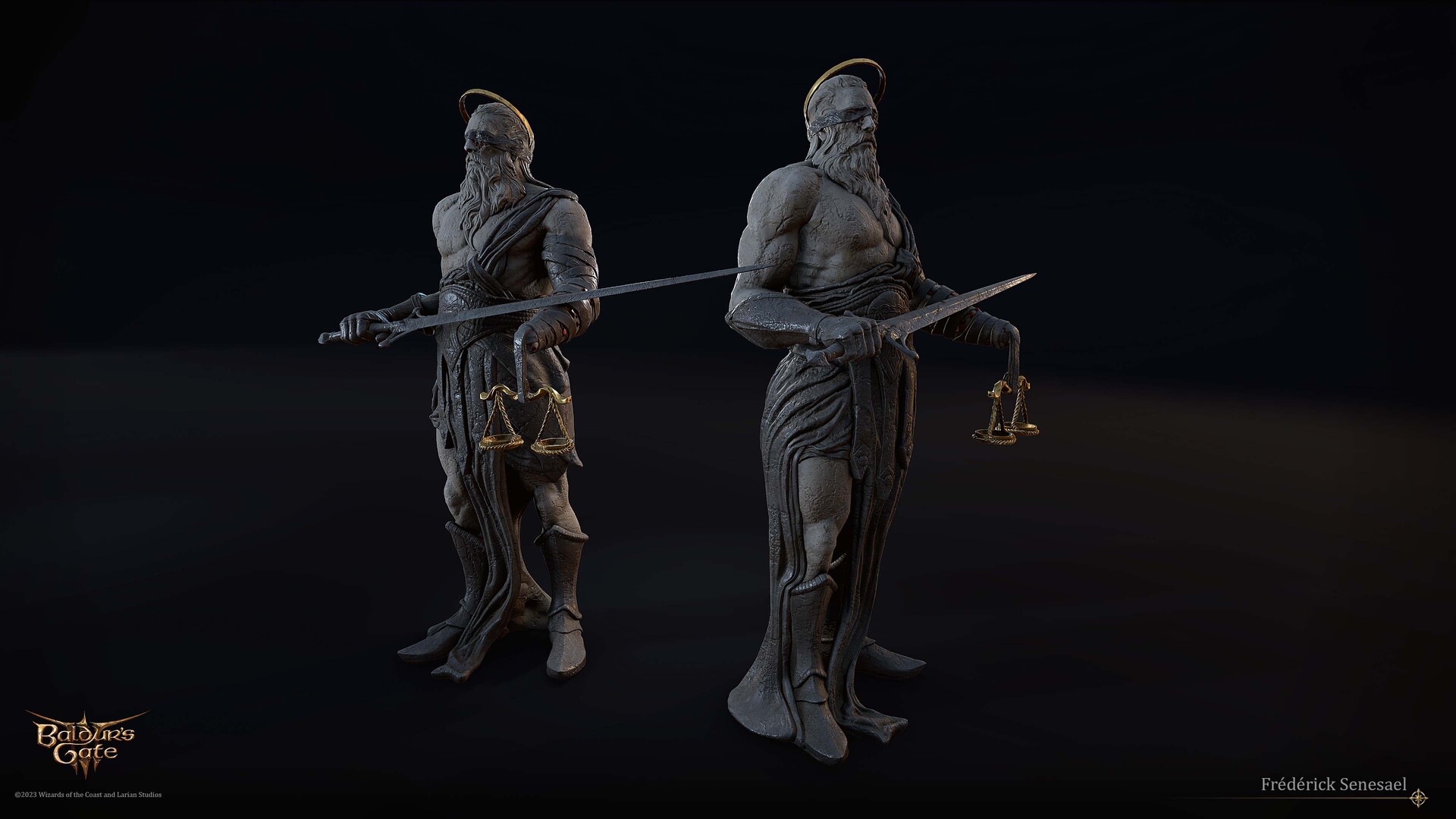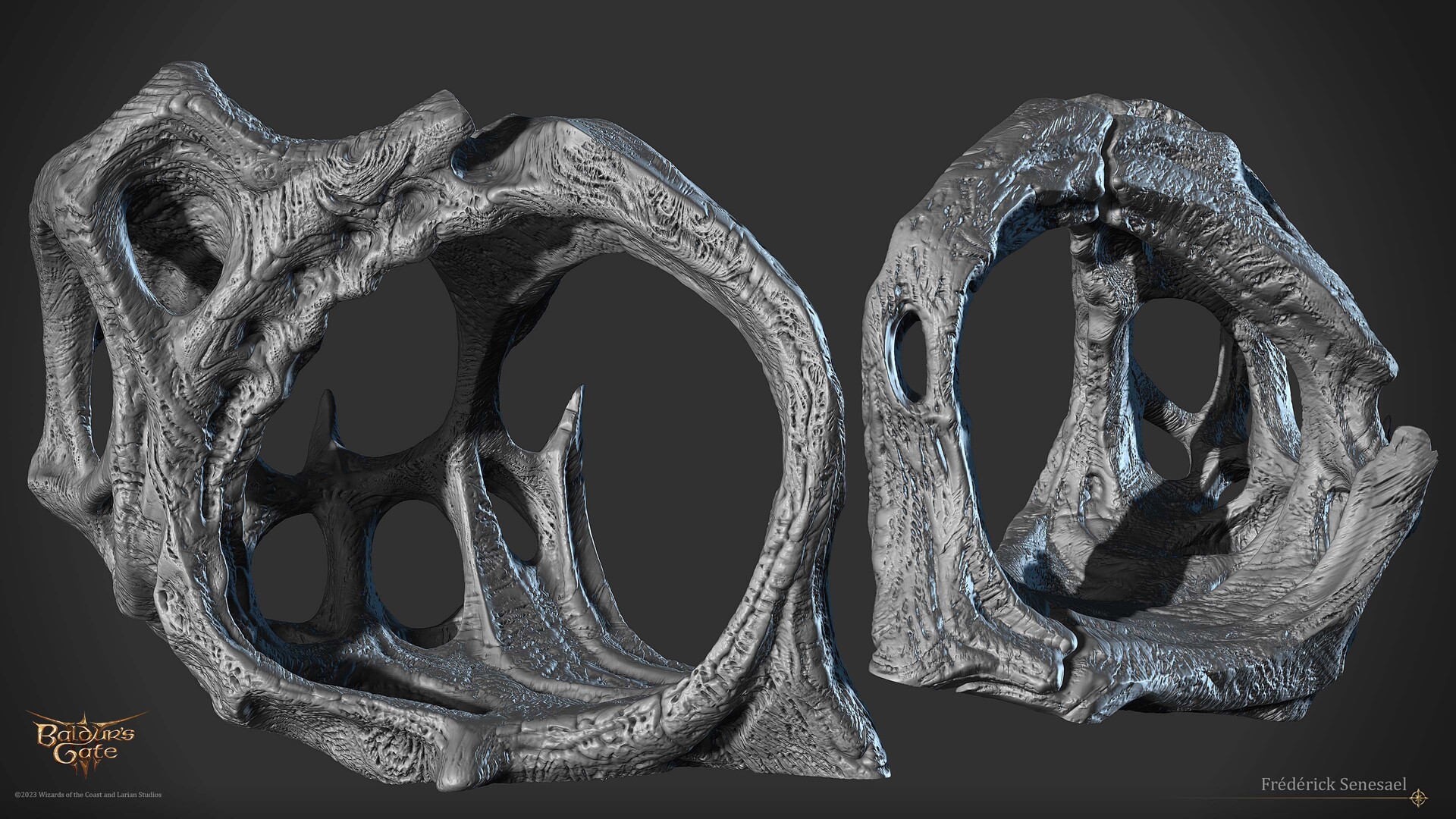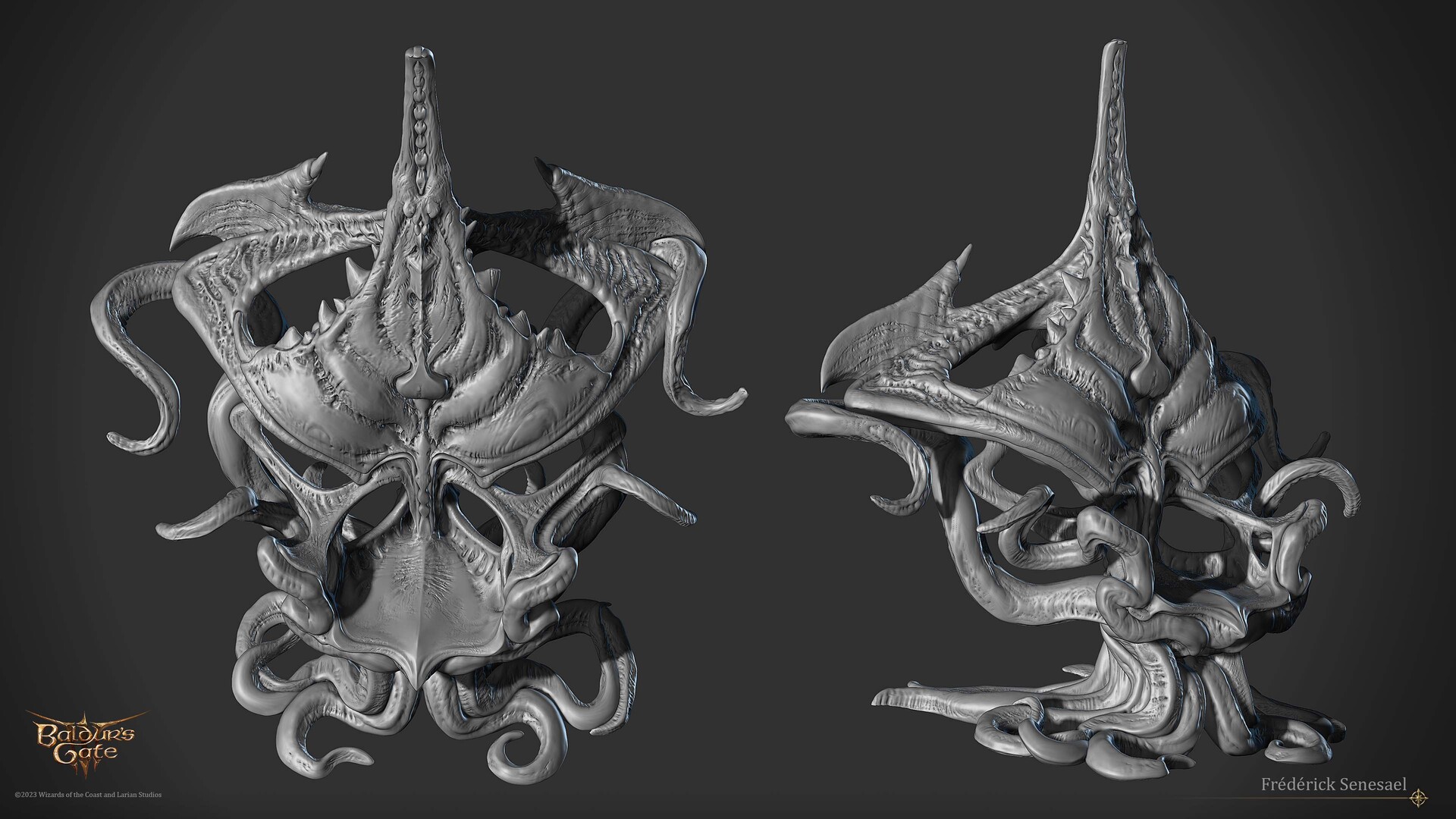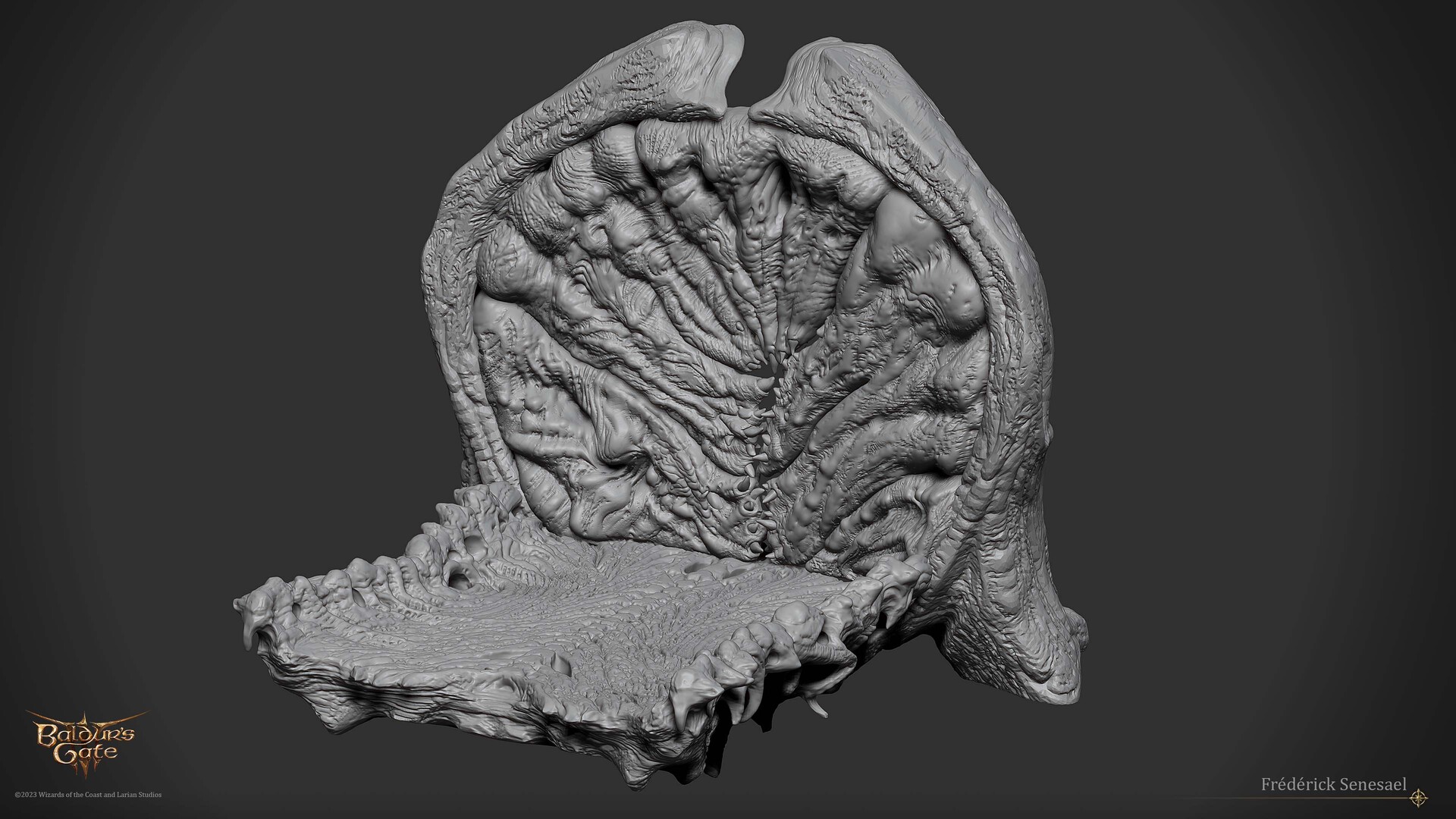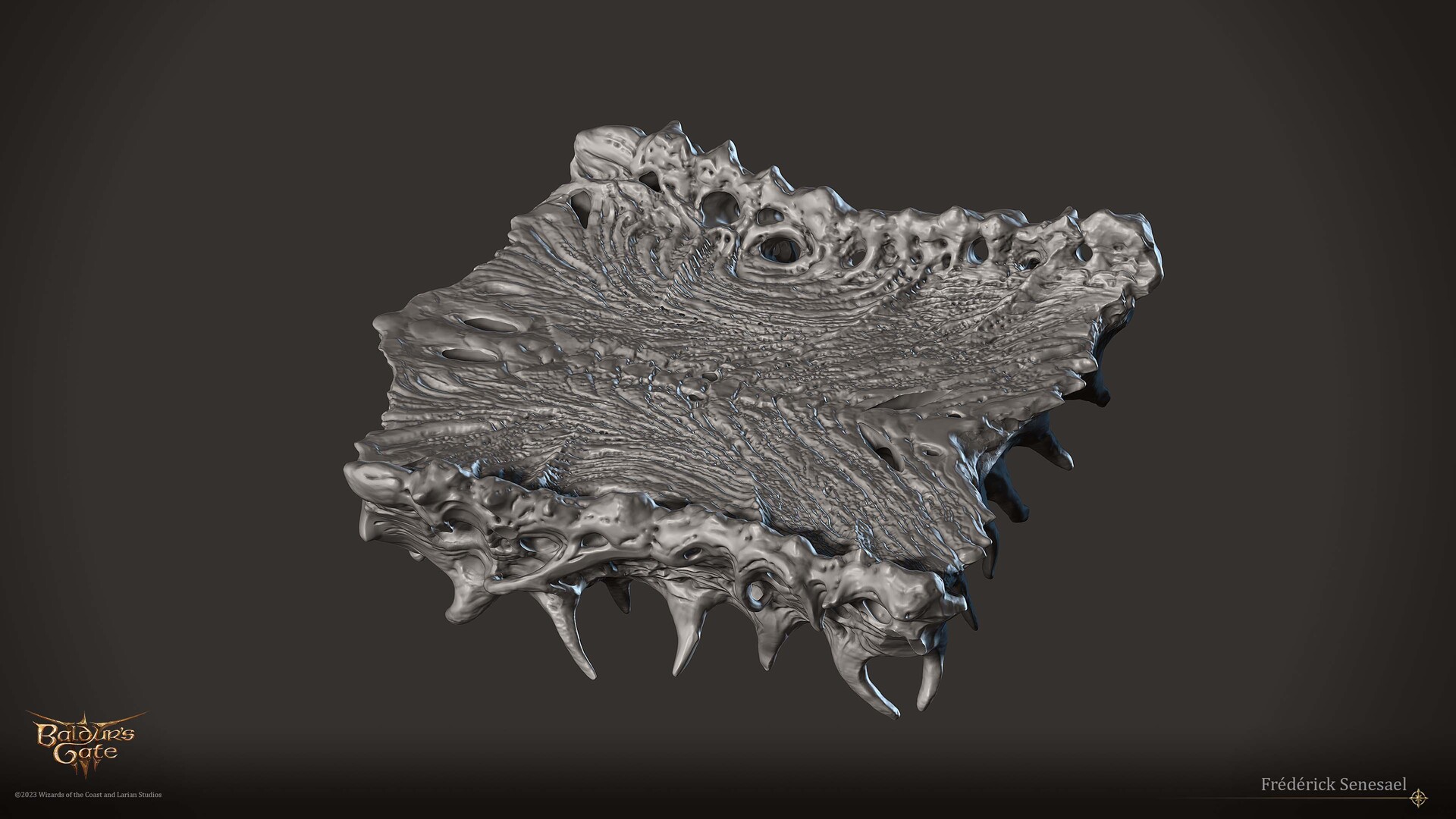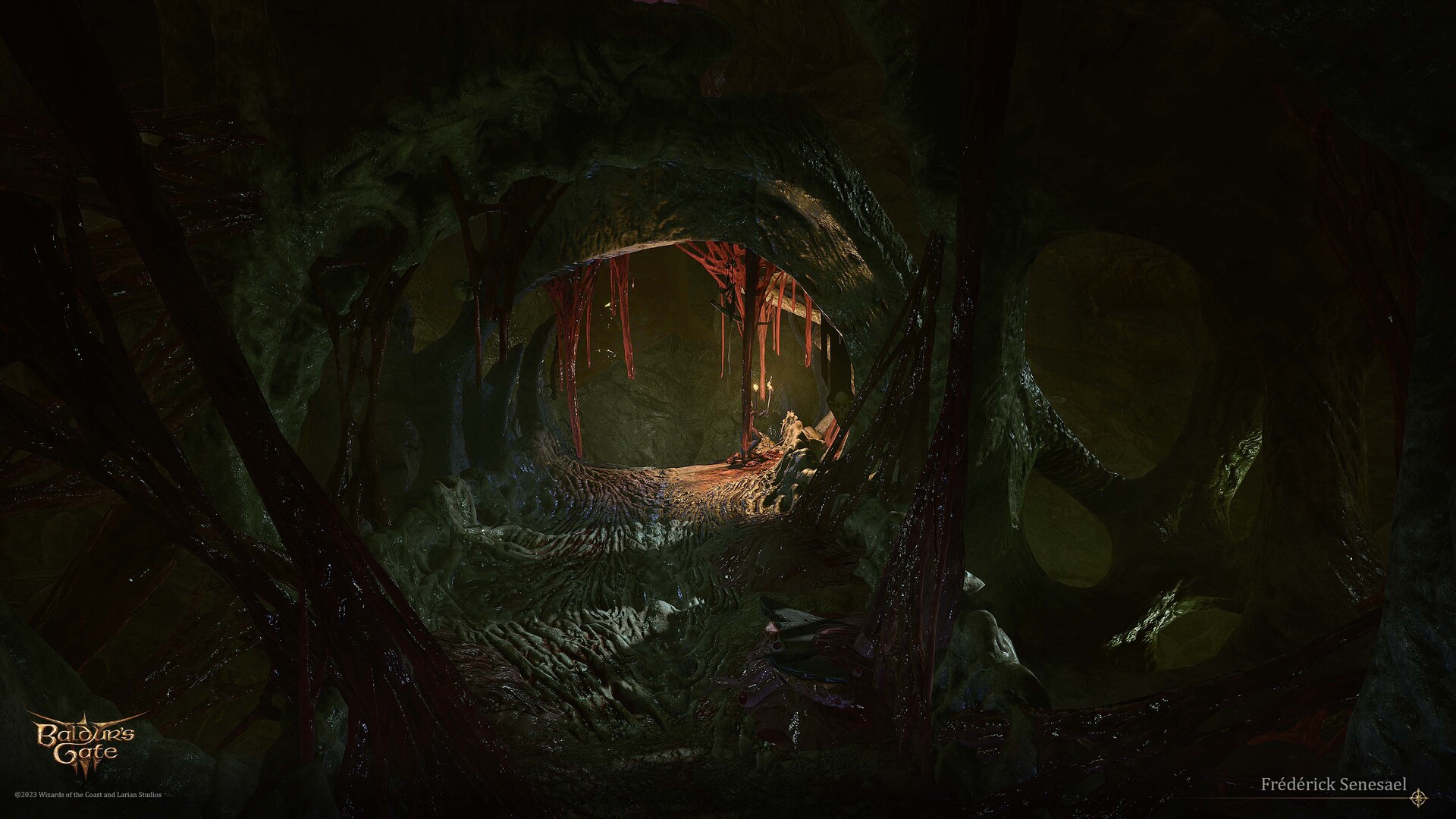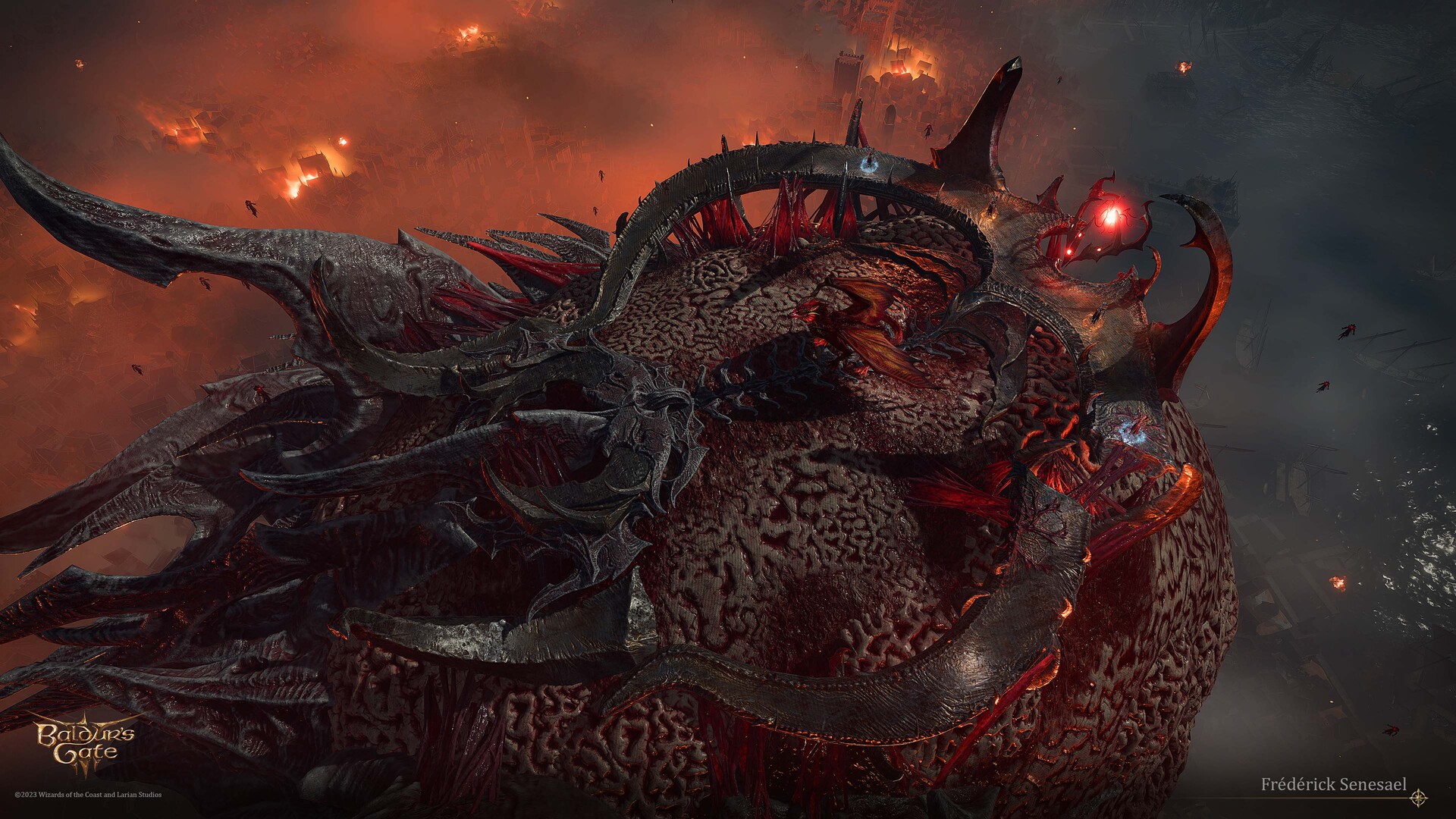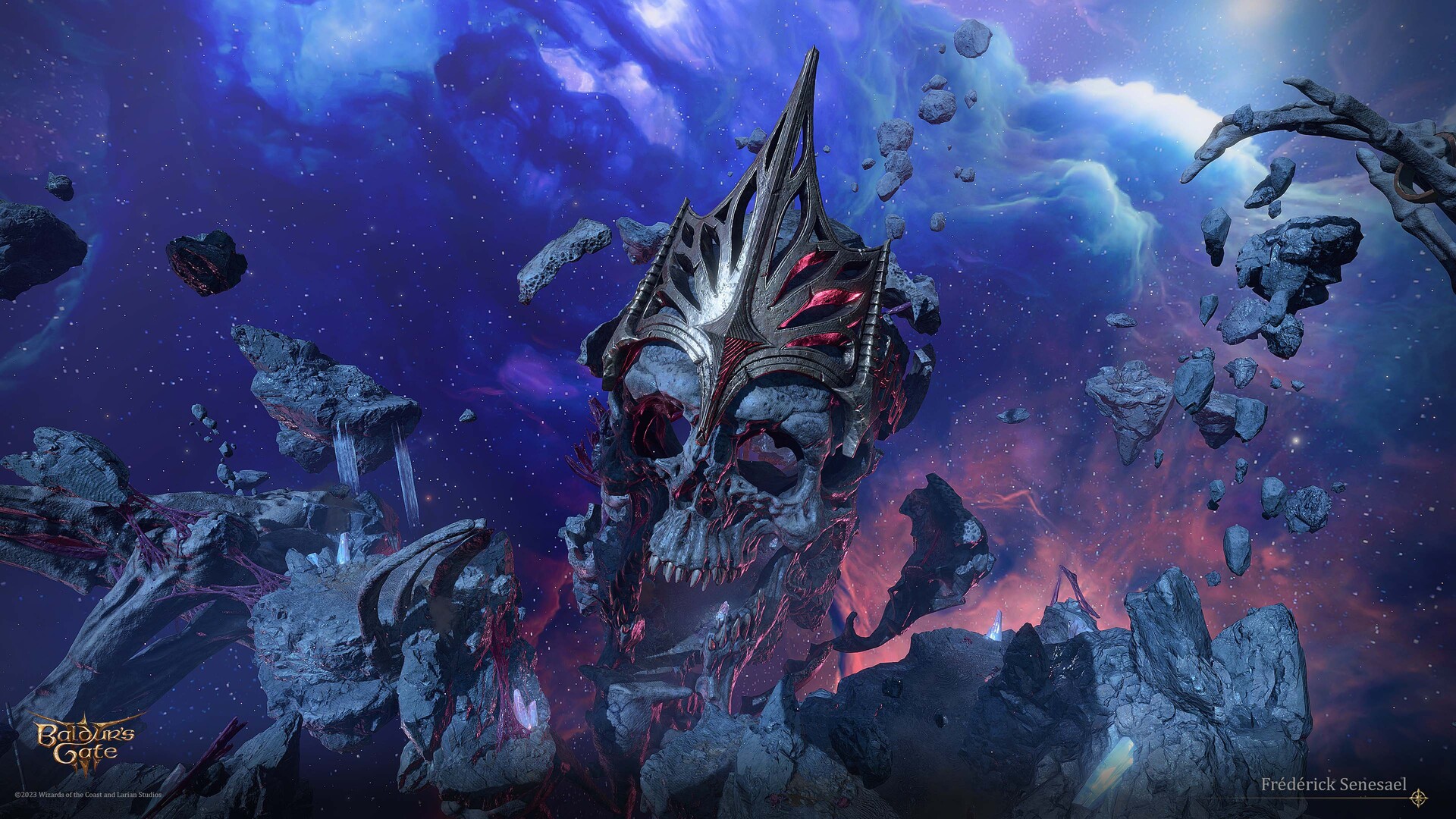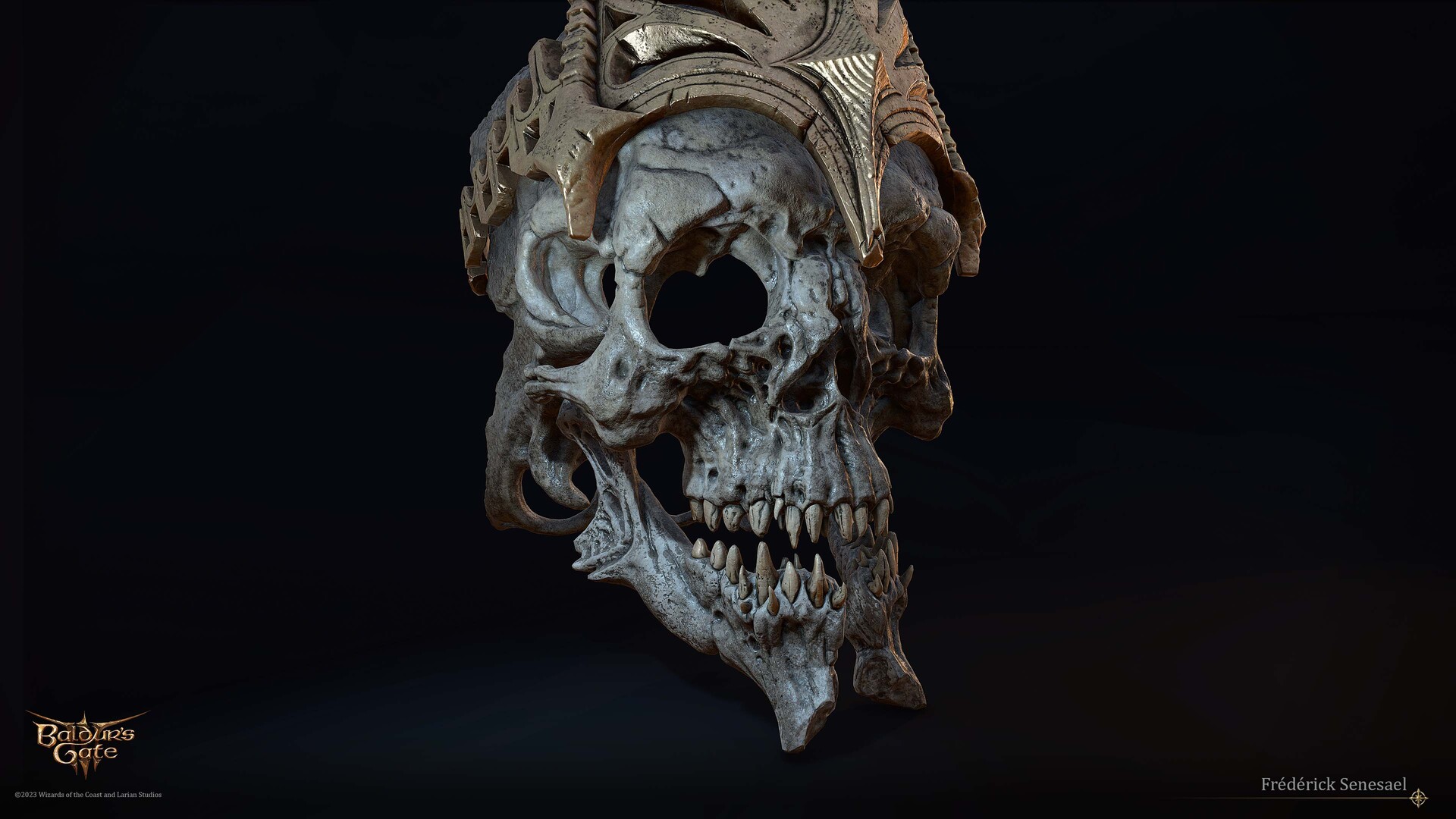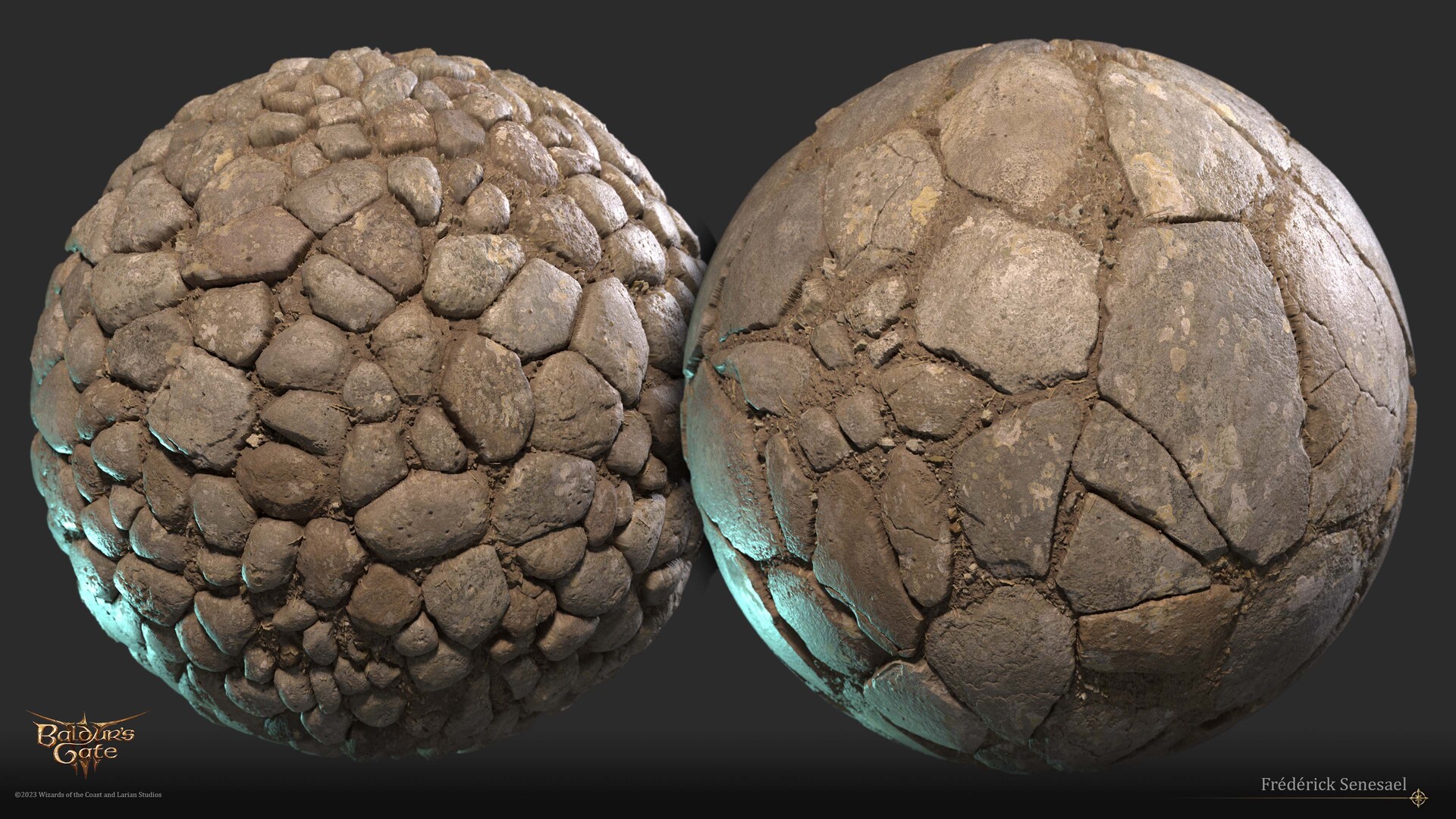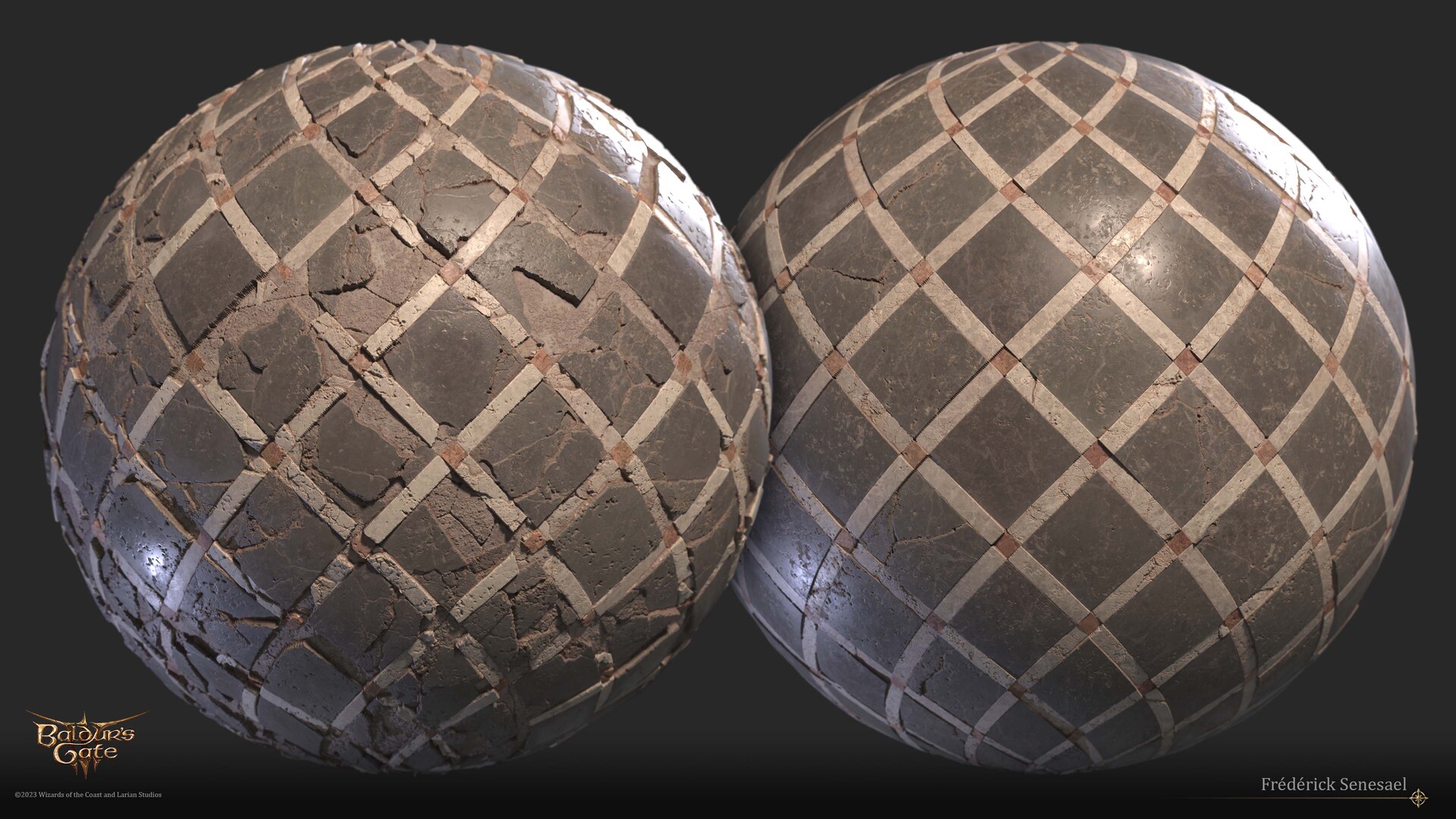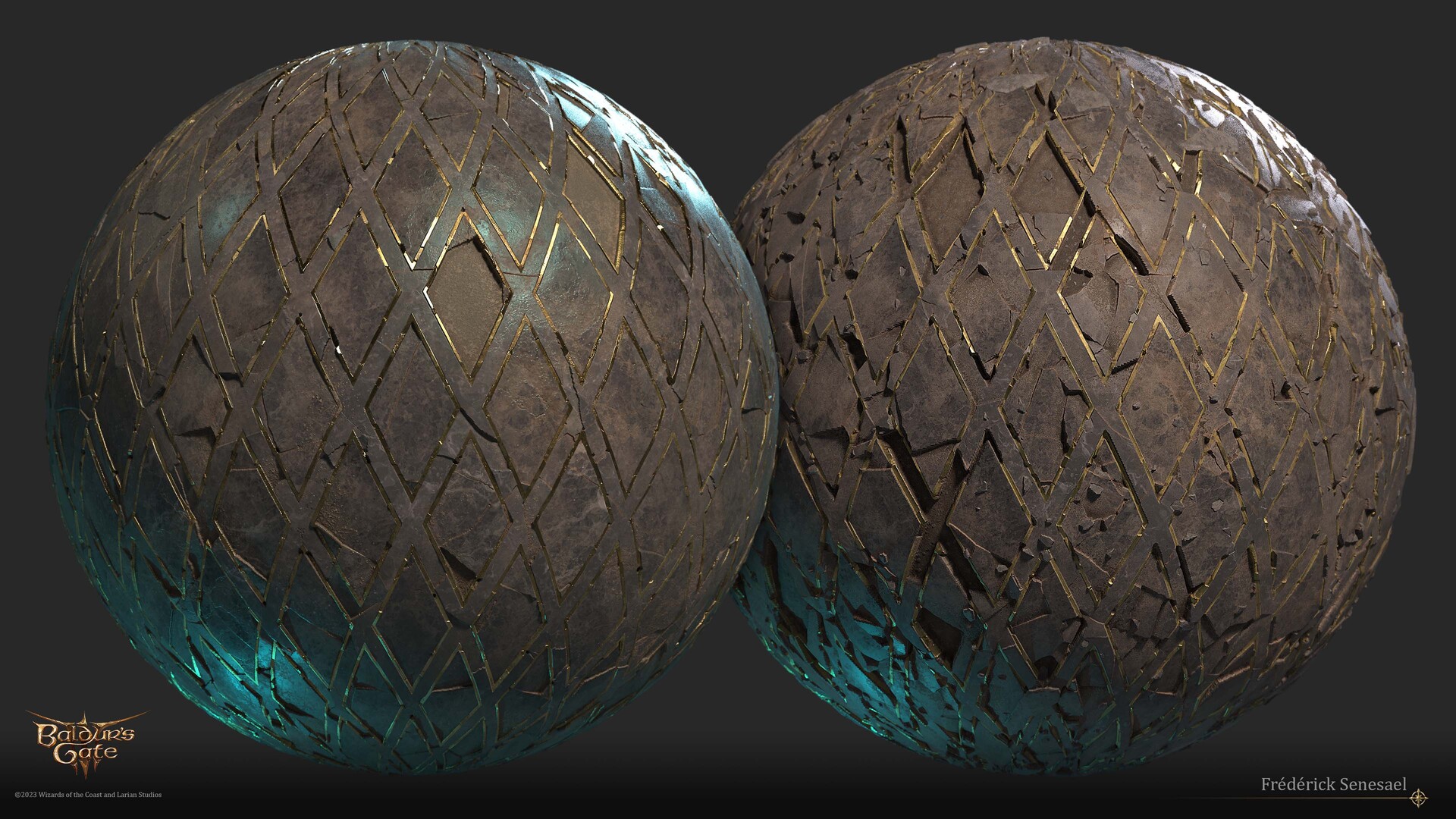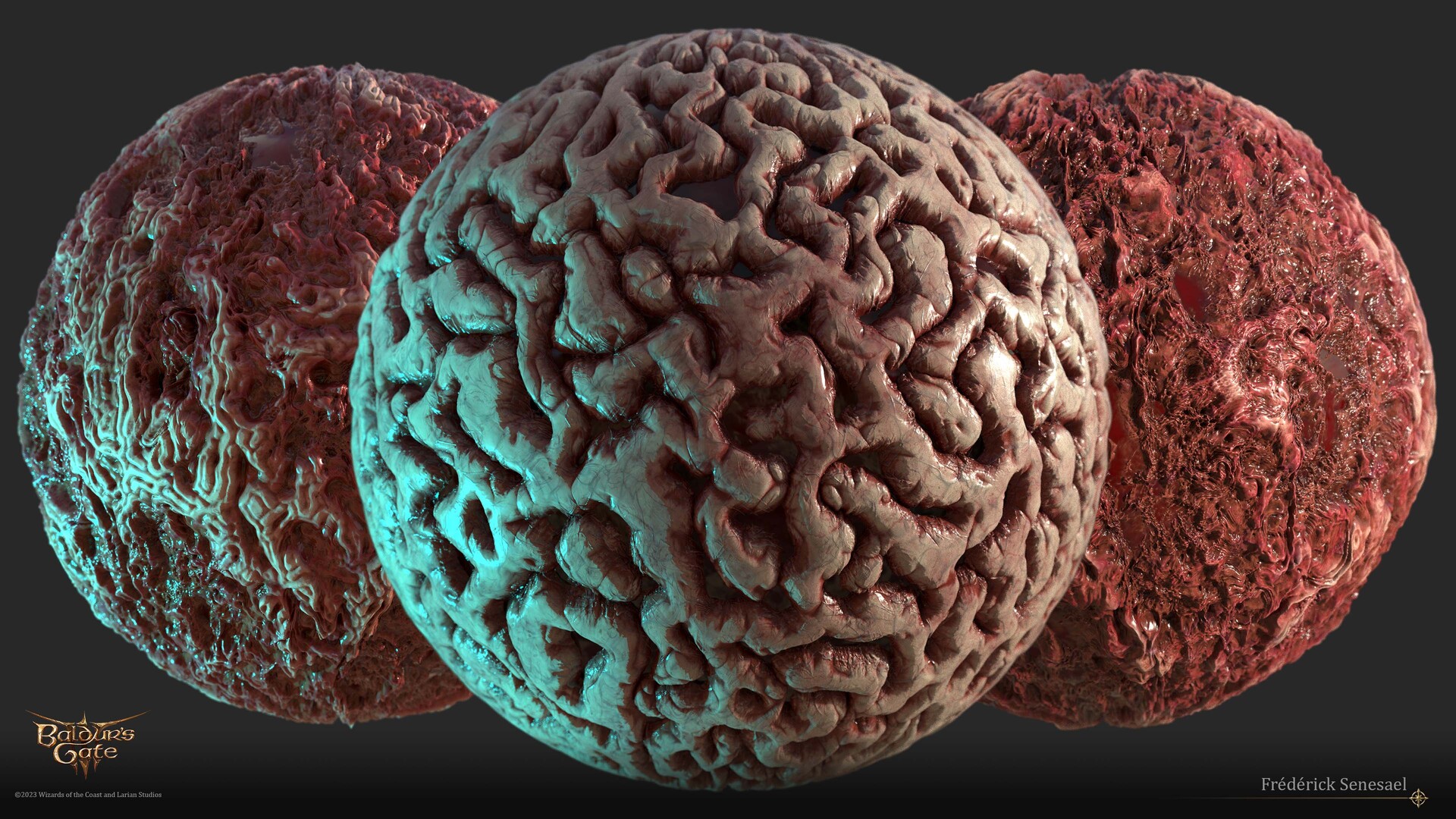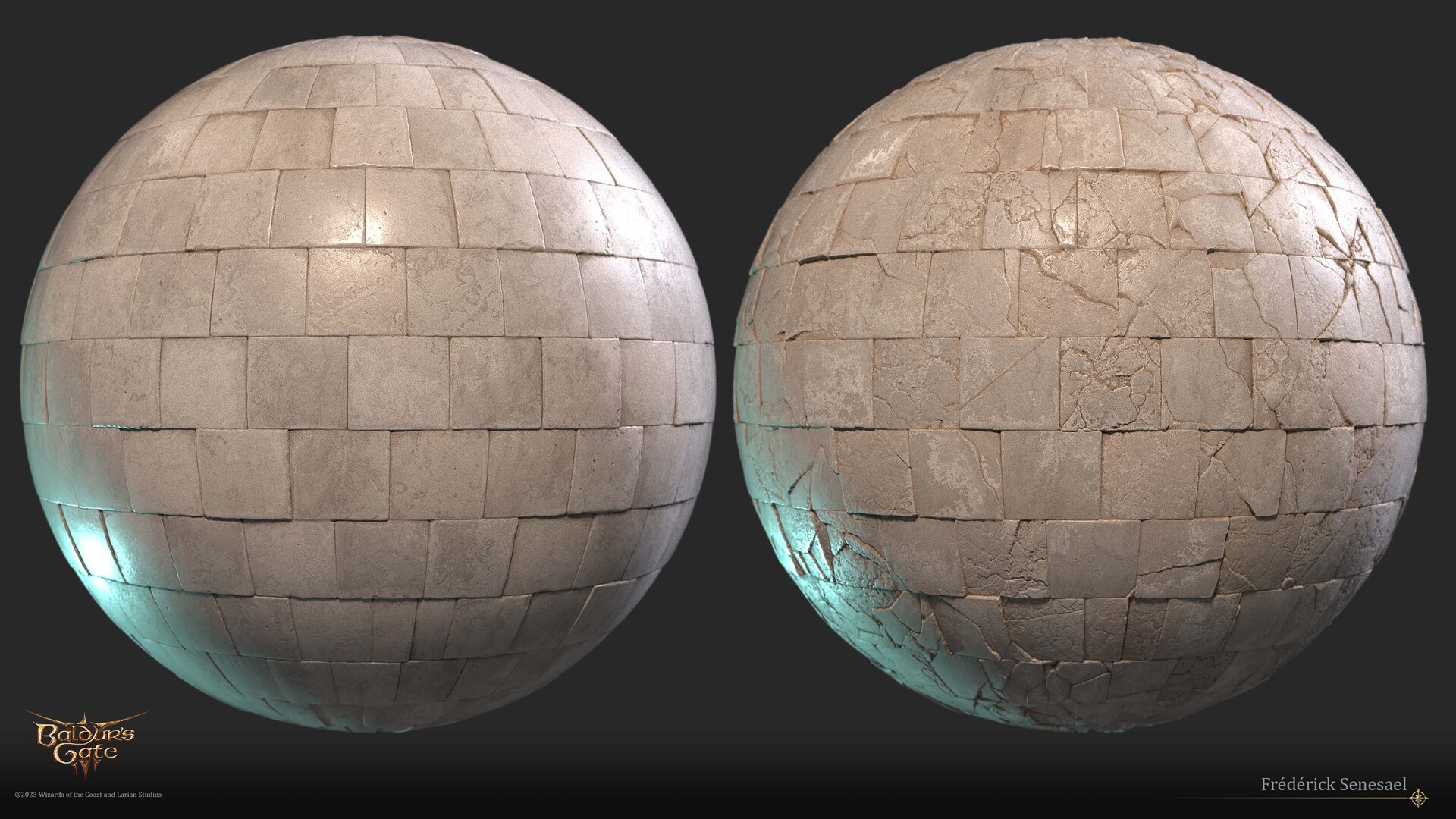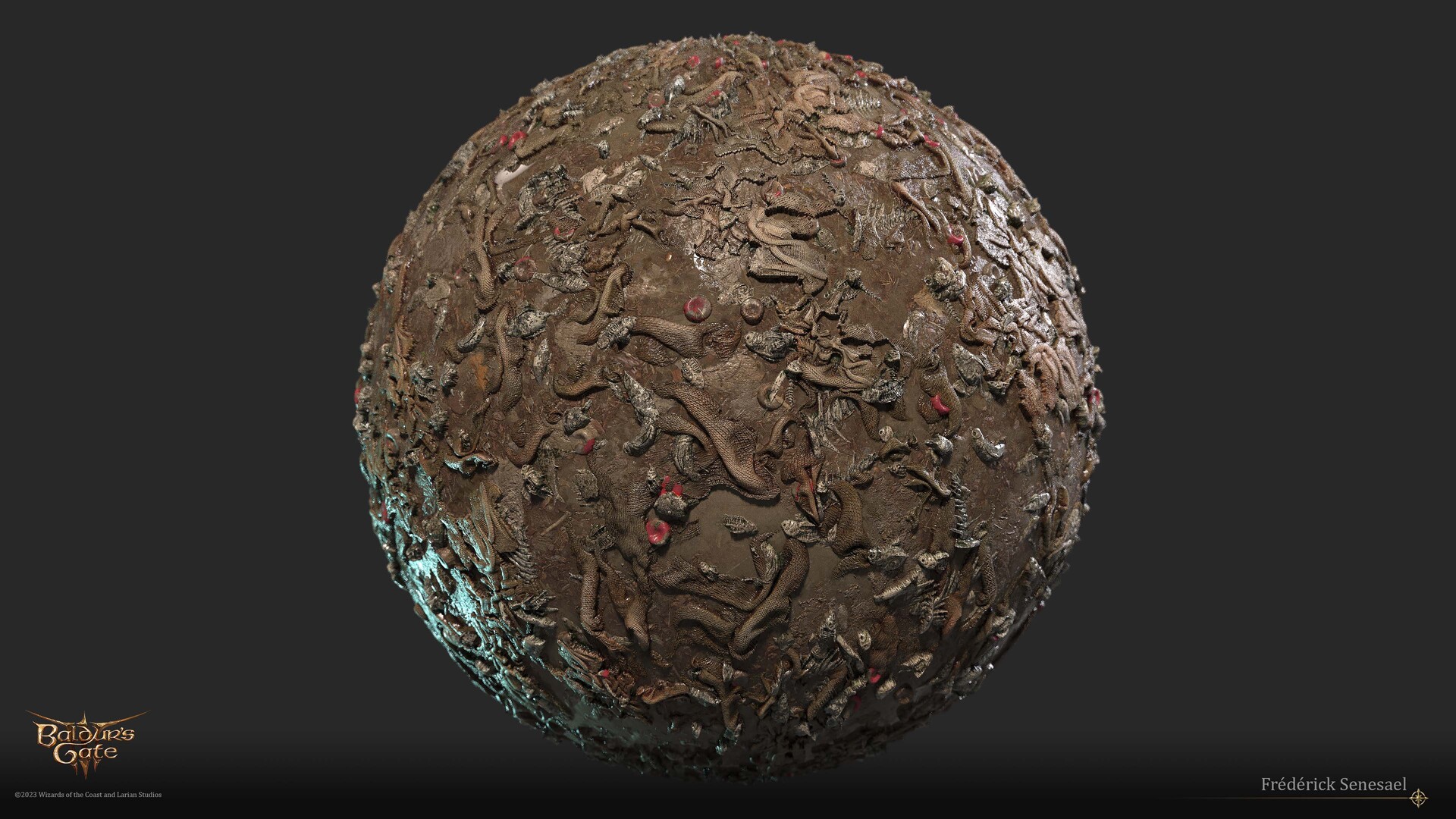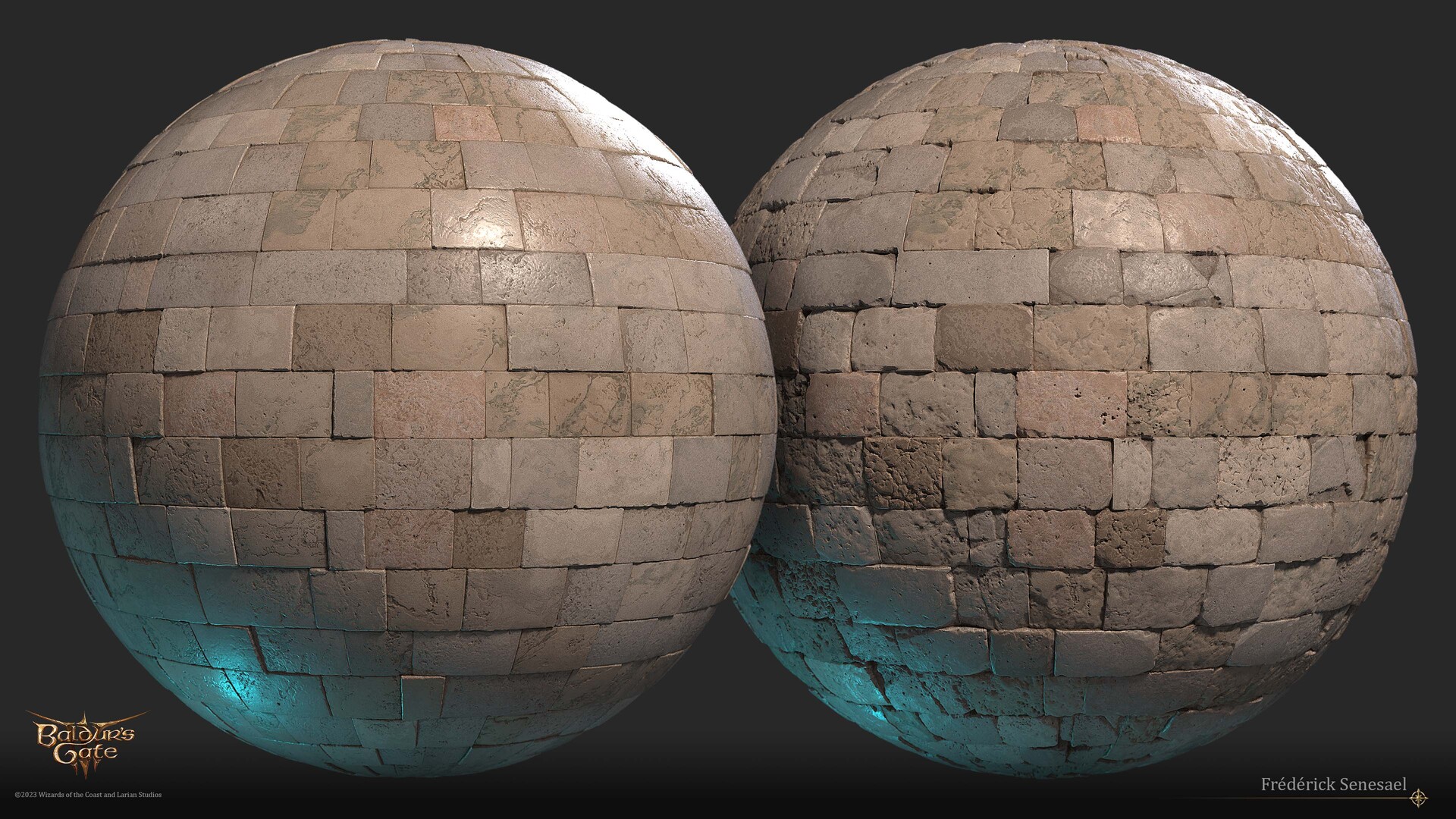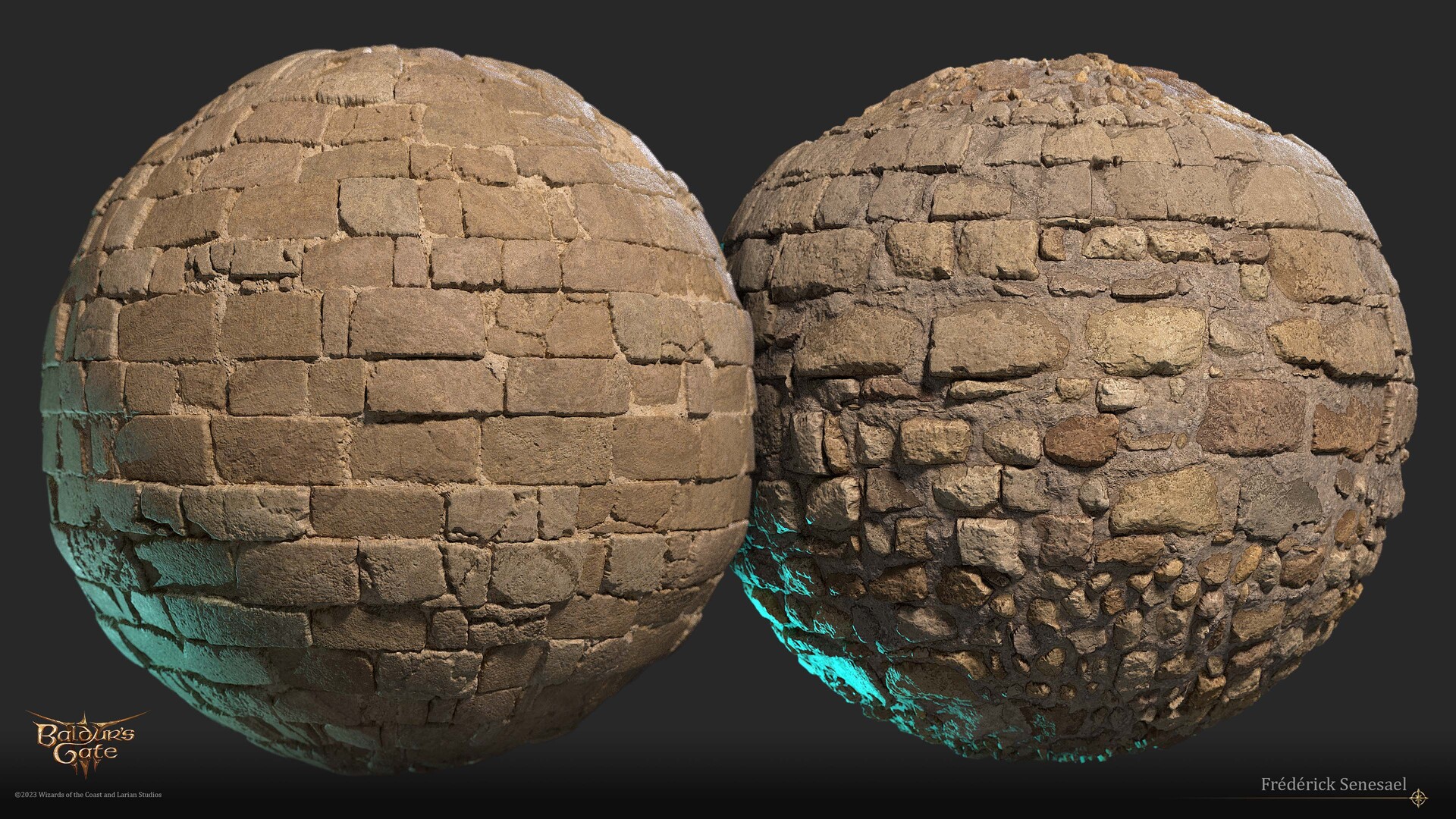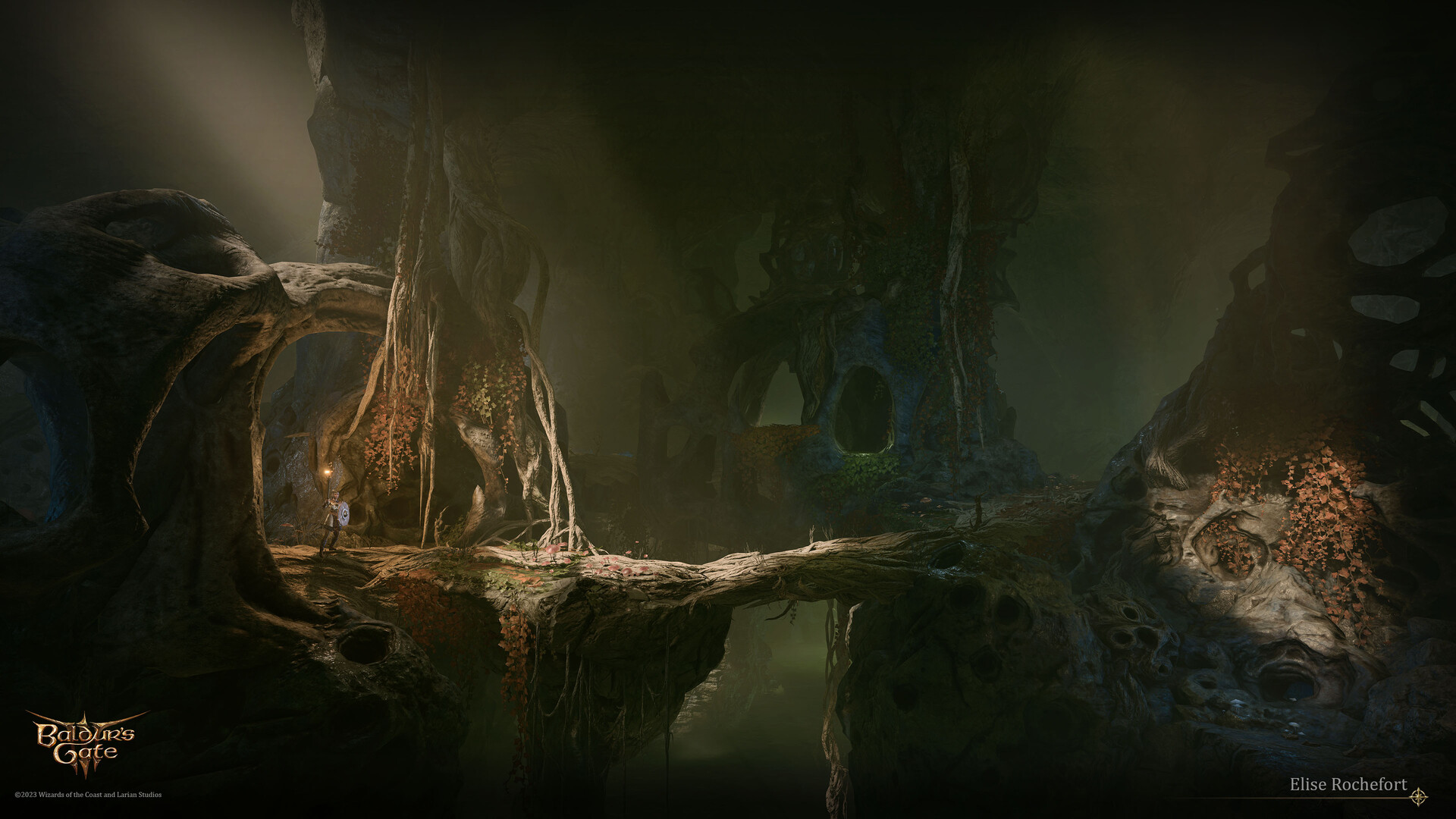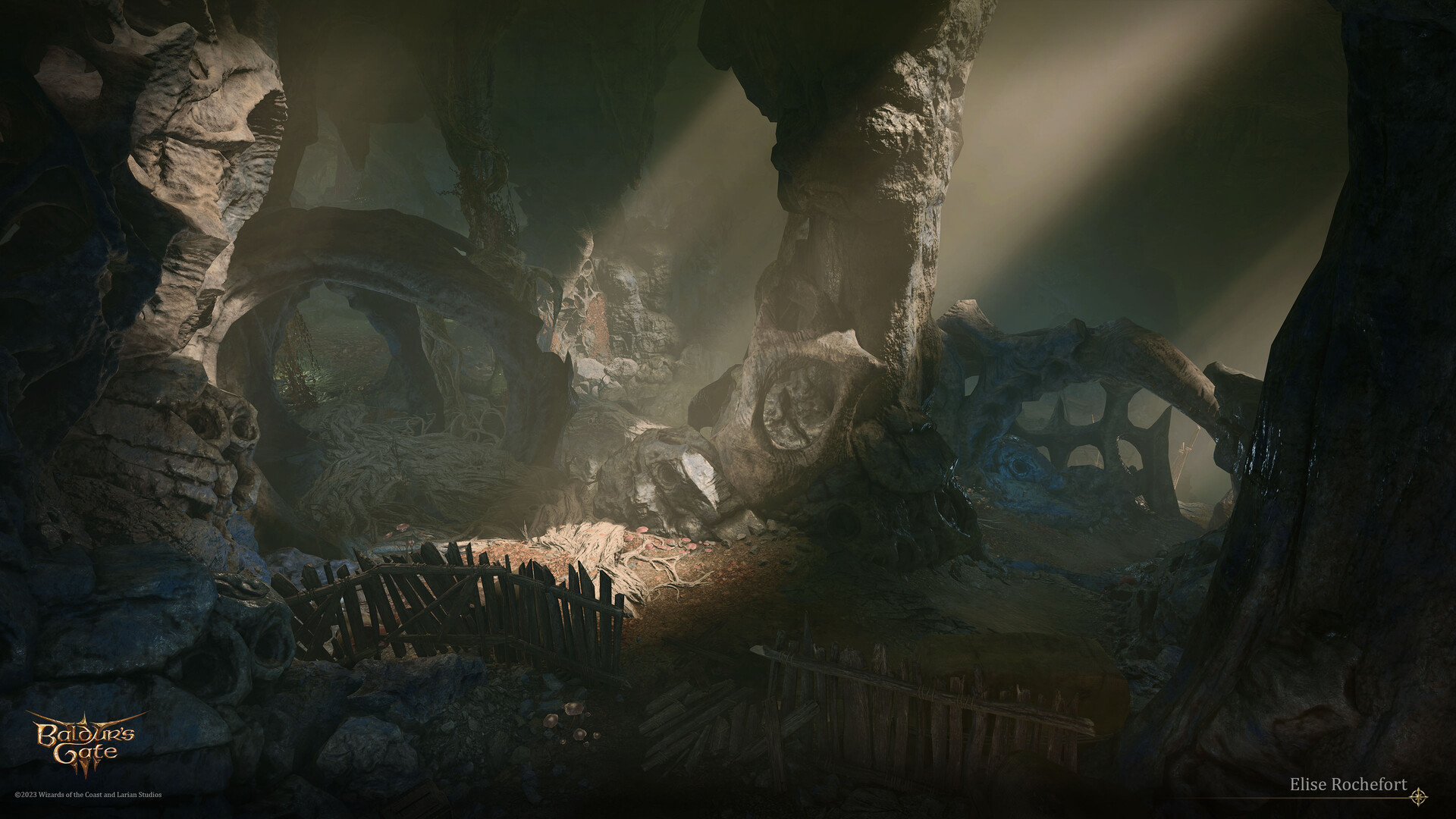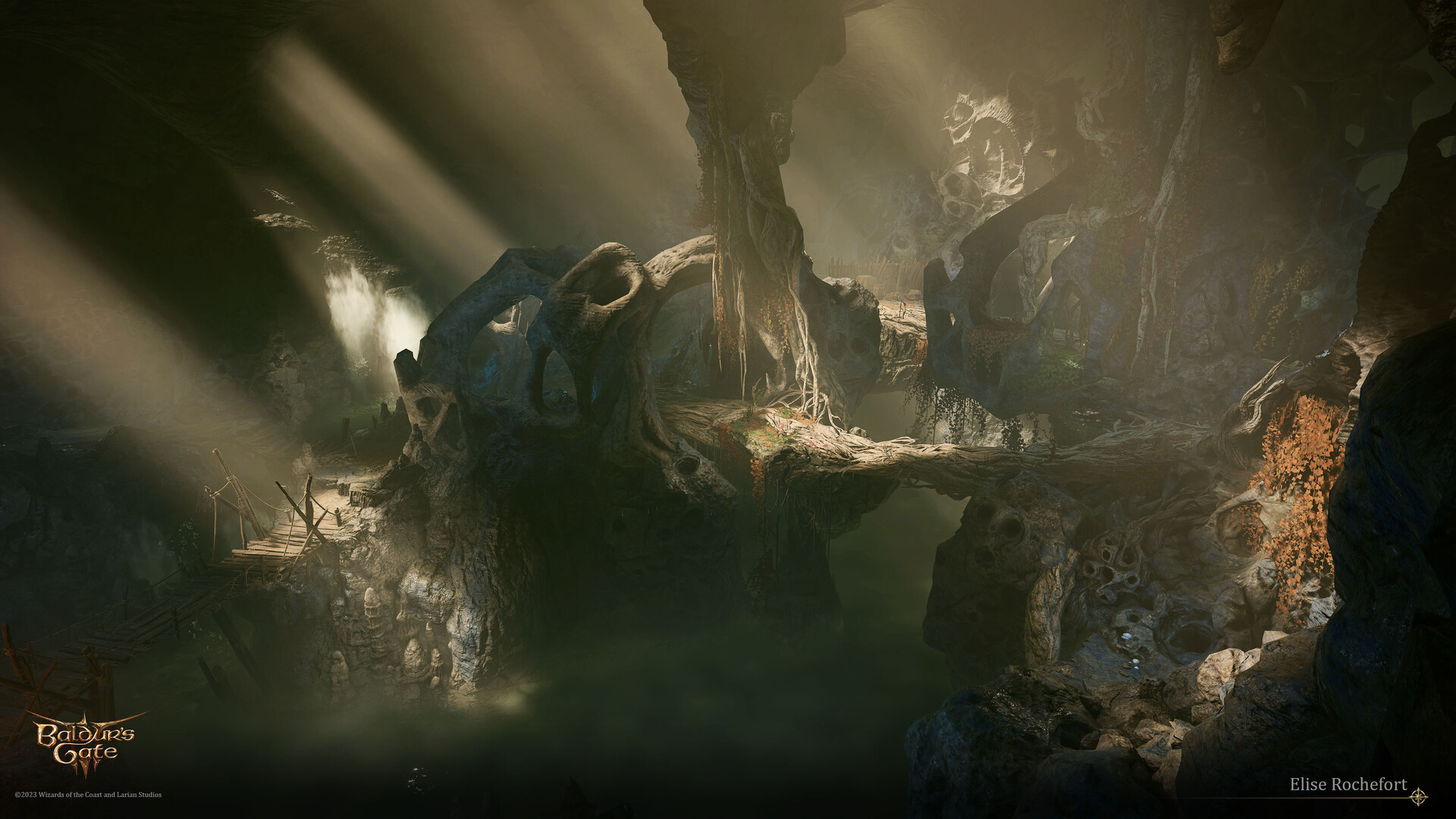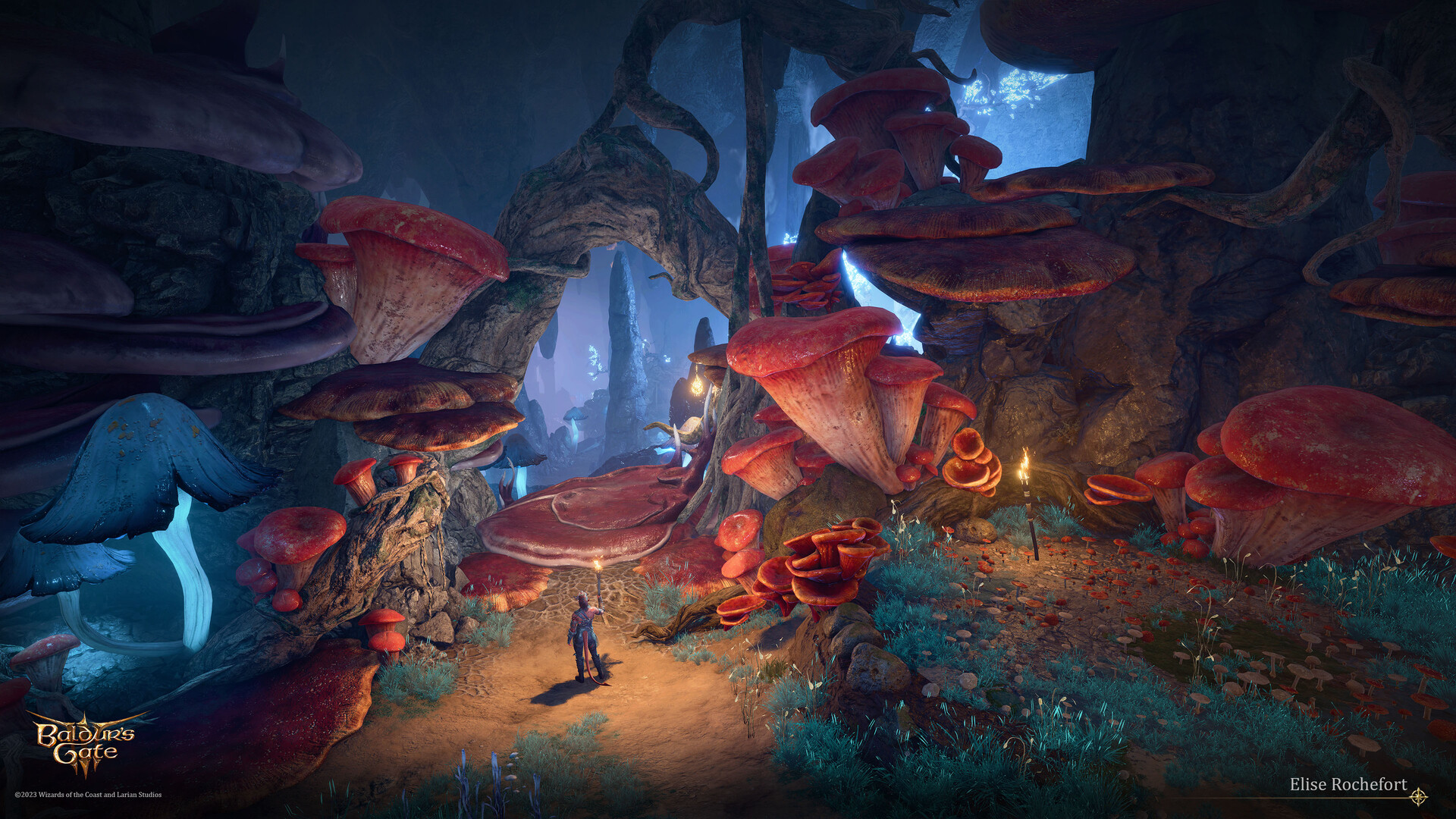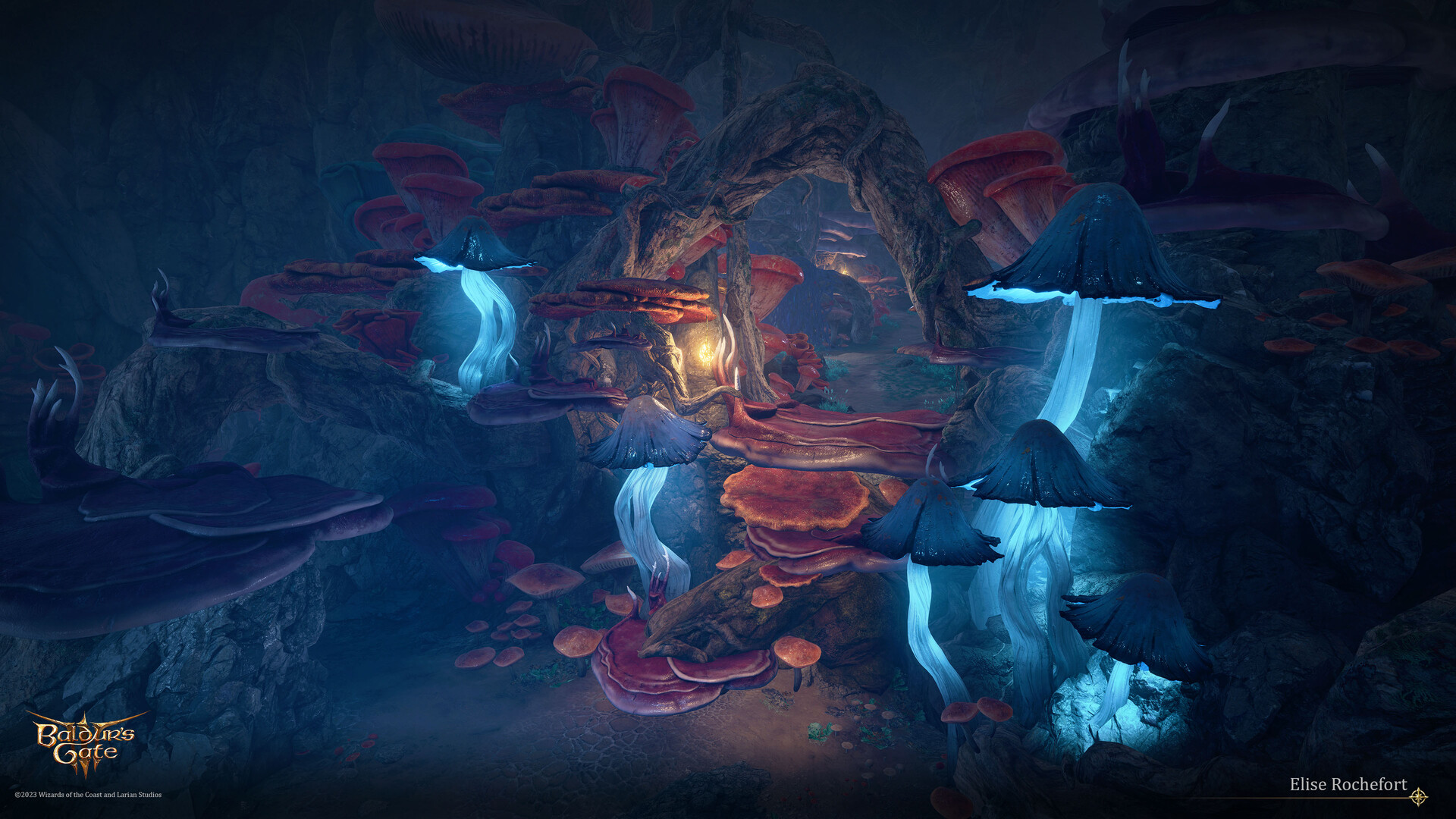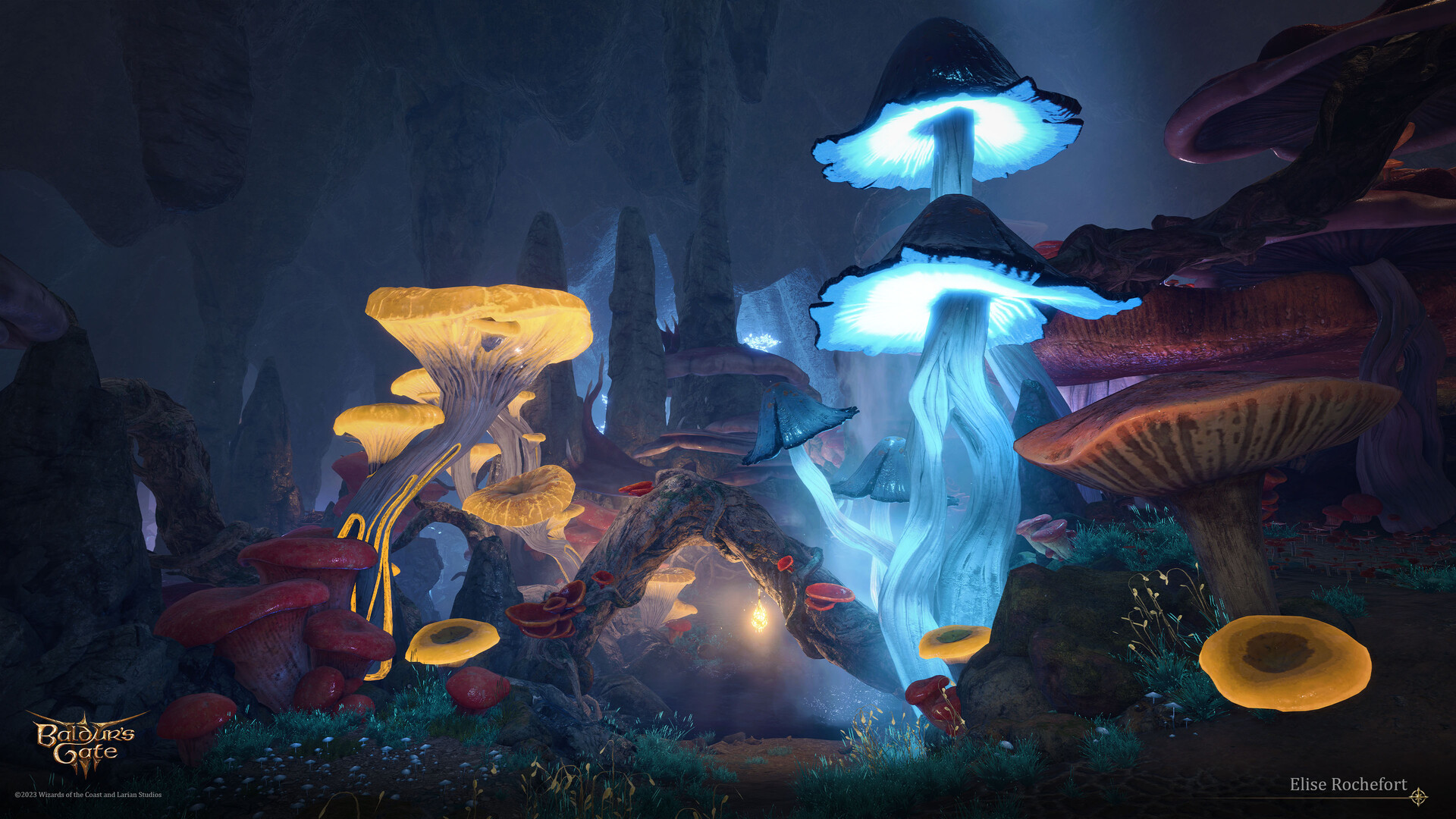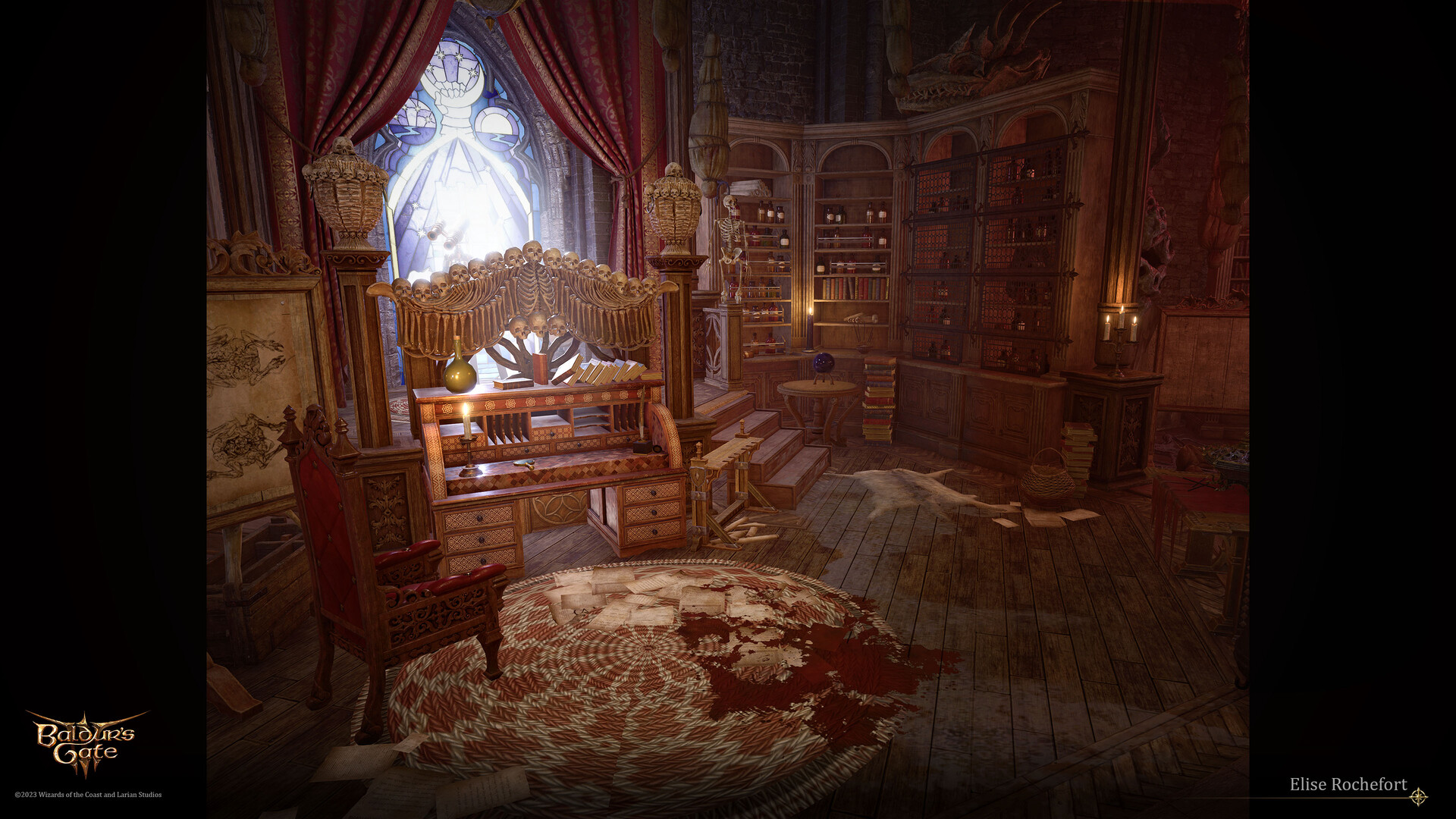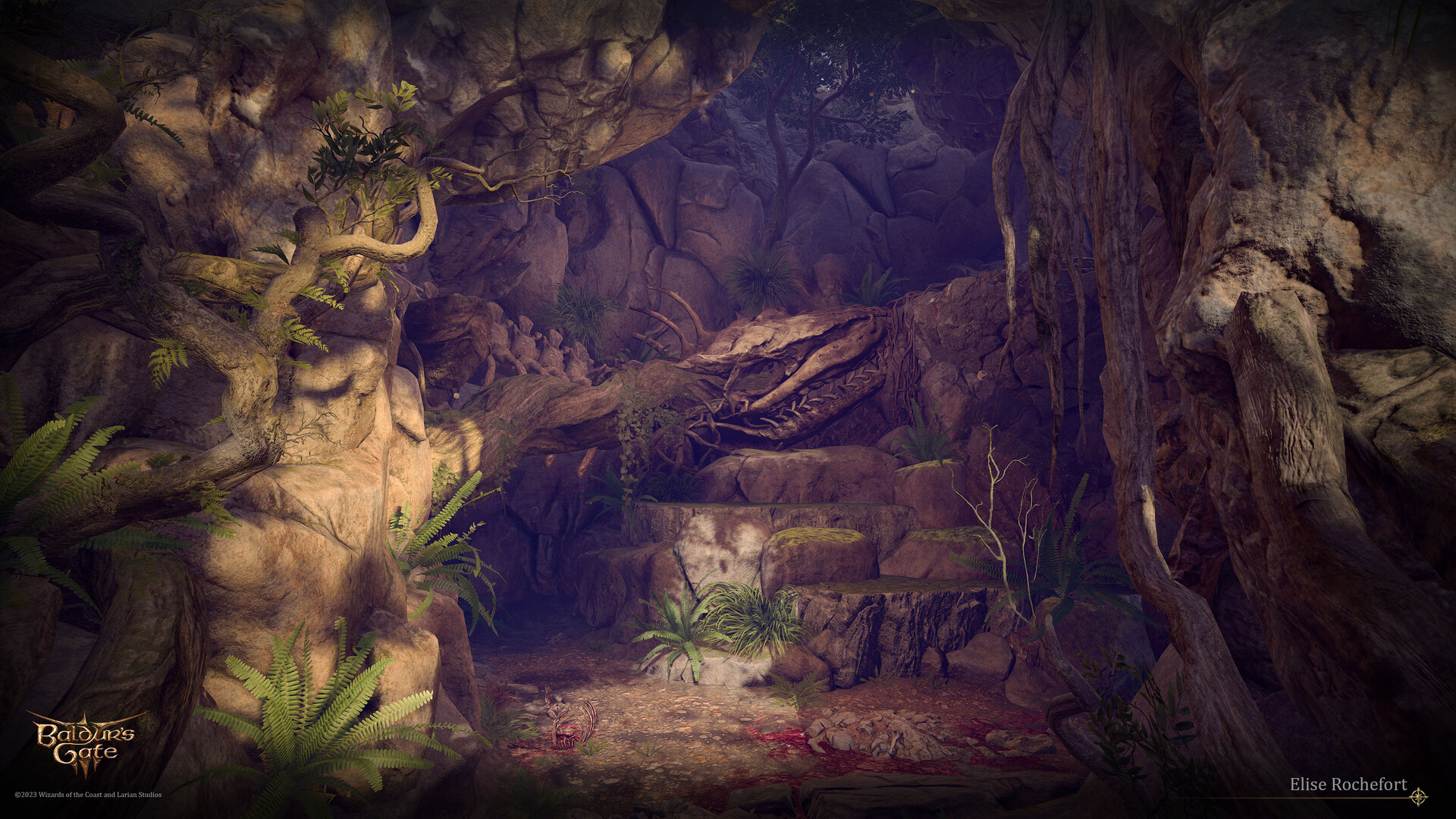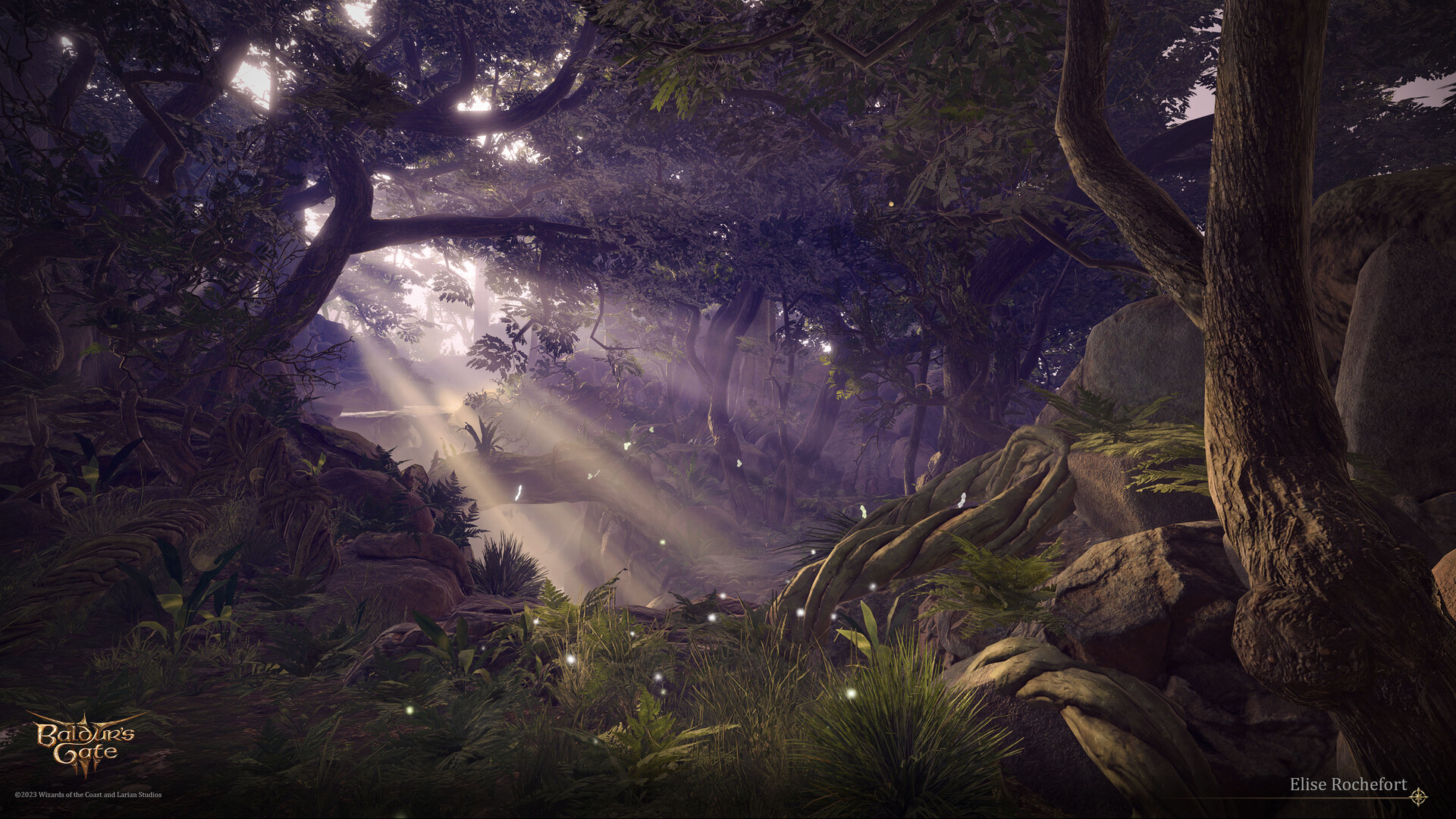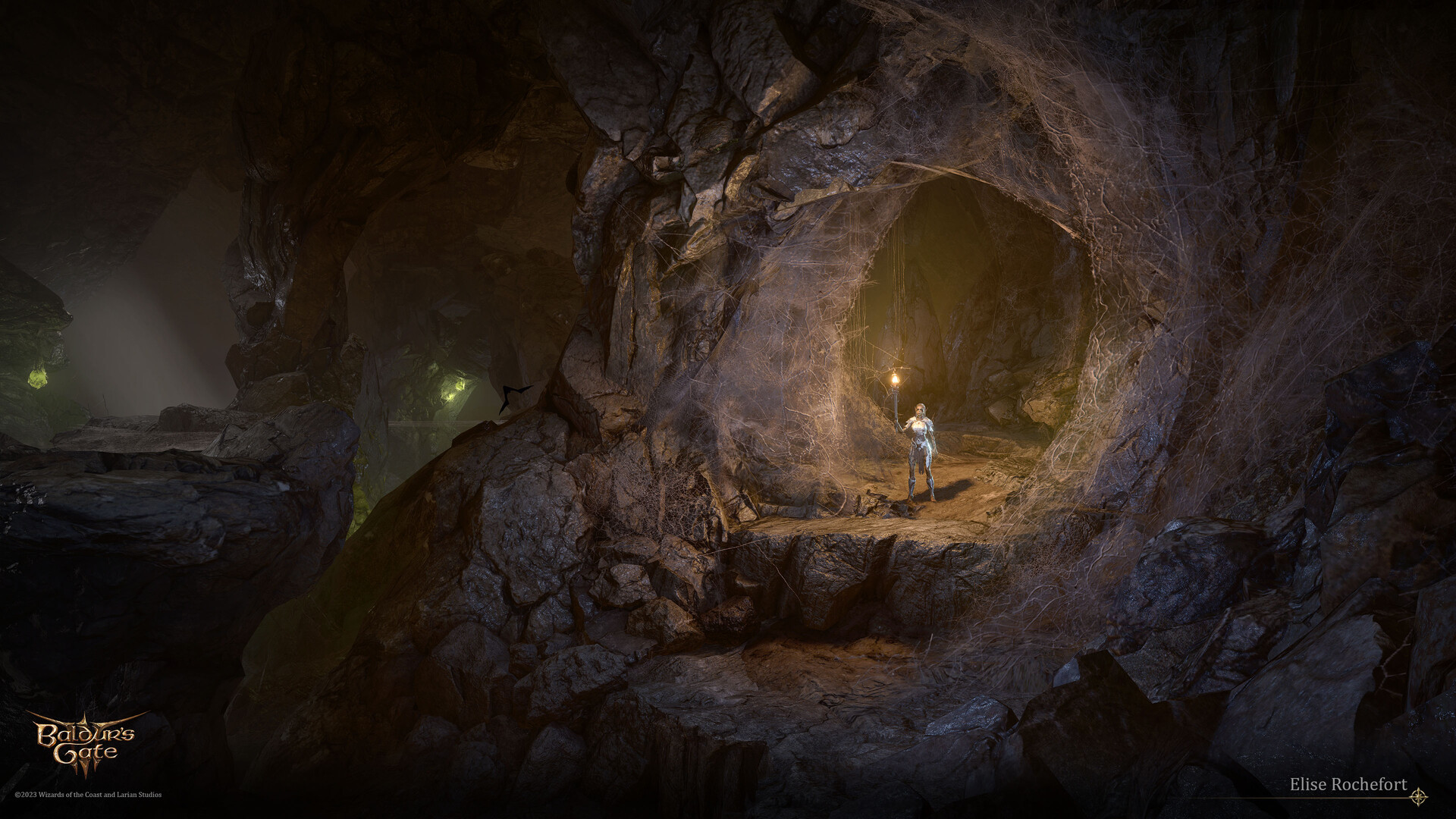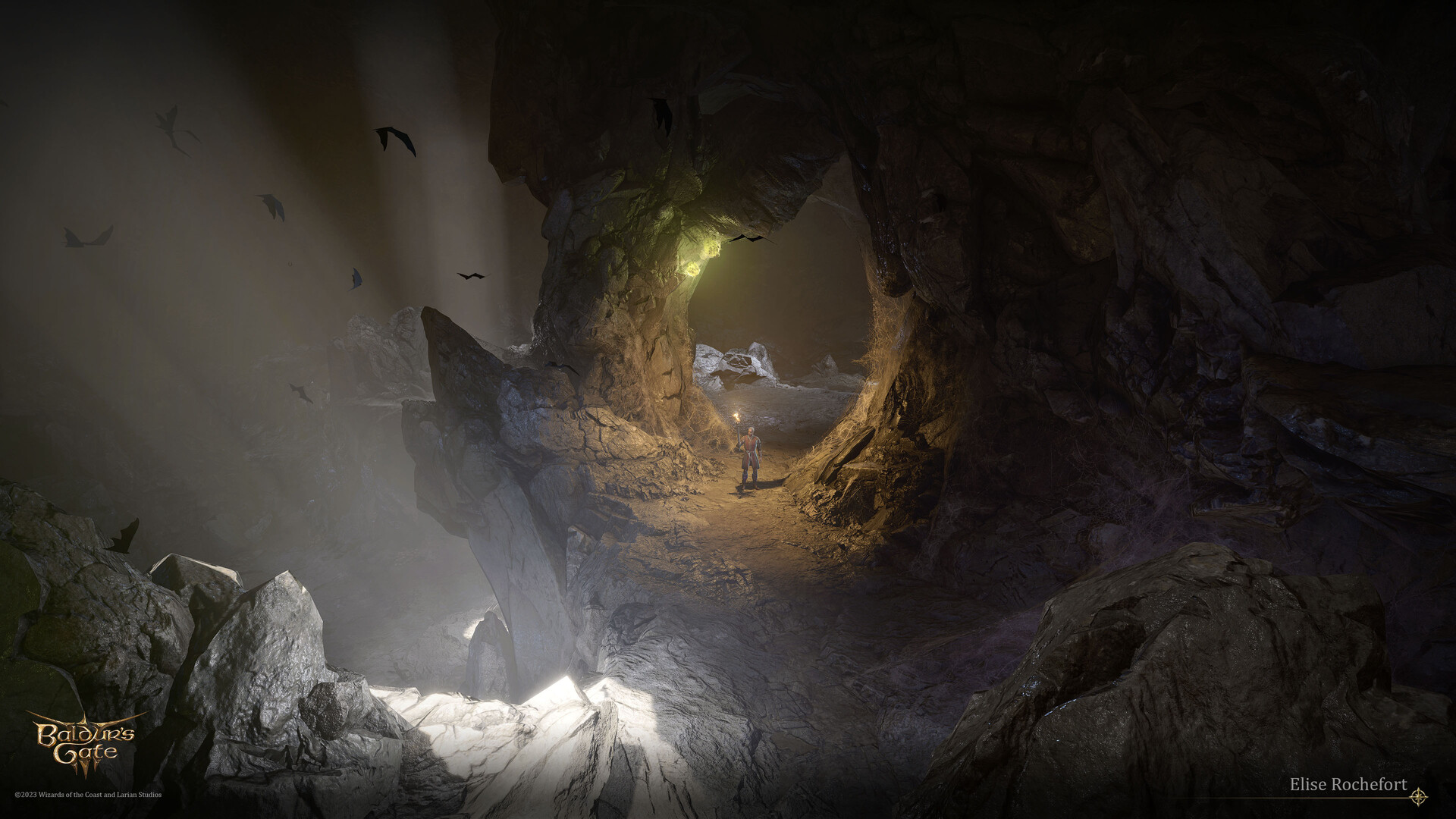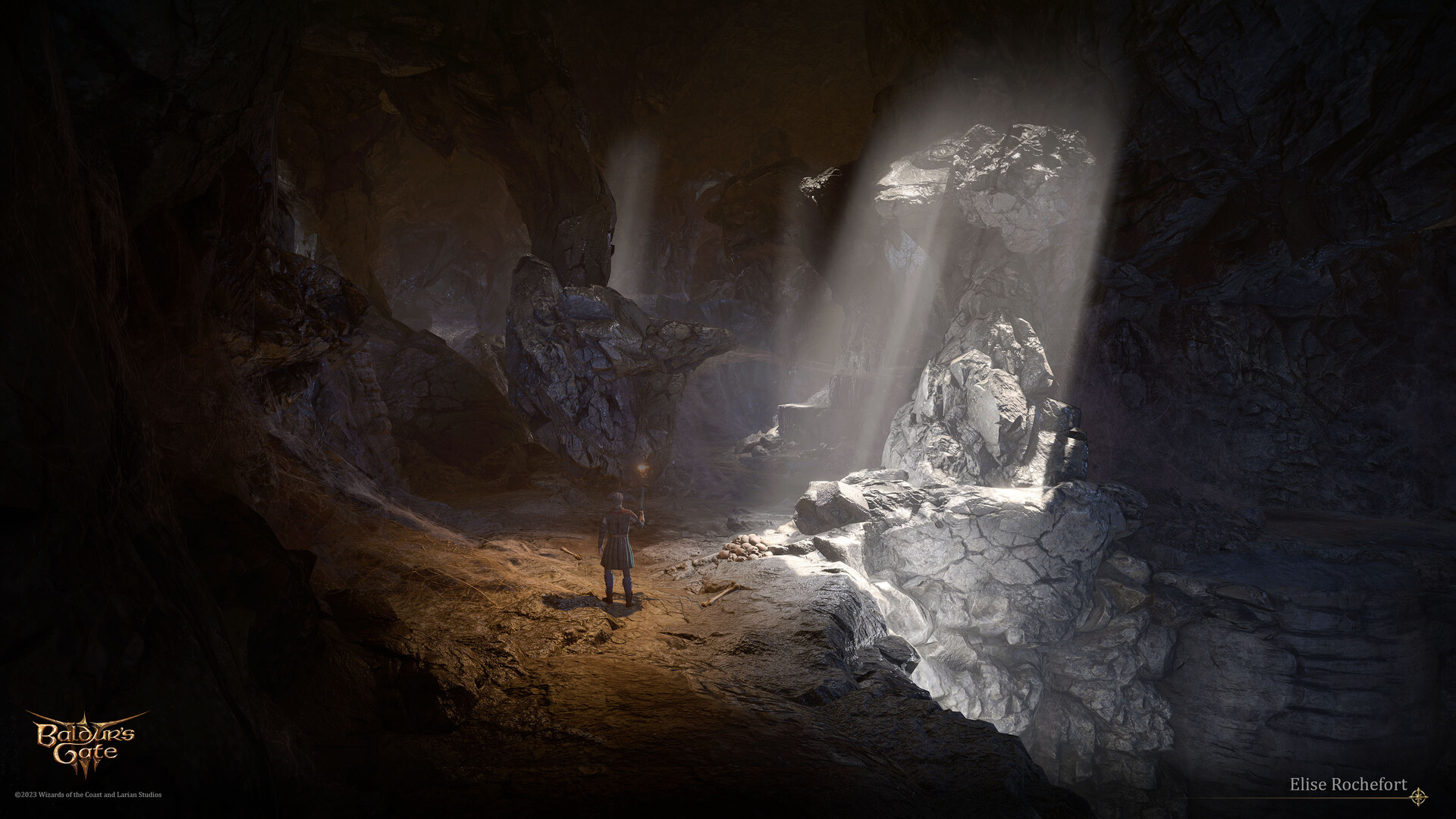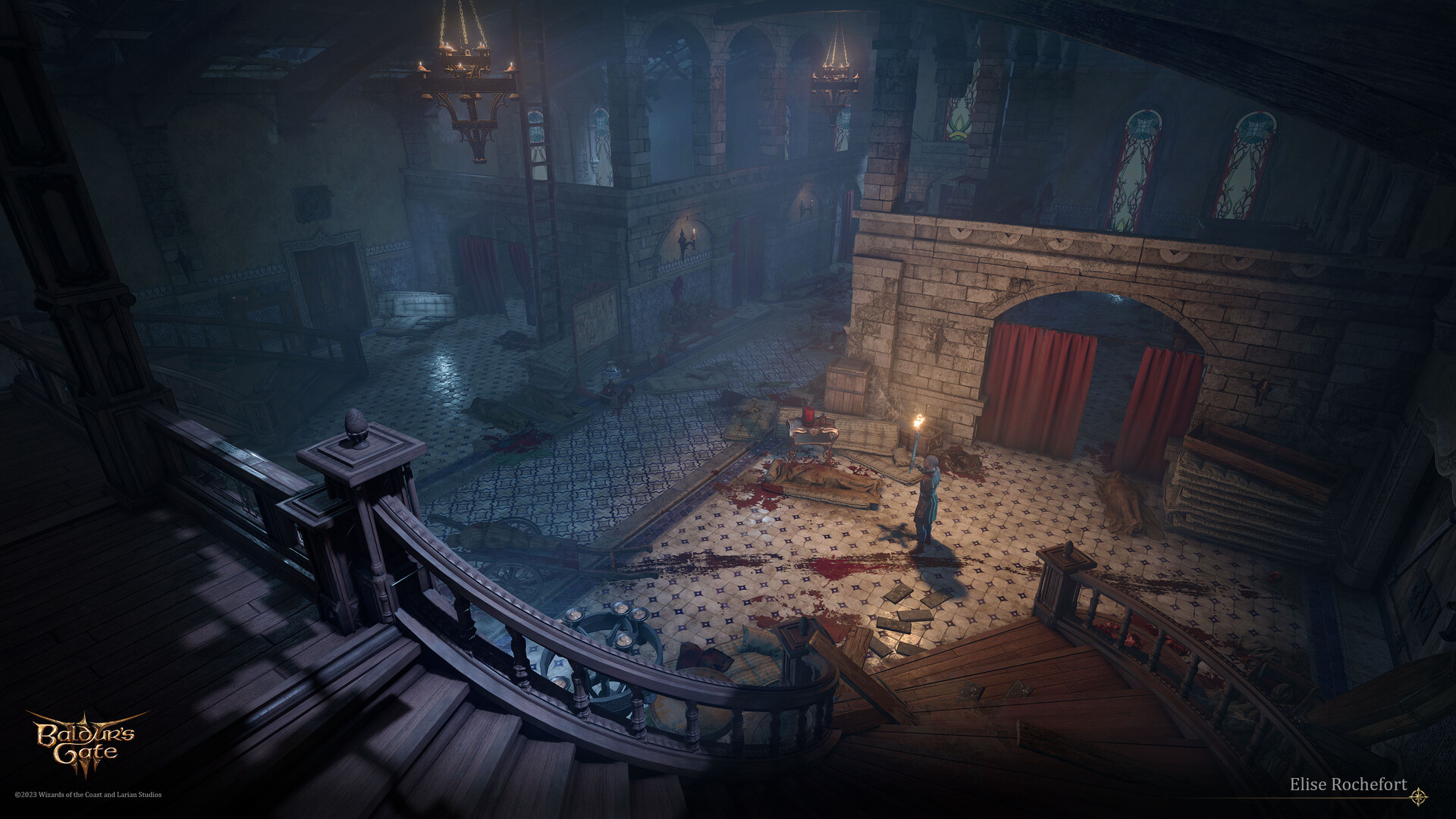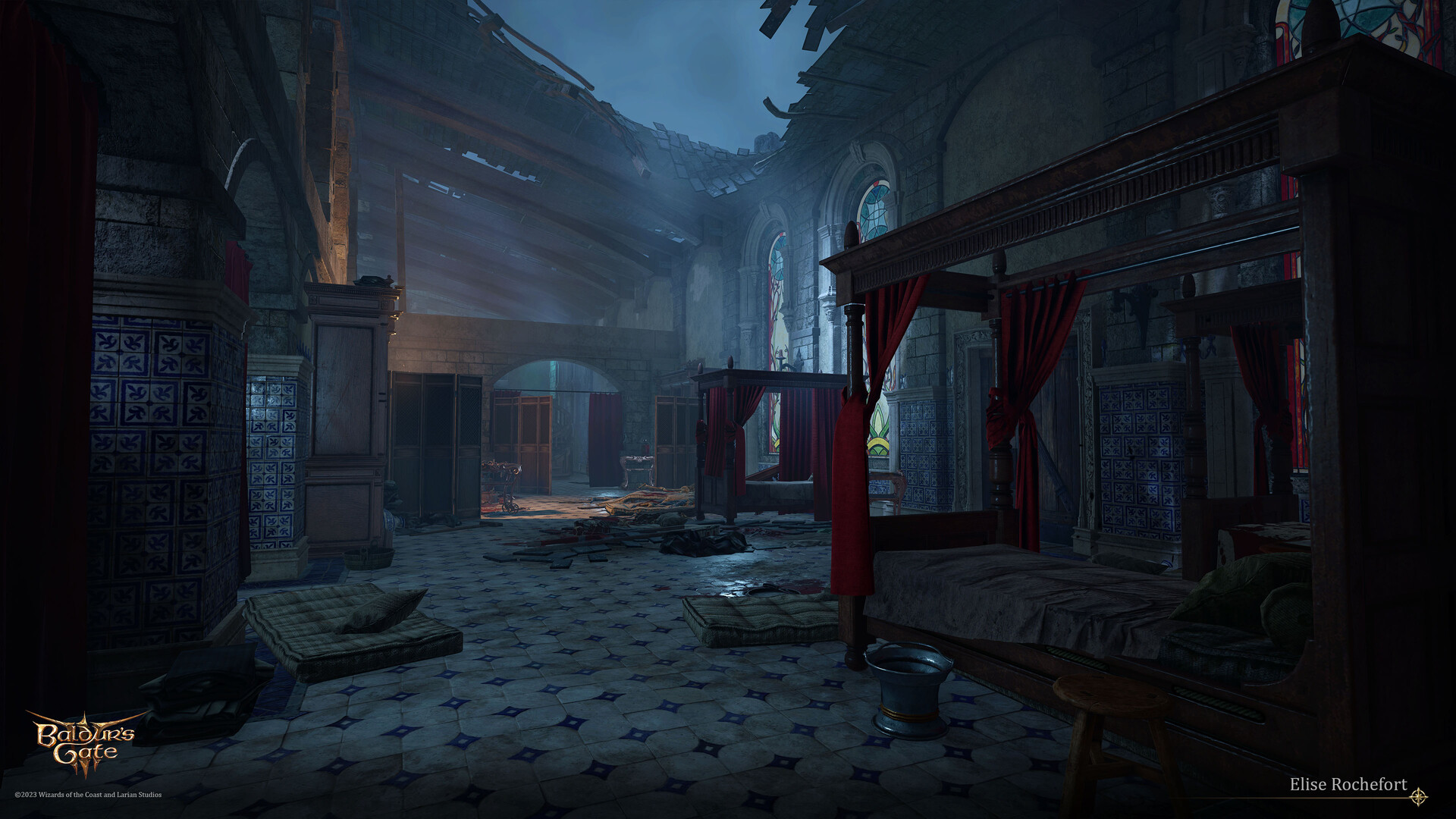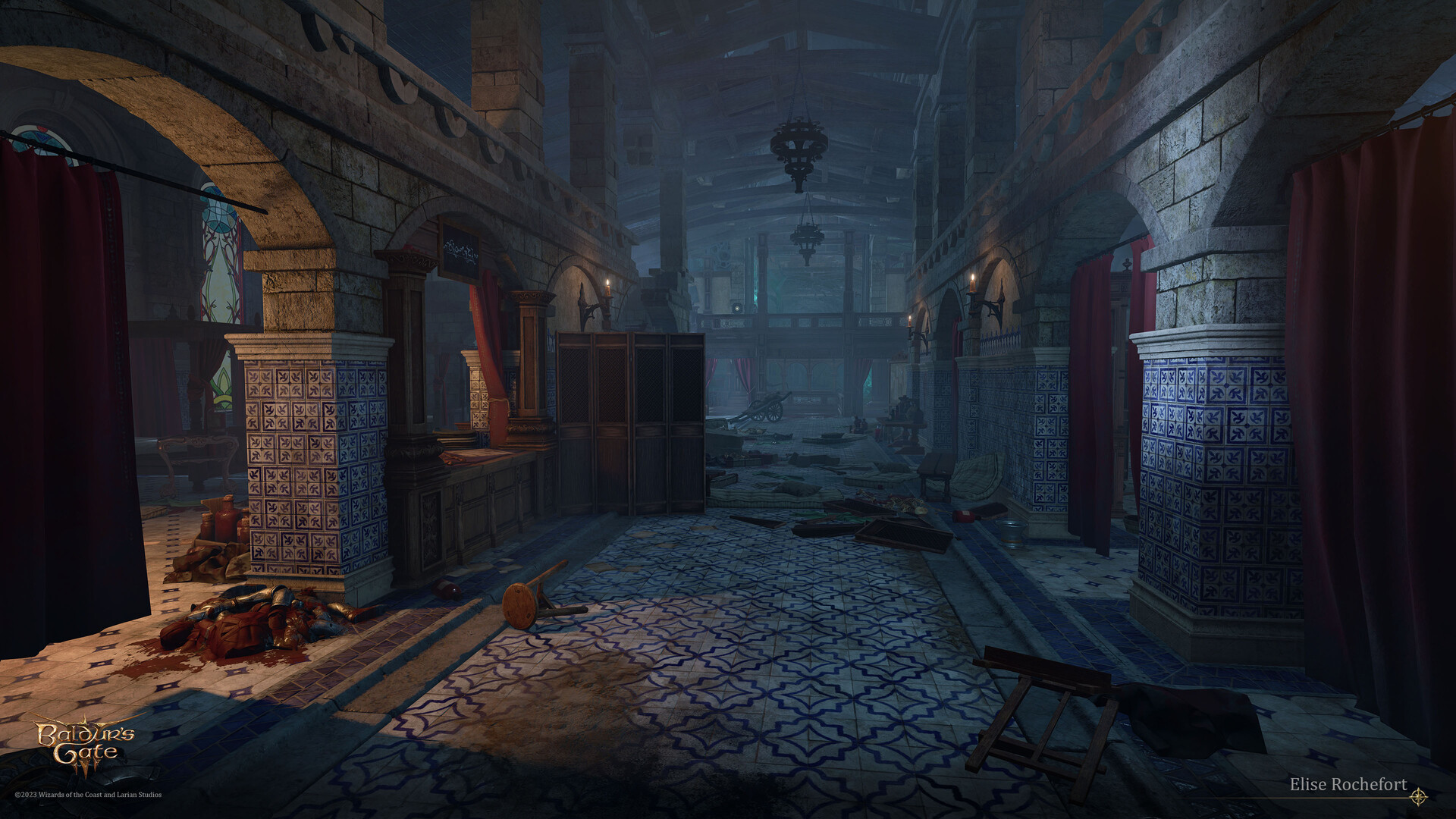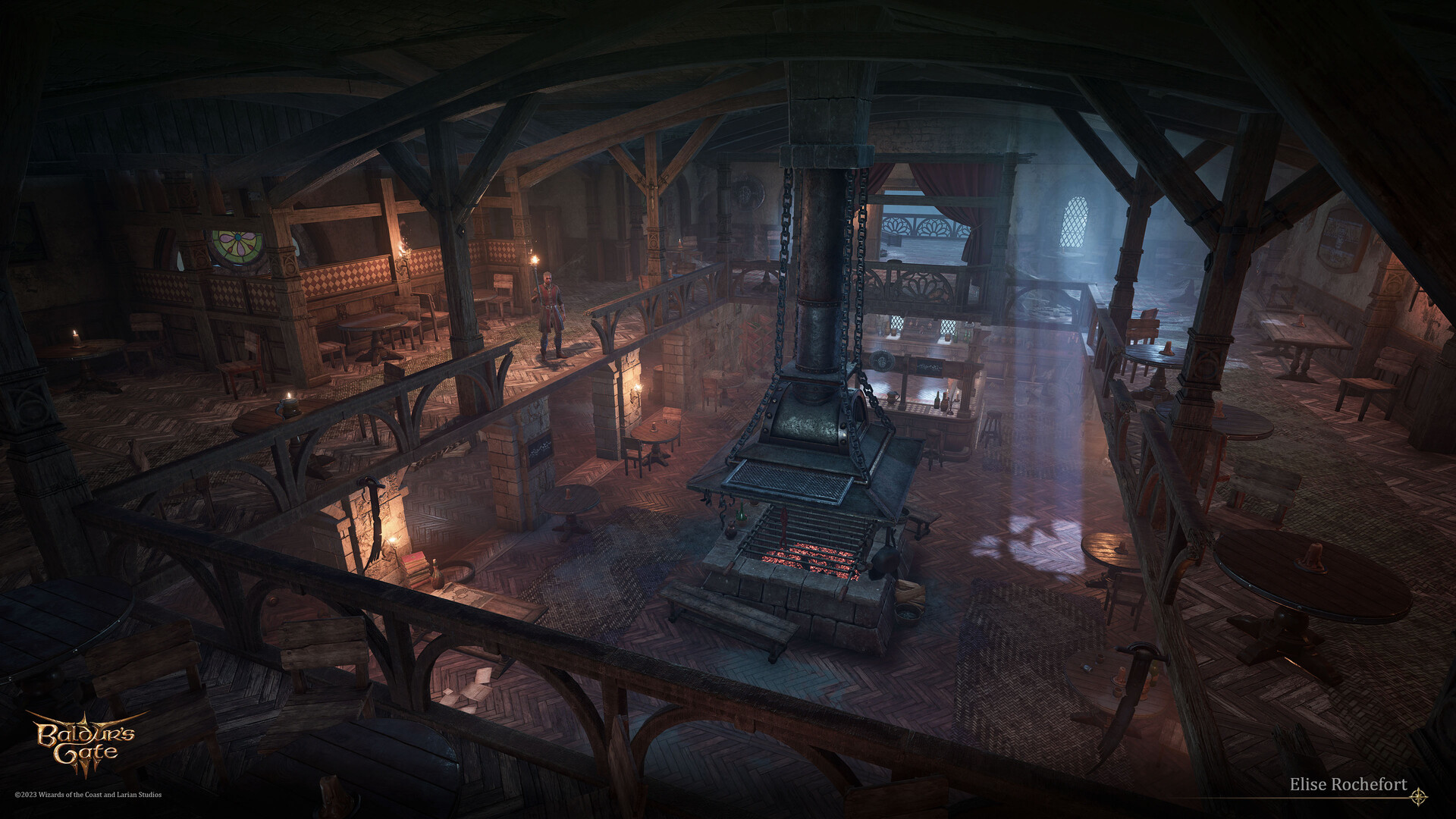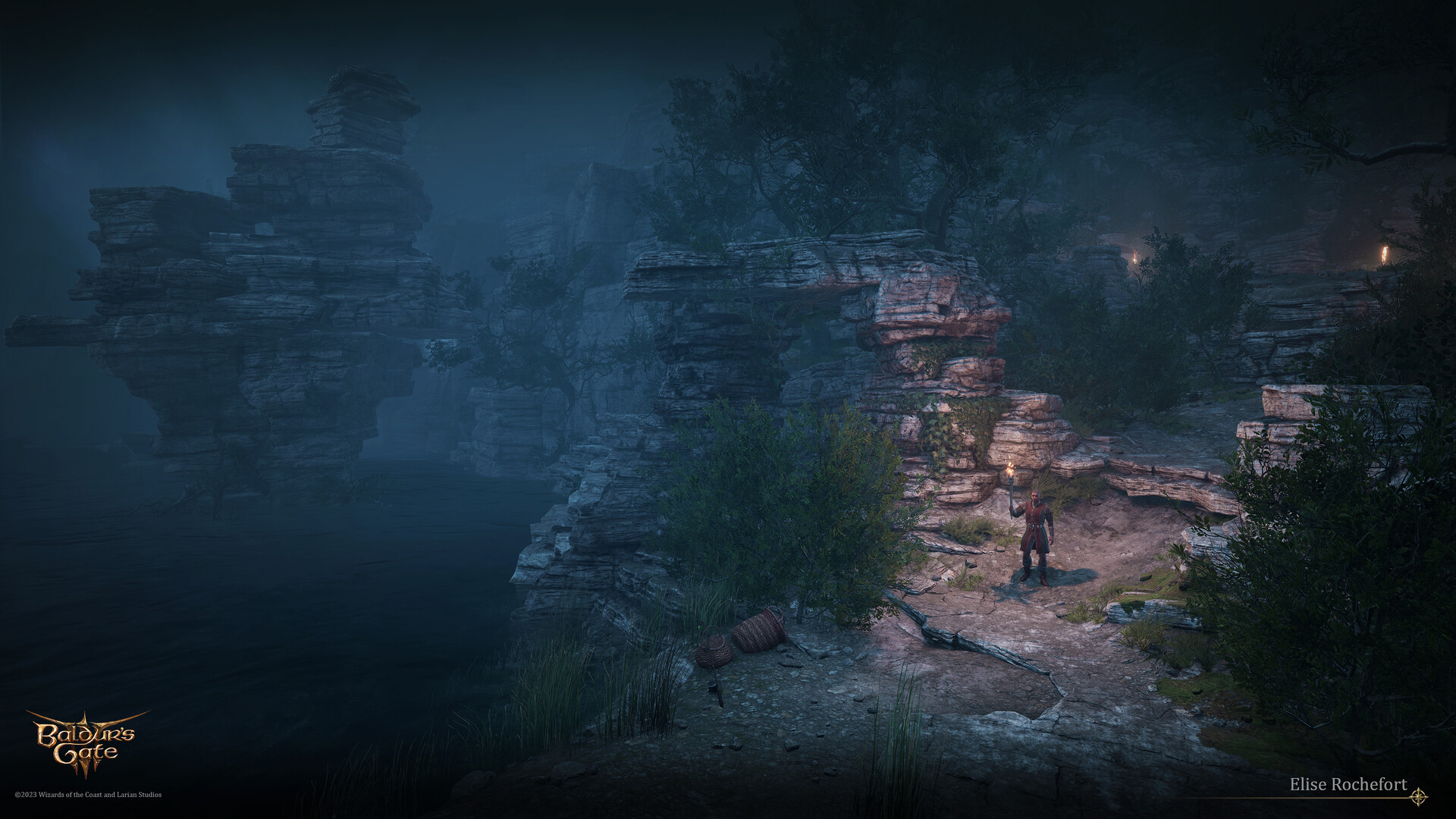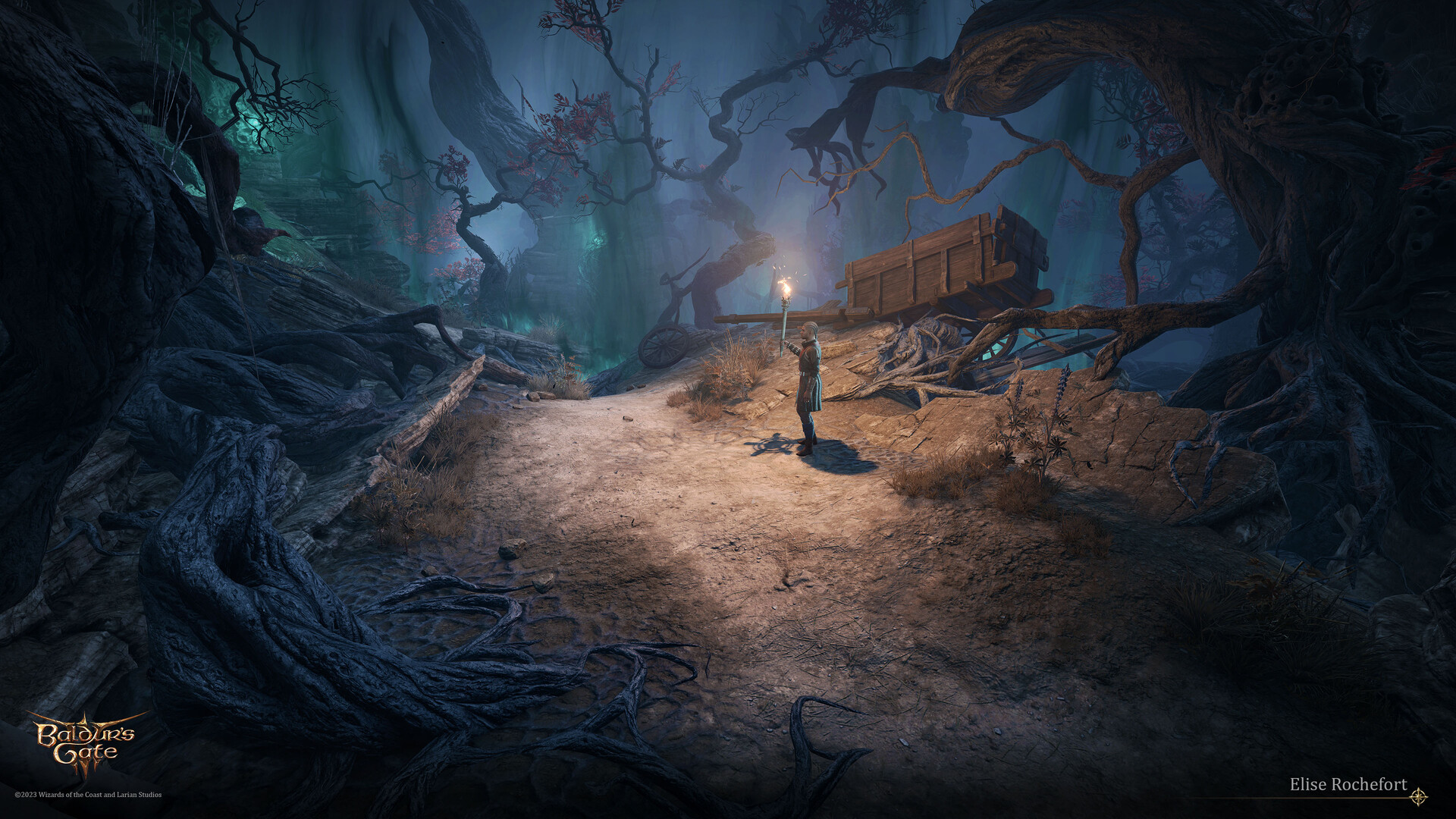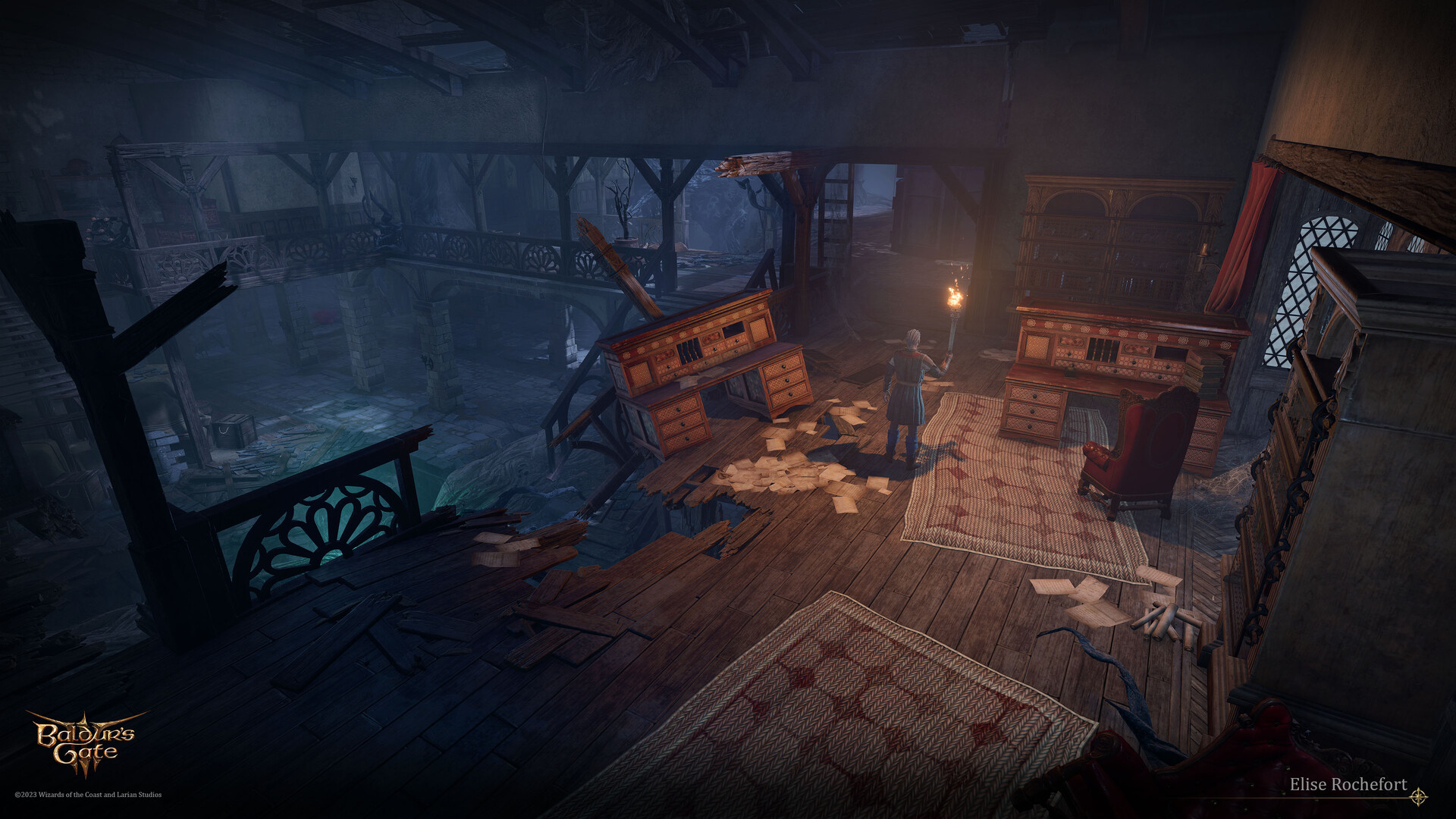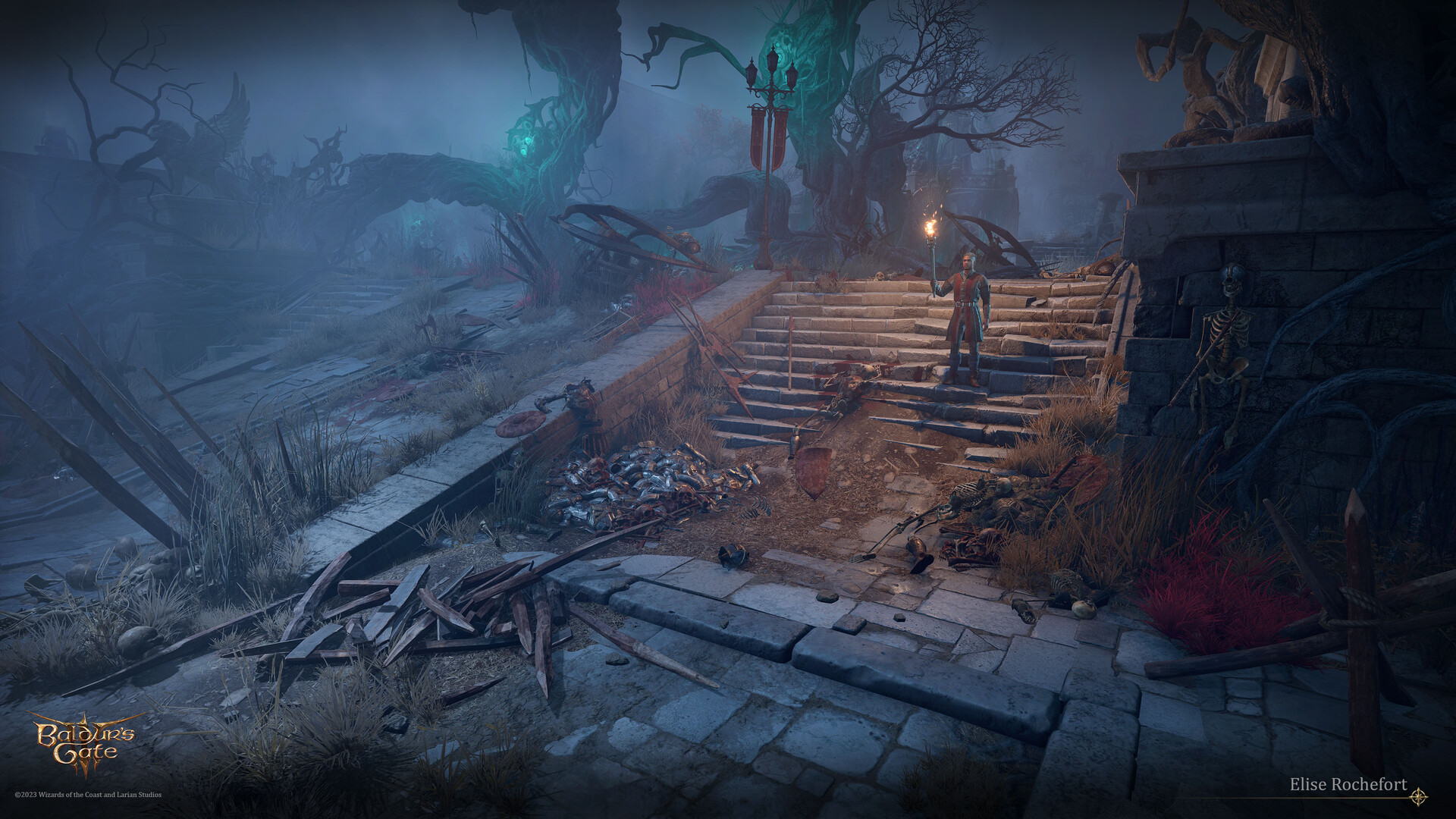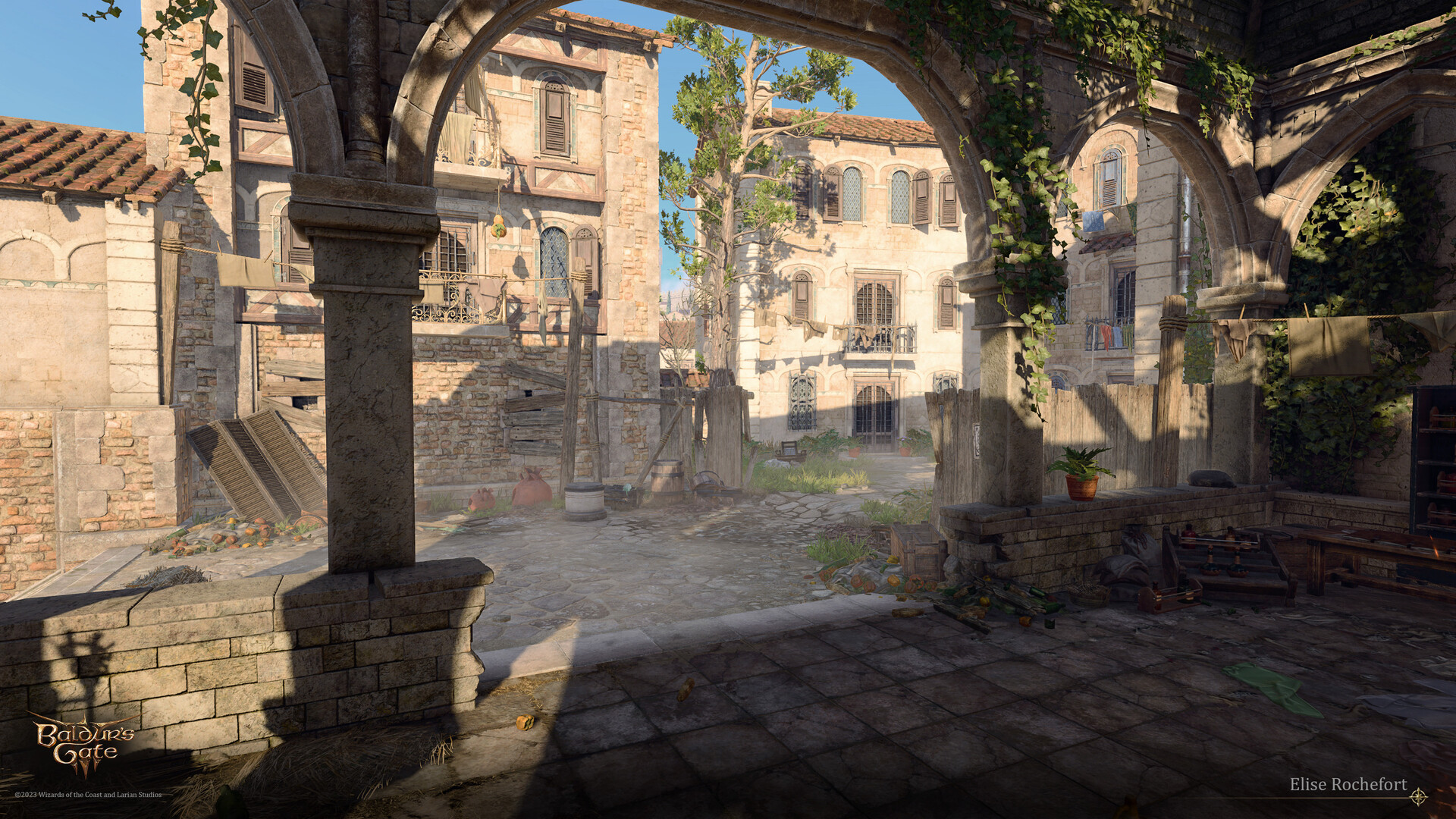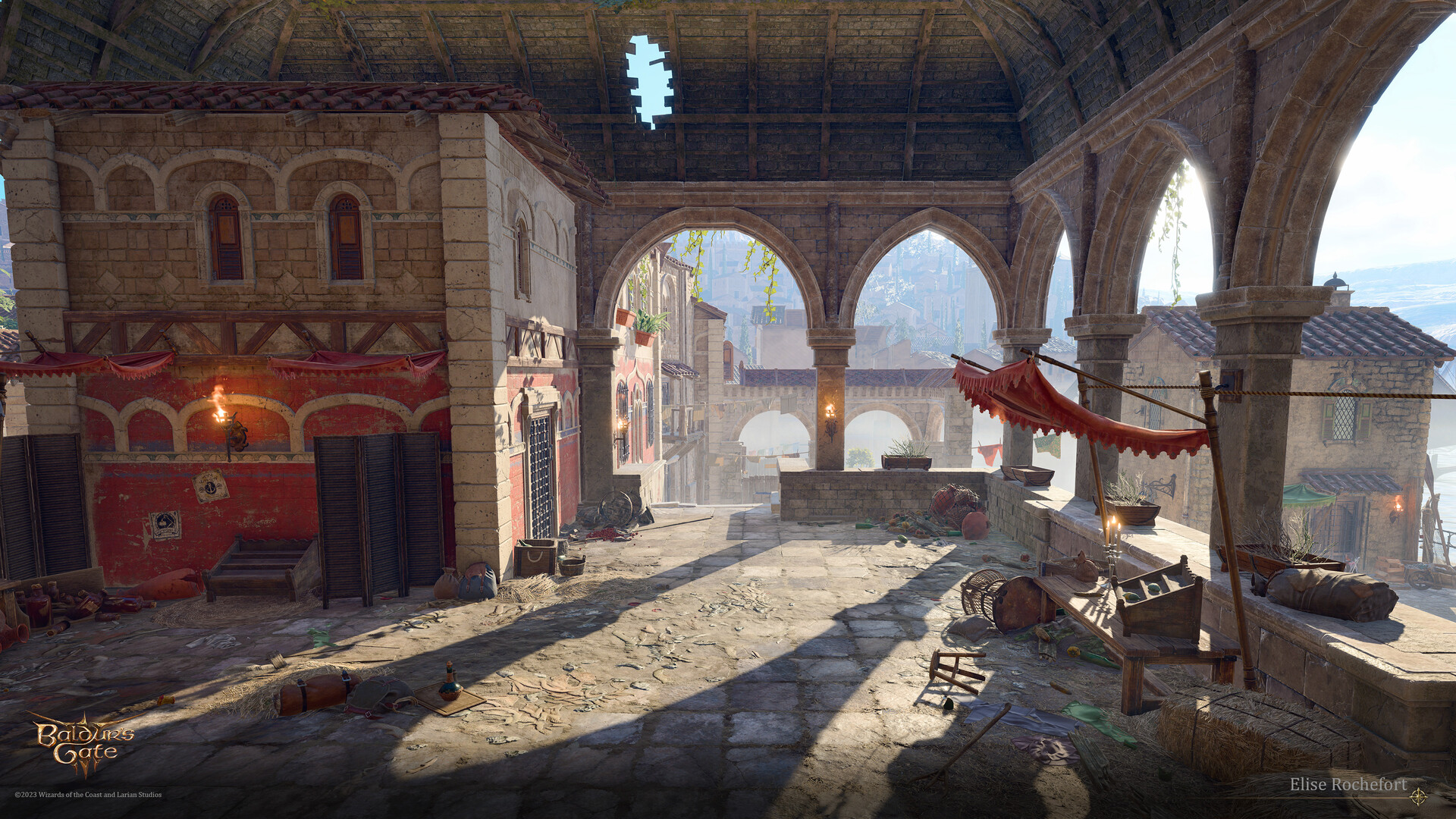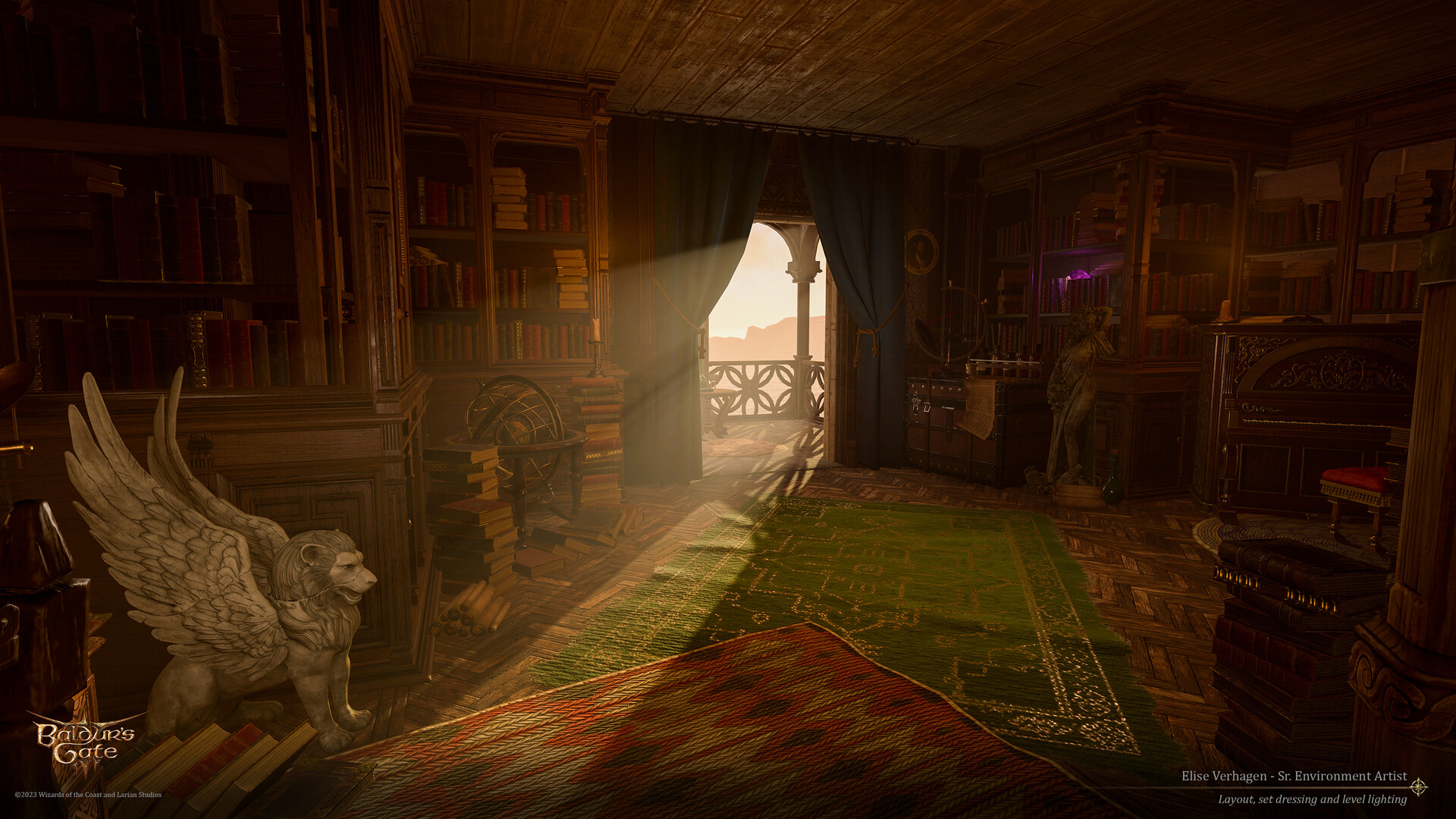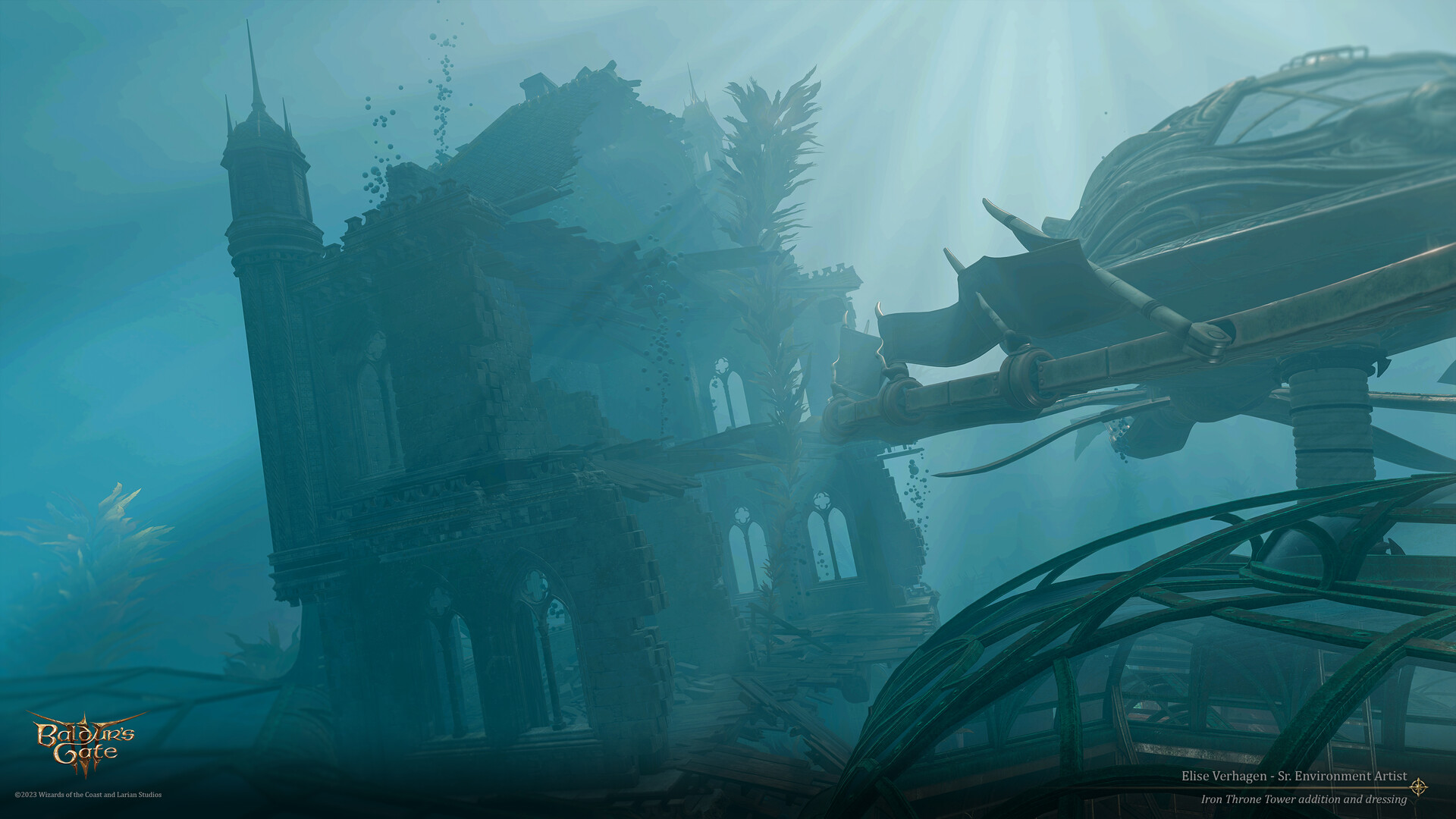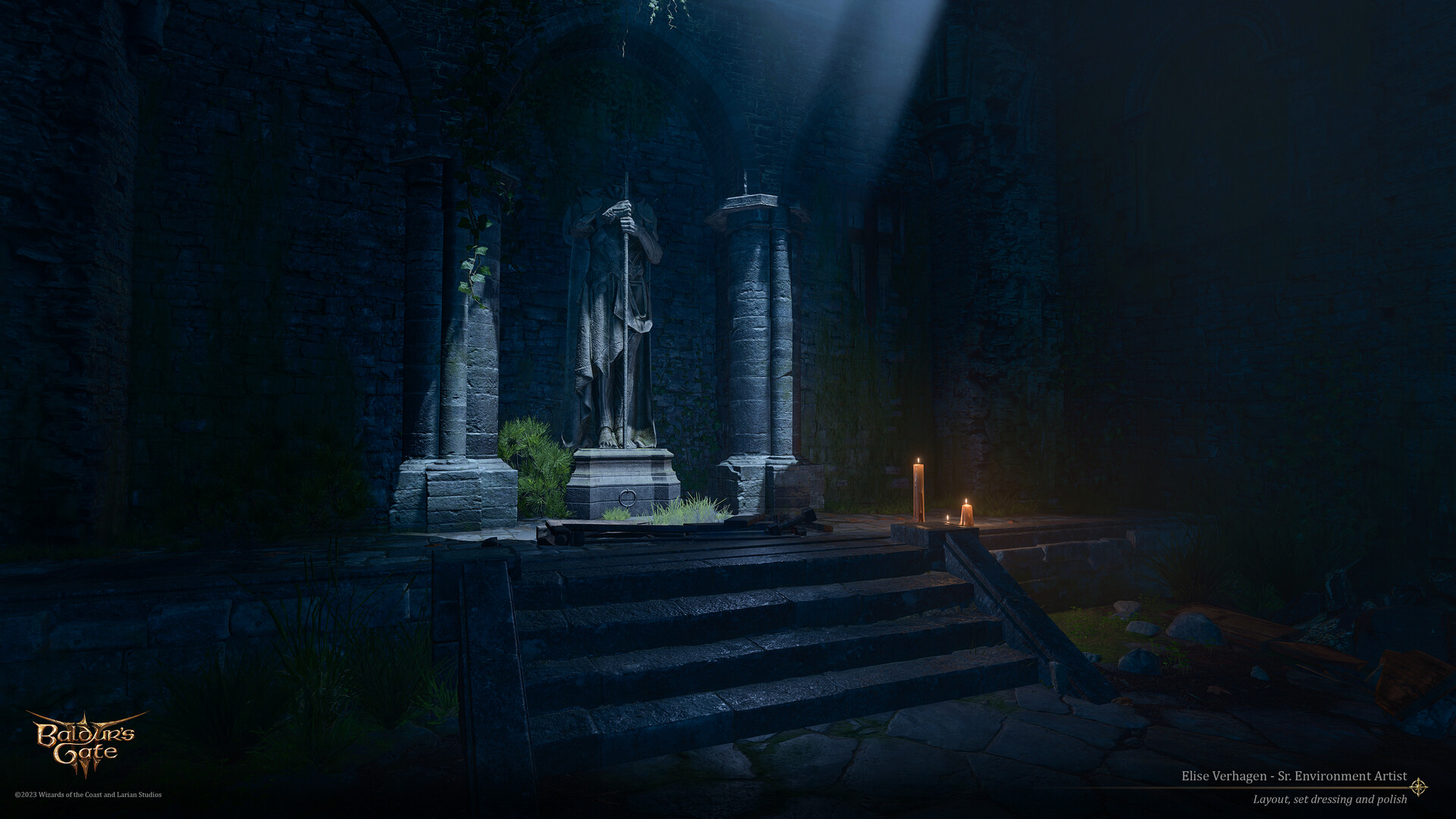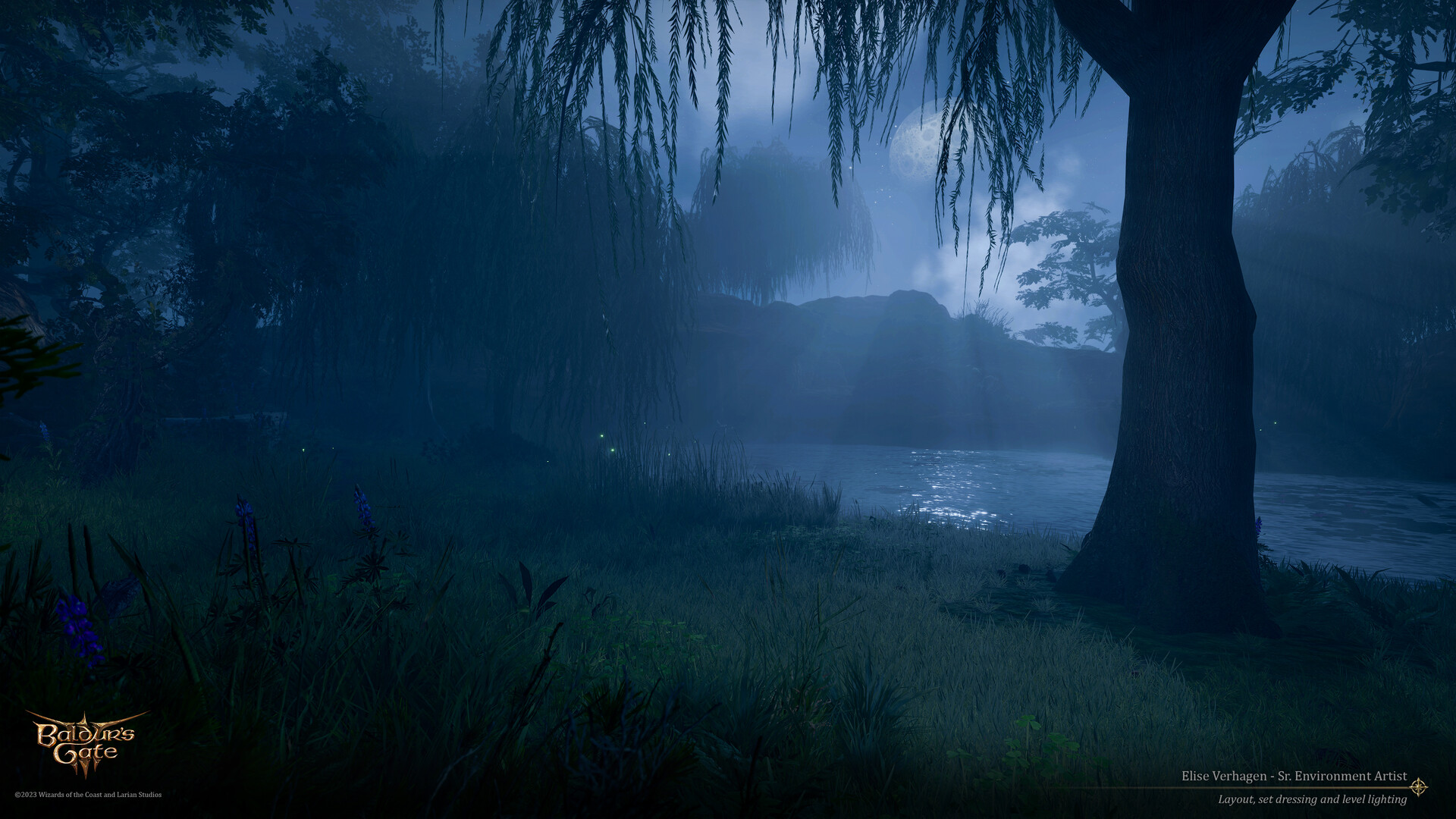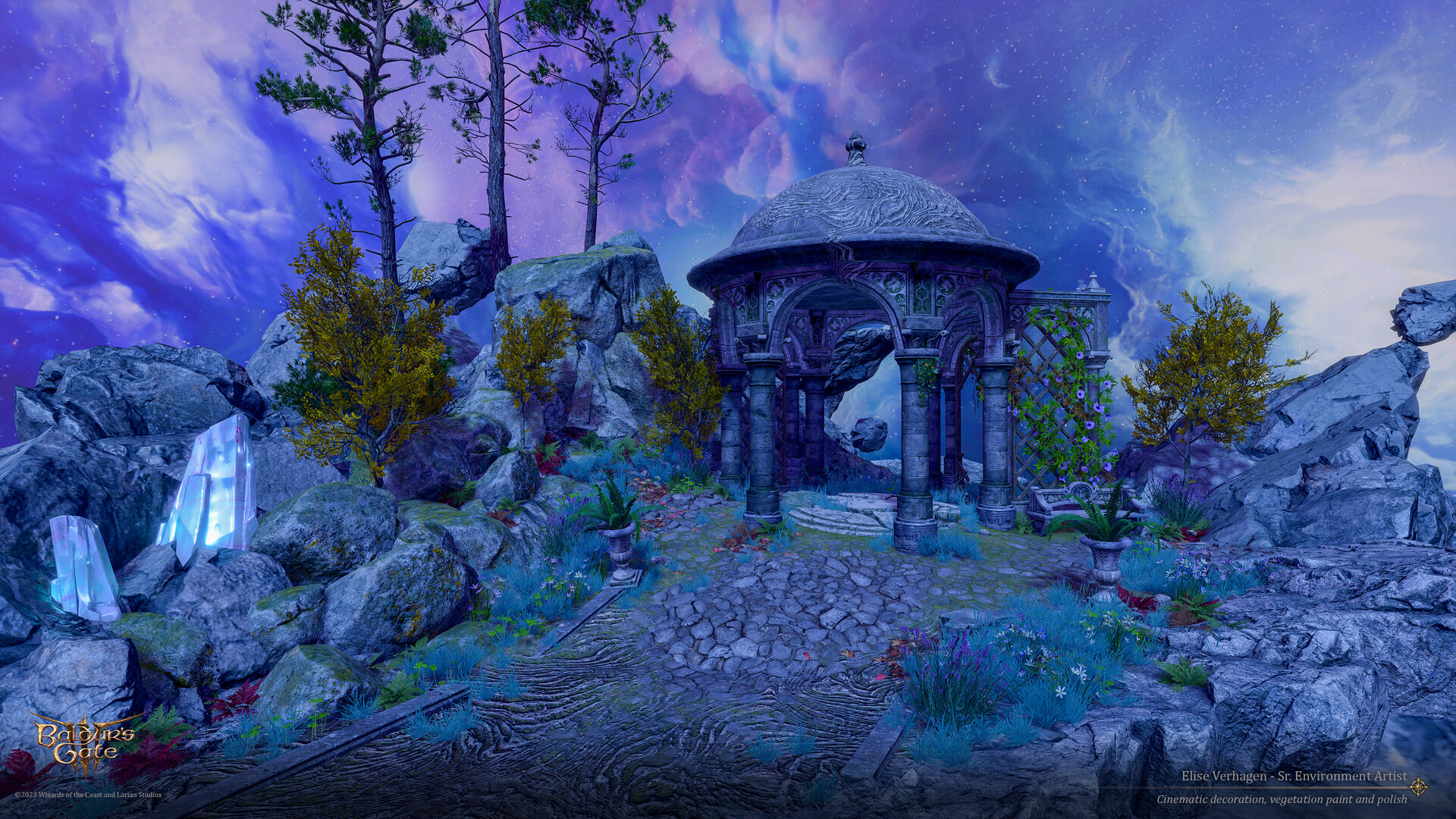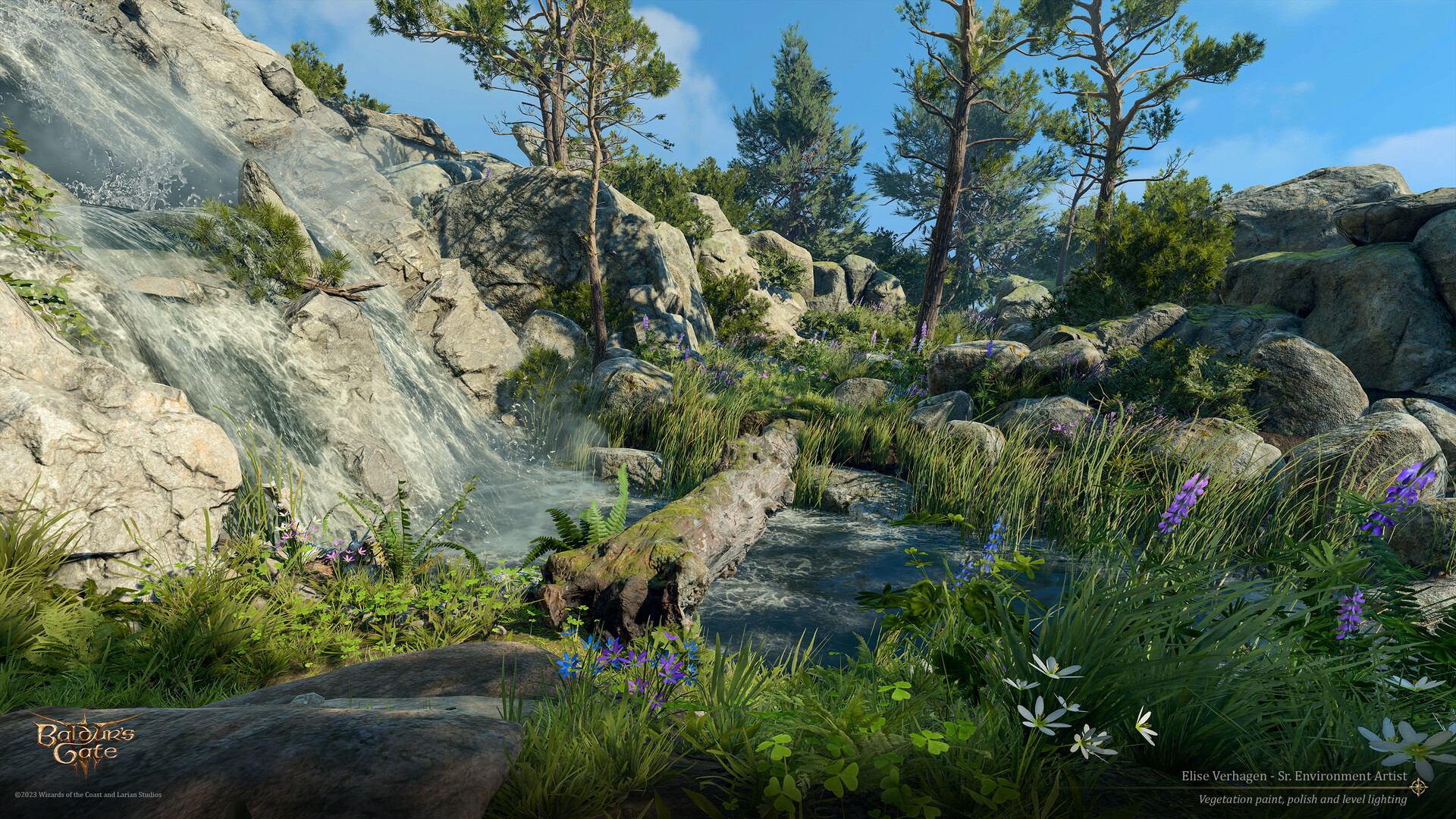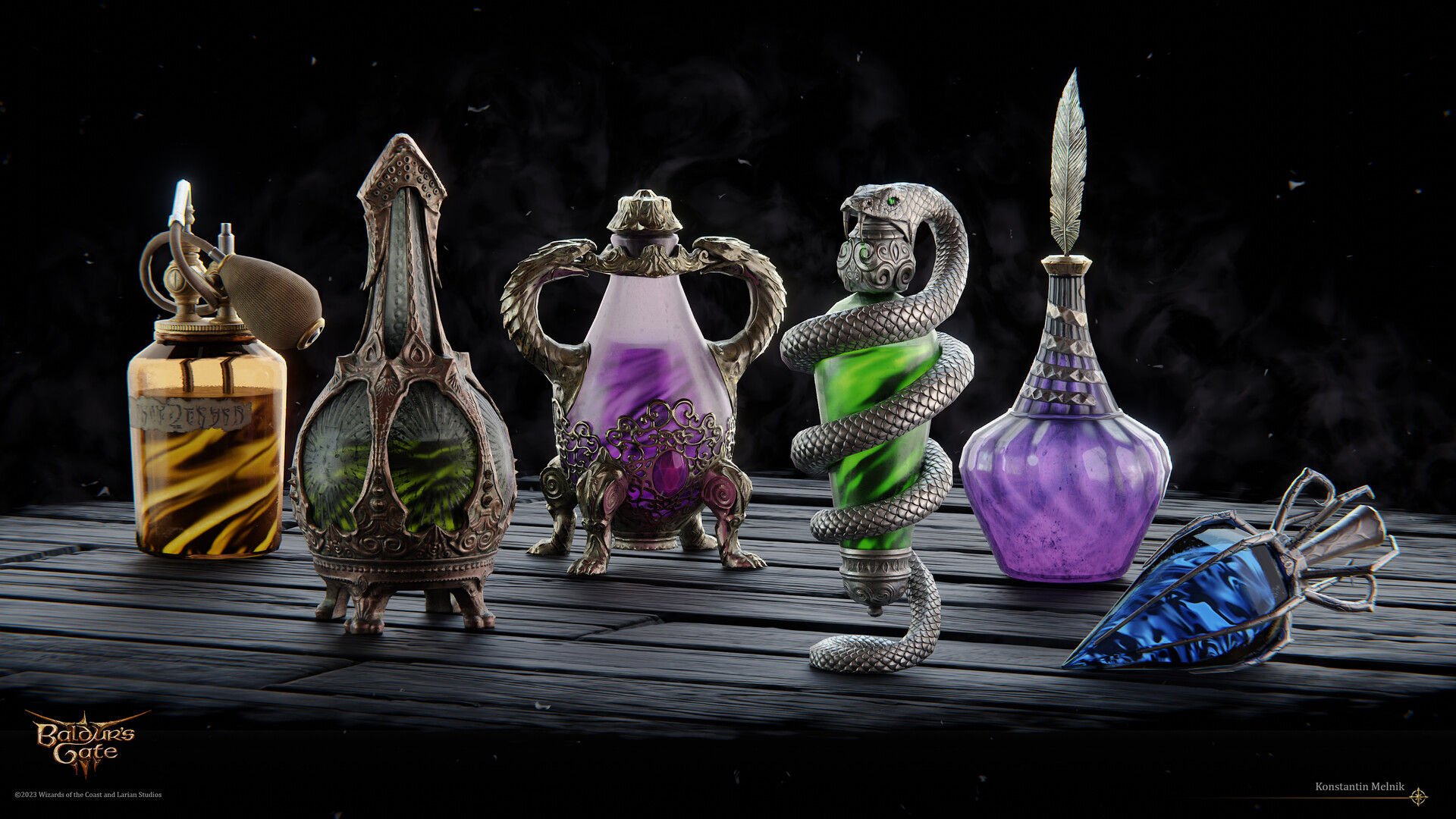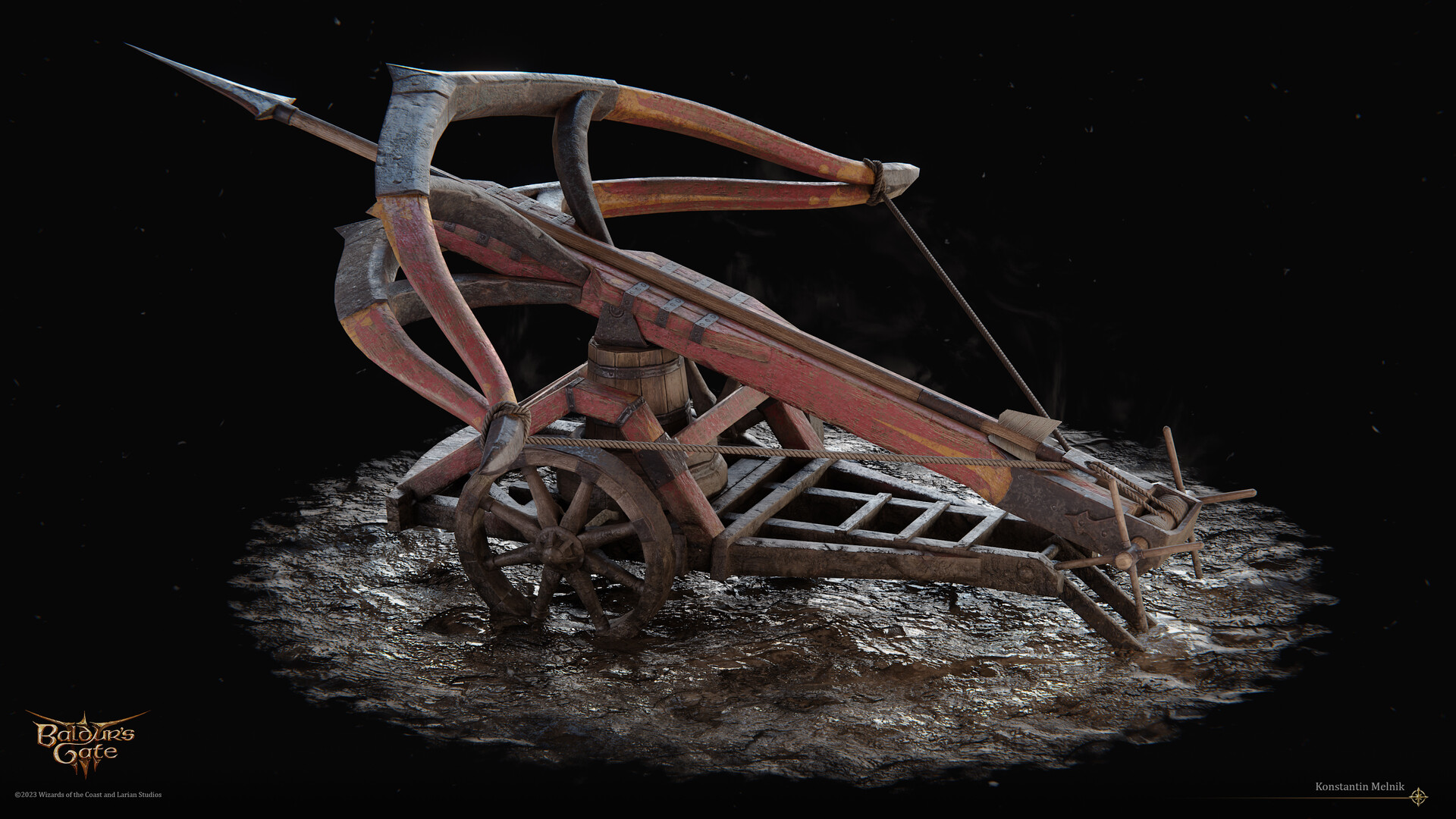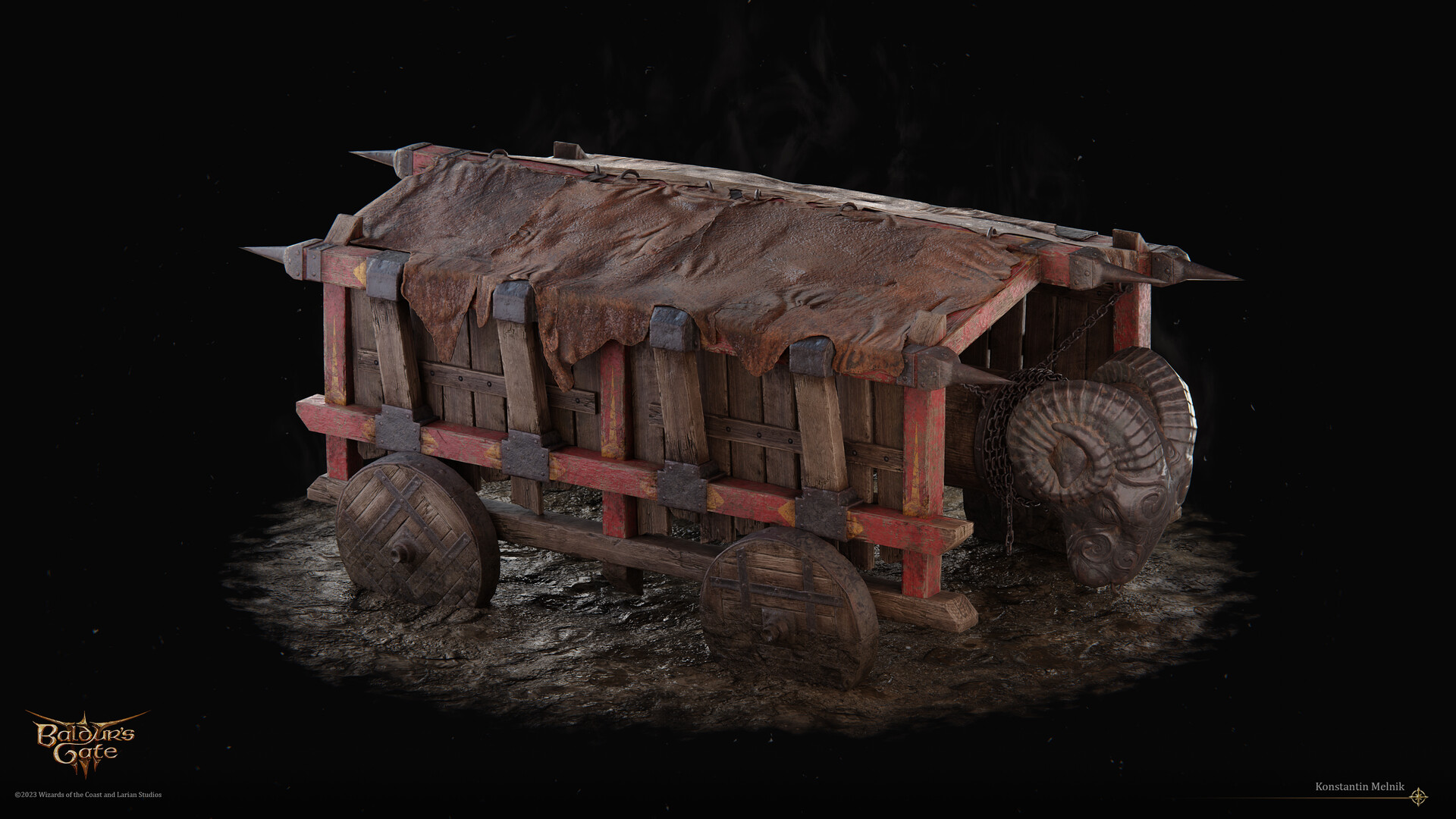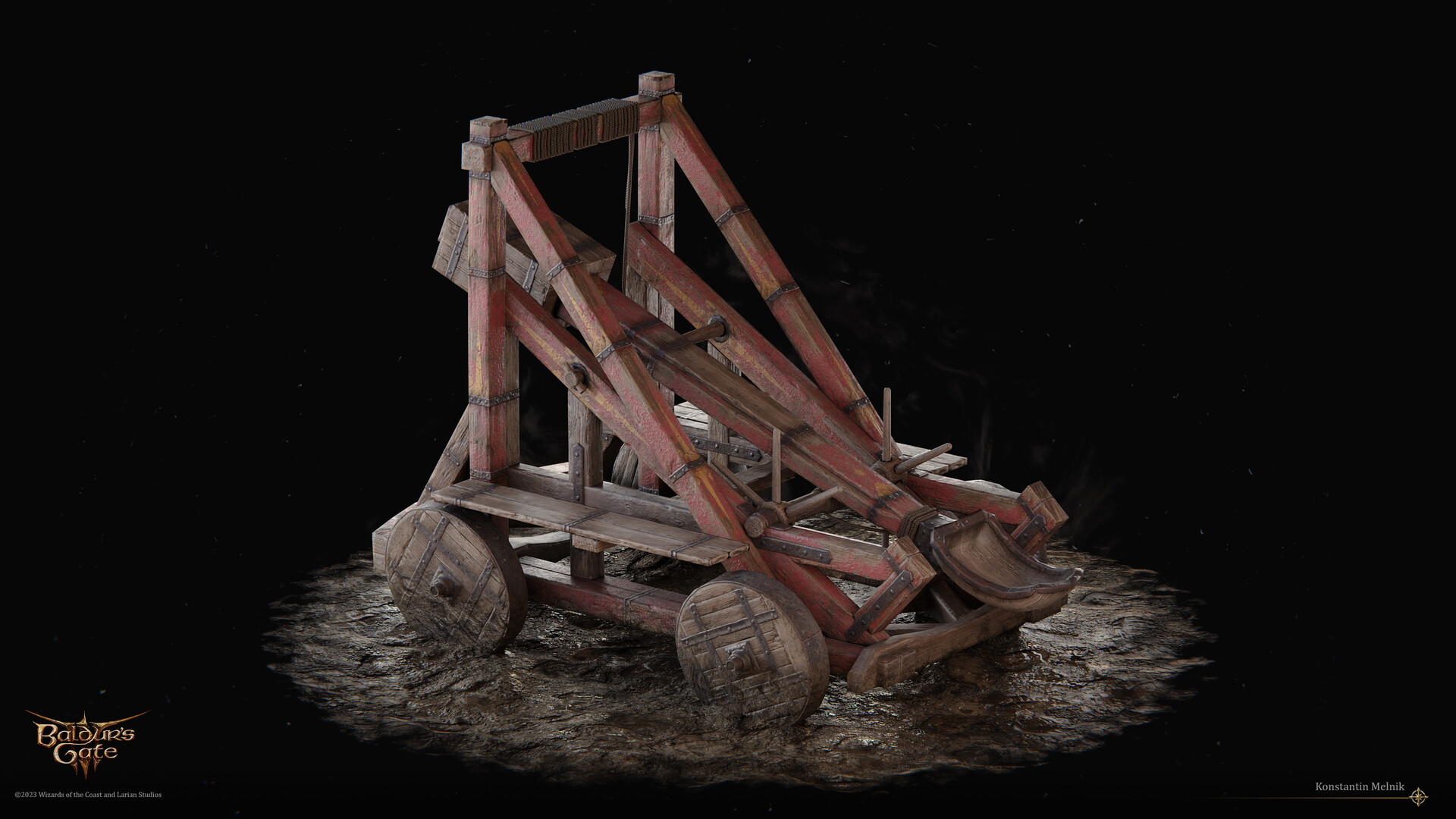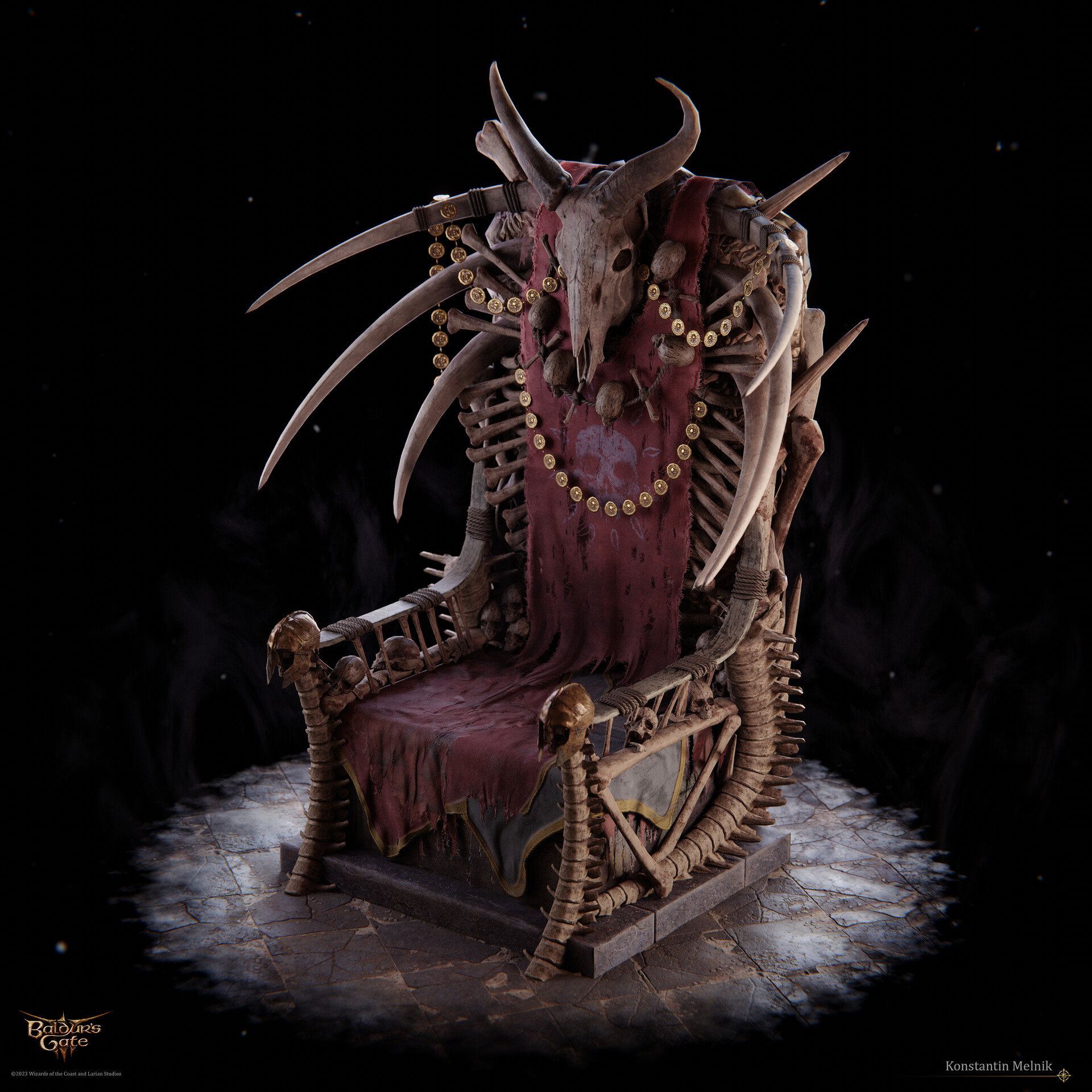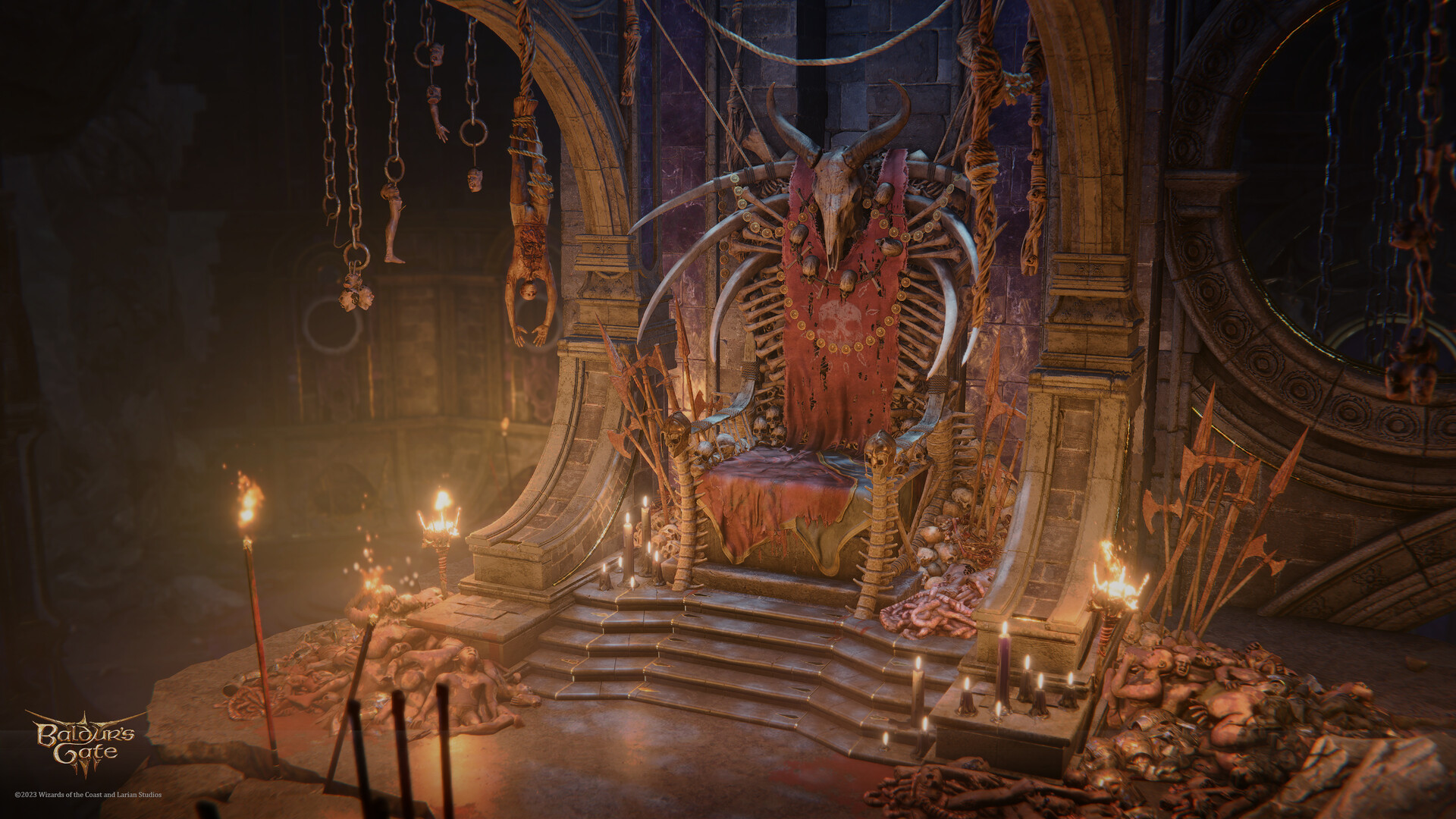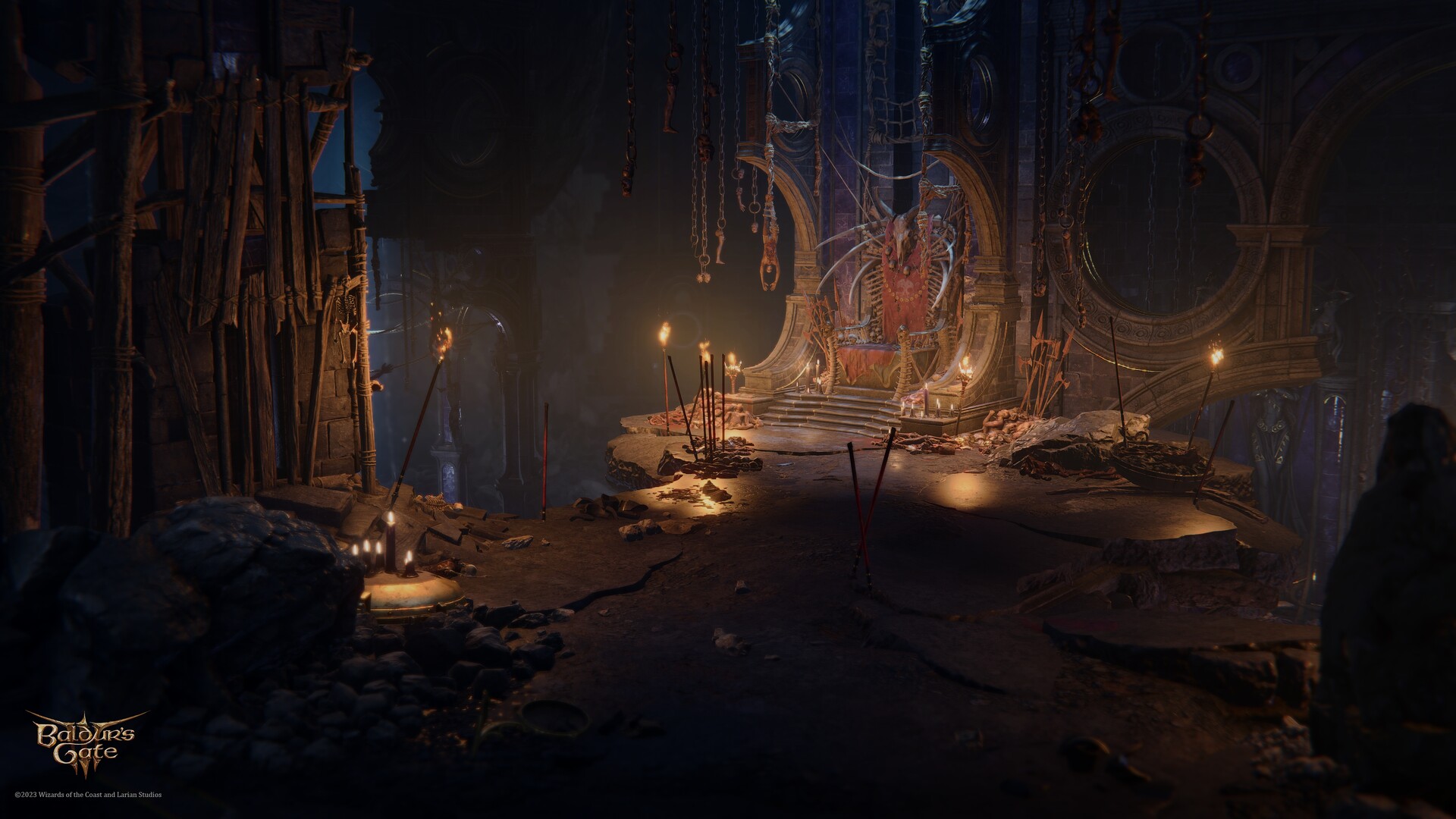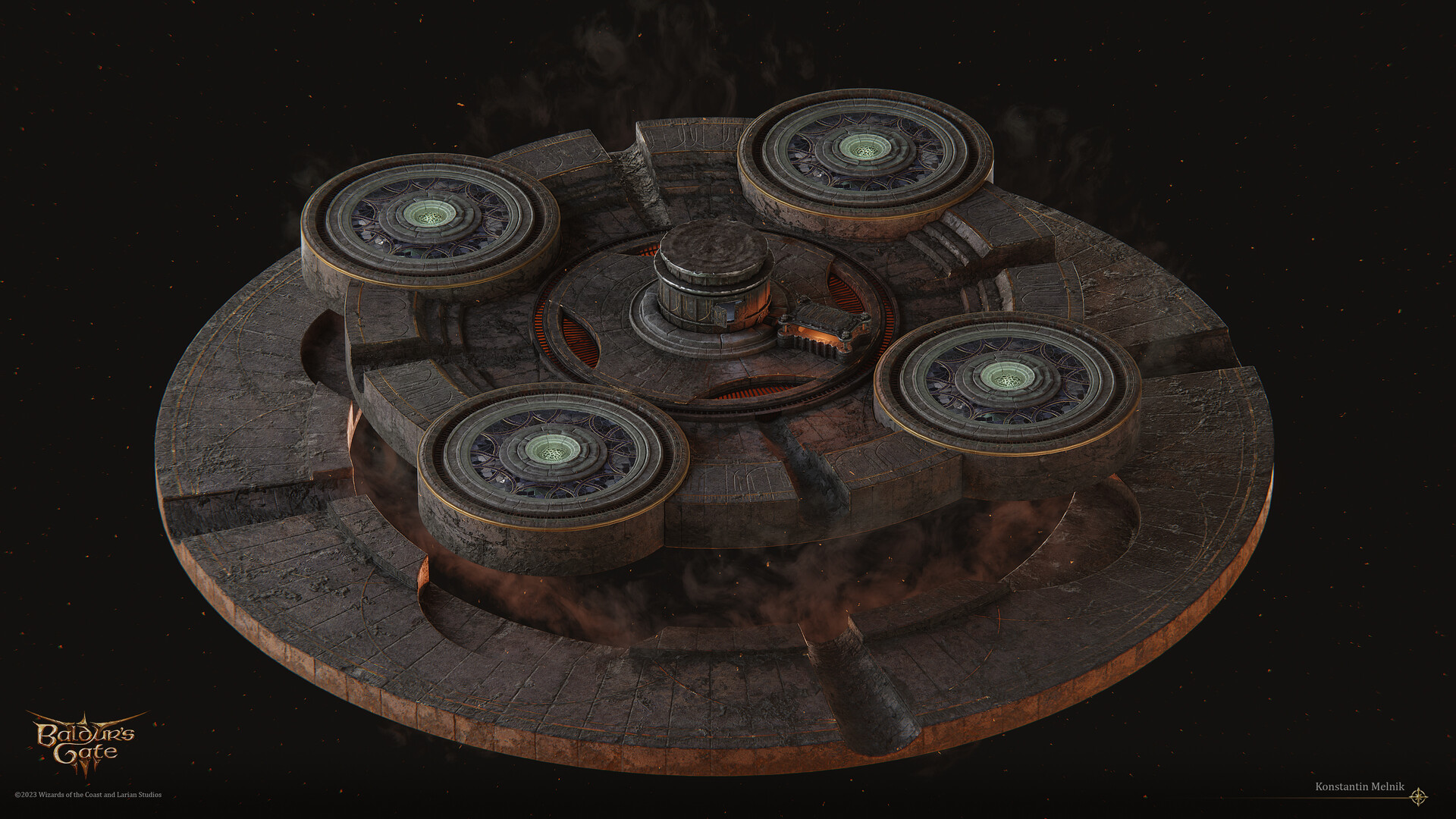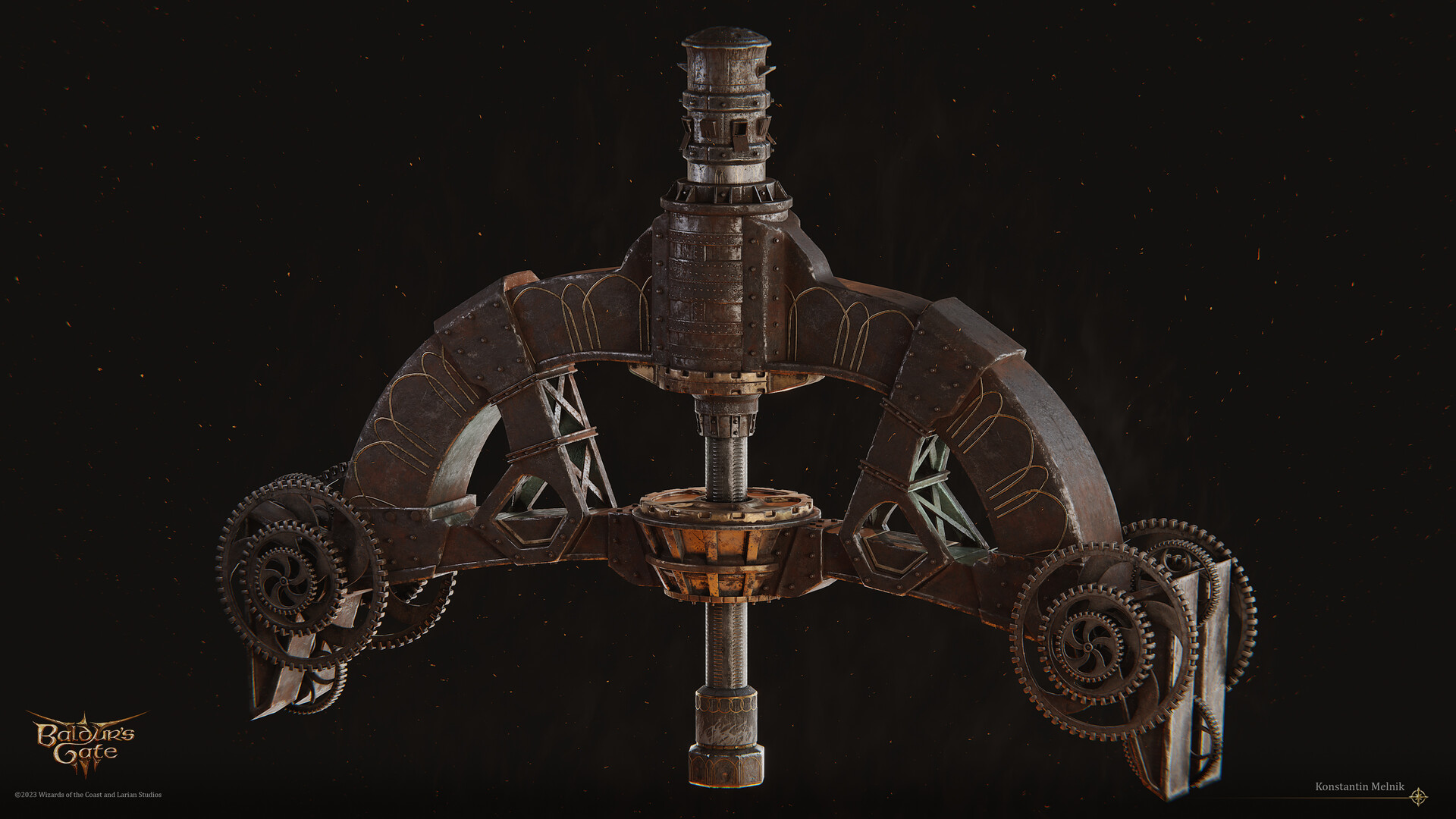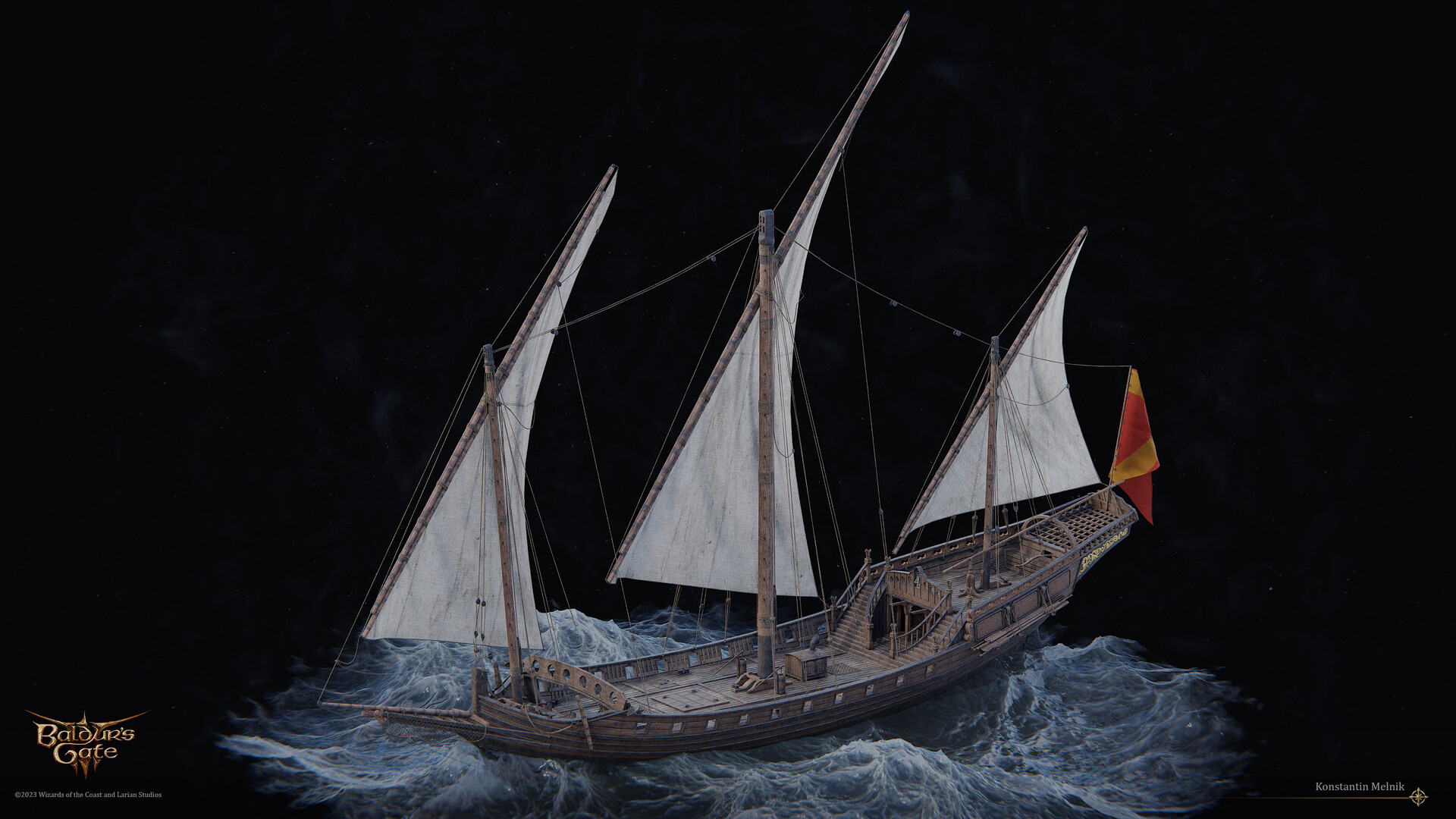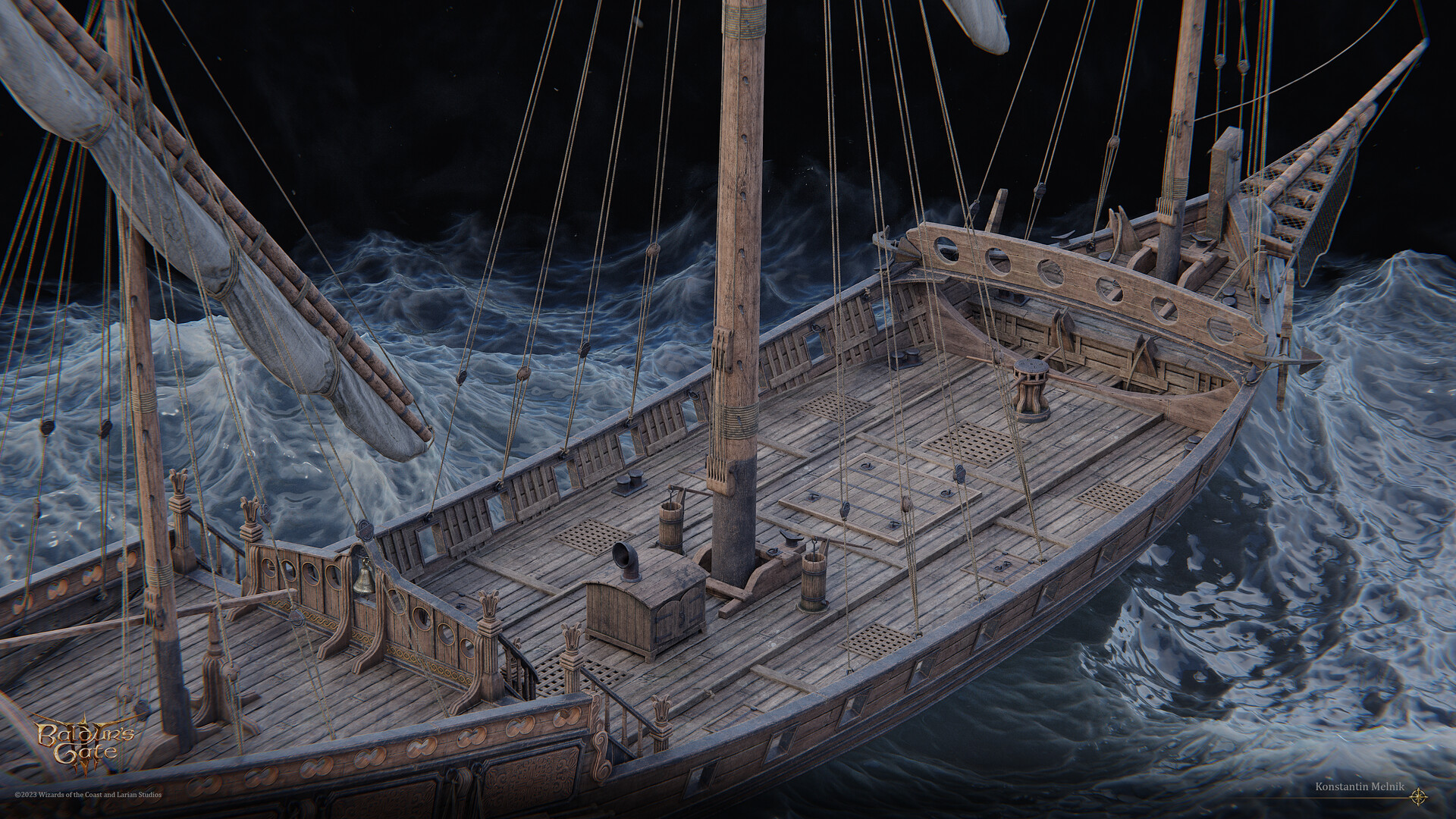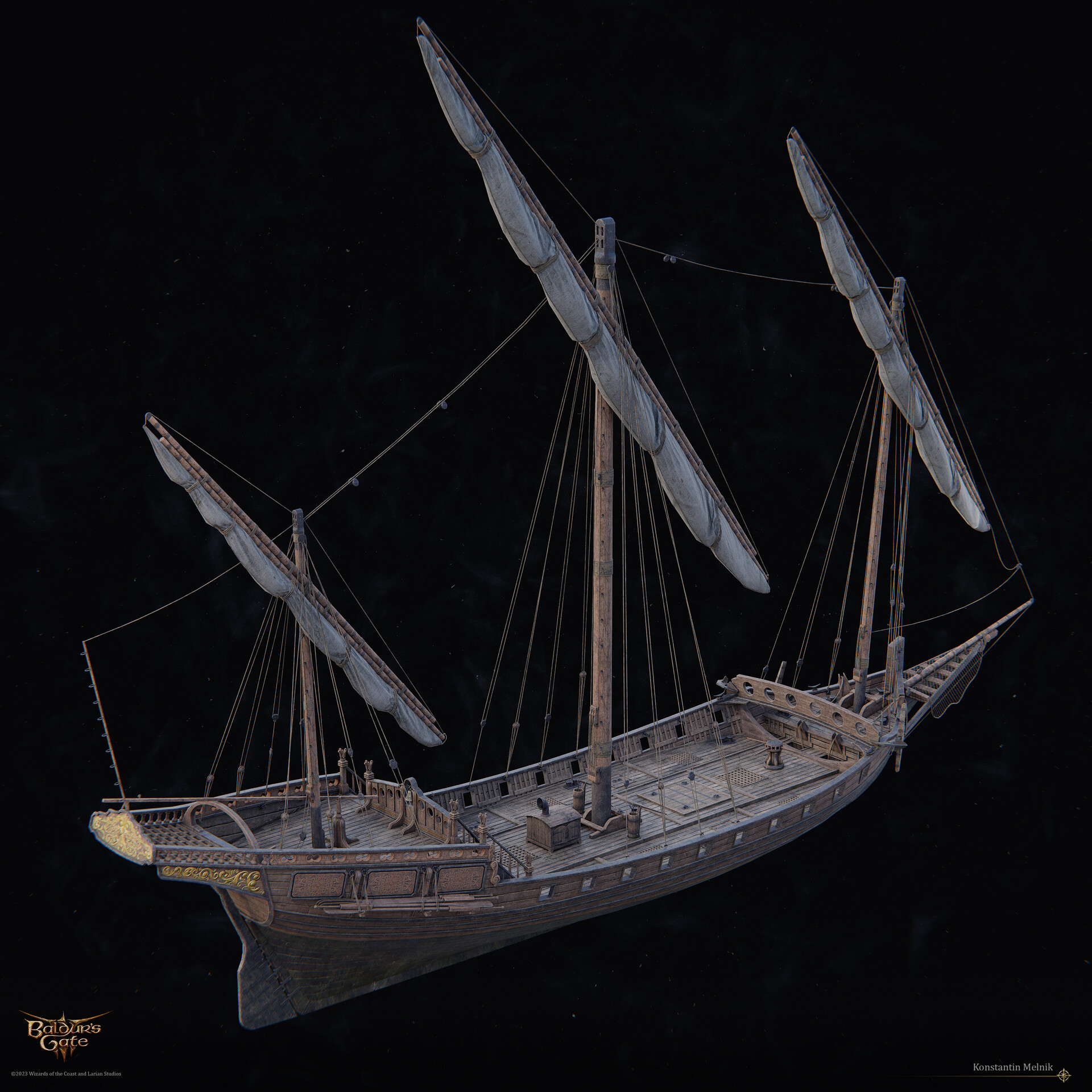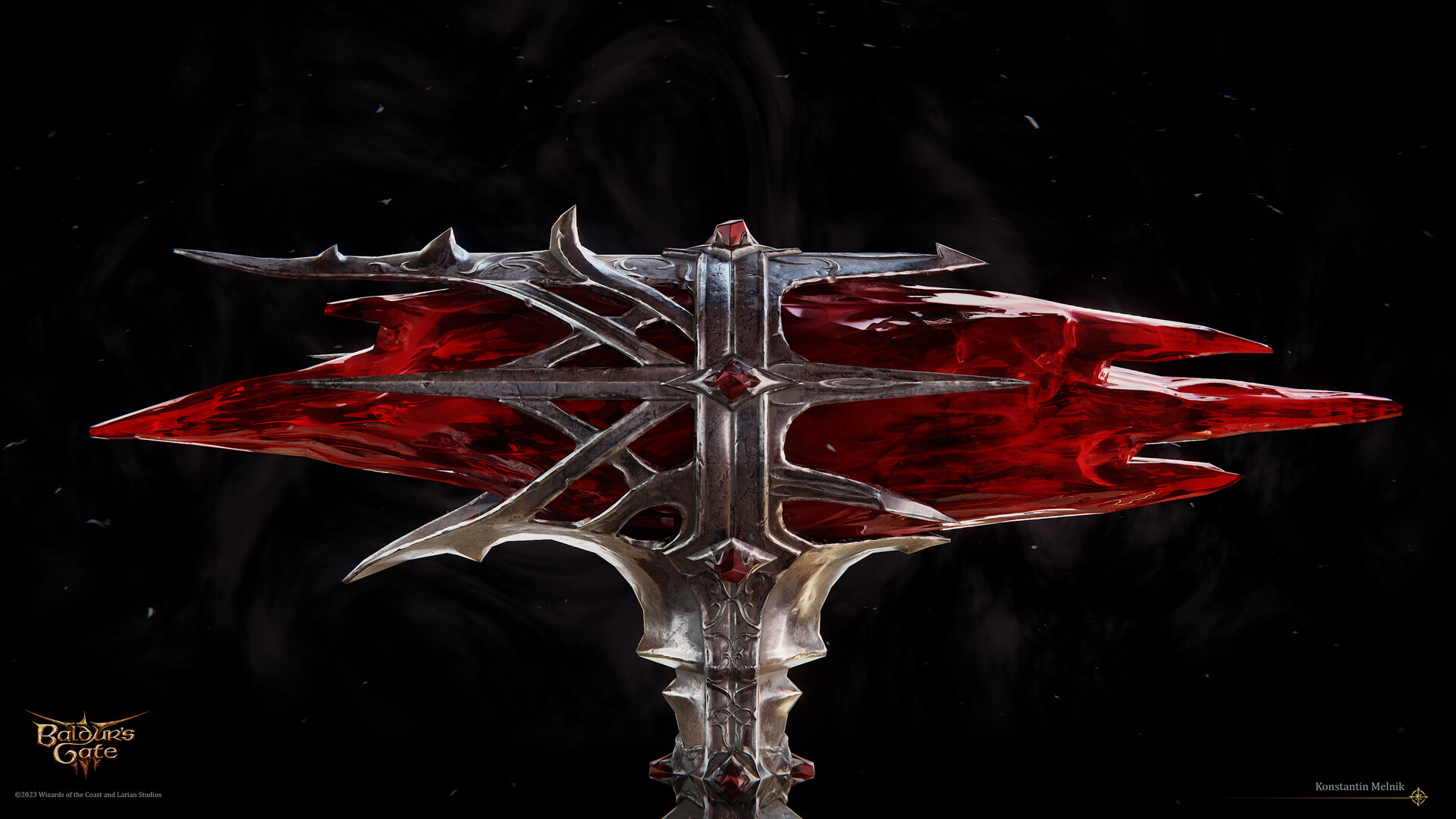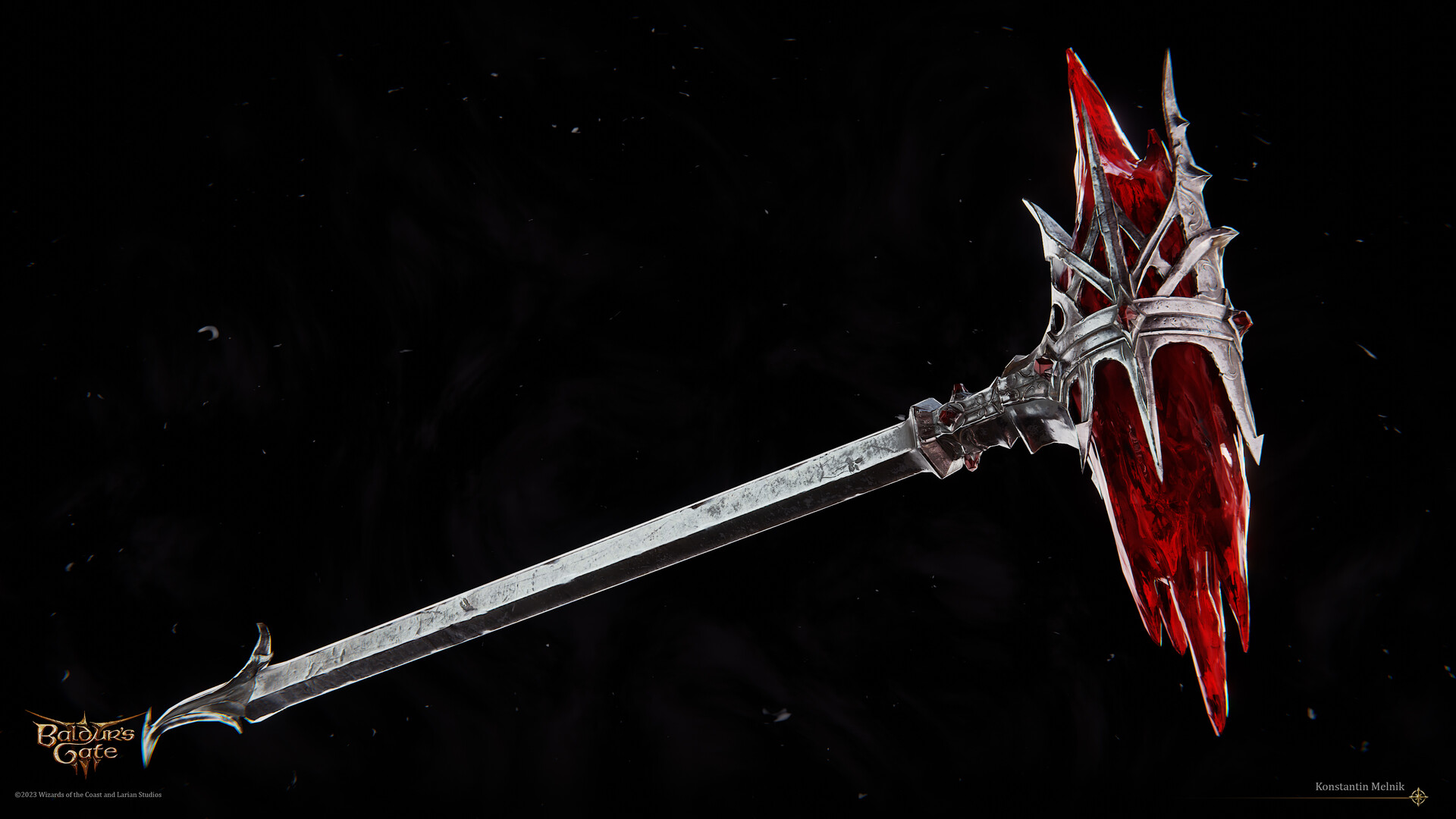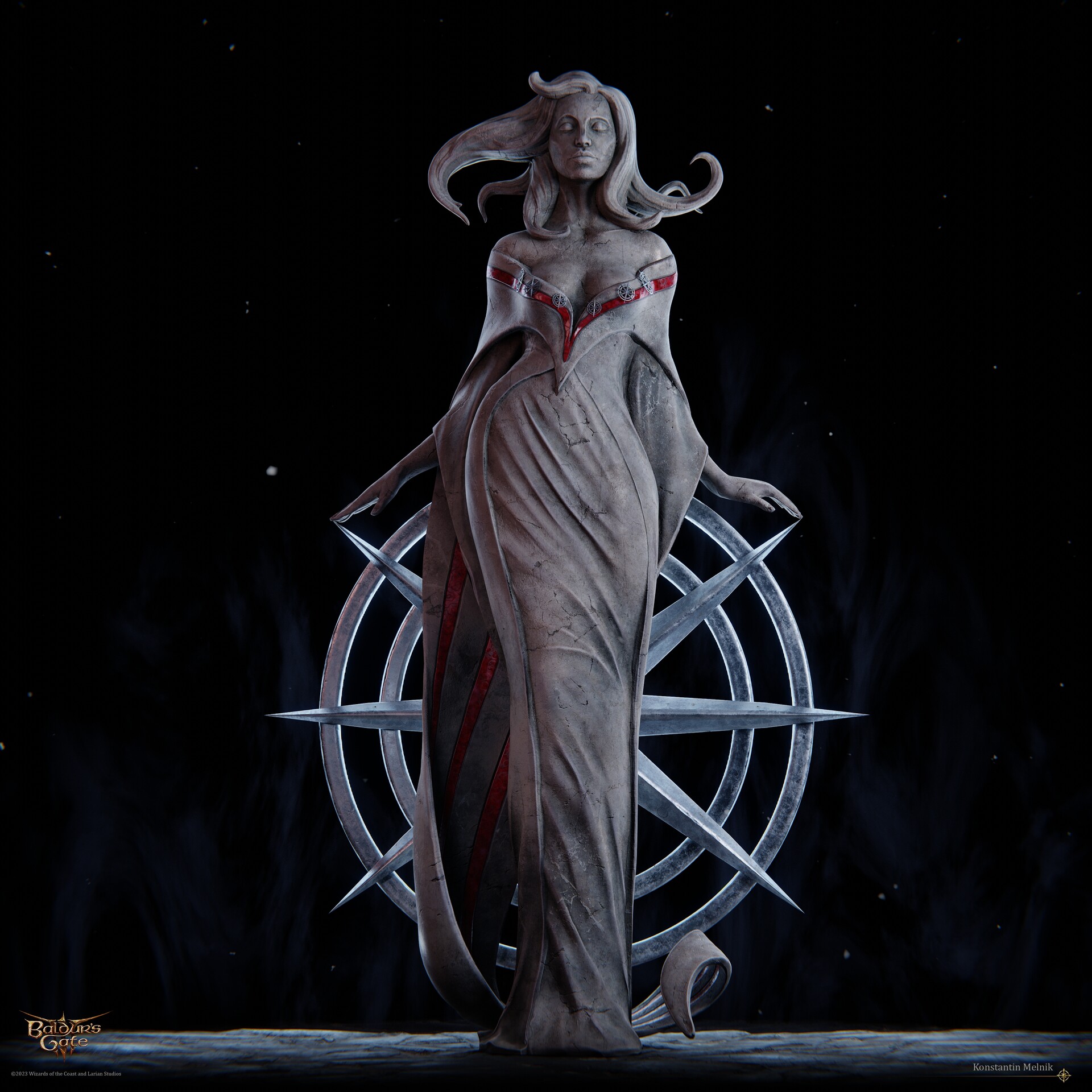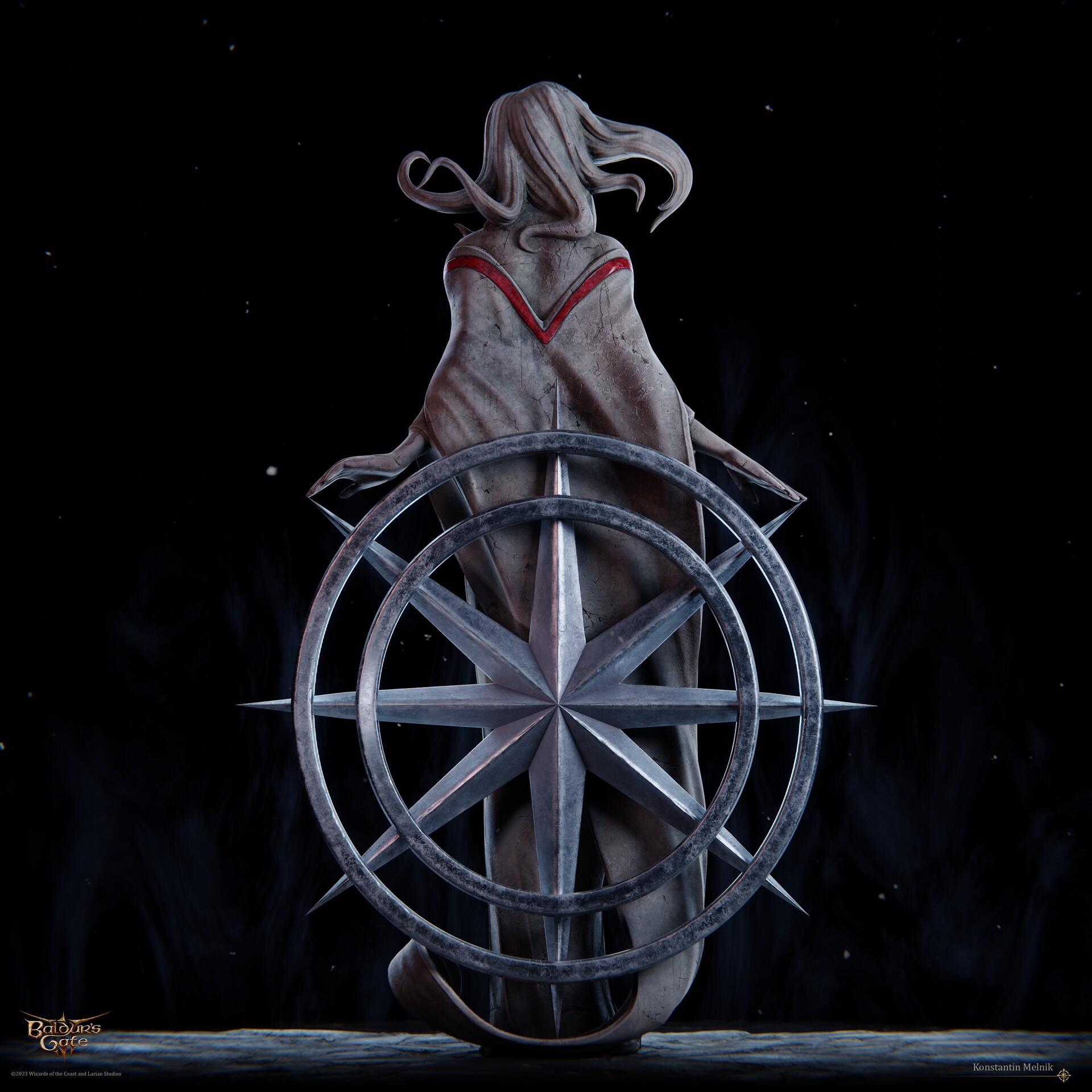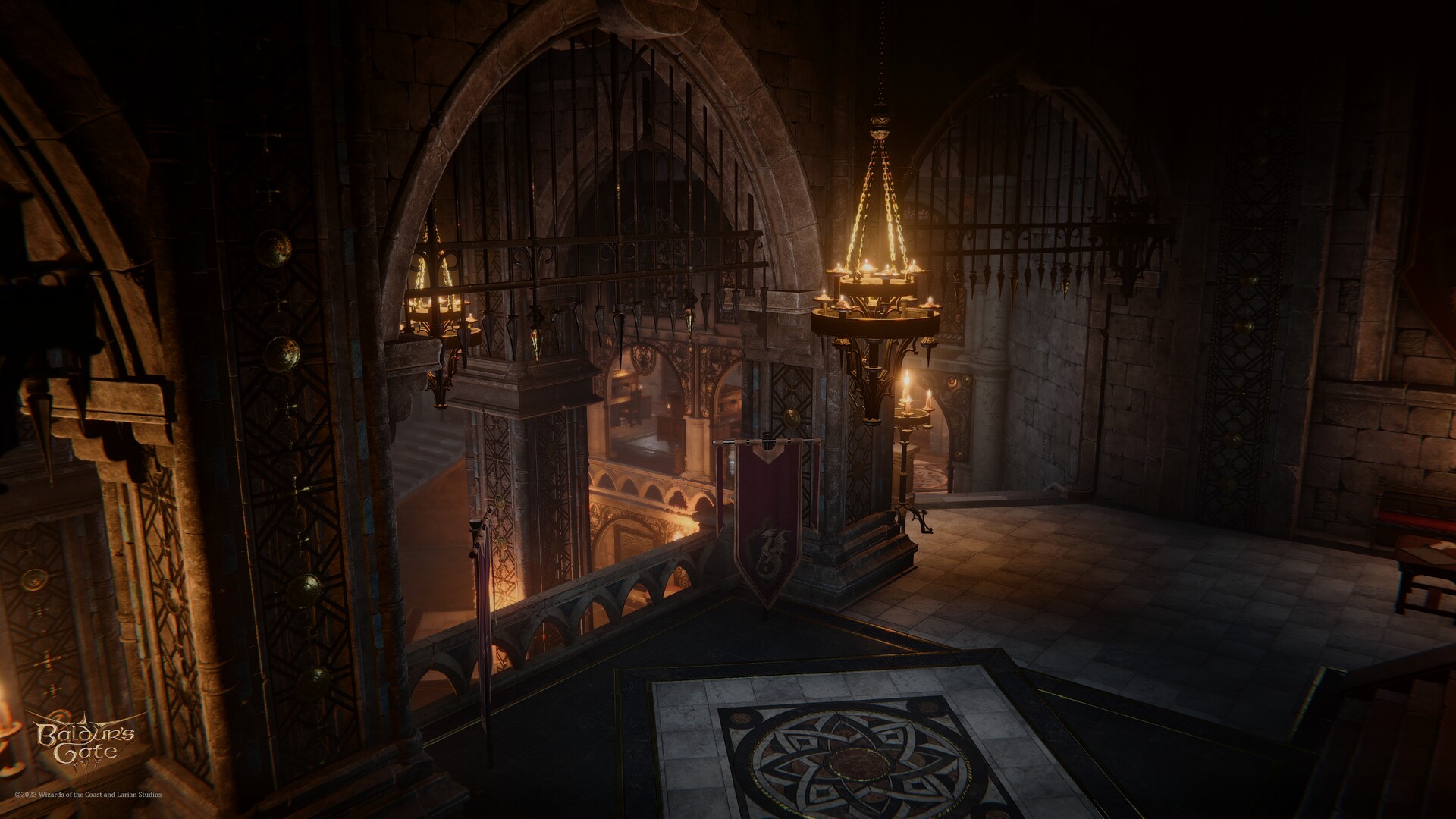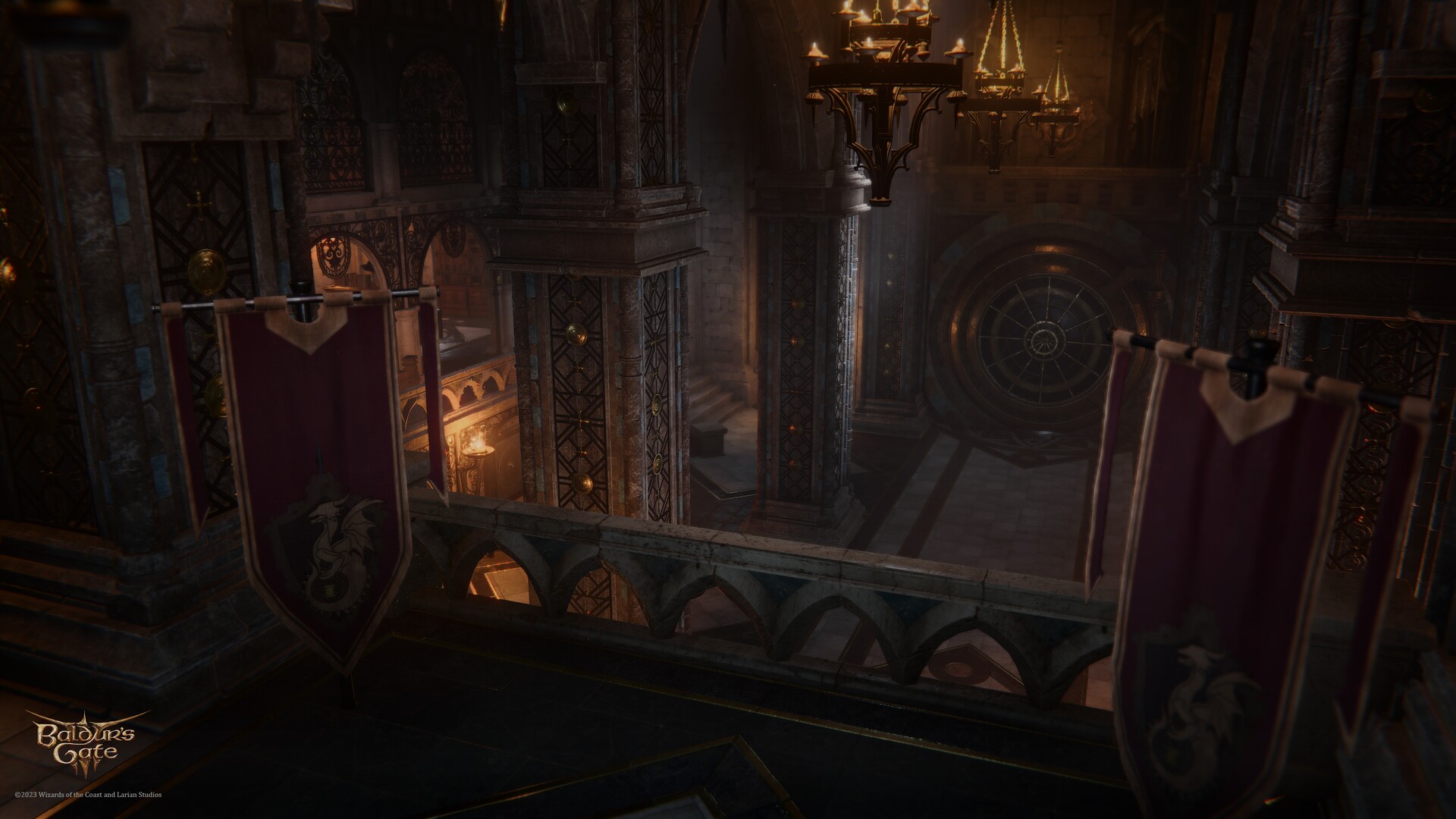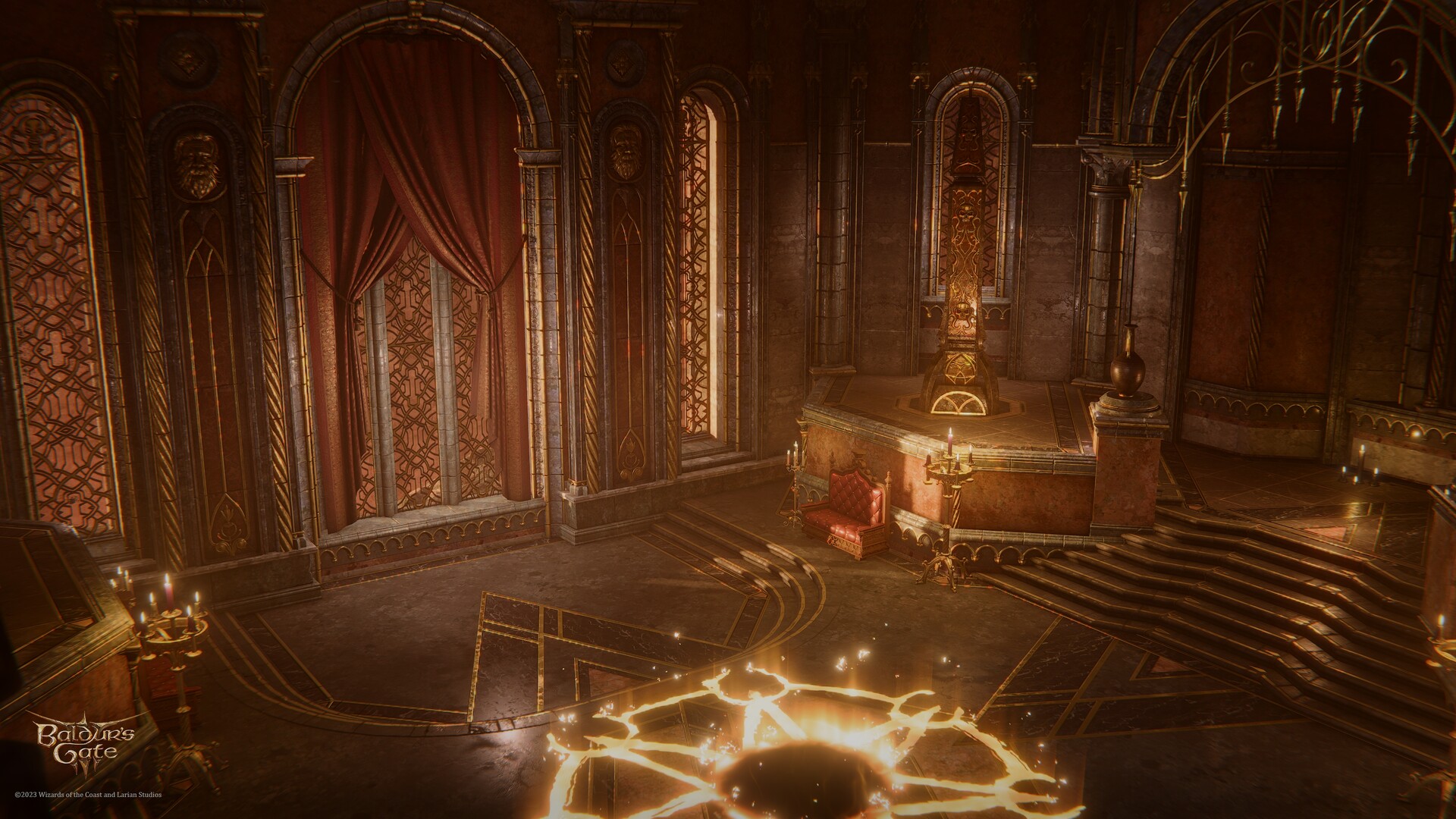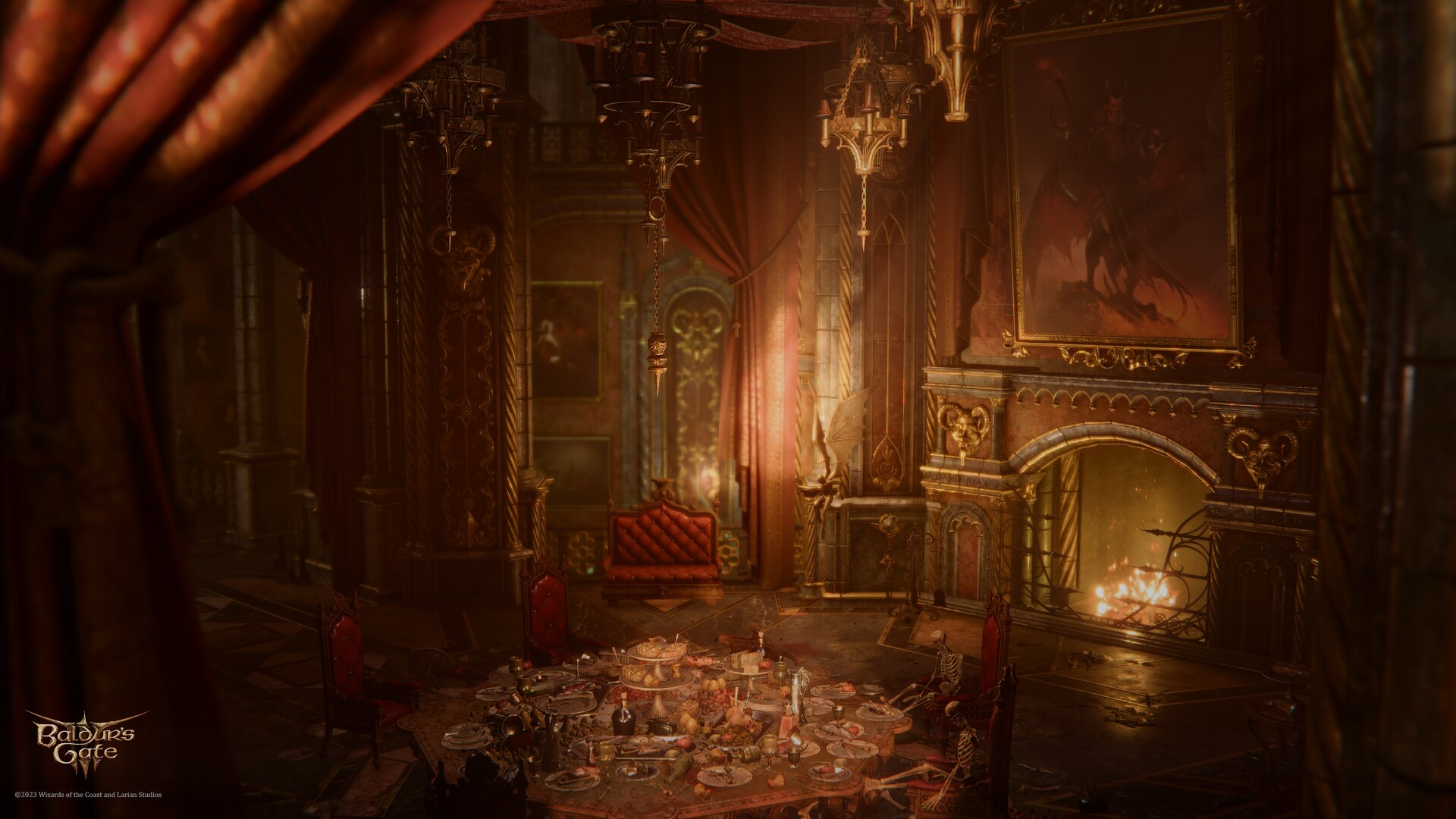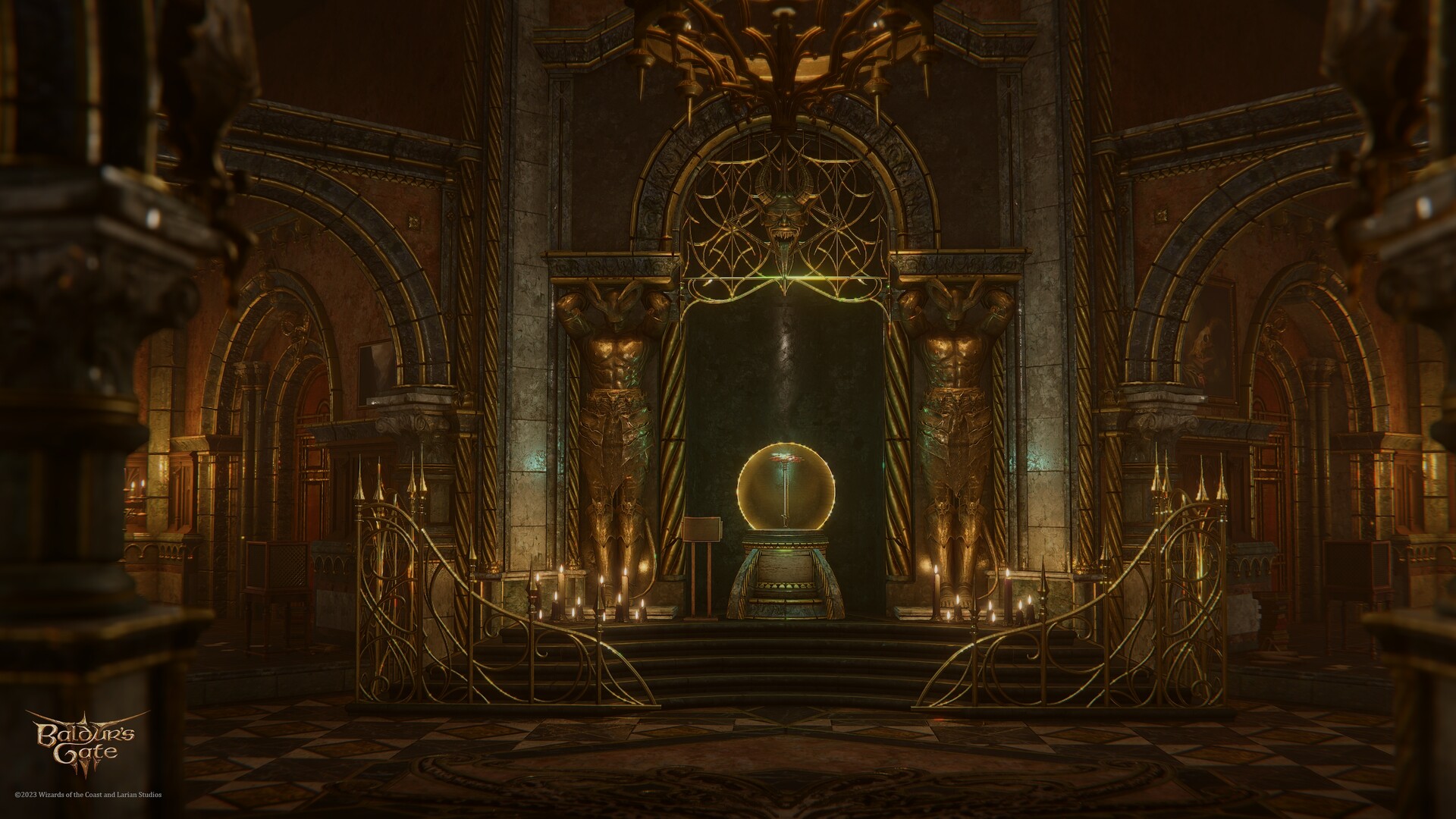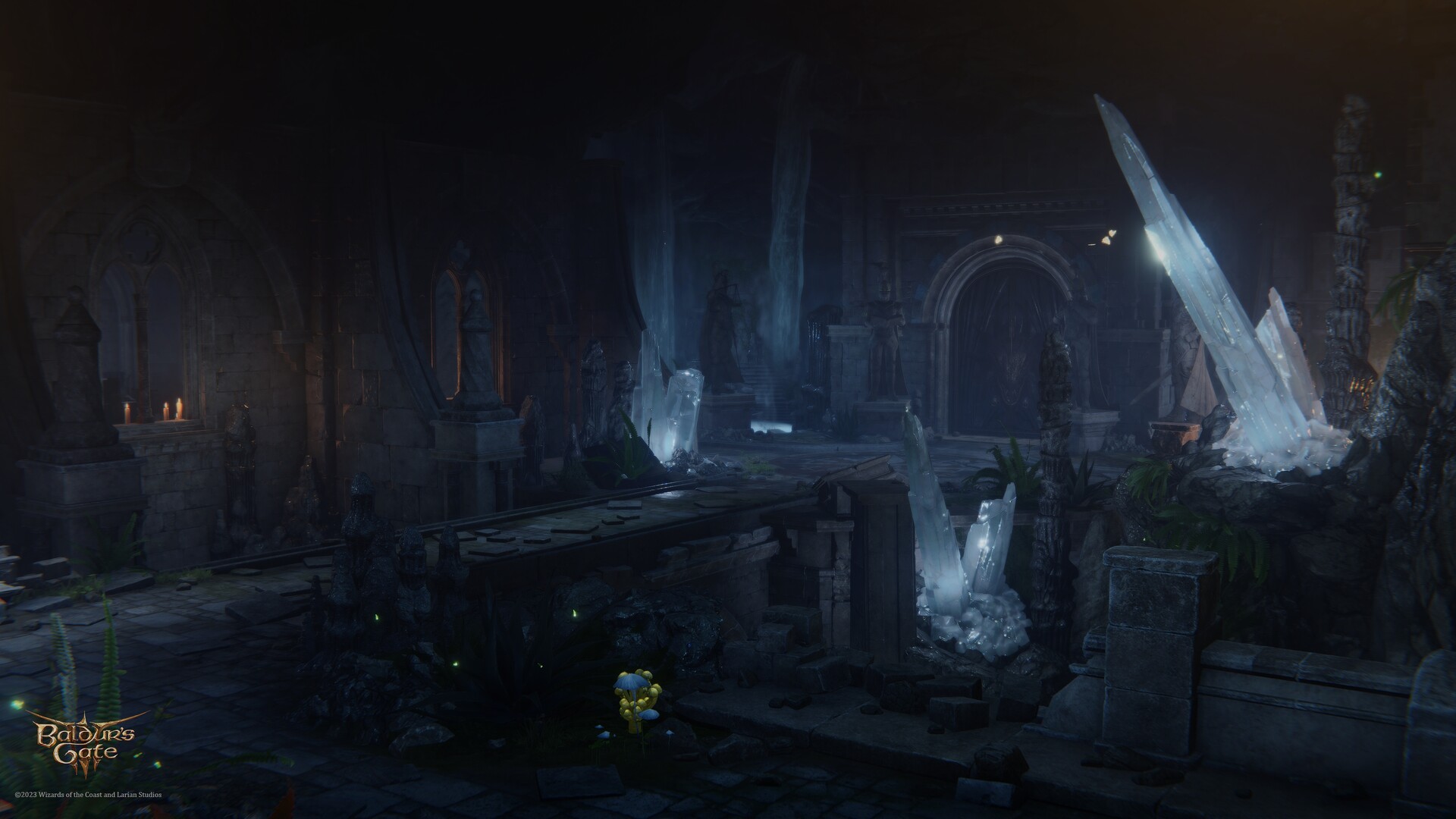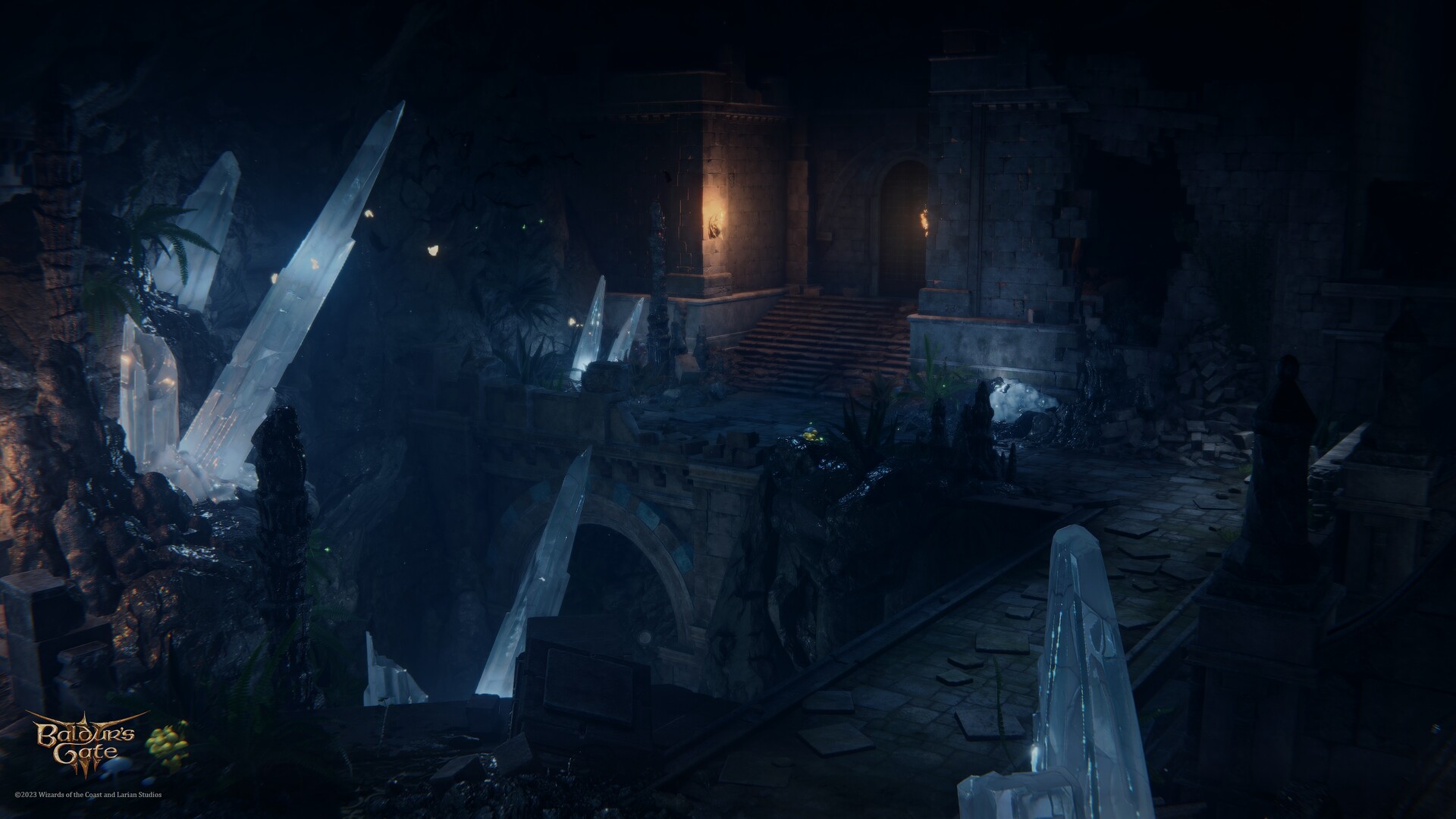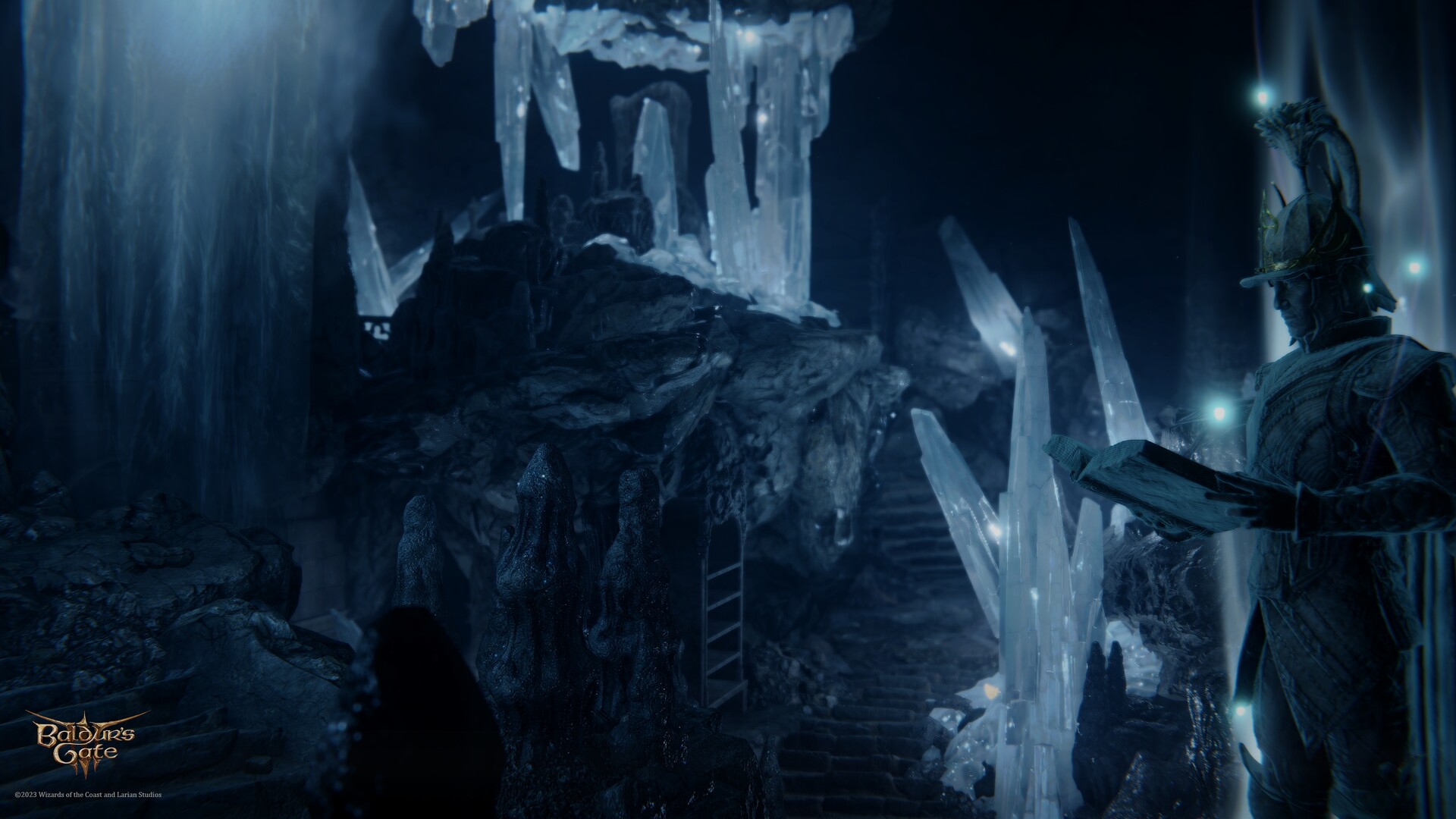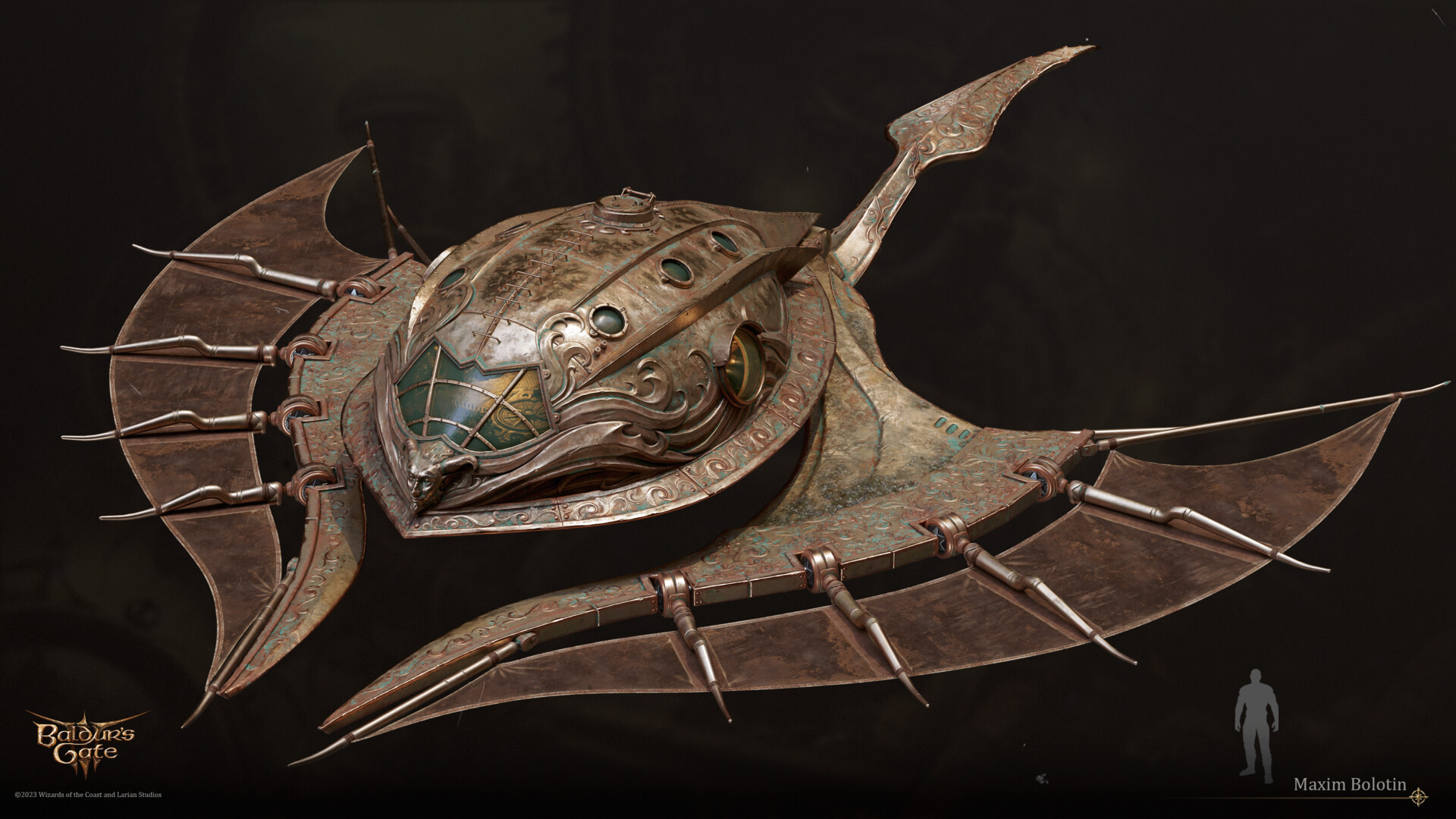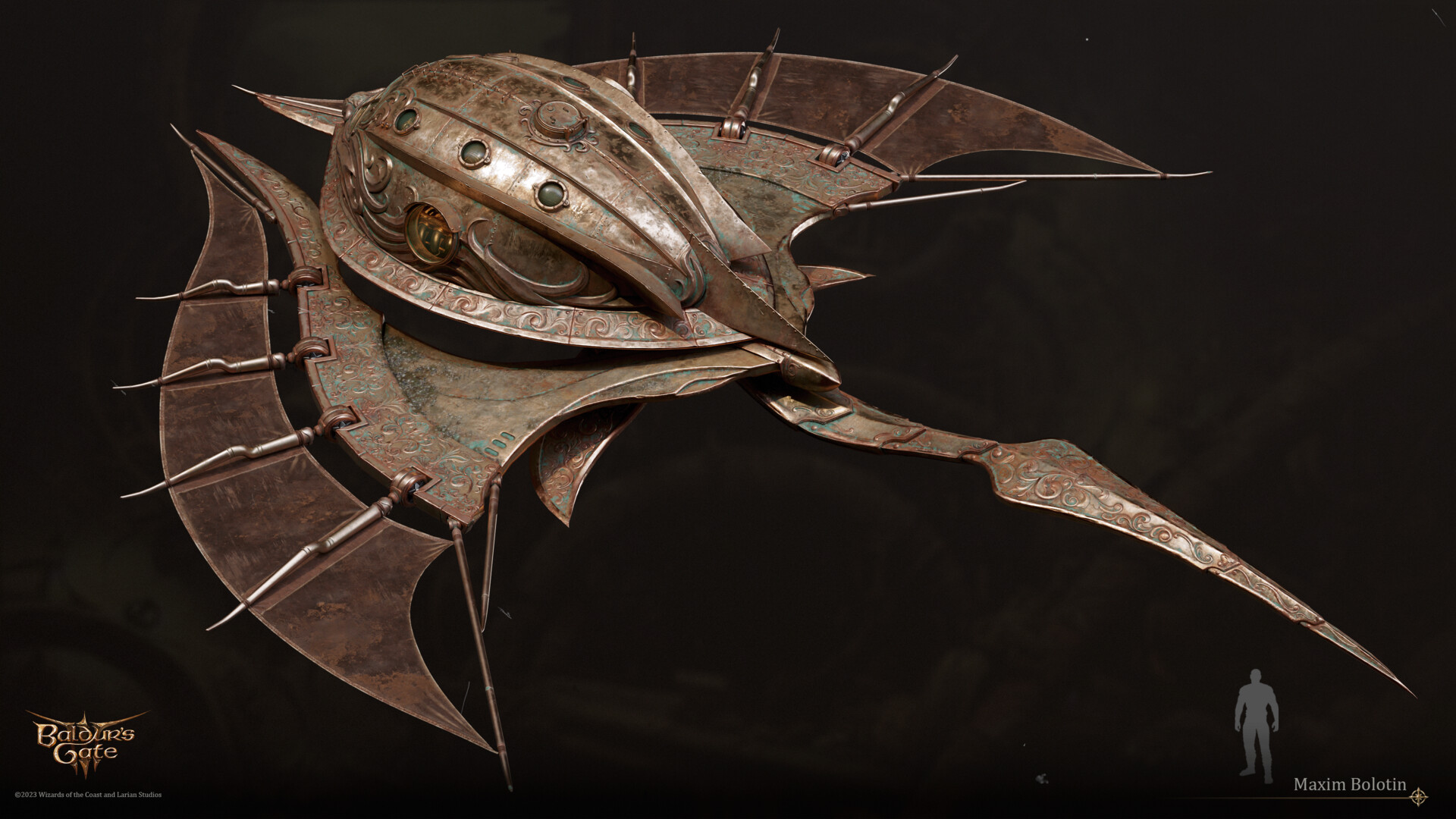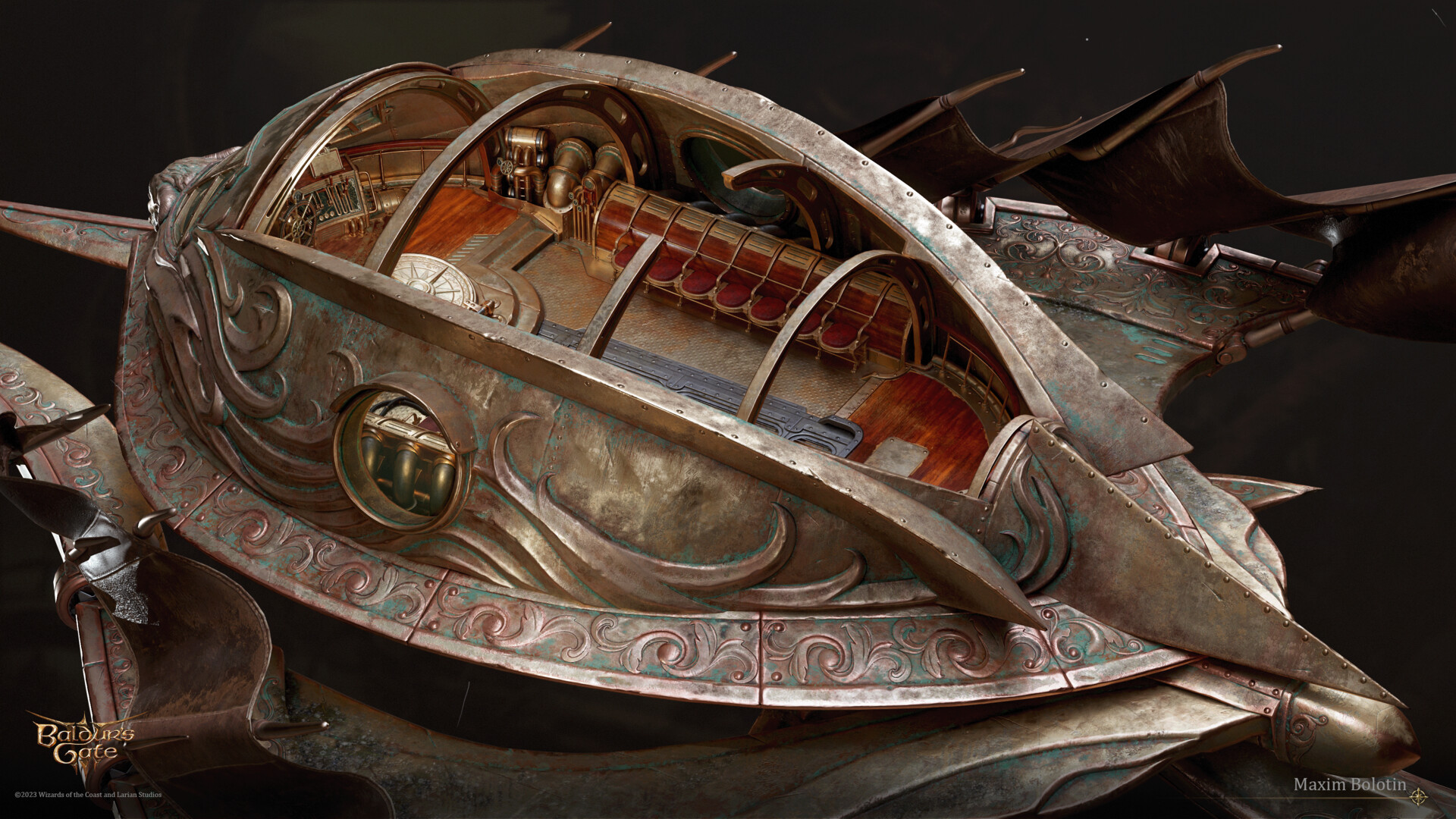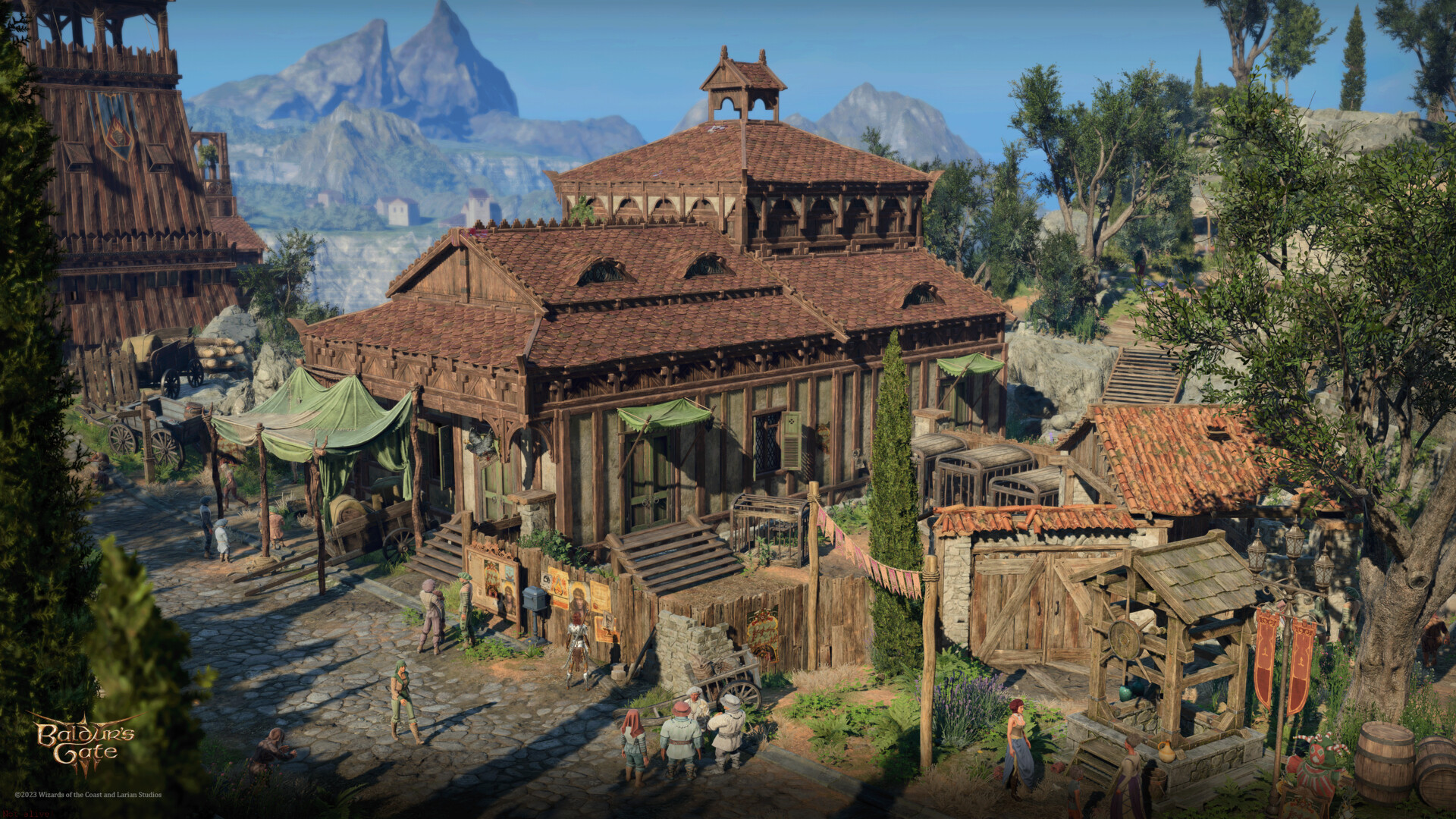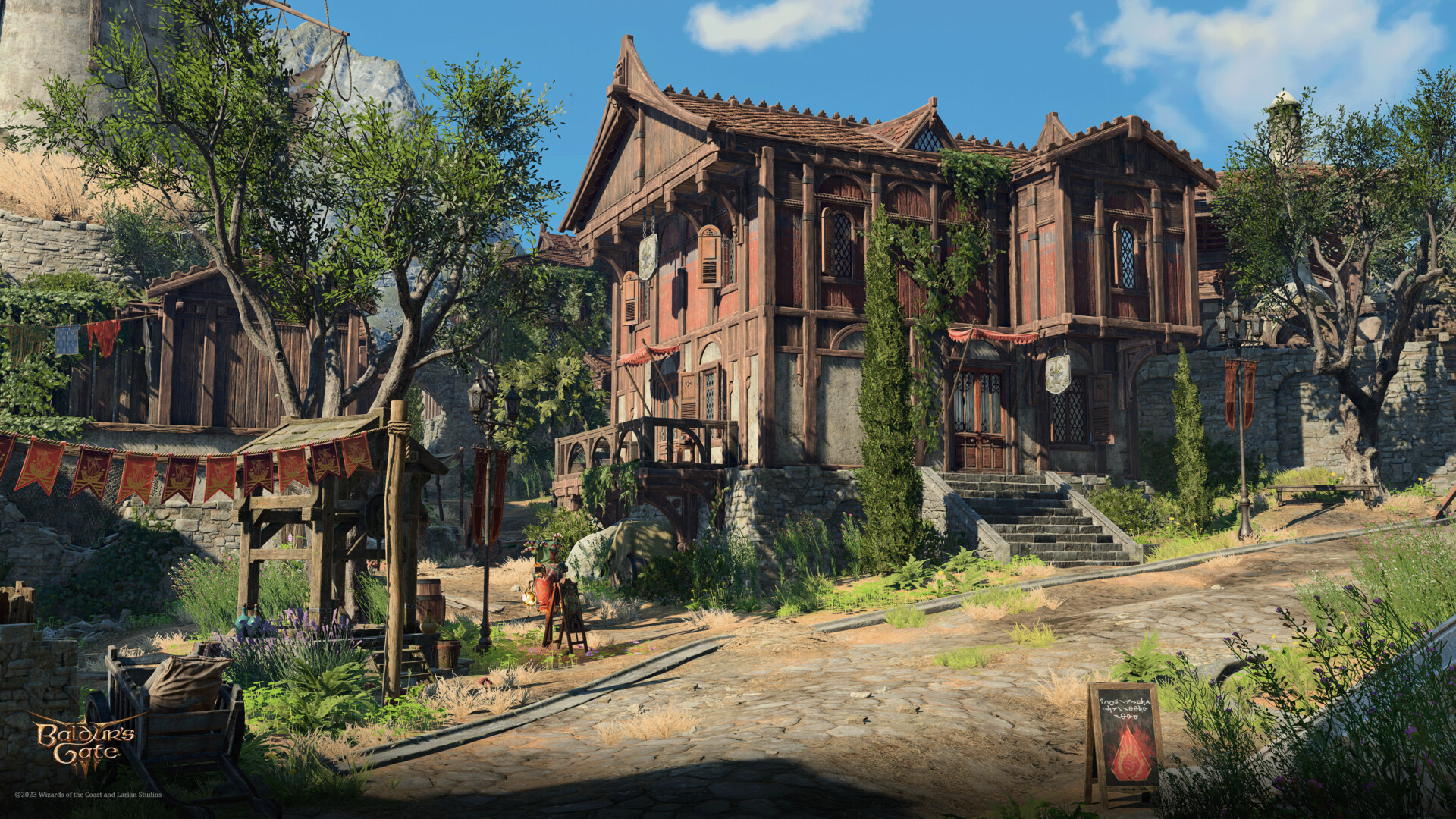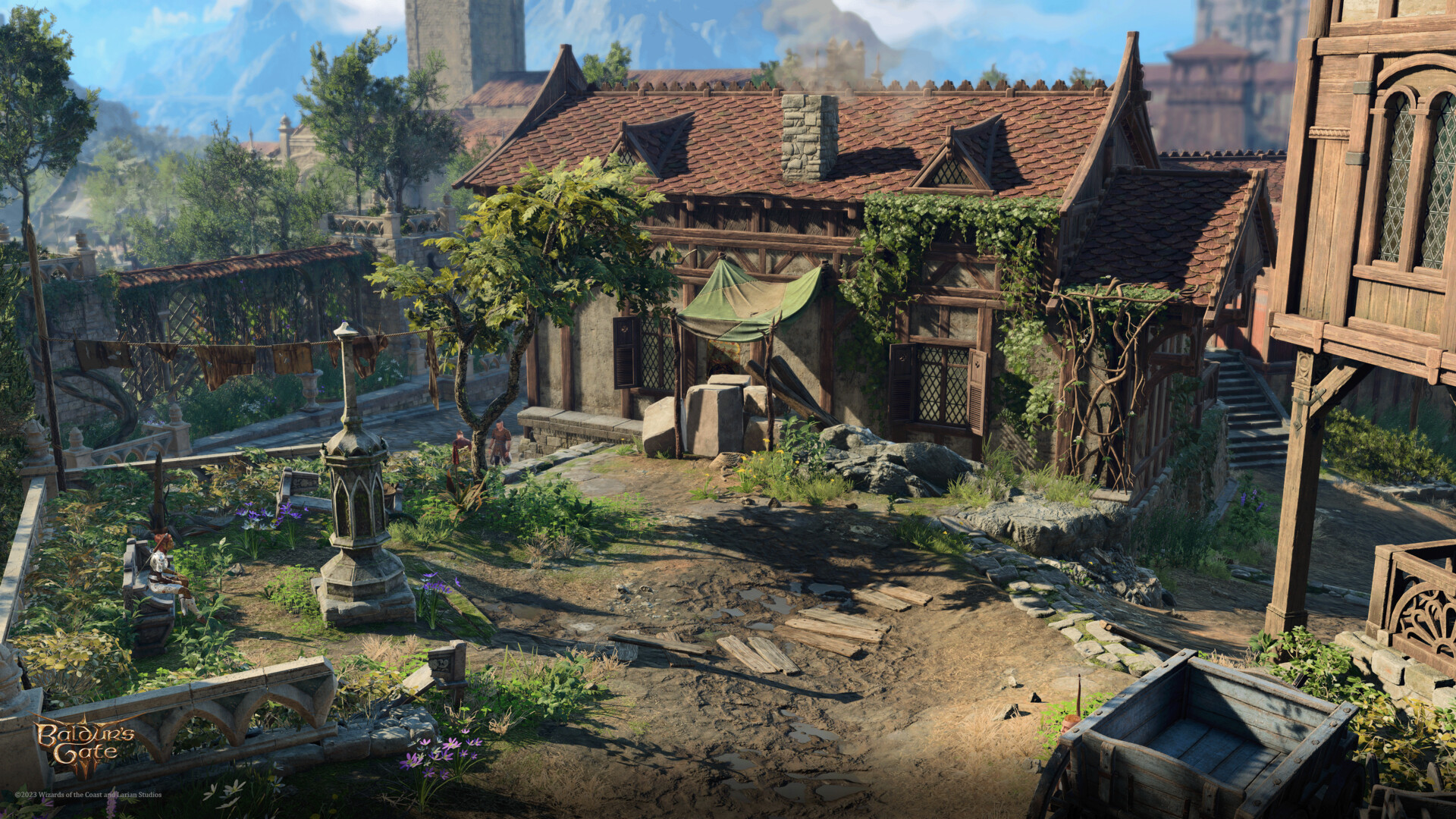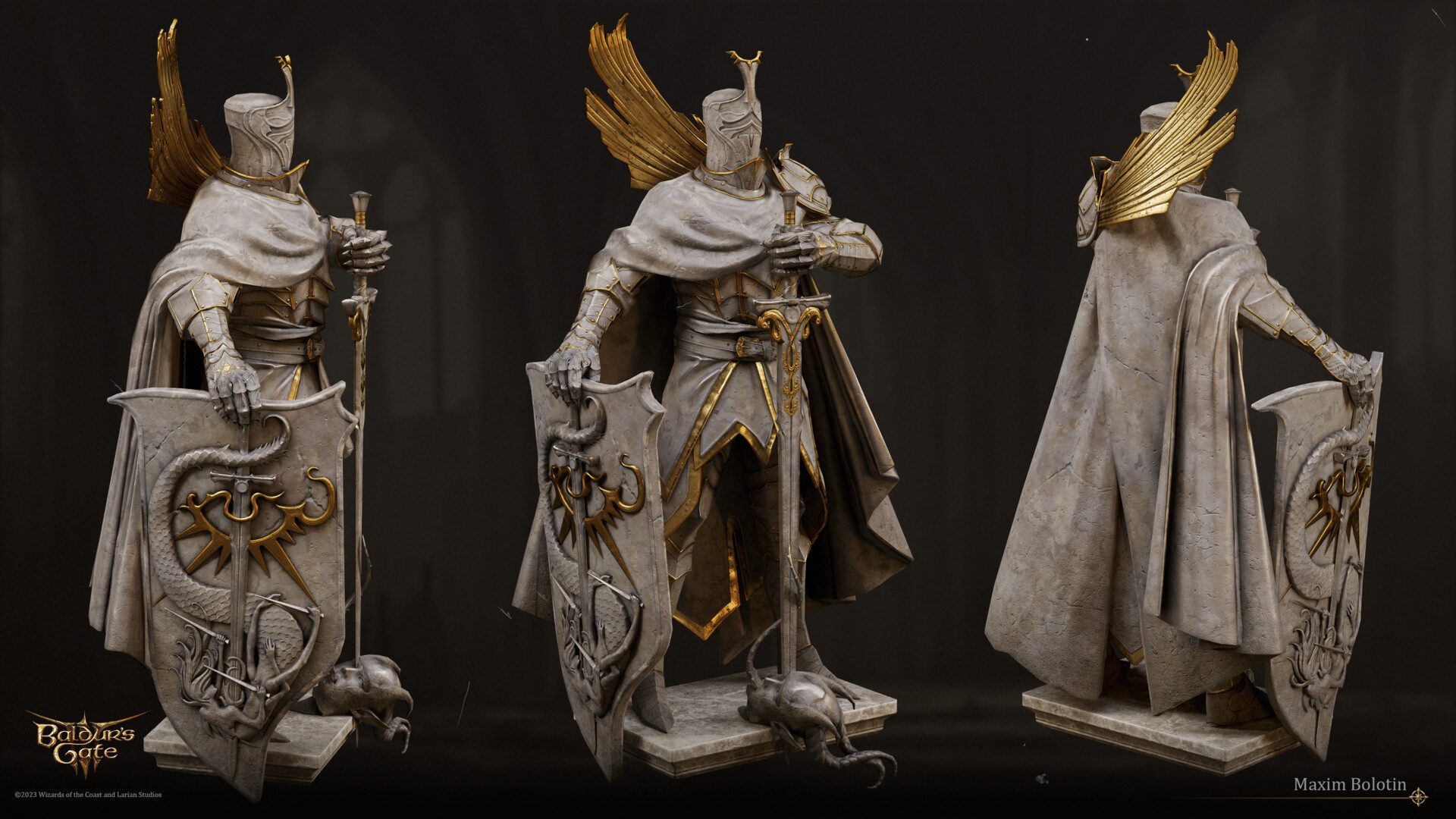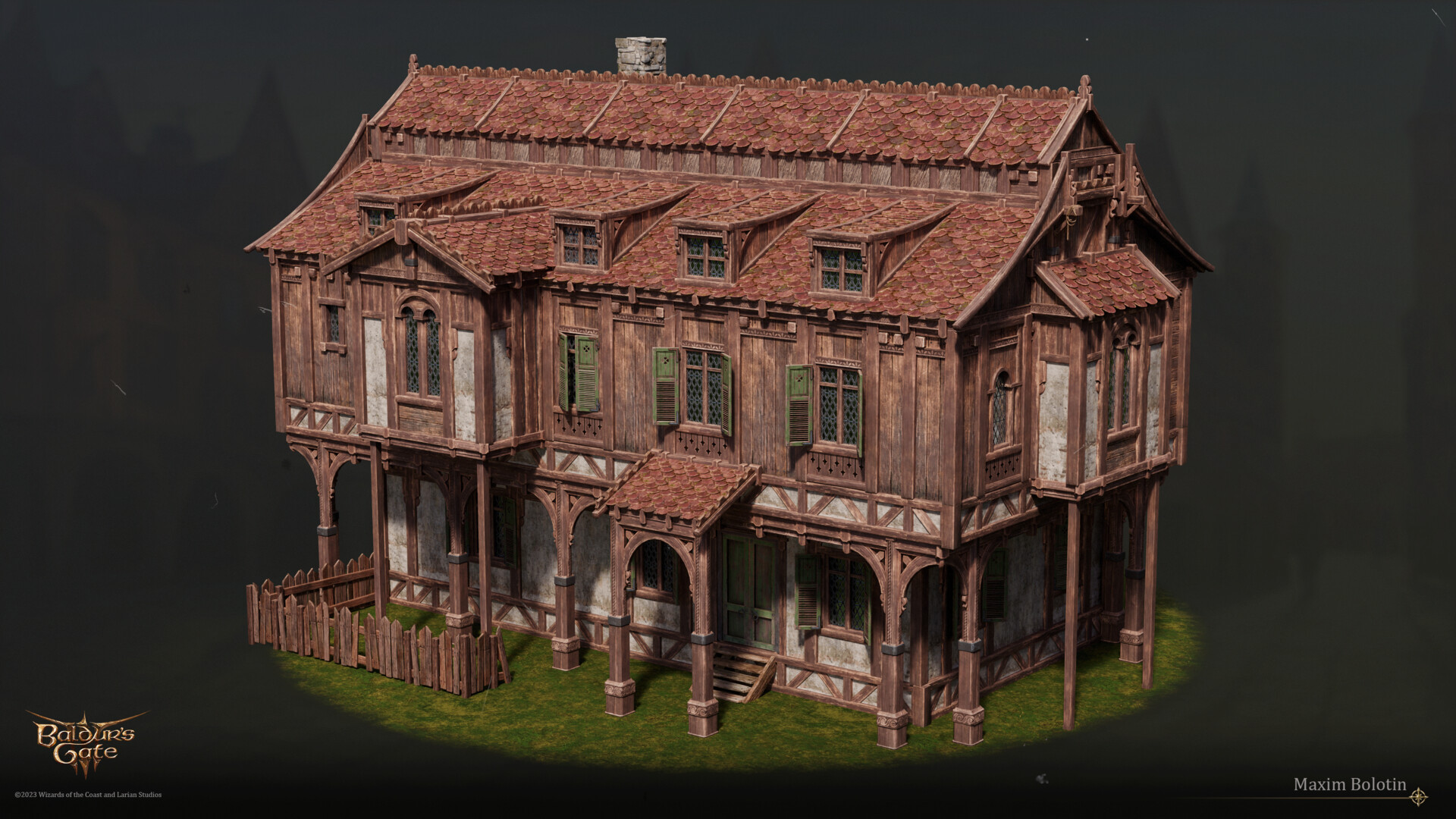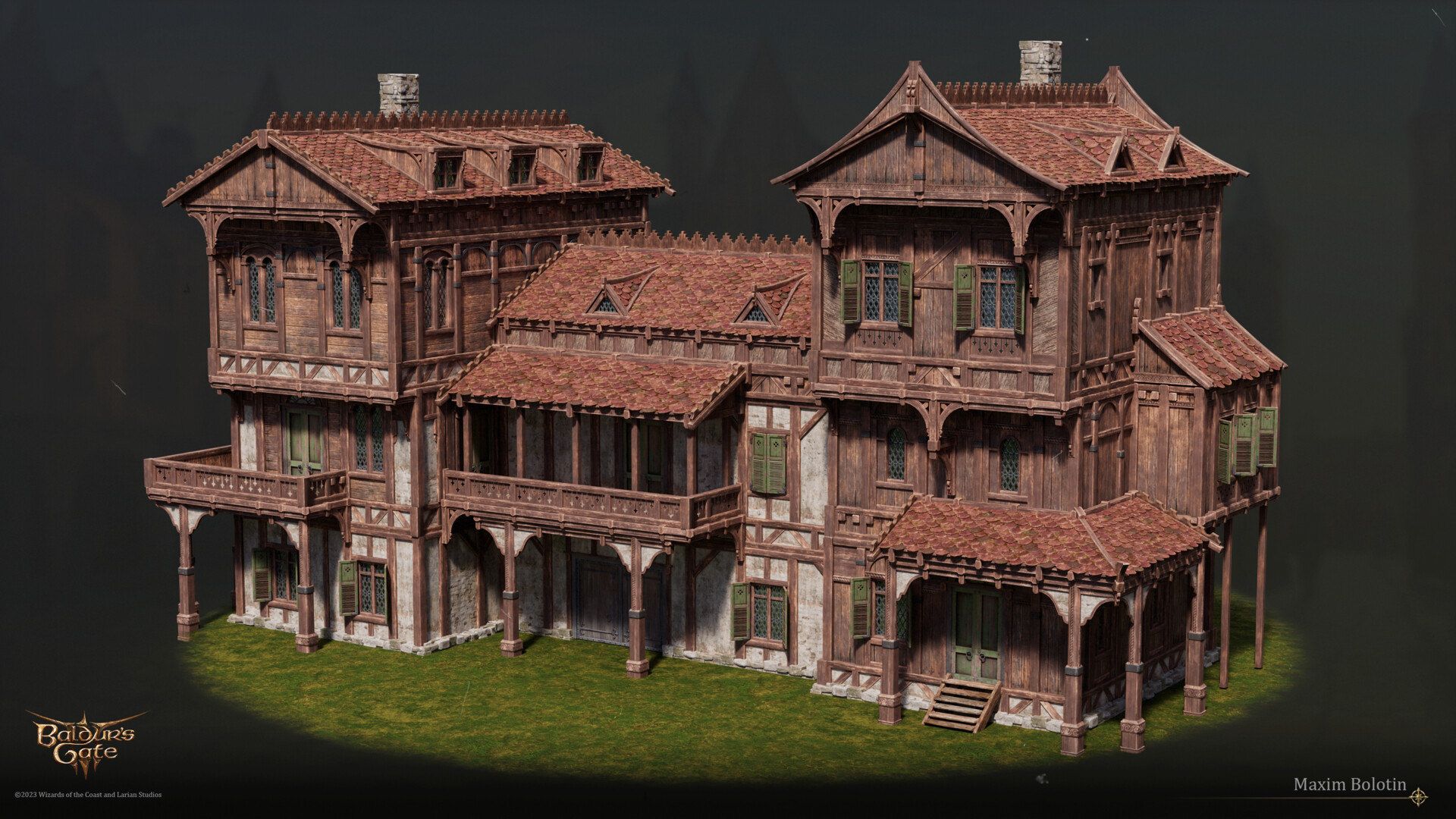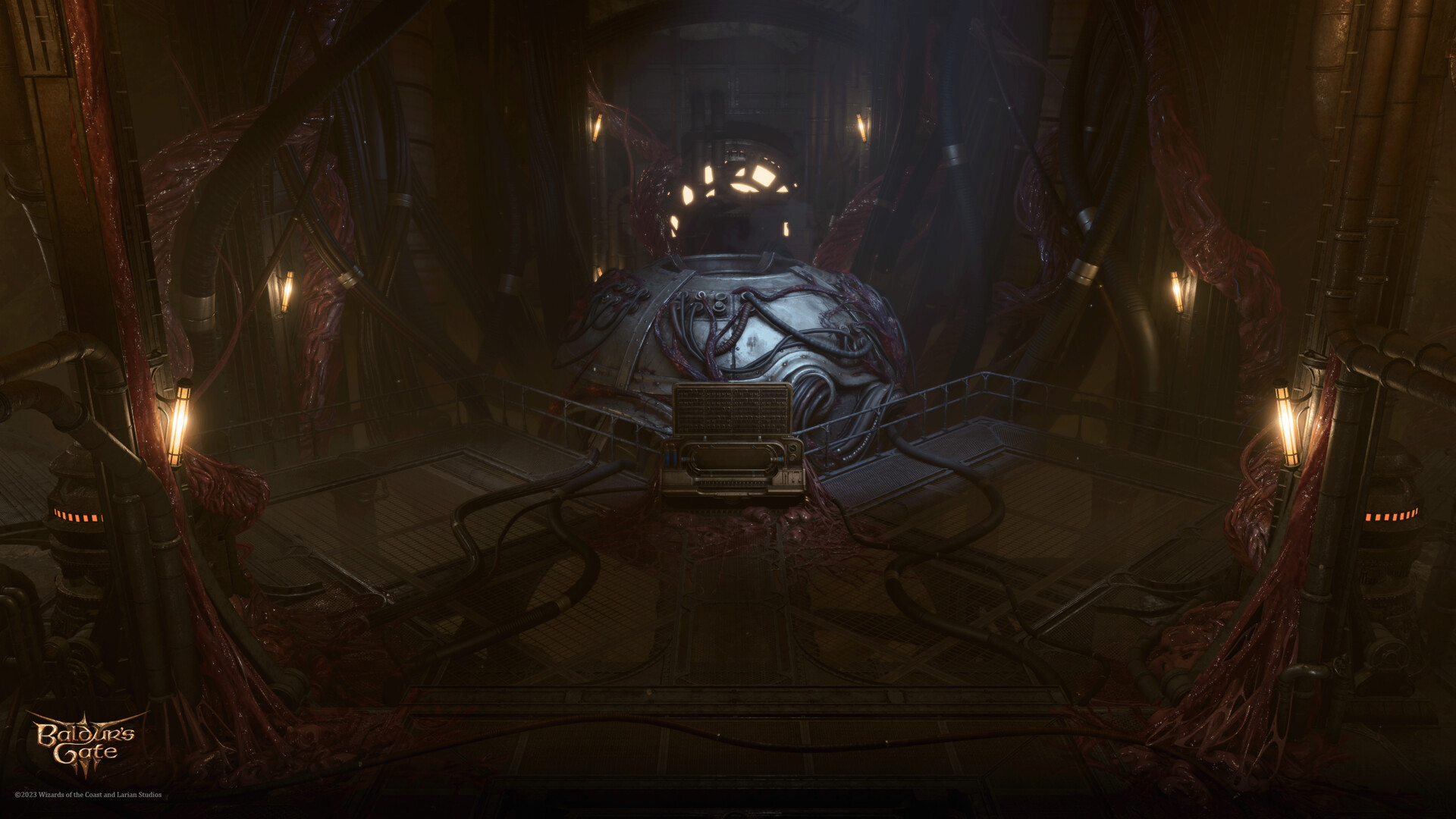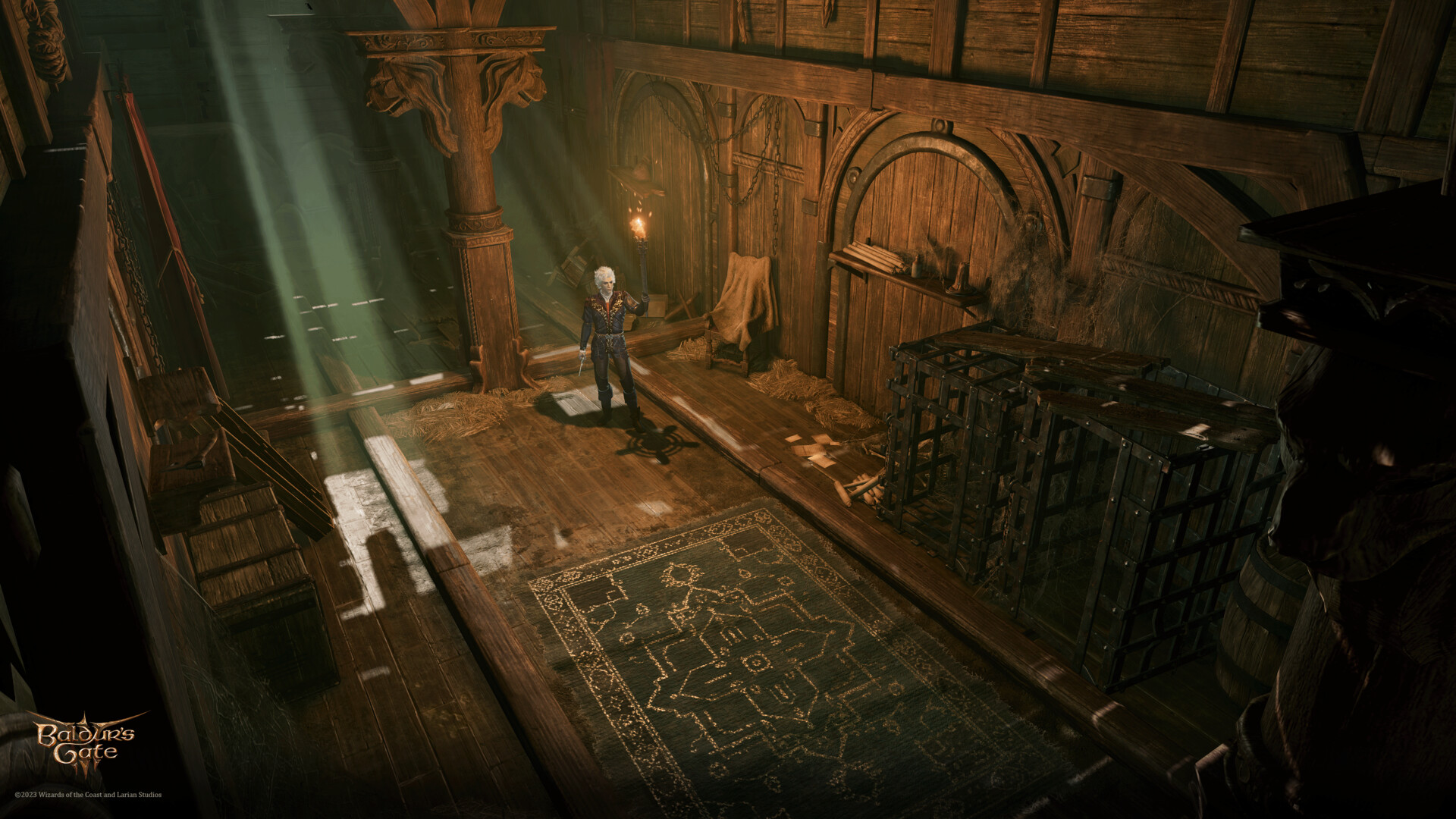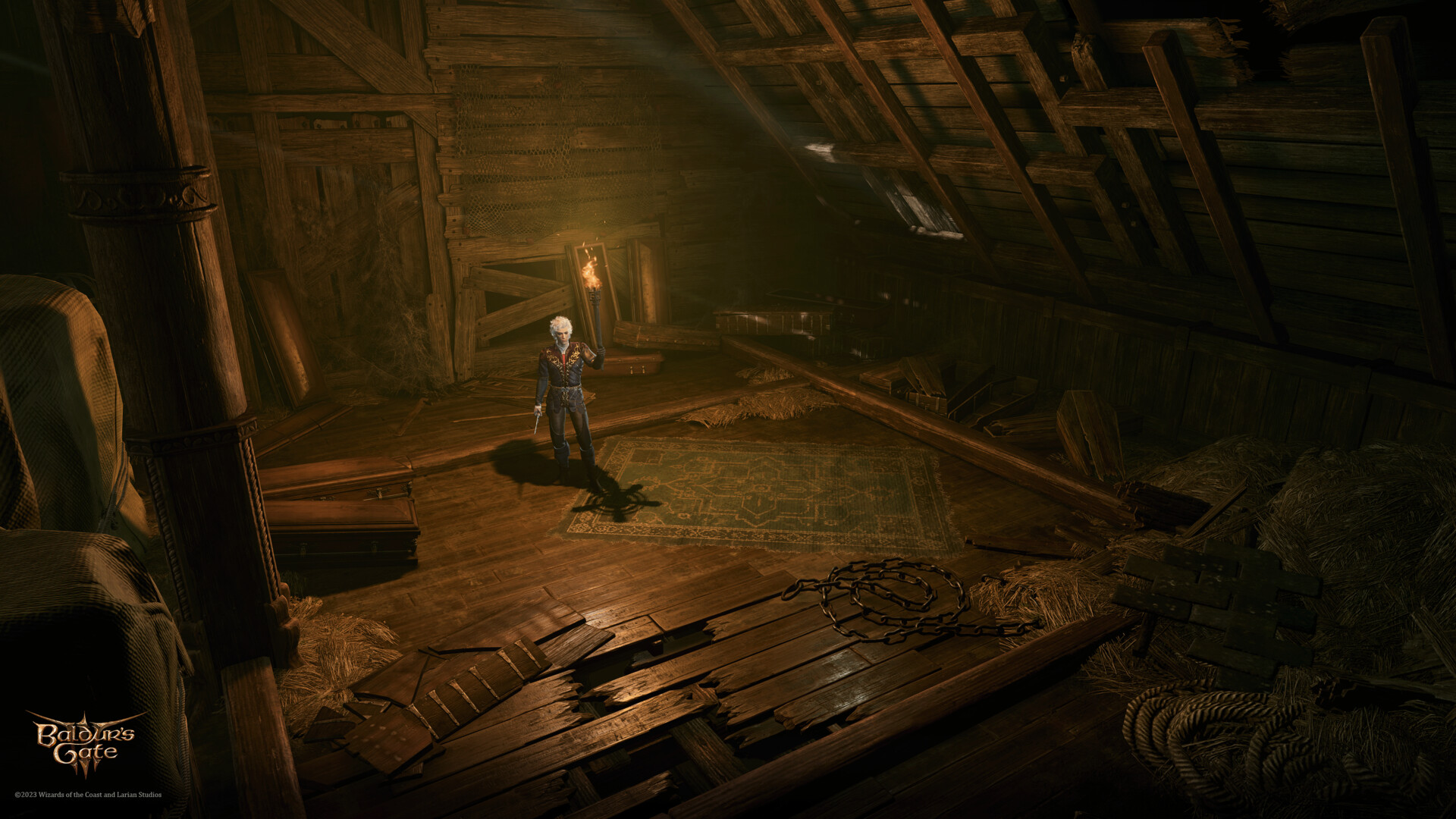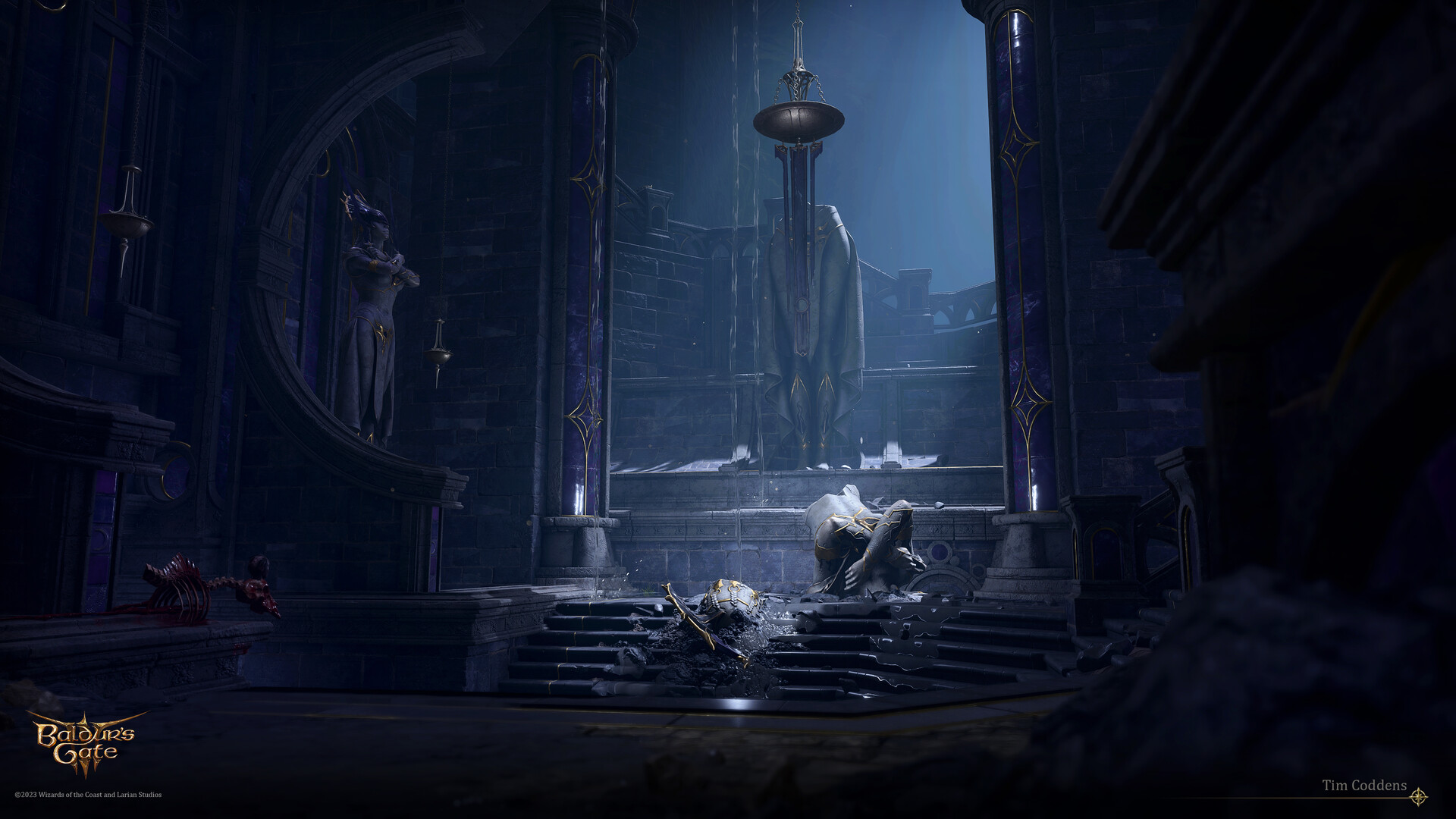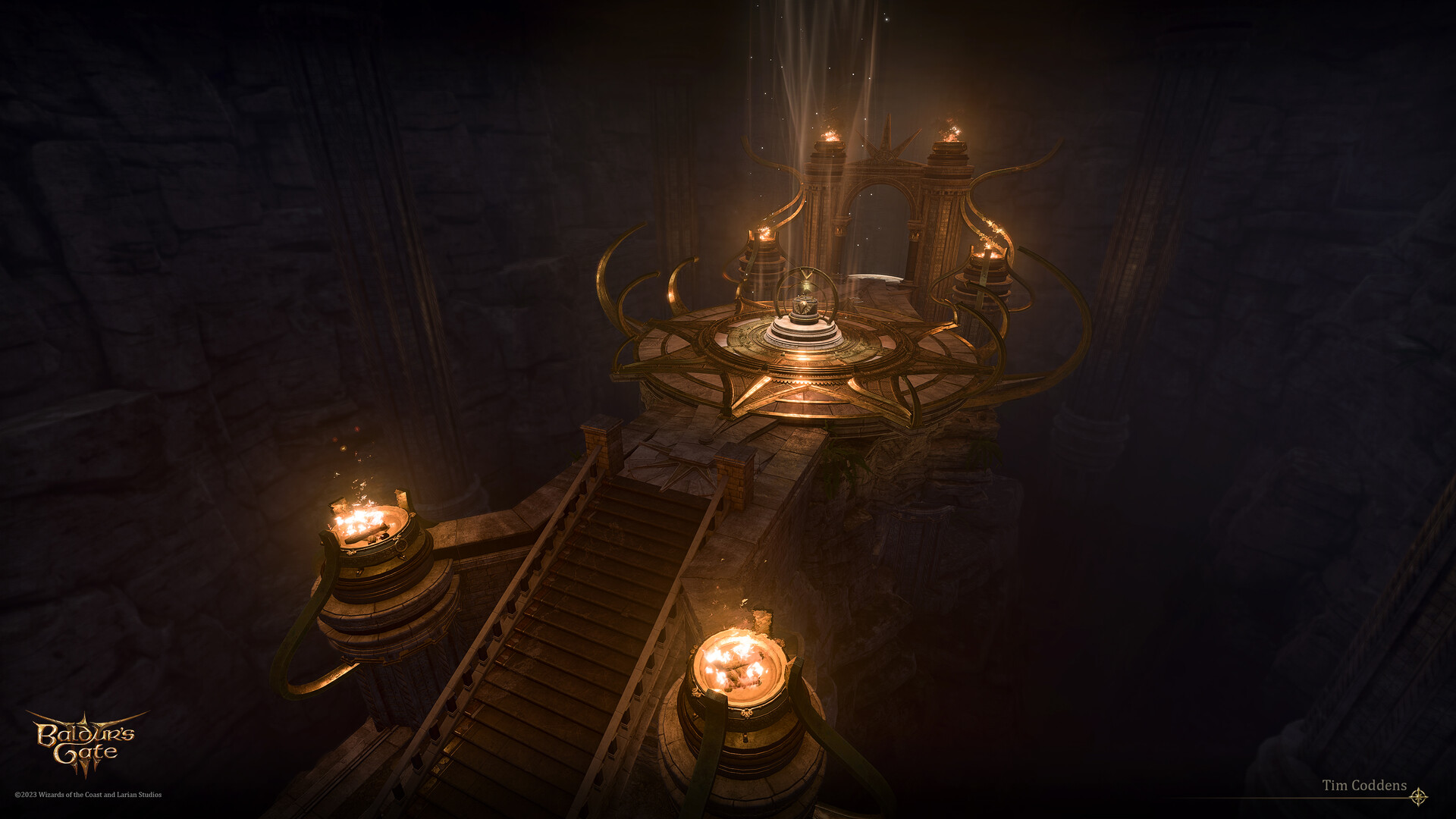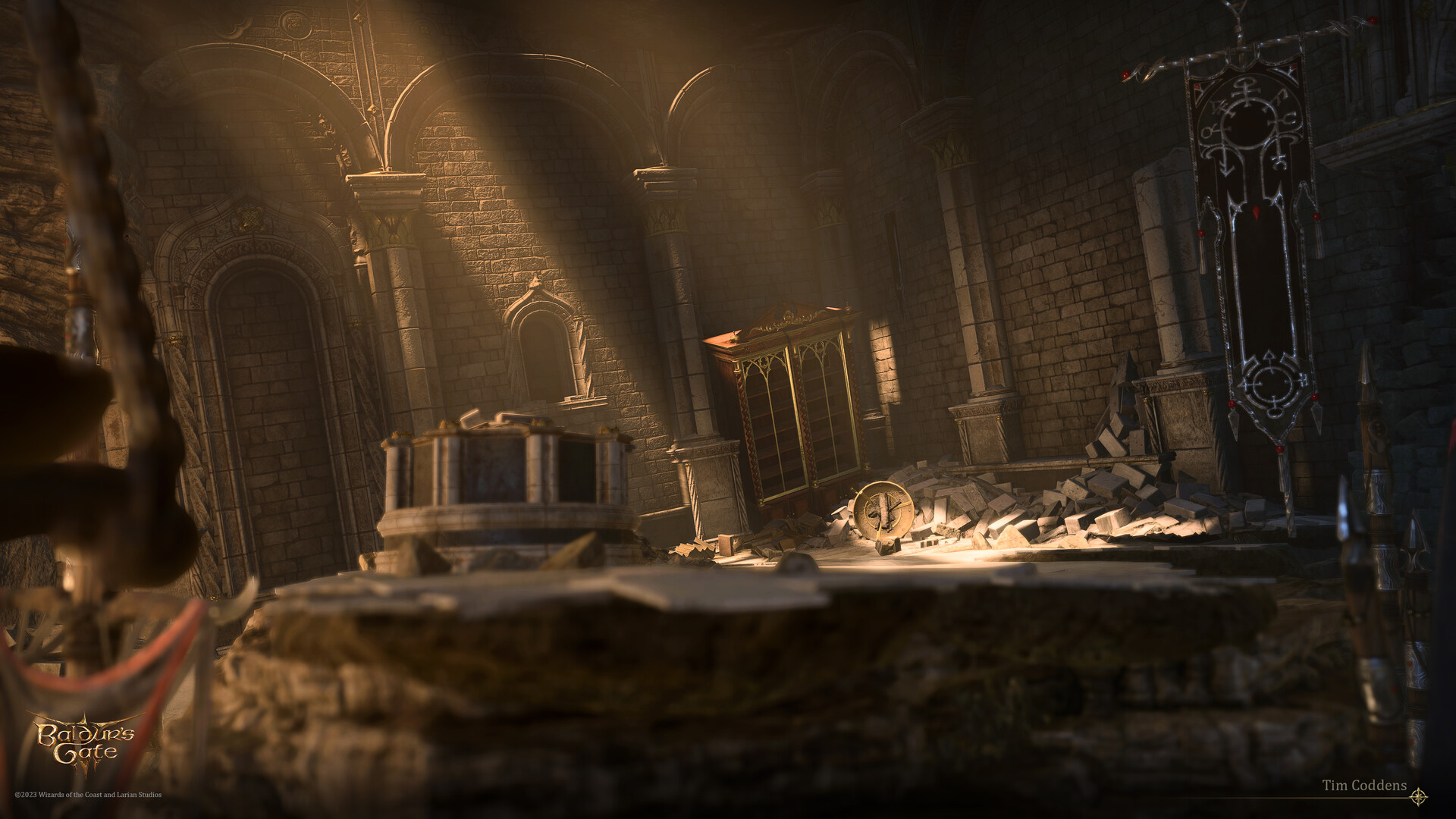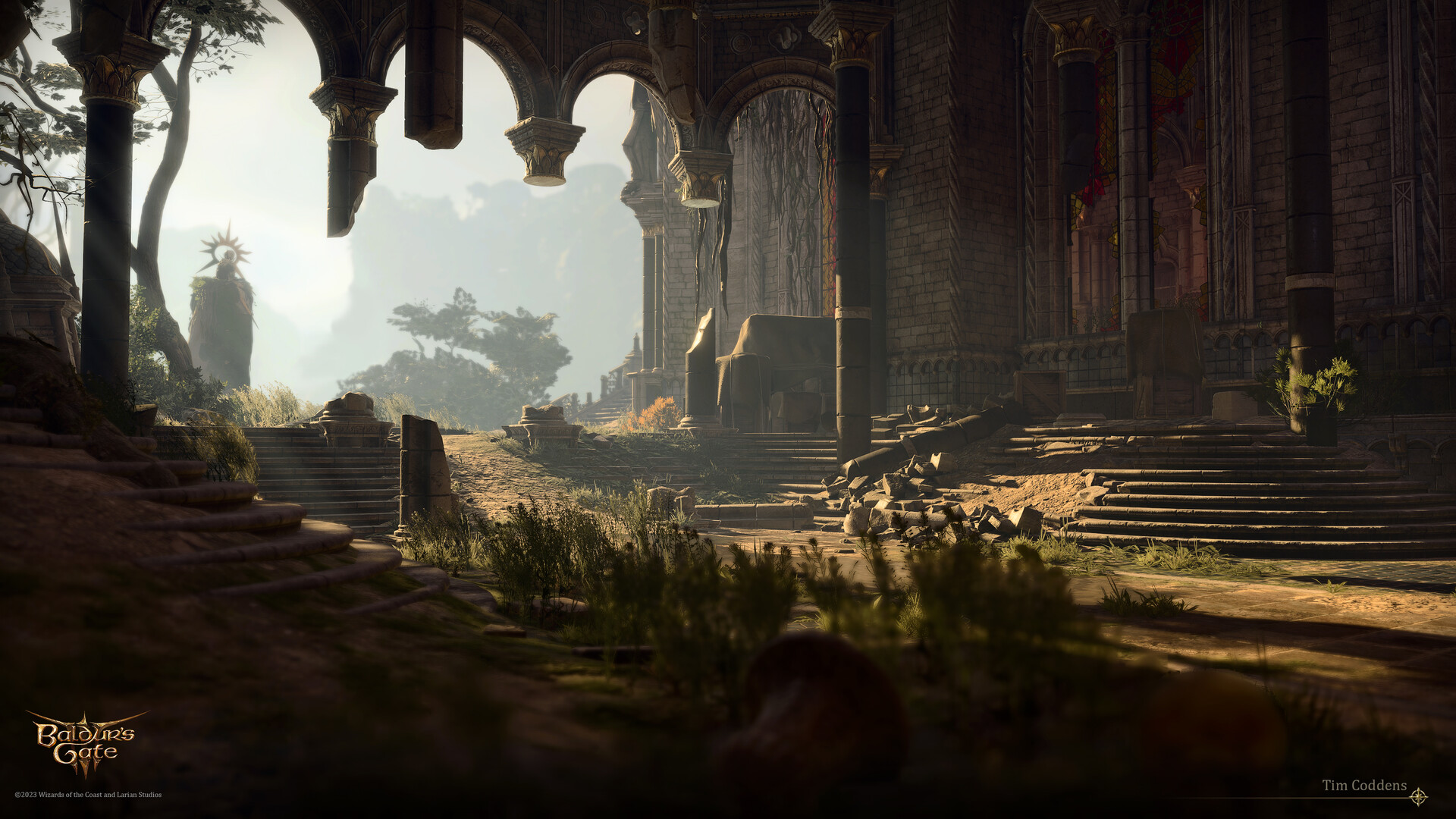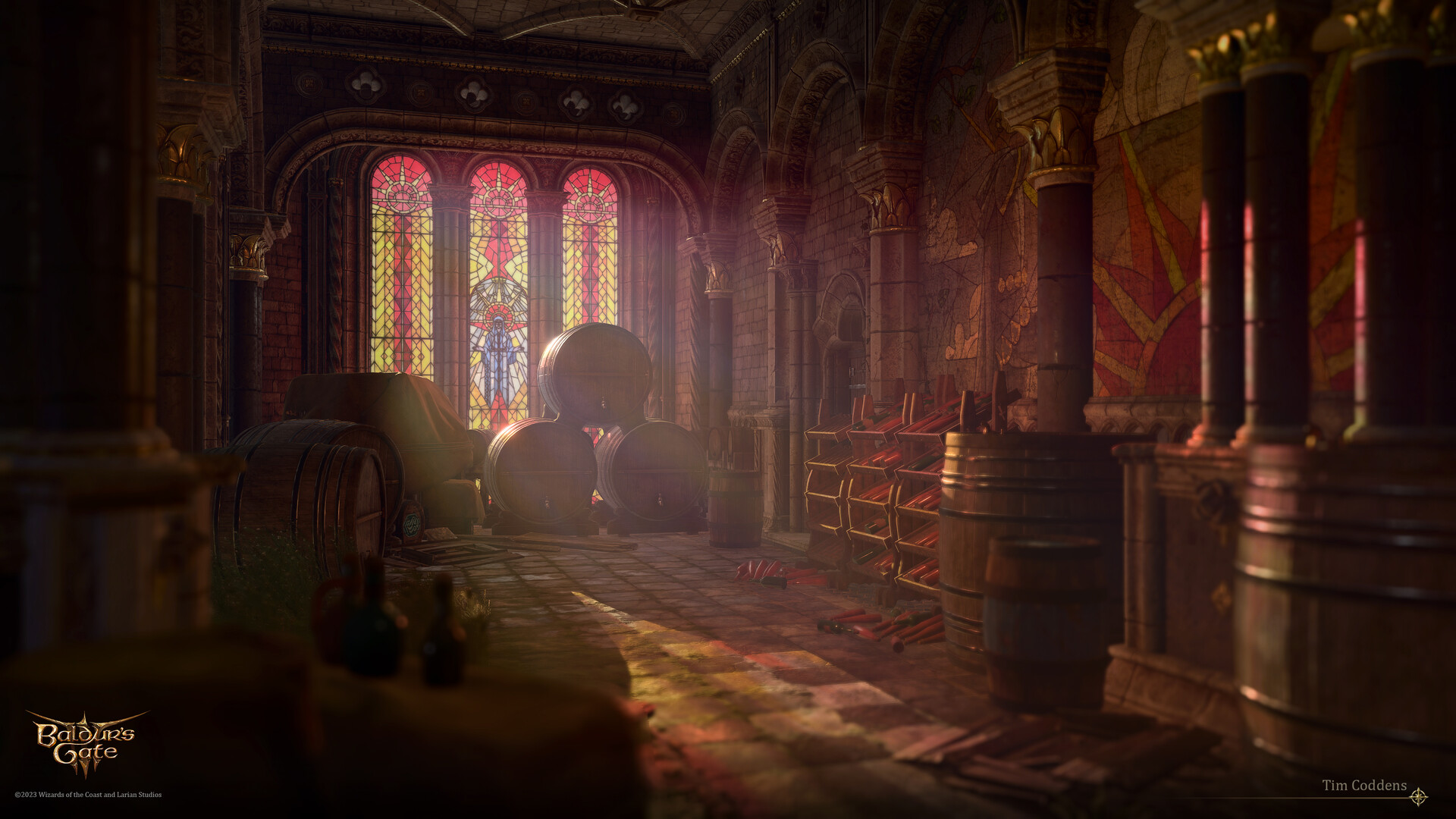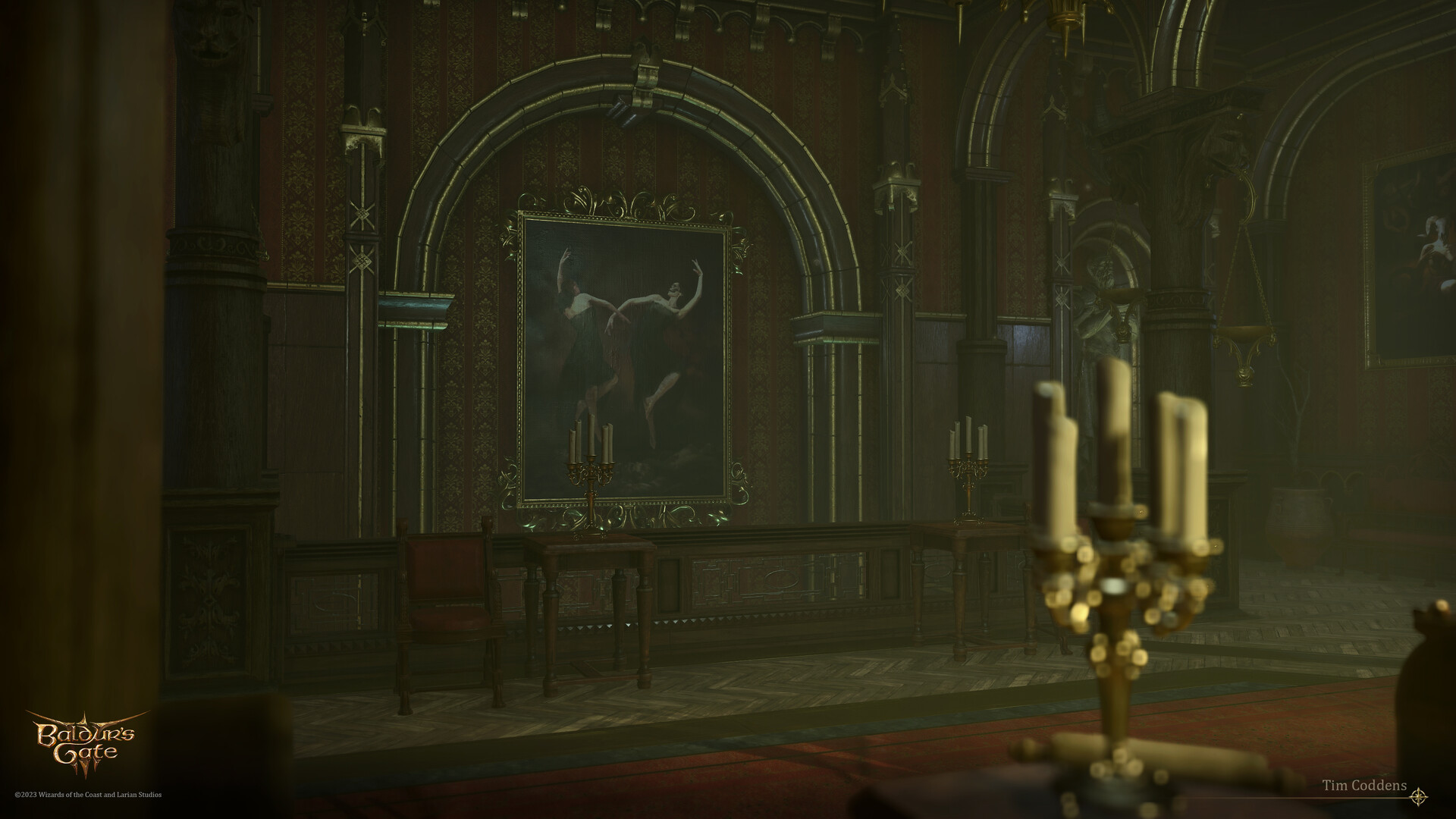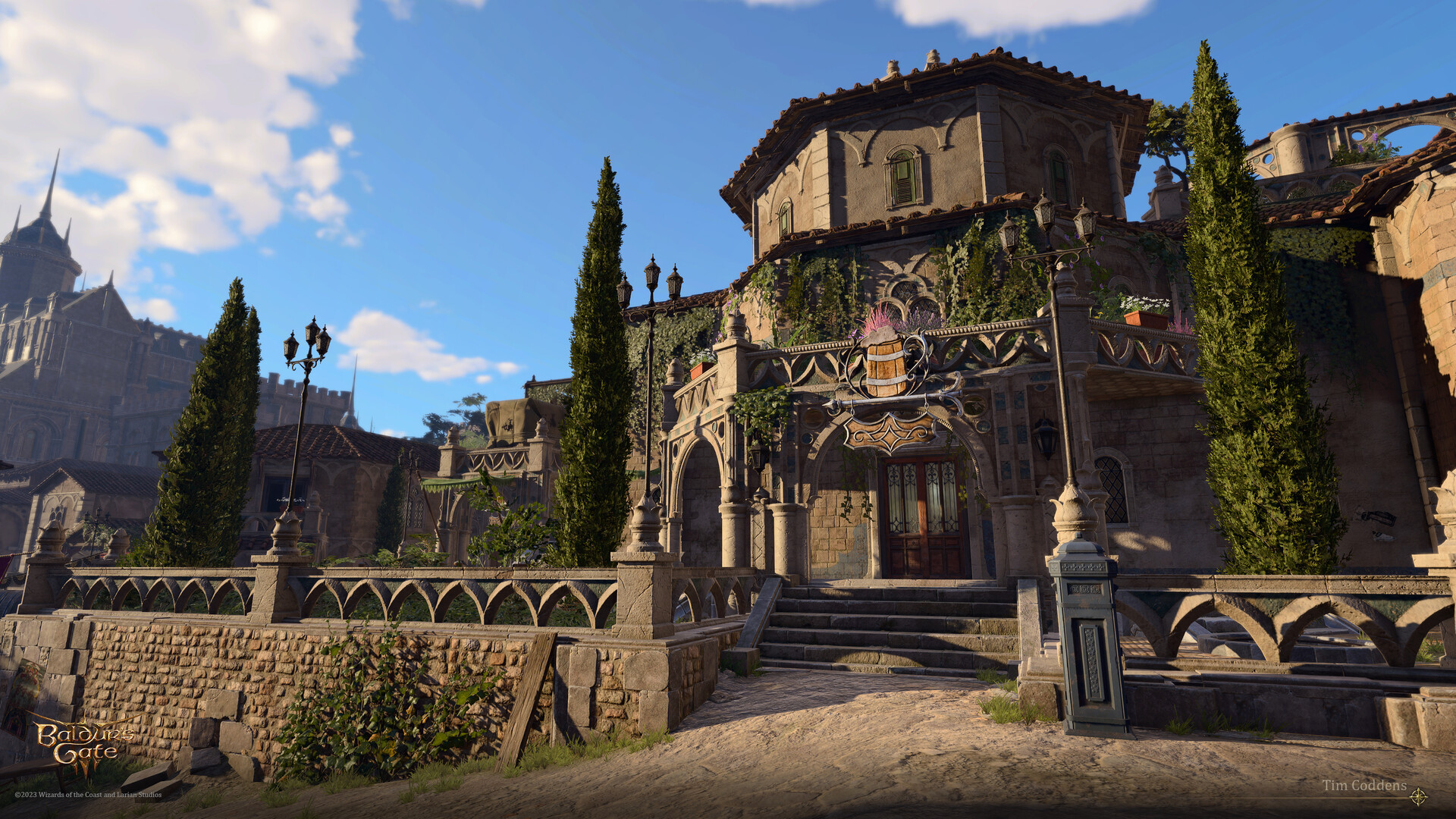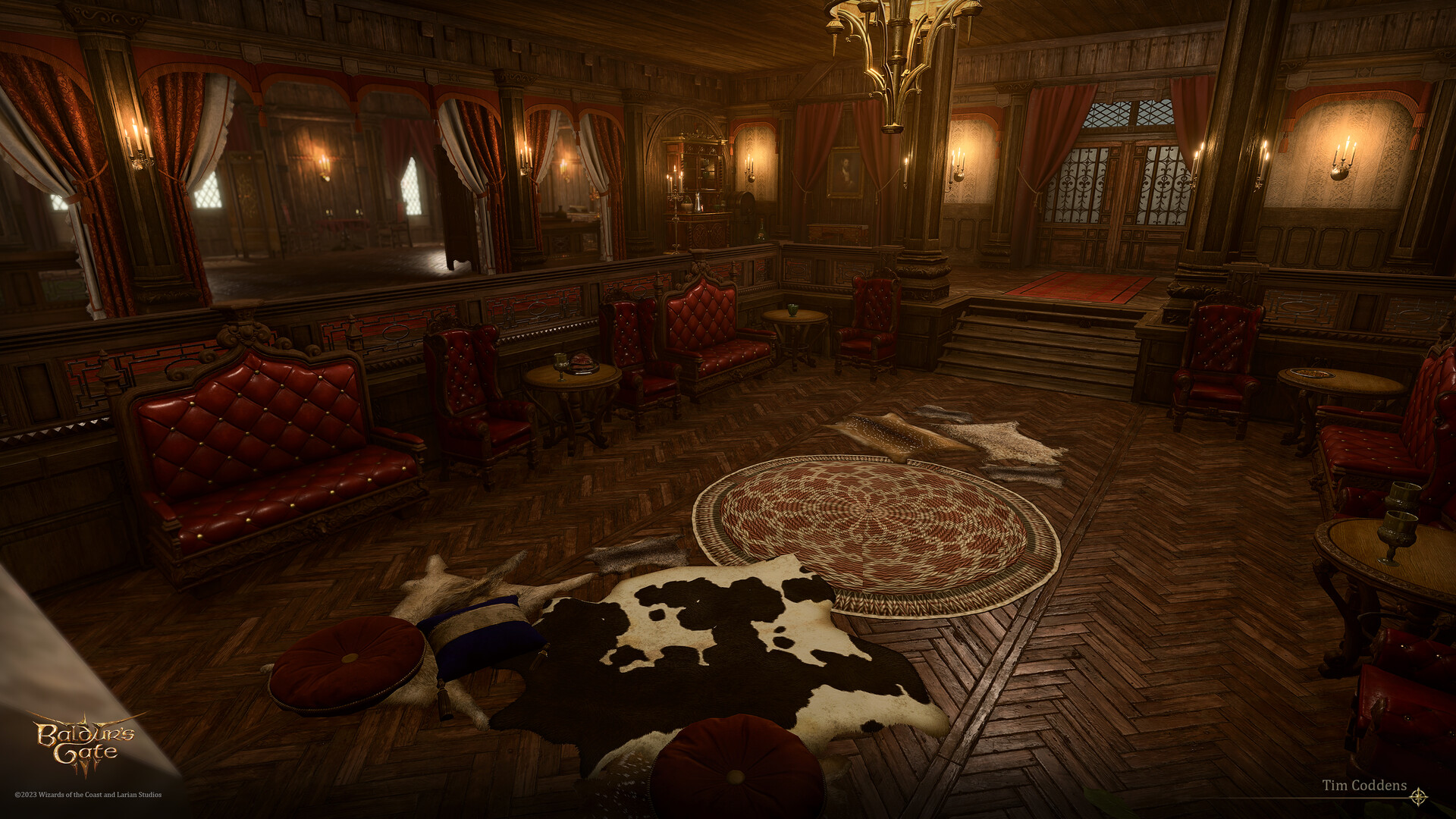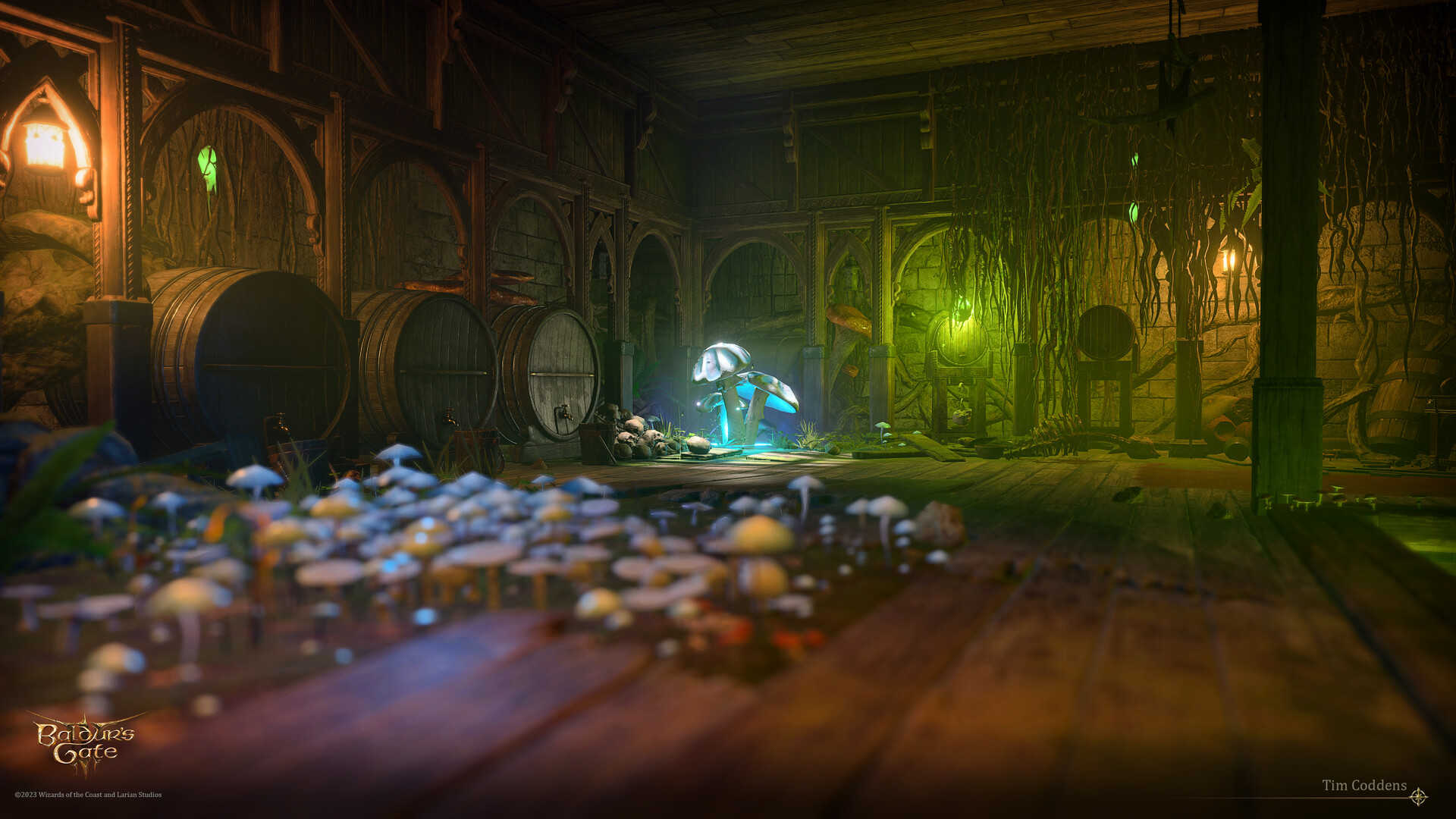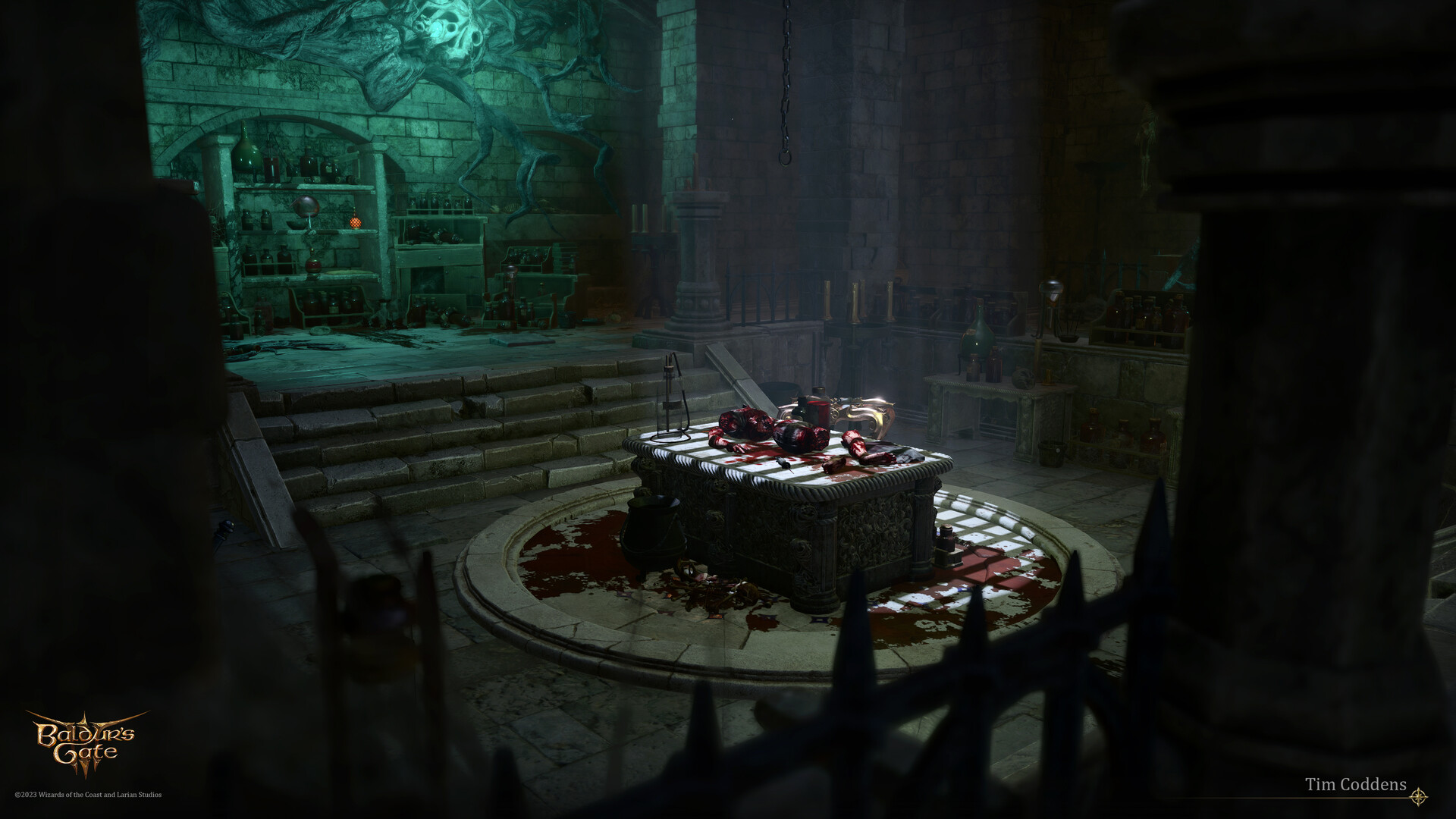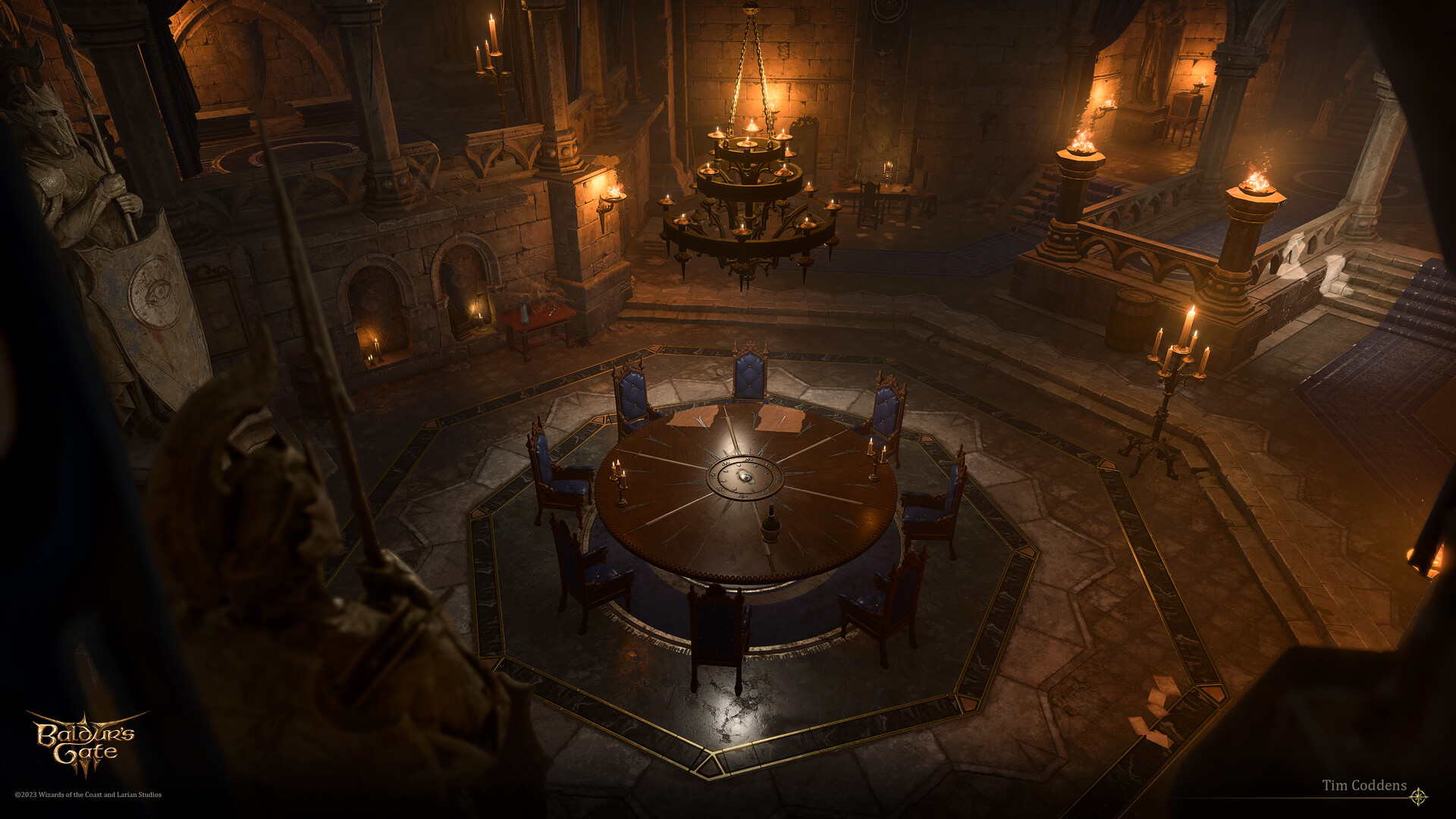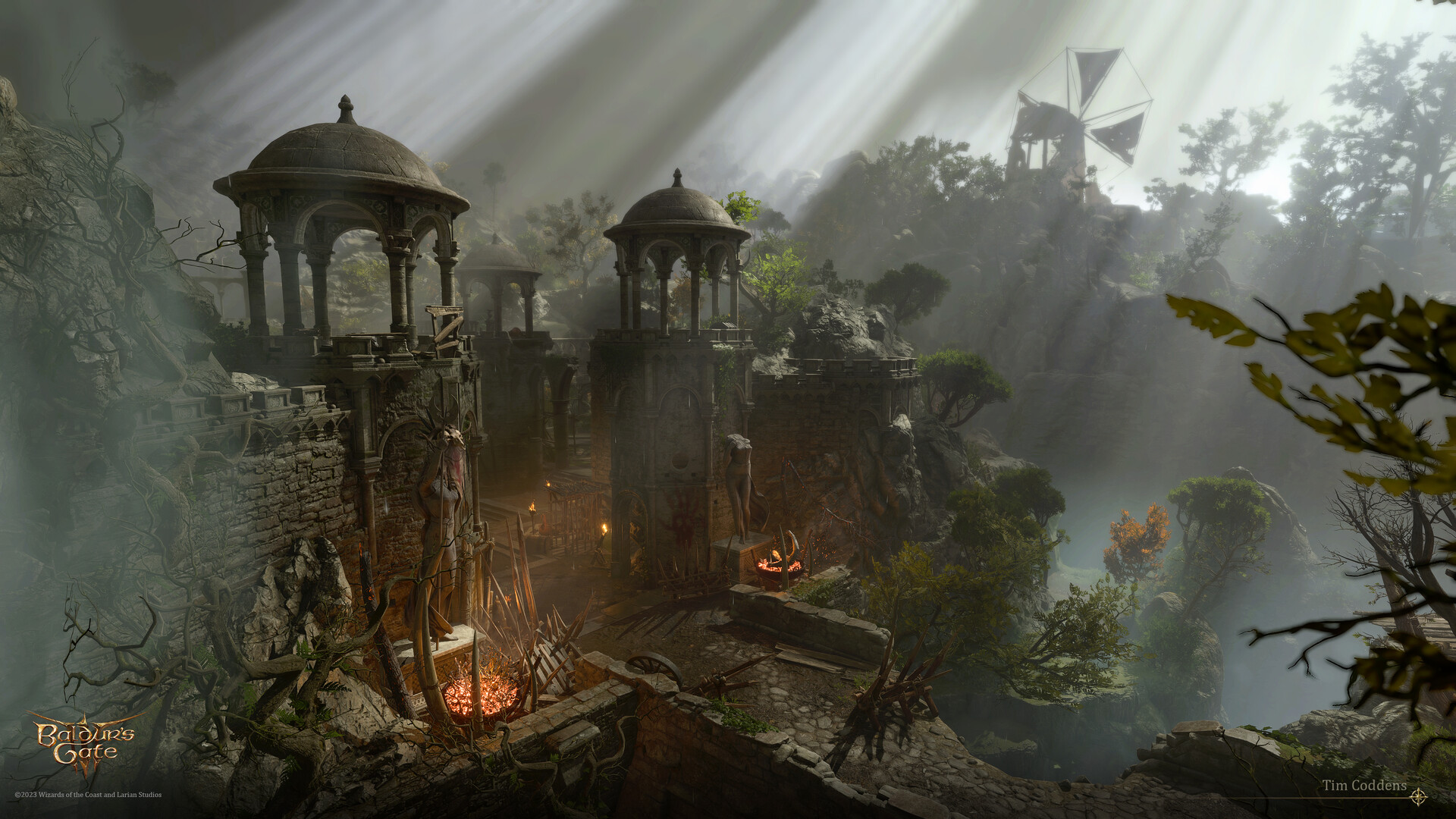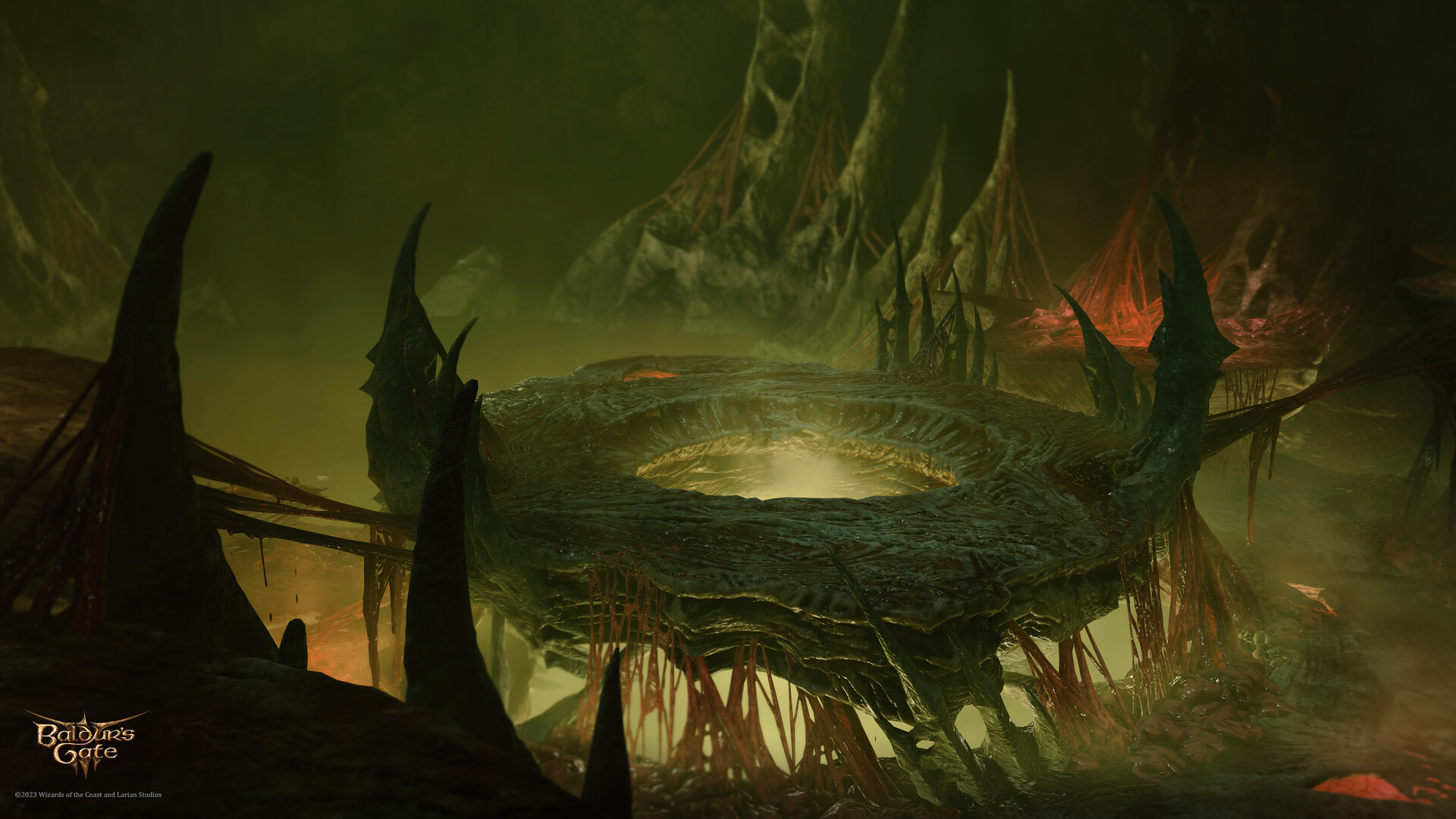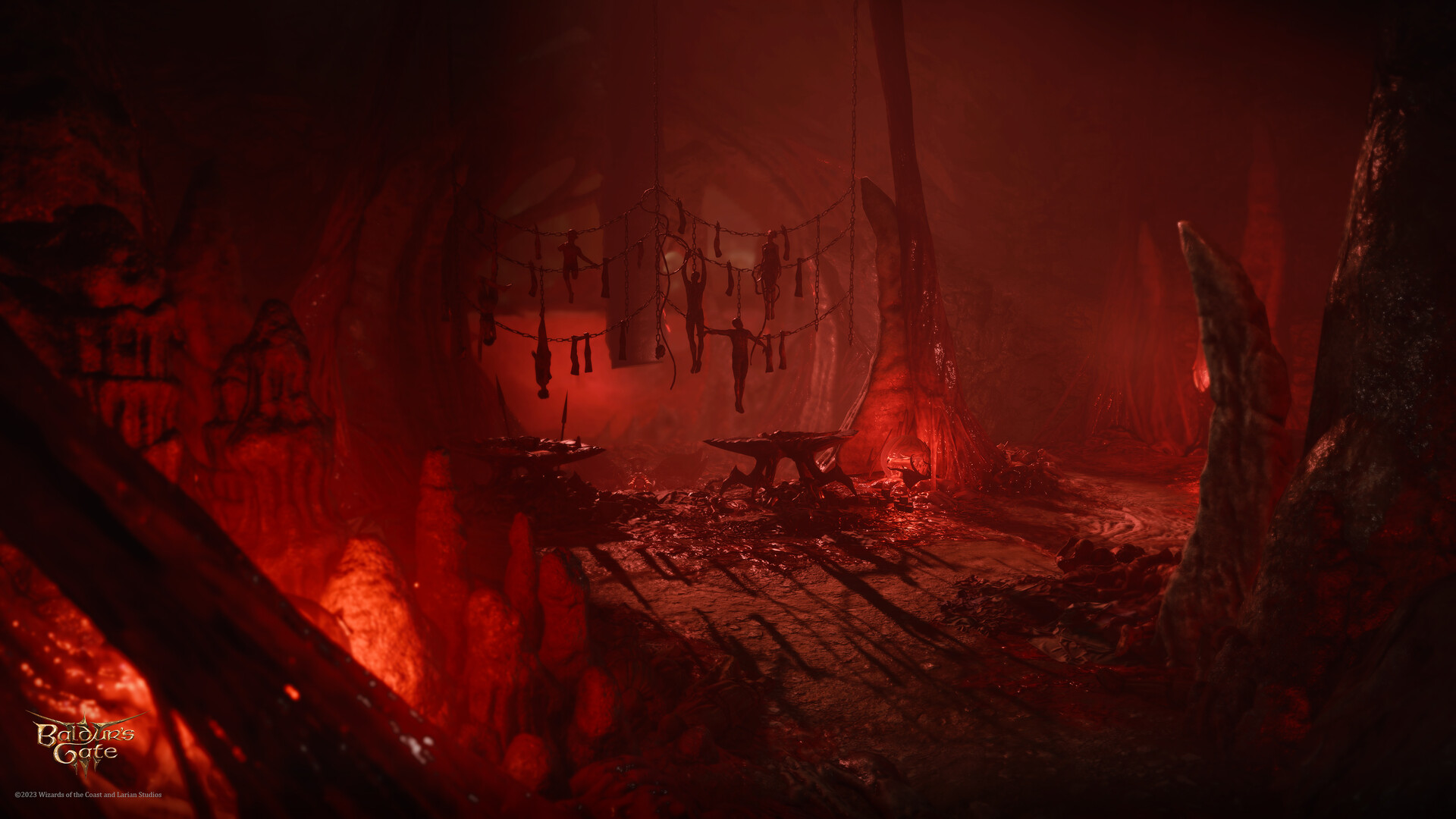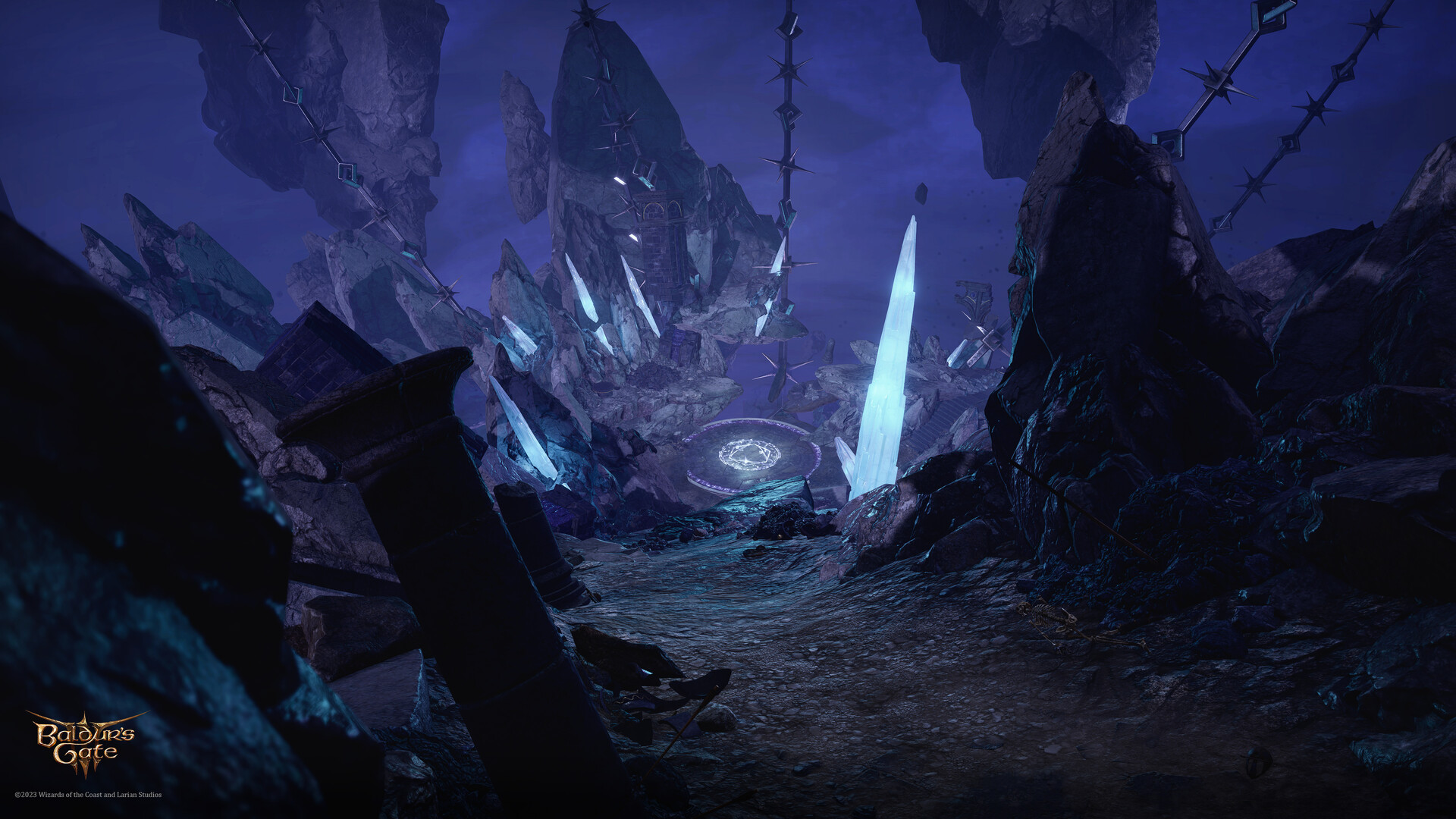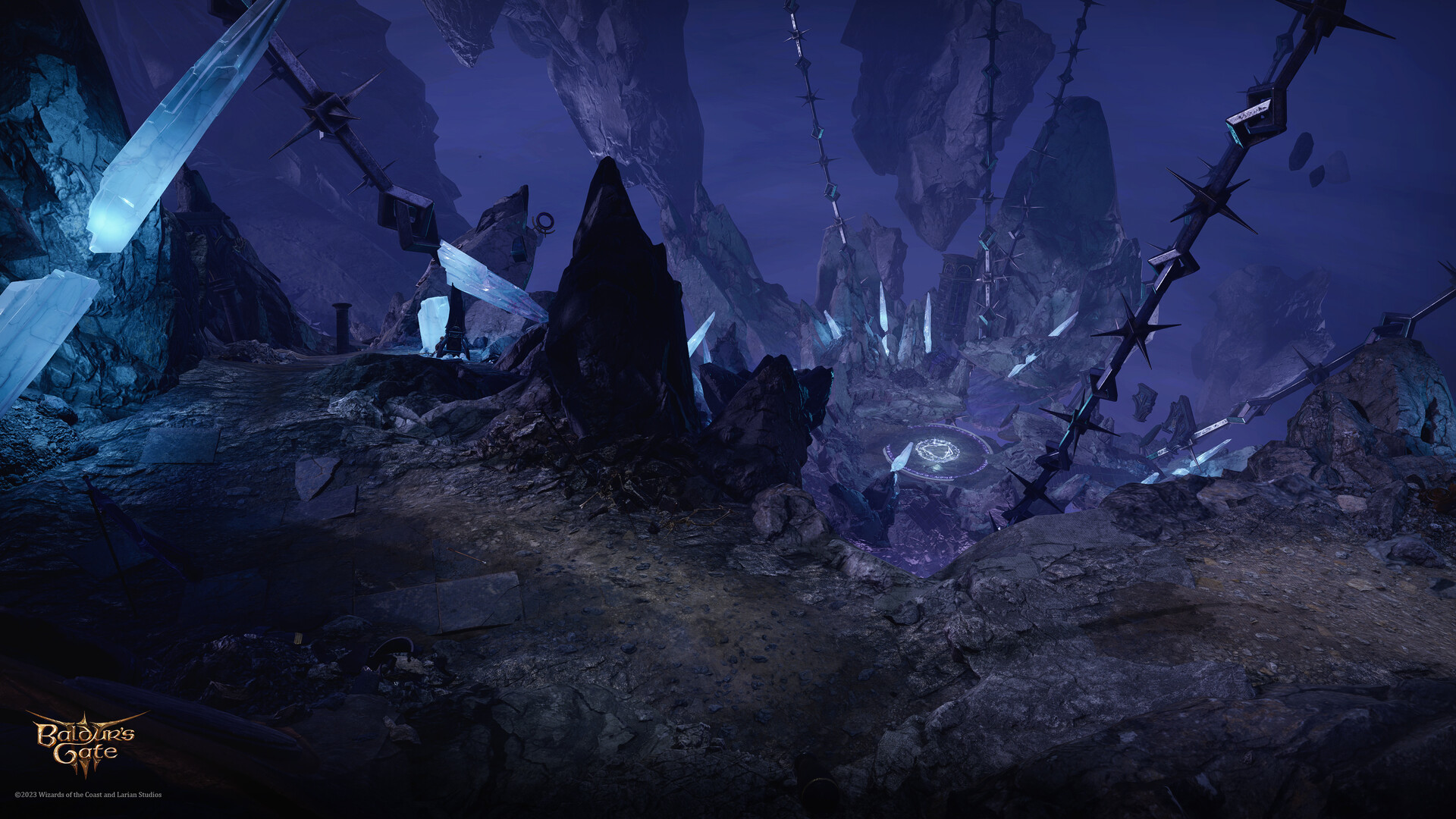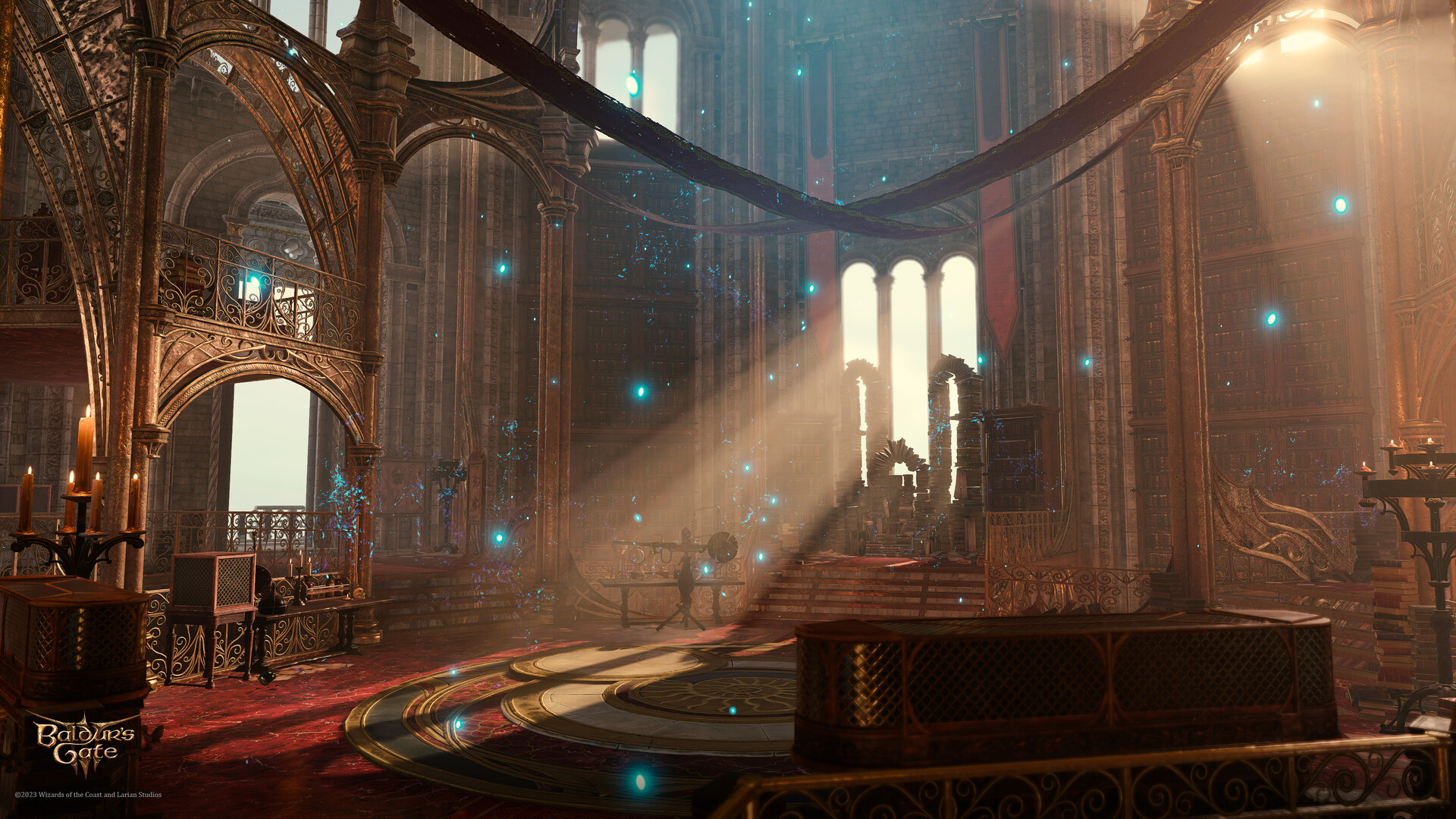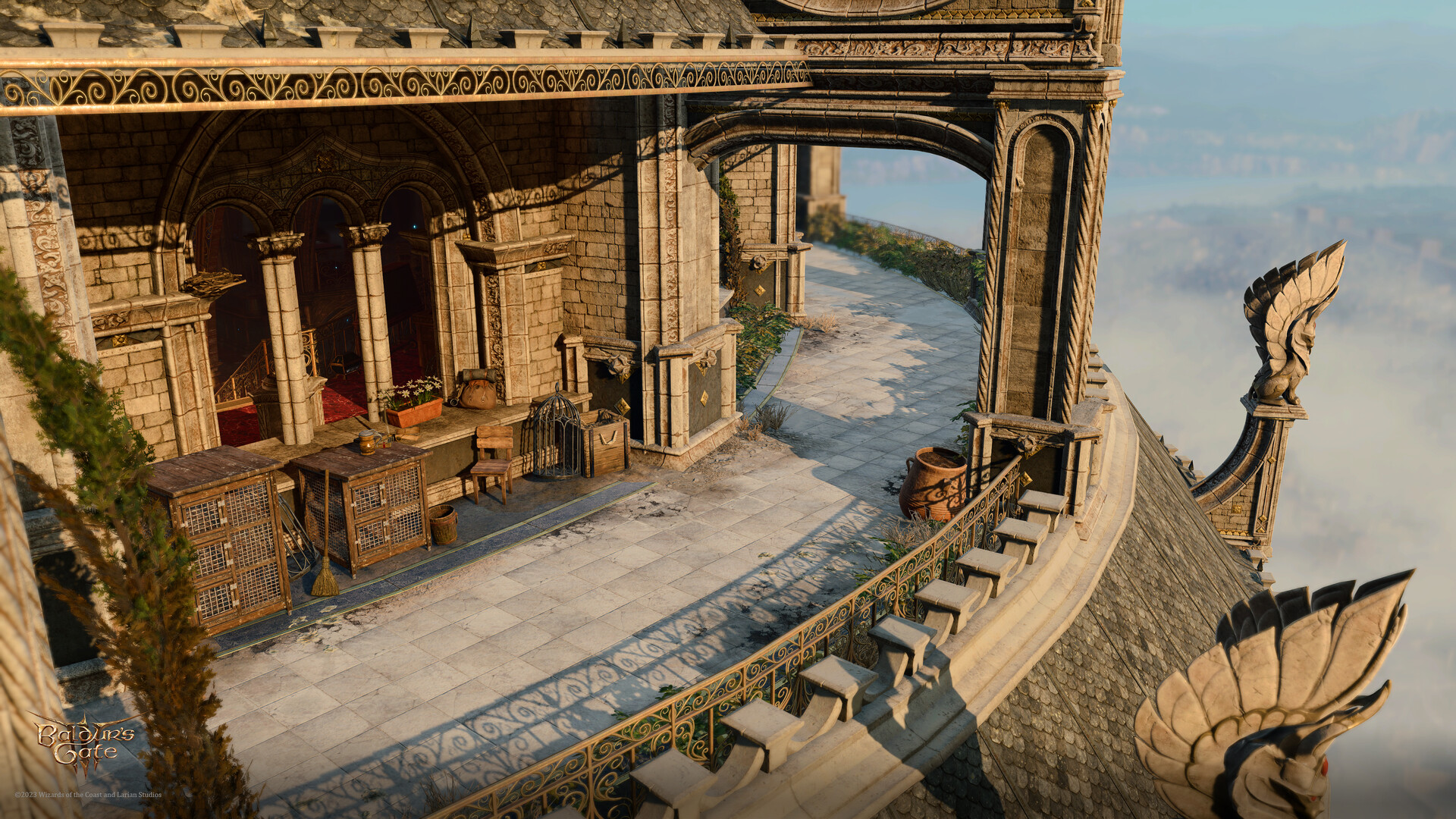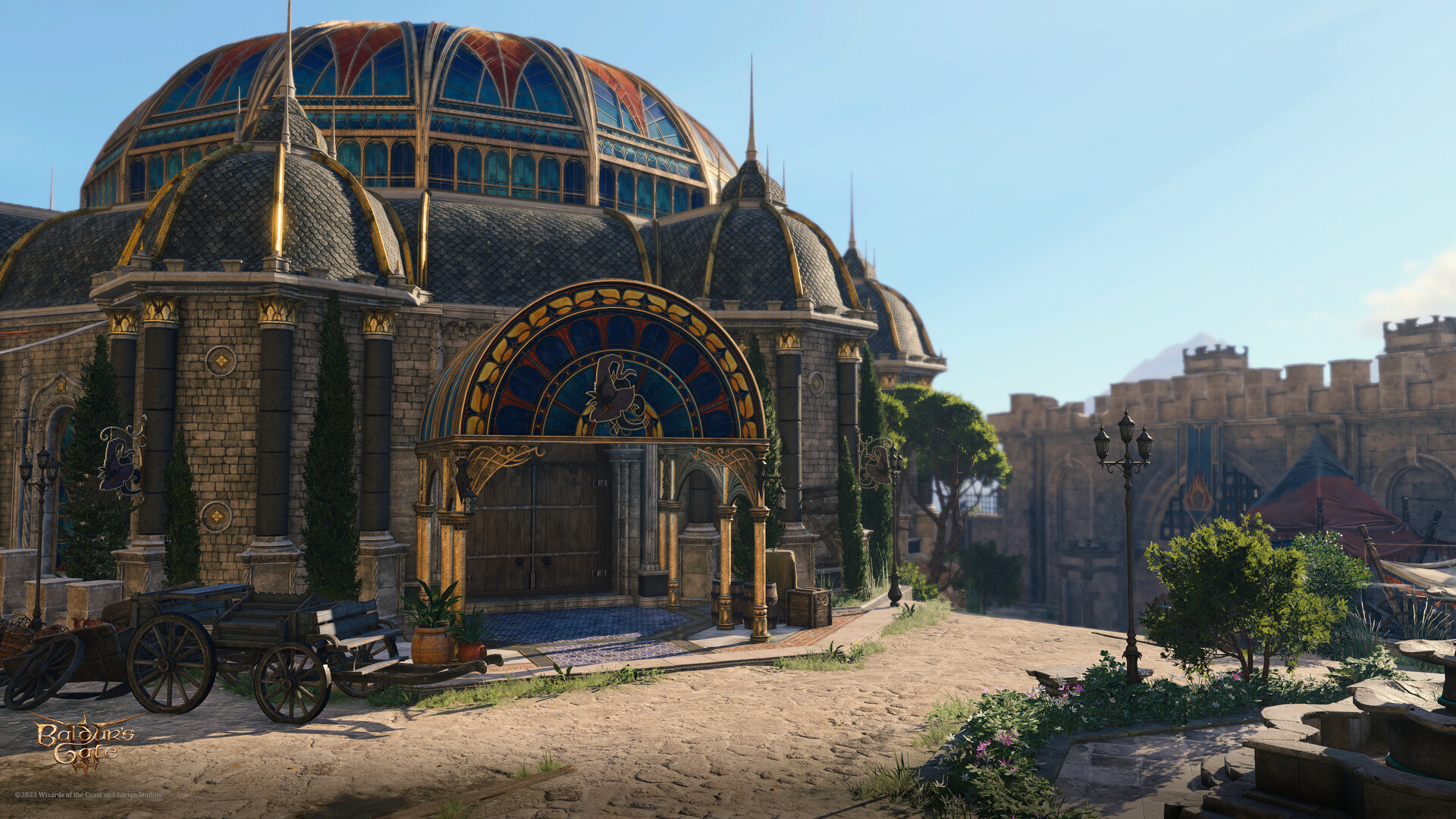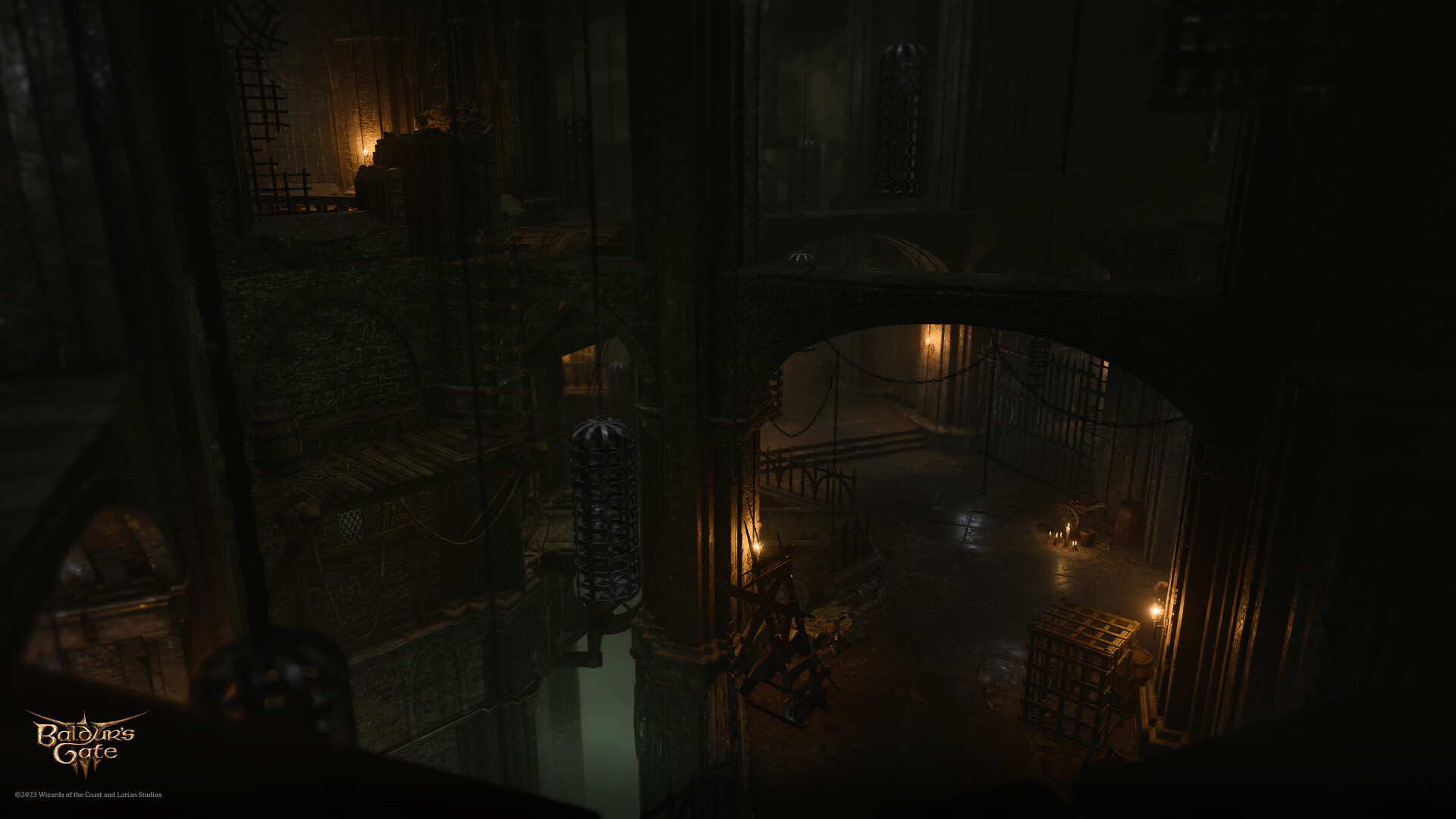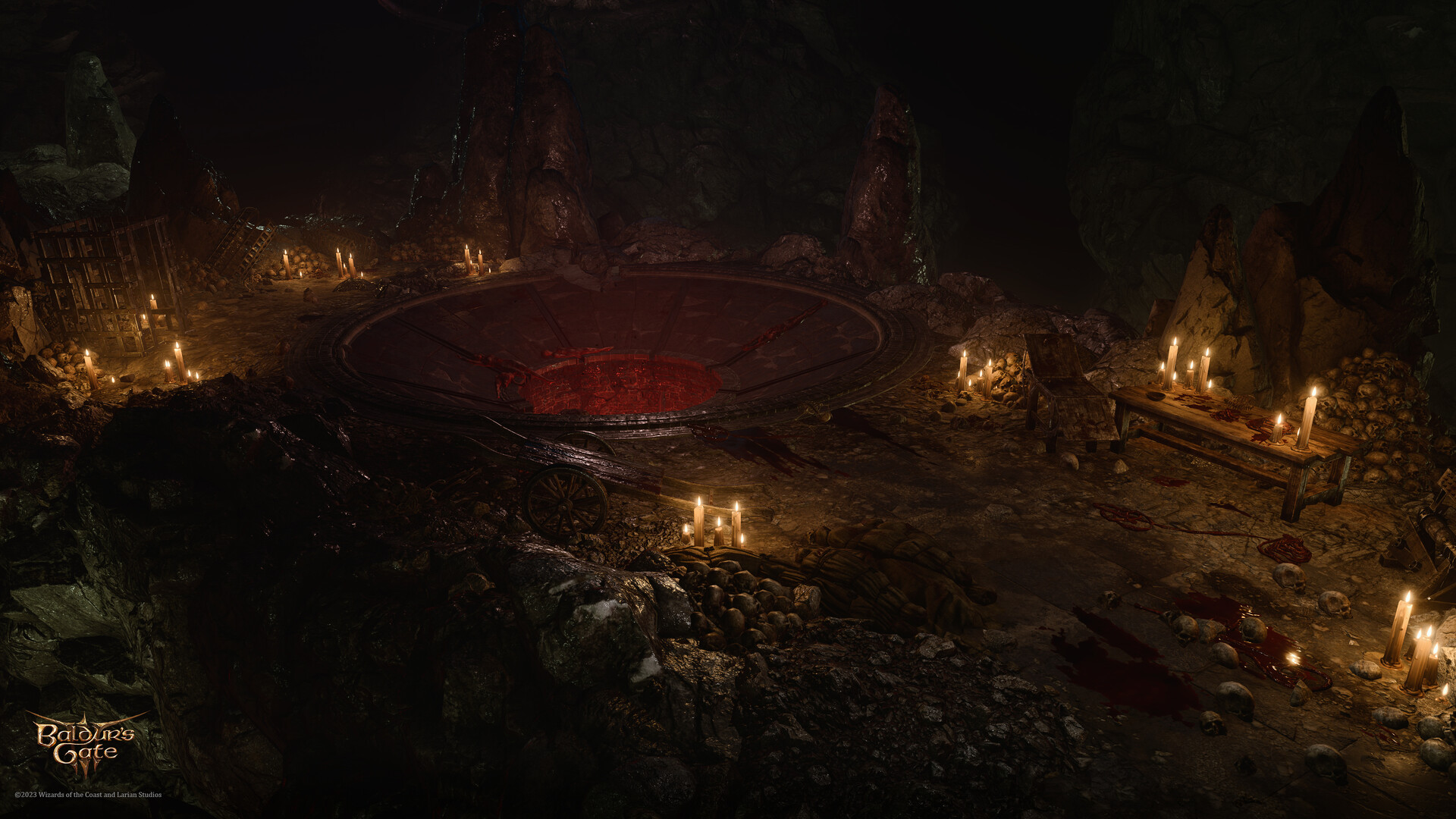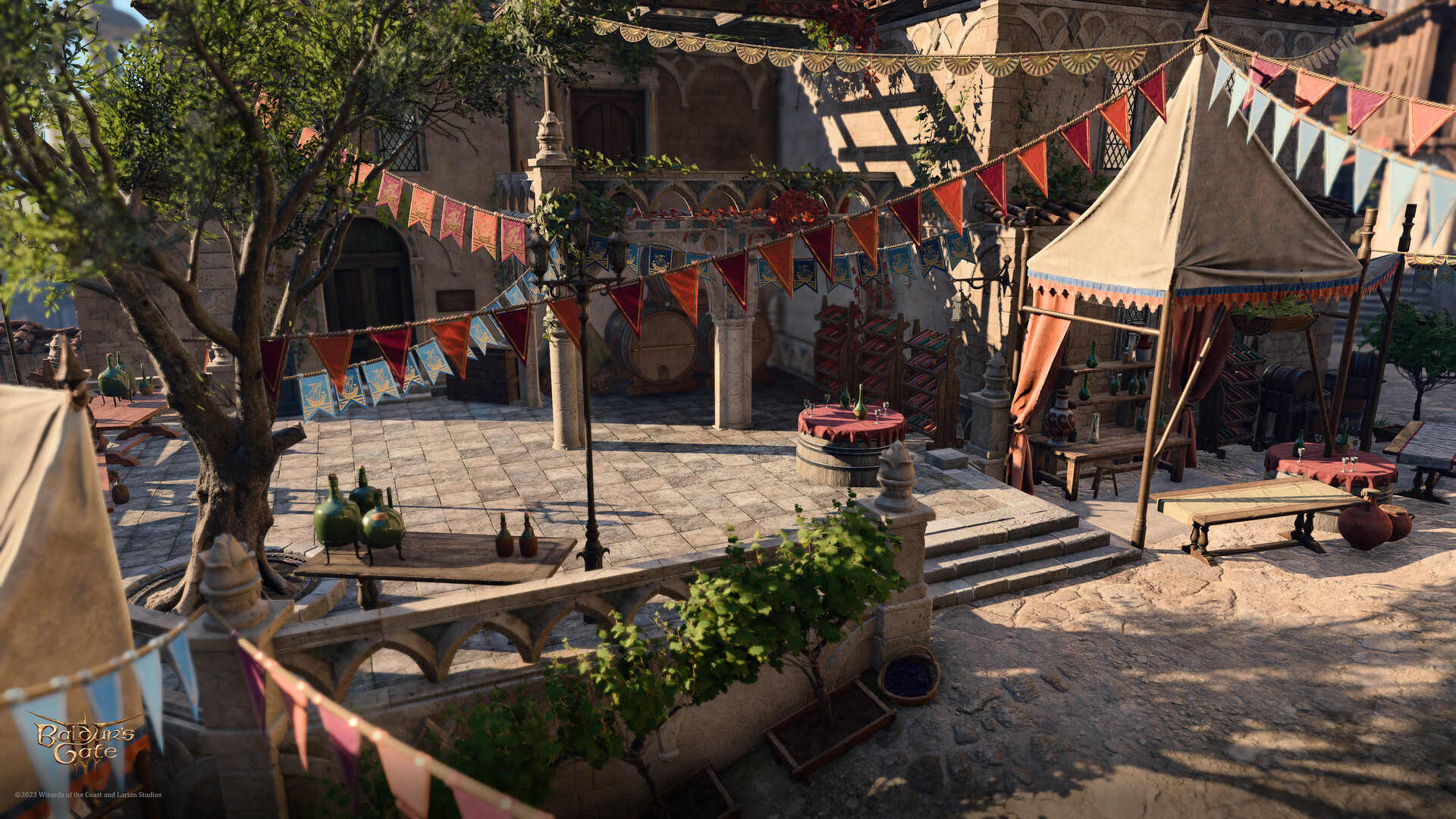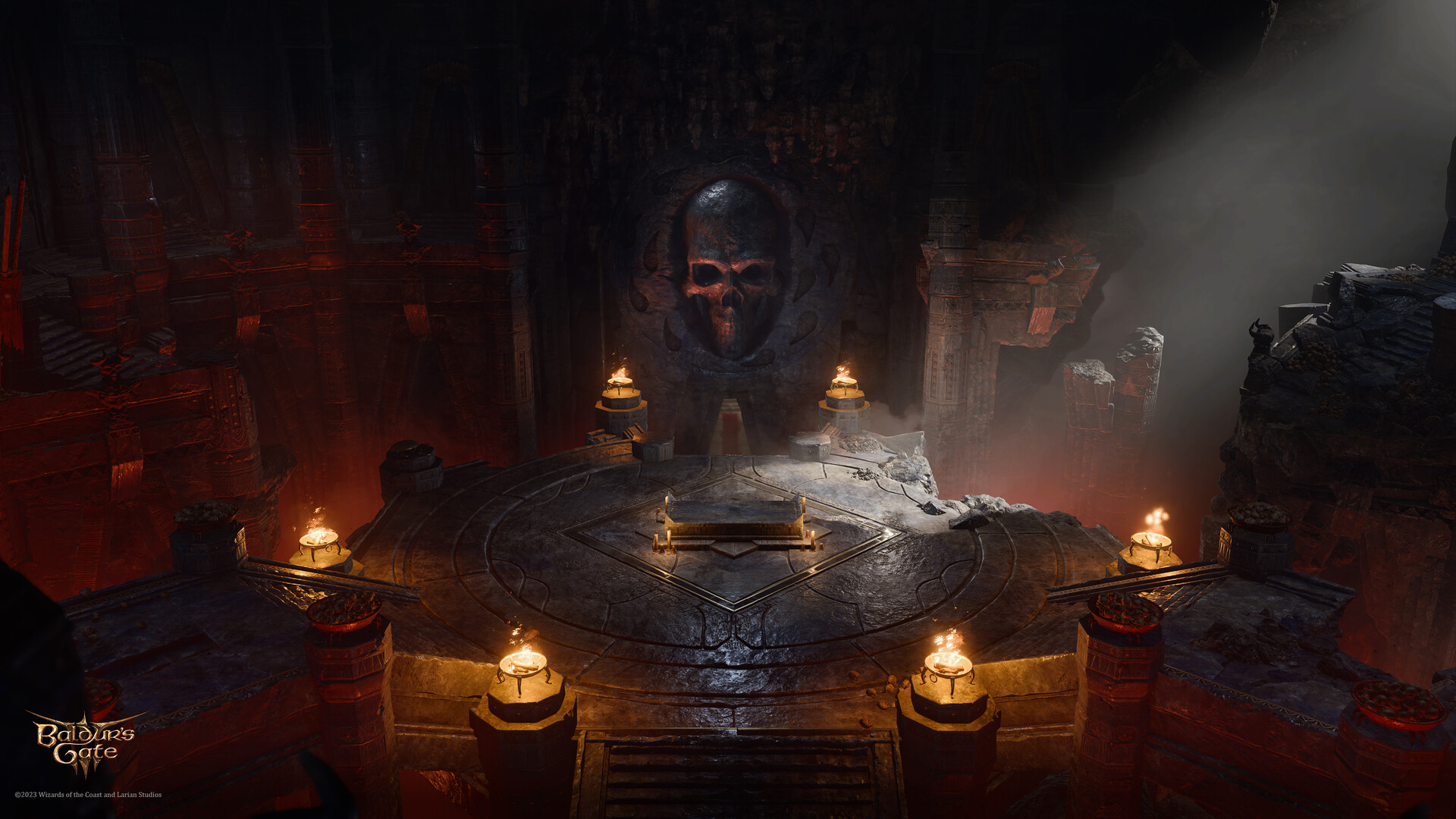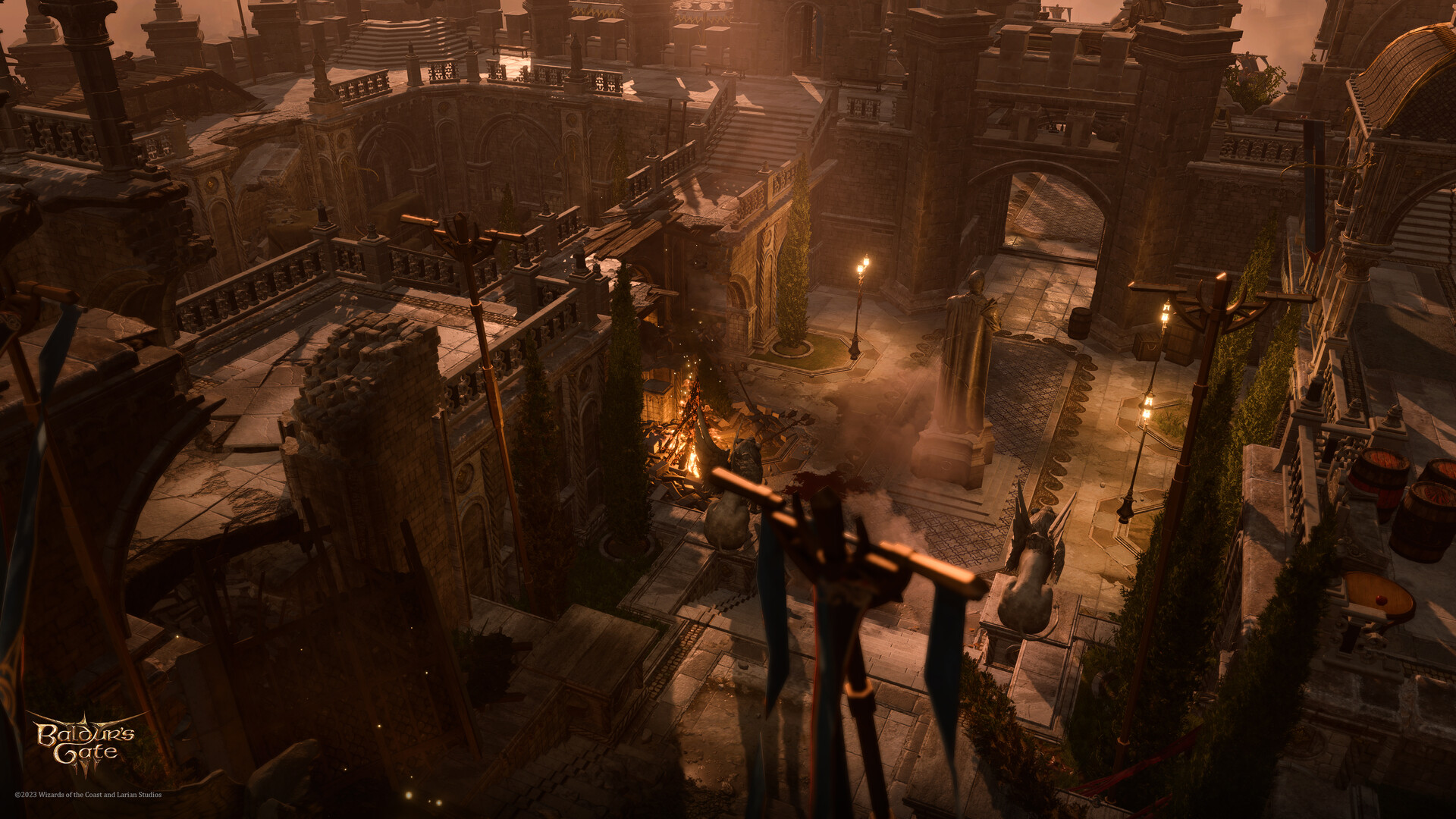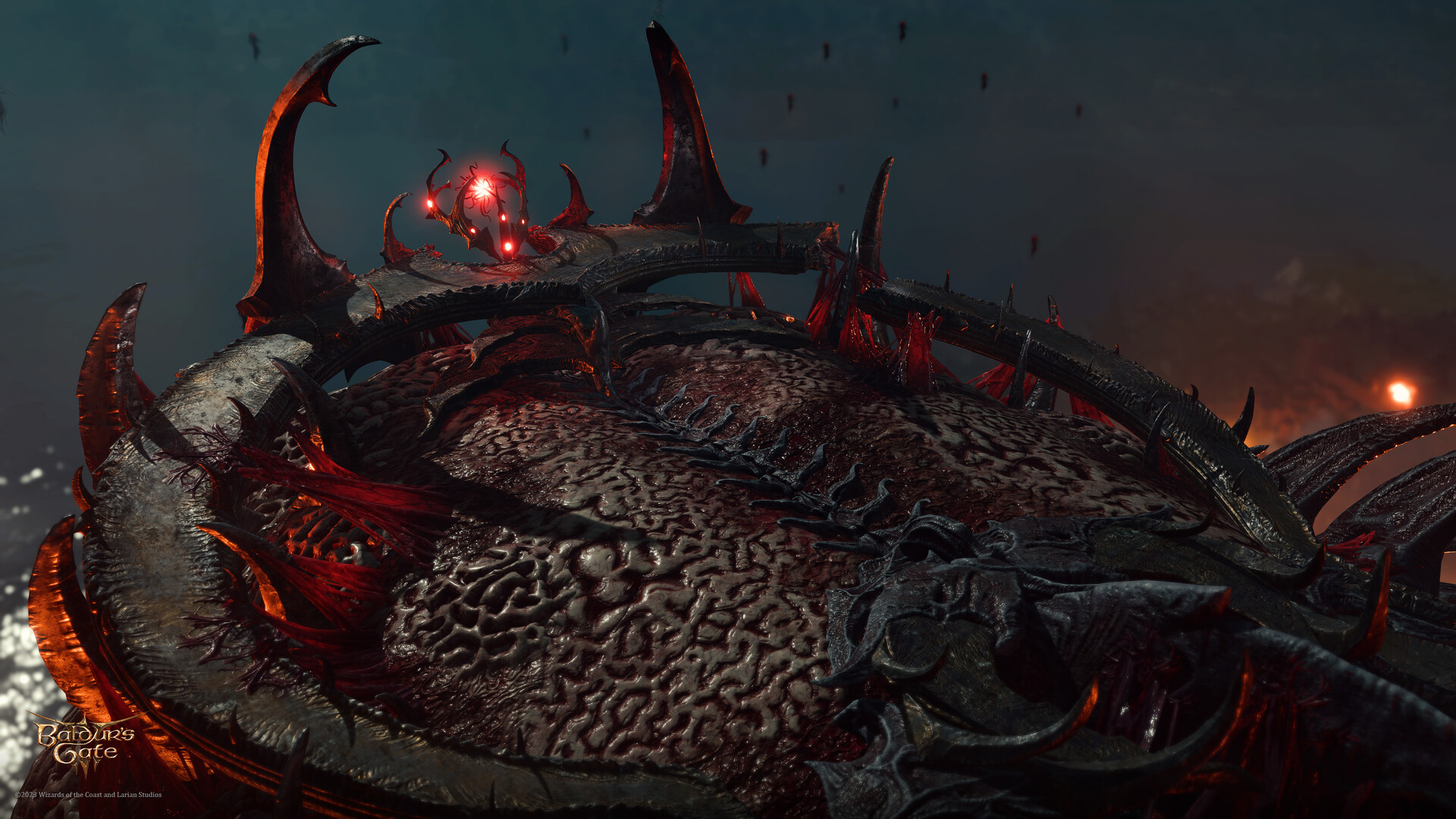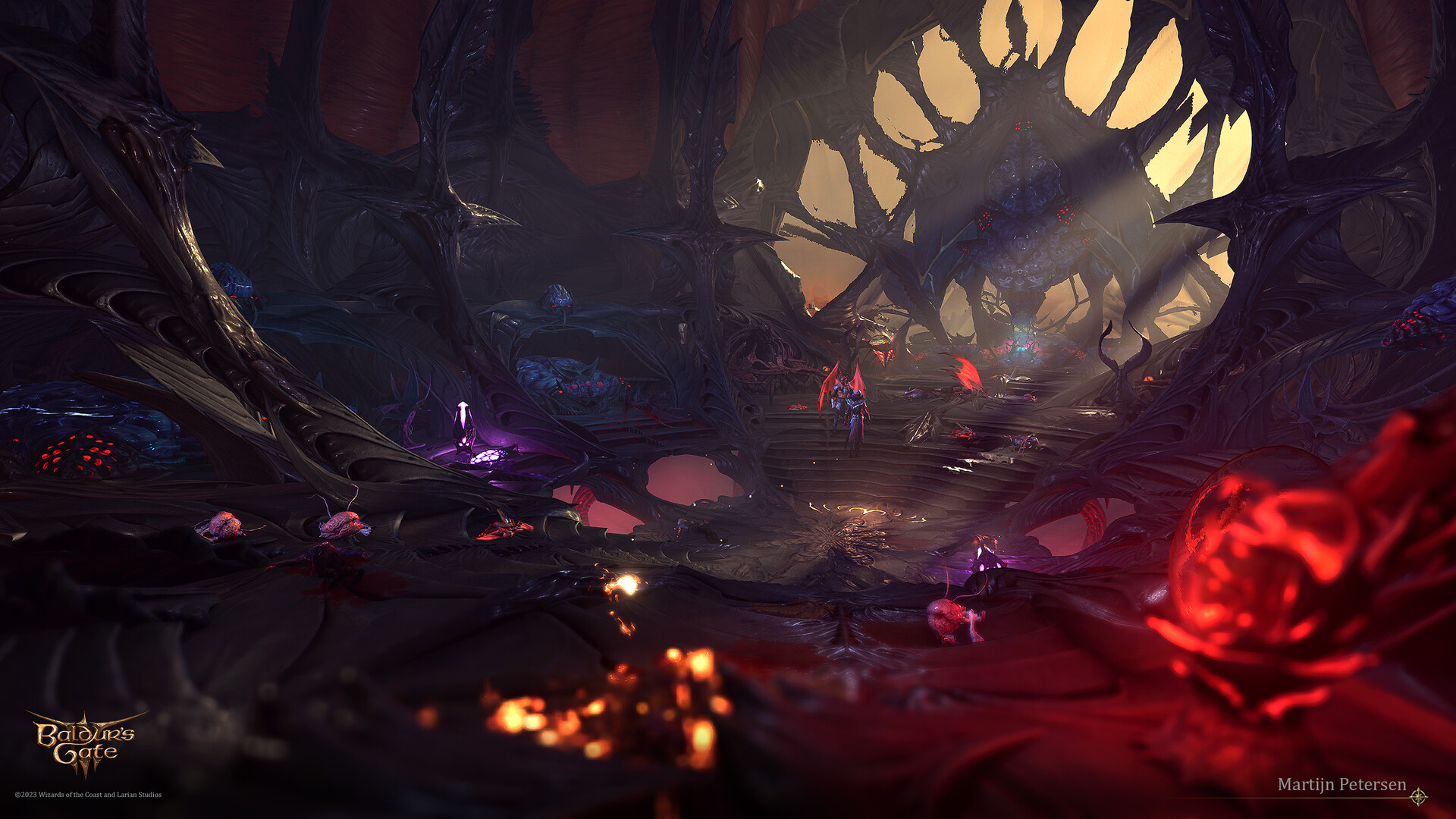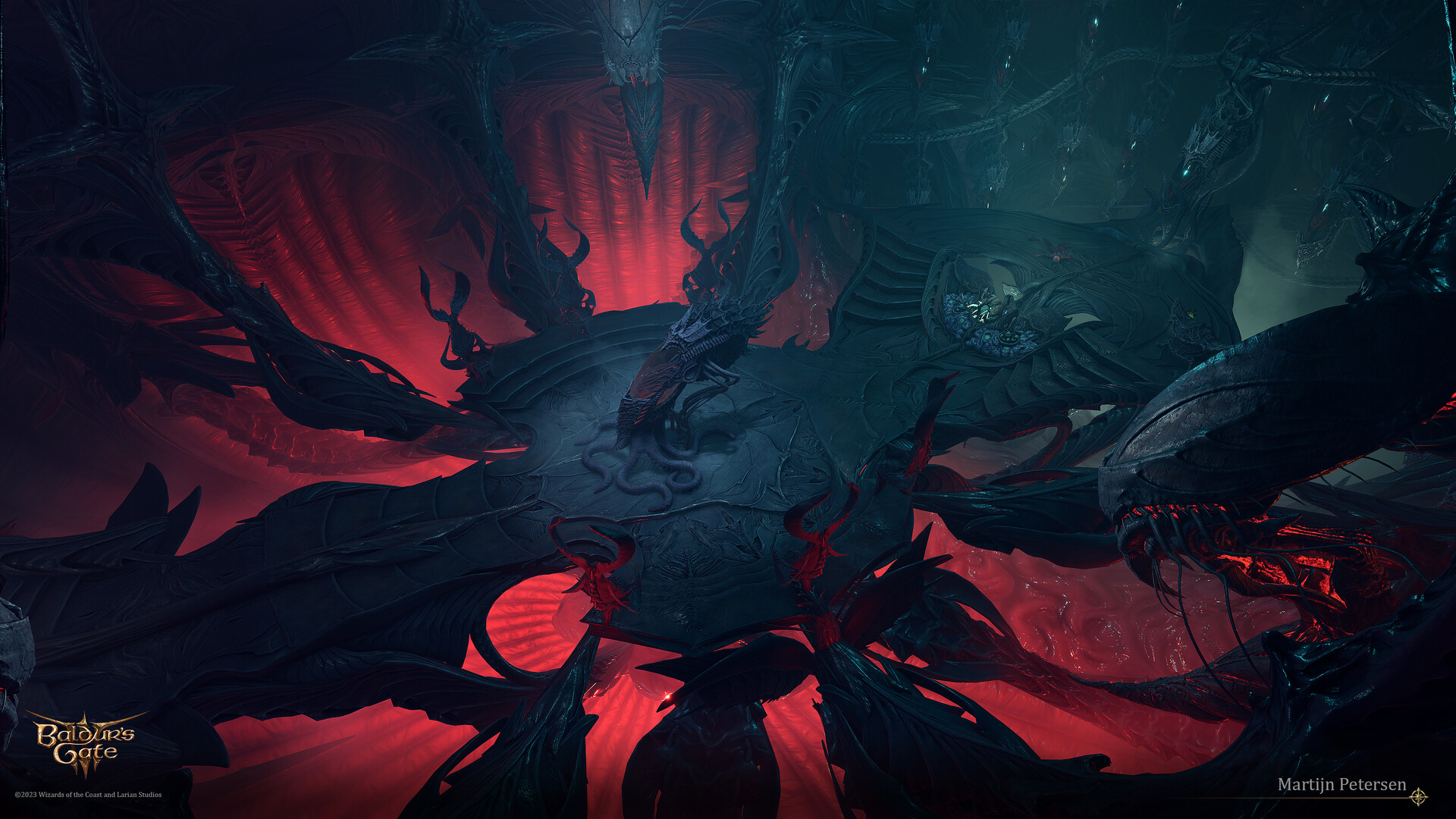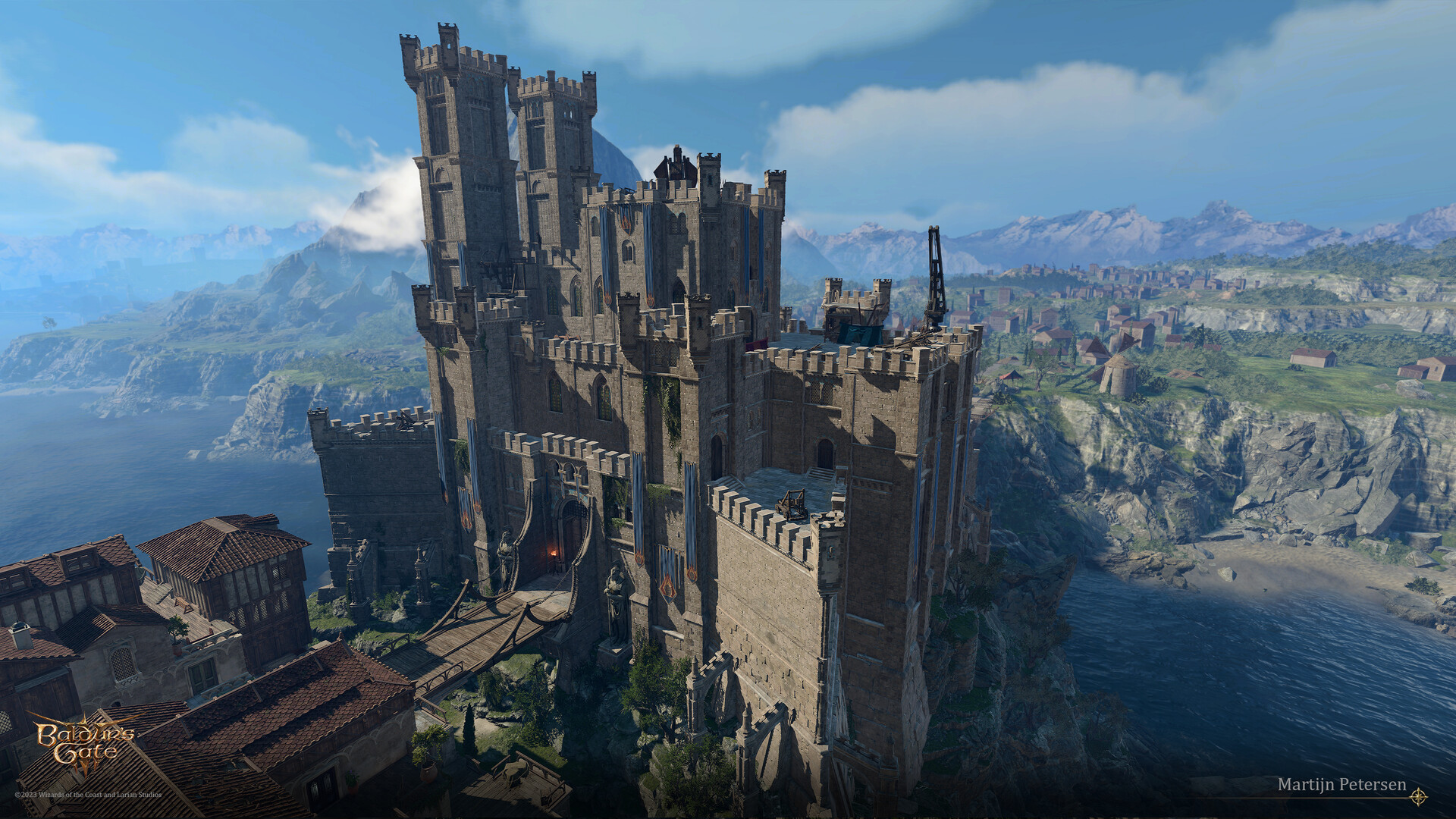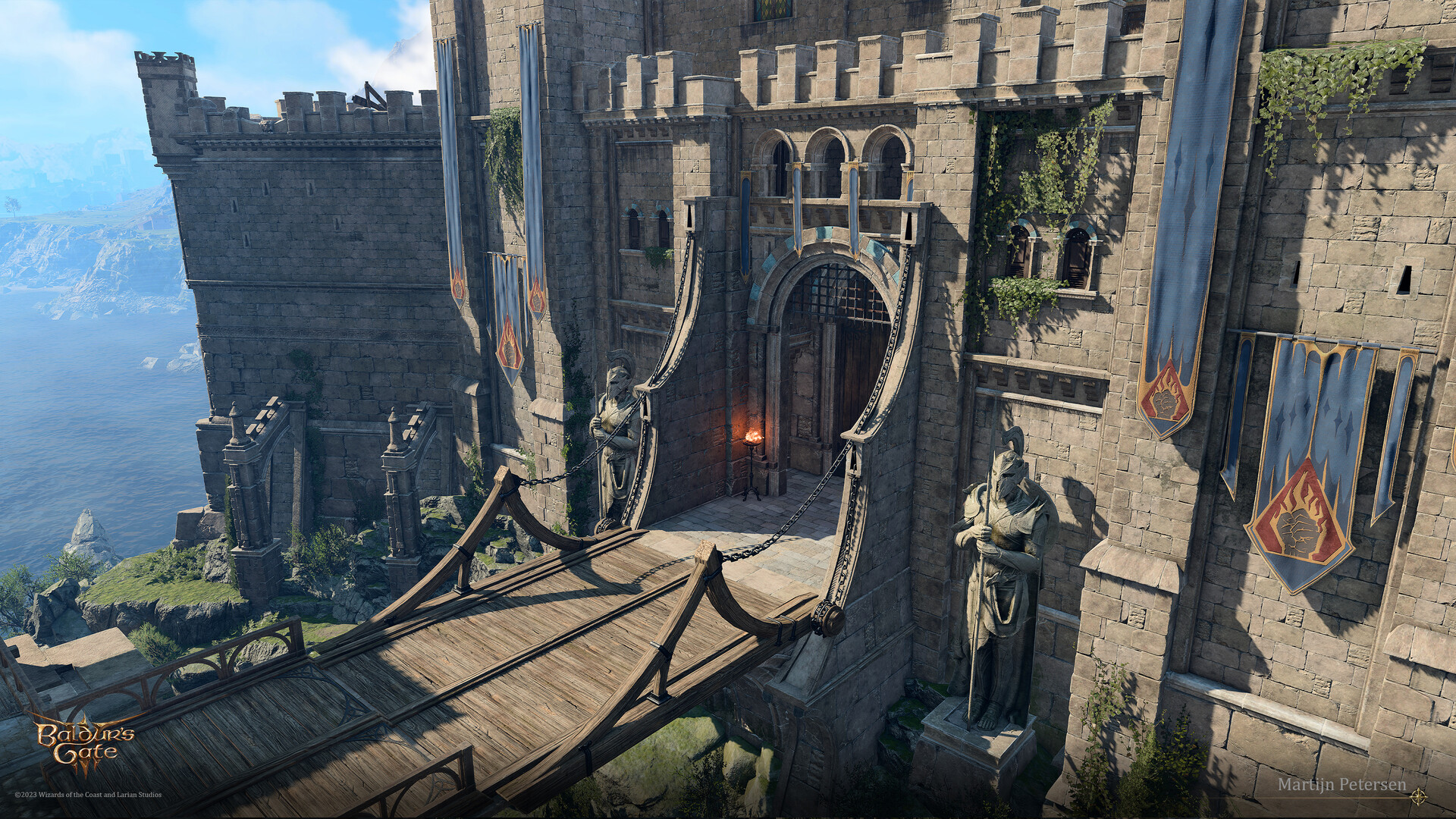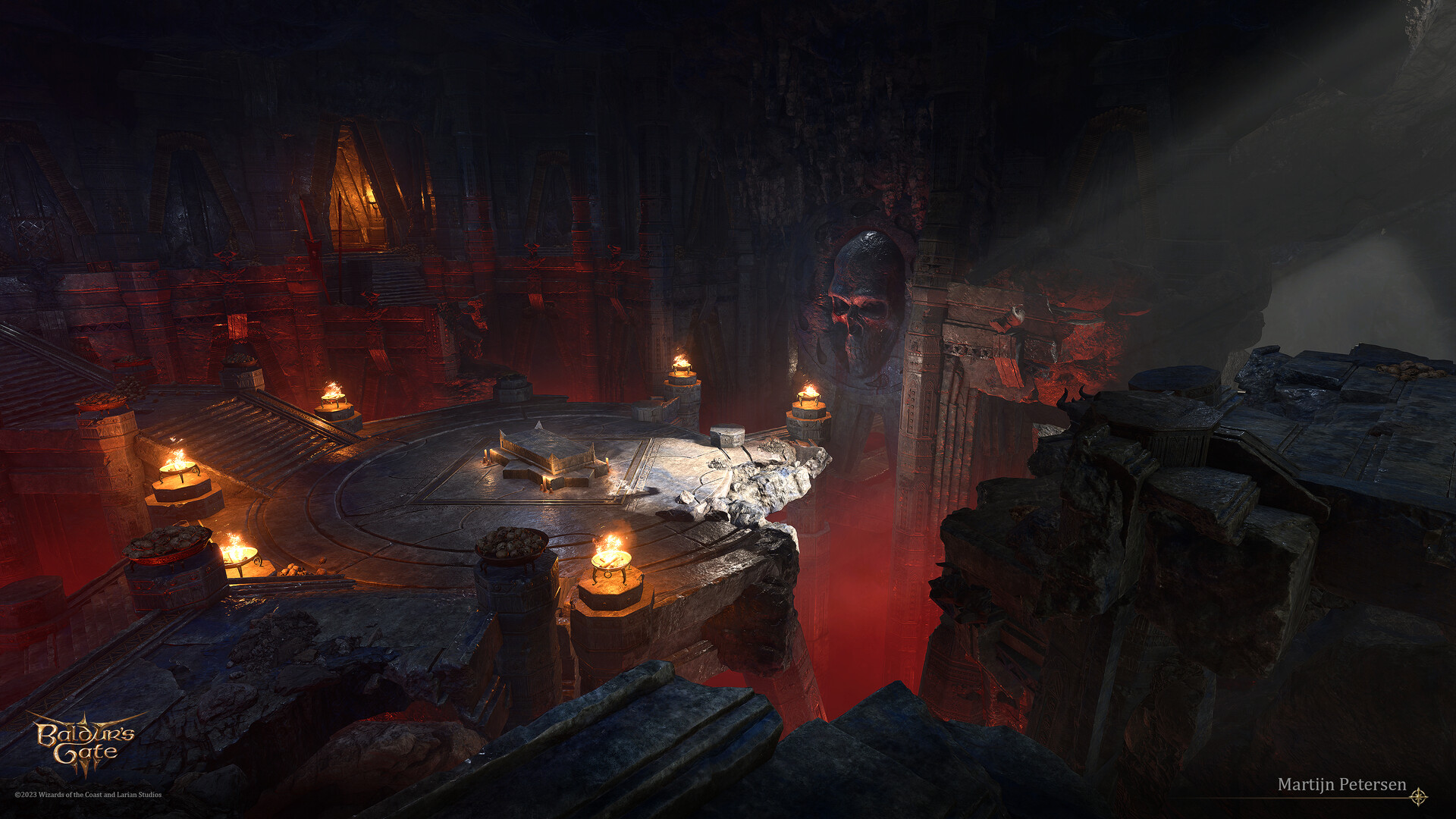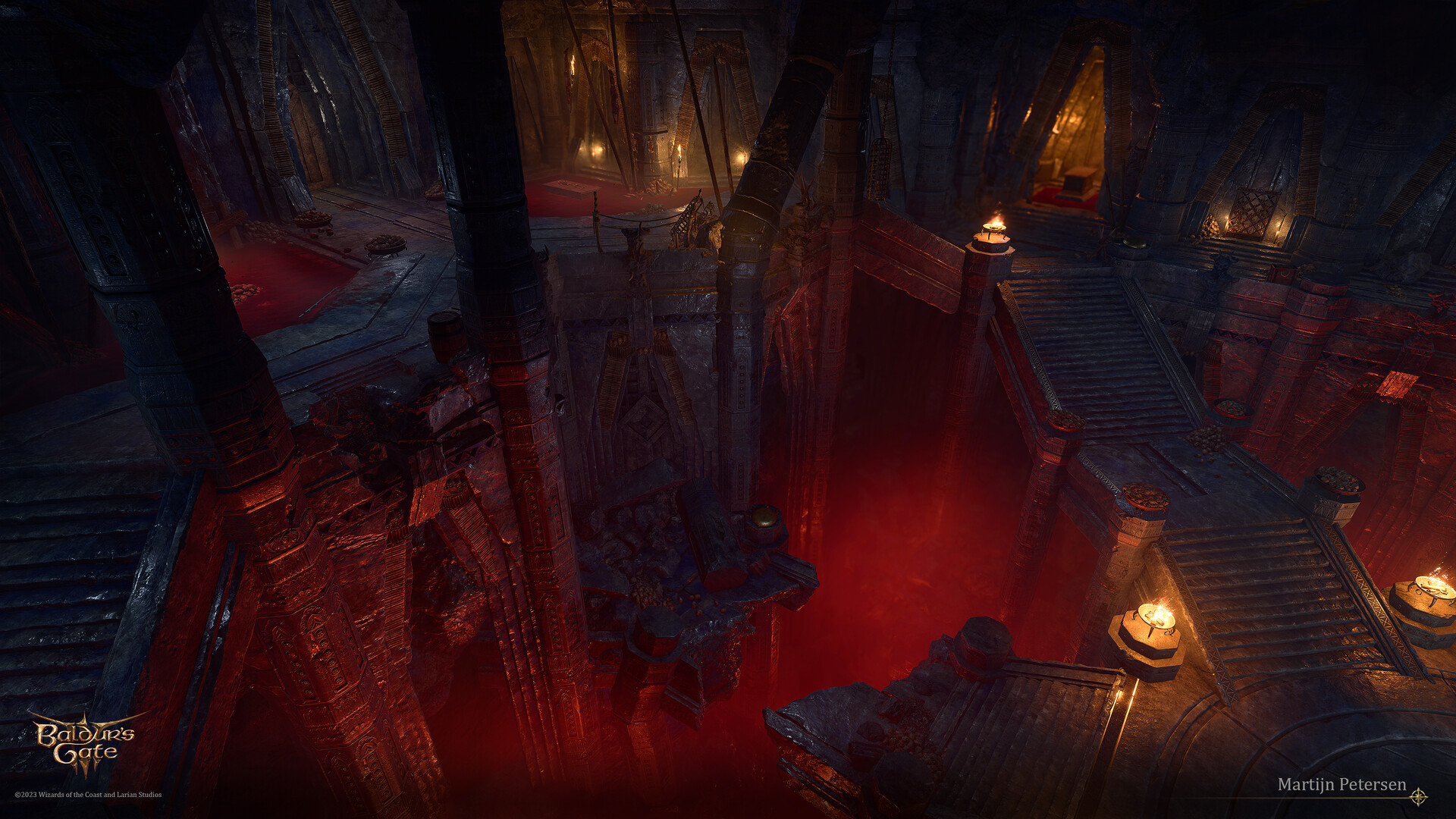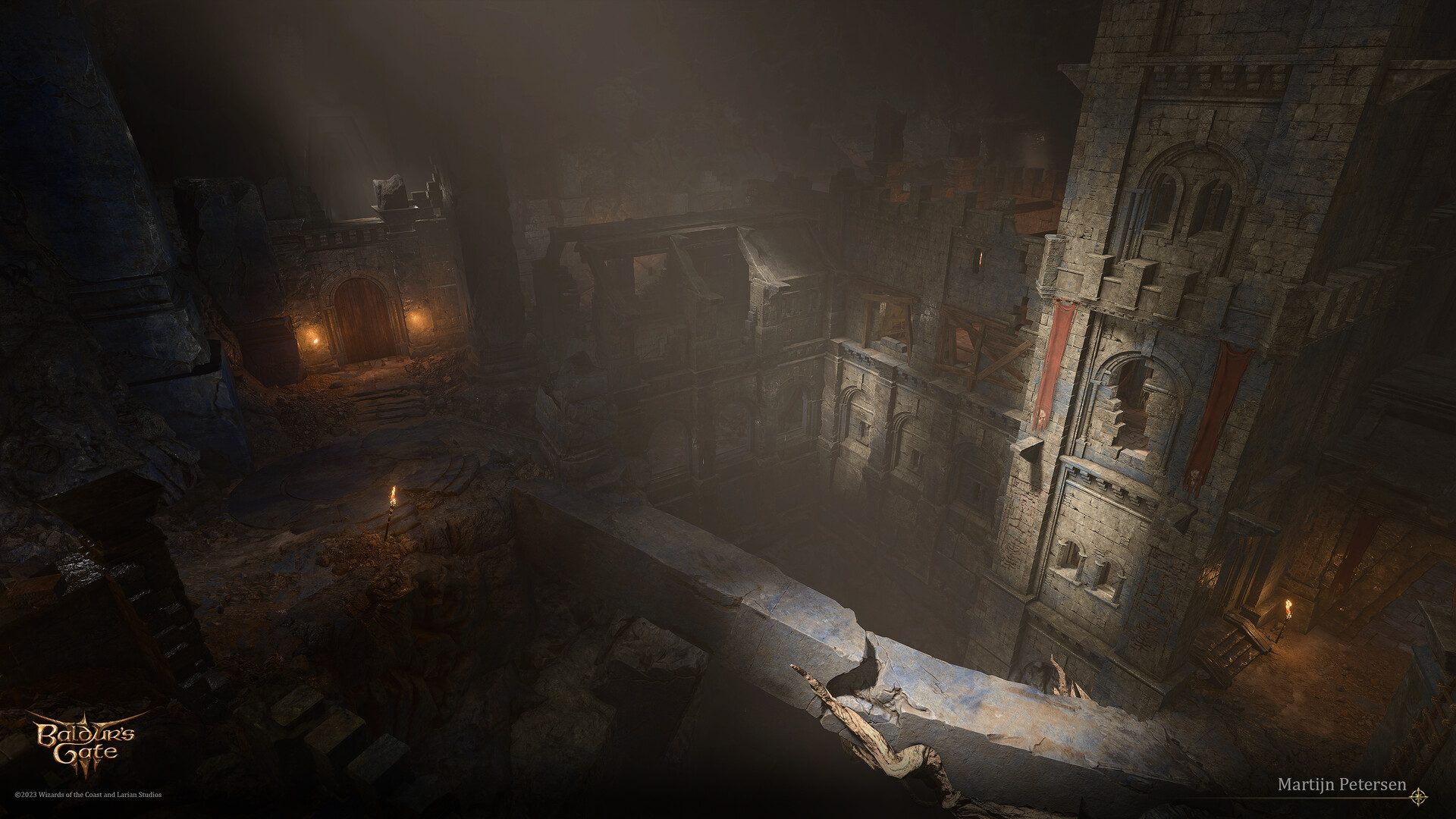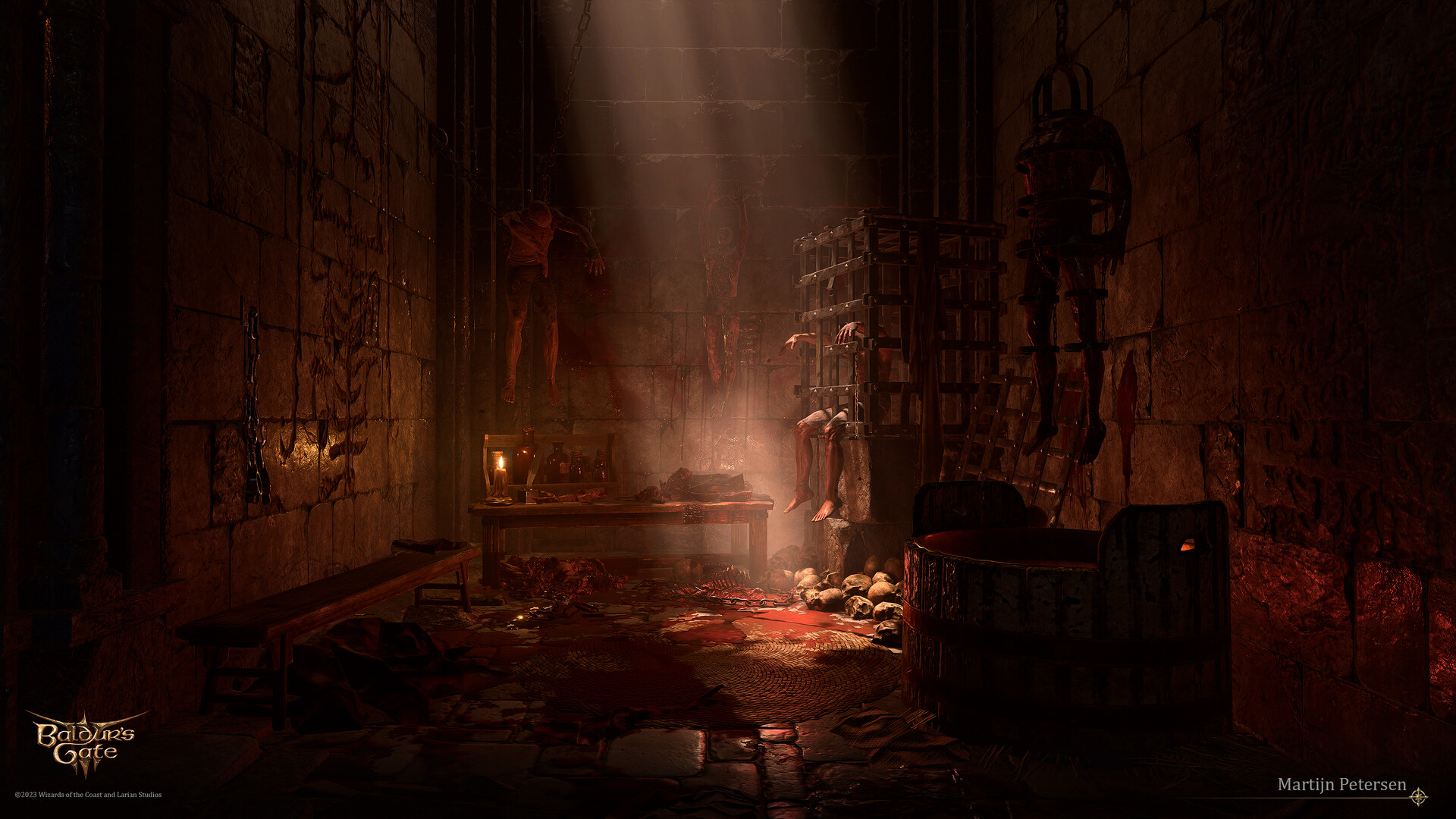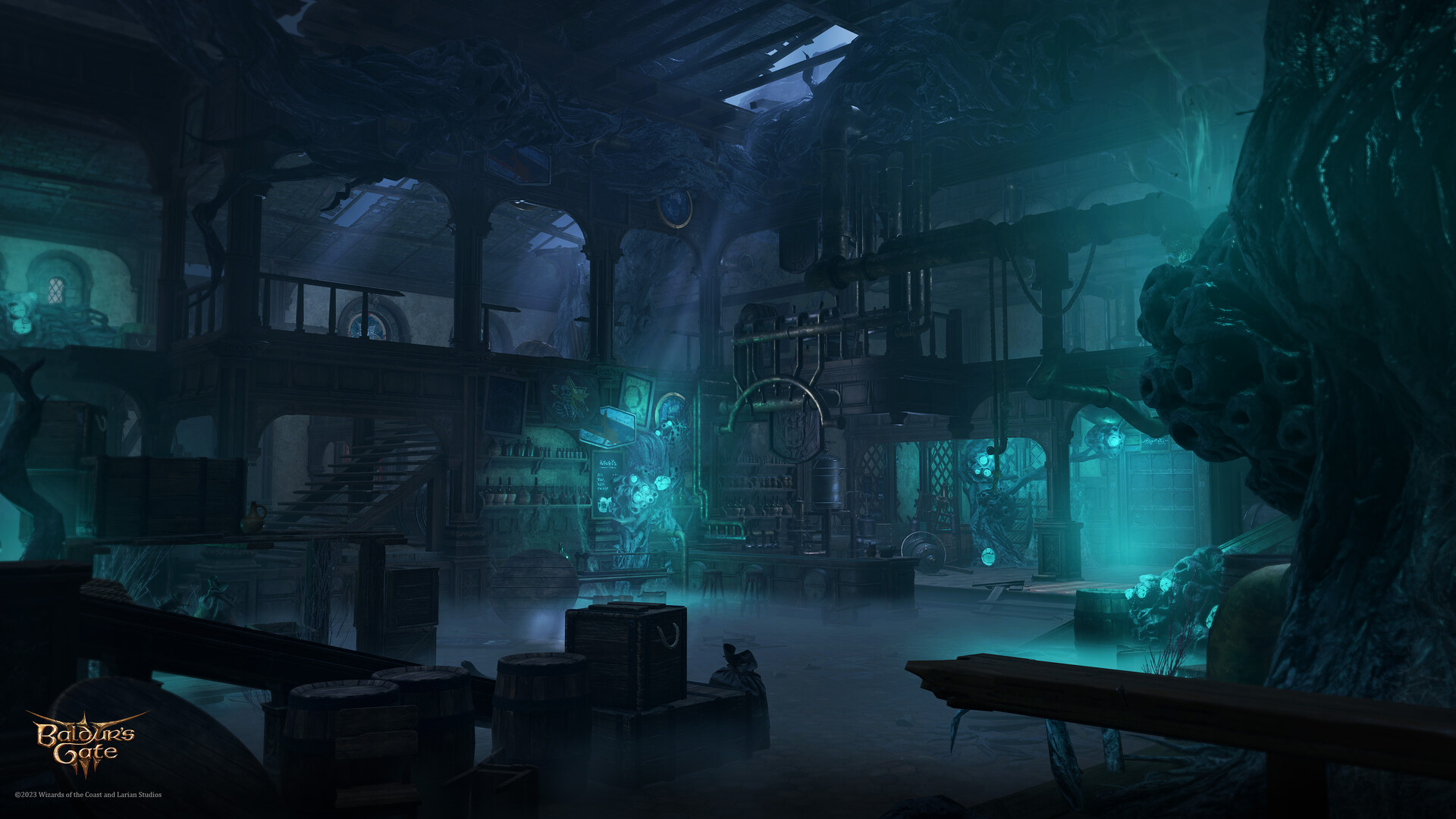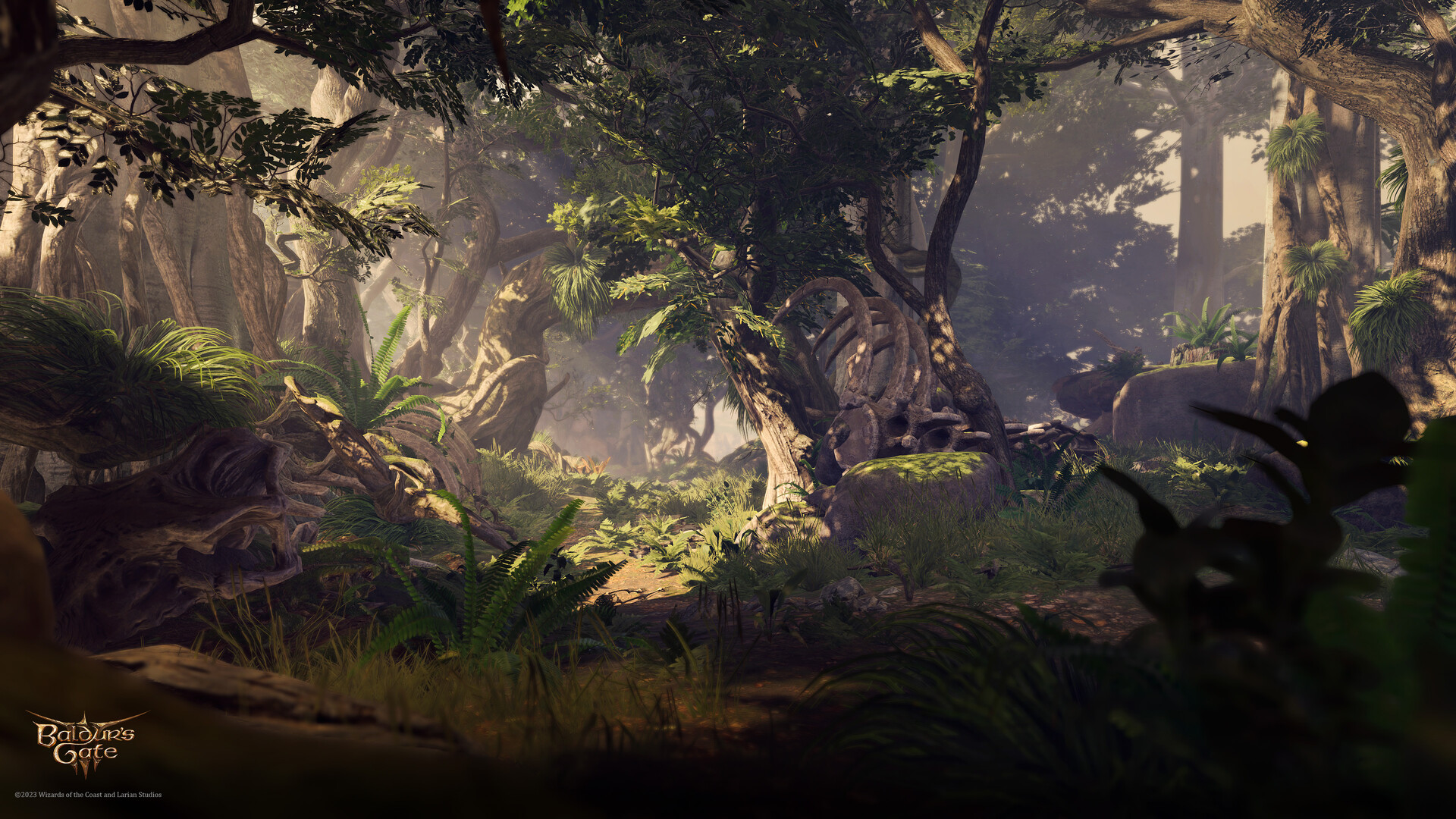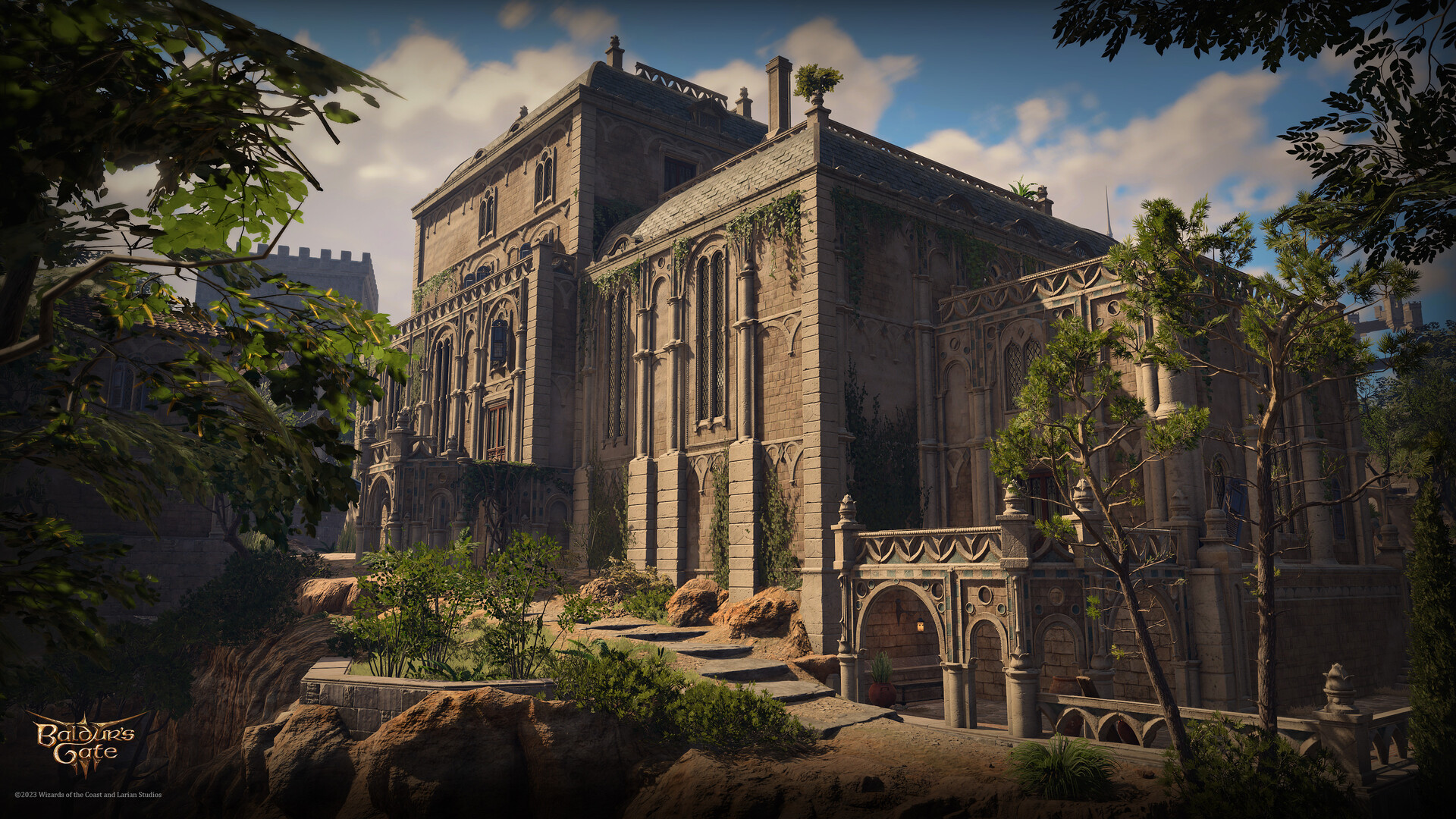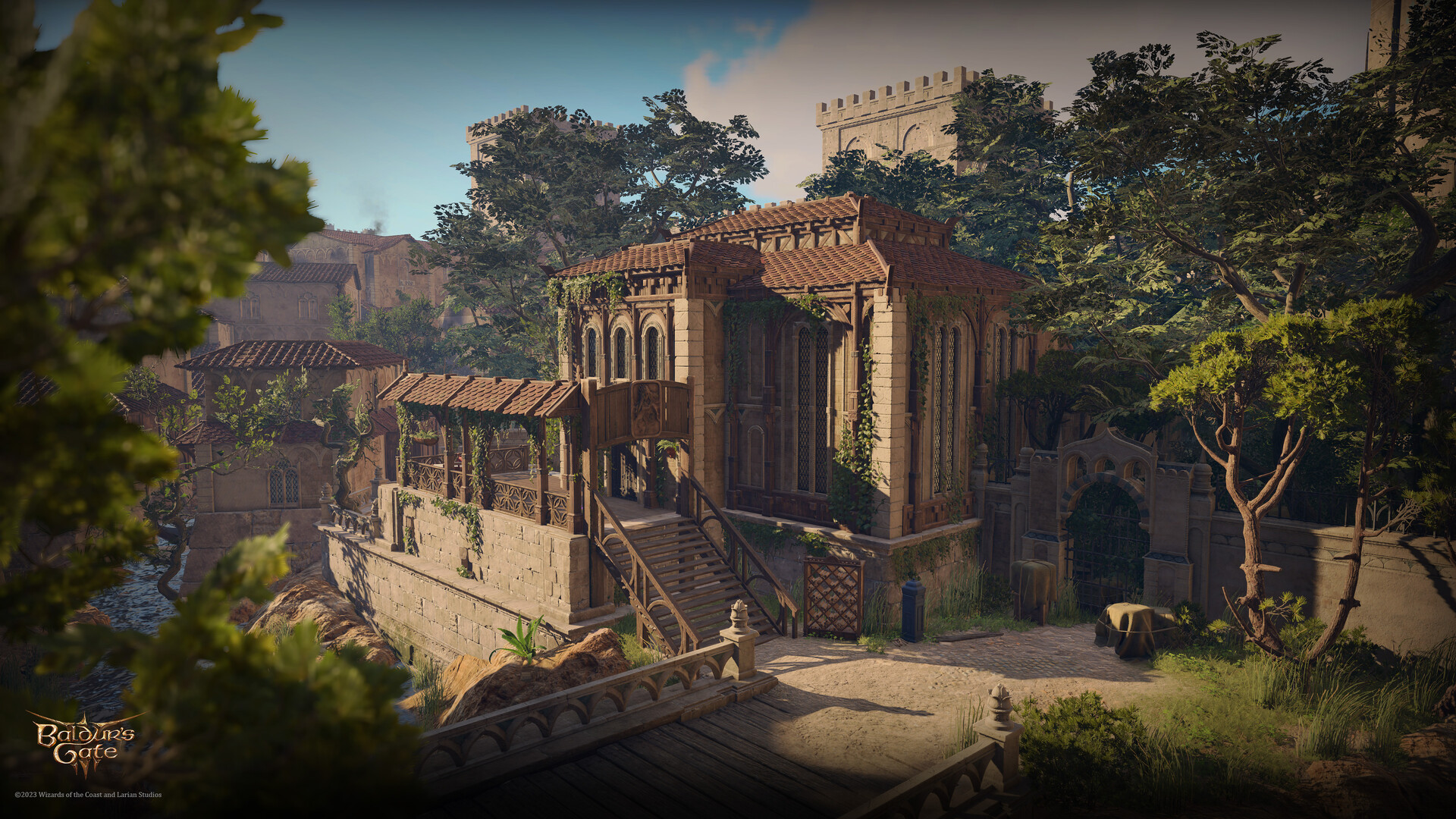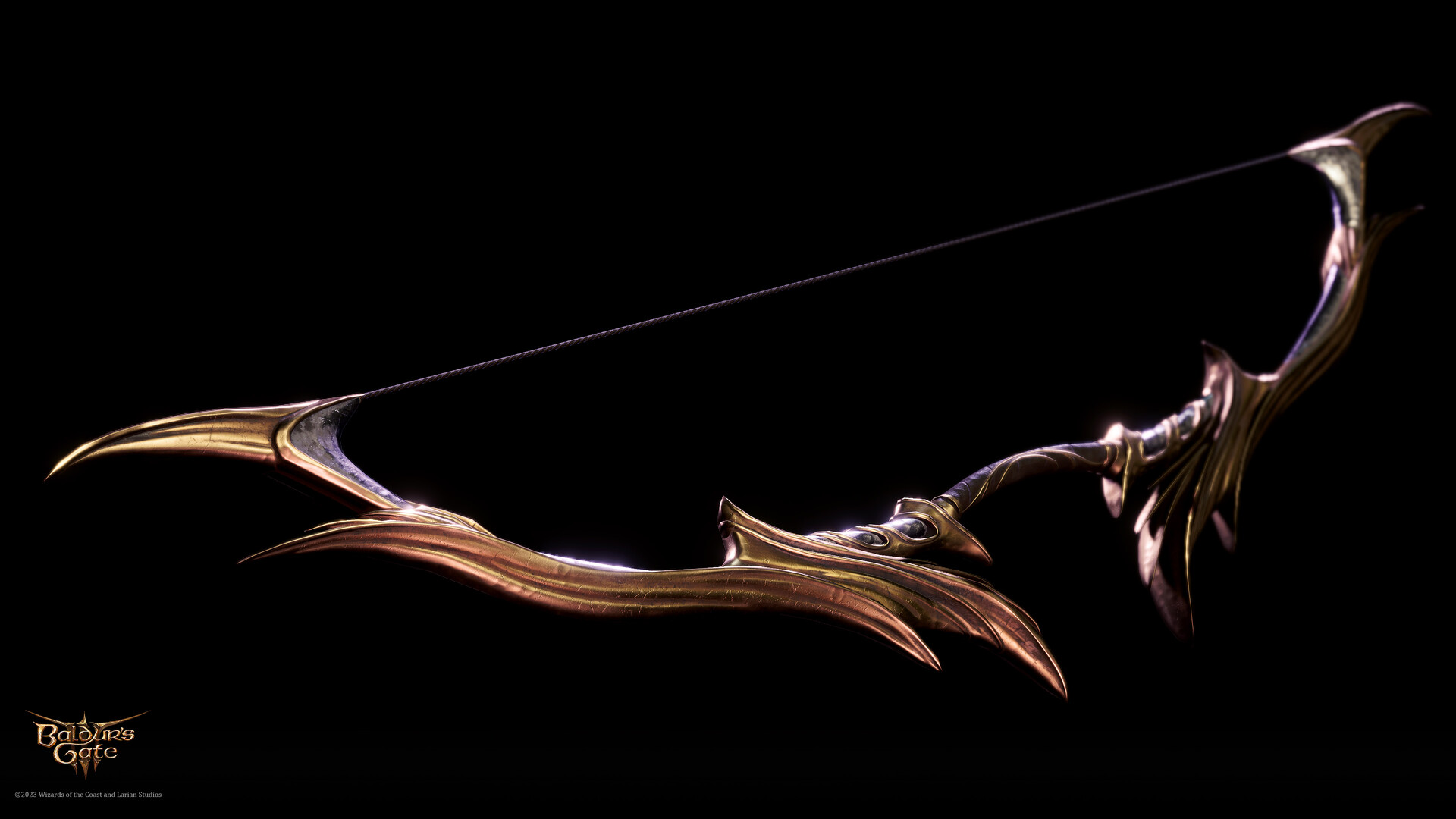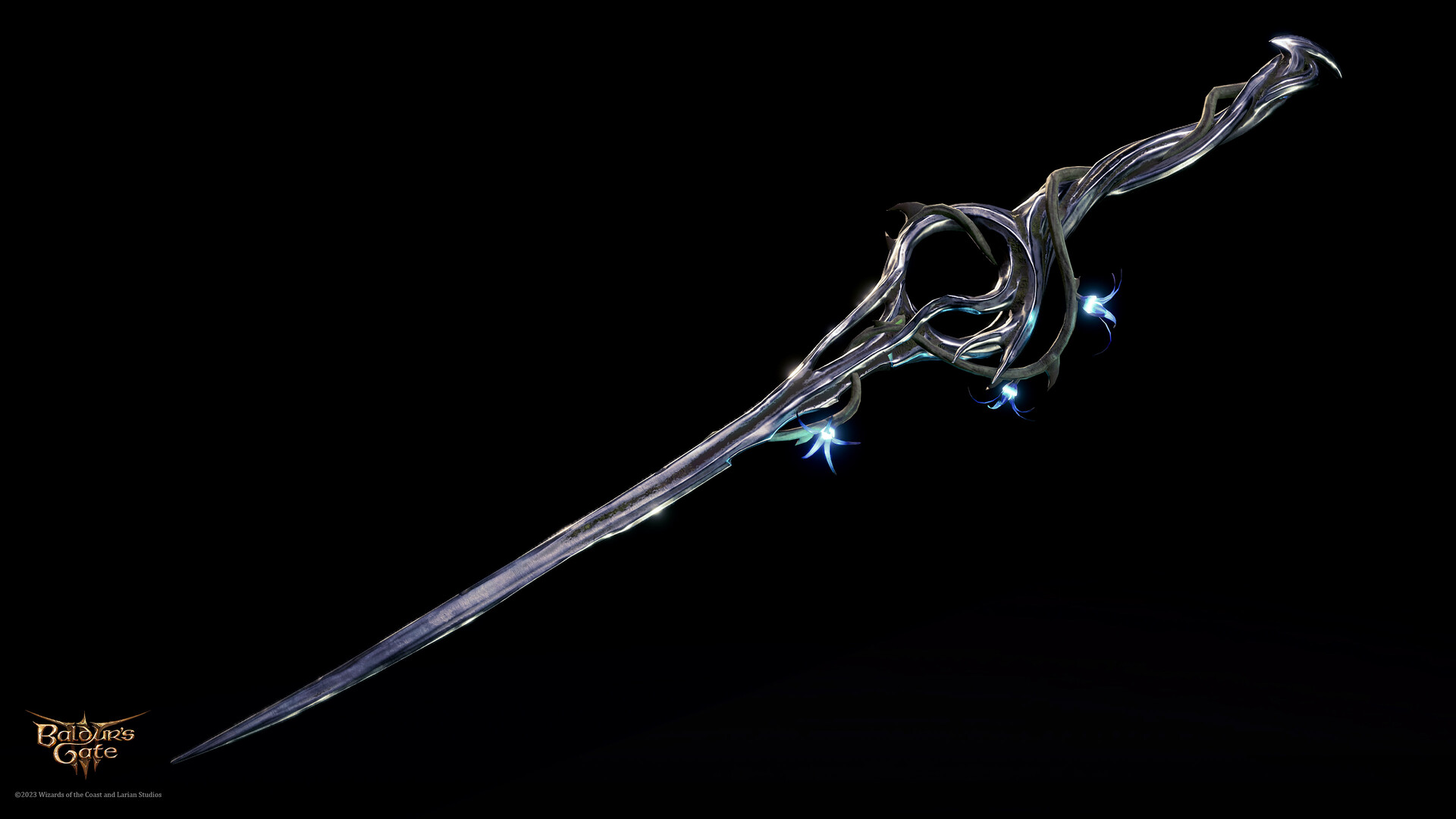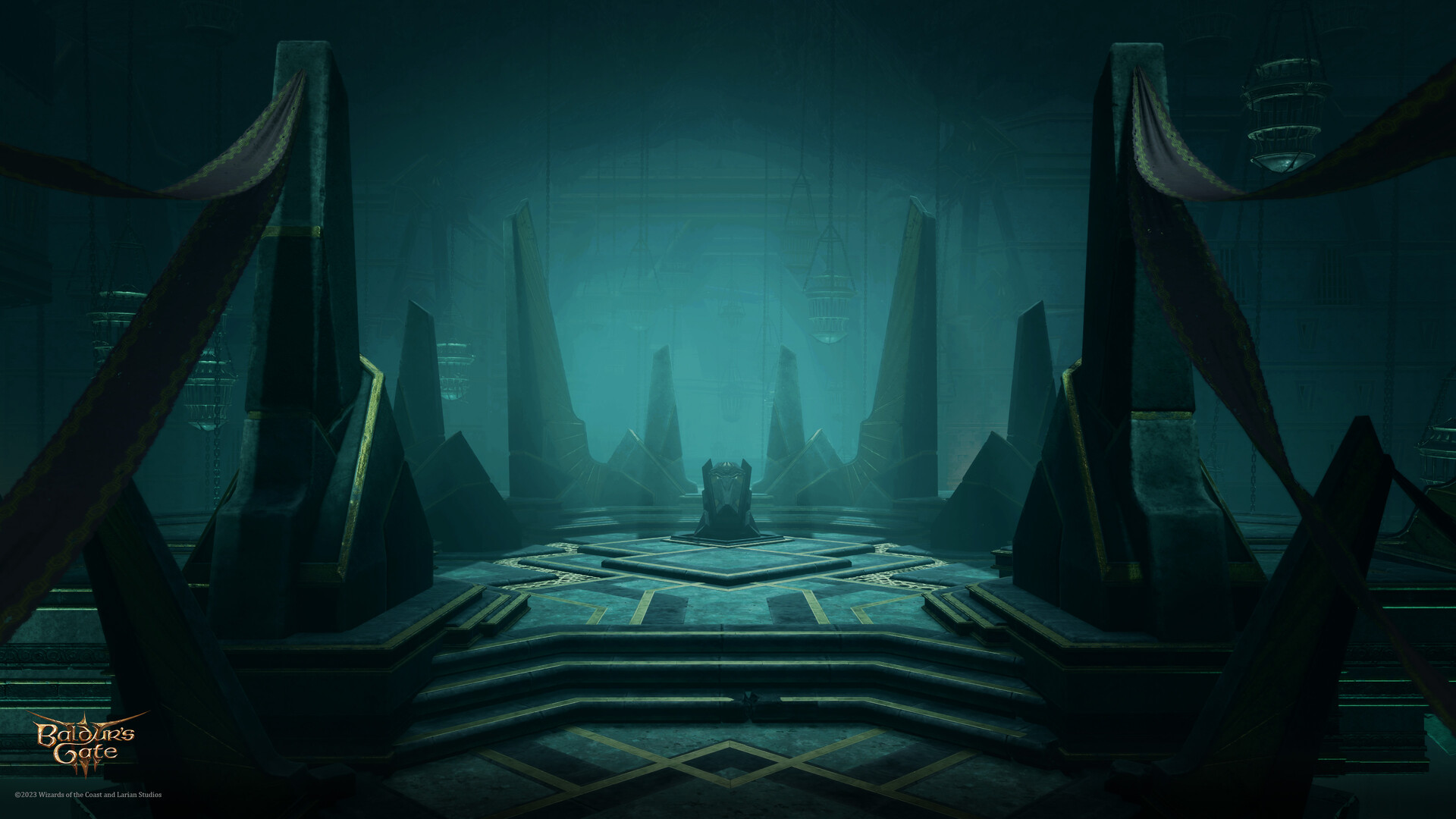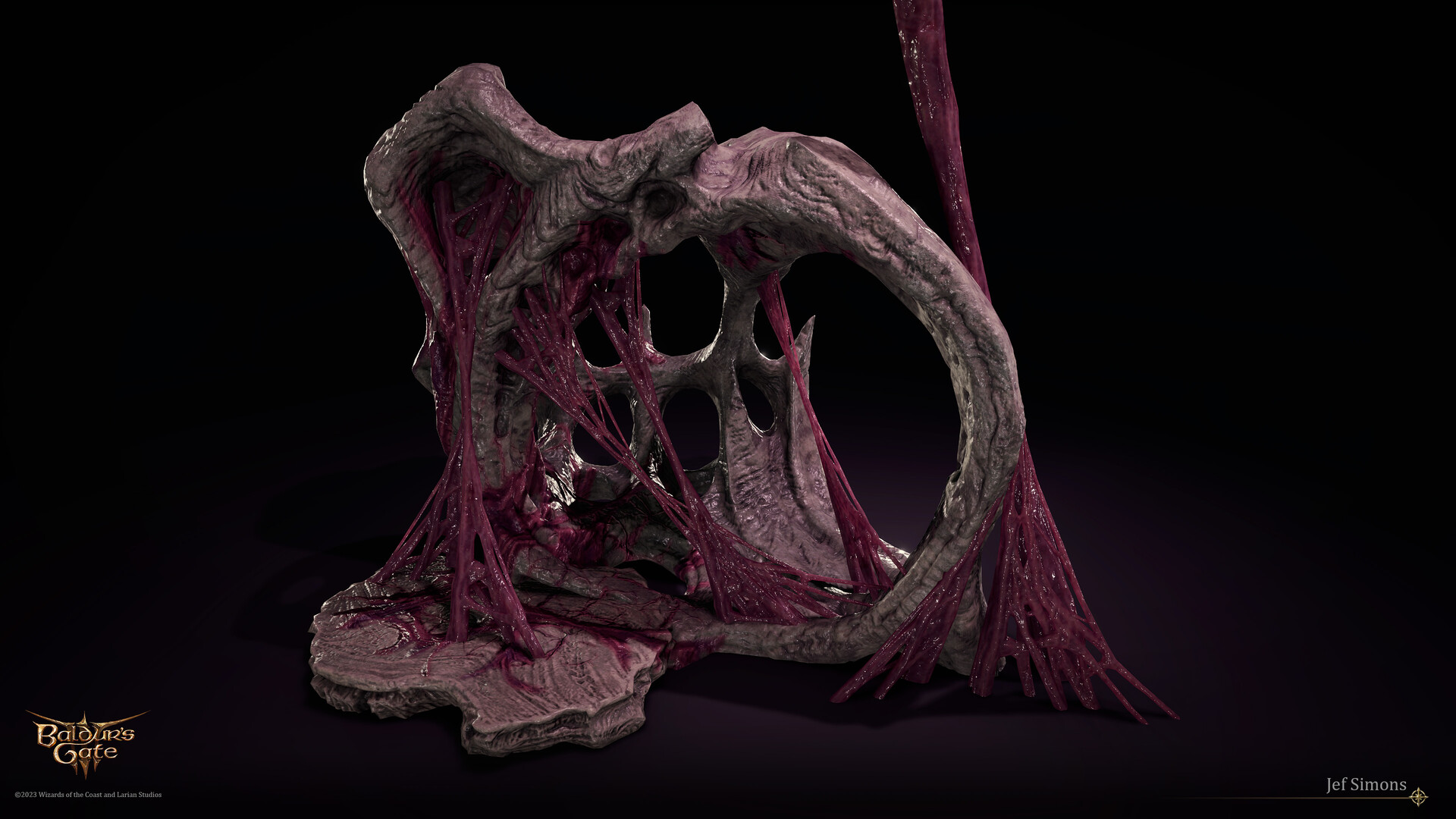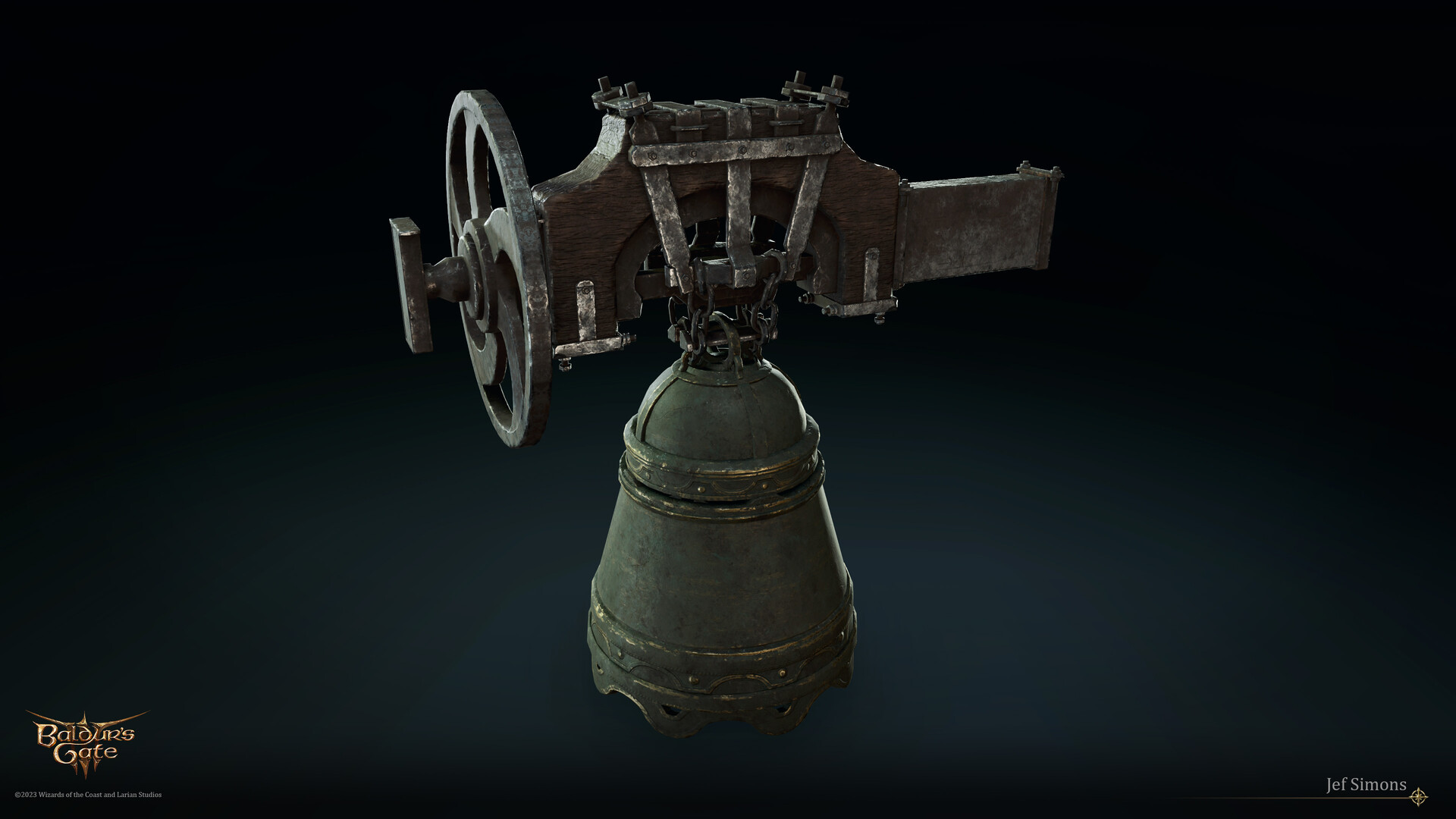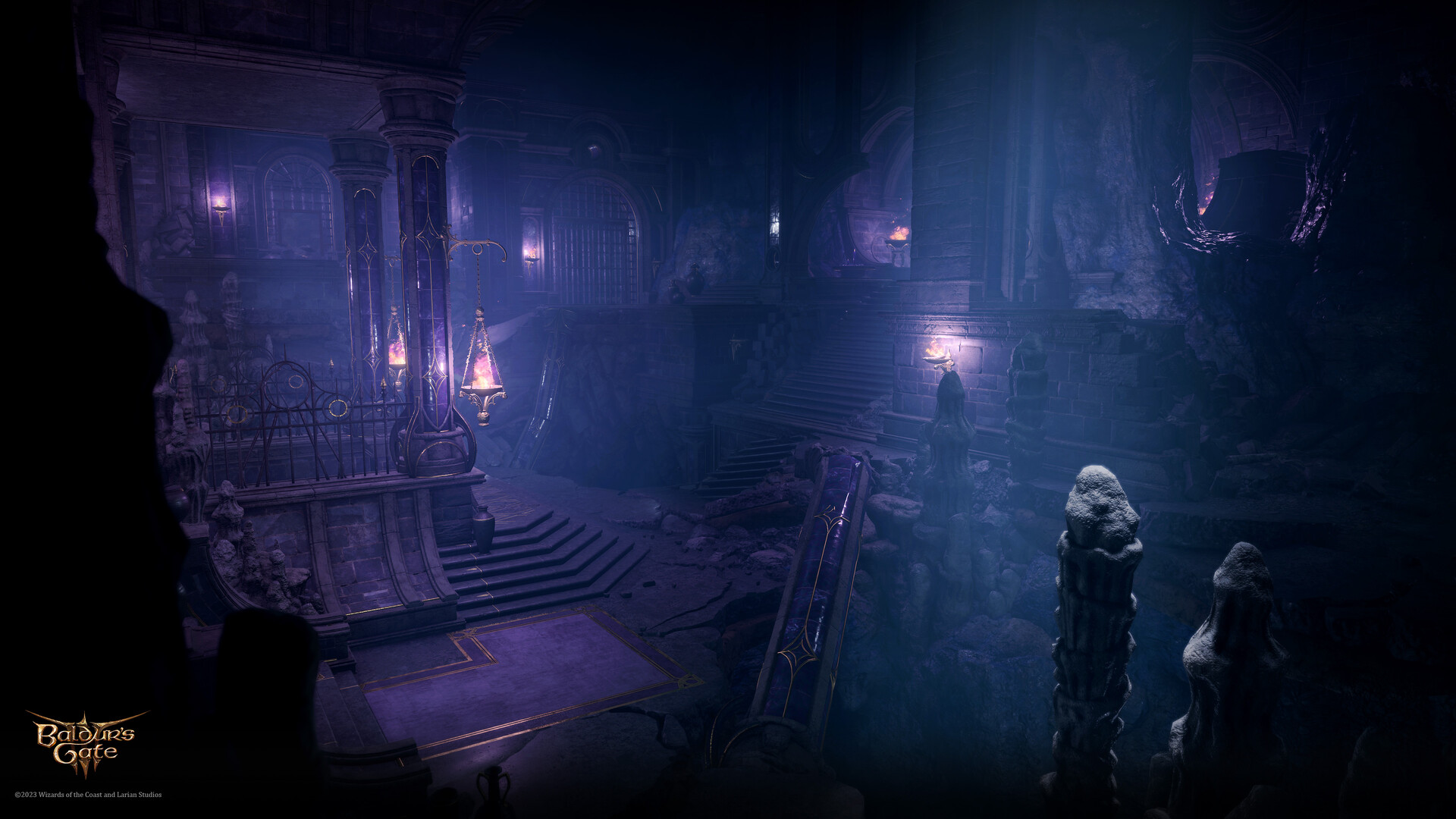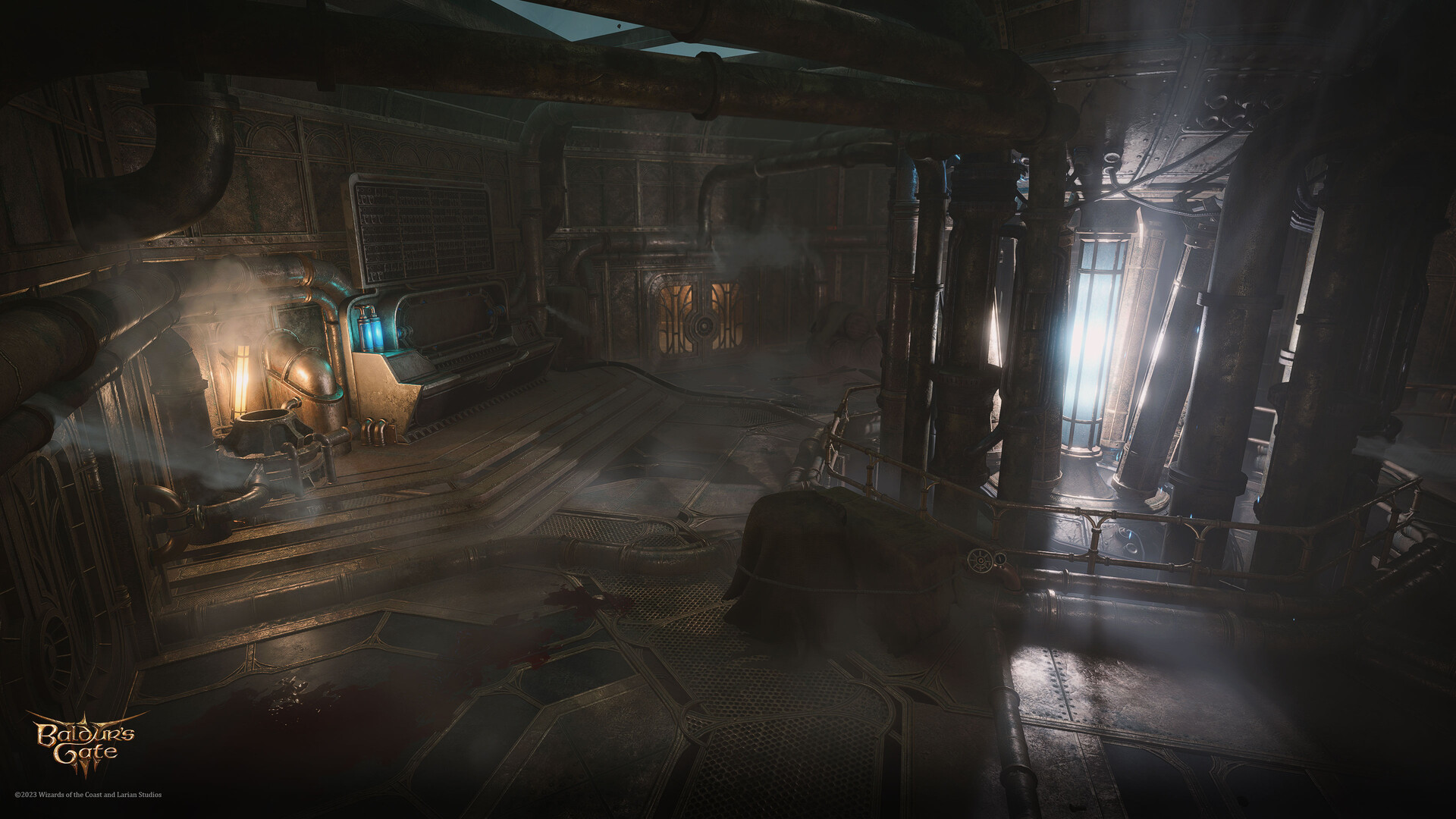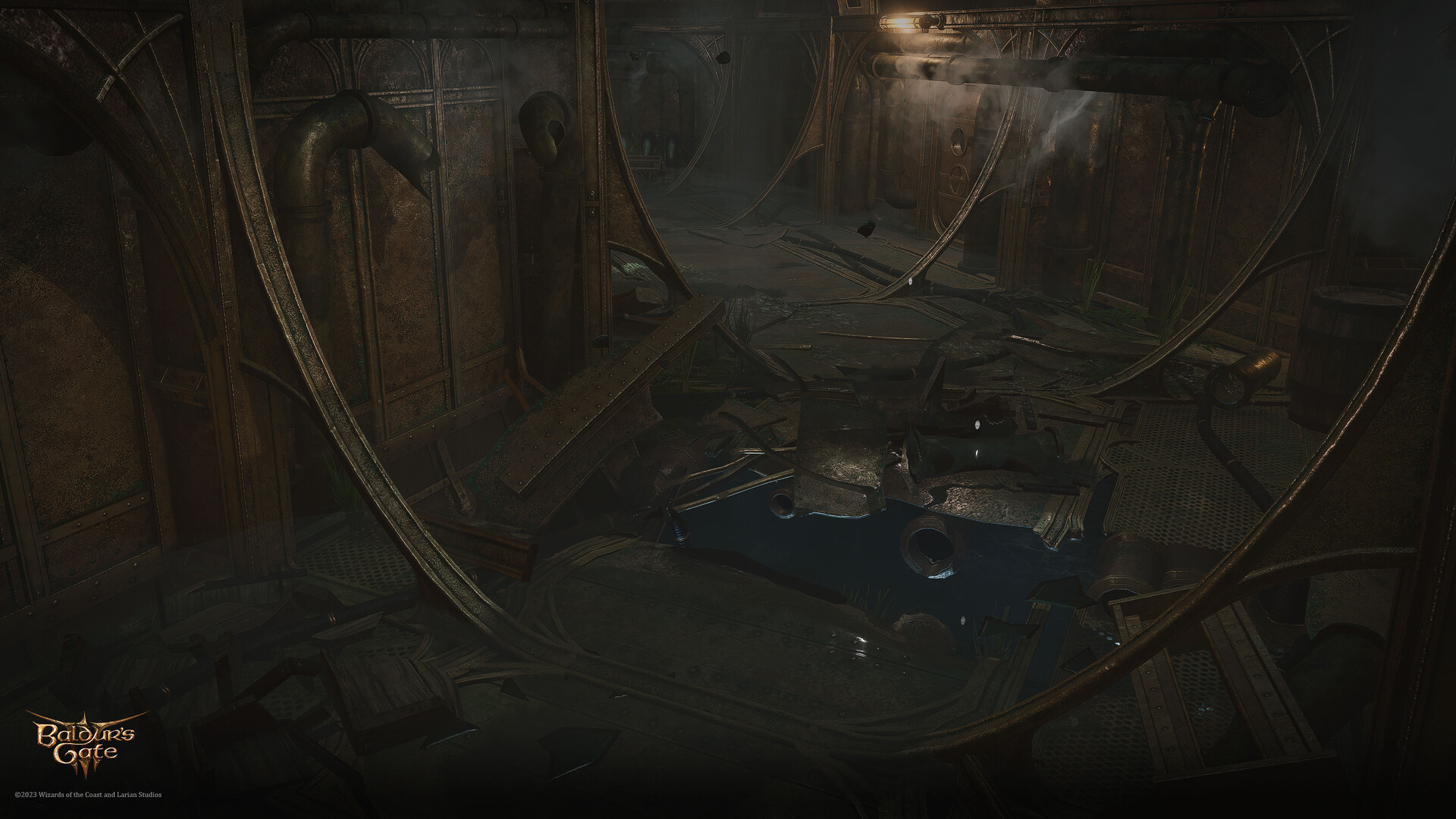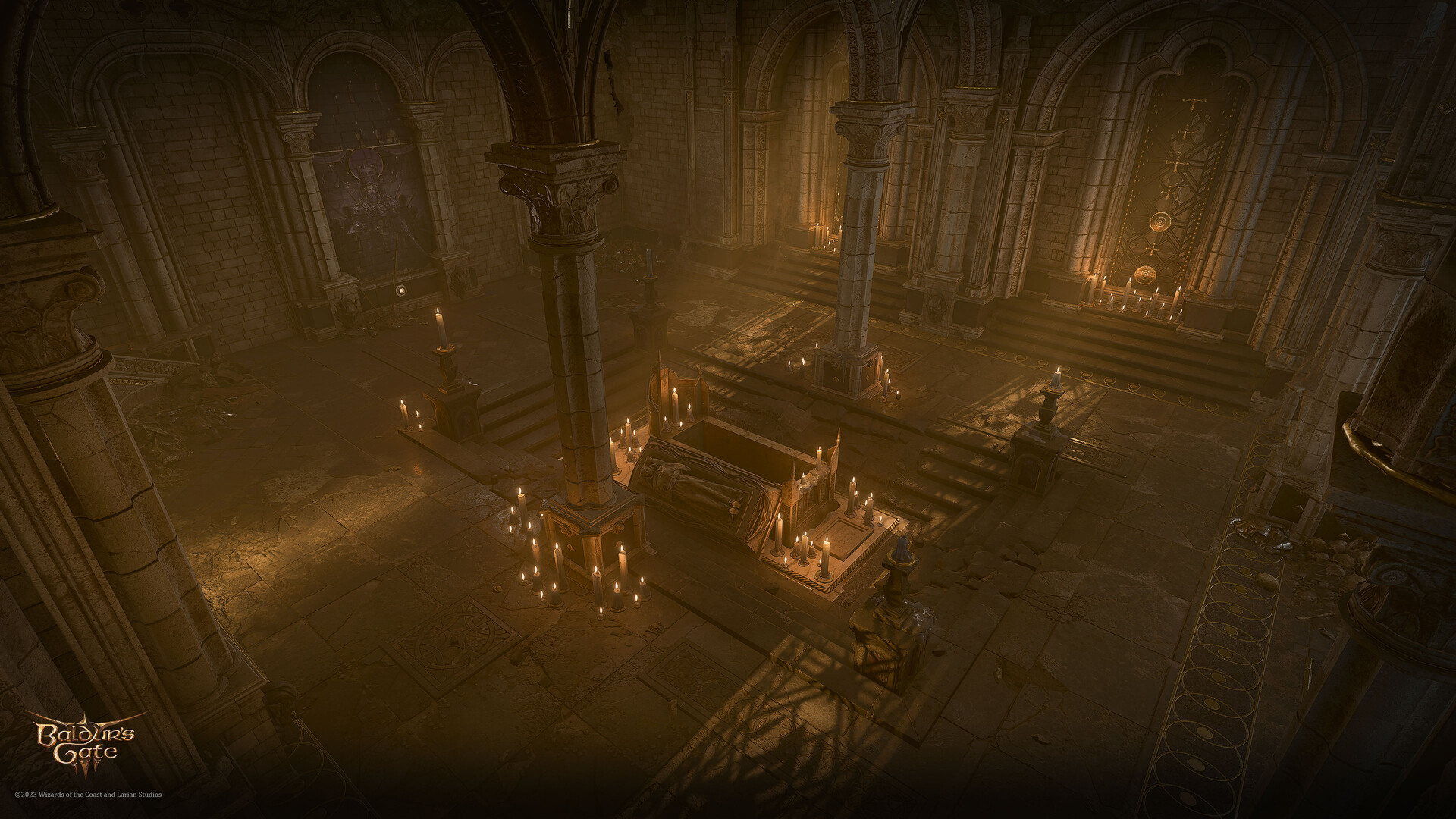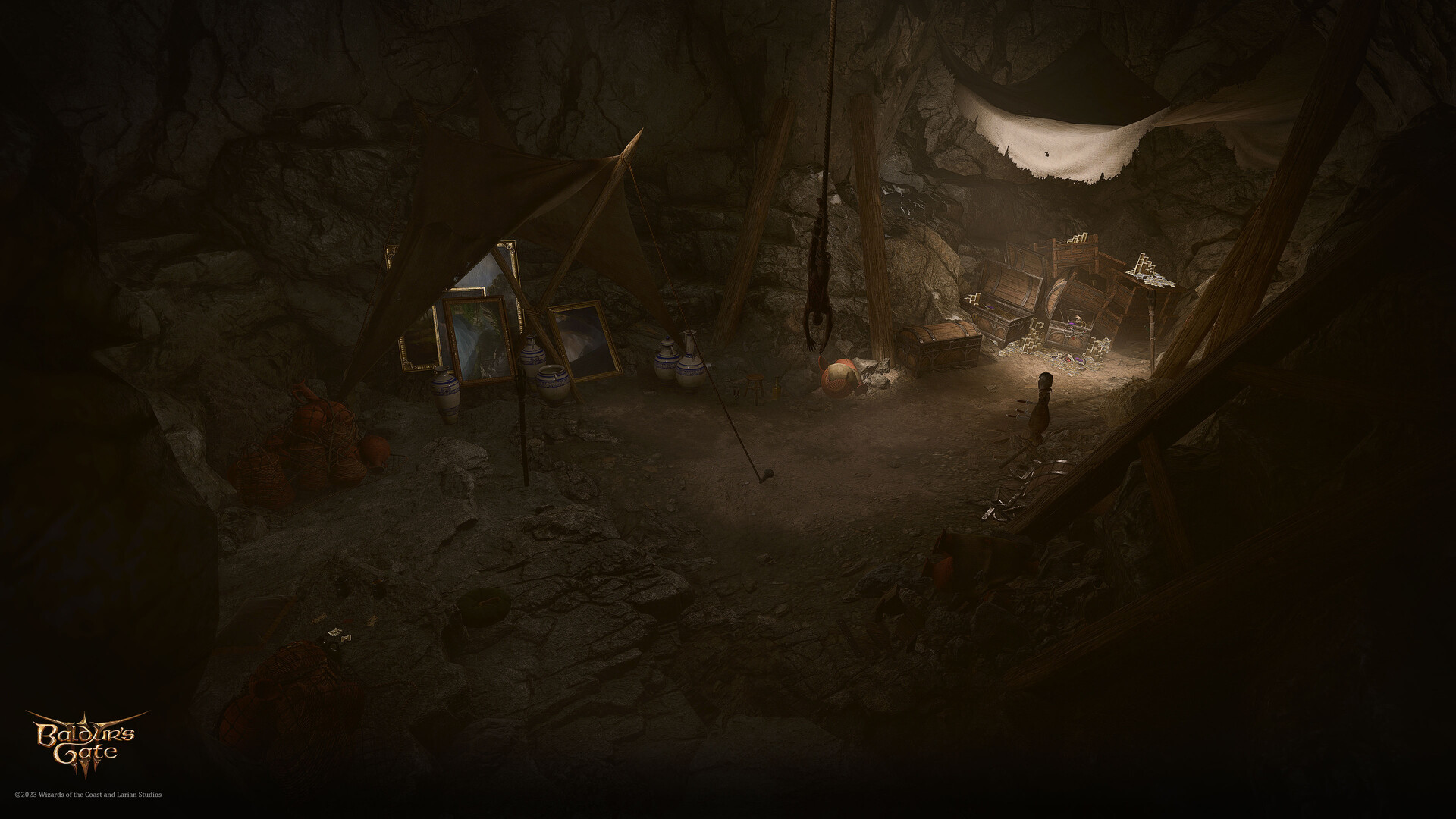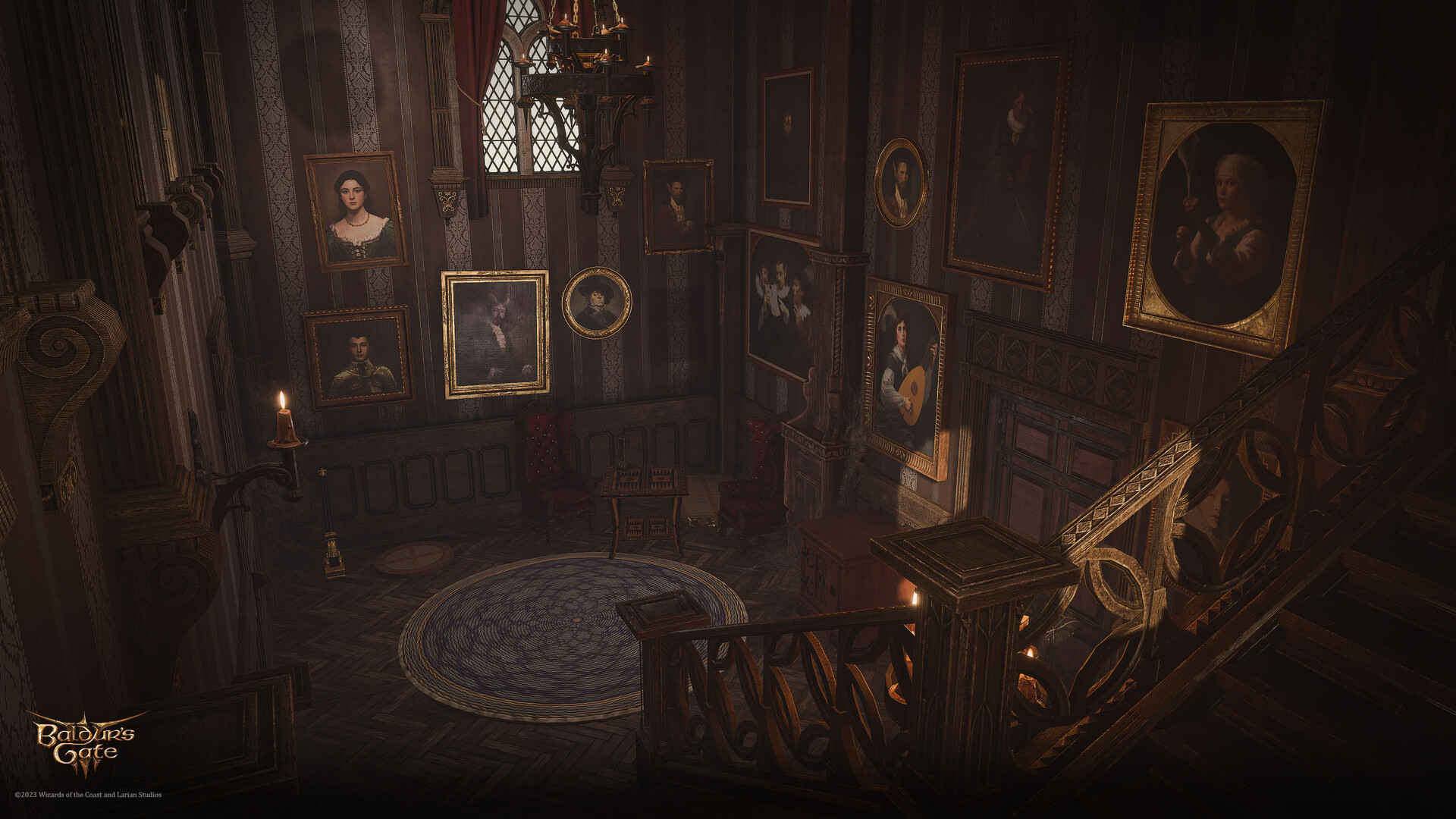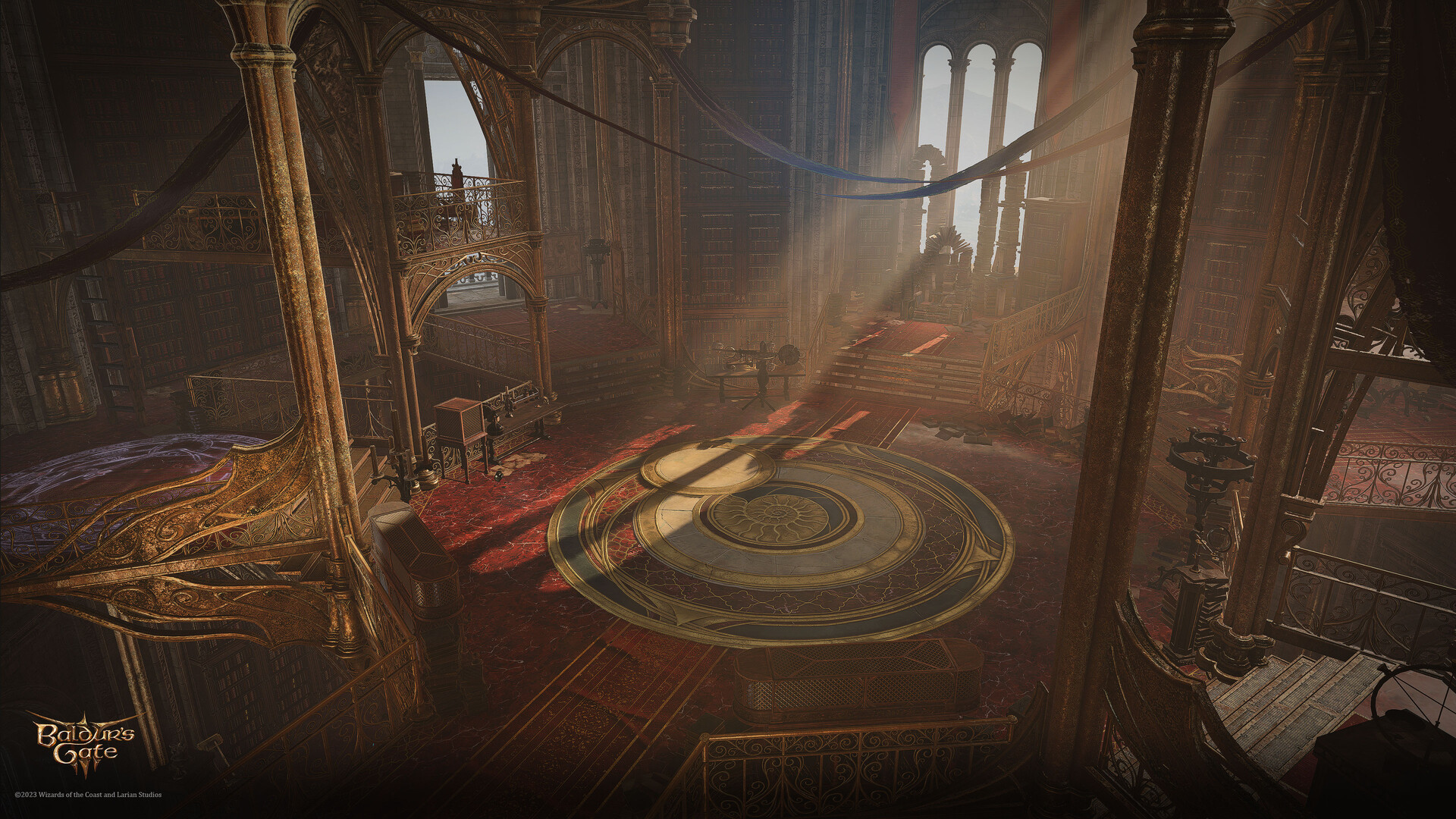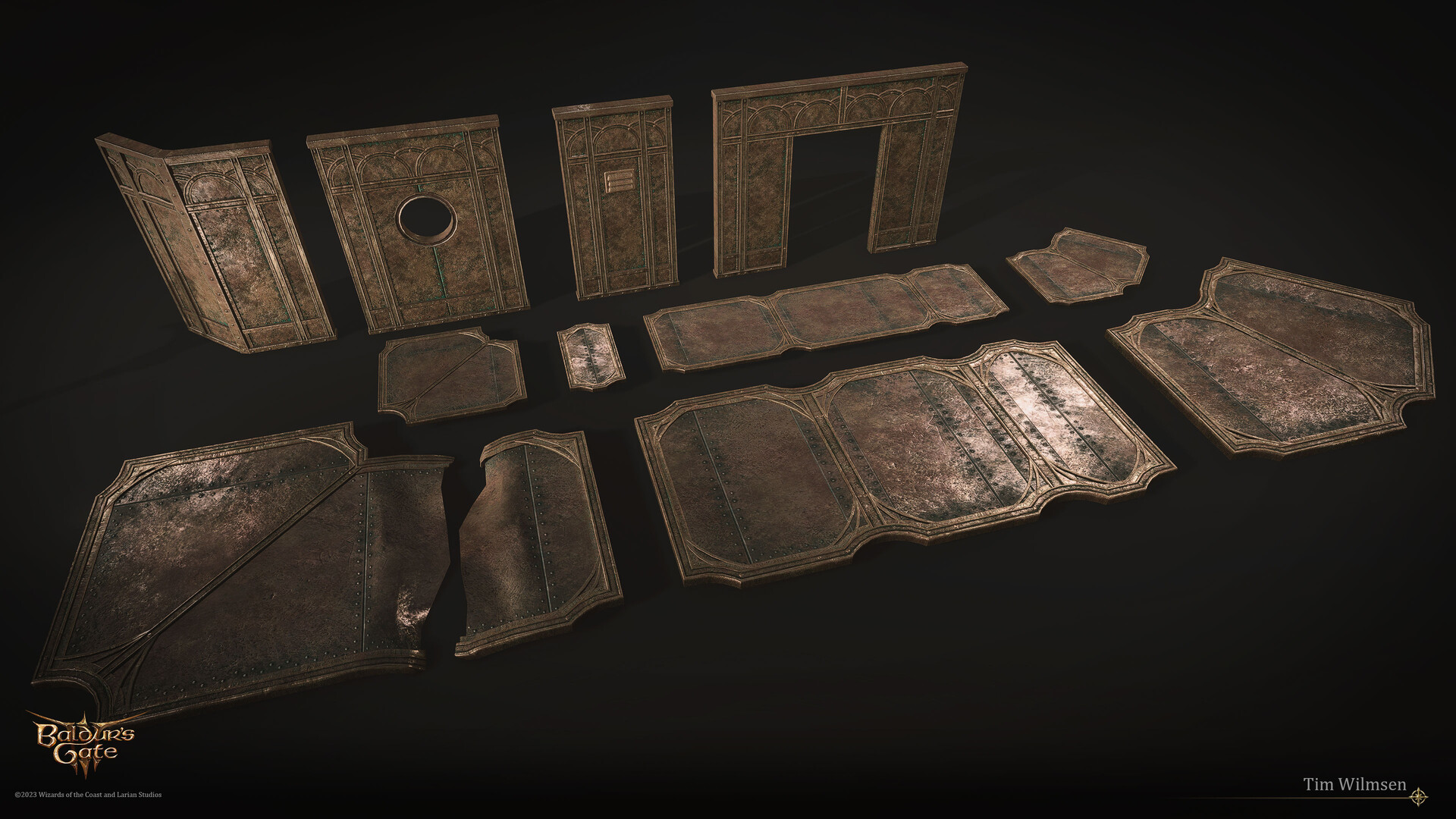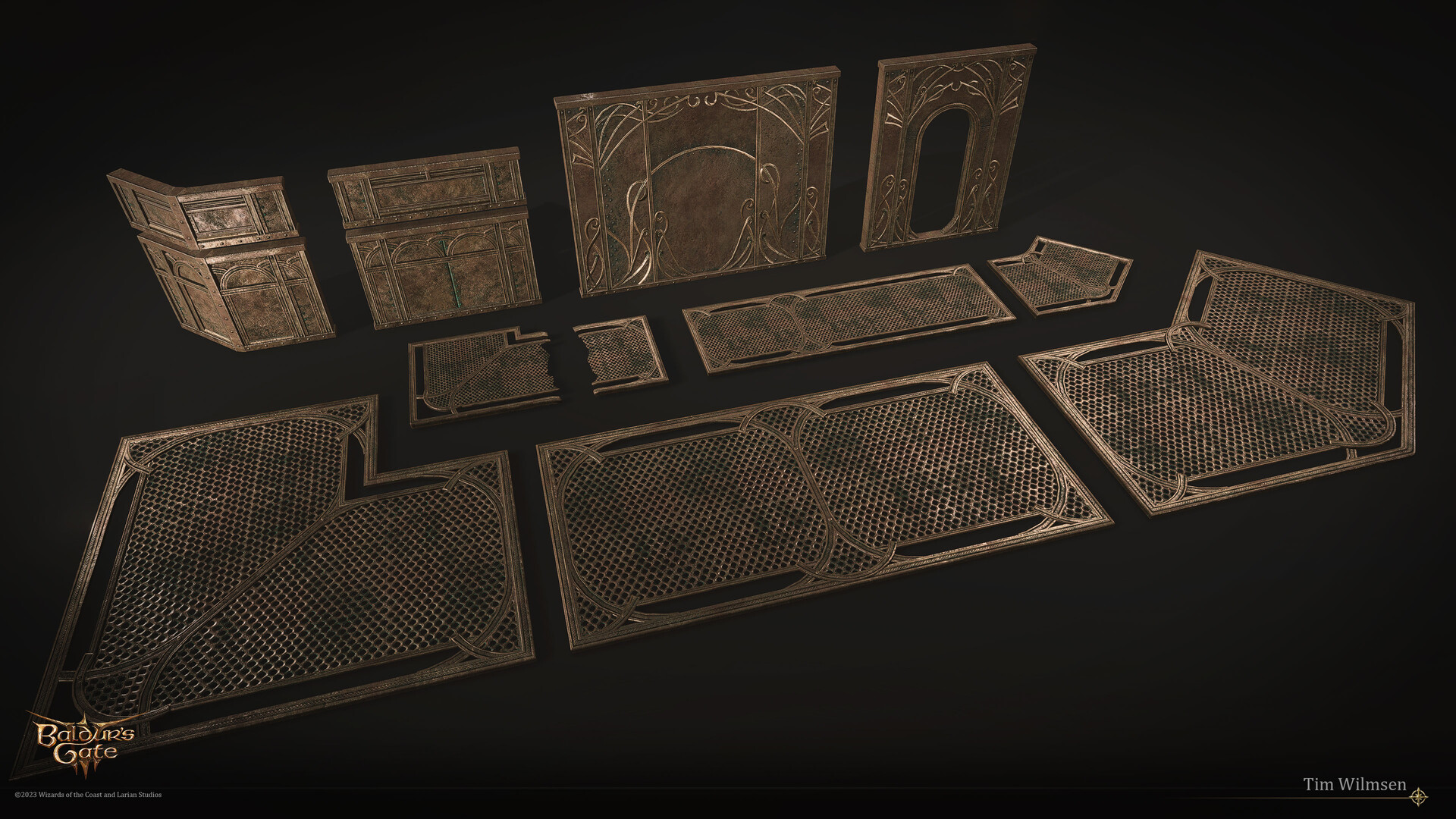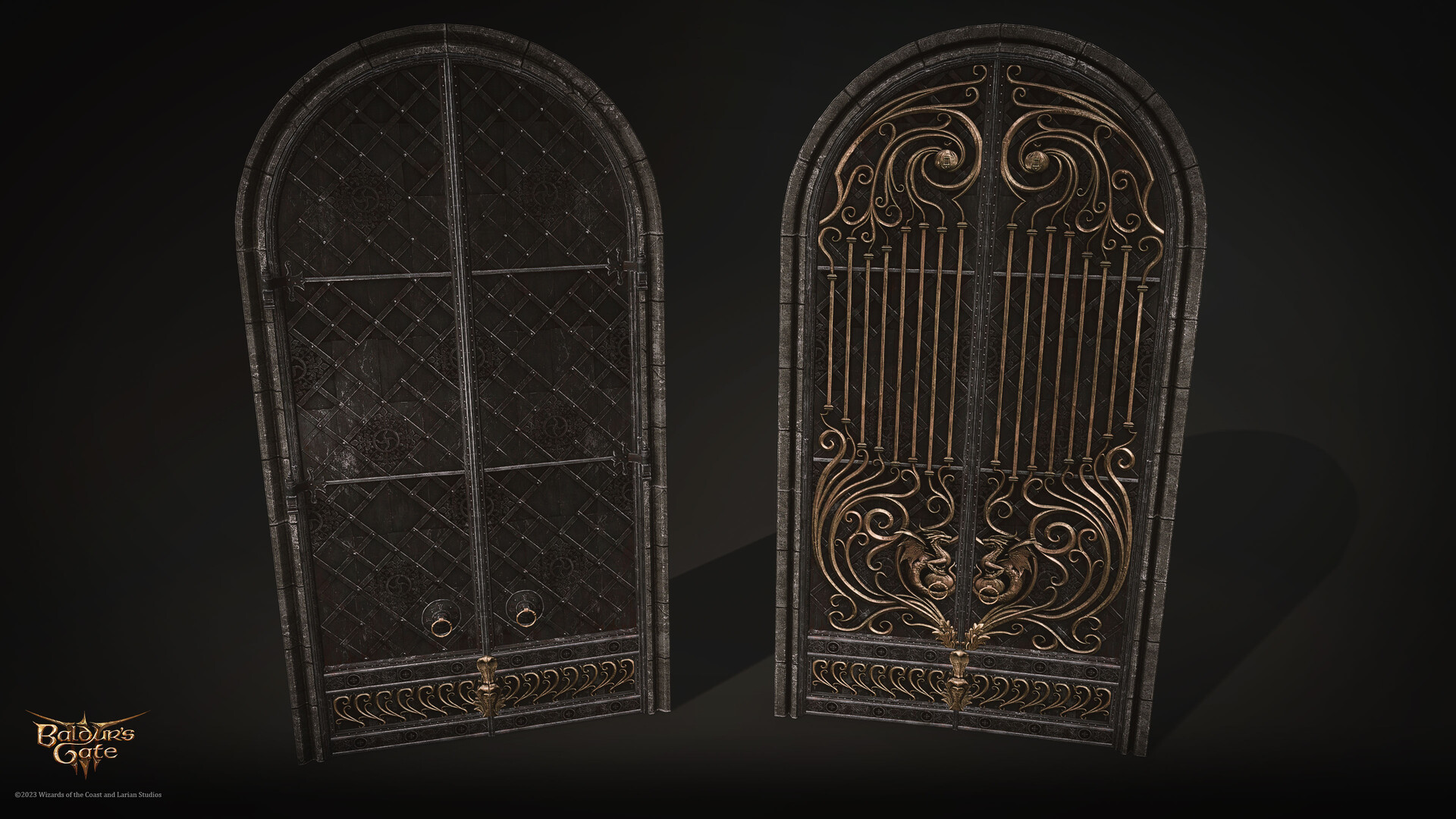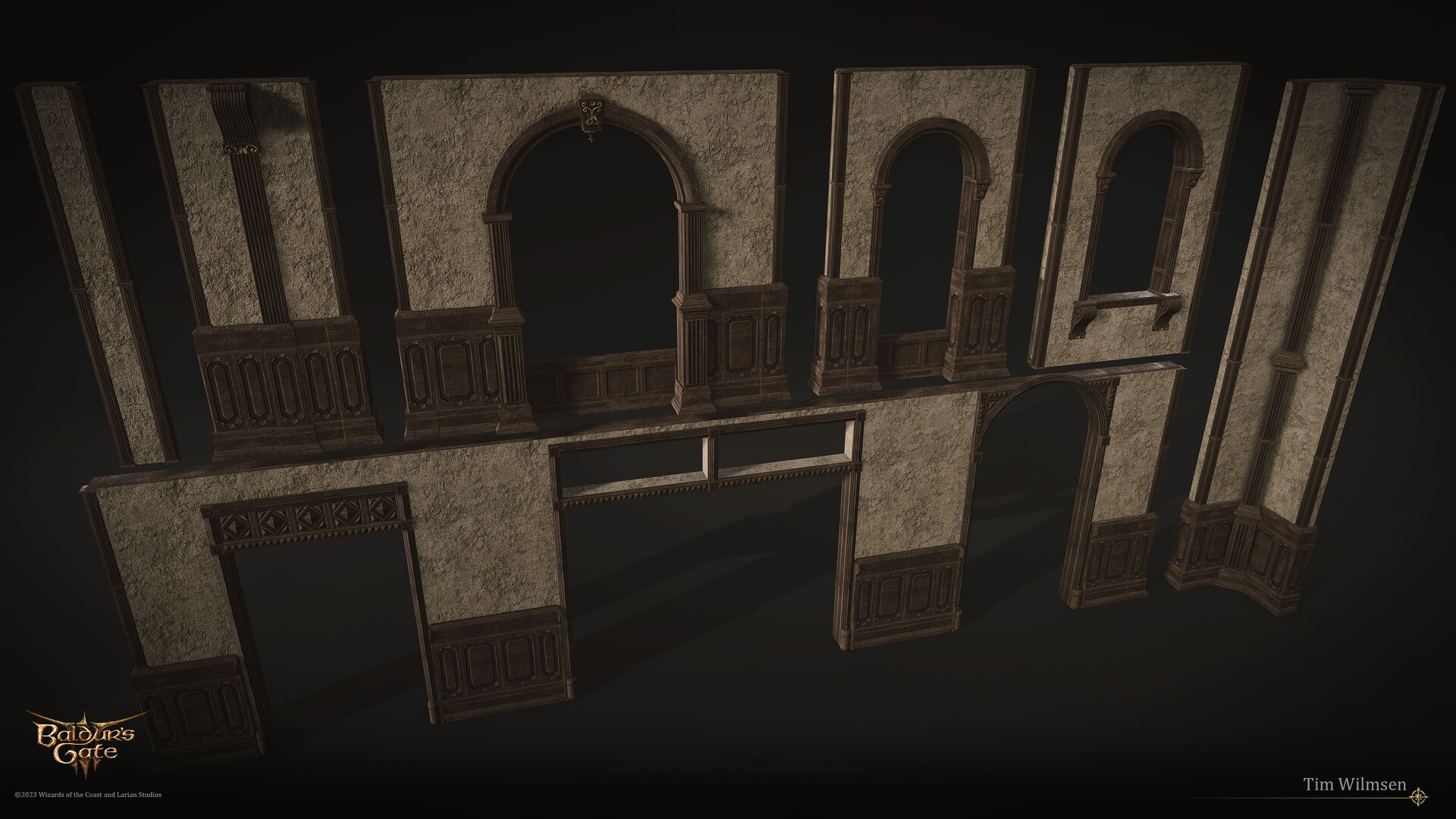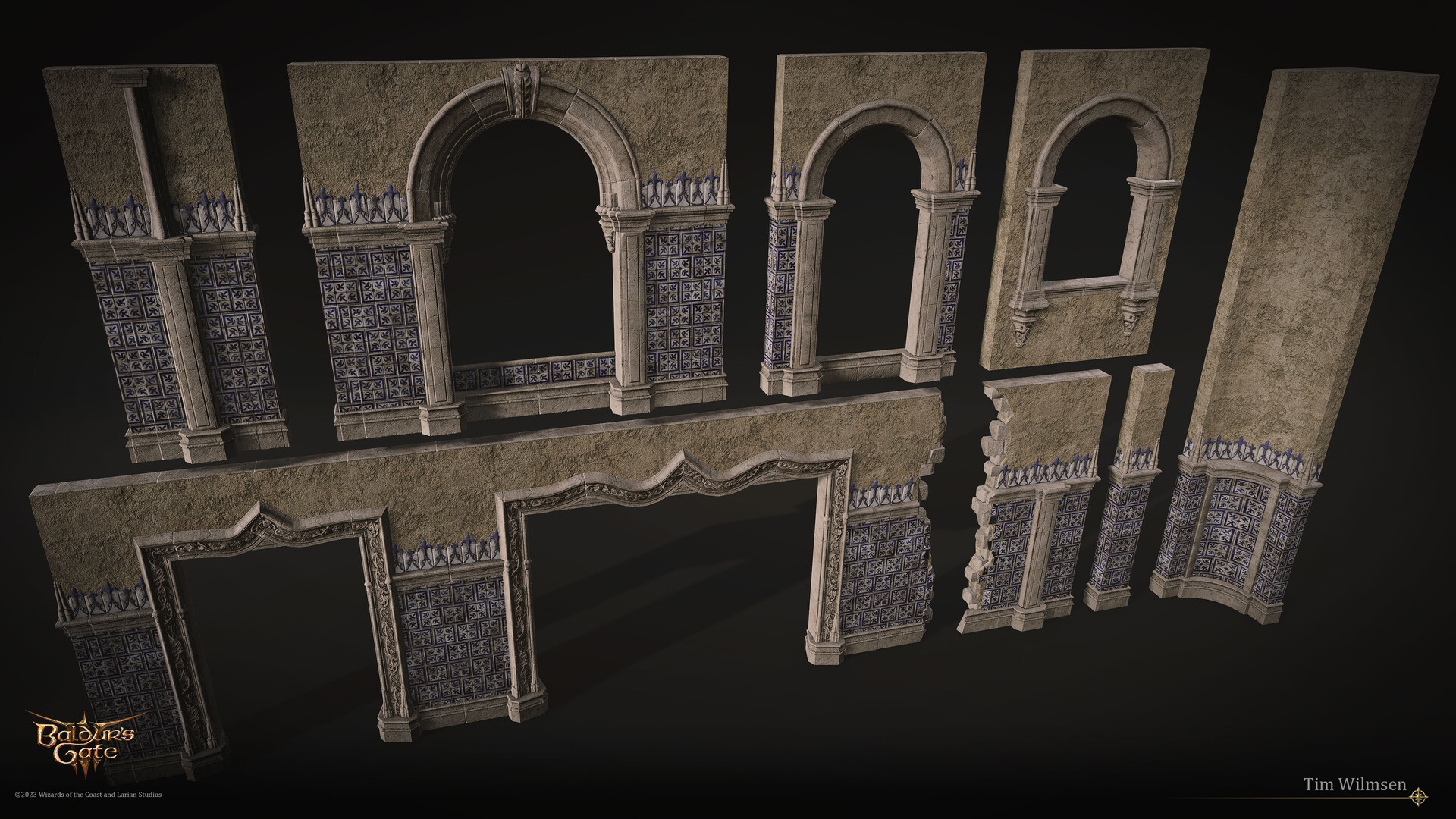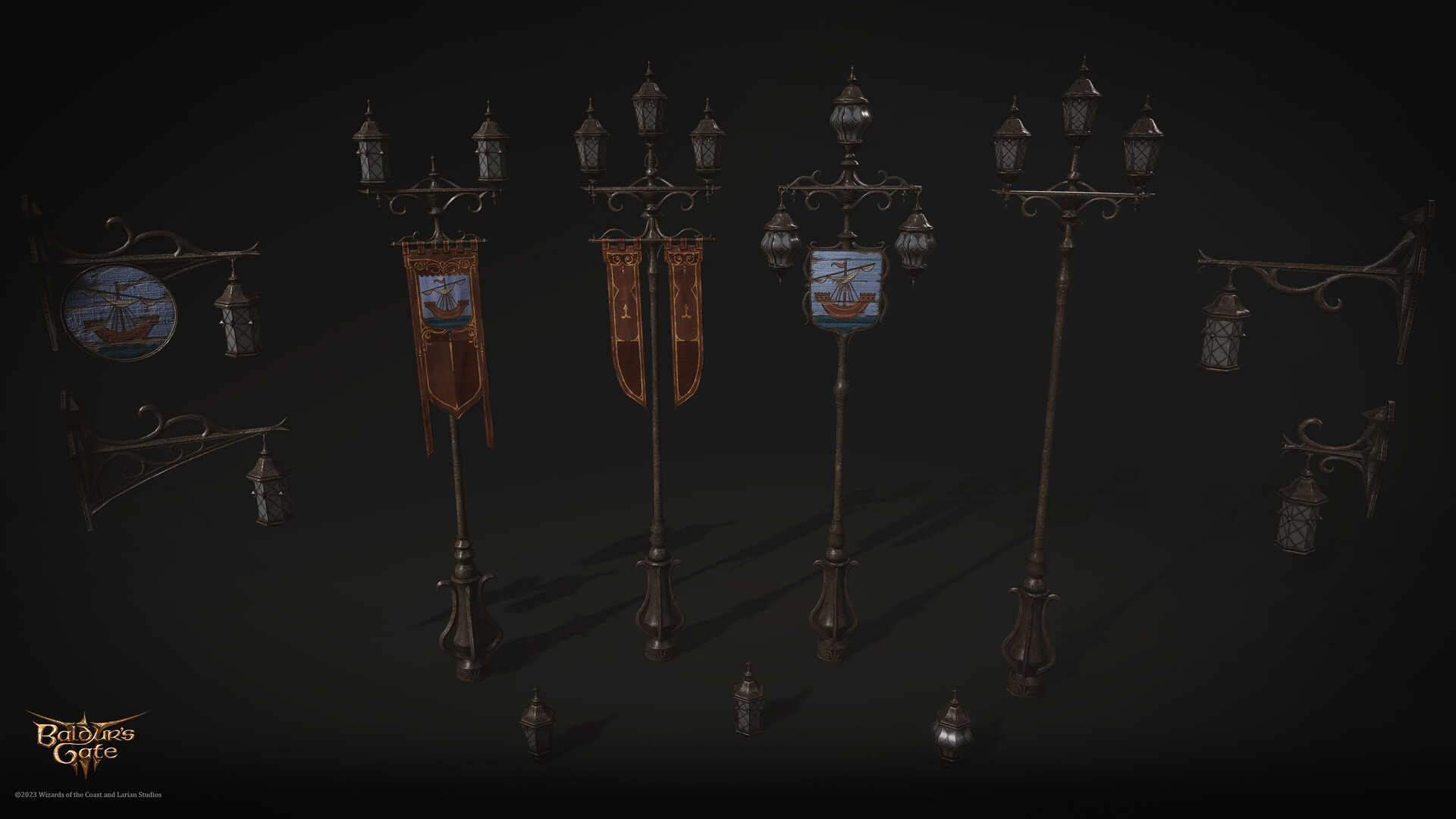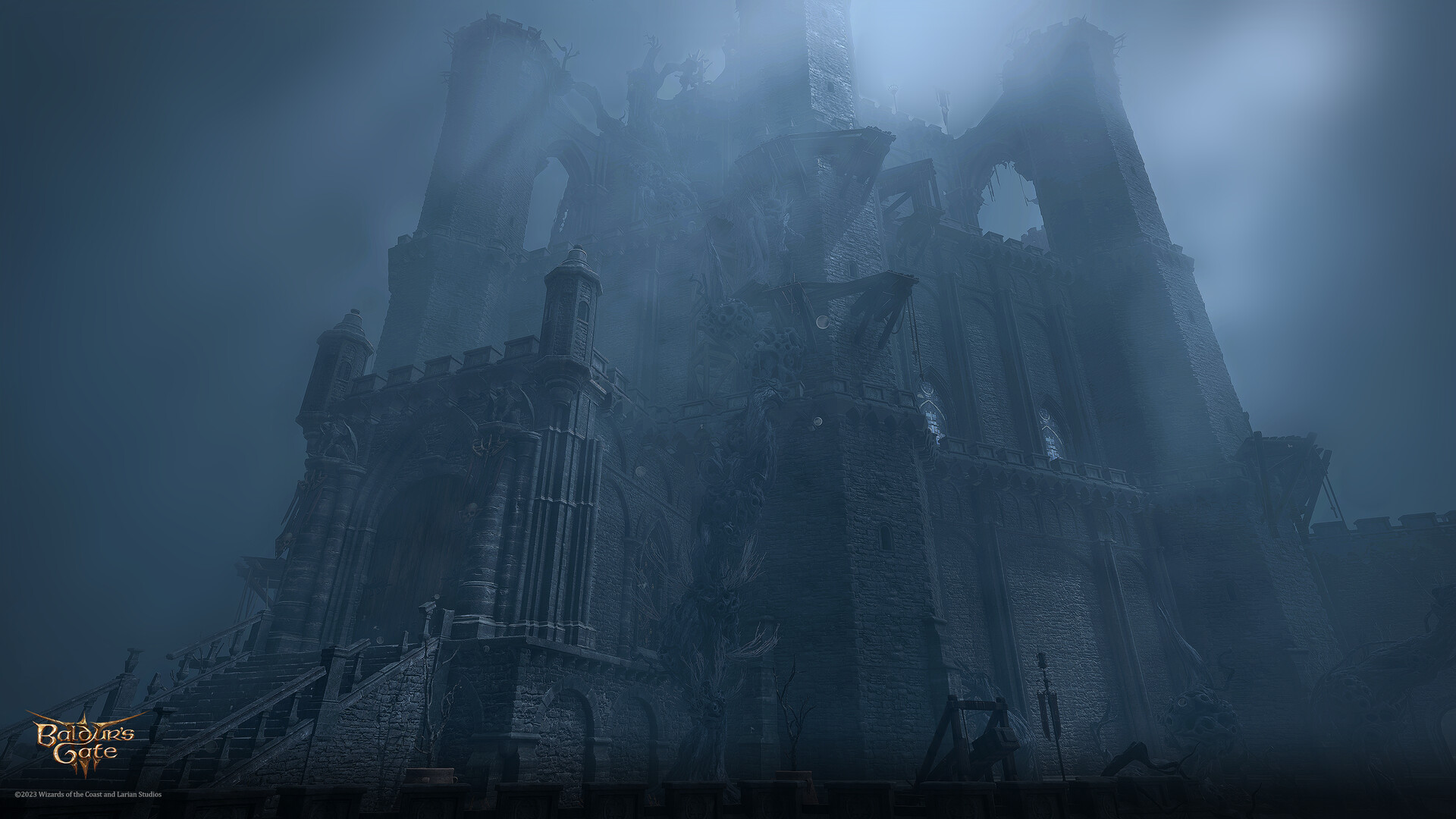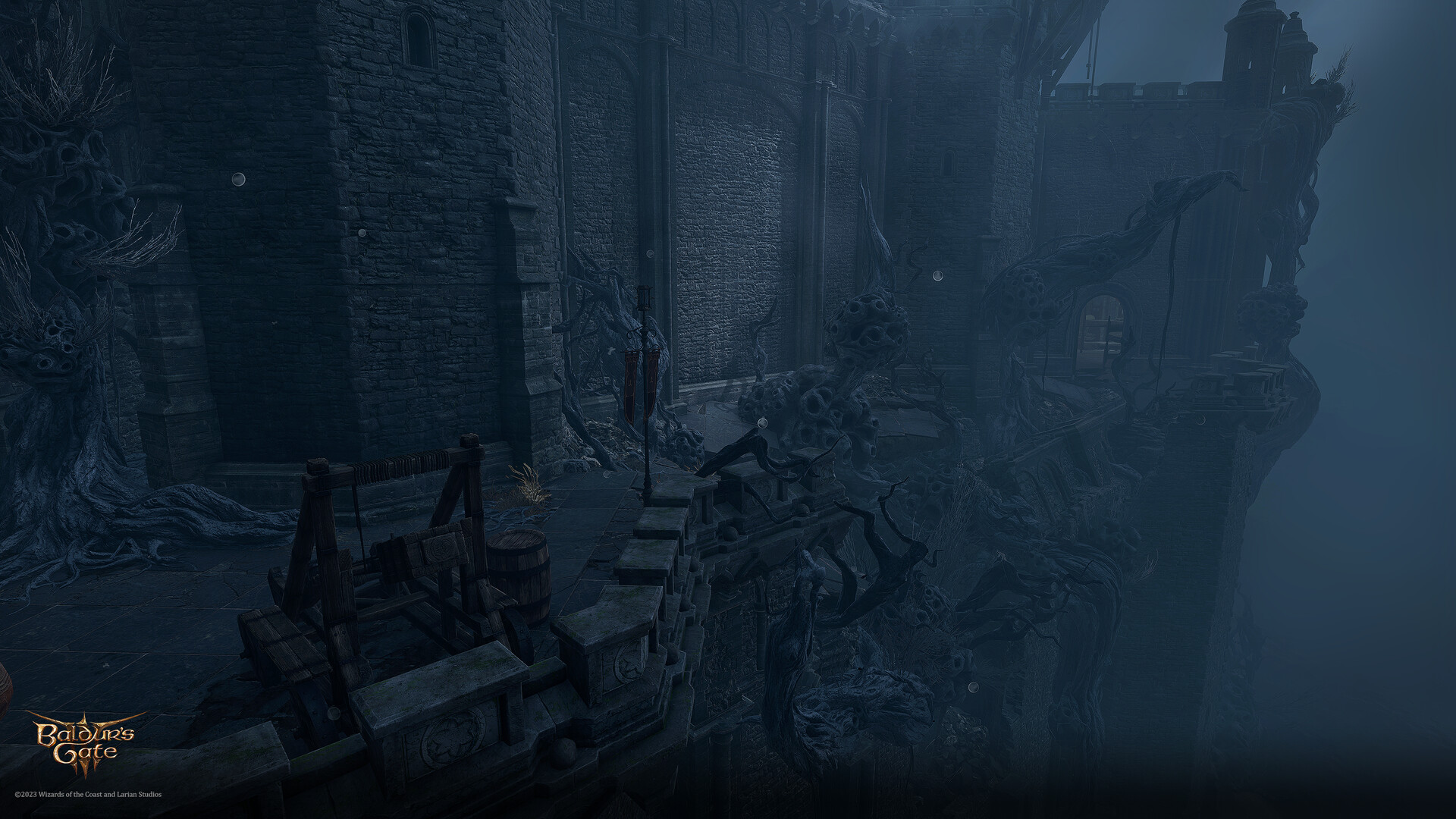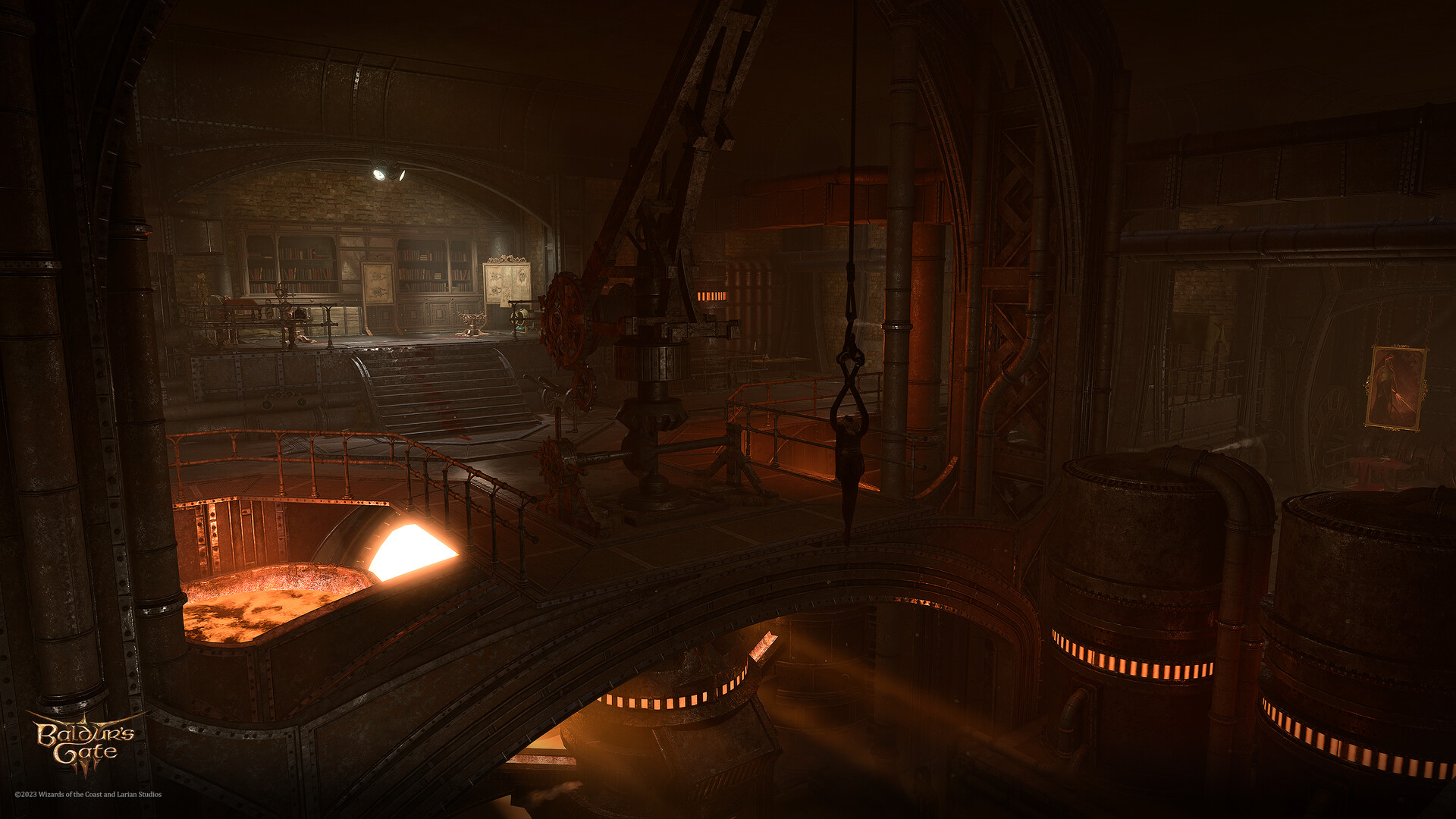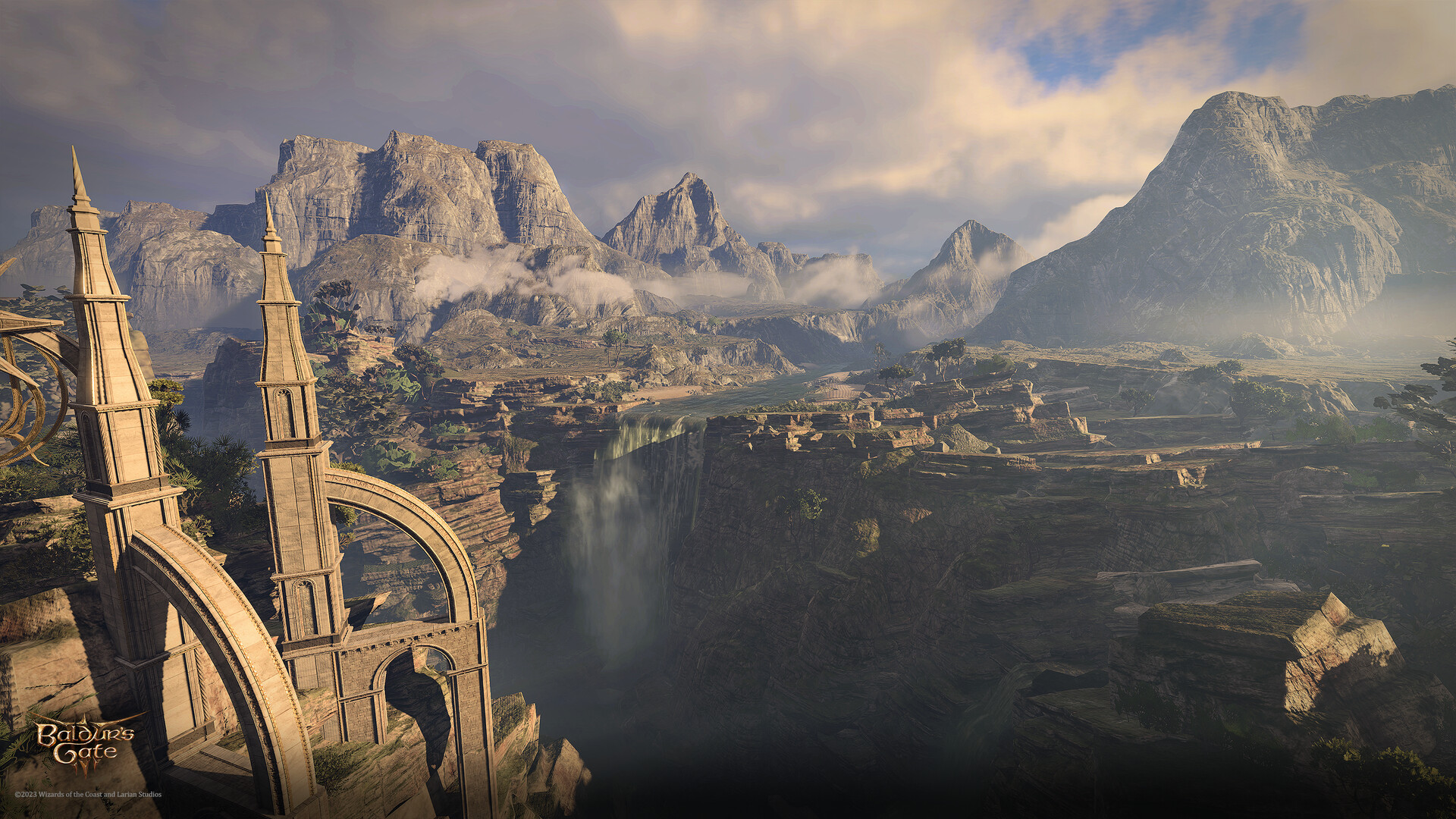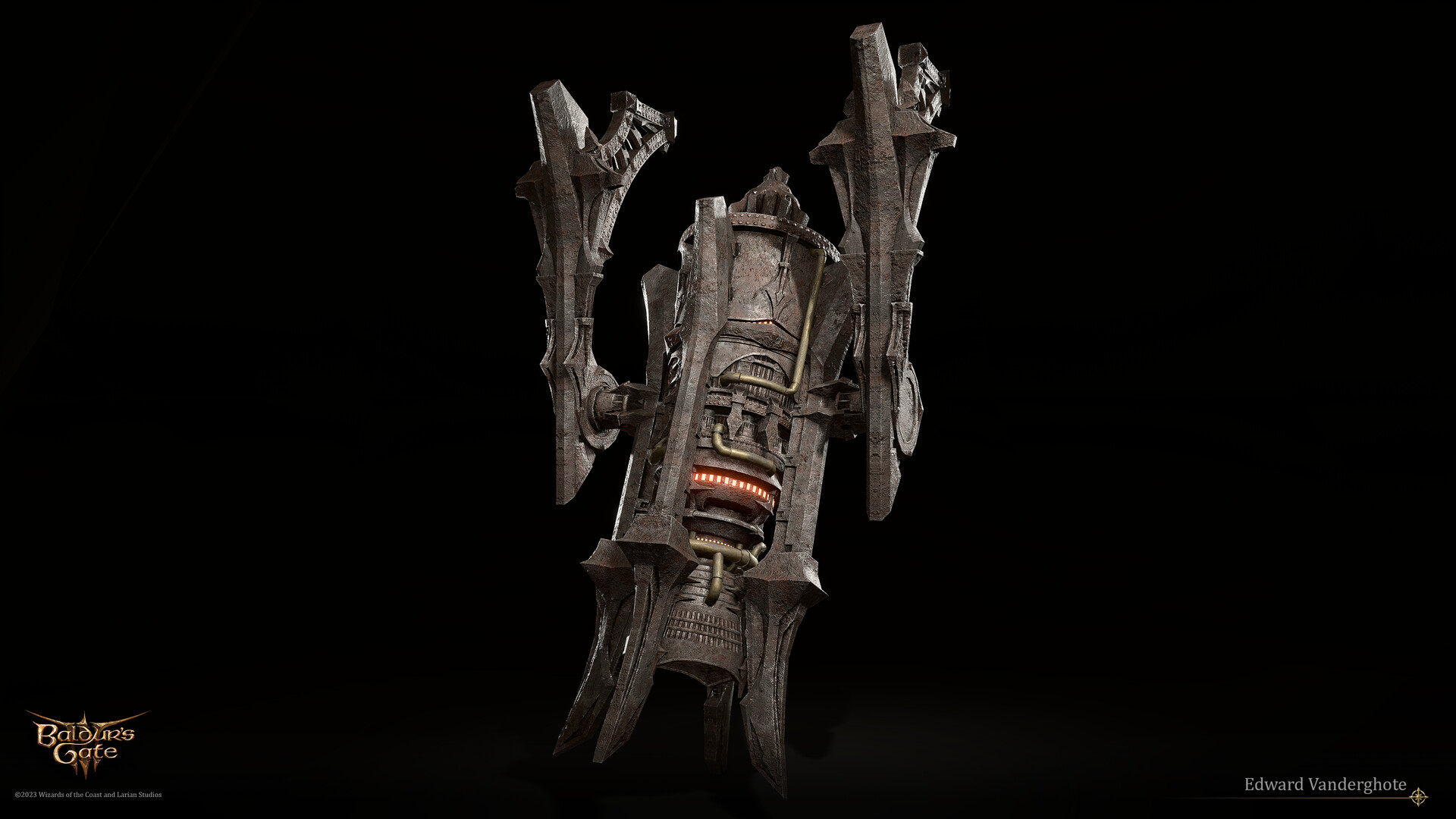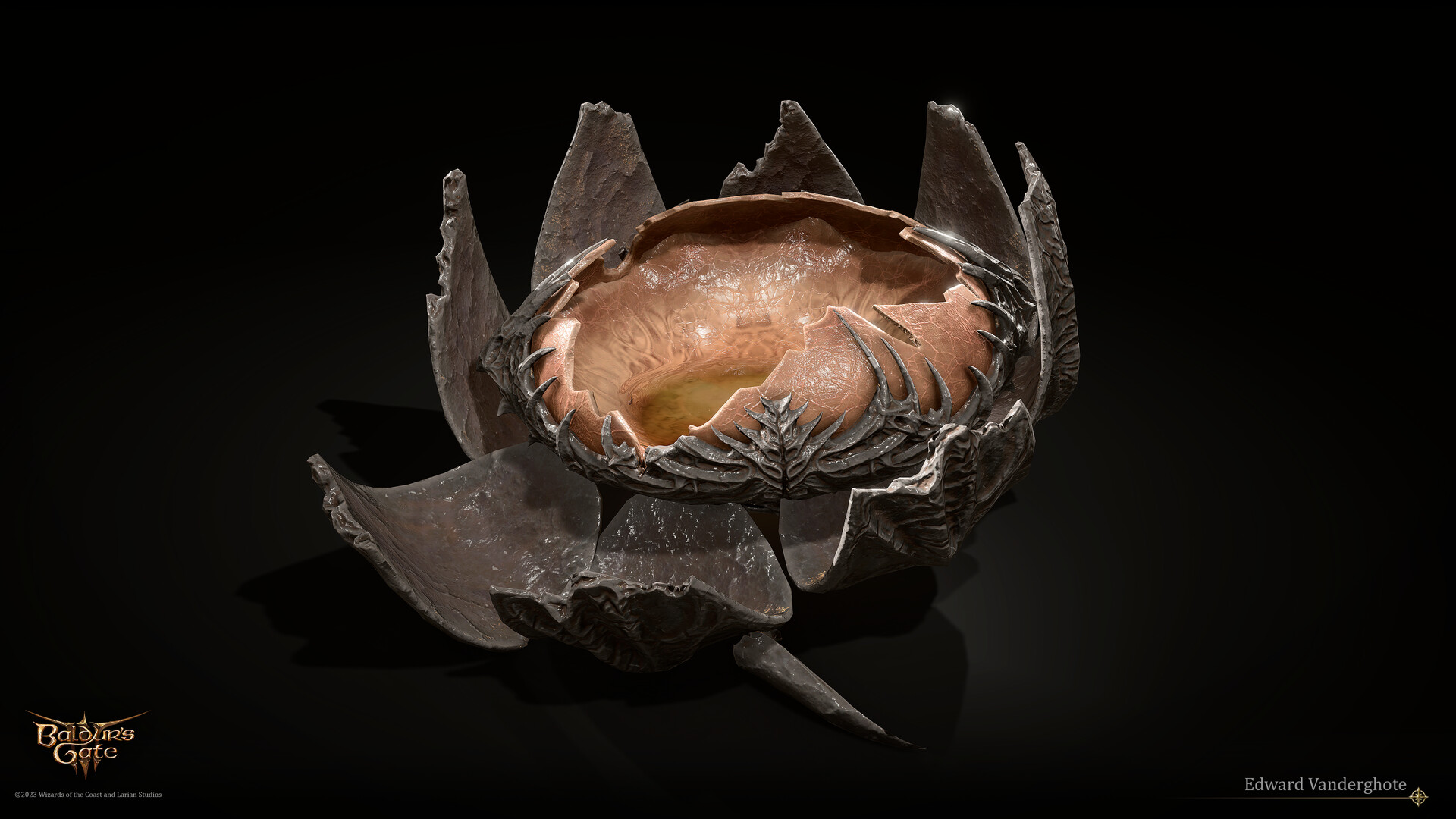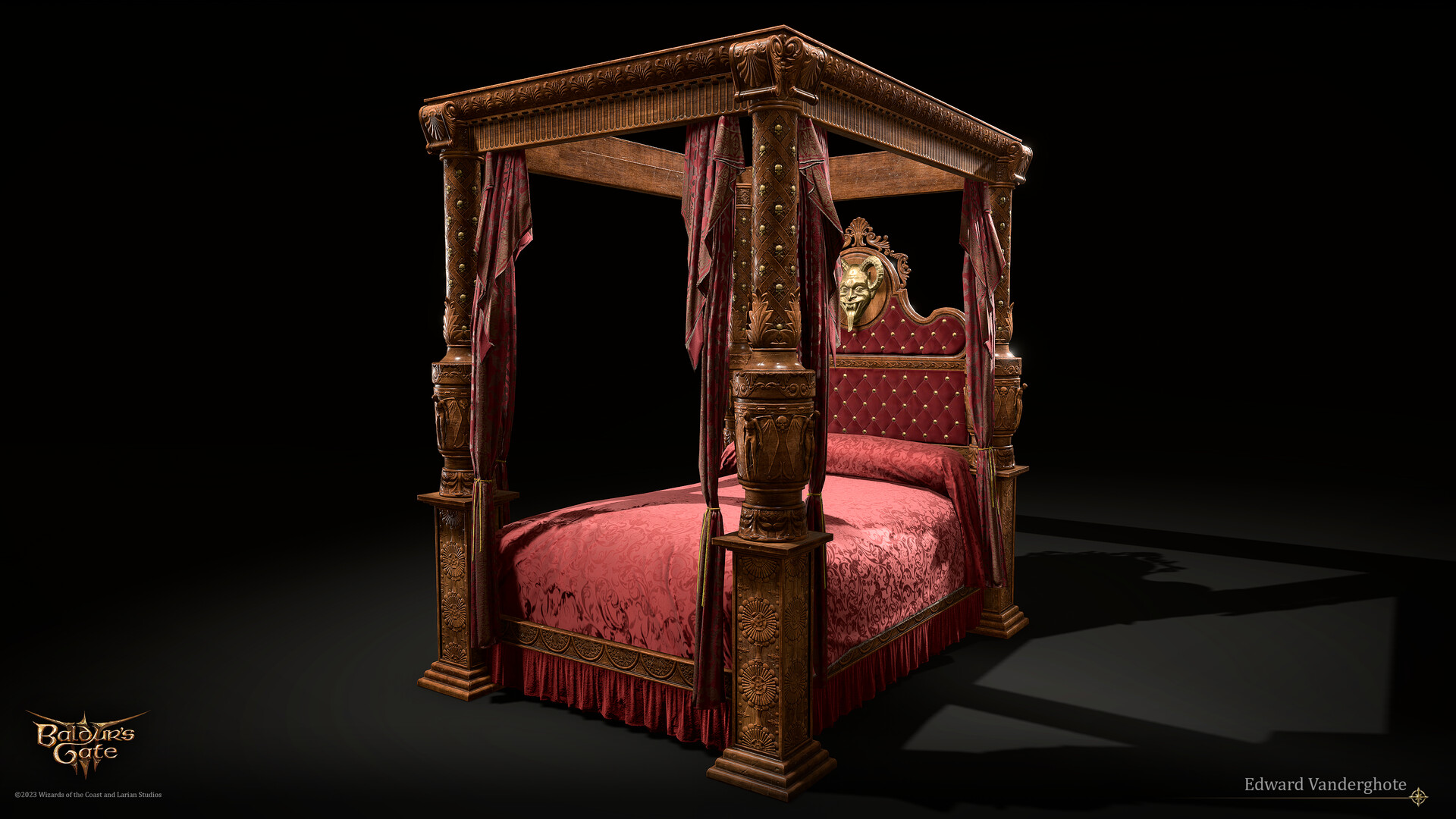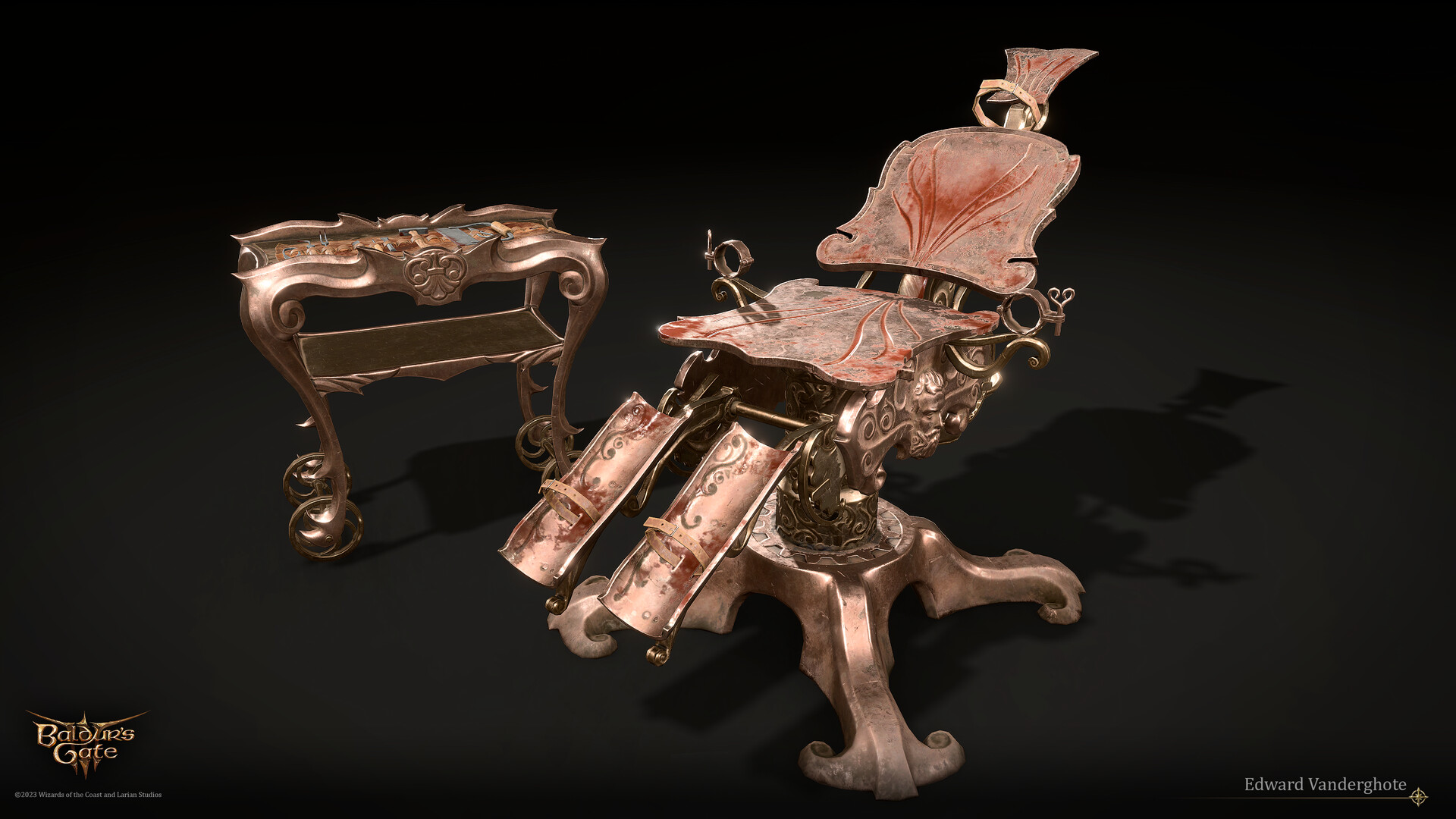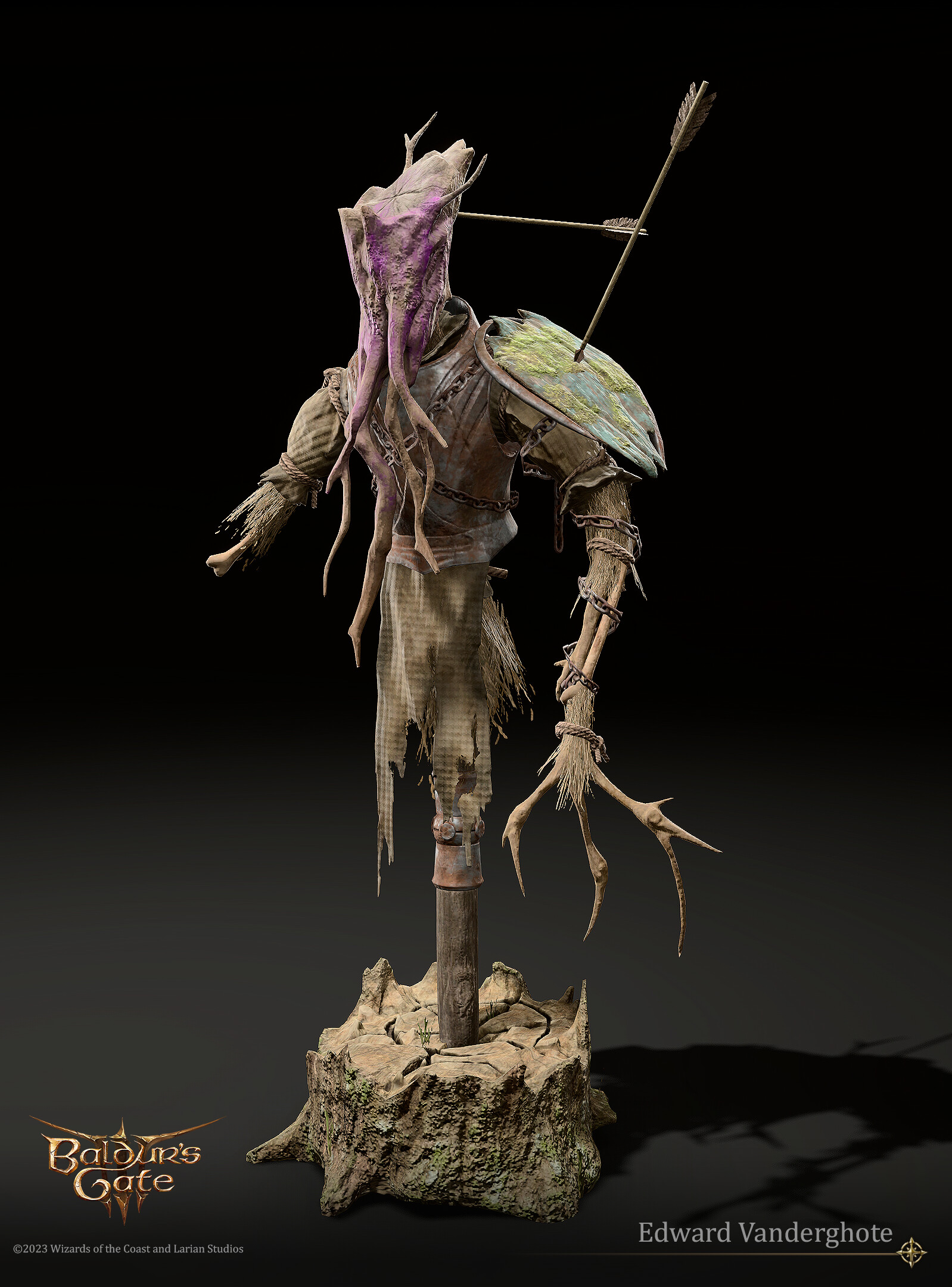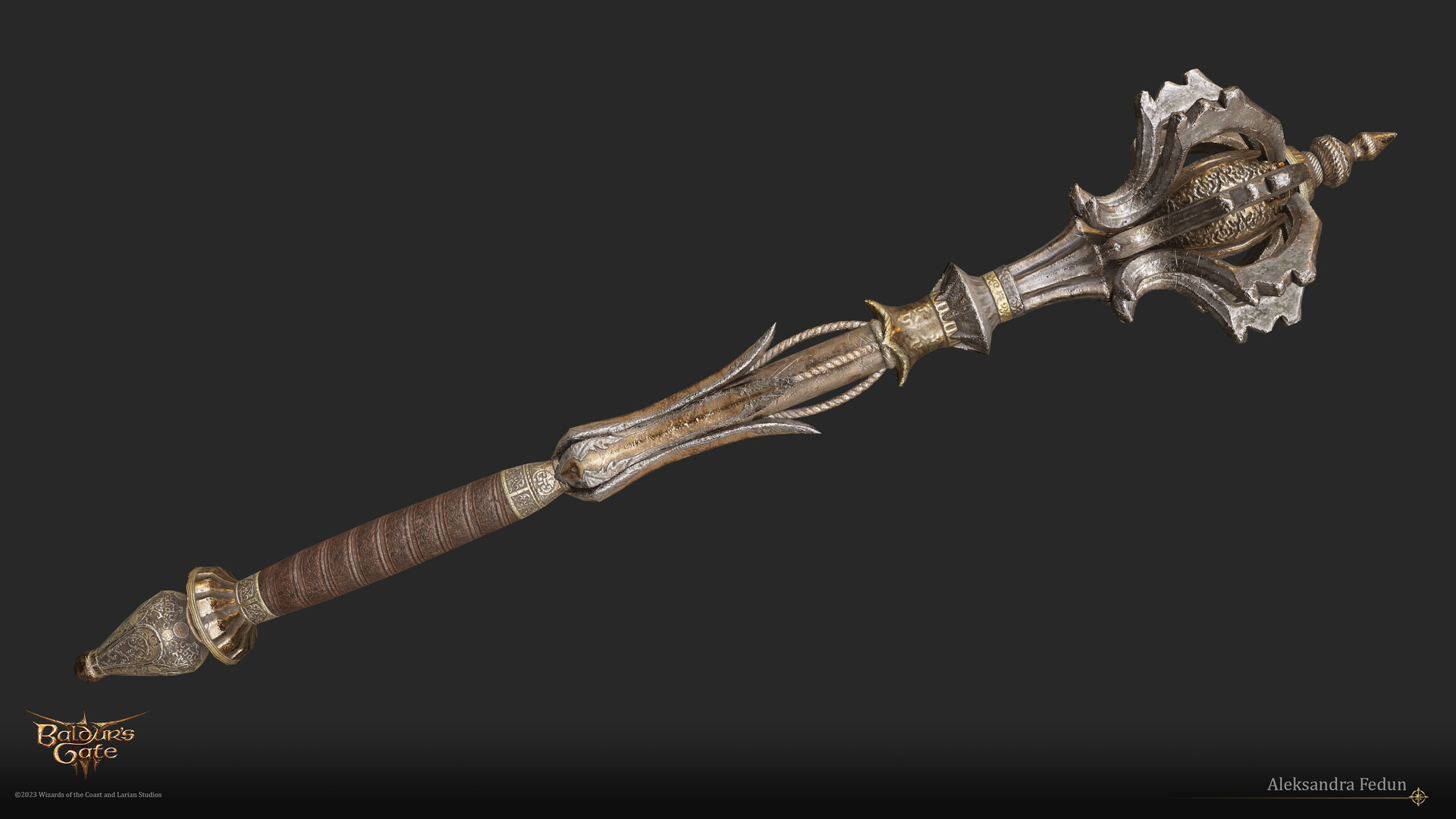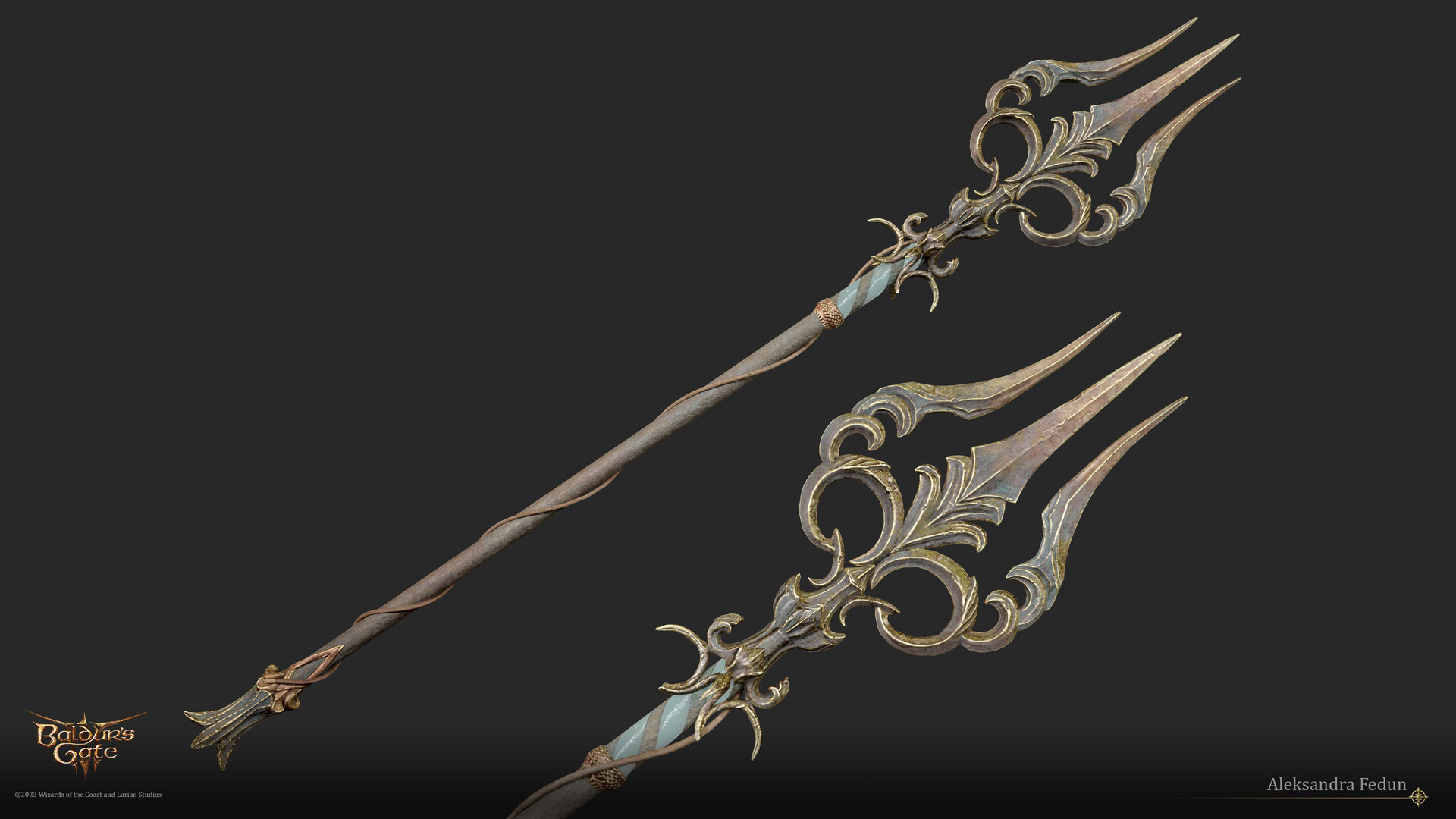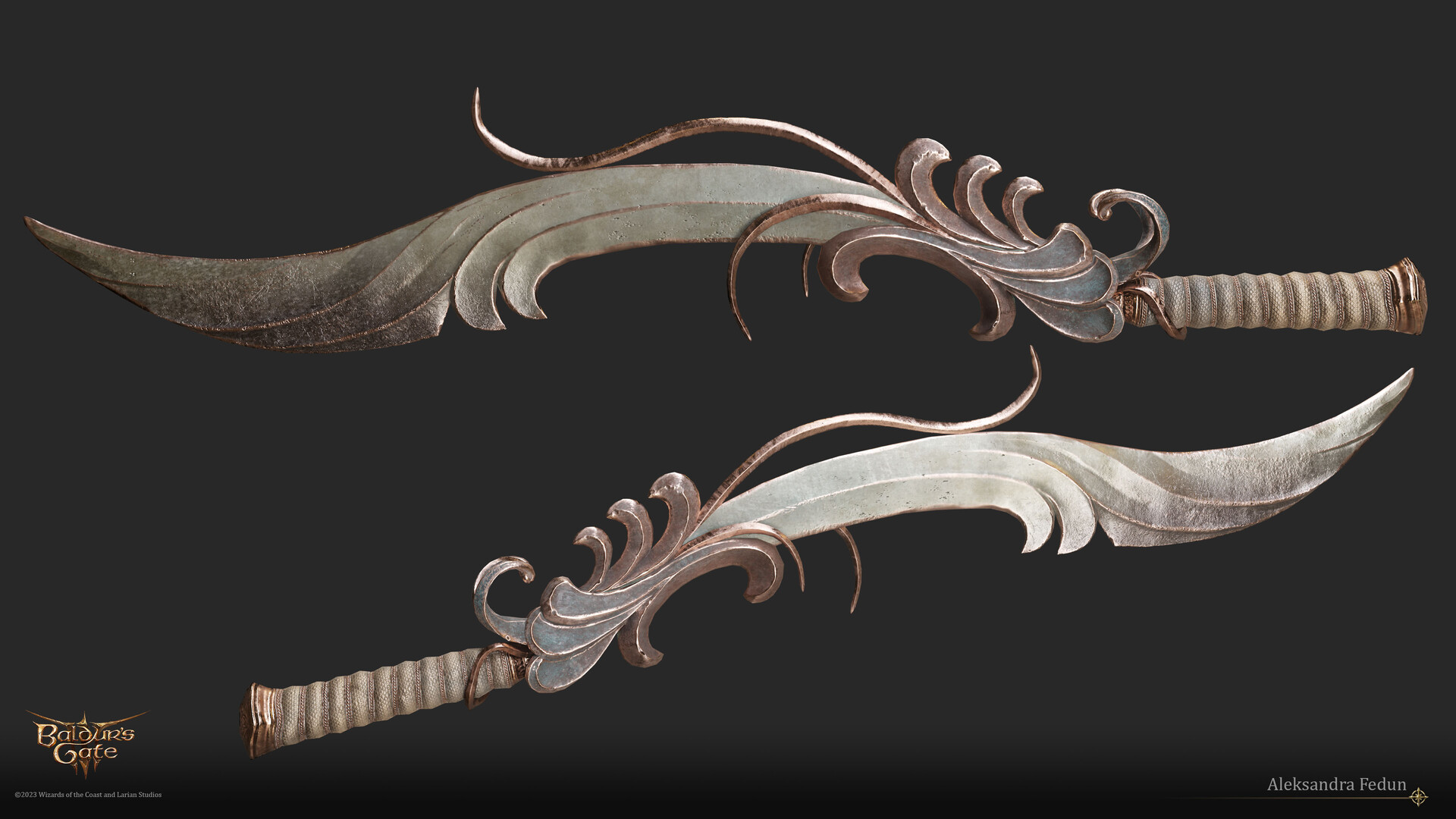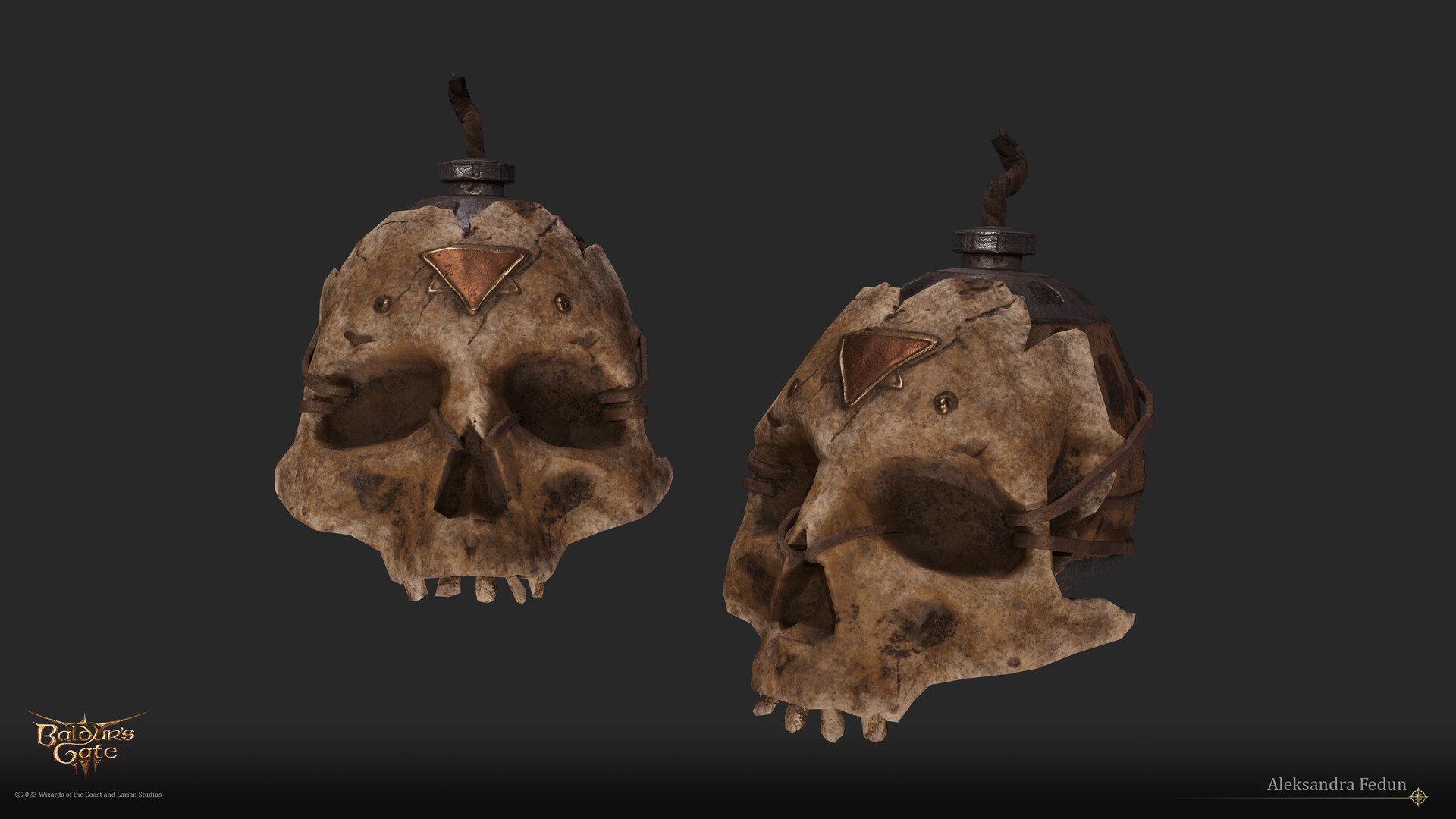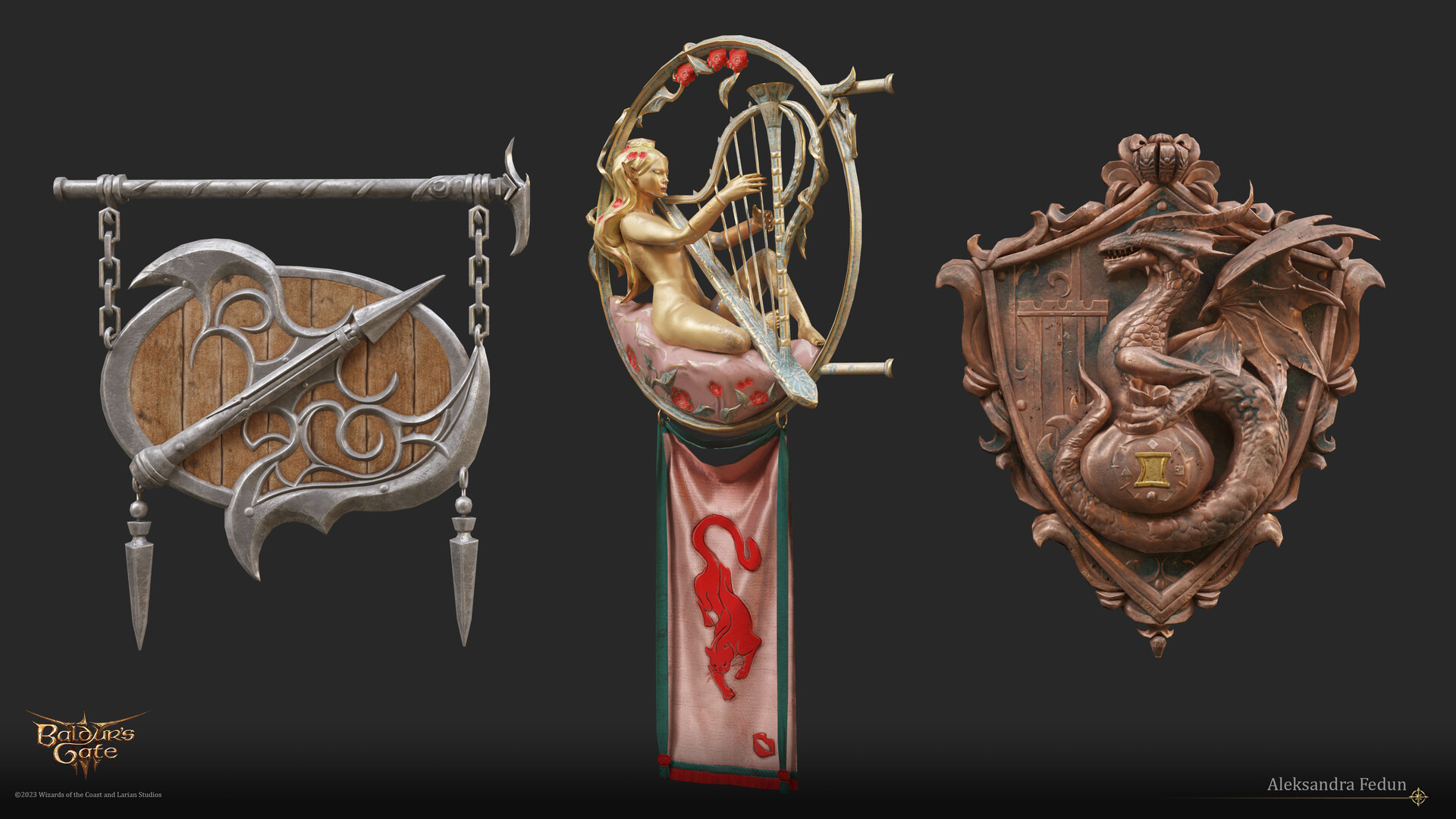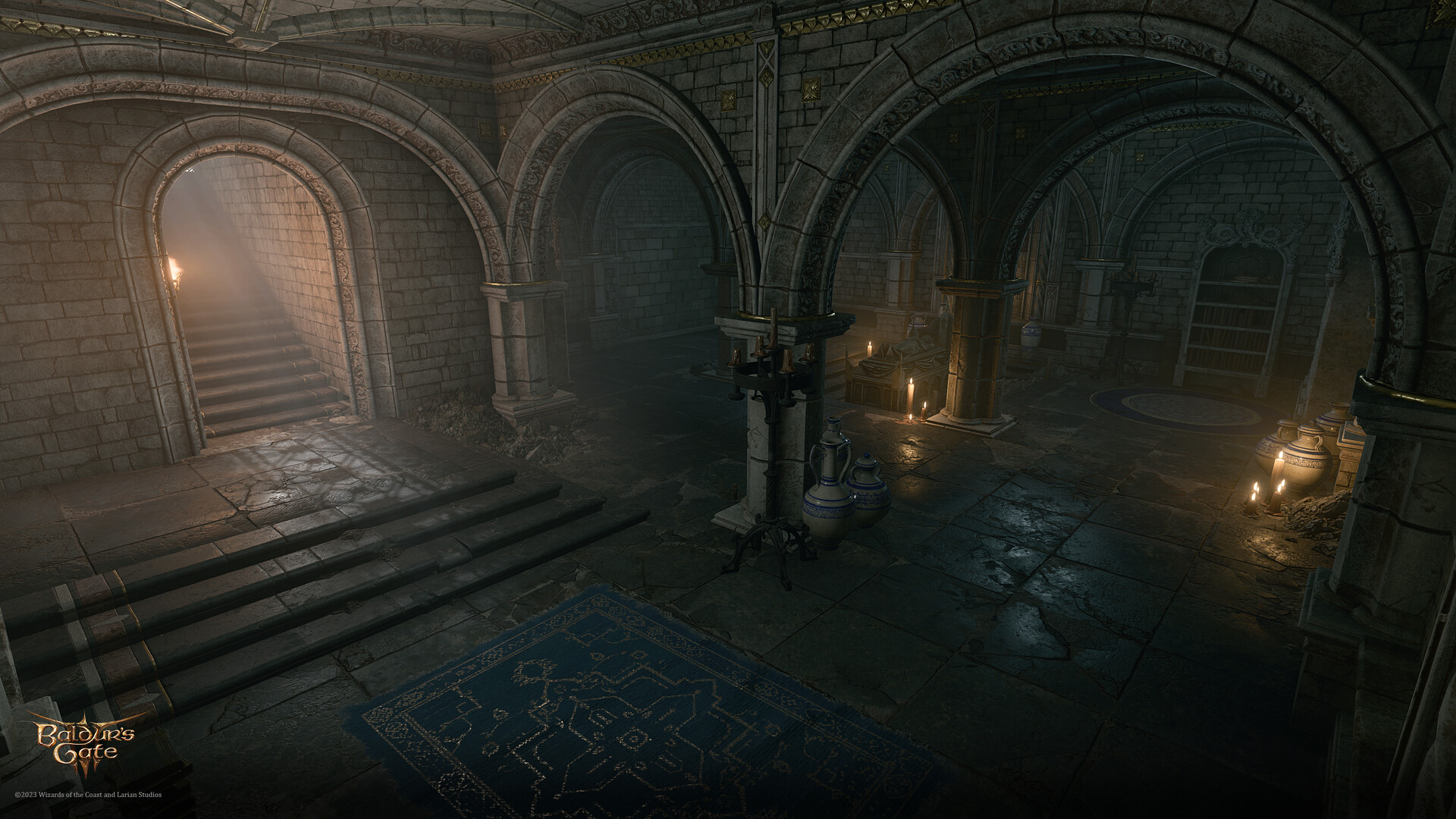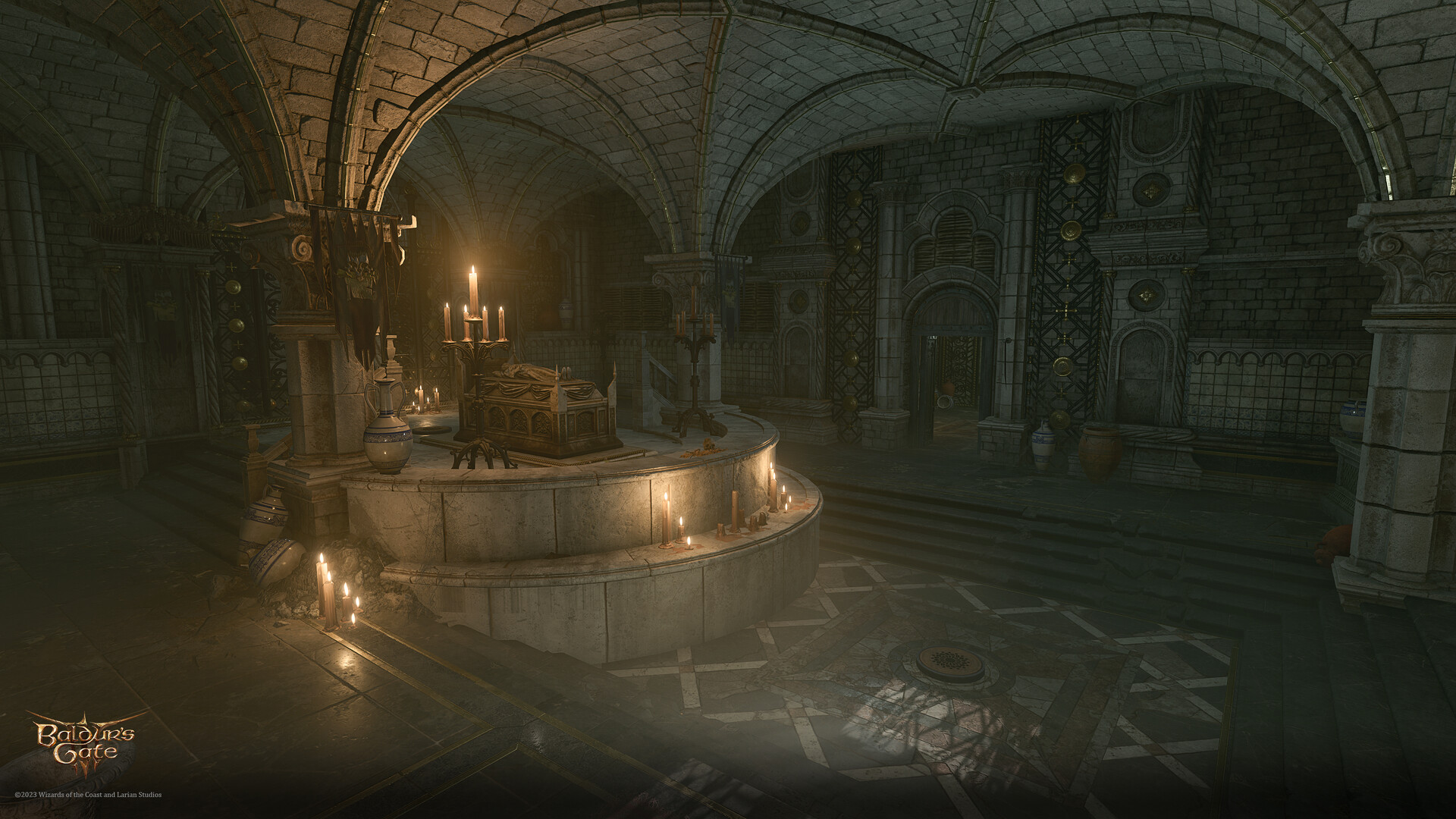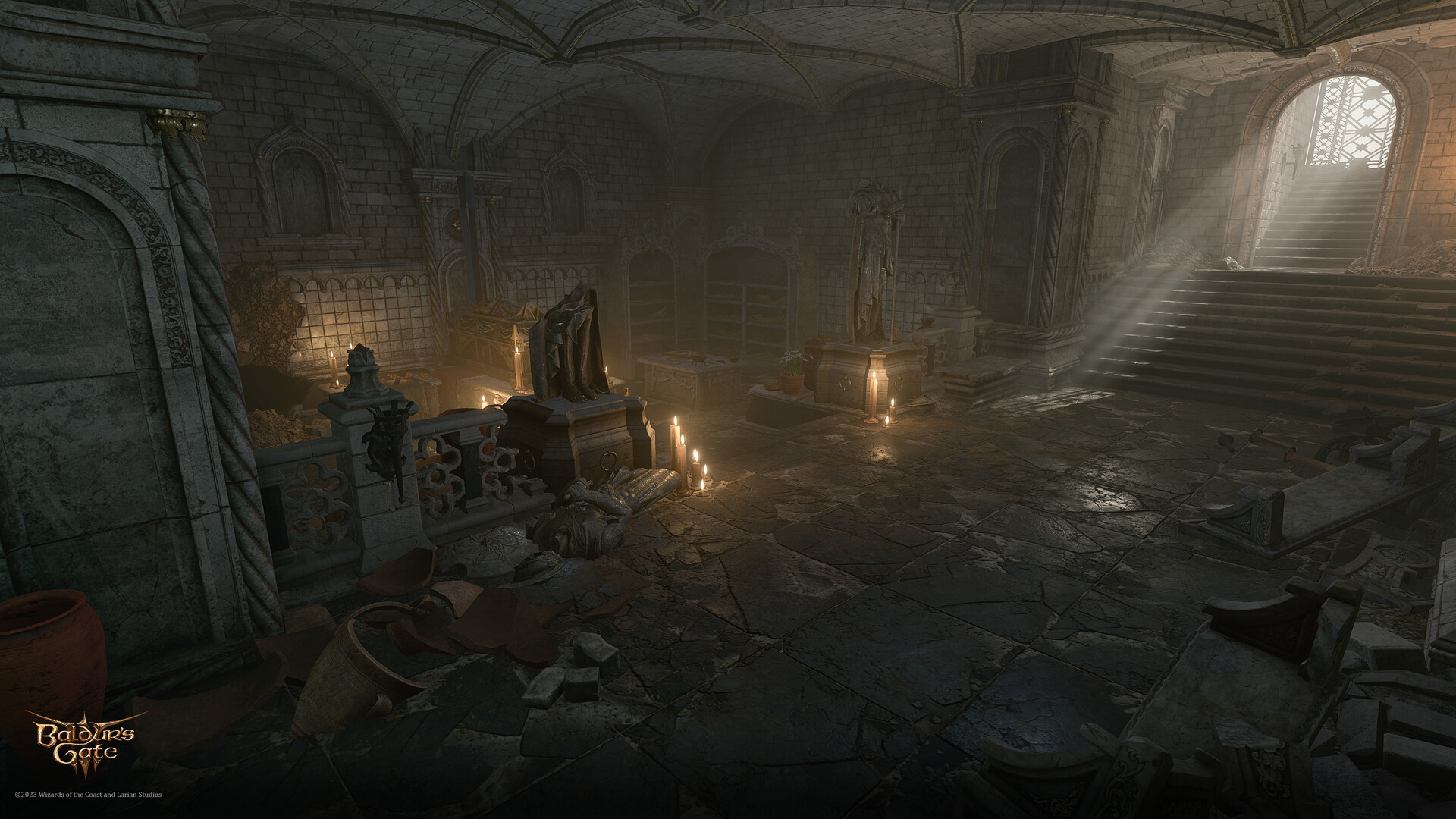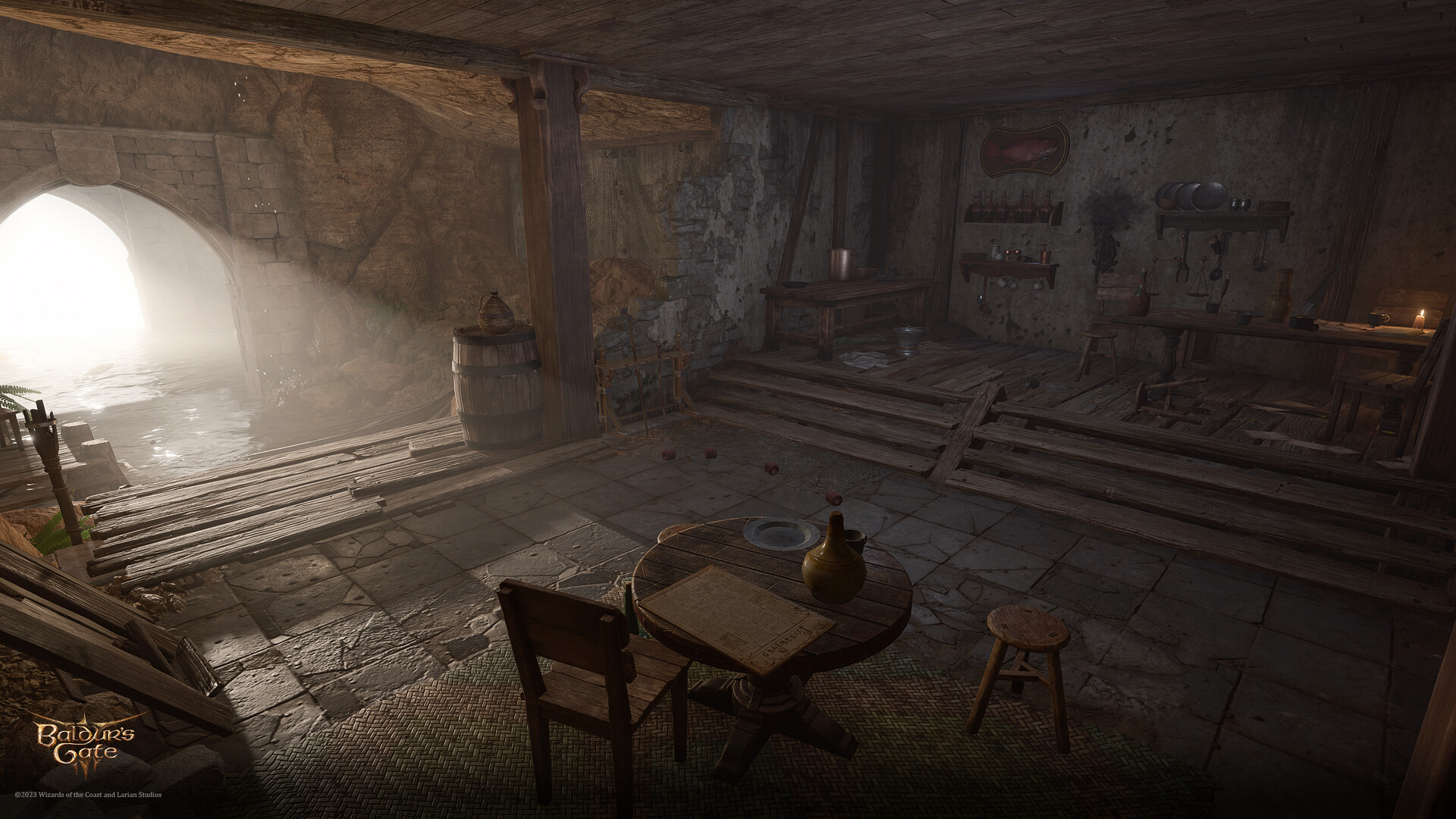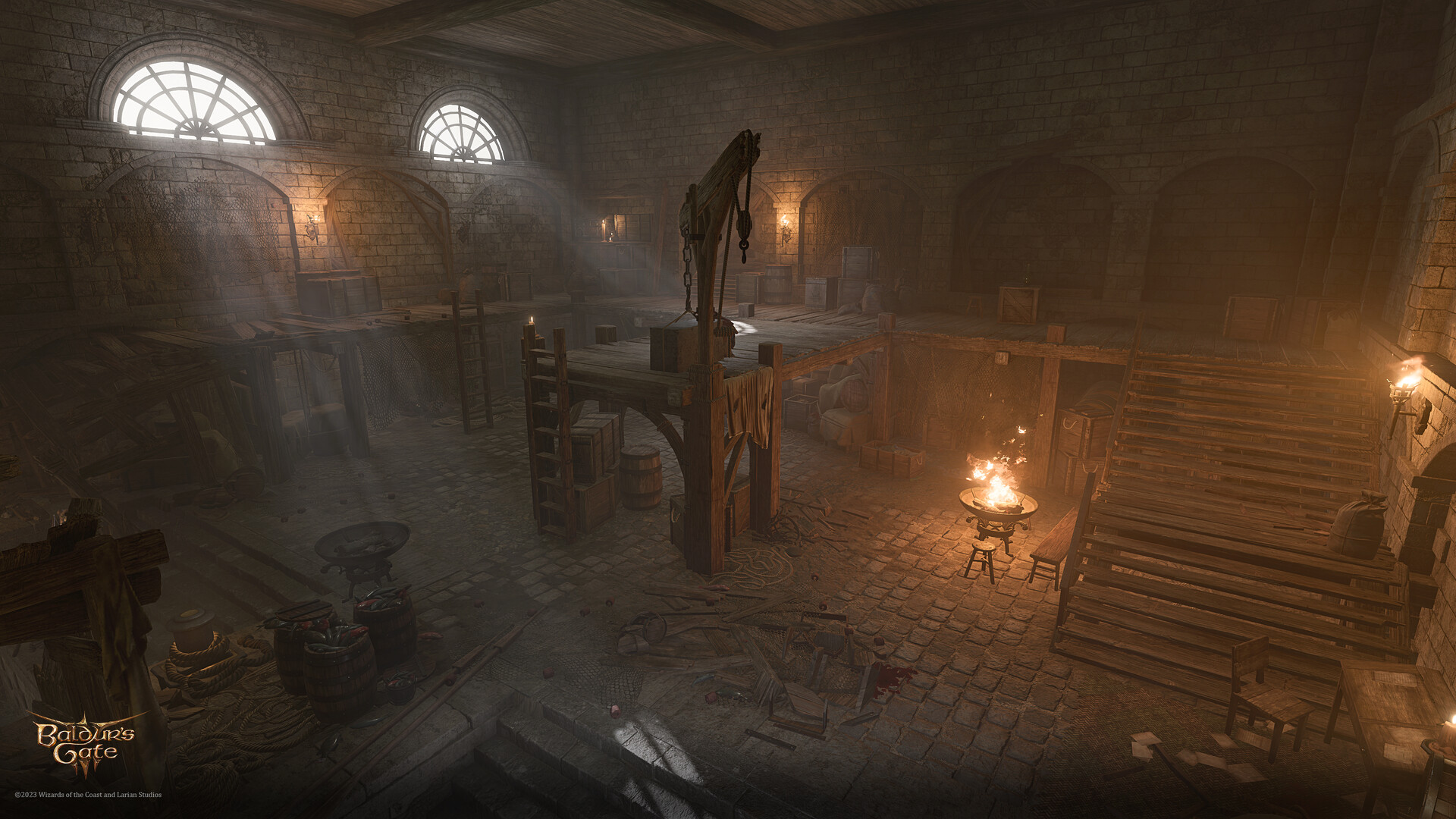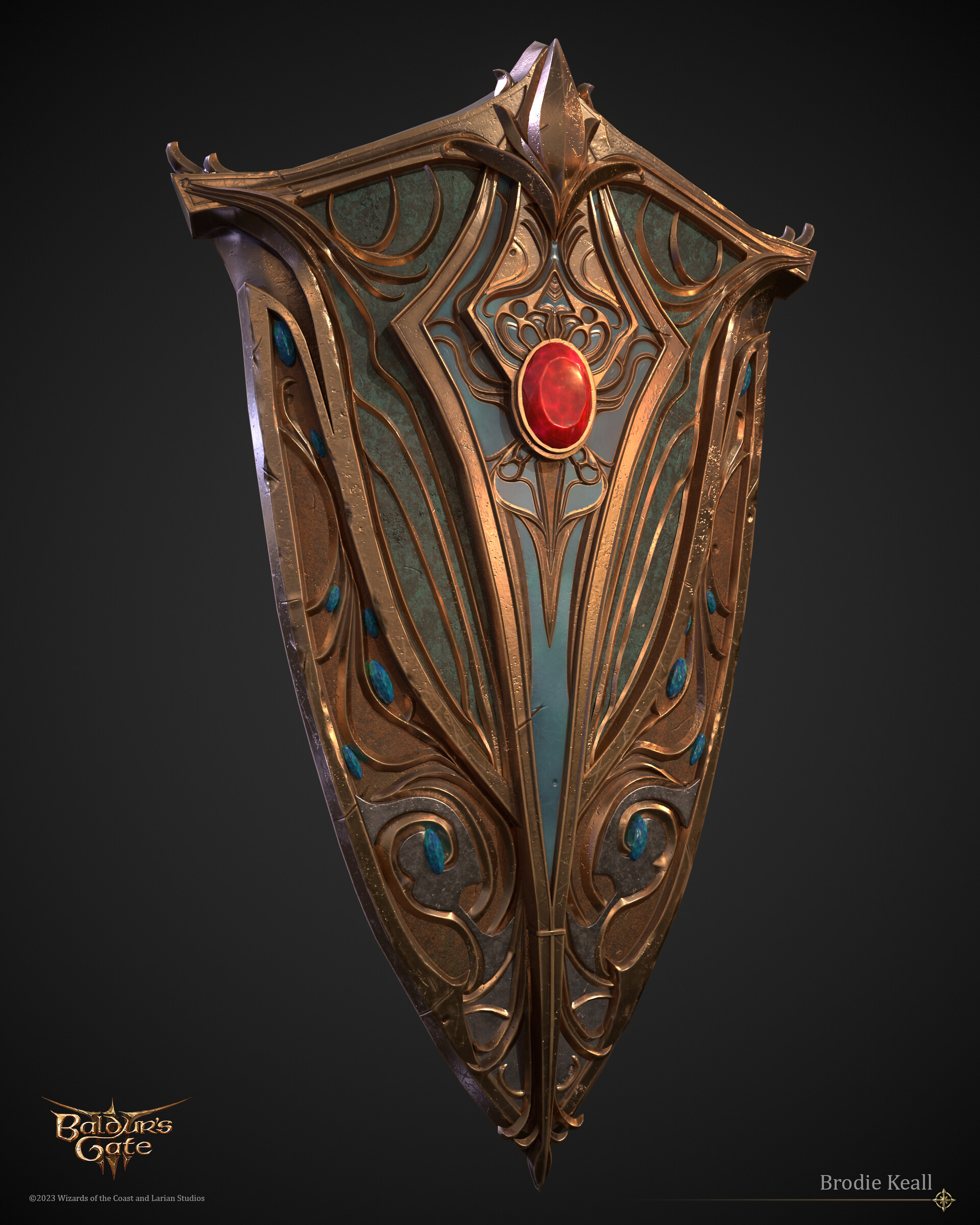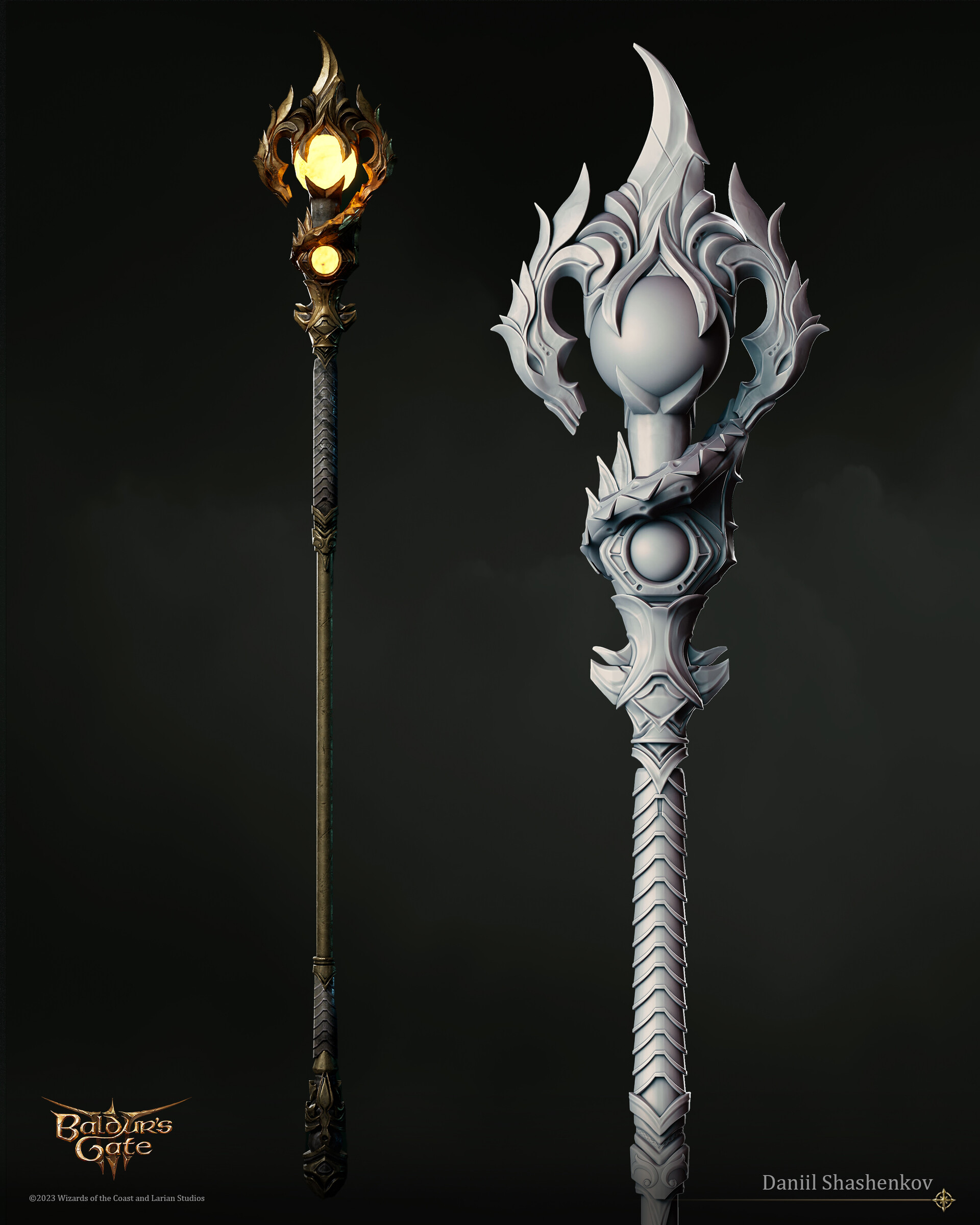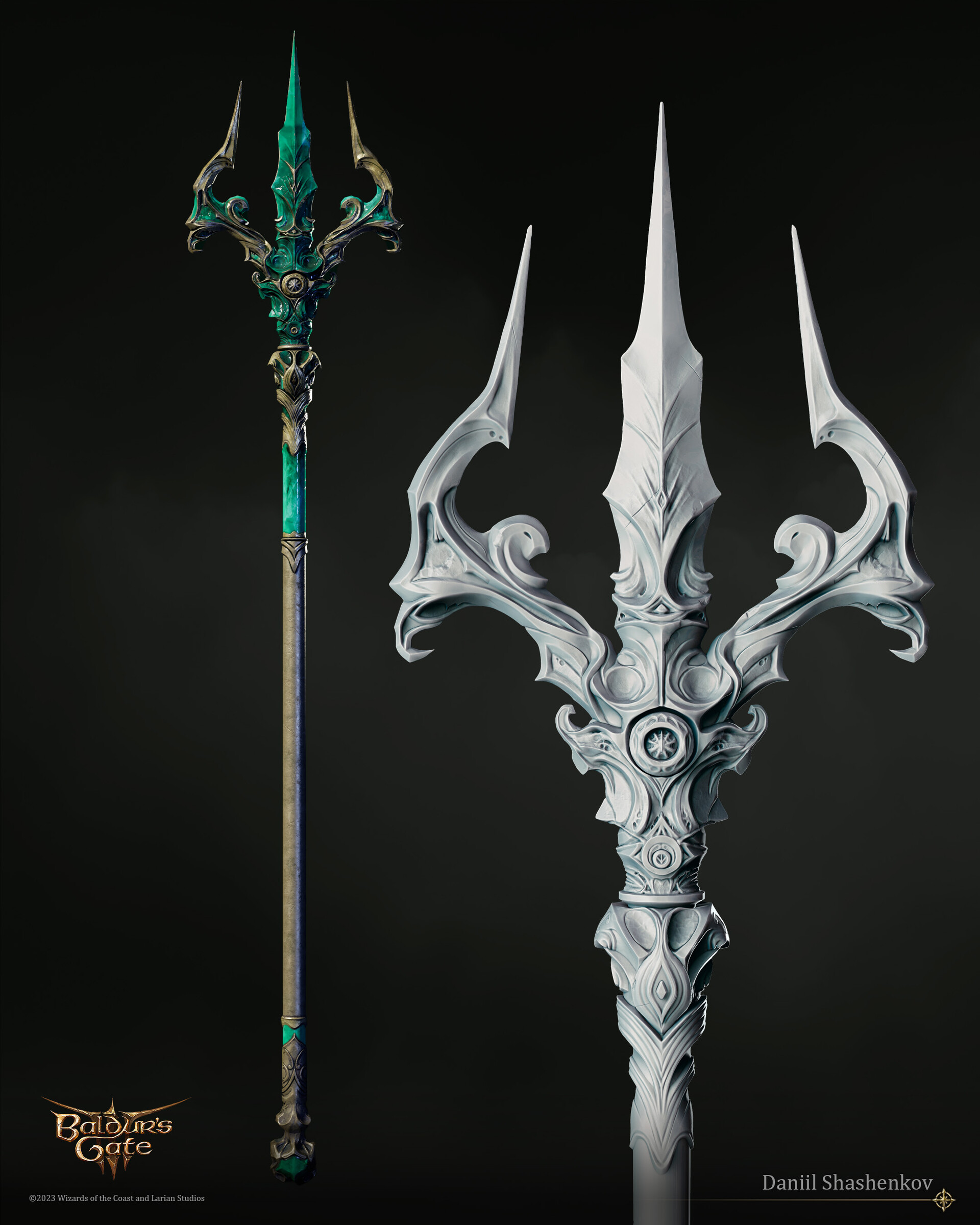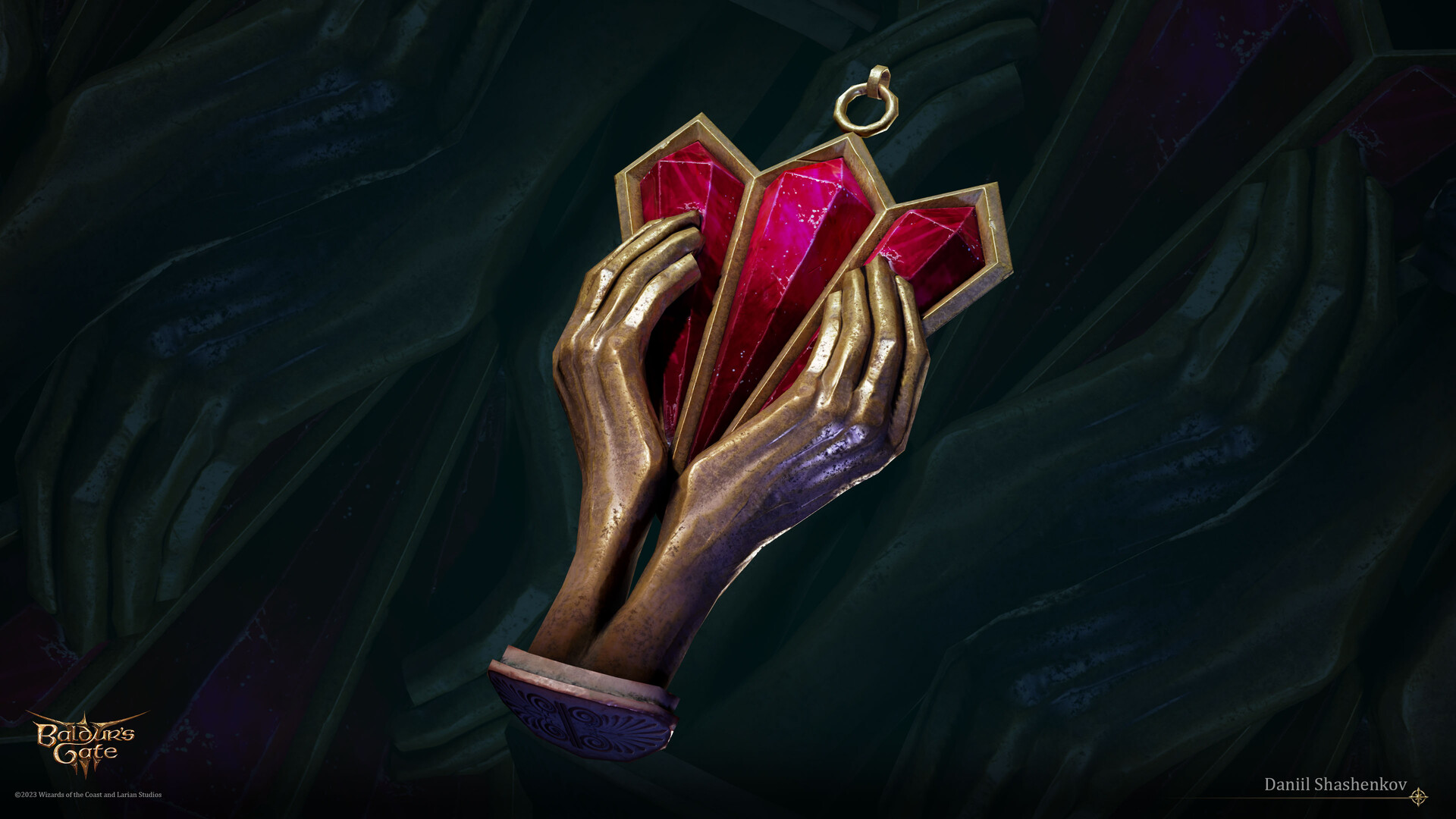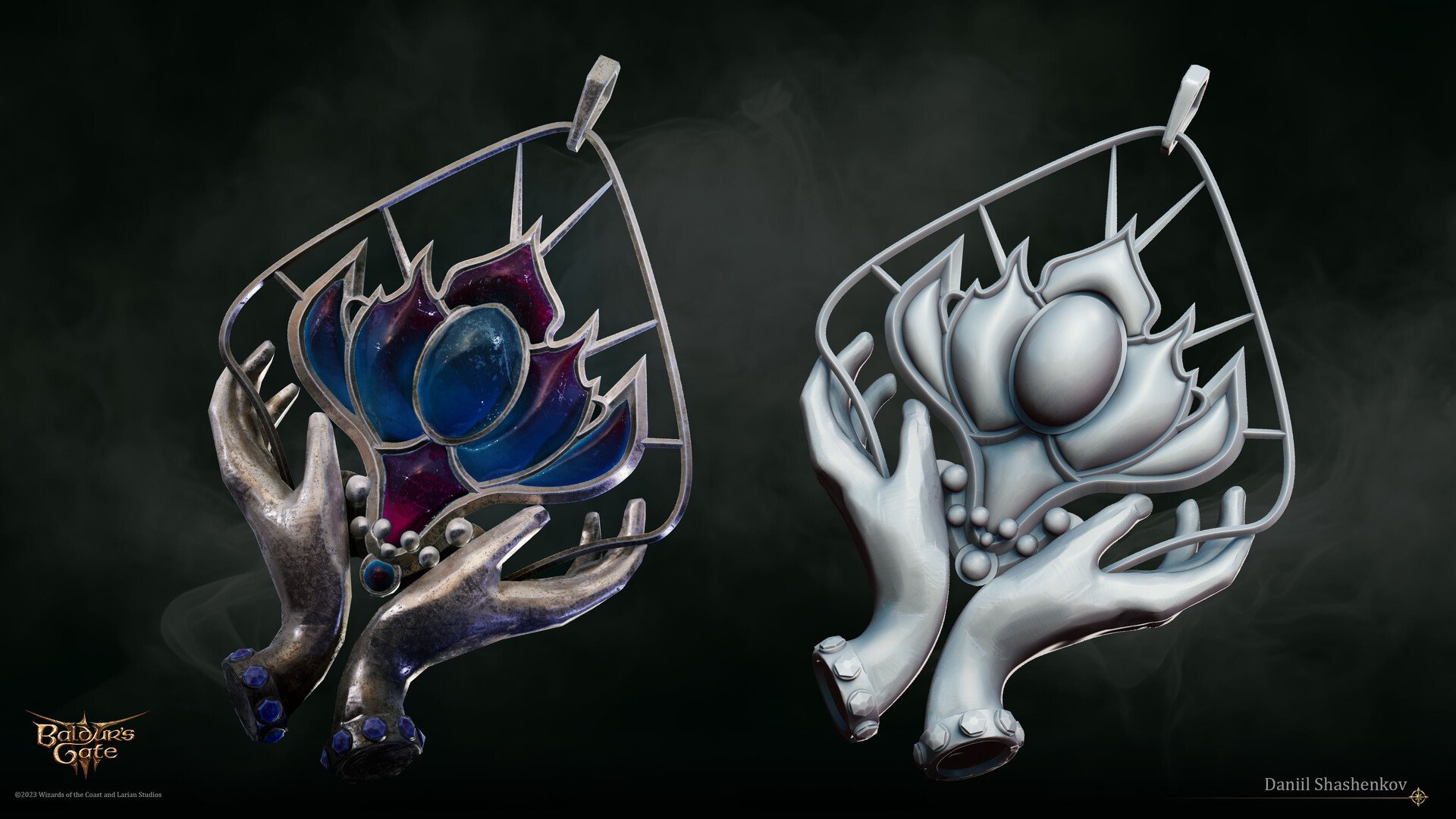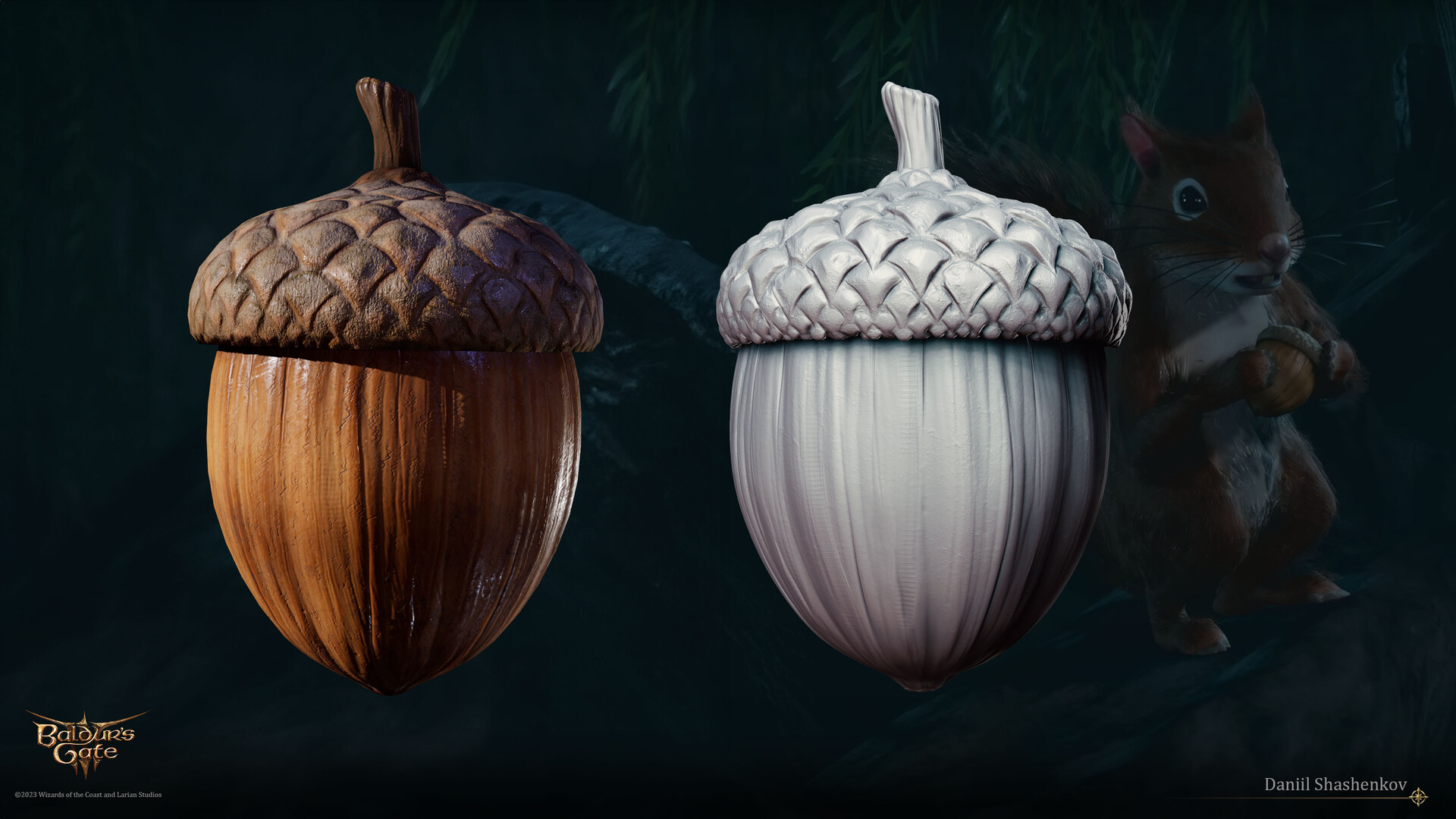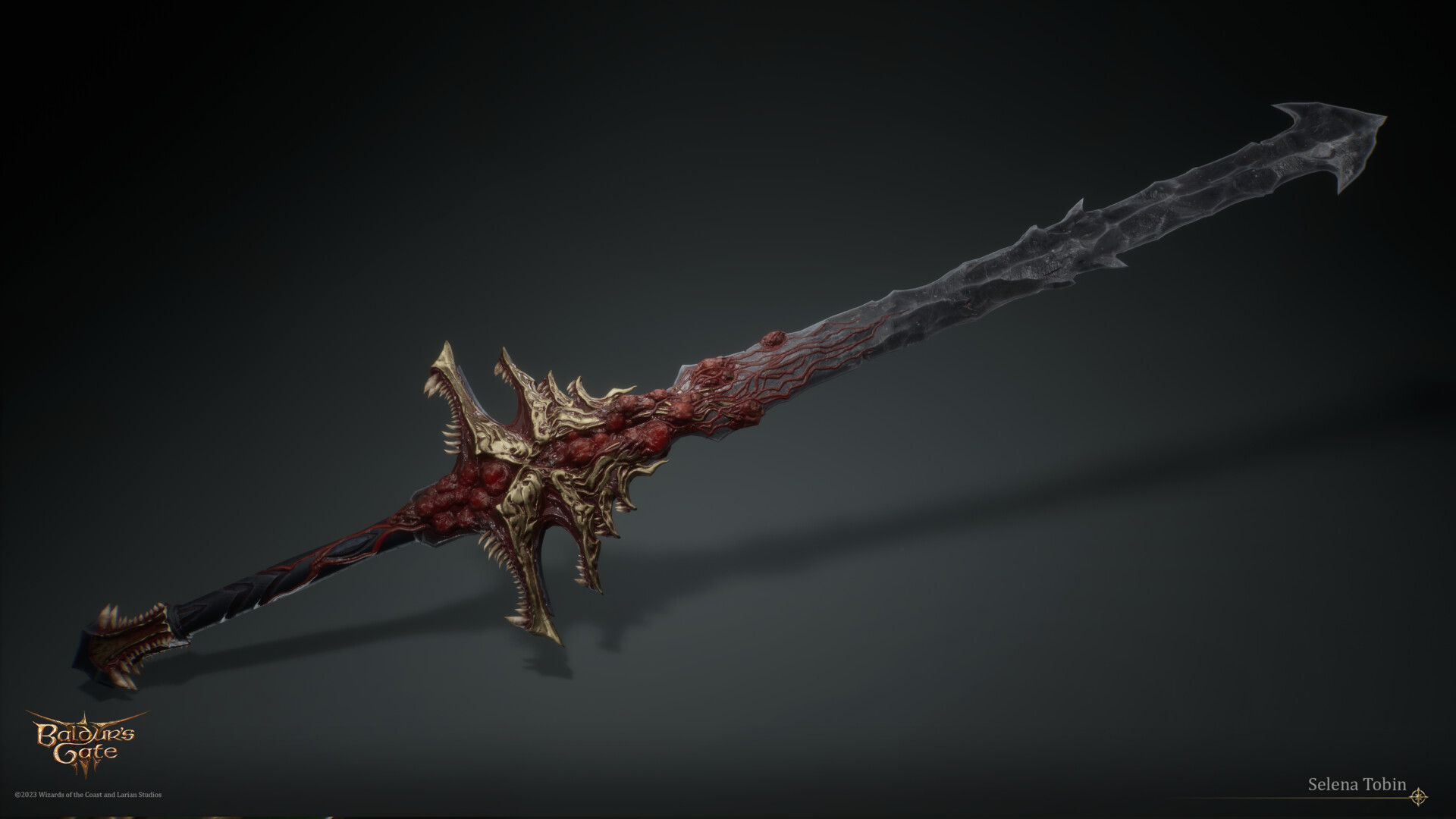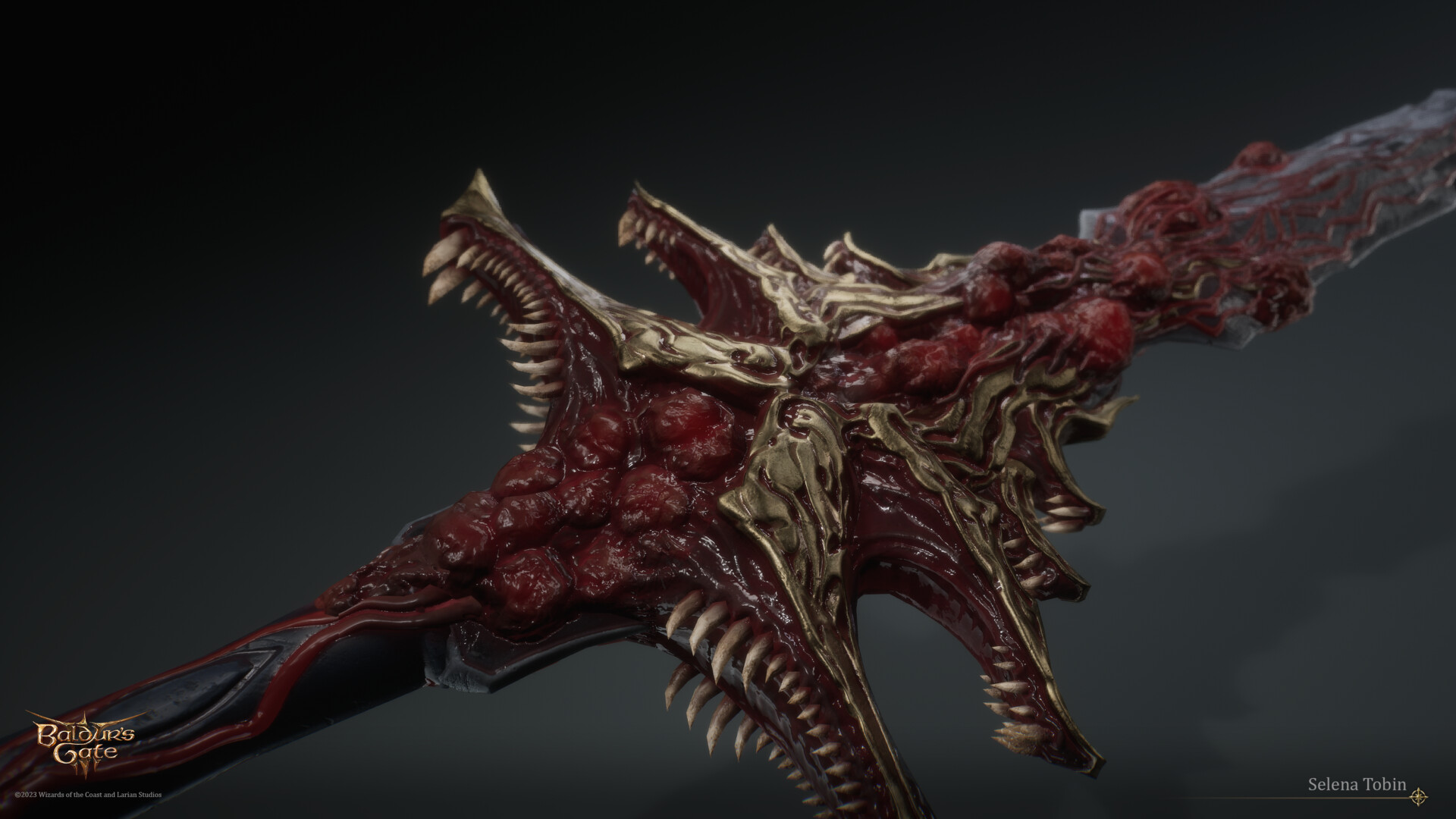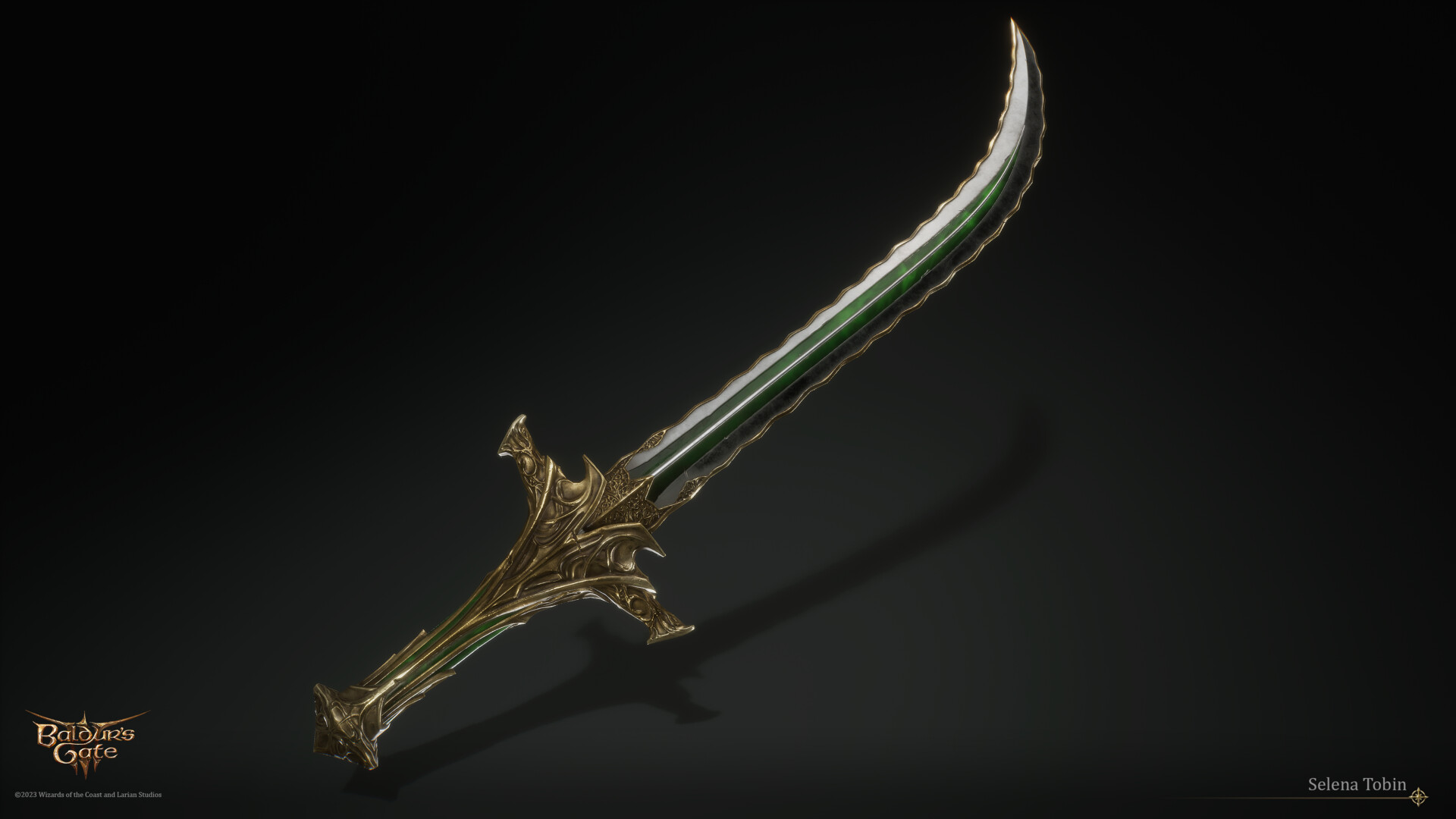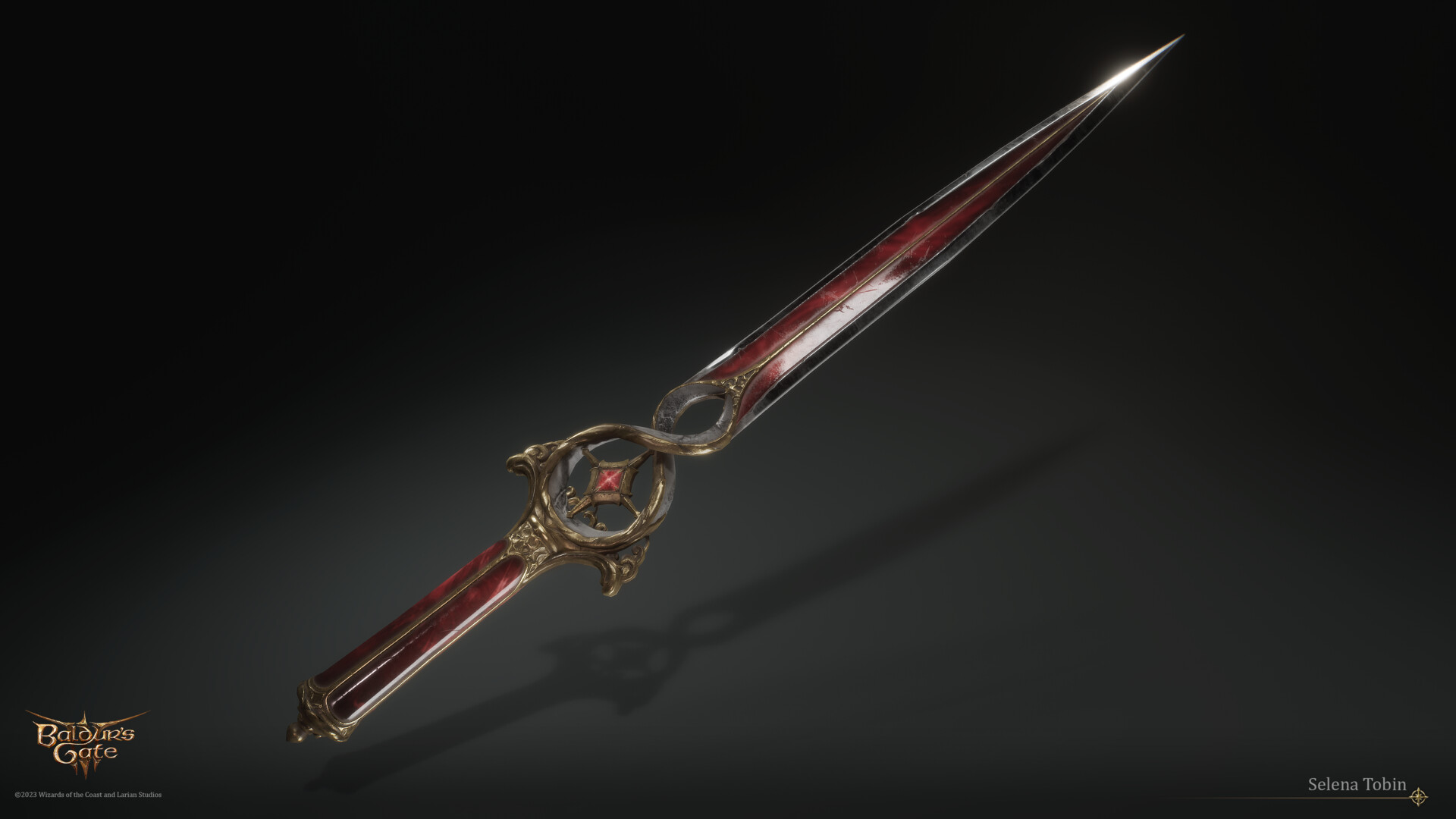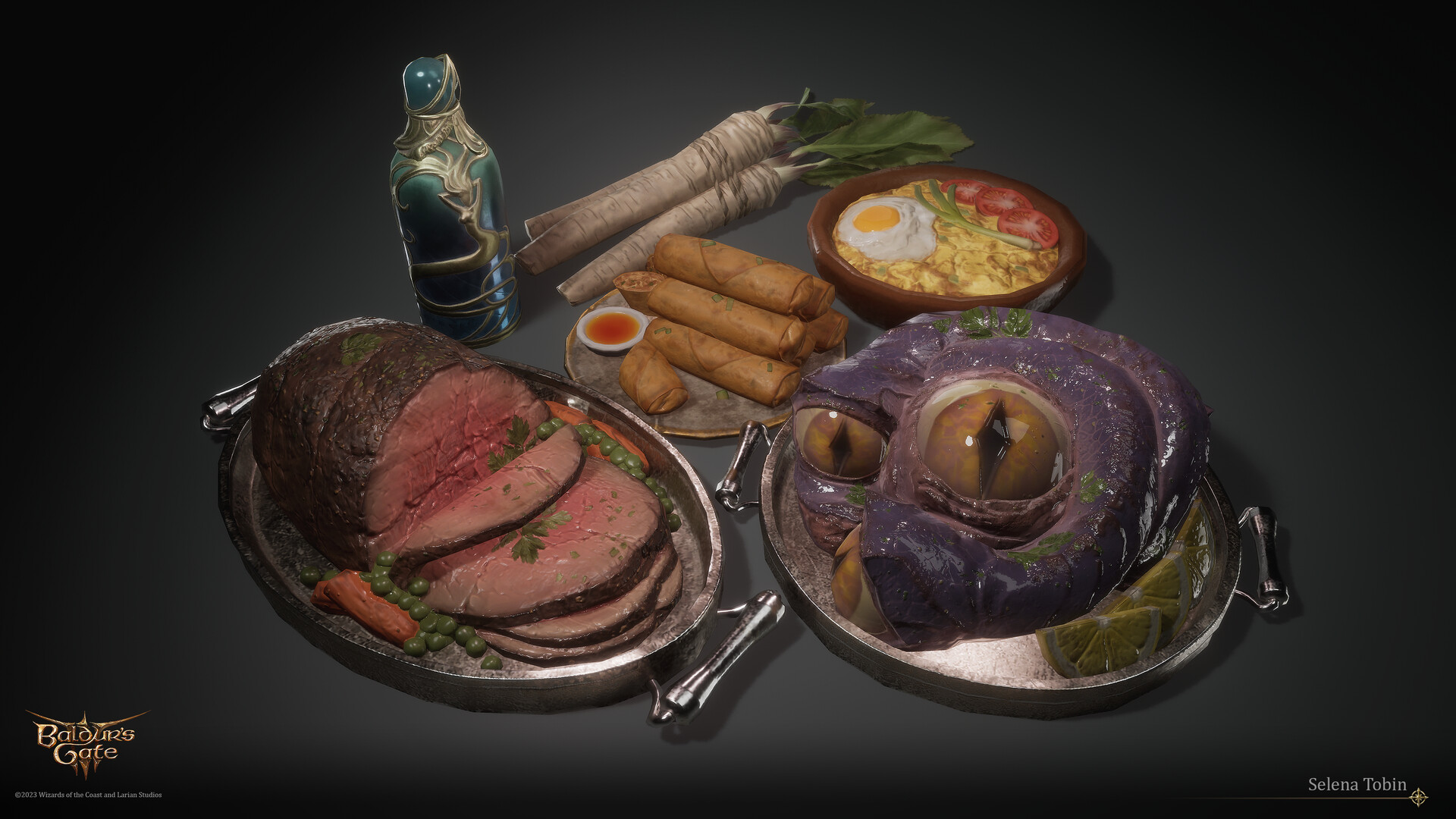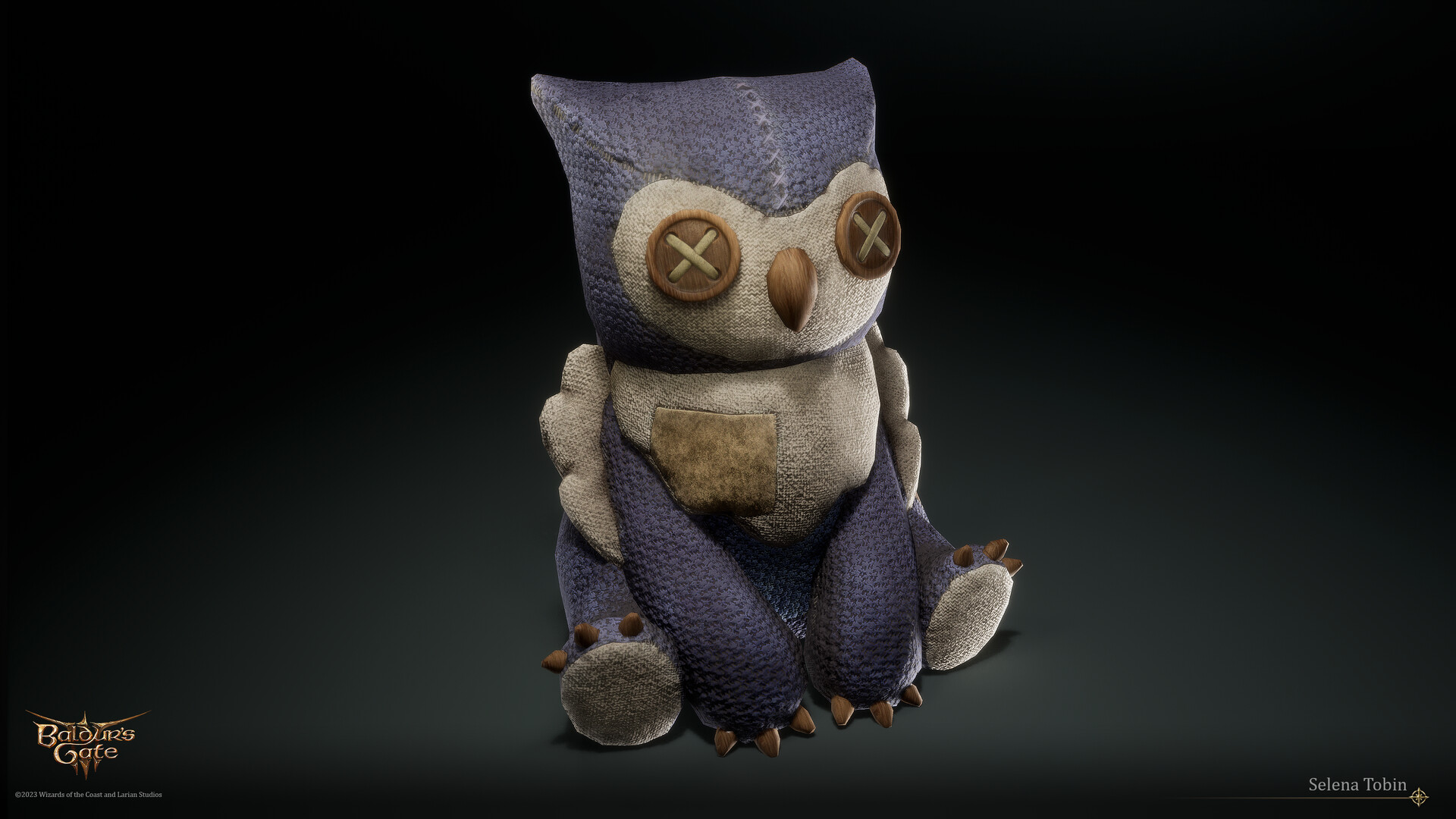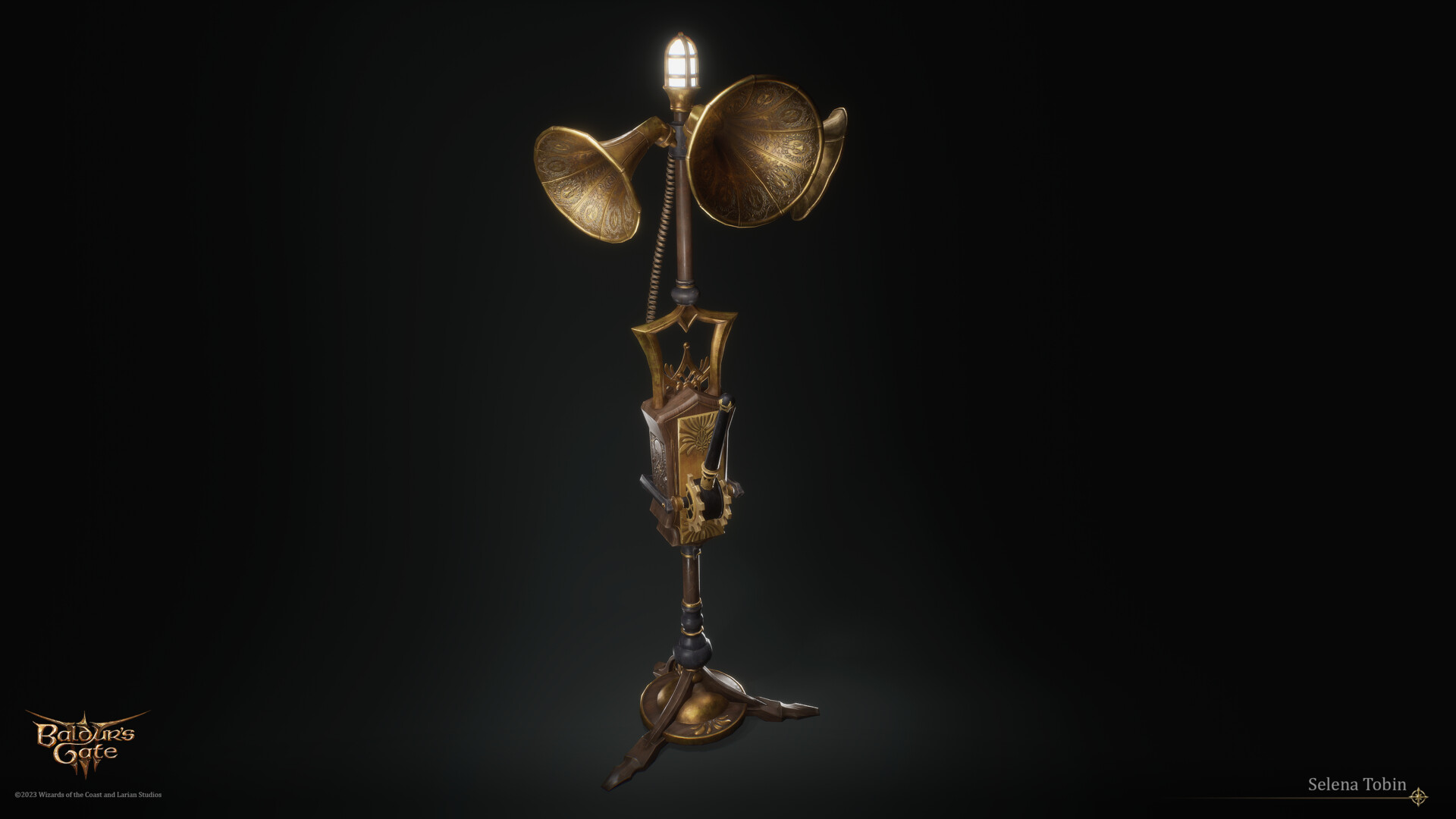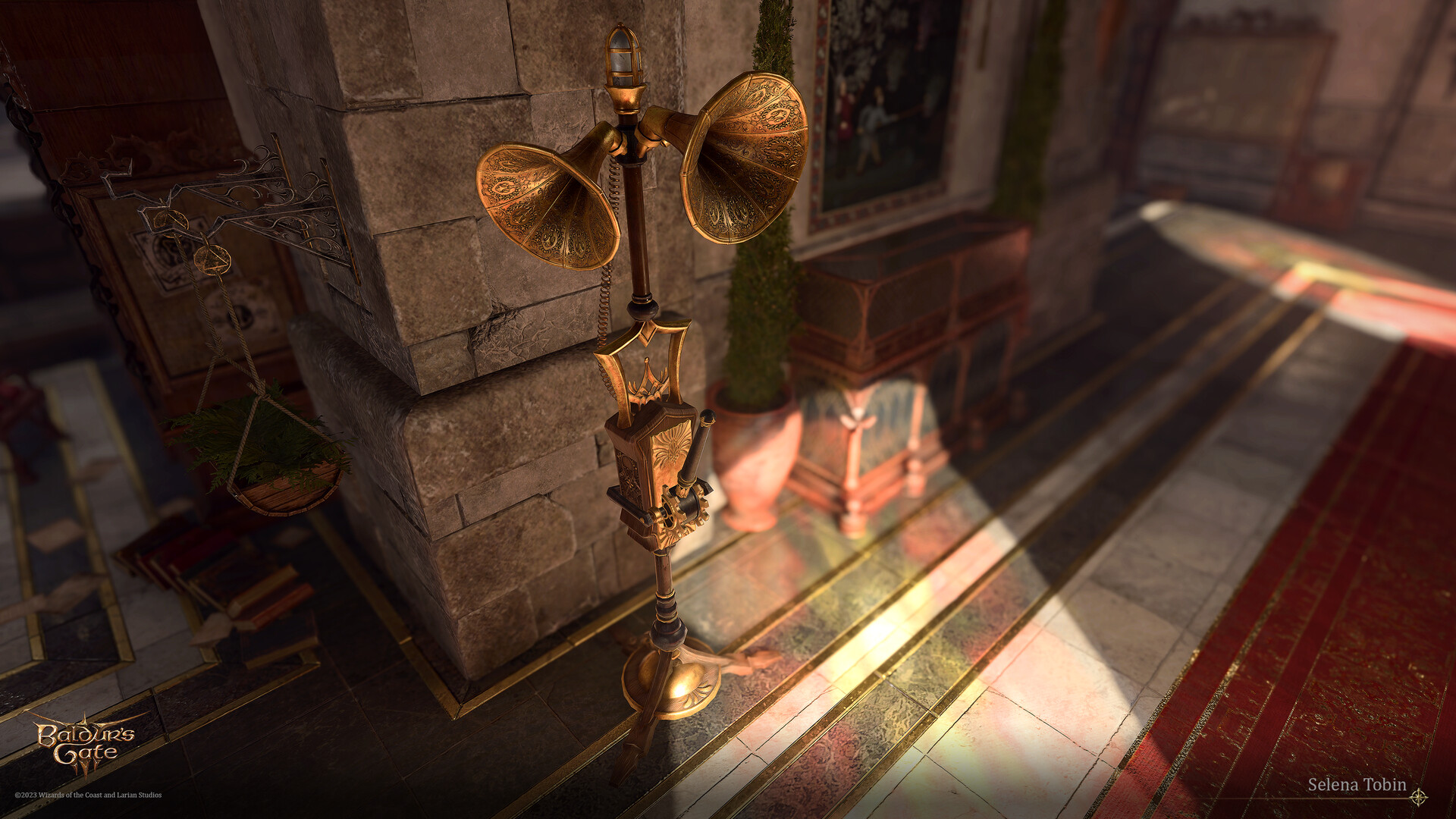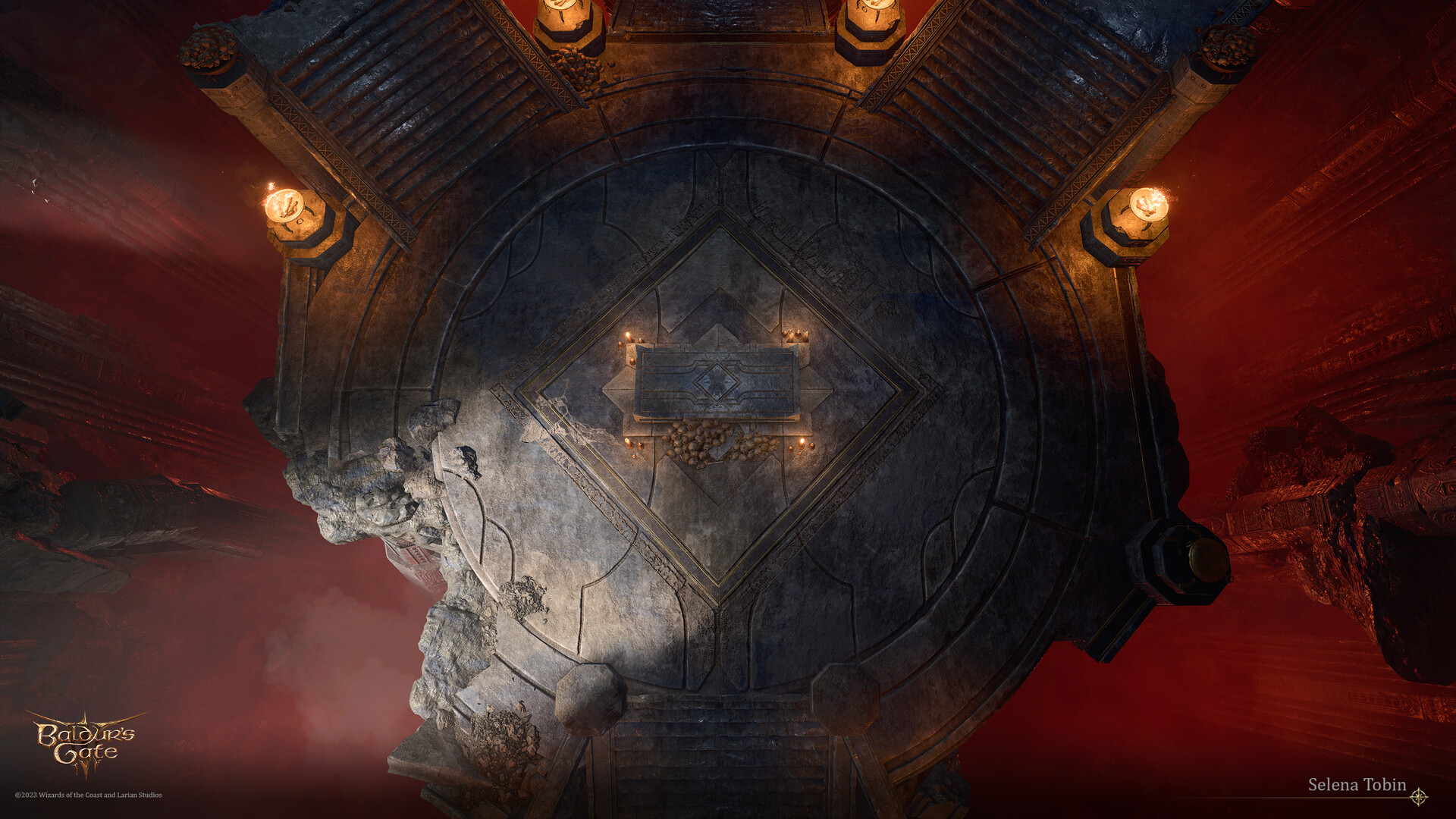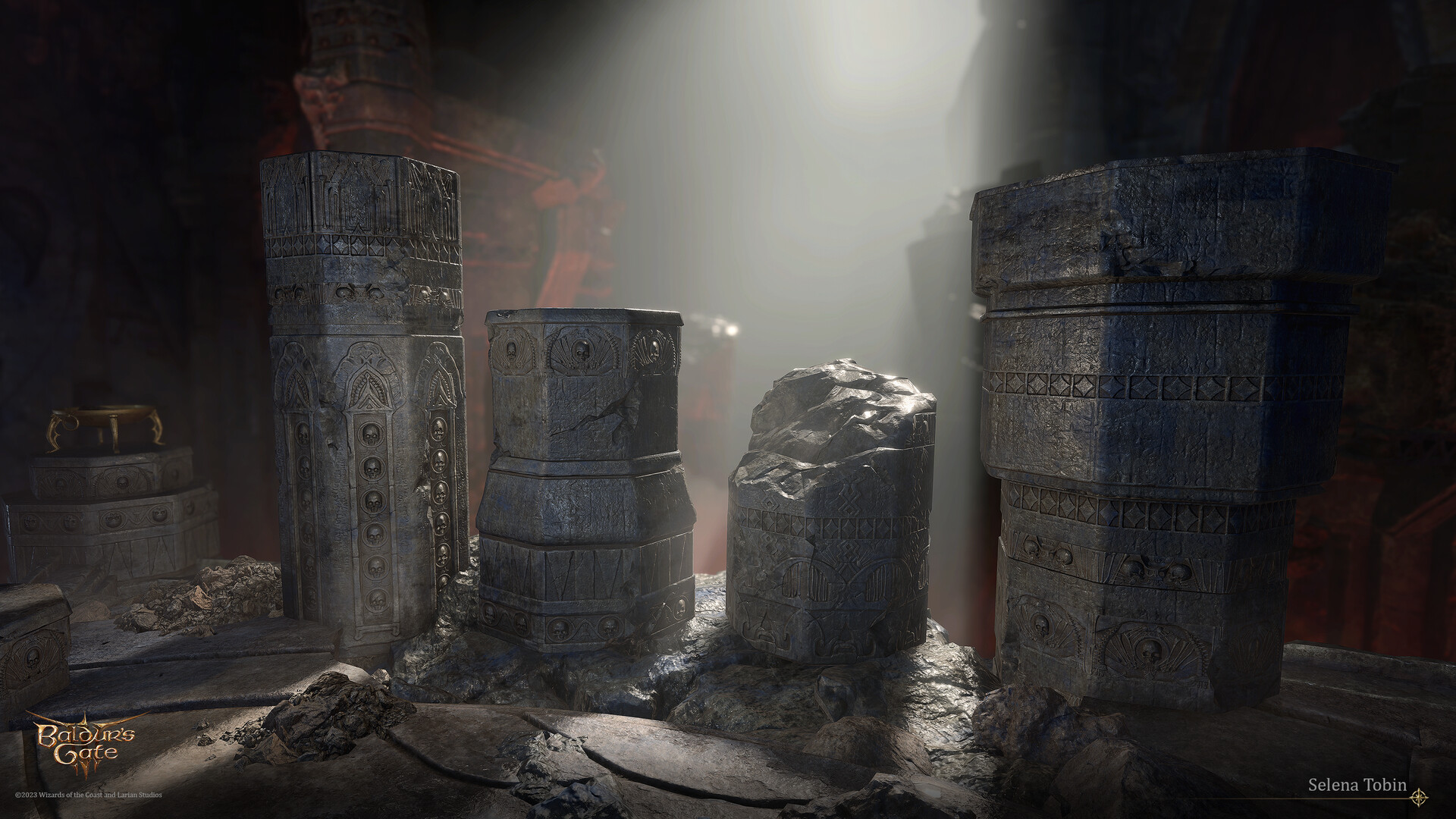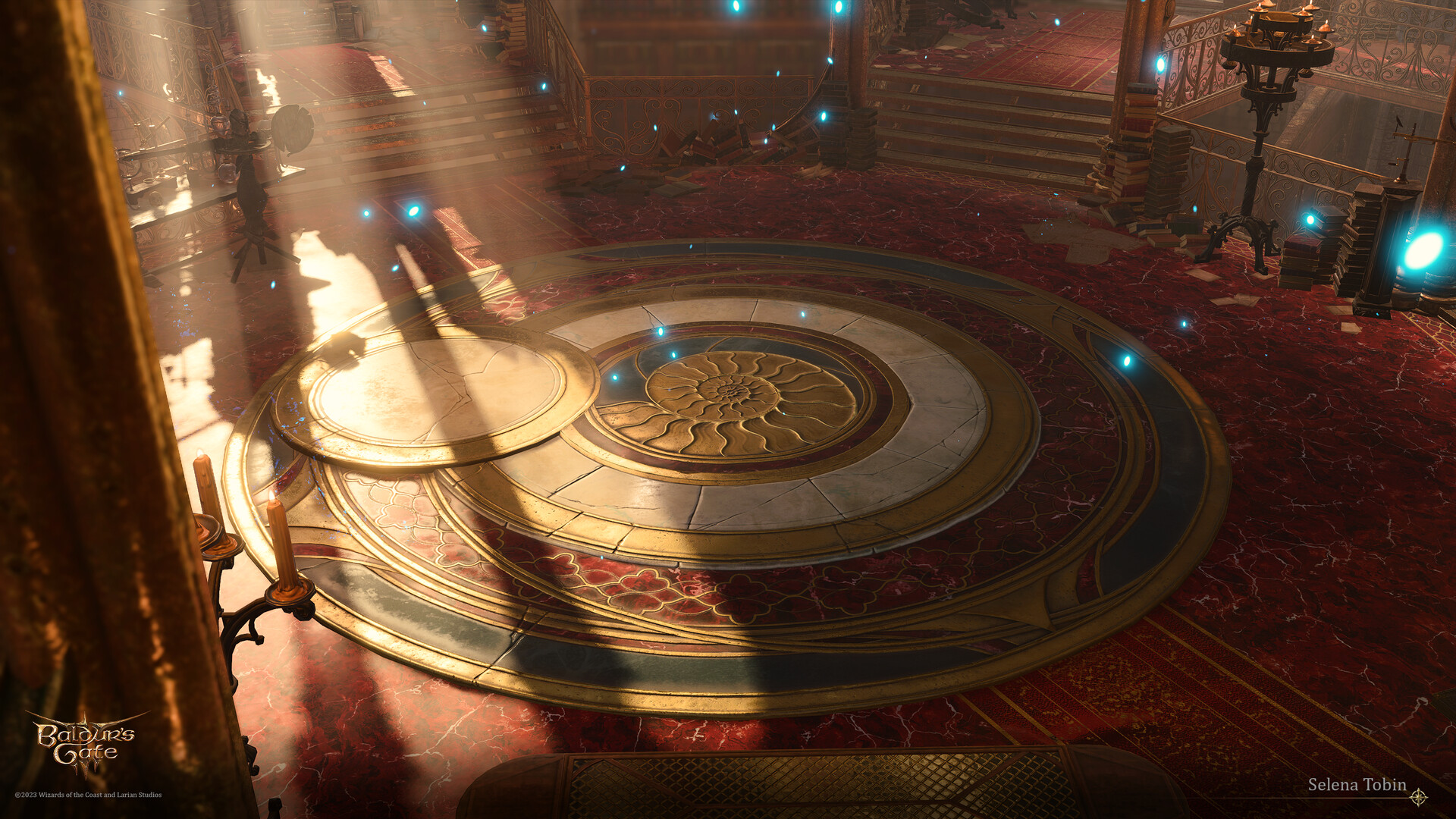 Lighting Artists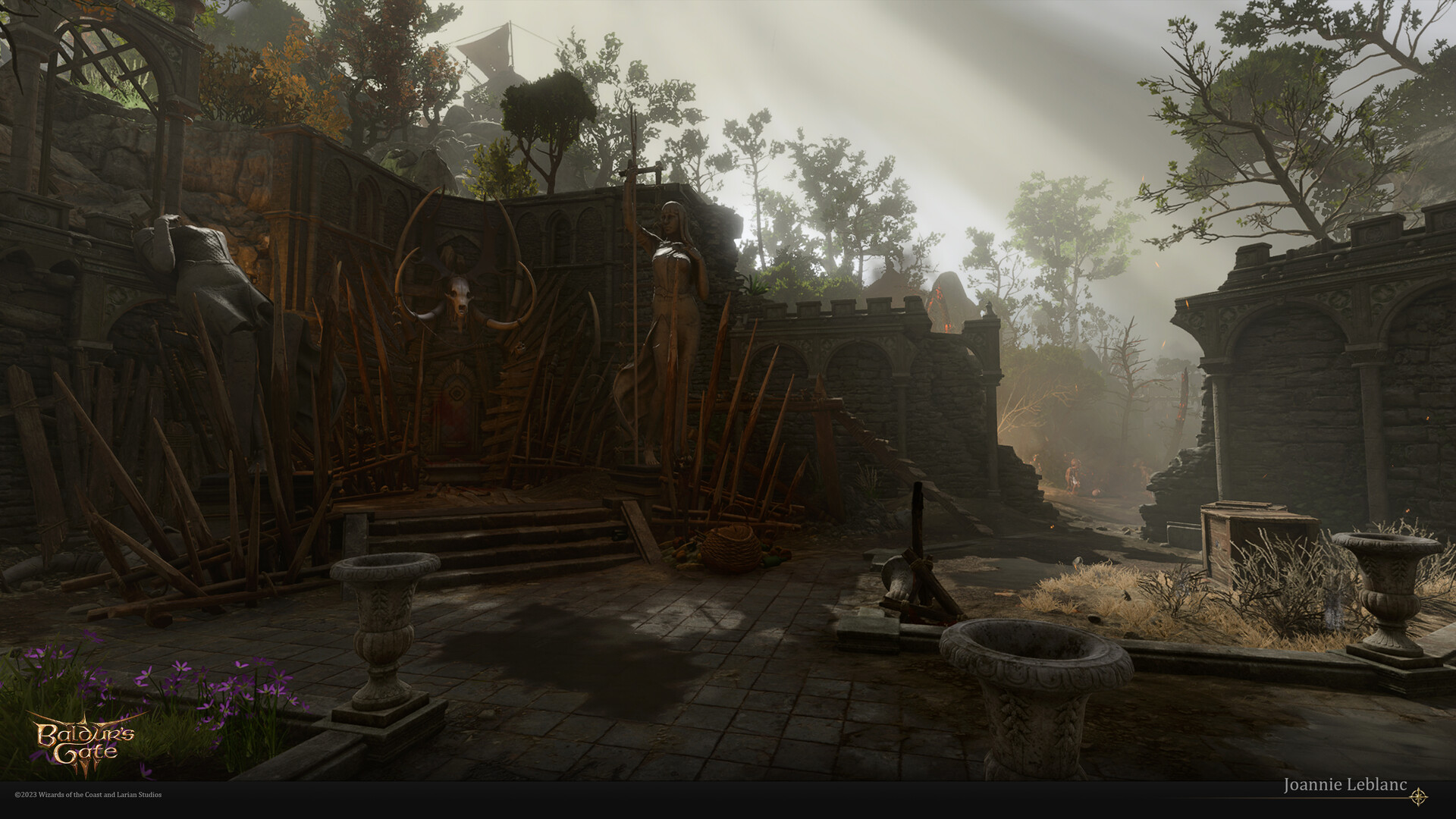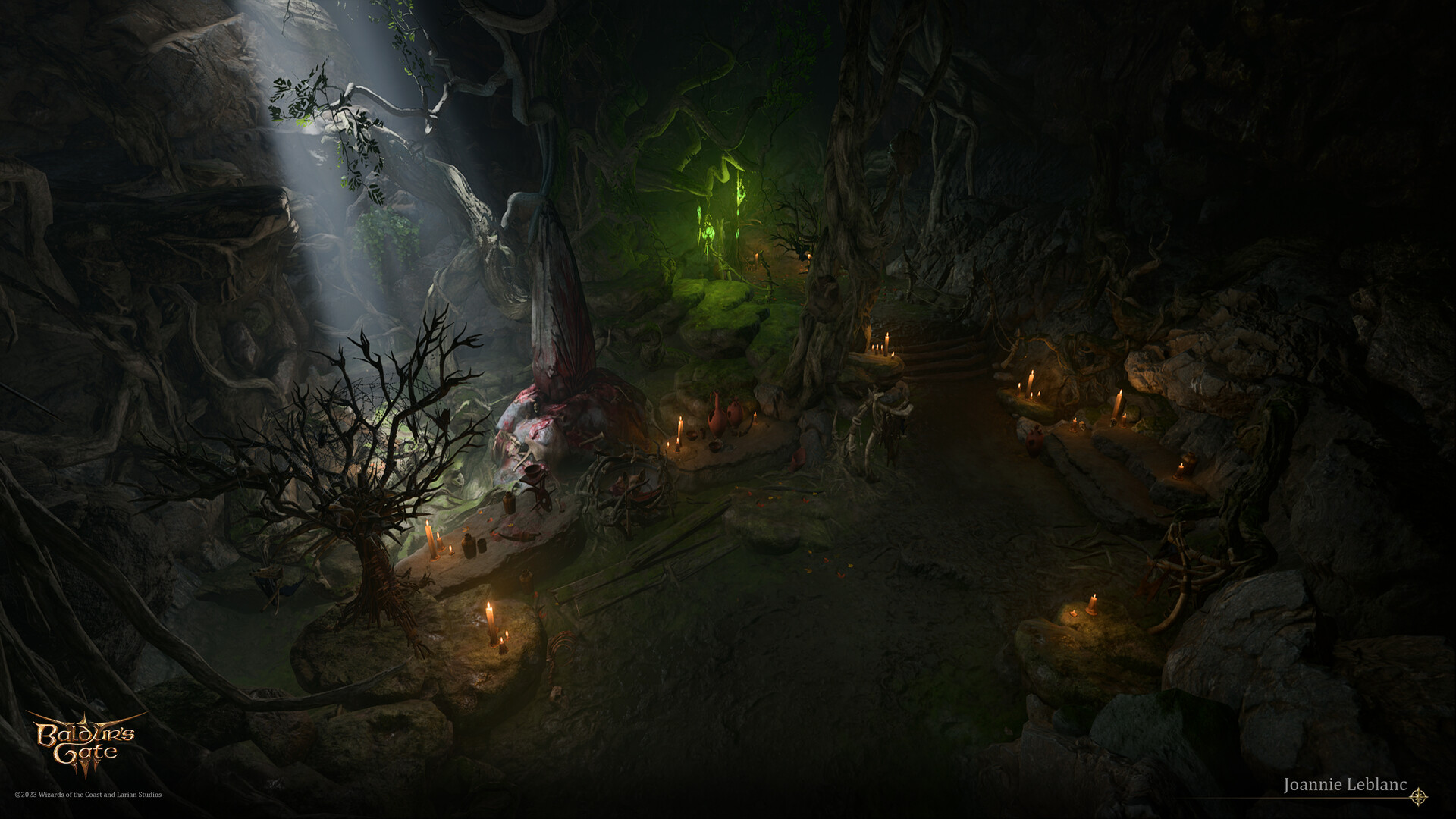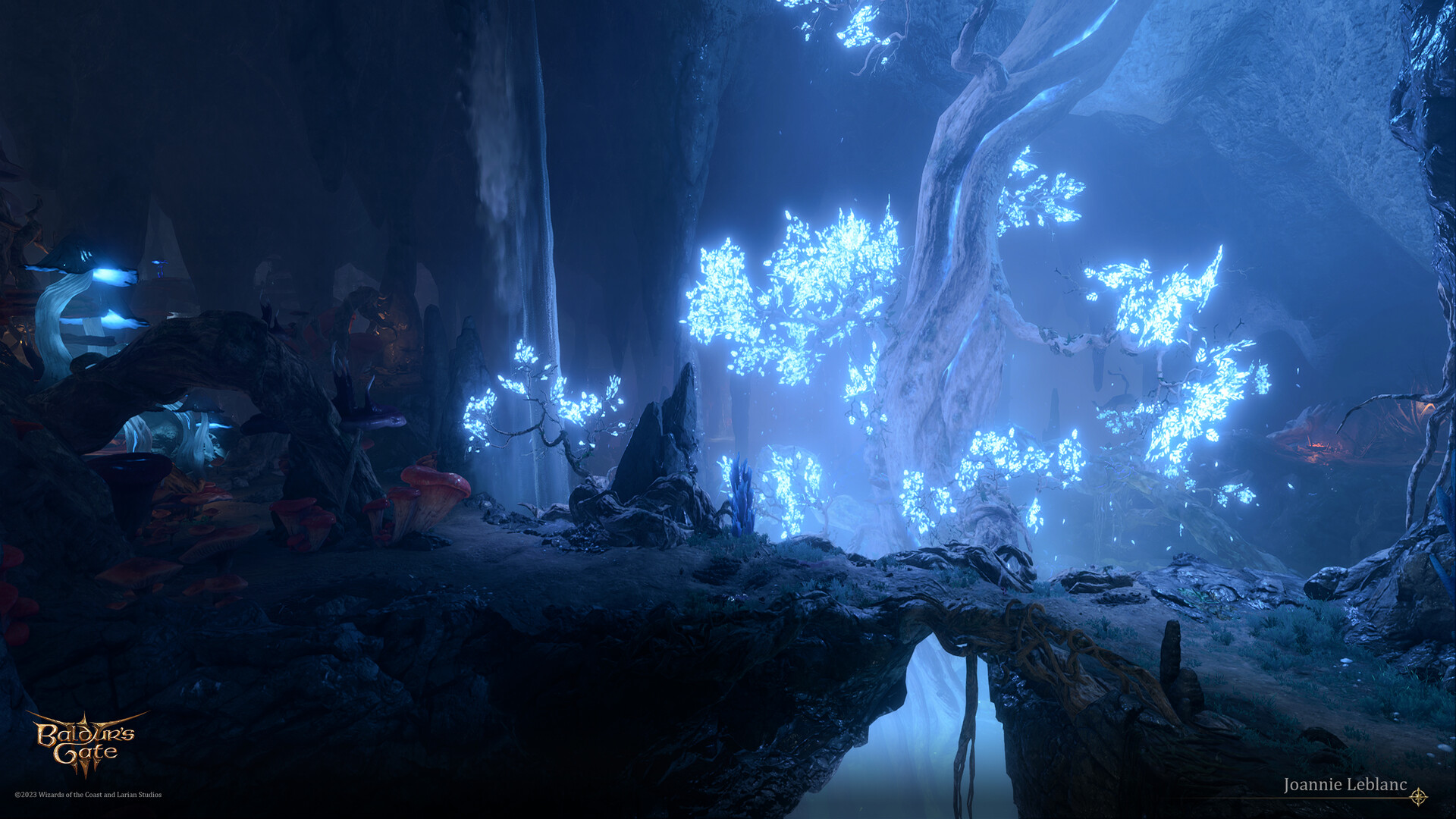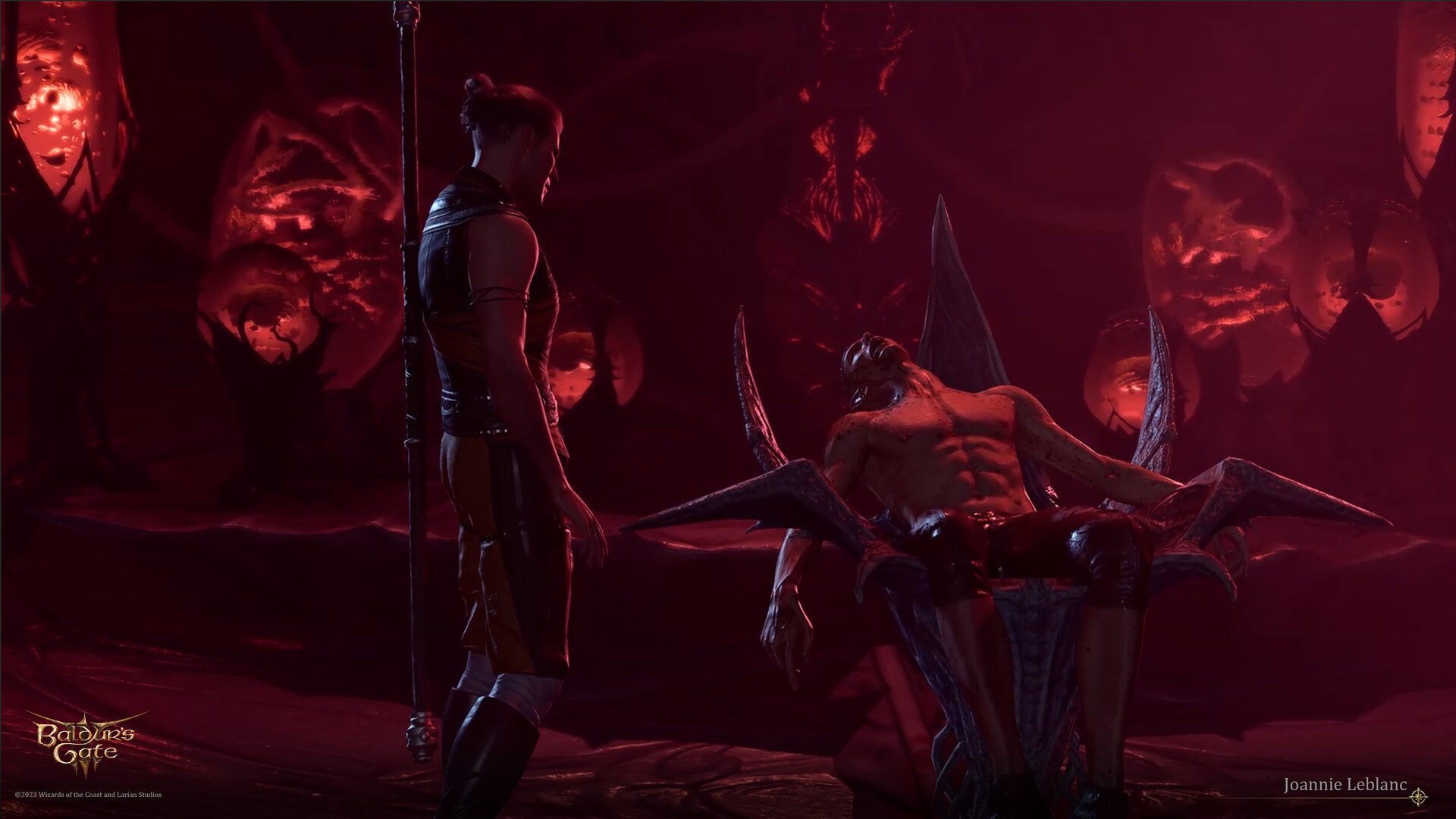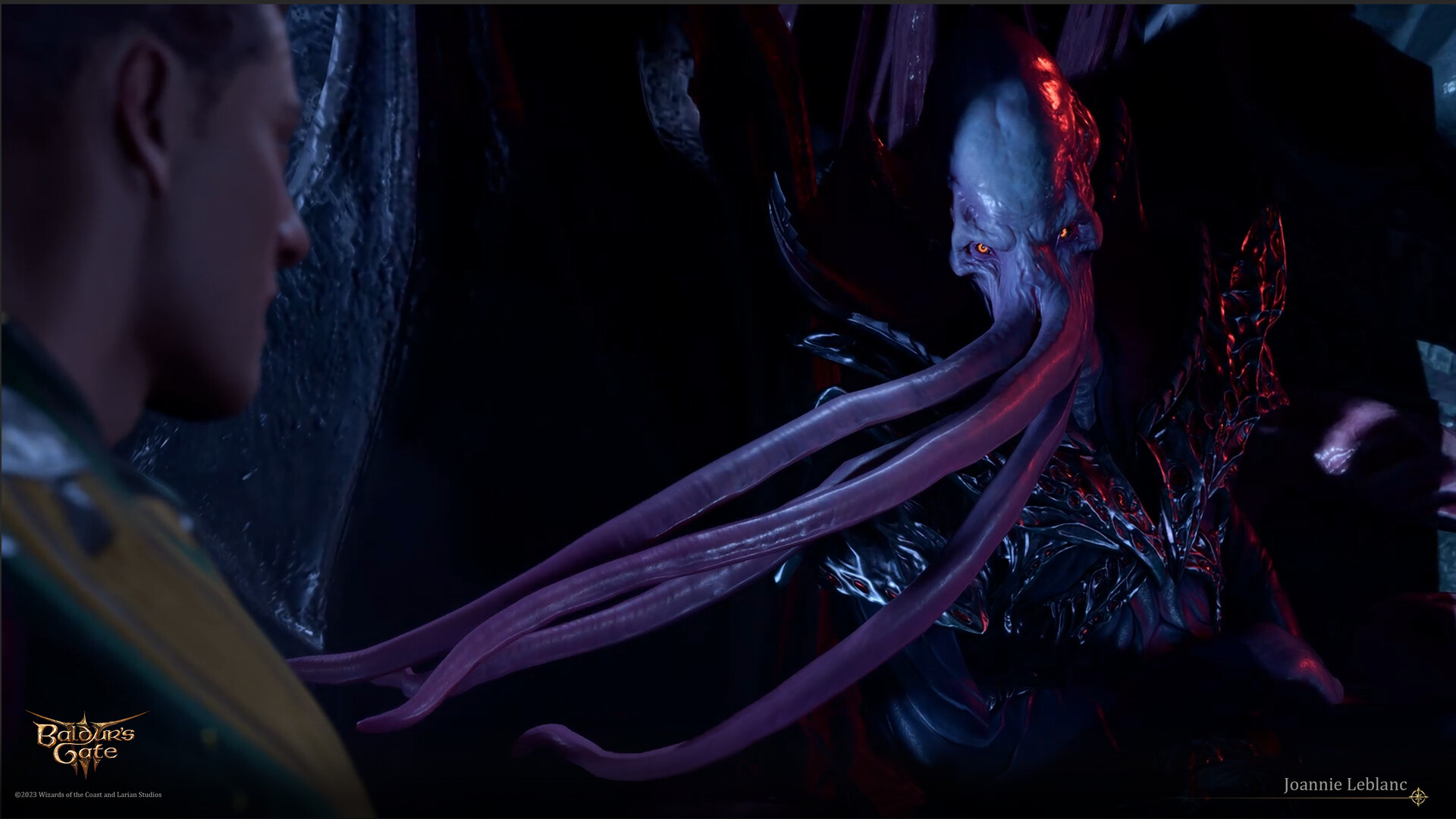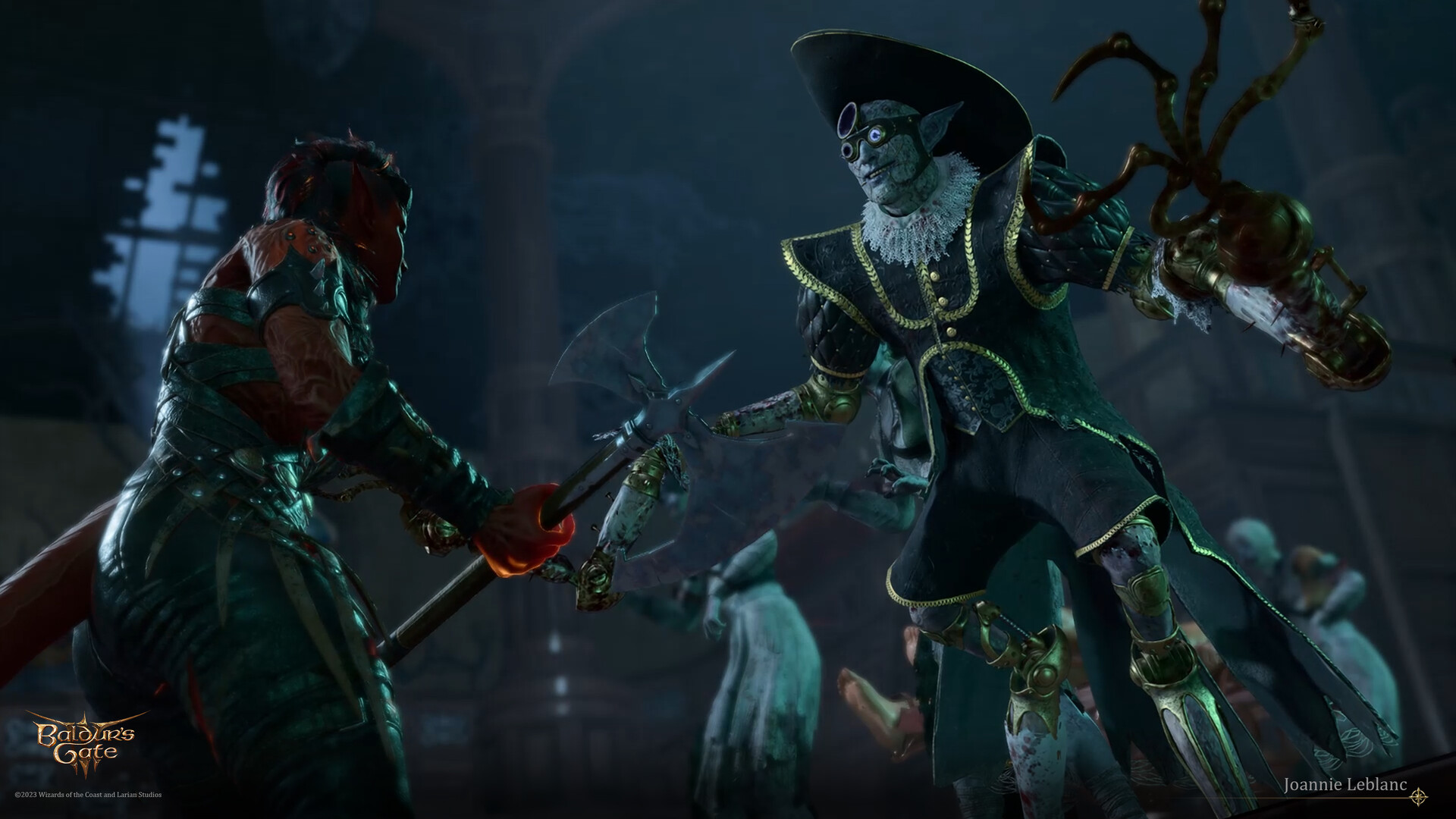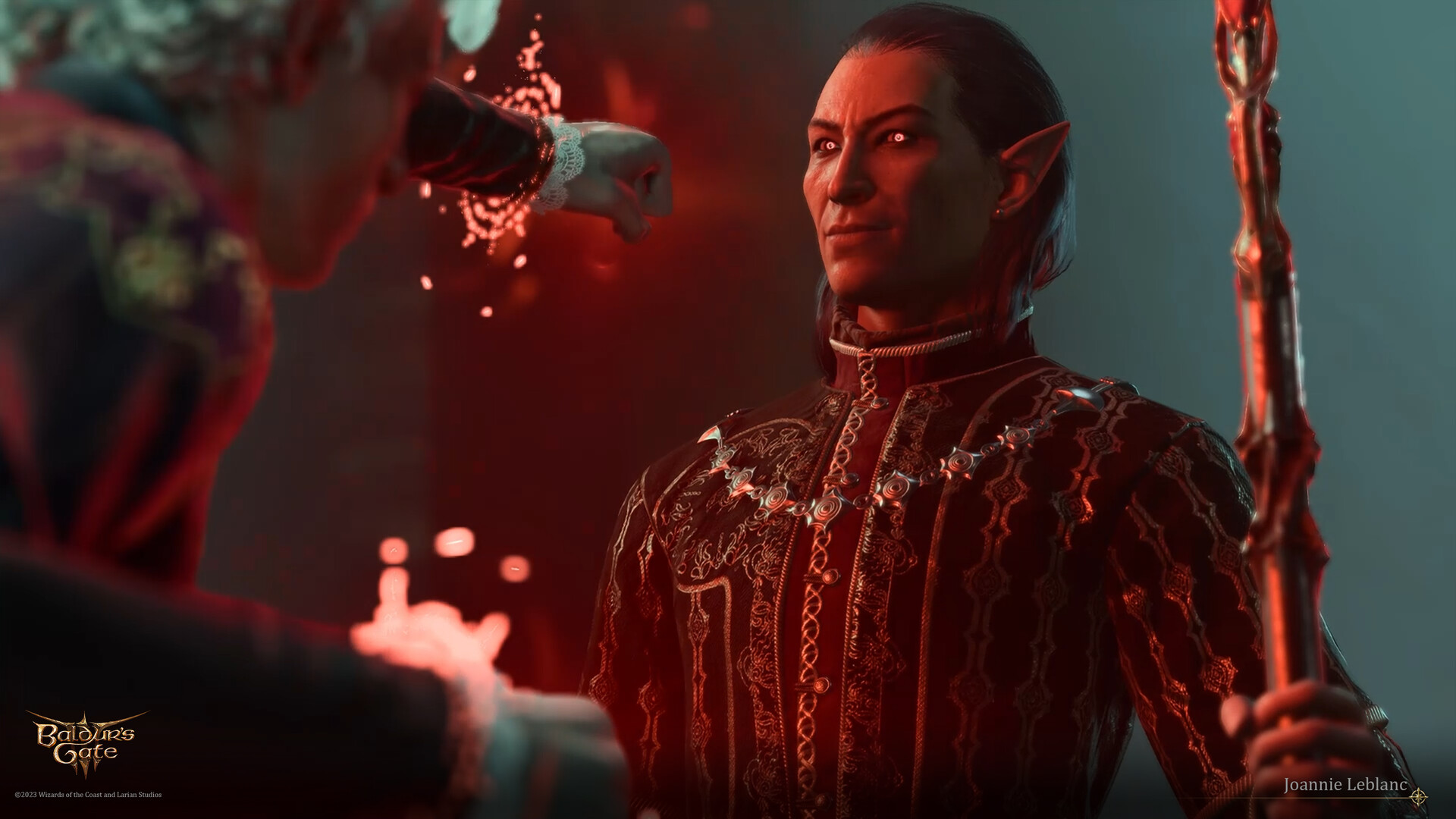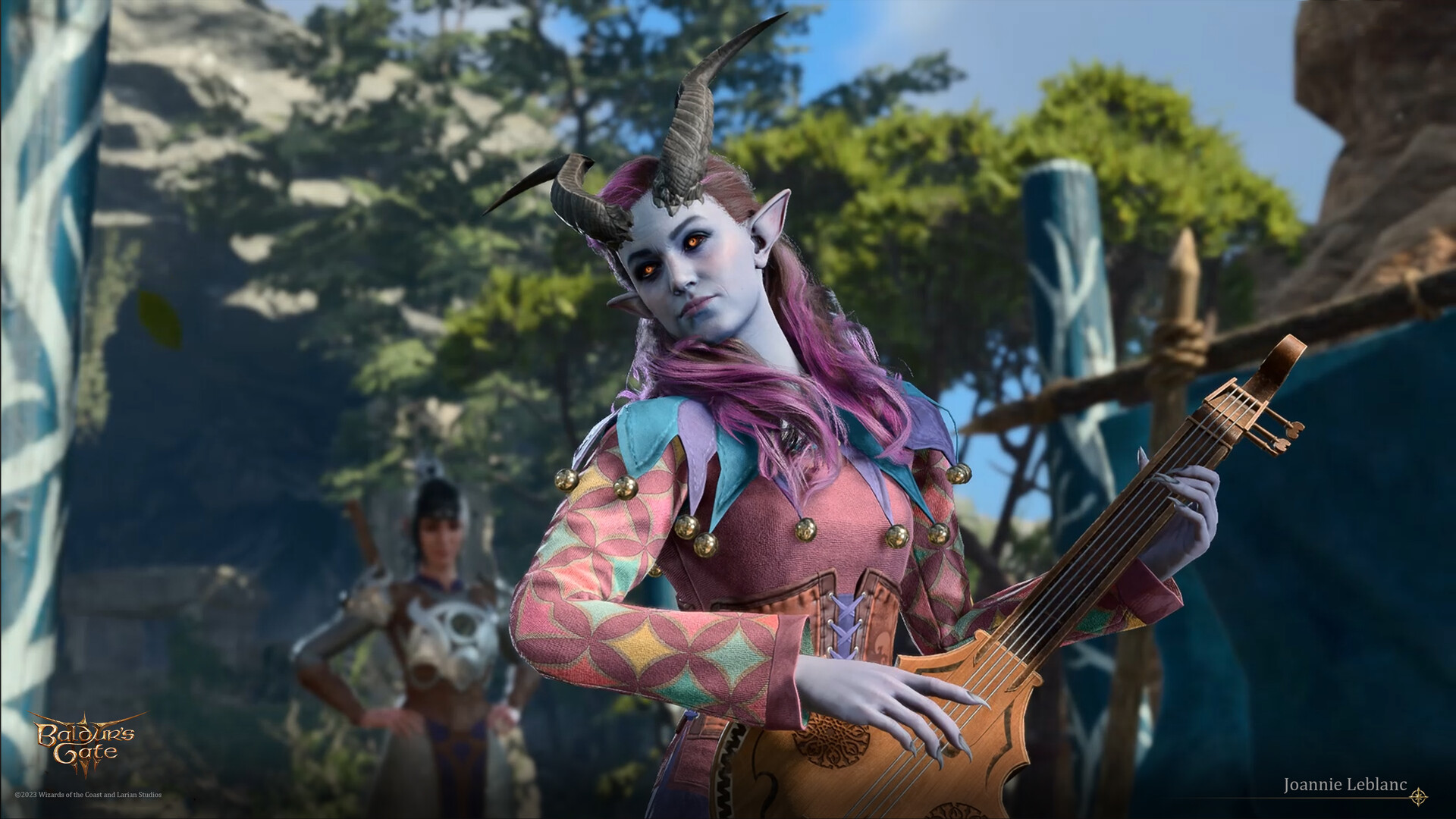 Animators
VFX Artists

Juliusz Bieńkowski – VFX Artist – Larian Studios – Baldur's Gate 3

Juliusz Bieńkowski – VFX Artist – Larian Studios – Baldur's Gate 3

Juliusz Bieńkowski – VFX Artist – Larian Studios – Baldur's Gate 3
---