Paradox Development Studio Stellaris: Toxoids Art Blast
It's my great honor to present Toxoids, our latest (as of September 2022) species pack for Stellaris.
In a nutshell: The Toxoid species are strongly disliked by other species of the galaxy. They bring death and decay wherever they land. Their origin may vary, some turned corrupt by unsustainable toxic emissions, others became mutated by incurable diseases or generations of exposure to toxic waste. Many (most) are toxic to others. Some intentionally spread their toxin while others protect themselves and others from toxins with suits and gear. What they all have in common, though, is that even in the most hostile corners of space, the Toxoid species have not only learned to adapt but are thriving.
Working on this project has been so much fun. Not only because of the work involved but because of the awesome team of artists I got to work with.
Behind the scenes, a lot of envelopes got pushed in our pipelines and workflows. Everything from quality of life issues to just streamlining the way the work went from idea to becoming a full polished in-game asset. When creating new species packs for Stellaris we always strive to make them awesomely creative and better each time around. We always start by thinking "What haven't we done before? What haven't we done yet? What would the players love to see and play with? What would we like to see and play with?
The creativity and level of skill of everyone involved was simply amazing and one of the best experiences I've had. There were so many great ideas, not only bustling about in my head, but also pouring in from our amazing art team.
And now, it's out there. Ready to be pounced on by eager Stellaris players. I'm already looking forward to rolling up our sleeves and getting to work on the next project and I'm pretty sure the art team feels the same.
Spoiler Alert -> We're already underway with the next one and it's going to blow your socks off 😉
Speaking of spoilers… some of the things in here might be considered spoilers. If you want to keep from seeing end-game stuff, you might want to squint as you scroll.
Enjoy!
Scott Austin, Art Director – Stellaris
Paradox Development Studio
Art Direction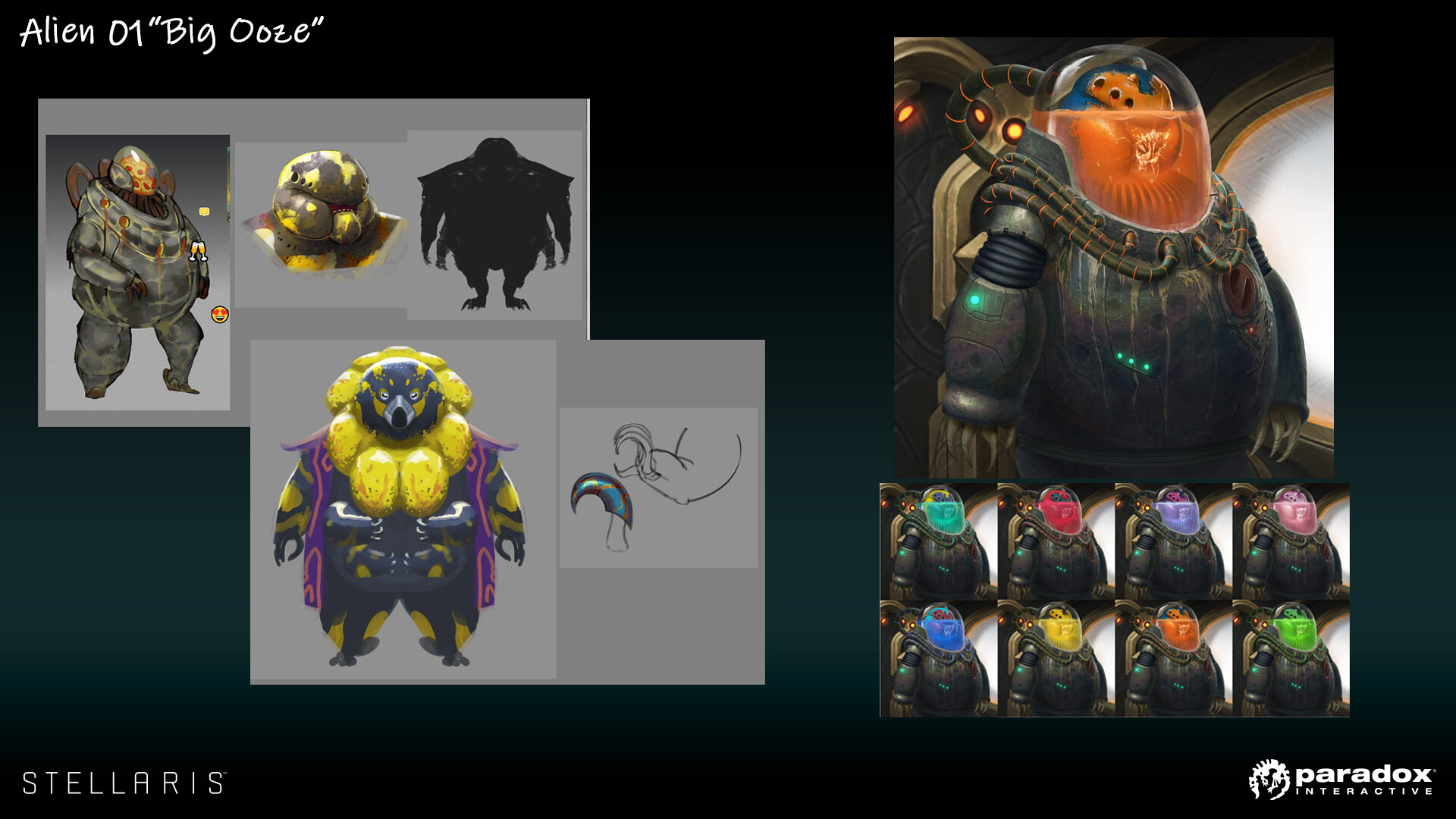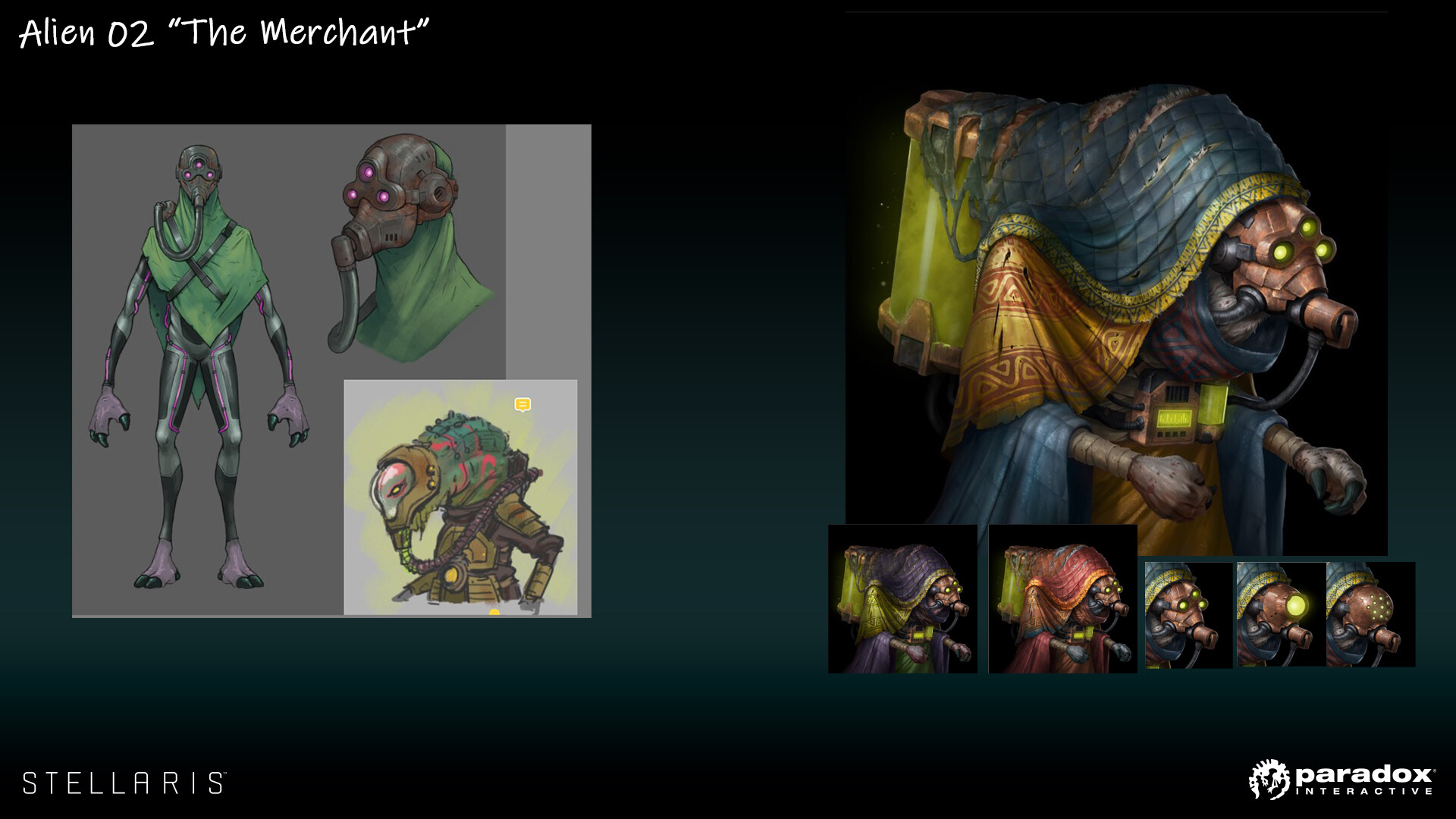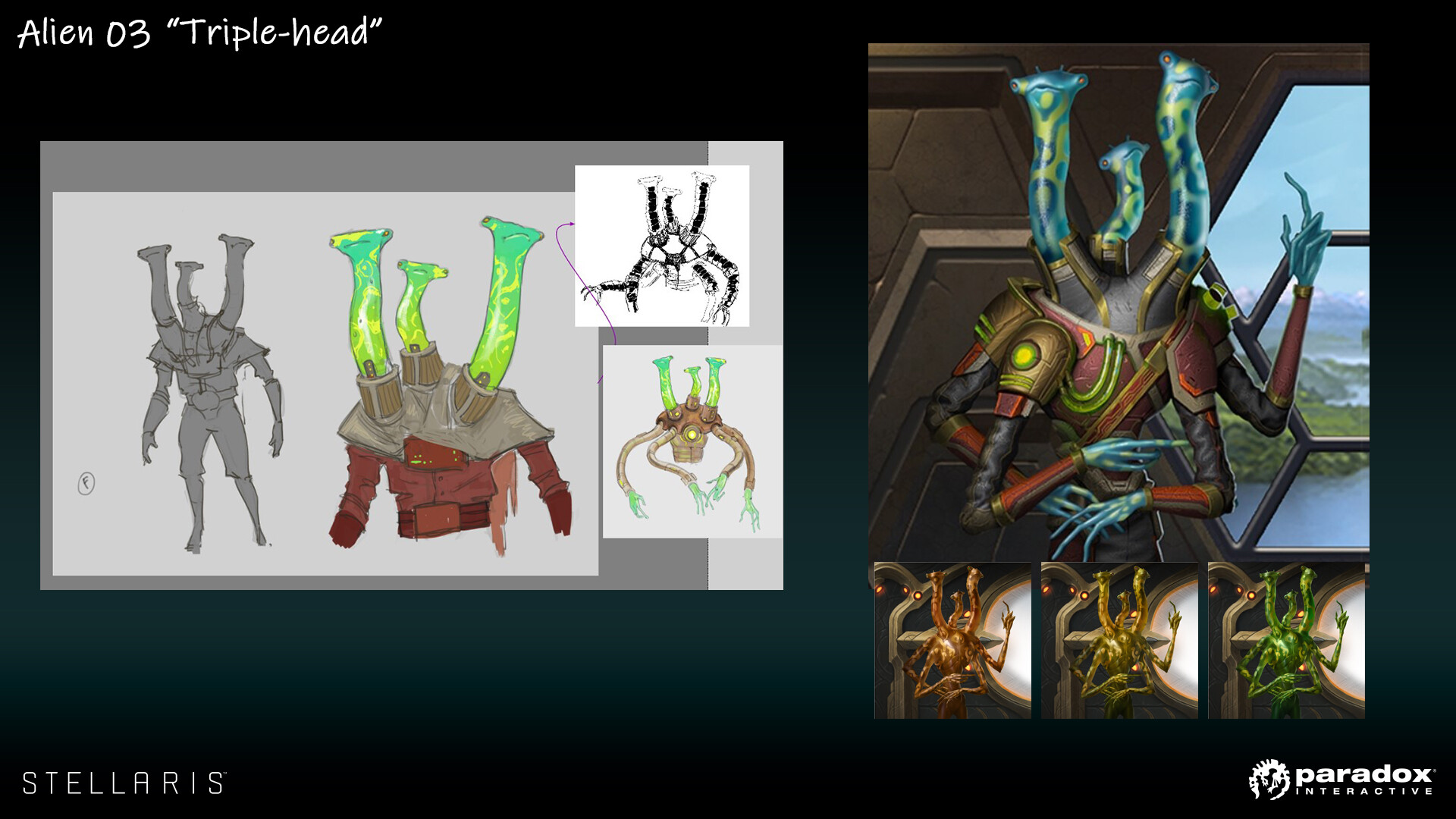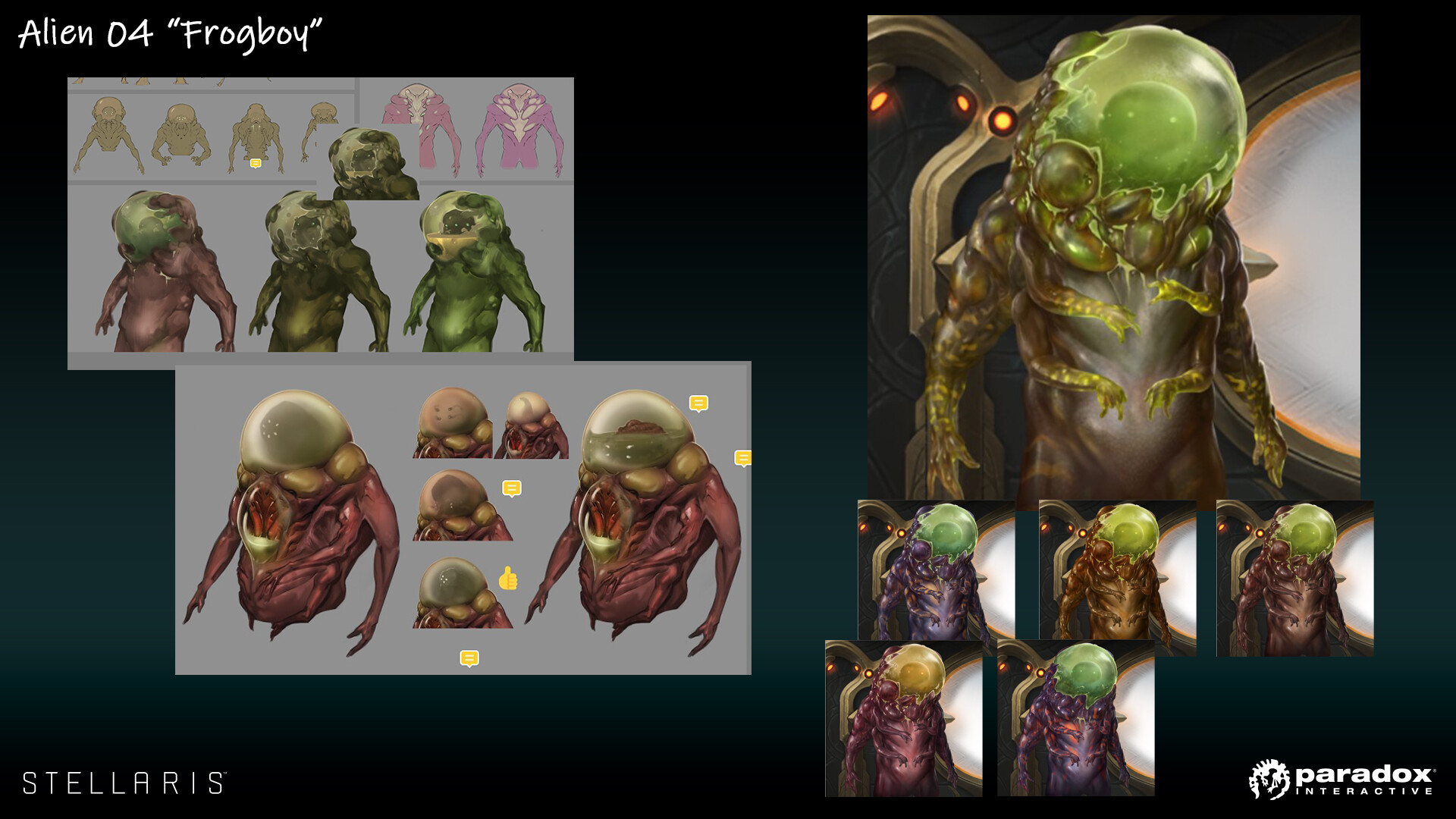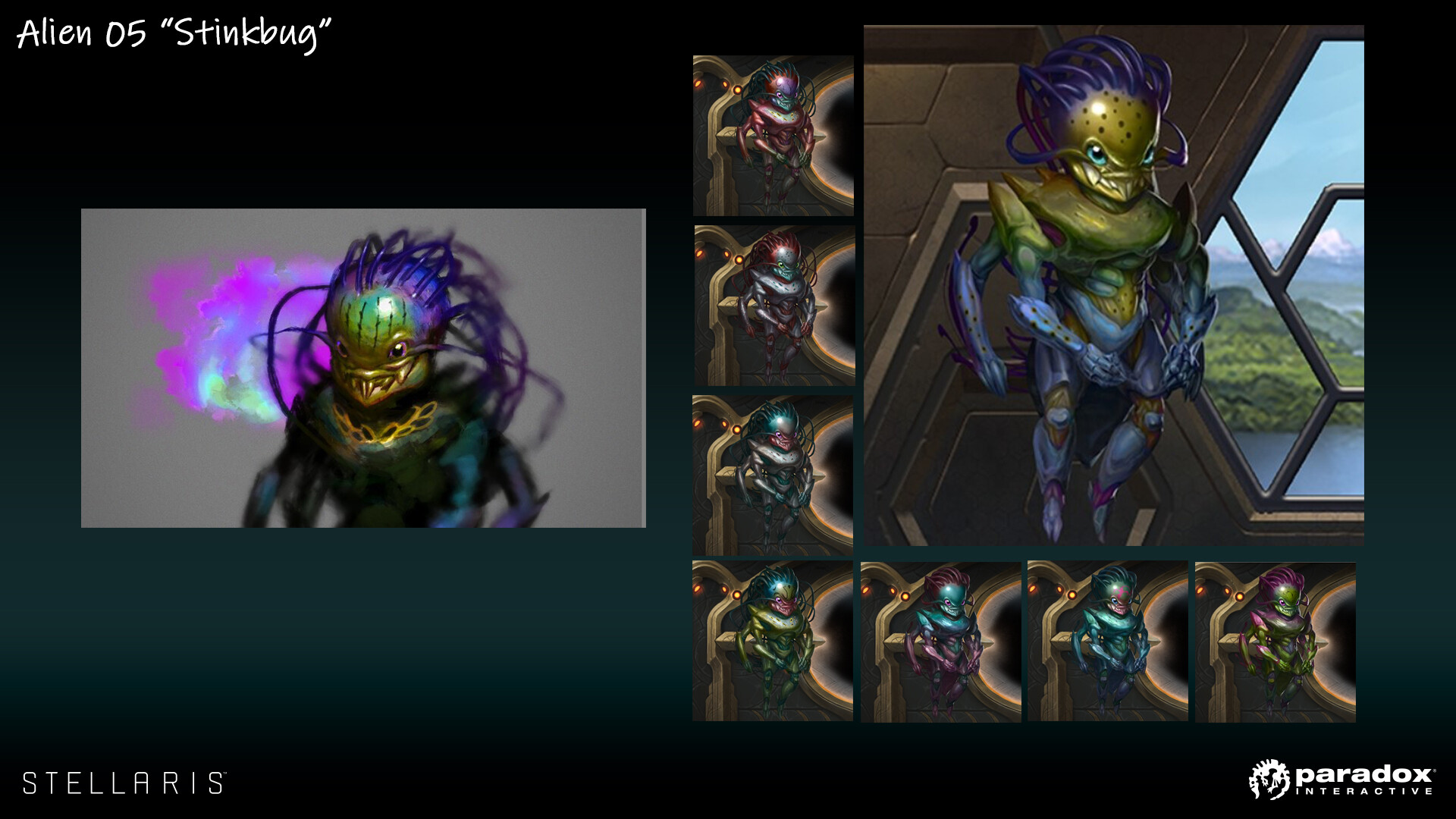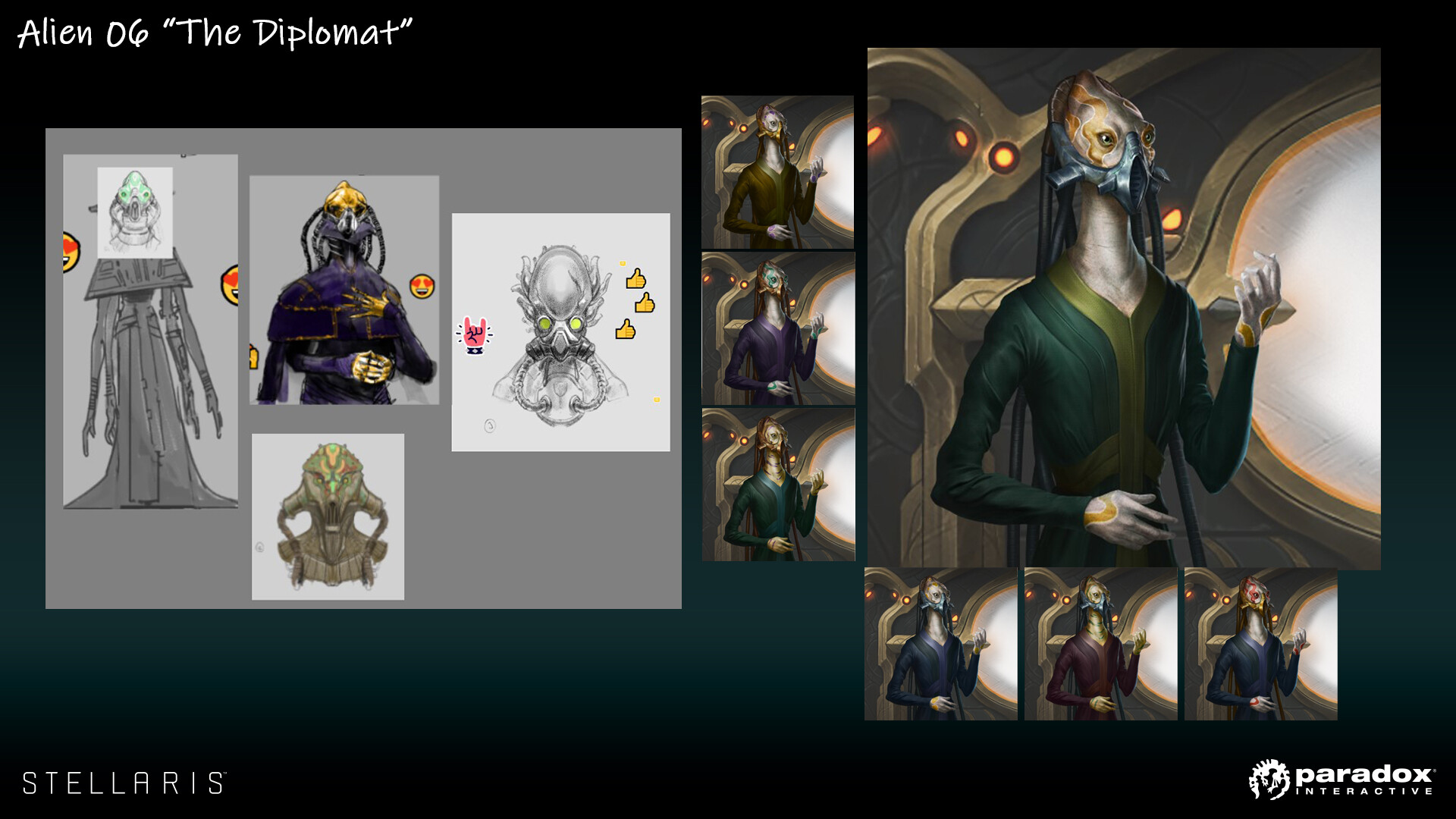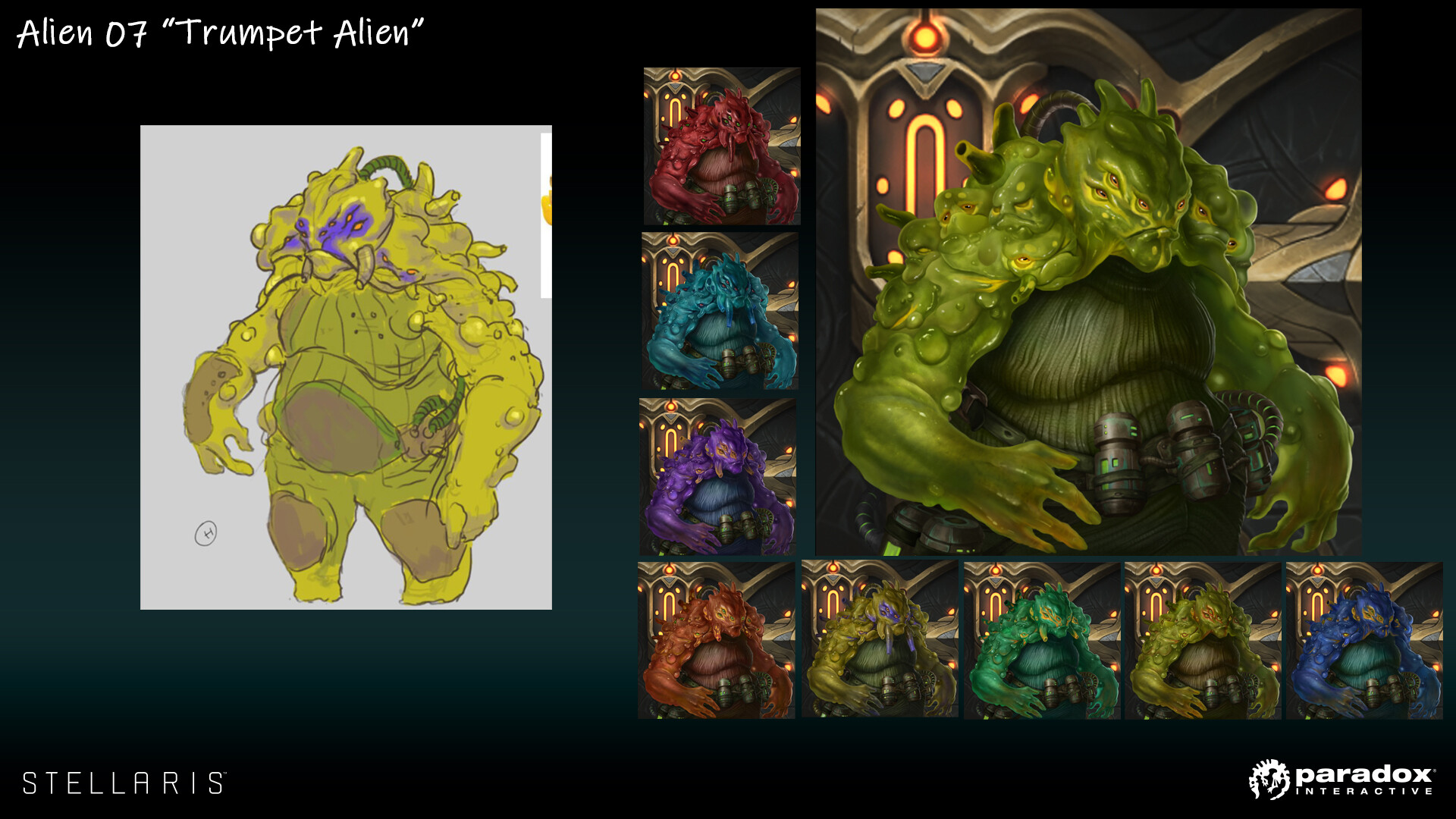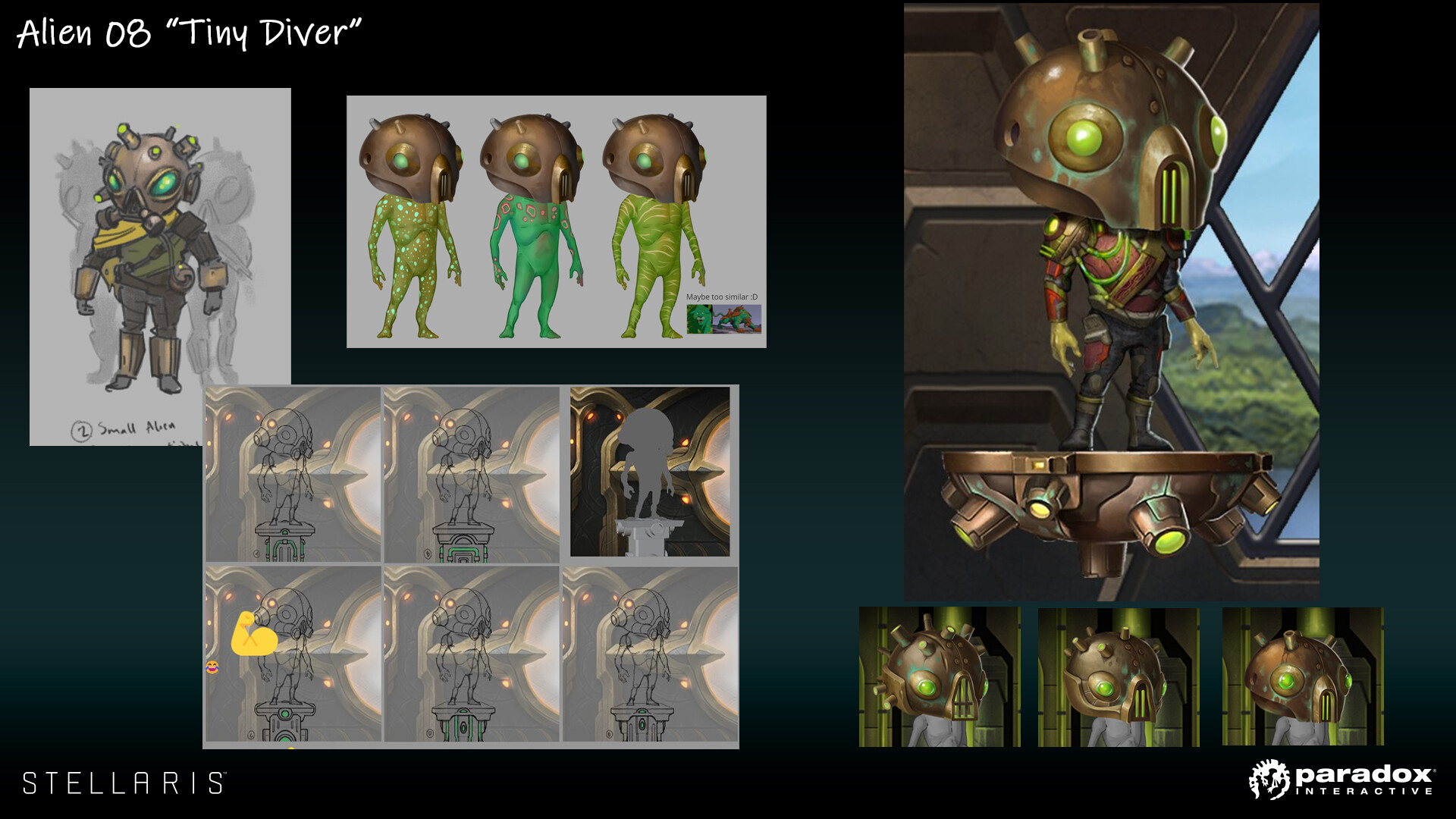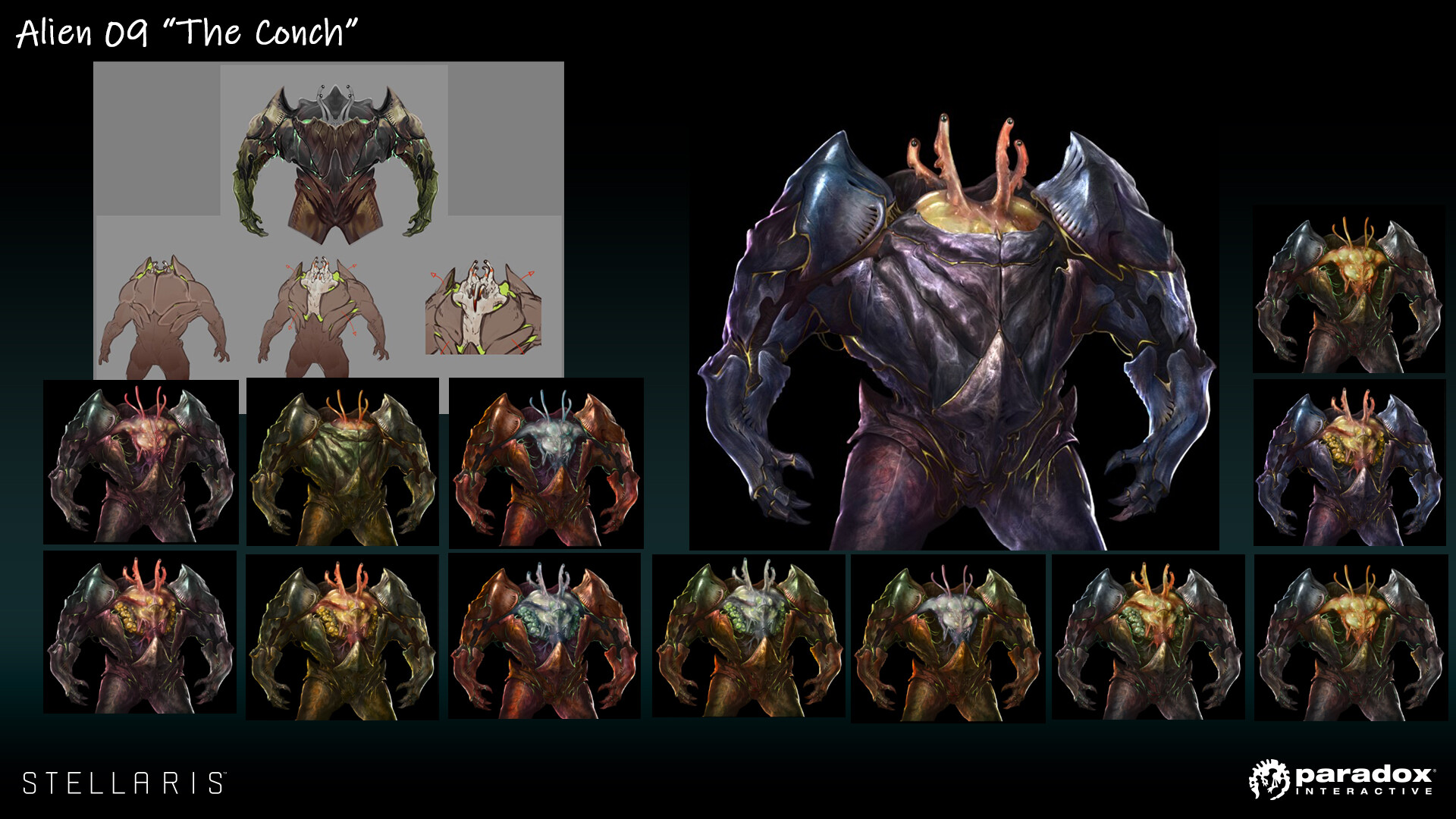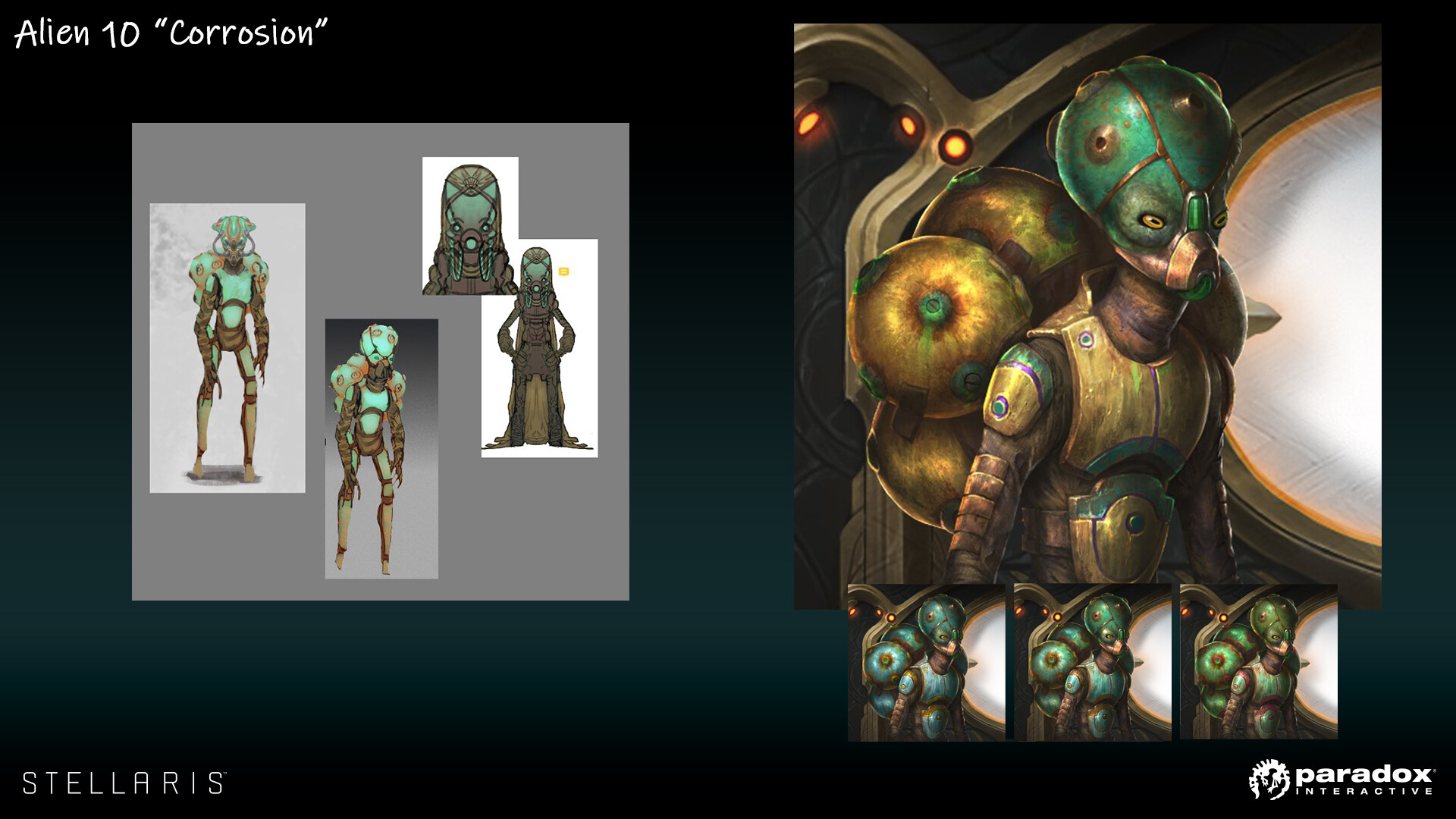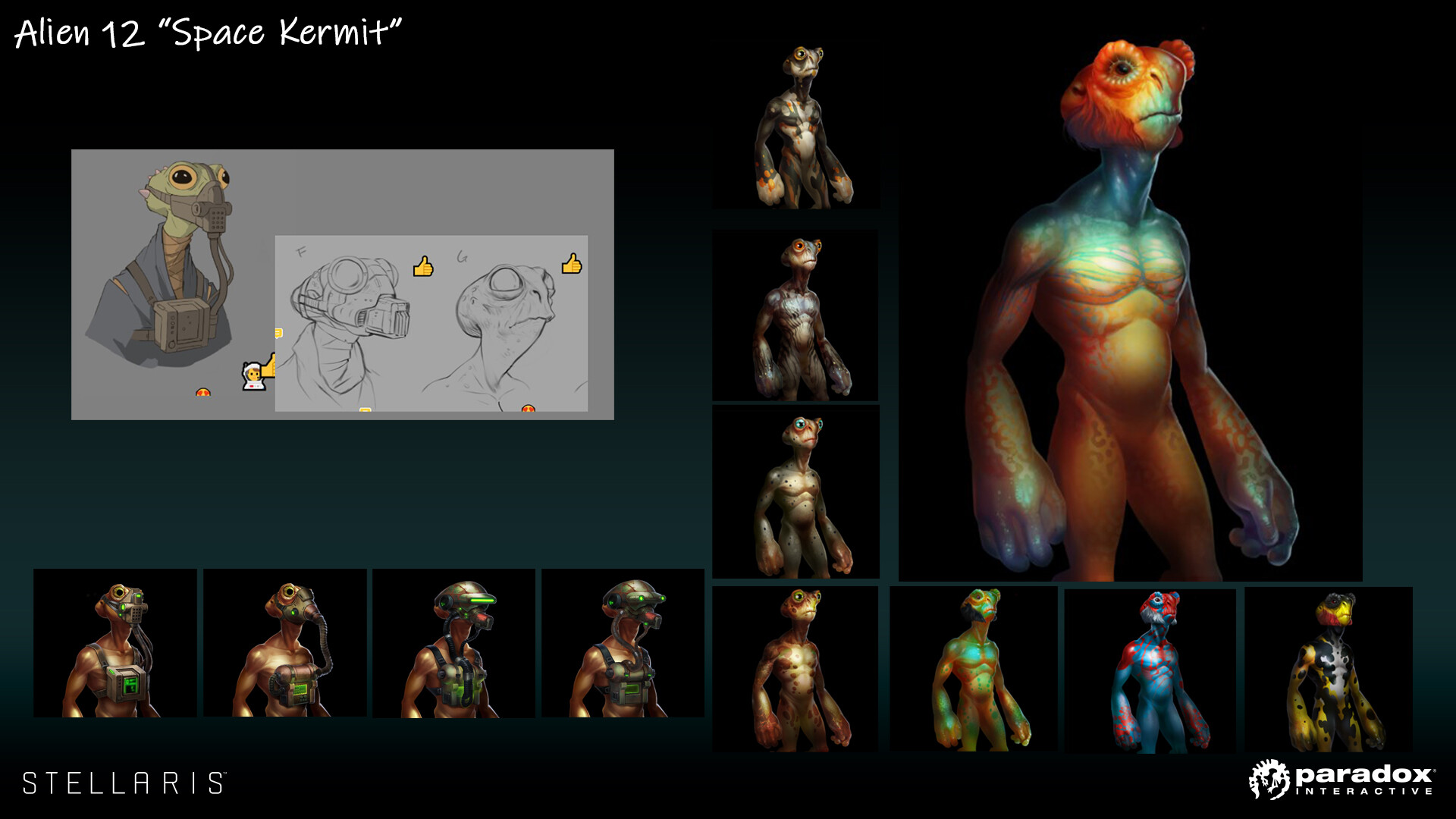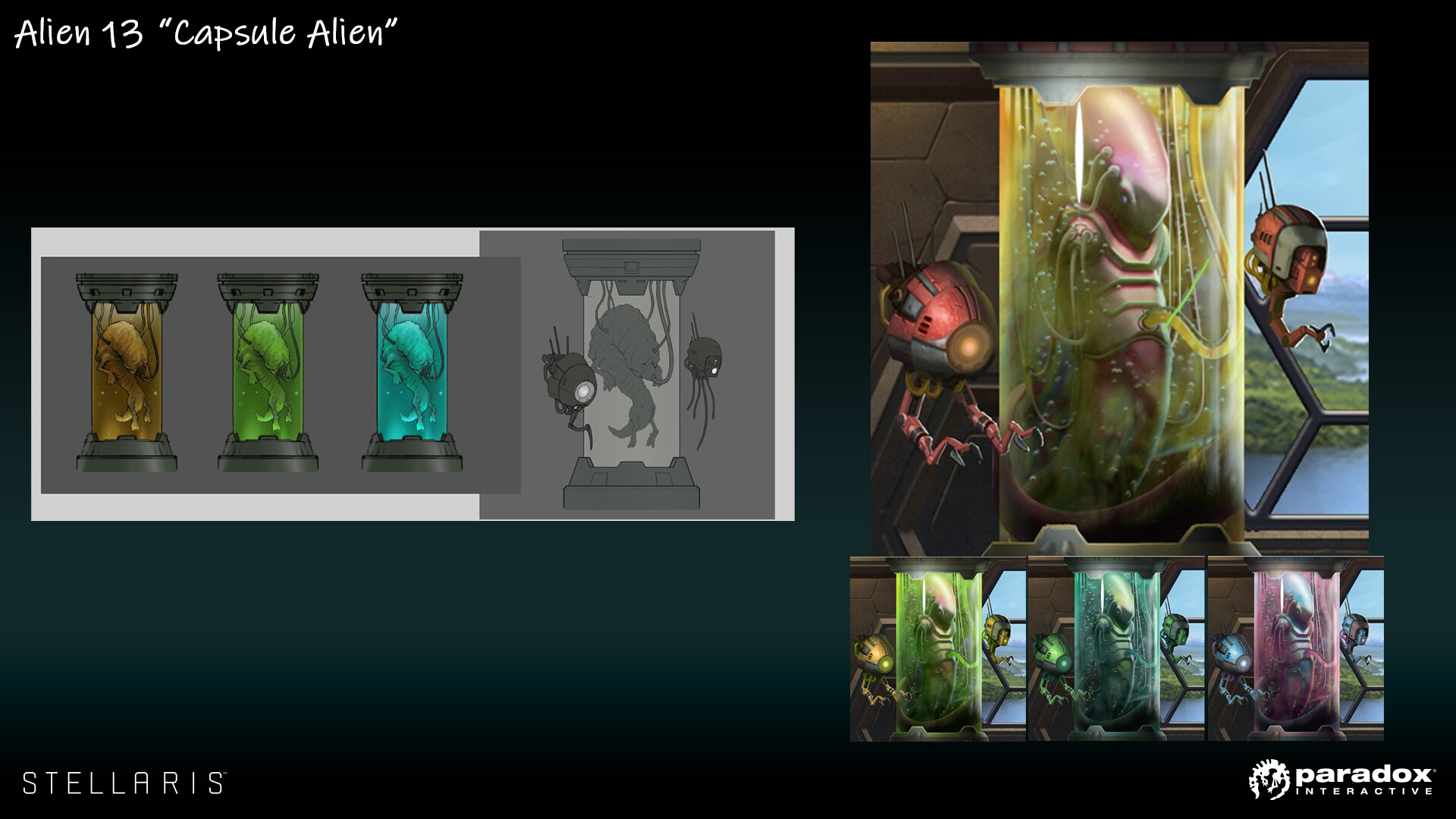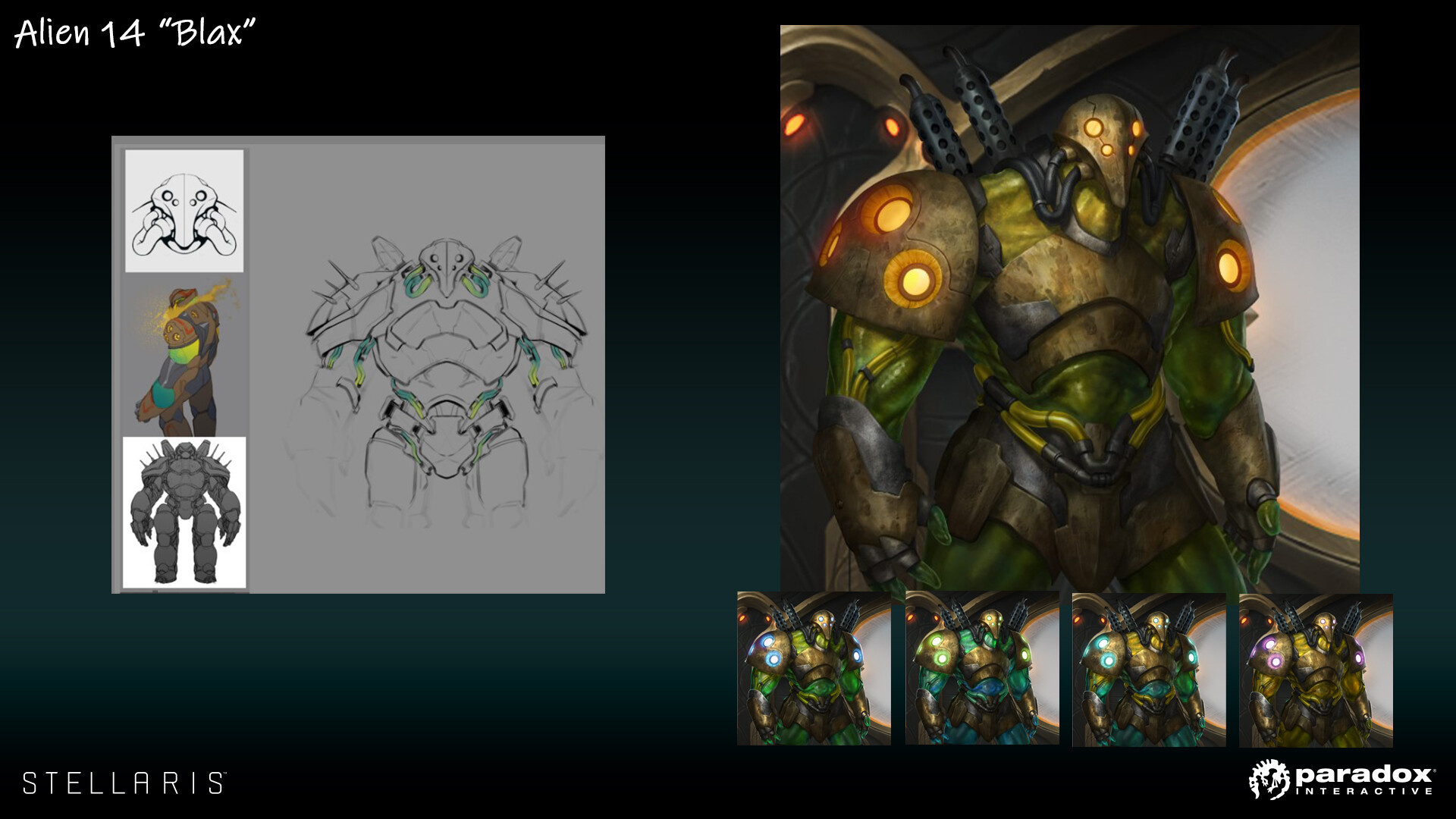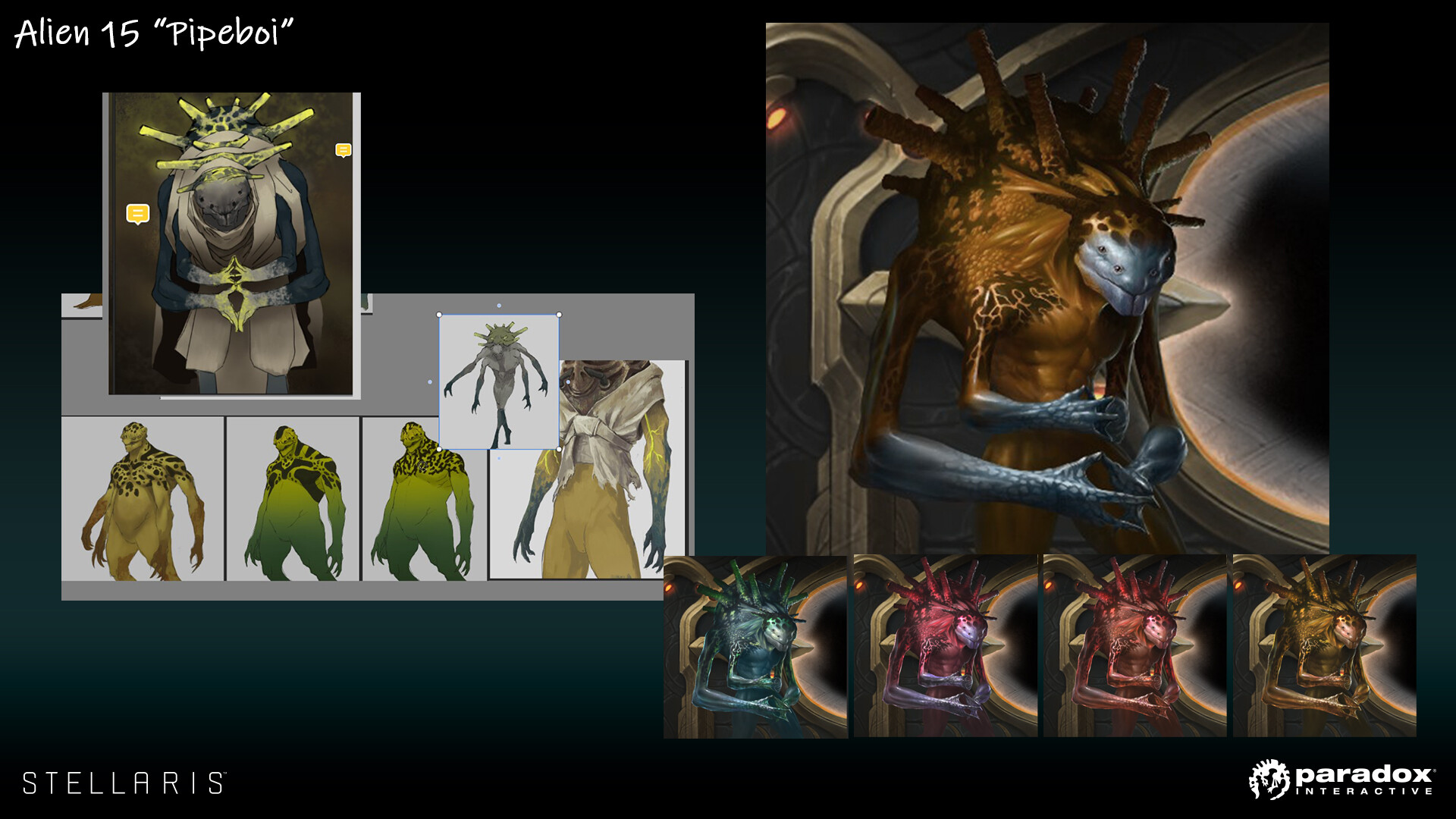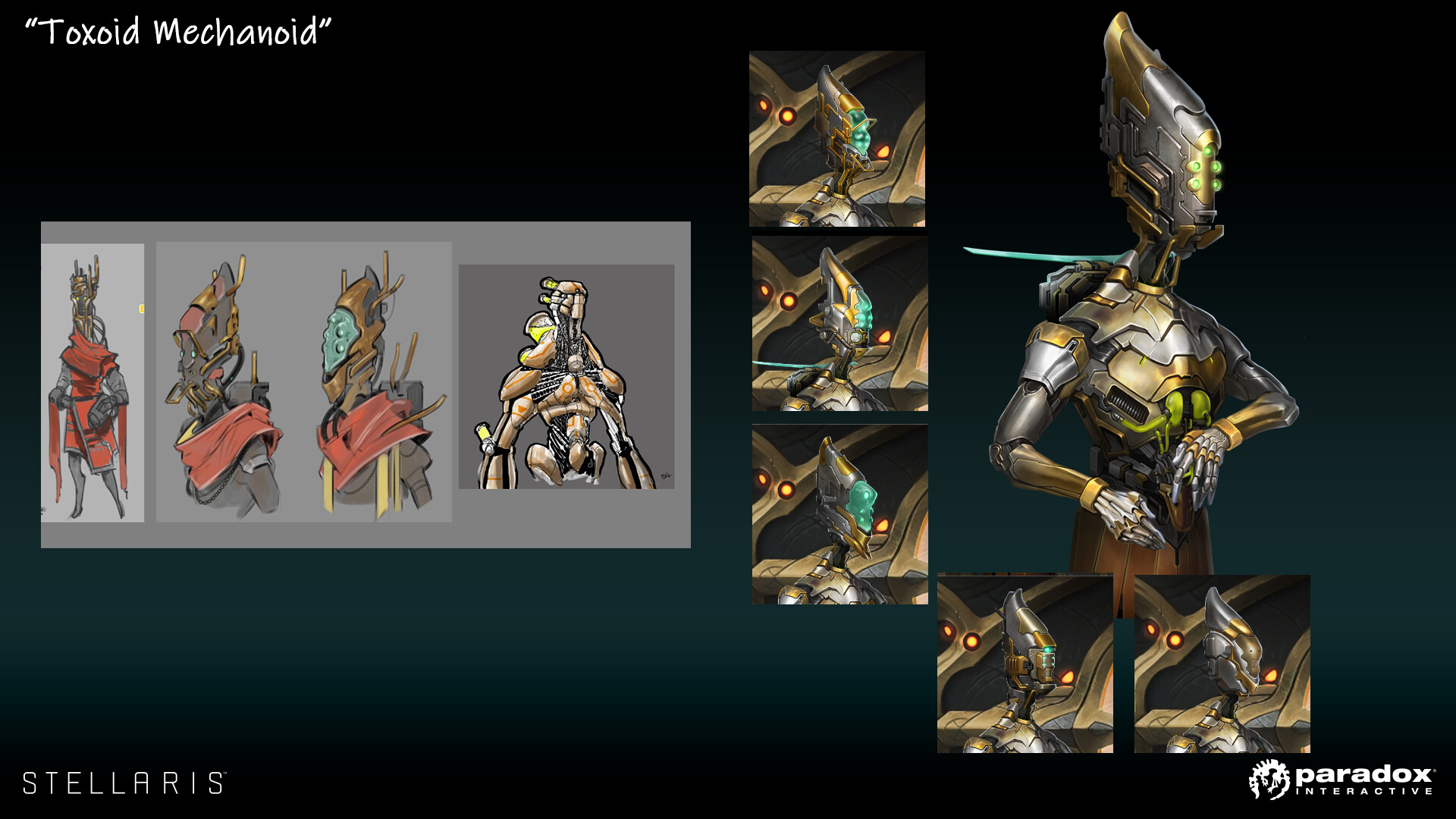 Concept Artists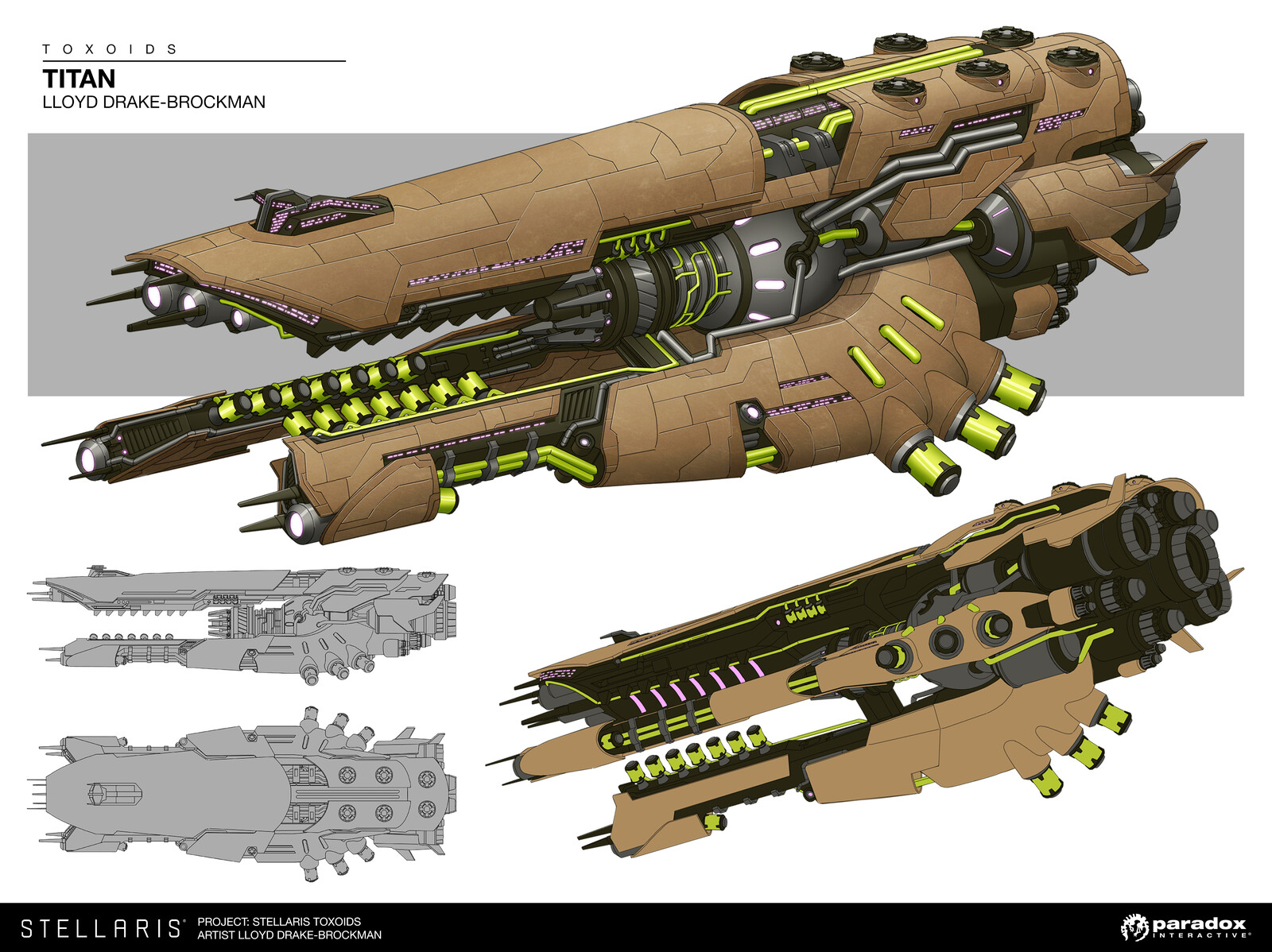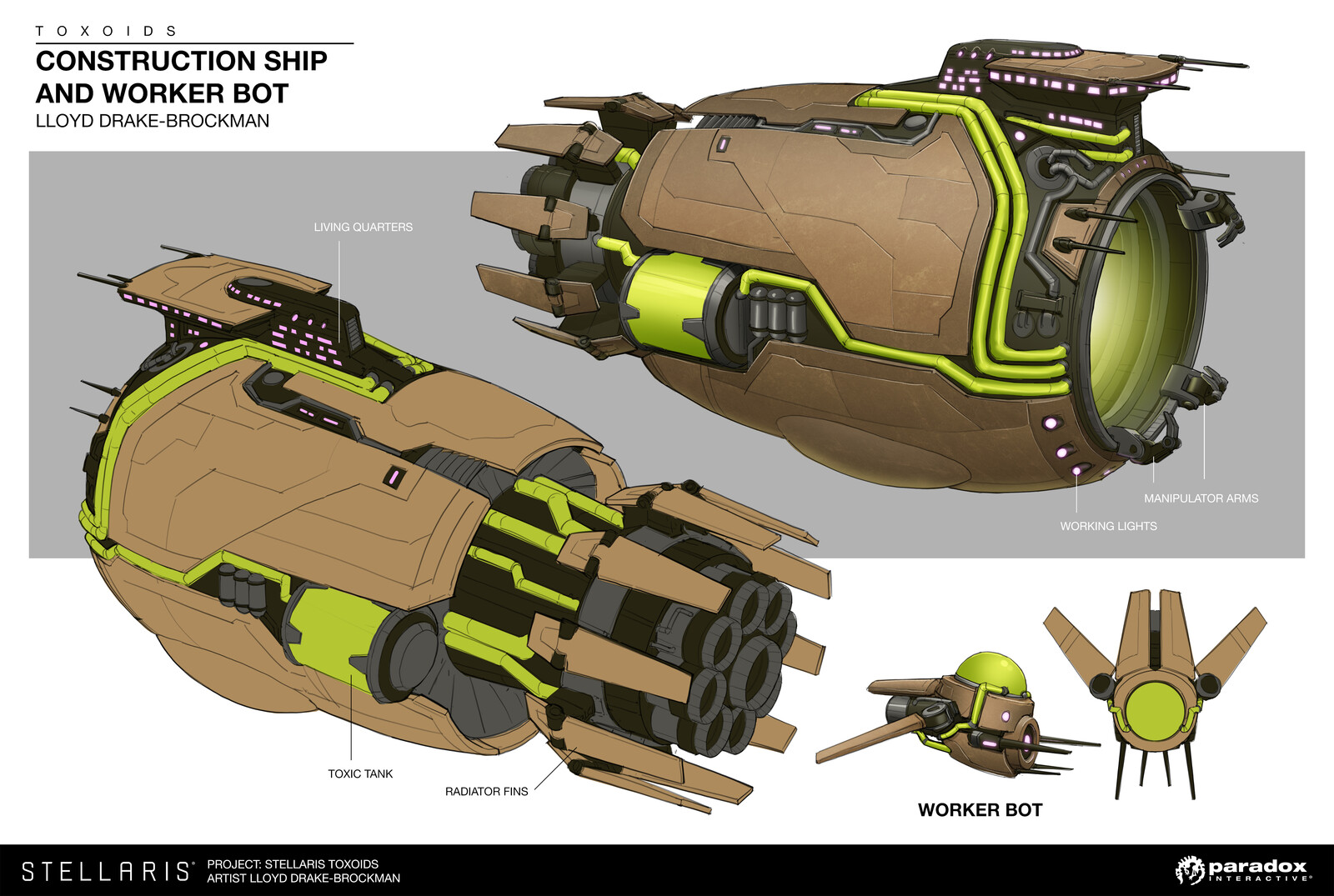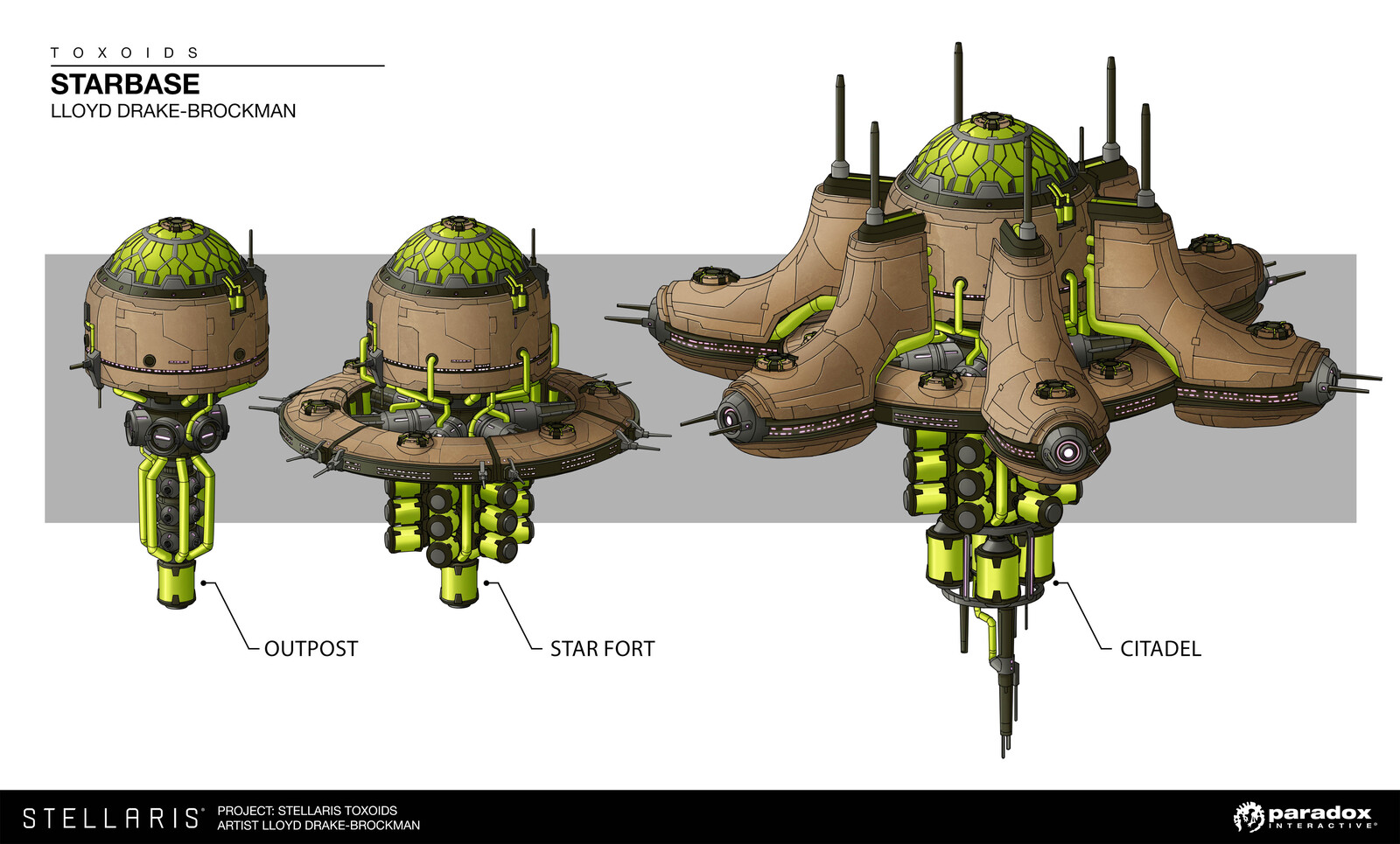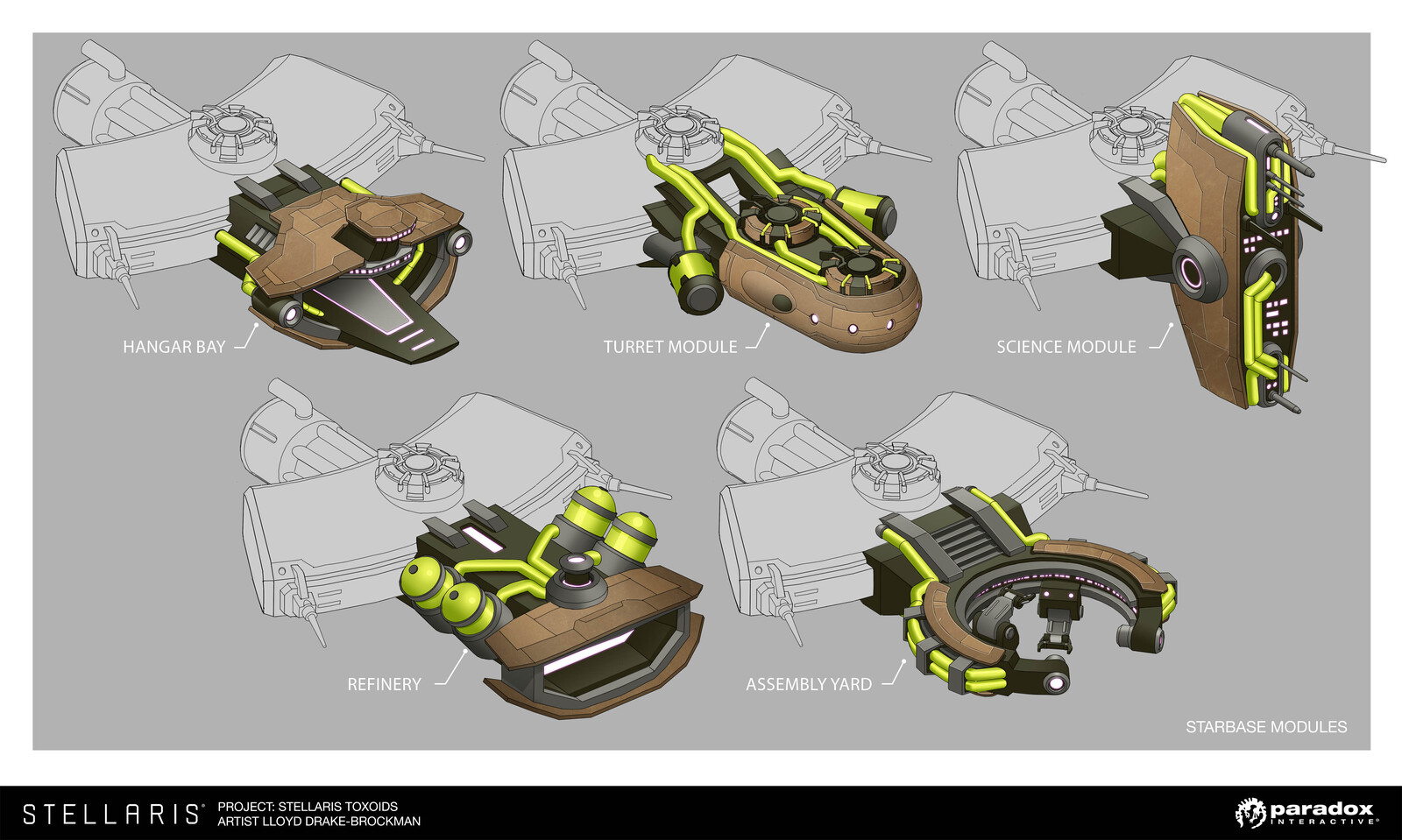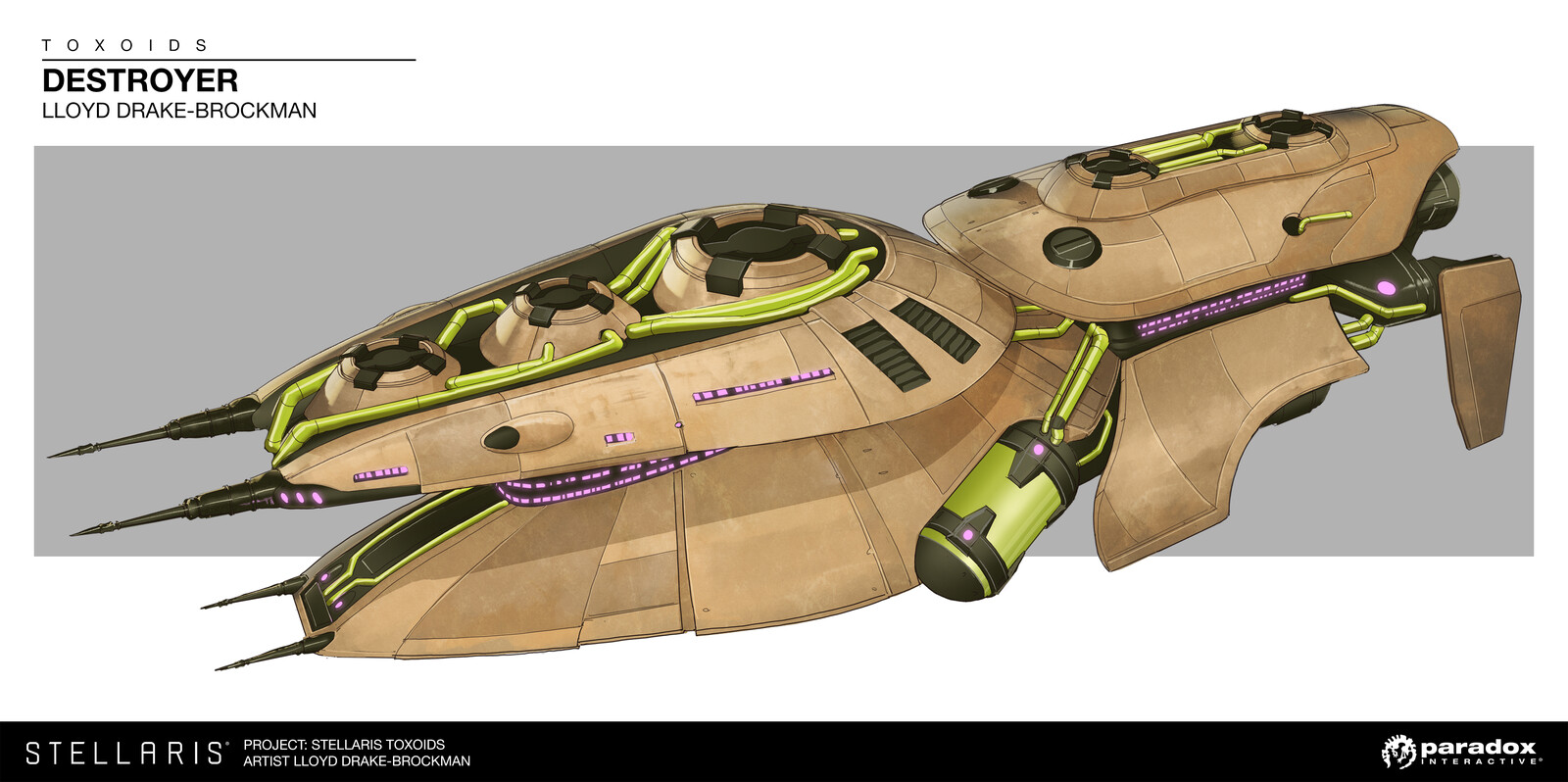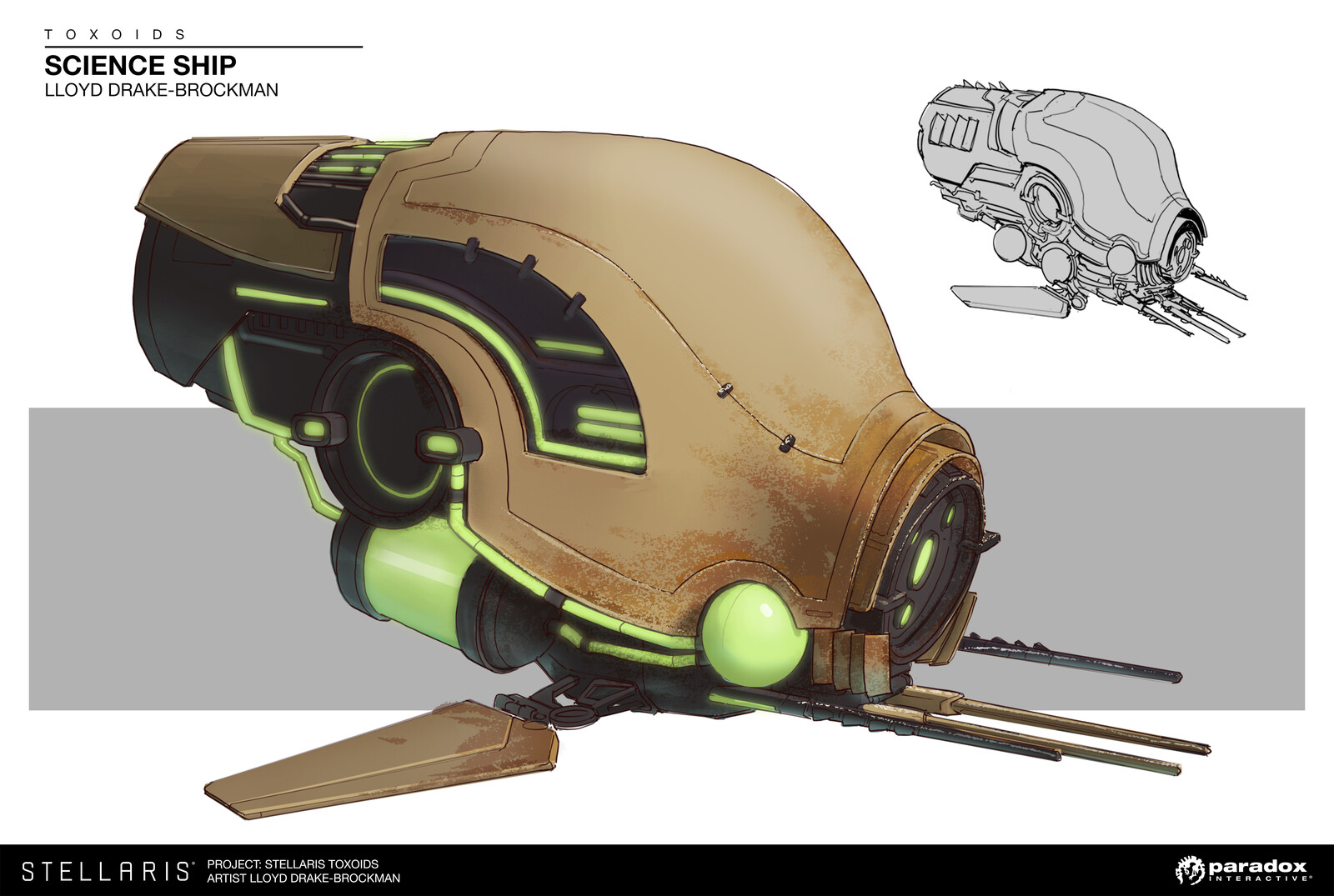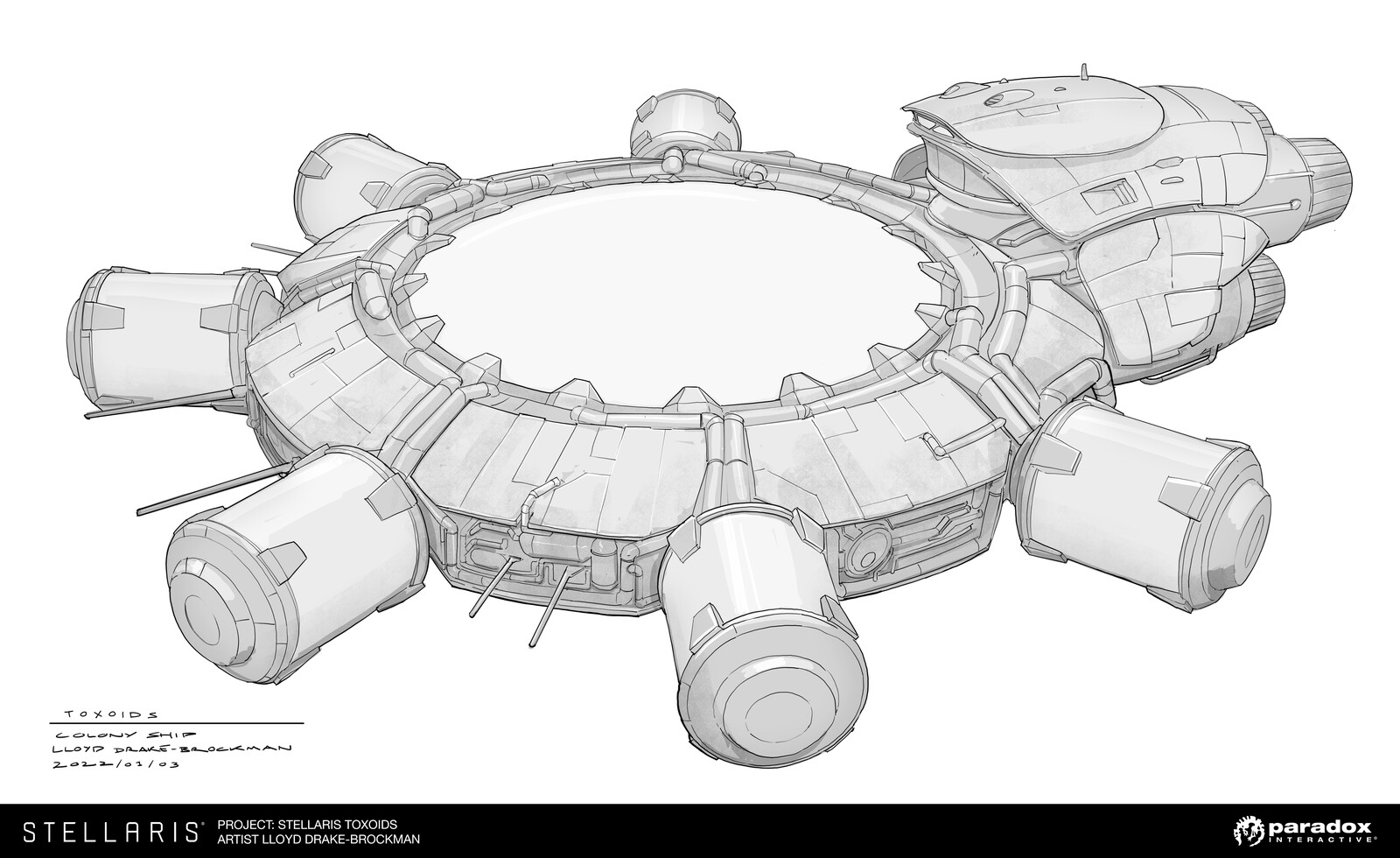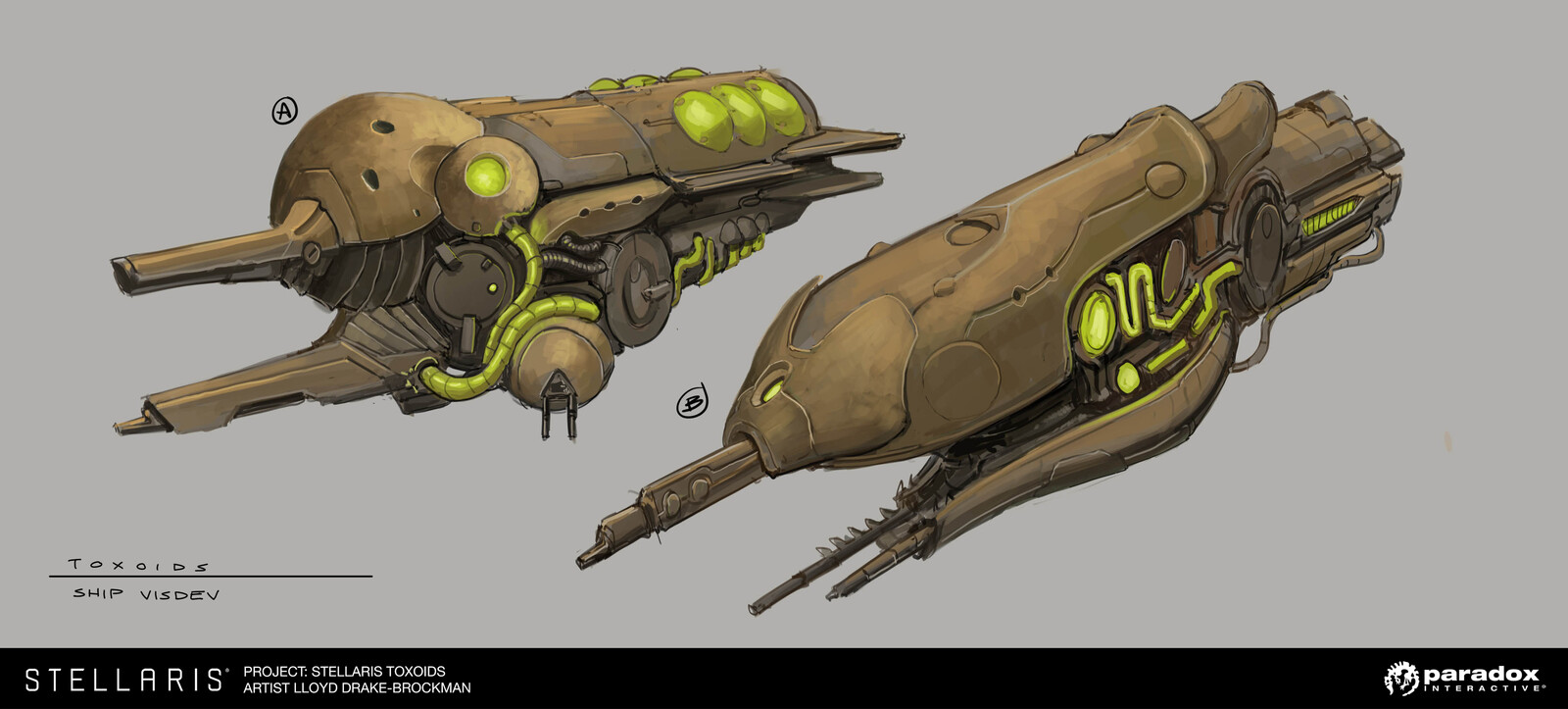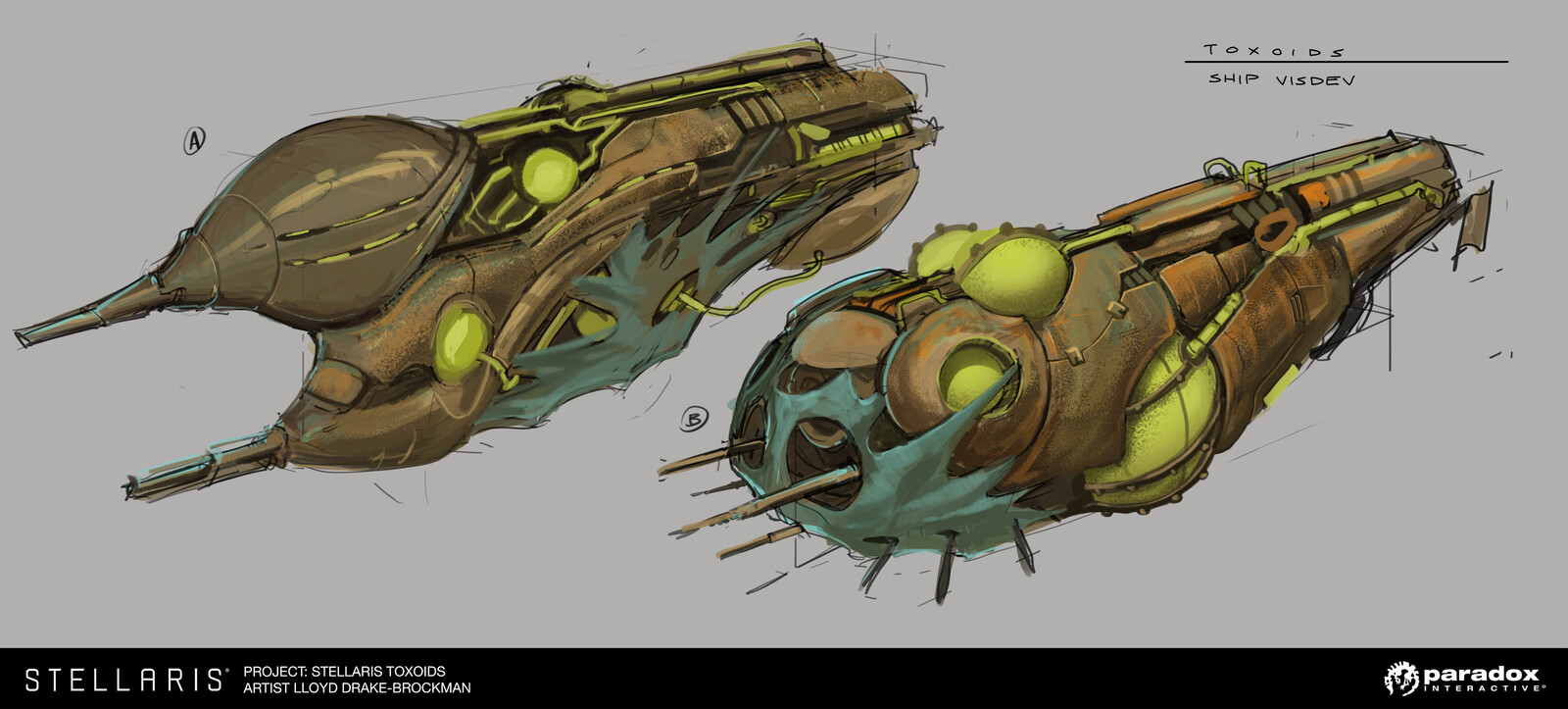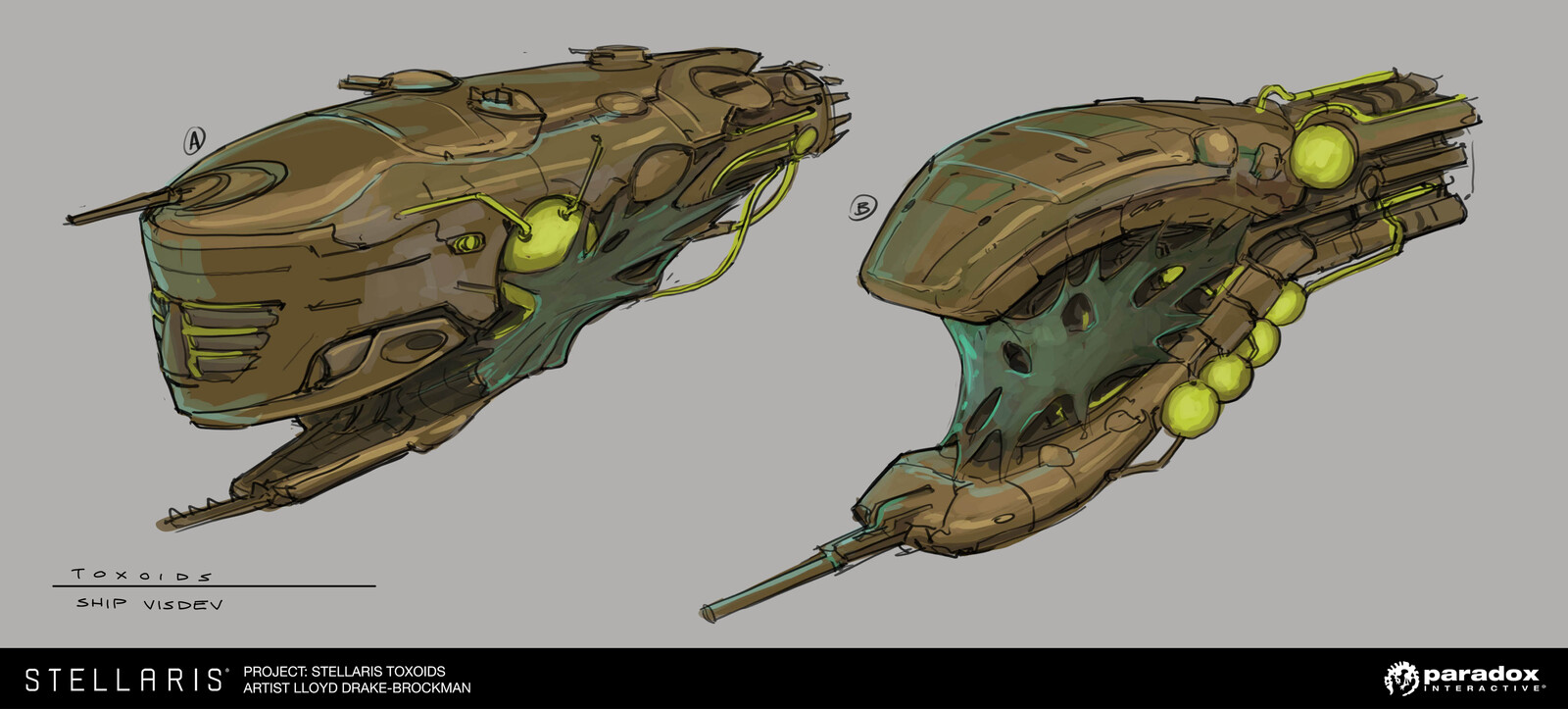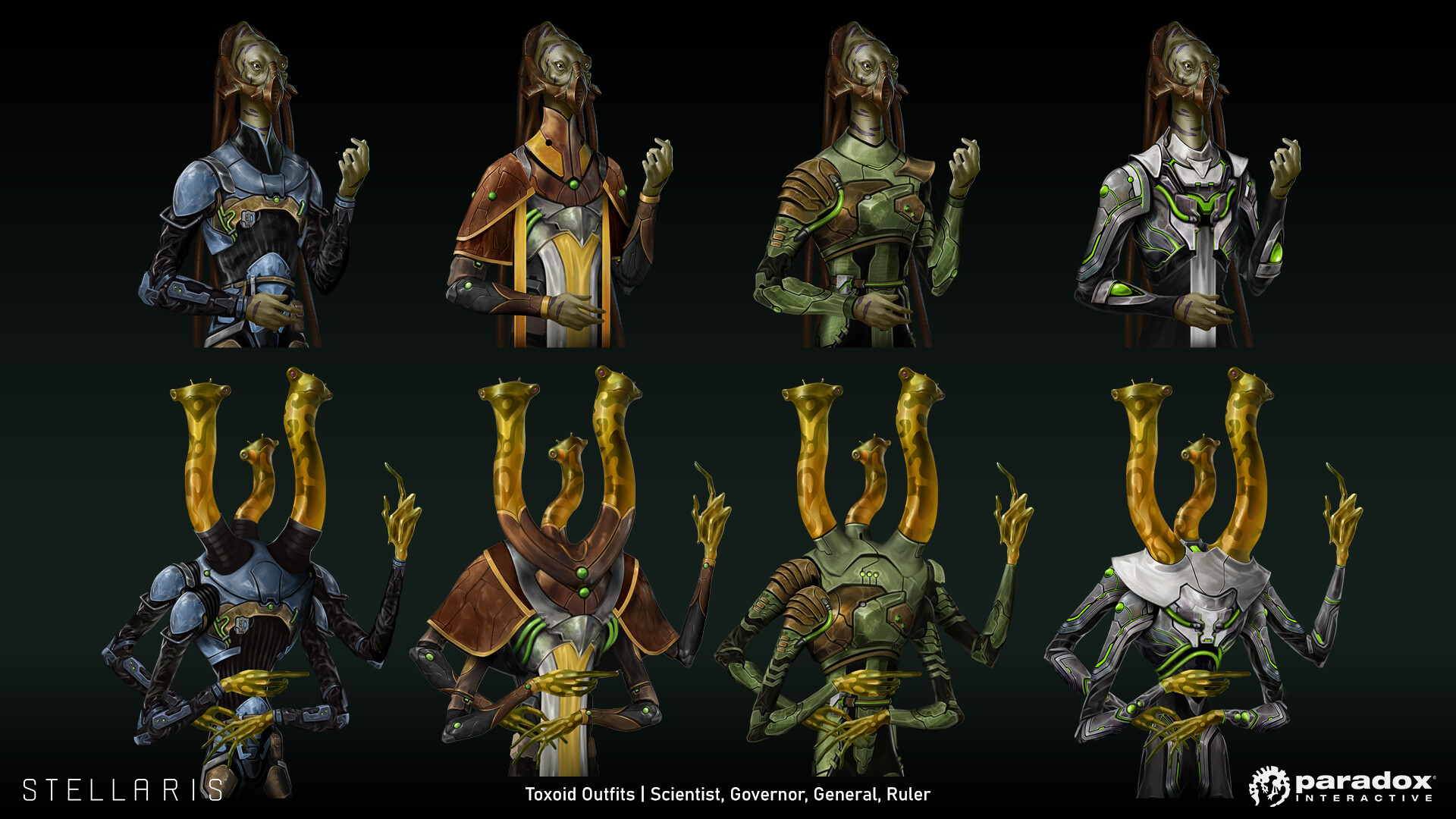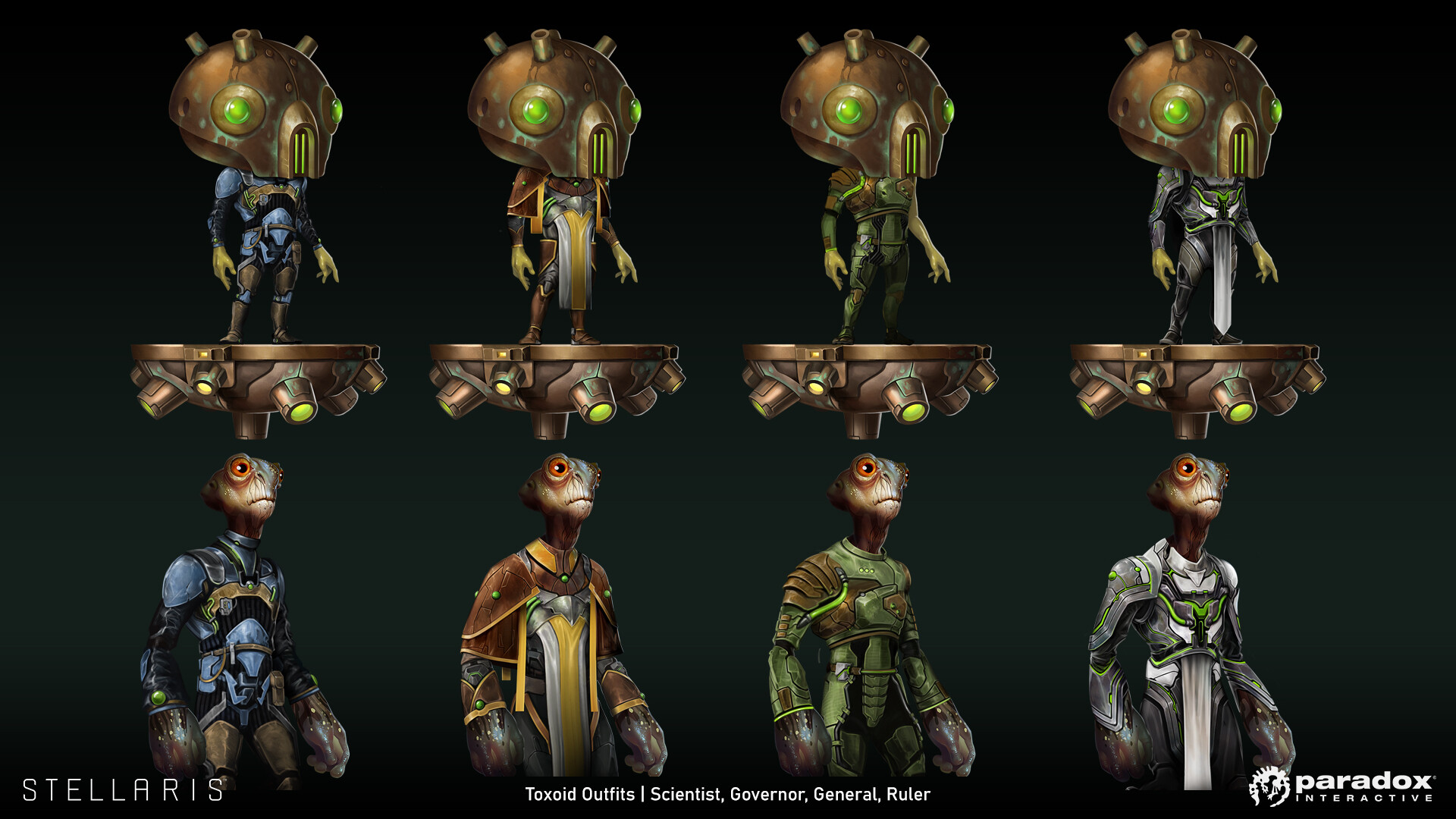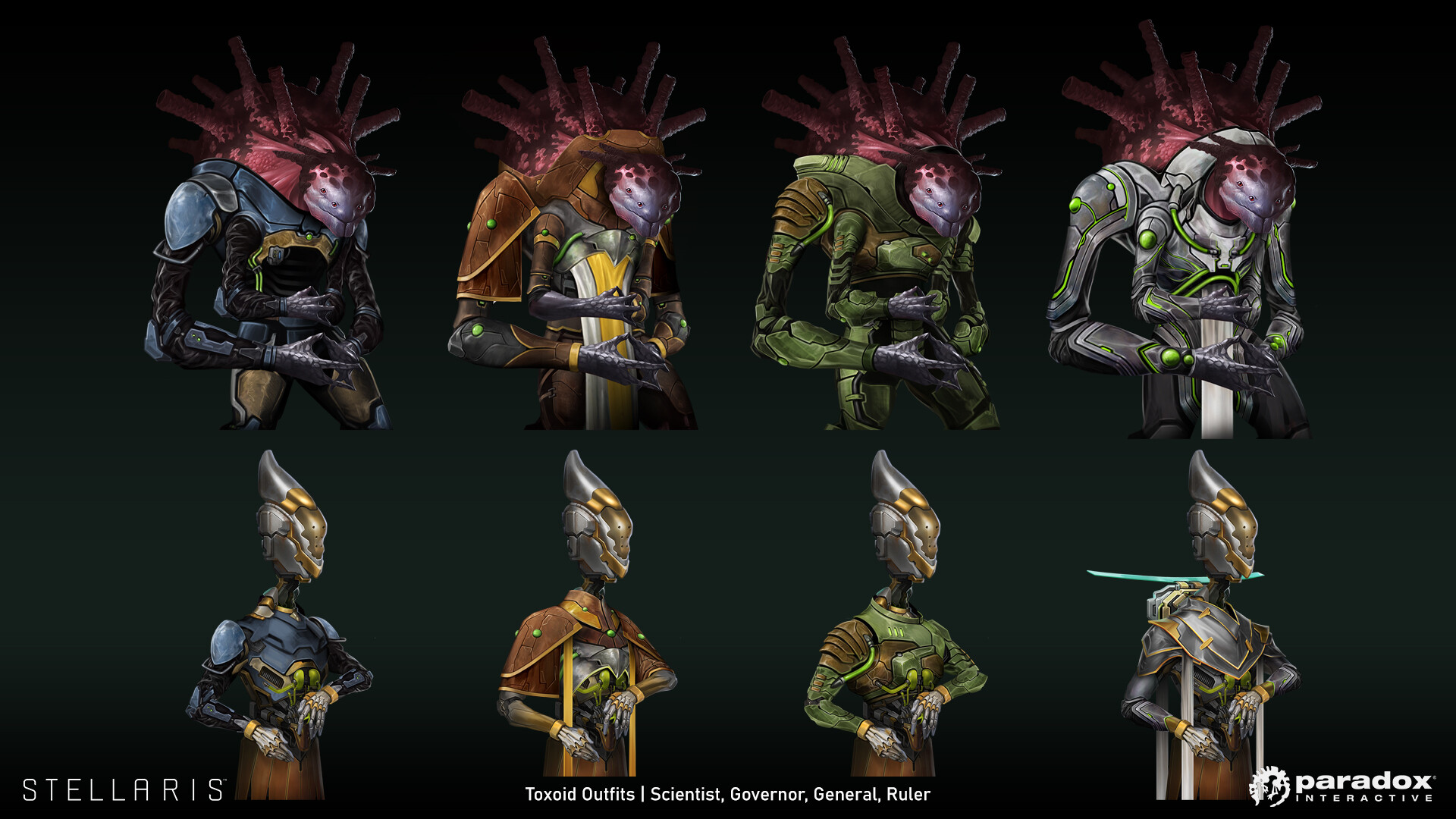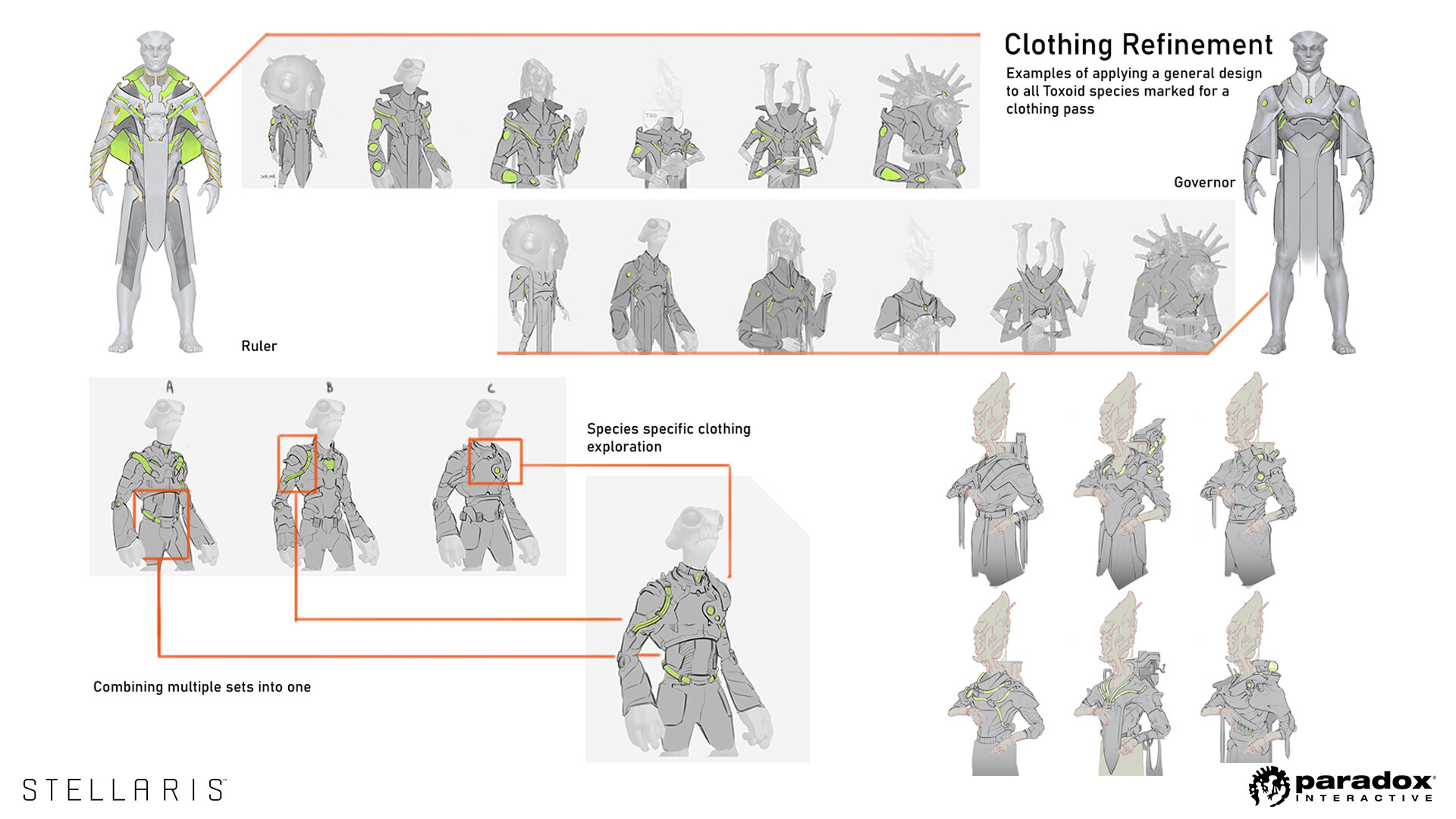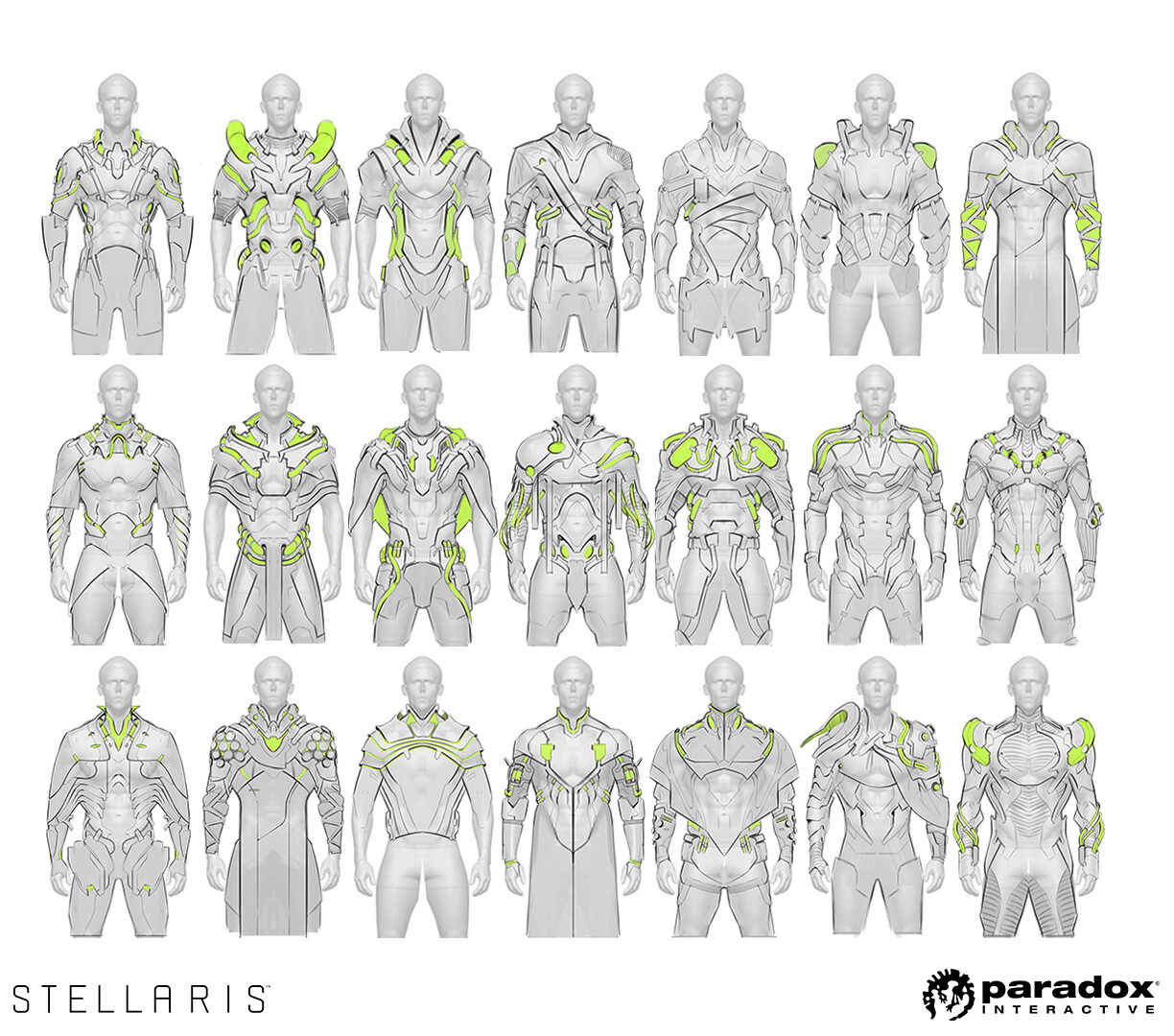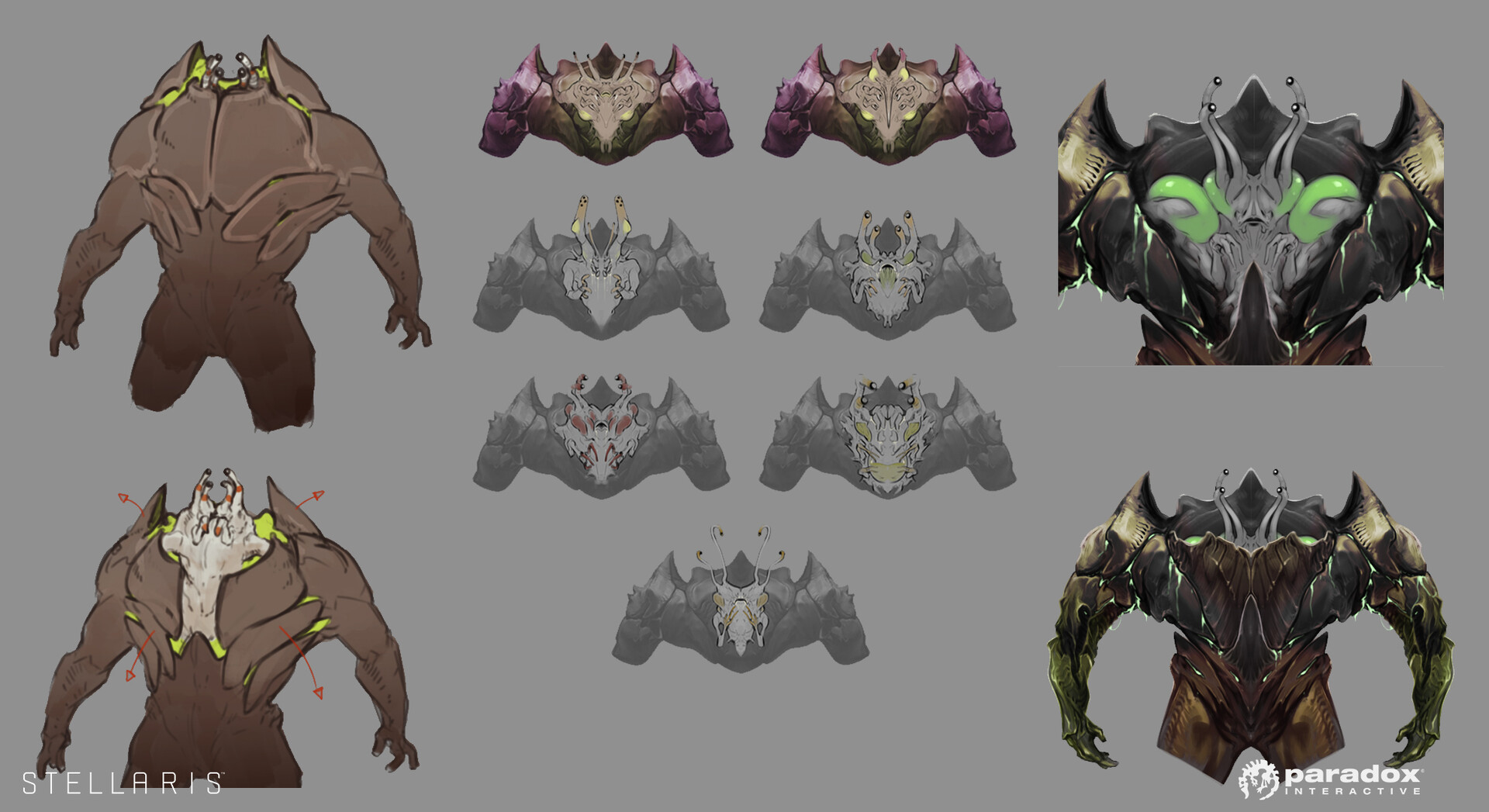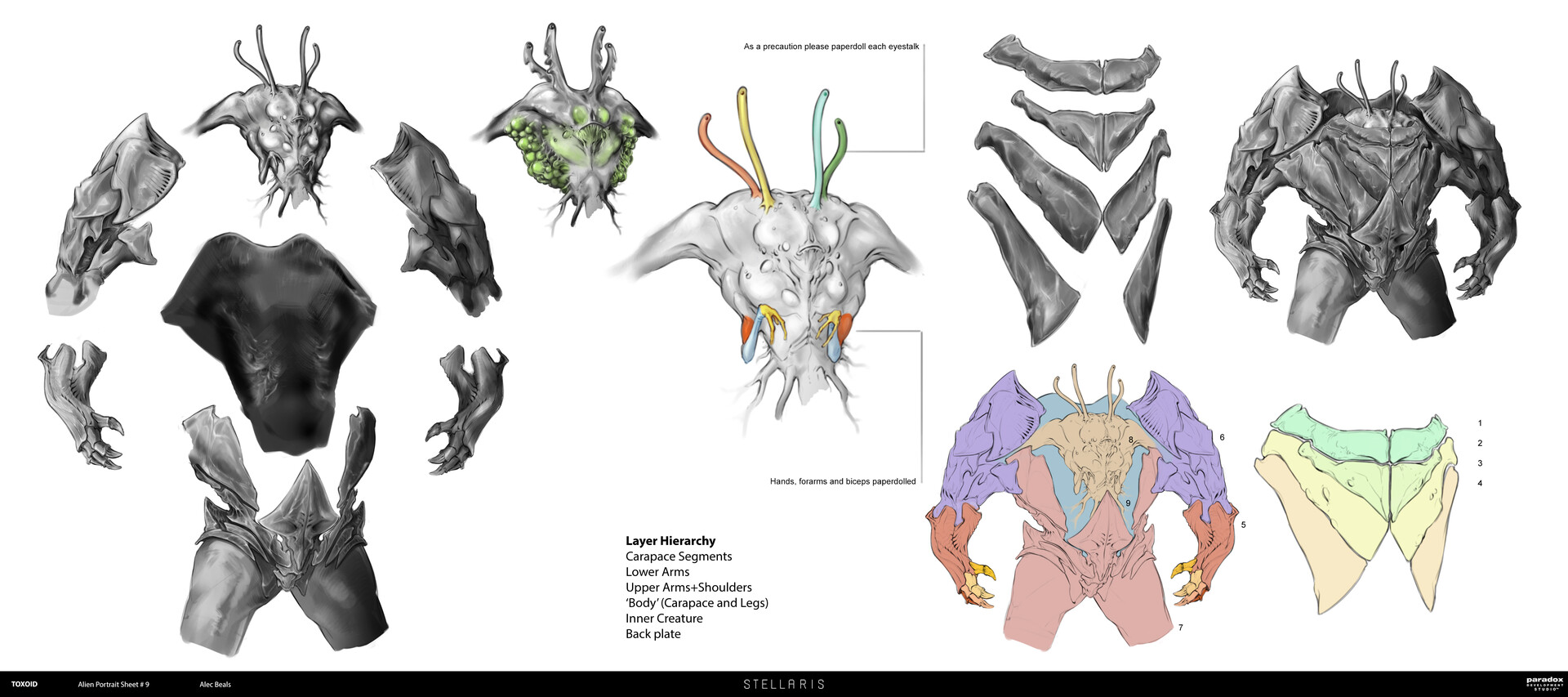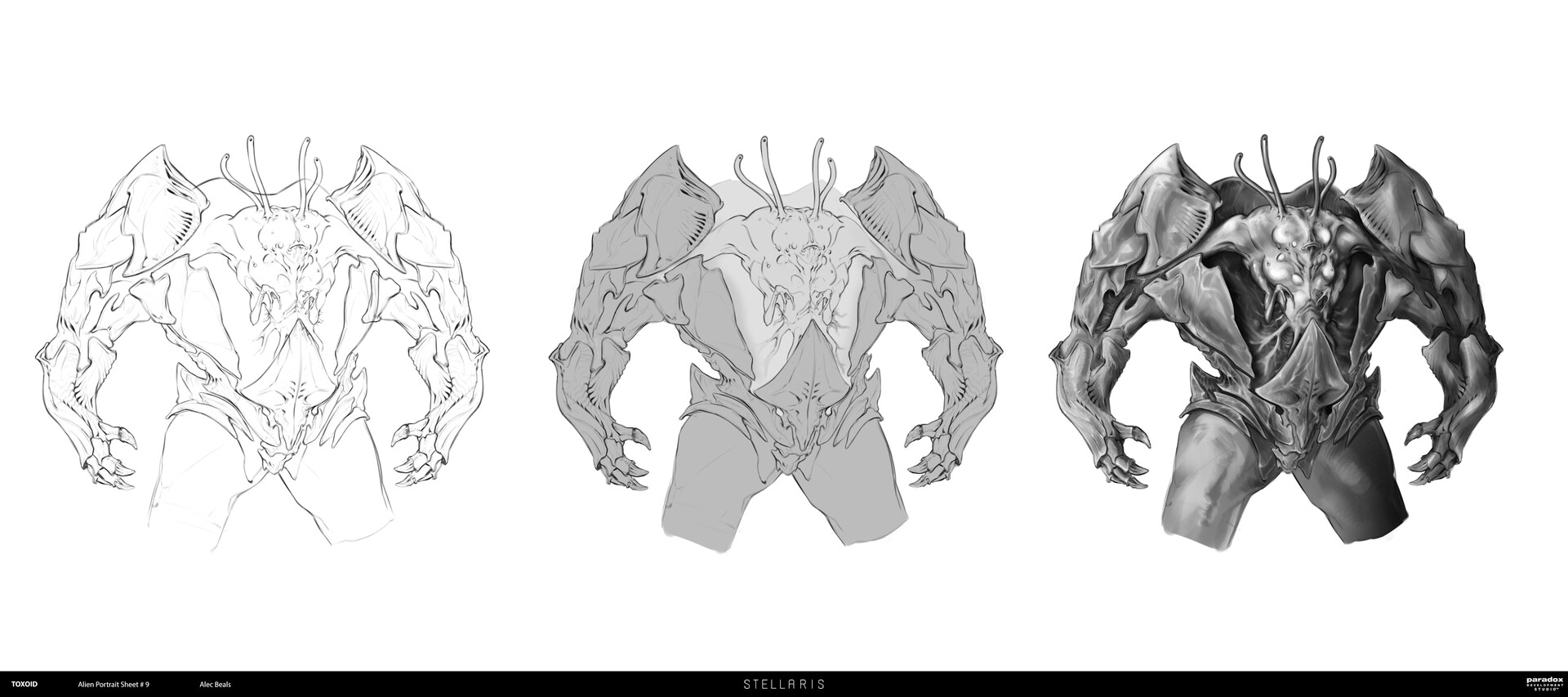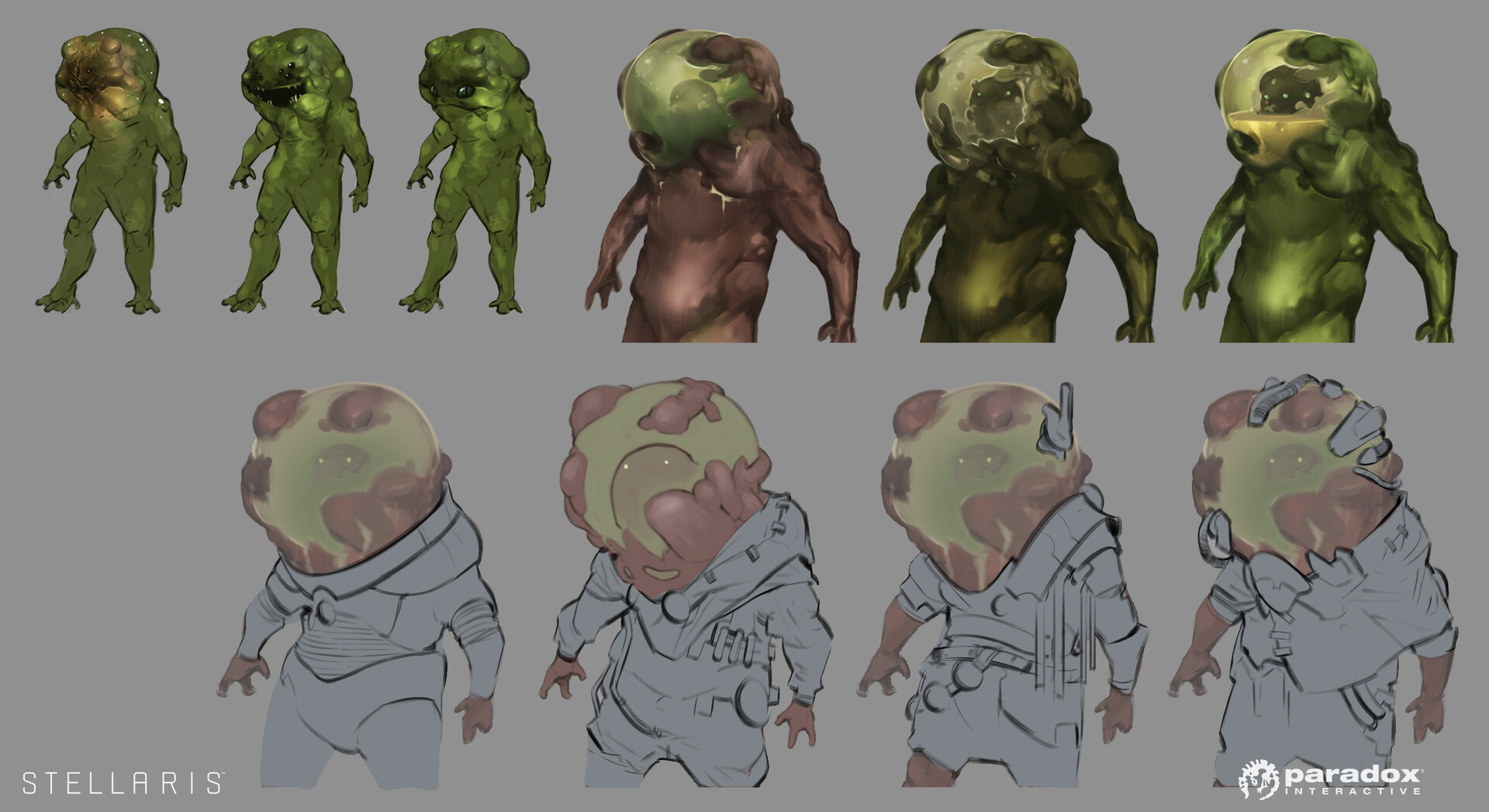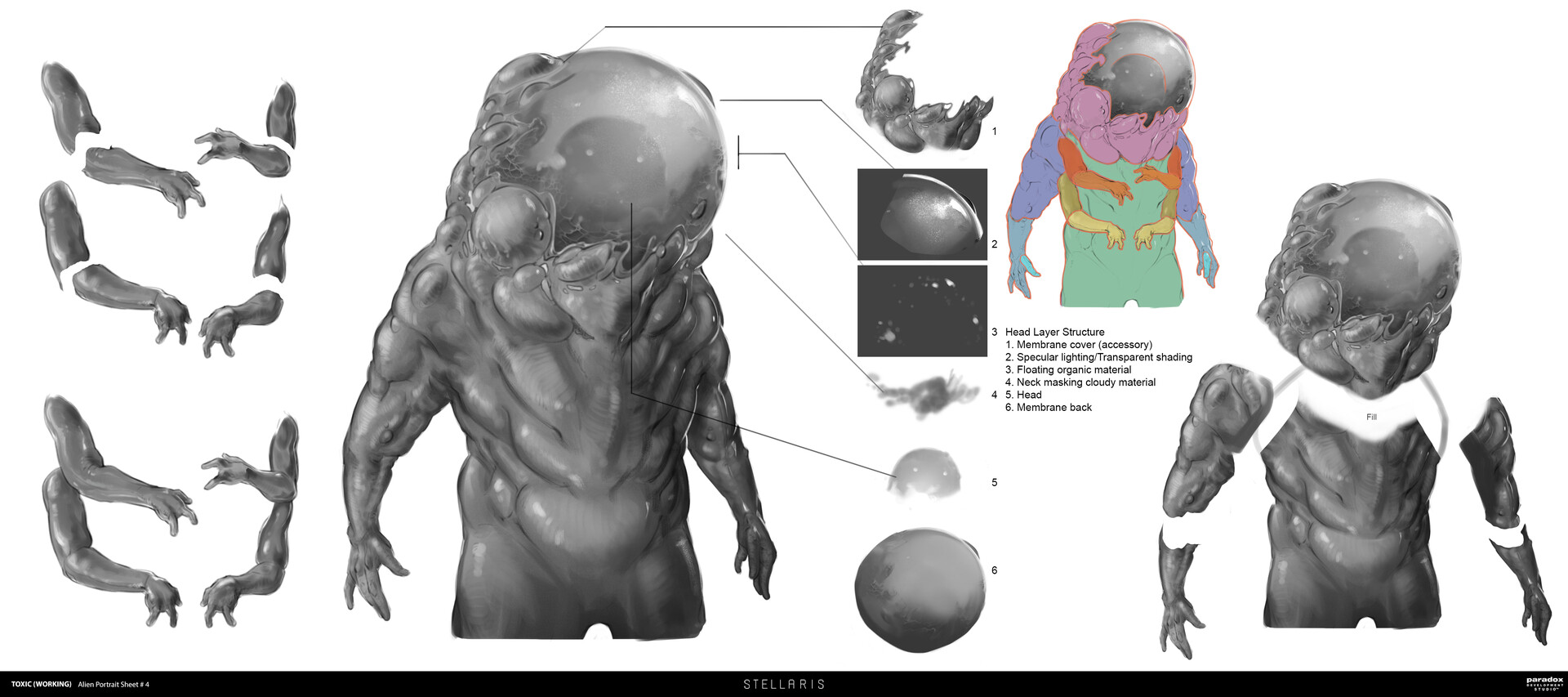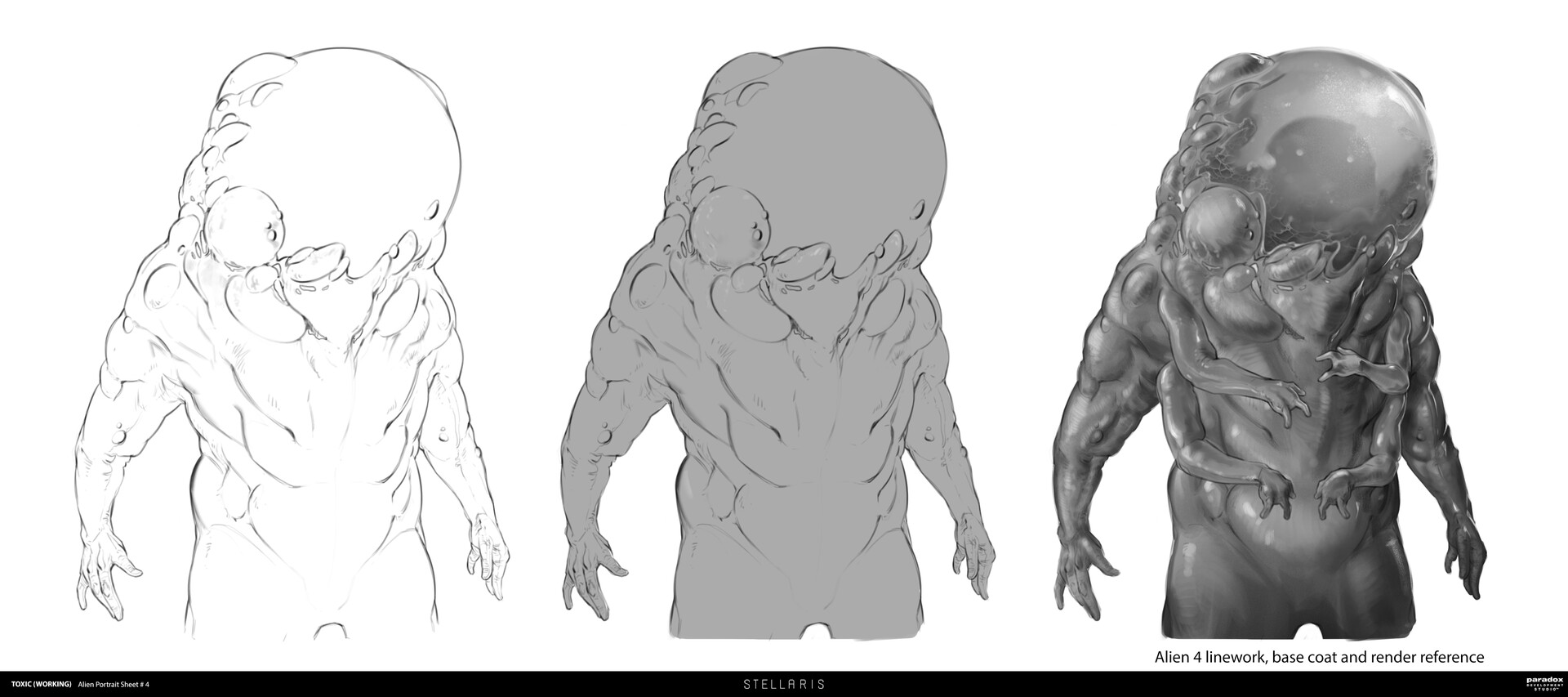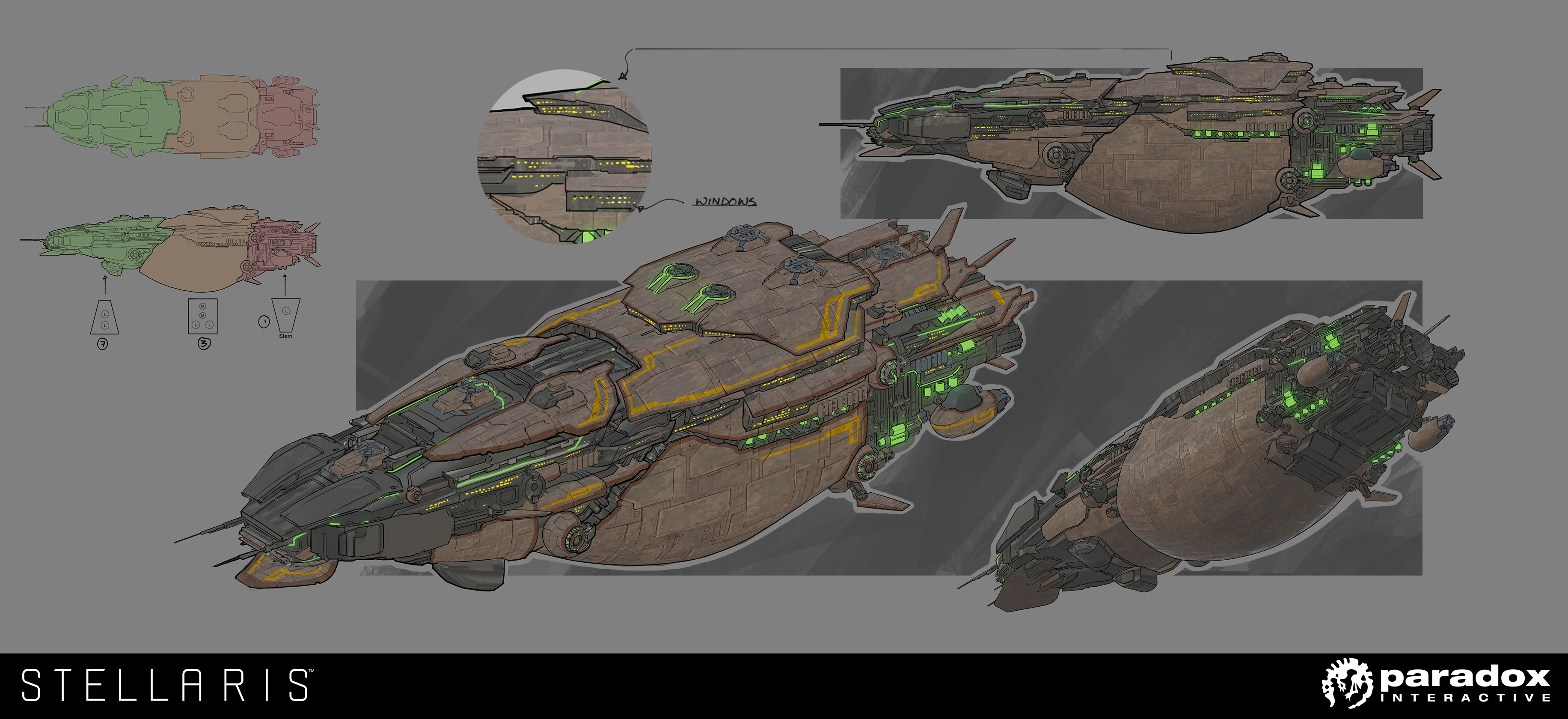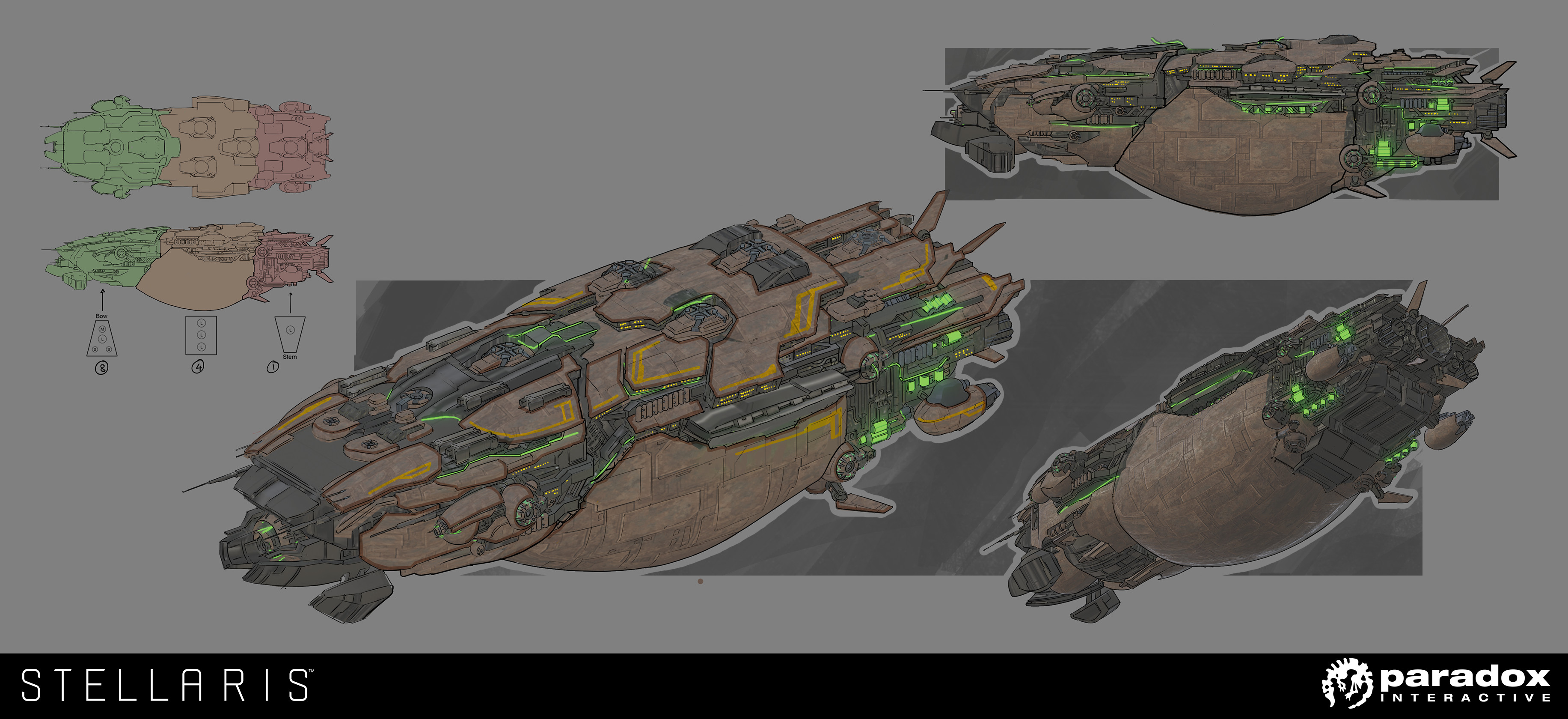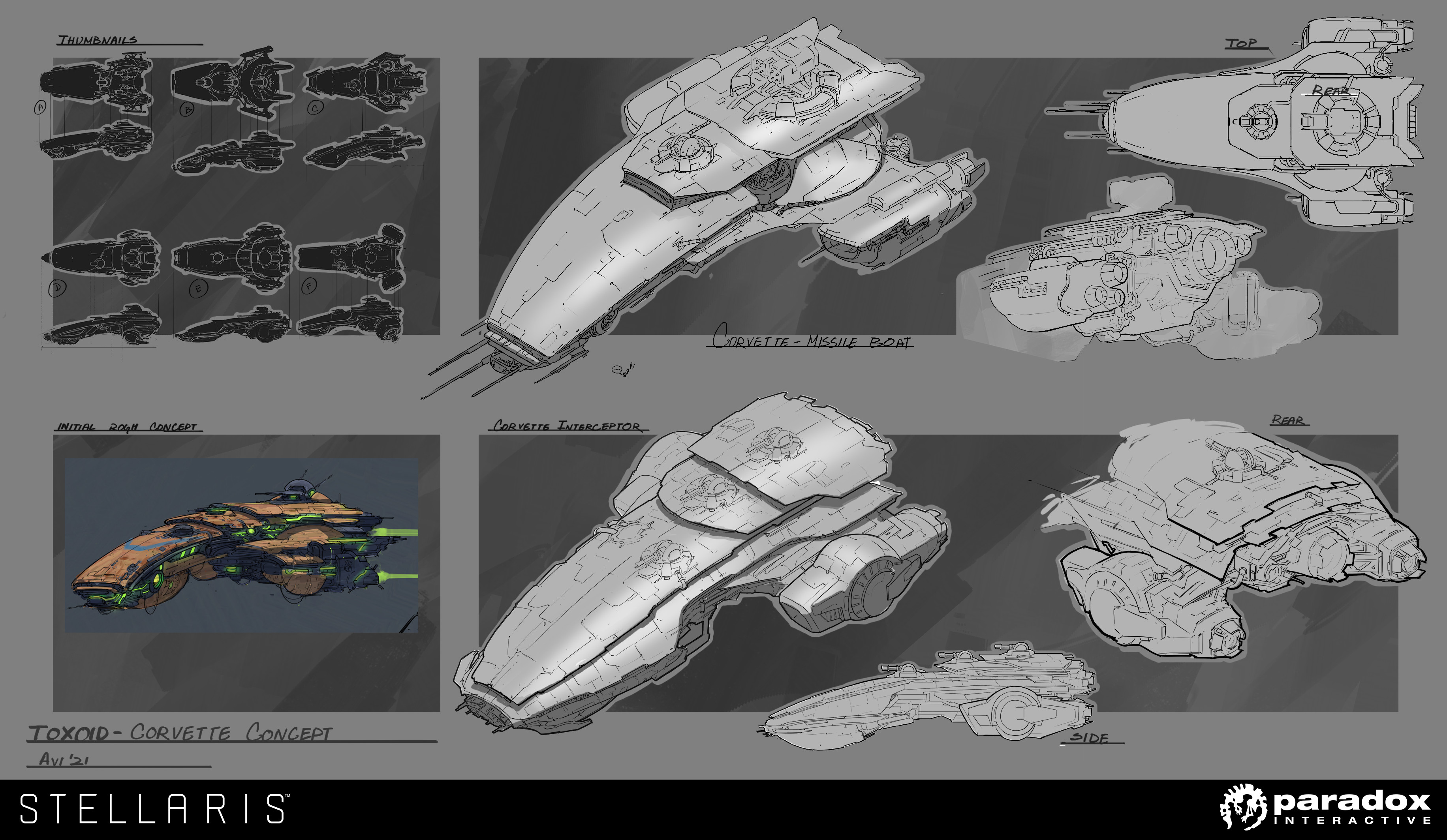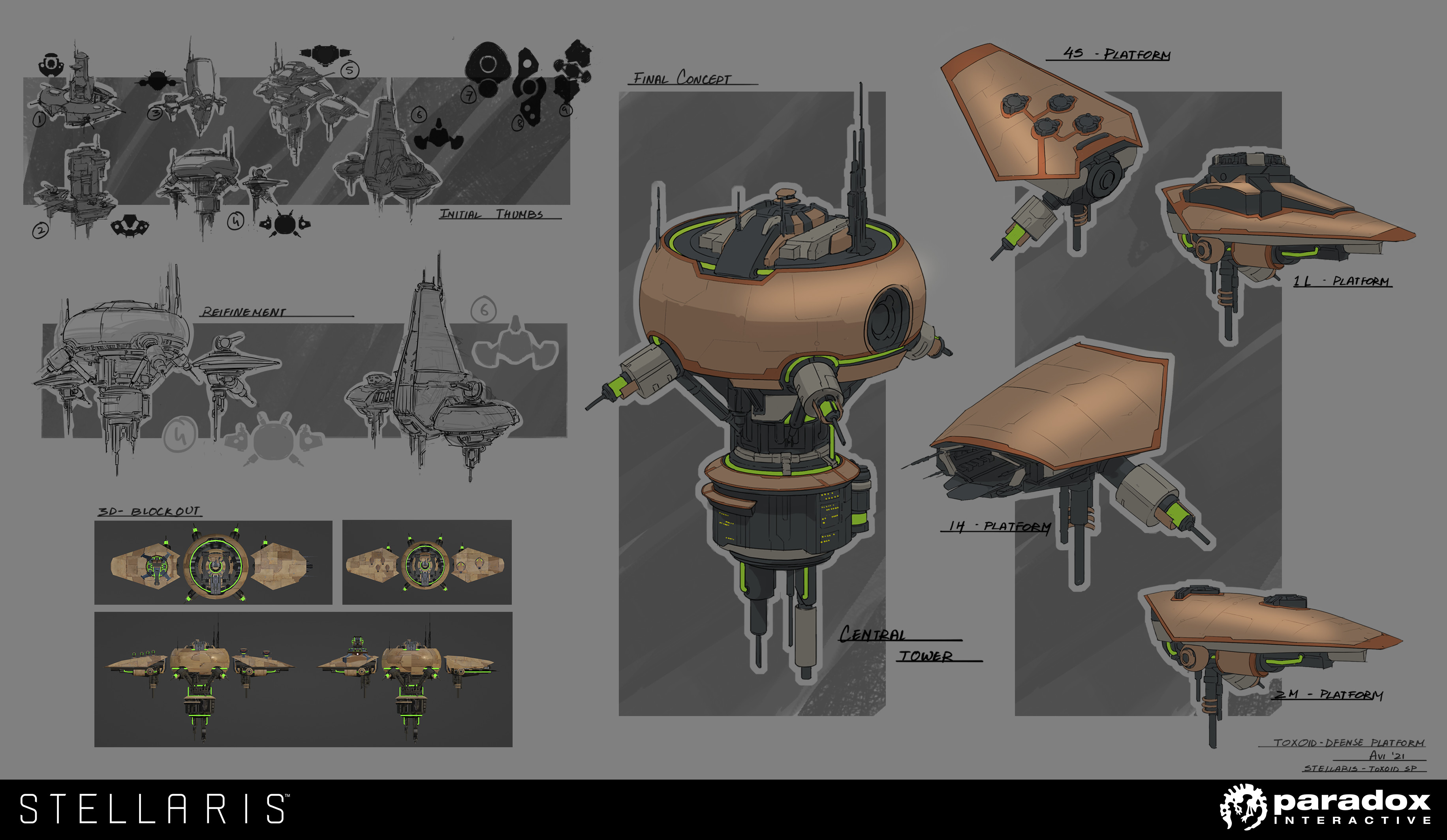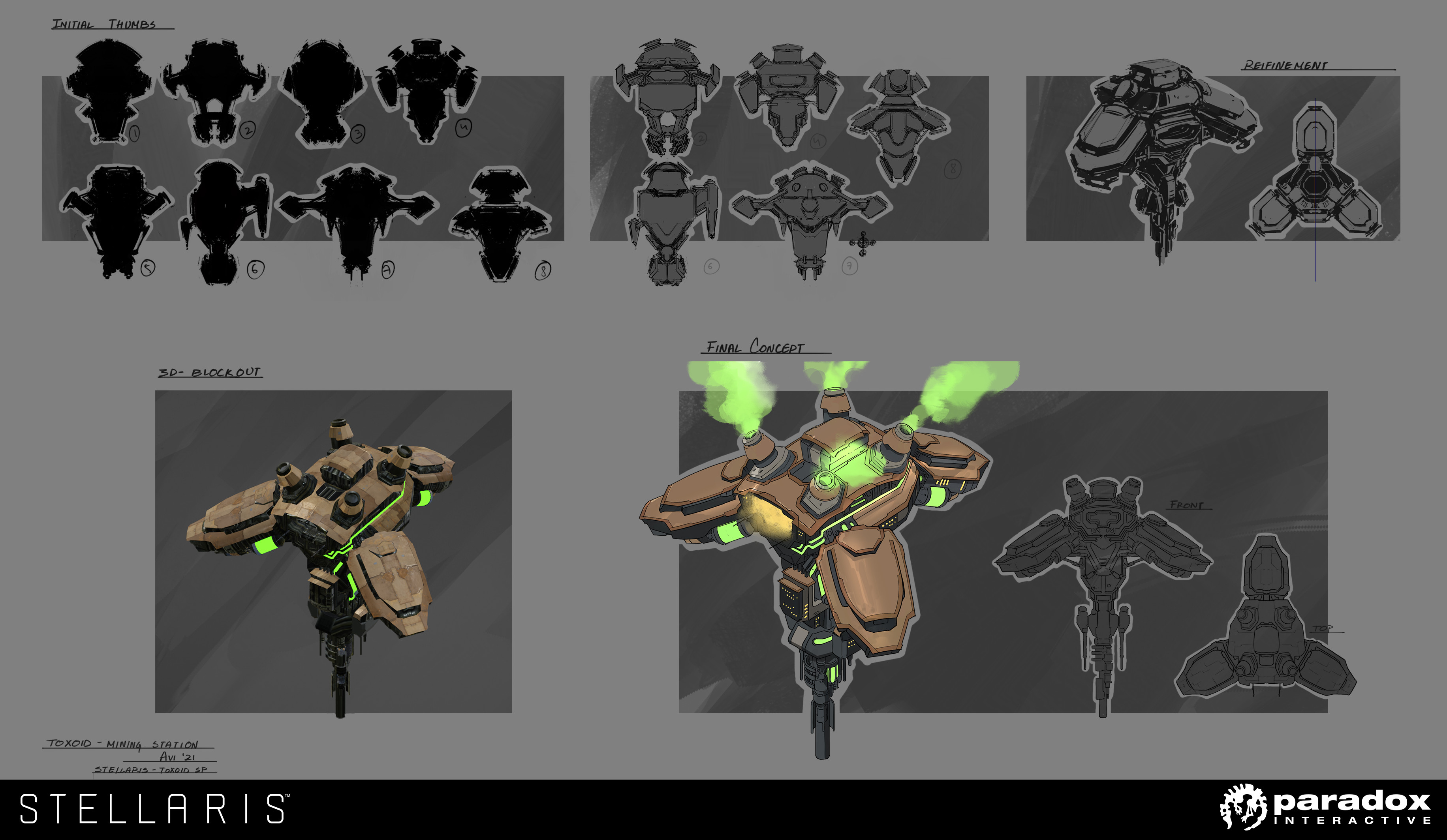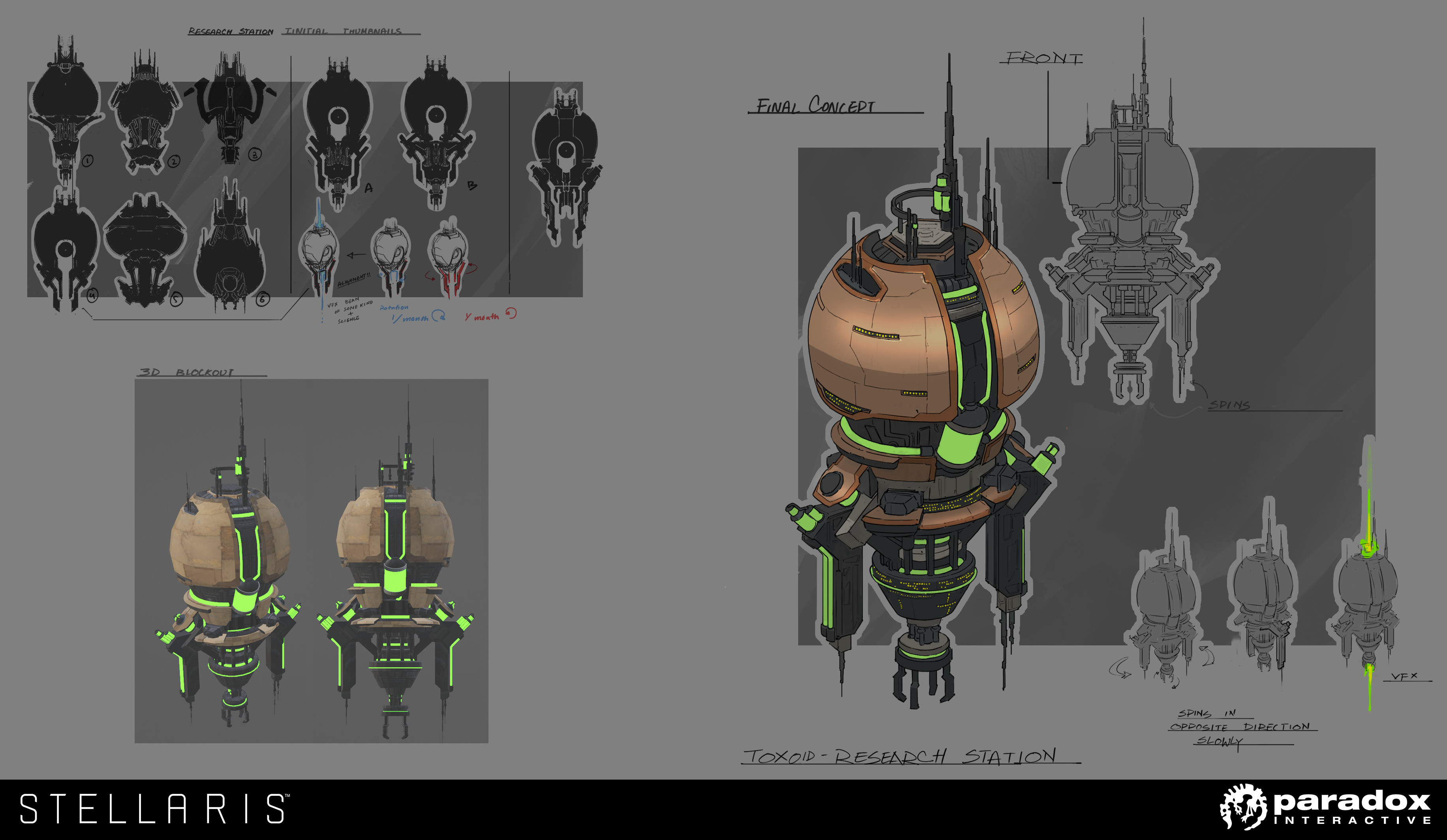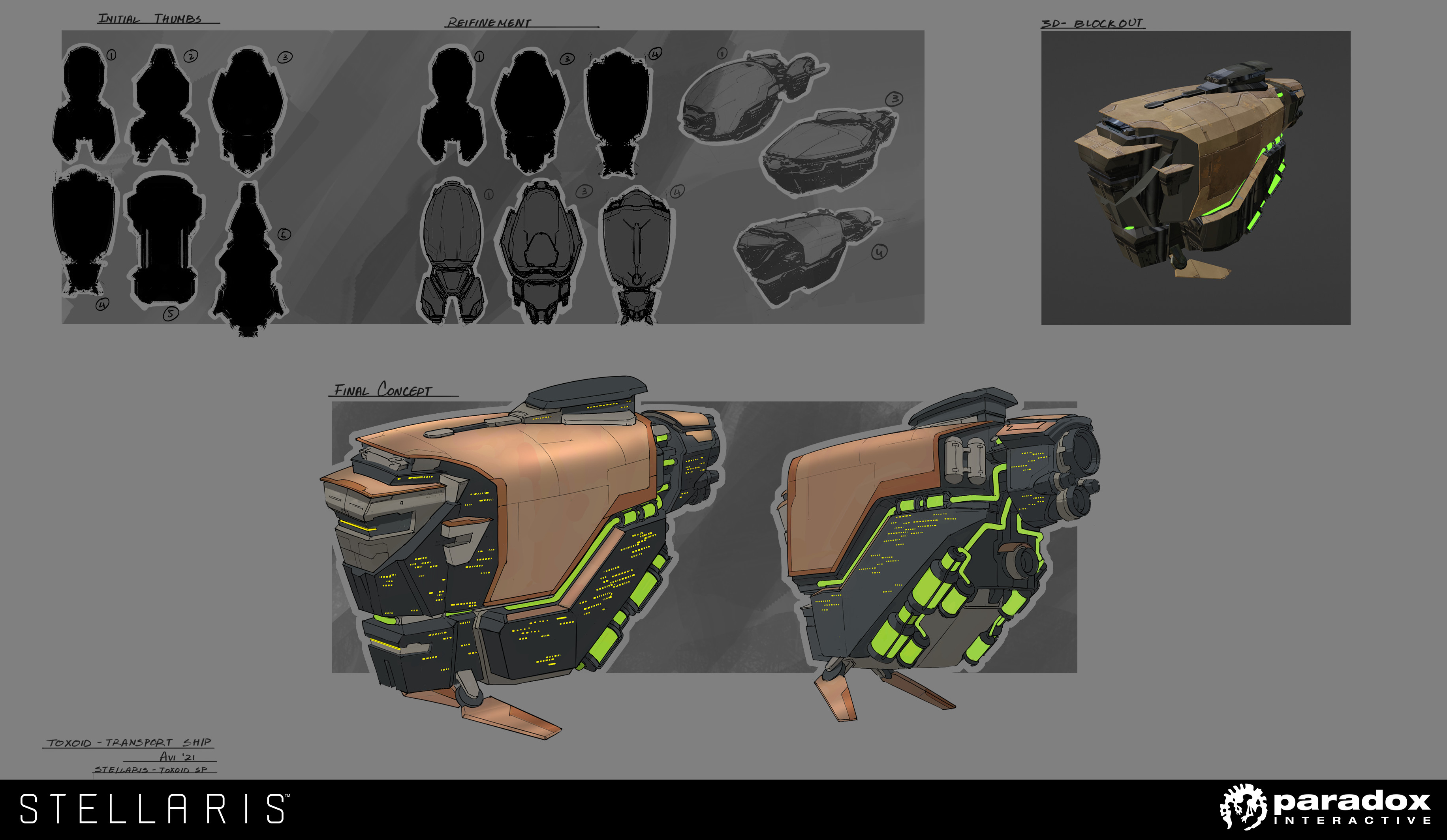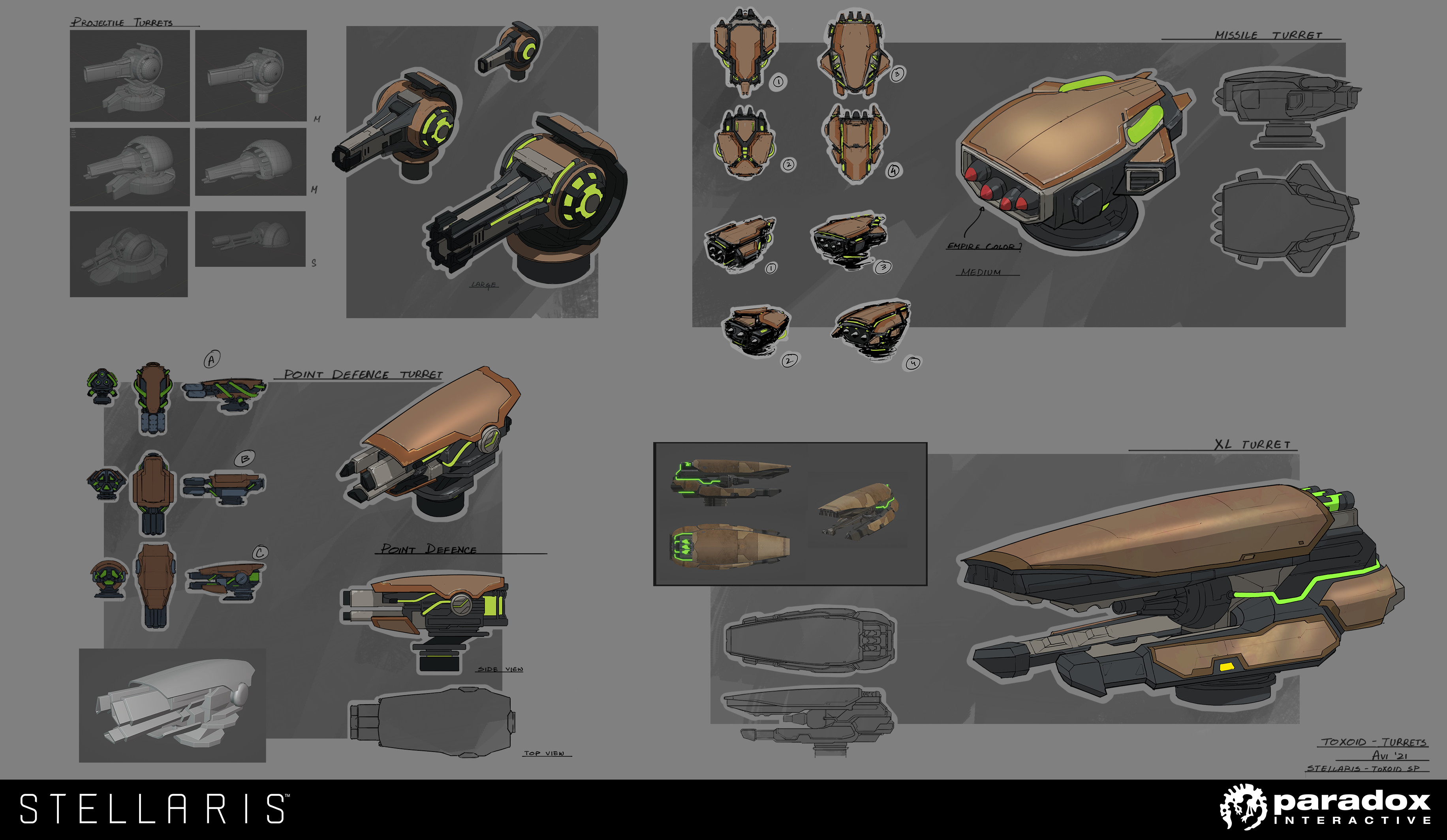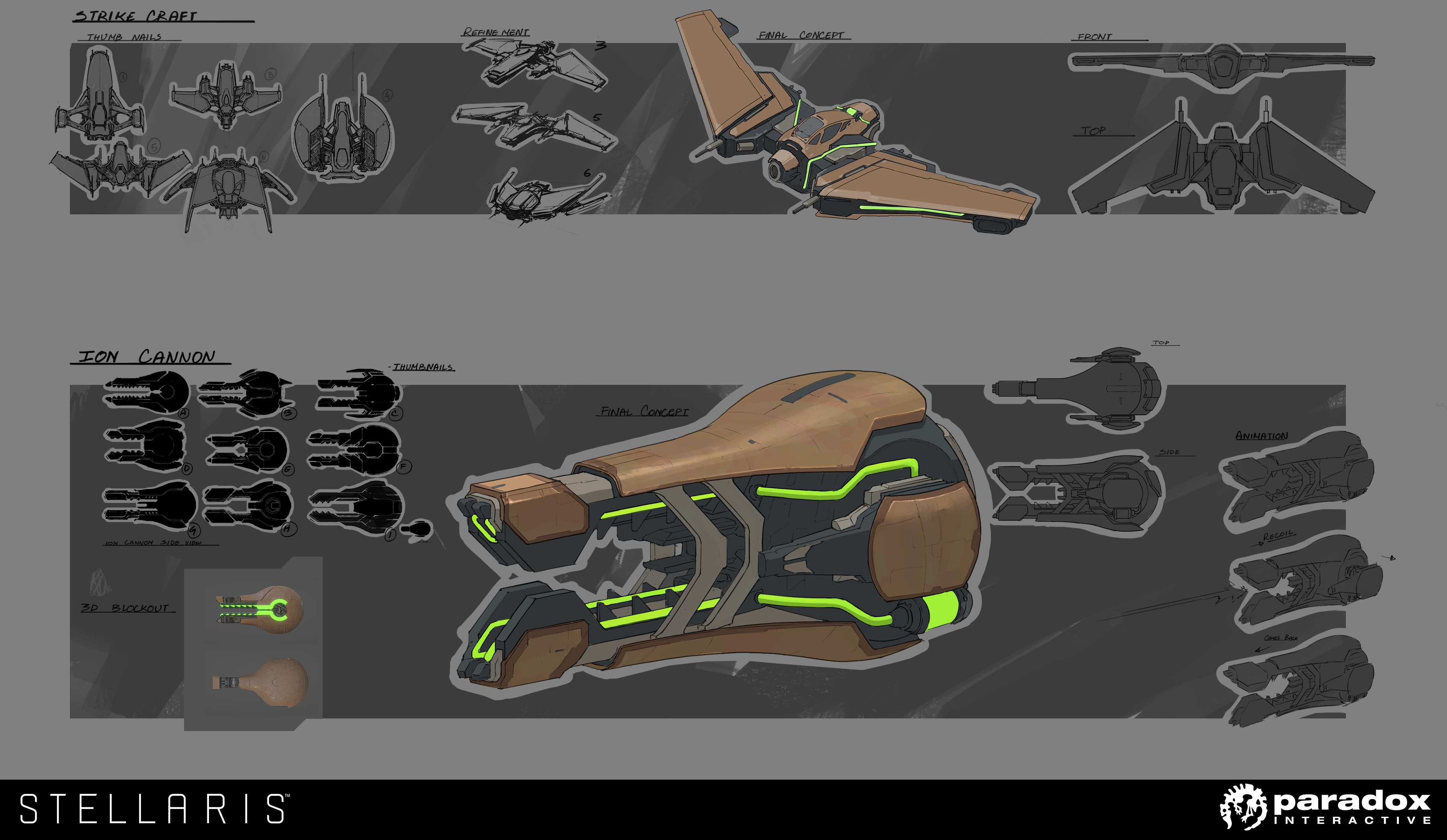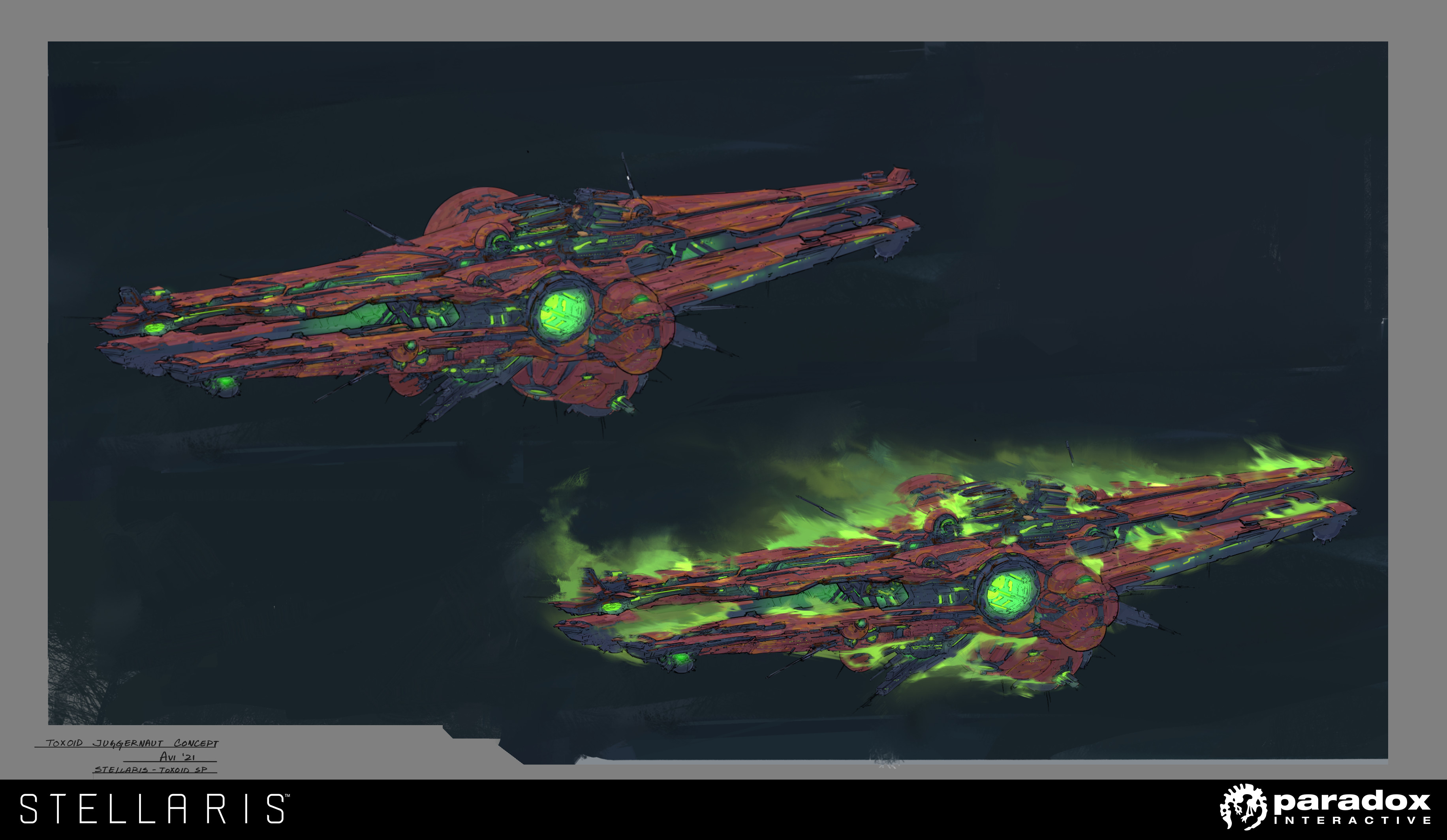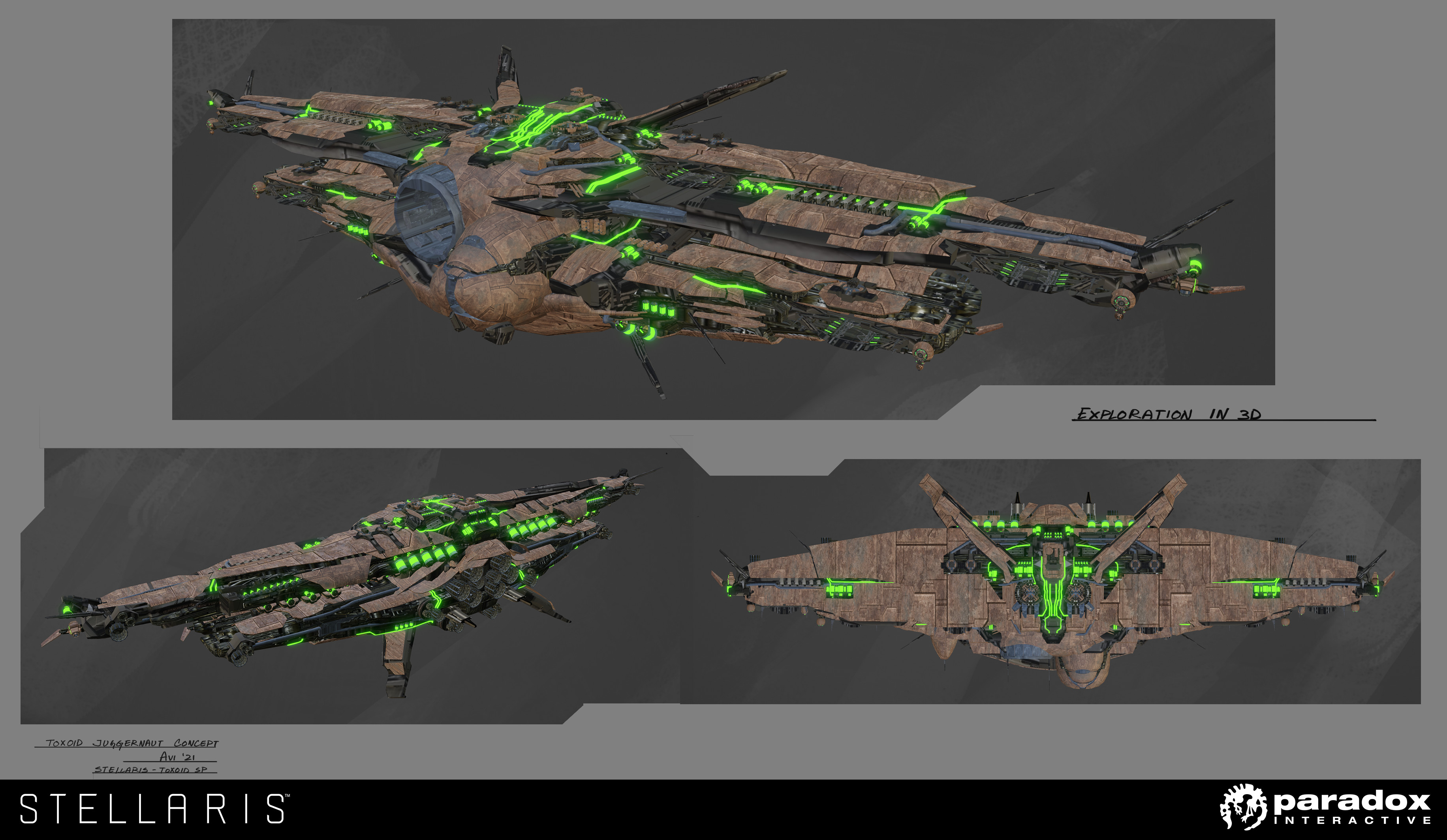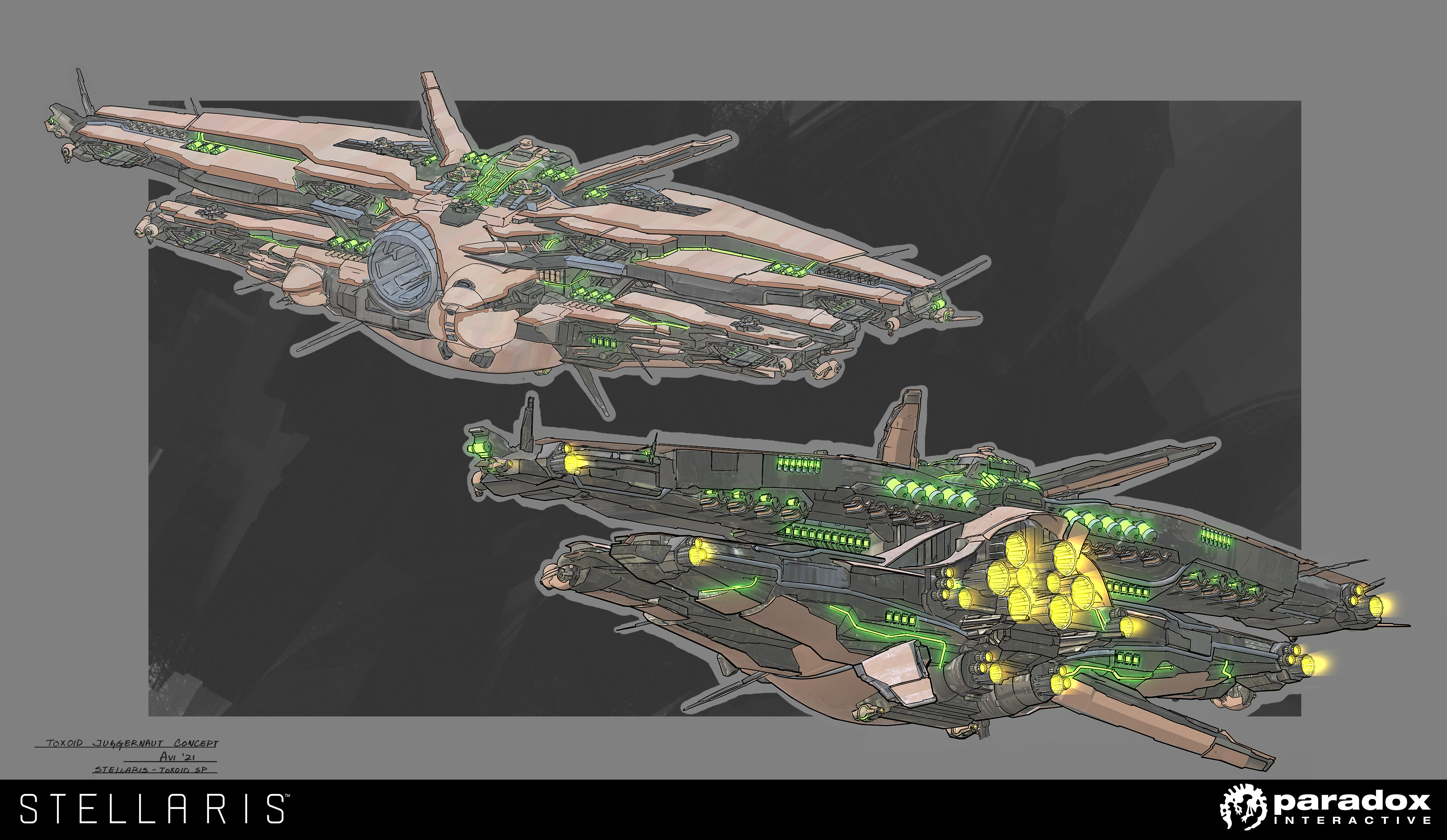 3D Artists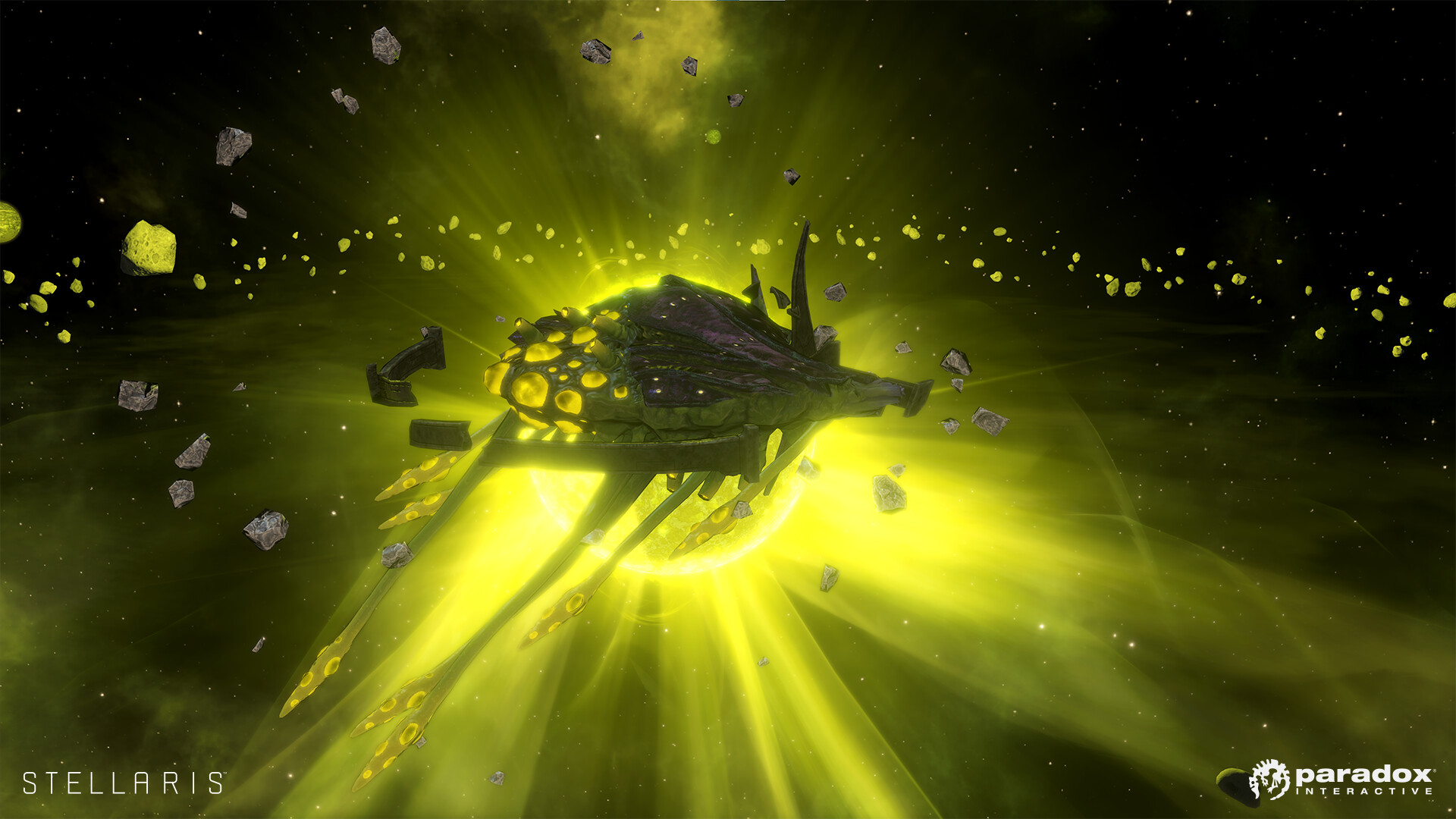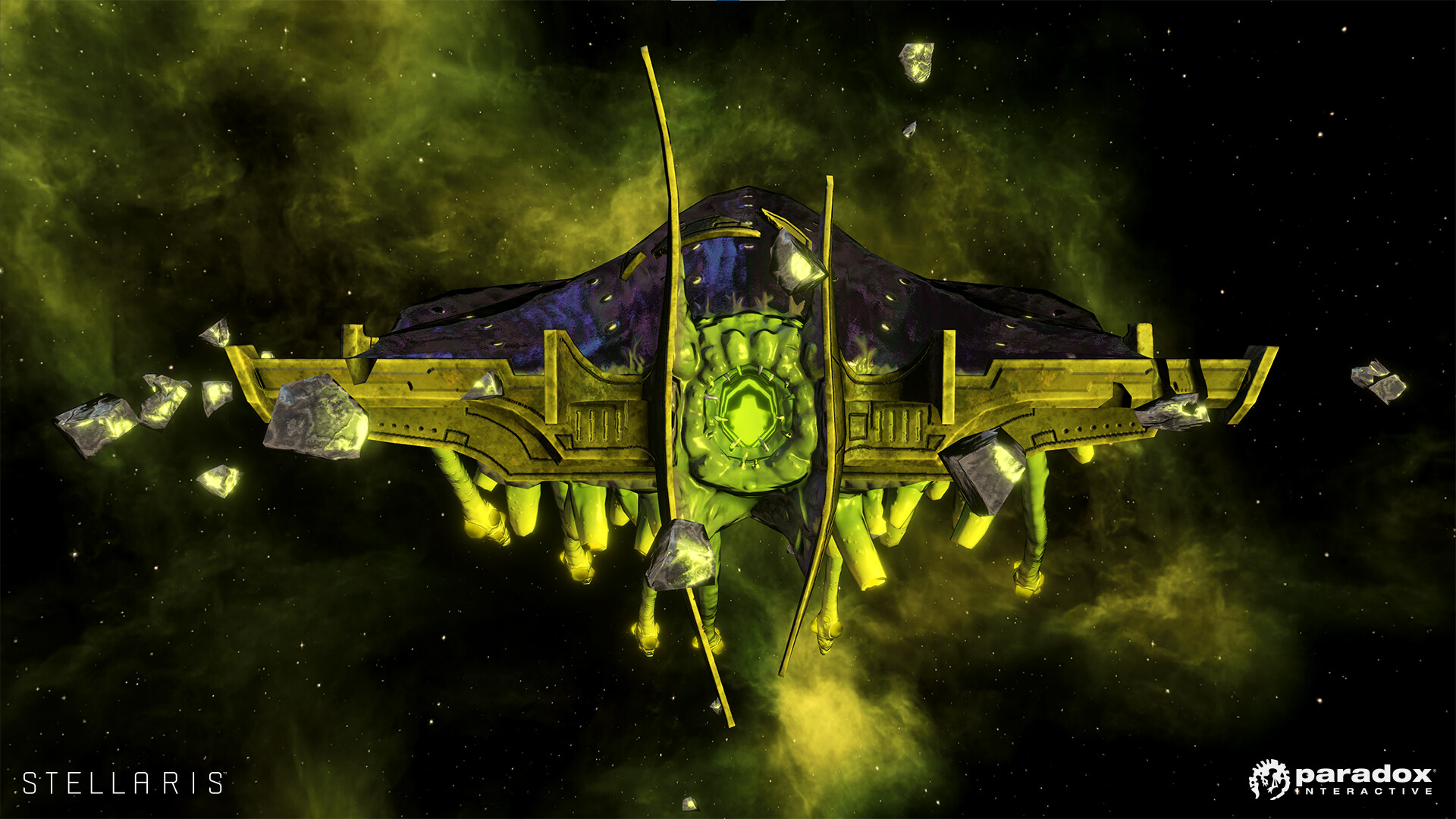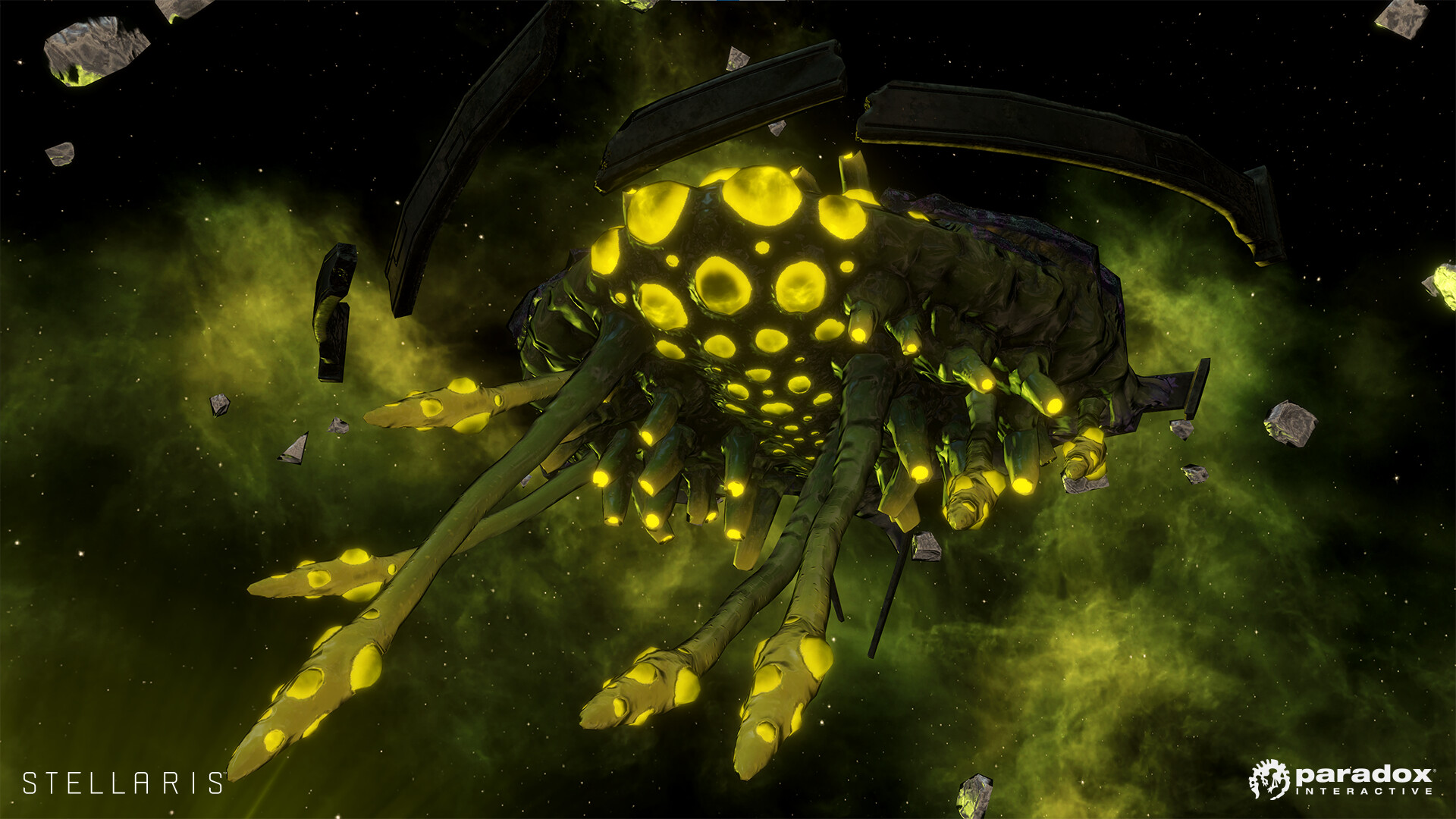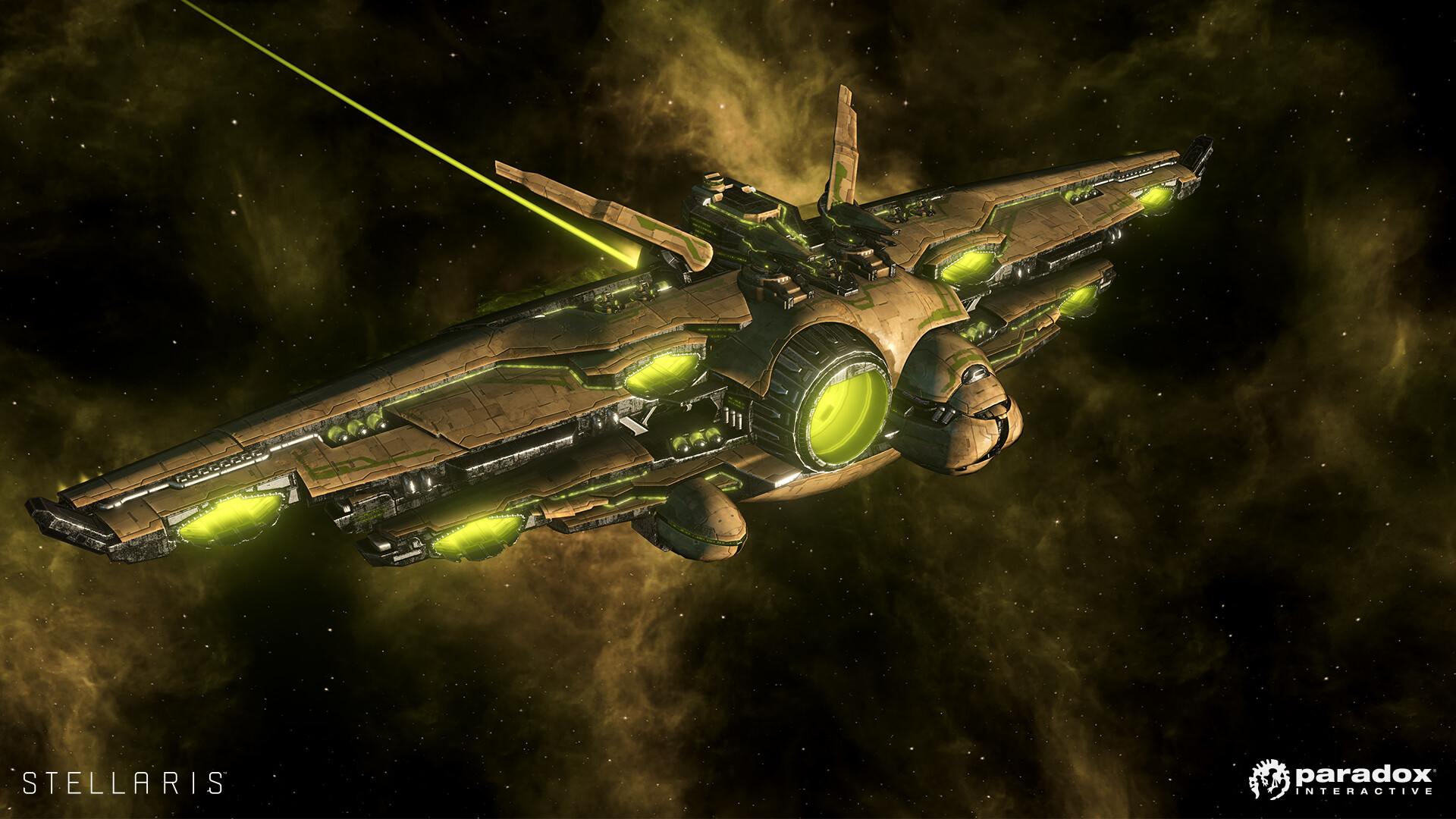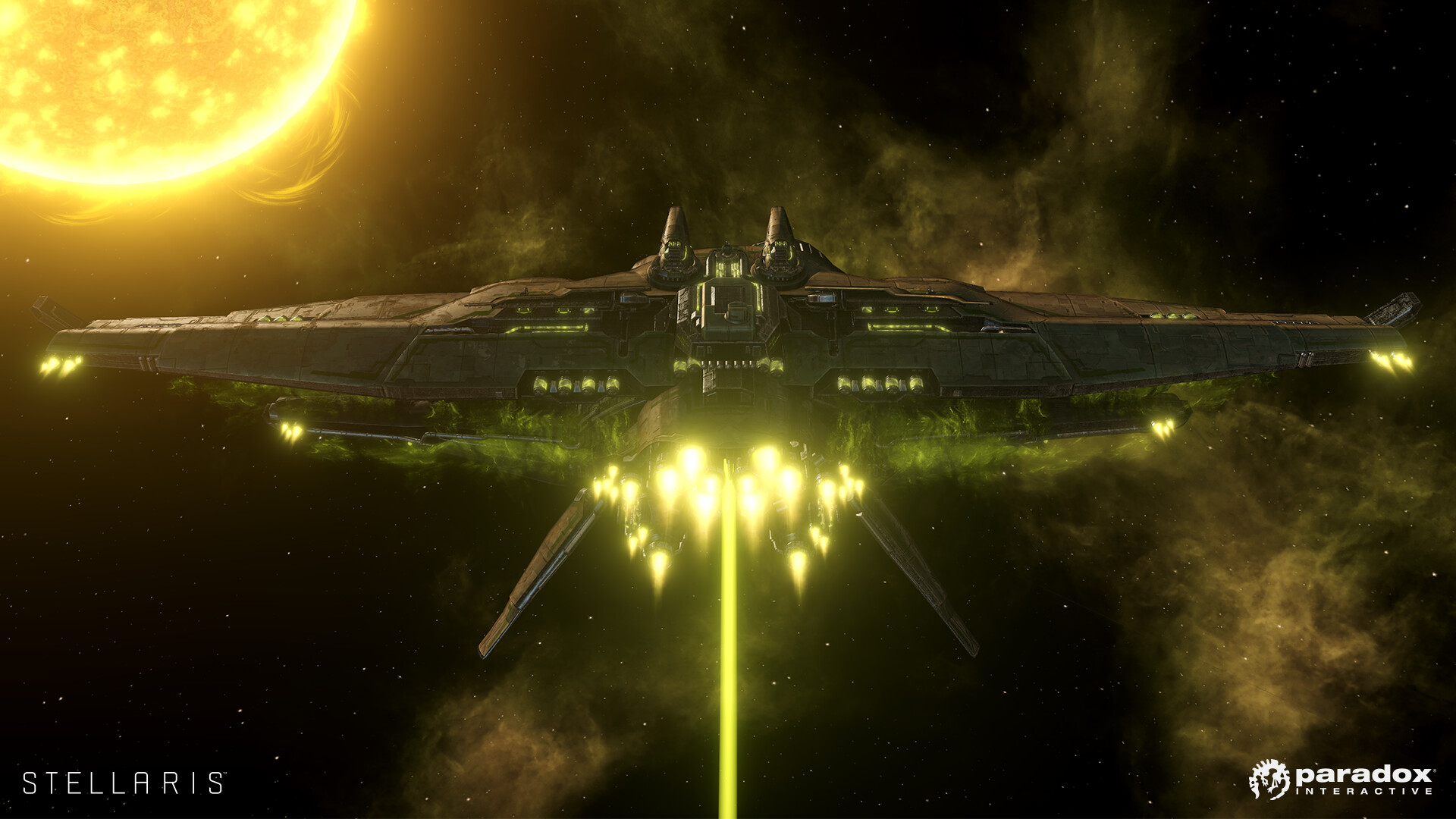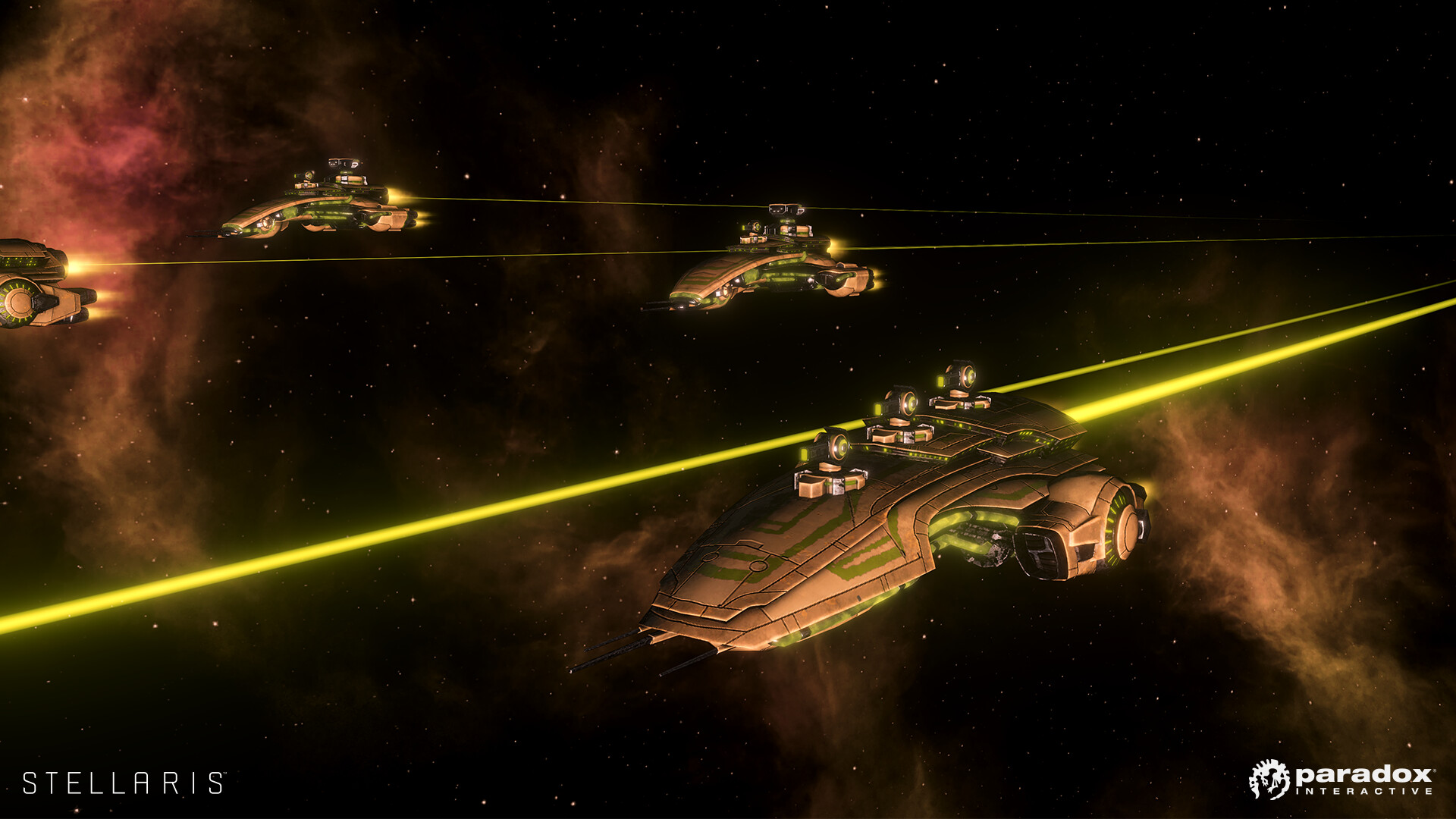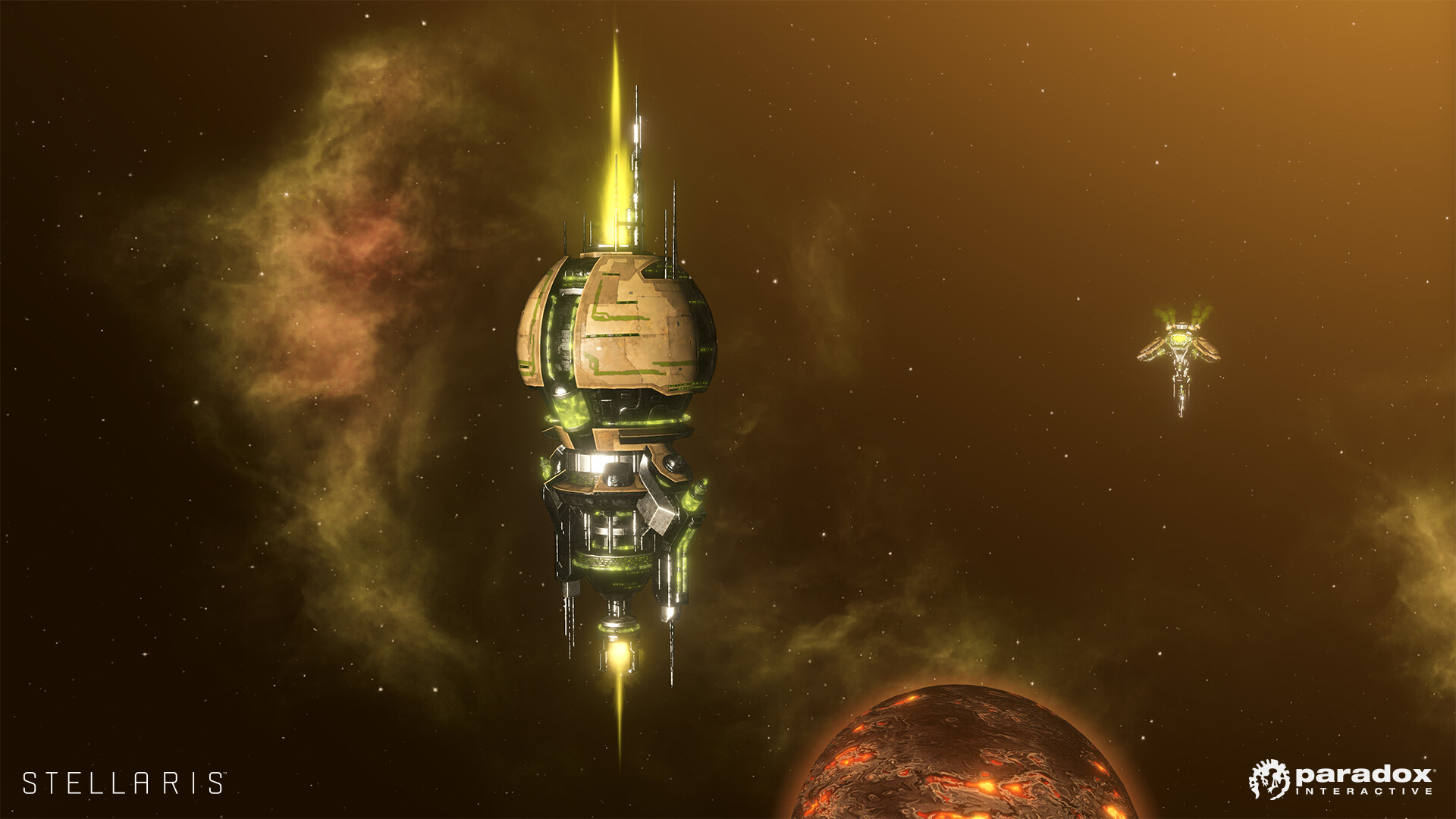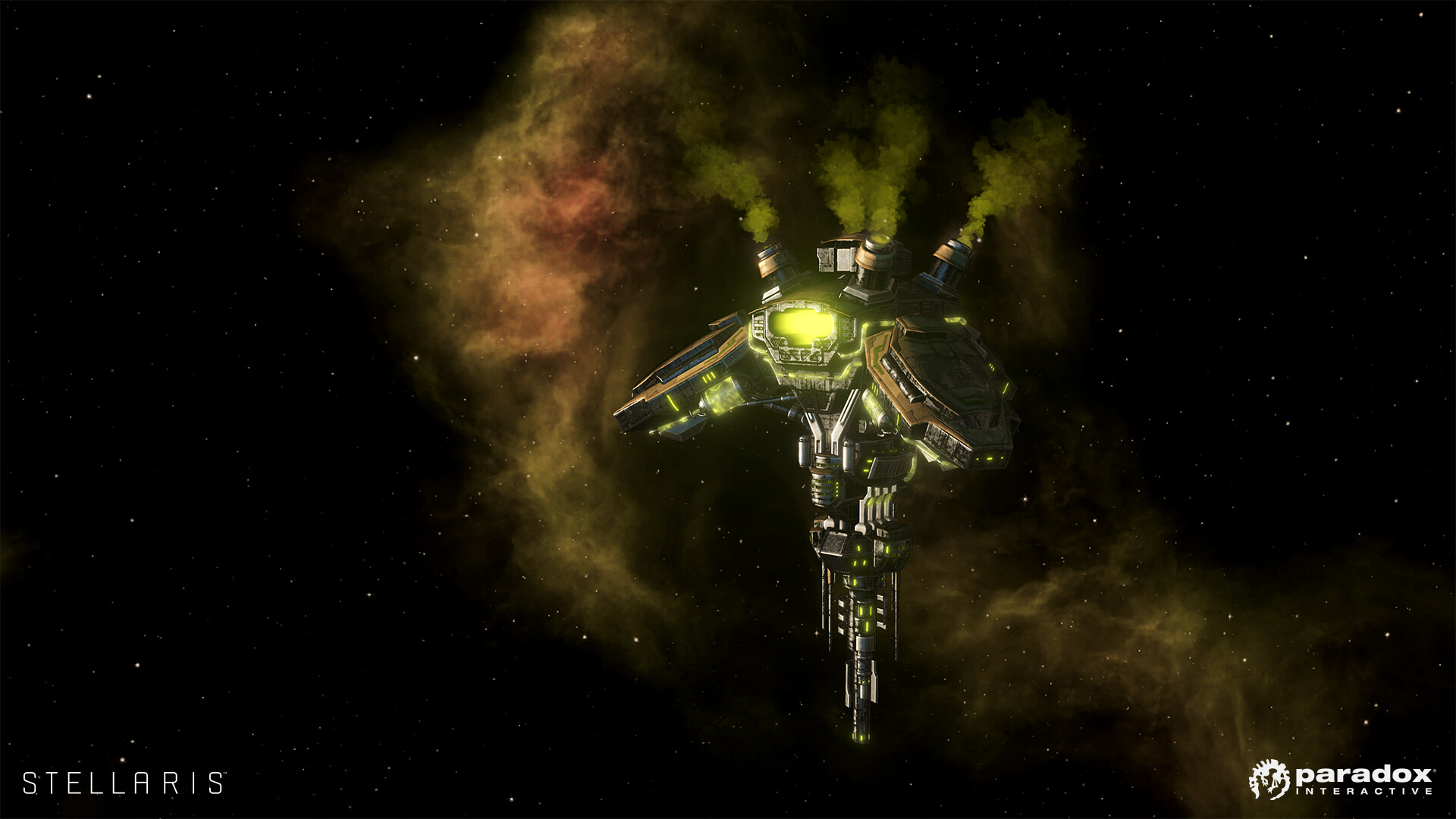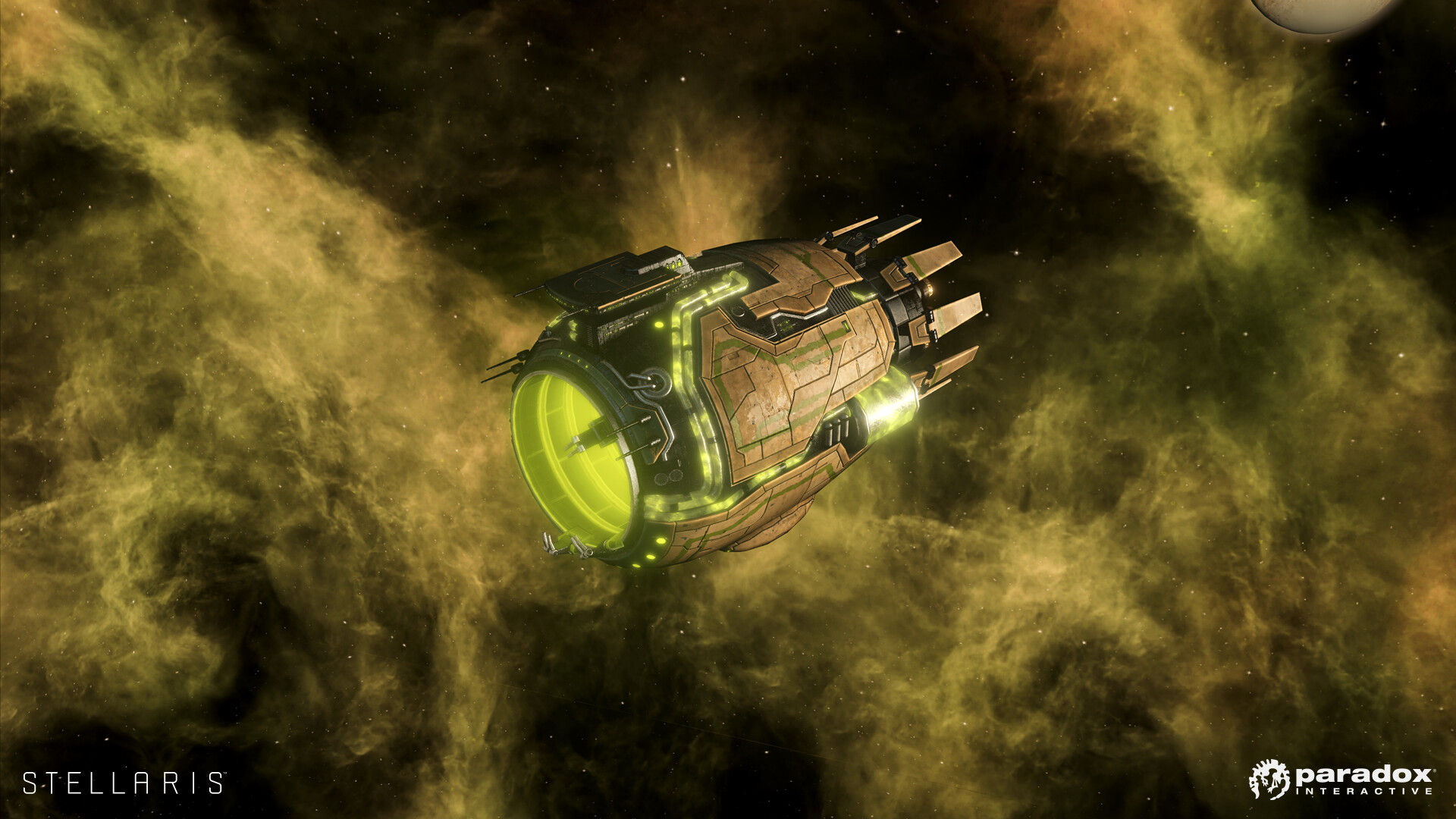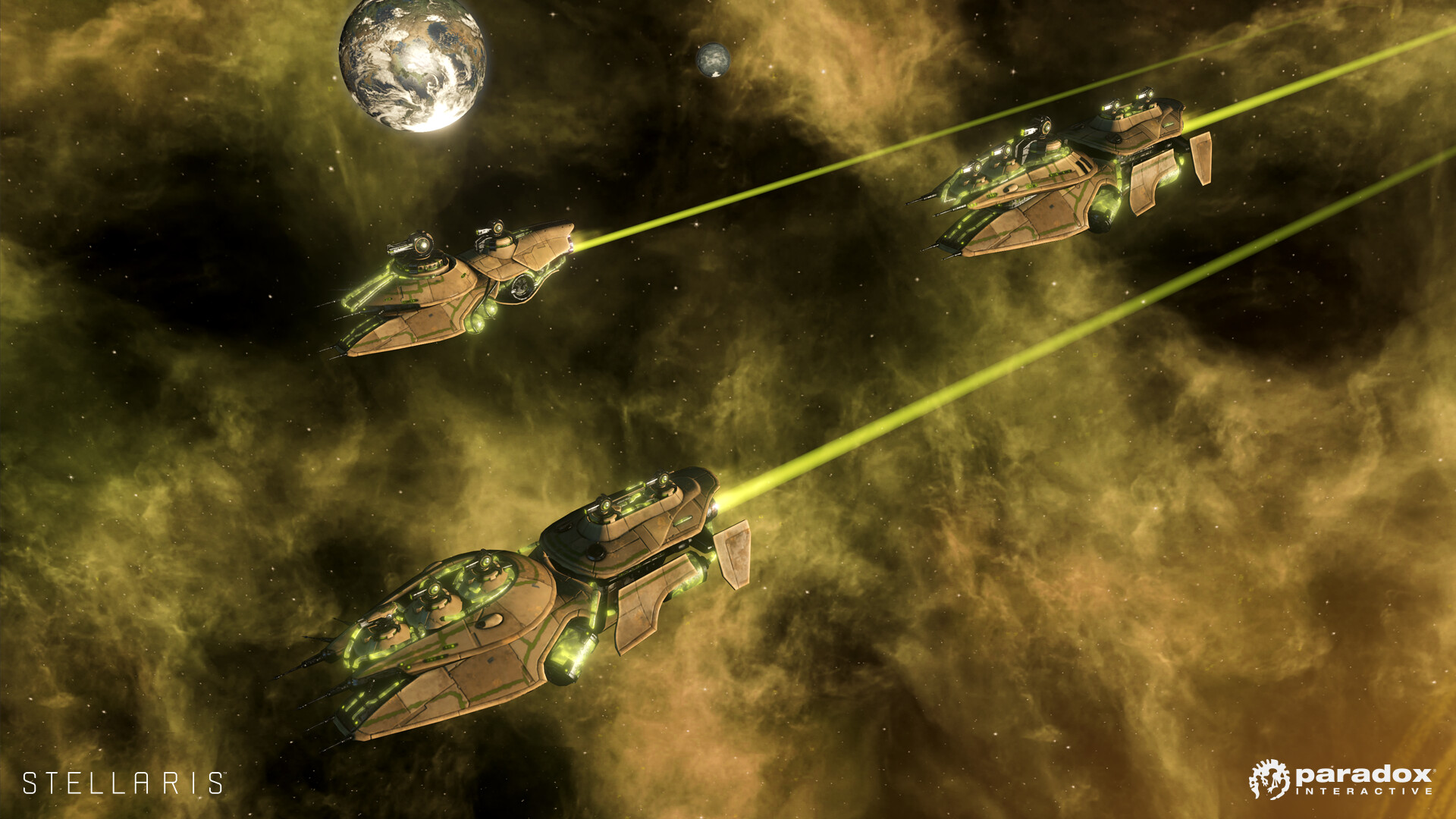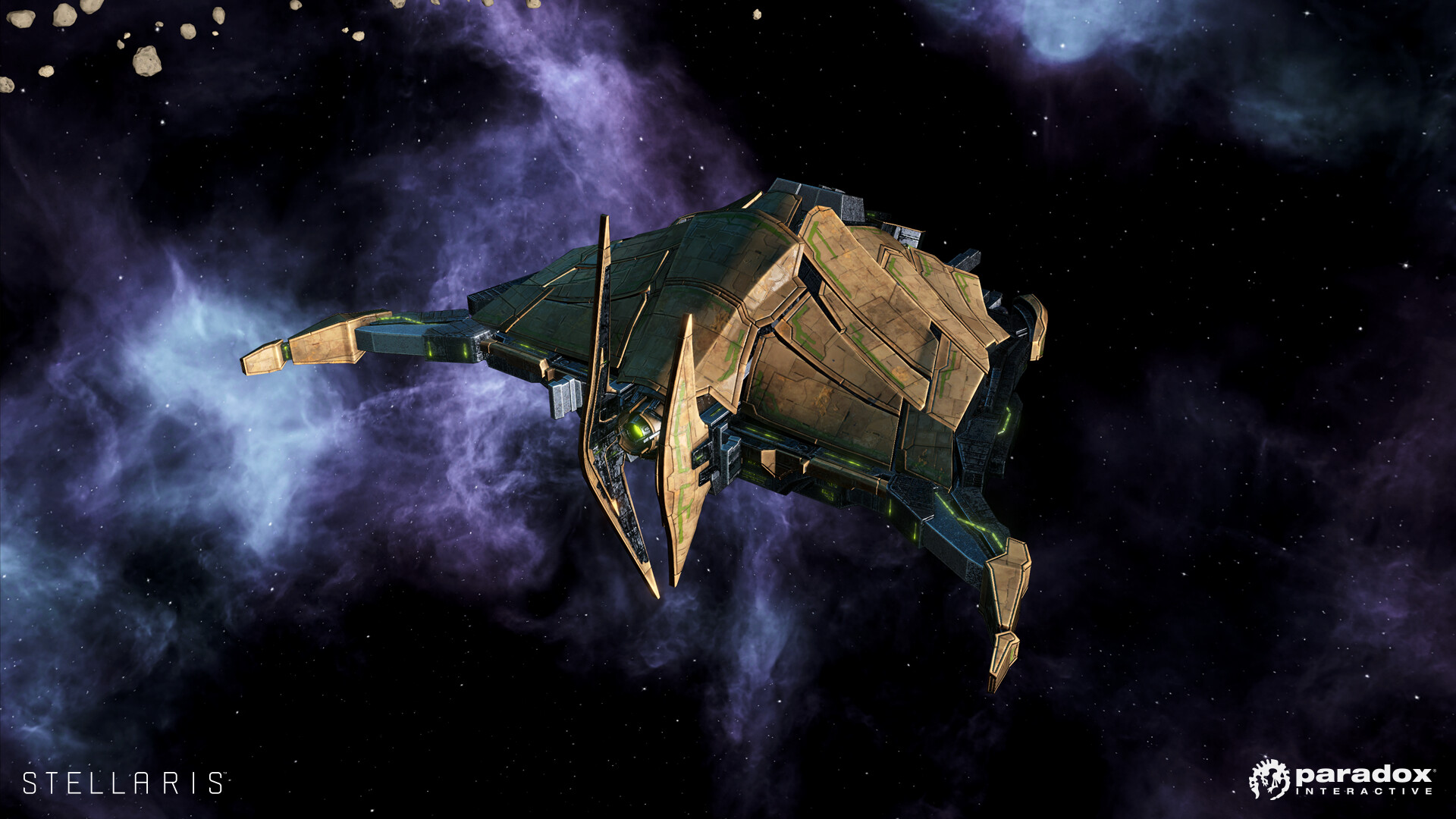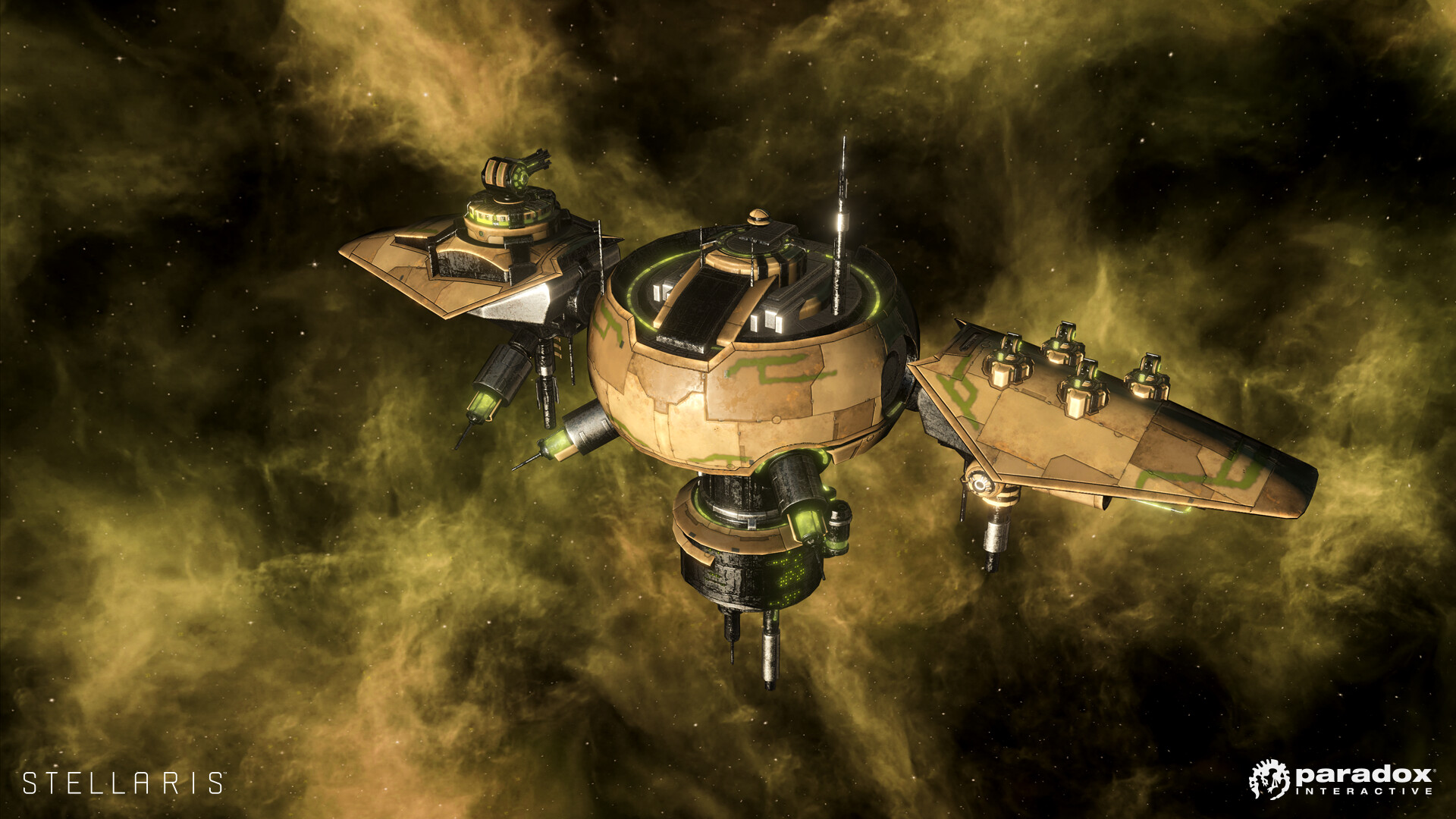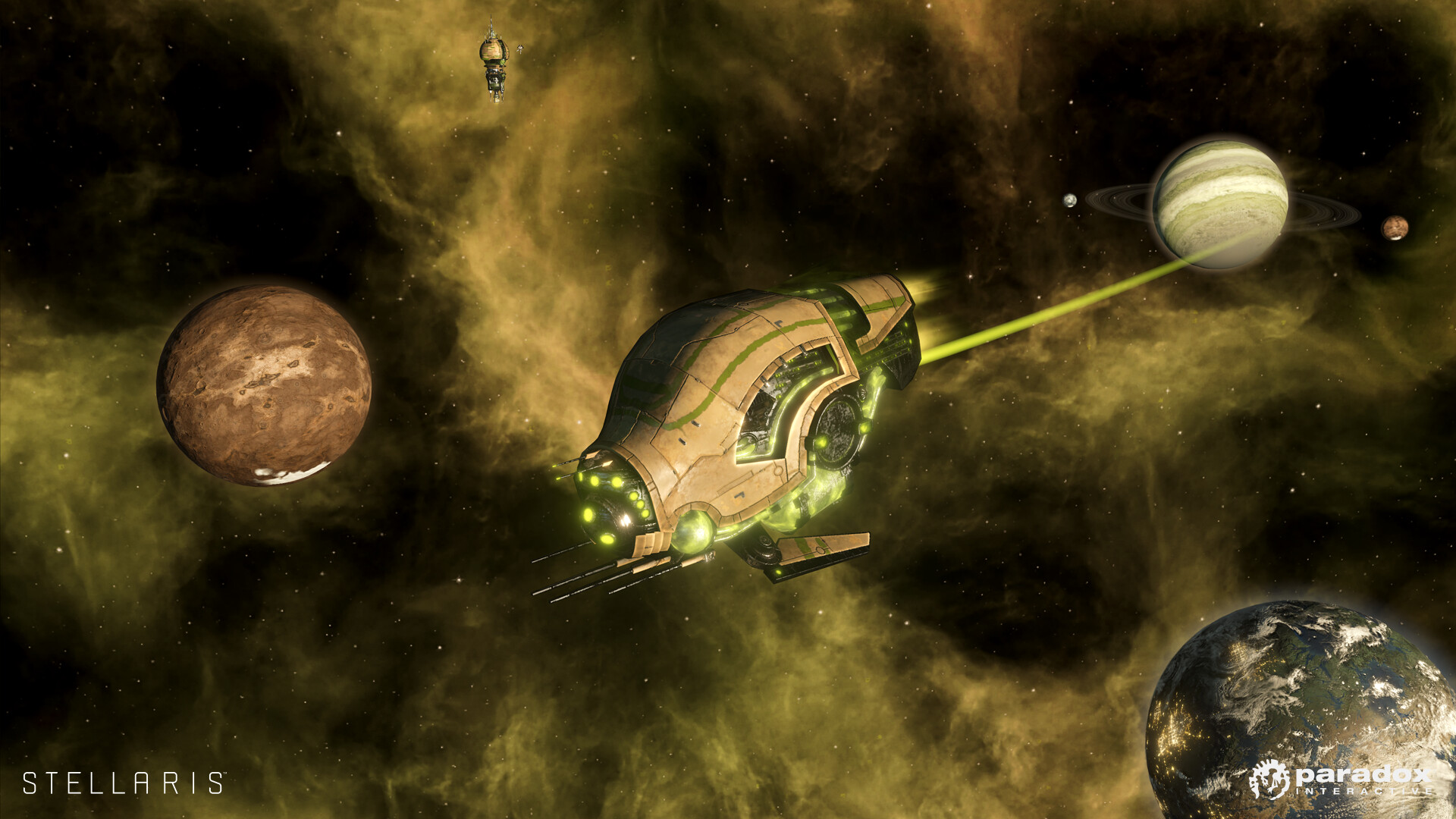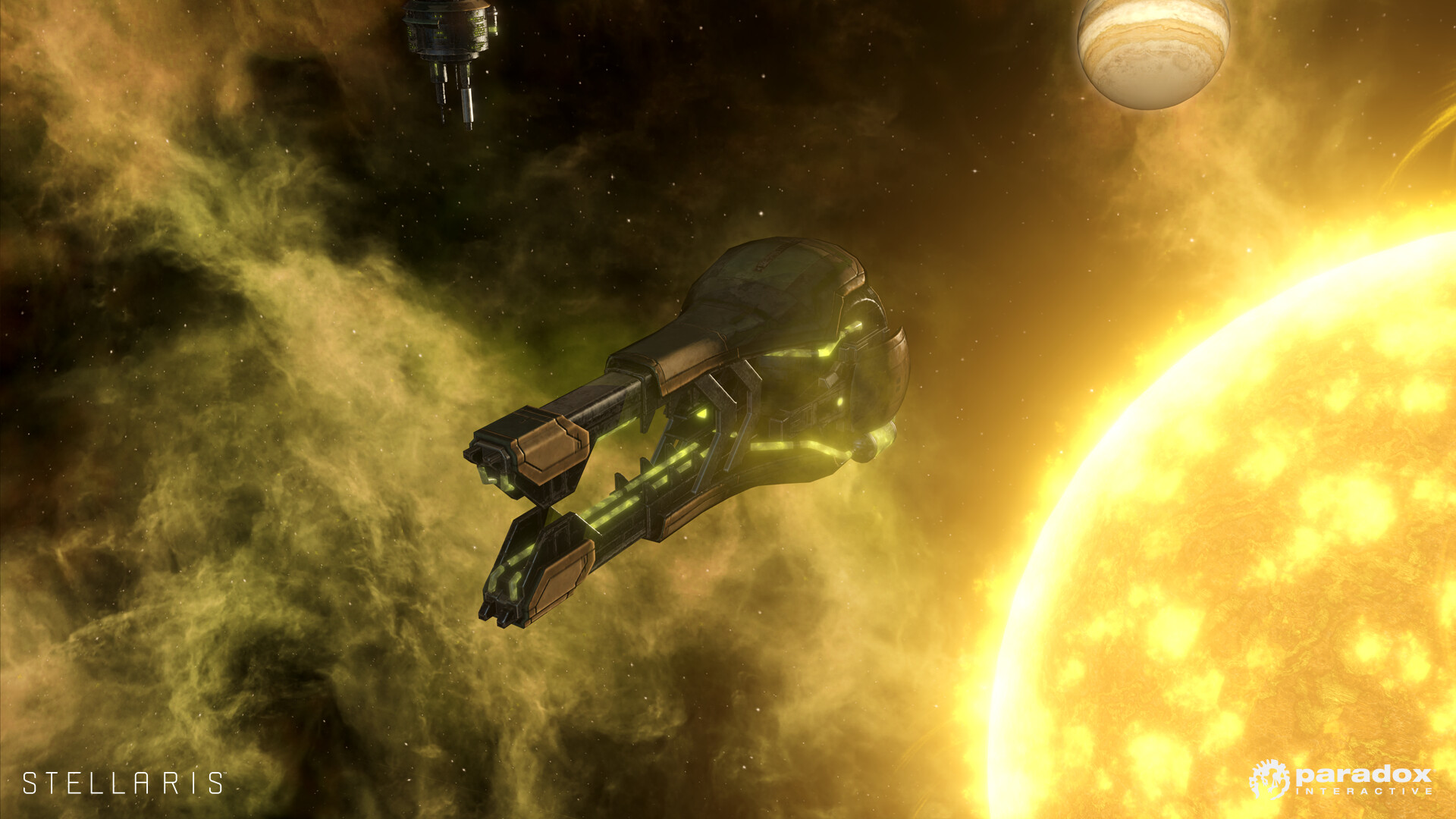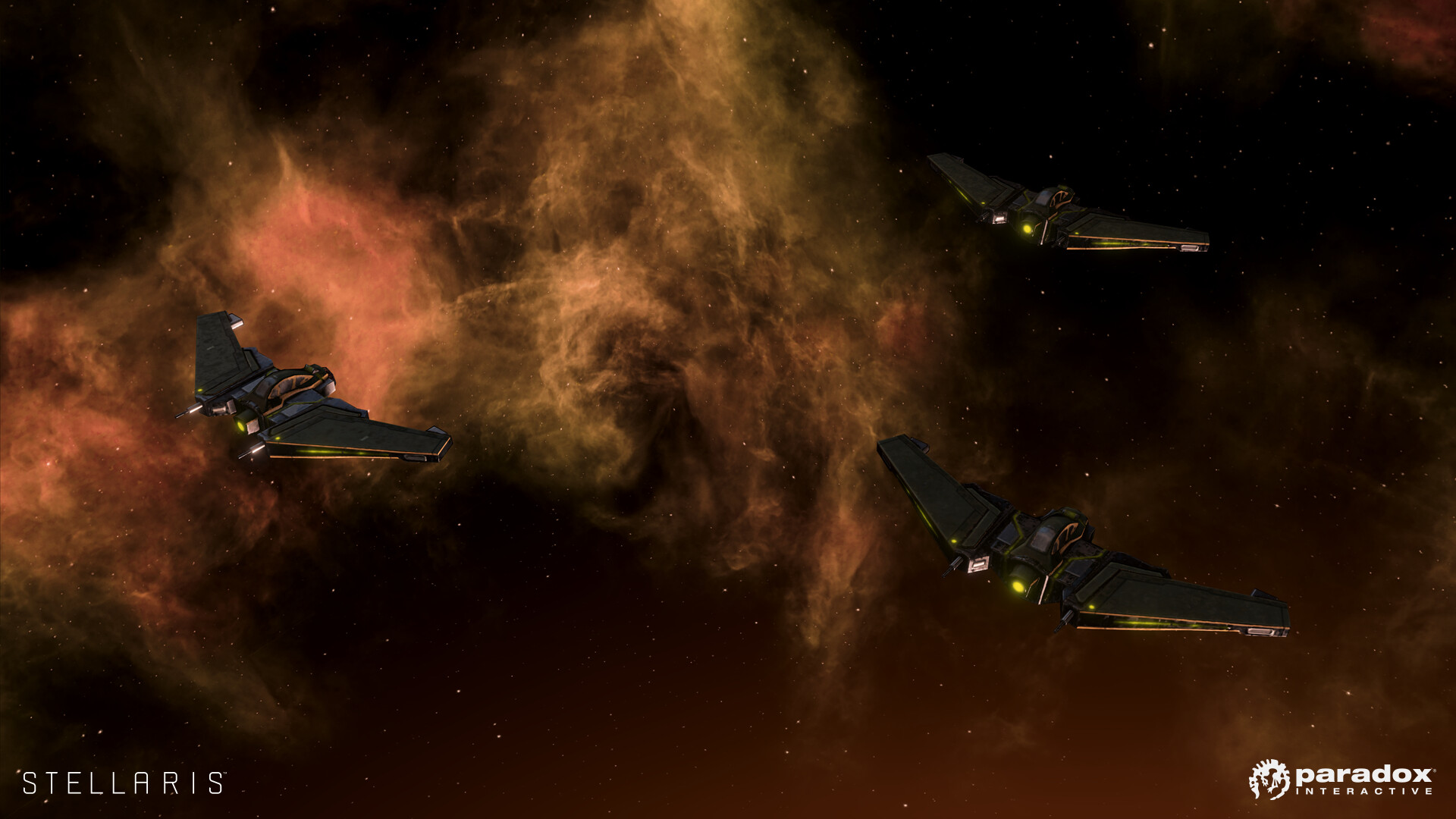 UI Artist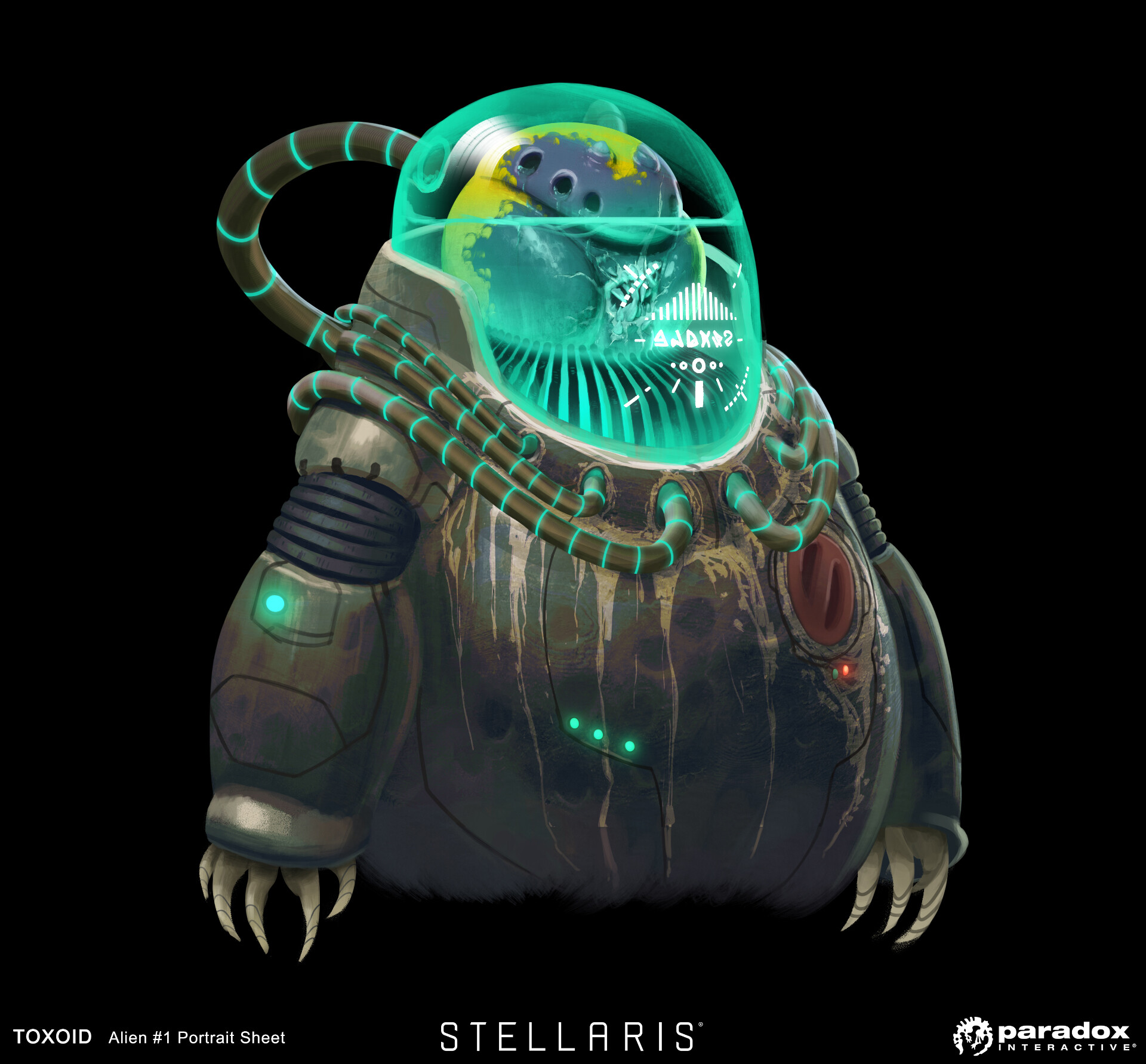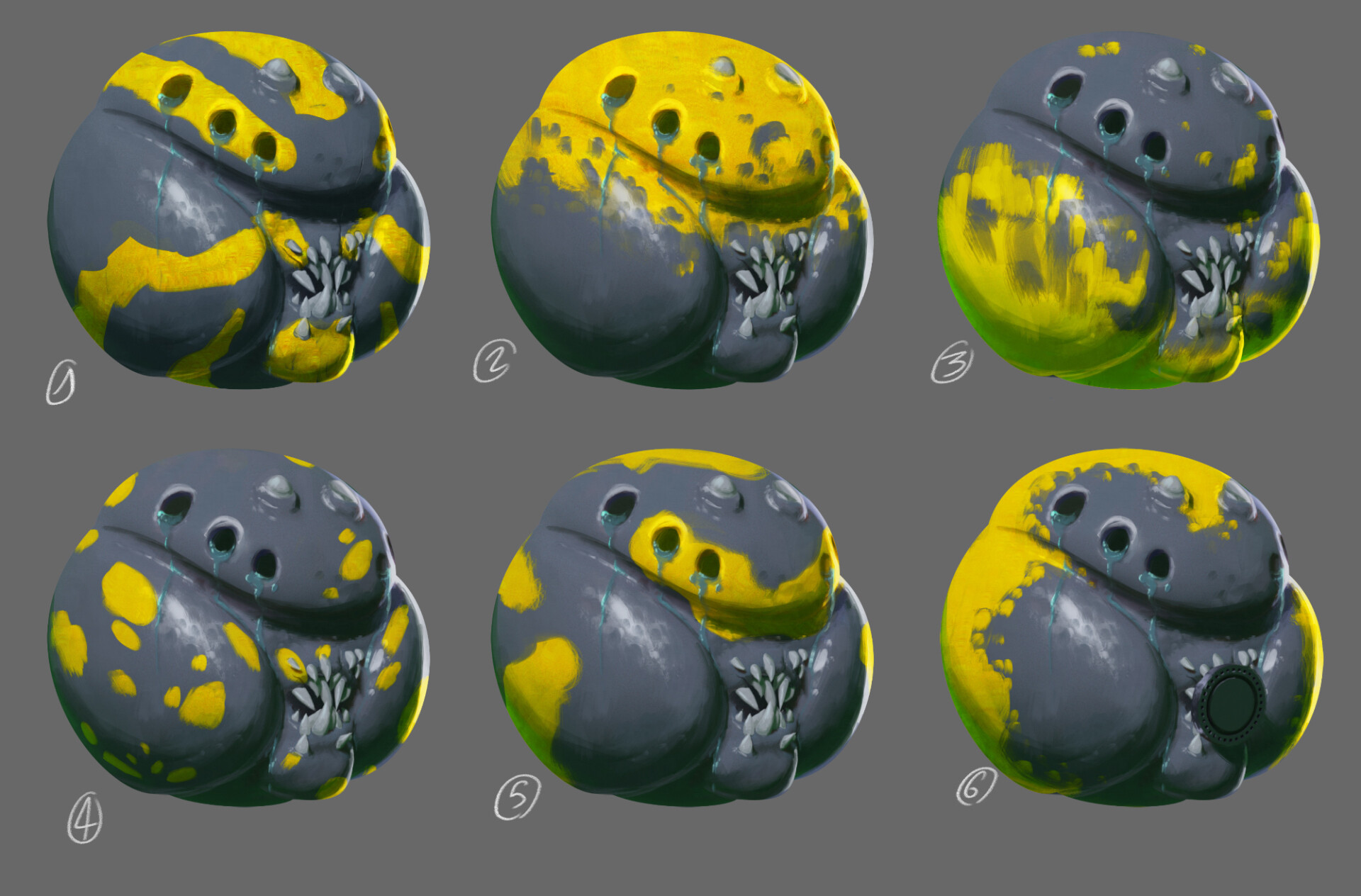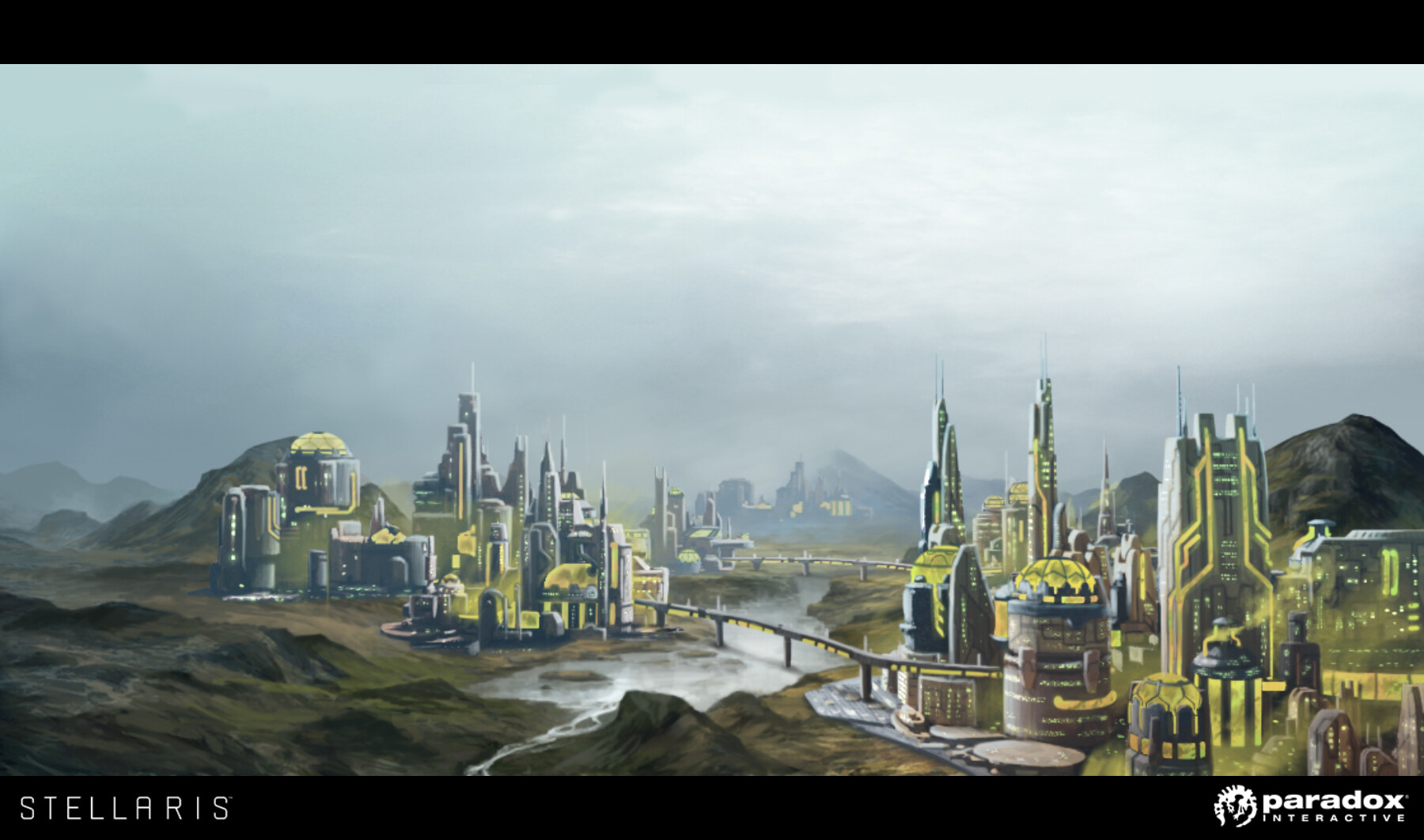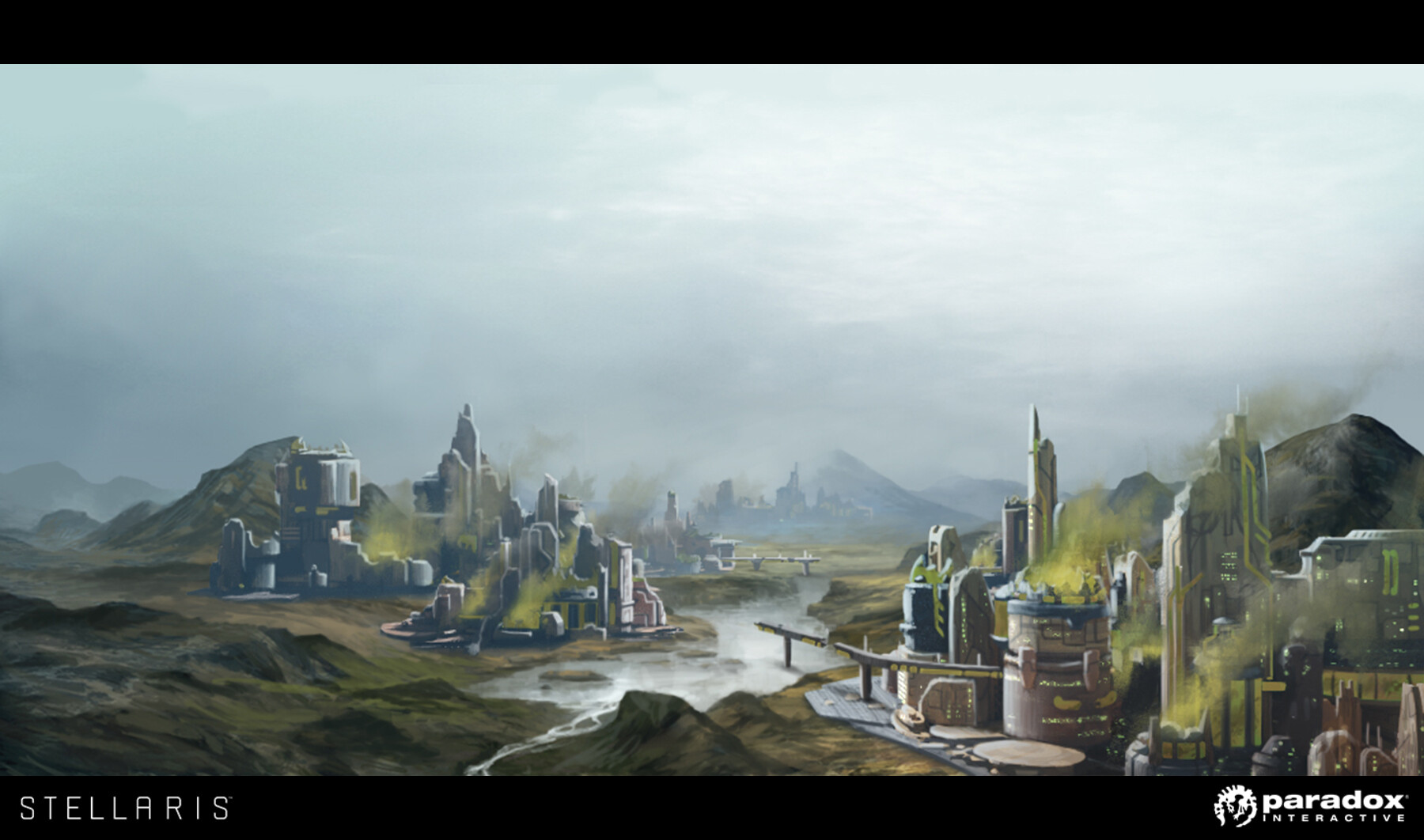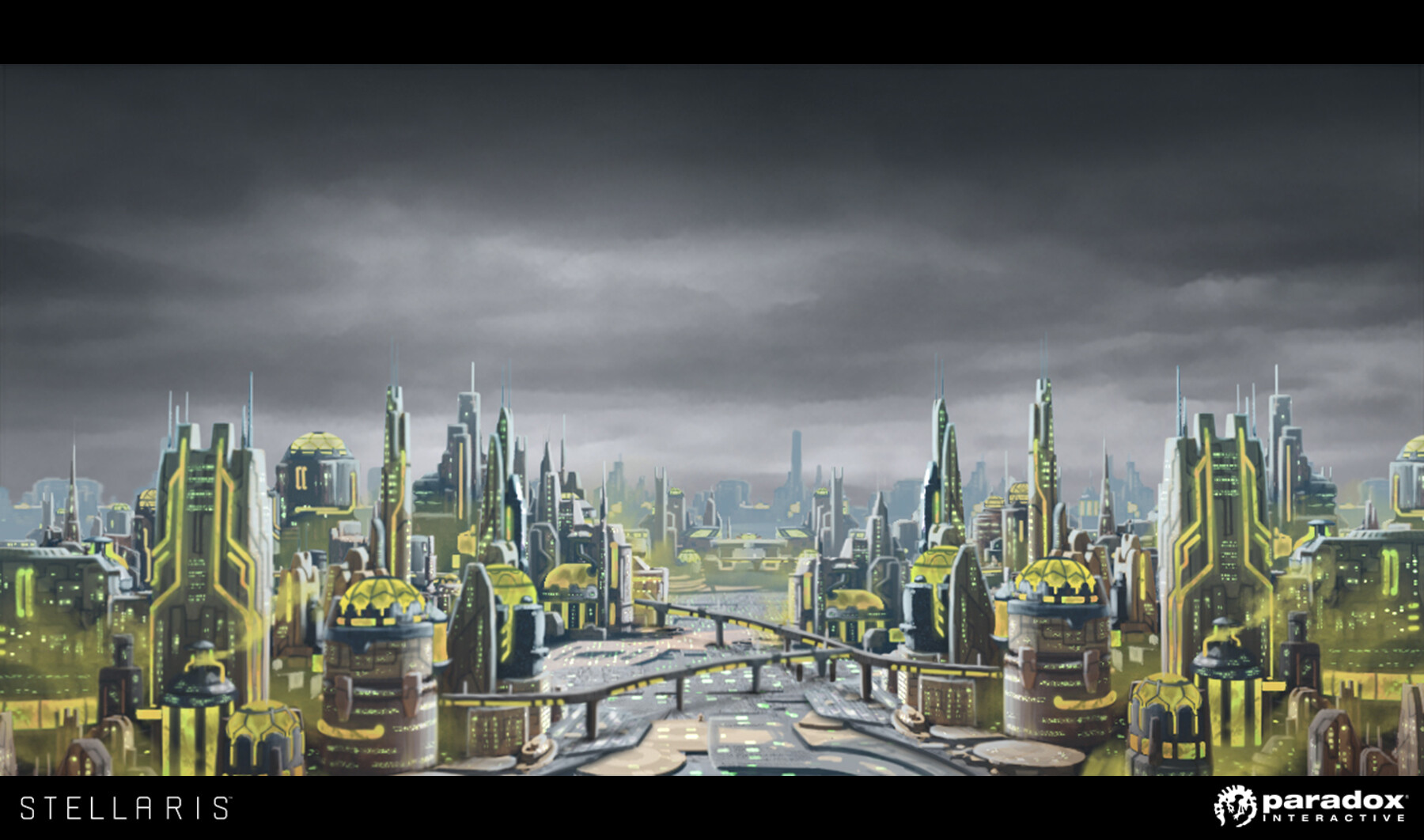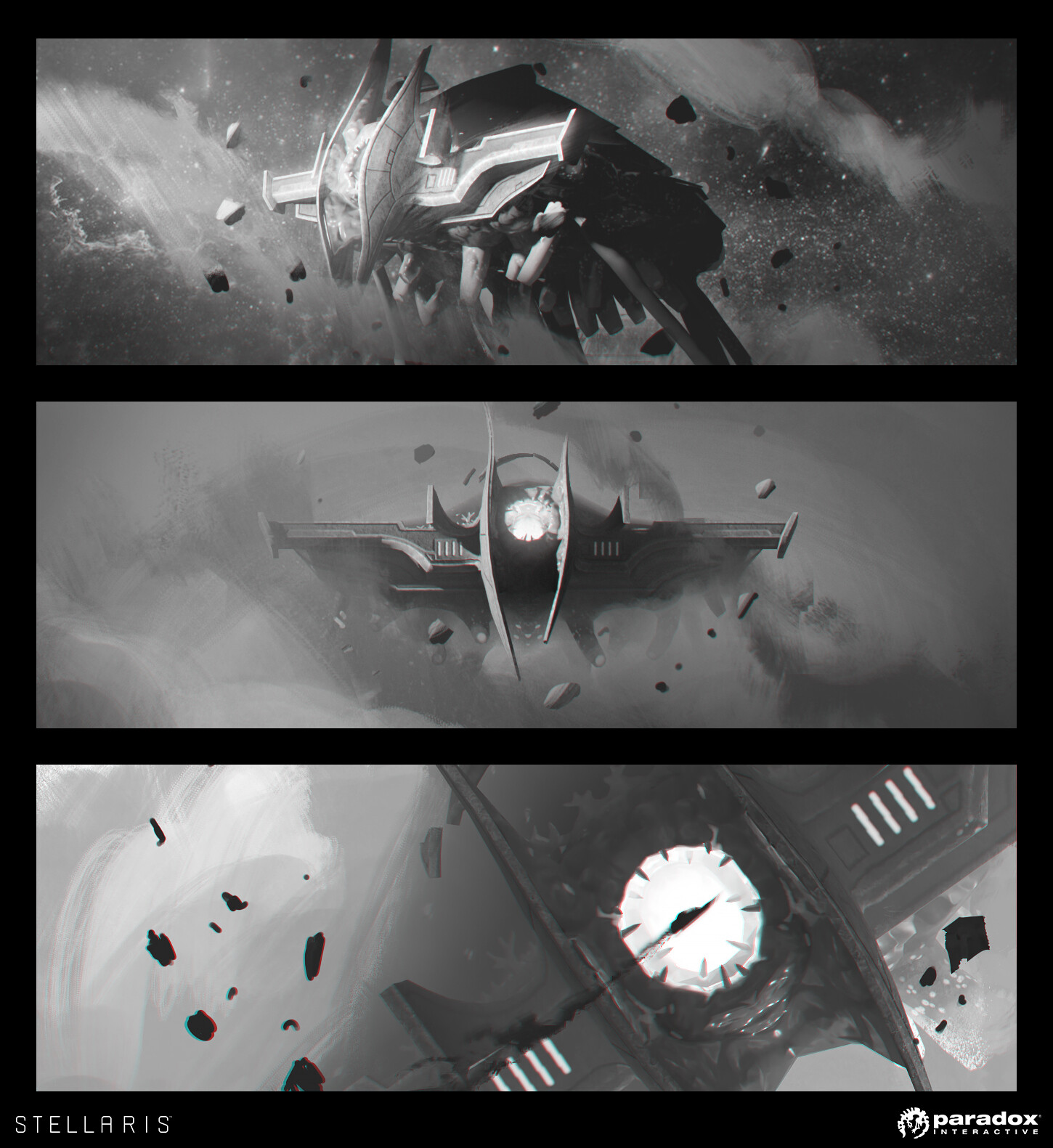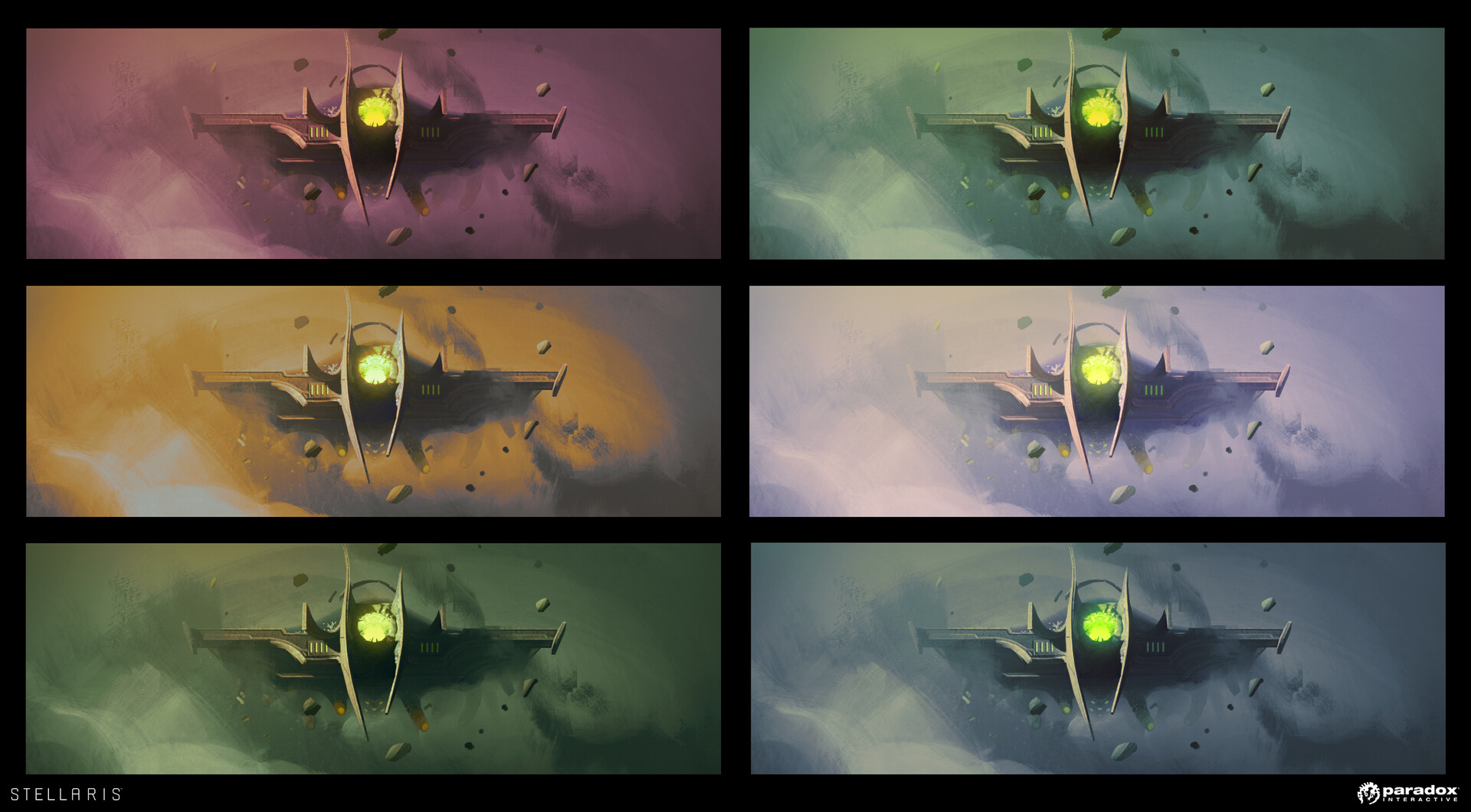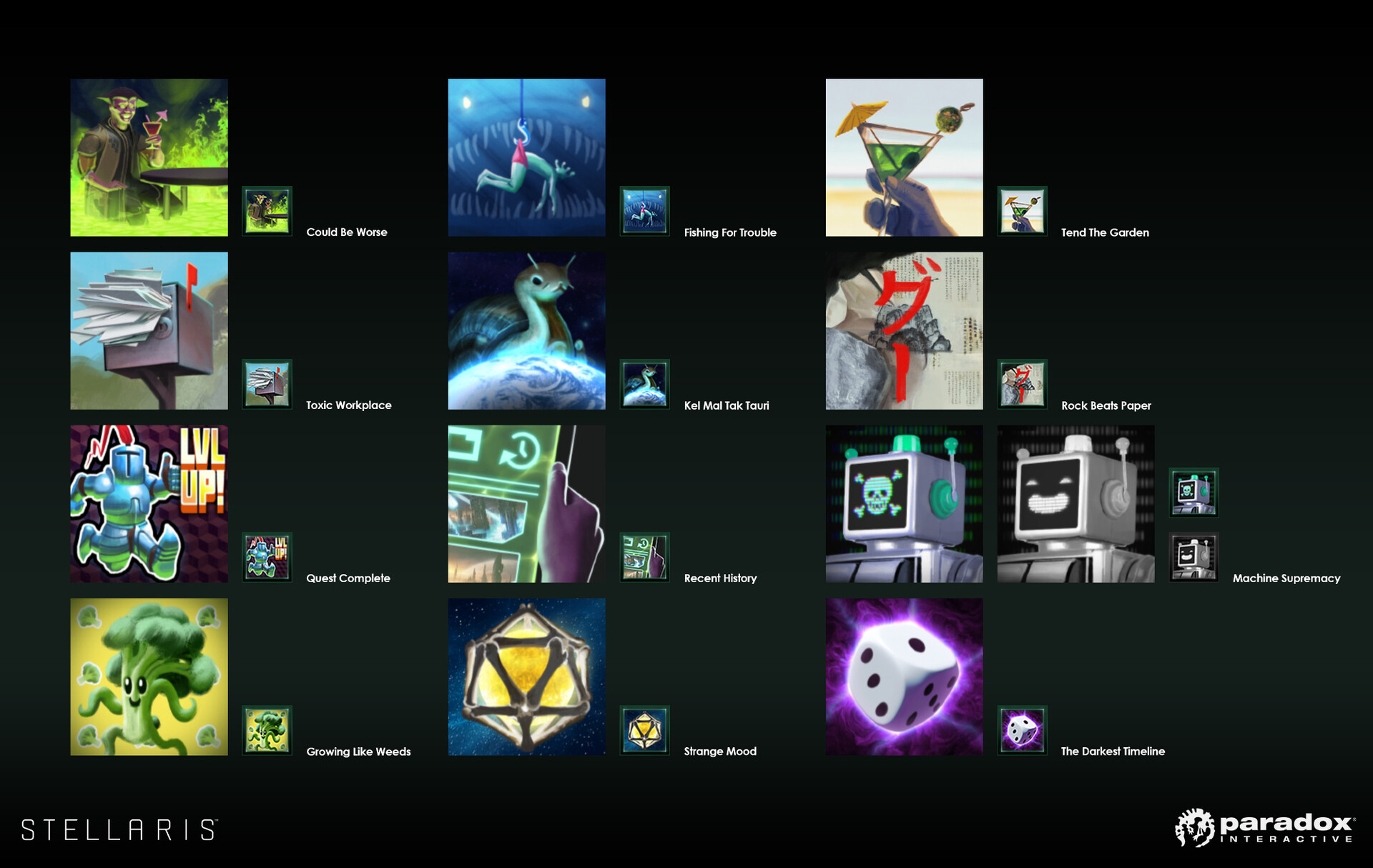 Technical Artist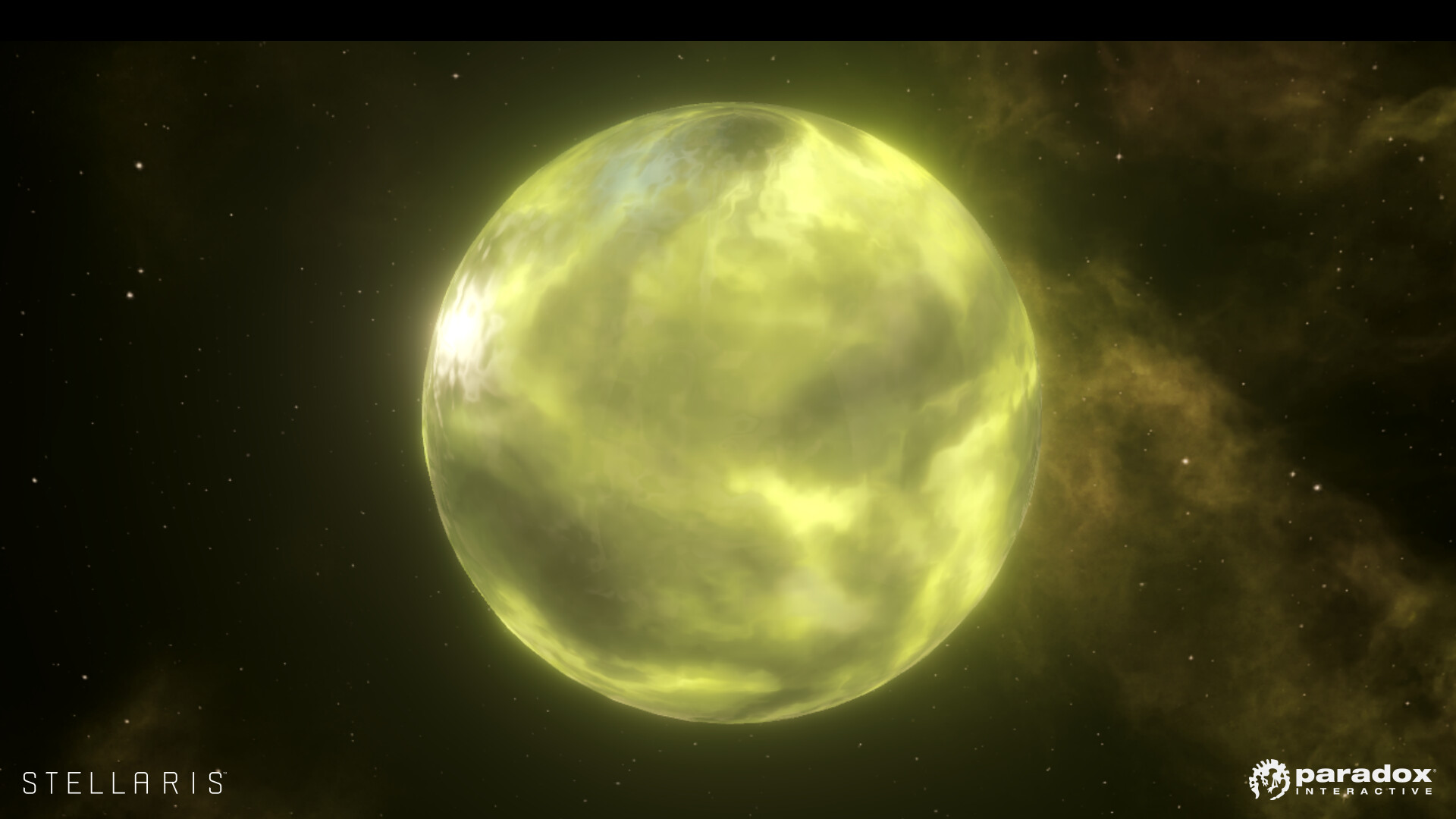 Jennifer Larsson-Ståhl – Technical Artist – Paradox Development Studio – Stellaris: Toxoids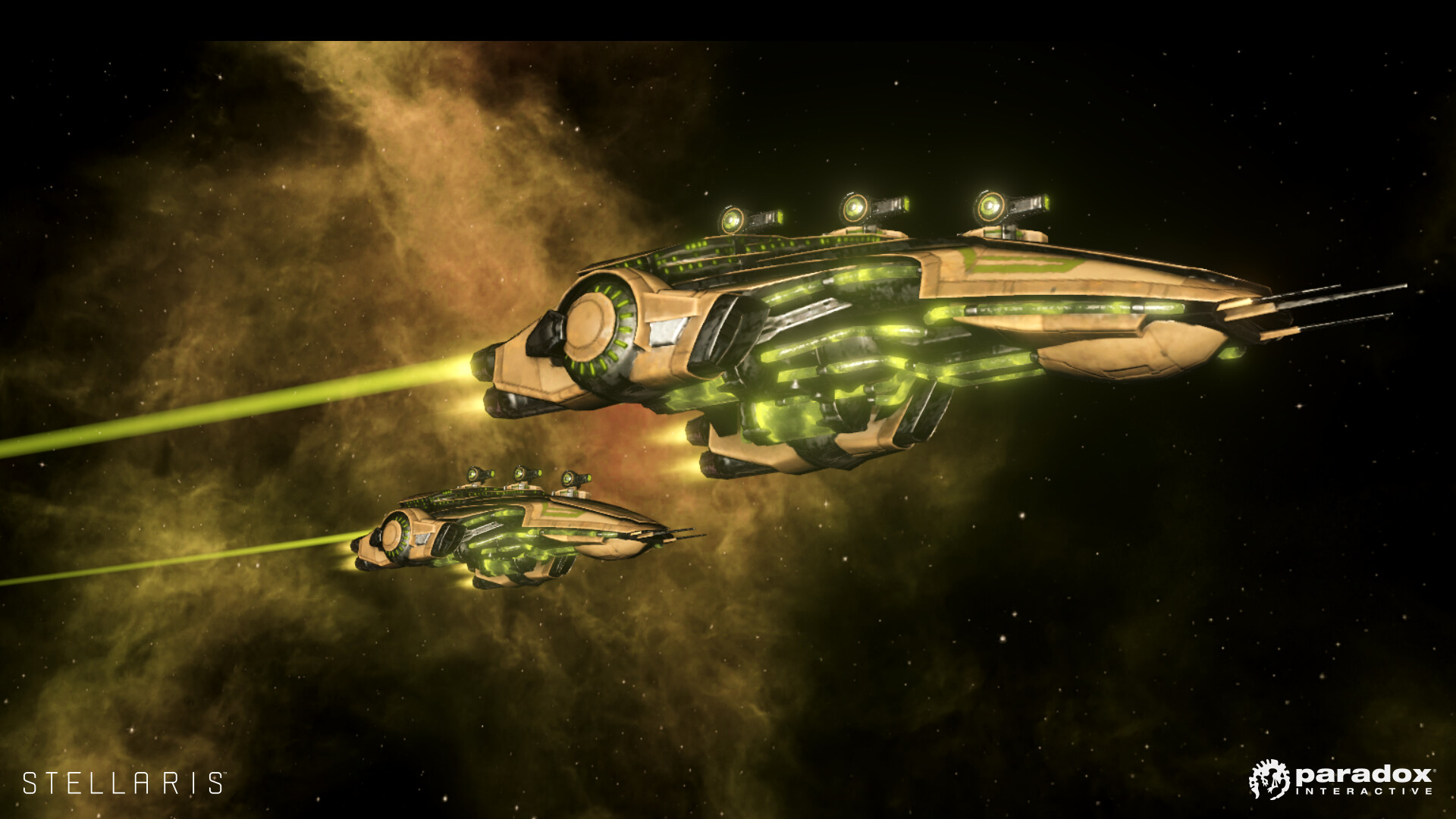 Erik Forsström – VFX Artist – Paradox Development Studio – Stellaris: Toxoids

Erik Forsström – VFX Artist – Paradox Development Studio – Stellaris: Toxoids

Erik Forsström – VFX Artist – Paradox Development Studio – Stellaris: Toxoids

Erik Forsström – VFX Artist – Paradox Development Studio – Stellaris: Toxoids

Erick Hugo Ramirez Mota – Animator – Paradox Development Studio – Stellaris: Toxoids

Erick Hugo Ramirez Mota – Animator – Paradox Development Studio – Stellaris: Toxoids
---