Santa Monica Studio God of War Ragnarok Art Blast (Part Two)
Hot on the heels of Character Art and Concept Art we now bring you the lush world of God of War Ragnarok. Environment, VFX, Lighting, and UI artists have poured countless hours into every detail of Norse mythology. The efforts of Santa Monica Studio and its co-developers have come together to bring fans a living, breathing world full of beauty and danger around every corner.
Right away, we were extremely excited to explore all of Nine Realms, a monumental task by any stretch of the word. This proved both extremely challenging, yet creatively freeing and satisfying. Large visual shifts offer nonstop visual diversity, from a Dwarven city of Nidavellir, to the chilling stillness of Niflheim, and even a thick Vanaheim jungle just to name a few.
Every person involved at and with Santa Monica Studio has had a huge role in our ambitious, creative endeavor that is God of War Ragnarok. Our studio process has always been very connected, open, and collaborative, pulling ideas from every talented person across all departments. There is no magic formula to the way we make our games and our art, the important thing is we make it ours.
Every artist involved in this Art Blast has been able to make their mark with their incredible art. We strive to push the artistic boundaries while always continuing to grow on a journey of craftsmanship, creativity, and close collaborations. Thank you for taking this journey with us!
Dan McKim, Lead Environment Artist
Santa Monica Studios
Environment Artists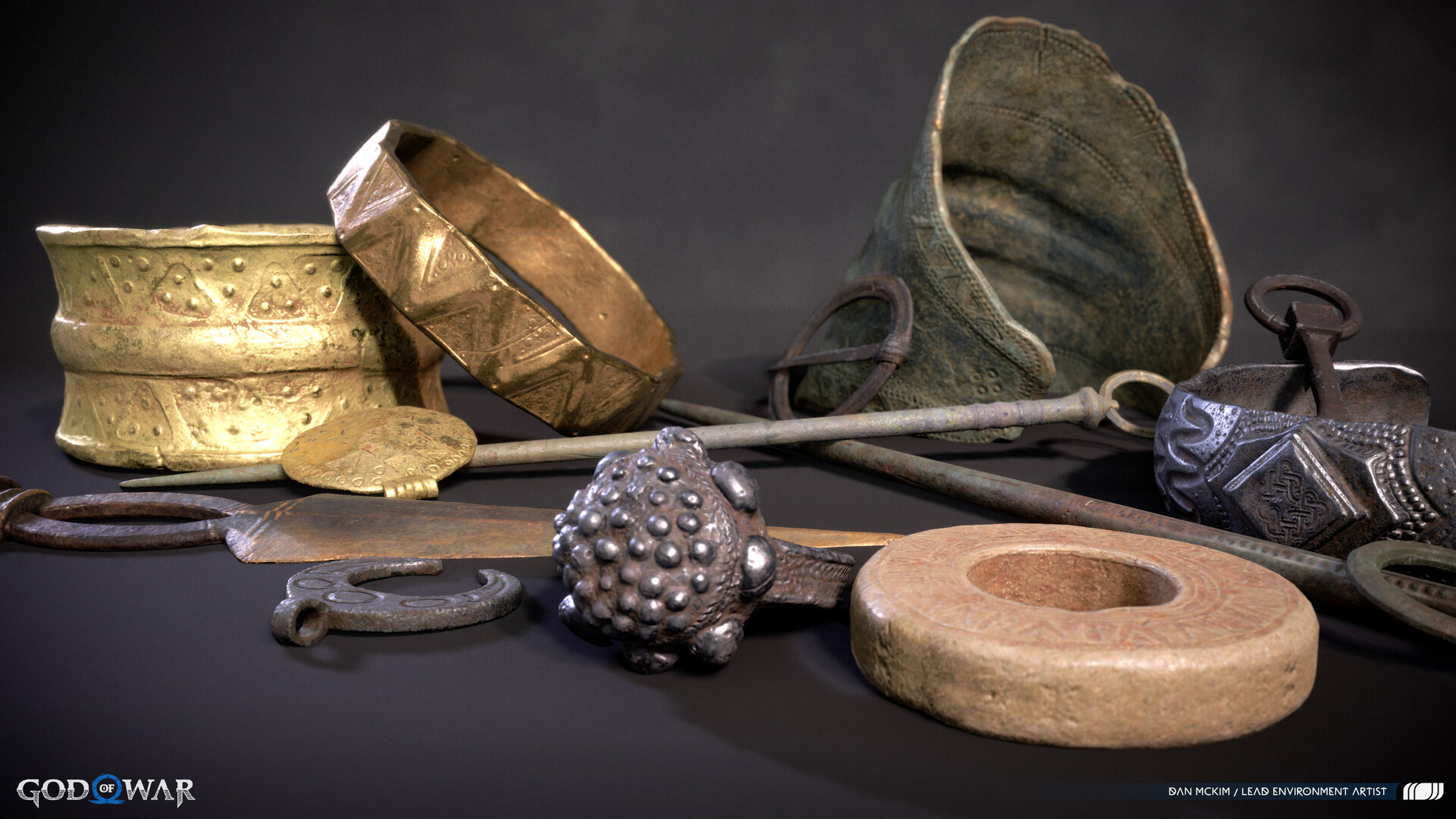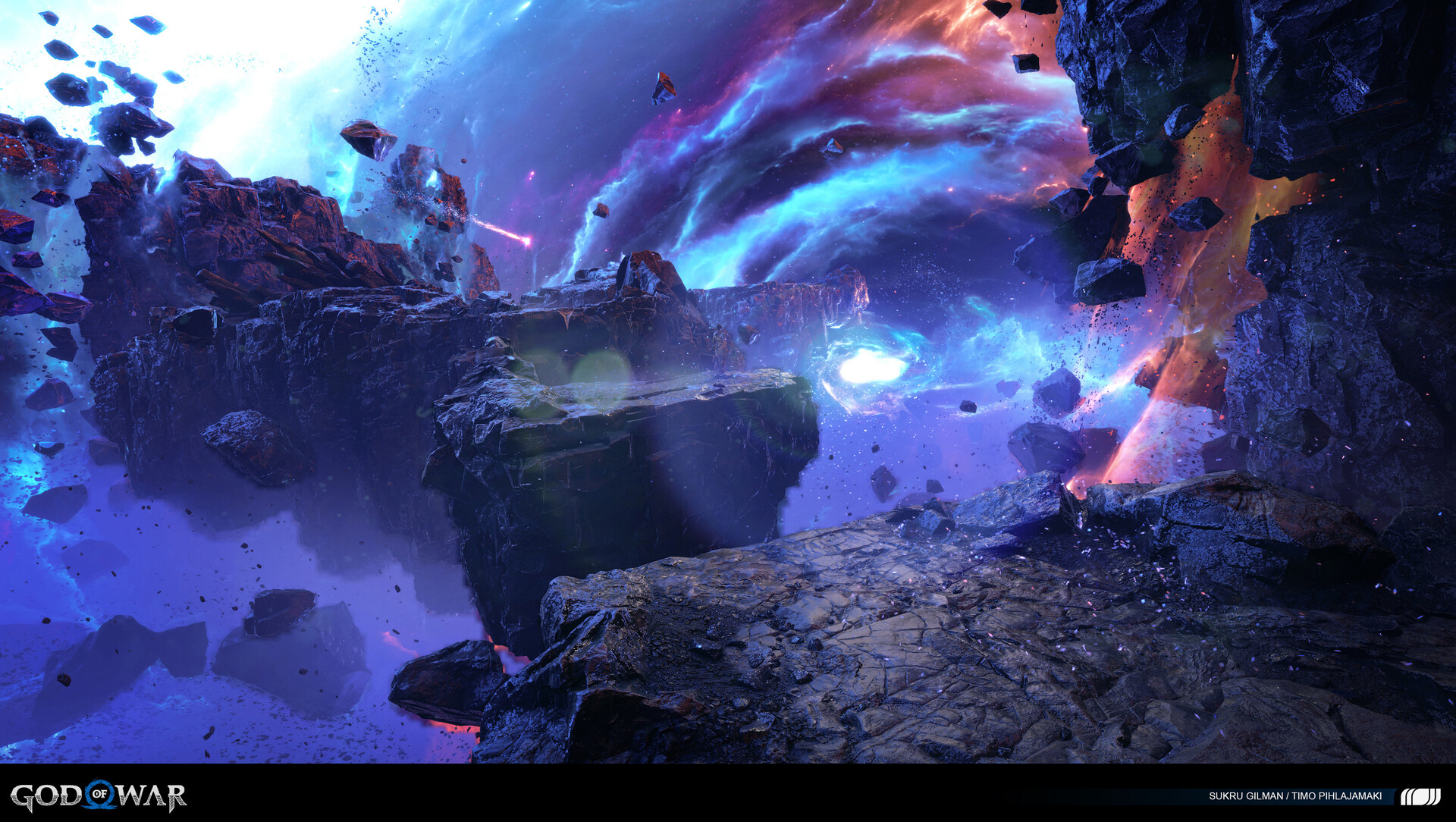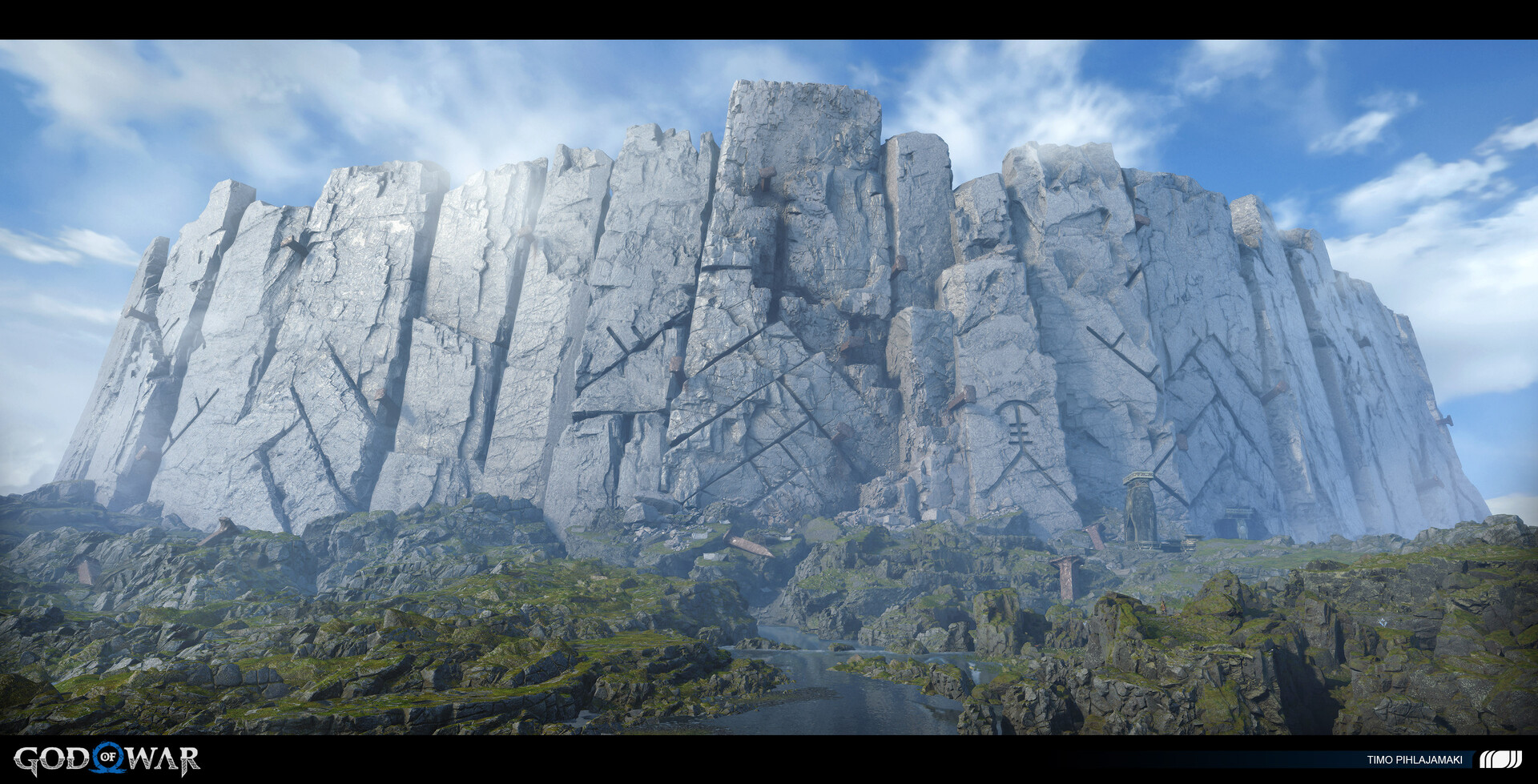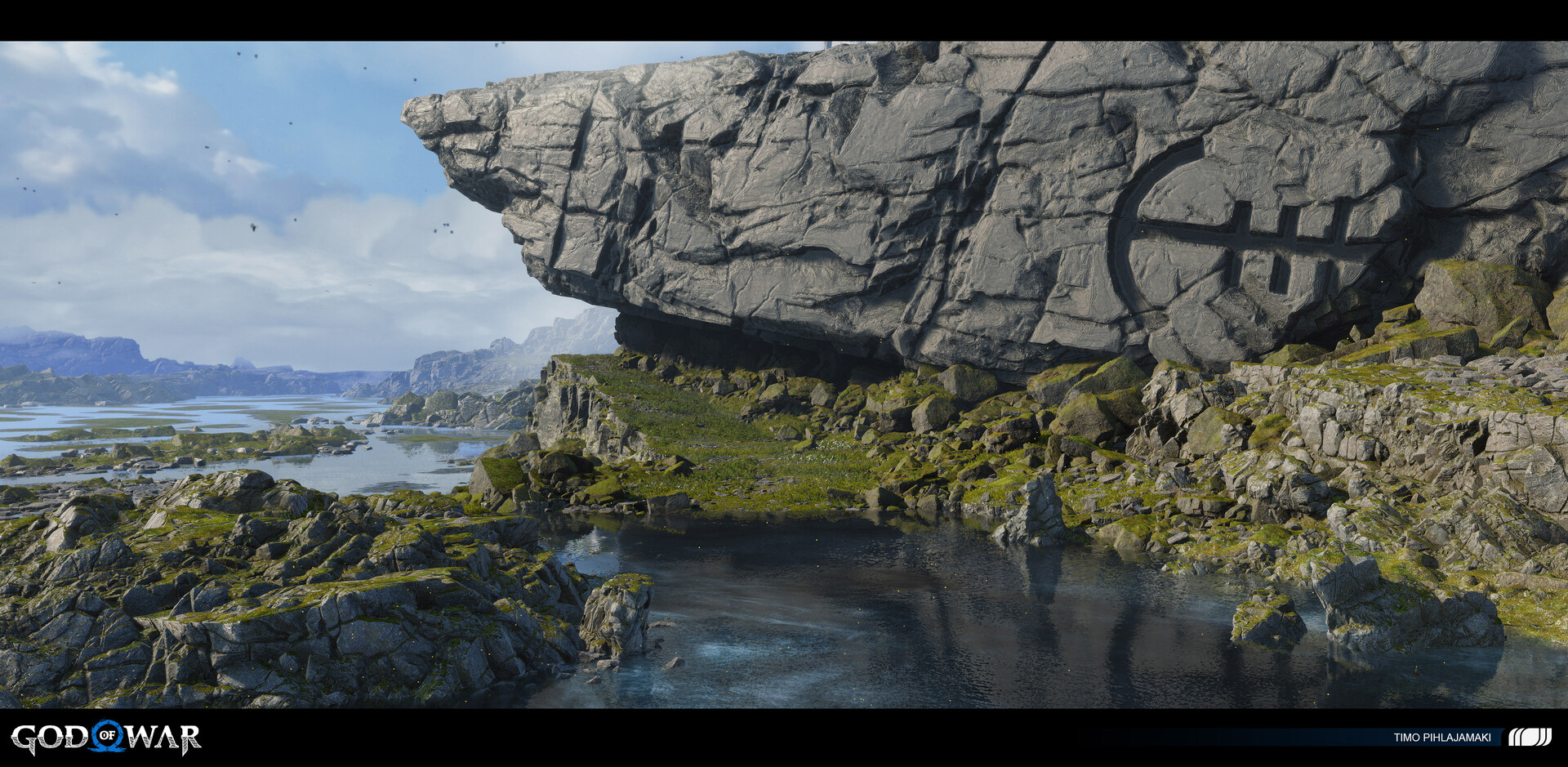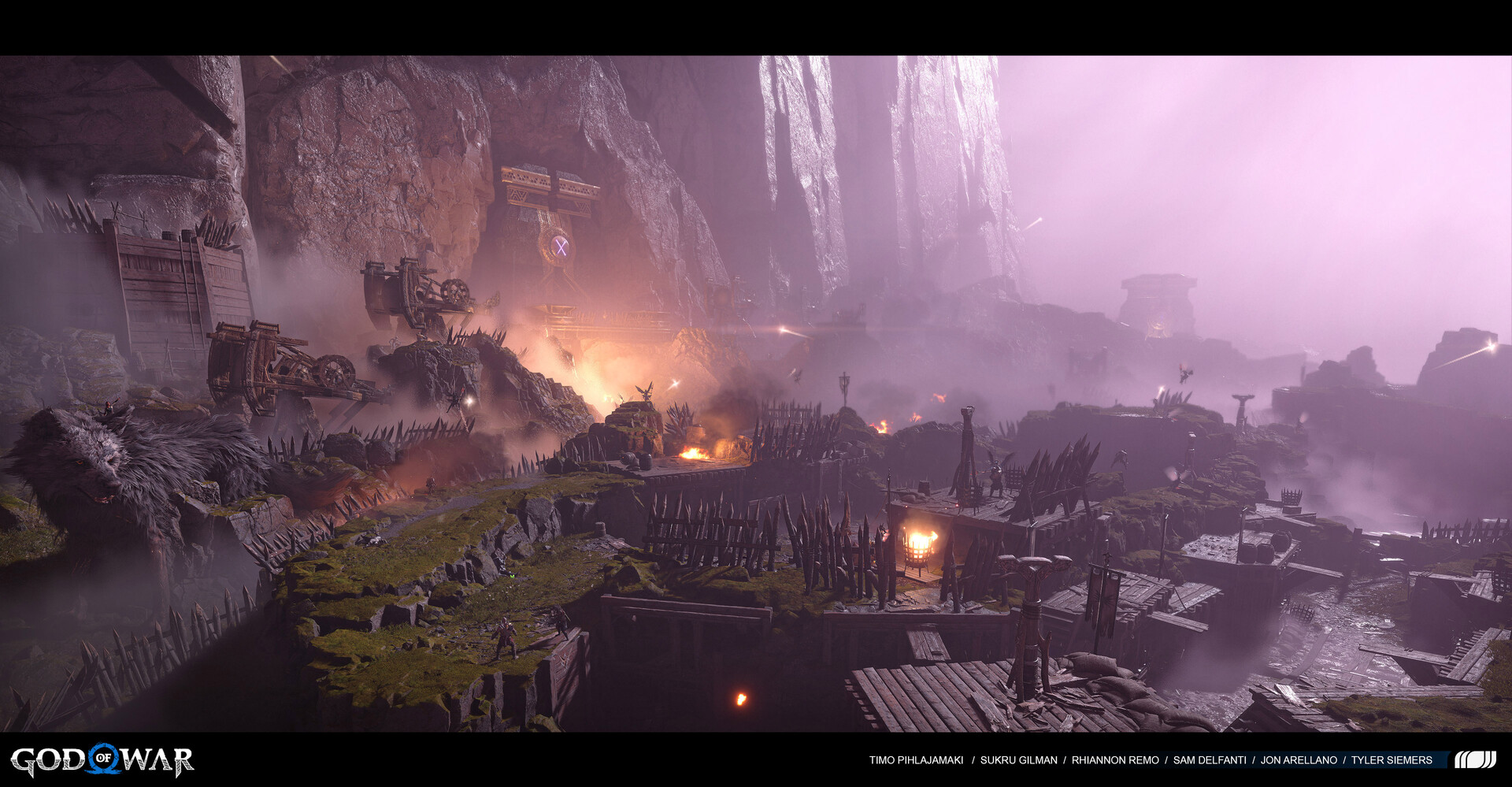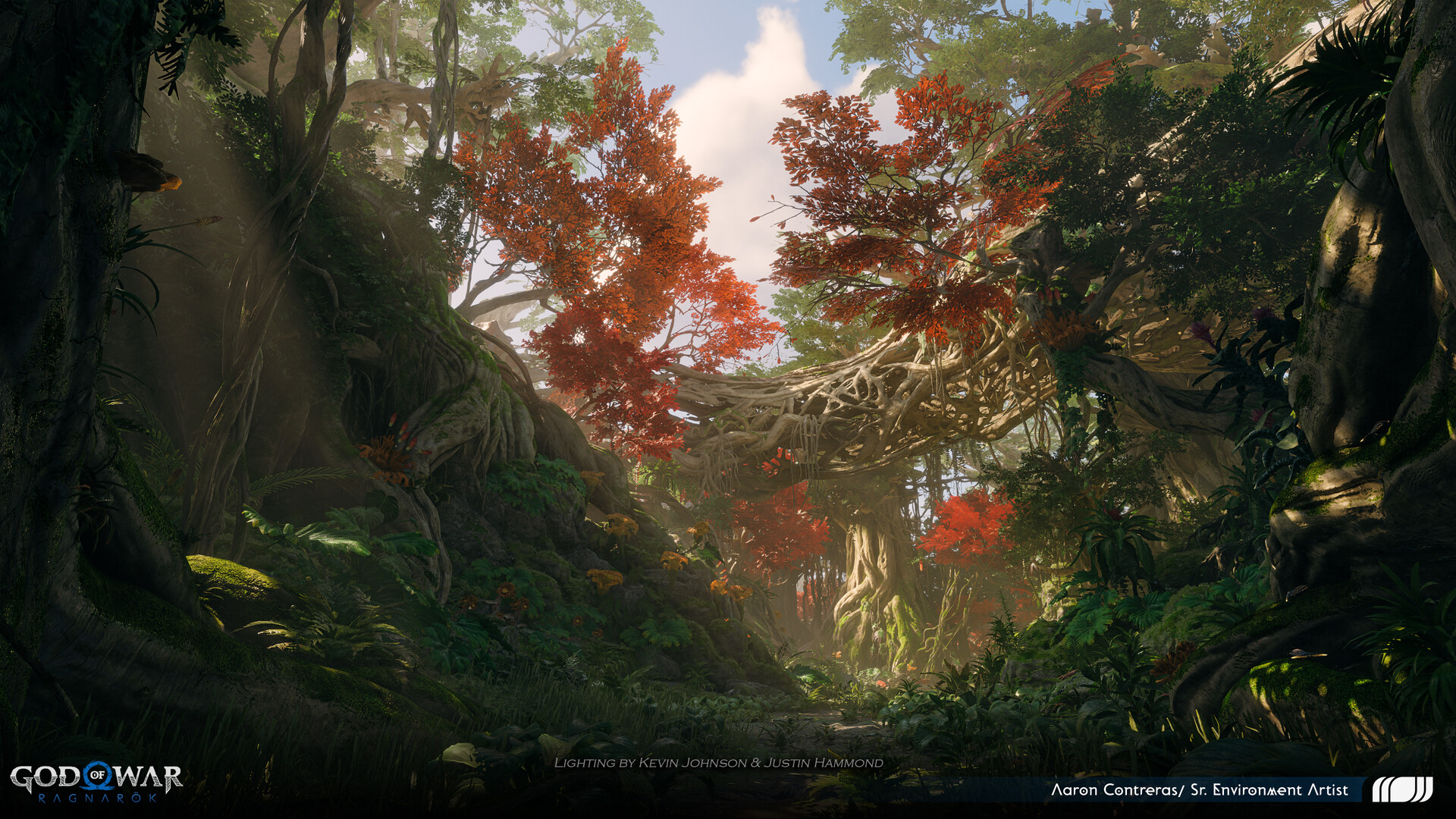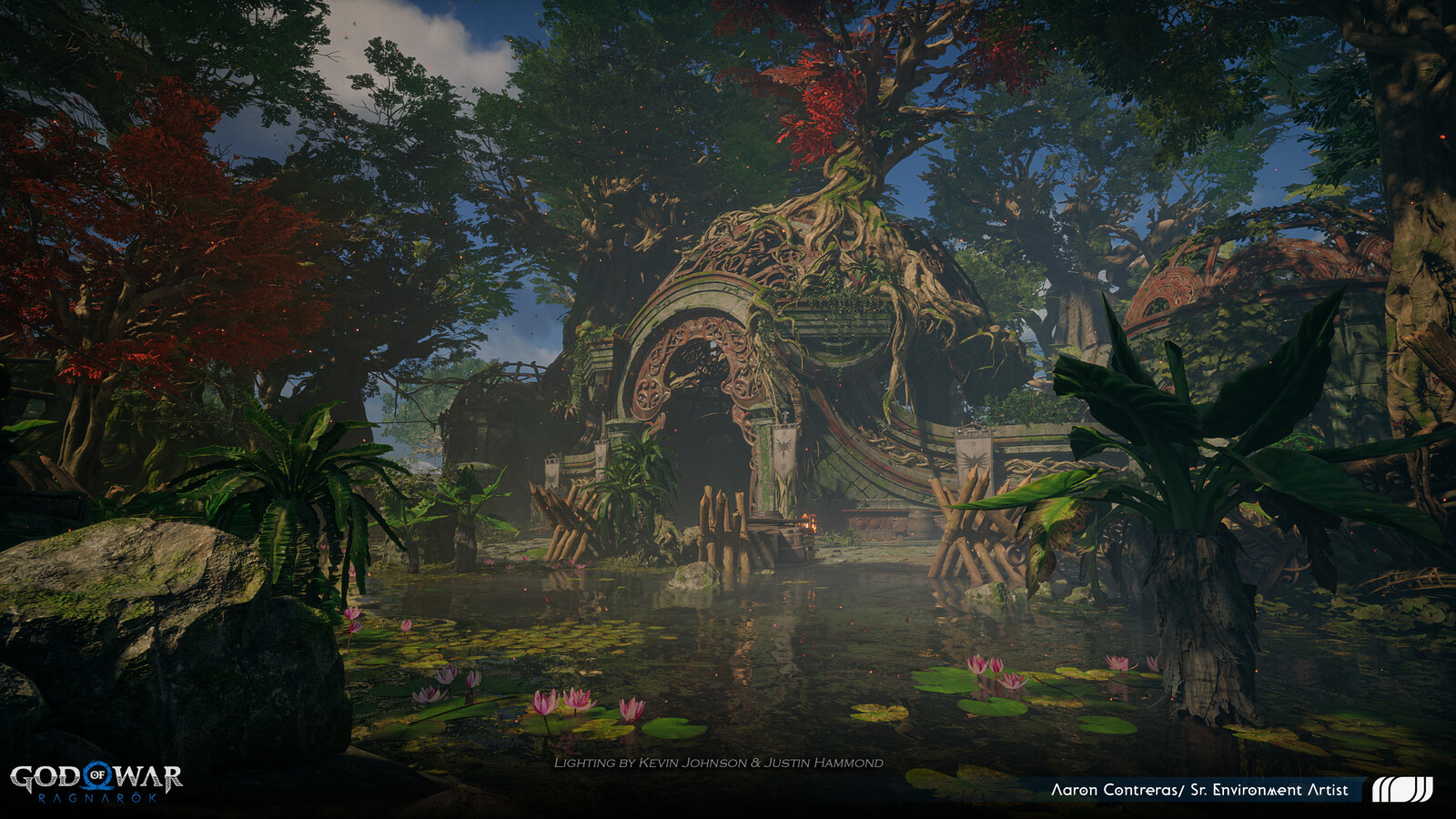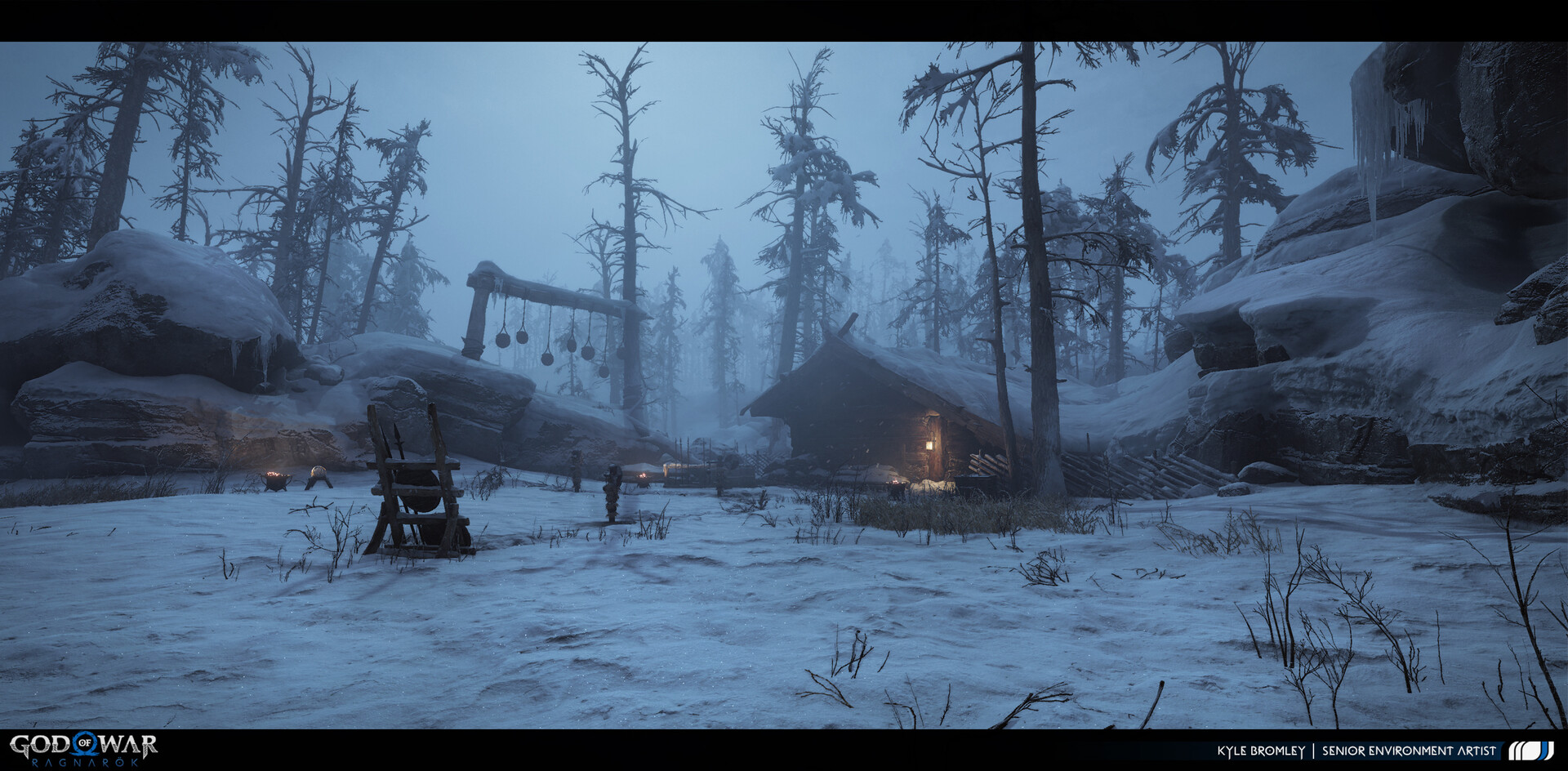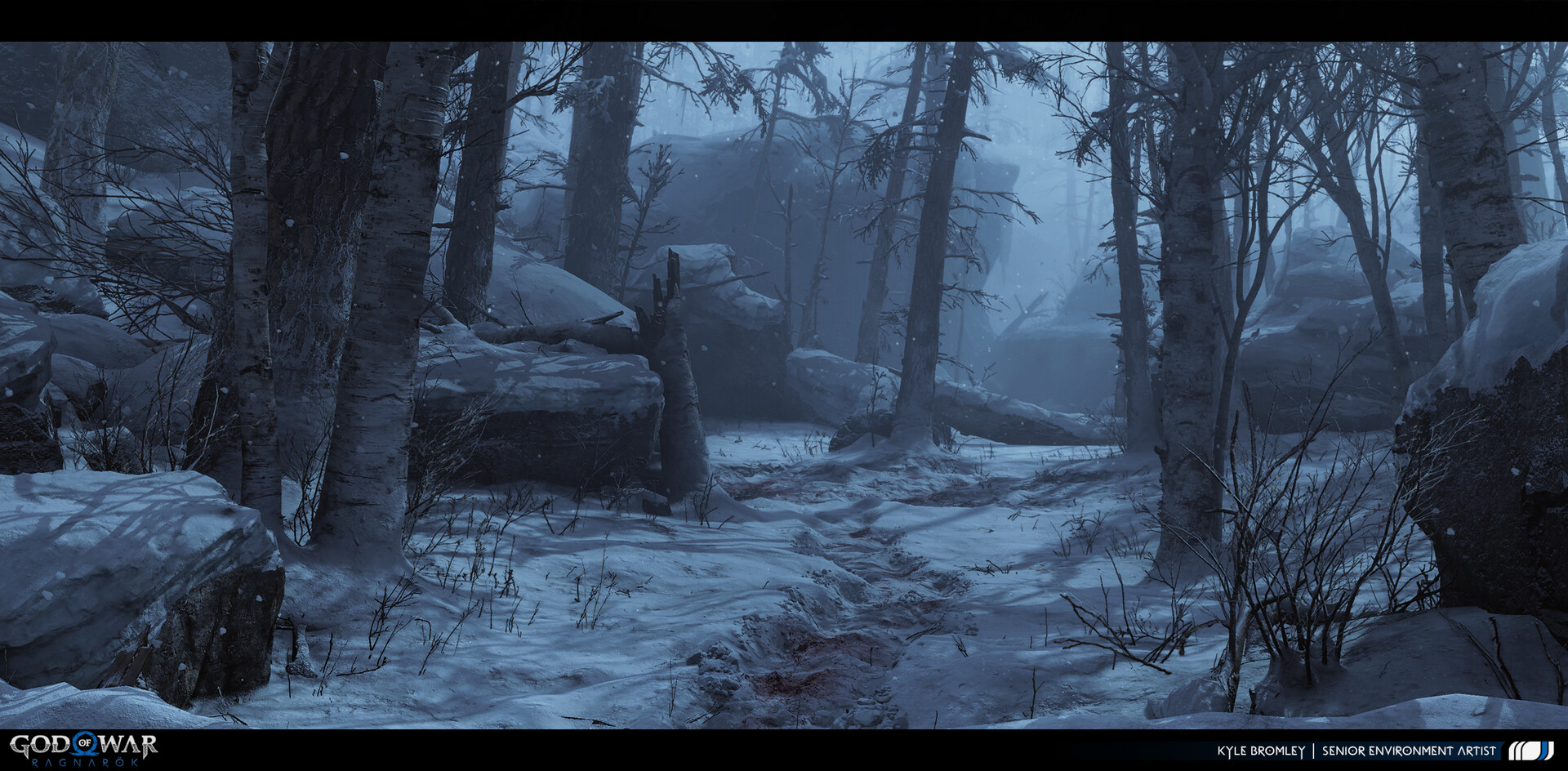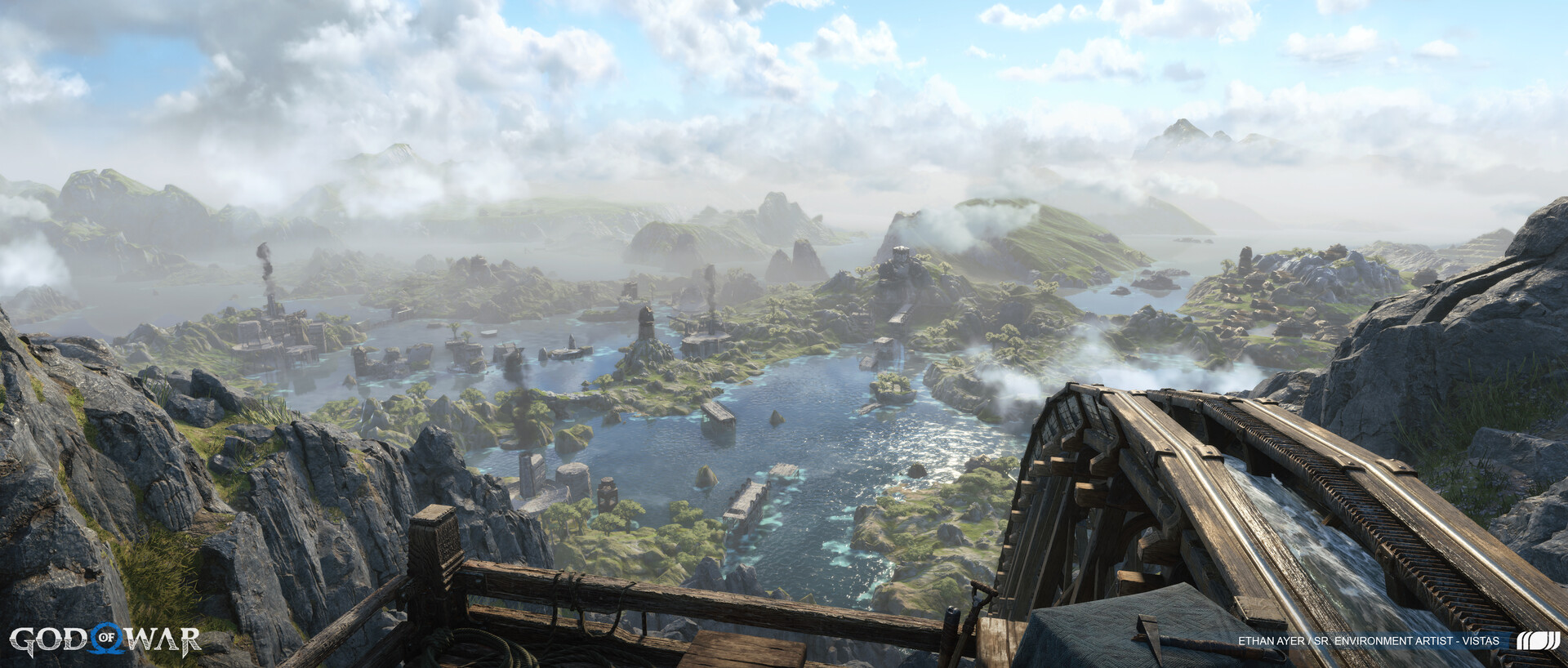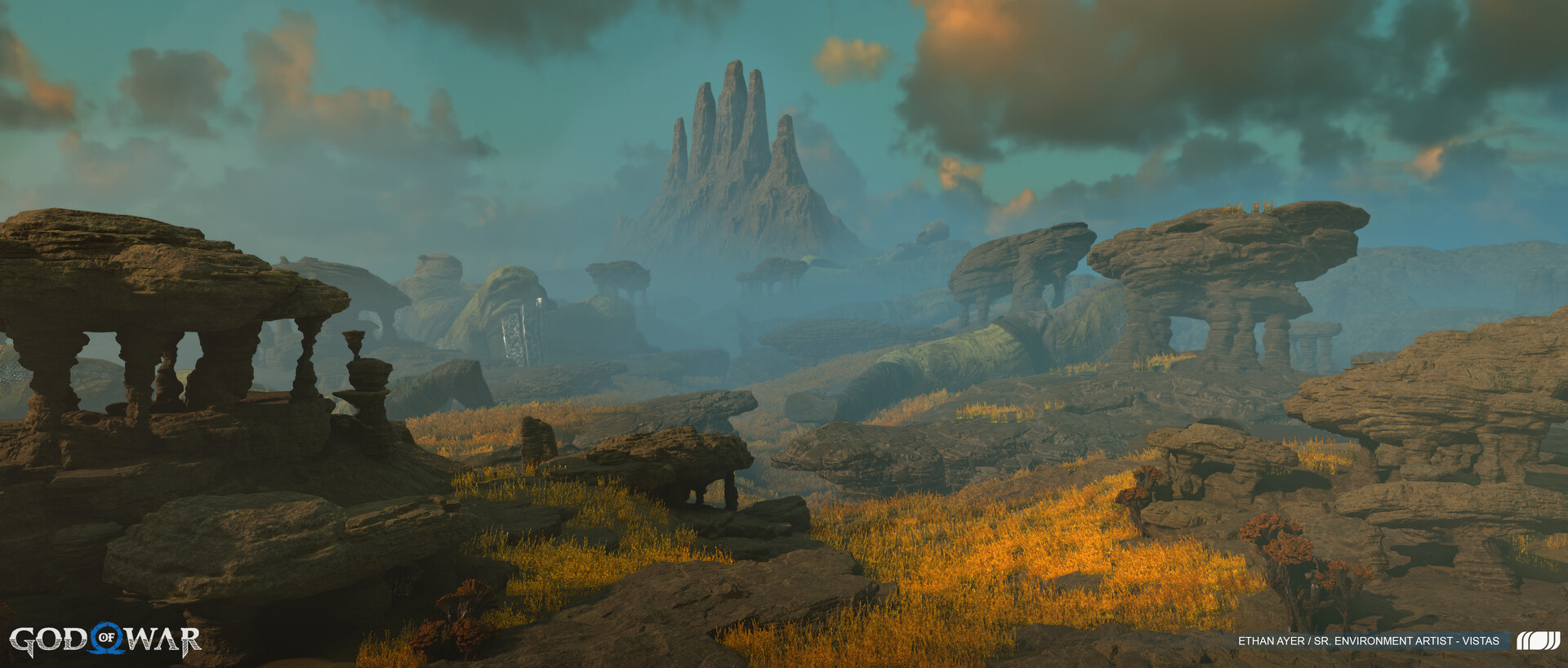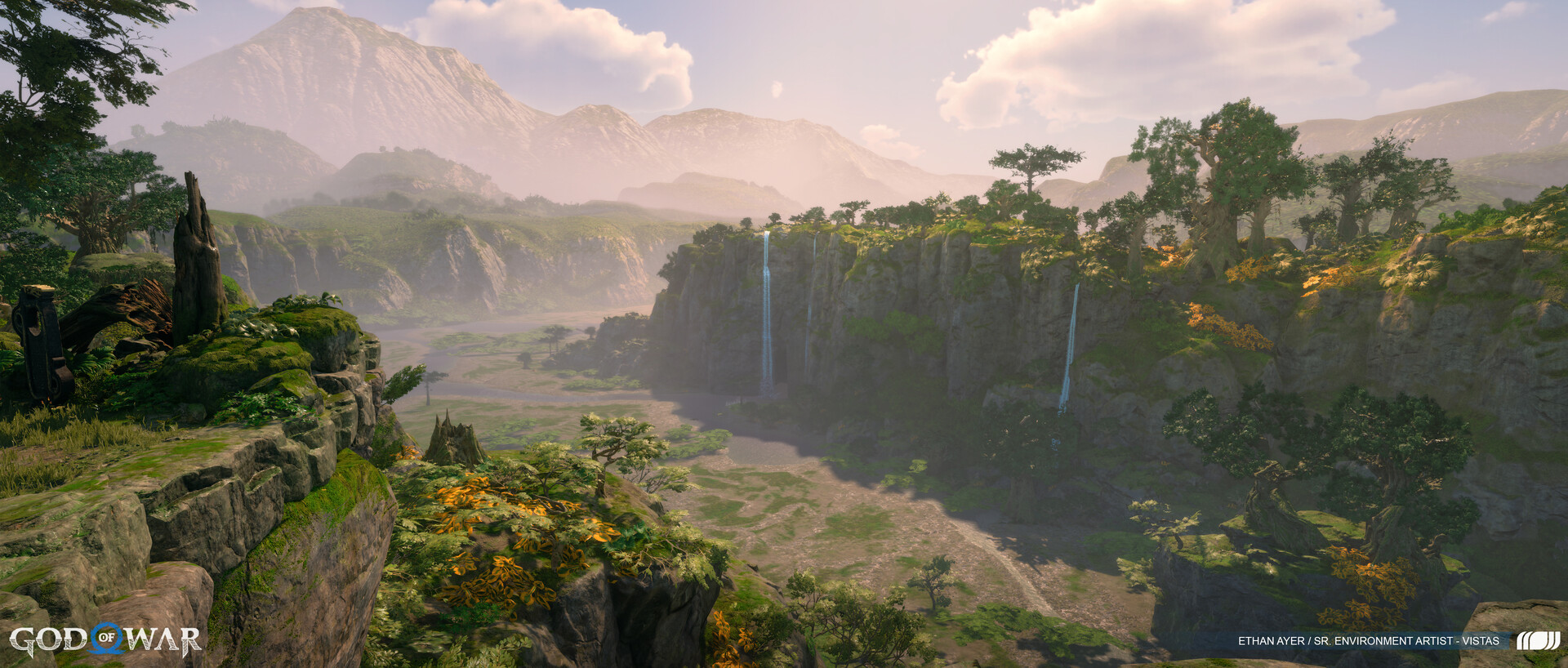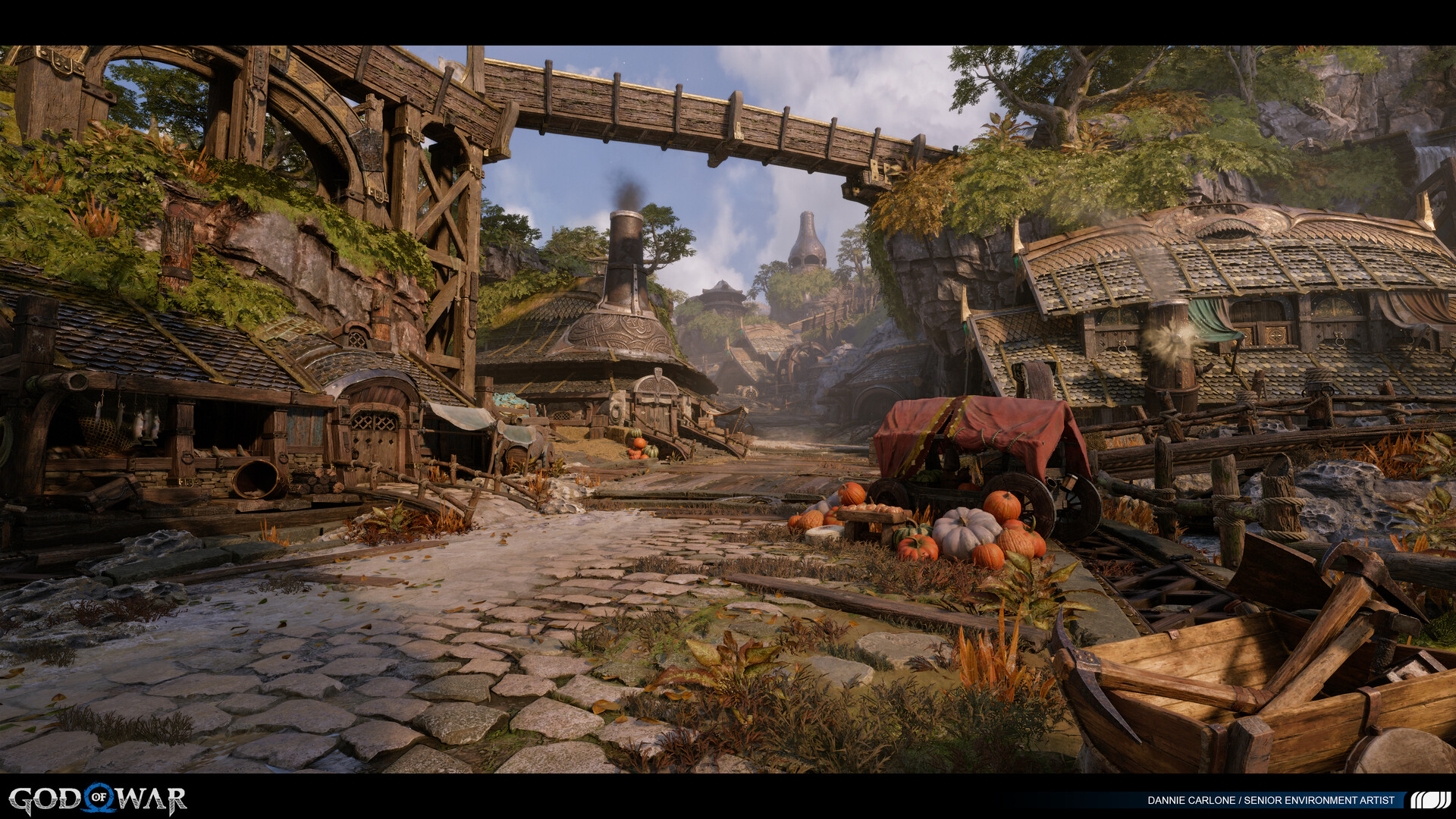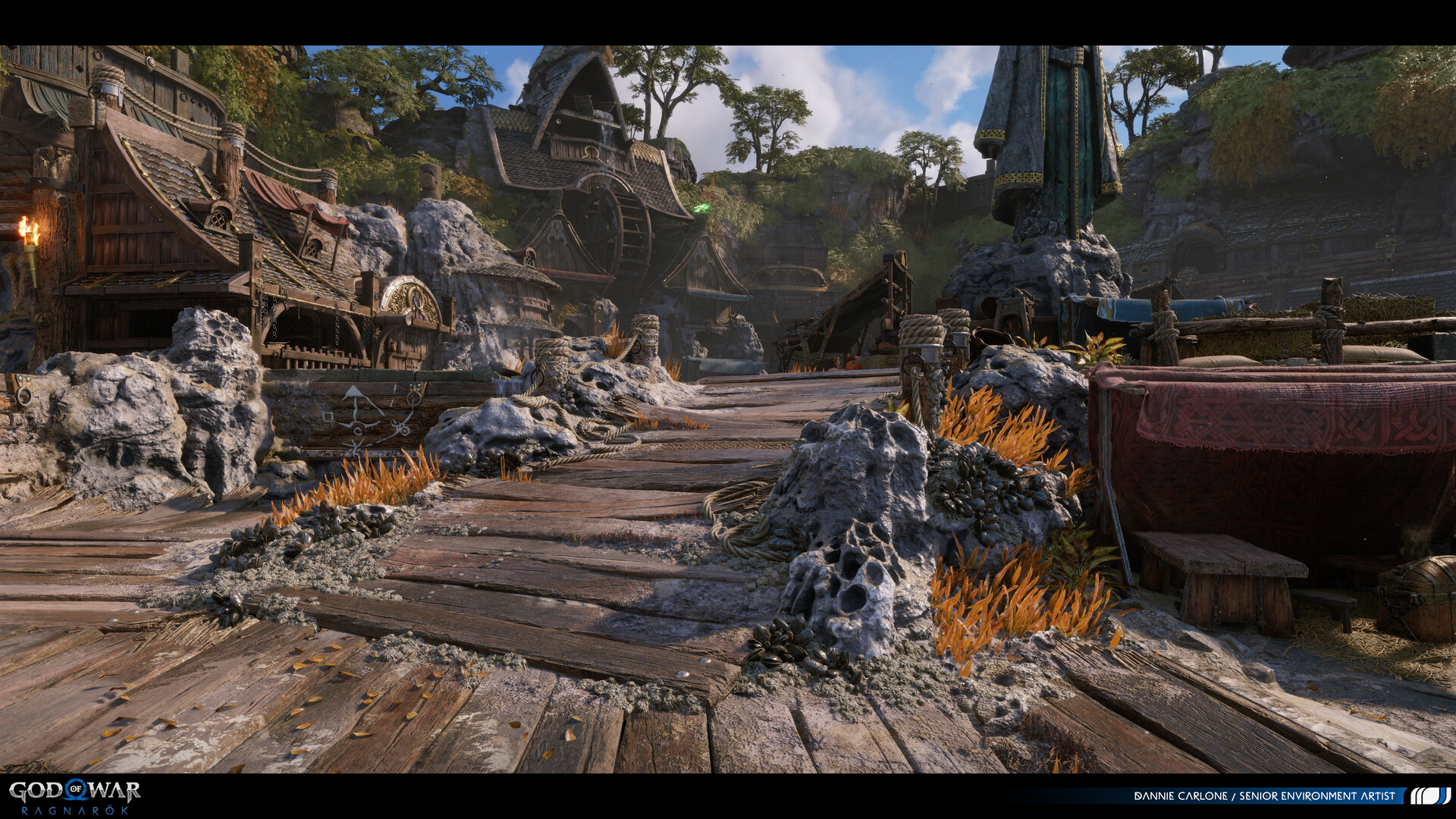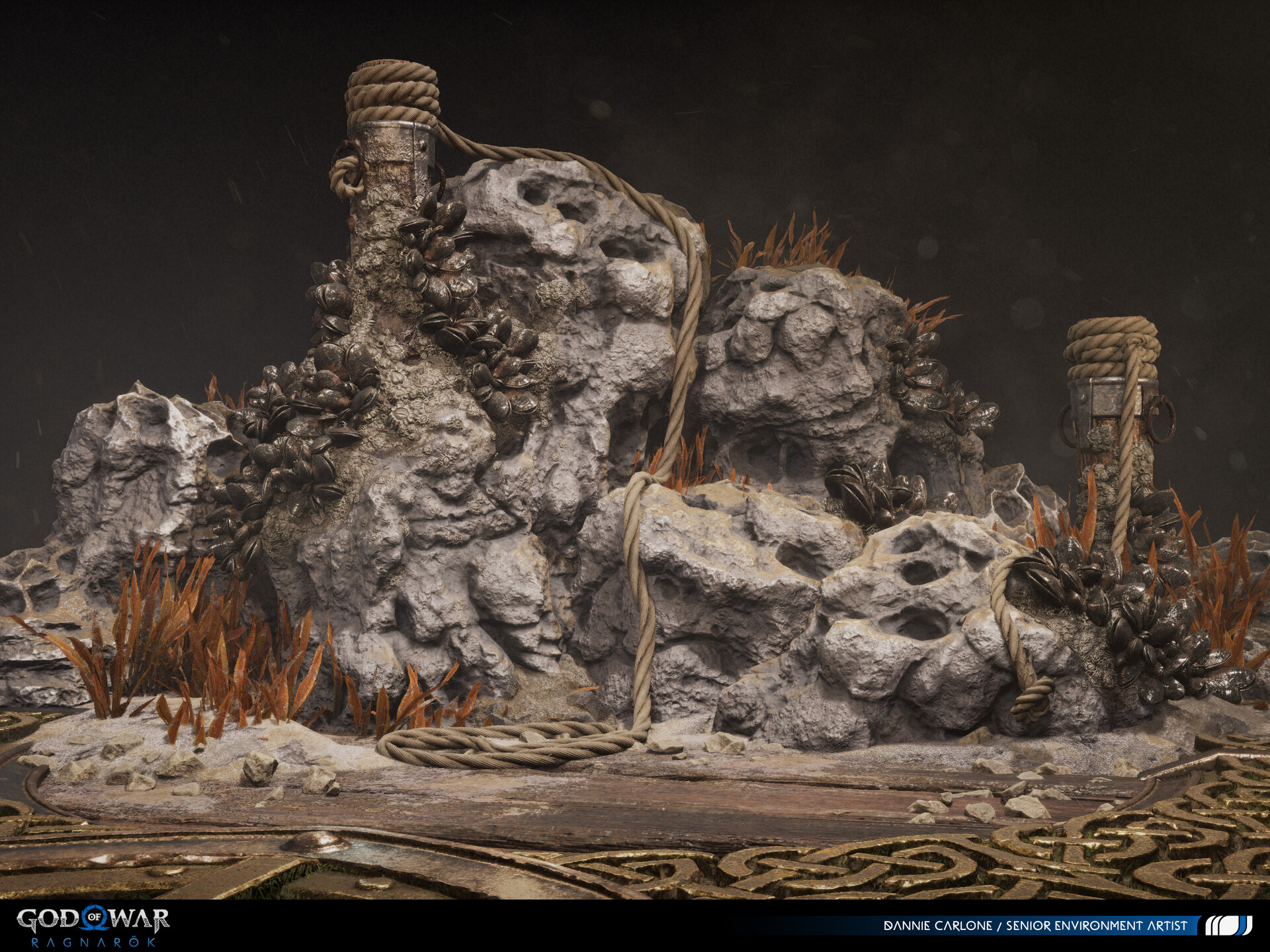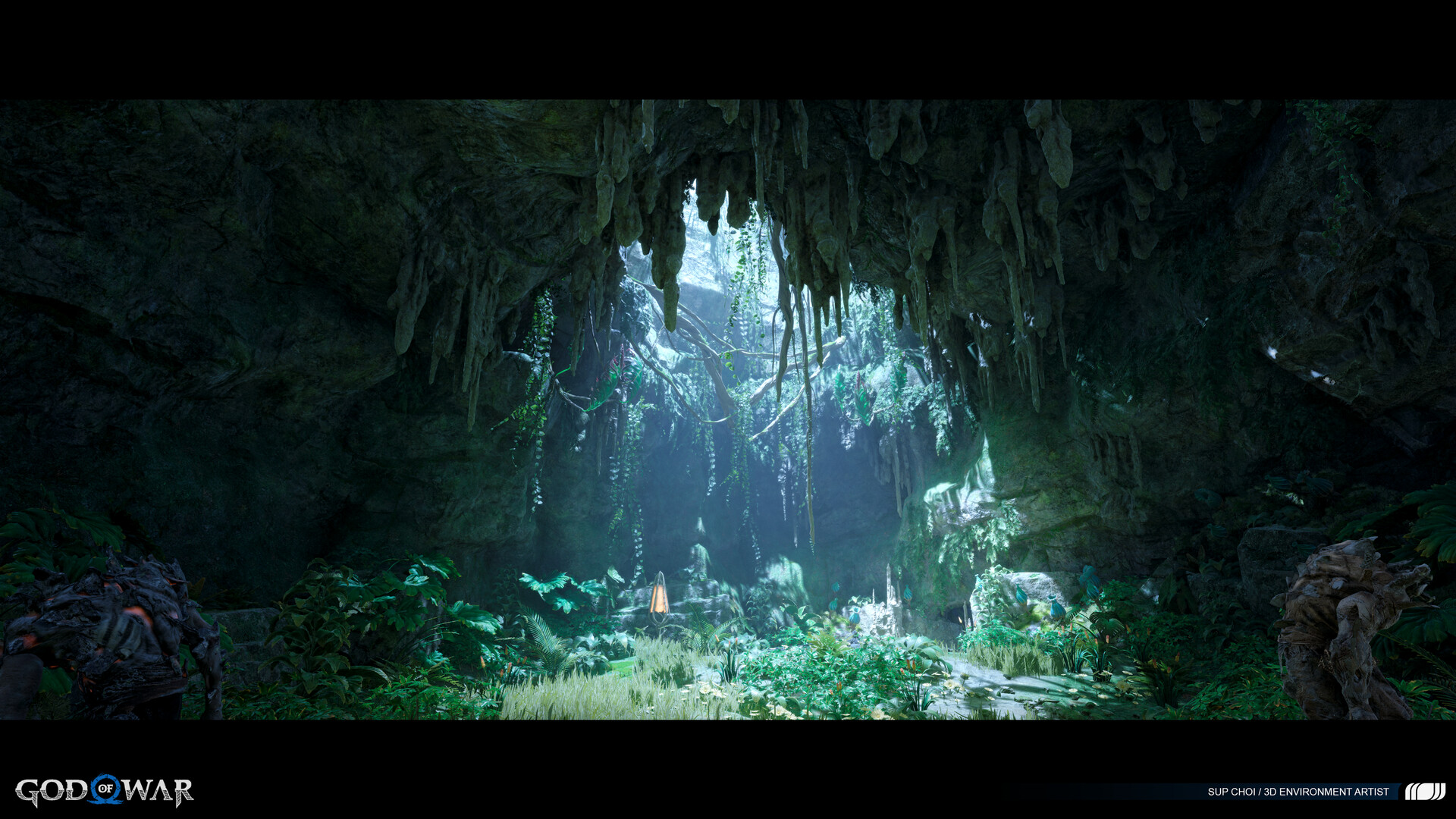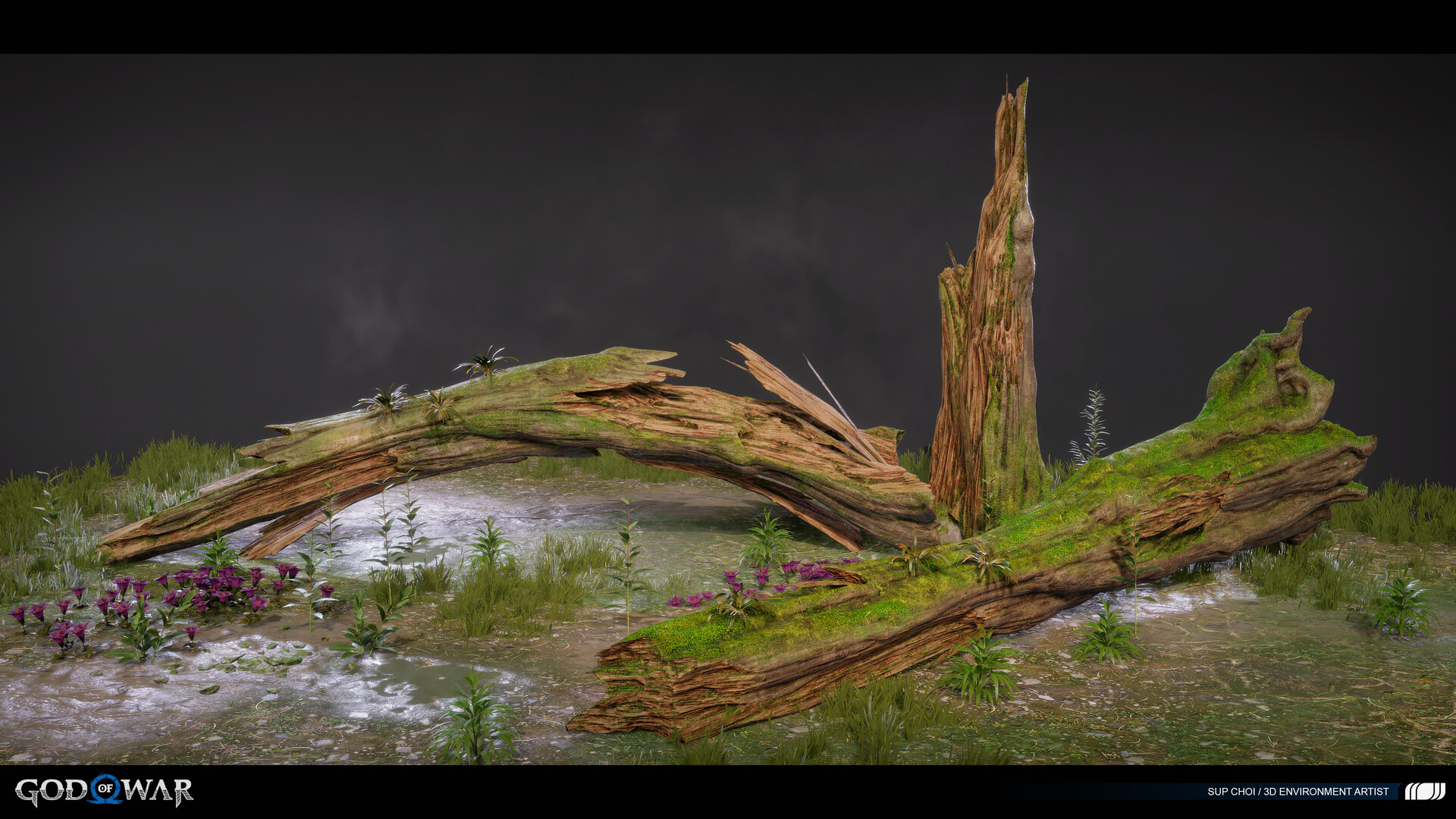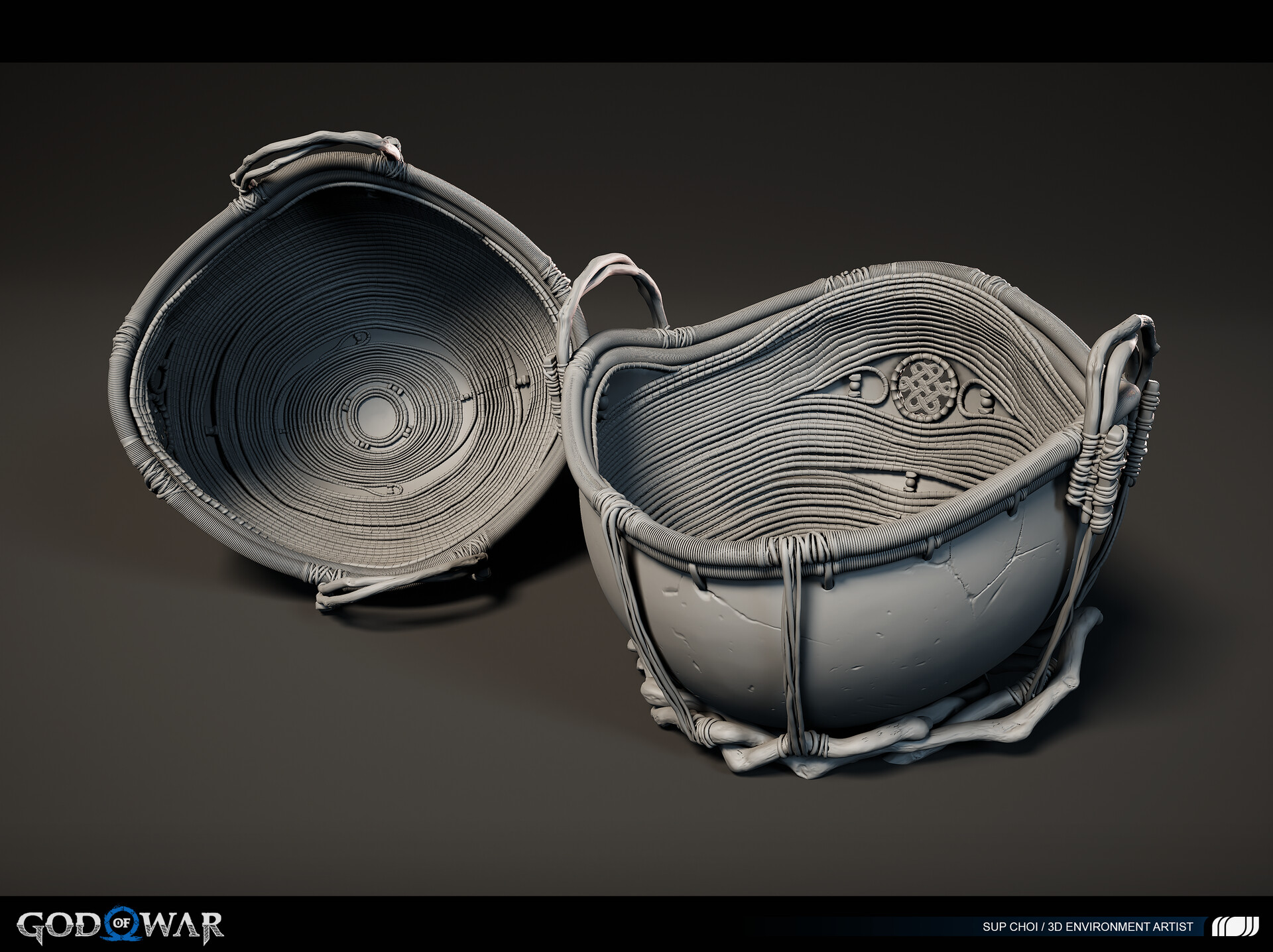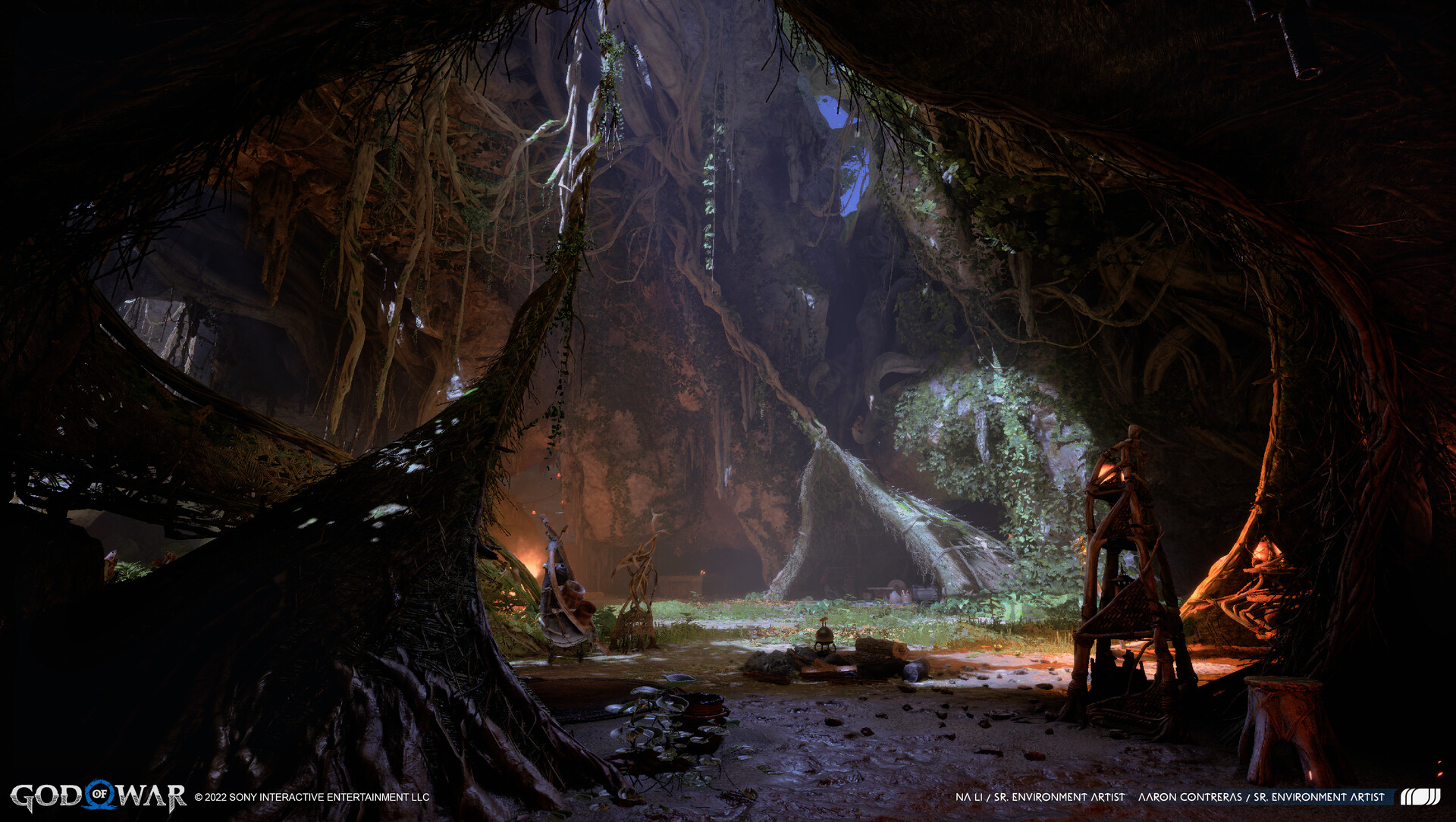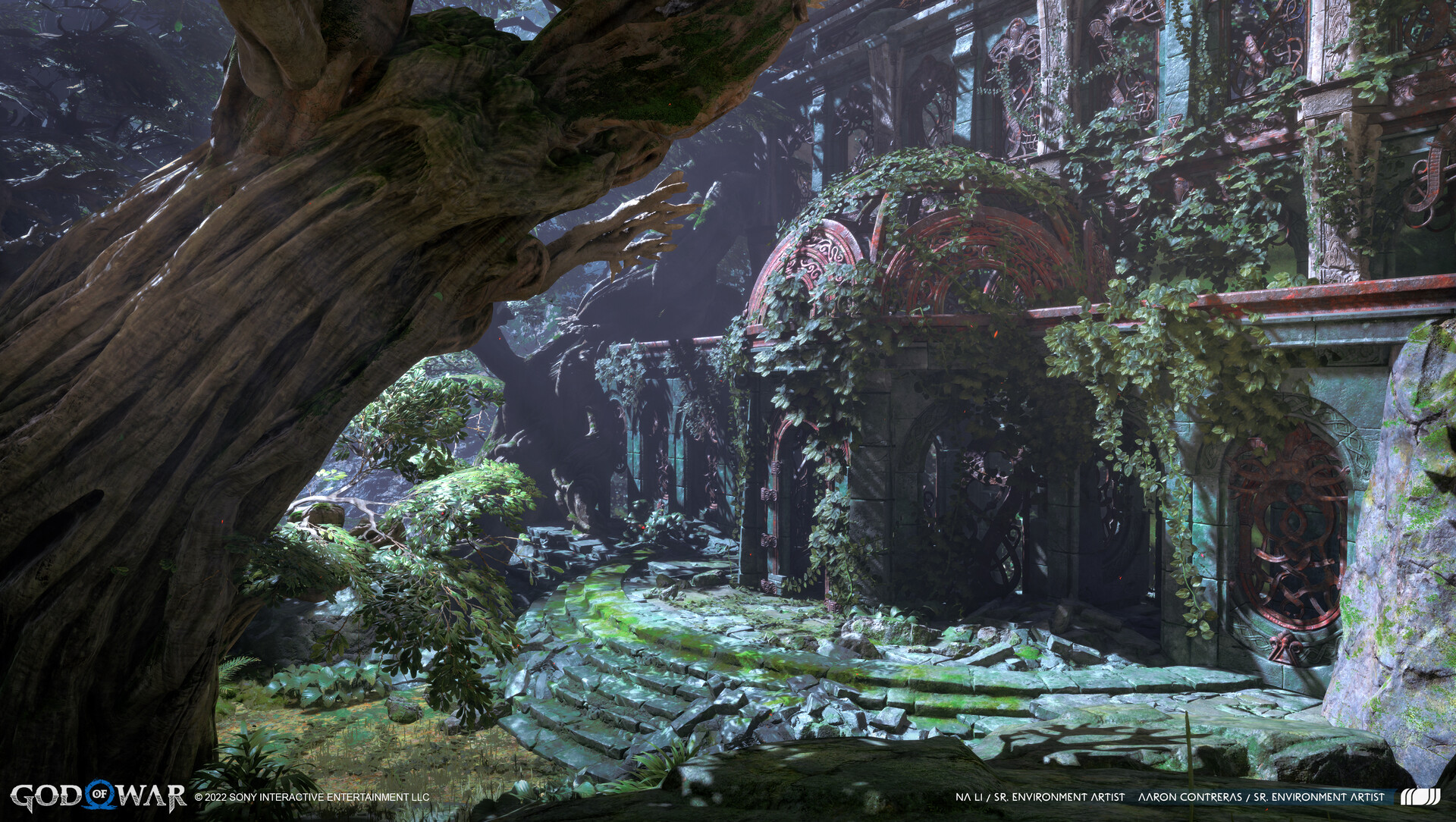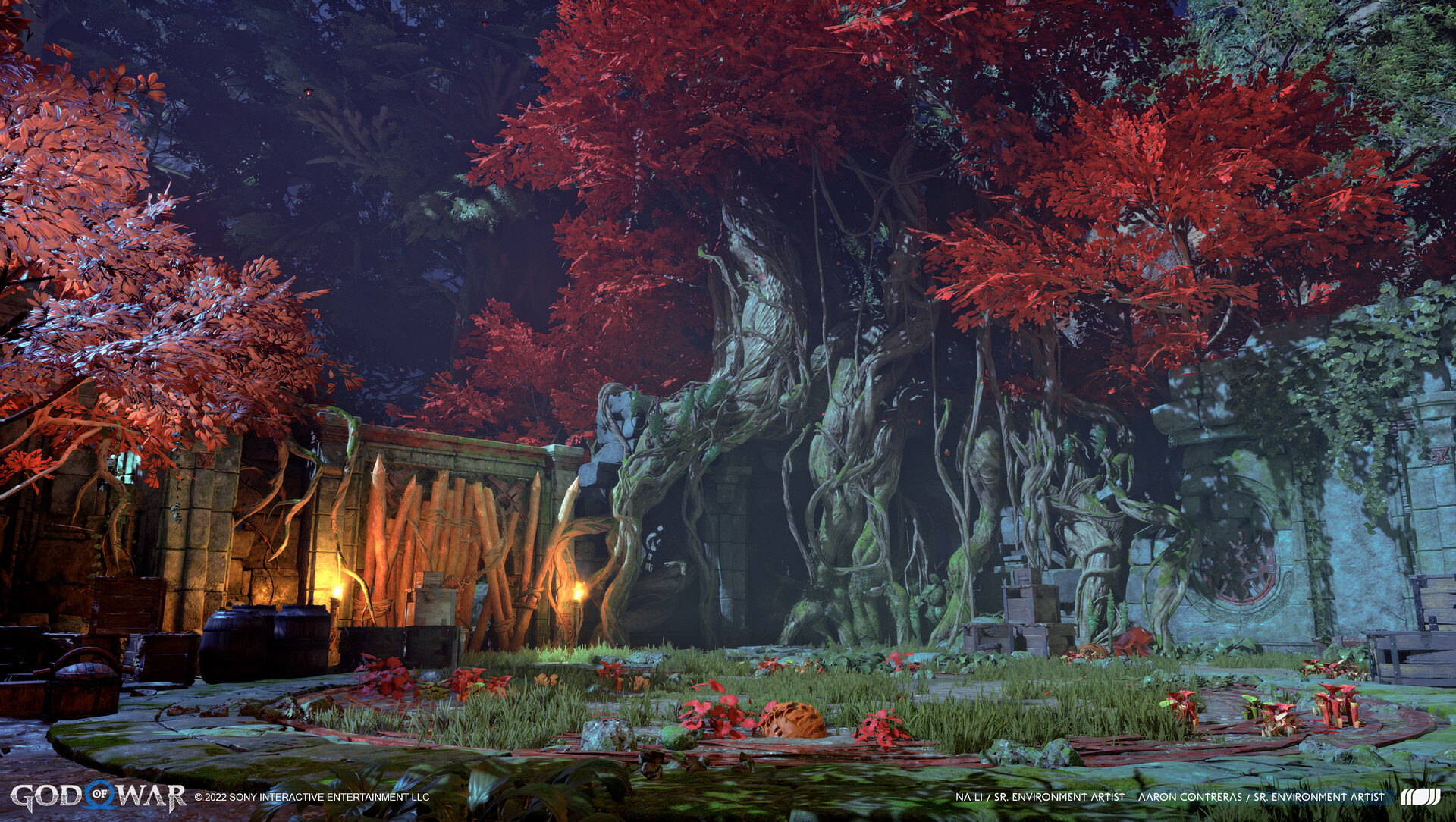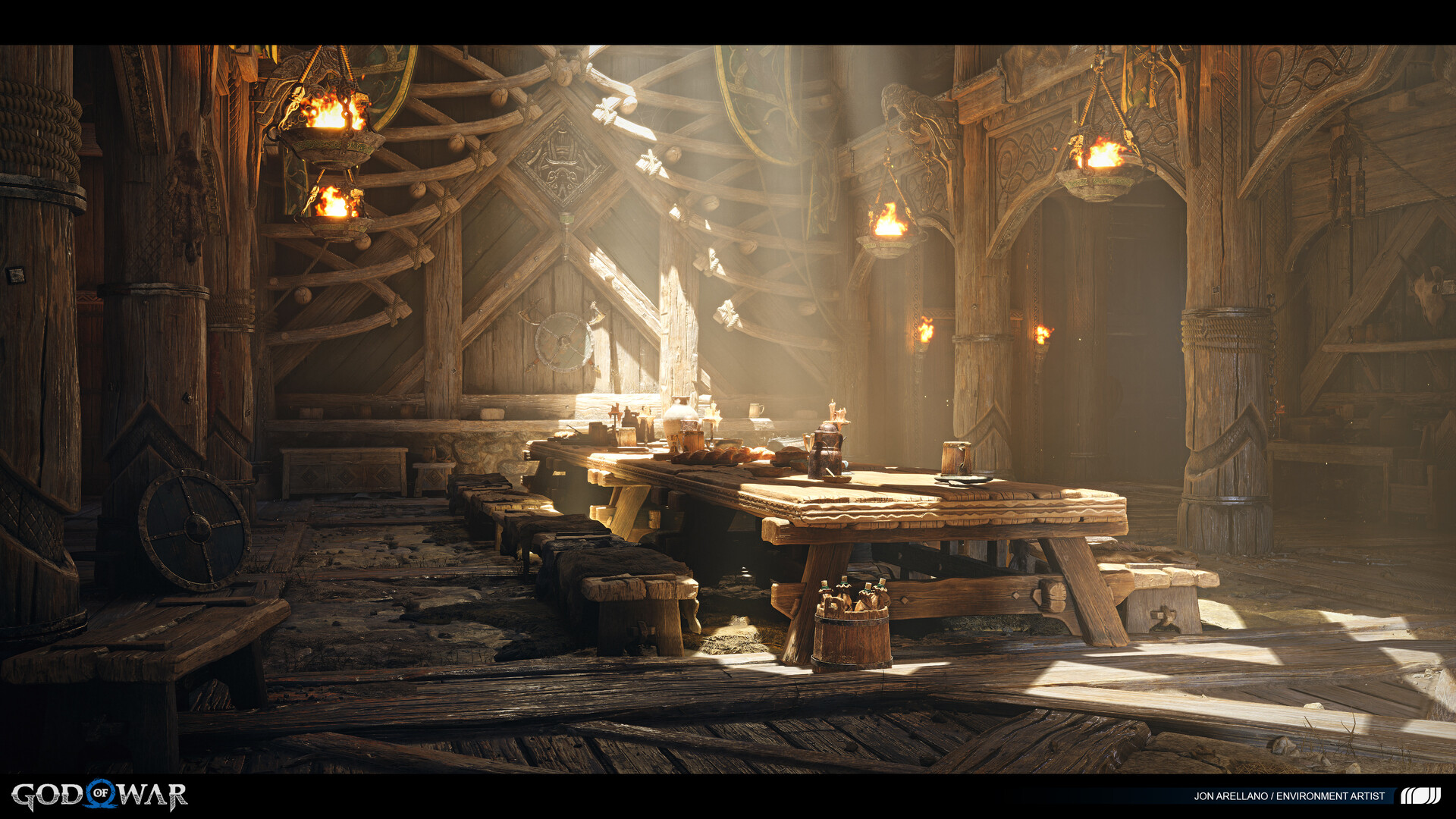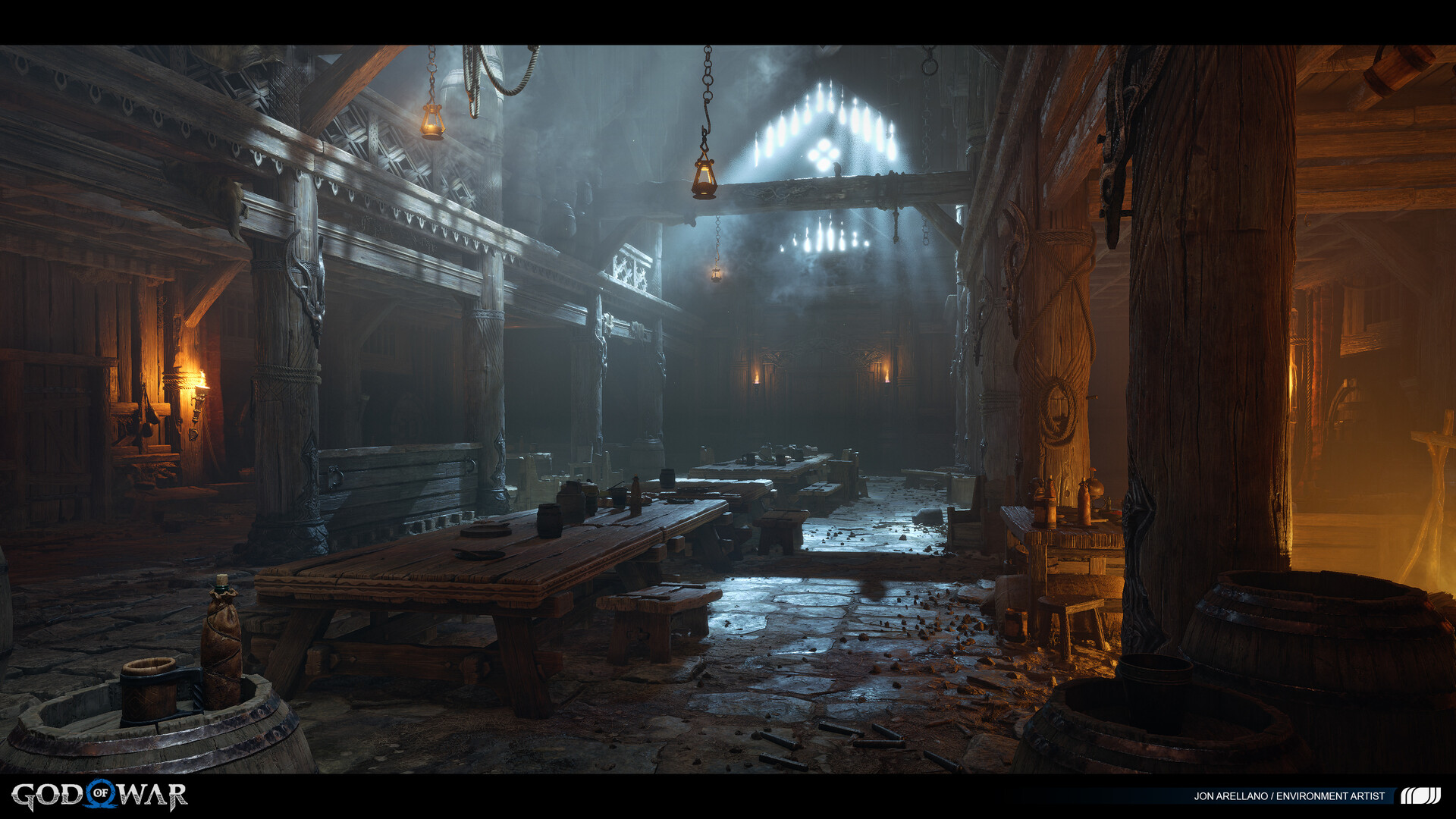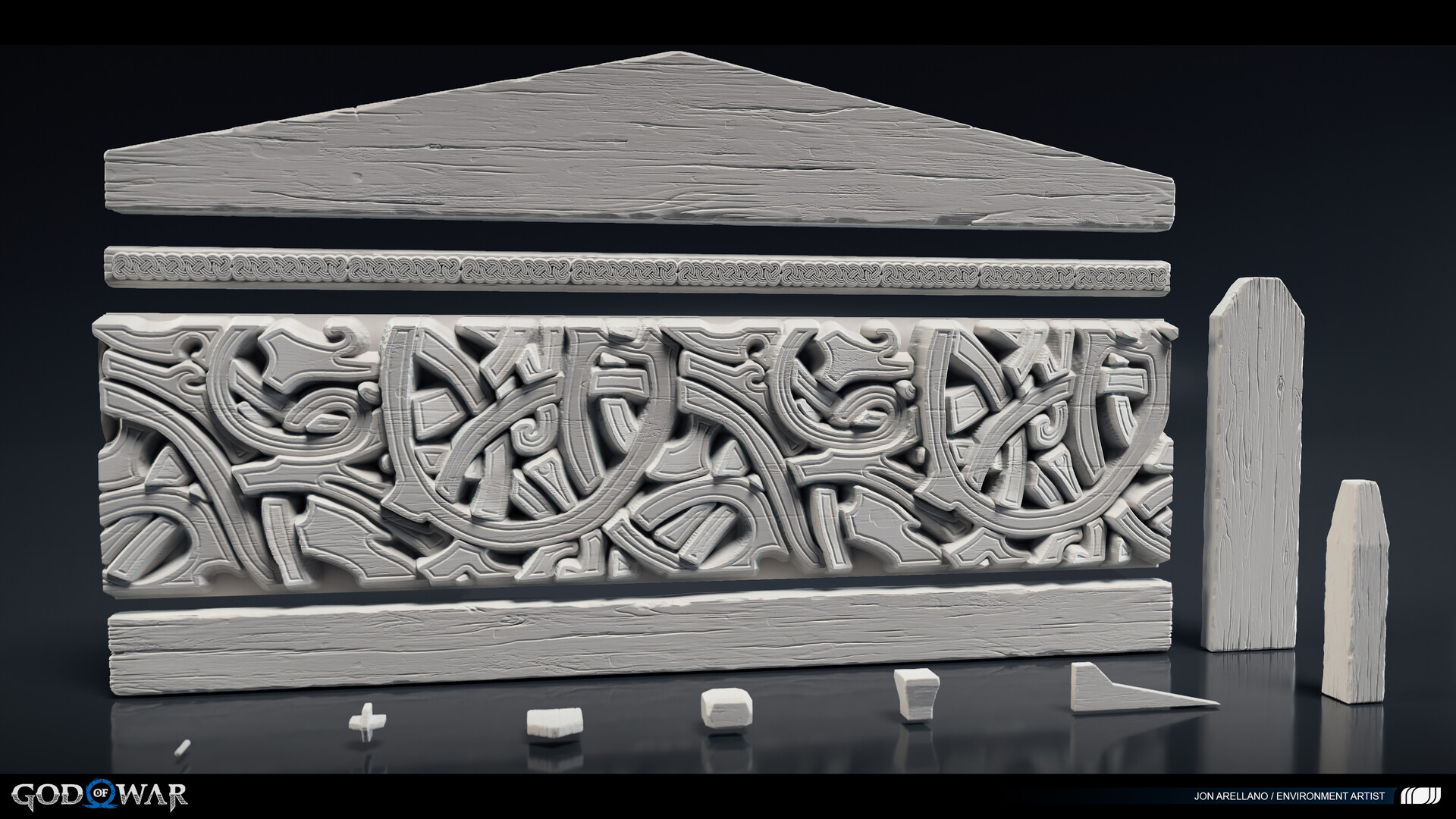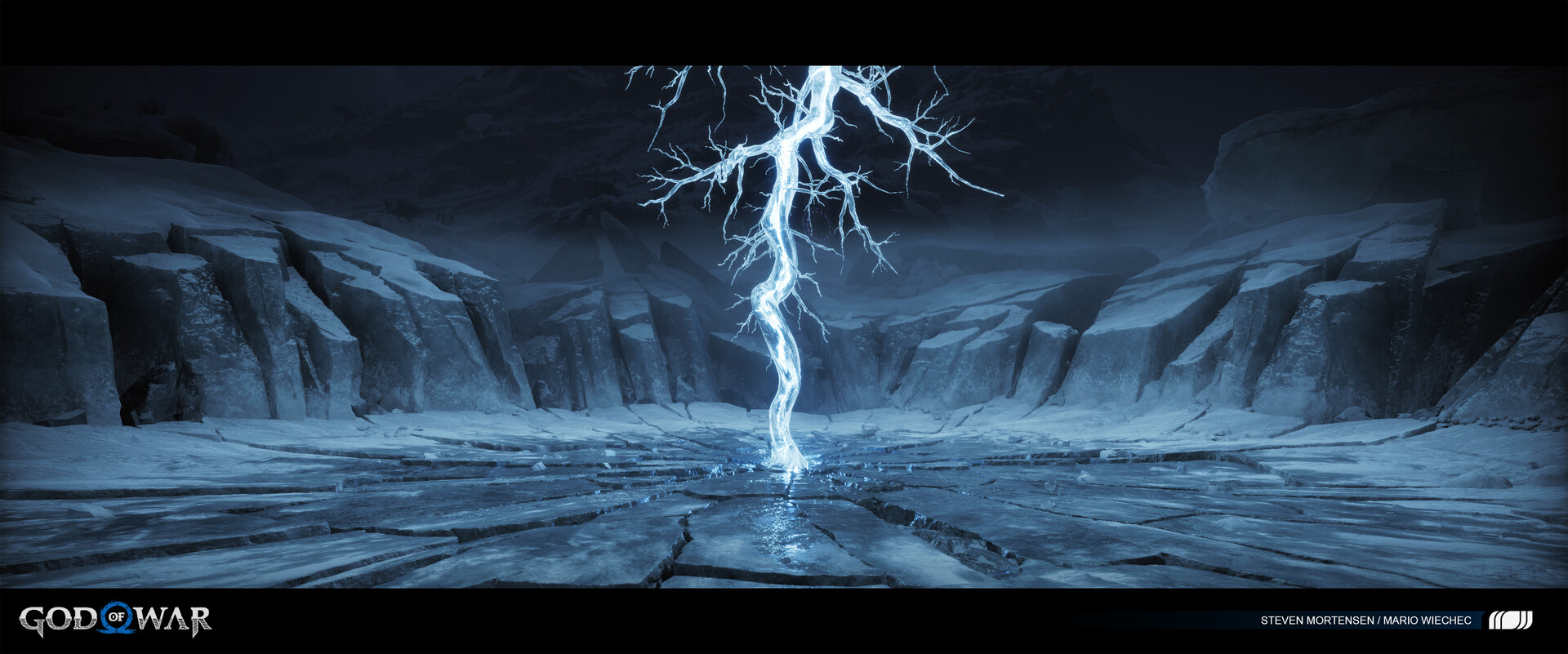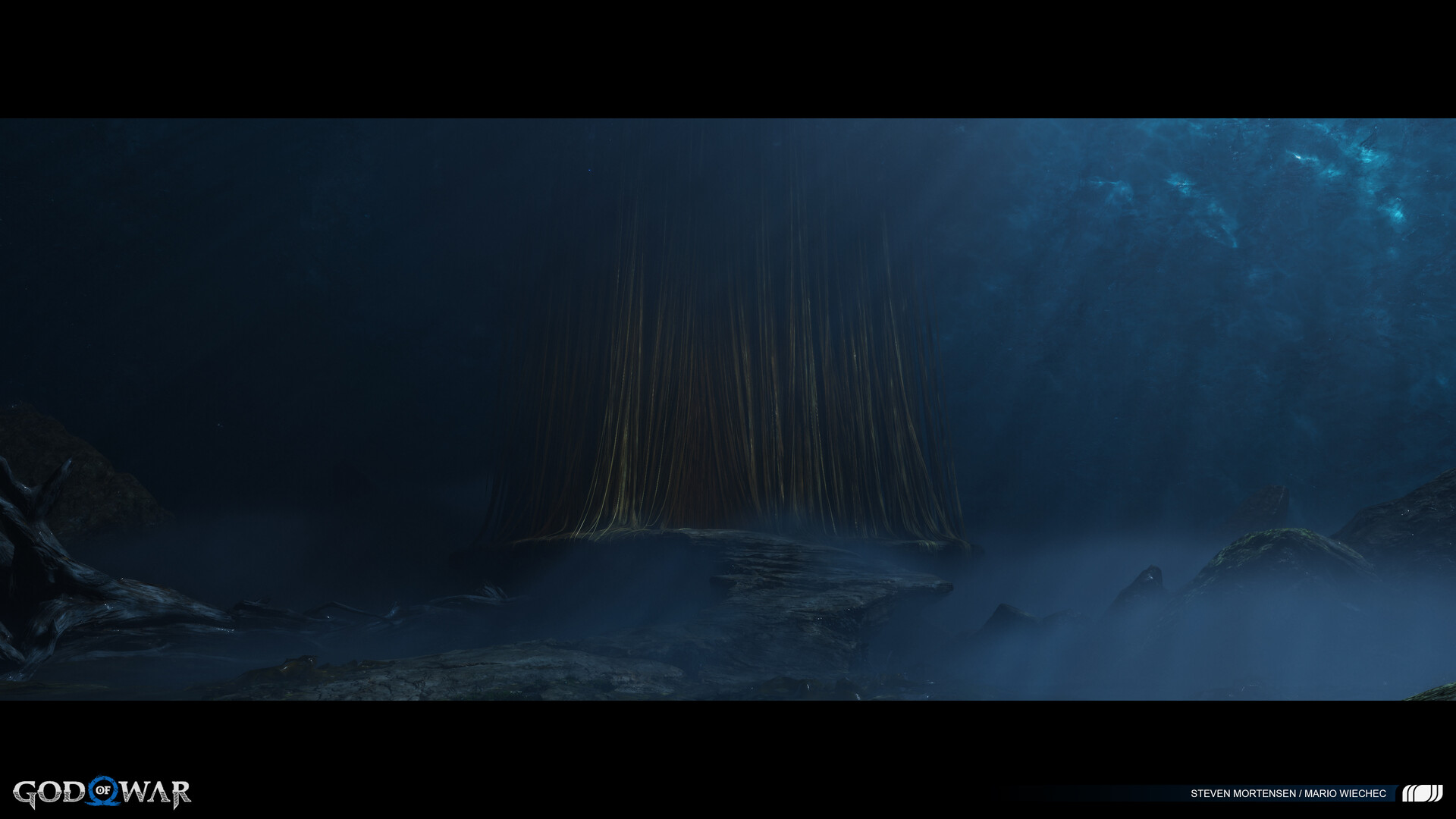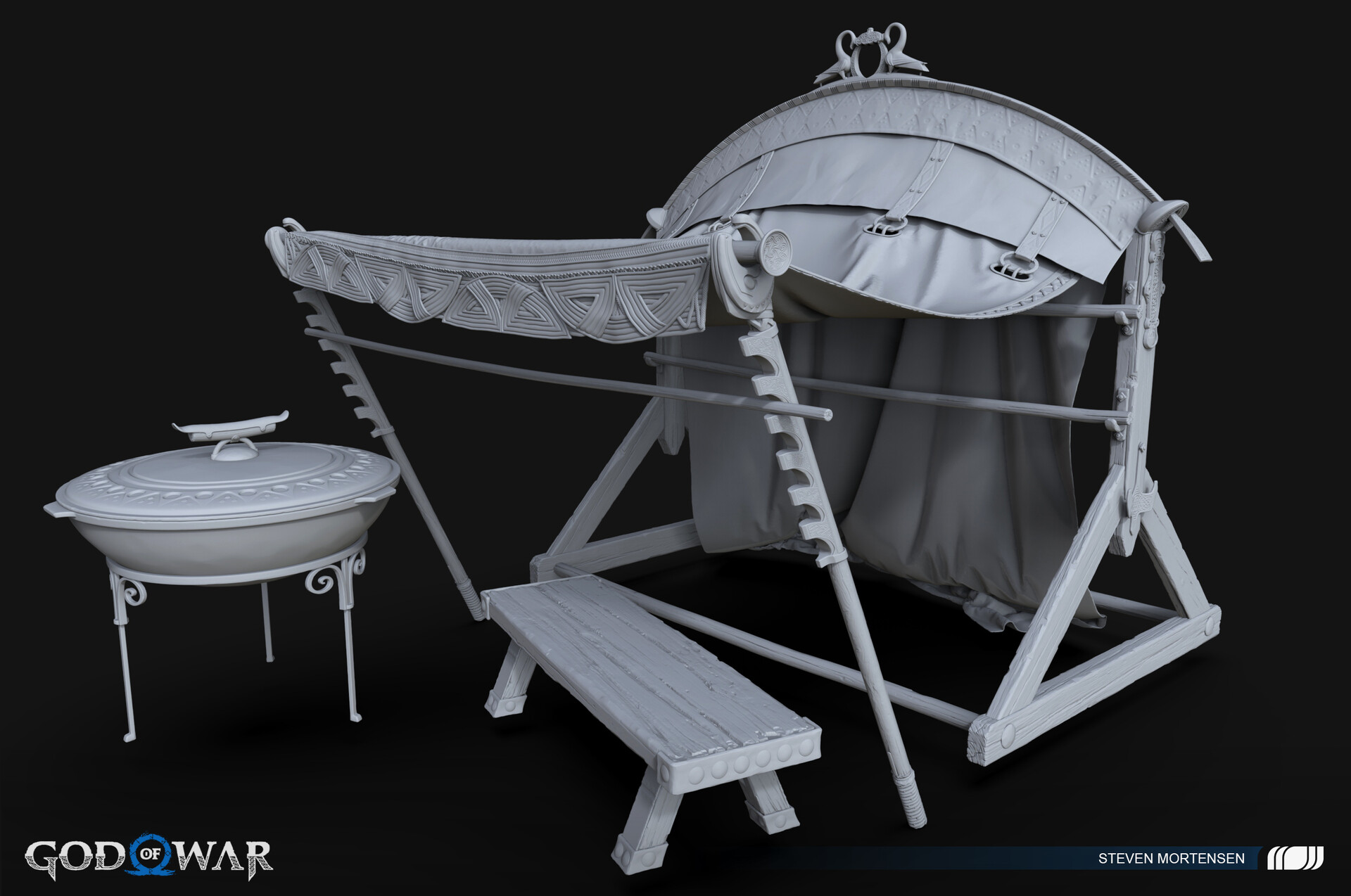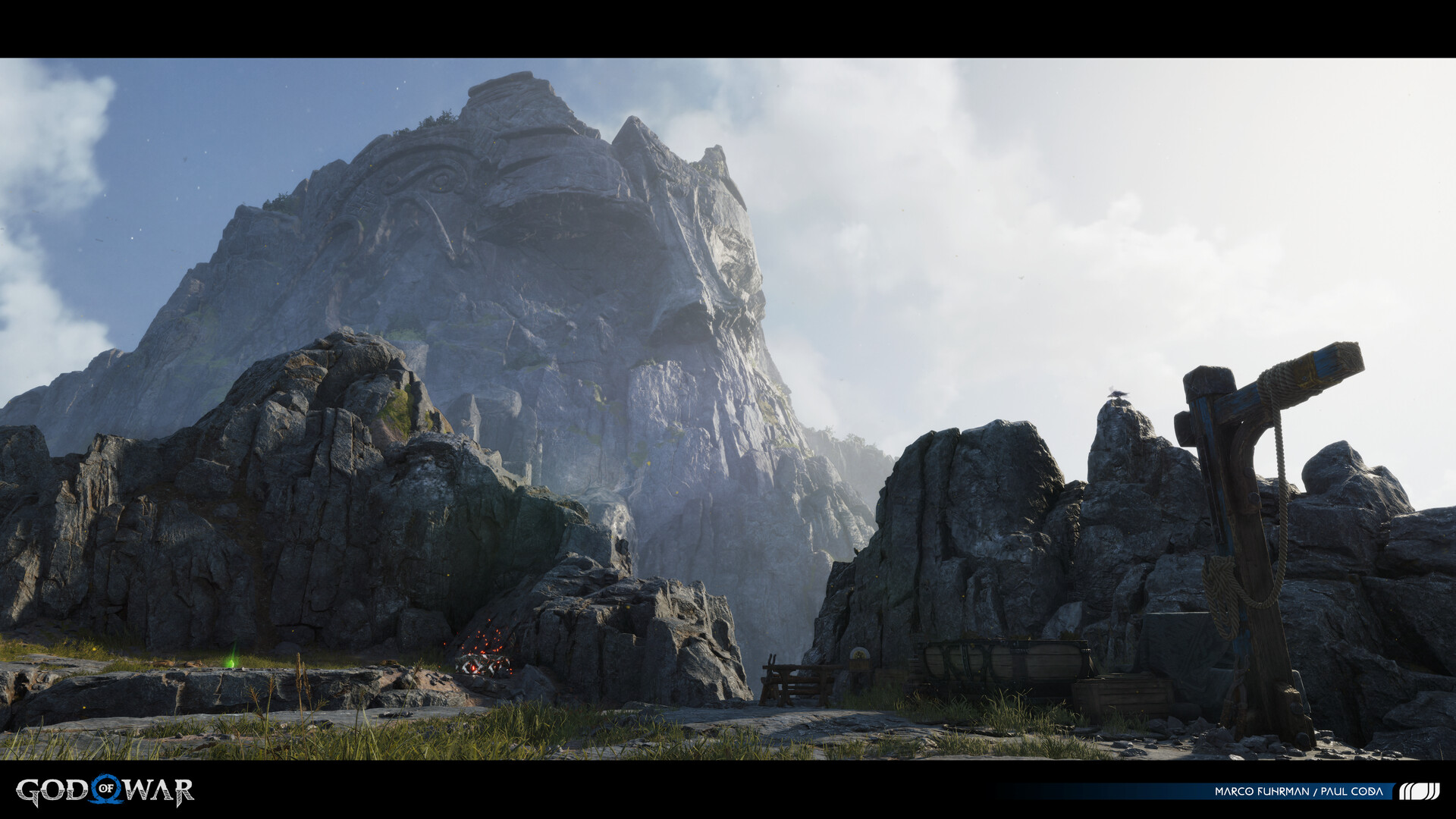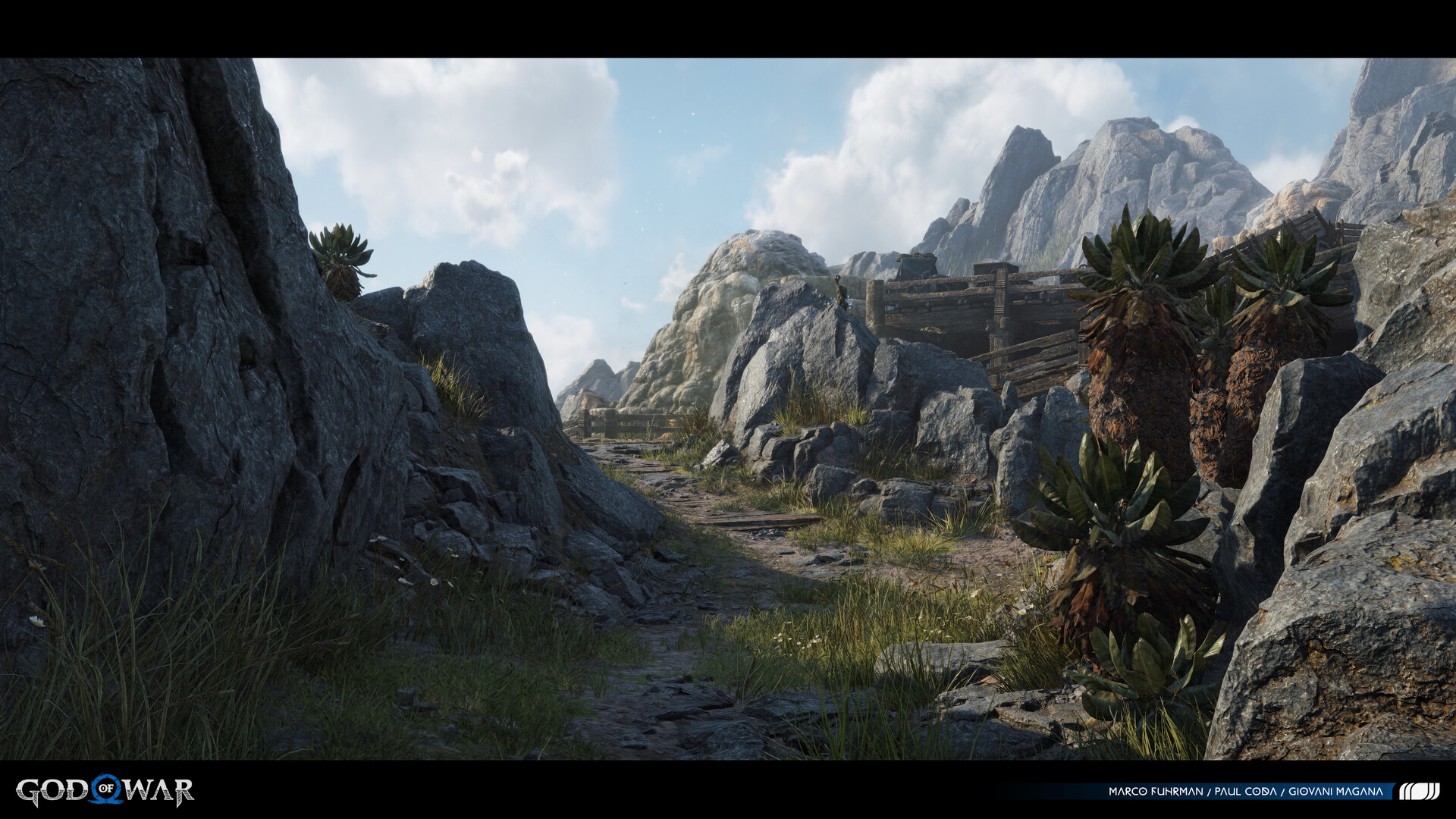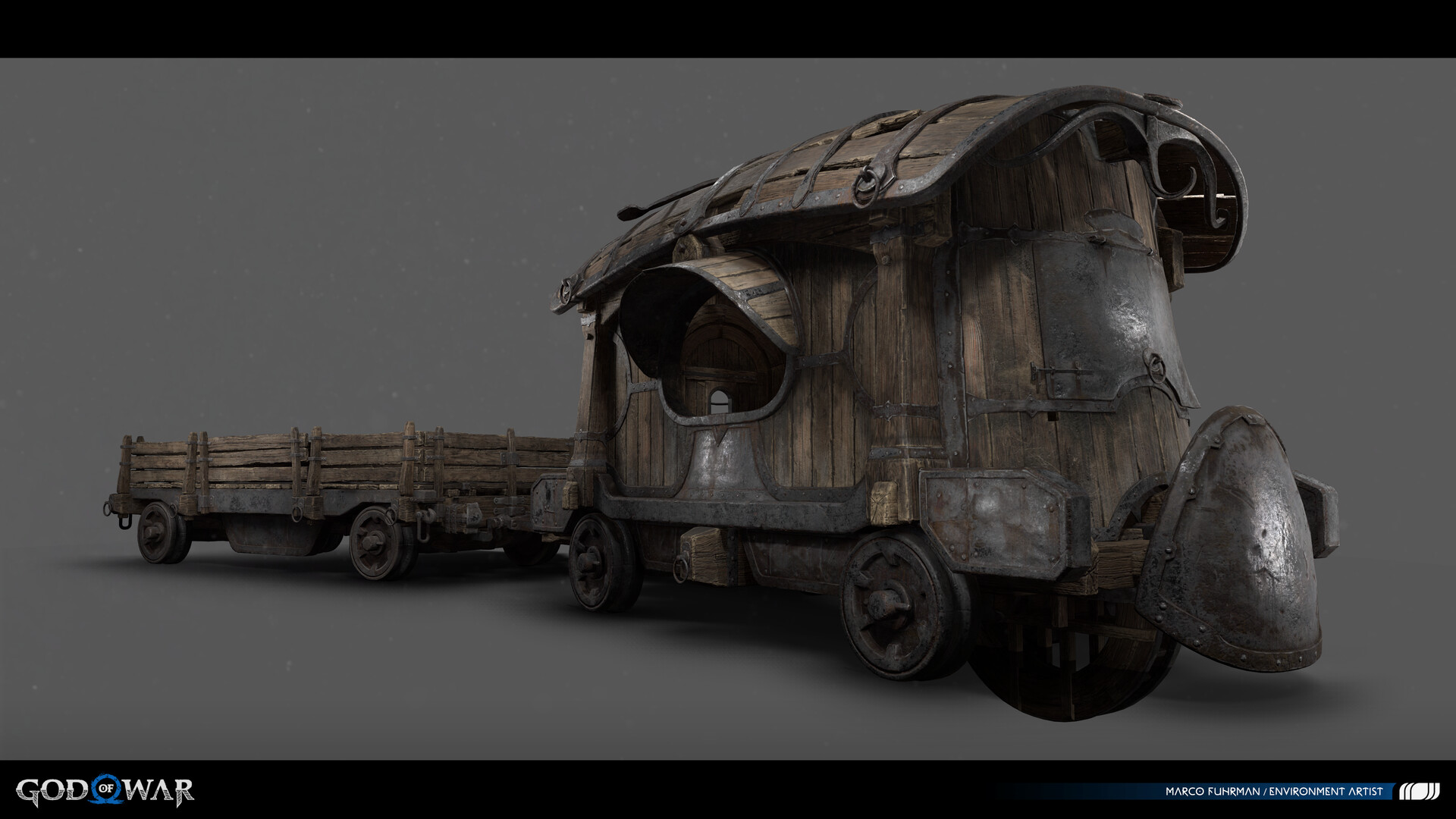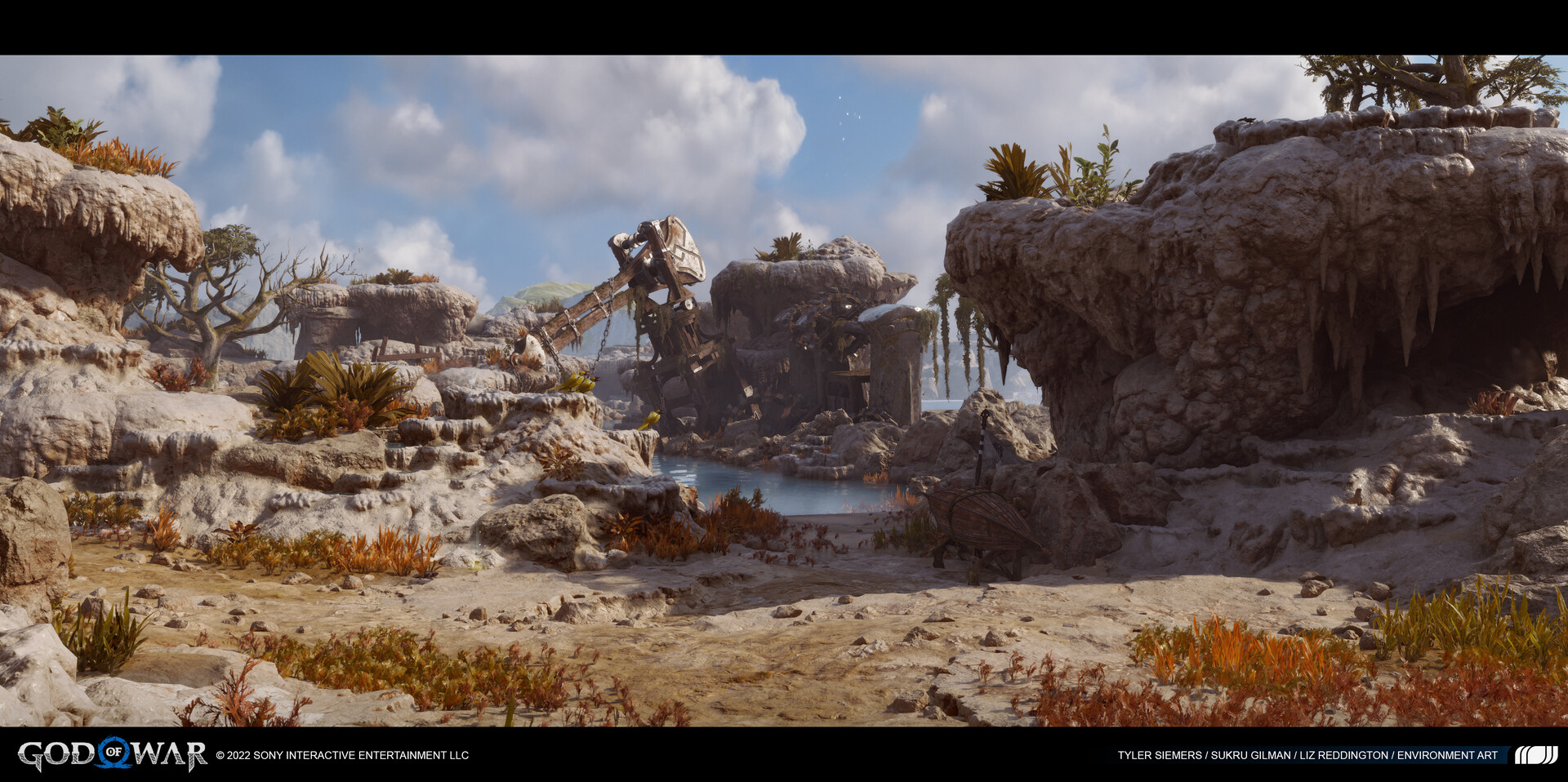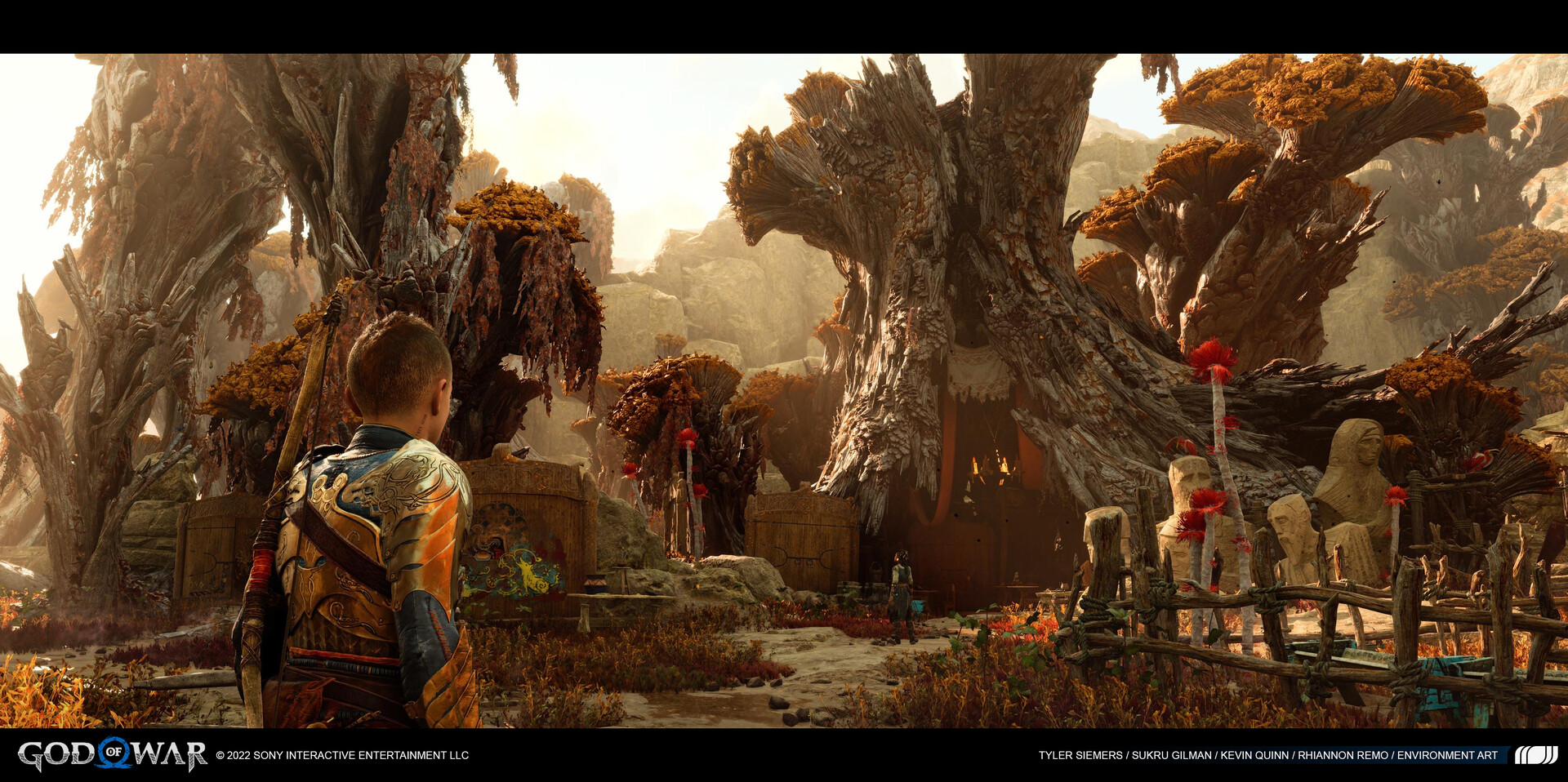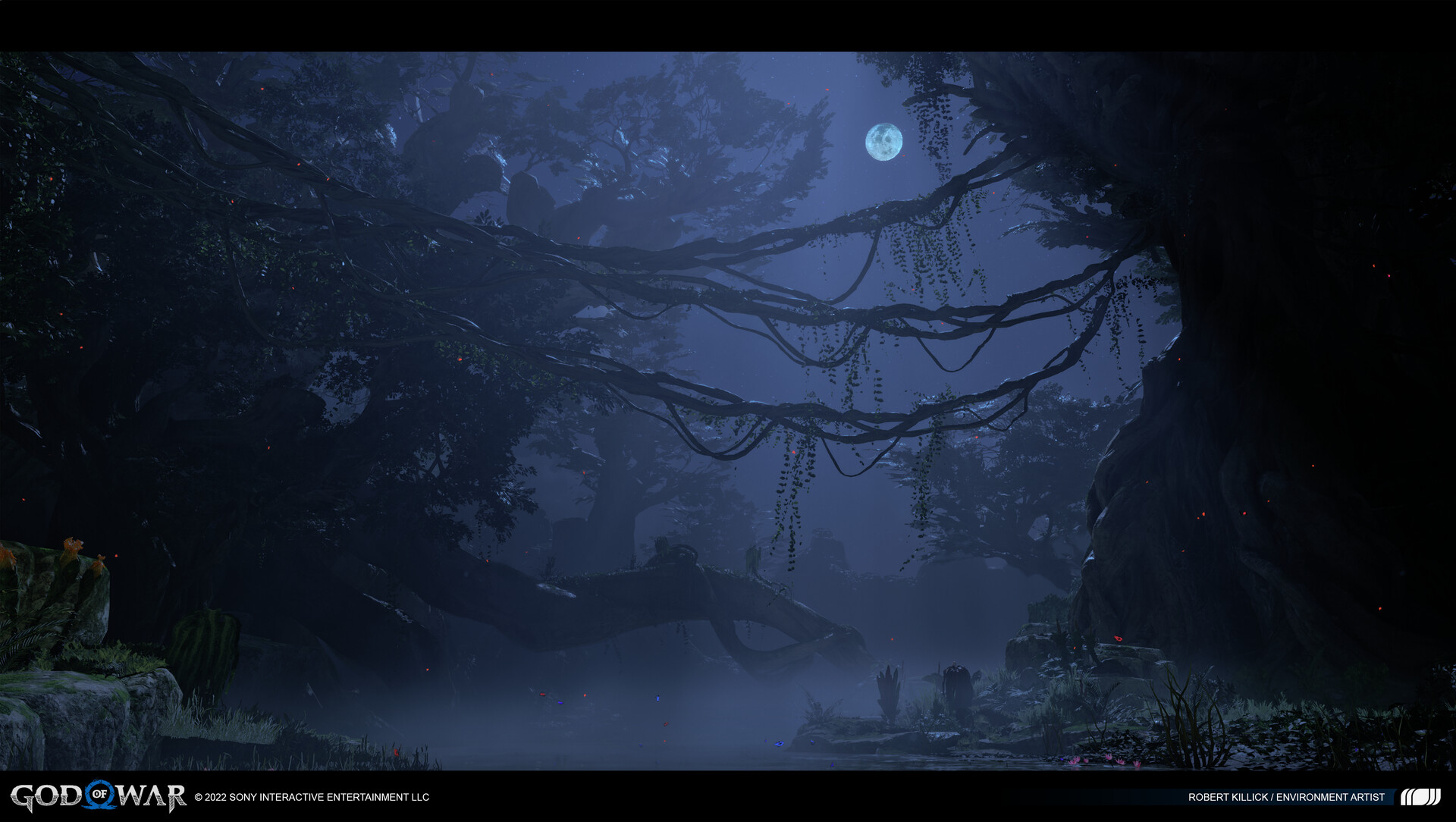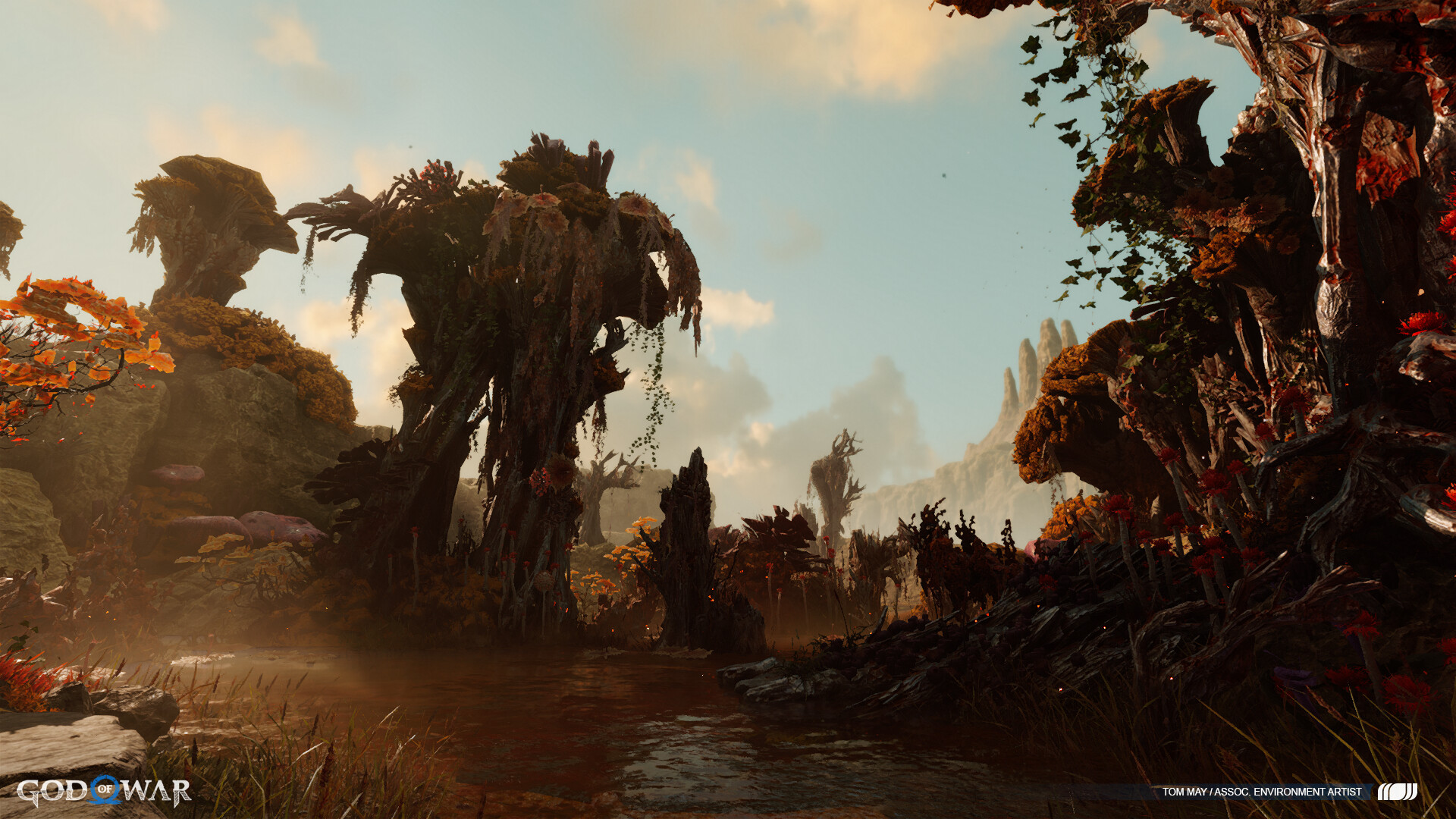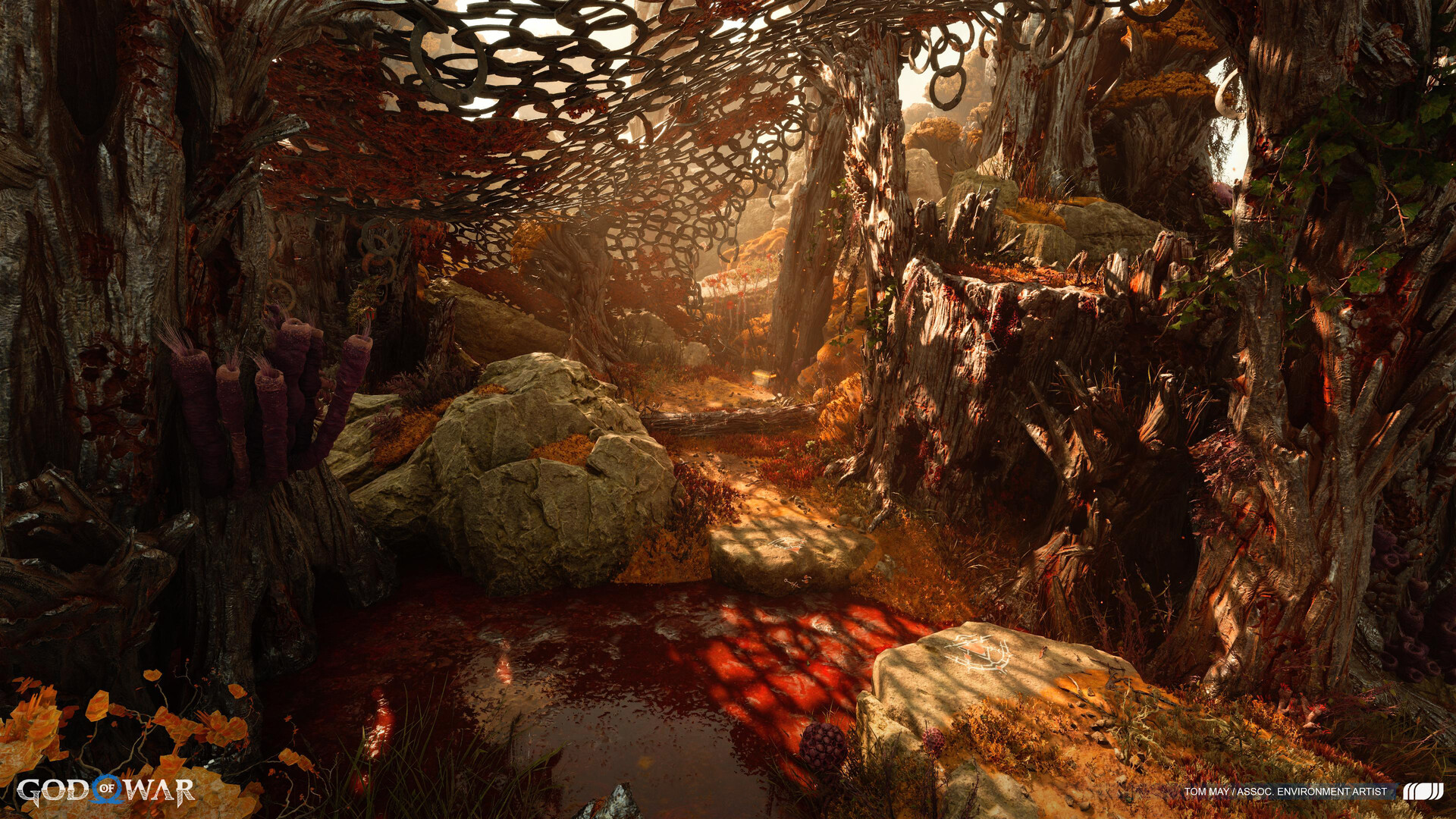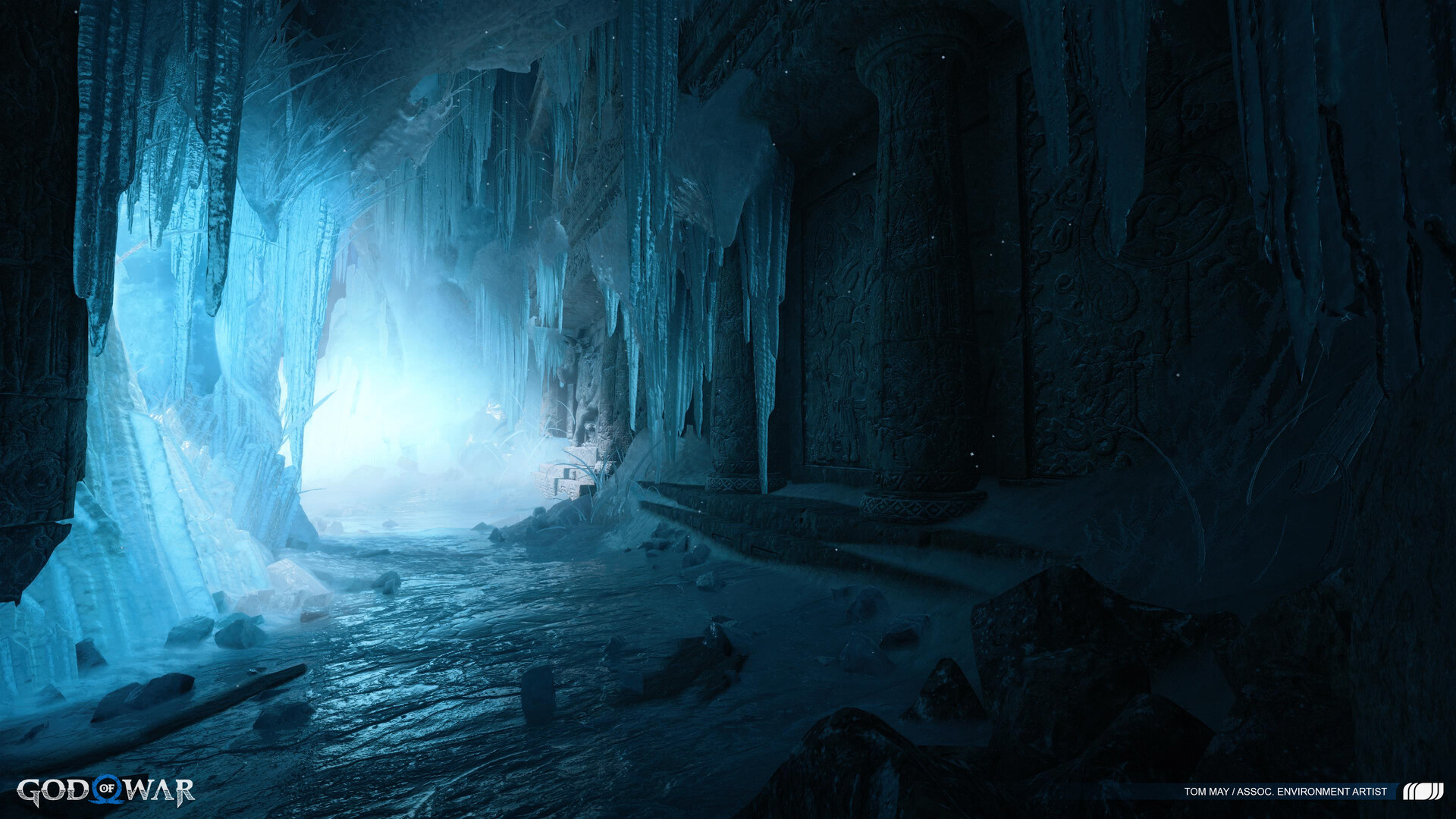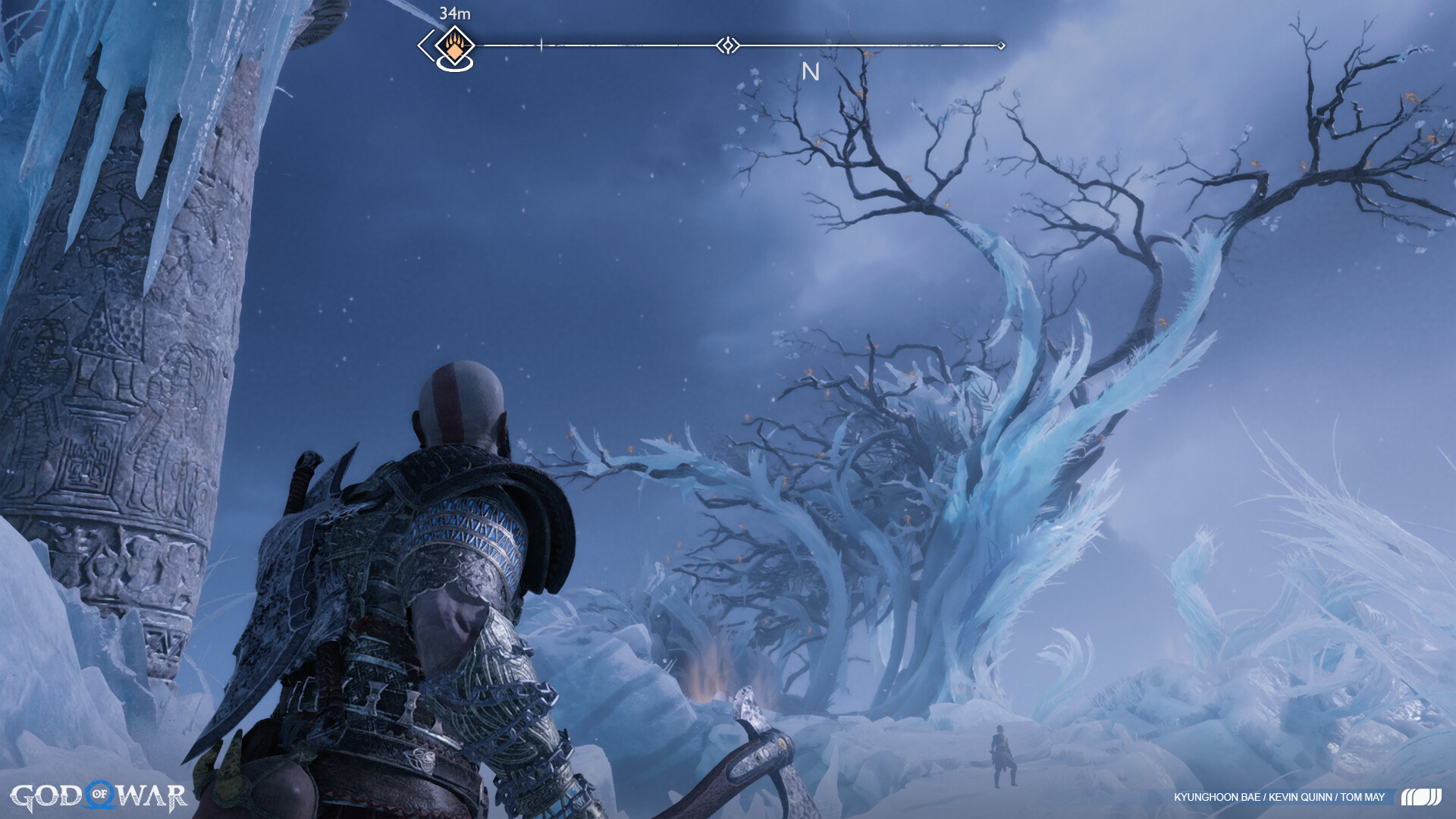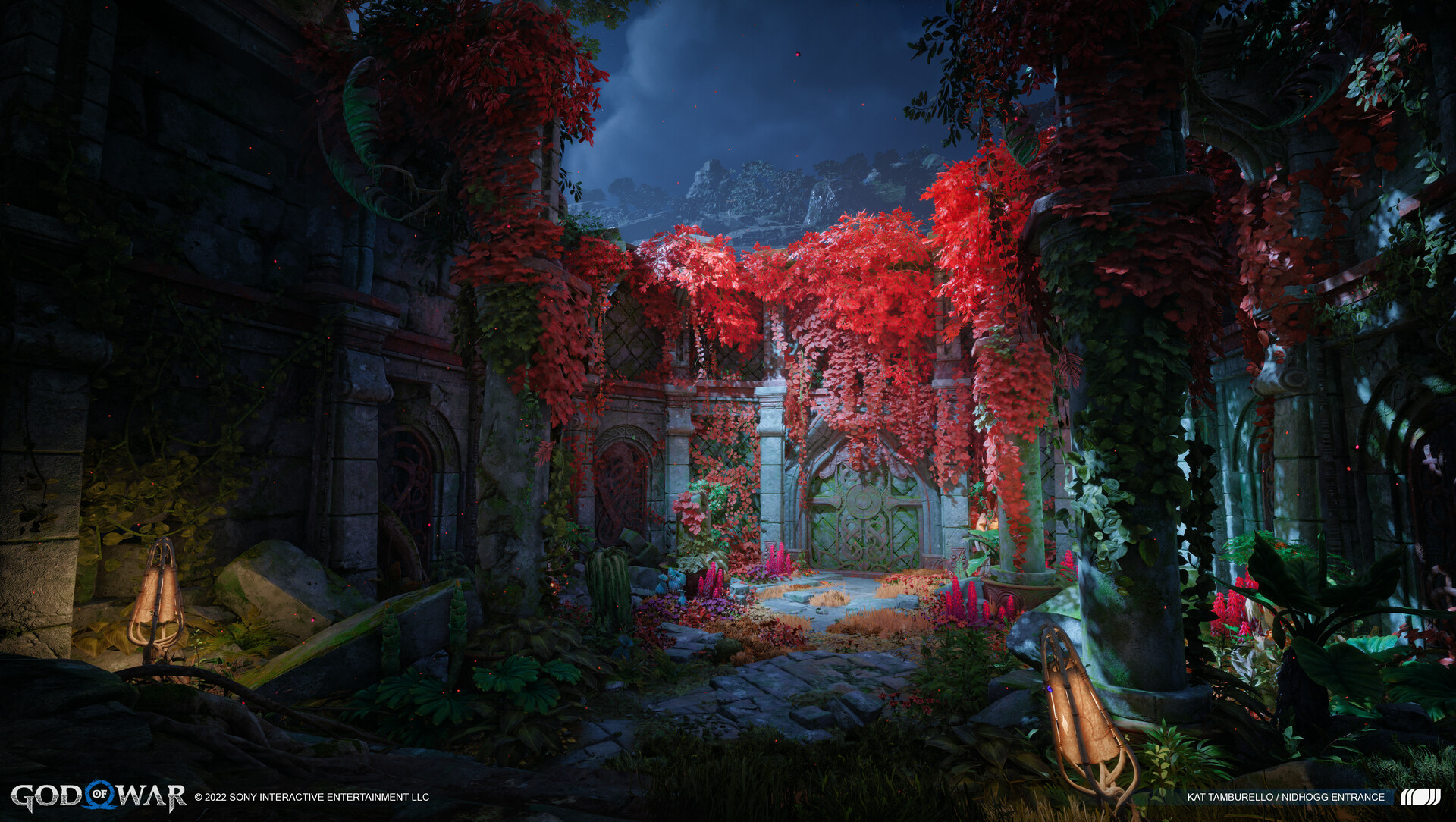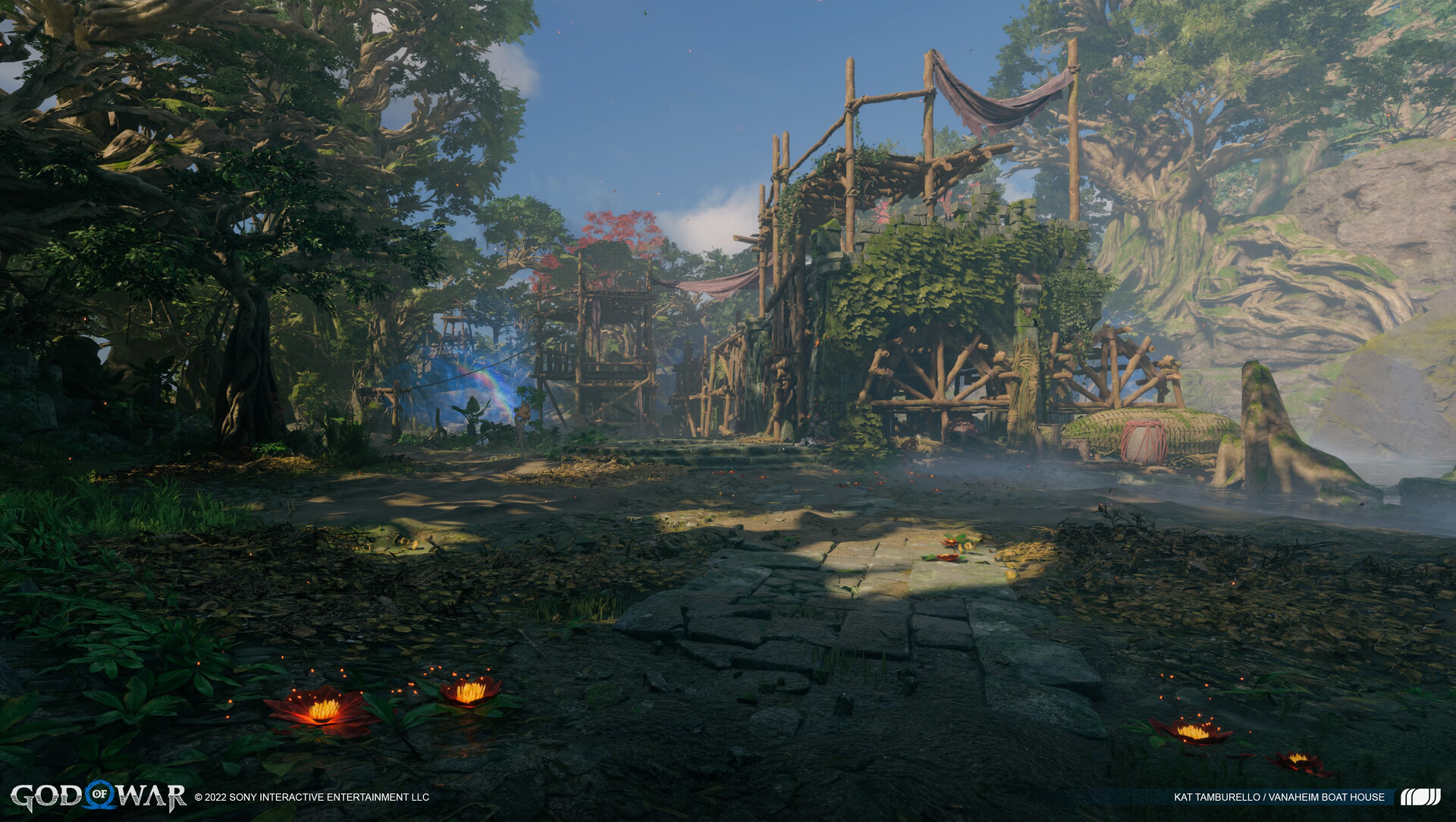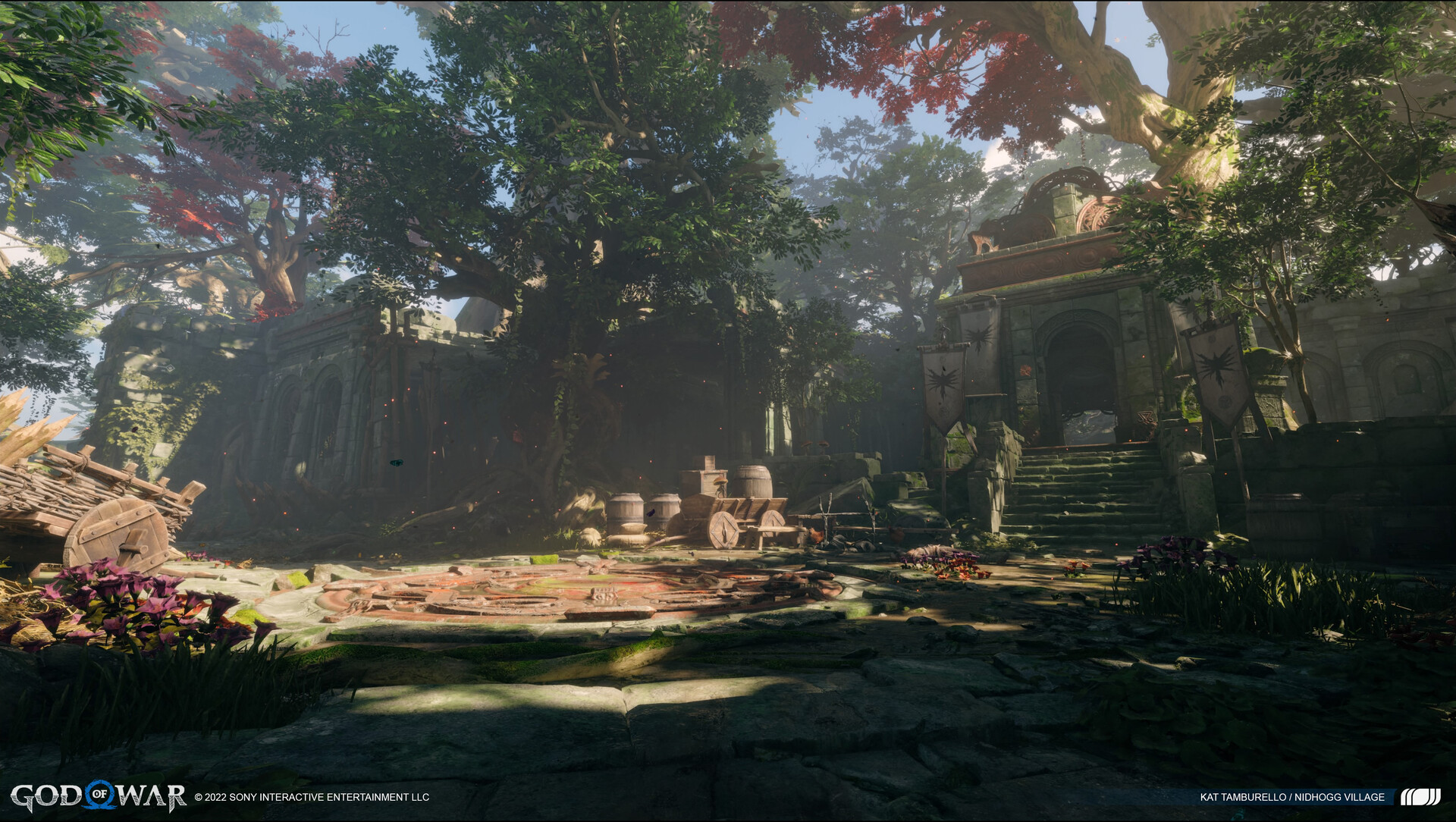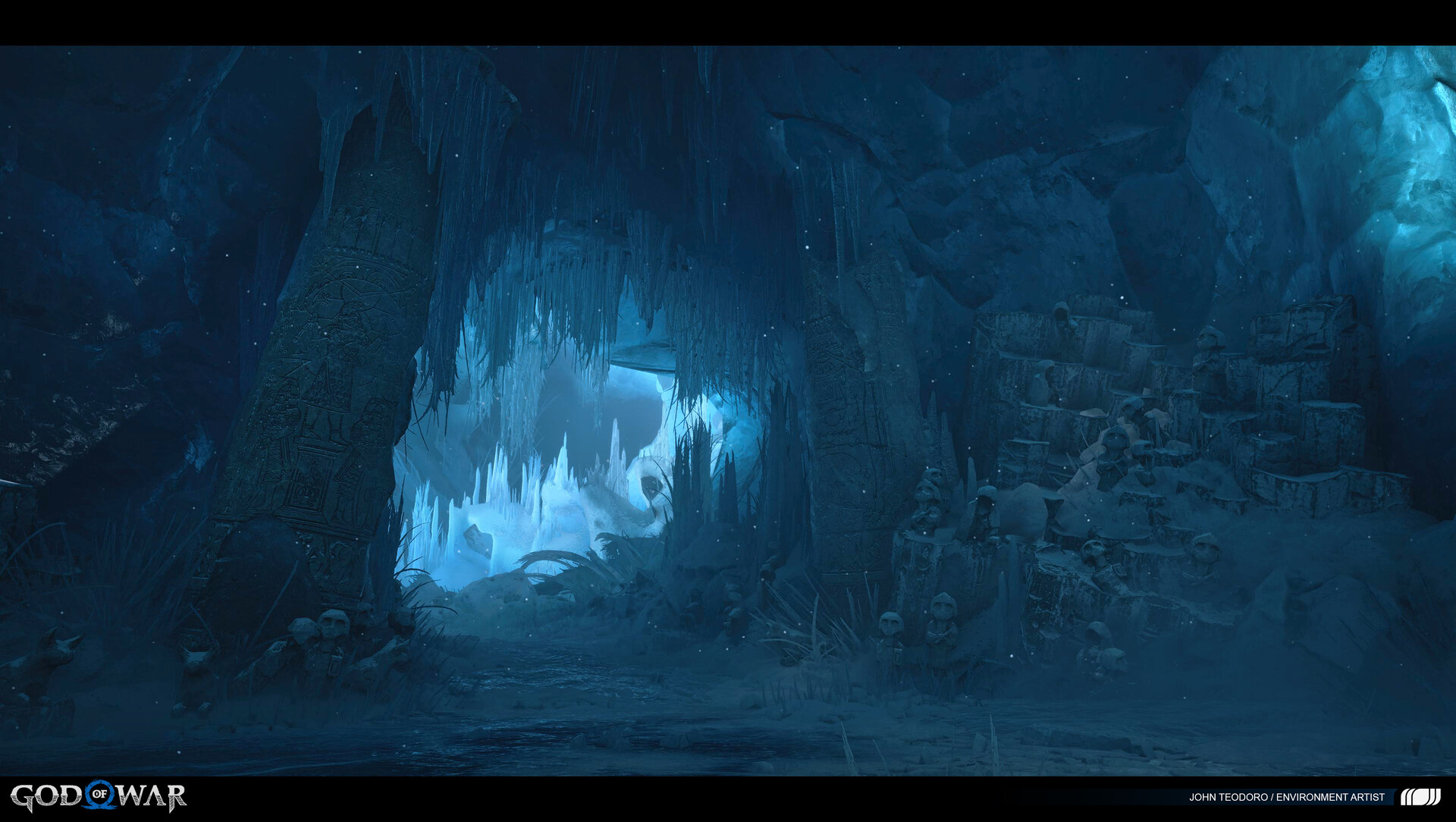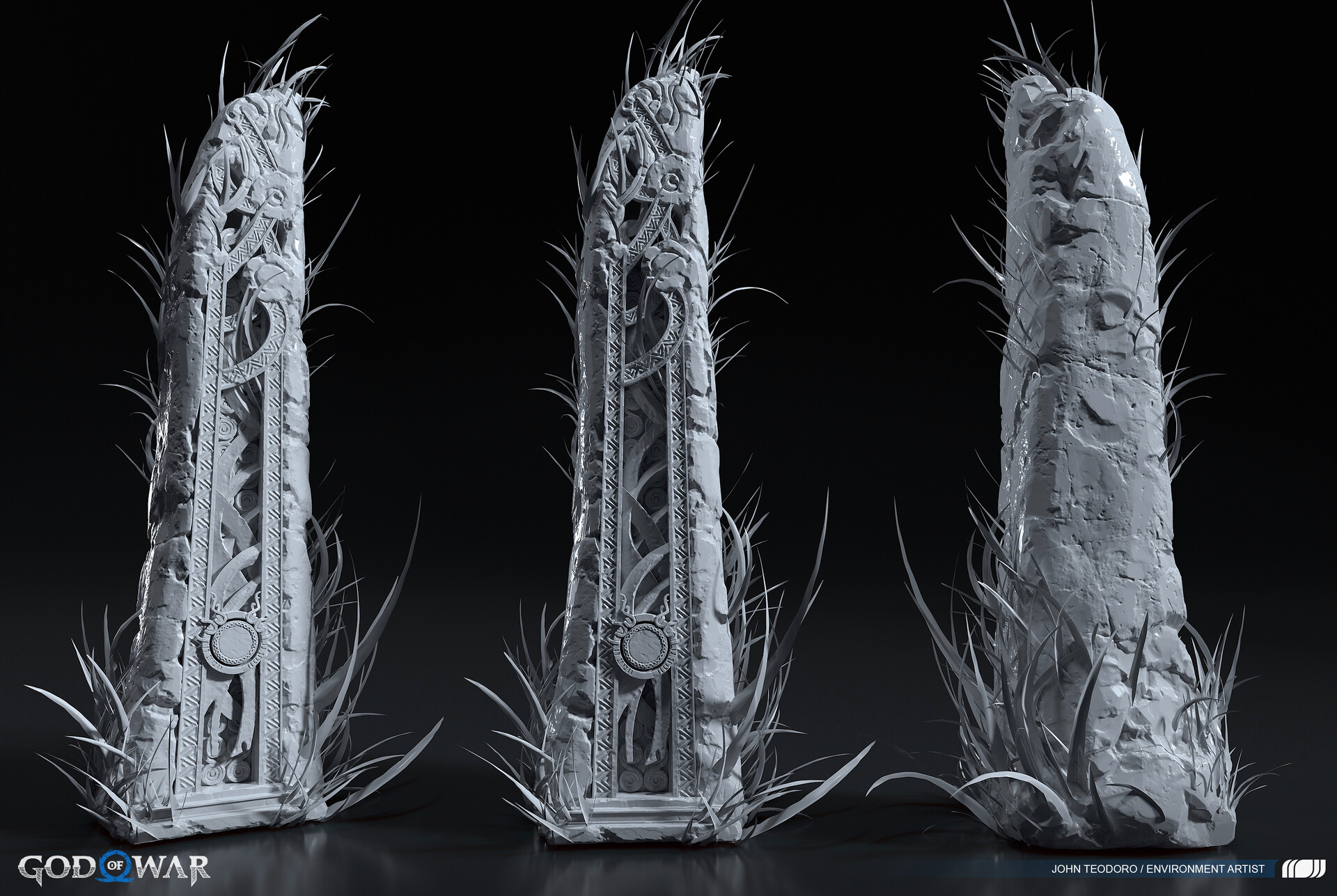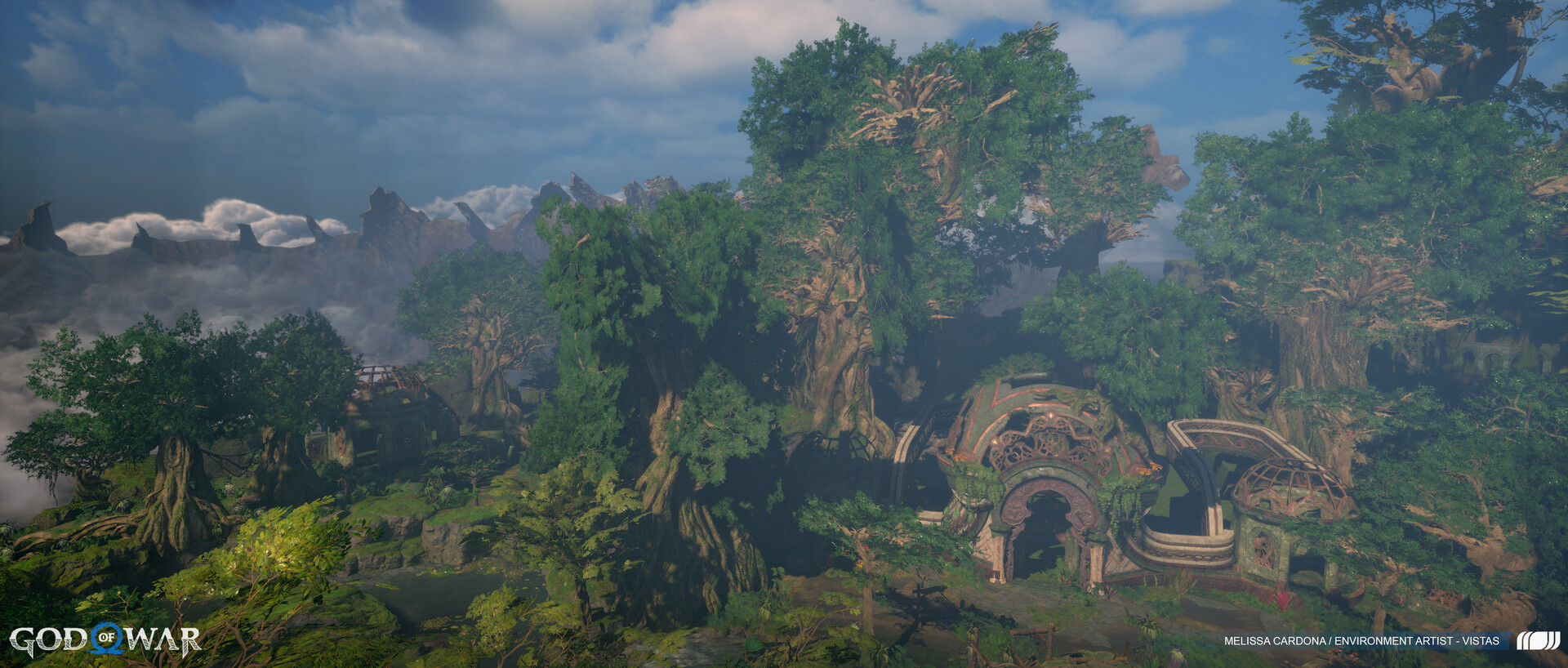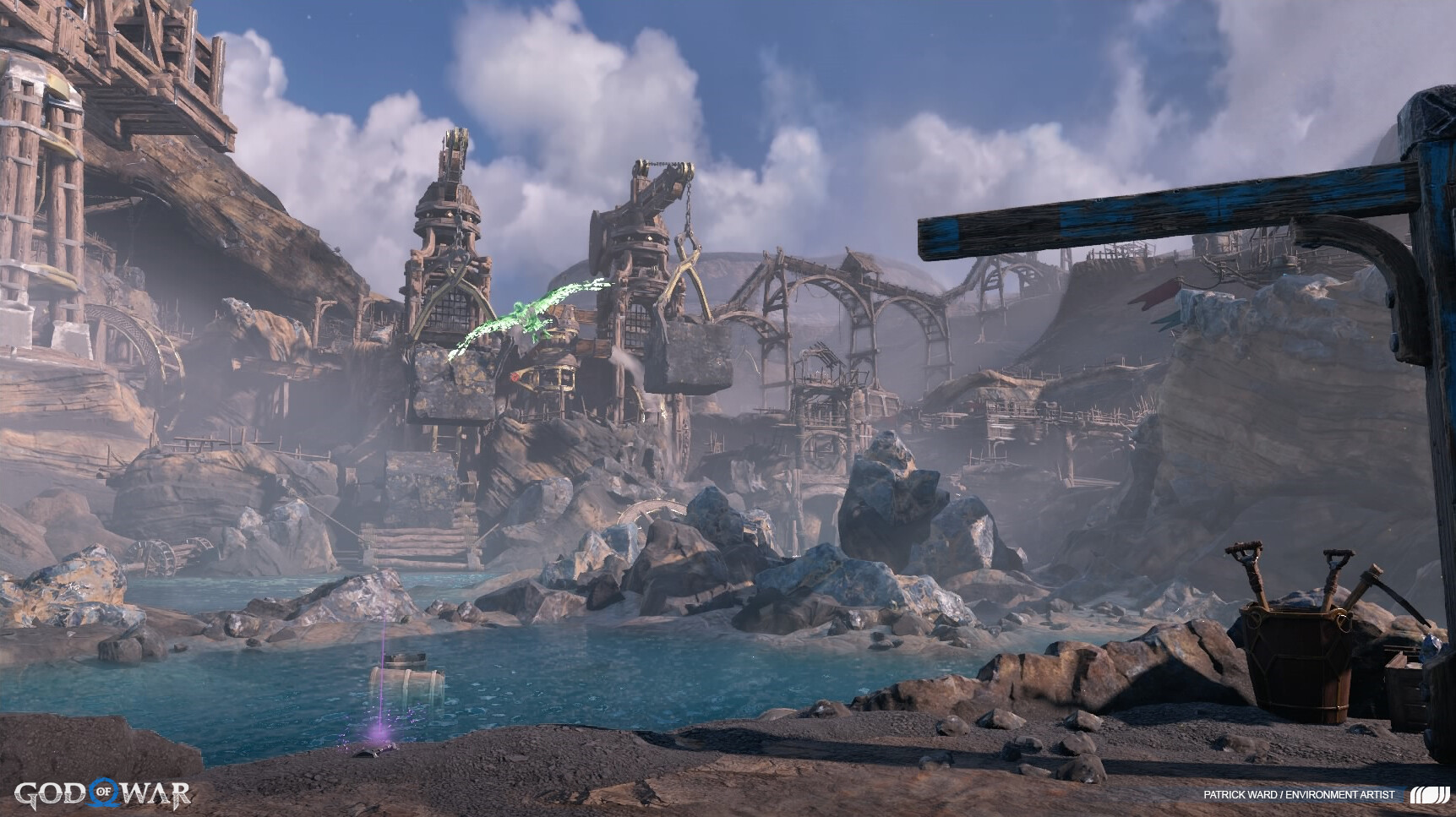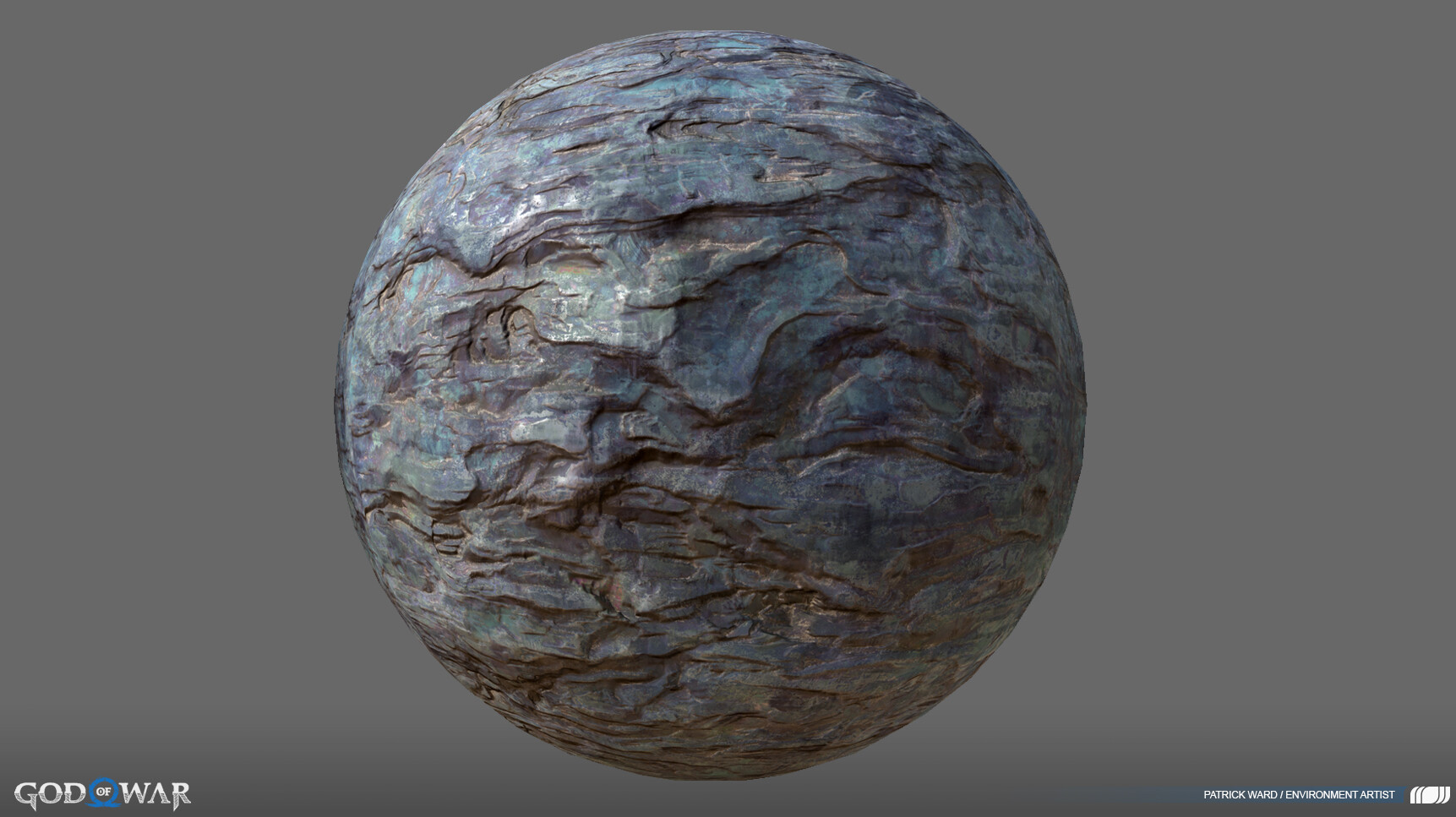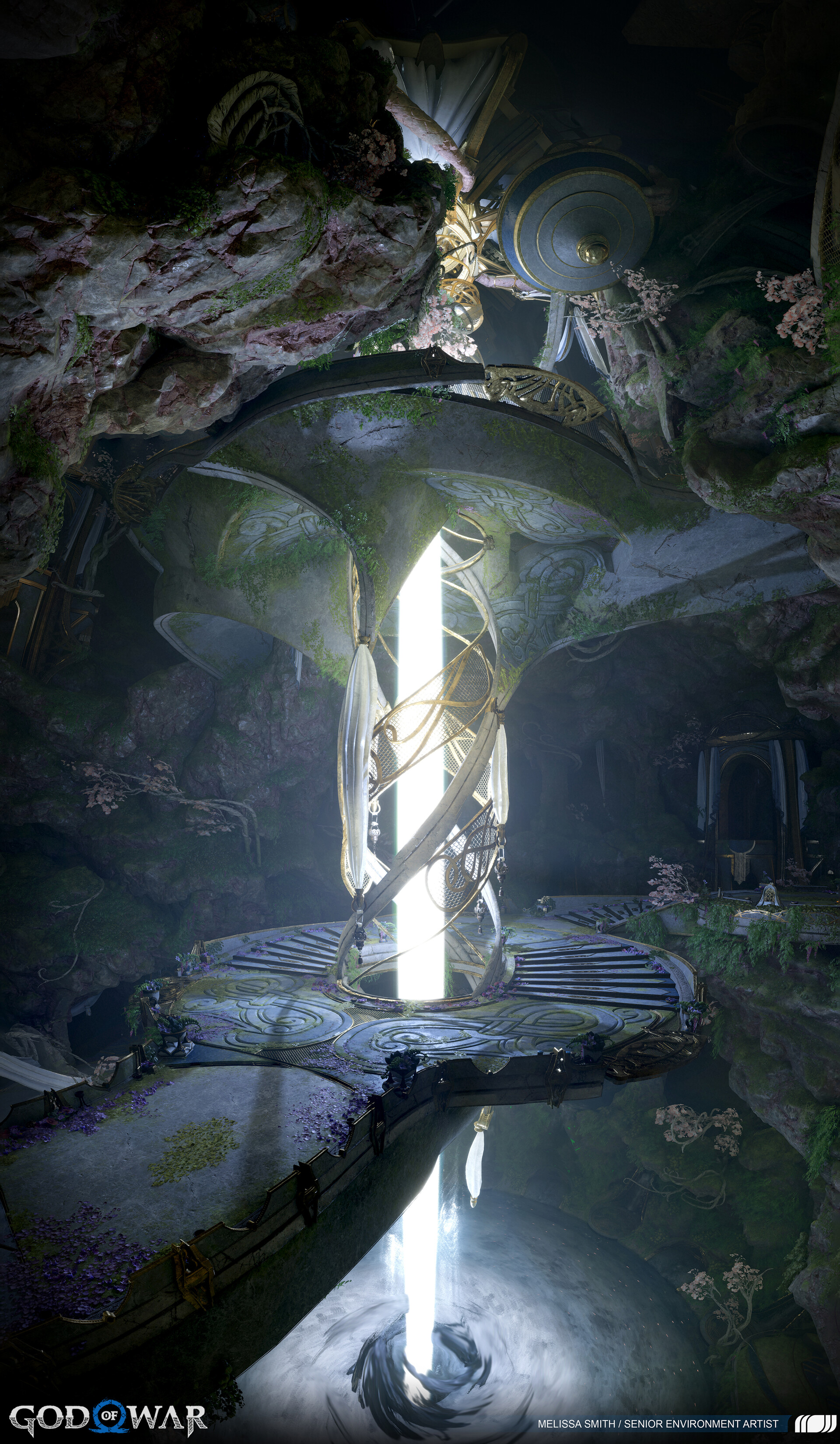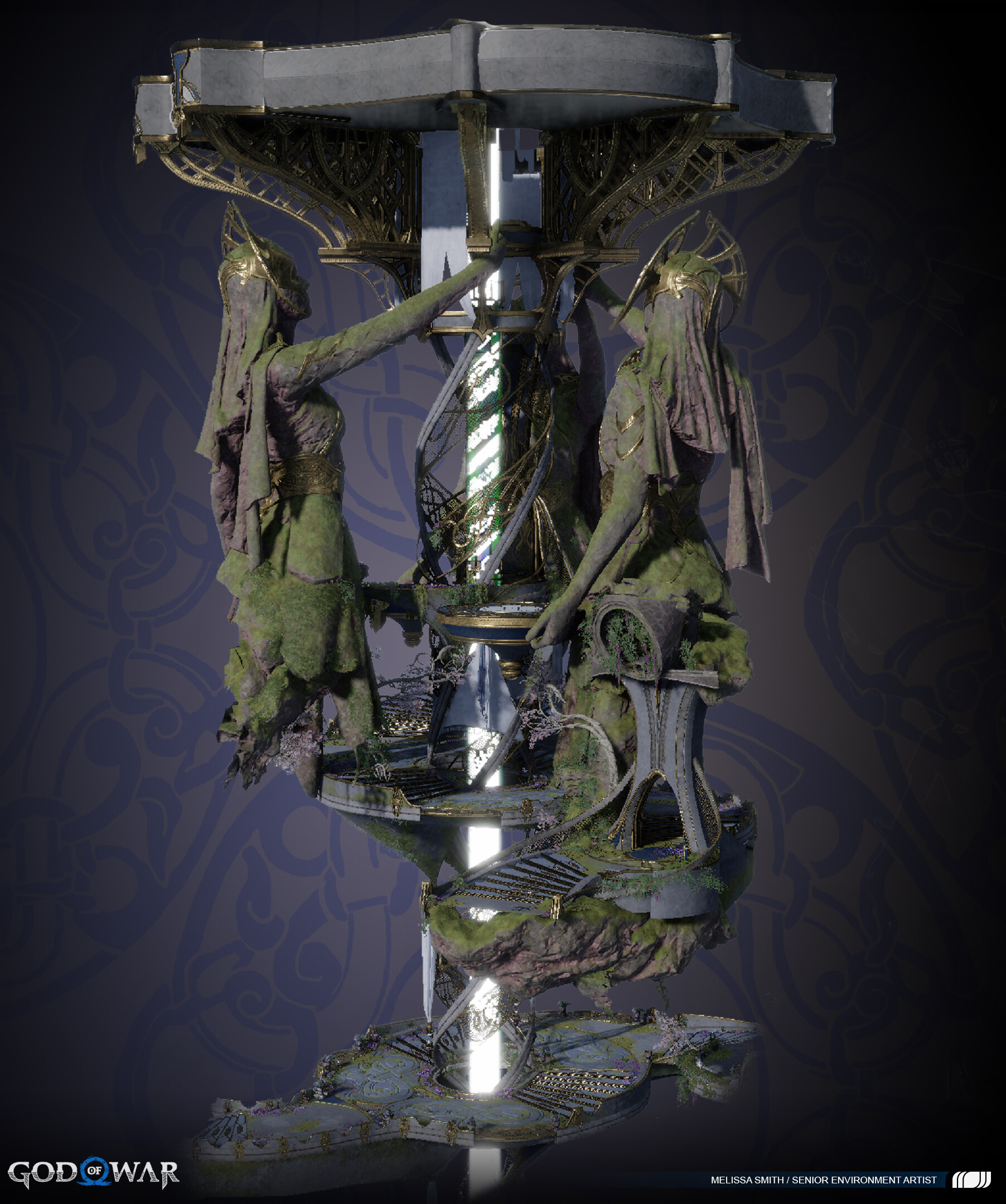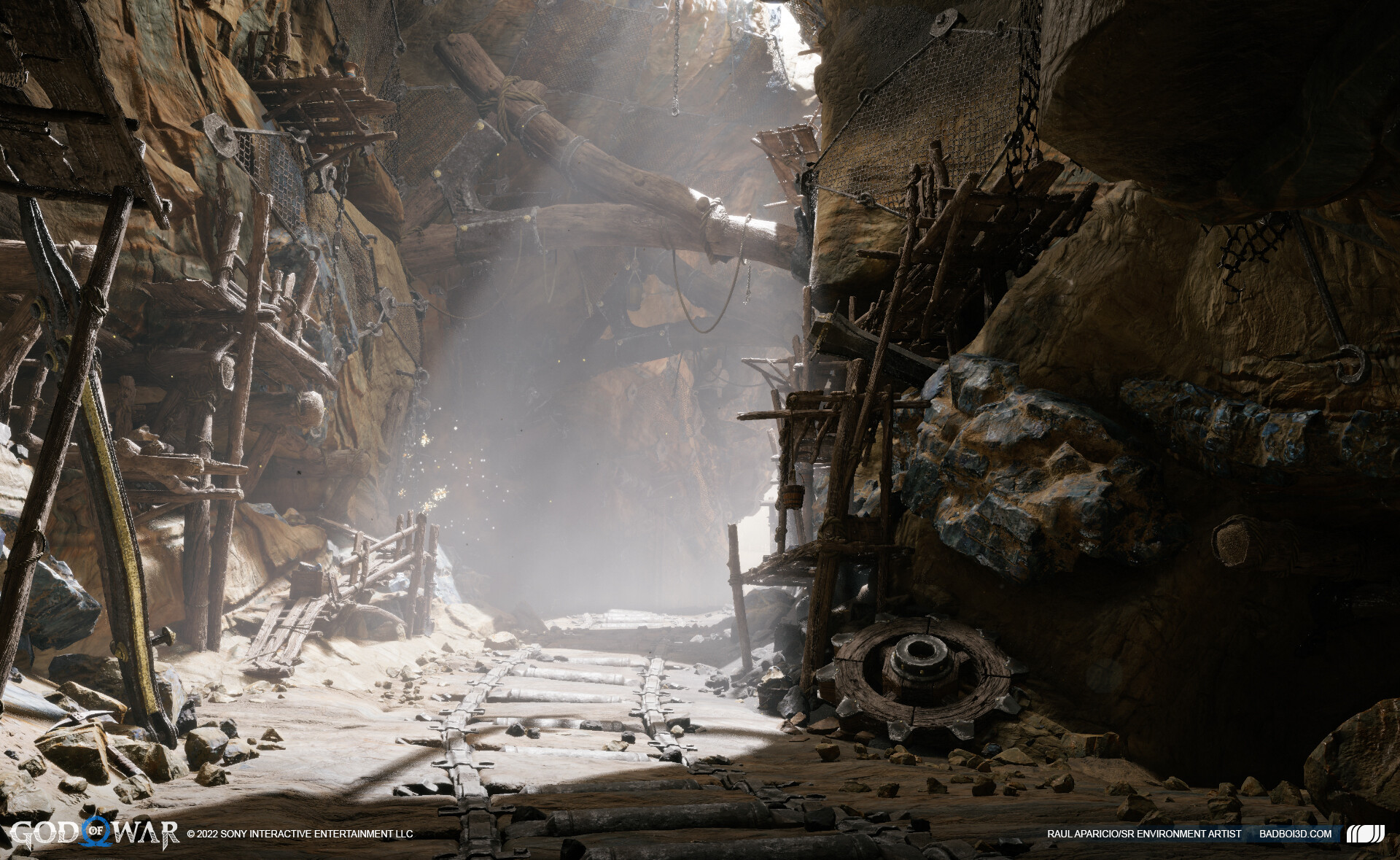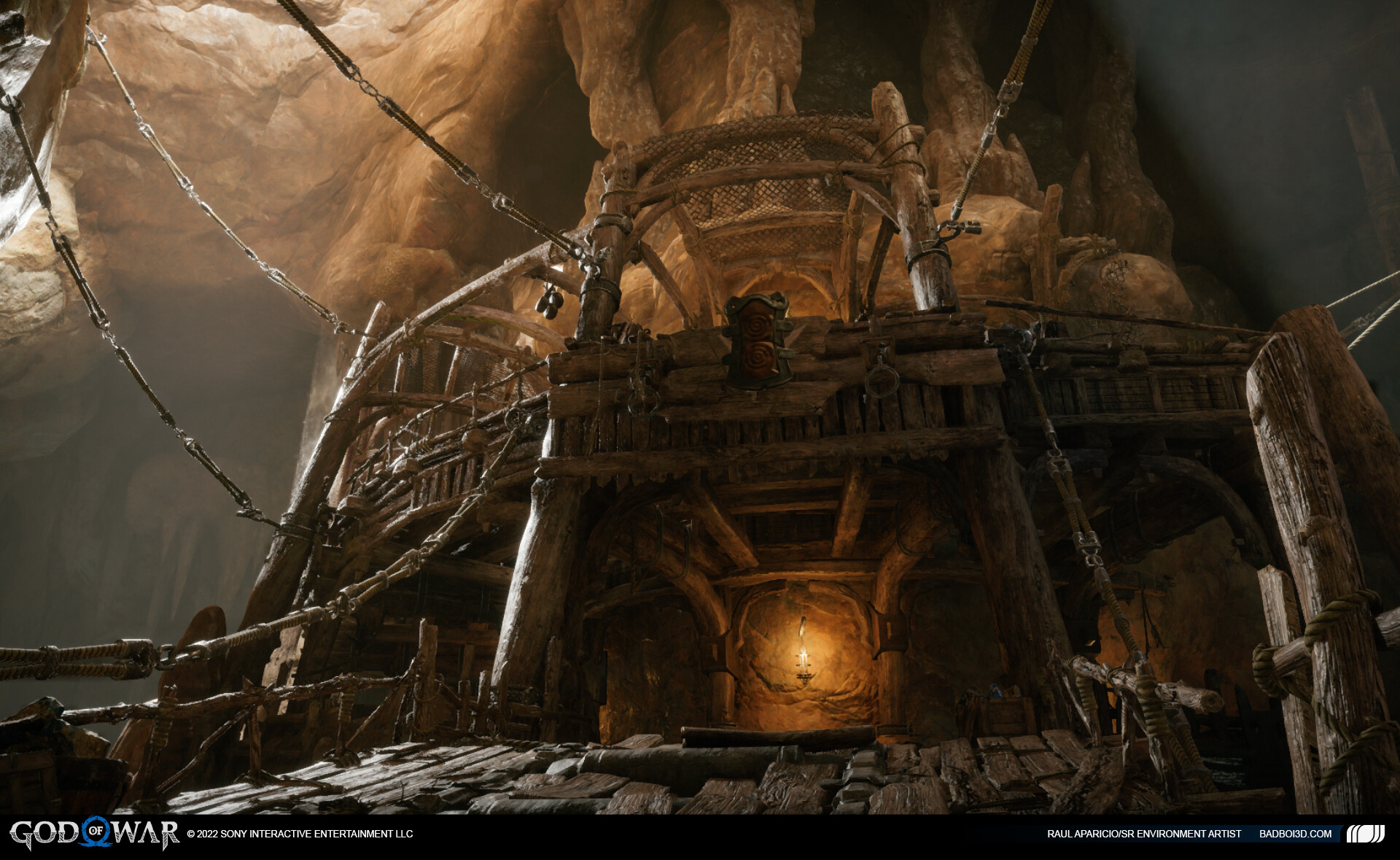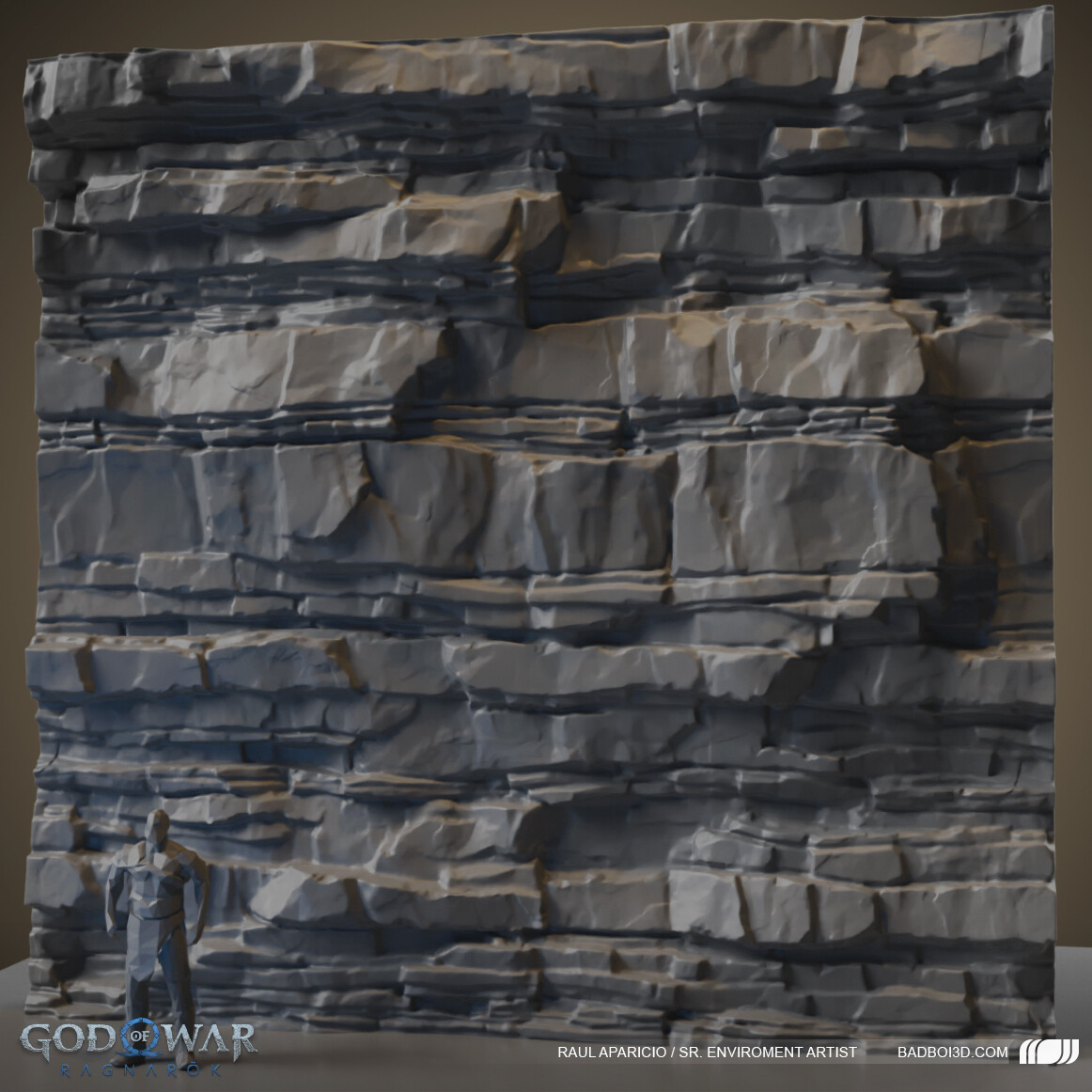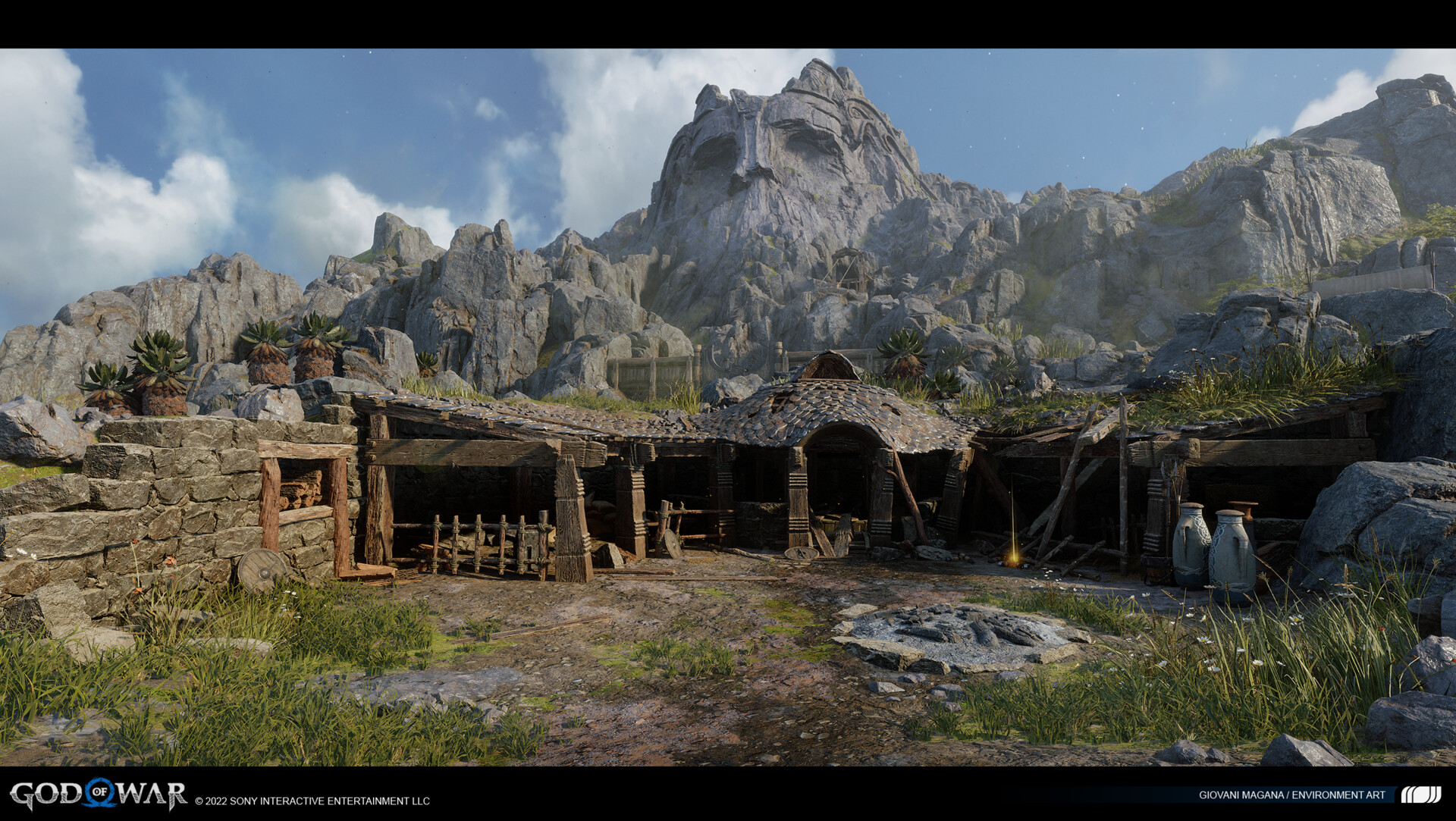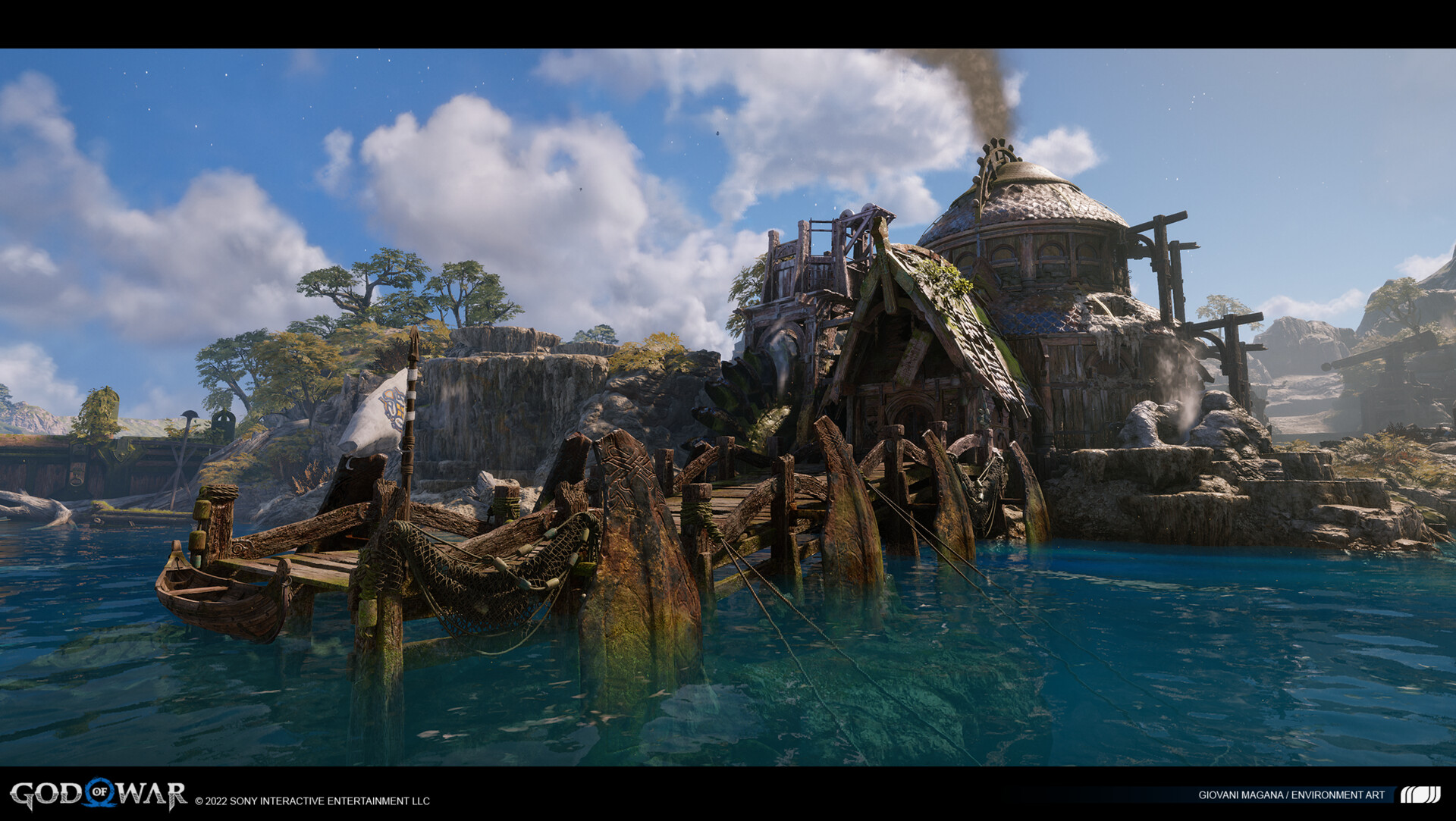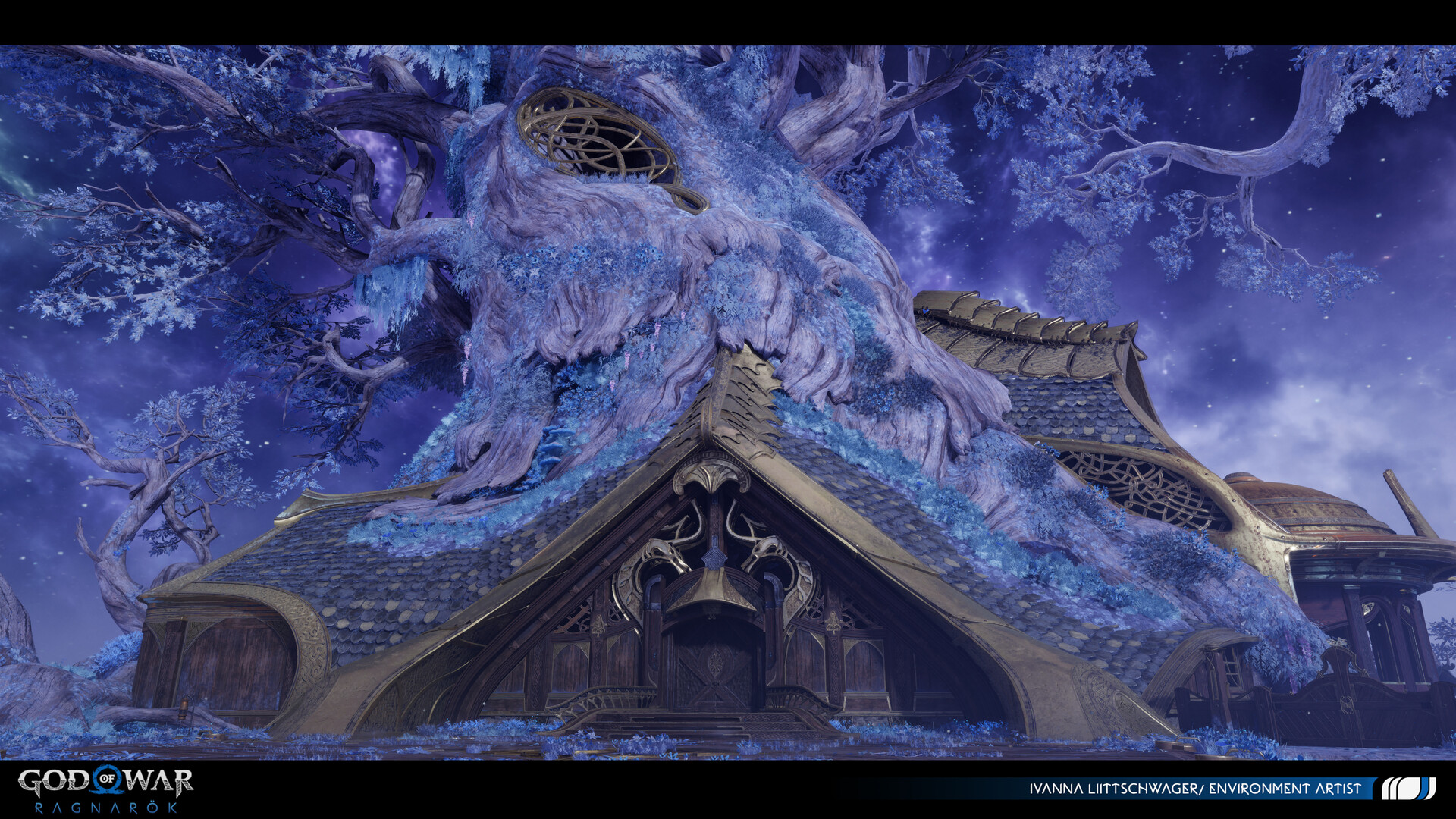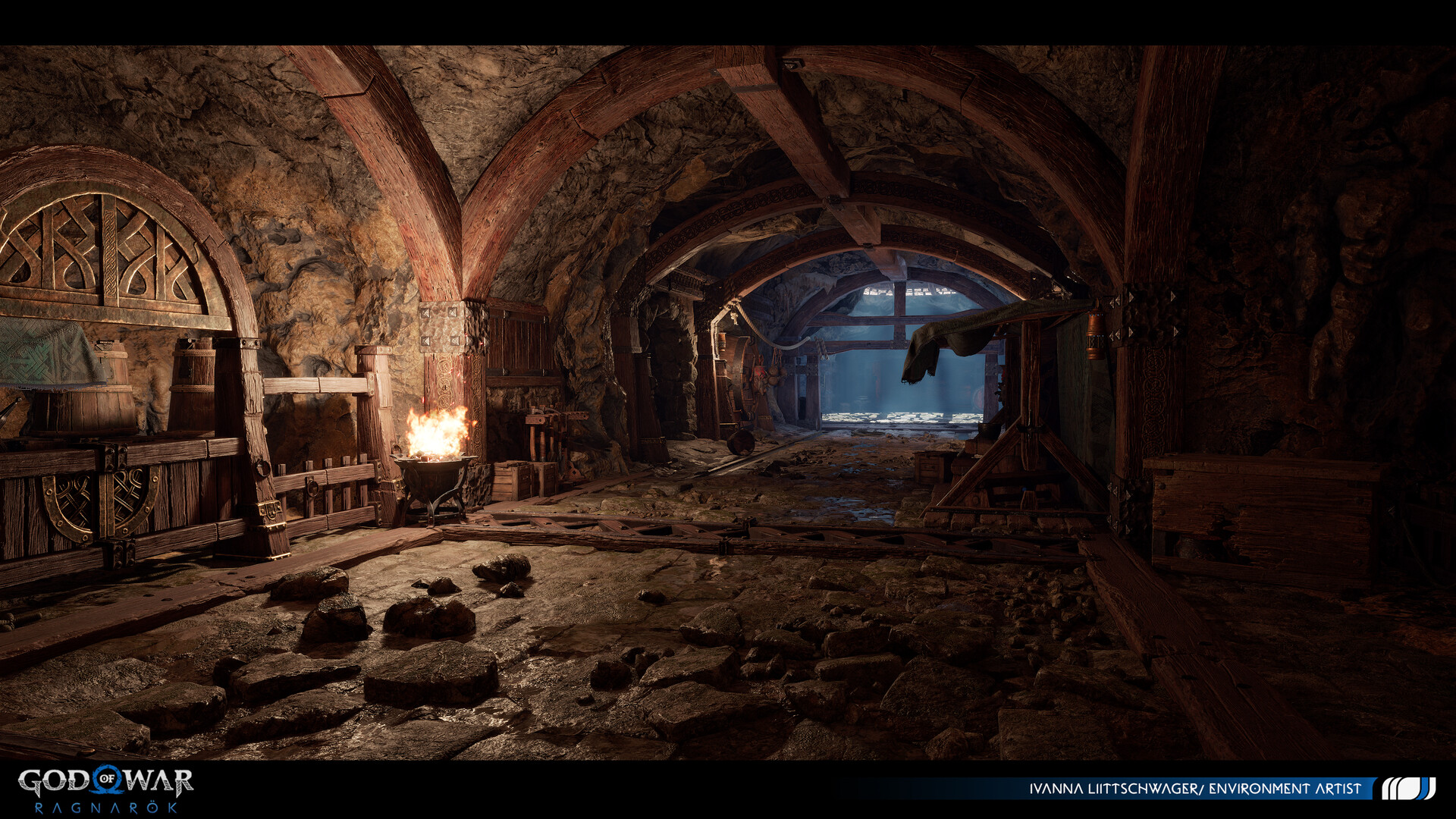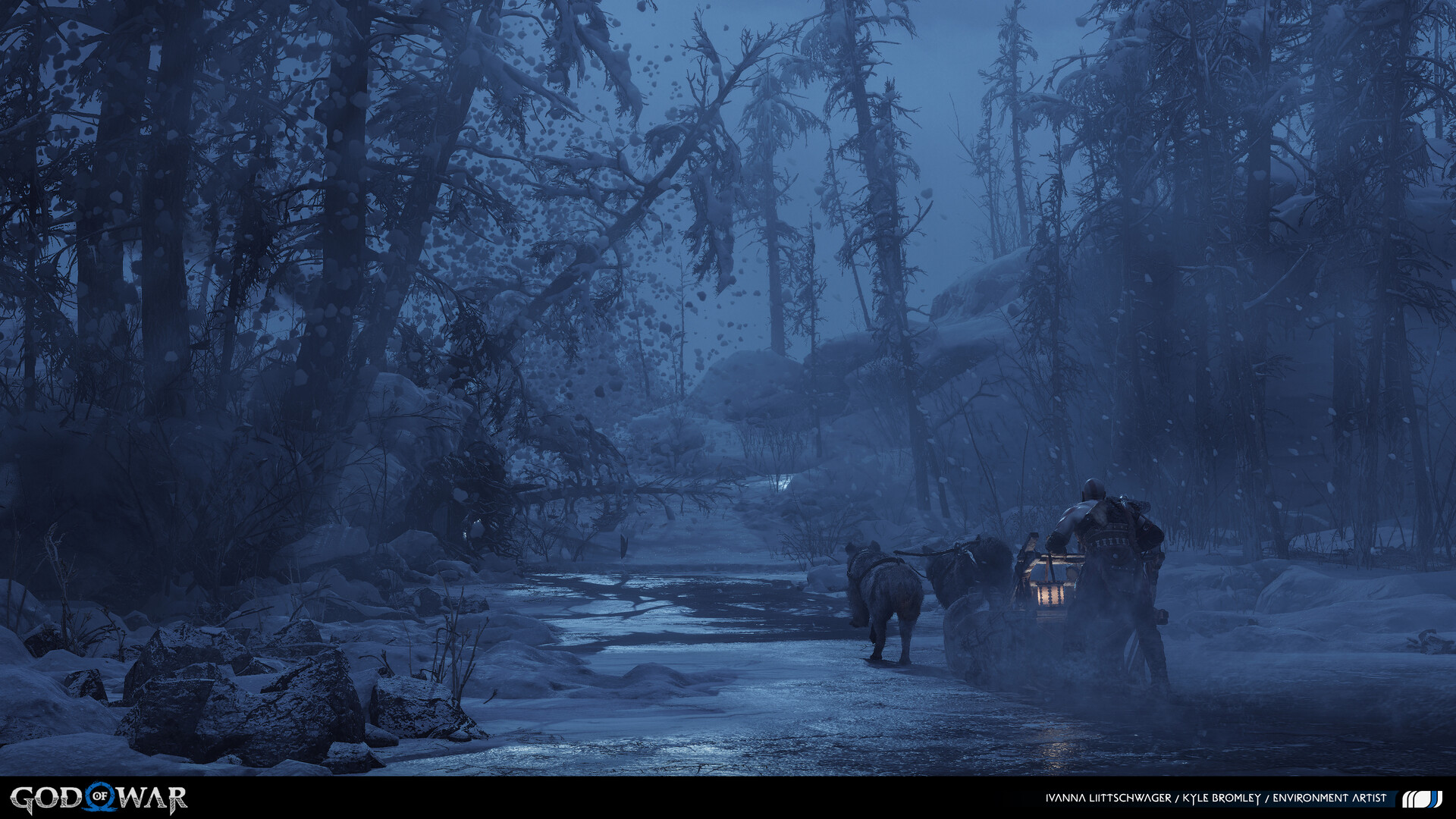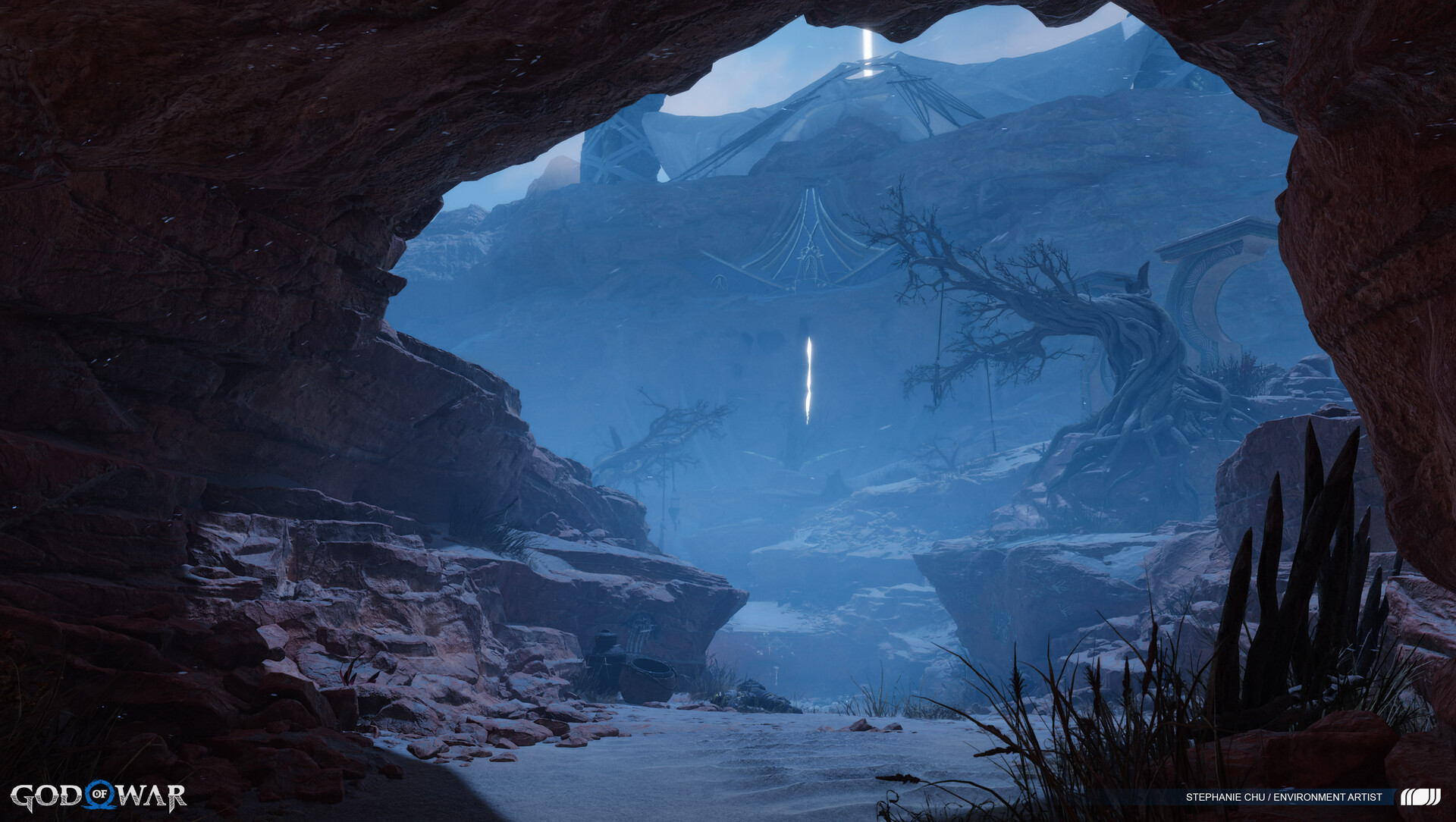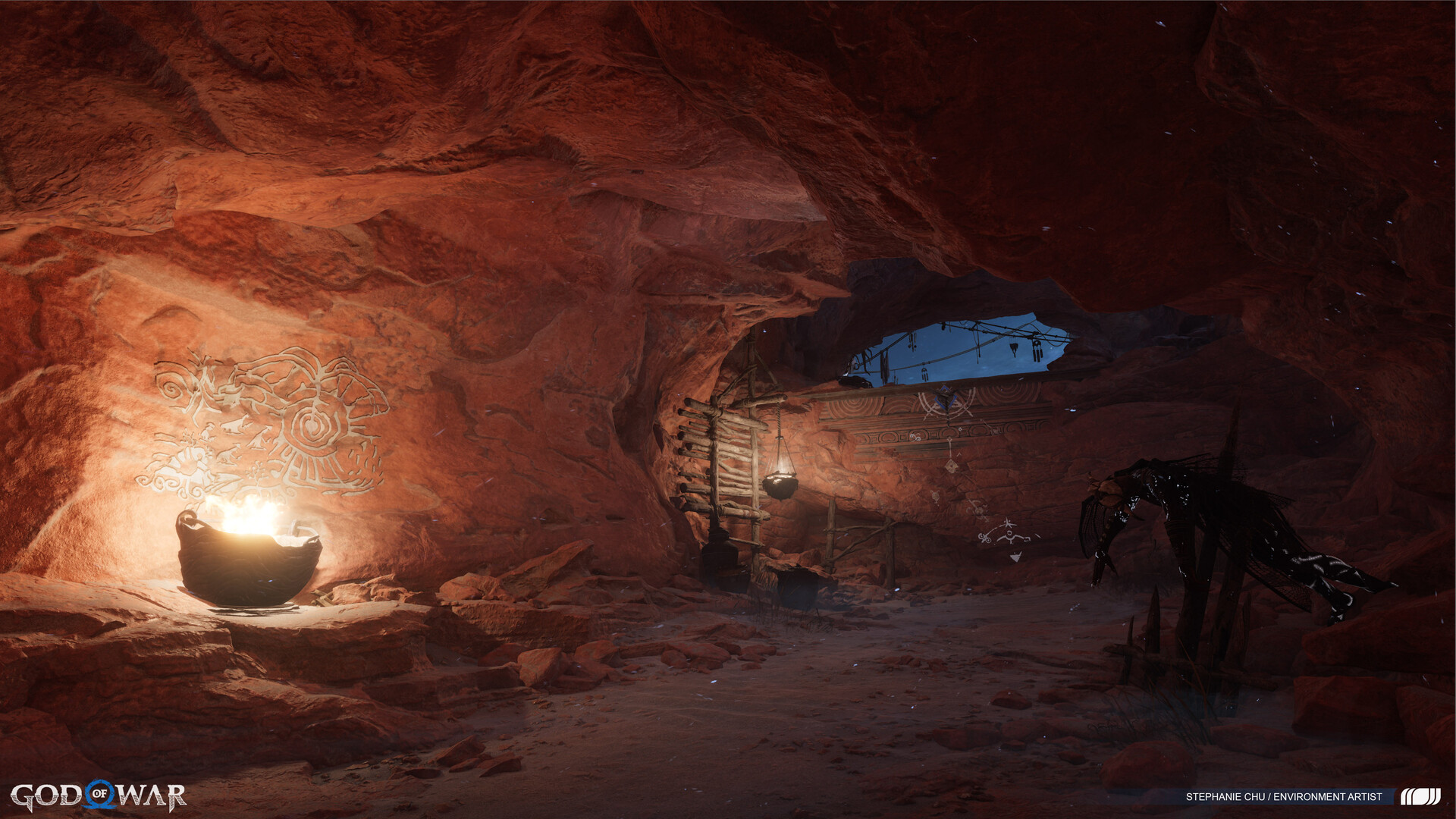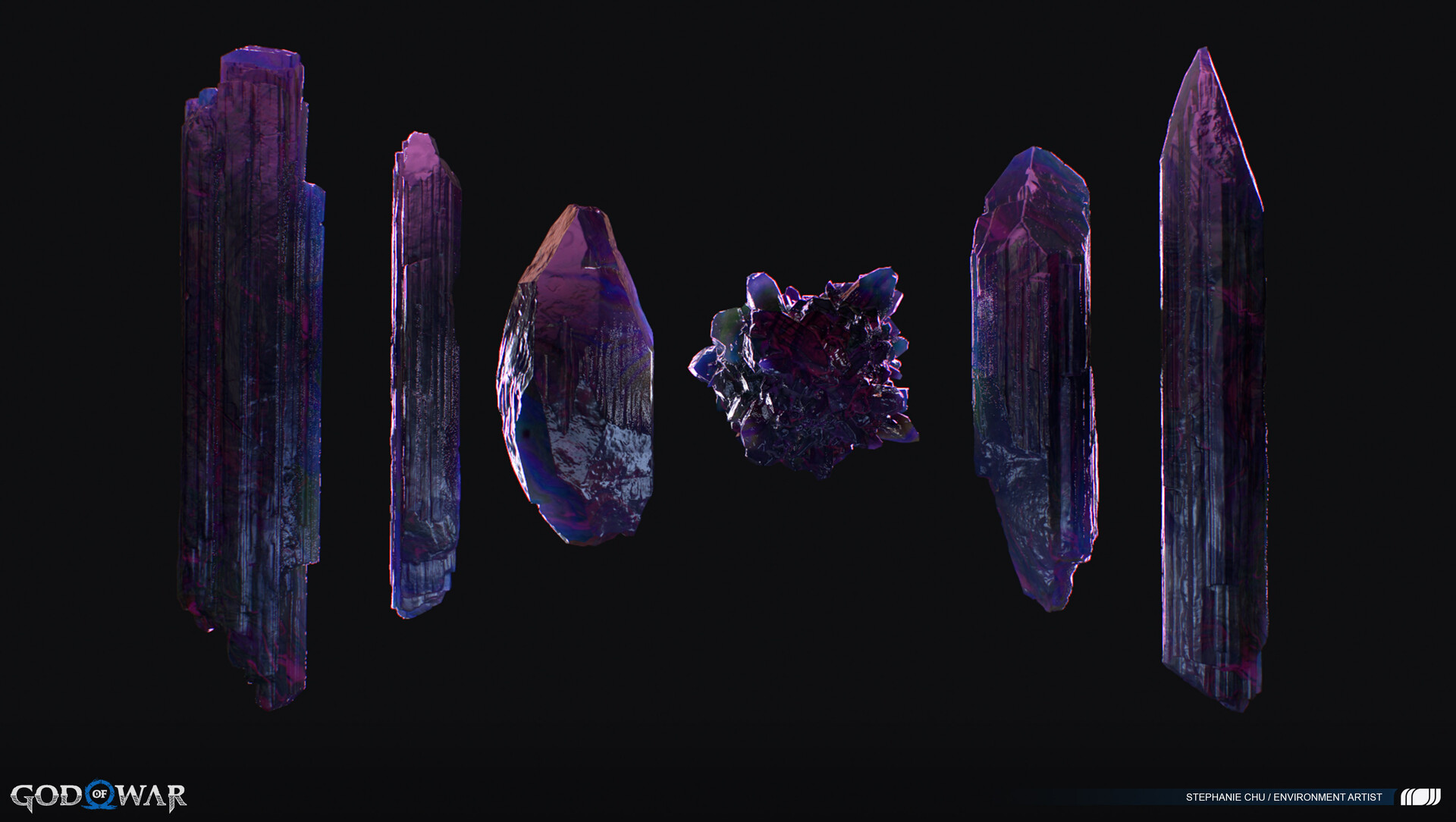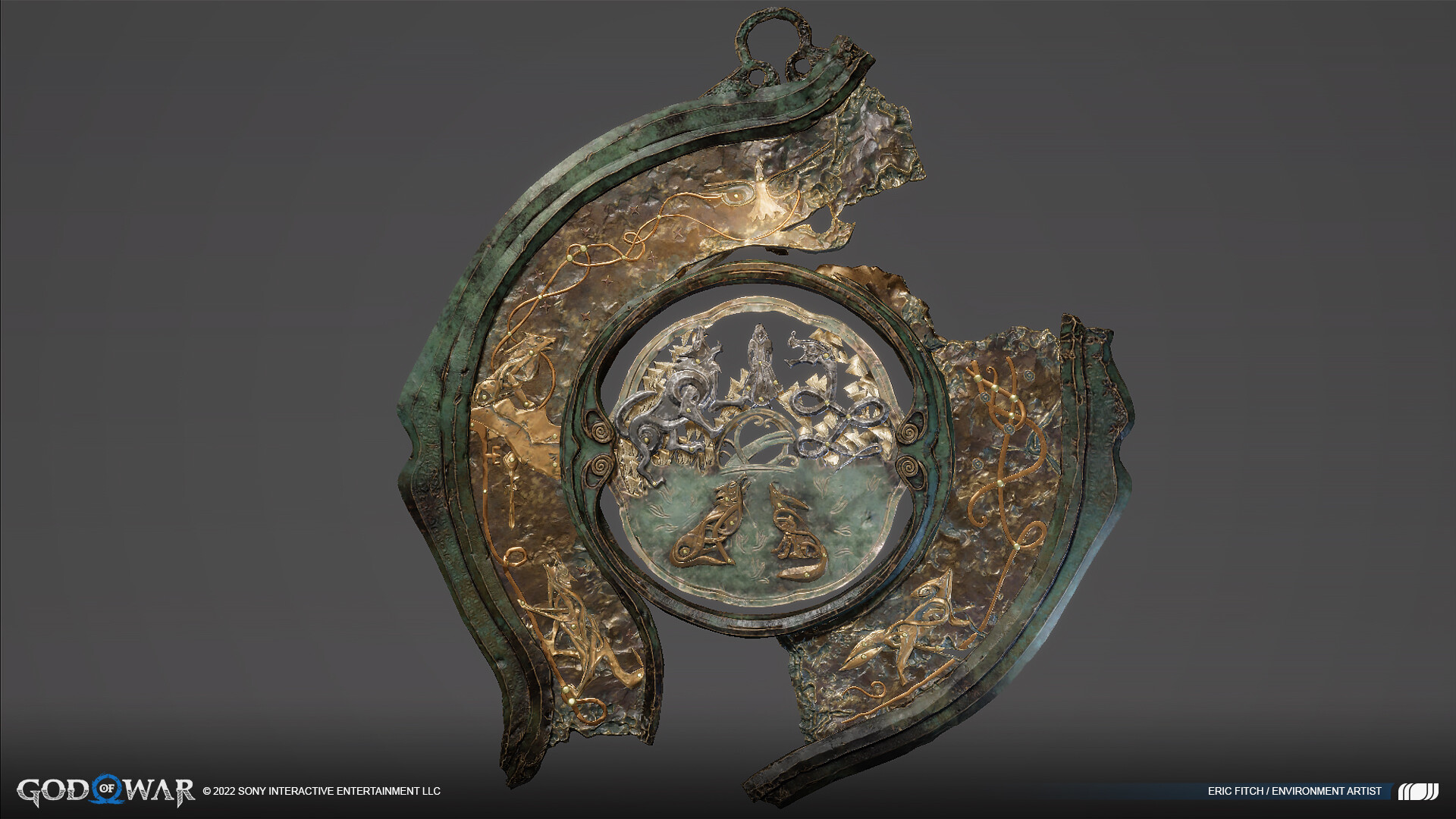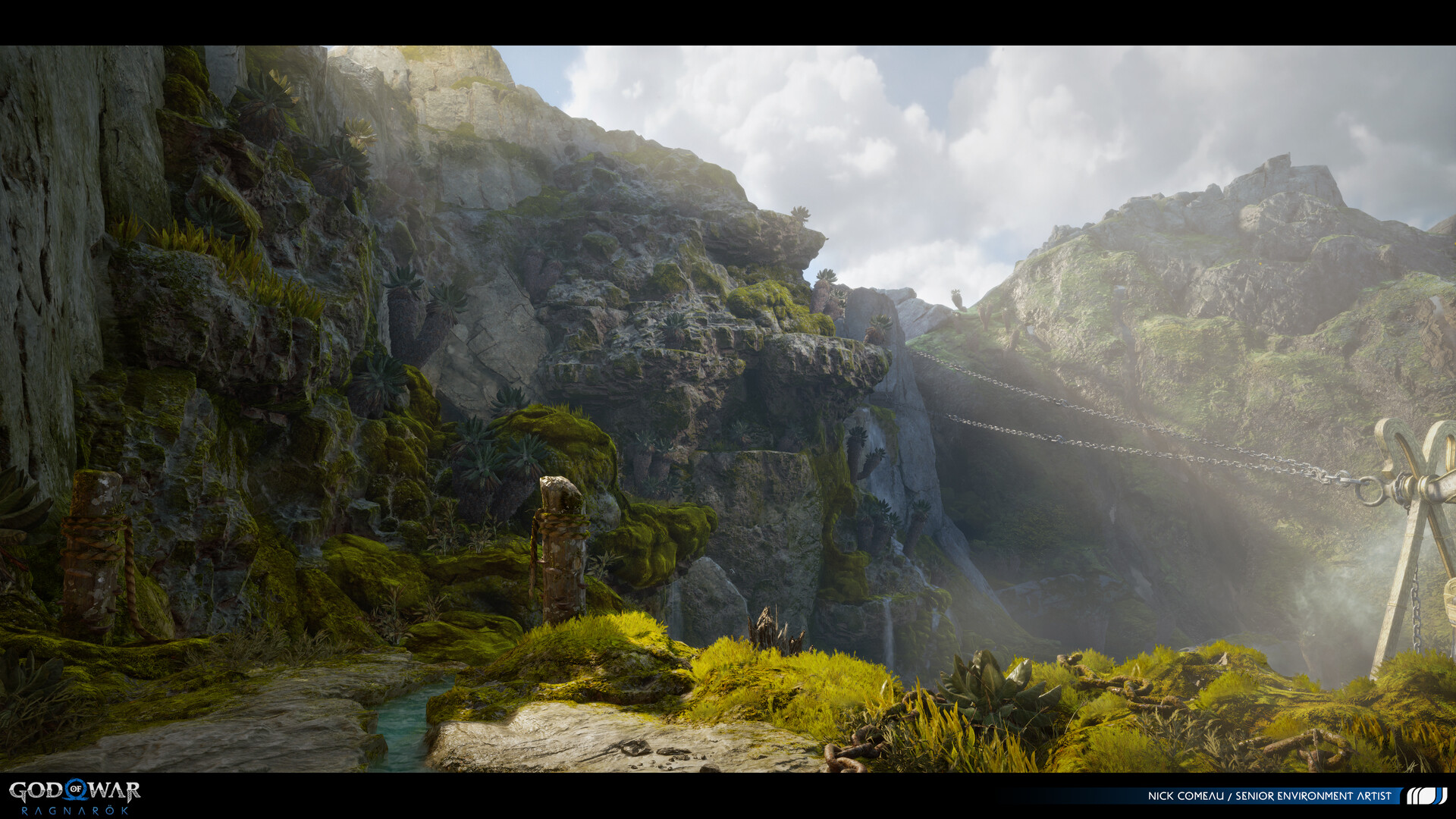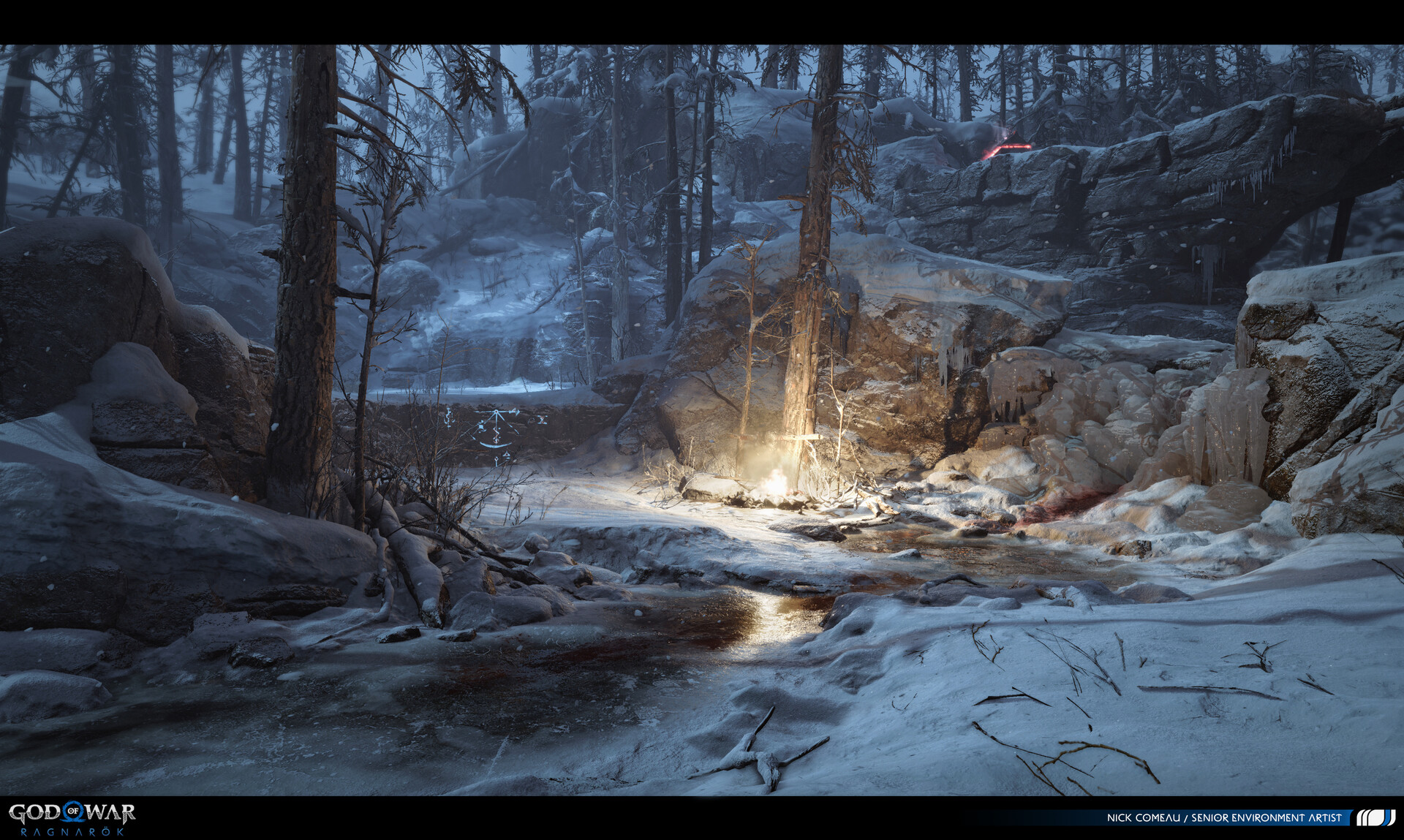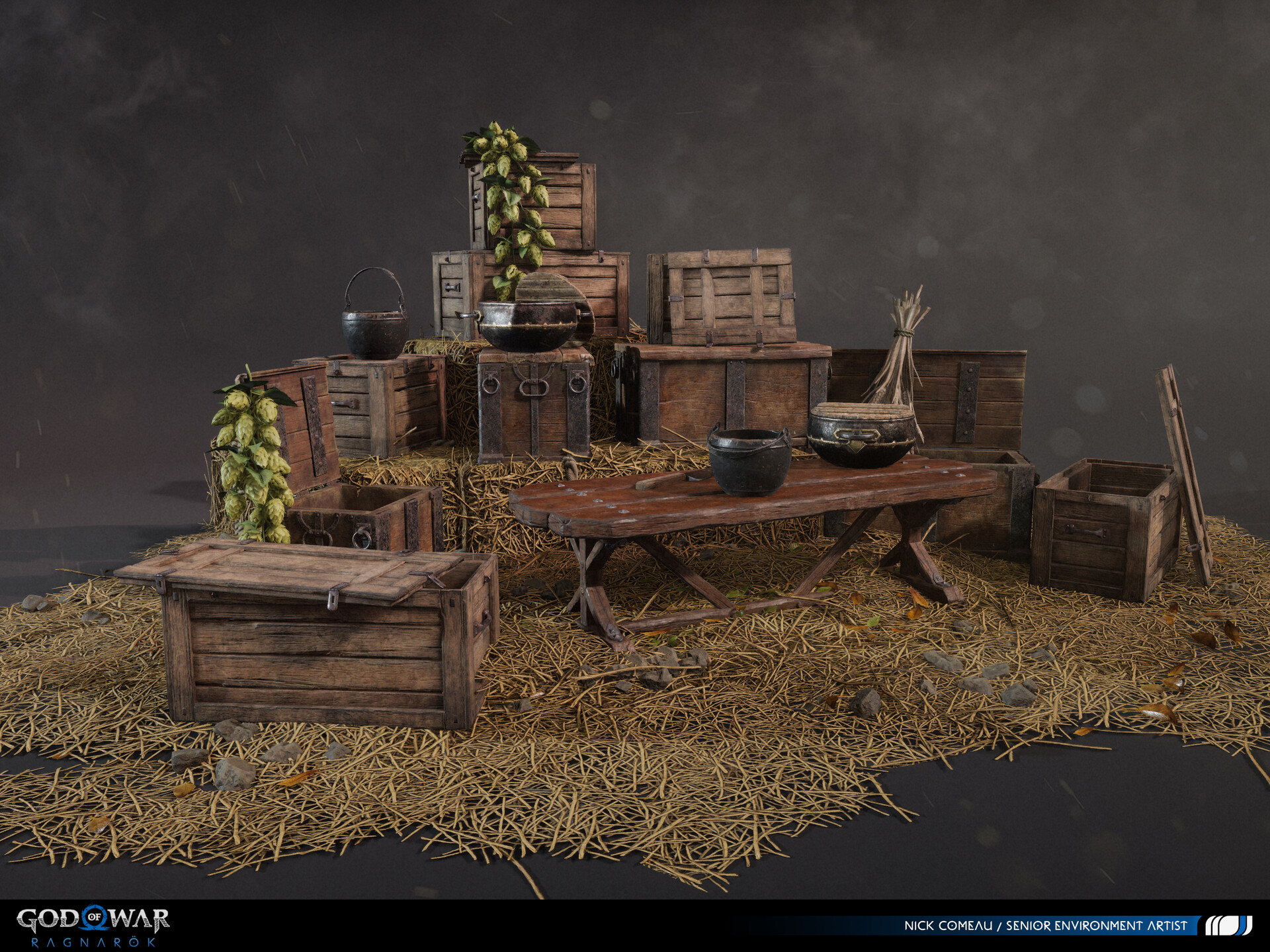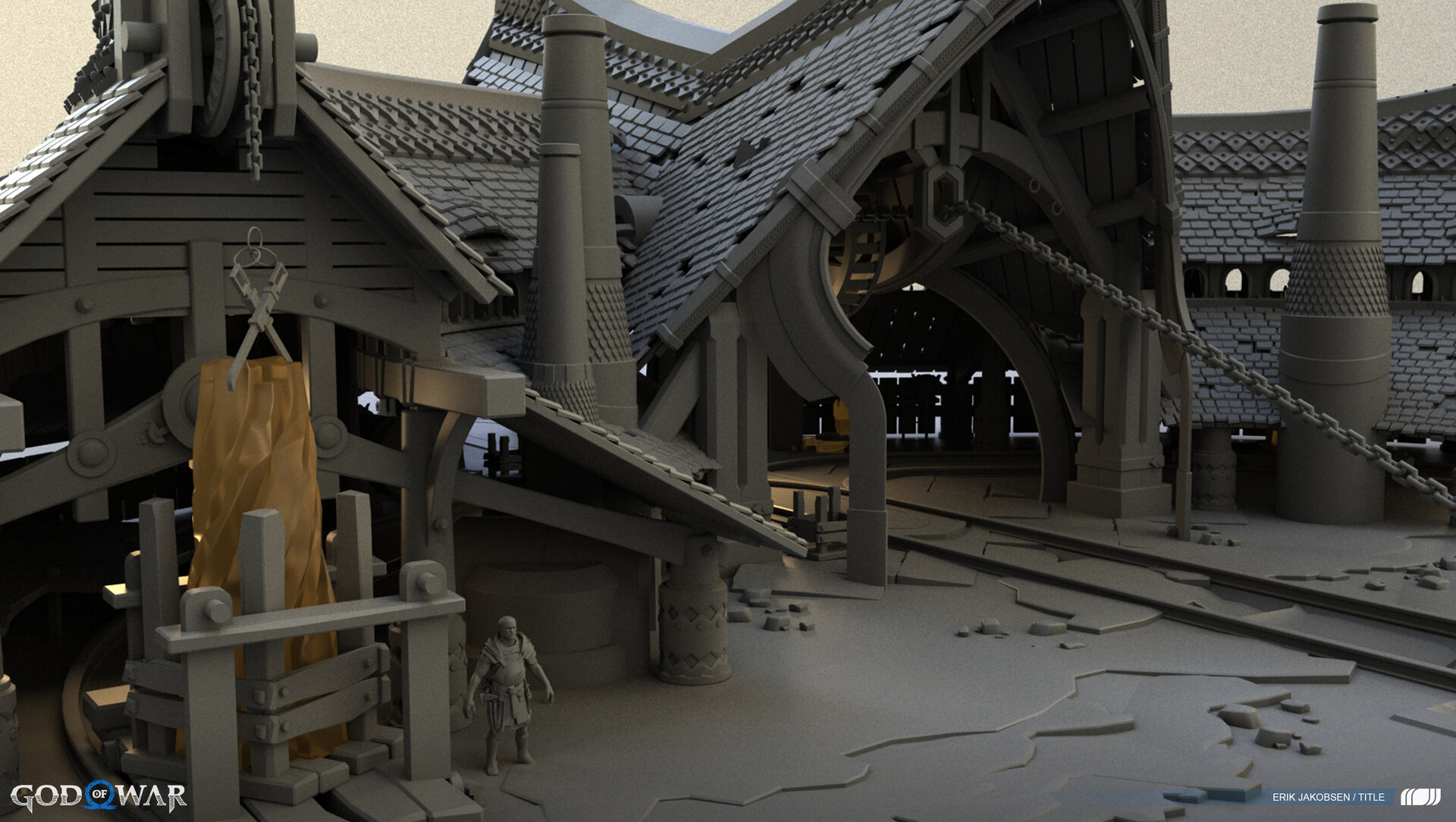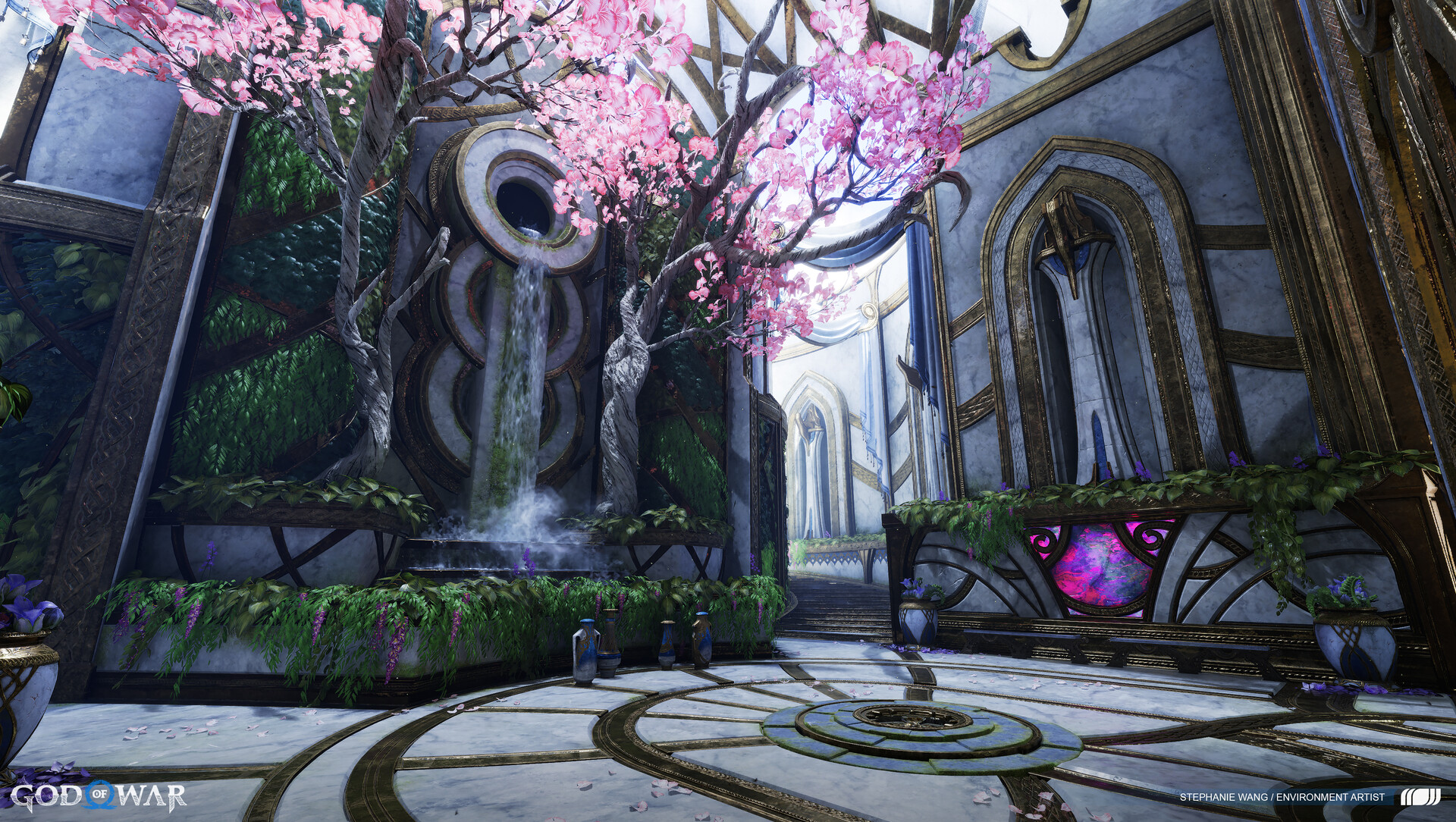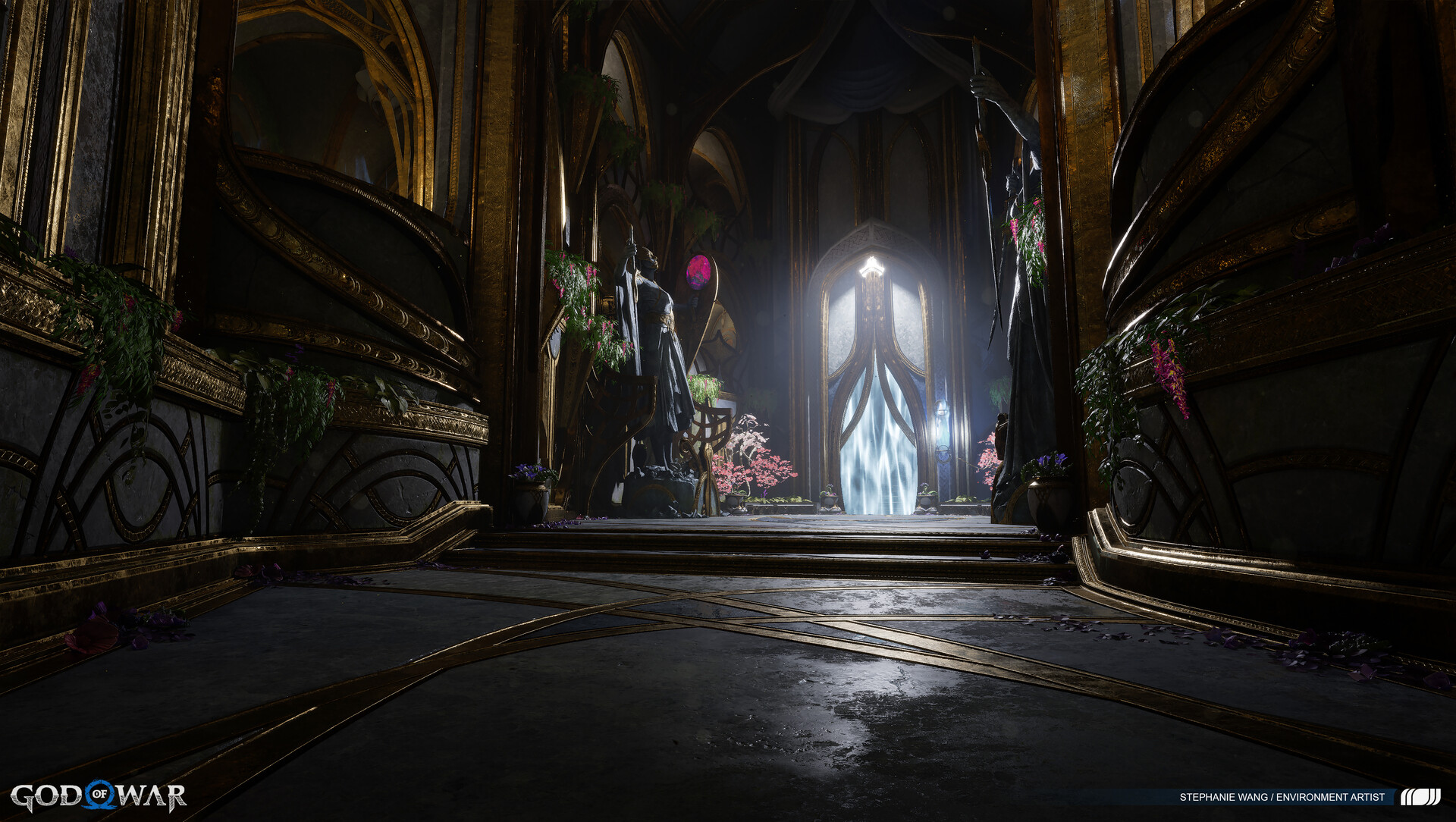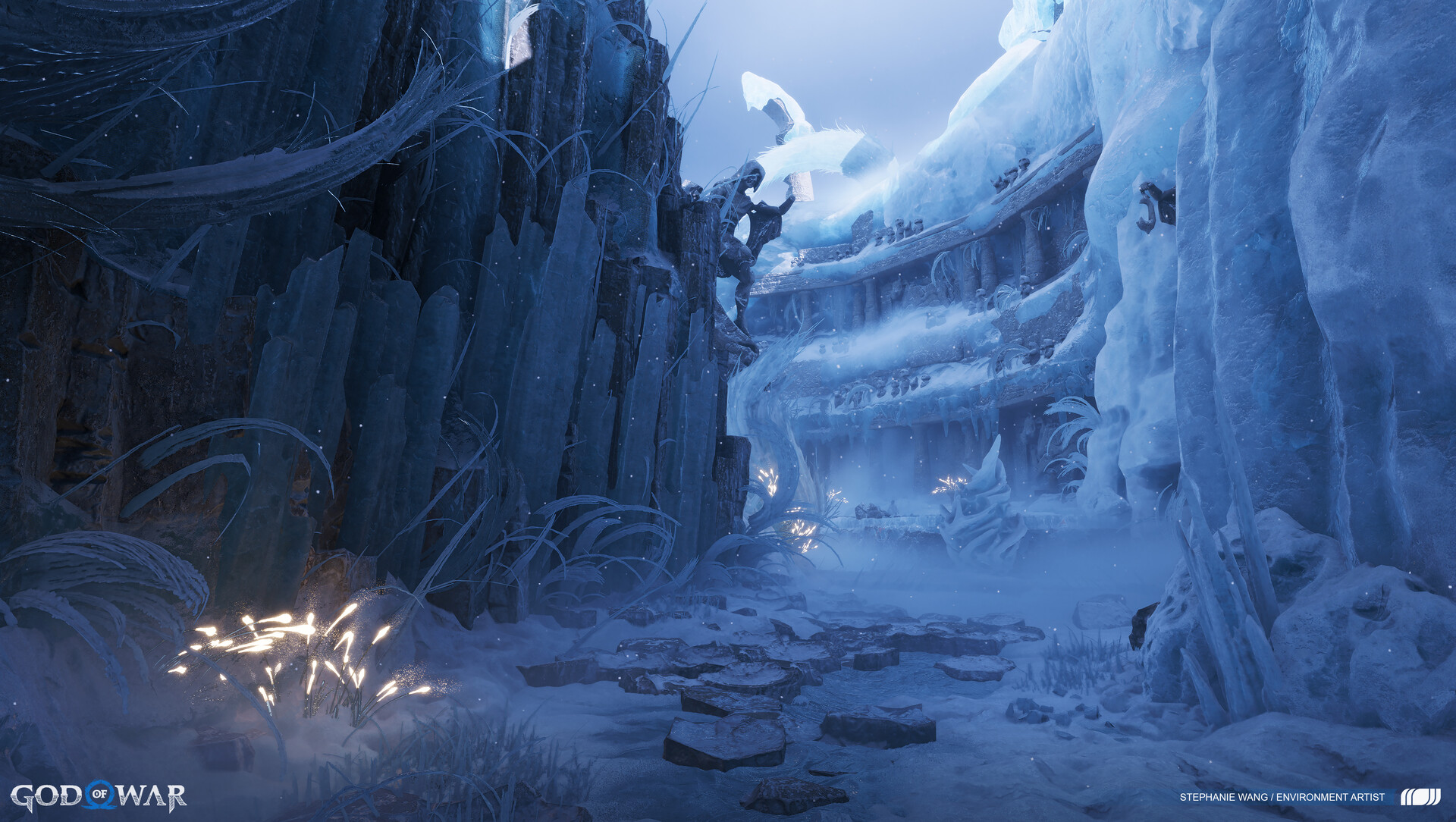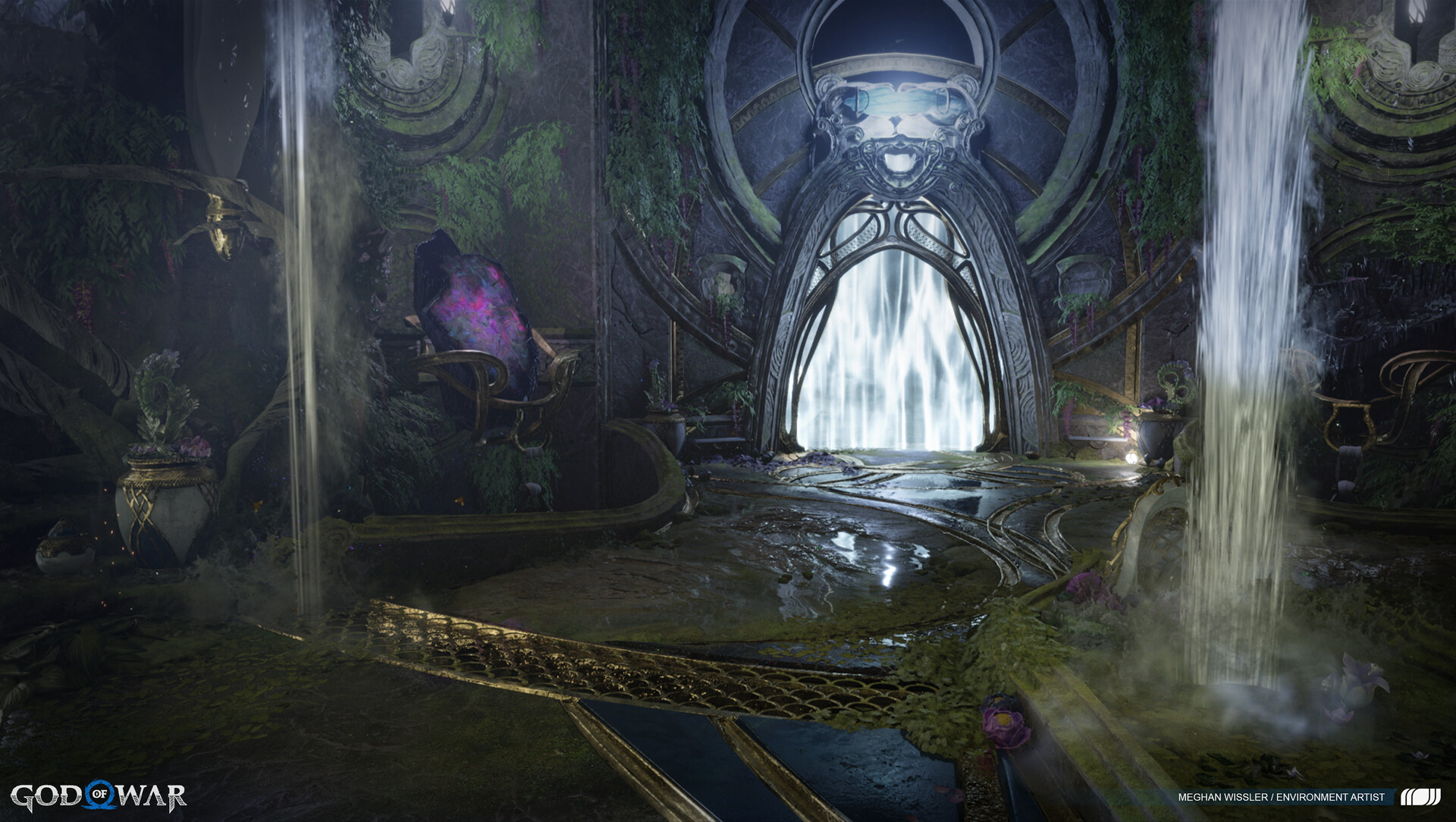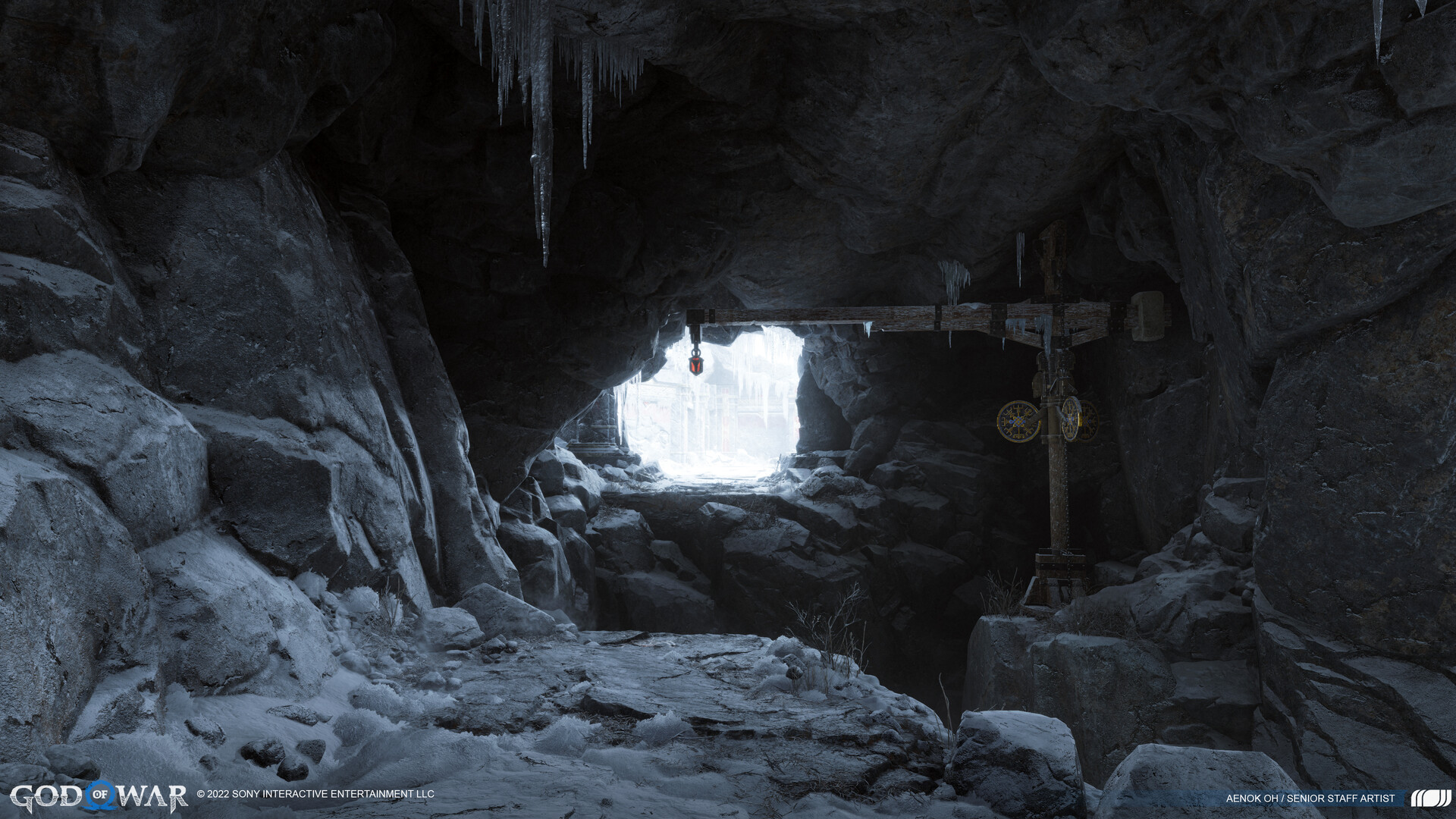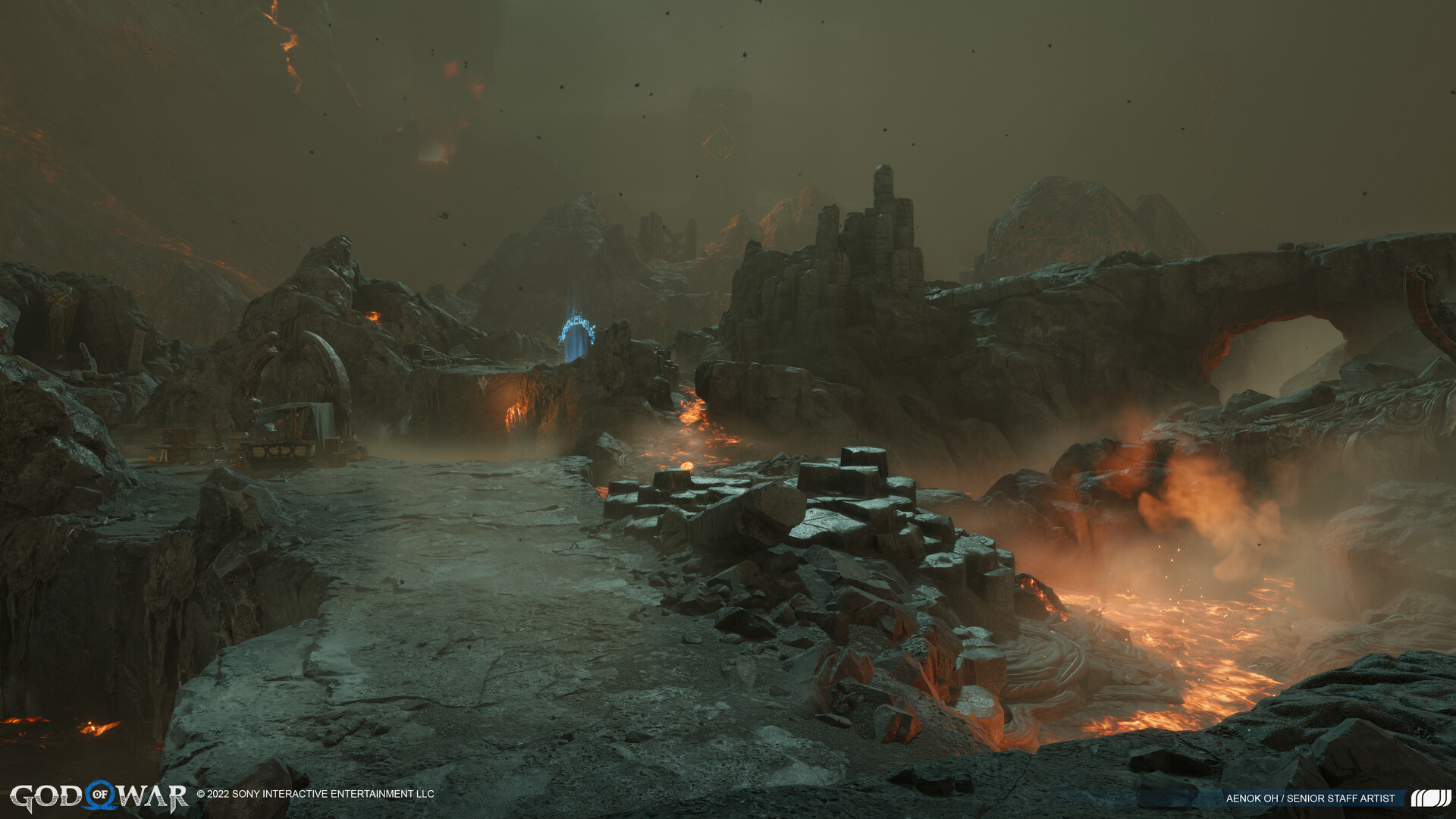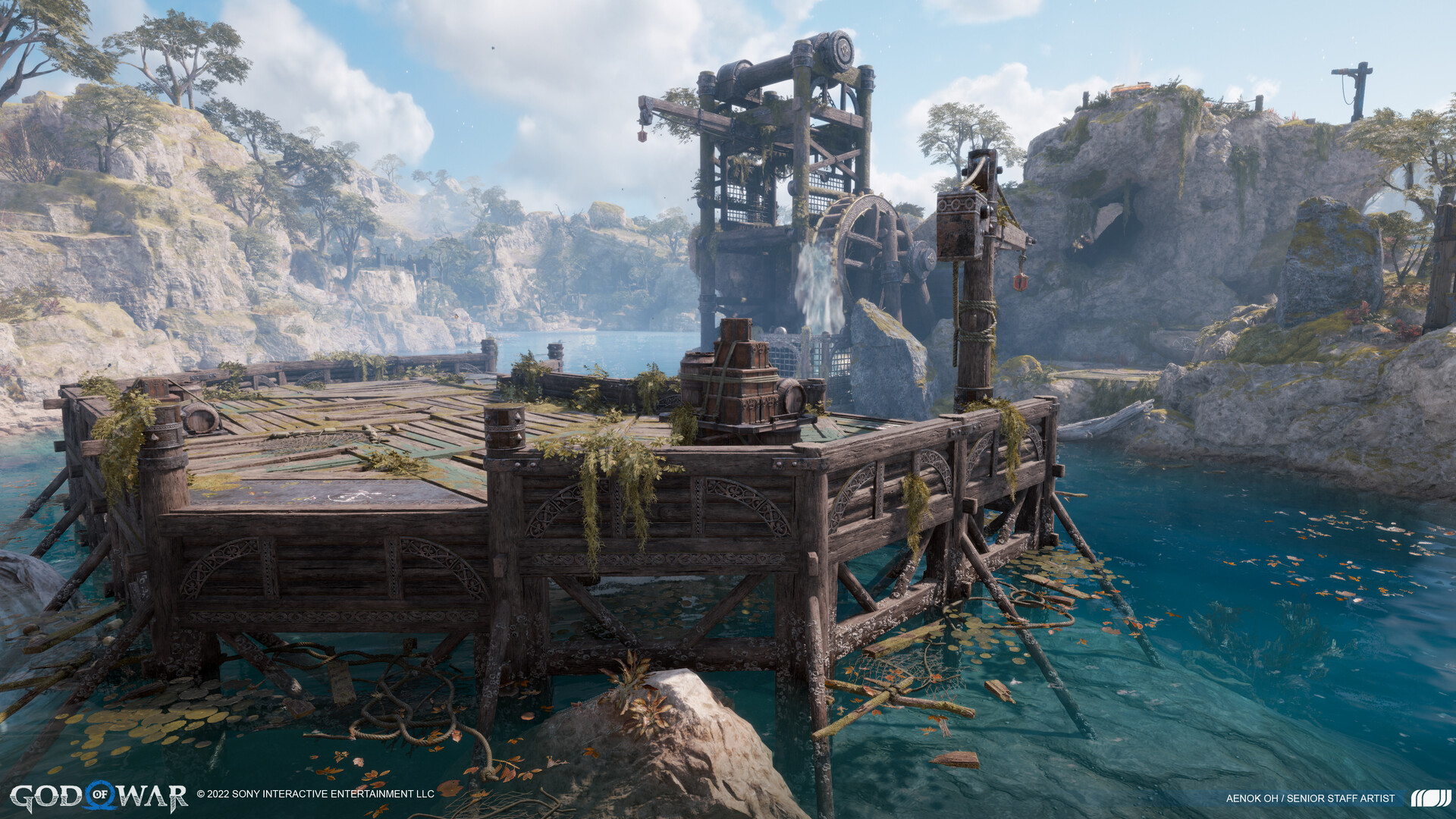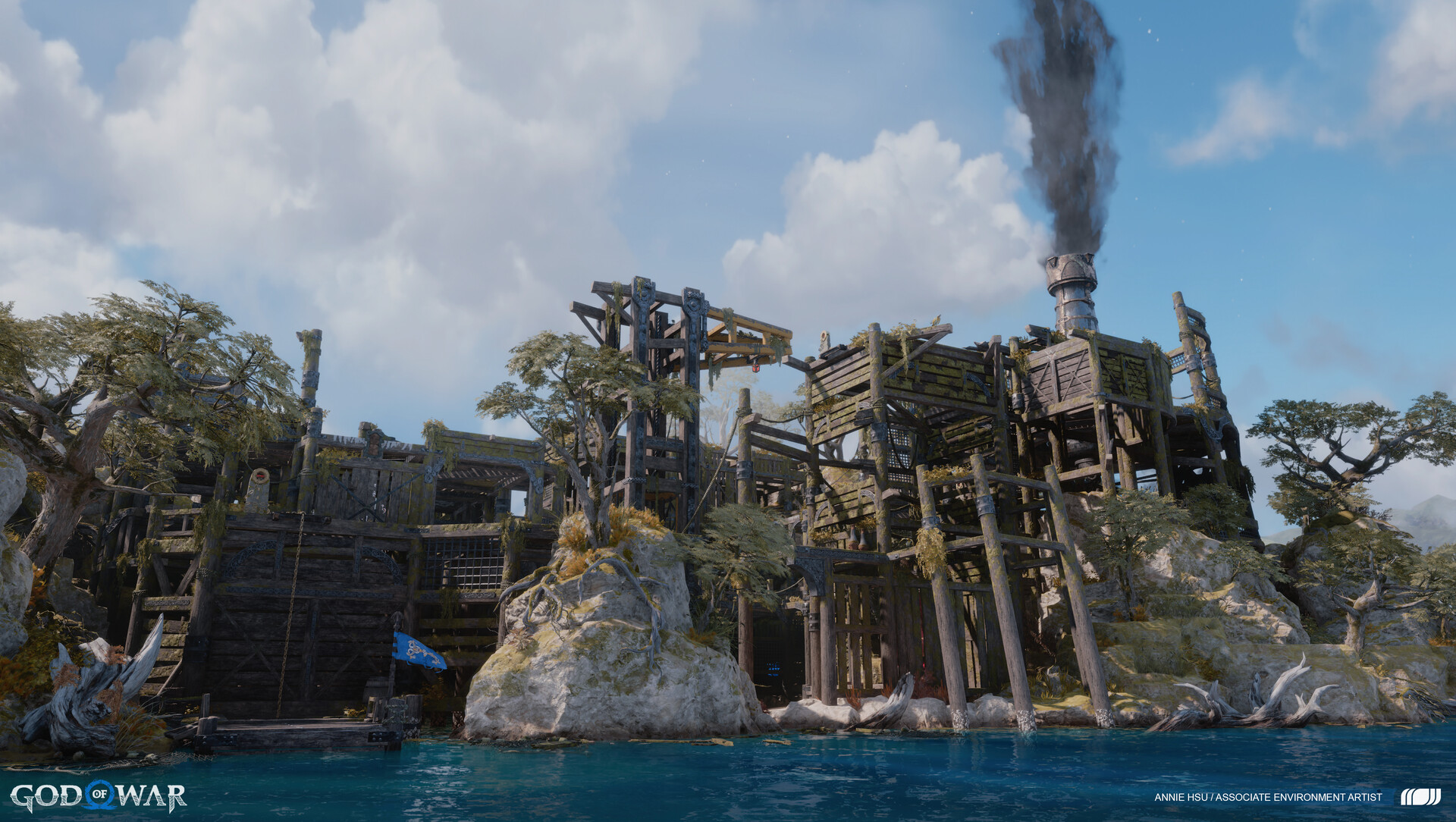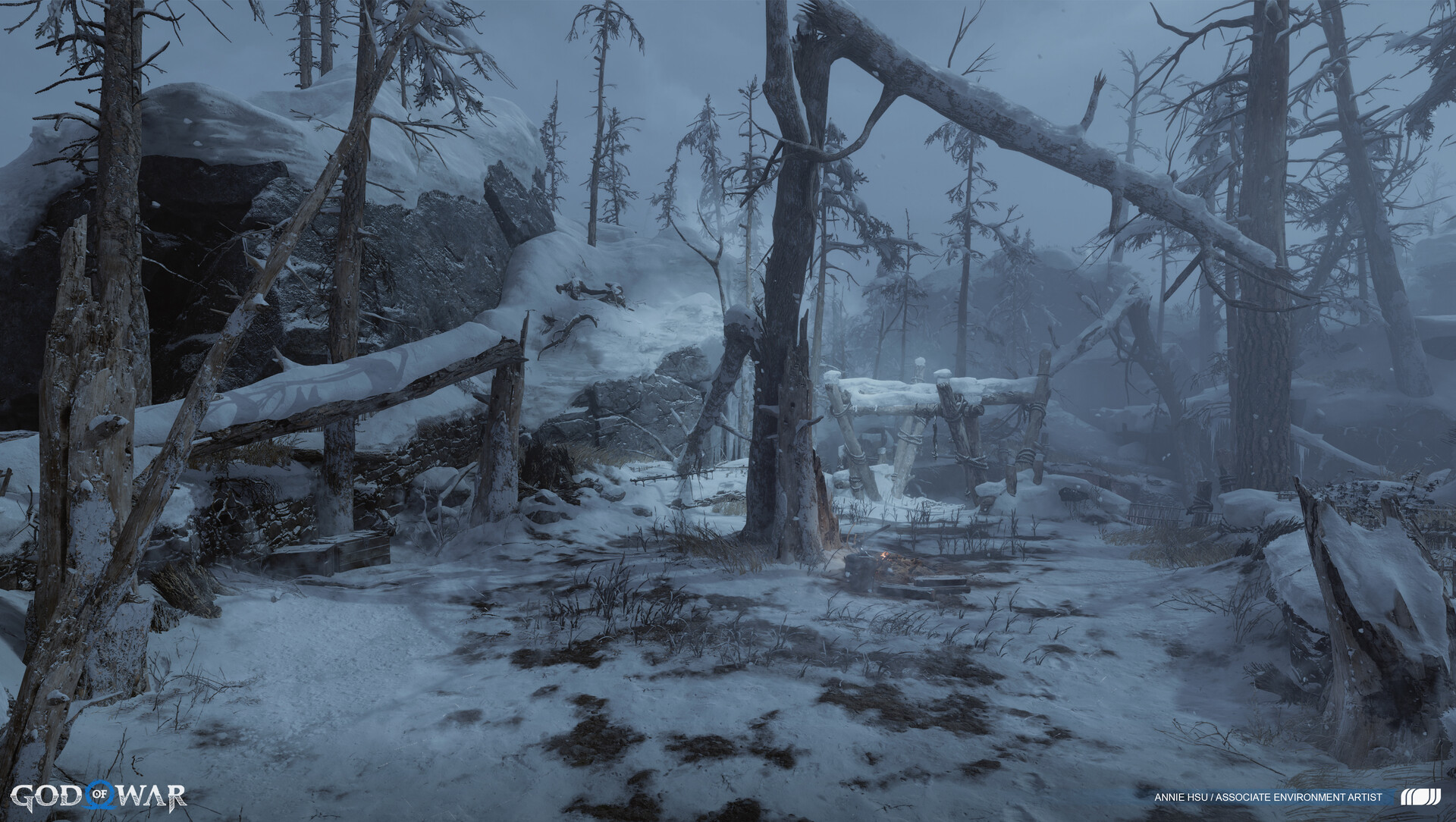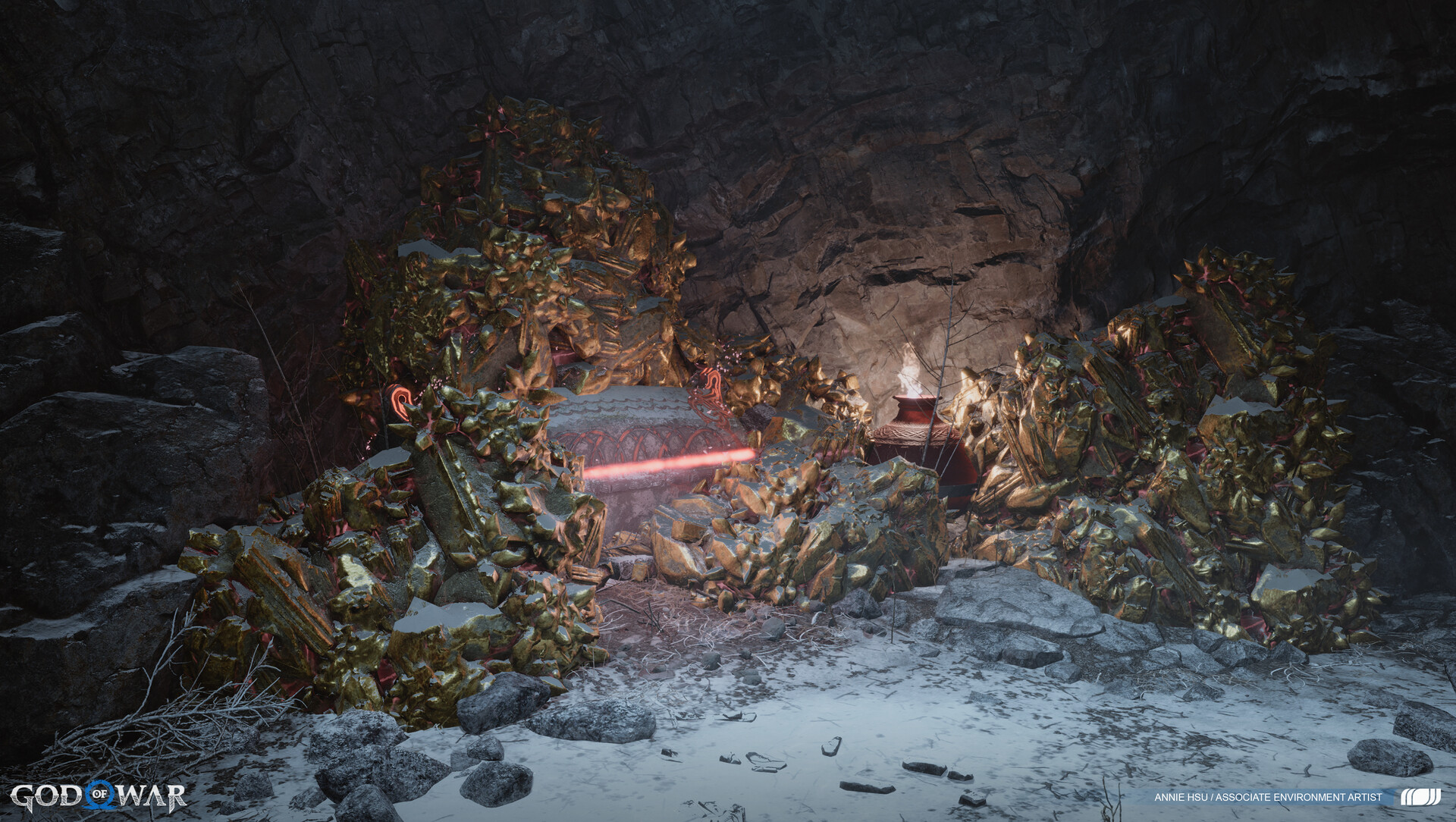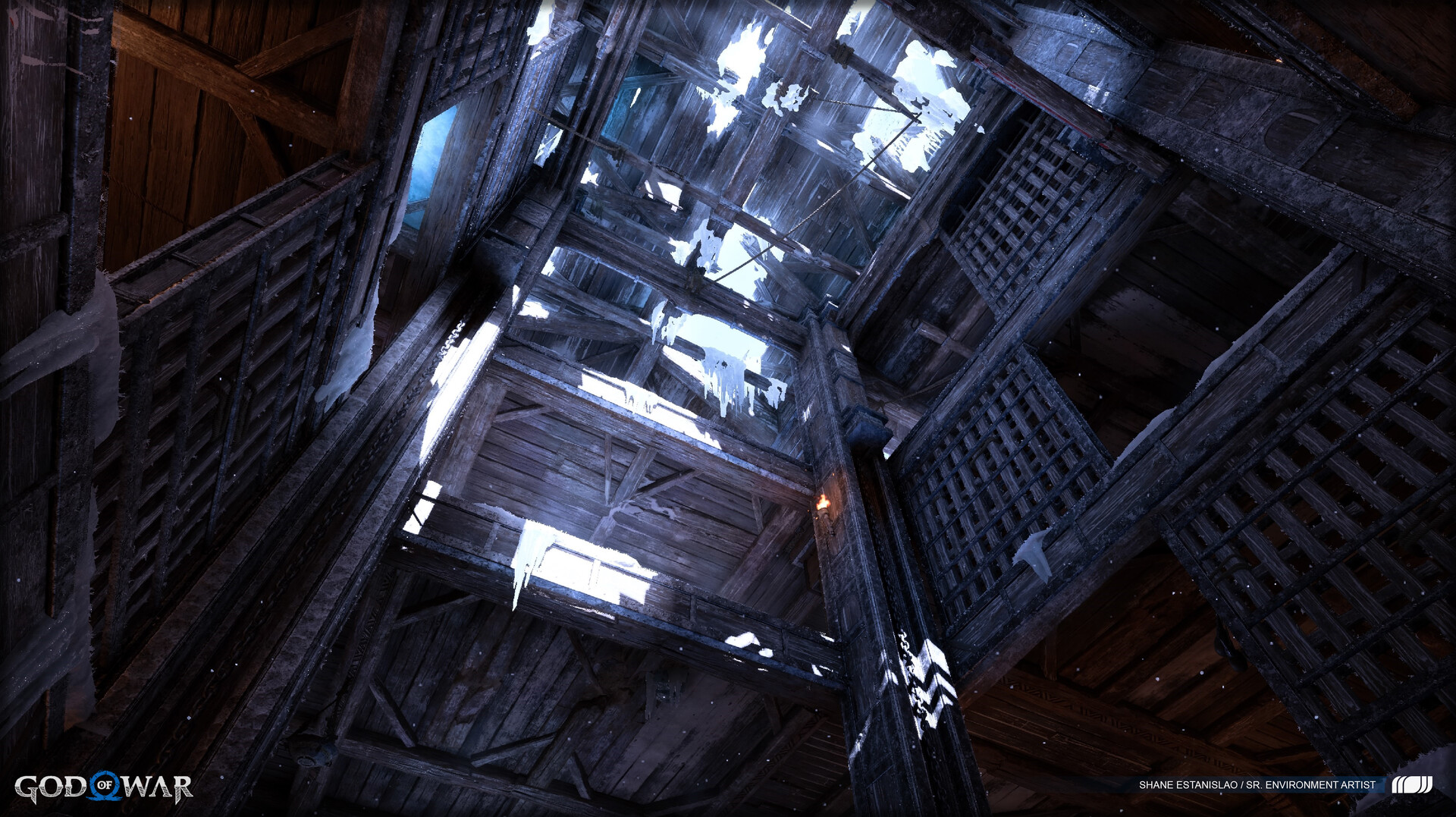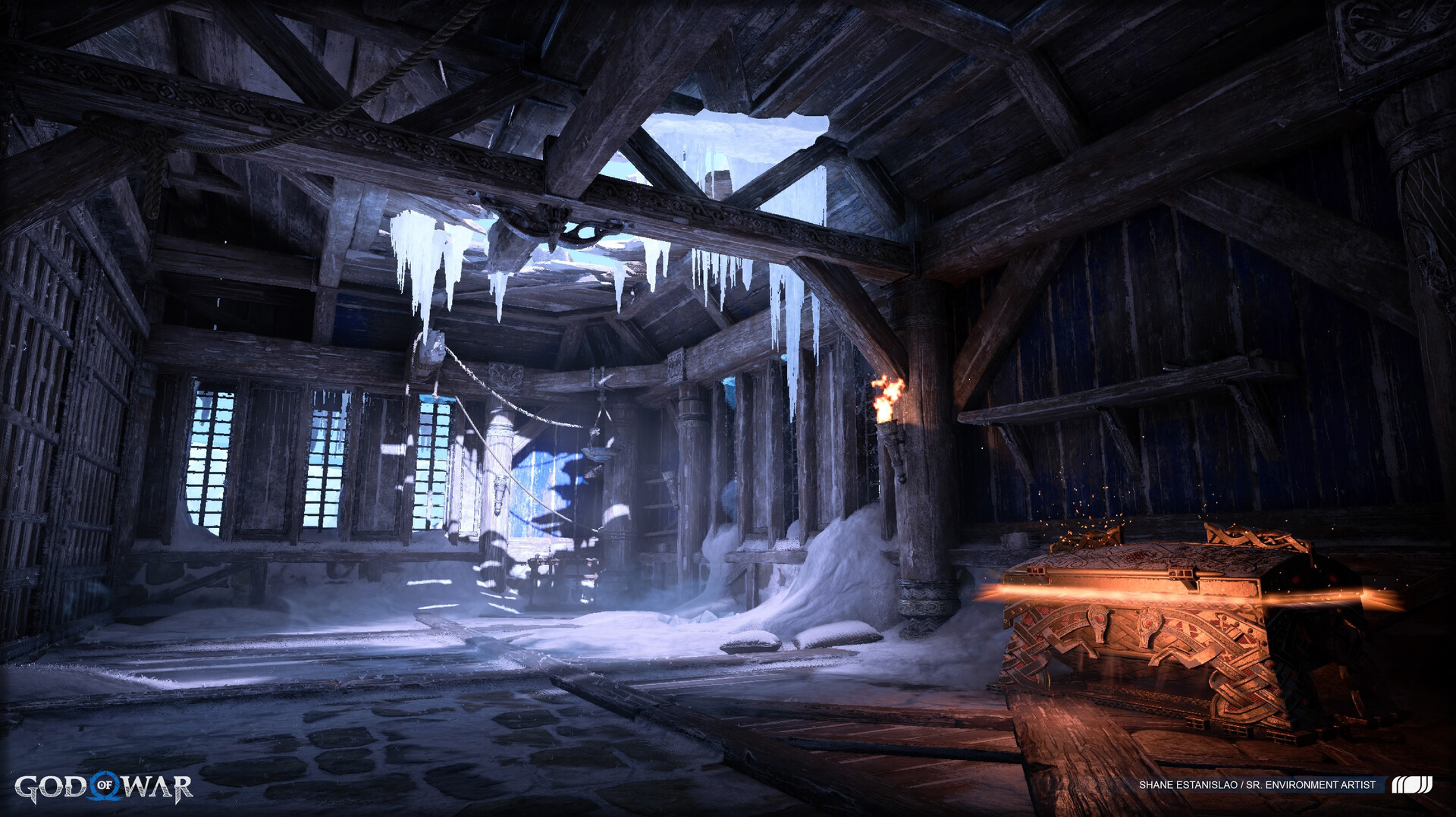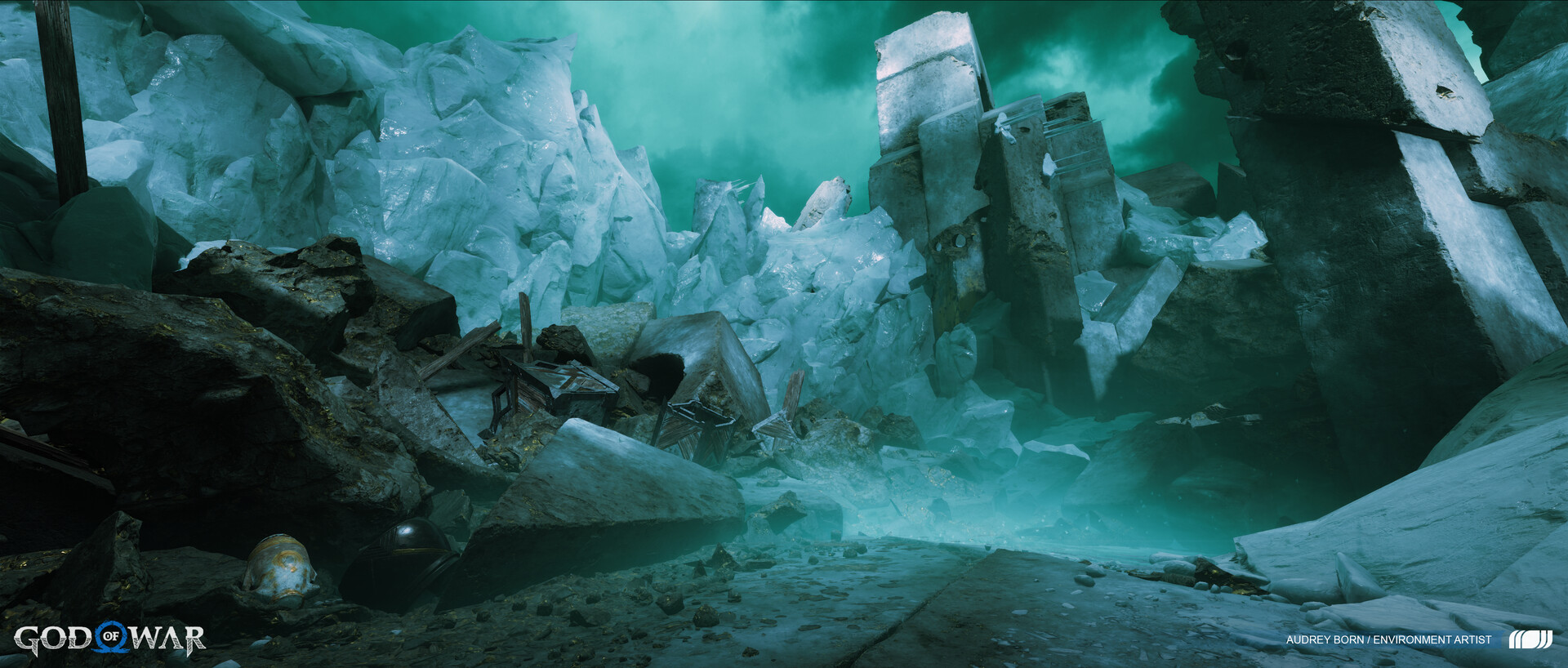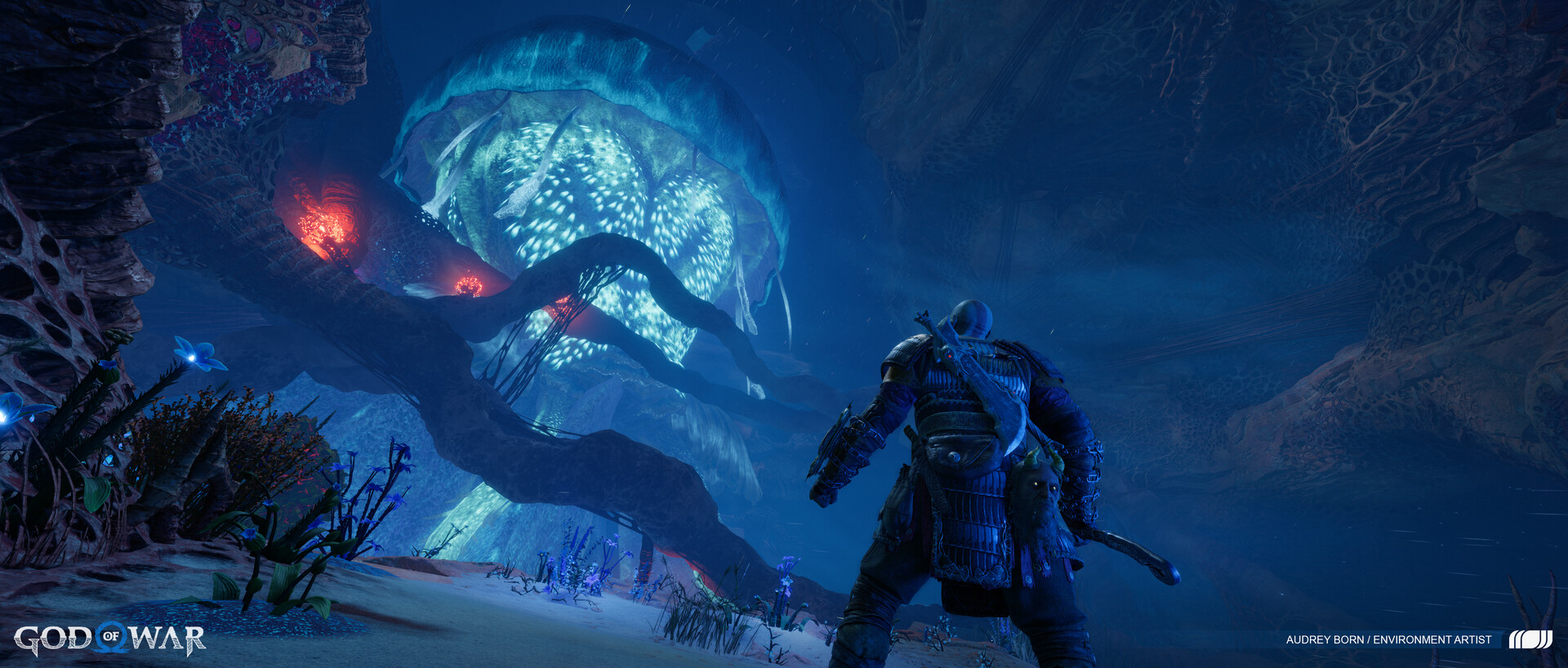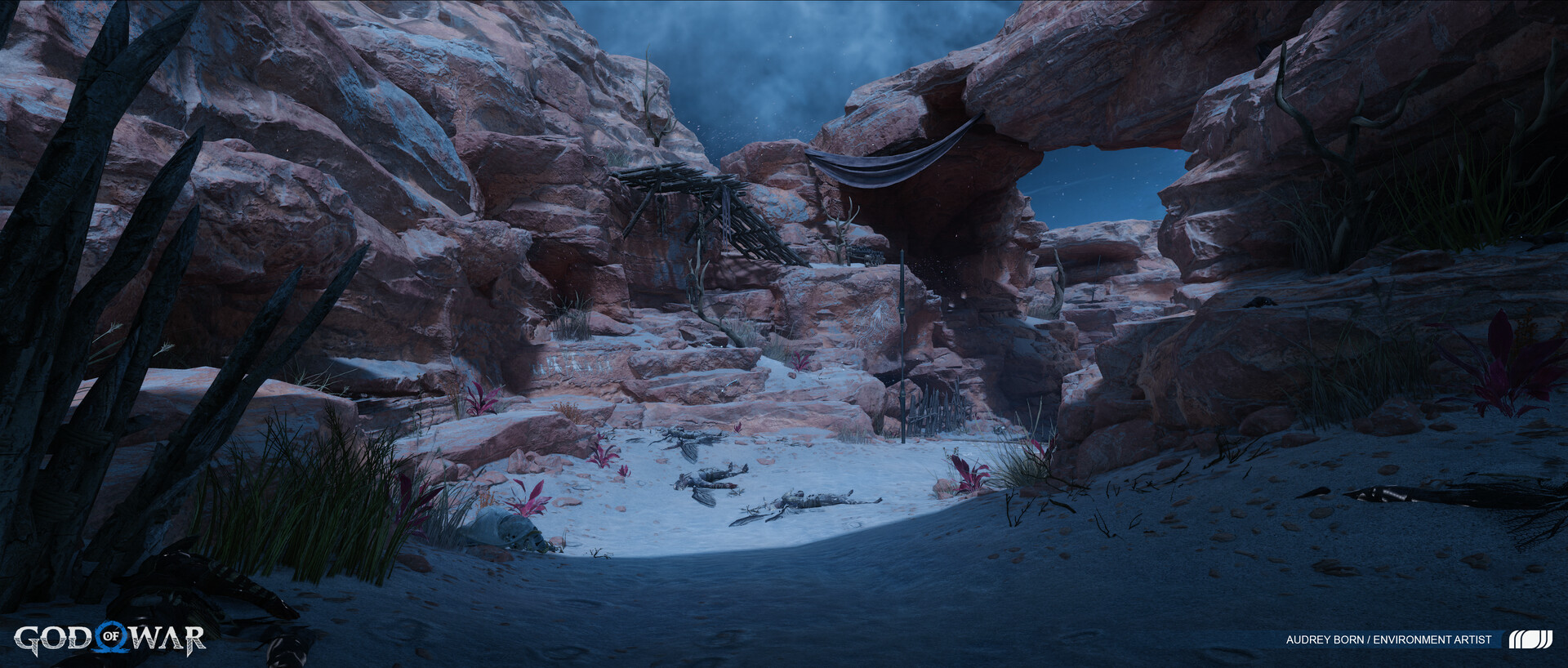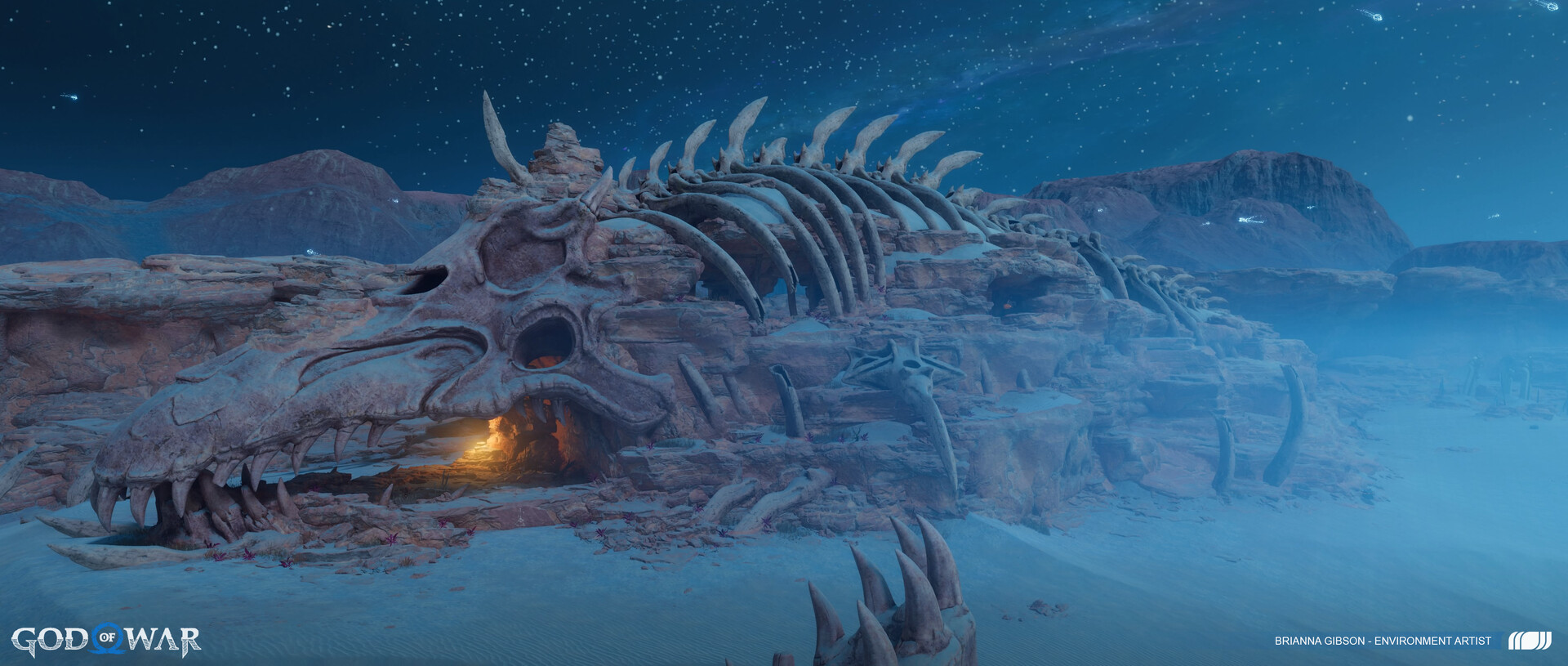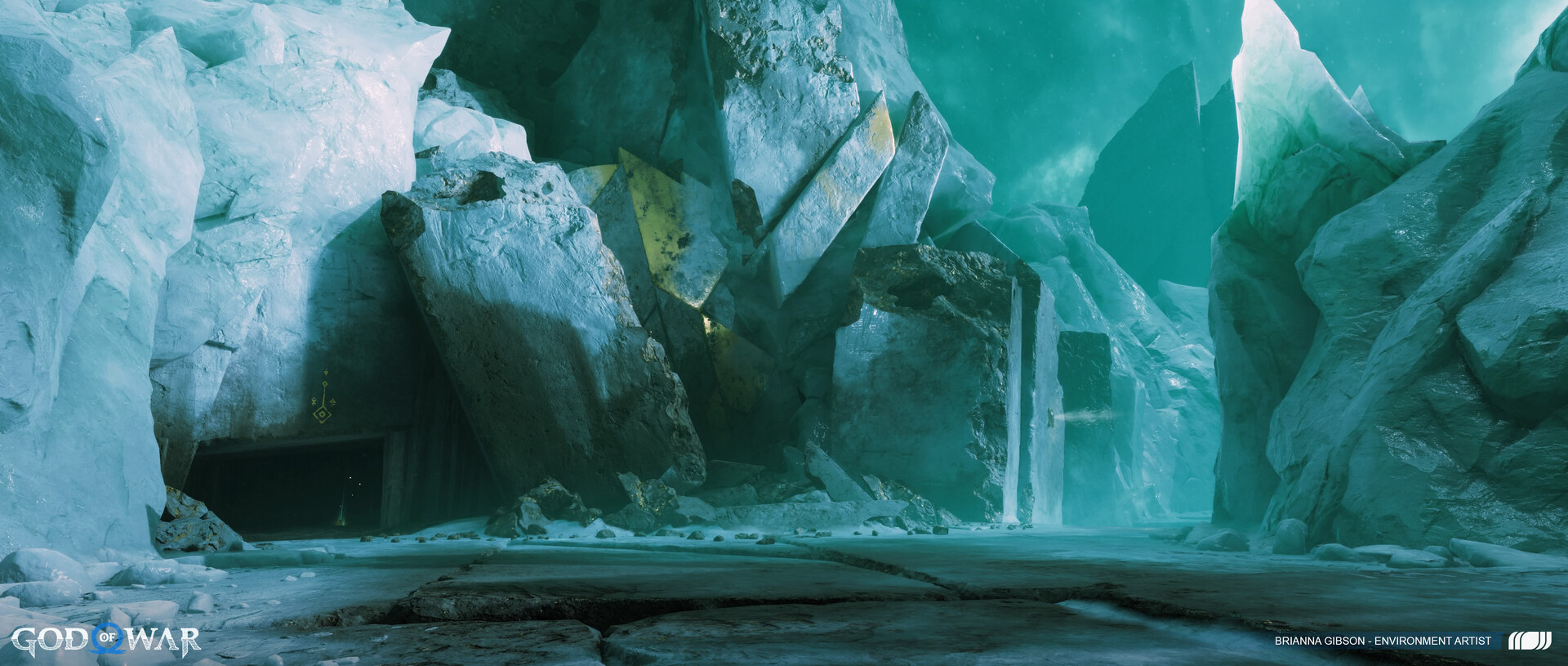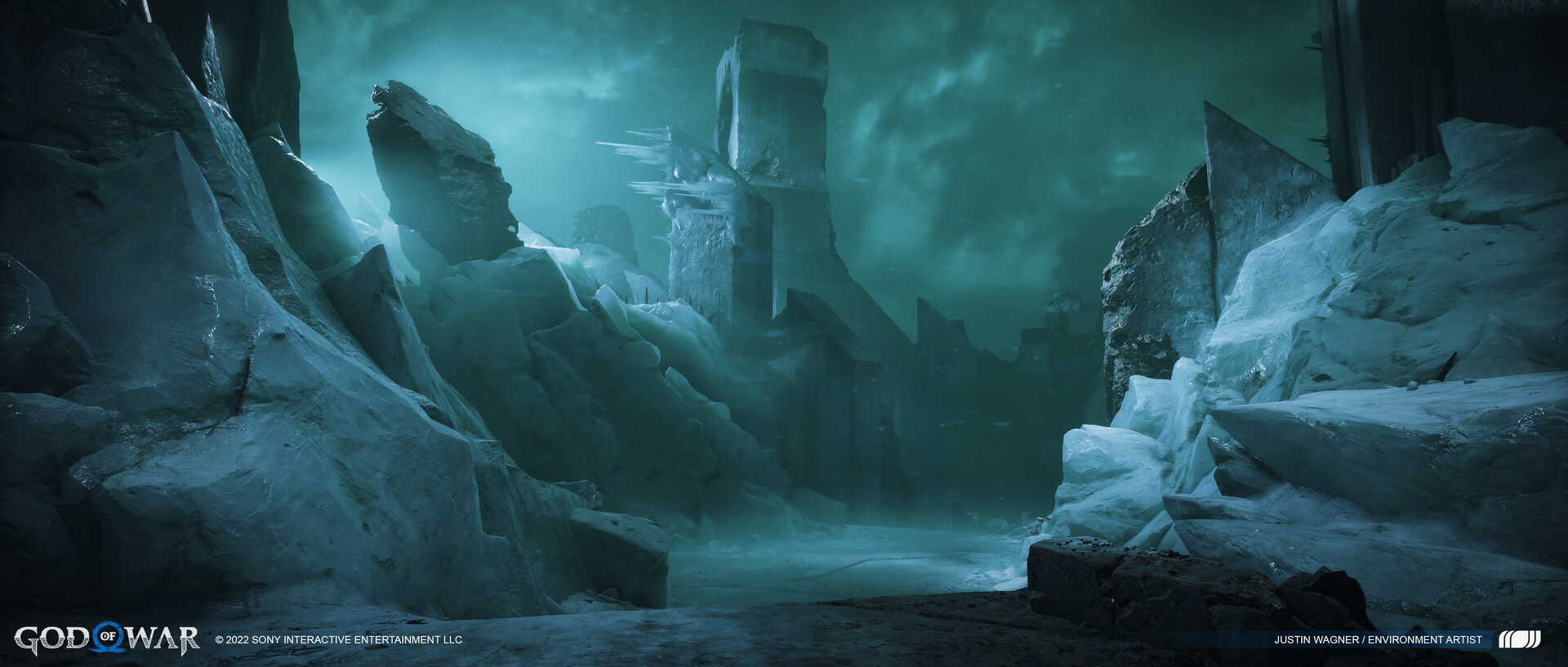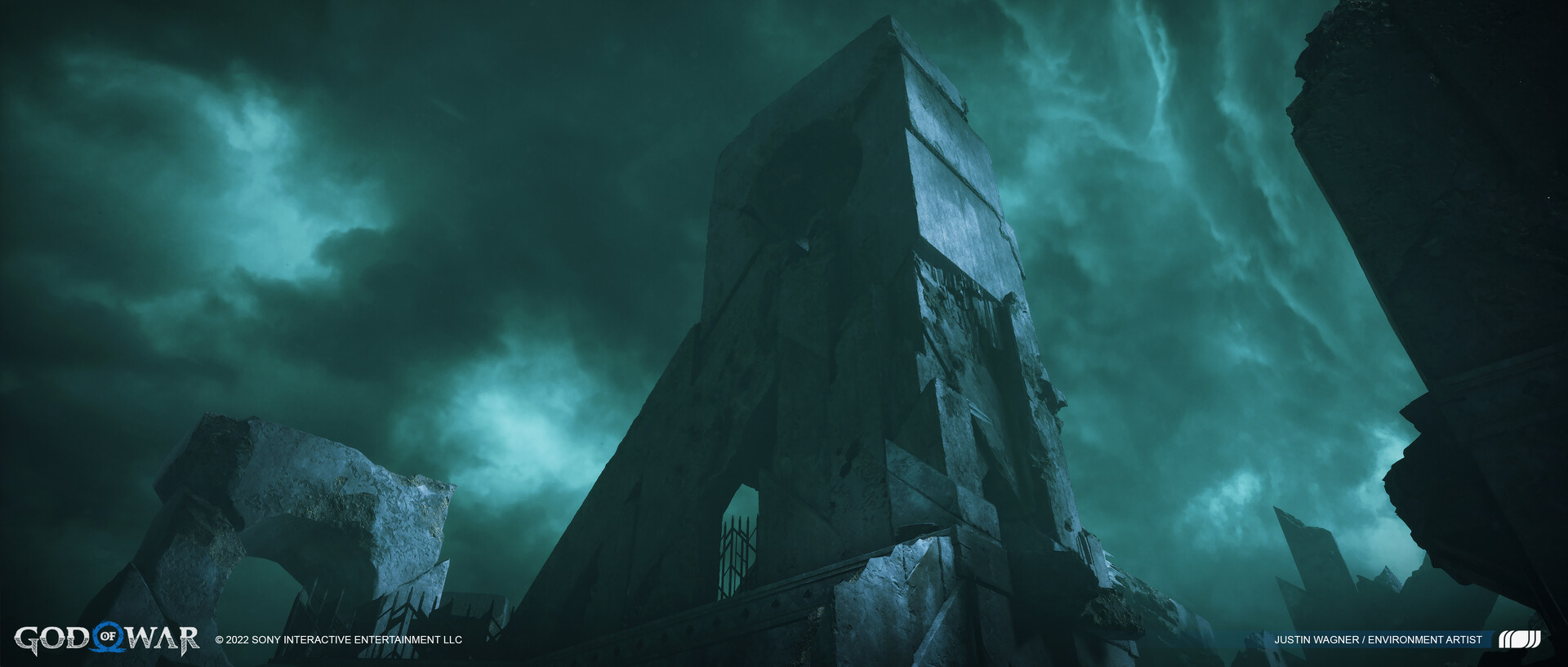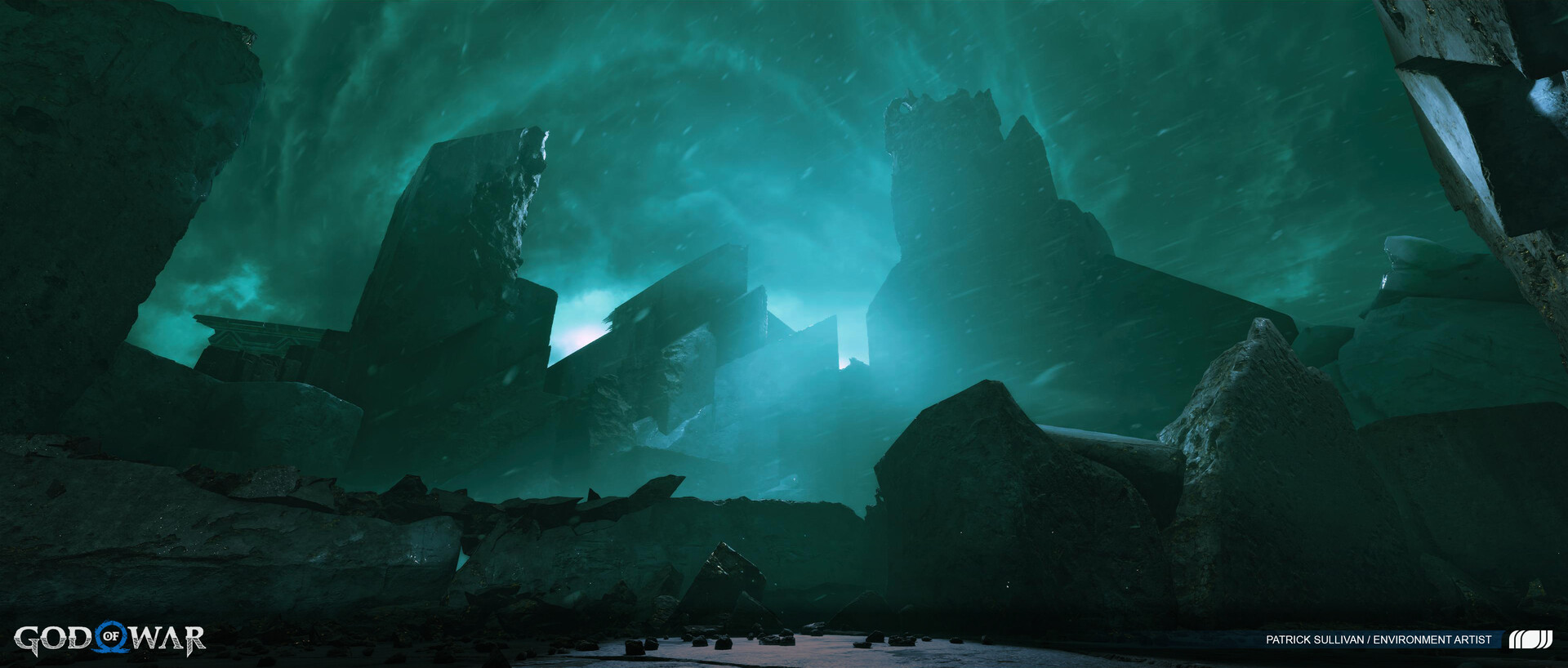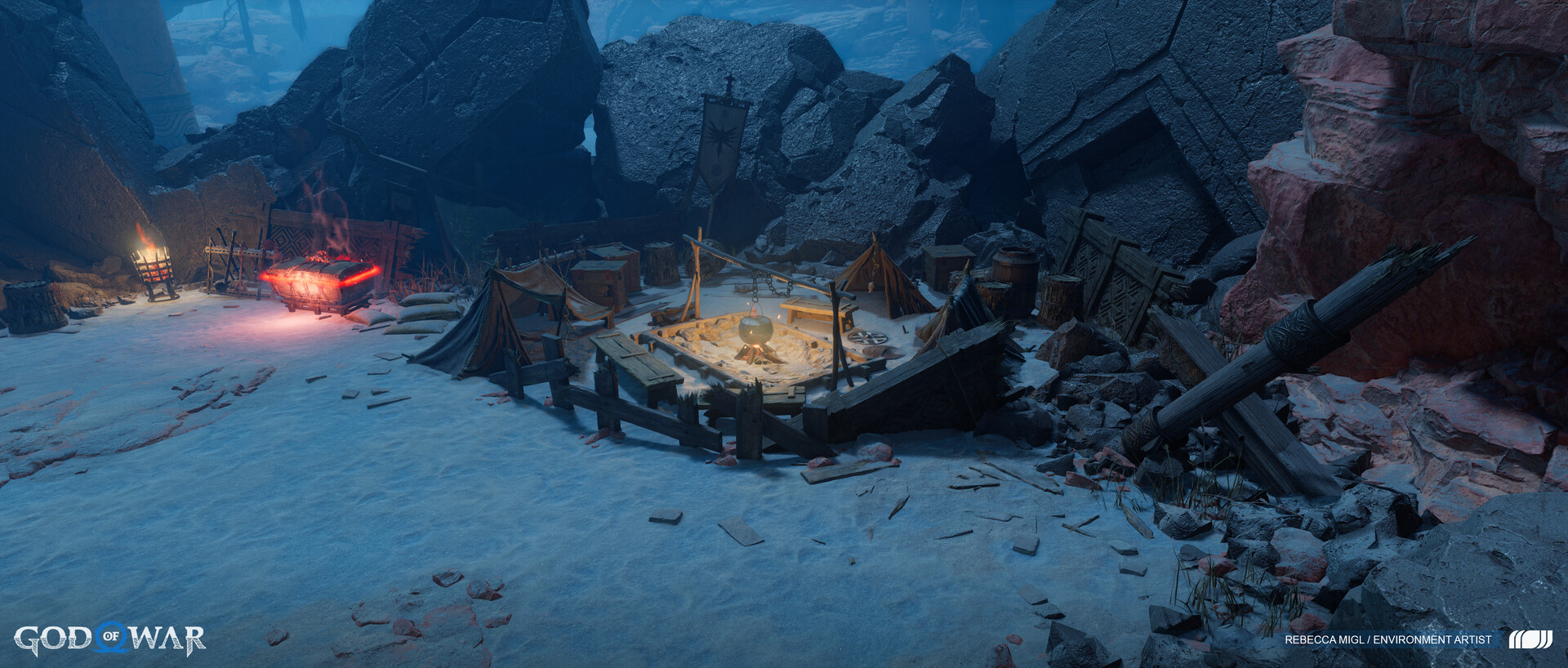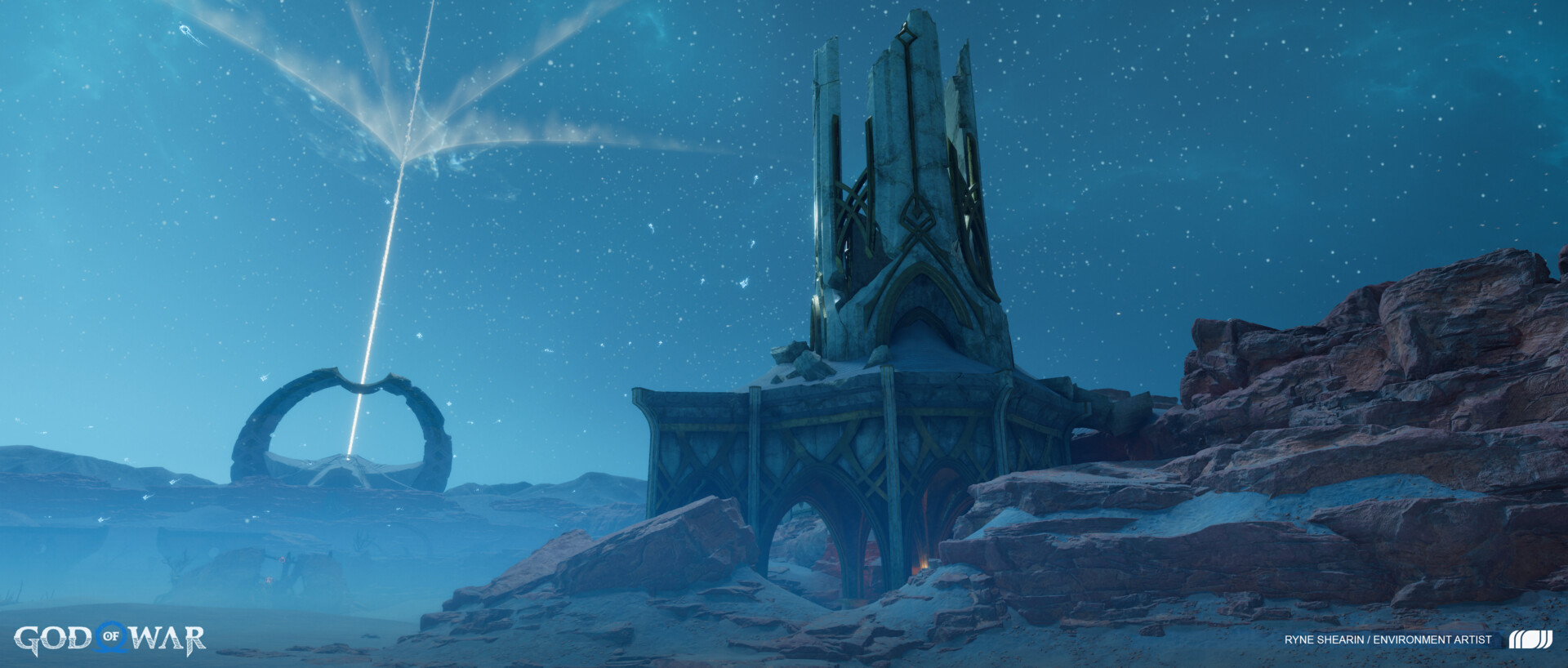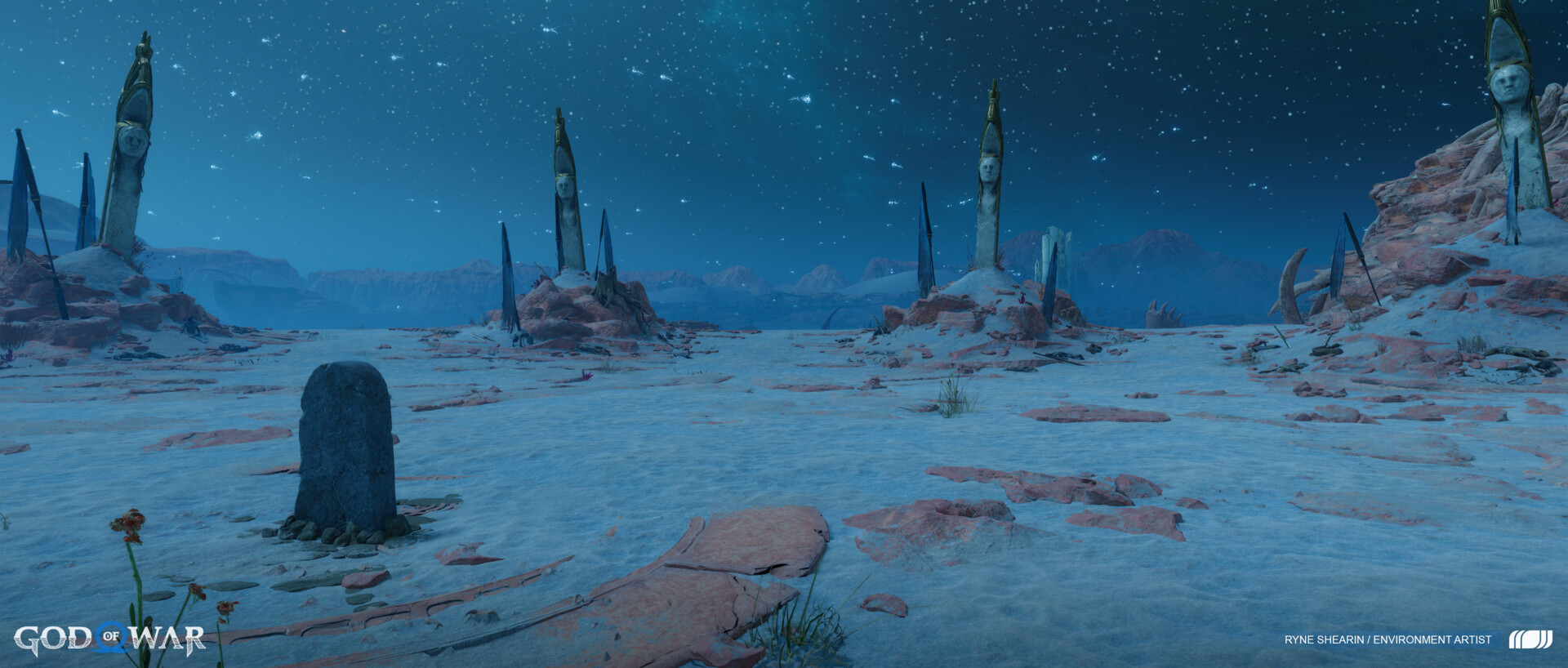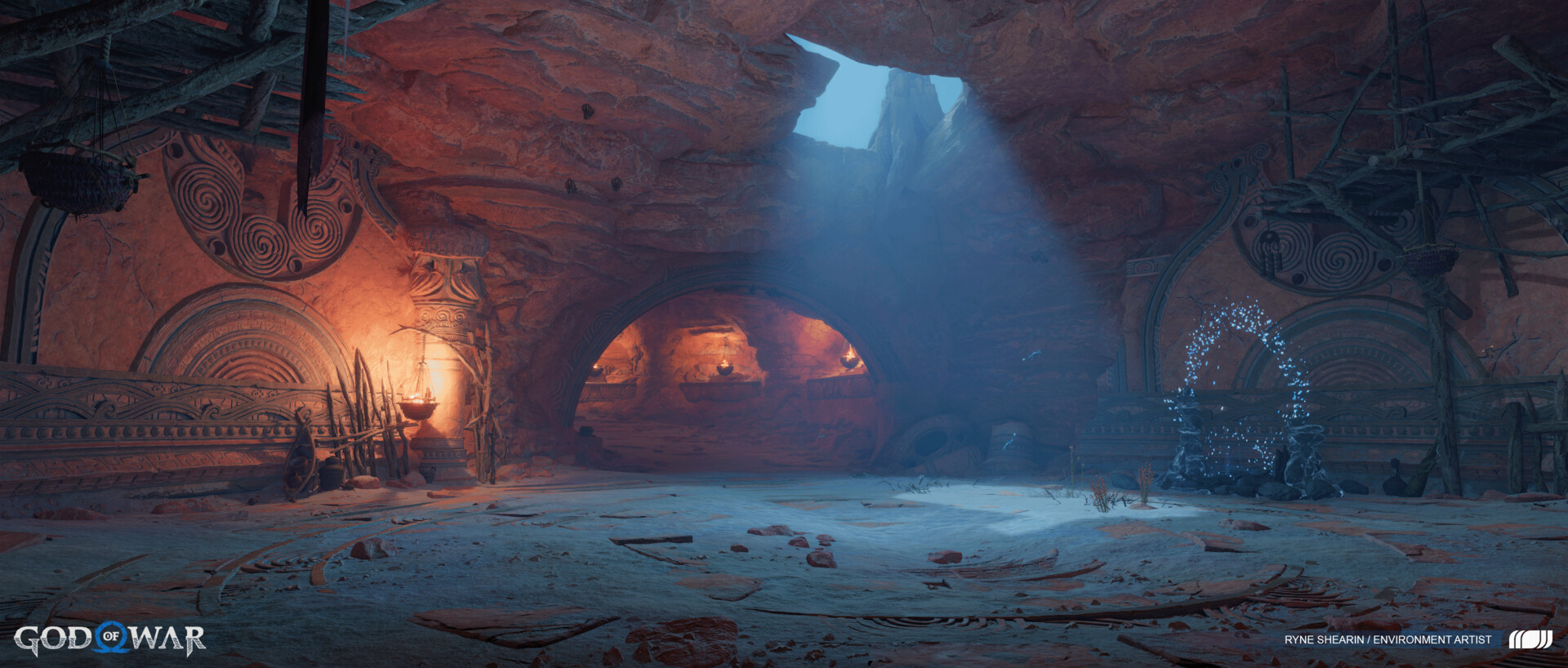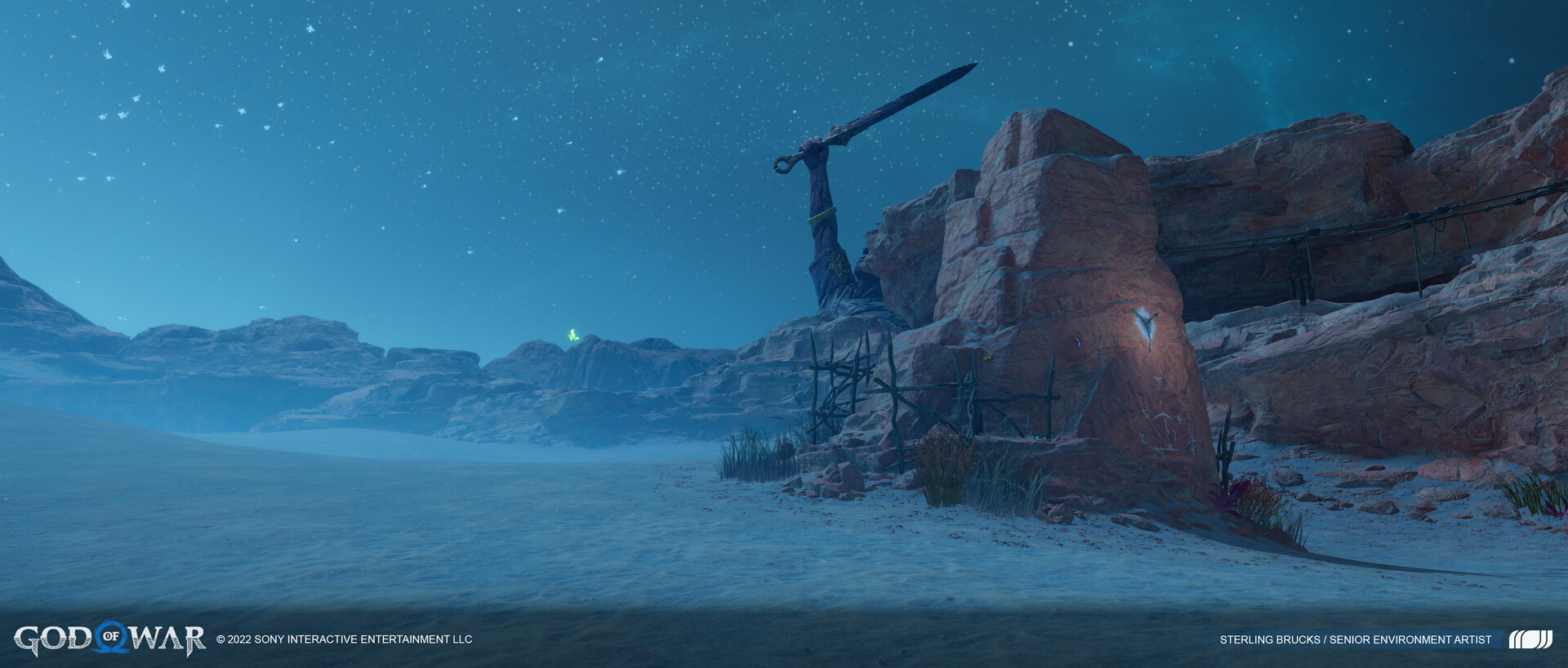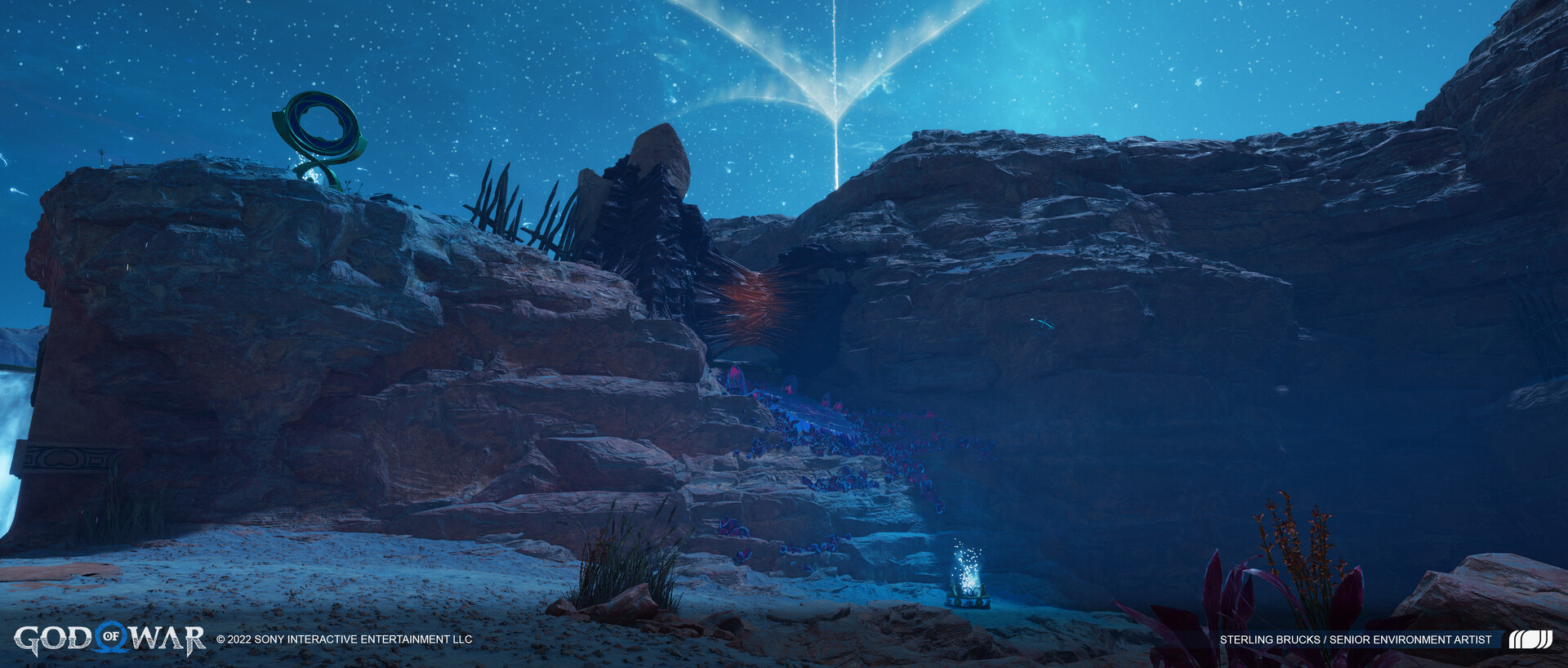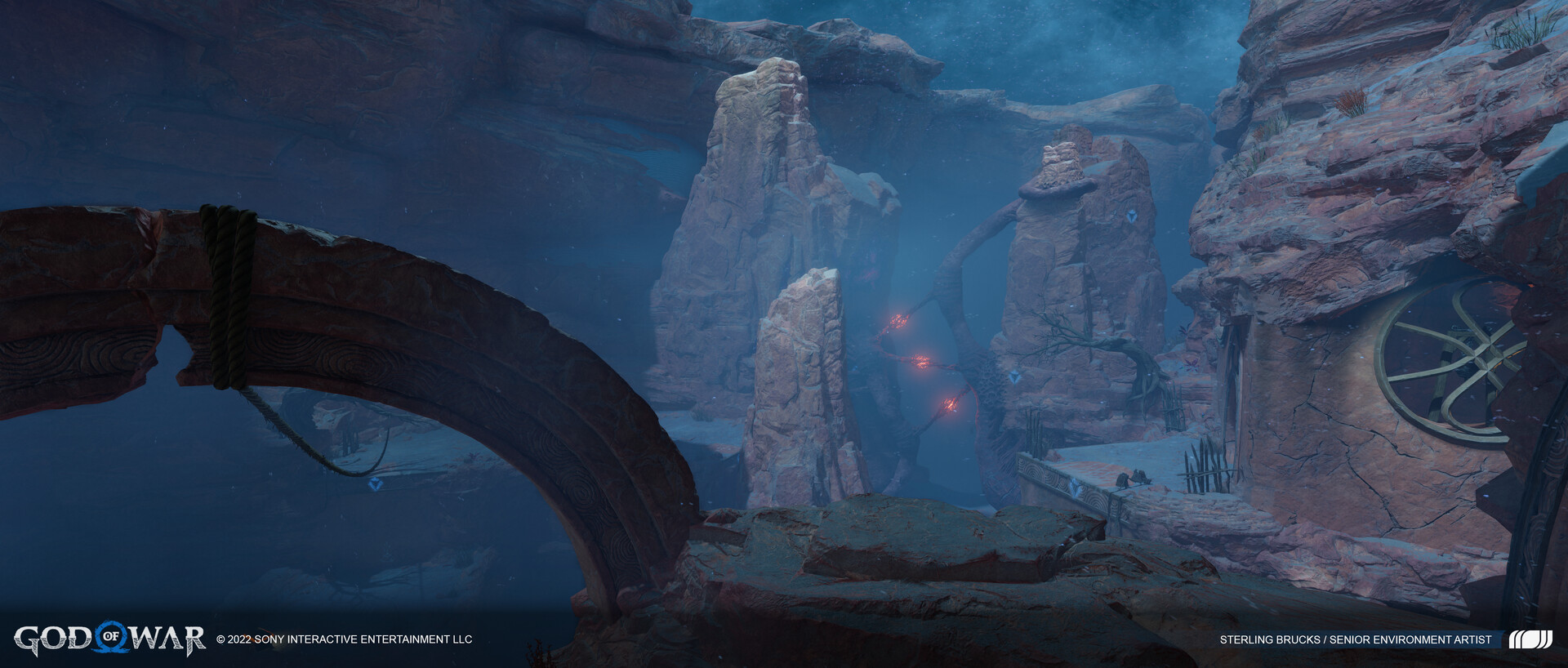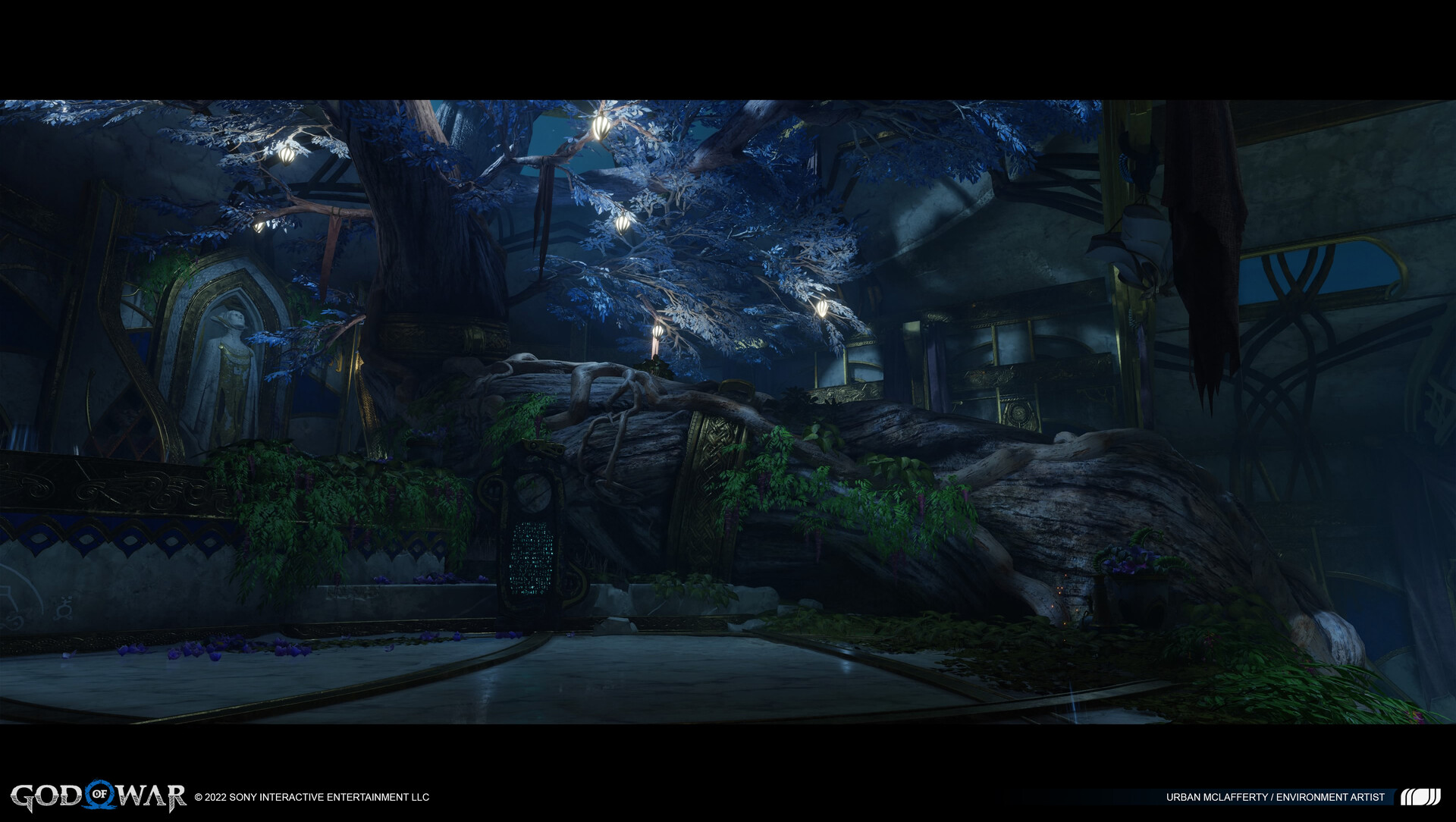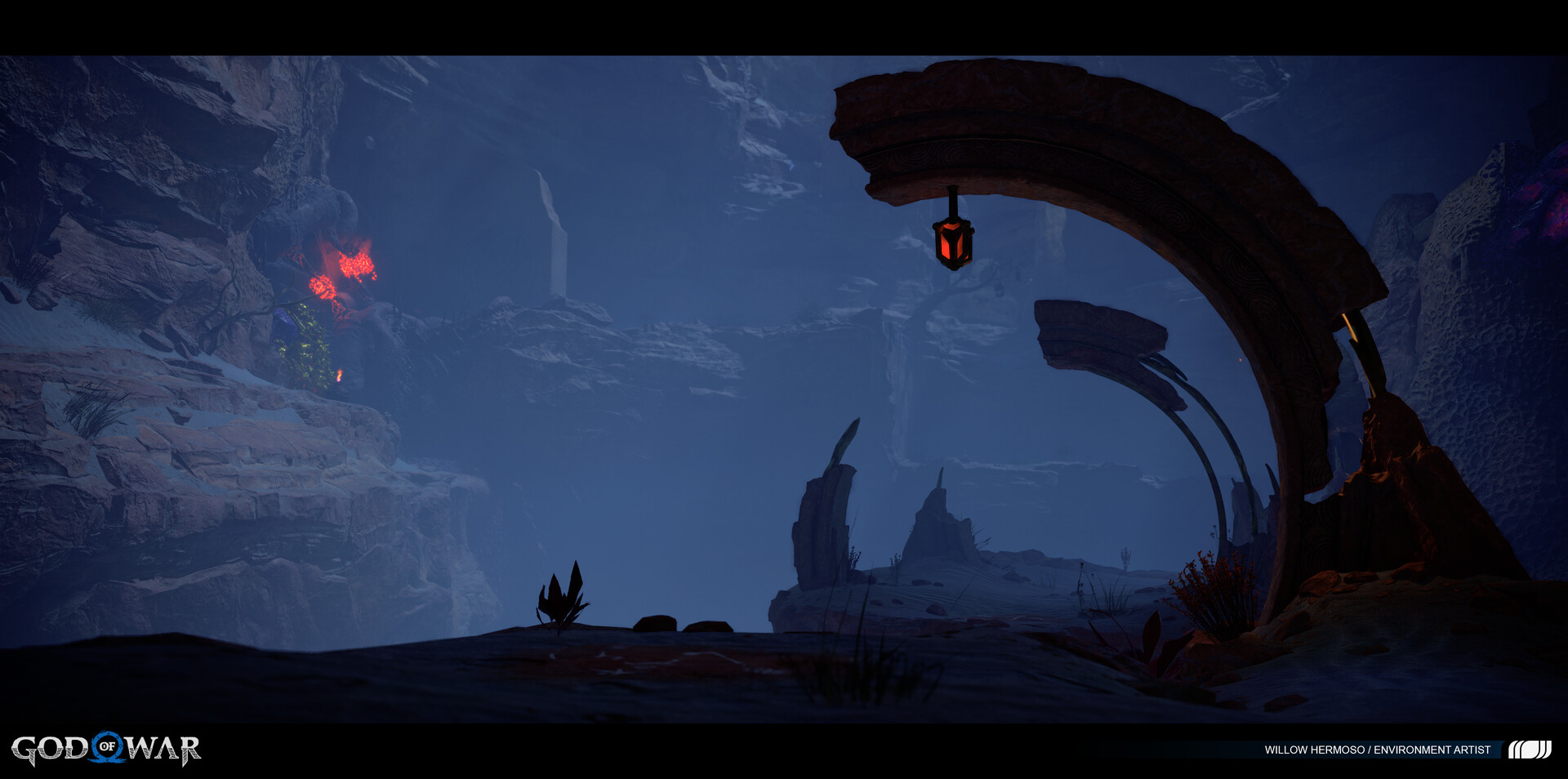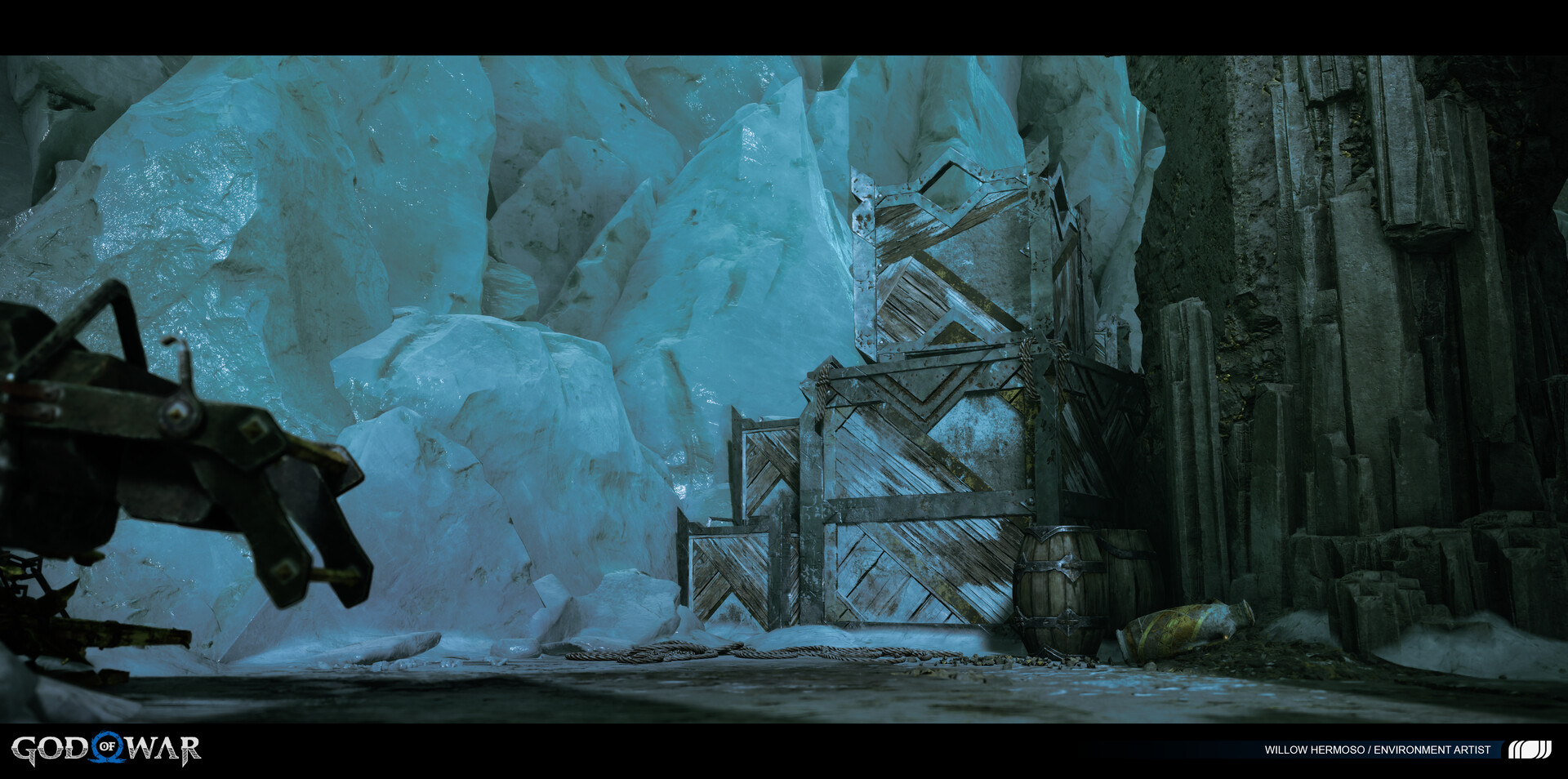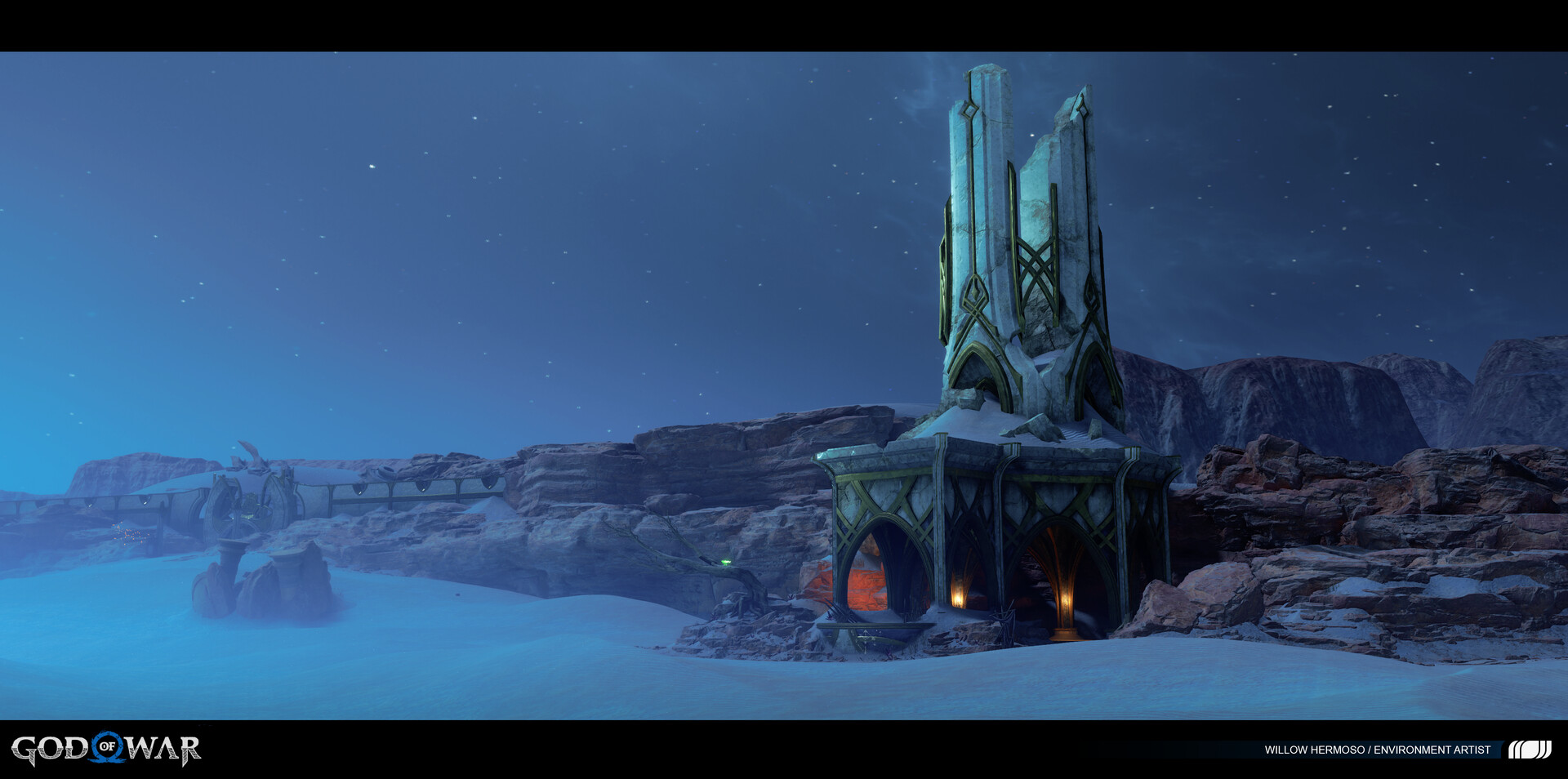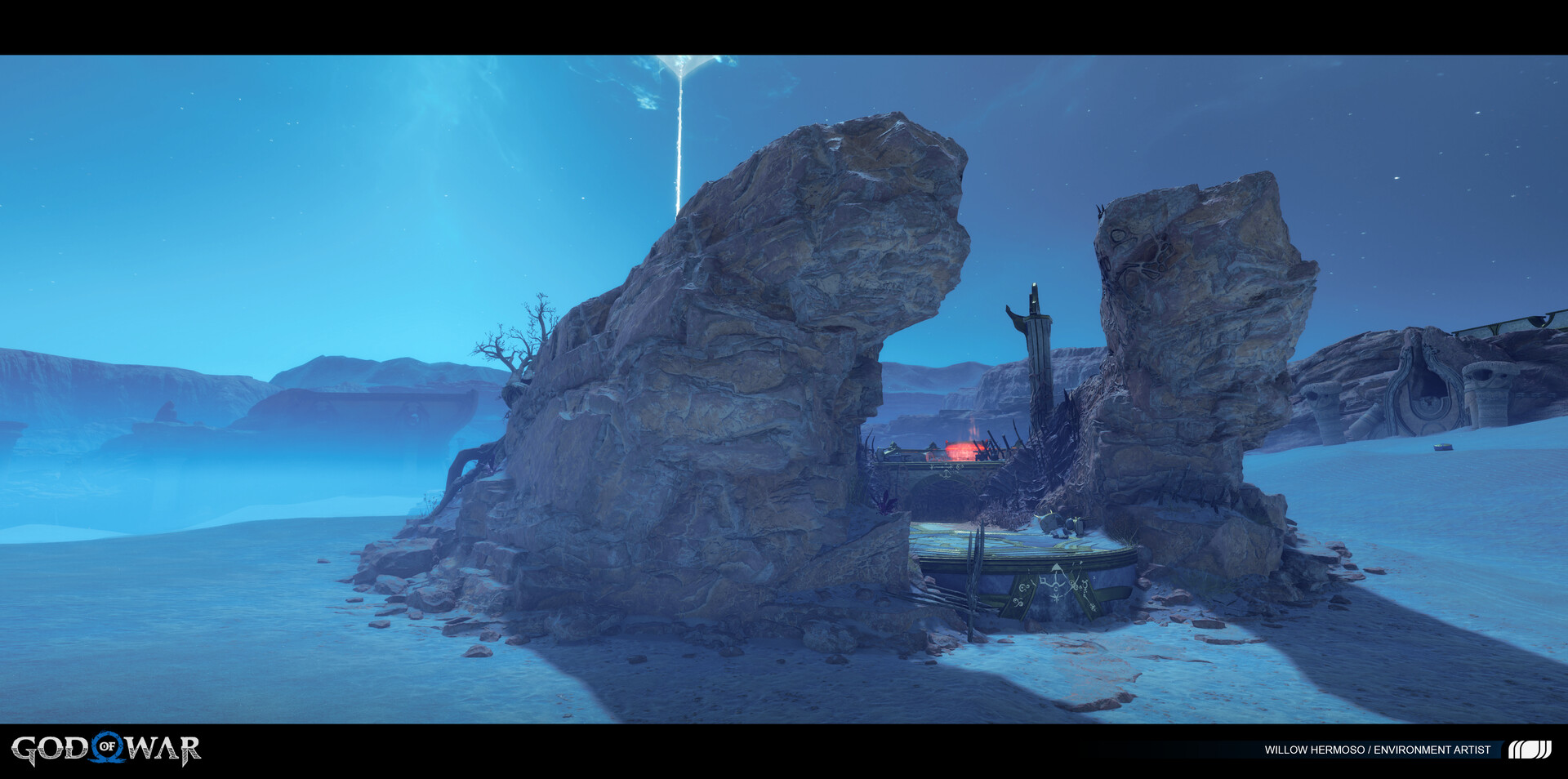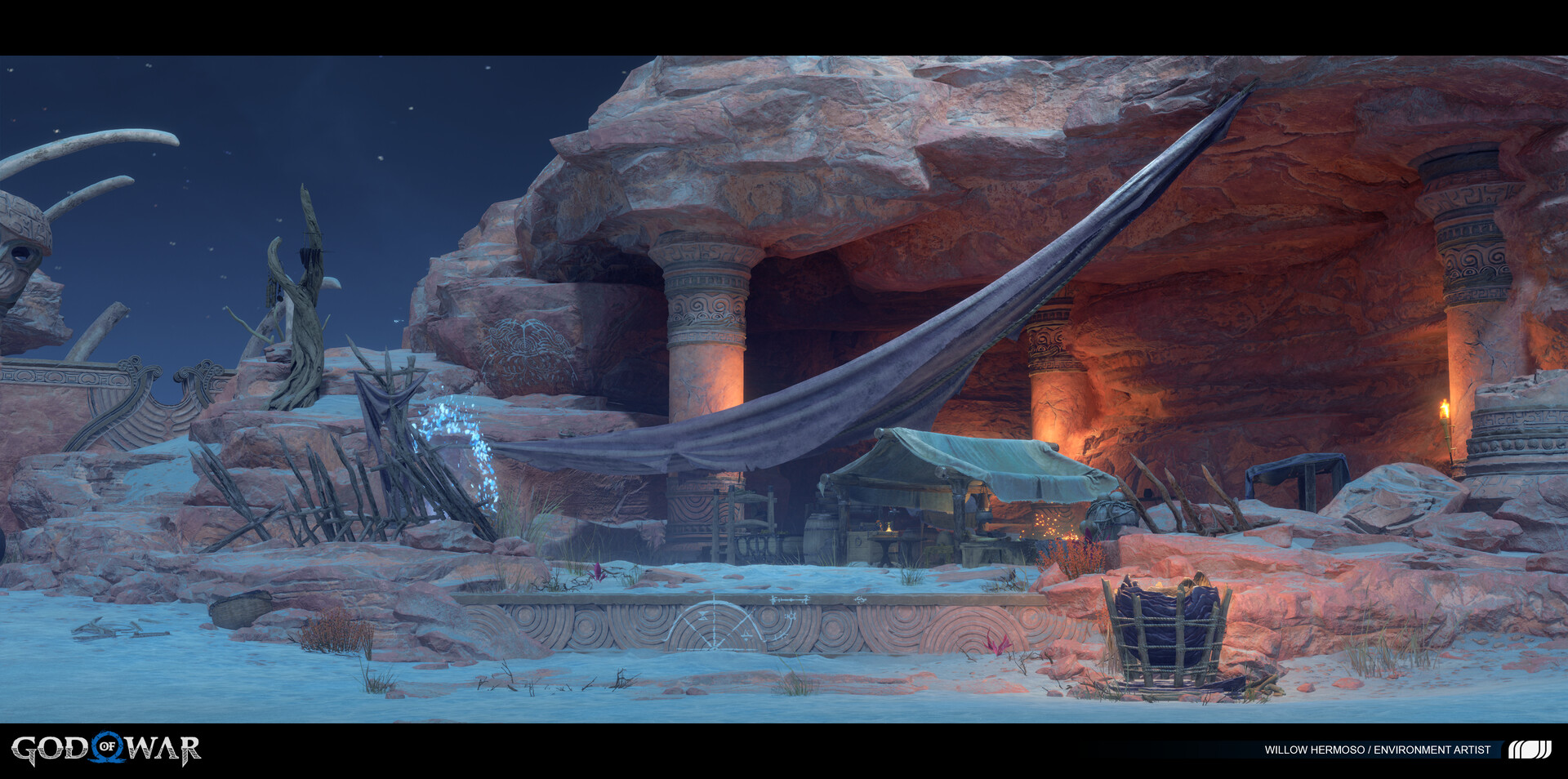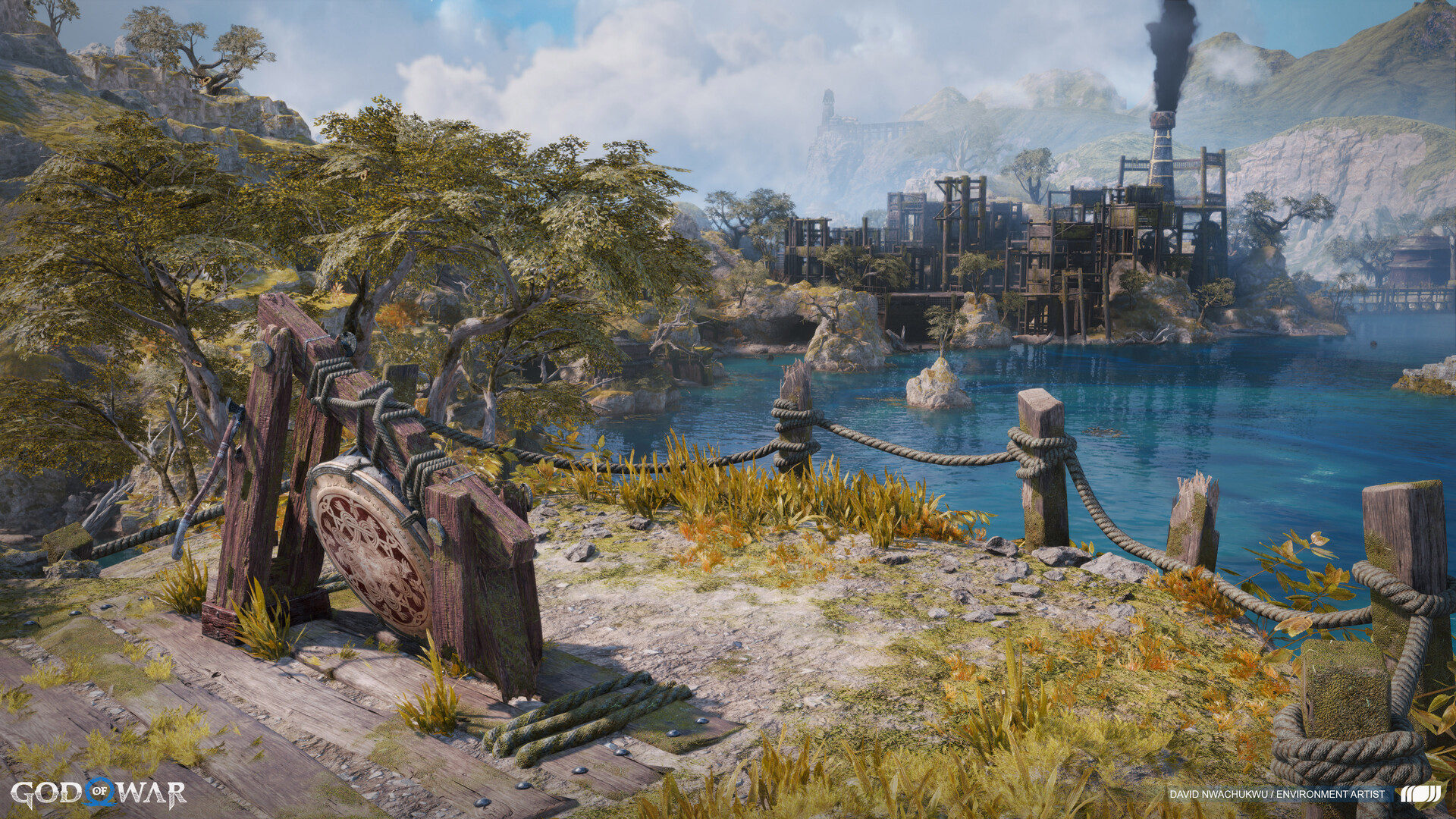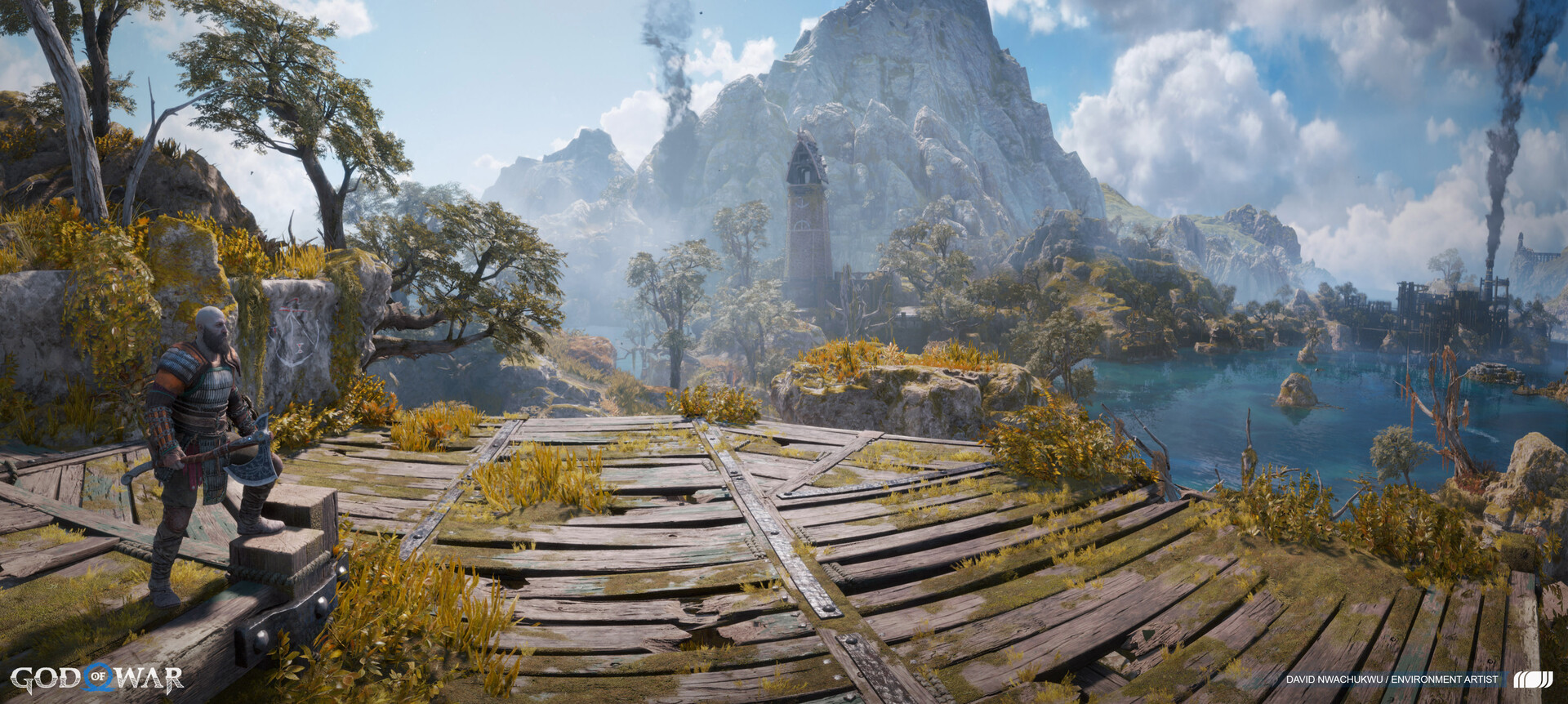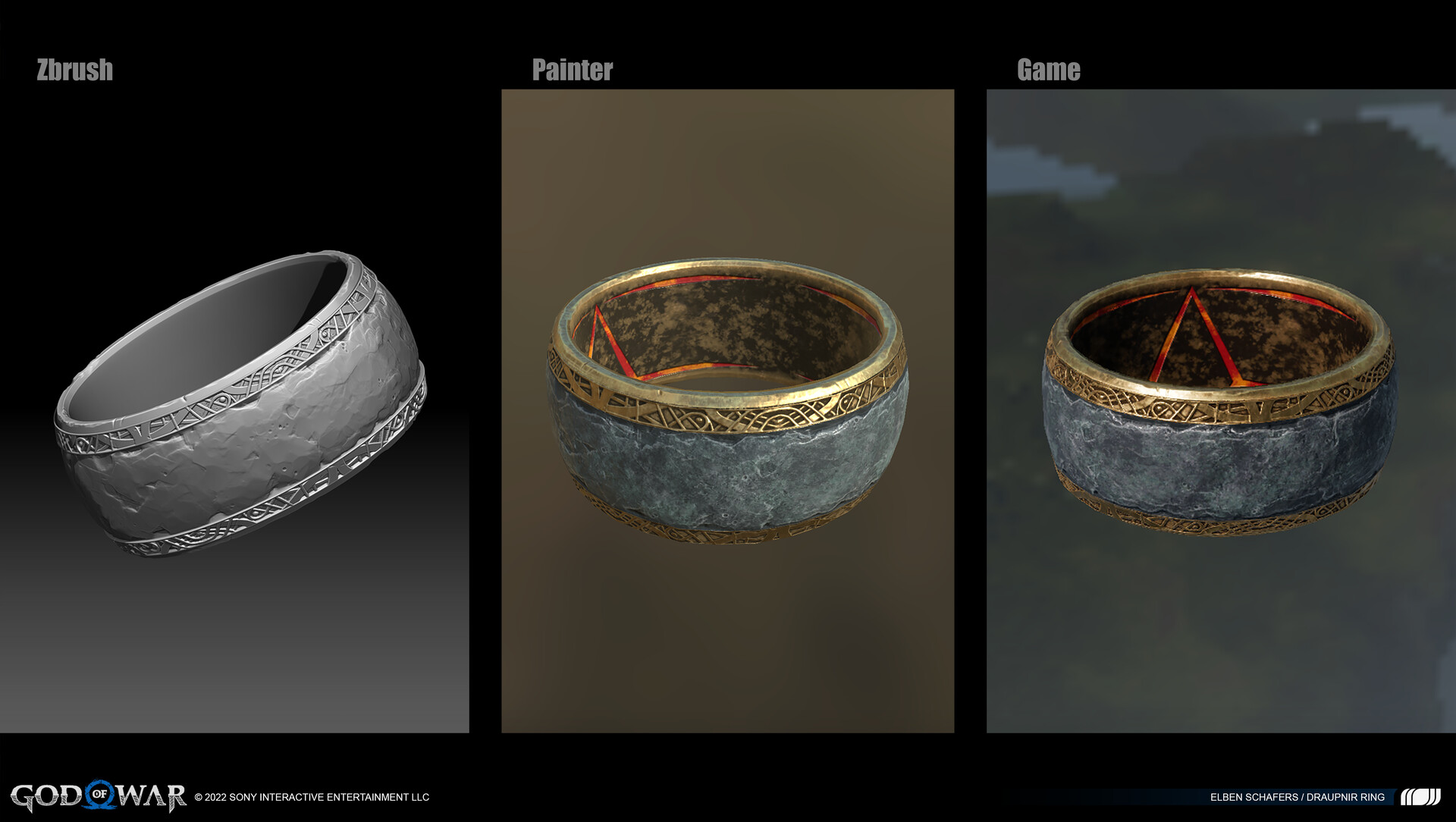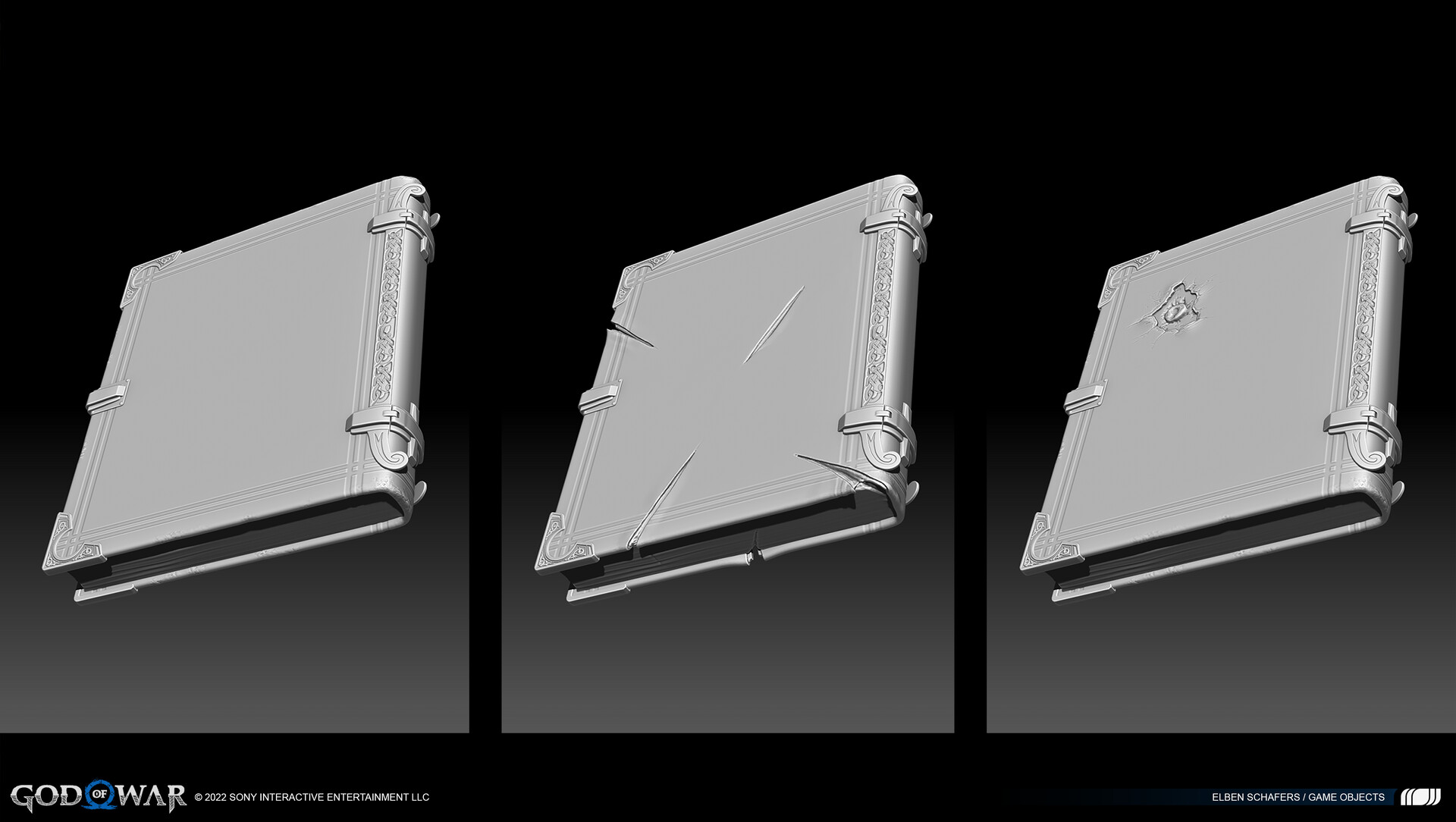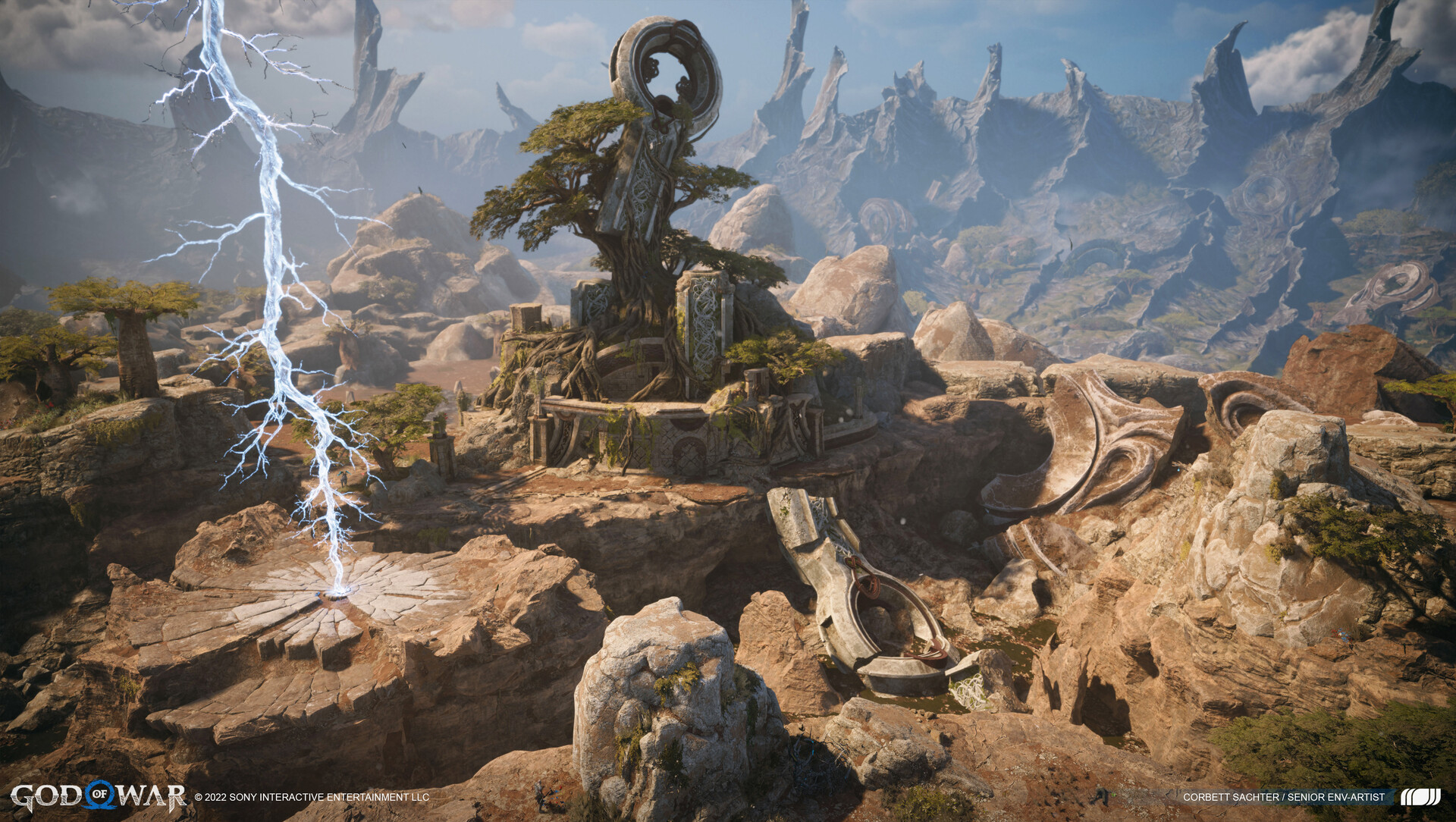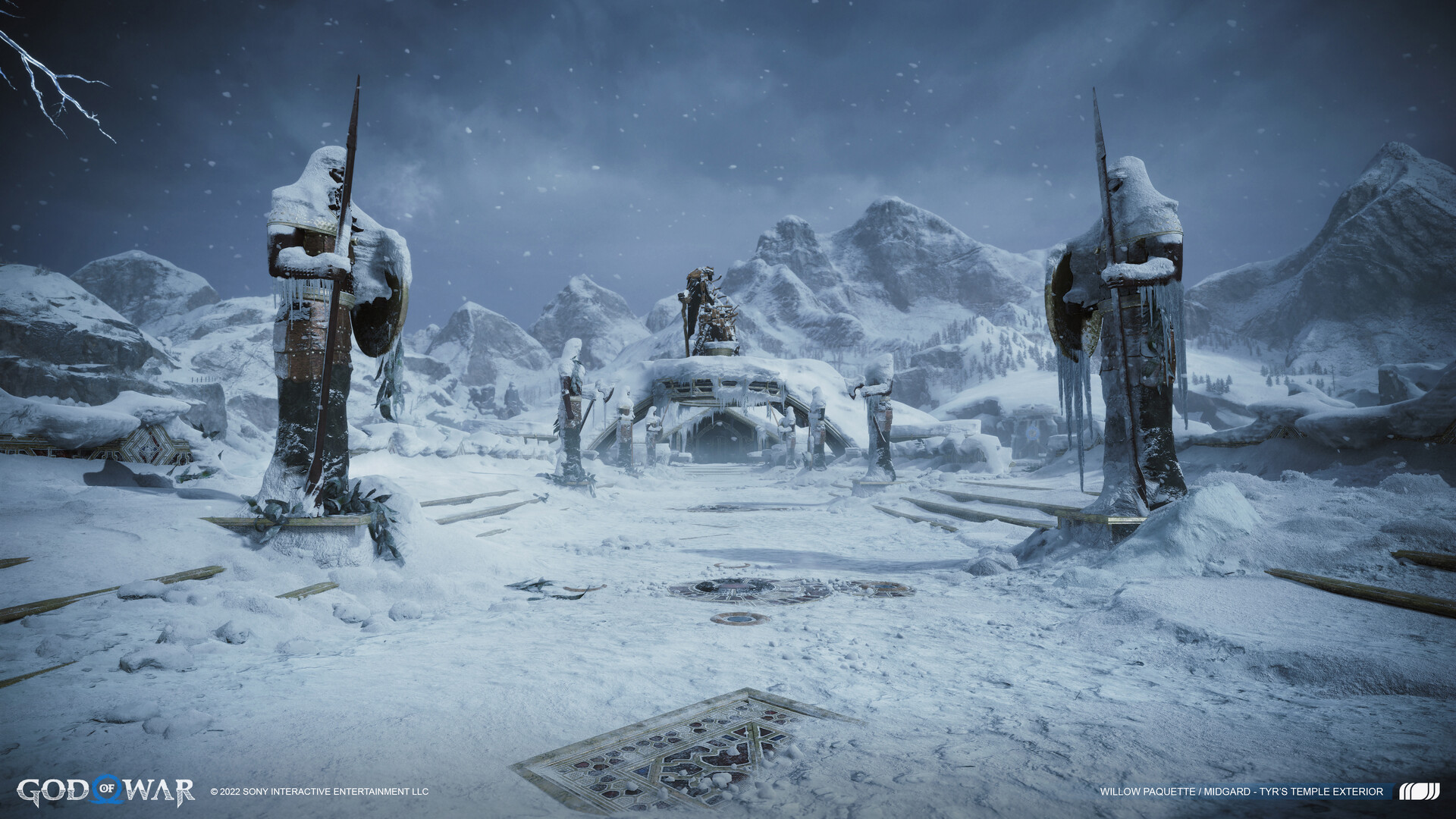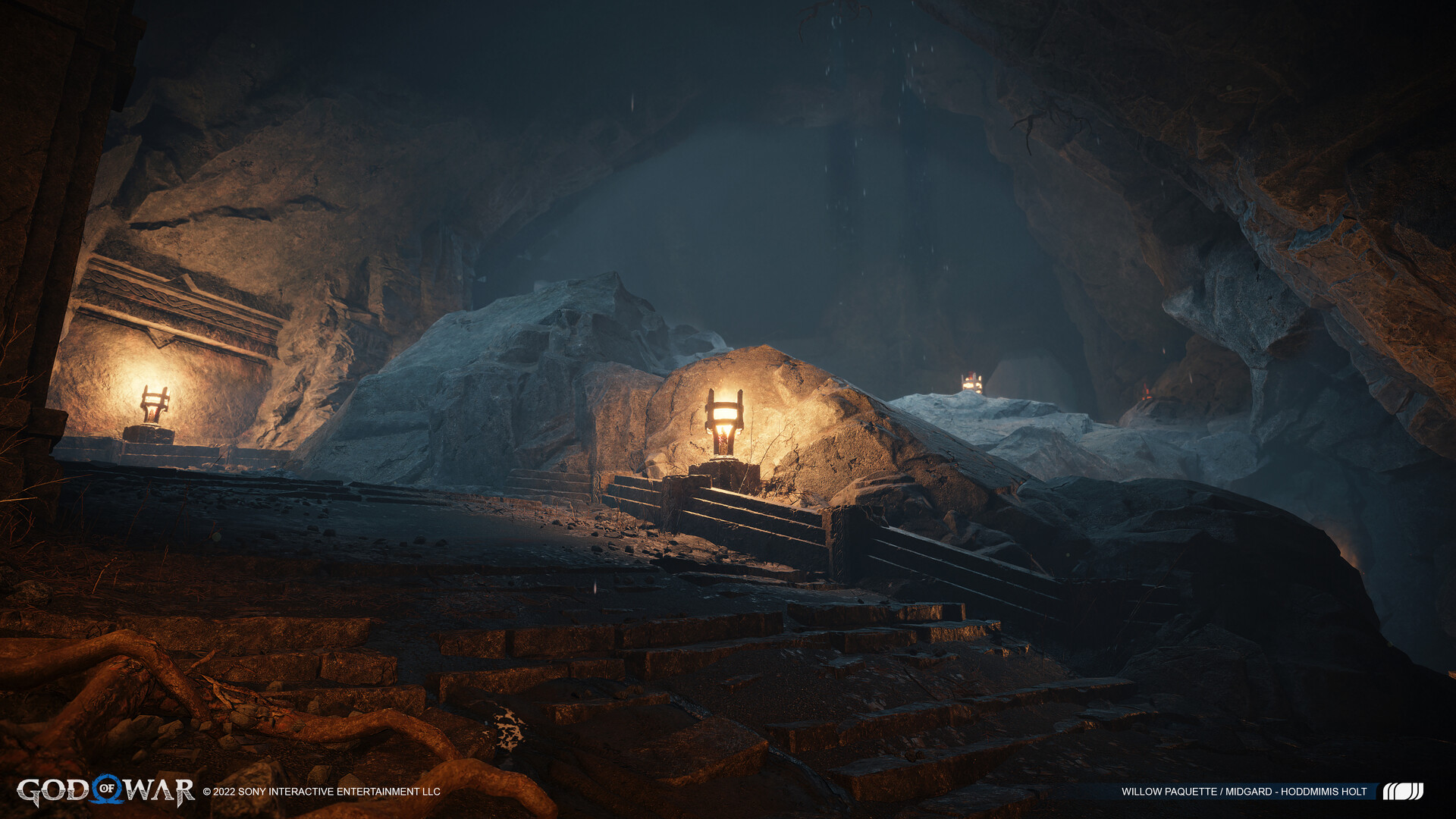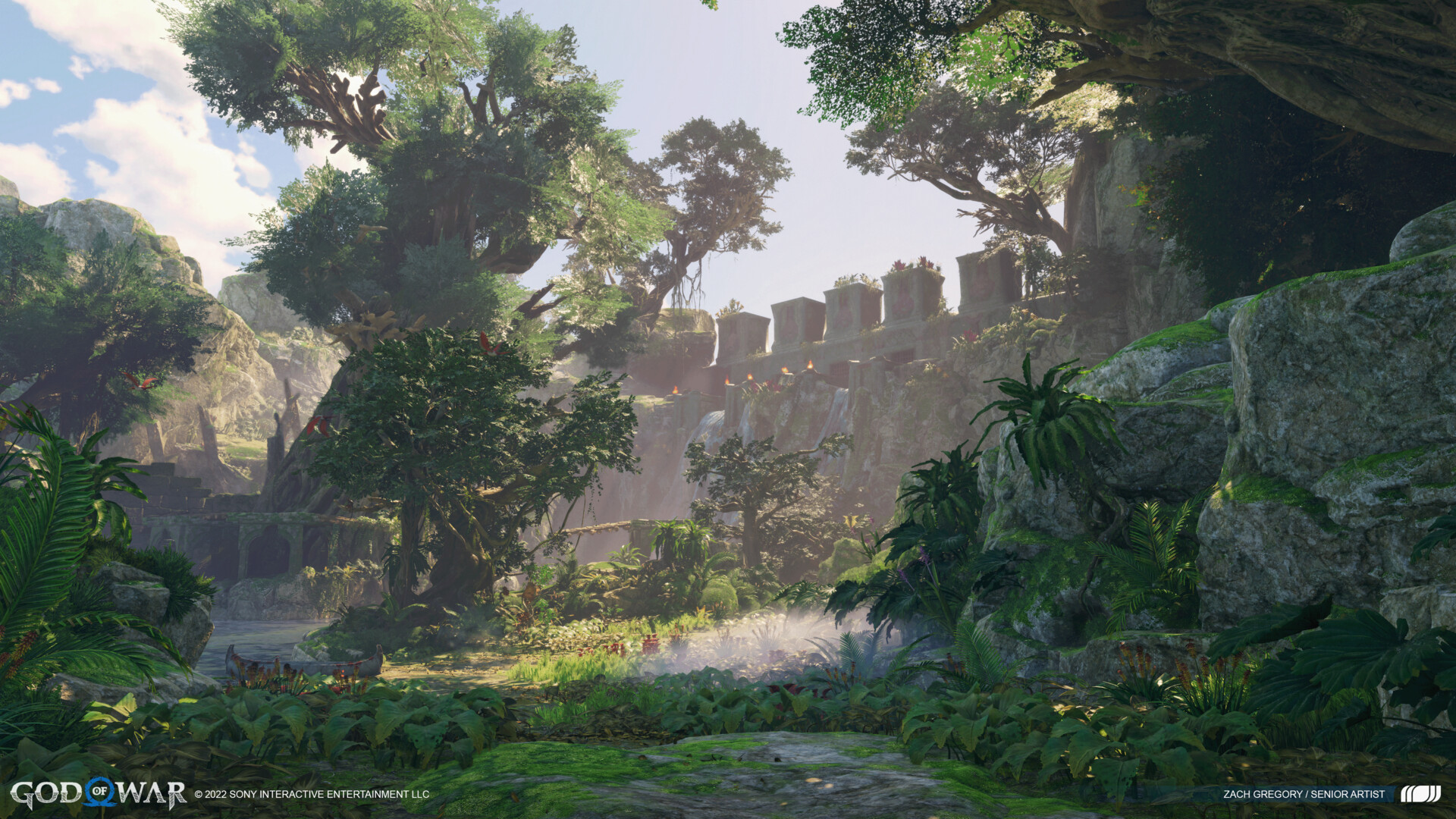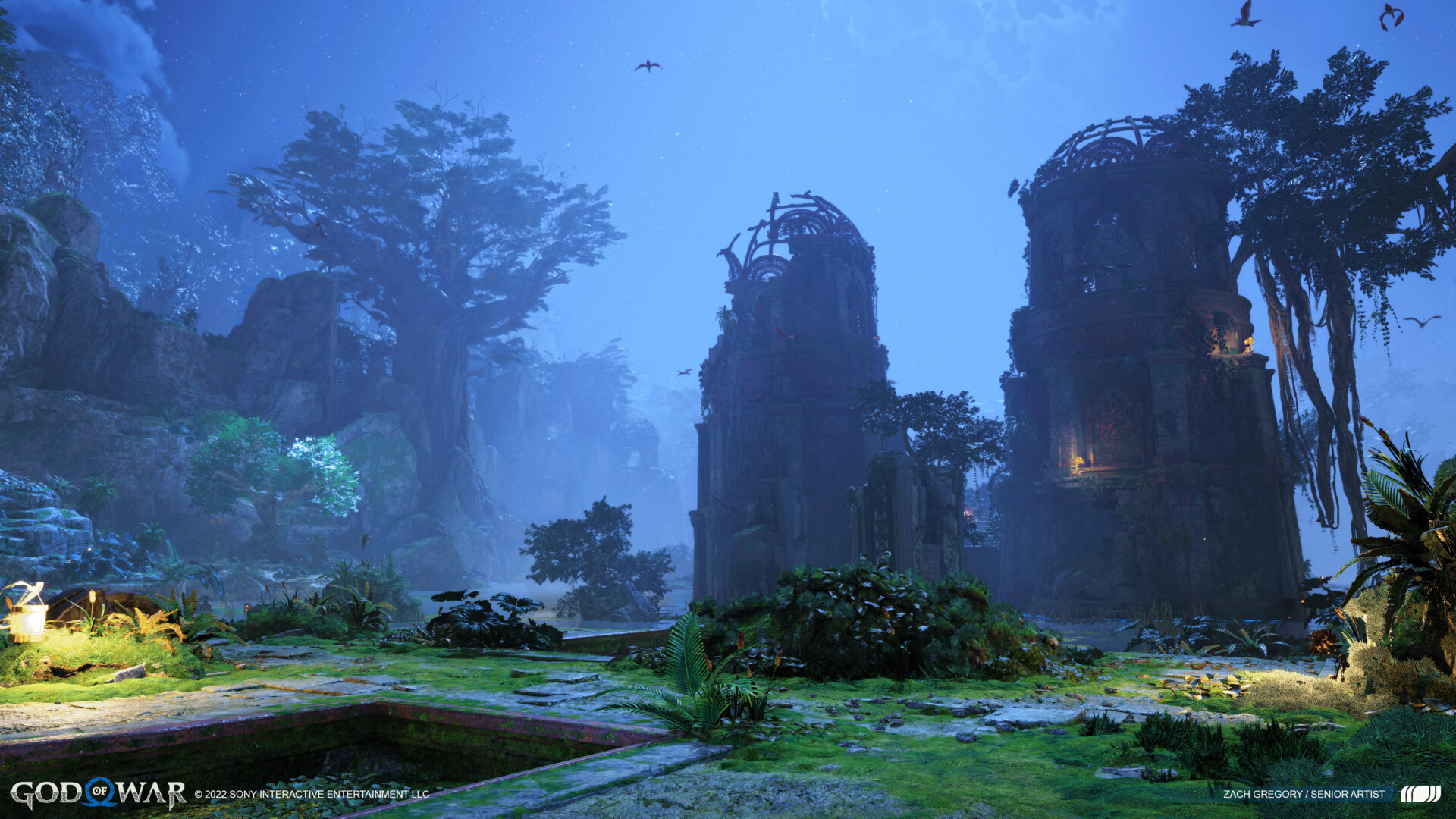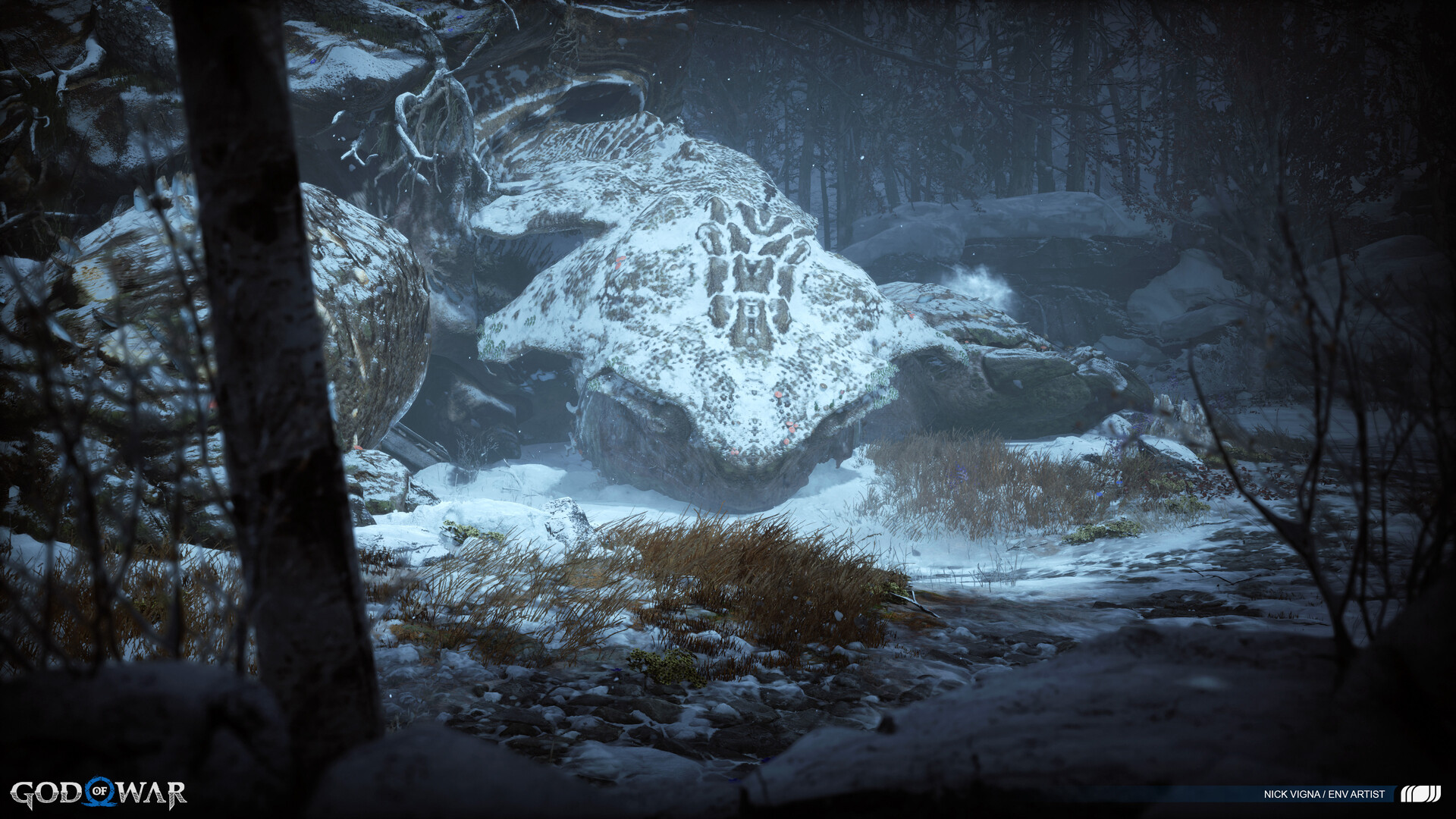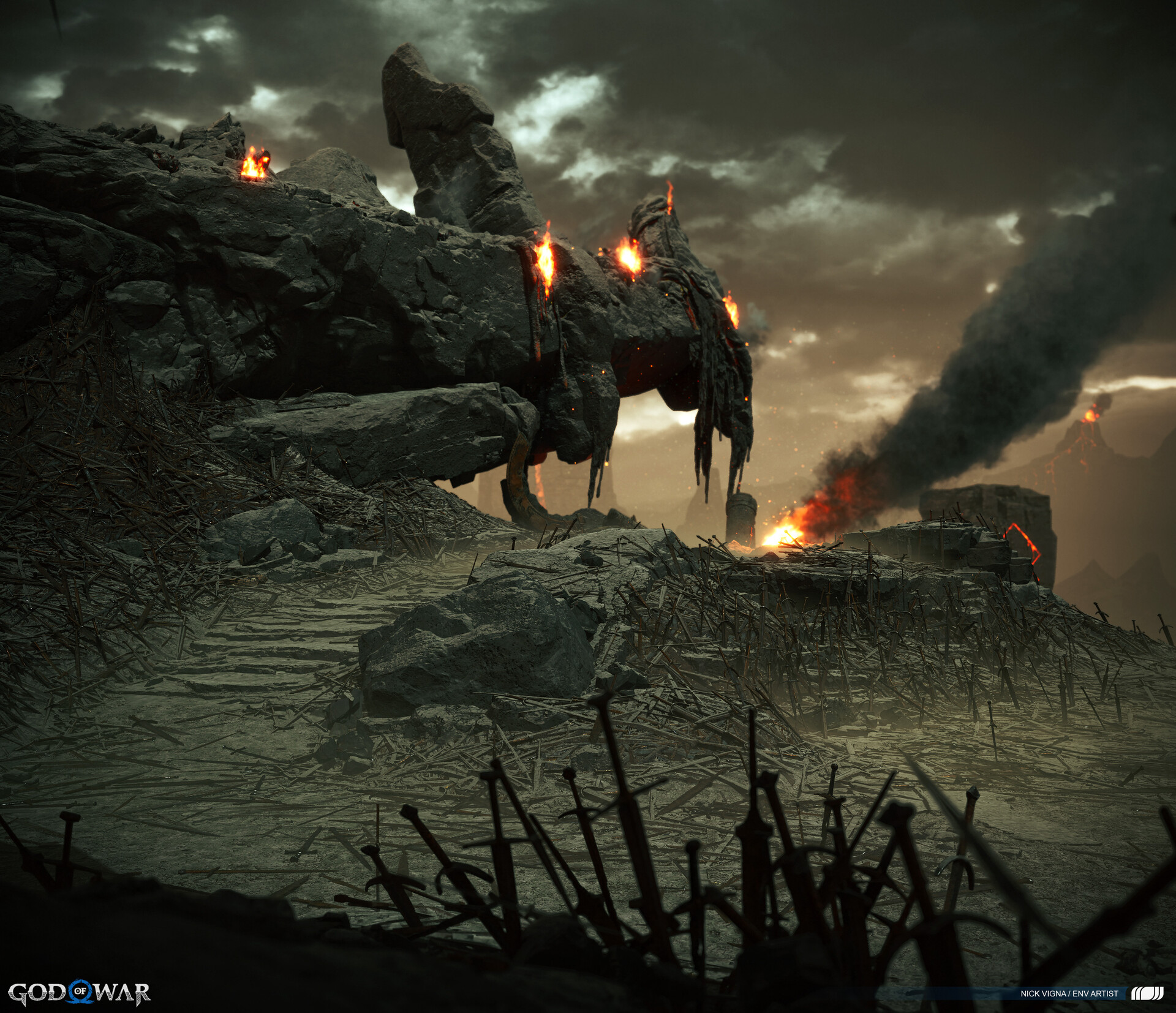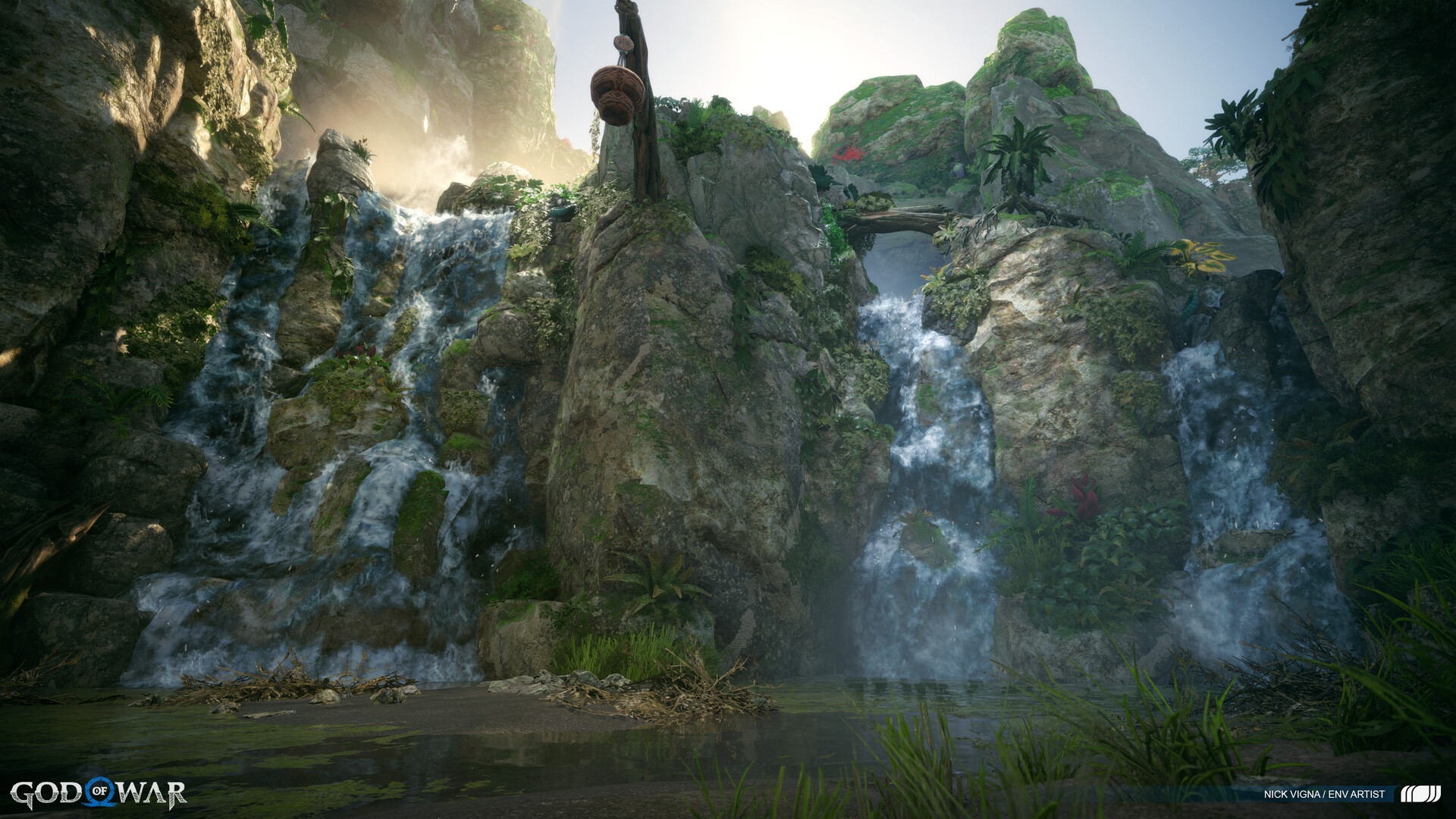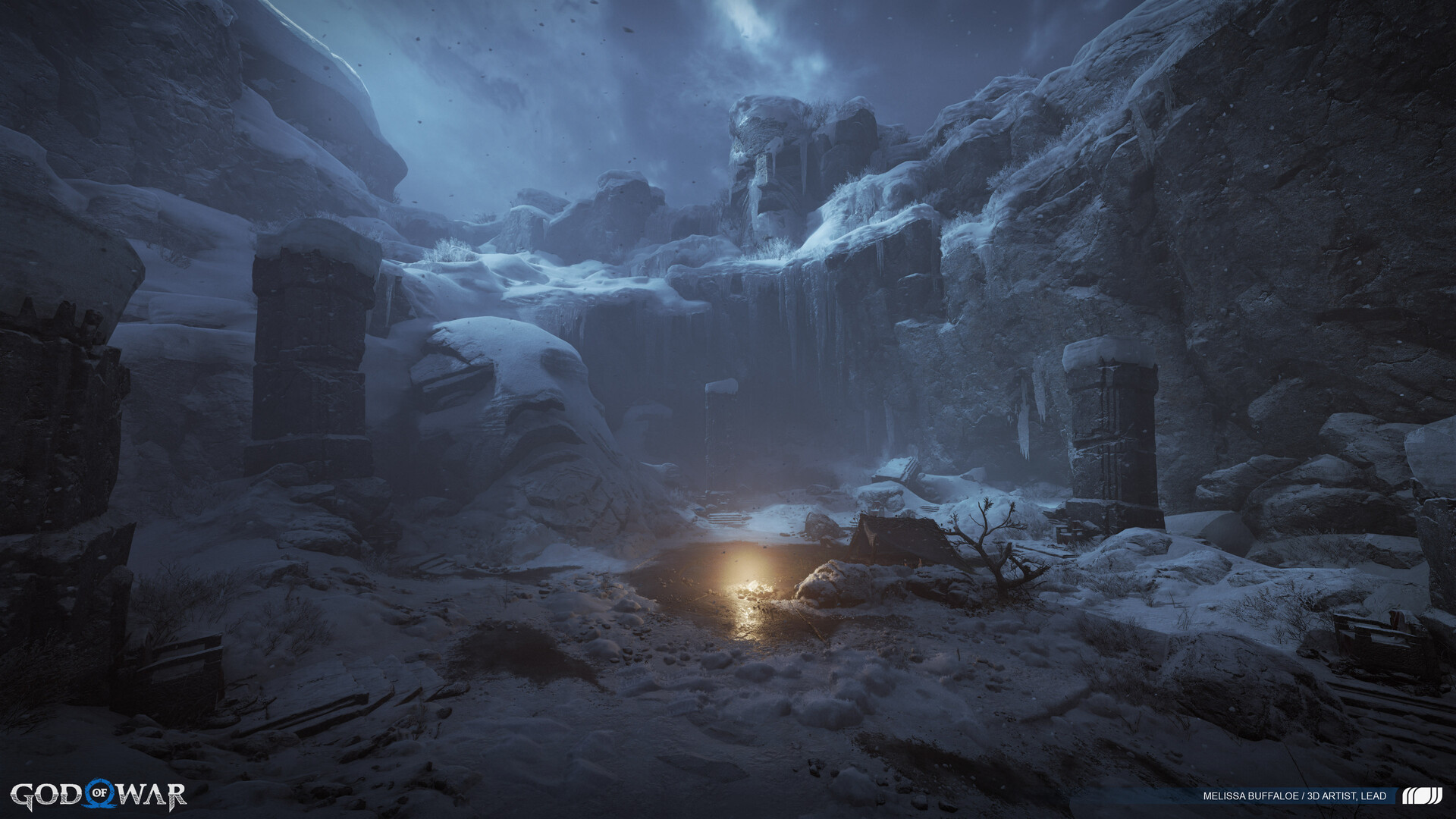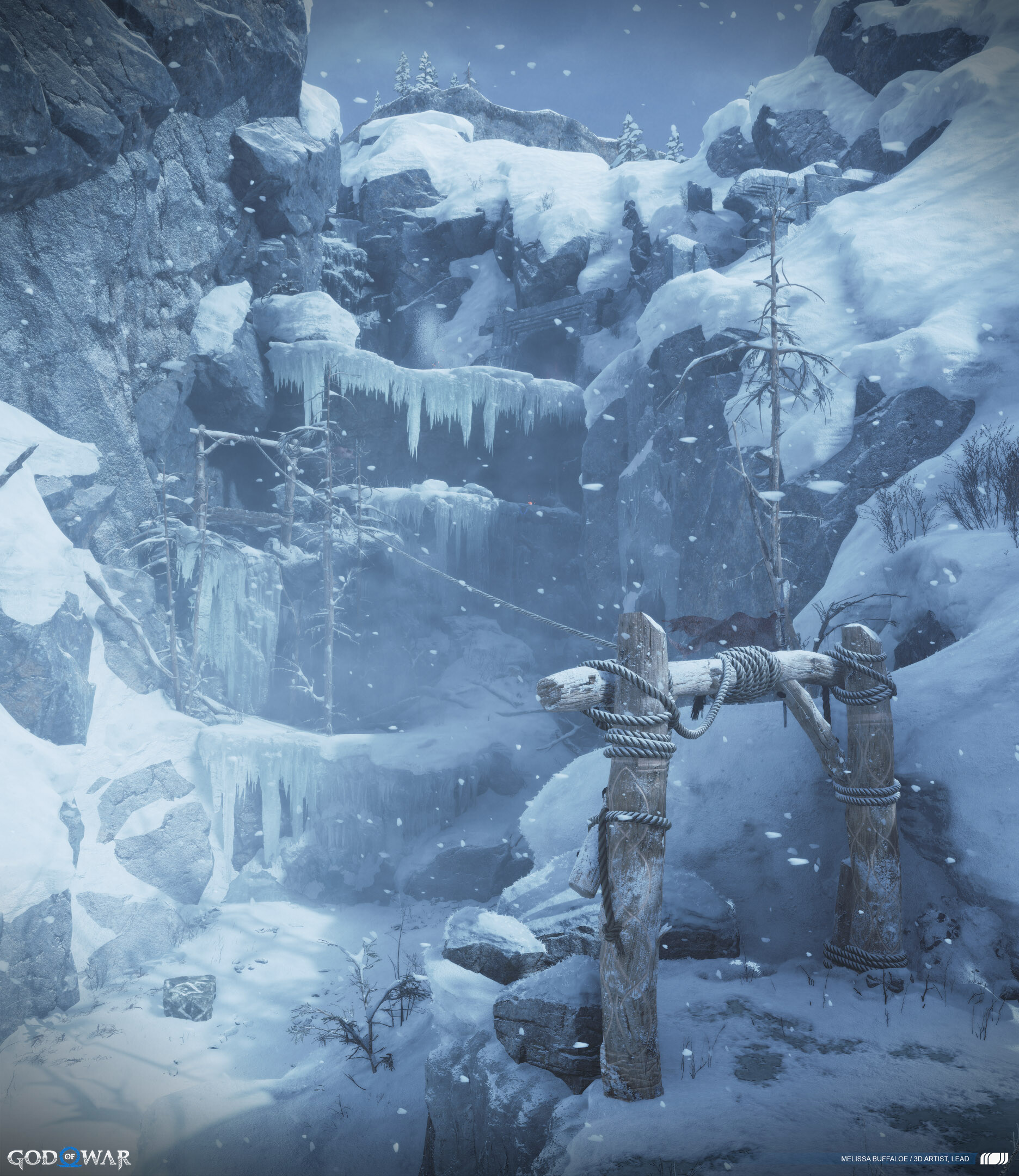 3D Artists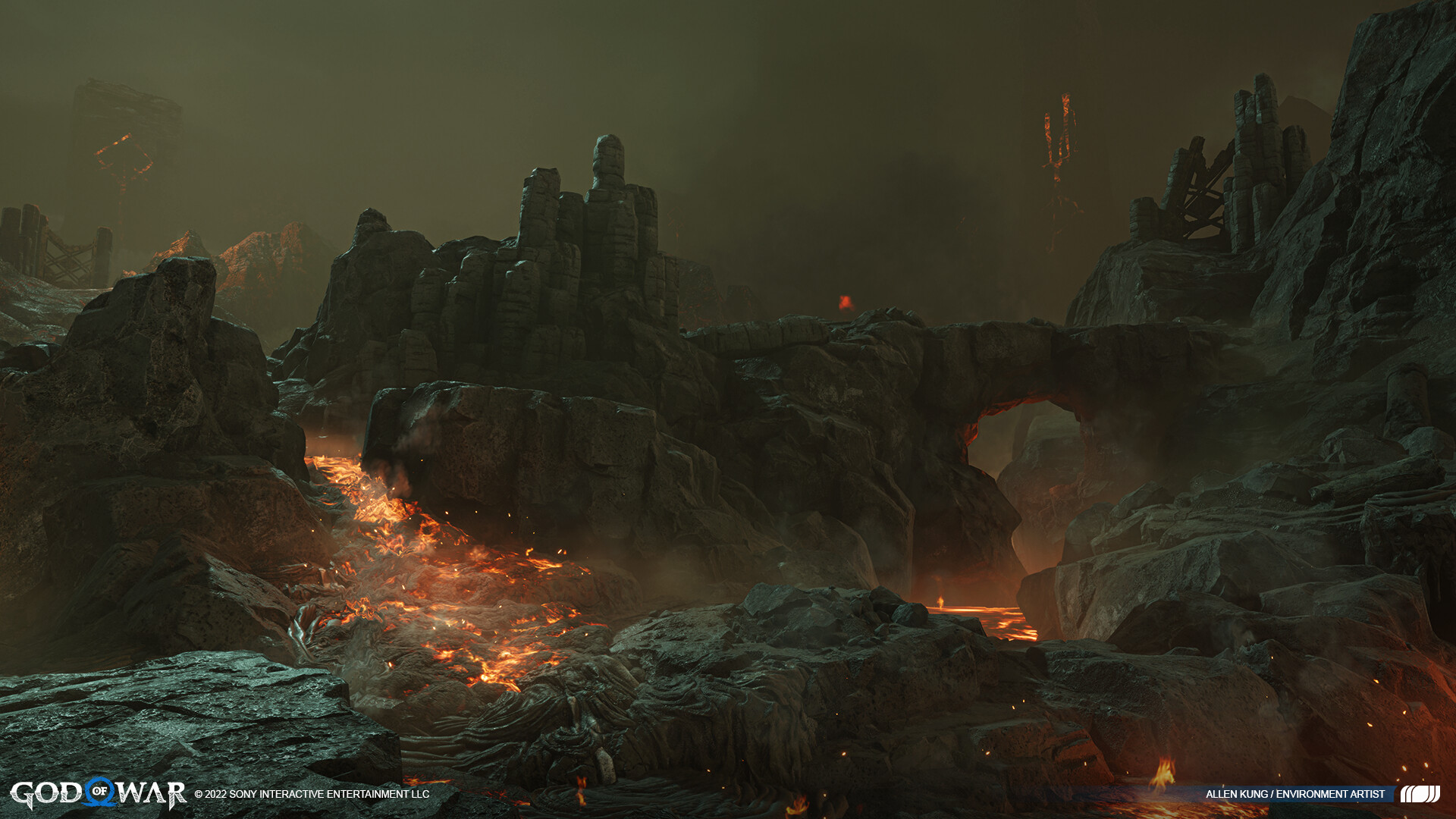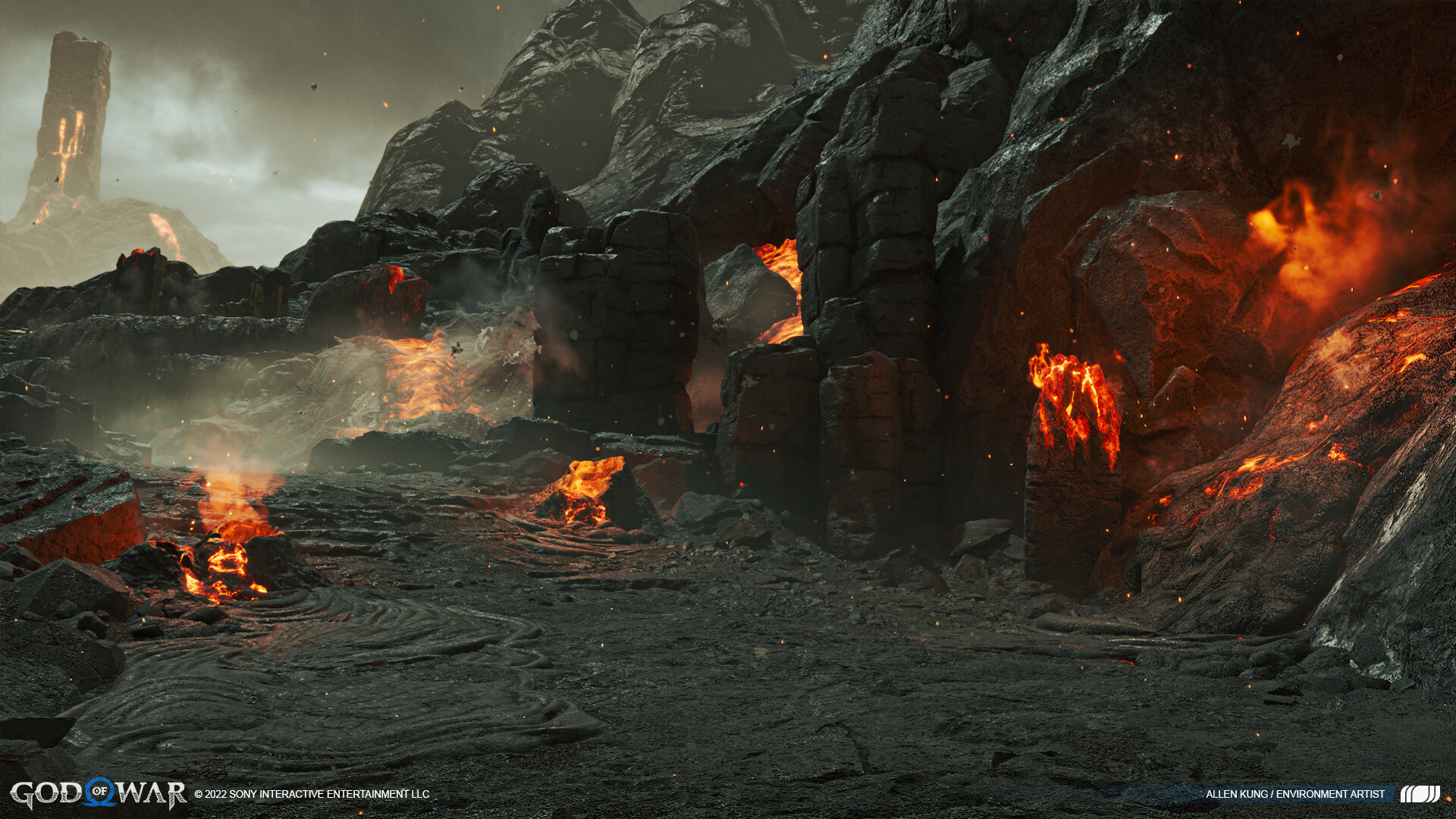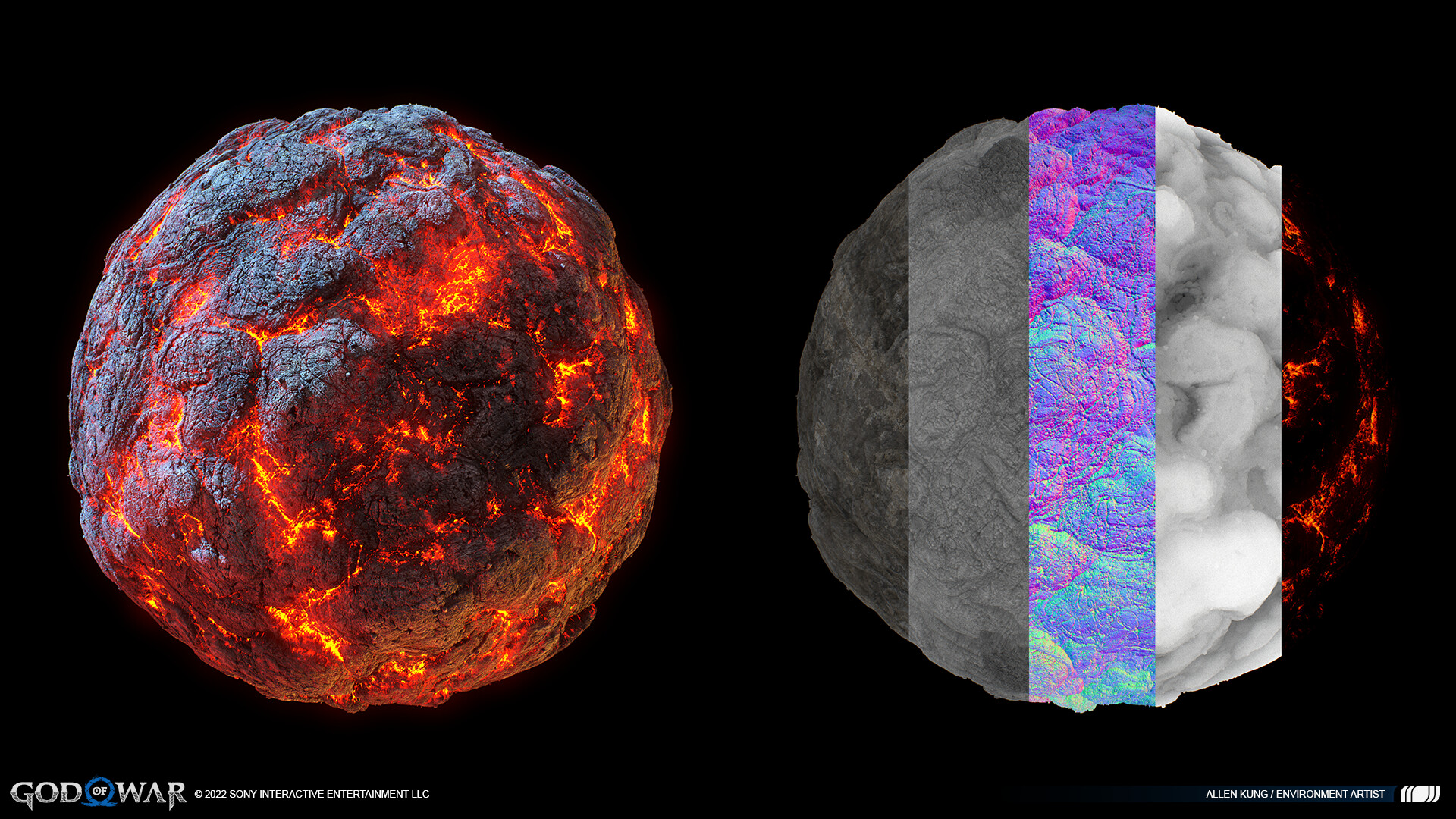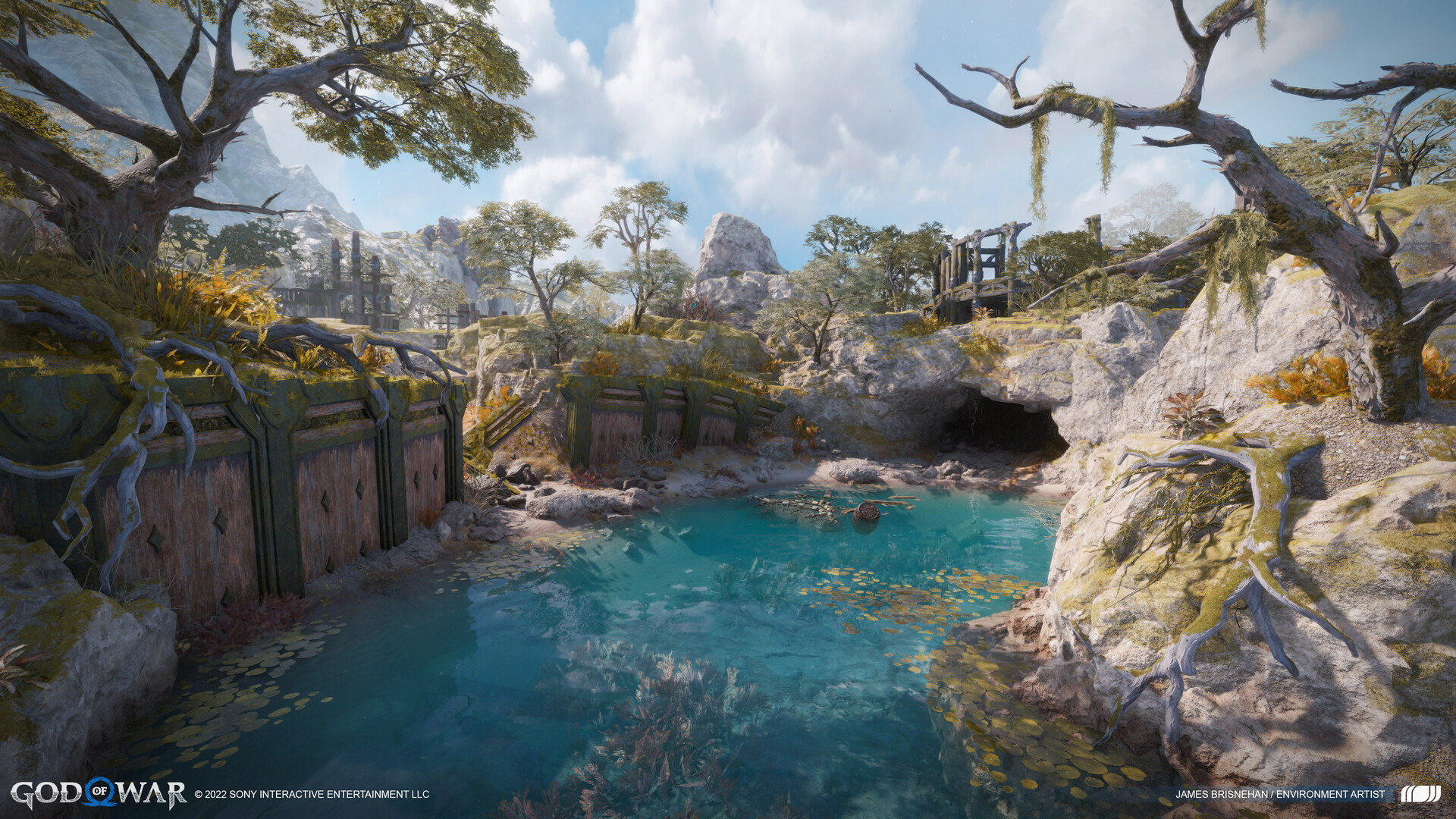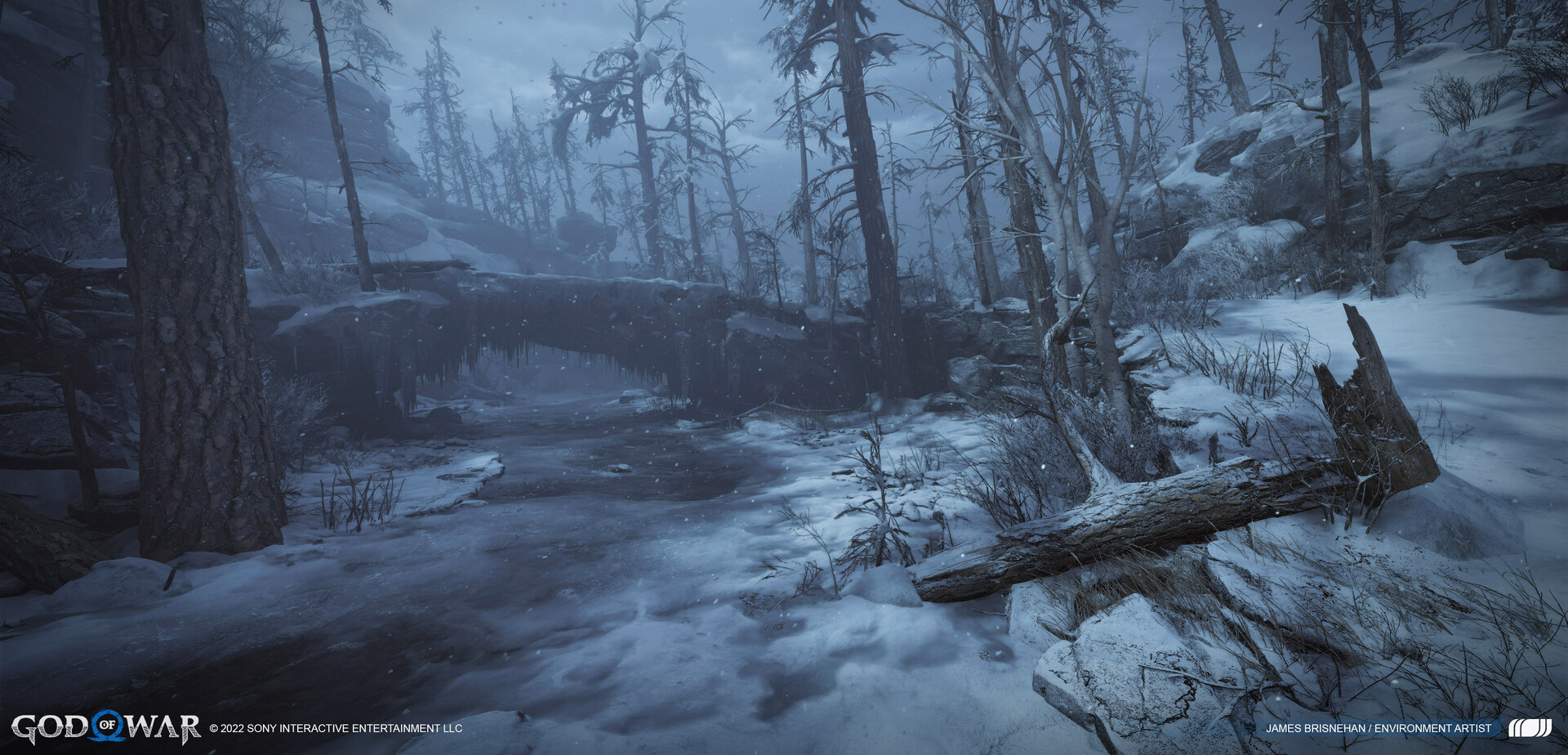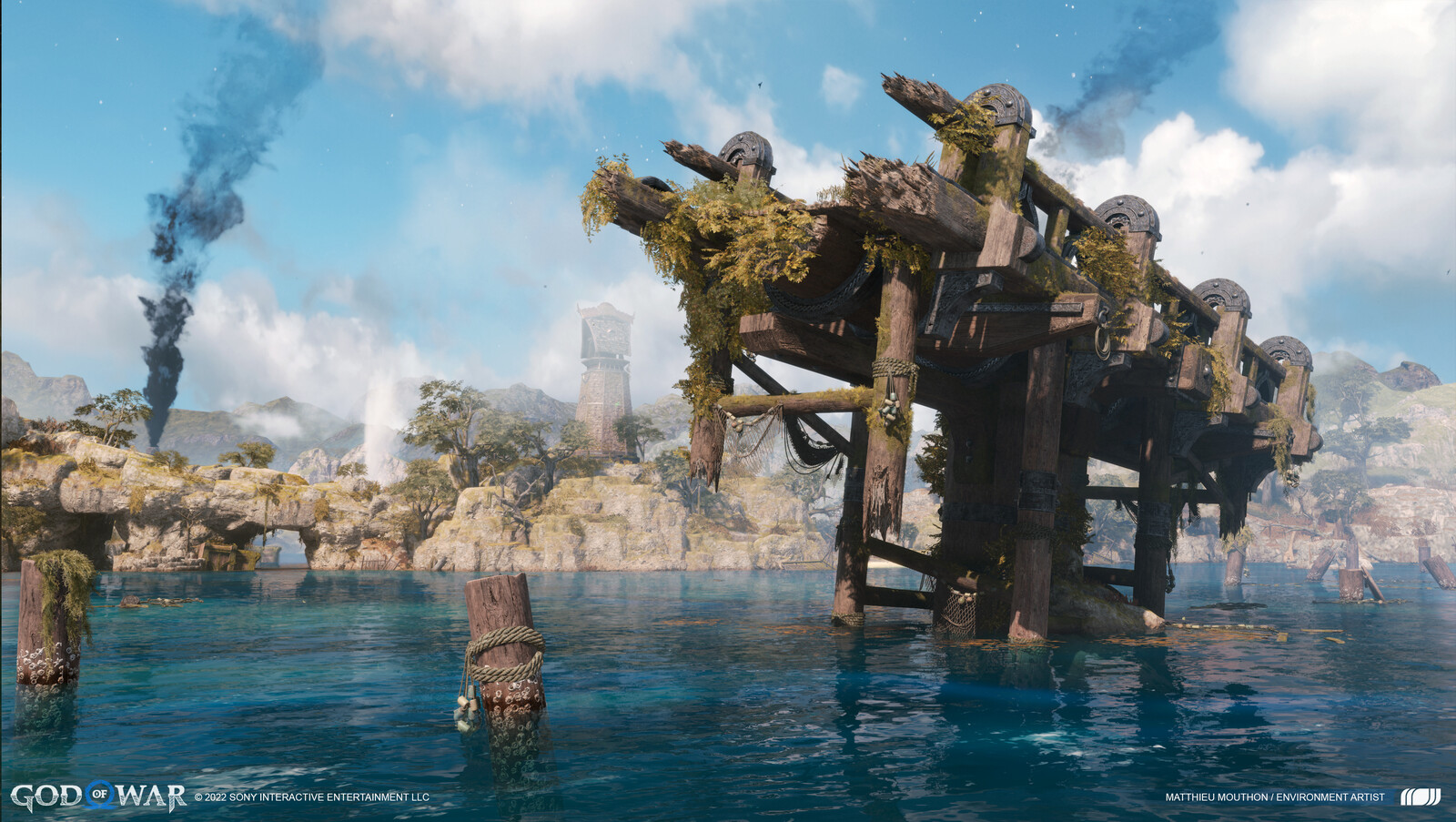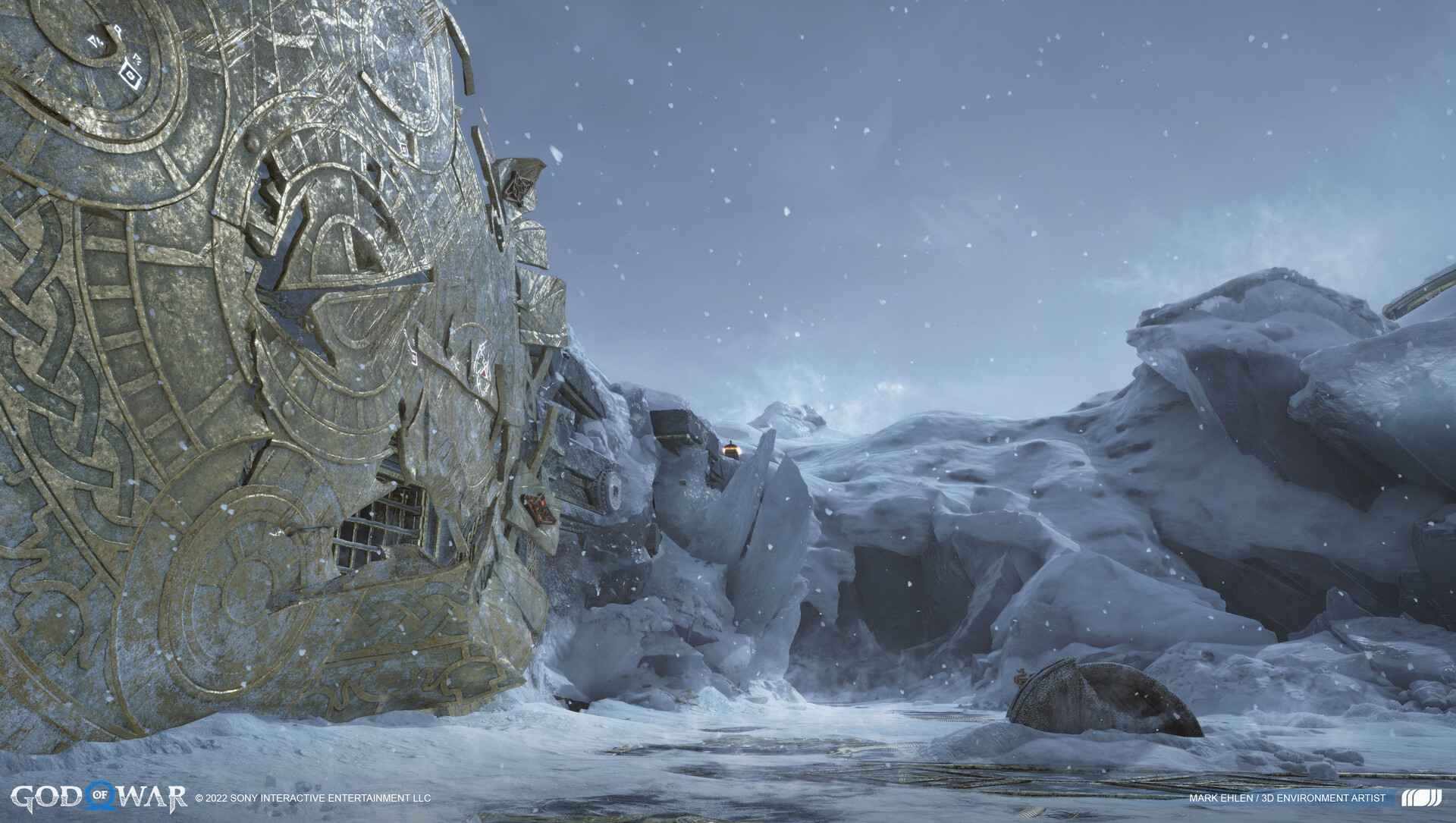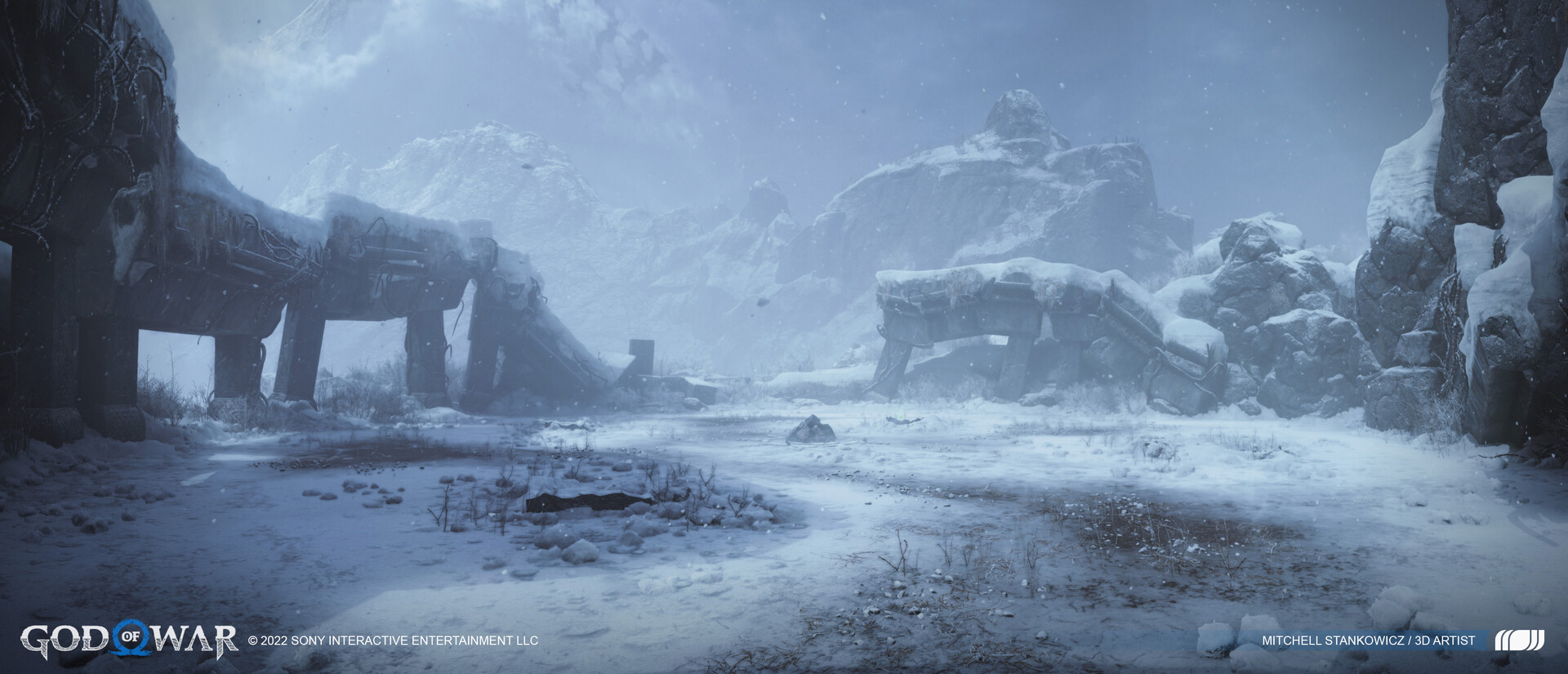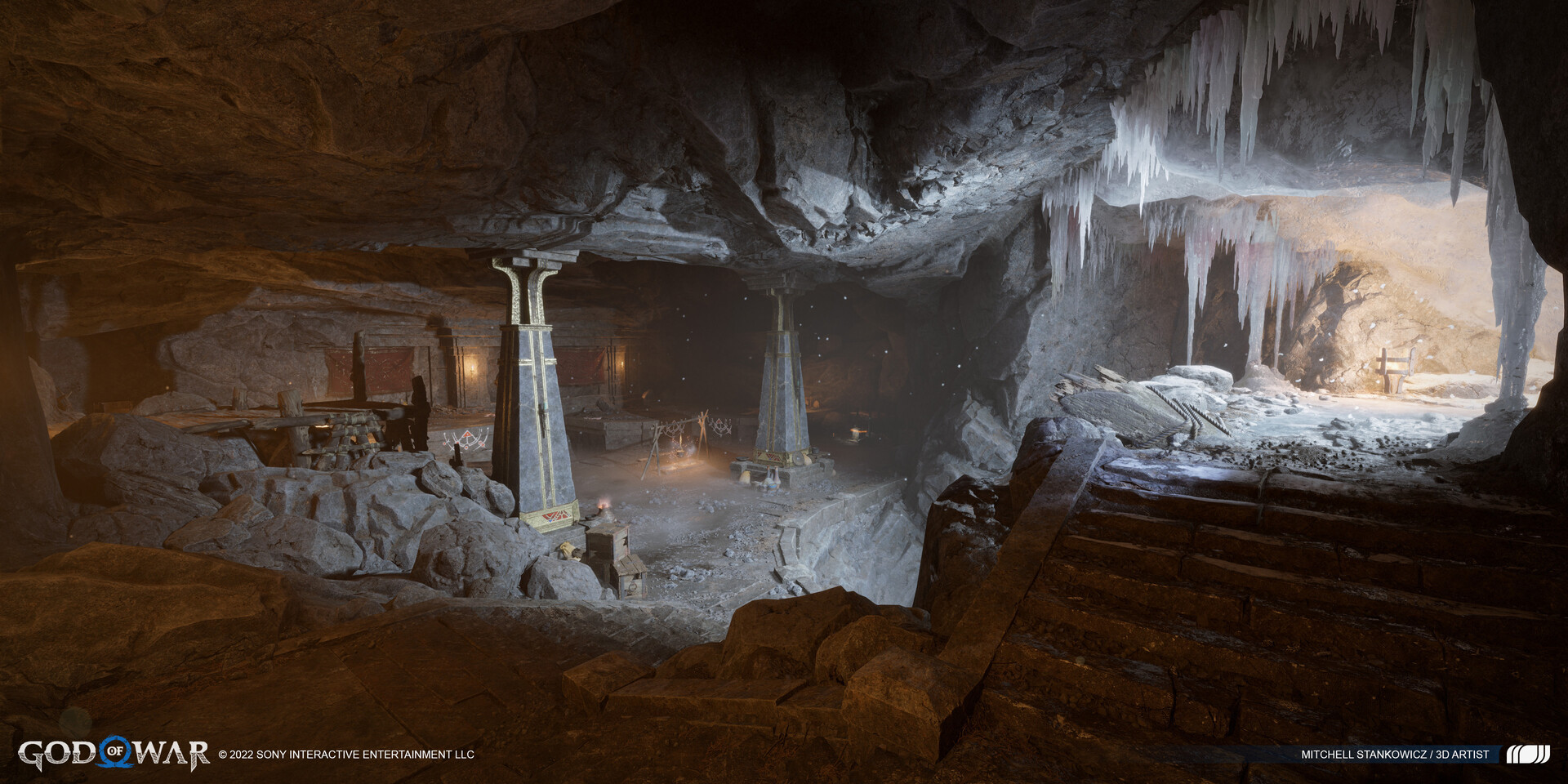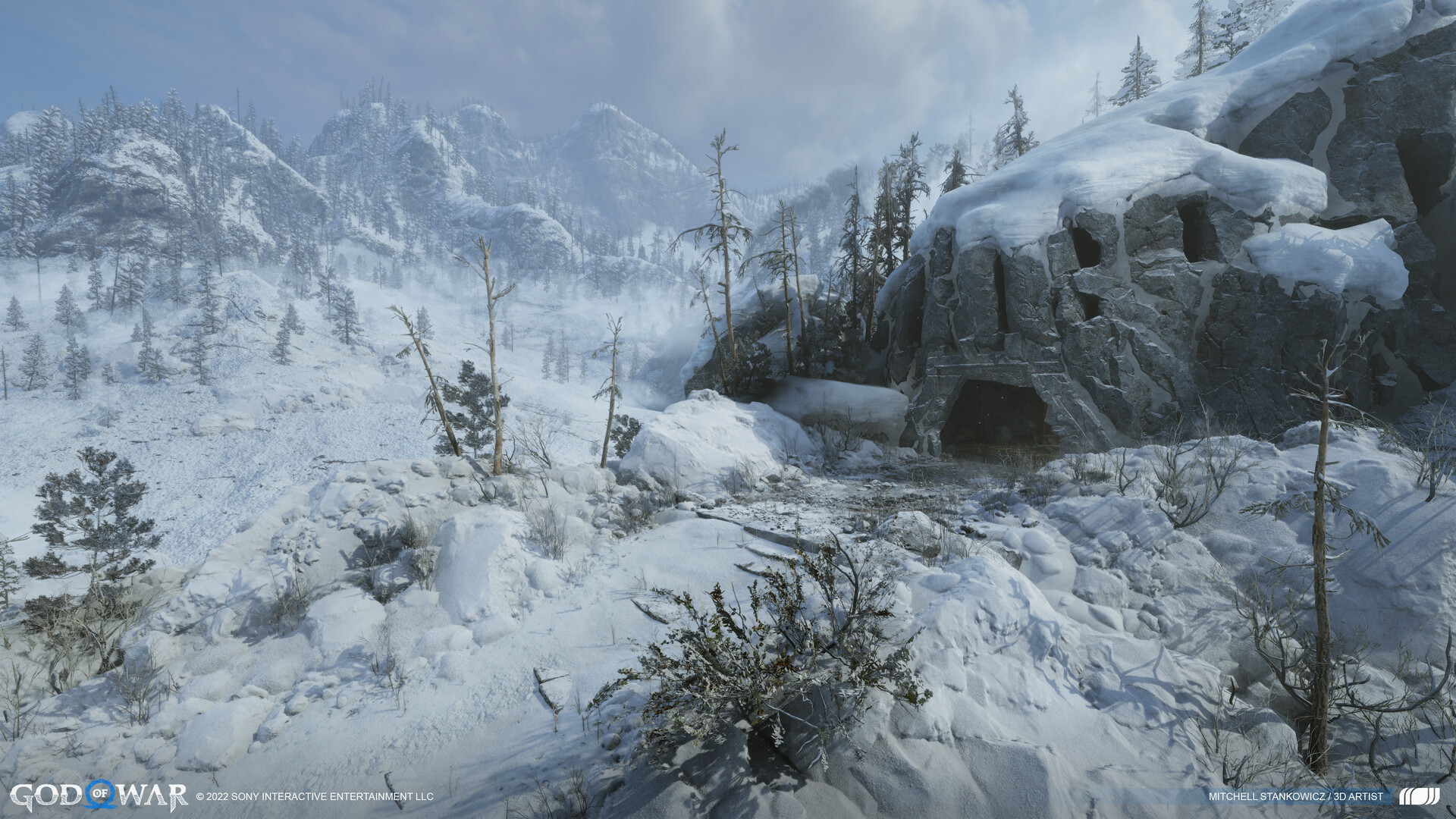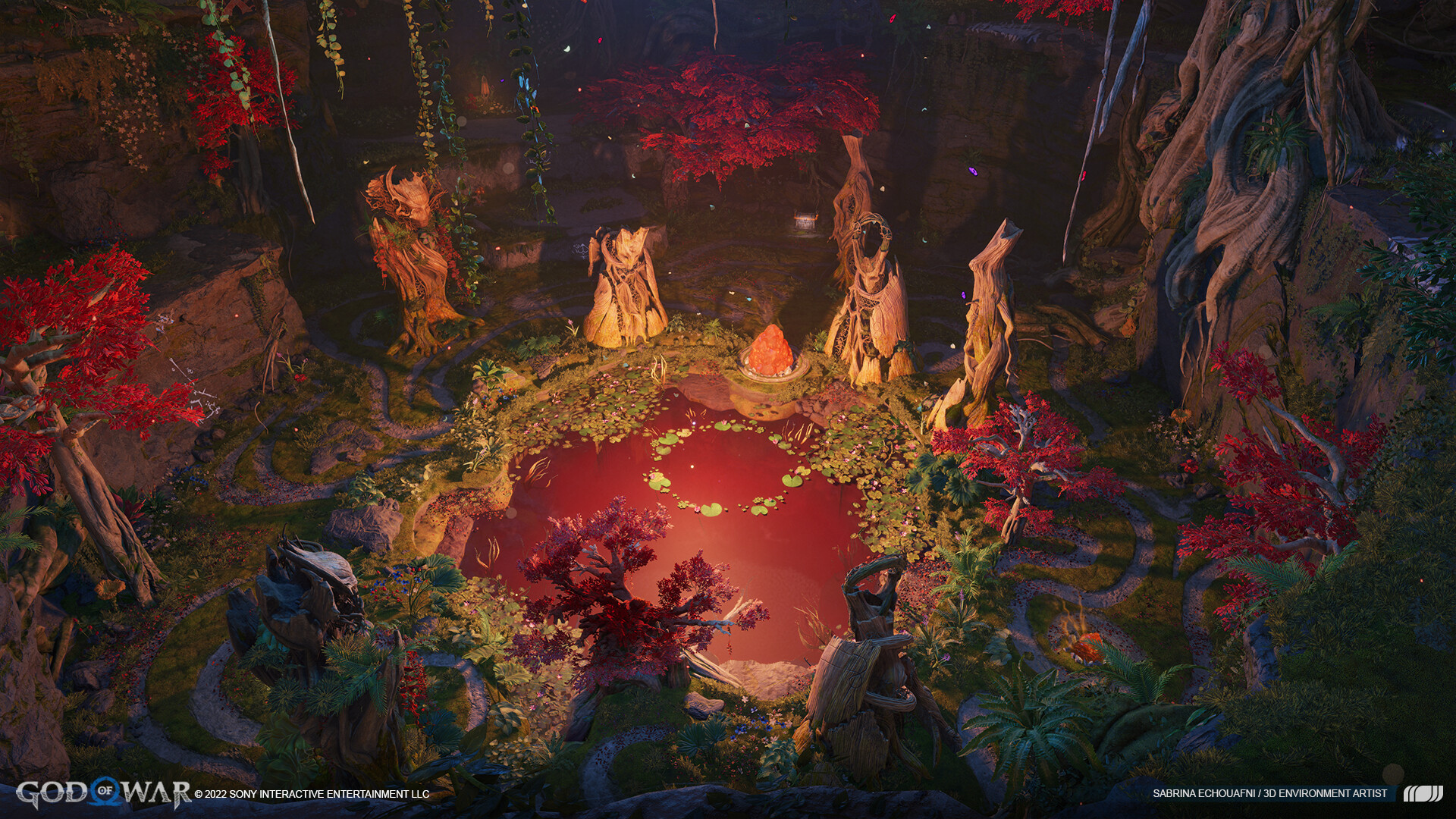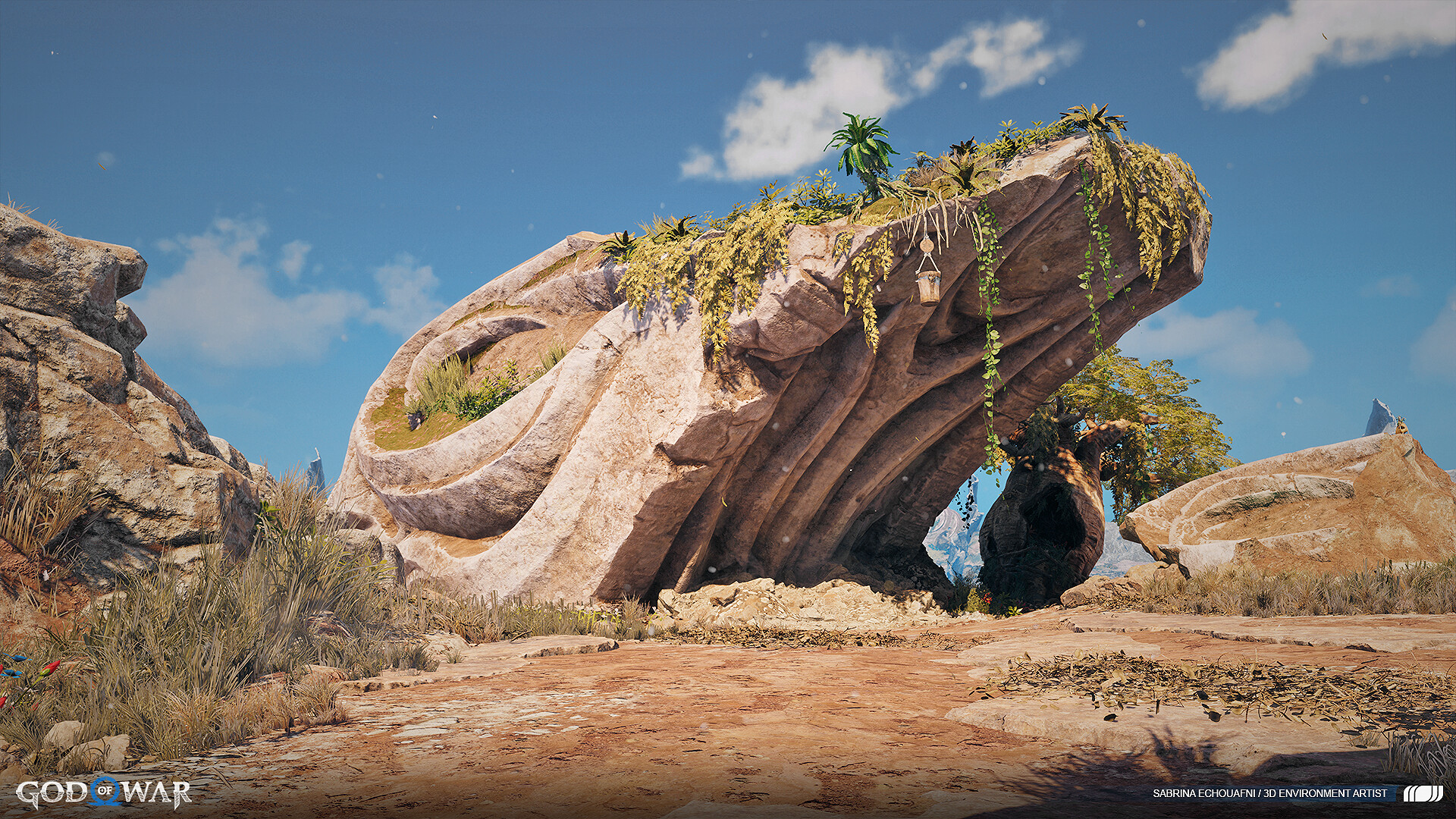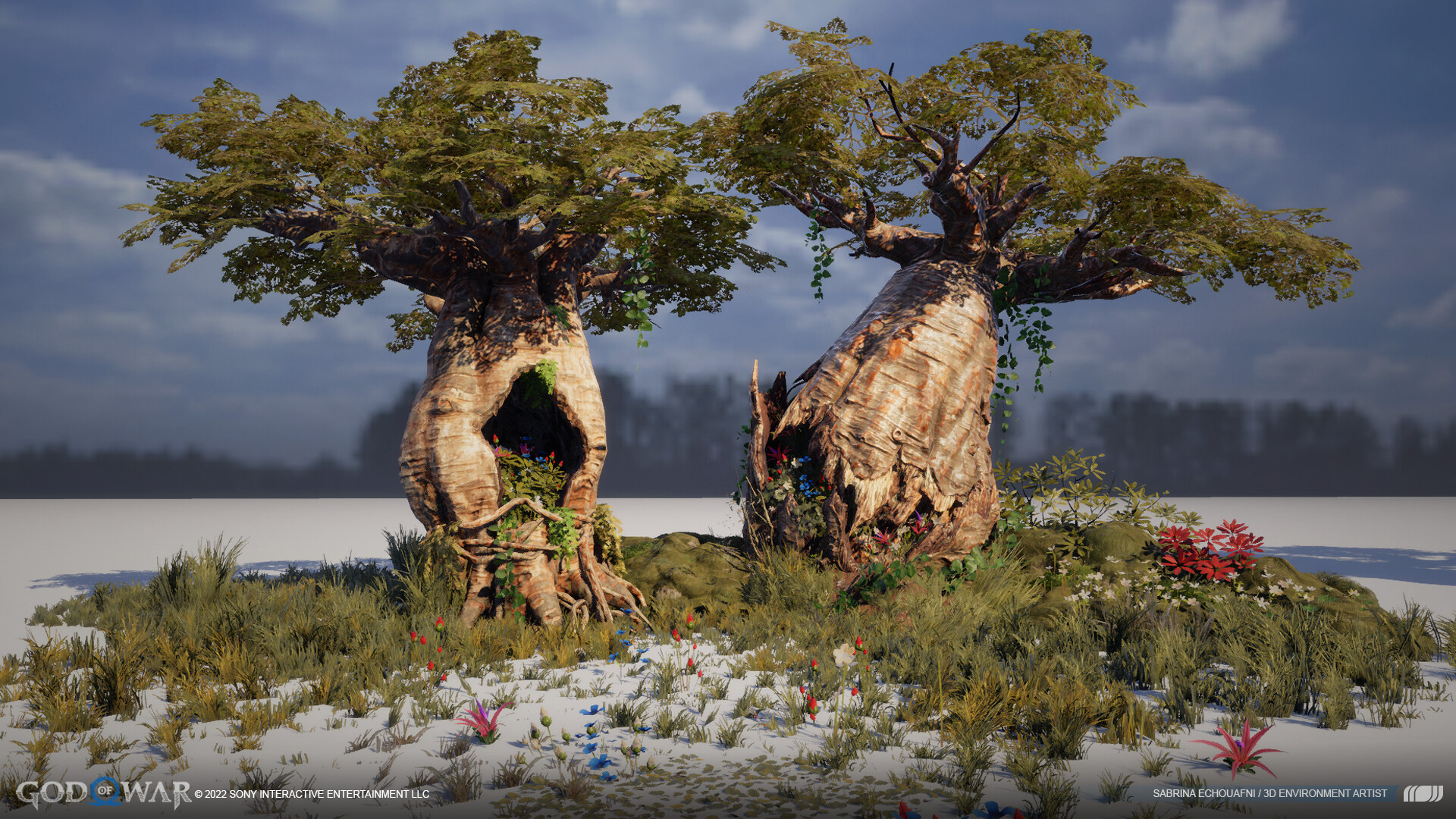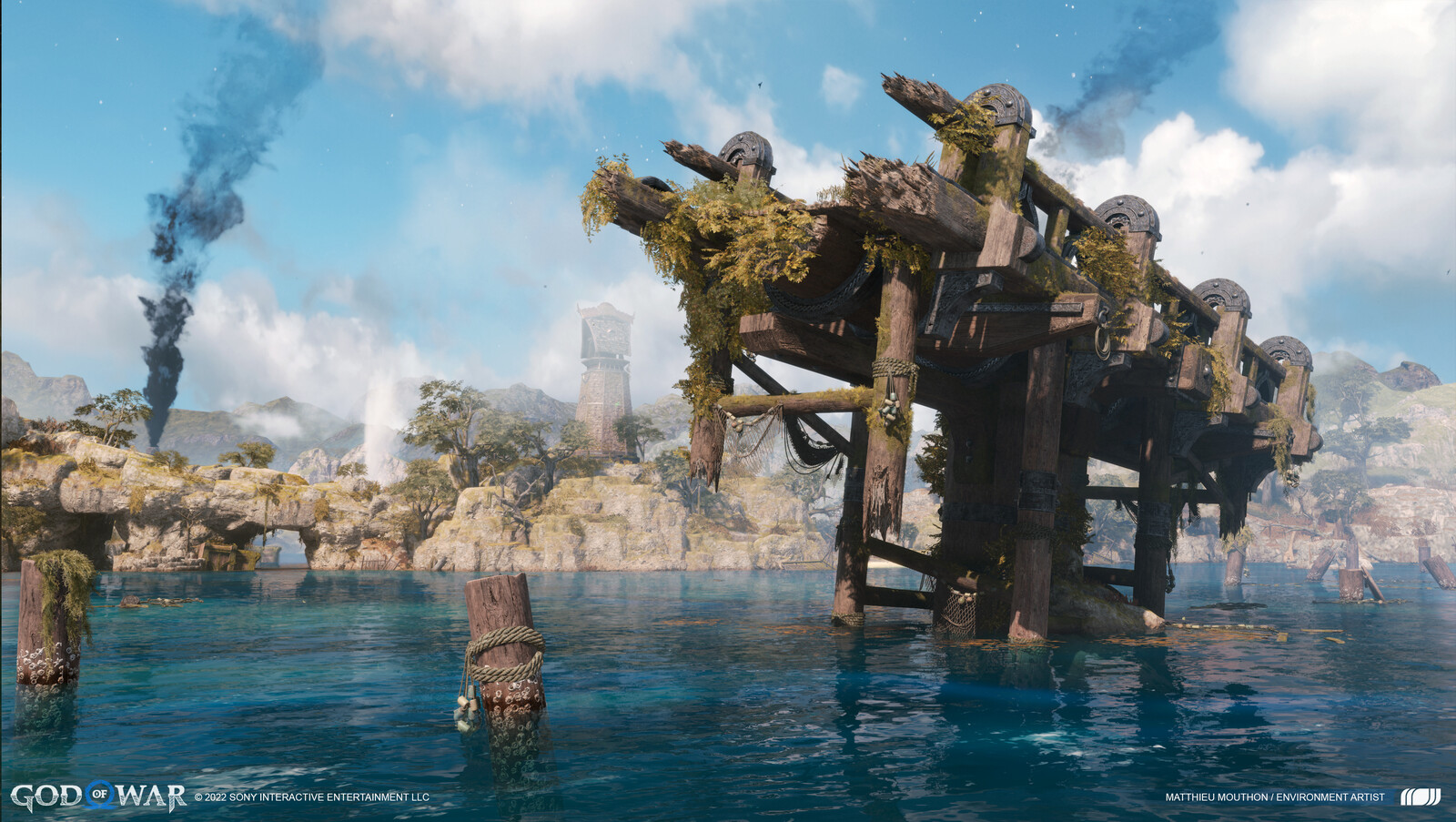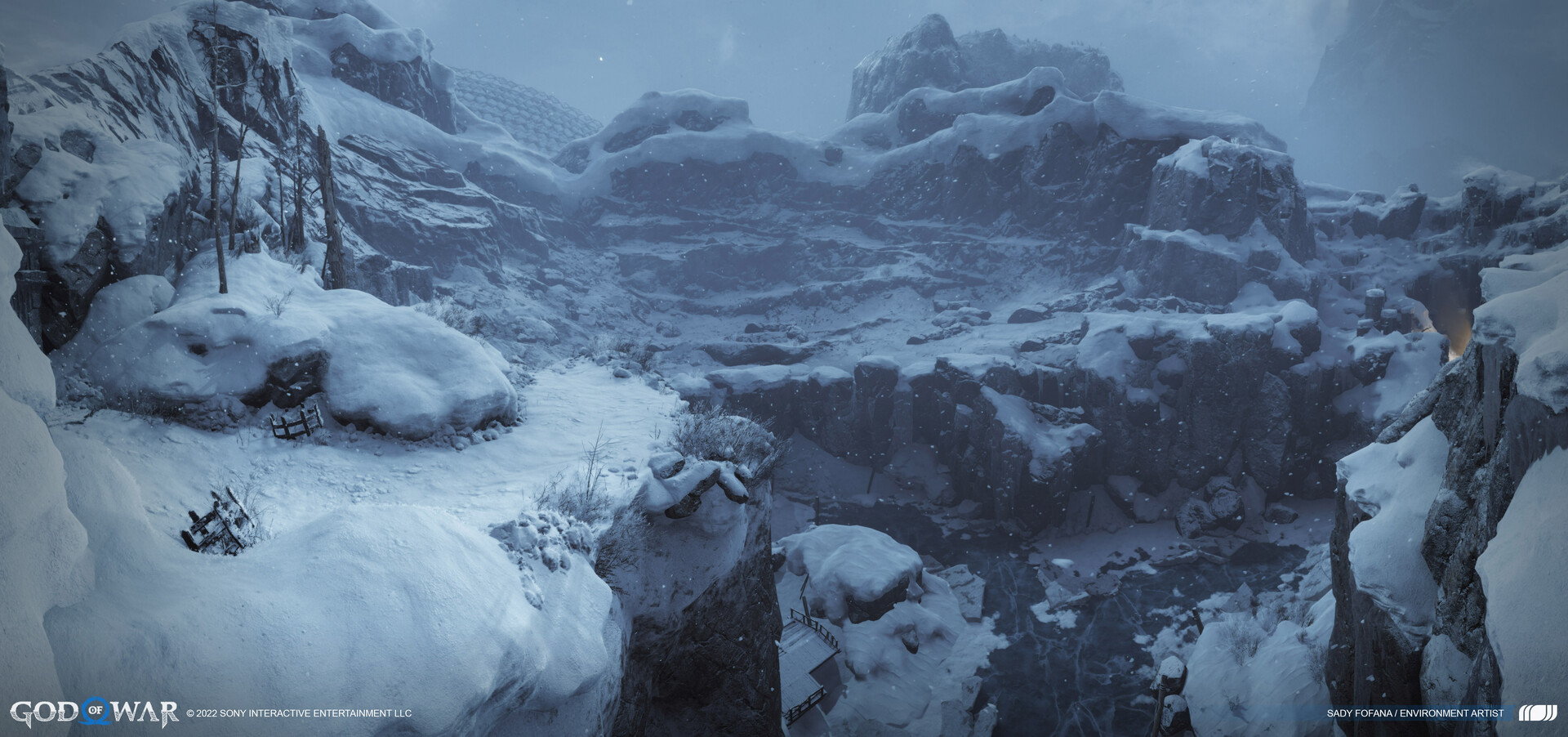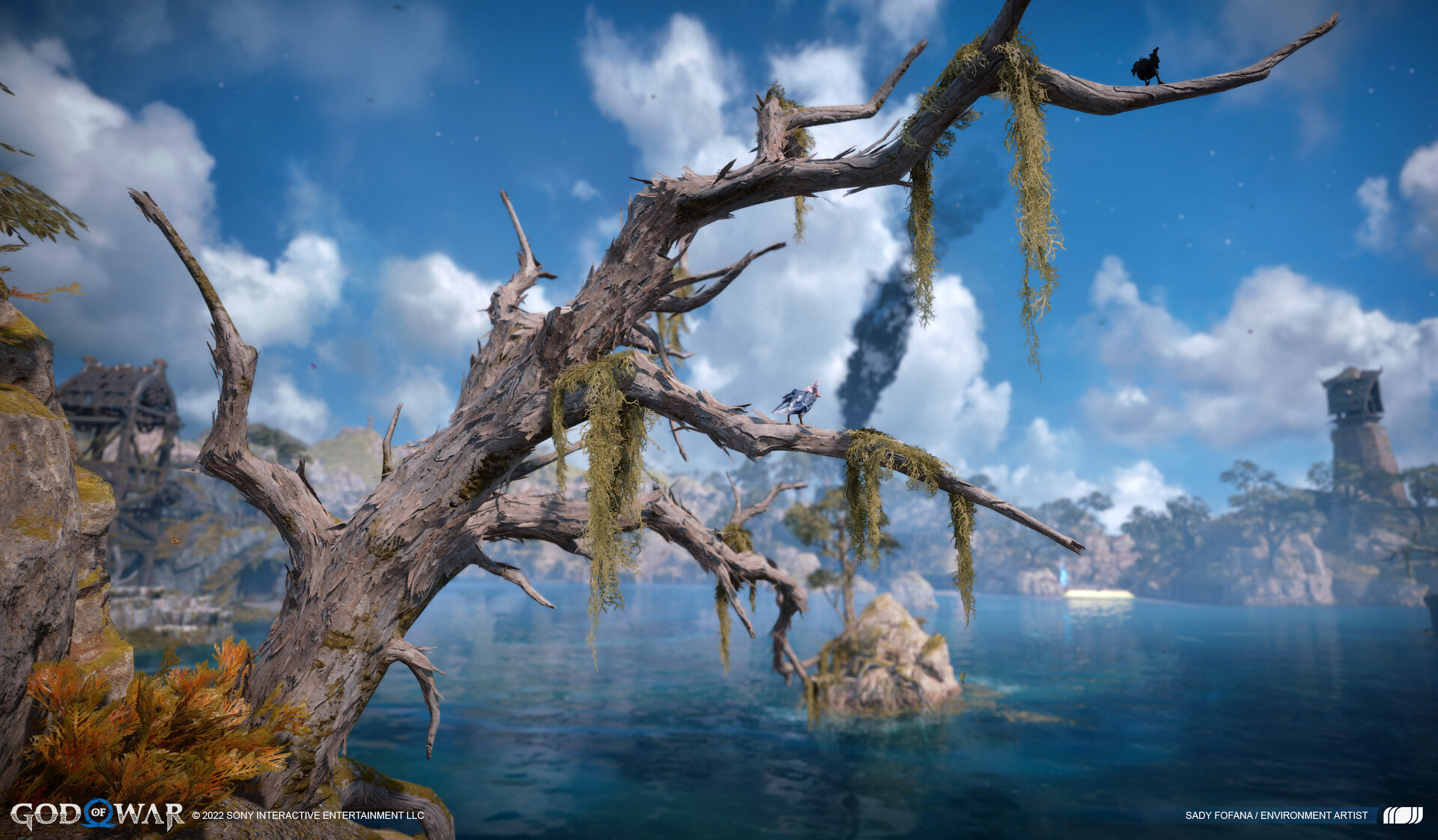 Lighting Artists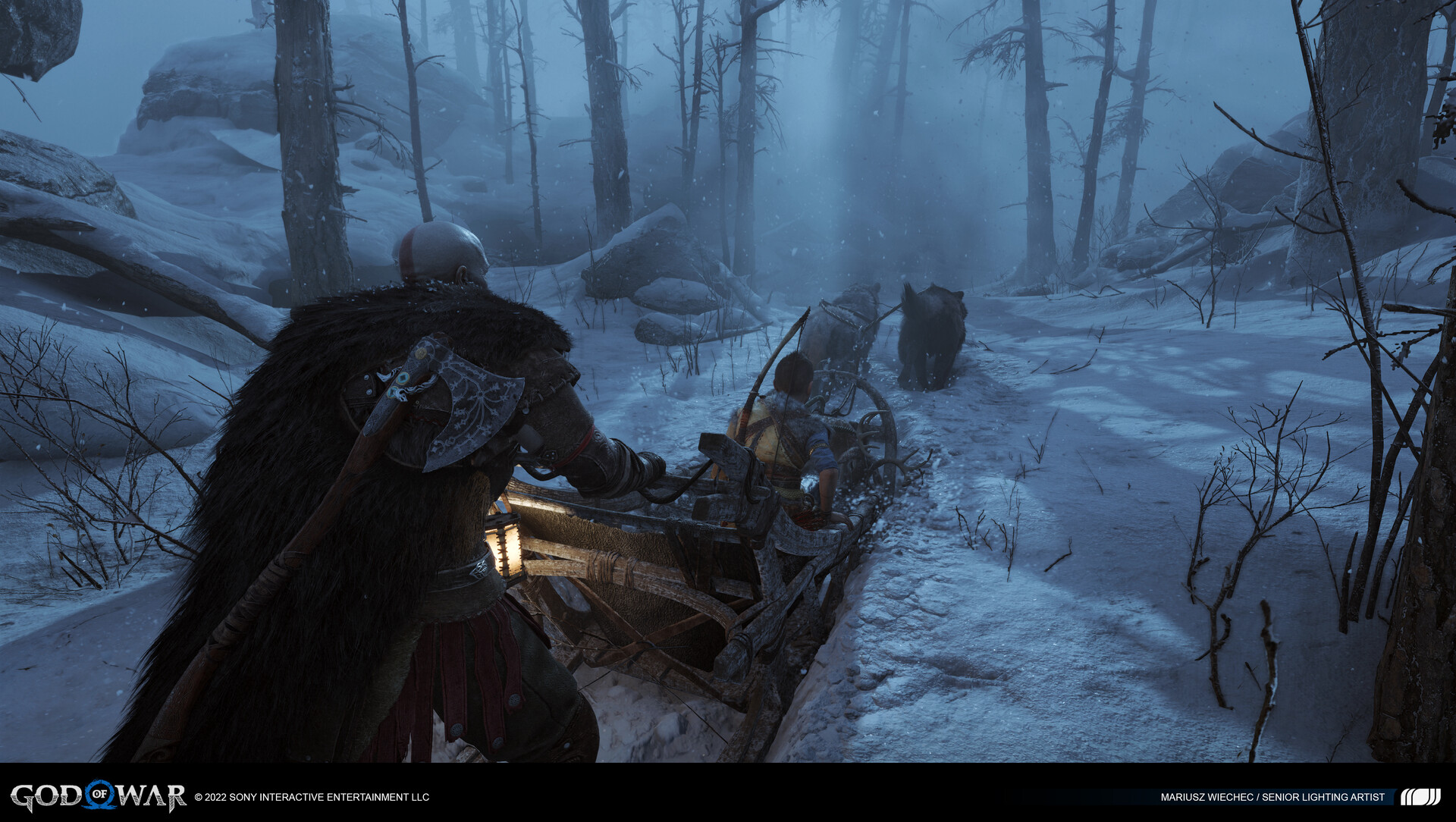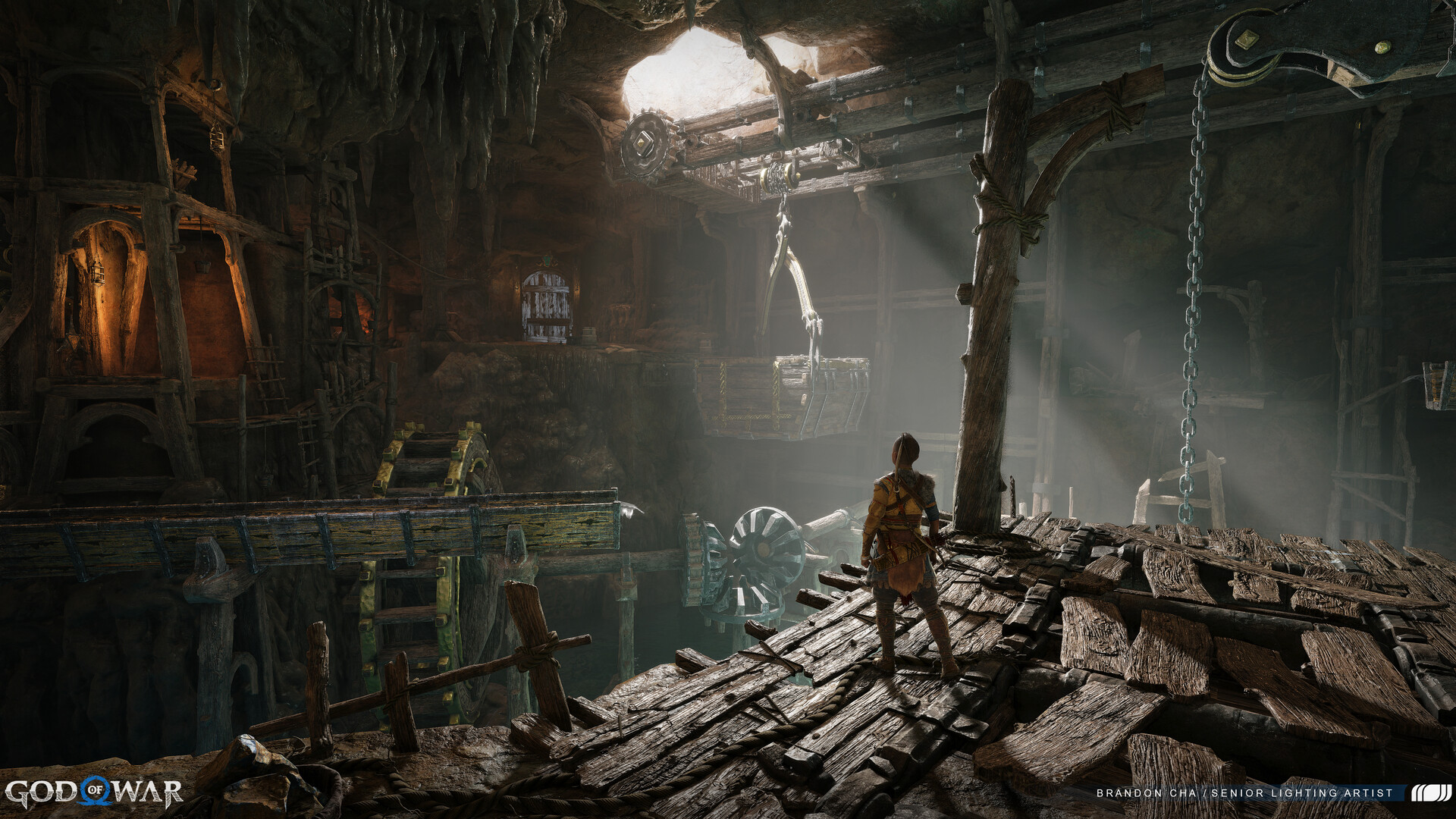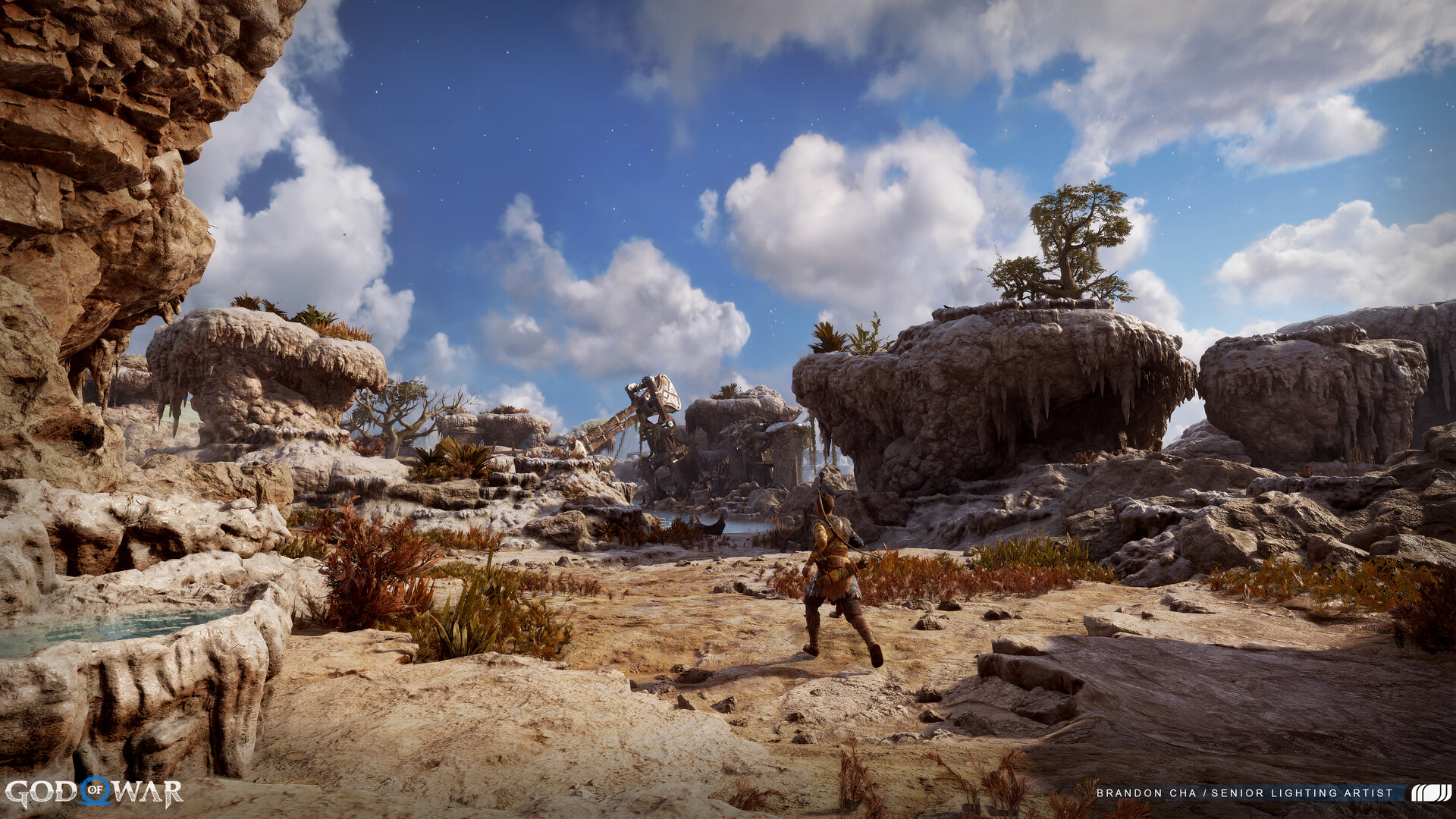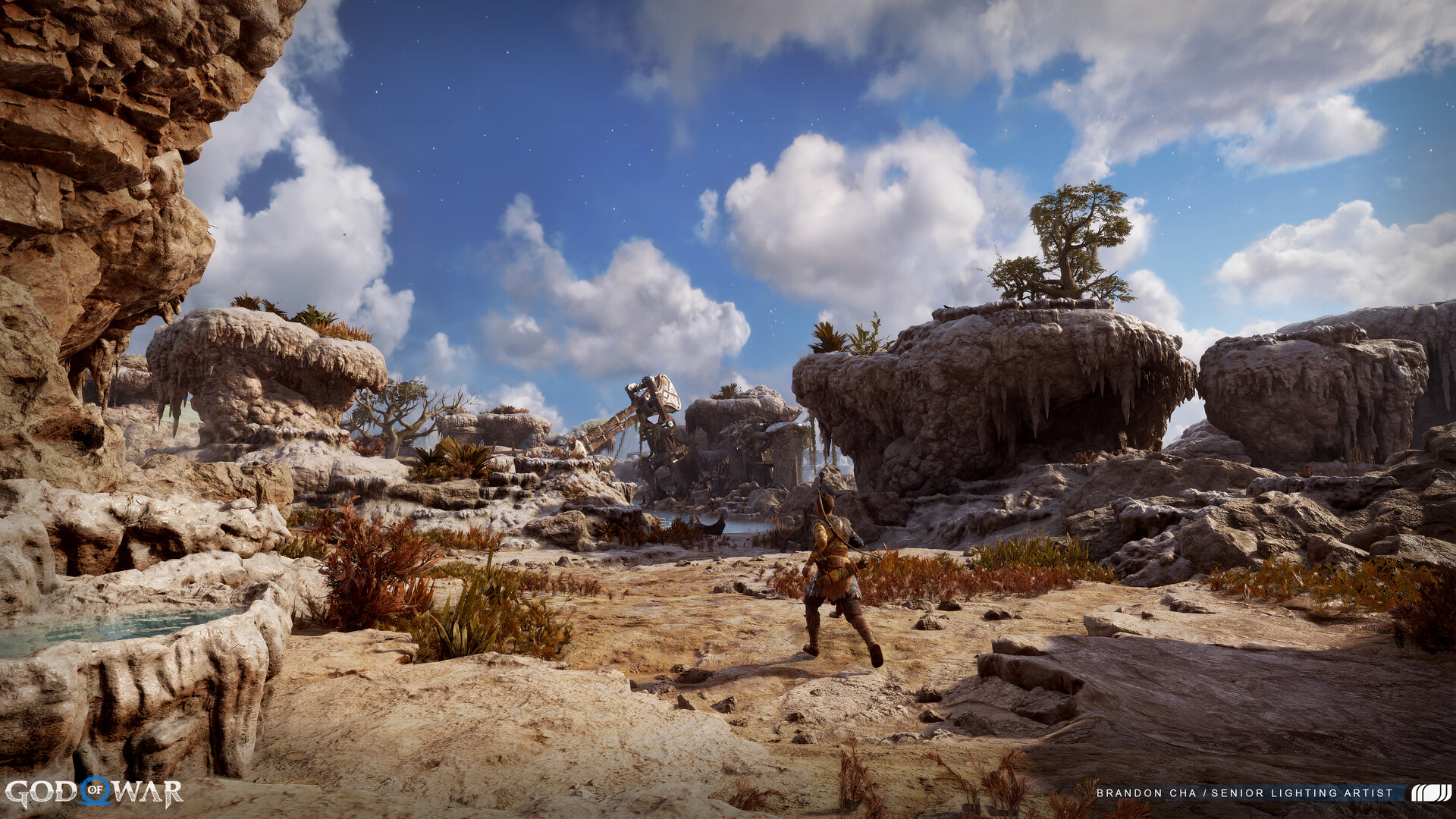 Kevin Chakkalapadickal Johnson – Lighting Artist – Santa Monica Studio – God of War Ragnarok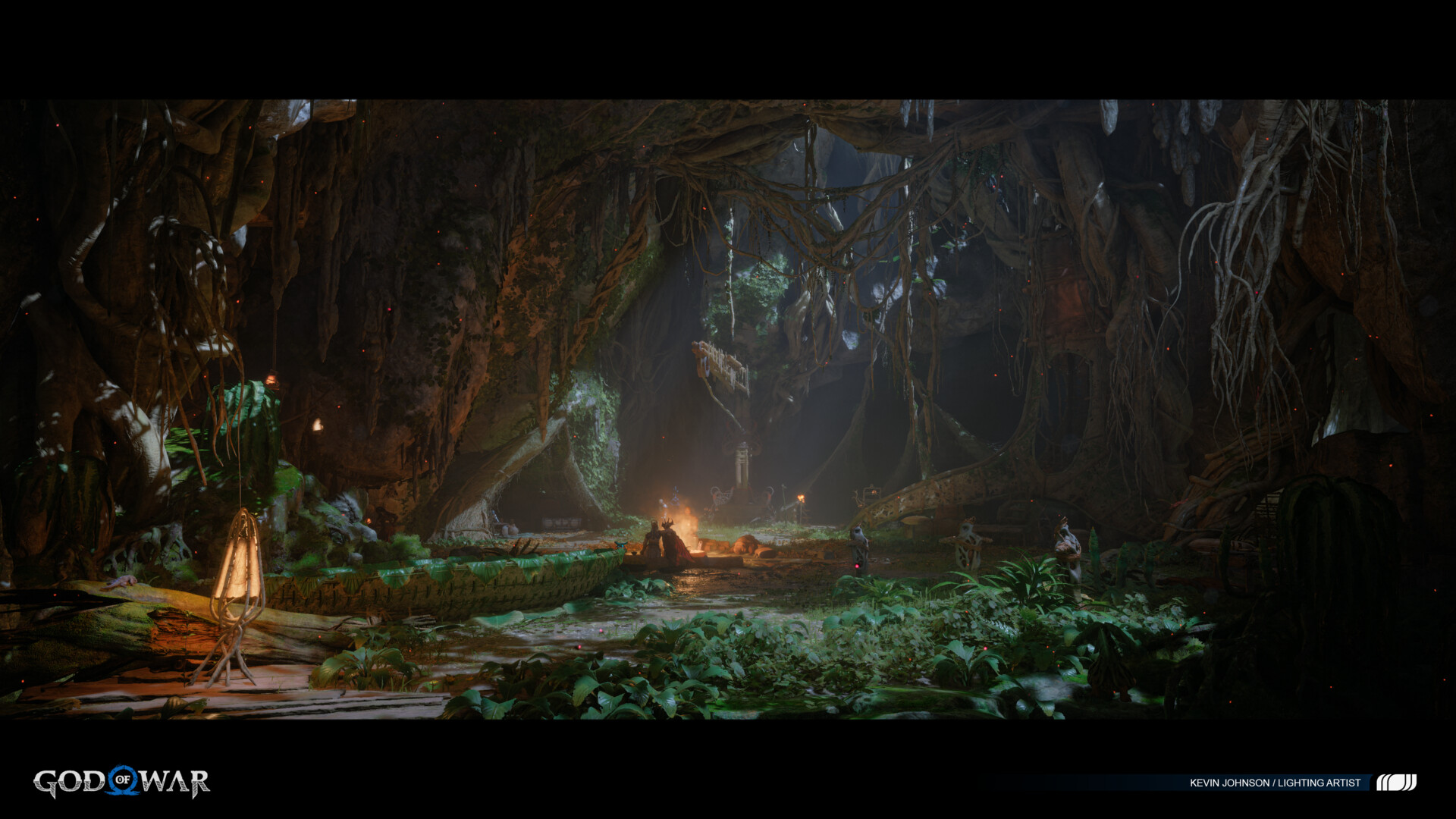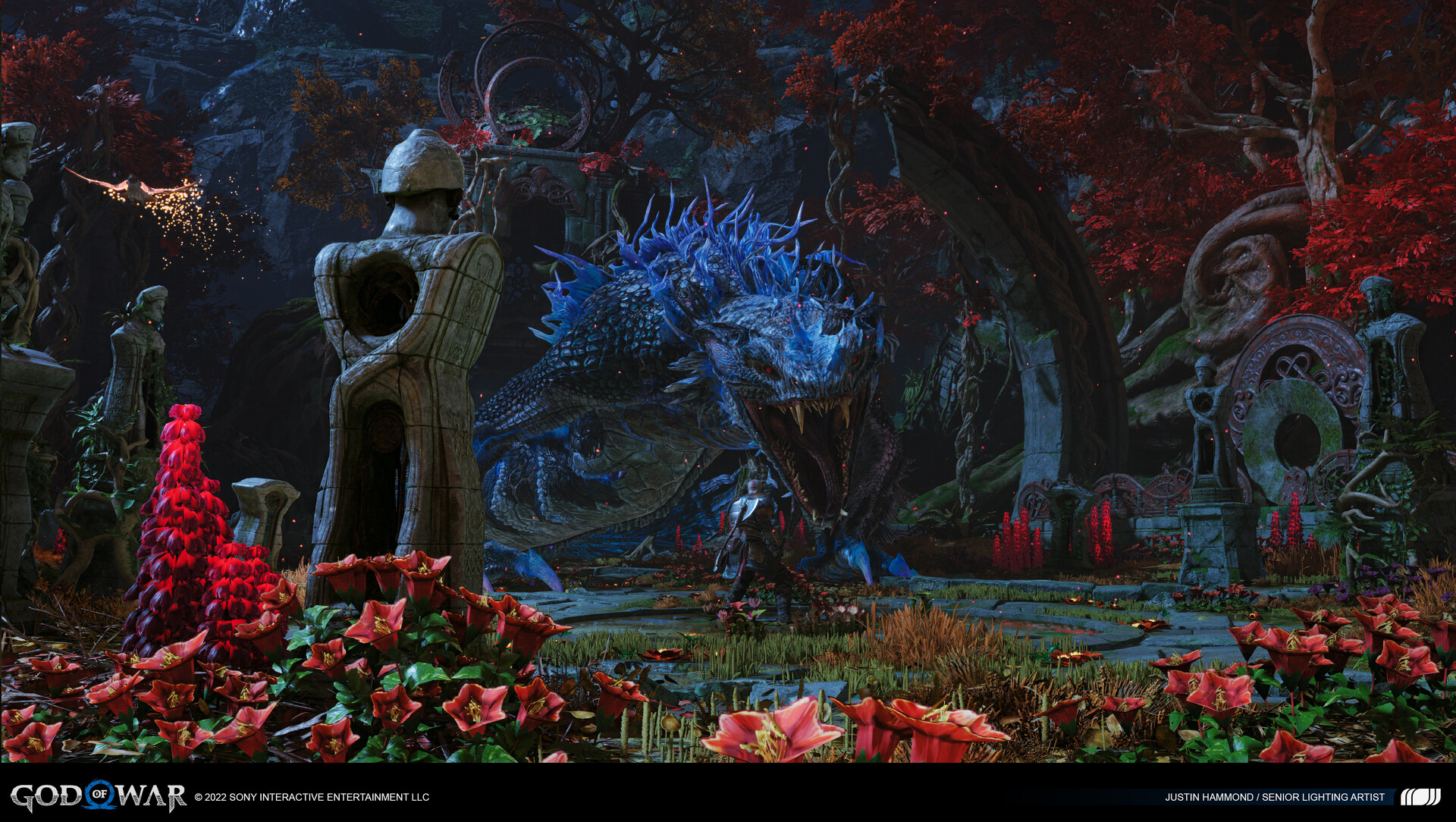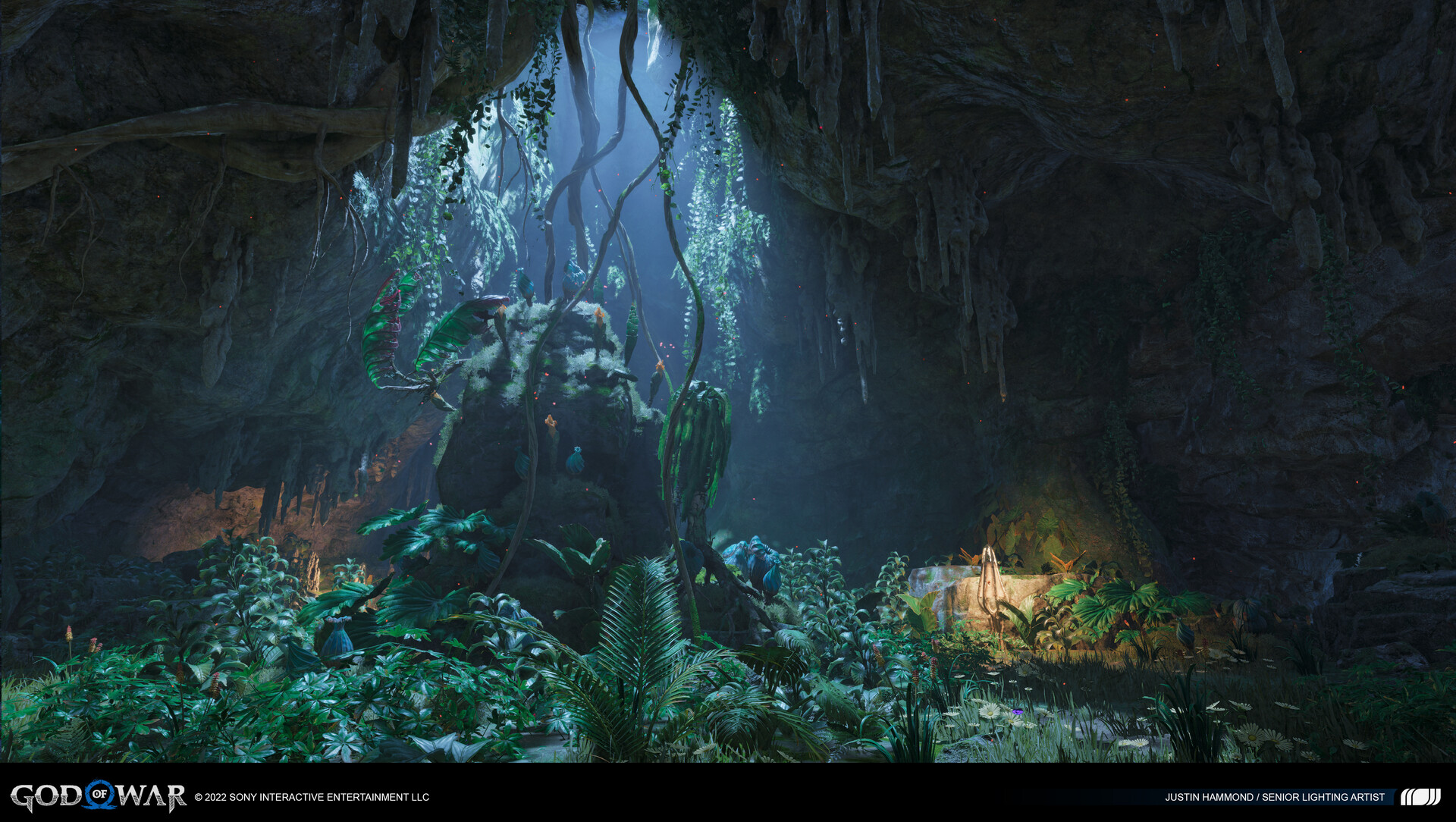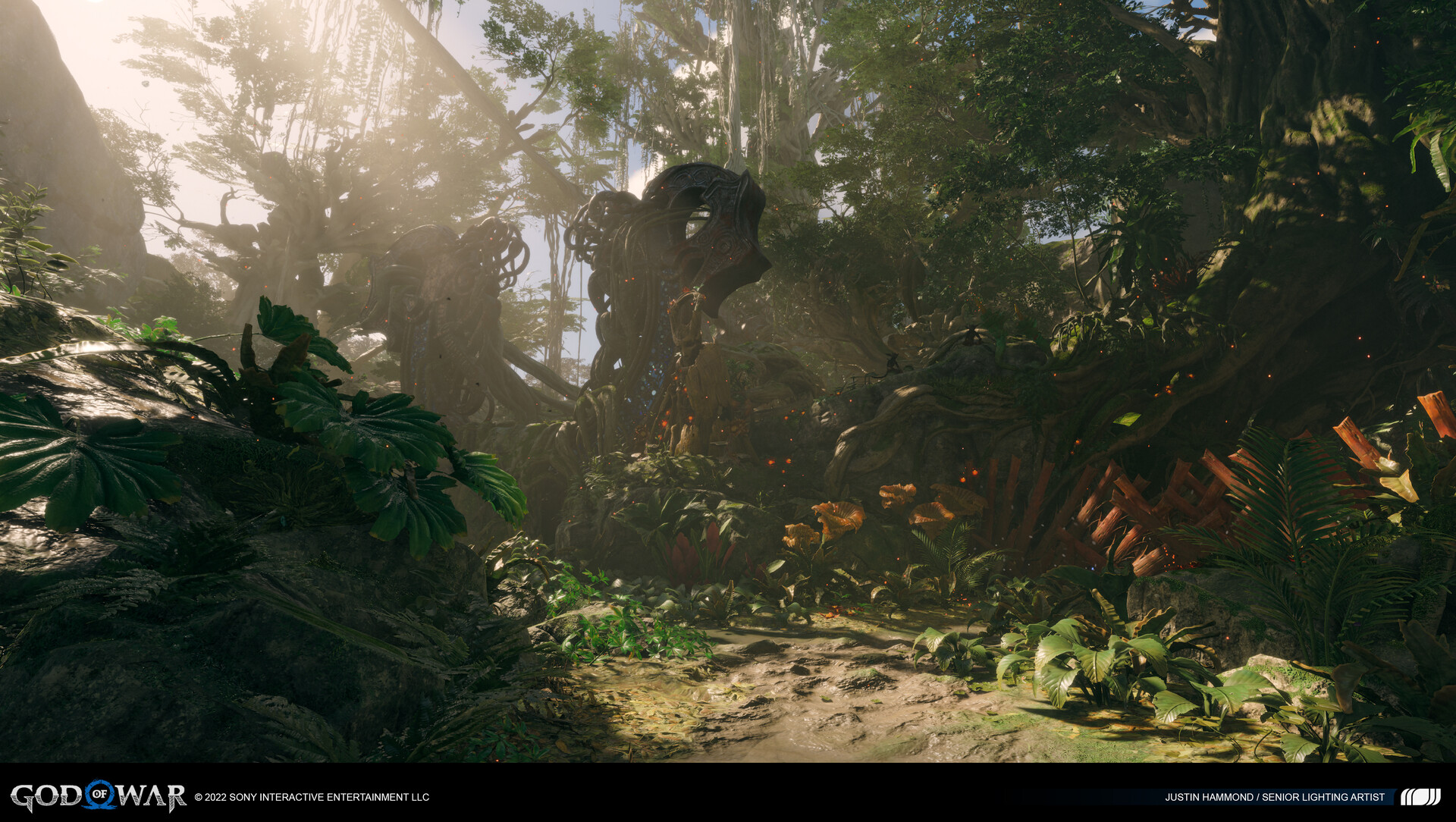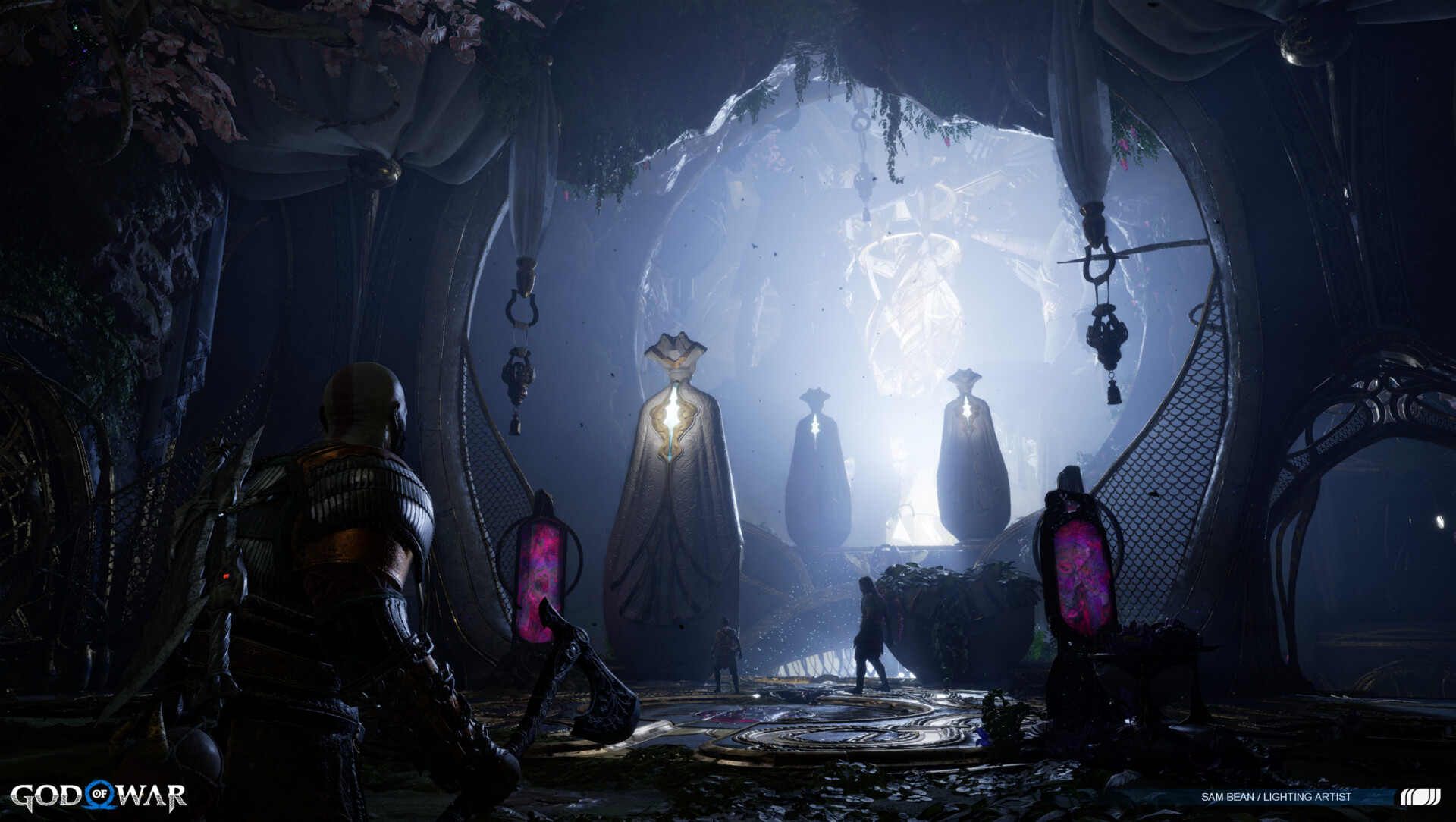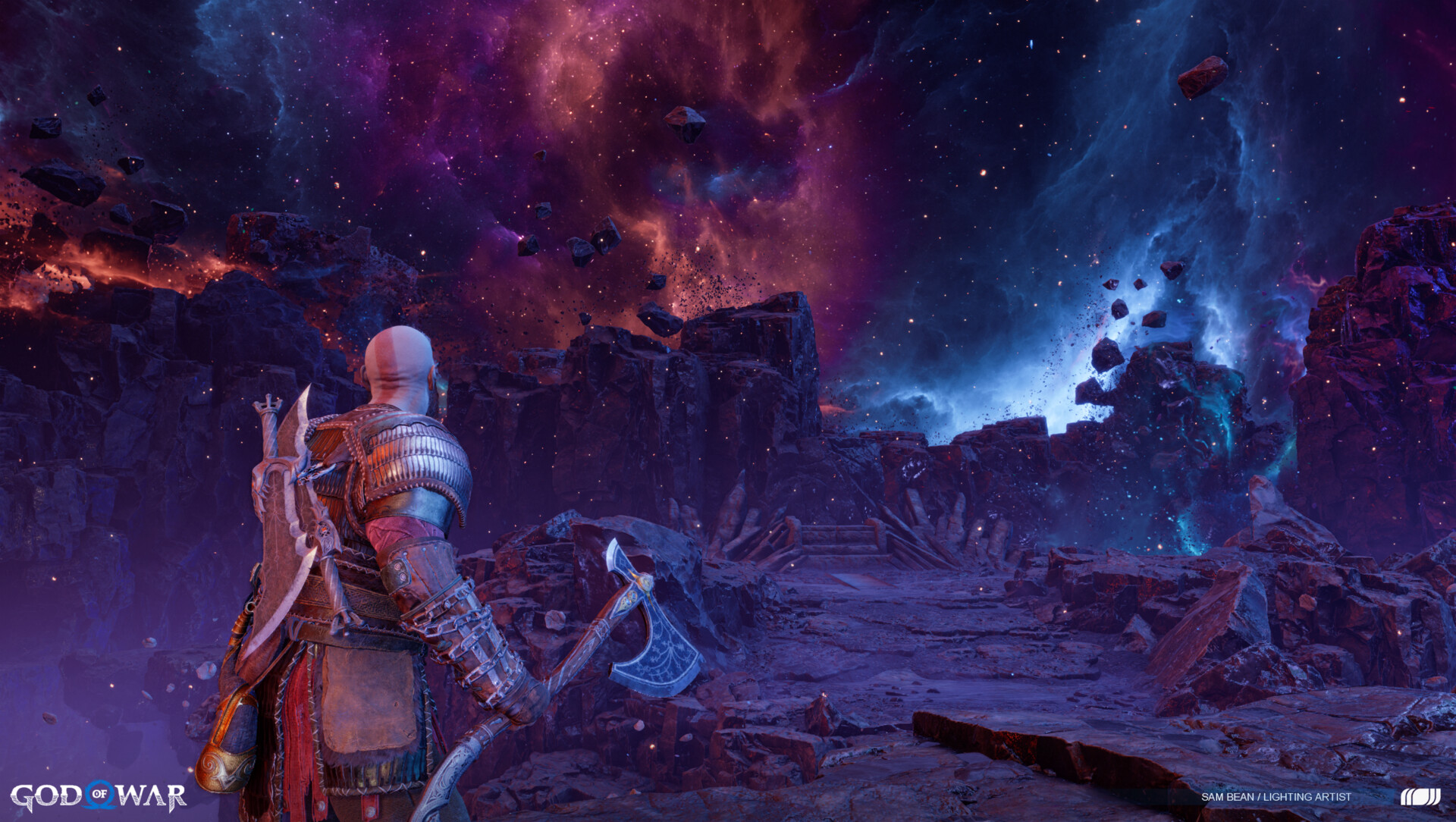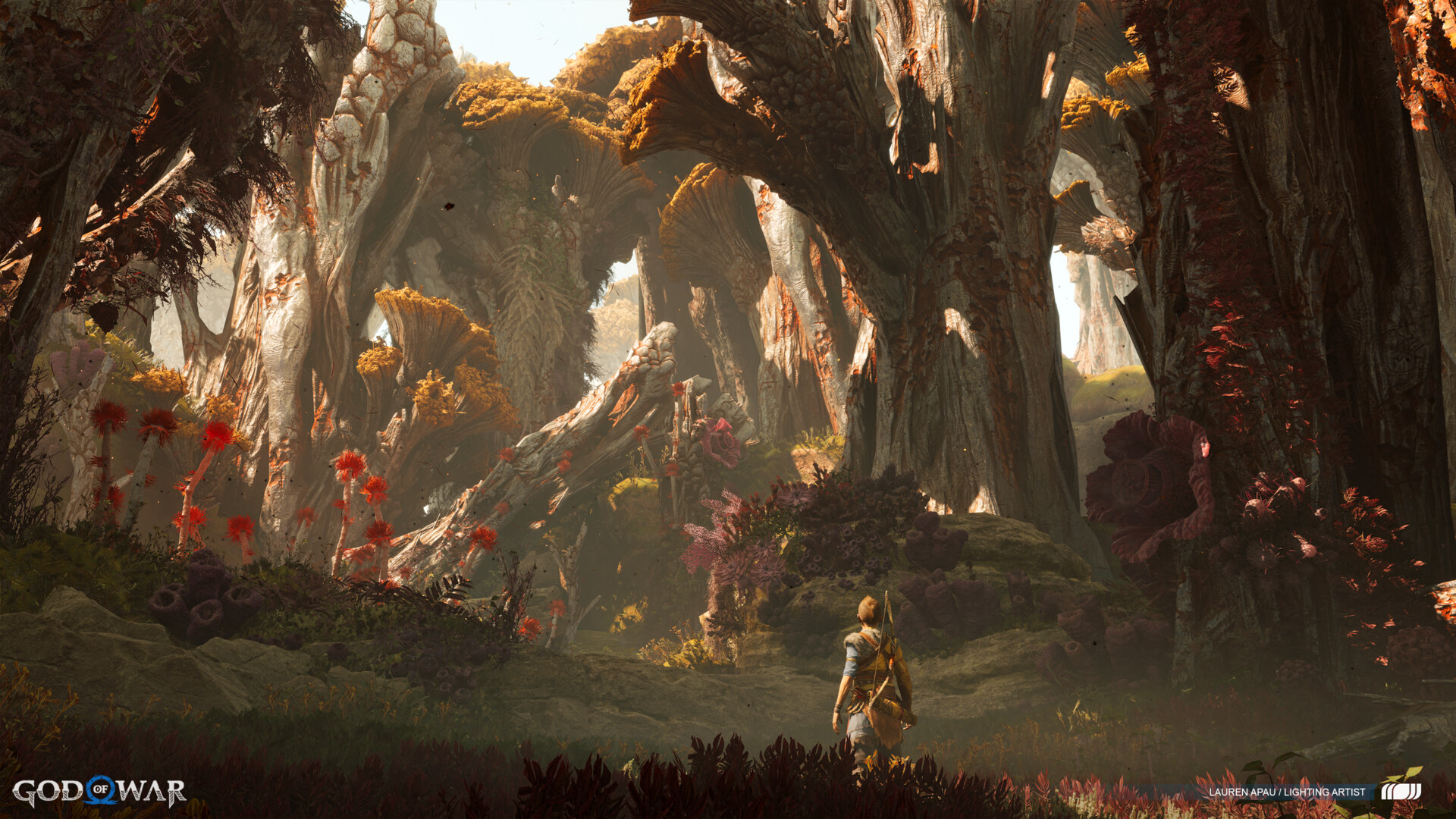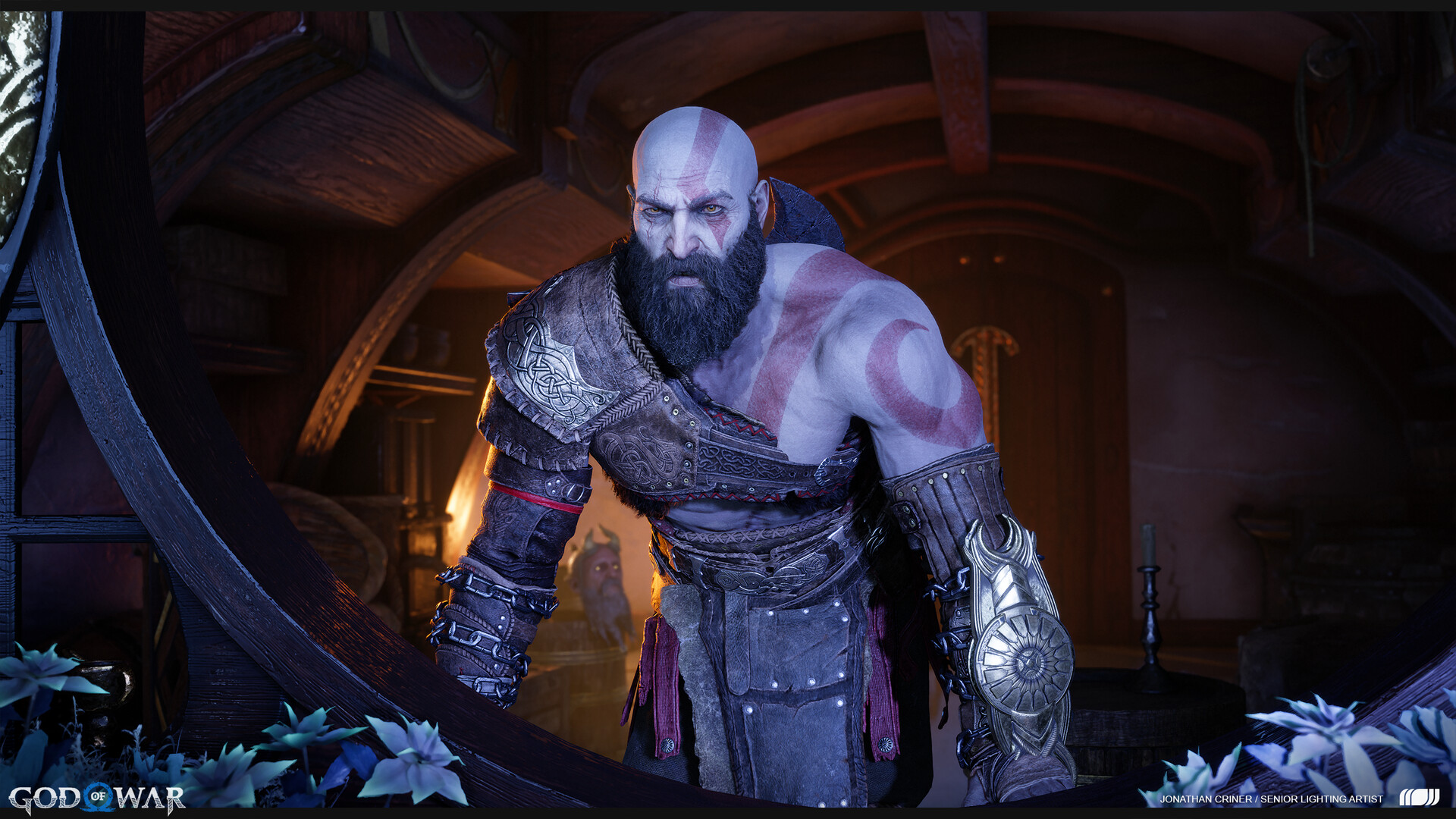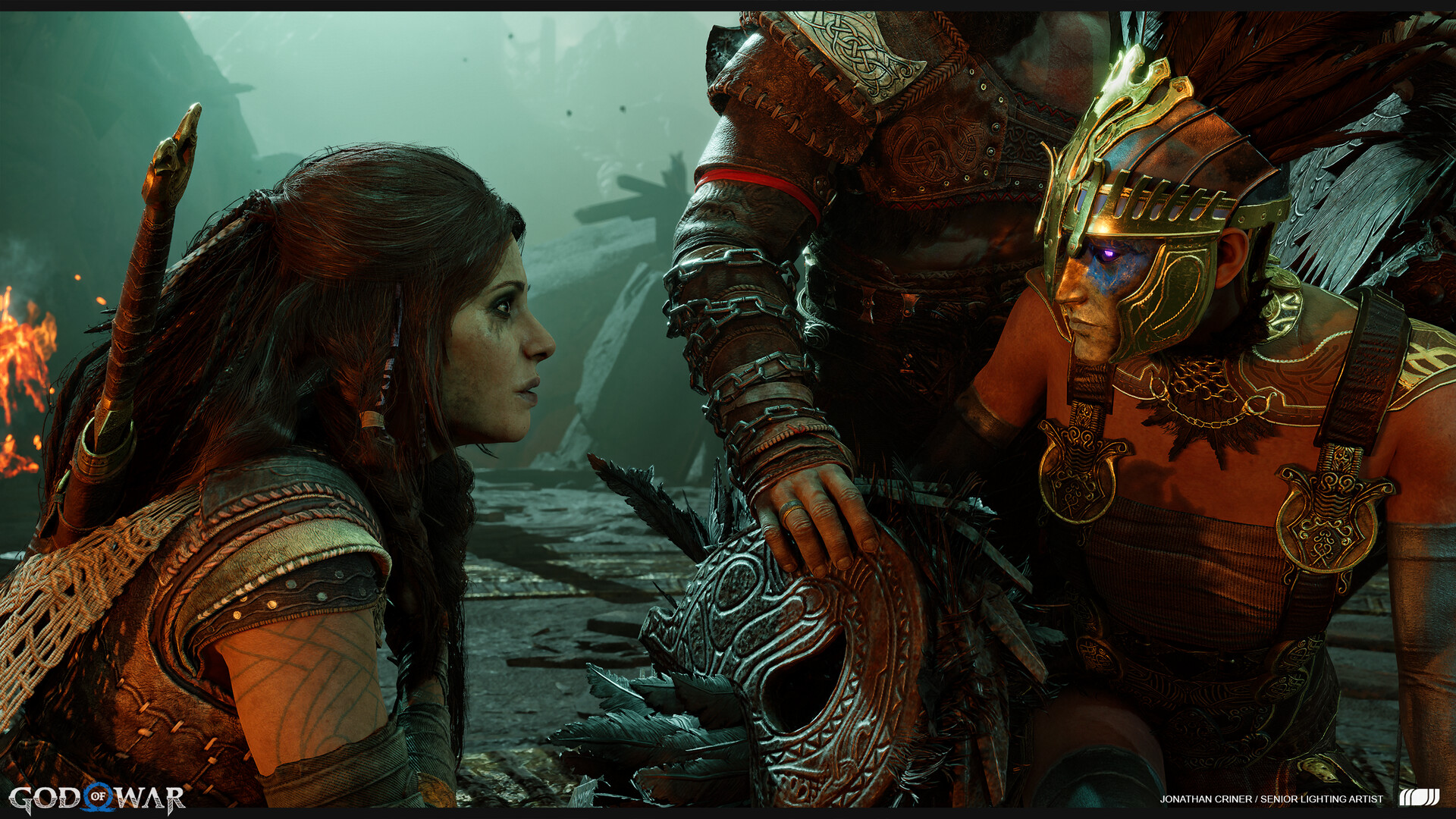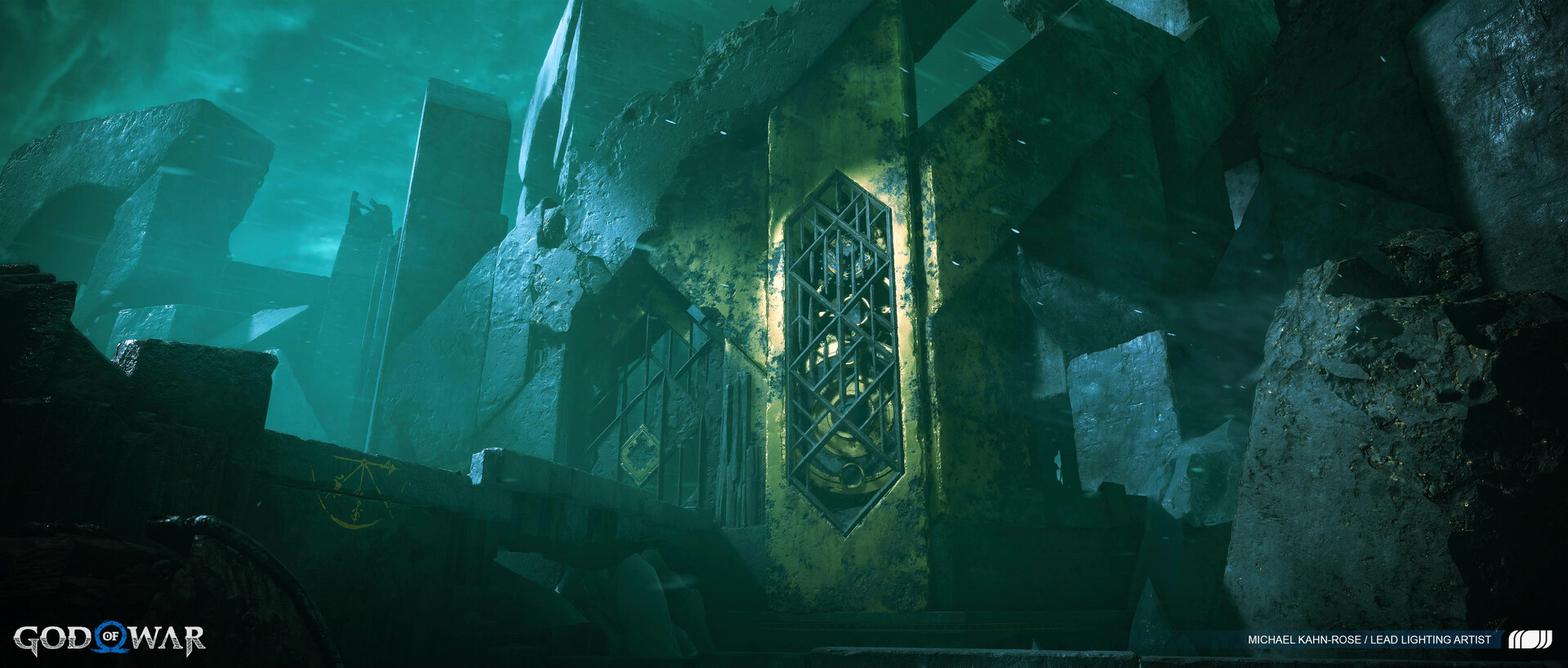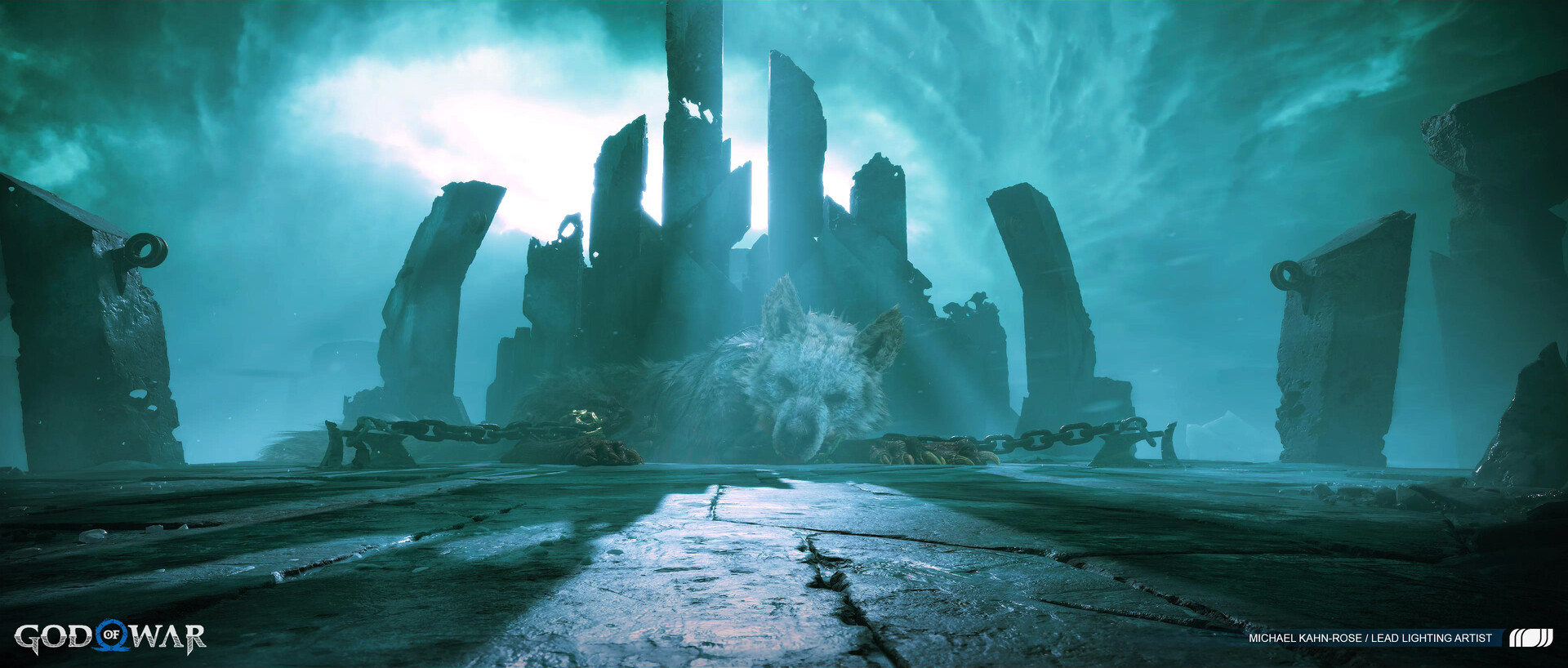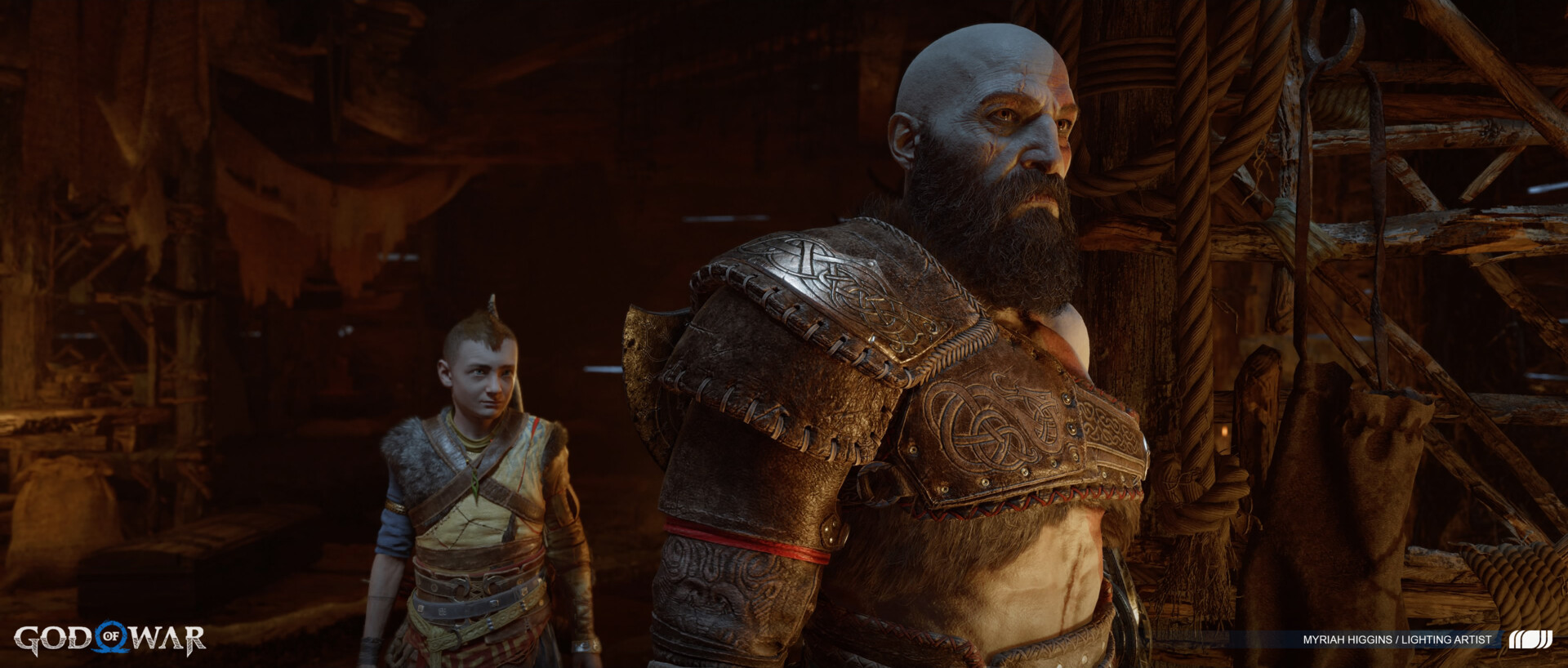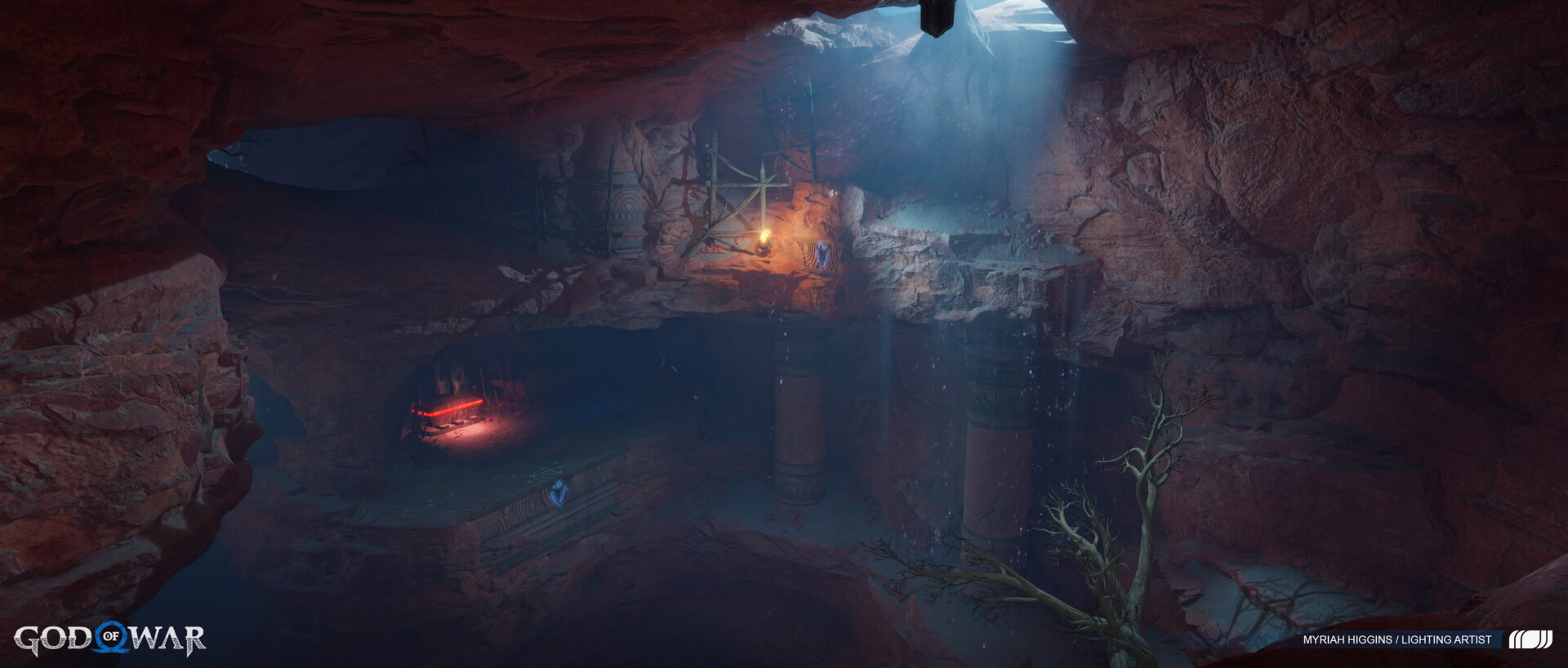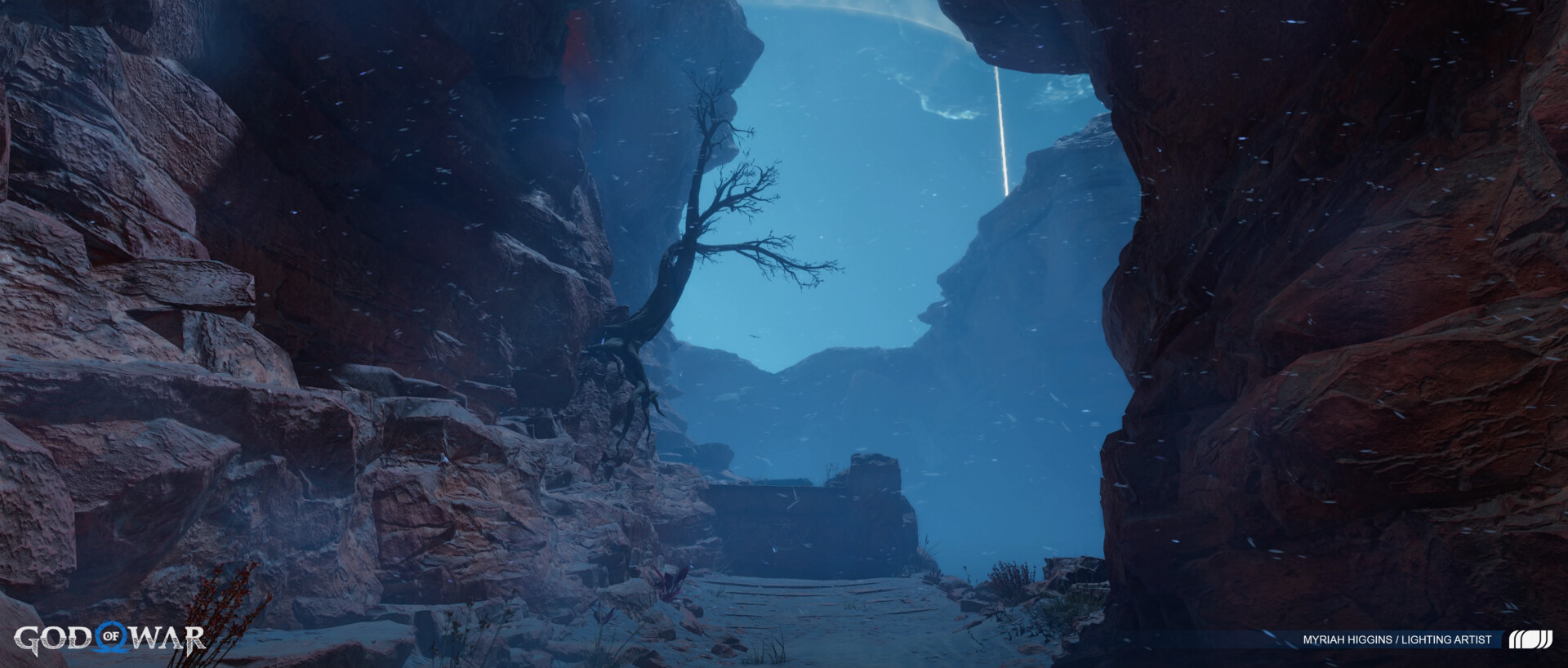 VFX Artists
UI Artist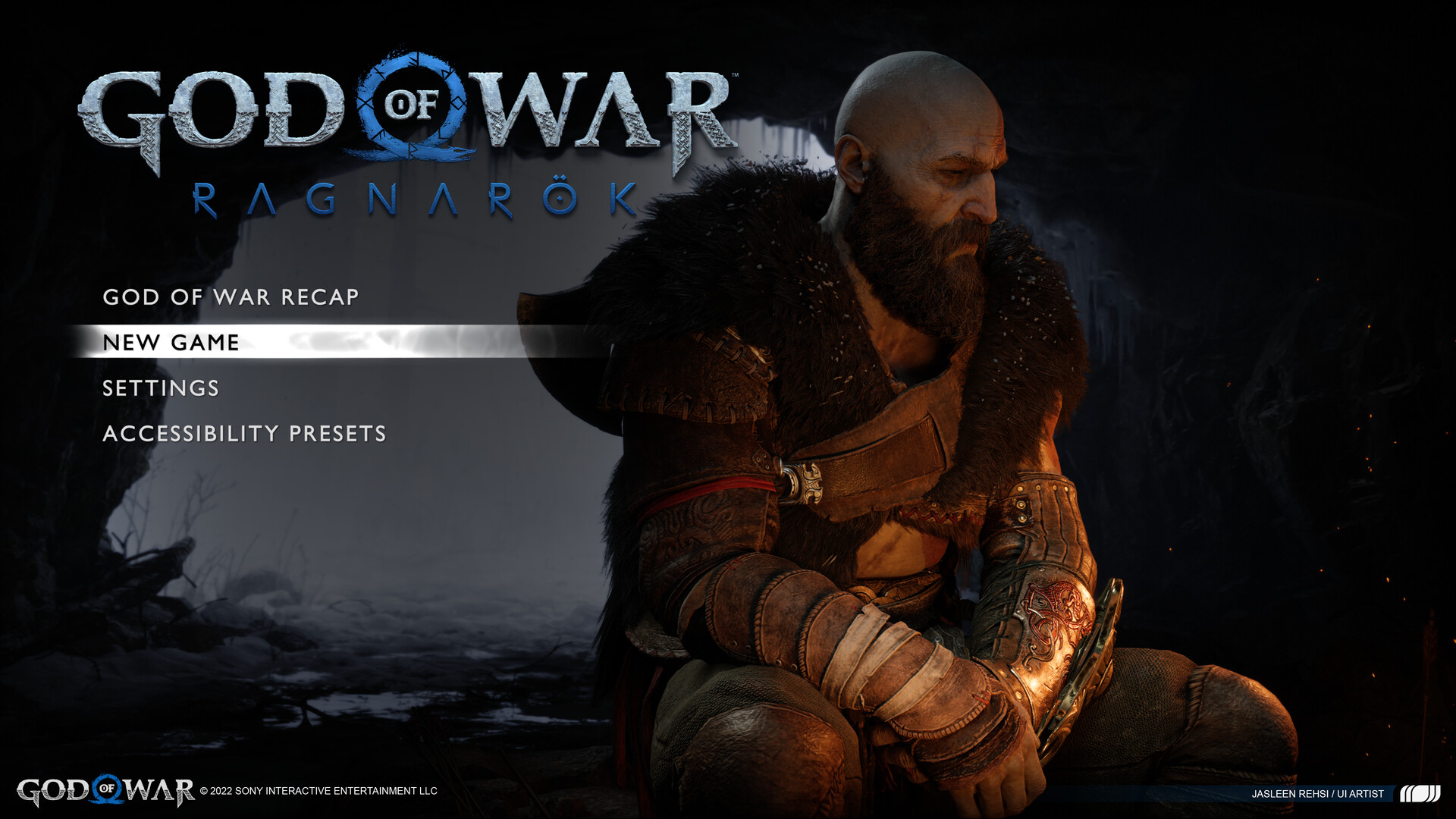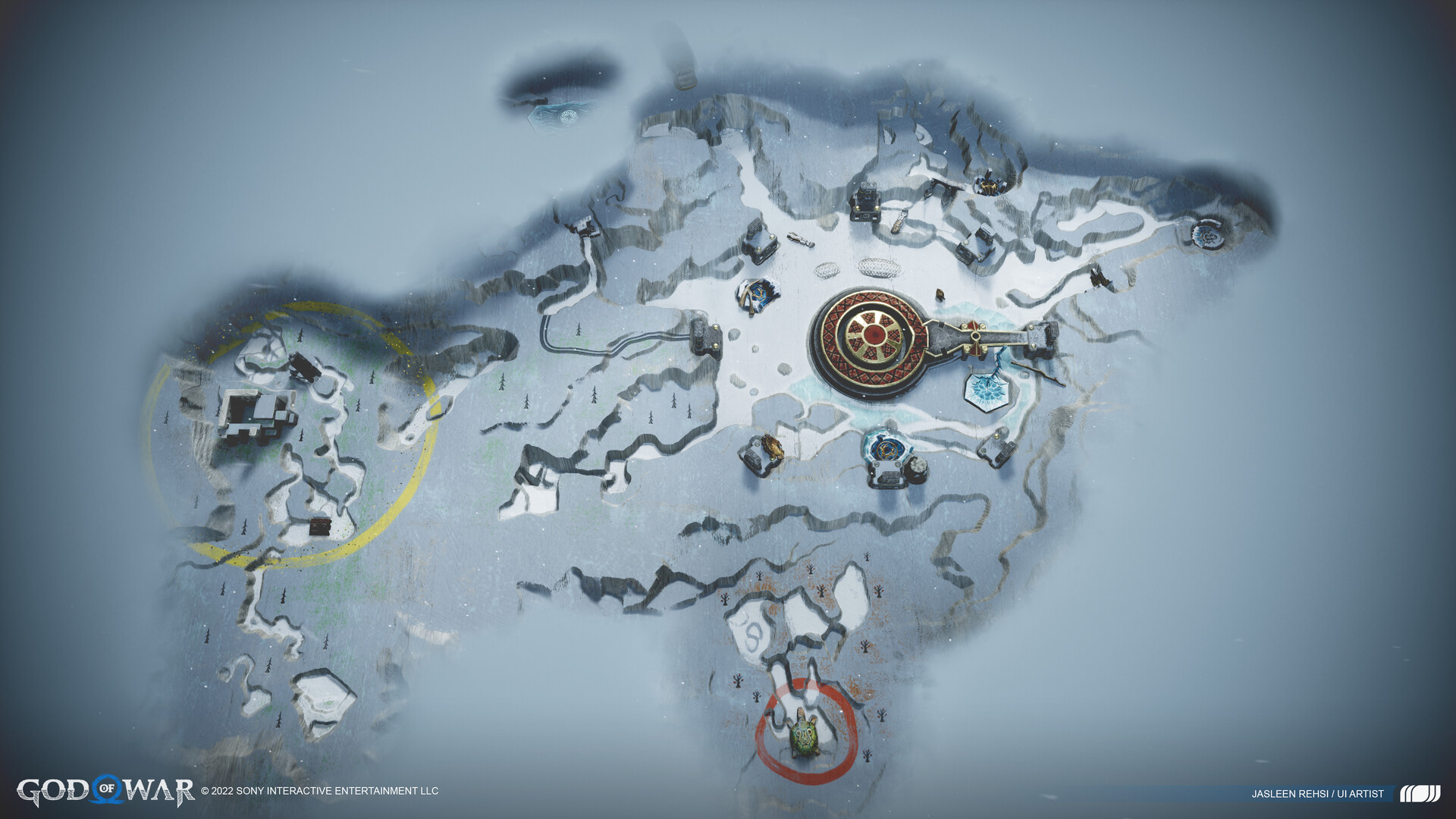 ---