Riot Games TFT Dragonlands Art Blast
Hello everyone! The TFT artists have been hard at work for TFT's Set 7: Dragonlands. It was such a blast to coordinate with all the different crafts on all the various dragons and dragon-related items throughout this set. From the elegant interactive dragon on the Sanctuary of the Ancient arena and the adorably bouncy Poggles, to the mystical stone statue of the Set 7 Treasure Dragon.
We hope you all enjoy checking out some of the art from this Set below. Thank you for taking the time to celebrate with us!
Alison Ho
Manager, Sound Design, Riot Games
Art Direction
Visual Designers
Concept Artists
Environment Artists
Illustrators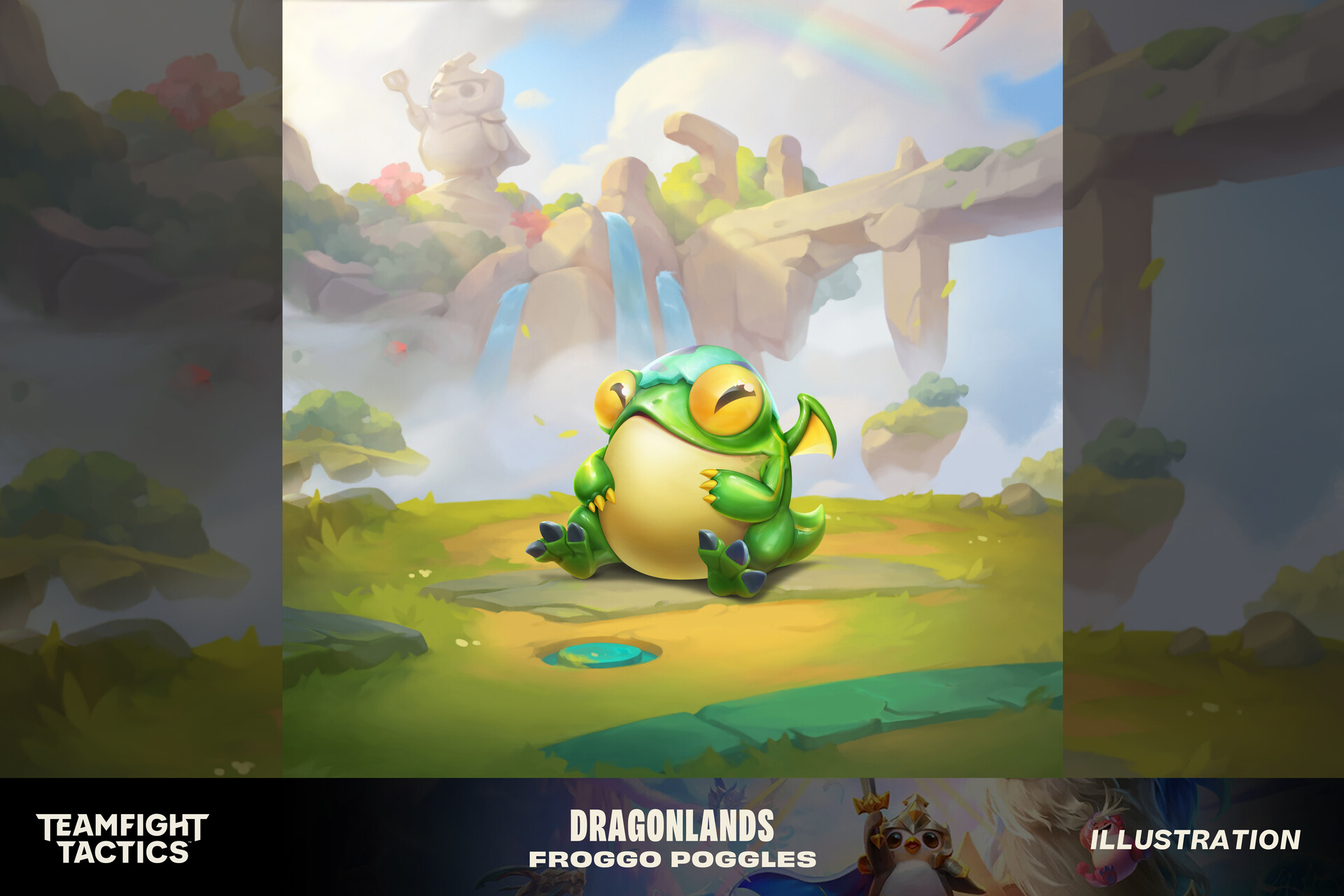 3D Character Artists
3D Environment Artists
Sound Designers
VFX Artists

Tom Chen – 3D VFX Artist – Kudos Productions – TFT Dragonlands

Ecent Wang – 3D VFX Artist – Kudos Productions – TFT Dragonlands

Yuni Gu – 3D VFX Artist – Kudos Productions – TFT Dragonlands

3G Gao – 3D VFX Artist – Kudos Productions – TFT Dragonlands

Xiaozhe – 3D VFX Artist – Kudos Productions – TFT Dragonlands

Ziyang – 3D VFX Artist – Kudos Productions – TFT Dragonlands

Ziyang – 3D VFX Artist – Kudos Productions – TFT Dragonlands
Animators

Christopher Hsing – Animator – Riot Games – TFT Dragonlands

QiMing – Animator – Riot Games – TFT Dragonlands

QiMing – Animator – Riot Games – TFT Dragonlands

LeedLi – Animator – Riot Games – TFT Dragonlands

Teng Guo – Animator – Riot Games – TFT Dragonlands
---