Sharpen Your Substance Designer Skills With These 8 Blog Posts
Discover new ways to use Substance Designer with these 8 inspiring posts on ArtStation Blogs!
---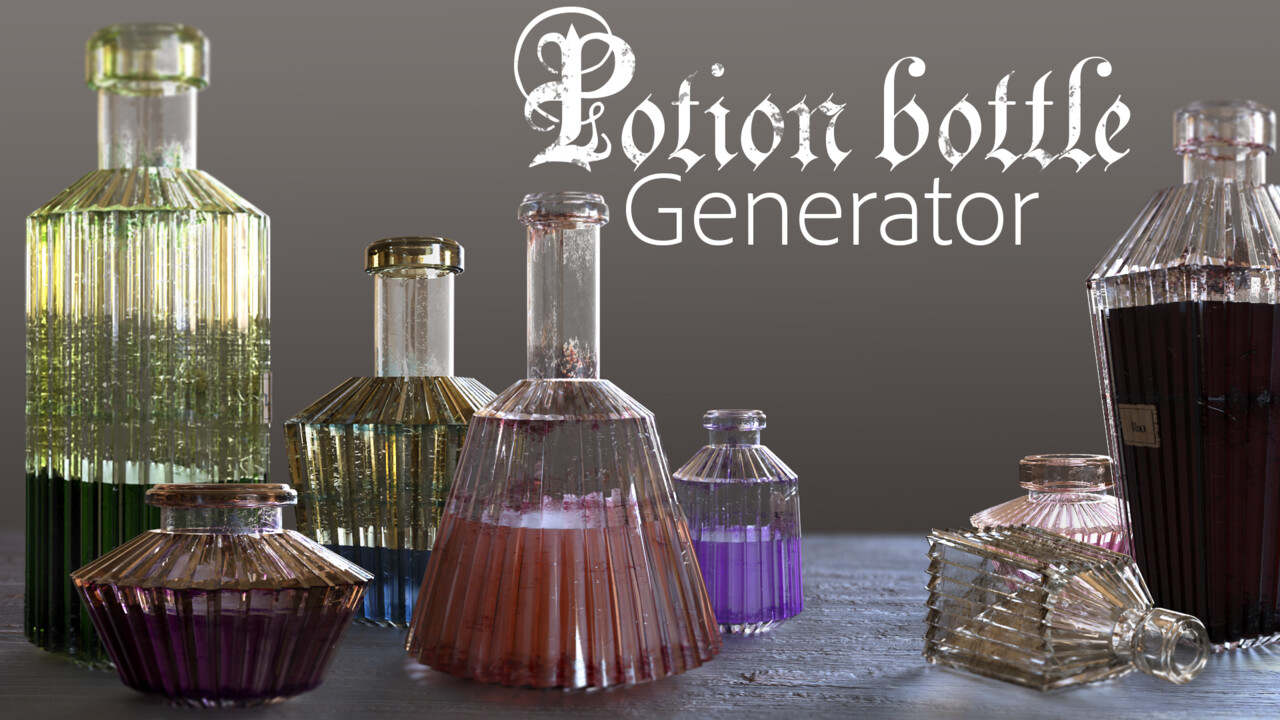 Substance Model Tutorial – Potion Bottle/Part 1
Learn how to scatter curves on curves, how to use curves and booleans to create complex shapes, how to extrude shapes, and how to expose and link parameters in this detailed tutorial.
How to Create an Animated Little Dragon in an Egg
by Kelly Recco
Grow your fantasy art portfolio by learning how to make a custom dragon egg animation.
Hey Kids, Want to Know About a Cool New Node?
by Ole Midthun
Join Ole for a detailed look at a new Substance node.
I hope you see some use of the techniques I've touched upon and create something with it!
Breakdown – VLC Basilica del Sagrado
by Xavi Anguita
On ArtStation Blogs, Xavi gives a detailed making-of for this material from the "Valencia Materials Collection" co-created with Massimo Caggese.
Melting Snow | Breakdown
Pick up some new ideas for your winter scenes with help from Romain's Melting Snow project breakdown.

Substance Designer Beginner Quicktip 179 (More Realistic Clouds)
Work on your realism skills with Martin Schmitter's Quicktip 179: More Realistic Clouds. Be sure to visit his ArtStation Blog for more in the series!
Tilesafe Rotation in Substance Designer
by Marco Vitale
Maro offers helpful advice for pushing Substance's Safe Transform further.
In this tutorial I'll show you a way to rotate the input by a much larger number of angles and keep the tiling of the texture.
Substance Designer – Tips from my Twitter
Matthias offers a fun collection of Substance tips for making patterns, glitch effects, unique shapes, and more.
---
Are you an art student? Be sure to check out these 9 Helpful Blog Posts for Art Students >
---