WB Games Montreal Gotham Knights Art Blast
Hello Artstation!
On behalf of everyone at WBGM we'd like to present our work from the past few years on Gotham Knights.
Our goal with the characters was always to capture the essence of the comic source material with purposeful stylization and many interesting looks. We strove to find a balance between recognizable comic adaptations and bringing our flavor and designs to the project.
For the environments, we created a 'neon noir' style with high contrast colors to highlight the unique features of each of Gotham's five boroughs, drawing inspiration from East Coast American cities and the 'Gates of Gotham' comics. The underground sections reflect the gothic horror of the Court of Owls and Gotham's dark history. Our team were also excited to add countless DC lore references, ensuring that the environments of Gotham Knights feel unique and true to the comics.
Many artists, animators, tech, programmers, and producers, both internal and external, were involved in this effort and collaboration is what made it possible. Thank you to the fans for your passion and continued interest.
Jay Evans, Character Art Director
Daniel Kvasznicza, Environment Director
Gotham Knights – WB Games Montreal
Art Direction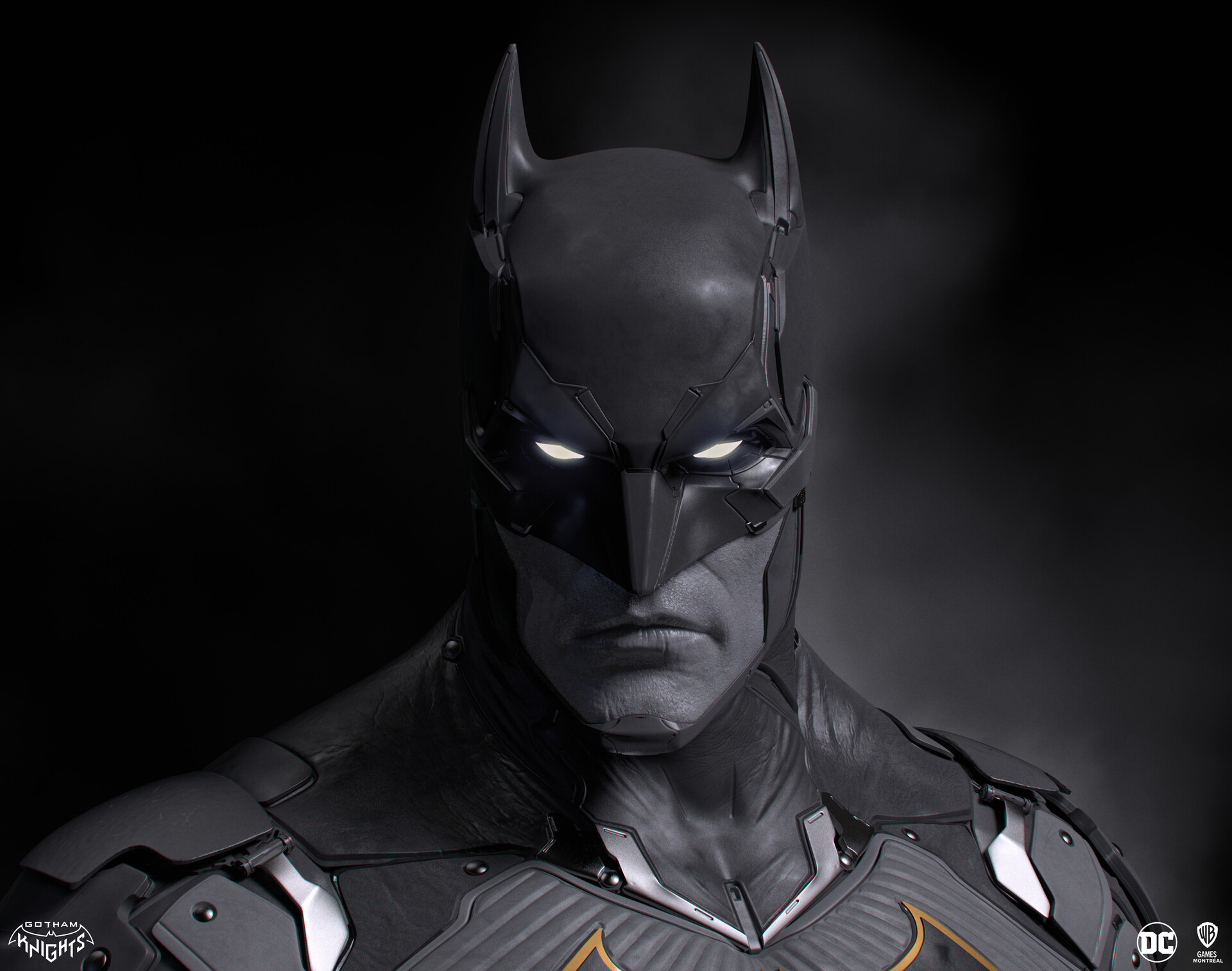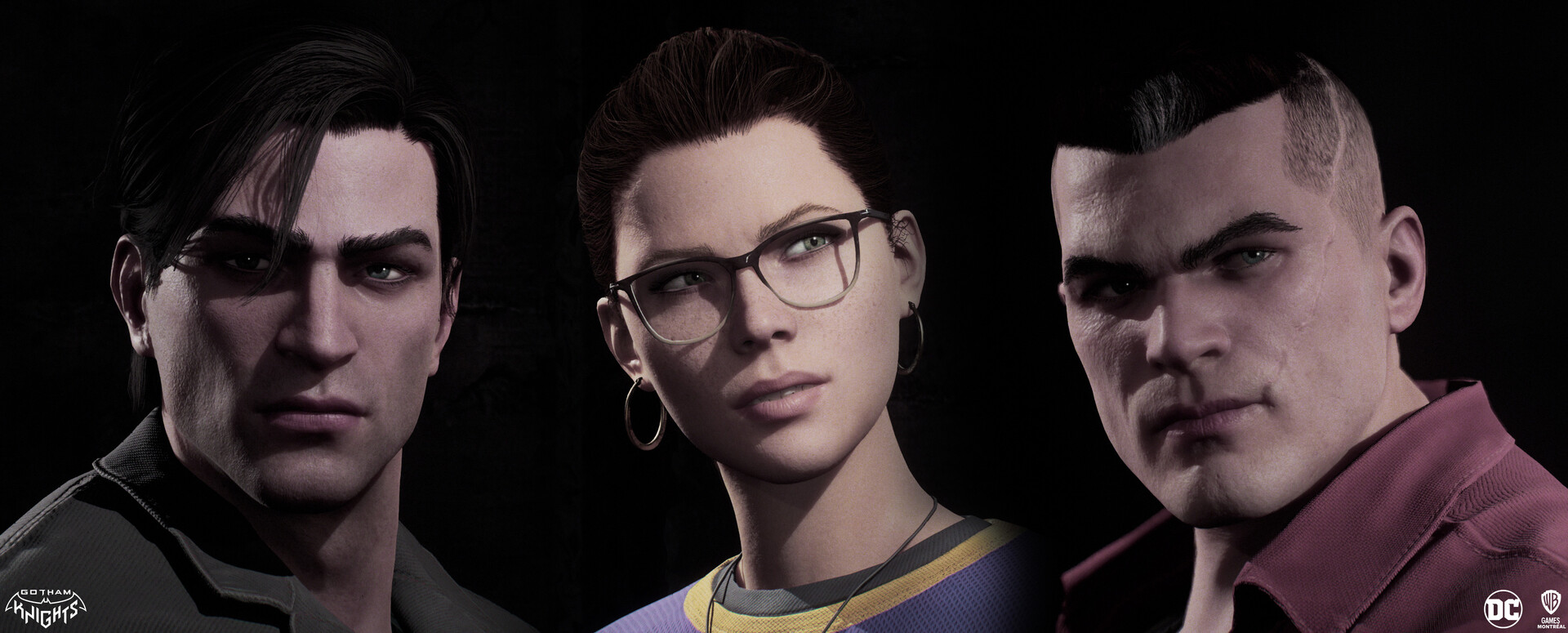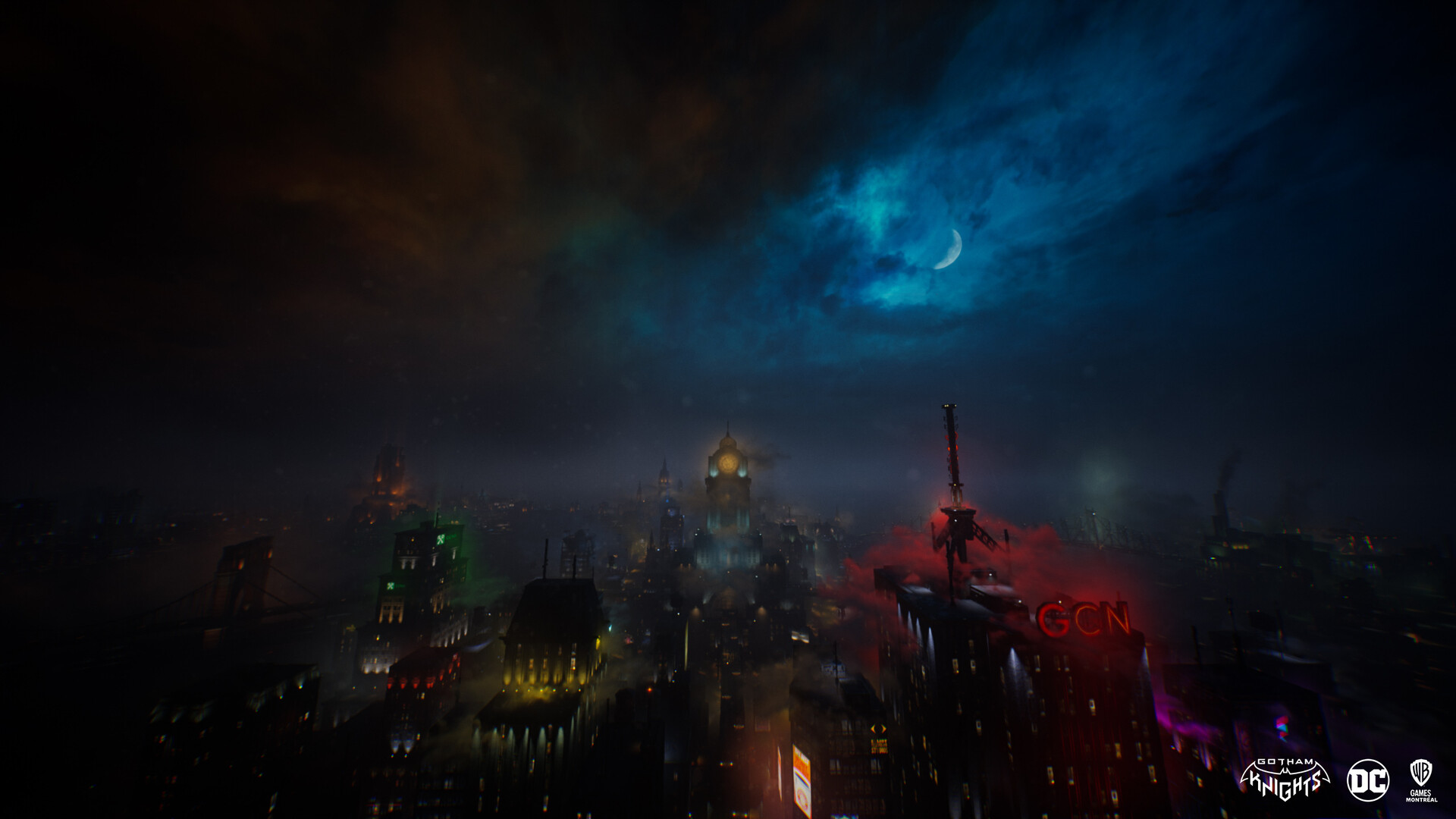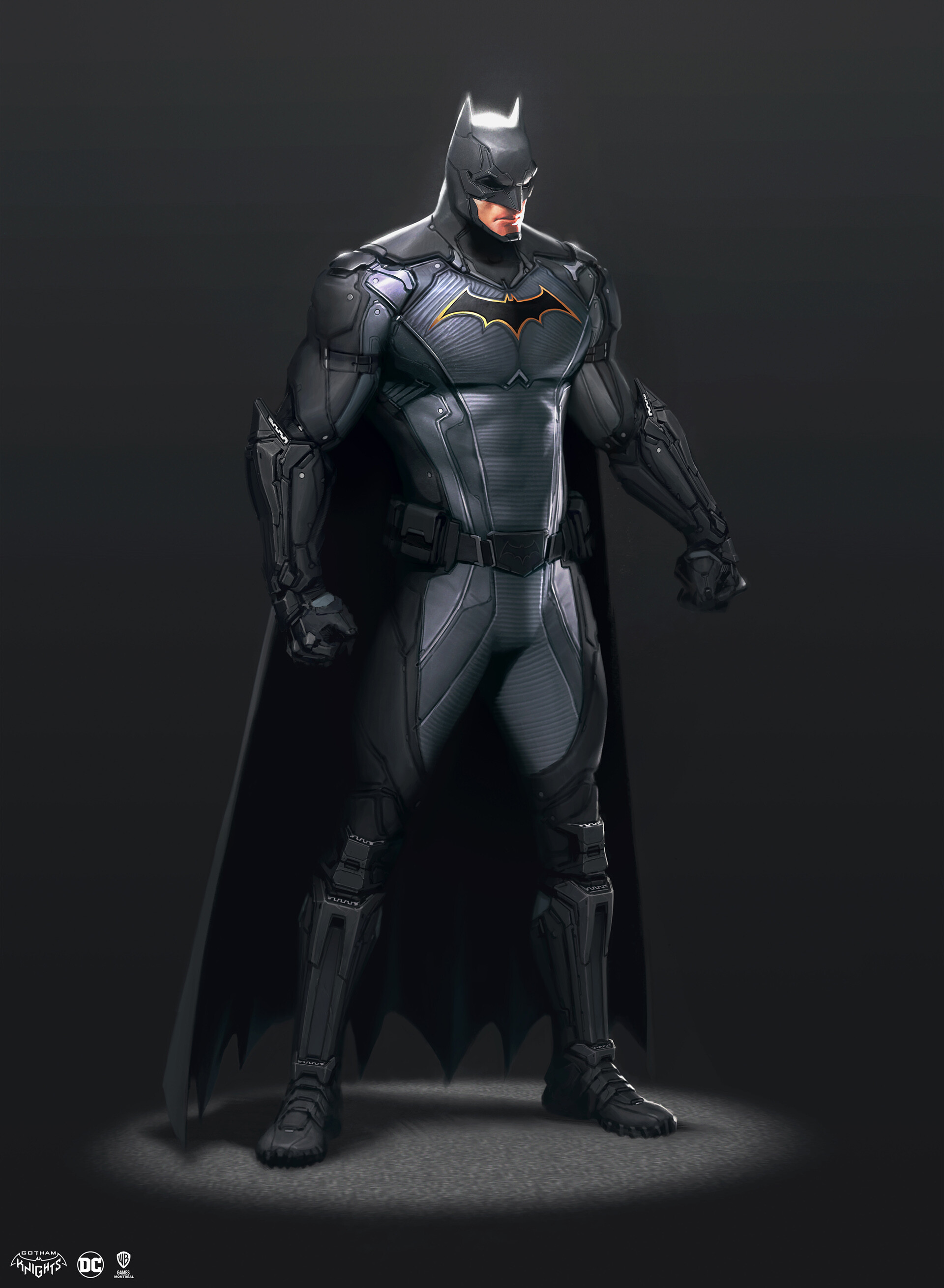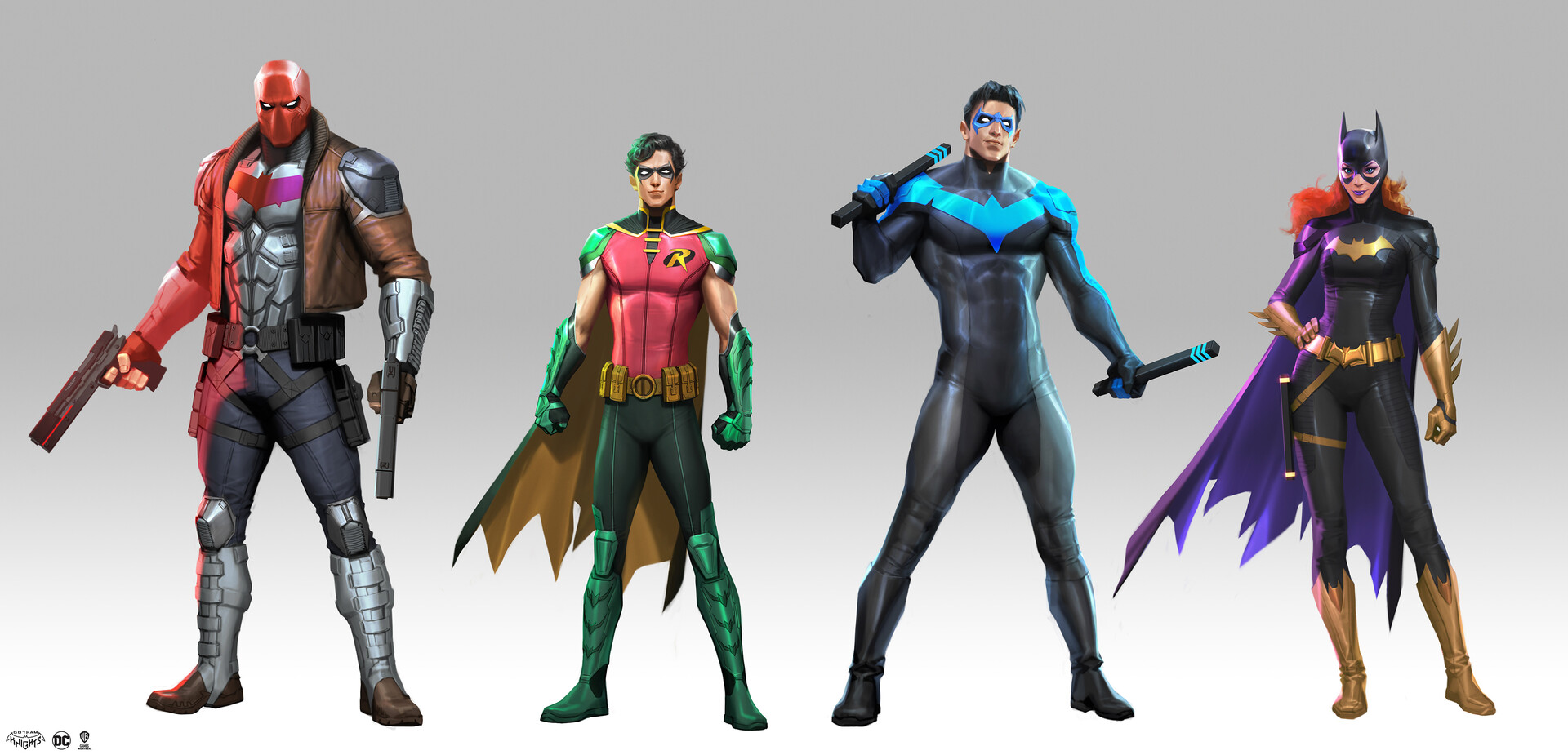 Concept Artists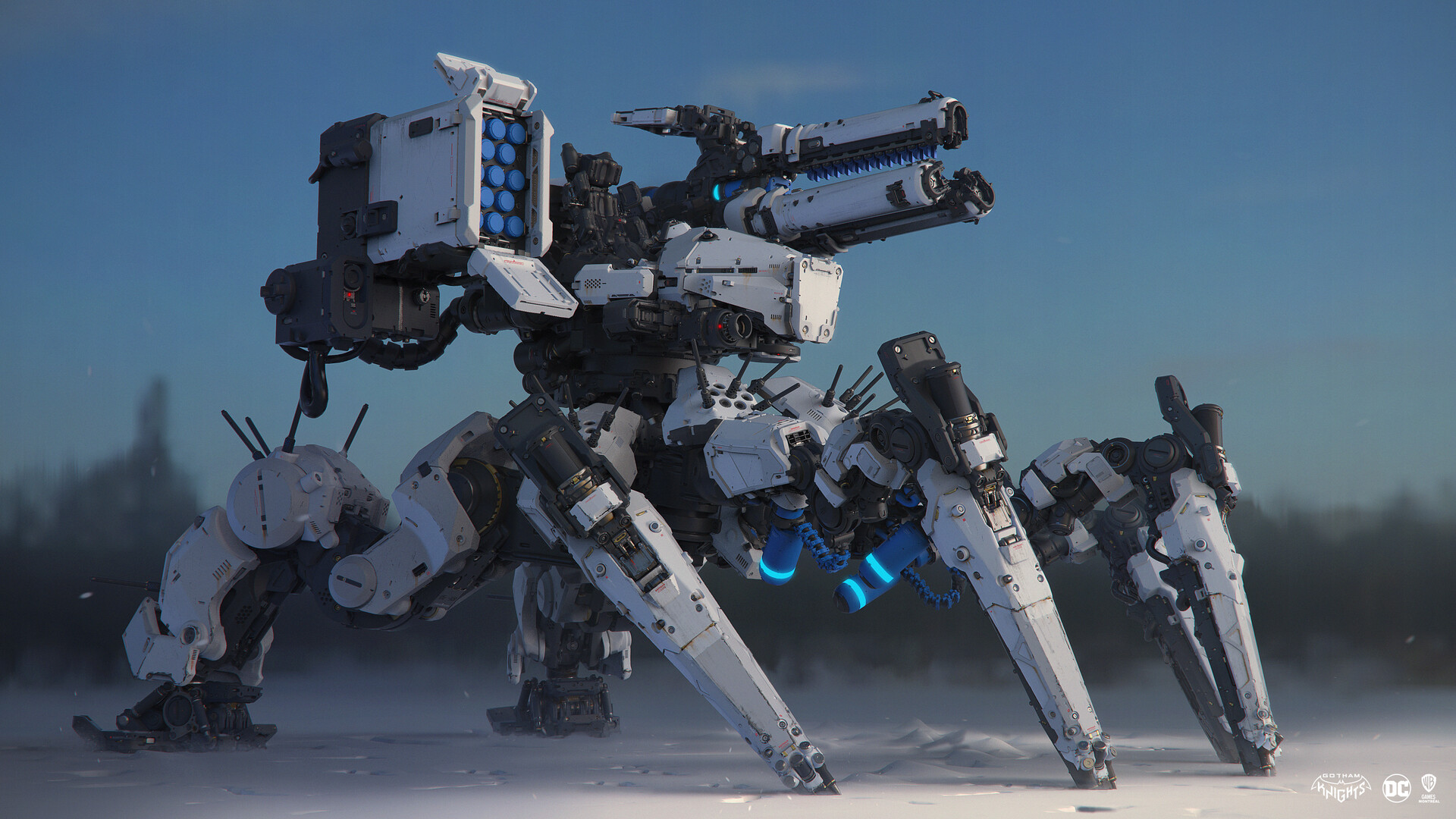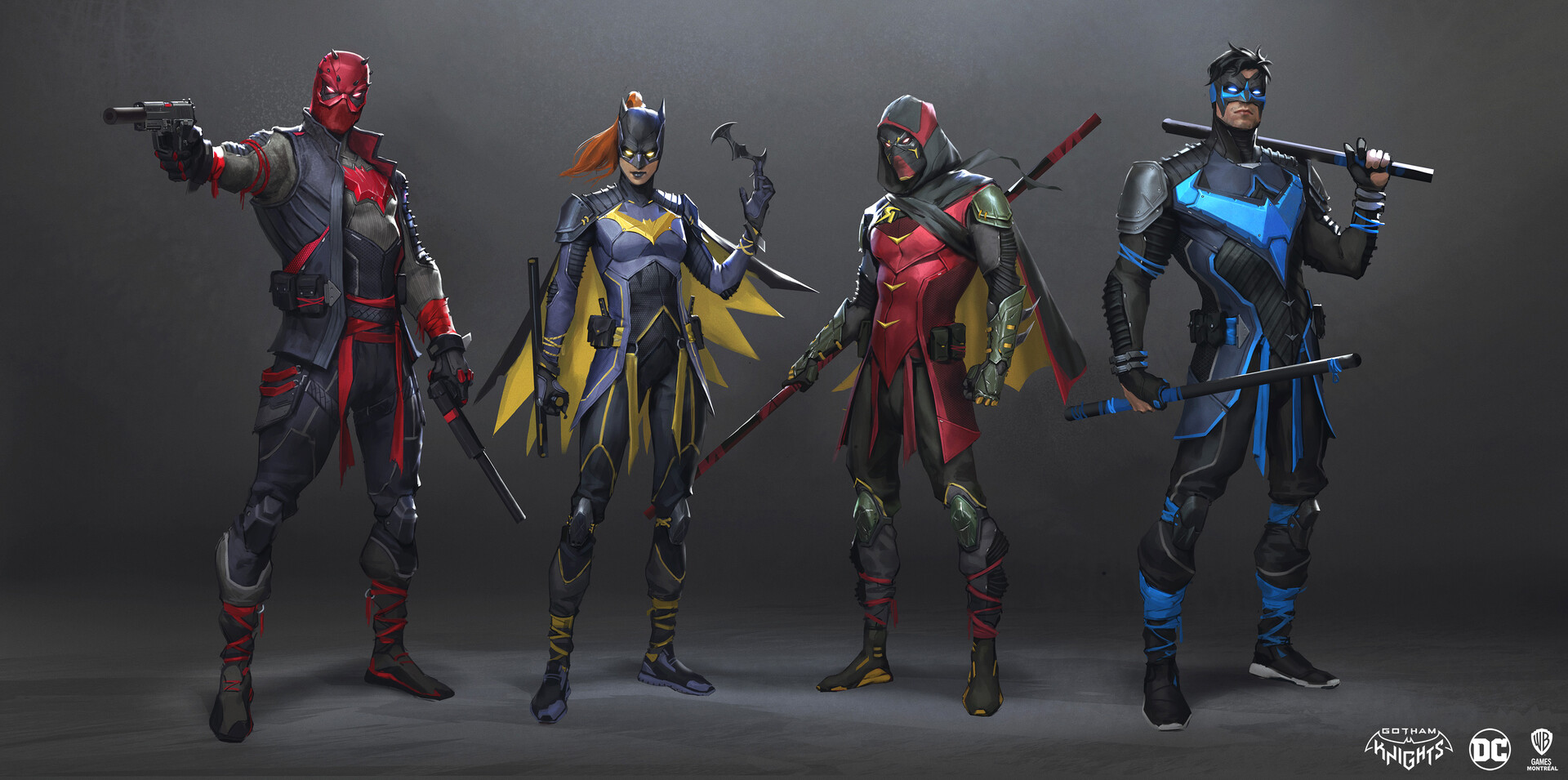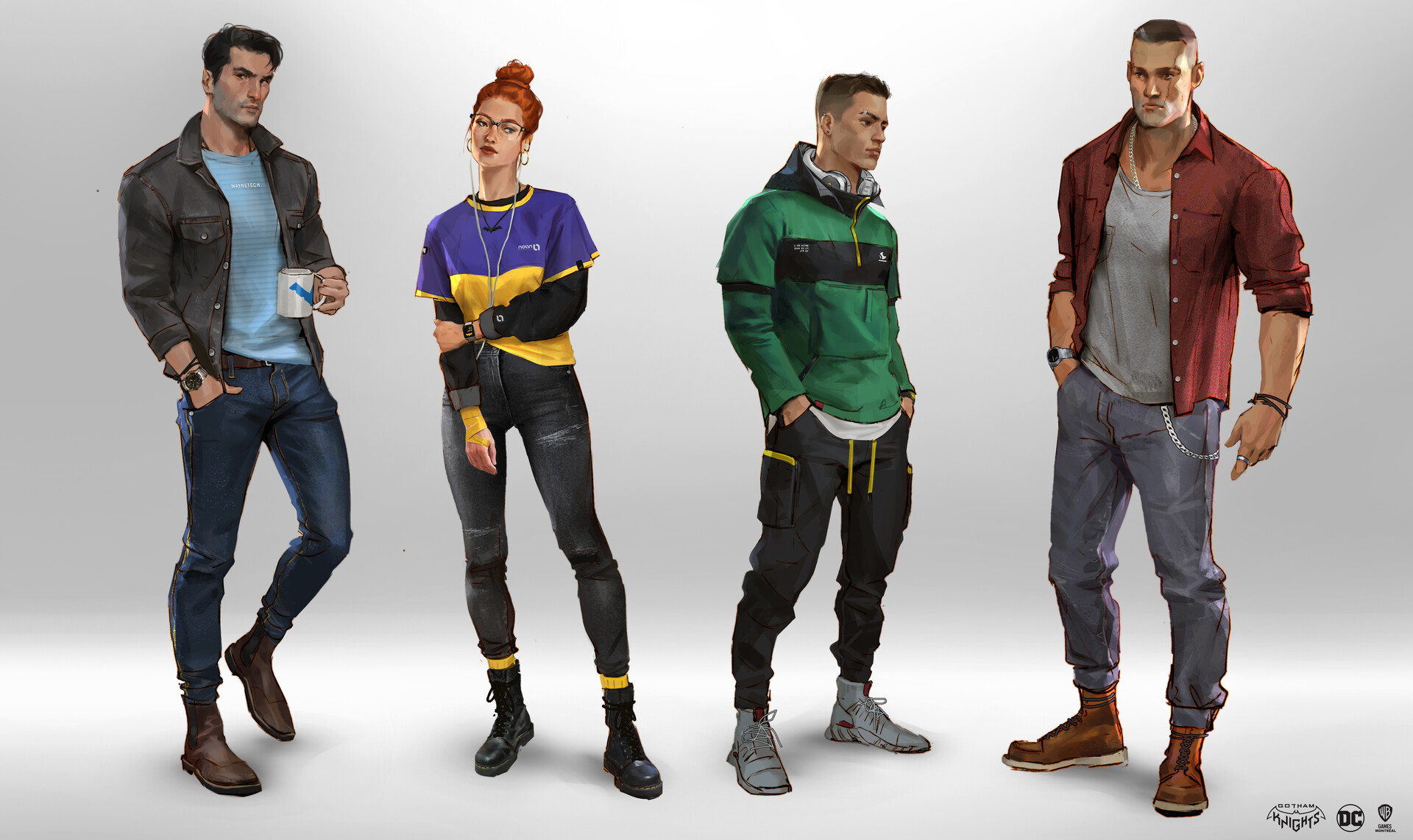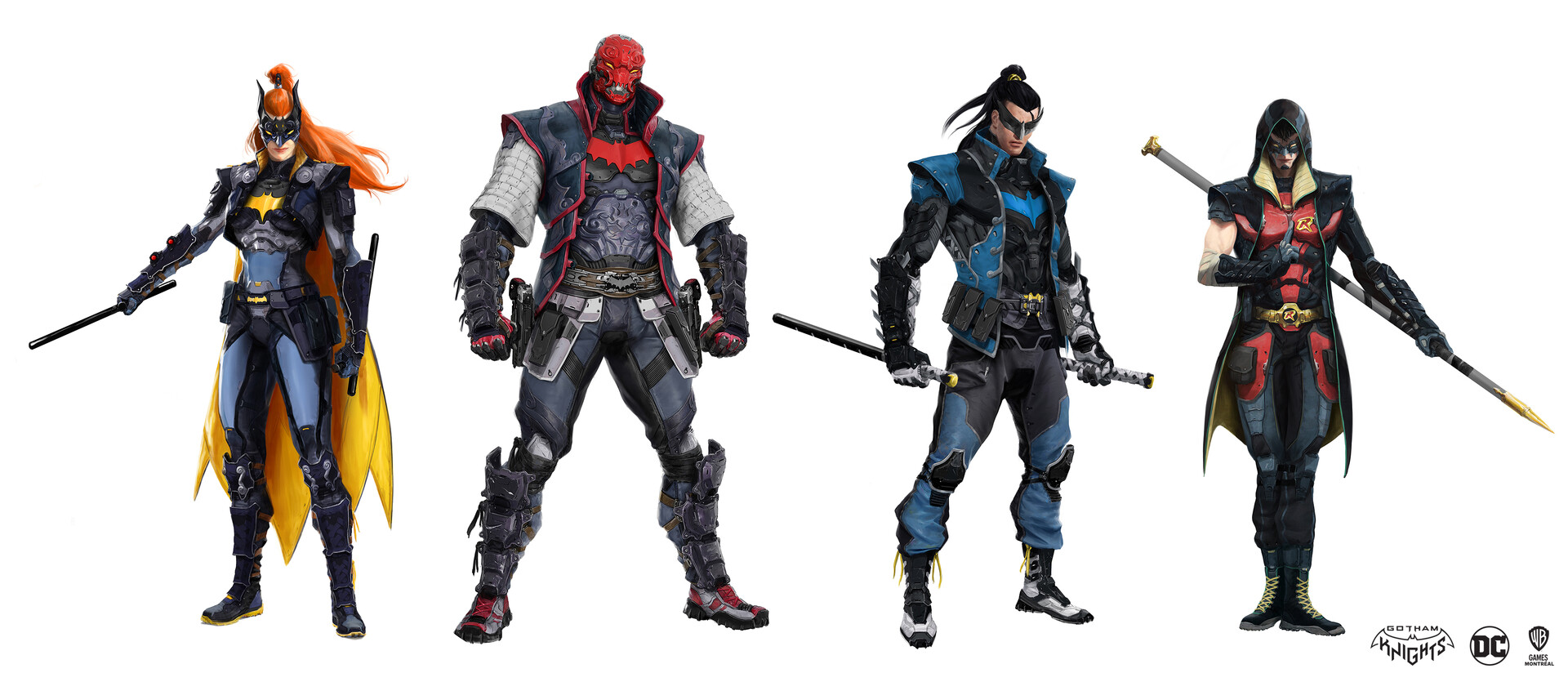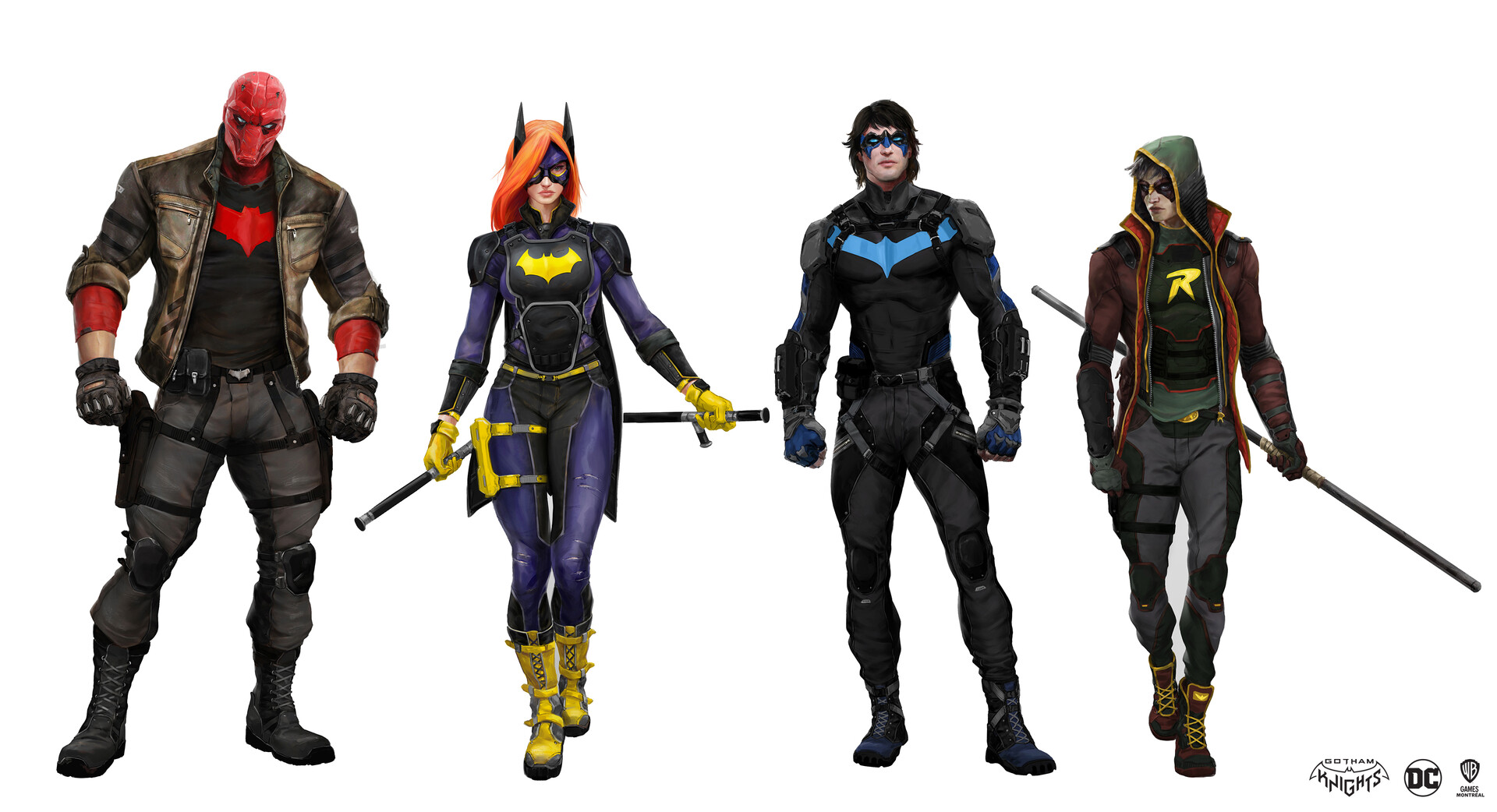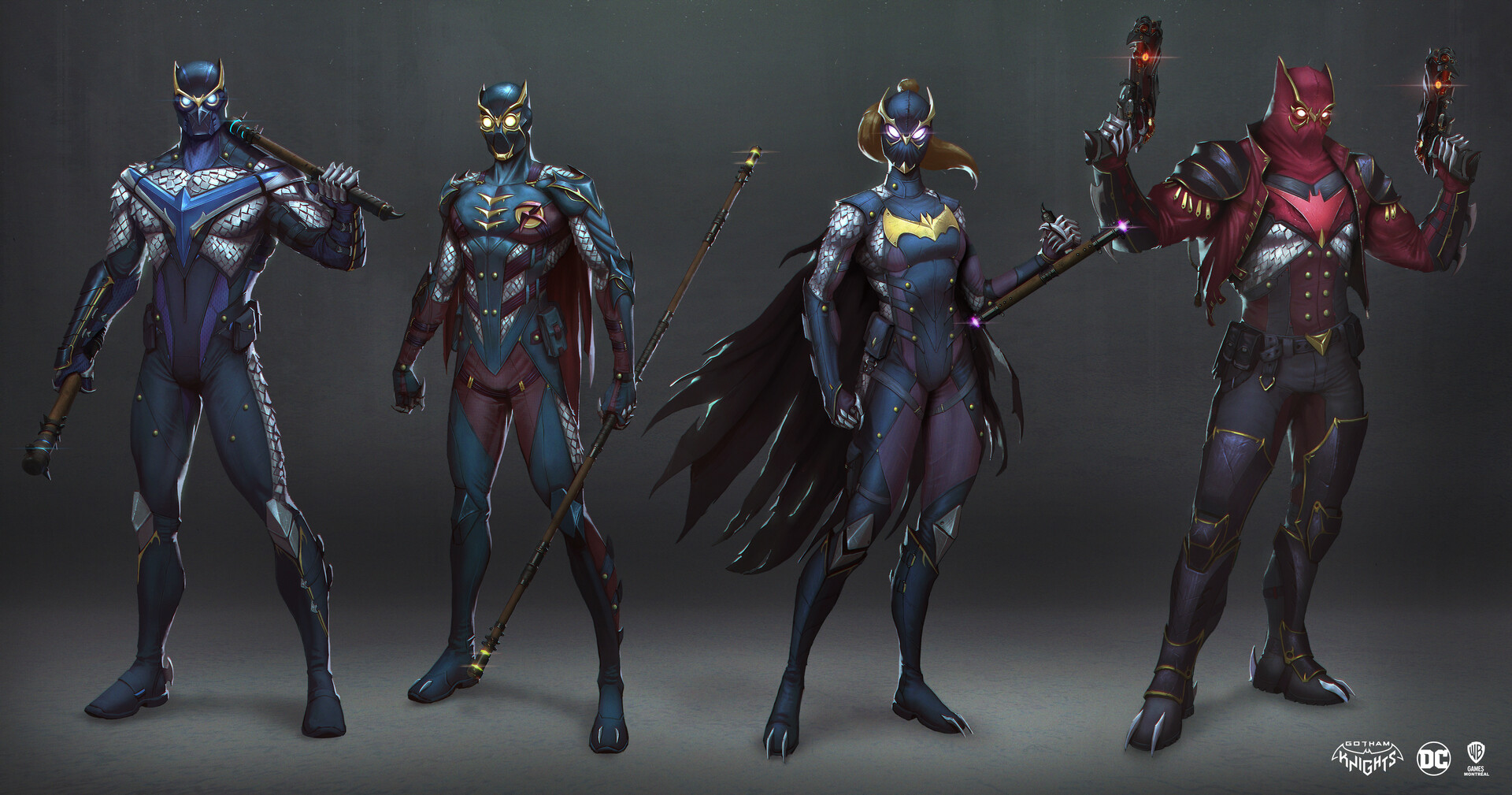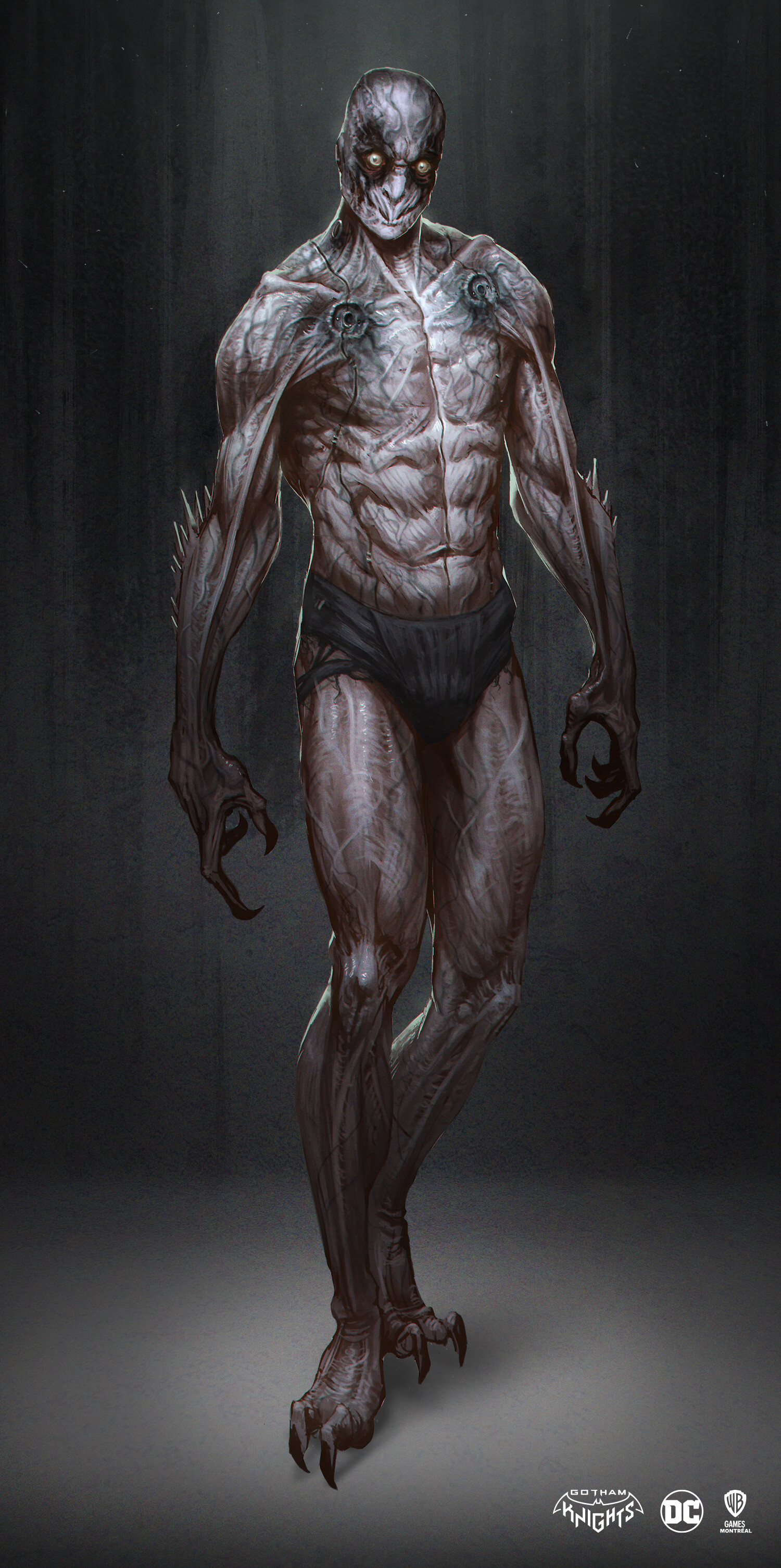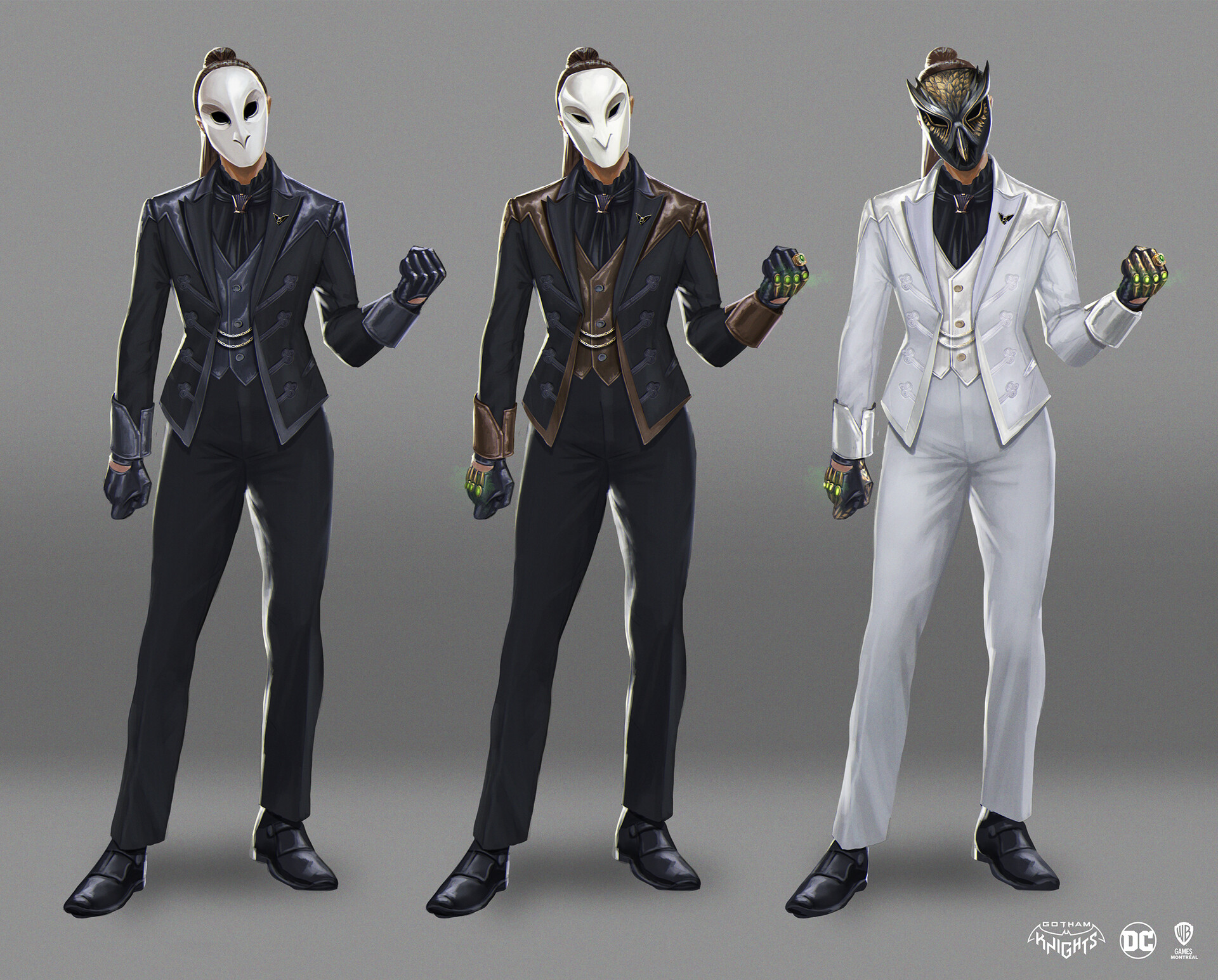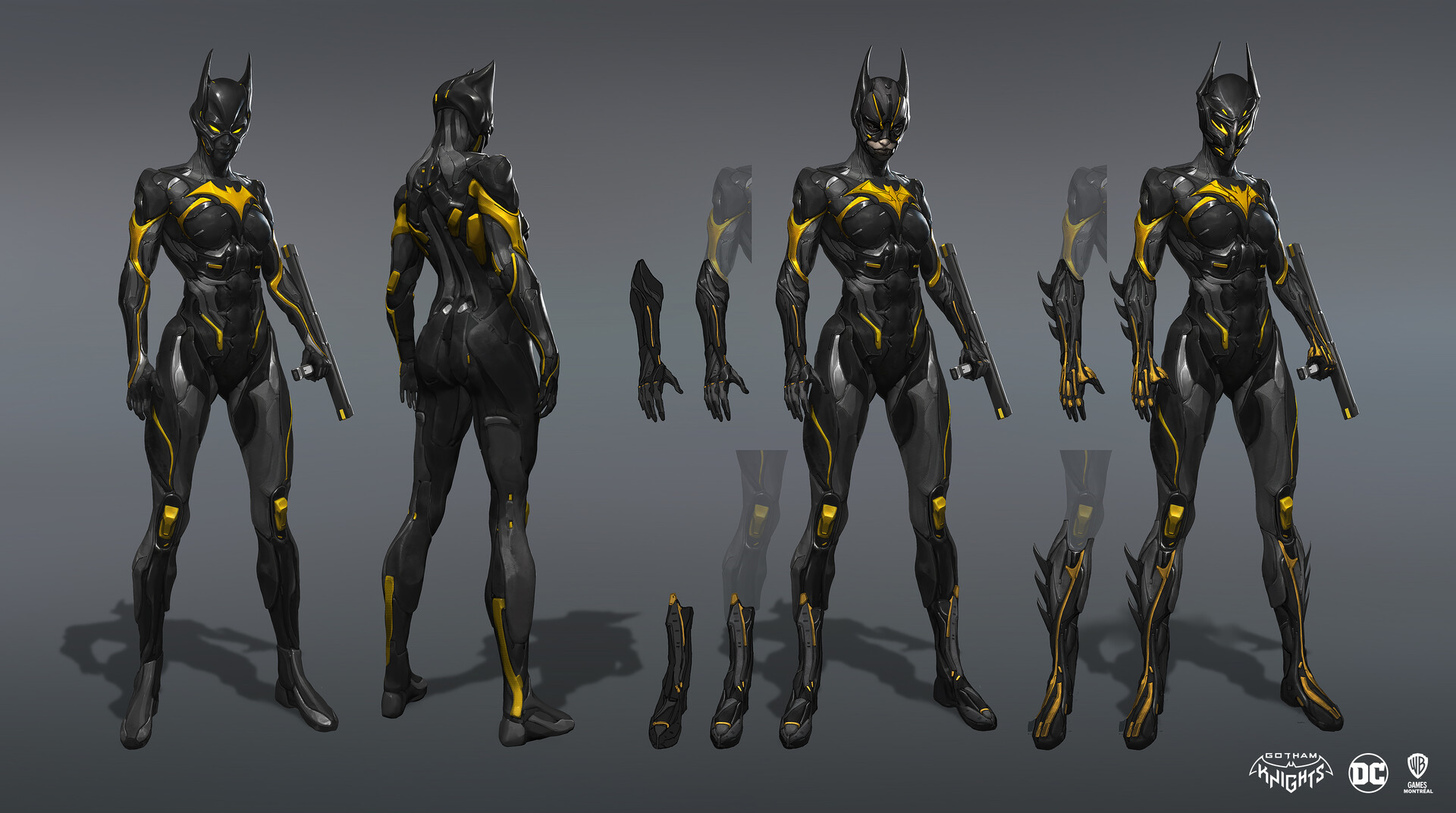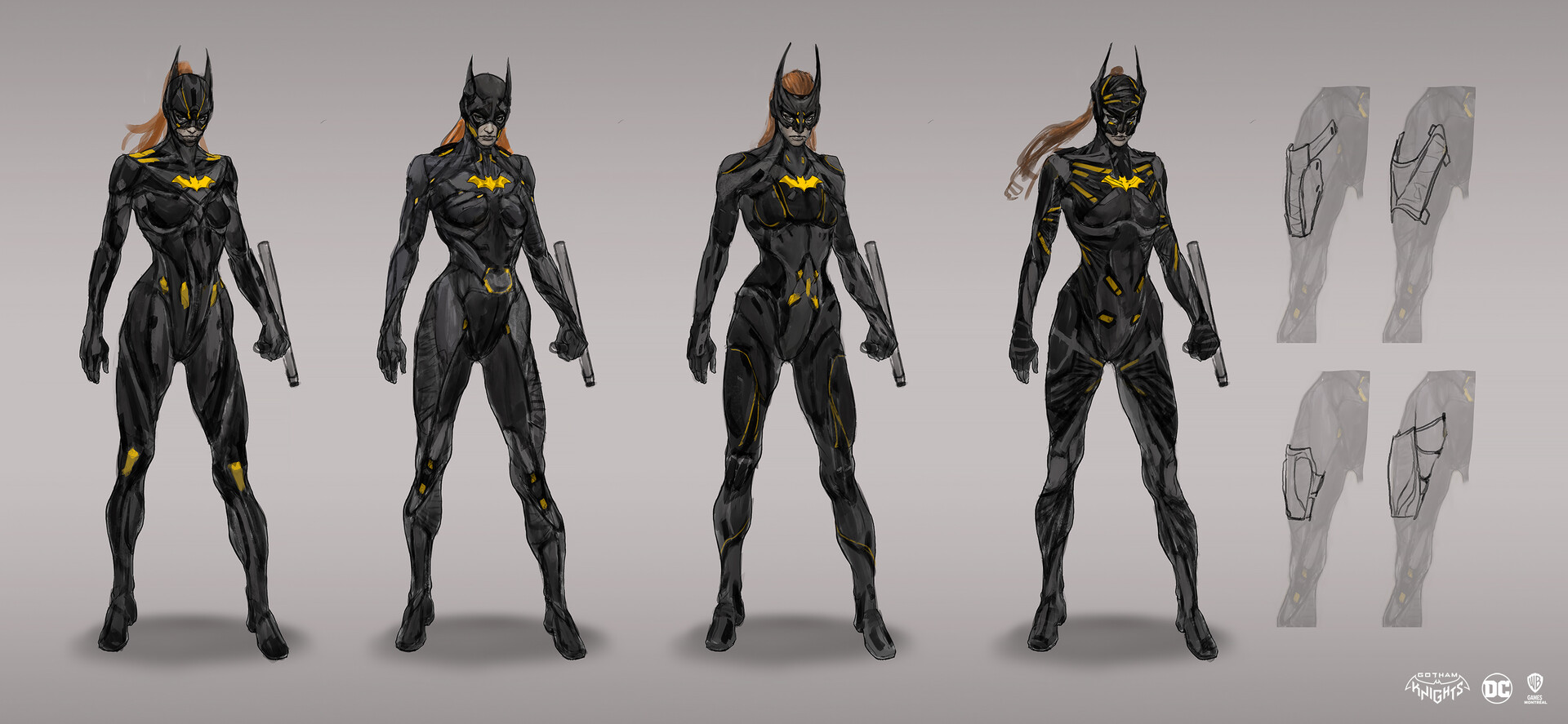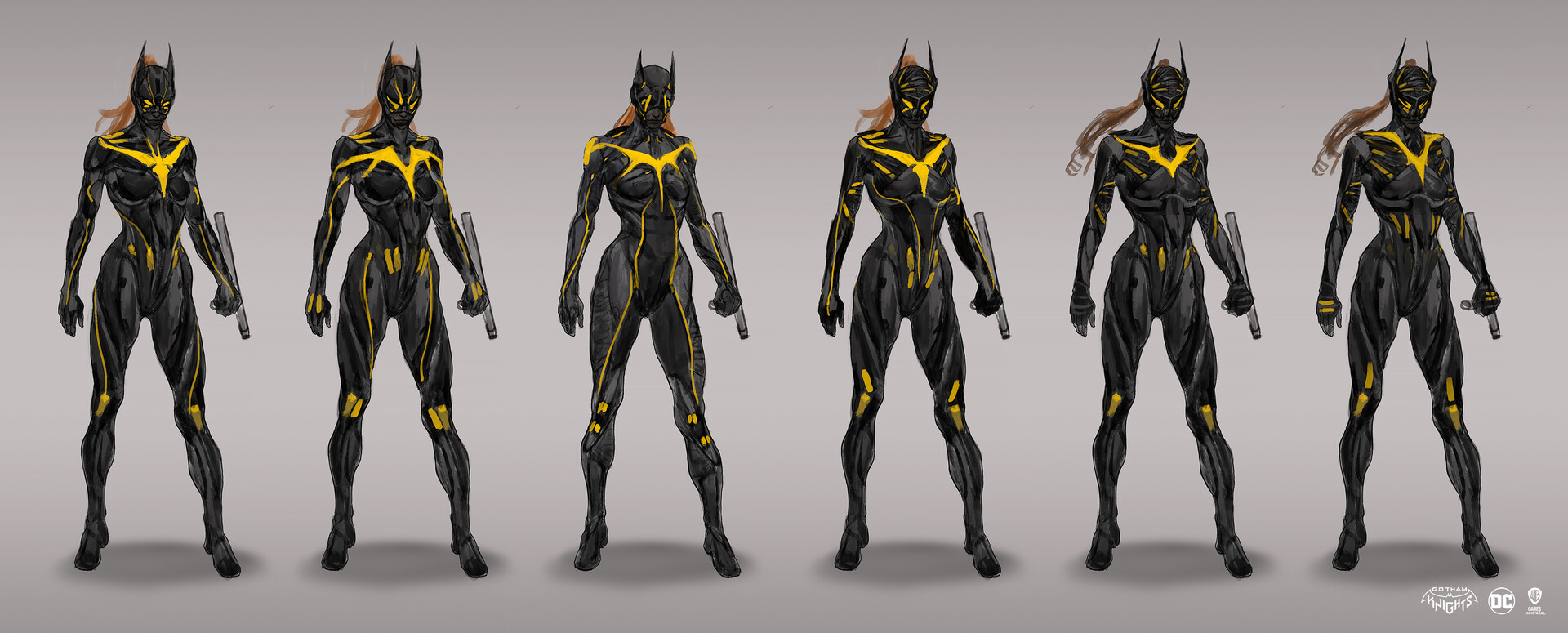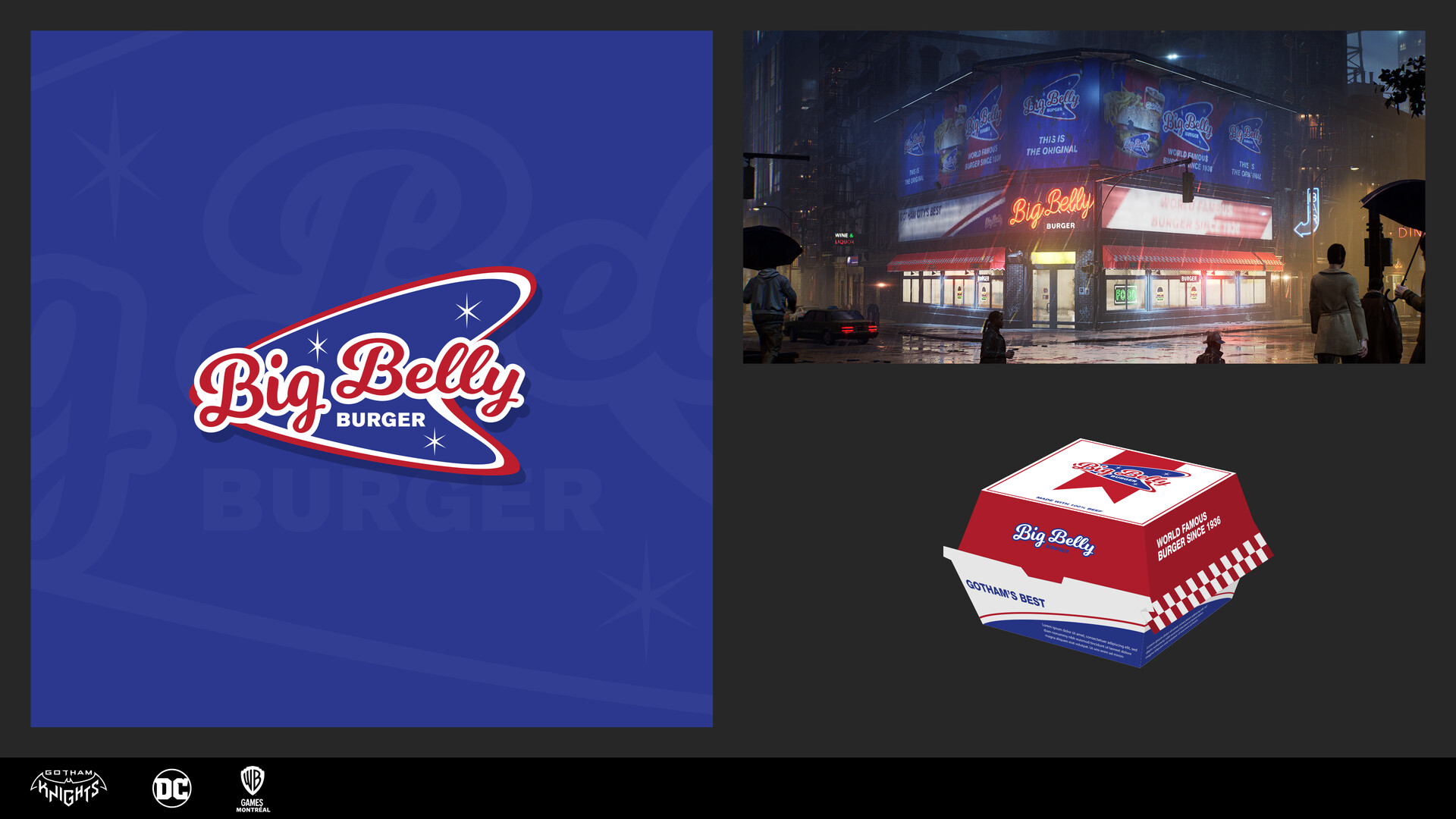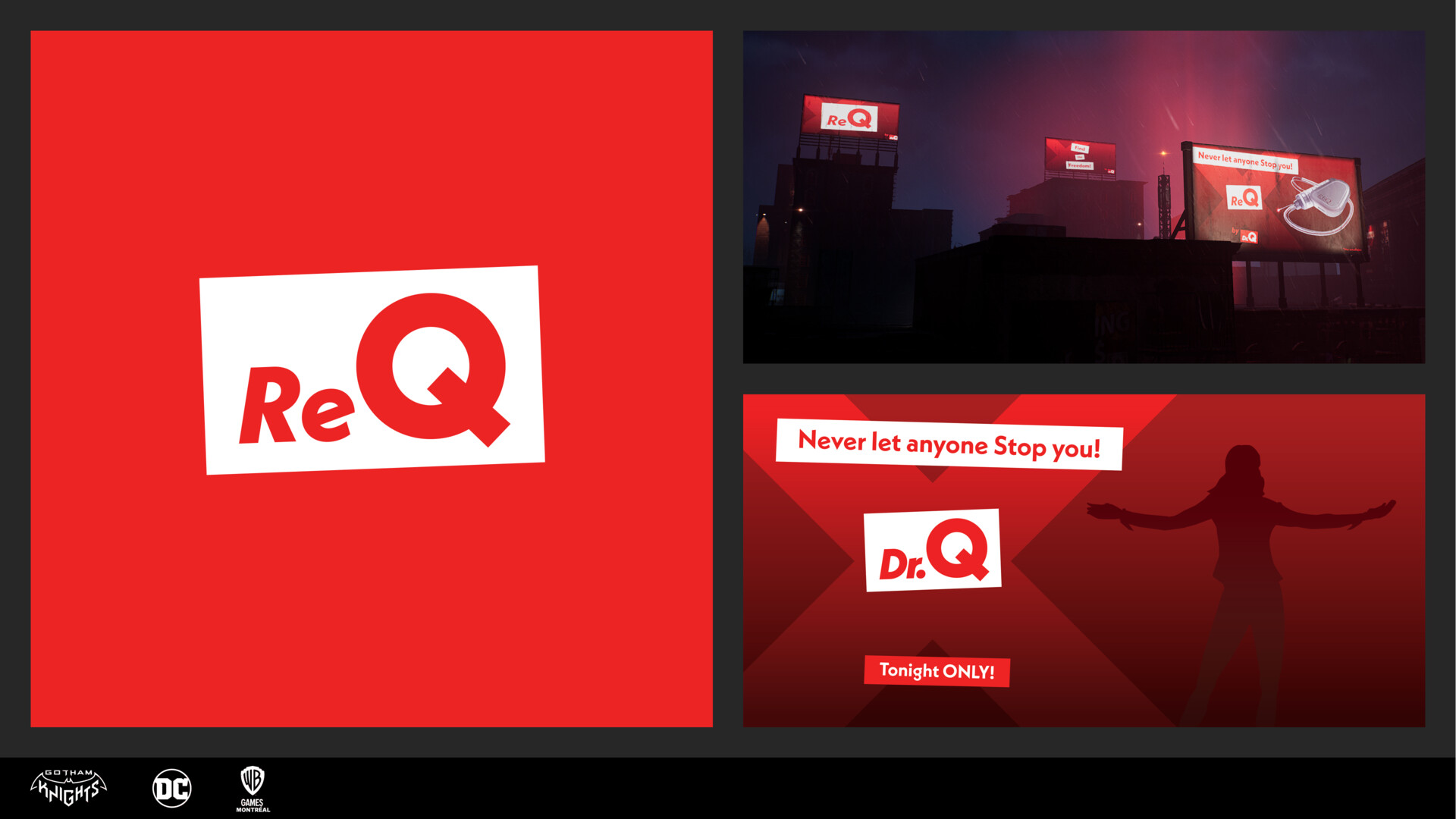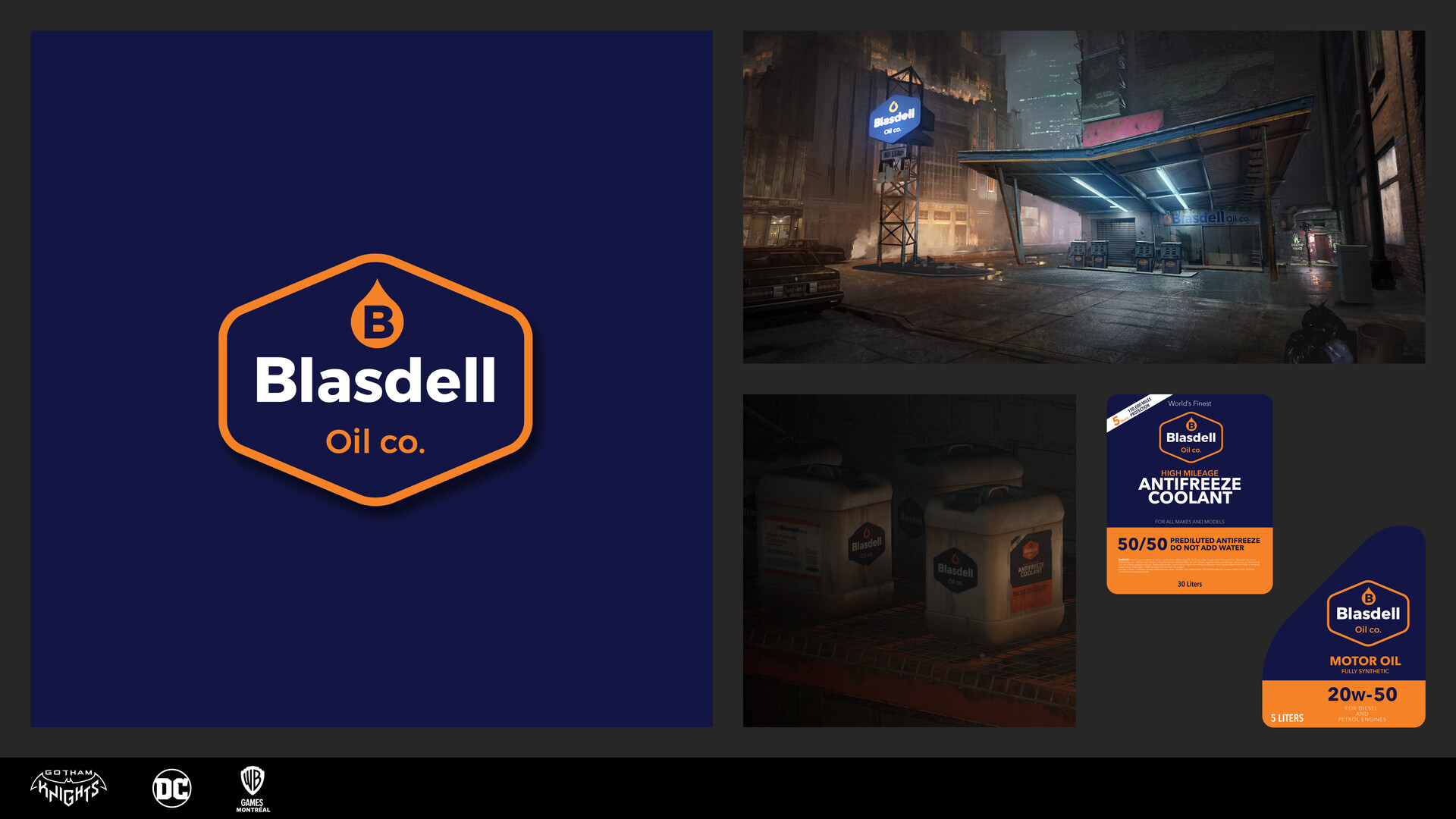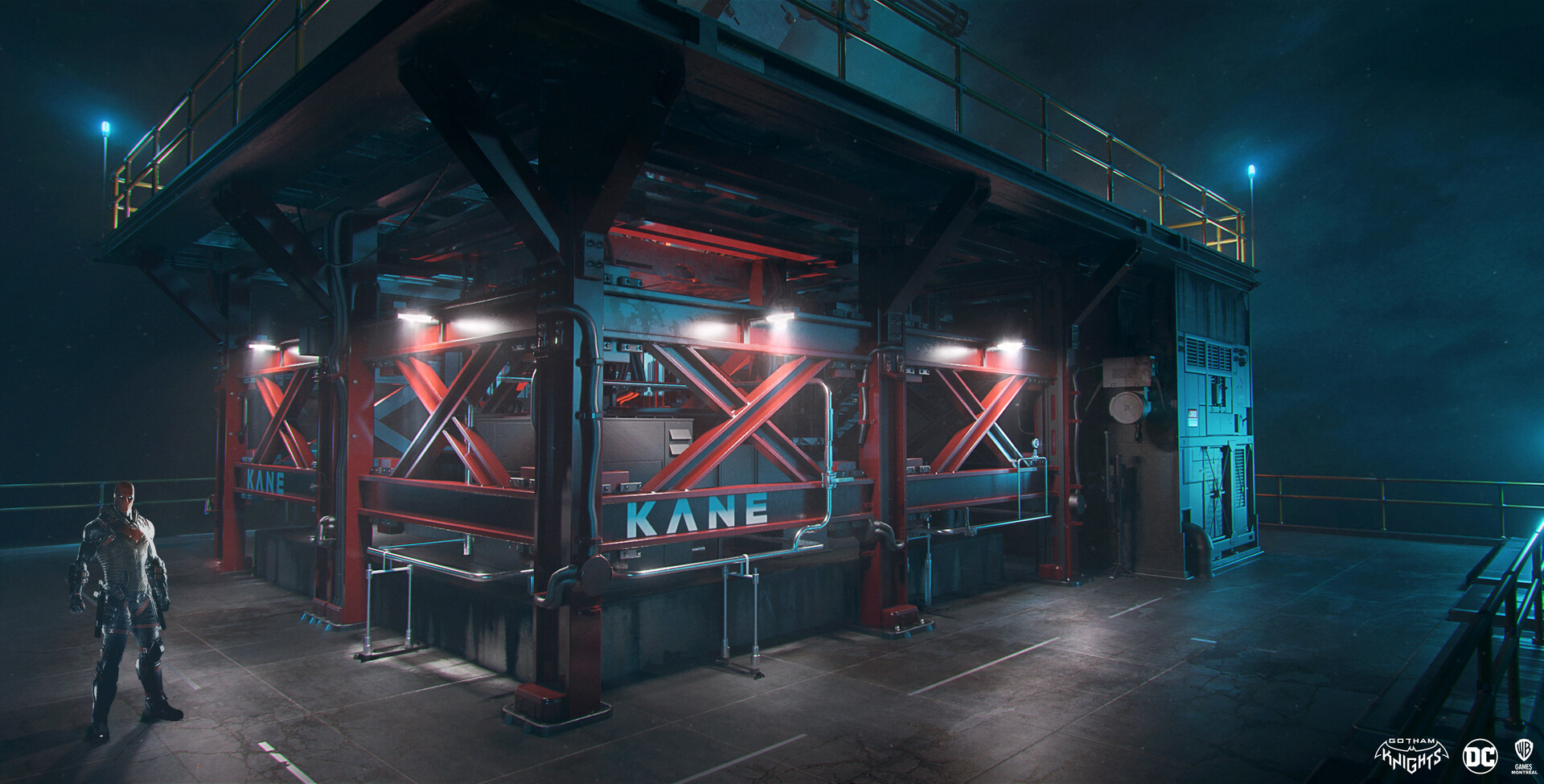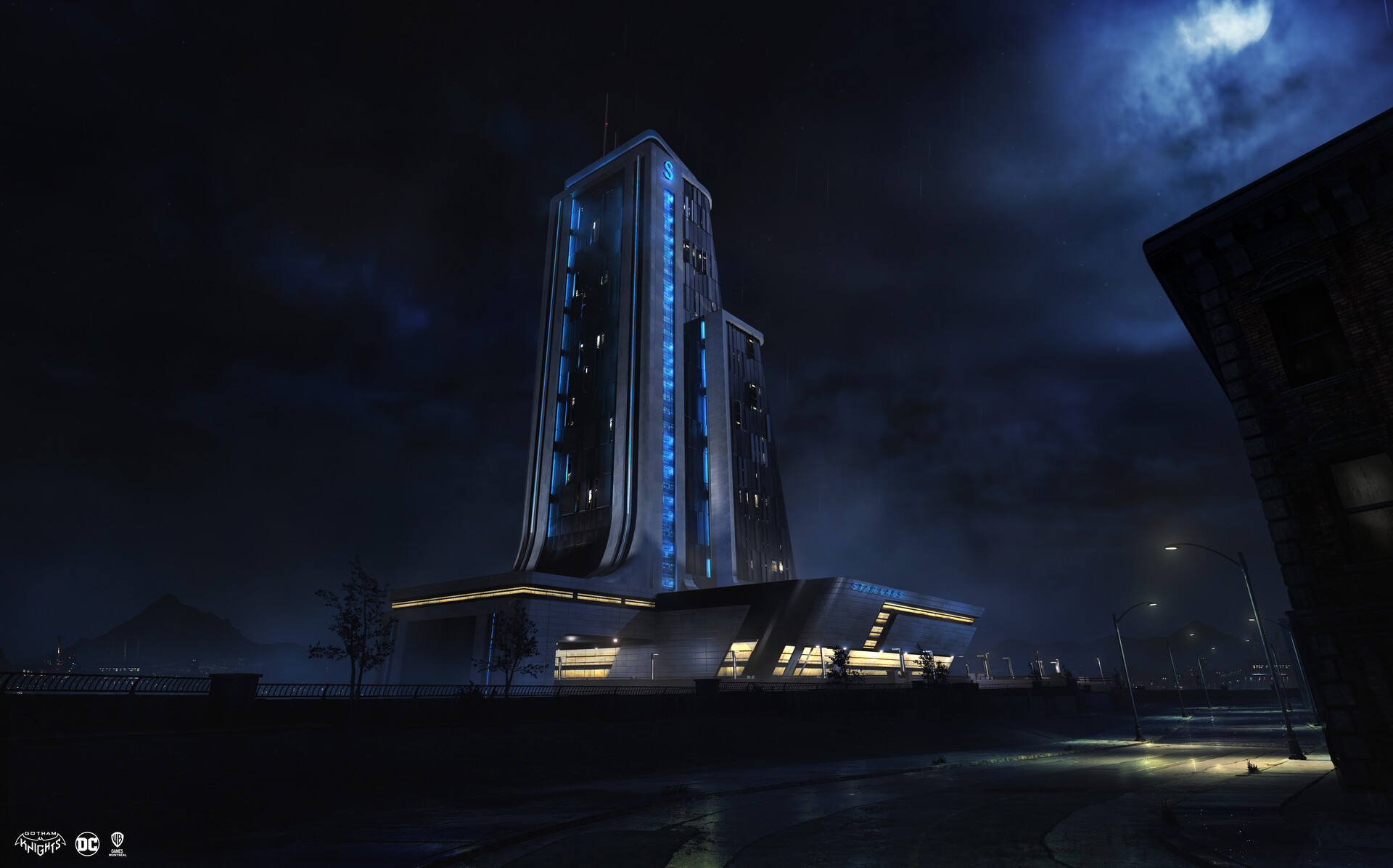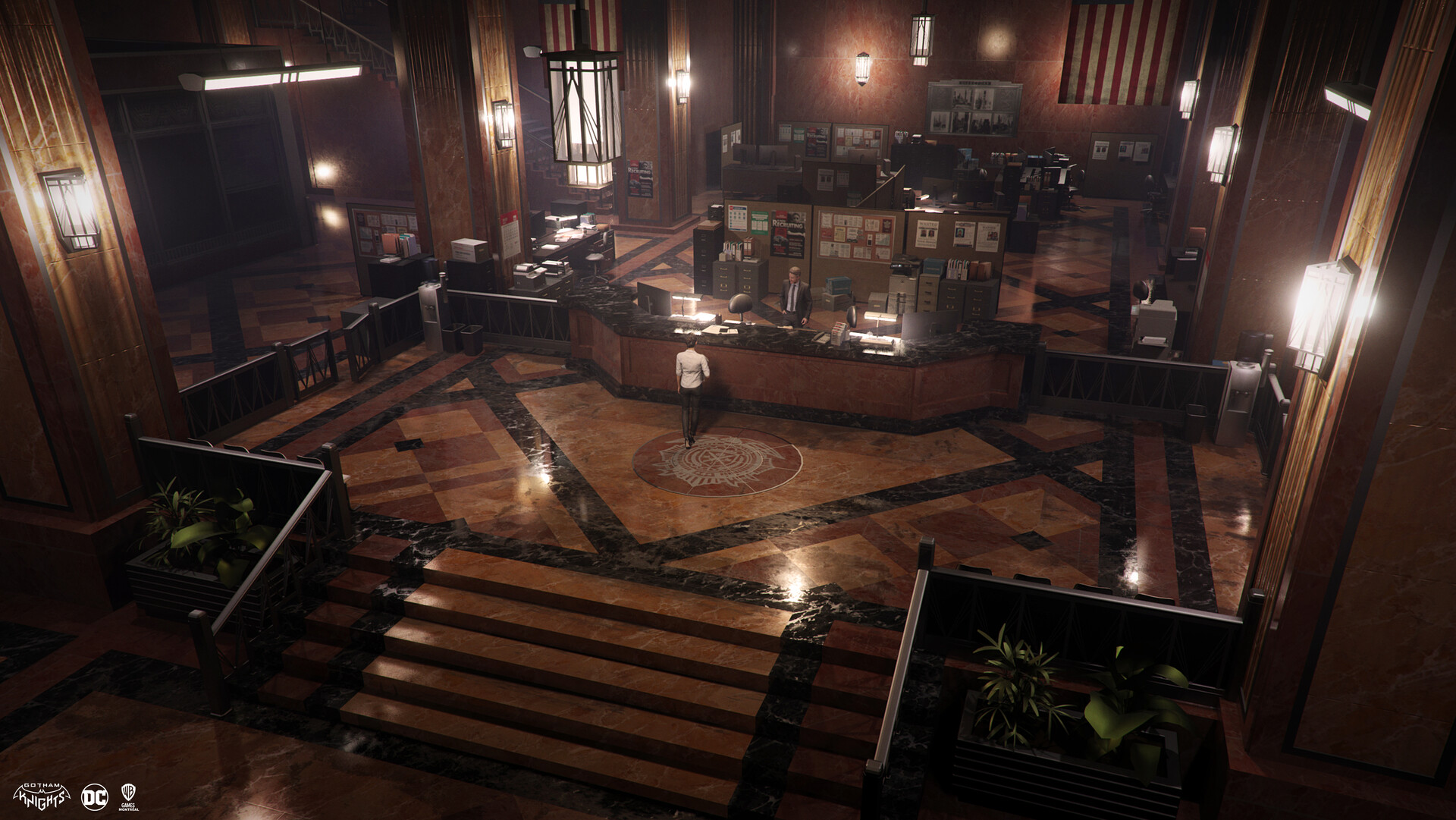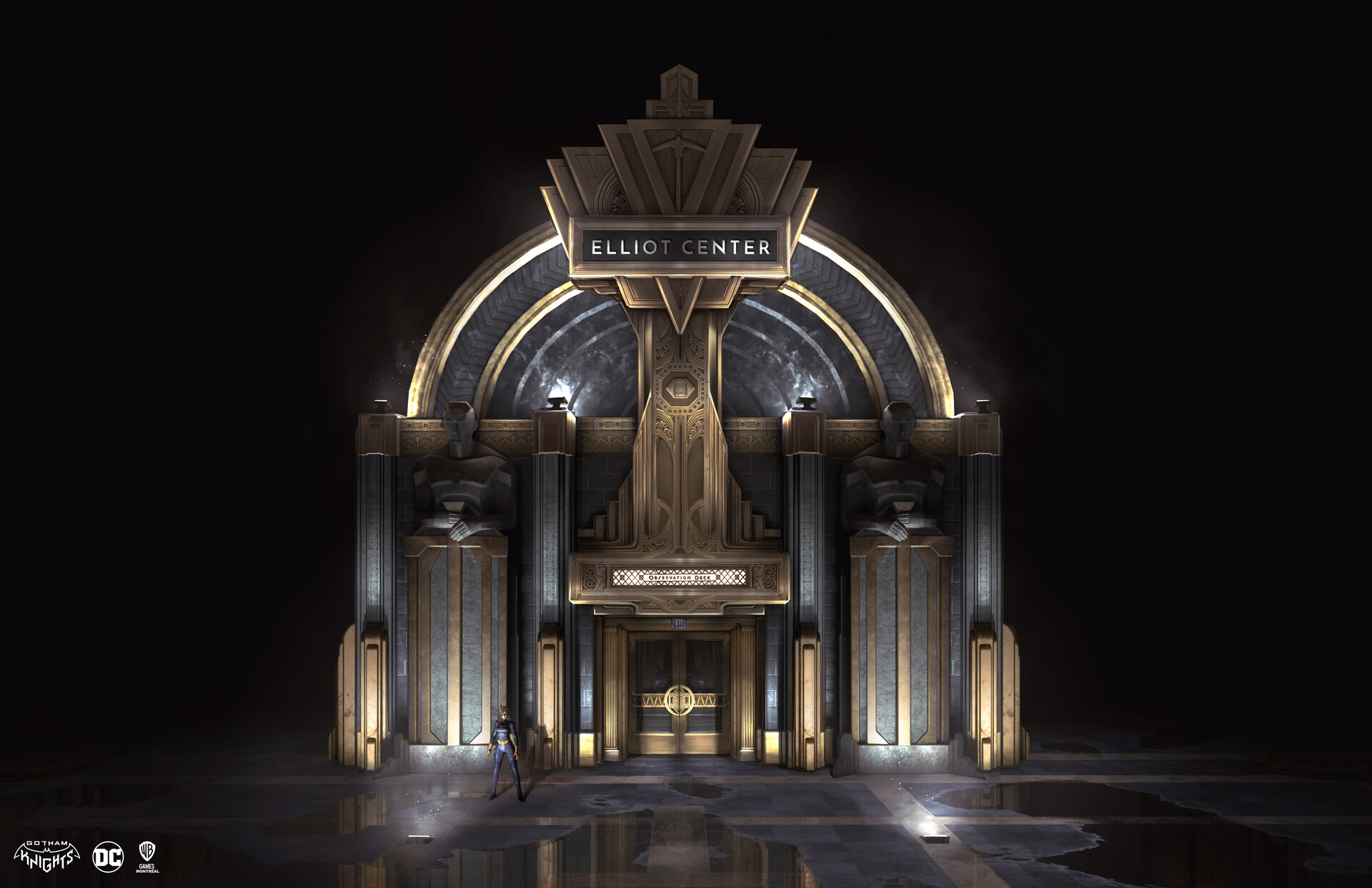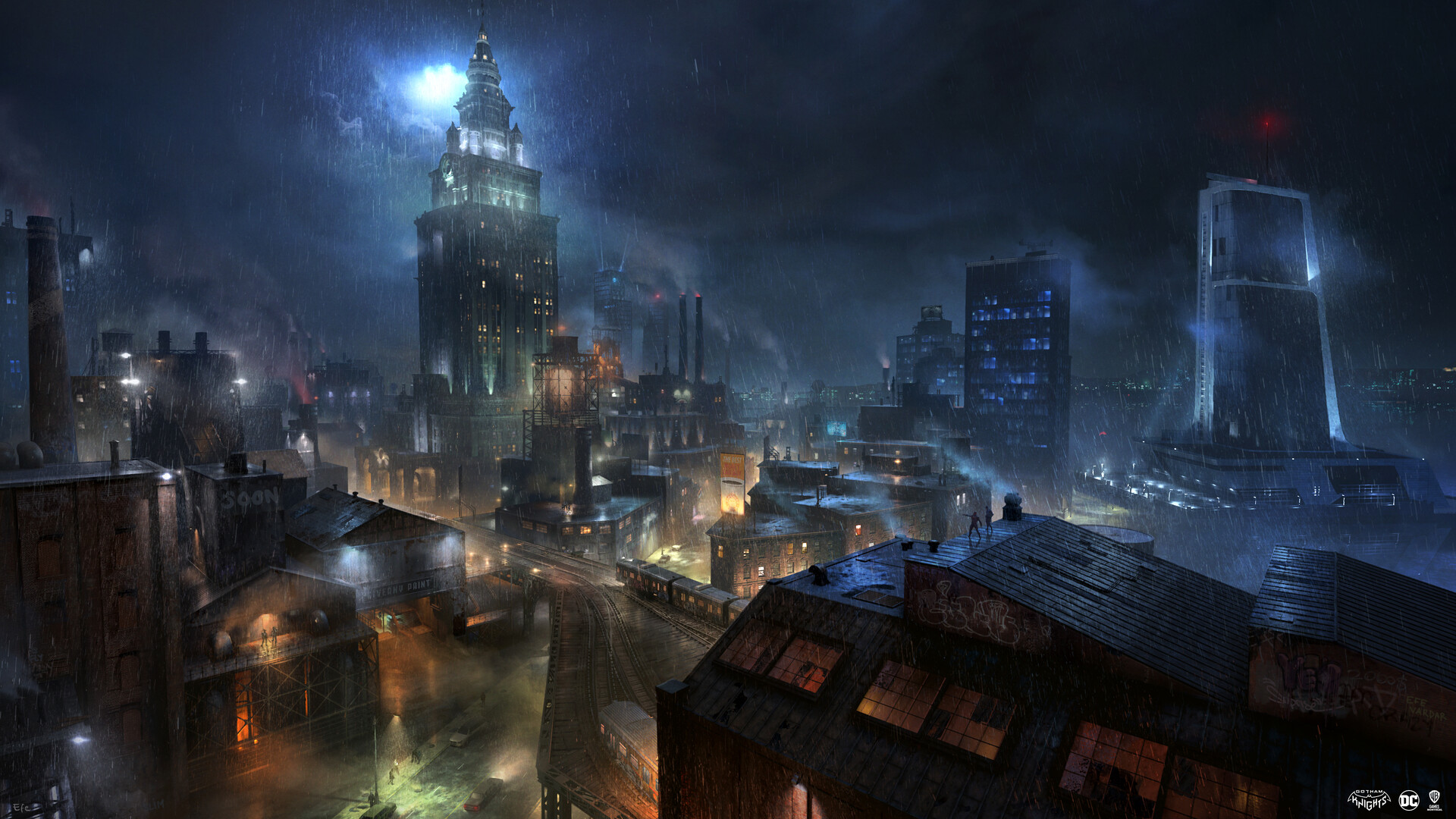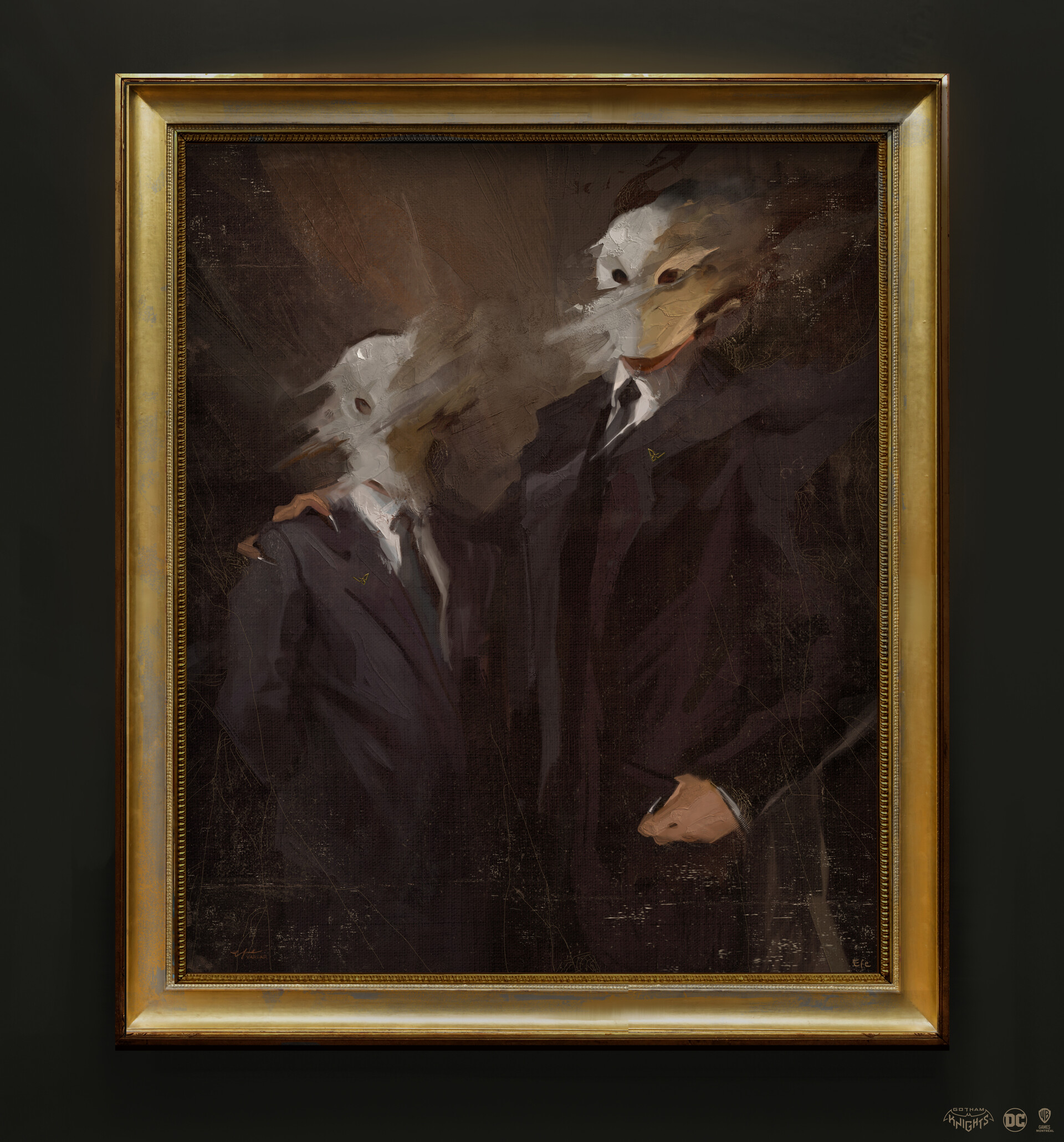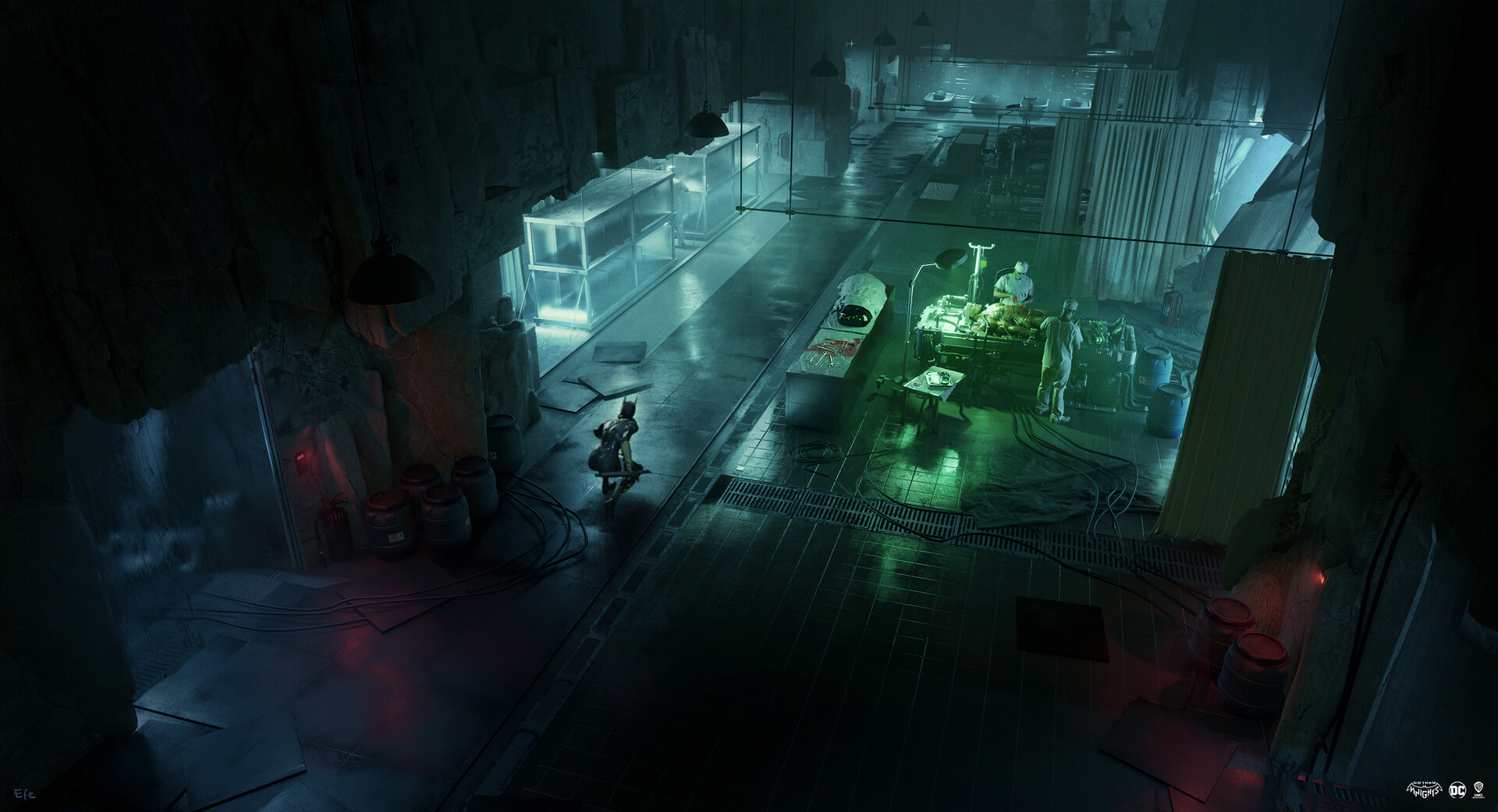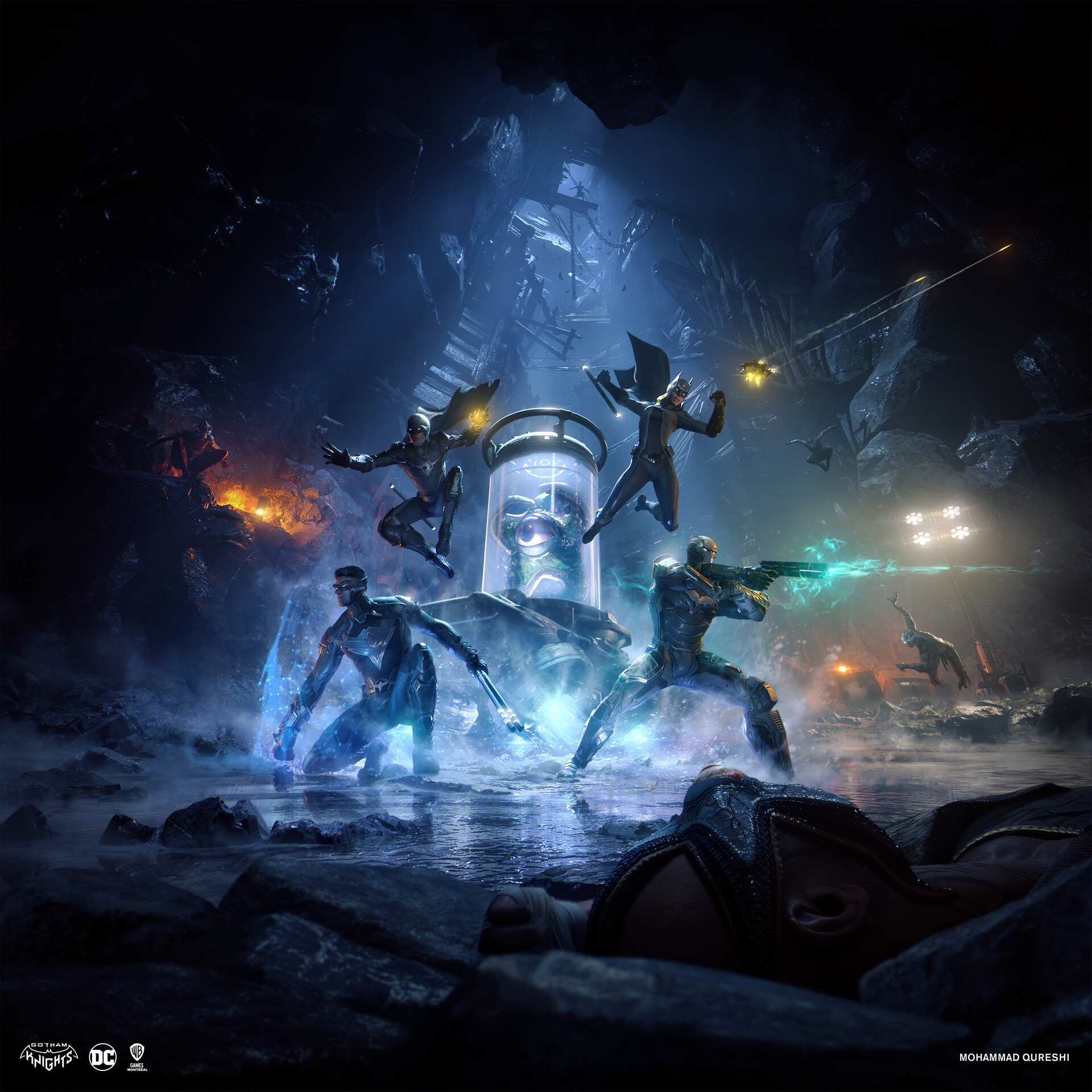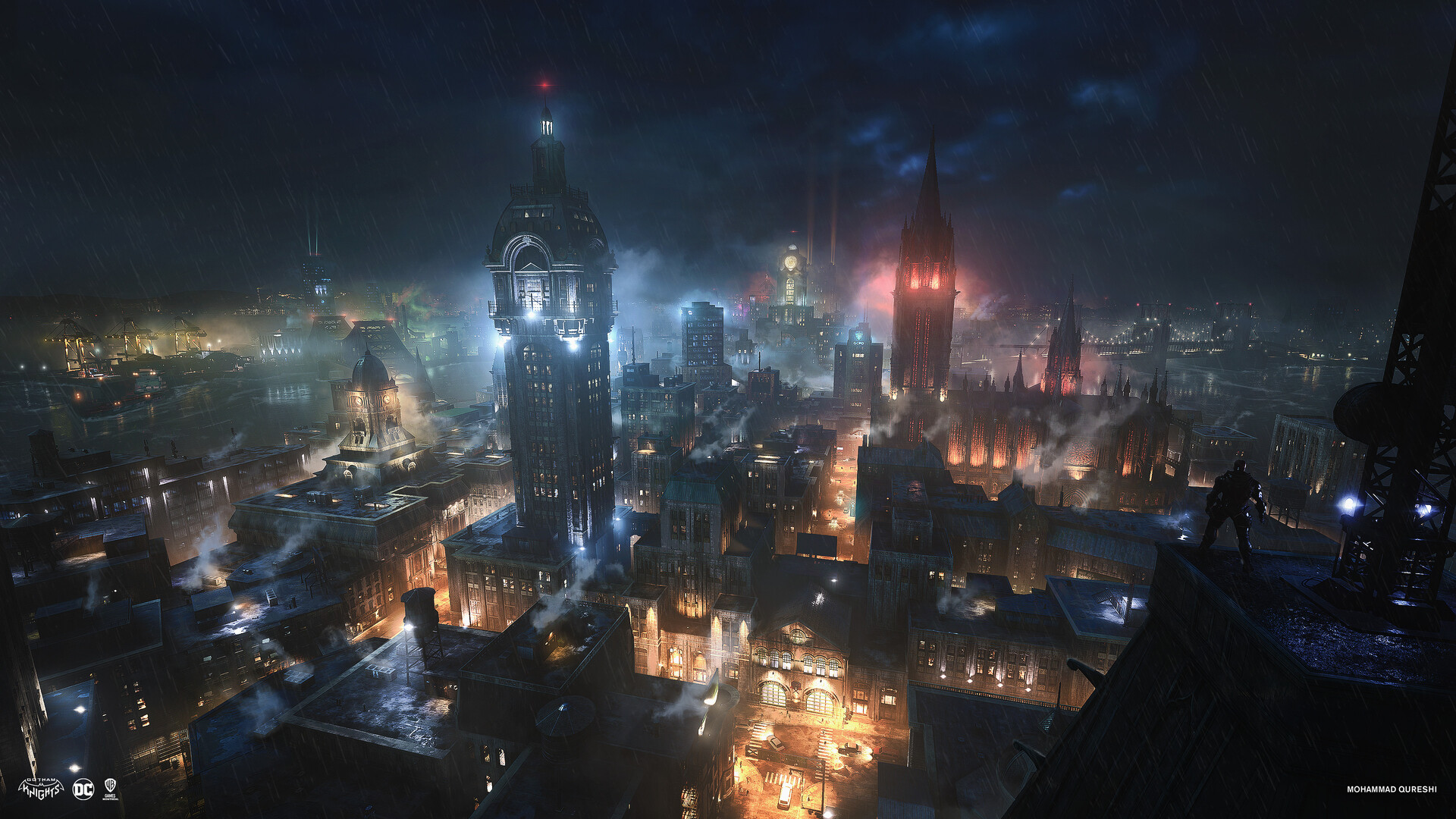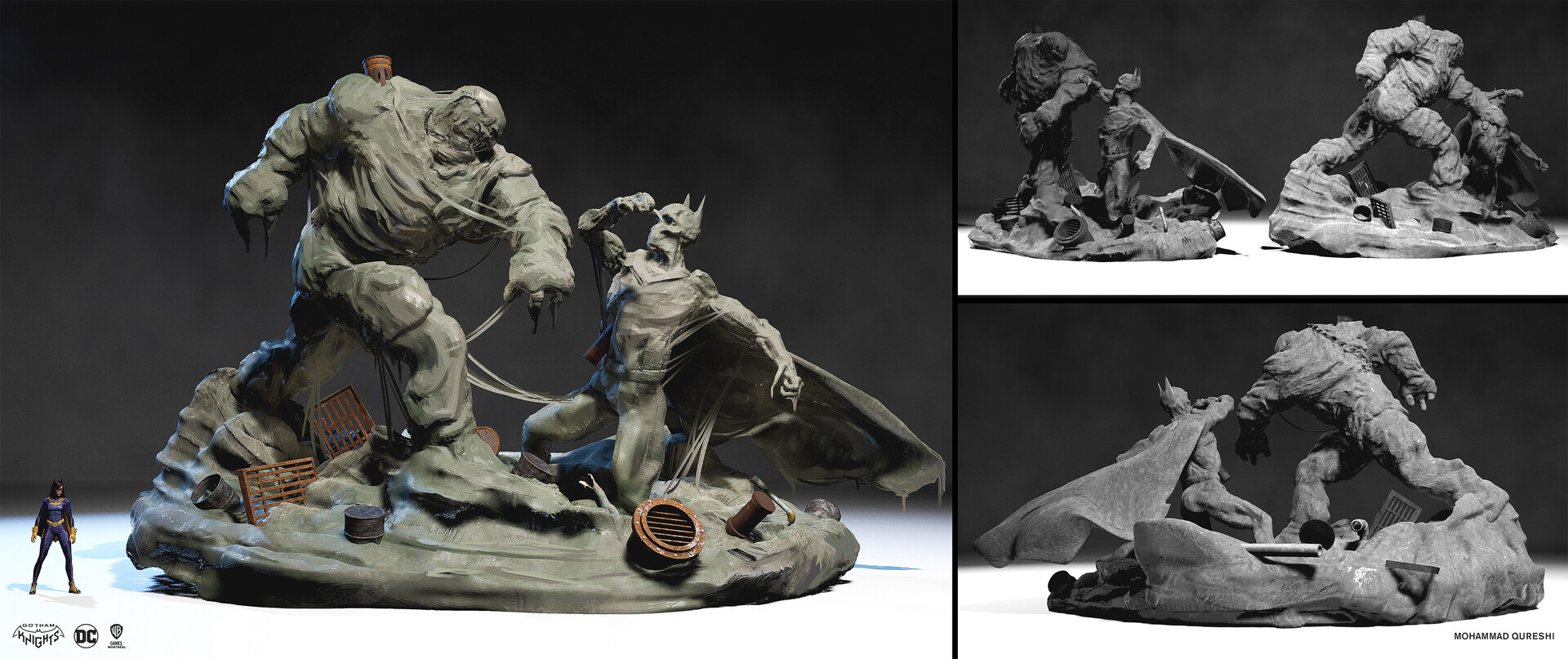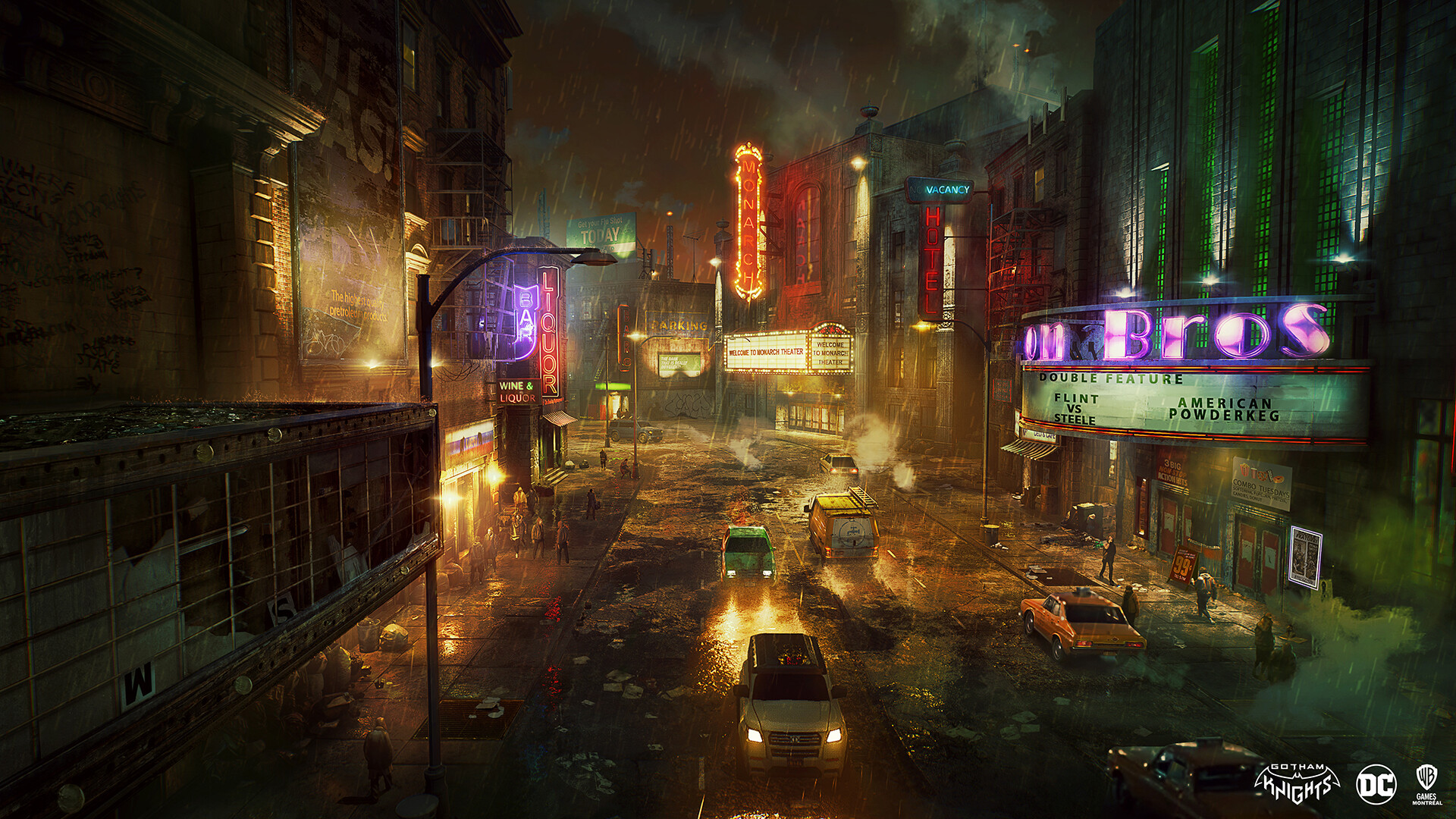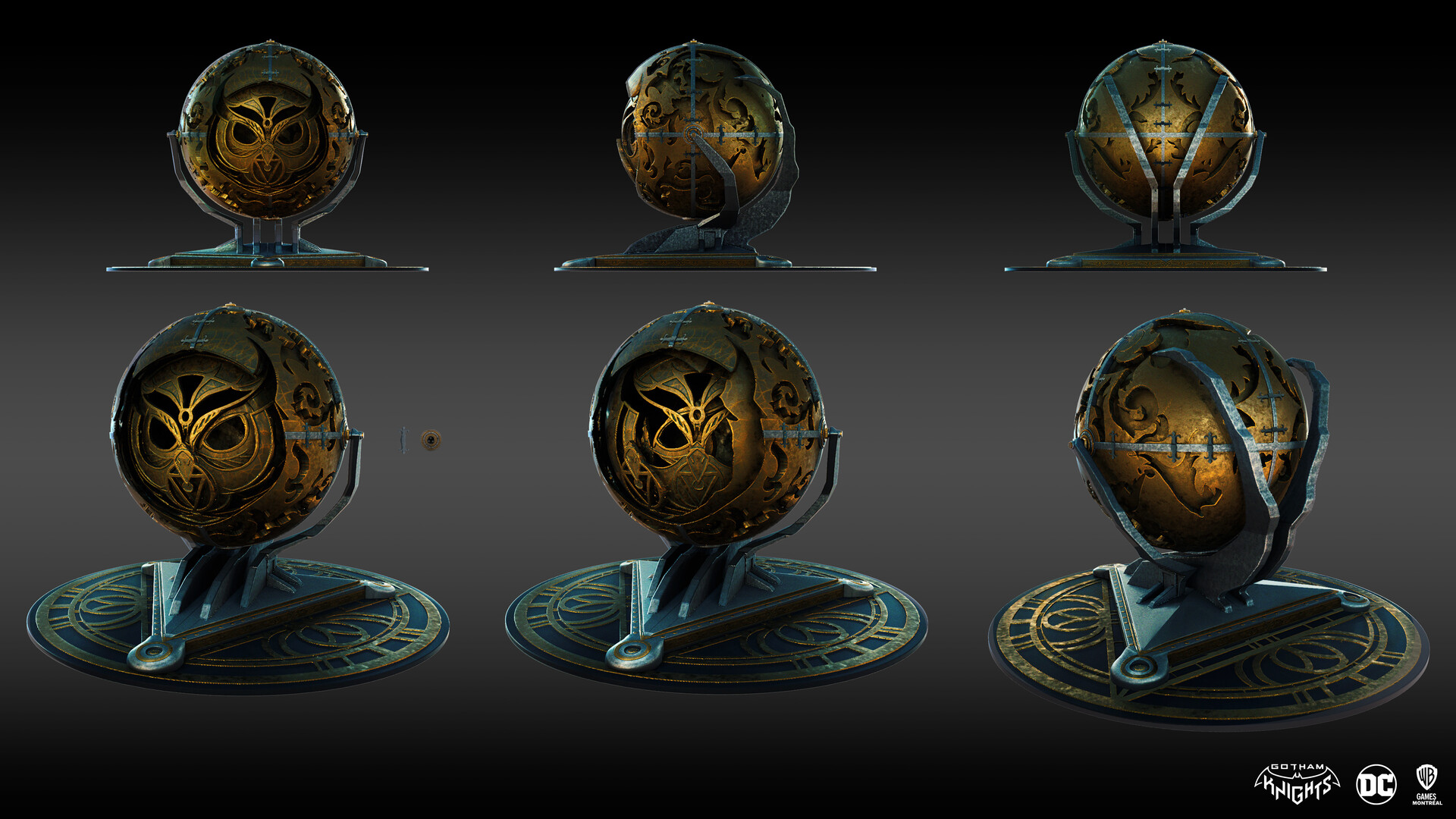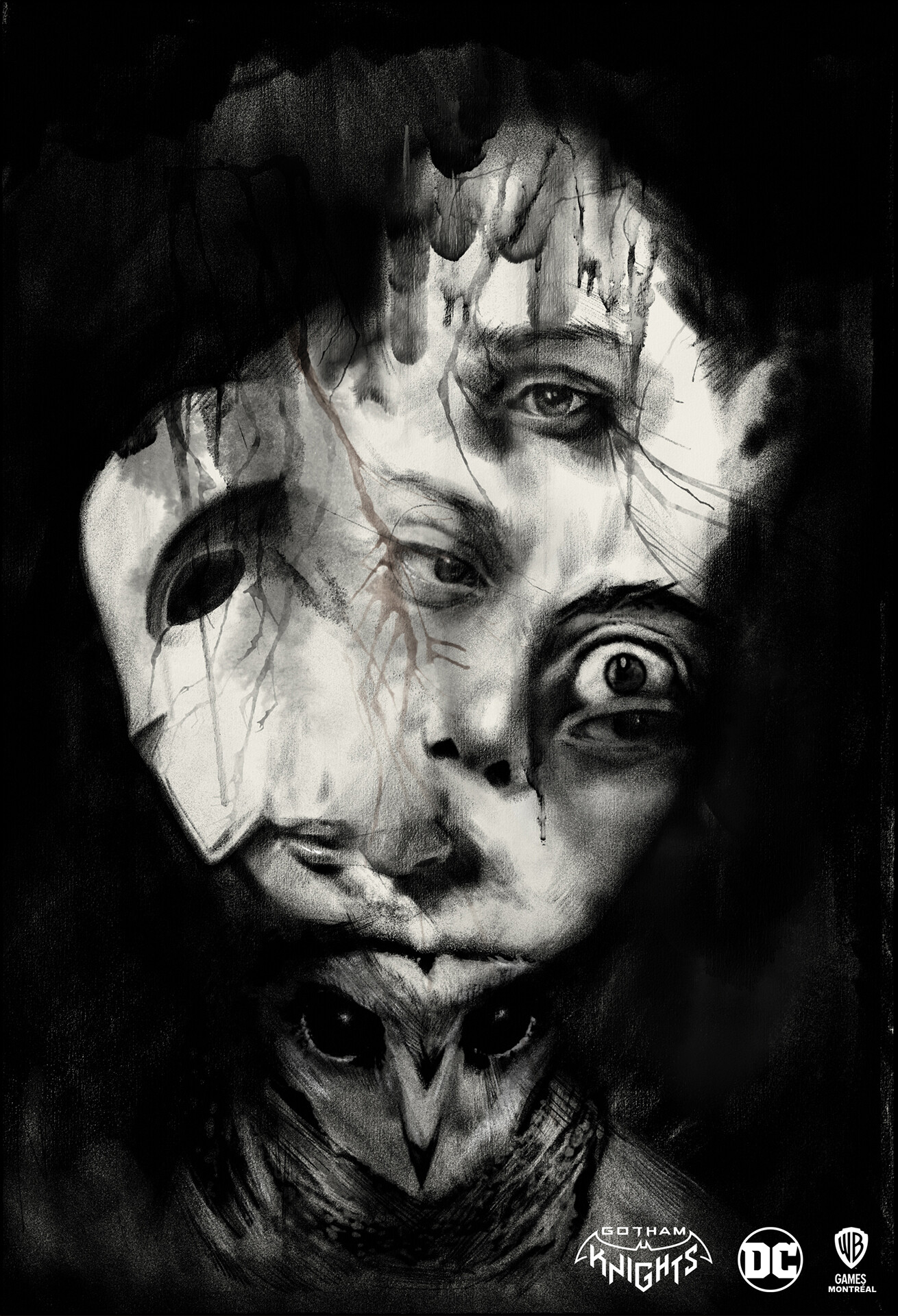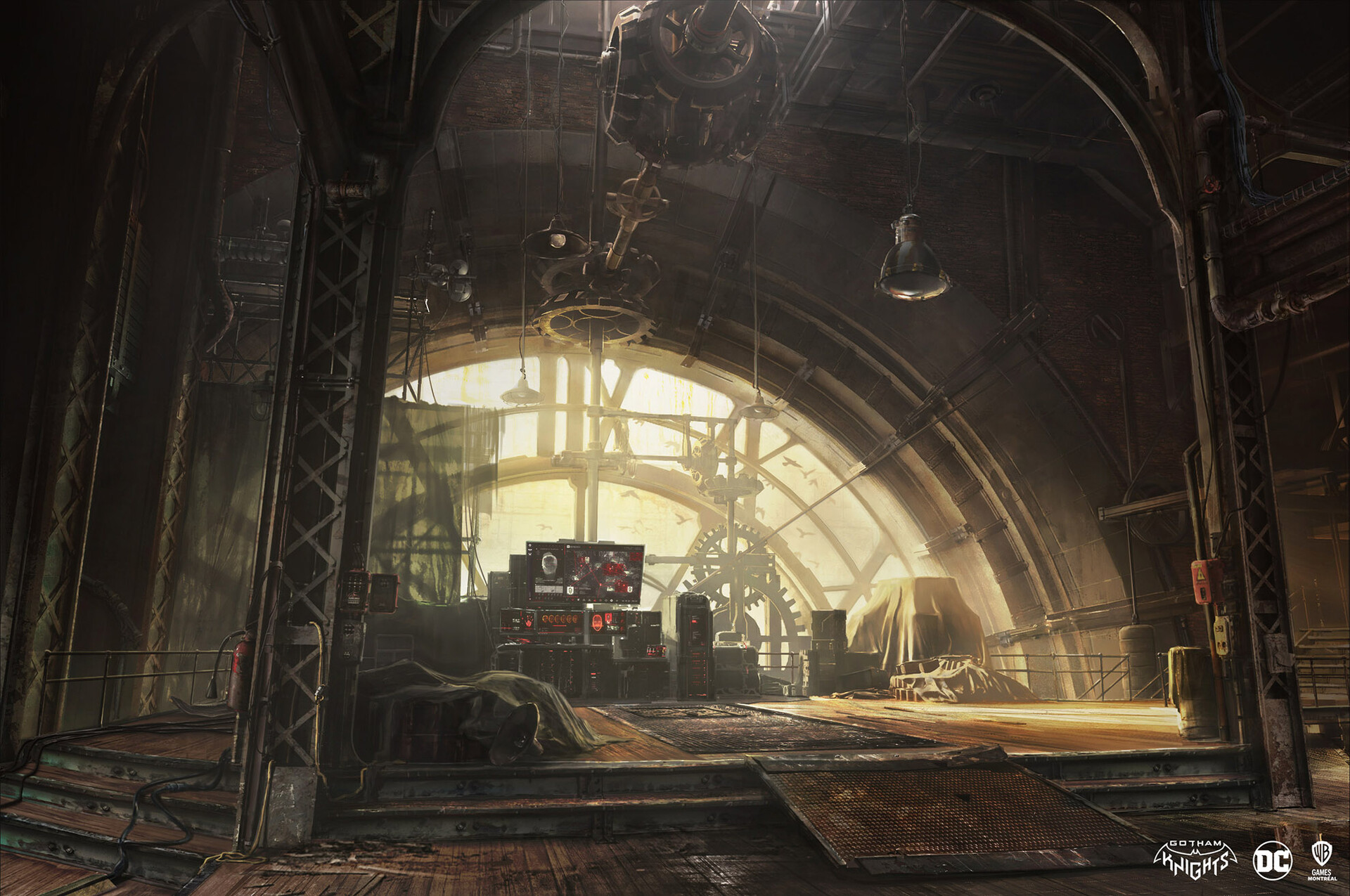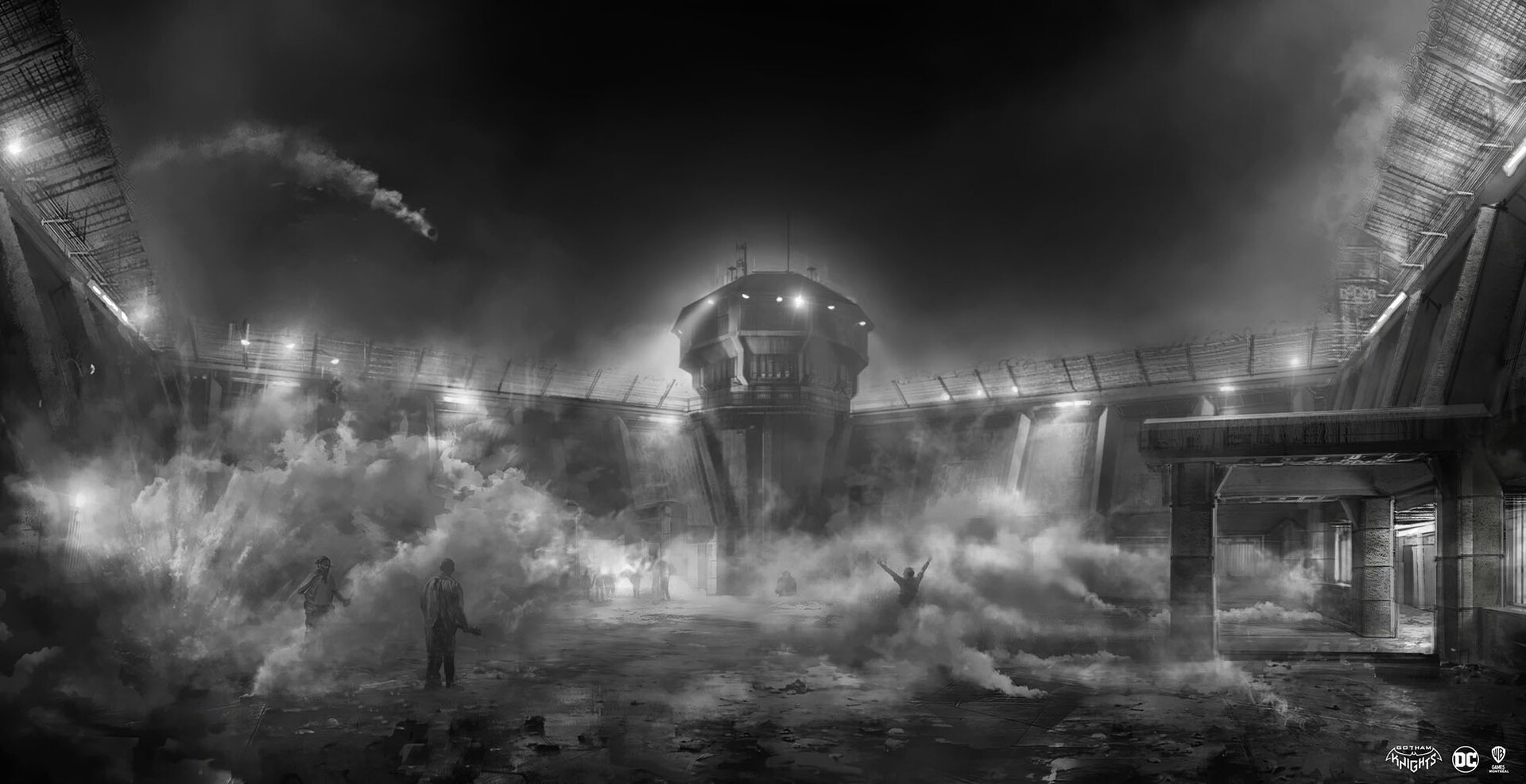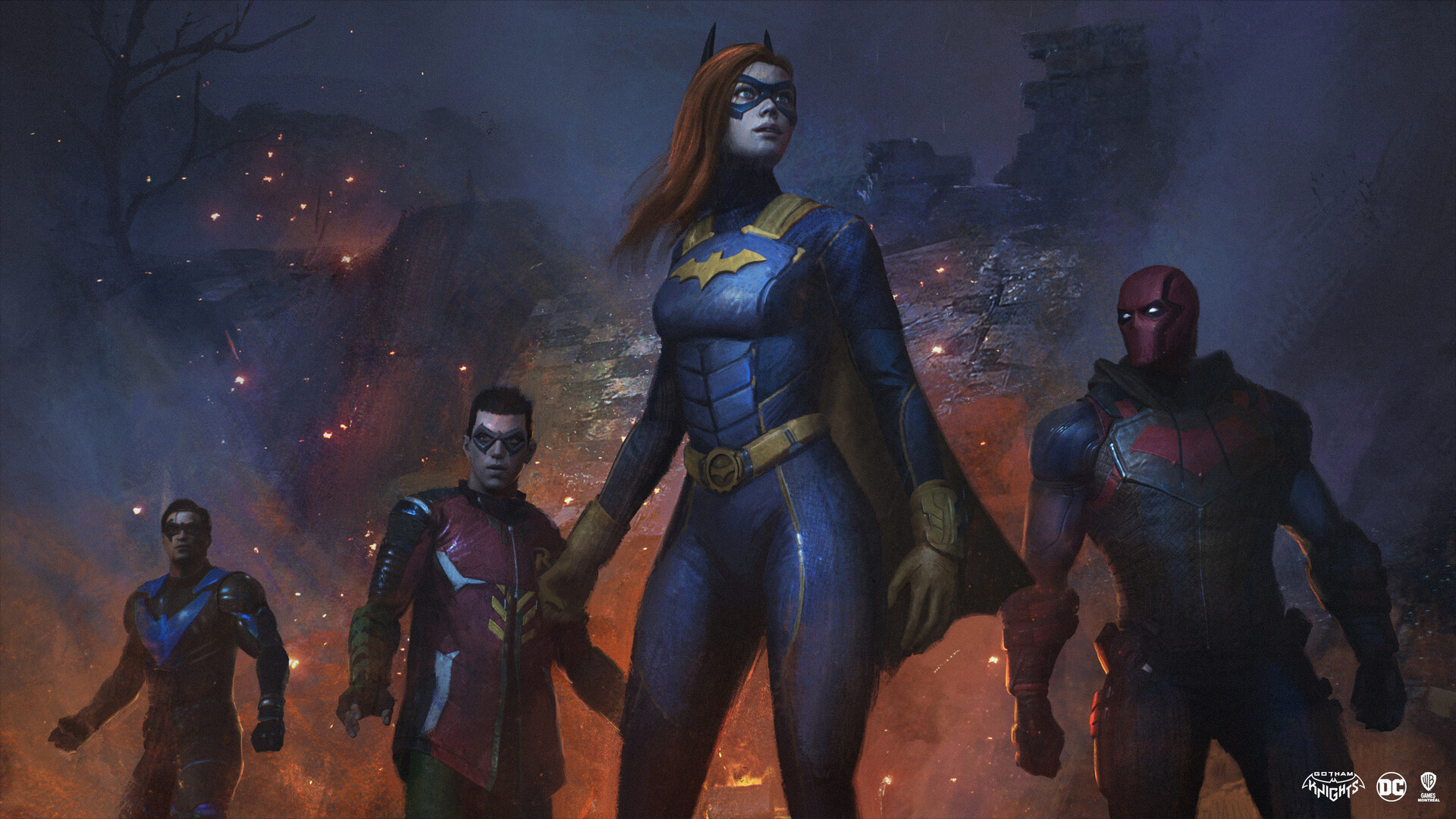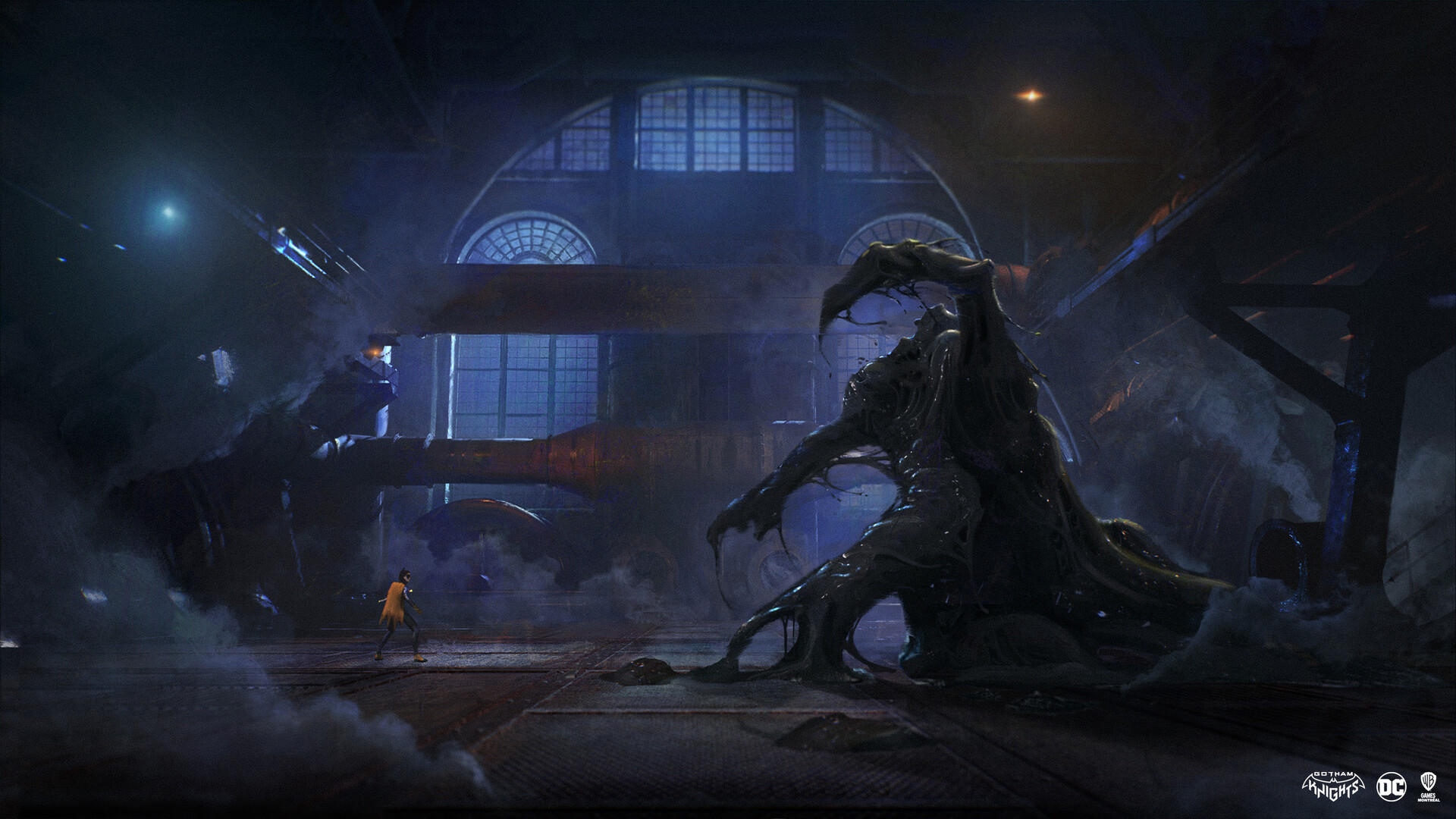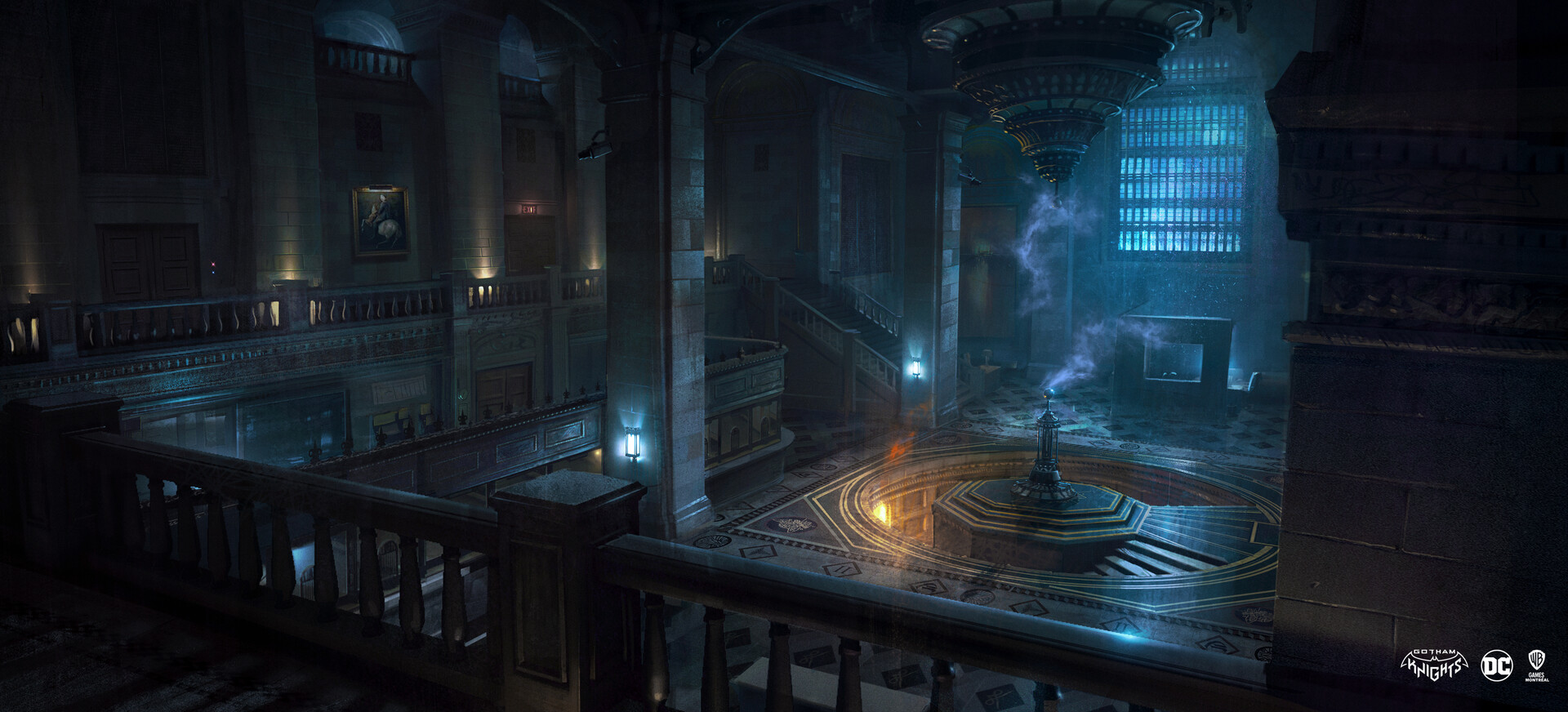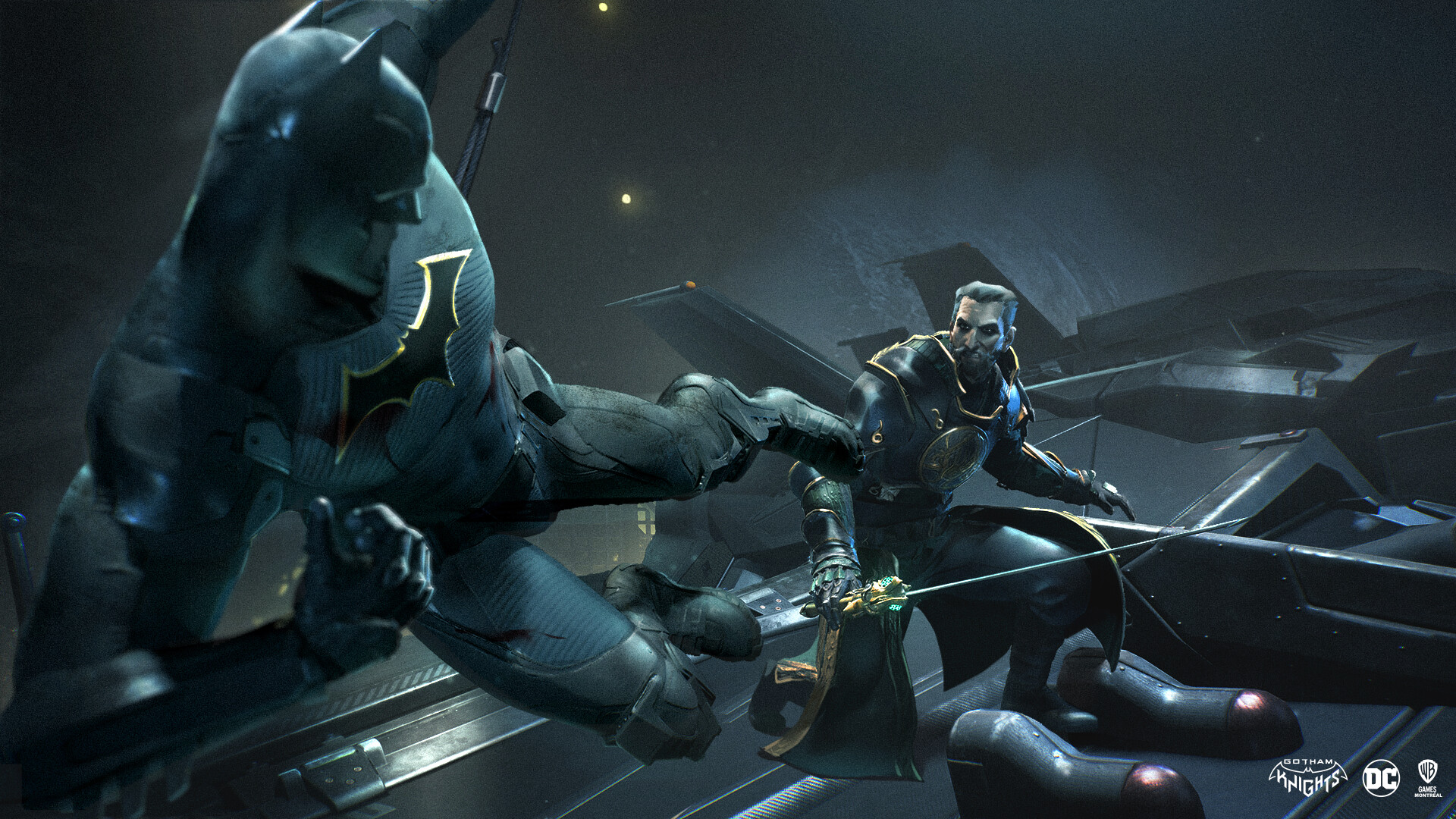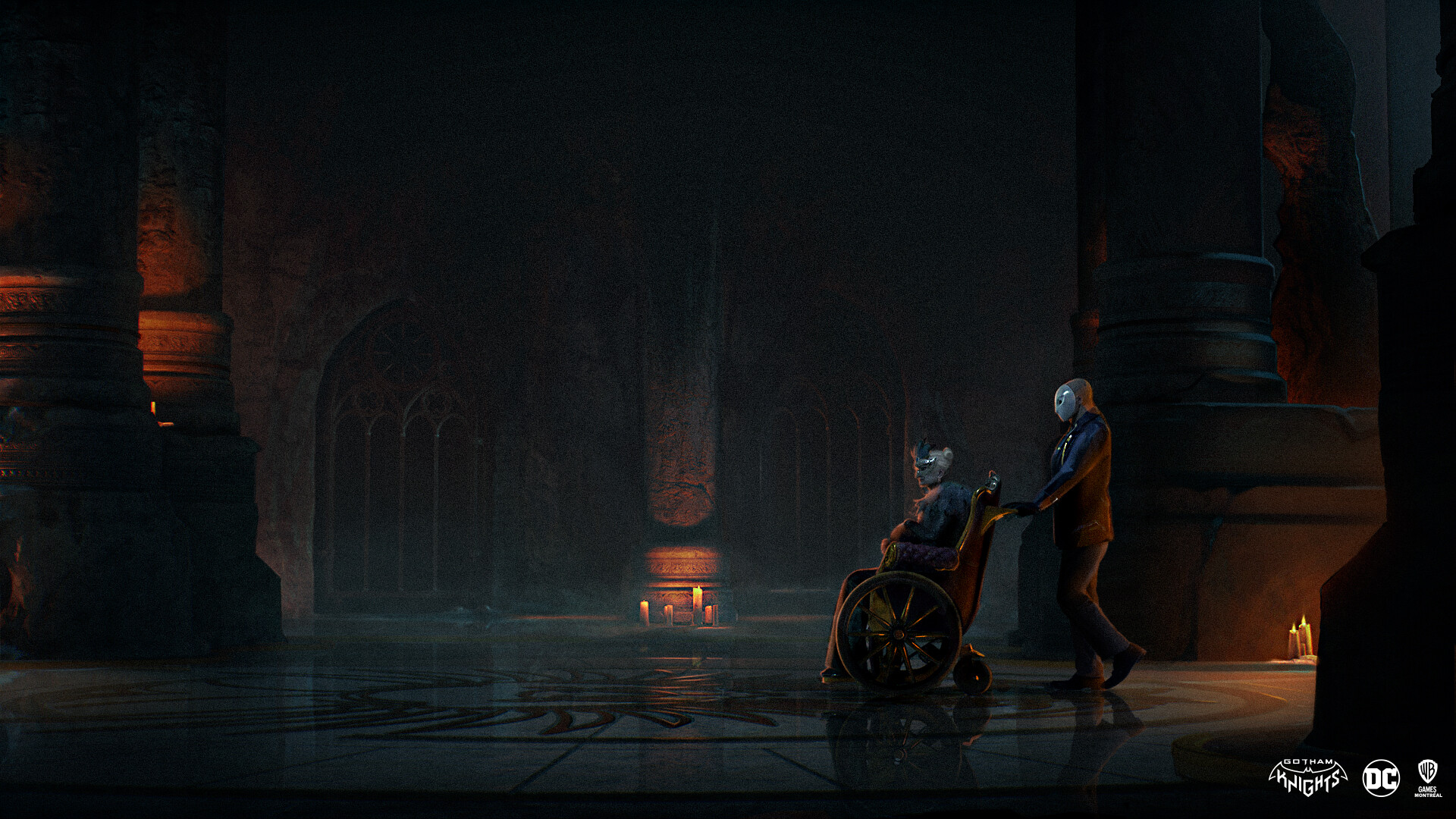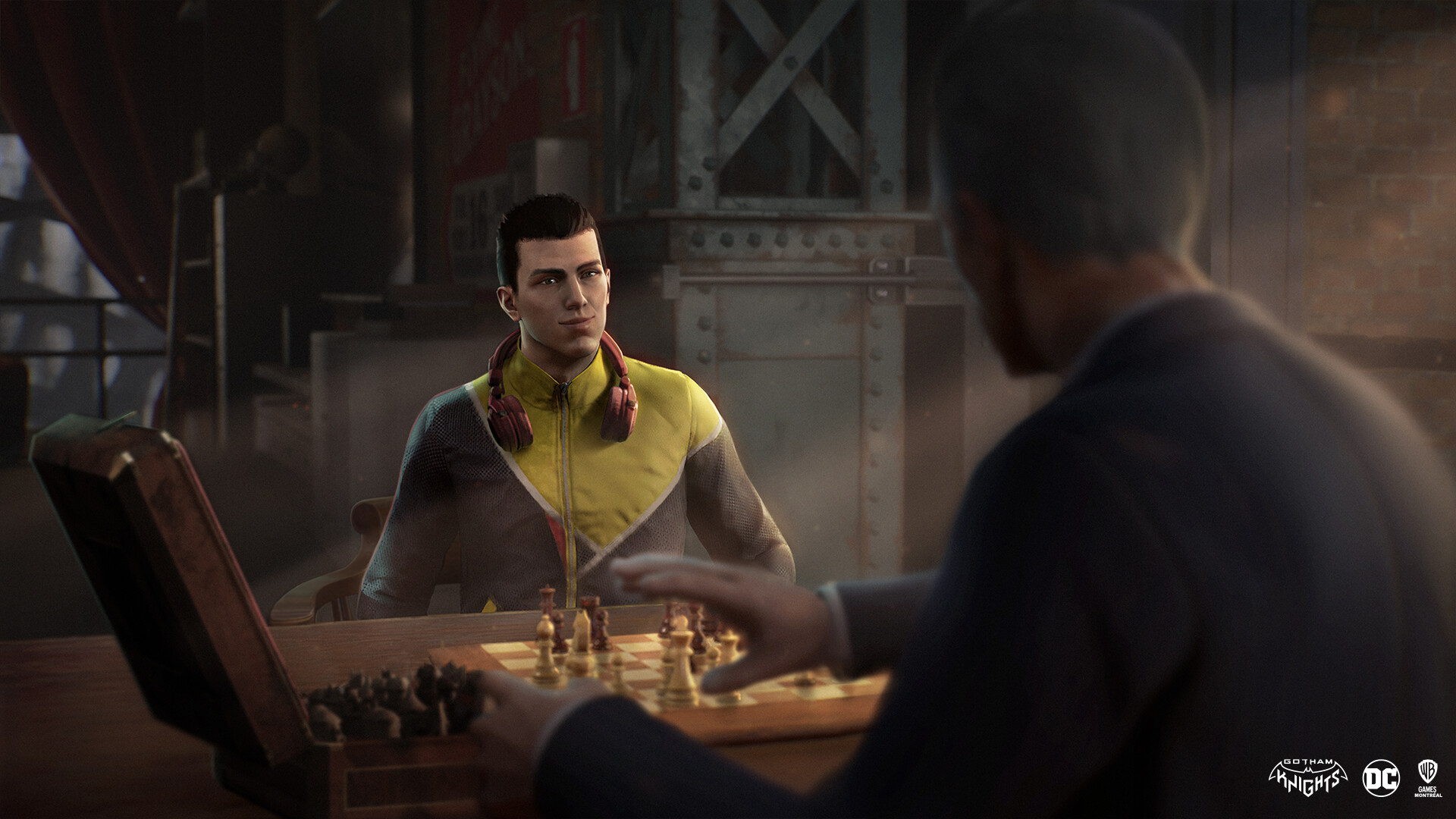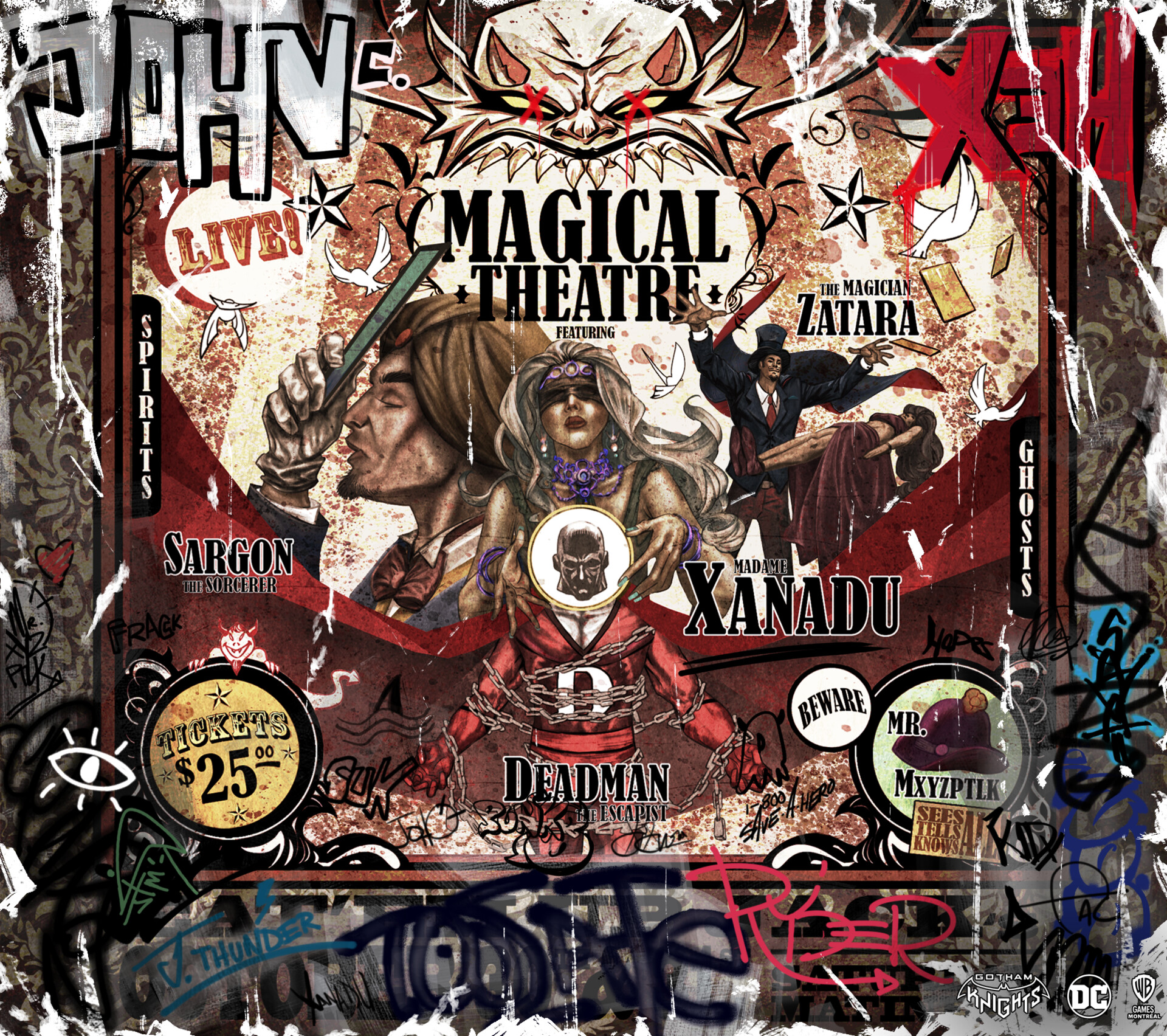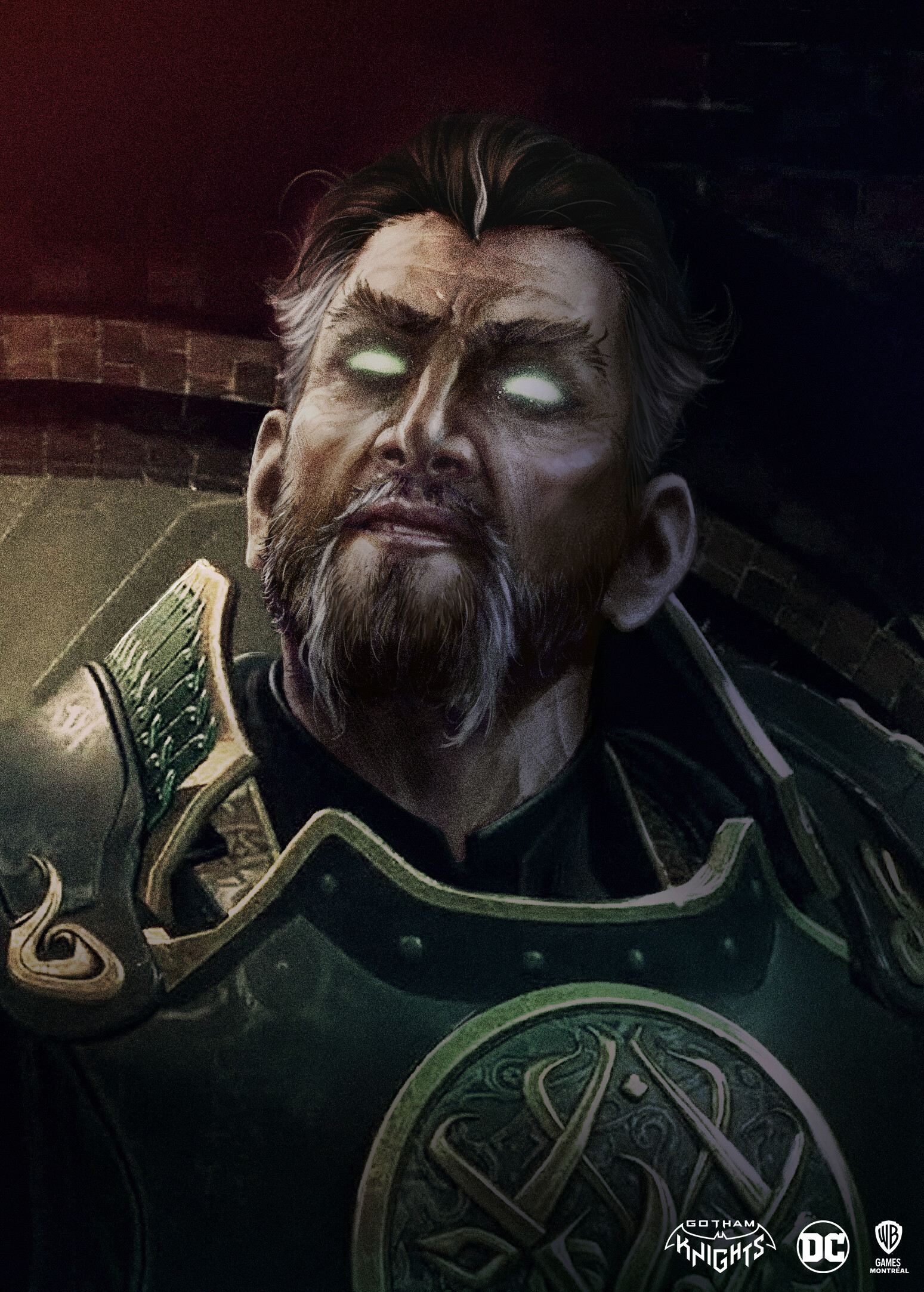 Character Artists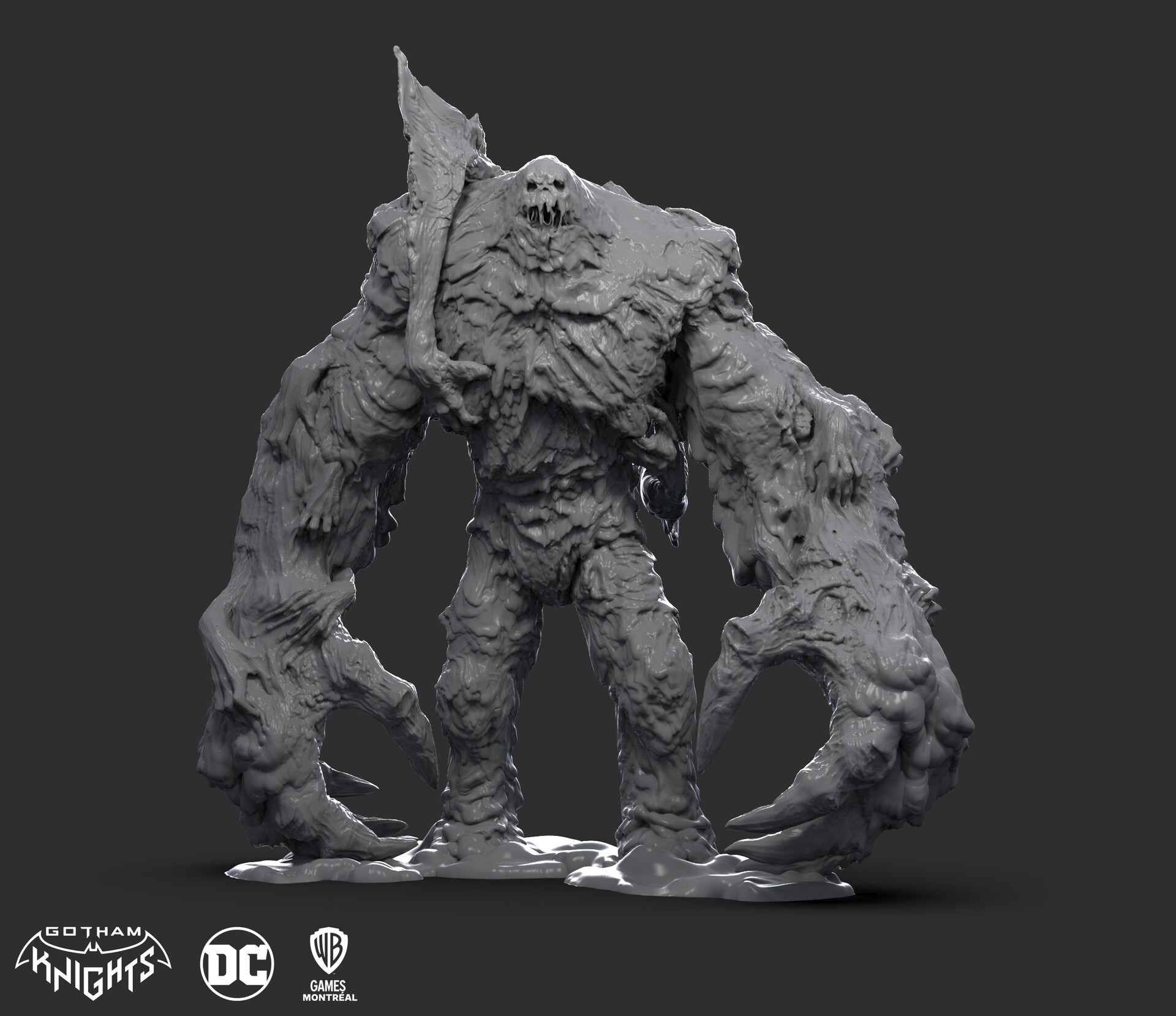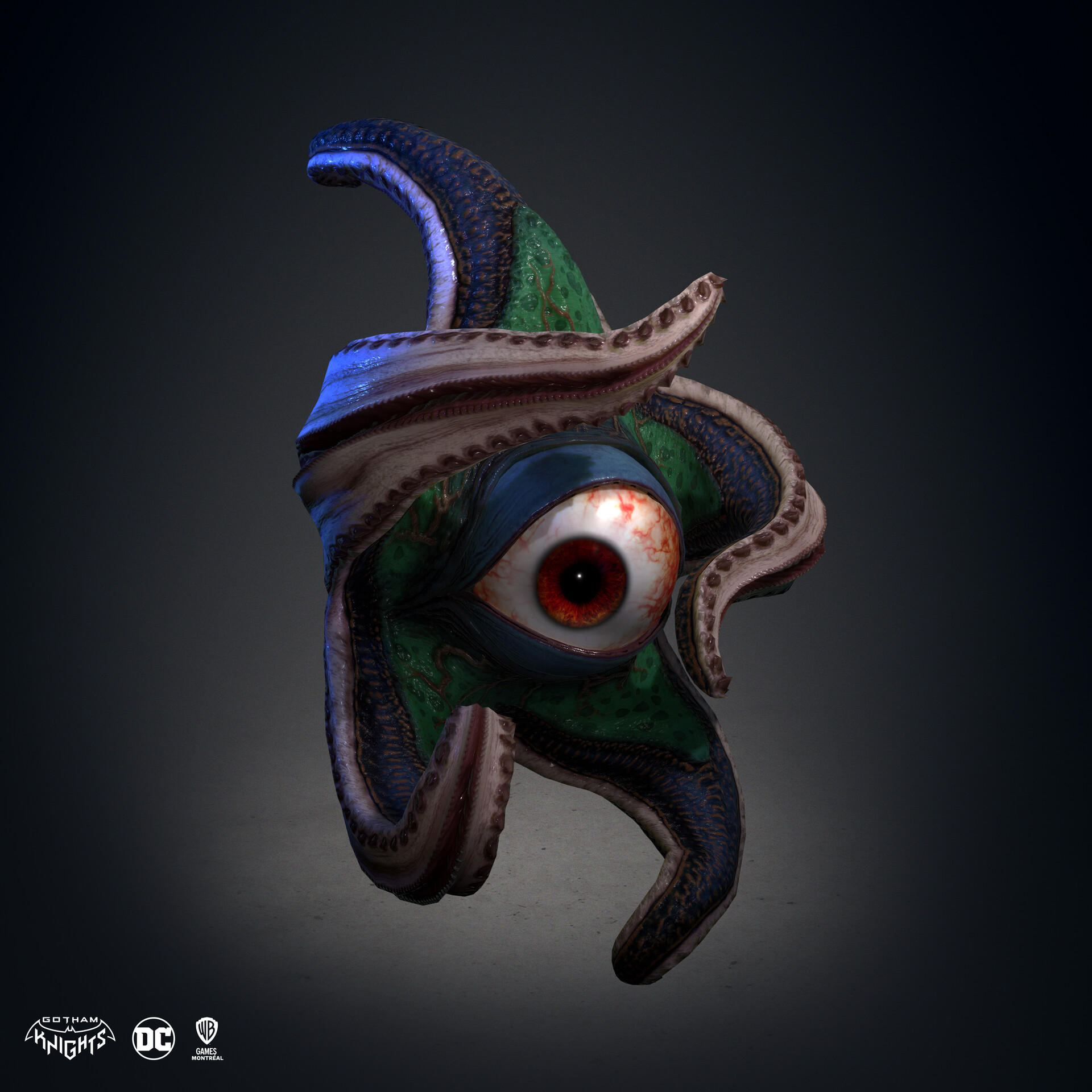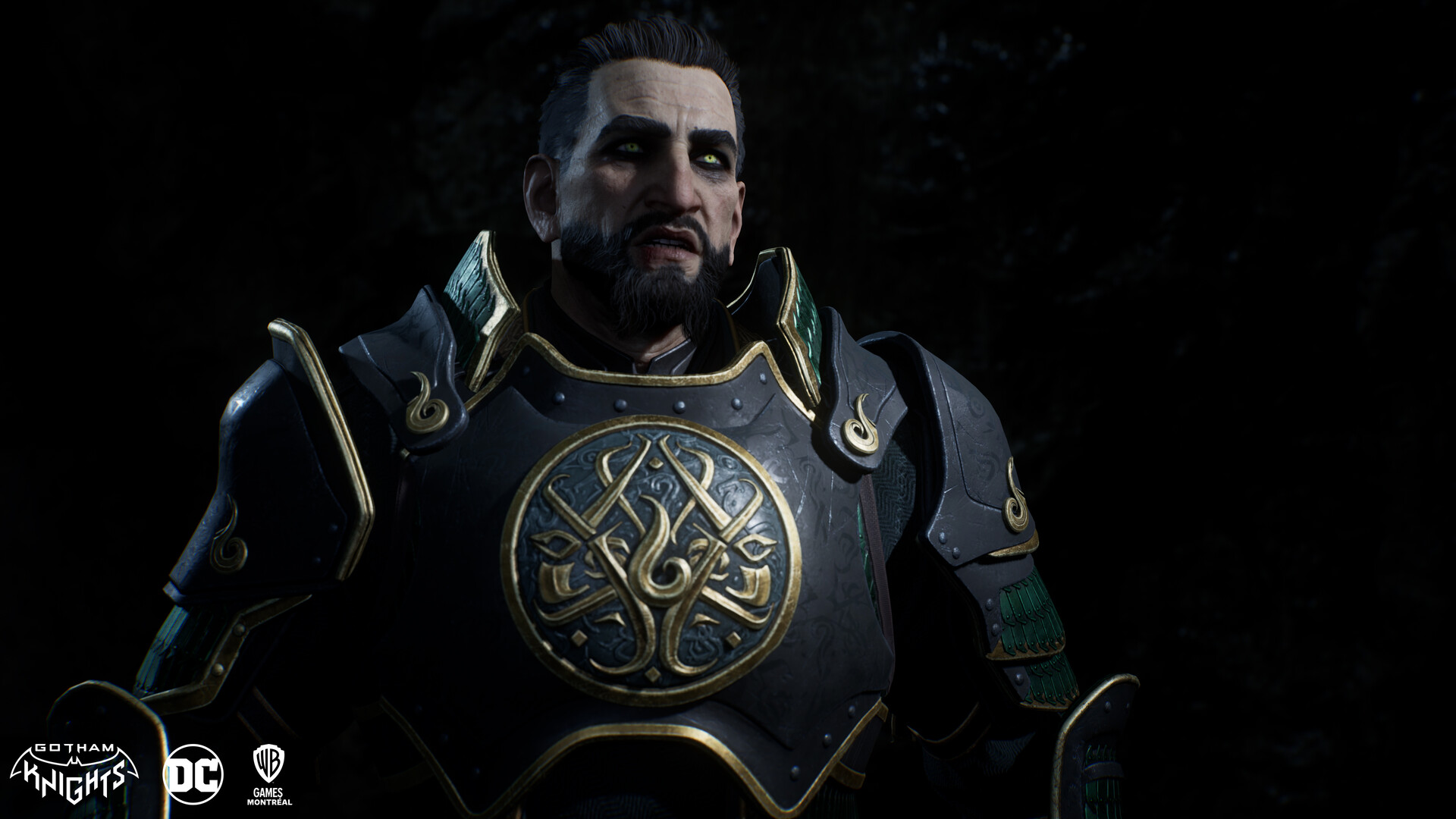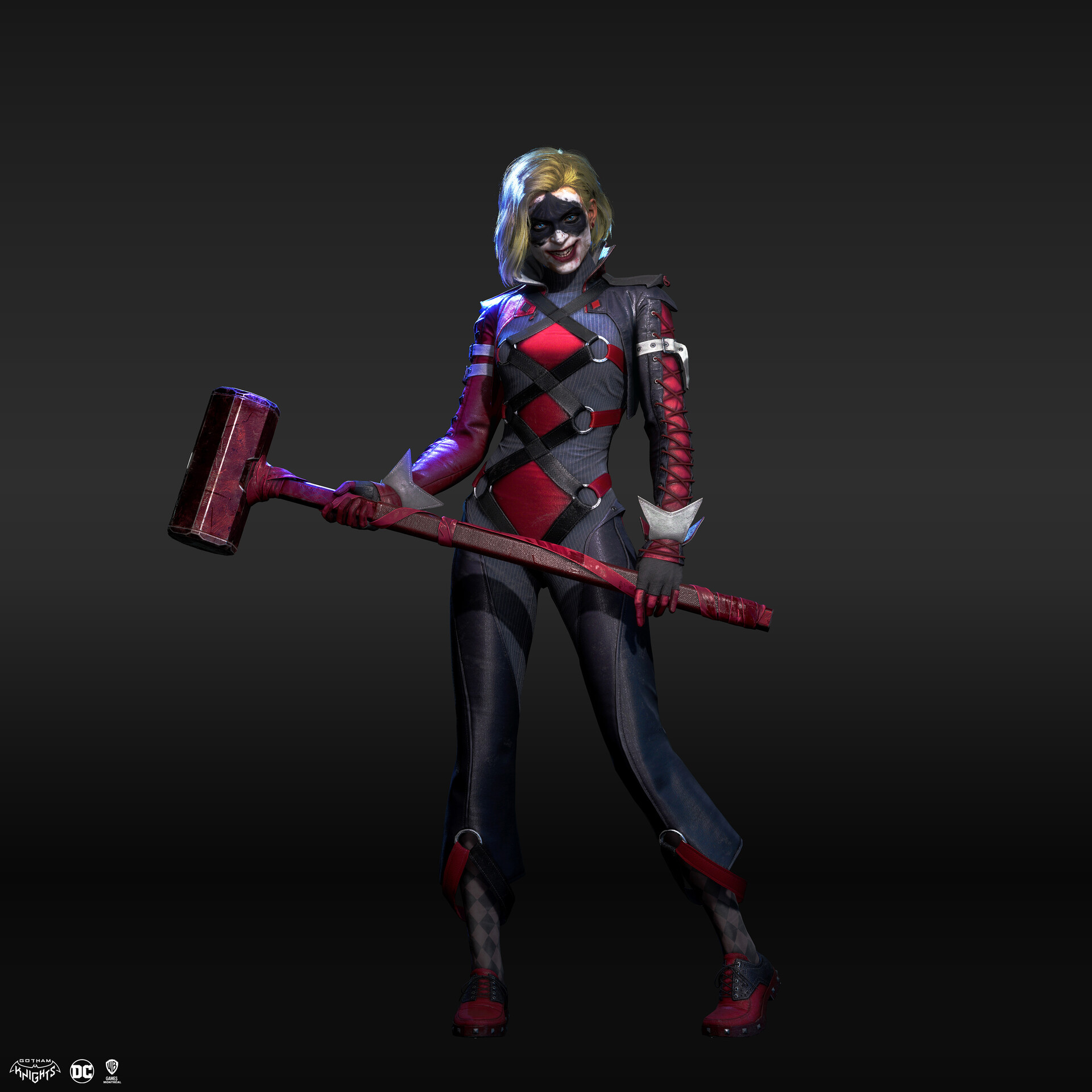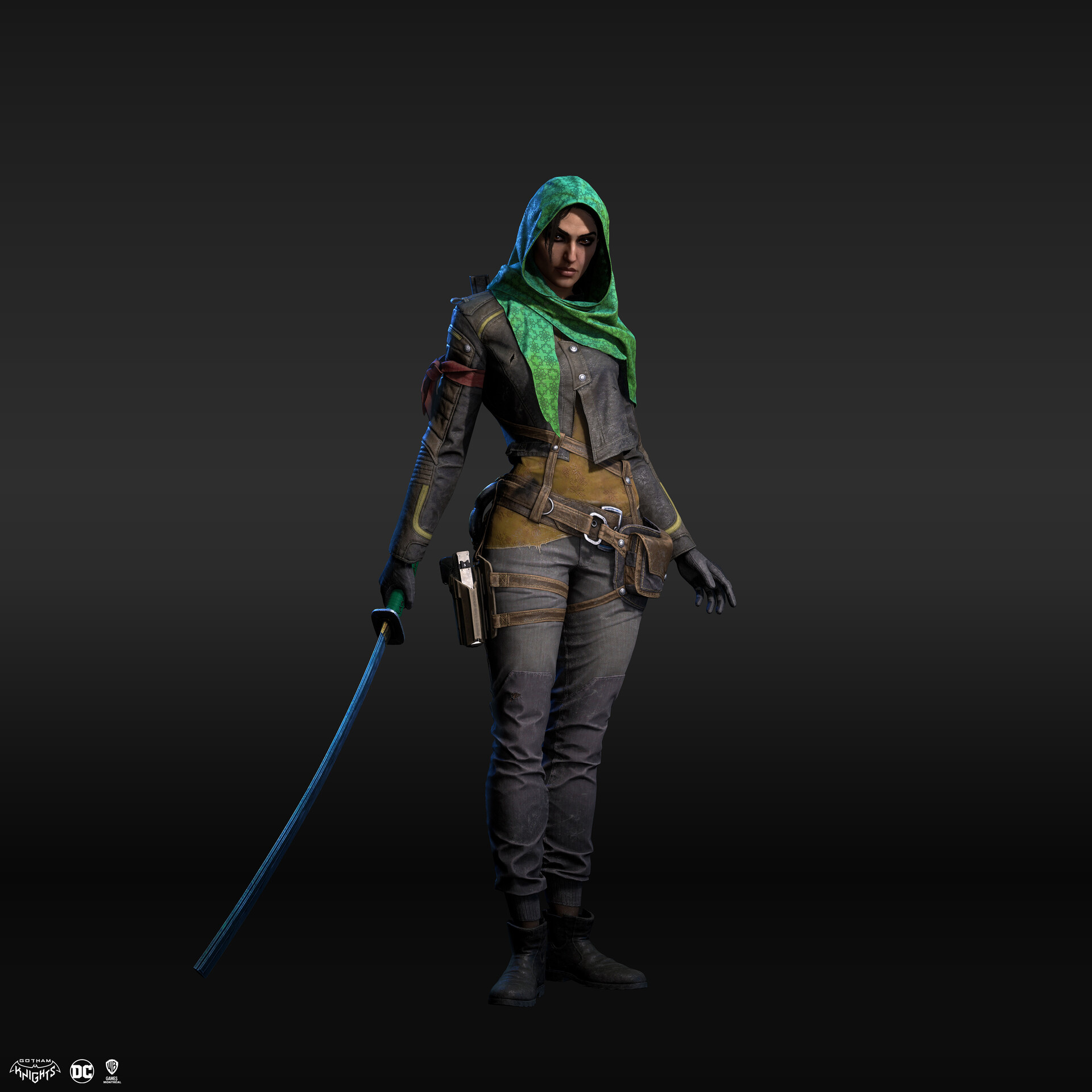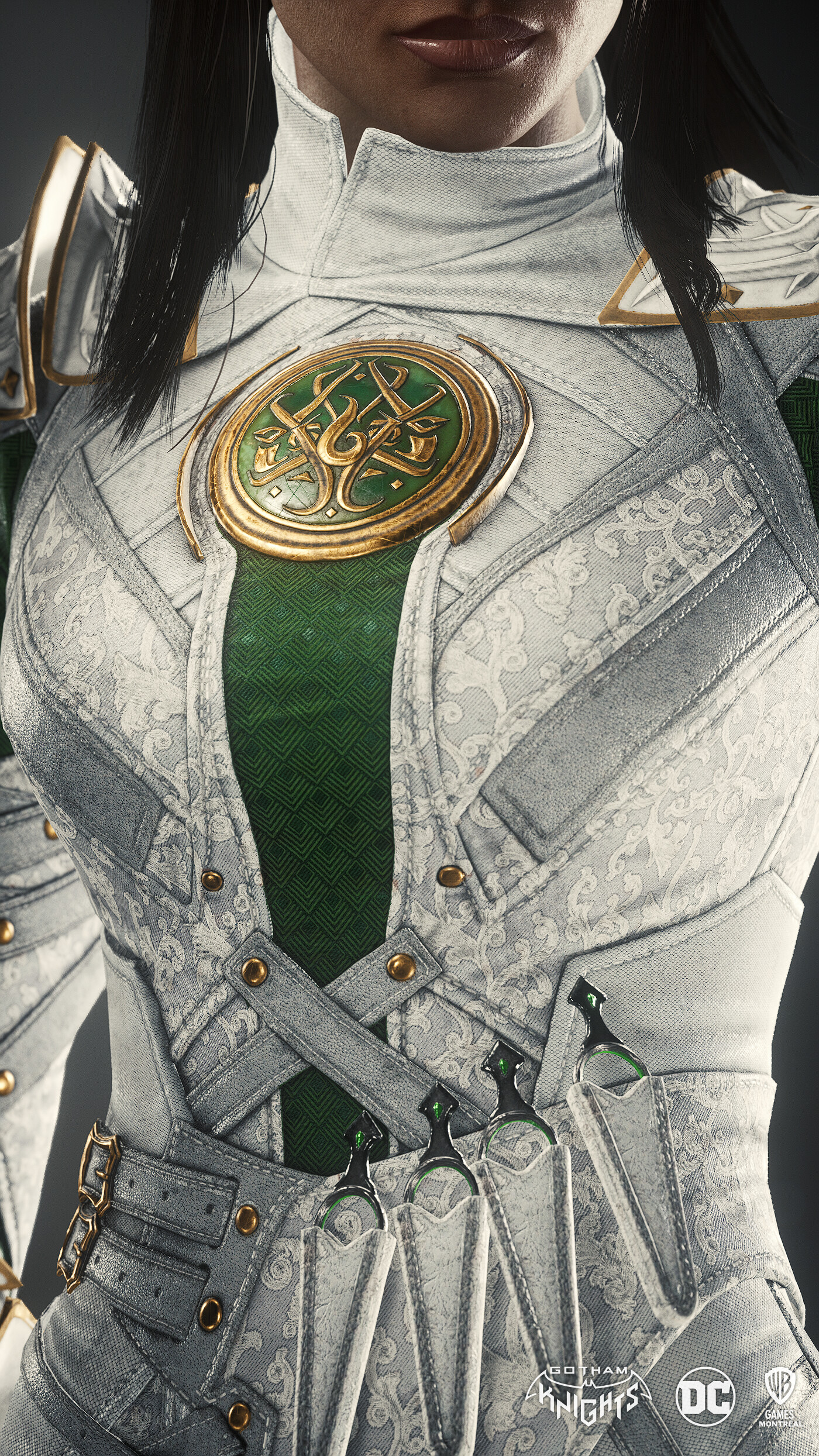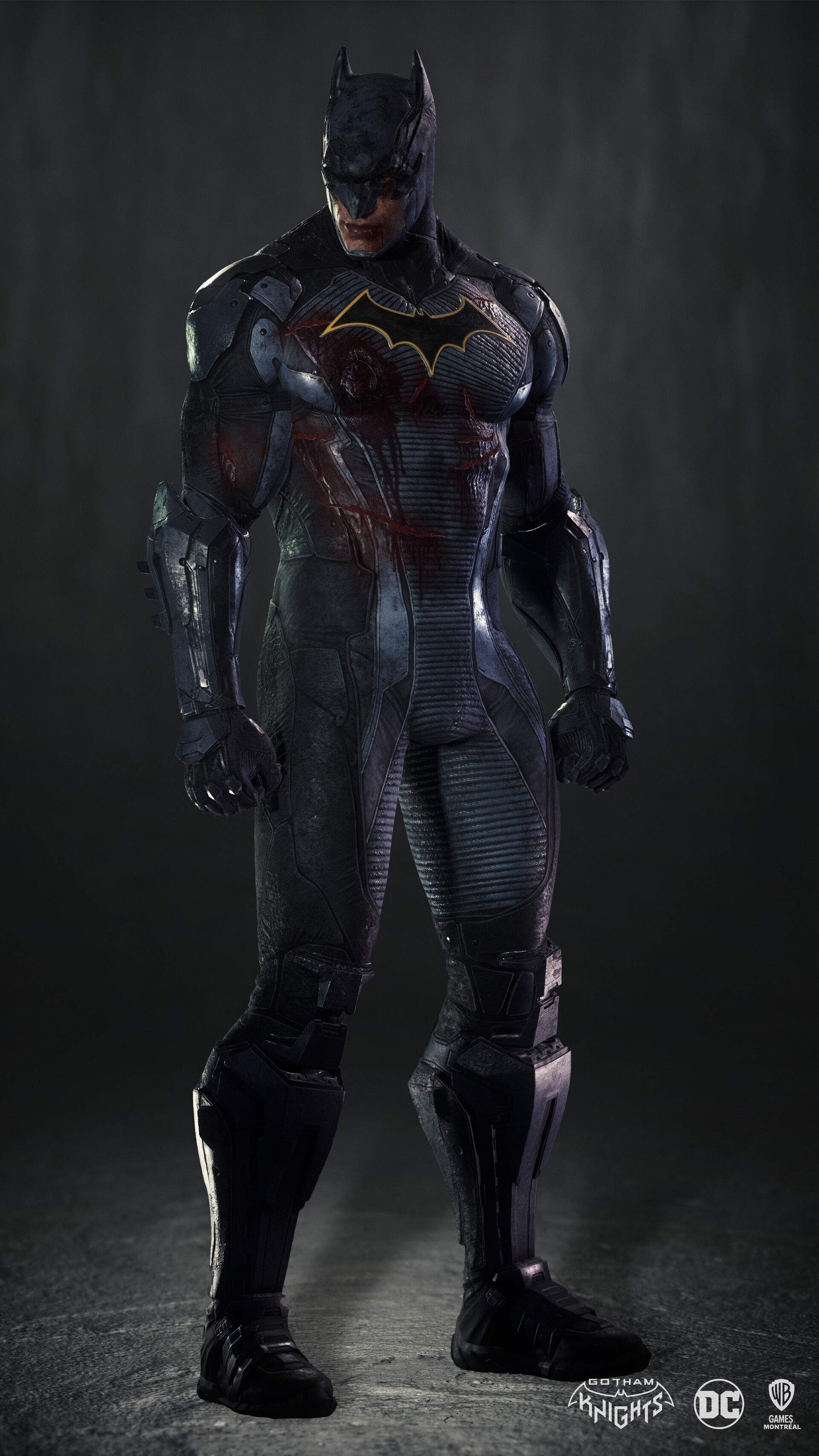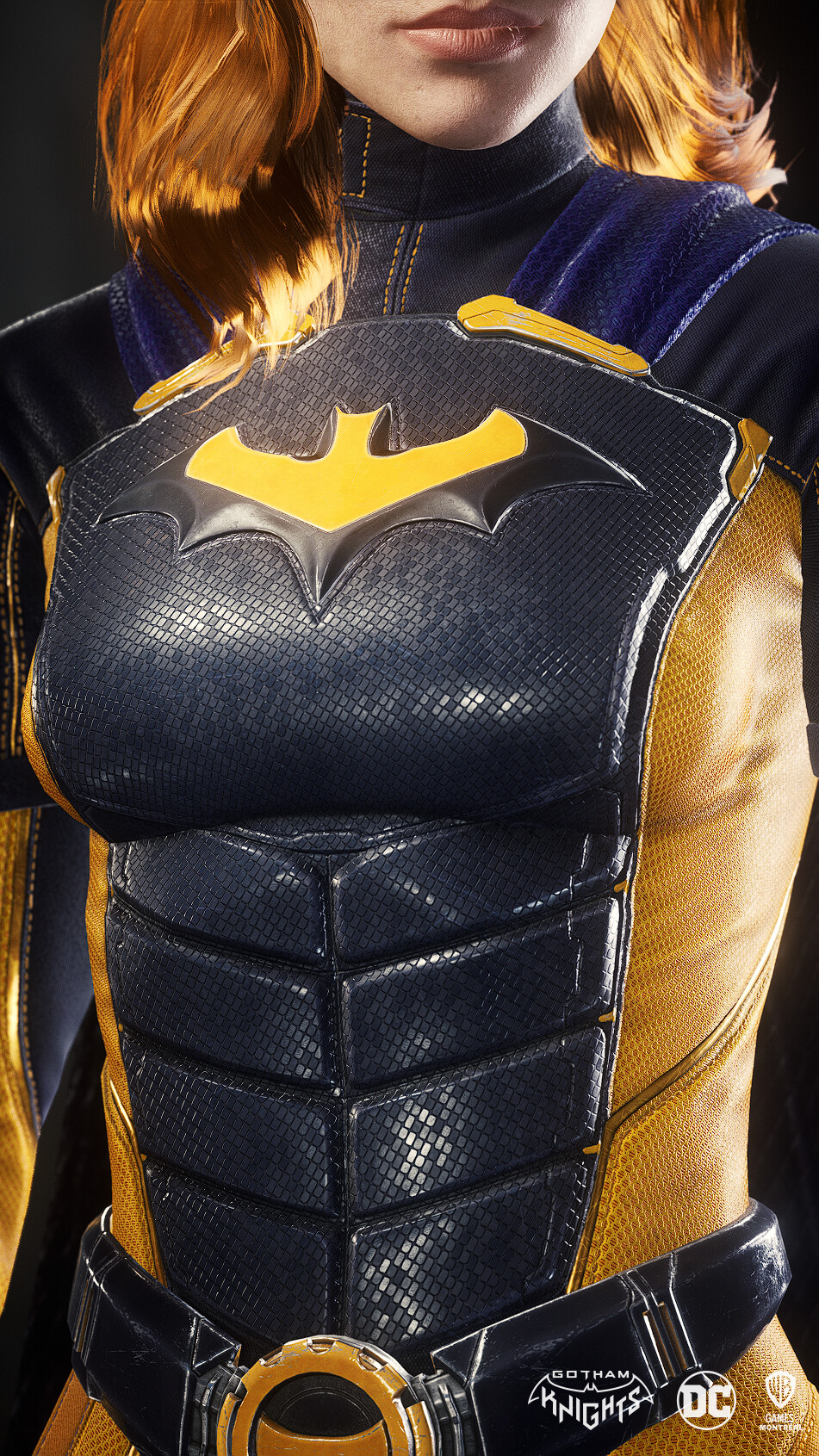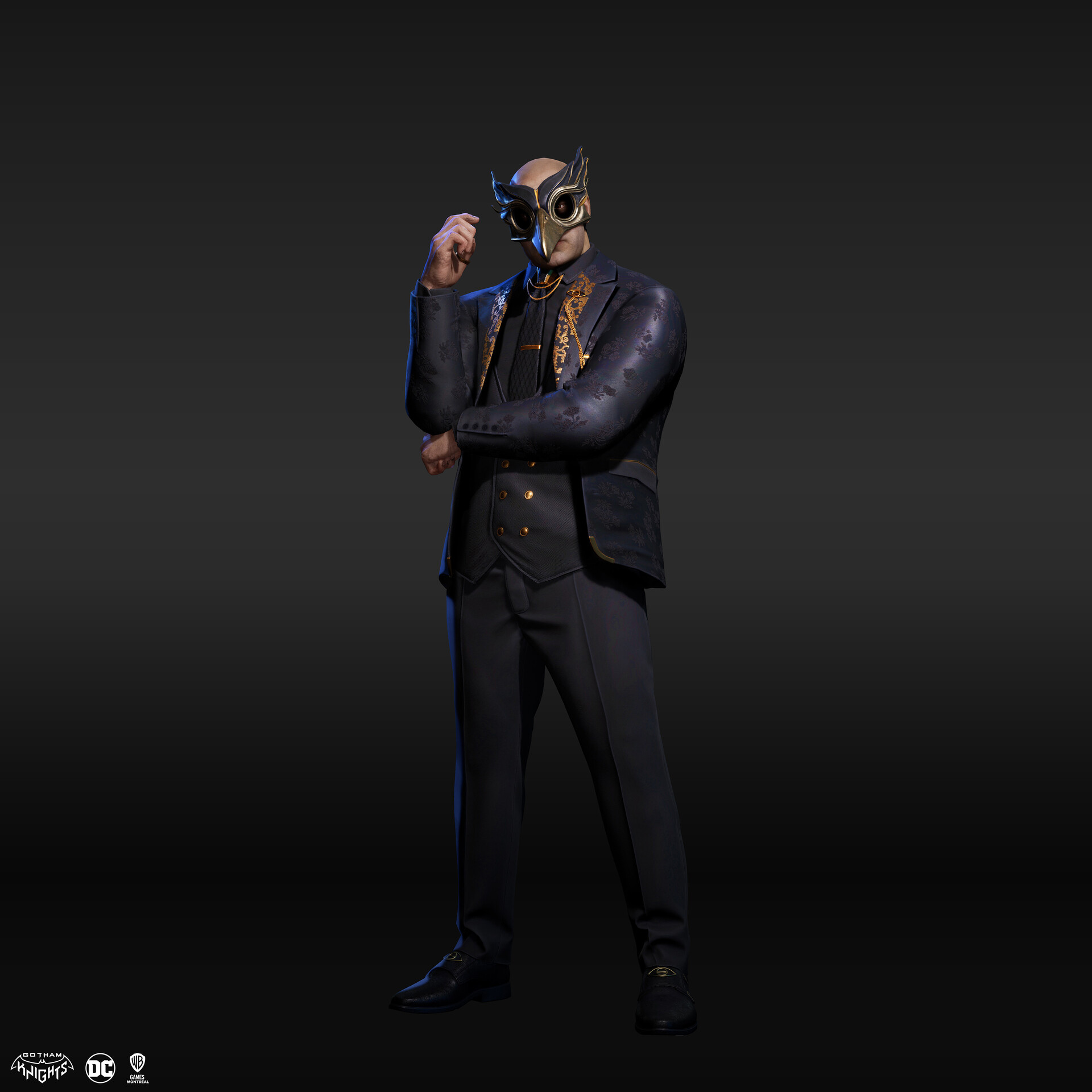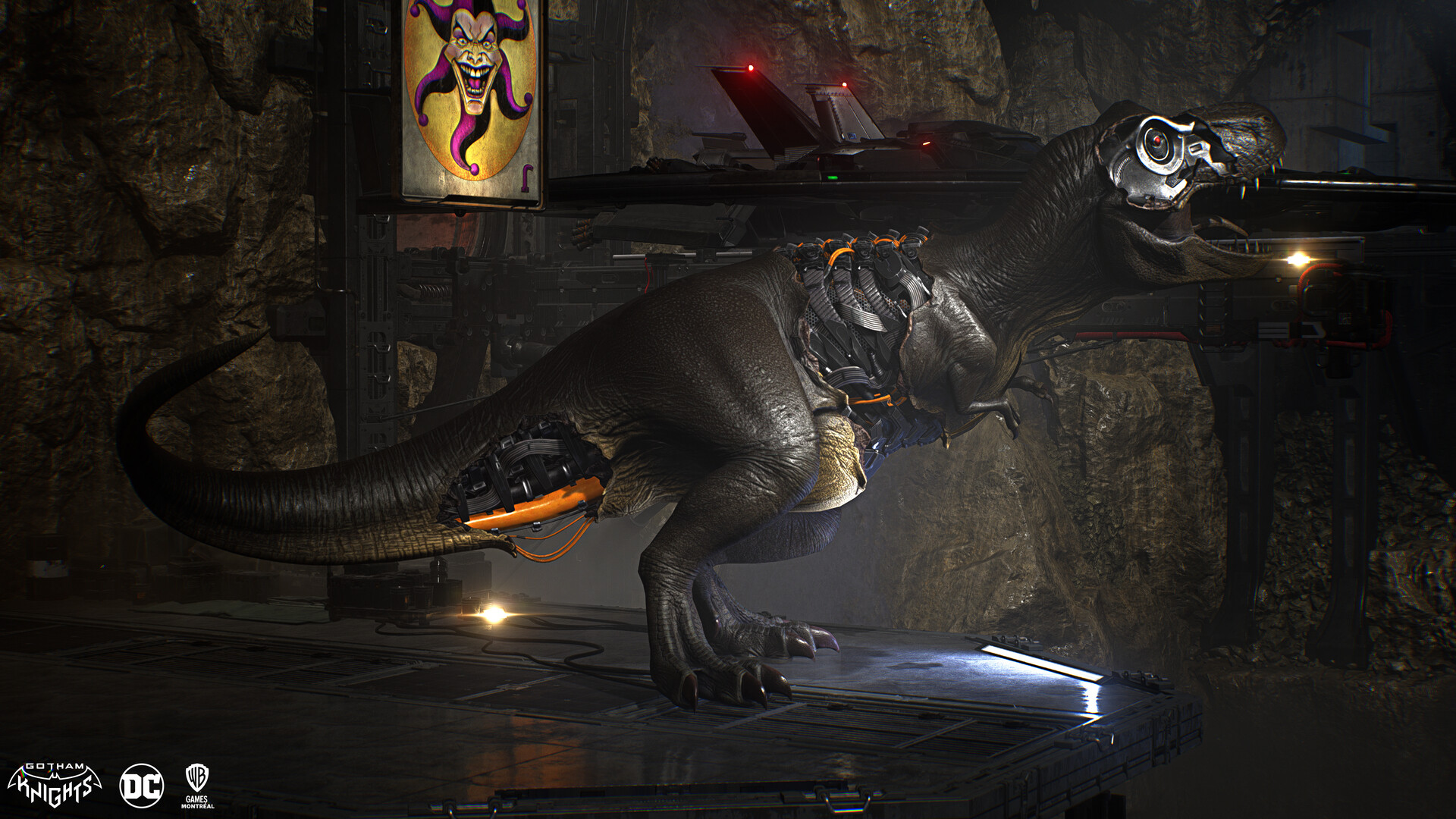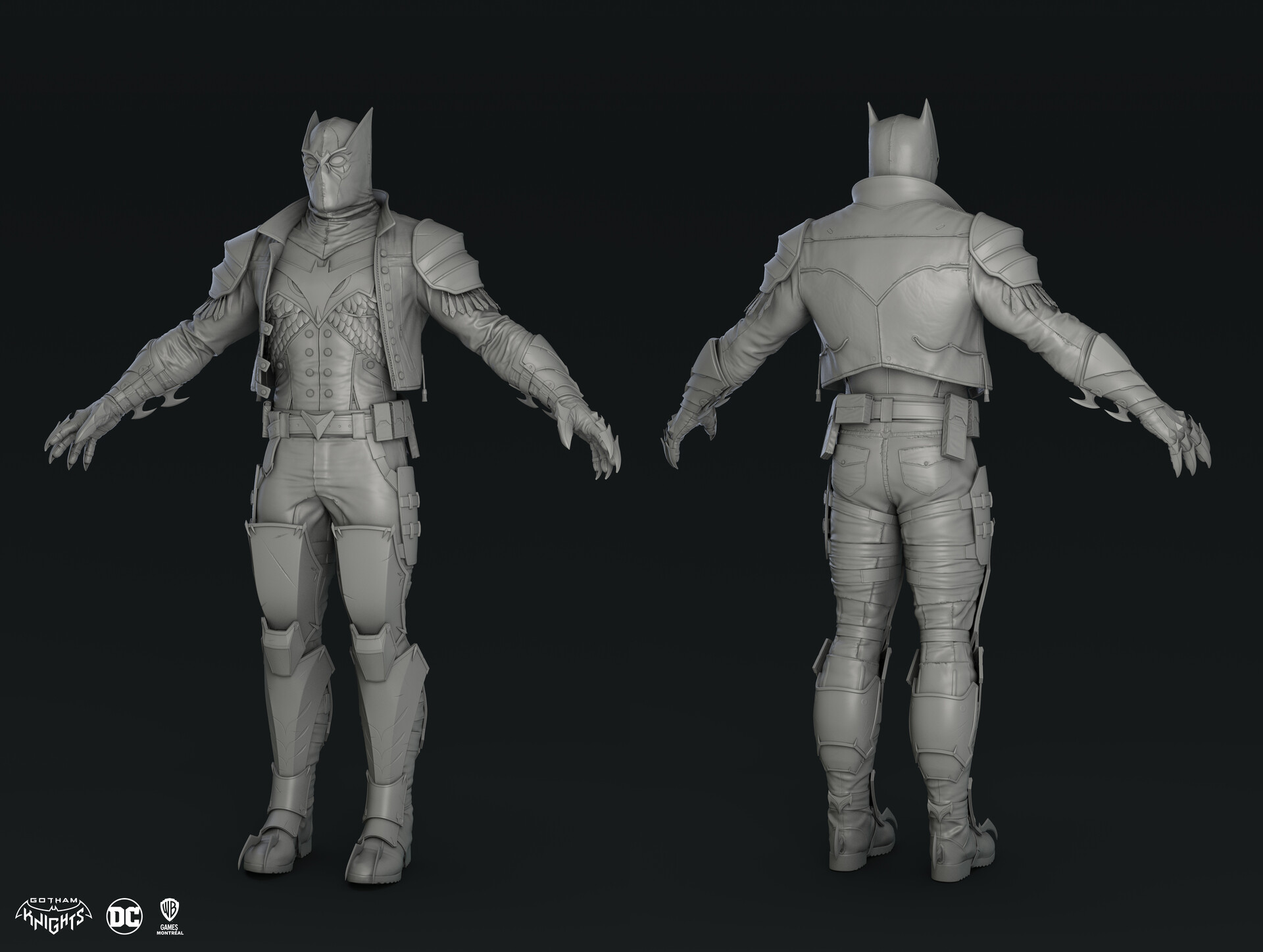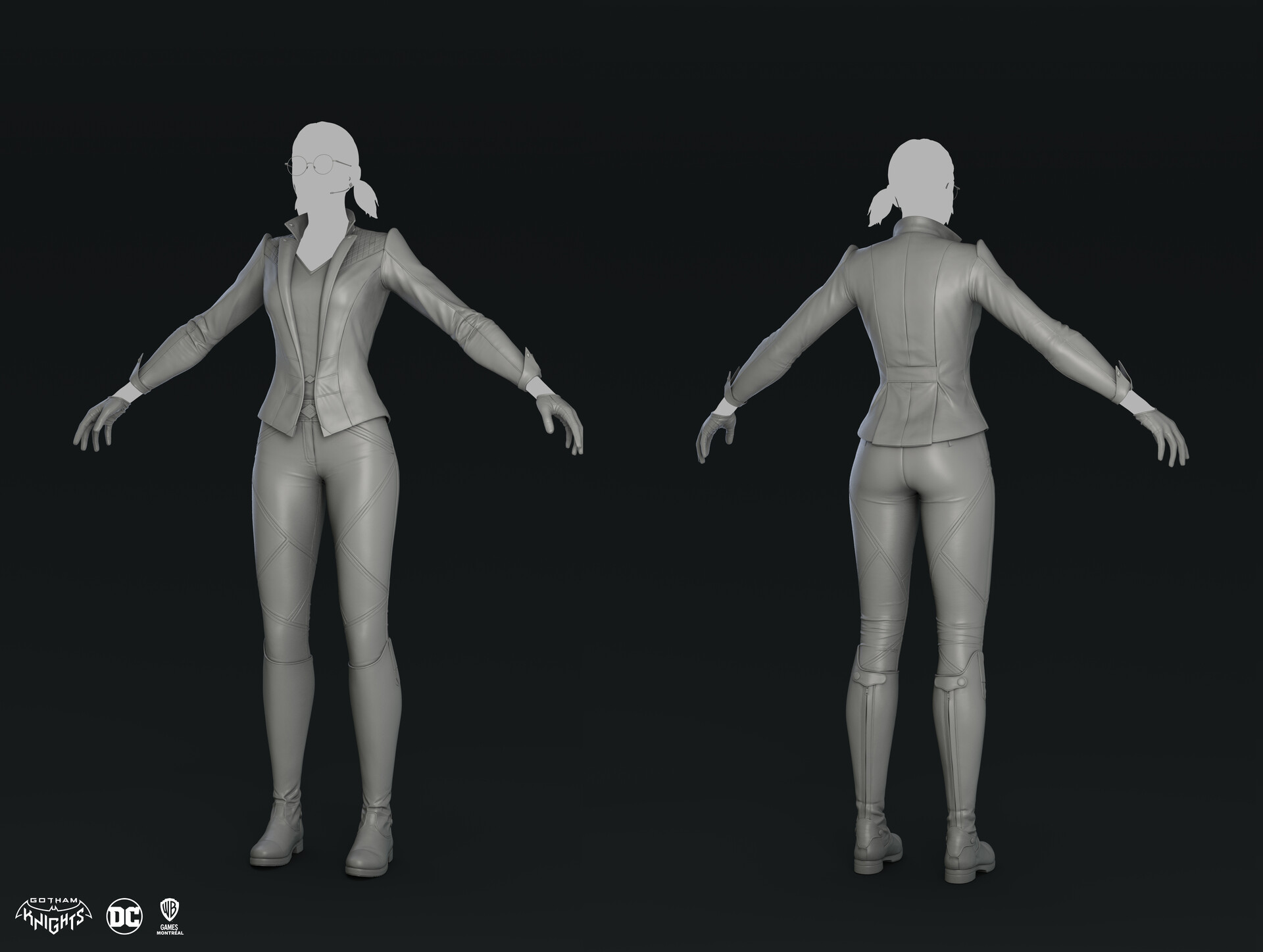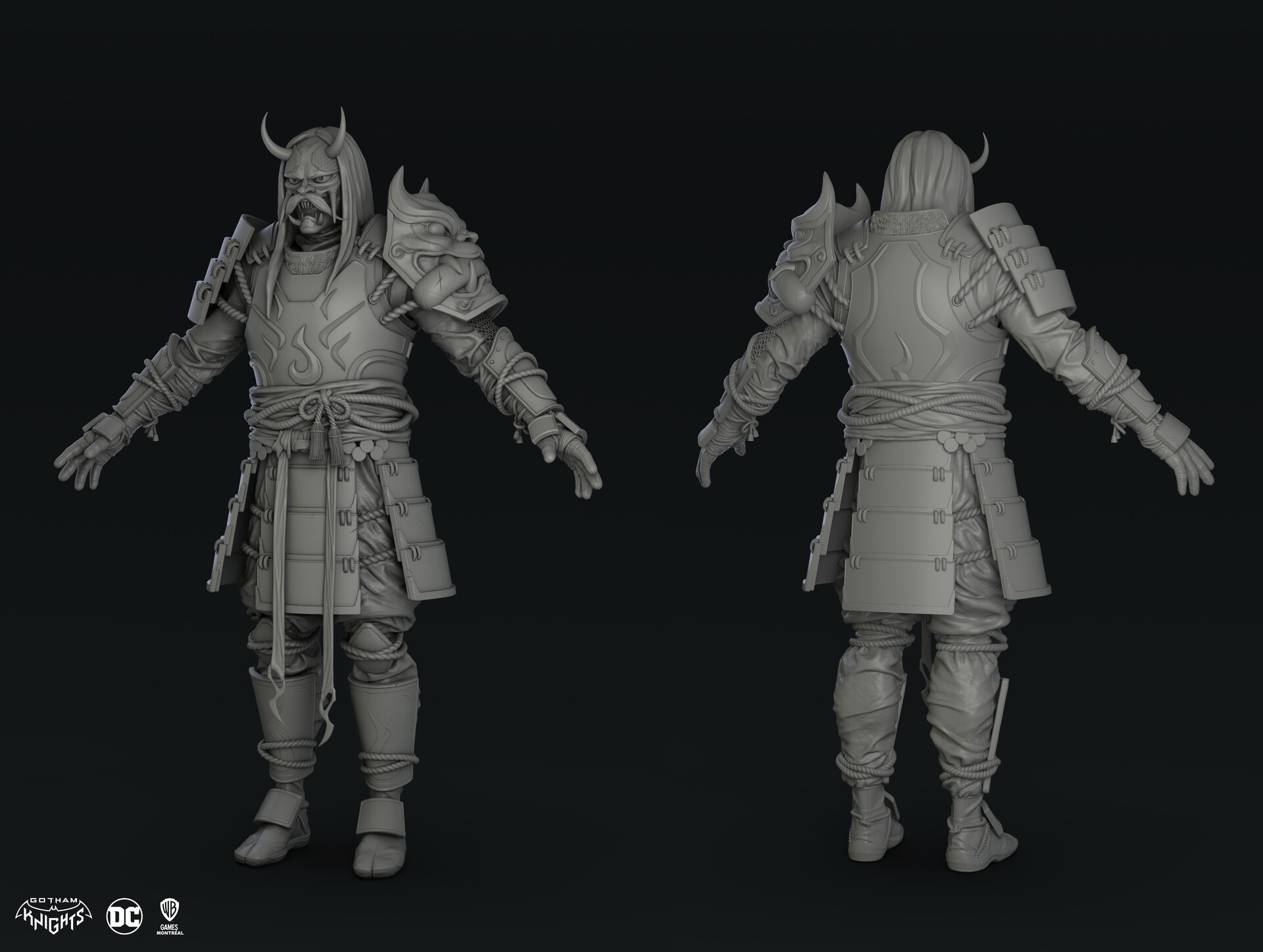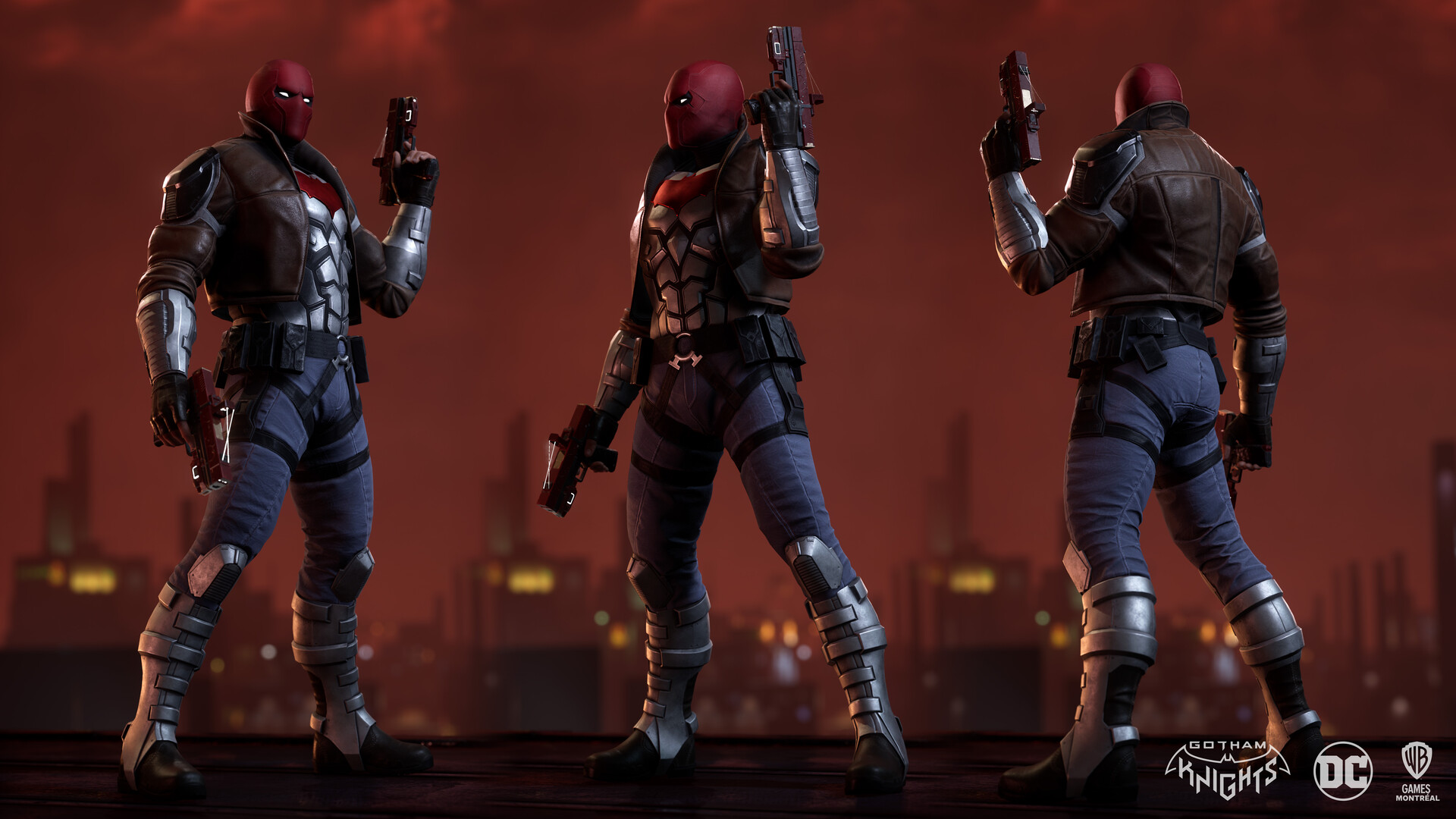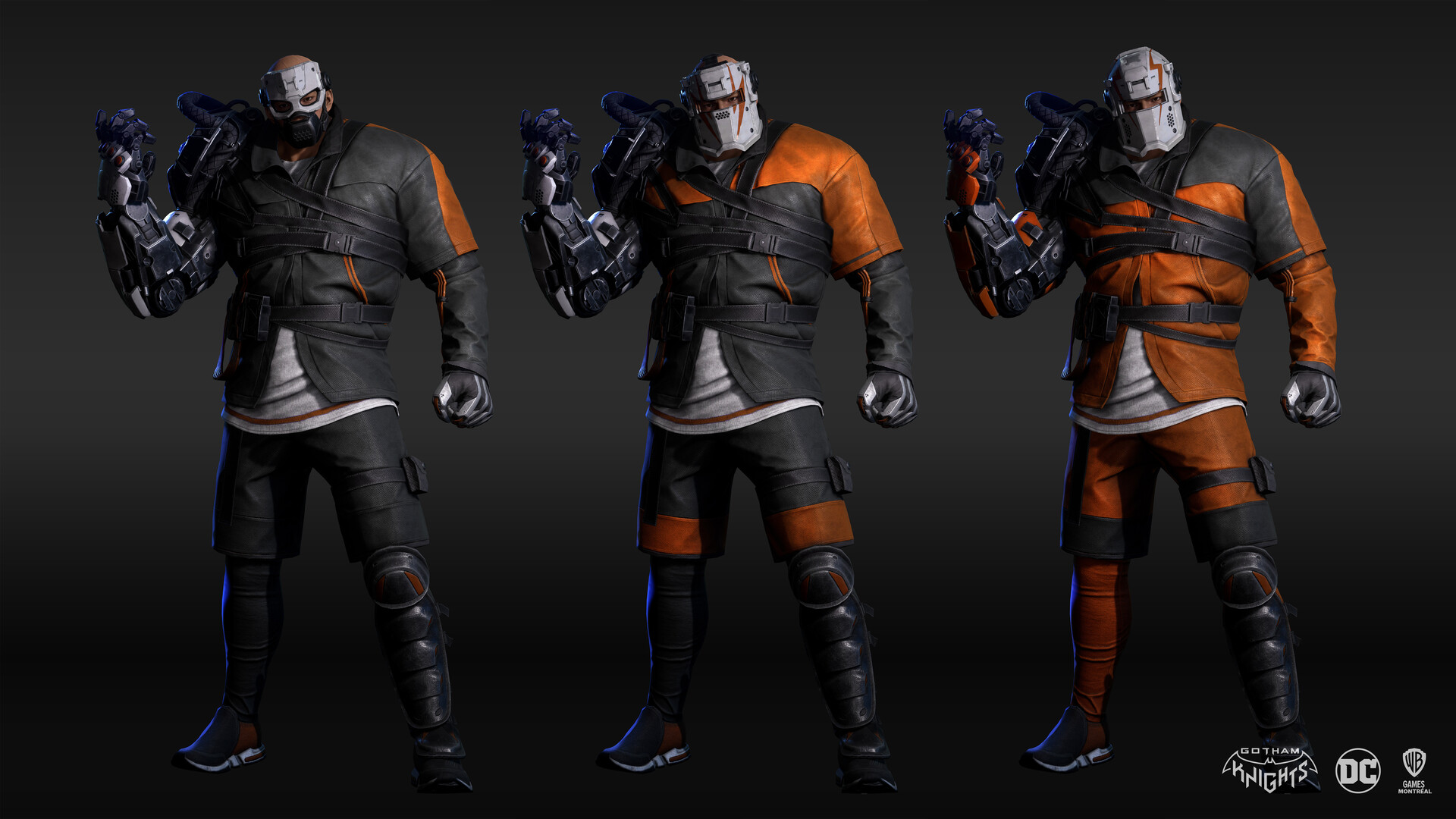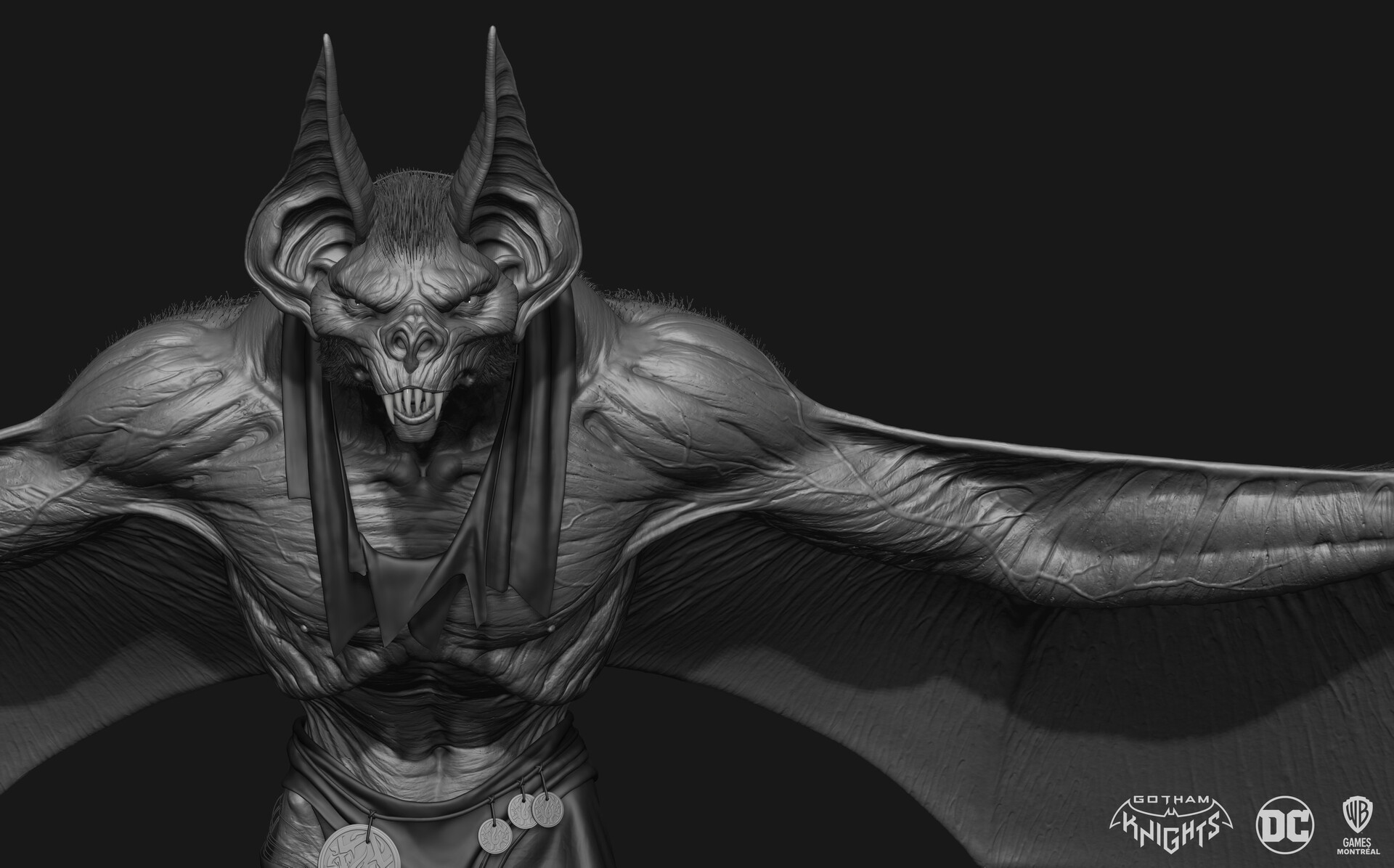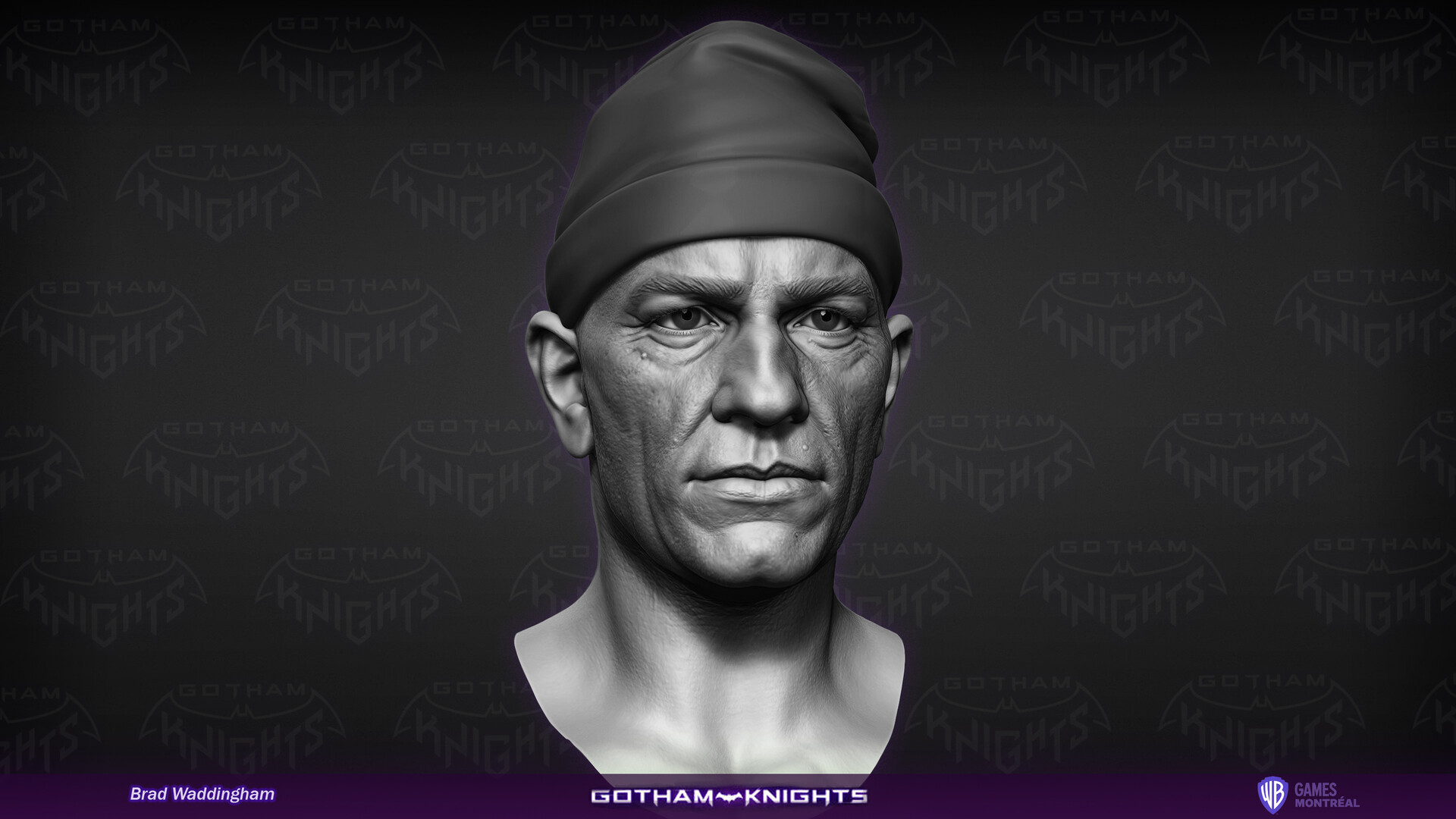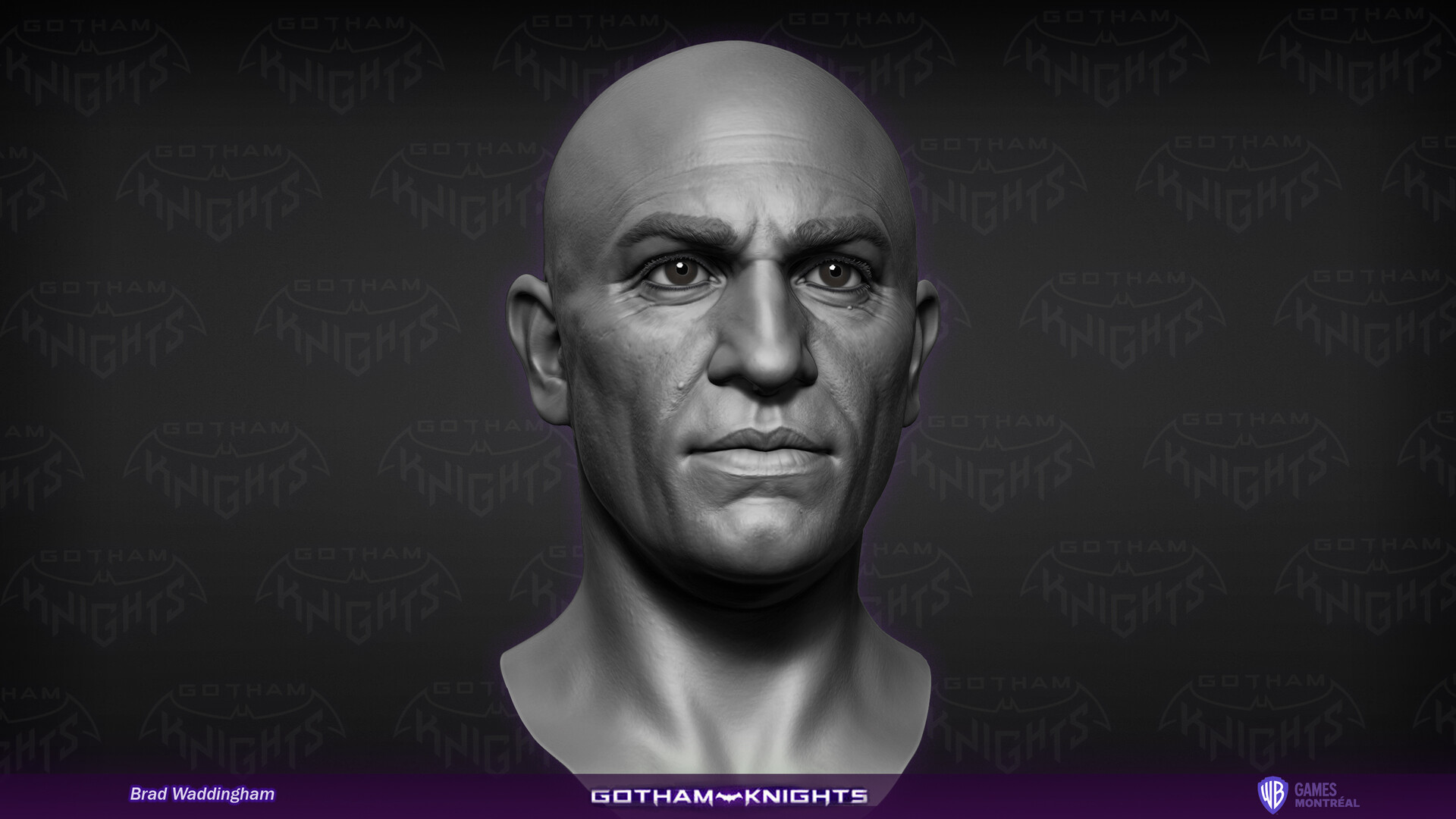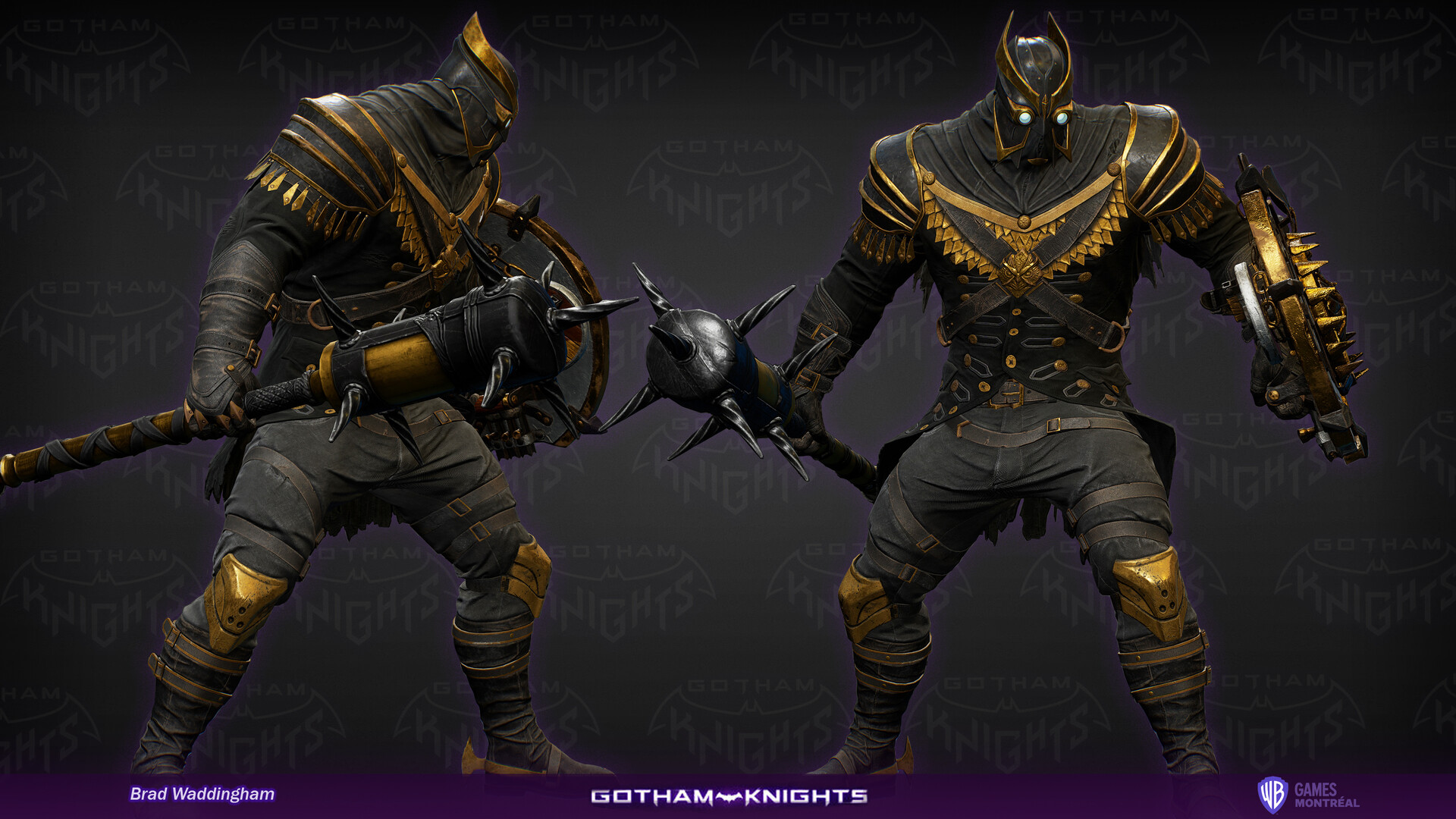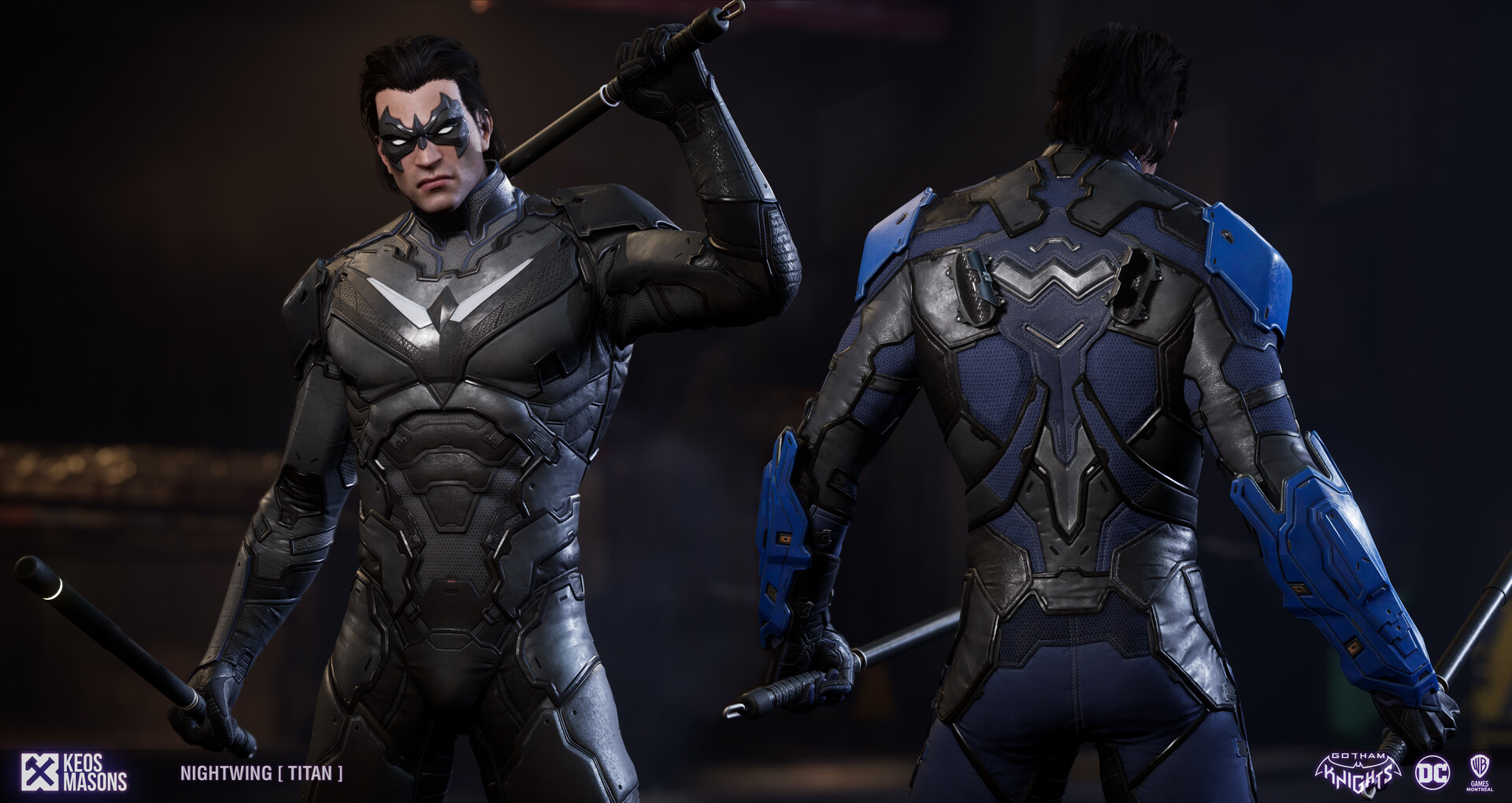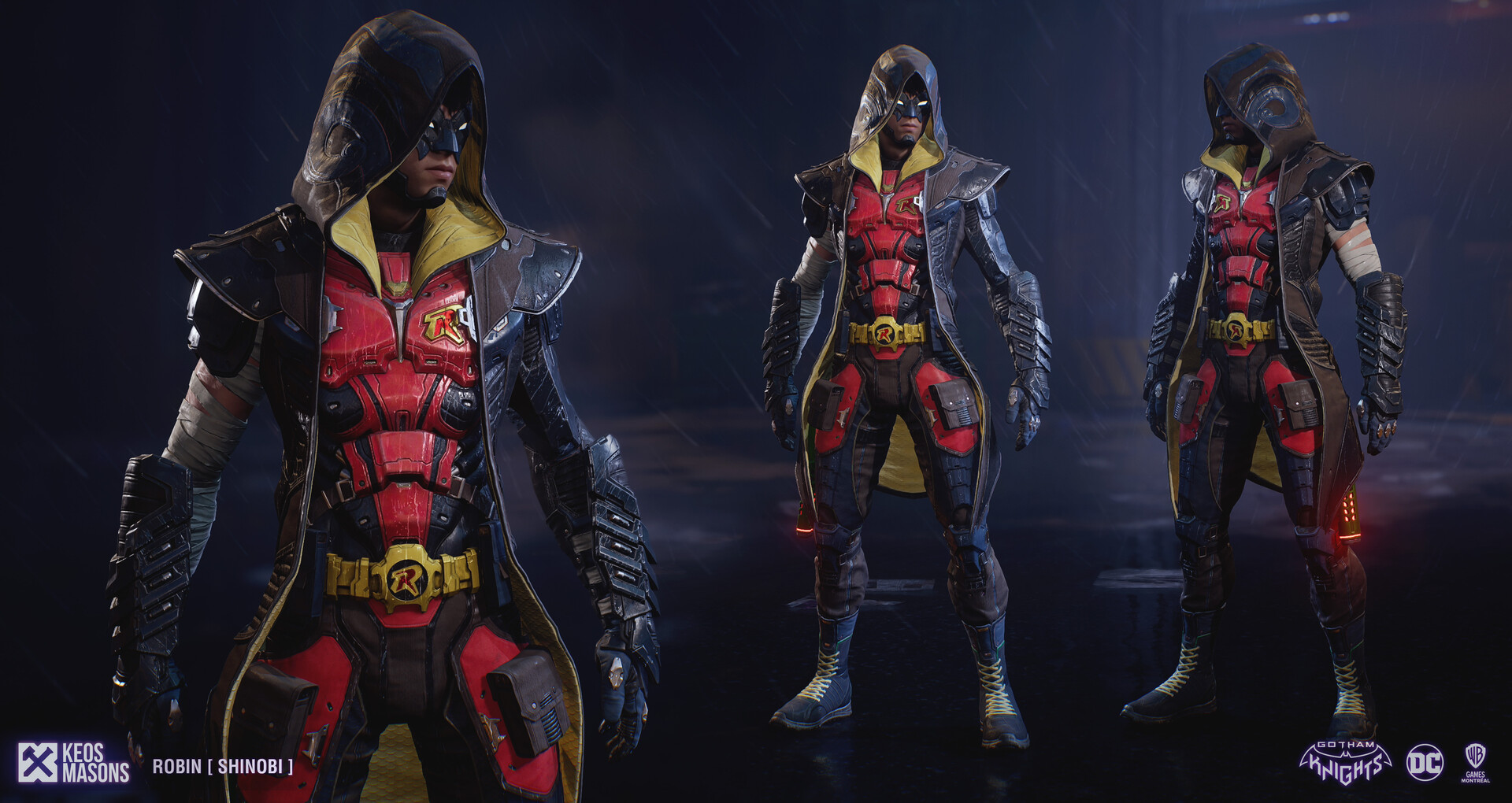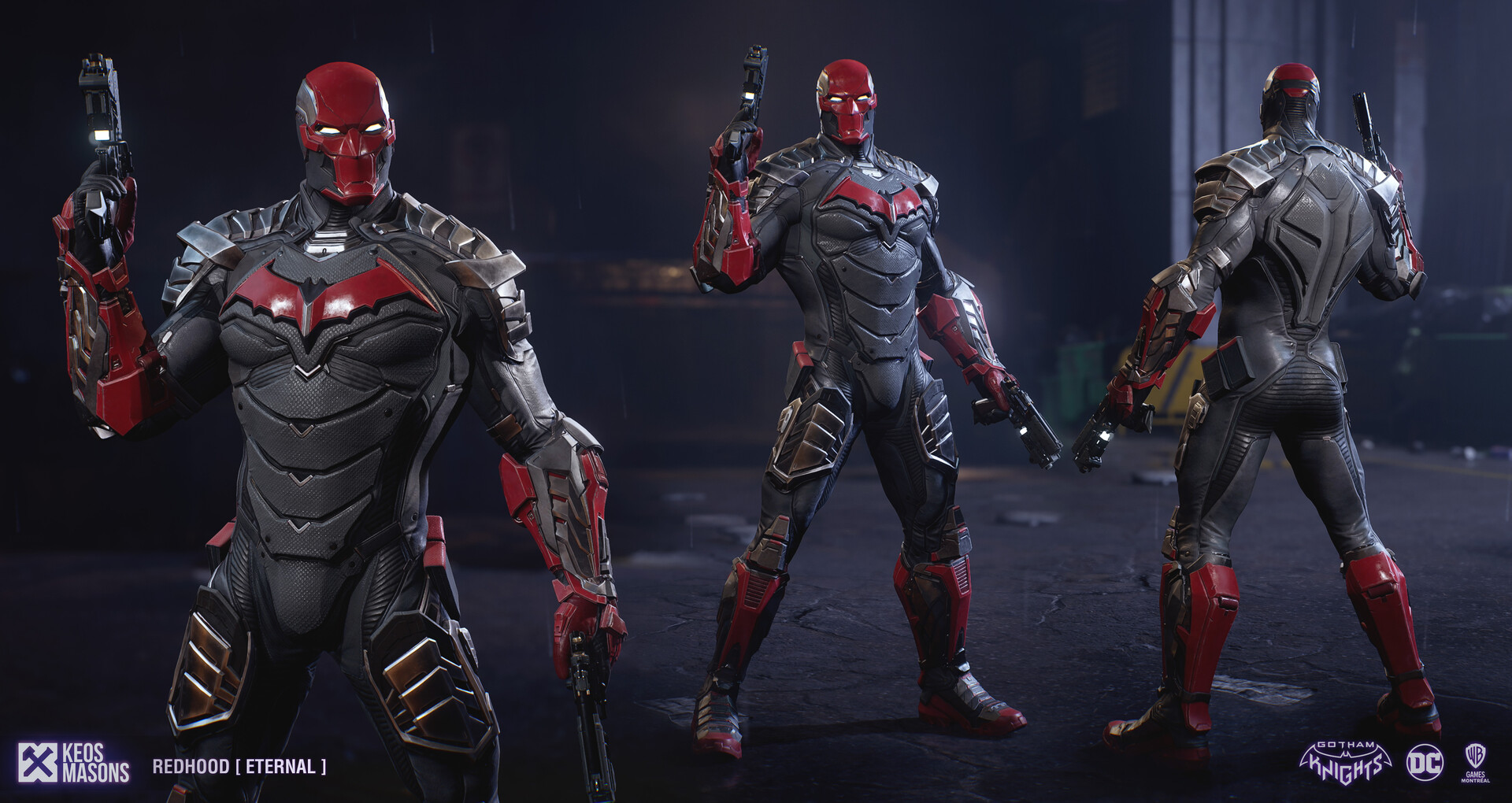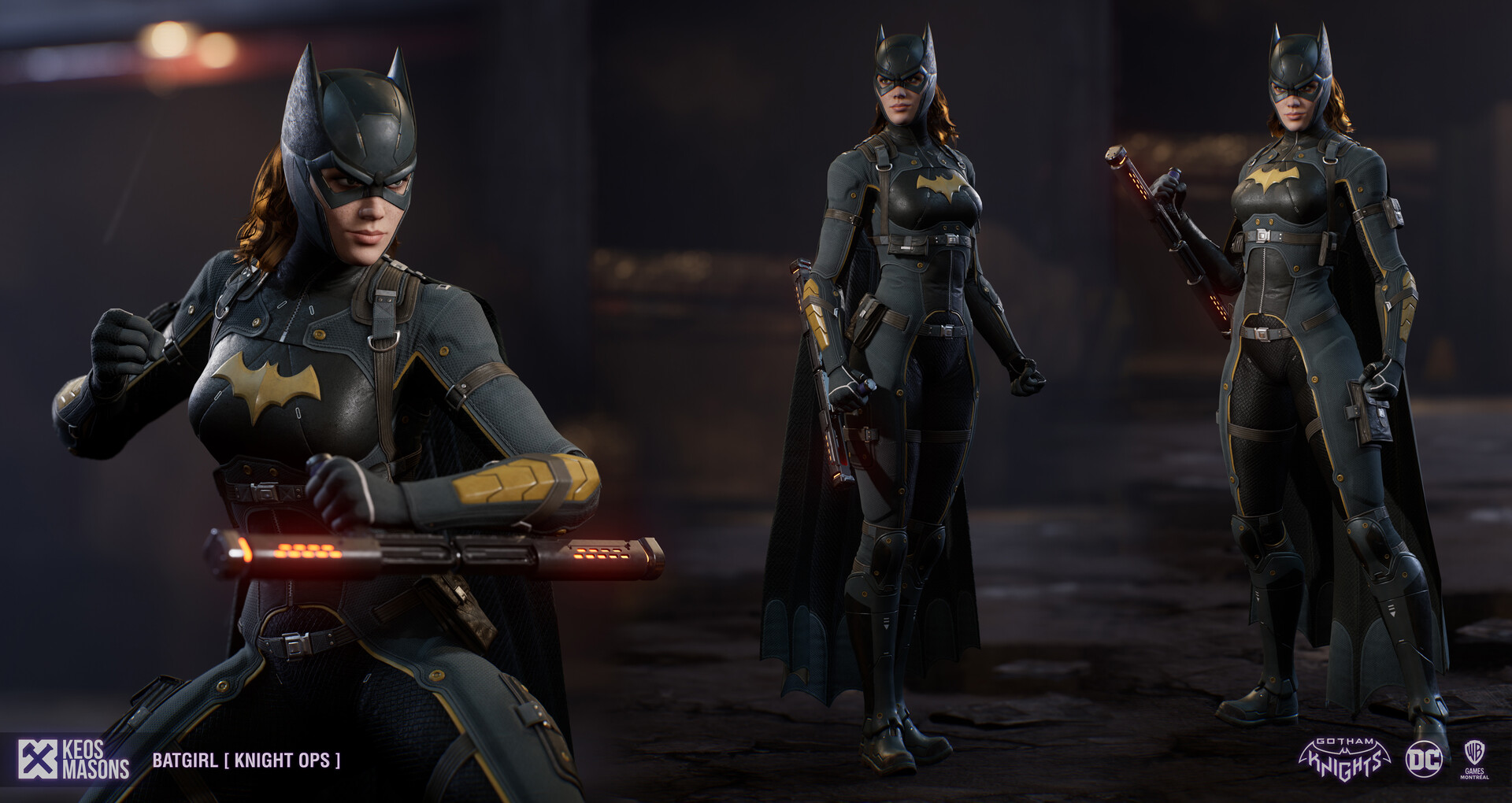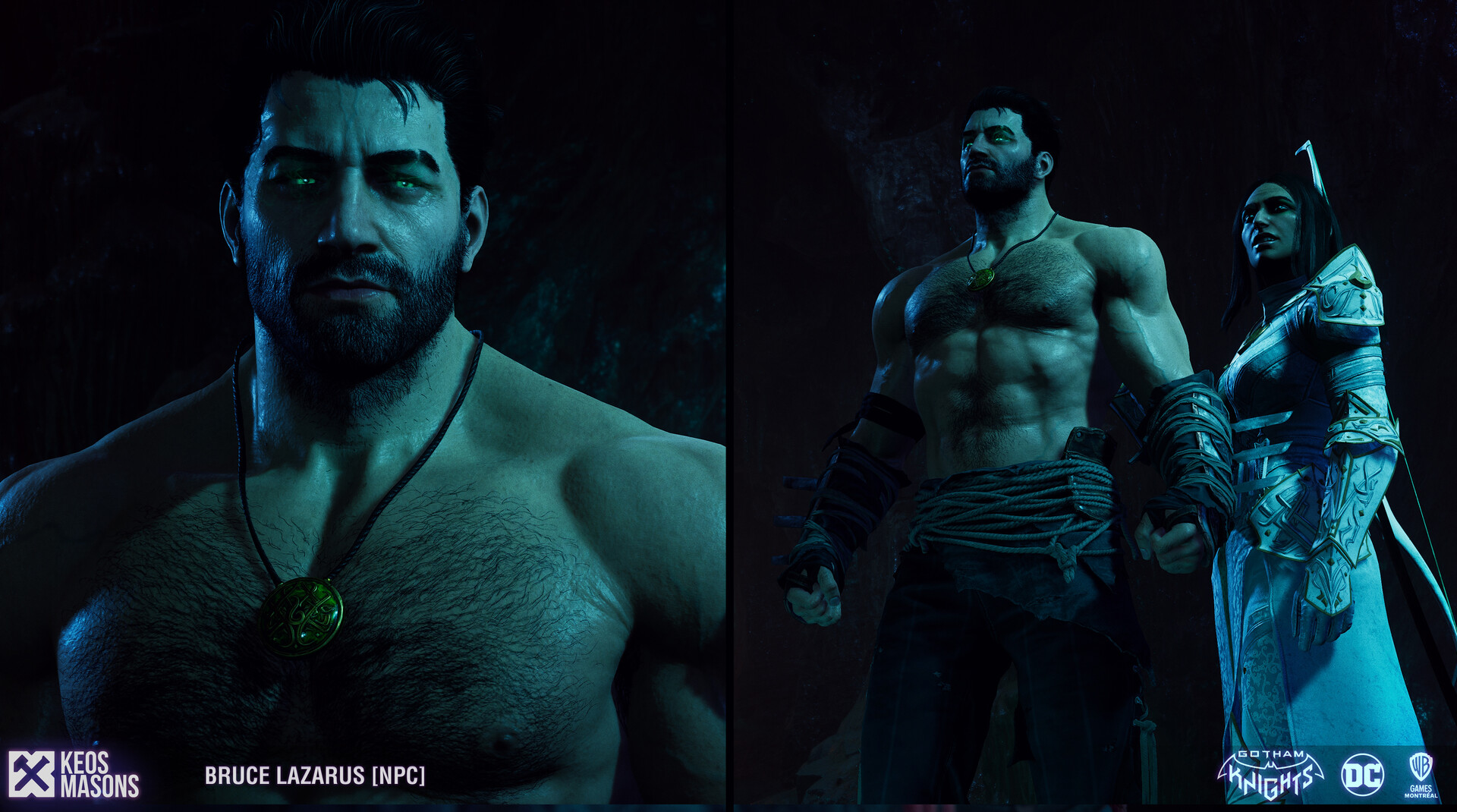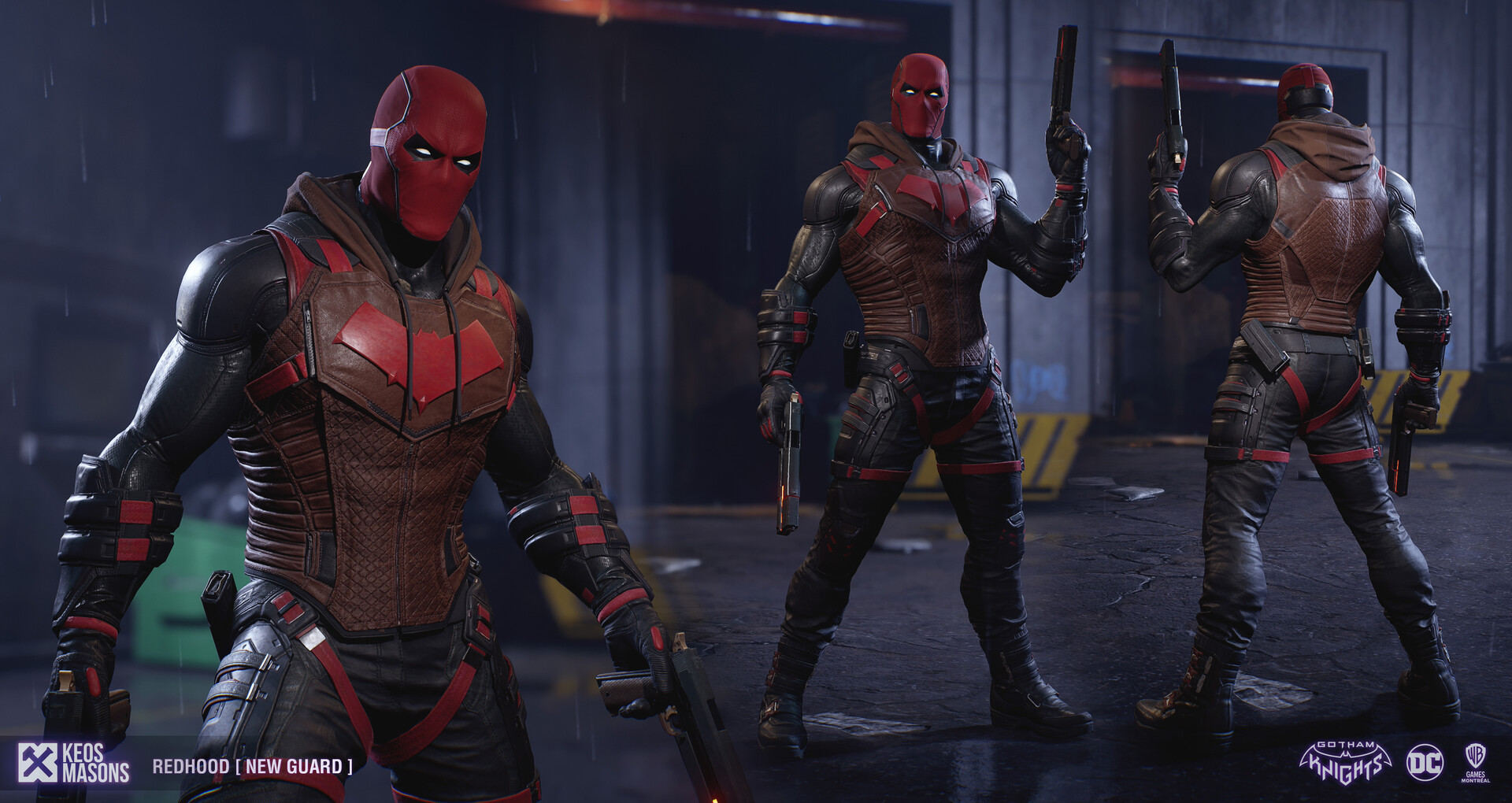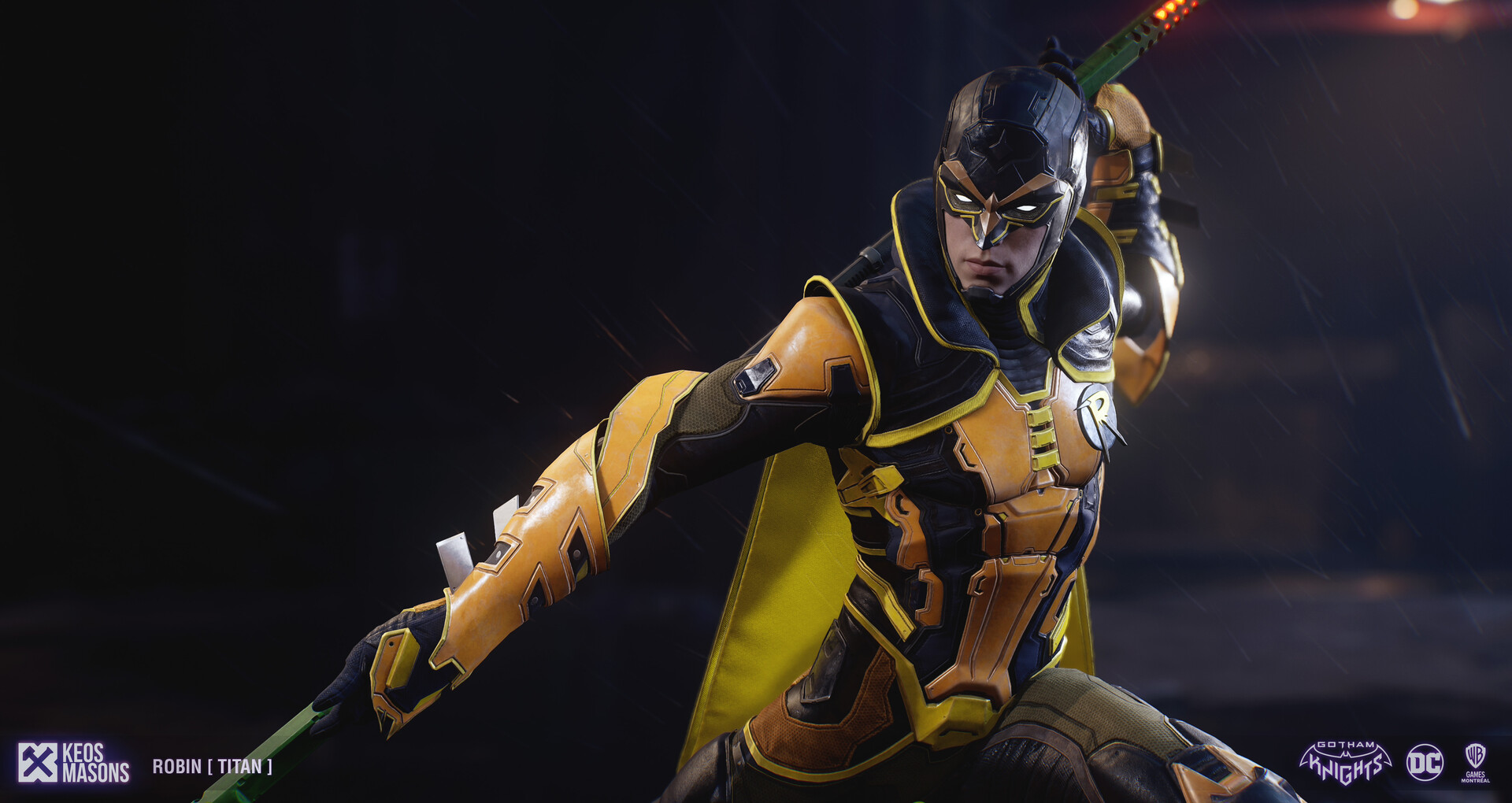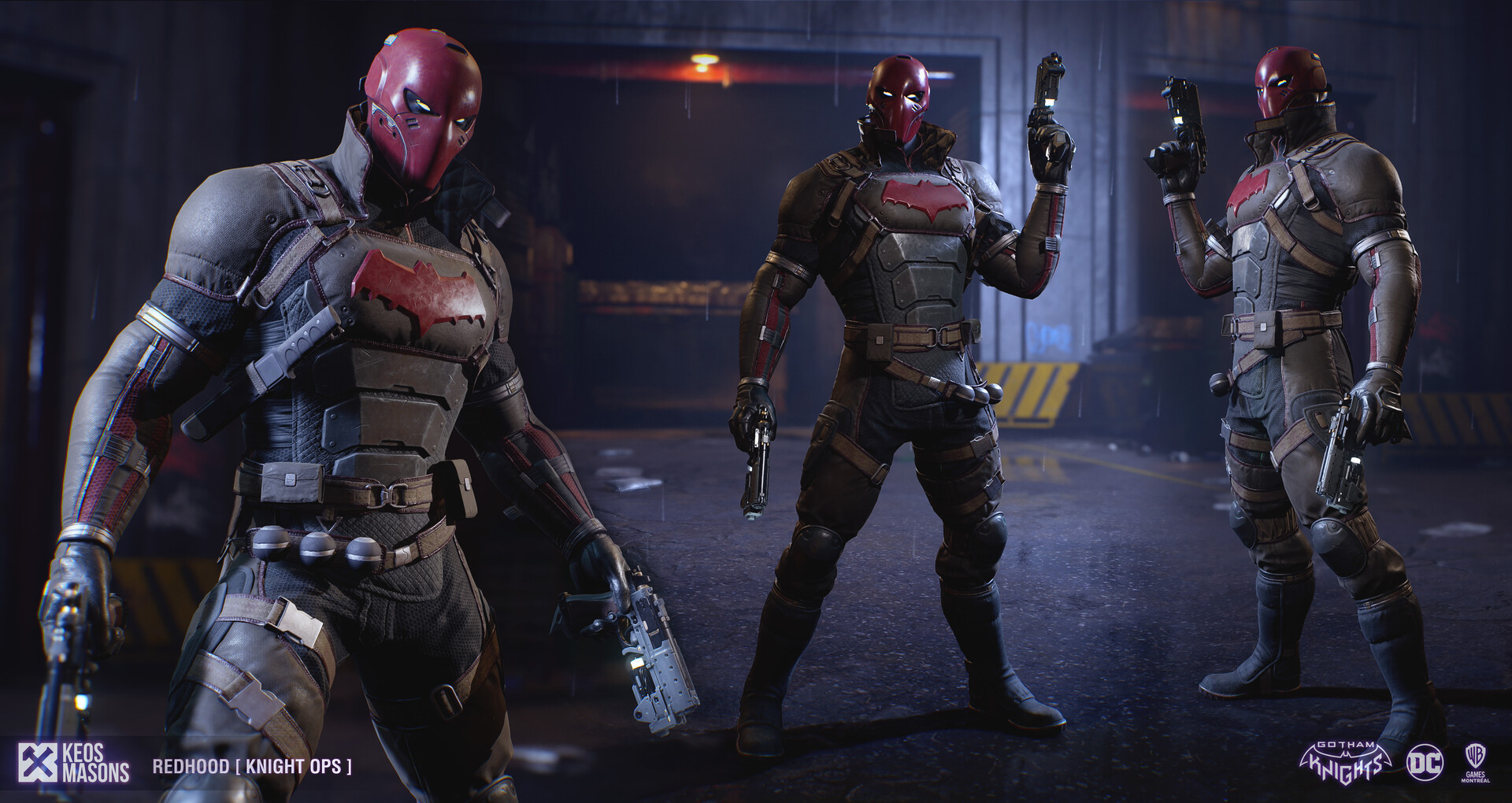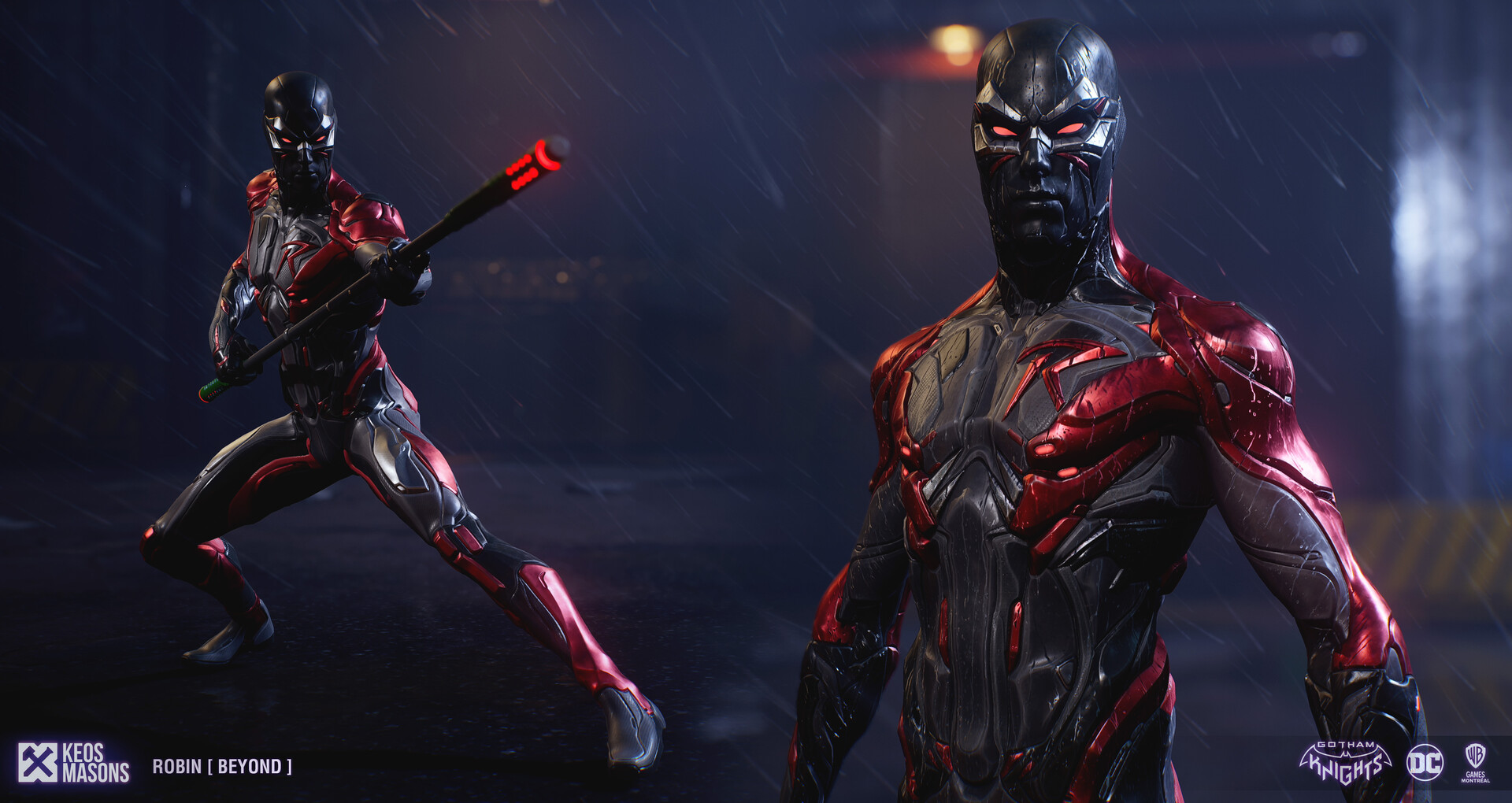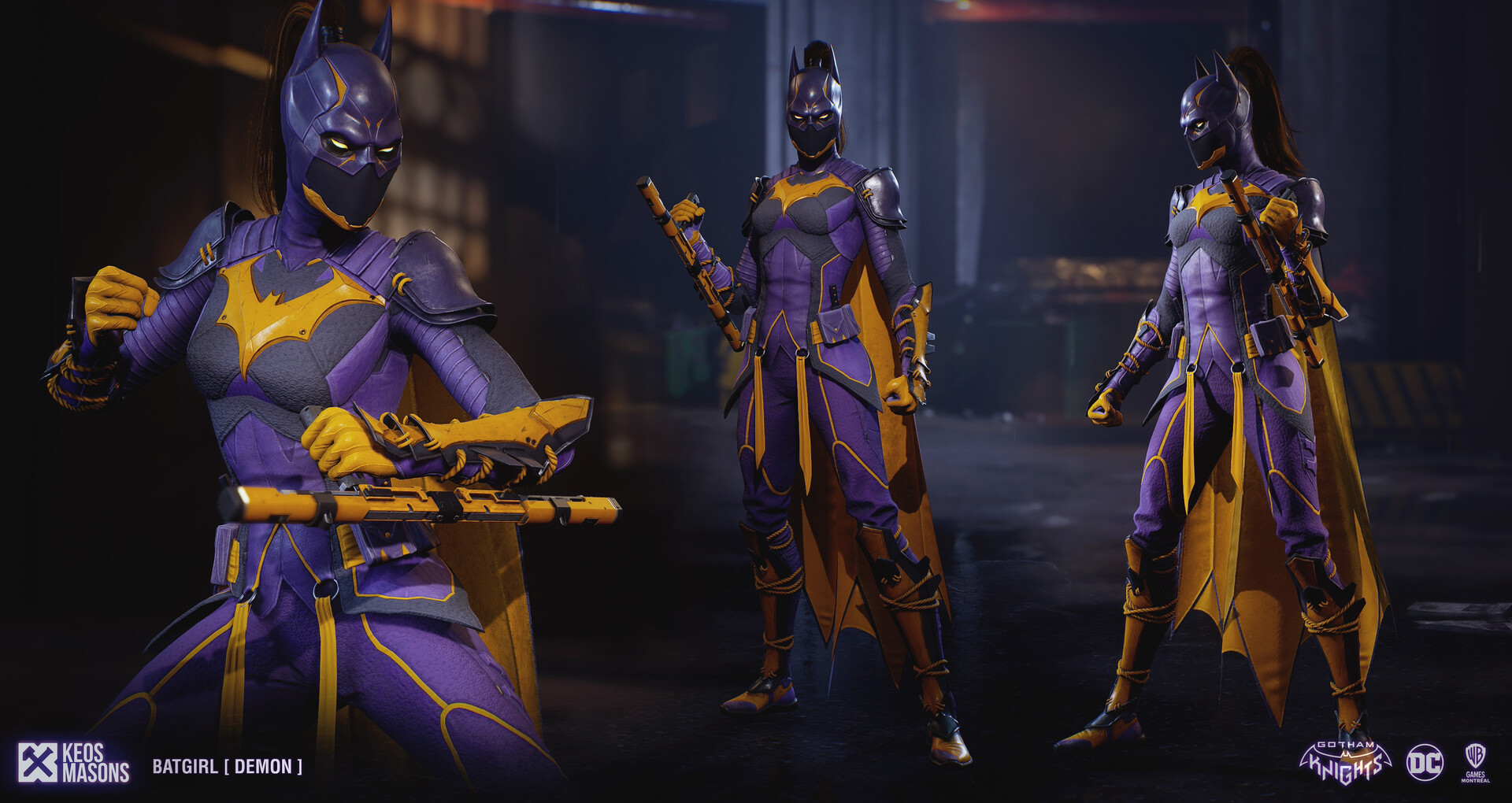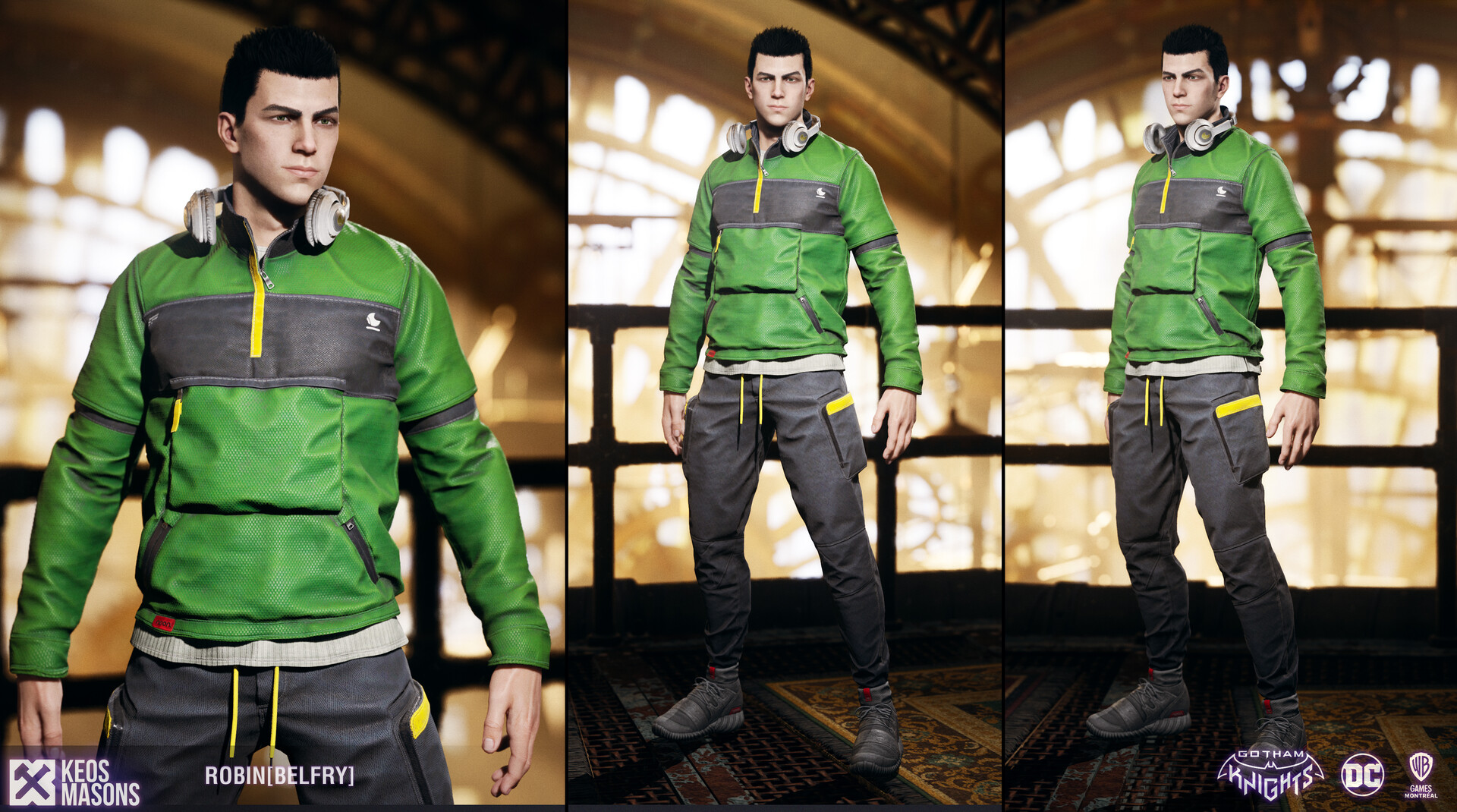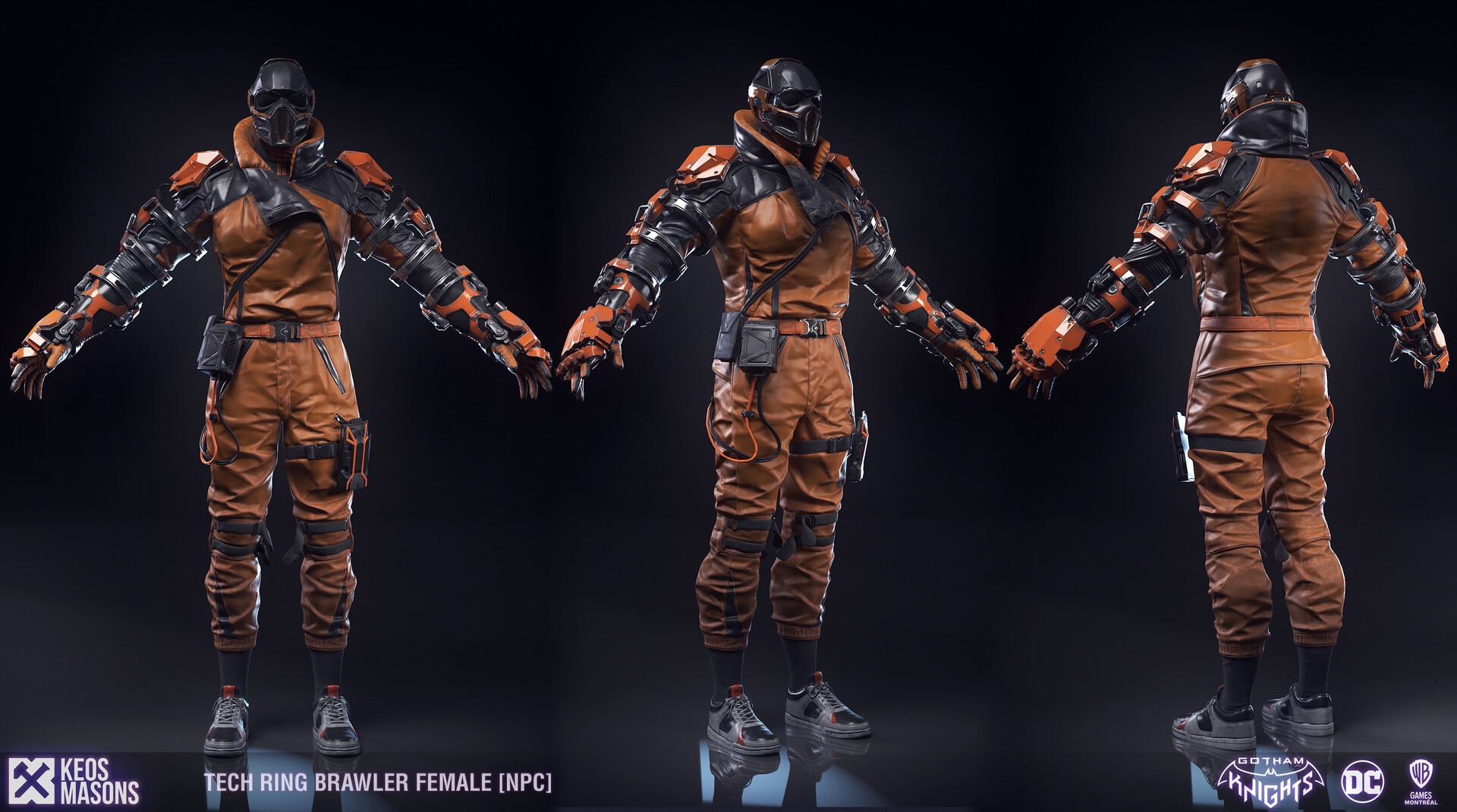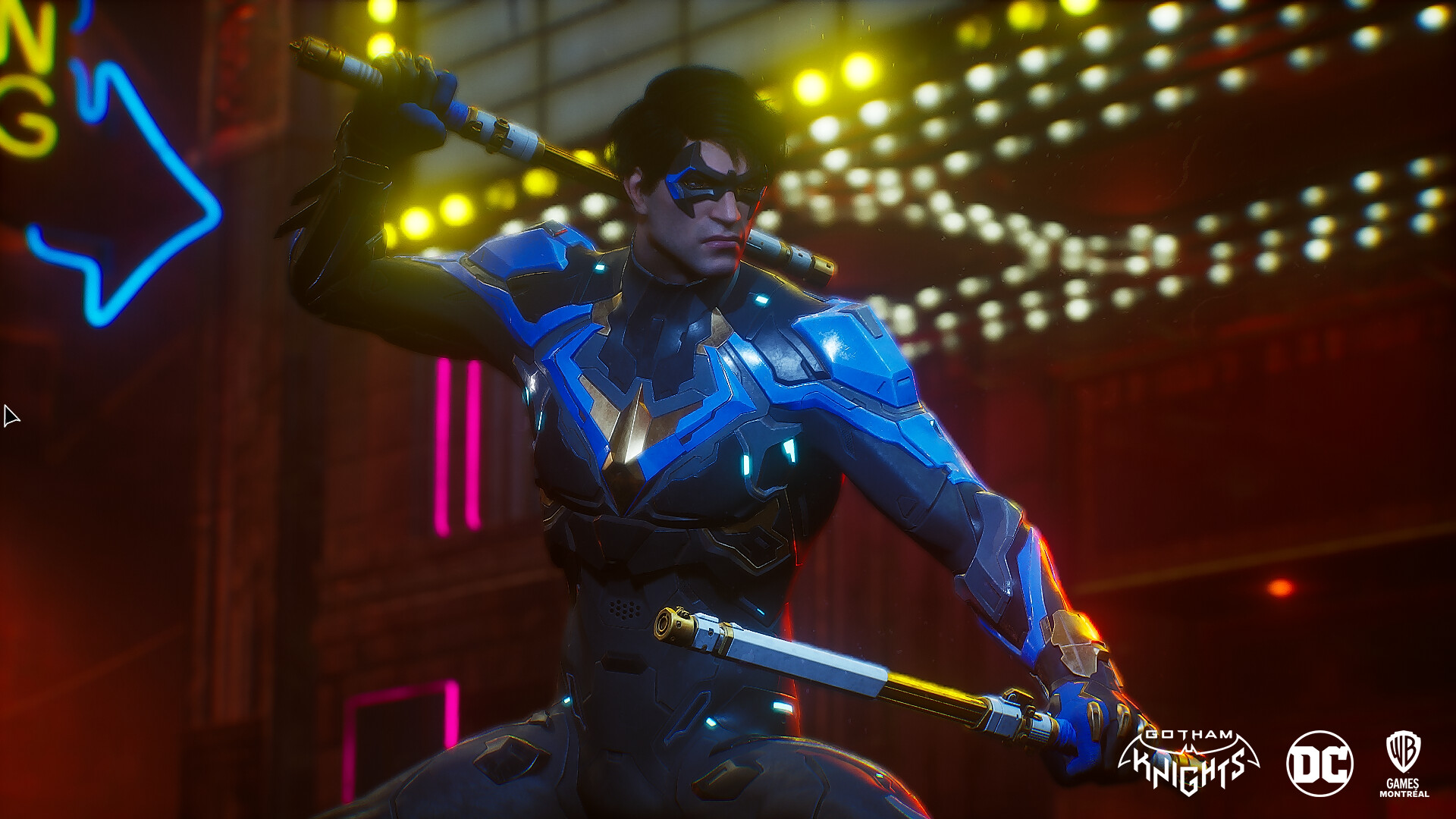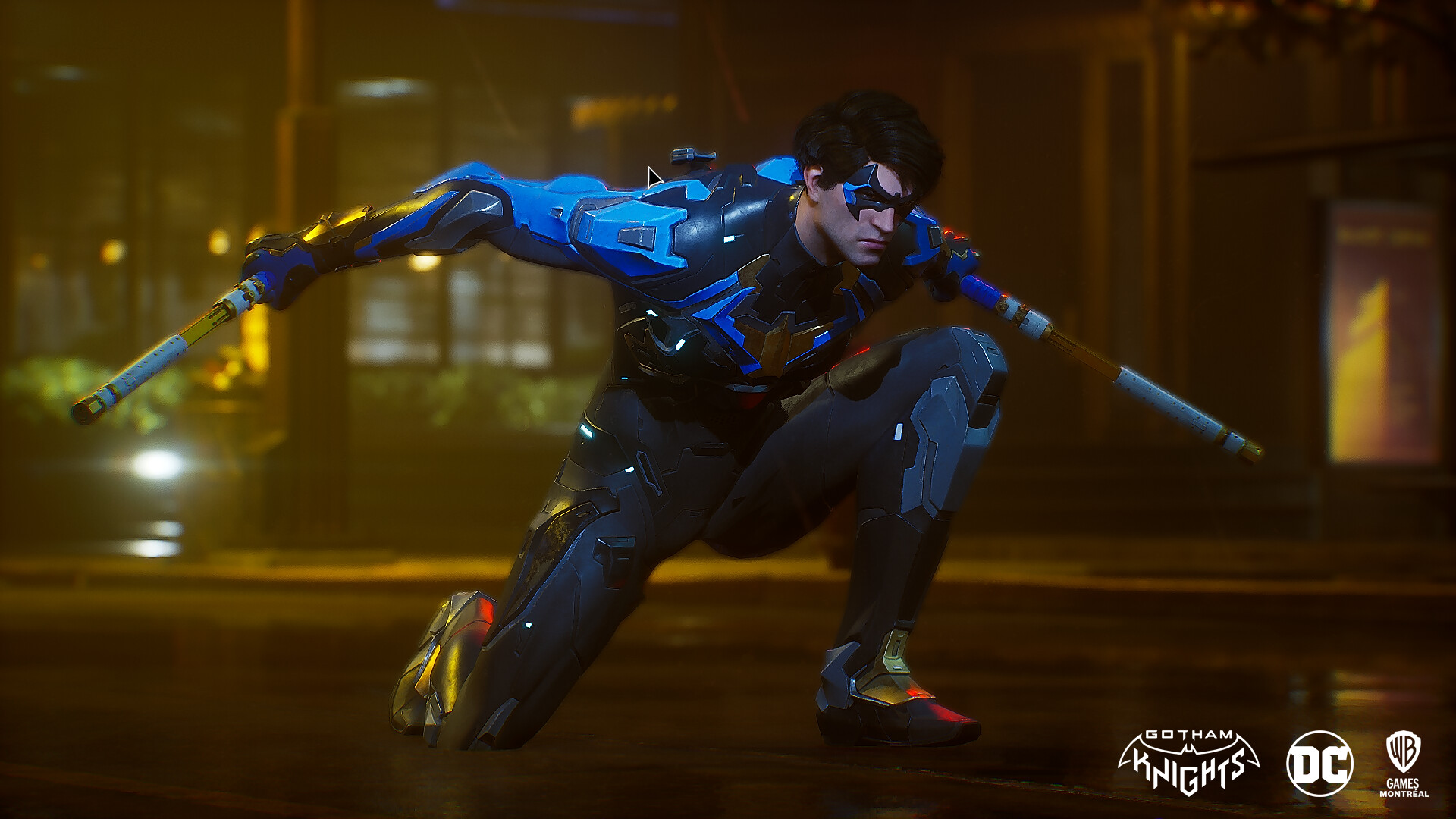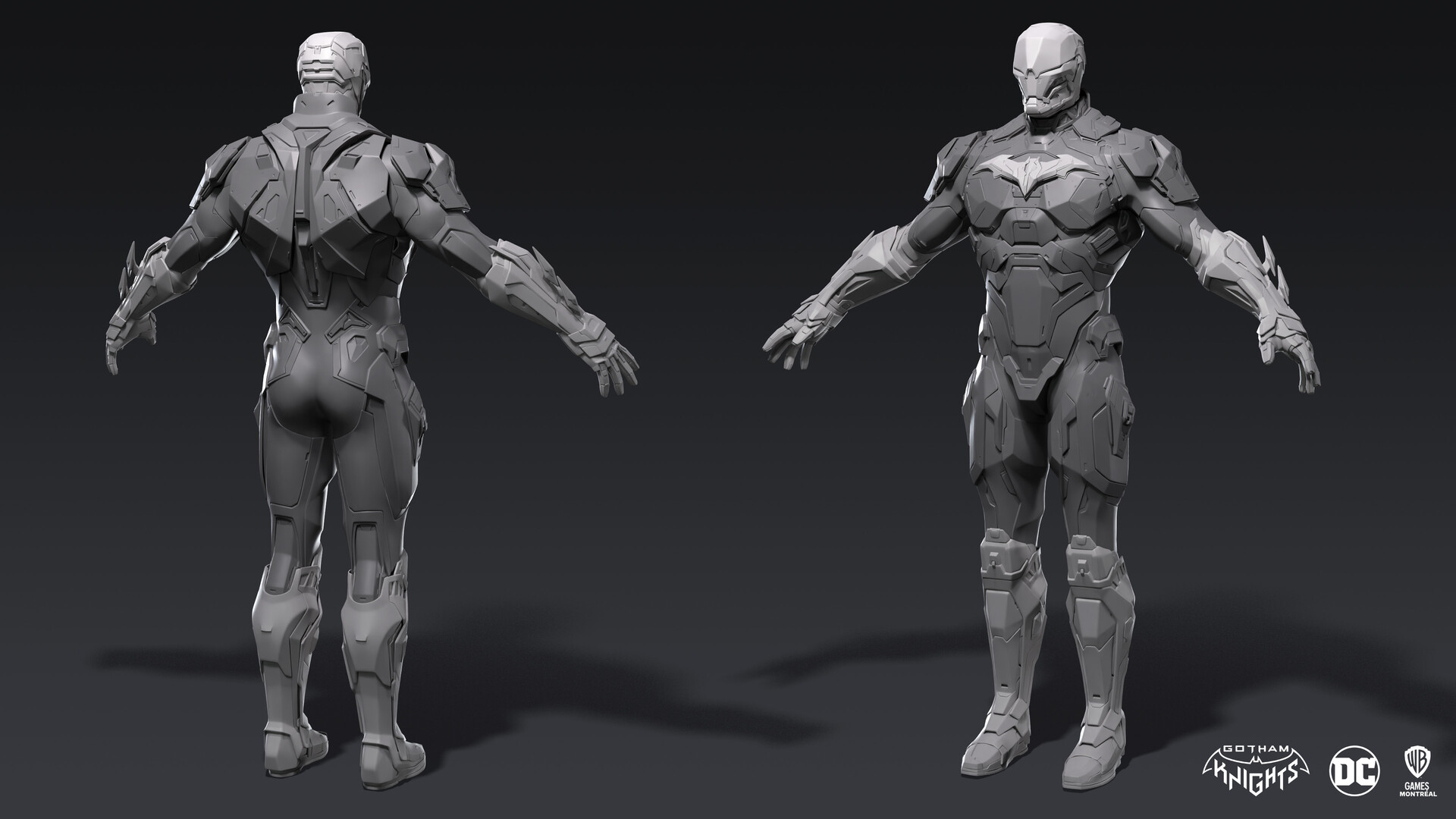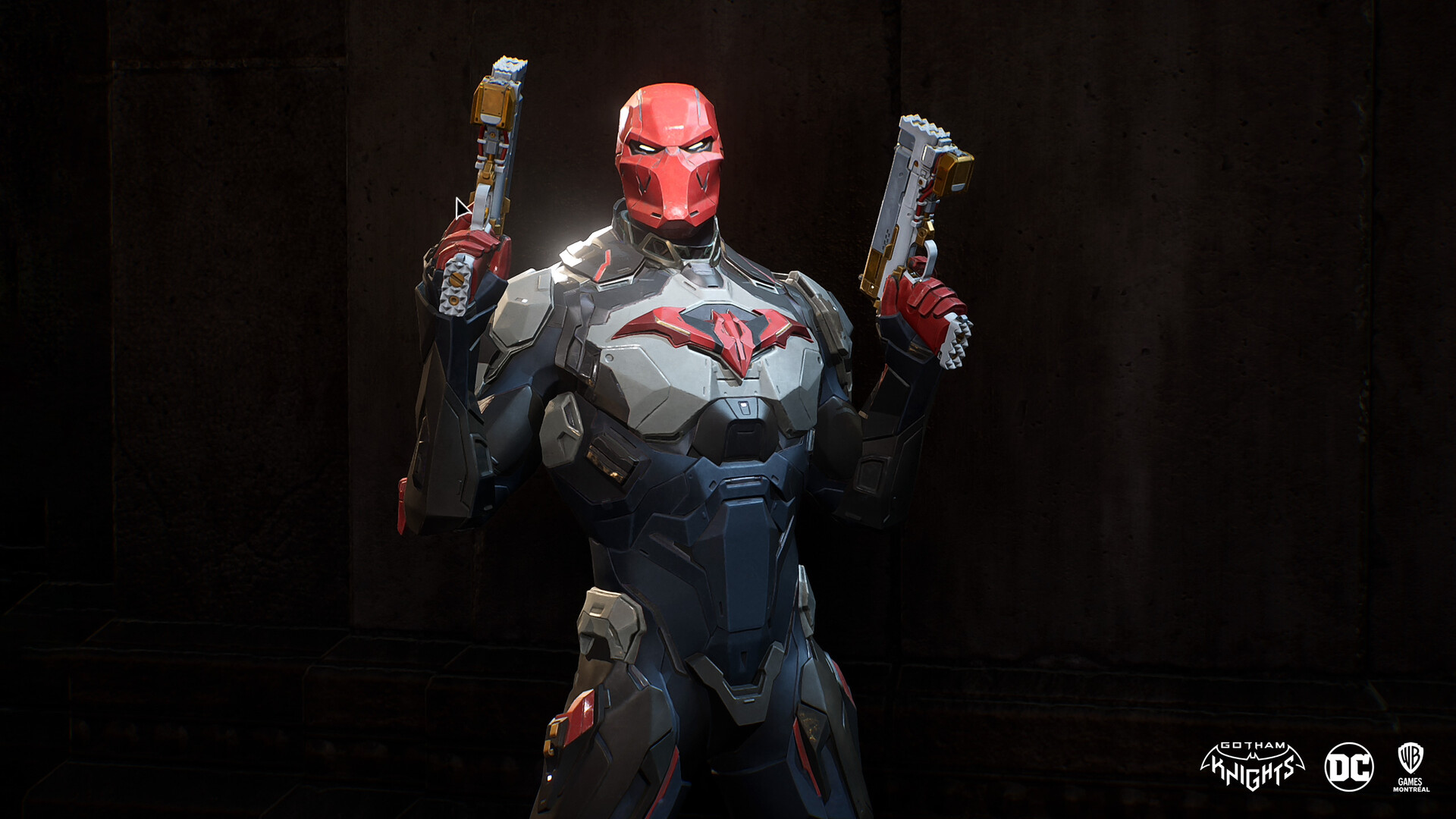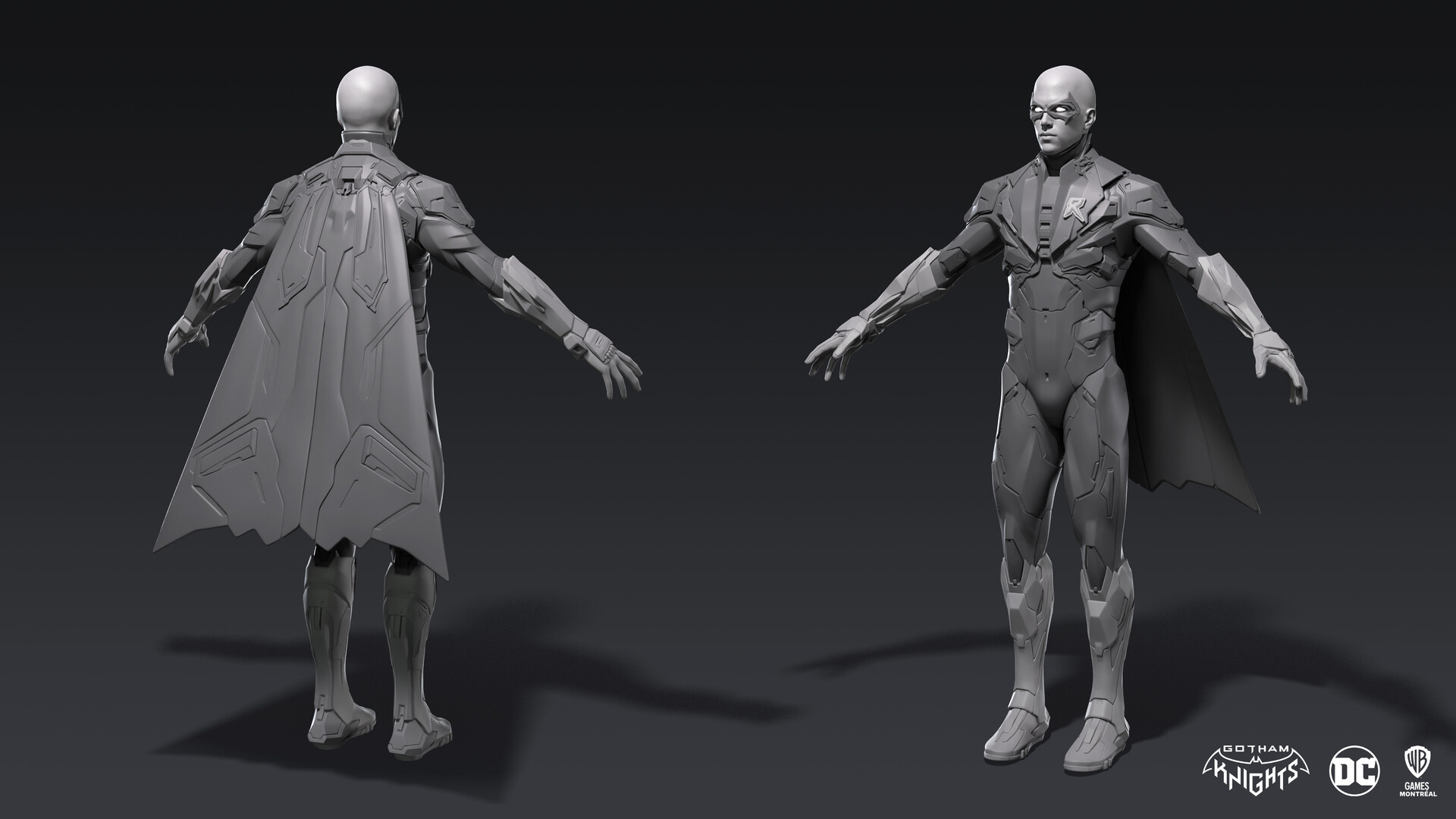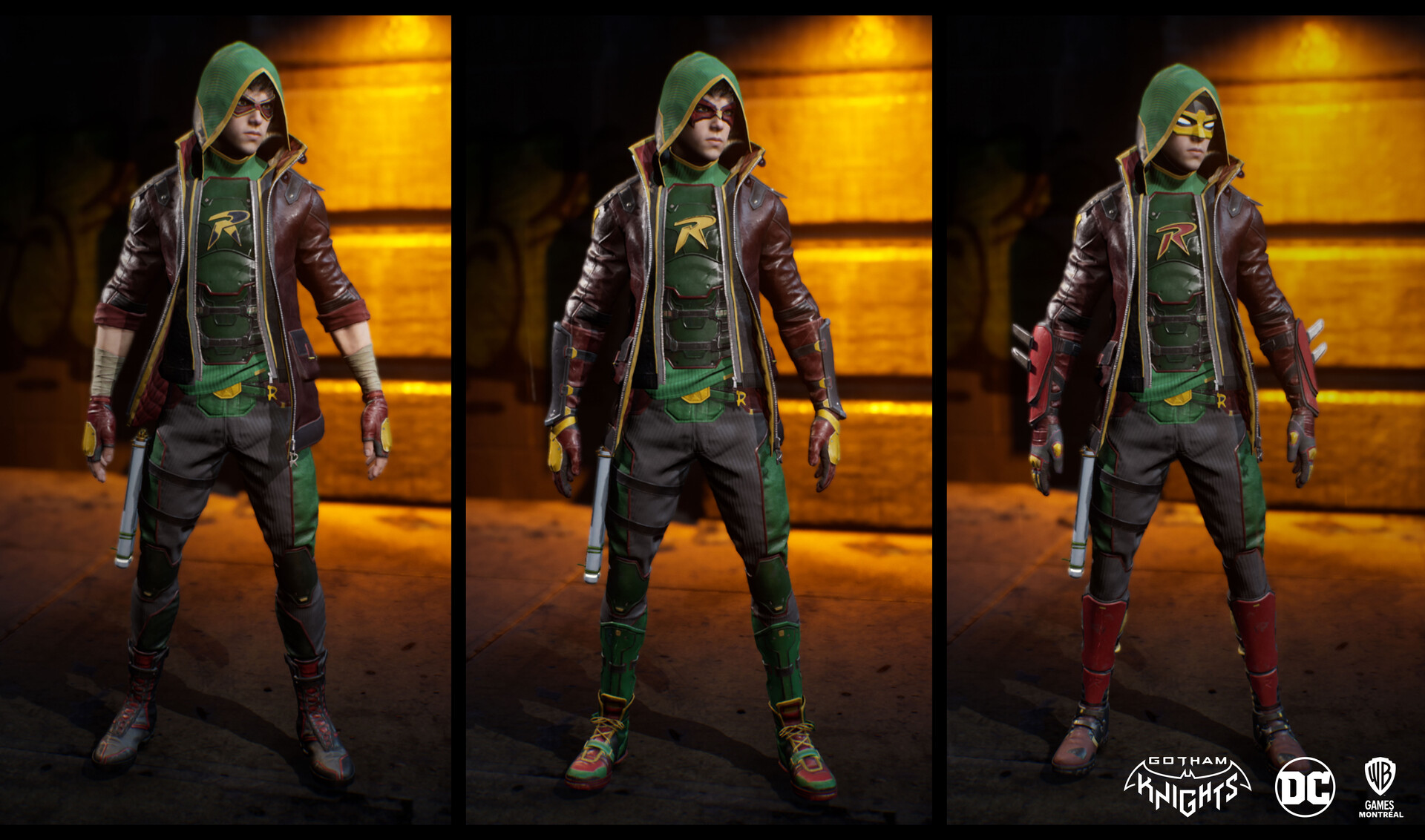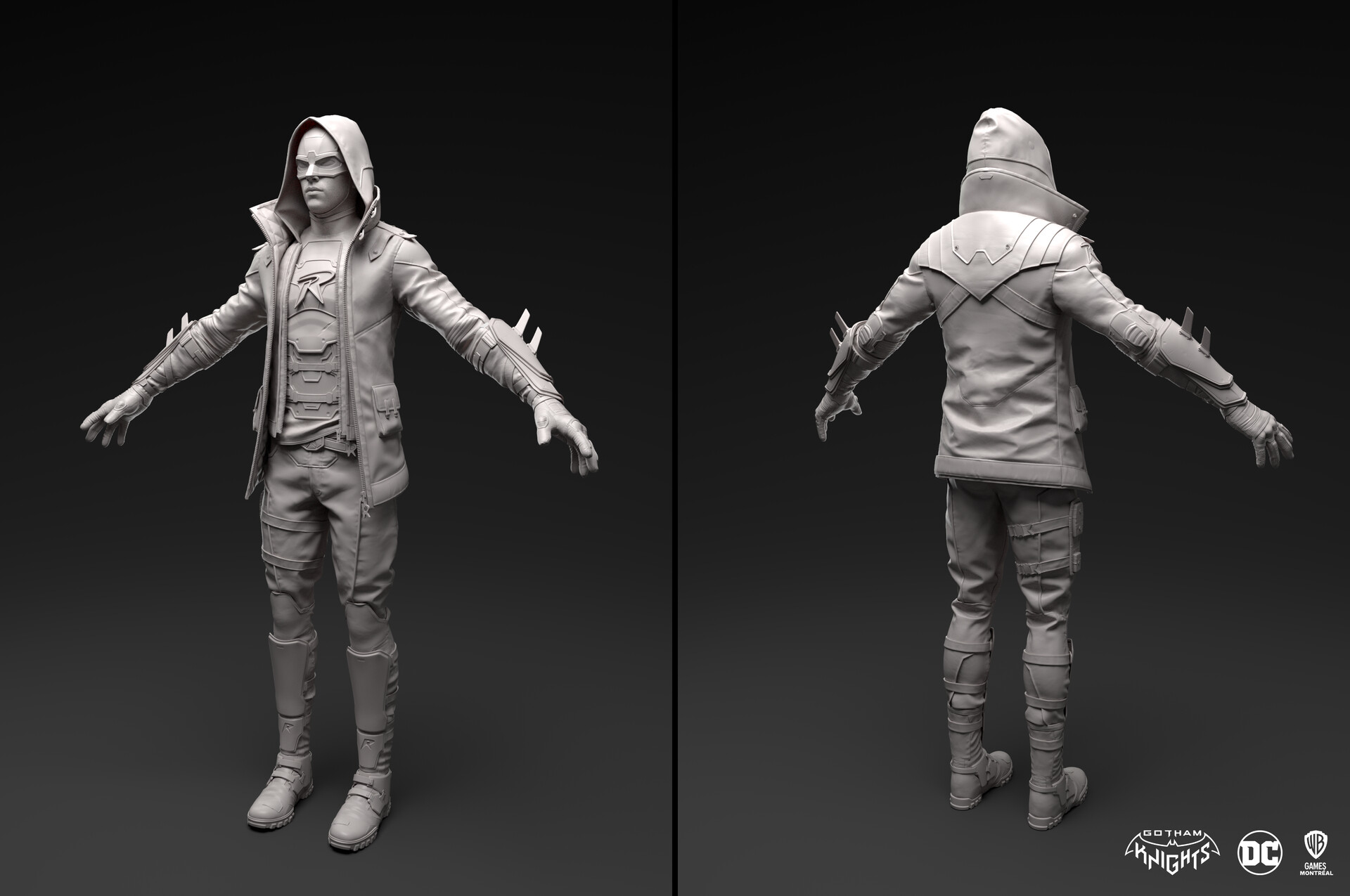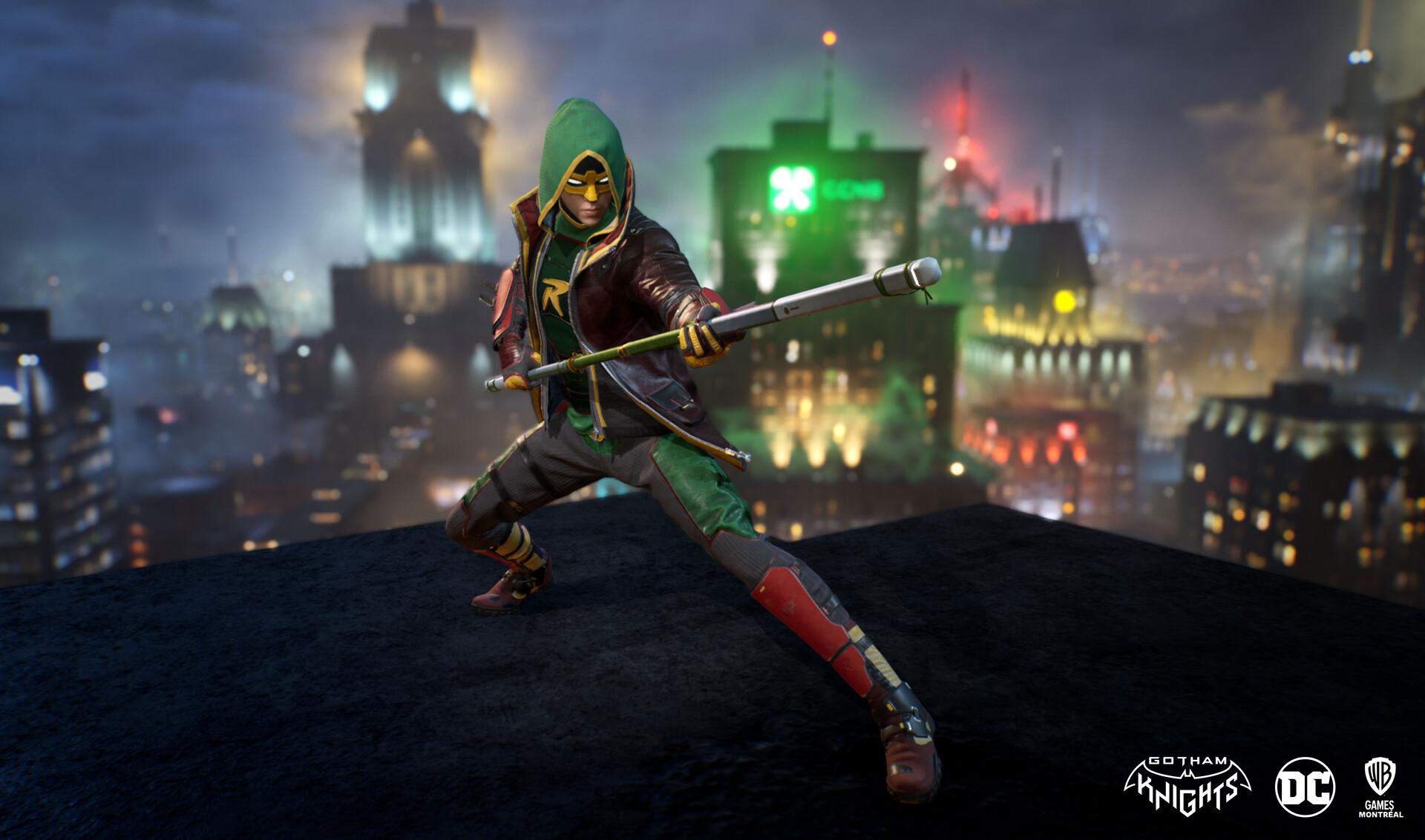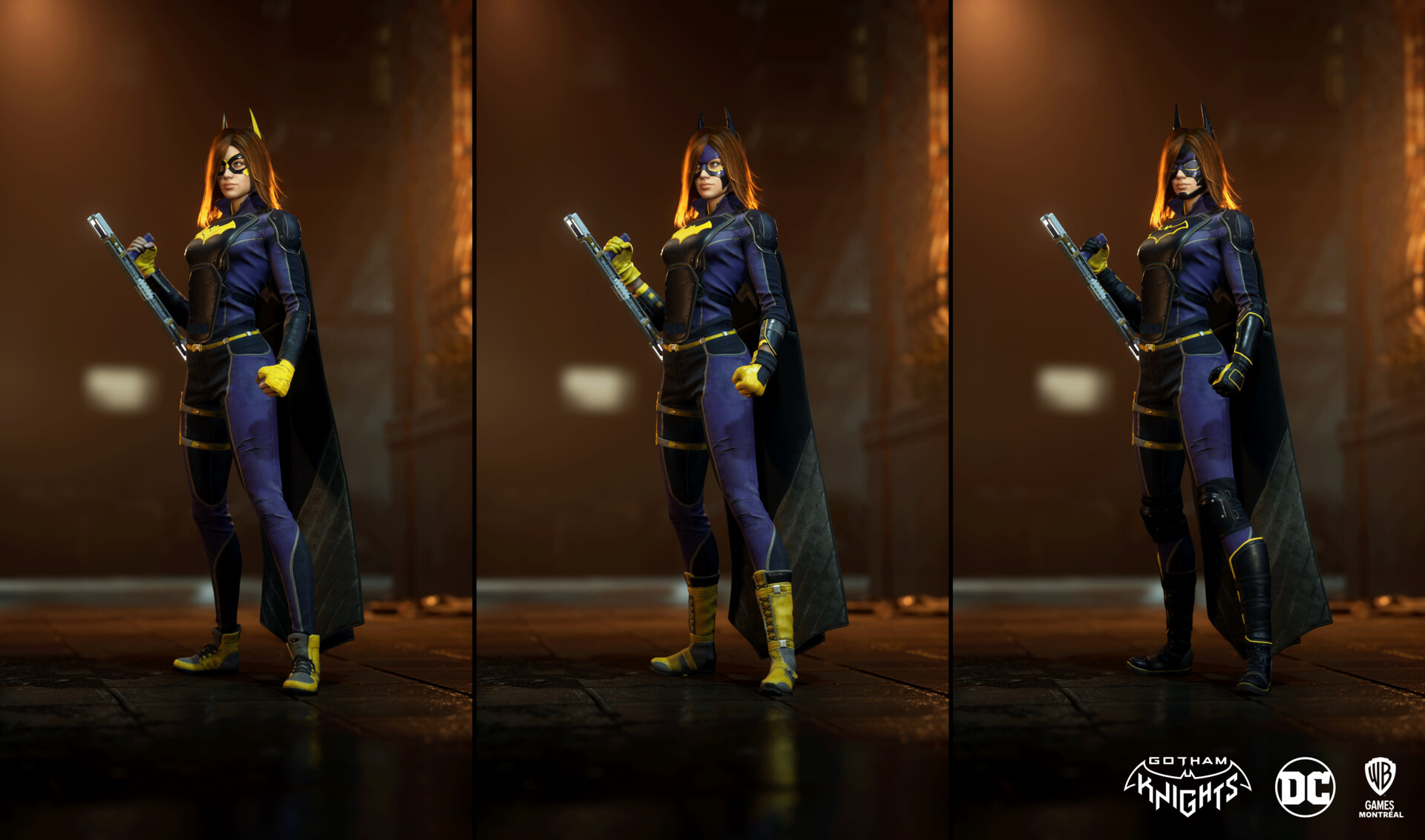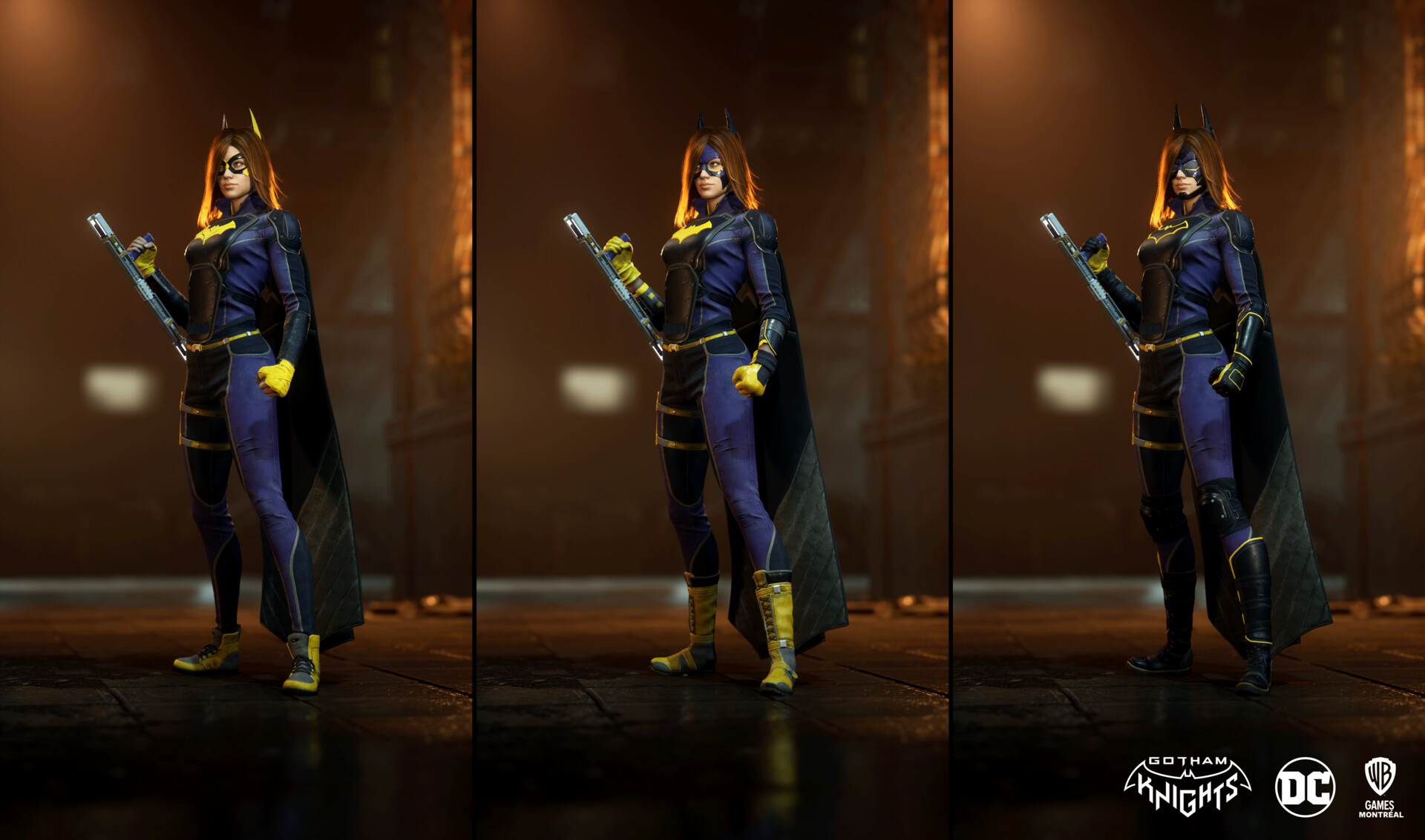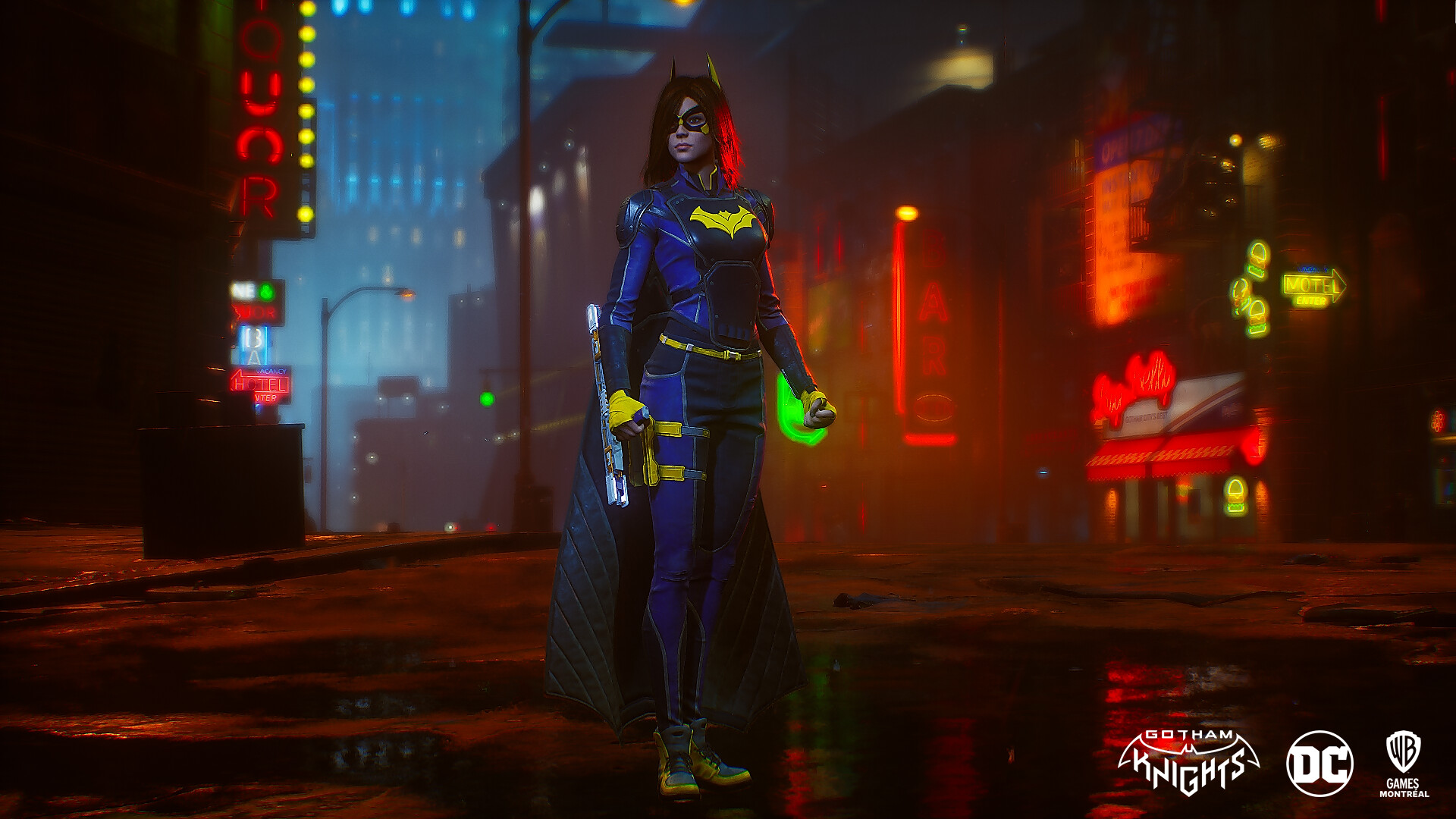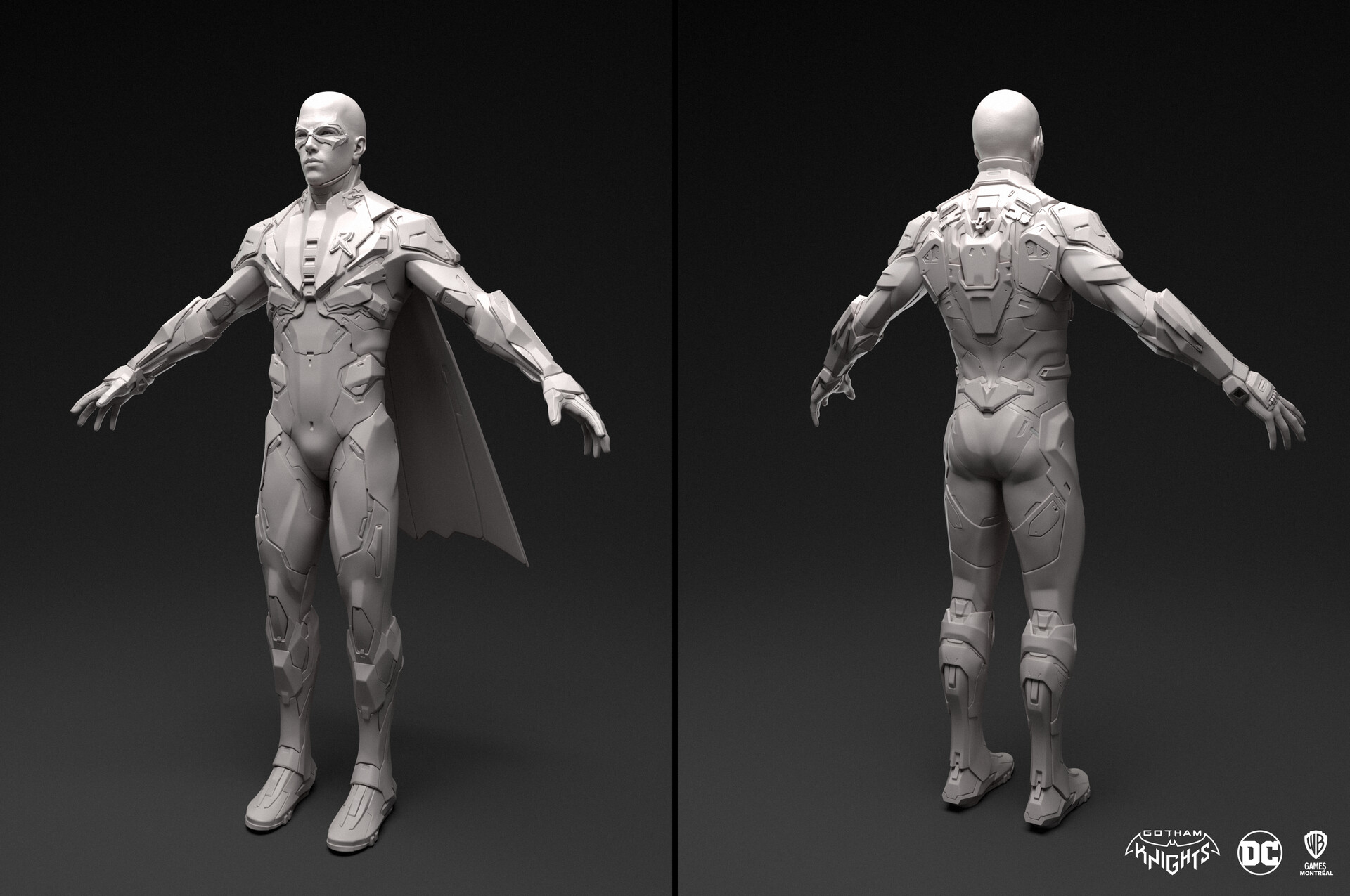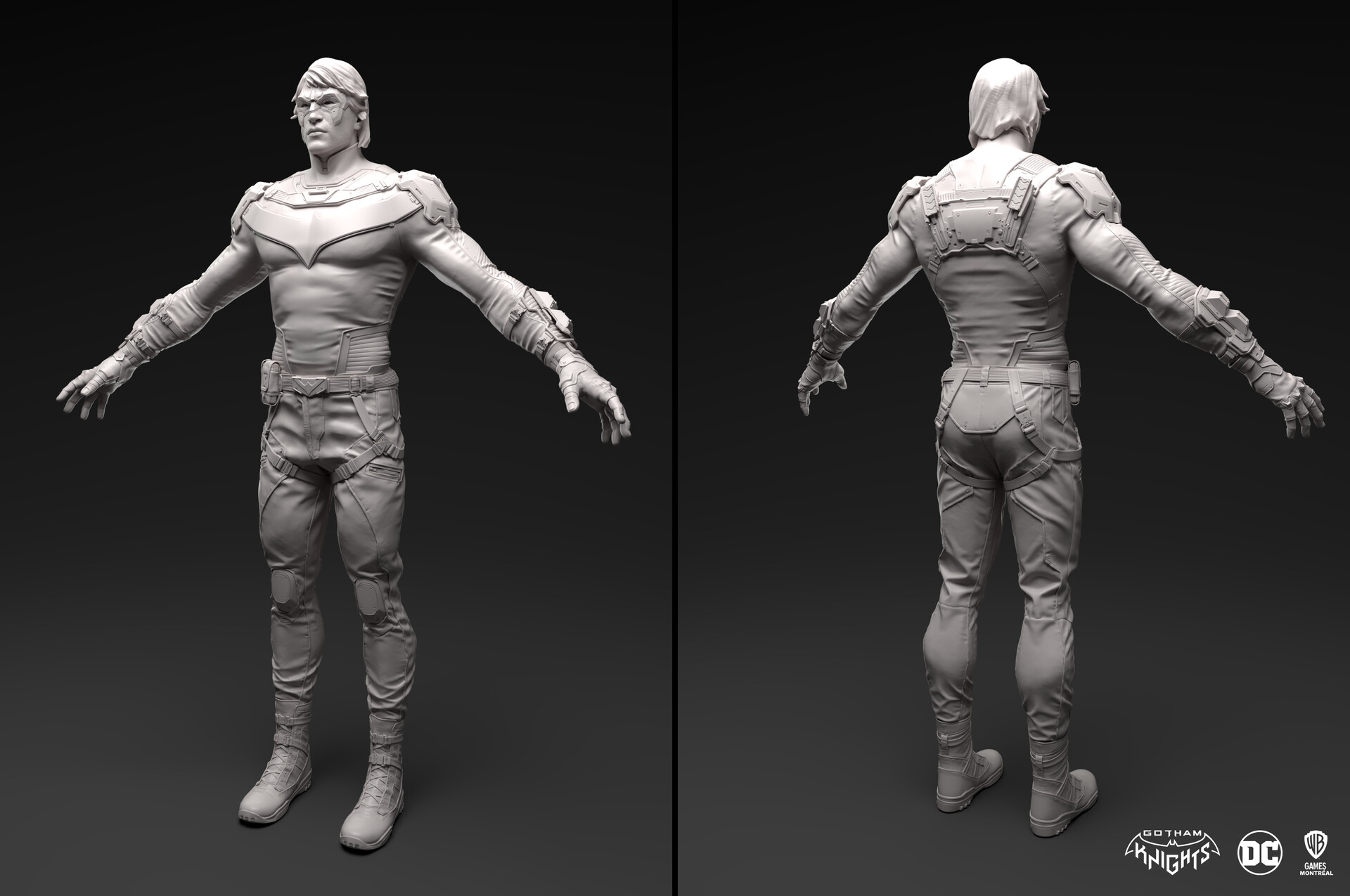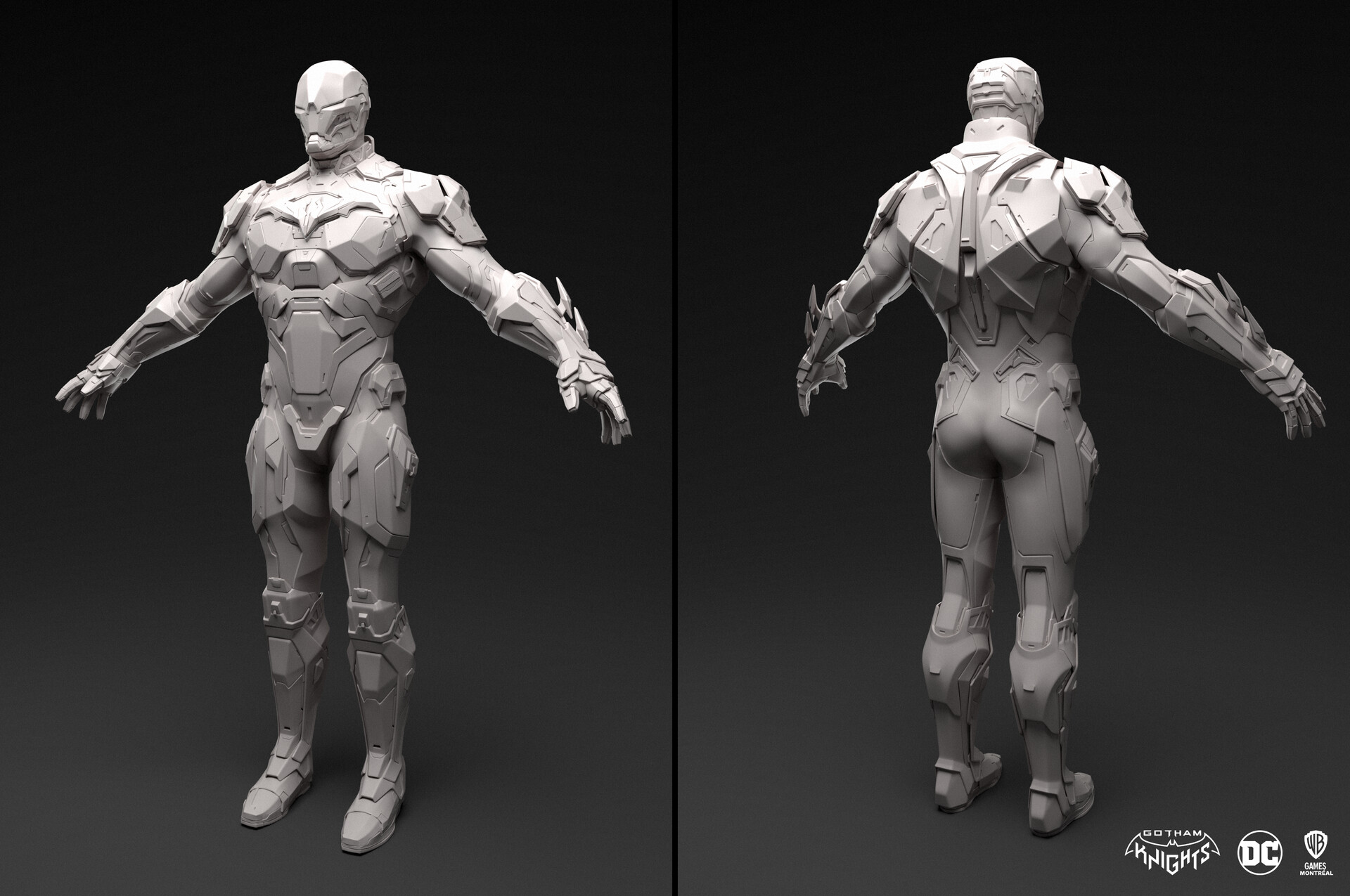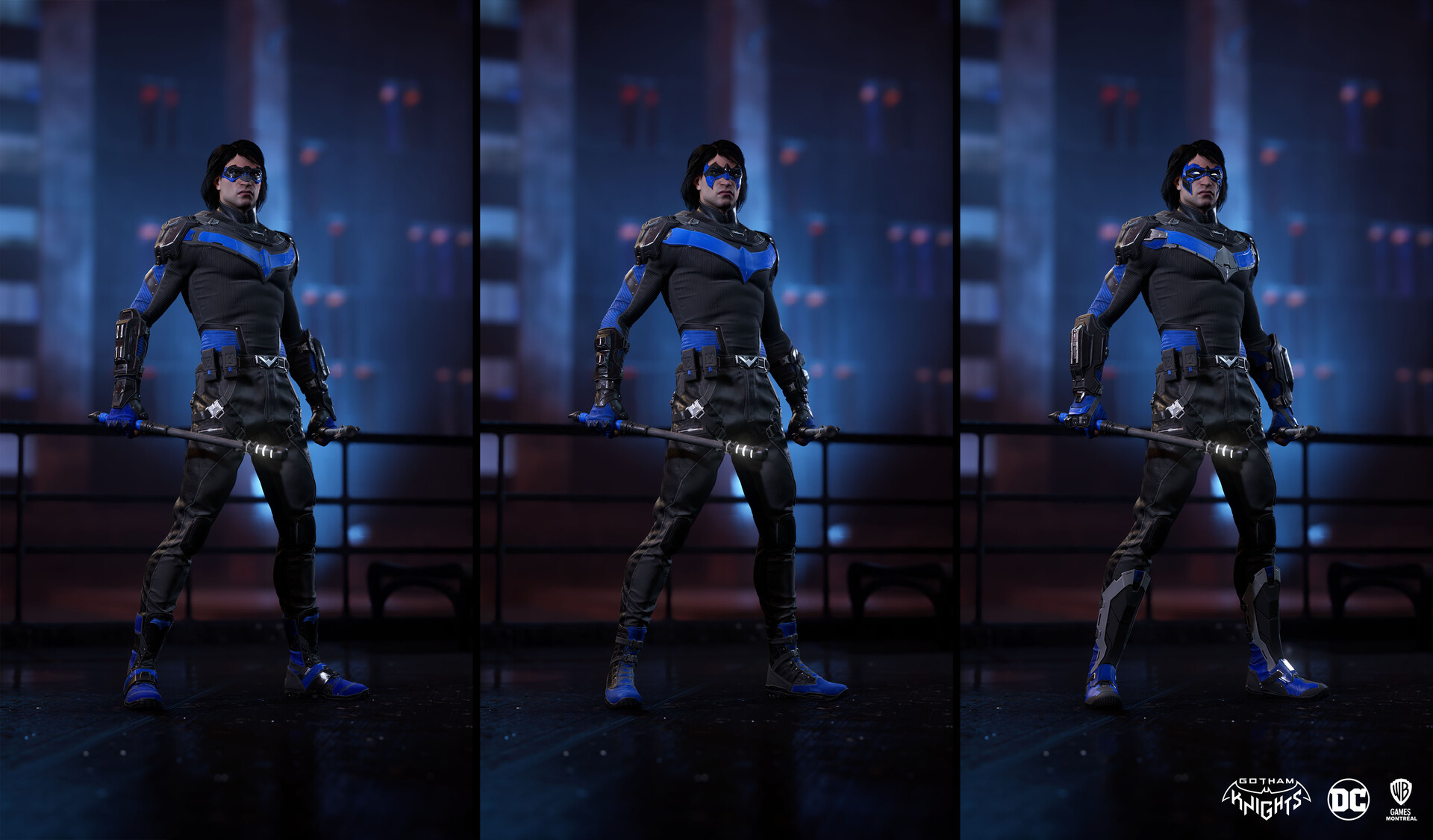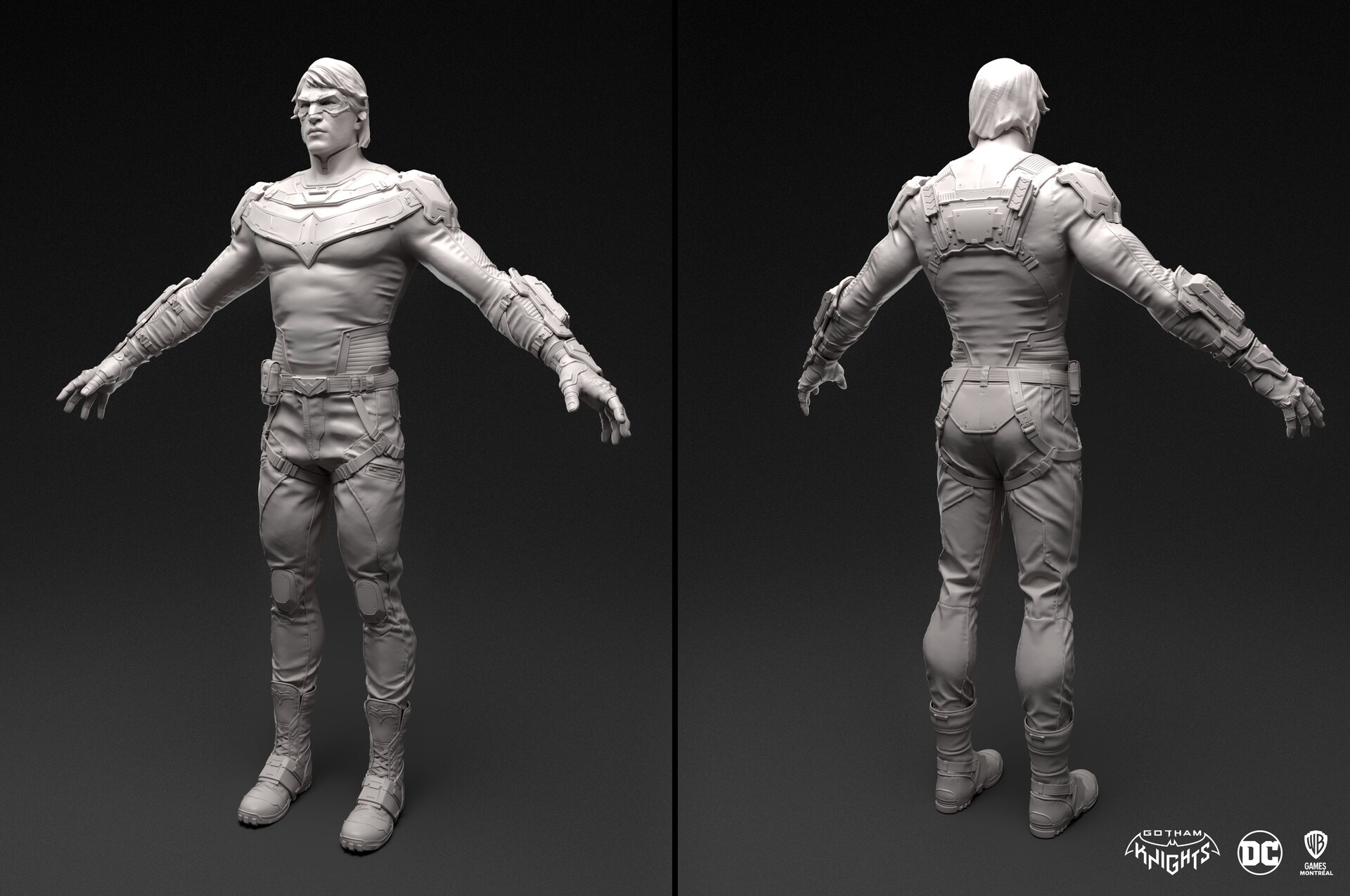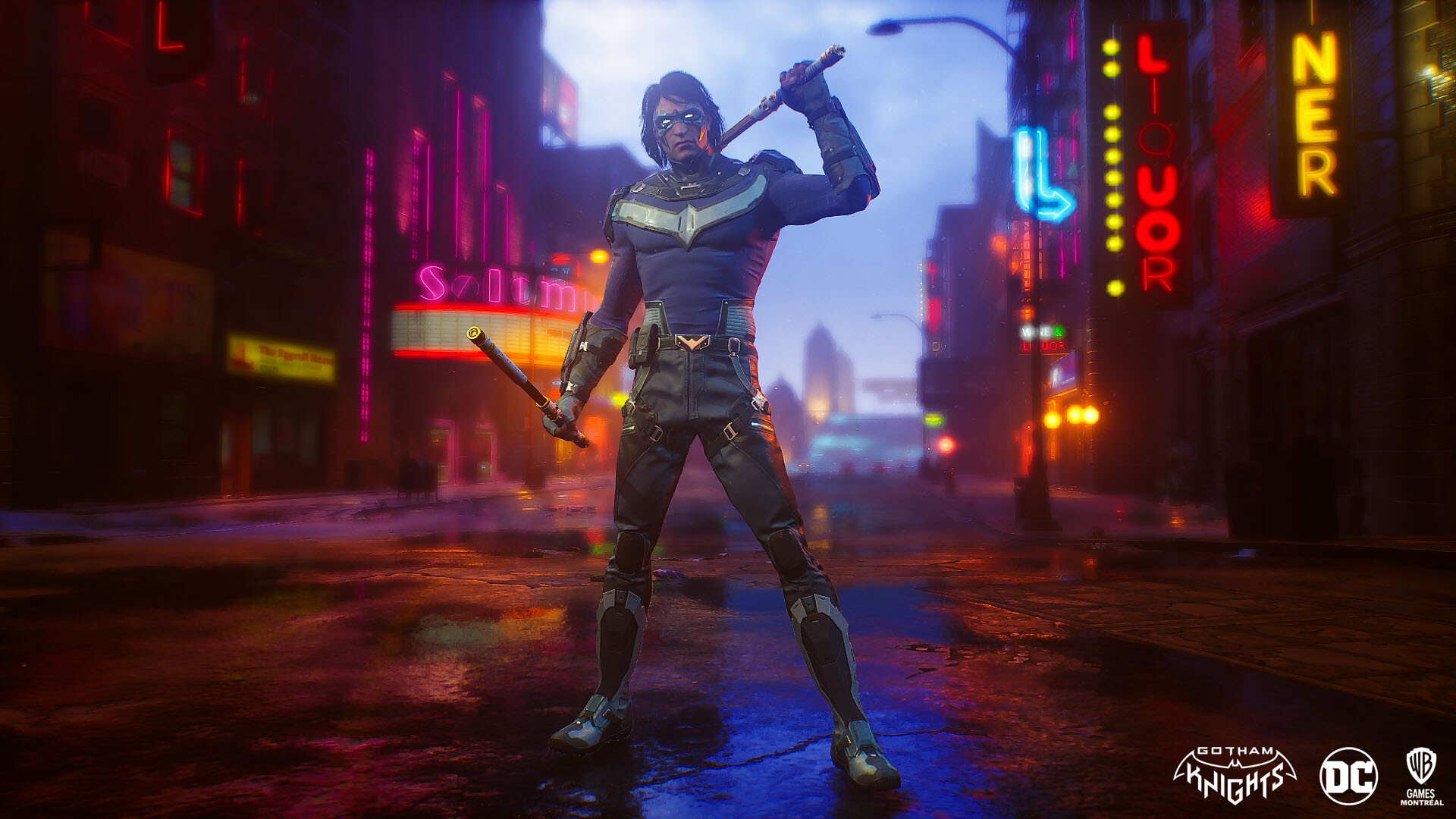 Prop Artists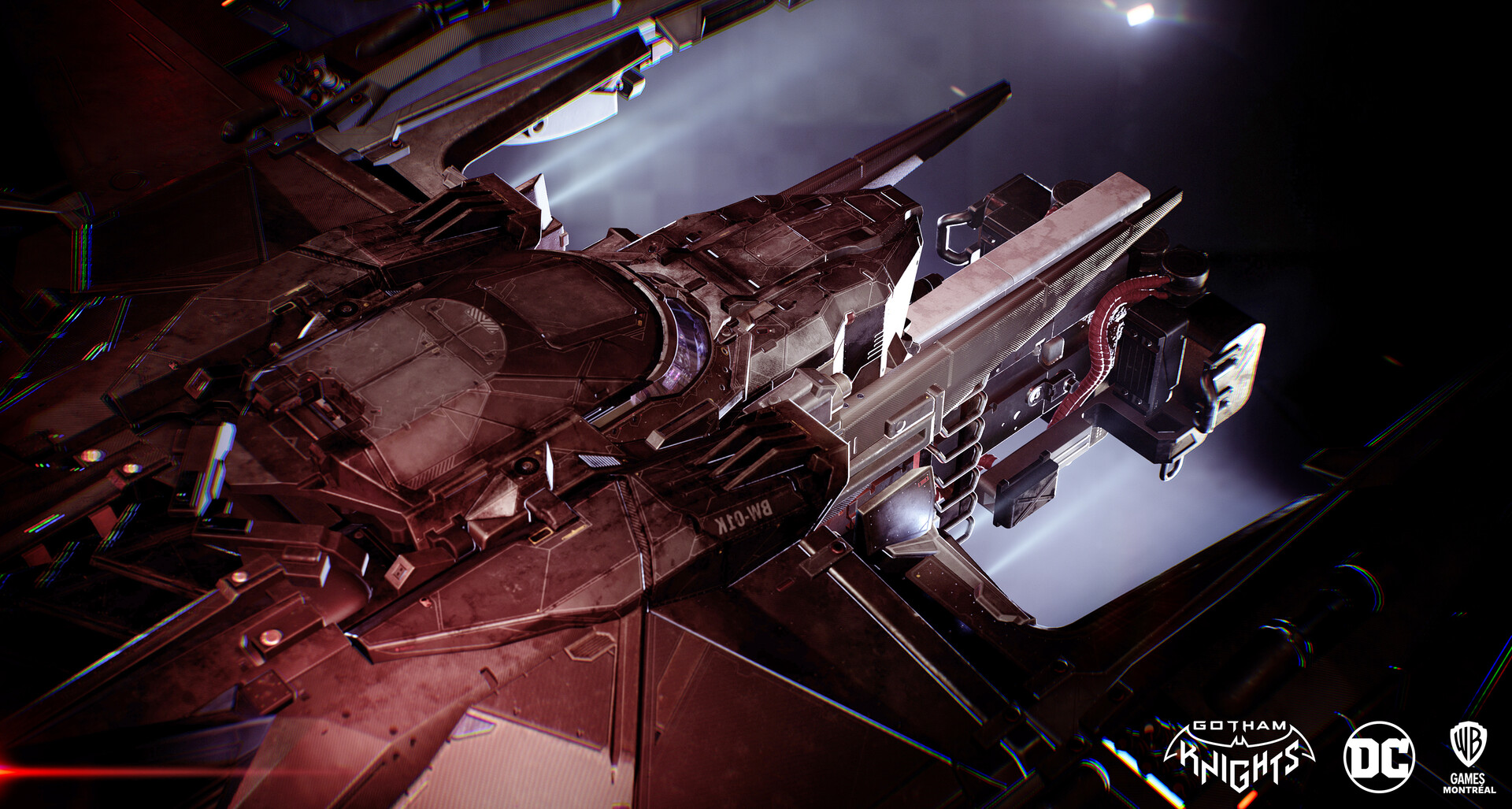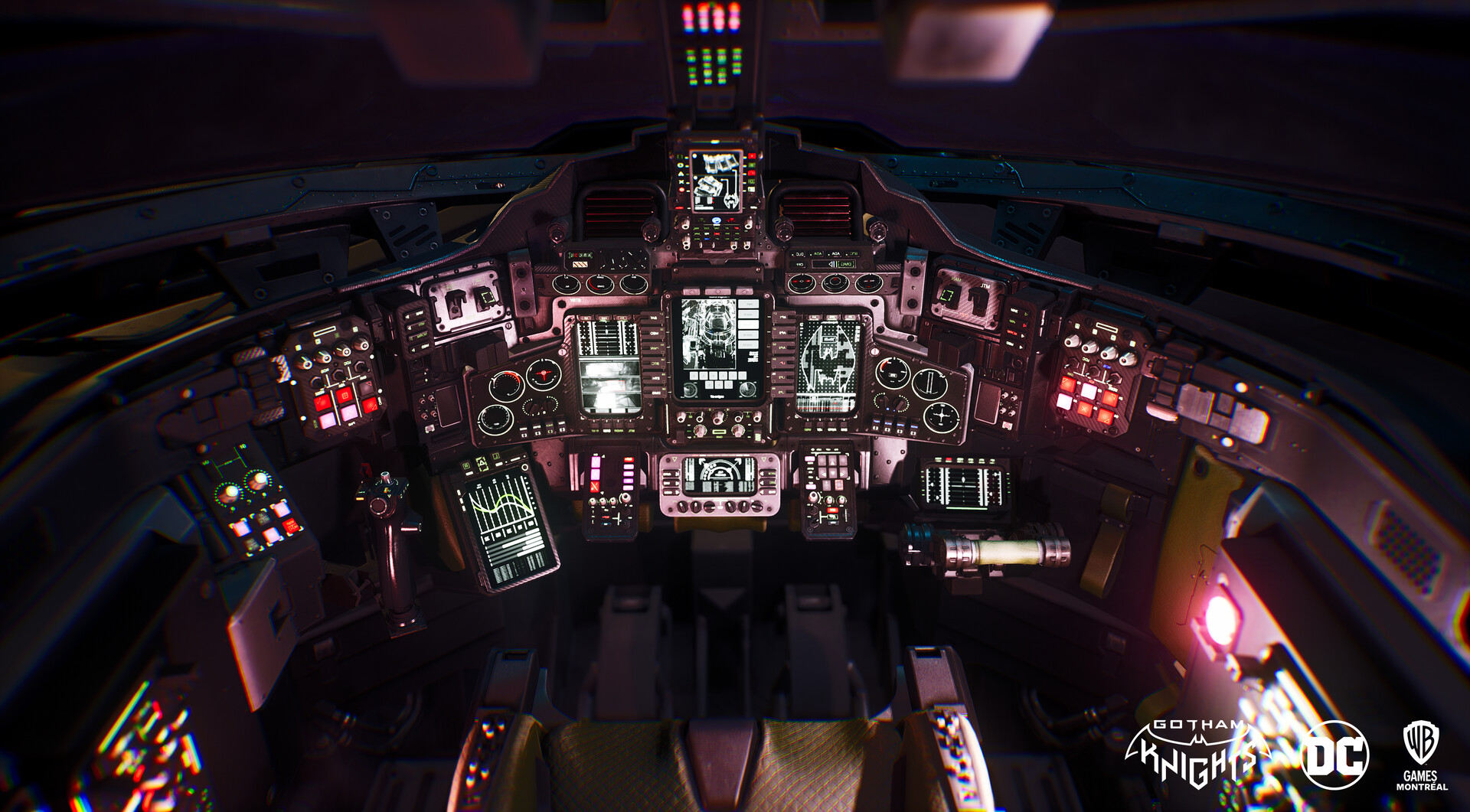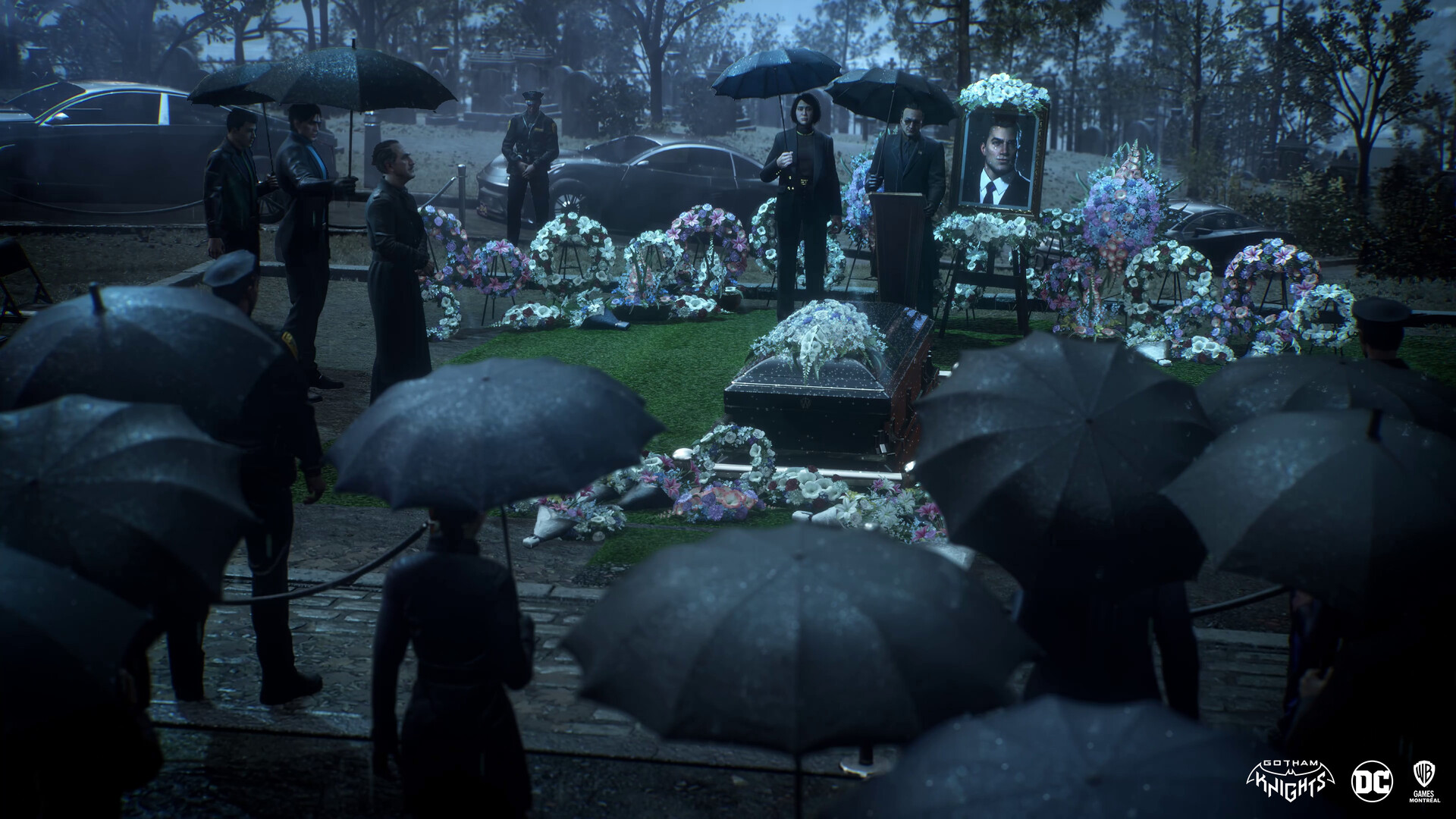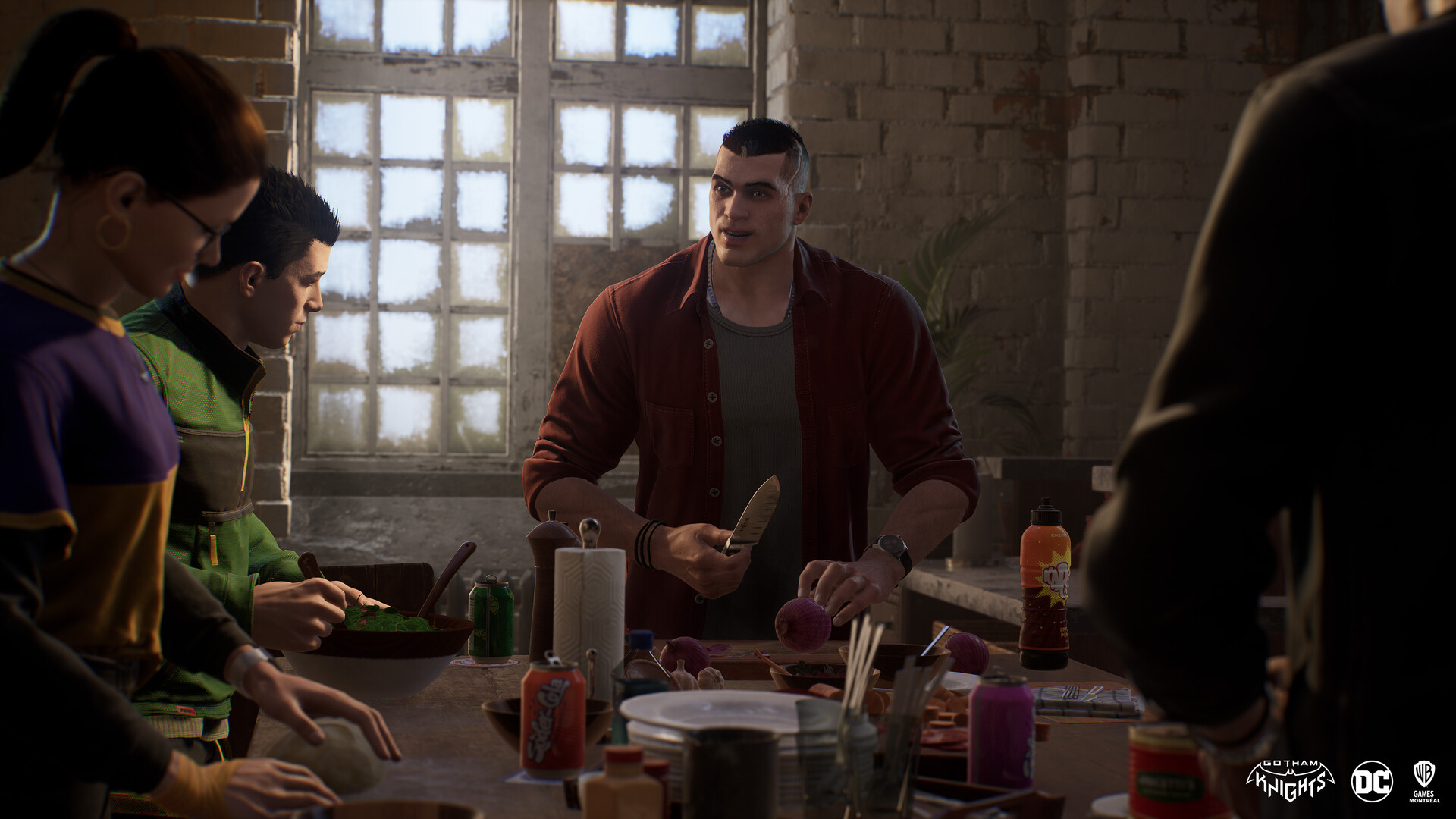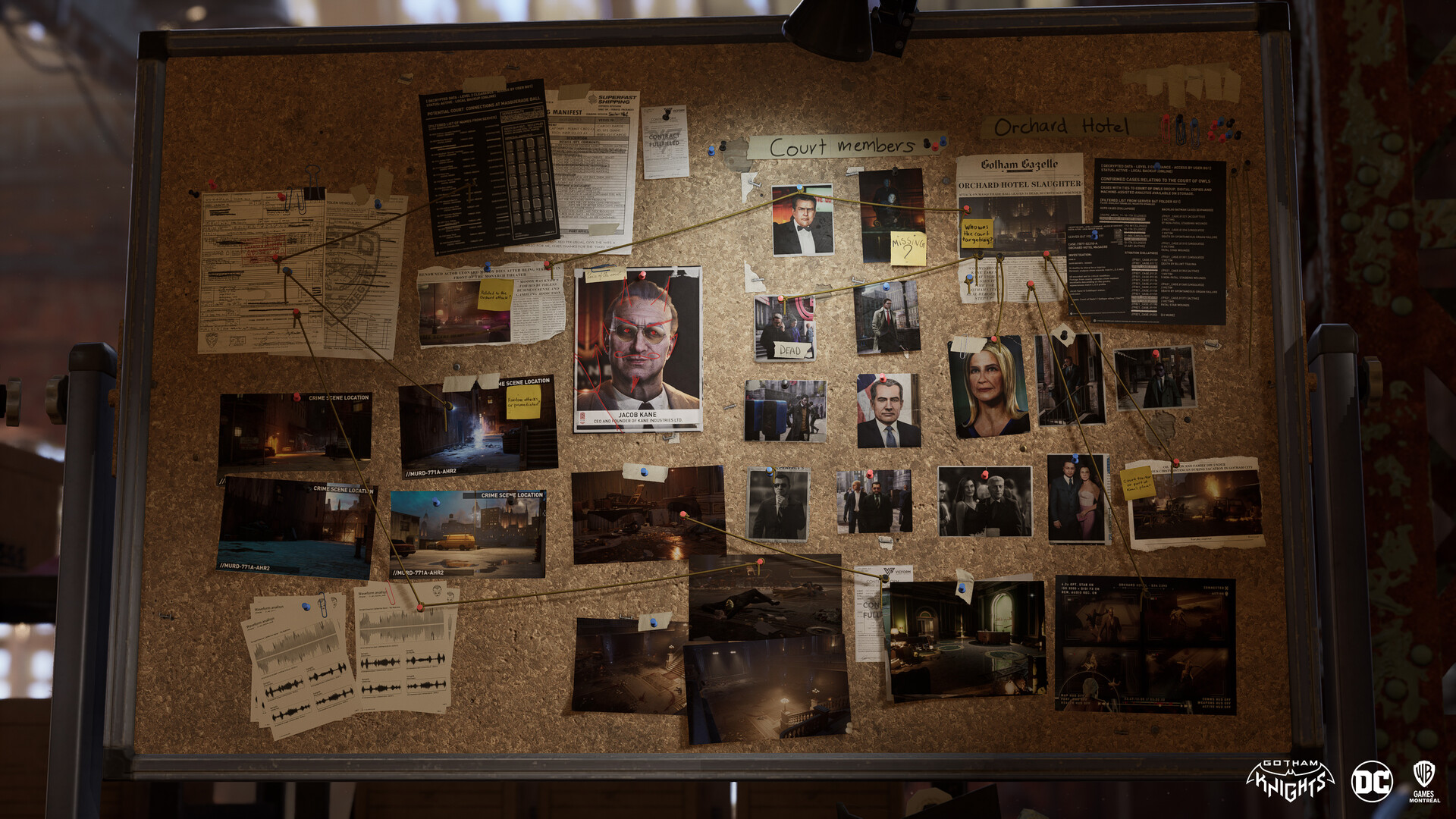 Level Artists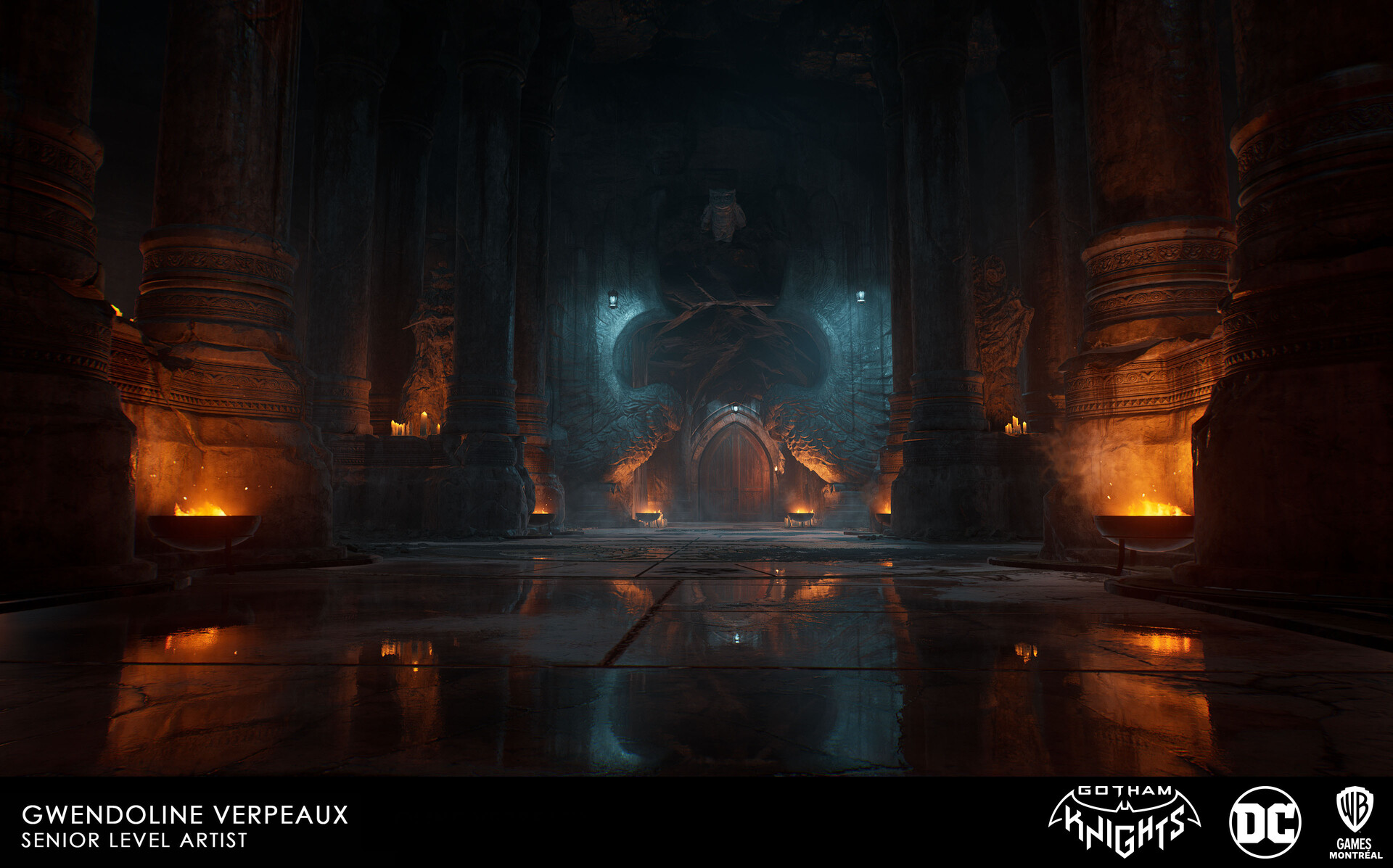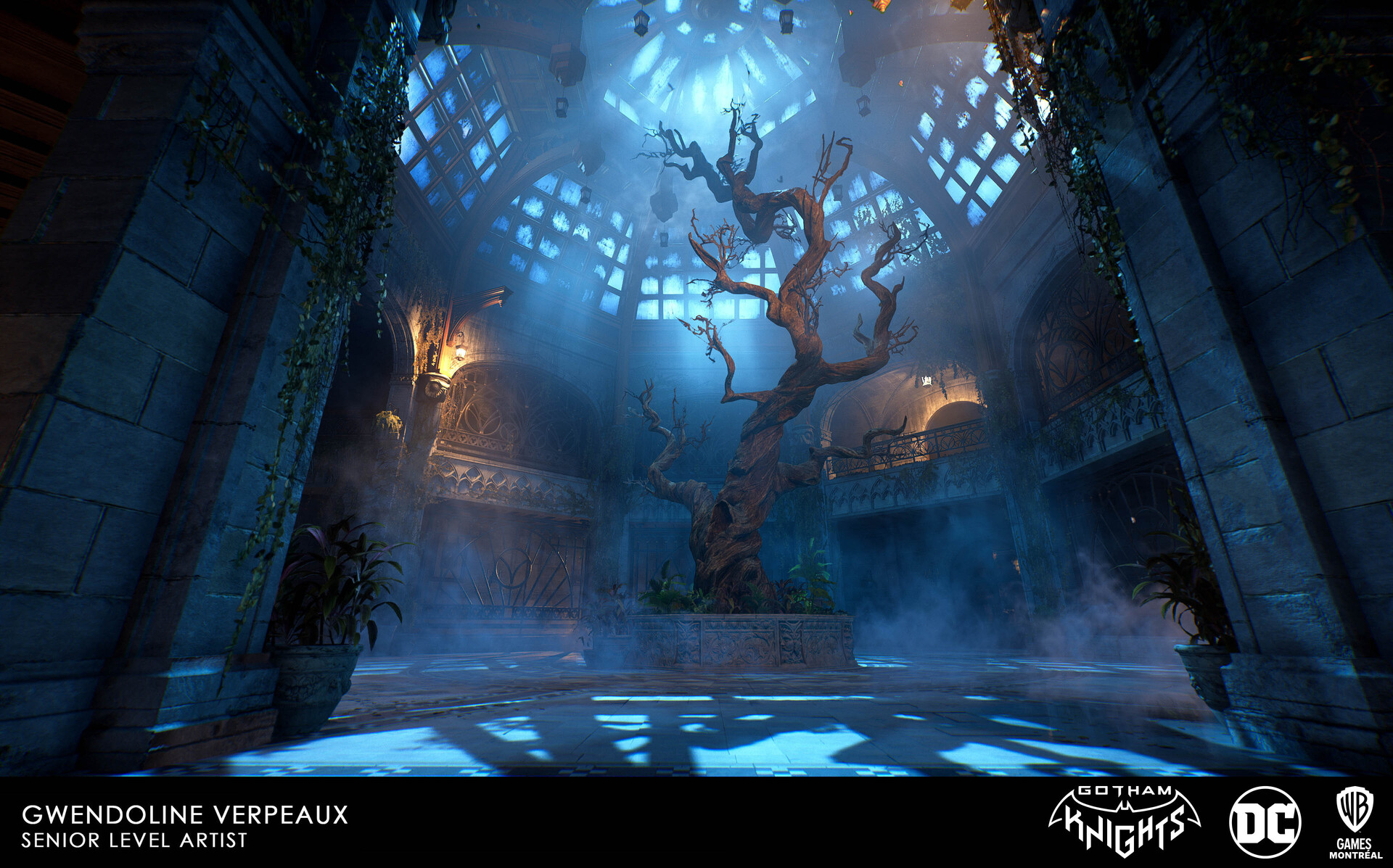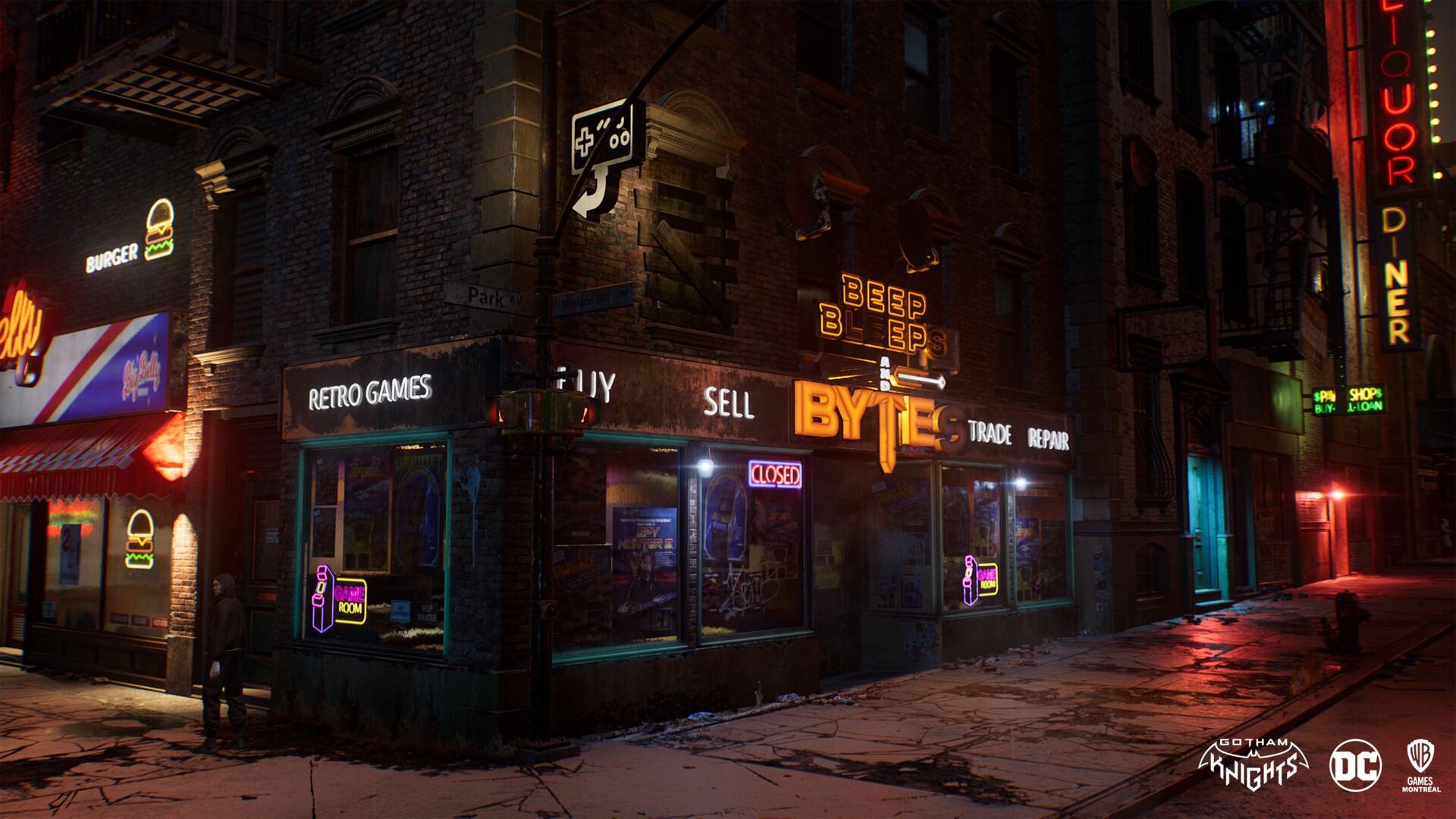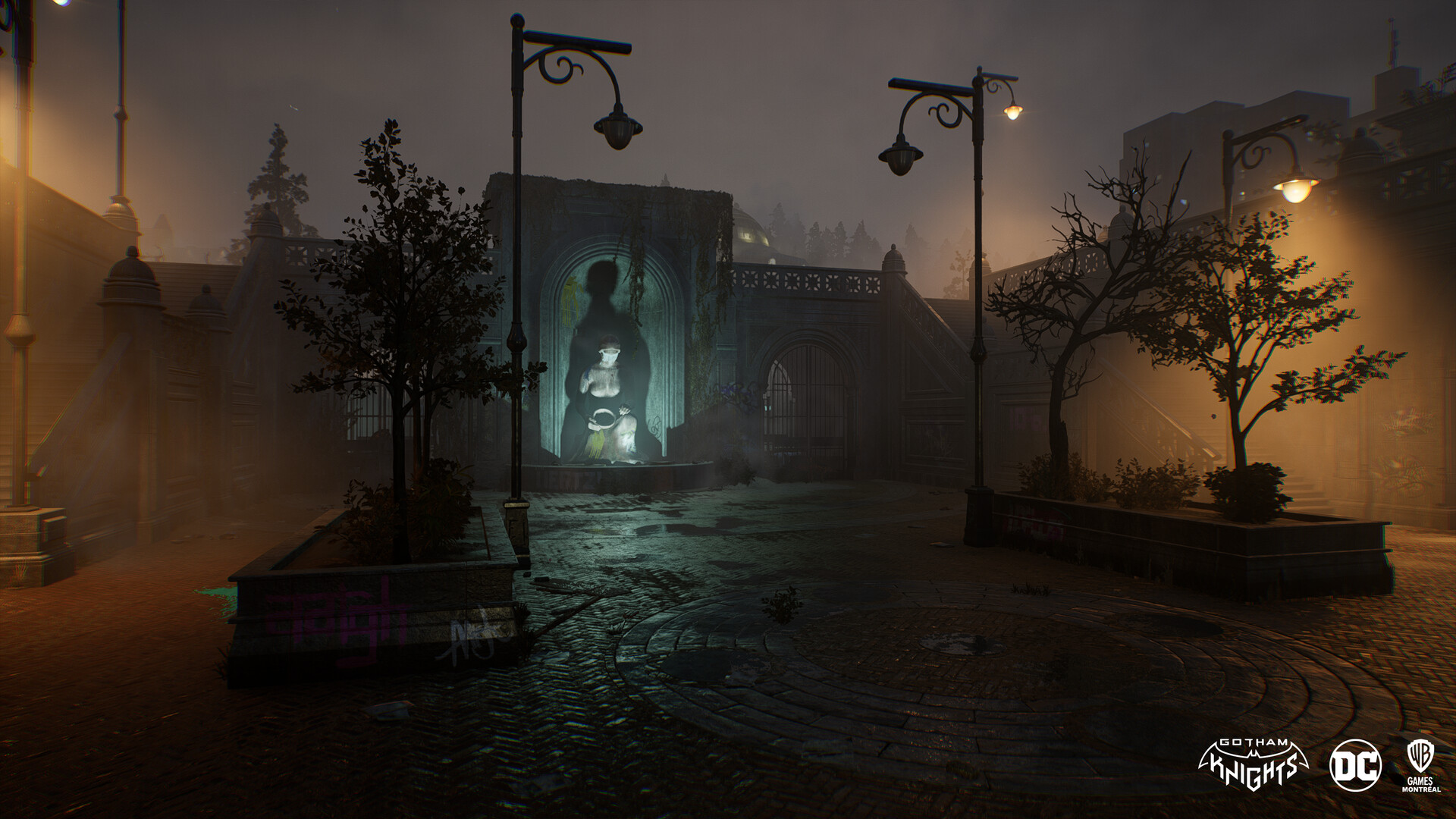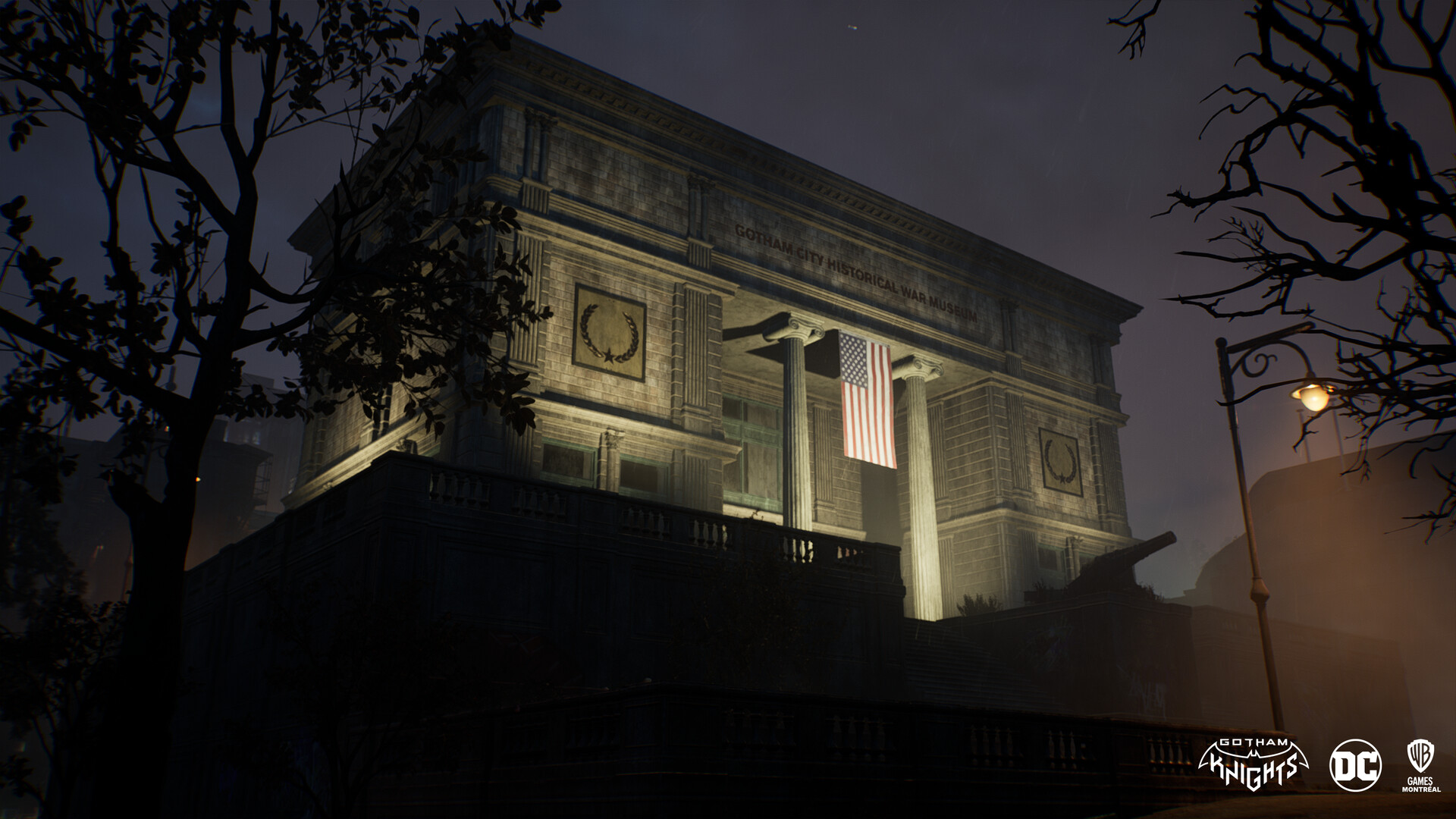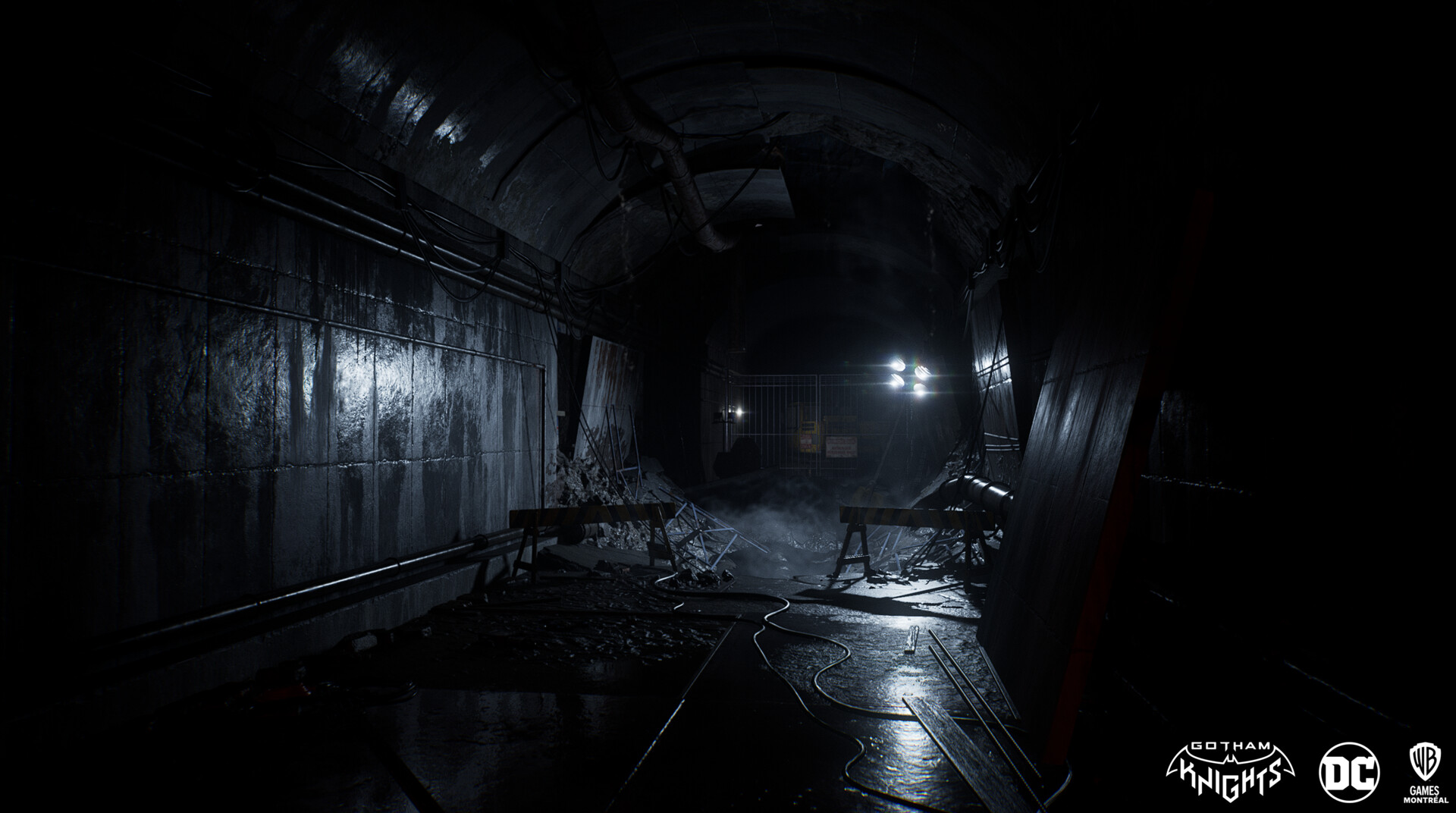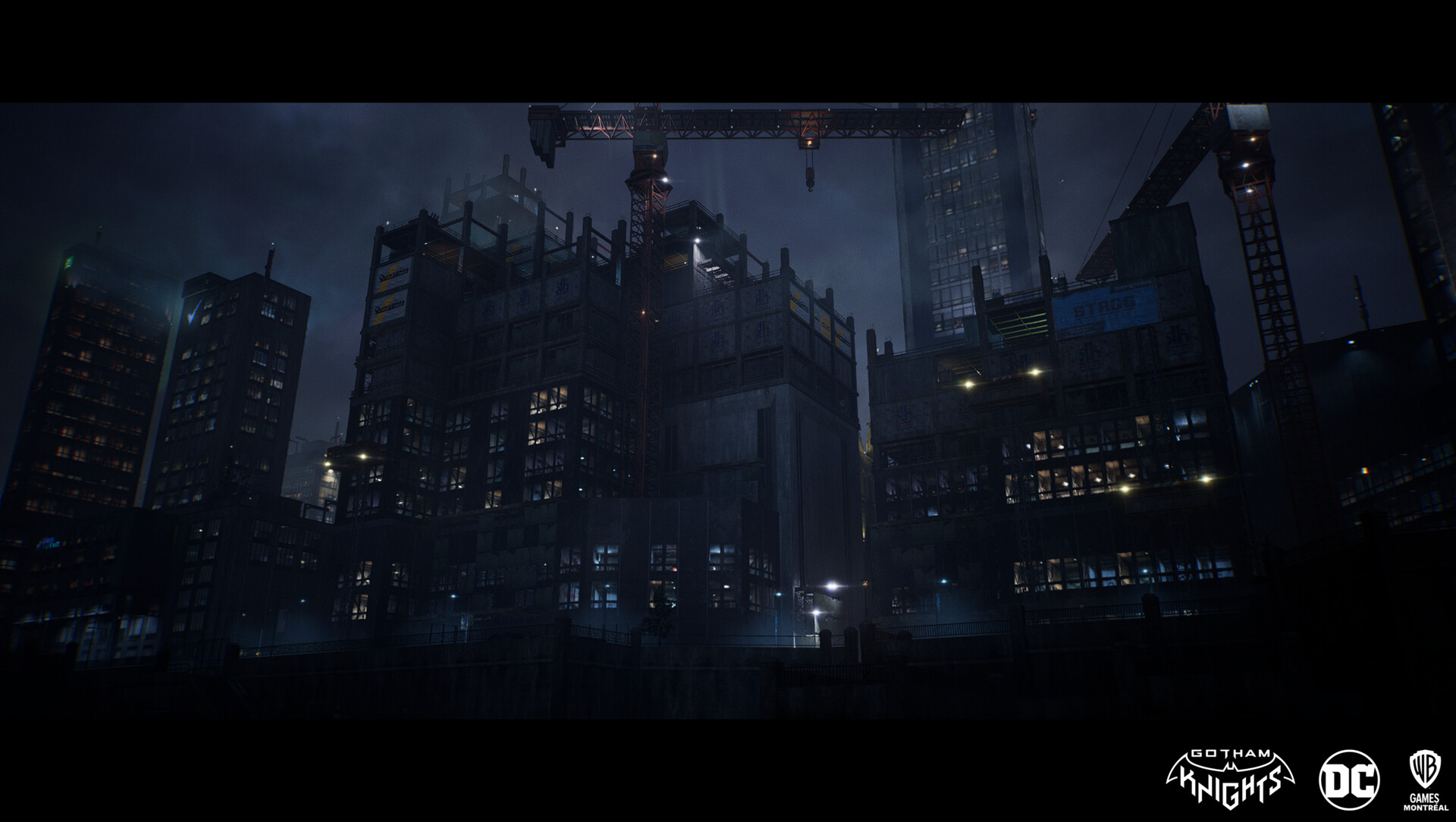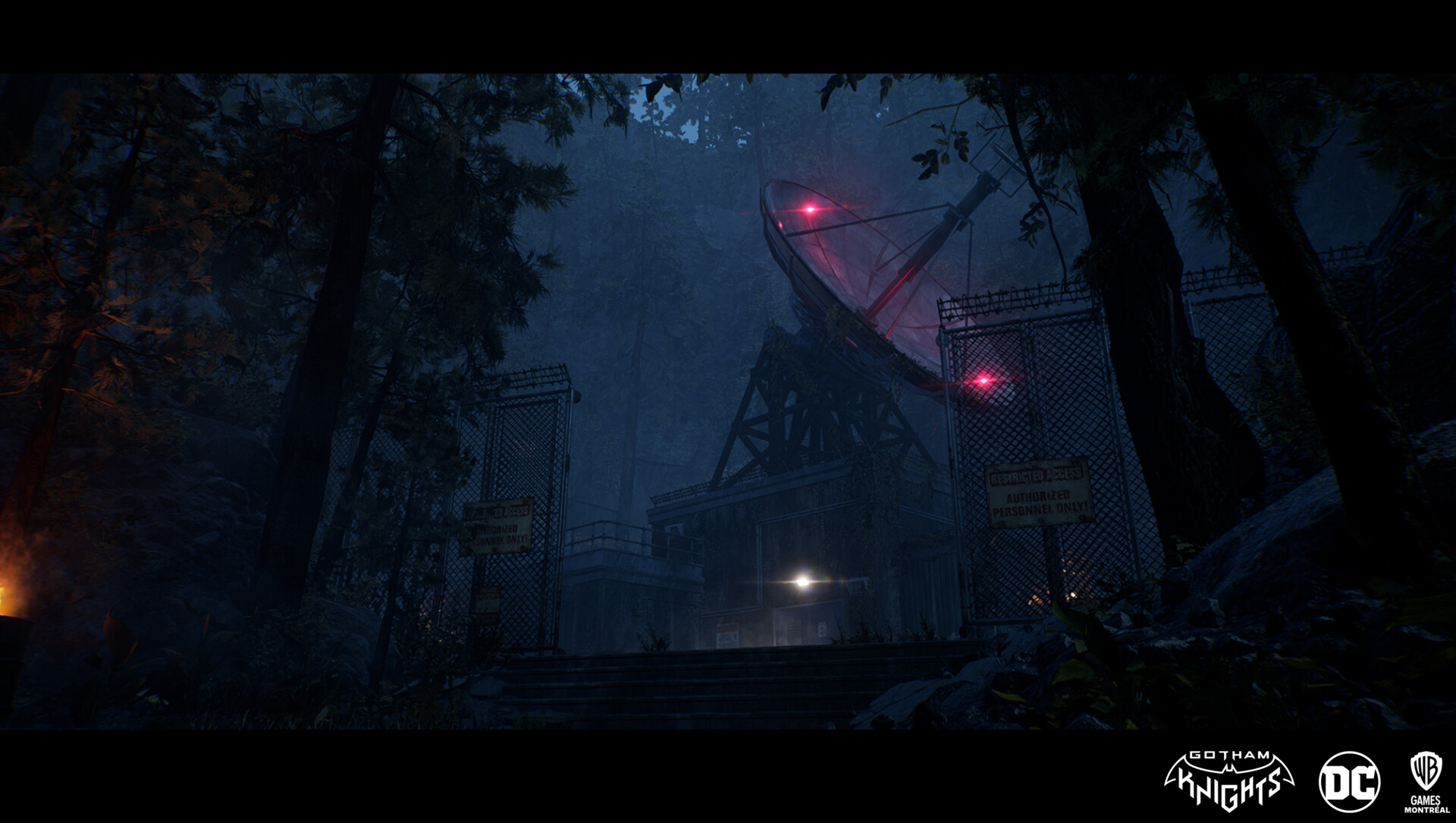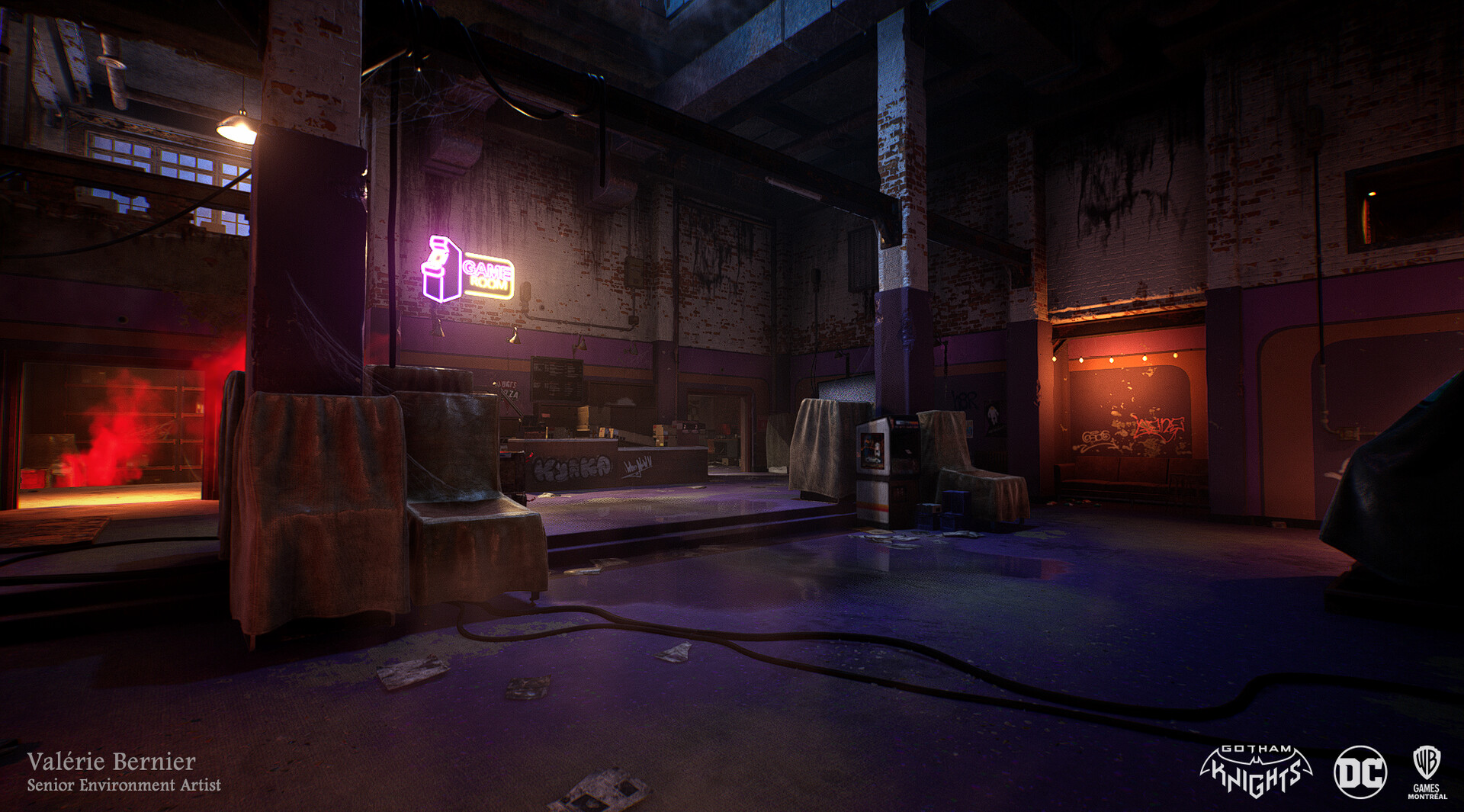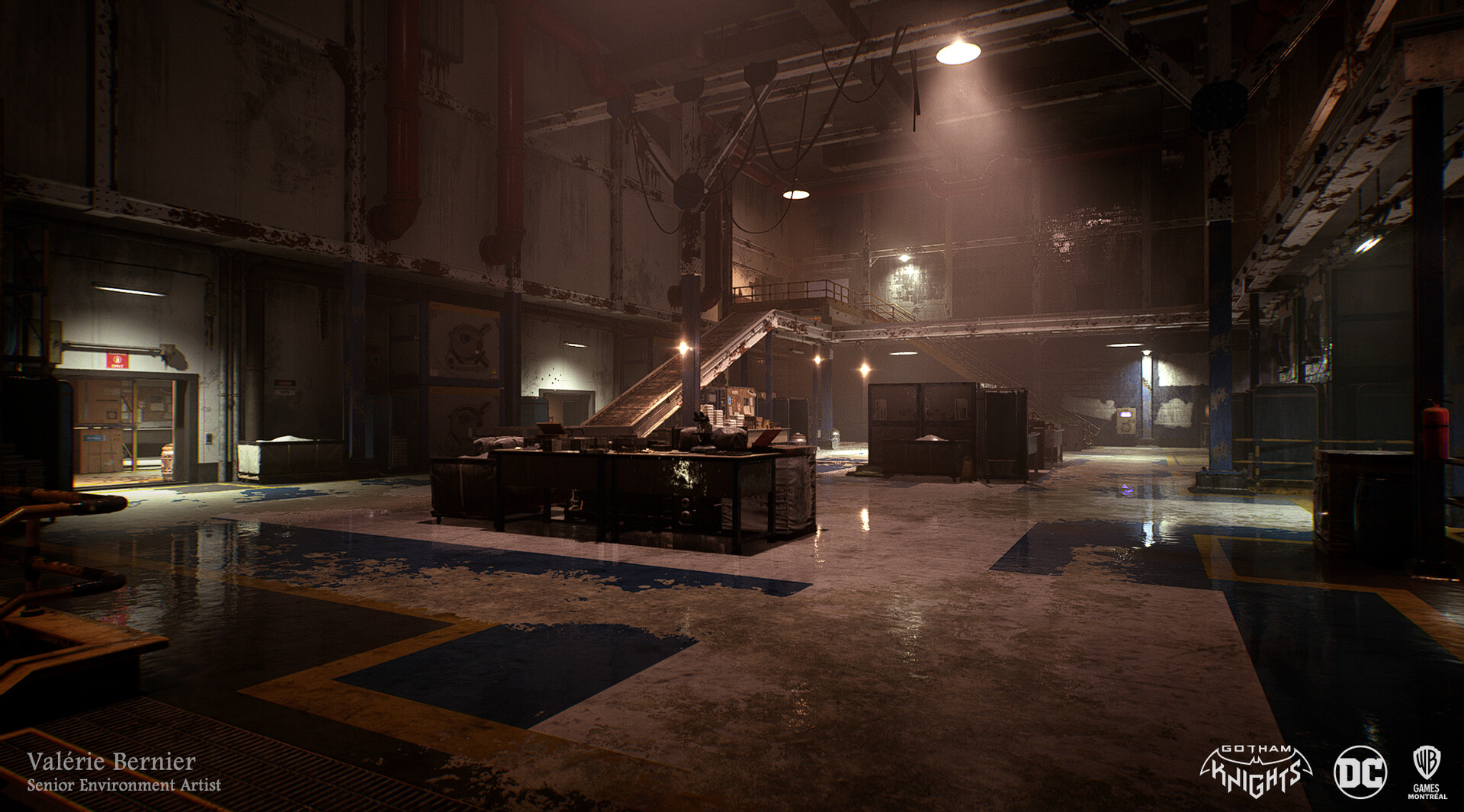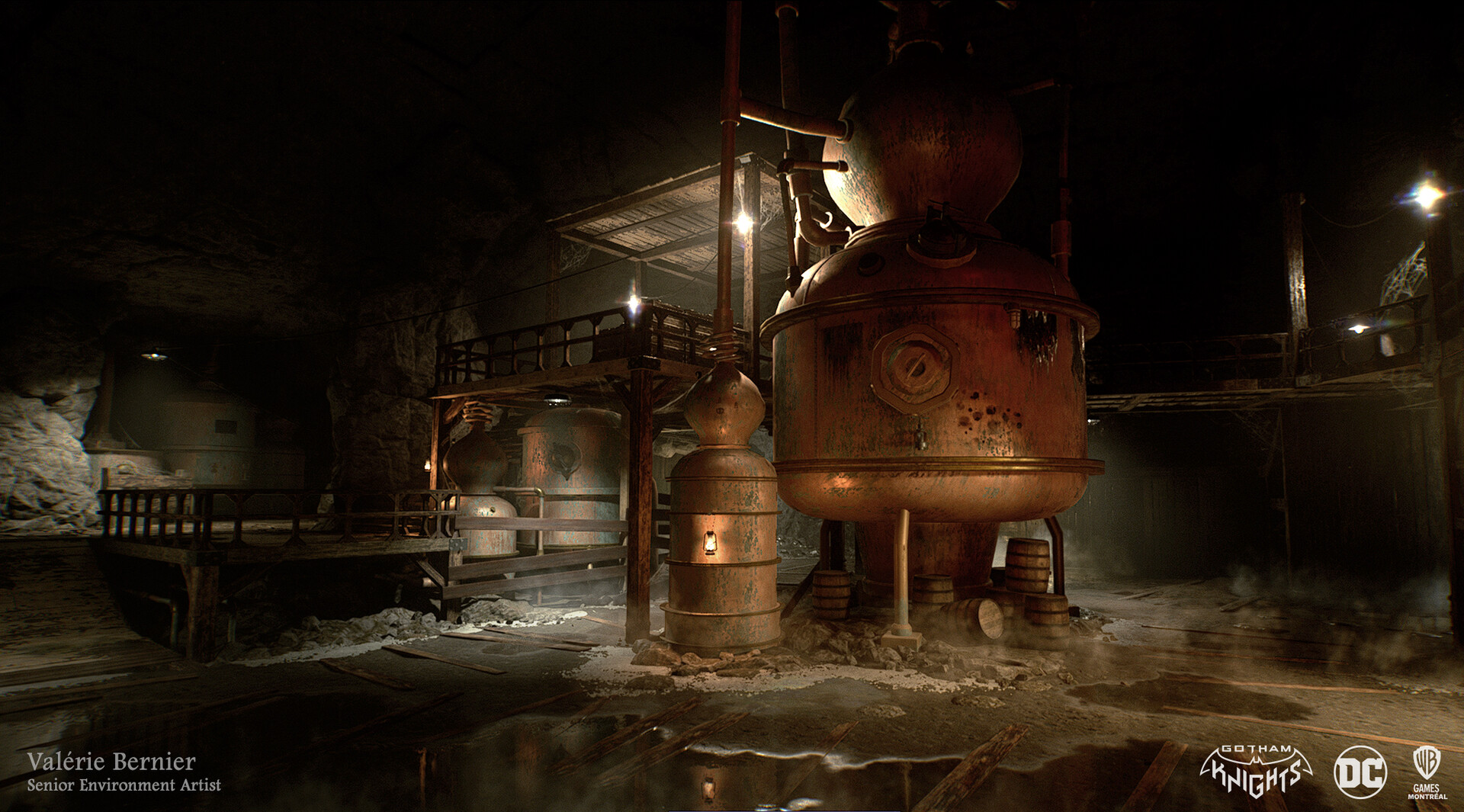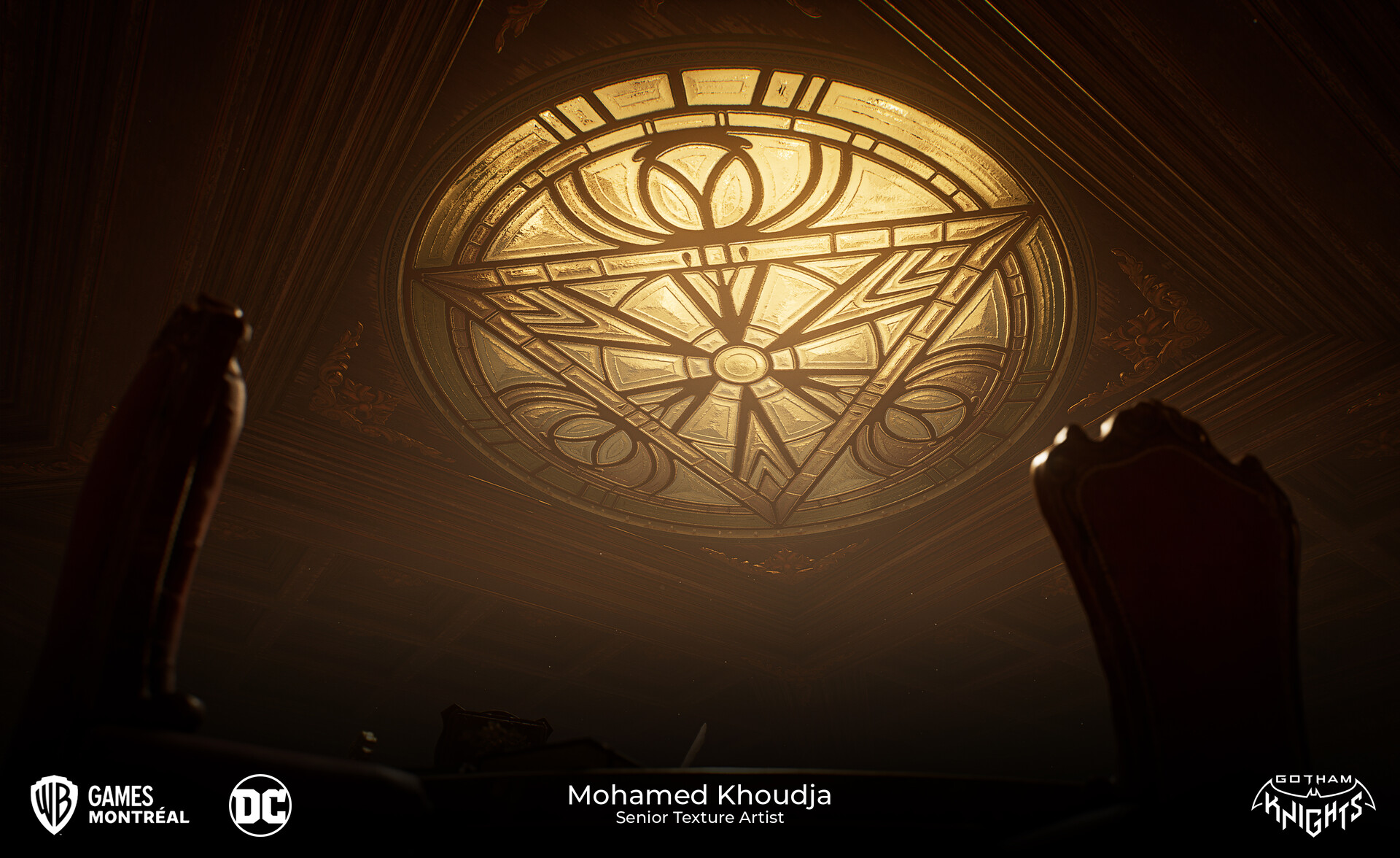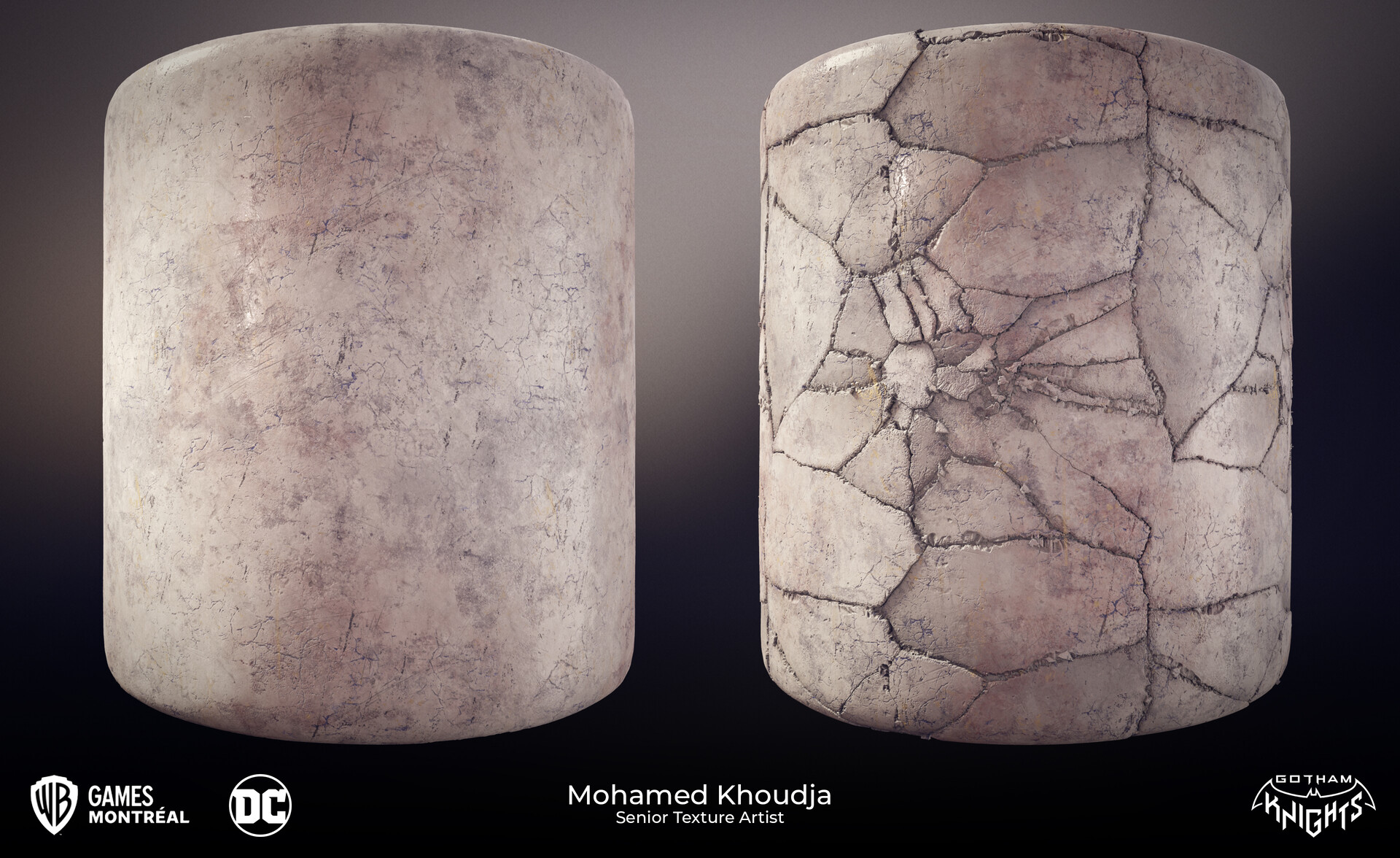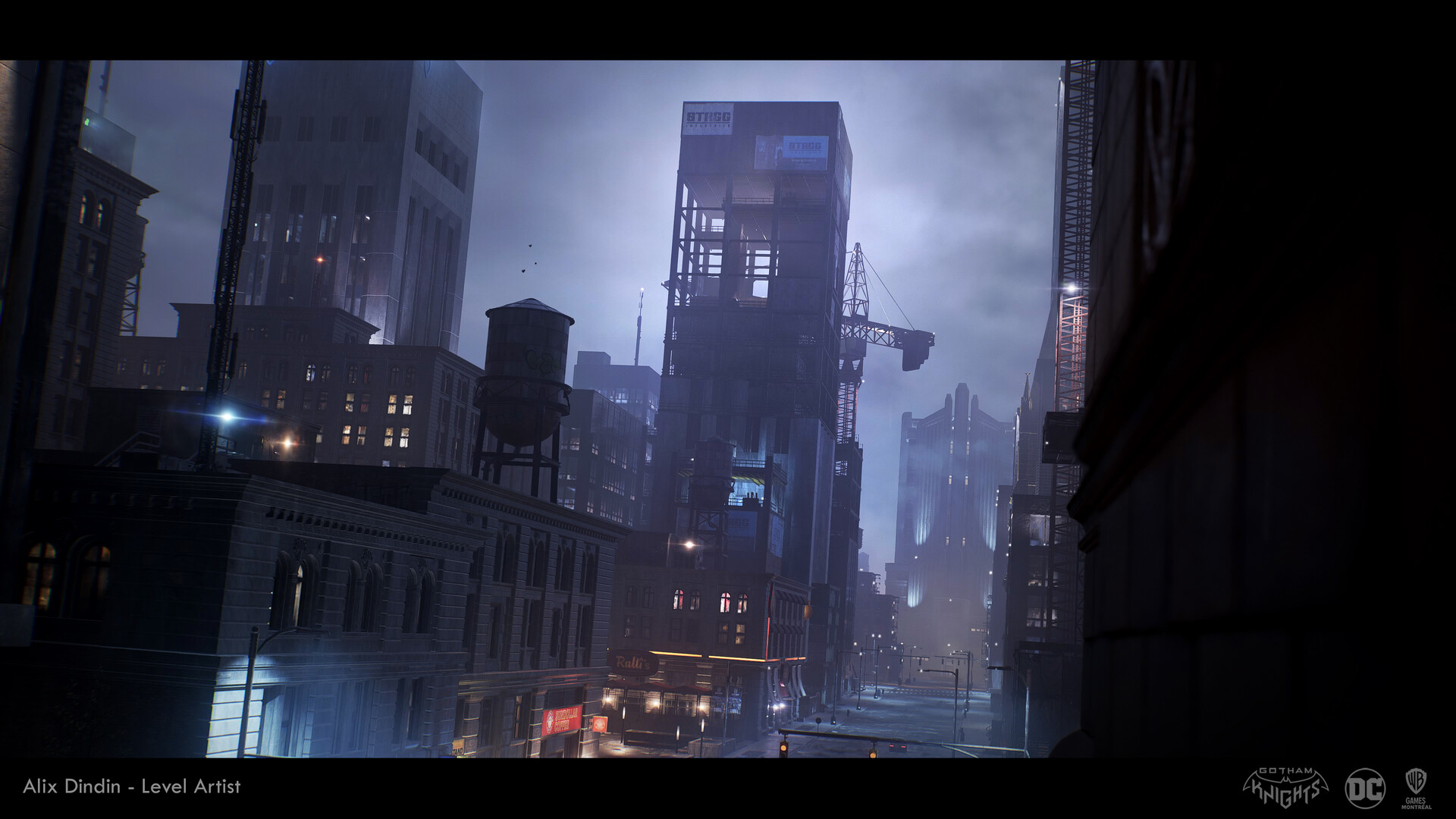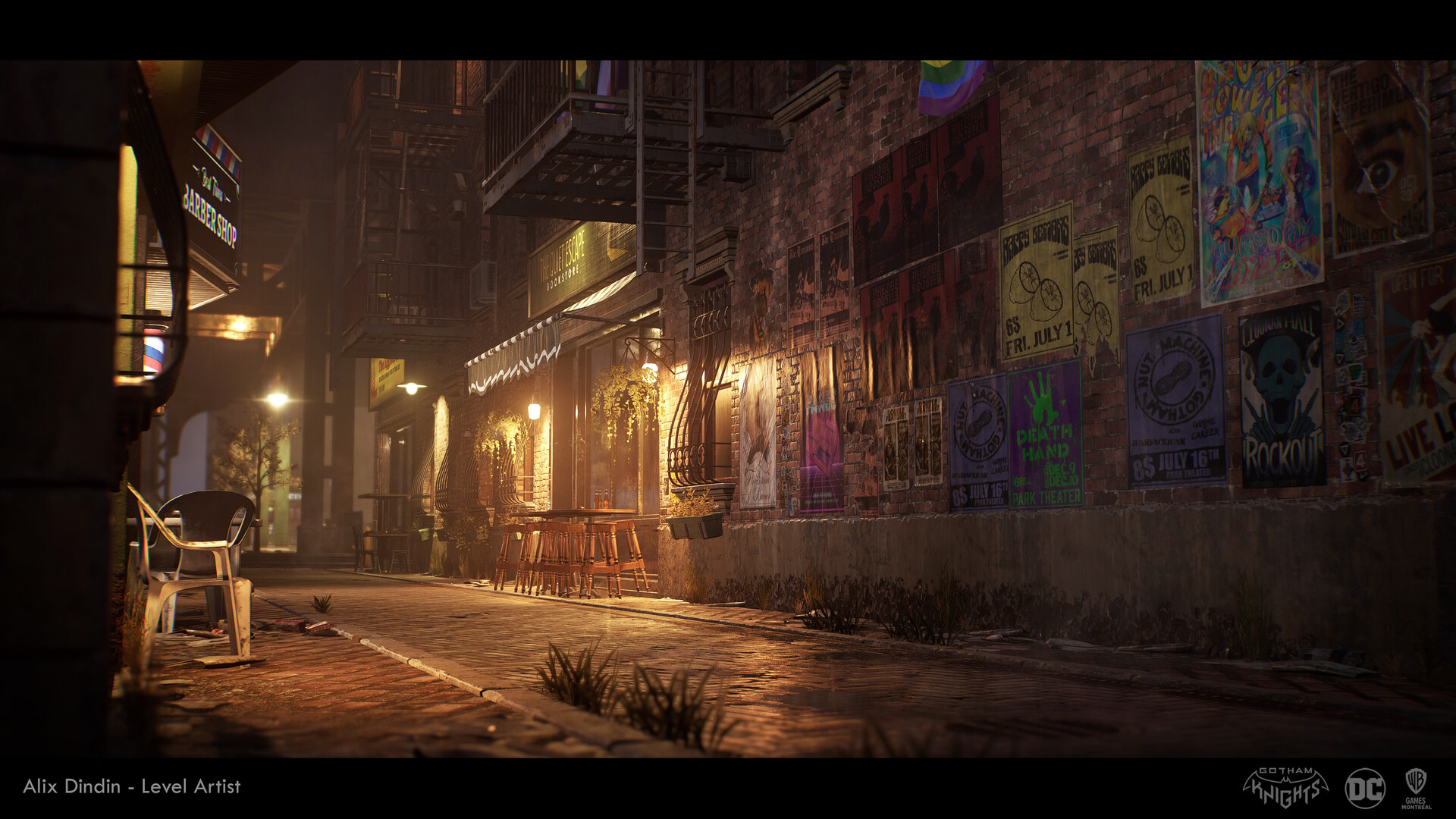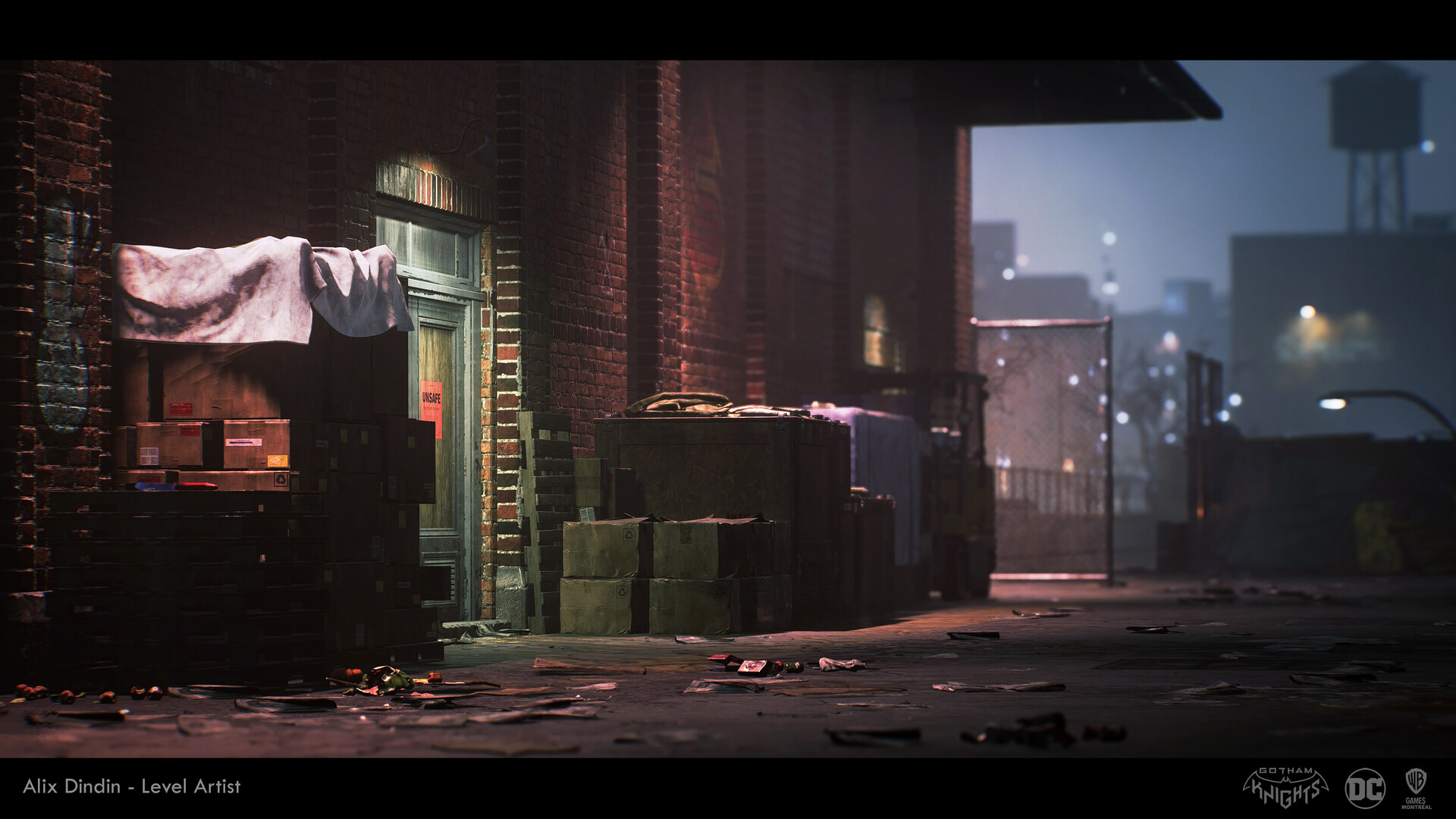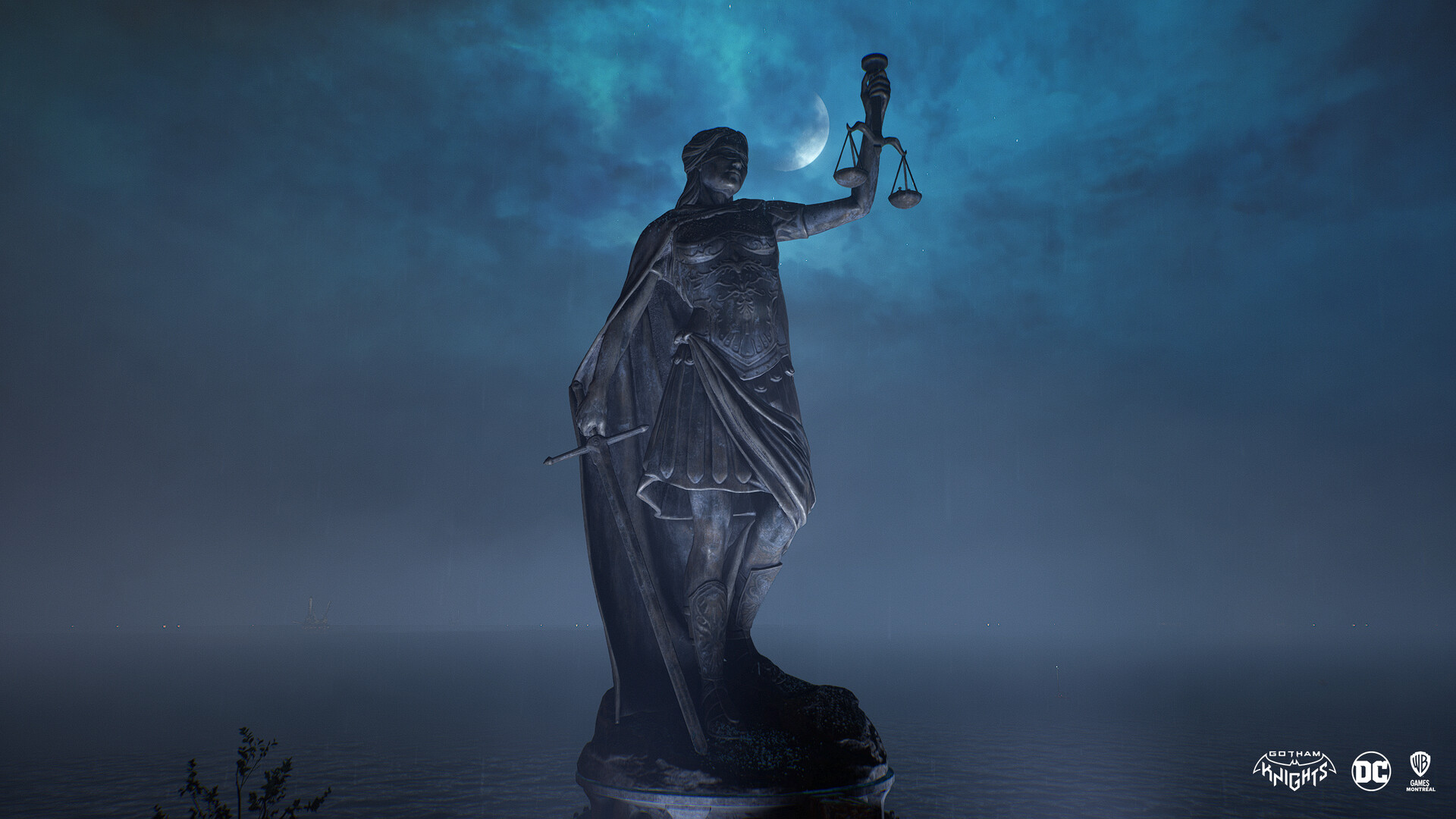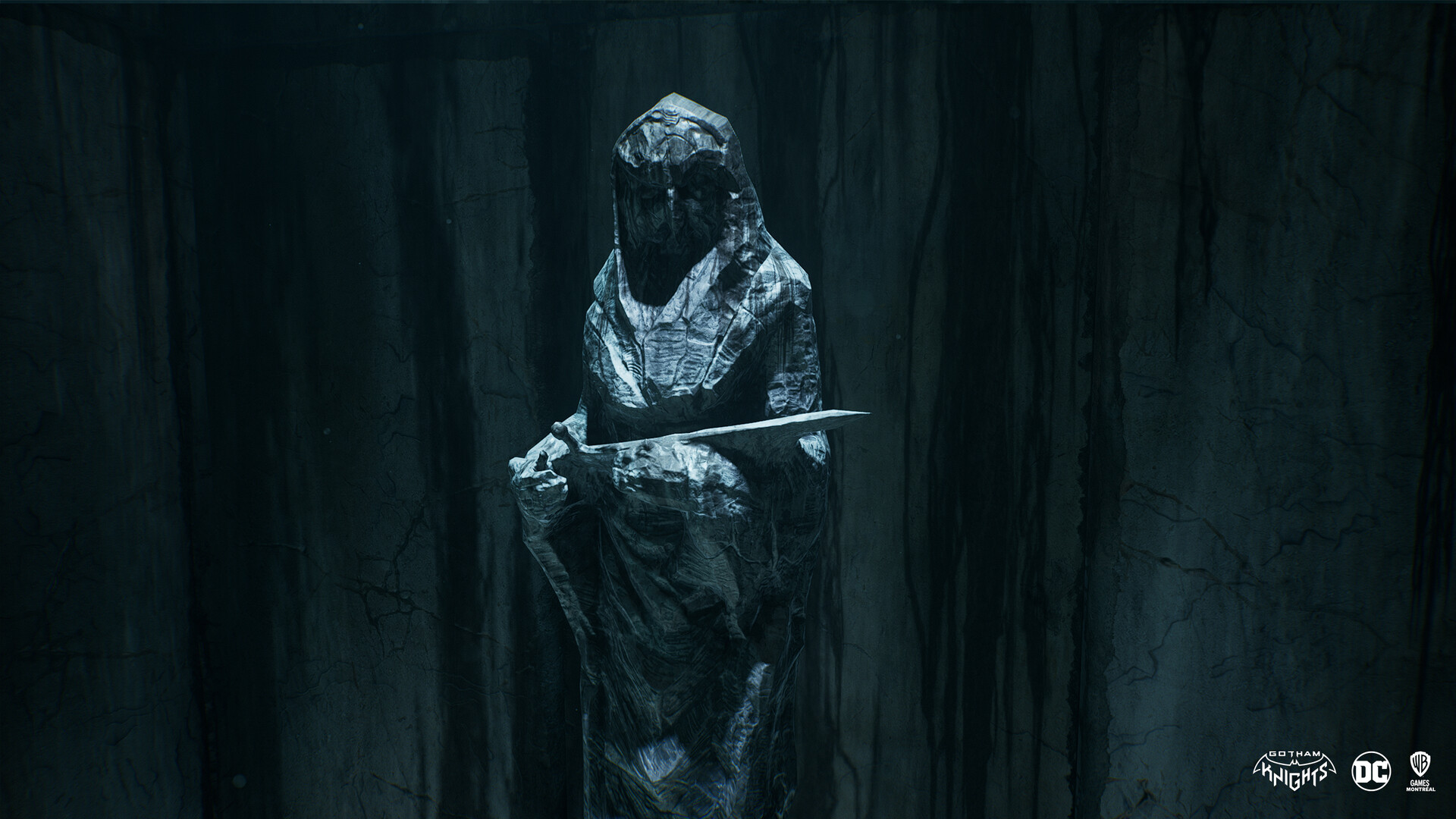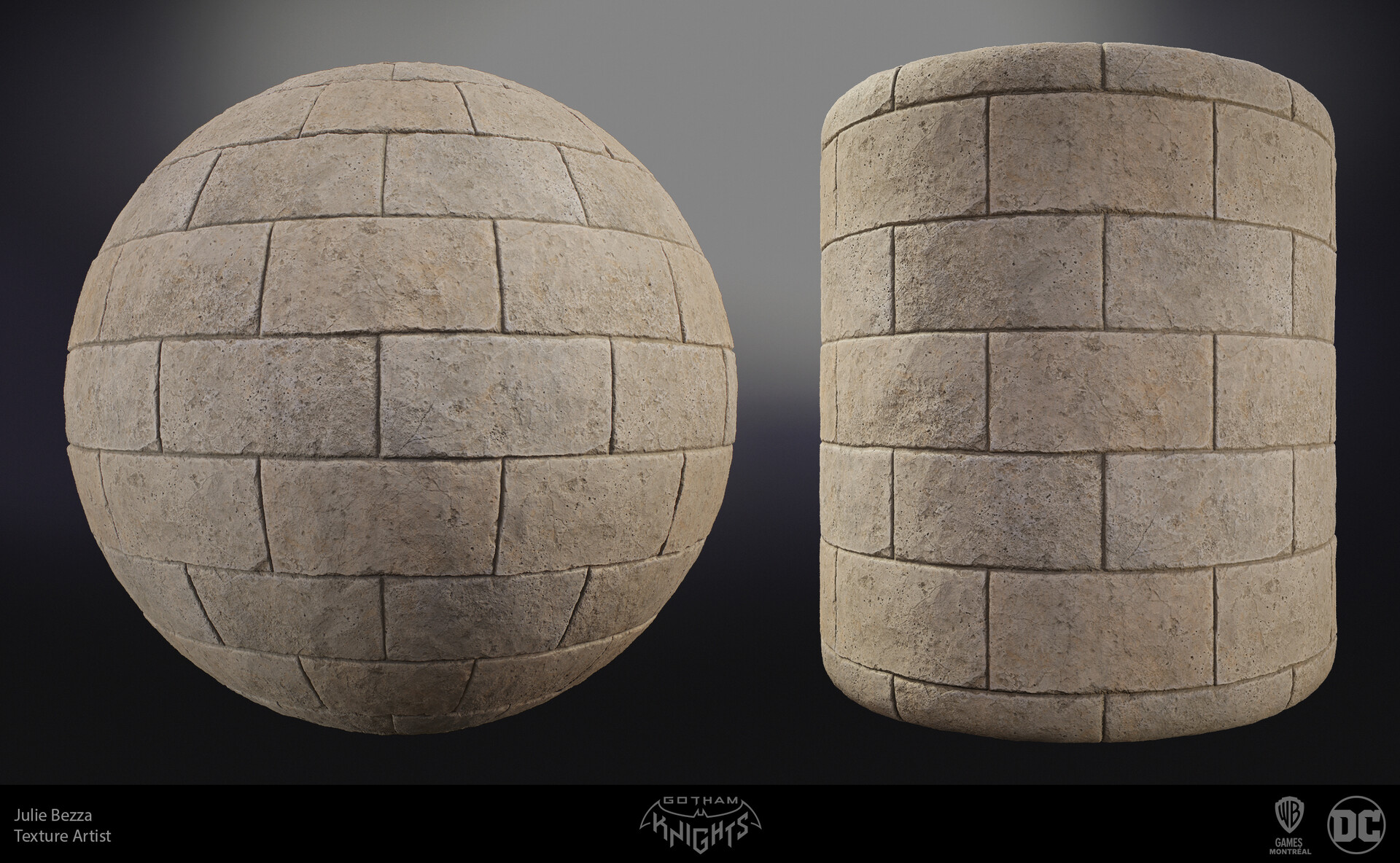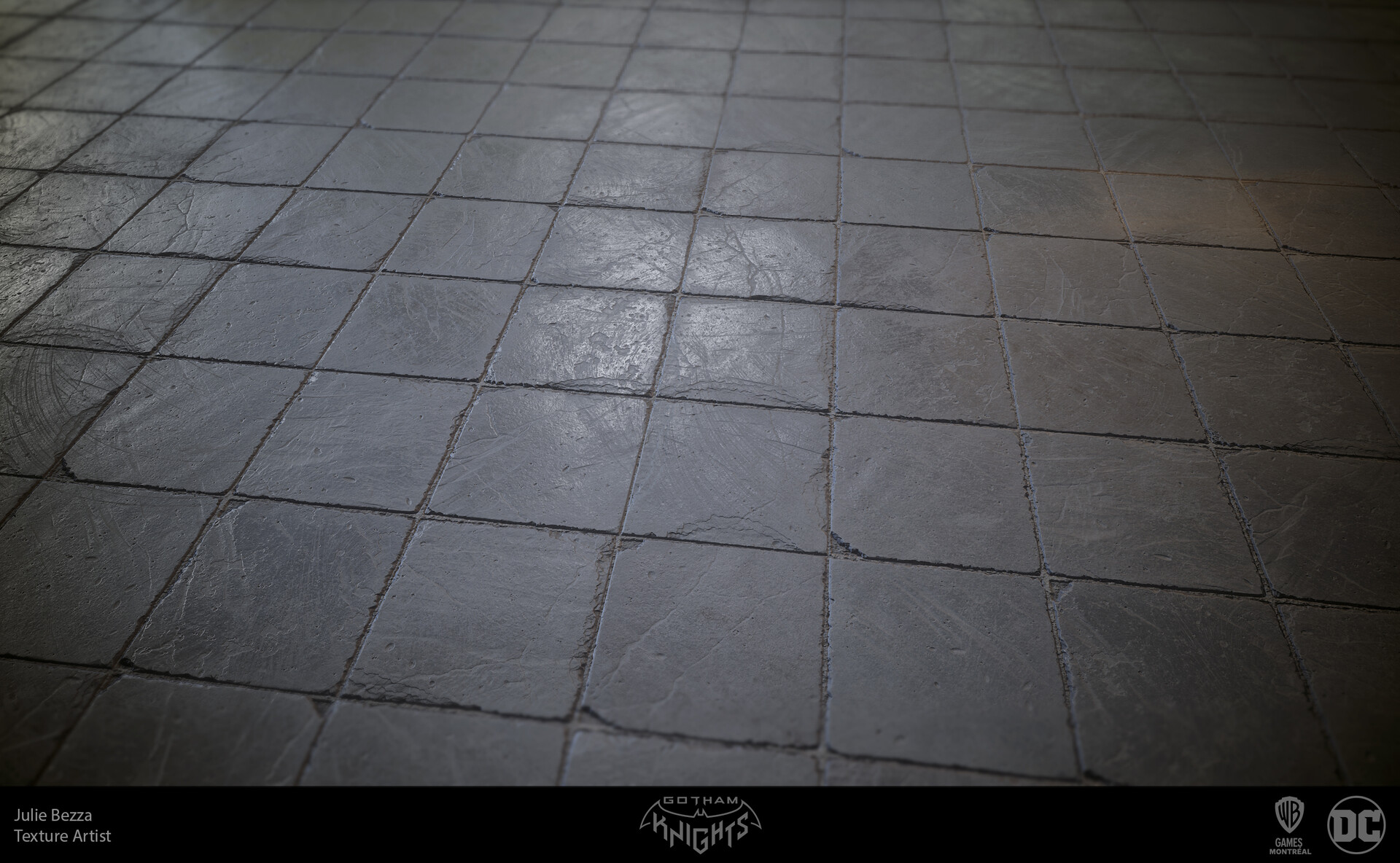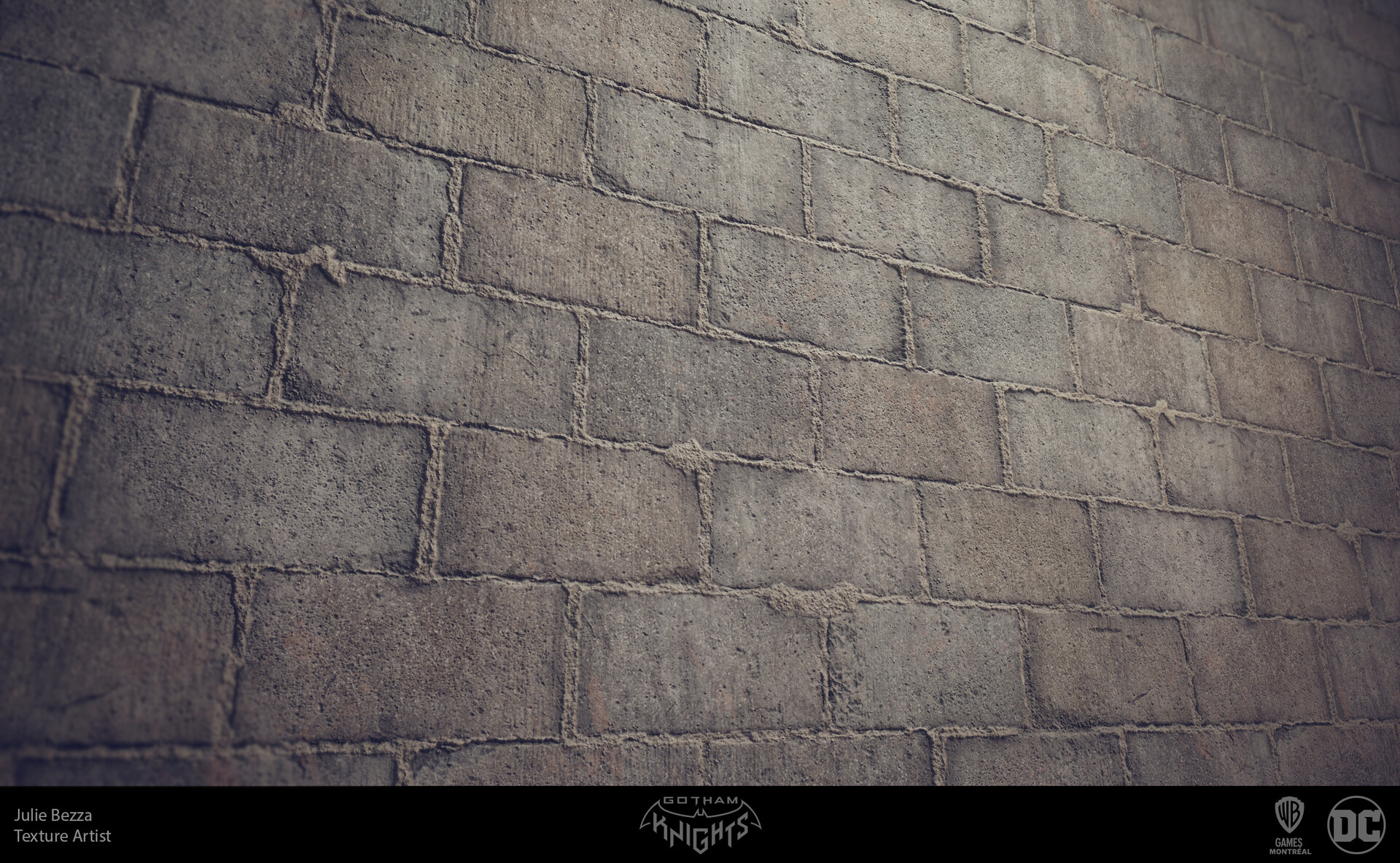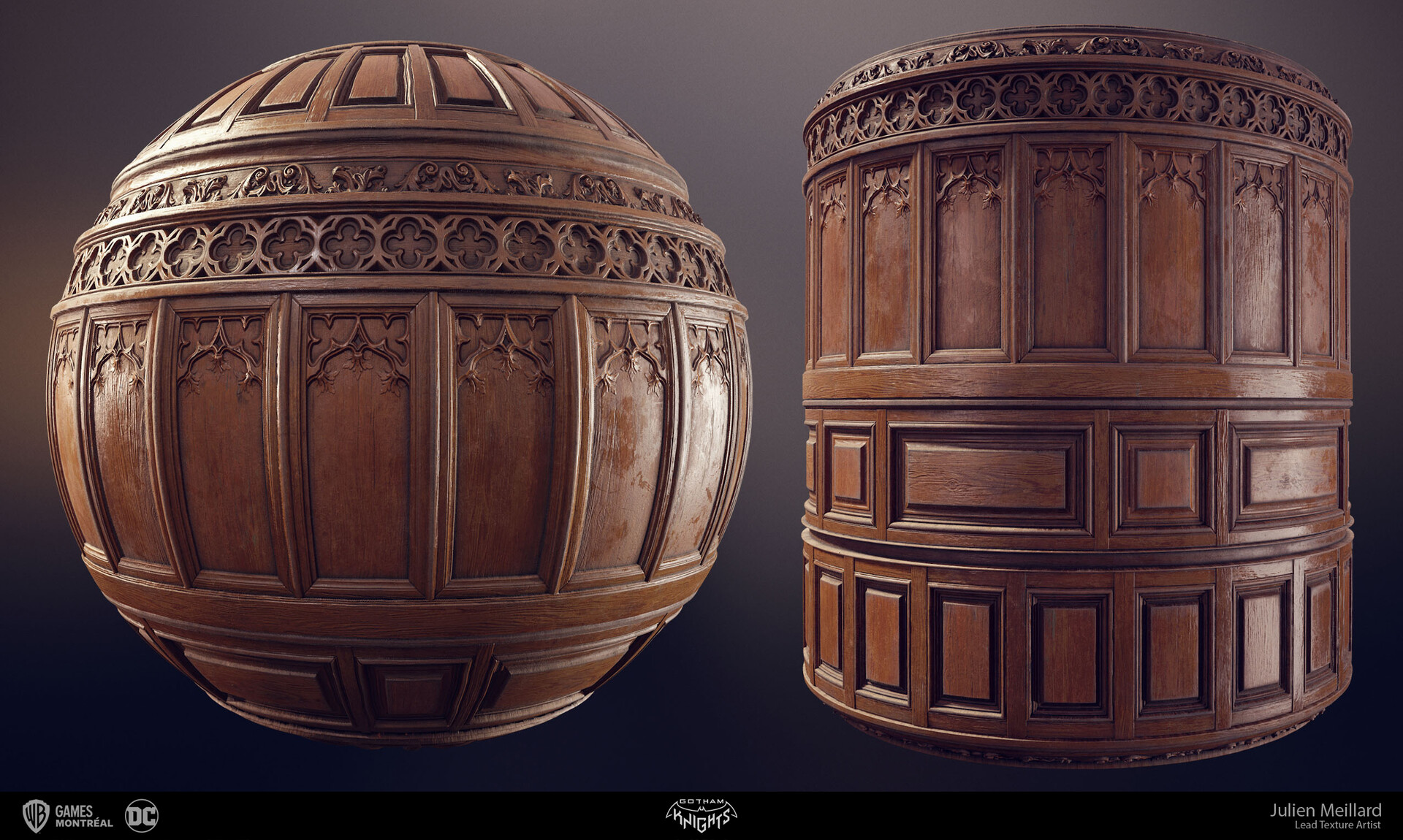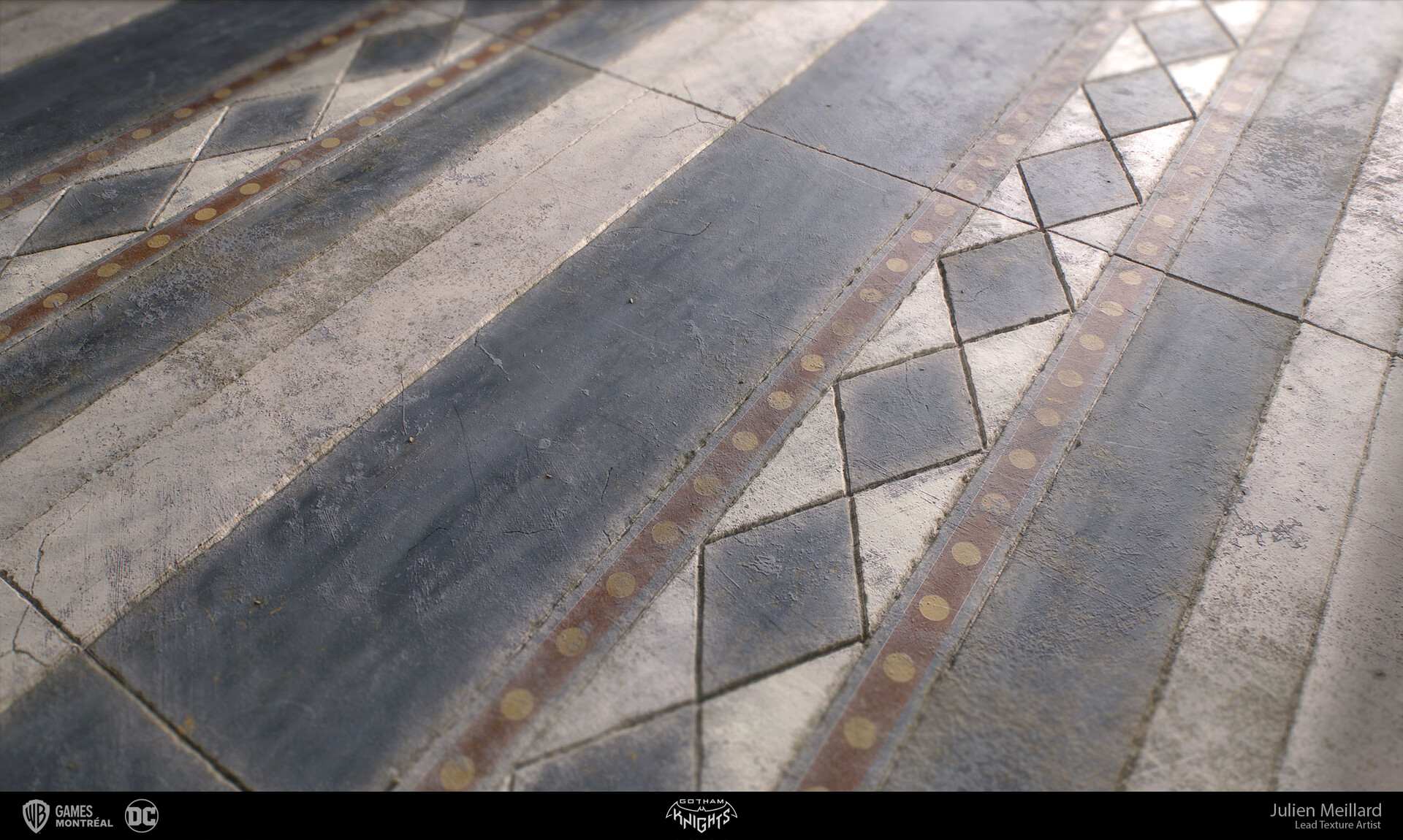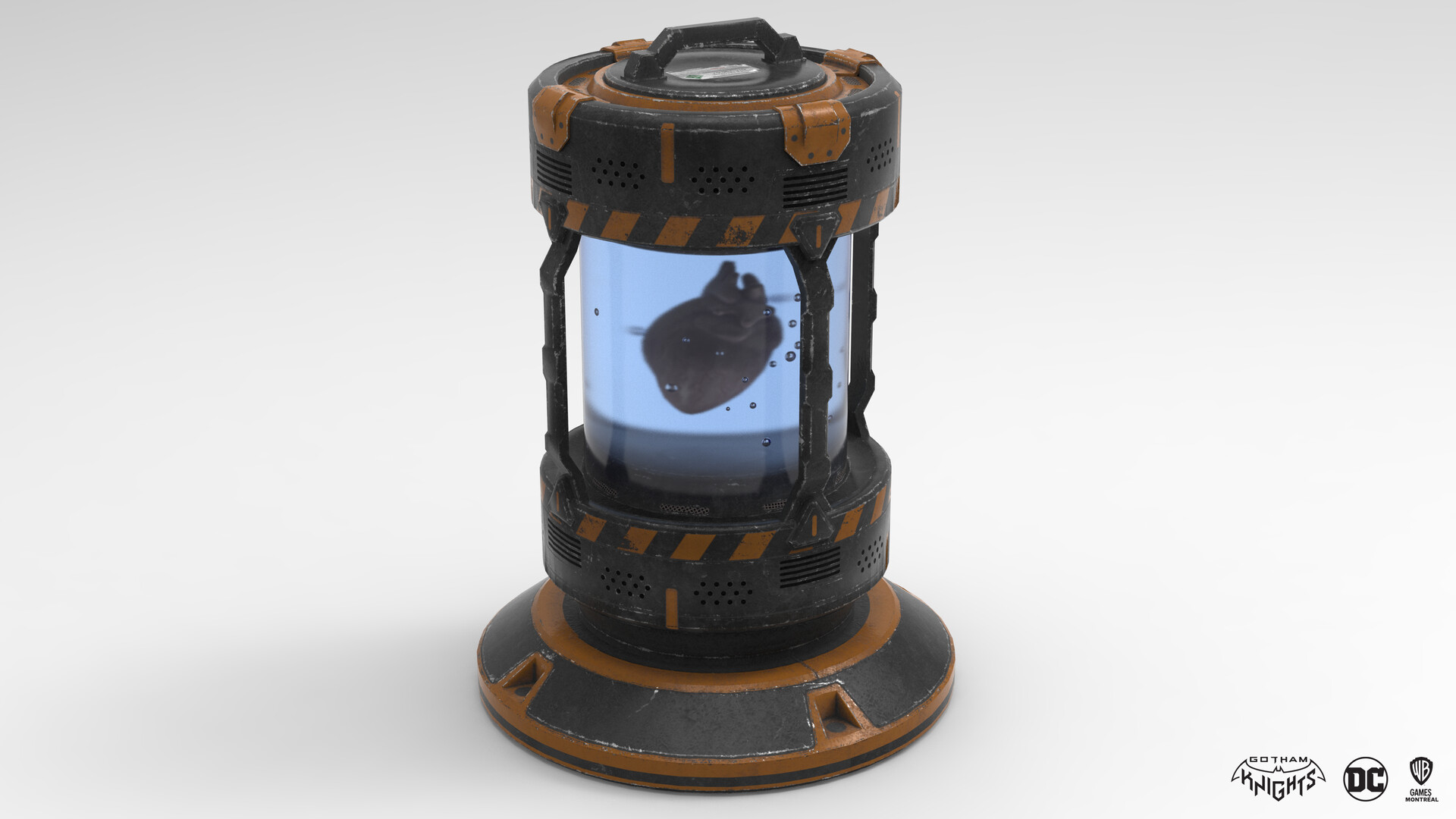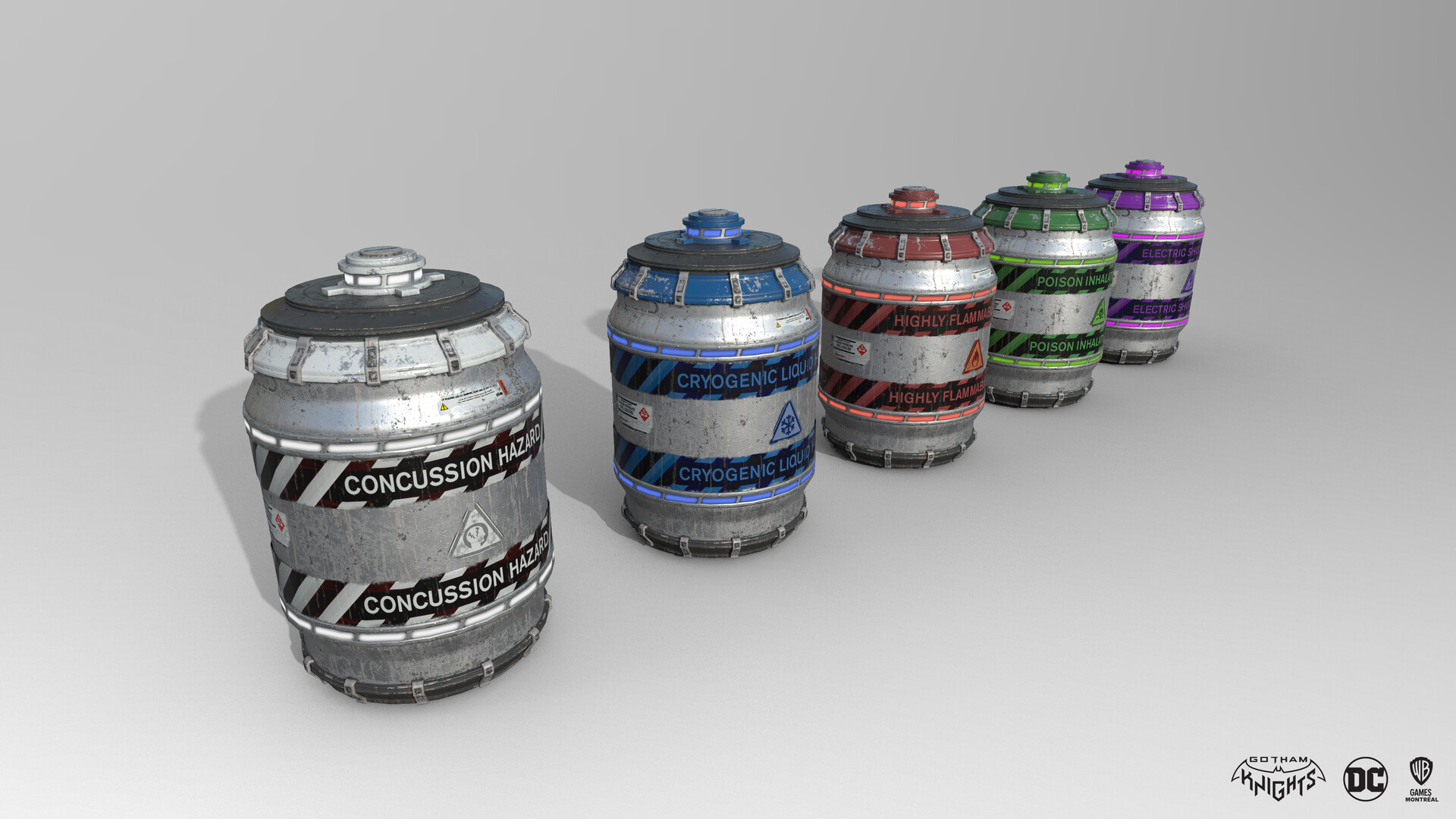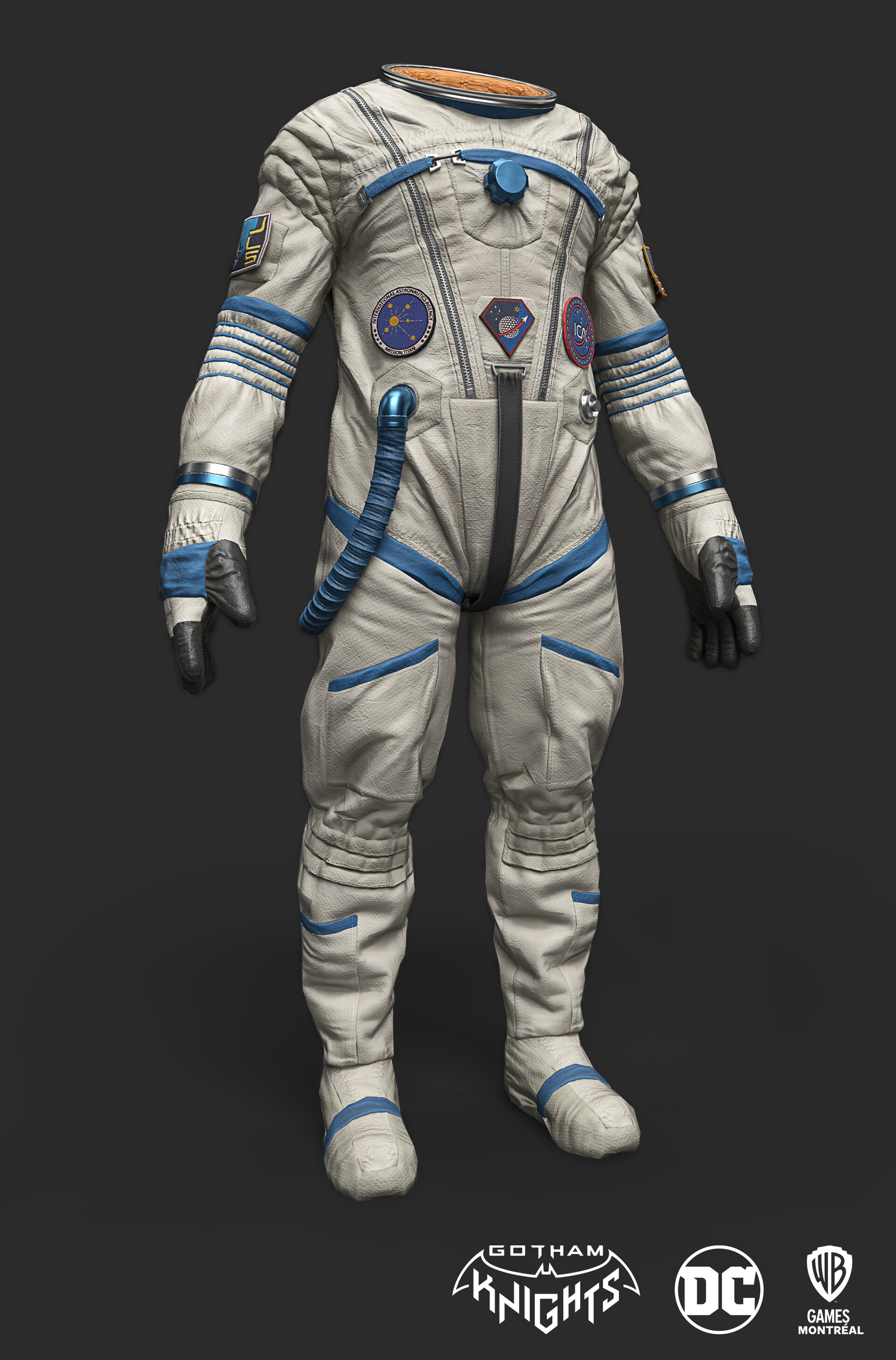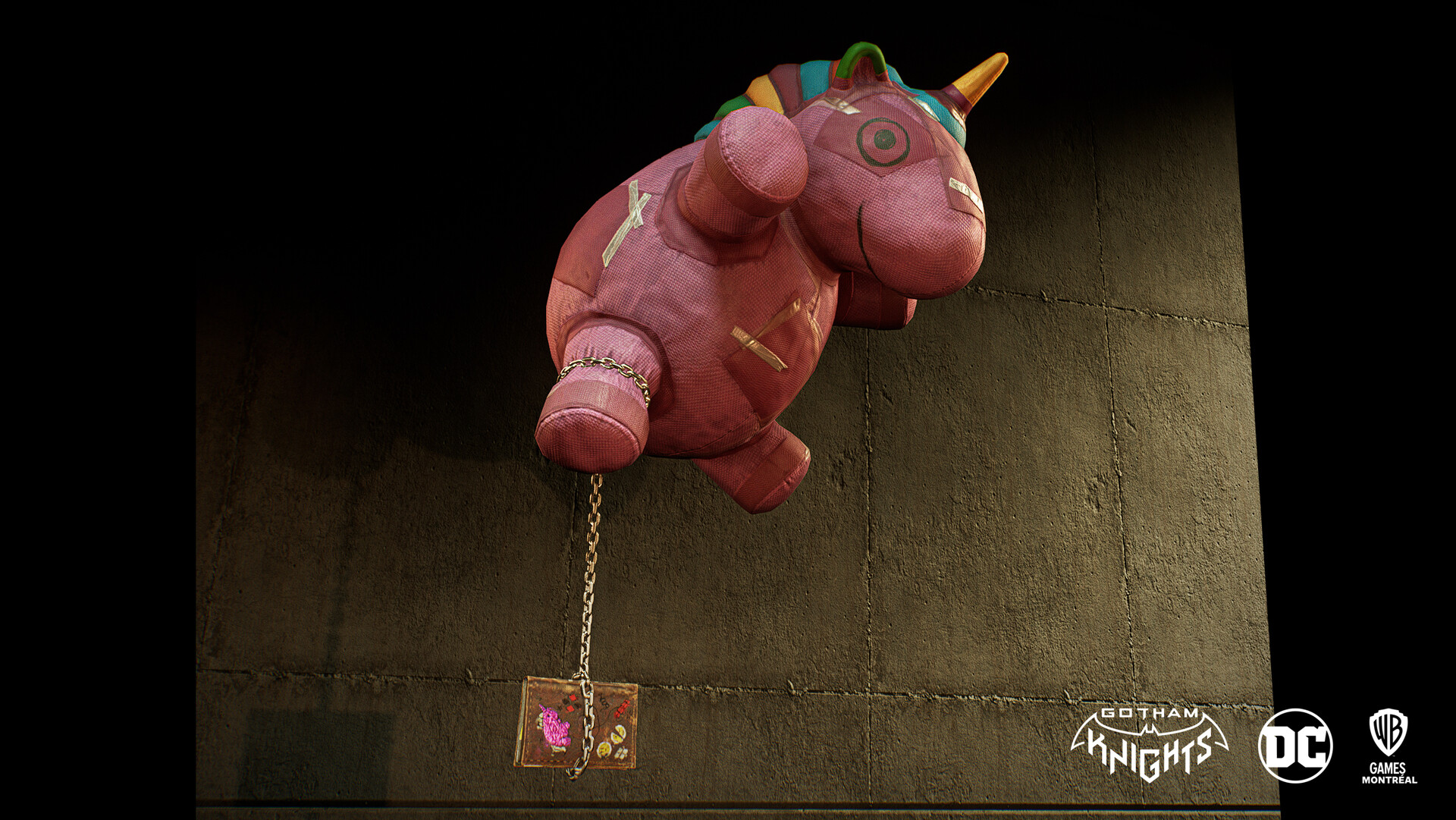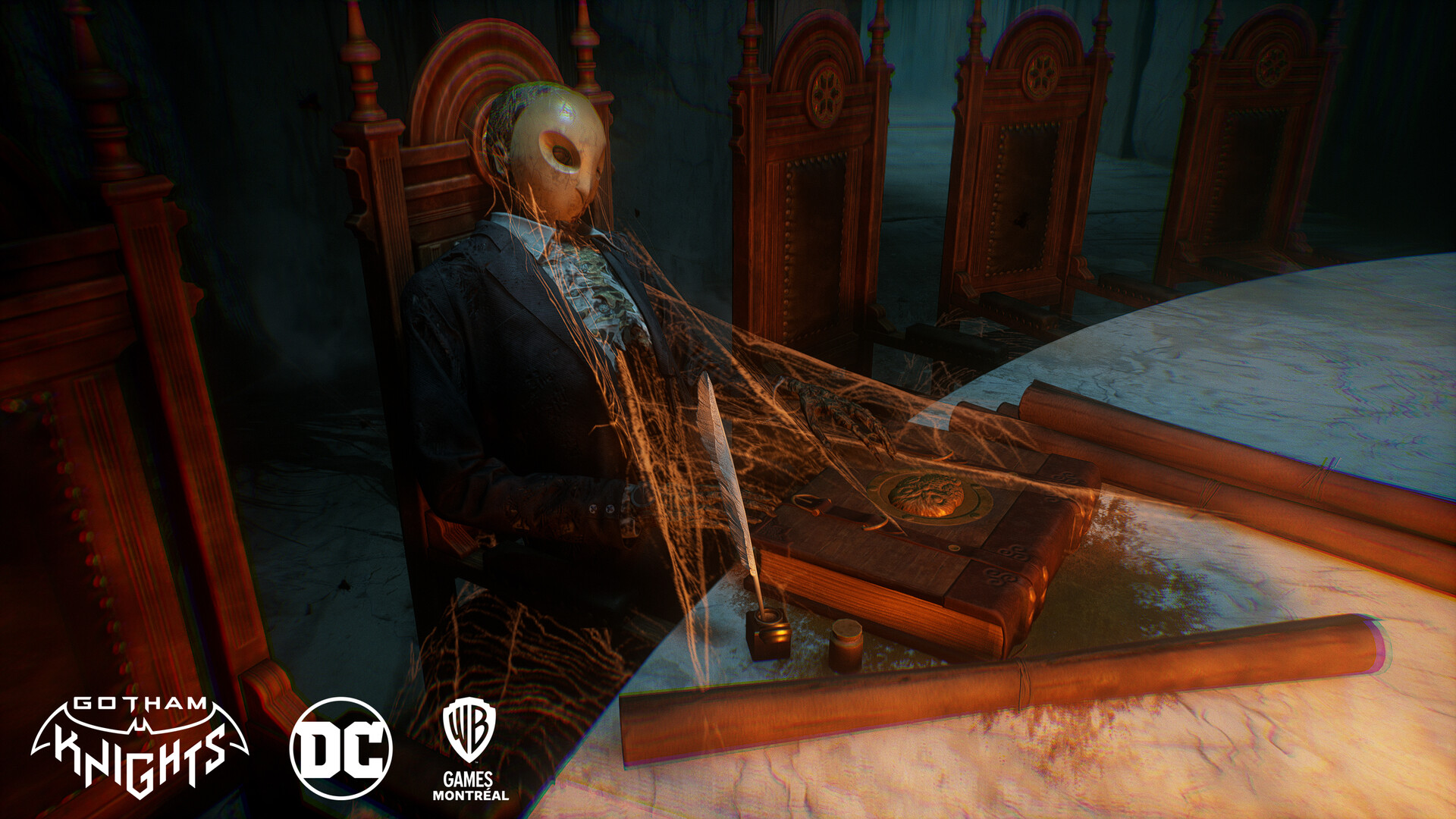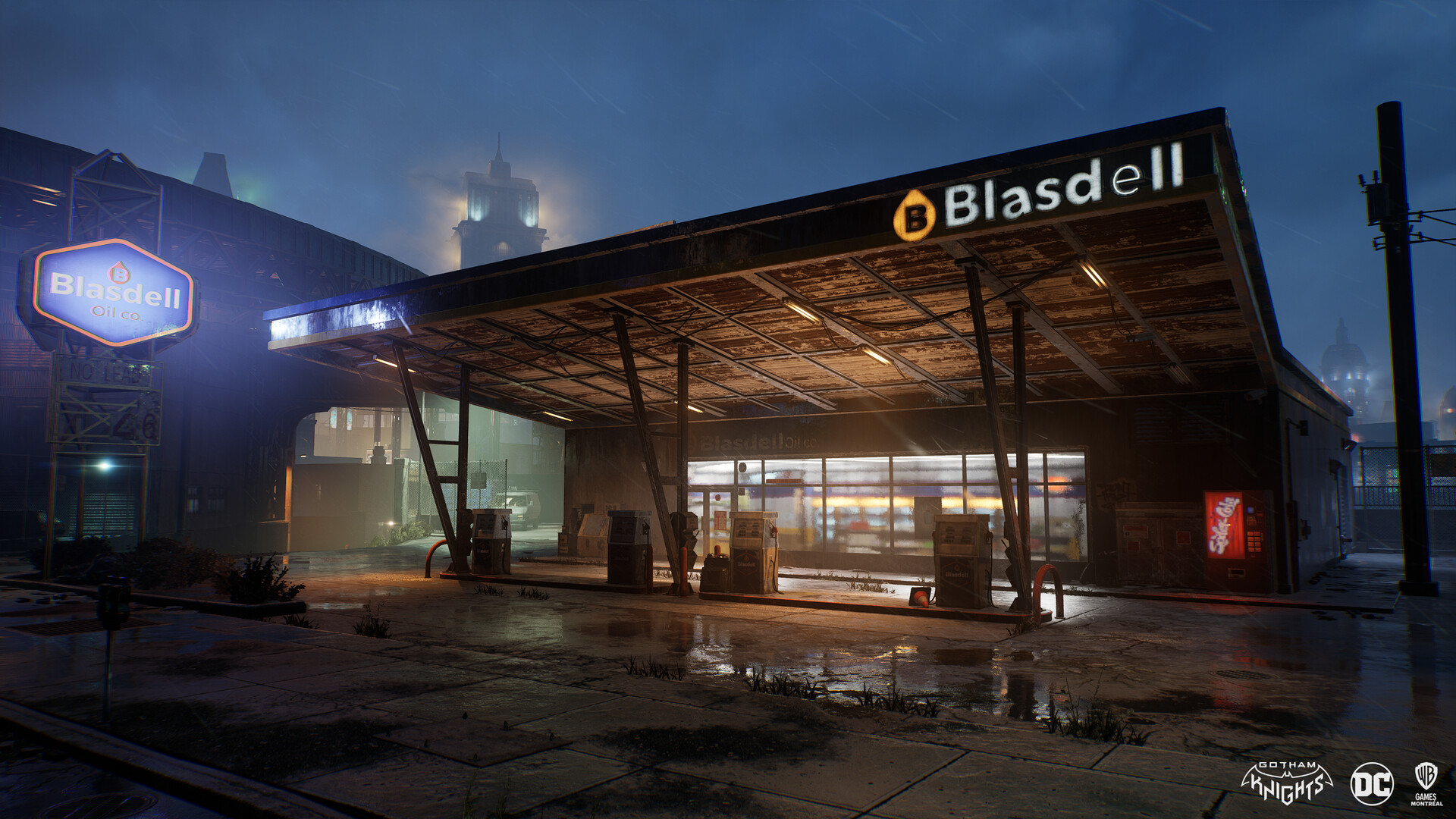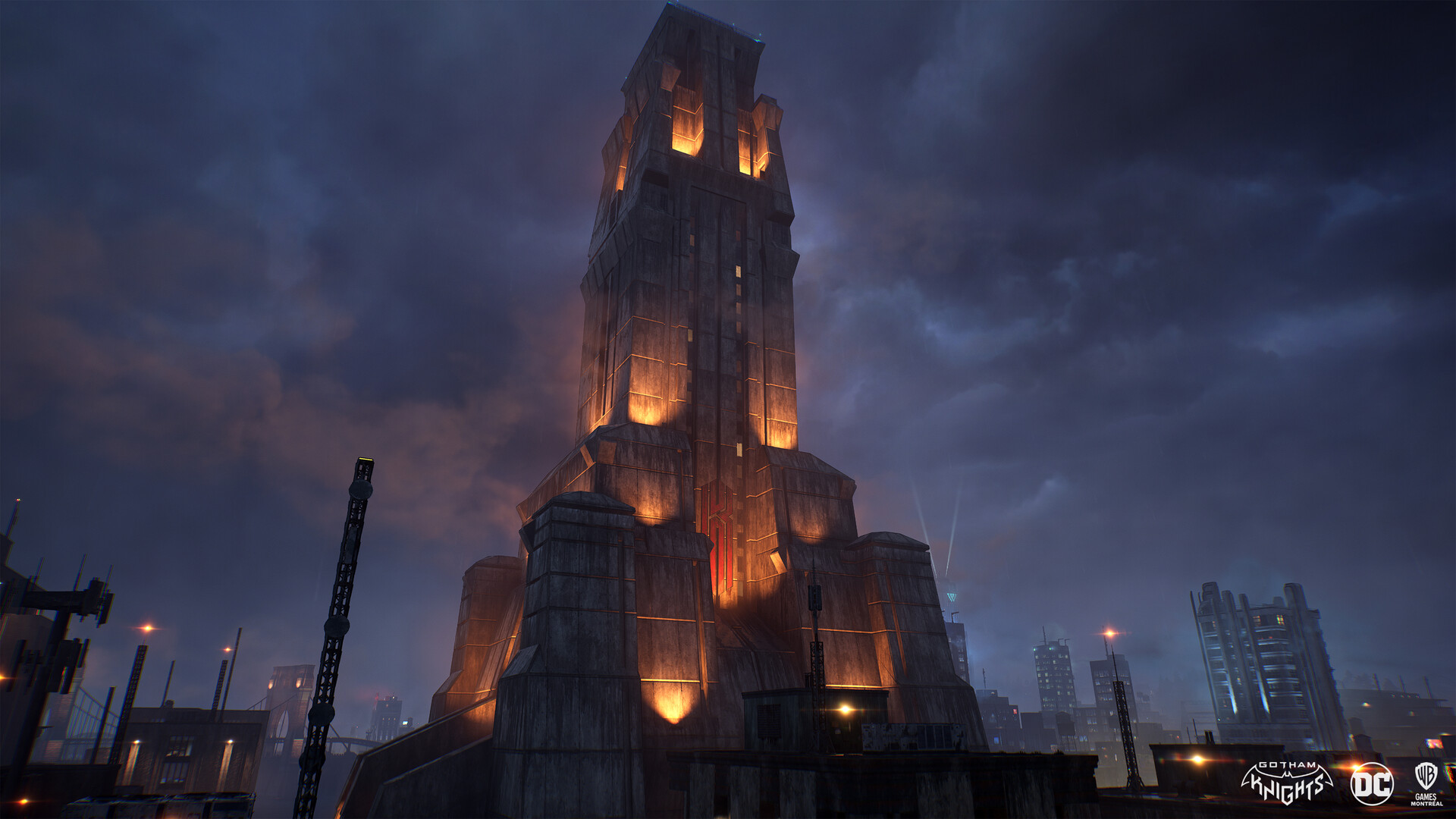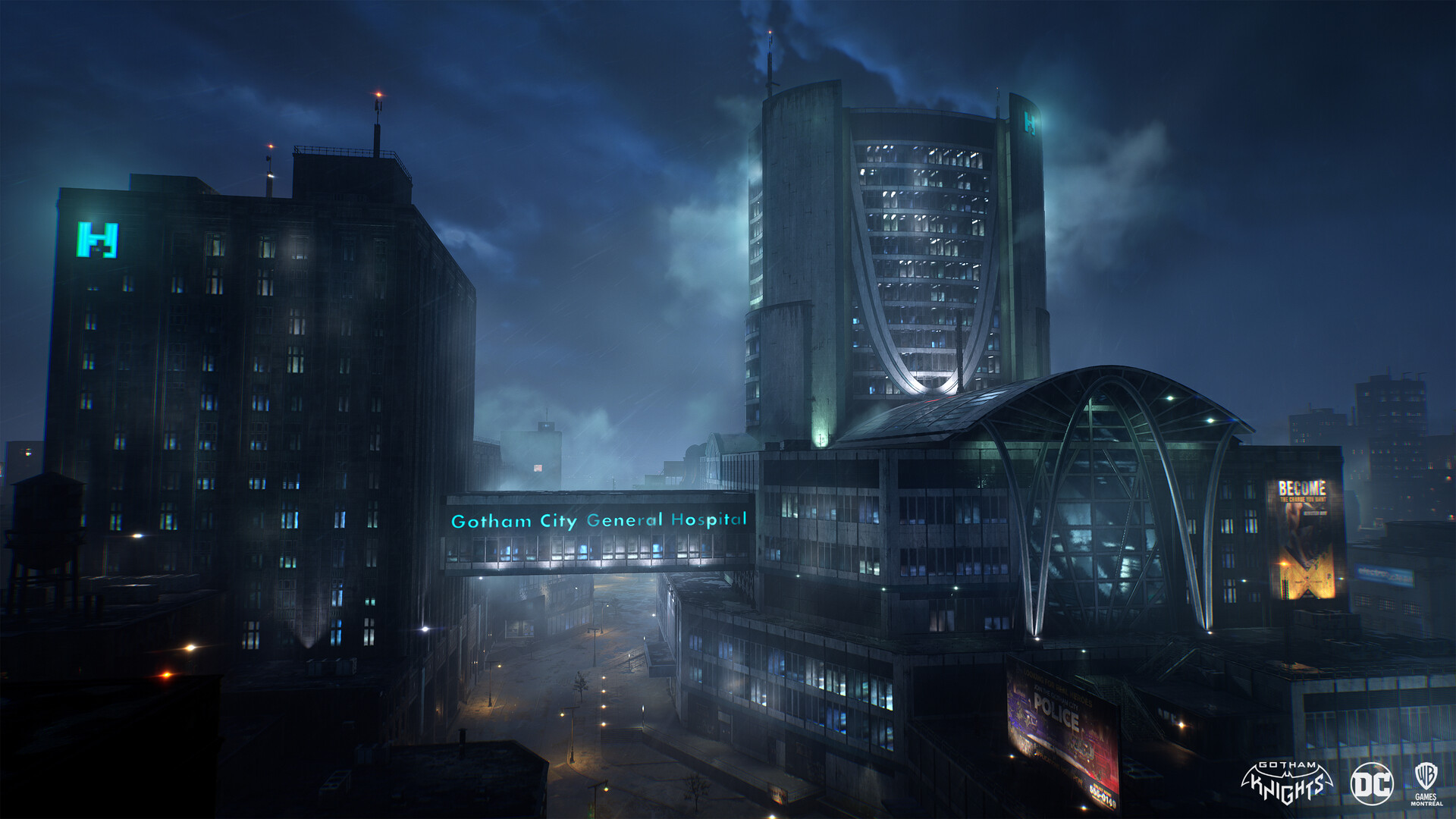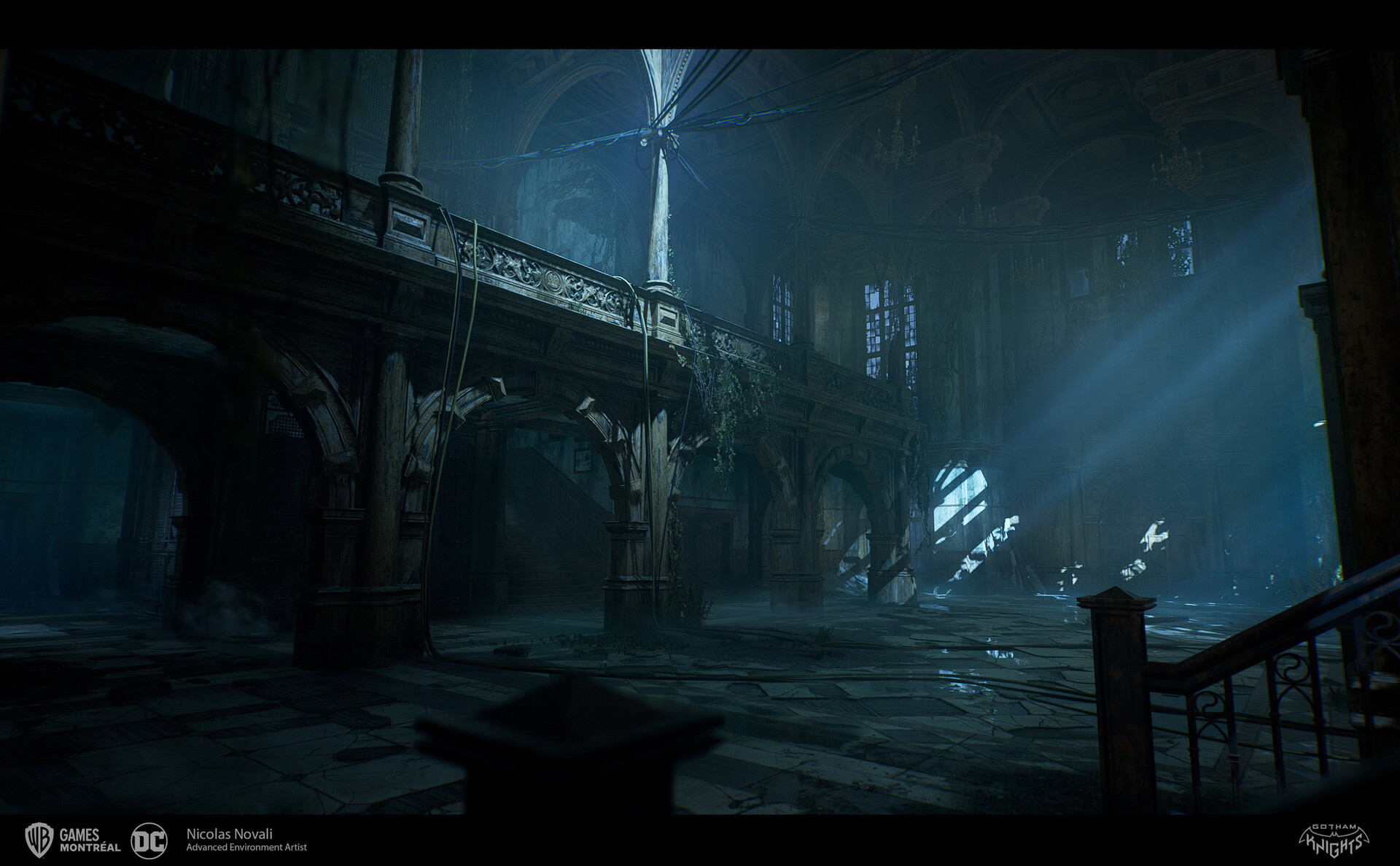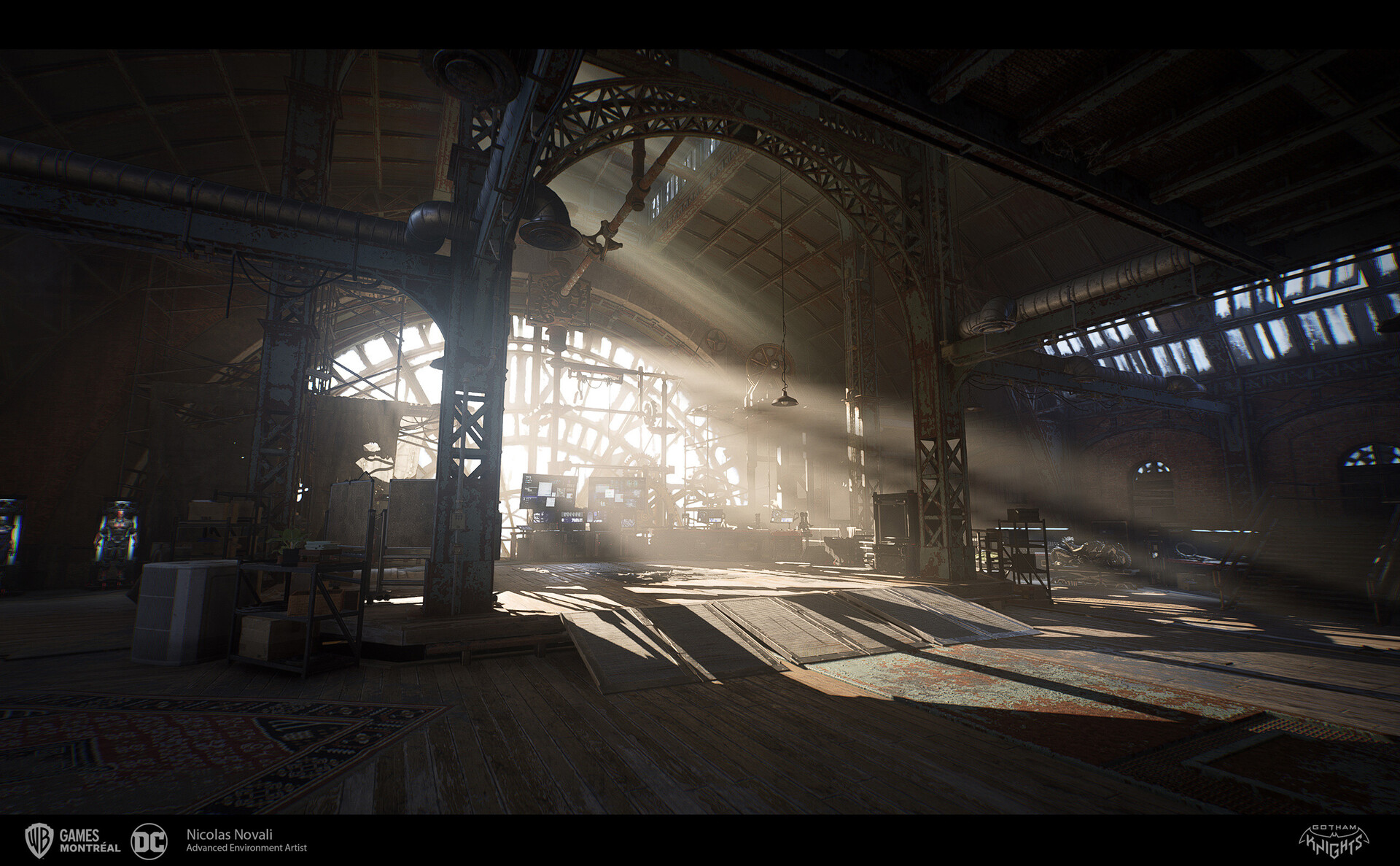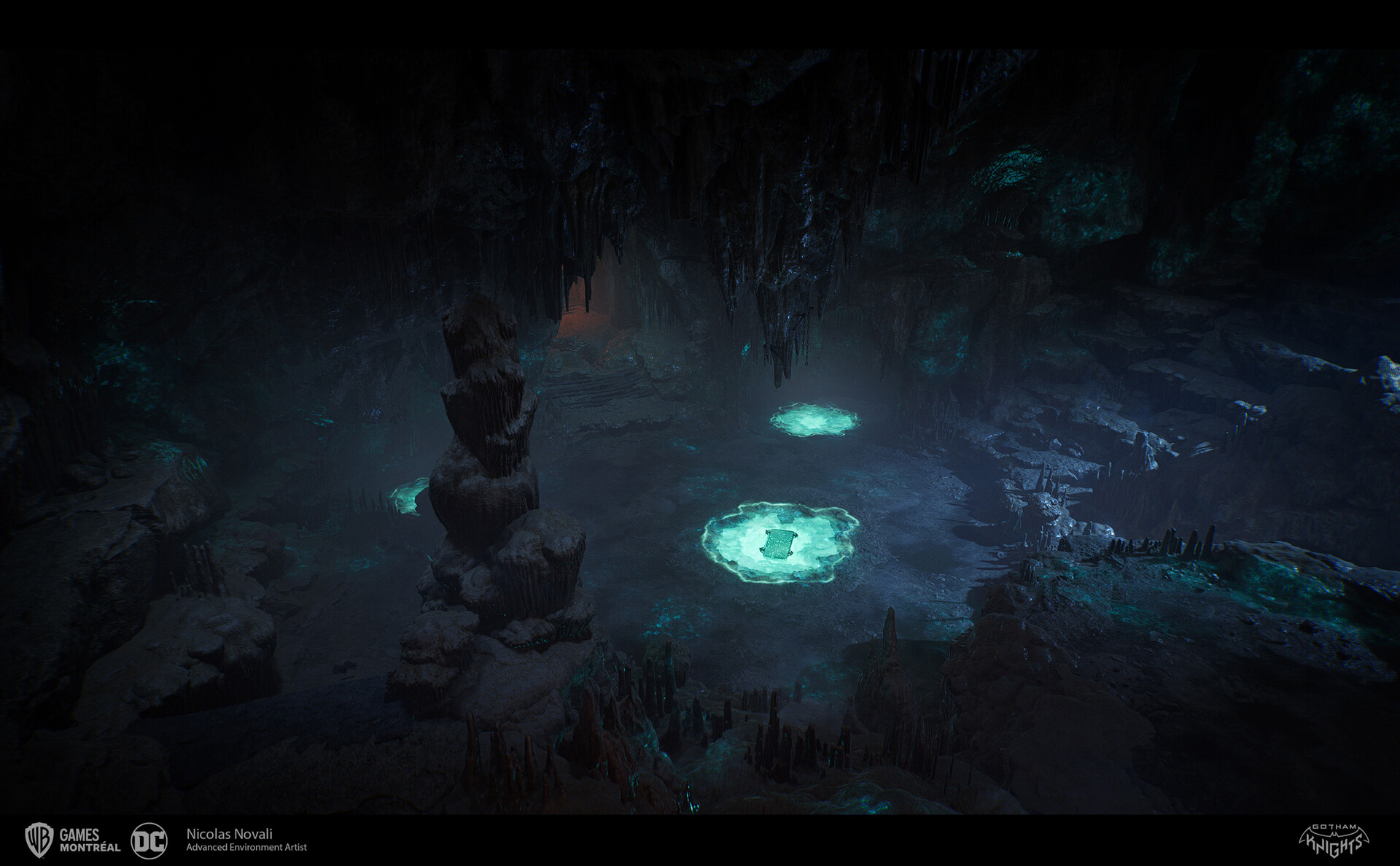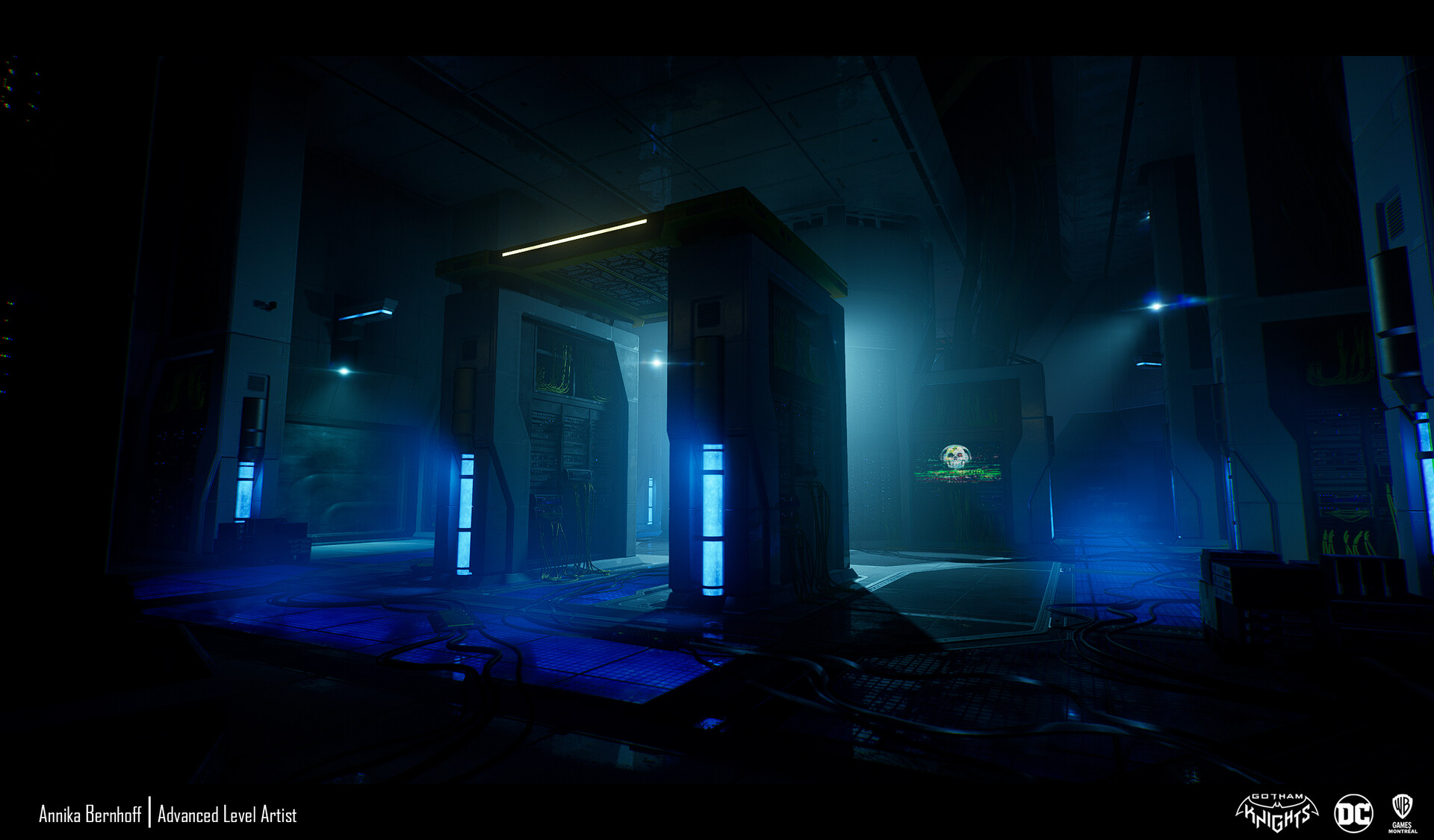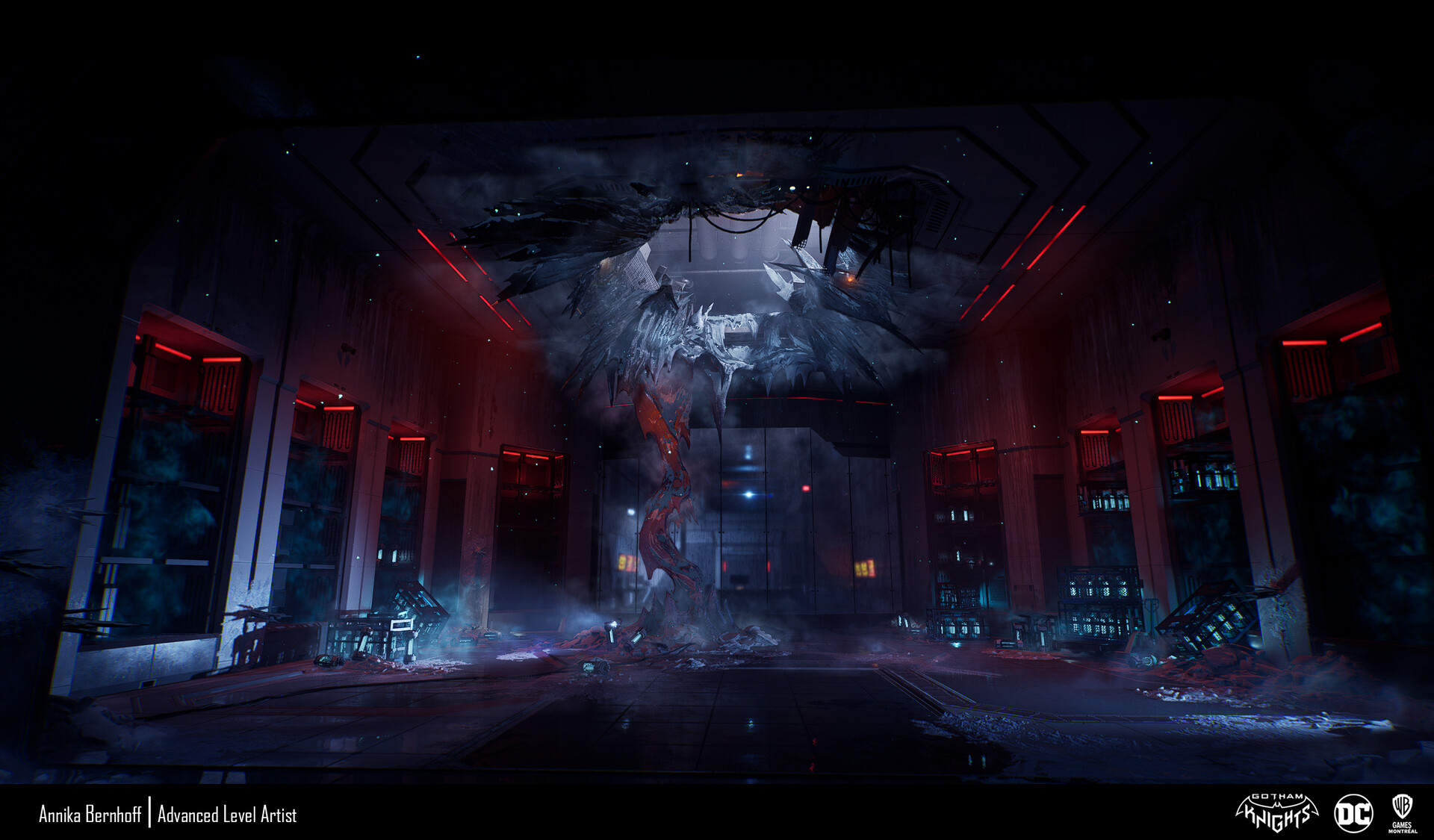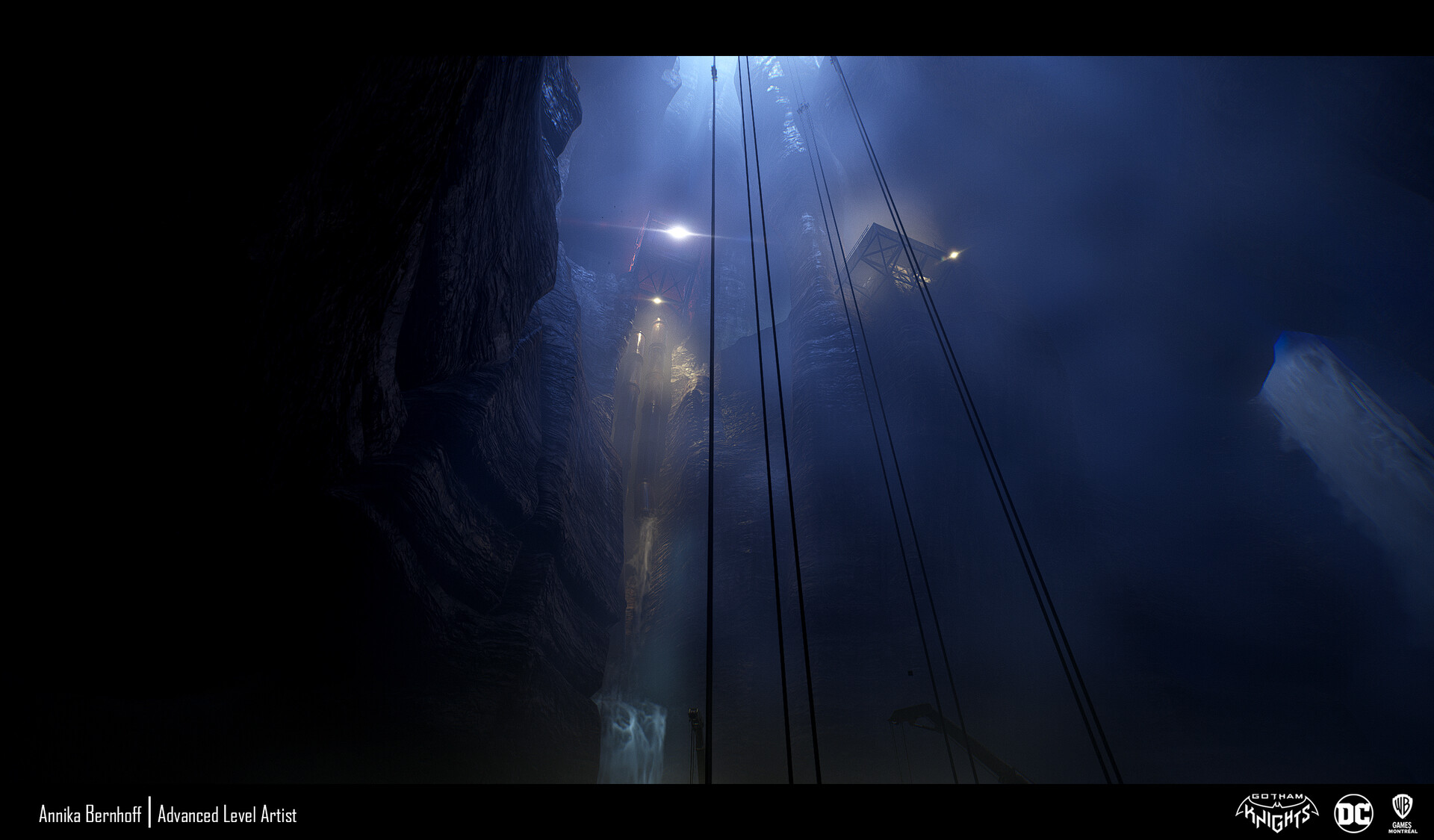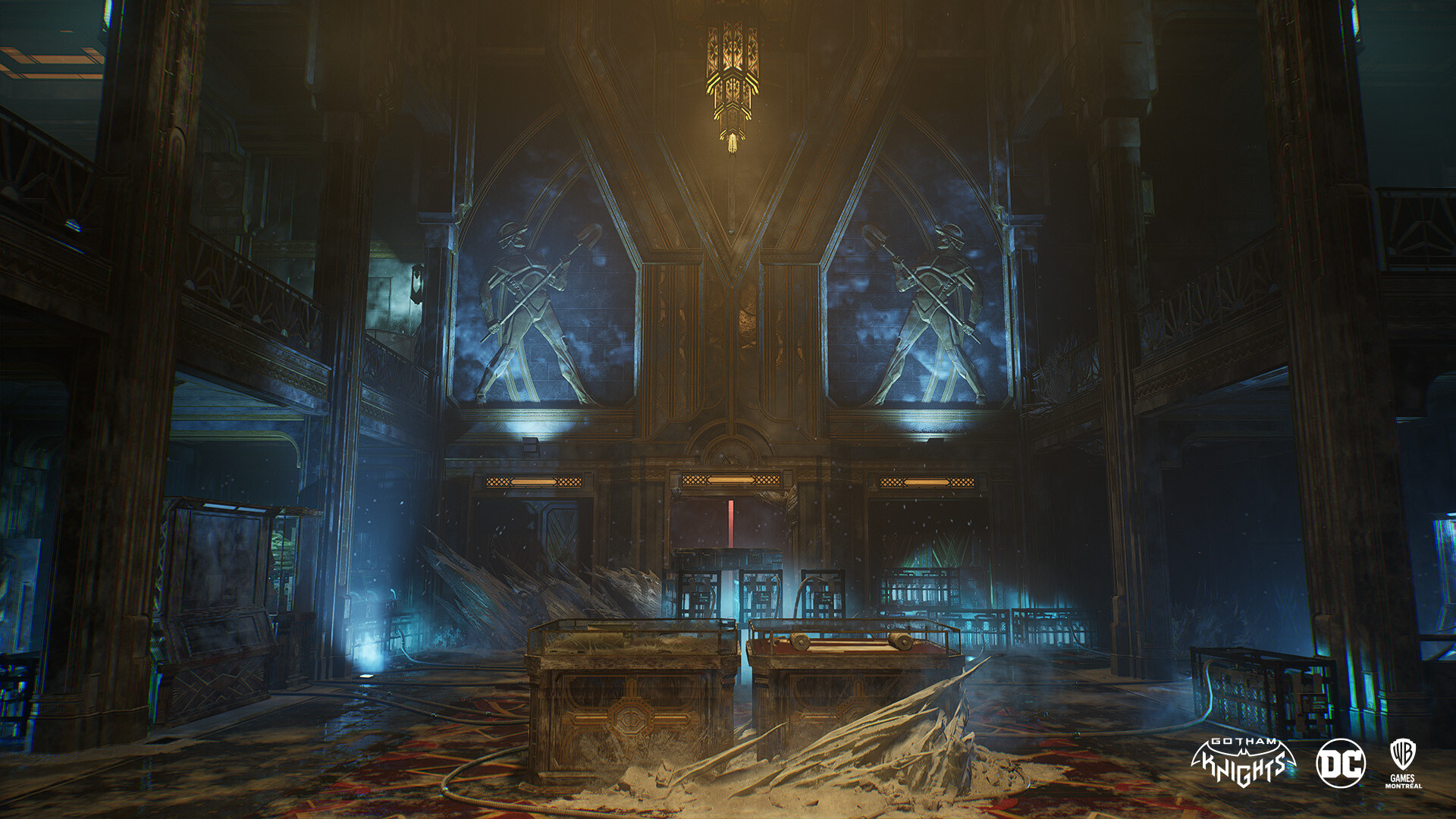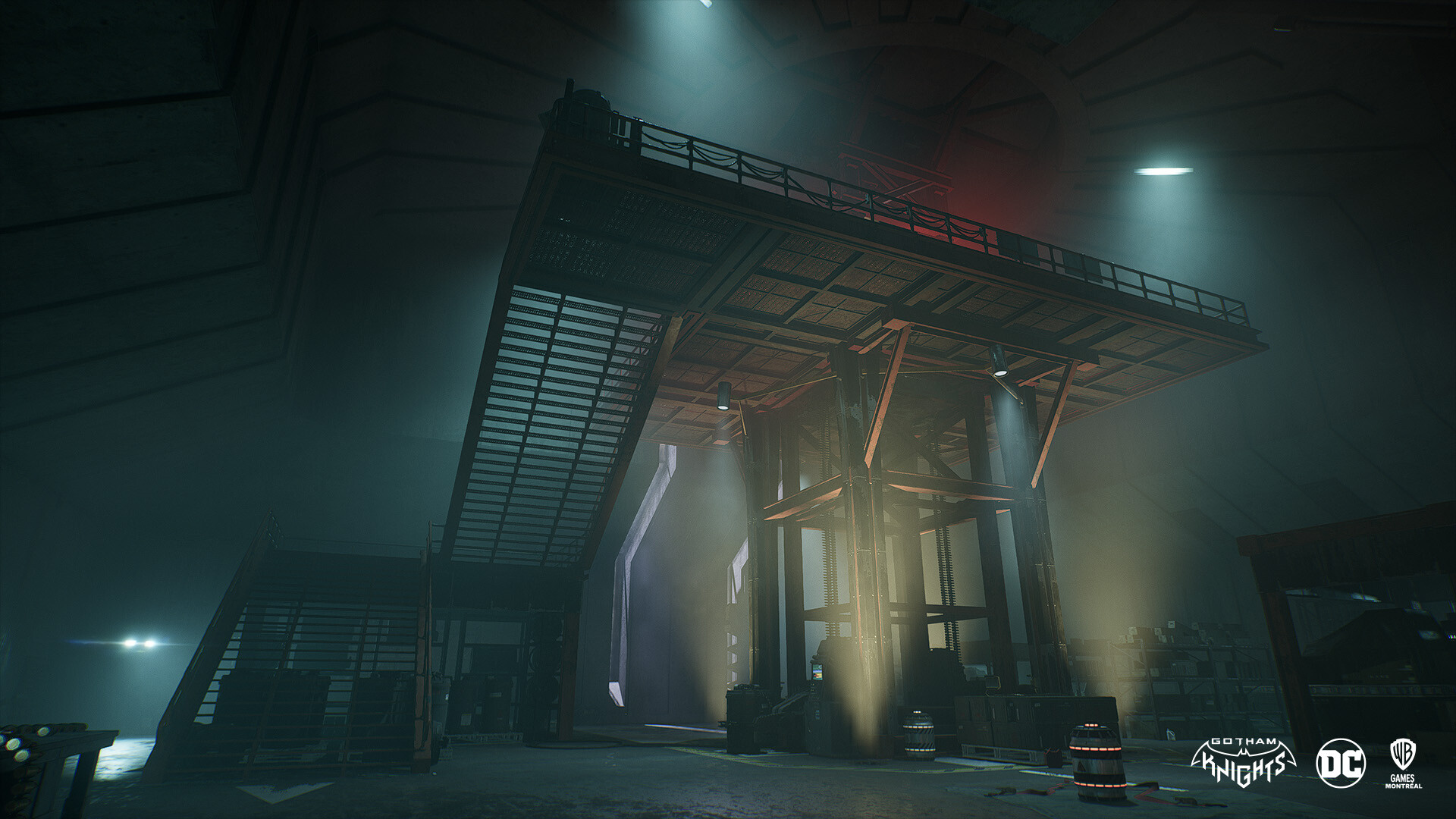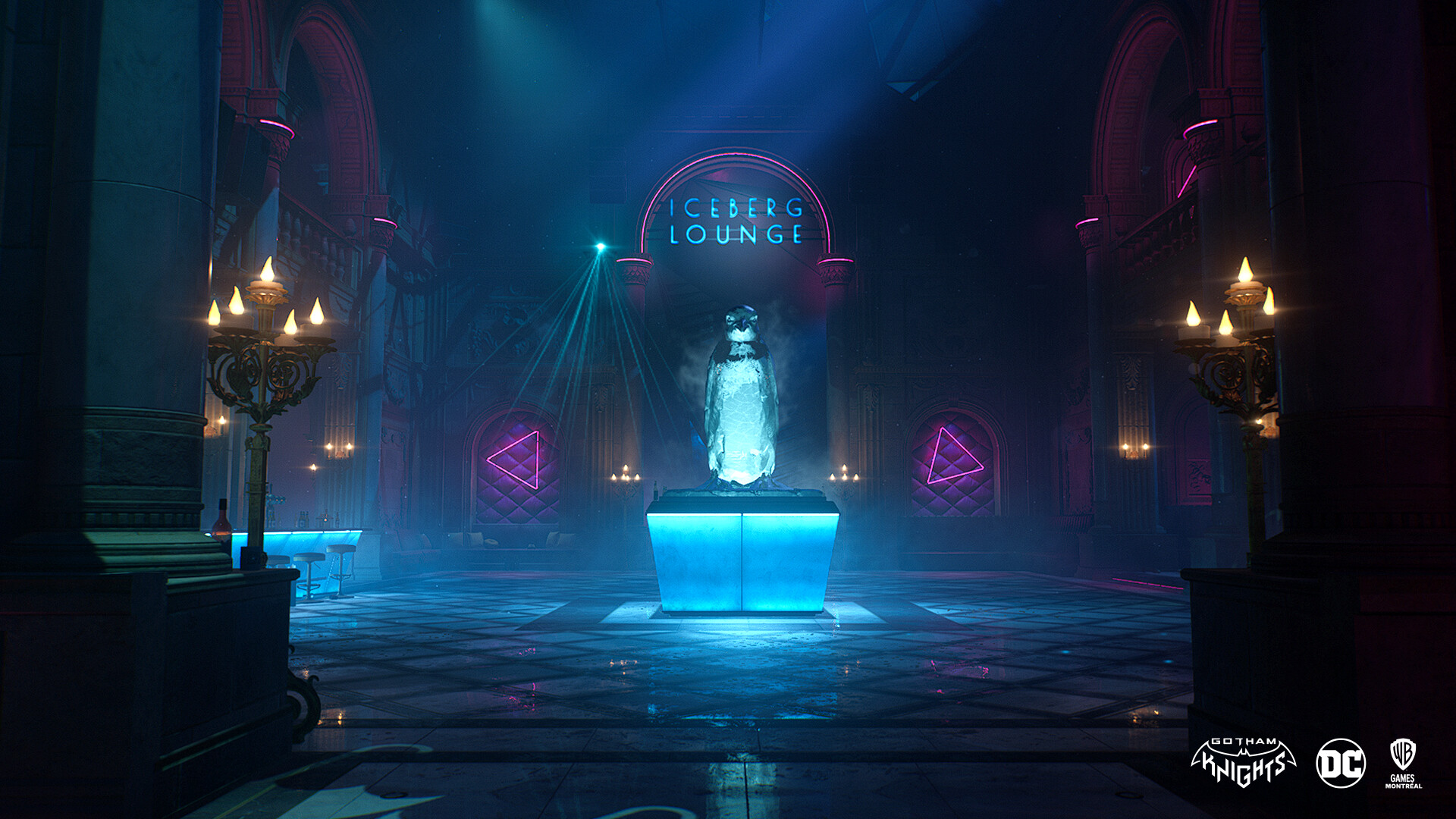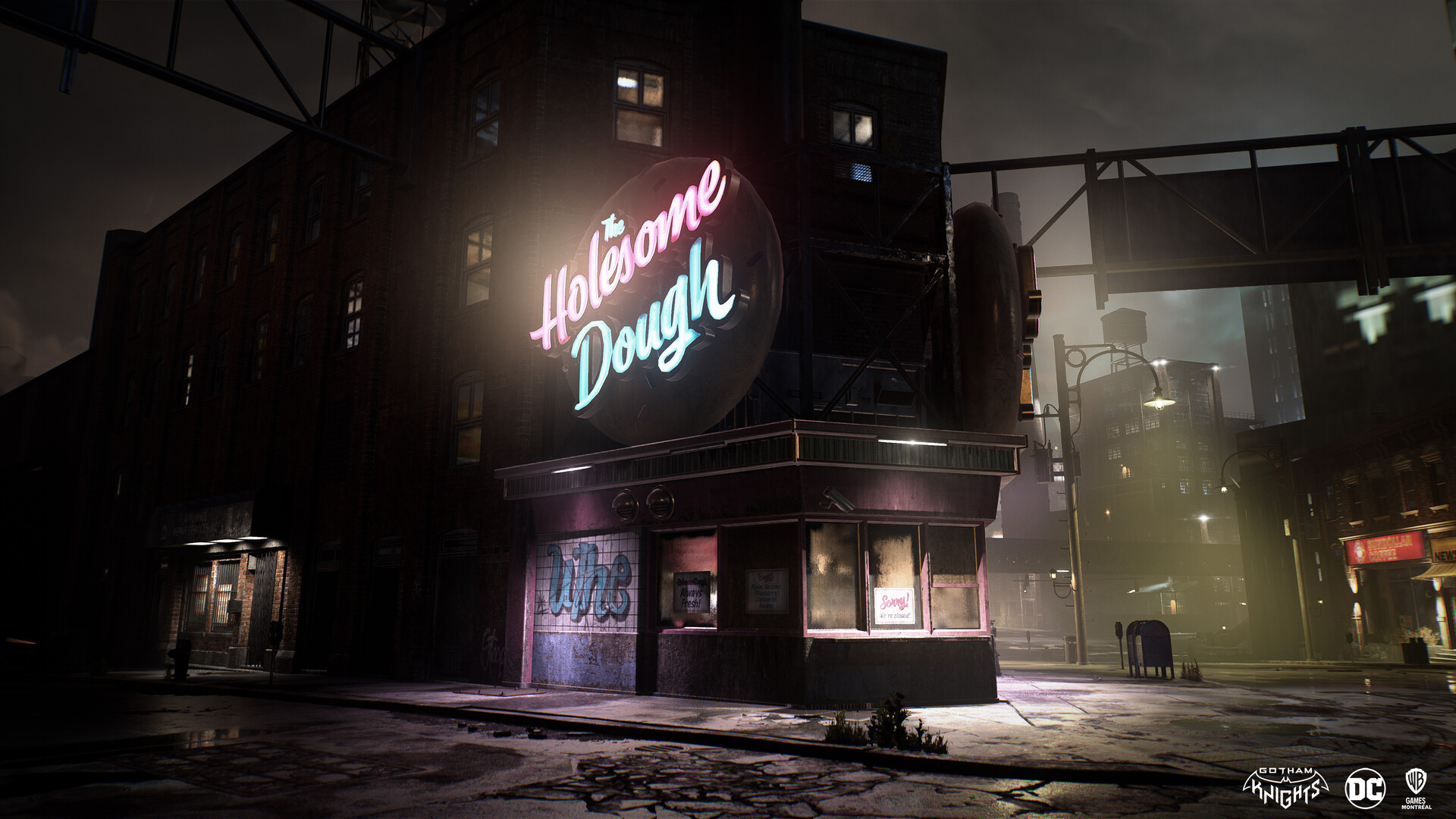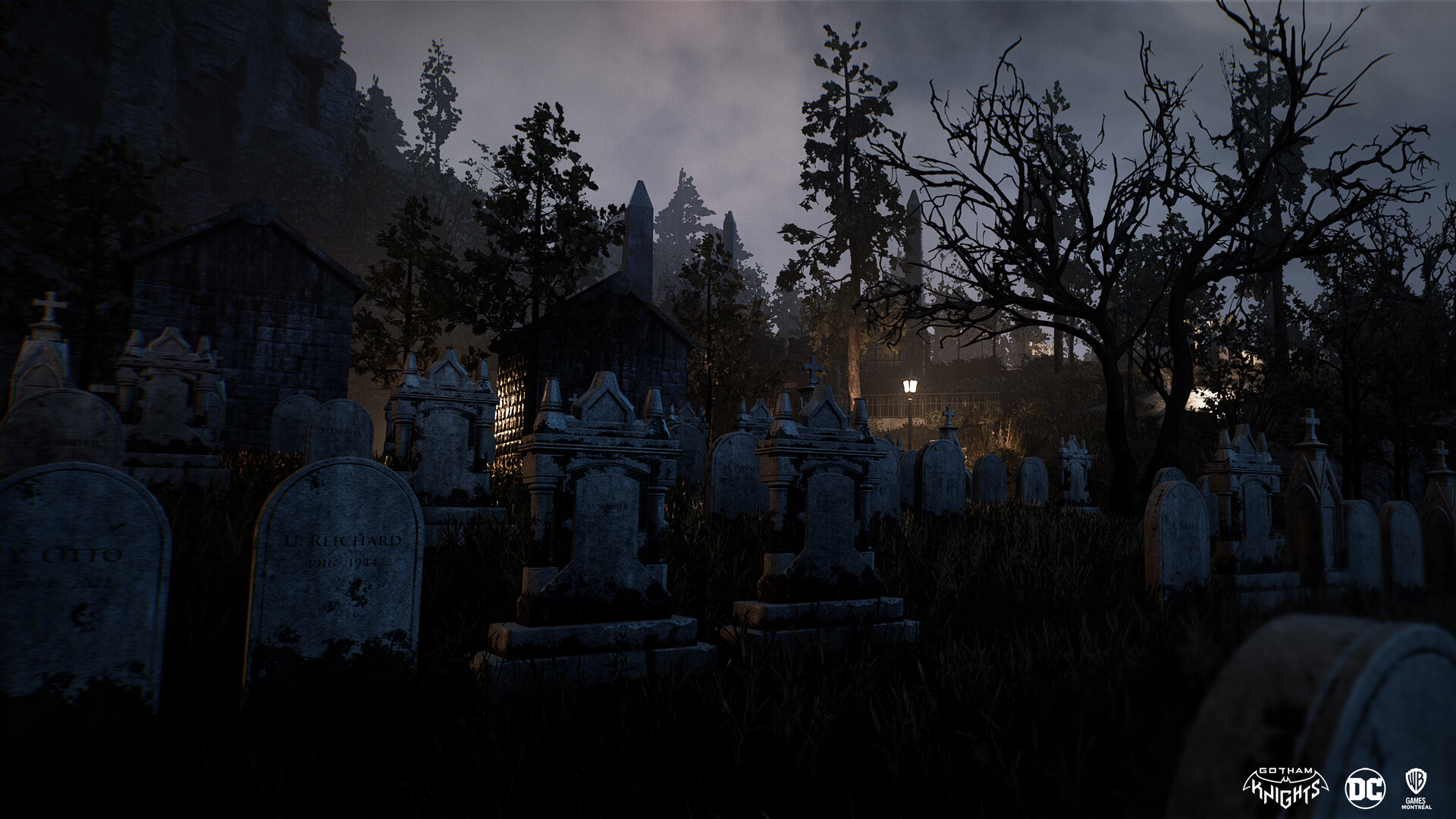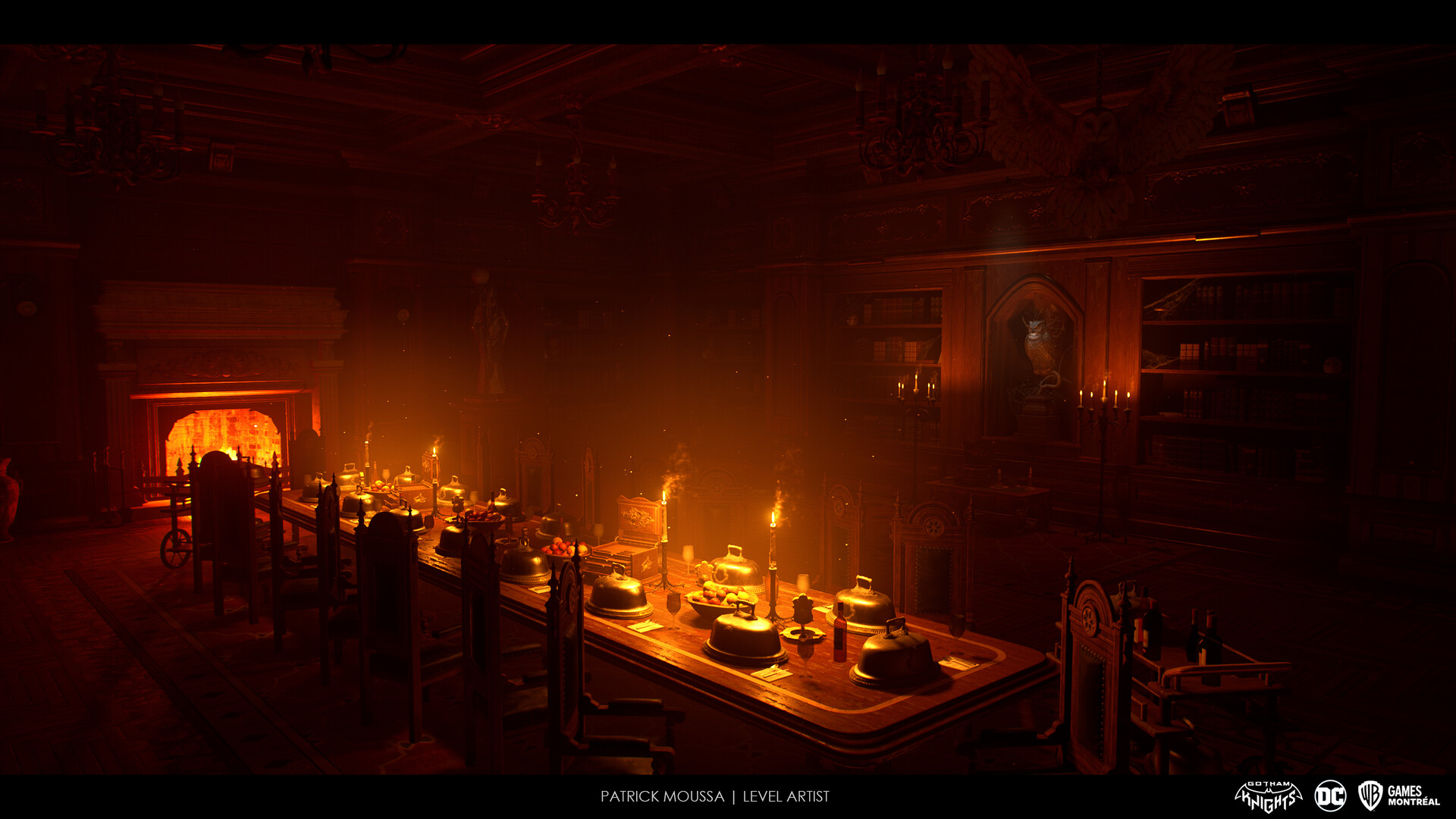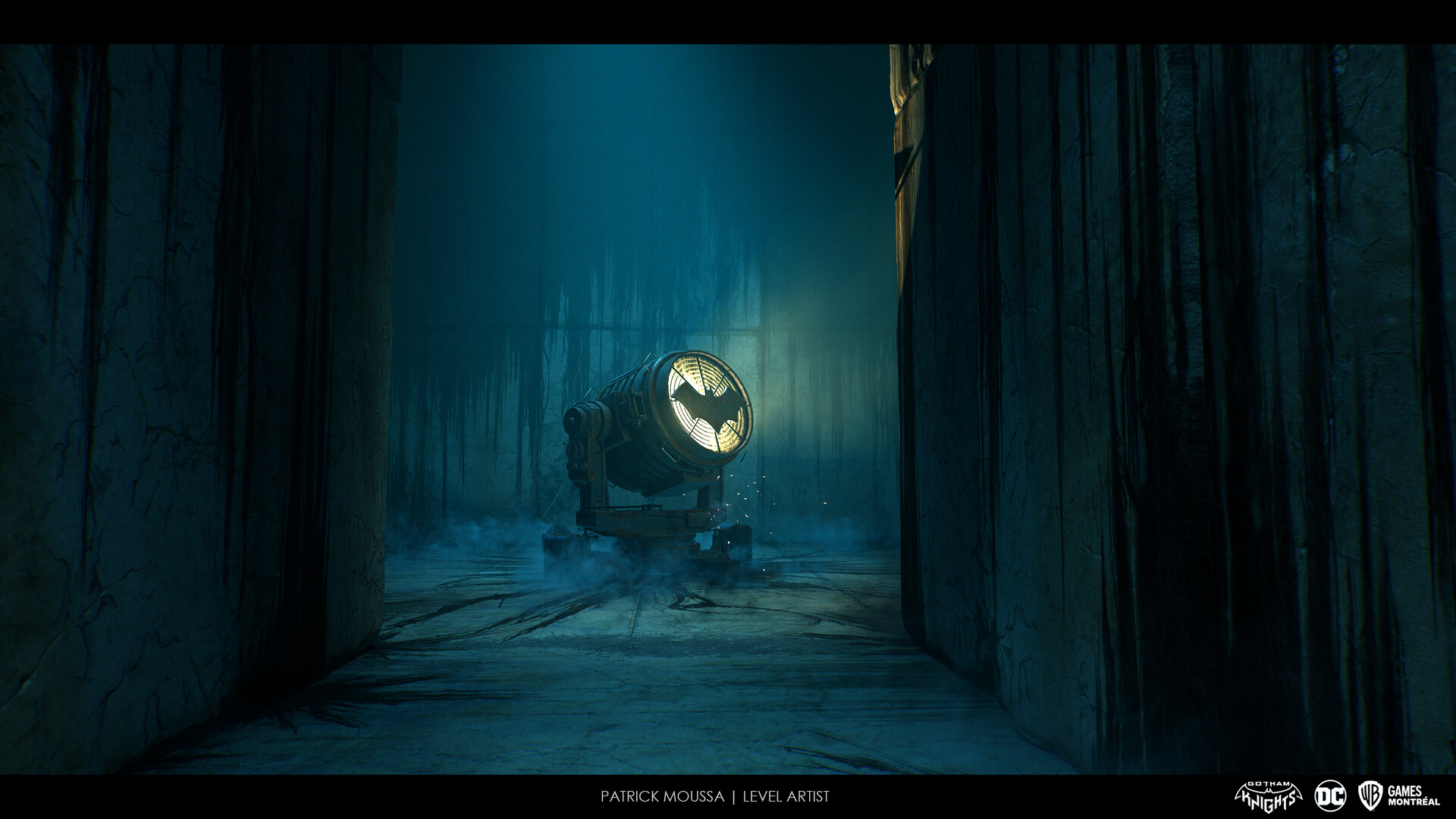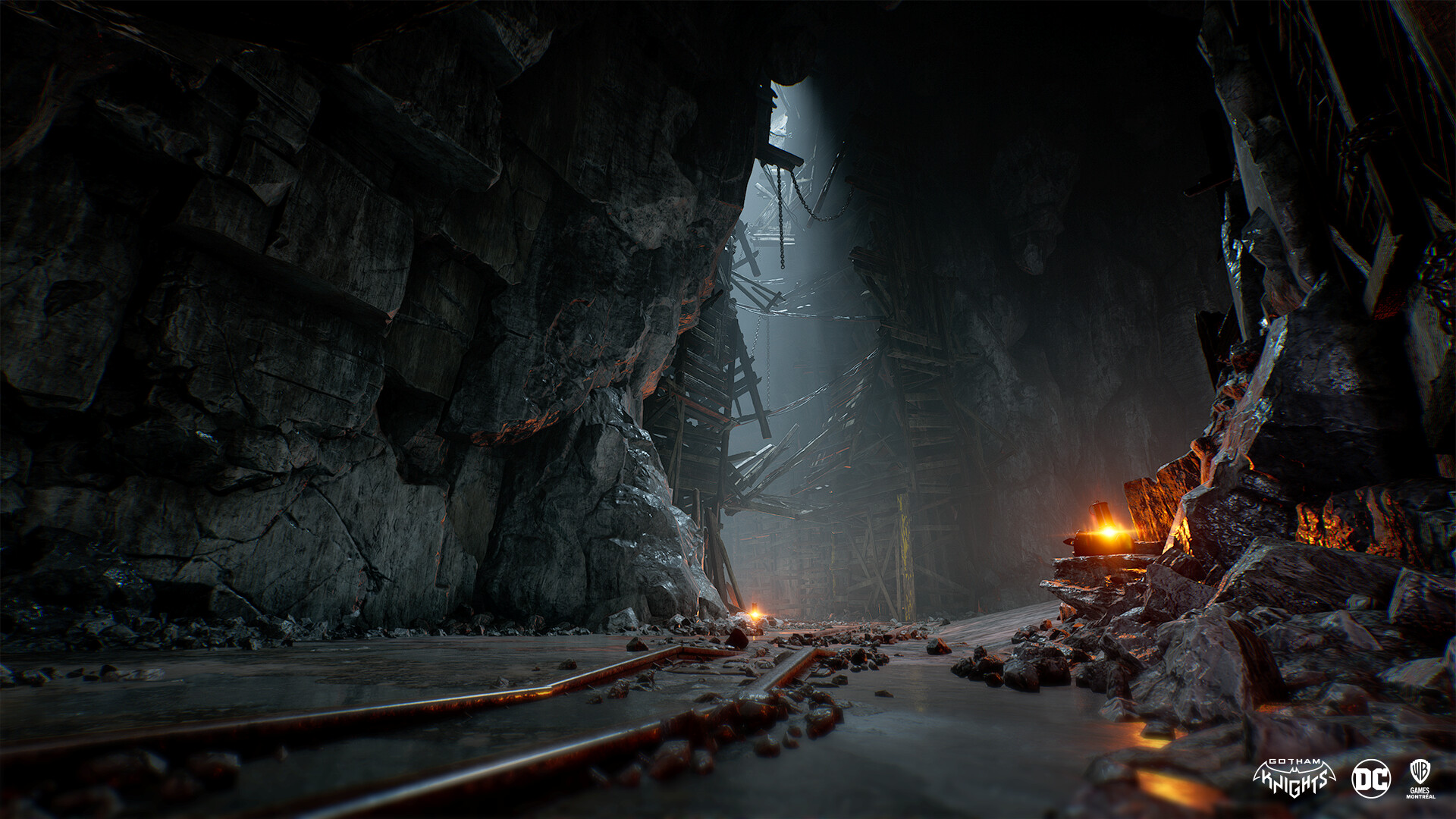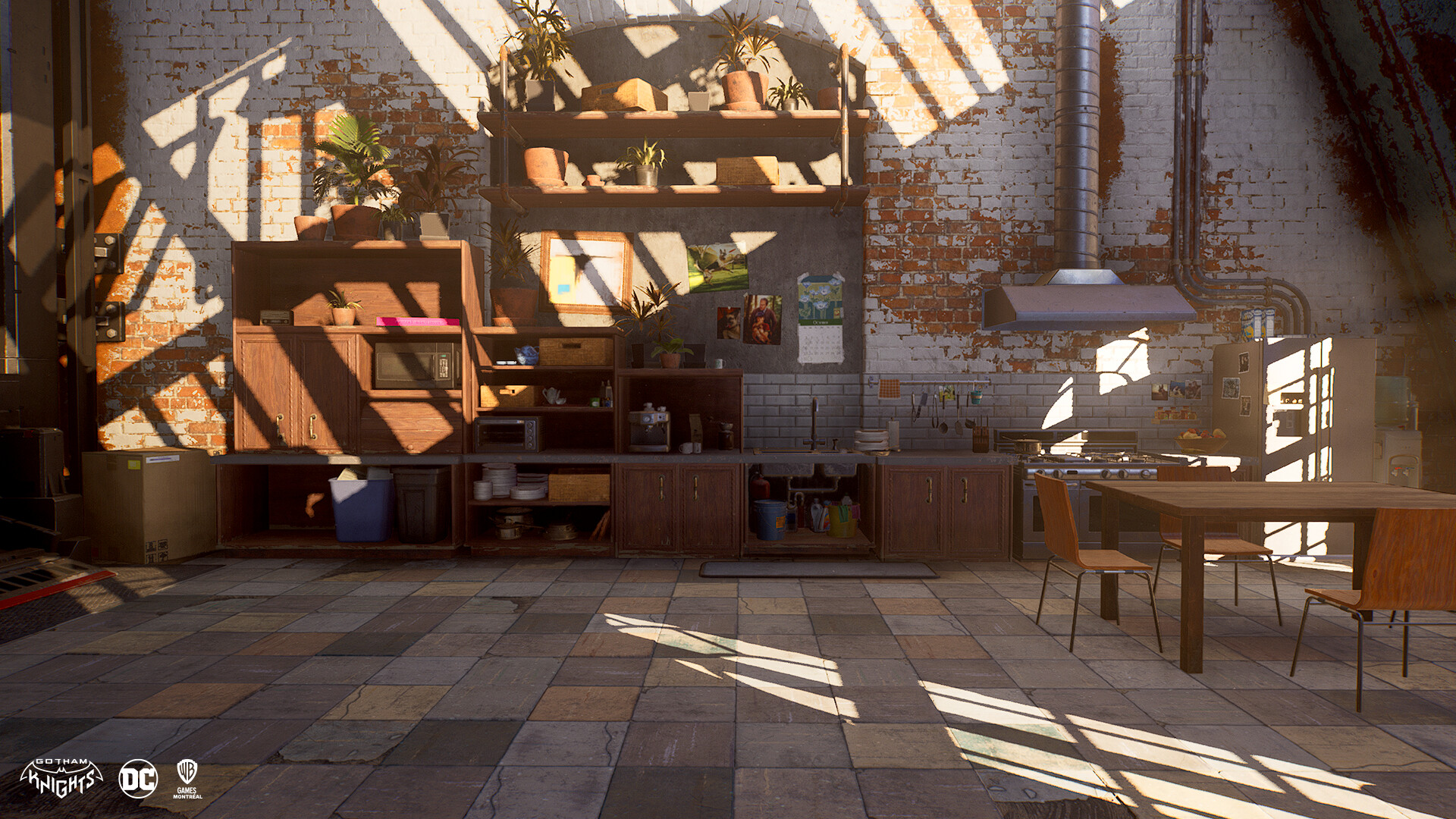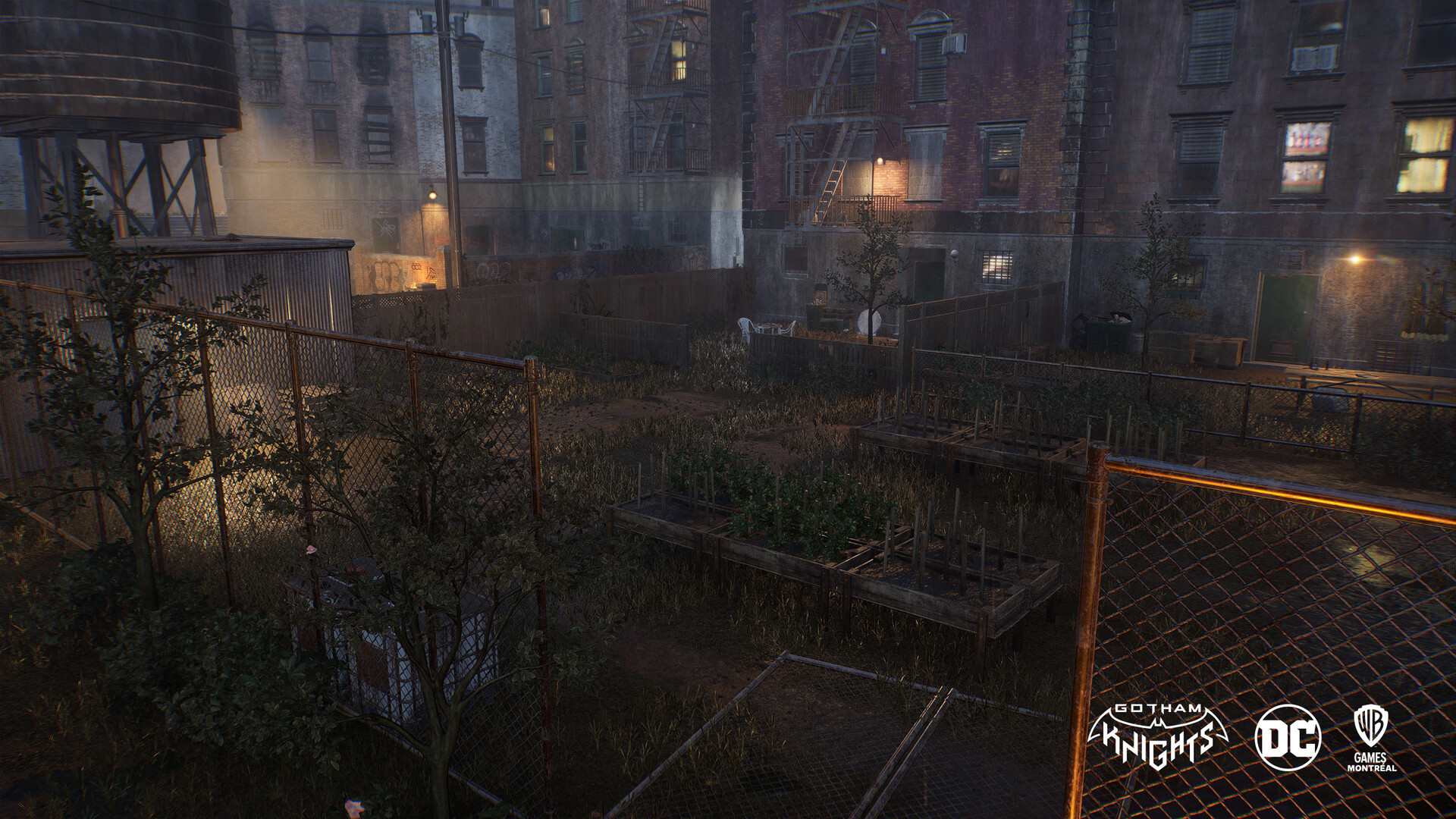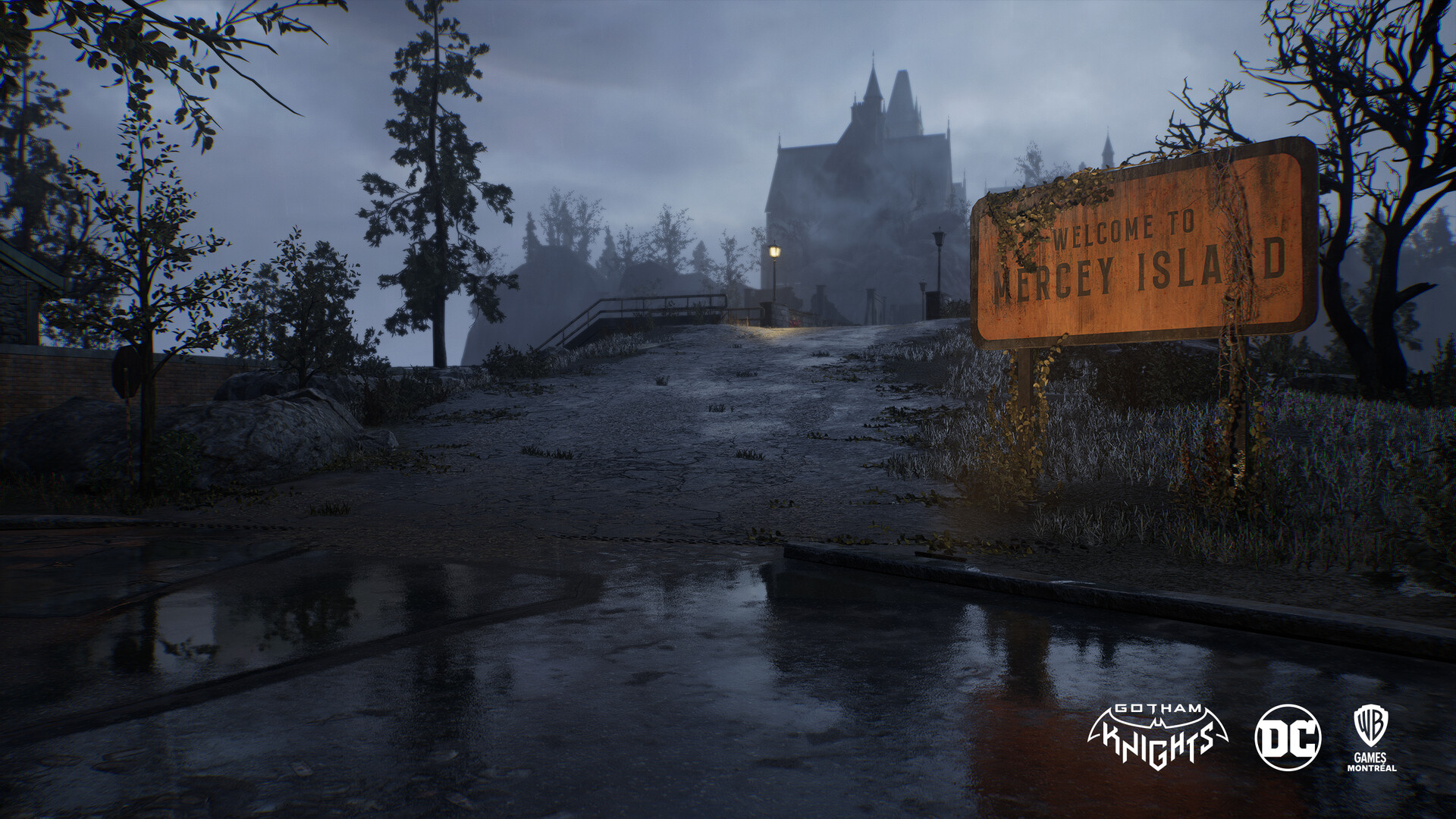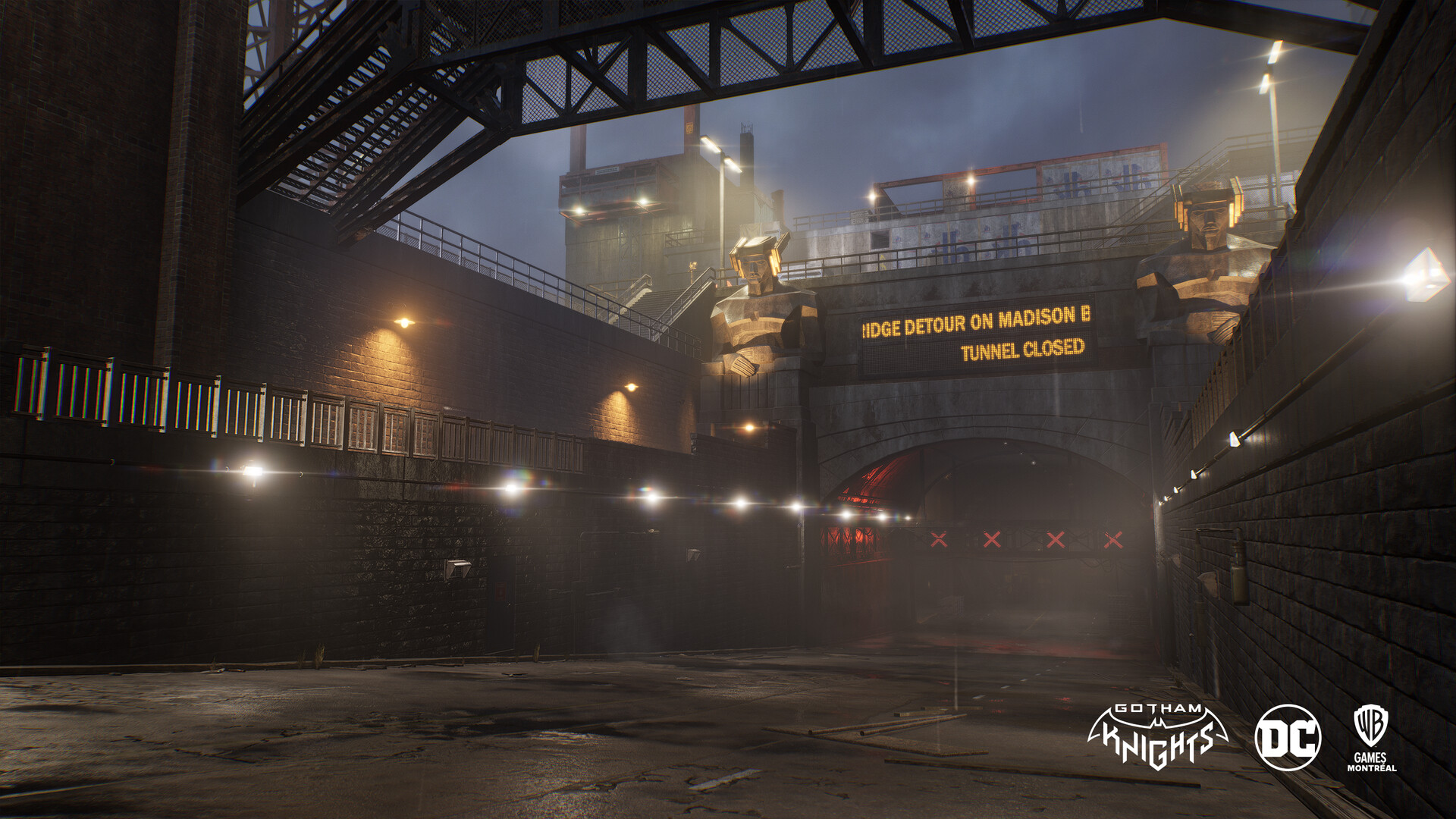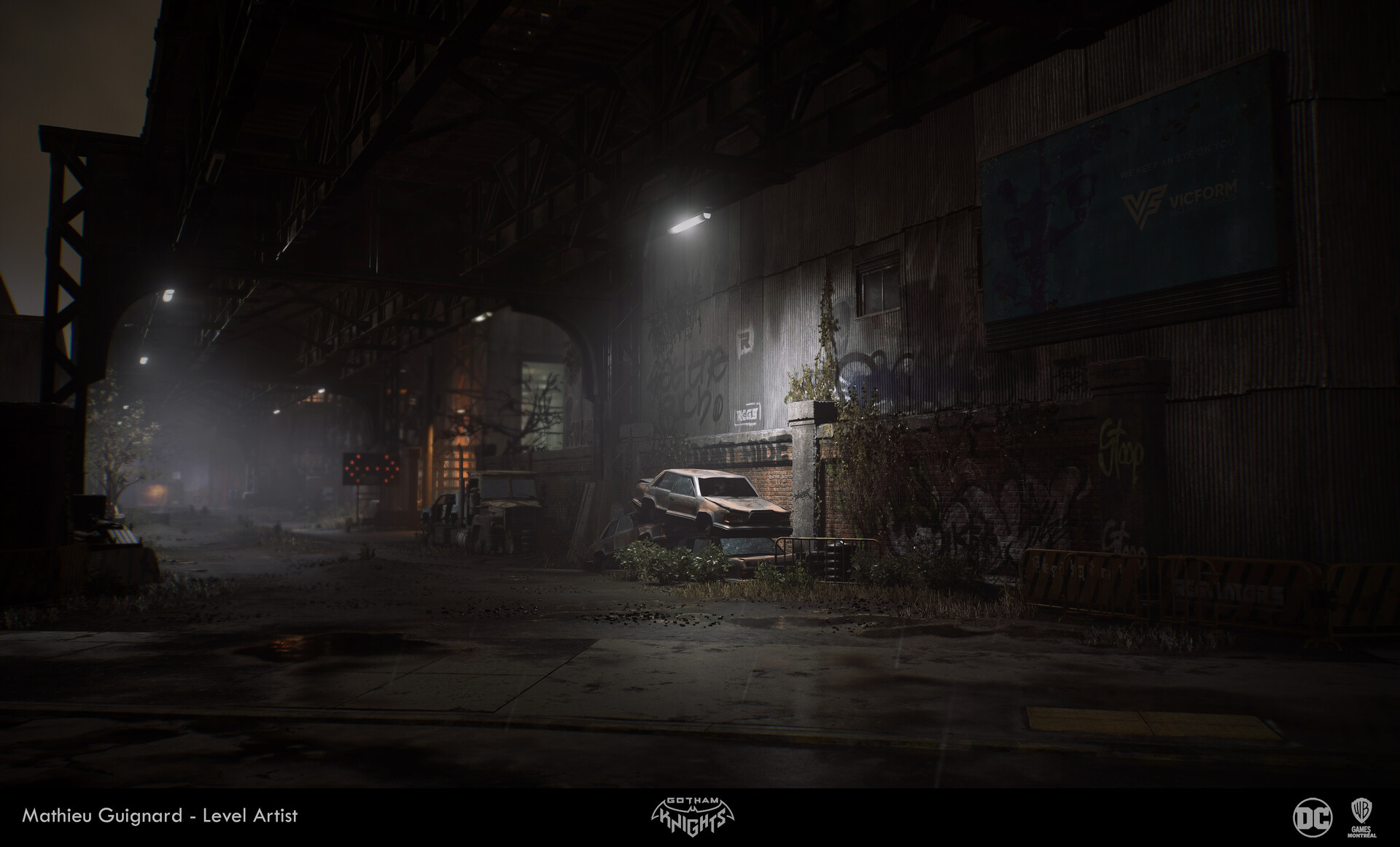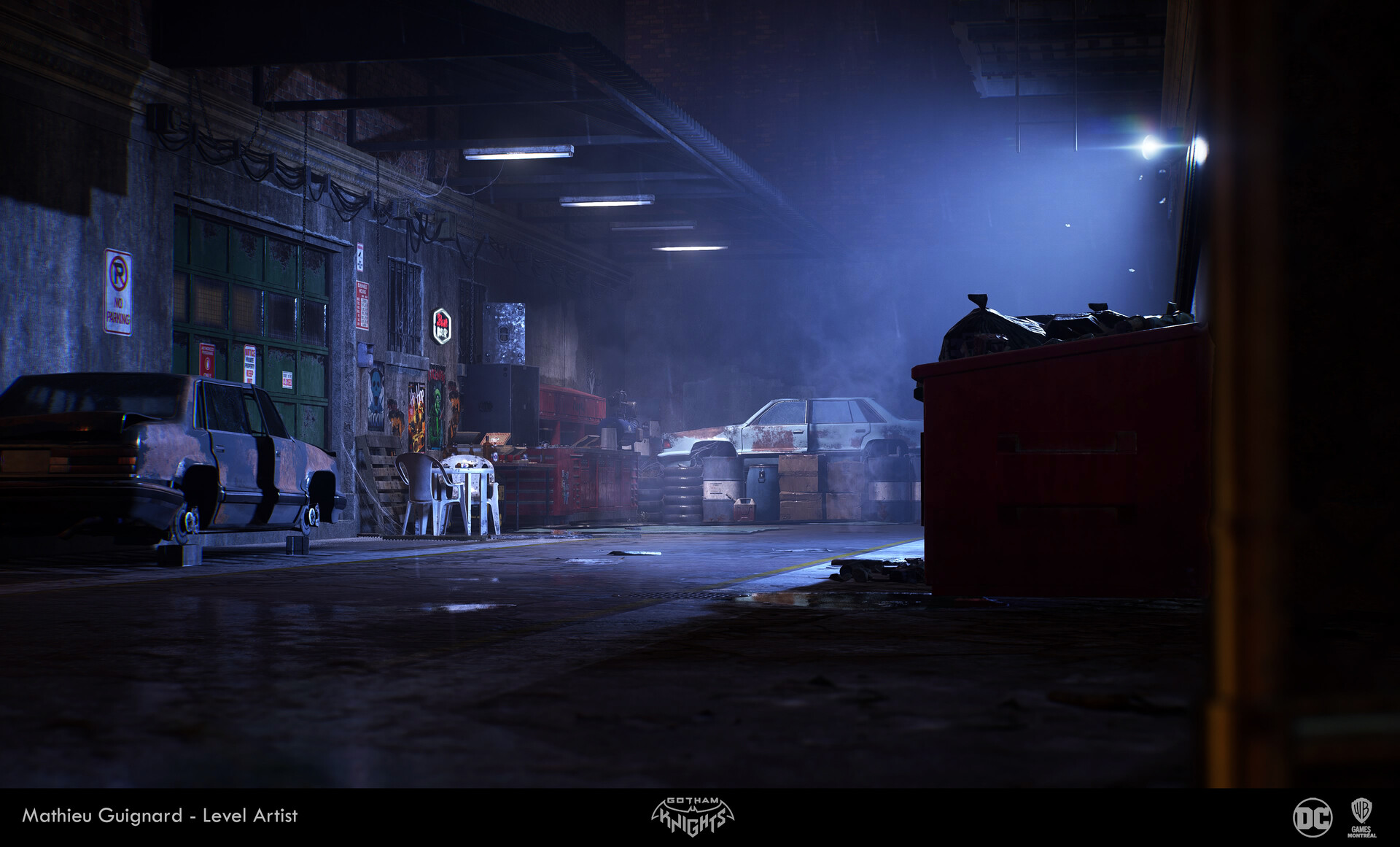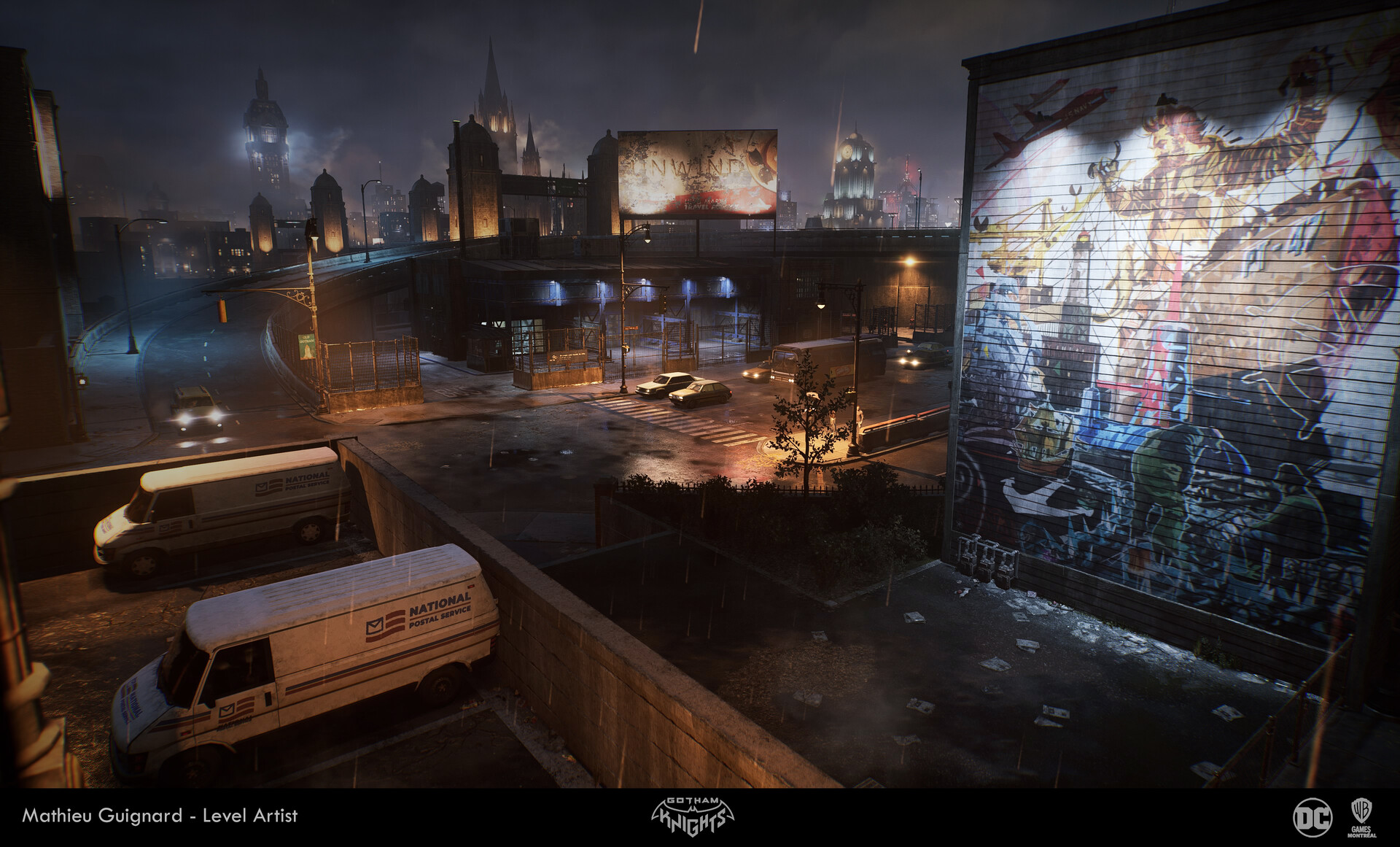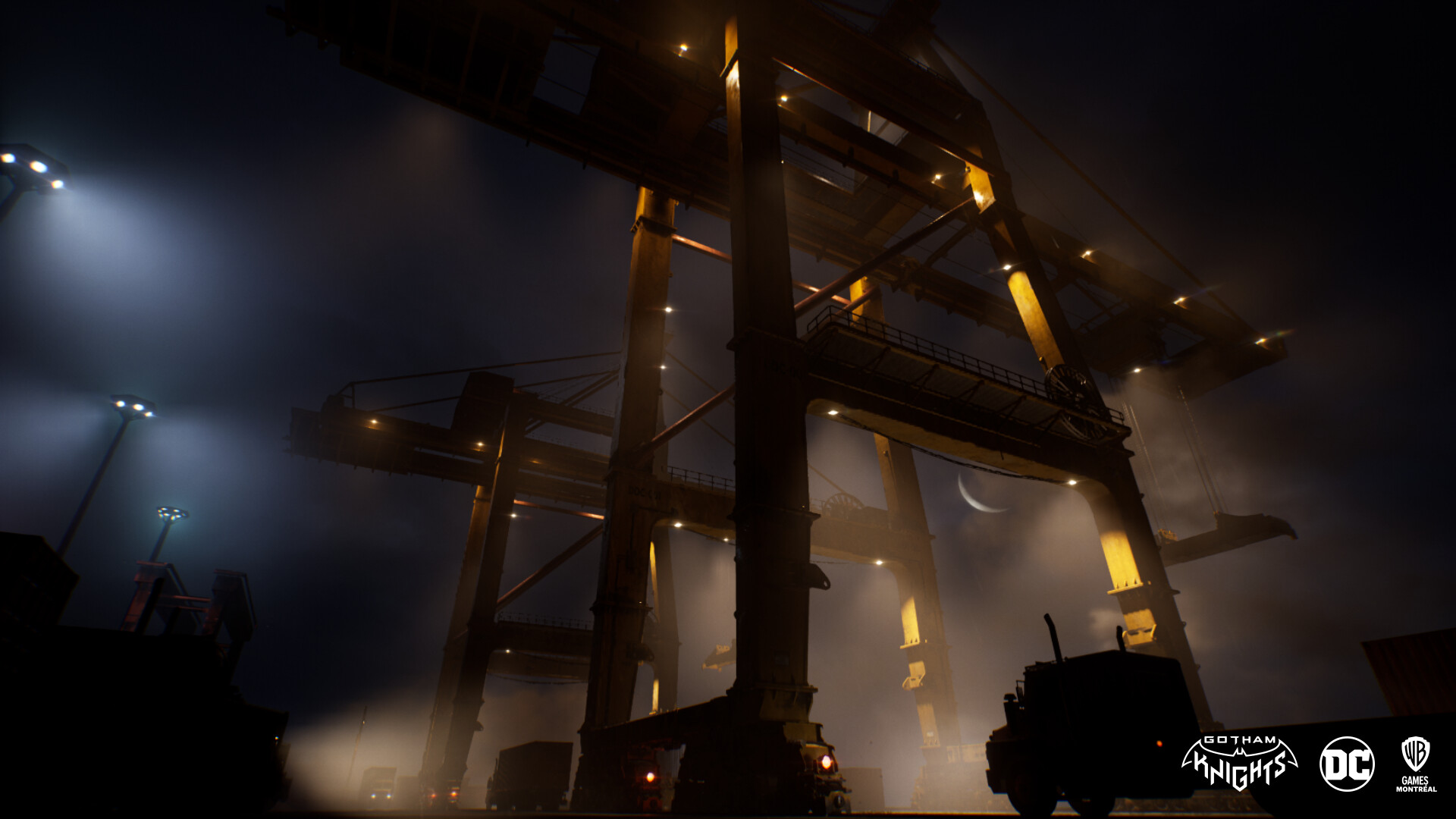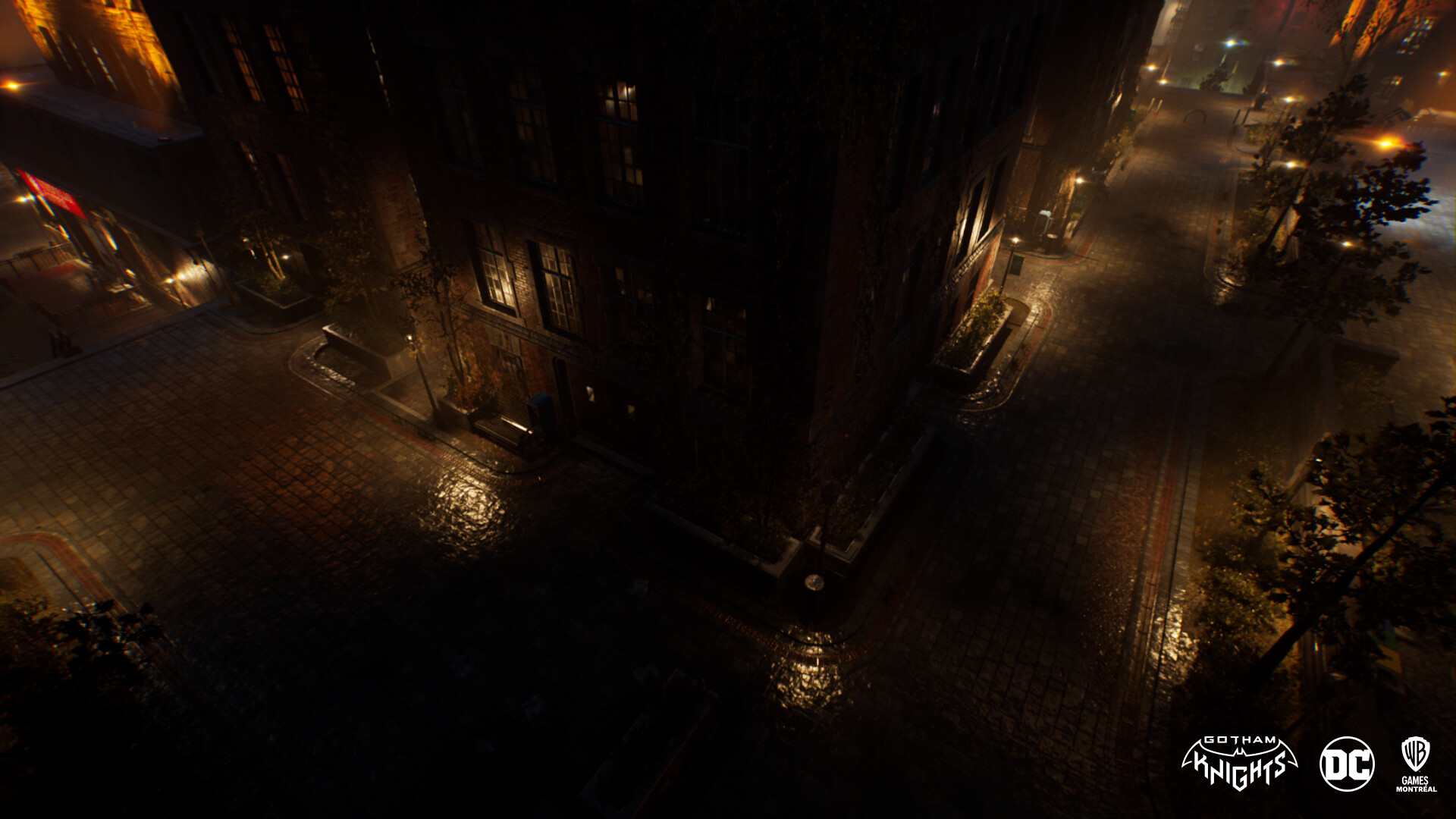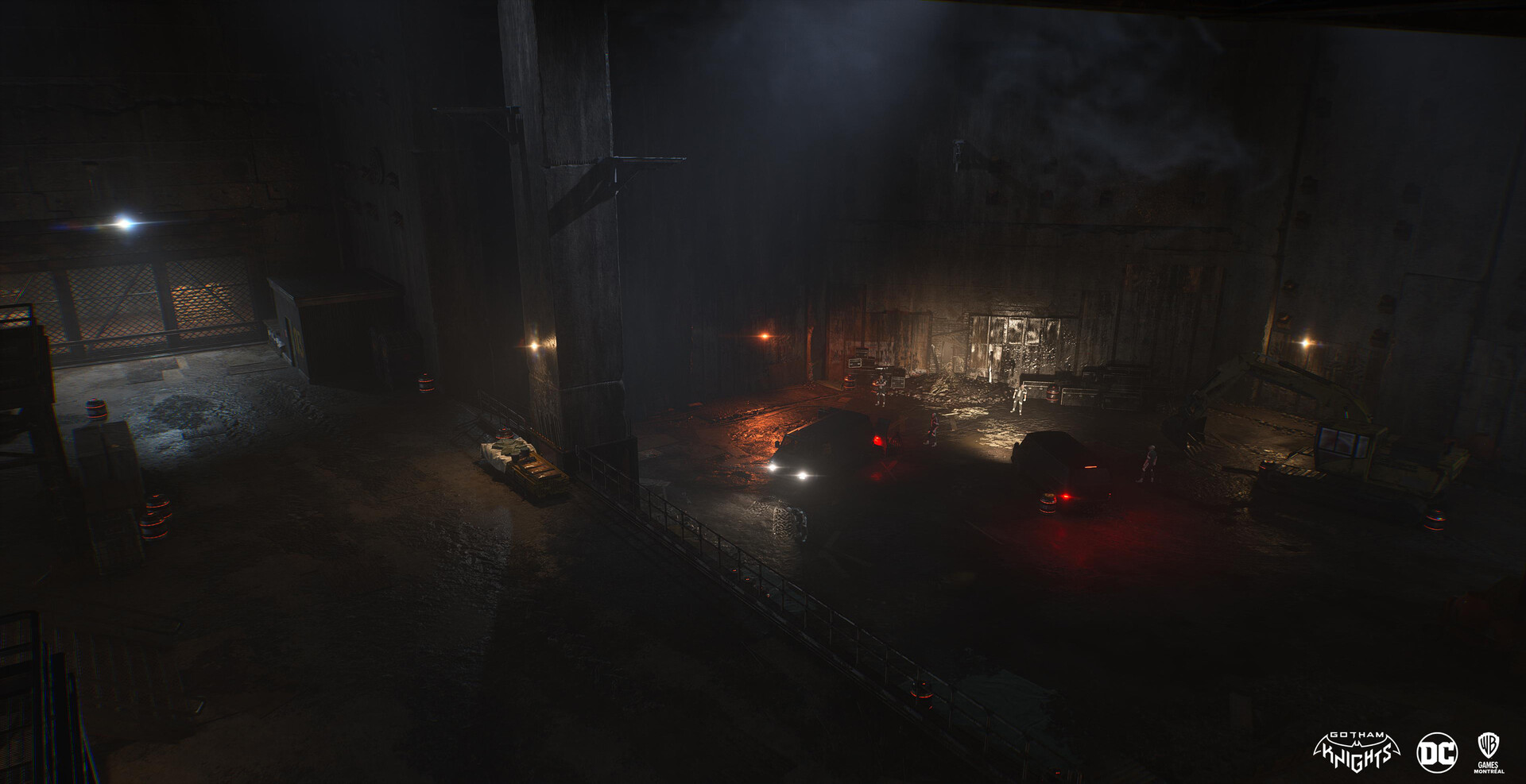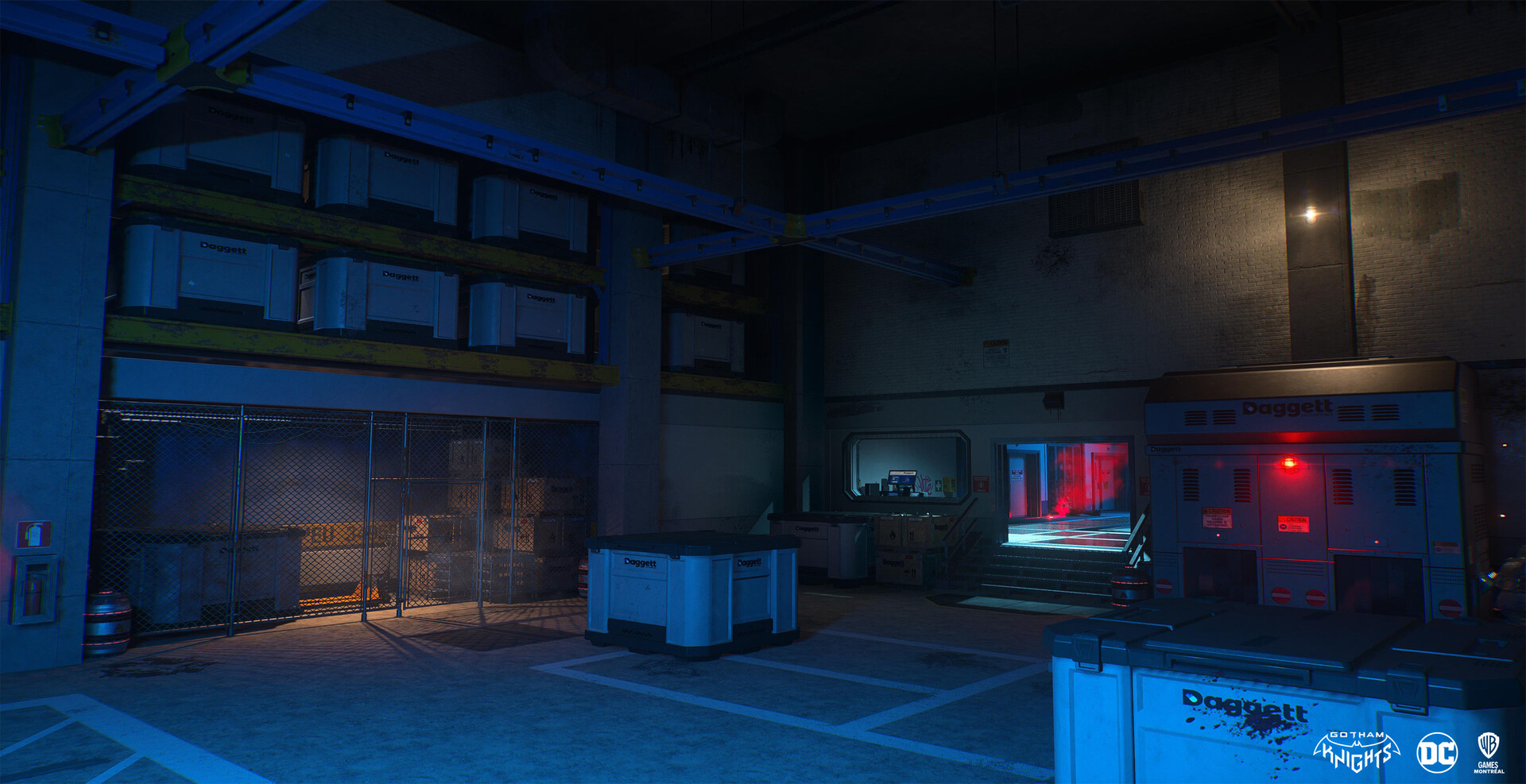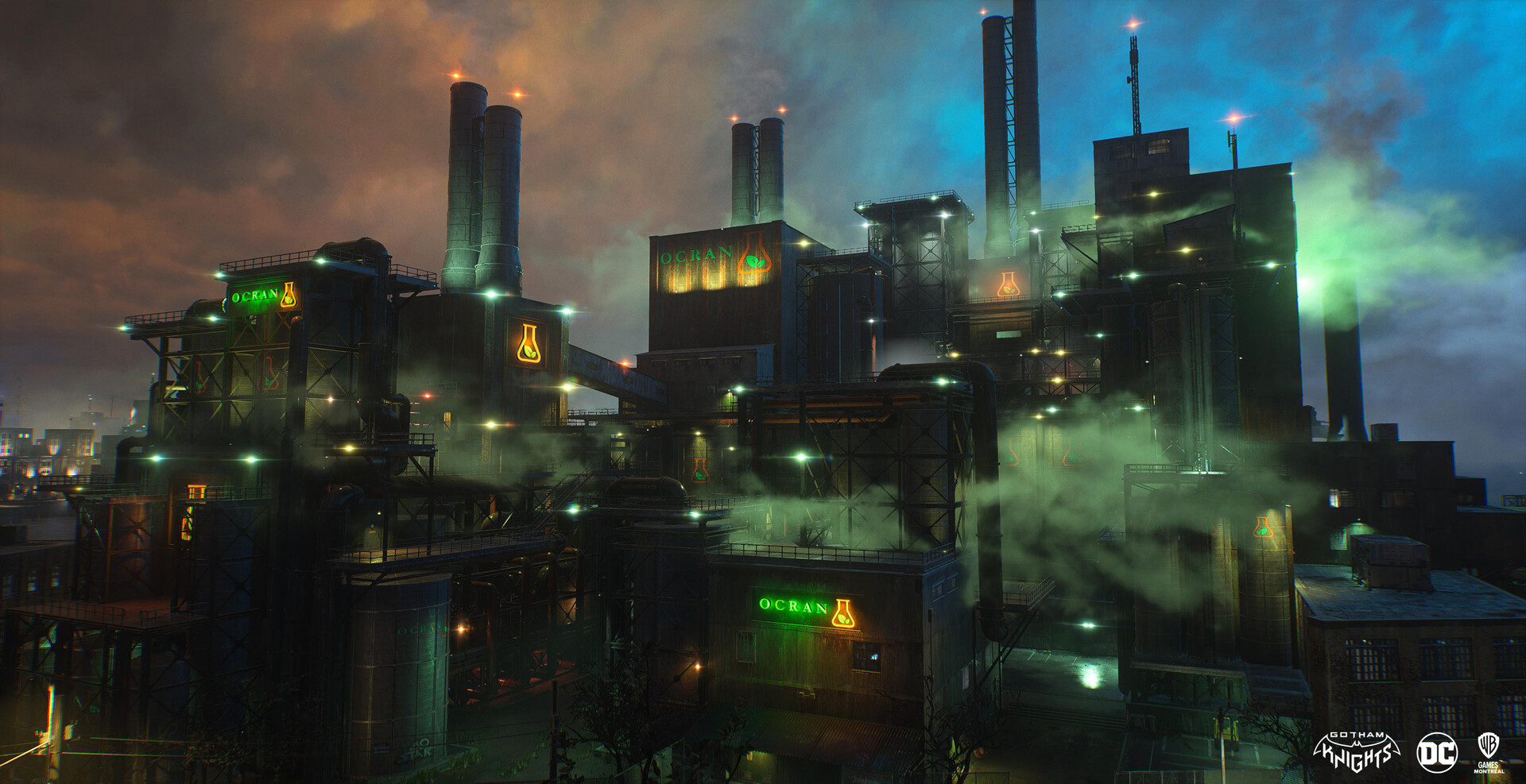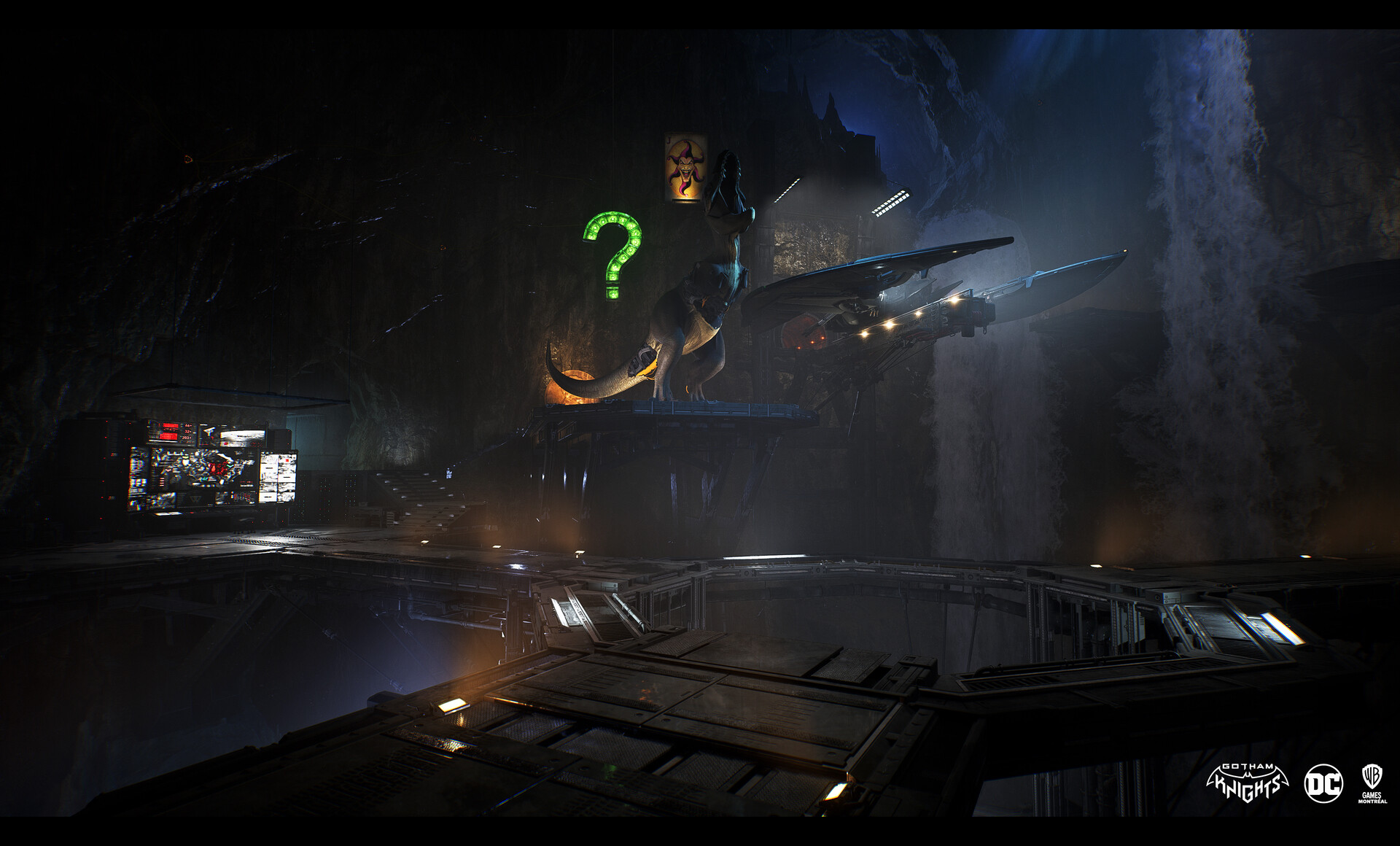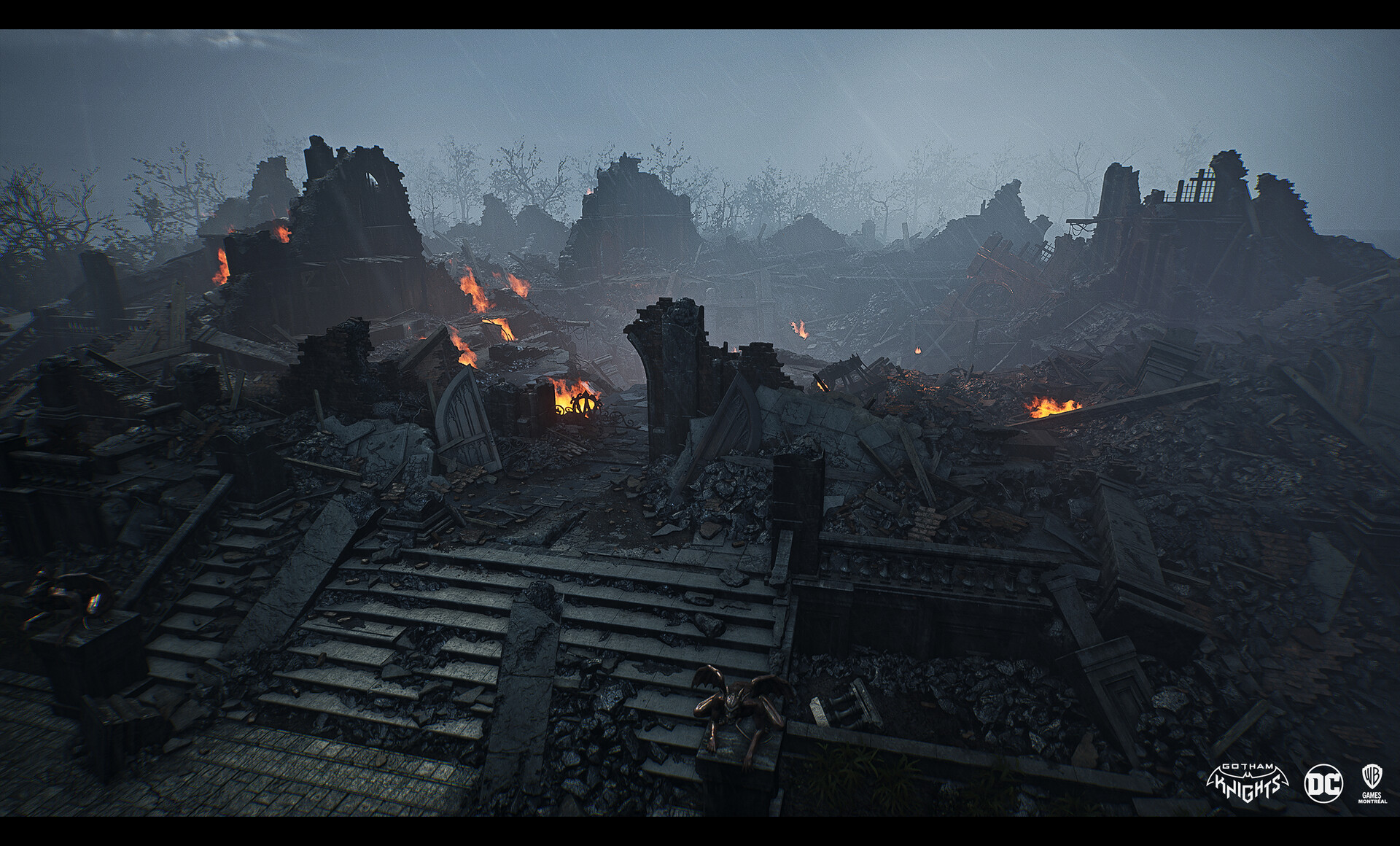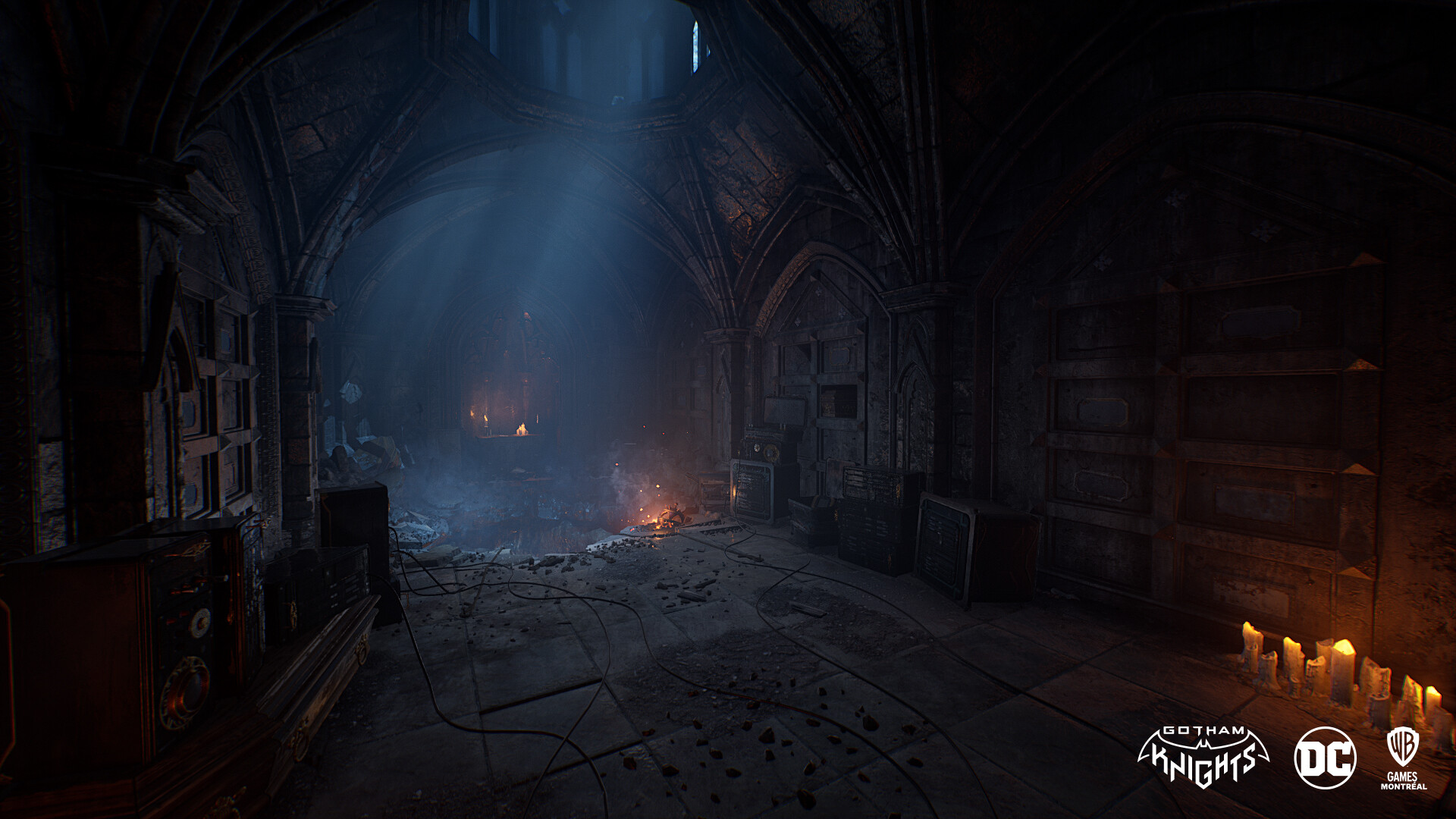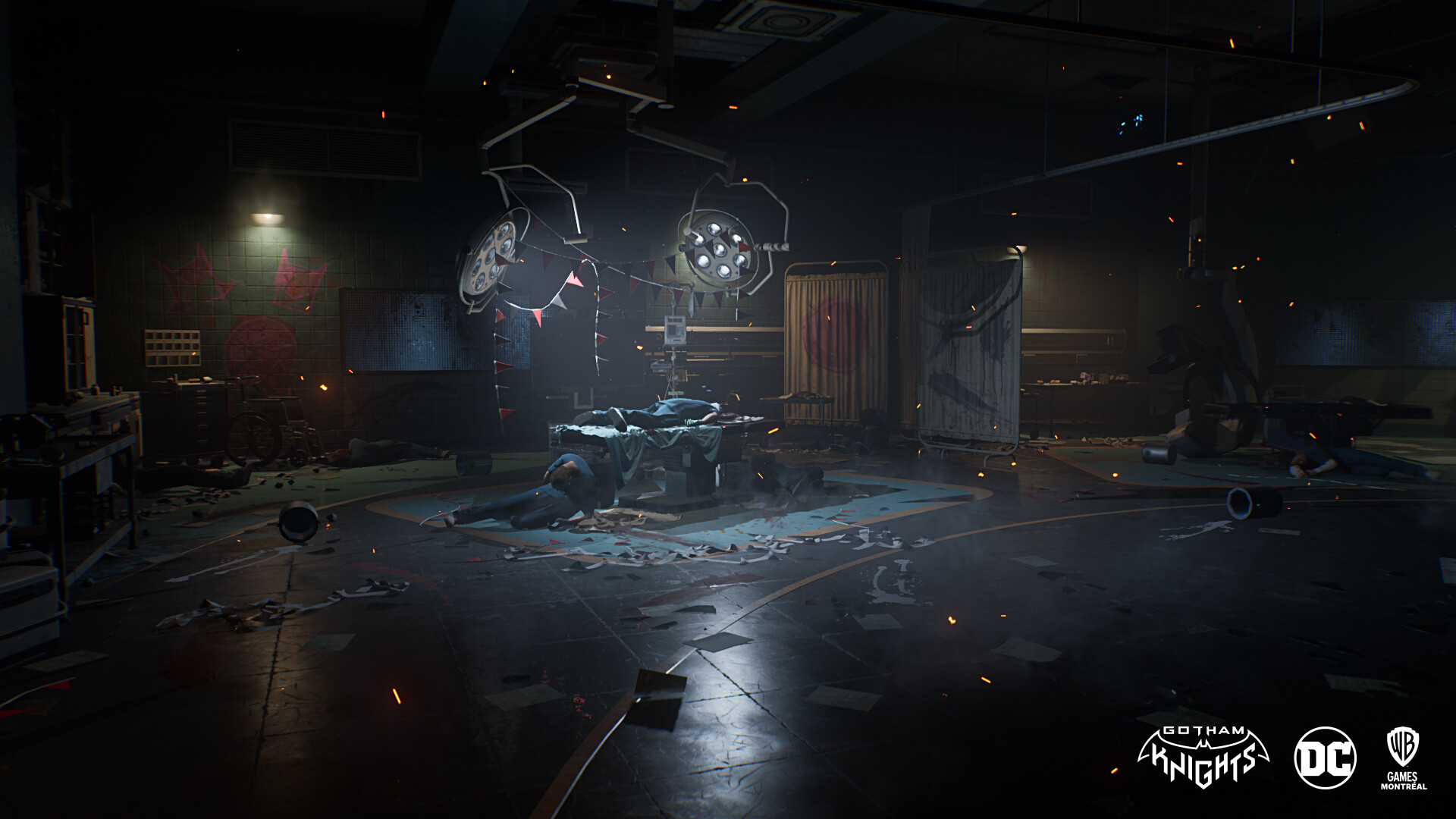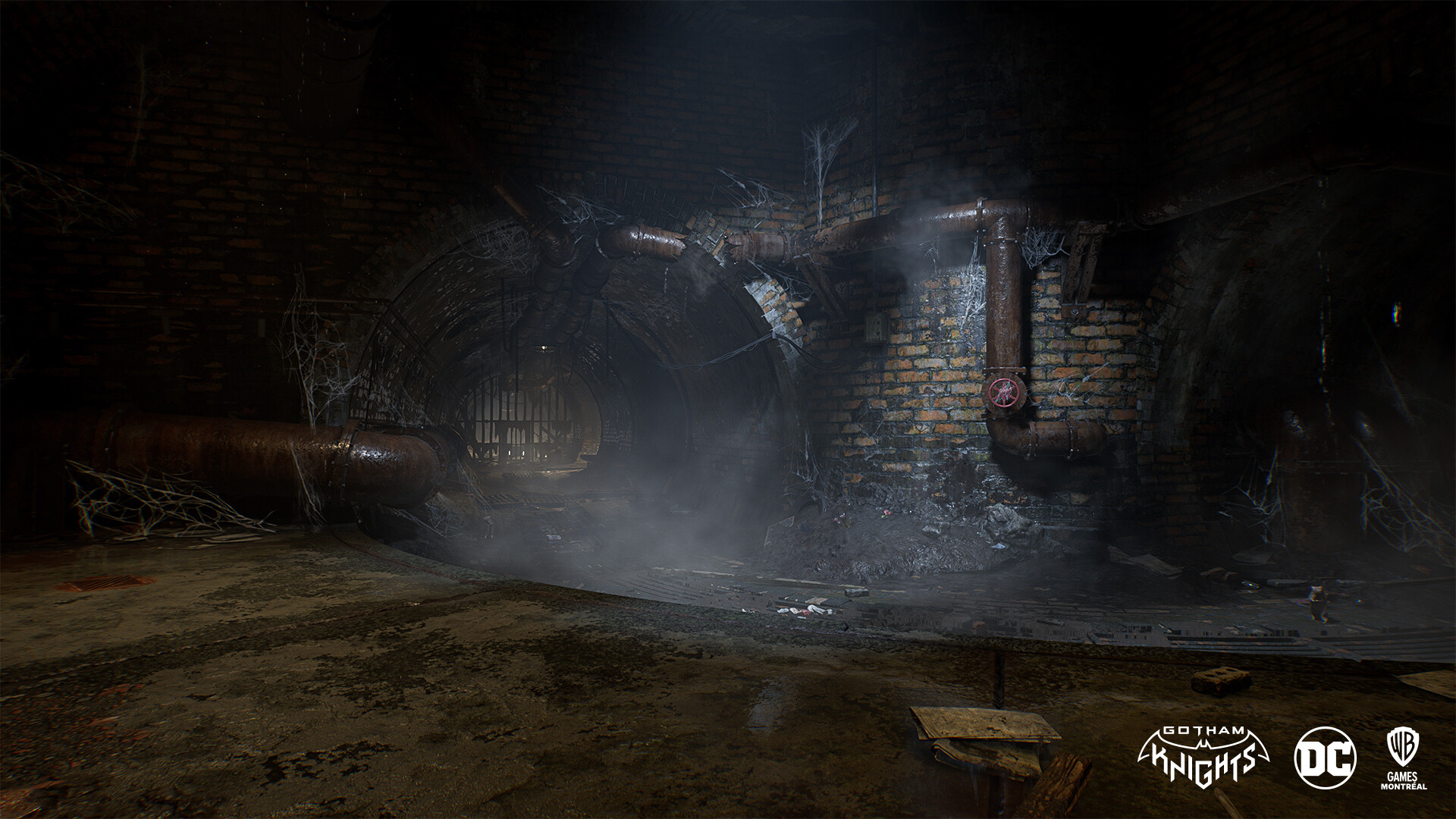 Groom Artists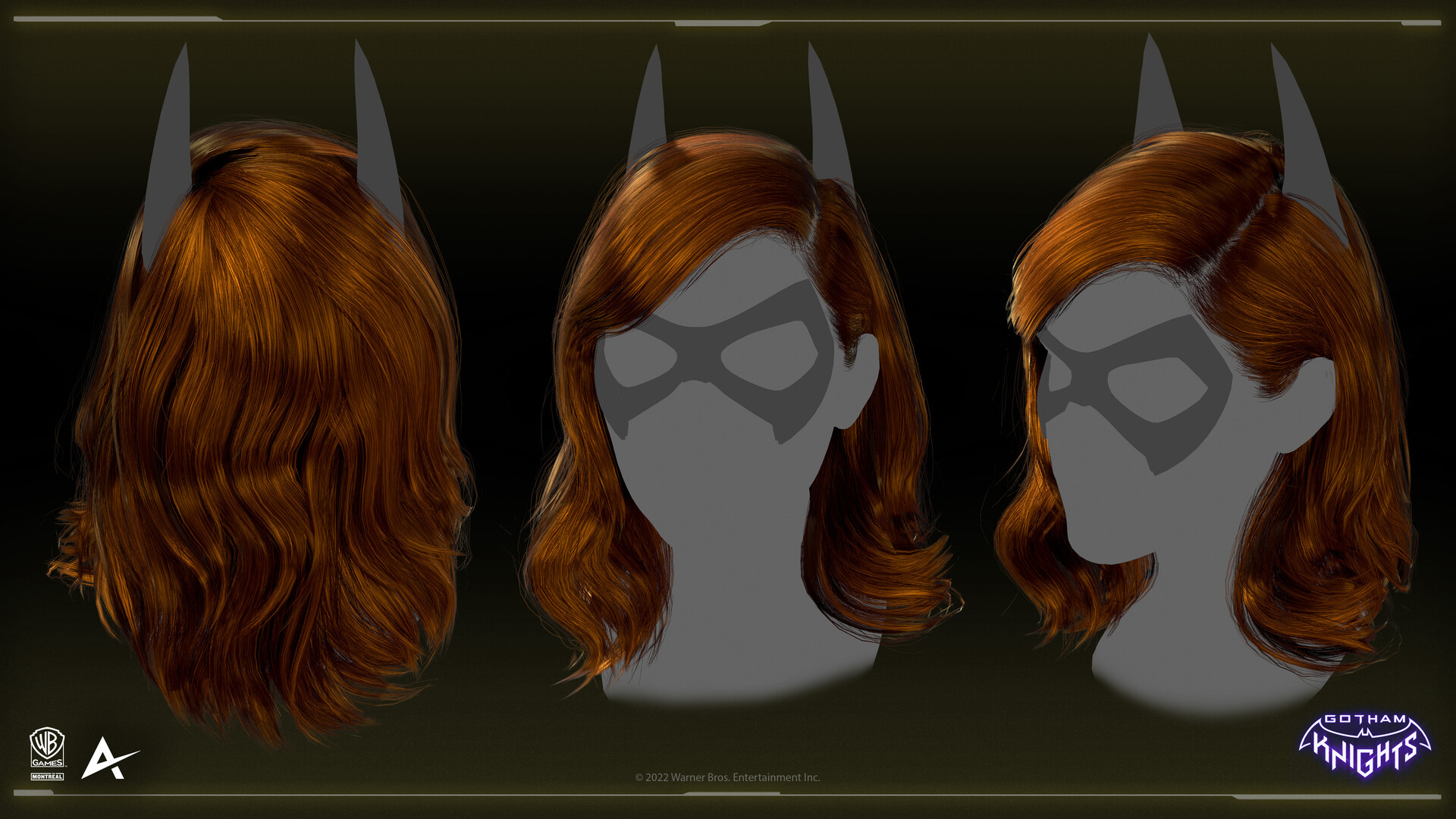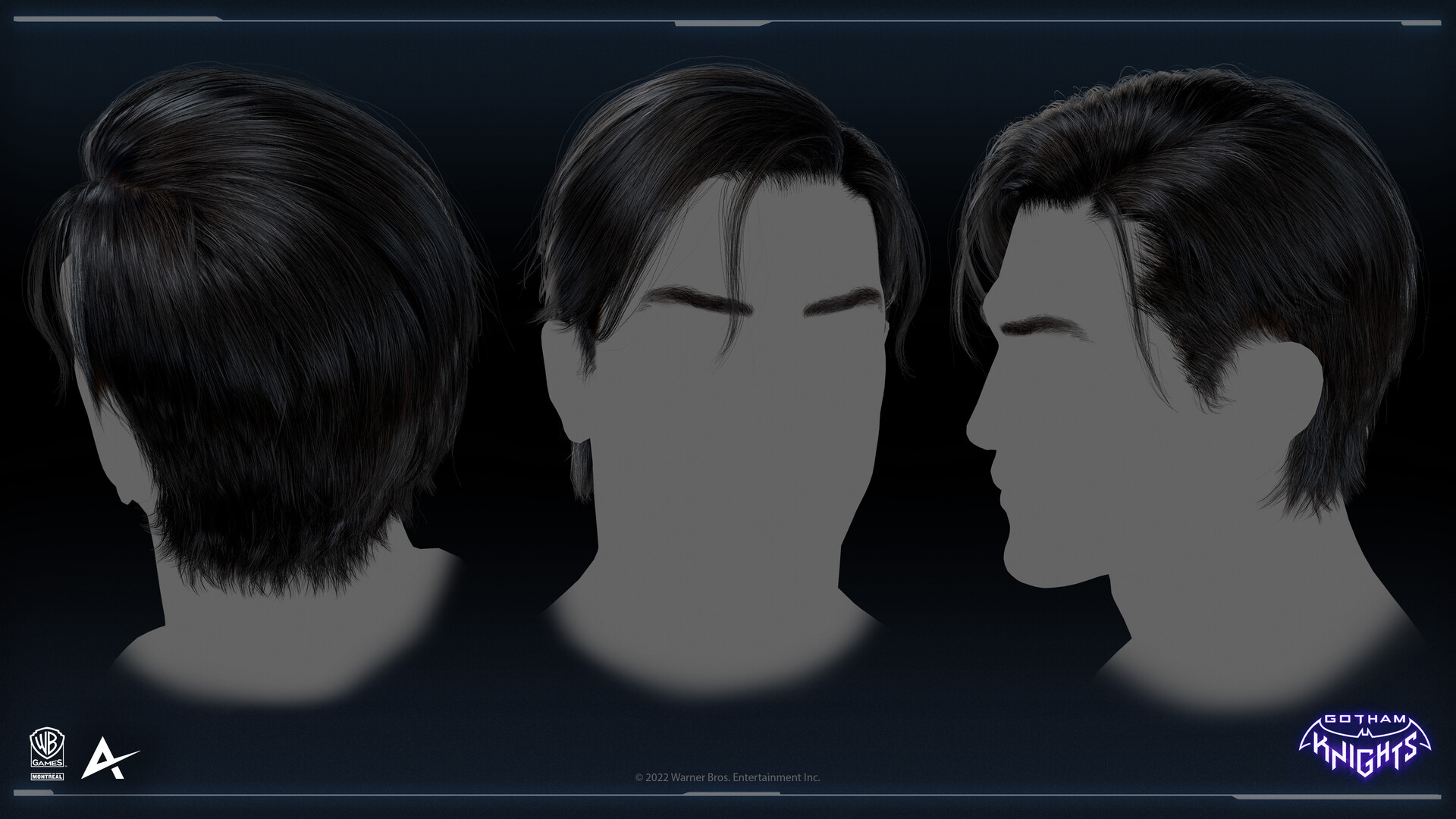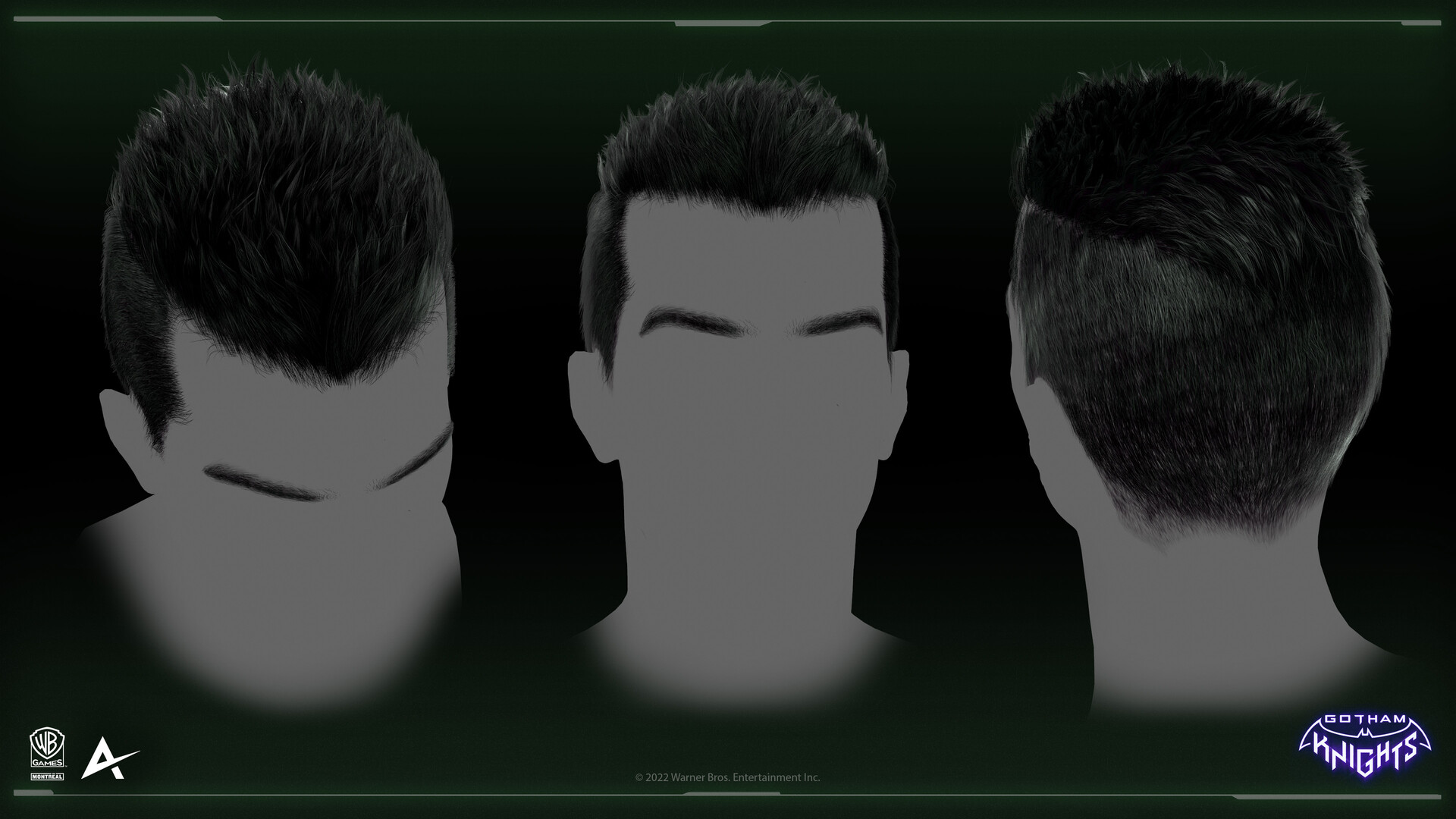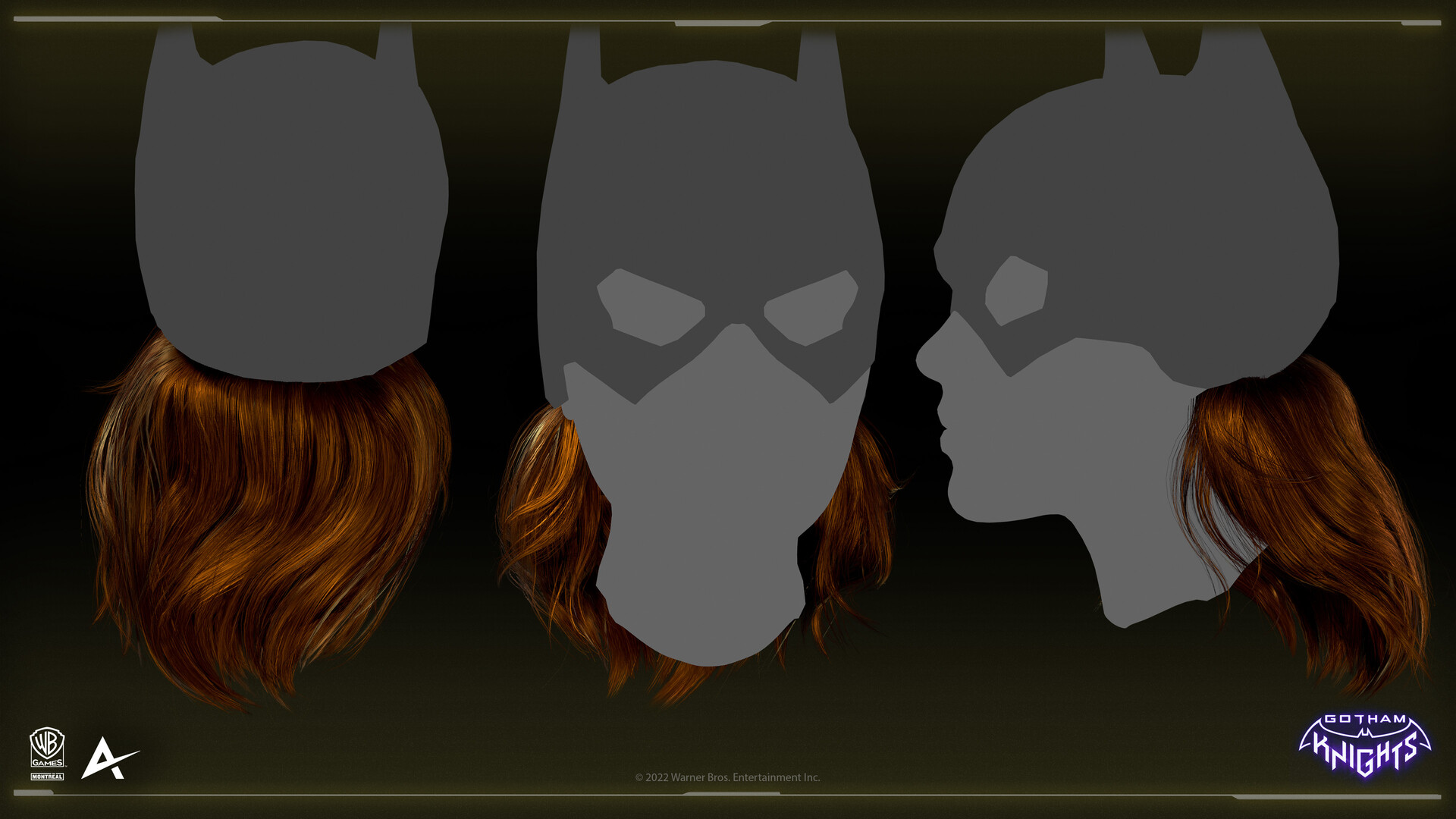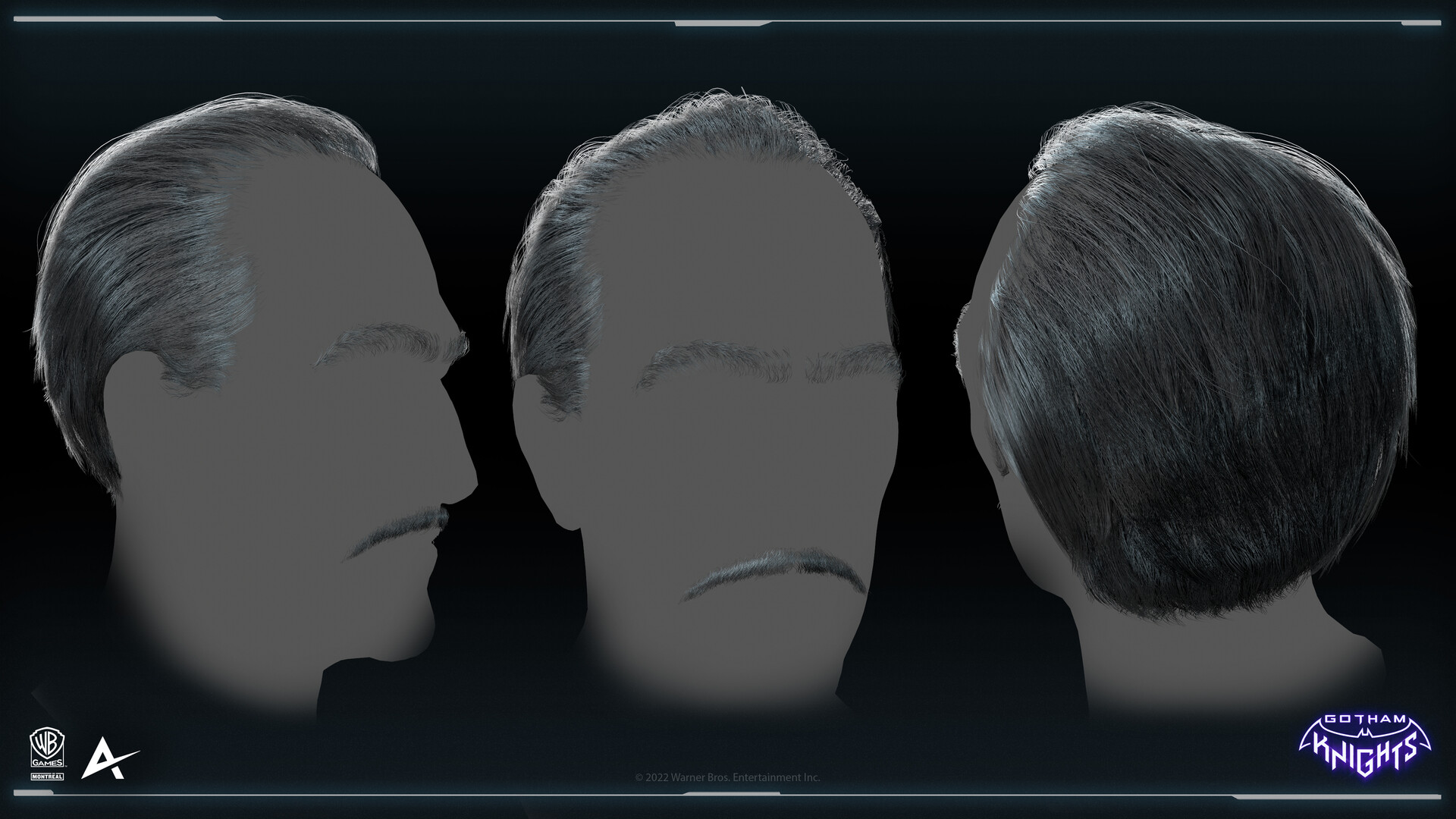 Lighting Artists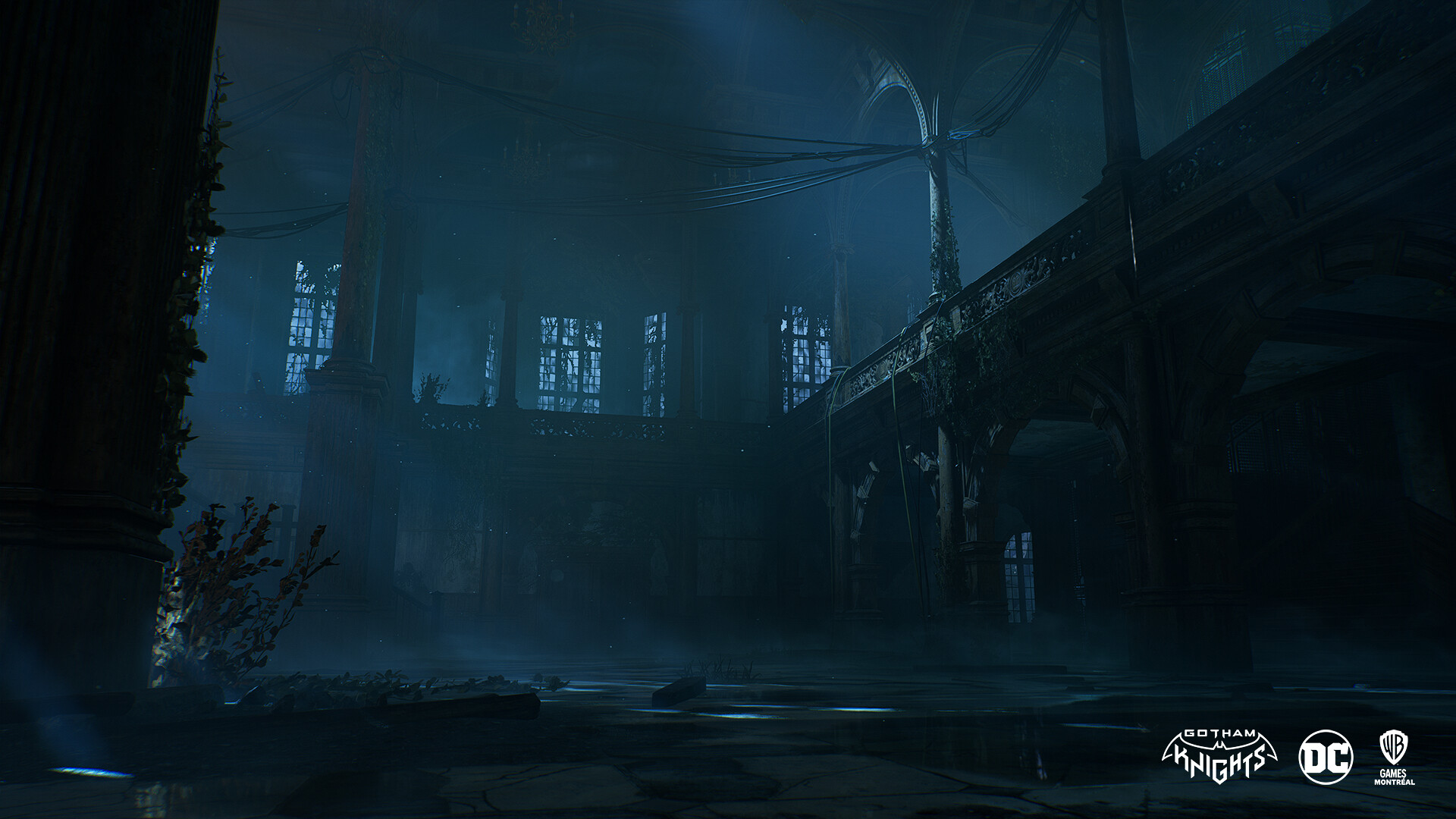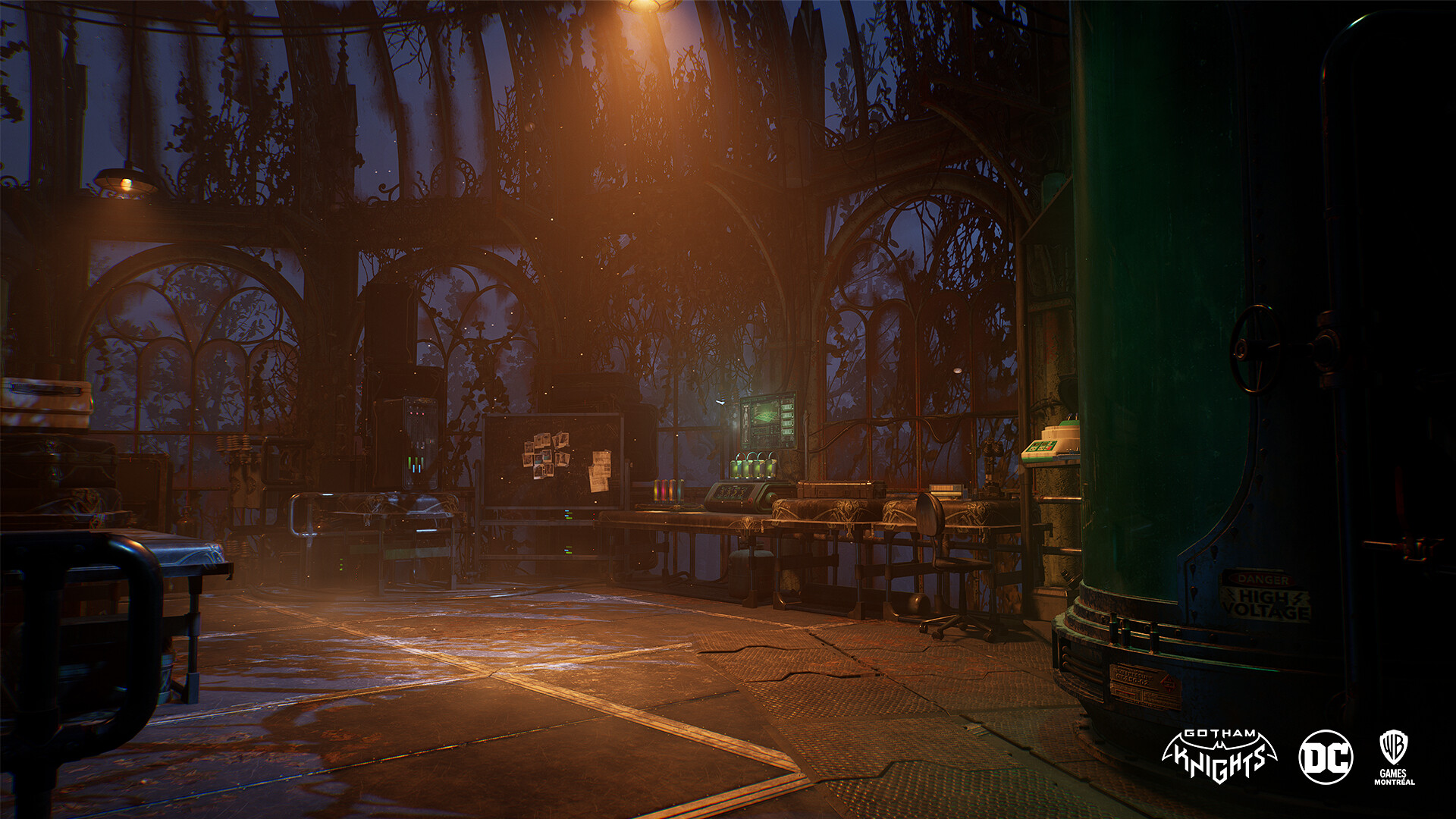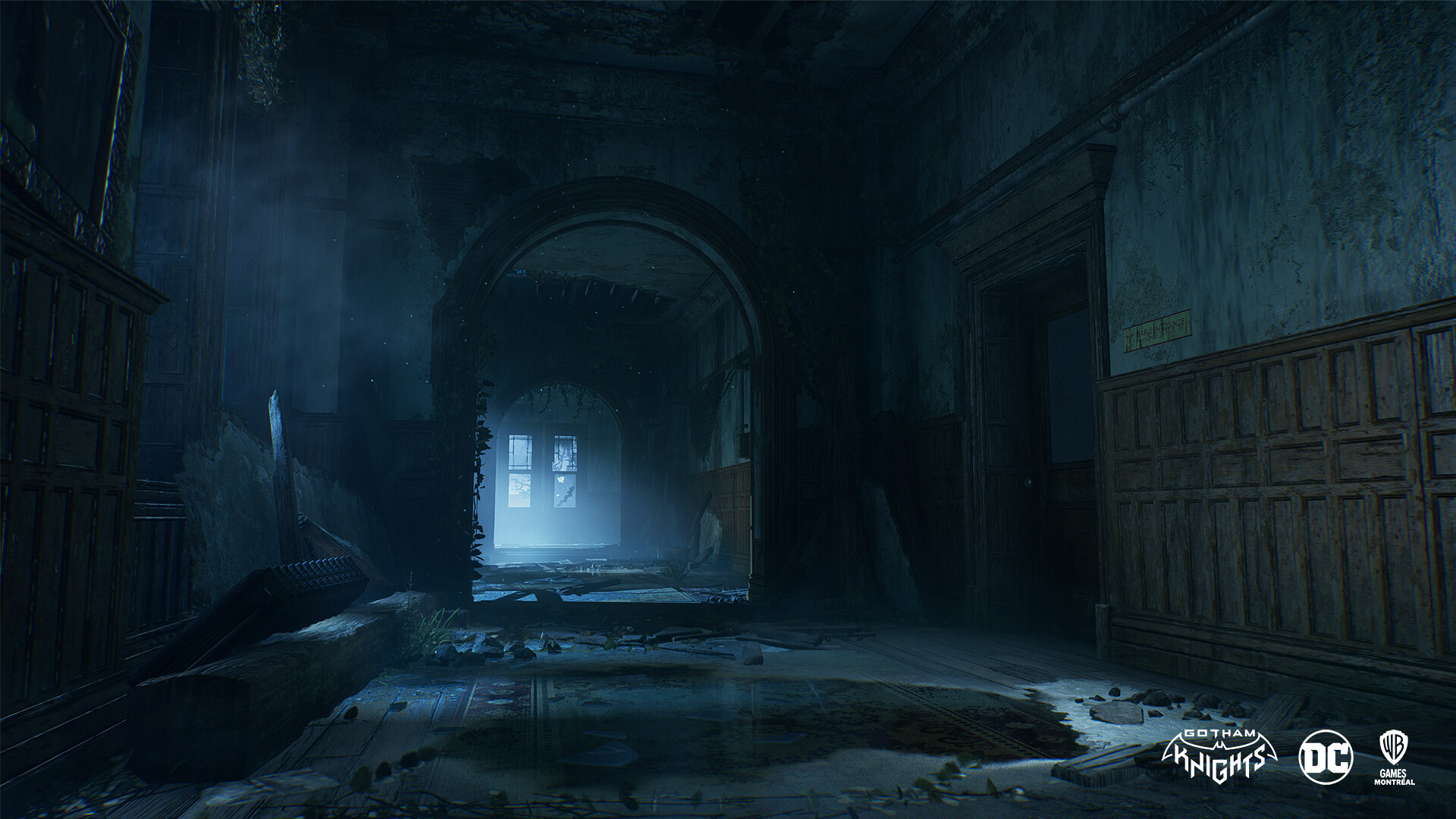 VFX Artists

Gabriel Charest – Senior Advanced VFX Artist – WB Games Montreal – Gotham Knights

Gabriel Charest – Senior Advanced VFX Artist – WB Games Montreal – Gotham Knights

Gabriel Charest – Senior Advanced VFX Artist – WB Games Montreal – Gotham Knights

Mathieu Sauve – Senior VFX Artist – WB Games Montreal – Gotham Knights

Mathieu Sauve – Senior VFX Artist – WB Games Montreal – Gotham Knights

Mathieu Sauve – Senior VFX Artist – WB Games Montreal – Gotham Knights
---