Ubisoft Toronto Far Cry 6: Lost Between Worlds Art Blast
Twisted Version of Yara
We ran with the idea of having a world between worlds that contained a gauntlet of trials in a split universe. Our main inspiration was refractions and broken glass – Yara but shattered. Rachel Marsden, one of the concept artists on the project, painted several surreal environments and one – a barren landscape of soil and crystal – stood out. We had our theme: crystal would act as a metaphor for the breaking of the world, a sort of physical manifestation that we could use throughout the game to remind the player that this wasn't the island they were used to exploring.
A Paradise, Fractured
To reflect this massive shift in Yara, we needed a design language that represented a shattered space. We added to the Far Cry 6 visual pillars of "paradise, authenticity, contrast and resolver," a new pillar: "fractured and fragile". The goal was to take the familiar elements of Yara and shatter them, making something new, exciting, and fresh but familiar.
For this venture, we also wanted to extend artistic ideas and content beyond the visual wrapper from Far Cry 6. We offered this opportunity to the team and received many fresh and creative ideas, which allowed LBW to become a very rewarding and empowering experience across the team.Crystalline
Fragmenting
The first part of our visual wrapper was a shattered universe, manifested through crystalized changes to our gameplay world.
Normally solid objects crystallized and shattered, the pieces breaking off and floating away. Enemies and animals took distorted crystalline forms. Even the very sky itself shattered, appearing sharp. We hoped to impart a feeling of danger and fragility to the broken world of Yara.
Magnetic Alignment
The shattering wasn't totally random; to create rhythm and flow, crystal in all its forms was arranged as if each rift had a magnetic pole, making a clear visual path from disparate individual elements.
Embracing the Bizarre
A broken universe meant broken rules of physics. We took this rationale to the extreme, fracturing reality like a kaleidoscope. The result was repeated and distorted objects formed into fantastical arrangements.
Surreal Purple
We wanted the palette of Lost Between Worlds to be a complete departure, to literally cast the familiar in a new light. Yara's warm natural tones of green and brown, punctuated by the factional colours of Antón Castillo's red and white FND and Libertad's dark blue, needed contrast. Instead, this expansion's saturated look centered on a vibrant purple which used the cooler part of the spectrum. Purple represented everything about the Fai's vessel and became an anchor point for the visual identity.
It was a lot of fun seeing Yara floating and broken, stormy shattered skies punctuated by intense hits of purple light. This project was a truly collaborative experience, and the visual identity of the game came collaboratively from every member of the art team.
David Clement
Art Director, Lost Between Worlds
Ubisoft Toronto
Concept Artists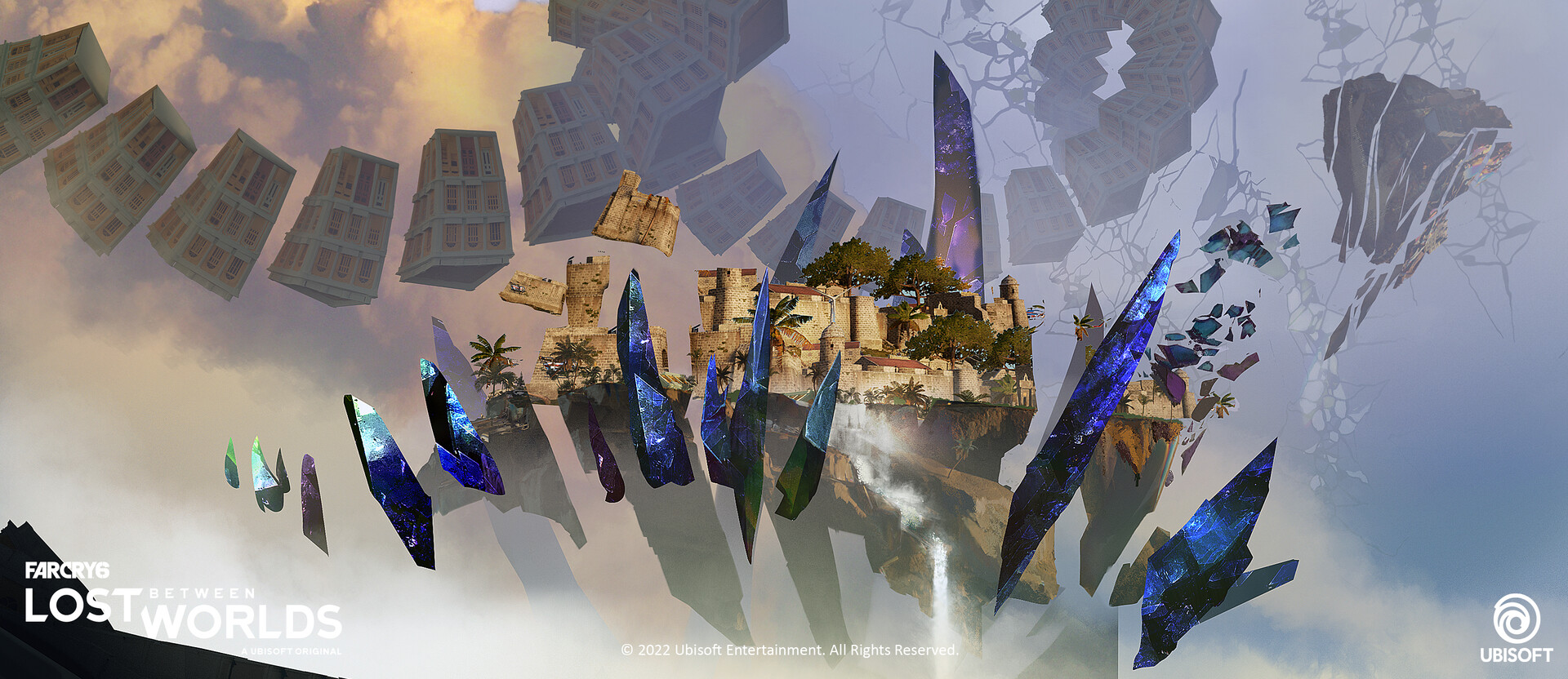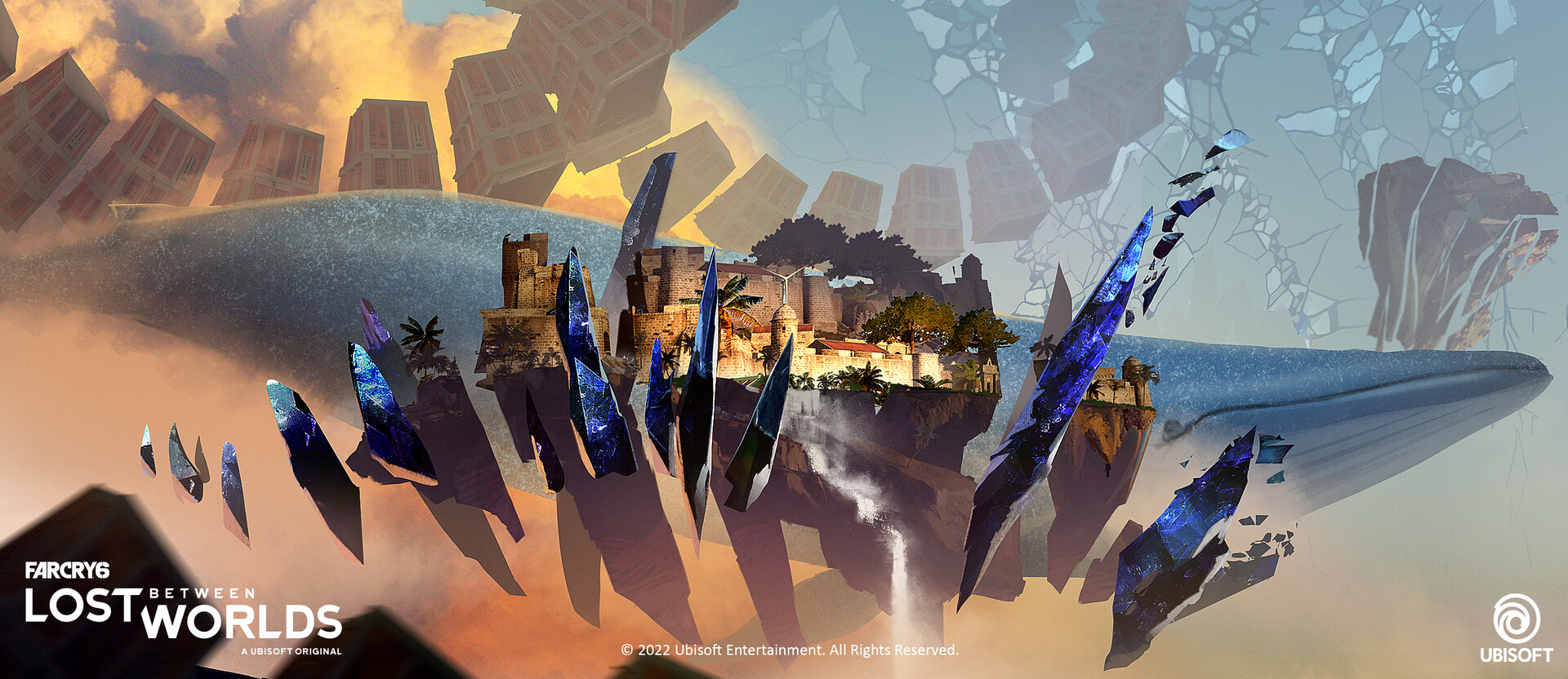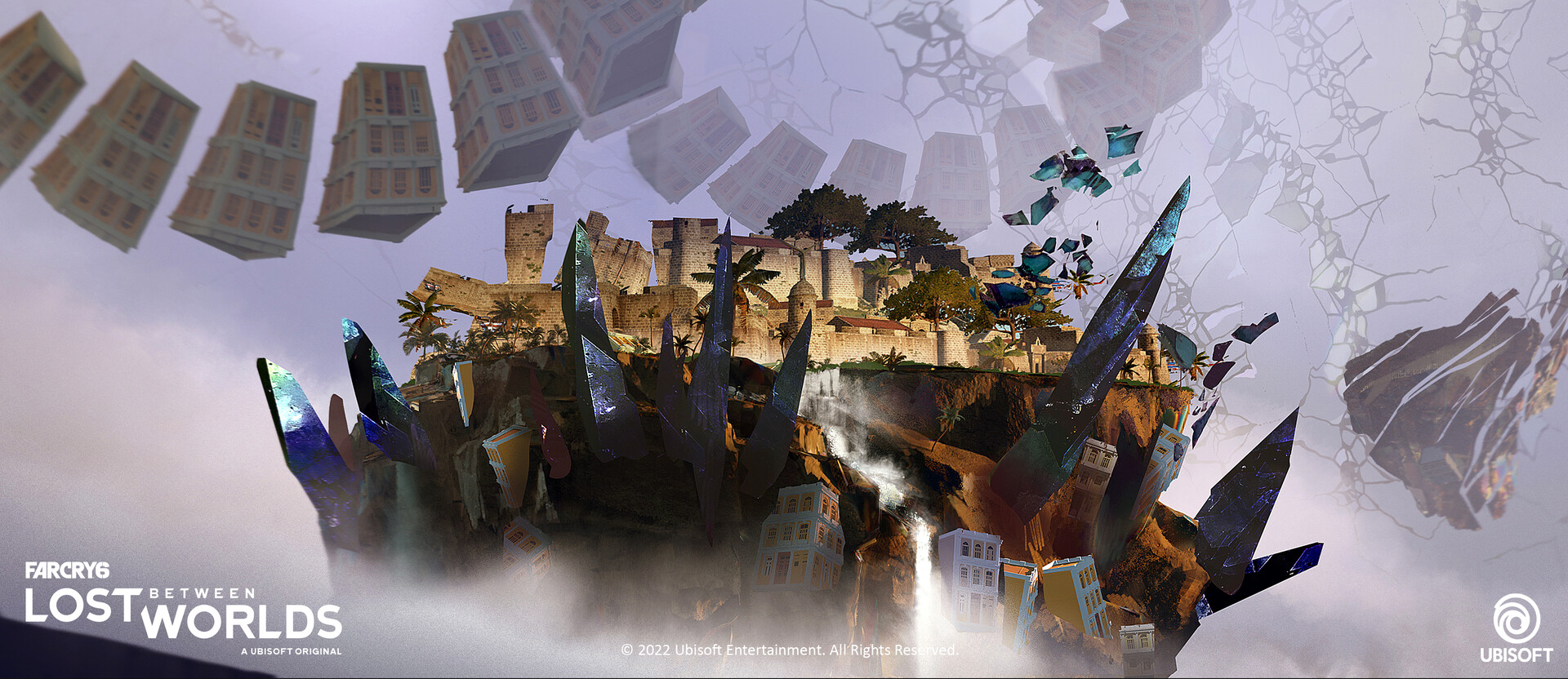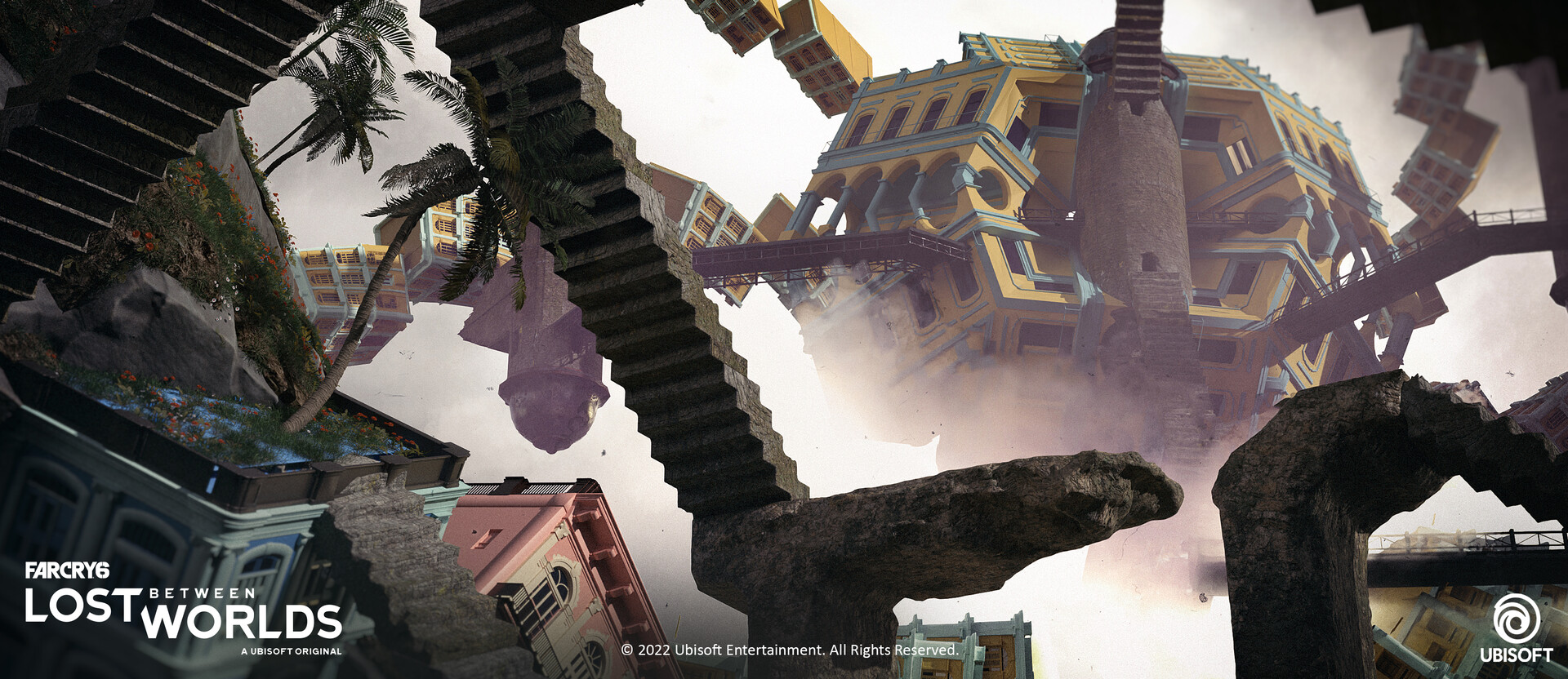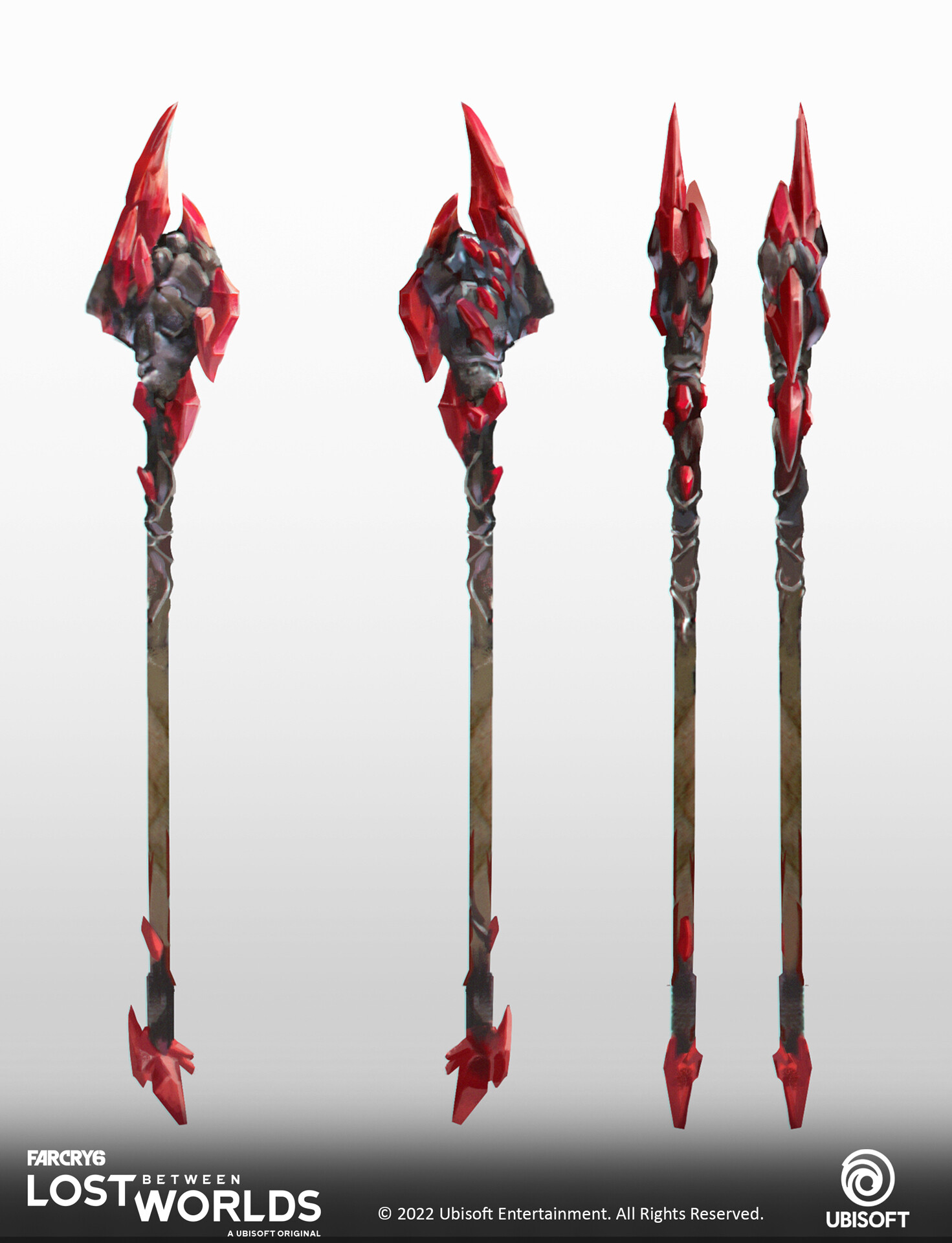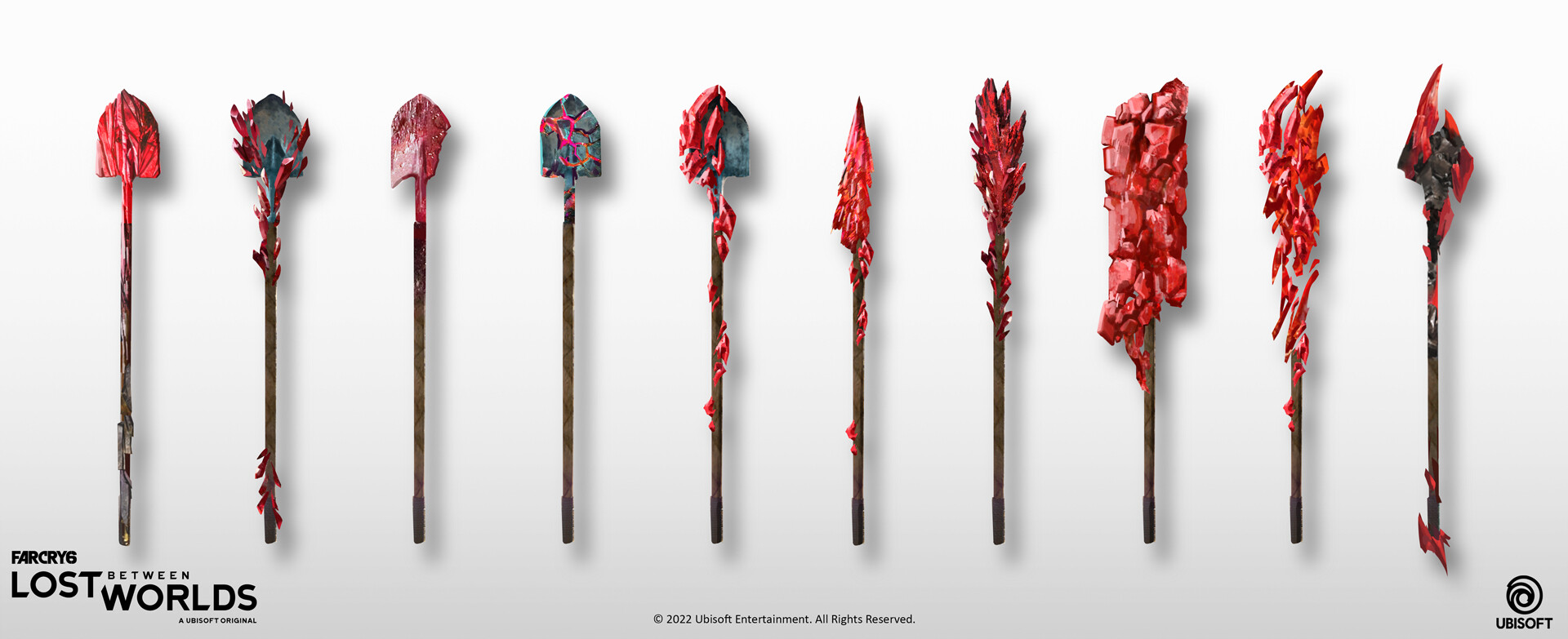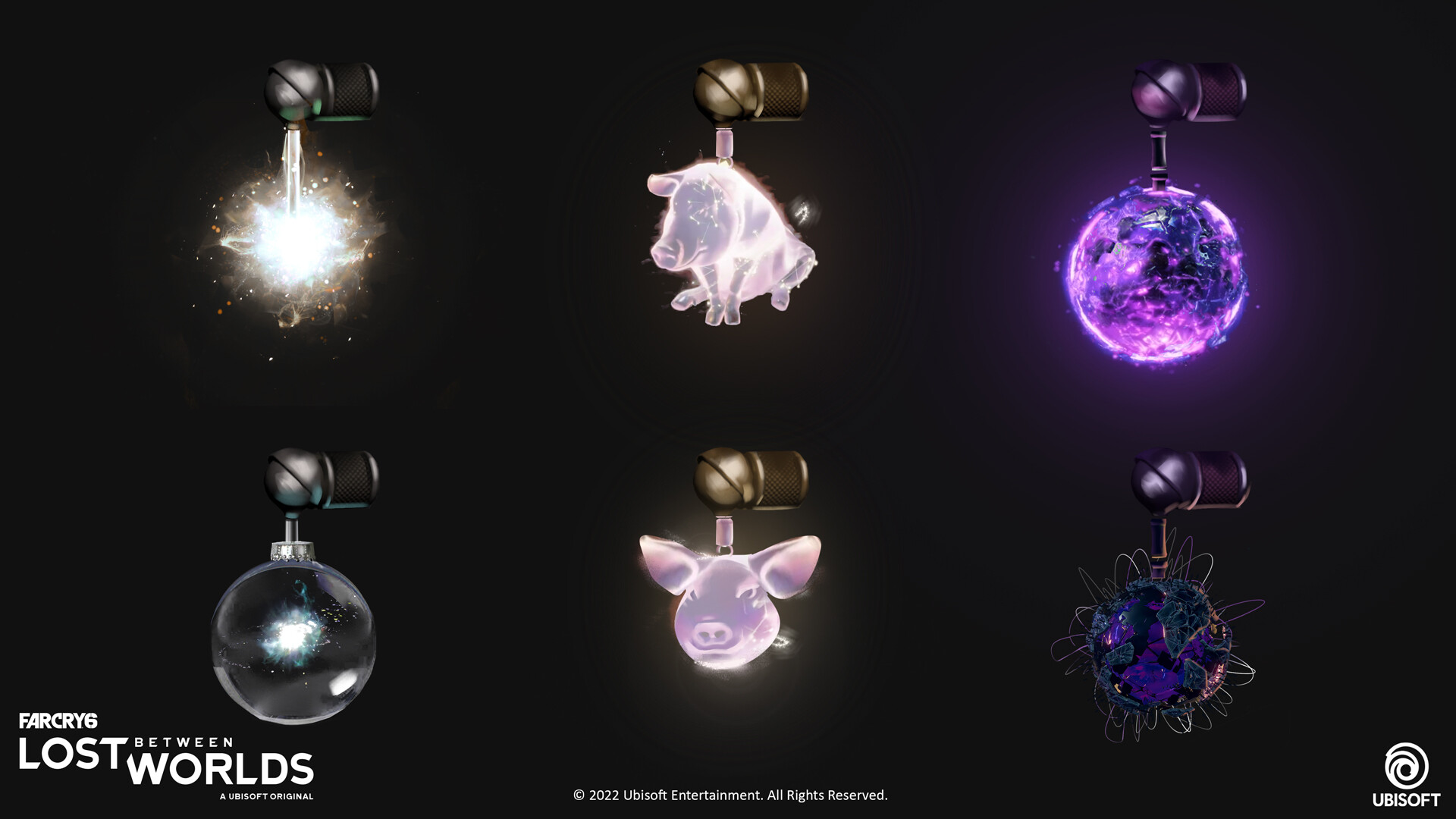 3D Artist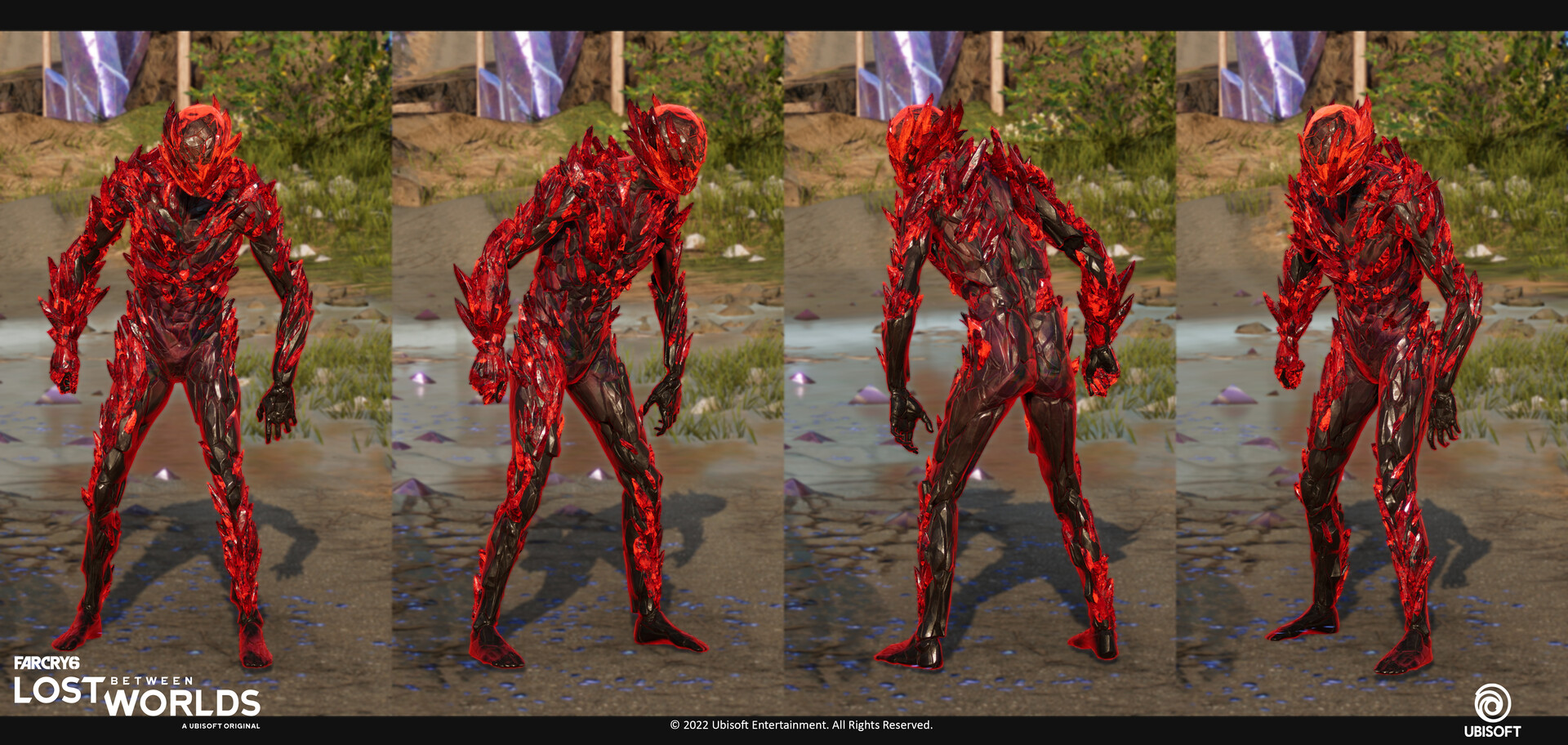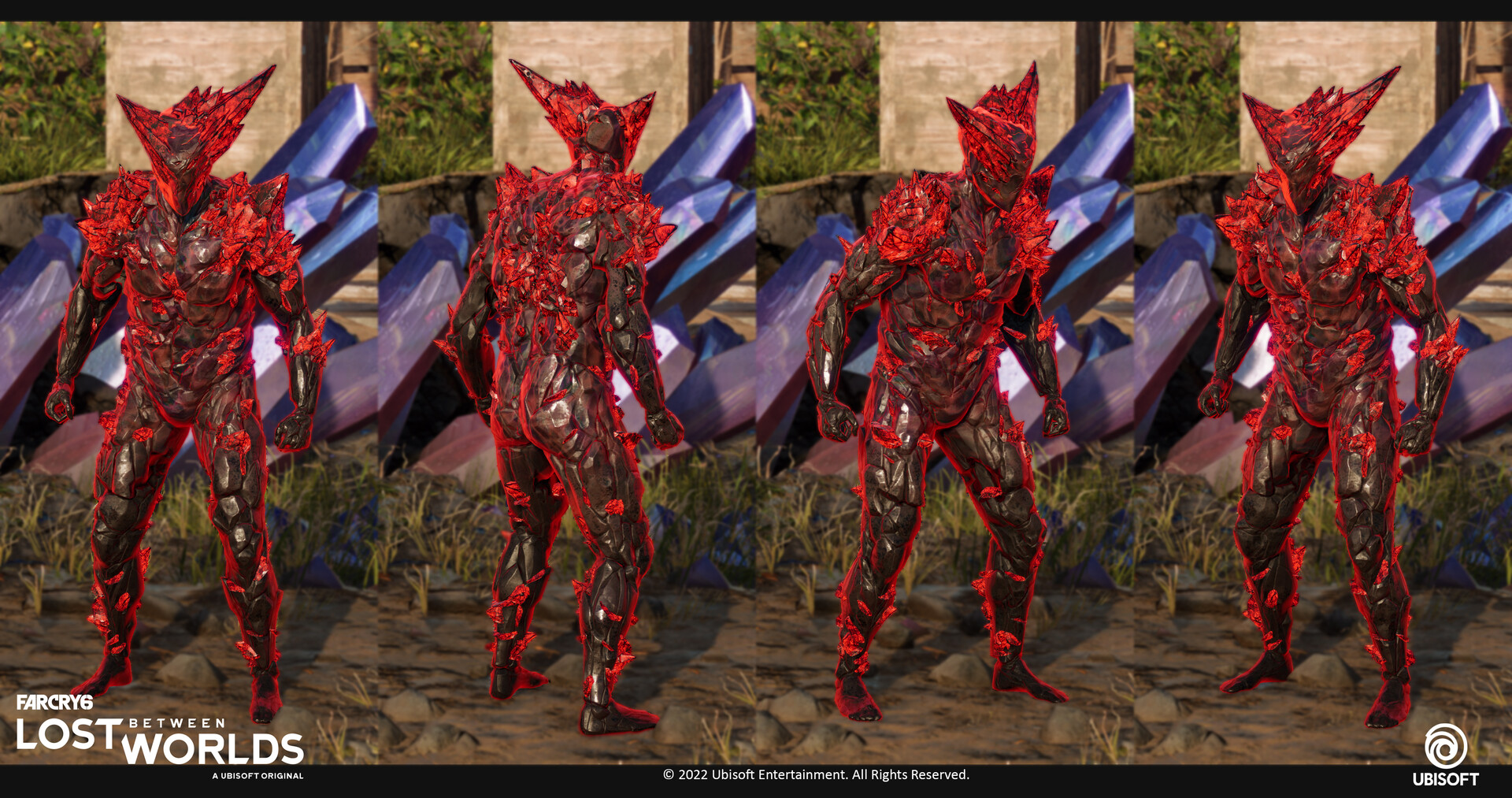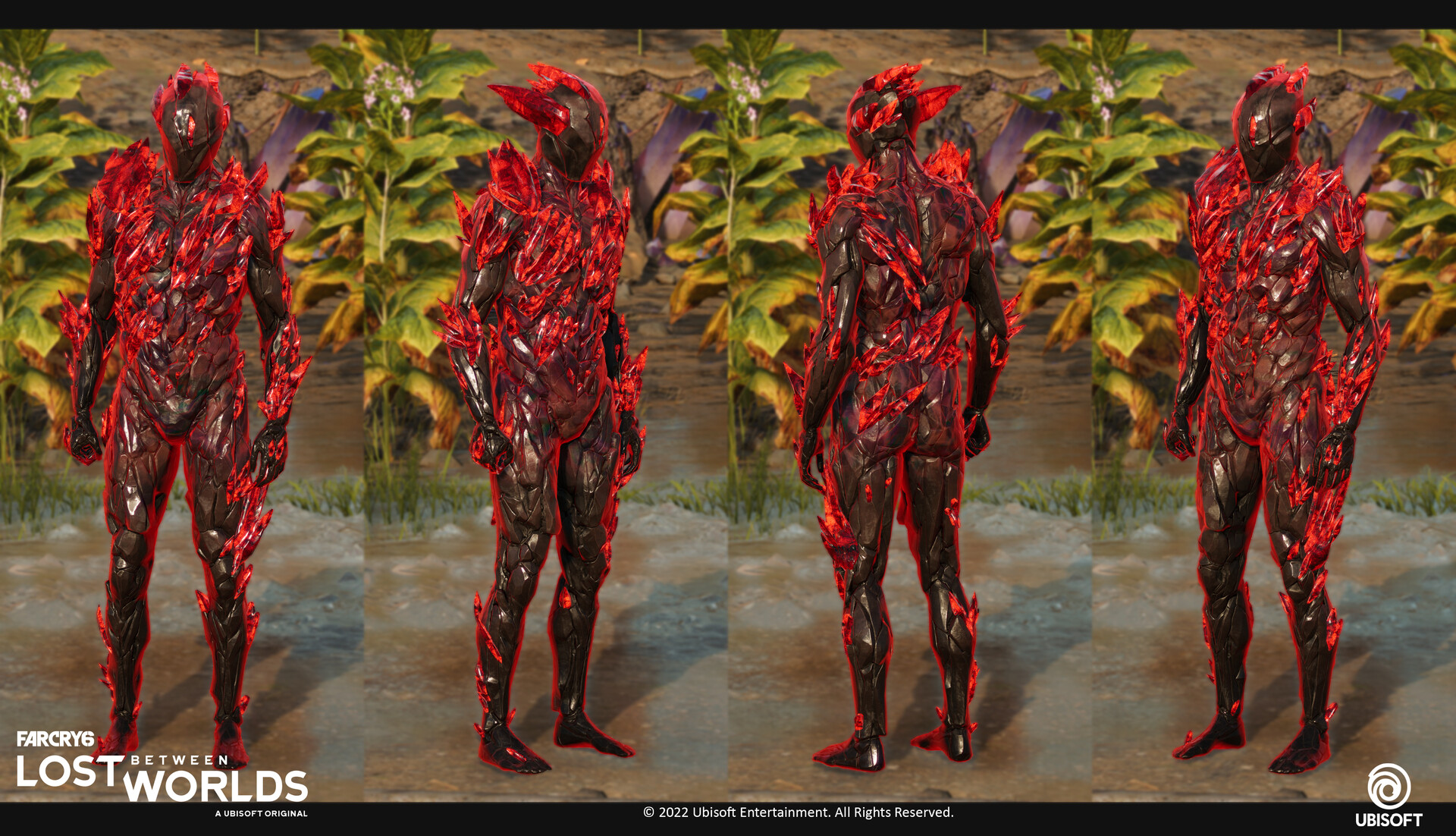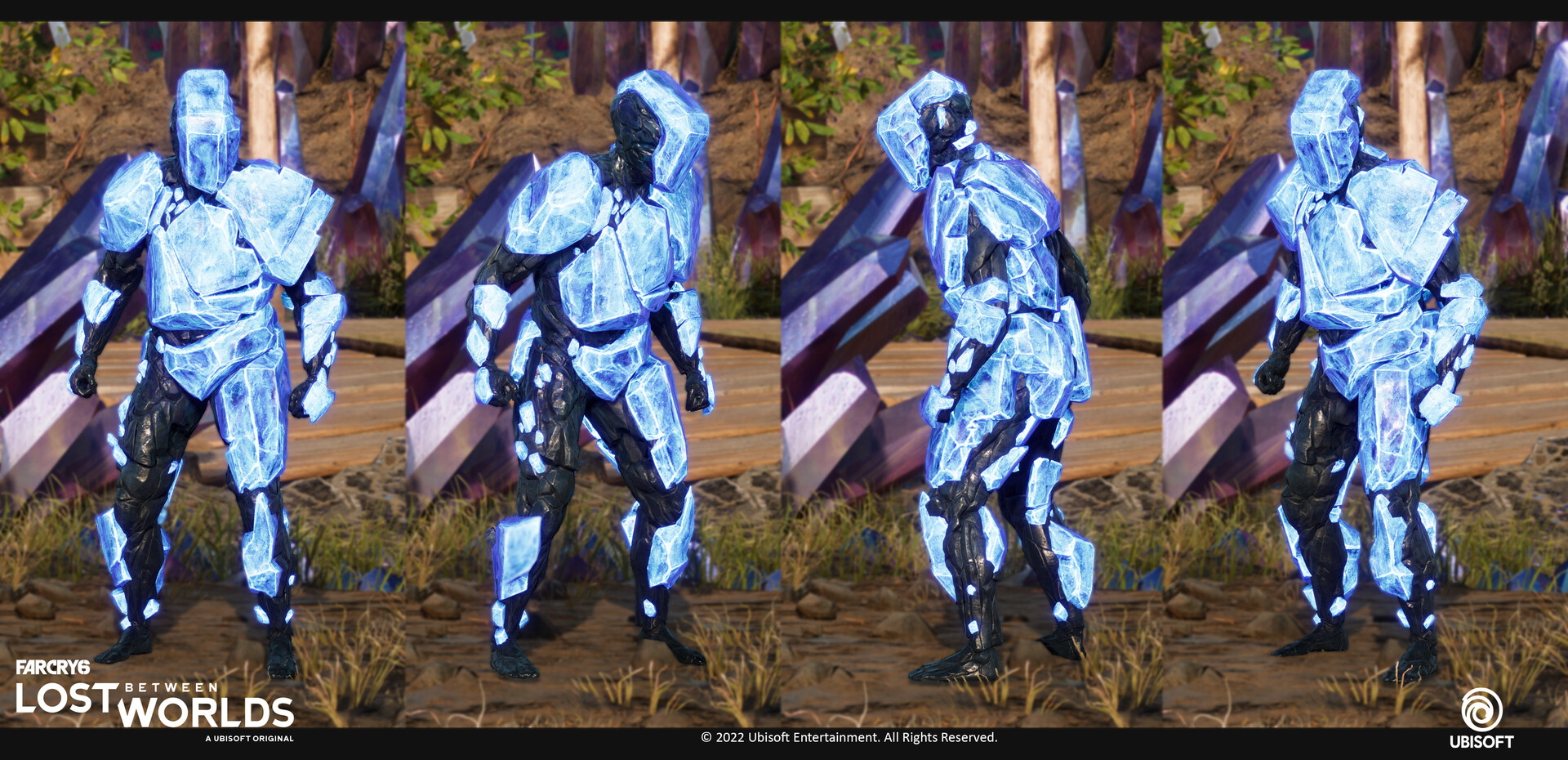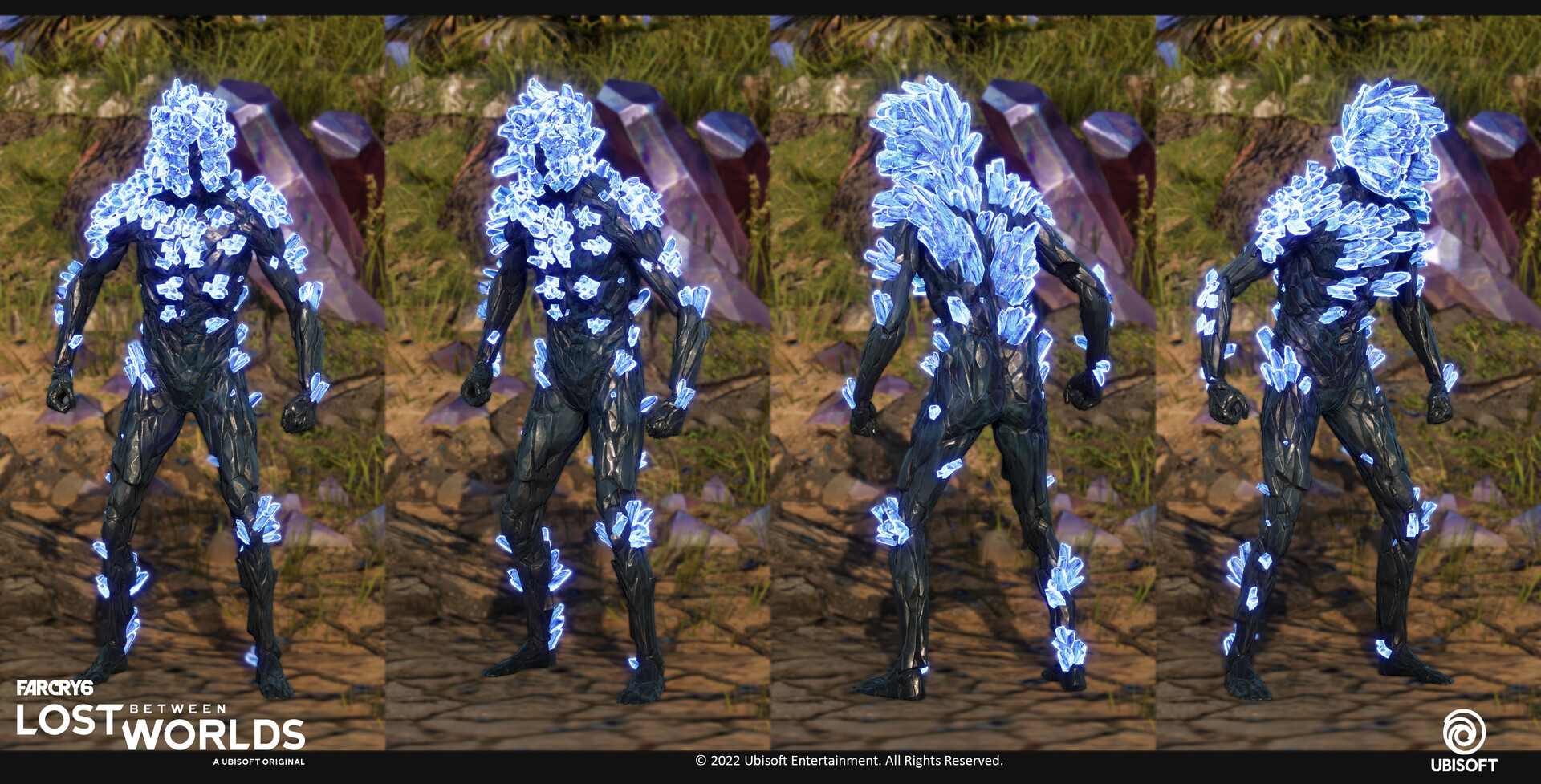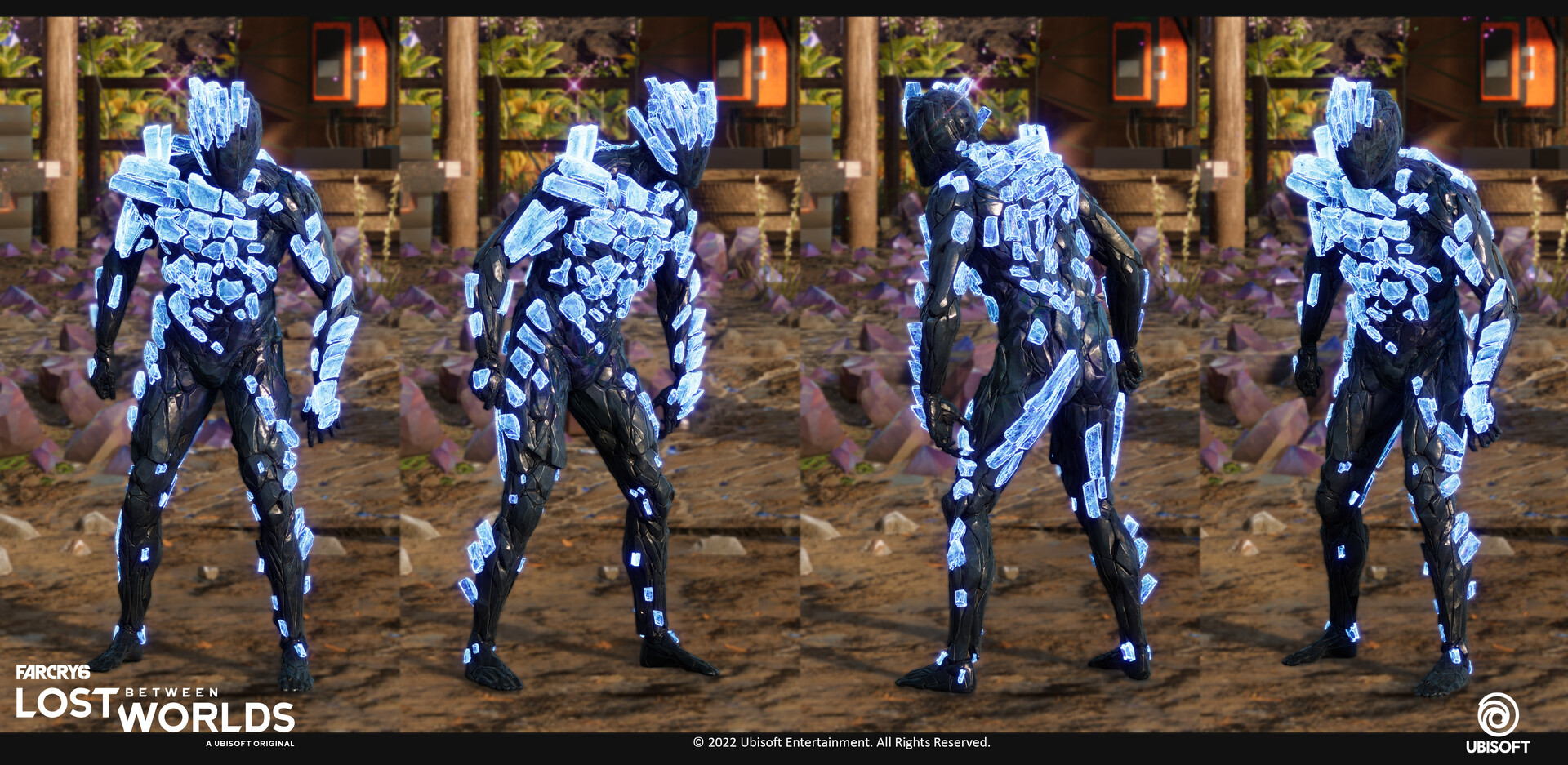 Level Artist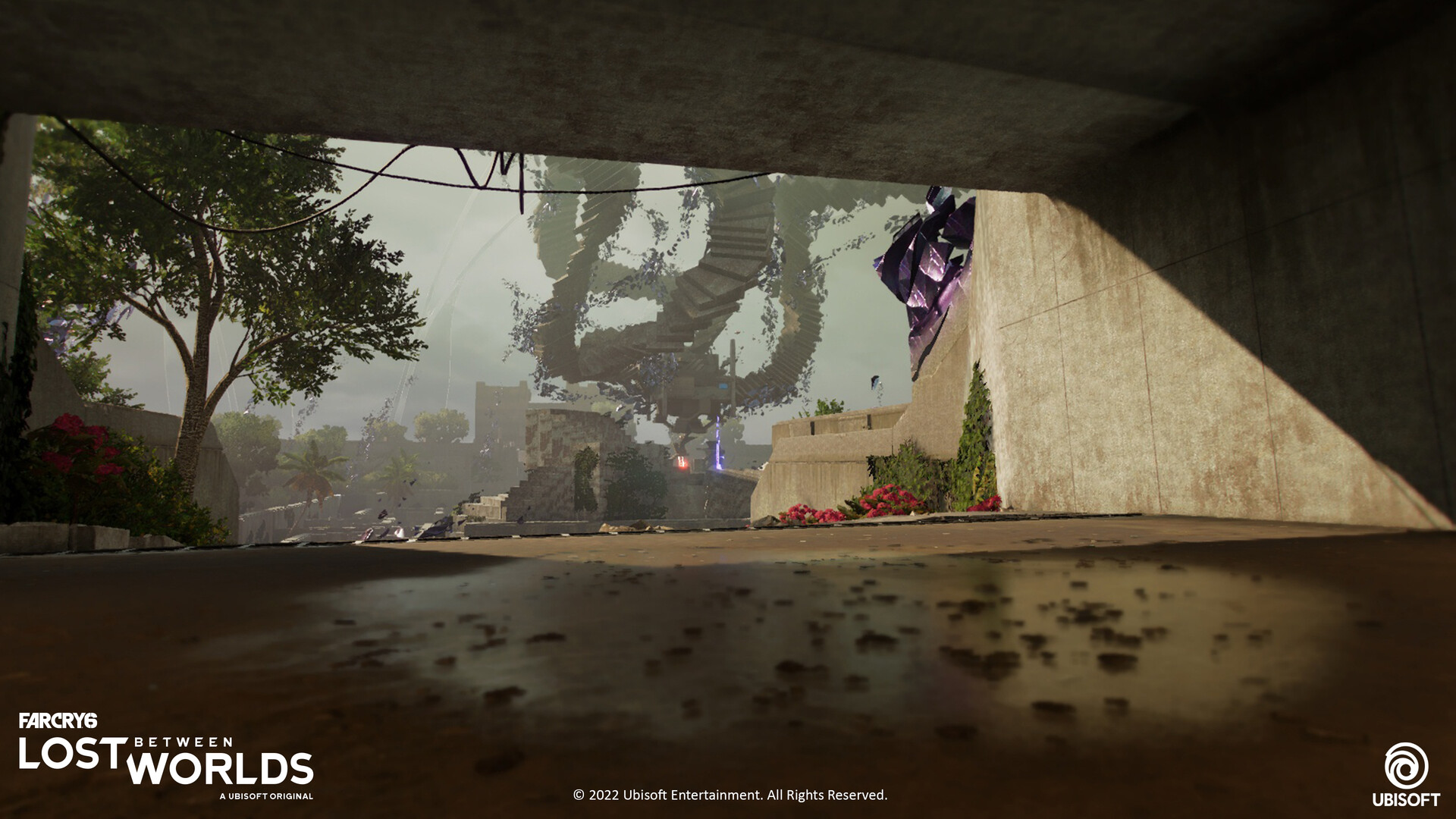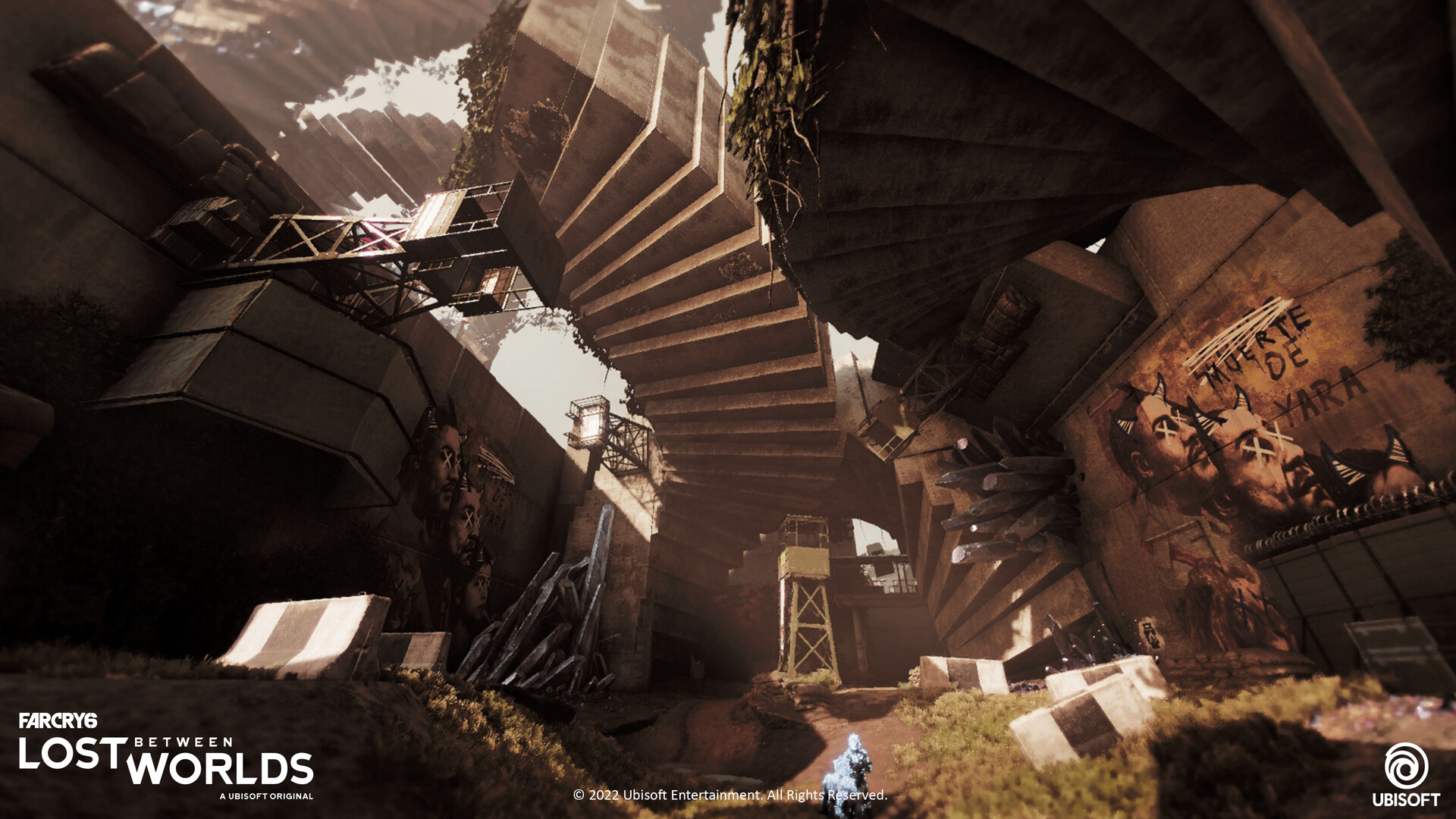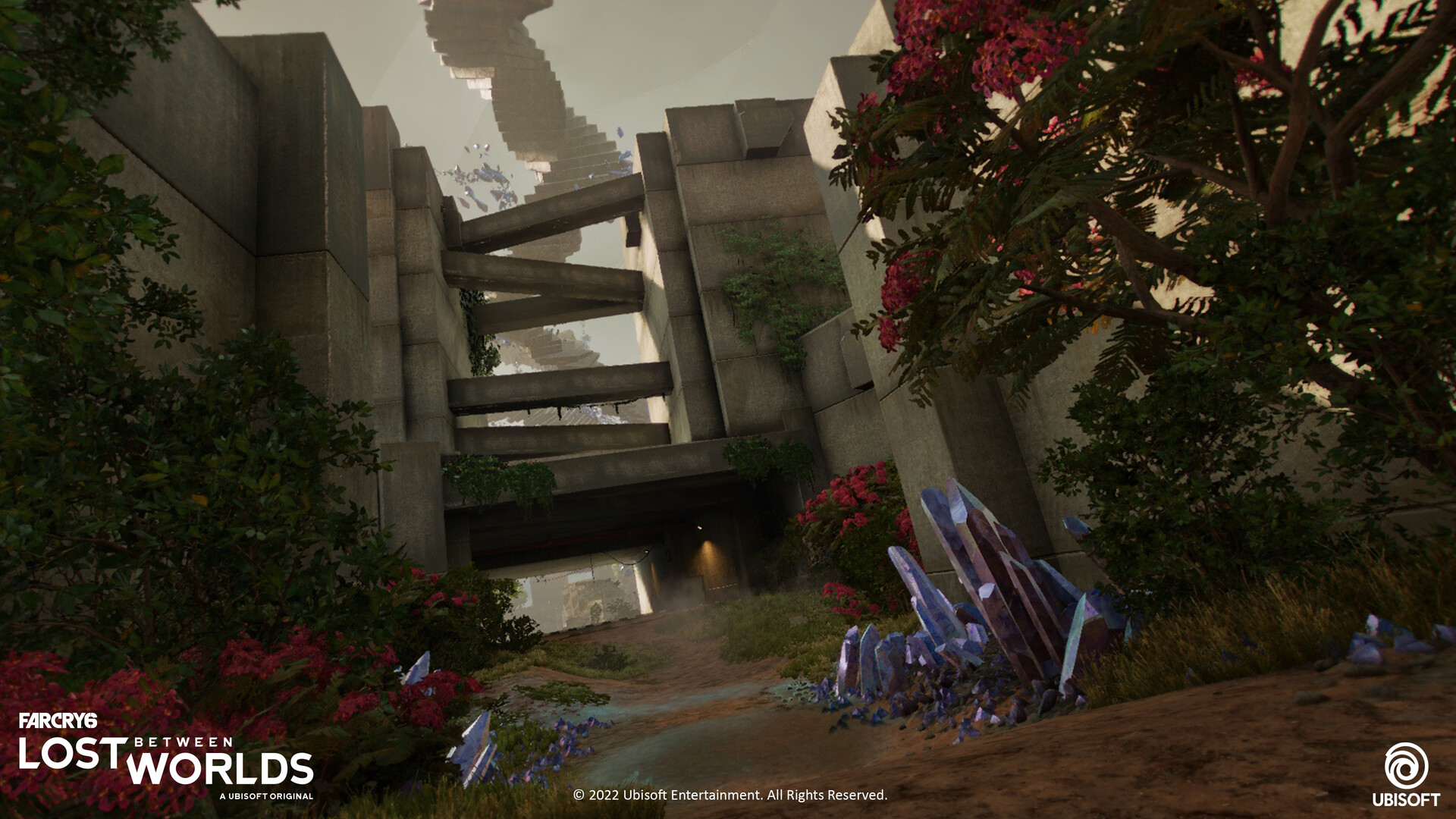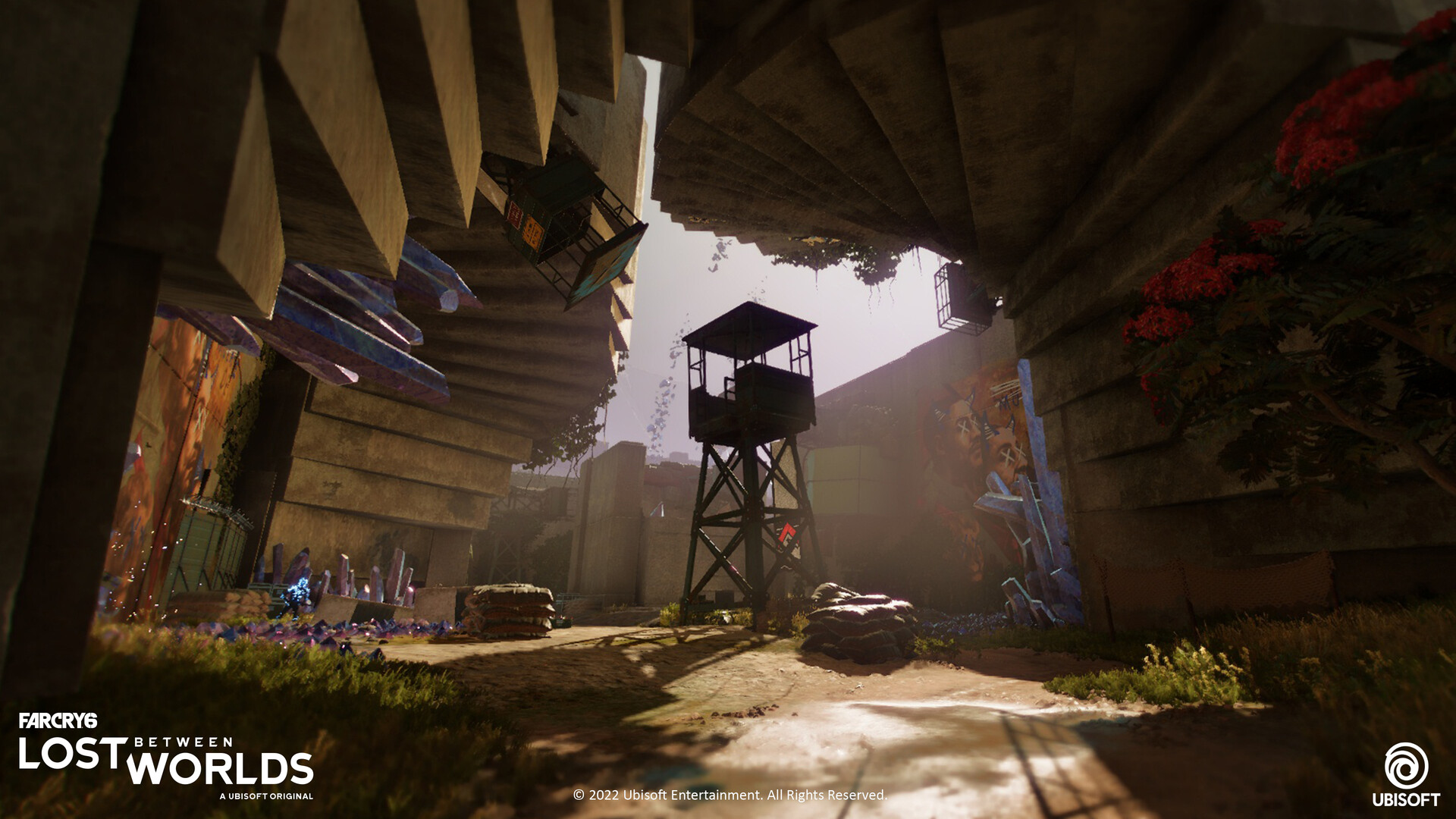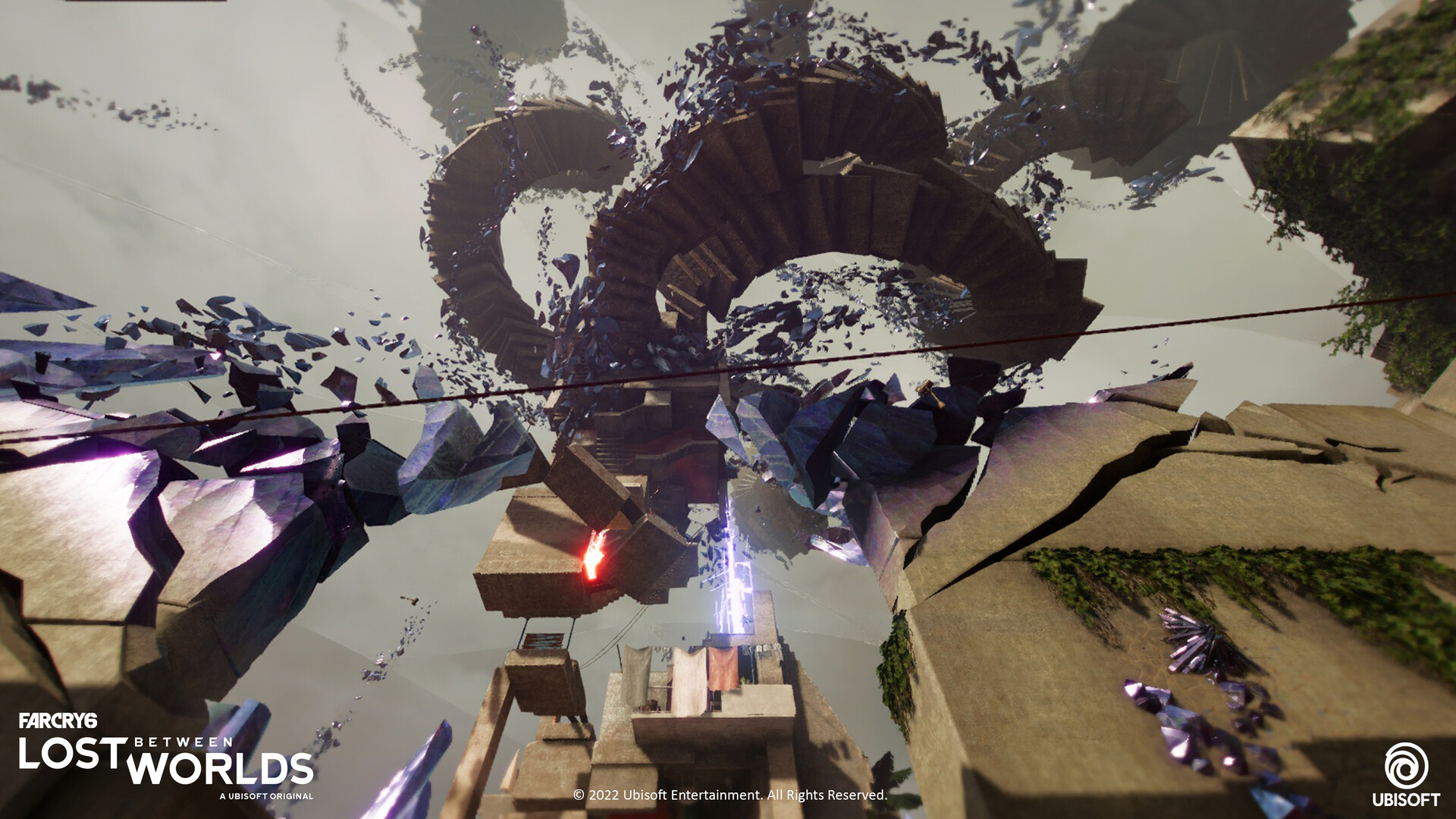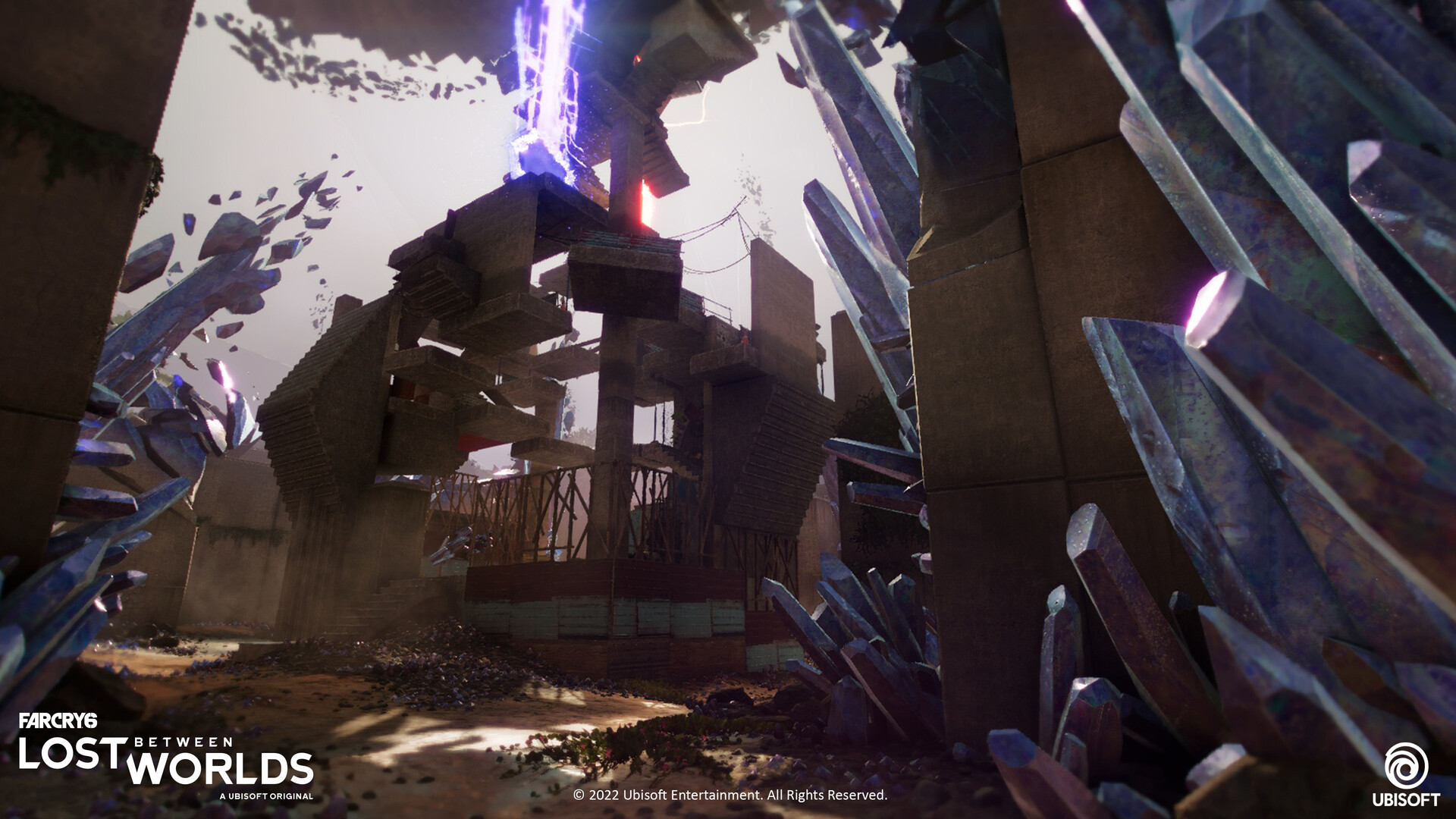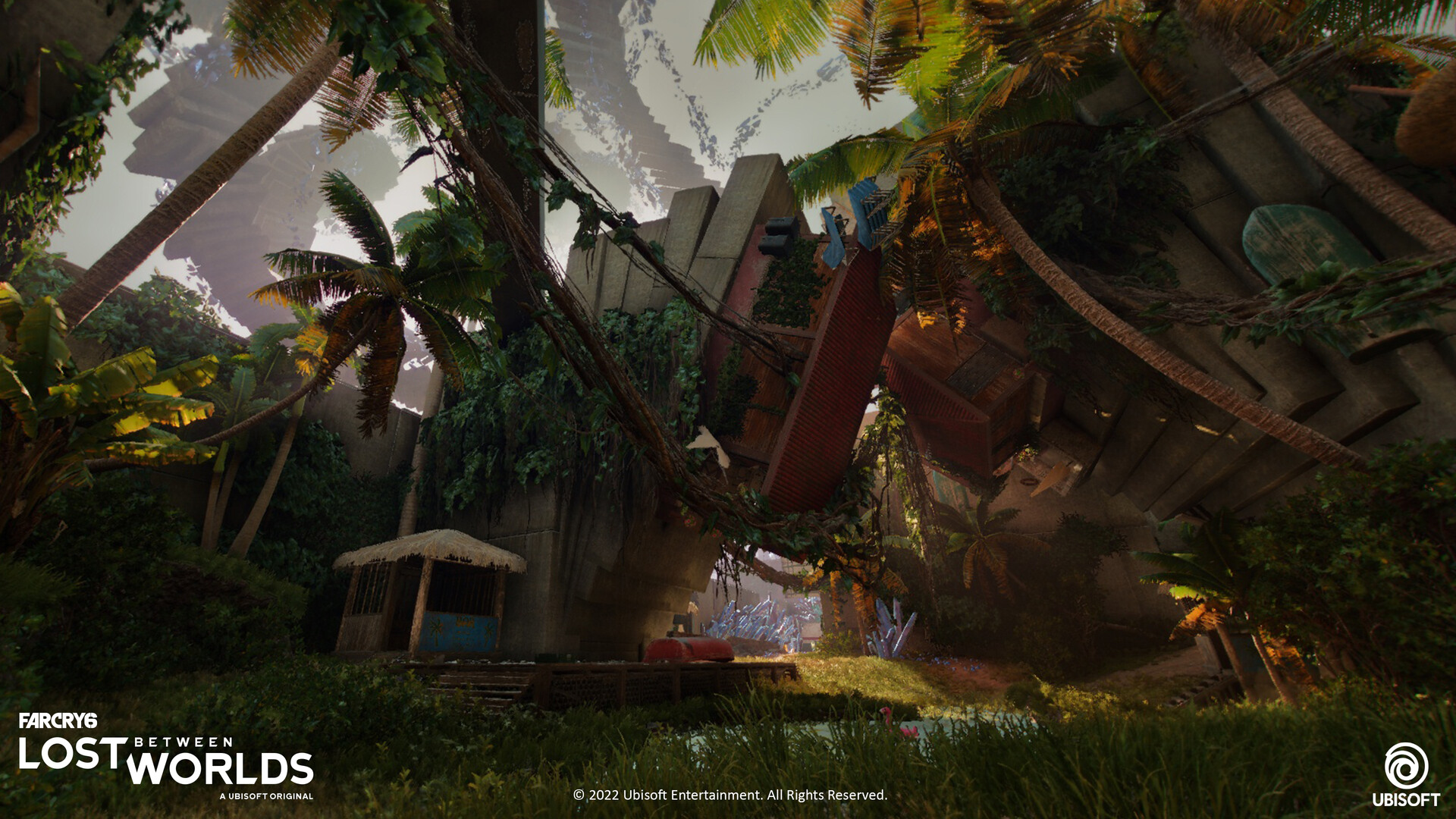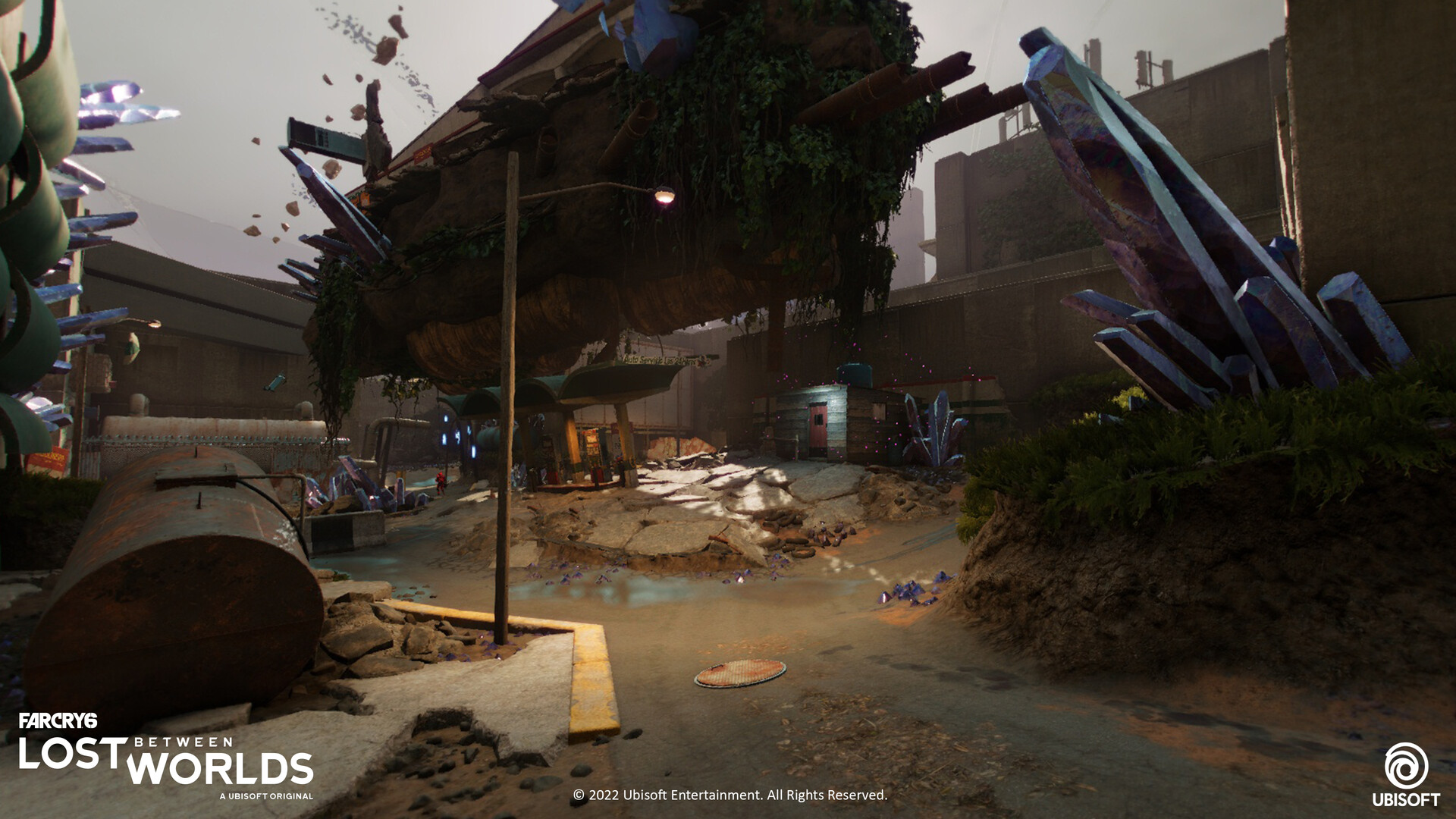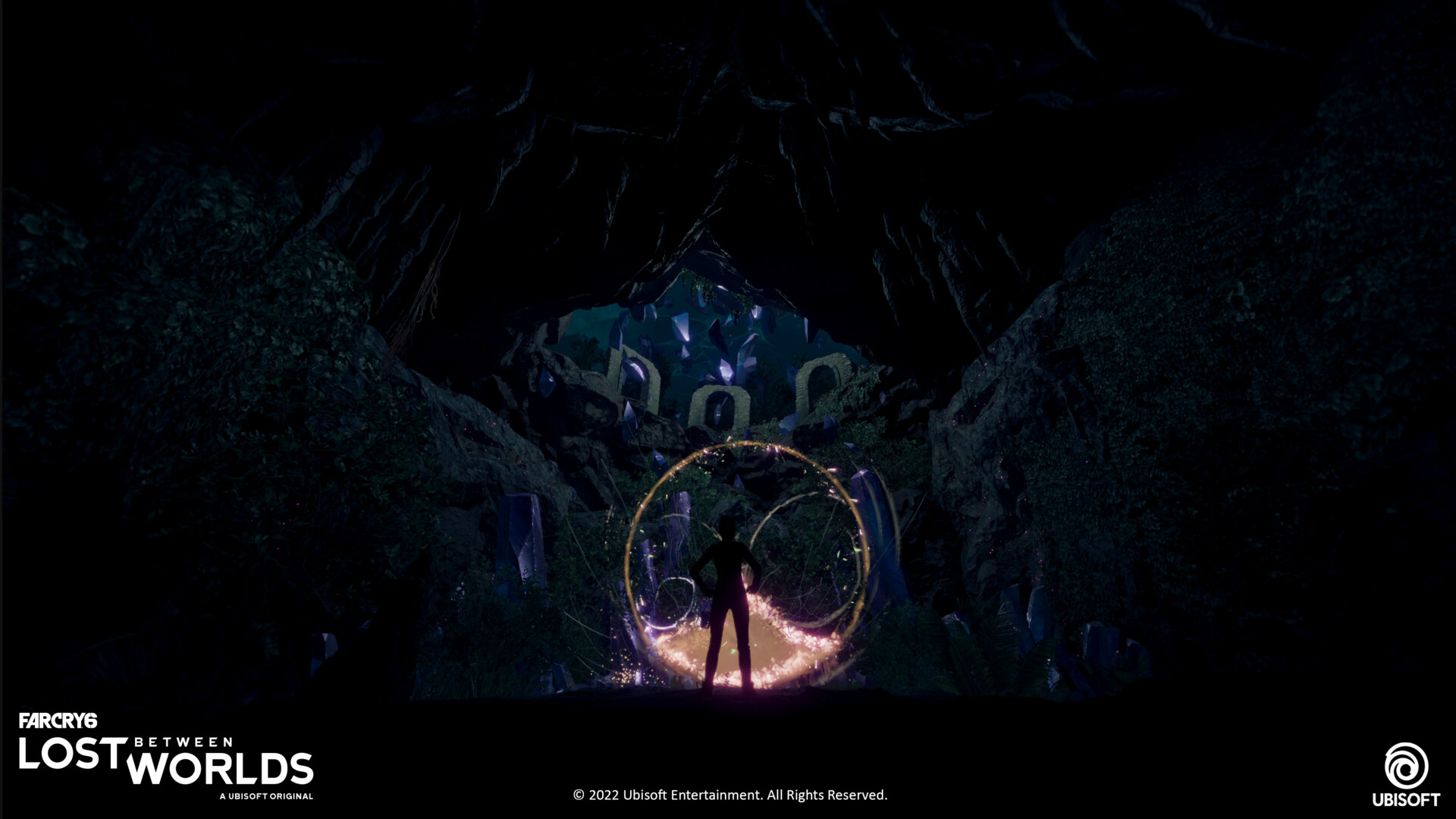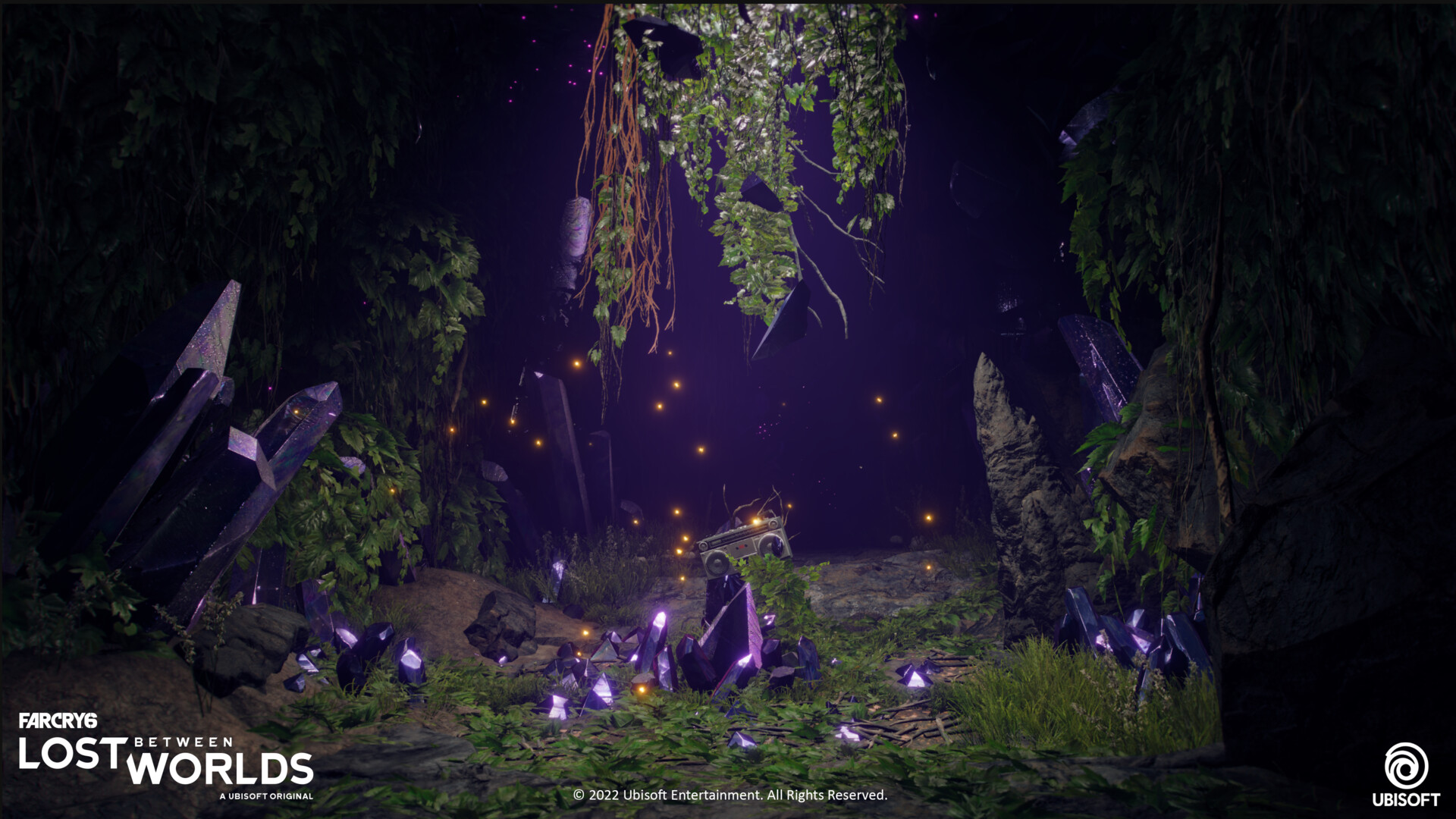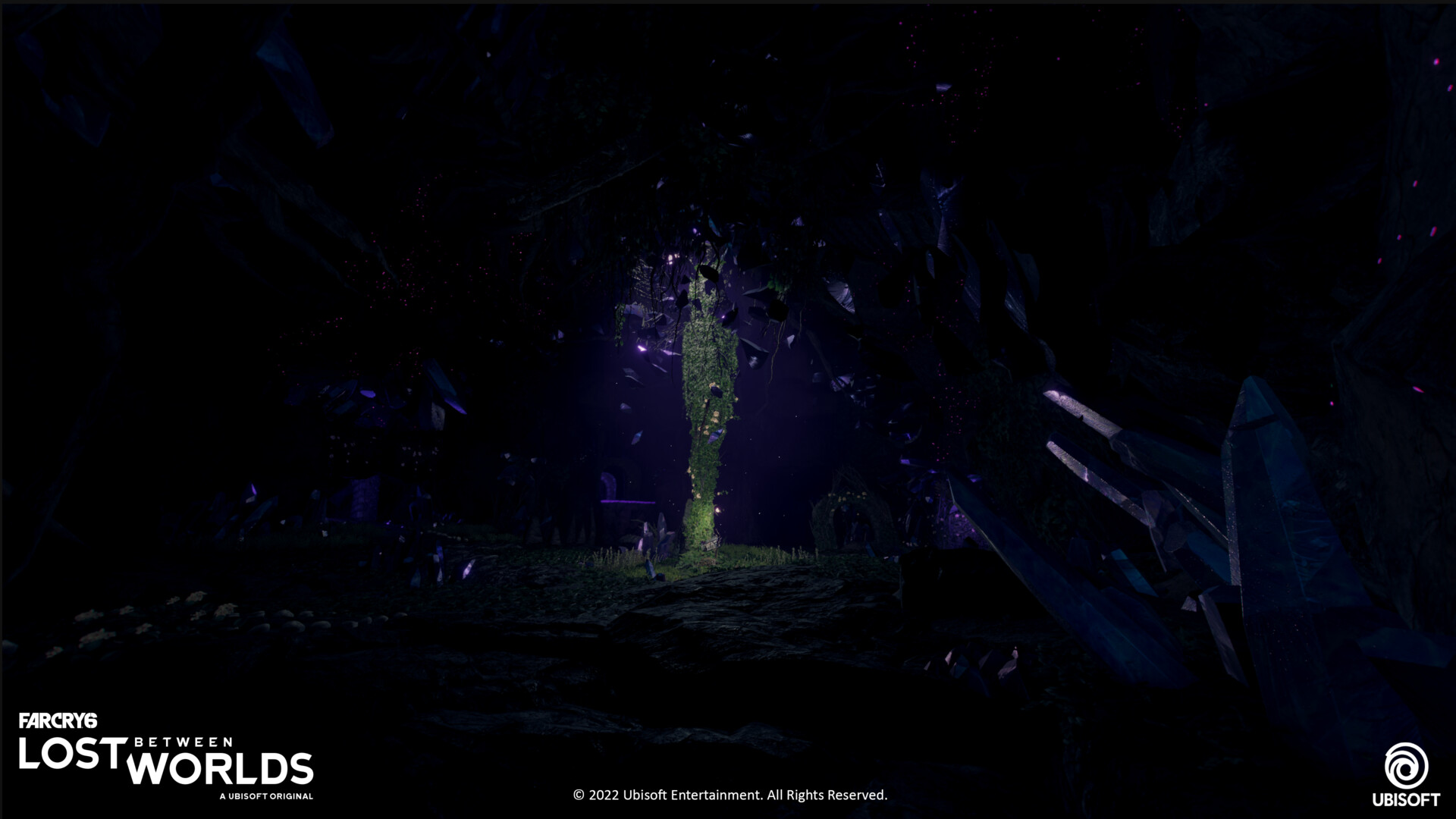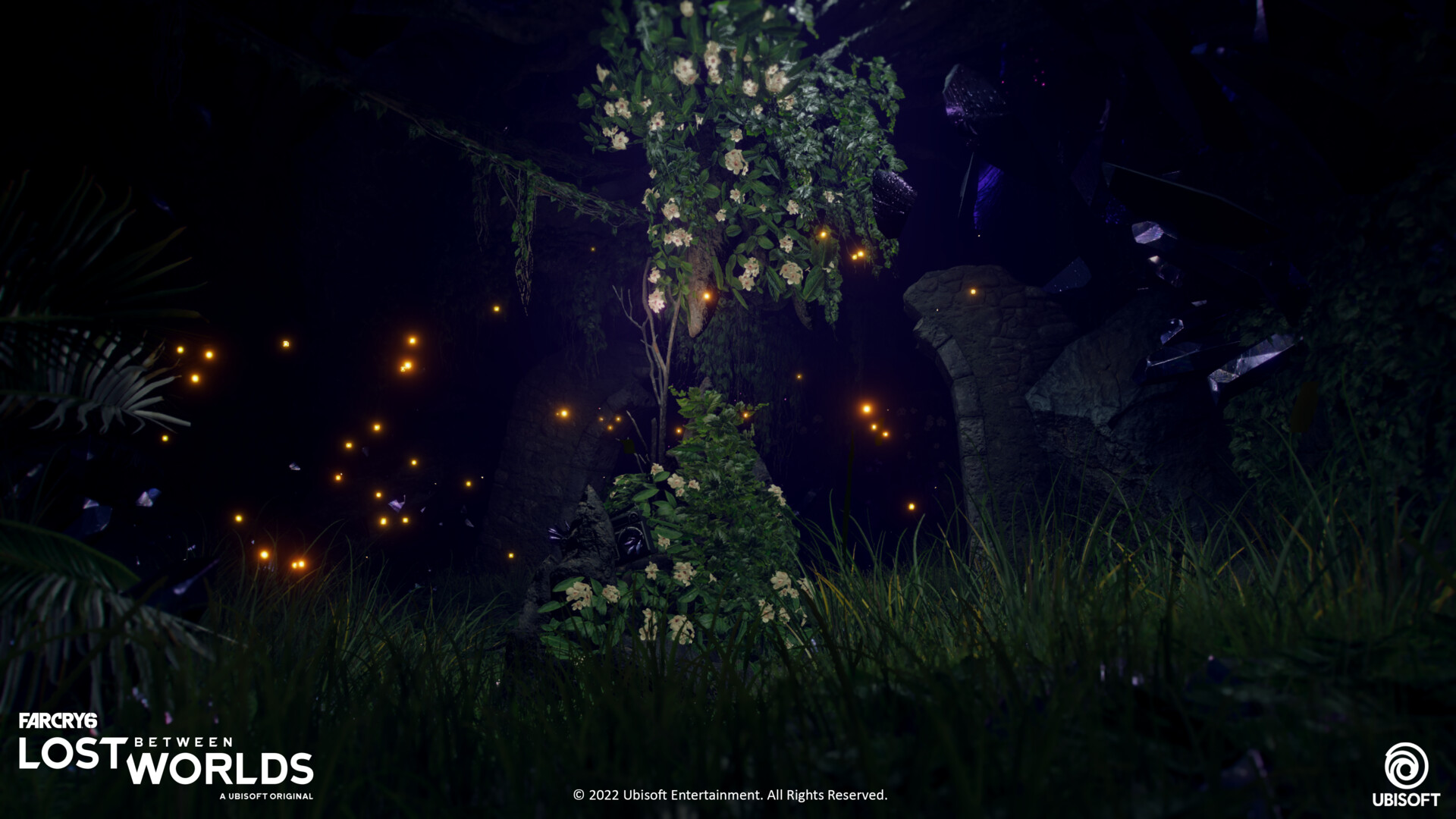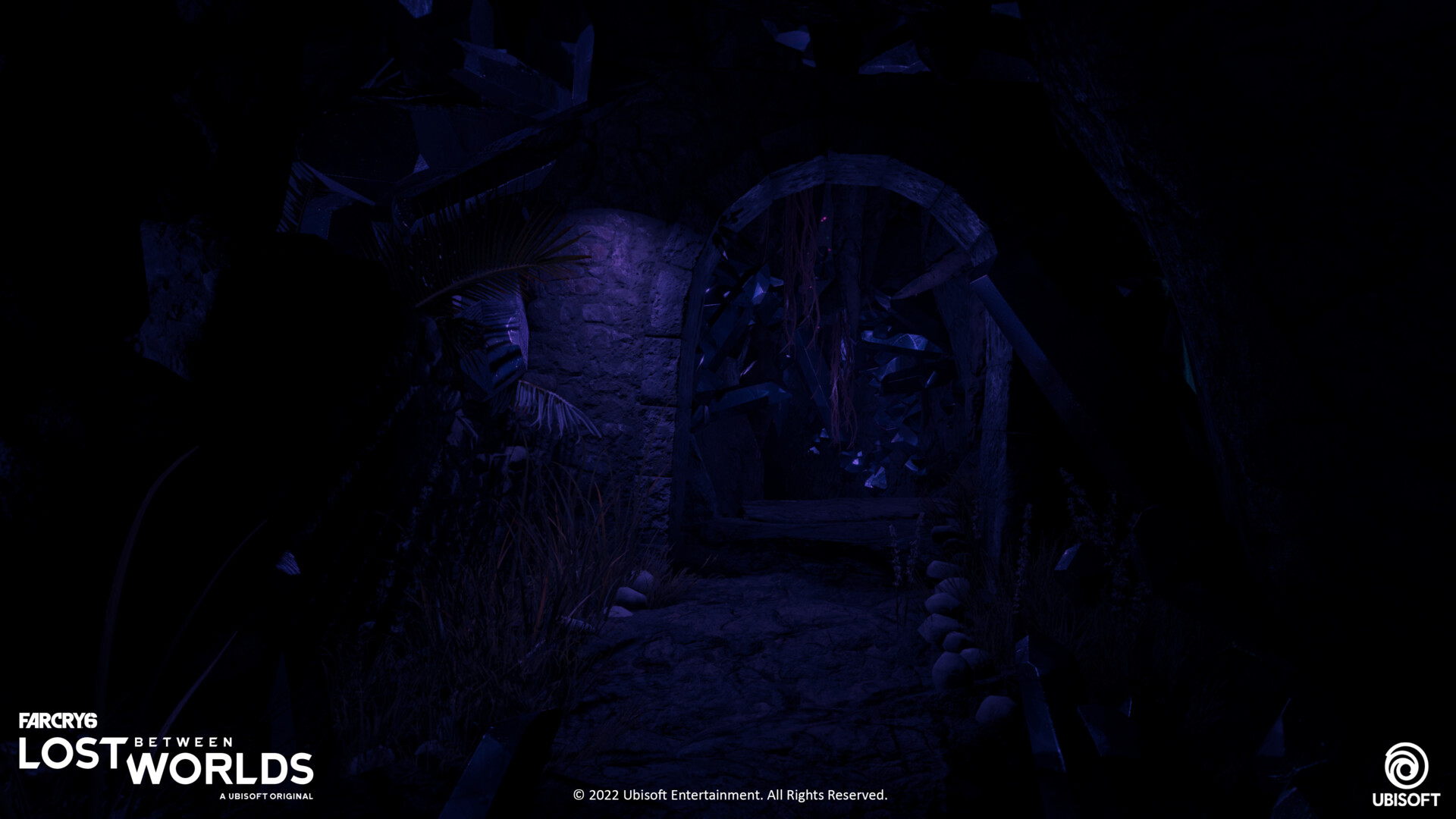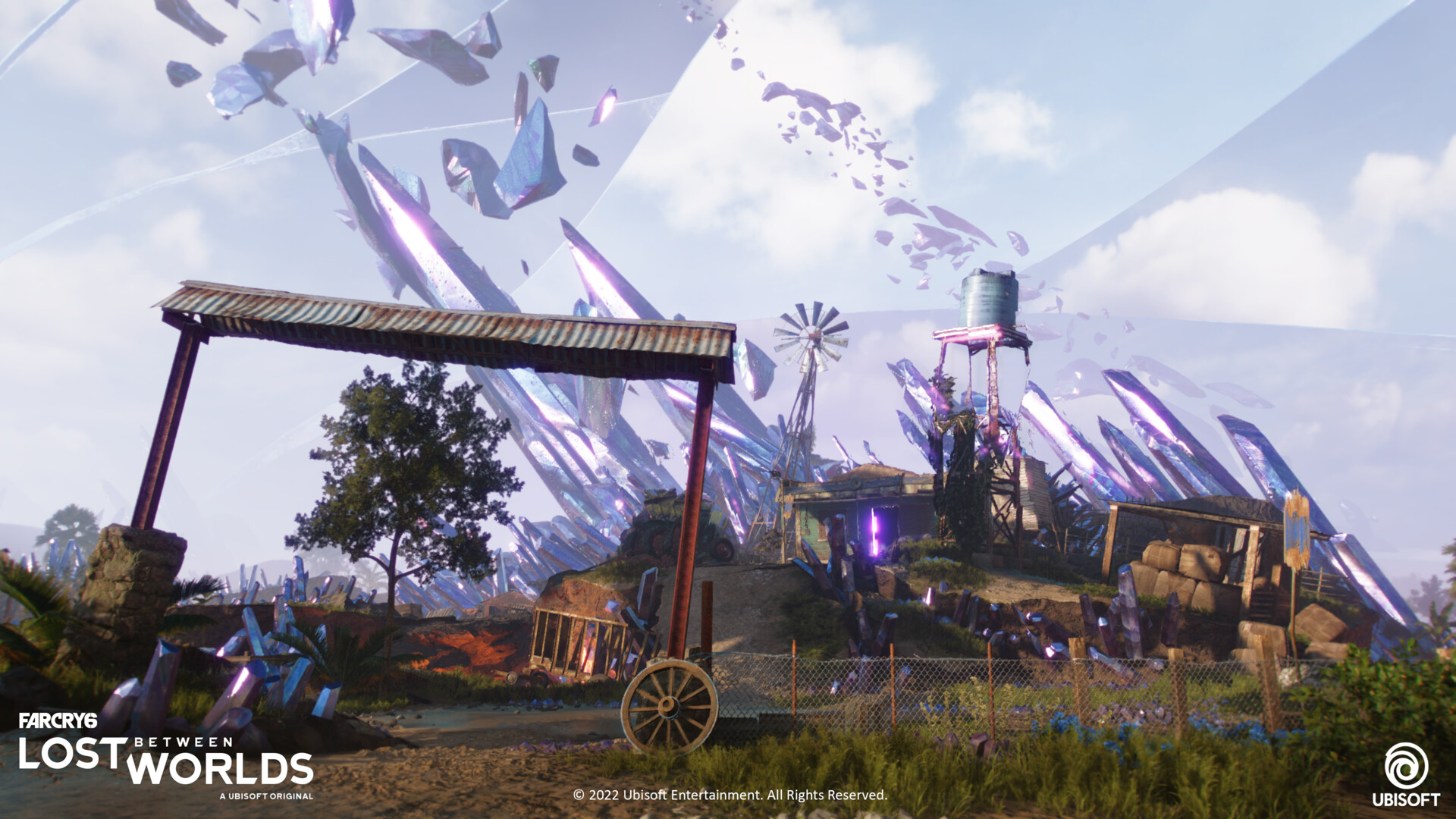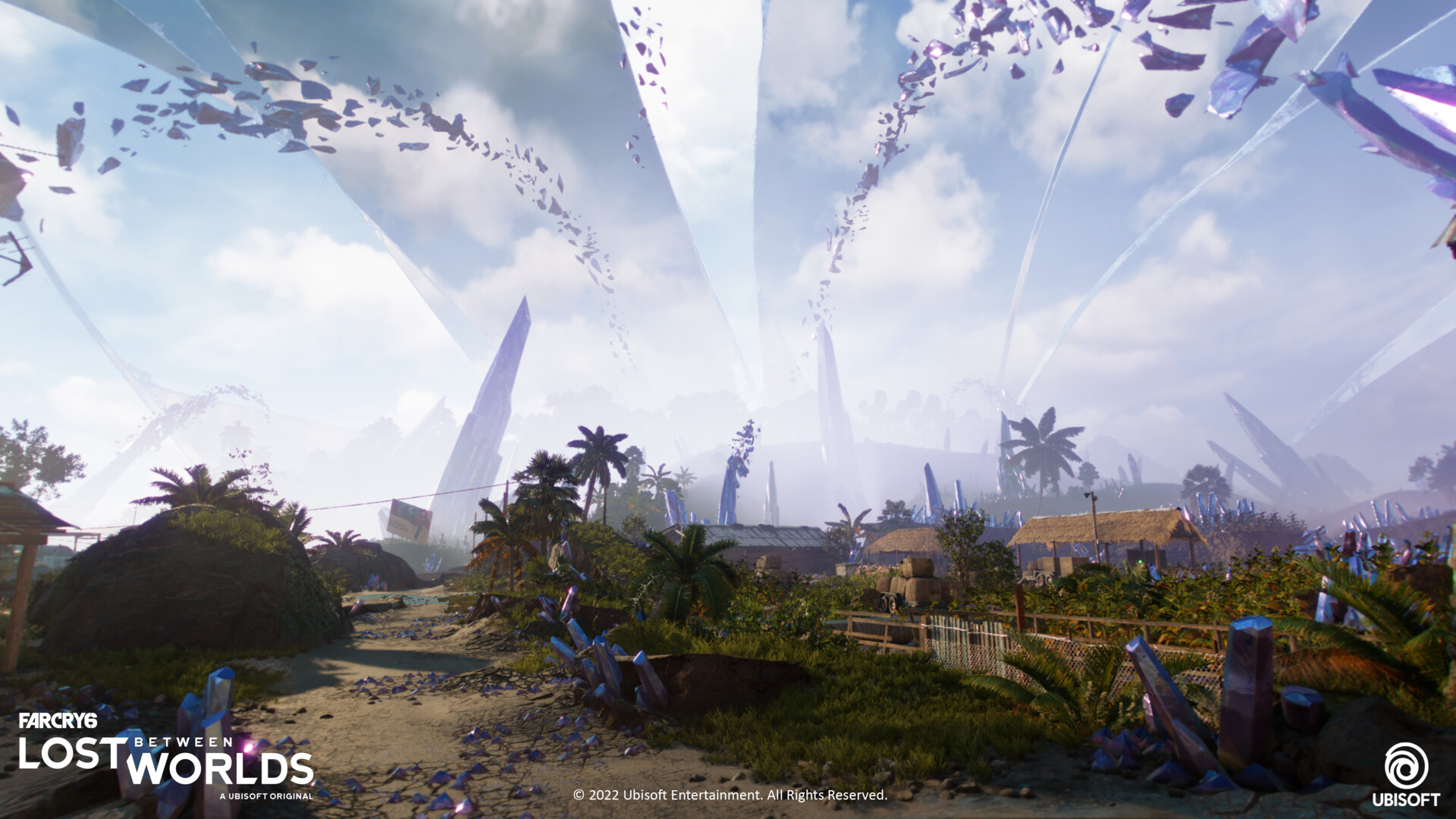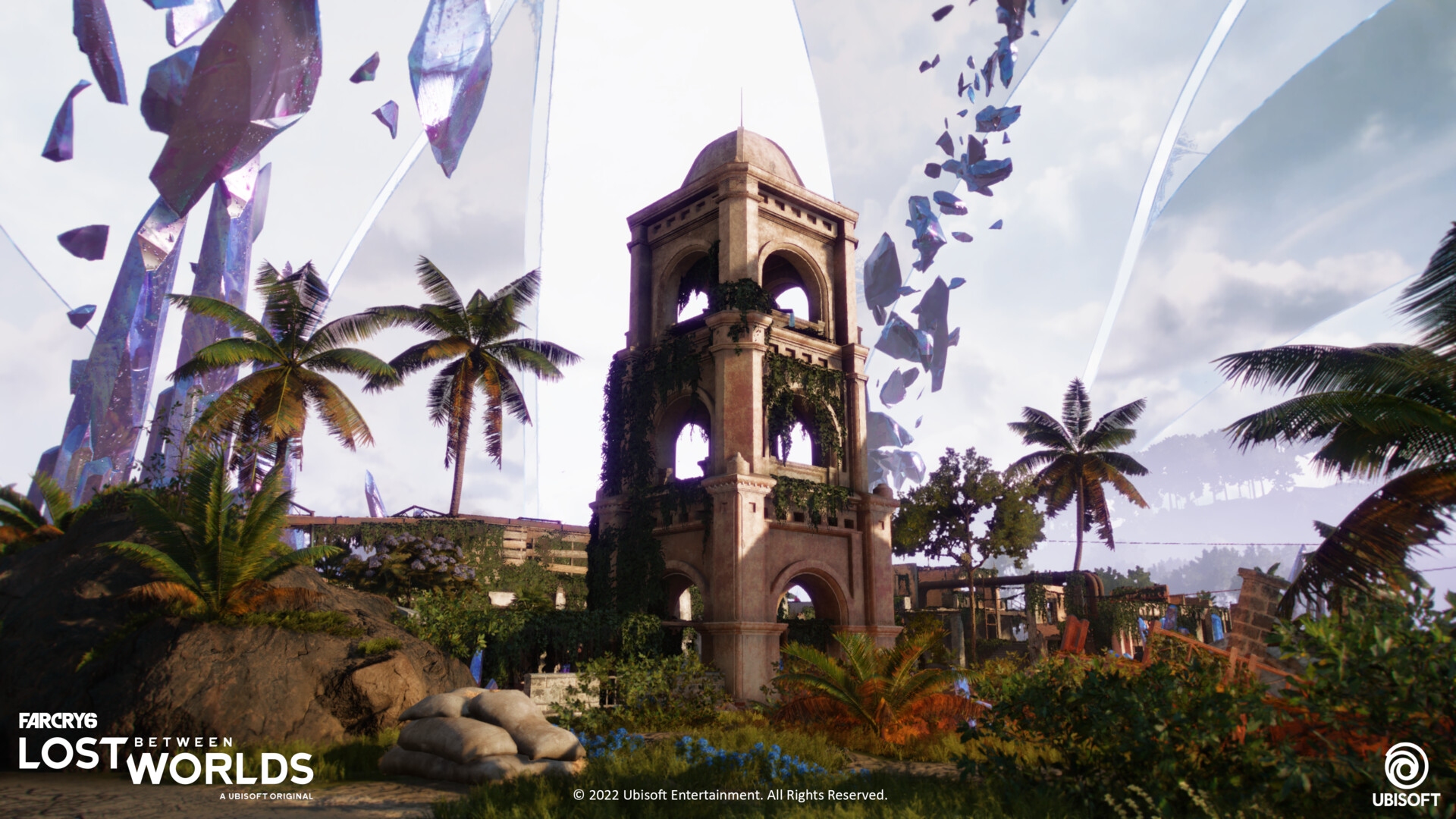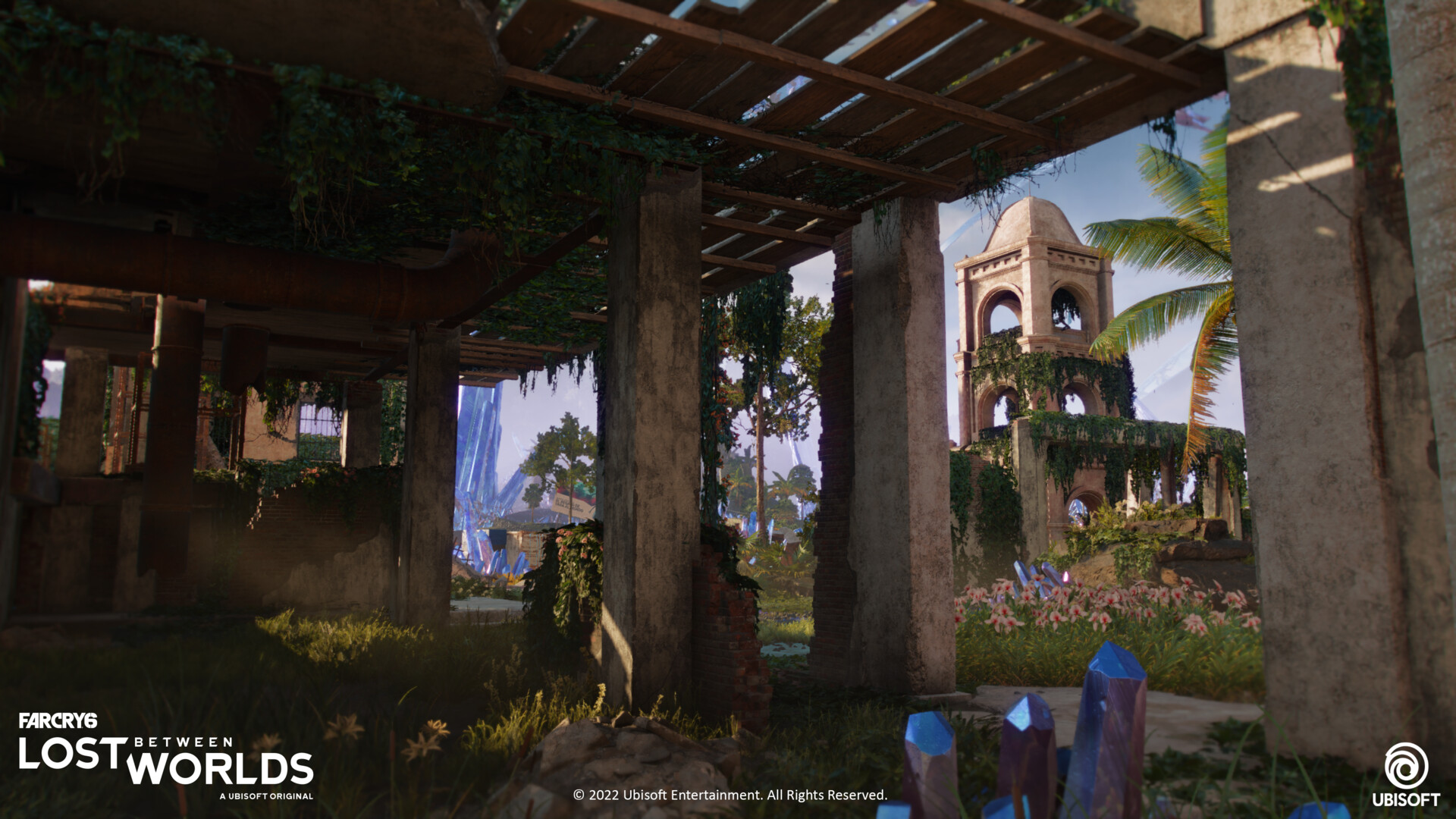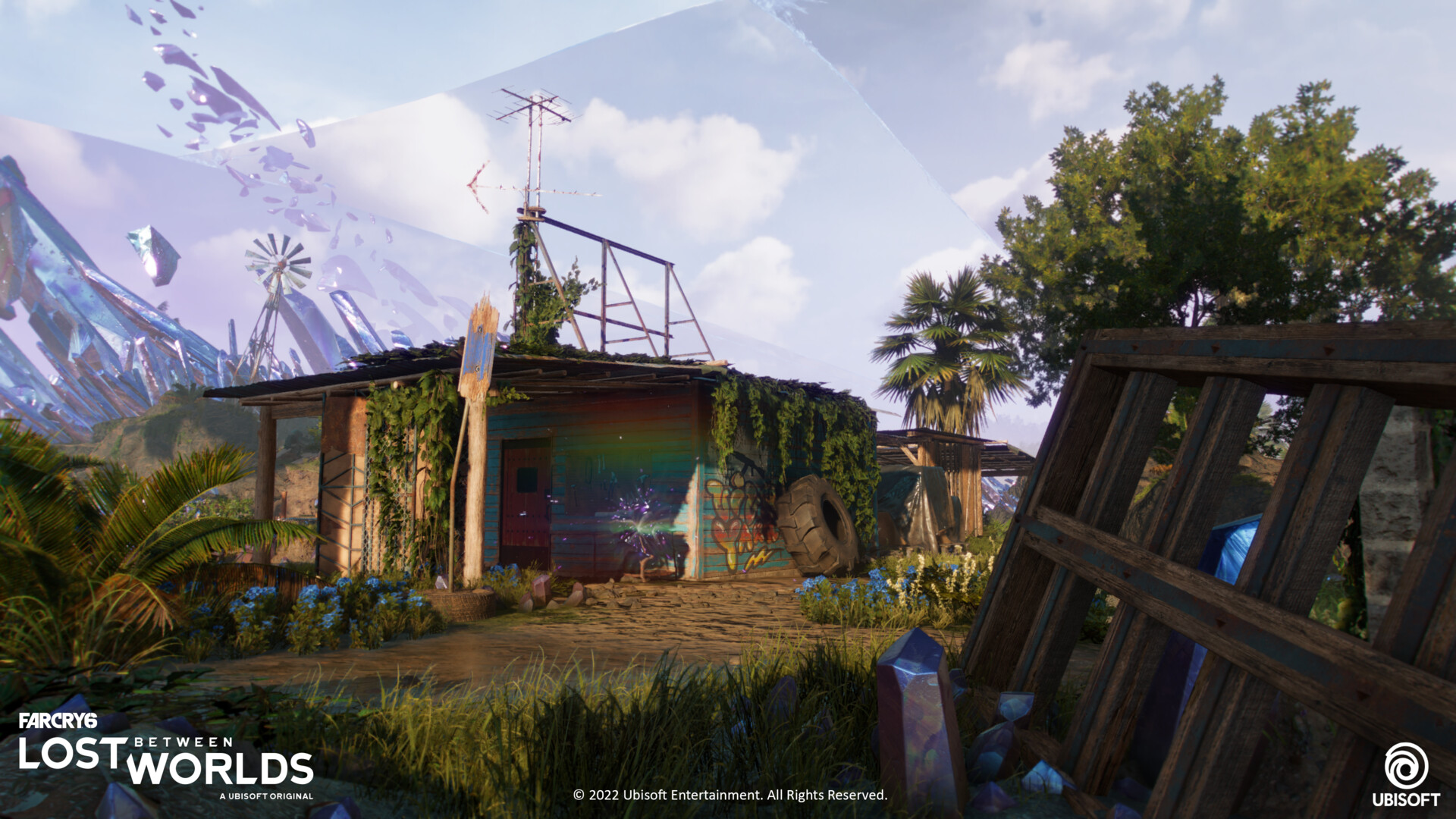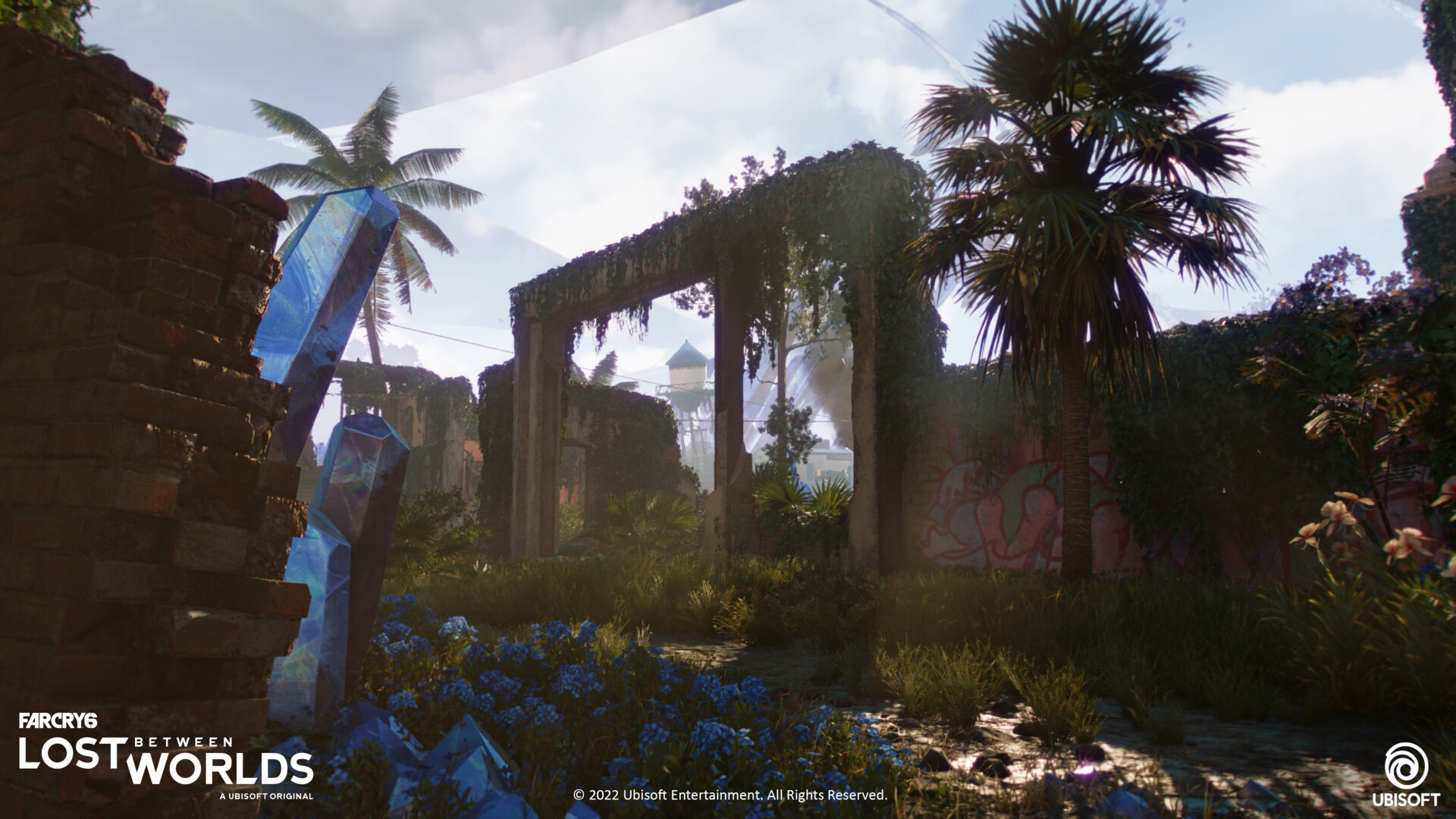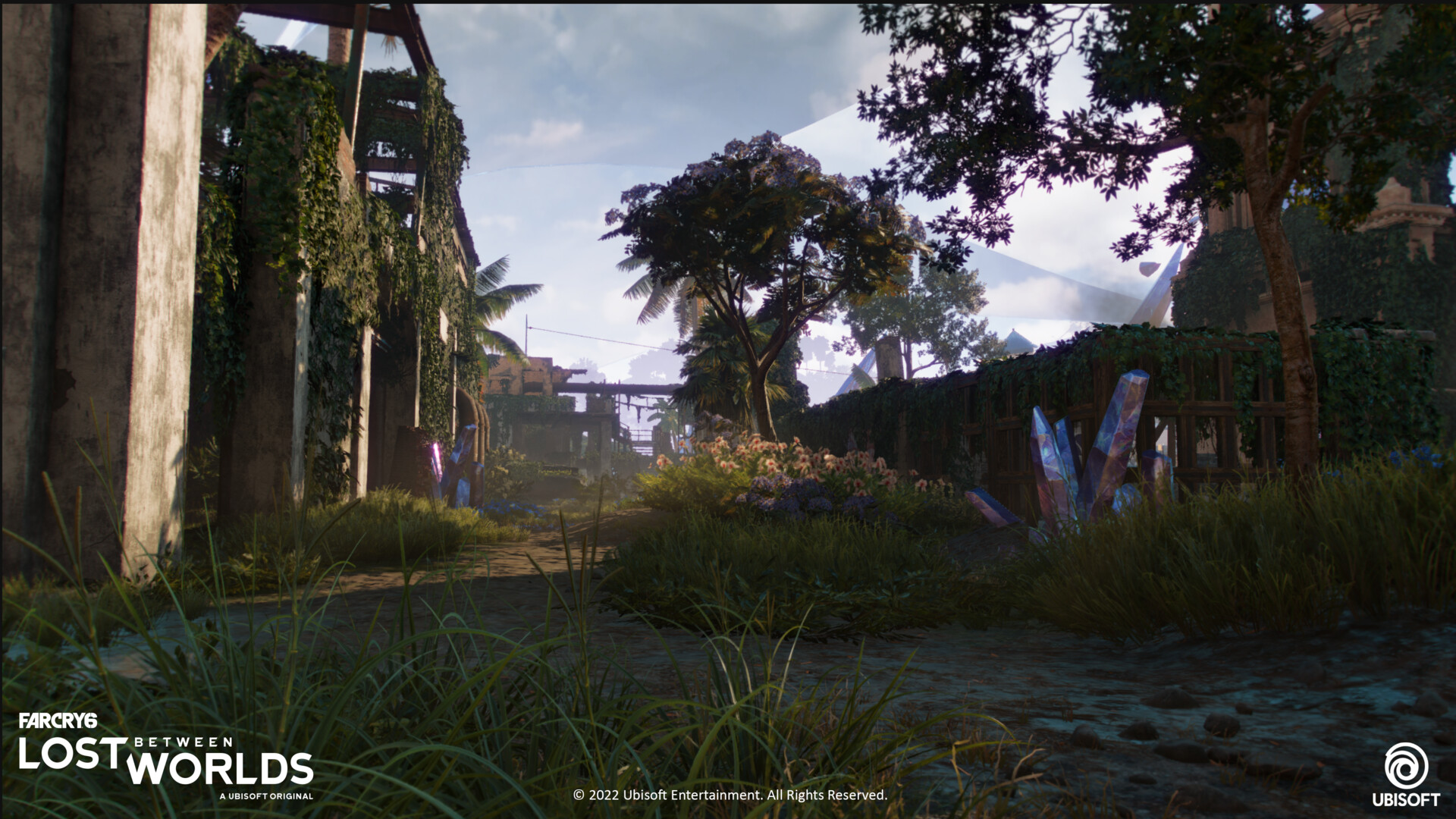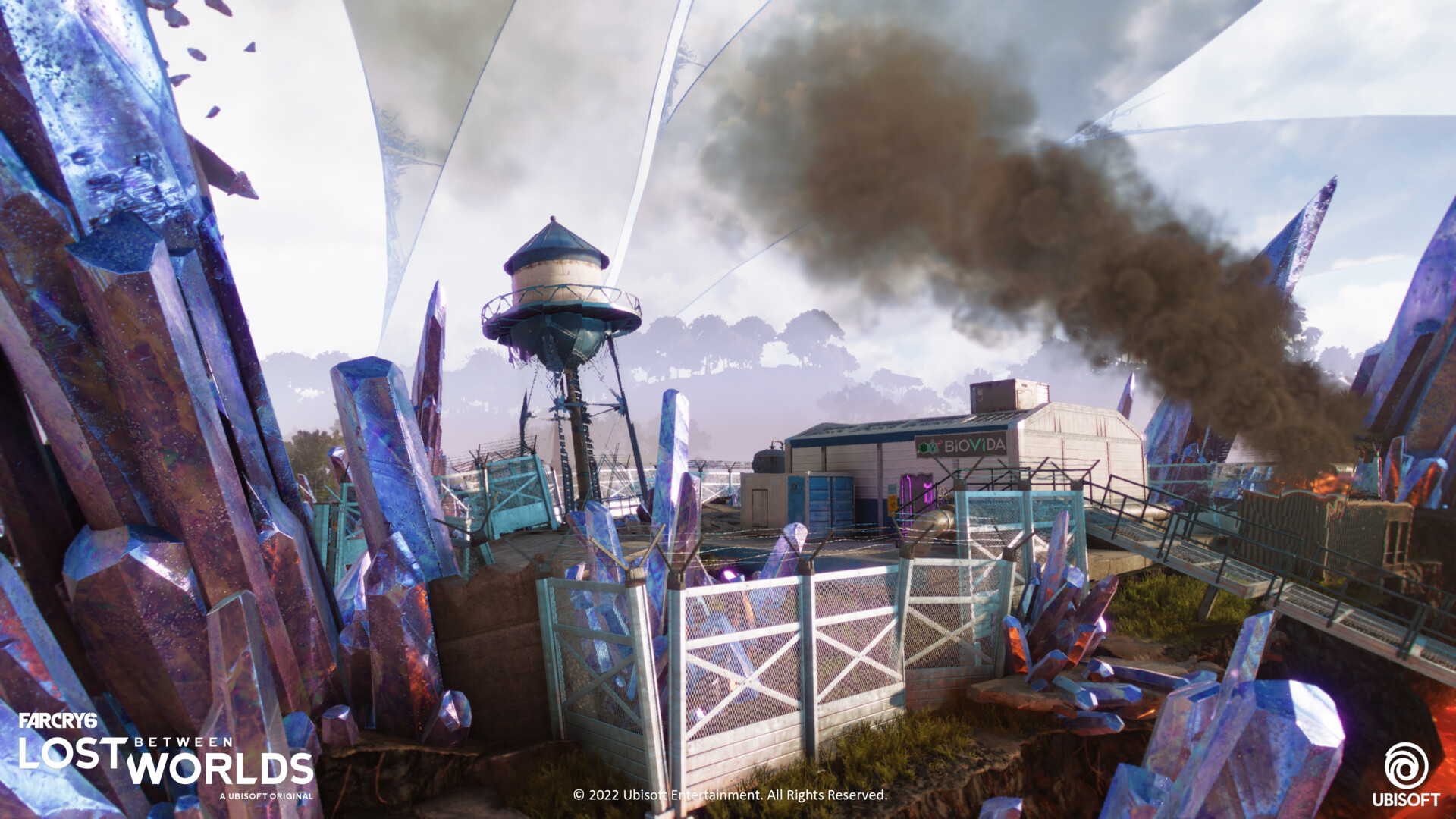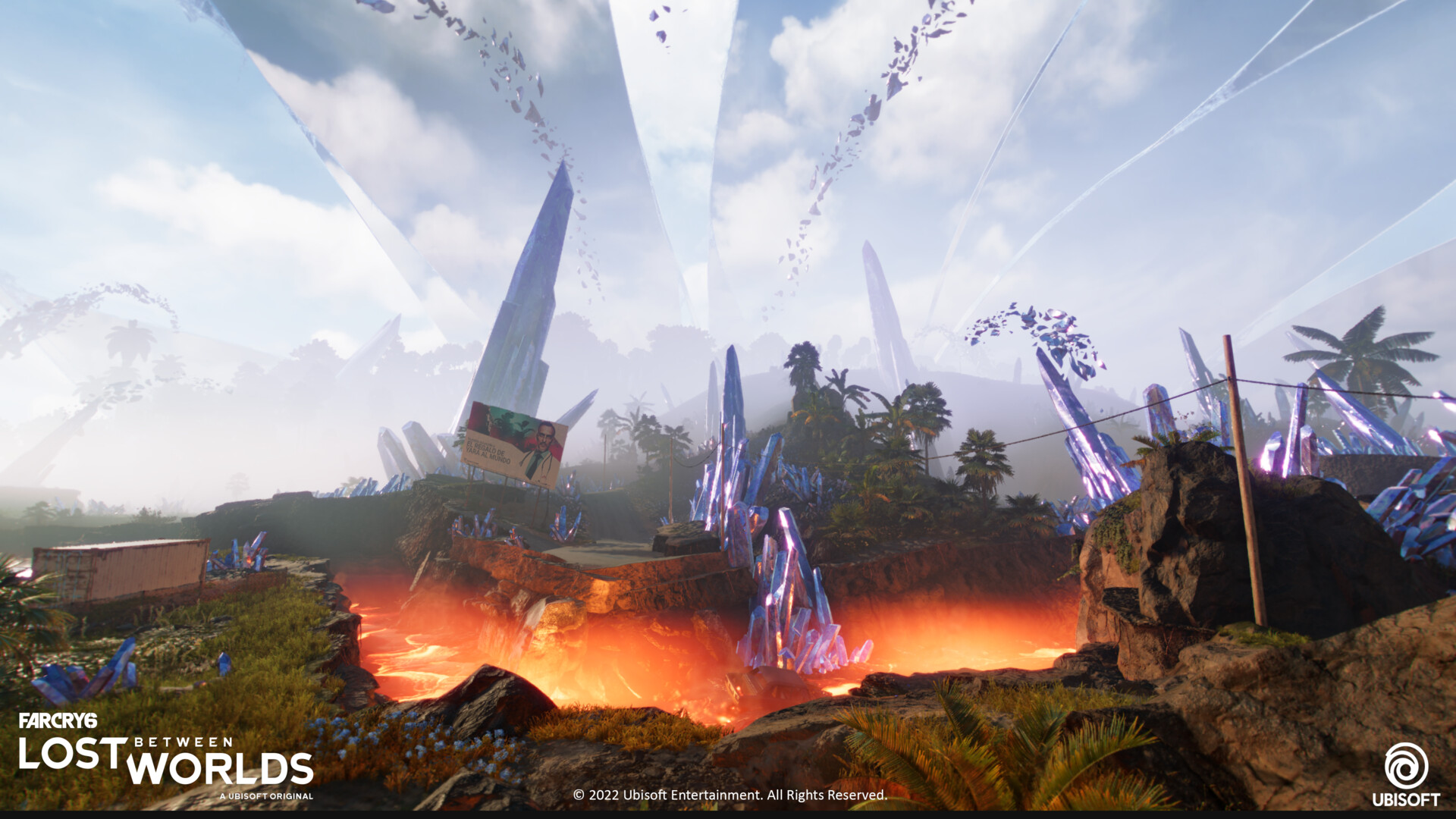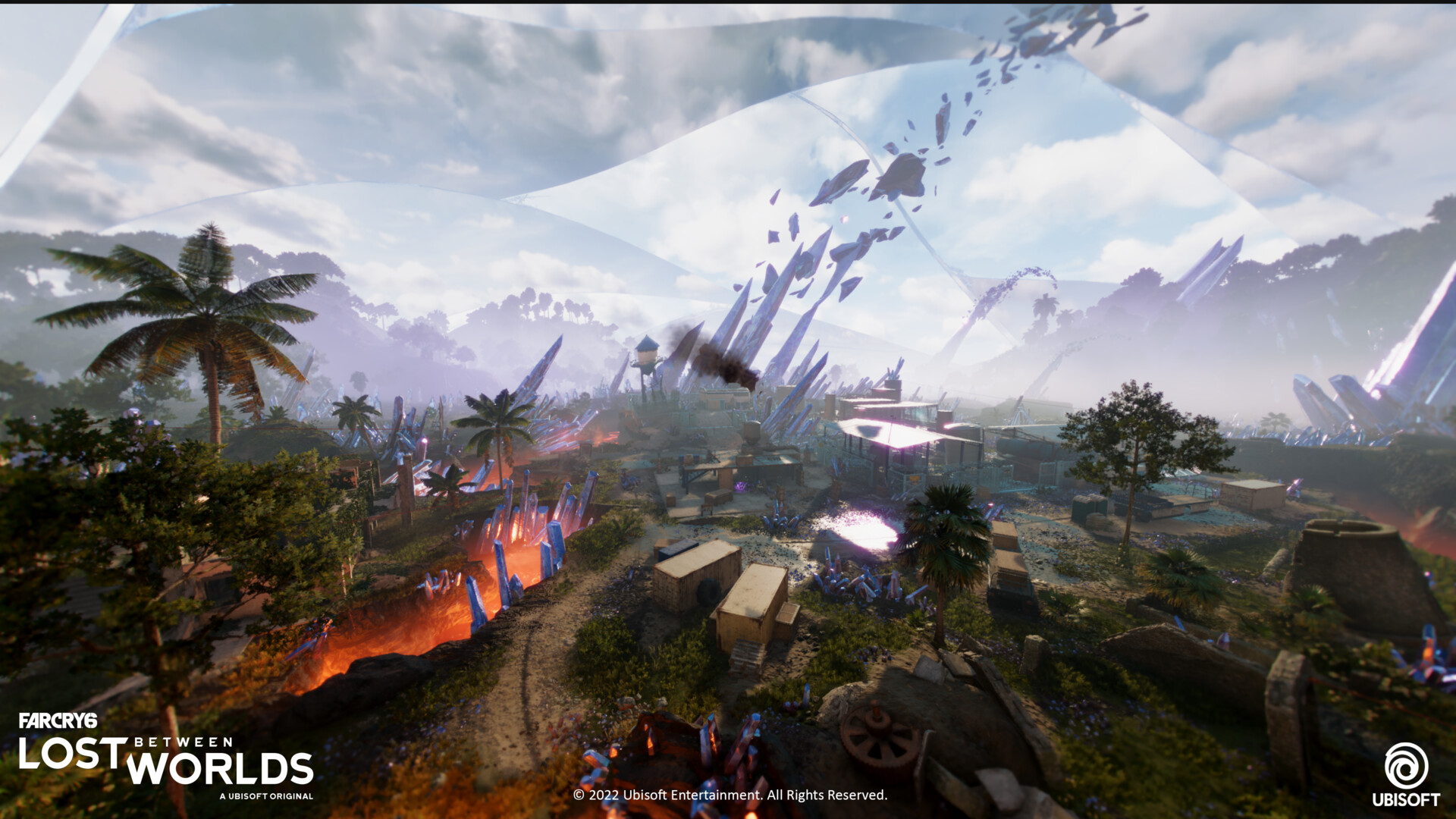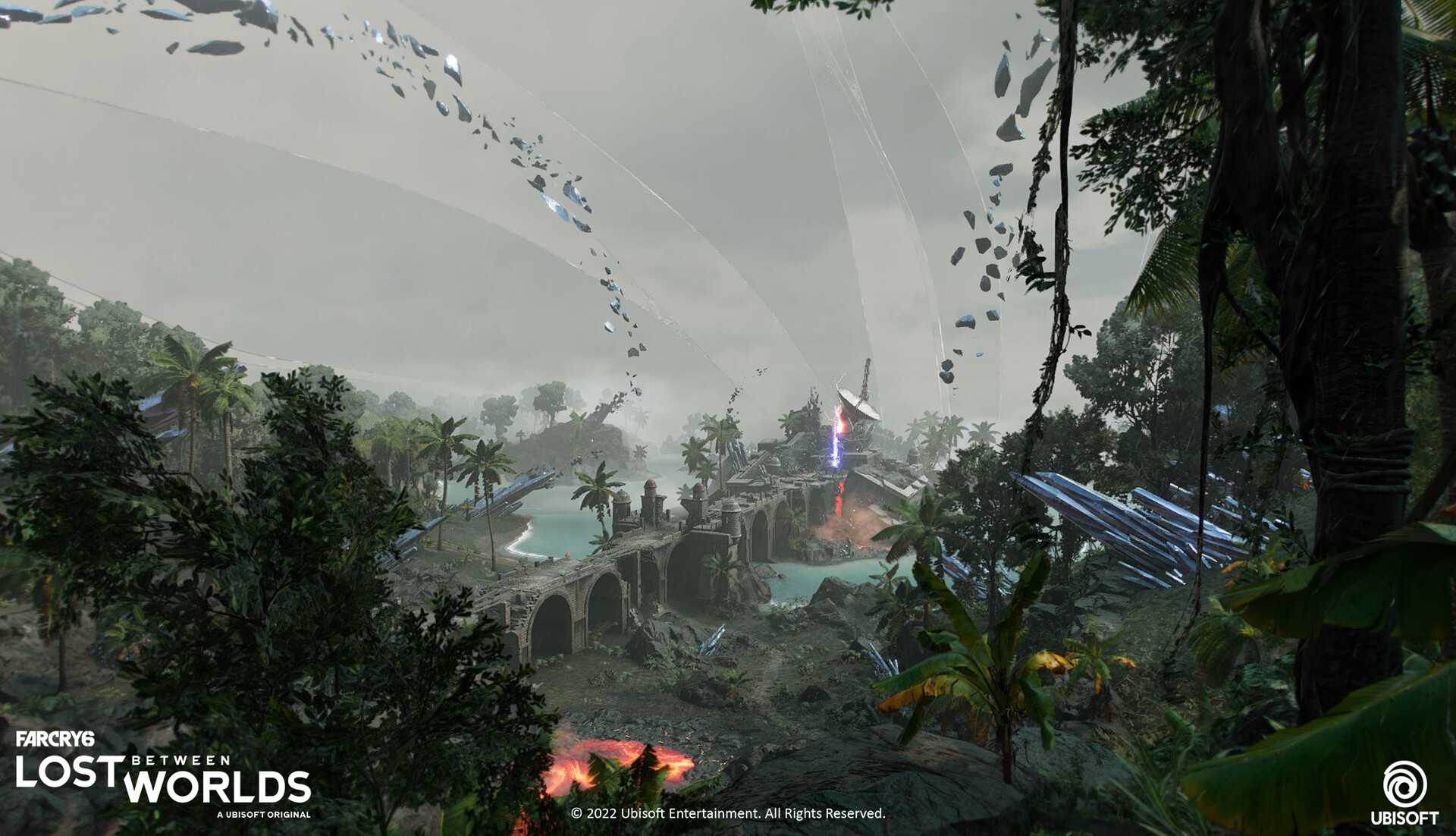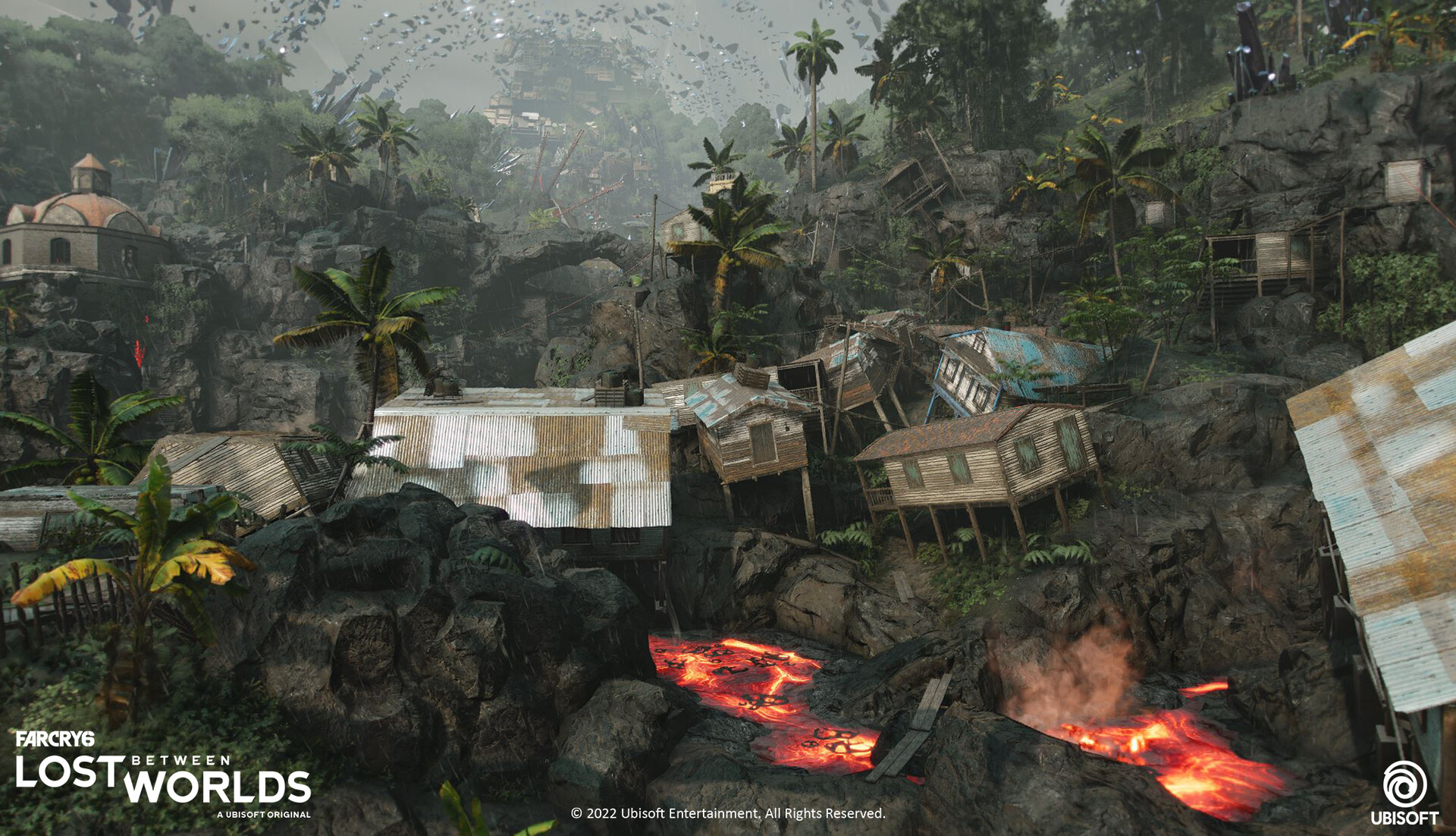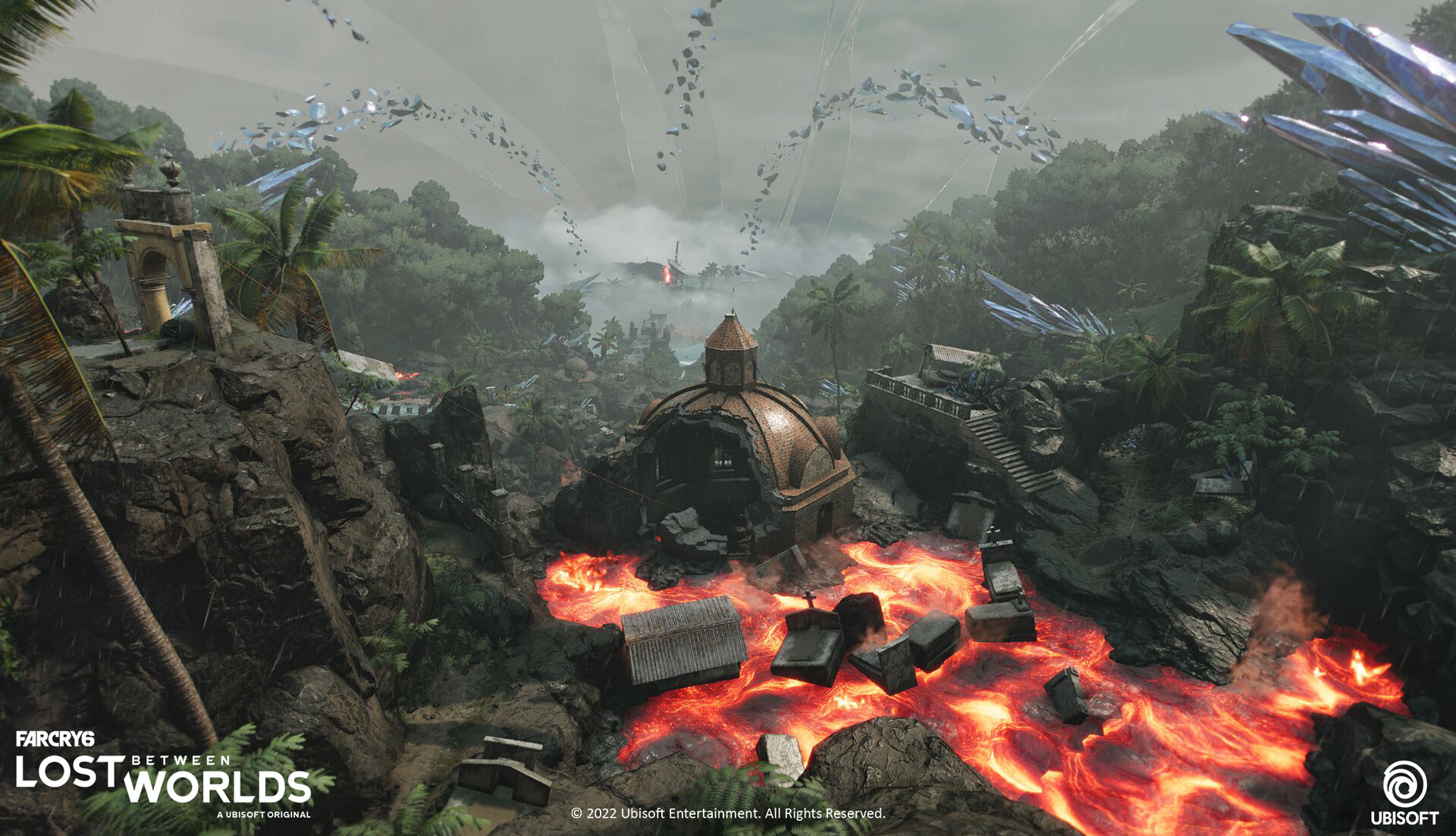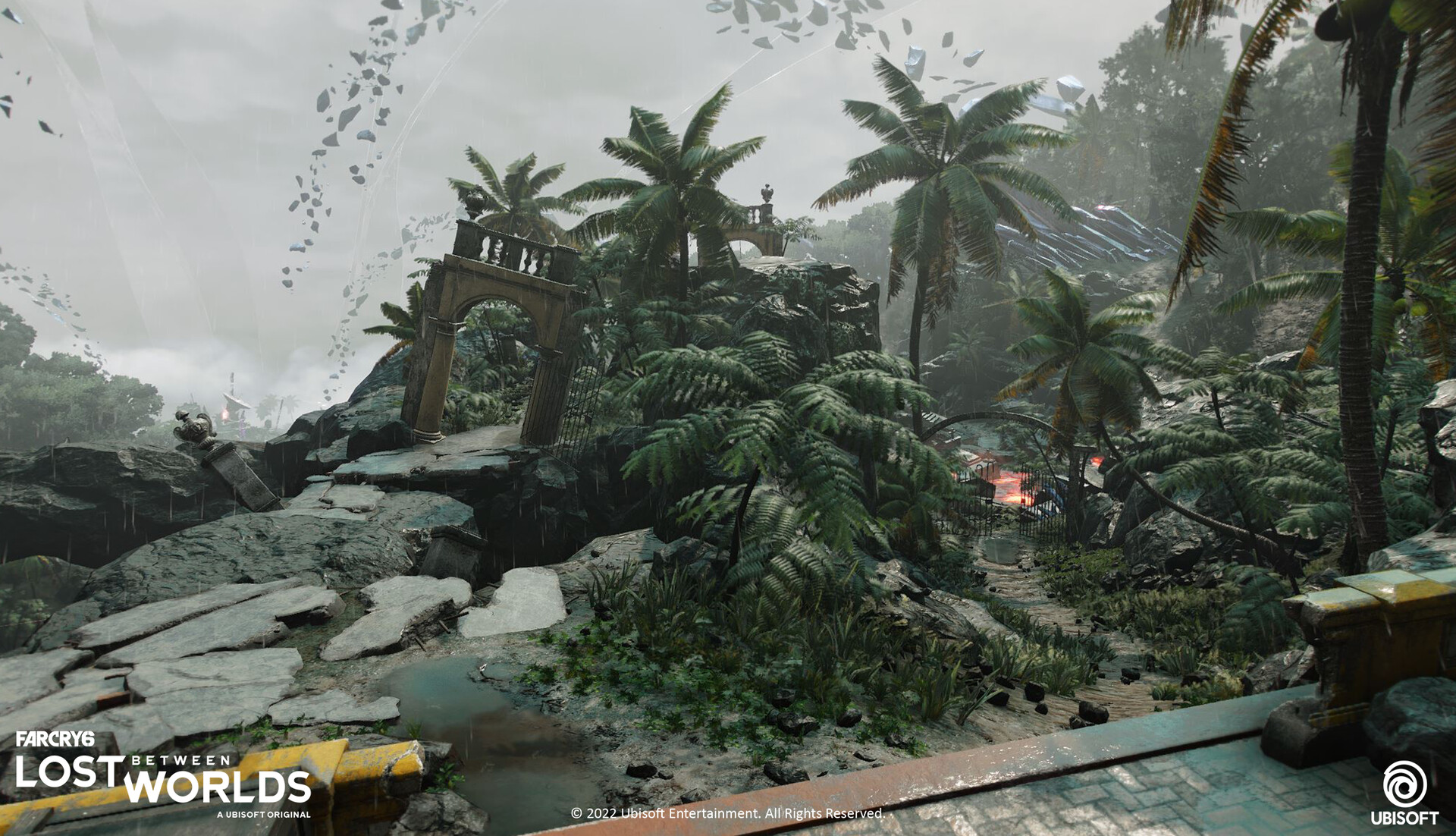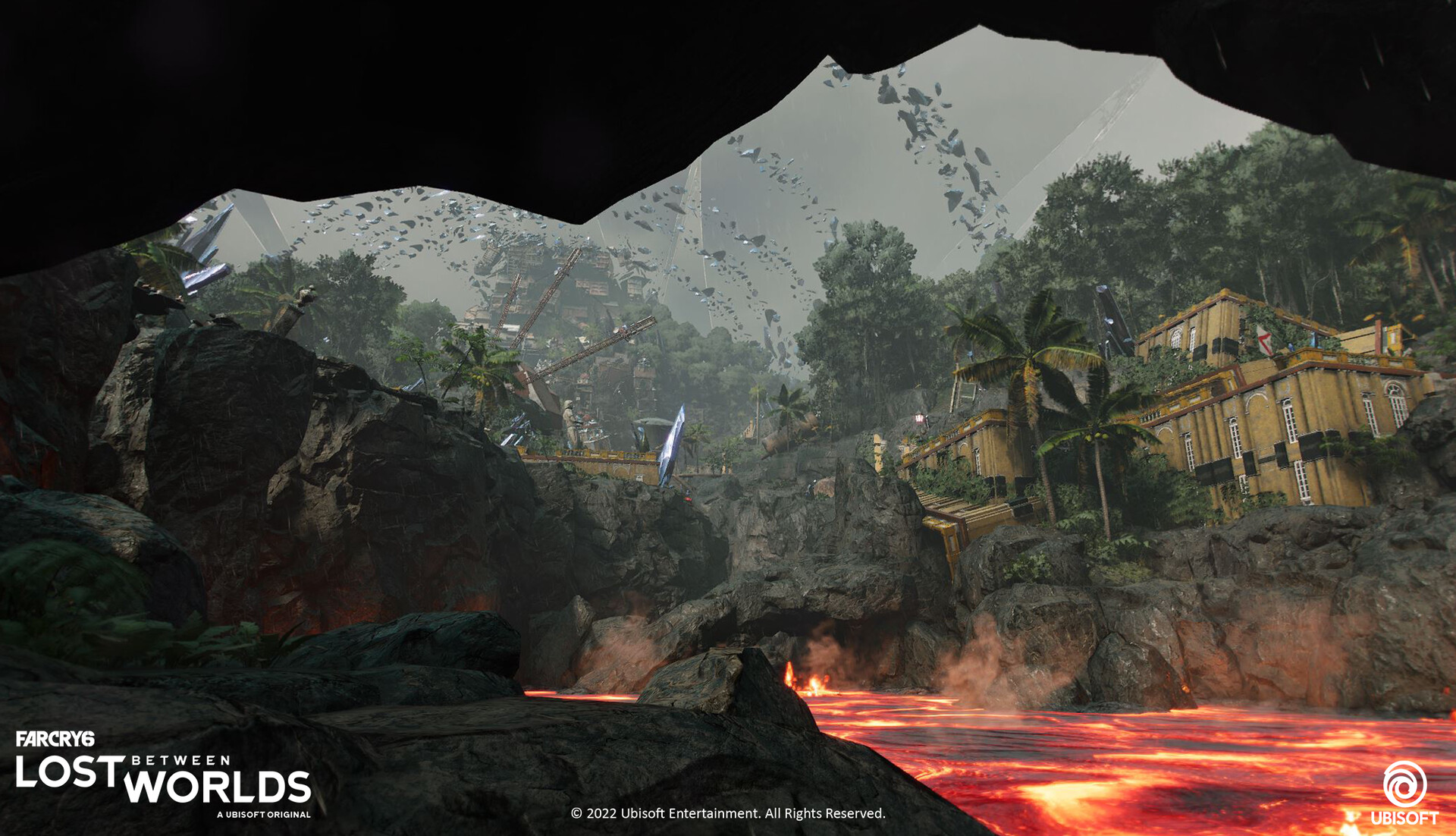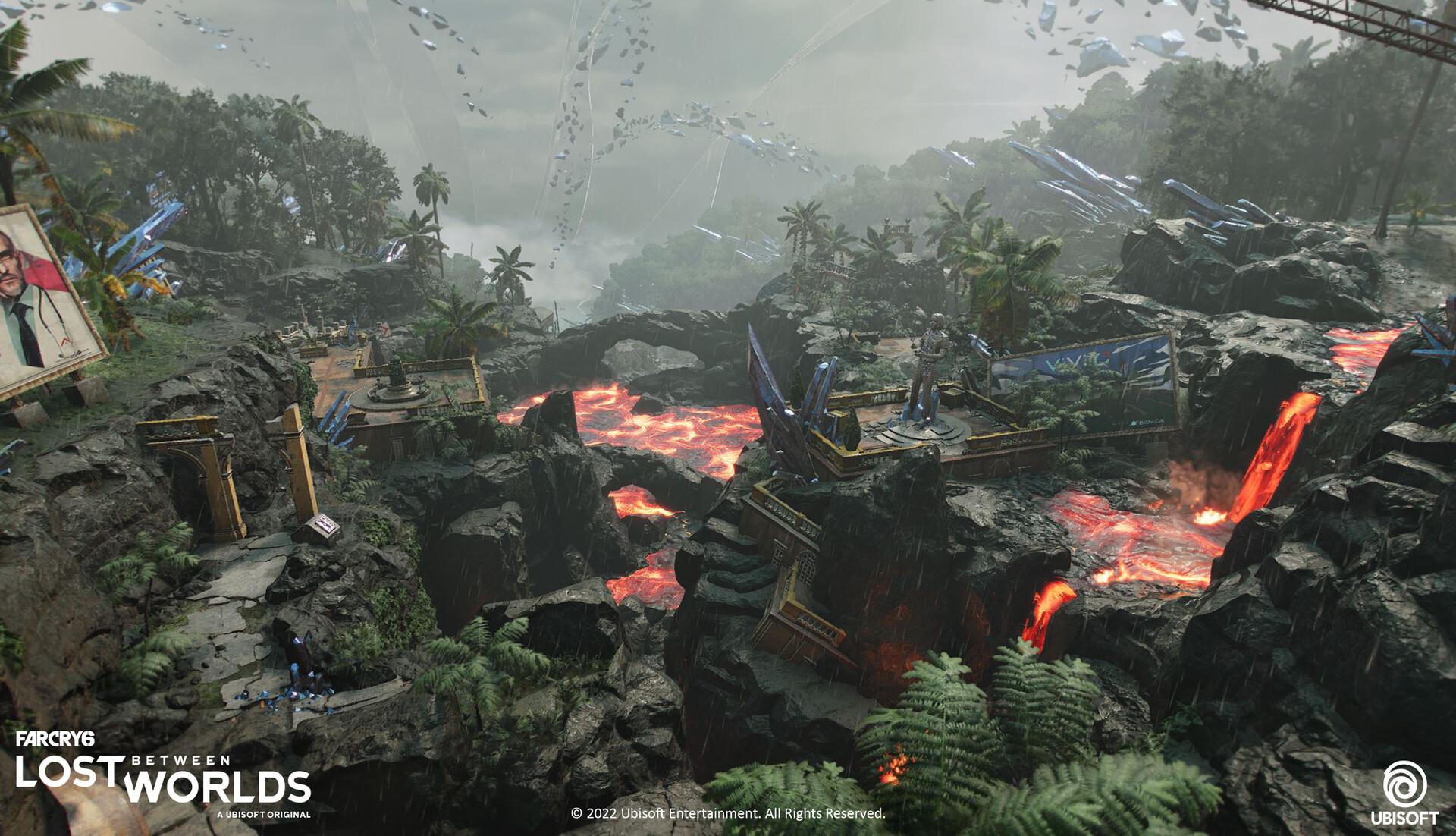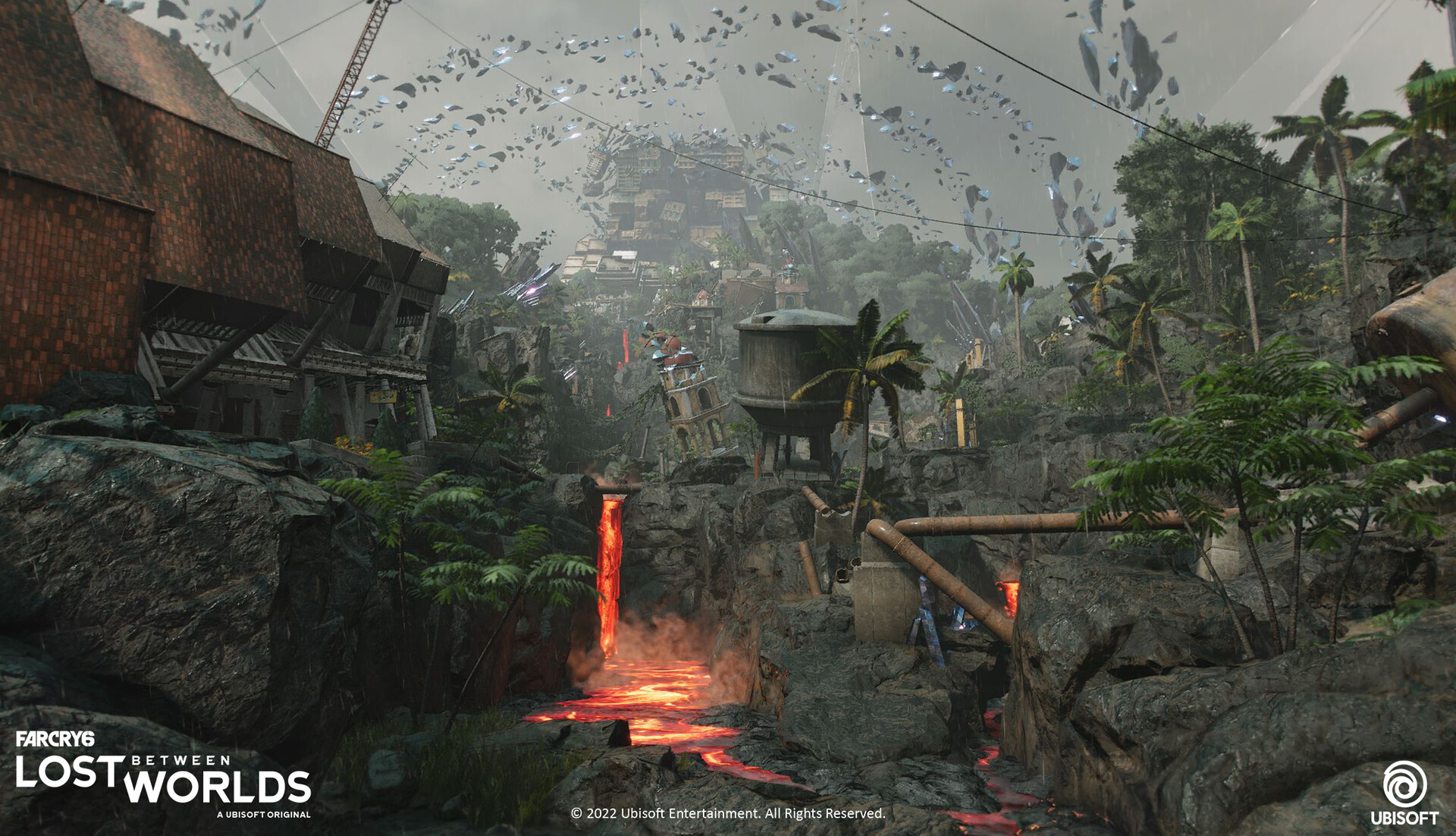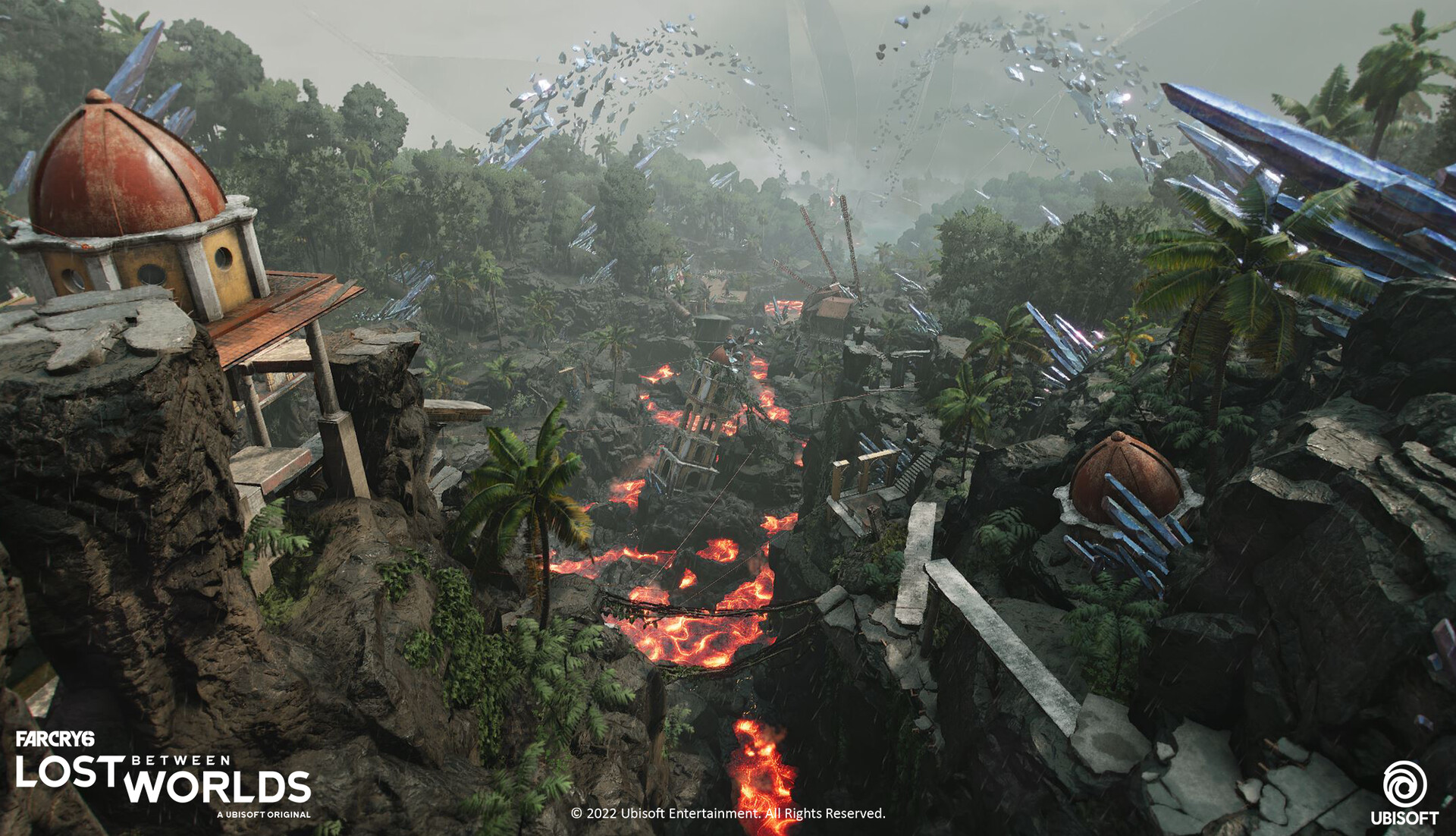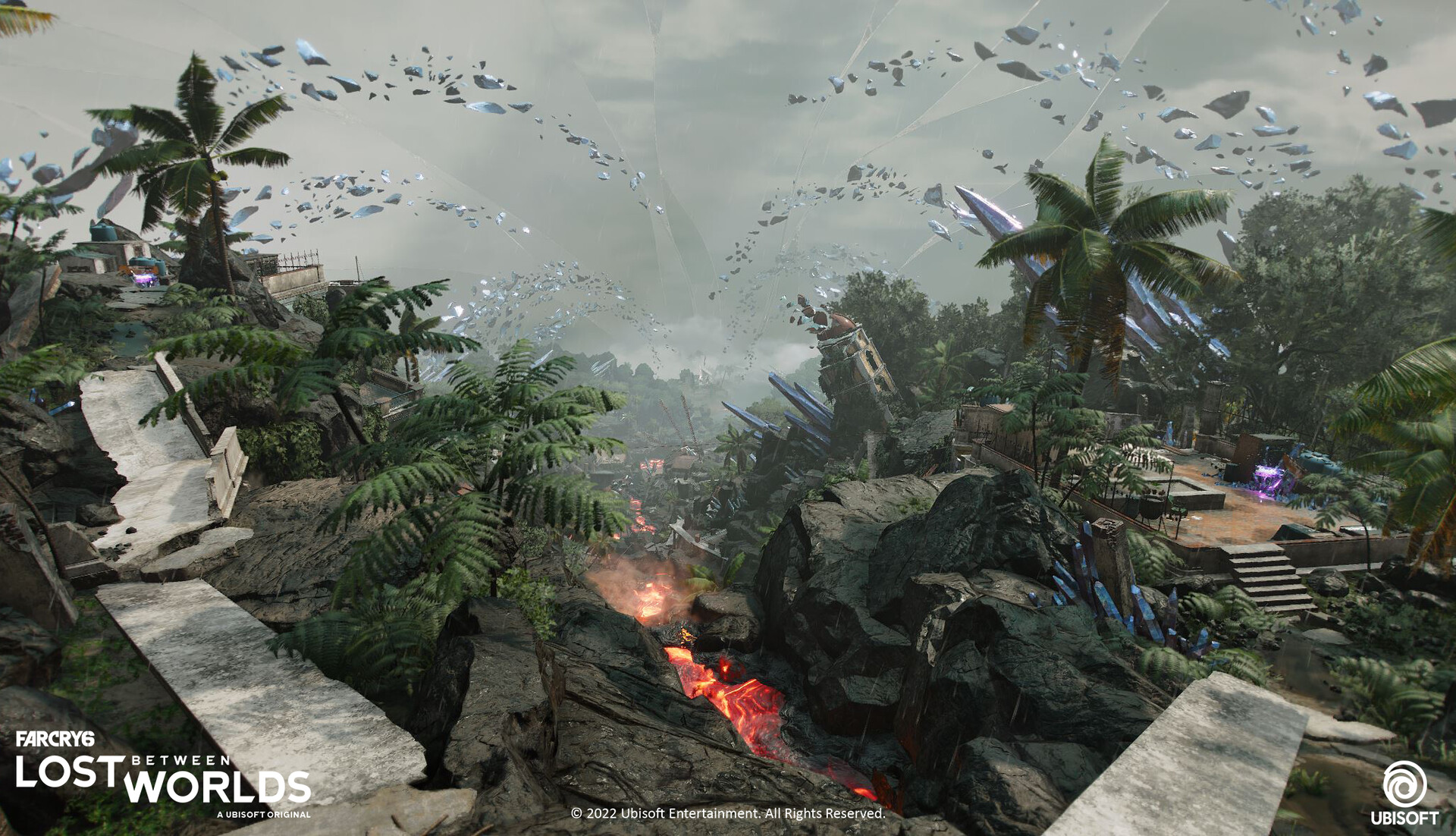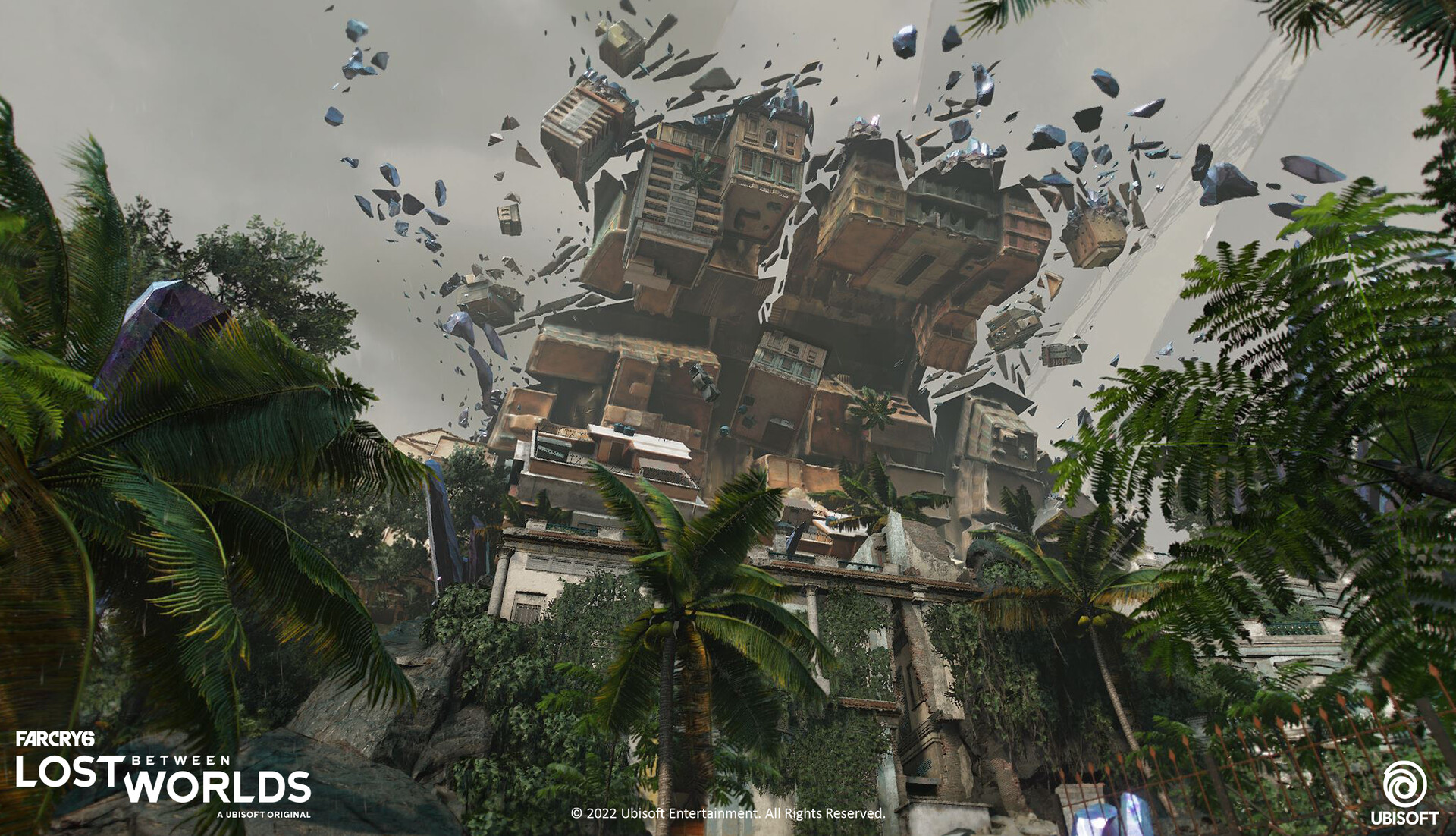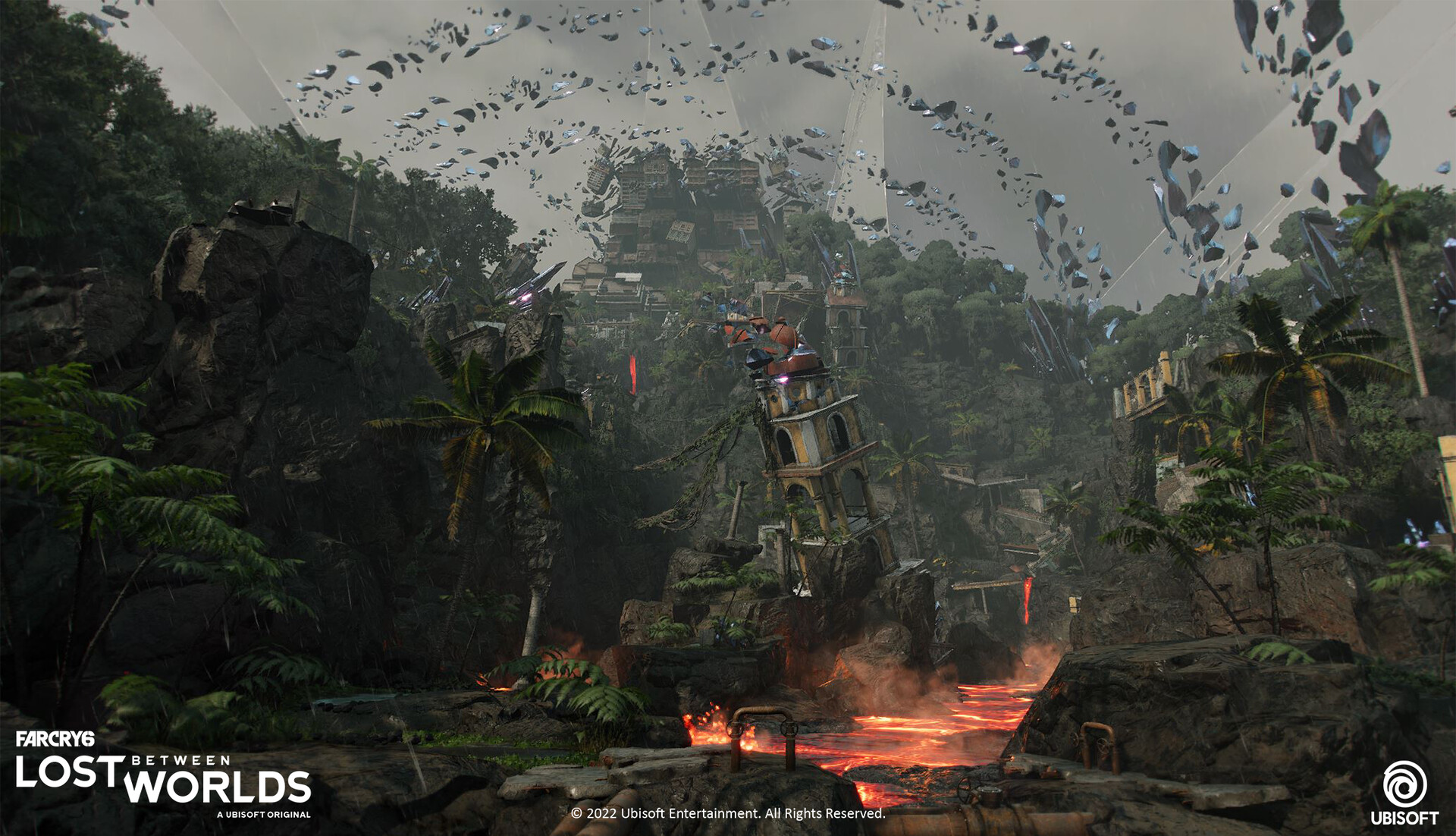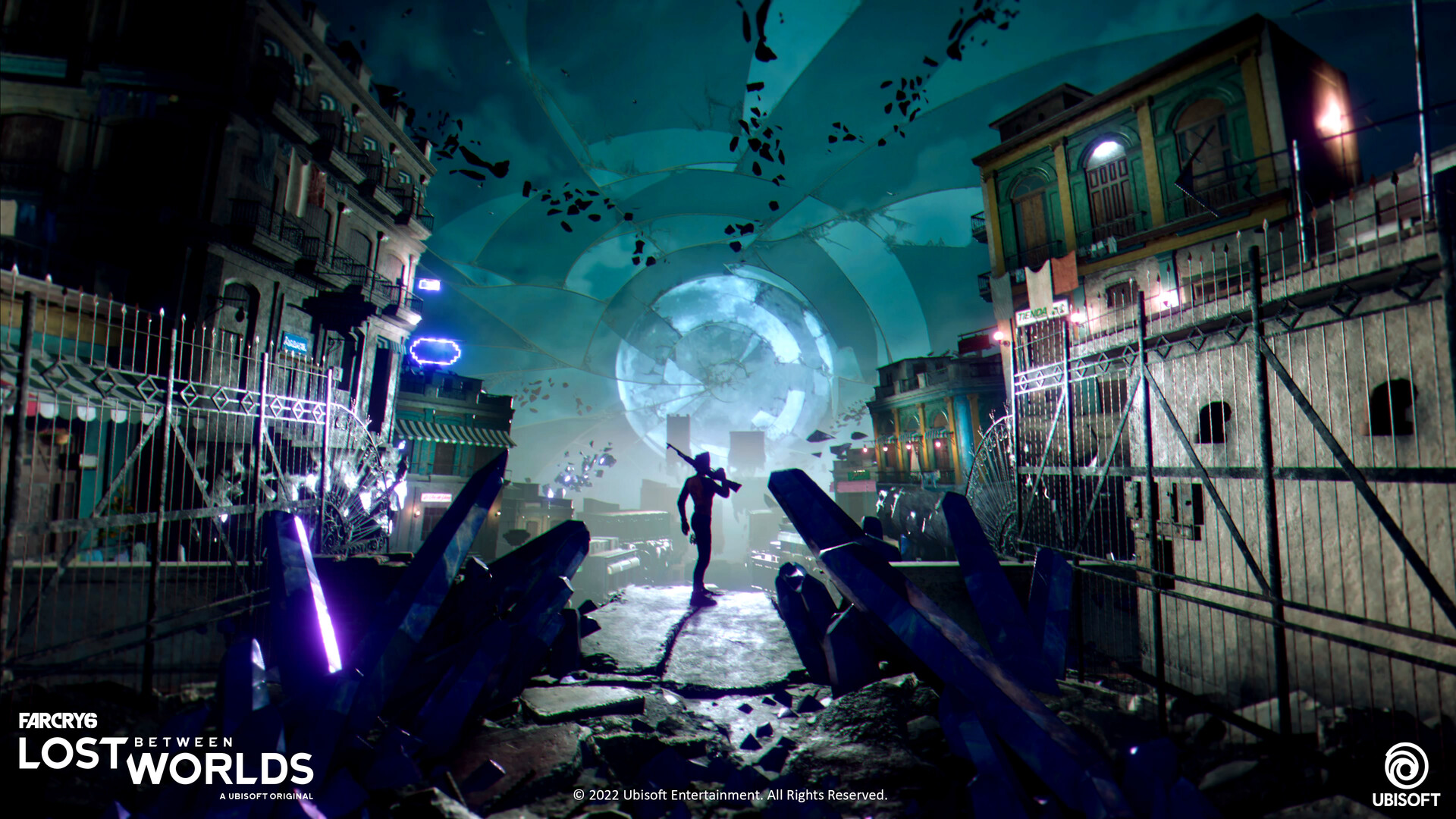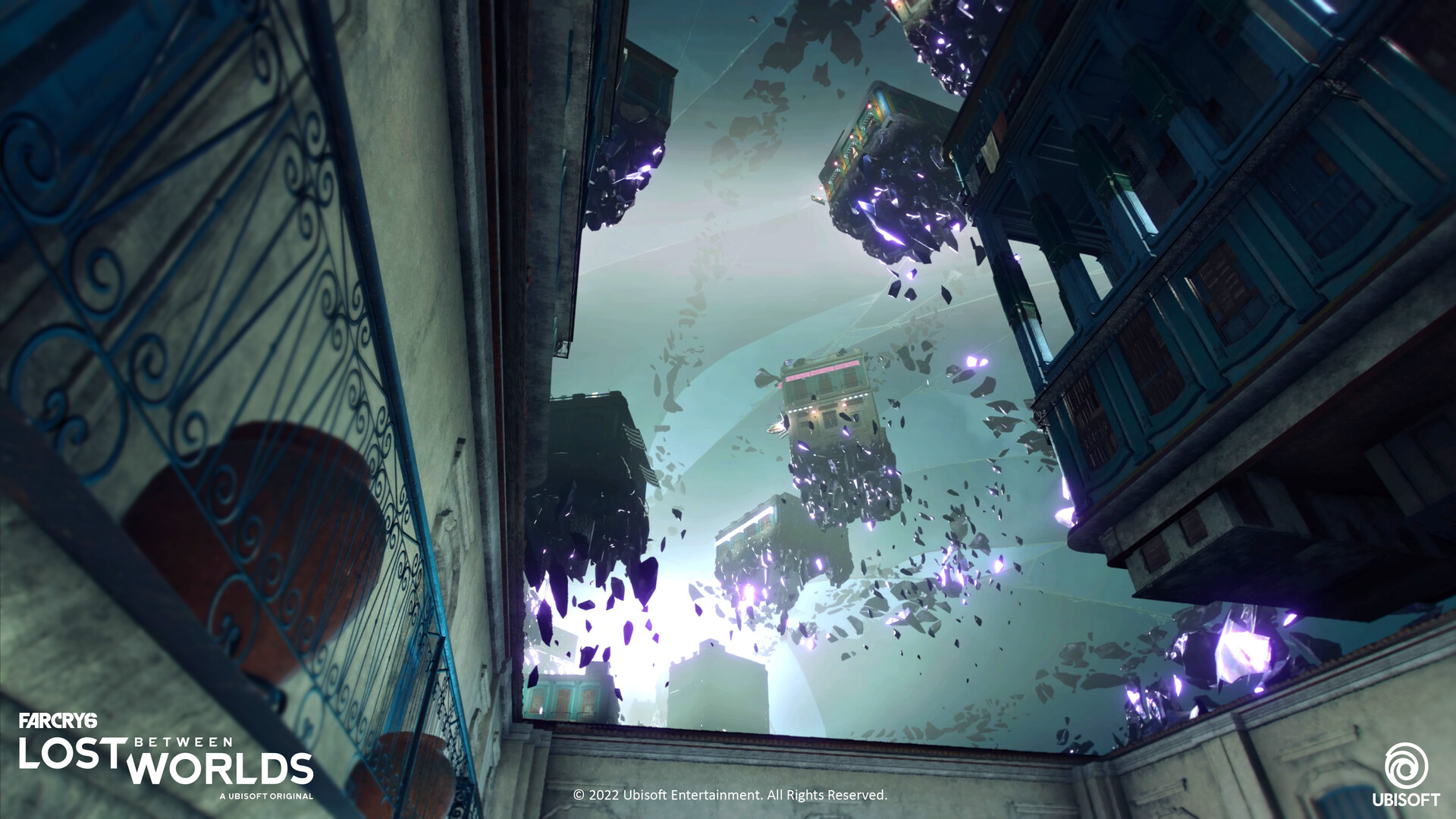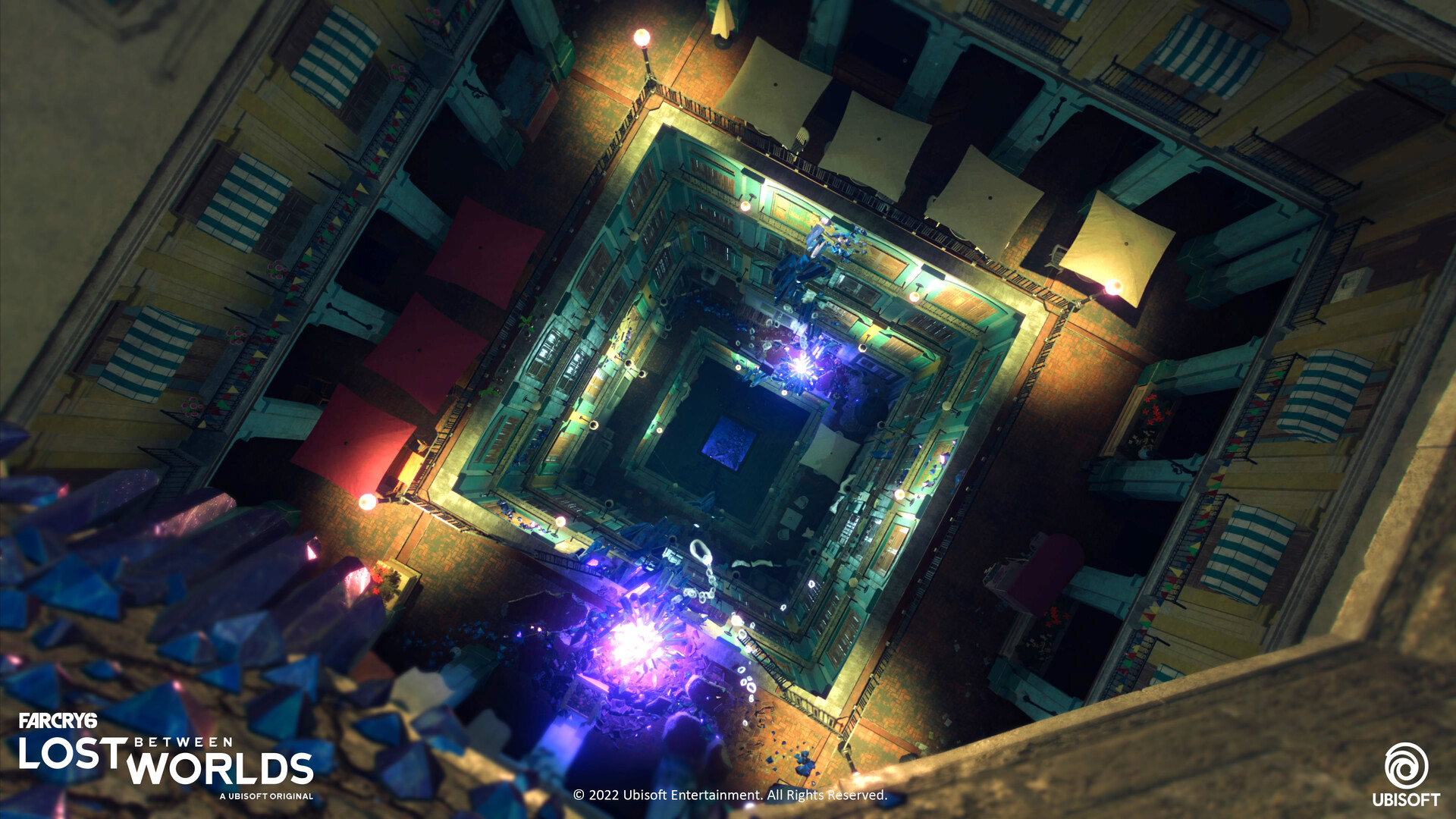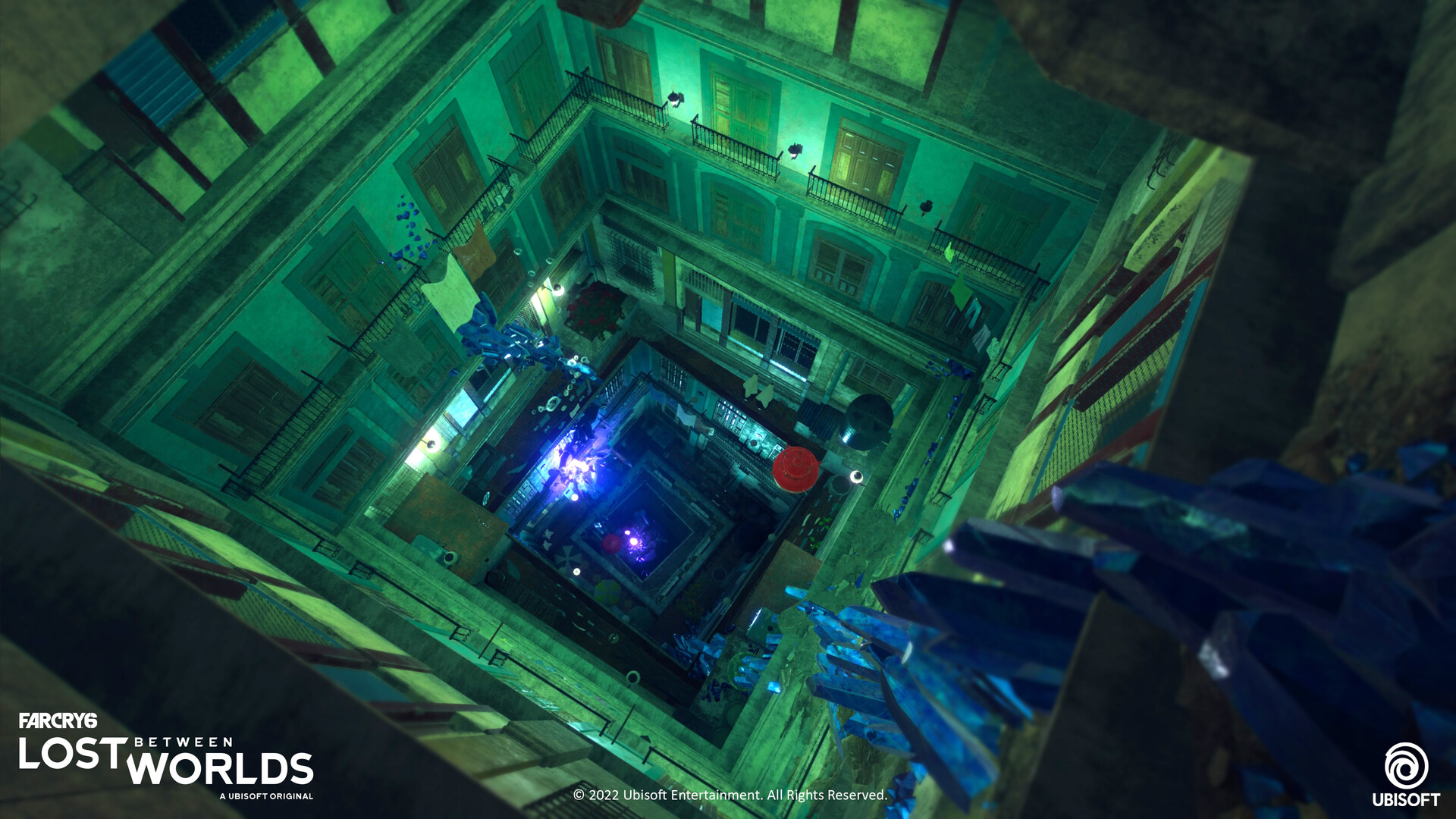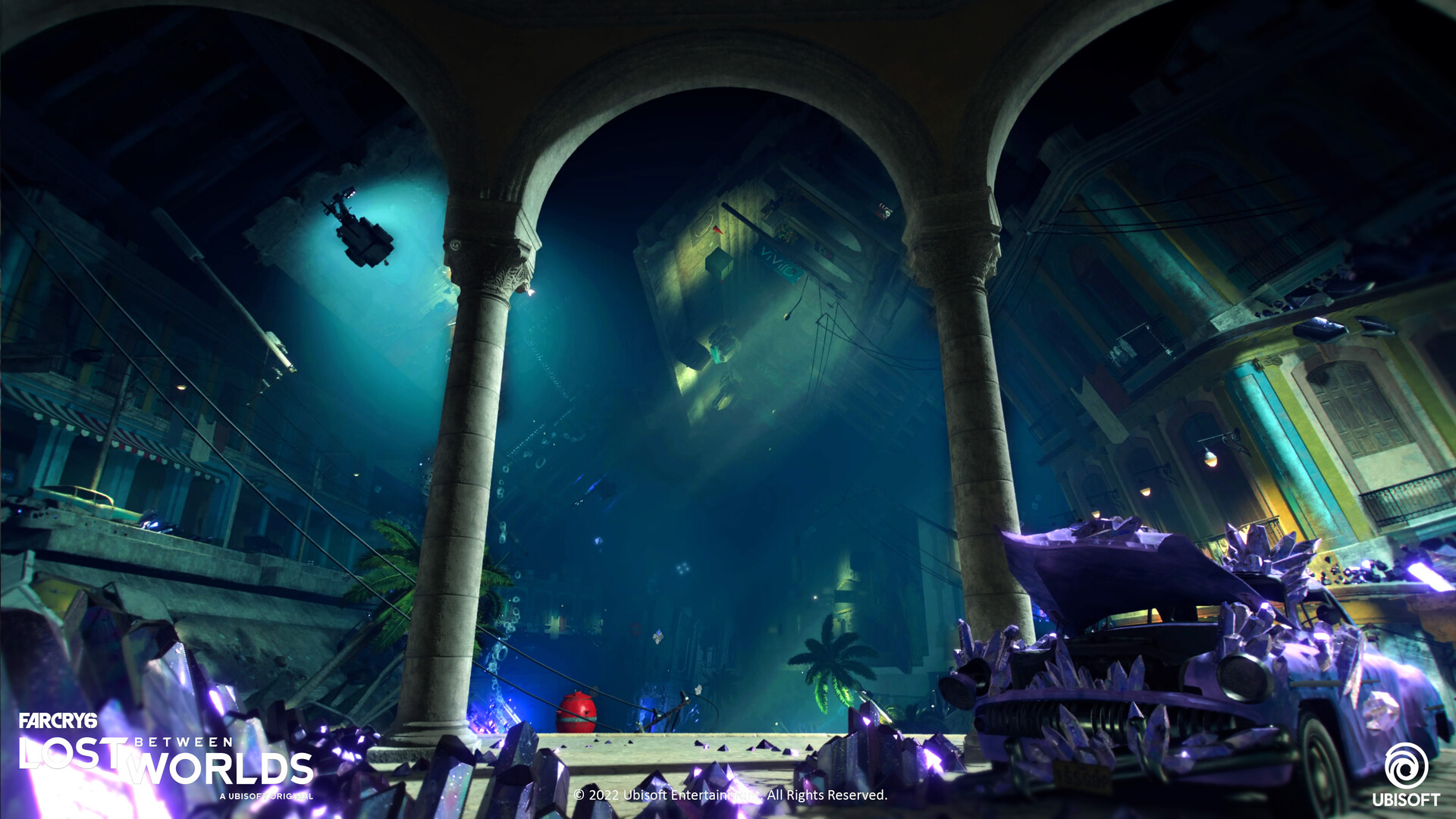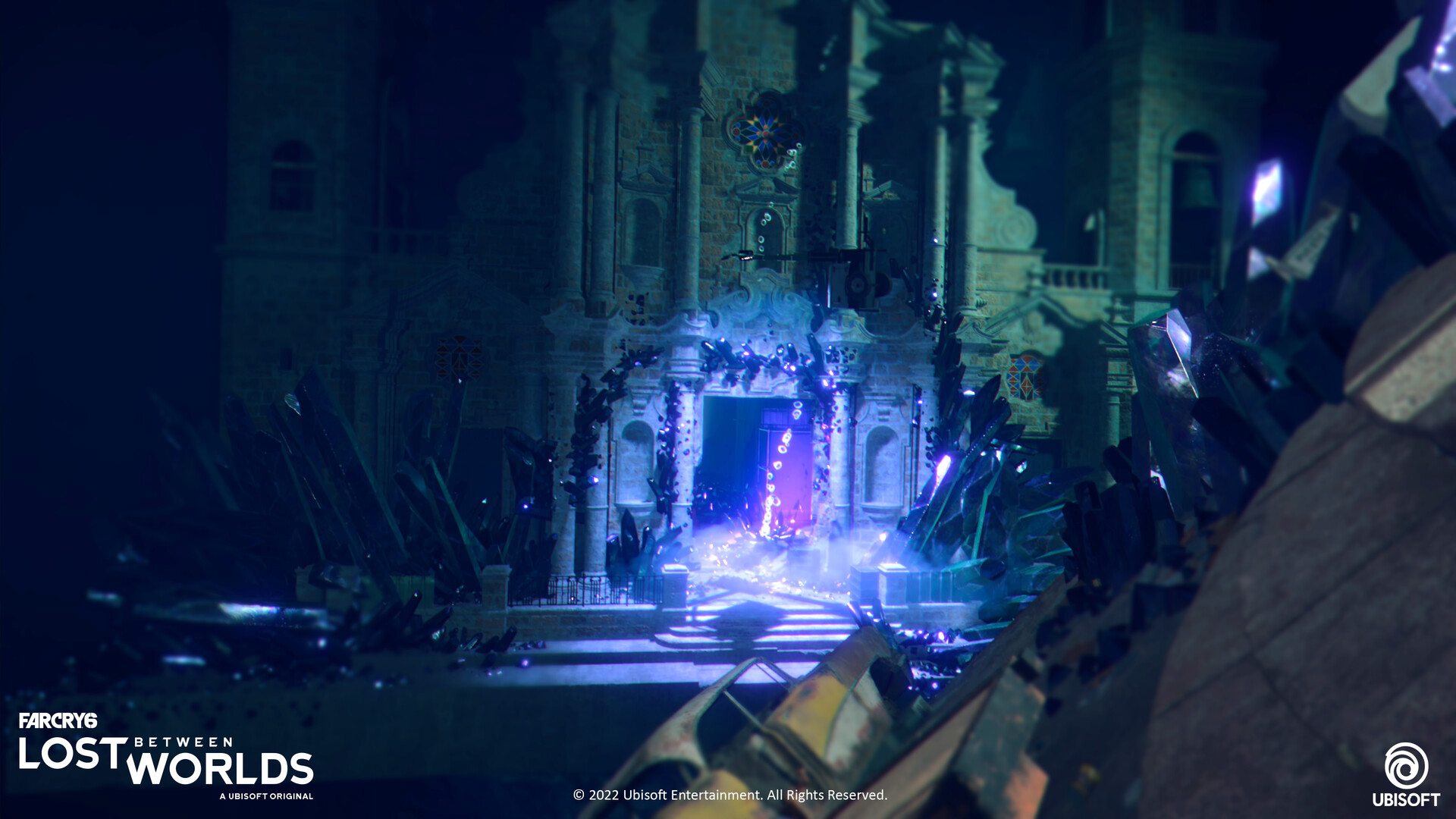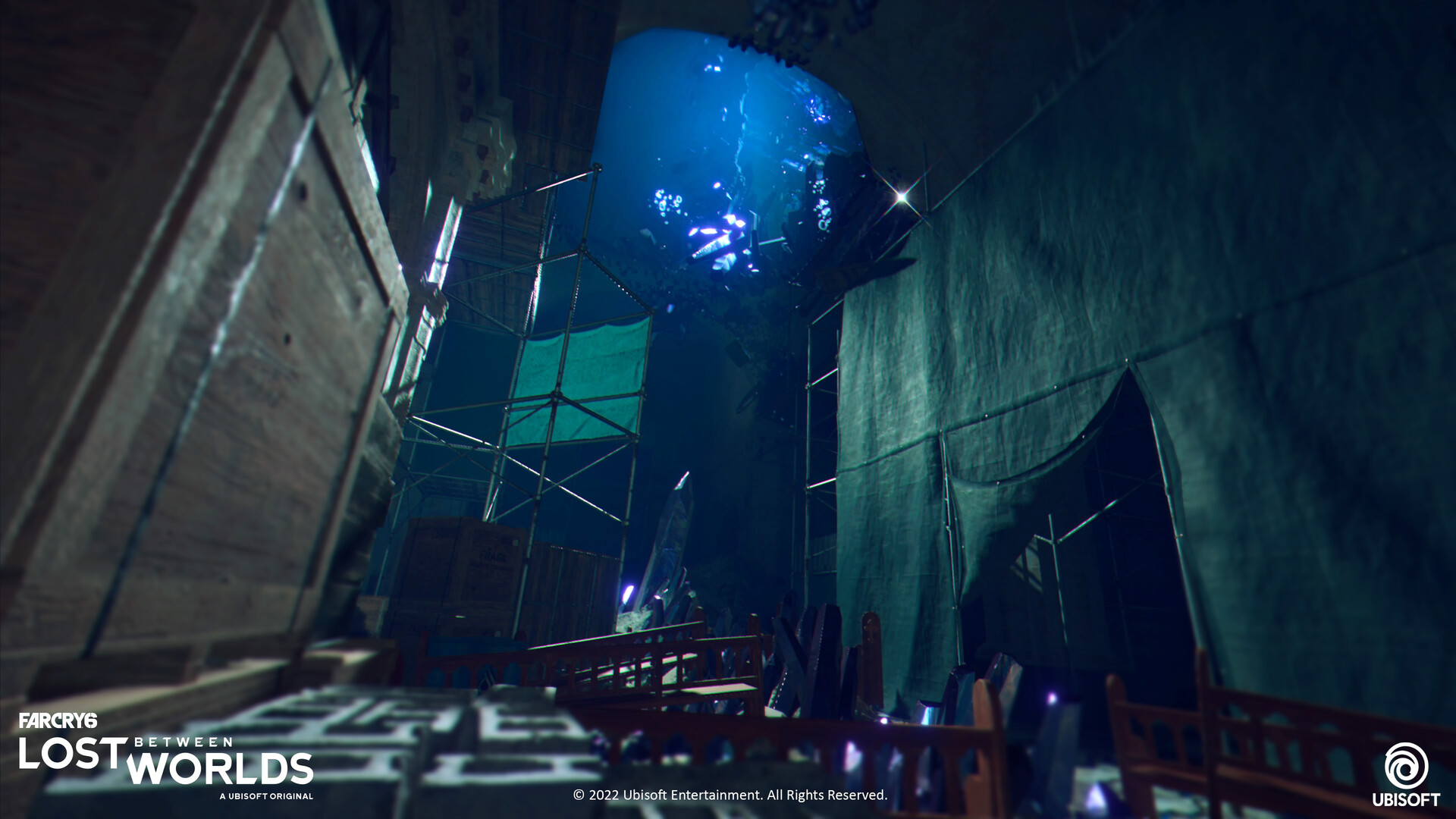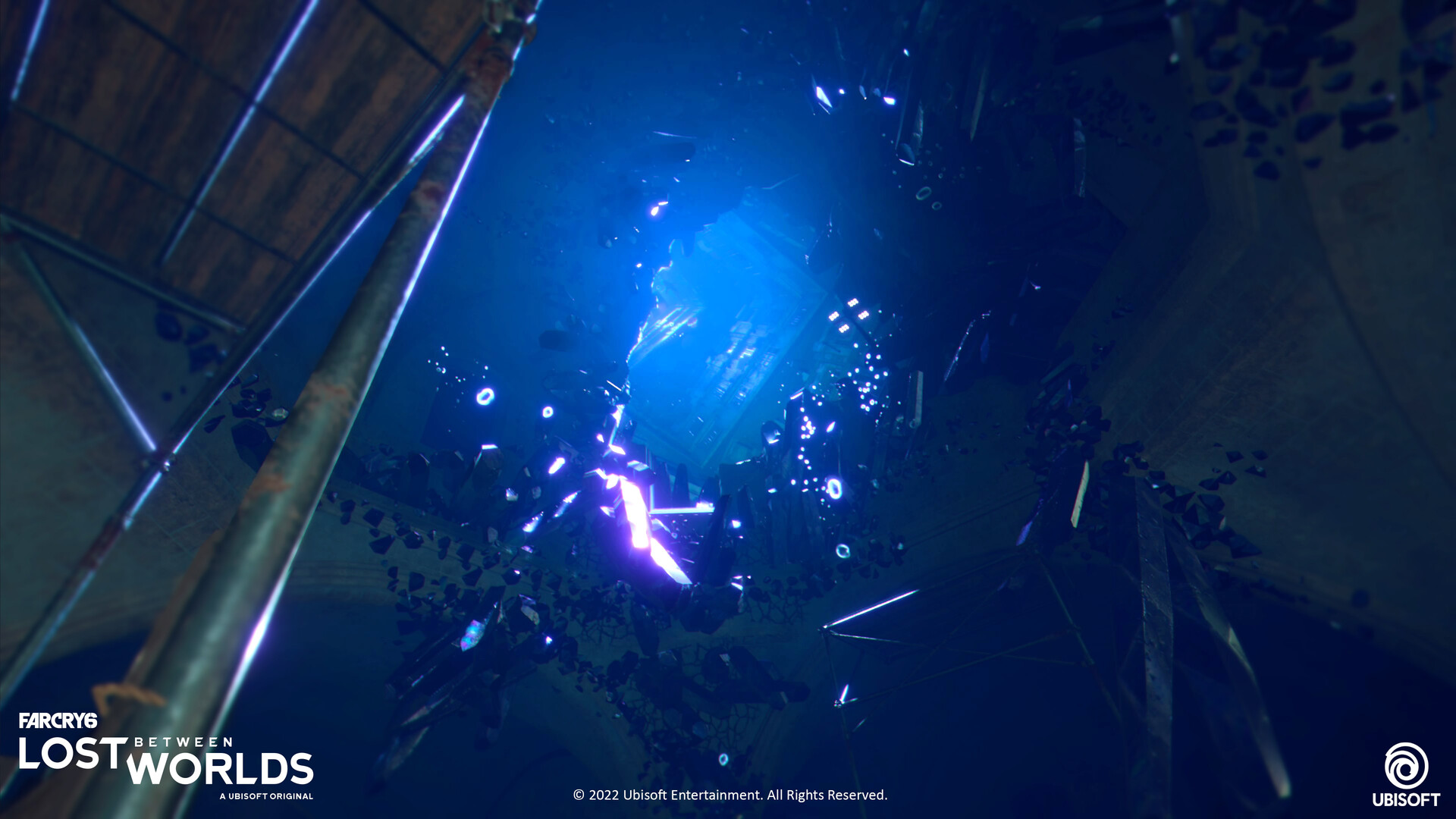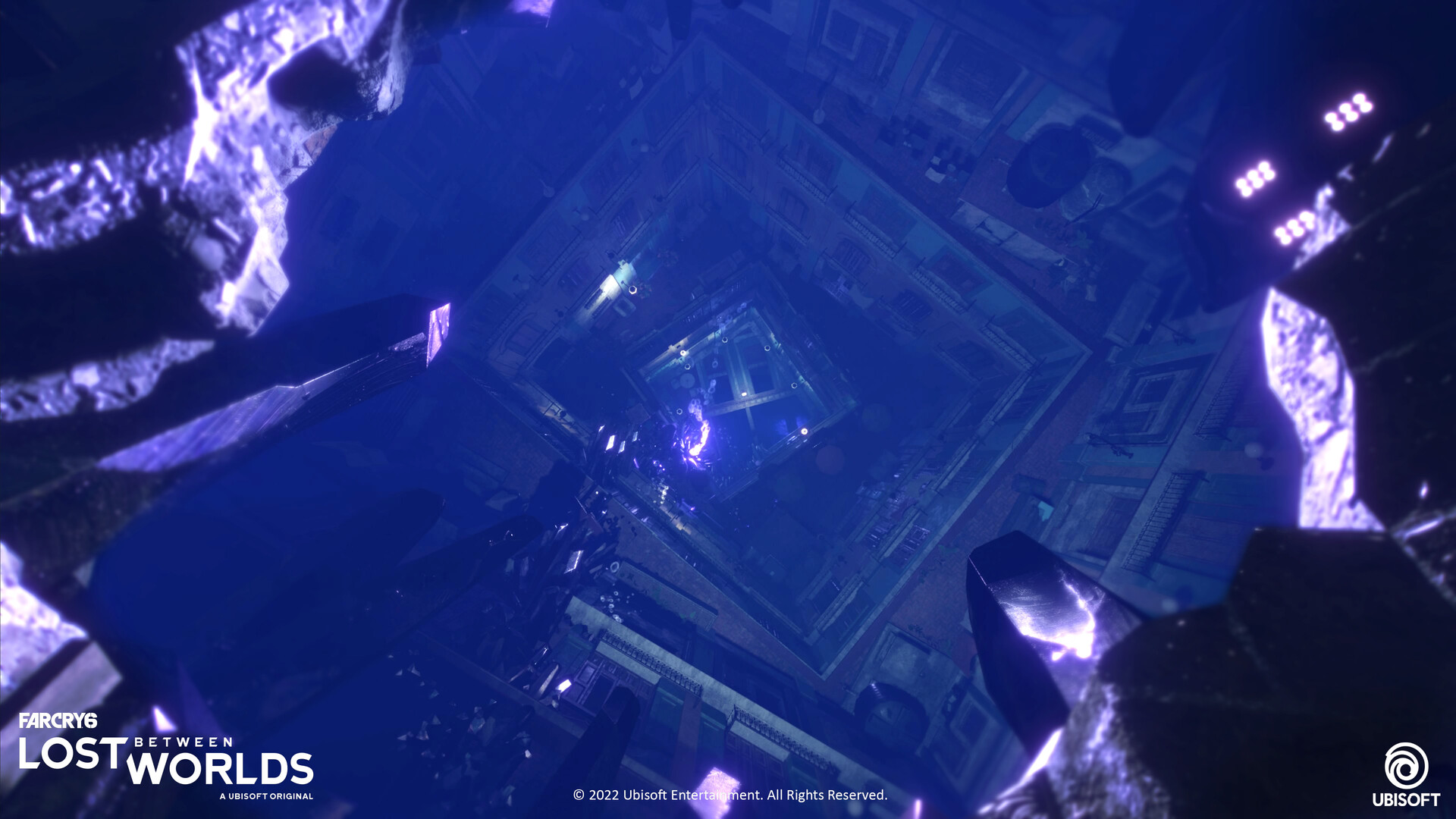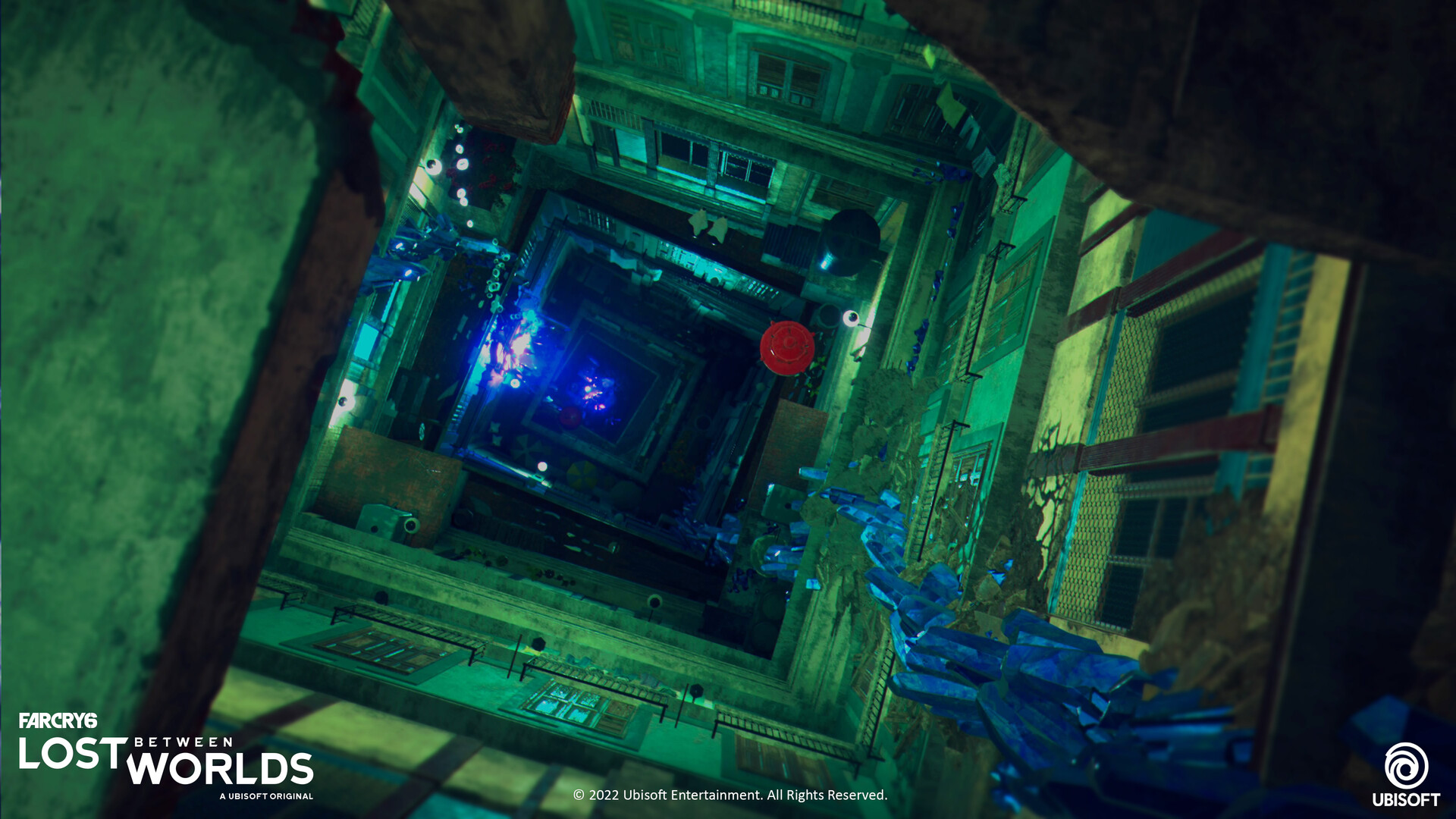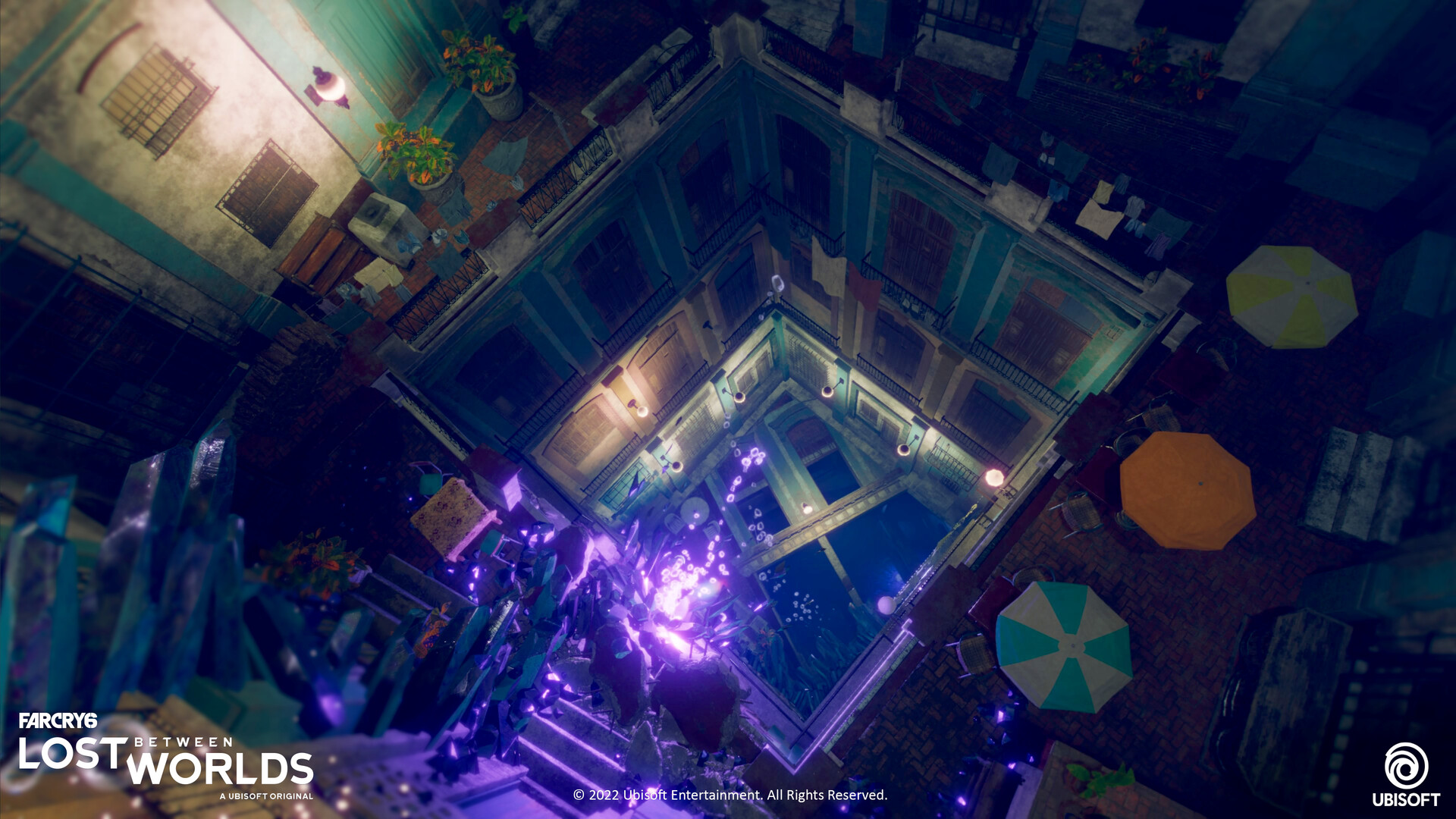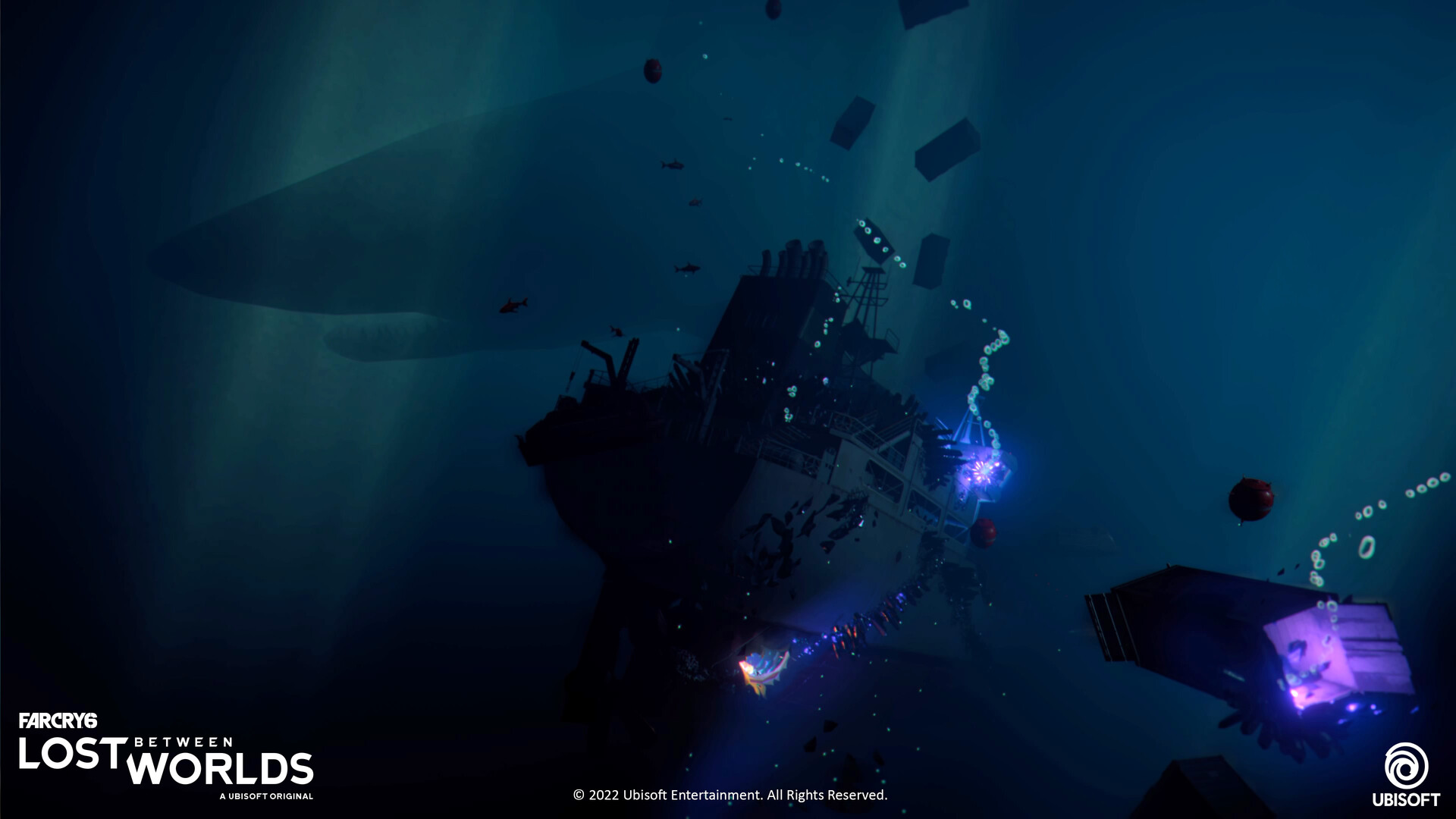 Lighting Artist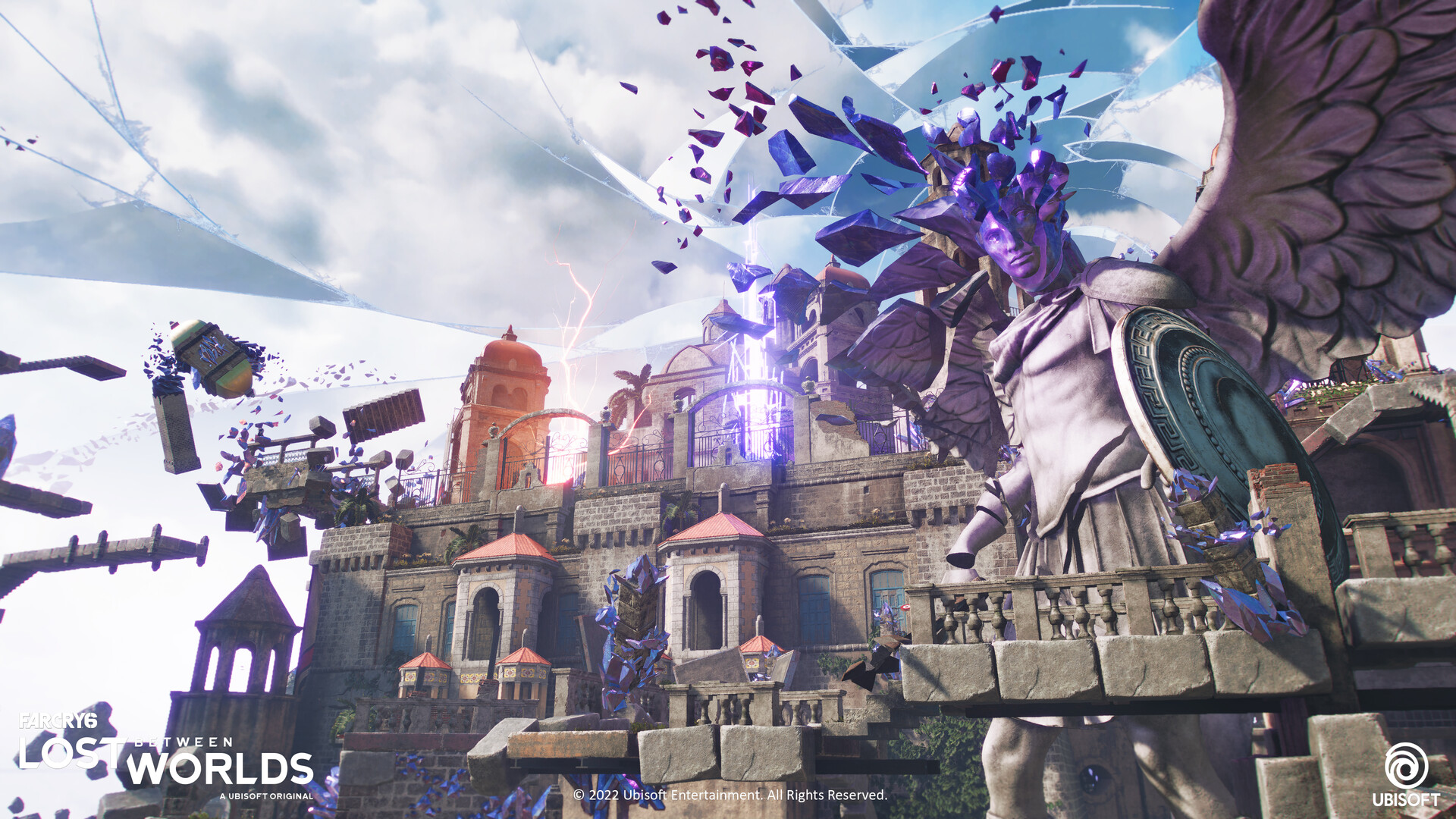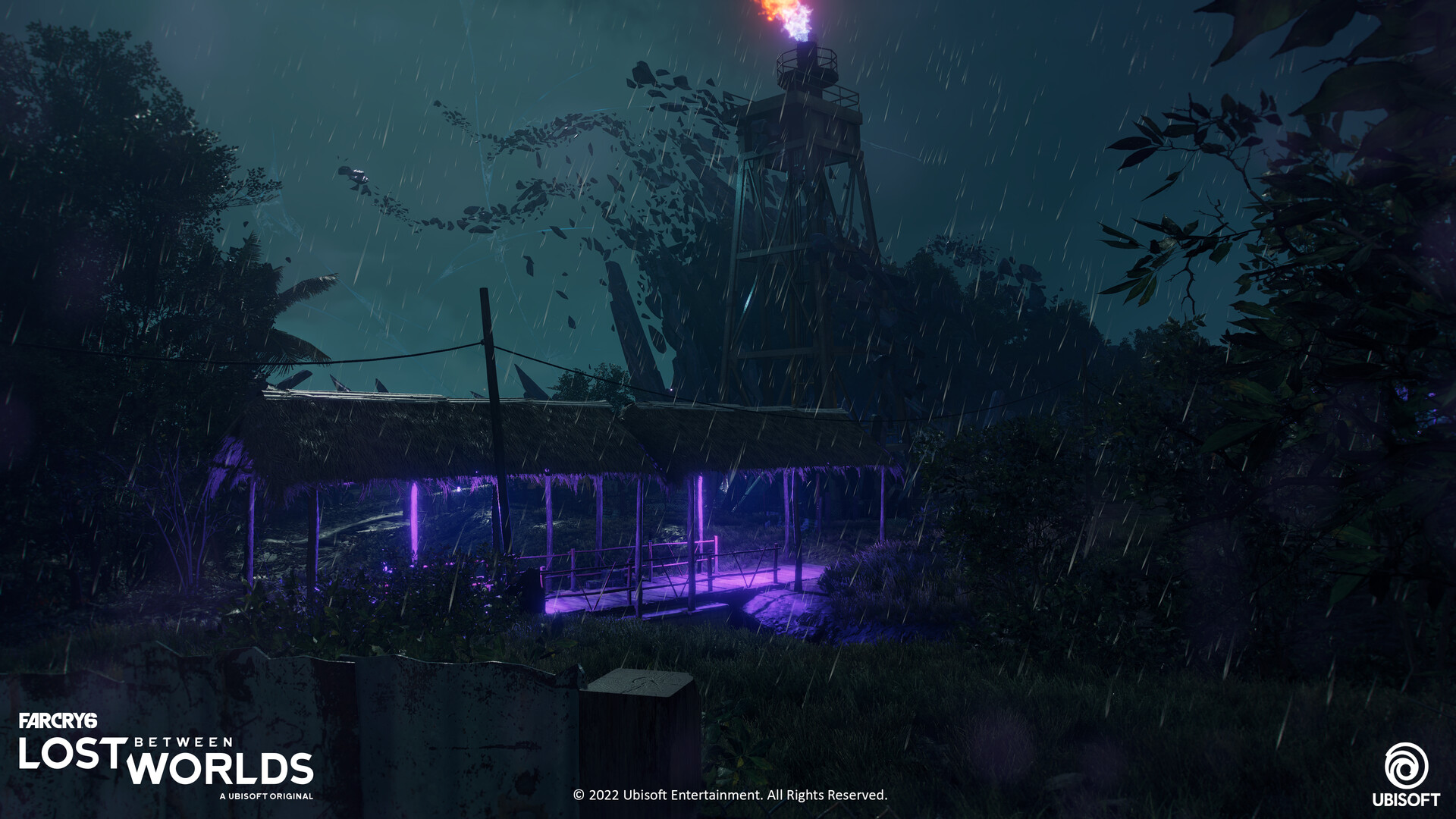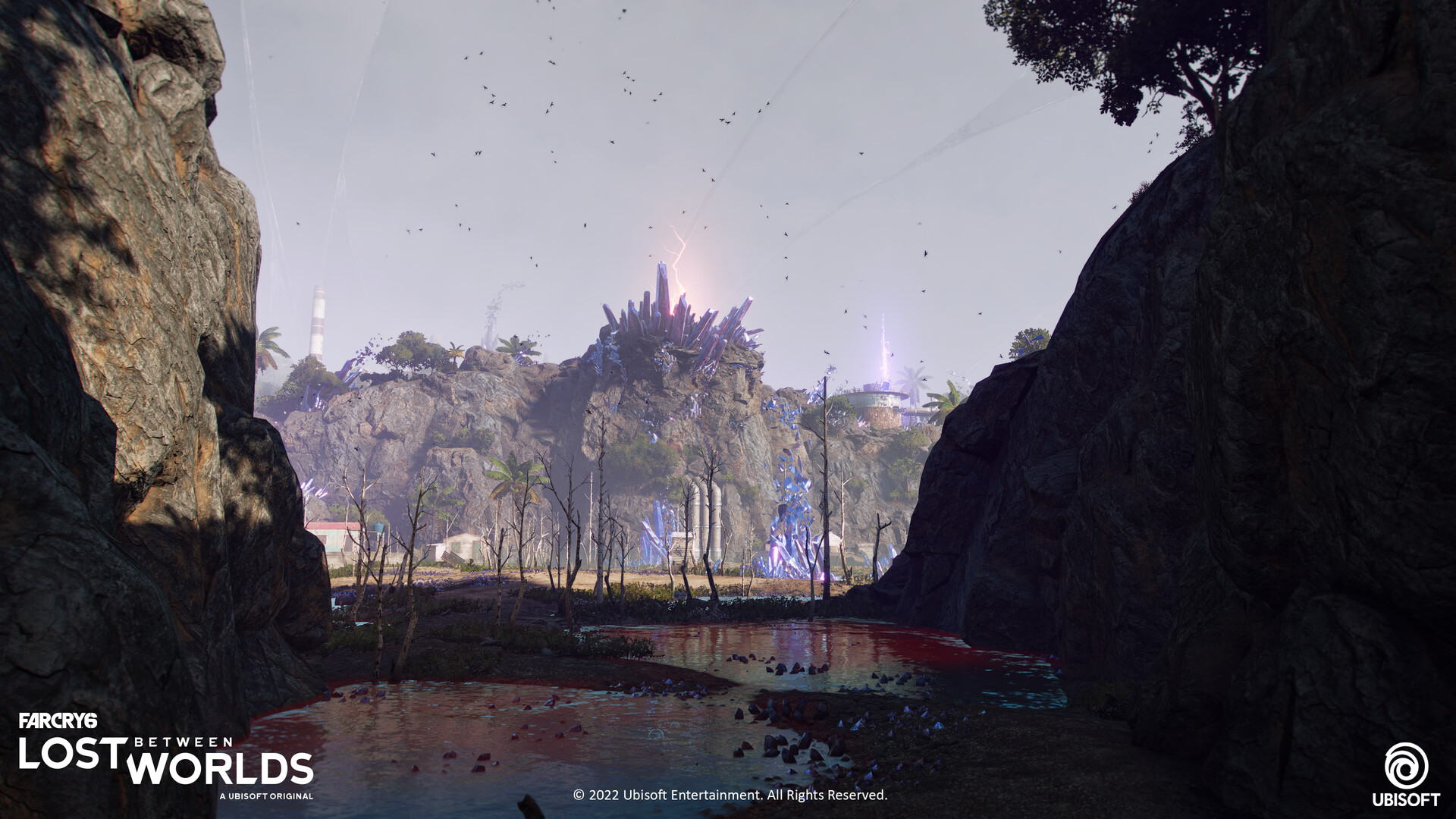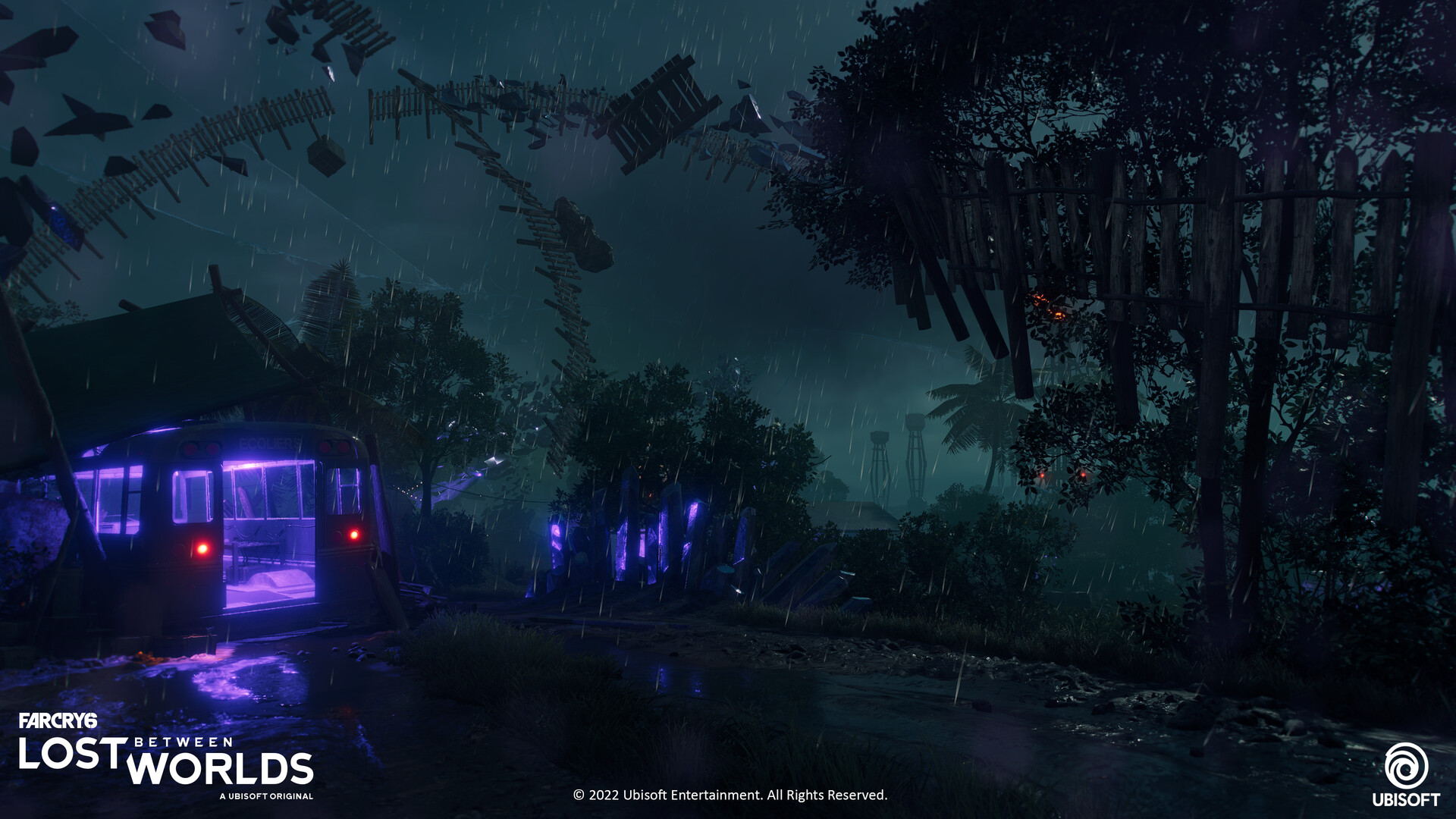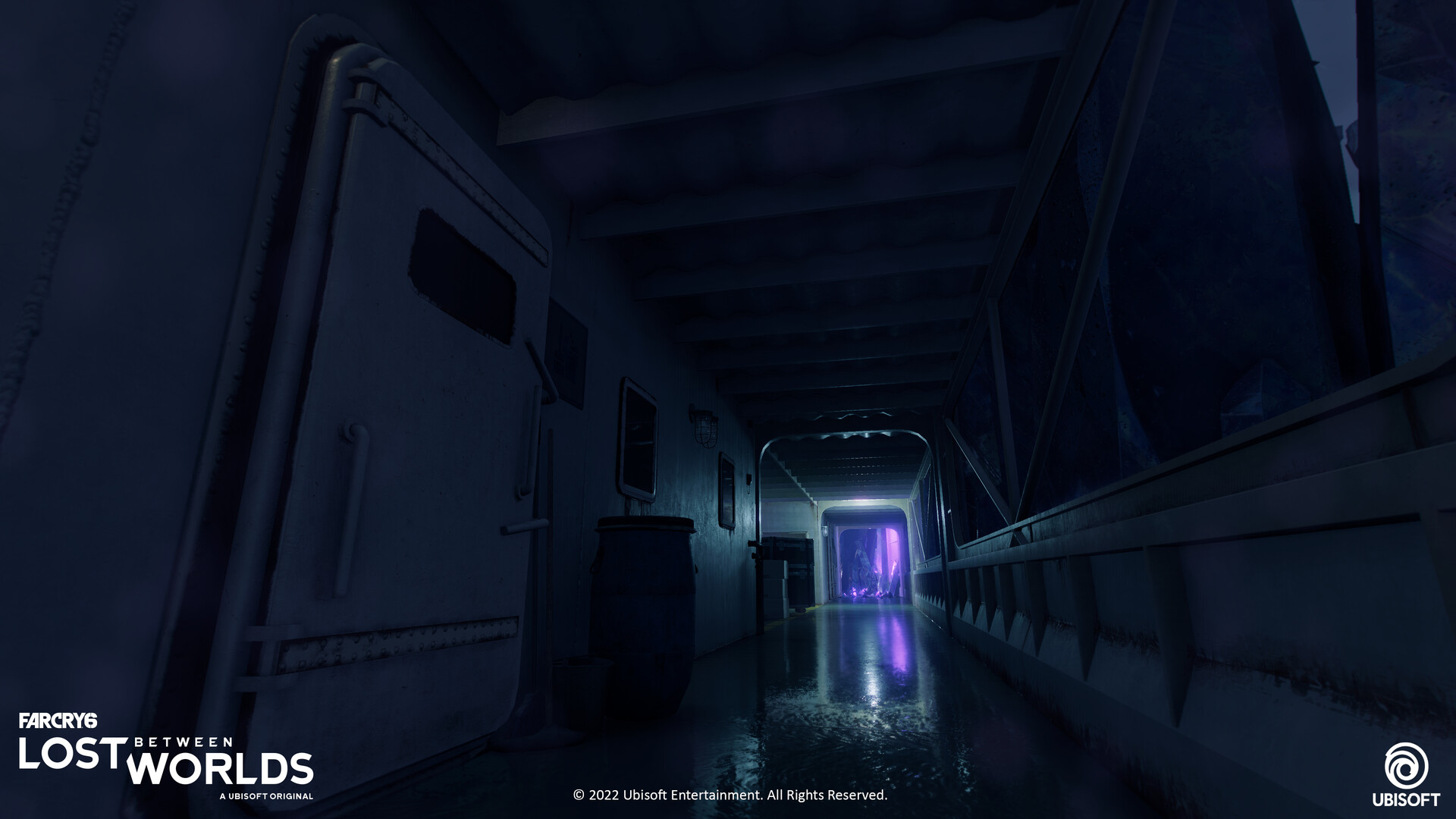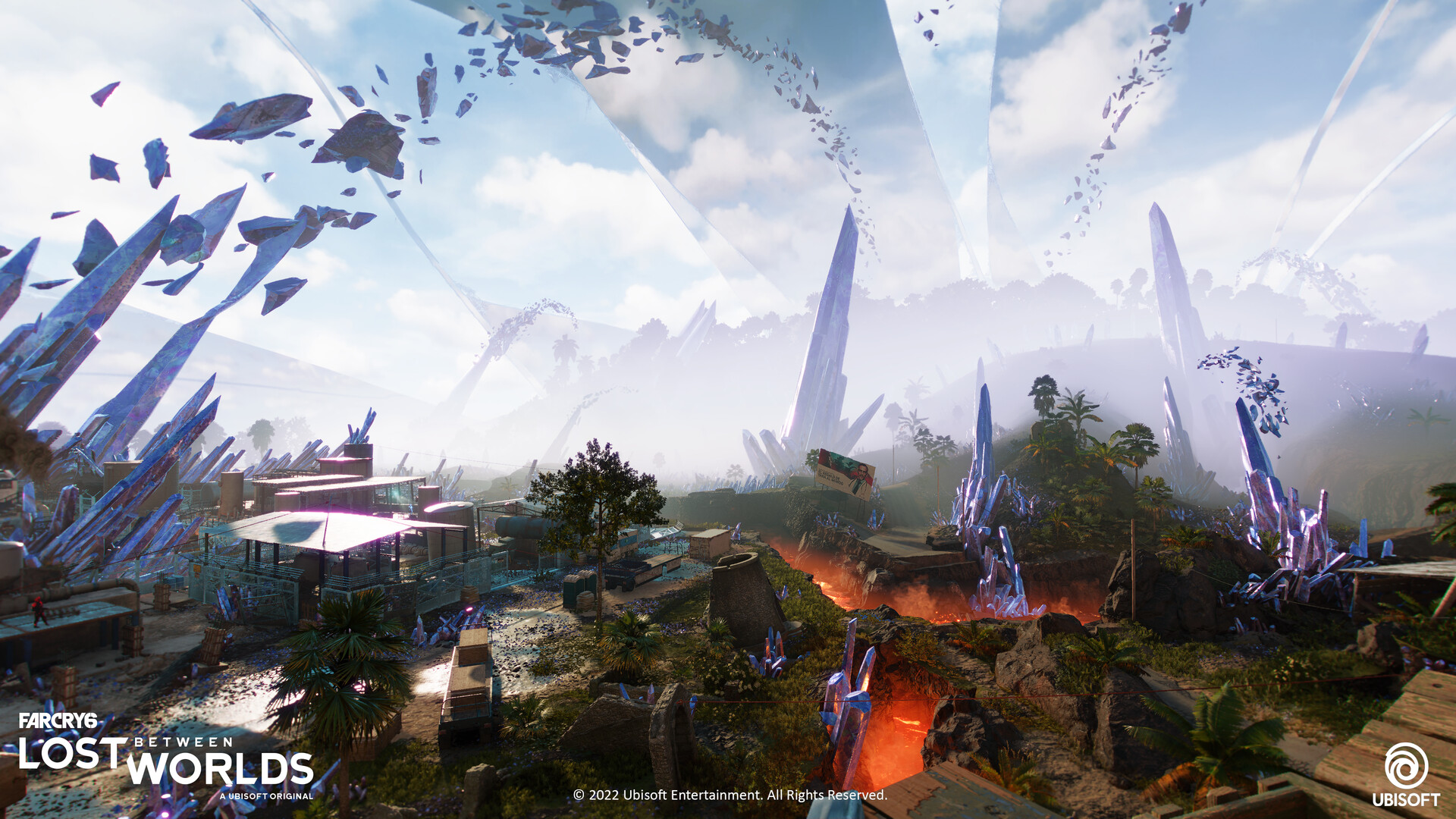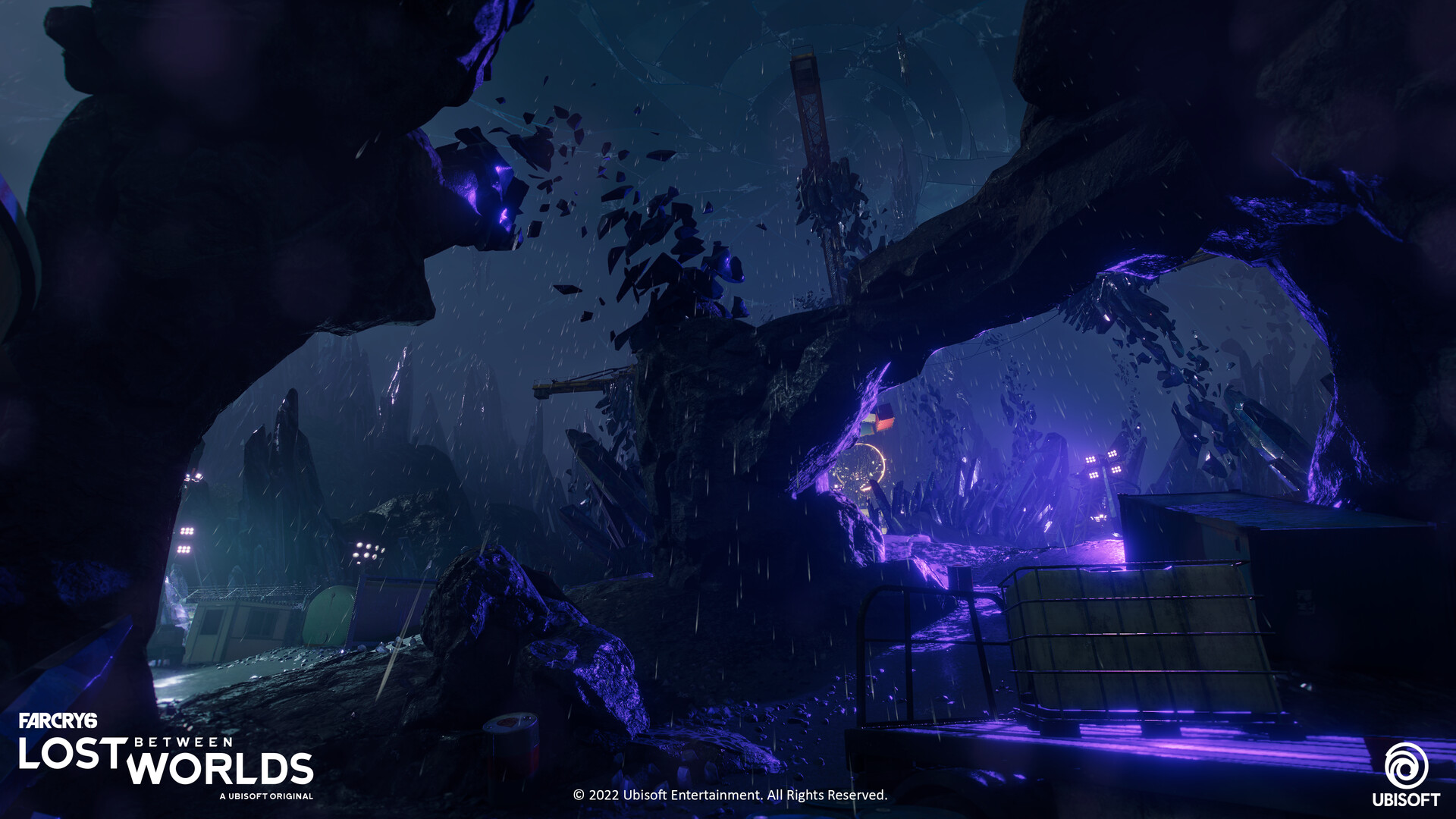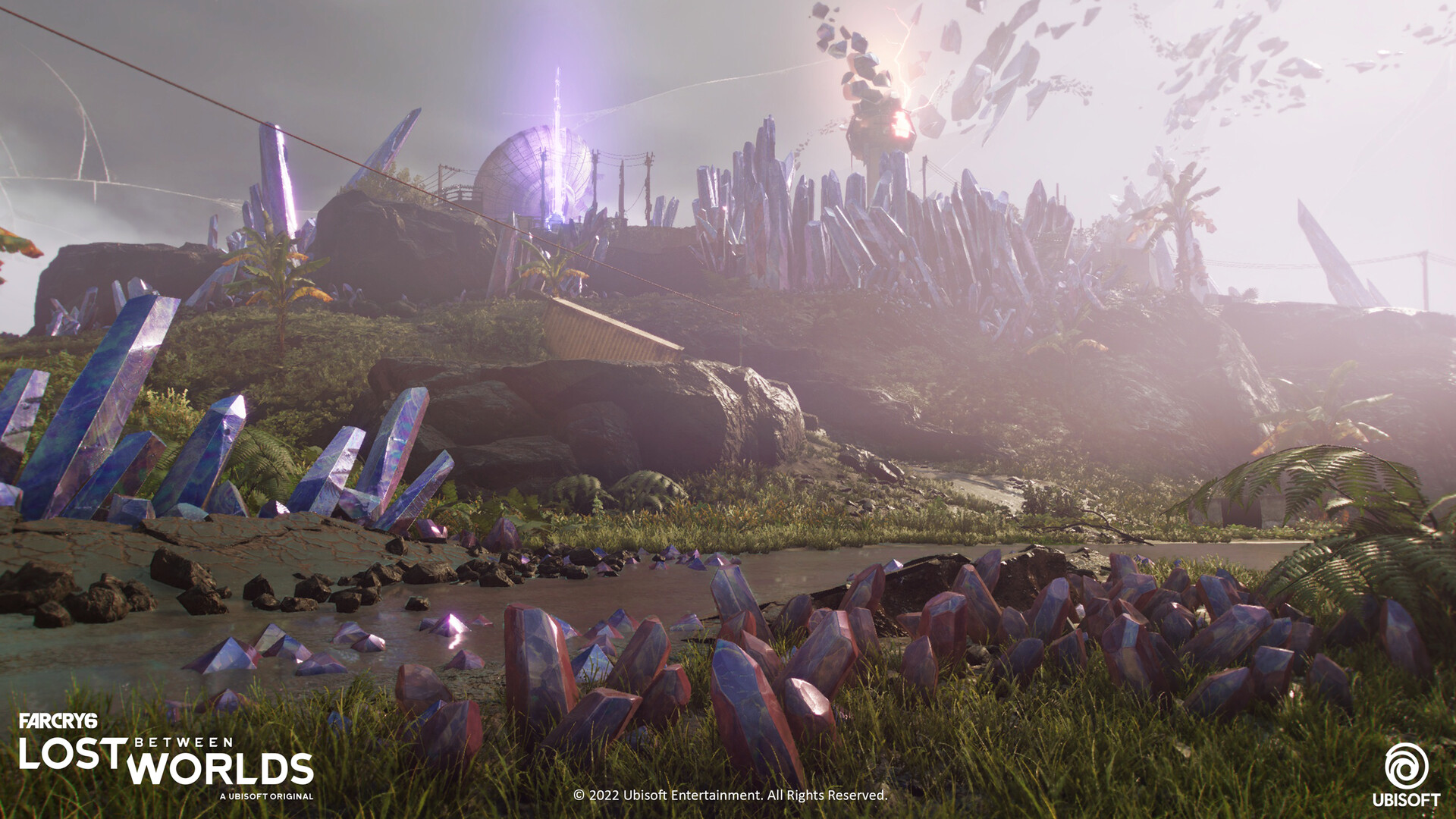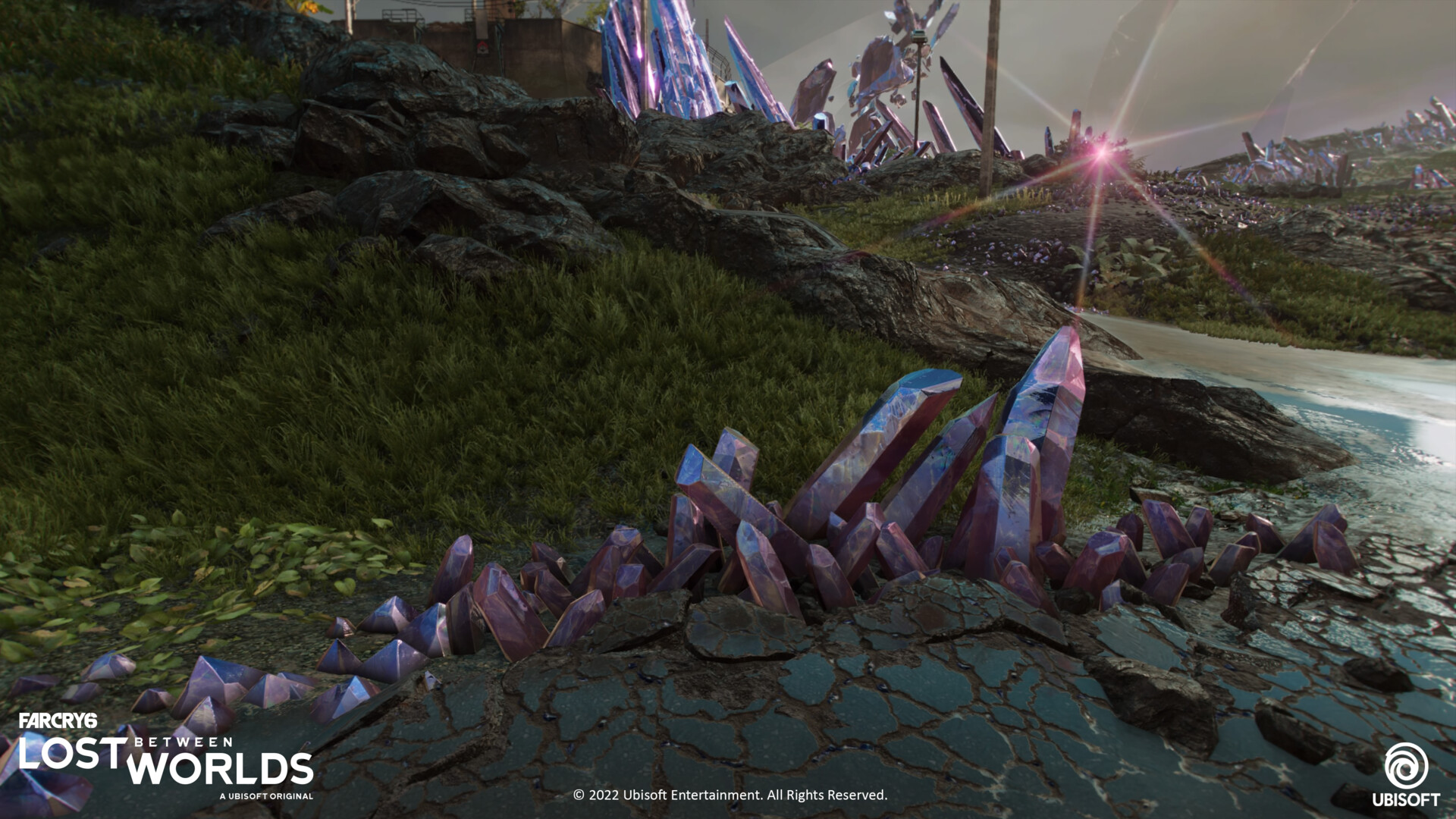 VFX Artist
John Lee – VFX Artist – Ubisoft Toronto – Far Cry 6: Lost Between Worlds
John Lee – VFX Artist – Ubisoft Toronto – Far Cry 6: Lost Between Worlds
John Lee – VFX Artist – Ubisoft Toronto – Far Cry 6: Lost Between Worlds
John Lee – VFX Artist – Ubisoft Toronto – Far Cry 6: Lost Between Worlds
John Lee – VFX Artist – Ubisoft Toronto – Far Cry 6: Lost Between Worlds
---