Try These 10 Fur Assets for Creature Design
This ArtStation Marketplace product roundup includes brush assets and tutorials for both 2D and 3D projects. Find something for your next creature or character design project today!
---
Fur Brush Set
by Zsolt Kosa
This Photoshop brush set includes 33 unique hi-res dynamic brushes for details, edges, and inner areas.
Fur Brushes
by Dean Oyebo
This pack contains 28 custom-made brushes to help your fur painting.
Shrineheart's Painterly Fur – 27 Brushes
Looking for something more stylized? You'll find 27 fur brushes for Clip Studio Paint/Manga Studio in Hannah's brush pack.

Fur (Ornatrix+Redshift) 3ds Max + Maya scenes
This pack includes a 3ds Max 2020 scene with all Ornatrix modifiers, ready to render with Redshift. It also comes with a Maya 2018 scene with all Ornatrix 3 modifiers and Redshift 3 renderer.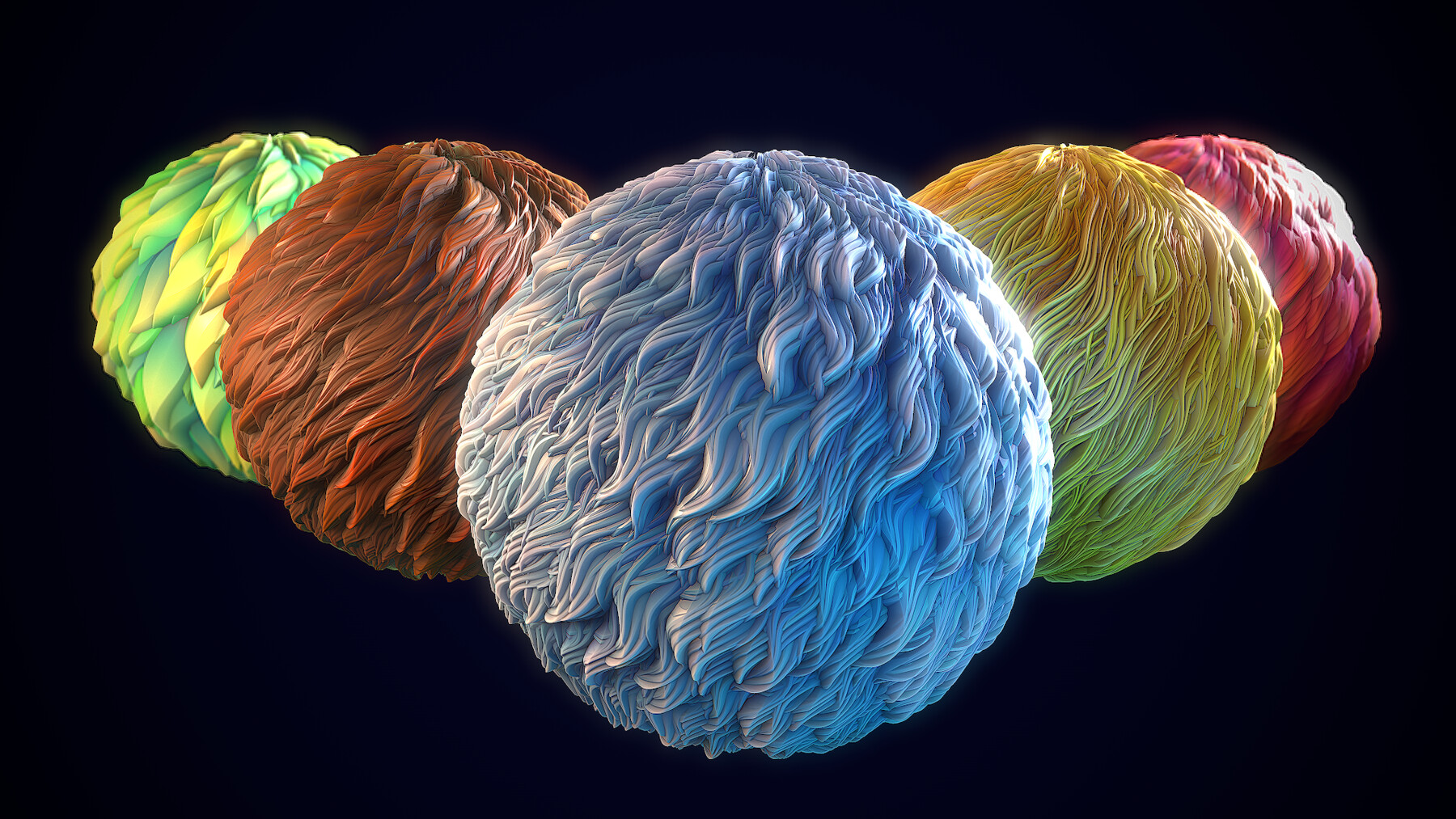 Smart Fur Material
This smart Substance material allows you to change color, curling, length, direction, and more.

ZBrush Fur Brush
by Imprint Delight | Ana Cutsevol
Make working with fur a breeze! This brush is also suitable for creating short hair.

Hair and Fur VDM Brushes
These VDM brushes for ZBrush can be used for sculpting hair and fur on any type of character, creature, or animal. The product includes 22 VDM brushes, and is intended for ZBrush versions 2019 and higher.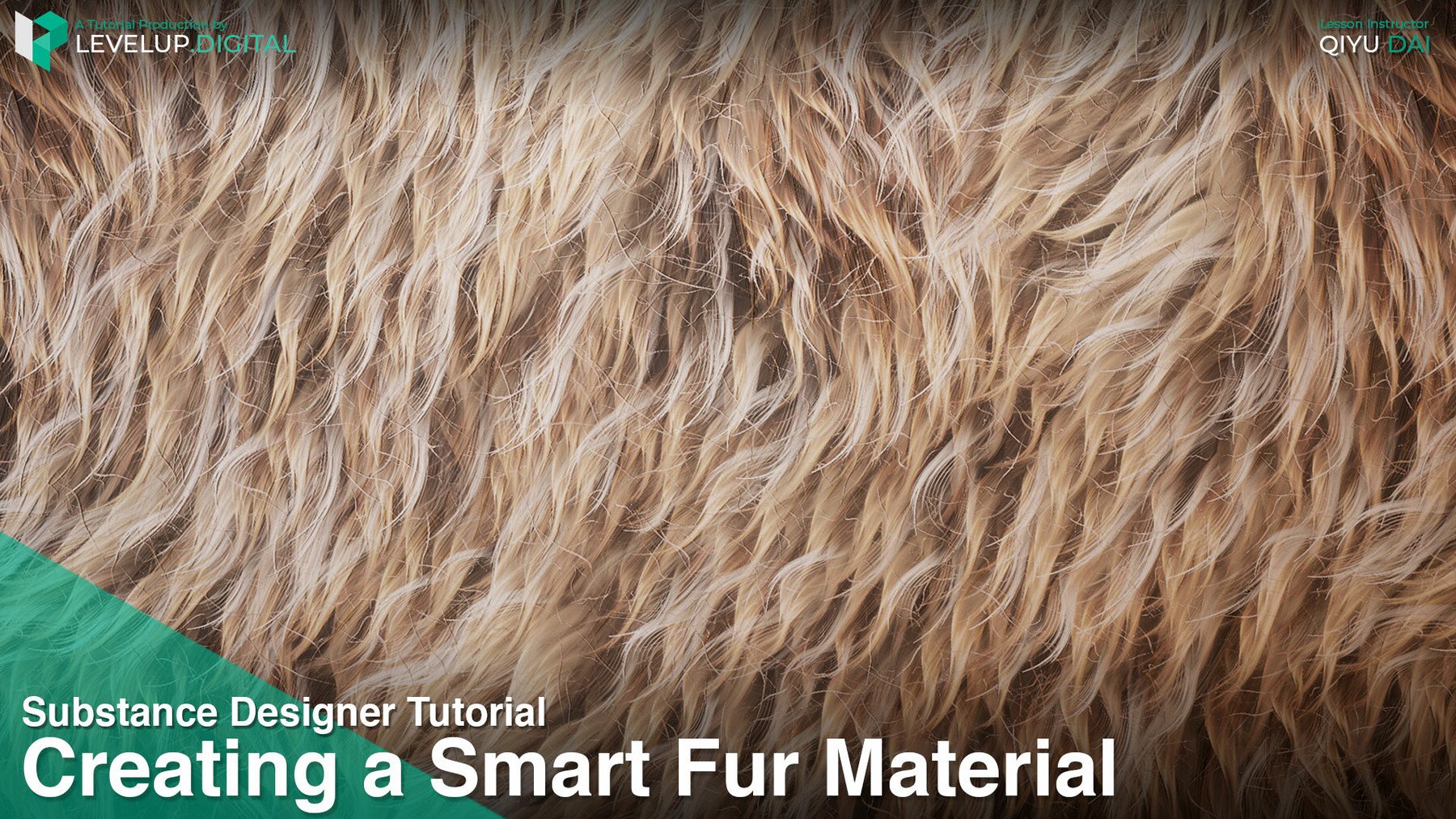 Creating a Smart Fur Material | QiYu Dai
Learn how to create a realistic customizable fur material using Substance Designer, make it into a Substance Painter smart material, and control the flow and direction of the fur. In this tutorial, Ubisoft Senior Artist QiYu Dai (aka Aiden) takes you through his full creation process, sharing insights along the way. You can also pick up QiYu Dai's smart material here.

How To Paint Animal Fur
Get 2.5-hours of content demonstrating how to paint various types of animal fur/hair and how to apply it to a character. The pack also includes the 13 Photoshop brushes used in the tutorial. Learn how to step up your realism!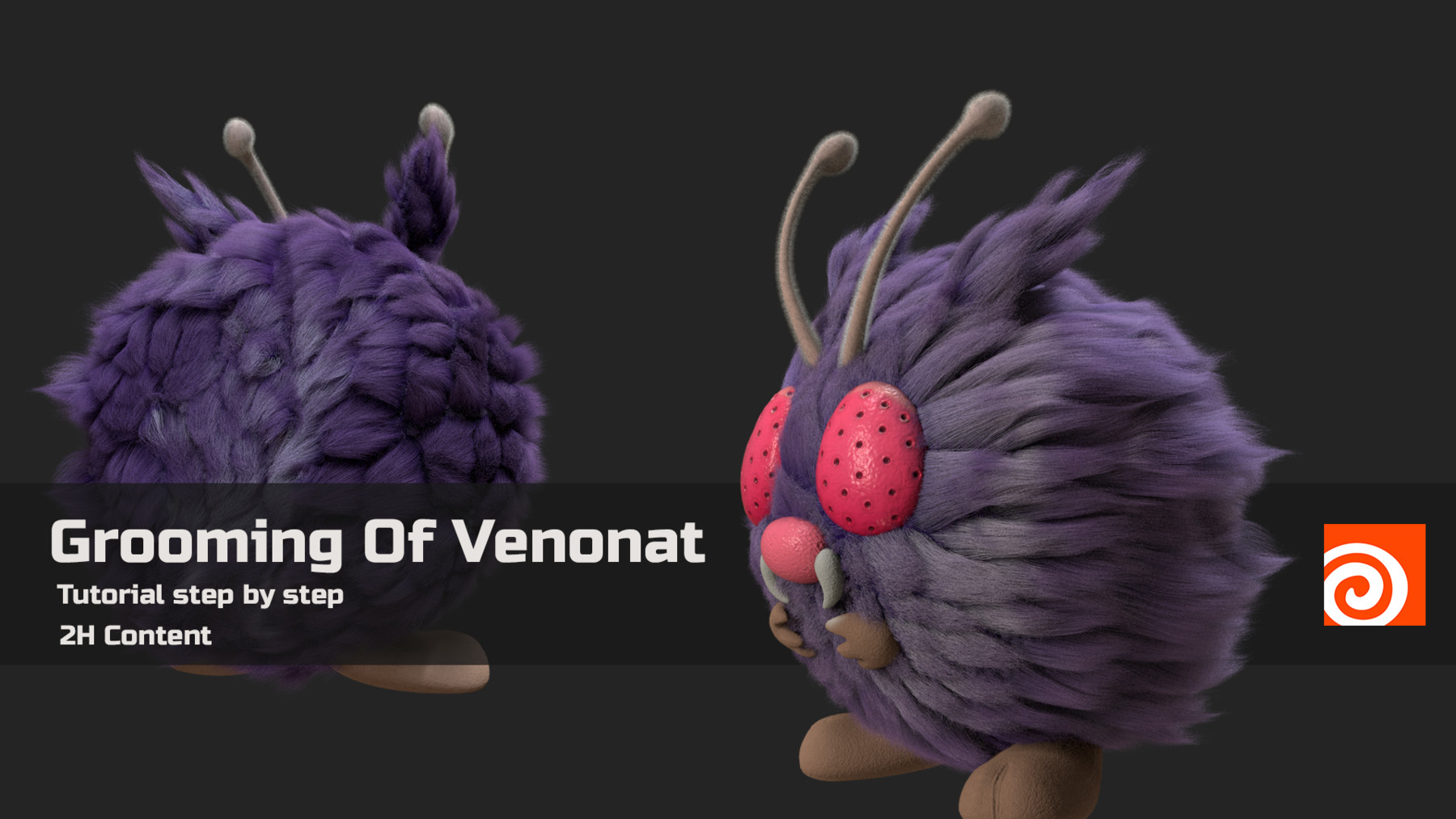 Grooming Of Venonat in Houdini
In this workshop, FX Artist Gerard Pasqual shares his complete workflow process for creating a realistic groom using Houdini Hairgen. Gerard also offers other fur tutorials such as "Grooming Of Pug In Houdini" on his store.
---