Gearbox Studio Quebec New Tales from the Borderlands Art Blast
What a story, eh?
We developed this game because we love stories and how they bring people together. Stories show us our humanity—our flaws, our triumphs, our strengths, and our vulnerabilities. We made sure New Tales from the Borderlands is brimming with humanity (and robots—we love our robots, too).
Largely developed in quarantine, we're especially humbled to share the Art of New Tales from the Borderlands with you. At Gearbox, we make games because we believe in them. We believe in the capacity of this medium to entertain, inspire, and create joy. That was never truer than during a global pandemic. We created the joy we needed.
From all of us at Gearbox, thank you for being a great human and joining us for this chapter. We'll remember that!
Sincerely,
The New Tales from the Borderlands Team
Concept Artists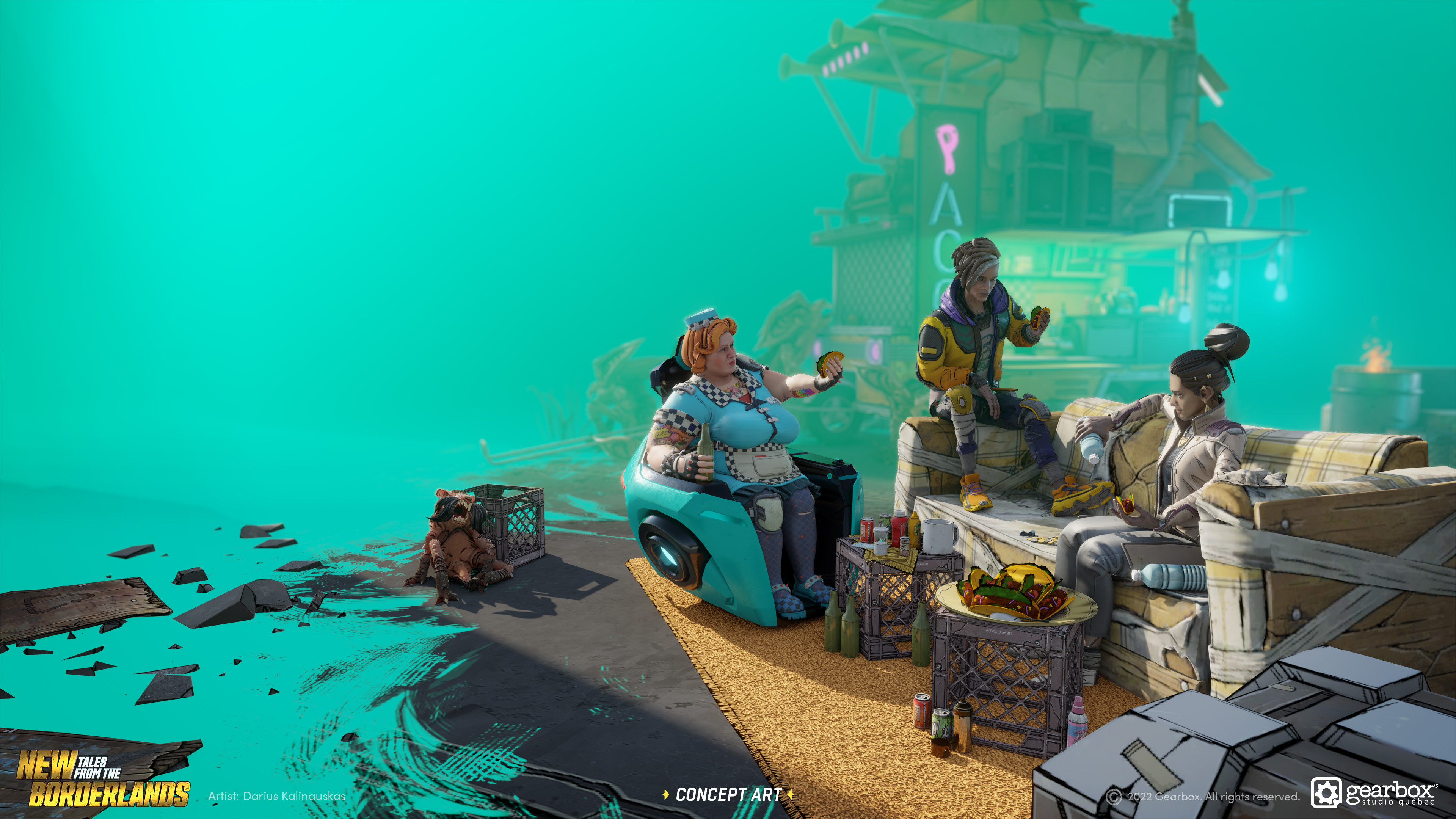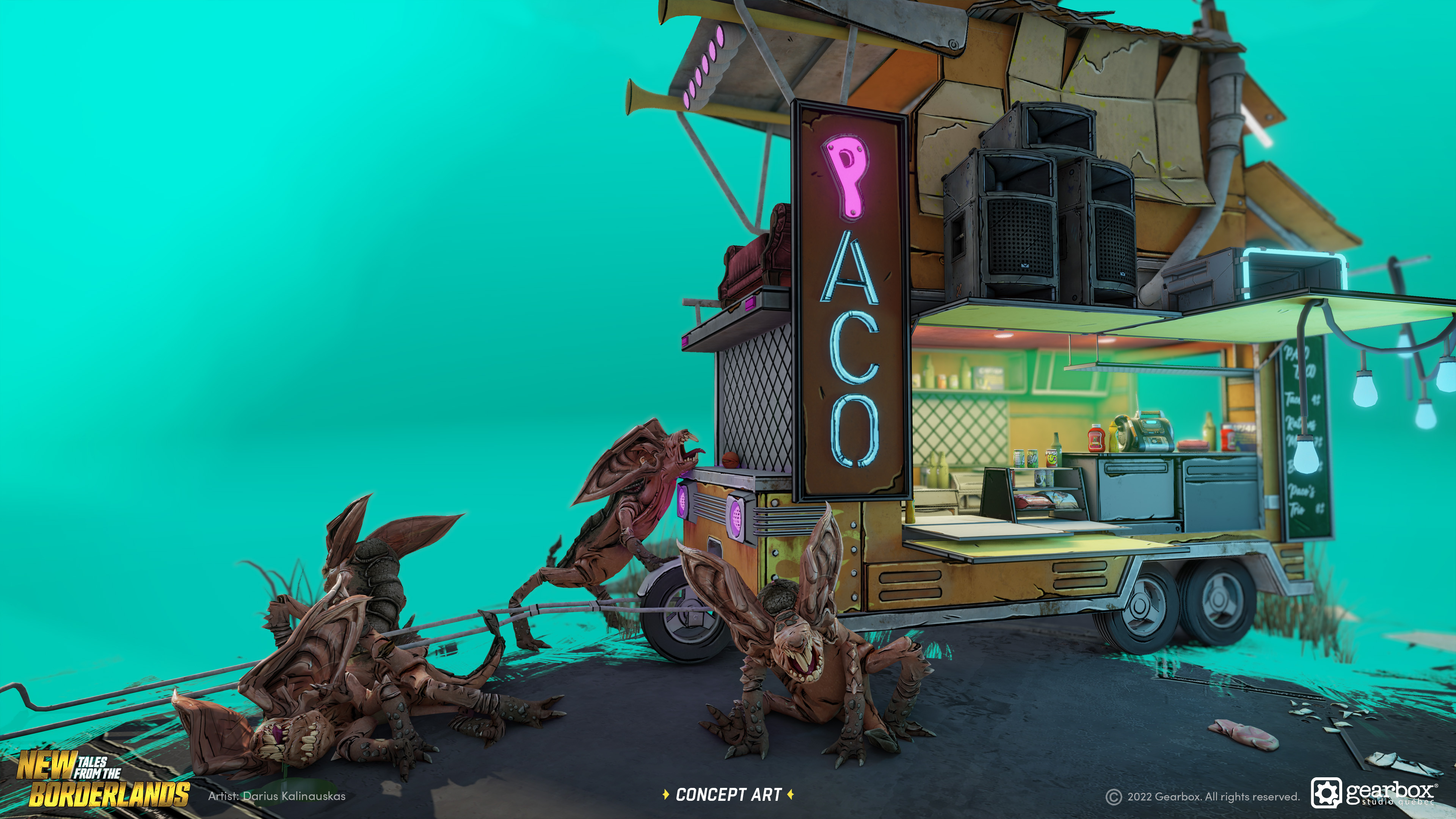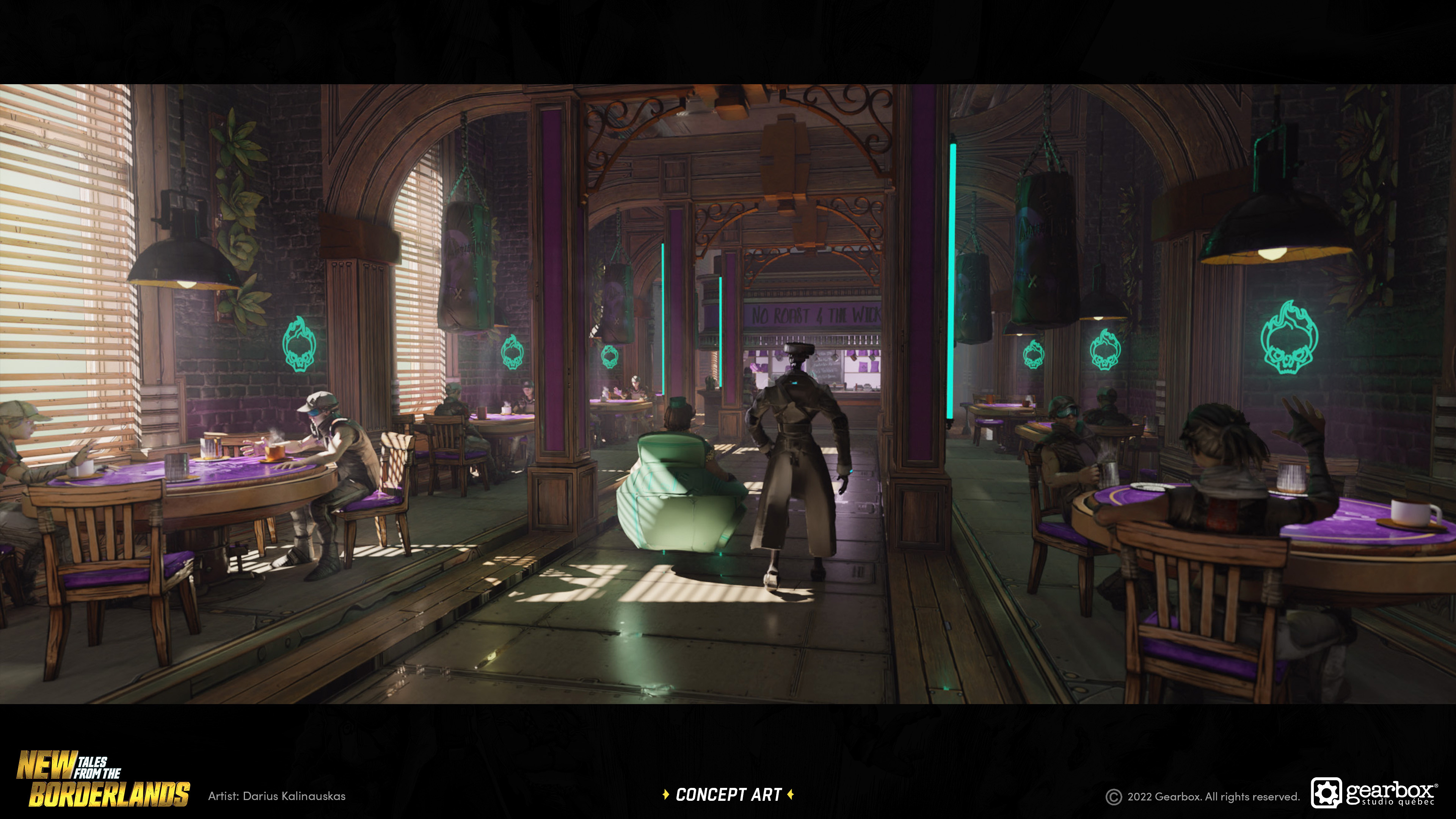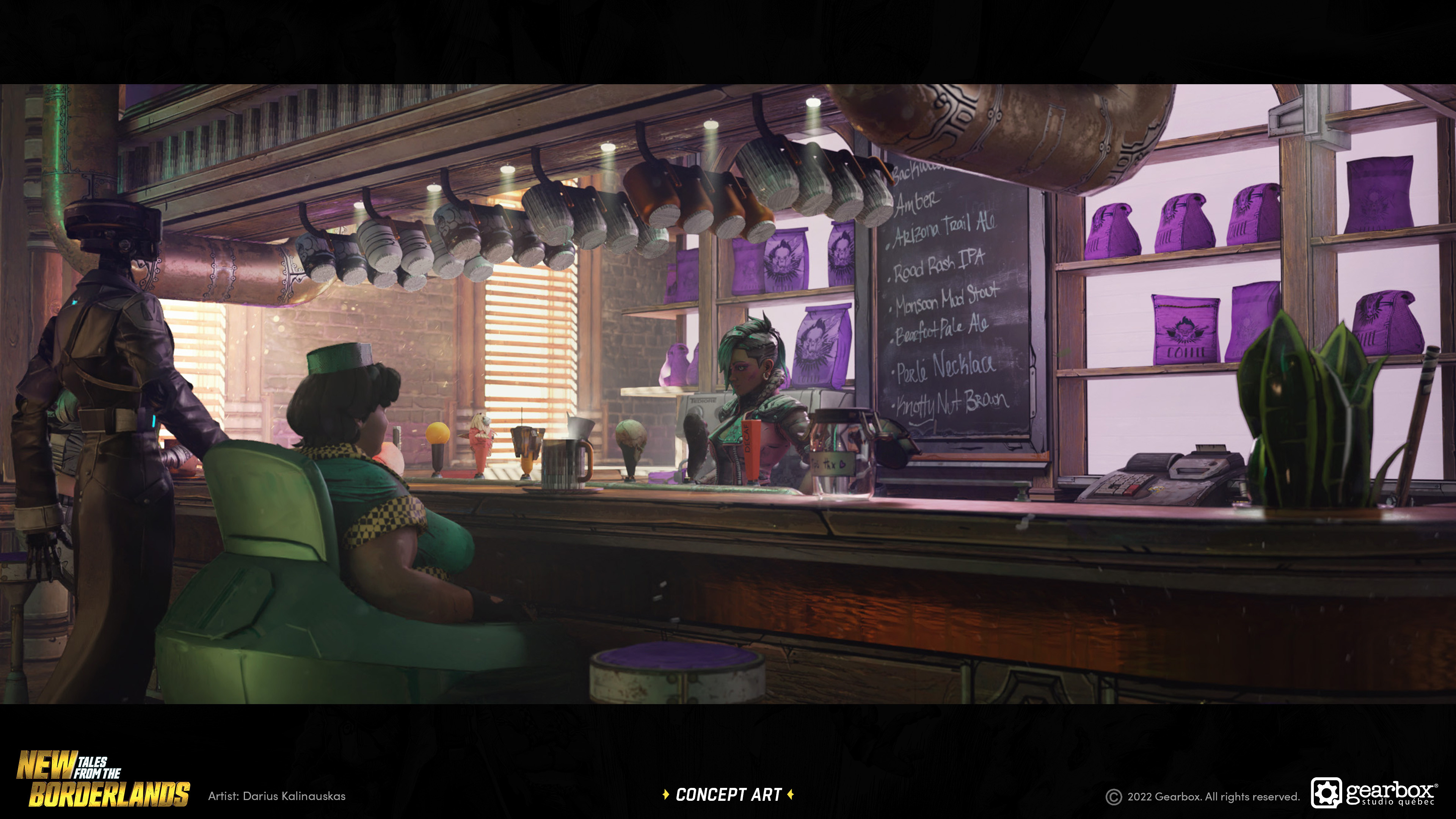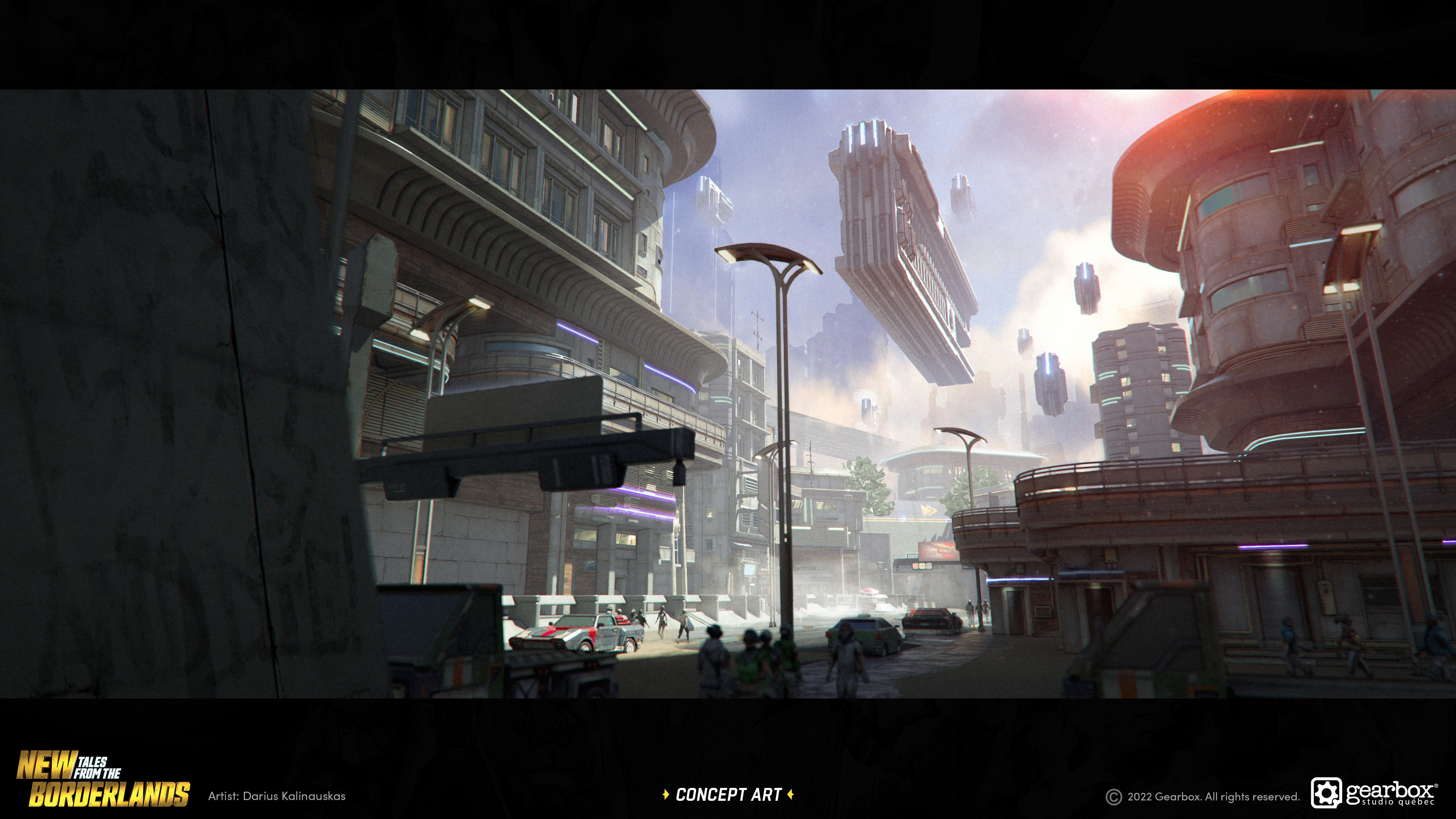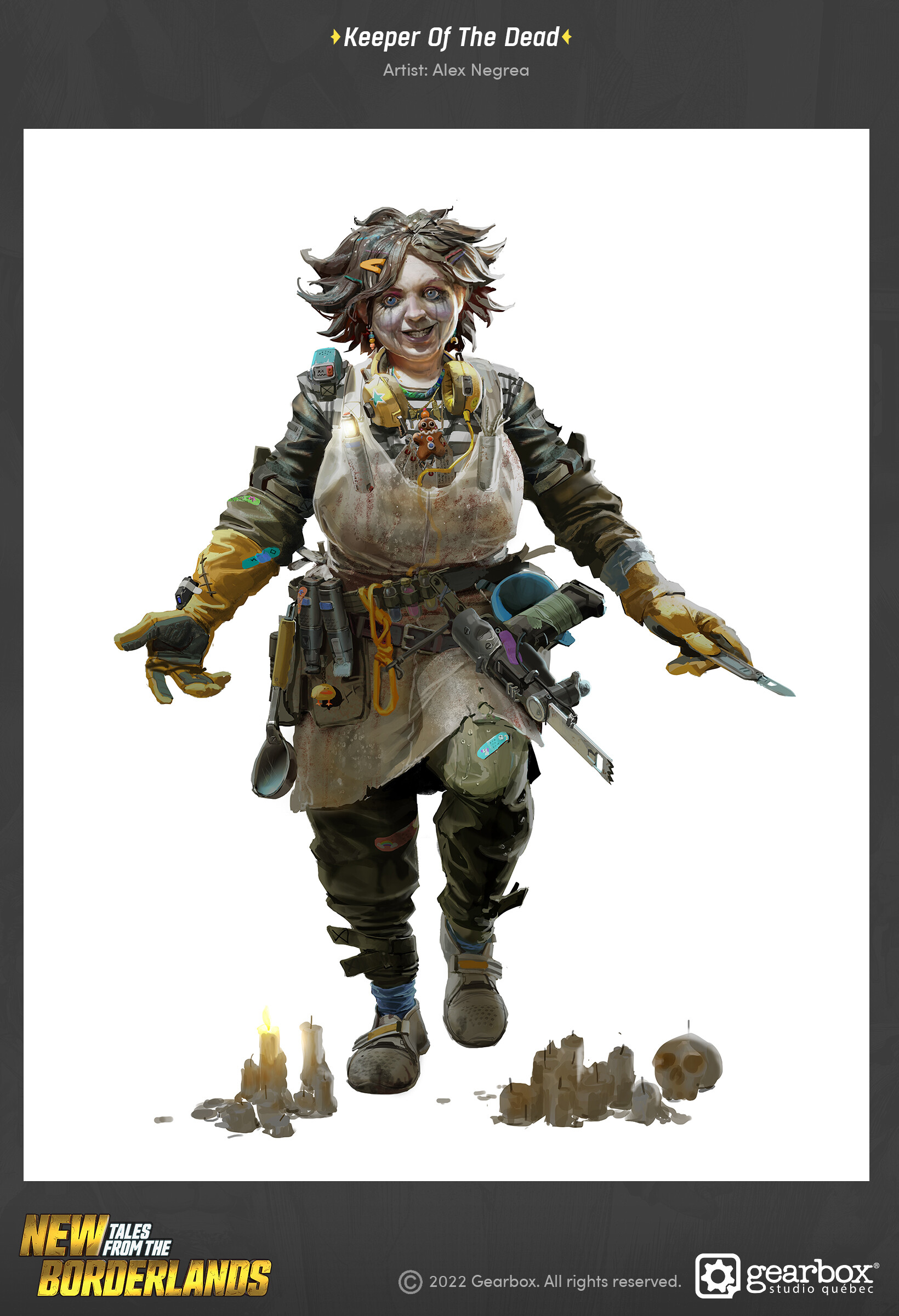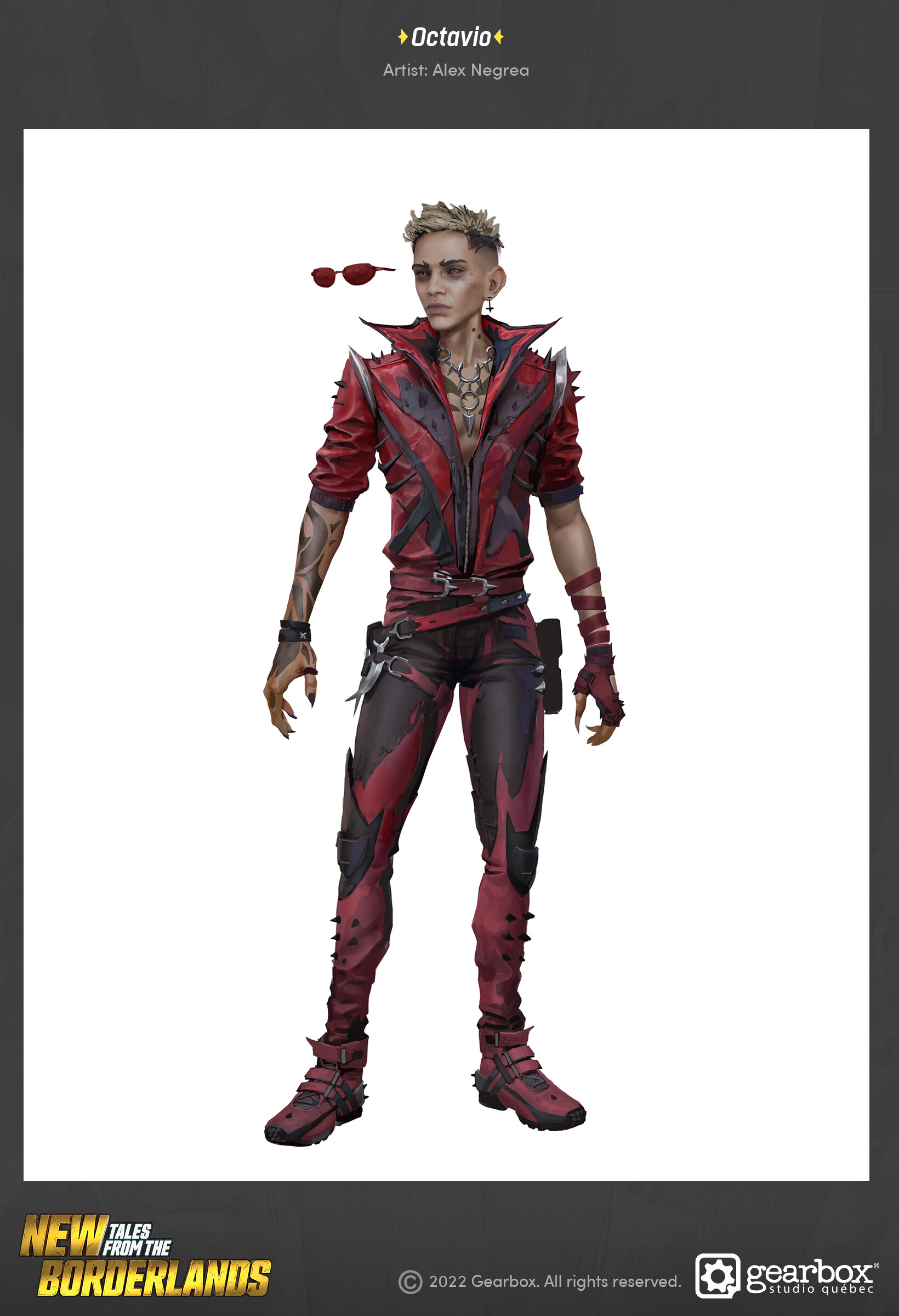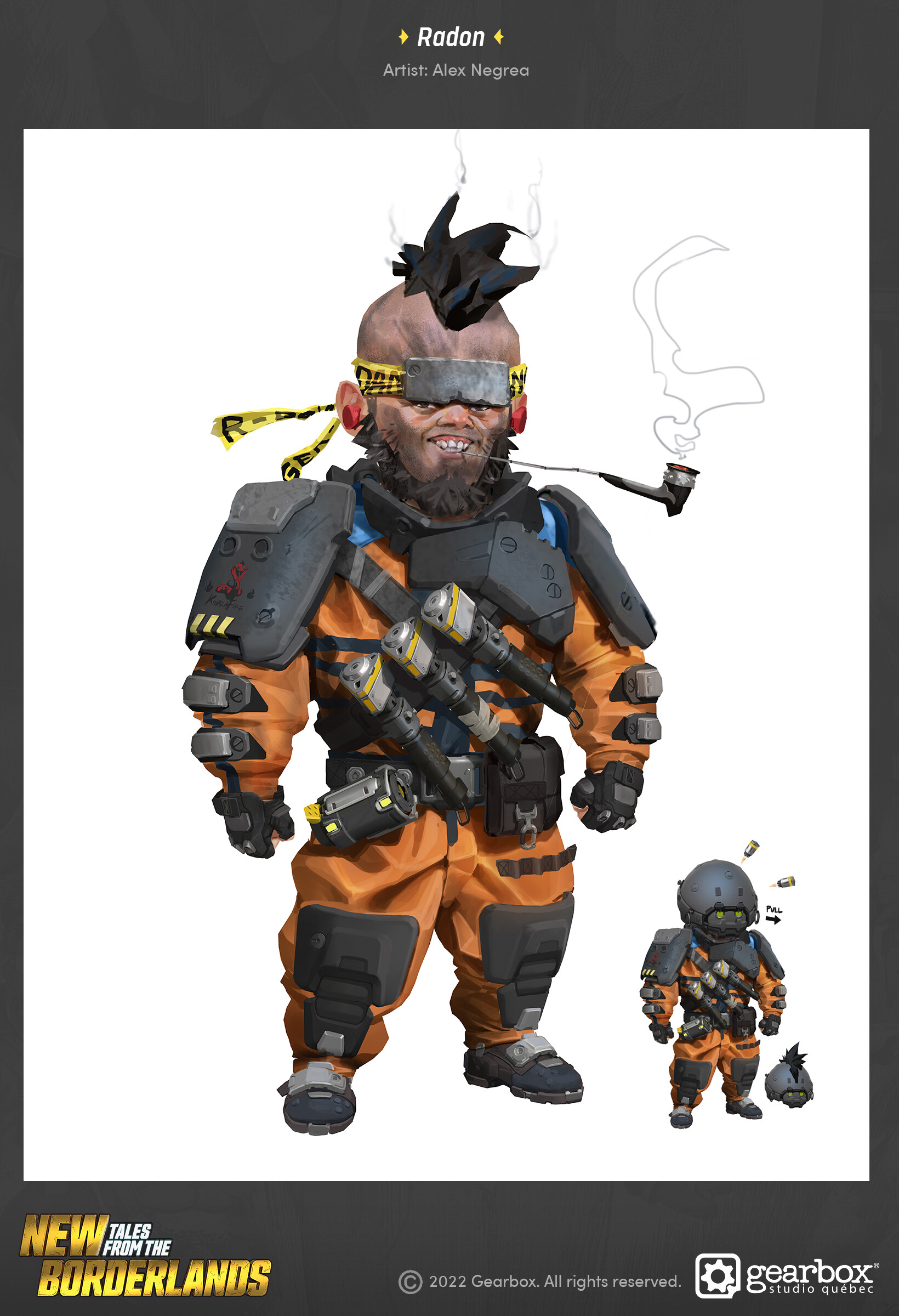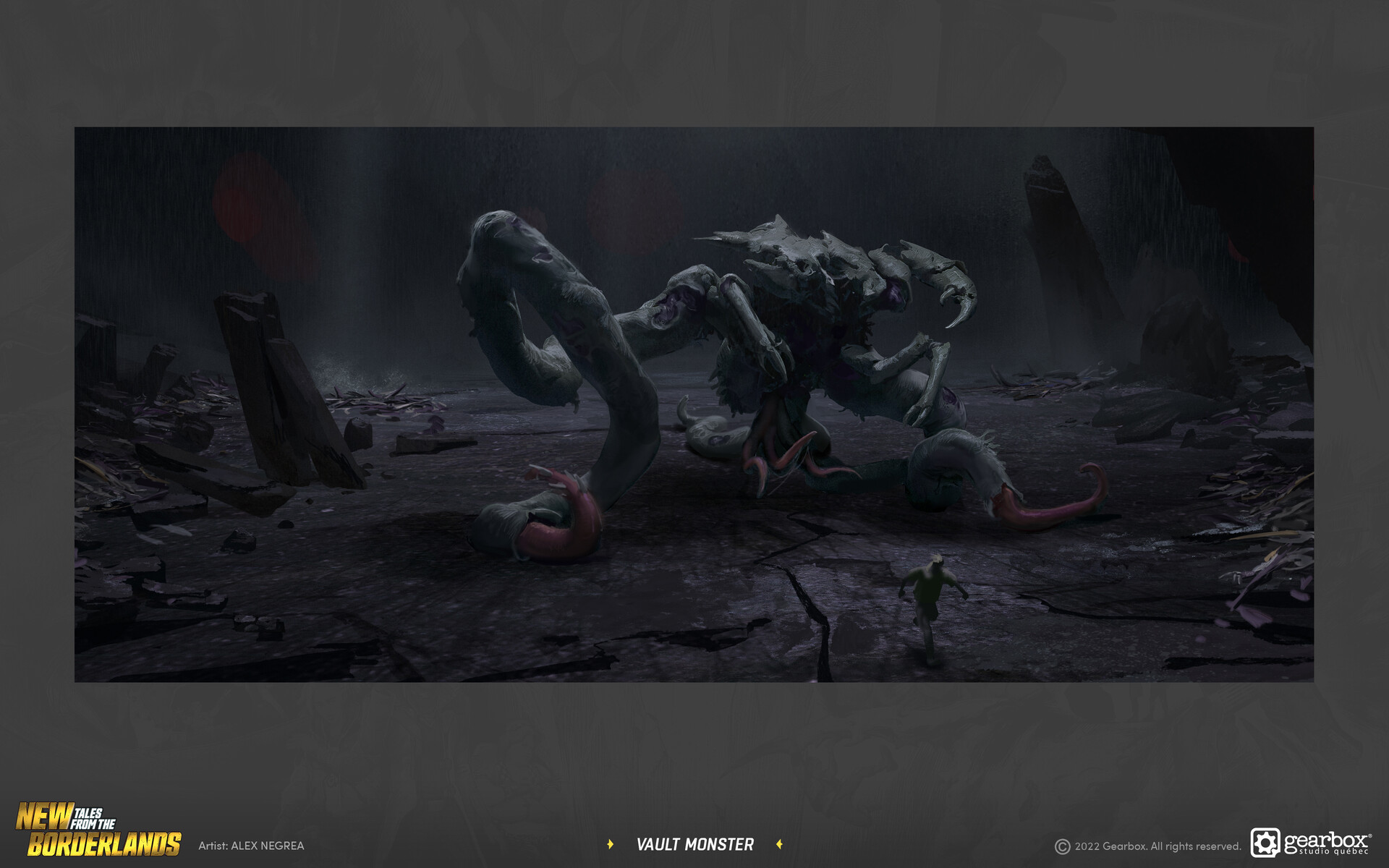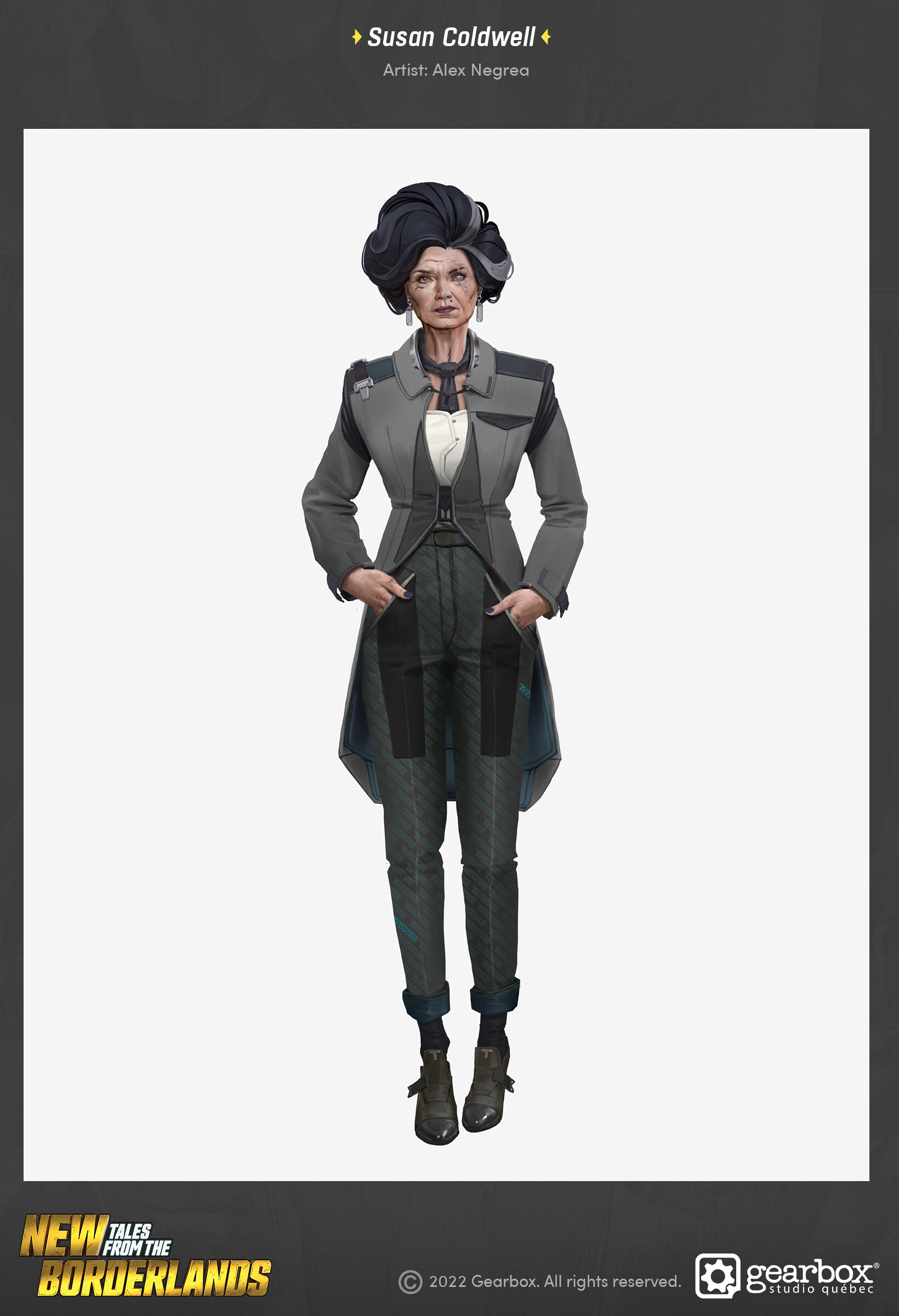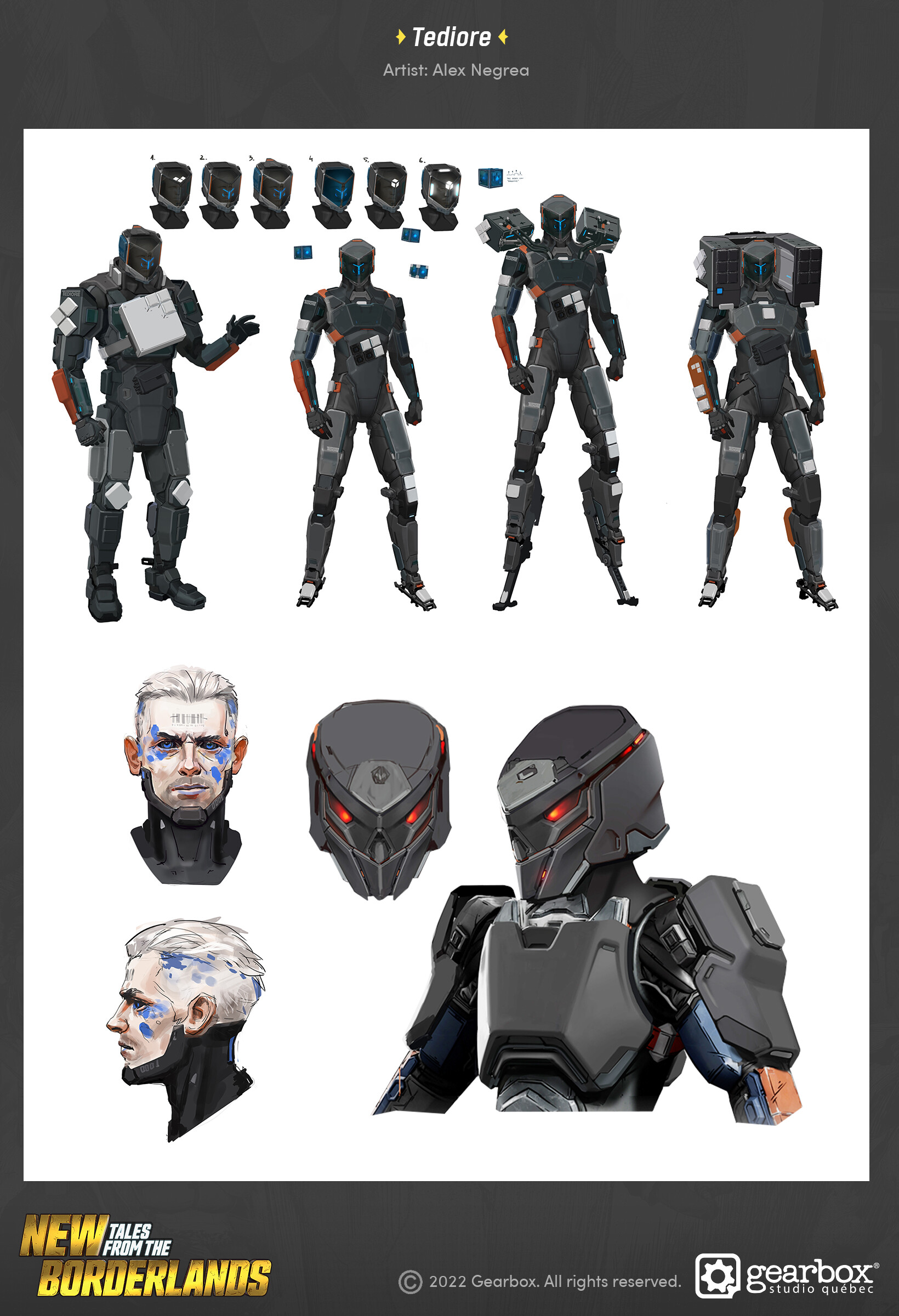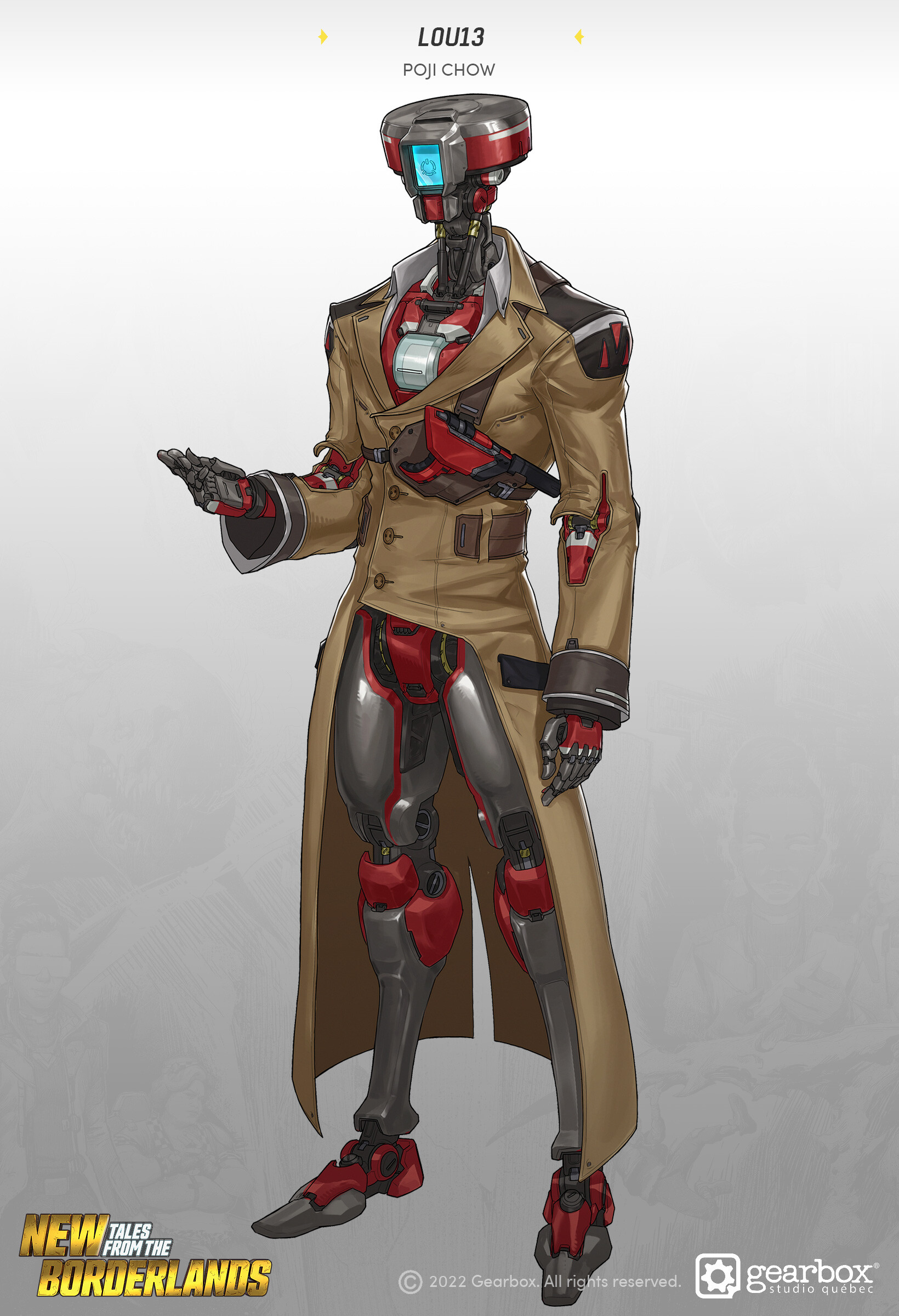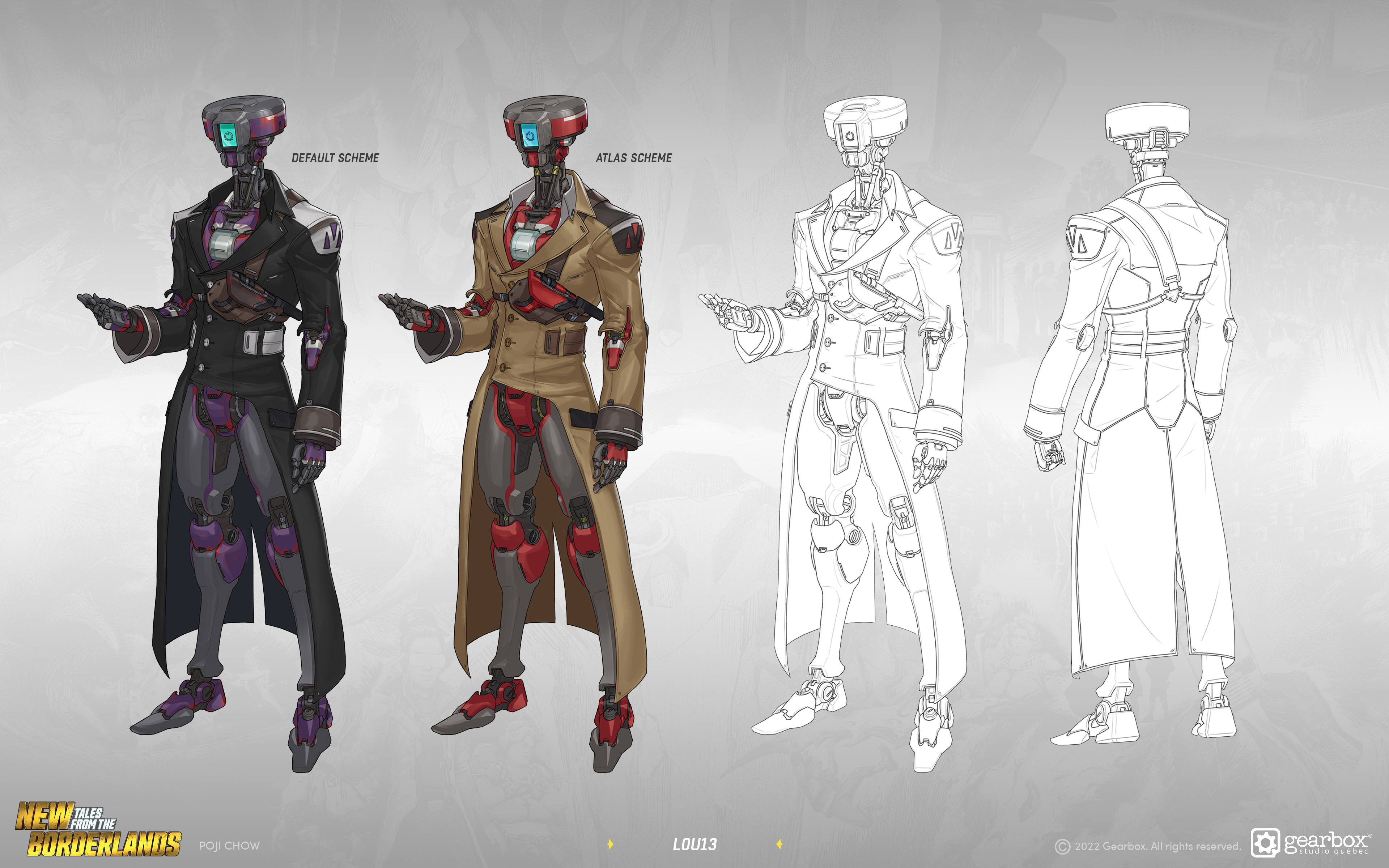 Character Artists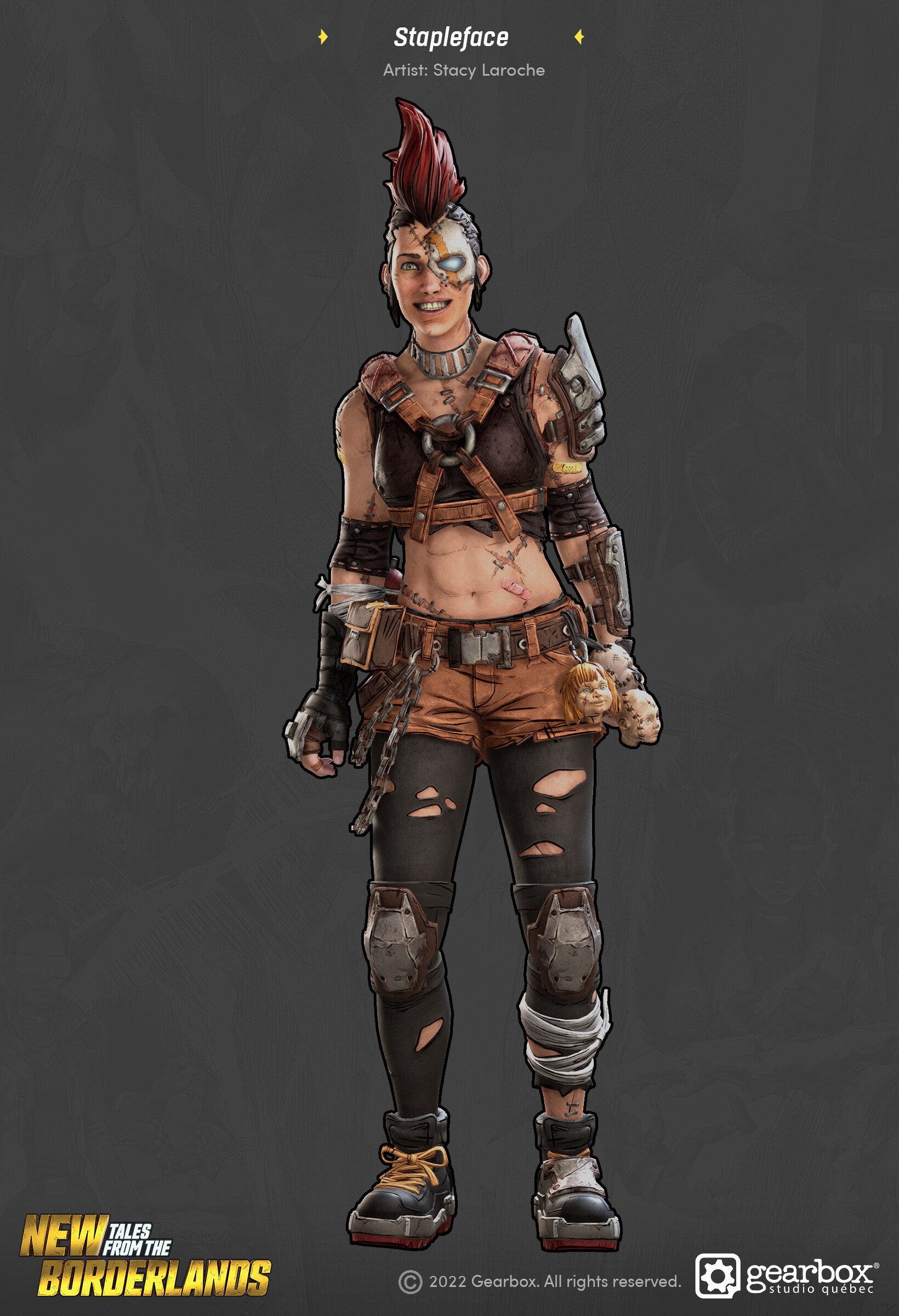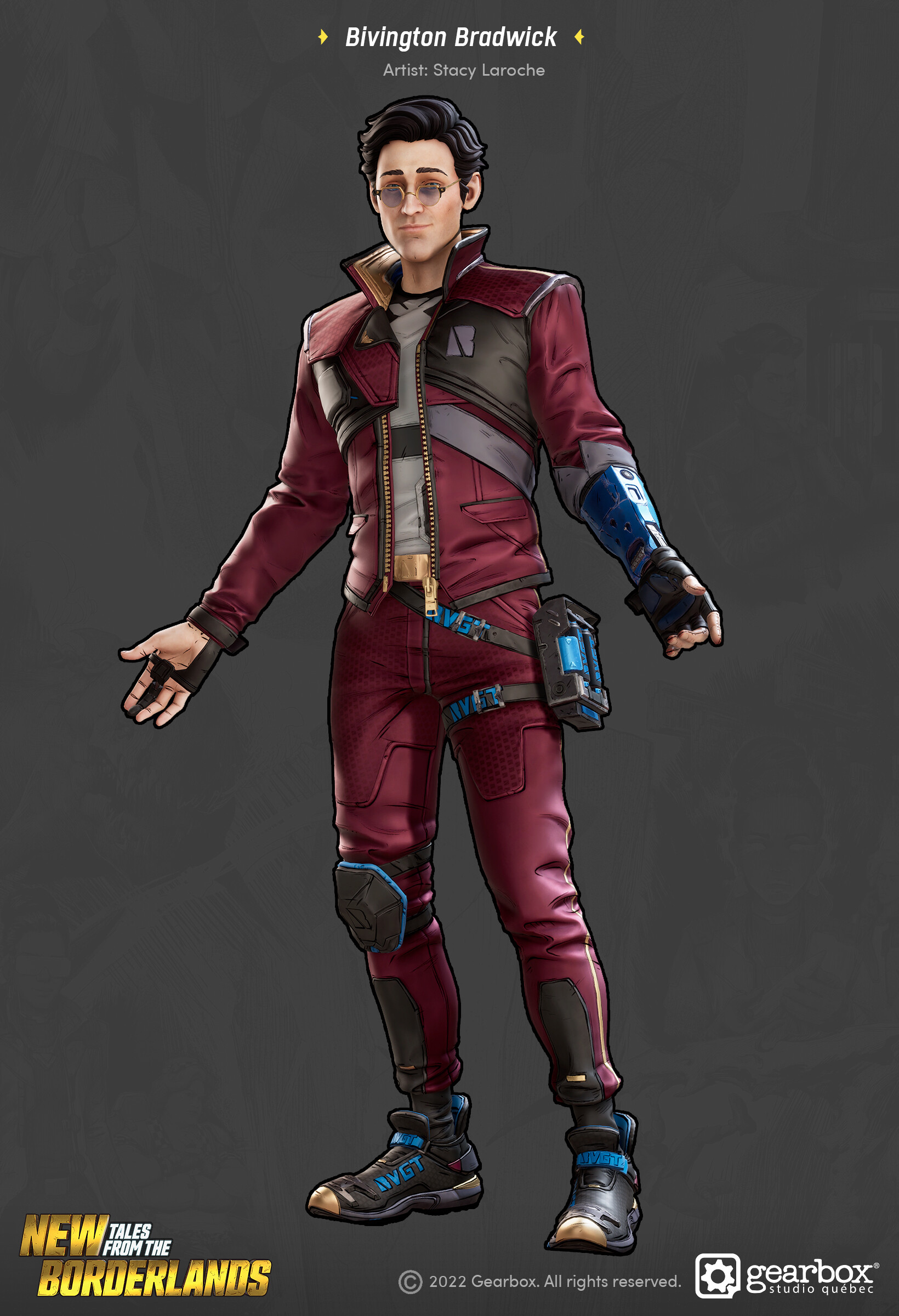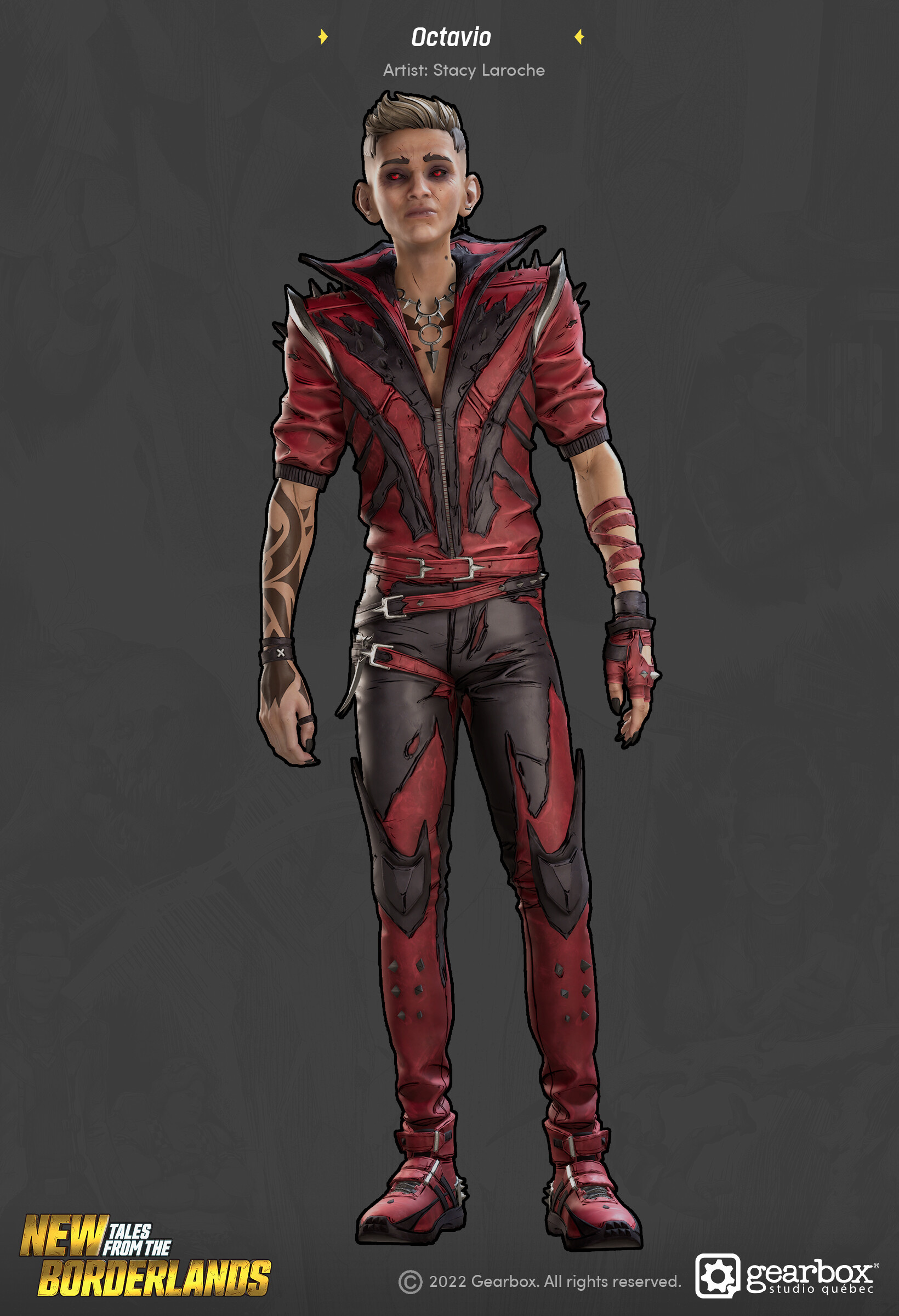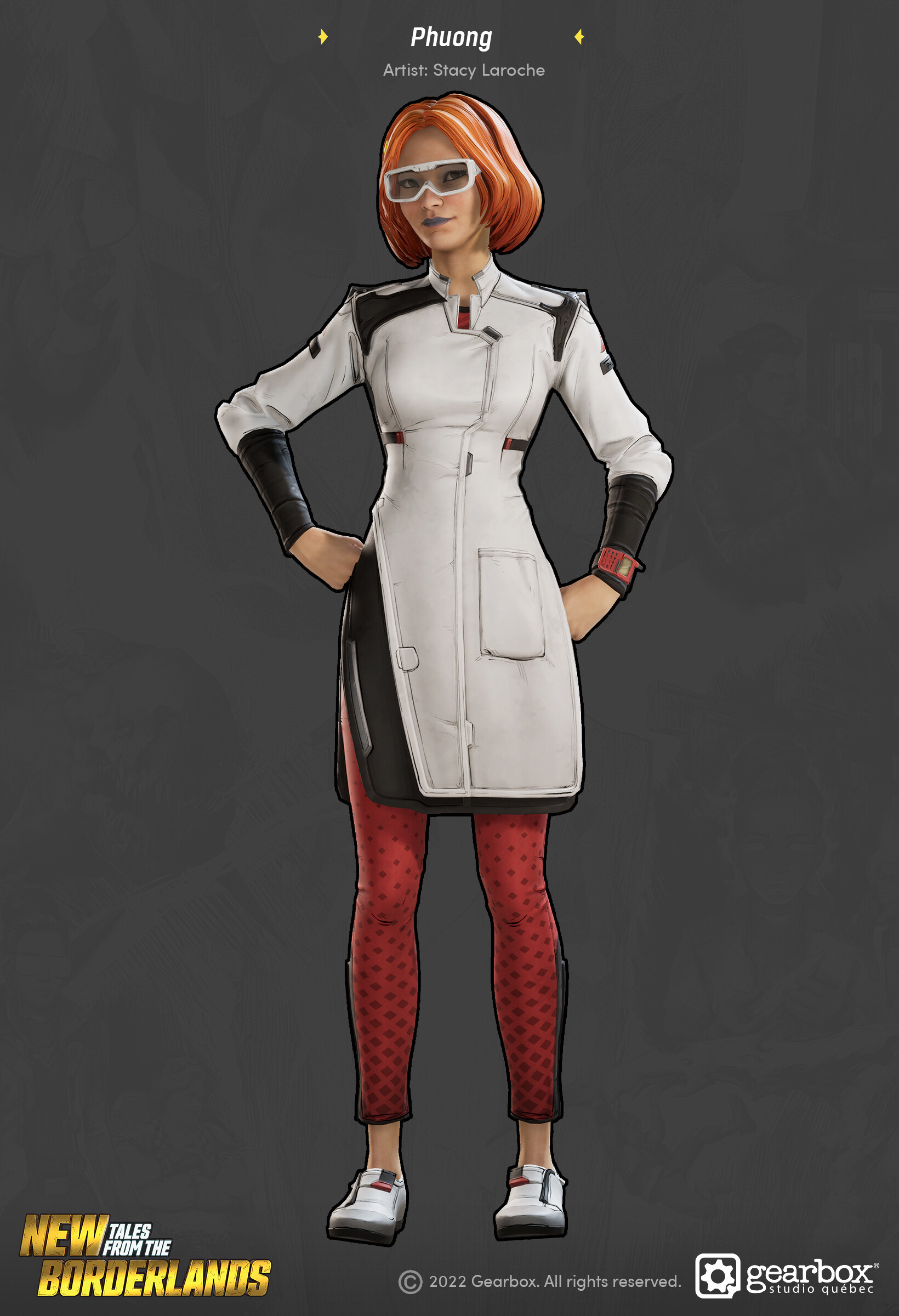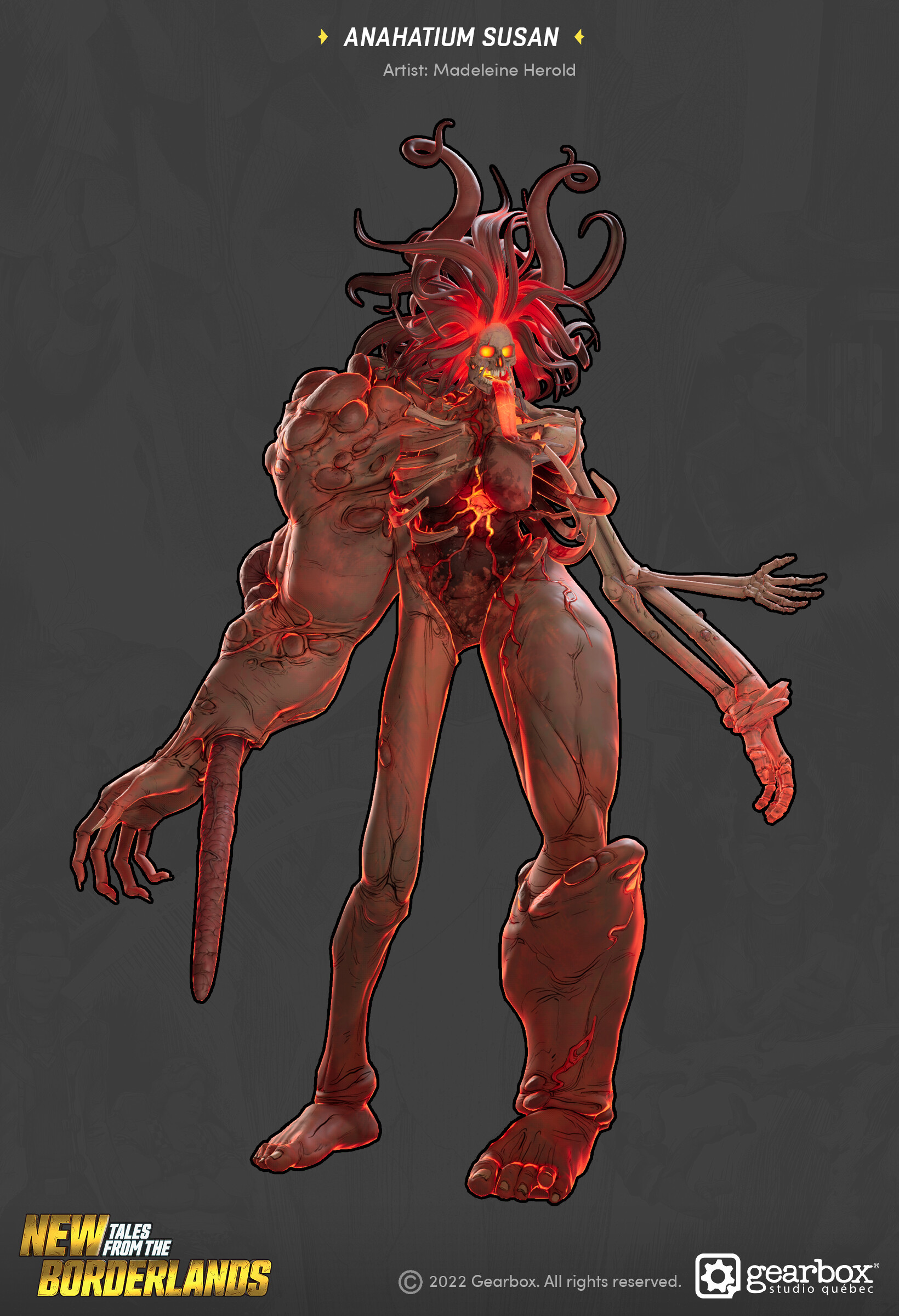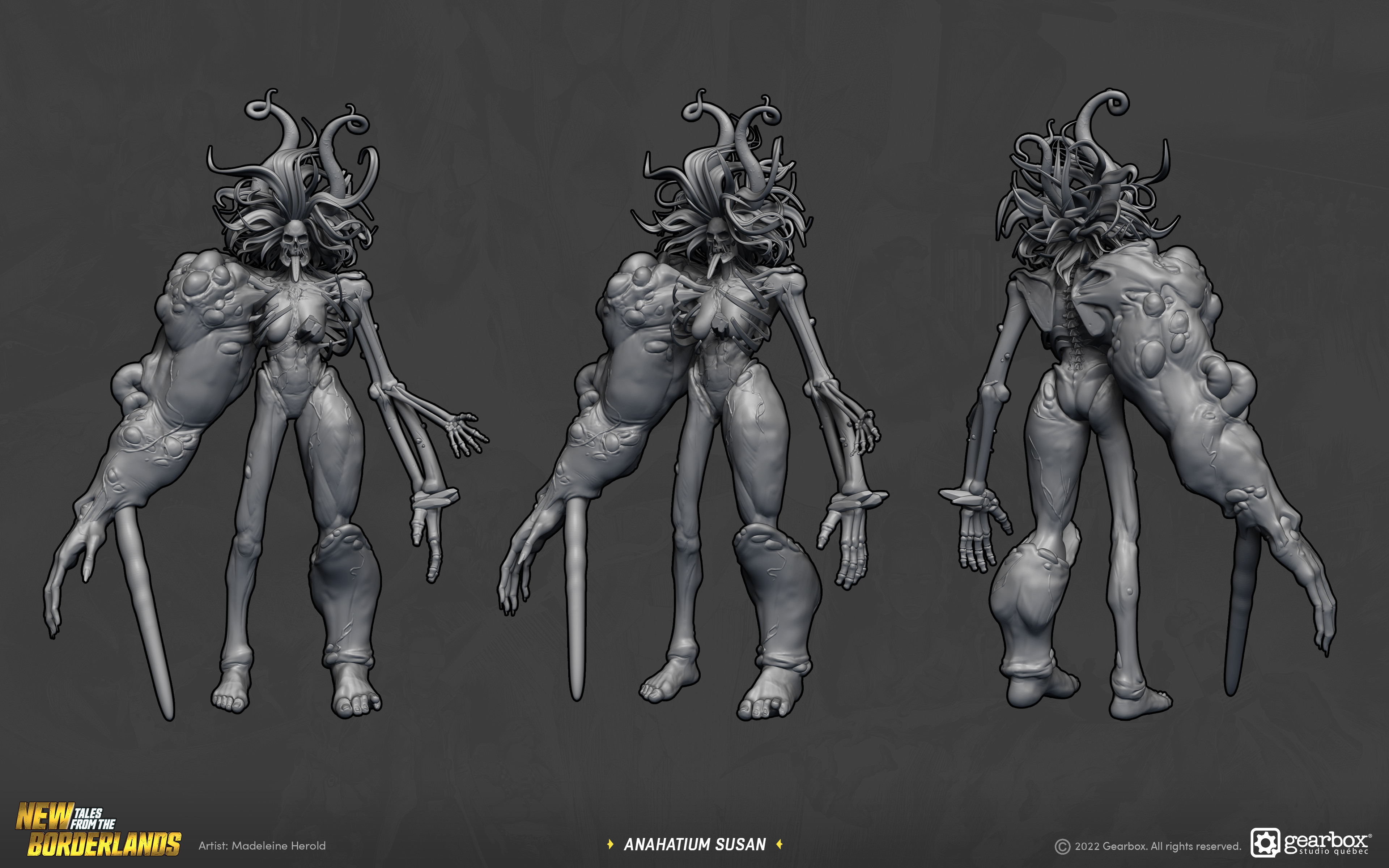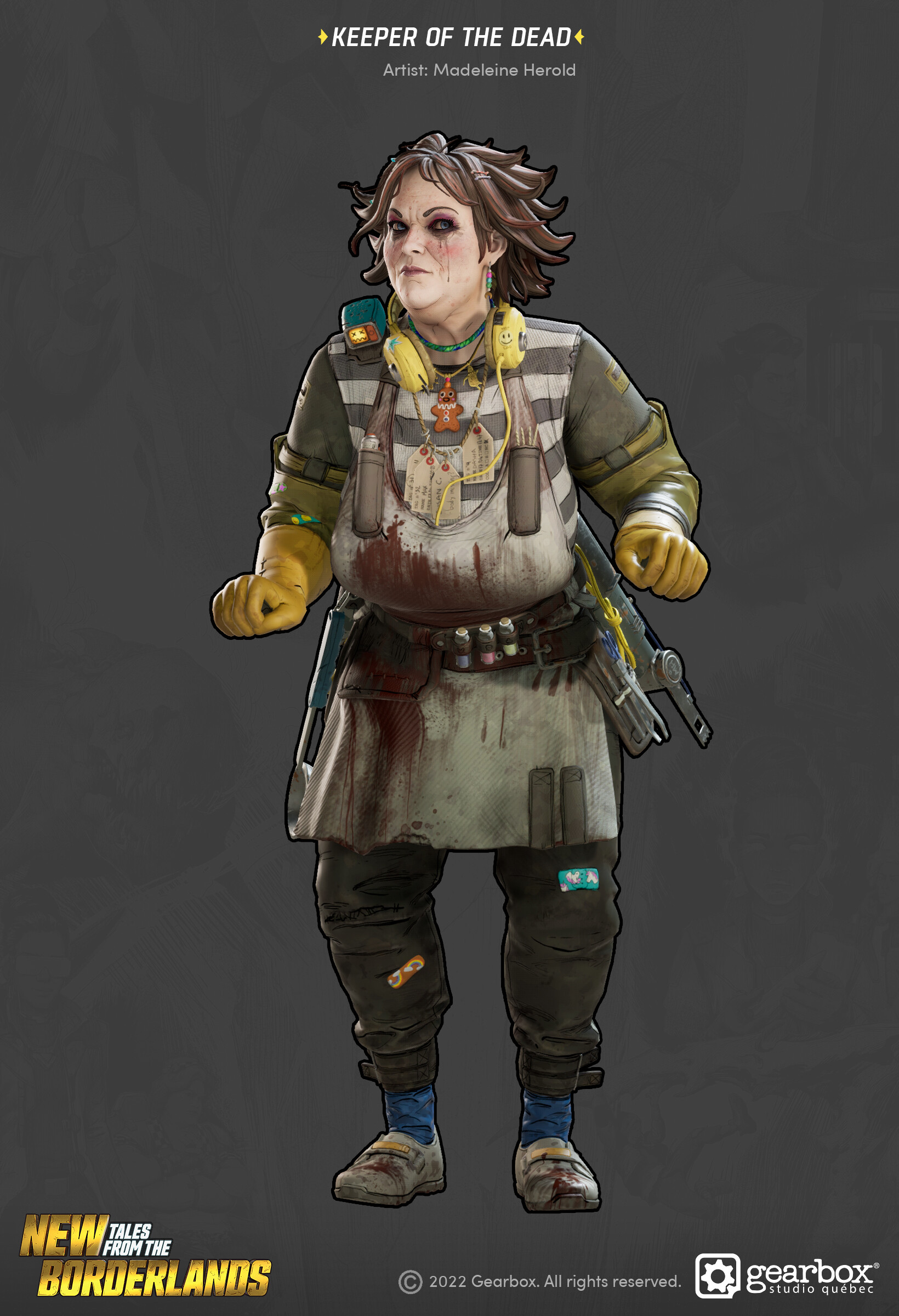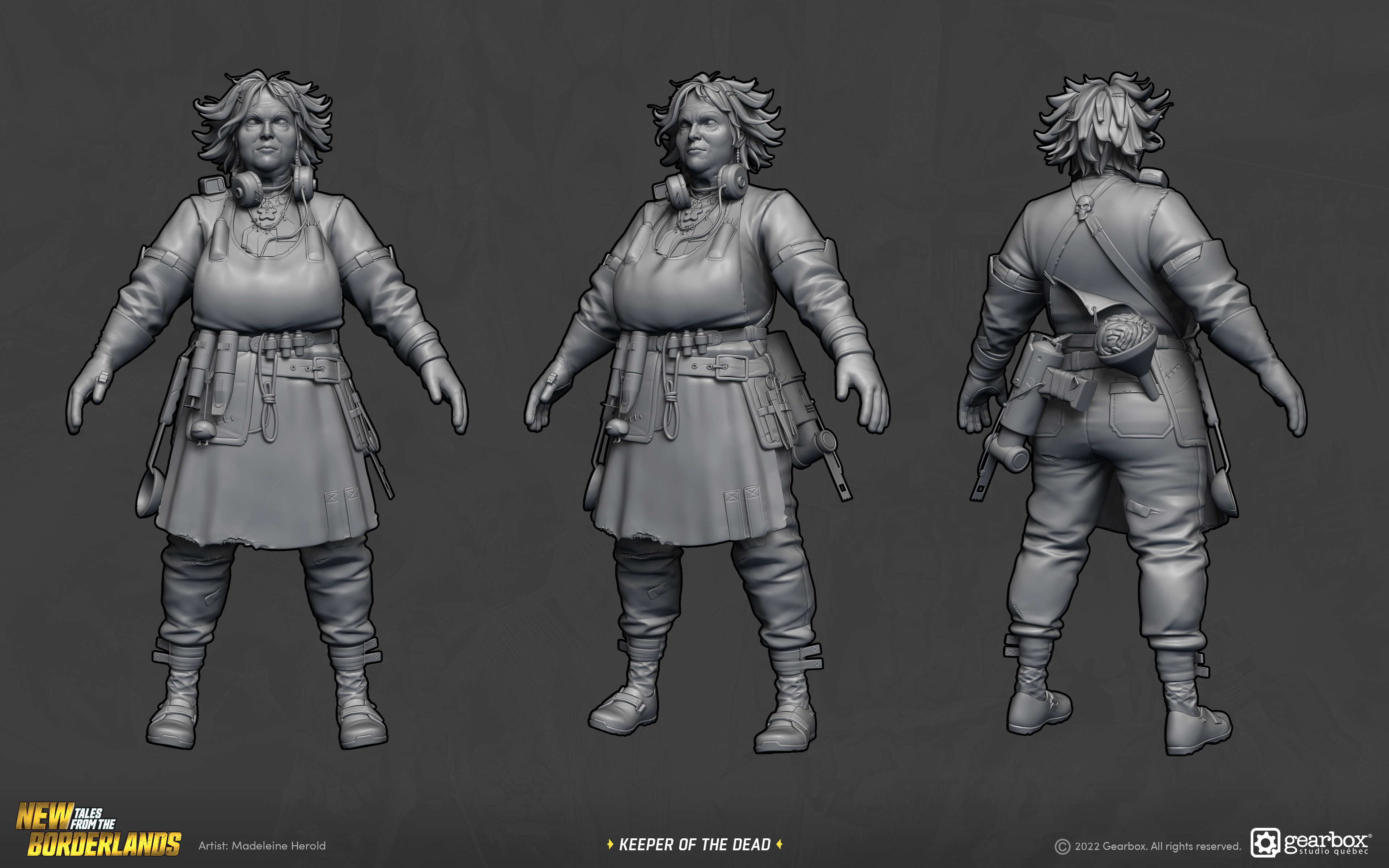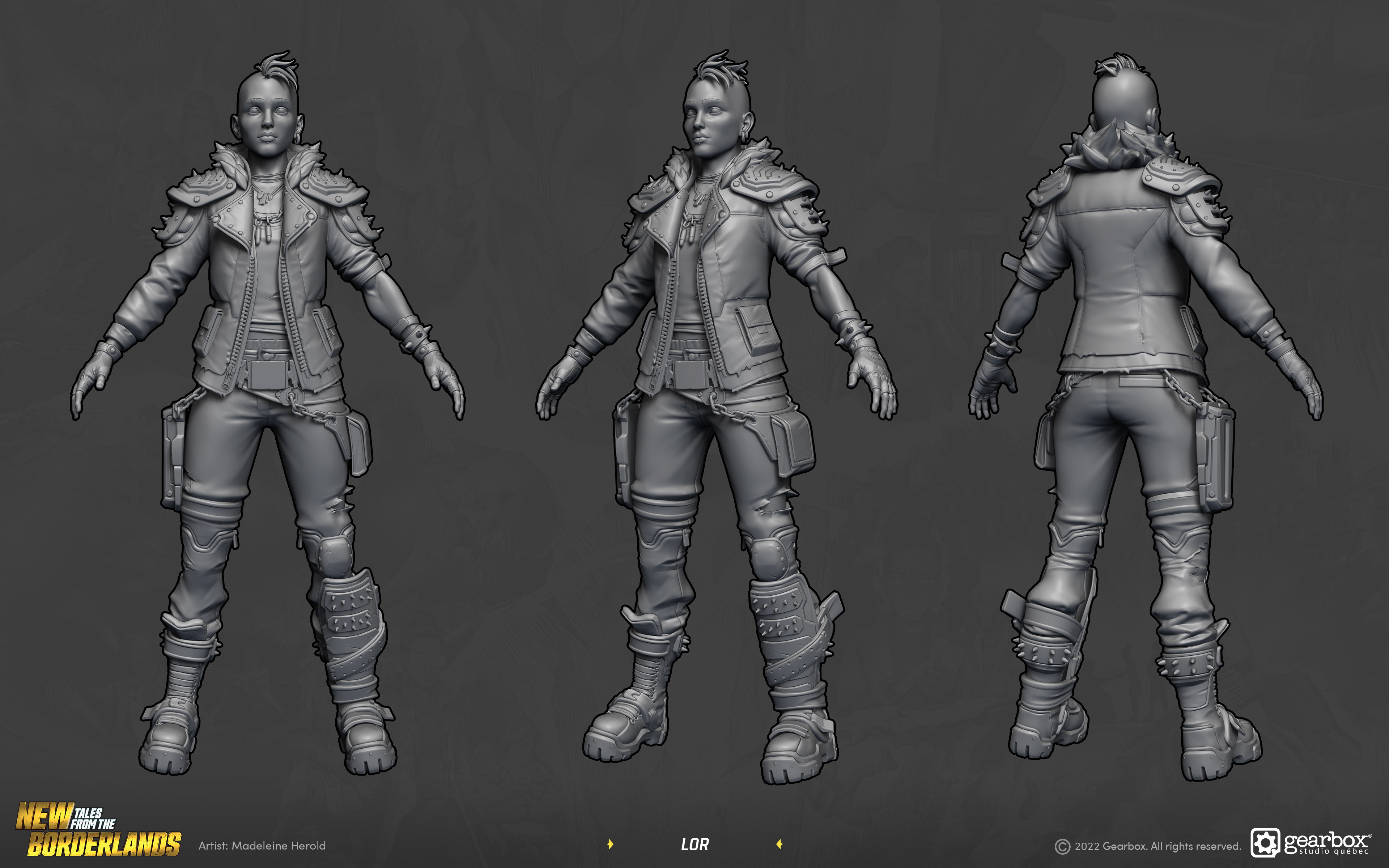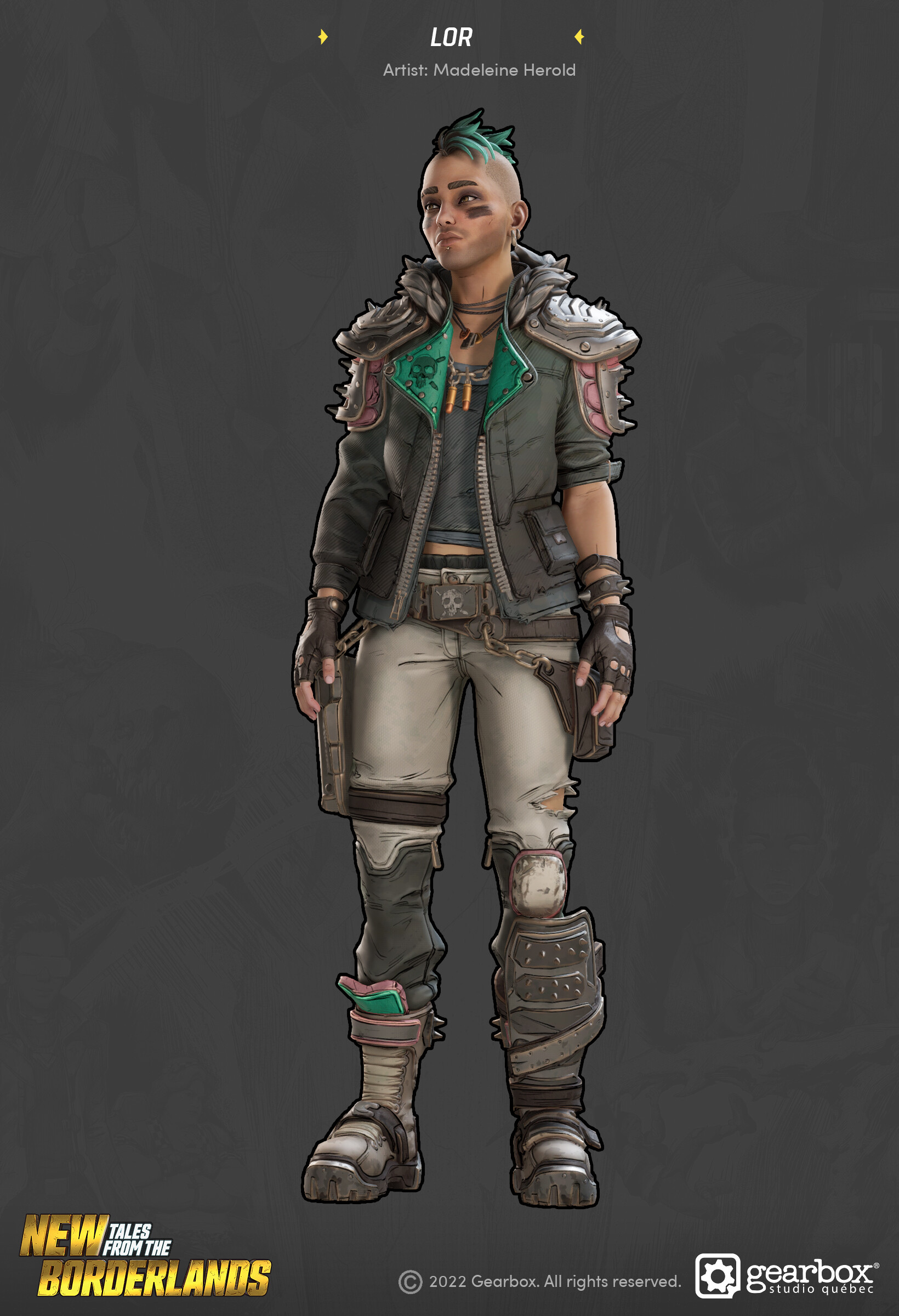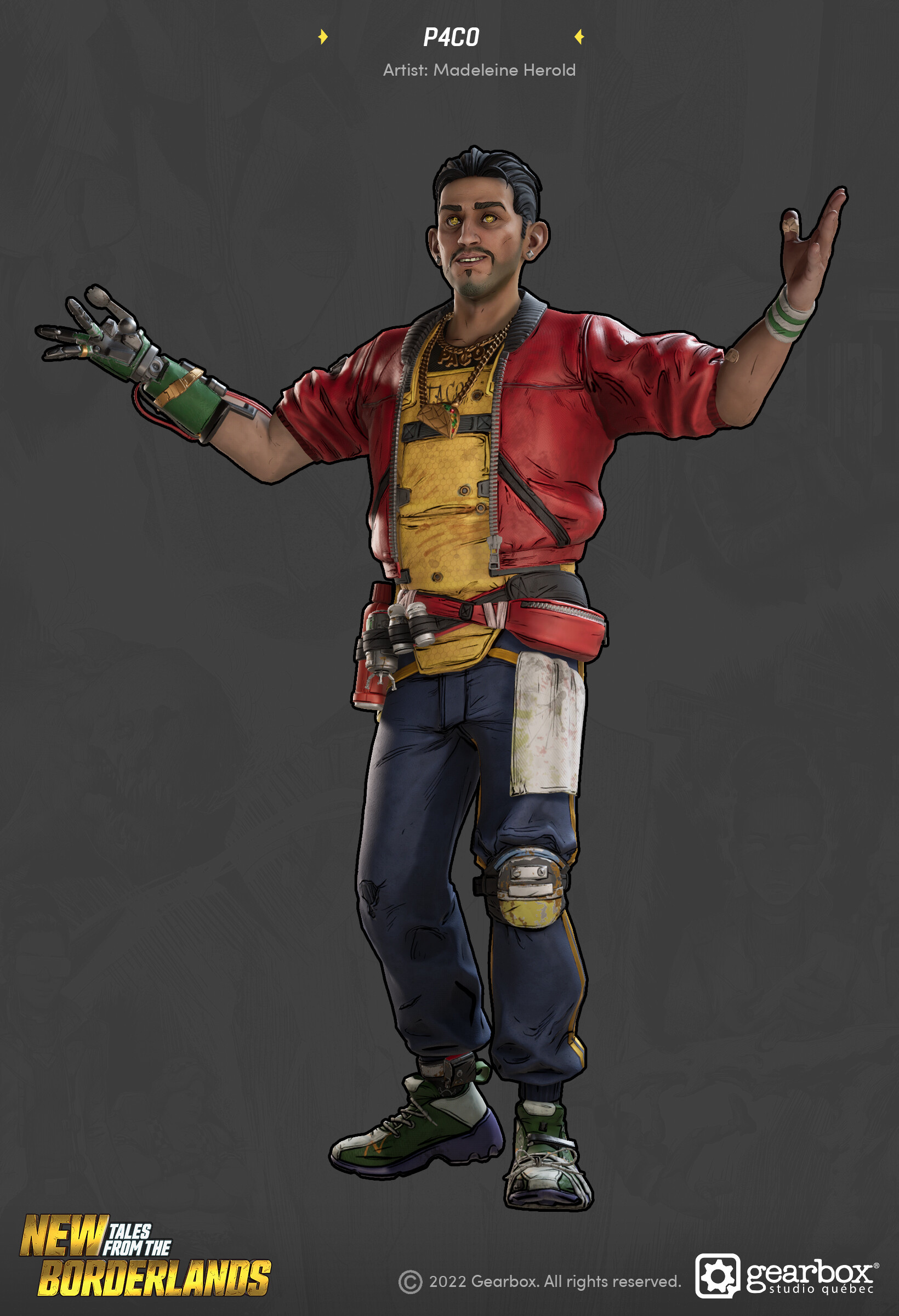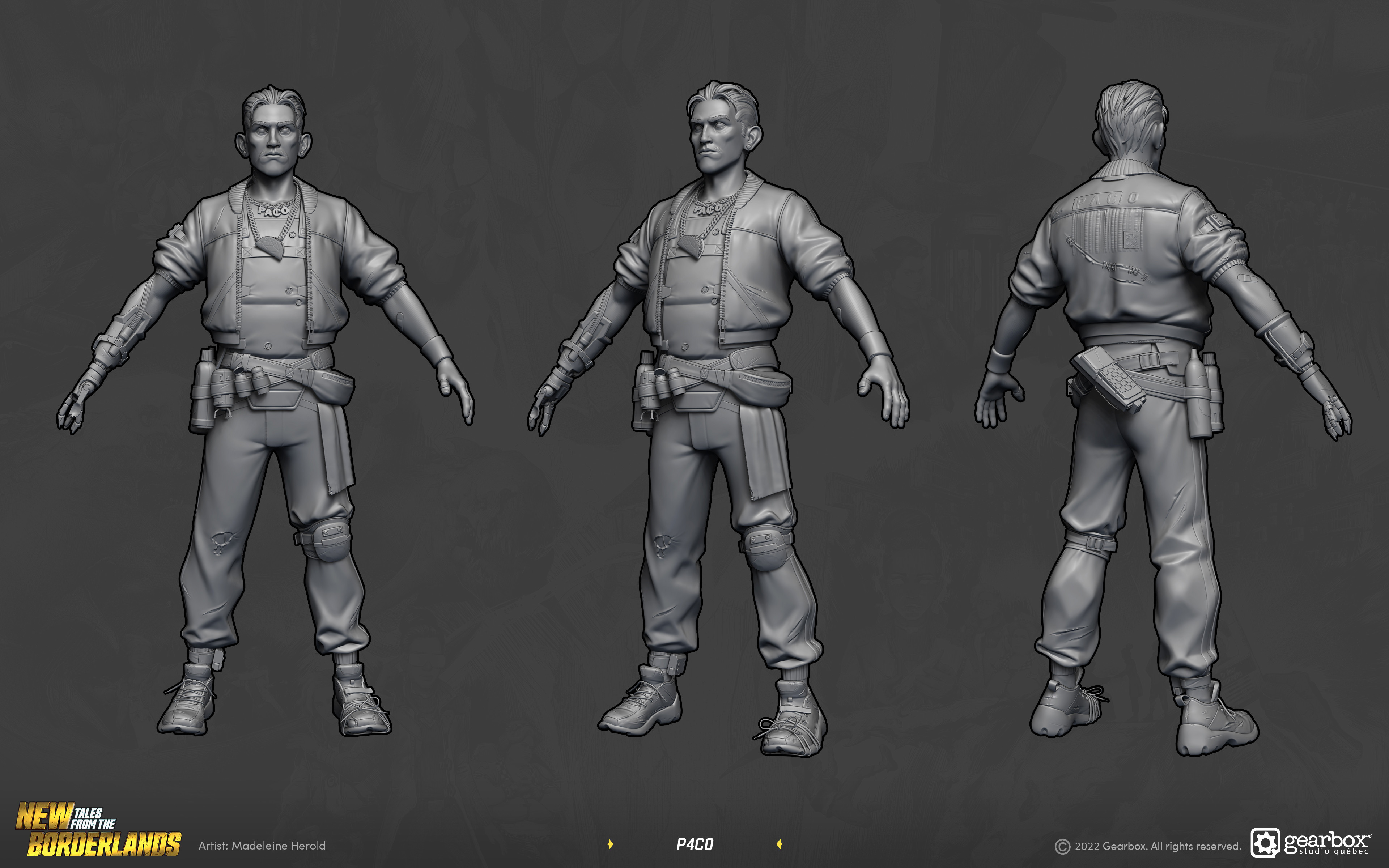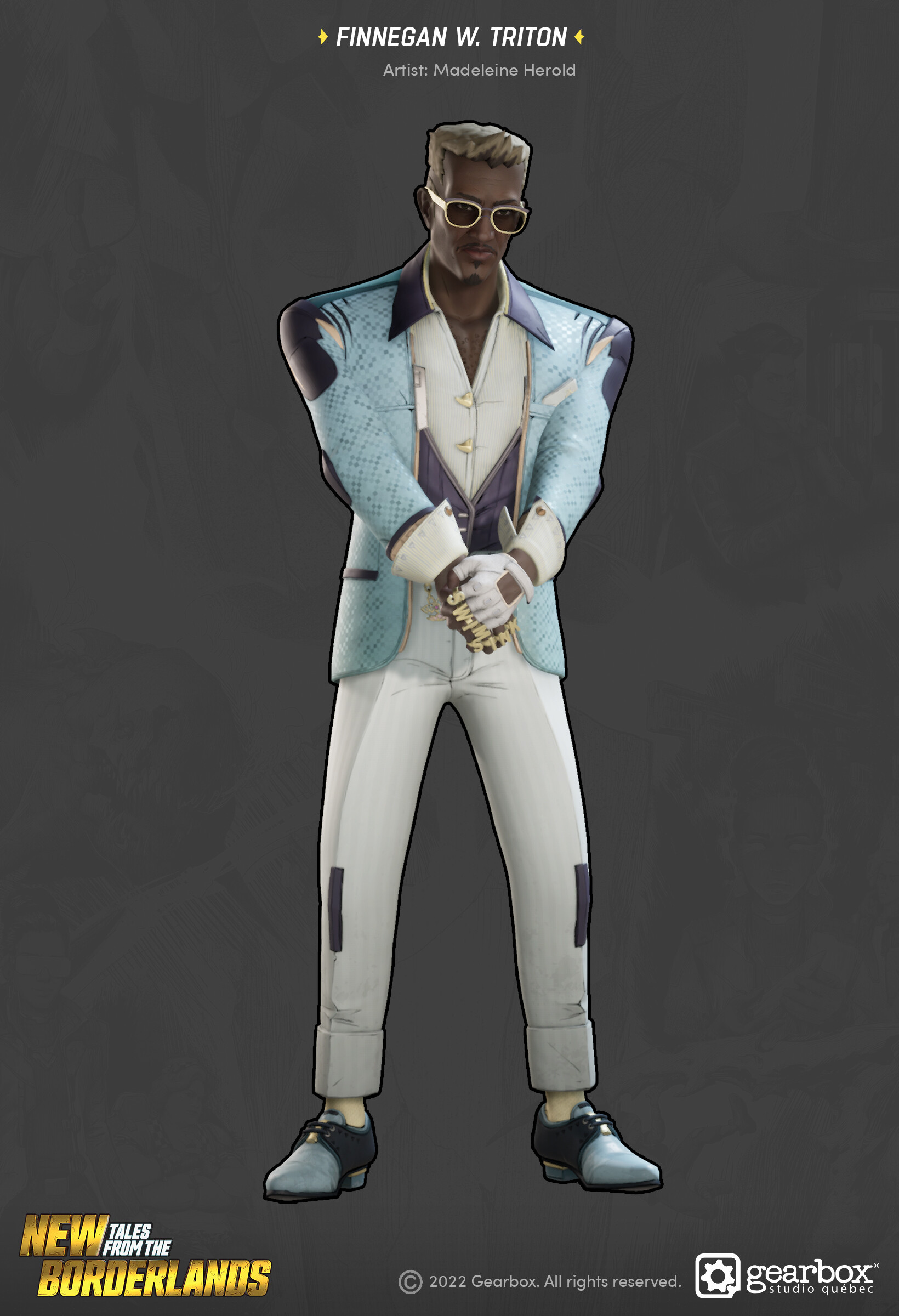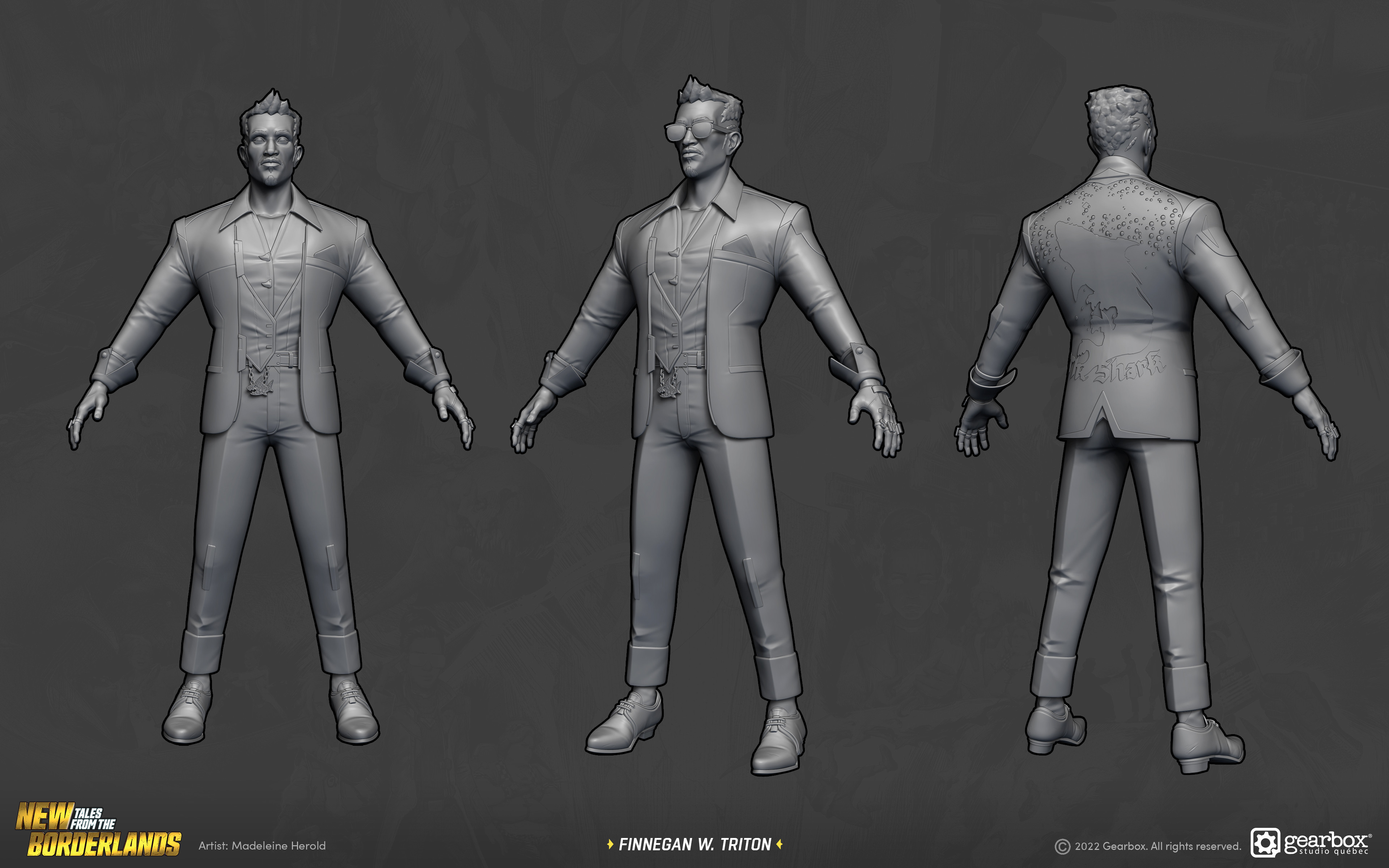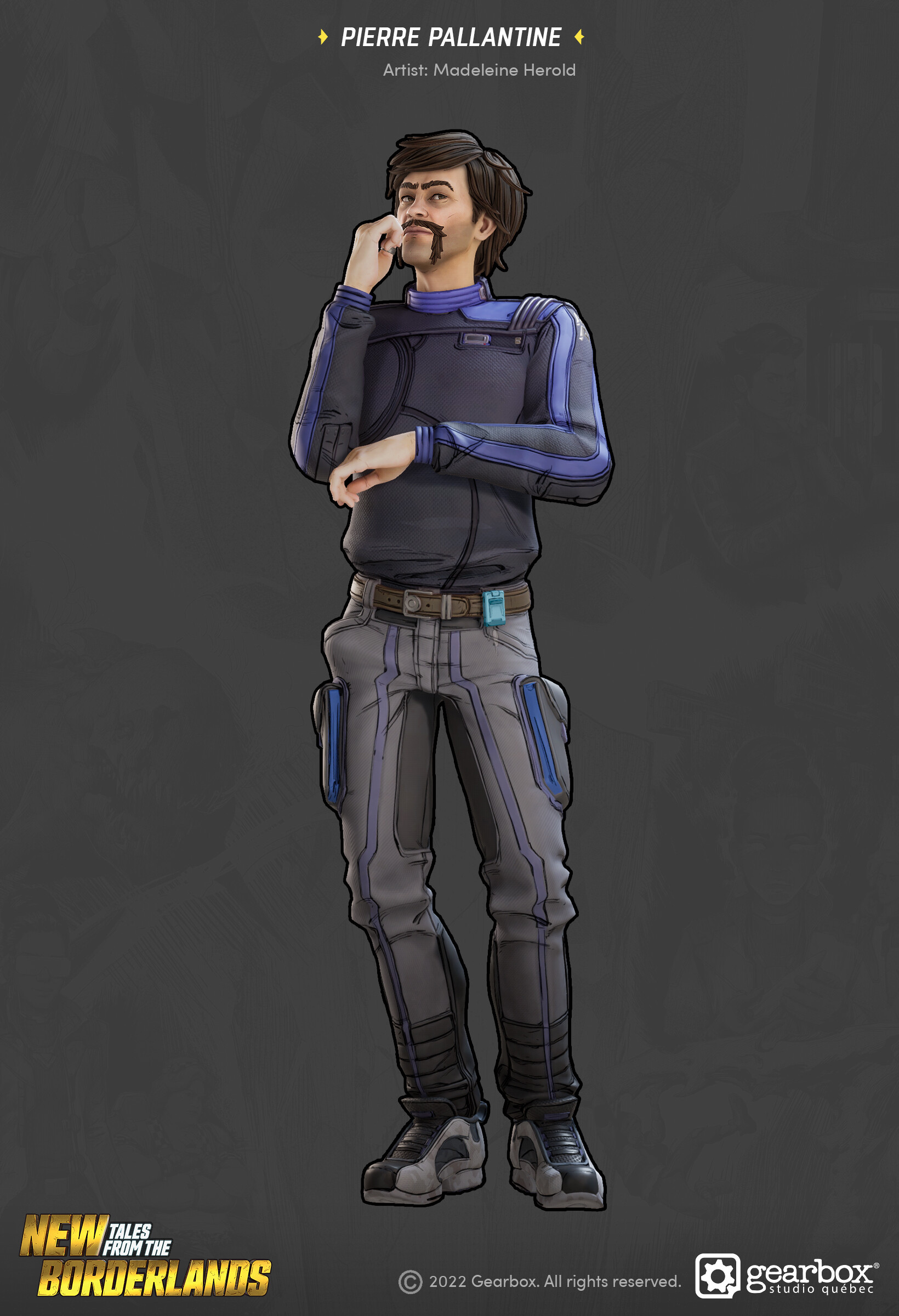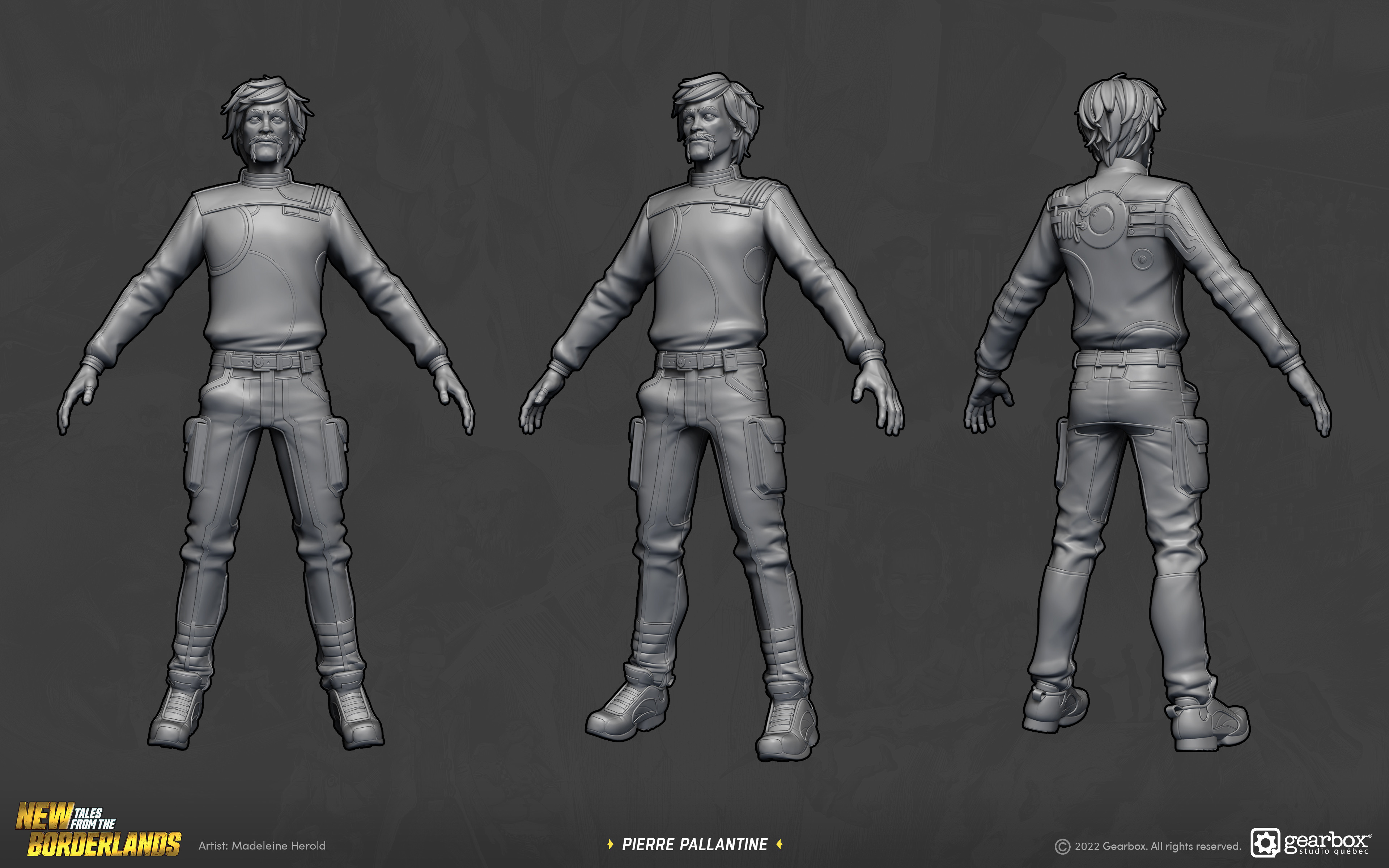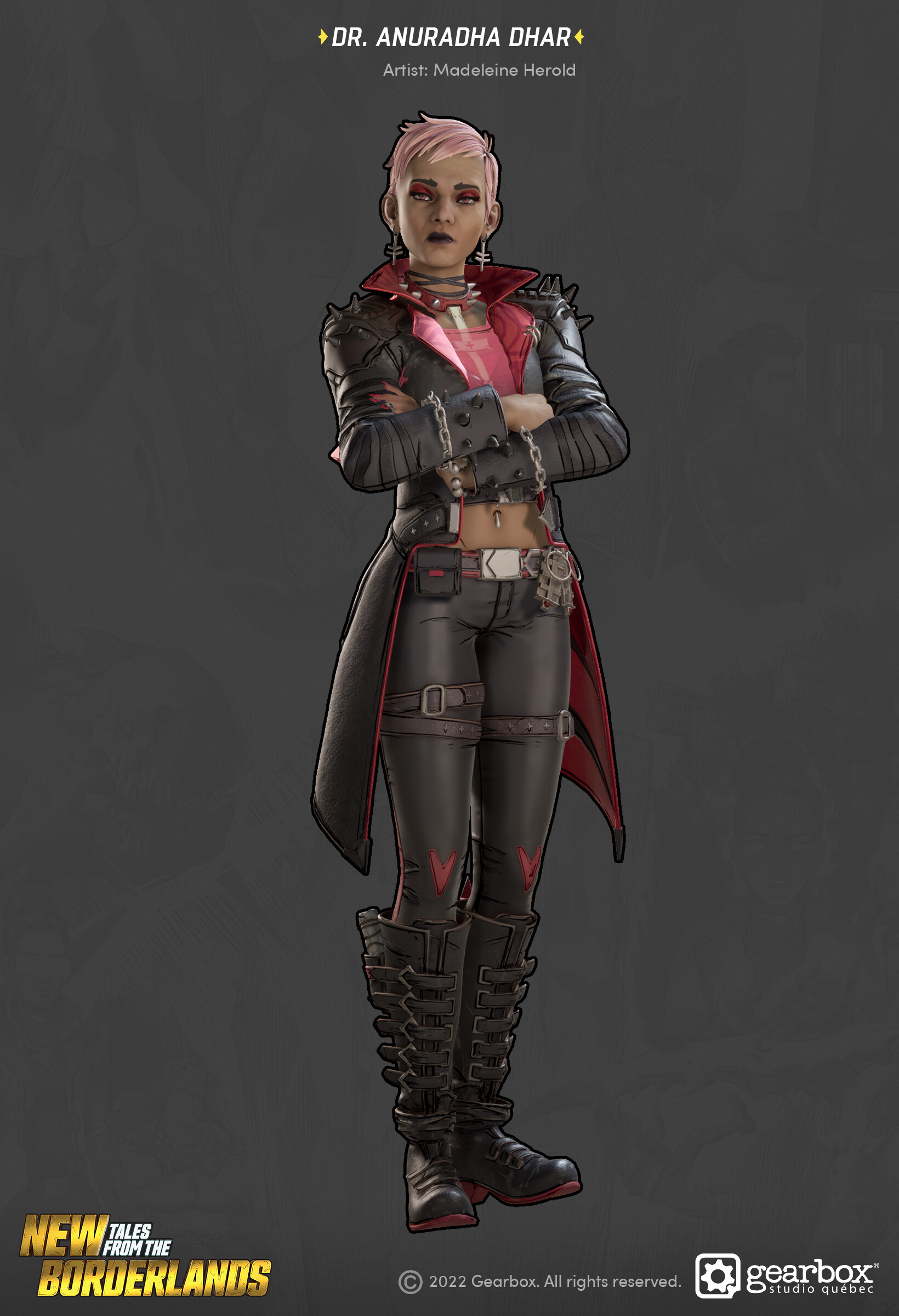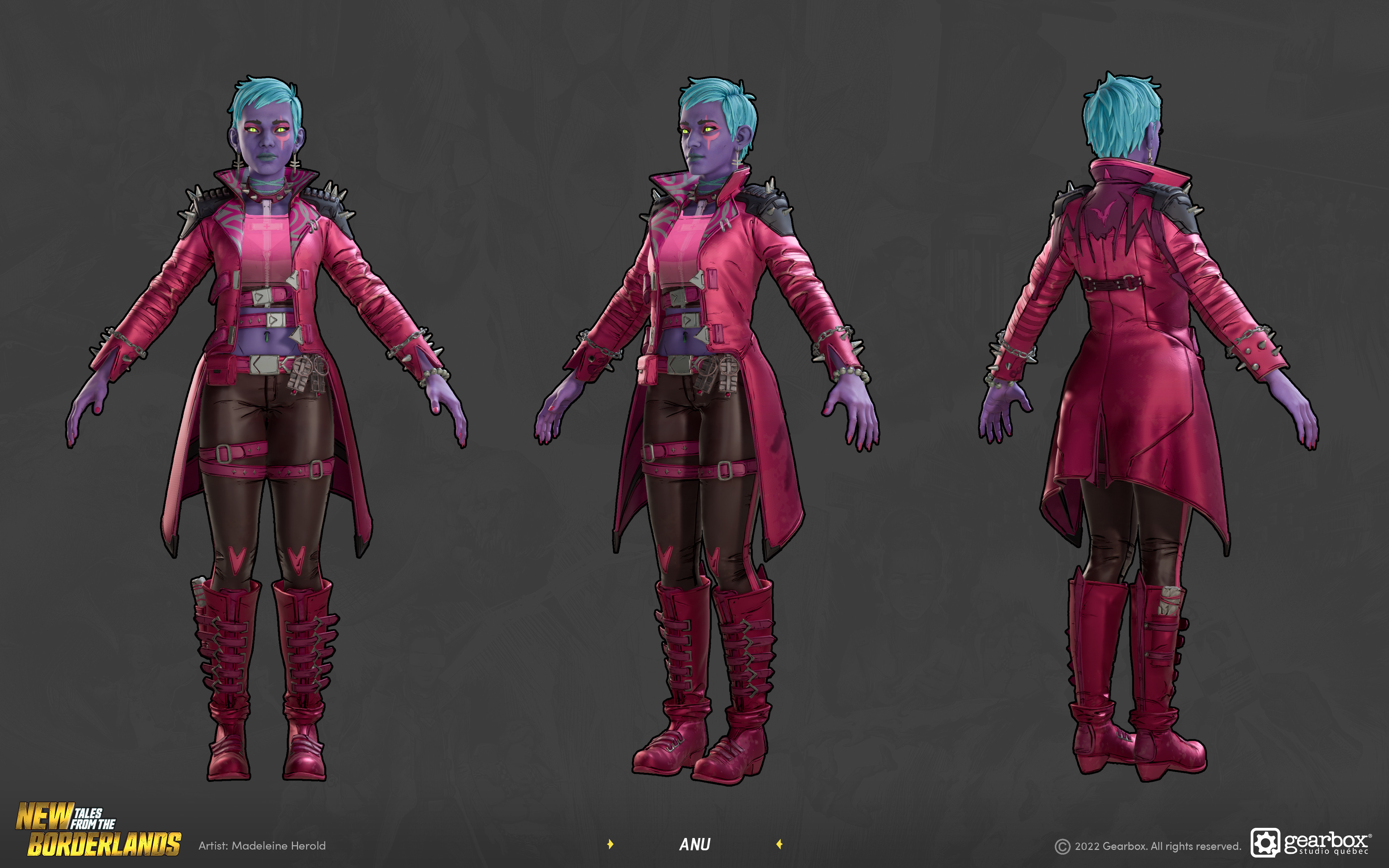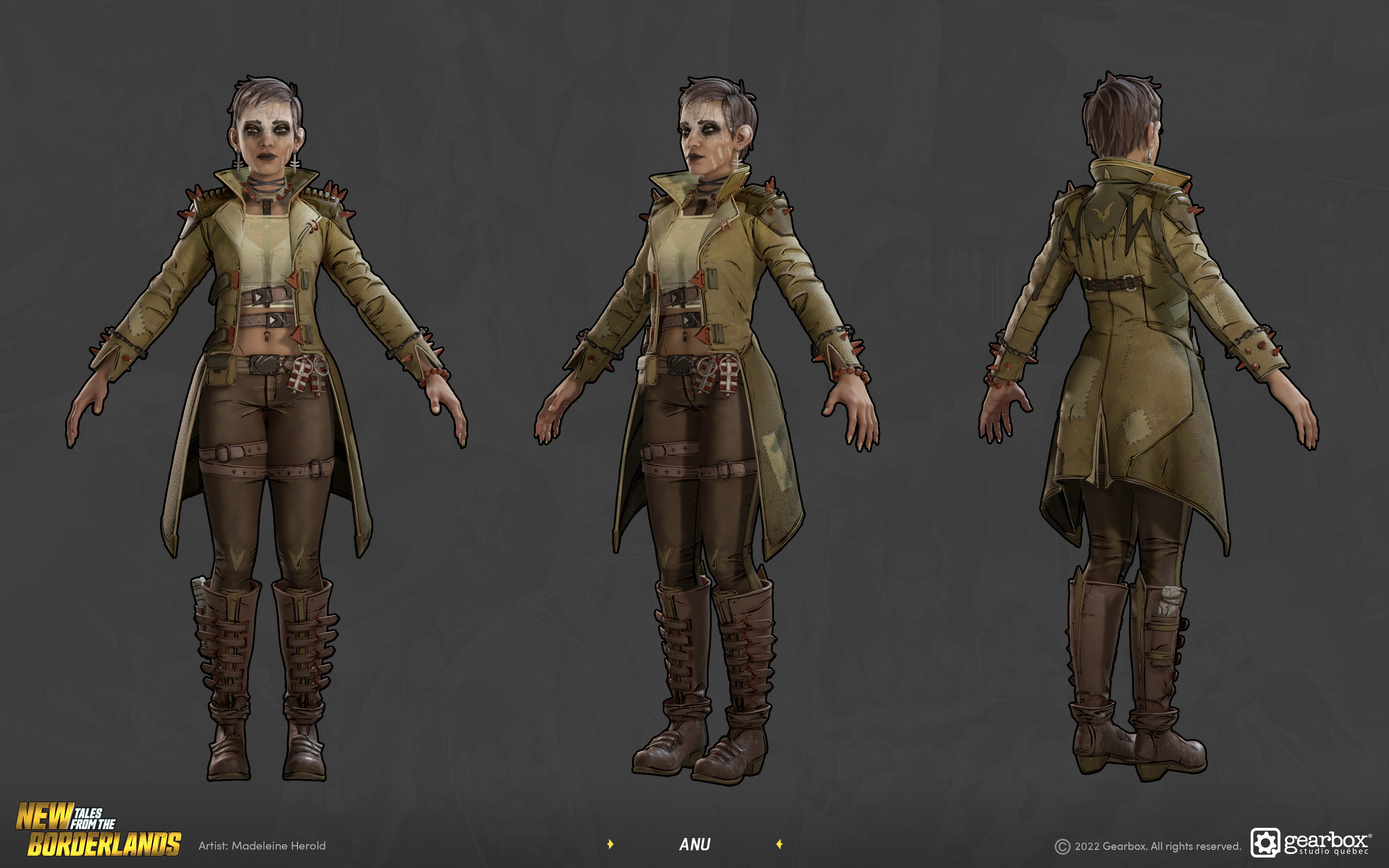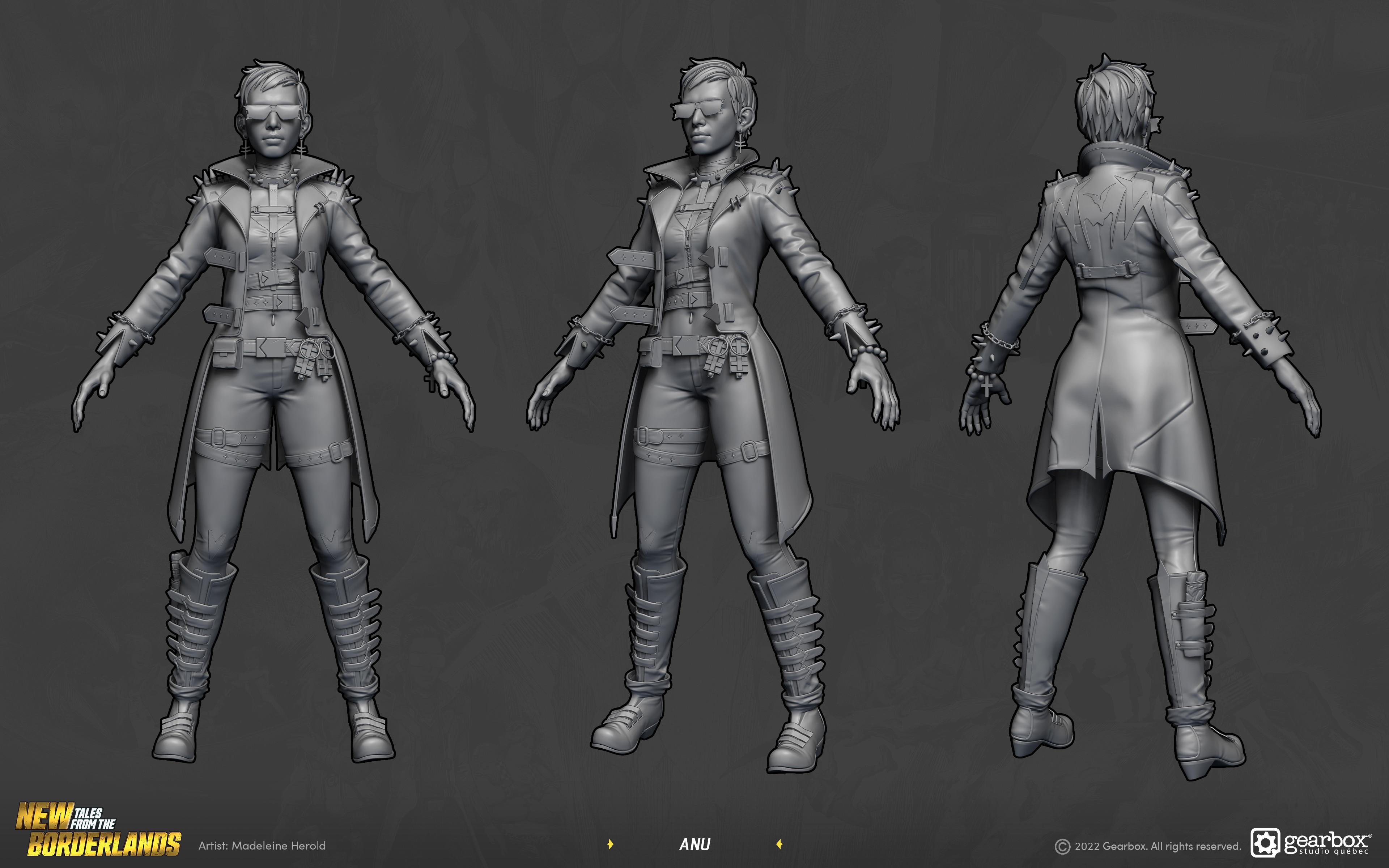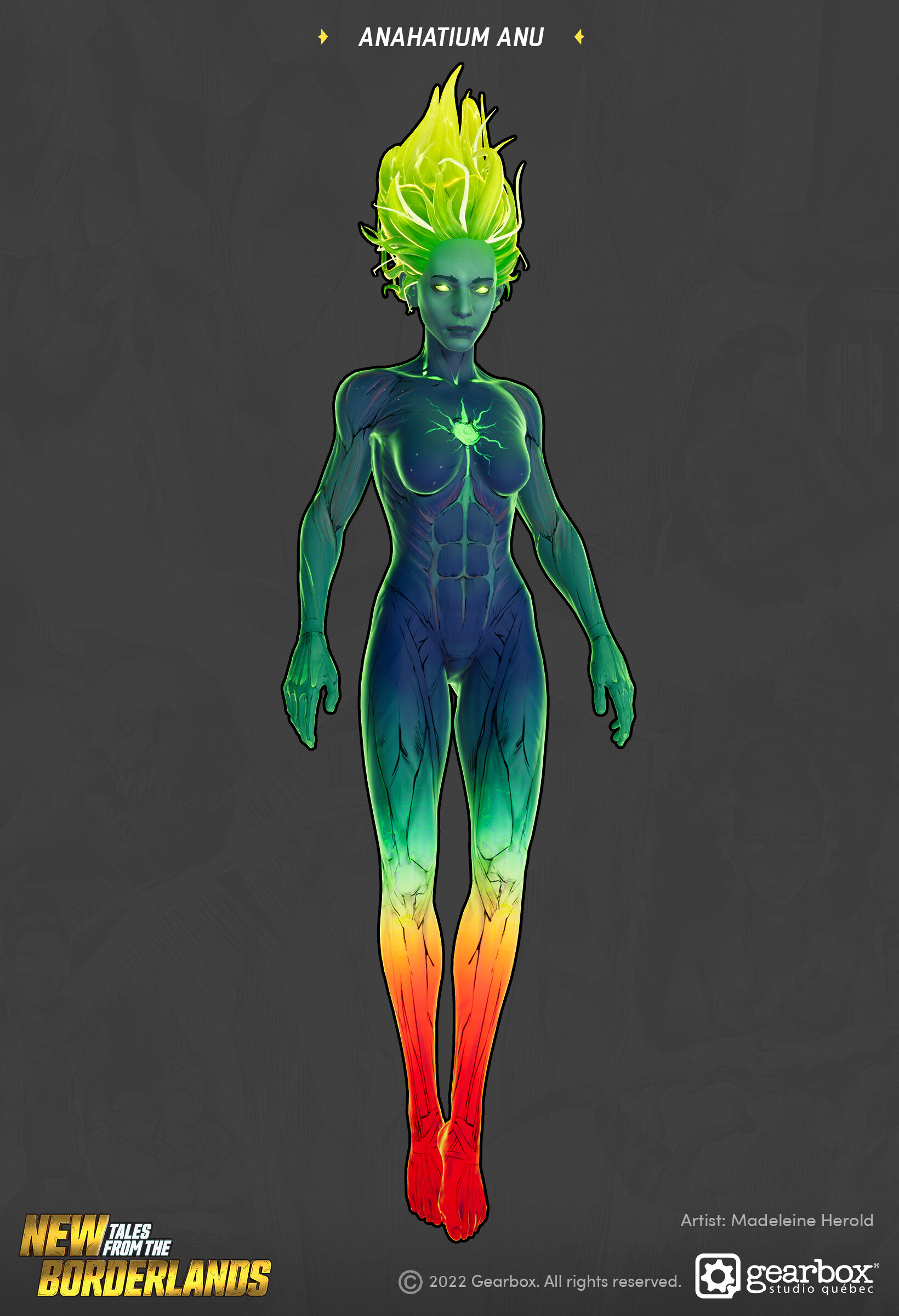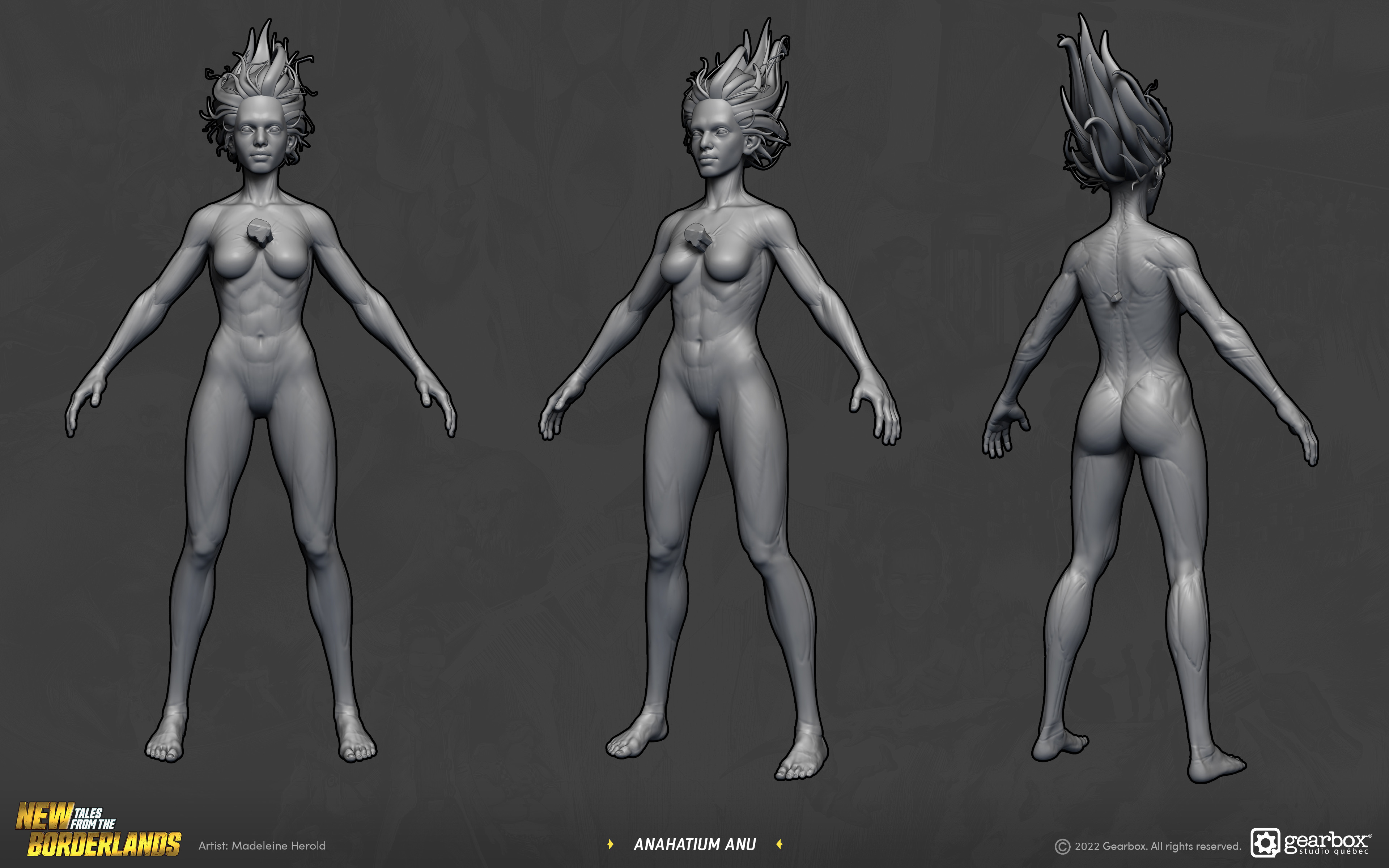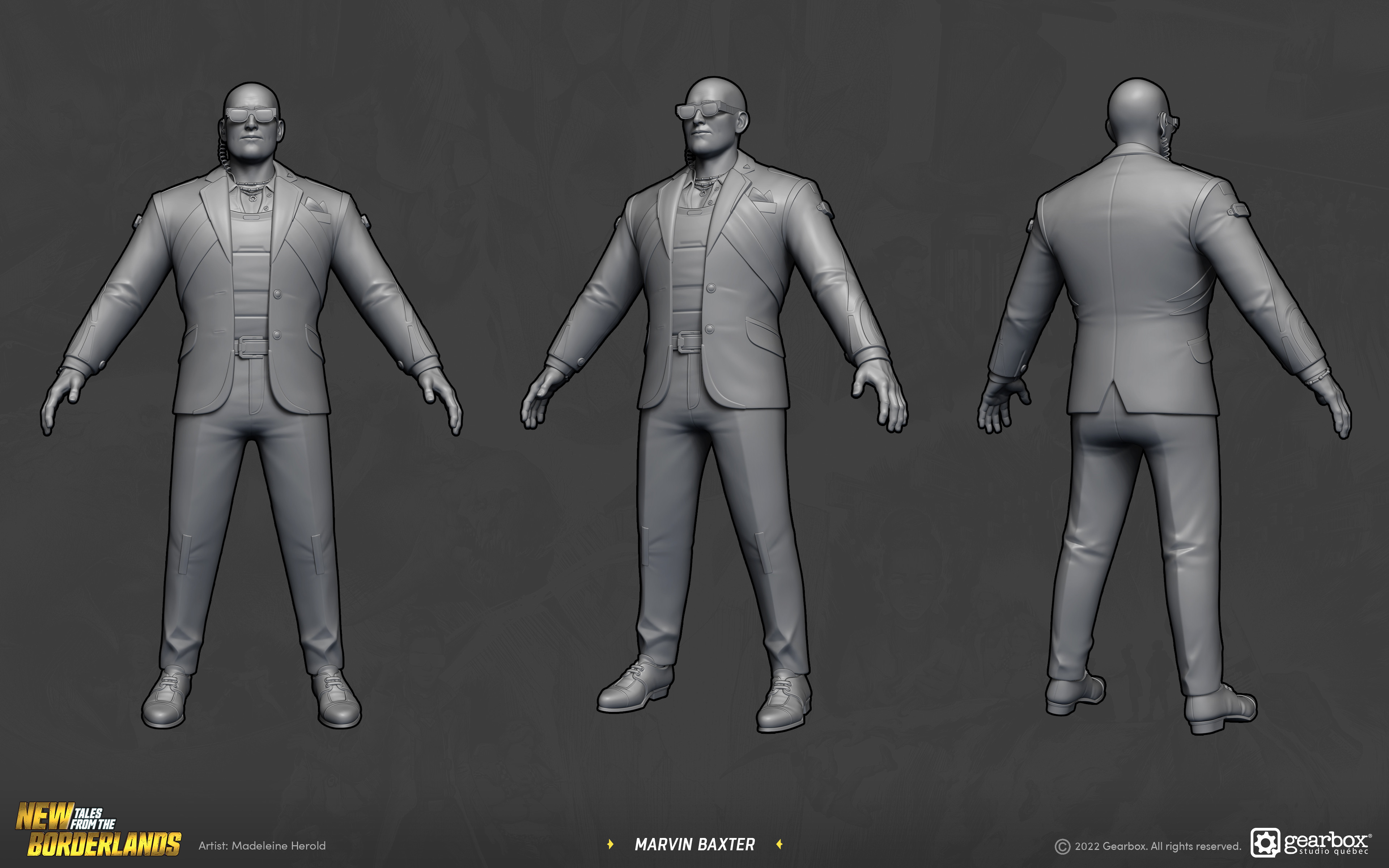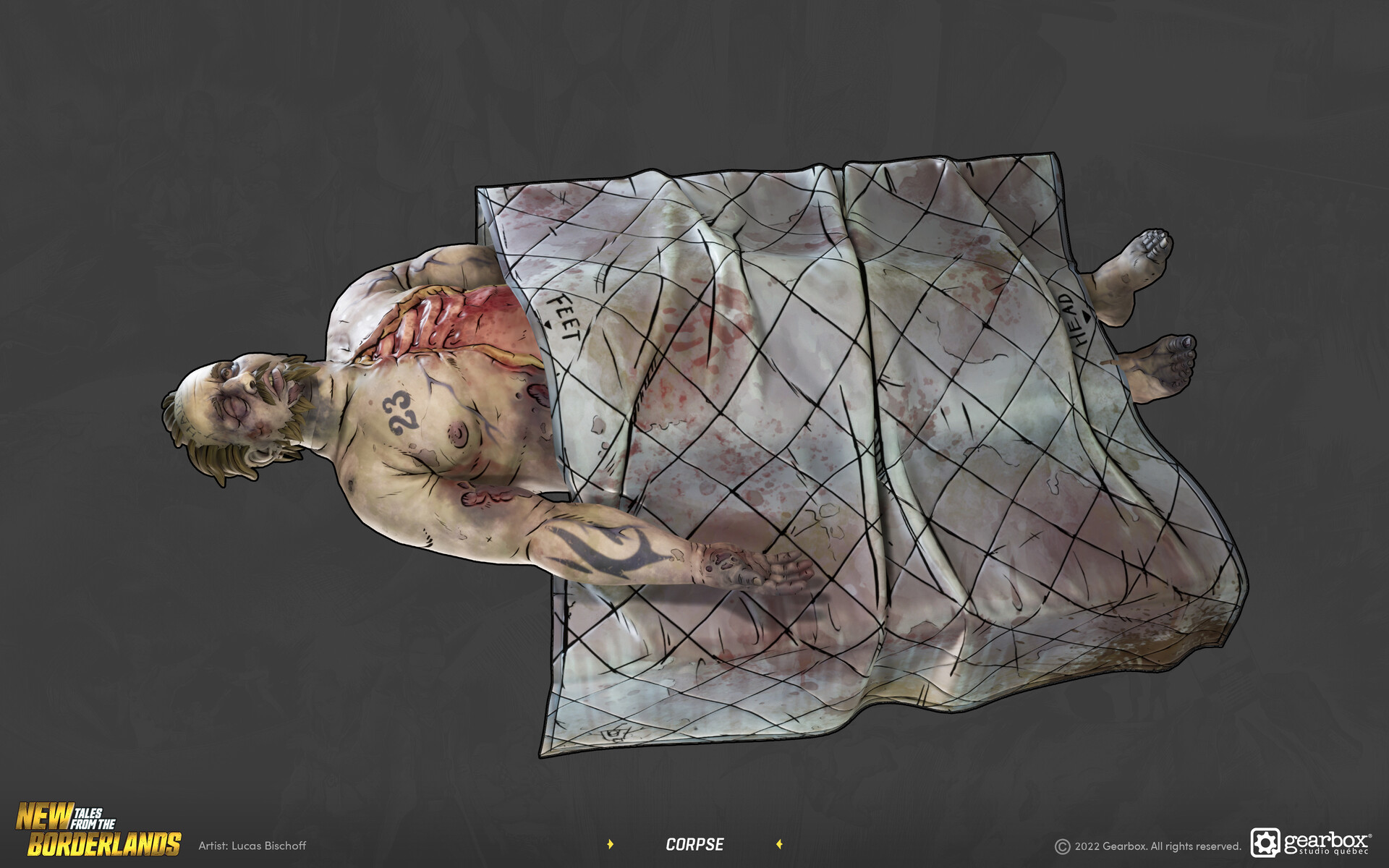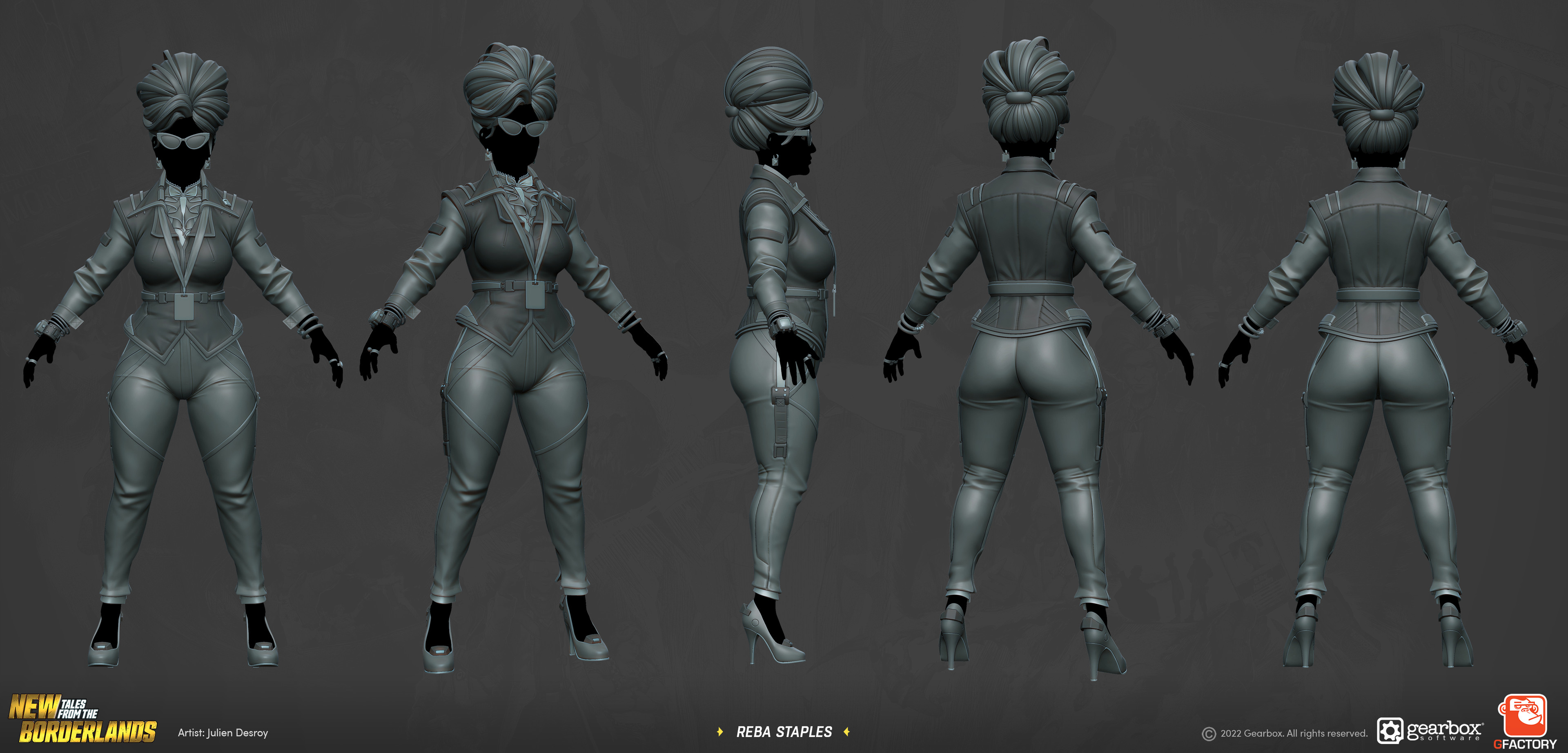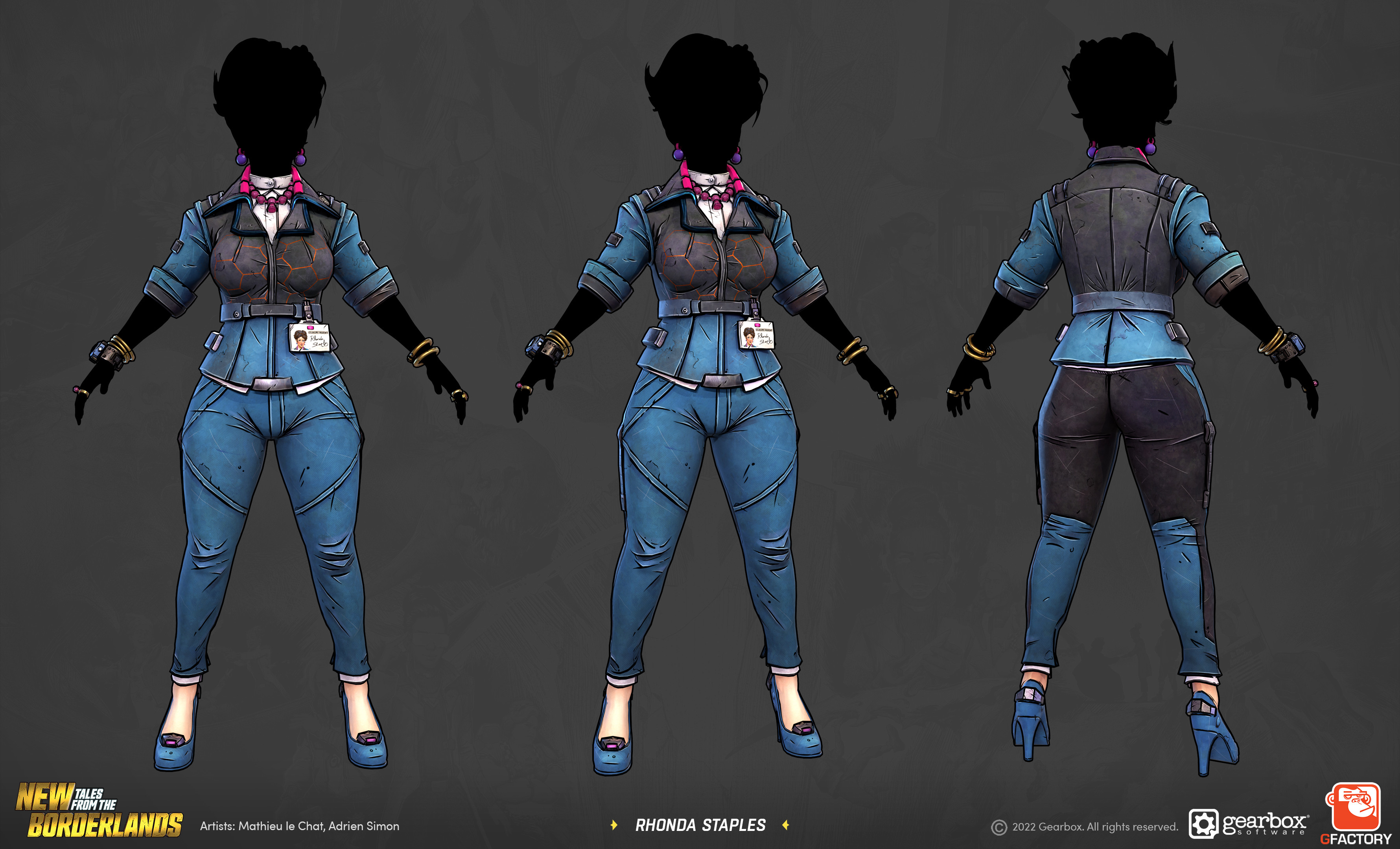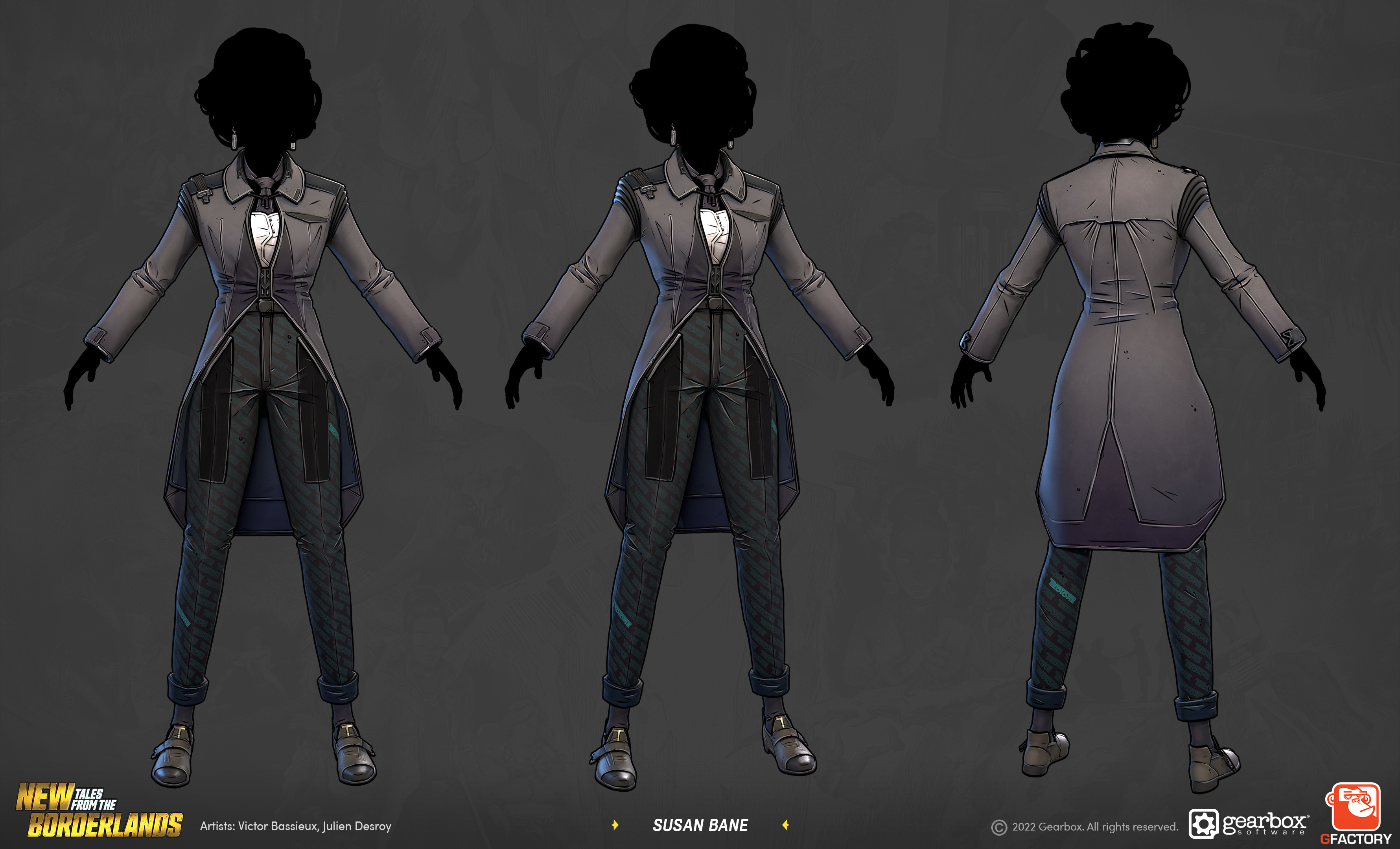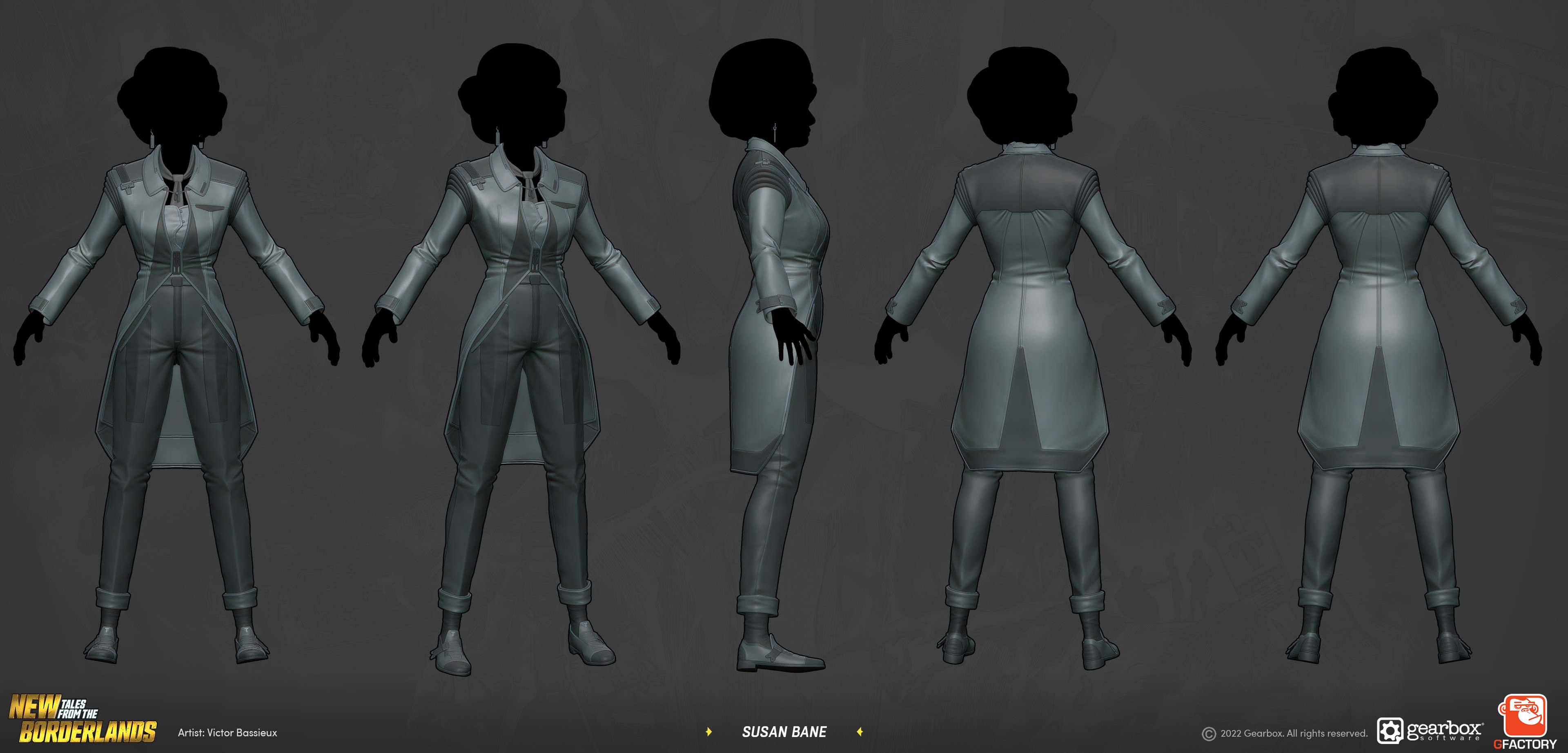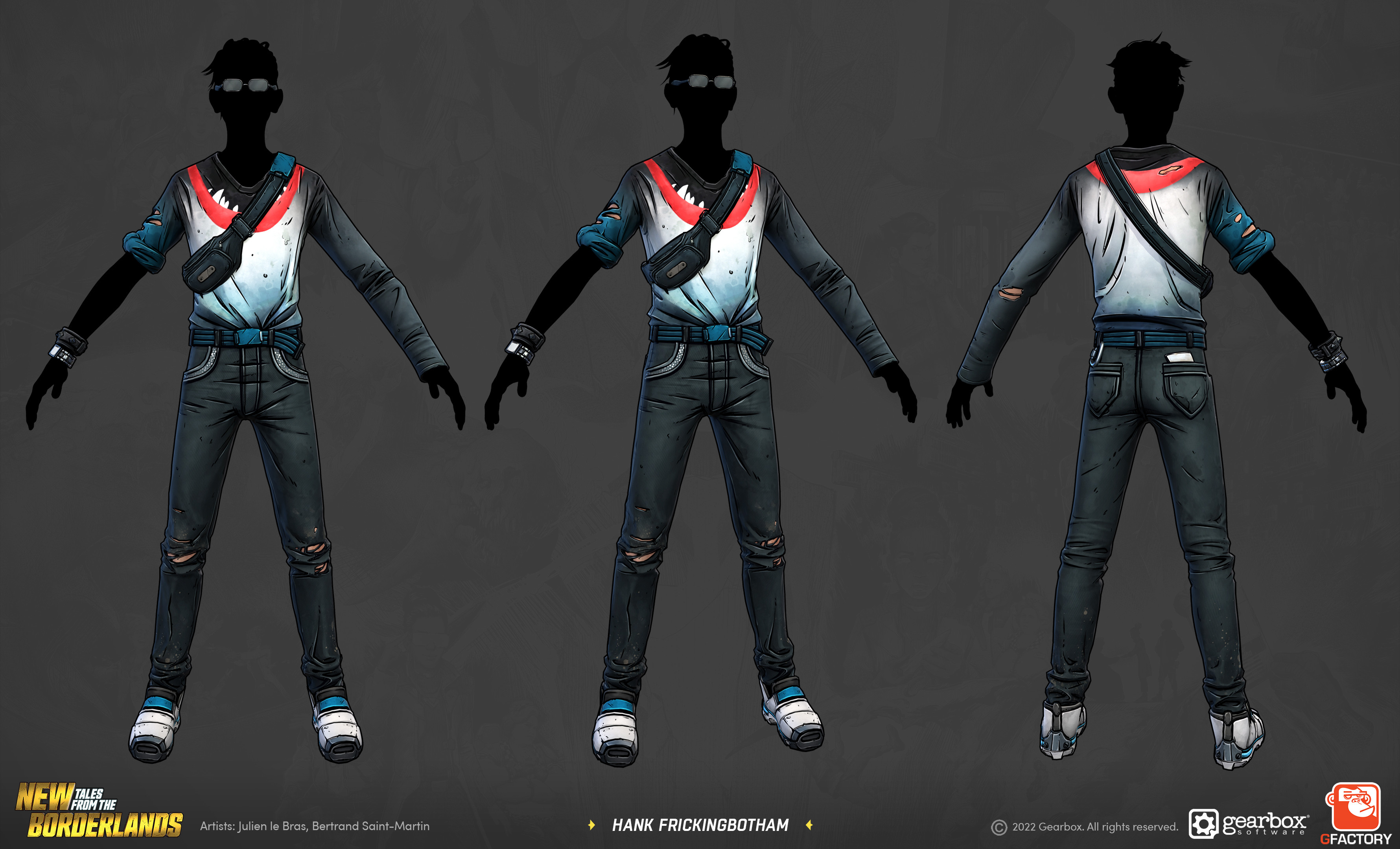 Content Artists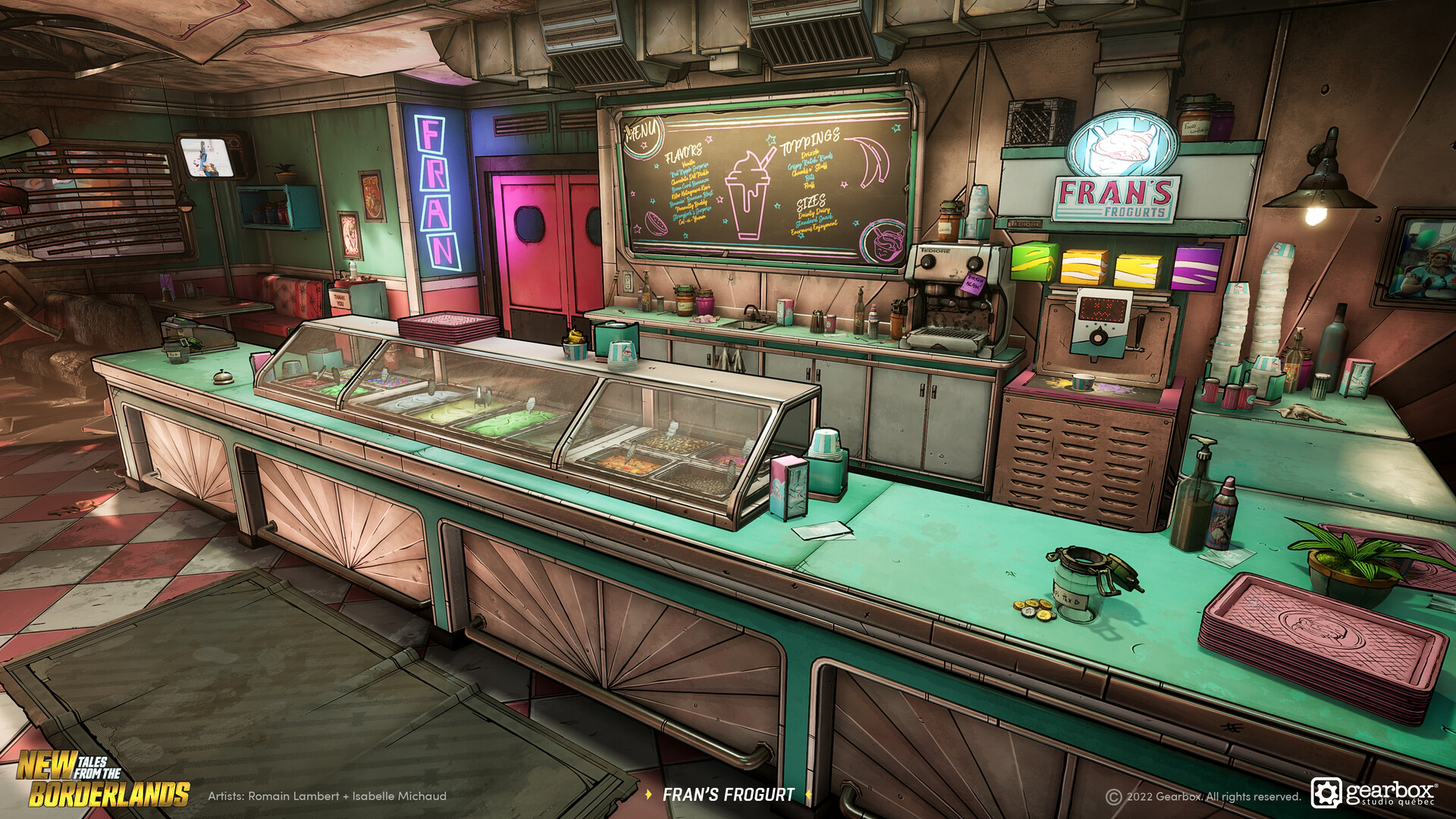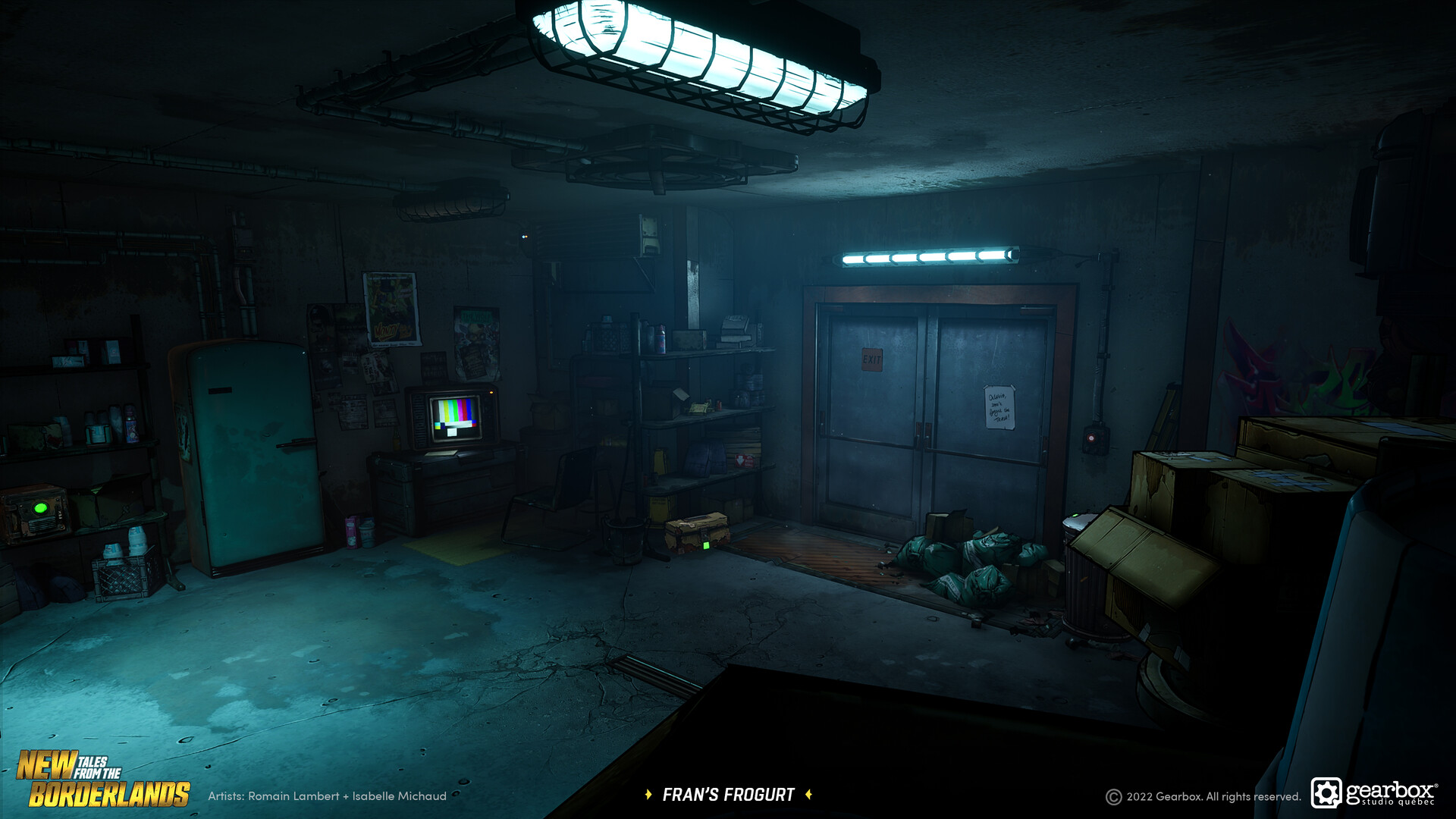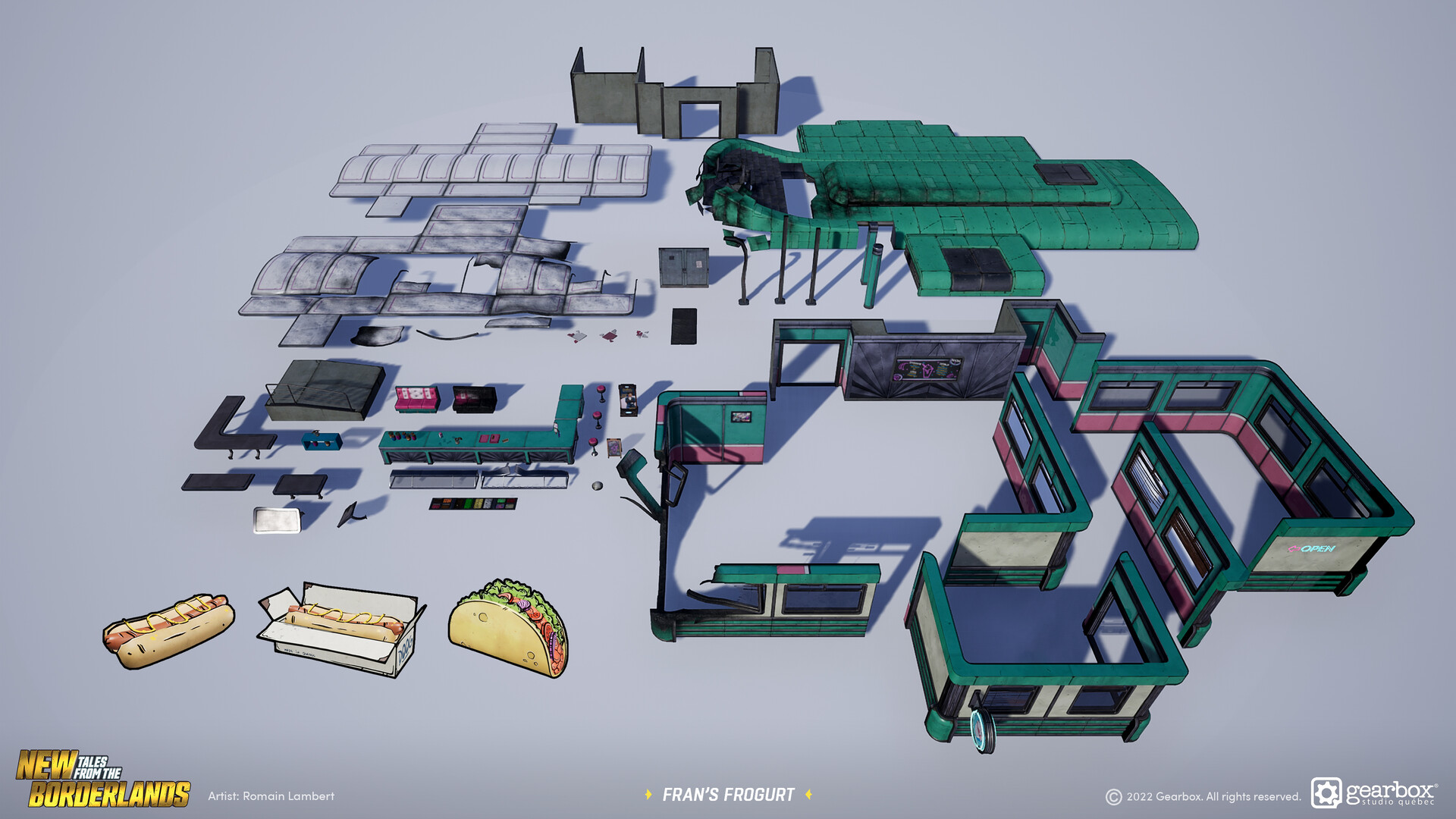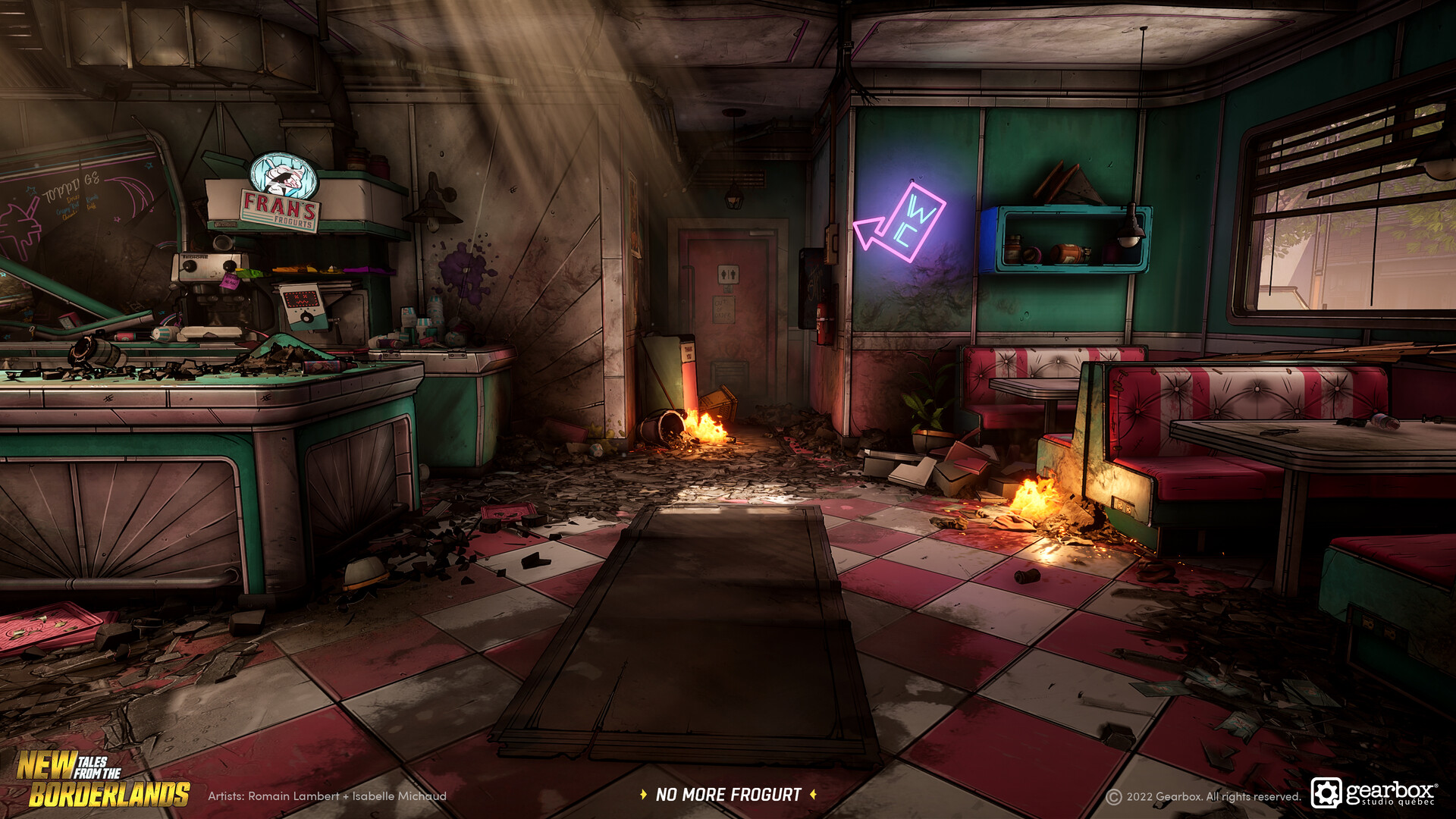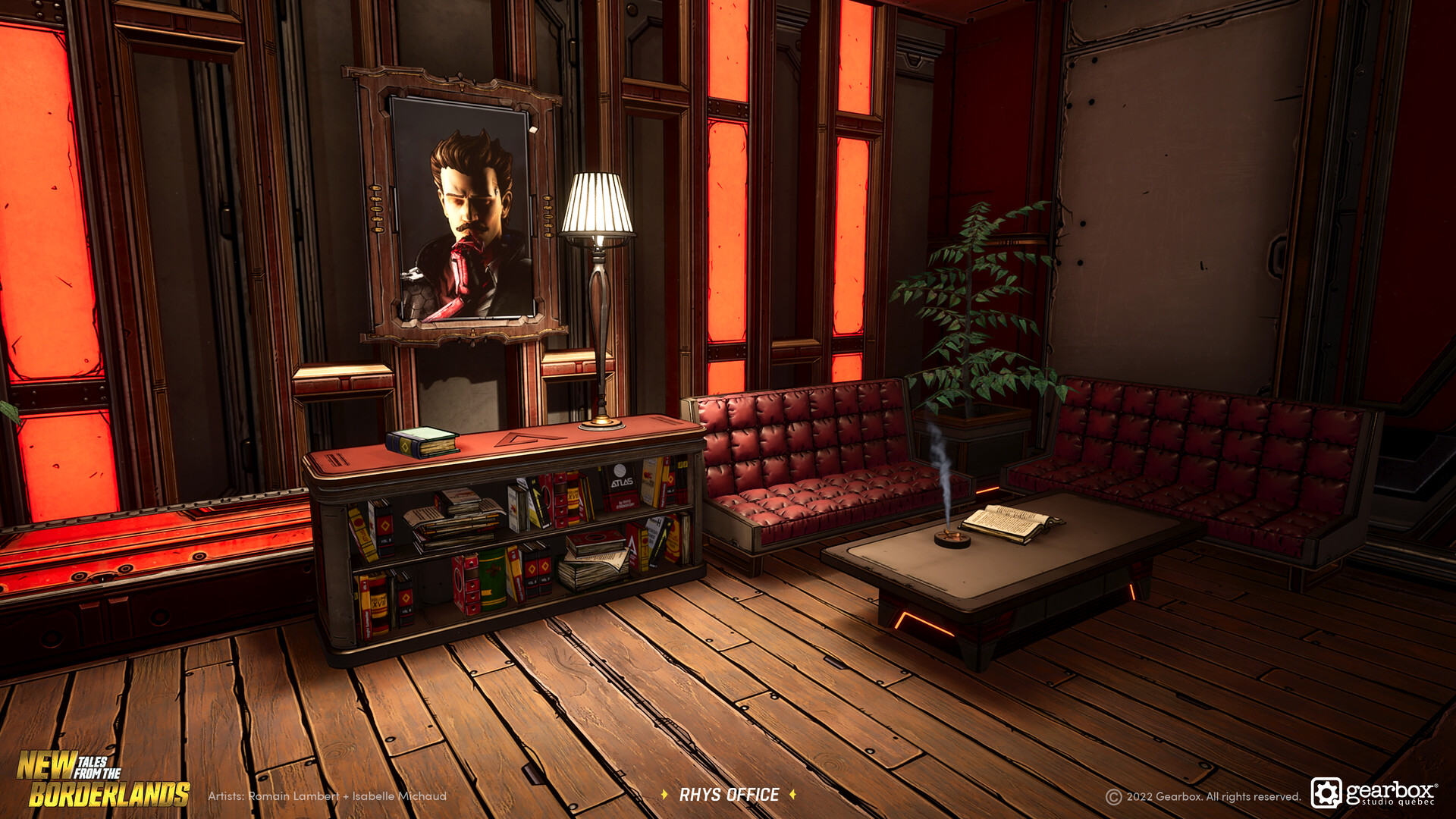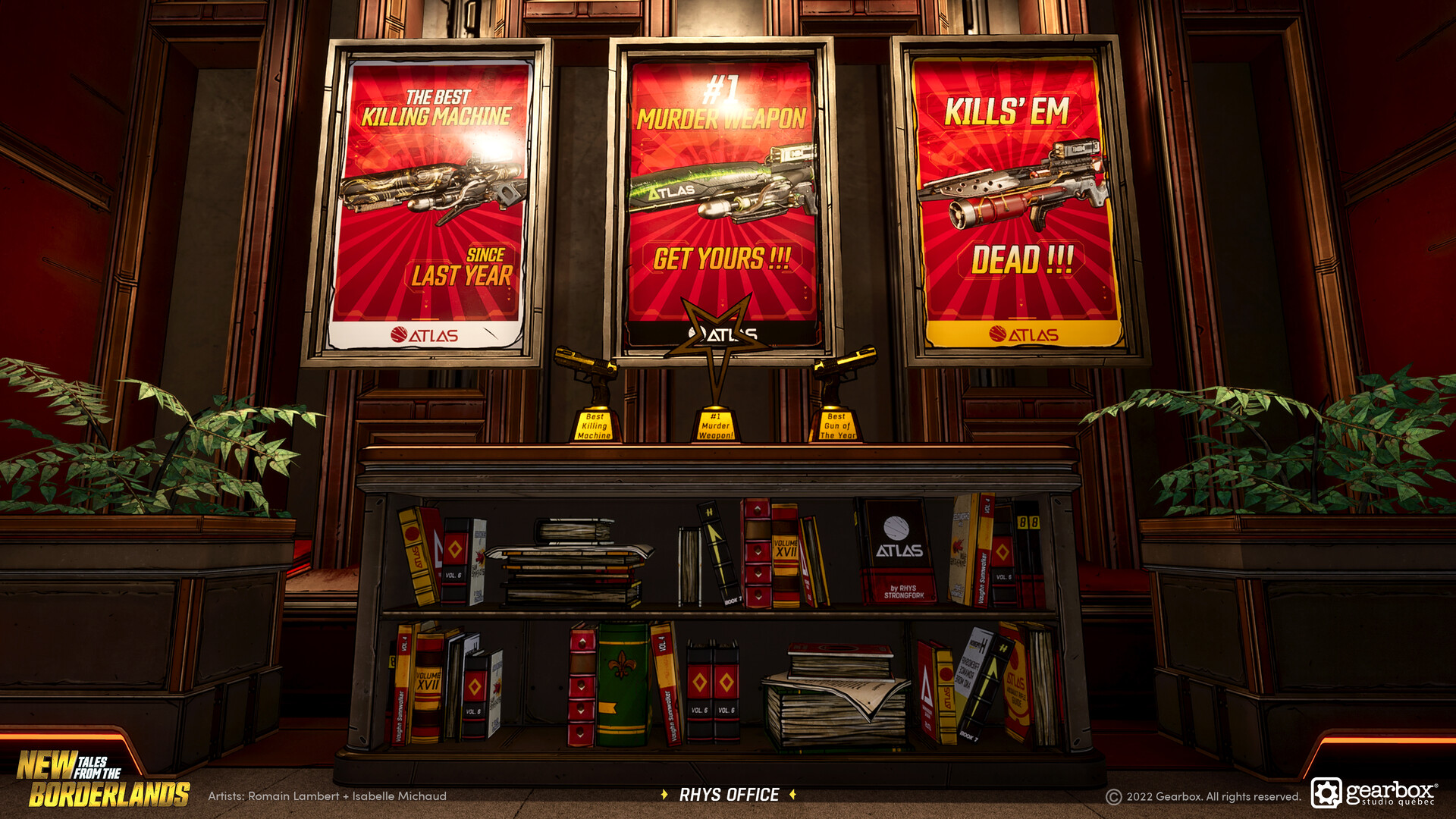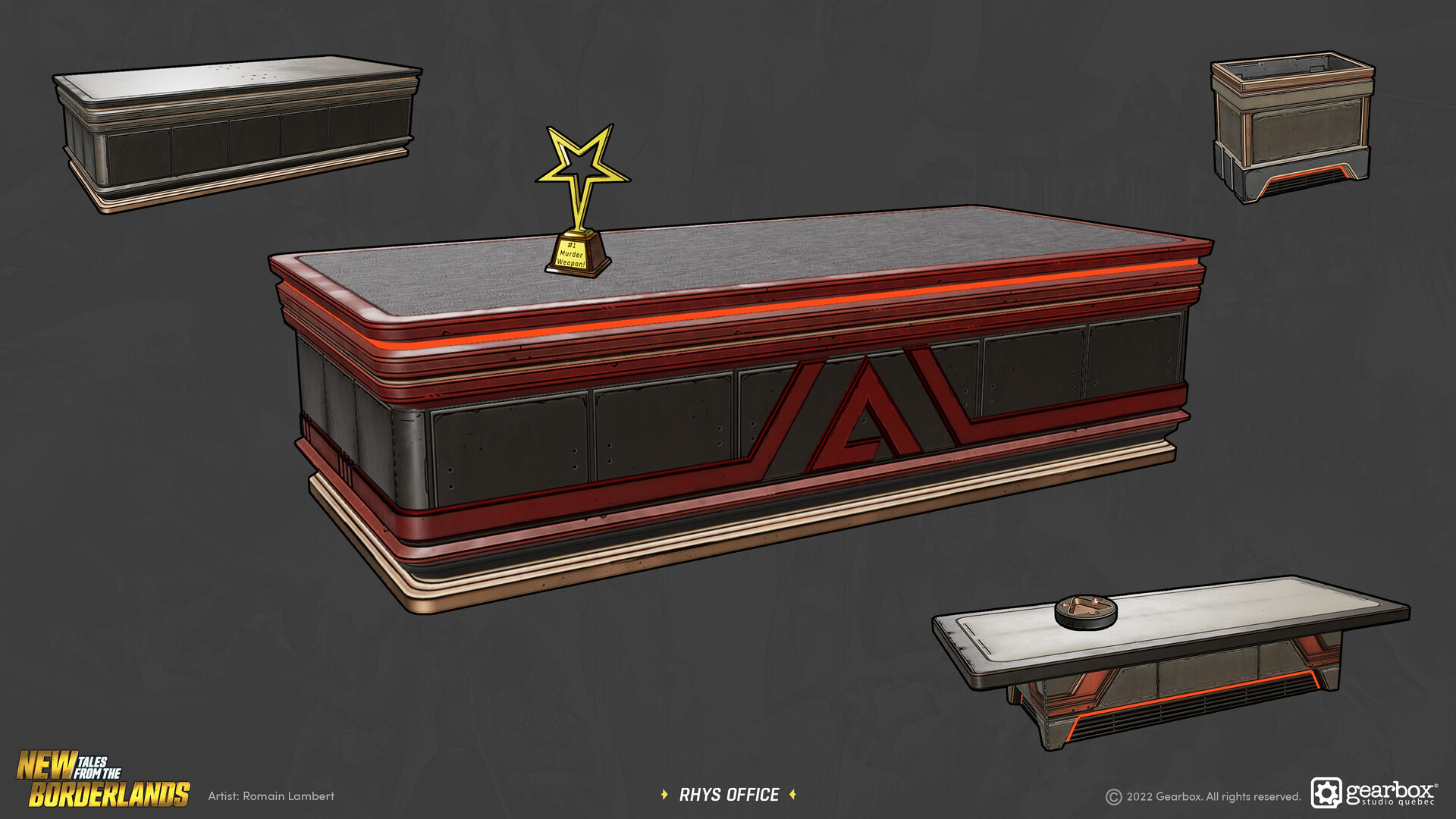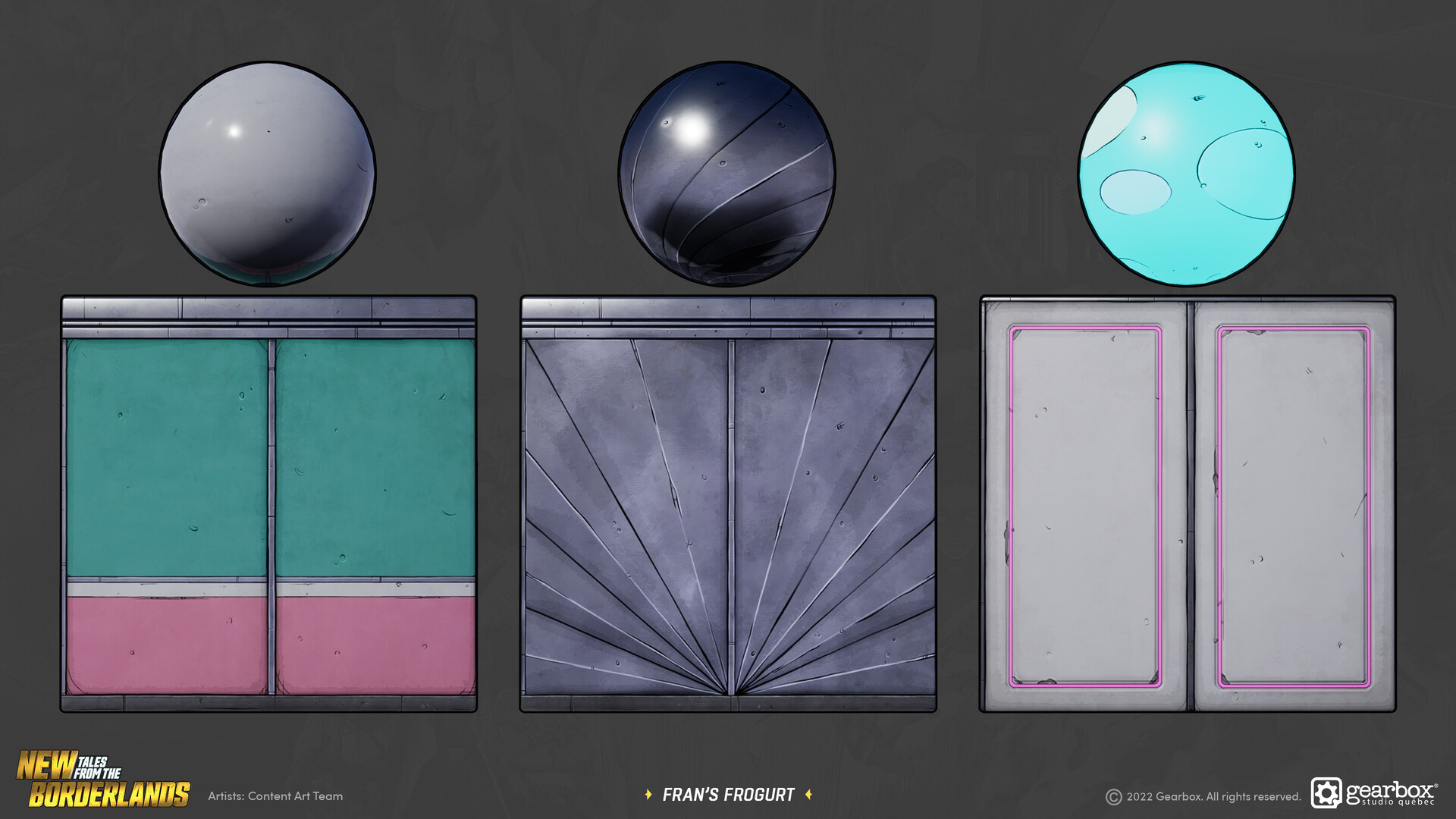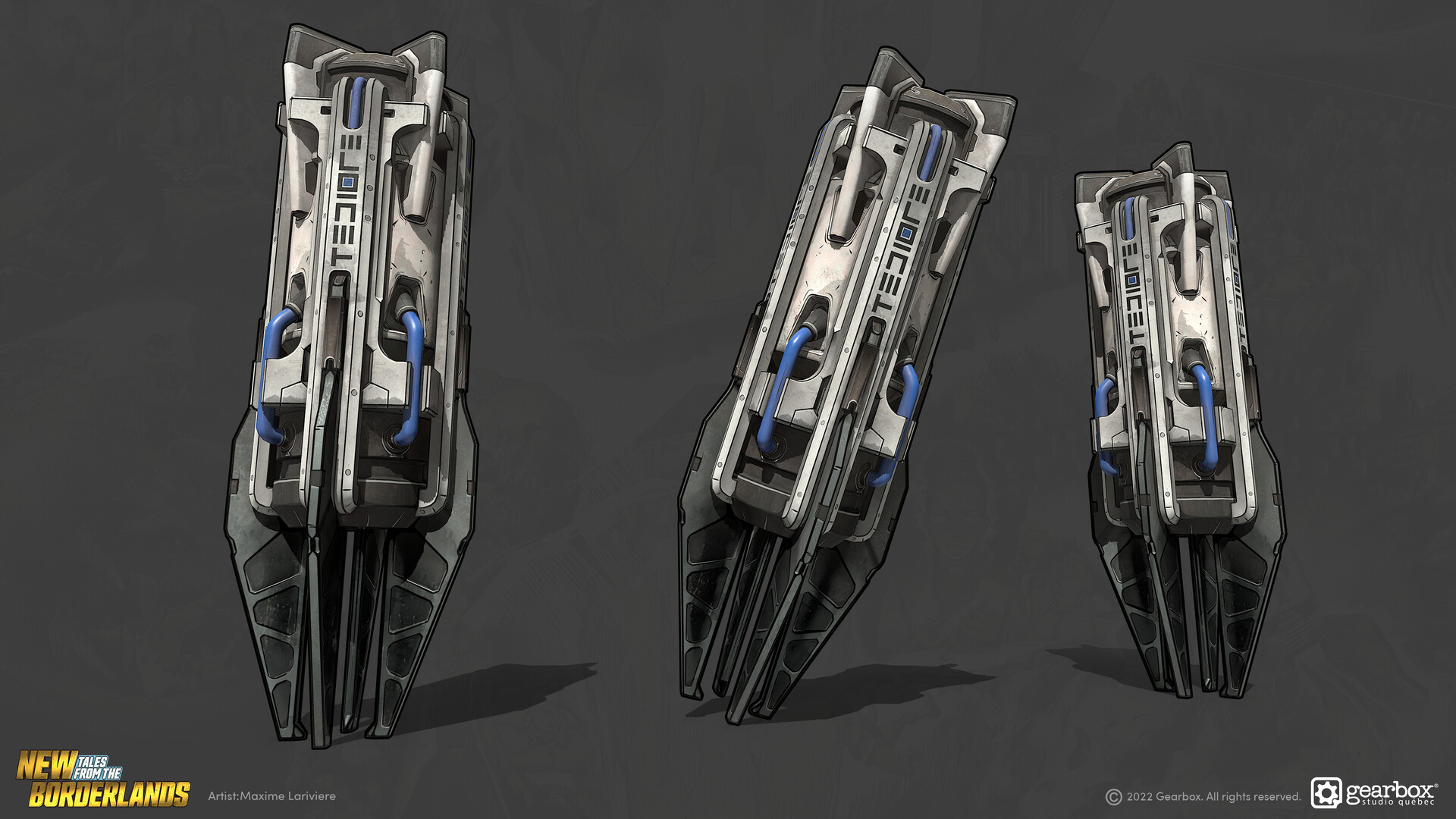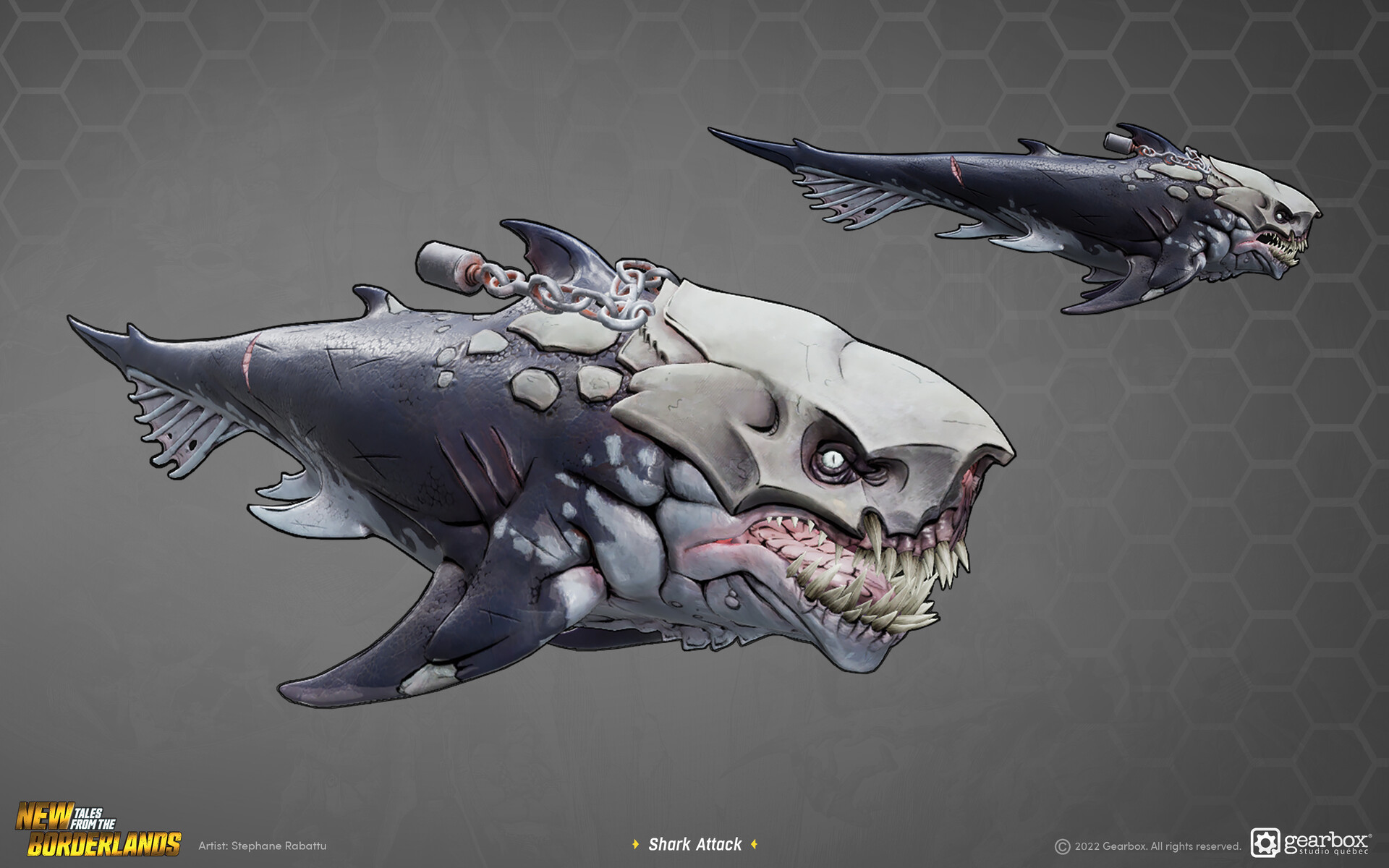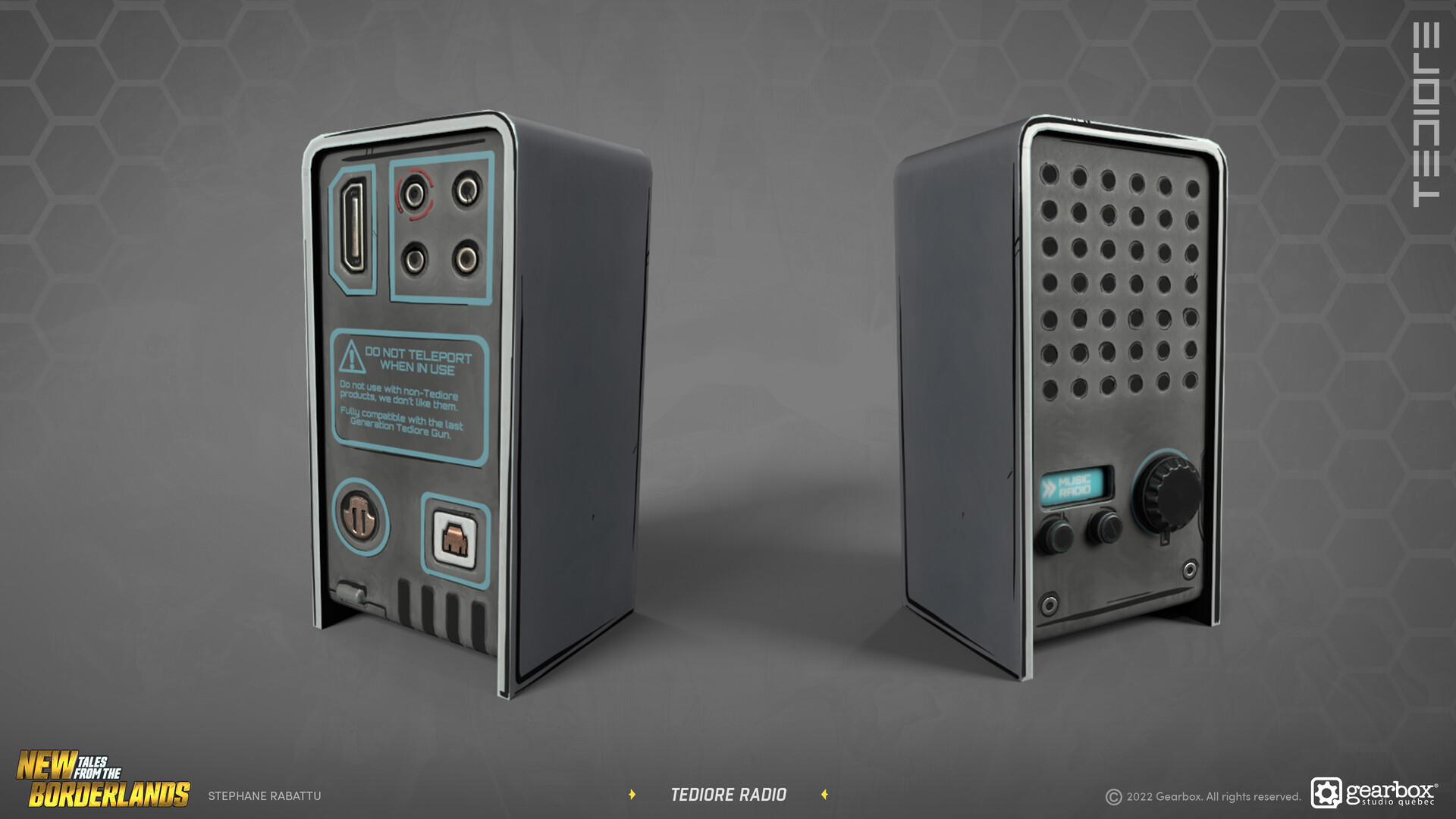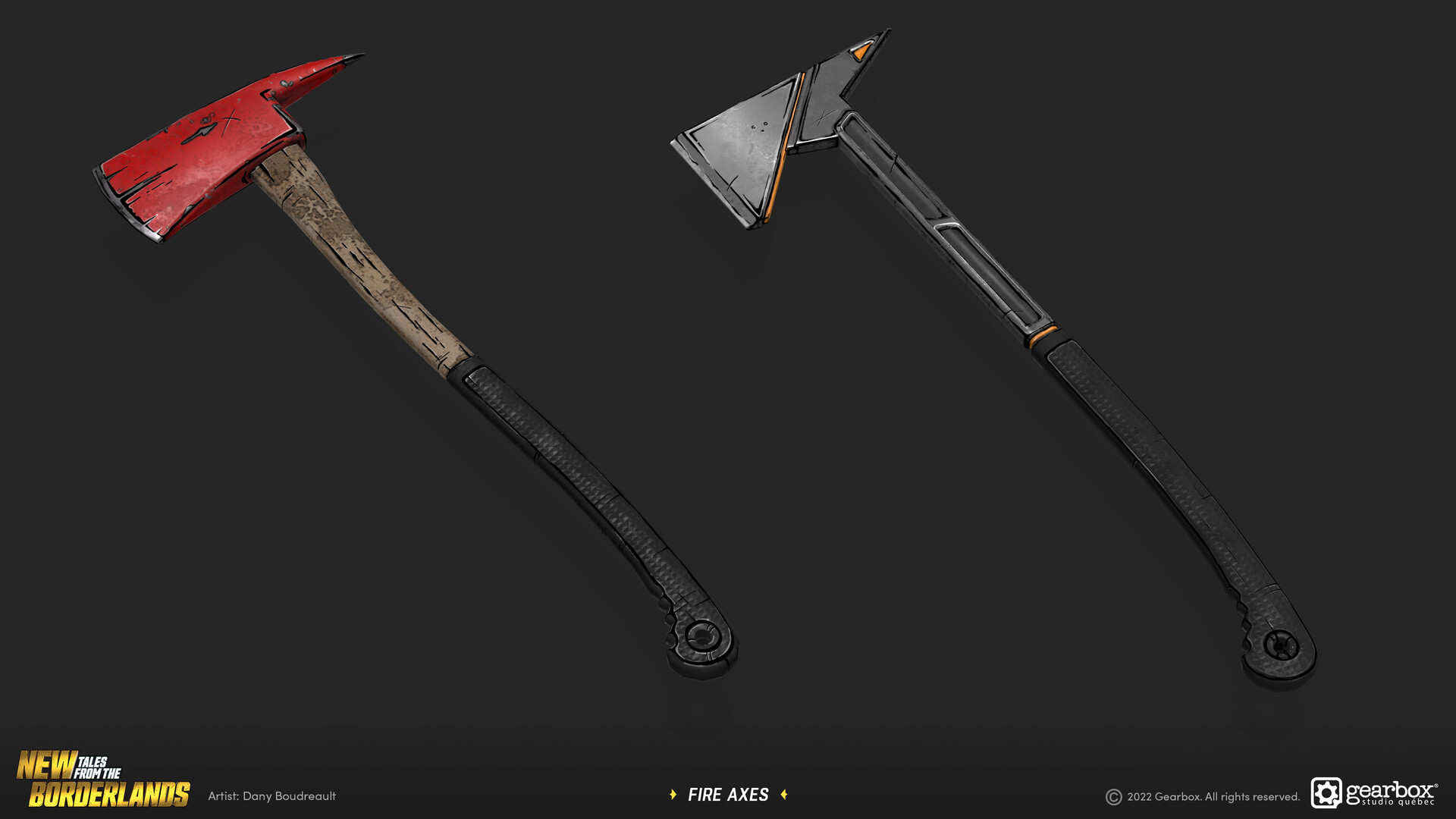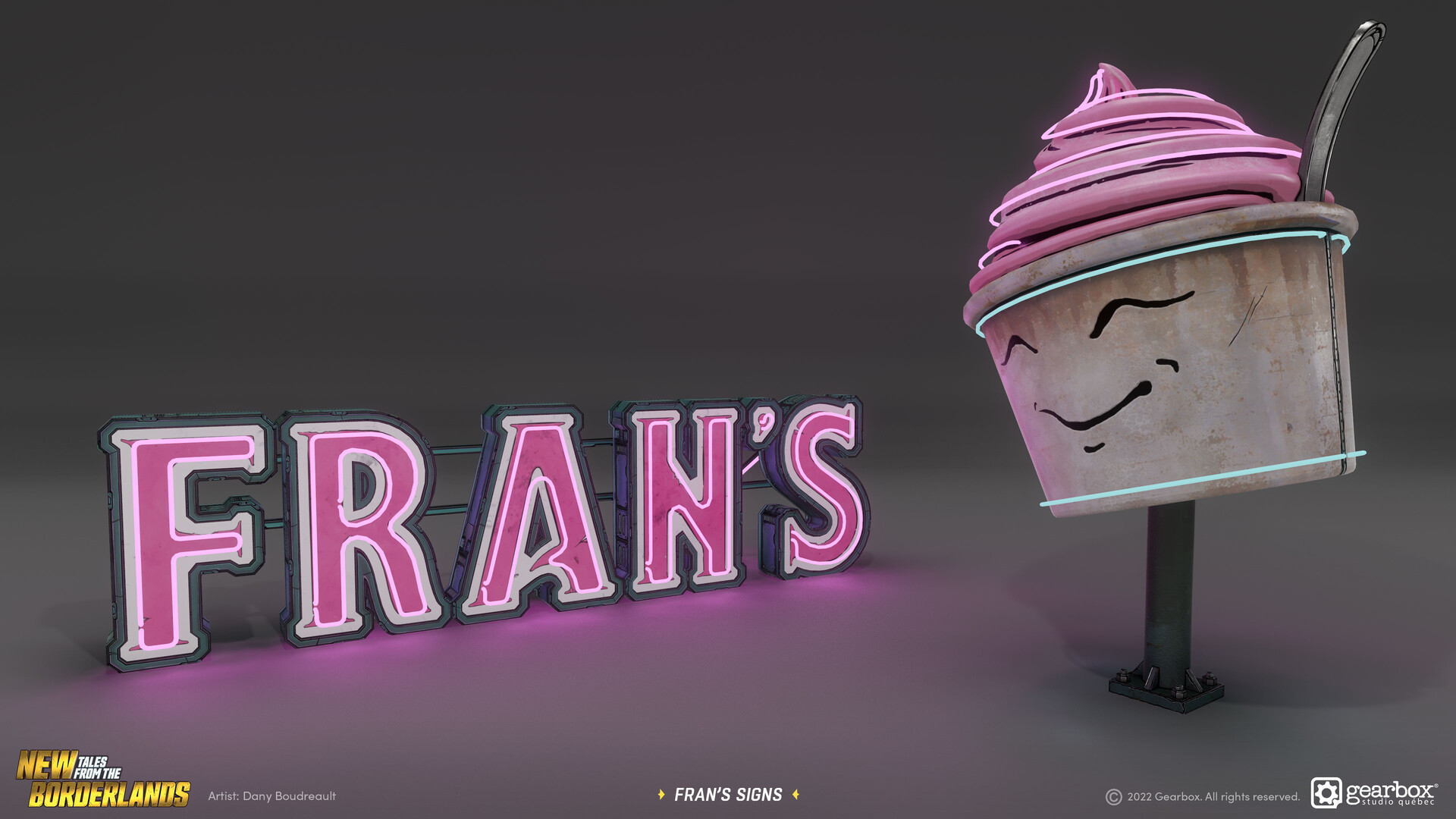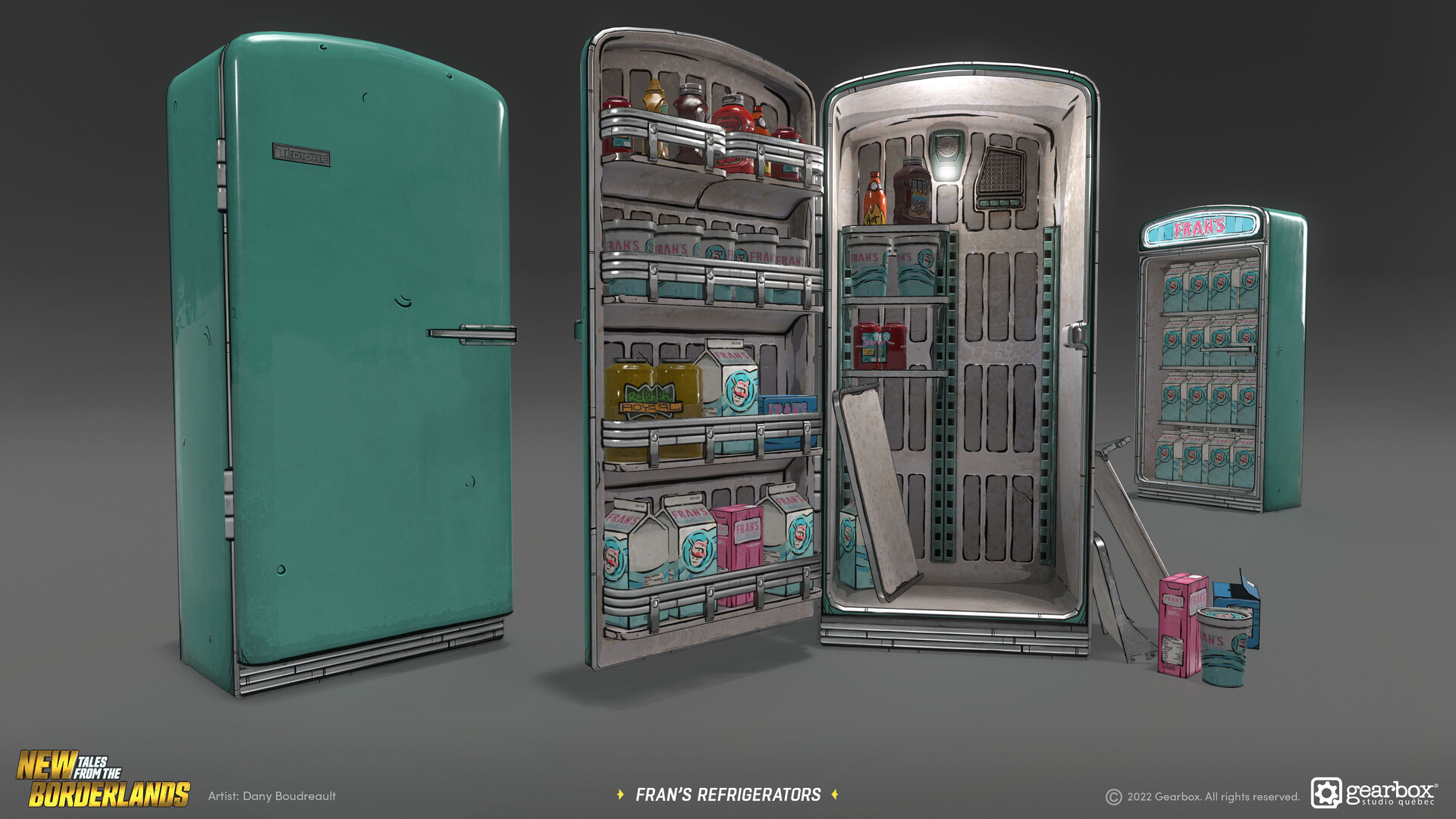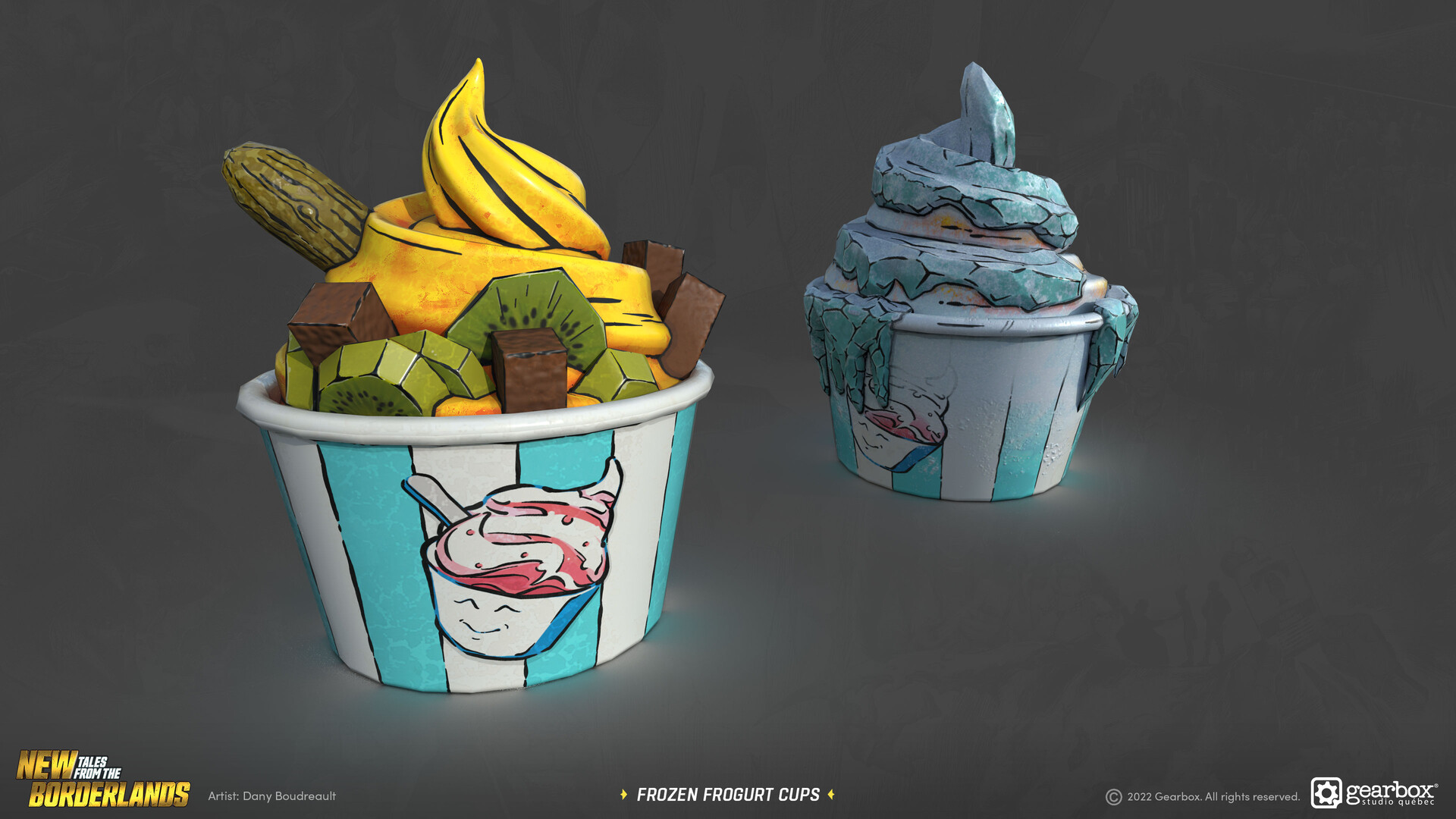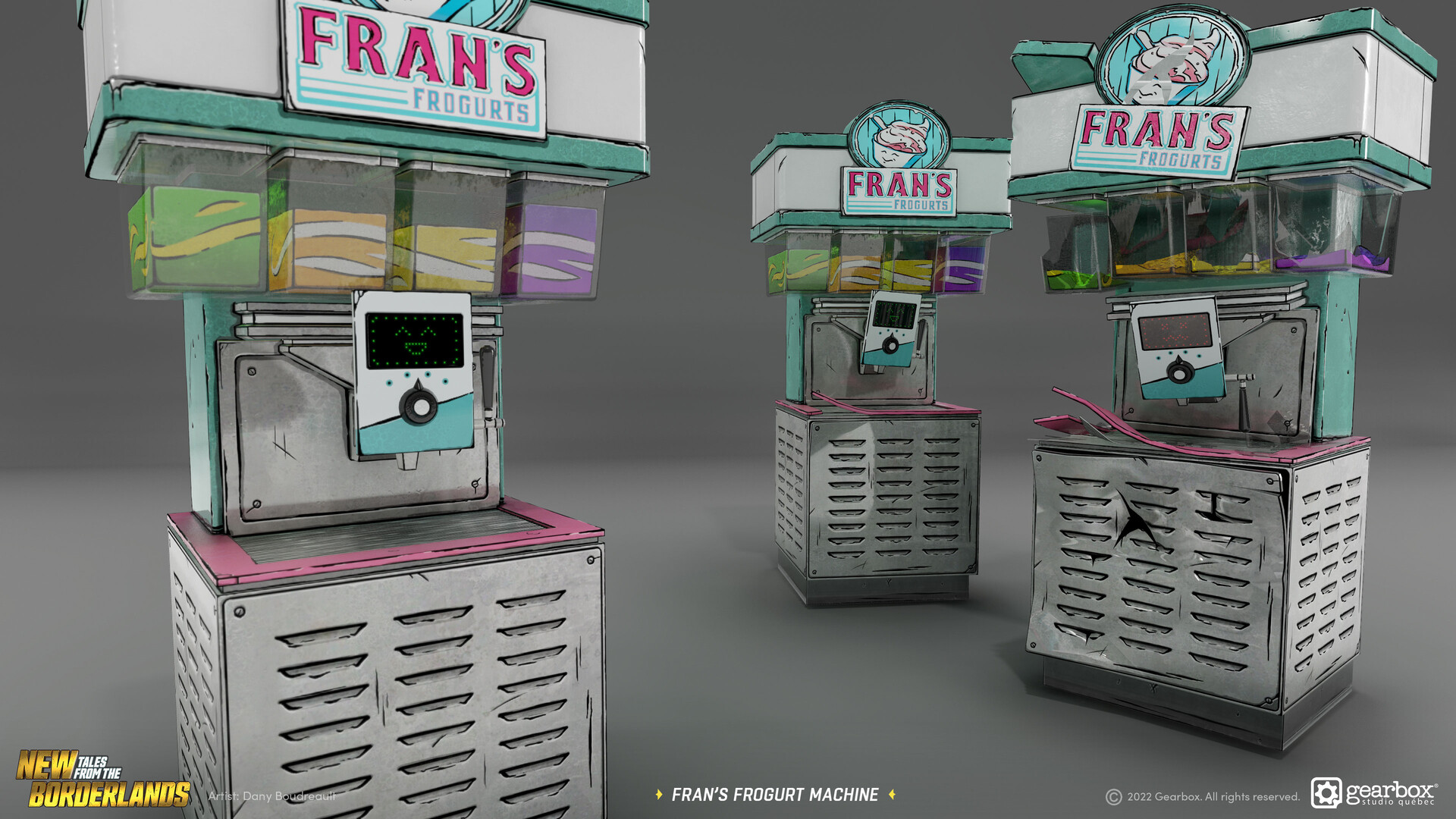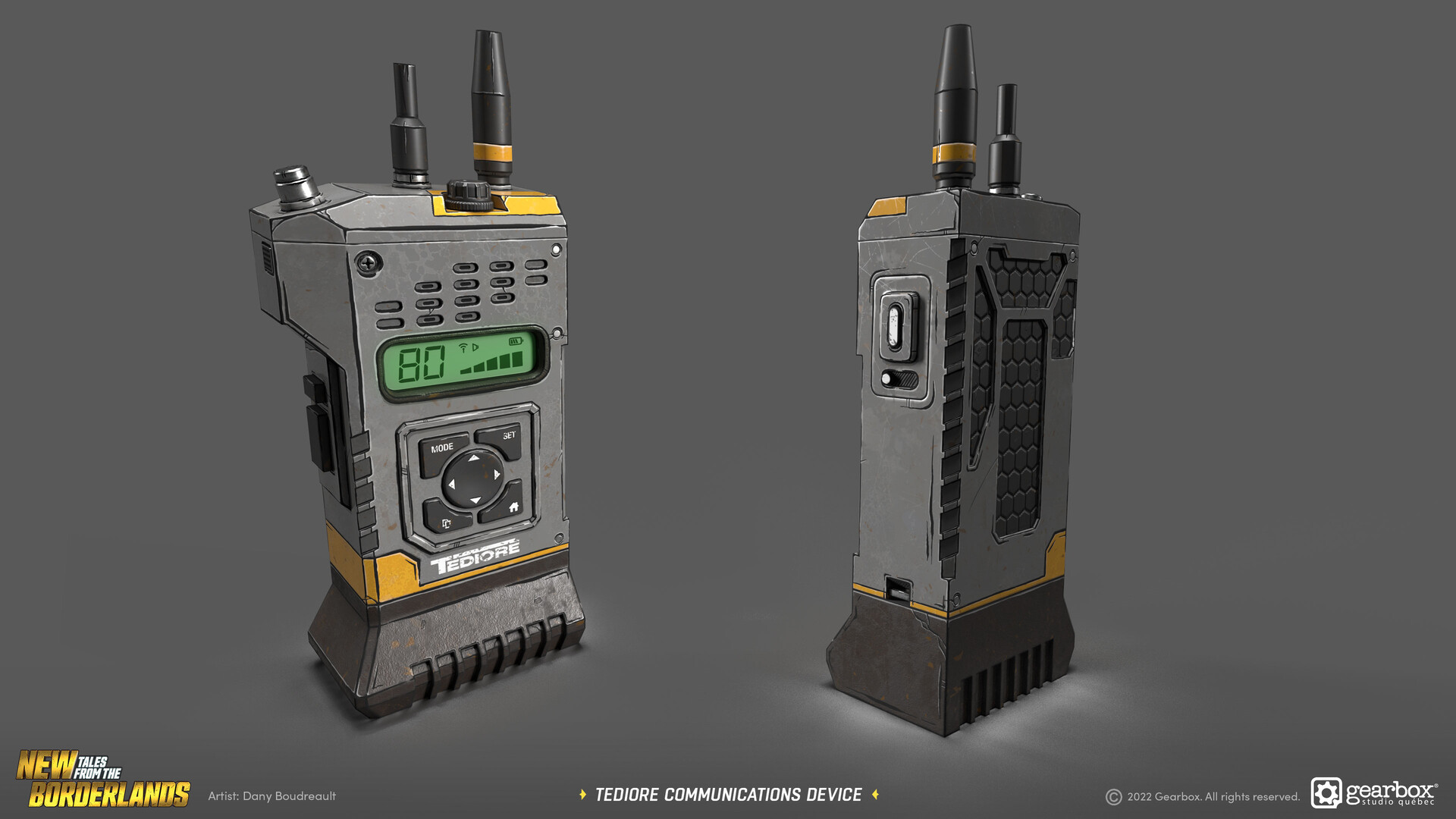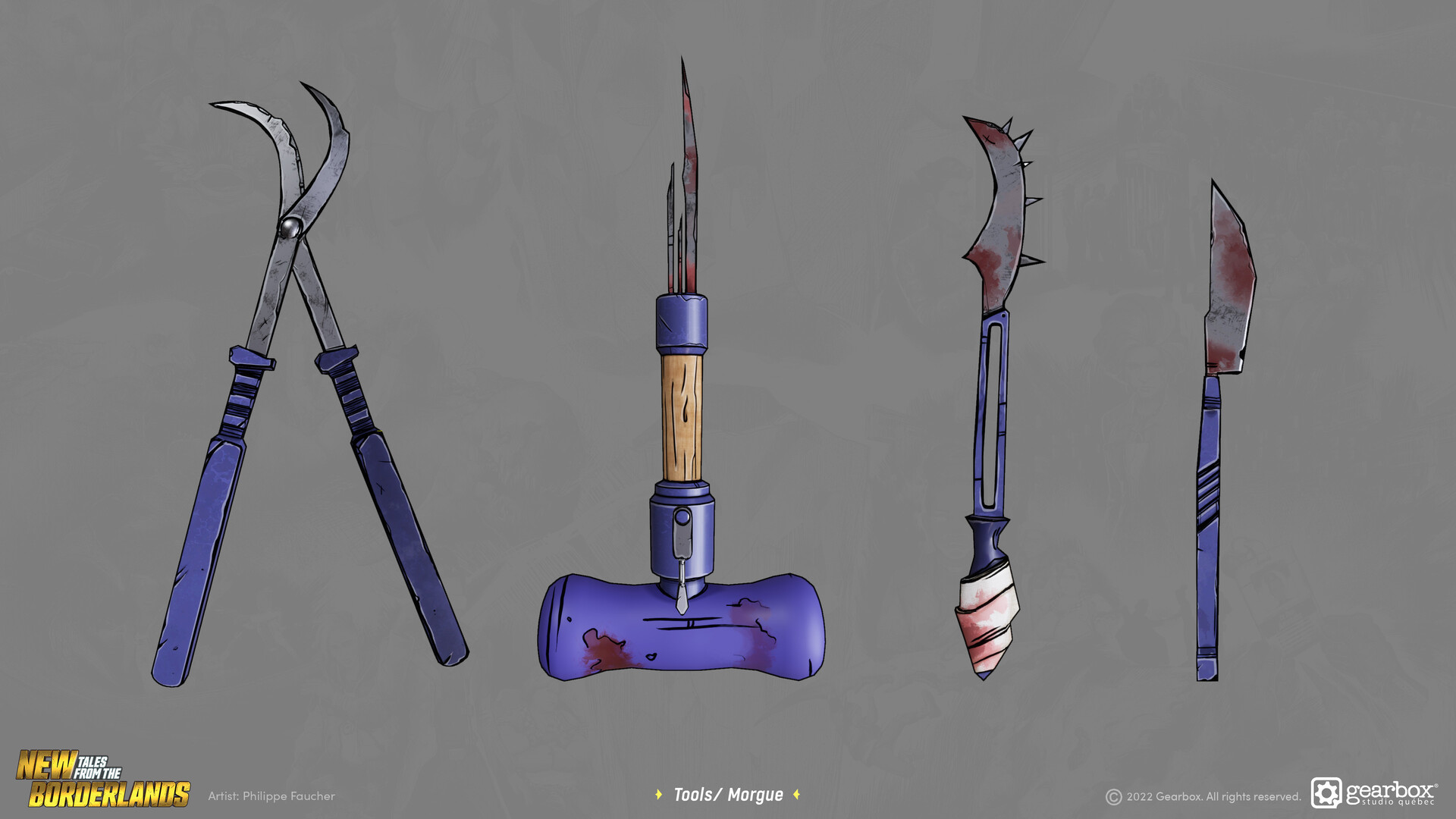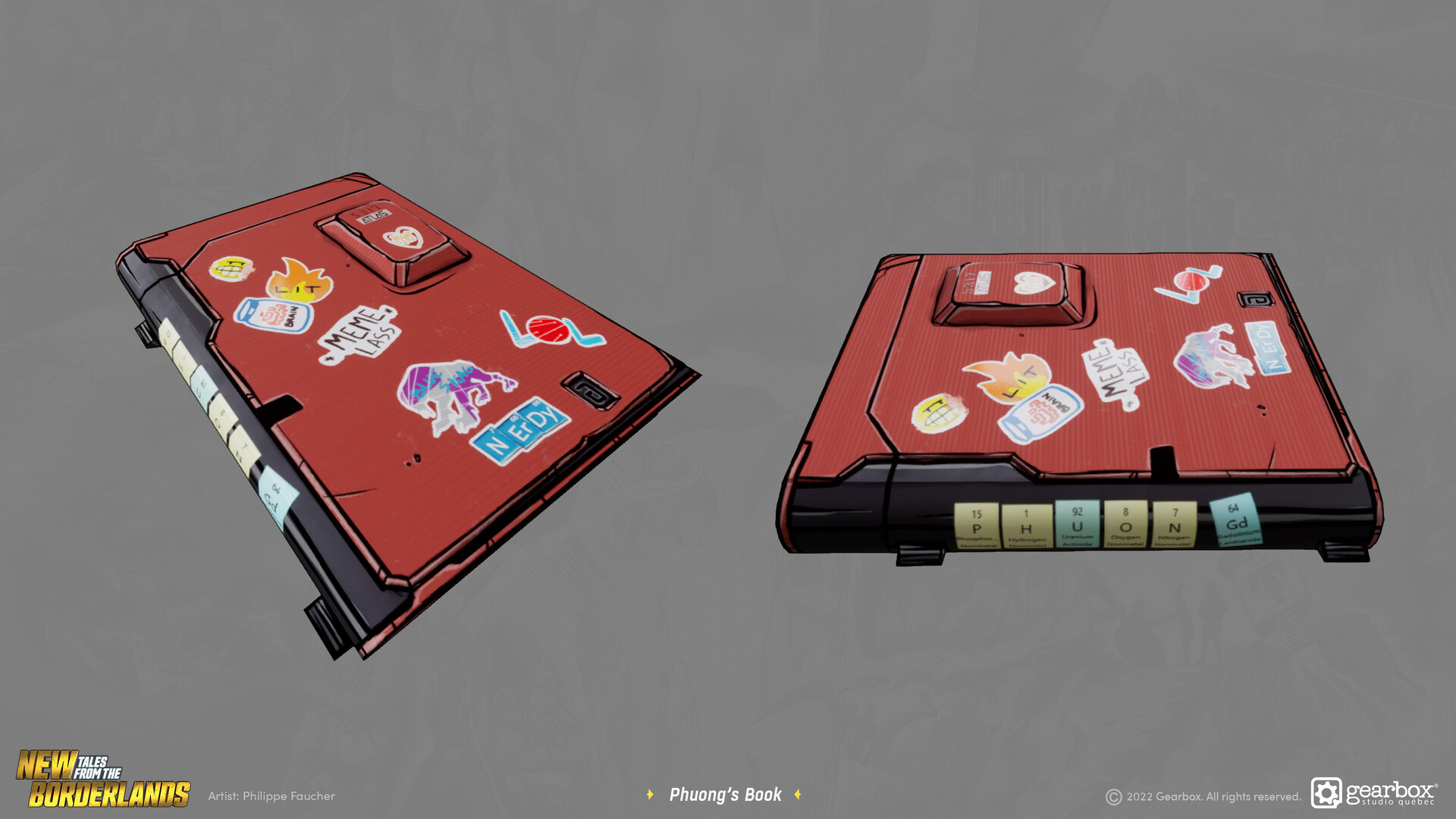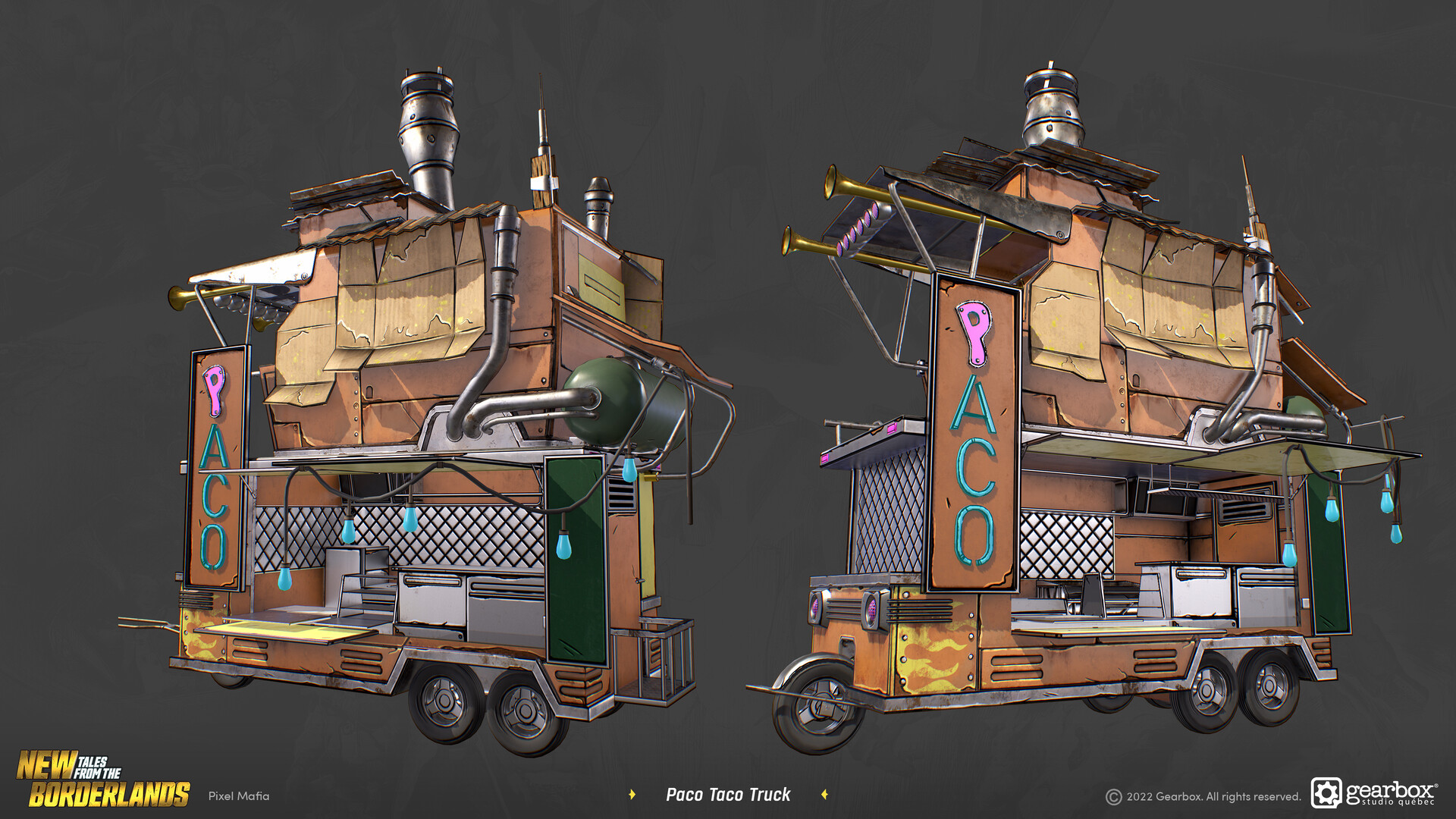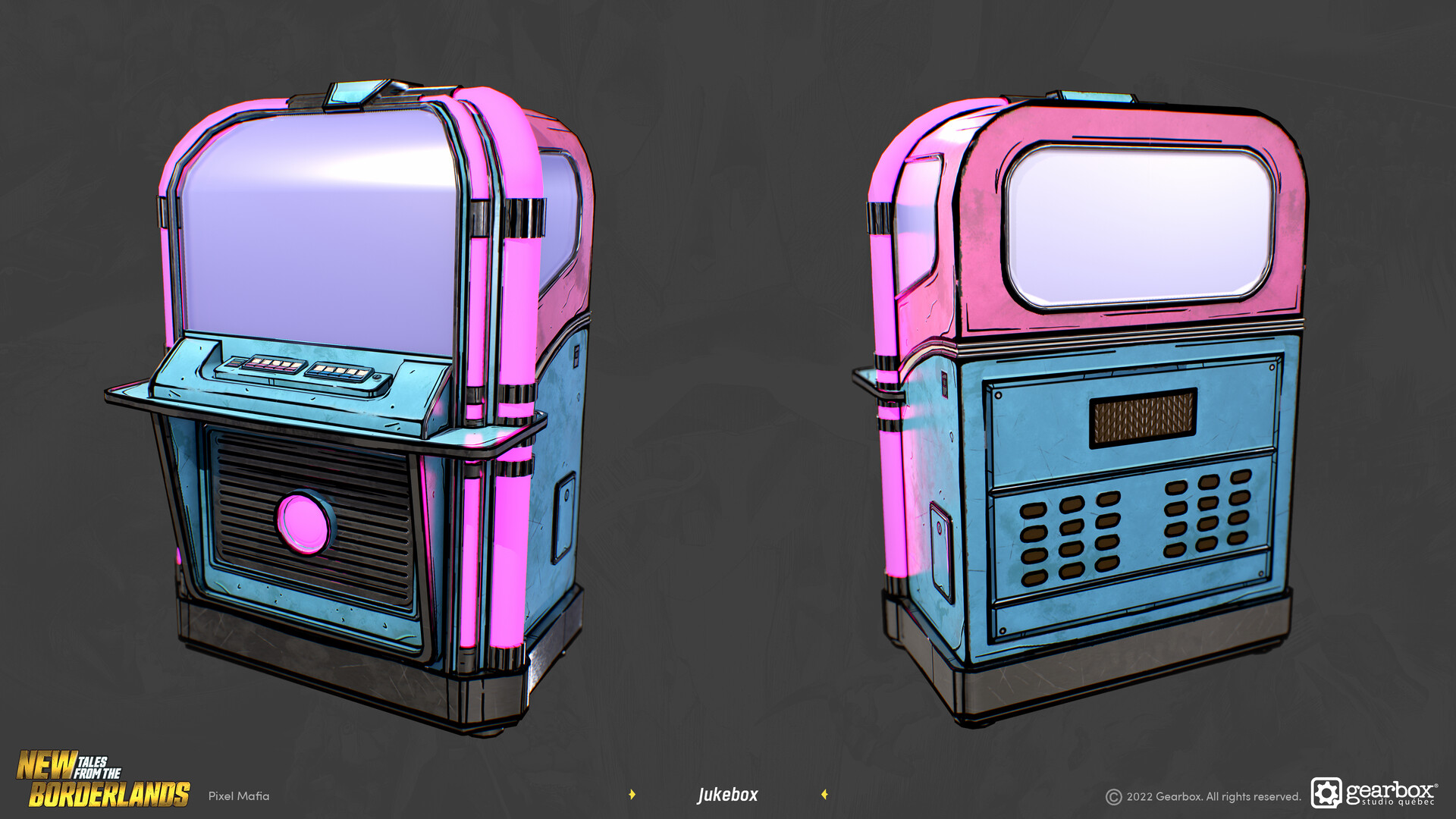 Level Artists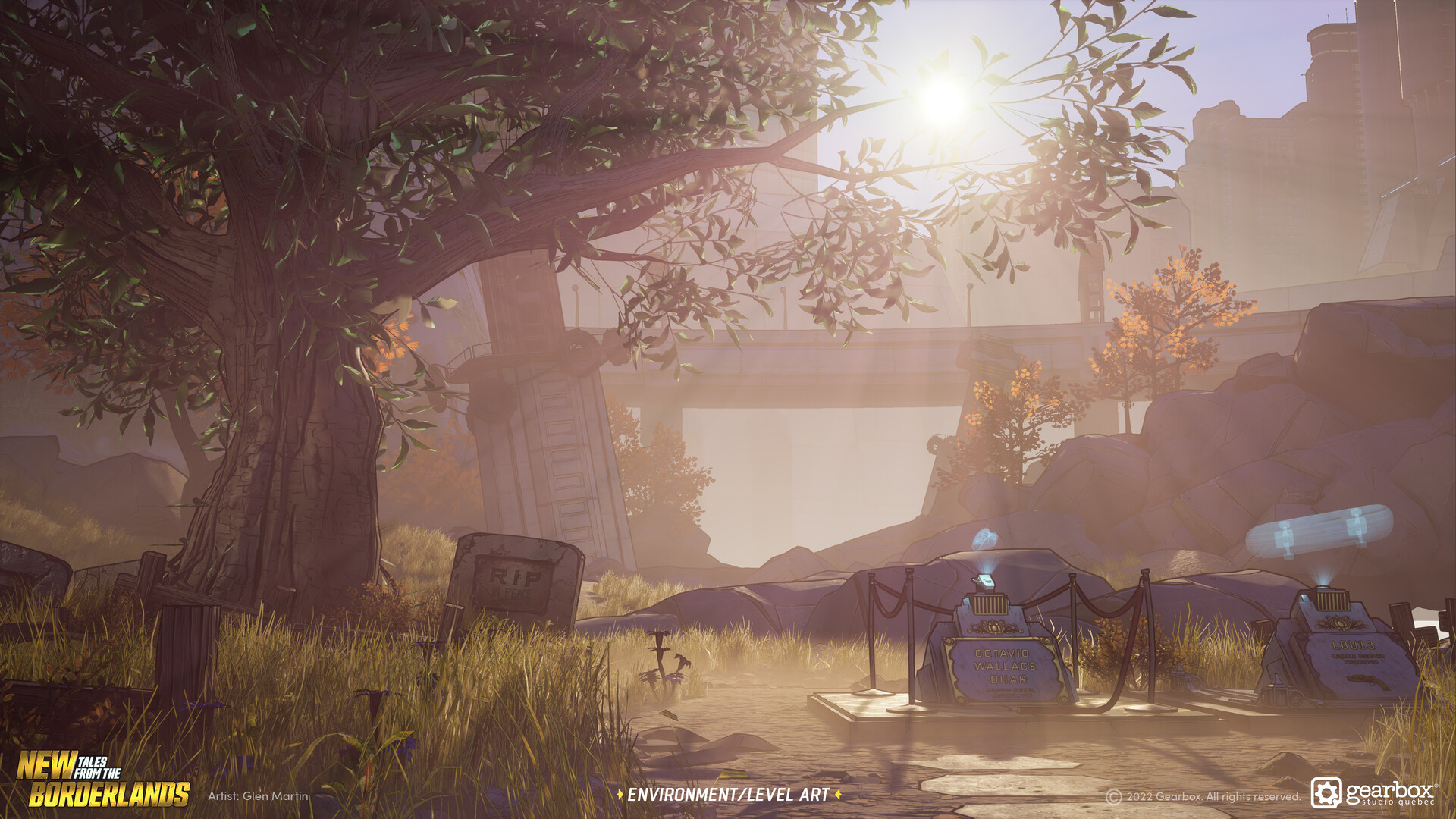 Isabelle Michaud – Expert Level Artist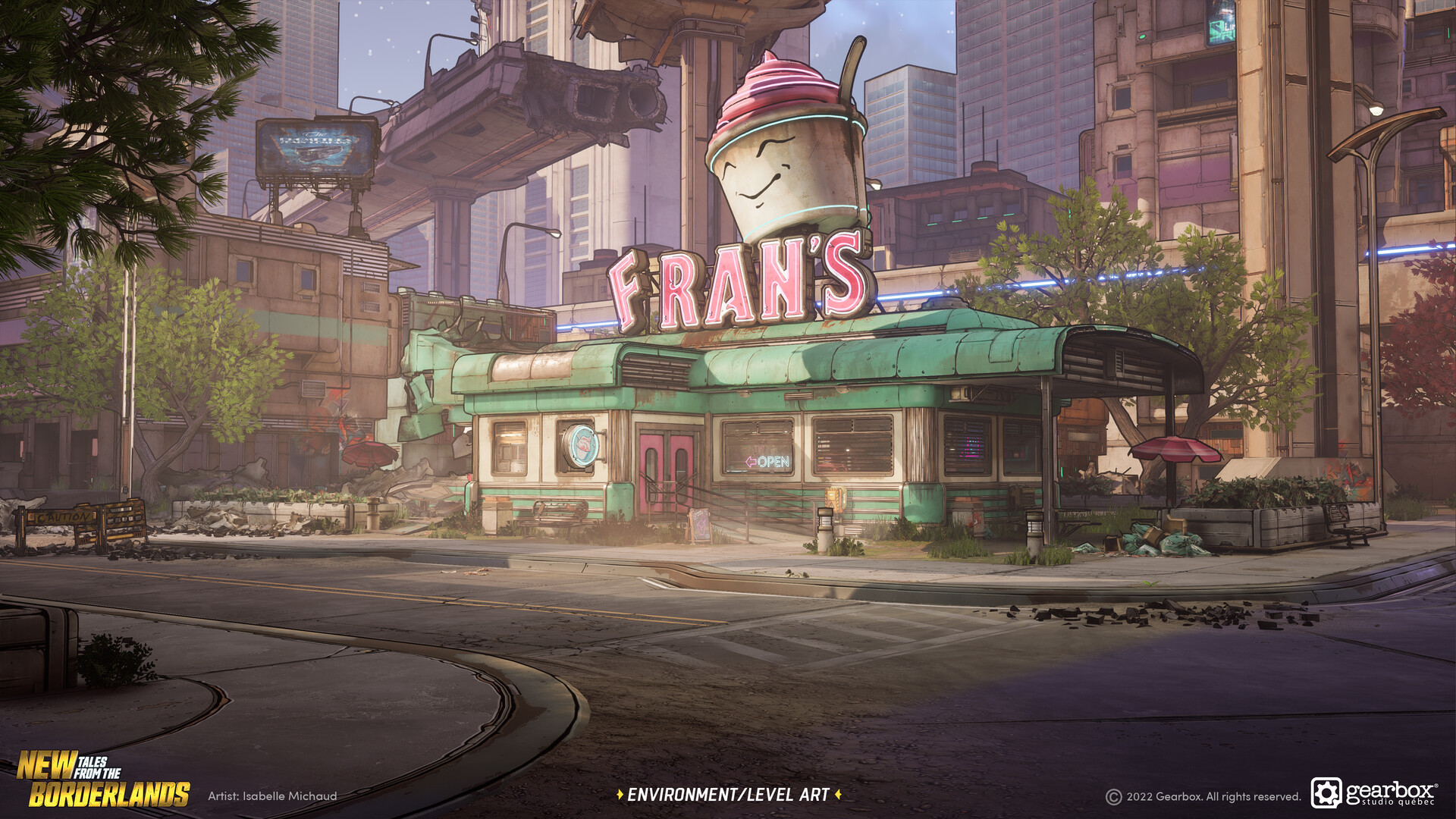 Stéphanie Malenfant – Senior Level Artist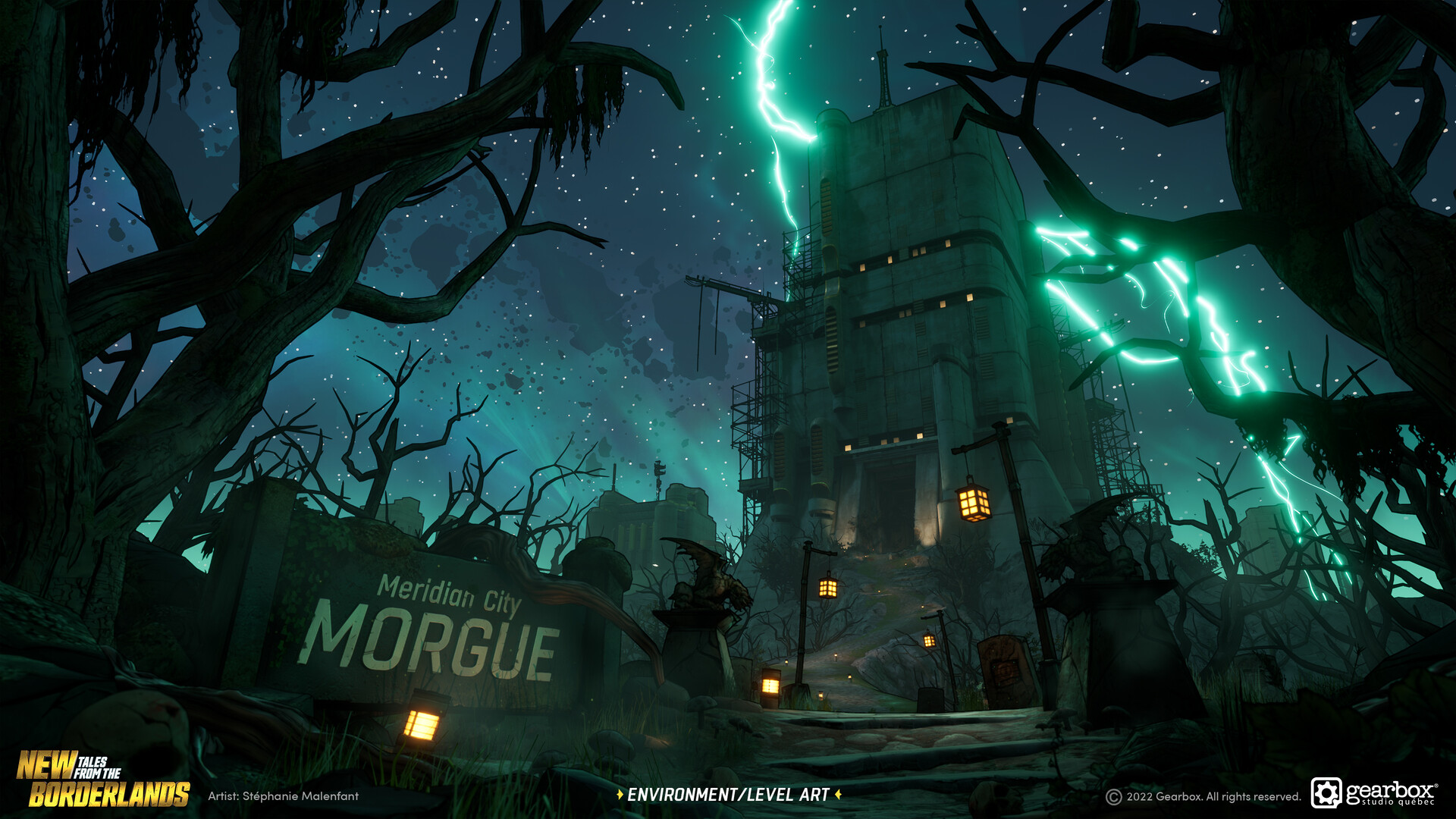 Dominic Paquet – Expert Level Artist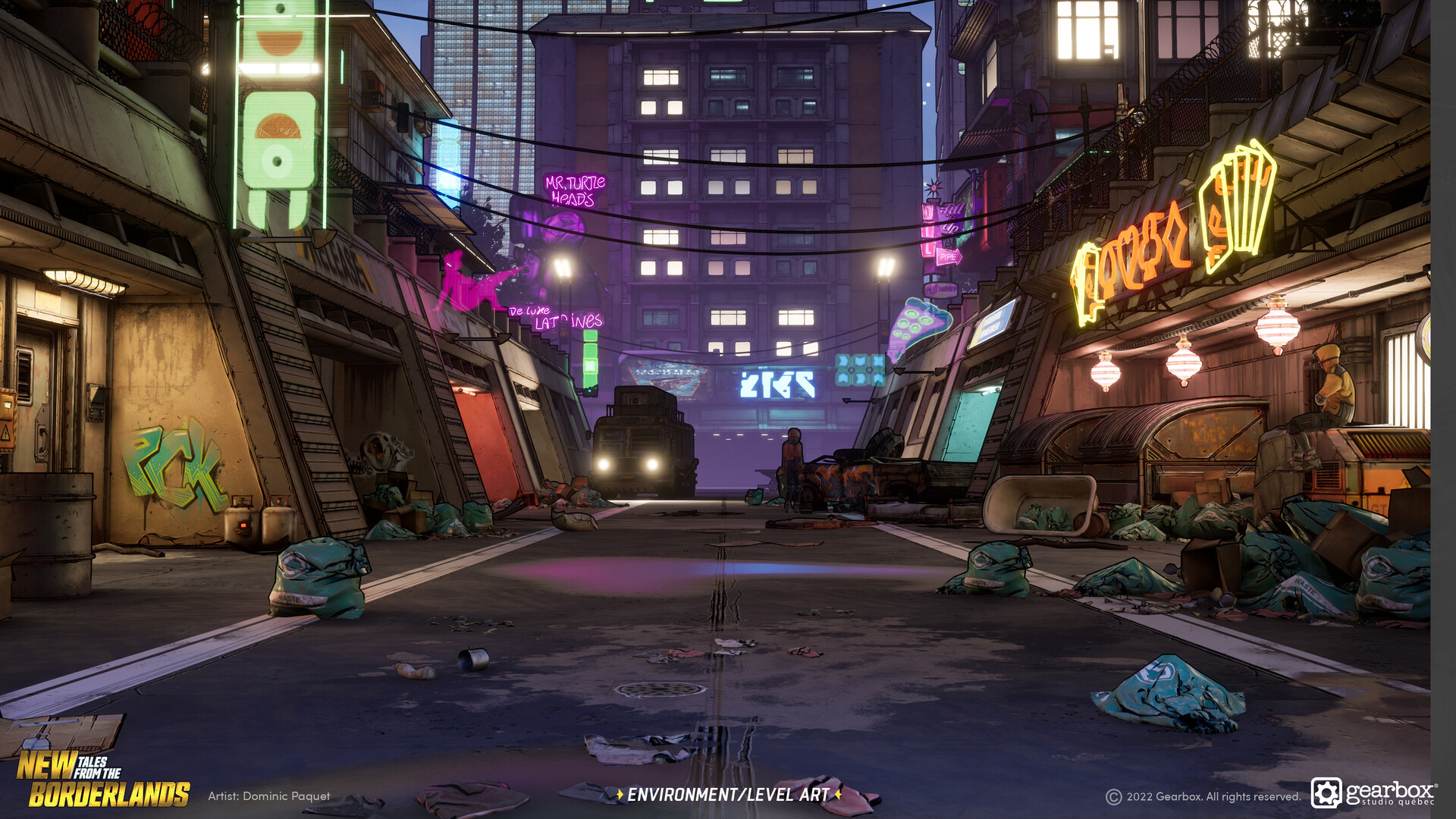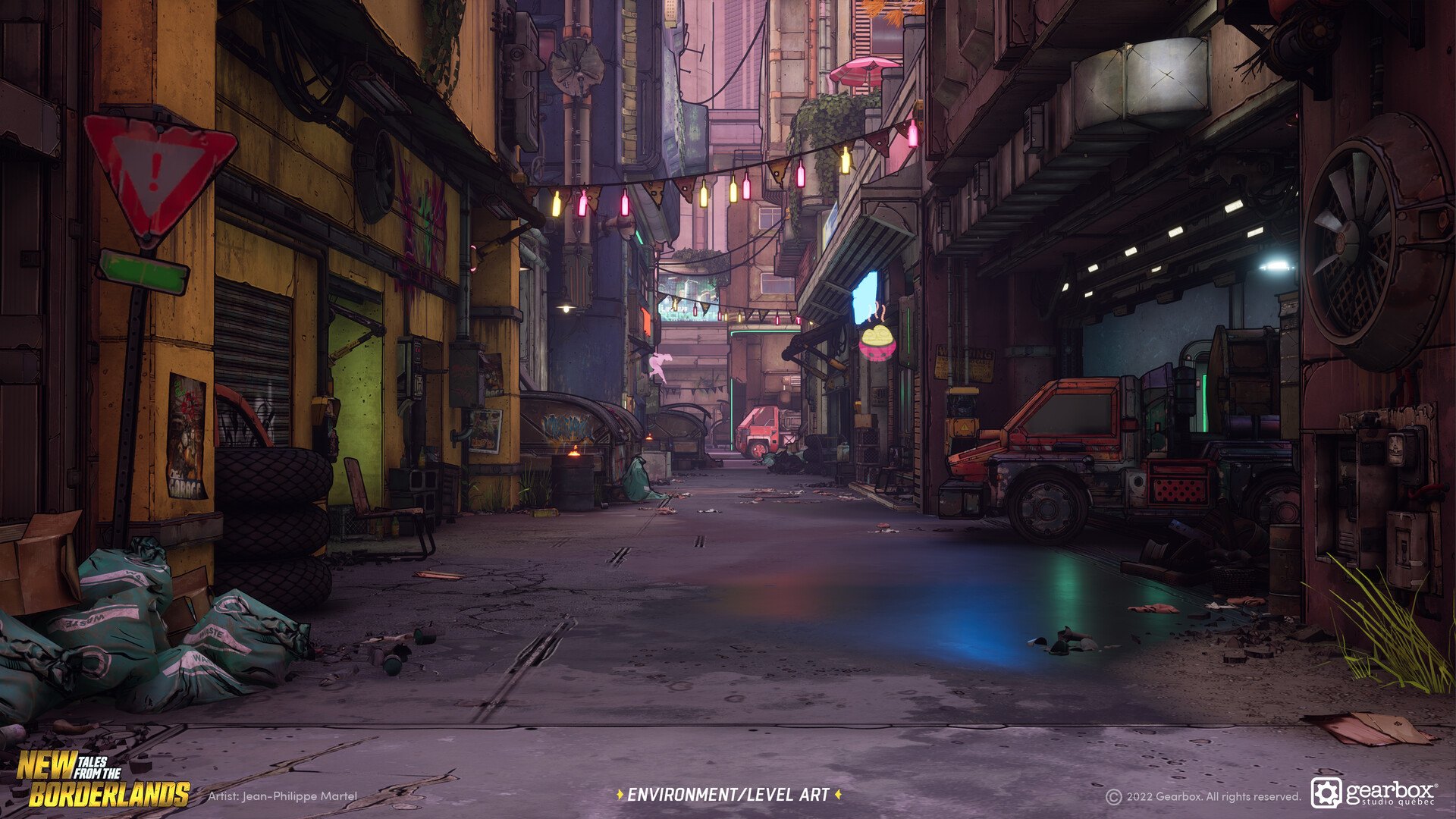 Lighting Artists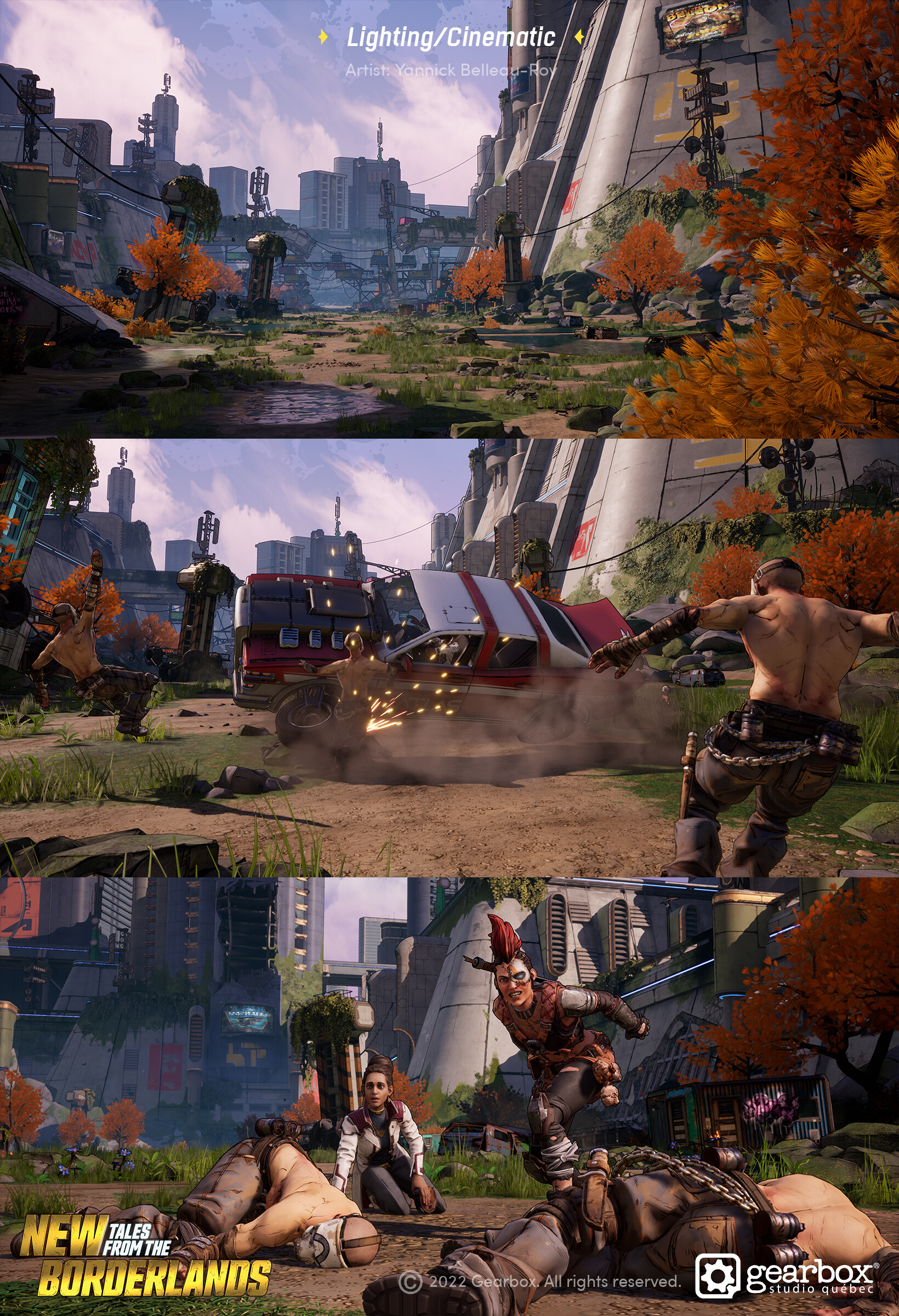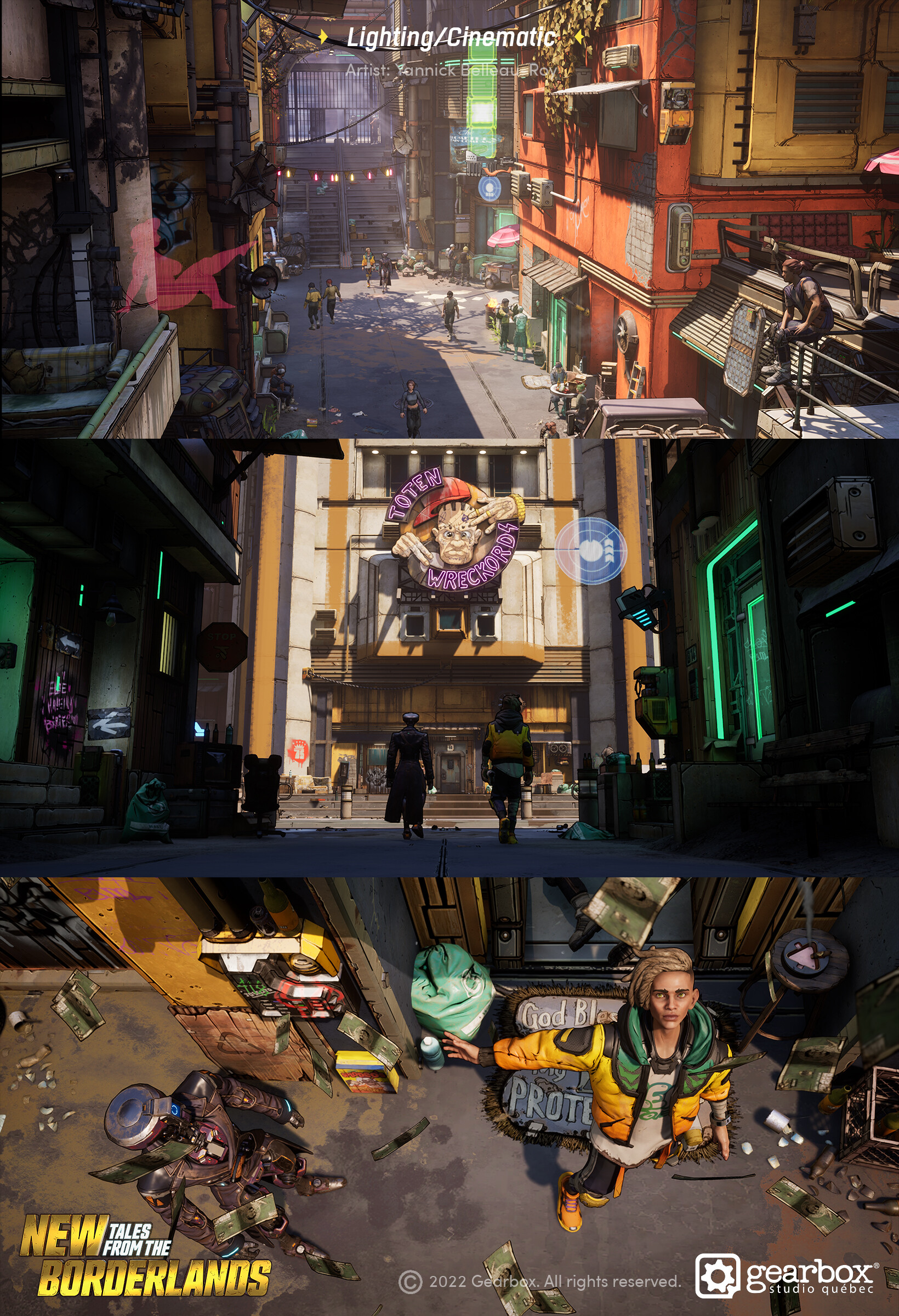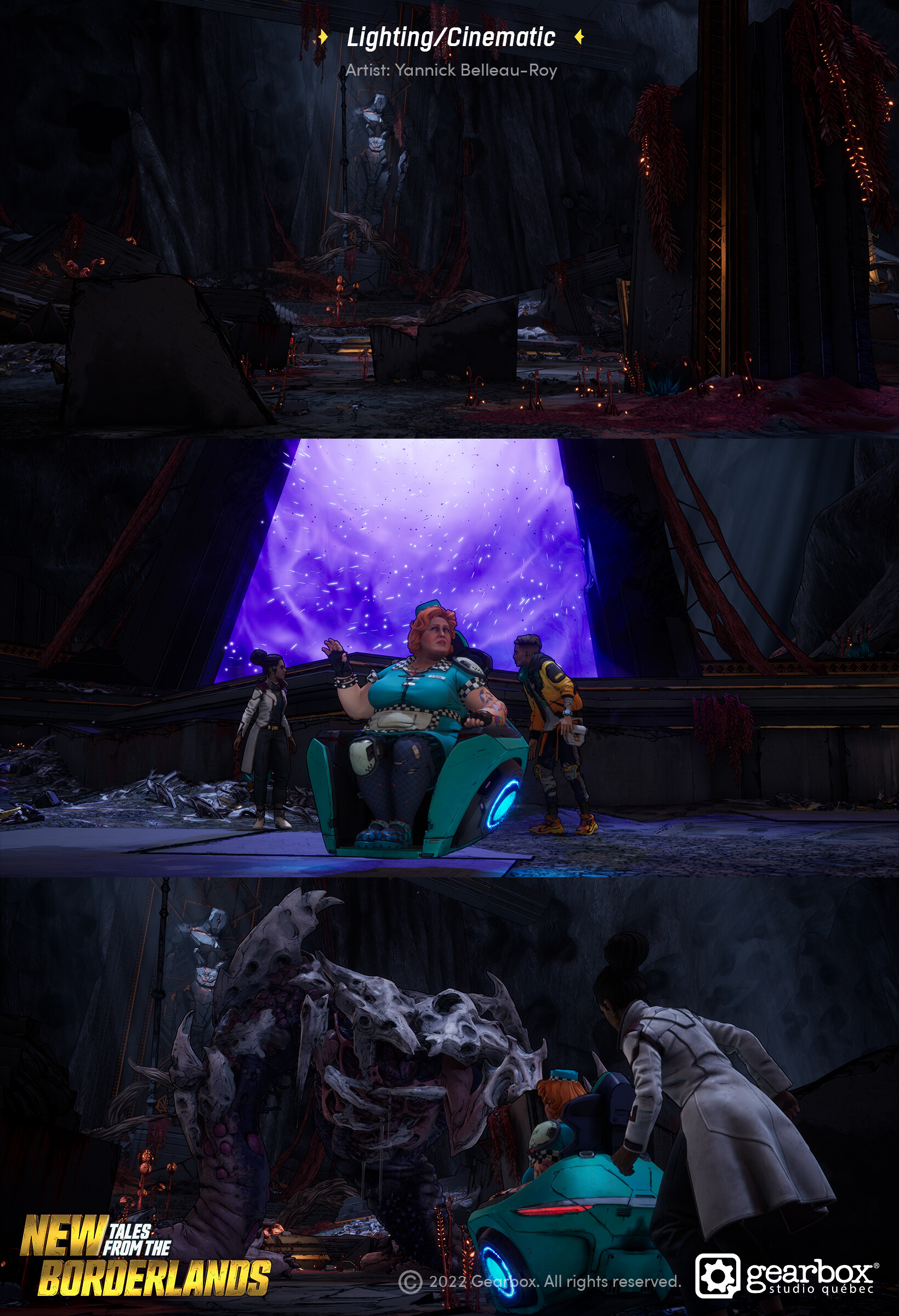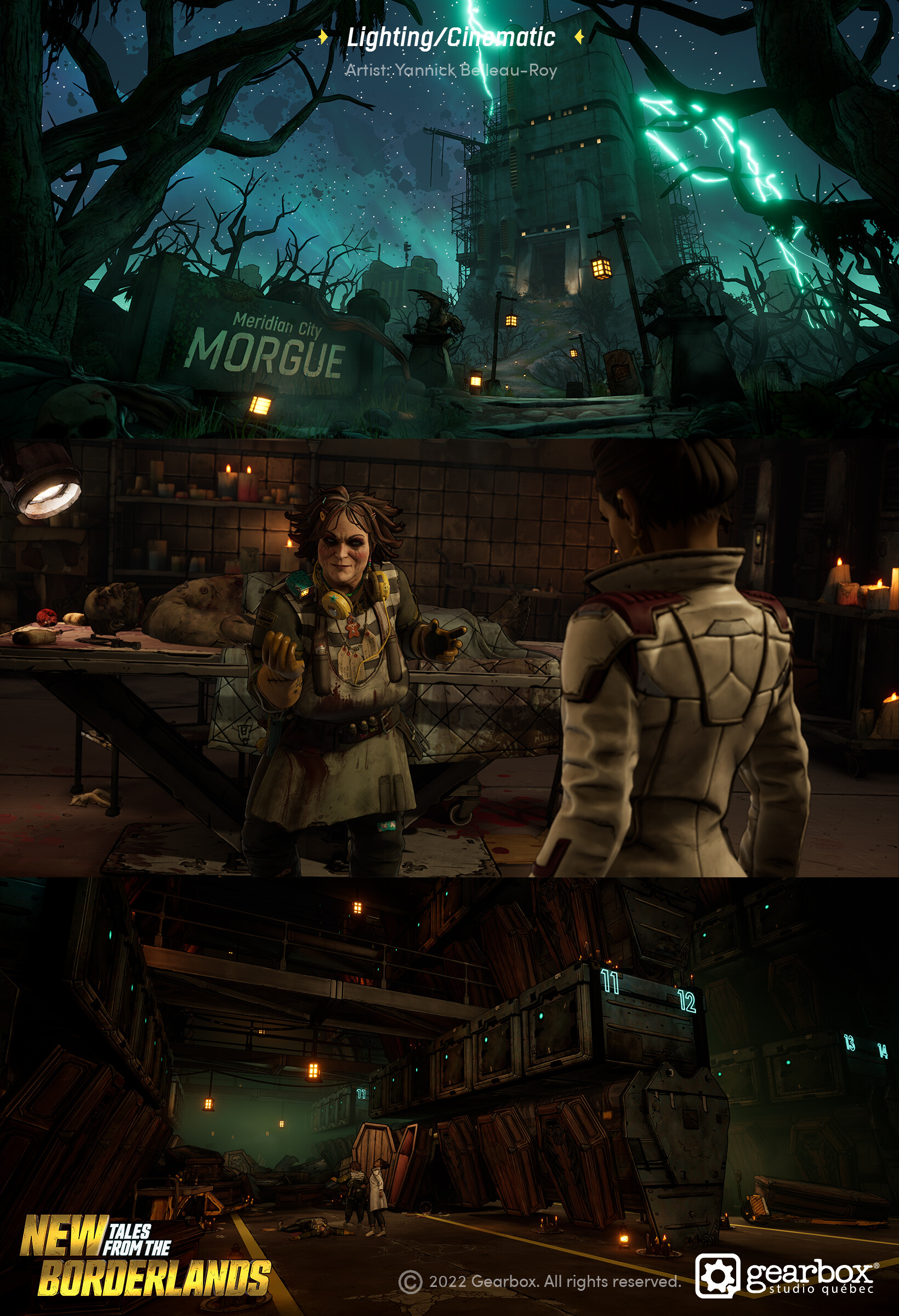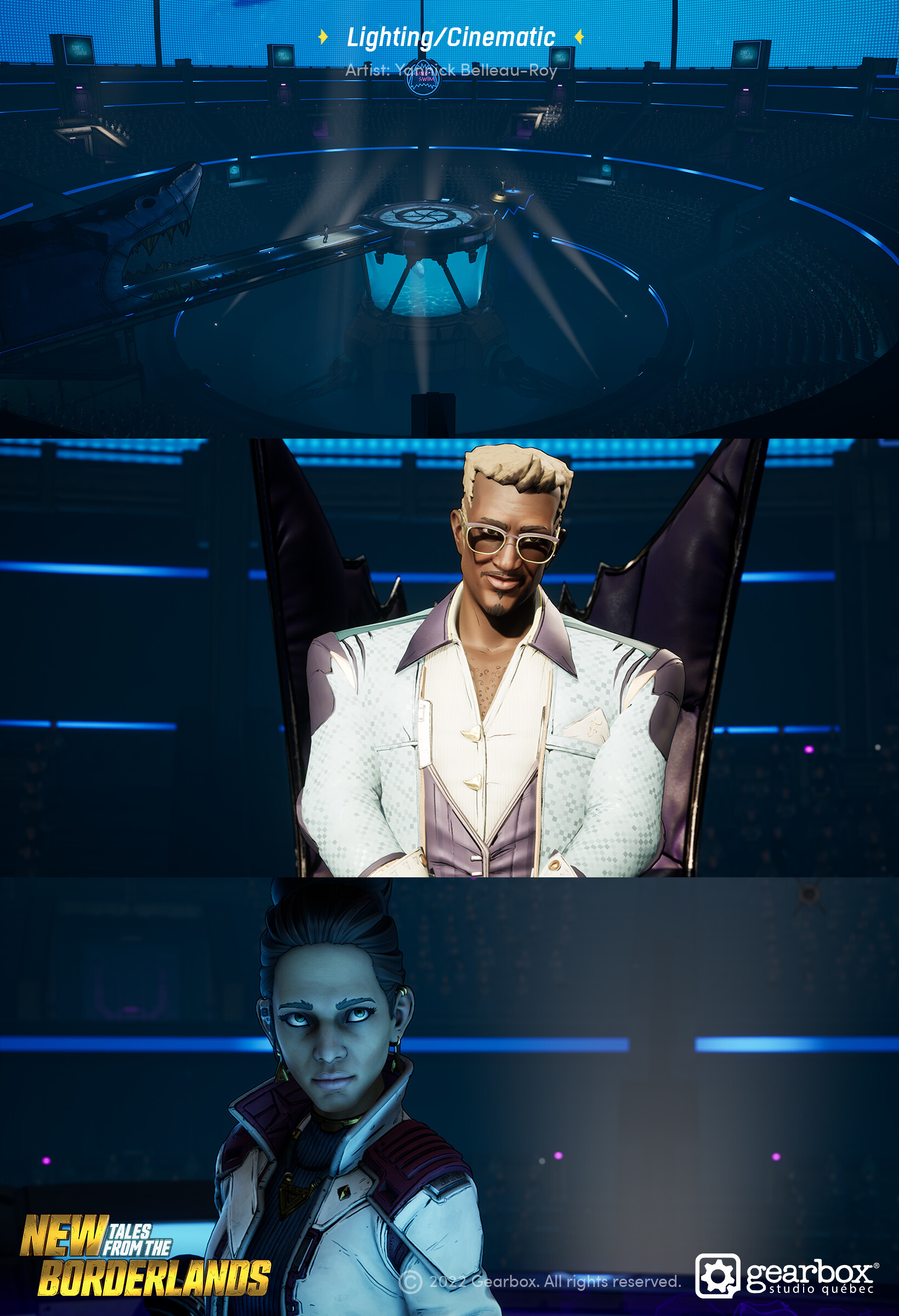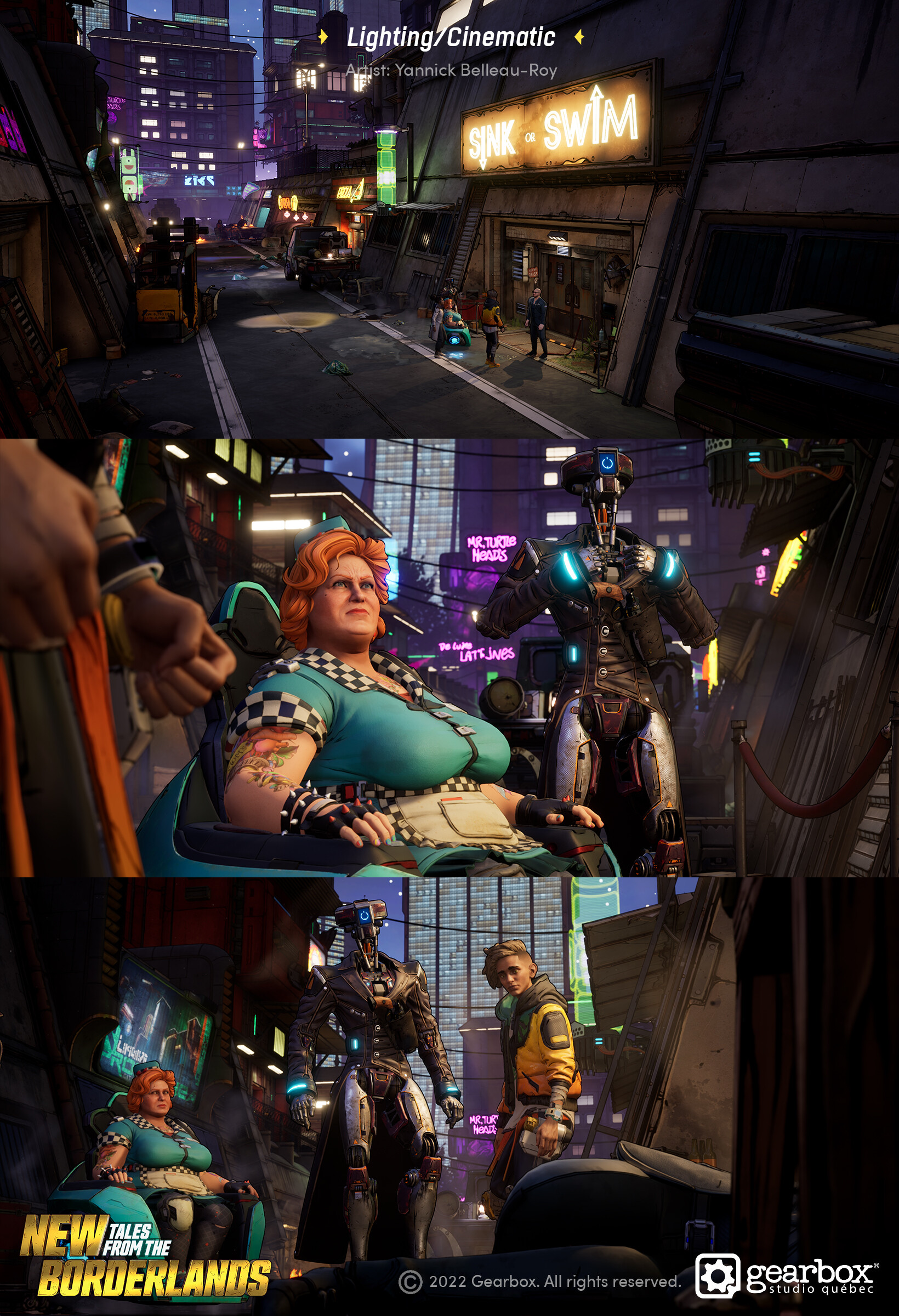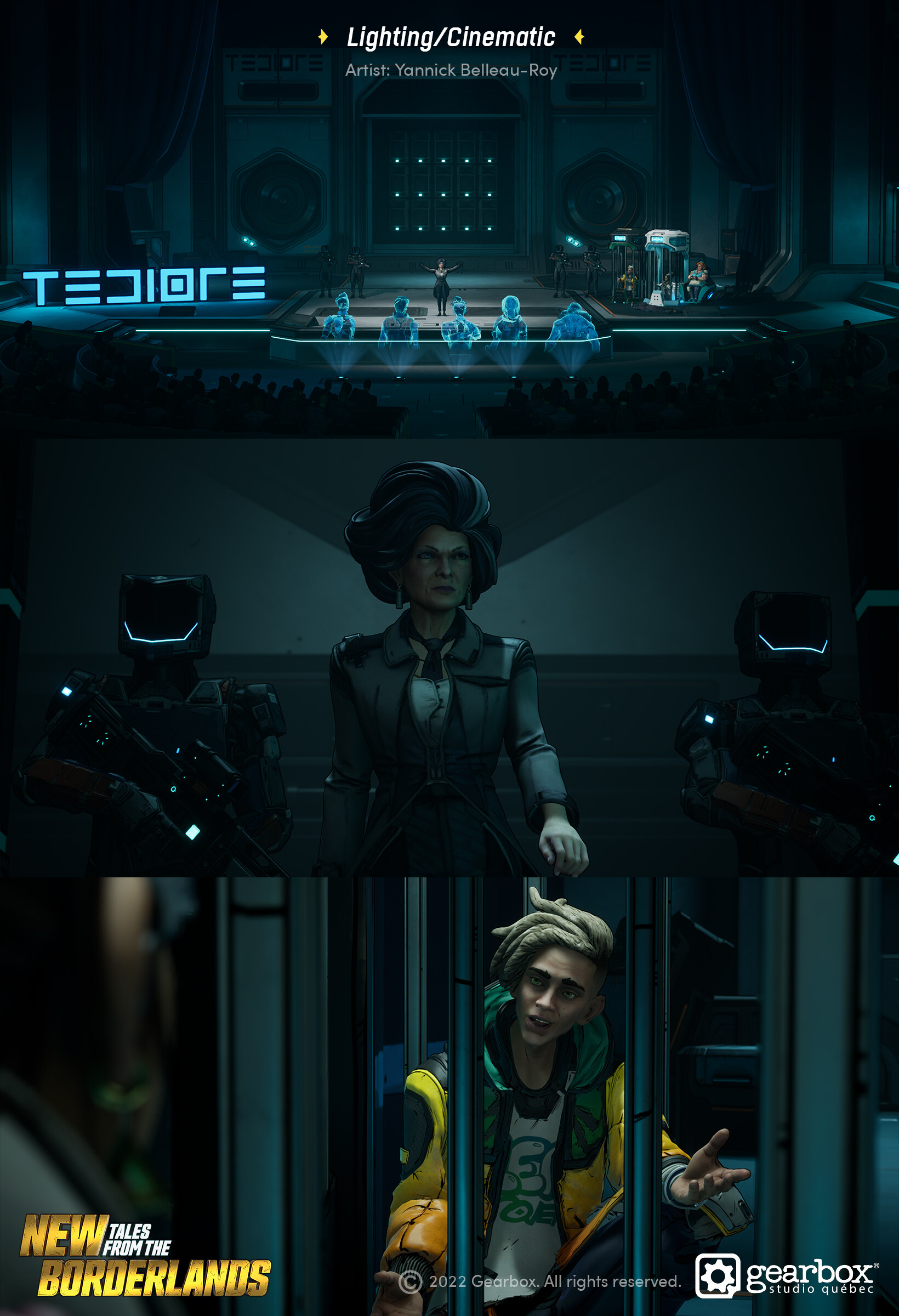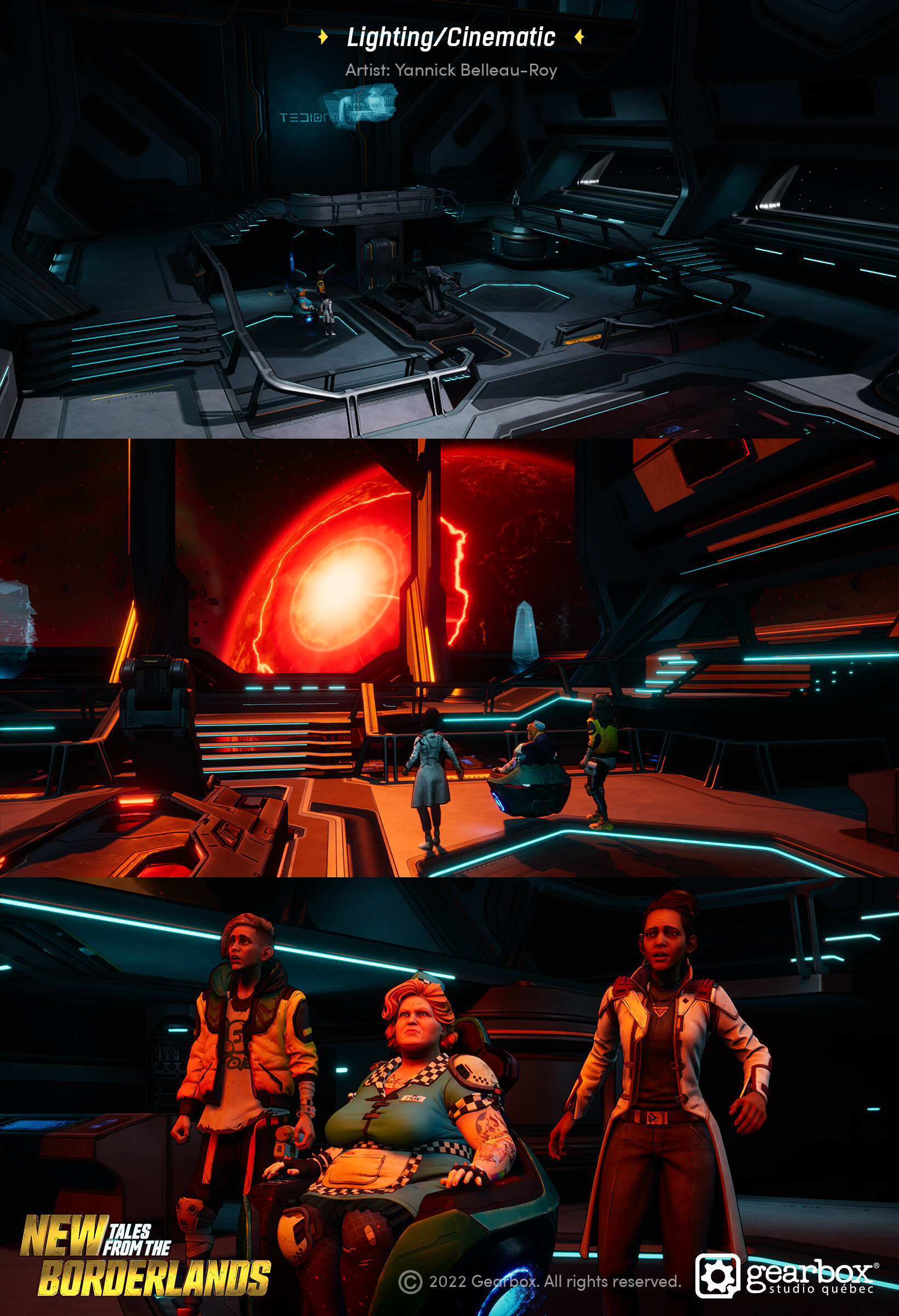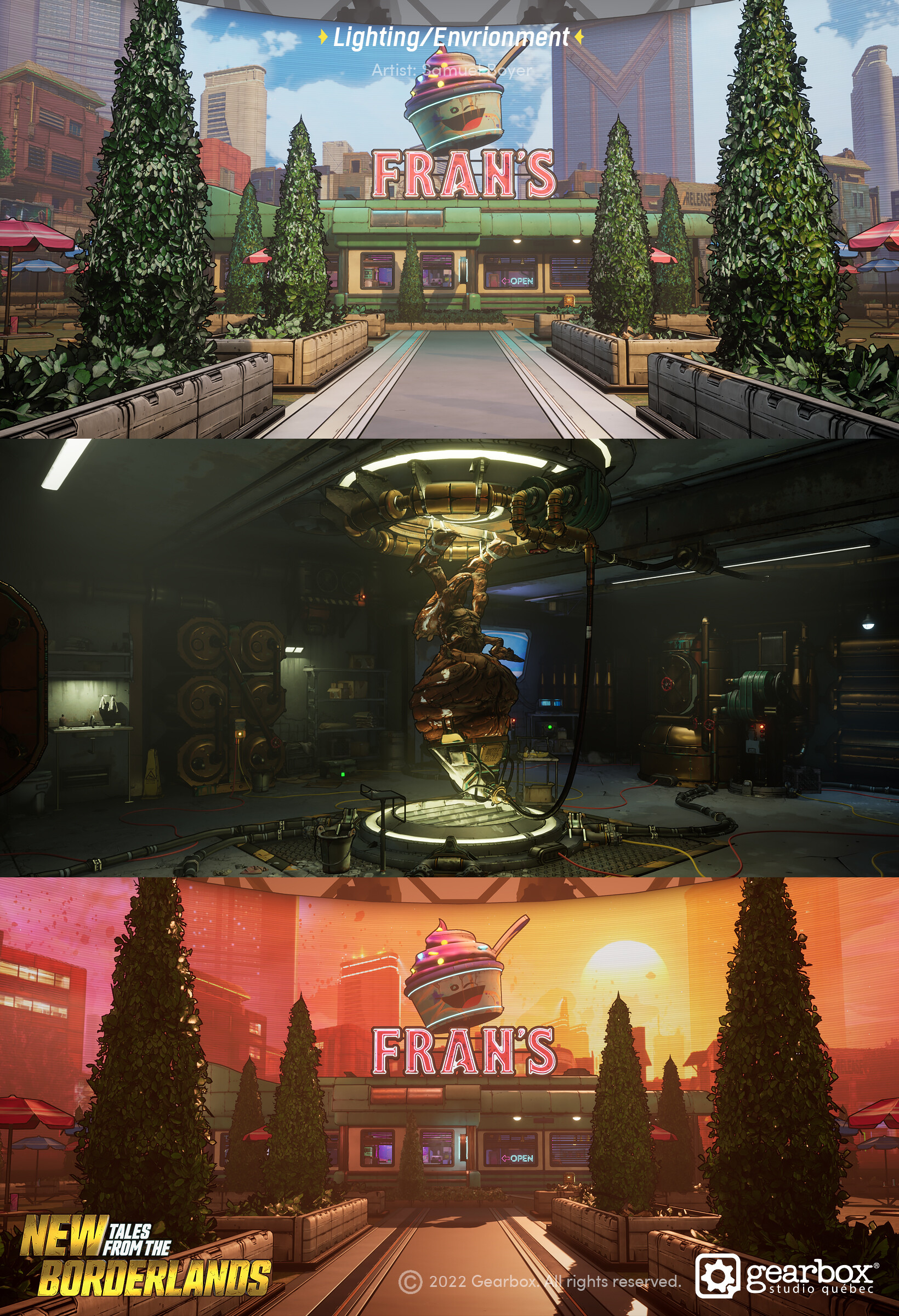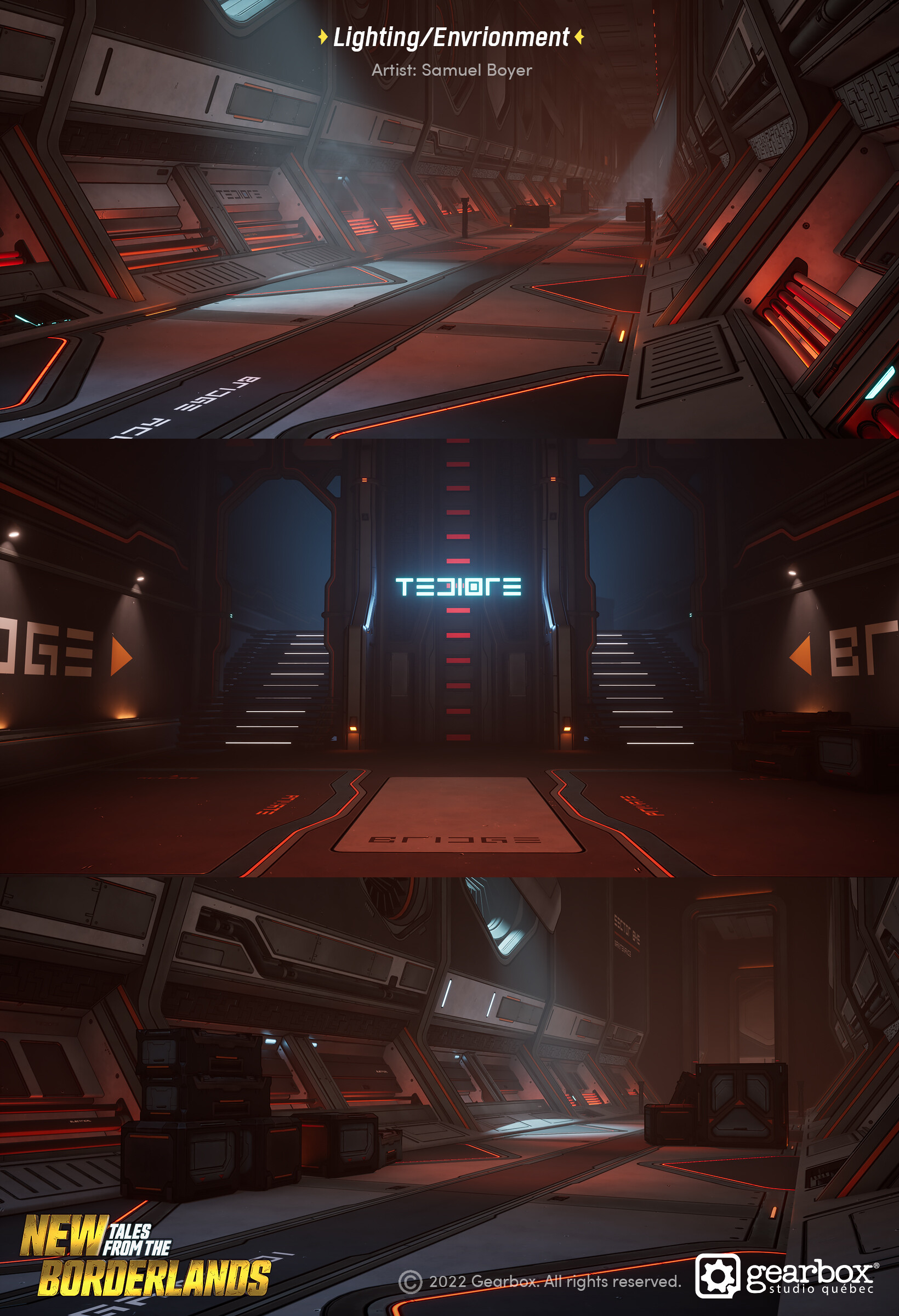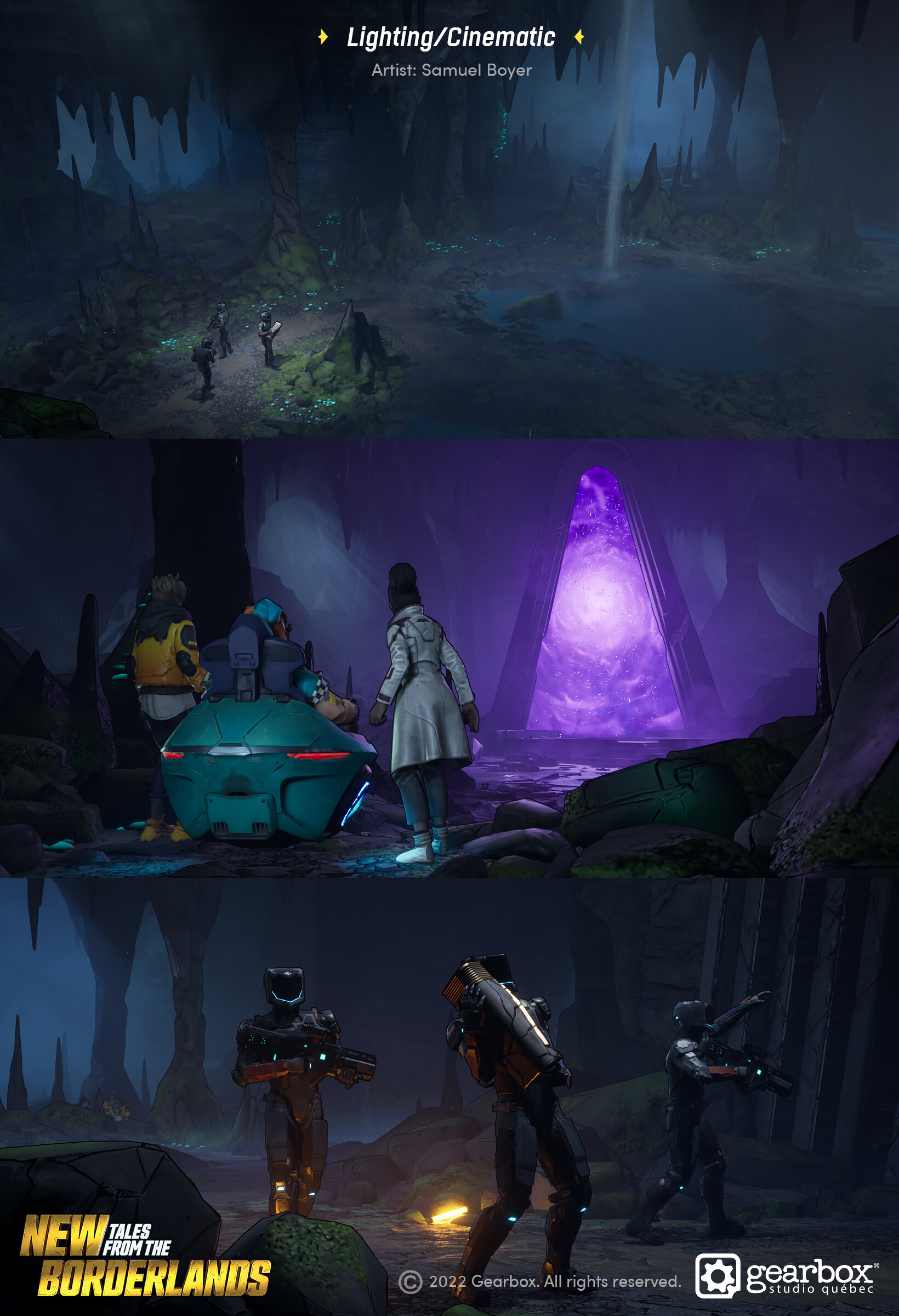 VFX Artist
---