Riot Games TFT Dragonlands: Uncharted Realms Art Blast
Hello all! We are so thrilled to bring you a refreshing update to Set 7, packed with new Avatars, champions, and set mechanics as we dive deeper into Dragonlands! This mid-set, we're traveling to the Lagoon Archipelago inhabited by Sohm, our aquatic Dragon. Along the way, you'll meet some exciting new friends exclusive to the TFT universe, like Skippy and grown up Nomsy! We've also been hard at work delivering a cast of new Tacticians, including one of our favorites, Chibi Lee Sin! As always, the team is incredibly proud to share our work, and we hope players love it too.
The team at Kudos Productions has created a variety of cosmetics through close collaboration with Riot, and we'd like to thank them for delivering exciting content for our players by crafting awesome Little Legends, Chibis, Environments and more!
Thank you for taking the time to celebrate the new mid-set with us, and see you in the Convergence!
Sebastian Reeve
TFT Art Director, Riot Games
Tommy Gunardi Teguh
TFT Associate Art Director, Riot Games
Art Direction
Concept Artists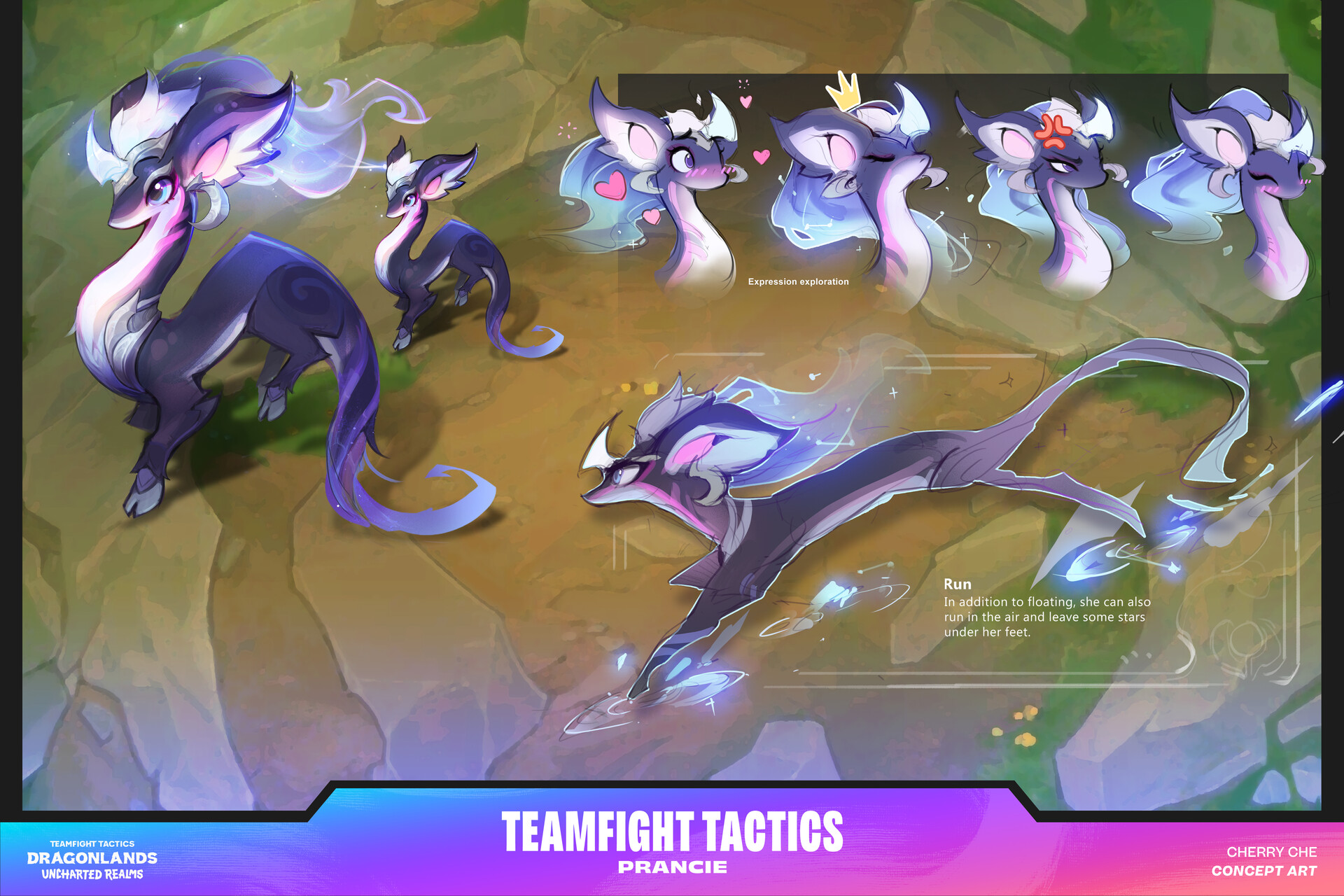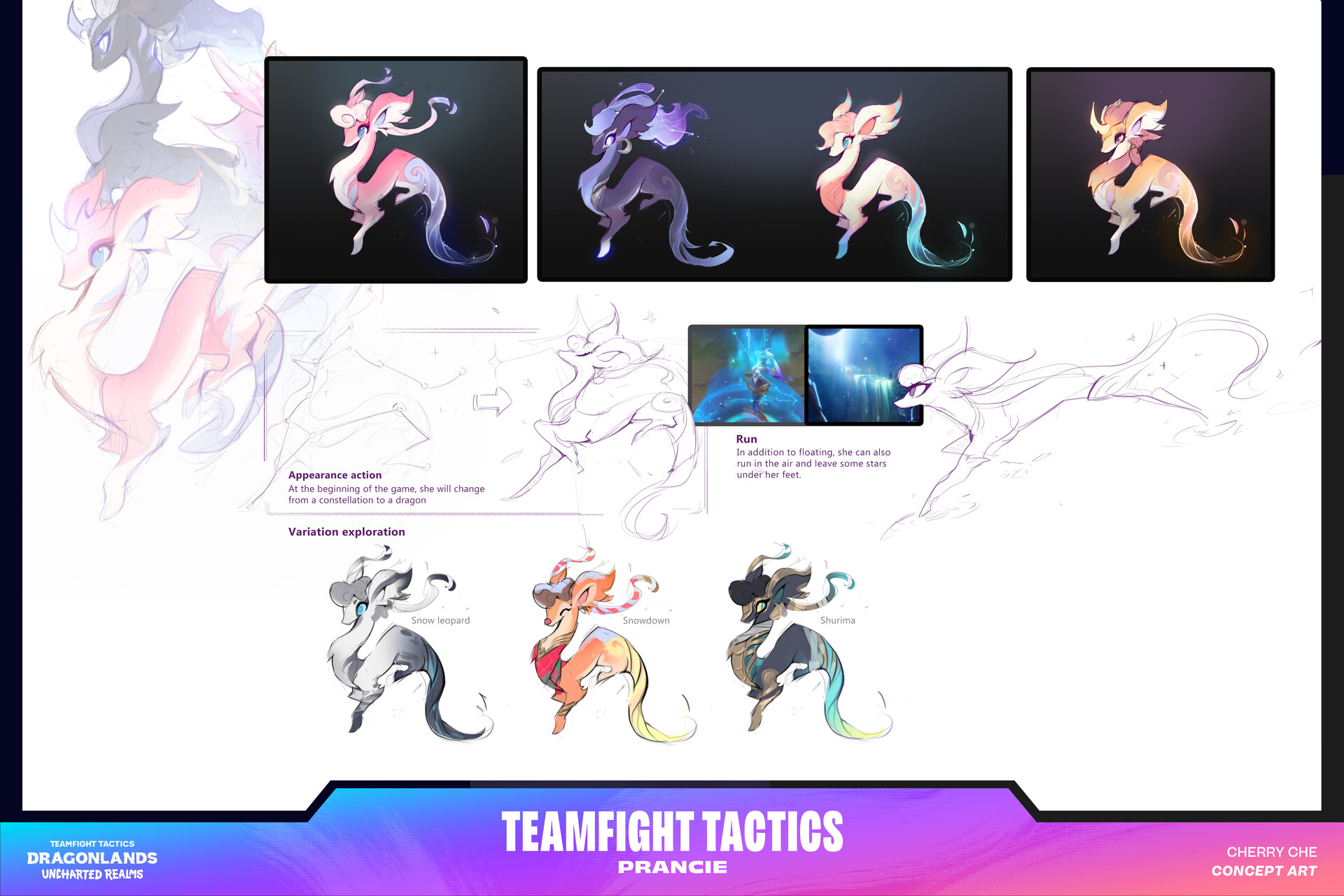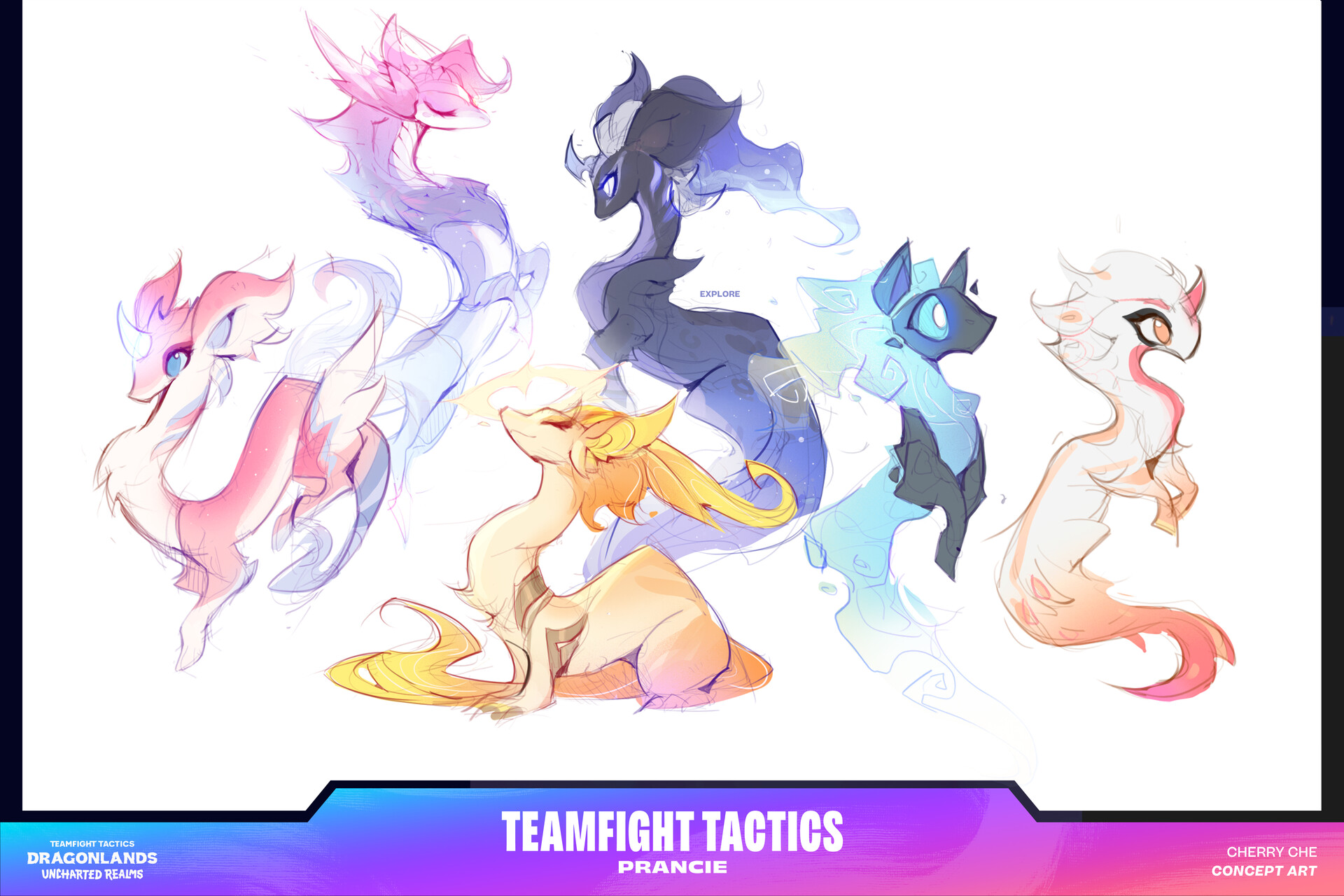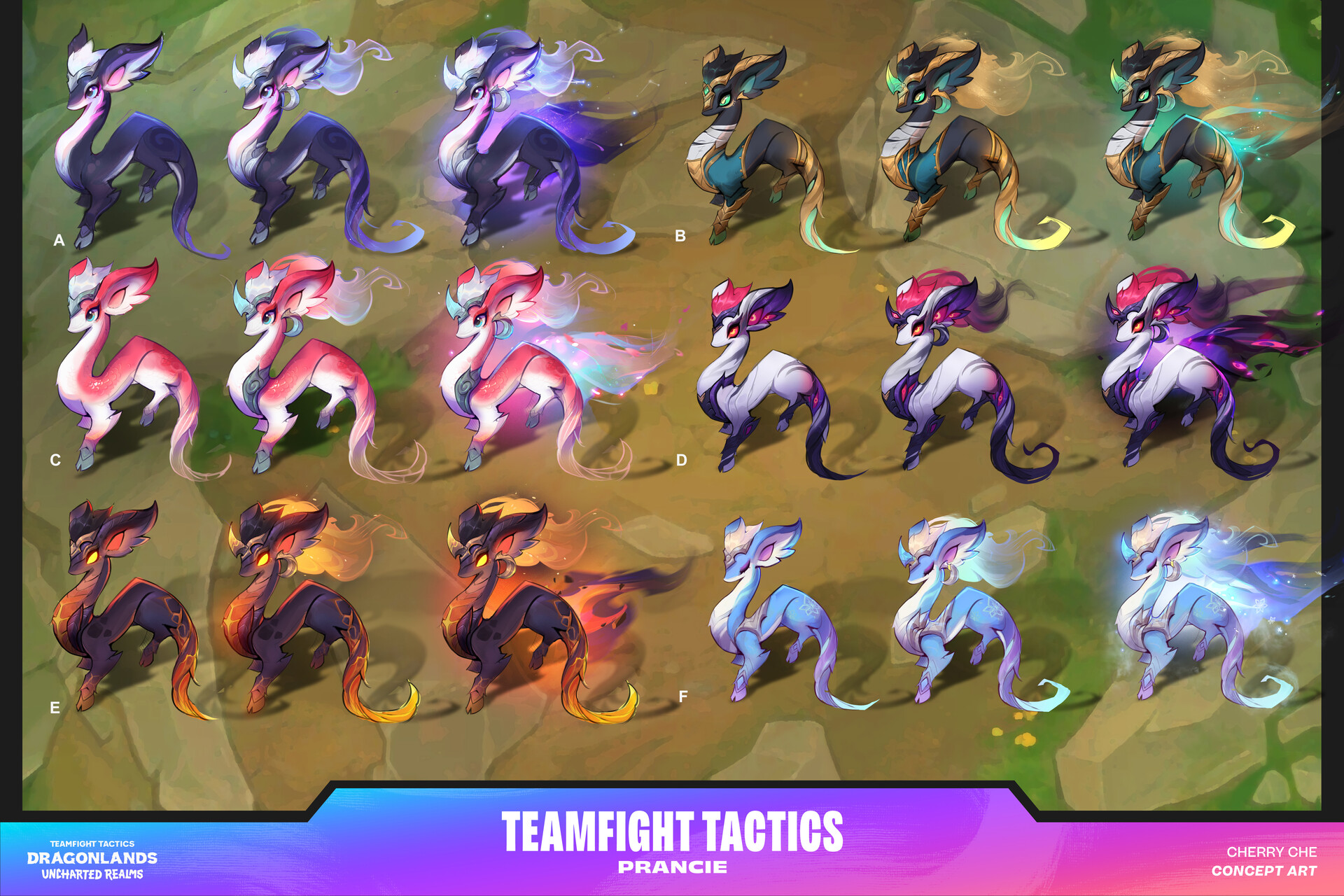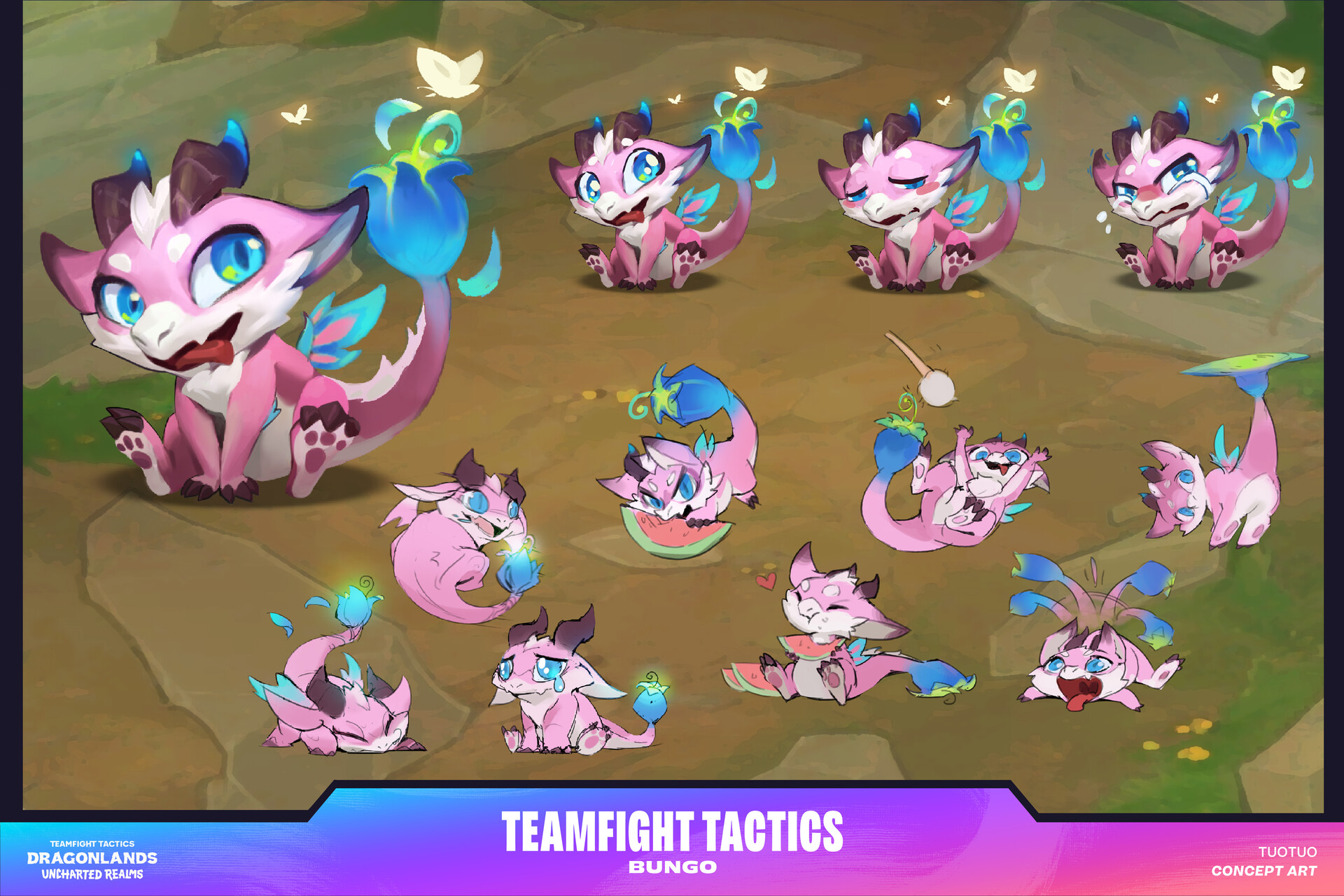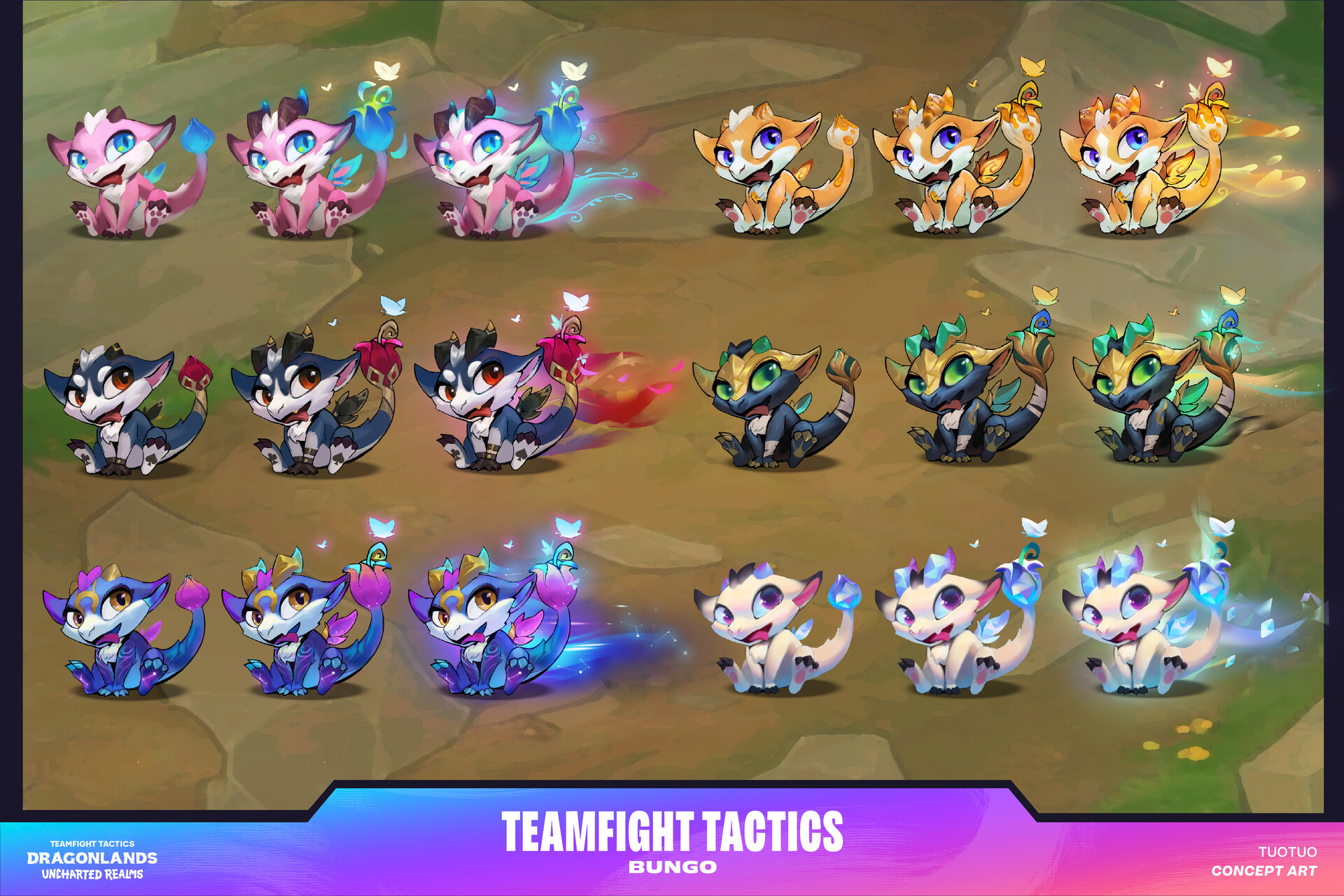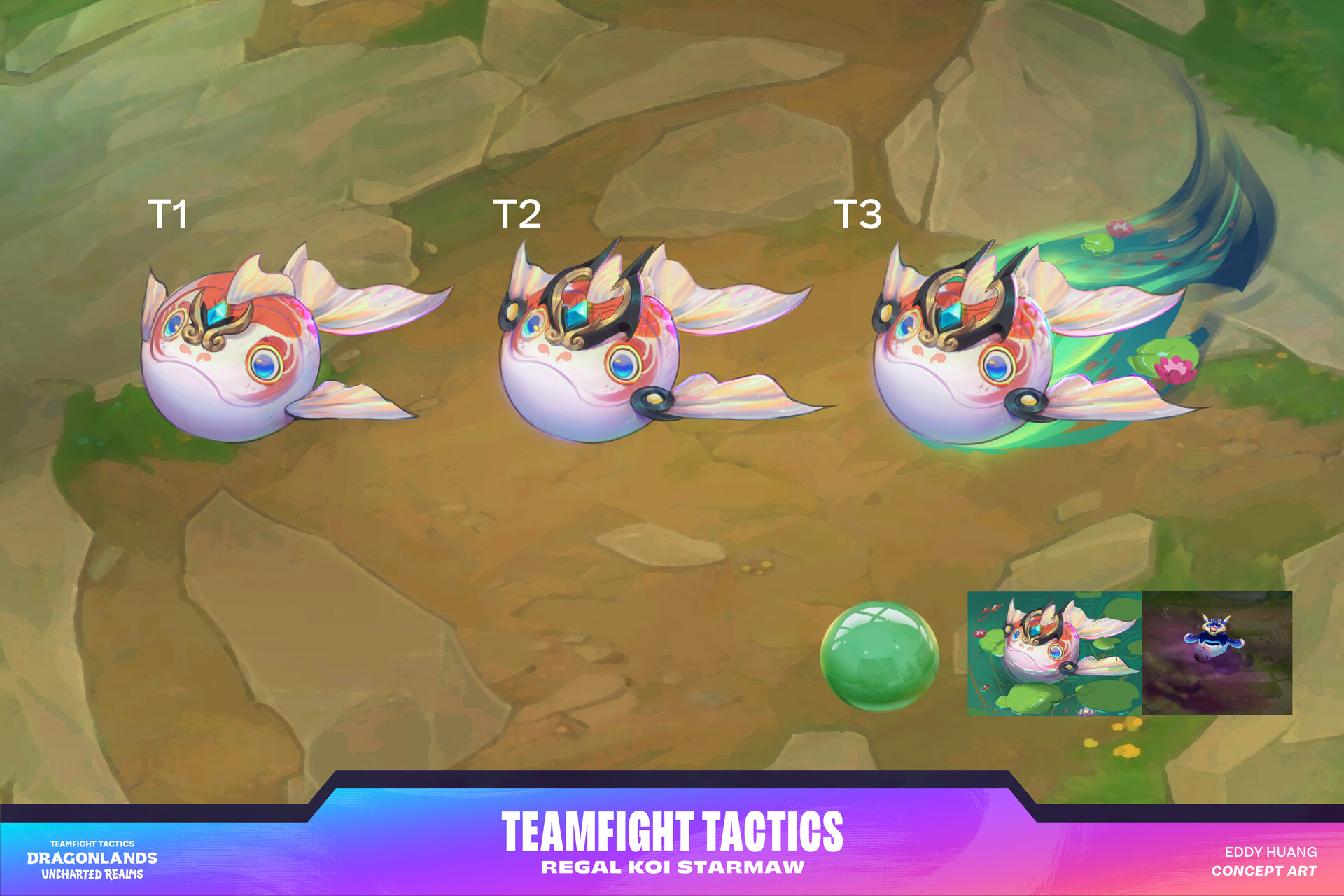 Visual Designers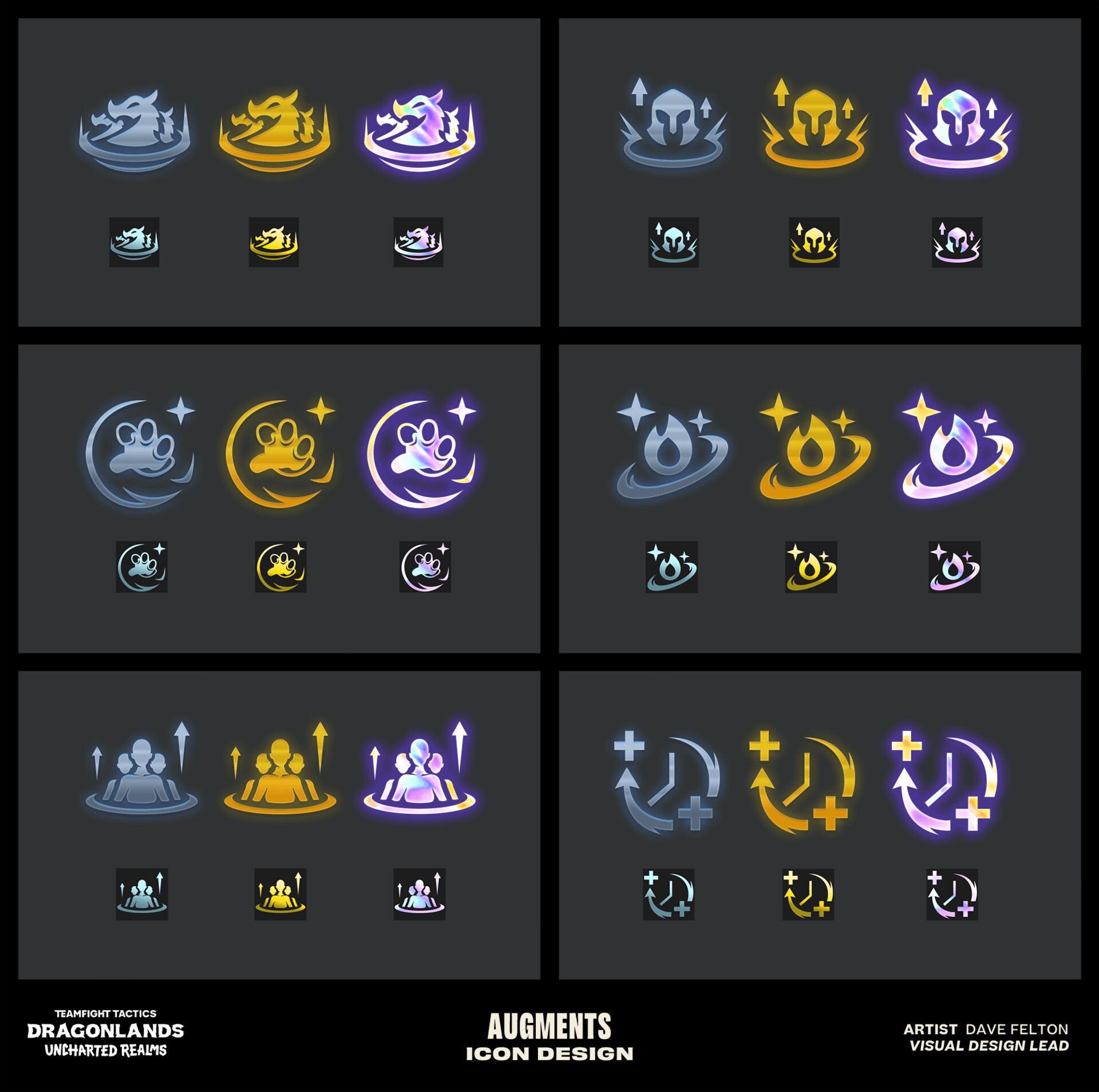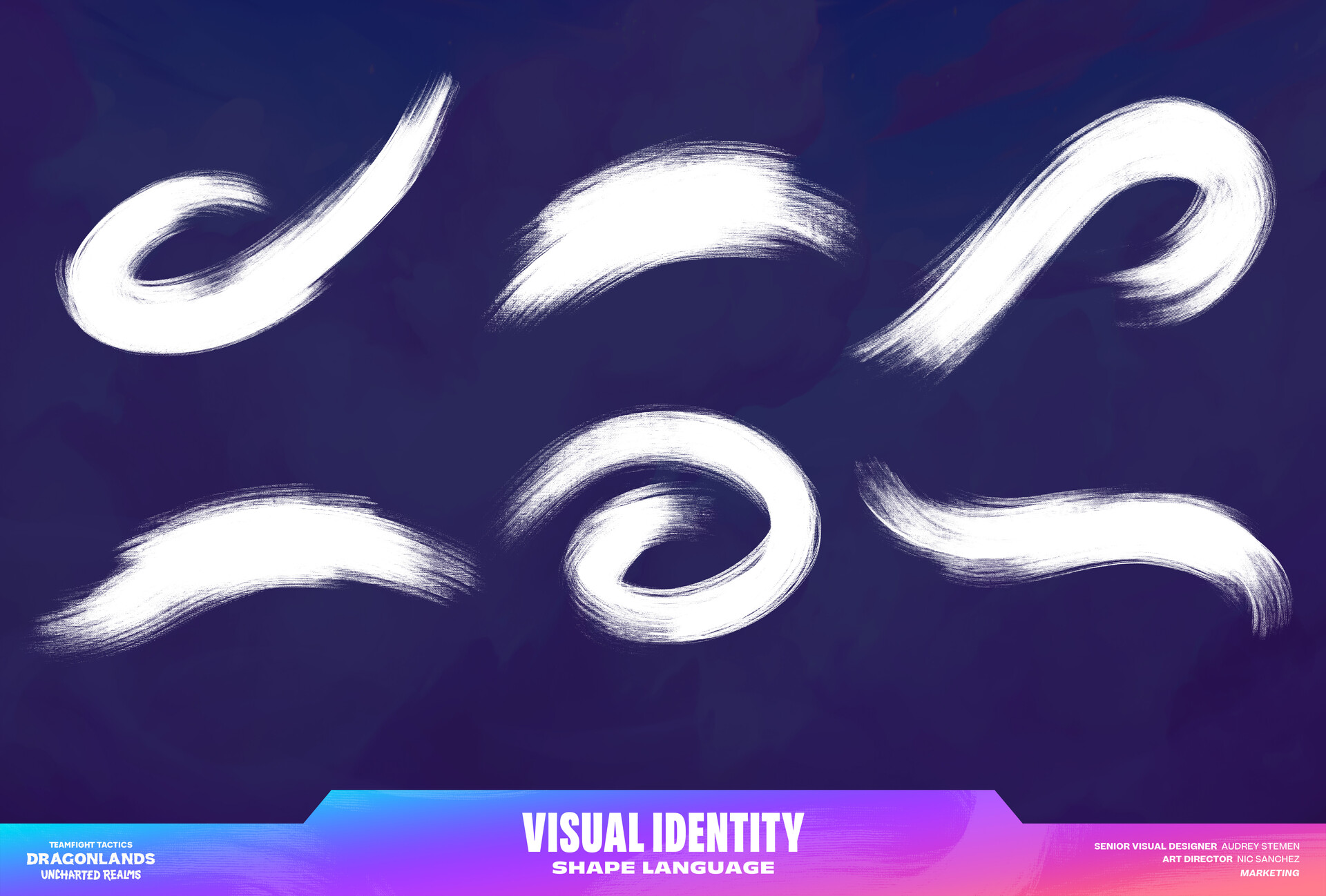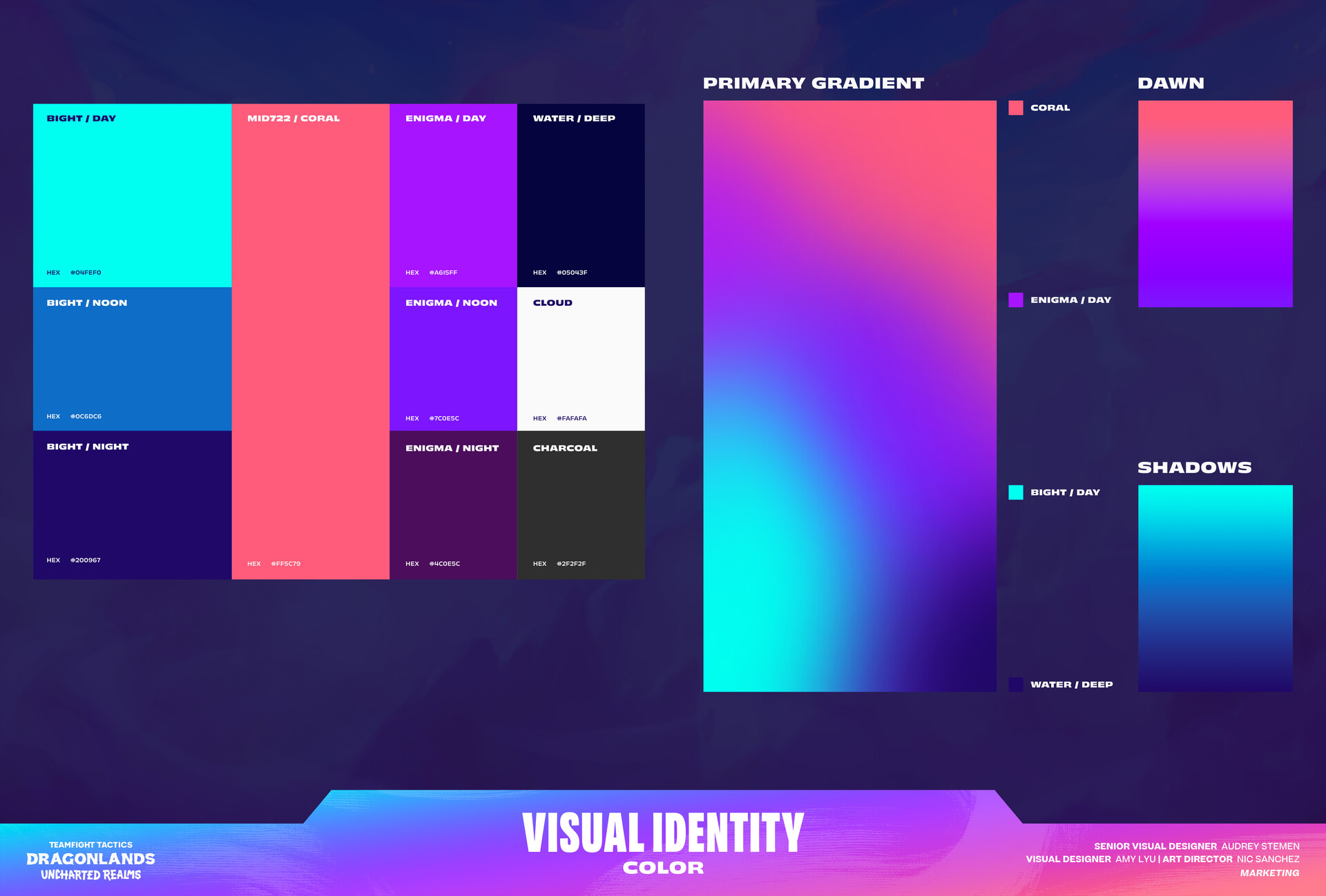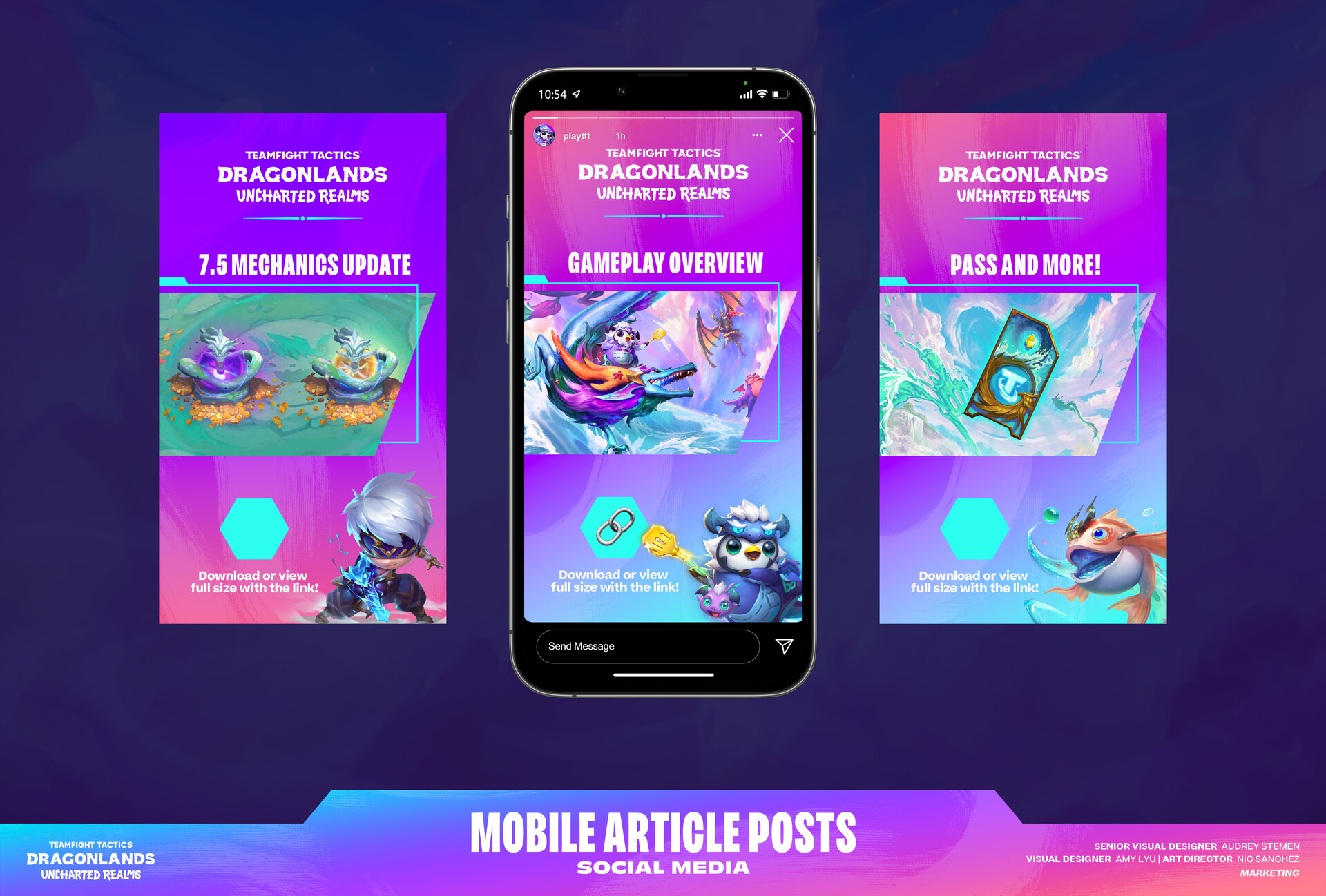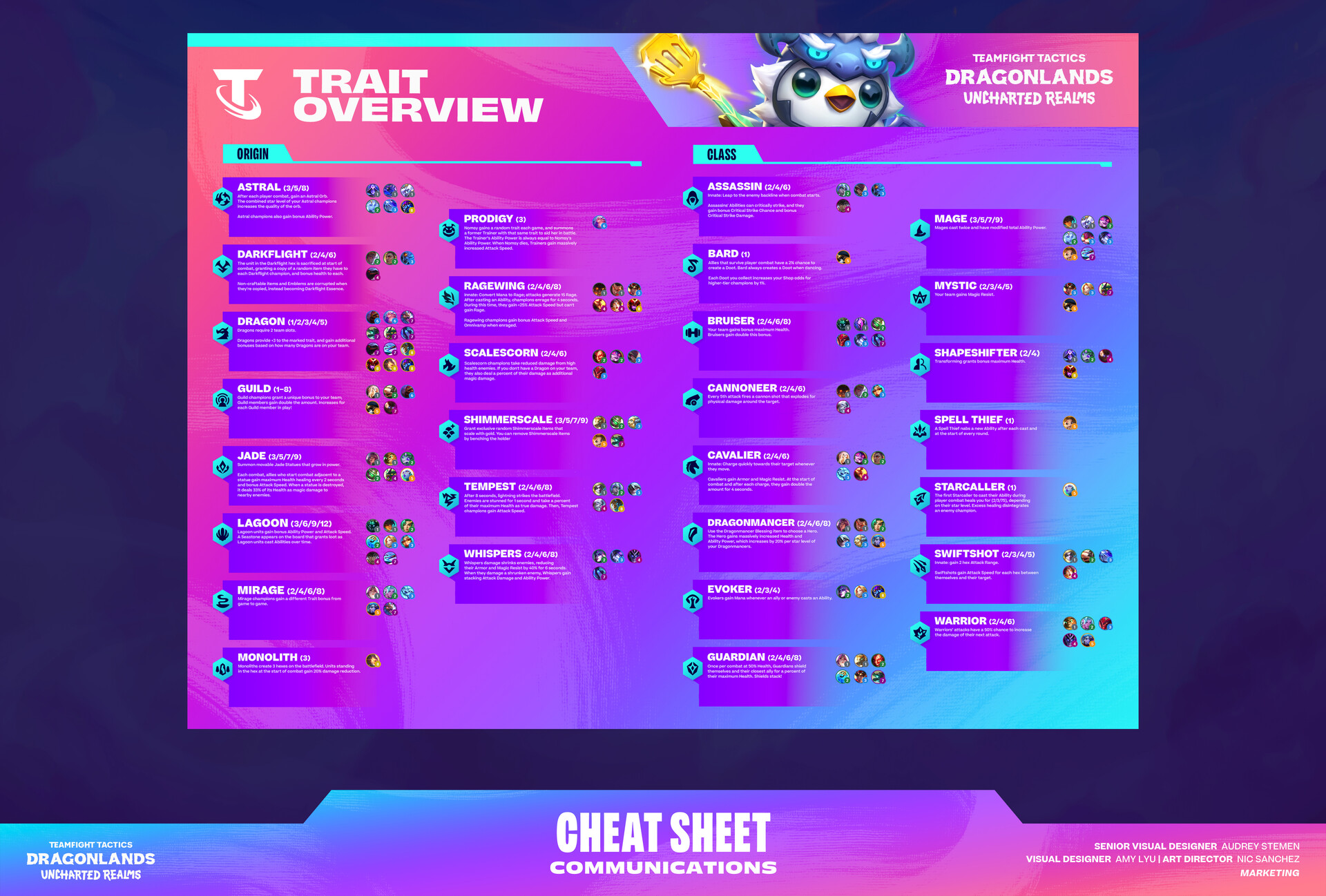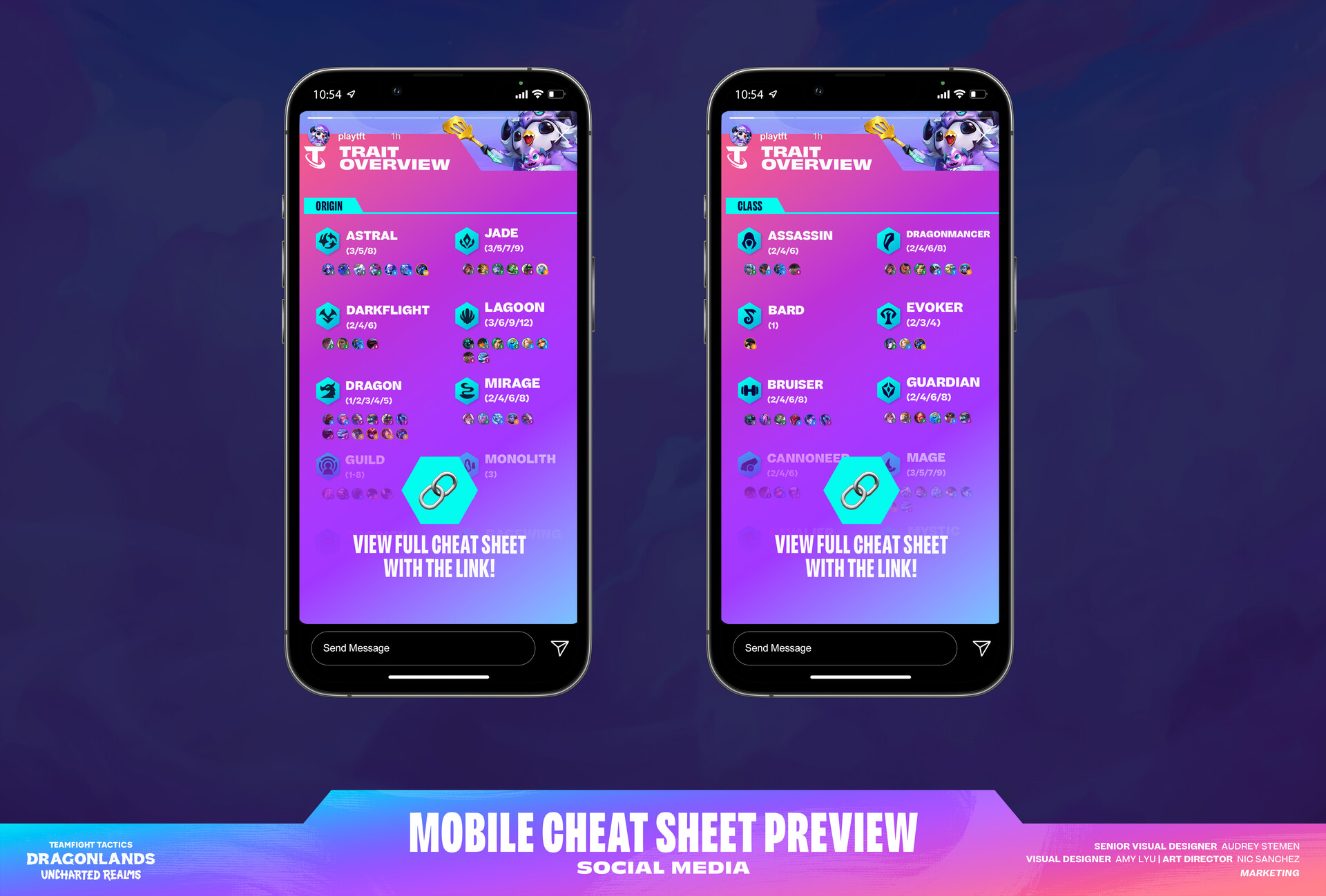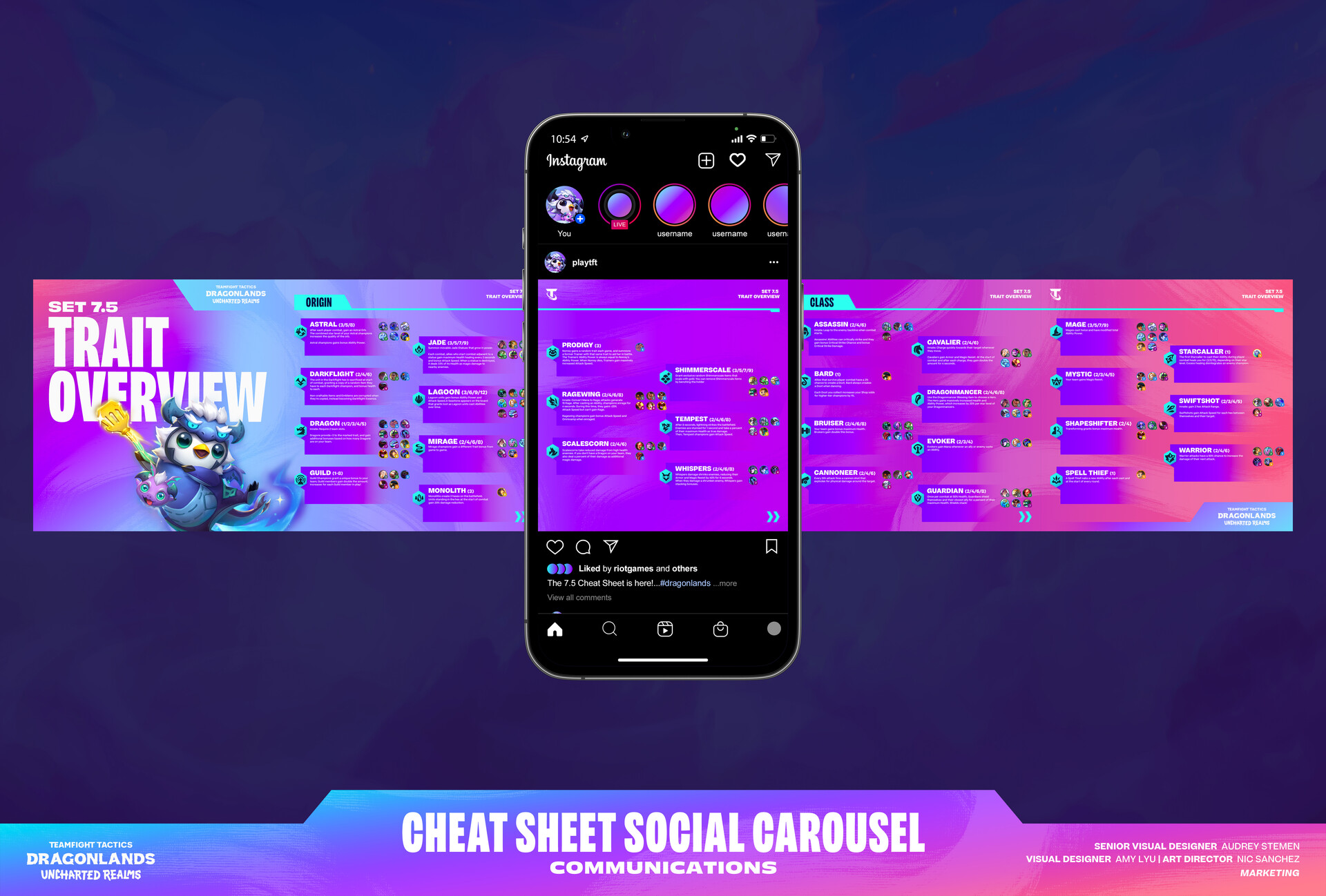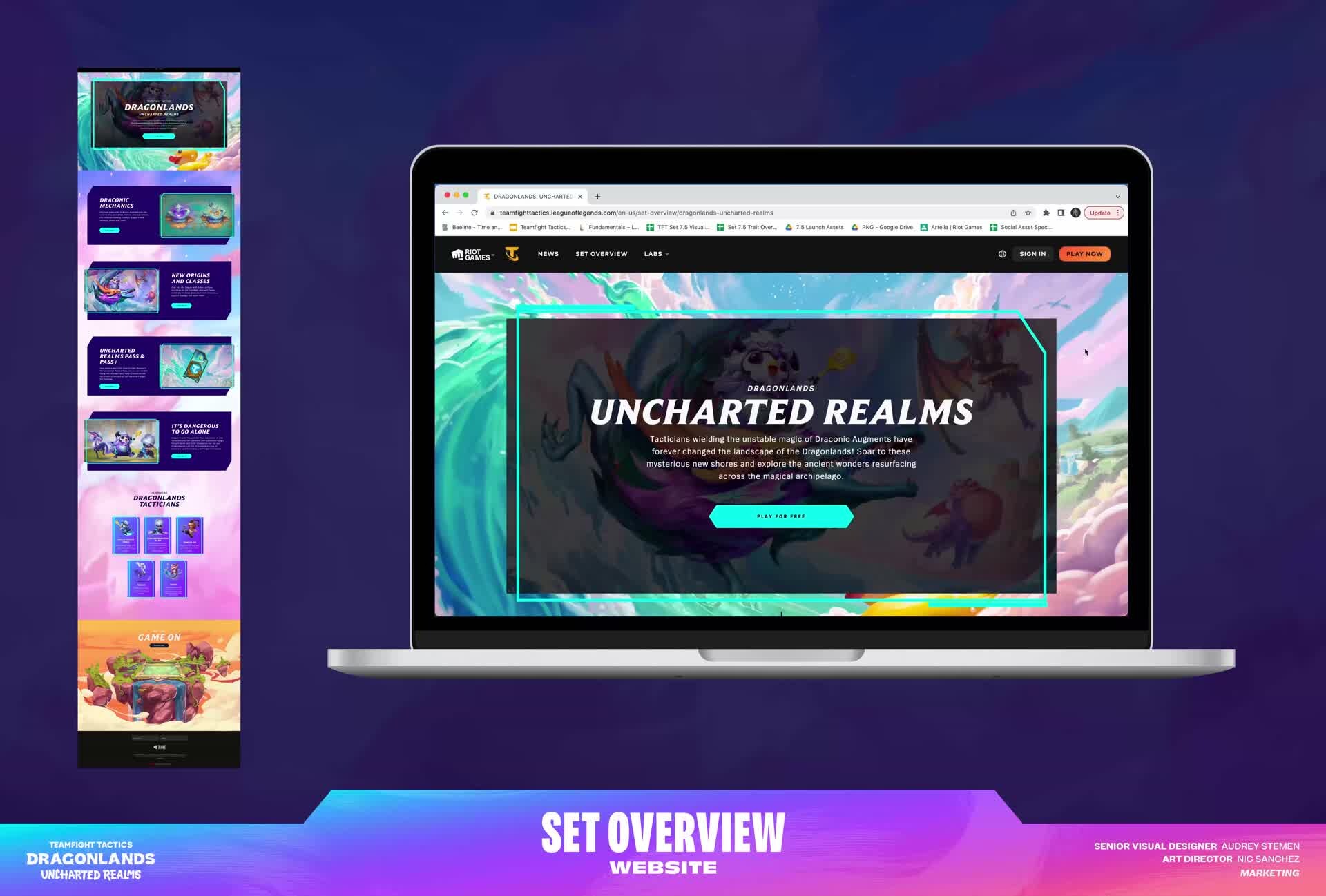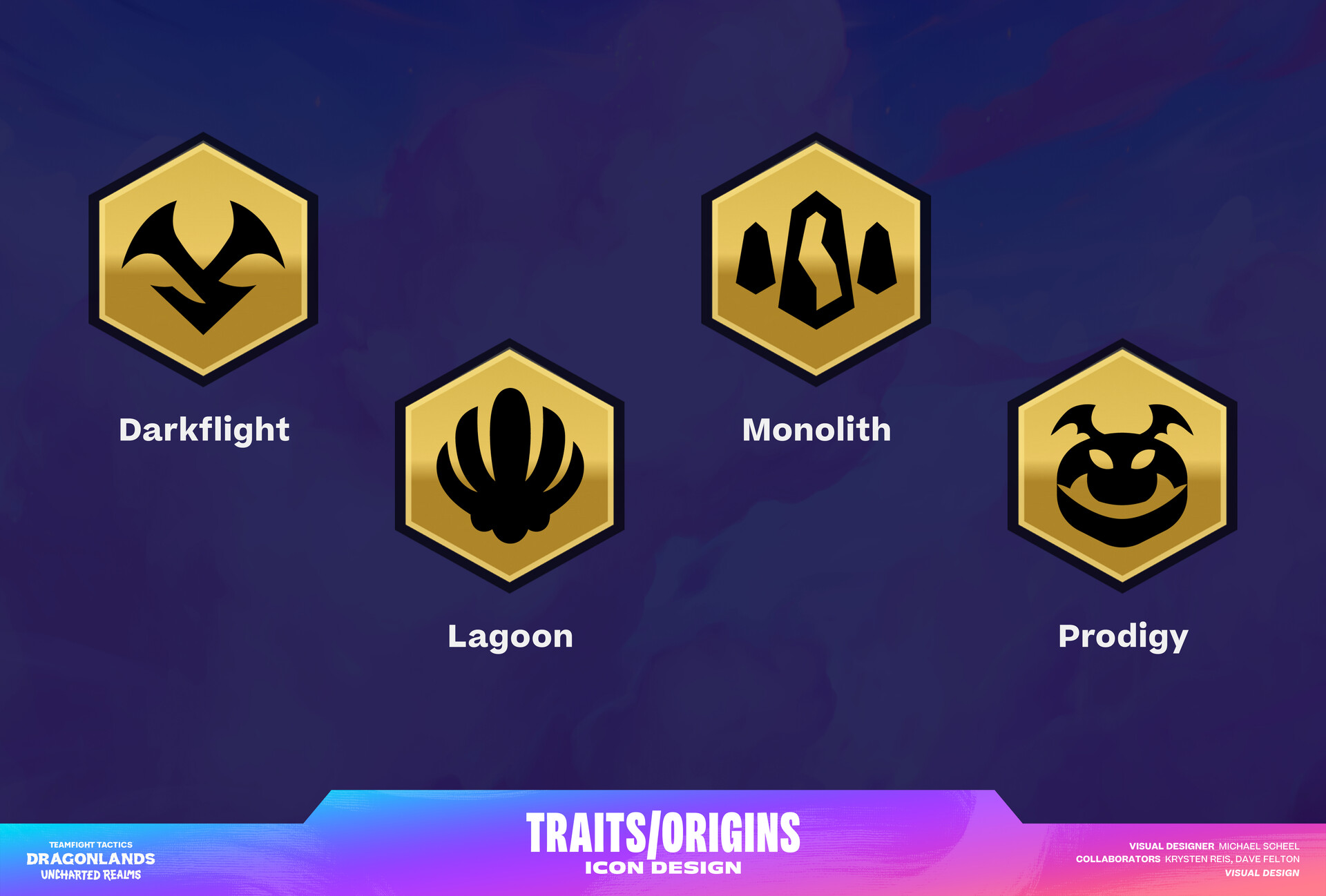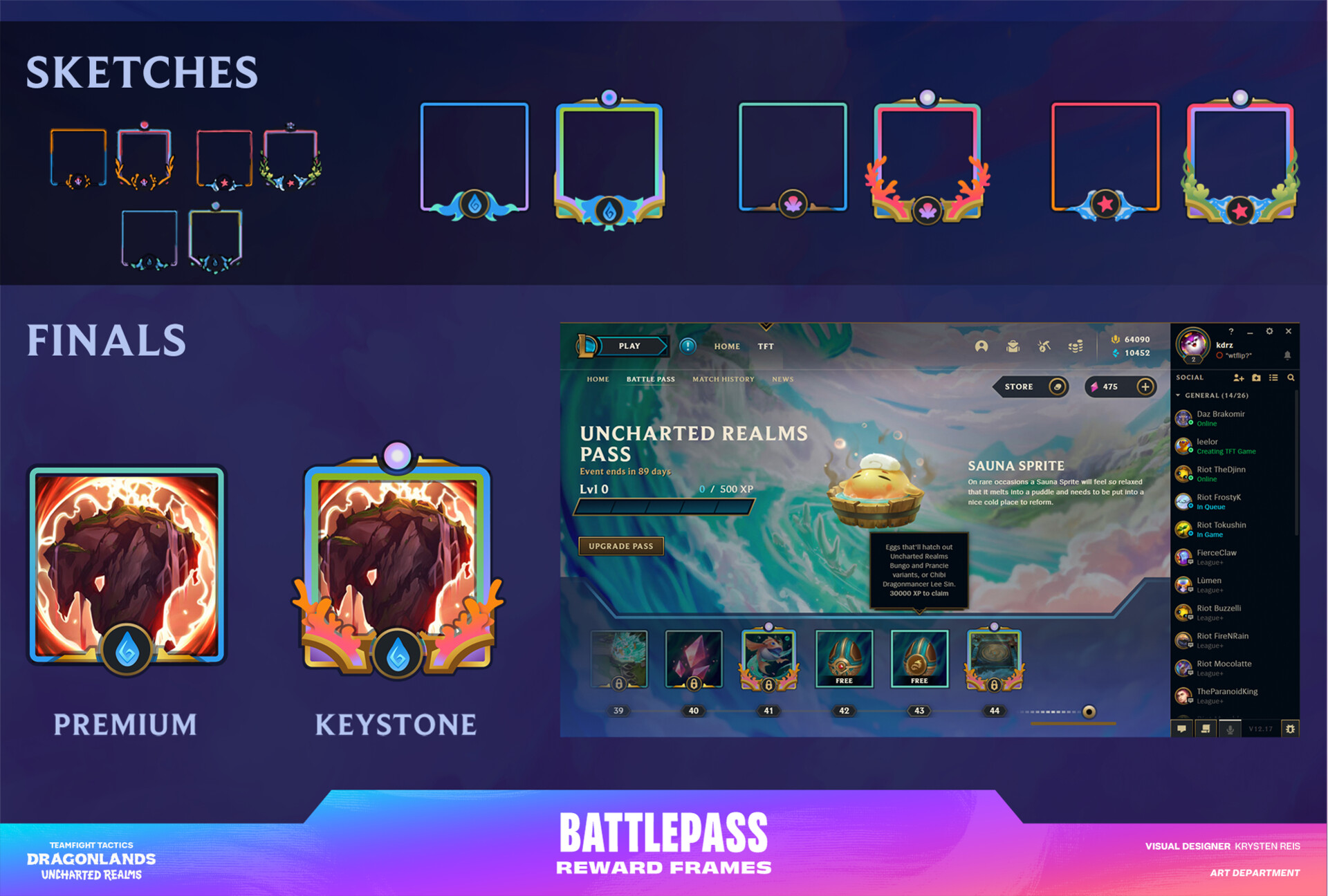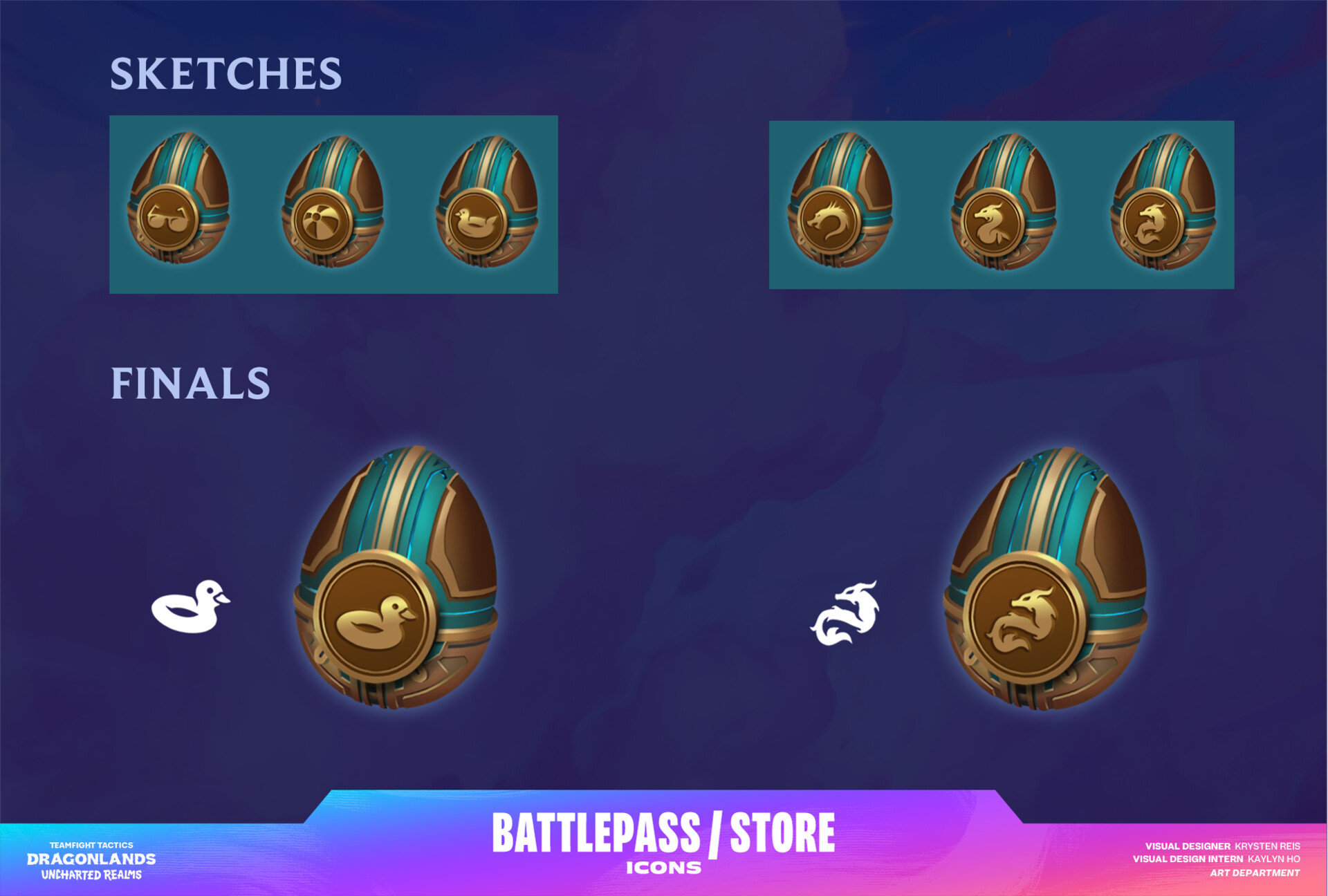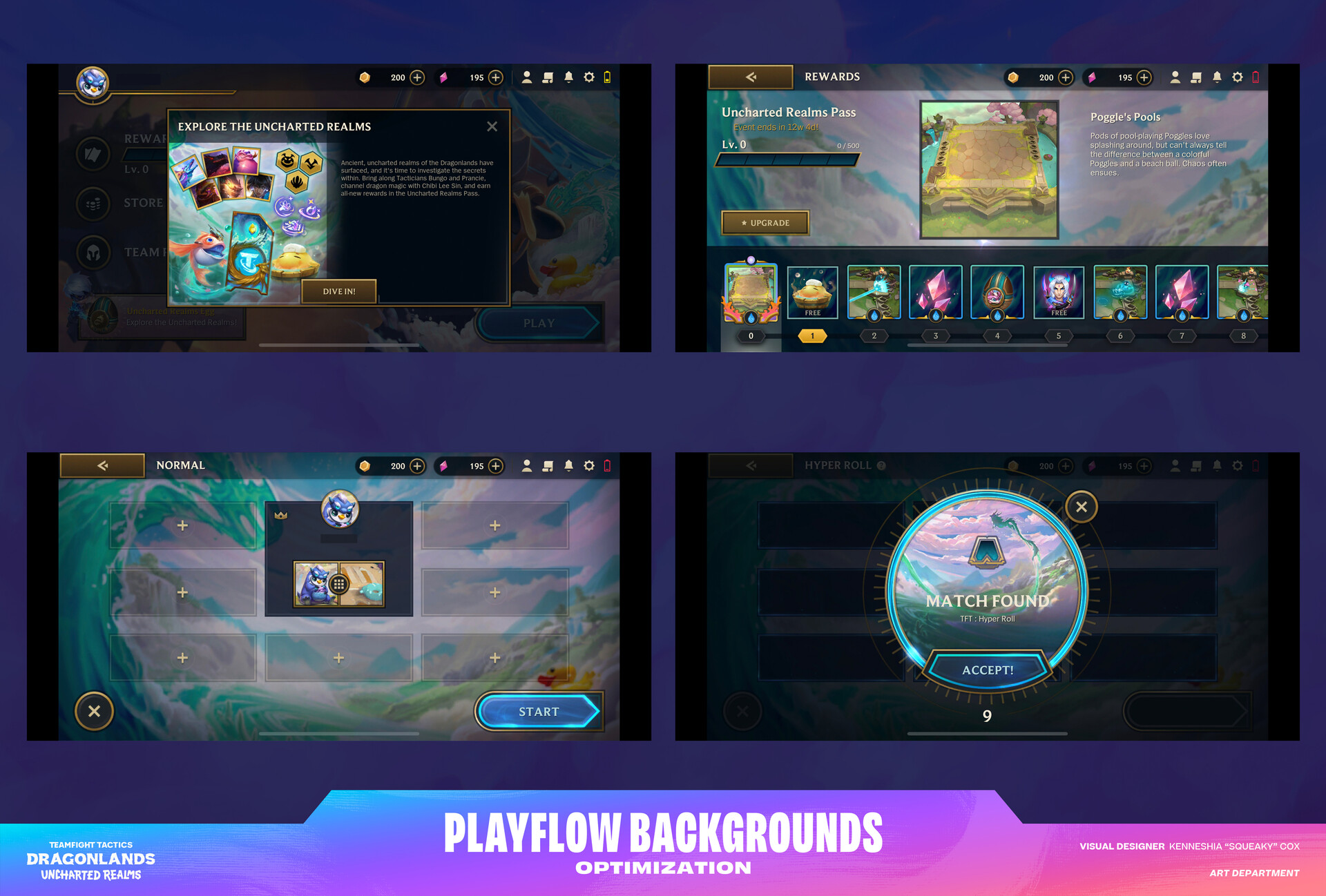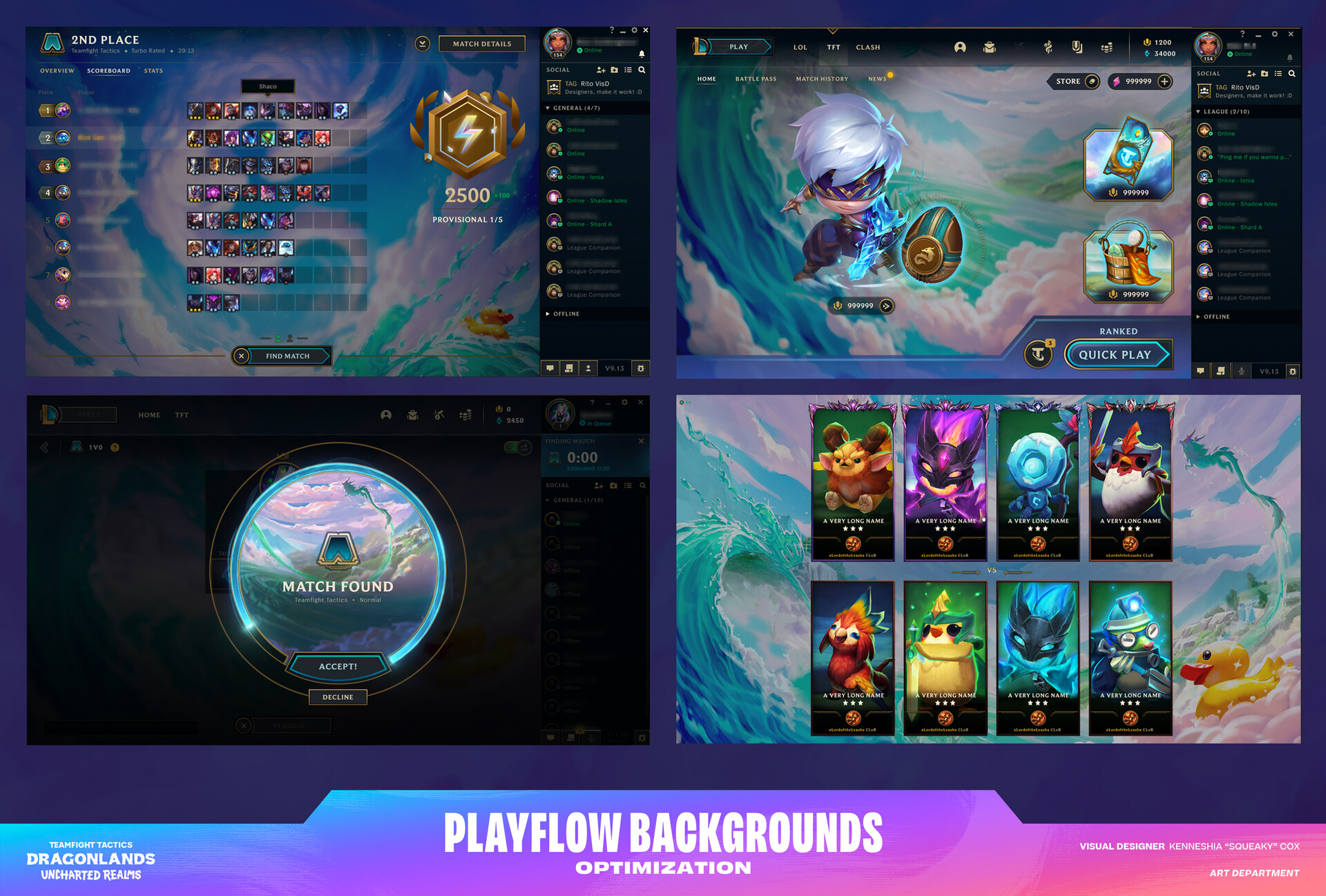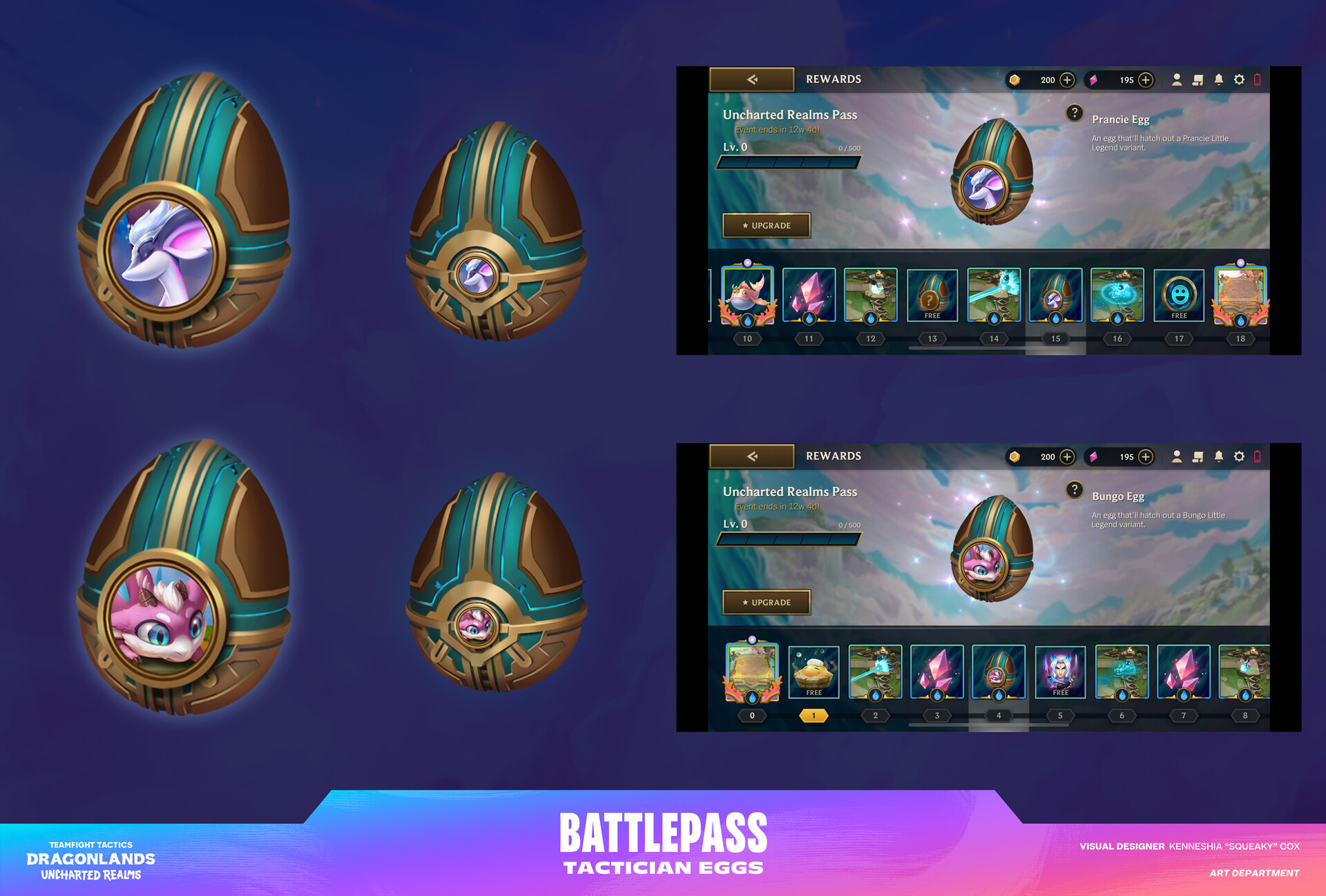 Illustrators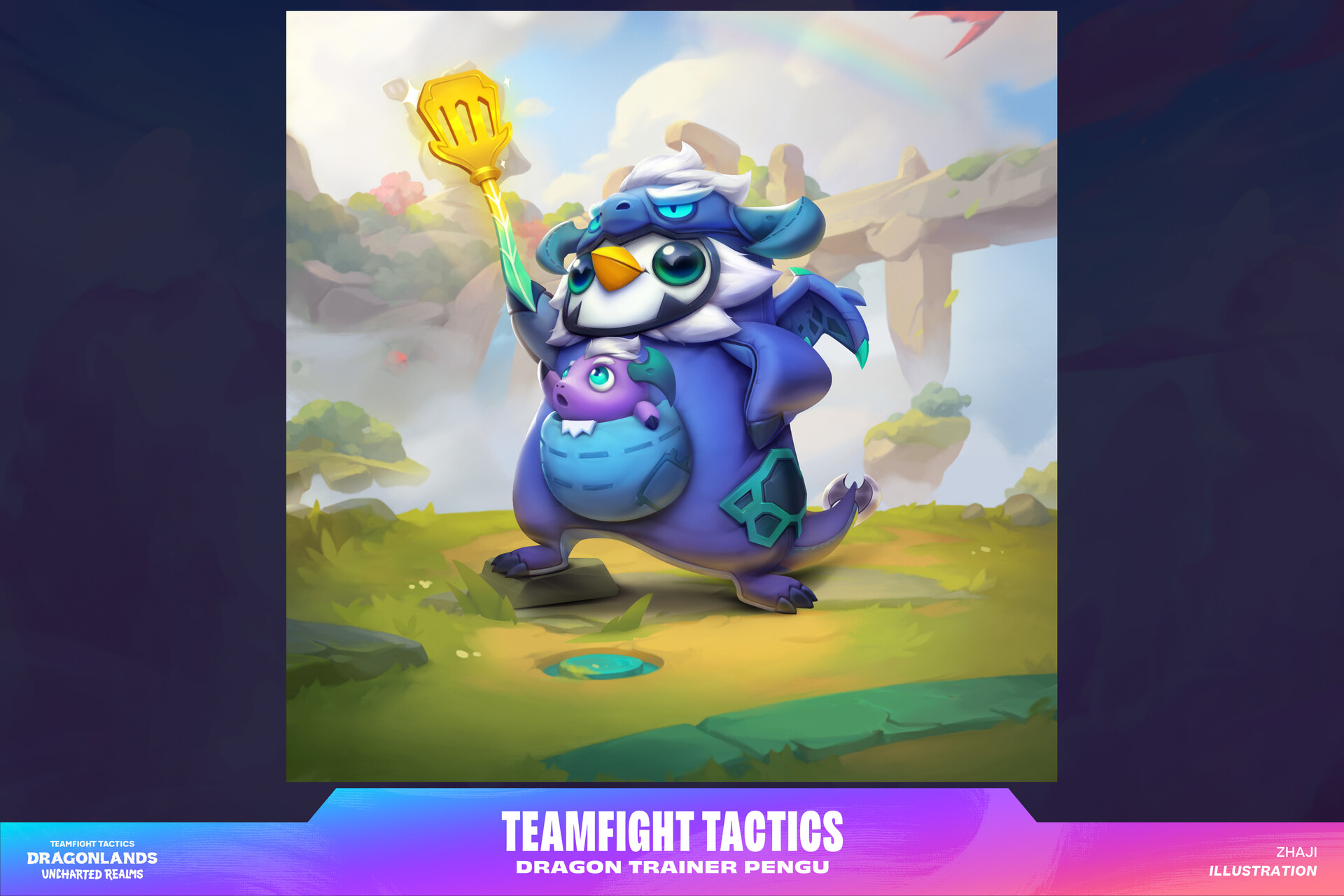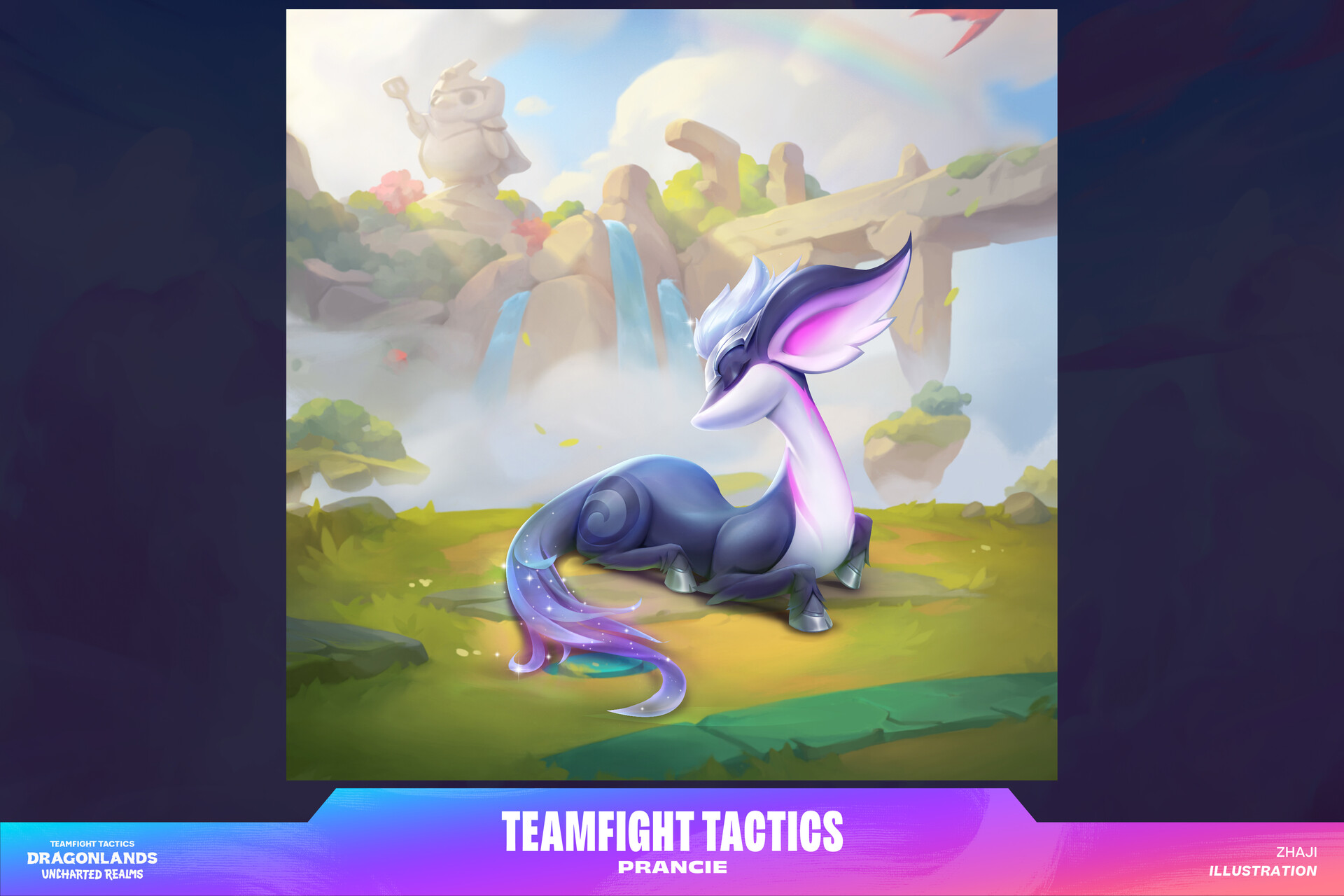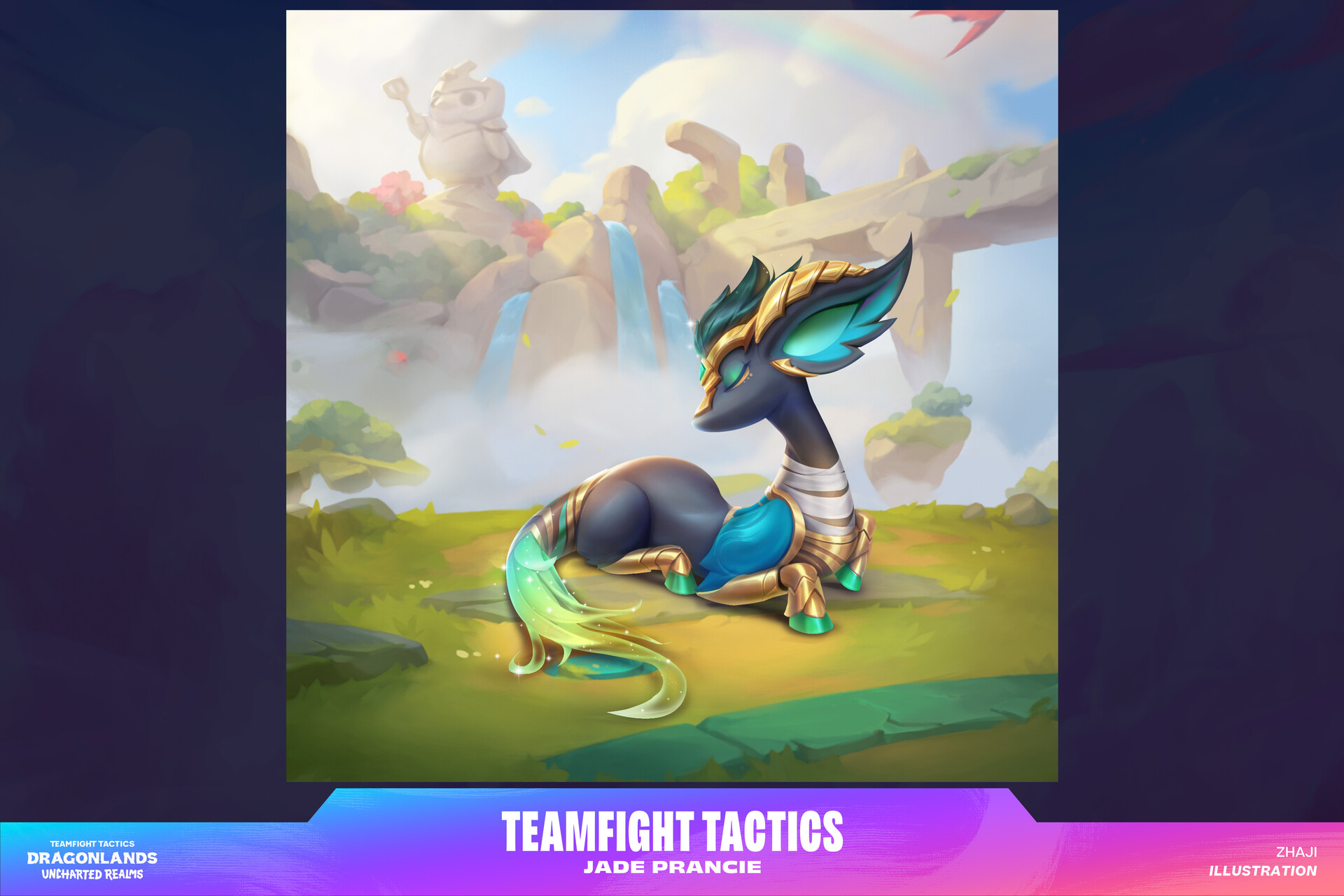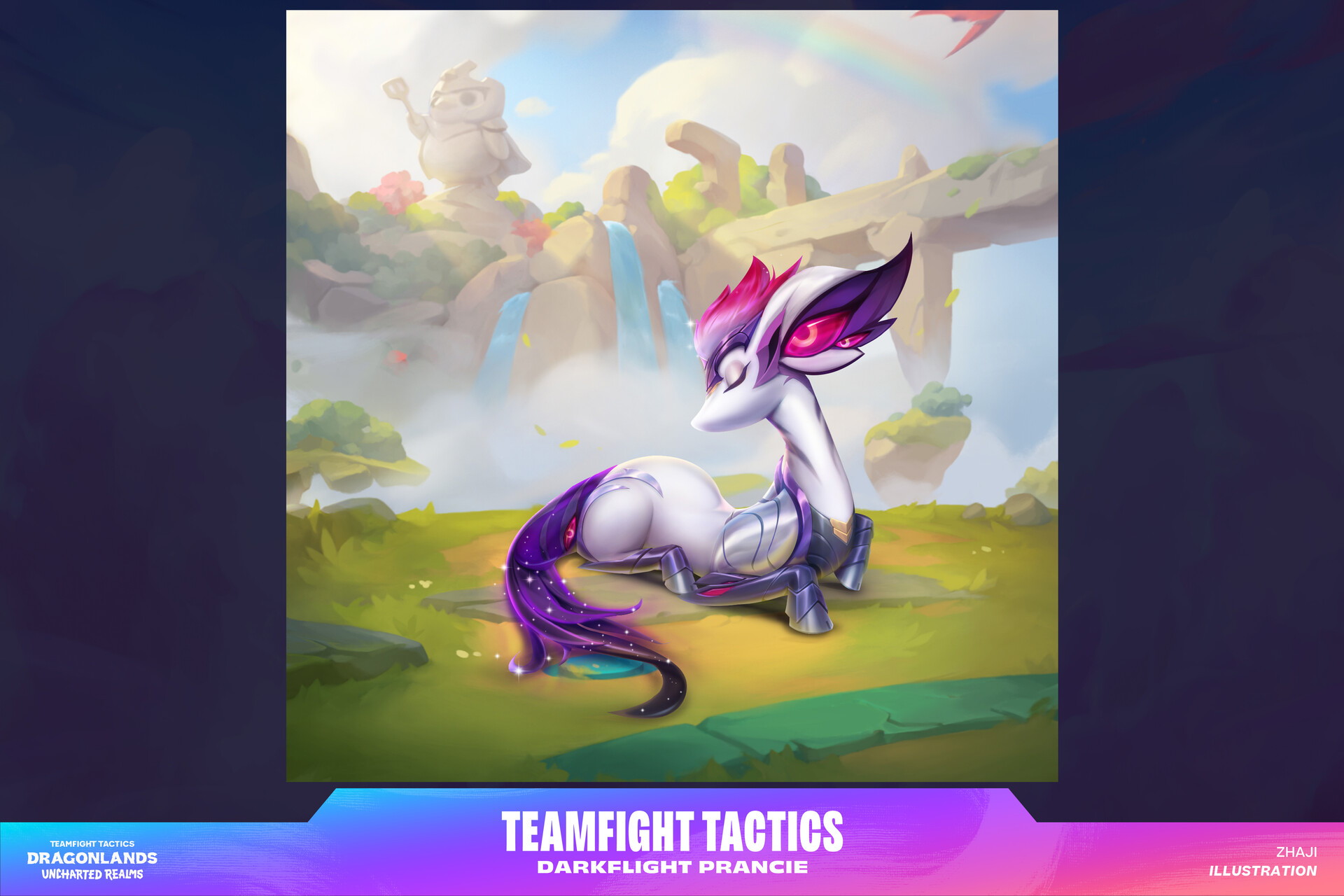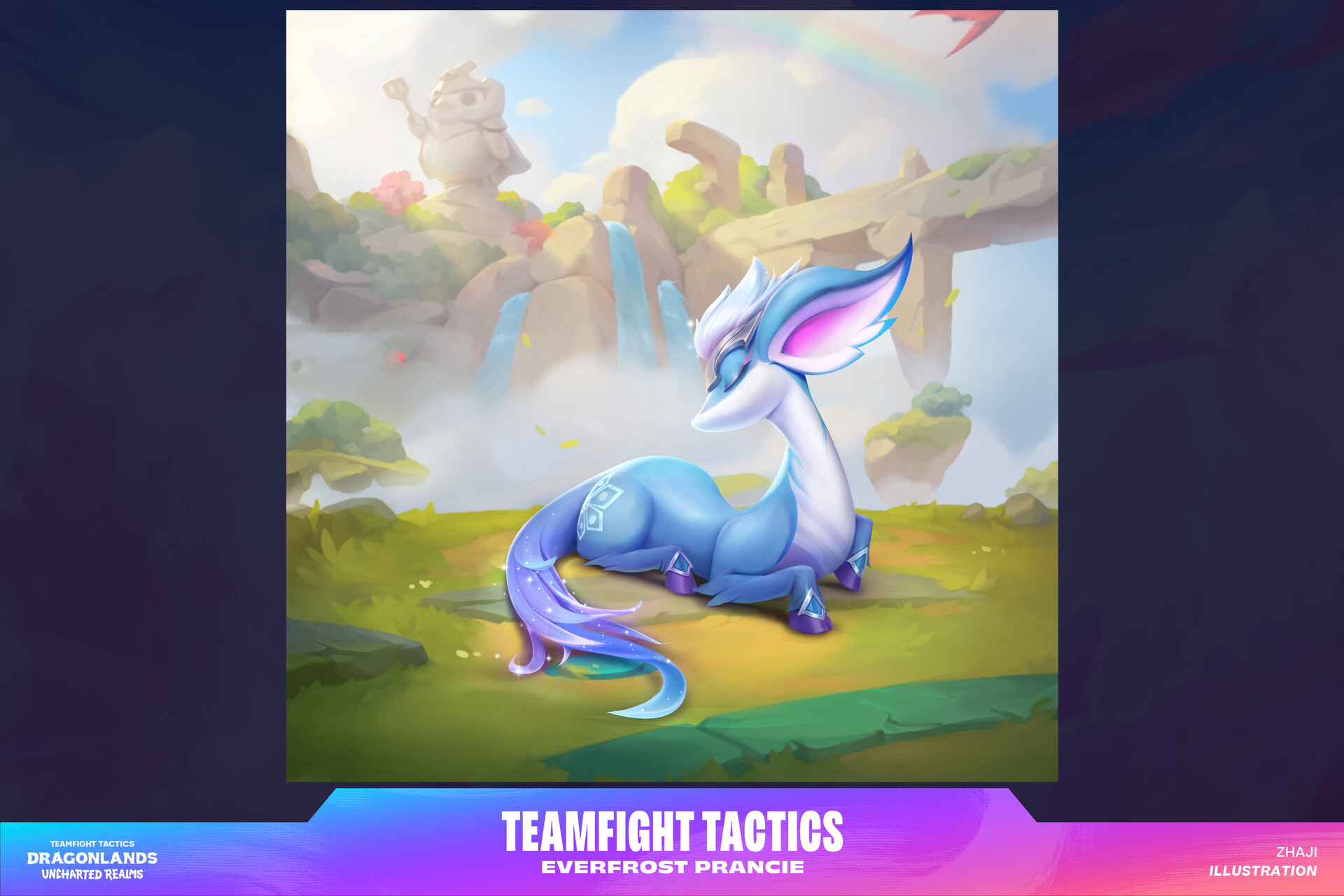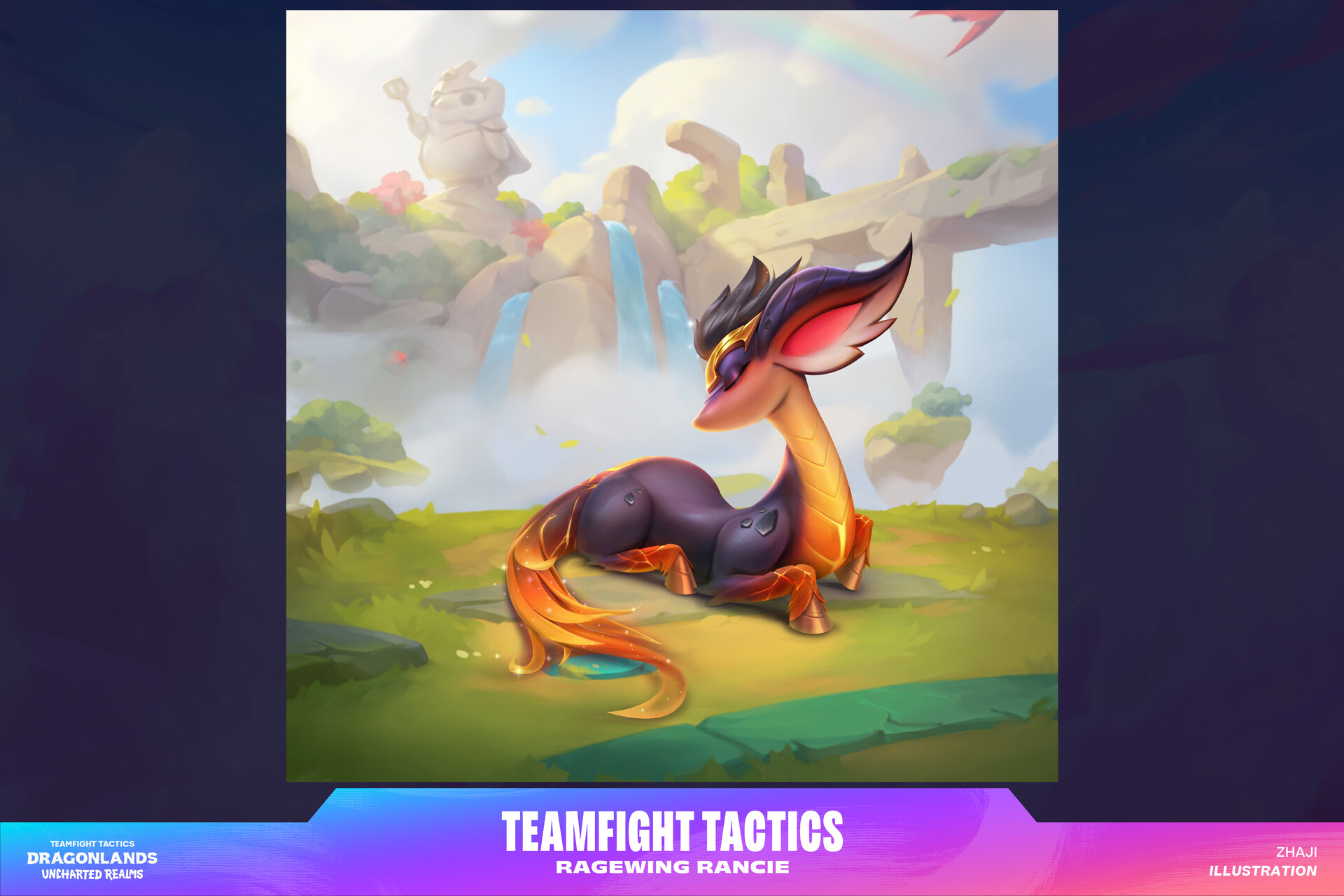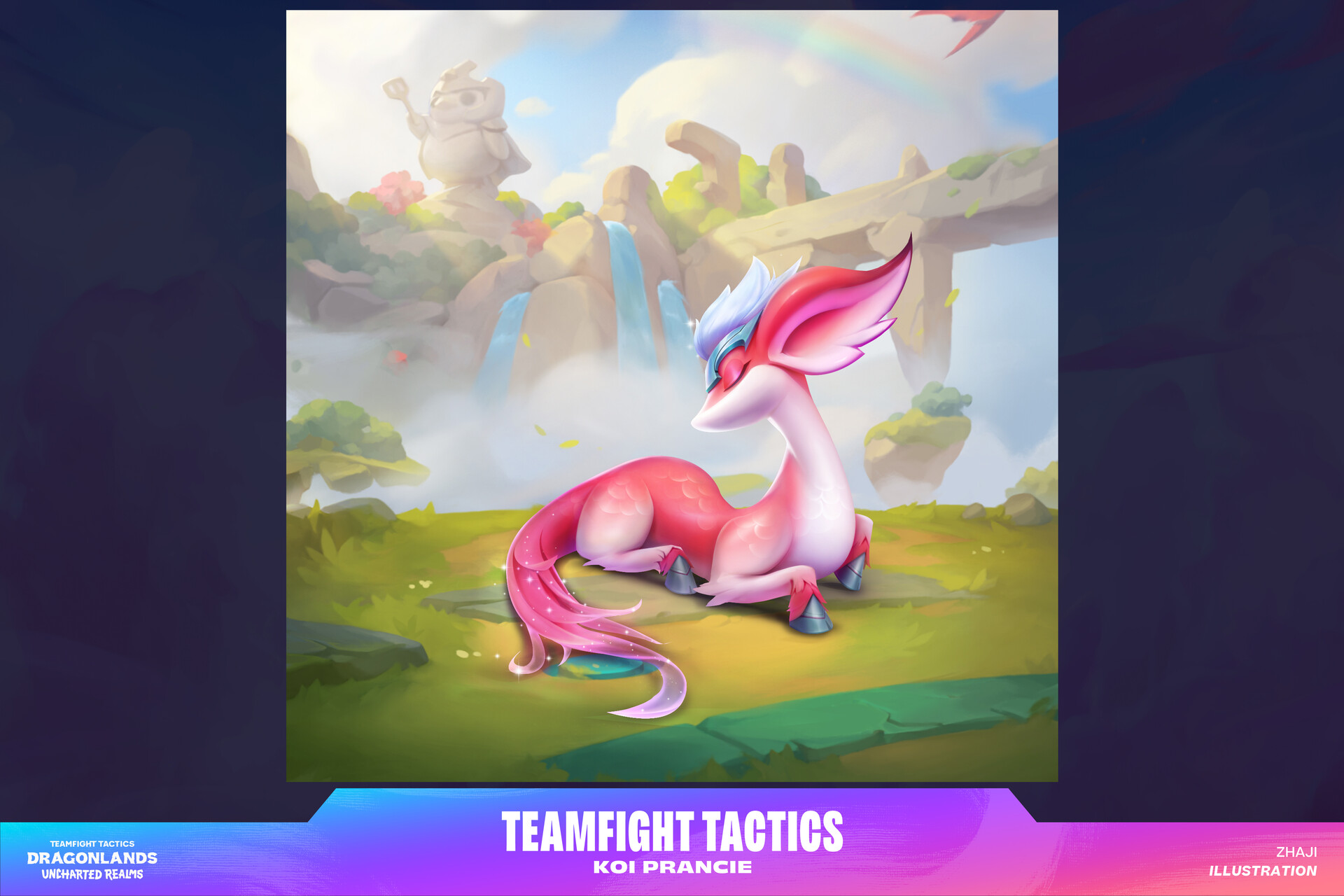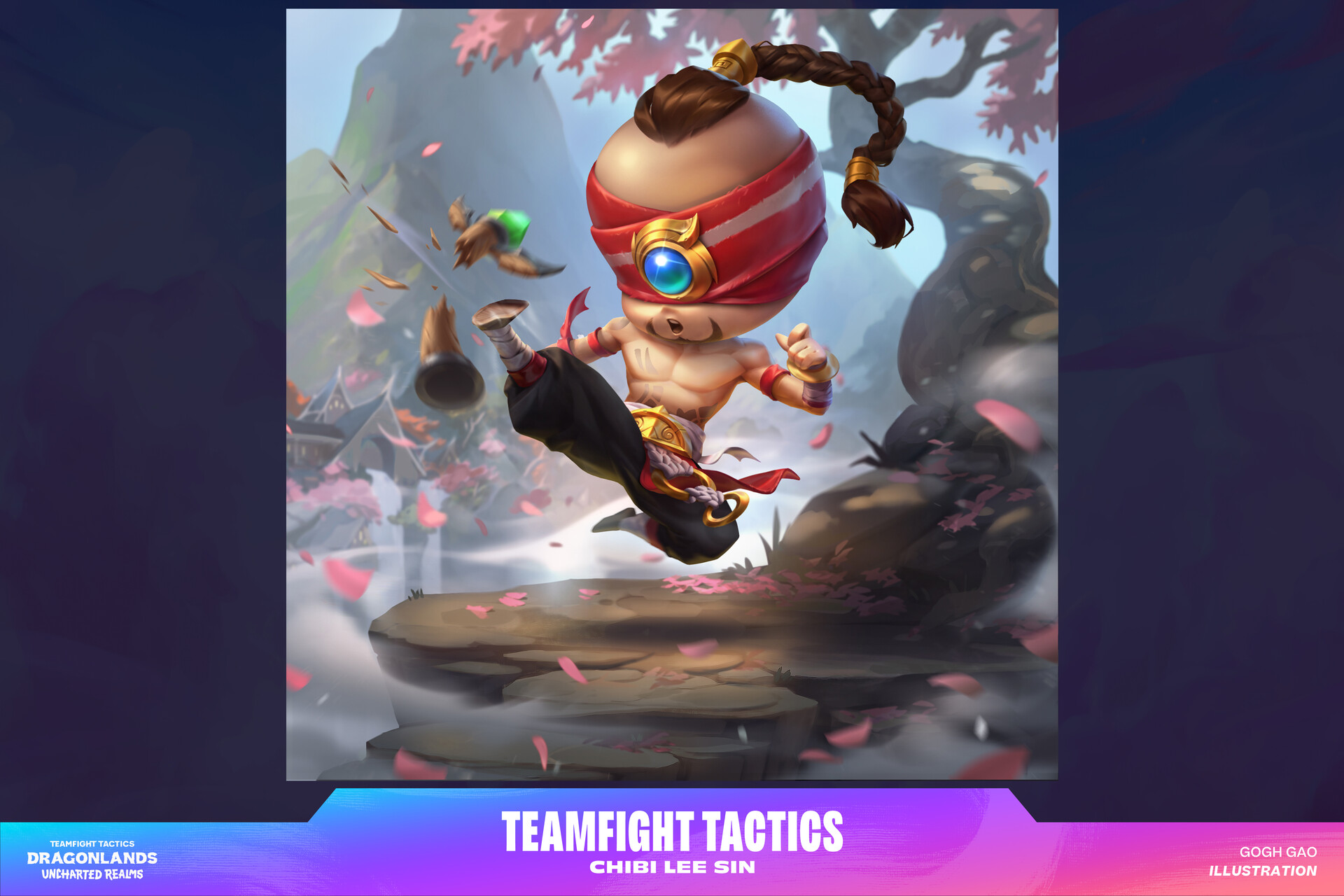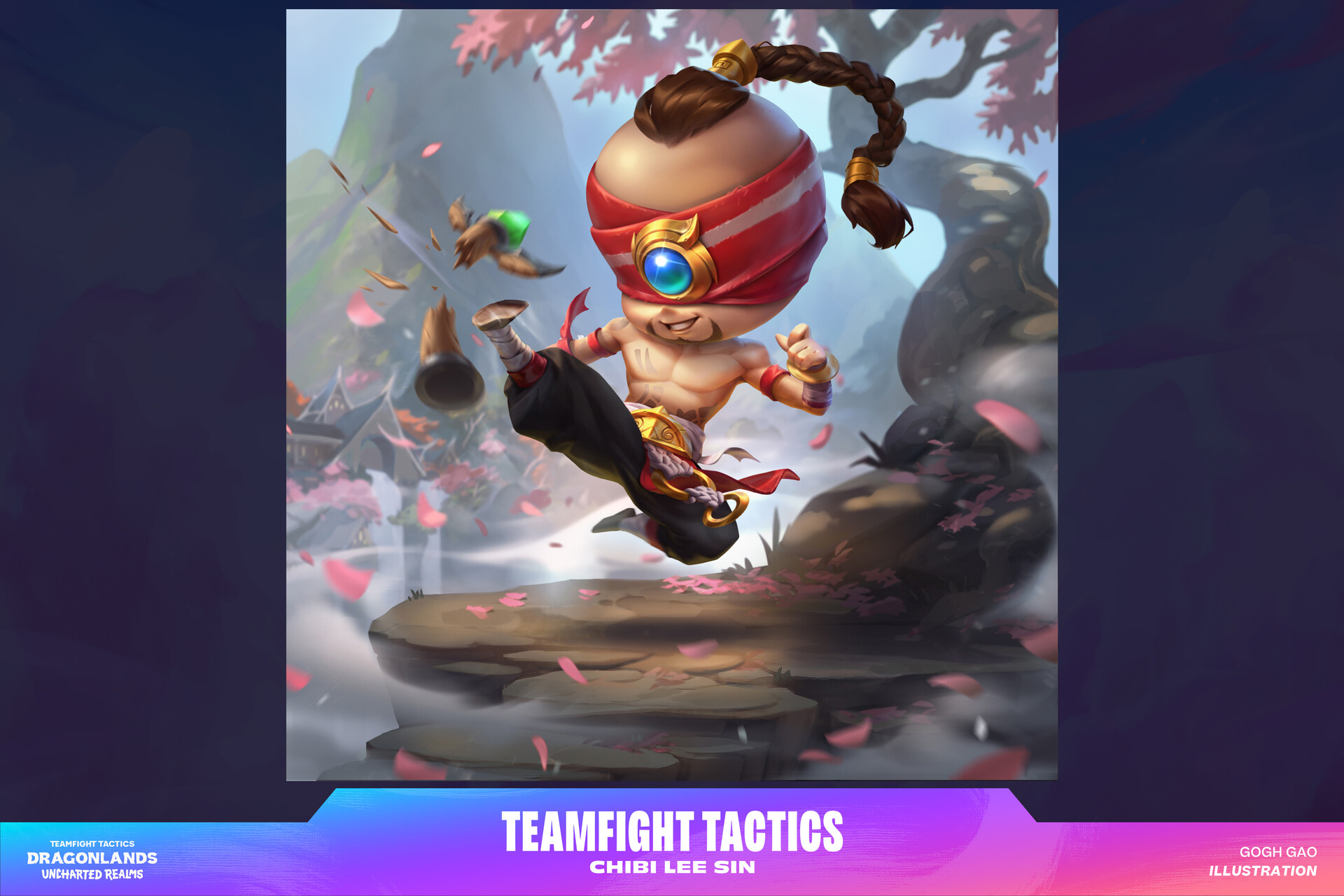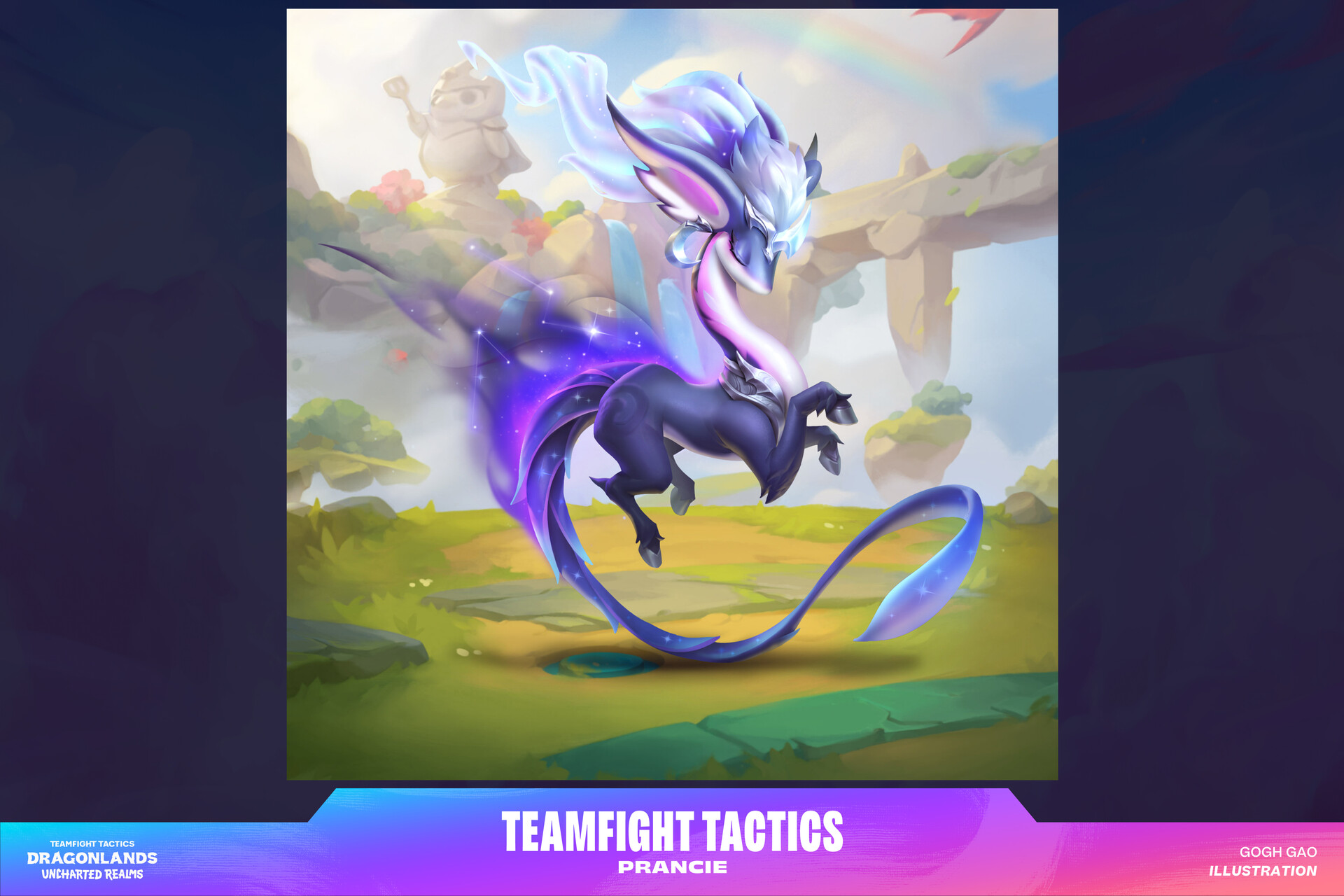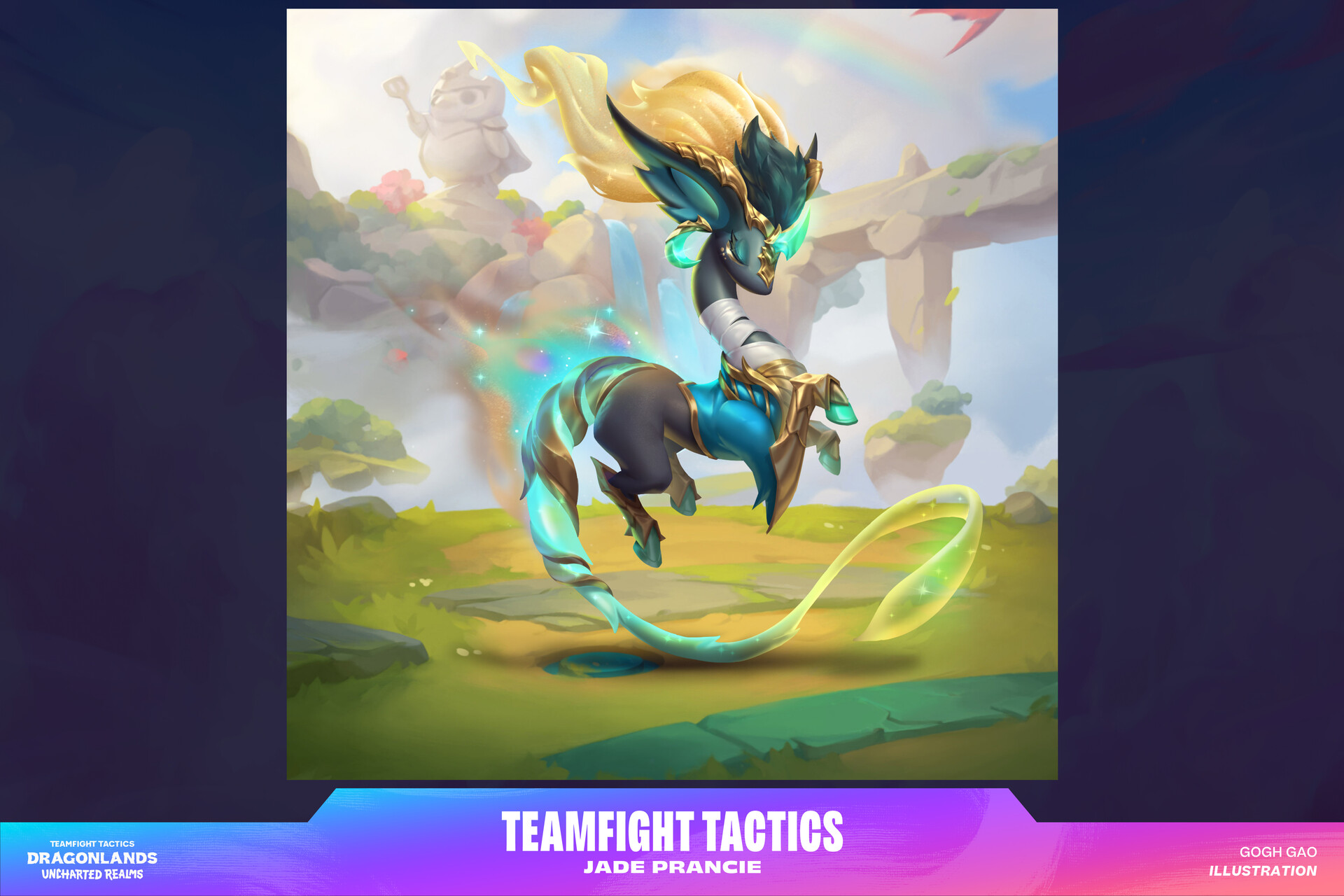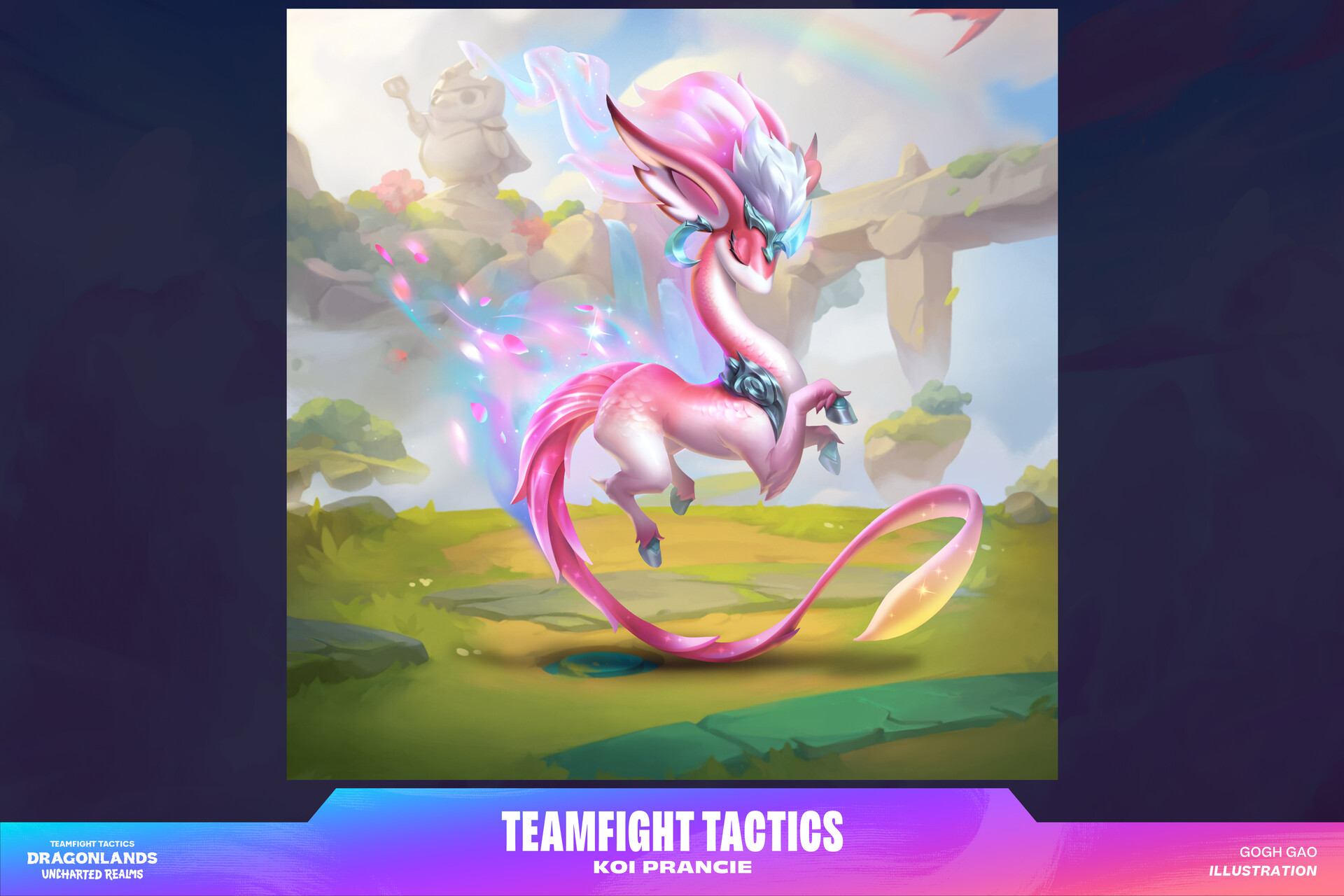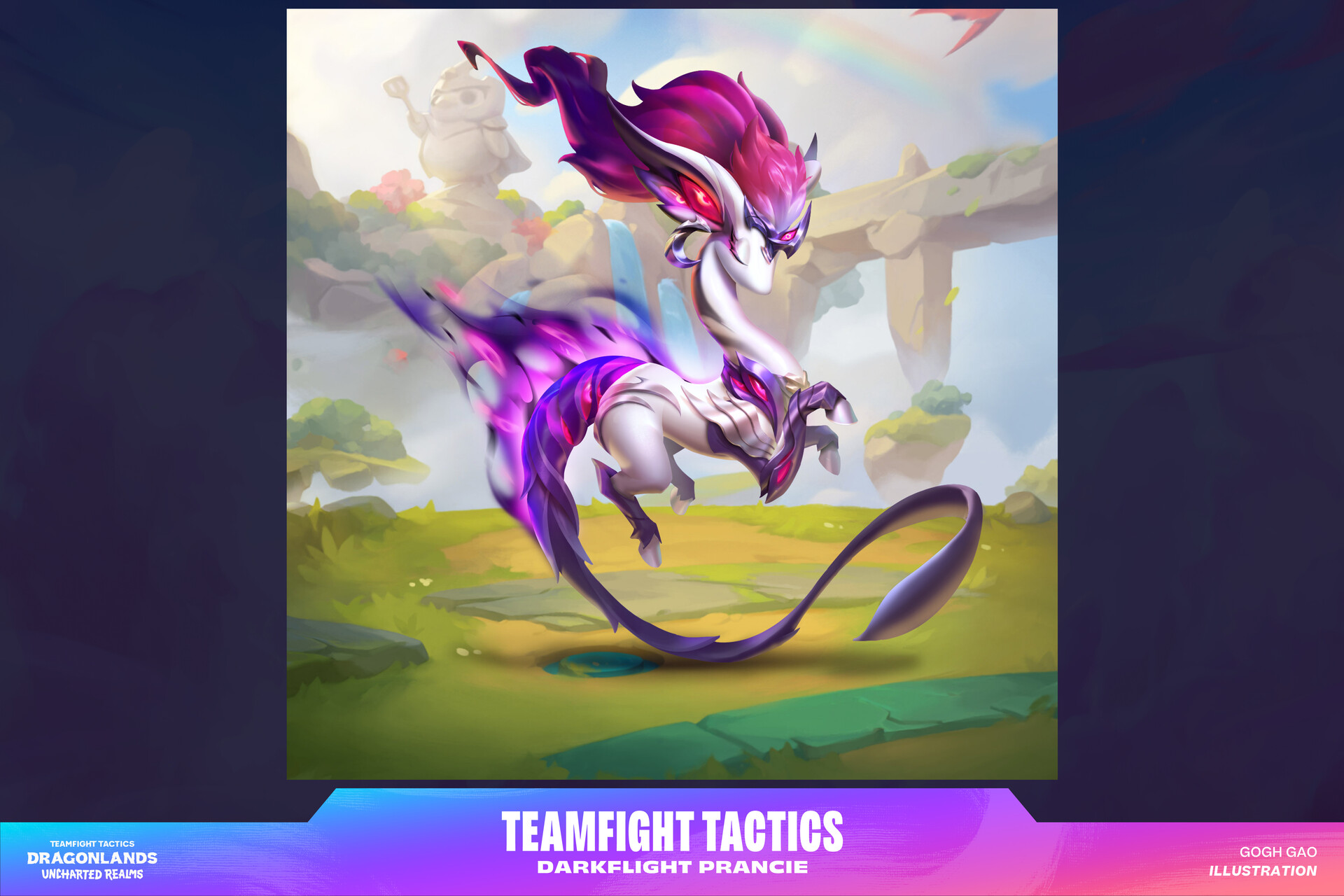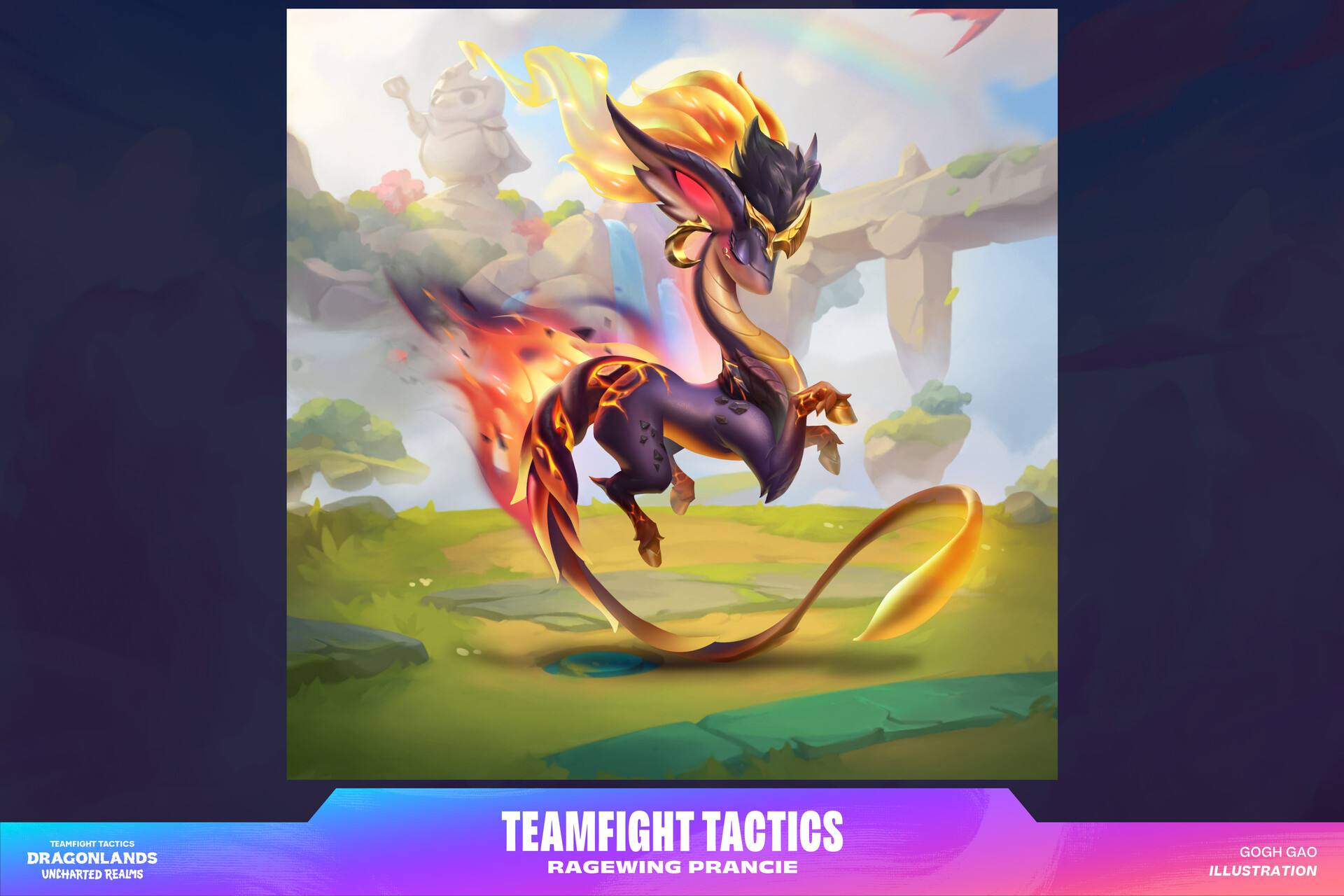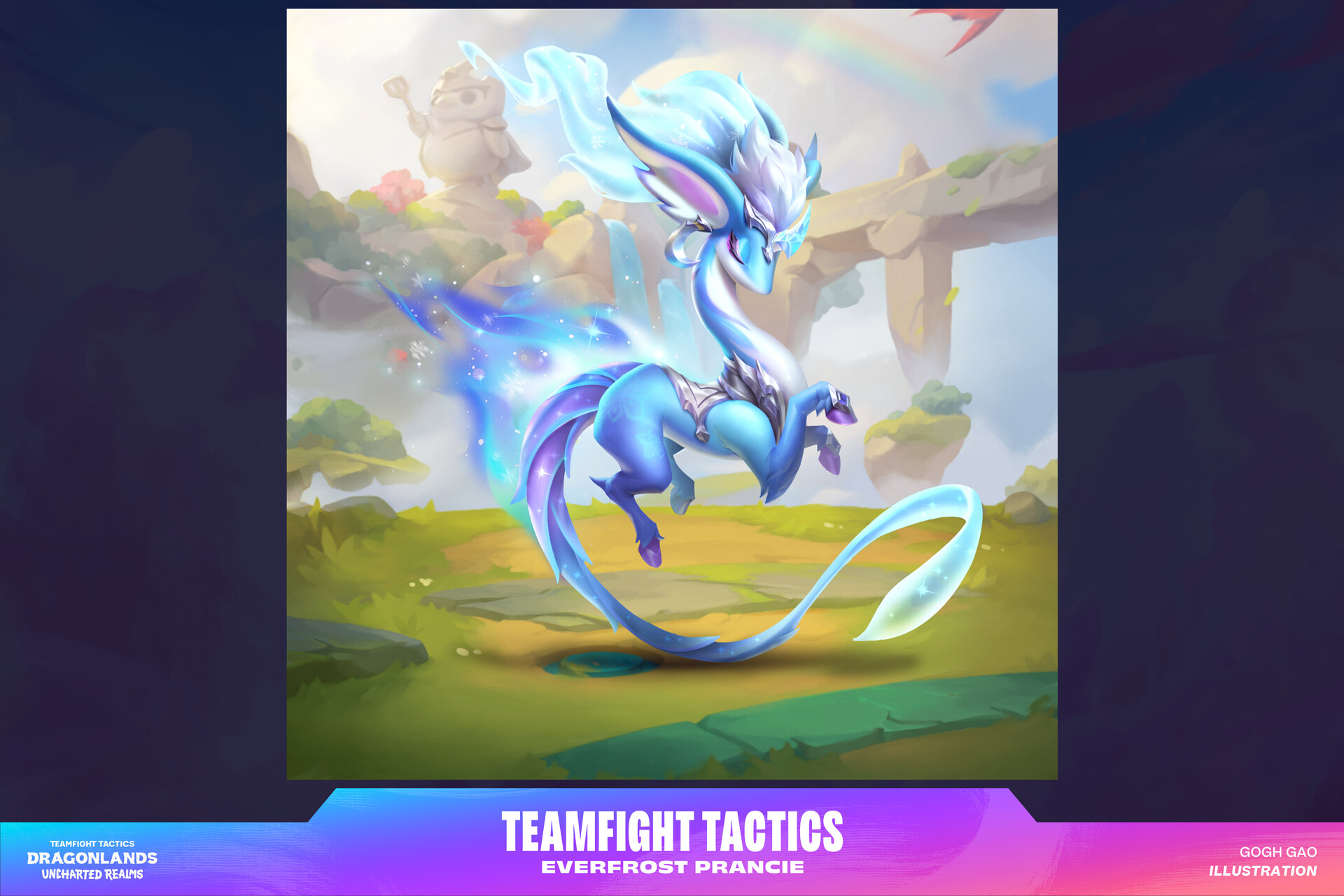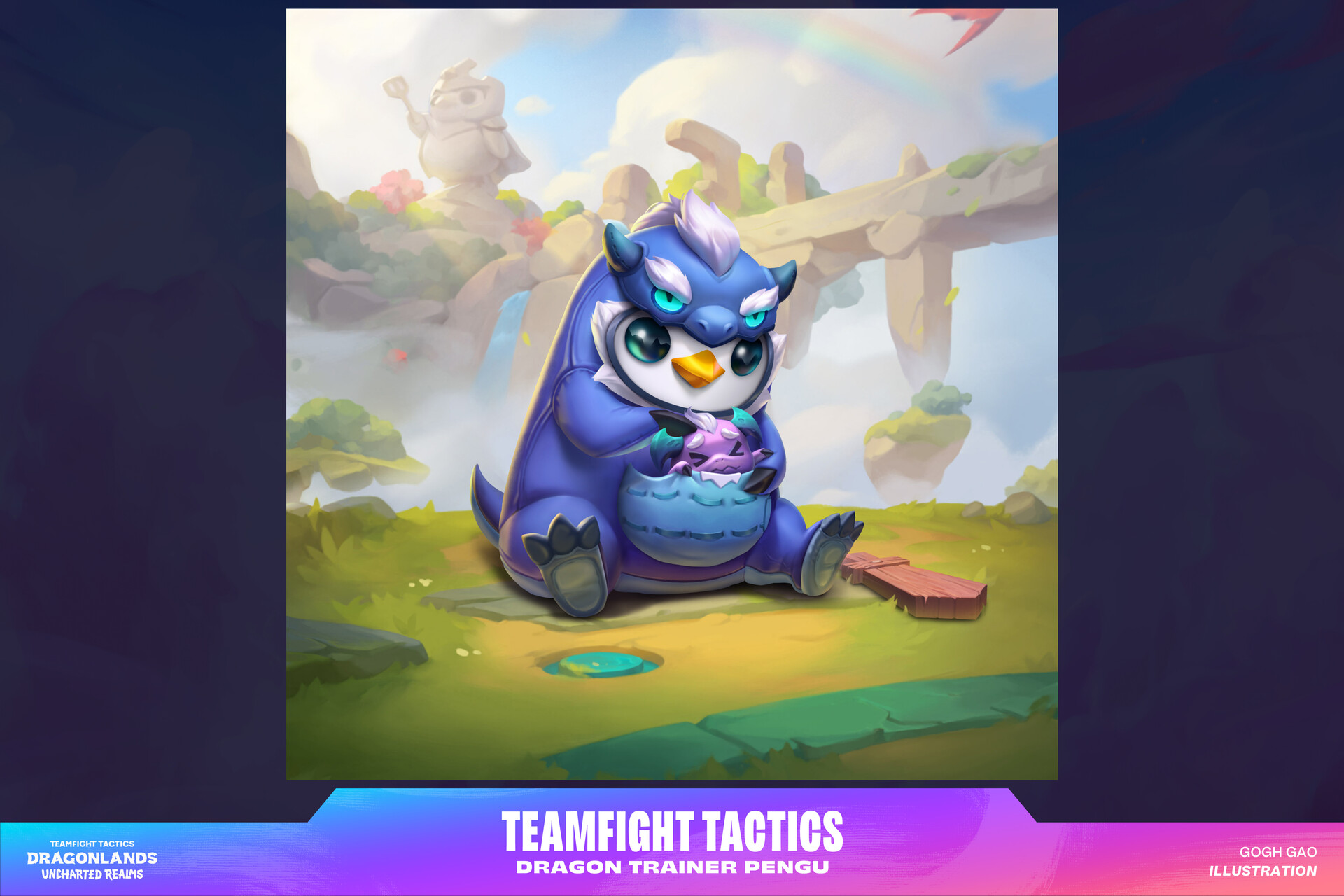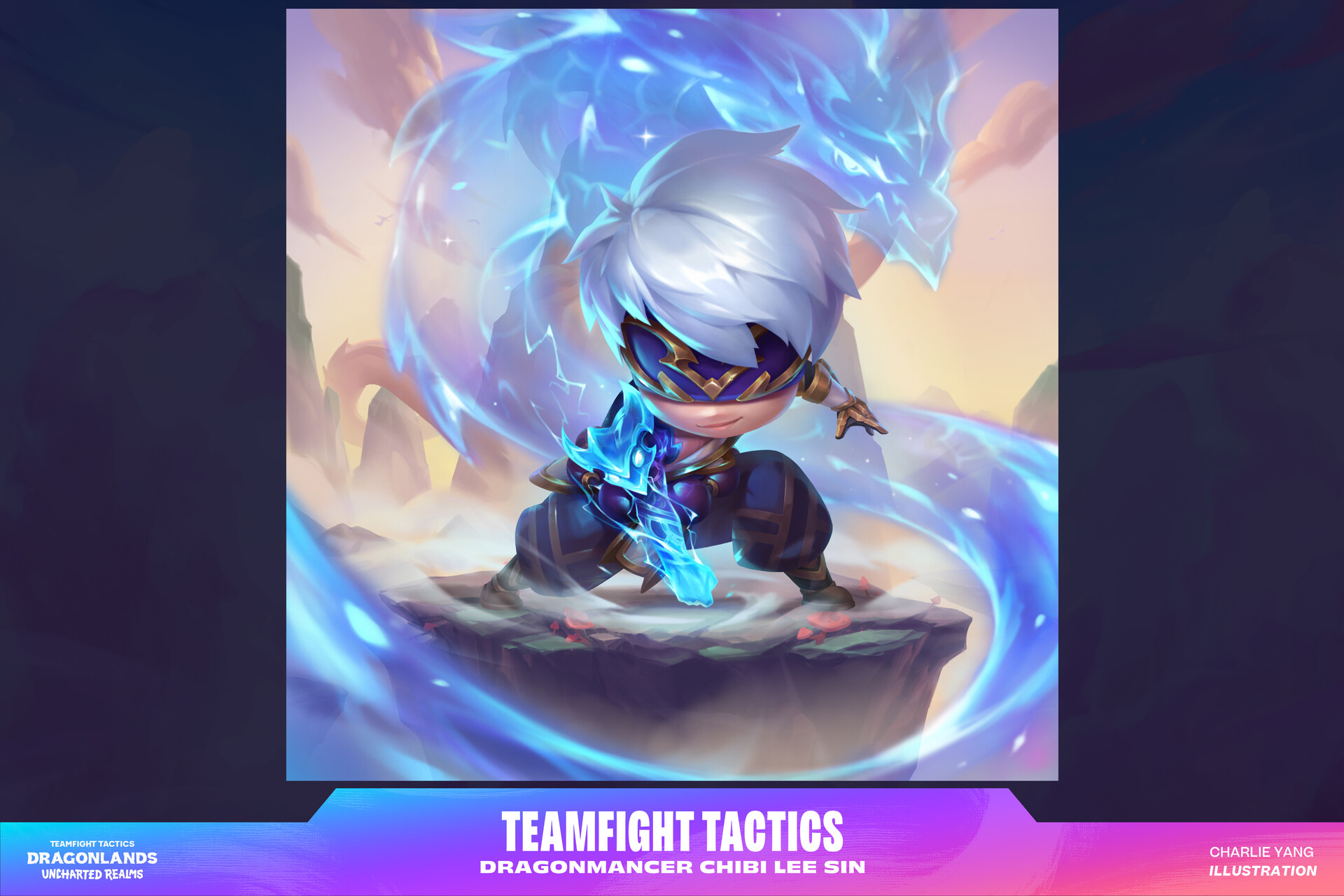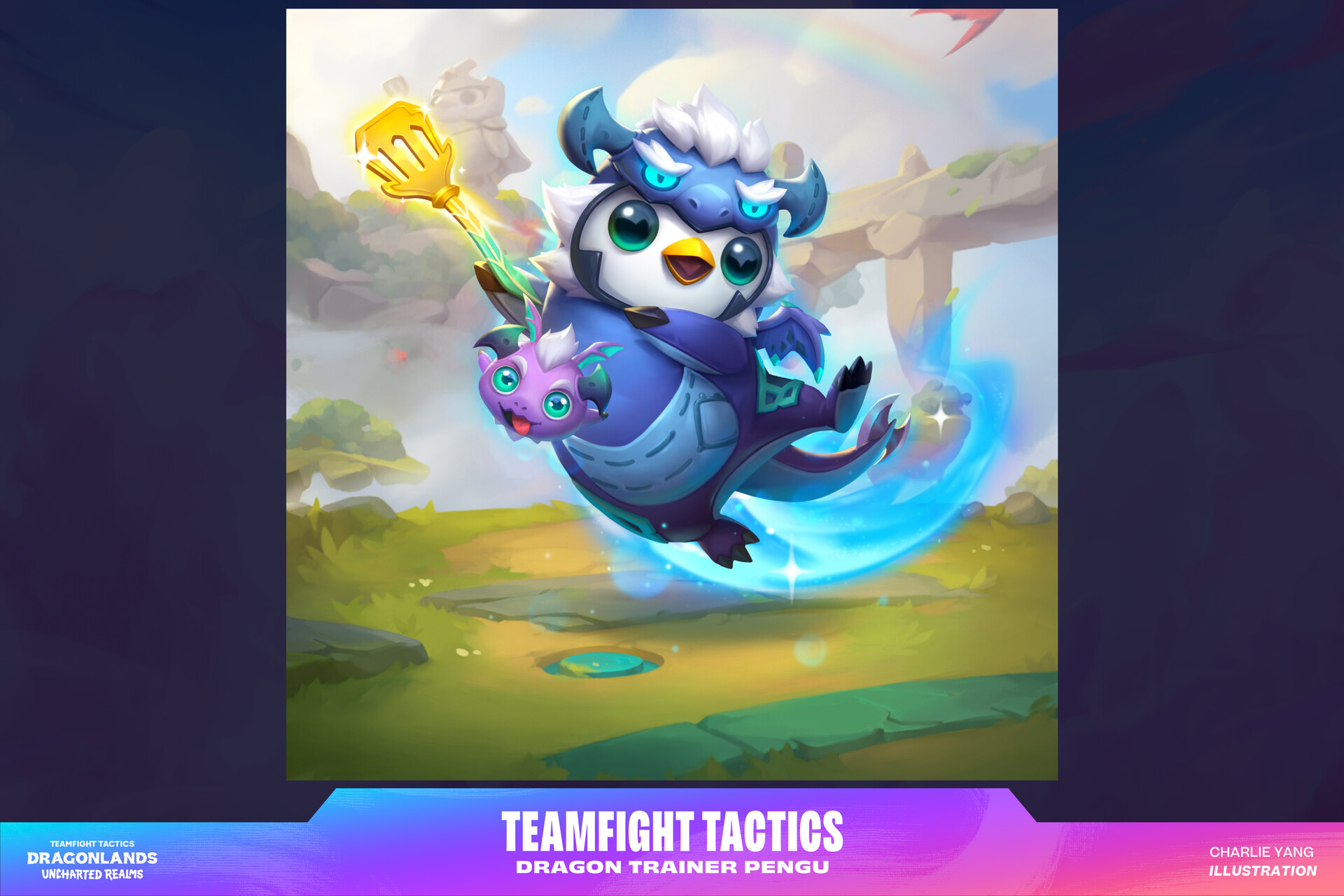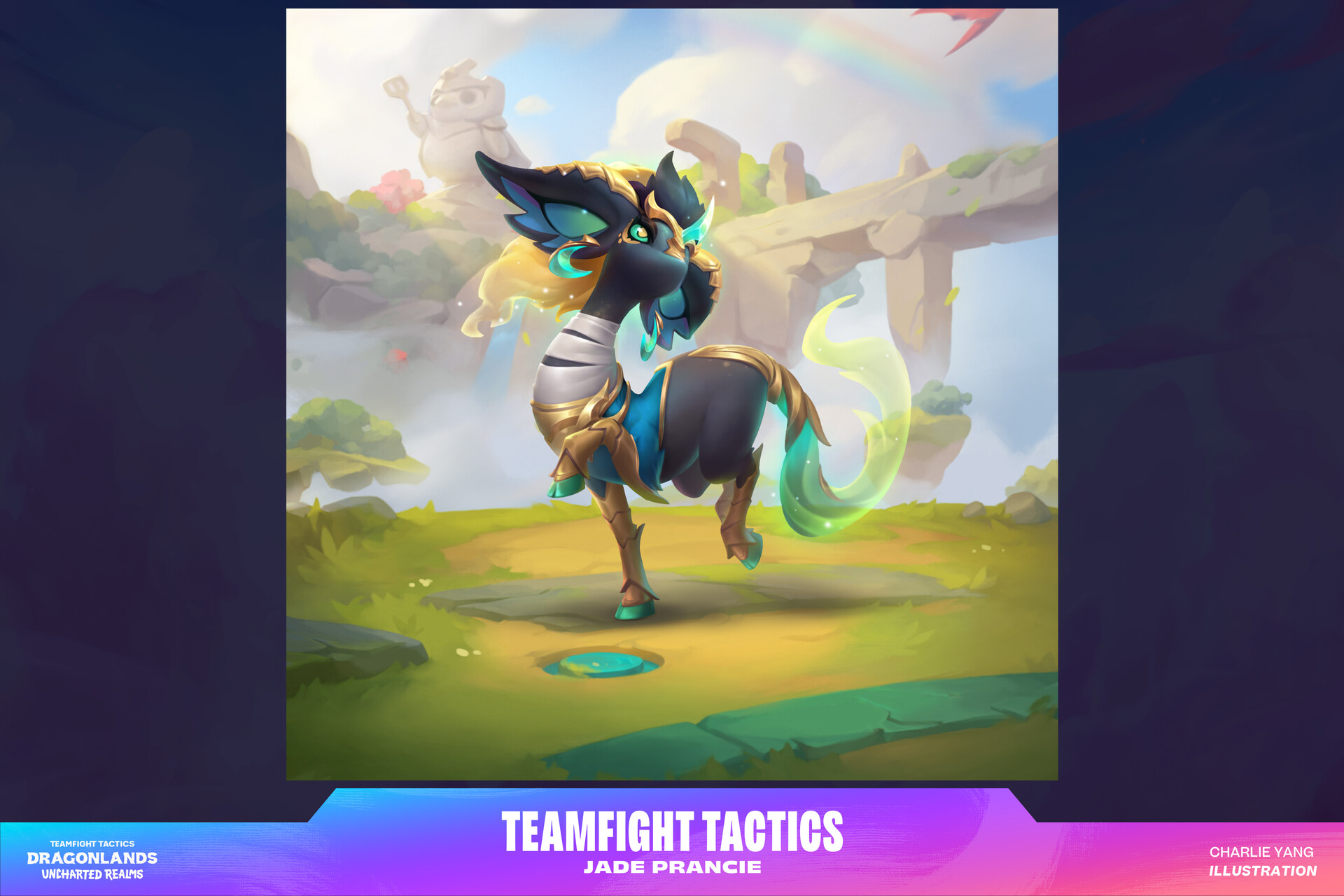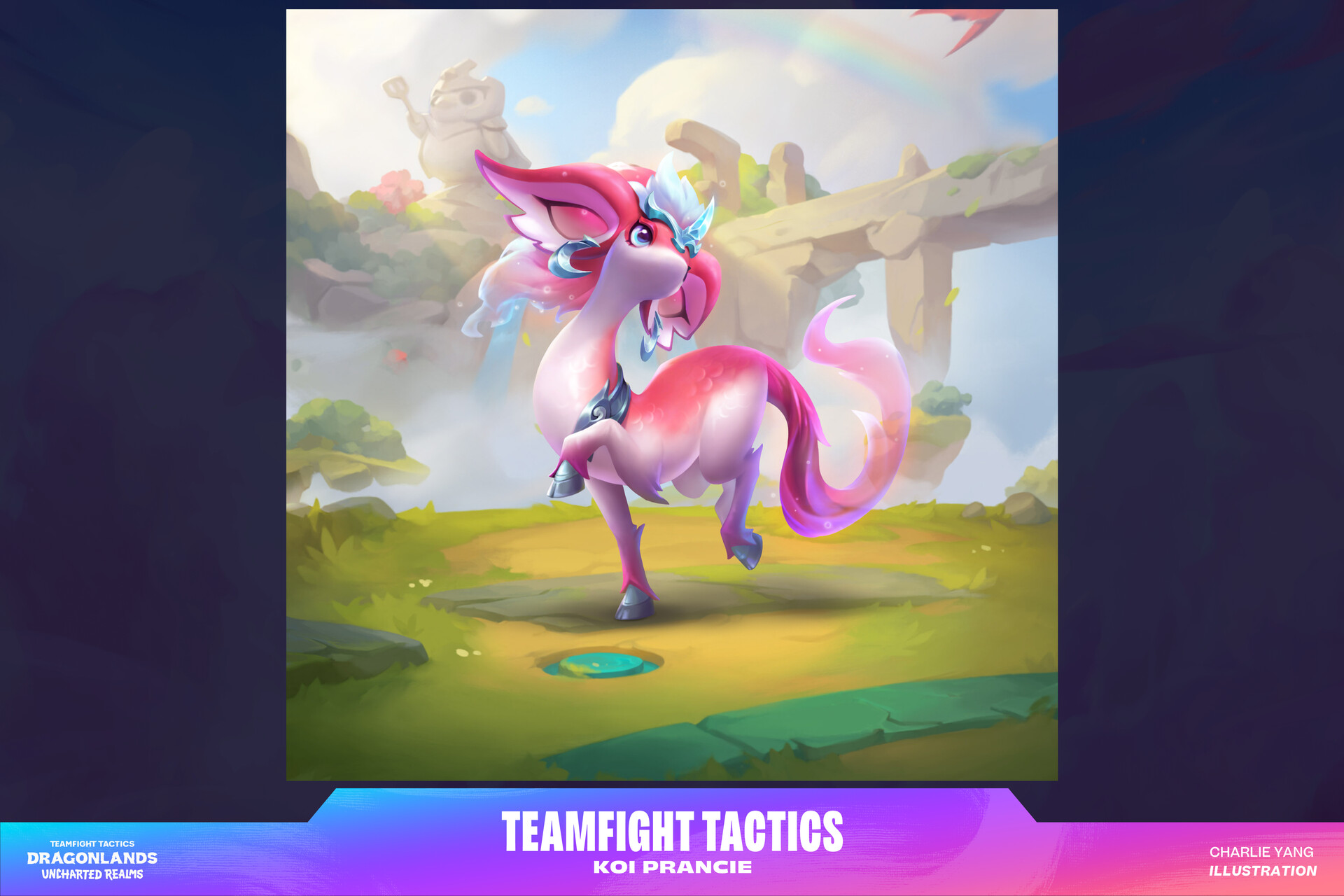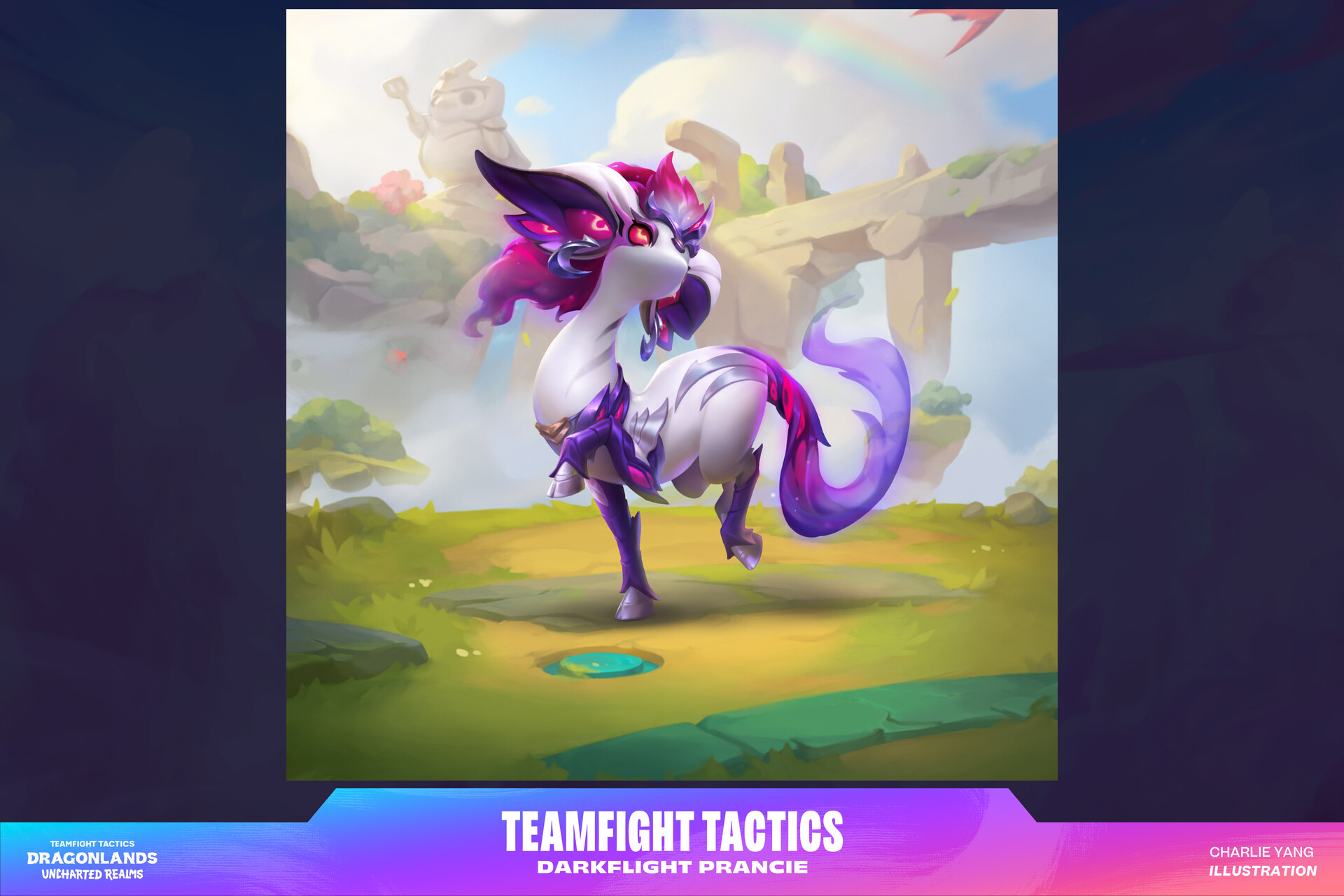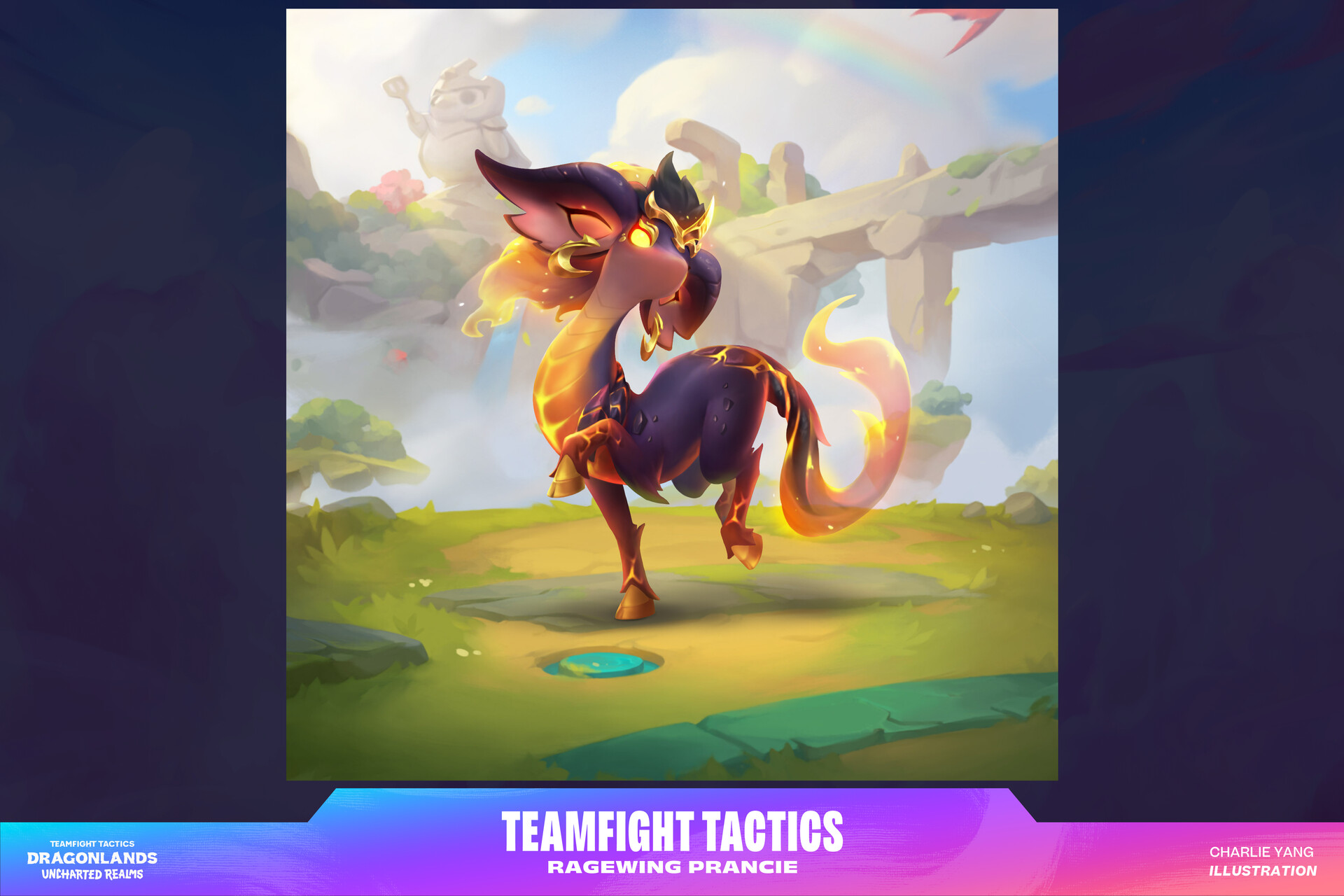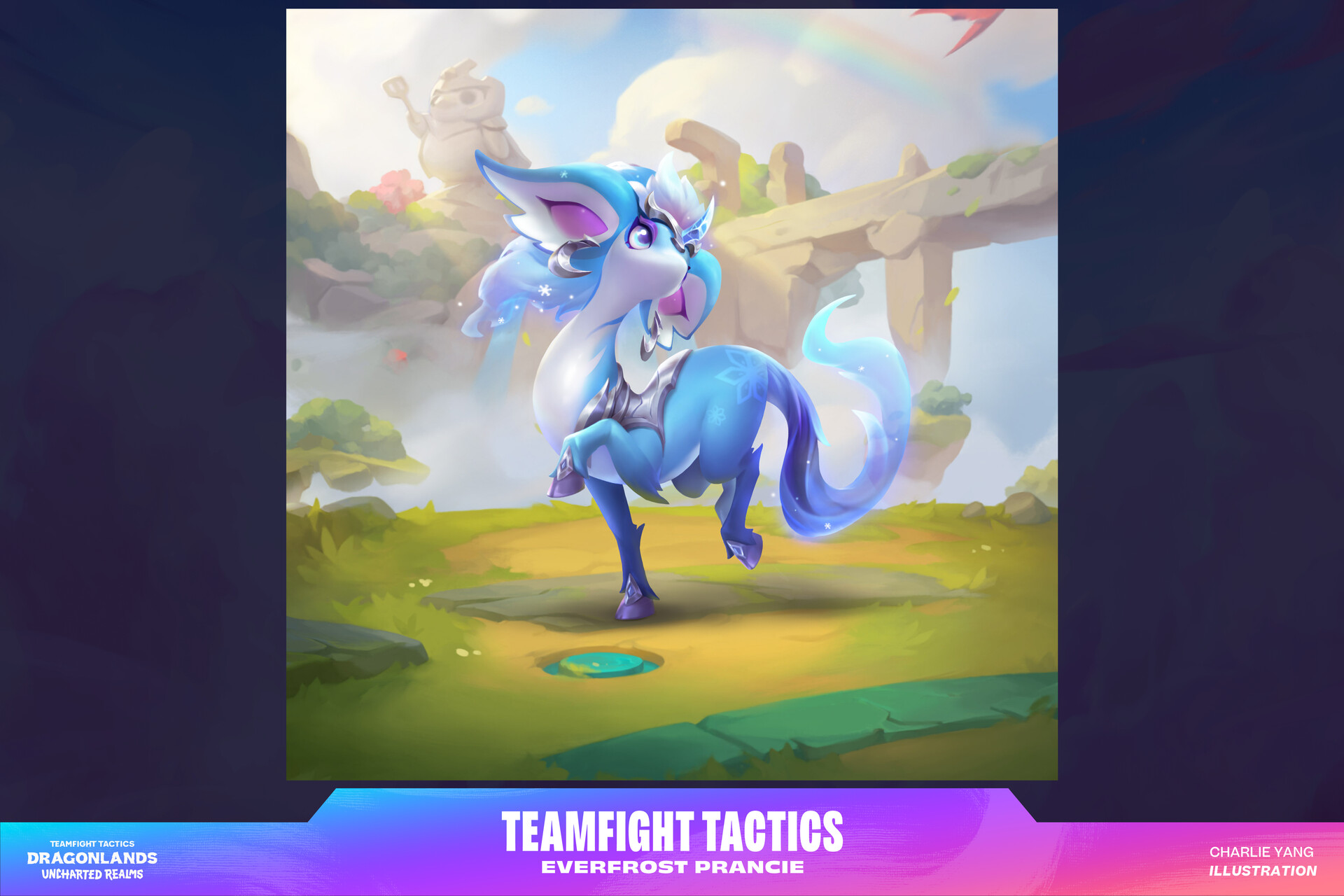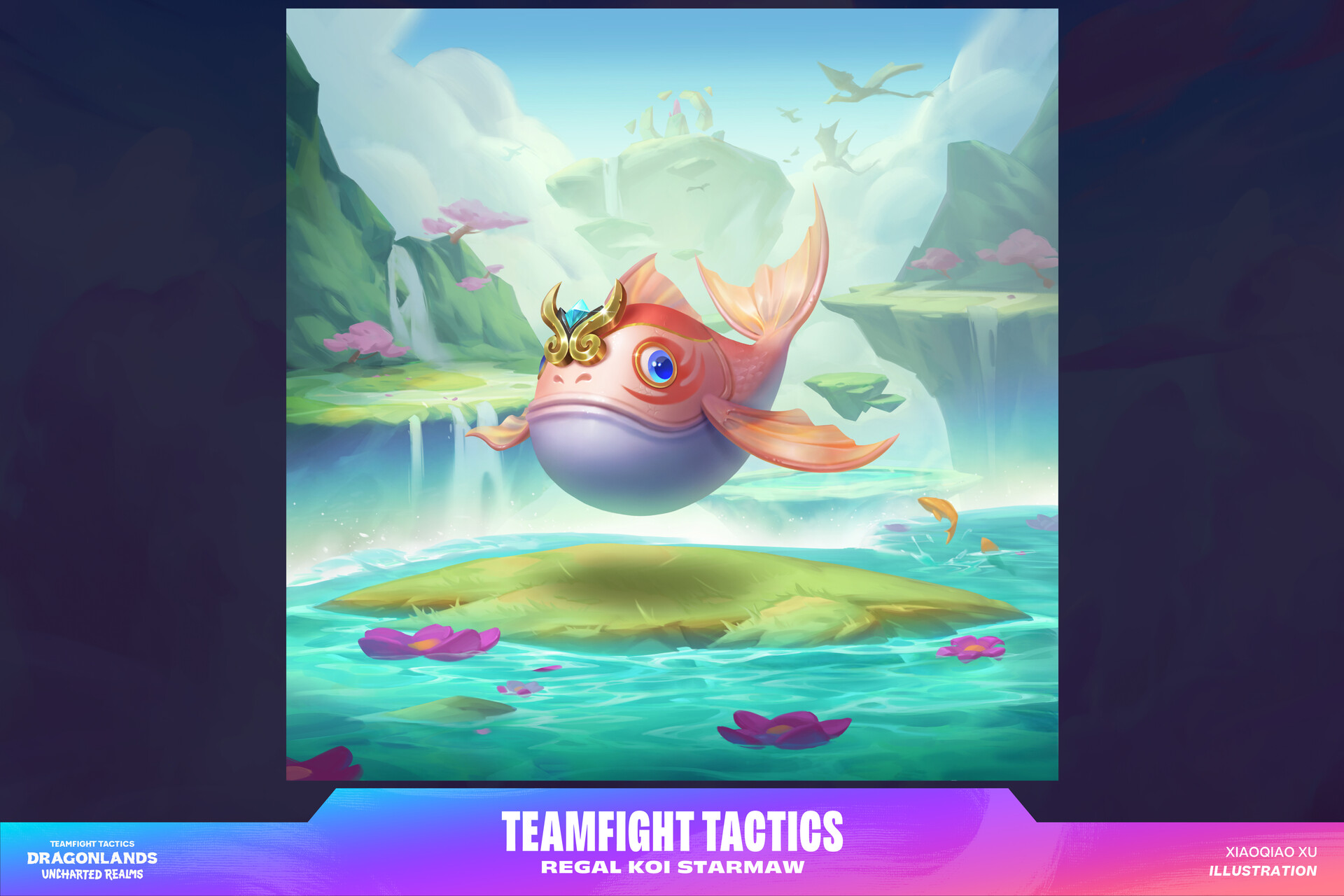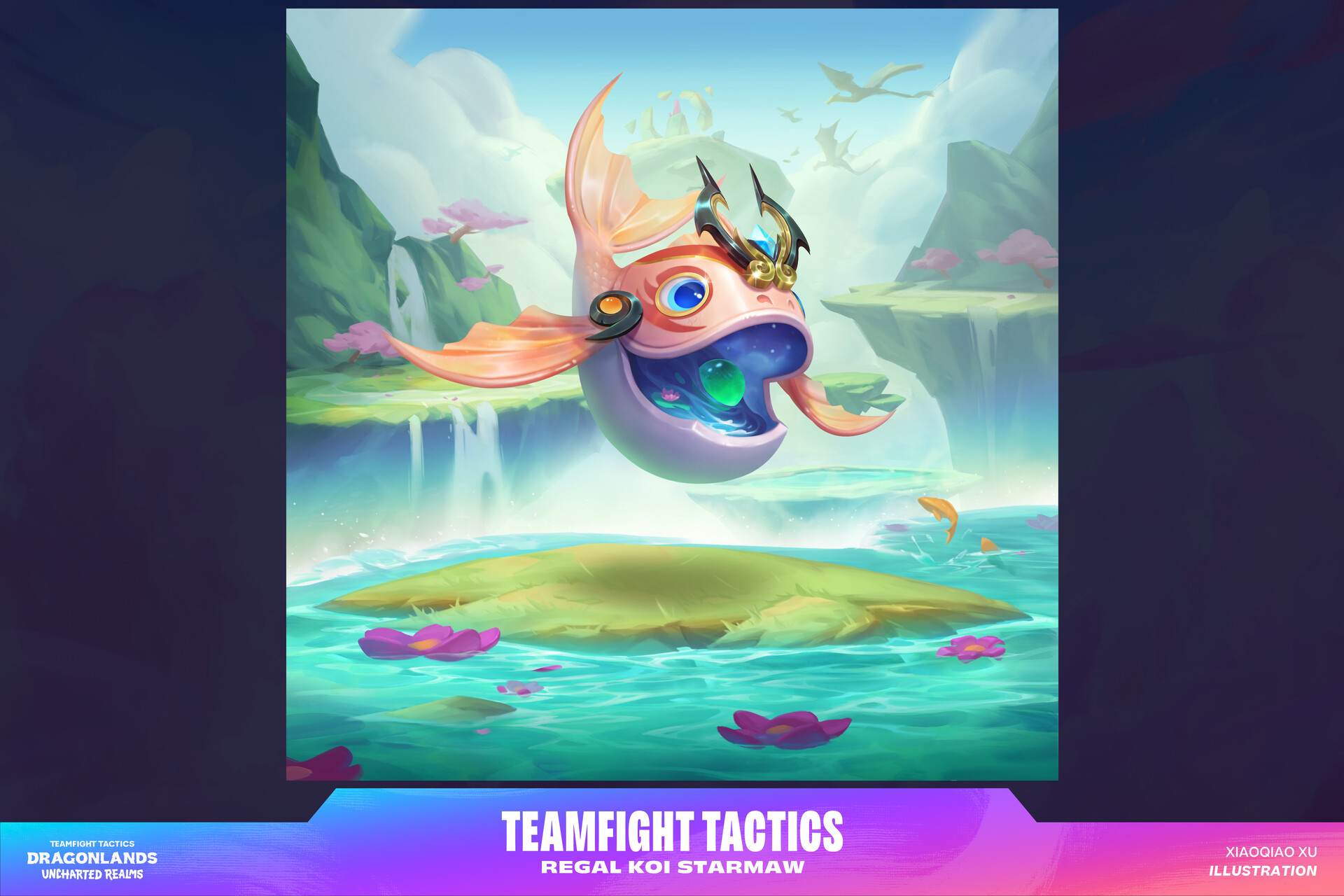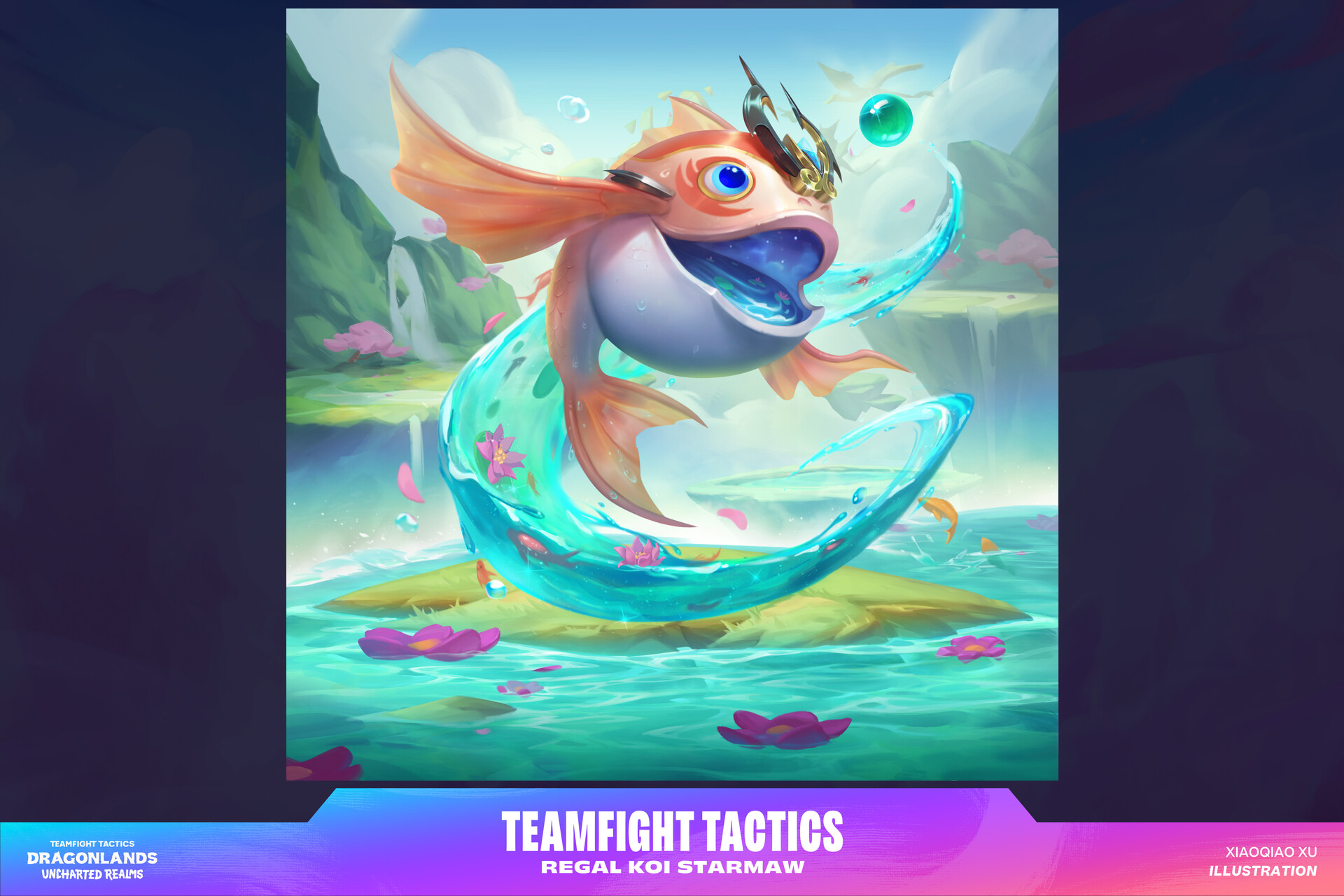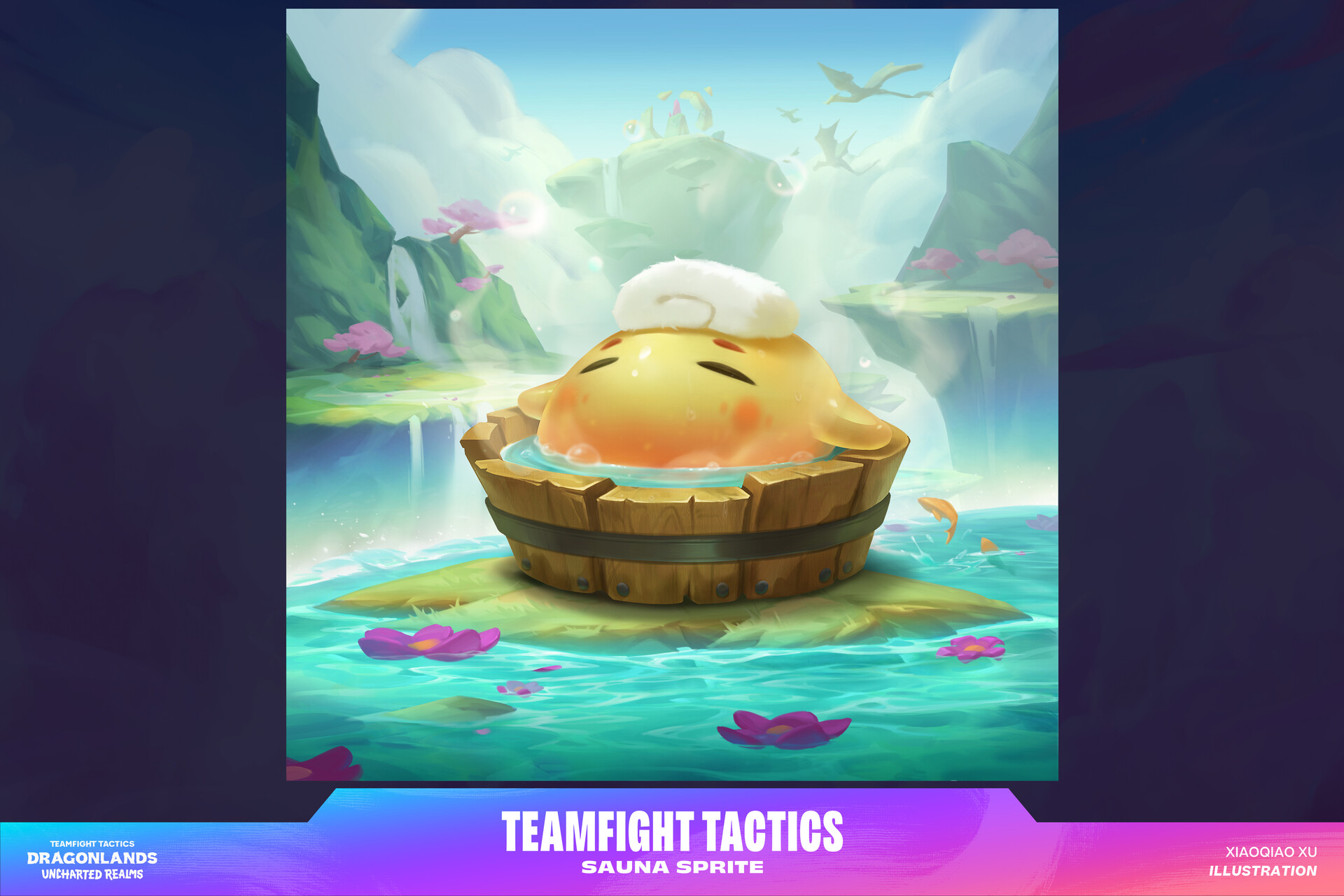 3D Character Artists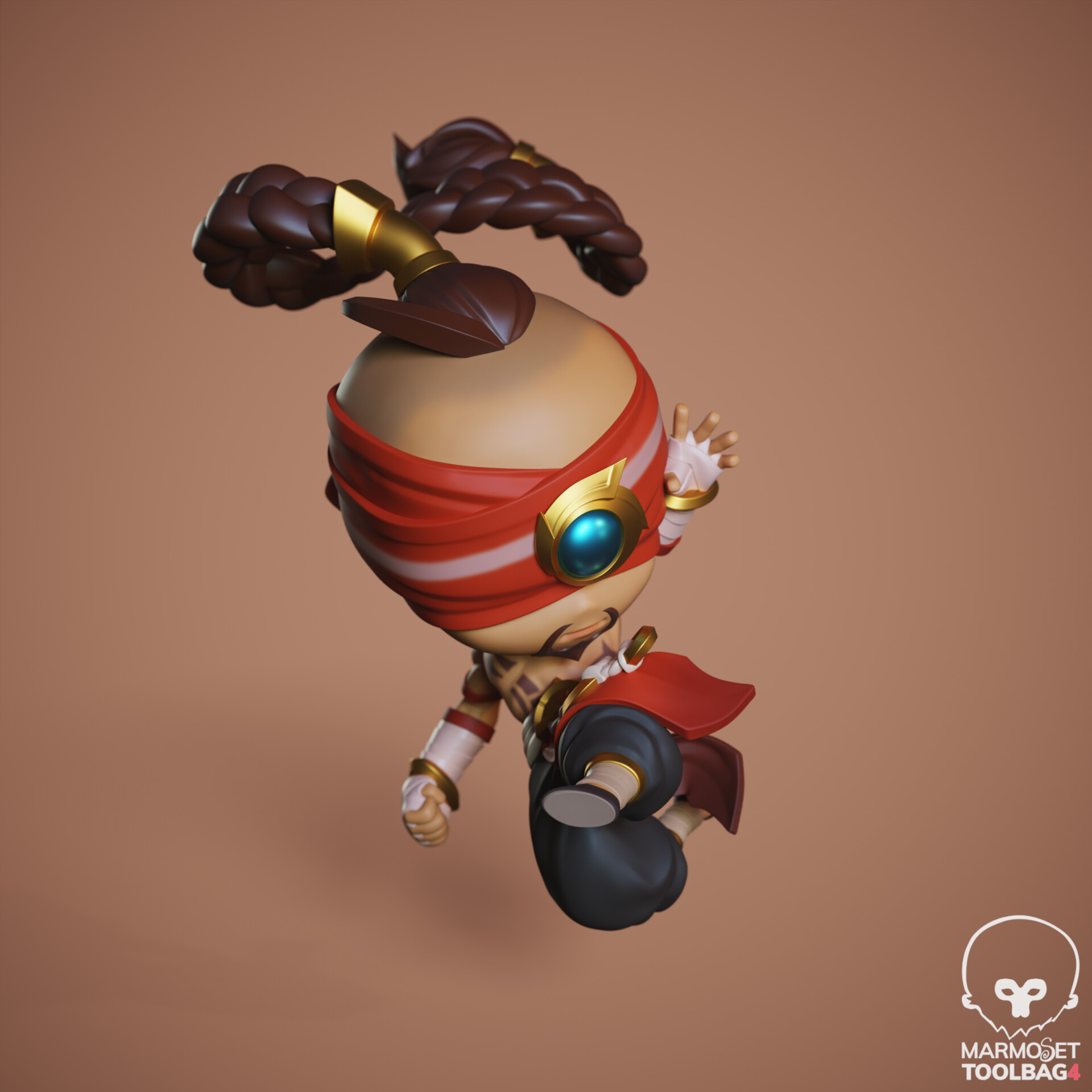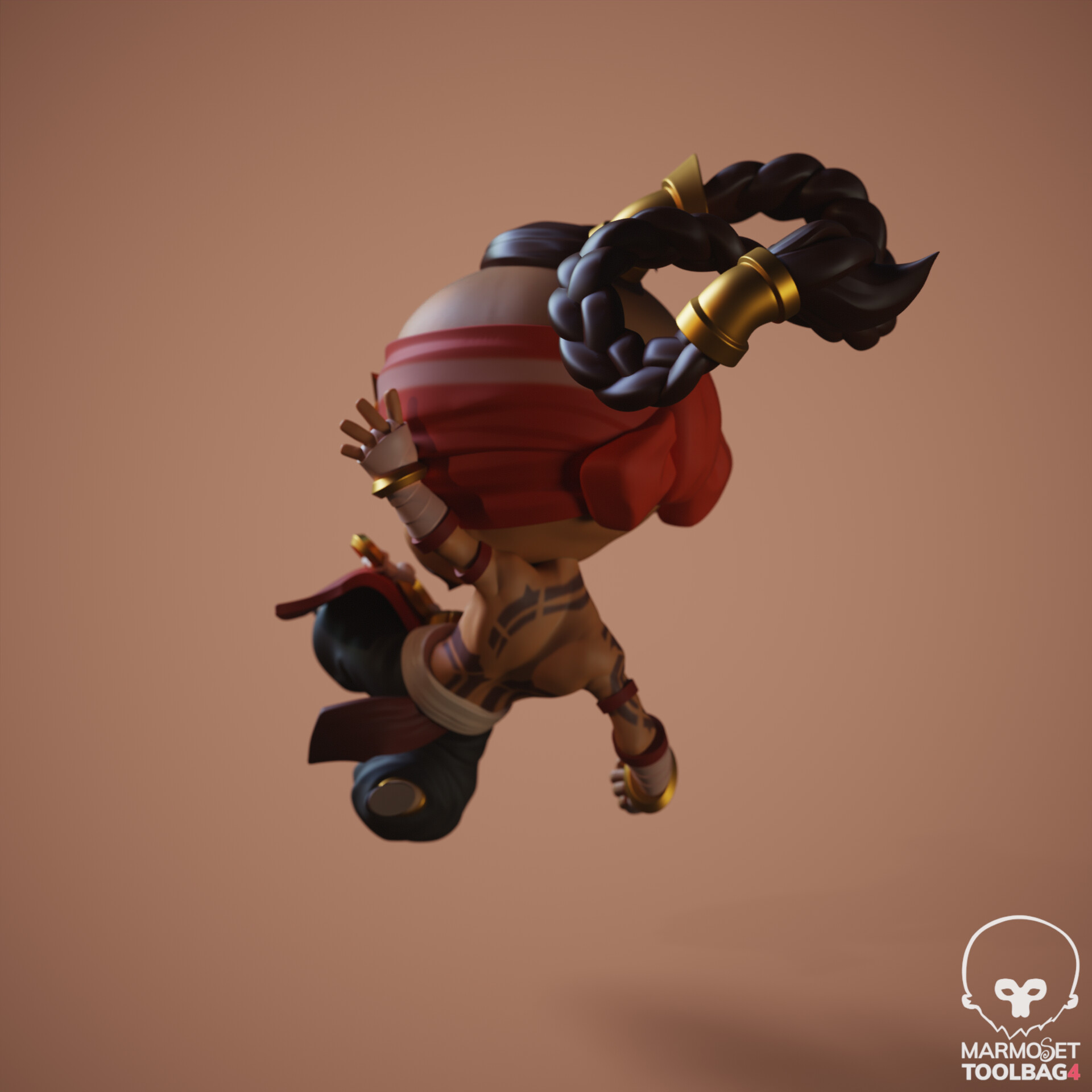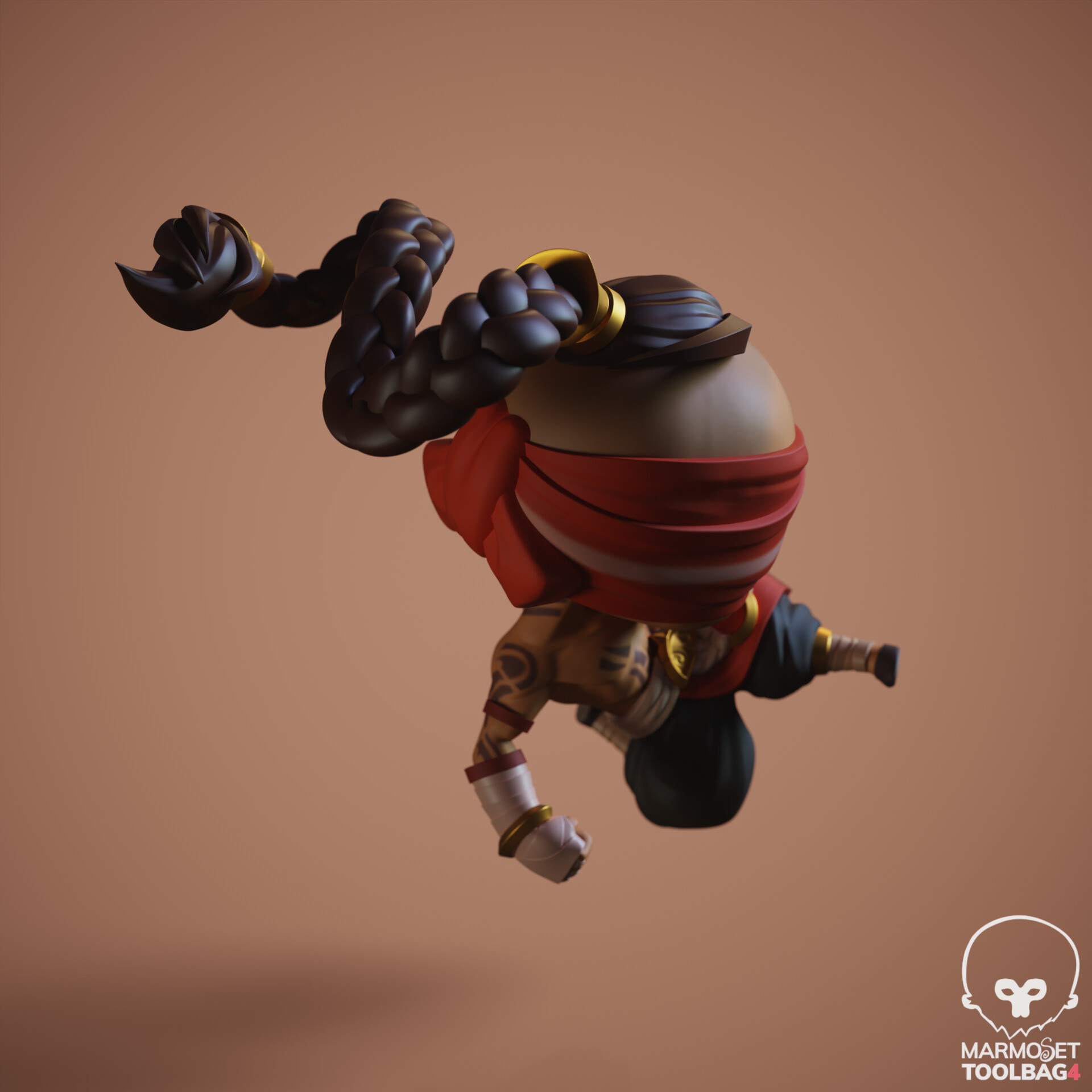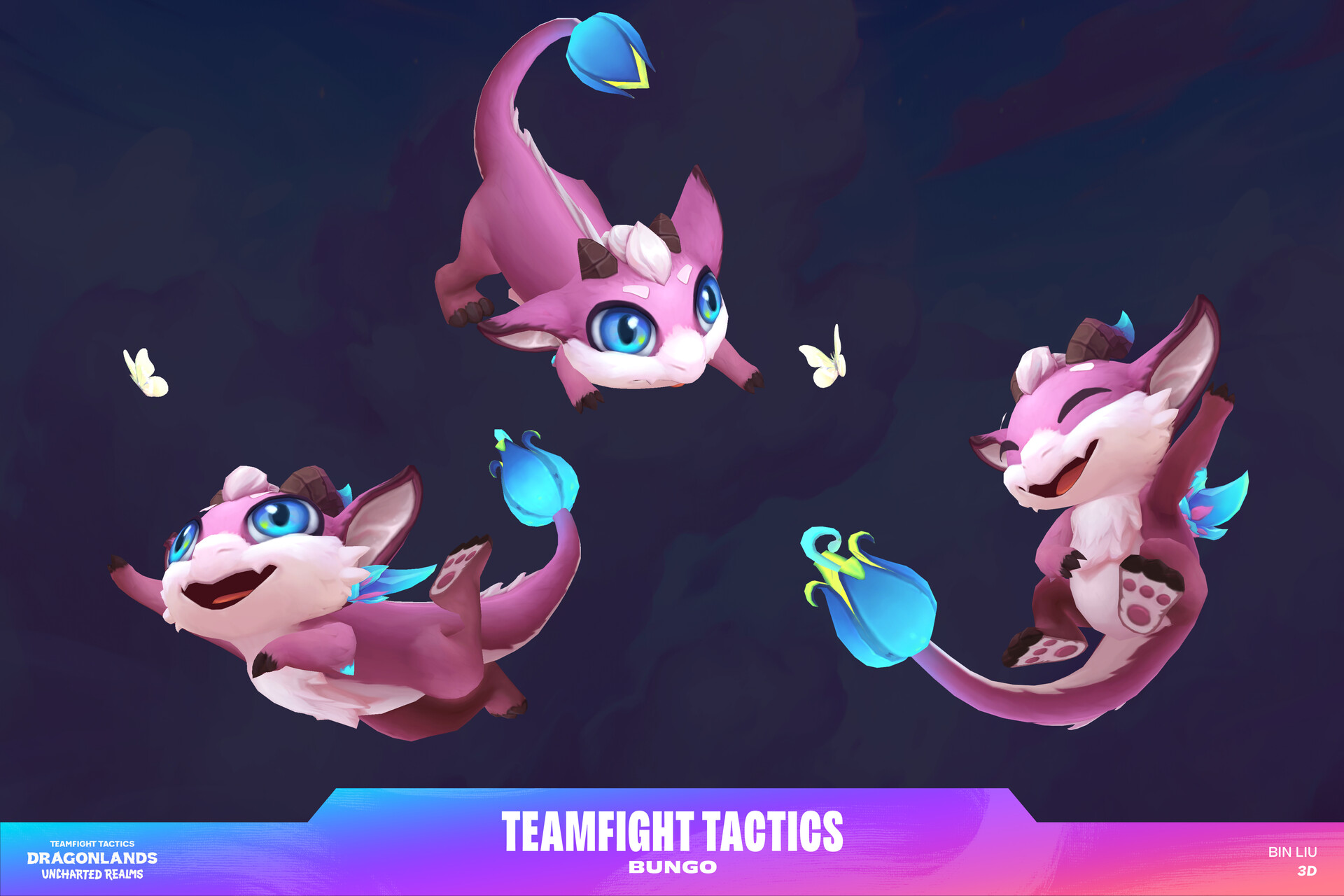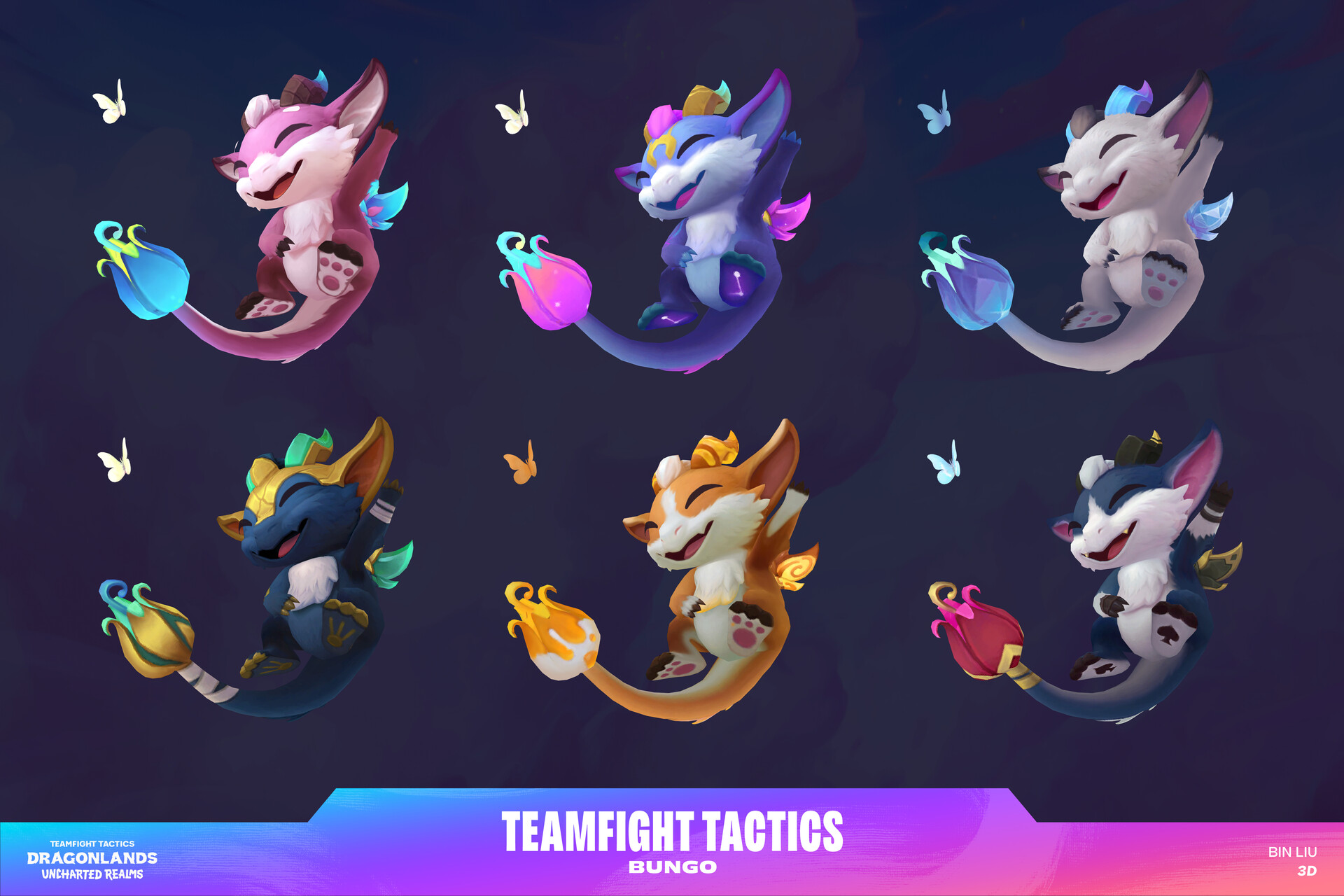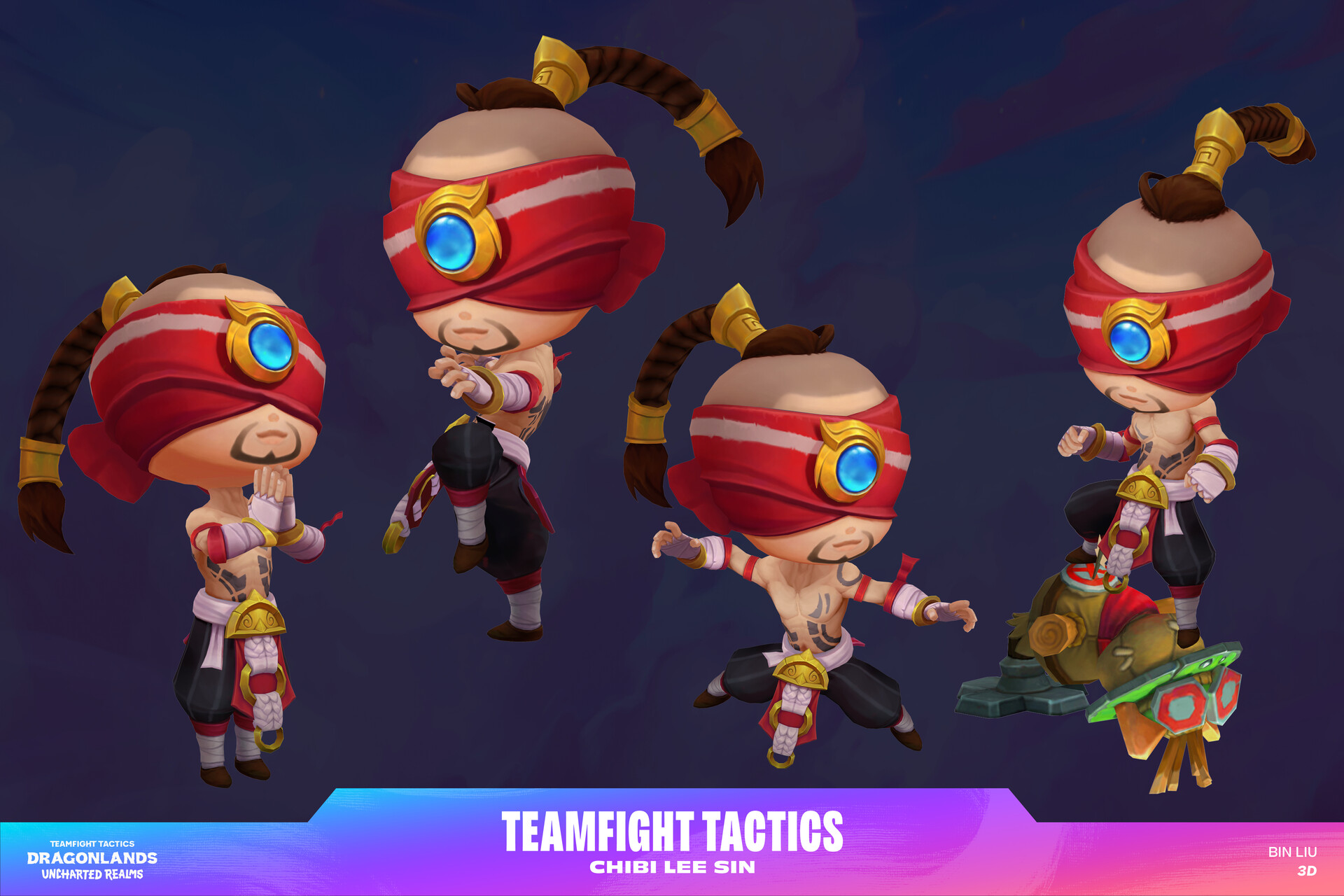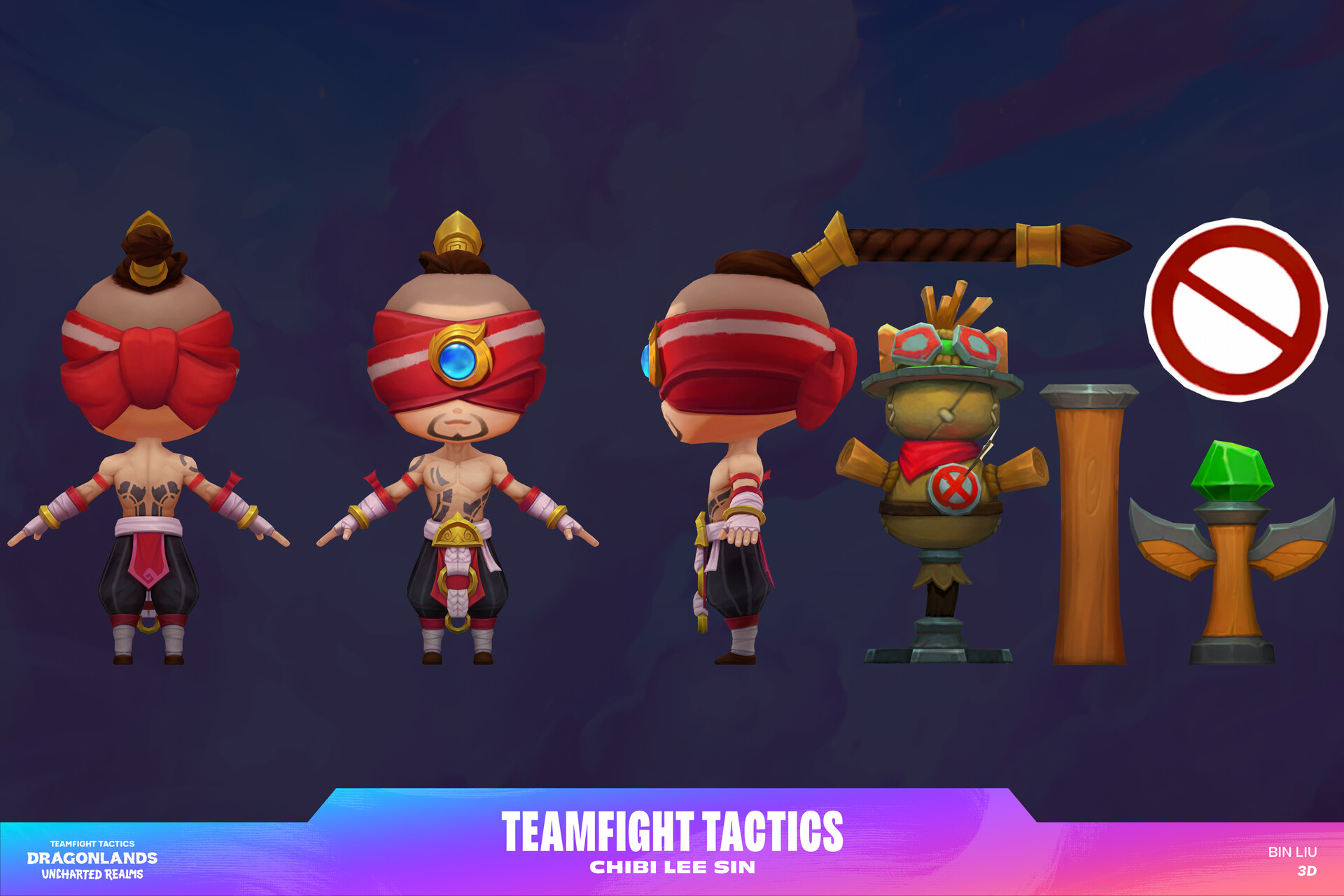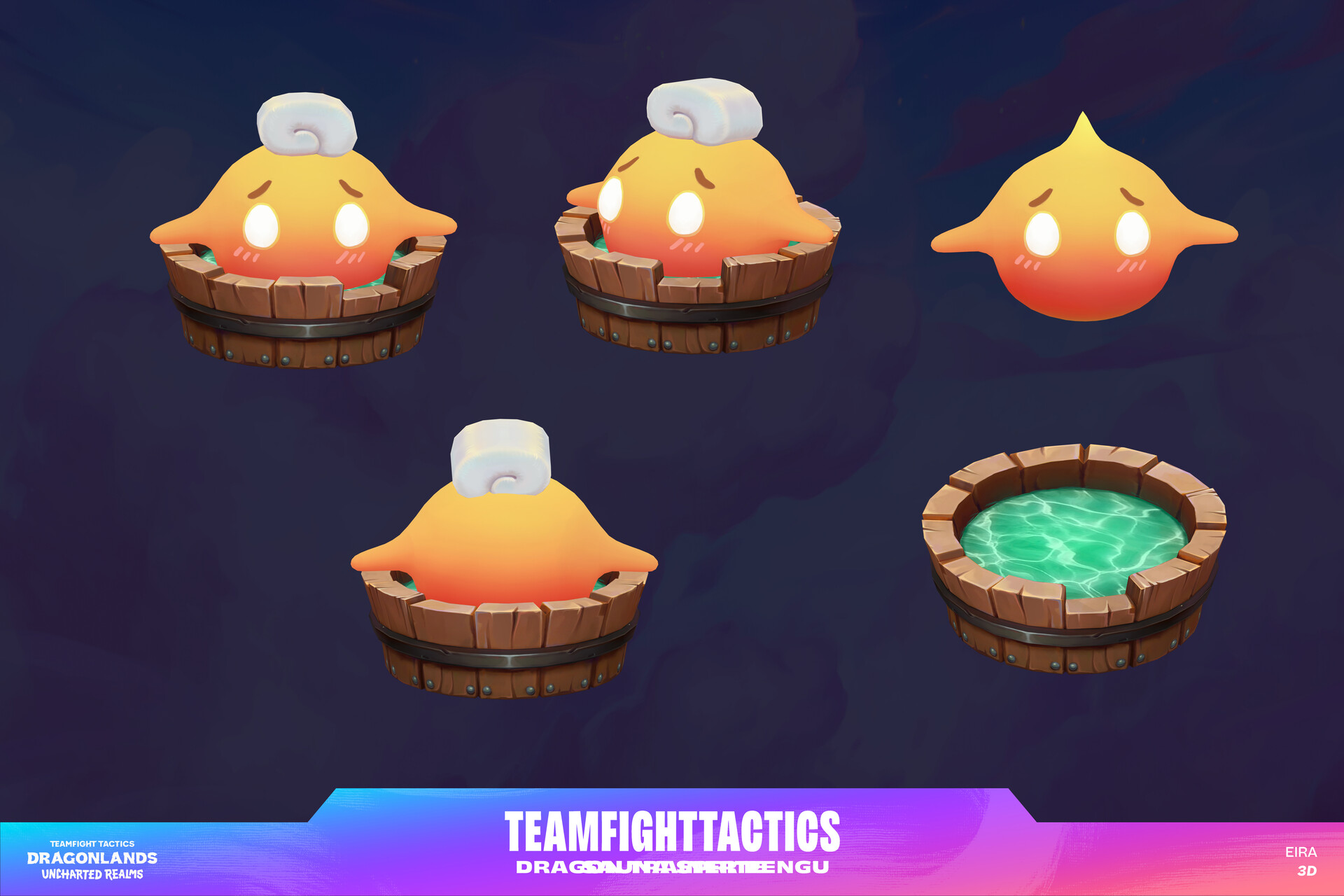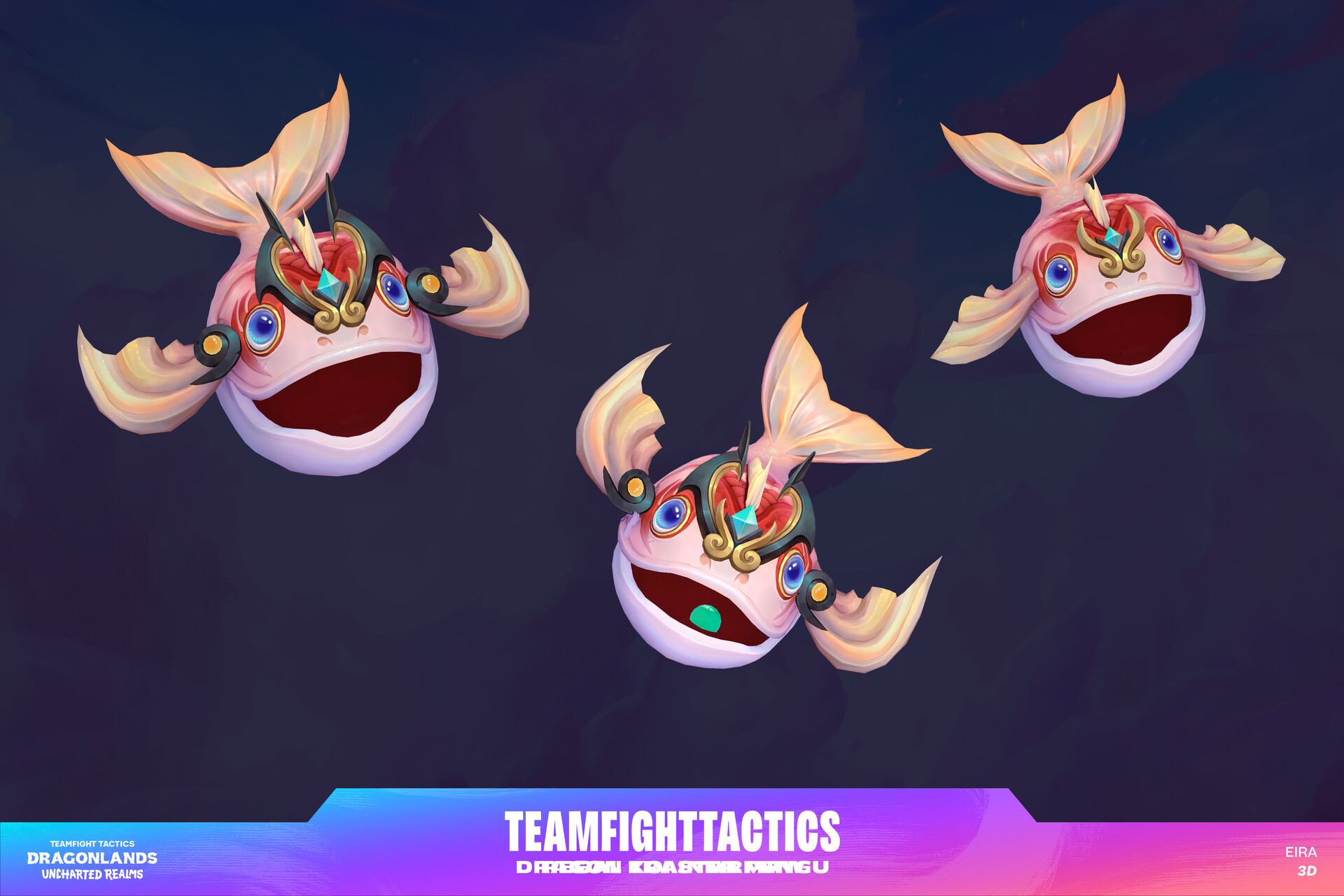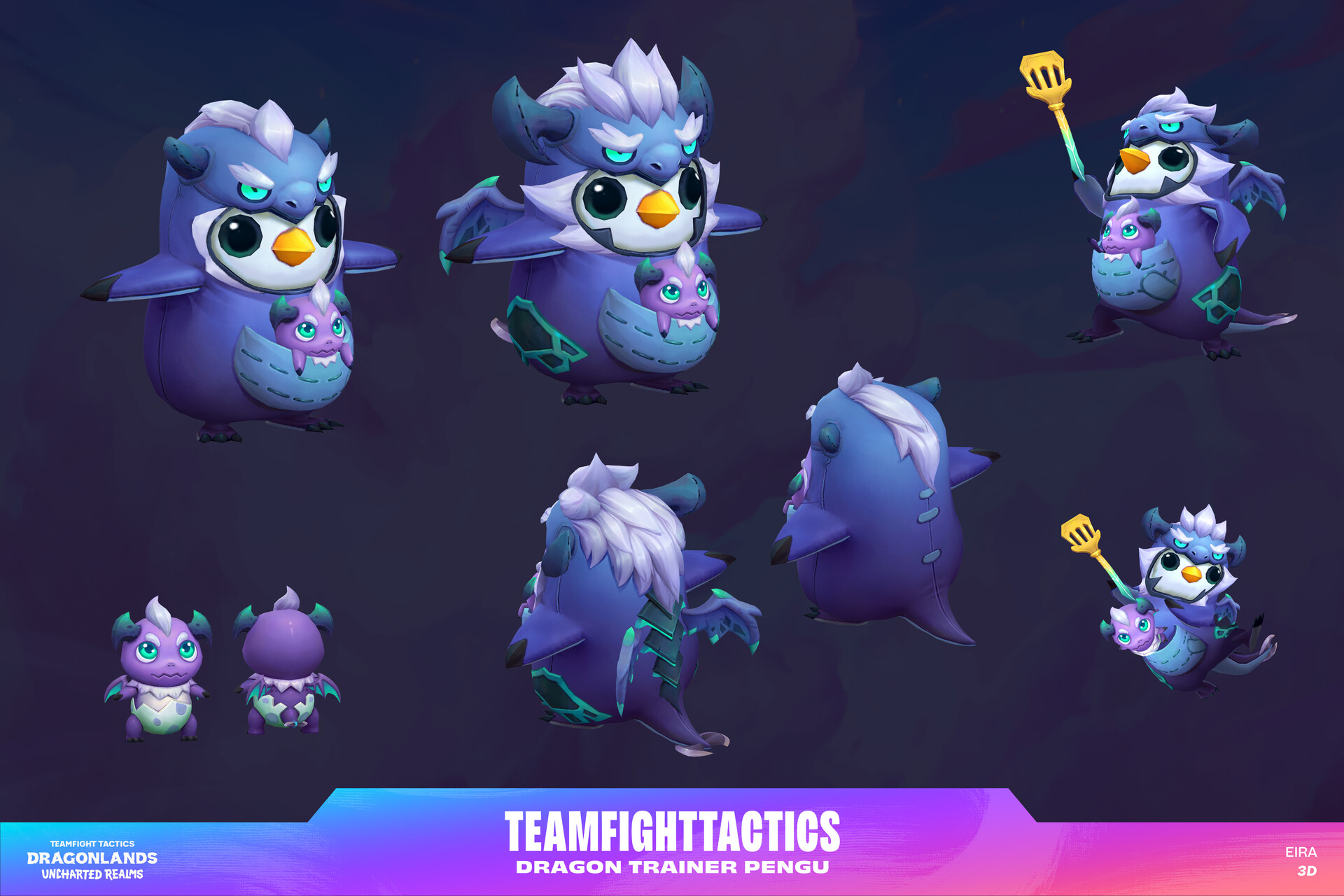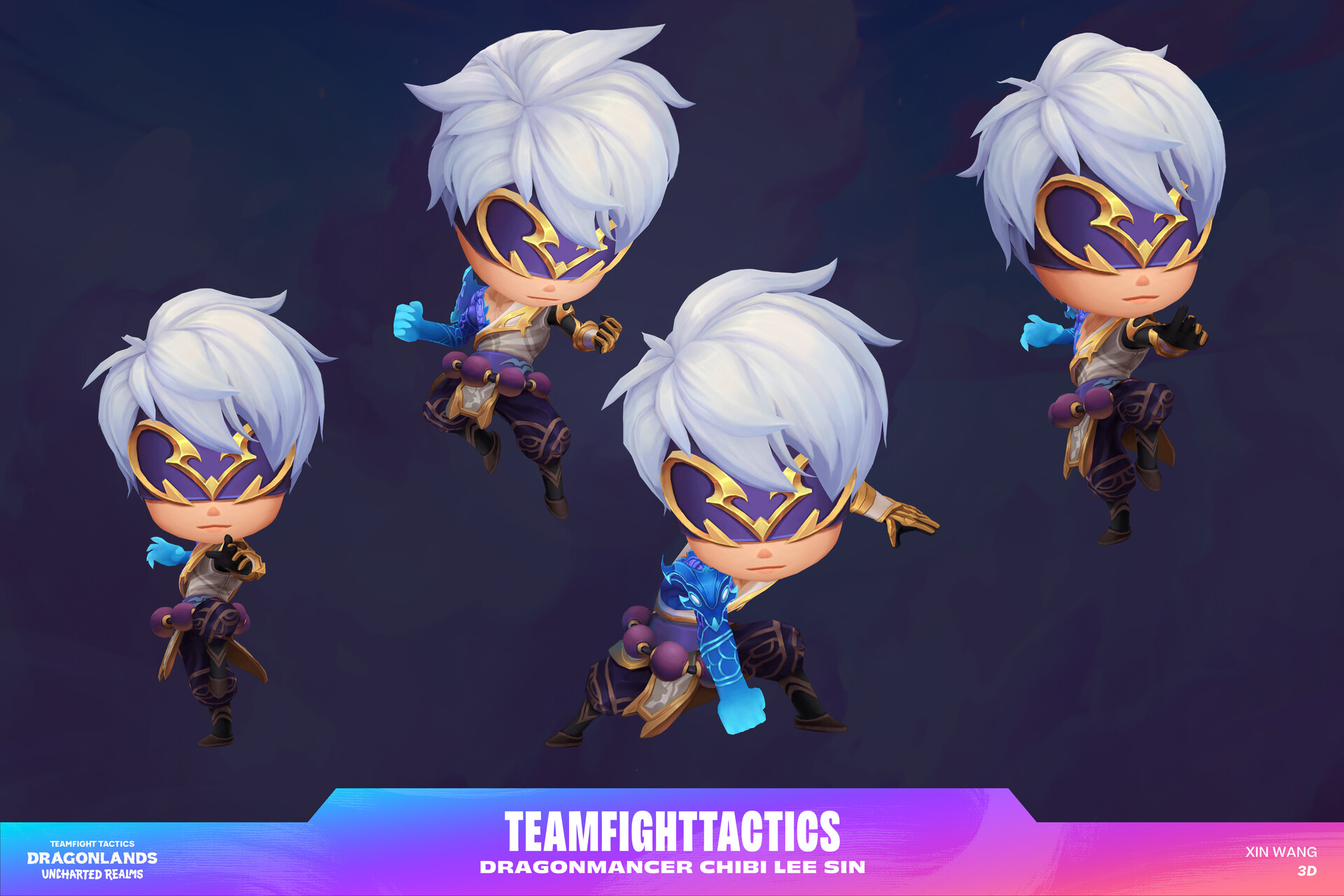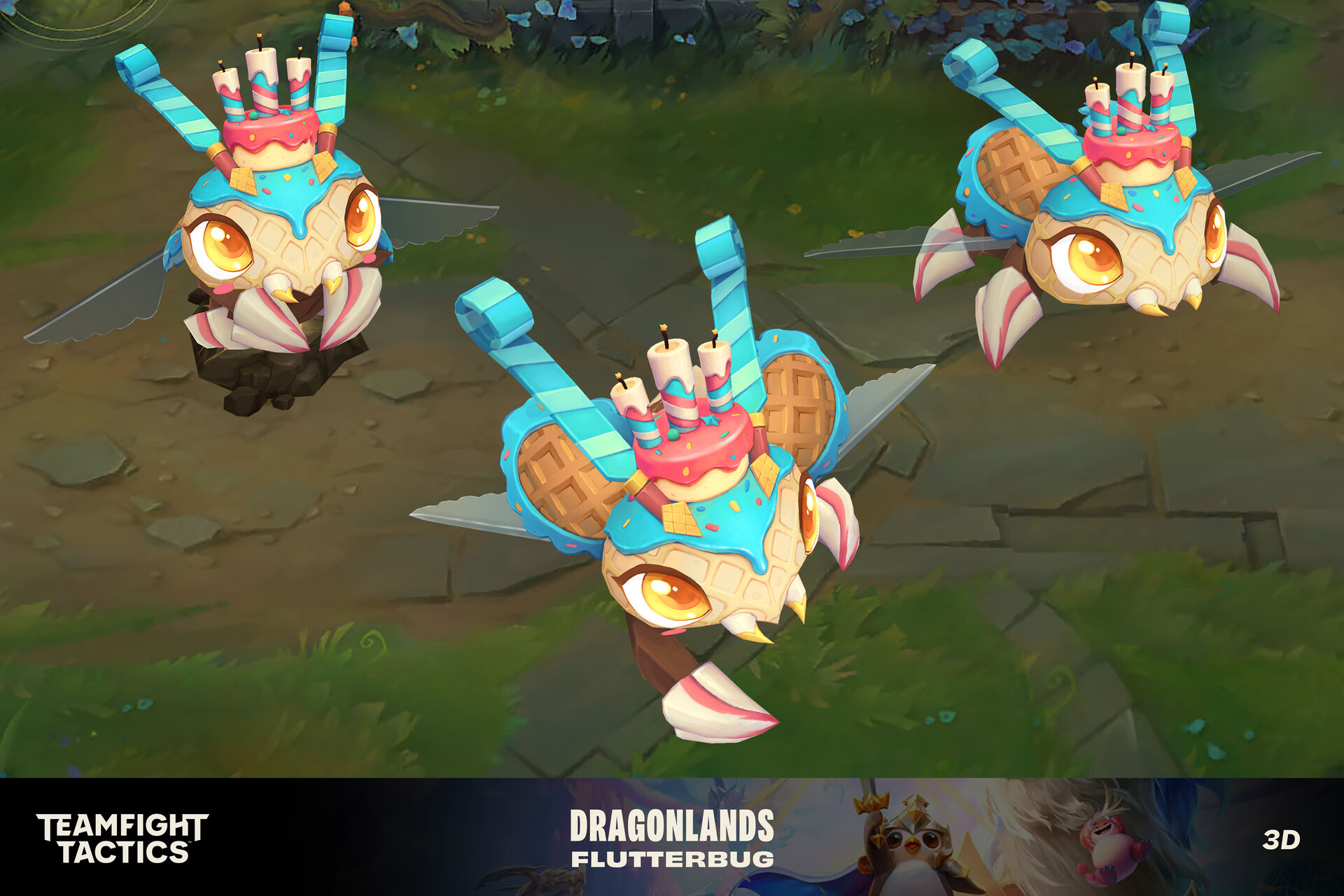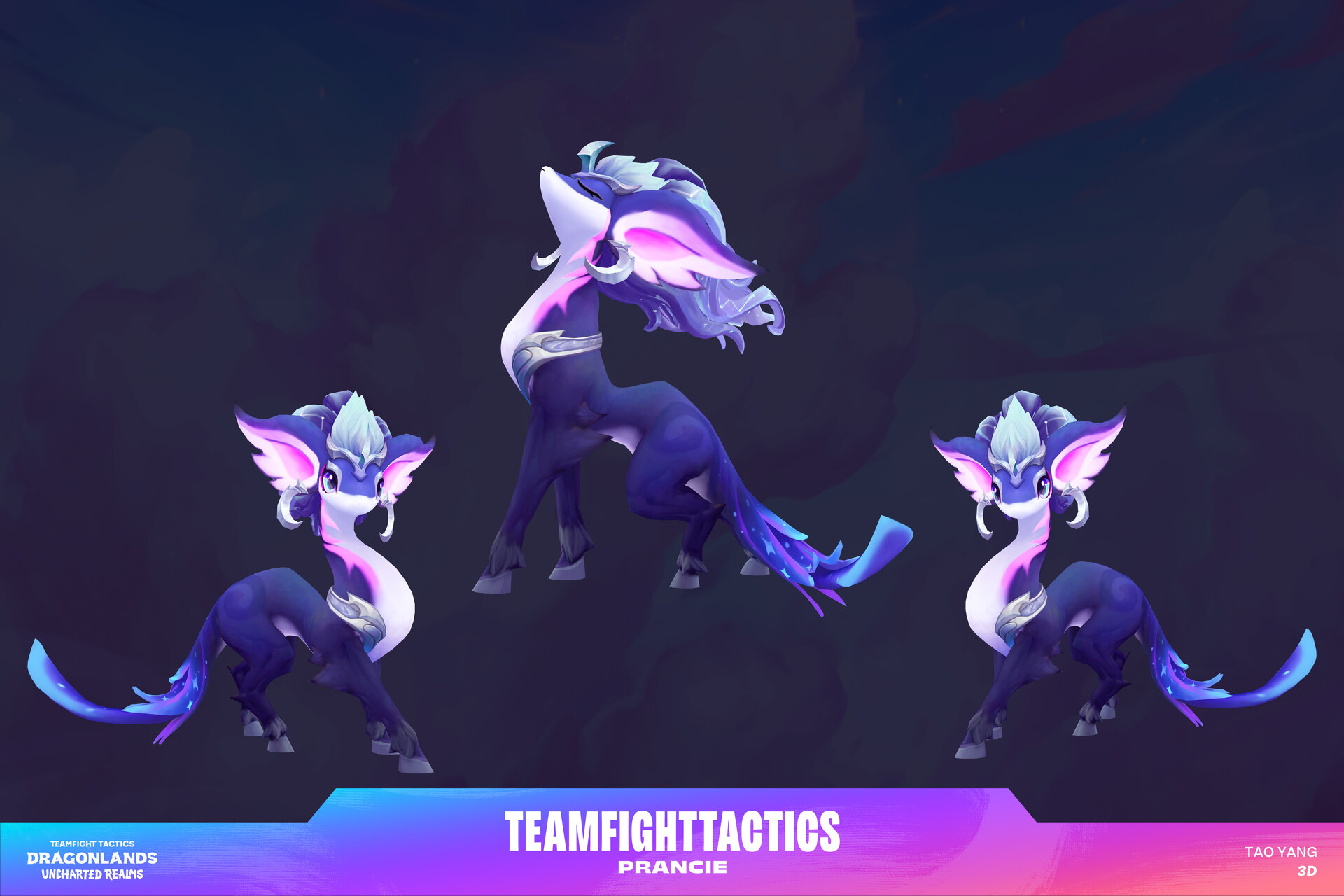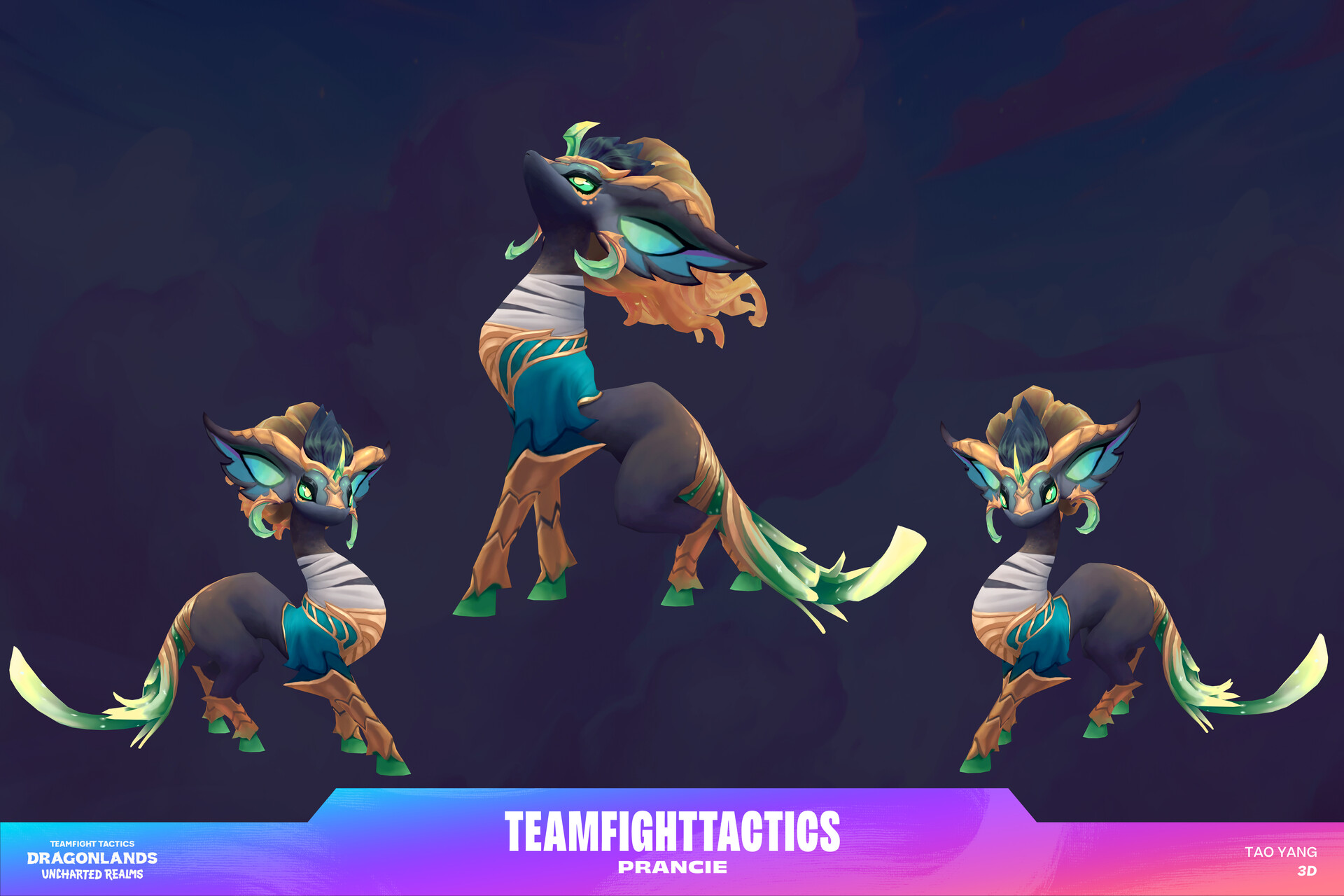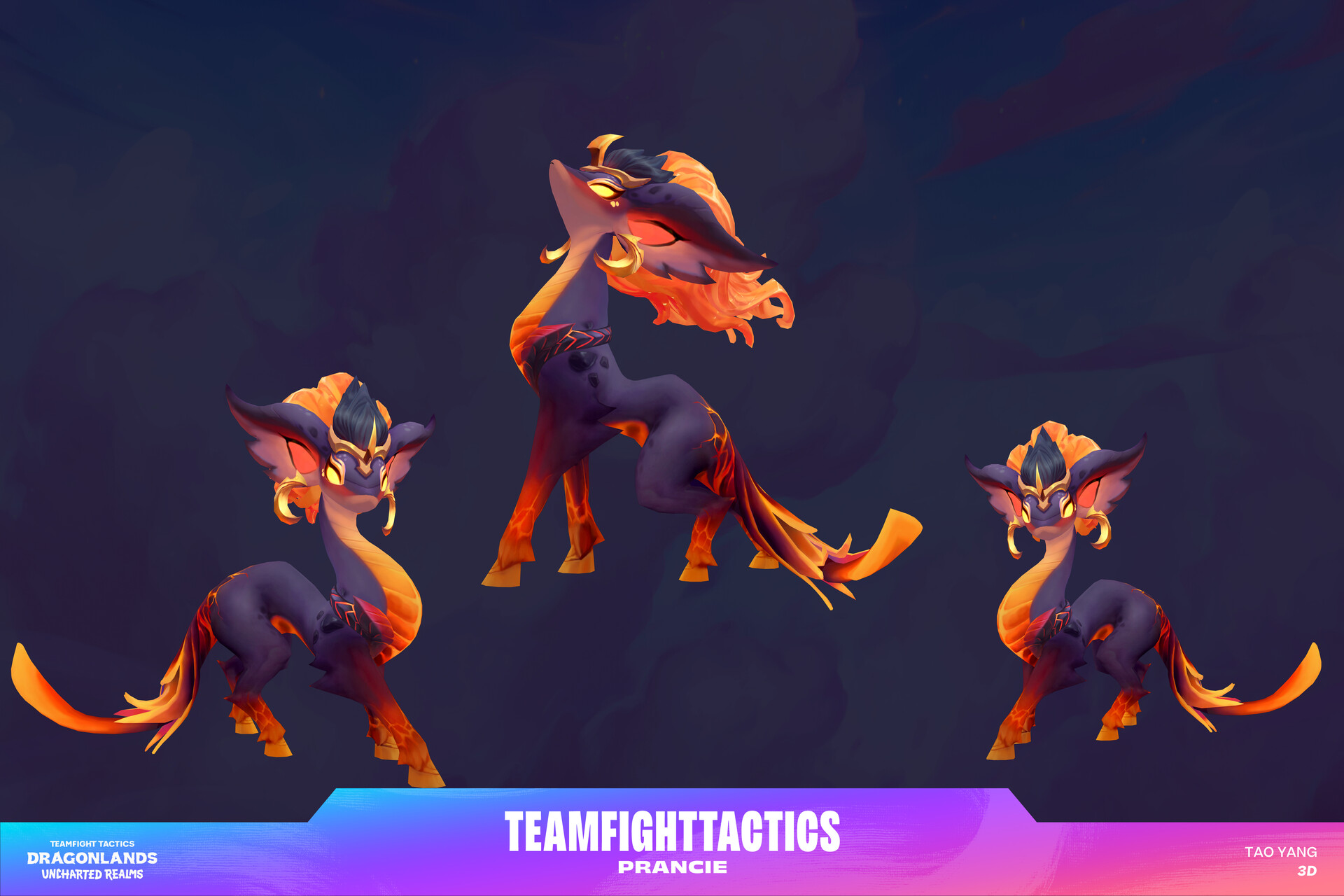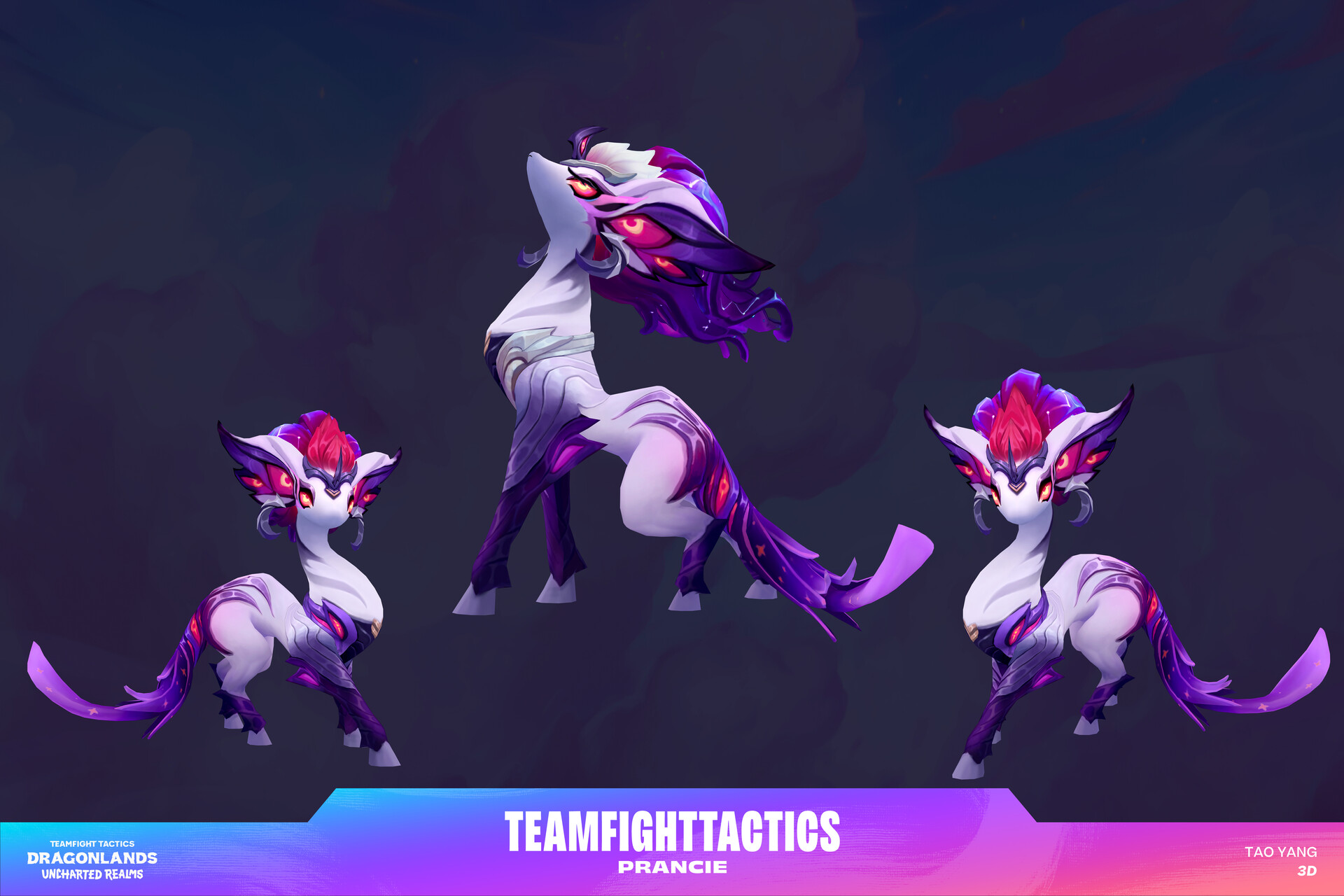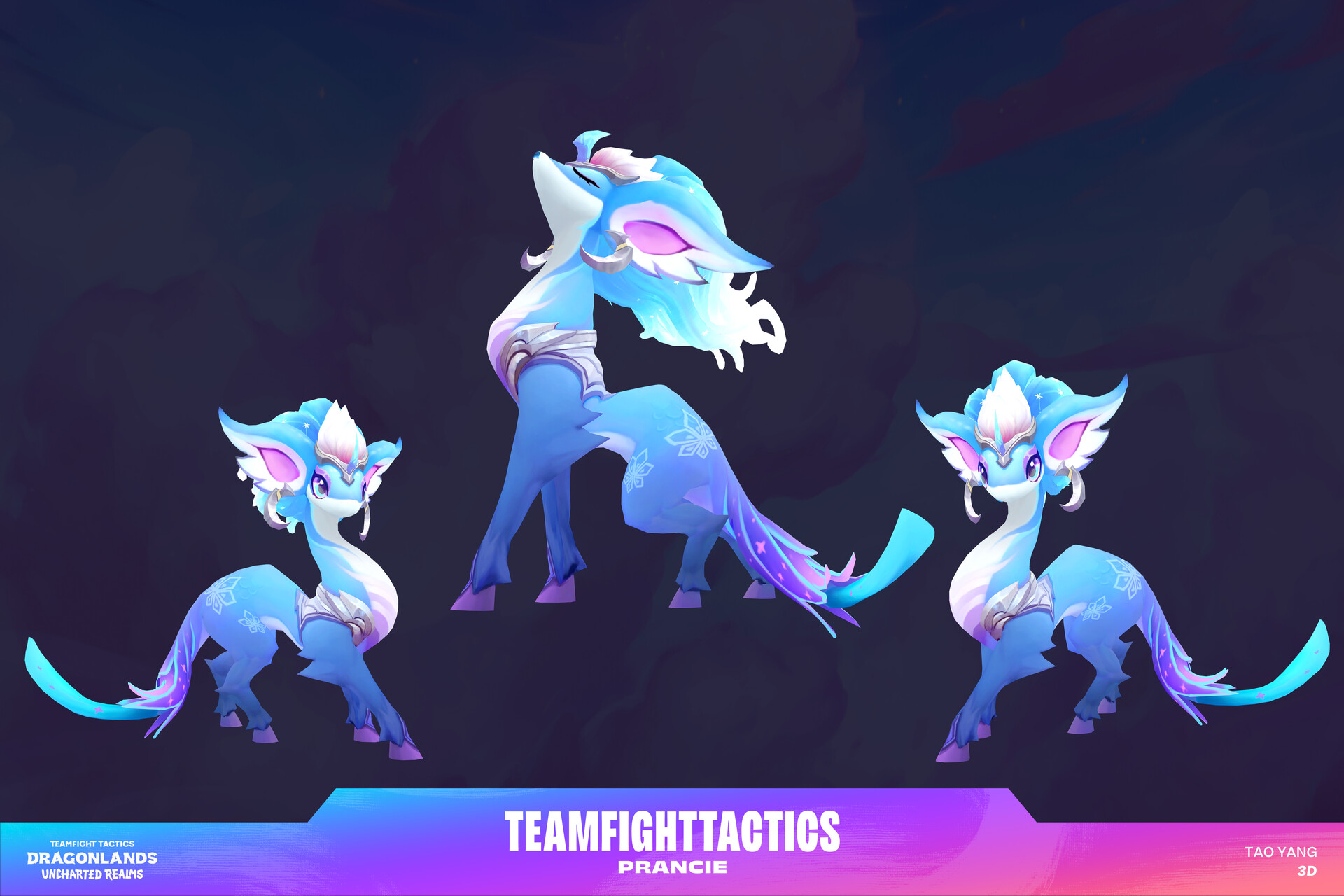 2D Environment Artists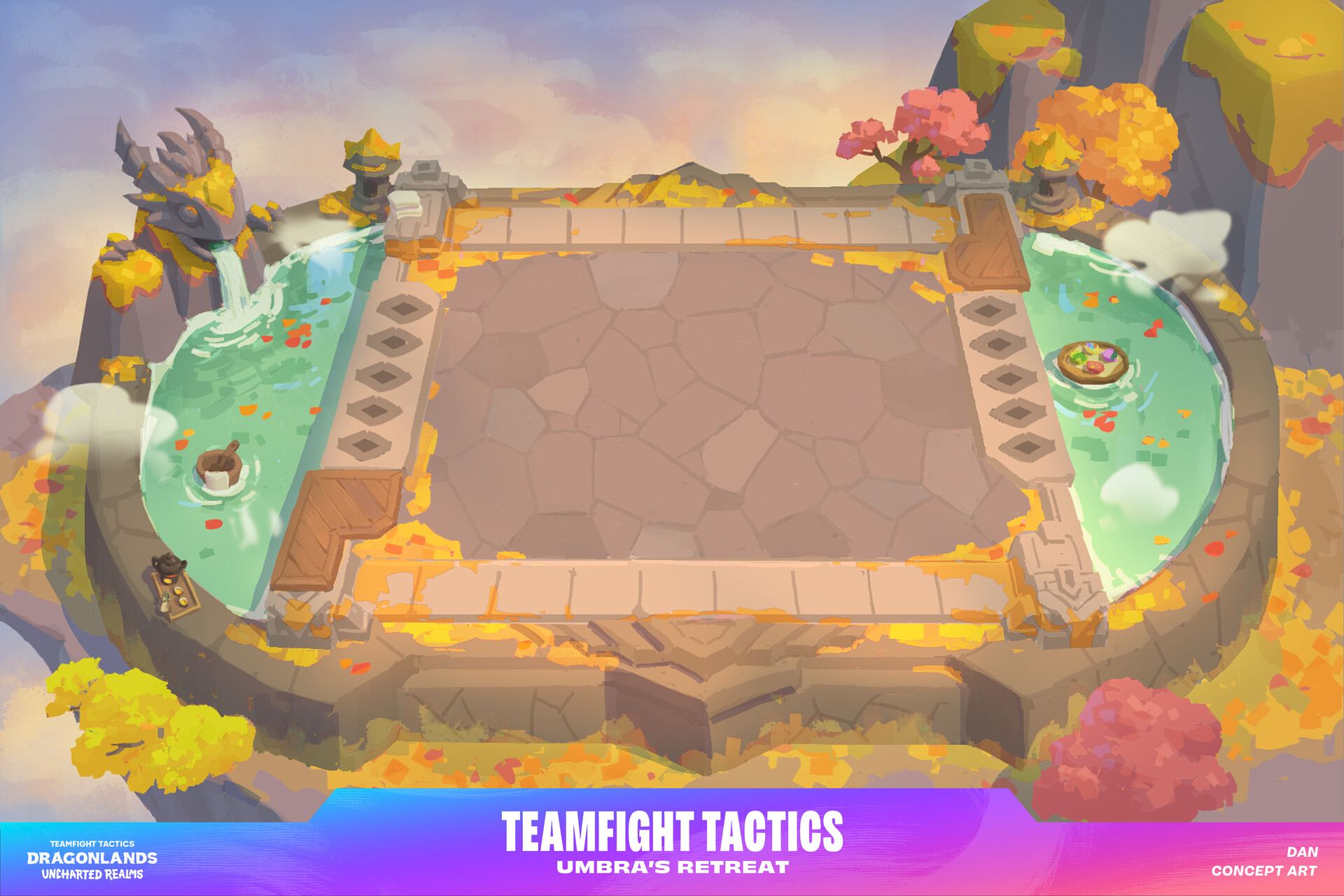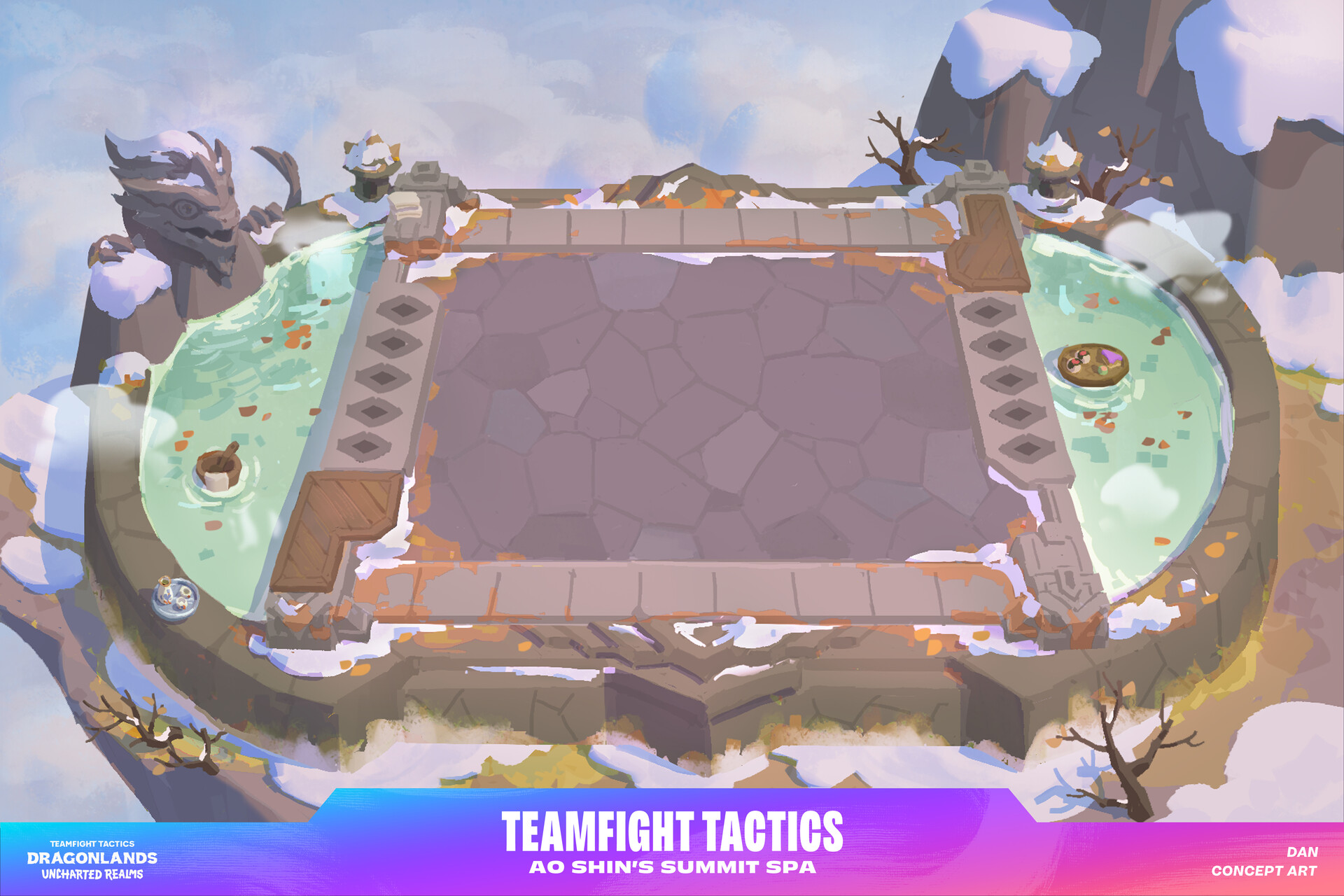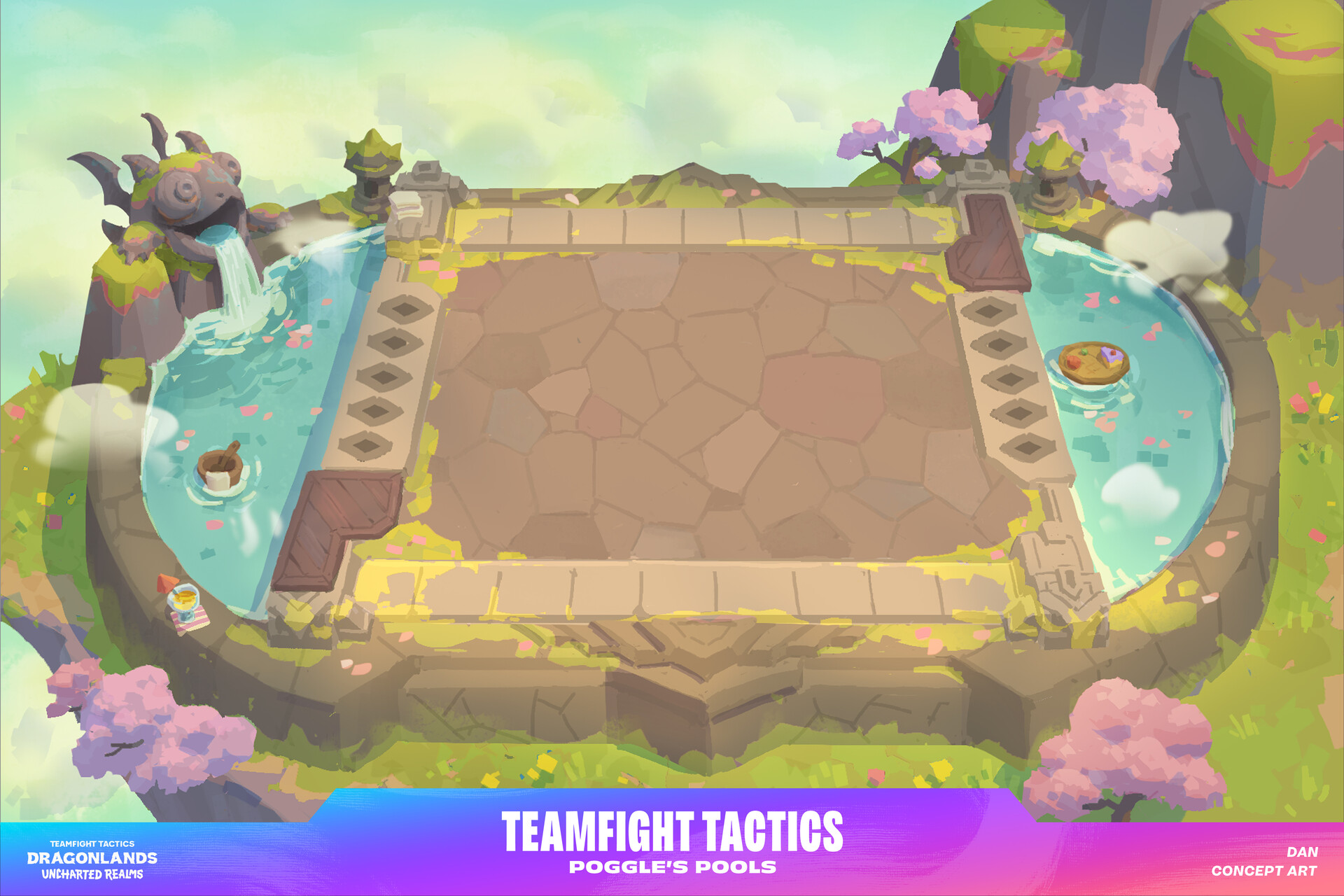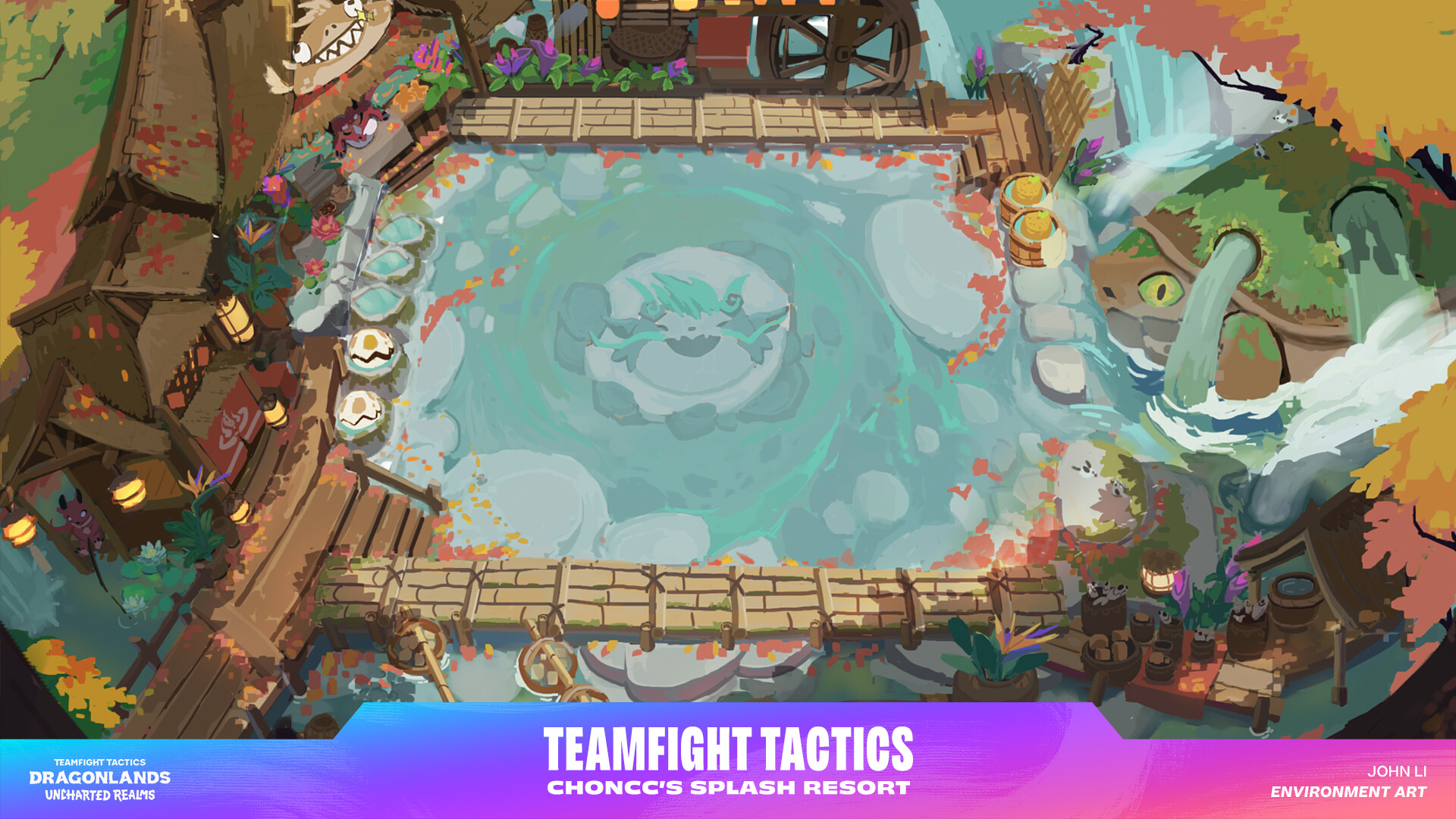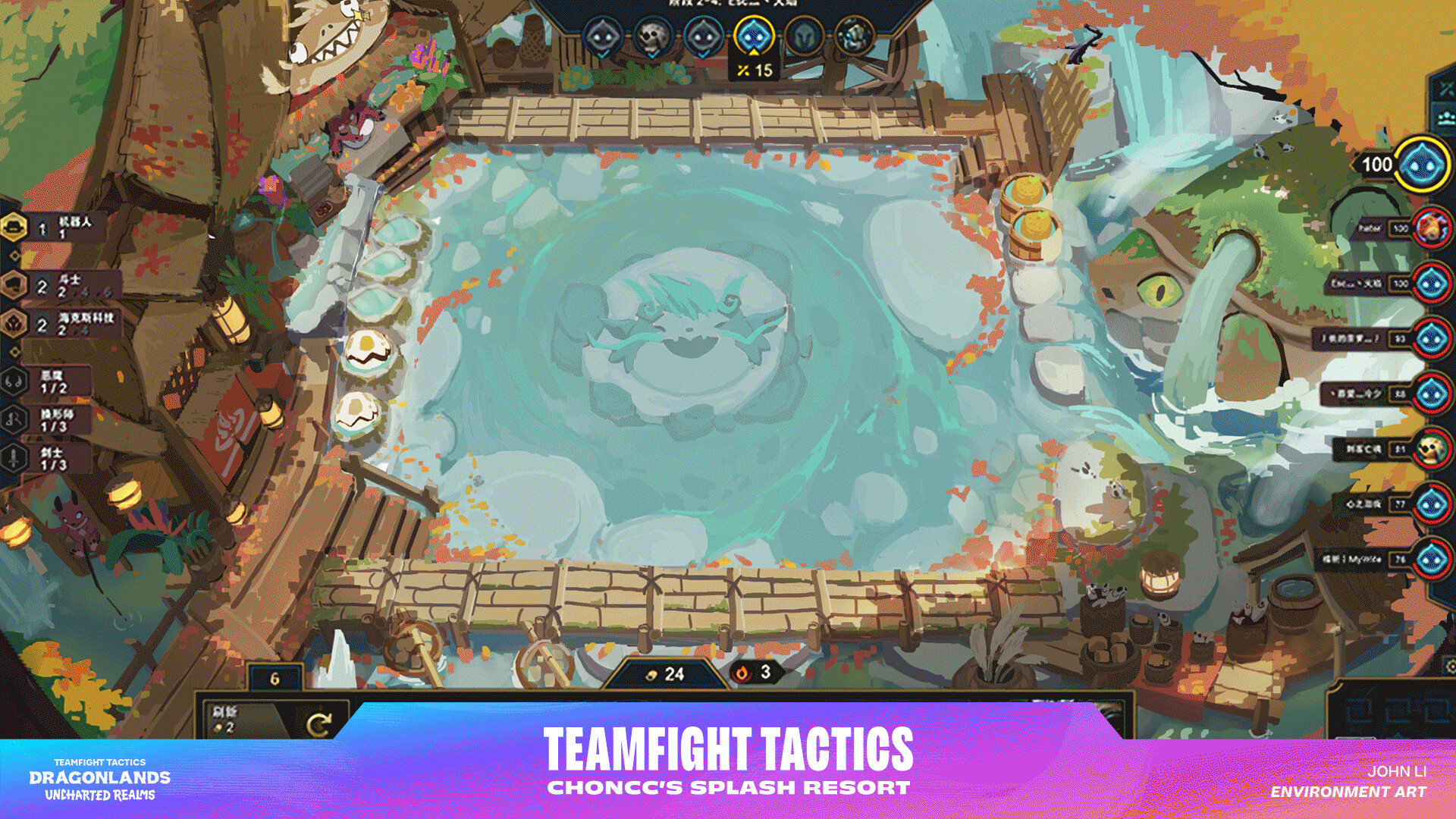 3D Environment Artists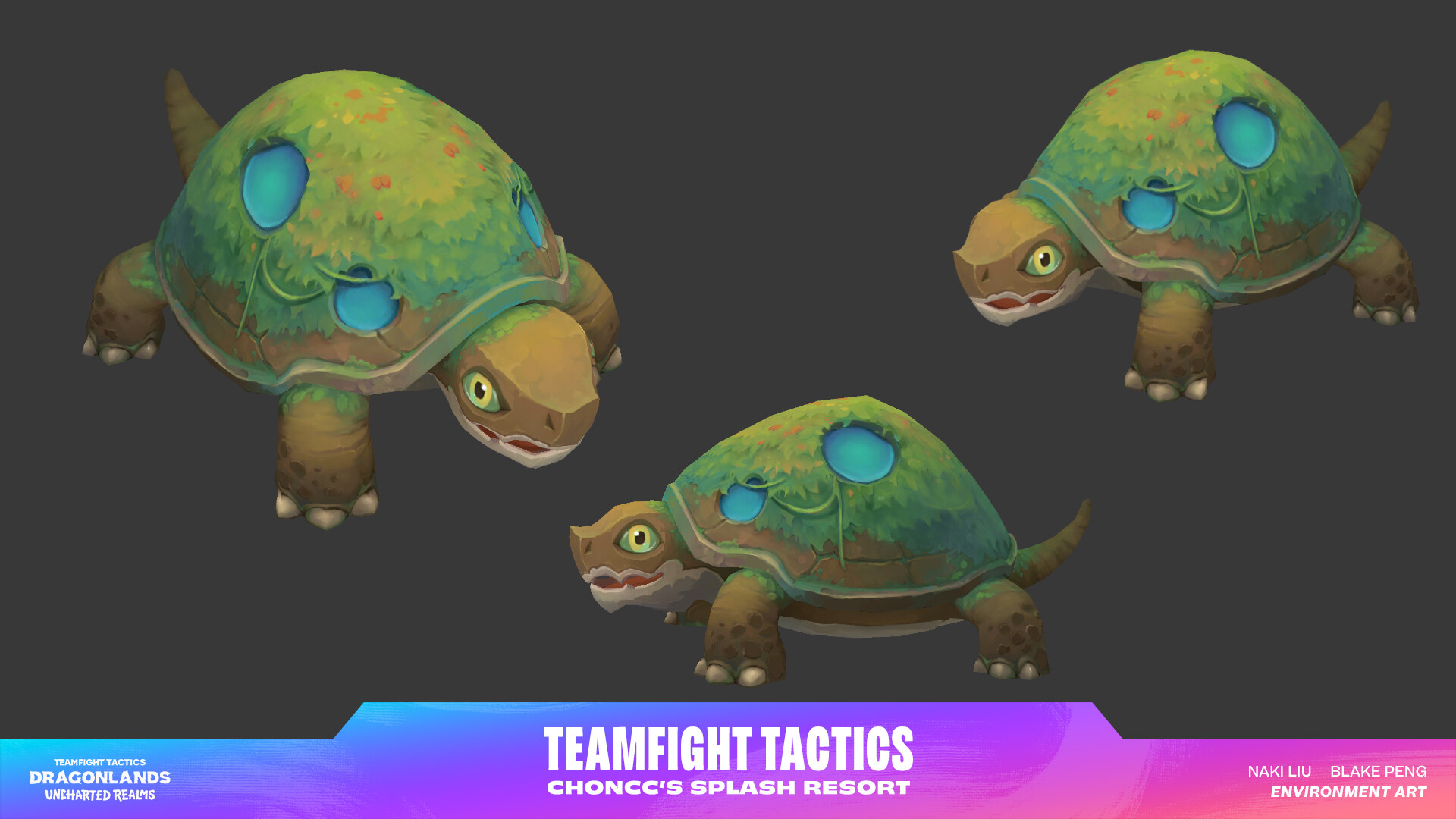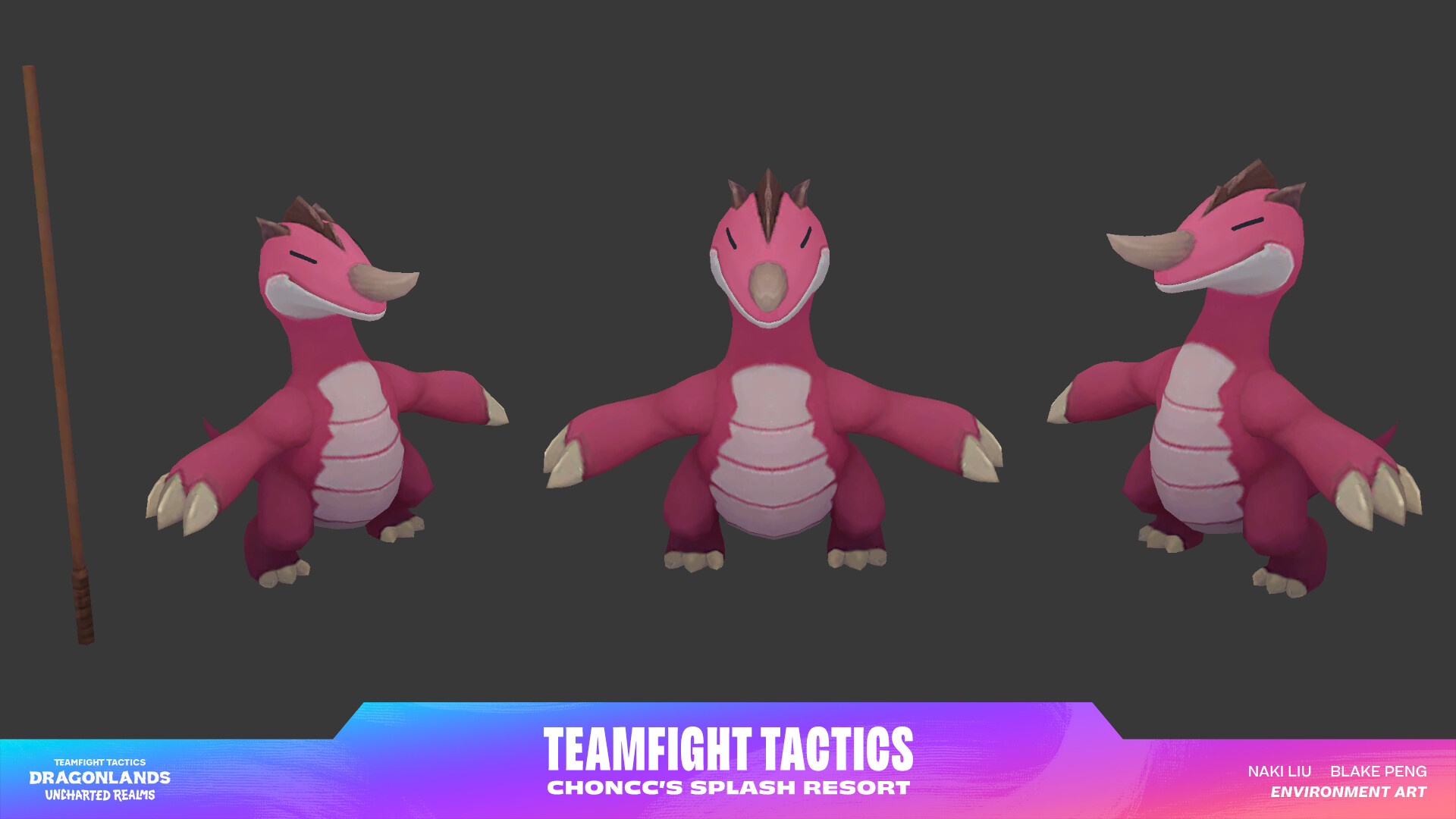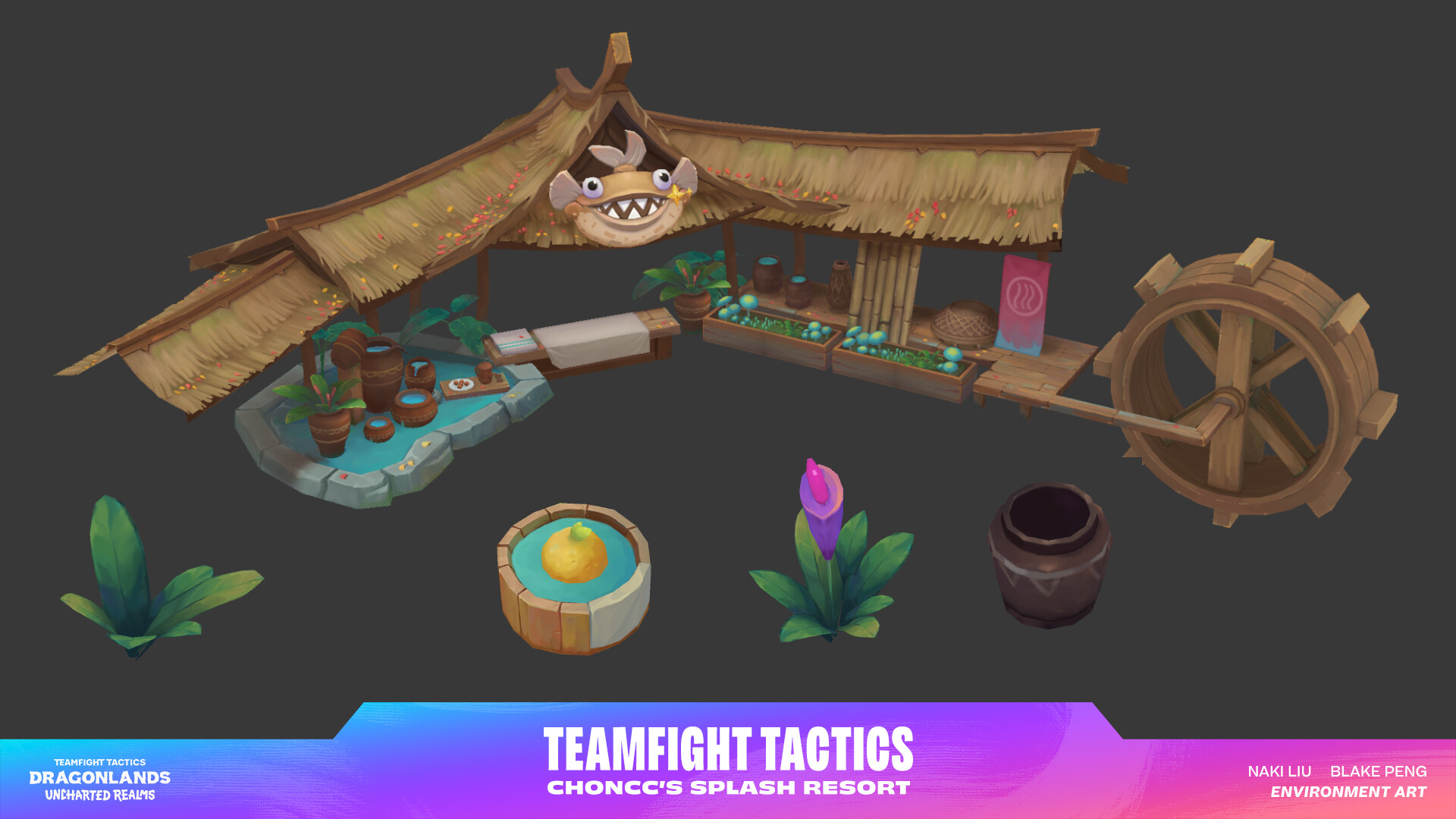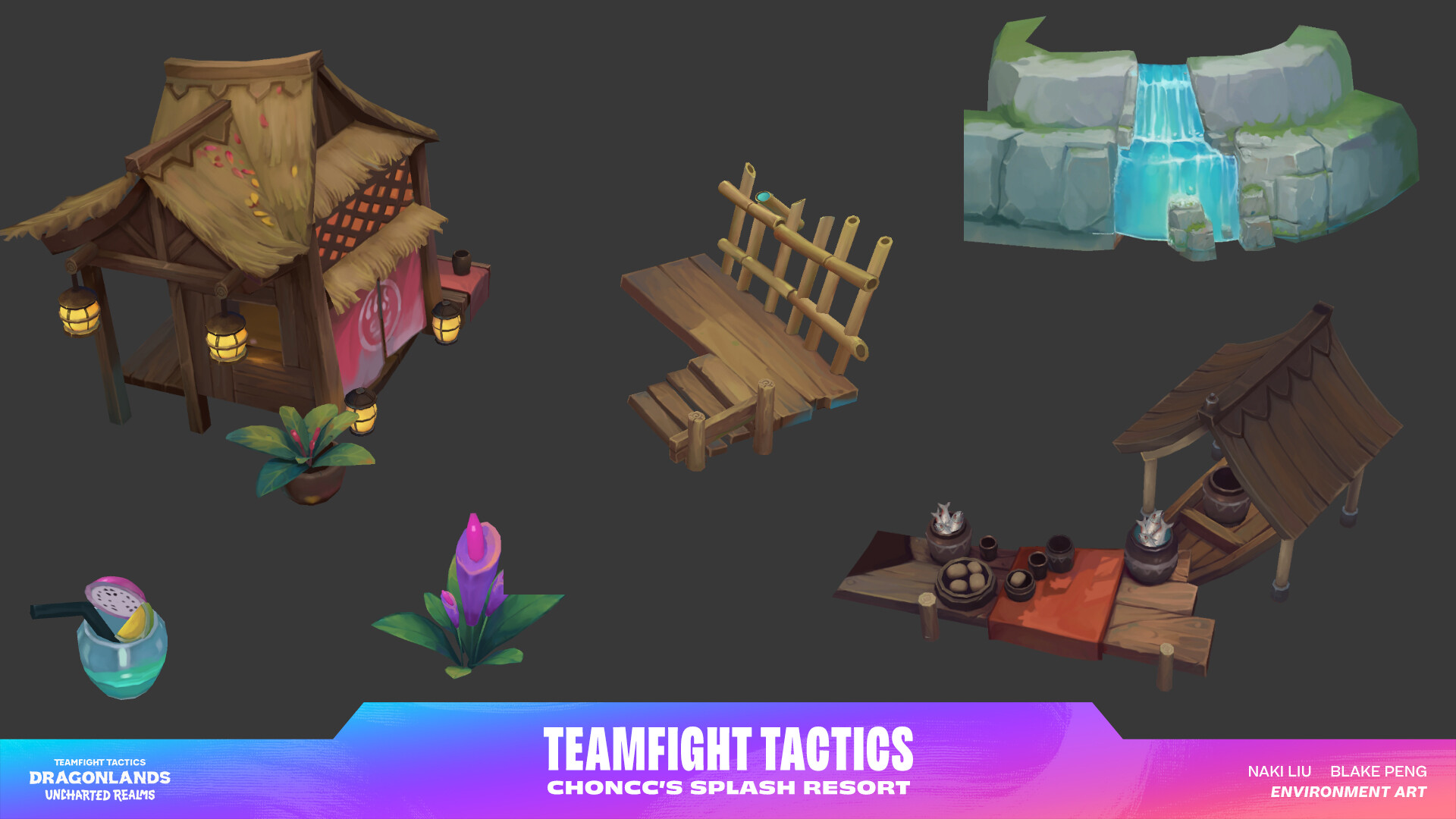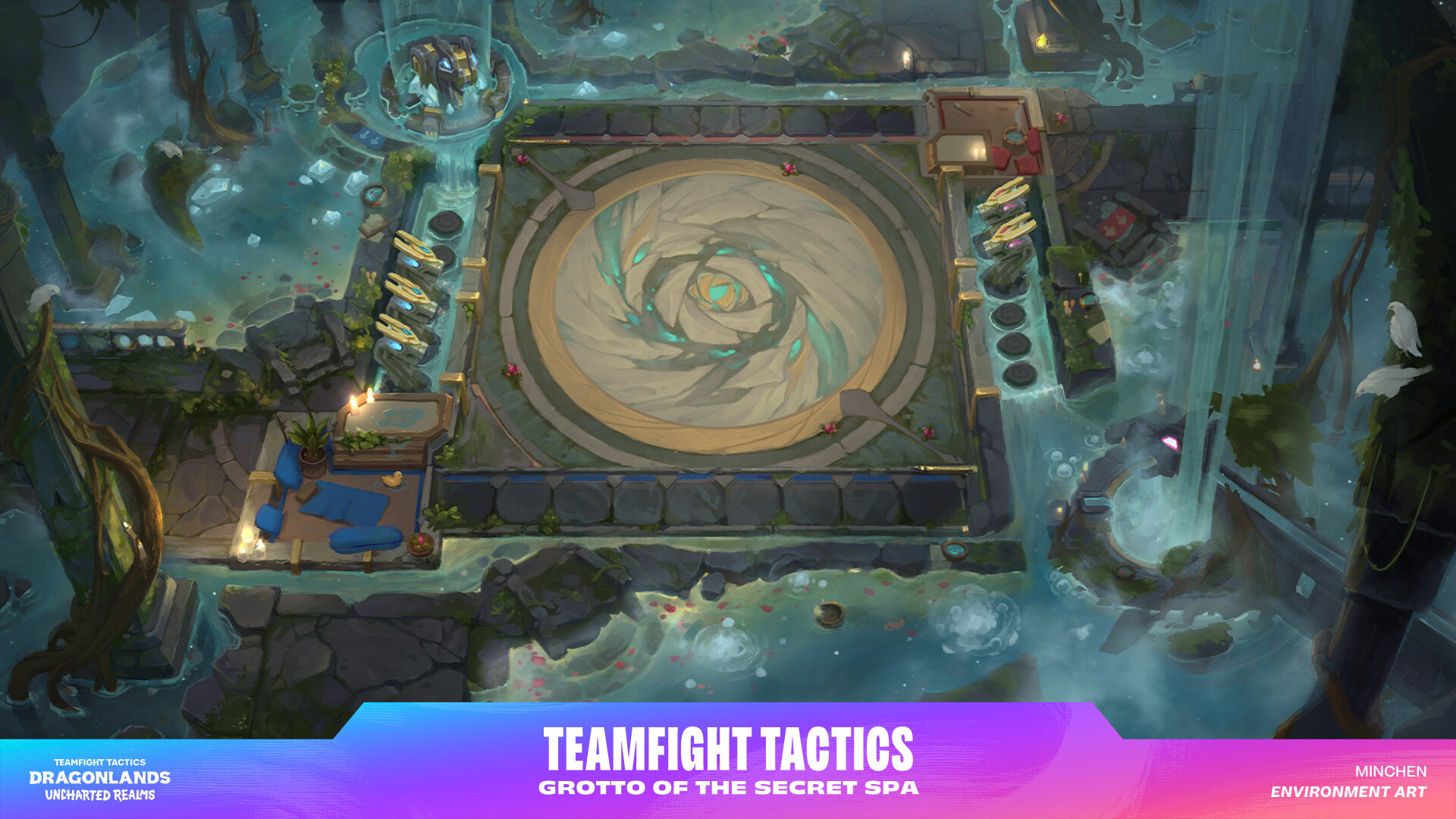 VFX Artists

Tom Chen – 3D VFX Artist – Kudos Productions – TFT Dragonlands: Uncharted Realms

Yuni Gu – 3D VFX Artist – Kudos Productions – TFT Dragonlands: Uncharted Realms

3G Gao – 3D VFX Artist – Kudos Productions – TFT Dragonlands: Uncharted Realms

Wrey Qin – 3D VFX Artist – Kudos Productions – TFT Dragonlands: Uncharted Realms

Shiqi Zhang – 3D VFX Artist – Kudos Productions – TFT Dragonlands: Uncharted Realms

Shiqi Zhang – 3D VFX Artist – Kudos Productions – TFT Dragonlands: Uncharted Realms
Animators

Leed Li – Animation – Leed Li – Animation – Kudos
Sound Designers
---