Gearbox Software's Tiny Tina's Wonderlands Season Pass Art Blast
Hello everyone and welcome to Dreamveil Overlook!
For our second Tiny Tina's Wonderlands Art Blast, the team wanted to share with you our work on the Season Pass, where Vesper reigns supreme. Our talented Level, Lighting, and VFX Team crafted some amazing worlds beyond her Mirrors of Mystery. Our amazing Concept, Character, and Animation Team brought to life some imaginative bosses for you to fight. Our Narrative and Cinematics Team brought it all together and wrapped it up in one neat package. Our skillful Design and Gear Team even build a whole new class, the Blightcaller!
As you look through this collection, it brings me great pride to tell you that the cast and crew that created this content are just as diverse as the content itself. Our amazing Development Team hails from a wide range of backgrounds – the one thing that unifies them is their love of this industry, and the joy of bringing the unimagined to fruition.
That all said, peruse, take a look, thumb through, or just delve on in! Thanks for supporting the amazing artists & animators that contributed to the project, and we hope you enjoy what this talented team has put together.
Jesse Sosa
Art Director, Tiny Tina's Wonderlands Season Pass
Gearbox Software
Art Direction
Concept Artists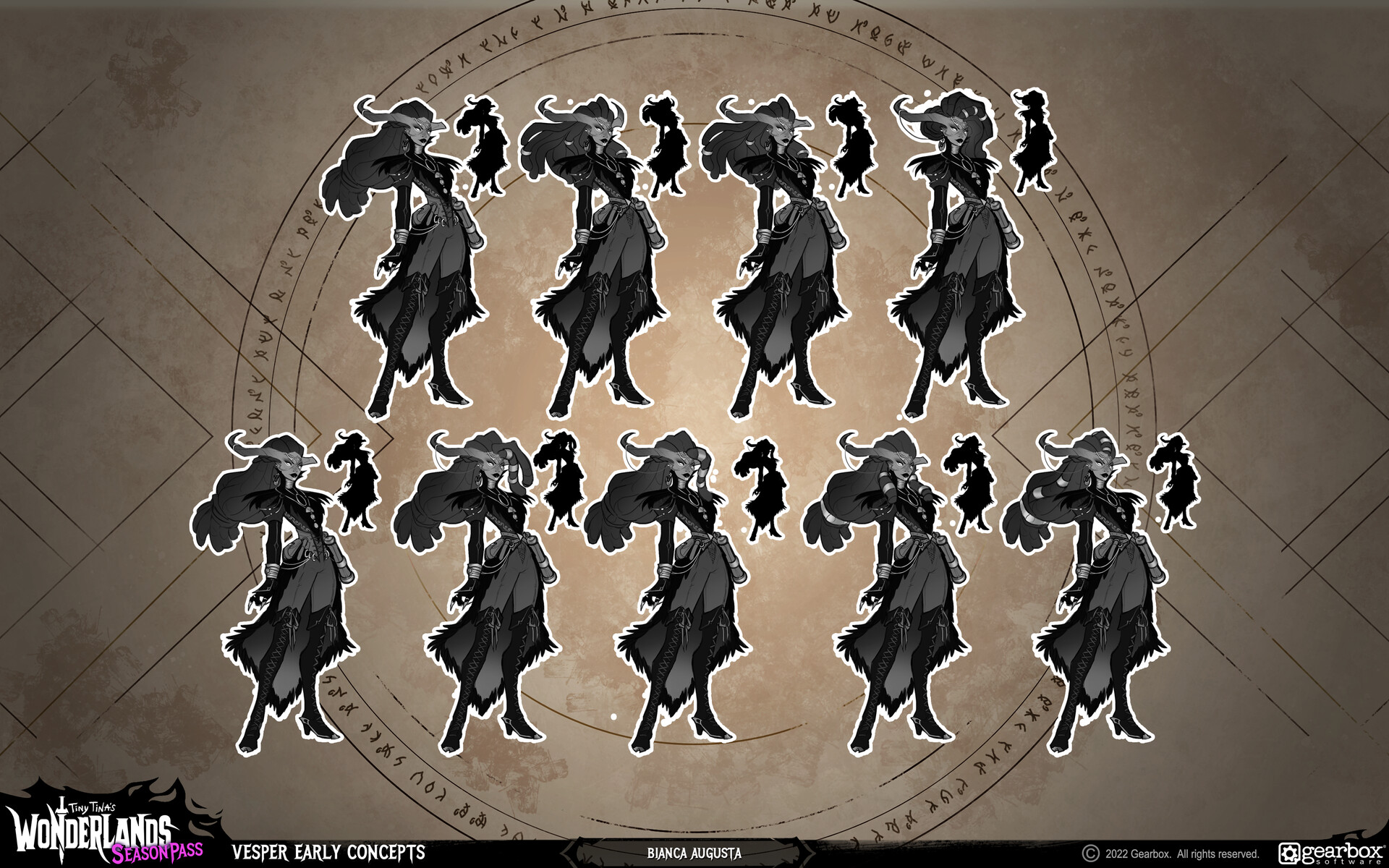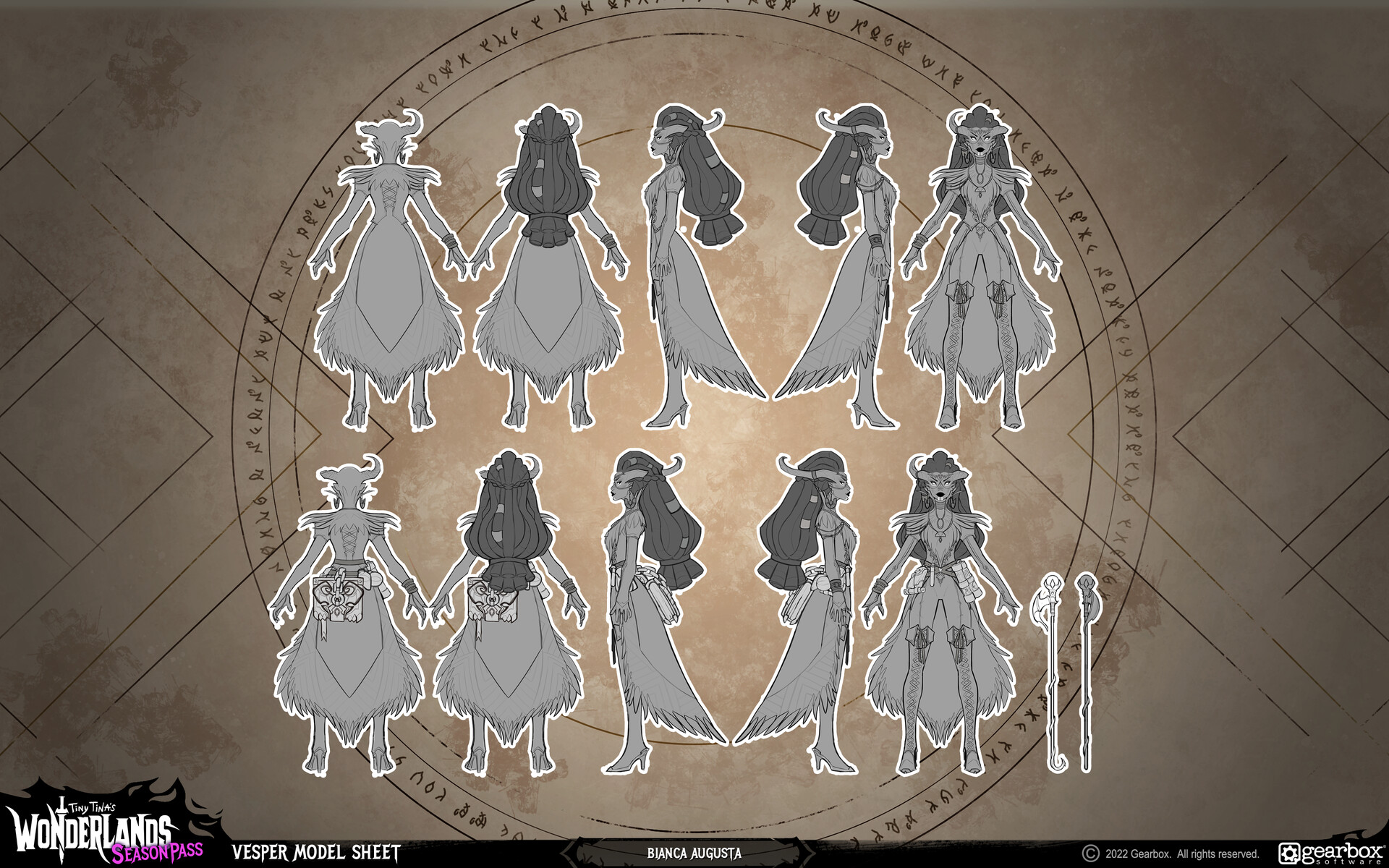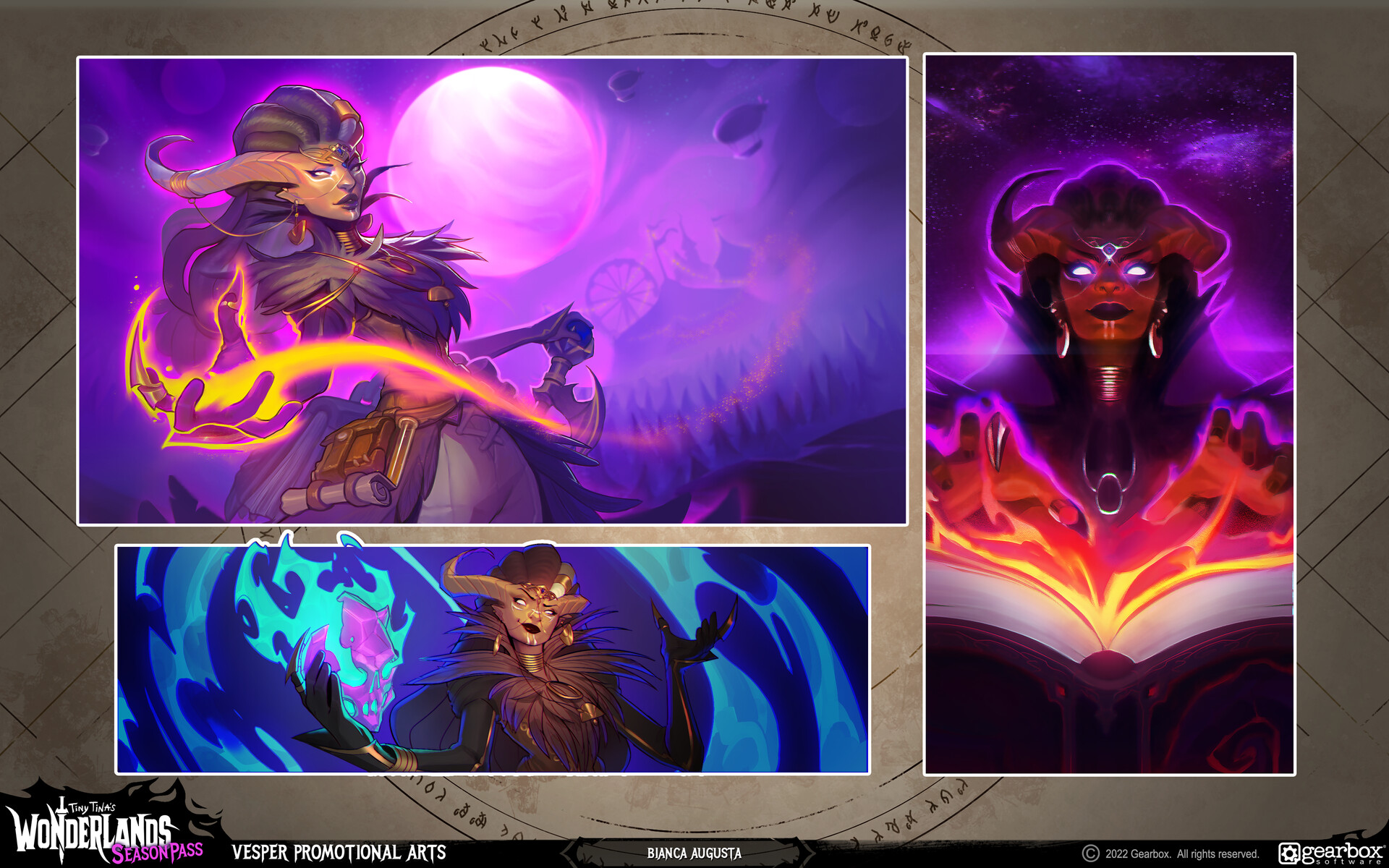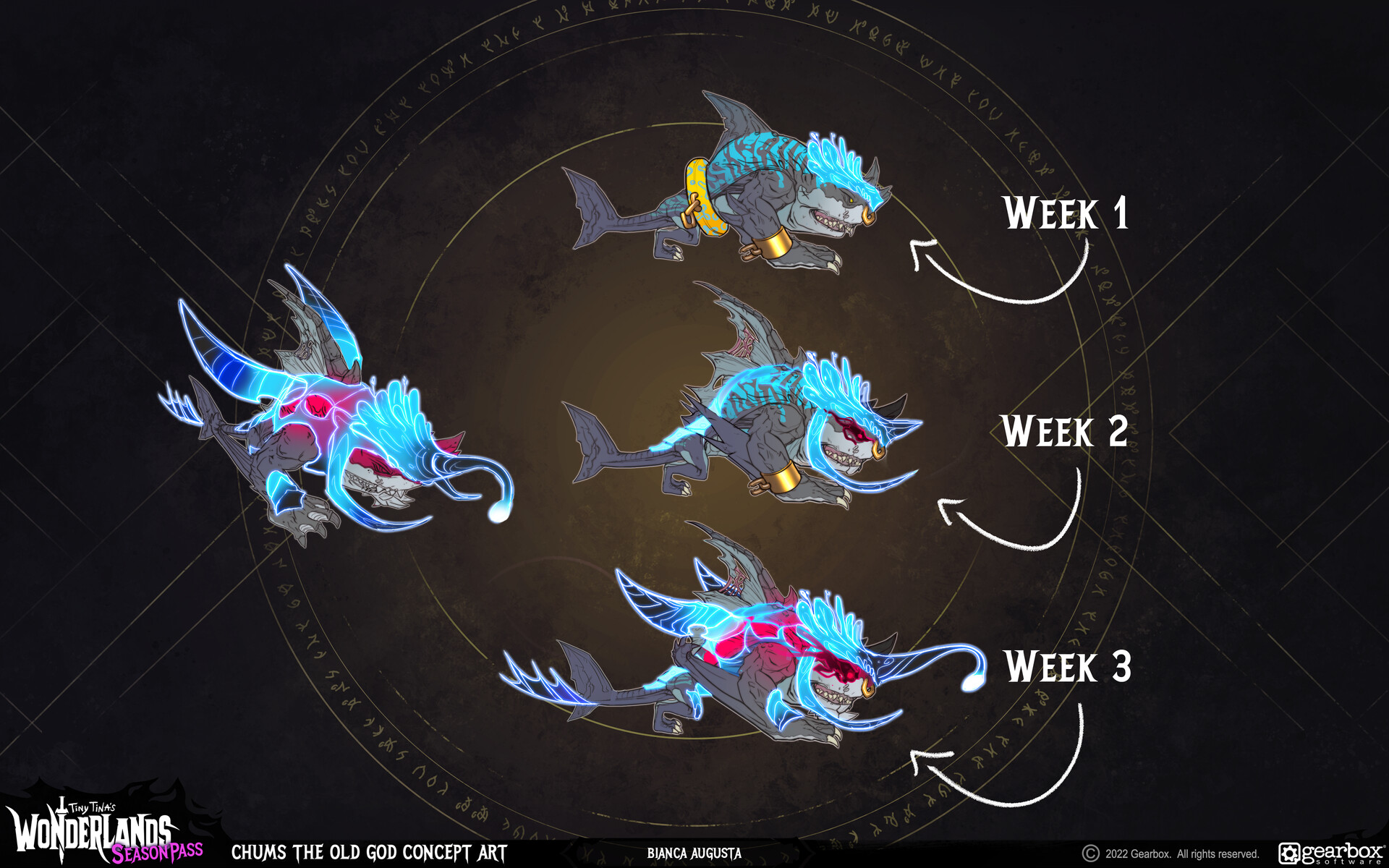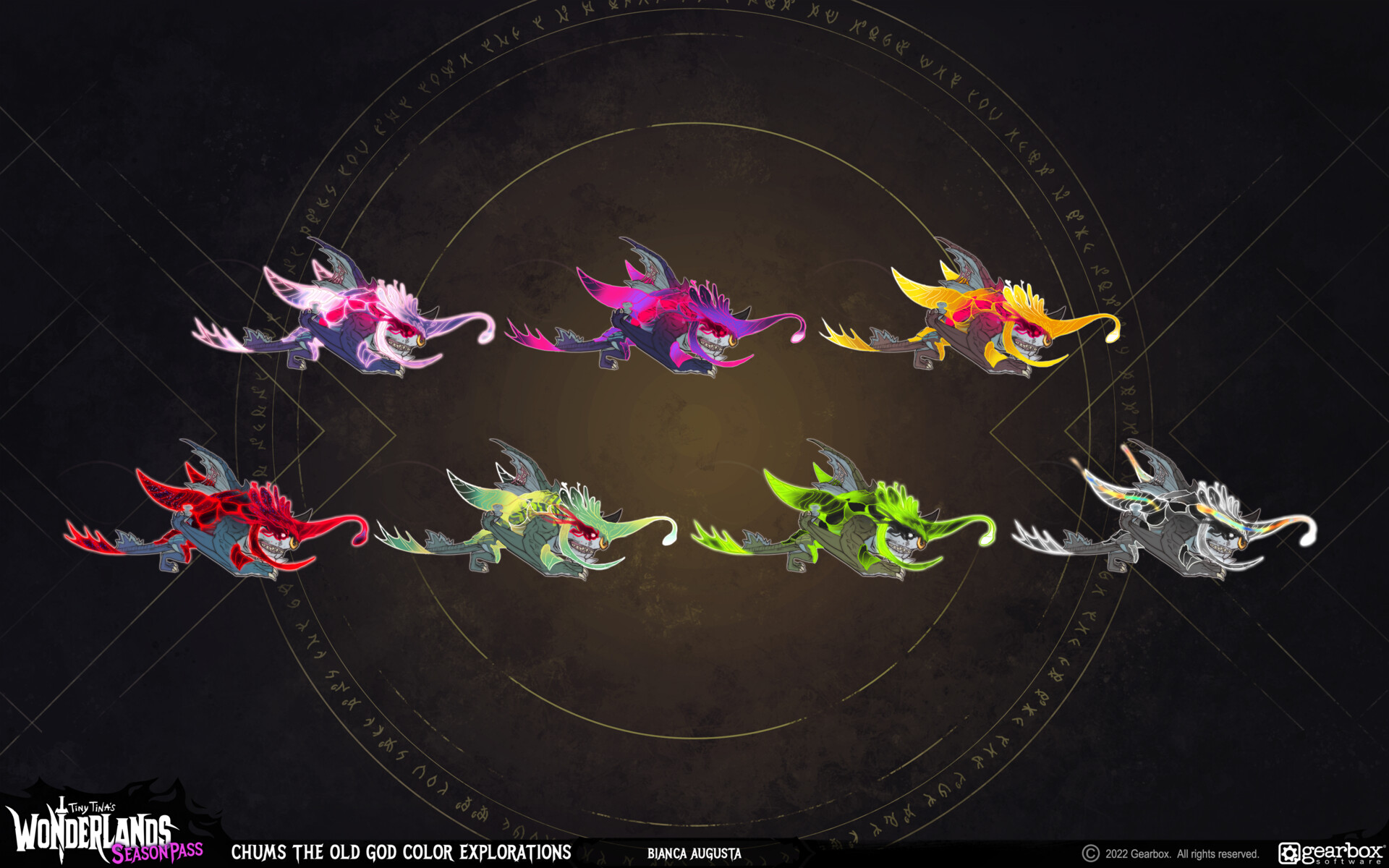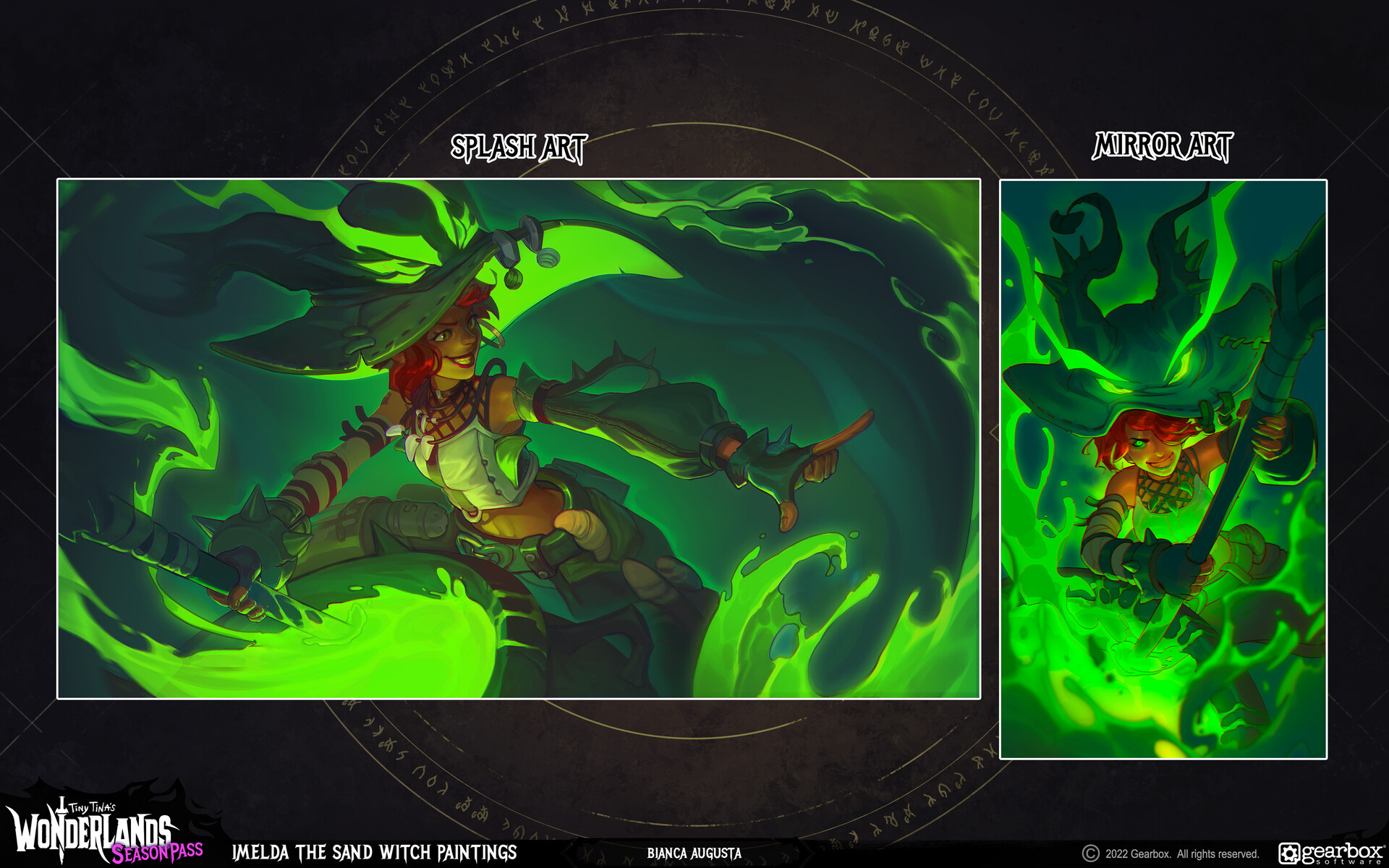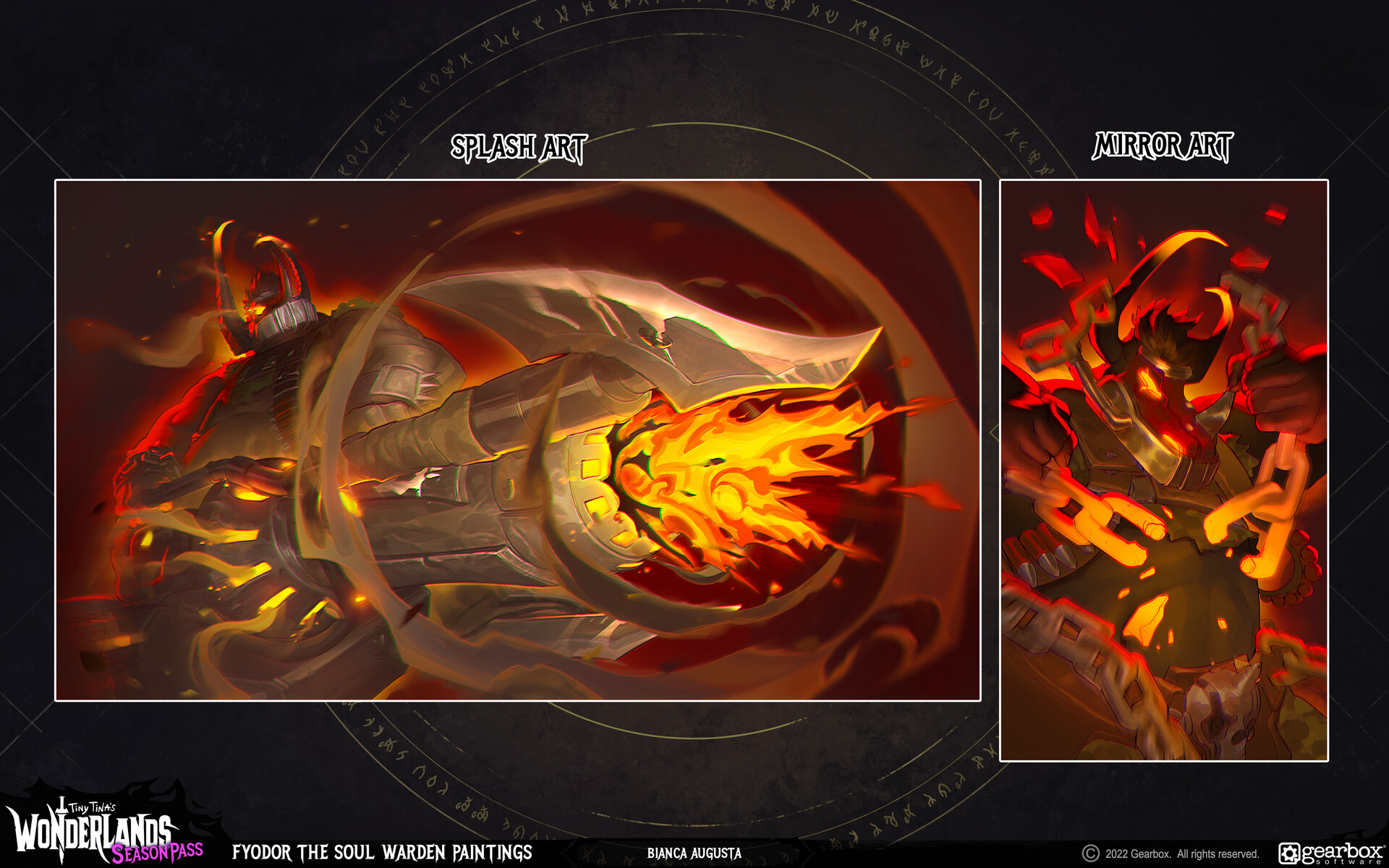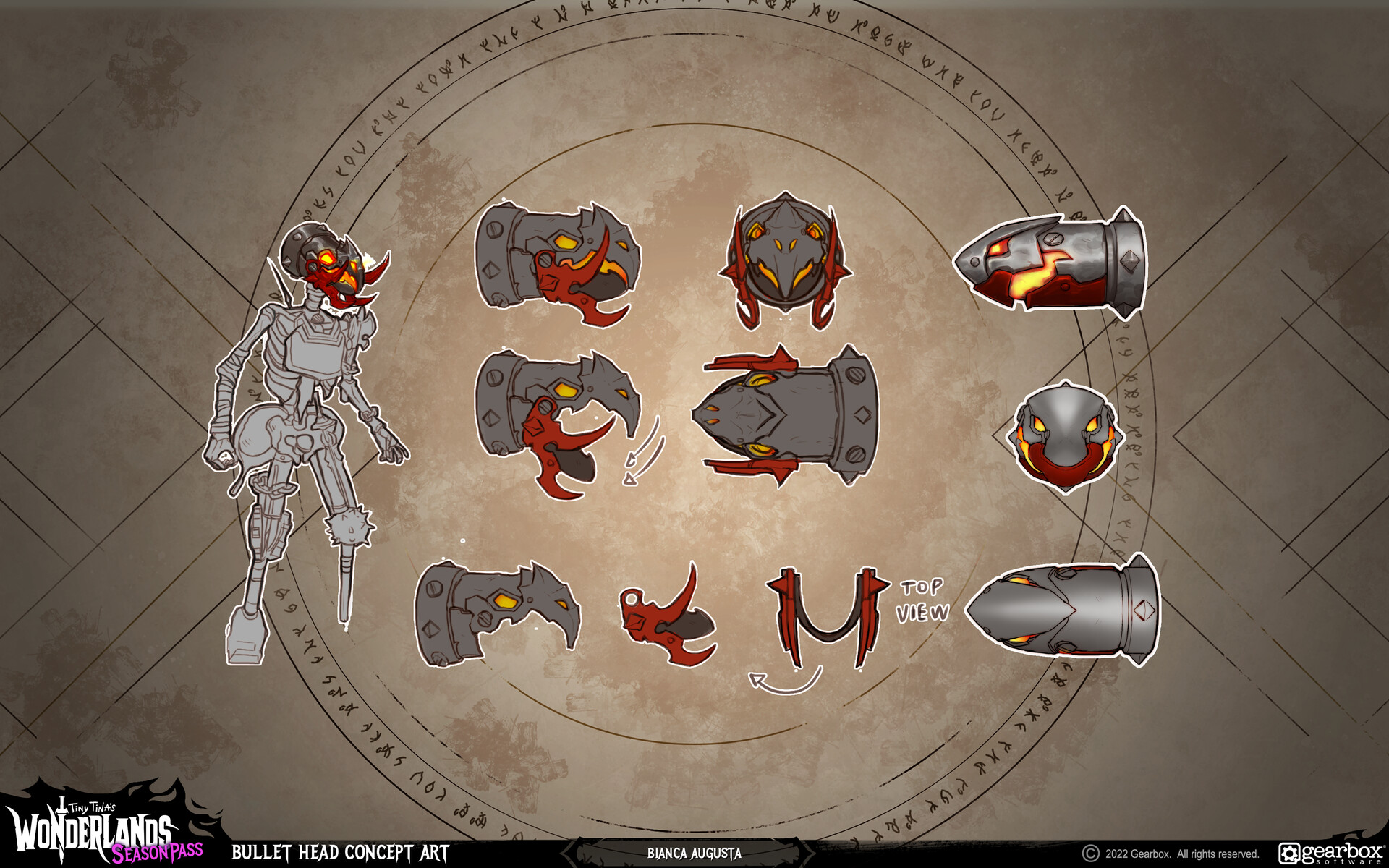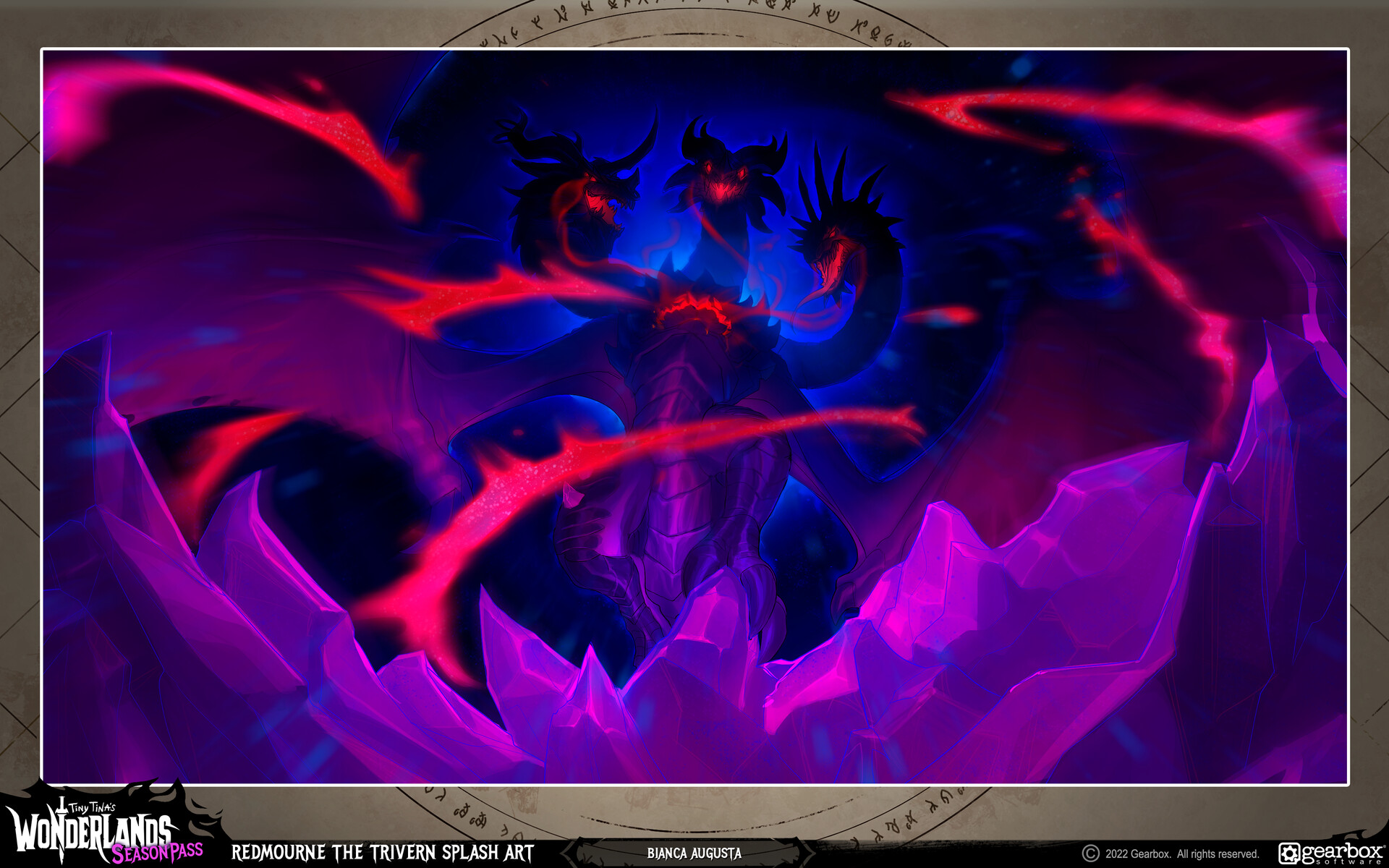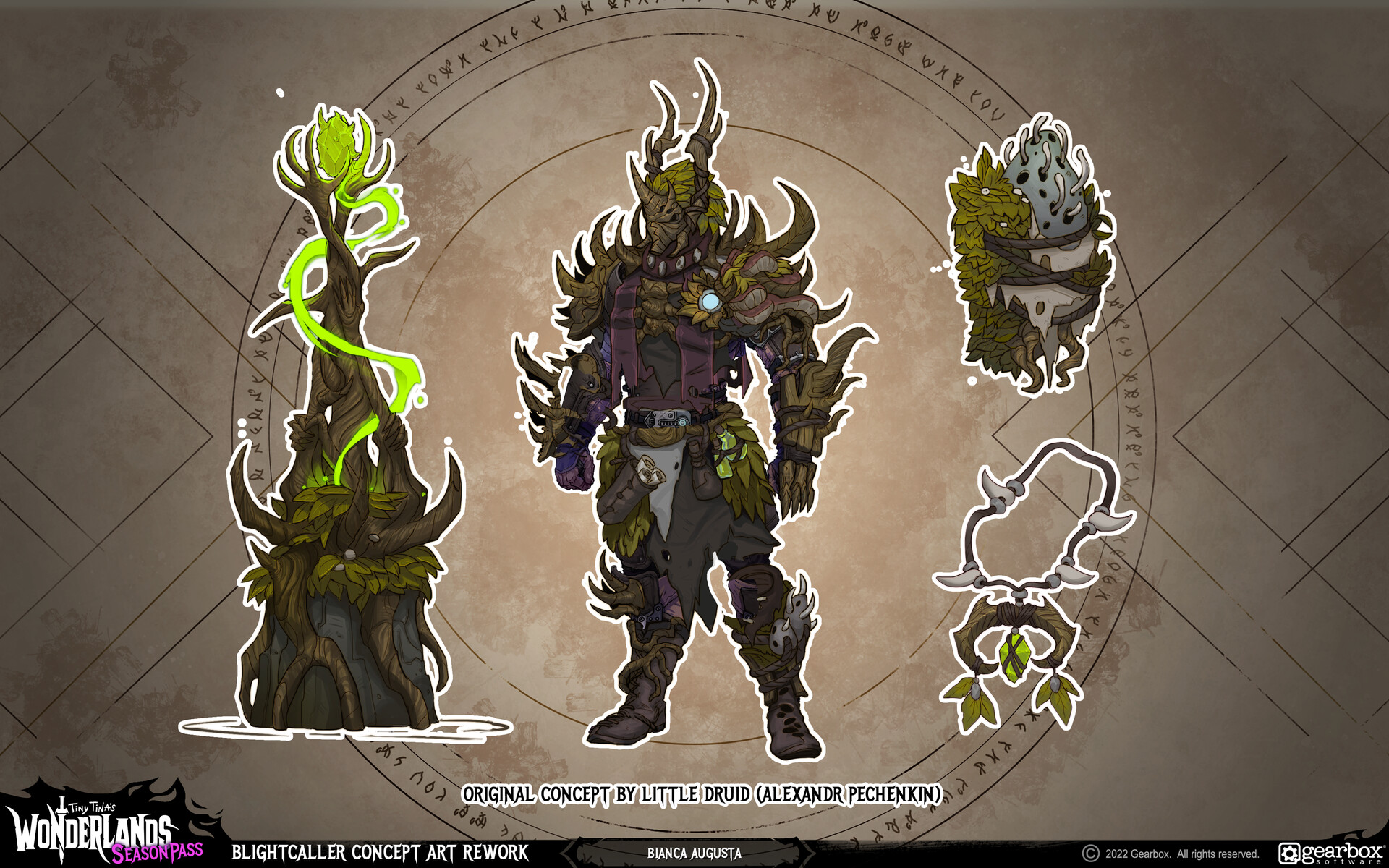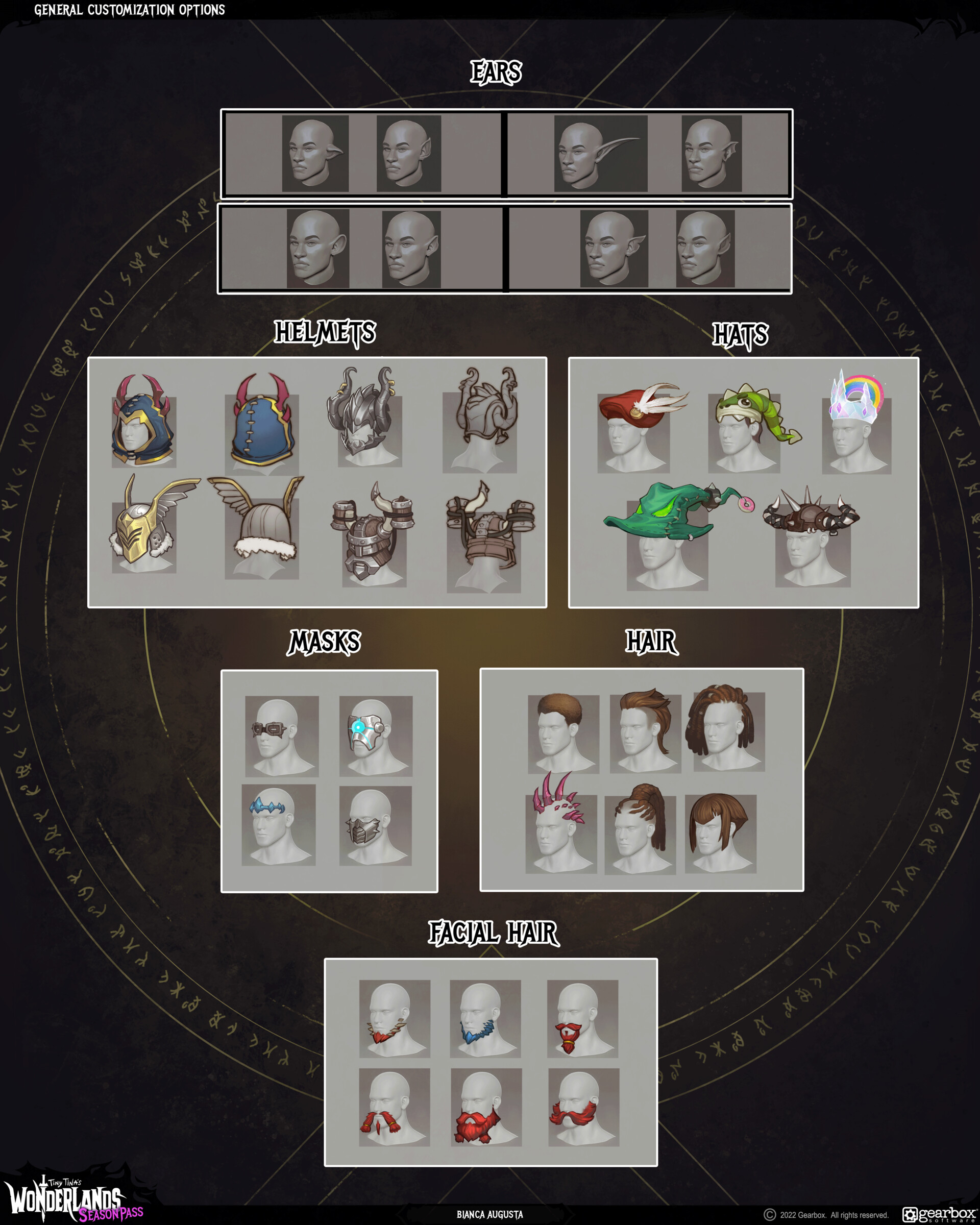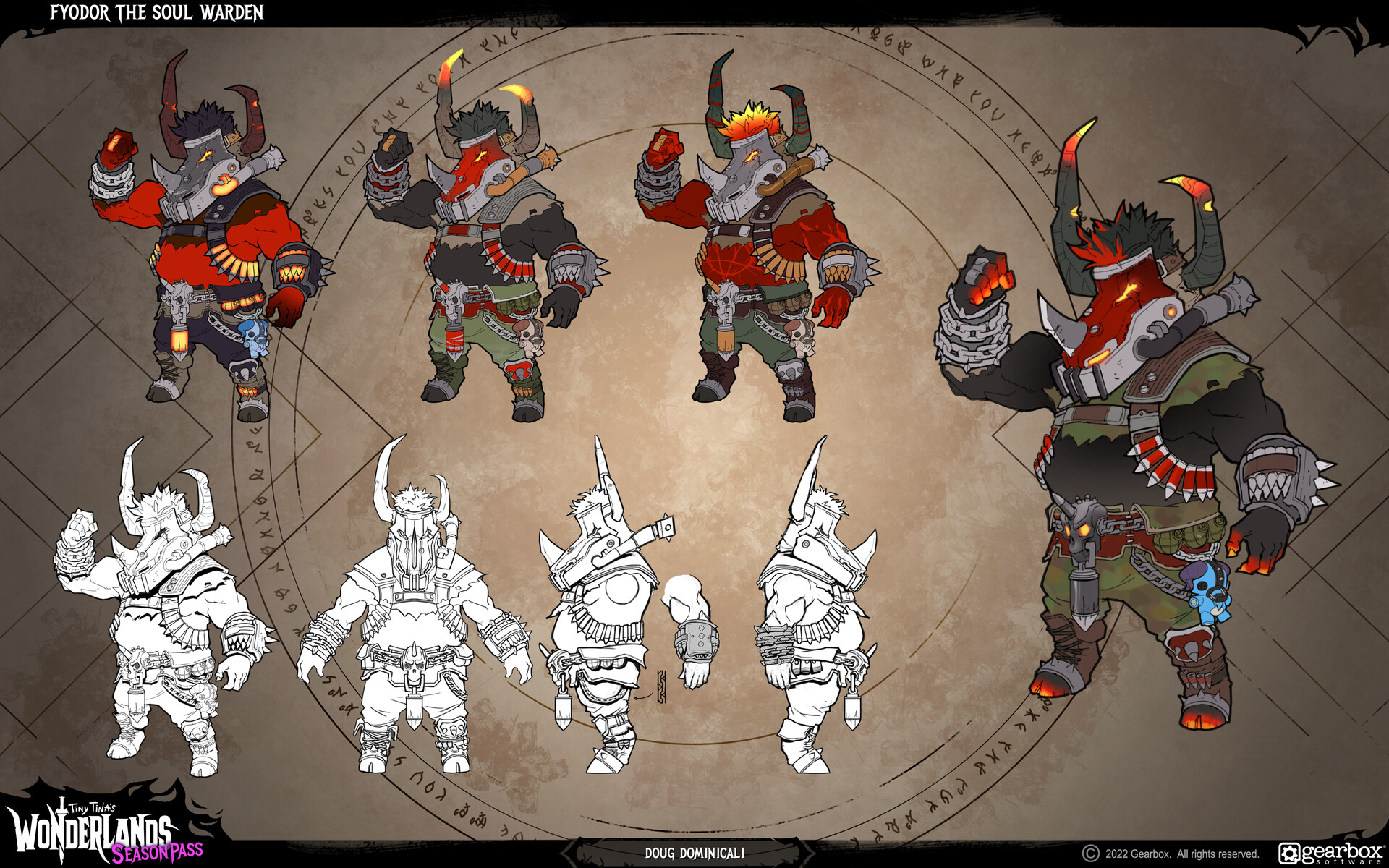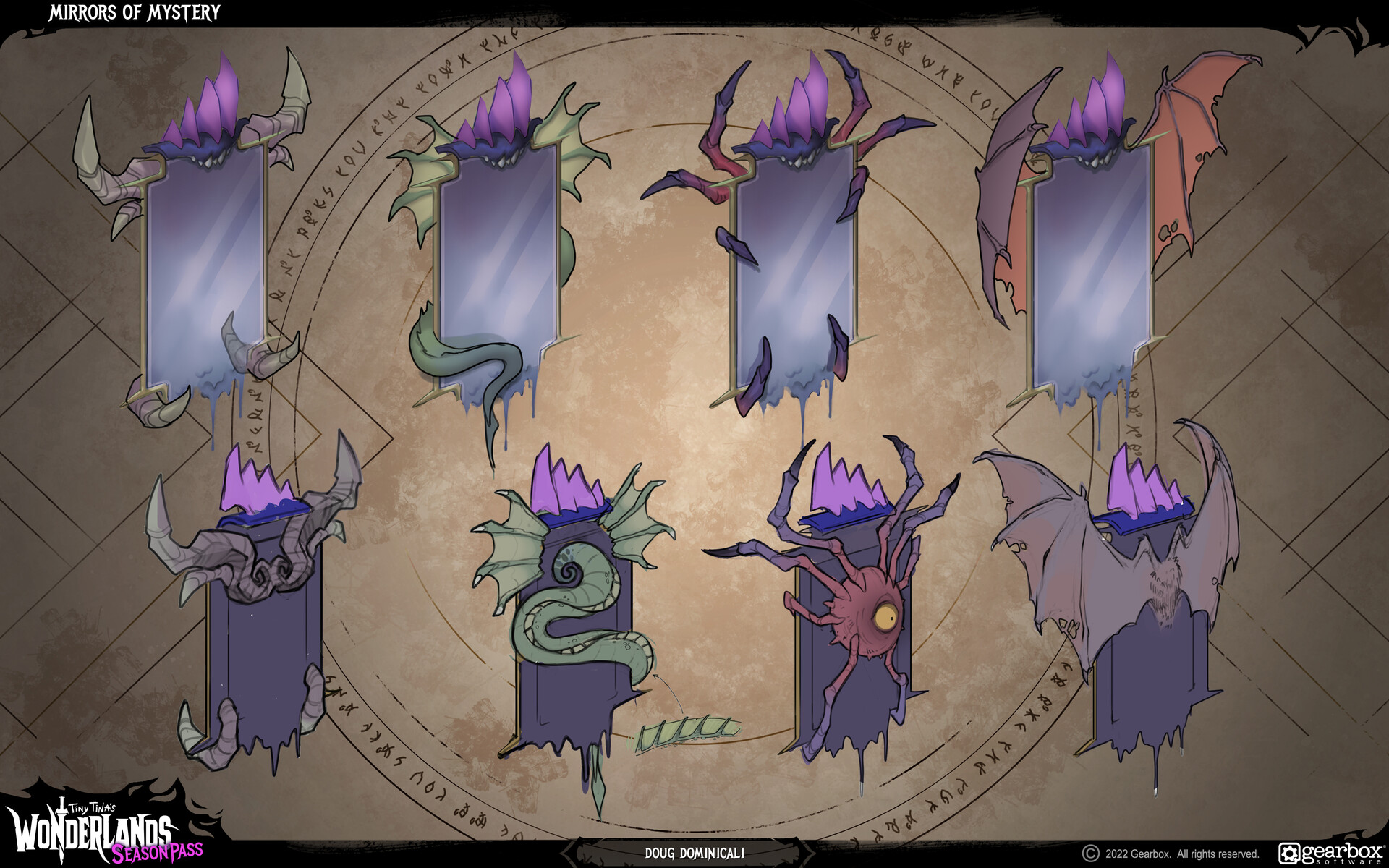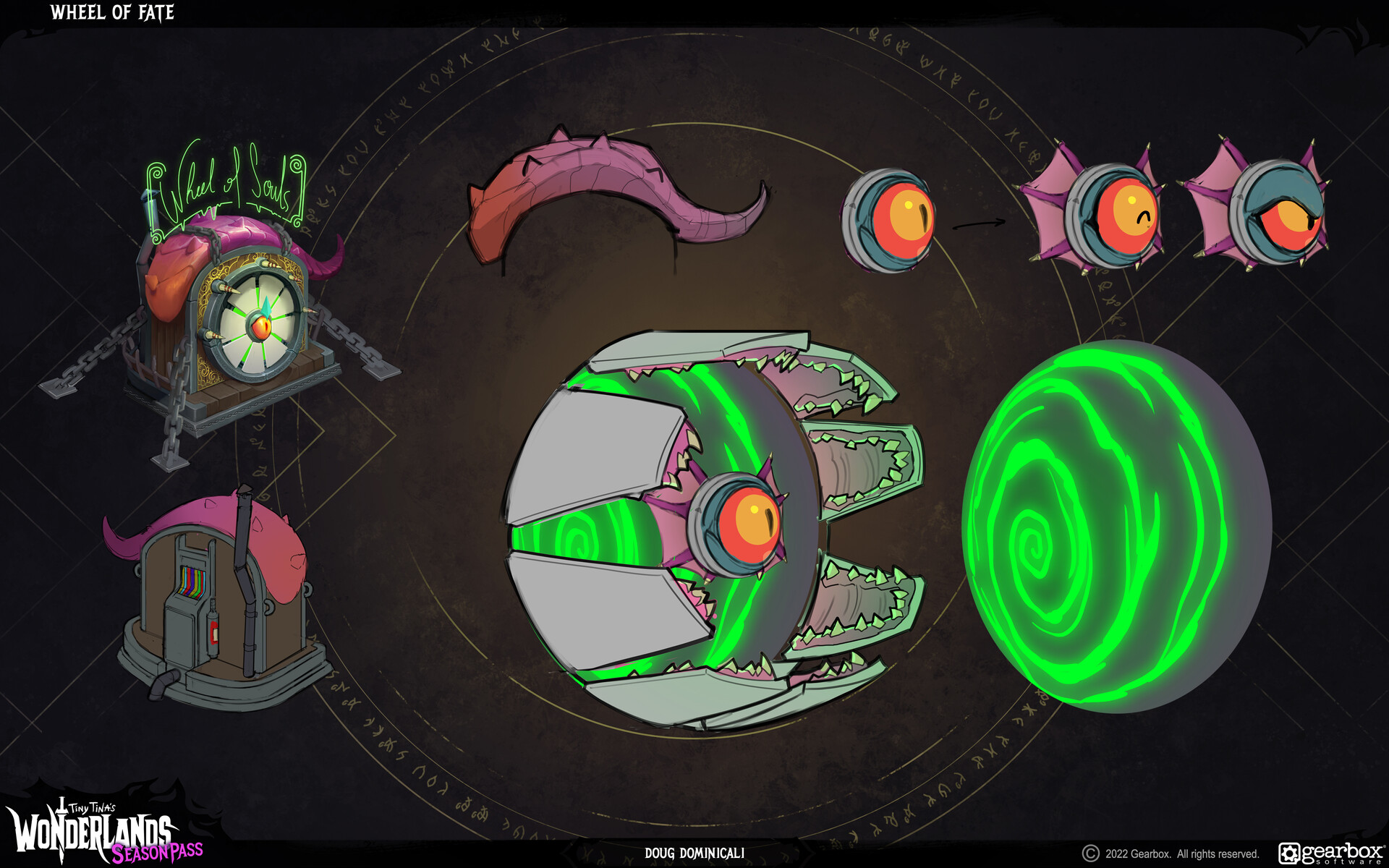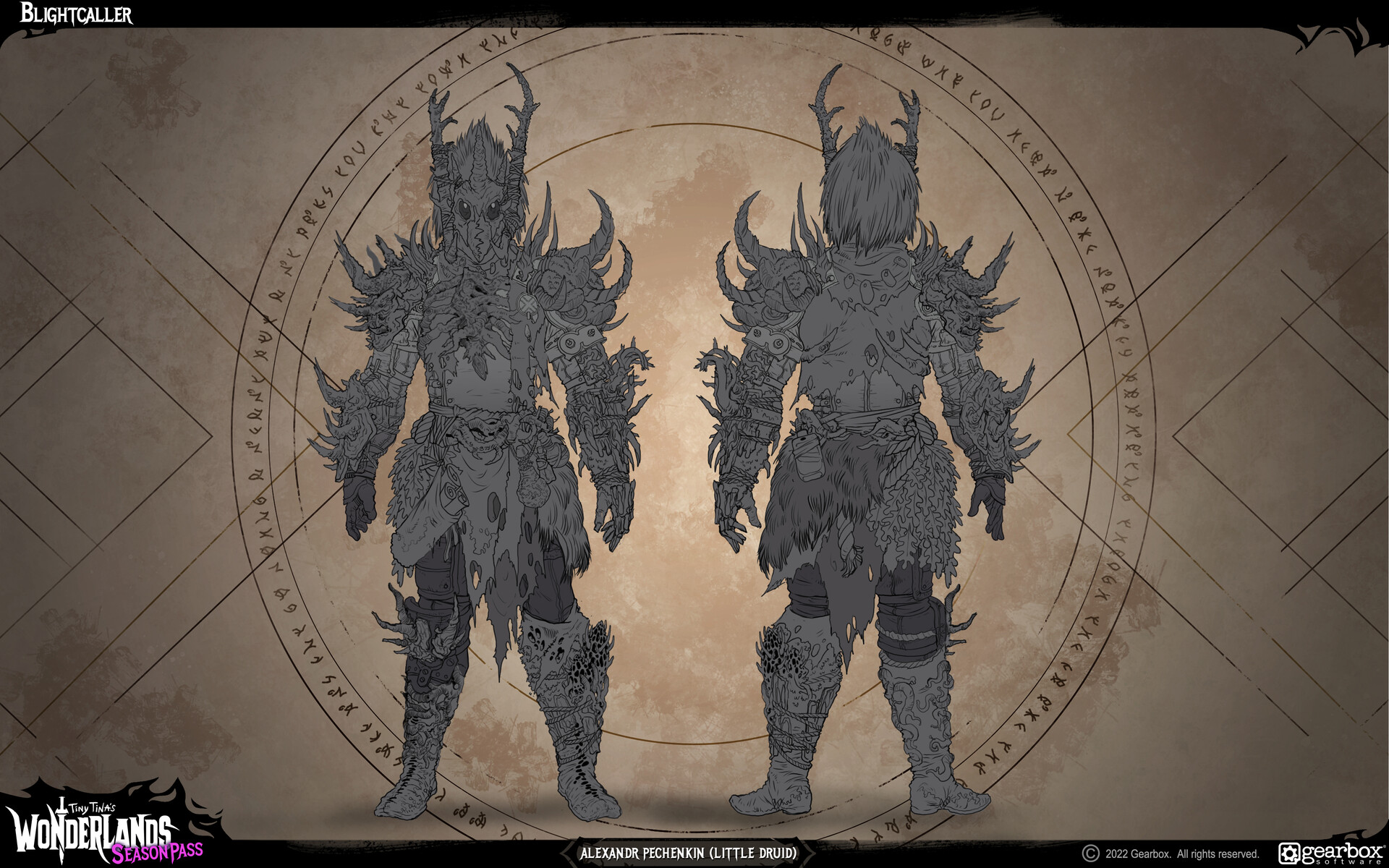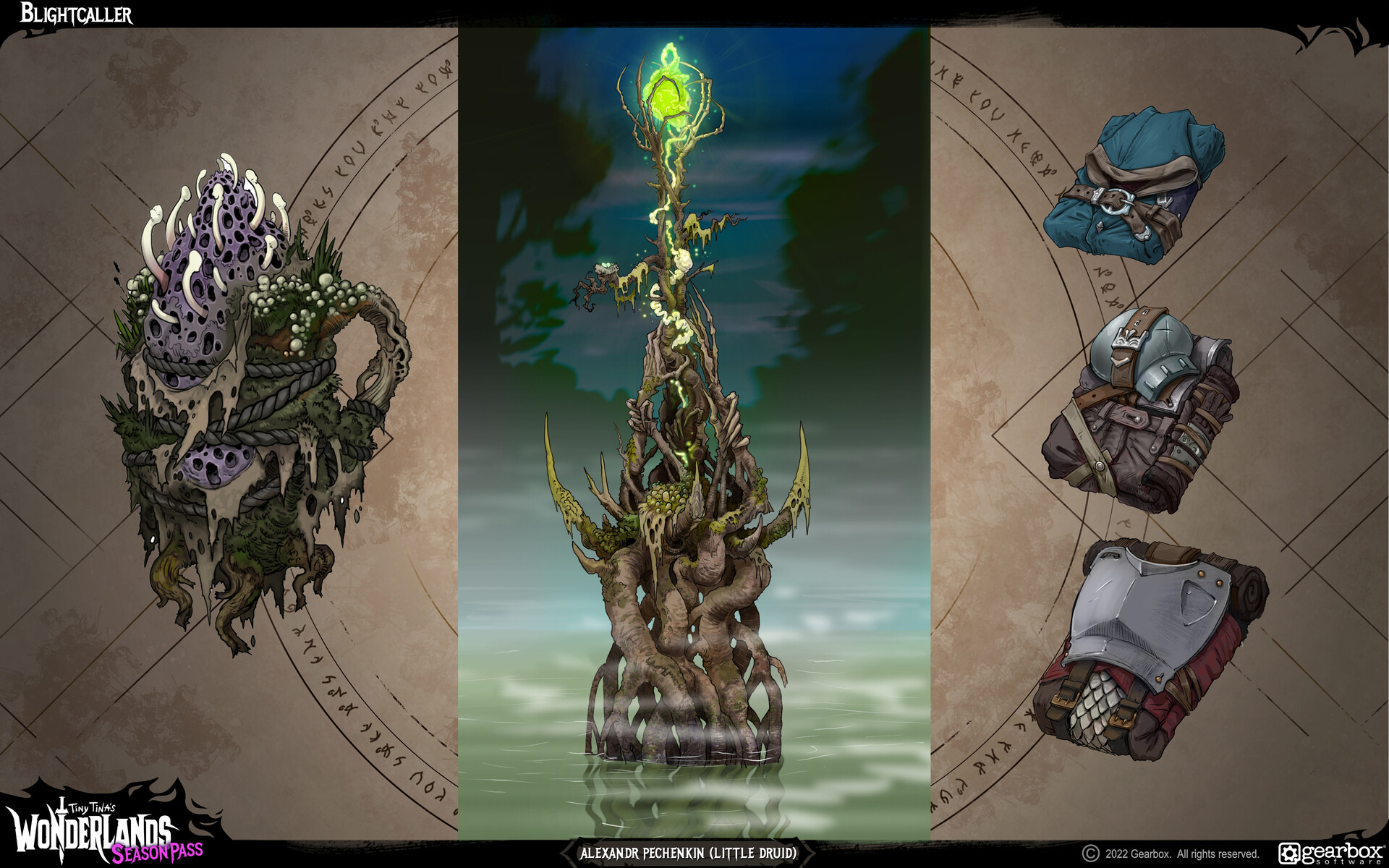 Environment Artists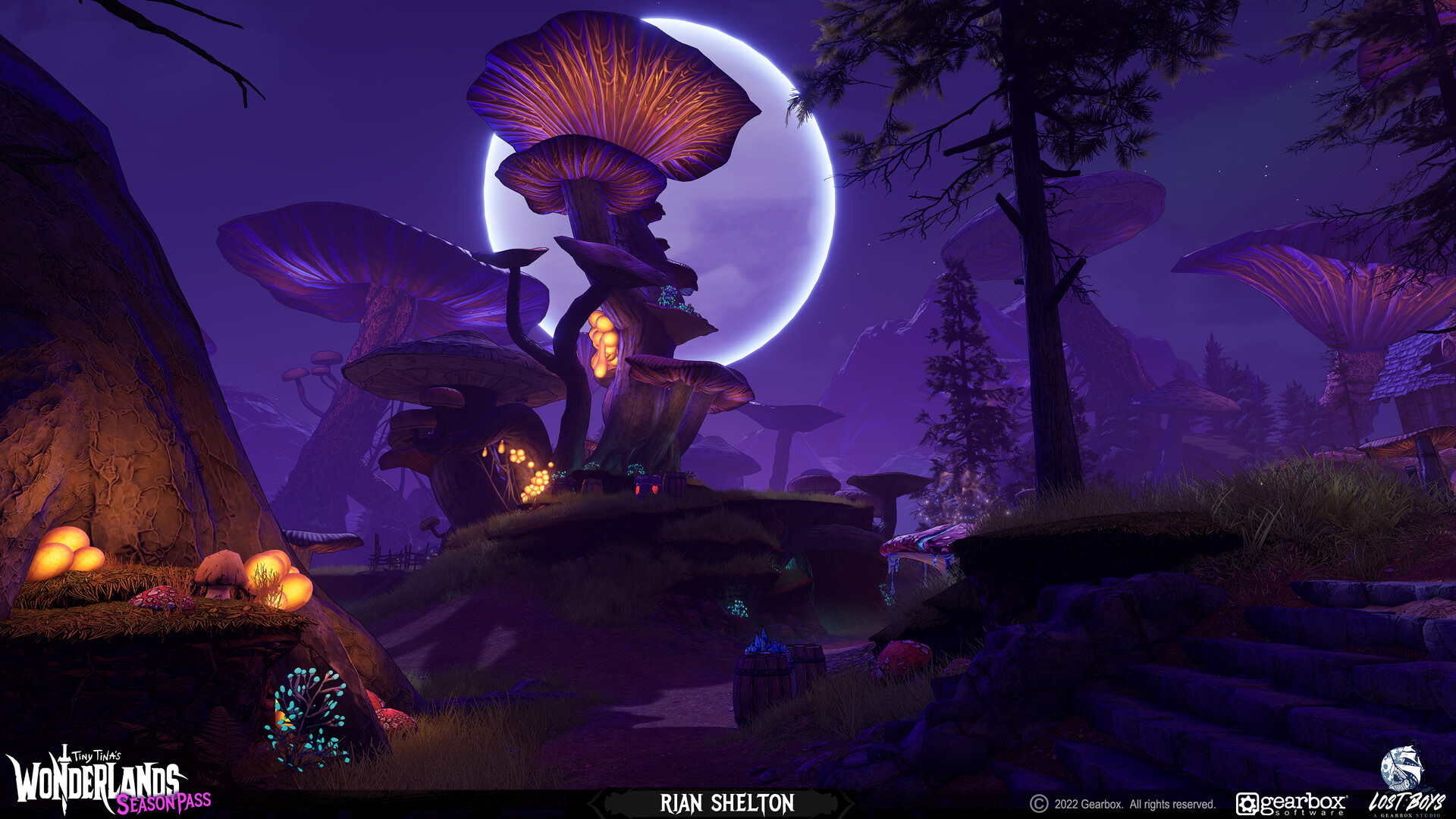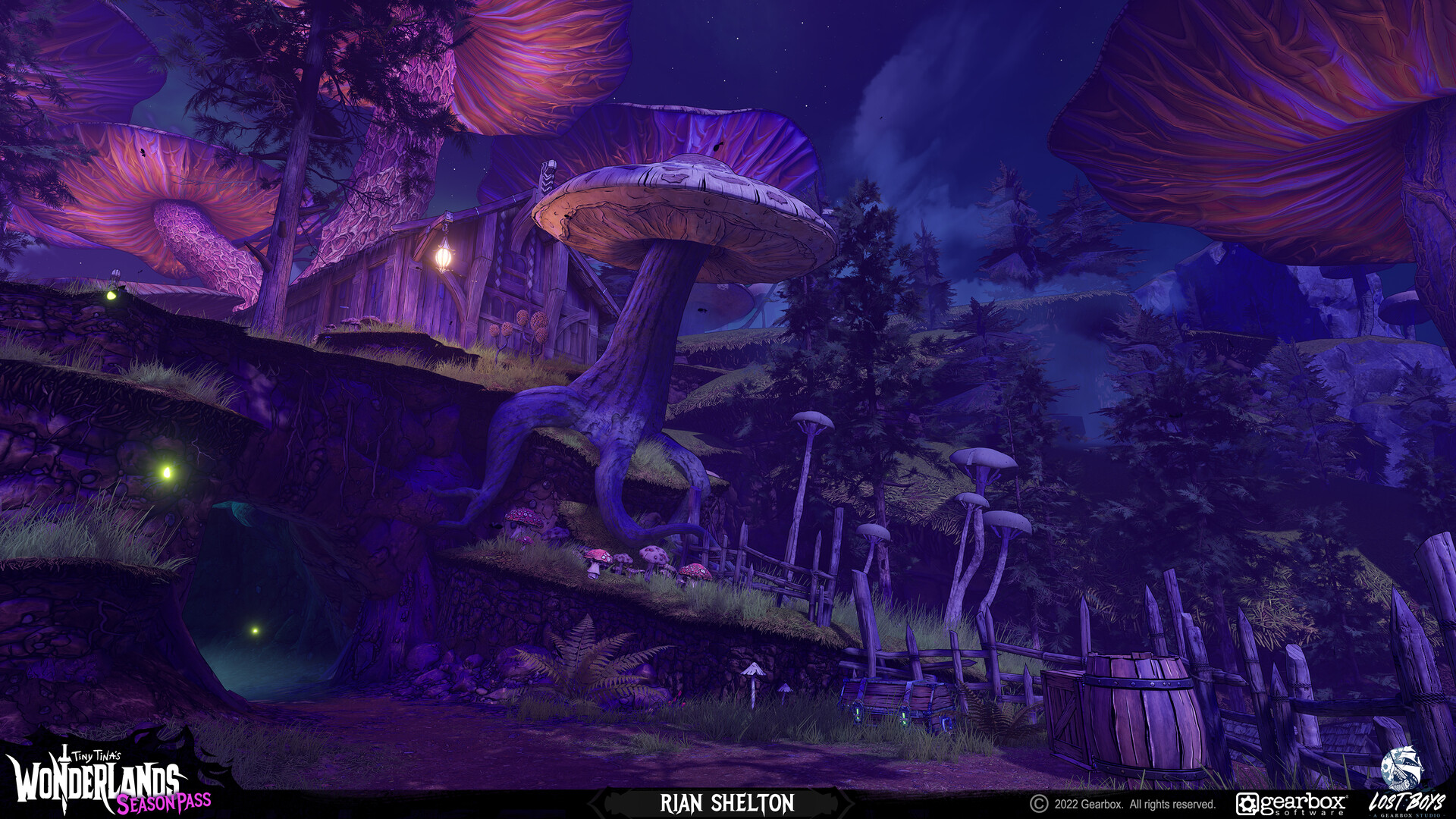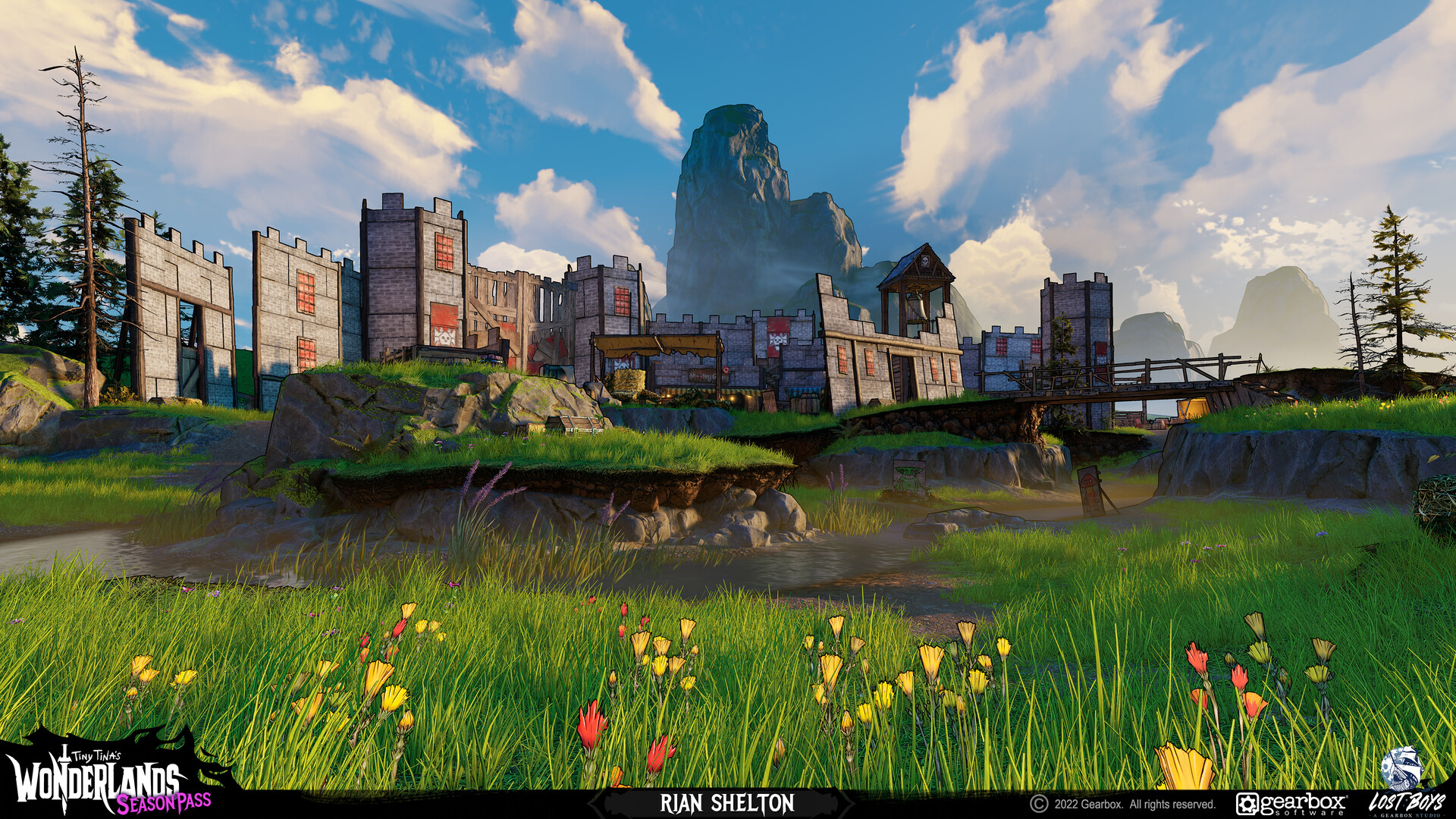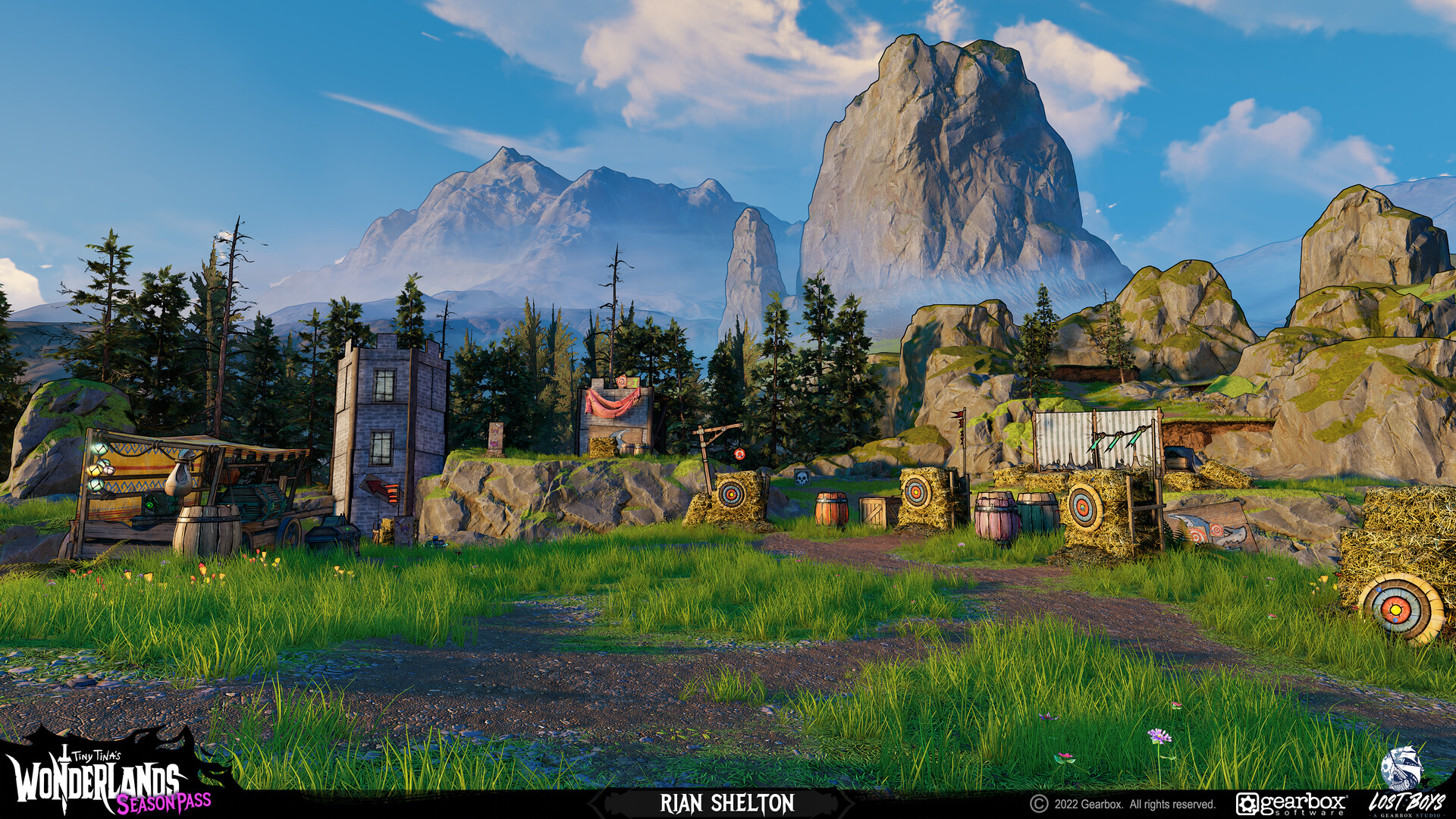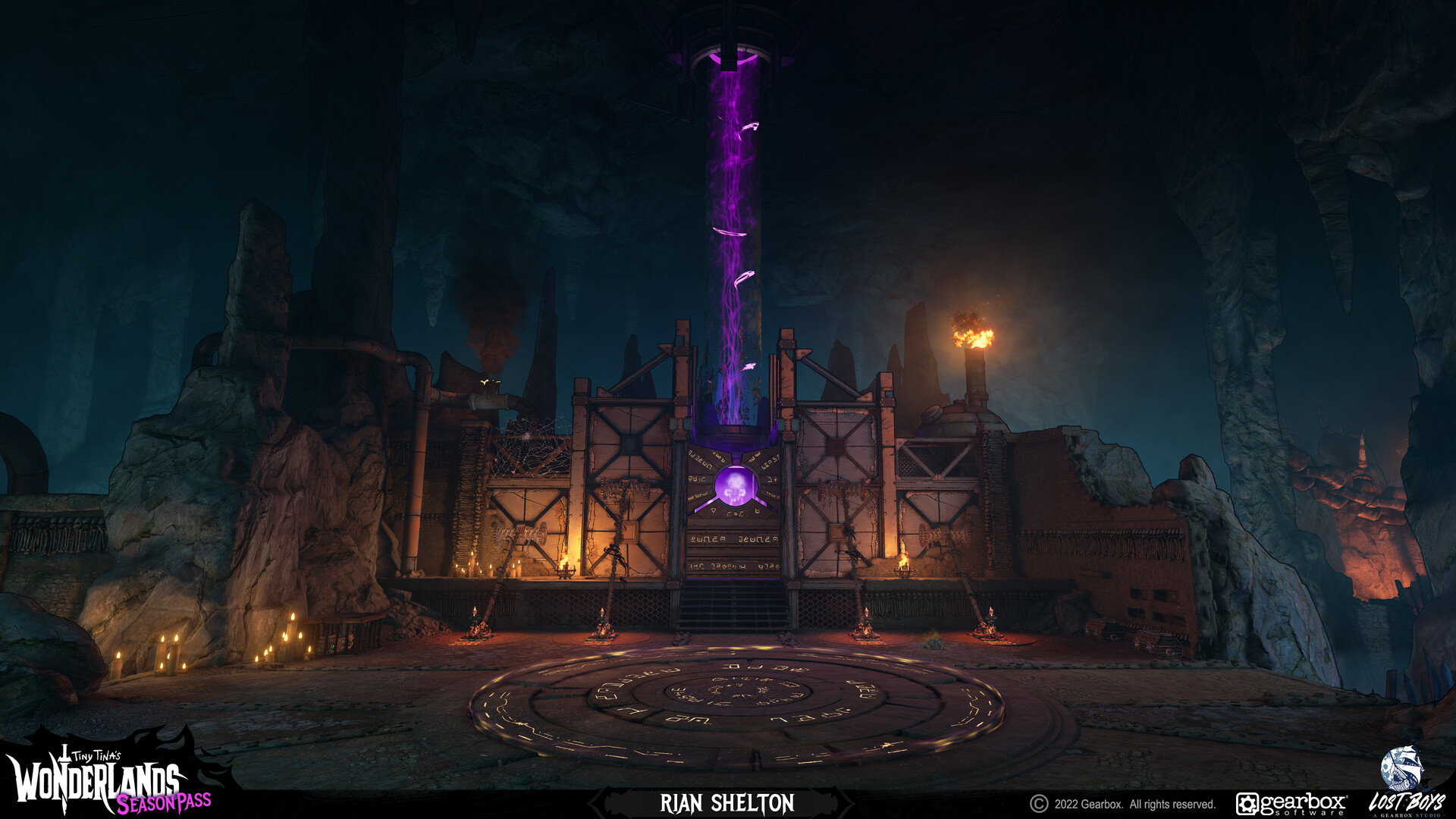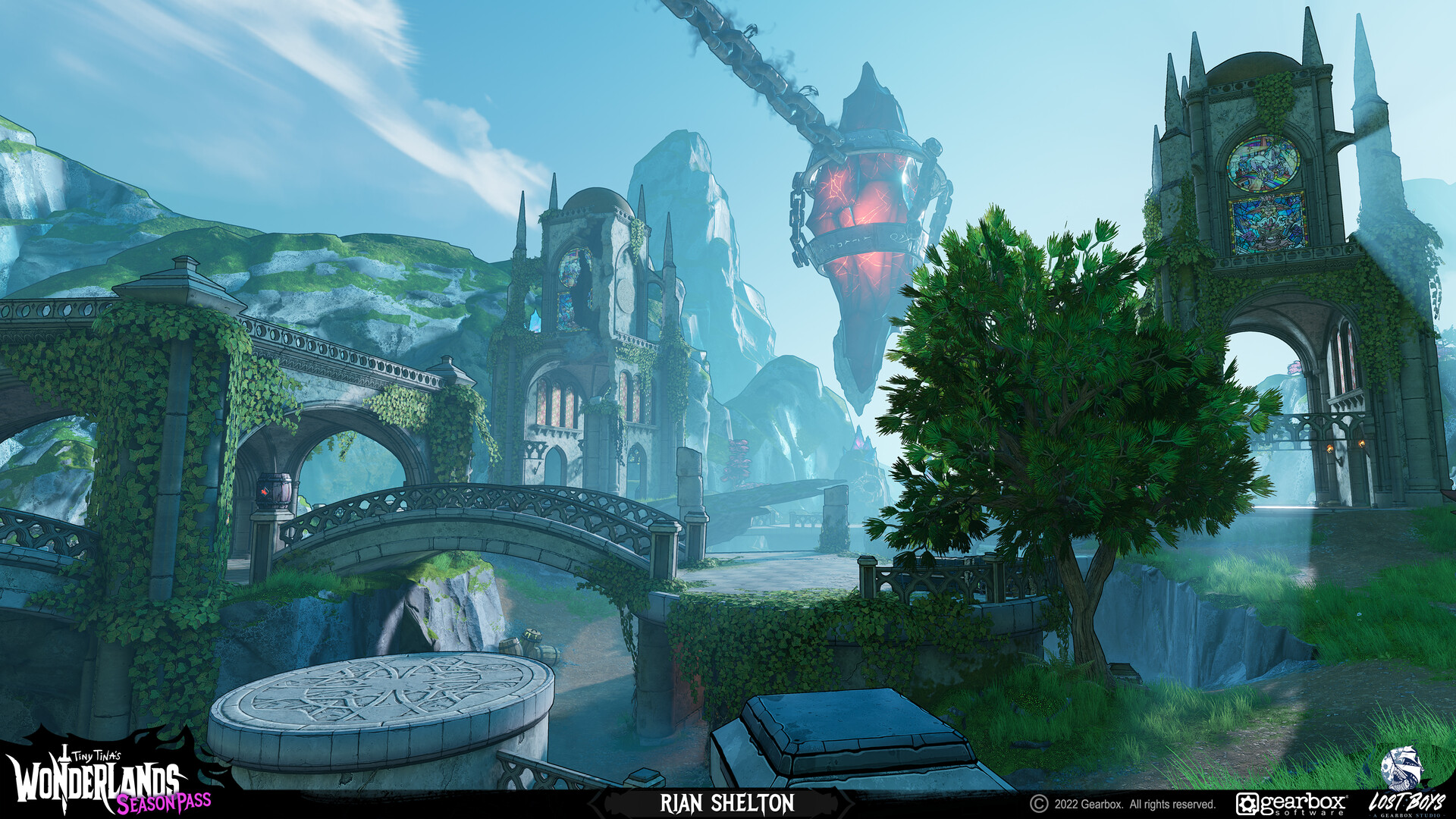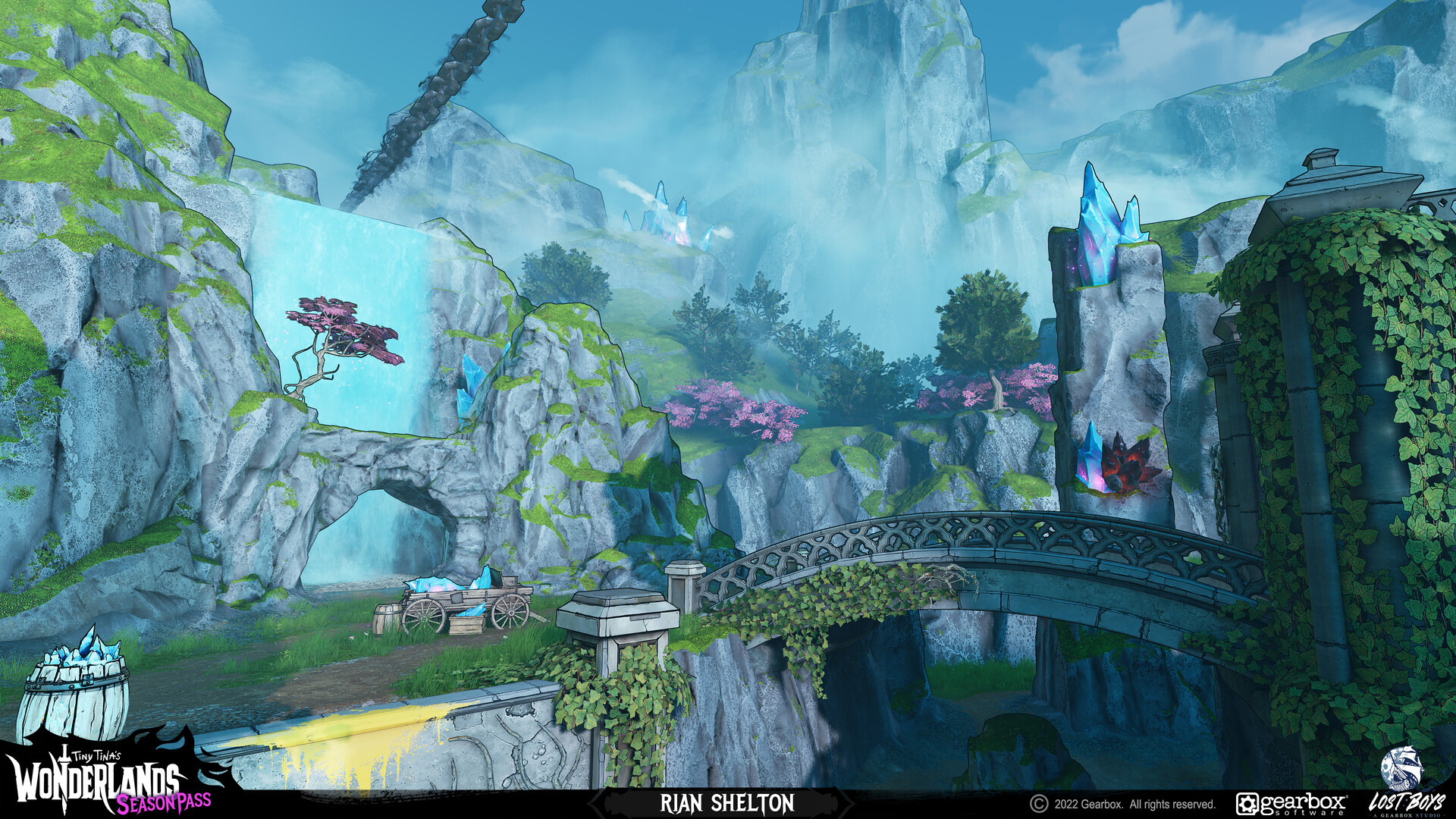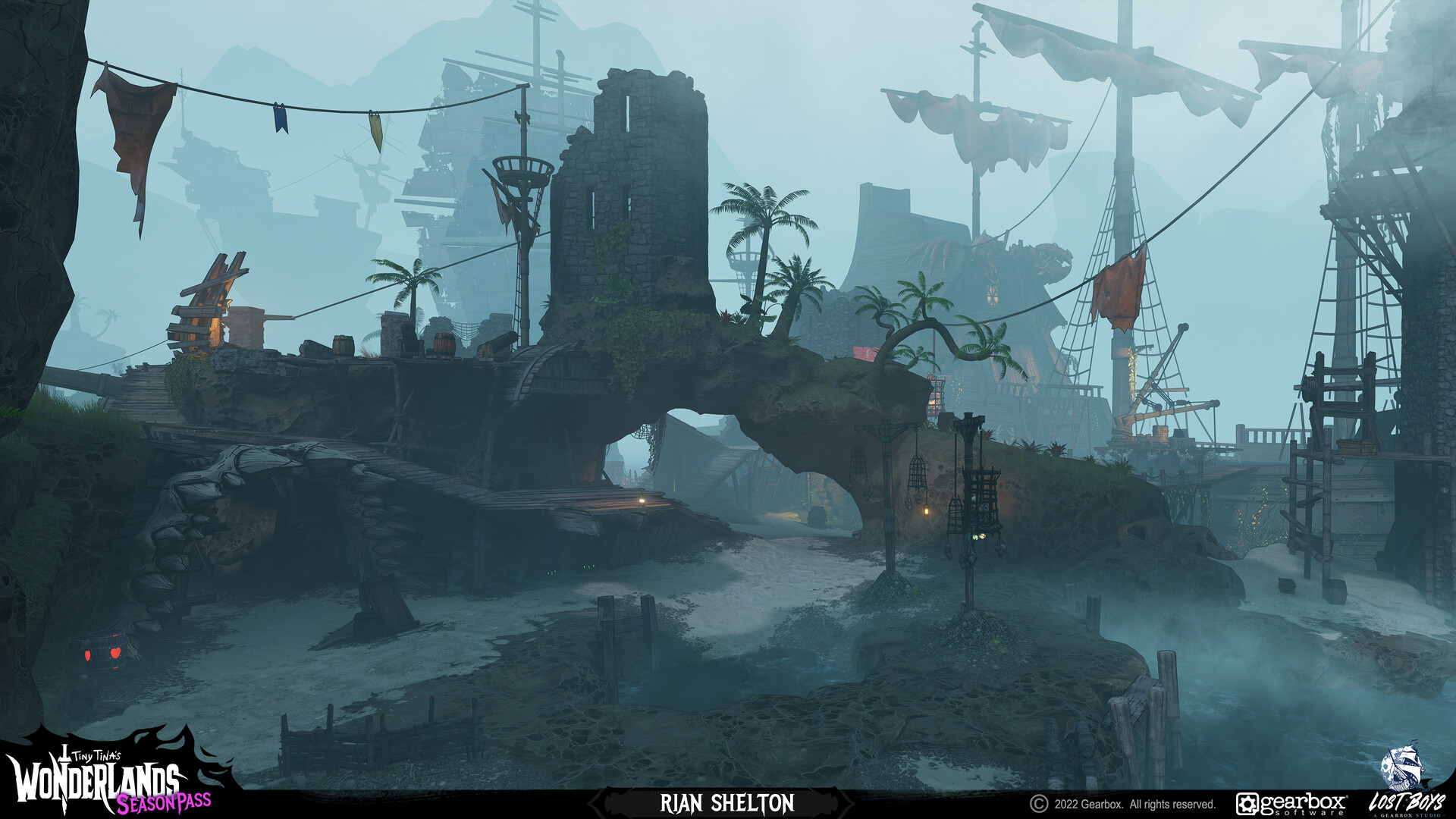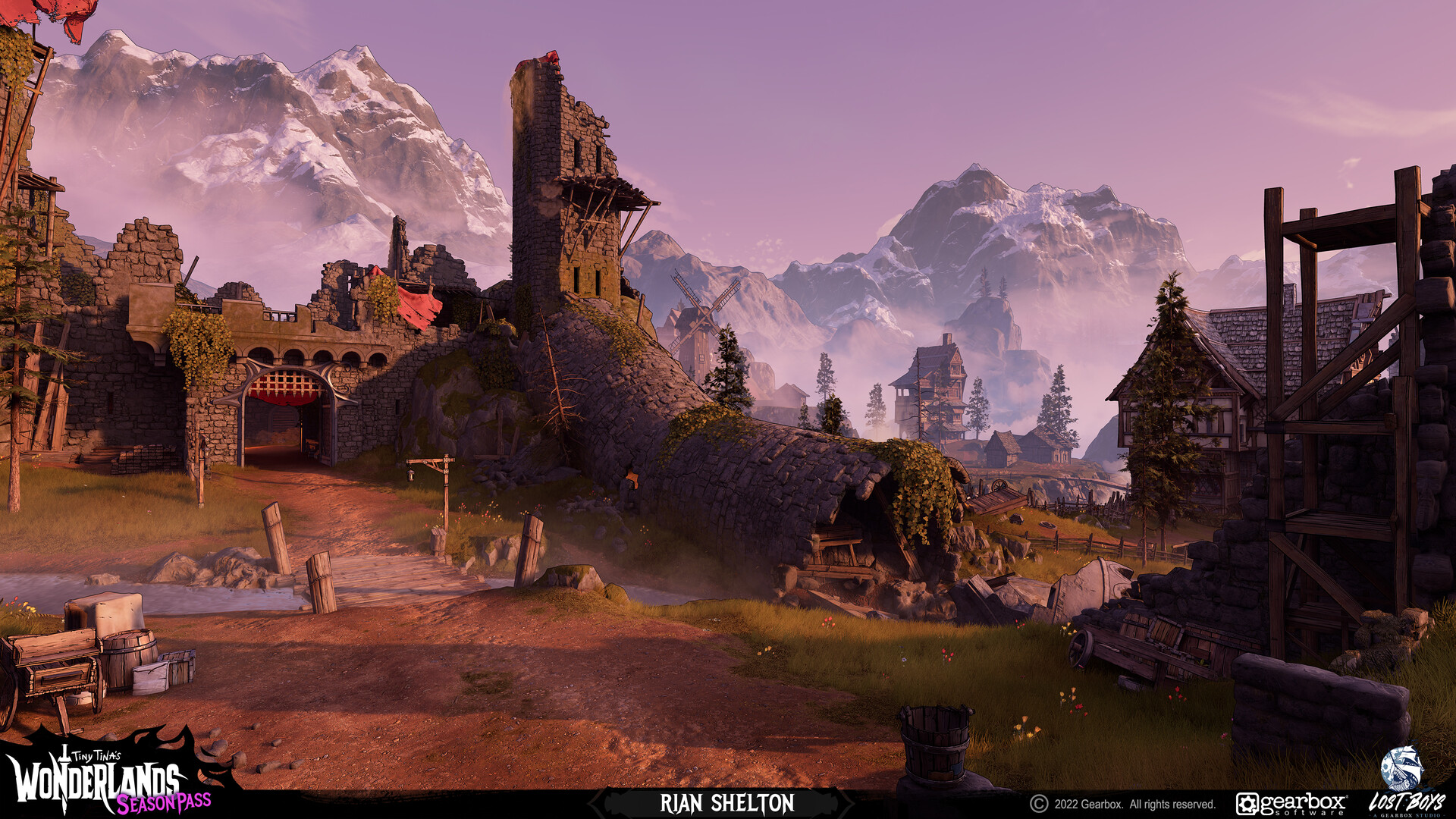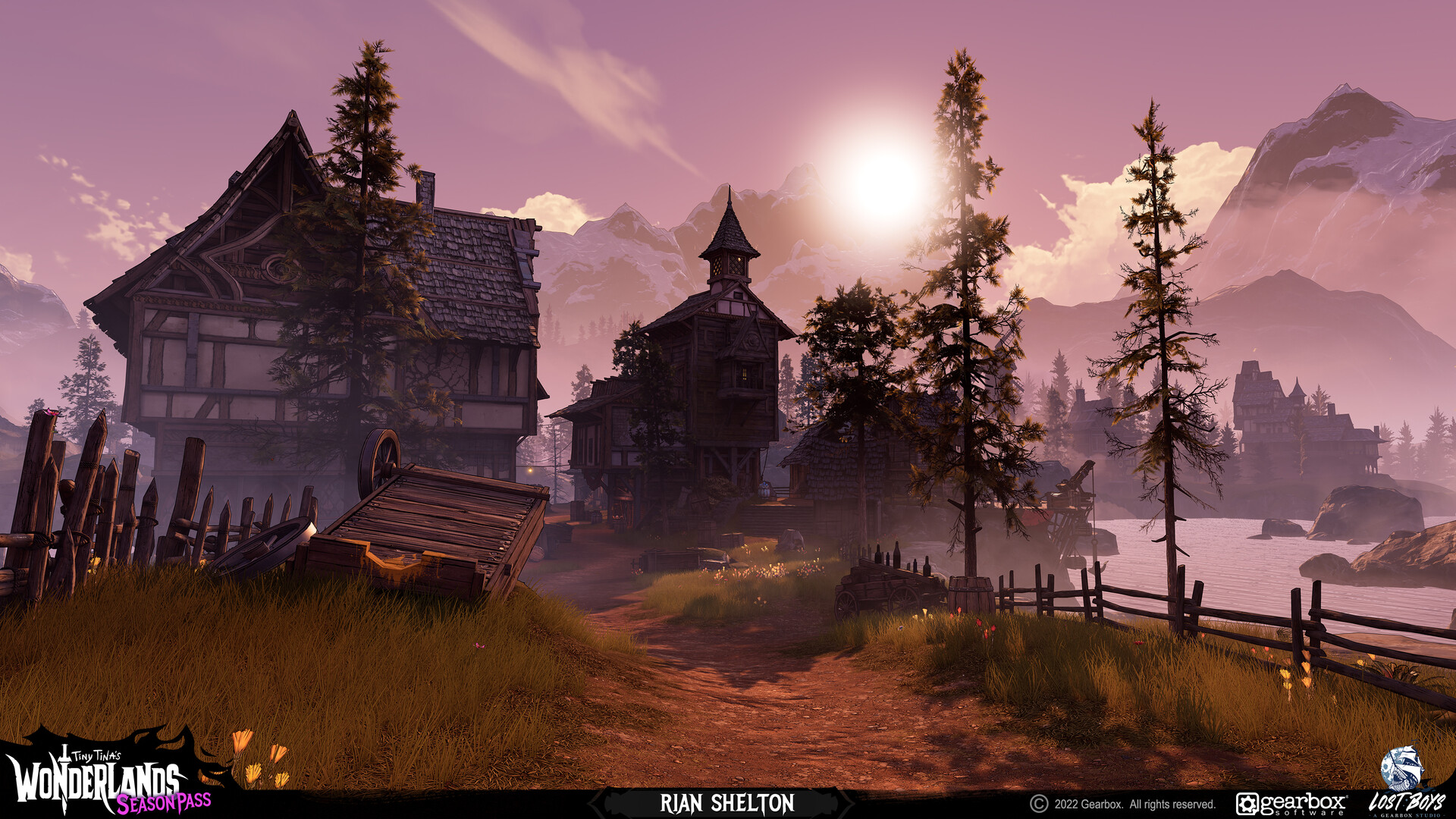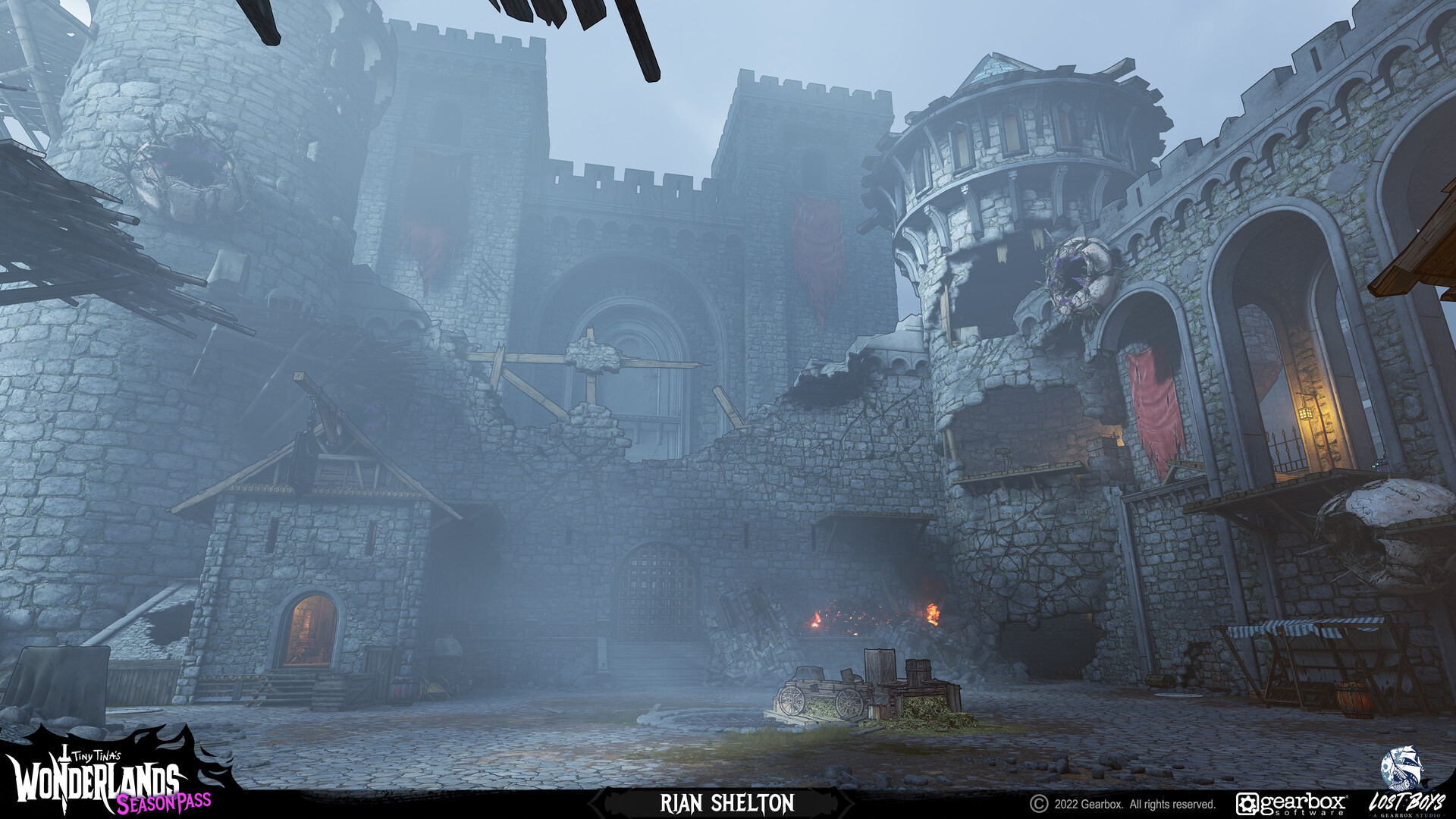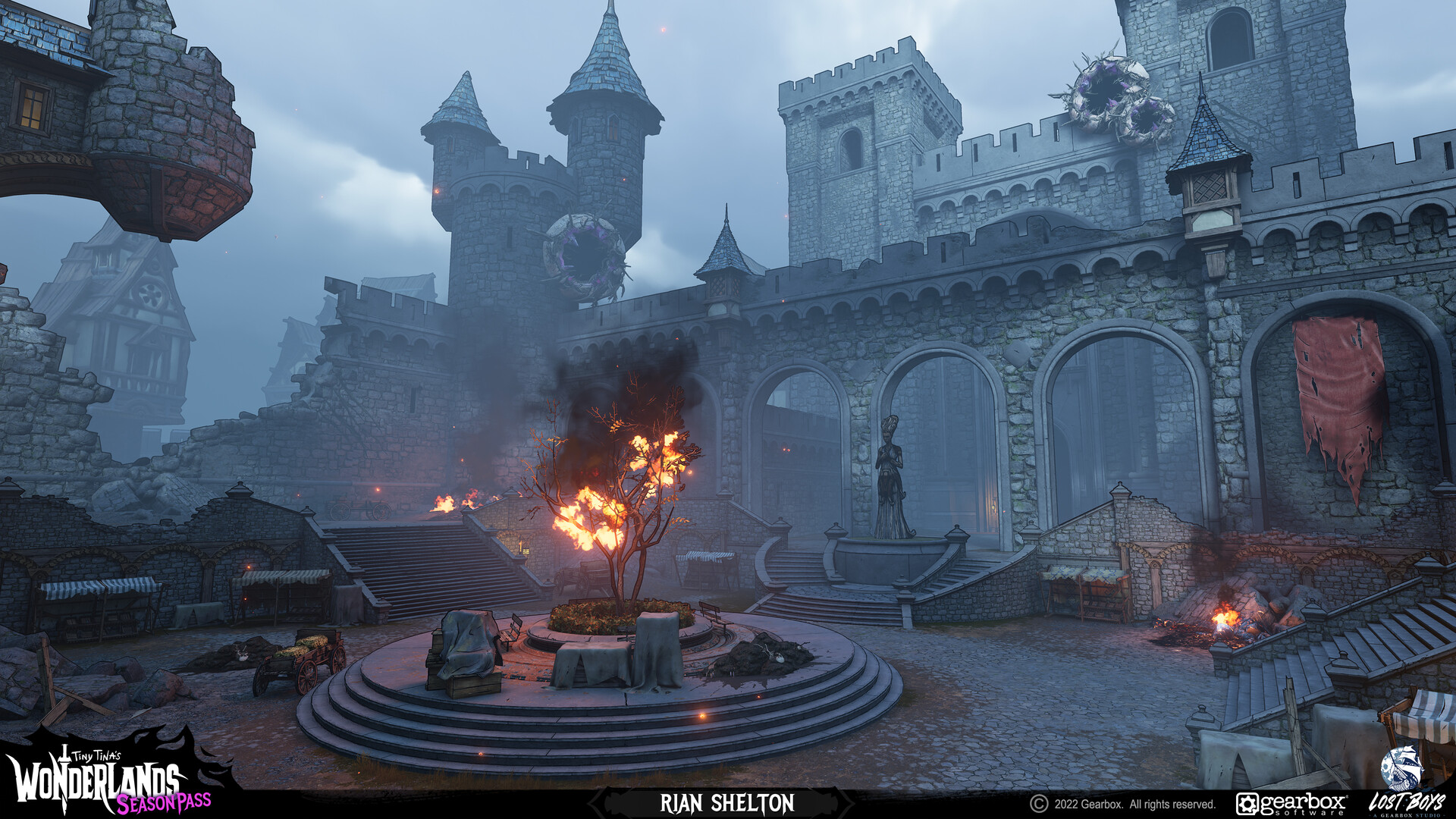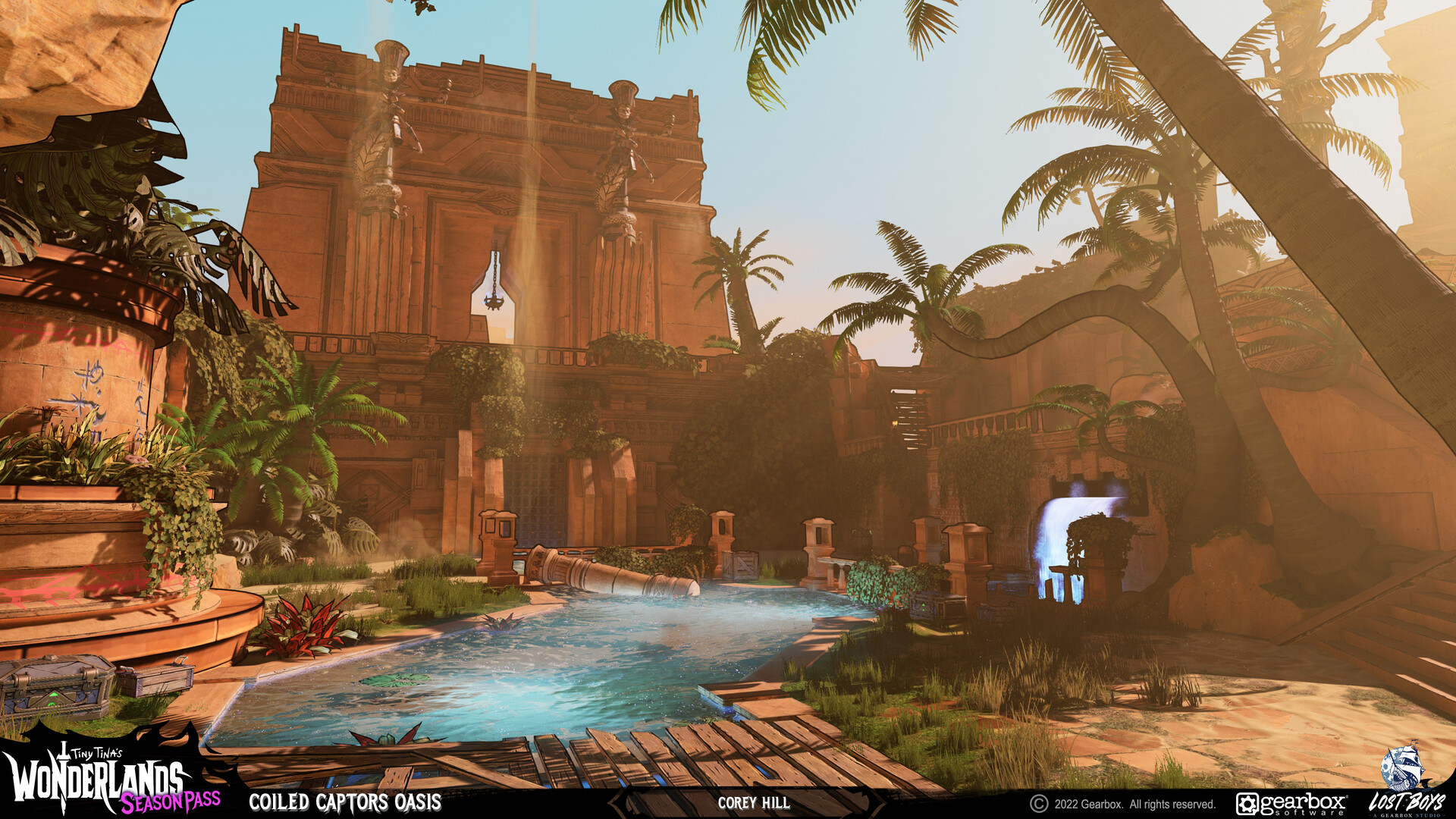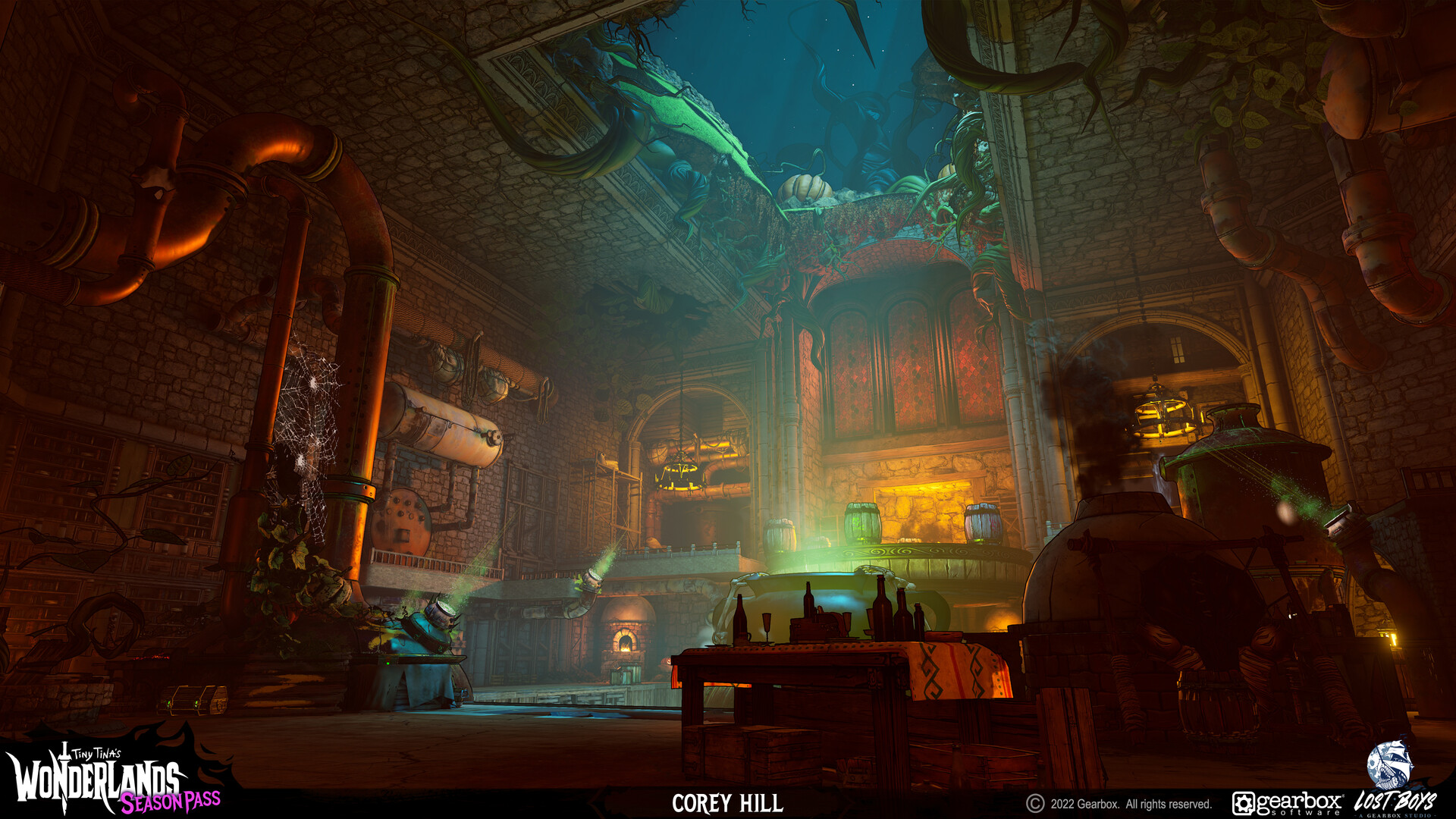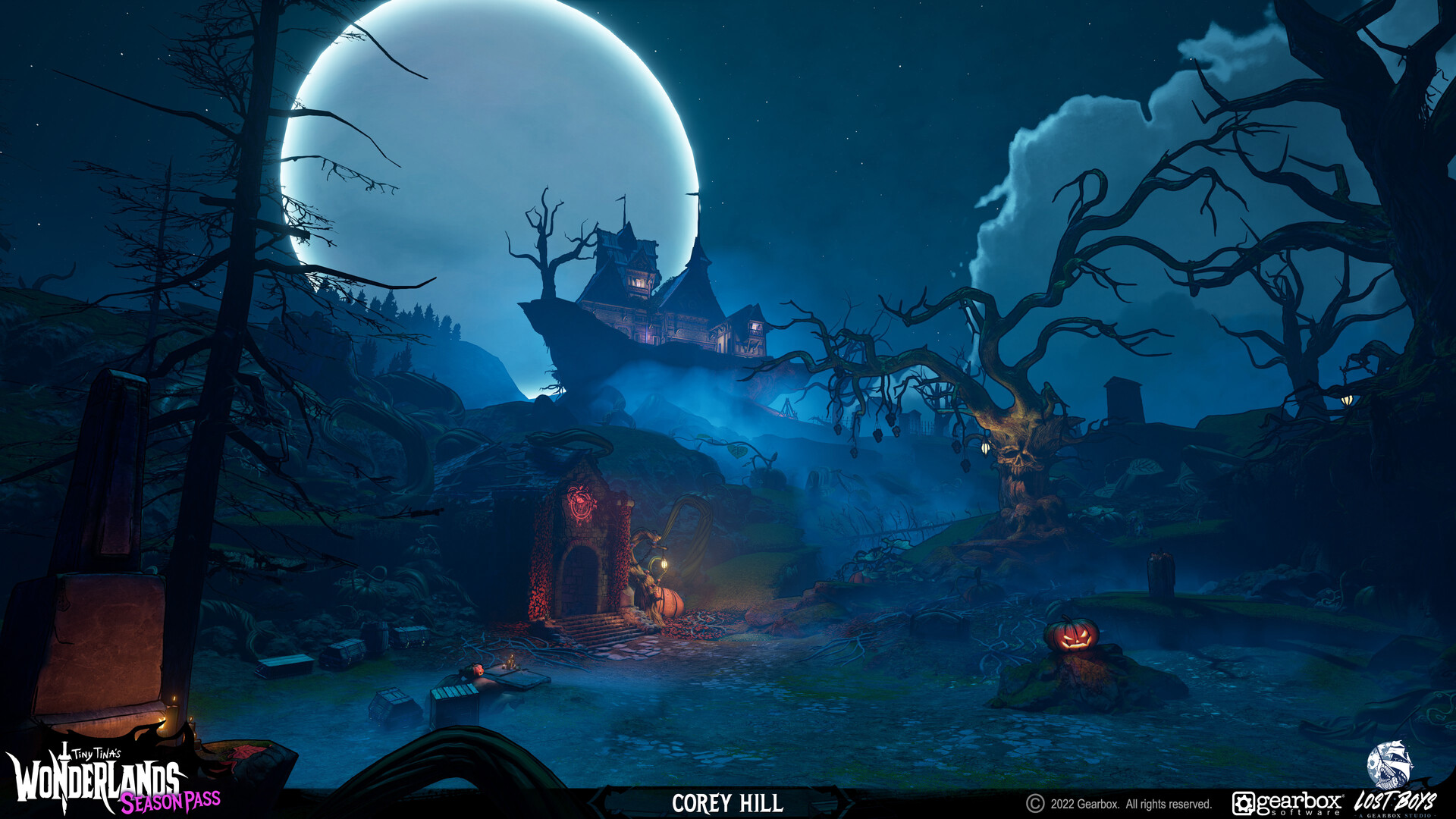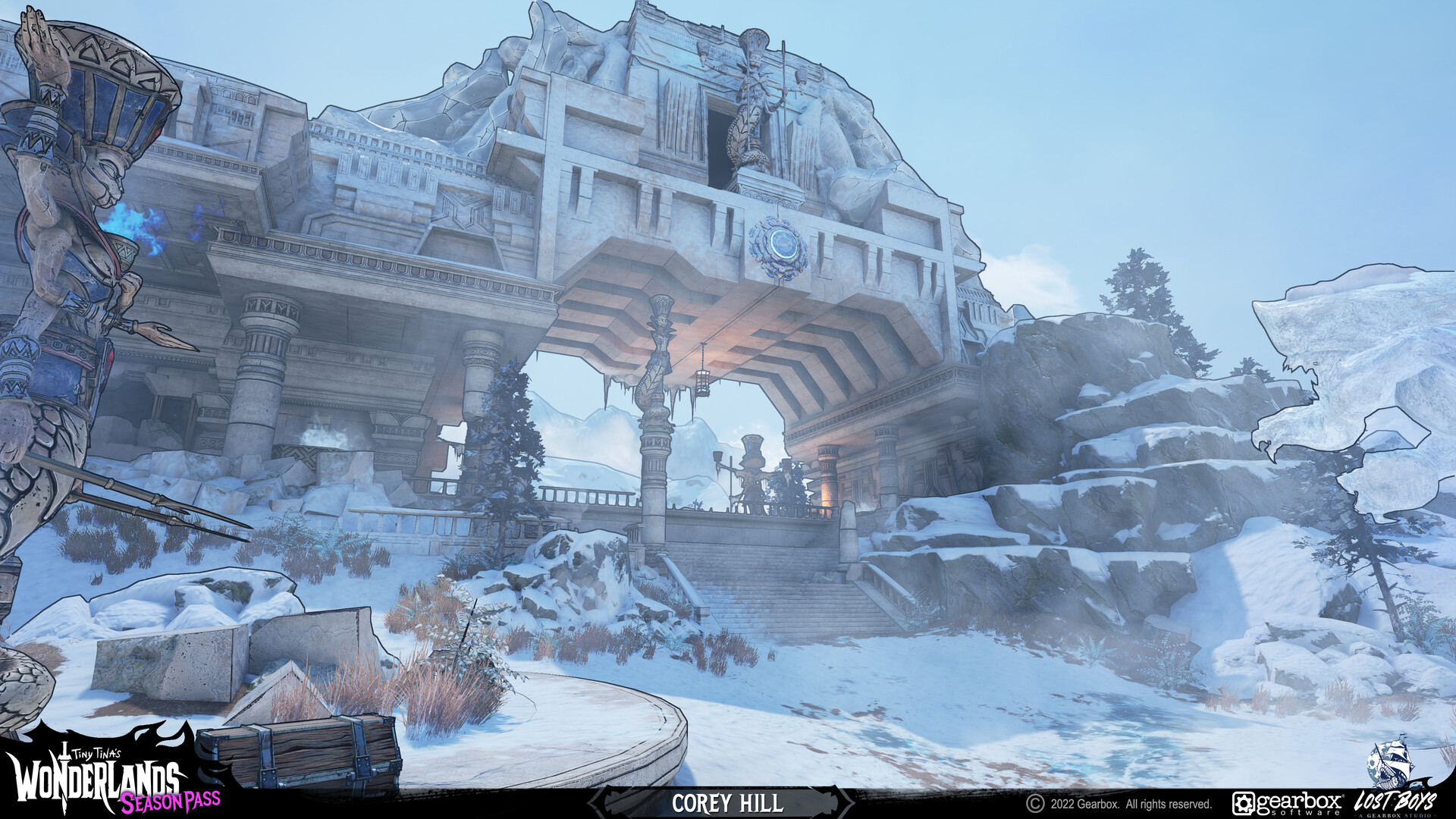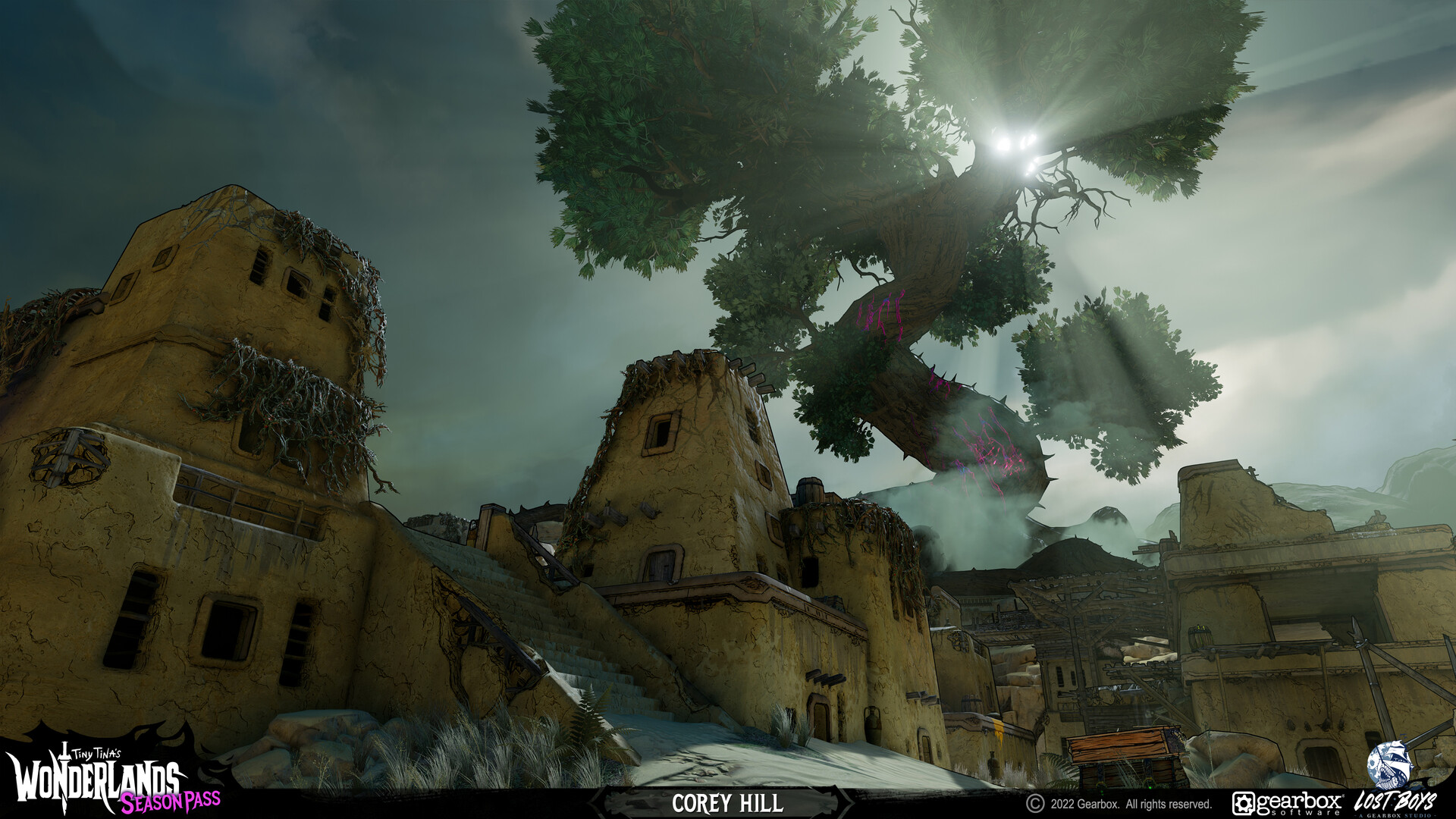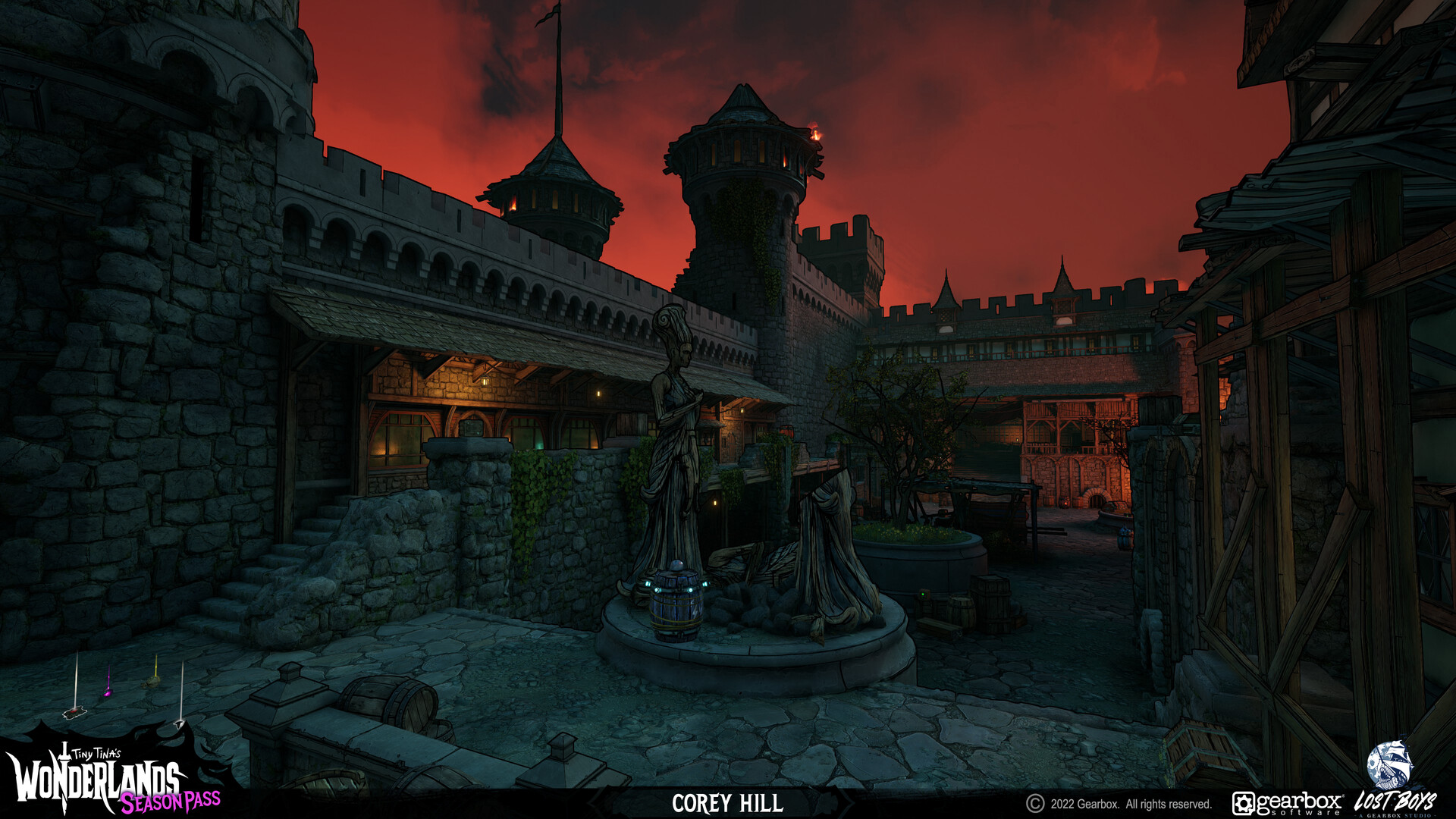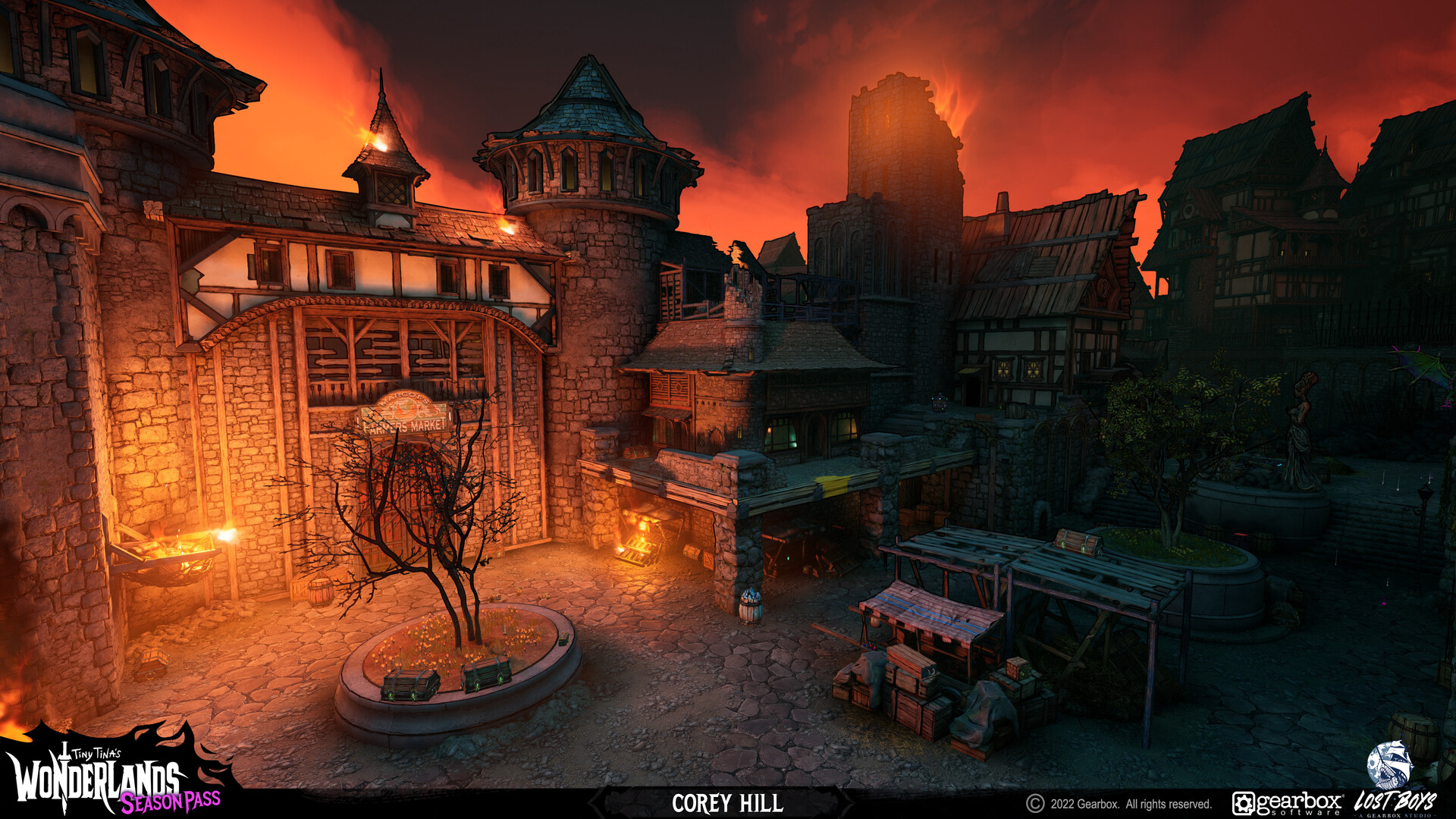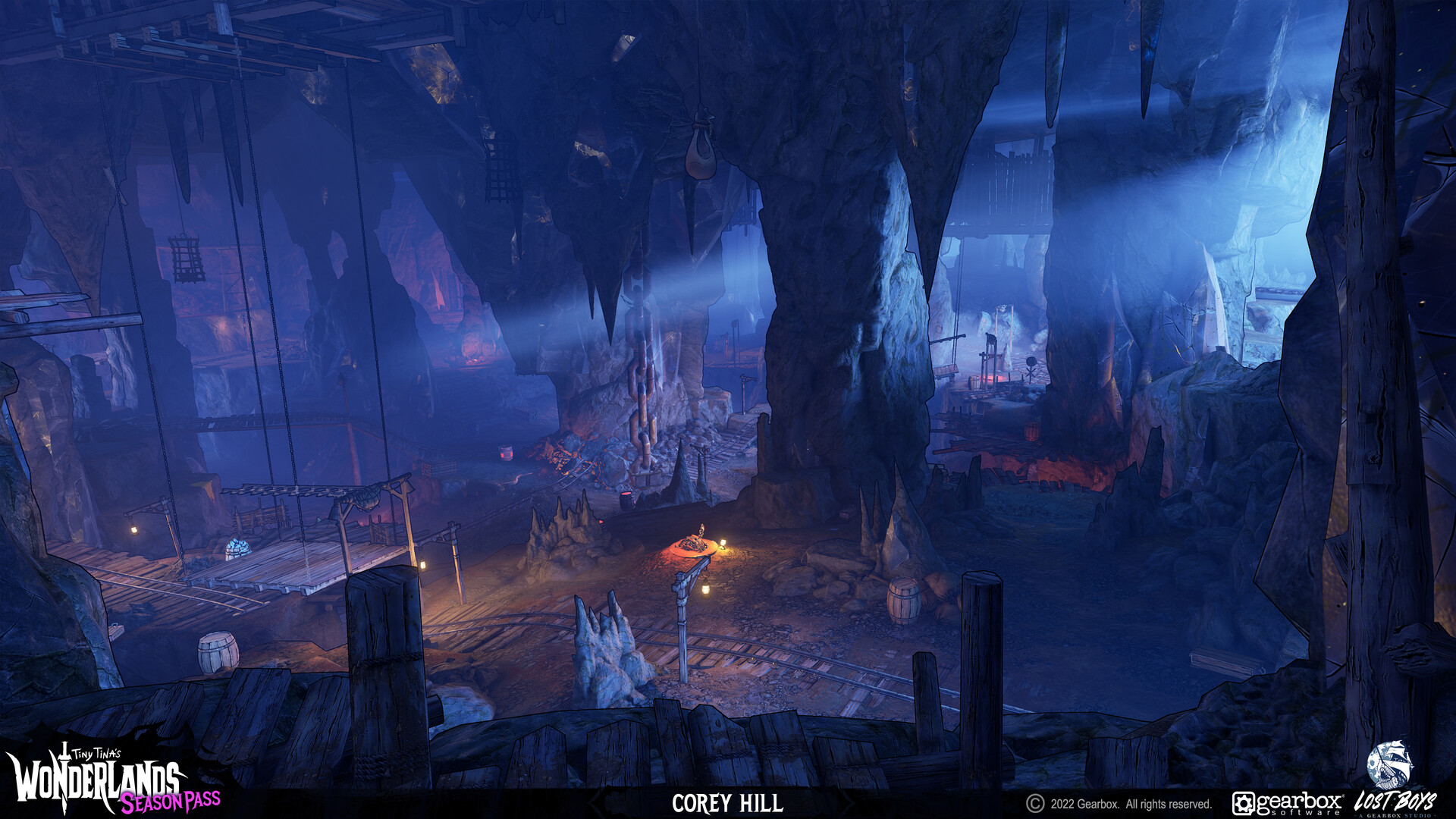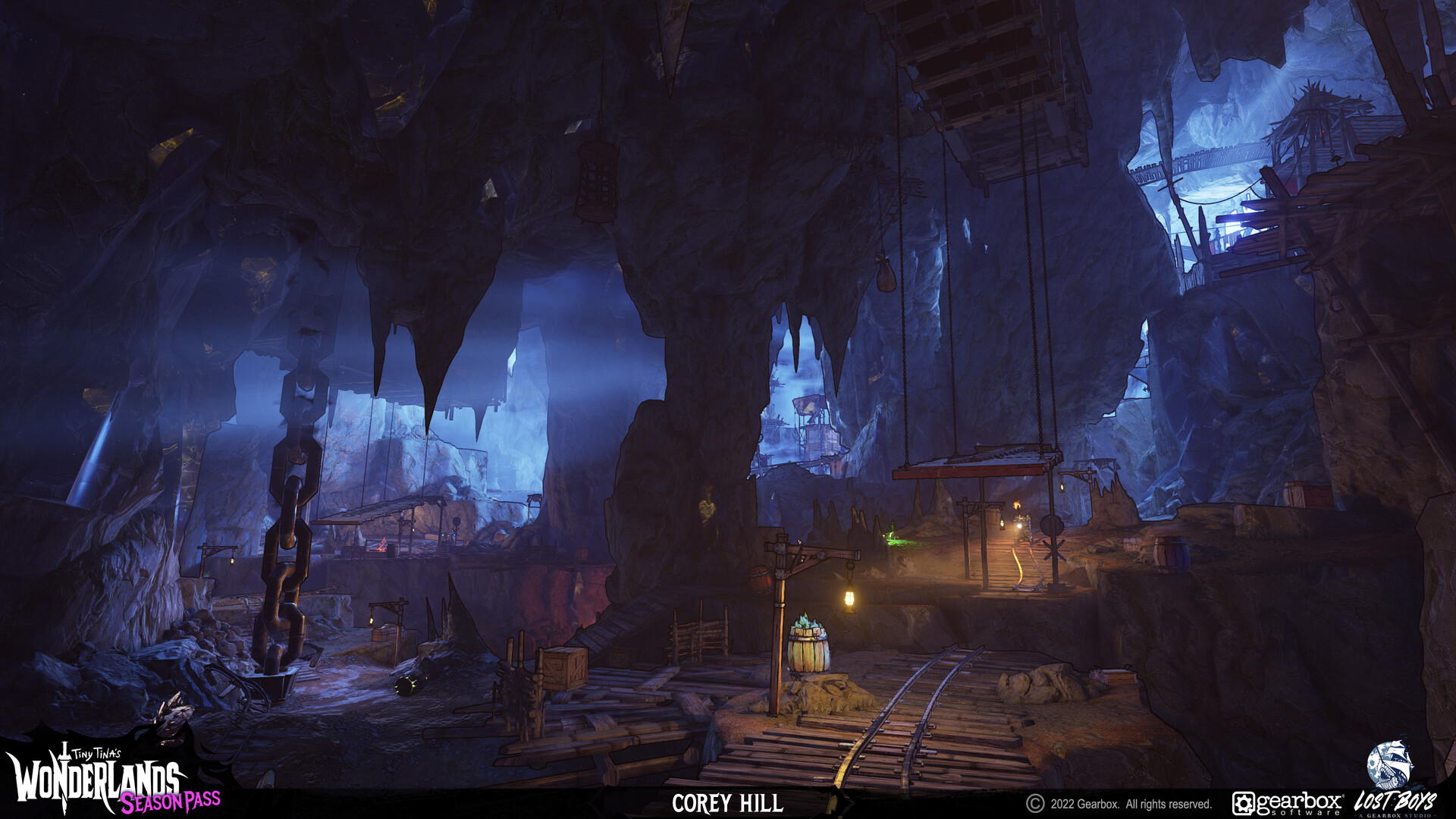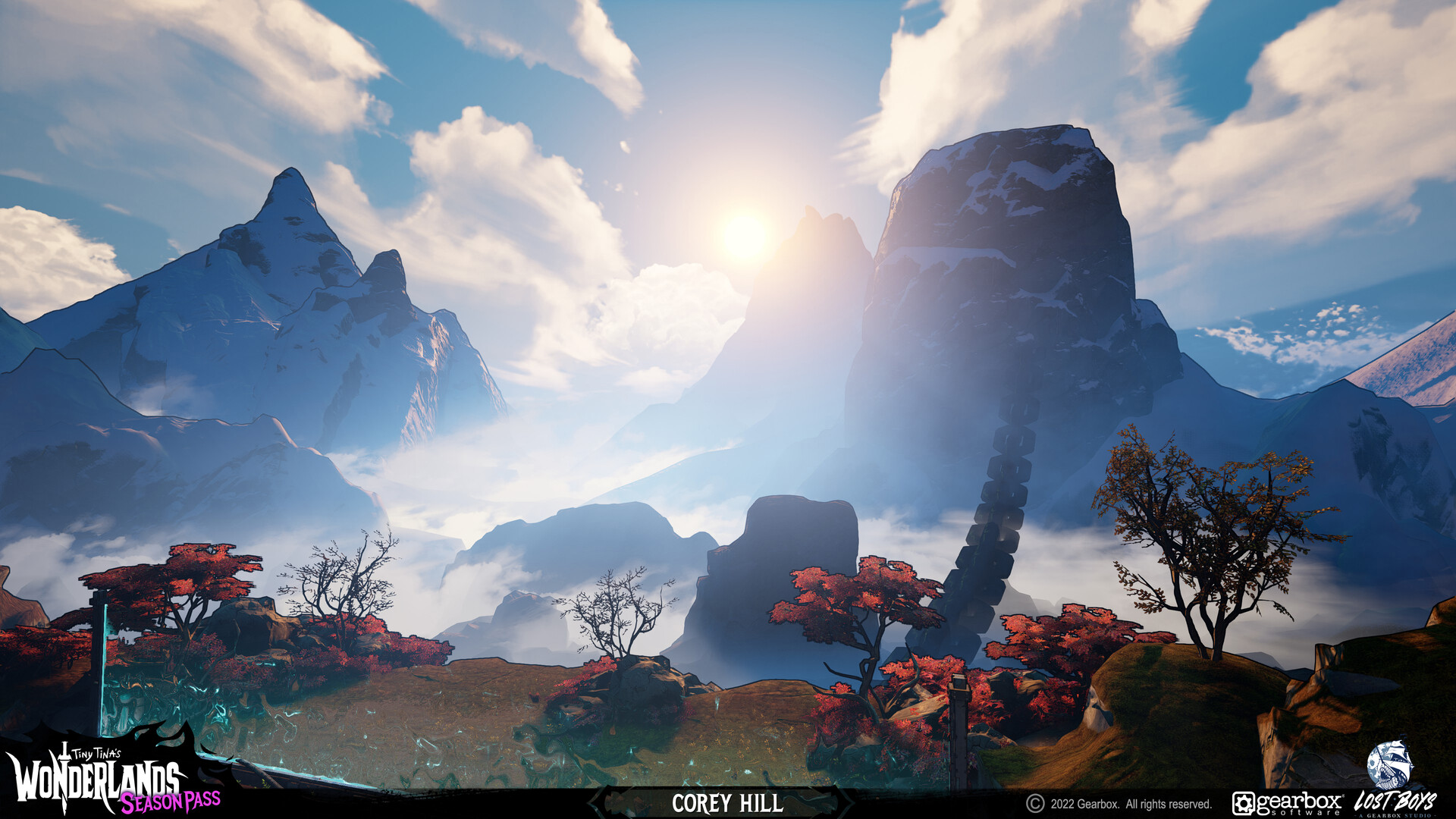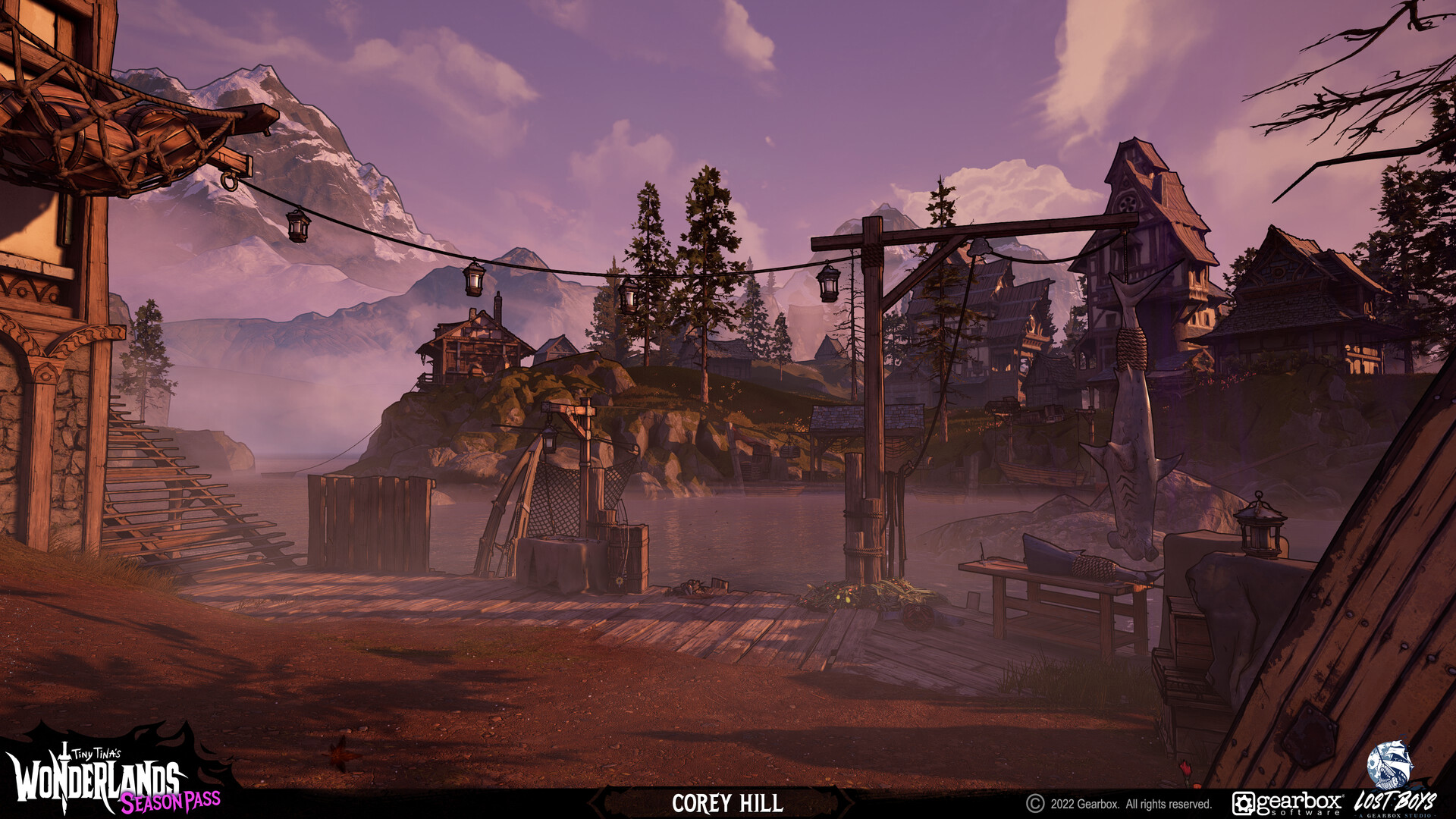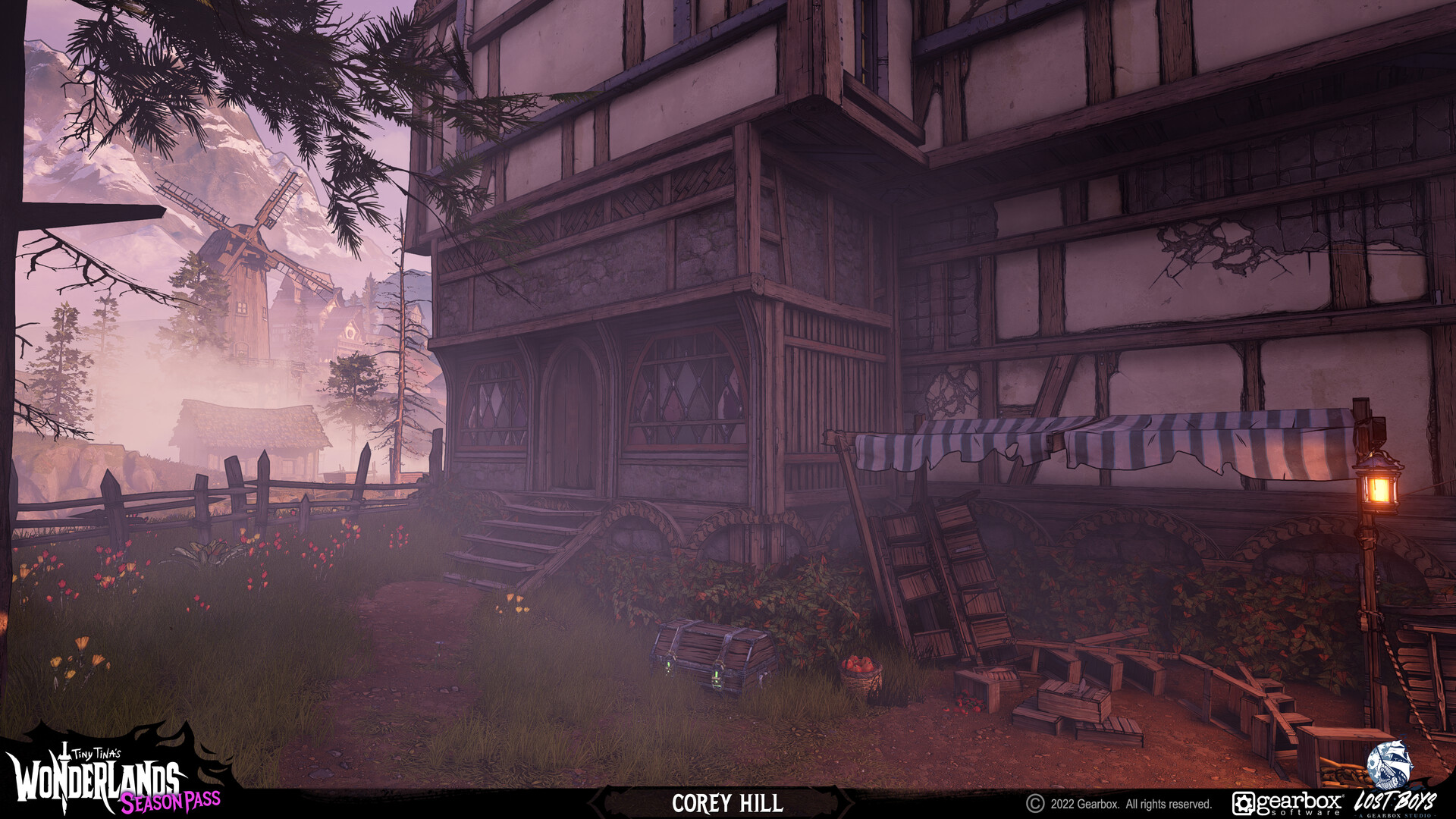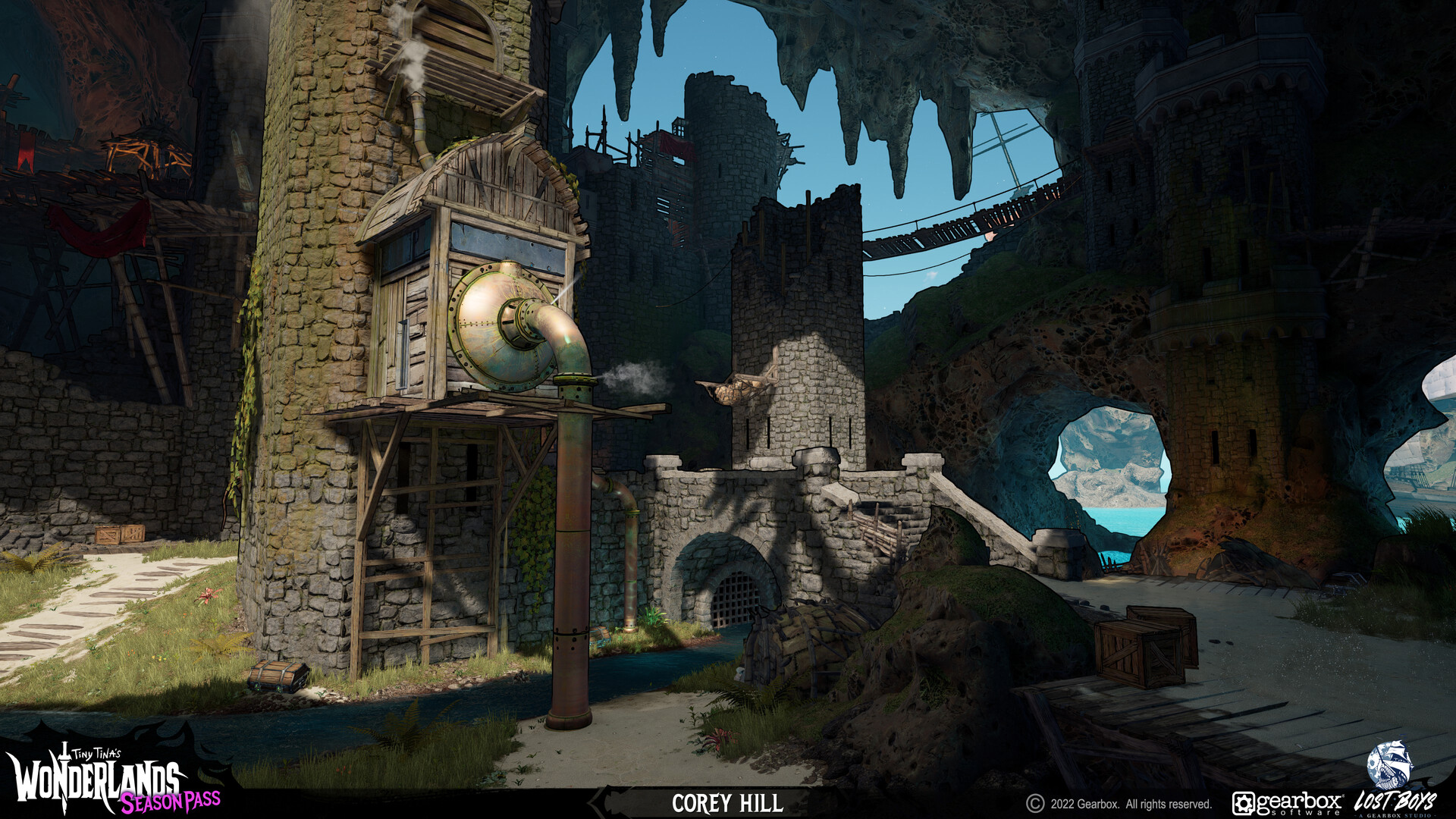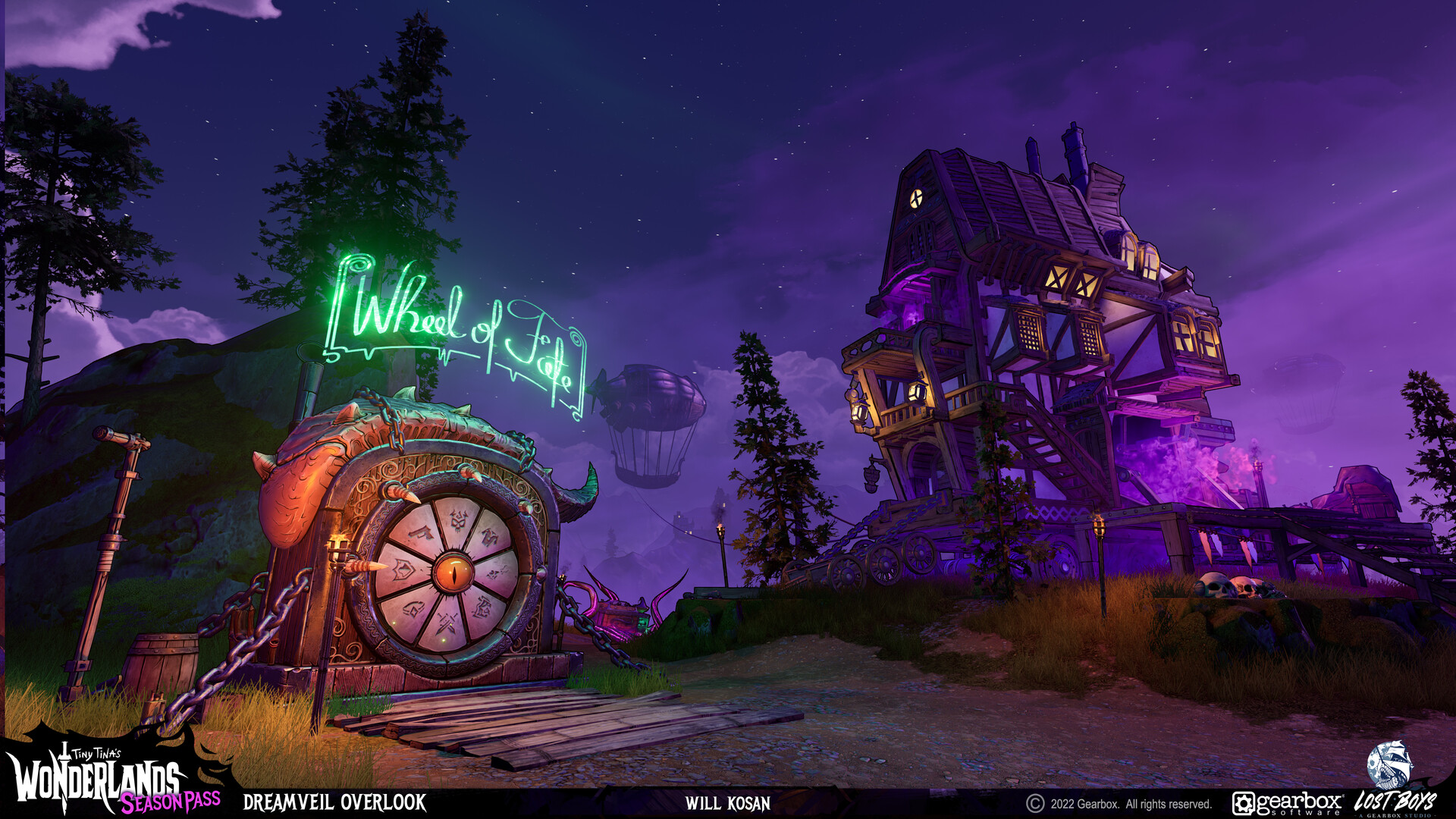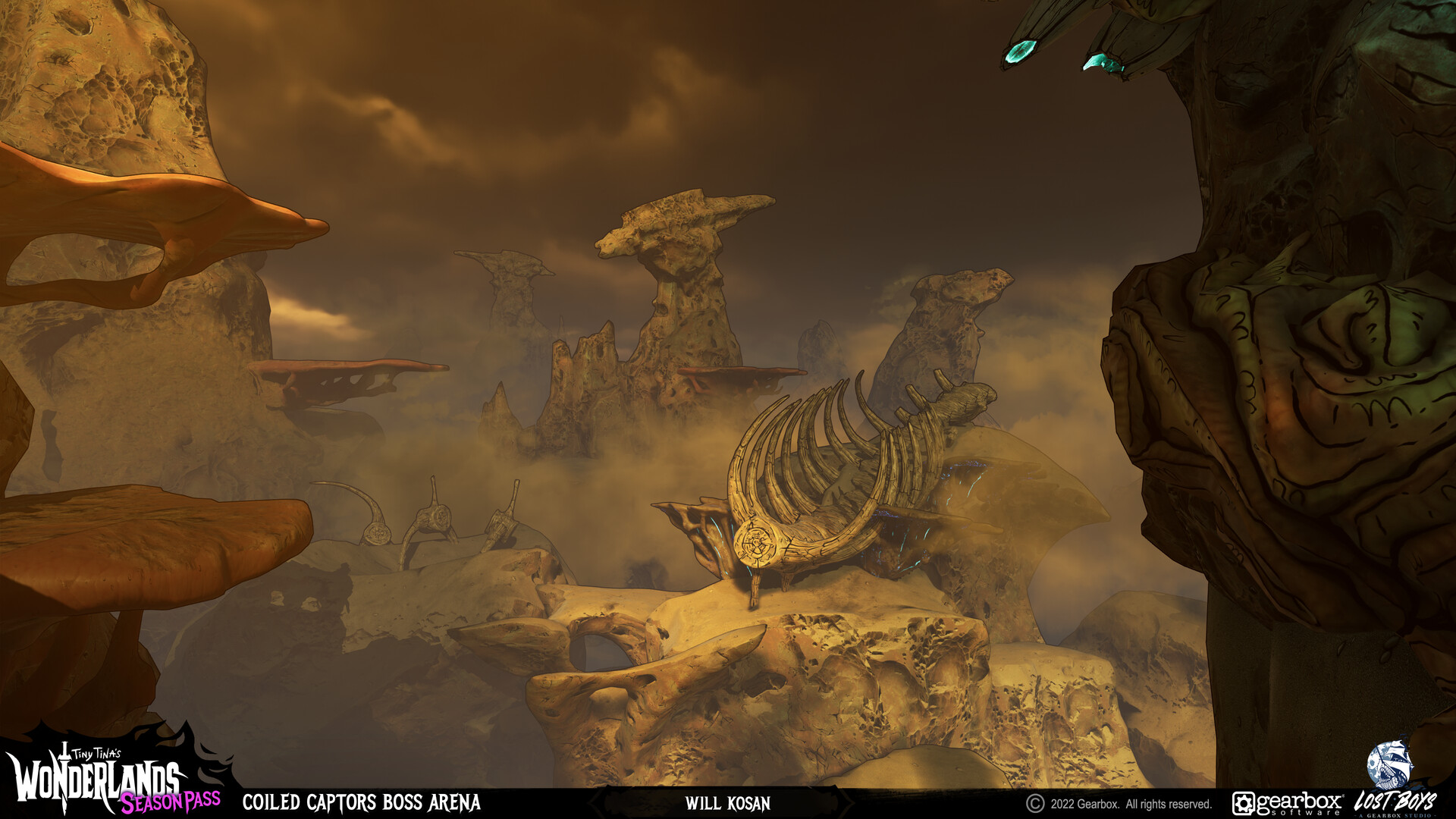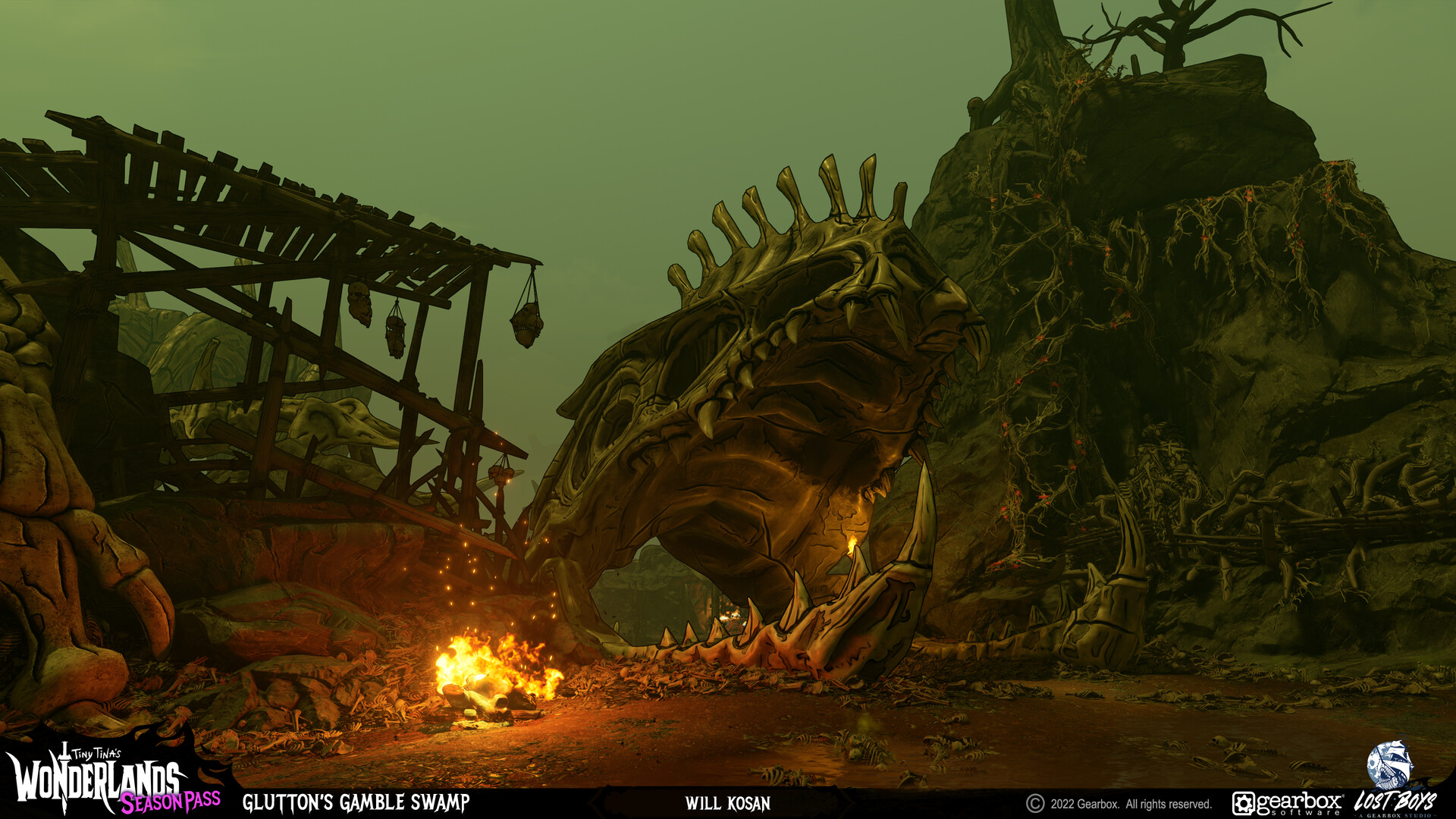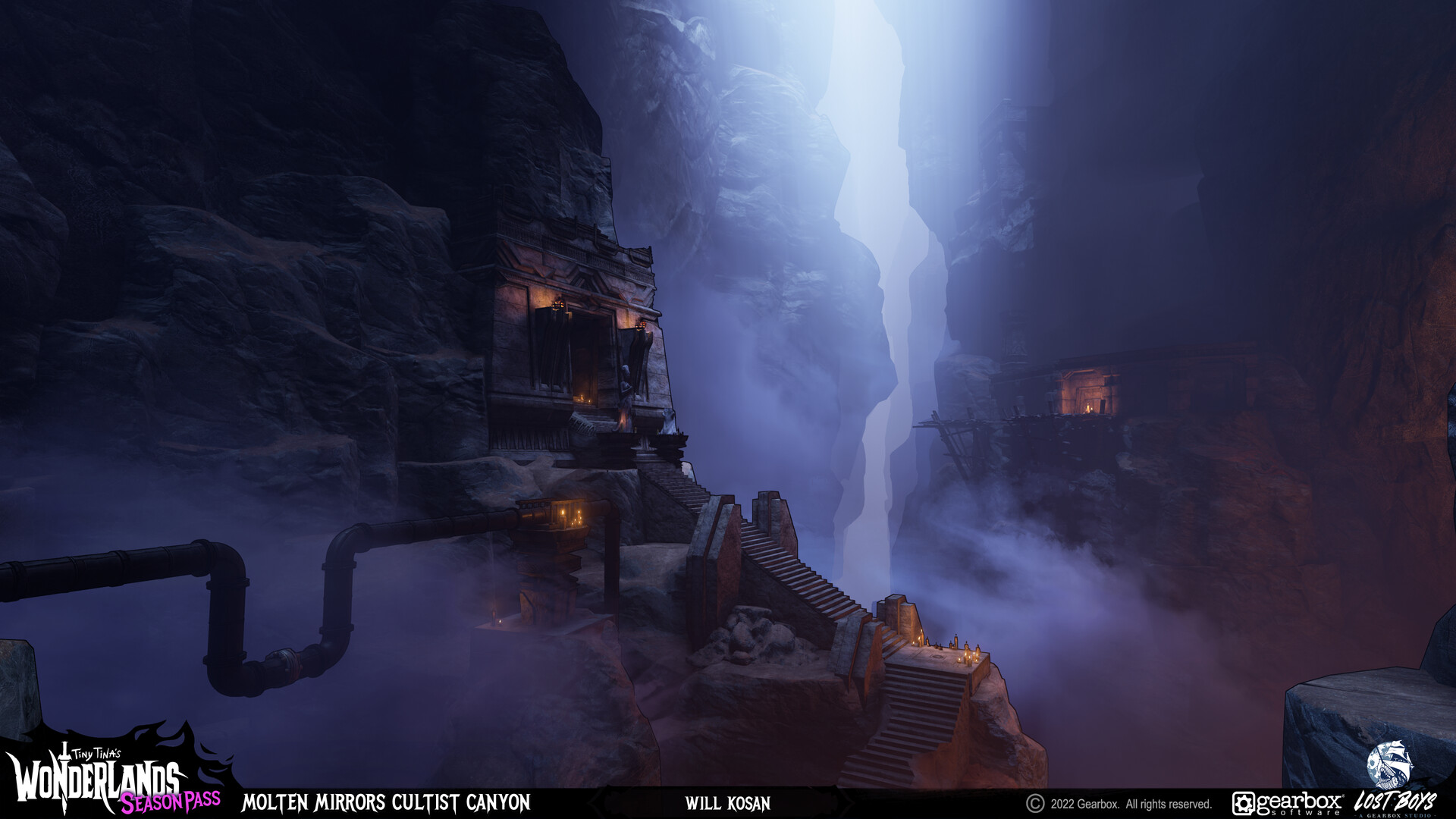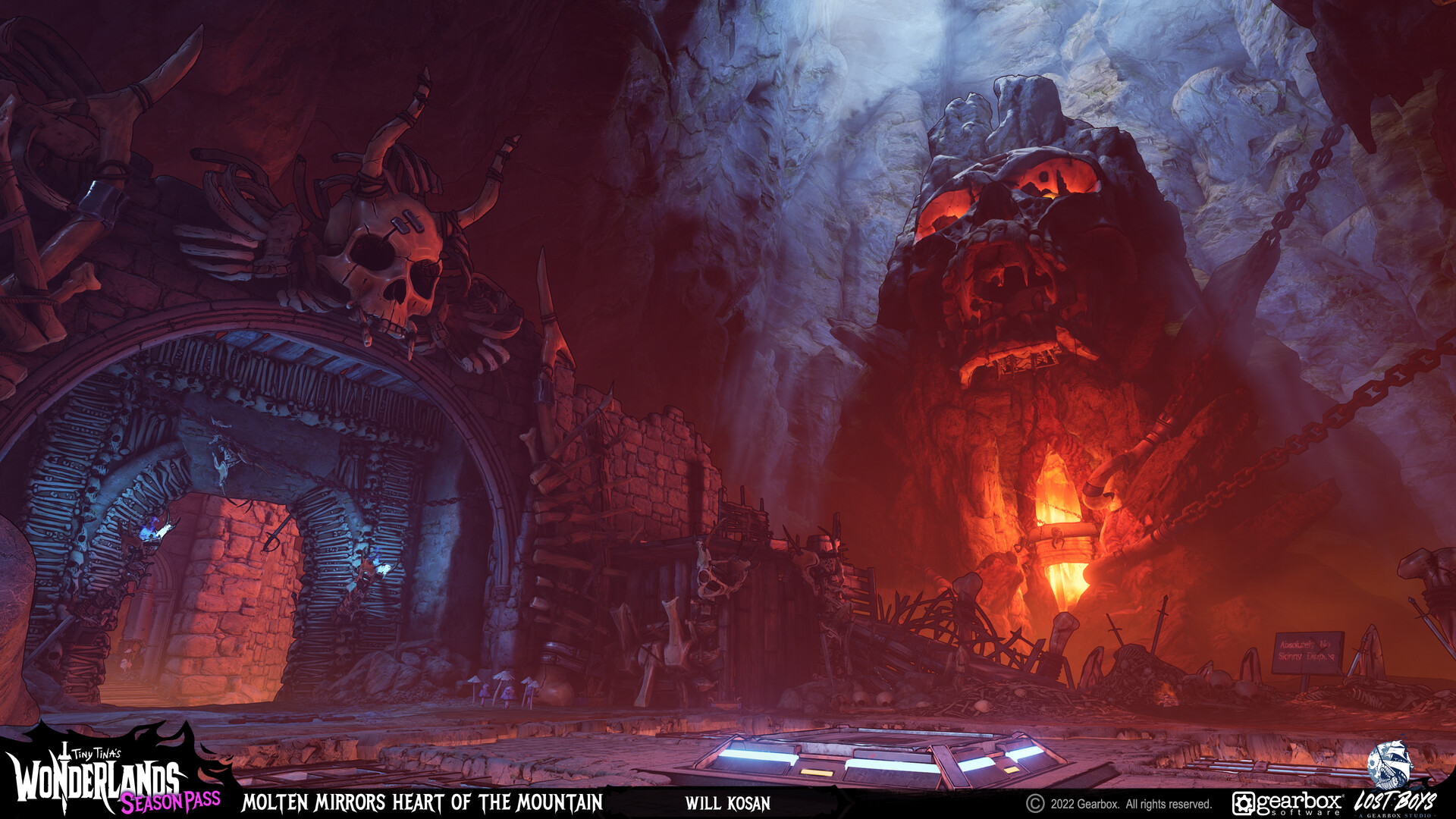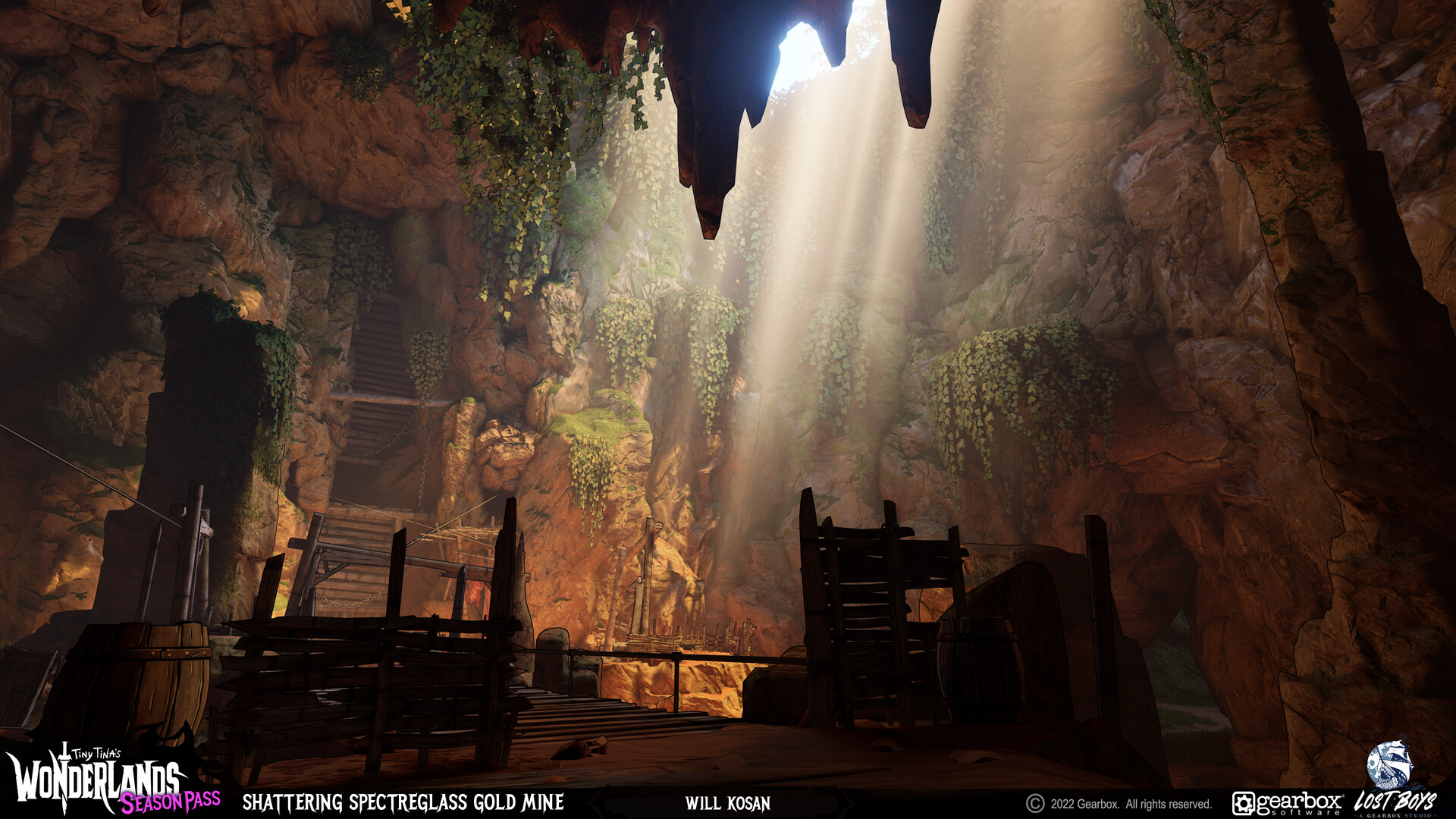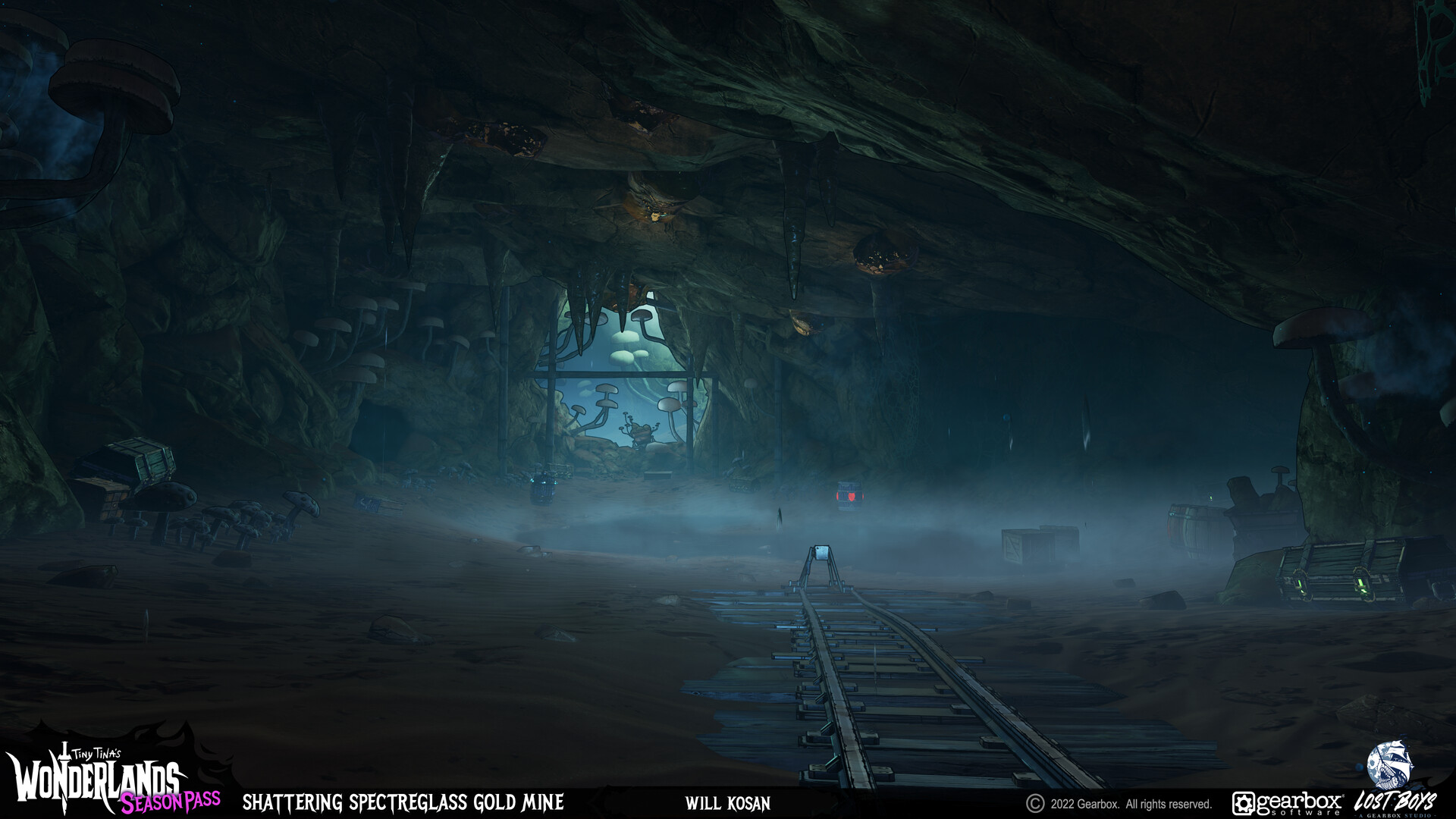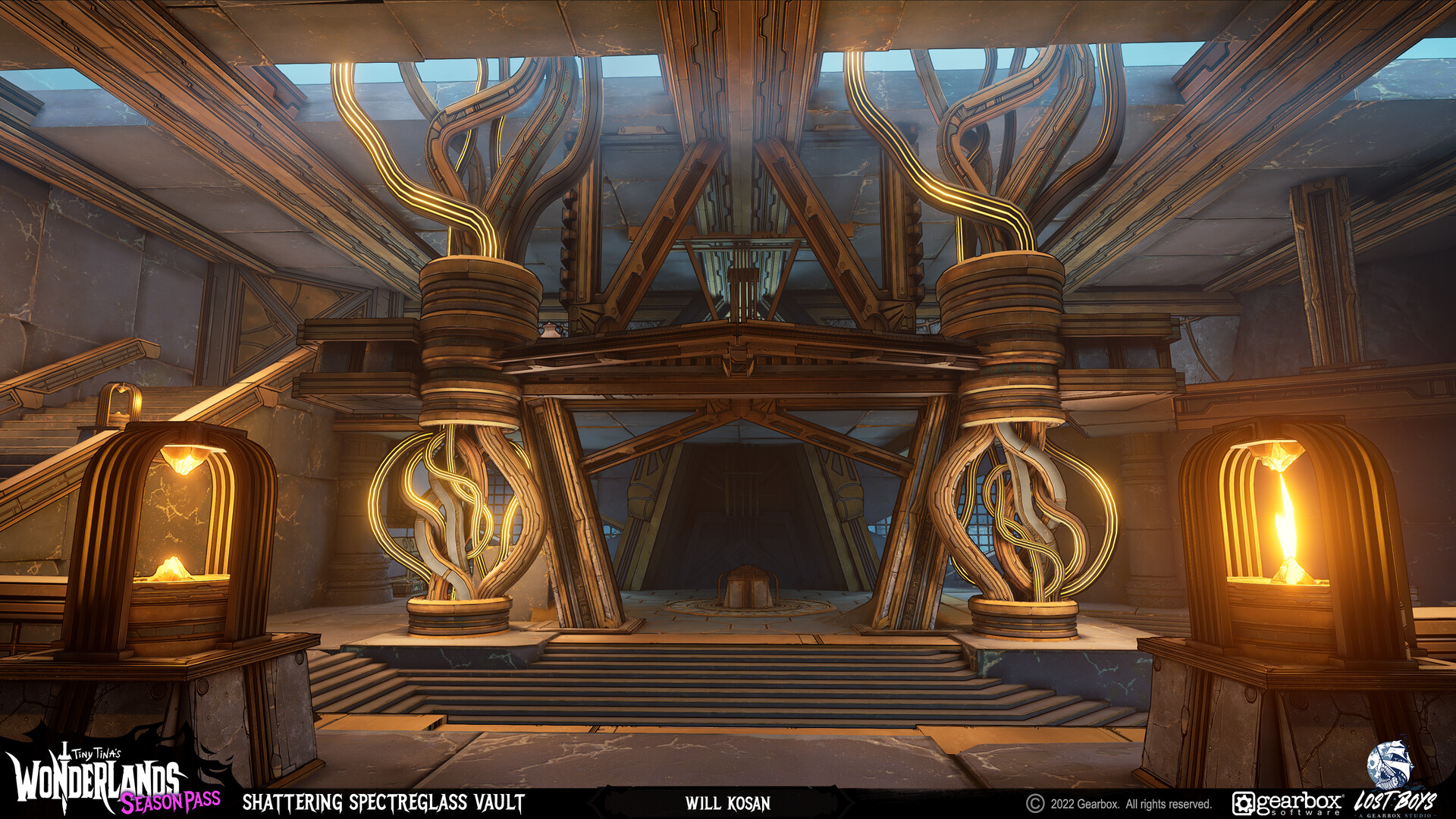 Lighting Artist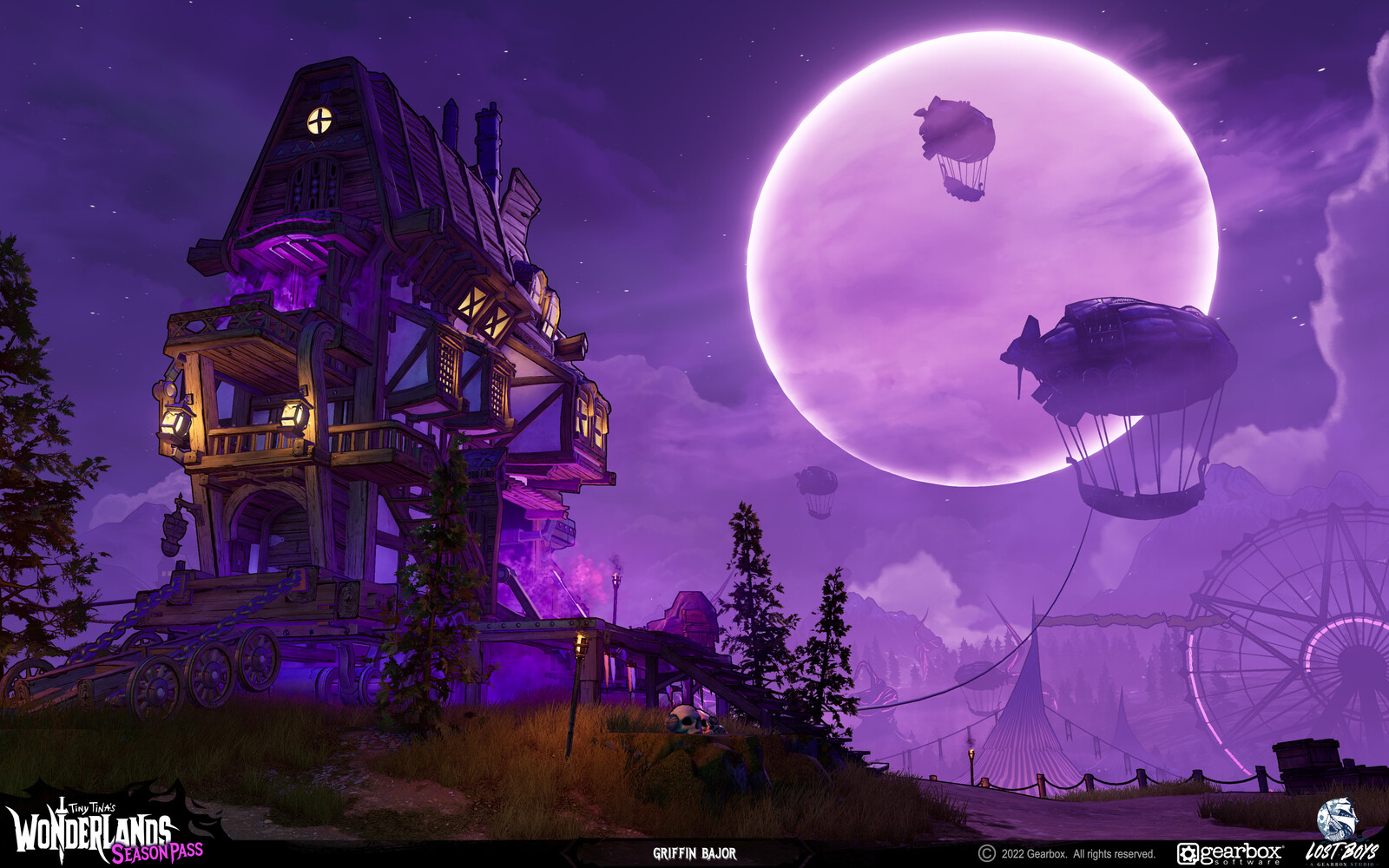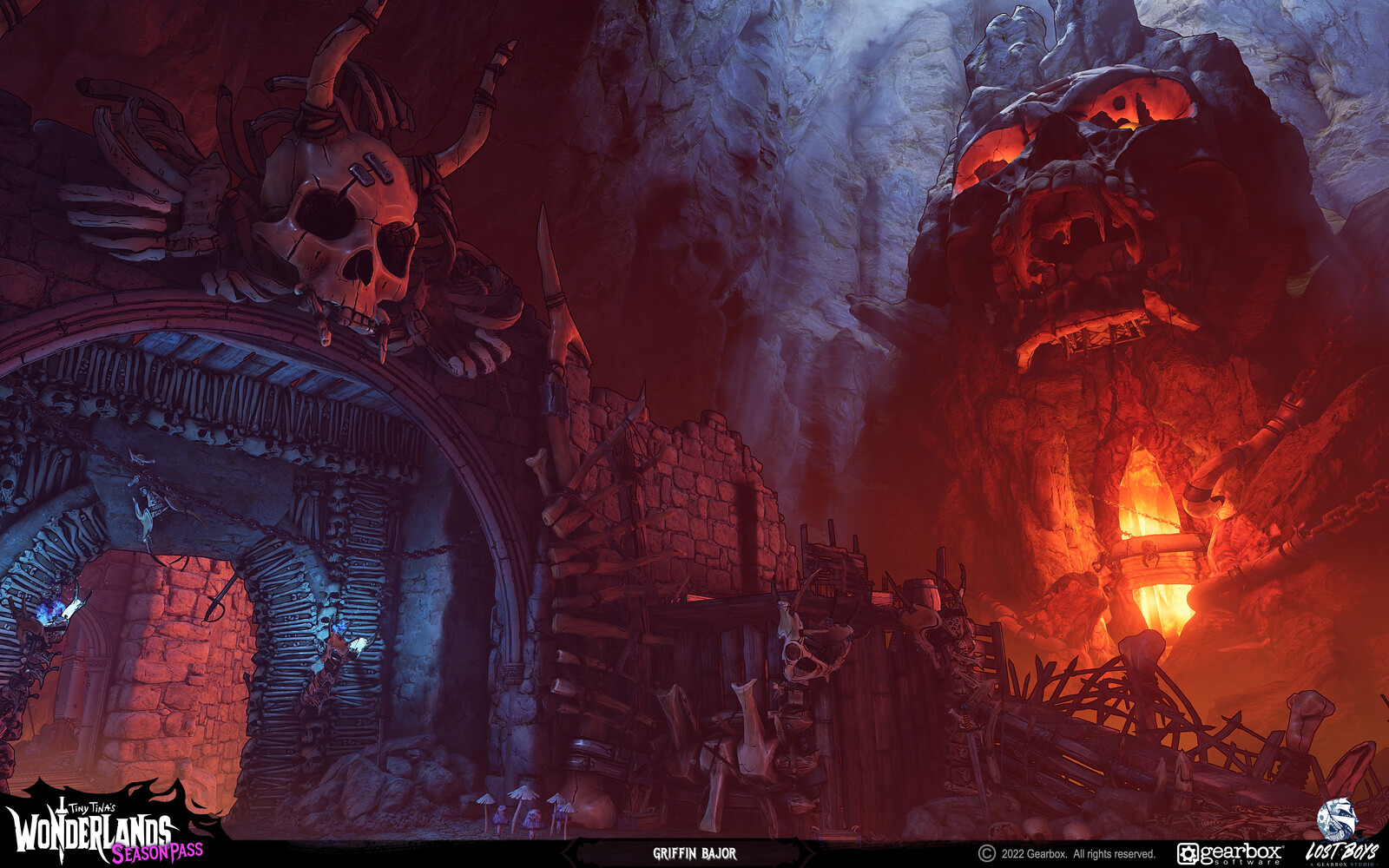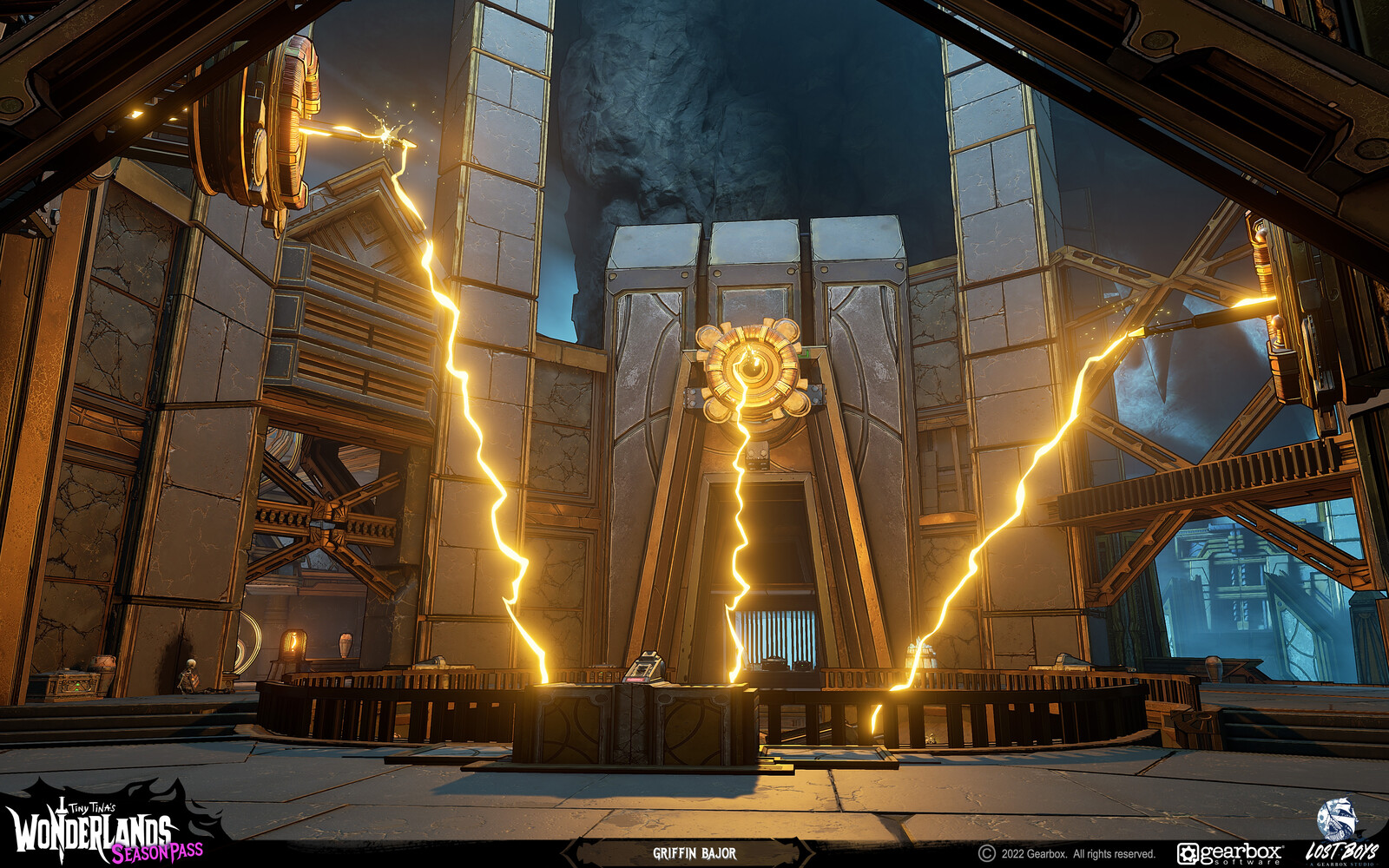 3D Artists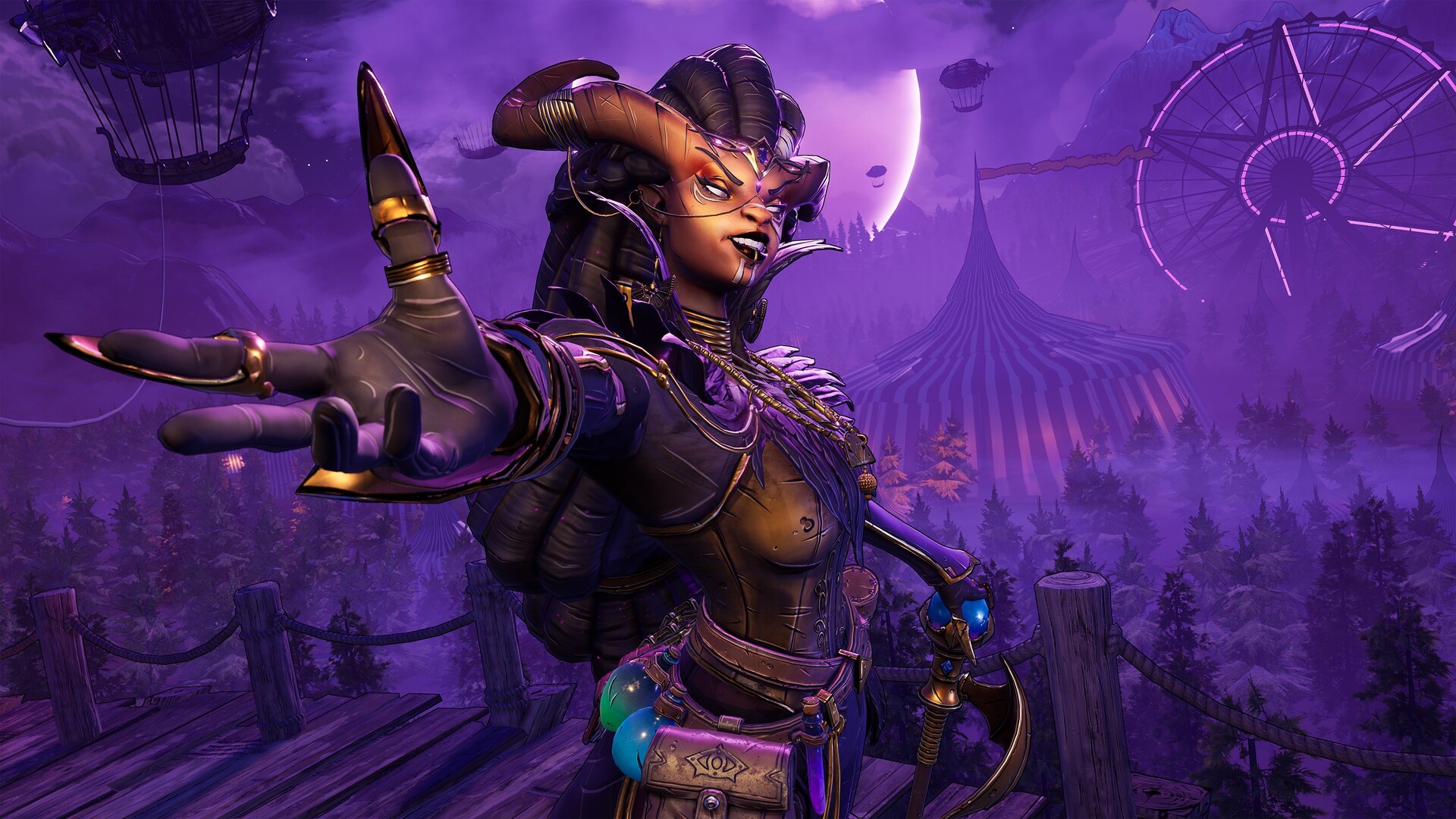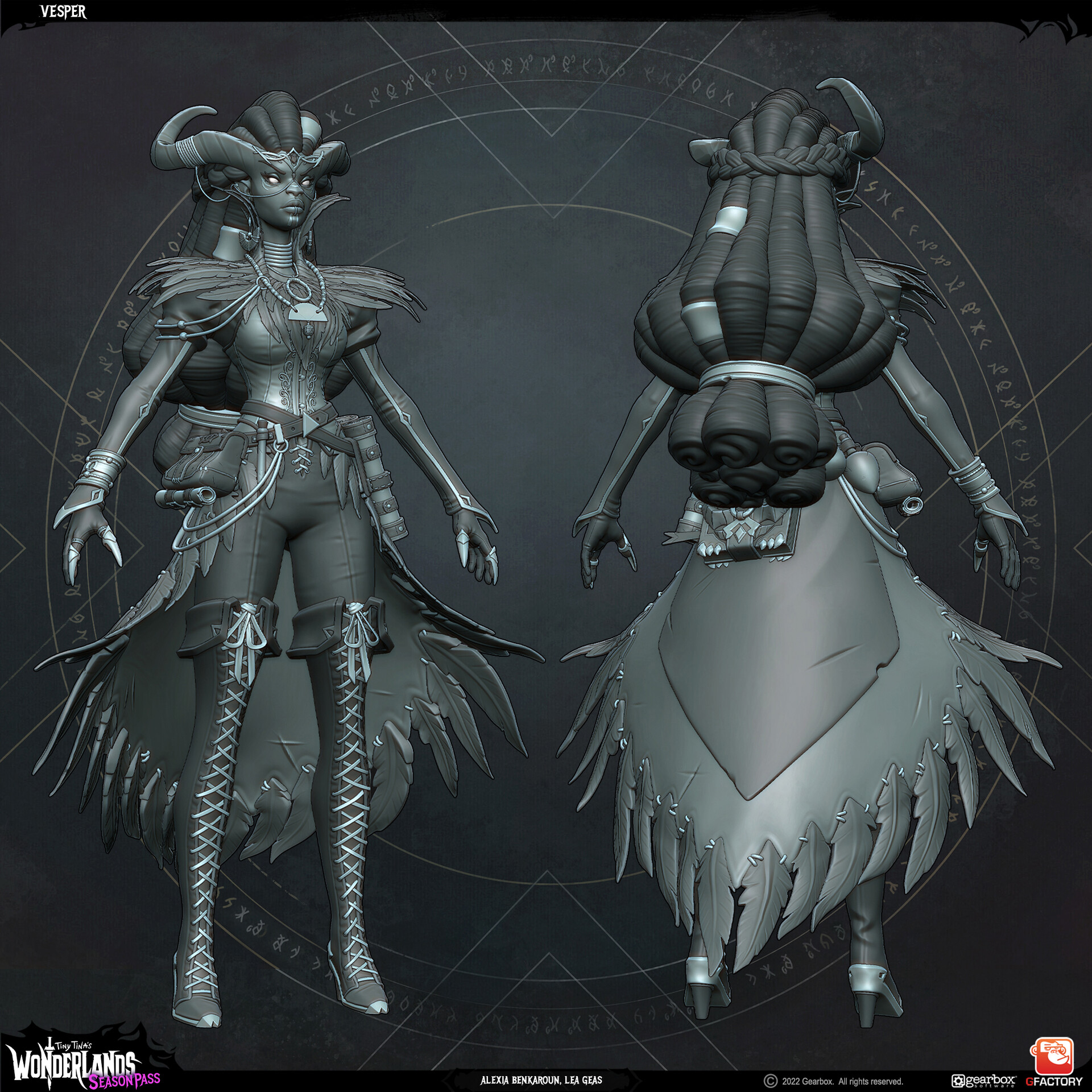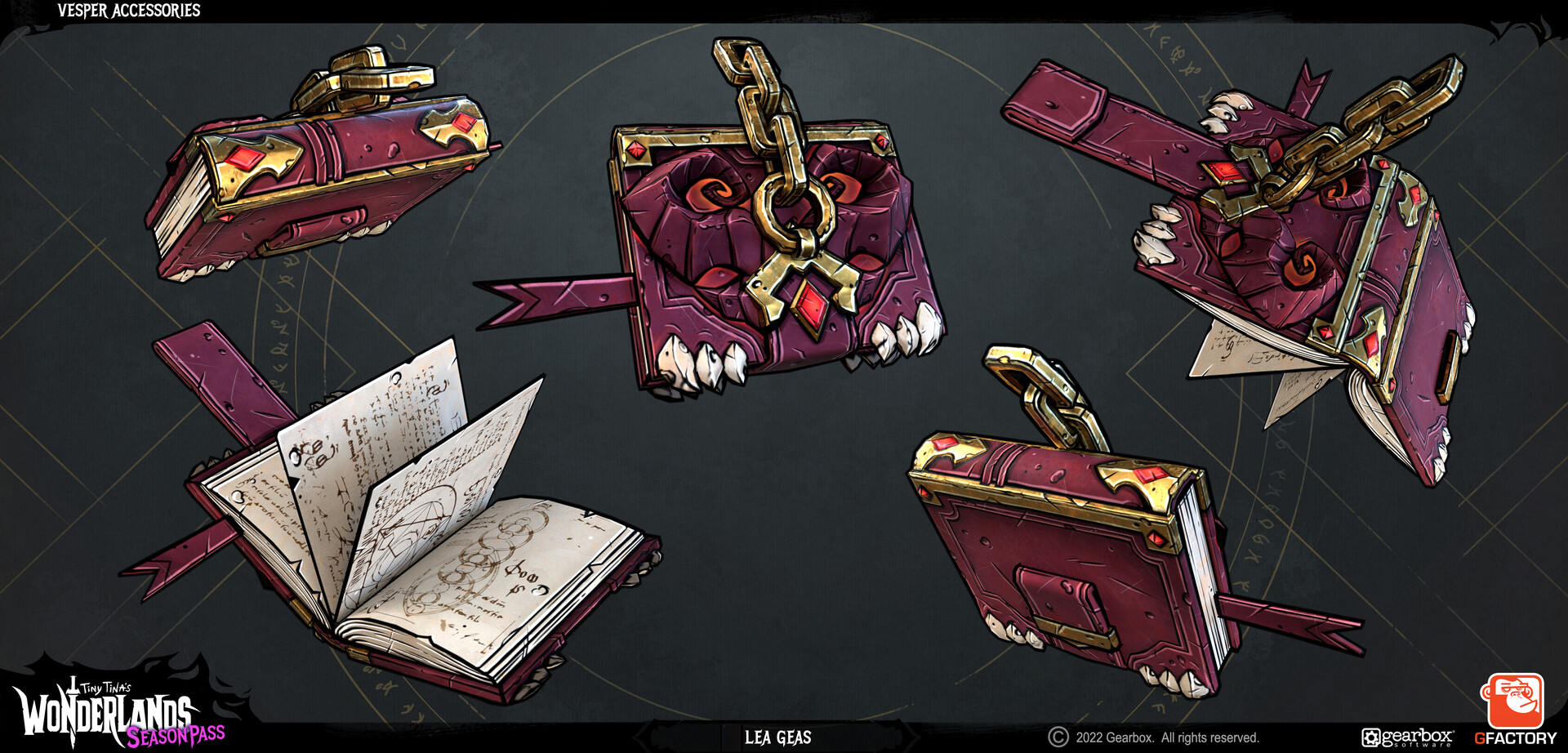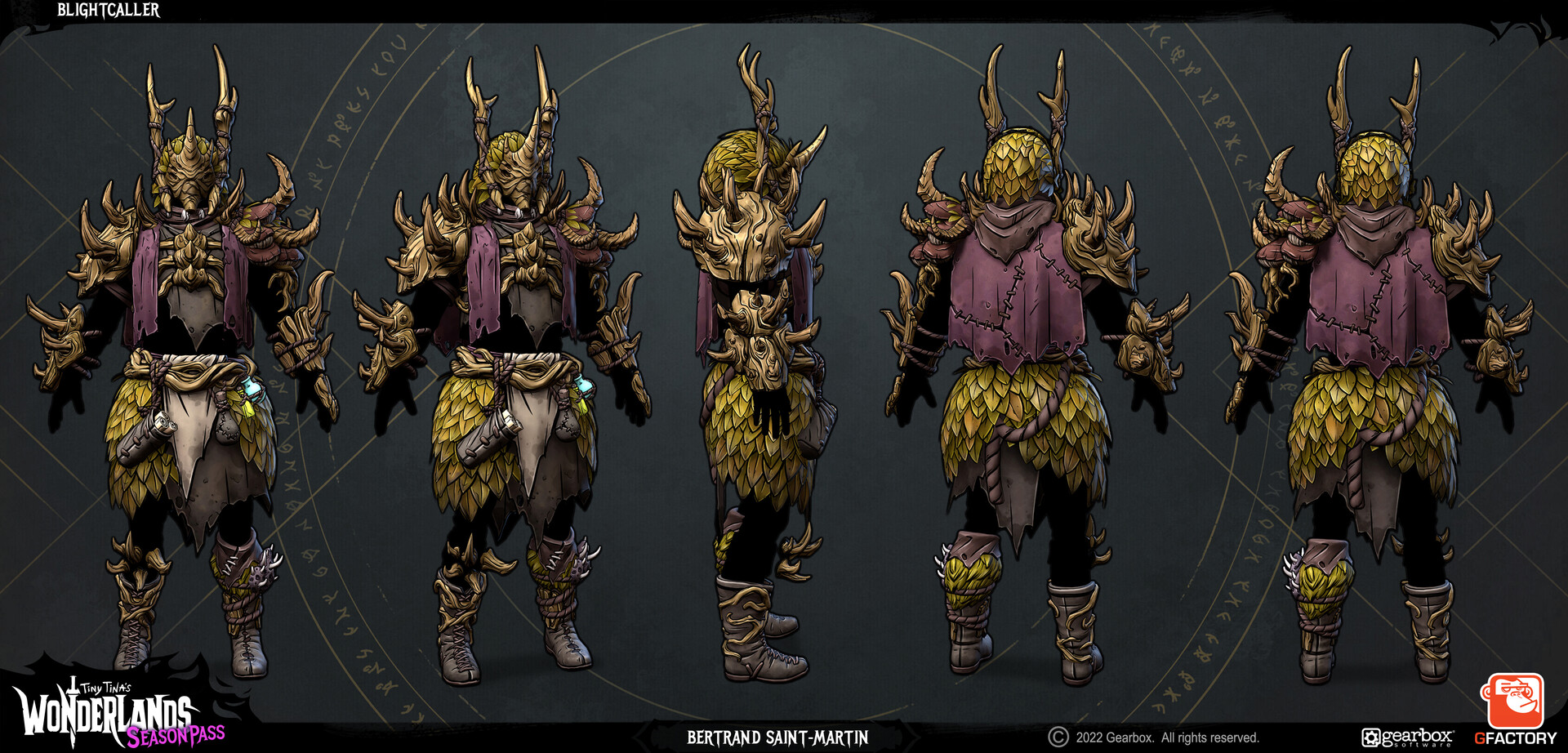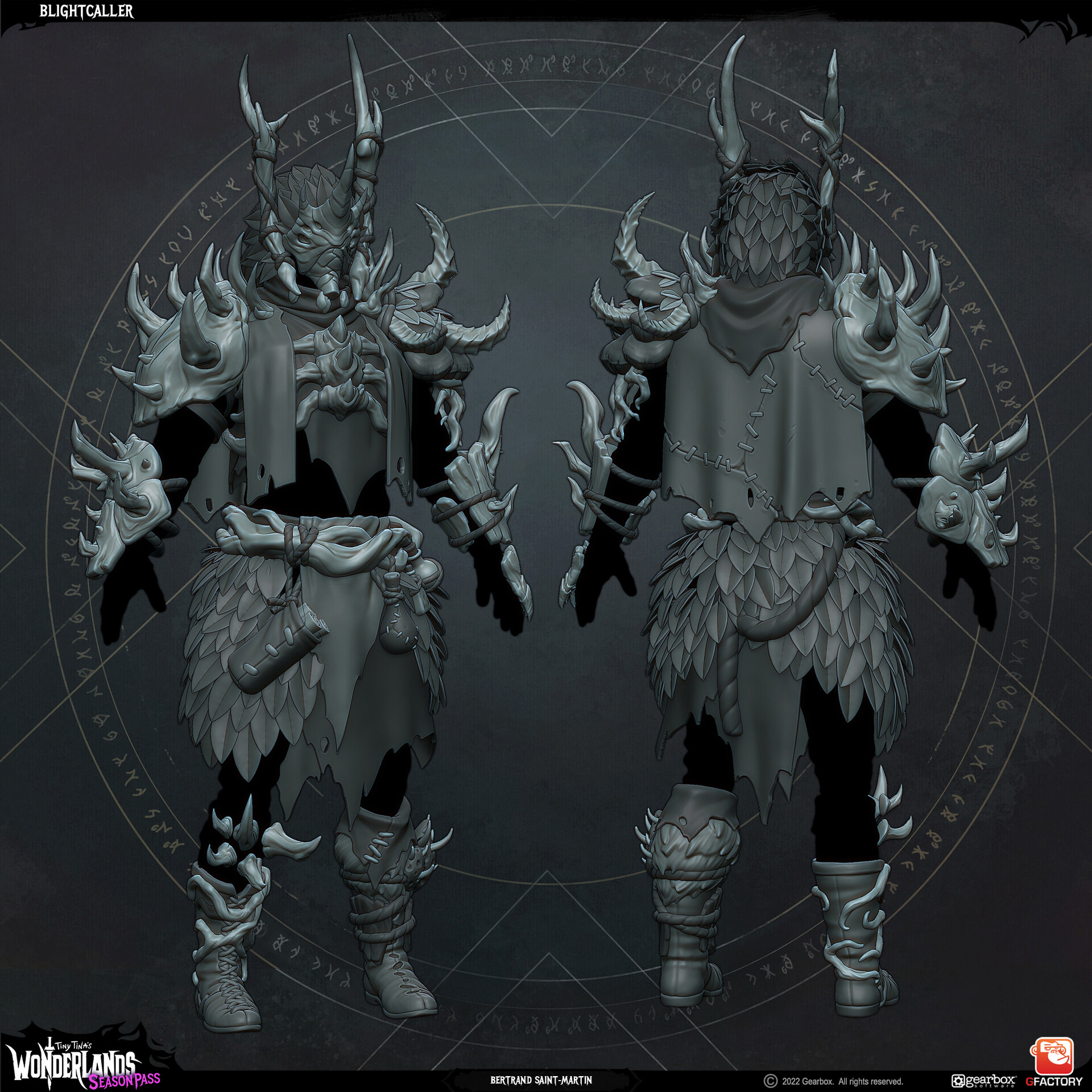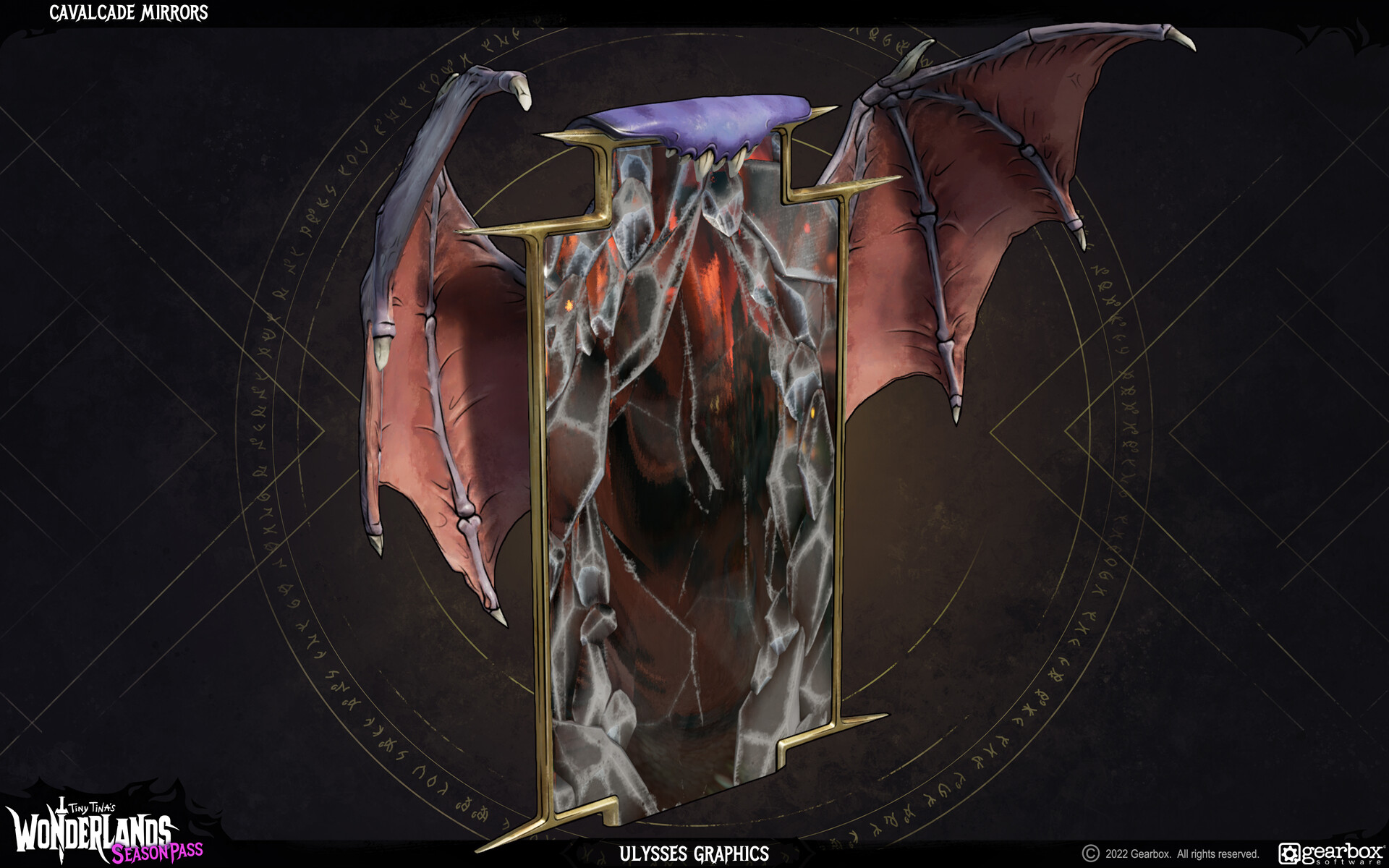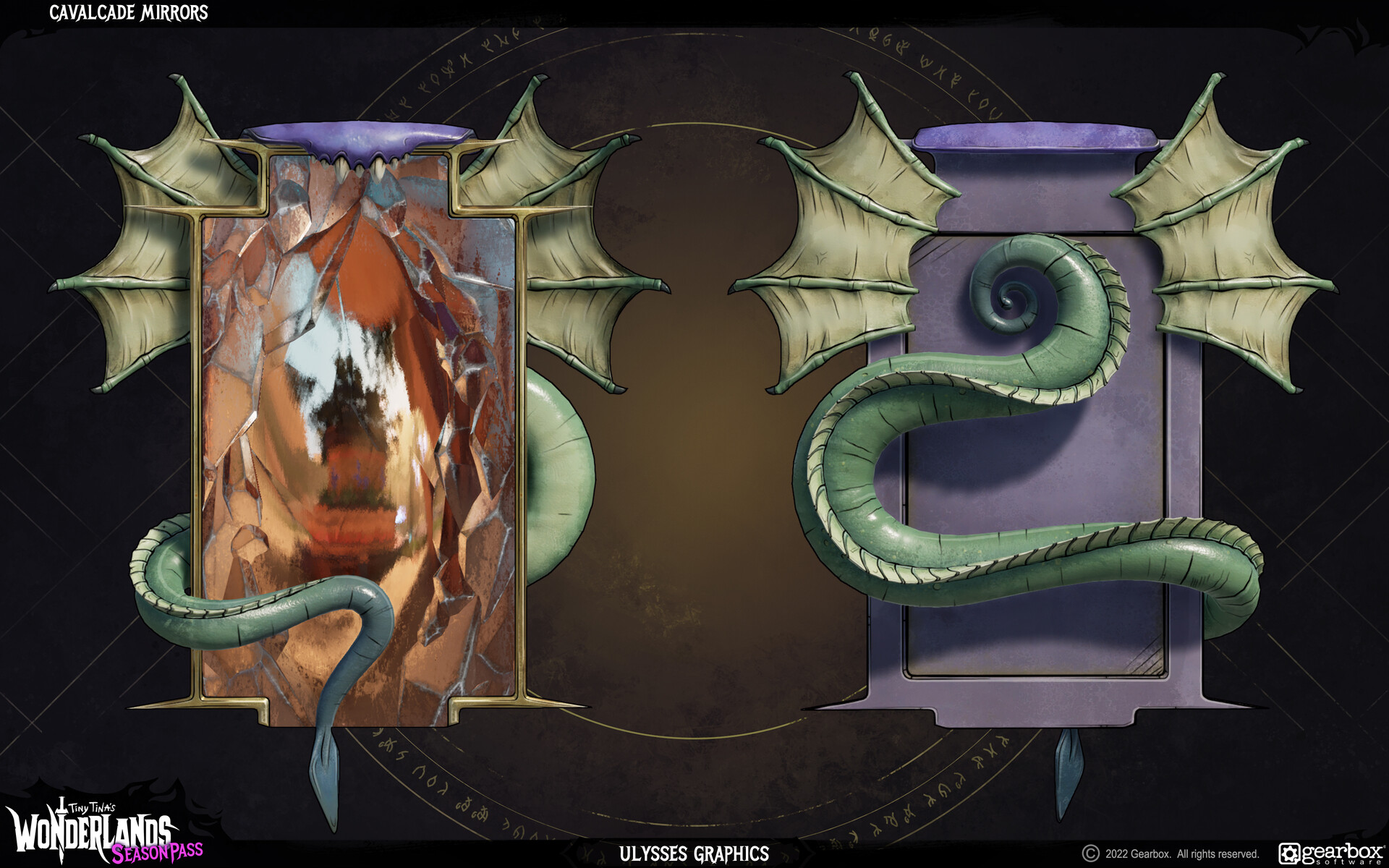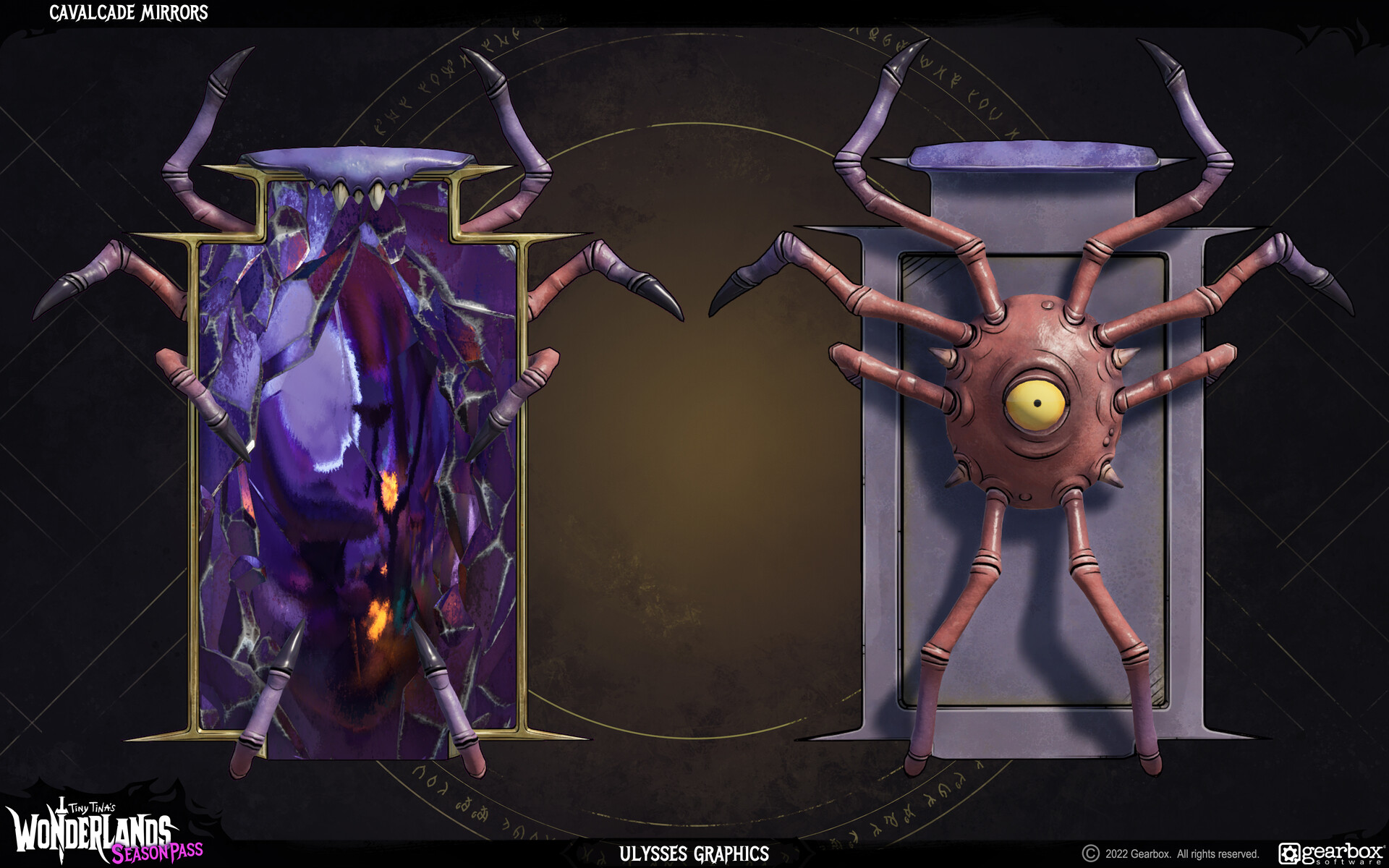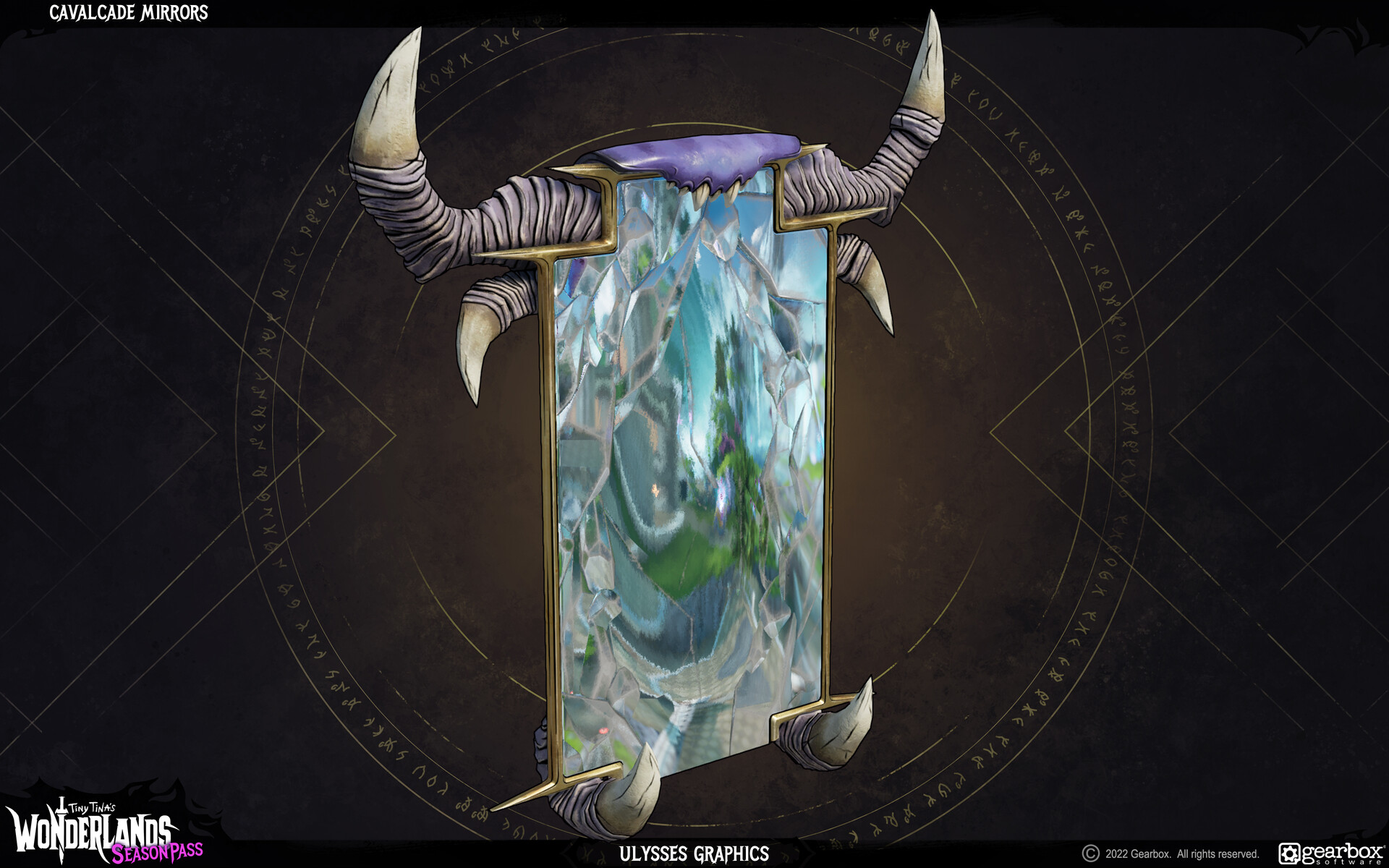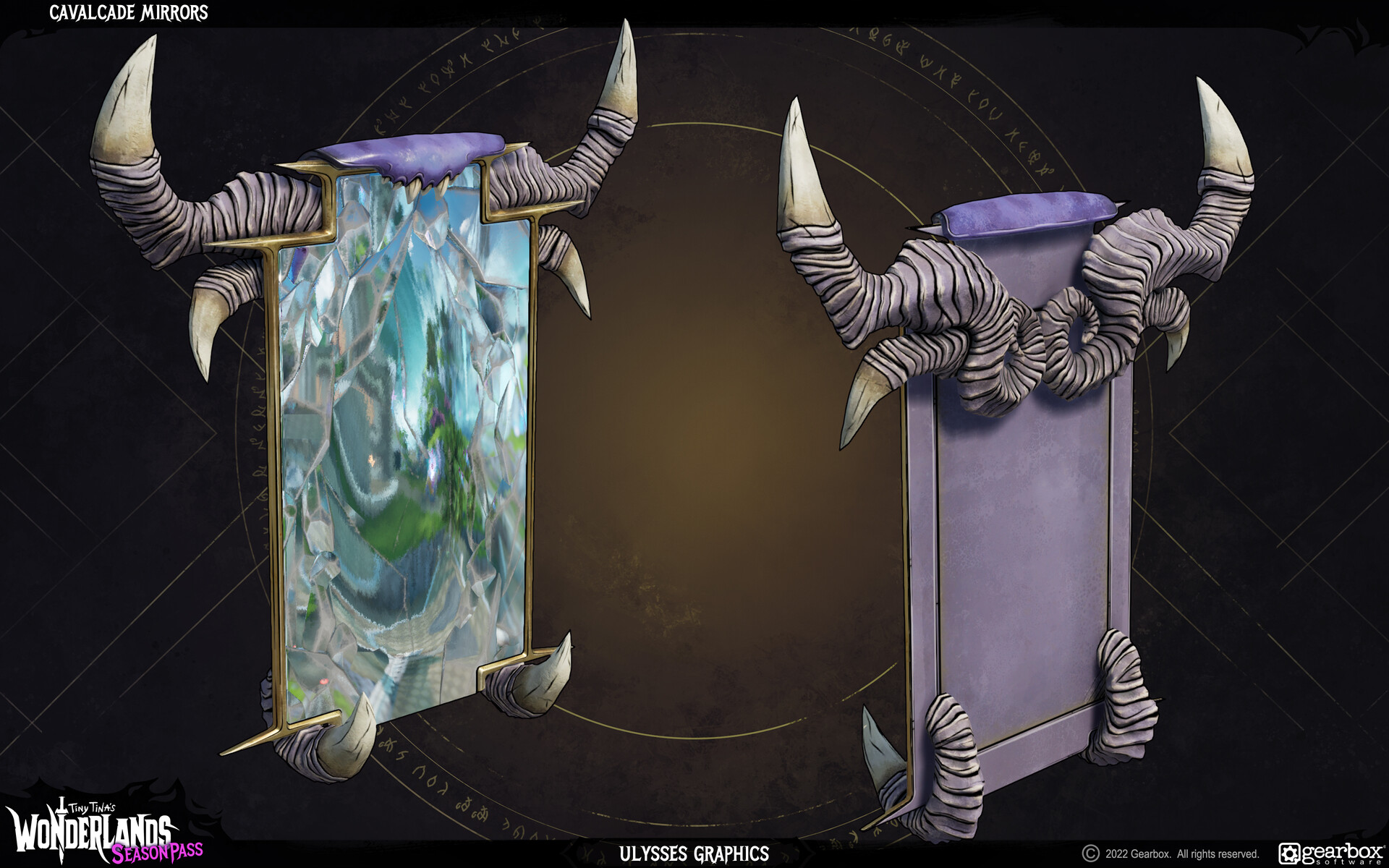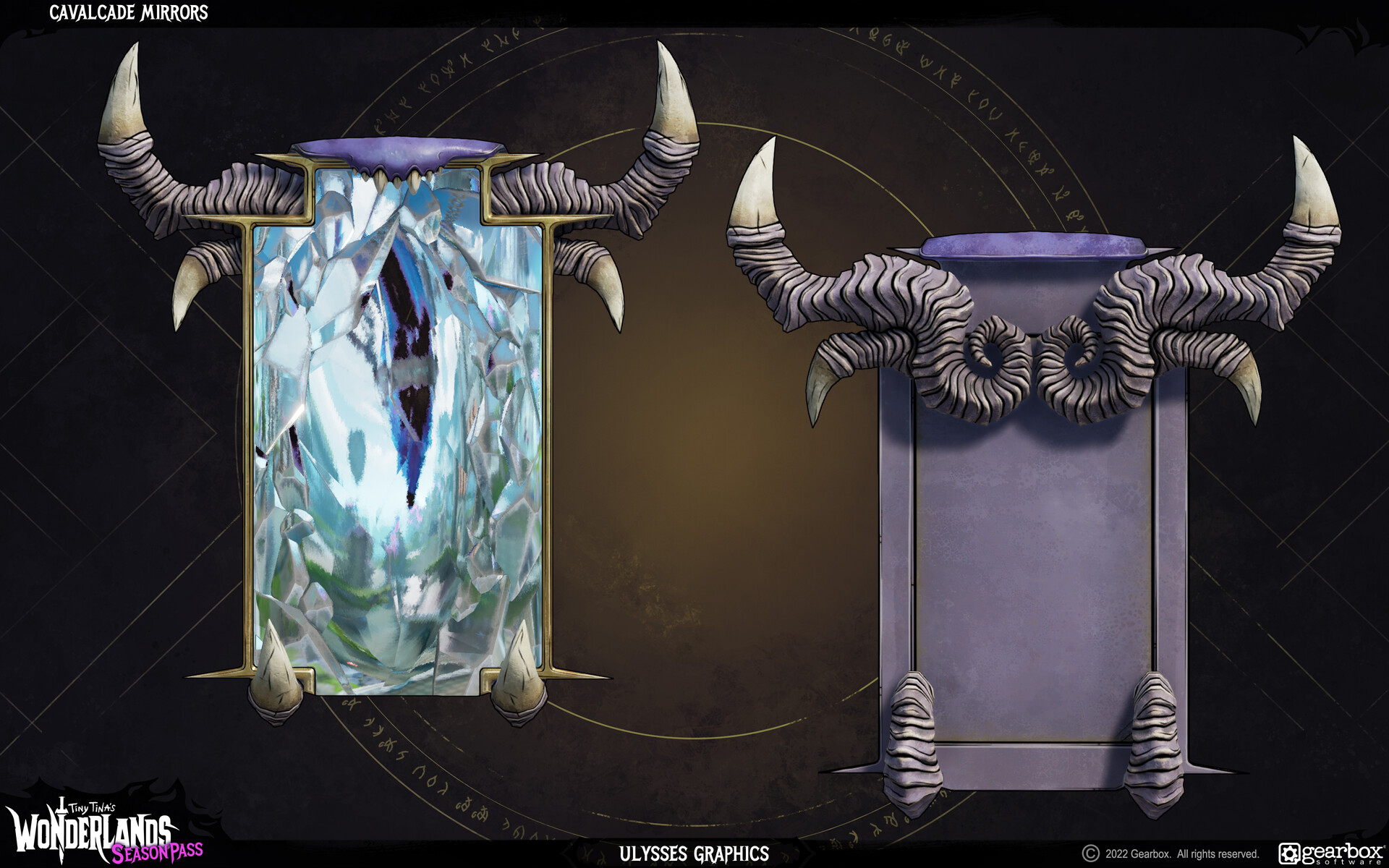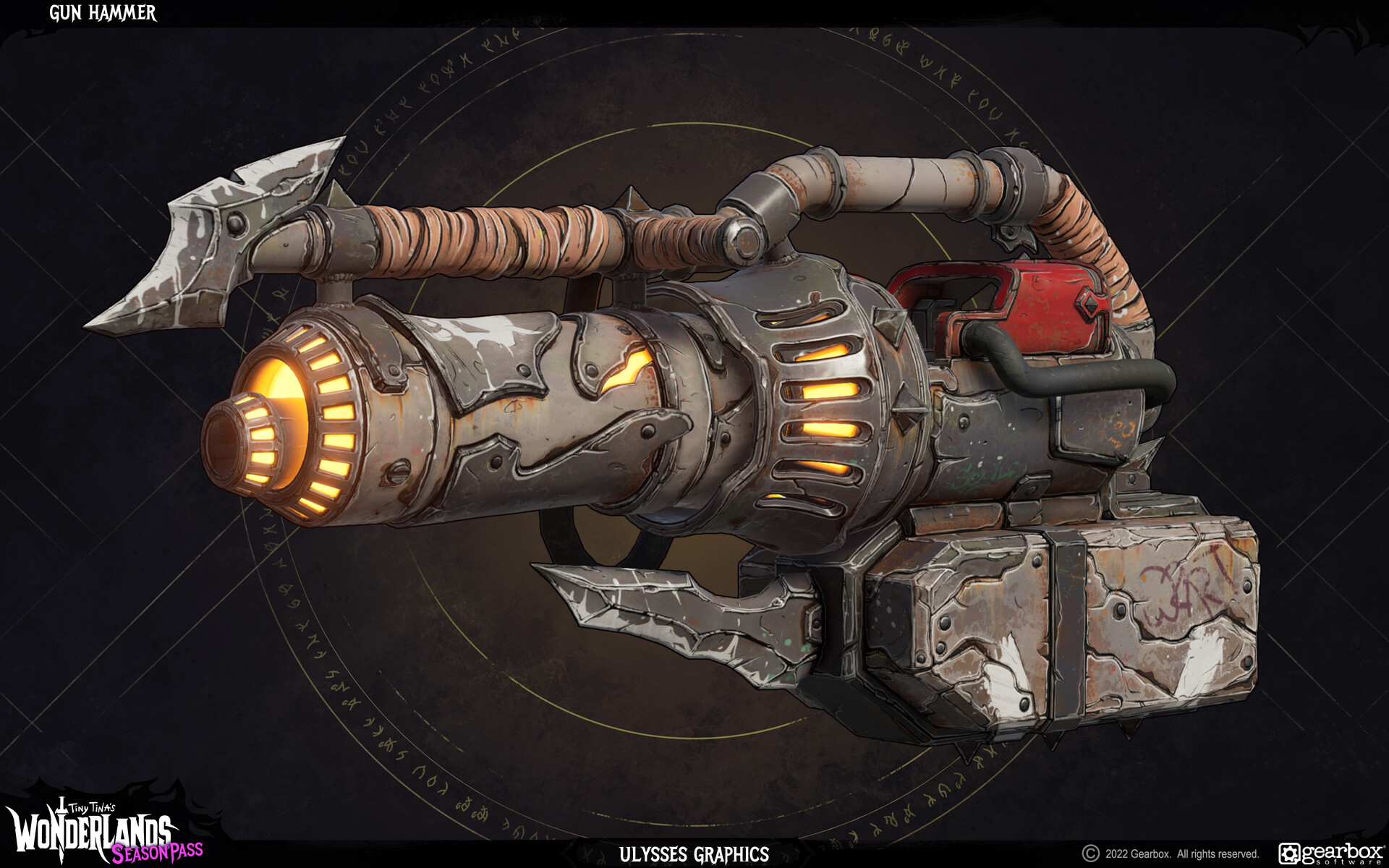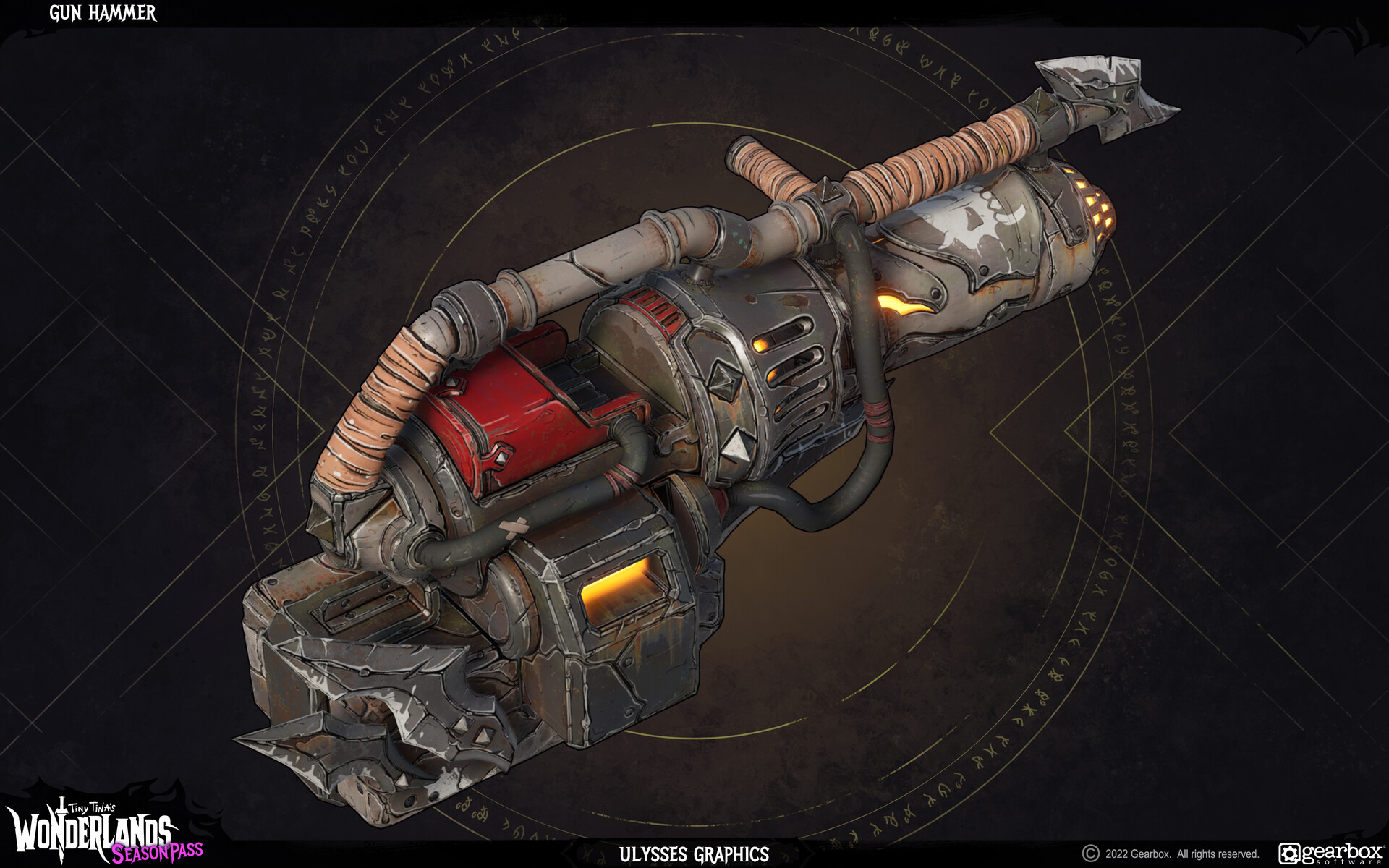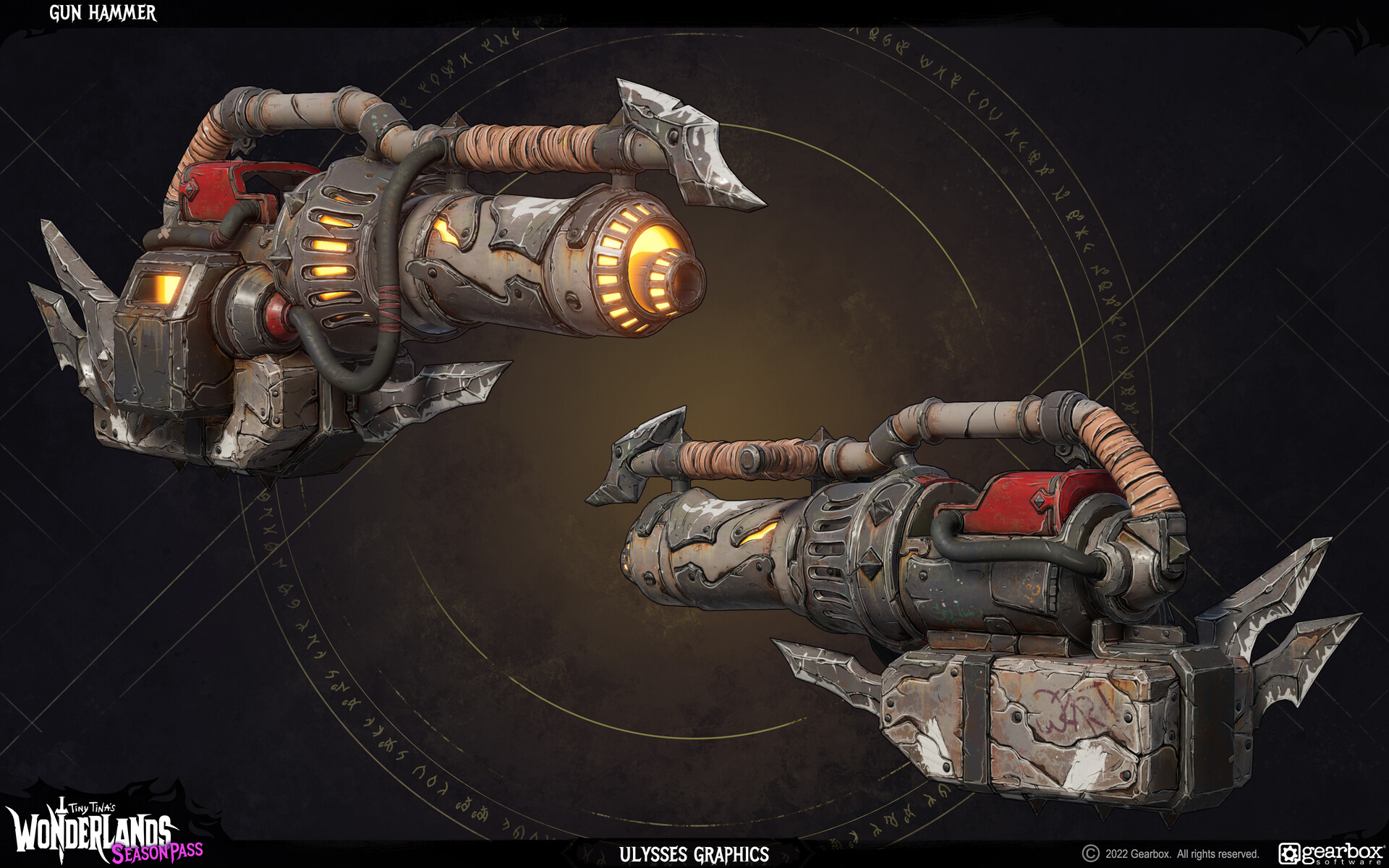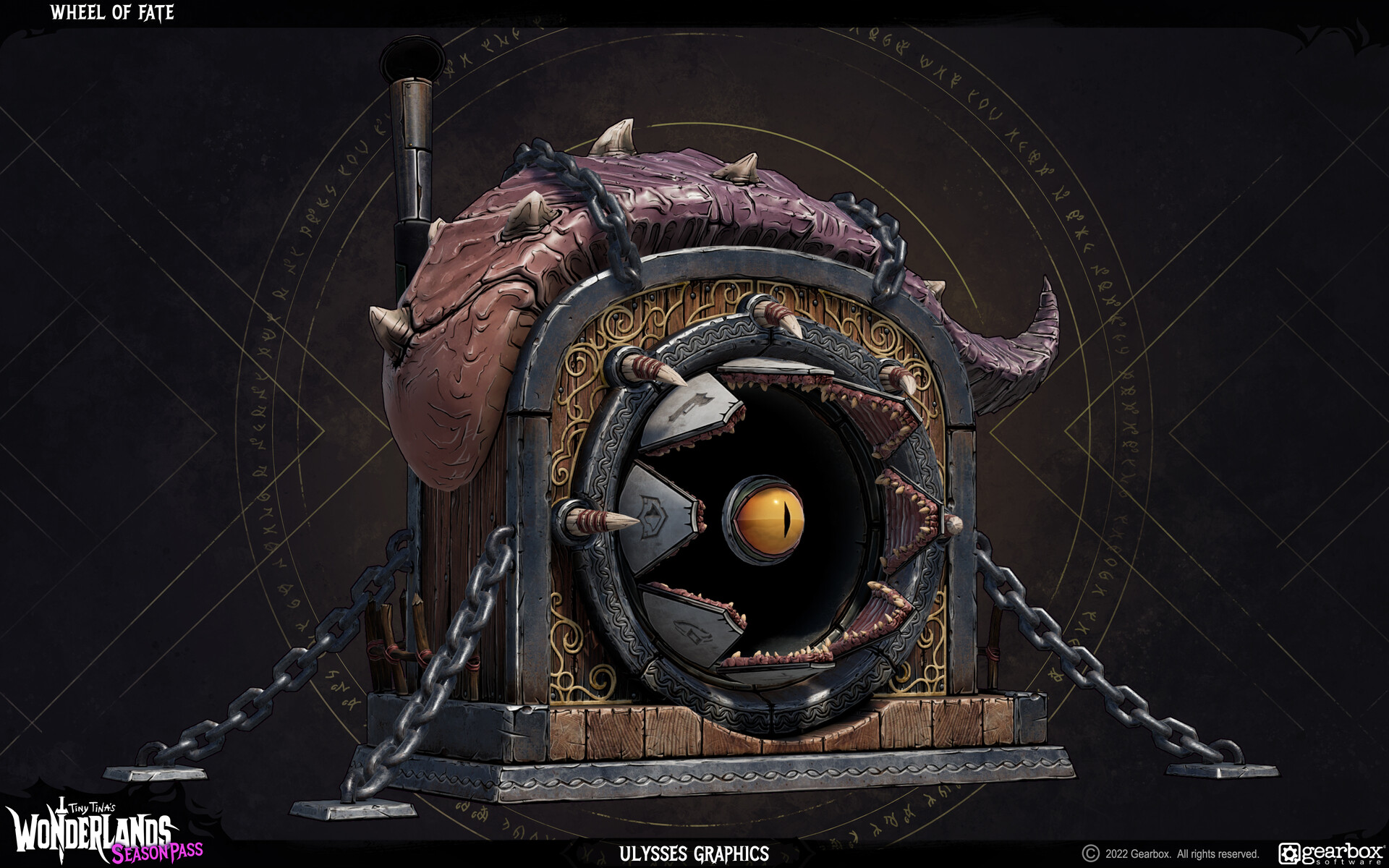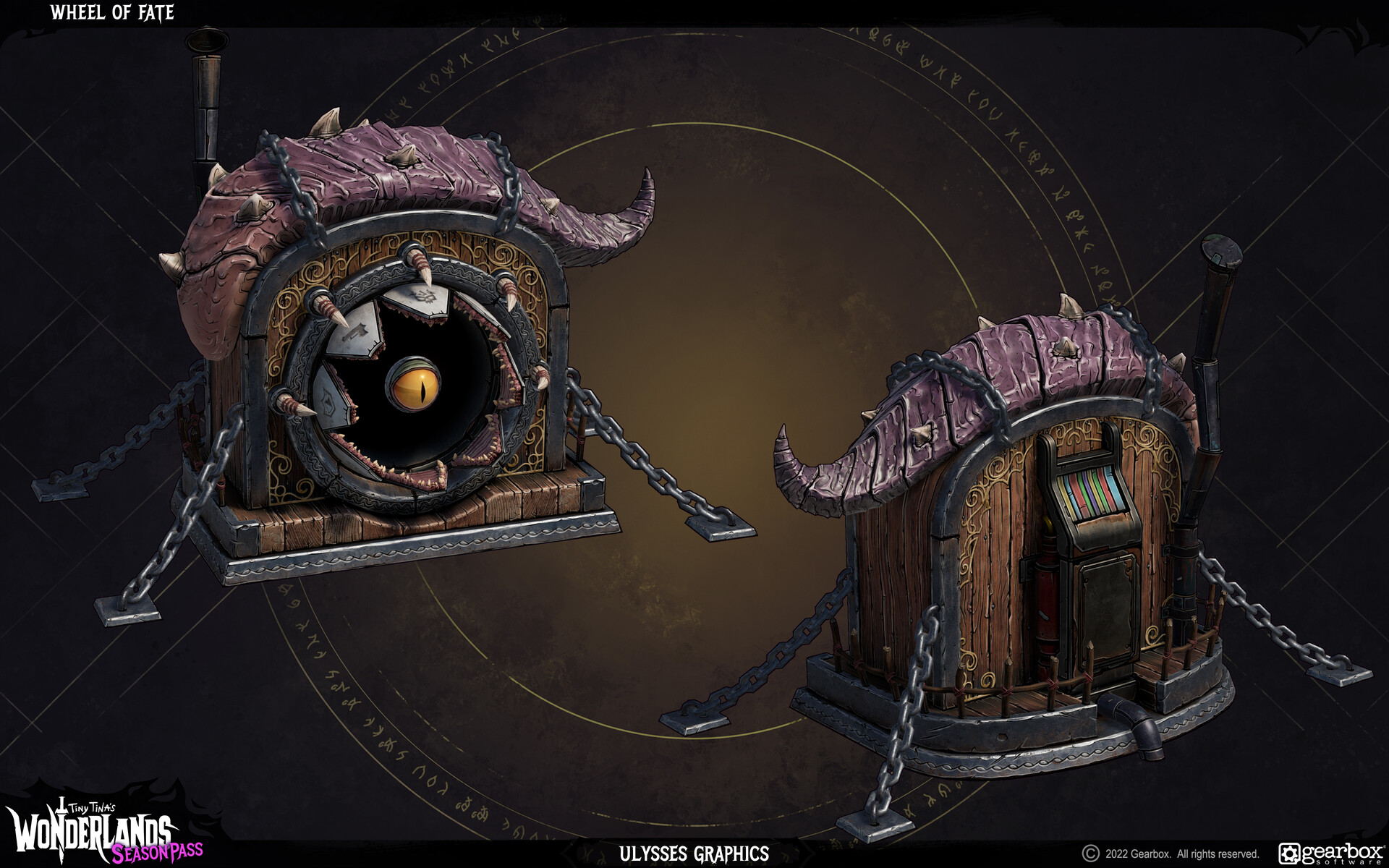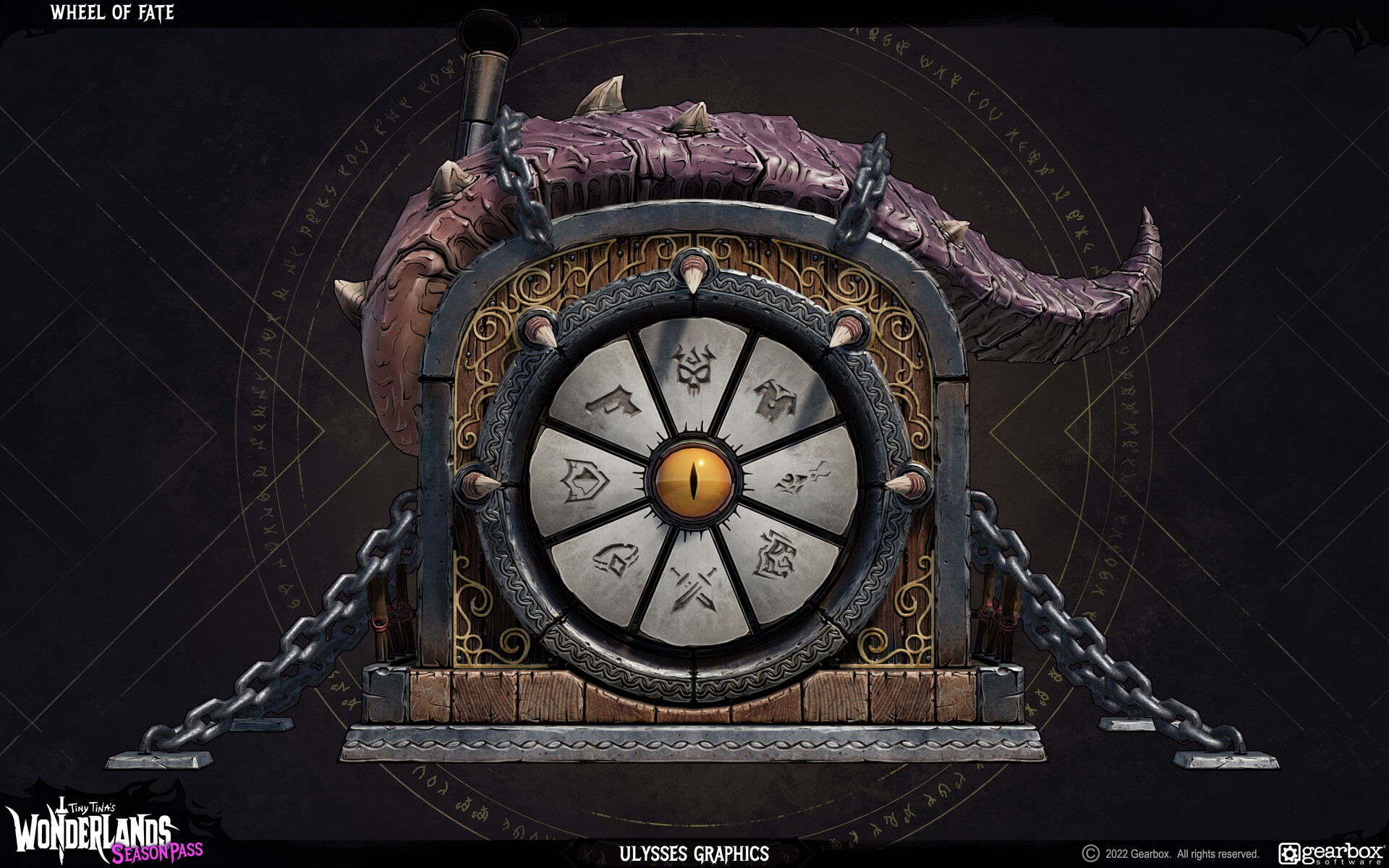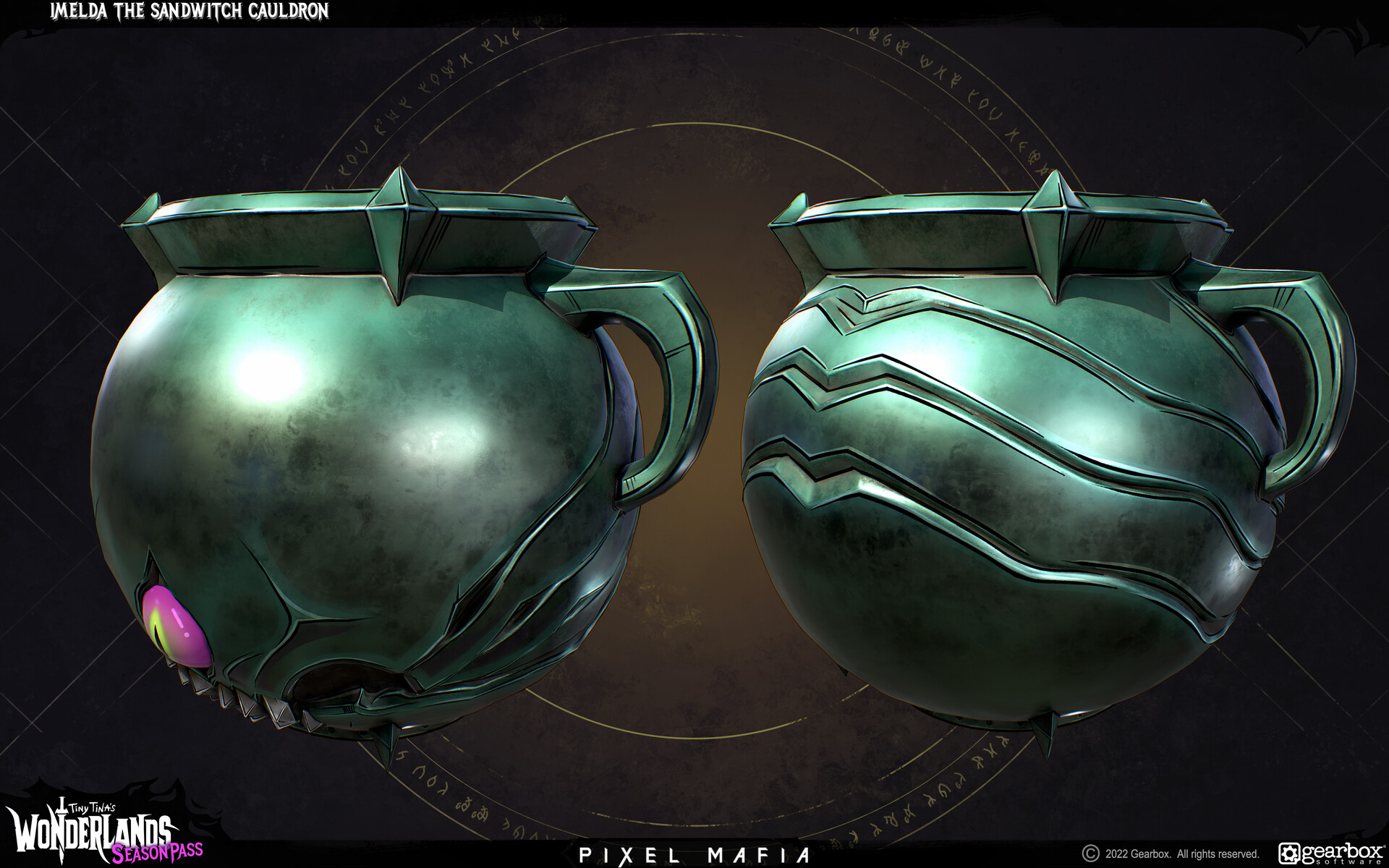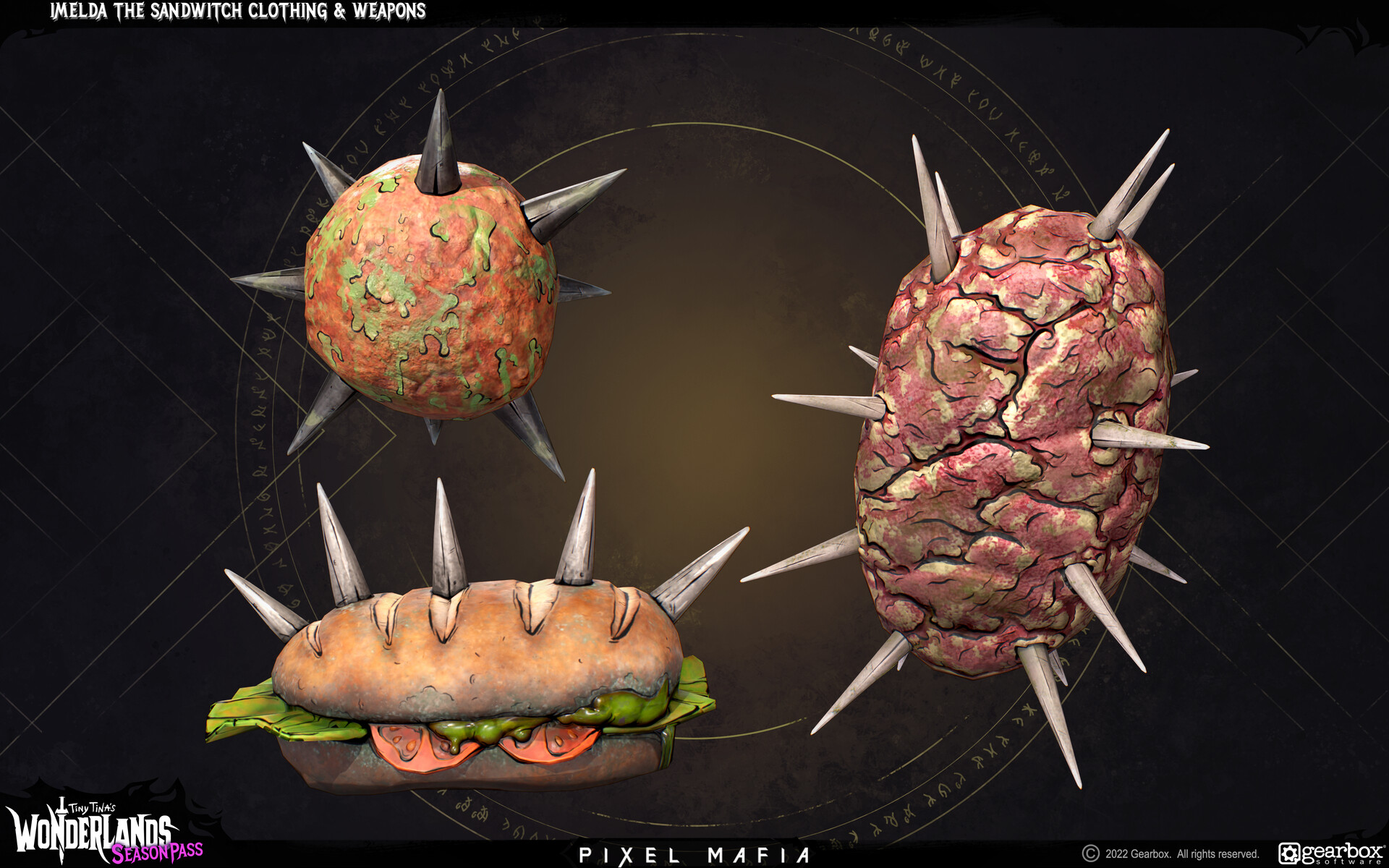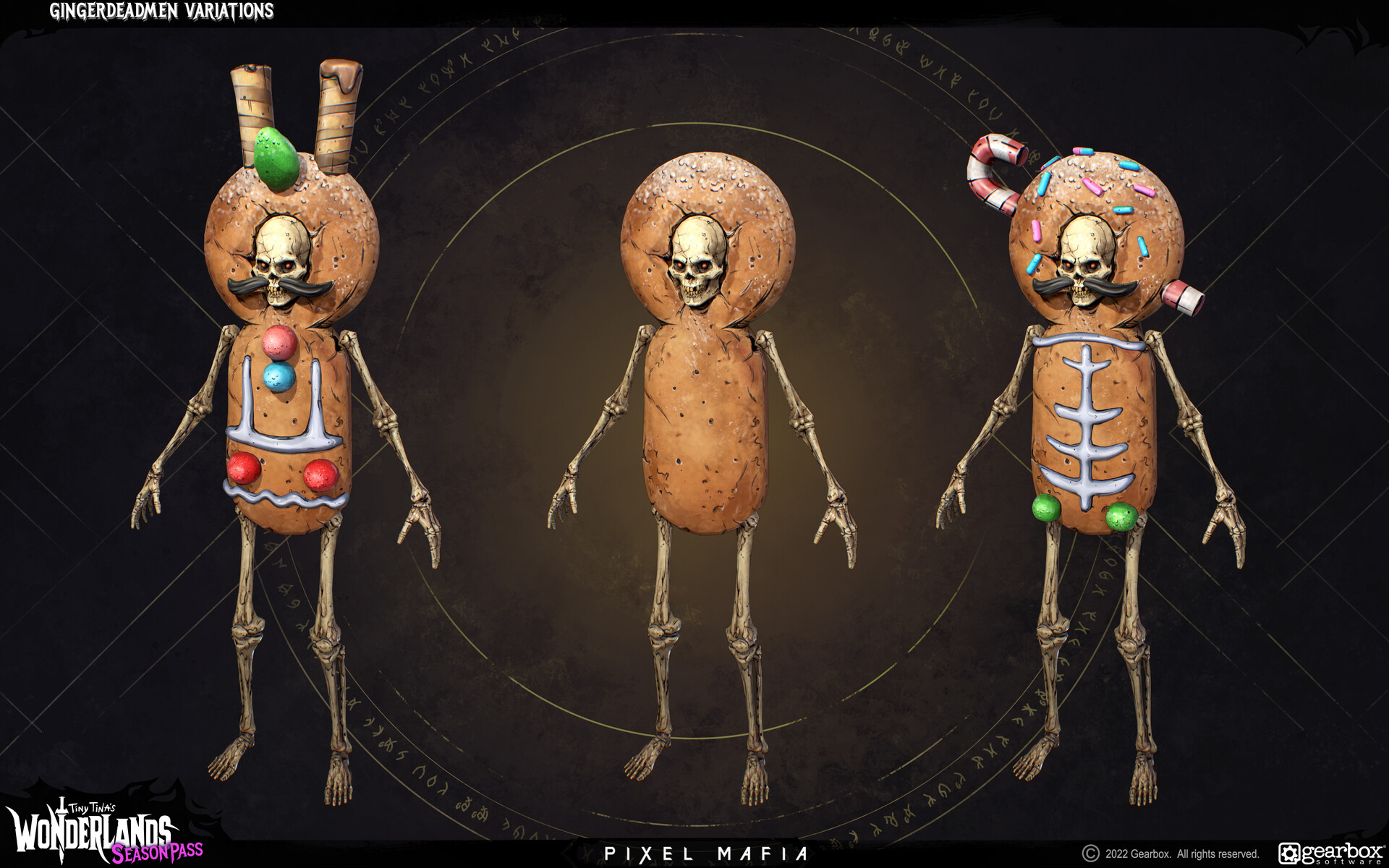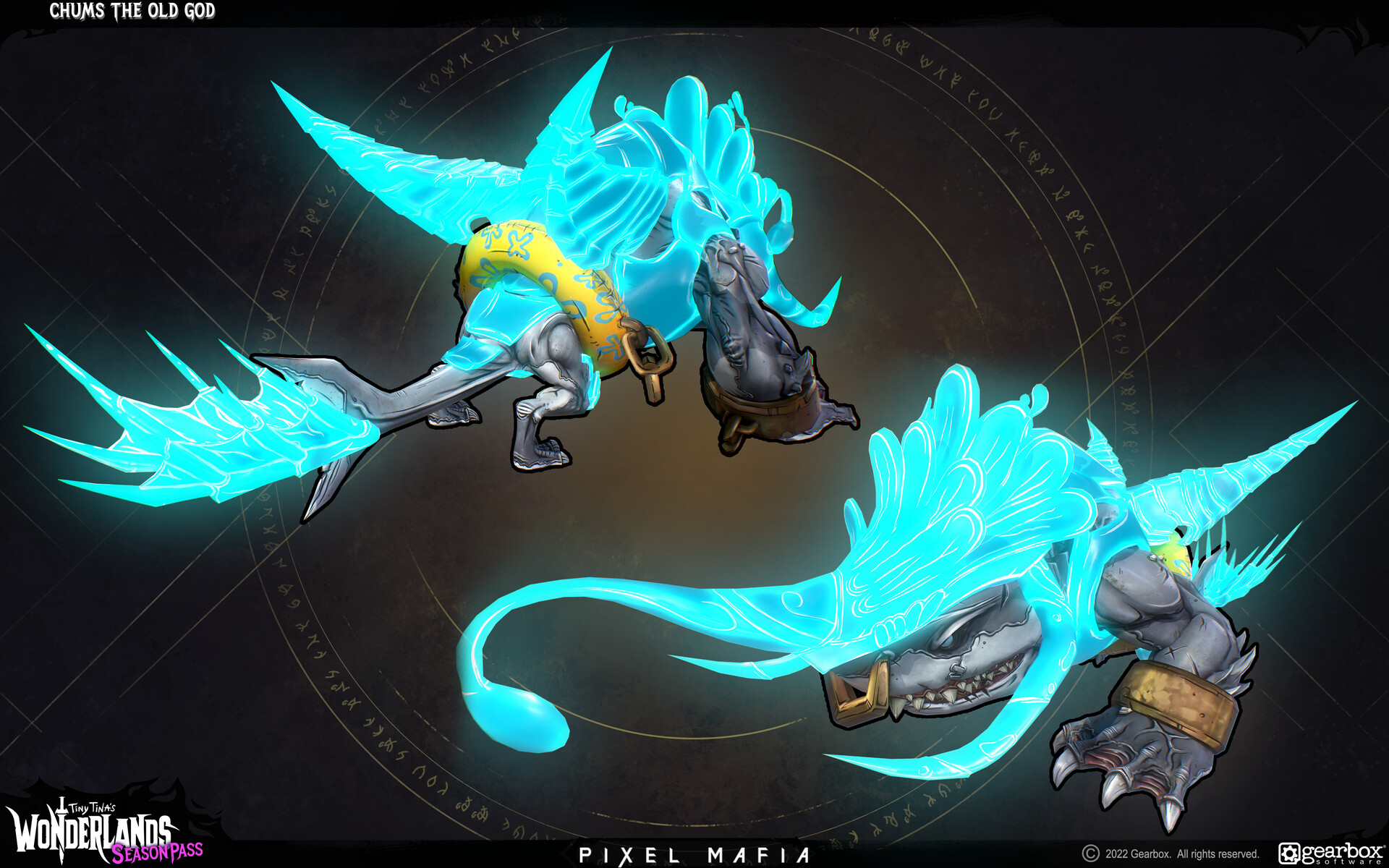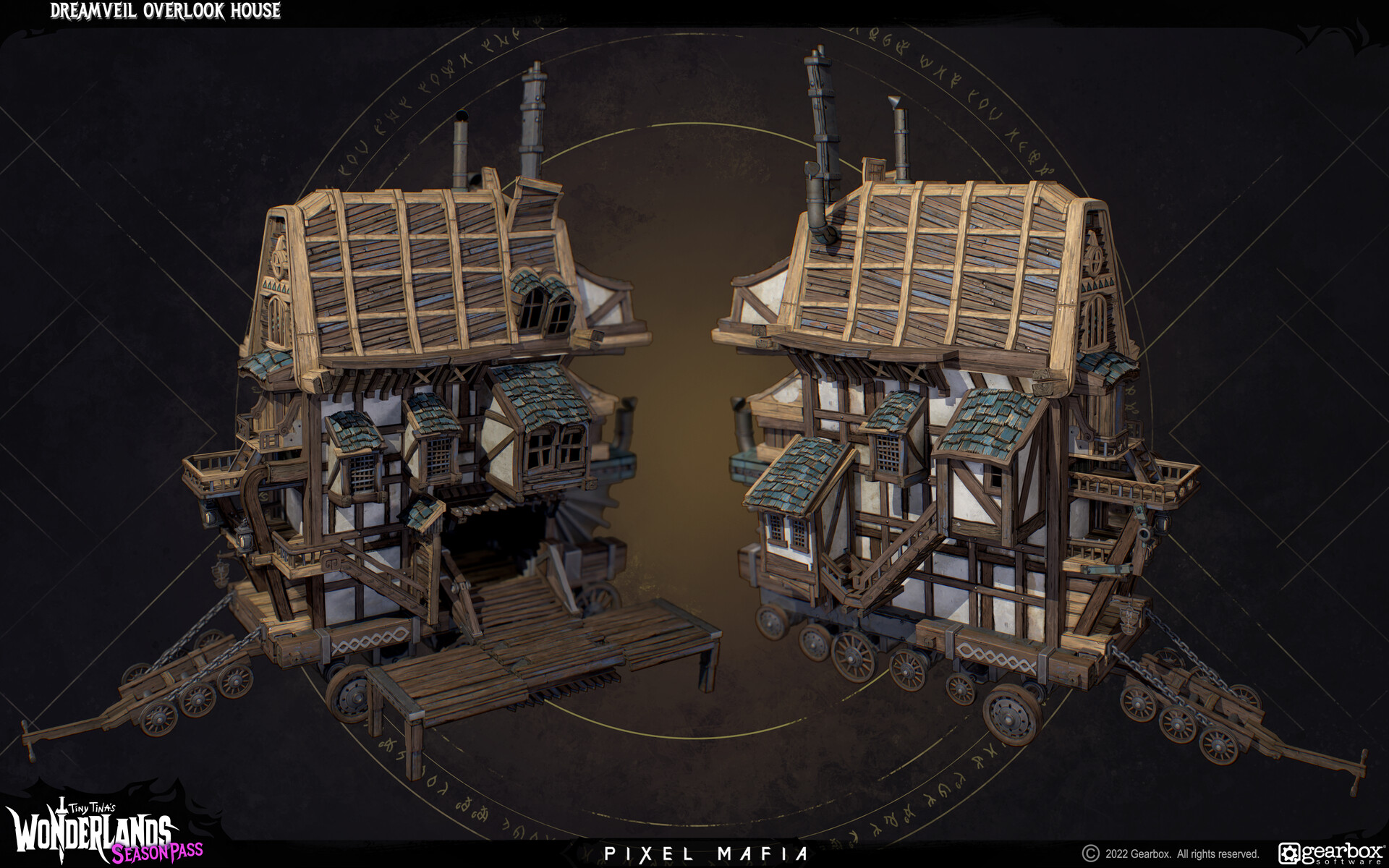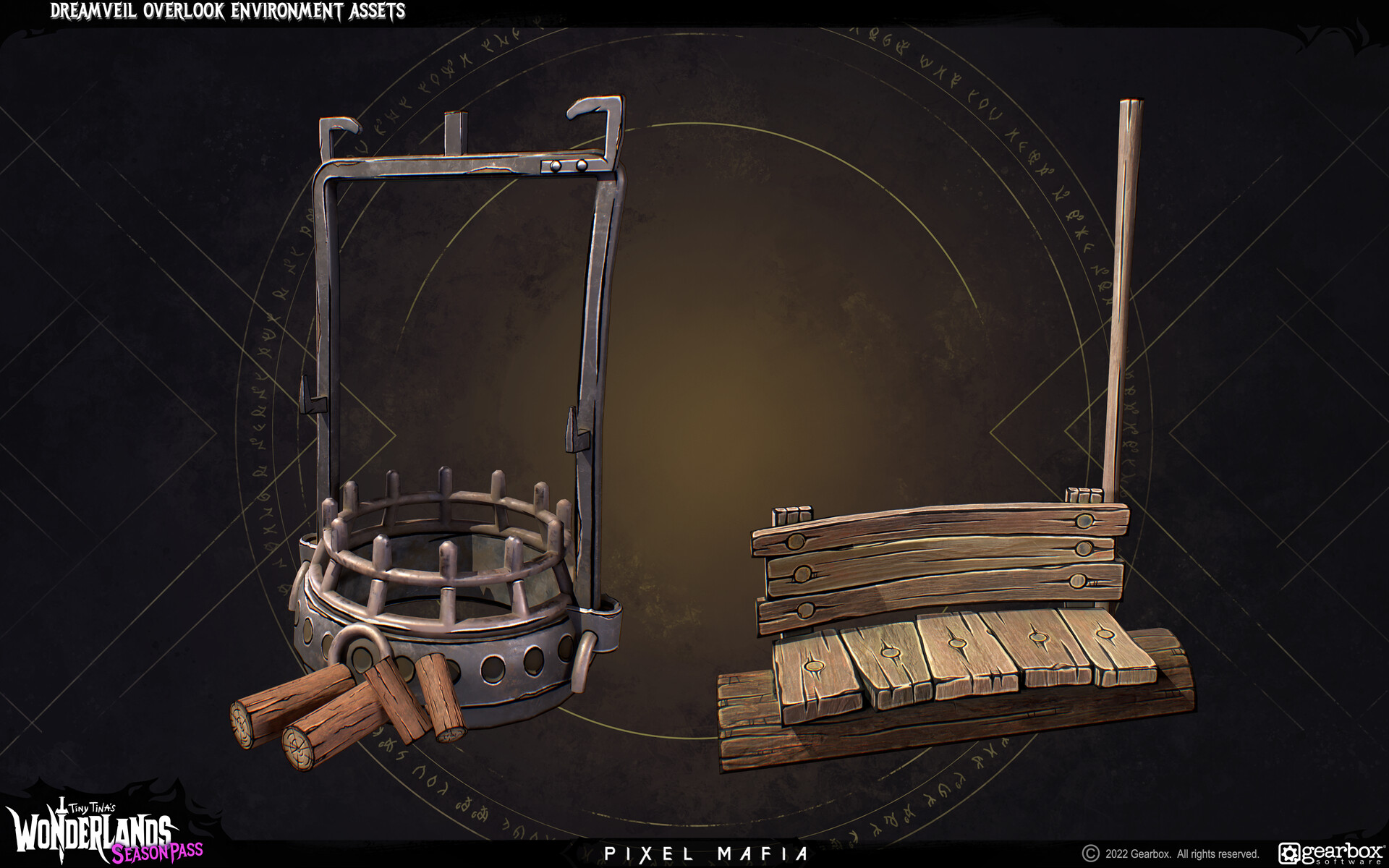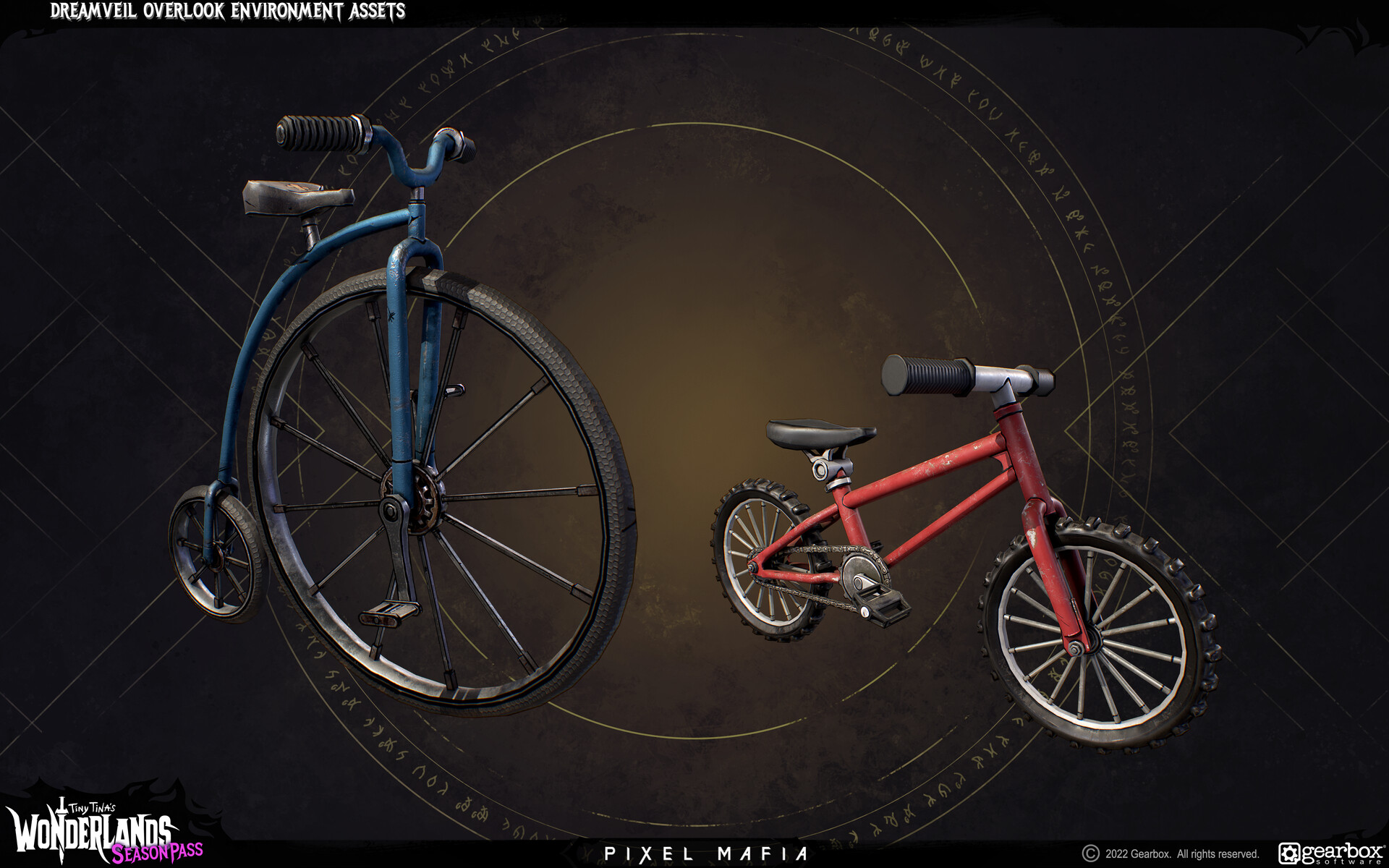 VFX Artists

Keith Lauer – VFX Artist – Lost Boys Interactive – Tiny Tina's Wonderlands

Keith Lauer – VFX Artist – Lost Boys Interactive – Tiny Tina's Wonderlands

Keith Lauer – VFX Artist – Lost Boys Interactive – Tiny Tina's Wonderlands
2D Artists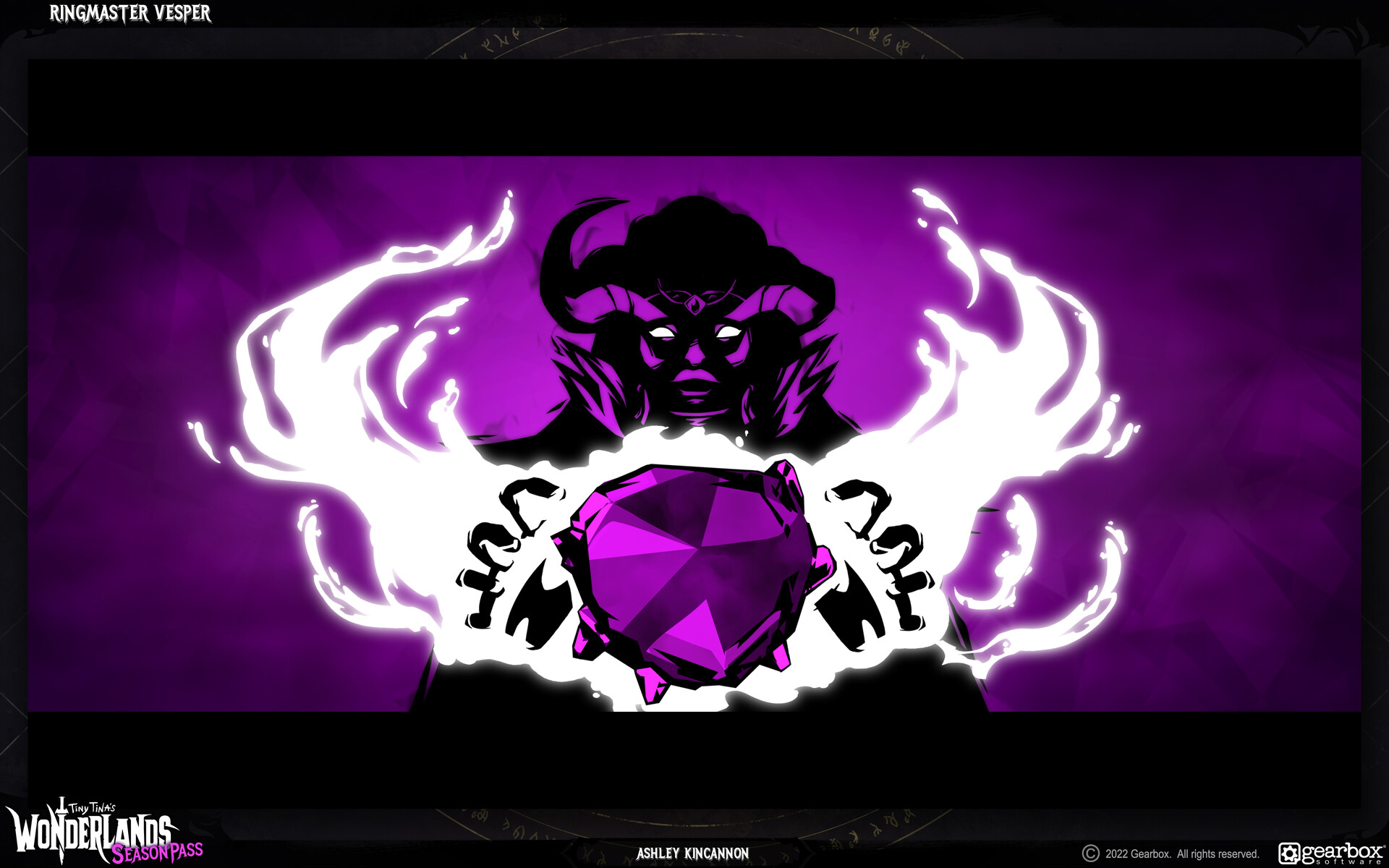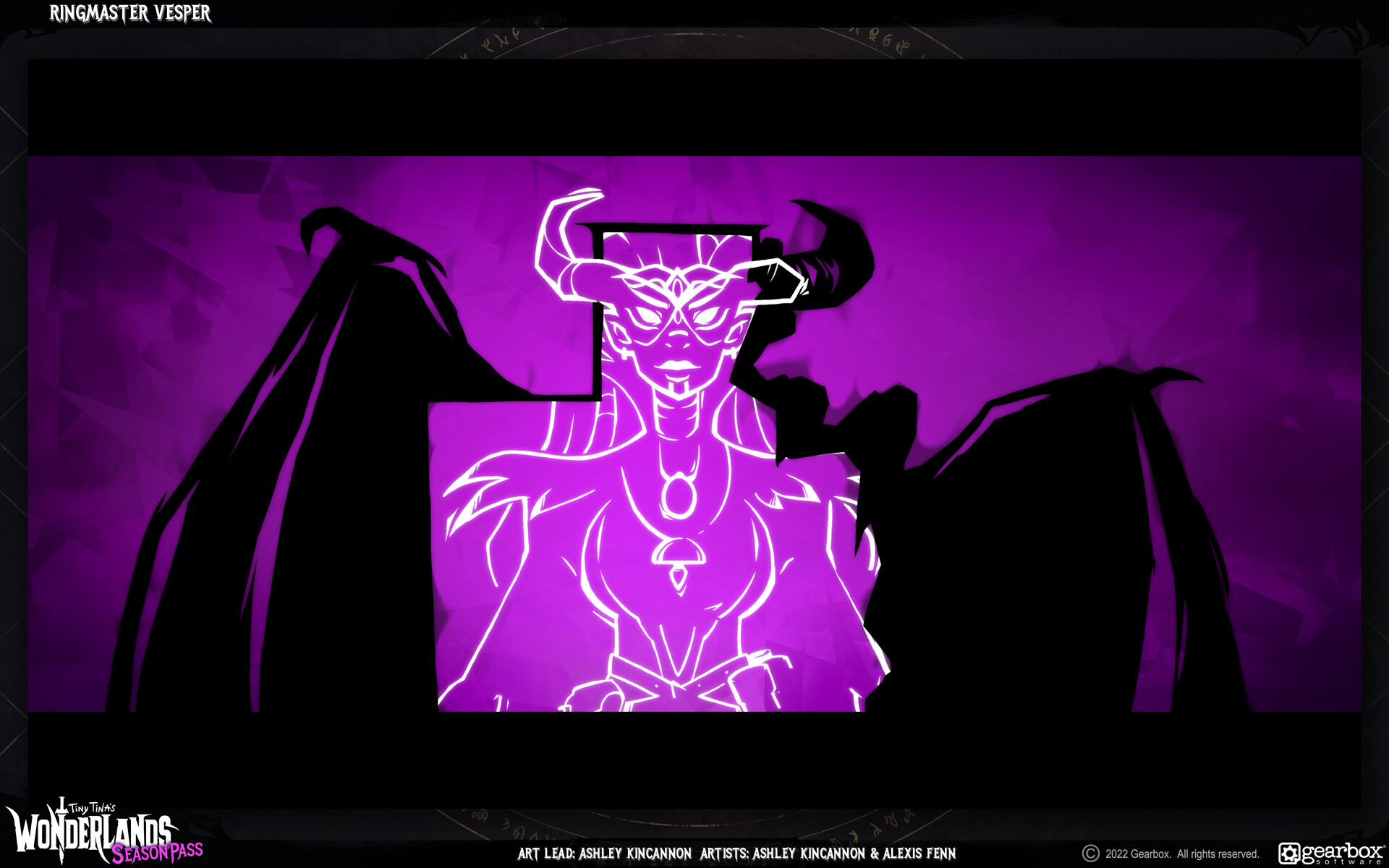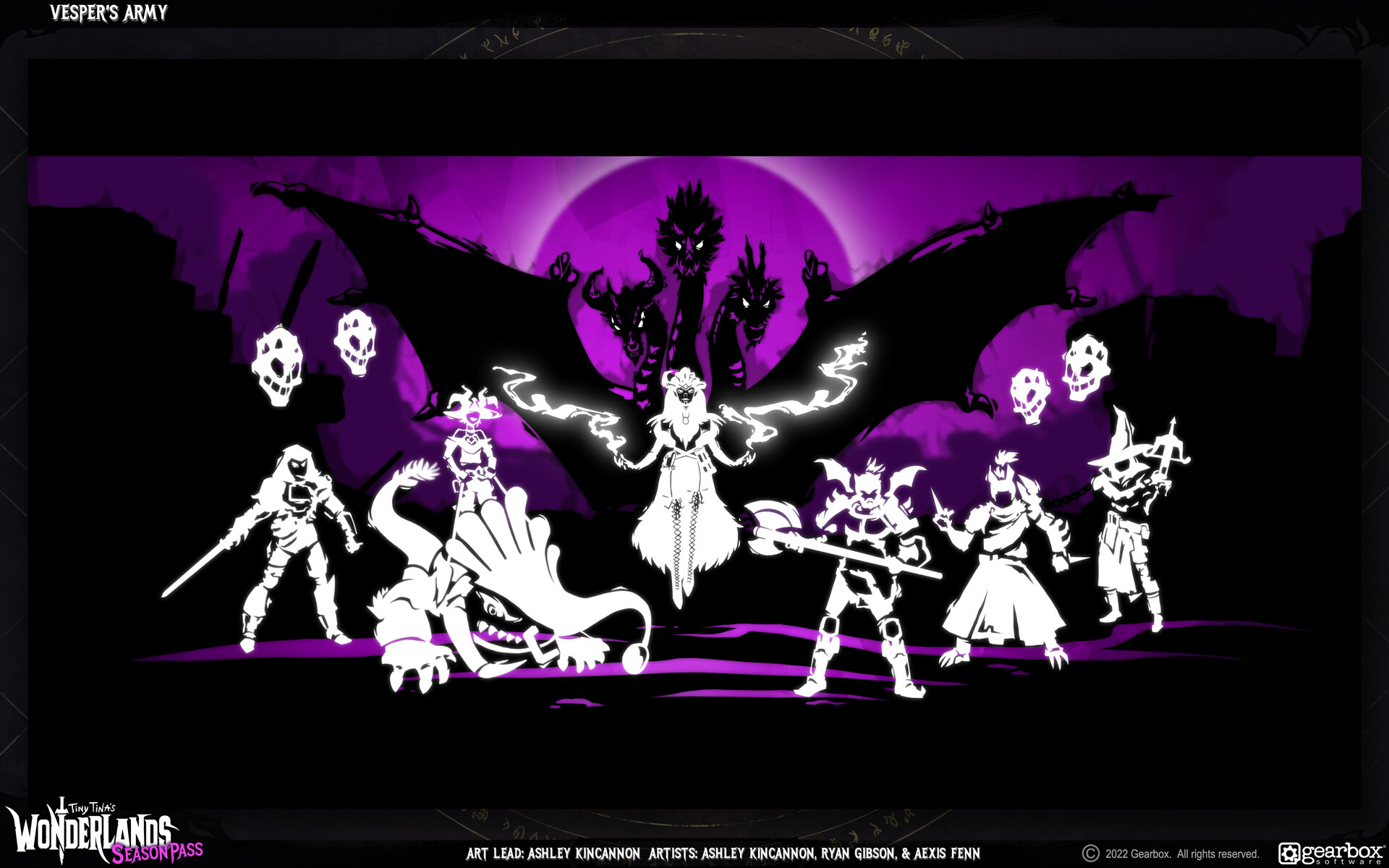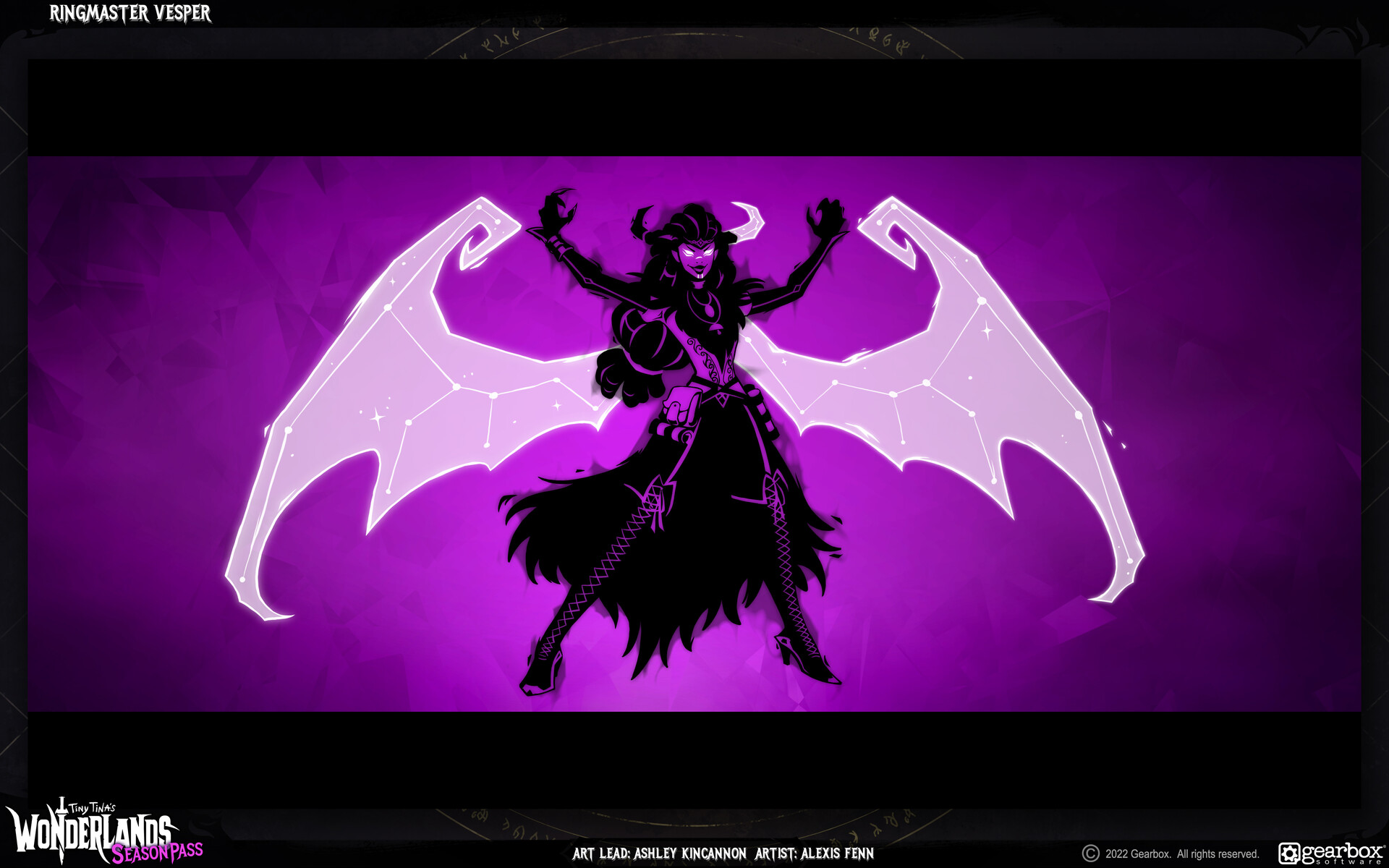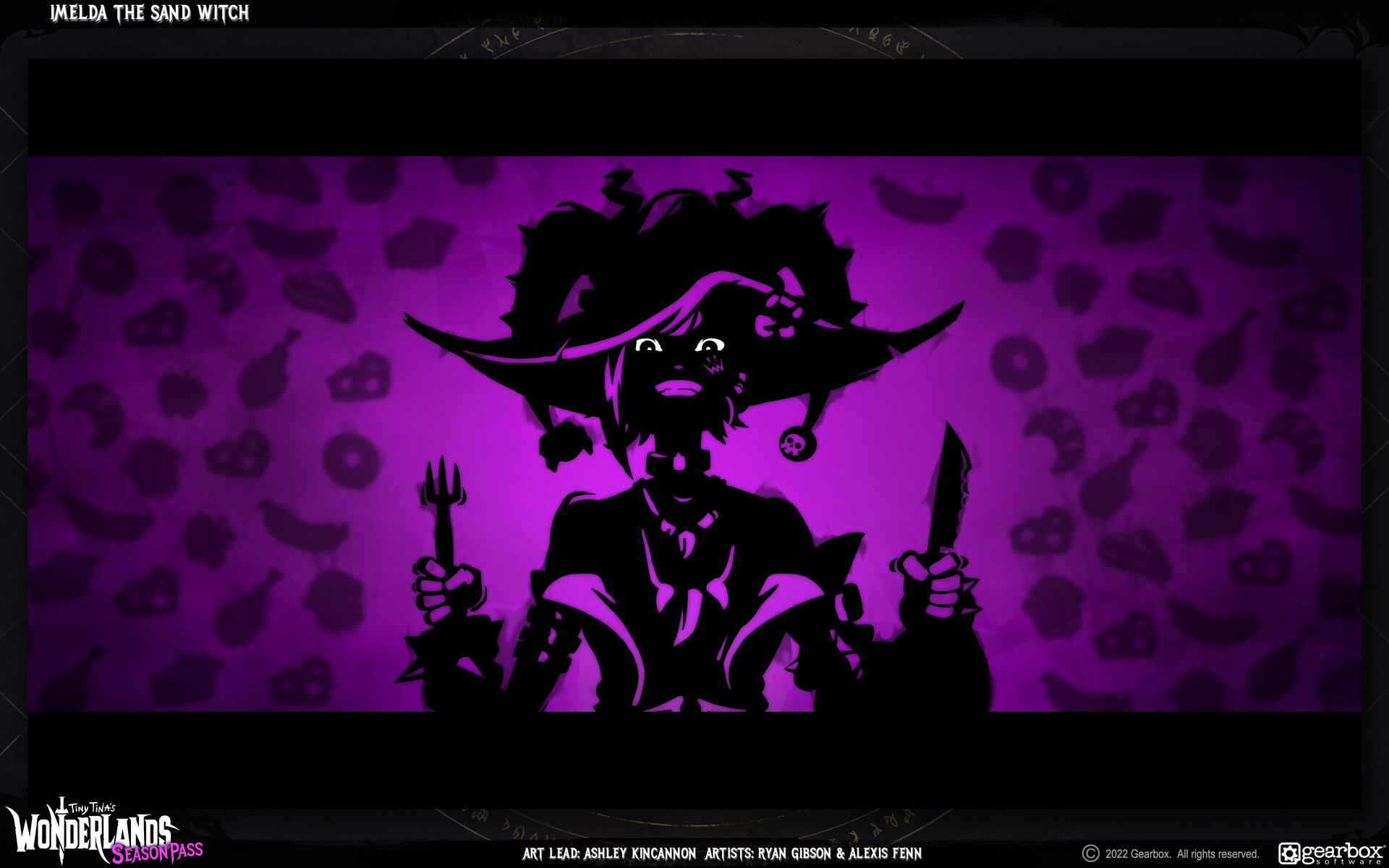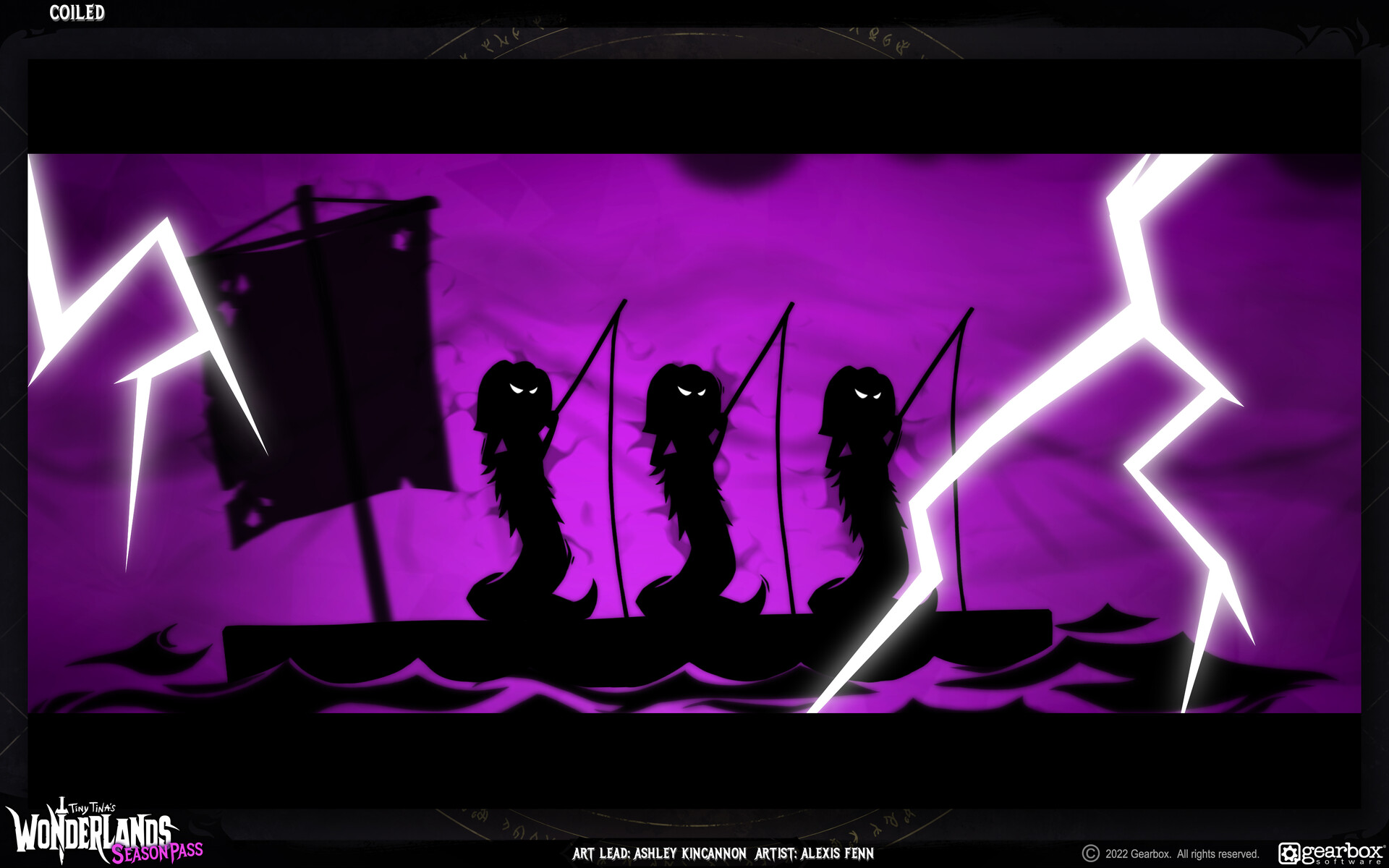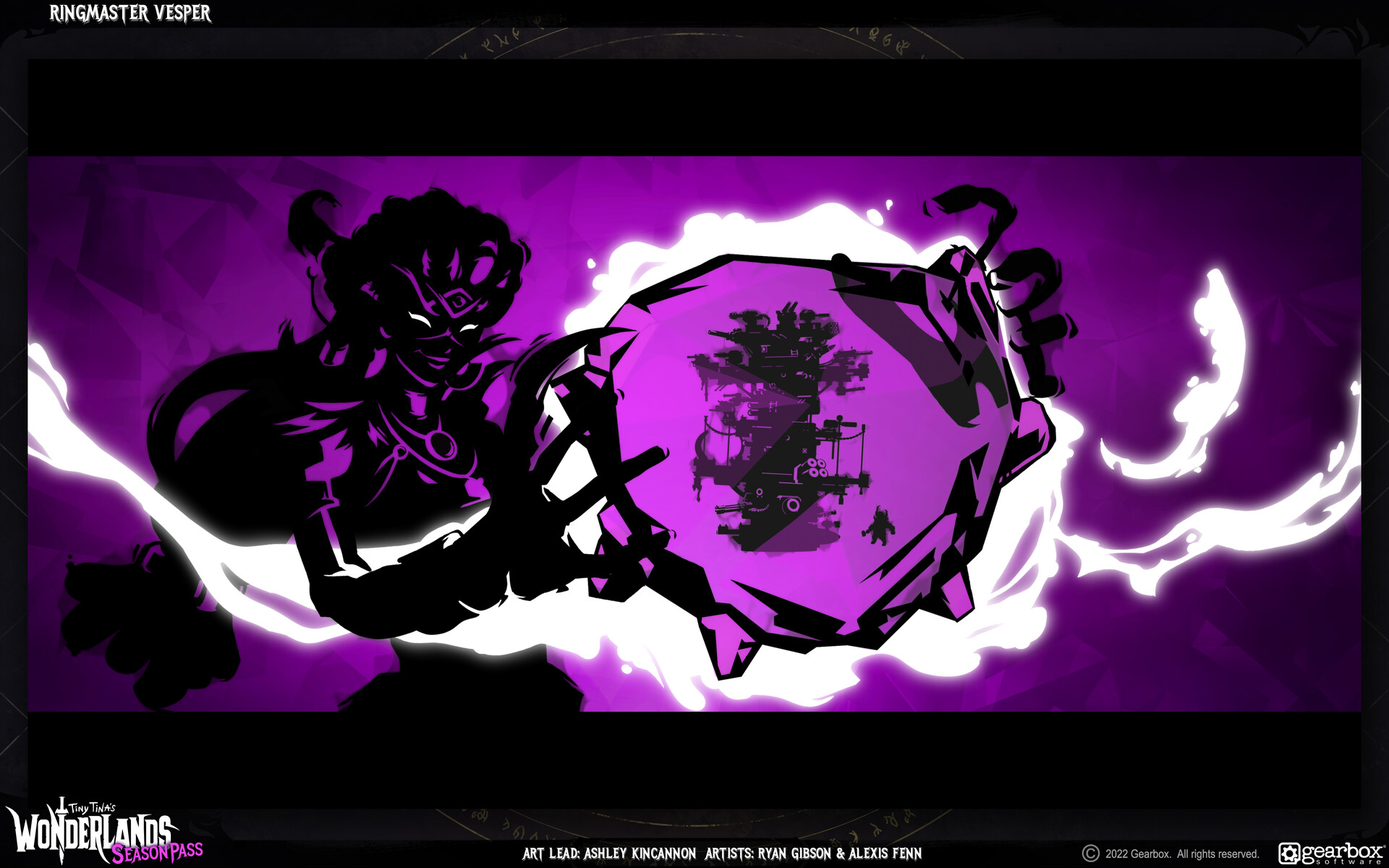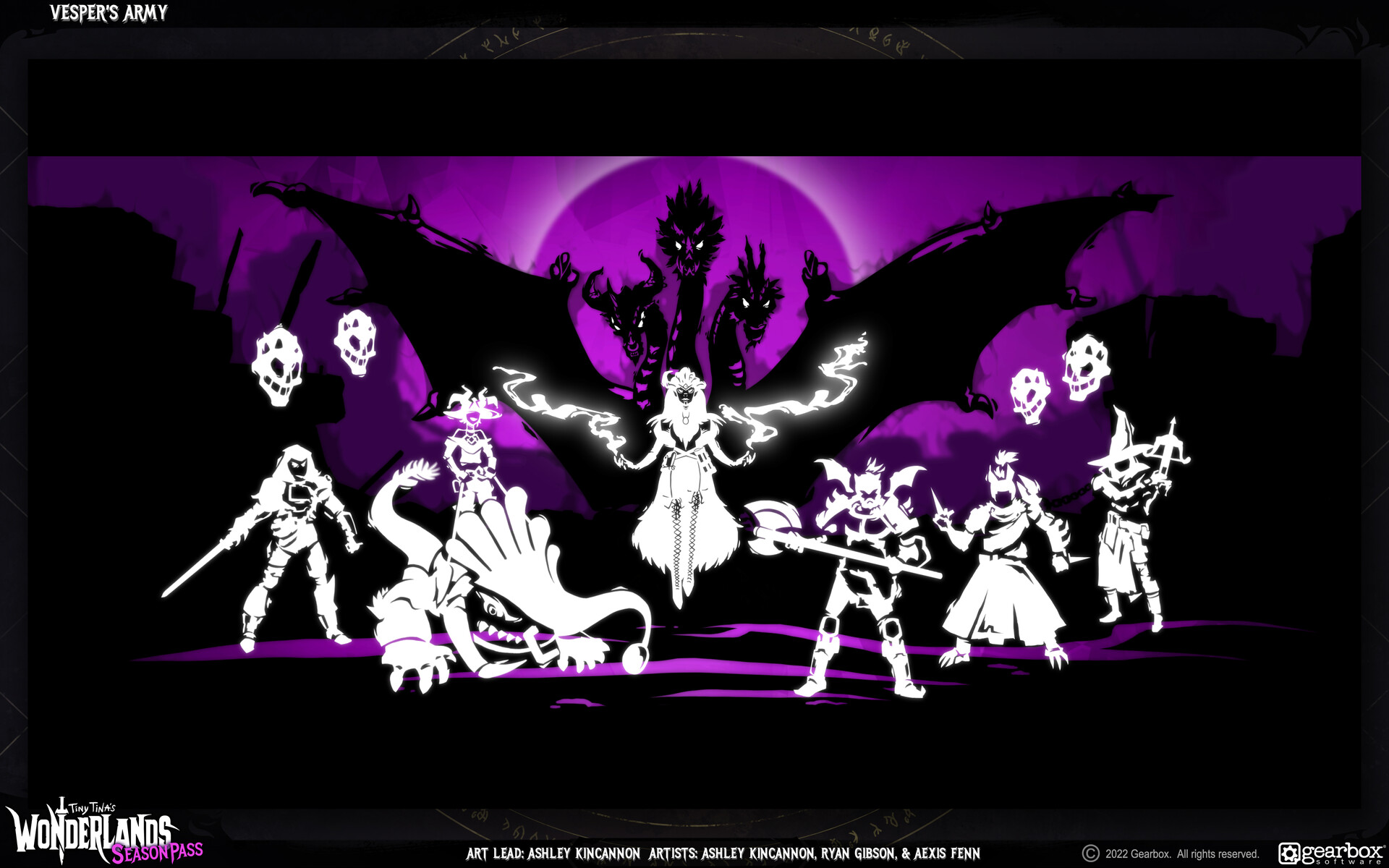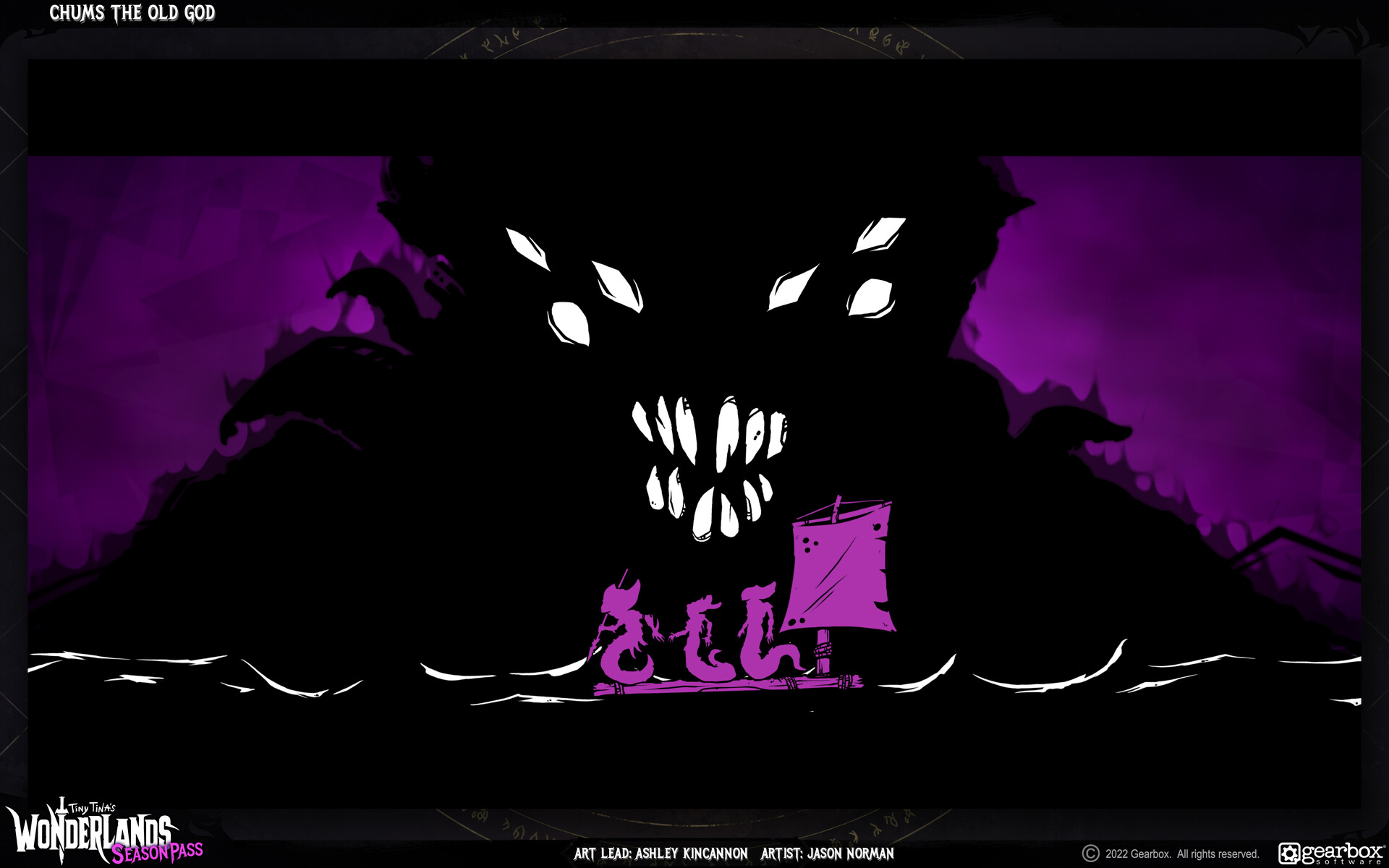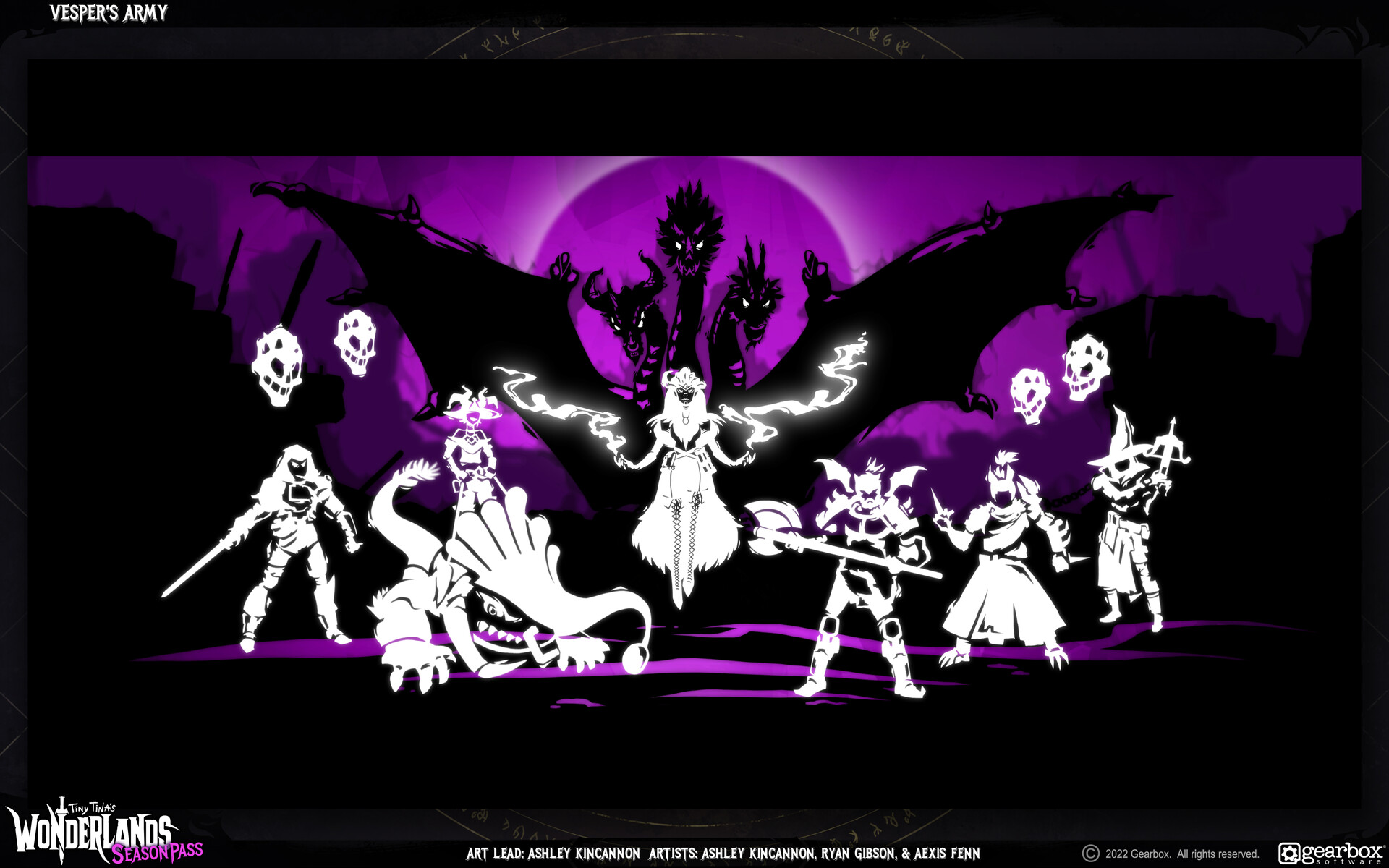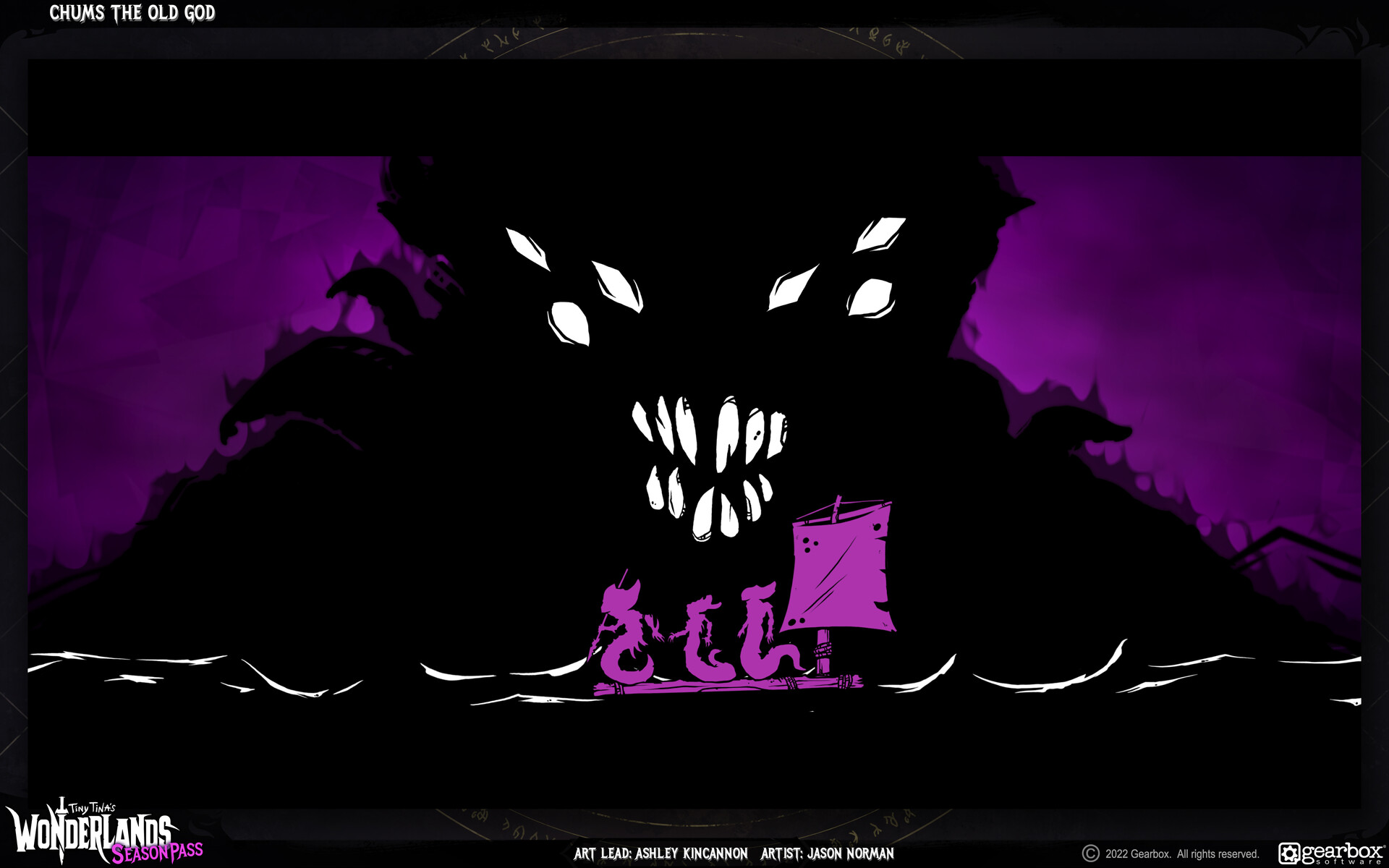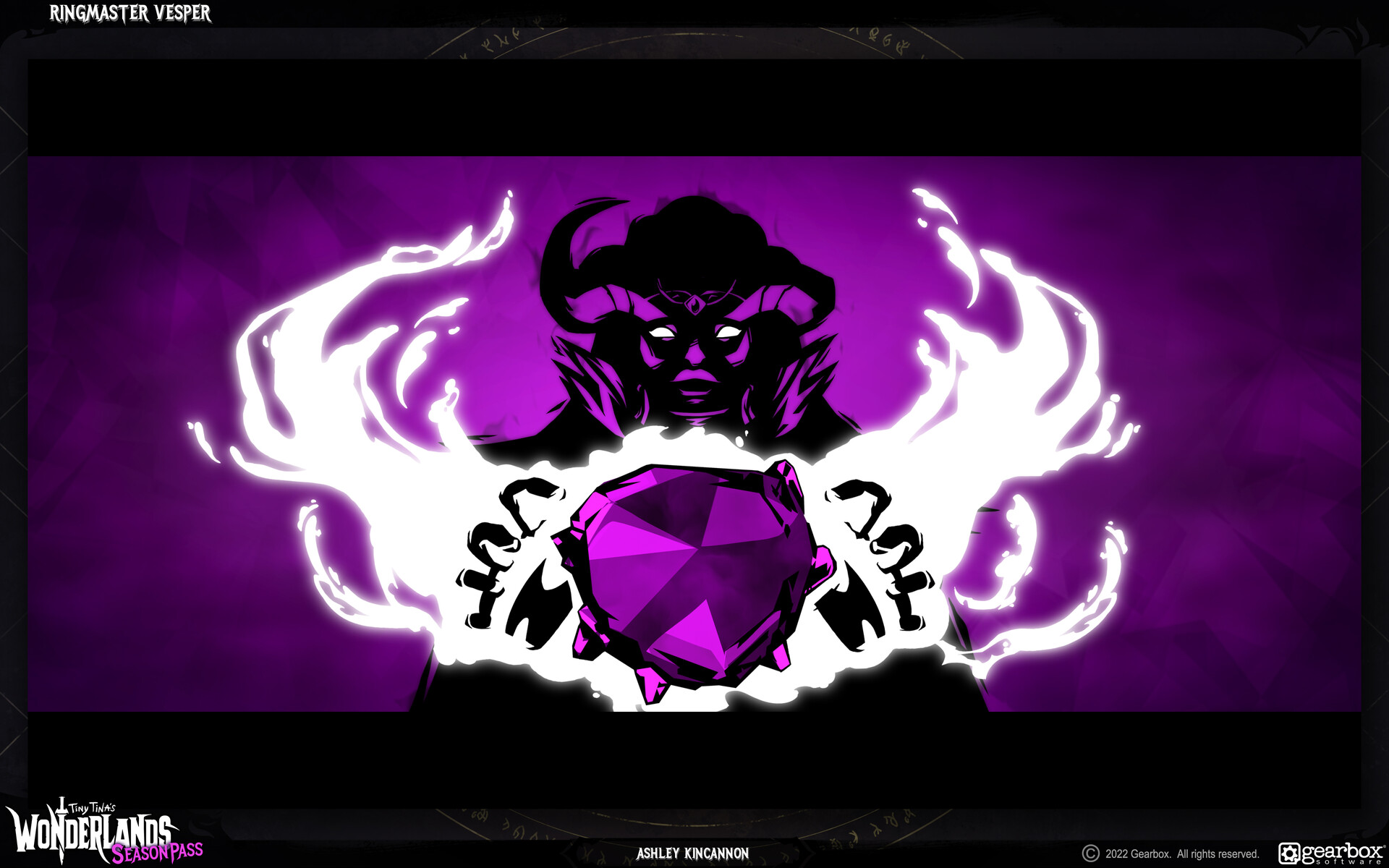 ---