Weekly Job Roundup – 07/04/2022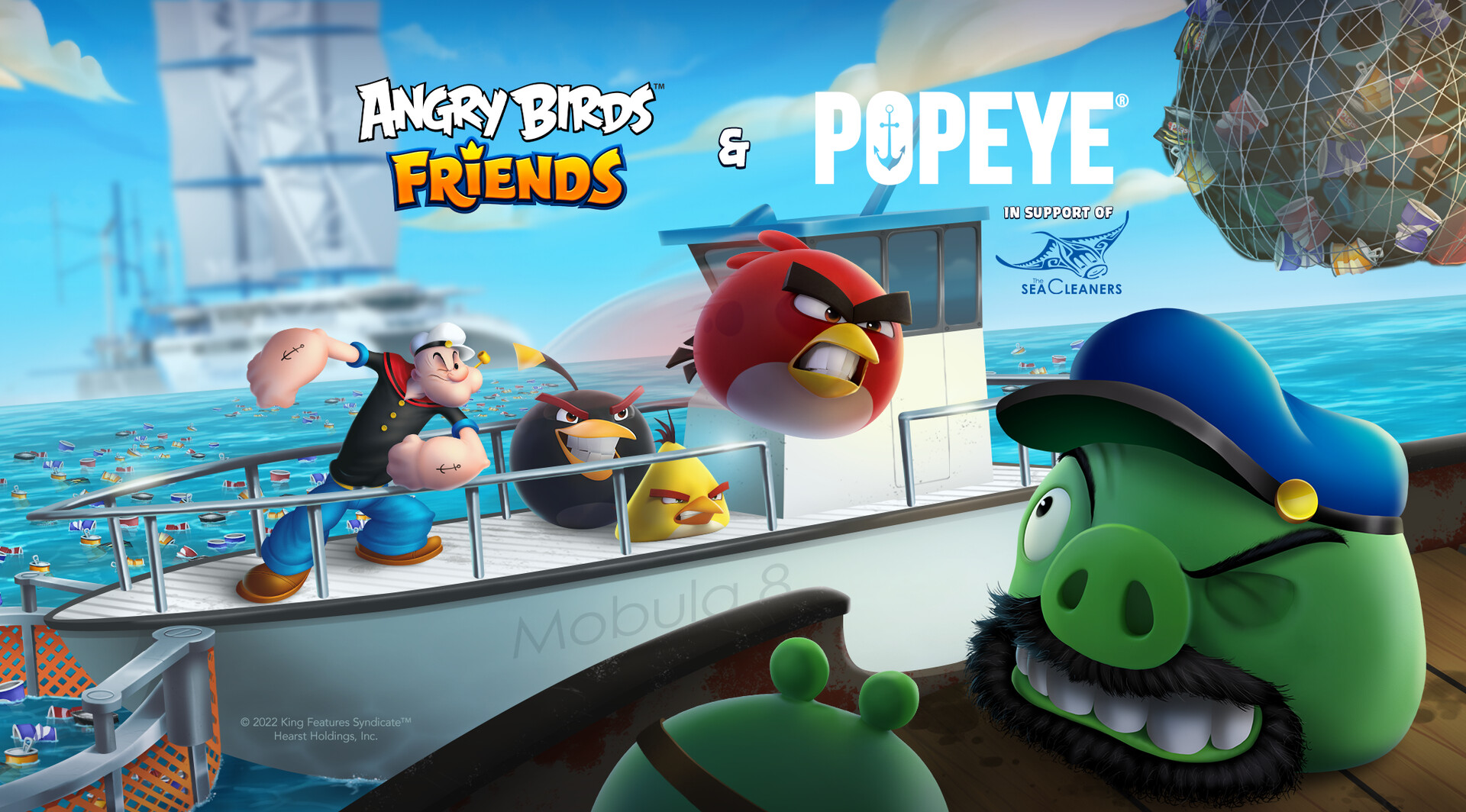 Looking for a job in the industry?
Check out the new jobs some of these companies are hiring for and apply now:
---
Rovio is a games-first entertainment company that creates, develops and publishes mobile games and acts as a brand licensor in various entertainment and consumer product categories. The Company is best known for the global Angry Birds brand, which started from a popular mobile game in 2009. Today, the Company offers multiple mobile games, has produced The Angry Birds Movie, which opened number one in theatres in 50 countries, and licenses the Angry Birds brand to consumer products and other entertainment content. Rovio's operations are divided into two business units, Games and Brand Licensing.
See the 8 job openings at Rovio Entertainment
---
inXile Entertainment is an Xbox Game Studio developing console and PC titles, with locations in Southern California and New Orleans. Established and headed by Brian Fargo since 2003, inXile has continually delivered innovative and high-quality experiences to our passionate and dedicated fan base. We bring our love for RPGs, deep and engaging stories, and tactical thinking to each of our titles.
See the 7 job openings at inXile Entertainment.
---
Mooncolony is a premium concept art and illustration studio. In just five years we've worked with some of the biggest names in video game development around the globe to produce world-class artwork and illustrations.
Our team is composed of outstandingly talented individuals who have devoted their careers to creating exceptional art. We all share the same passion, enthusiasm, and high standards, but we're also just a bunch of friends having fun together, working on some of the most exciting projects around.
See the 2 job openings at Mooncolony.
---
Creative Assembly is one of the UK's leading games development studios, founded in 1987 and located in West Sussex, UK and in Sofia, Bulgaria. With a heritage of award-winning AAA titles, including the multi-million selling Total War™ series, Creative Assembly continues to build an impressive portfolio of games and world-renowned partnerships; working with Games Workshop on Total War™: WARHAMMER®, Wargaming Alliance on Total War™: ARENA, Twentieth Century Fox on Alien: Isolation, plus 343 Industries and Microsoft on Halo Wars 2. Creative Assembly has amassed a wealth of awards, including recent accolades from BAFTA, Music+Sound and Develop's Industry Excellence awards.
See the 3 job openings at Creative Assembly.
---
Founded in 2012 by a group of game-industry veterans from Harmonix, Turbine, and Insomniac, Proletariat Inc. is an award-winning game developer with the mission to deliver groundbreaking multiplayer titles.
The studio is currently developing Spellbreak, a multiplayer action-spellcasting game where you unleash your inner battlemage.
We're looking for determined and responsible contributors who love what they do to join the Proletariat team and help make Spellbreak a breakout success.
See the 3 job openings at Proletariat.
---
Founded in 1991, Epic Games is a leading interactive entertainment company and provider of 3D engine technology. Epic operates Fortnite, one of the world's largest games with over 350 million accounts and 2.5 billion friend connections. Epic also develops Unreal Engine, which powers the world's leading games and is also adopted across industries such as film and television, architecture, automotive, manufacturing, and simulation.
Through Unreal Engine, Epic Games Store, and Epic Online Services, Epic provides an end-to-end digital ecosystem for developers and creators to build, distribute, and operate games and other content. Epic has over 40 offices worldwide with headquarters in Cary, North Carolina.
See the 11 job openings at Epic Games.
---
With MSG Sphere, we are creating an entirely new medium that will deliver immersive entertainment experiences at an unparalleled scale. Beyond a venue, Sphere is a multi-sensory platform with experiential technology programming directly to your senses. You will see in ways never imagined, hear with every fiber of your being, and experience like never before. To deliver on this promise, we are building the largest immersive venue in the world, MSG Sphere at The Venetian in Las Vegas, with a second Sphere venue planned for London, pending necessary approvals.
To create immersive experiences, and content unique to Sphere, we are growing our full stack creative, experience, design, production and engineering team across our Burbank studio in Los Angeles and Ventures headquarters in New York.
See the 12 job openings at MSG Sphere.
---
Funcom was founded in 1993 and during the past 27 years we've created everything from pixel platformers to massively multiplayer online games. Today, more than 190 people from more than 25 different nationalities work and play at Funcom across our studios in Oslo, Norway, Lisbon, Portugal and Durham, North Carolina. We want Funcom to be a game developer where creative people can come together and leave a mark on the industry.
See the 1 job openings at Funcom.
---
Wardog is a specialist art development studio based in central Edinburgh, foused on delivering industry leading hard-surface creative services for games and film. We are more than just an outsource studio, we have a passion for weapons, mech, vehicles and everything in-between and have partnered with many of our clients to provide ongoing development support for a myriad of exciting AAA games projects.
See the 3 job openings at Wardog Studios.
---
Aquent Games is the #1 partner in the video game industry for studios and talent alike. Today's leading AAA game studios trust us to recruit, staff, and employ the highly specialized talent they need. Aquent Games is powered by the largest staffing firm in the marketing, creative, and experience design space, recruiting and supporting A-players and making unparalleled matches for 35 years.
See the 11 job openings at Aquent Games.
---
We're Deviation Games. Yes, we're new, and it's our mission to make the most engaging, innovative games on the planet. Our founders started this company to develop the types of games they themselves want to play. We are looking to build teams of creative inventors, who learn from each other and work on the leading edge of what is possible in video game creation.
See the 5 job openings at Deviation Games.
---
Metaverse Game Studios is an independent game development company led by industry veterans who worked for AAA games such as Far Cry, Destiny, Halo Series, Warface, League of Legends, Diablo Immortal, 50cent Bulletproof, Mount and Blade Series, and more. We are developing Angelic which combines turn-based strategy combat with a narrative MMORPG, all backed by a collaboratively crafting science-fiction setting thanks to blockchain technology. If you are up to a challenge and want to deliver unforgettable RPG experiences to players around the world and help us revolutionize the blockchain gaming space, our family is ready to welcome you!
See the 19 job openings at Metaverse Game Studios.

---
Leartes Studios is one of the most successful Unreal Engine Marketplace Asset Pack Publisher and AAA Game Art Outsource Company.
Working on Environment Art, Level Art, Lighting, Vehicles, Weapons, and Characters.
Leartes Studios has a team of industry veterans along with new talented Artists and their focus is to create stunning virtual worlds.
See the 6 job openings at Leartes Studios.
---
Archetype Entertainment is a game development studio in Austin, Texas led by industry veterans from BioWare and other AAA studios. Founded in 2019, Archetype is an autonomous division of Wizards of the Coast. We are assembling a world-class team to build a multi-platform roleplaying game set in a new science fiction universe.
At Archetype, we believe there will always be a place for story-driven roleplaying games that put the player at the center of an epic personal narrative with impactful choices. We are building games that represent the diversity of our audience. We also believe that game studios should empower top developers and challenge them with ambitious projects that are shaped by a strong, clearly communicated creative vision.
See the 2 job openings at Archetype Entertainment.
---
Streamline Media Group is a global entertainment and technology company deep-rooted in video games. We enable world-class productions and create groundbreaking entertainment, franchises, and technologies. Our brands leverage the Streamline Difference in development, business, and creativity. Powered by Streamframe, our proprietary external development platform, Streamline Games creates original IPs, Streamline Studios and All Pixels by Streamline Studios partner on world-class video game developments.
See the 12 job openings at Streamline Studios.
---
See the complete list of jobs on the ArtStation Jobs Page.
---